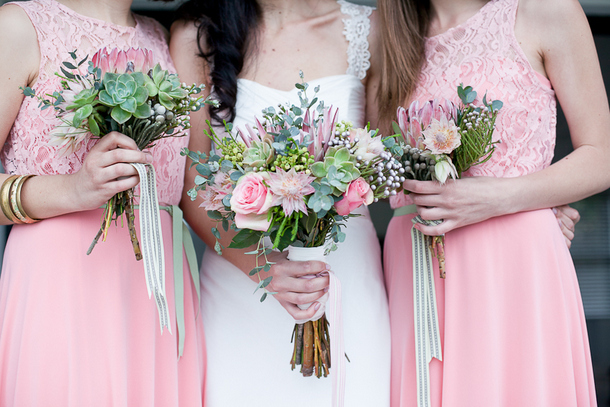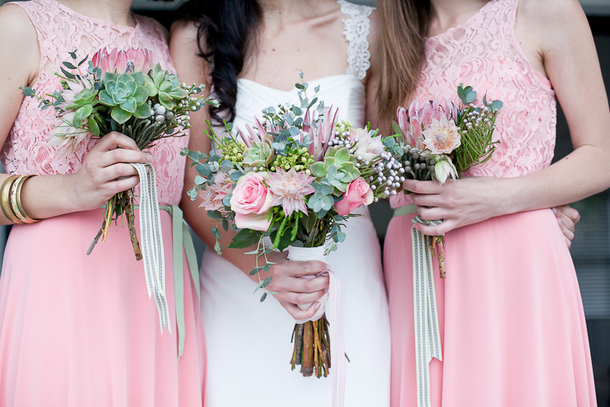 You KNOW how much we love proteas here on SBB. Just when I think I may have seen enough of them, I buy a bunch and fall in love all over again. They're like the mafia that way… just when I thought I was out, they pull me back in… ;) And today's wedding shows you just why – not only do they make for lovely bouquets, they were the colour inspiration for the sweet mint and pink palette. I love the way these shades were brought in at the reception, against a cool backdrop of white on white, with lovely mint wood board runners, iced cookie favours, and even a ruffled pink cake topped with blushing brides (making another appearance in the bride's hair, love!). Nadine Aucamp has captured the big day beautifully, adding a sprinkle of magic and romance to her images that perfectly reflects the love Larize and Jacques share.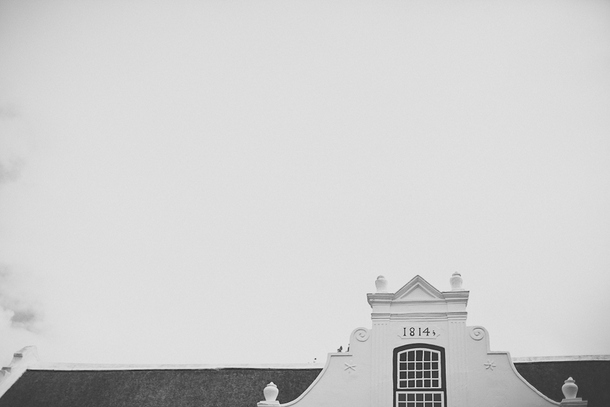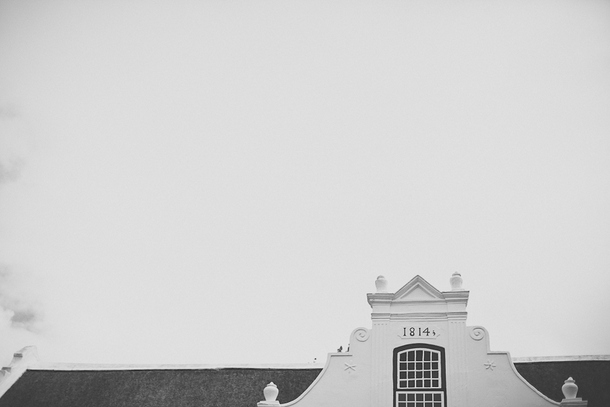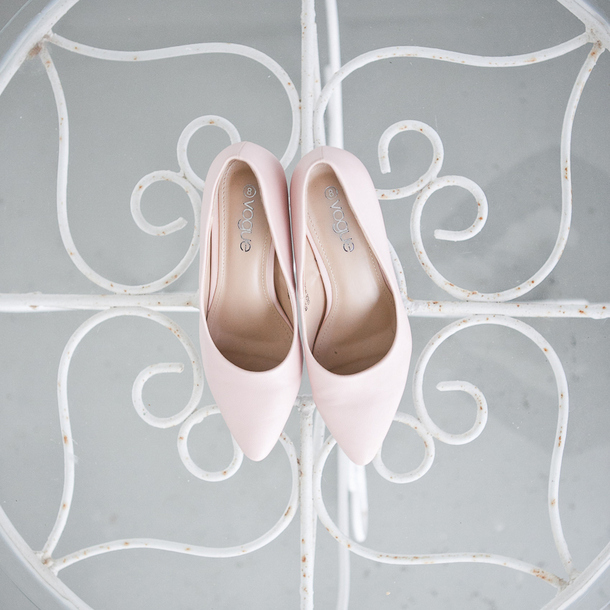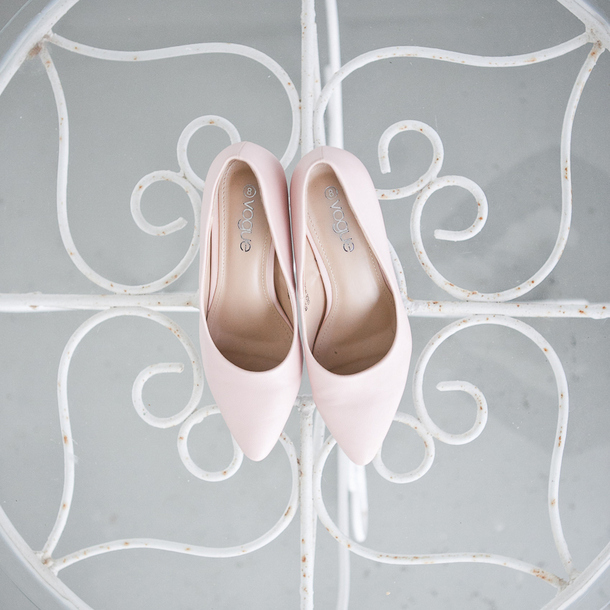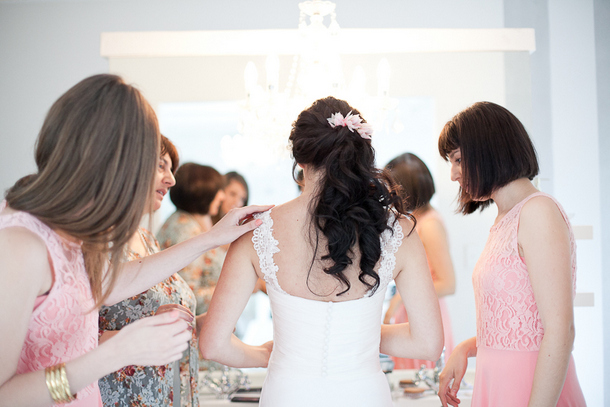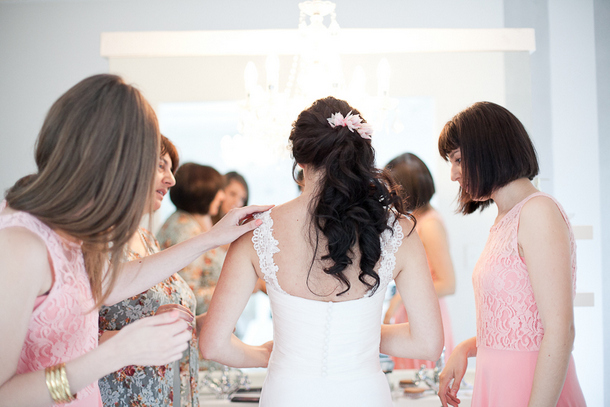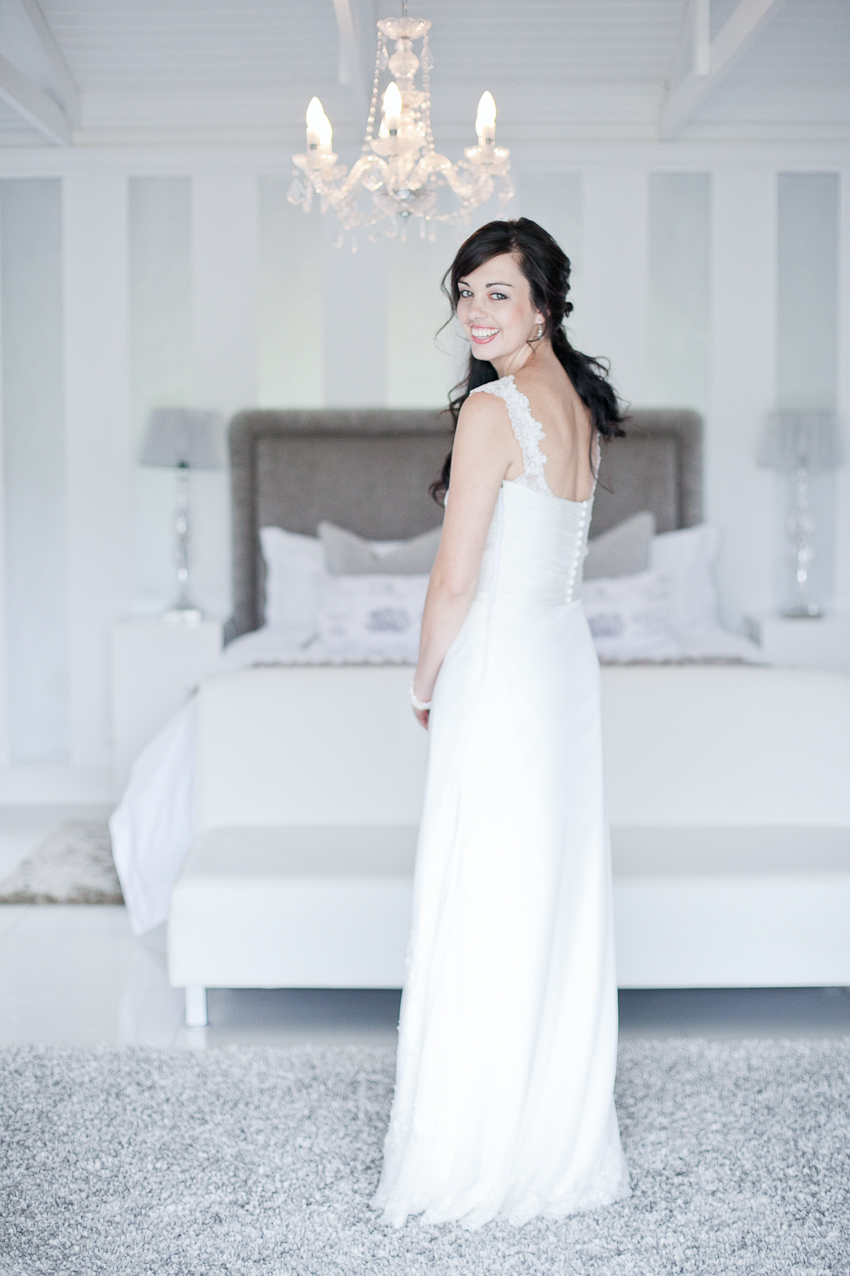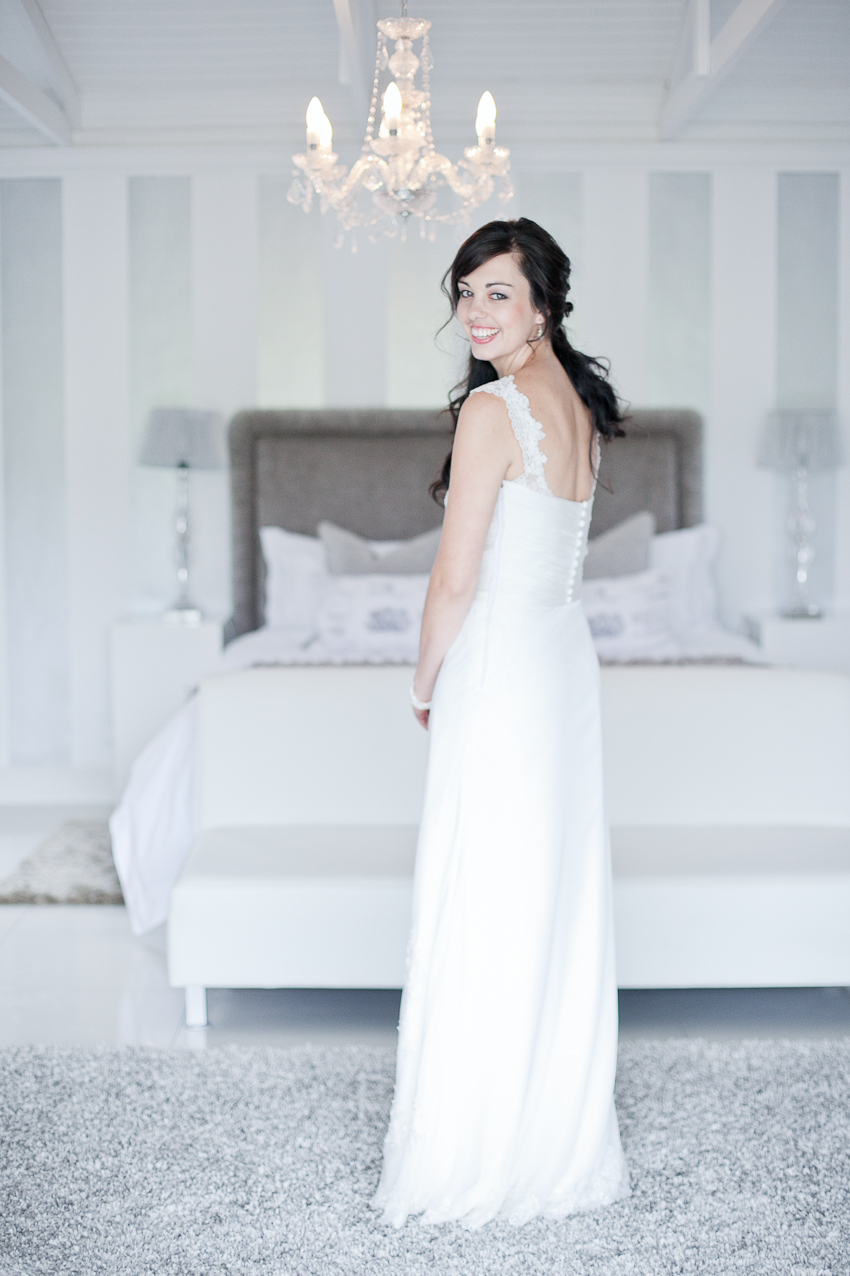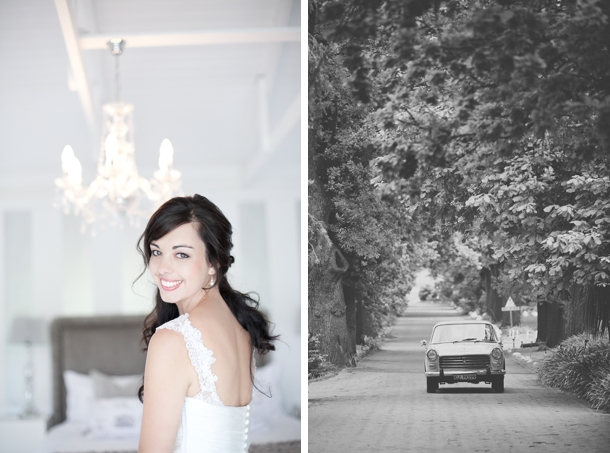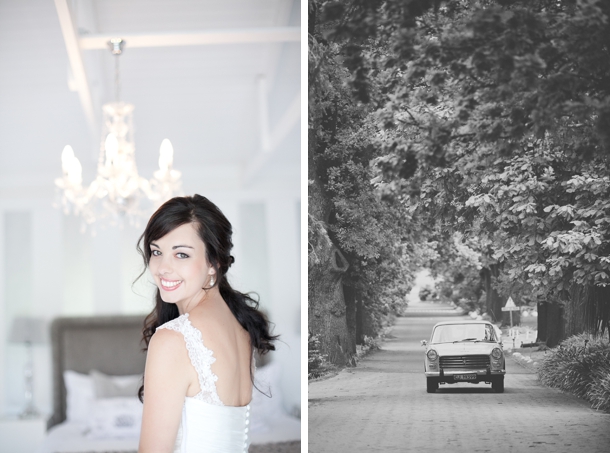 Love Story
Both Jacques and I studied far from home. He grew up in Durban and I lived my whole life in the Cape area. Although it was a relatively small campus, and we had mutual friends since our first year, we only met each other in our fourth year of studies, six months before we graduated and had to leave Potchefstroom to start working. After a few cups of coffee, serenade songs and a picnic at the river, I knew that Jacques was the man I want to spend years with, the one I would love with my whole heart and the one I want by my side forever. We dated for one year and four months before he popped the big question. There were times when there was 2000 km between us, and we were only able to see each other once every six weeks, but one thing was for sure, we knew what we had was special, and we fell in love more and more every day.
The Proposal
During our December holiday I first had to finish my practical internship before I could join Jacques for a few days at his family farm in Limpopo, and was then due to leave for Cape Town to spend the holiday with my family. From Day One on the farm, Jacques was obsessed with the weather, which was quite funny, but I didn't suspect a thing. The day before I had to leave, he decided come hail or high water, today he would ask me to marry him. He took me to a wild reserve close to their farm. On our way it was raining the whole time, but when we got to the place where a chopper came to pick us up, the clouds pulled away, and it turned out to be a lovely sunny day. The chopper took us up onto the mountain, where Jacques said I must look at the golf course that was in the form of the Africa continent. When I turned around Jacques was on one knee. With the bluest blue eyes looking up at me, he asked if I would be his wife.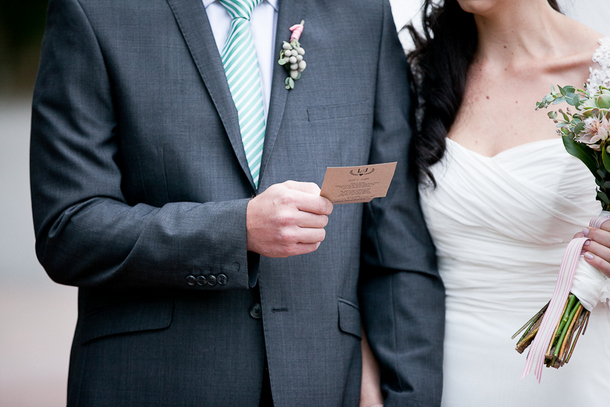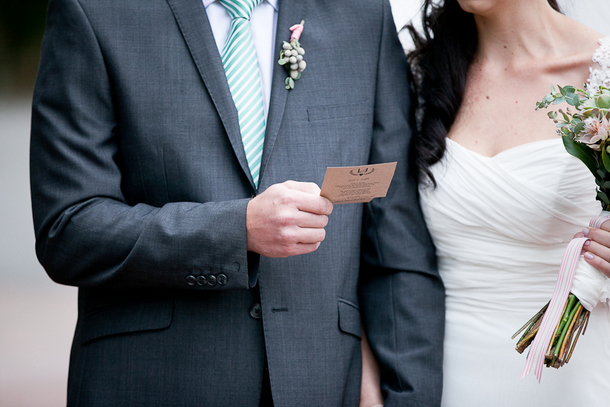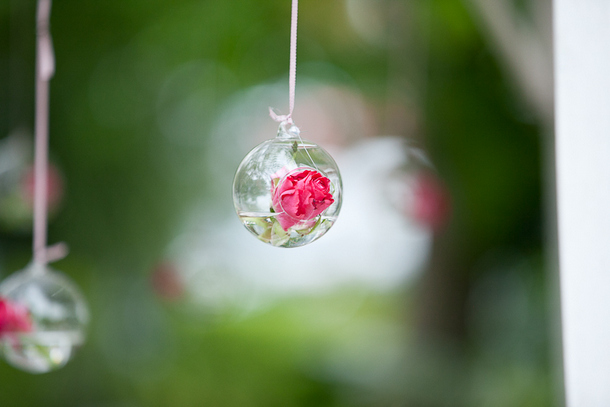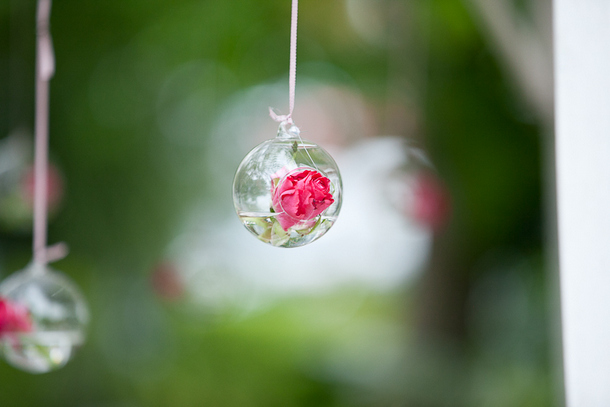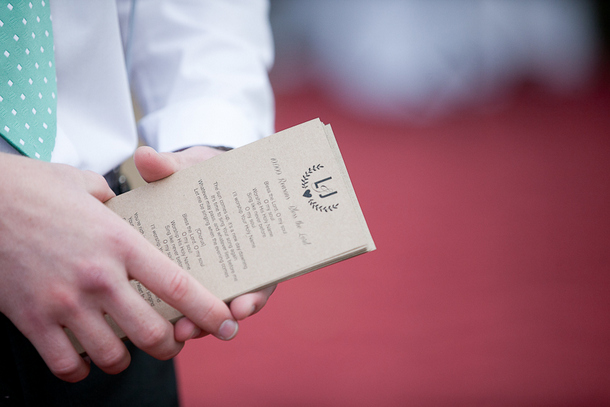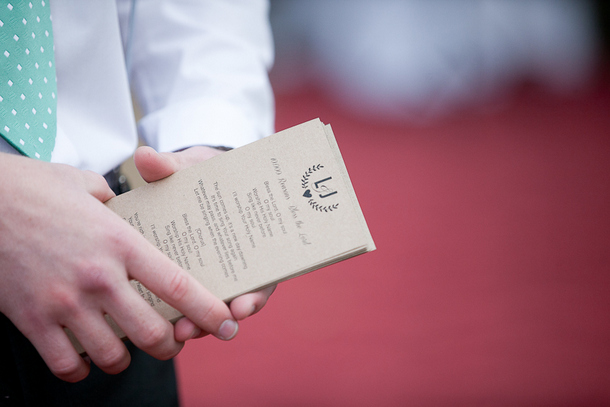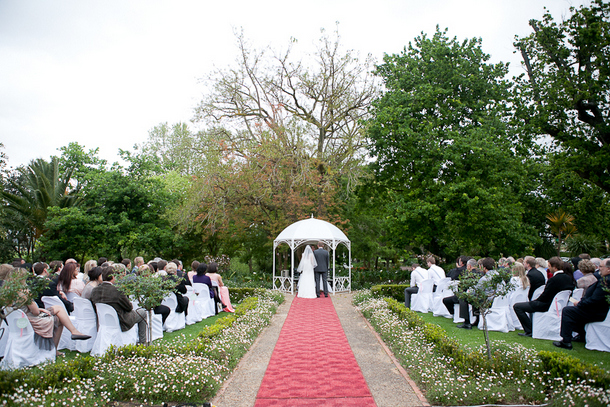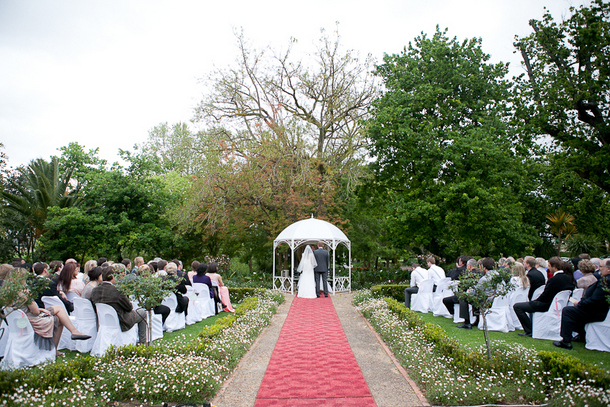 The Wedding in 3 Words
Happy, Love, Perfect.
Wedding Style
We didn't had a specific wedding style. We wanted a classic and elegant wedding, but it was very important that everybody had a good time, and that it was not too stiff and formal. My wedding colours were mint green and protea pink.
The Venue
We wanted to have a garden ceremony, but the reception had to be inside, because October in Cape Town is a little bit cold in the evenings. Neetlingshof was perfect because it has lovely gardens, beautiful scenery for photos and a nice, cosy reception hall, which is not too big, and made it nice and intimate. Funnily enough, my mother's maiden name is Neethling.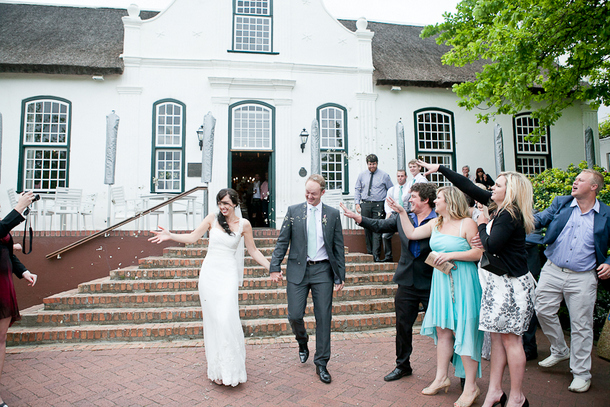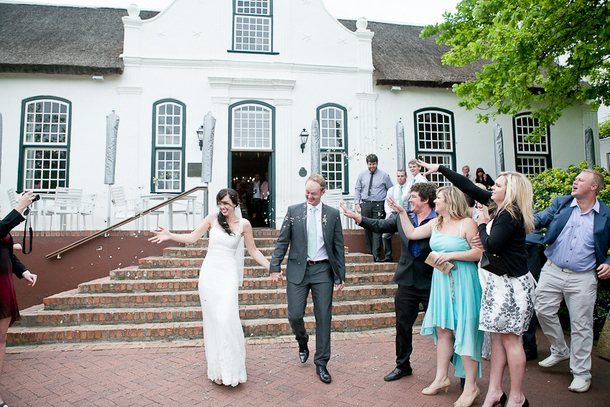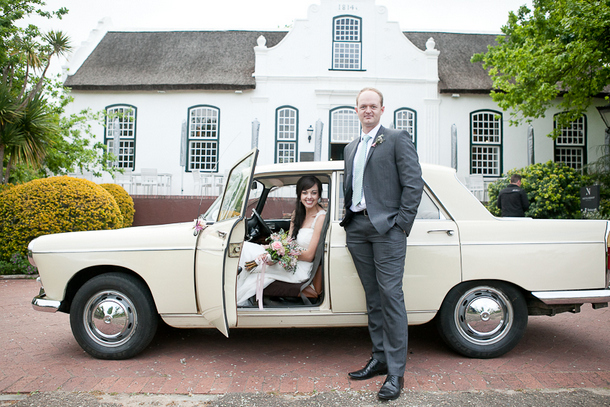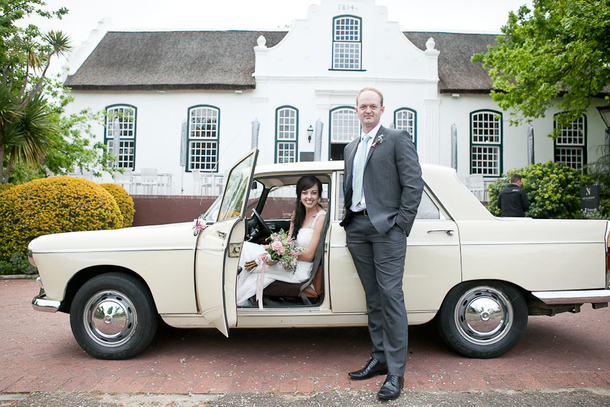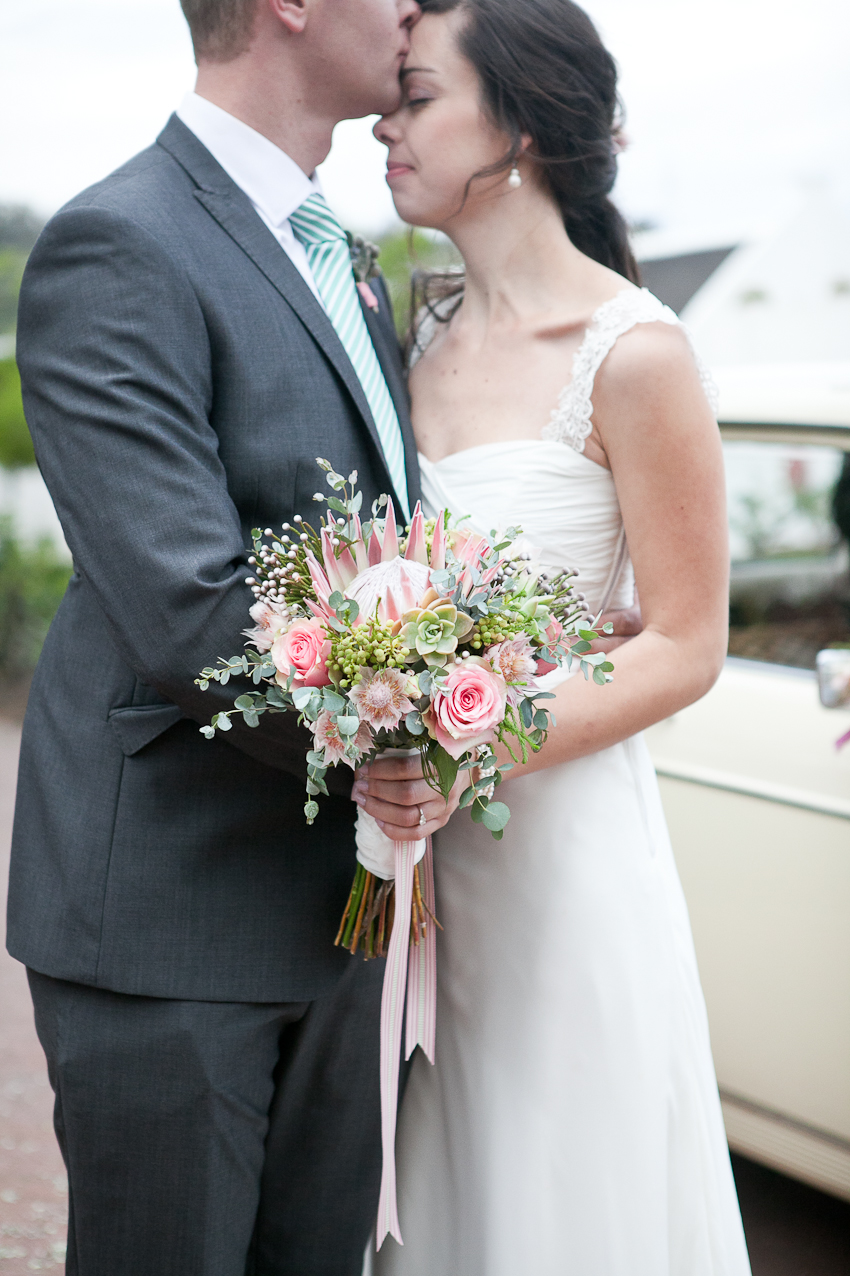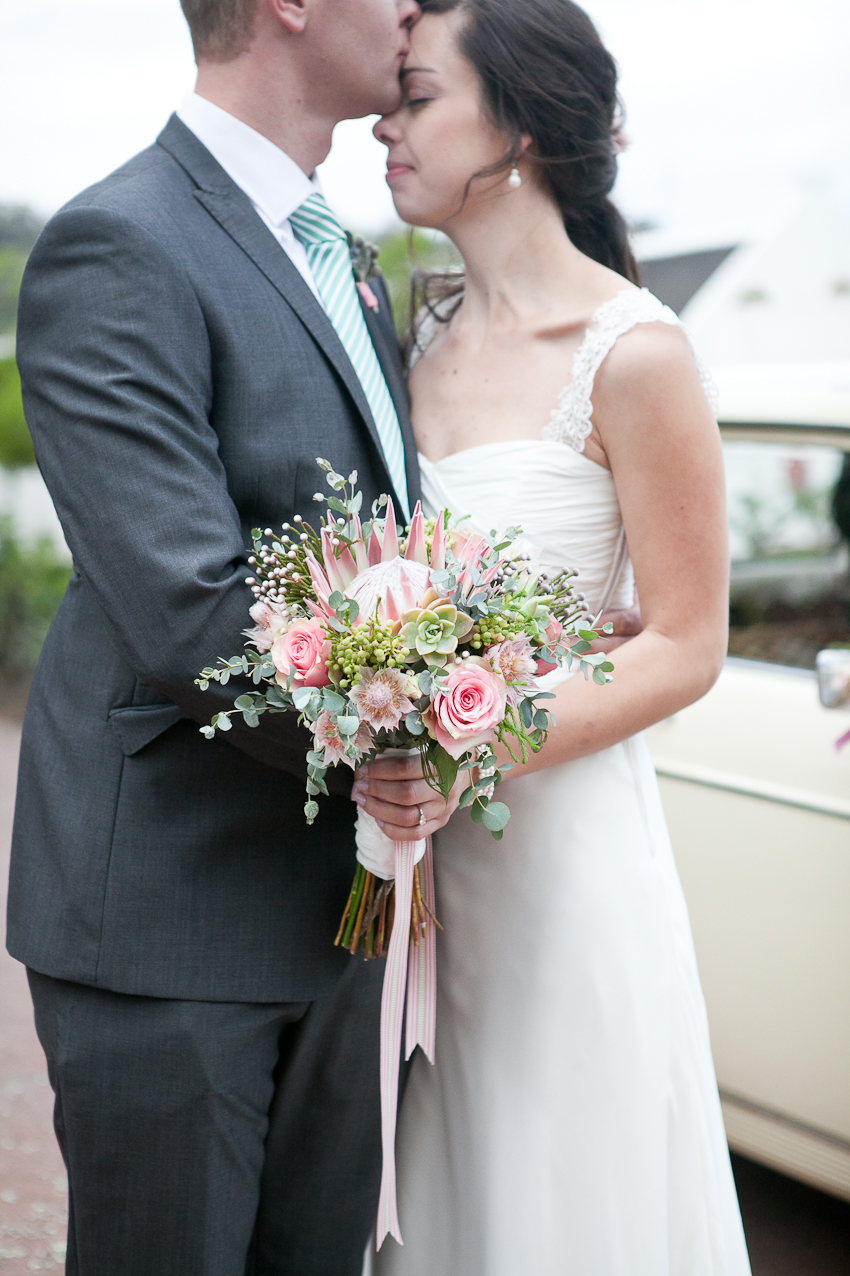 Wedding Details
While we had our couple photo shoot, all the guests had pre drinks and snacks in the garden. While they waited they could fill in little cards stating where they know us from, what is the best memory they have shared with us and a little bit of advice for the newlyweds.
DIY Elements
We did a lot of DIY projects, which was perfect, and exactly what I wanted. It makes it so much more special and personal. My mom designed the flower arrangements, and made bridesmaids' dresses, my older sister and cousin baked the wedding cake, my younger sister is a graphic designer, so she designed all my stationery. My dad made the centrepieces for the tables, as well as the table placement board. The favours were homemade "koekies" and we wrote a personal letter to each guest to say thank you.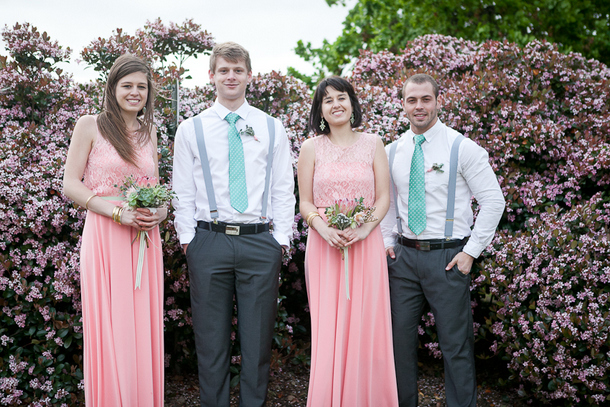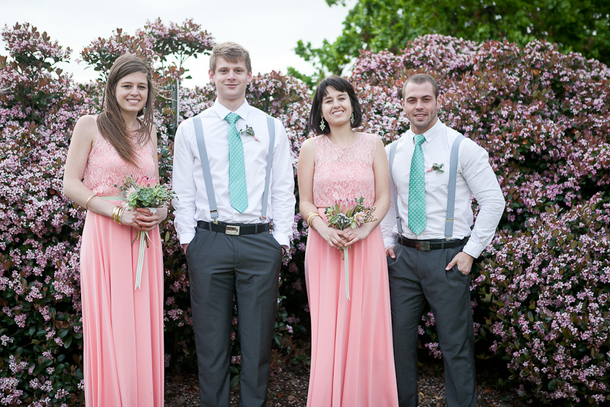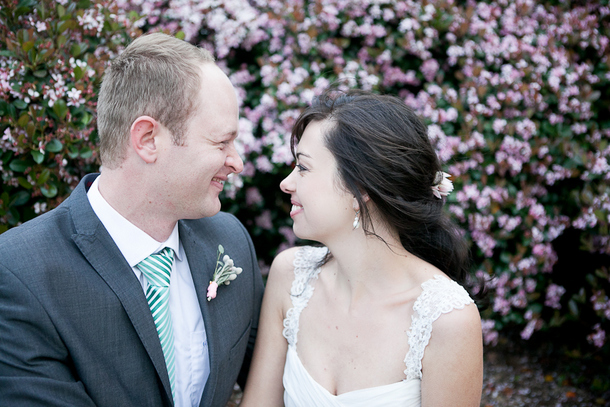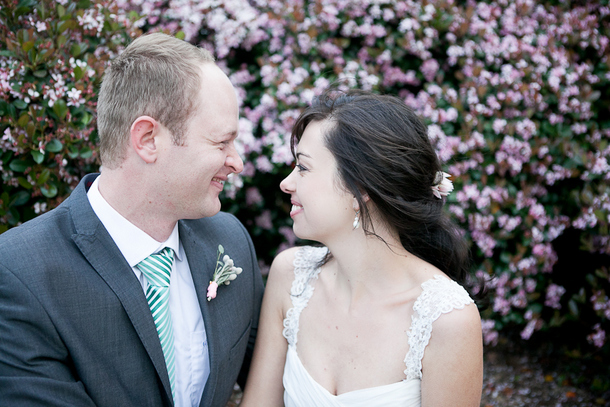 The Flowers
We wanted three arrangements on each table, but I didn't want them to be stiff. It was done in silver and glass vases, and each one looked different, although the colours throughout were pink and green.
The Dress
One of my best friends, who is like one of my sisters, has a wedding dressmaking business. I found three different dresses I loved, so she combined the three to make my dream dress.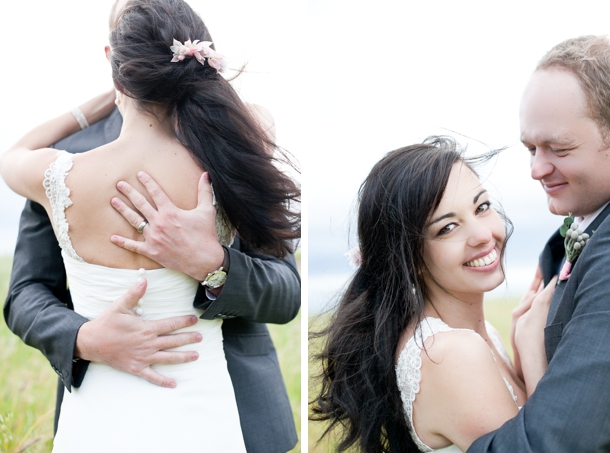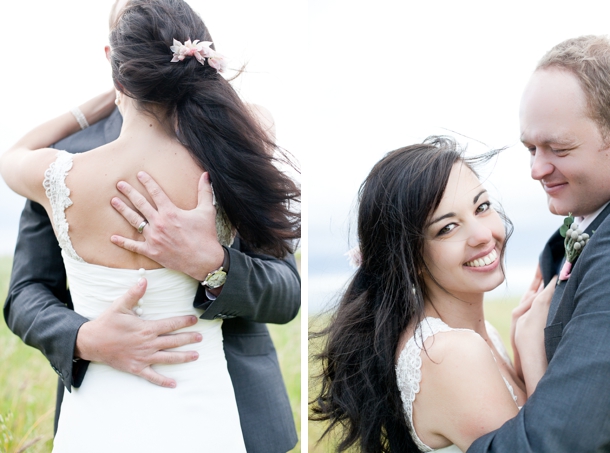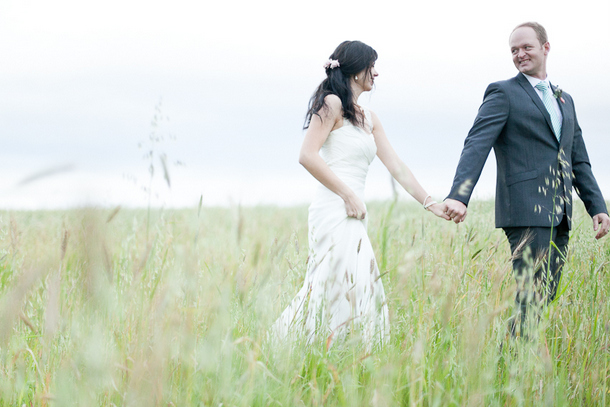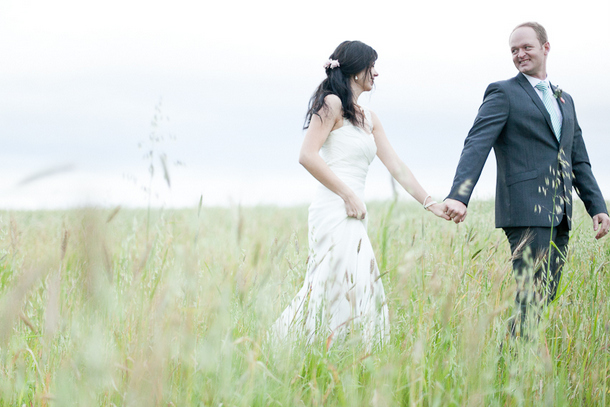 Memorable Moment
It was an extremely blessed day, and there were so many moments that I will remember forever, but I think the two that will stand out were when I saw my husband for the first time in a week, standing at the end of the aisle, waiting for me, and the moment when he sang the song he wrote specially for me after he made his speech.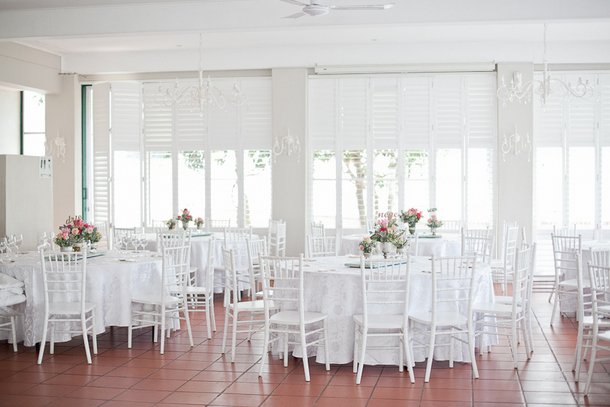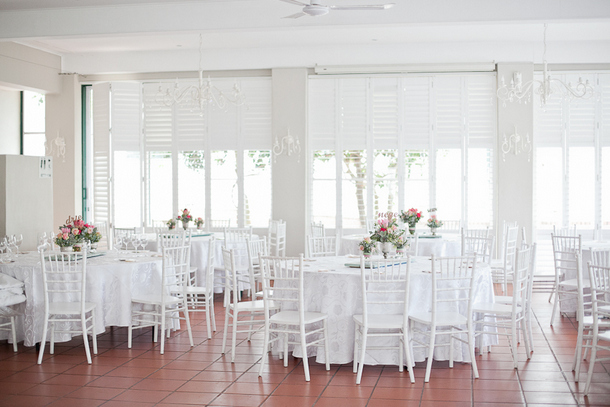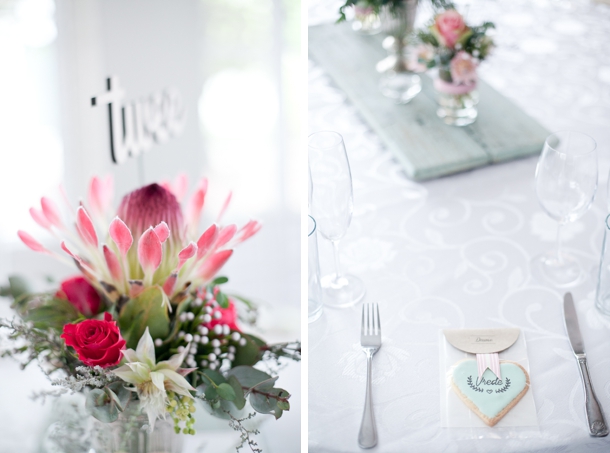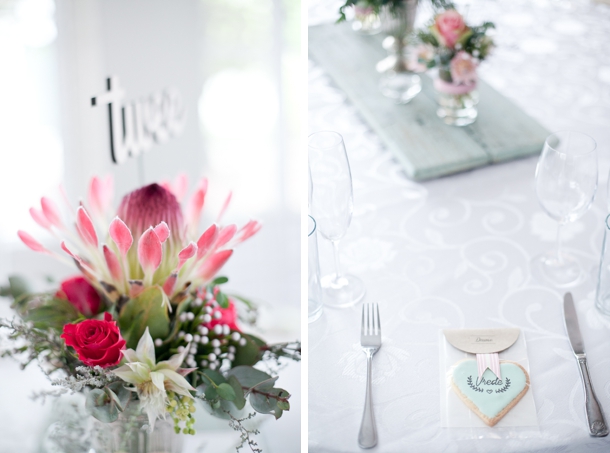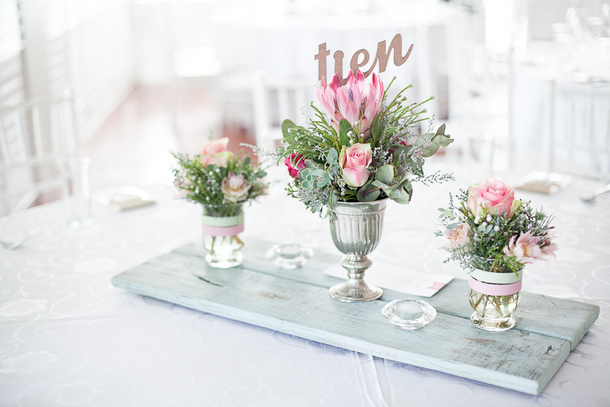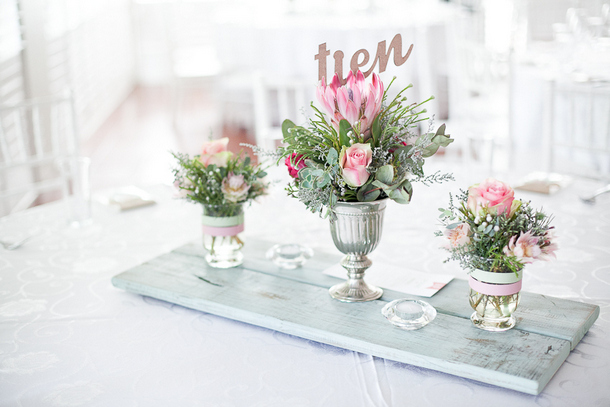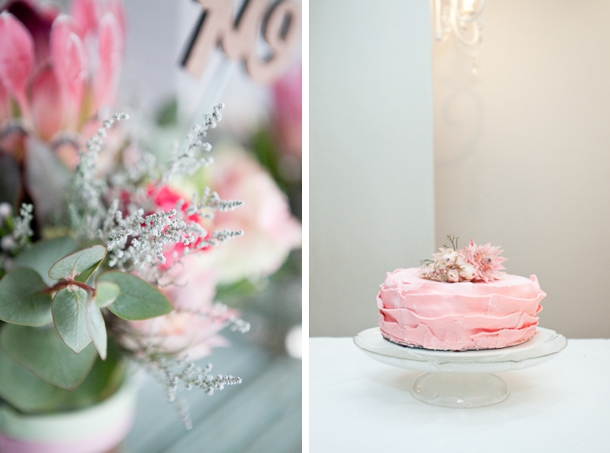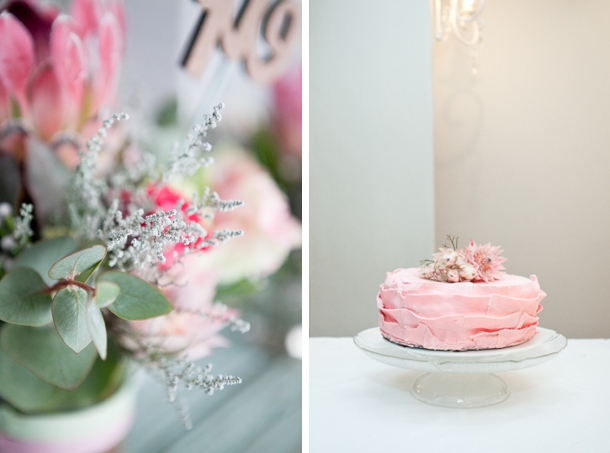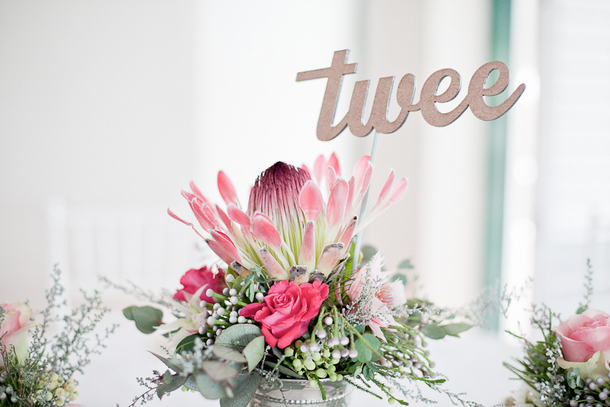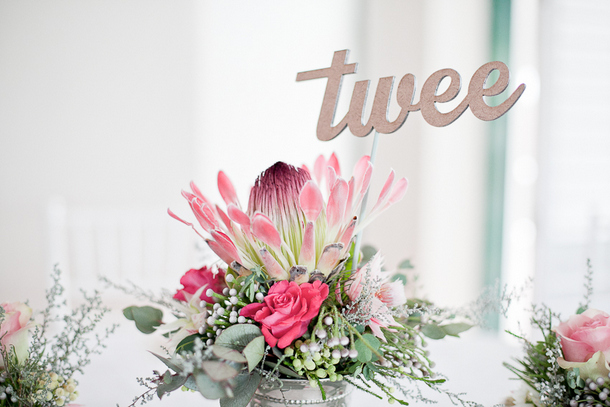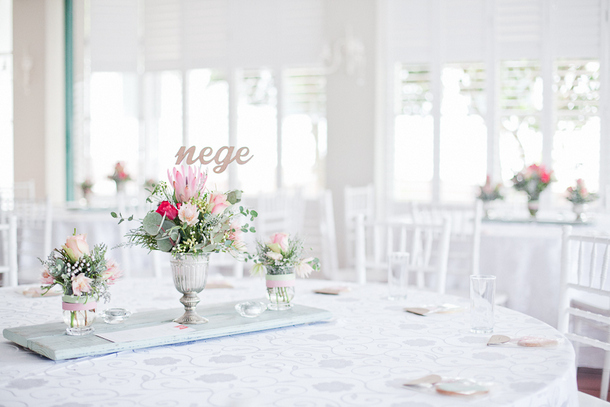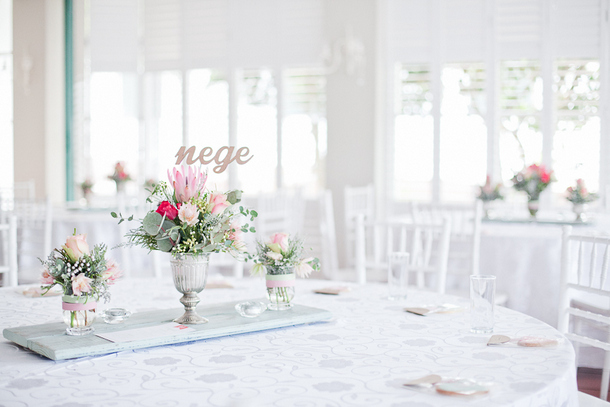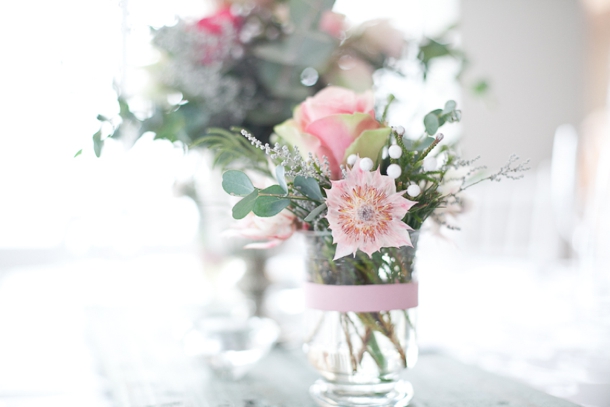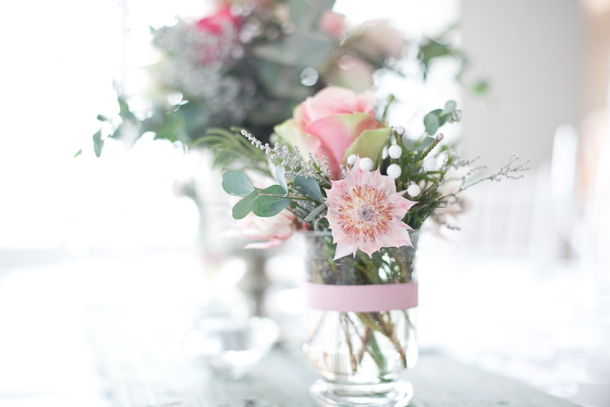 The Honeymoon
We went to the Ambre Hotel in Mauritius.
Advice for Future Brides & Grooms
Enjoy the day. Don't stress about the small stuff. I spent hours on small details, and I didn't even notice them on the day. Enjoy the day with your family and friends, and remember it is your day. Don't try to impress anybody.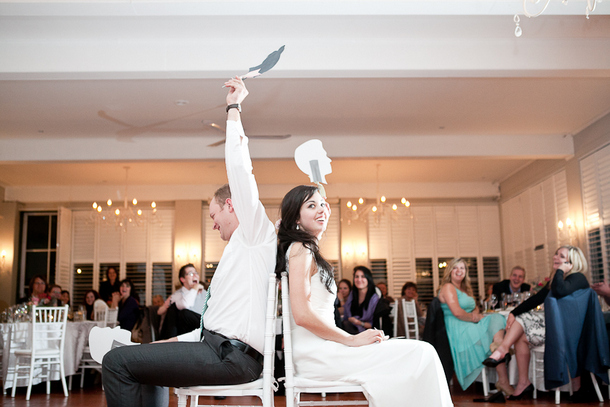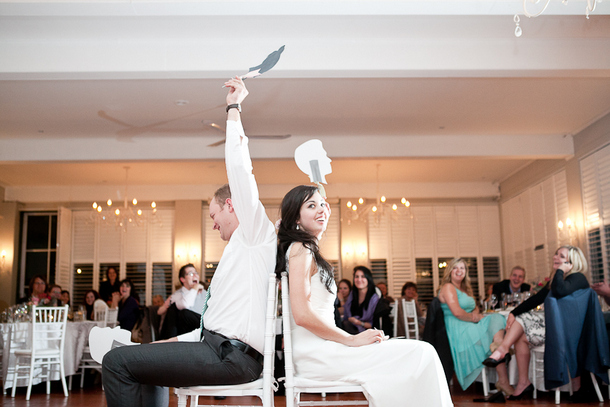 You can see more from this wedding on Nadine Aucamp's blog.
SERVICE PROVIDERS
Venue & catering: Neethlingshof Estate | Photographer: Nadine Aucamp | Stationery: Suzel van Heerden | Bride's dress: Anri Ham | Hair & makeup: Elana at Tittewyt Hair and Makeup | Hiring: To Nett' s;  Classy Hire | DJ: LMH Productions
SBB ♥ Nadine Aucamp Photography, a featured member of our Directory