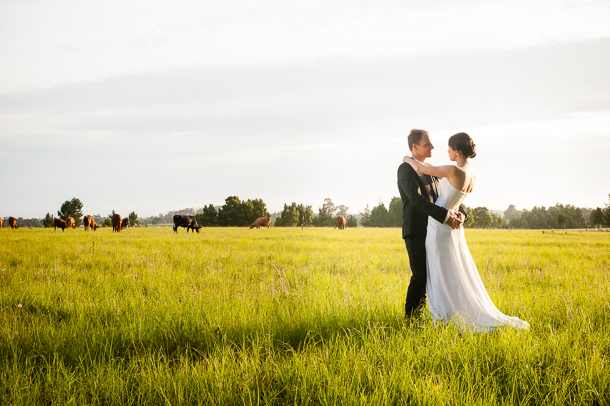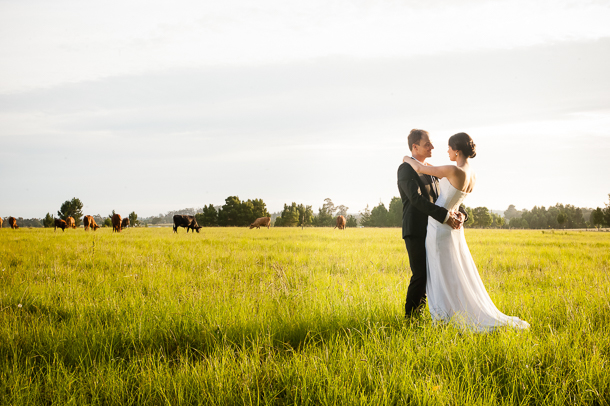 I just love a vineyard wedding, don't you? Maybe it's my years at Stellenbosch that gave me such a love for wine farms (and, er, wine), but I do think there's nothing quite like the gorgeous serene scenery that you find at the wedding with a leafy backdrop of vines and mountains. Usually we feature vineyard weddings from the Cape, but today's comes from the gorgeous Garden Route, which is really an emerging market for brides and grooms in SA. And this one includes a ceremony right in the cellar – how cool is that? Karien & Martin chose a neutral palette for their big day, with gently rustic details and a super fun vibe, and photographer Christelle Rall was on the scene to frame every moment from behind the lens. Oh, and PS – pastel macaron tower? YES PLEASE.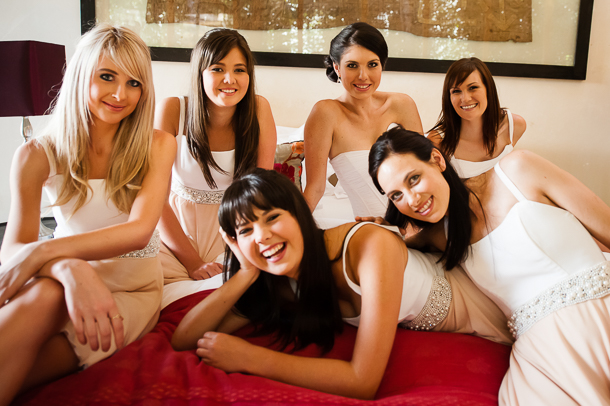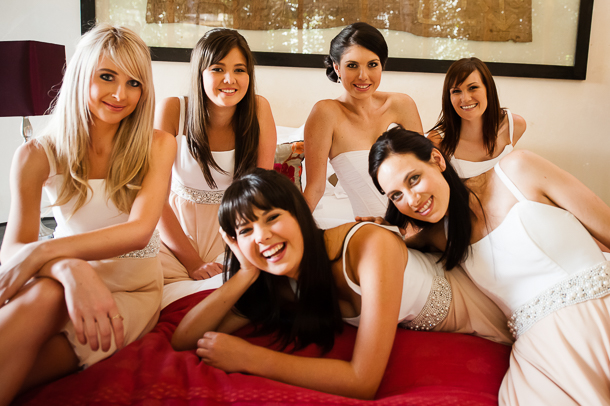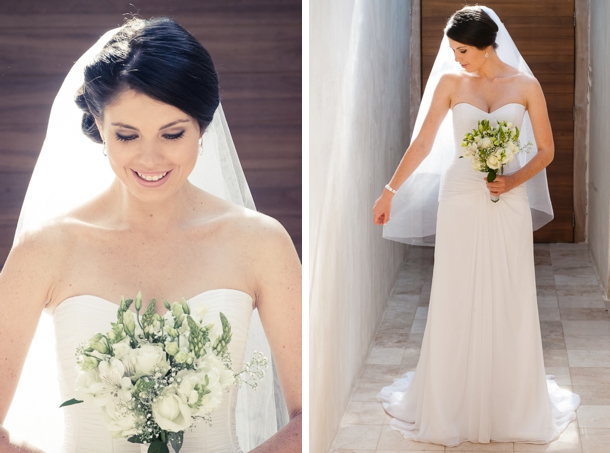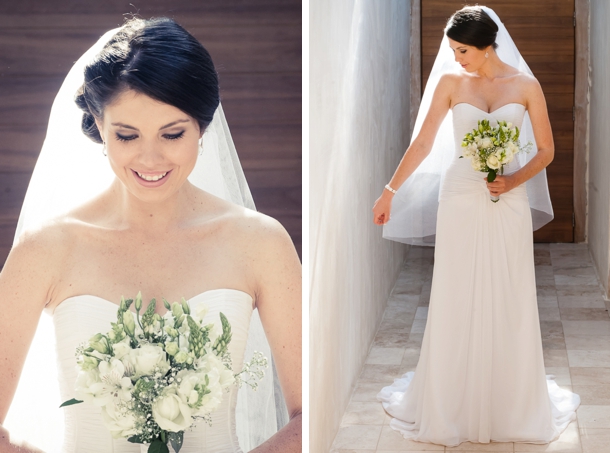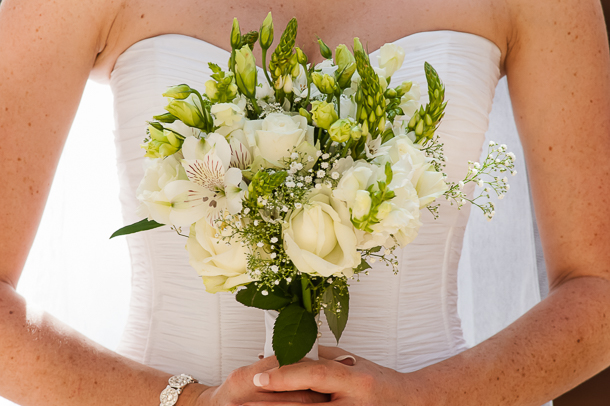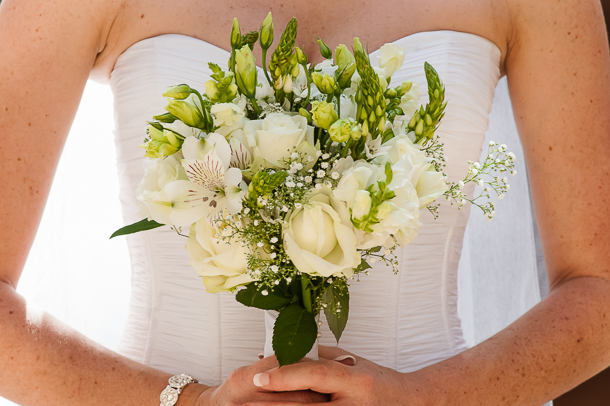 Love Story
On a hot summer's evening in January 2011, both of us went out with friends. We saw each other across the dance floor and I whispered to my friend that I found the one guy very attractive (Martin). The next moment he was standing next to me and we started chatting – or rather shouting over the loud music. Hours went by and our friends were the best wing-people we could ask for as they disappeared and gave us some time alone. We left at 2:30am and planned to meet for coffee the next day. It went great and the rest is history!
The Proposal
Martin planned the proposal for three months, including designing and having the ring made. It was a very busy time, so we decided to go to Dullstroom for the weekend to relax before I went overseas and wrote exams. Martin booked a cute stone cottage on a lake, away from everything and everyone and it turned out to be extremely cold and rainy – perfect weather for good food, great wine and a fireplace. We shared a glass of wine on the porch of the cottage and I decided to take a photo of the bottle of wine with the lake in the background. Martin spotted the perfect opportunity to propose by asking me to sit down so he could take a photo of me with the beautiful background. He went down on his knee to take the picture and before I knew what was happening, he put down the camera and pulled out the ring. He asked me to marry him and I couldn't believe what was happening – my first response was: "Are you serious?" after which he replied with a very nervous "Yes". I jumped into his arms and said YES!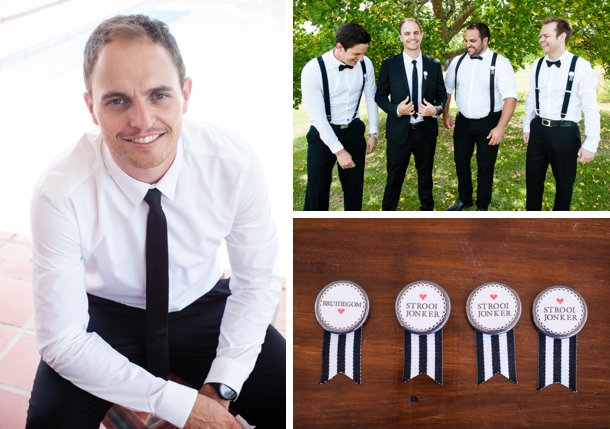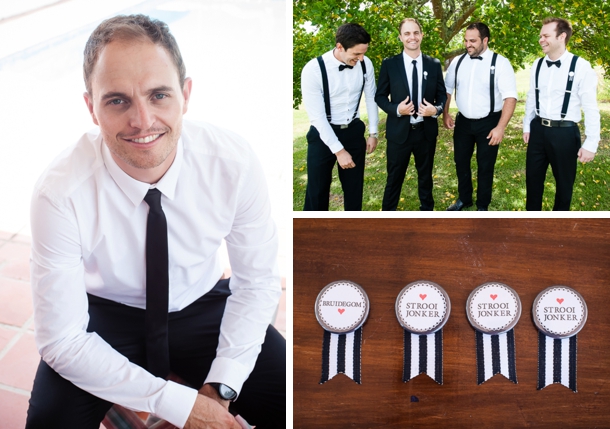 Wedding Style
We have the same taste when it comes to décor and colours and thus decided on a simple but elegant feel to the day. White, black and champagne featured and the flowers were kept simple and light. I have had a wedding folder since I was 16 and everything that went in there was considered. We also got most of our inspiration from the internet, specifically wedding blogs, and by looking at other weddings. We have also attended a lot of weddings ourselves and knew what we wanted, and what we didn't want.
The Venue
We chose our venue based on the excellent location! It is situated just outside Plettenberg Bay, our favourite holiday spot and we knew that almost all of our family and friends would be in the area for the holiday season. Also, it is surrounded by vineyards, natural forest and the picturesque Garden Route mountains. In addition to the location, we wanted to have a reception venue that felt cosy and intimate, like a family-dinner, and Bramon Wine Estate provided all of this and more! The food and wine which we have previously sampled also contributed to picking the perfect venue.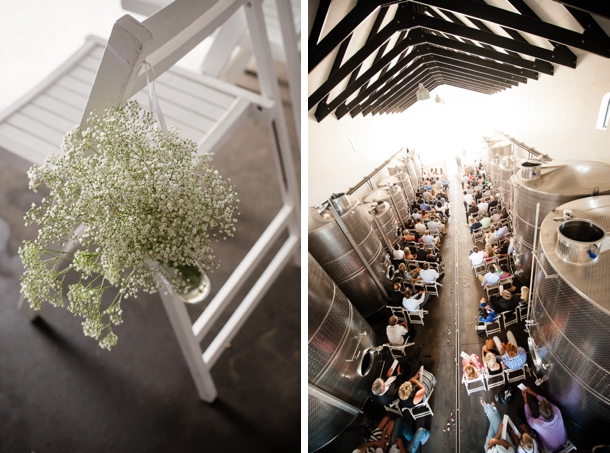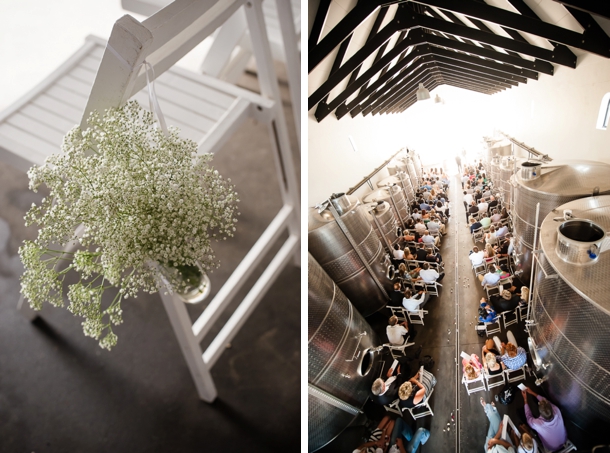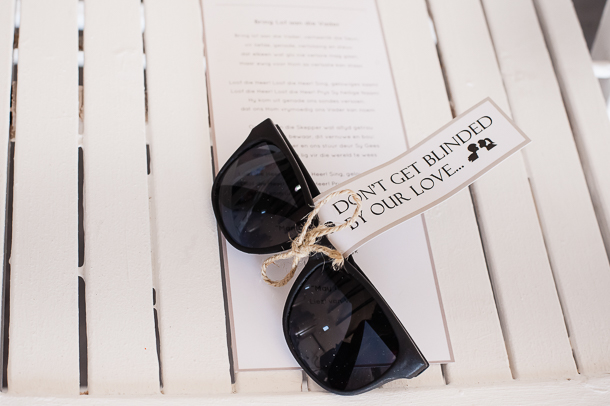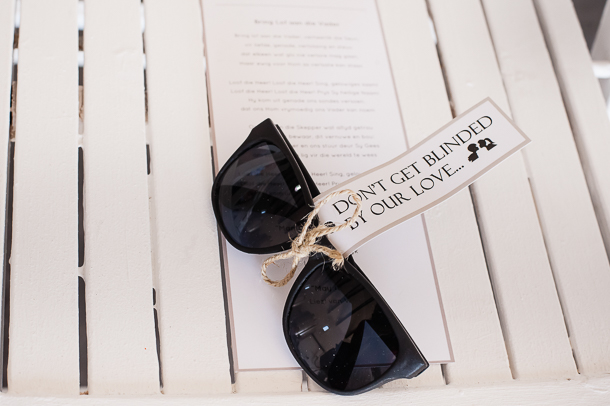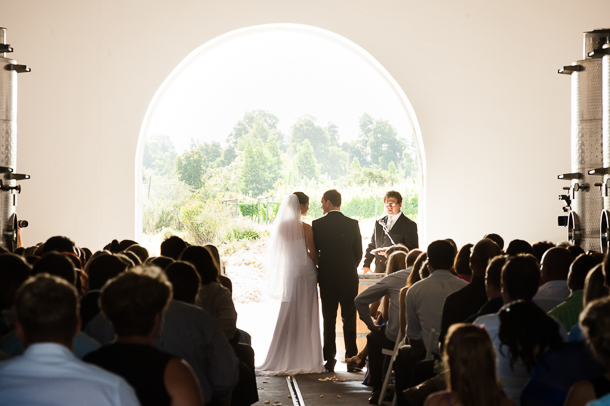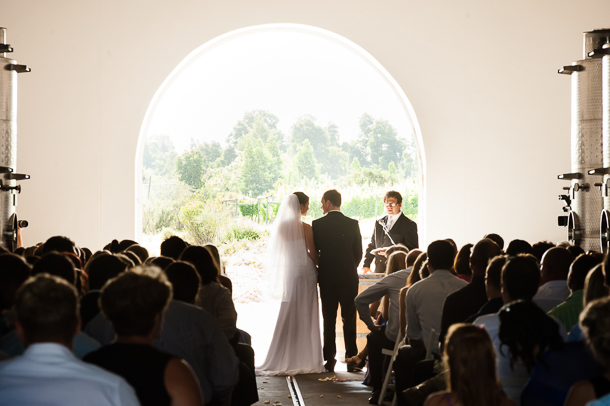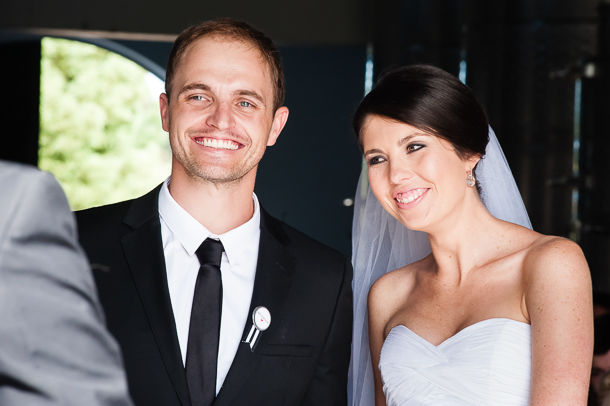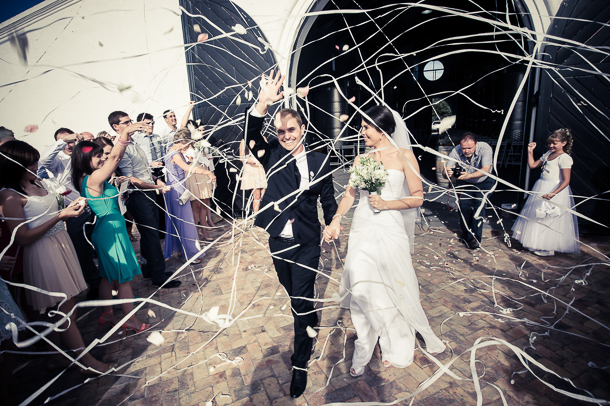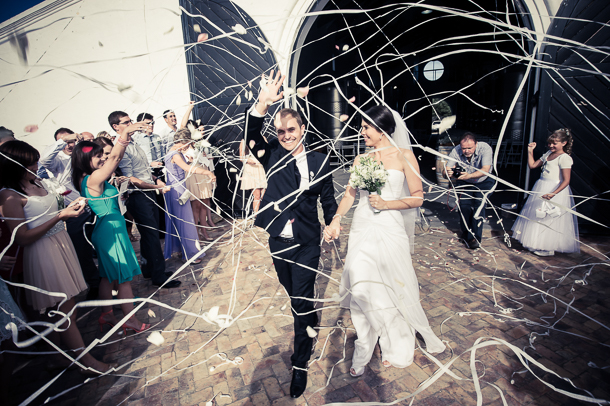 Wedding Details
We would describe ourselves as a laid-back, fun-loving couple and wanted the wedding to reflect exactly that. We wanted the guests, our loved ones and friends to enjoy it as much as we did and judging by the time that the last guests left the reception (3:30am) we think we succeeded!
DIY Elements
We designed our own stationery which included the save-the-dates, invitations, programs and the table seating chart. We also designed personalised placemats with the meaning of each guest's name in order to let them know that we specifically wanted each and everyone of them there with us on our special day. The cake (macaron) stand was one of the projects that the men in our family embraced to provide a spectacular macaron tower. They were also the masterminds behind the lovely wooden flower holders on the reception tables.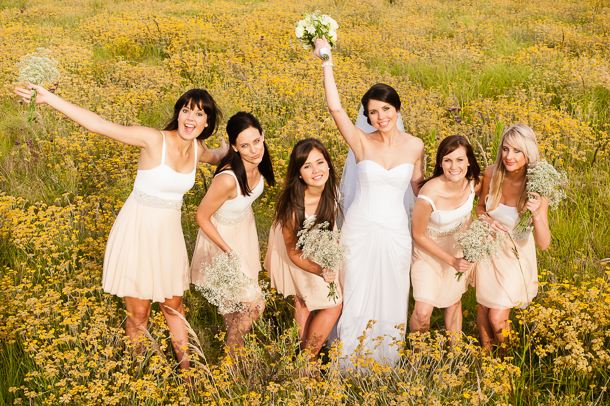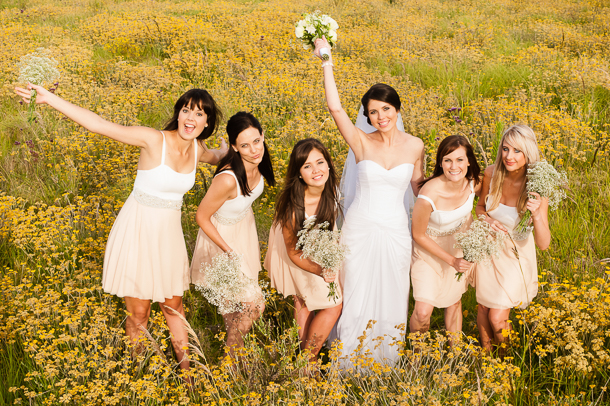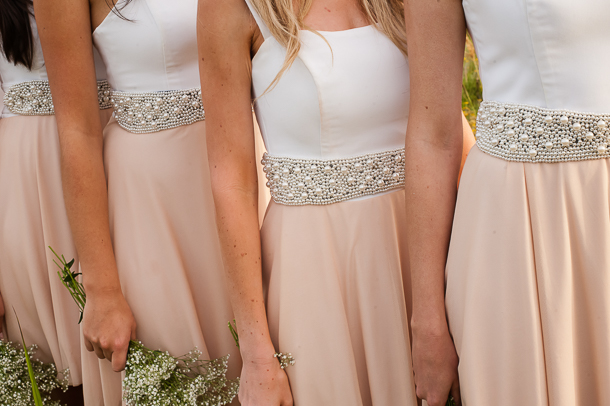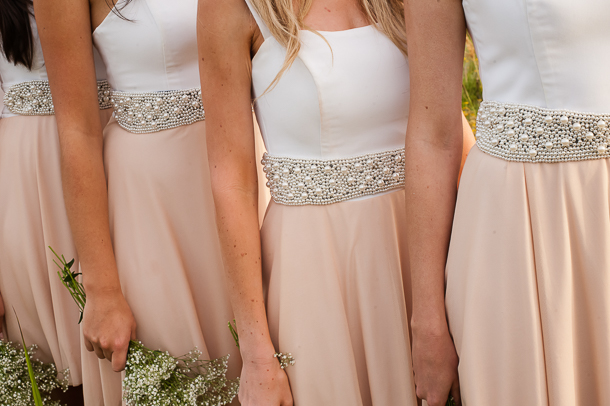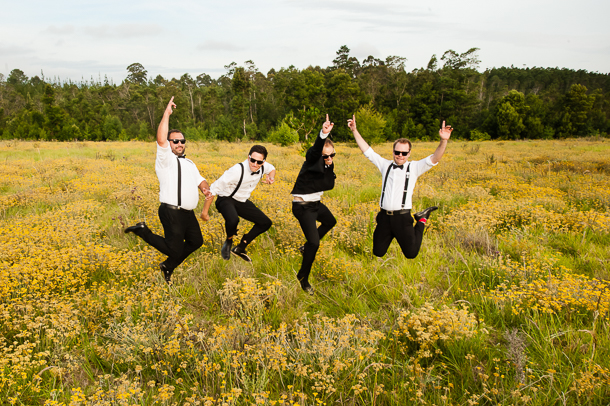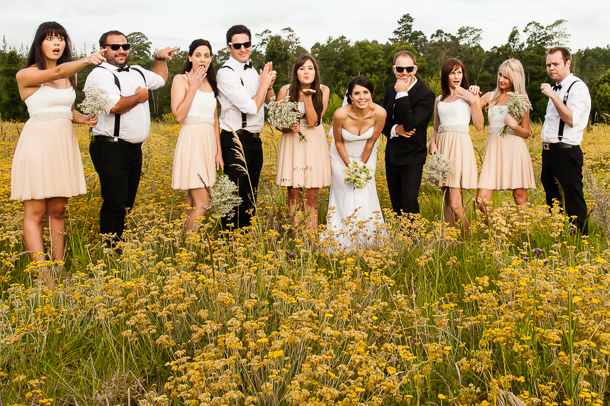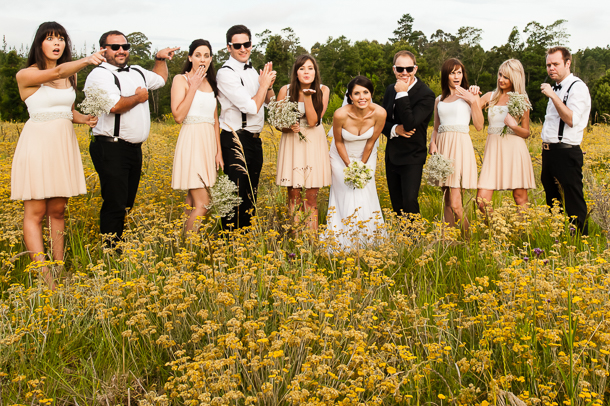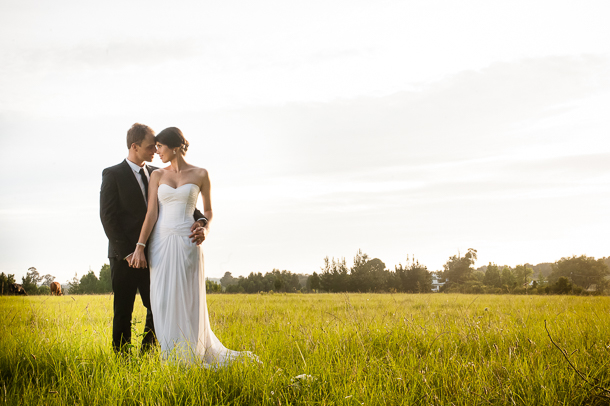 The Flowers
Fitting in with the neutral colour palette, we chose simple, soft baby's breath throughout the wedding. We love these plain little flowers which added a romantic feel to the day. For my bouquet I asked the florist to surprise me with a mixed white and green bunch and she did a fantastic job, exceeding all my expectations.
The Dress
My mom, sister and I went on a pre-dress-hunting mission to Pronovias just to look at a few dresses before scheduling actual appointments, etc. I expected the process to be time-consuming, full of ups-and-downs and difficult decisions but instead, the second dress I tried on was the one! It was exactly what I wanted and after we bought the dress, I vowed to myself not to visit any other bridal studios as I was 110% happy with my choice. Quick and easy!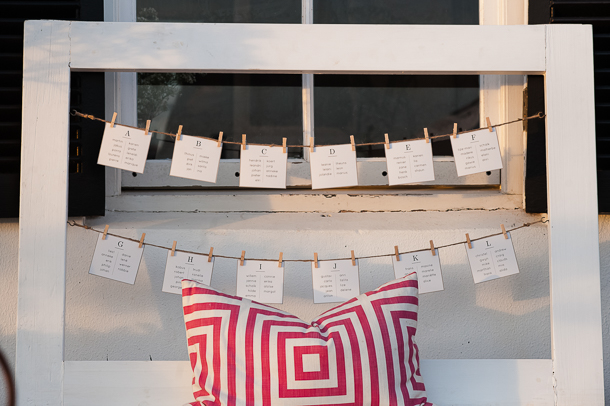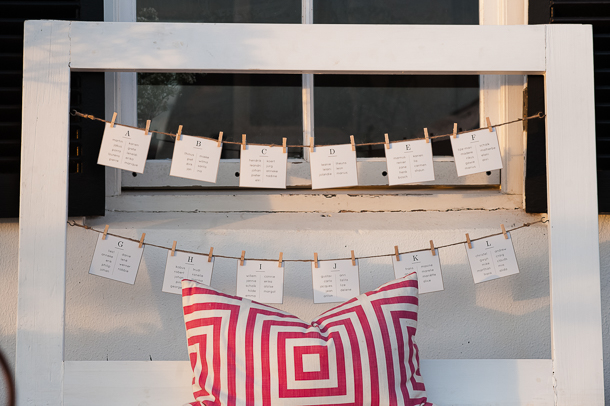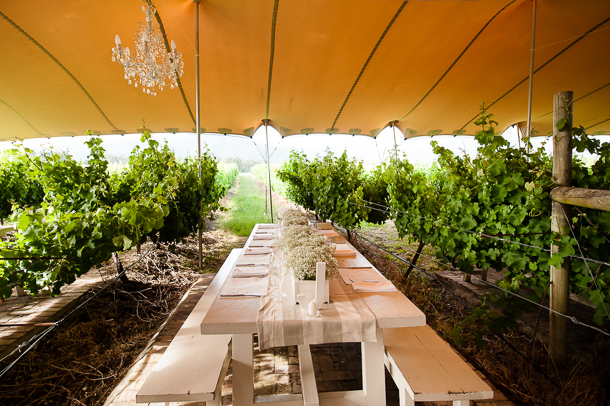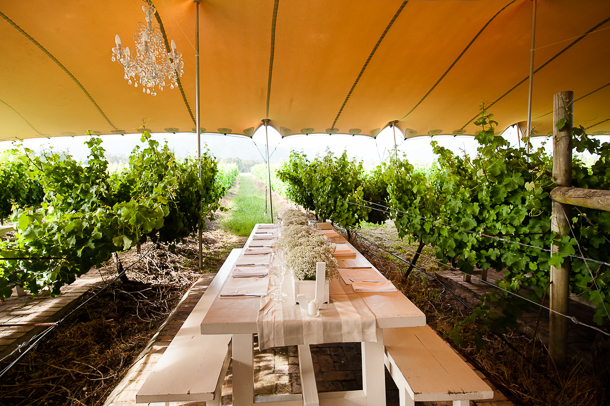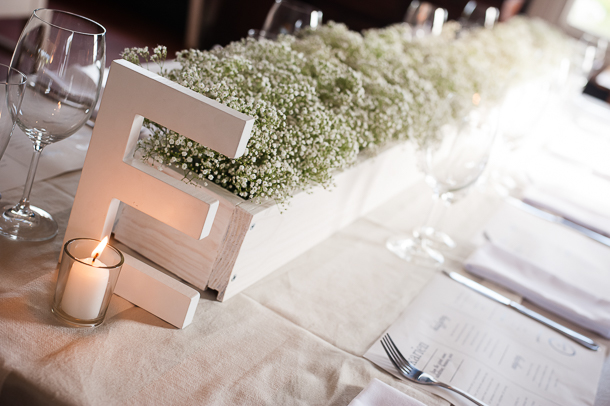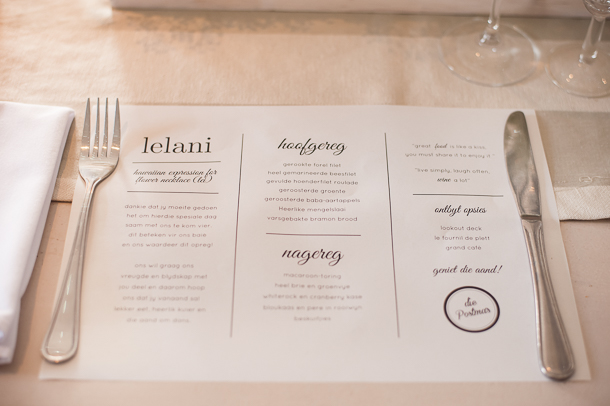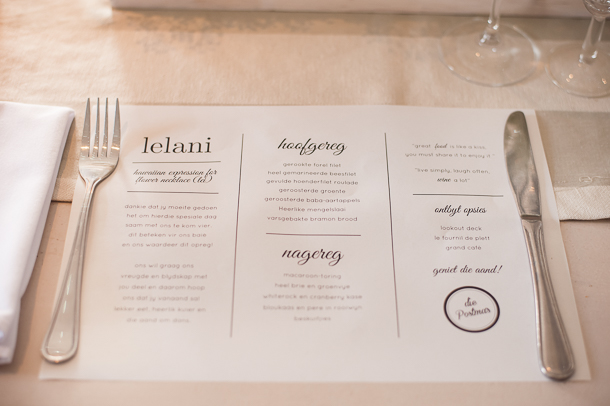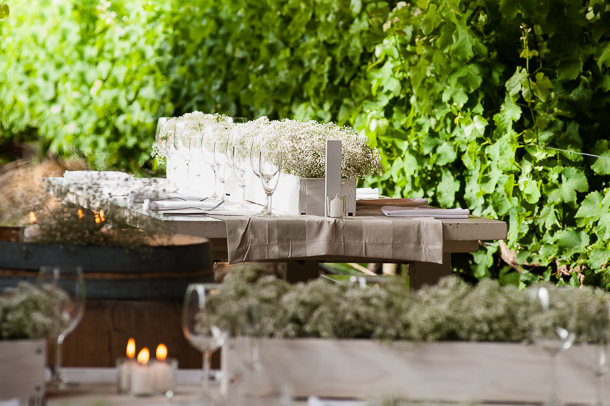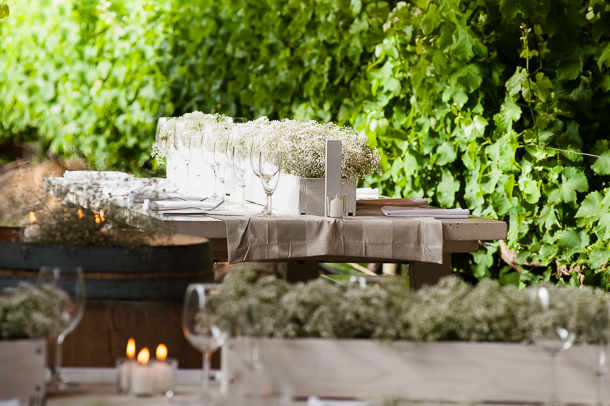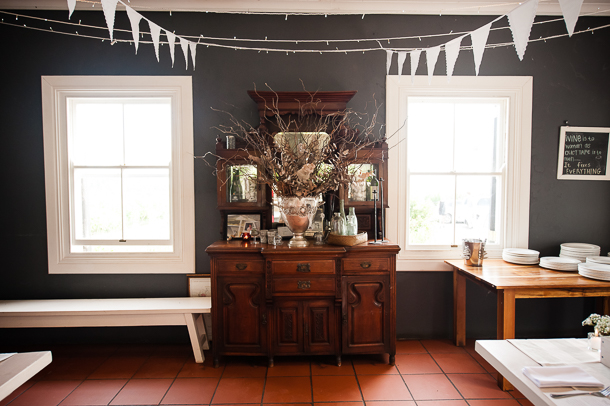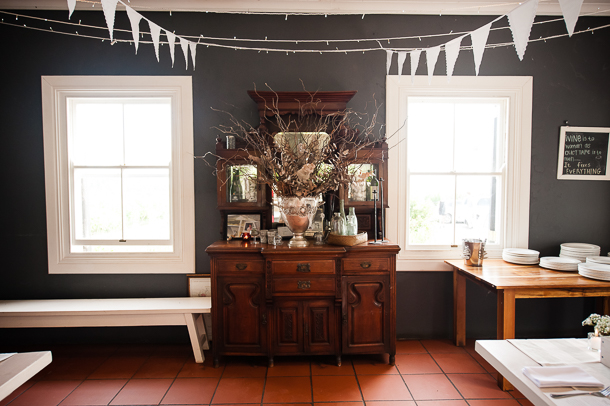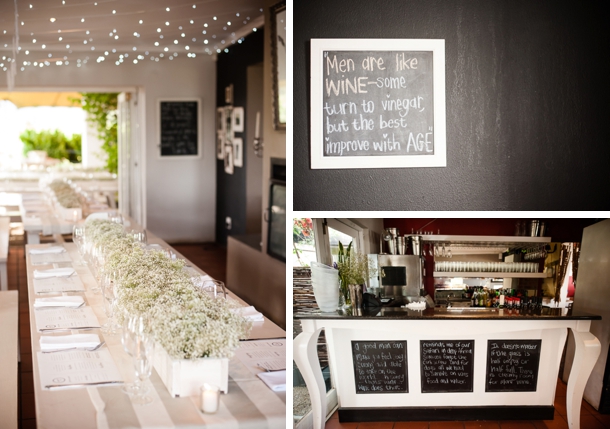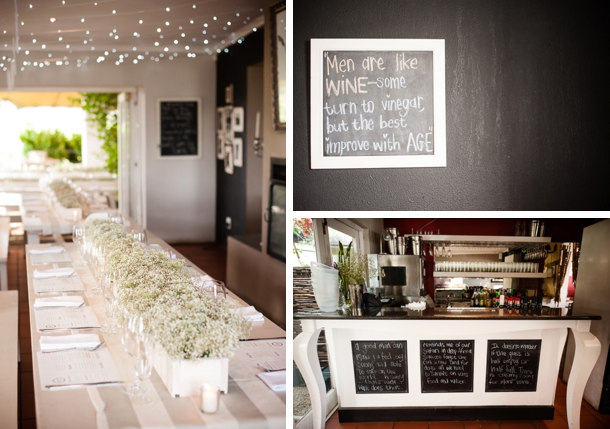 Memorable Moment
We must both agree that when we saw each other for the first time at the end of the aisle, the emotions were too much too handle and we couldn't contain our happiness! Definitely one of the most memorable moments of our lives.
Proudly South African Details
One of the main reasons we chose Bramon Wine Estate as our venue is the excellent wine and sparkling wine produced in the cellar where we had our ceremony. Thus, a truly local reason to pop the bubbly!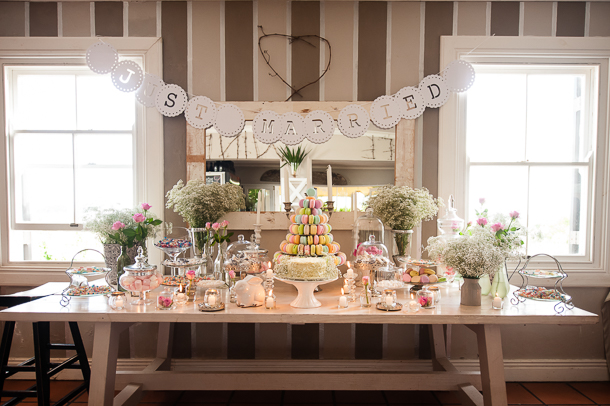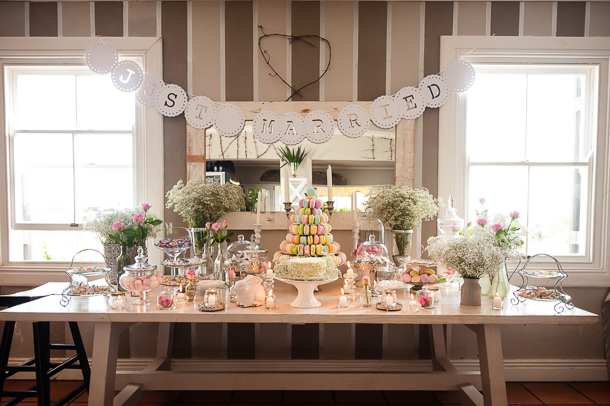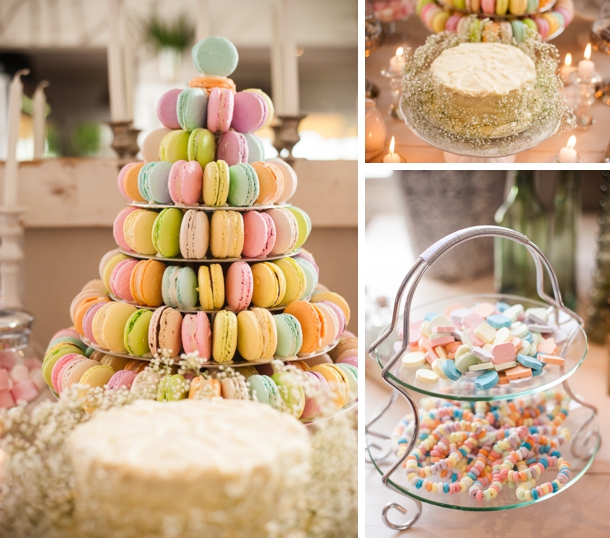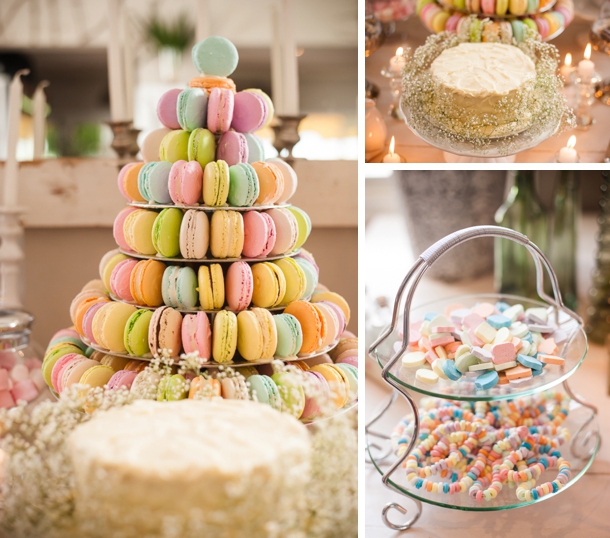 The Honeymoon
The honeymoon destination was a big secret and Martin did an excellent job in arranging the perfect getaway! We spent the first night at the secluded Trogon House and Forest Spa in The Crags and flew to Mauritius the next day. We are both passionate about the ocean and thus an island honeymoon proved to be our dream destination!
Advice for Future Brides & Grooms
Don't make every conversation about the wedding – things don't suddenly change the minute you get engaged so spend time like you used to and make time to do wedding things separately. Enjoy it while it lasts and remember that as long as there is good food, enough drinks, the right music and your friends and family, you will have an unforgettable day!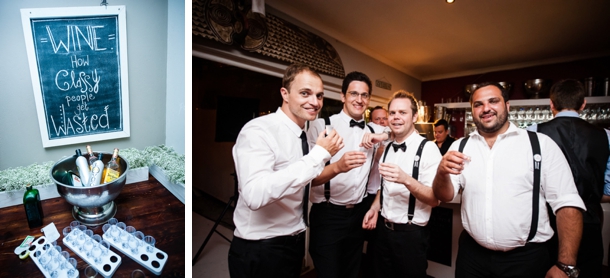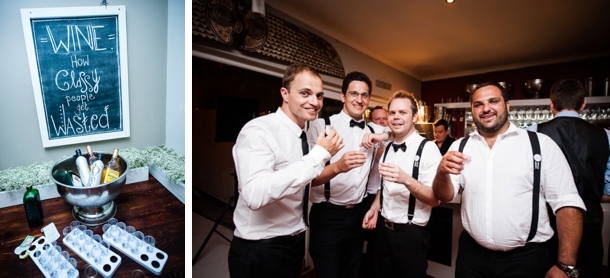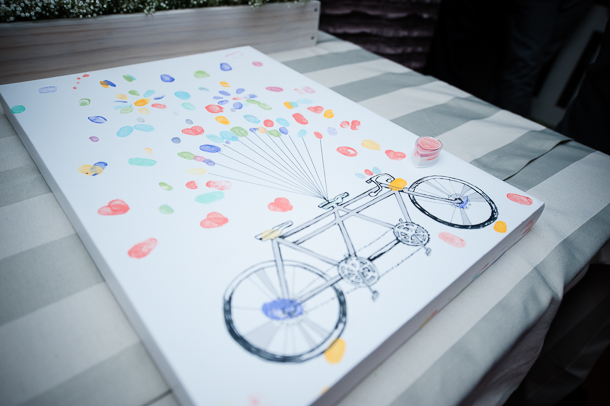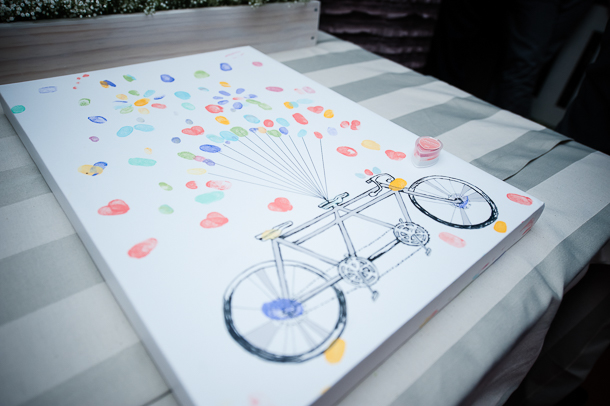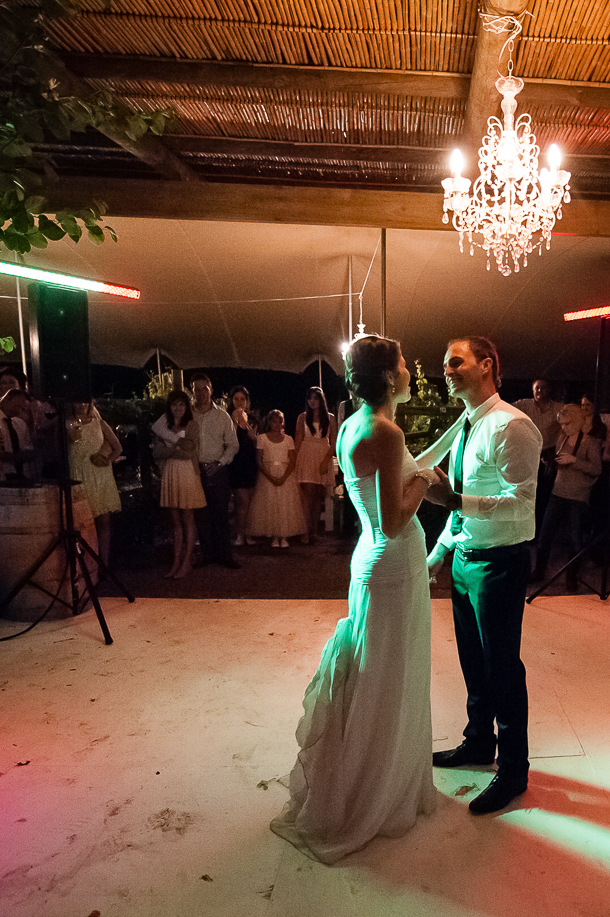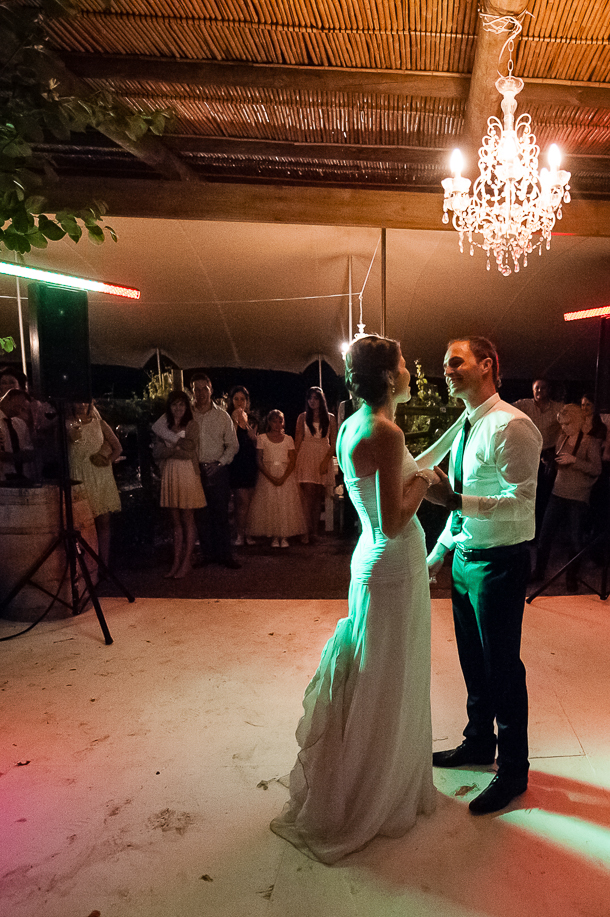 You can see more from this wedding on Christelle Rall's blog.
SERVICE PROVIDERS
Venue & catering: Bramon Wine Estate | Photography: Christelle Rall Photography | Videography: A&M Photography | Macaron tower: Tin House Café in Knysna | Décor & co-ordination: Sumi Adlam for Bramon Wine Estate | Flowers: Pippa's Flowers | Bride's dress: Pronovias | Bride's accessories: Swarovski, Anella Wedding Shoes | Hair & makeup: Jiwu Salon & Spa | Bridesmaids' dresses: Sandra Pretorius | Groom's attire: Hilton Weiner | Hiring: Events & Tents | DJ: Juan de Beer