Happy Friday, lovelies! And happy last-day-of-work for so many of you. Today we're focusing on the boys, and you guys, this has DEFINITELY been the year when grooms have started to really hold their own in the fashion stakes. From coloured suits (in a good way!) to smart casual and casual looks for less formal weddings, and of course, original boutonnieres. And it's also been the year of the bowtie in South Africa – a few years back I predicted these would be a huge trend and then noted it hadn't happened, but apparently it just took our boys a little longer to fall in love with a look that many American grooms were already rocking. This year I have seen loads of bowties, and I love them! Another key look this year is the 'country gentleman' as I think of it – tweeds, flatcaps, and winter textures. All of these are included below, so let's take a gander at our most stylish grooms!
Formal & Fabulous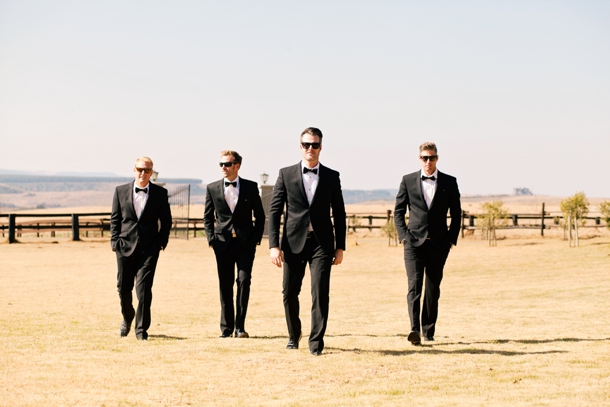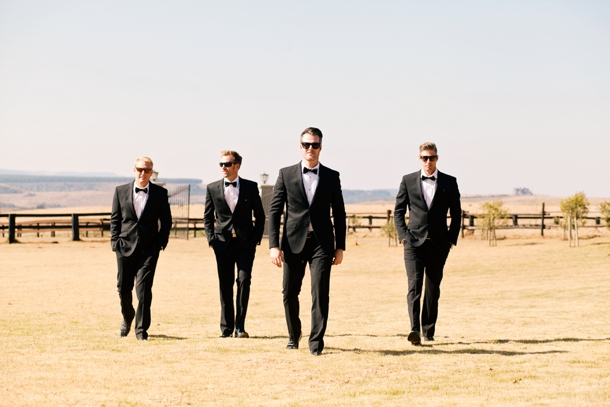 Suits: Suit Yourself | Photography: Fiona Clair Photography | VIEW WEDDING
Tamara & Paul chose to have a classic black tie winter wedding, and the groomsmen in their dapper tuxes were the perfect complement to bridesmaids in black lace. So chic! So chic, in fact, that they were a PINTEREST FAVOURITE.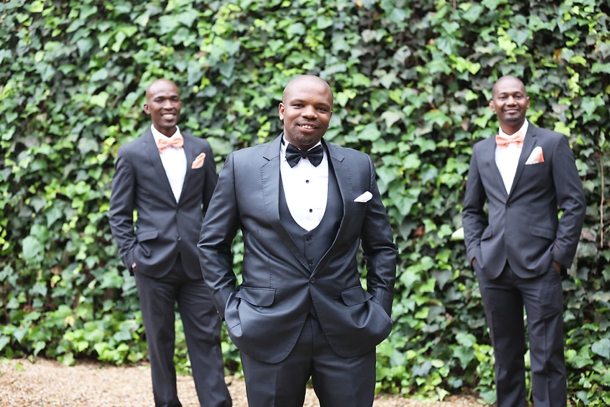 Suits: Tidy Tucs Tailors | Photography: Vita Bella | VIEW WEDDING
Slindile & Siphiwe had two weddings – traditional and black tie – and the groom looked fab for both! I especially love the tiny pop of colour in his groomsmen's bowties and pocket squares, distinguishing them from the classically monochrome groom.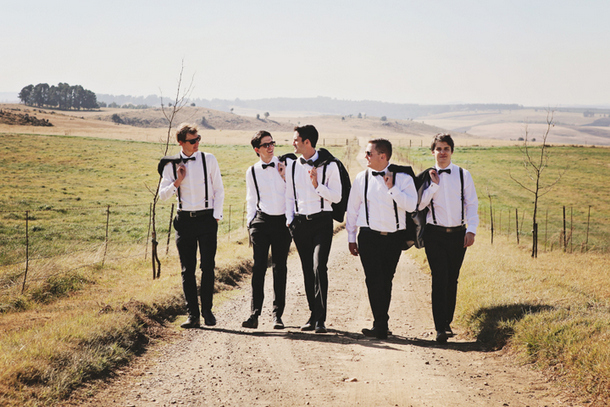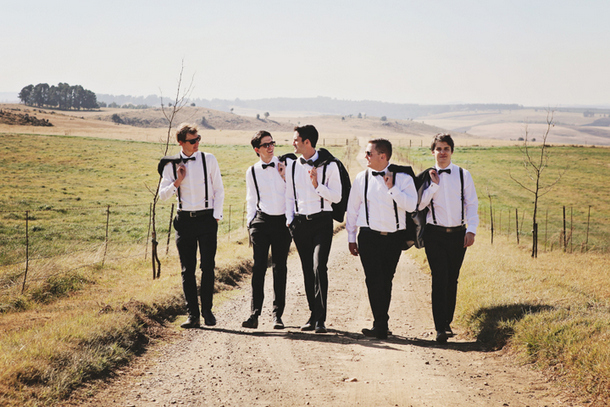 Suits: Woolworths/Maverik Stylewear | Photography: Carmen Roberts | VIEW WEDDING
Braces are often used in more casual groomsmen's looks these days, but I love how they add a cheeky touch to these traditional black suits for Lauren & Andrew's white winter wedding.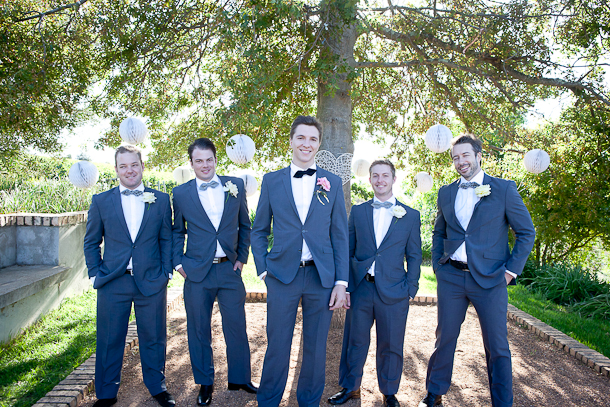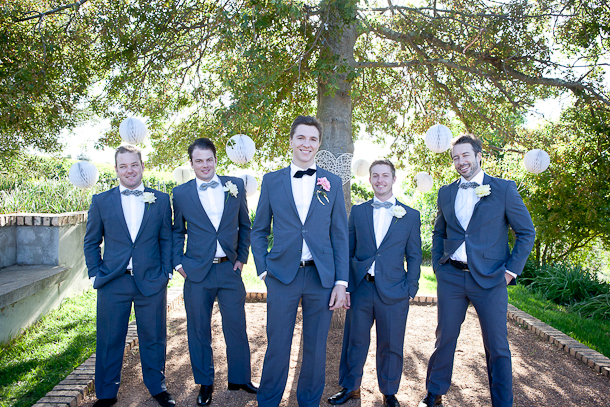 Suits: Eurosuit | Photography: Kathryn Van Eck | VIEW WEDDING
Formal looks don't have to mean a black suit, of course! This bowtied groomsmen's line-up was absolutely perfect for Elena & John's summer pastel wedding.

Smooth Semi-Formal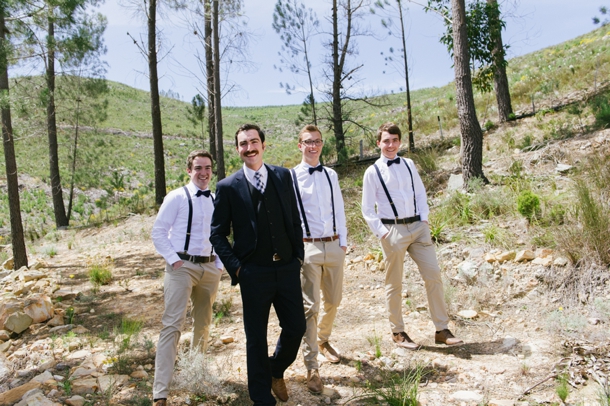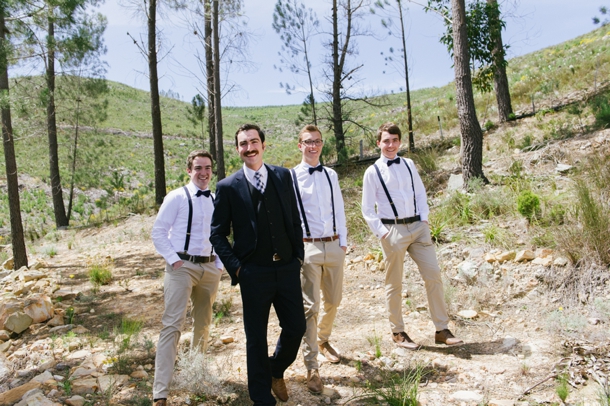 Suits: Top Hat & Markhams | Photography: Yolandé Marx | VIEW WEDDING
Dressing down the groomsmen but suiting up the groom is a great way to strike the balance between formal and semi, just as Marli & Pieter did for their Old Mac Daddy wedding.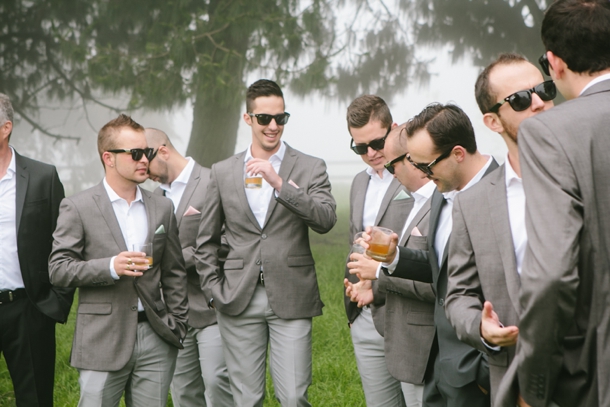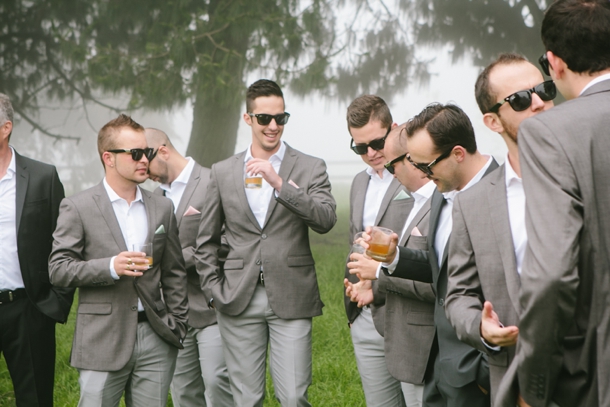 Suits: Tiger of Sweden | Photography: Knot Just Pics | VIEW WEDDING
Suits with open shirts are another great way to hit the right semi-formal note, just as the boys did at Clea & Dave's misty and magical Midlands wedding.

The Country Gent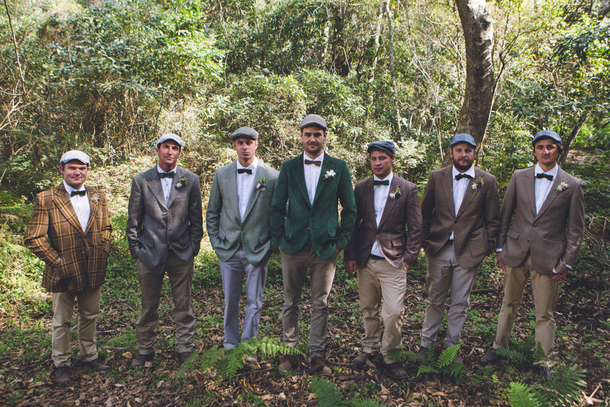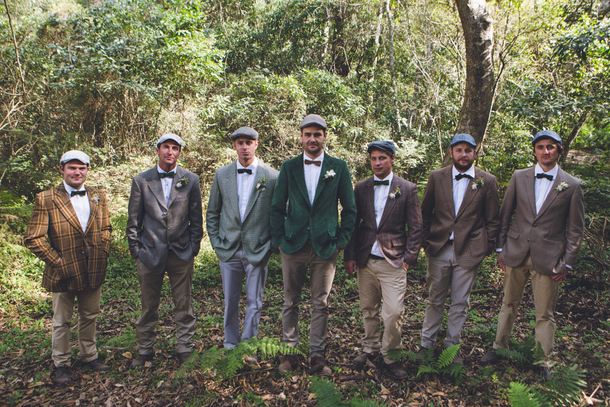 Photography: Summertown Pictures | VIEW WEDDING
GABY'S FAVOURITE: I have to say, I love this look! It's not for every groom, obviously, but for Kerry & Jeremy's gypsy boho forest wedding, the groom and his boys rocked it! 

Casual (and Smart-Casual) Chic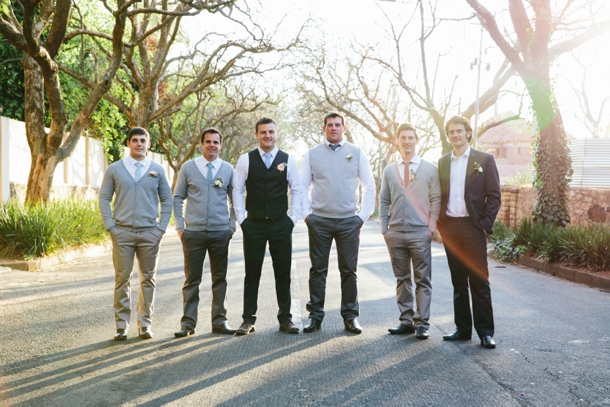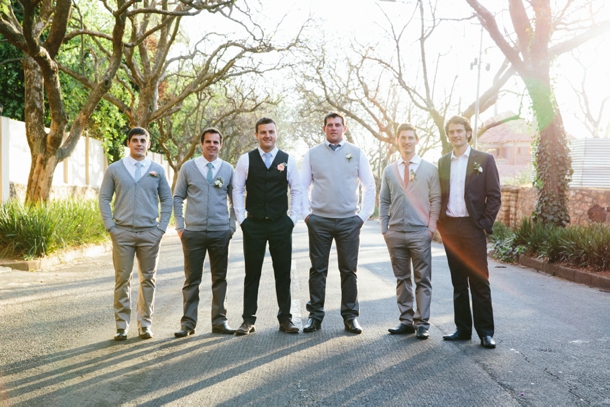 Suits: Blue Collar White Collar, Zara | Photography: Lad and Lass Photography | VIEW WEDDING
Cardigans were a huge trend in groomswear for 2014, and Nandi & Brett's groom's party showed it off beautifully. I love the little touch of mismatched here too!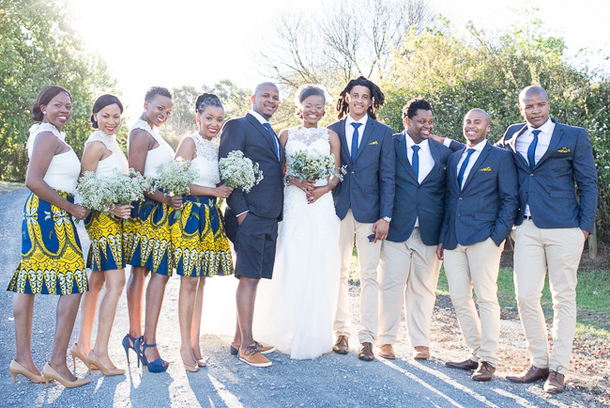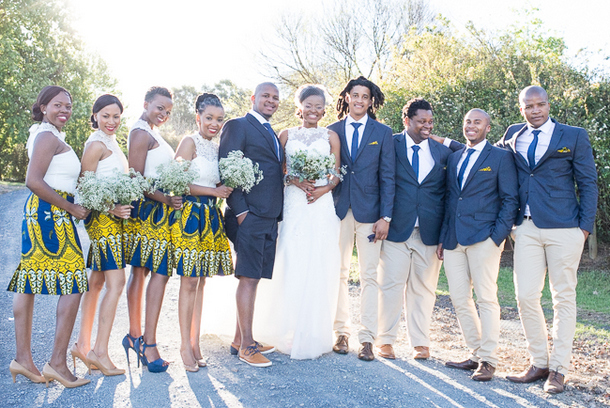 Suits: Woolworths | Photography: CC Rossler Photography | VIEW WEDDING
It's often the groom who wears a smarter look than his groomsmen, but for Tumi & Moe's super fun, sunny wedding, Moe rocked a pair of shorts with his suit, which looks totally adorable! I also loved how the groomsmen's pocket squares matched the bridesmaids' vibrant African print.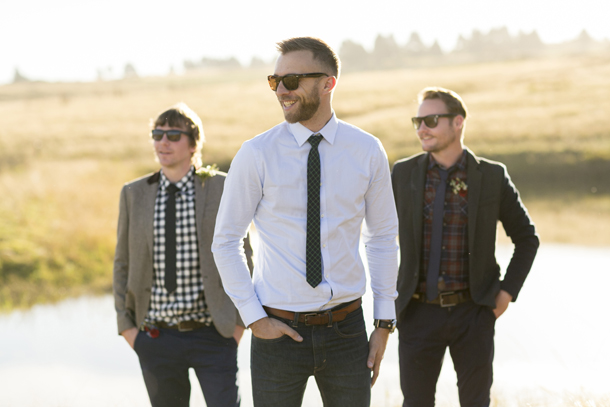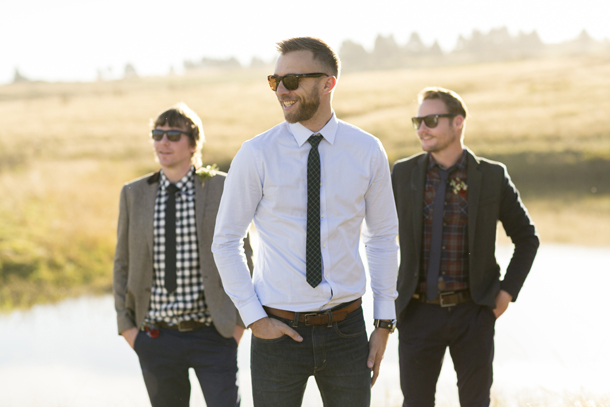 Suits: TopMan, Levis, Country Road | Photography: Alexis Diack | VIEW WEDDING
Taryn & Mike's wedding was a rustic bohemian affair, so what could be better than groomsmen in jeans? Again, it's not for every groom or every wedding, but the dark denim paired with shirts, ties and jackets looks so stylish here I think.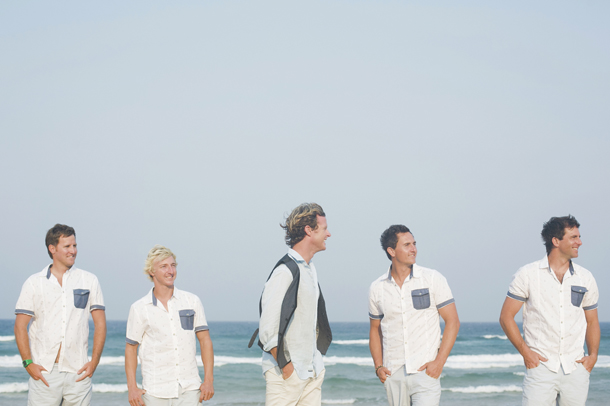 Photography: Alexis Diack | VIEW WEDDING
Groomswear for a relaxed beach wedding can be a bit of a conundrum, but Keith and his boys from Marilize & Keith's Mozambican toes-in-the-sand celebration knocked it out of the park.

Coloured Suits
Hands down my favourite groom's trend this year has been the move away from black to suits in other colours. We're not talking crazy rainbow here, but smart variations of navy, grey, etc. can really flatter your guy. After all, if the bride no longer has to wear white, then there are no rules, right? These four stylish grooms showed us how a statement suit is done.


Suit: Mavericks Stylewear | Photography: Lindy Photography | VIEW WEDDING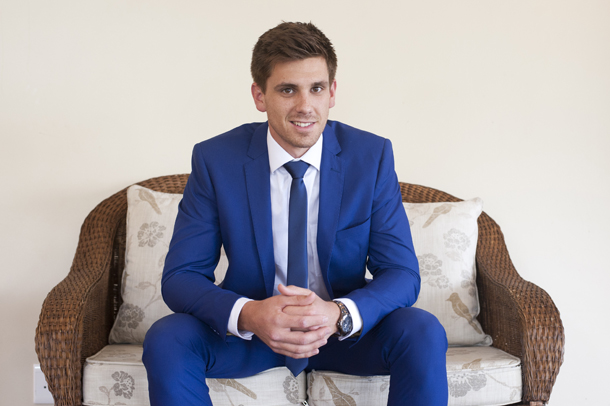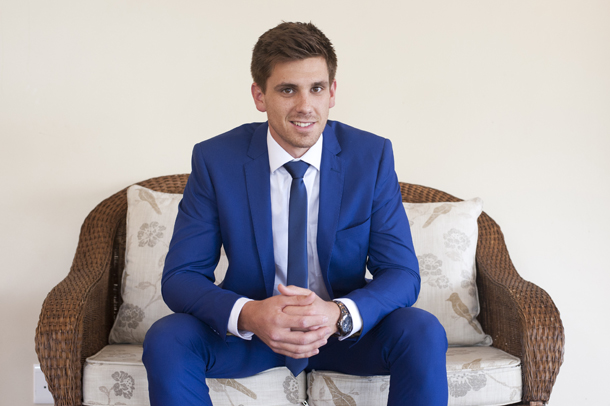 Suit: Woolworths | Photography: Maurice & Magpie | VIEW WEDDING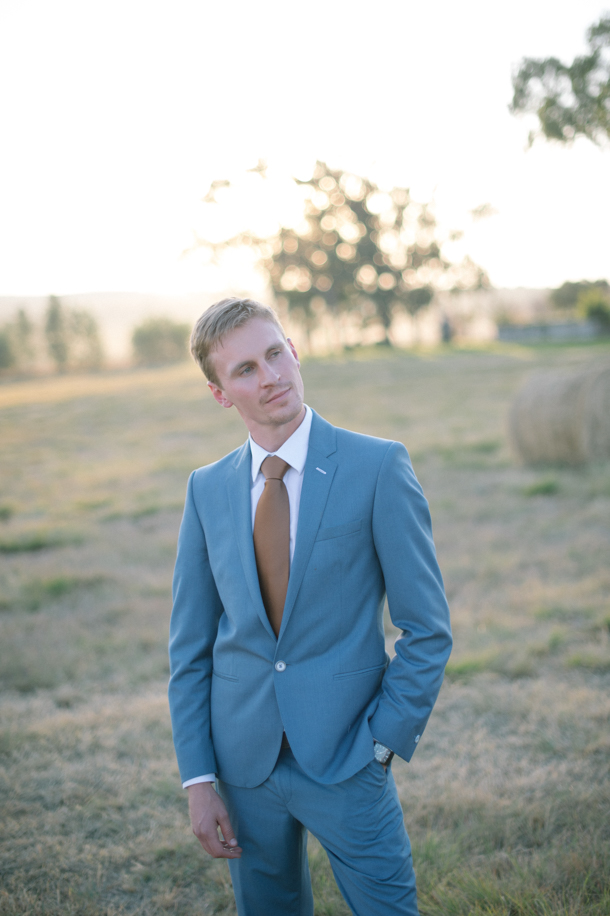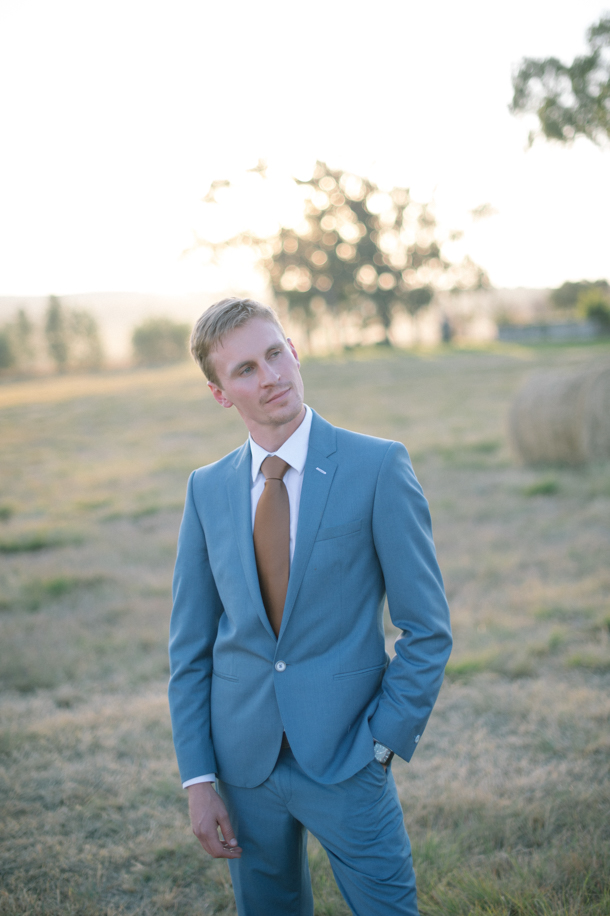 Suit: Shadows | Photography: Laura Jansen | VIEW WEDDING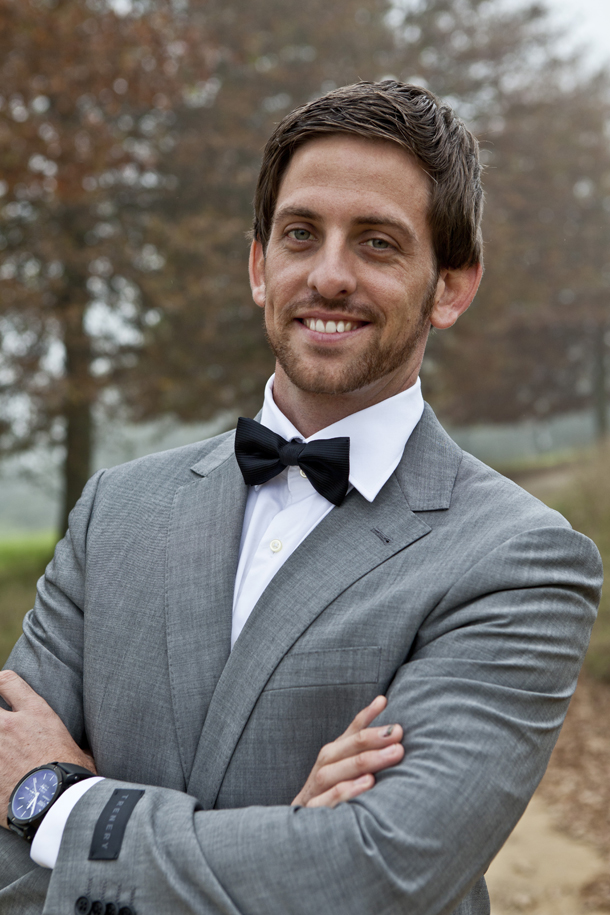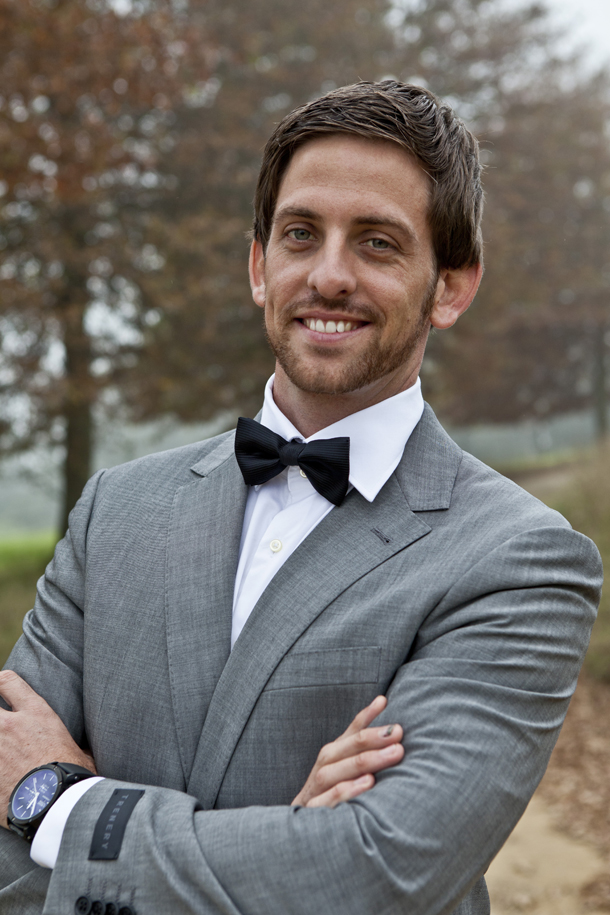 Suit: Trenery | Photography: Studio Kovo | VIEW WEDDING
Beau Boutonnieres
And of course we had to round up some of our favourite bouts too, right? Always such a great way for grooms to show a bit of personality or tie subtly into their wedding theme.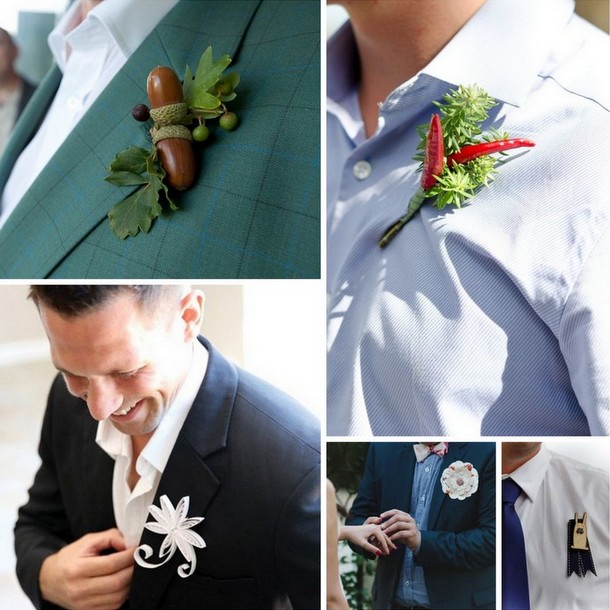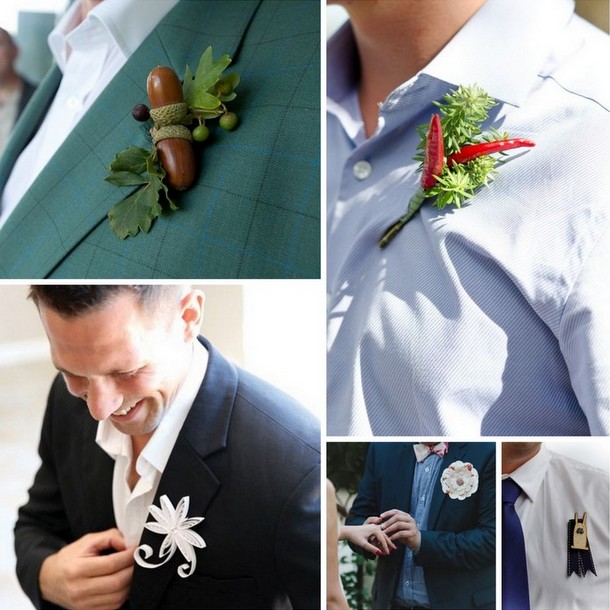 Clockwise from top left: 1- Photography: Monica Dart | VIEW WEDDING; 2- Photography: Michelle van Heerden | VIEW WEDDING; 3- Photography: Jani B. | VIEW WEDDING; 4- Credit: | Photography: Love Made Visible | VIEW WEDDING; 5- Photography: Michelle Photography | VIEW SHOOT