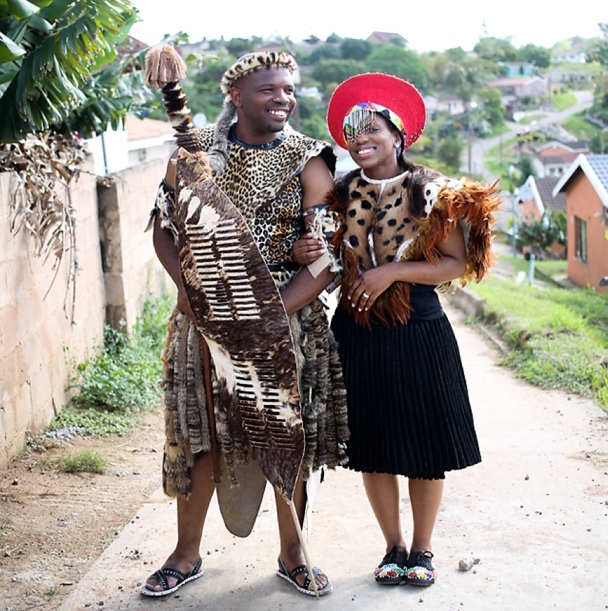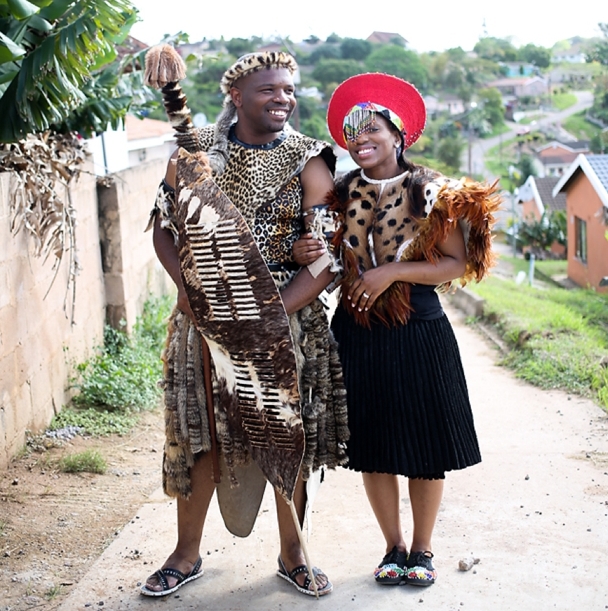 Last week, I was thrilled to bring you a traditional Xhosa wedding, and today I get to showcase another double celebration, including a joyous traditional Zulu wedding. I love seeing this gorgeous couple in their traditional garb (actually, I'm more than a little jealous of Slindile's costume changes, since she also got to rock a princess dress and a hot little cocktail number for her reception at wedding number 1!). The two ceremonies couldn't have been more different – one with an elegant peaches & cream palette while the other bursts with colour, but what they have in common is a sense of vibrancy and delight, and the biggest smiles from bride and groom. Chantel of Vita Bella Photography did an amazing job capturing both happy days, so you'll understand why this is a bumper, photo-filled post!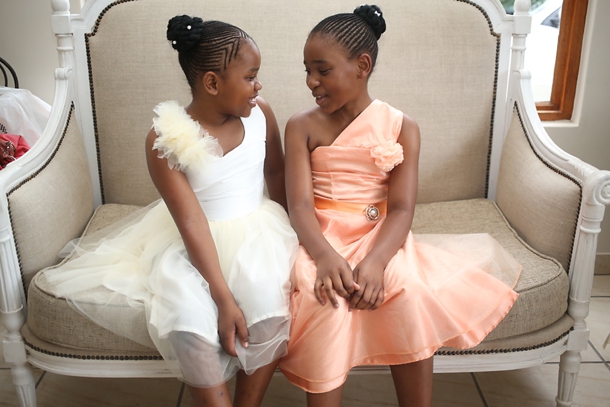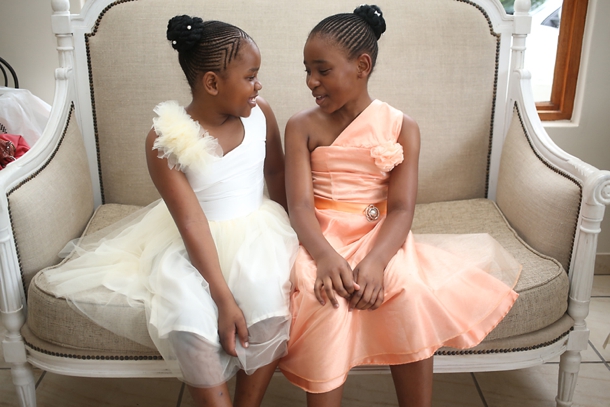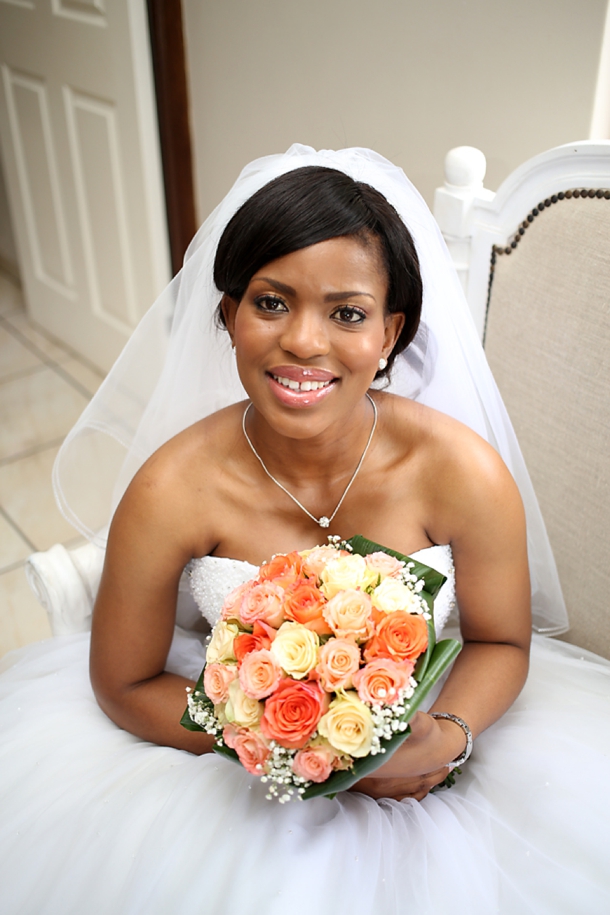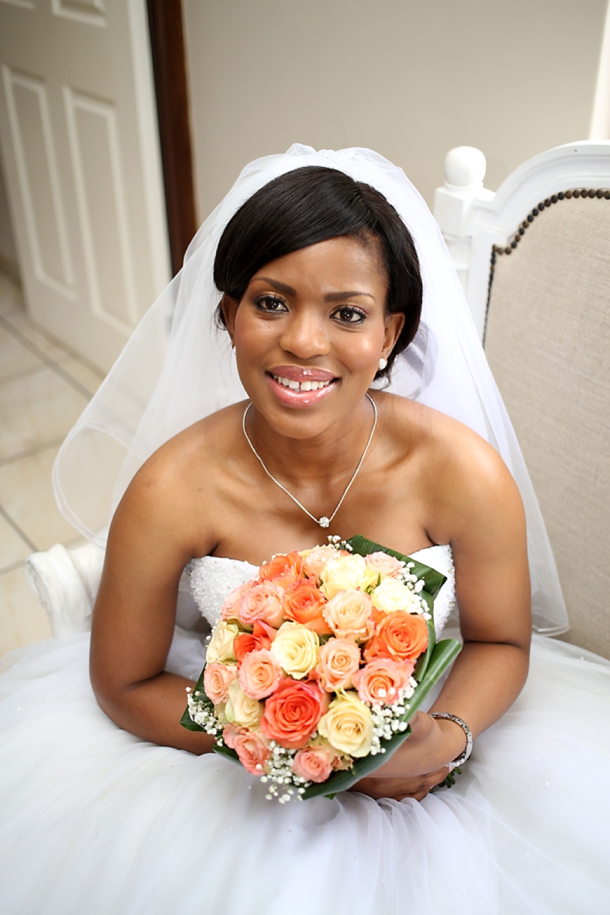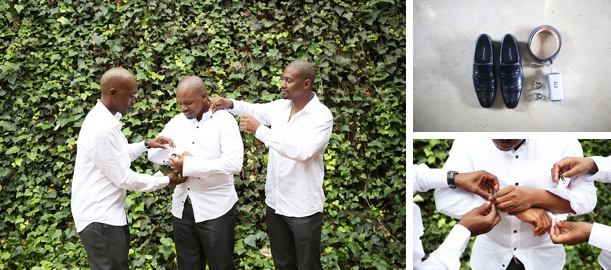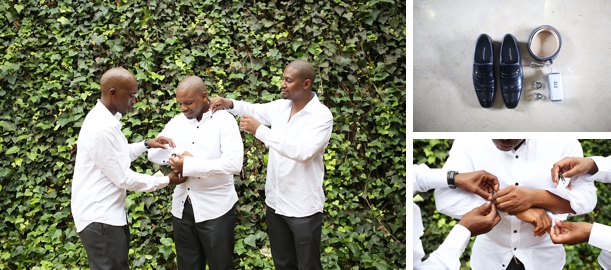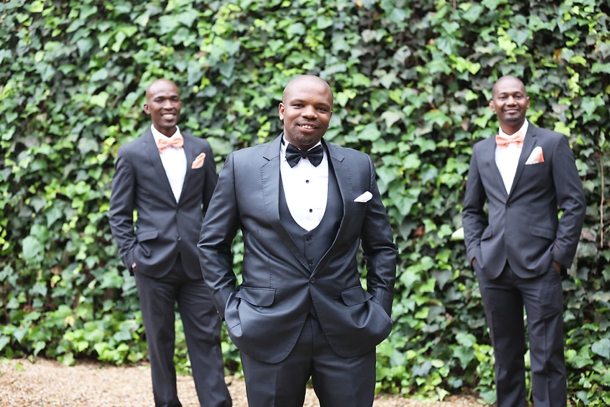 Love Story
Most people would never think of meeting their life partner on Facebook, but we did, on a common friend's page. I (Siphile) saw Slindile in one of our friend Bulelwa's photos – I was seeing her for the first time in my life, but I had an unusual feeling about the person in the photo. I then started enquiring about her from Bulelwa and another mutual friend, followed by a decision to make contact with her just to get to know her. After numerous interactions, we discovered our families knew each other very well and that made us want to meet in person. When we did, we just fell in love with one another! She knew that I was her Adam, and I knew that she was my Eve.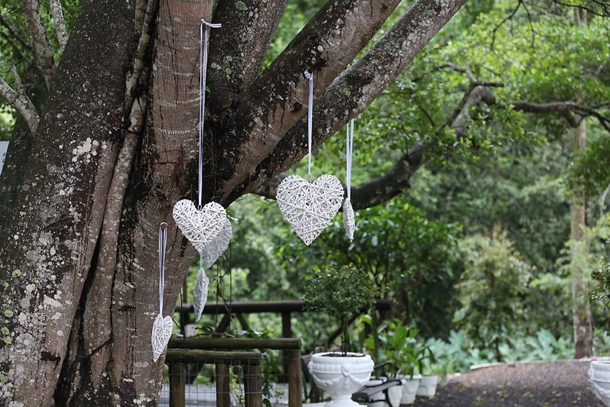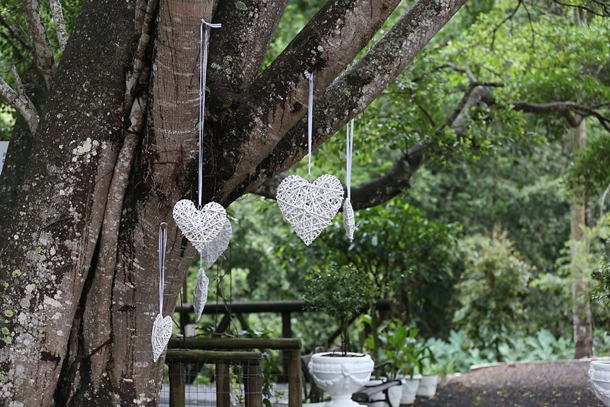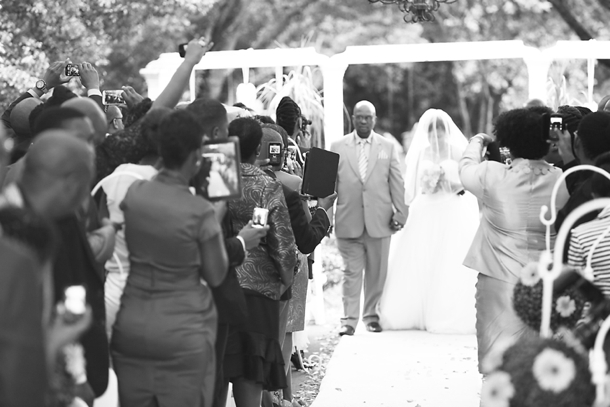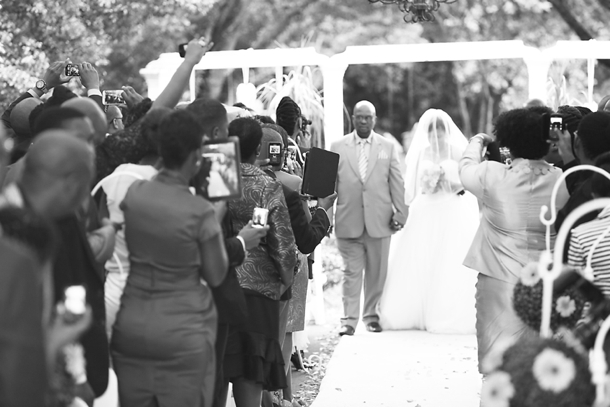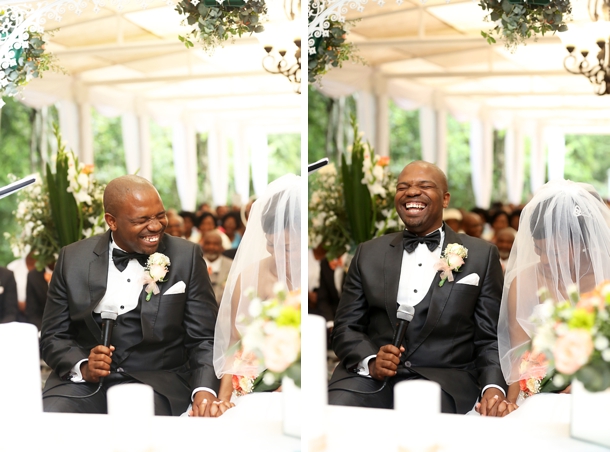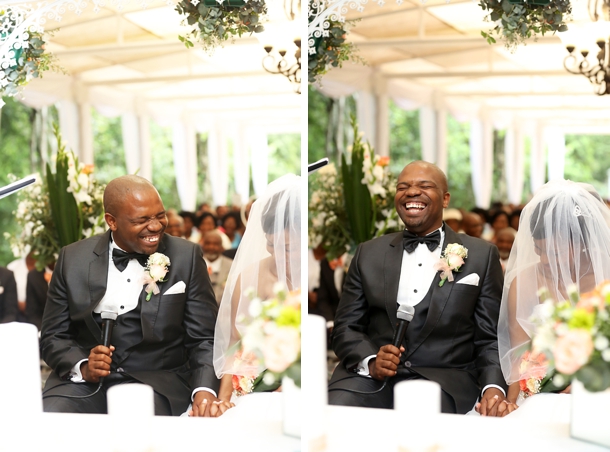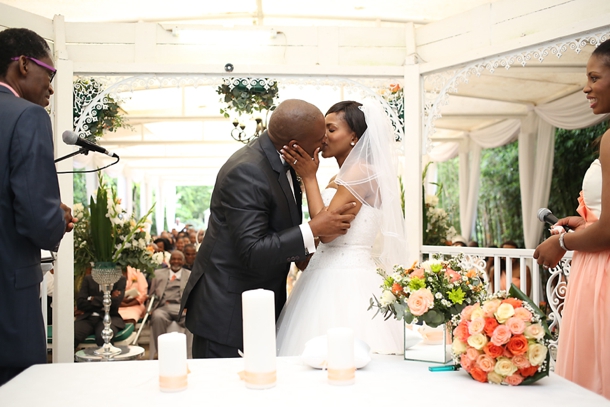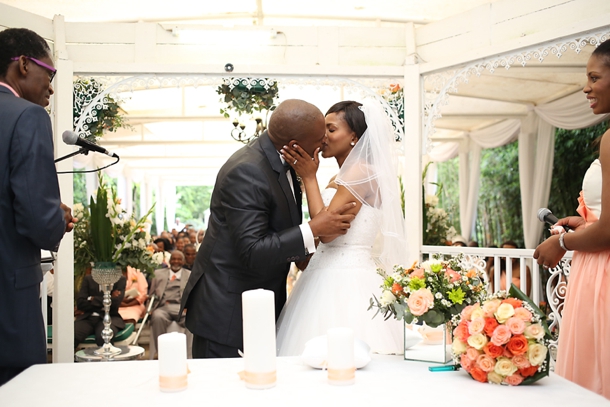 The Proposal
One day we went shopping and passed a jewellery shop and decided to check out some rings. He made me try on one of them, just for fun. We left the shop and as I went to have my nails done, he snuck out and went back to the shop. Later that evening he insisted on going out for dinner to the same restaurant where we had our first date. Surprisingly, we were seated on the same table and served by the same waiter who served us on our first date. Totally oblivious to what was going on, we had dinner and when dessert menus came, mine said: "maNdwalane, will you marry me?" I looked up and he was down on one knee, with the ring I had tried on earlier… and the rest is history!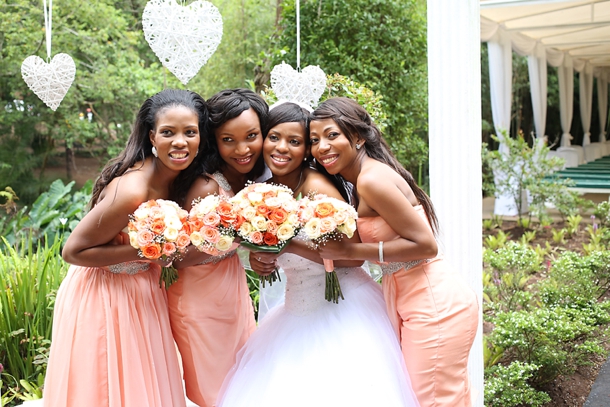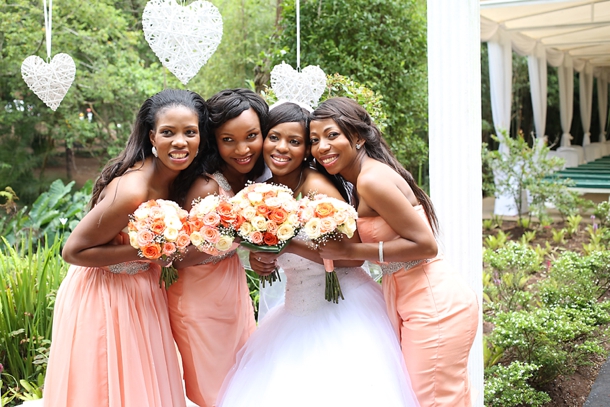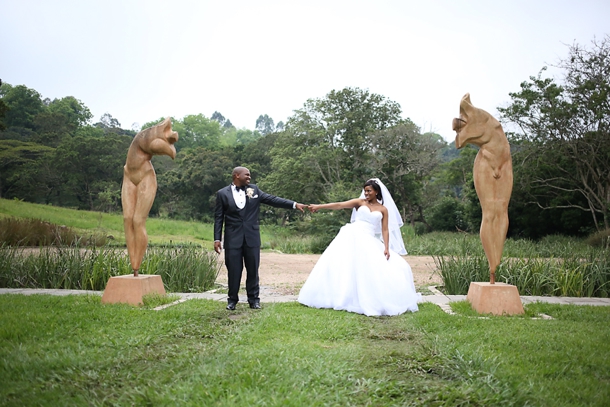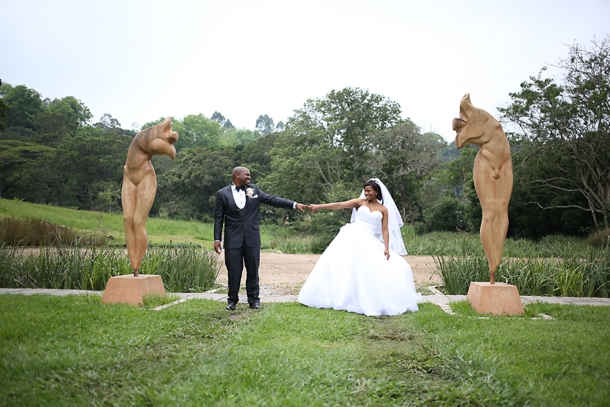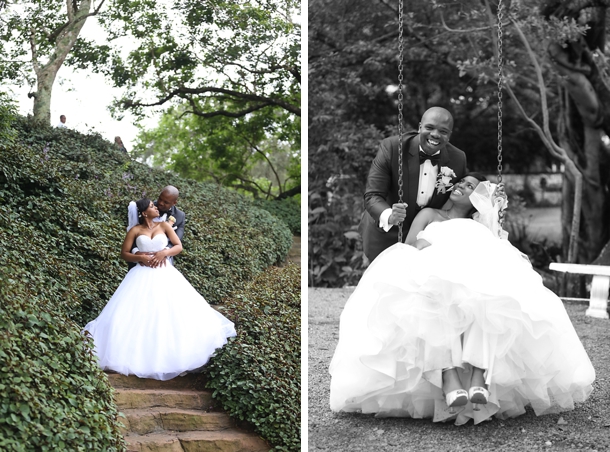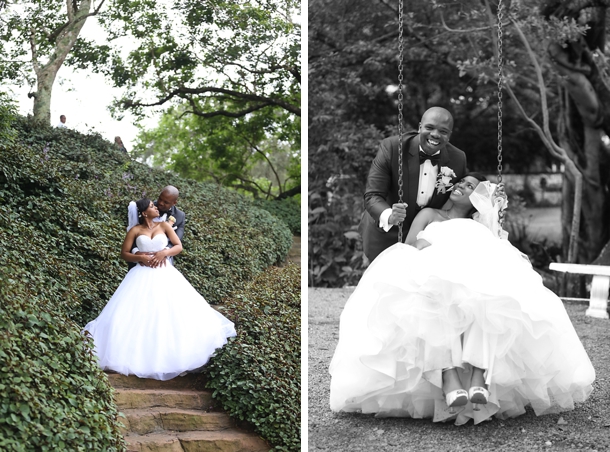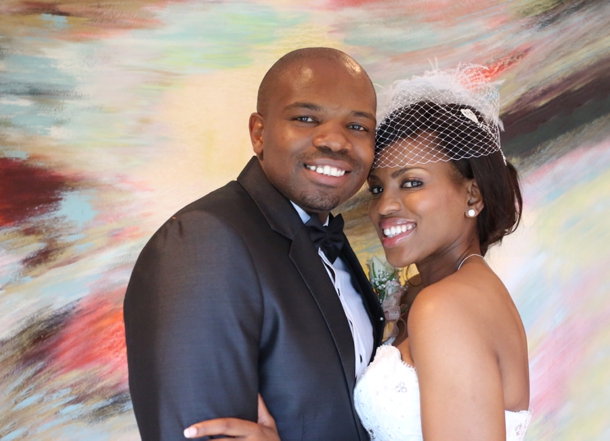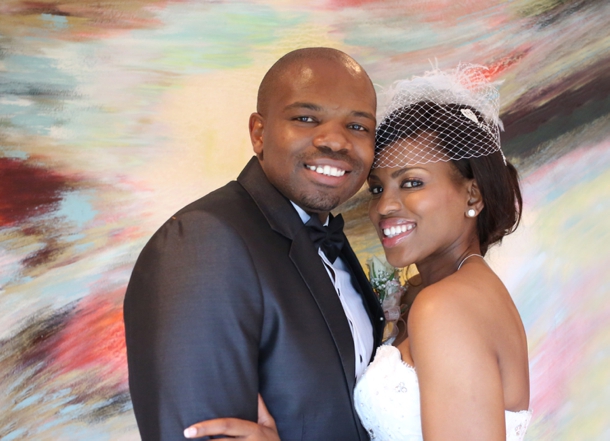 Wedding Style
Our wedding celebration was held over two days. Day 1 was a Christian celebration and Day 2 was a Zulu traditional wedding. The theme for the first wedding was modern class and elegance. We wanted an elegant, romantic feel to the evening, and our colours were peach and cream, for its subtlety and romantic feel. 
The Venue
We wanted a garden ceremony but were also reluctant in case the weather didn't play along. So when we saw Nkutu Garden, with its "open chapel" it made perfect sense in case of bad weather. The Du Boirs also went with our theme with its modern look, not needing much decor. Plus it could accommodate over 250 guests, which is what we wanted.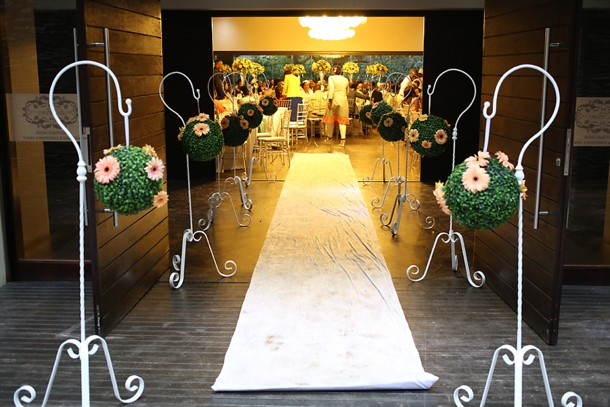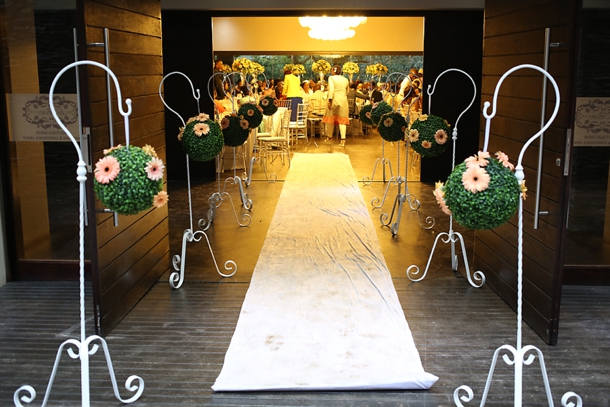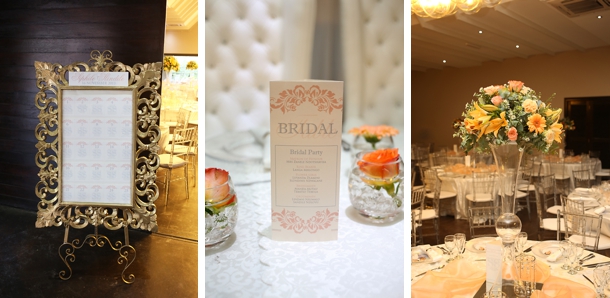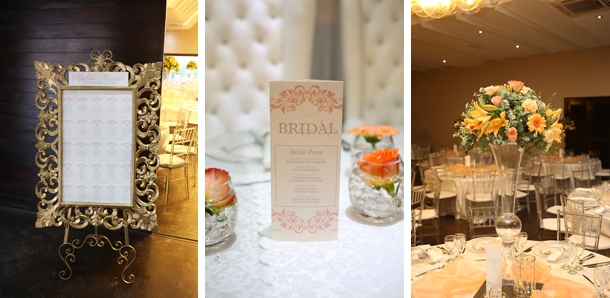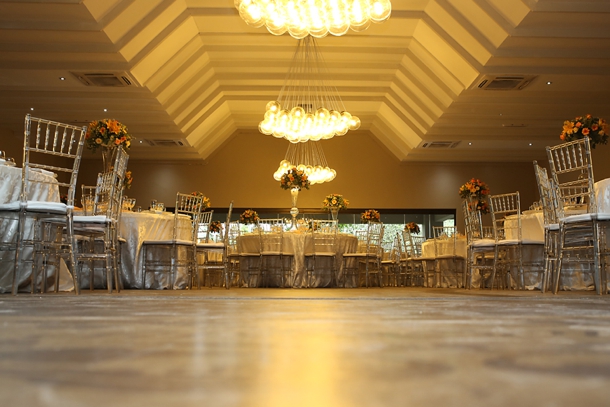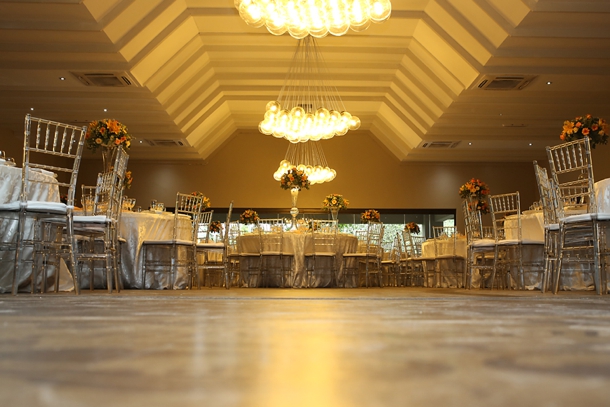 Wedding Details
The subtle yet elegant colours show the introverted side to me as opposed to bright "extroverted" colours. The table charger plates also had our picture (from our engagement shoot) underneath, which was a personal touch. It was my favourite detail, and happened to be everyone else's as well.
Three Words to Describe Your Day
Royal, elegant, romantic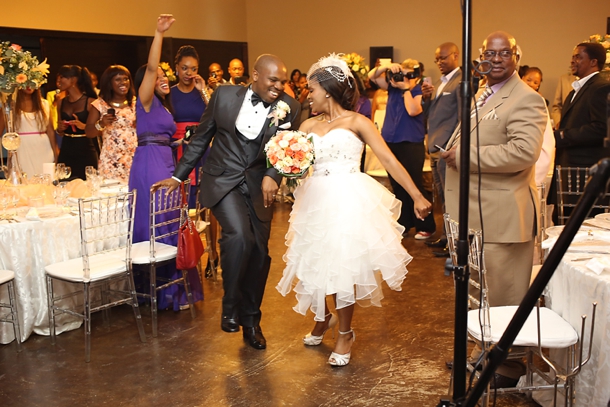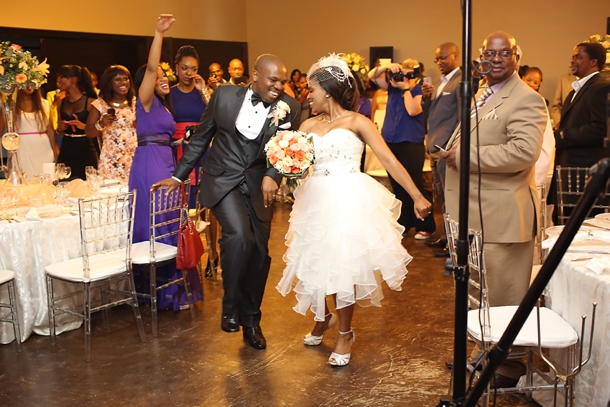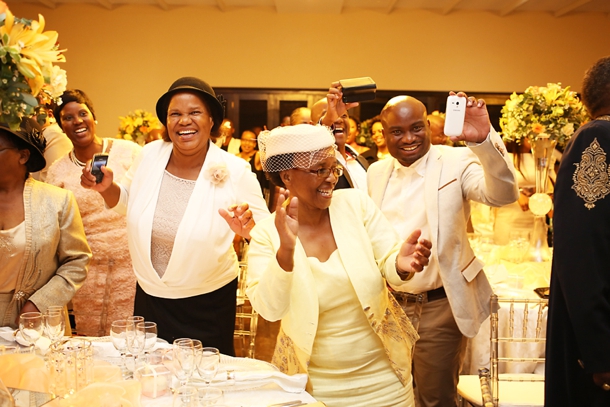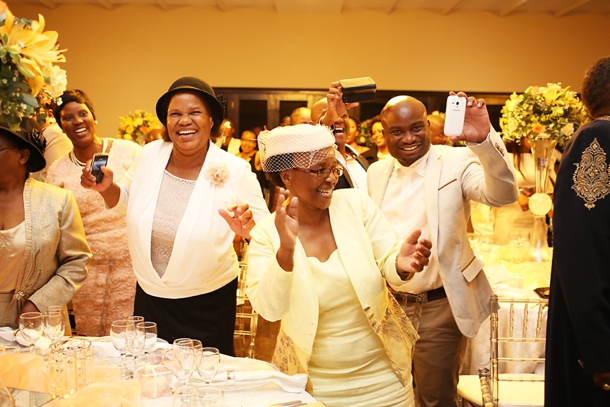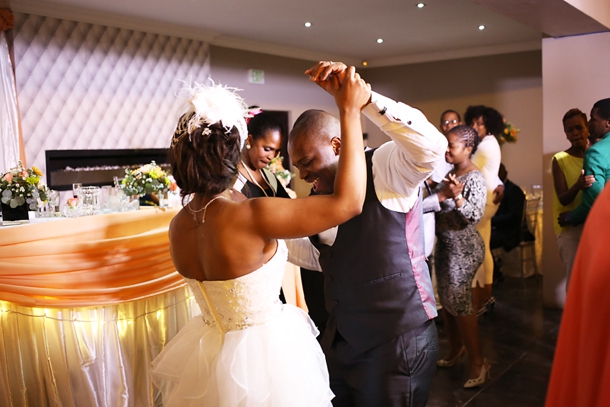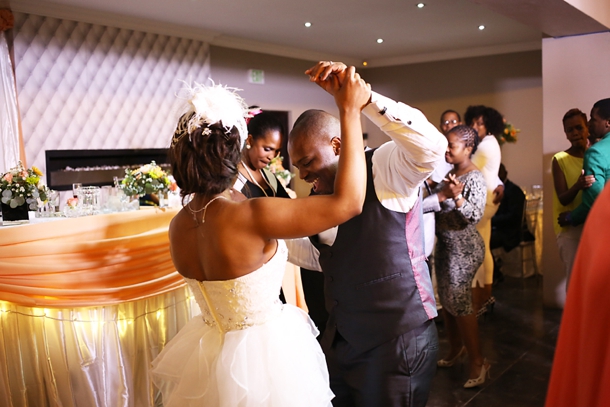 The Flowers
Lots of roses because, well, every girl loves roses! Also it was in keeping with our theme. We just wanted lots and lots of flowers.
The Dress
After trying on, I don't know how many dresses, as we were driving down Sandton drive we saw a bridal shop and decided to go in. The owner was kind enough to let me try on dresses without an appointment. When I tried on the dress which was the last of five, I felt like a princess and didn't want to take it off! I knew that was THE ONE. For the reception, I changed into a short cocktail dress, for a more relaxed look to dance and have fun!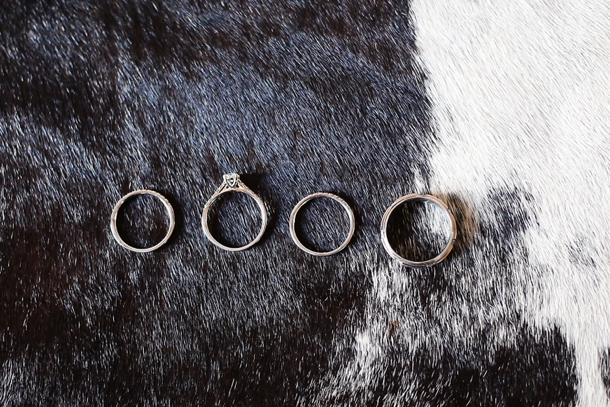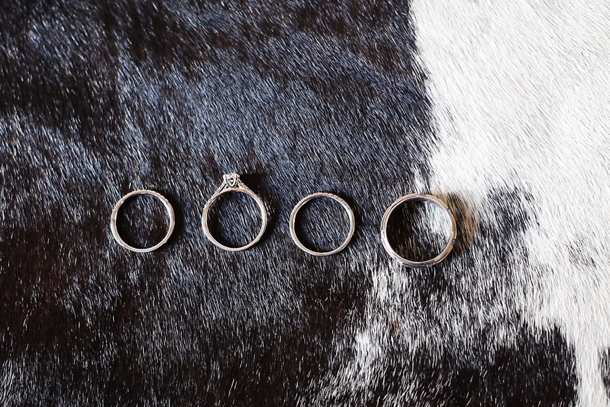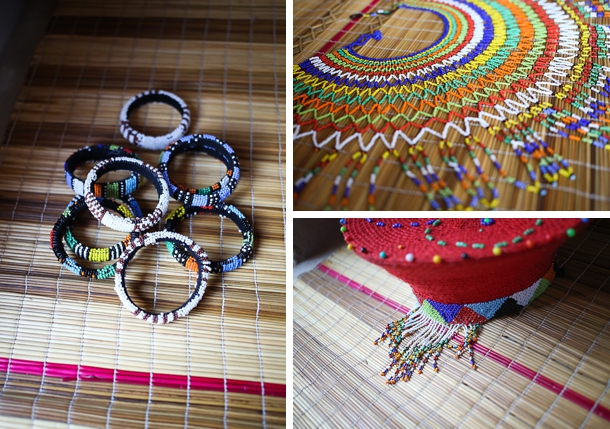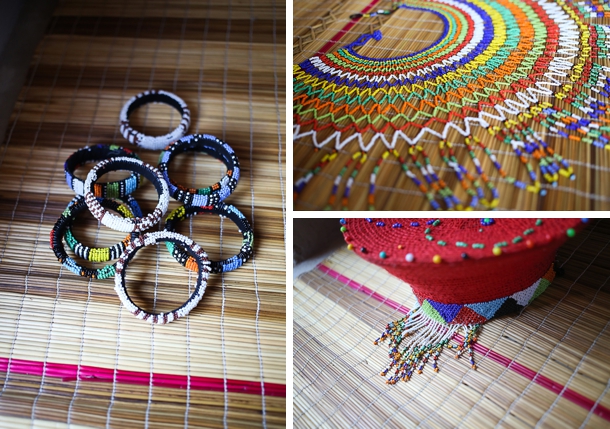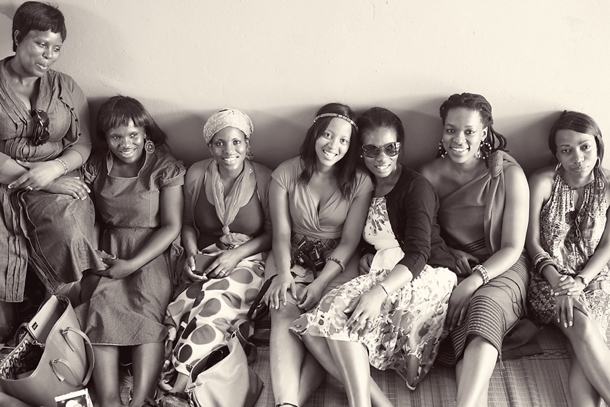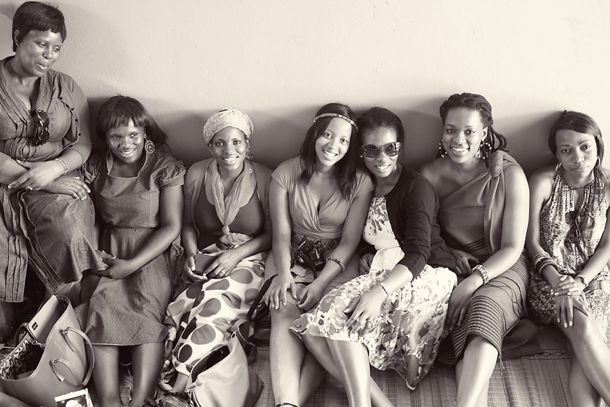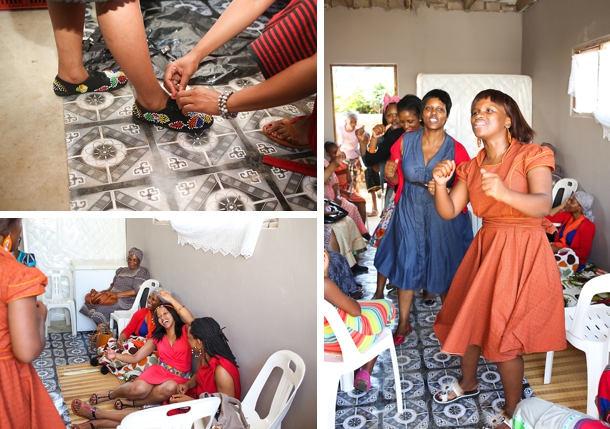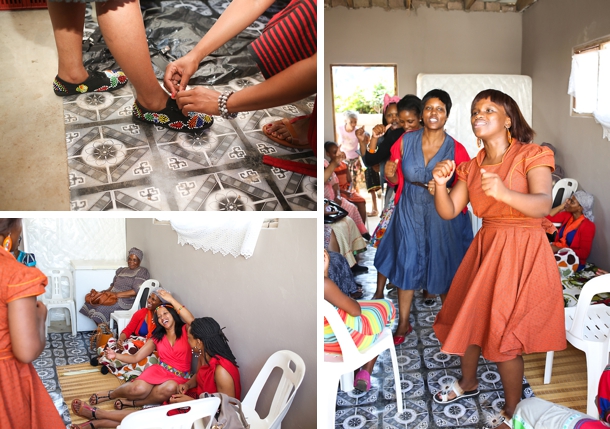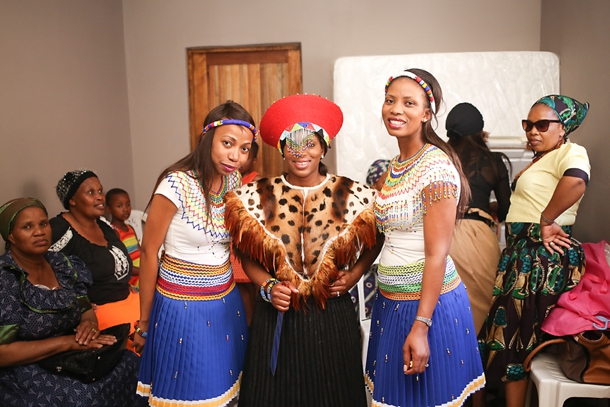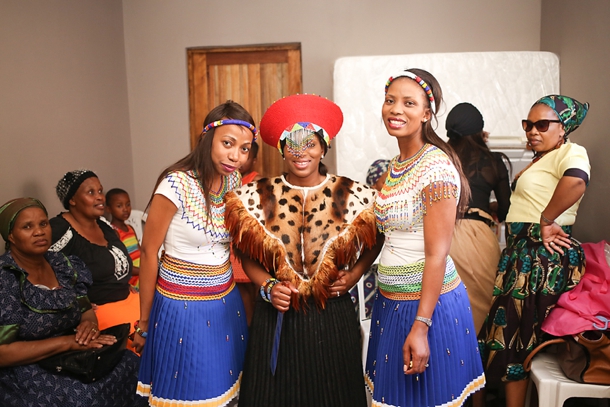 Memorable Moments
Saying "I DO" to each other was our favourite. The most memorable moment for me was the exchange of vows (though I can't remember much) – it was so surreal I had an 'out of body' moment. I also loved the candle lighting ceremony with our mothers. As we had two separate venues, walking into both receptions full of our guests was quite memorable. Our dance as we entered the reception venue was a favourite!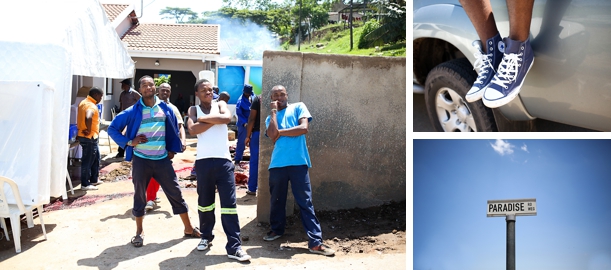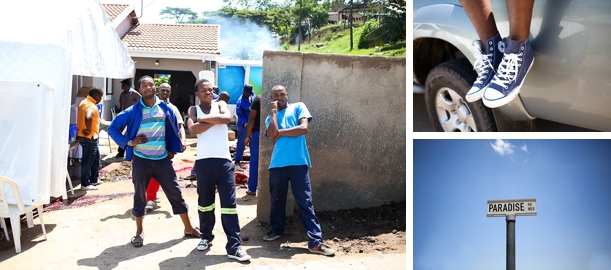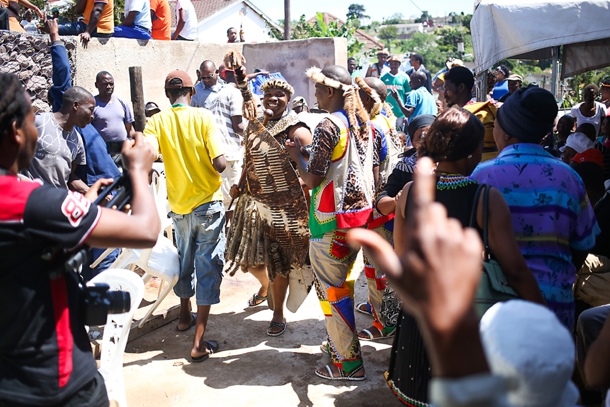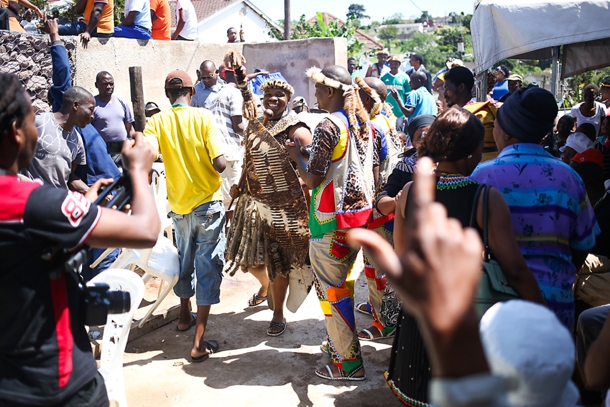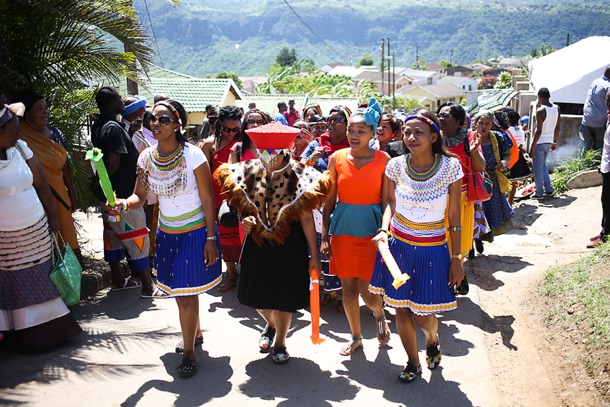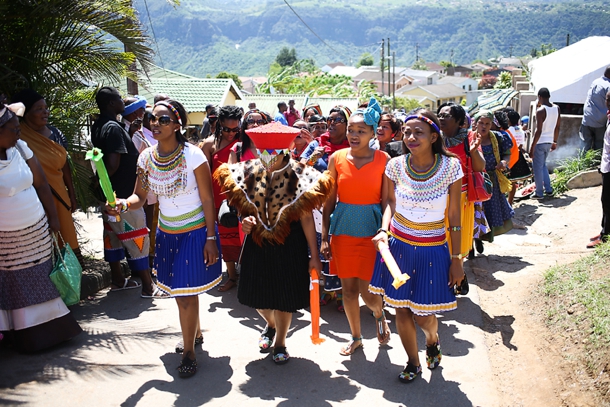 The Honeymoon
We went to Mauritius – it was a surprise planned by the groom.
Advice for Future Brides & Grooms
Planning is key. Having planned in advance helped us in keeping calm closer to the wedding day. Budget and stick to it! Shop around as much as you can for the best deal. Wedding can be very costly! On the day keep calm (take a calmative if you have to, LOL) and have fun! It goes by so quickly.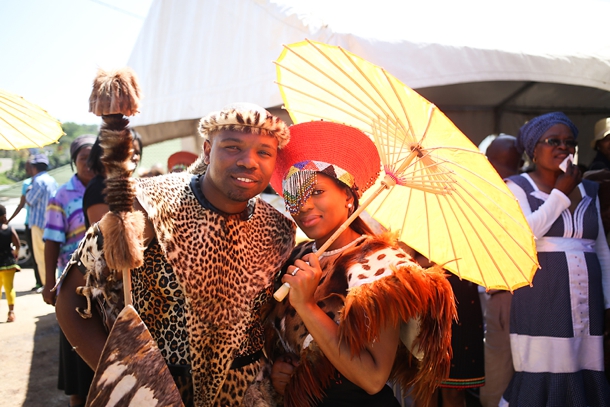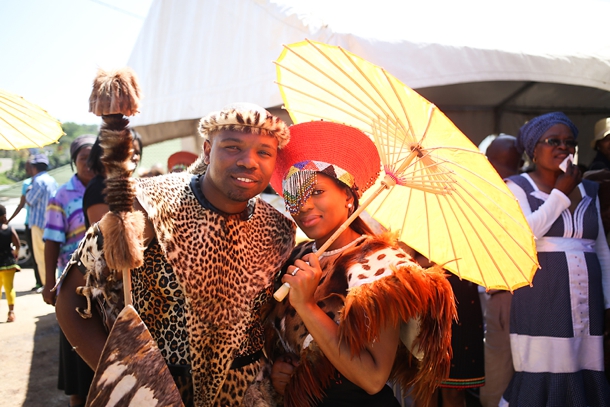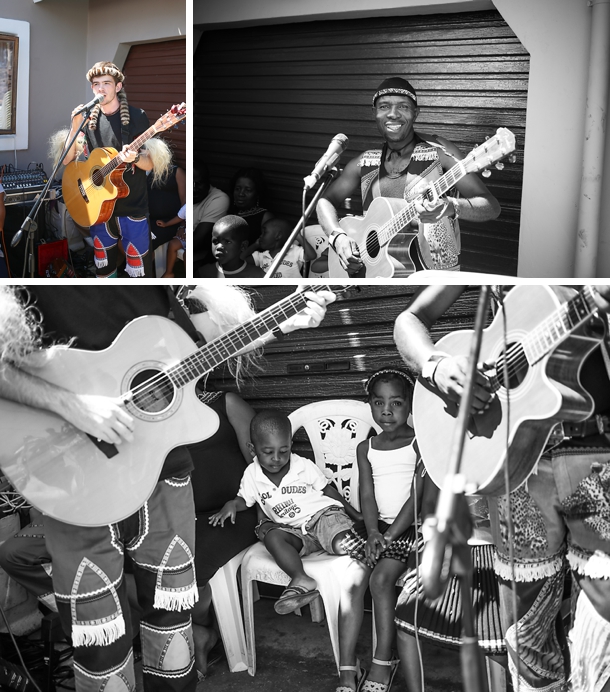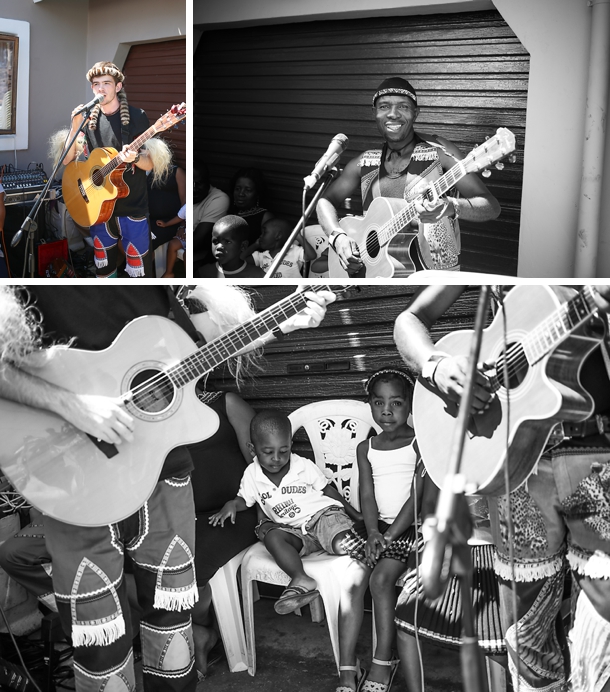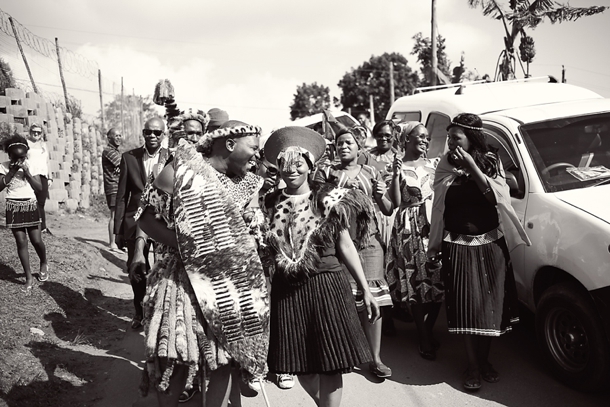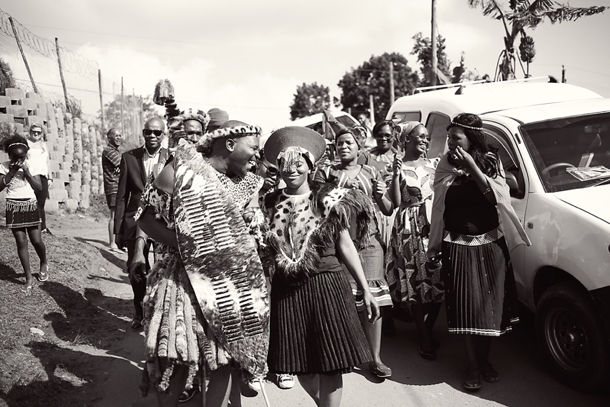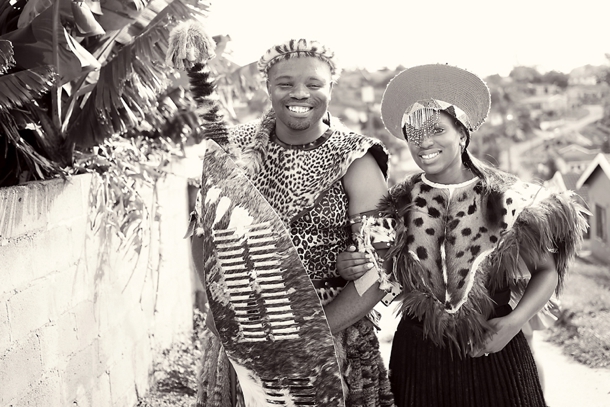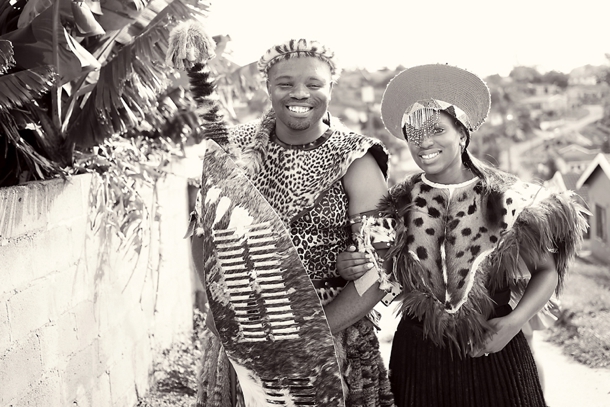 You can see more from both these fabulous weddings on the Vita Bella blog (traditional wedding | Christian wedding).
SERVICE PROVIDERS
Photography: Vita Bella | Videography: Video Occasions
Venue & catering: The duBoirs | Cake: All Things Food SA | Flowers & décor: E by A | Stationery: Fuchsia Wedding Designs | Bride's dress: Palesa Mocuminyane's House of Fashion Stars | Bride's shoes: Benjamin Adam | Hair: Slungile Mnyandu | Makeup: Futhi Gcaba | Bridesmaids' dresses: Tshidi Molea | Groom's attire: Tidy Tucs Tailors | Entertainment: Philani Ngidi & Soul Divas