Hello lovelies! How has your short work week been? It's felt a bit weird for me having such a pared down week on the blog, but I promised myself last year that (since I work most weekends, late nights, etc.) I would take public holidays along with my lovely readers :) We'll be back to a full schedule next week, but for today, I wanted to share some DIY goodness with you all. A while back I posted a Kraft & Blush inspiration board which proved to be SUPER popular – it showed how you can use this simple, budget-friendly material in an elegant way as well as for rustic or handcrafted style weddings. So I thought that I would track down my favourite Kraft (or brown, to us Saffas) paper DIY ideas that can be applied to your wedding. Here we go!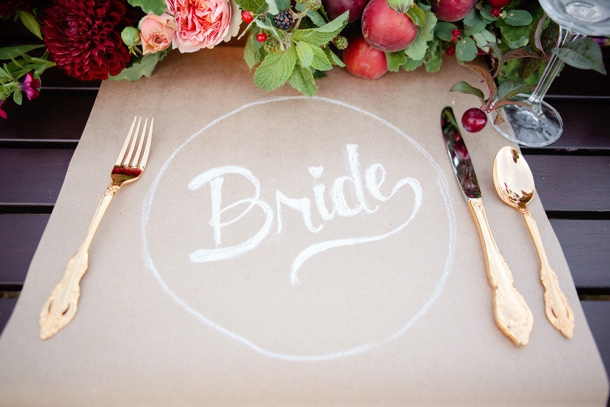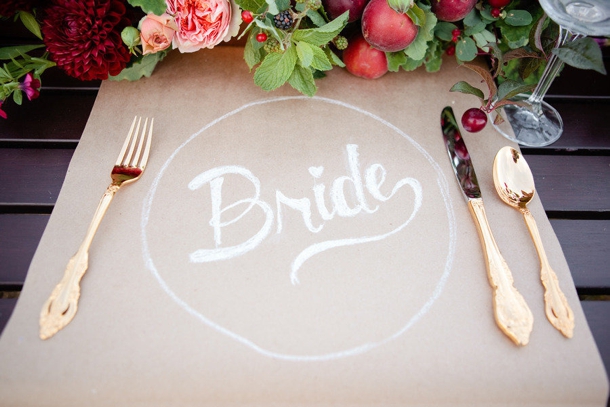 1. Kraft paper table settings must be one of my favourite ideas – love the combination with those russet coloured flowers! Via Style Me Pretty (pic: Green Apple Photography, Honey of a Thousand Flowers)


2. Lovely escort & place card printables – love how they look printed on Kraft. Via Swooned (pic & design: Susan Brand Design).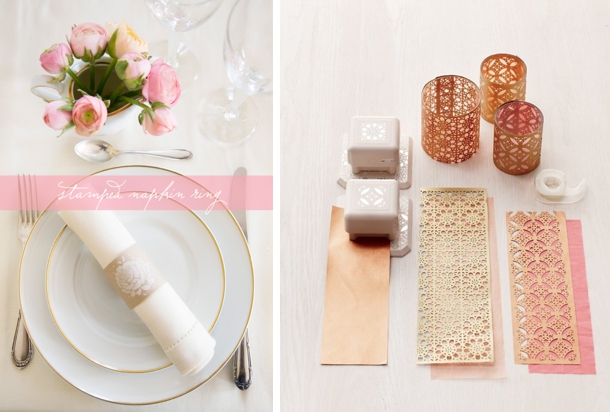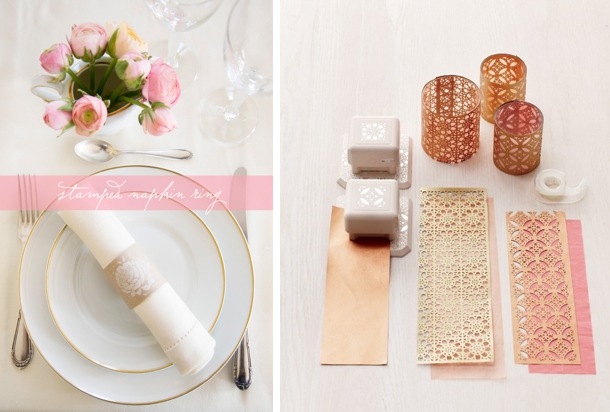 3. So pretty! These stamped Kraft paper napkin rings are the perfect romantic, budget-friendly touch. Via Belle & Chic (pic: Kissandchips)
4. I adore these filigree style Kraft votive candleholder covers, via Martha Stewart.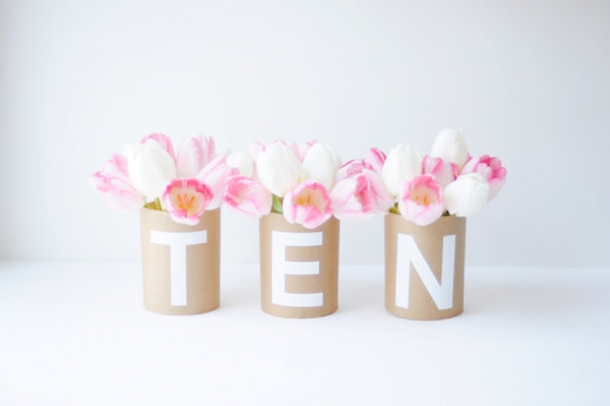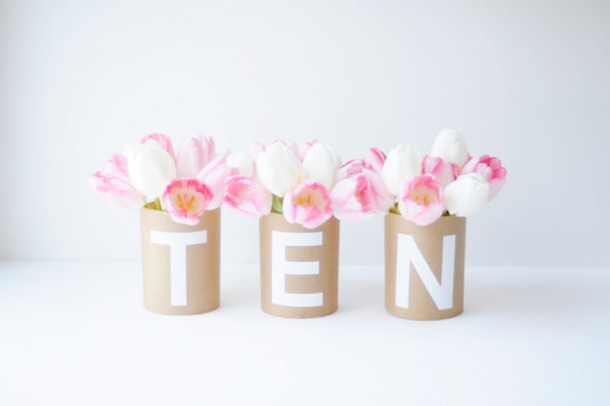 5. Simple centrepieces double as table numbers in these easy Kraft-covered vases, via Project Wedding.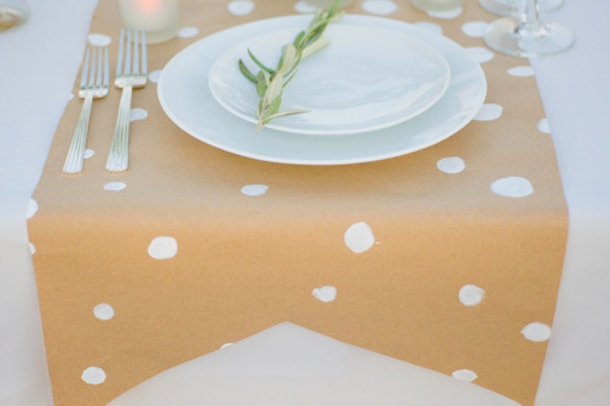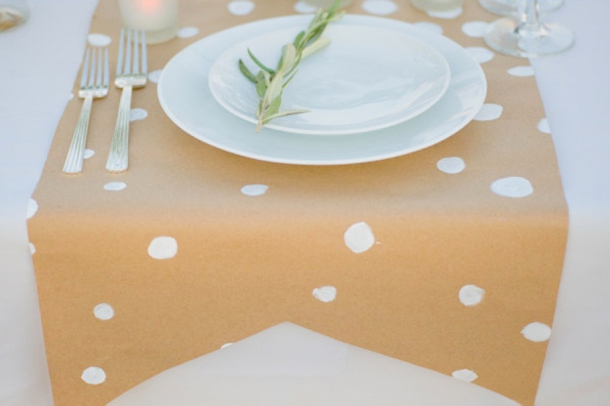 6. I love white on Kraft, and it takes these fun table runners to the next level of gorgeous. Go for bold dots or trendy geometricals. Via Oh Happy Day (pic: Pretty Simple Productions)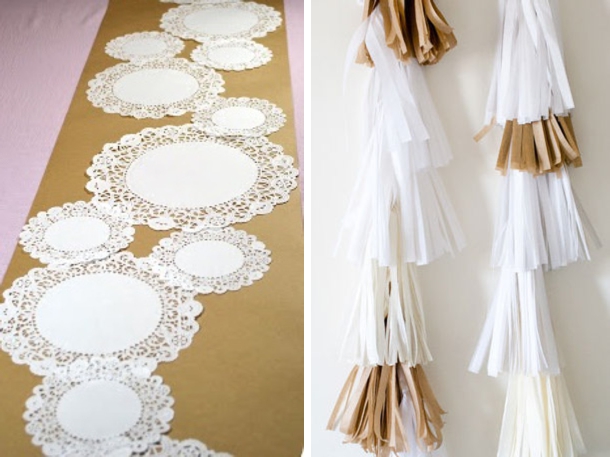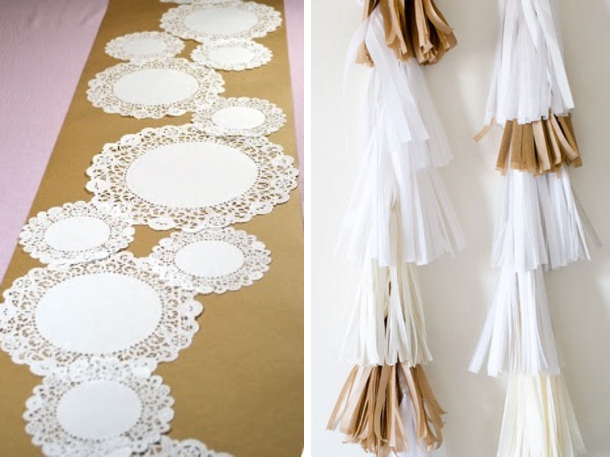 7. A budget alternative to the handmade doily runner trend – this Kraft & doily runner could be fun for a dessert table runner? Via DIY or Don't!
8. How cute are fringe garlands? Tissue paper and Kraft paper make this one extra gorgeous! Via Dearest Nature (pic & DIY by Anastasia Marie Mikailenko).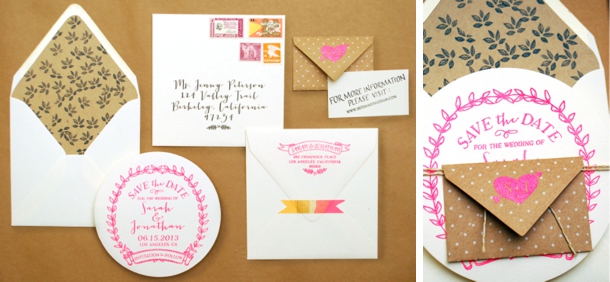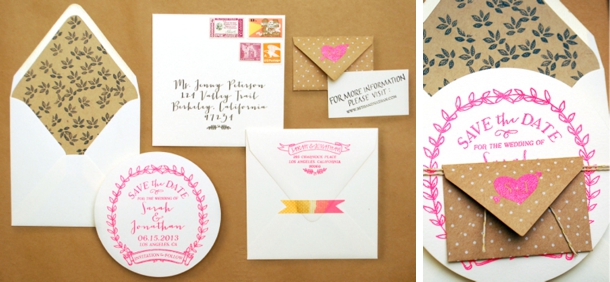 9. LOVE the idea of Kraft with neon – you can create your own gorgeous invitation suite with custom stamps and embossing supplies. Via Oh So Beautiful Paper (pic & DIY by Antiquaria)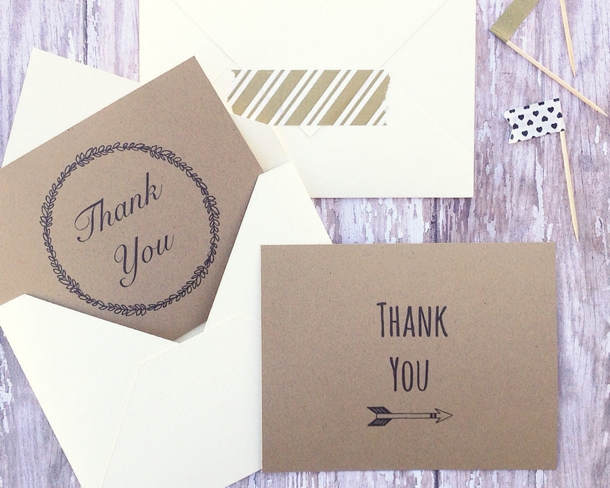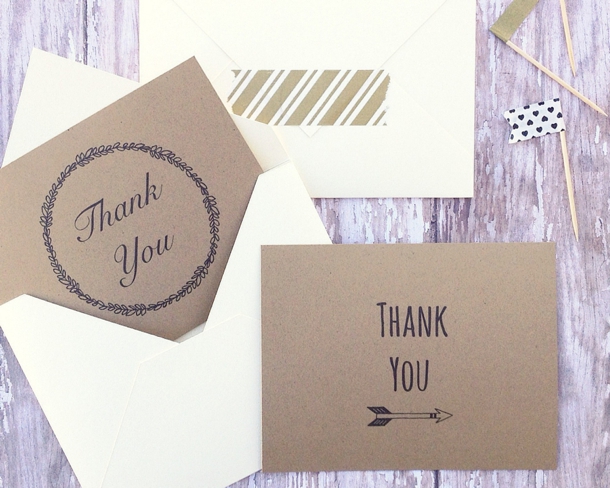 10. When the wedding's over, send out these simply lovely Kraft thank you cards, via The Casual Craftlete.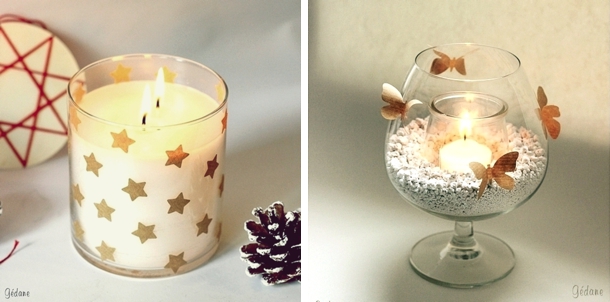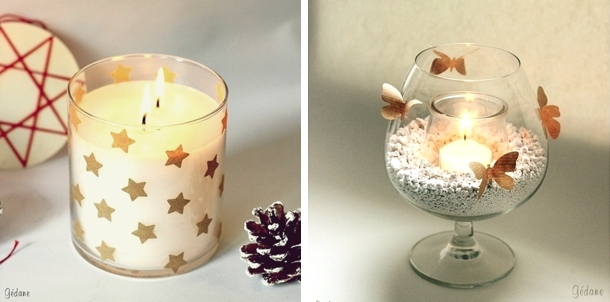 11. Give simple votive holders a whimsical makeover using Kraft paper cutouts, via Happy DIY.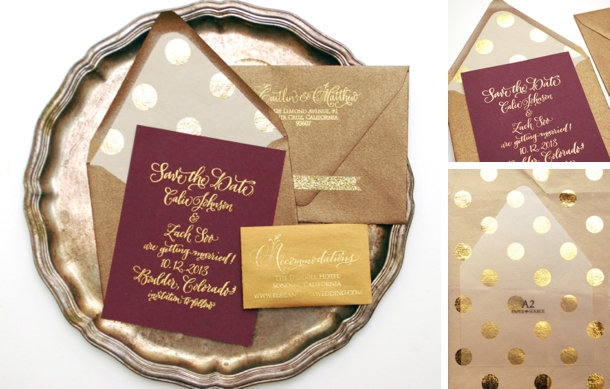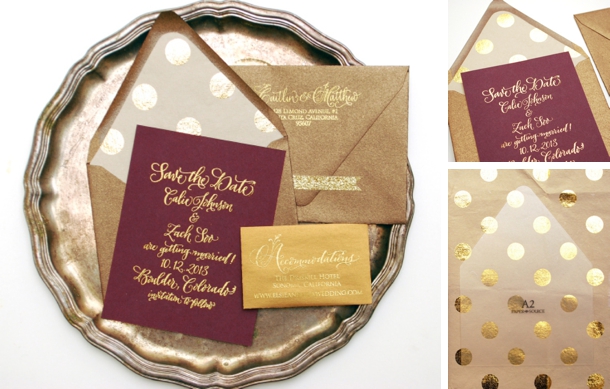 12. Kraft, plum and gold – WOW. These Save the Dates are beautiful, and the Kraft & gold envelope liners are my favourite! Via Oh So Beautiful Paper (pic & DIY by Antiquaria)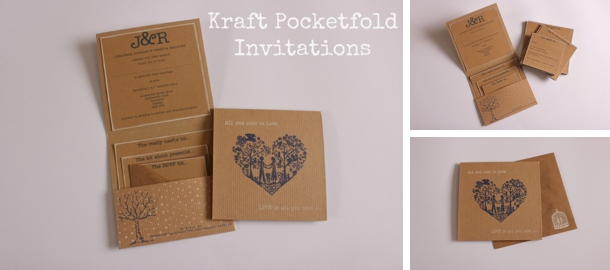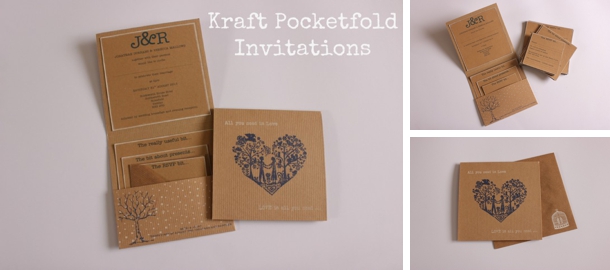 13. Another fab invitation idea – this Kraft pocketfold invitation looks fab but is actually quite easy to make (or adapt). Via Boho Bride (pic & DIY by Love Knot Creations)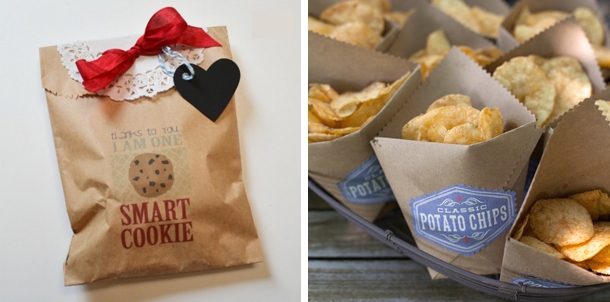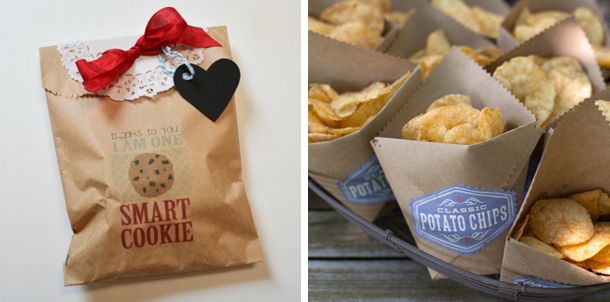 14. Great for favours – just customise the graphic on these Kraft cookie bags to your wedding design, monogram, etc. Via The Curtsey Boutique (pic & DIY by Jess Mutty).
15. These Kraft paperfold pockets were designed to hold chips, but could be easily adapted into confetti holders. Via Lia Griffith.