Once the first excitement of the engagement dies down, and before you get swamped with all the planning, there's a fun decision to be made and that's who will be part of your bridal party. Having your best girls beside you to celebrate your big day is such a joy – a special memory that you'll treasure as well as a source of support and perspective. Some of you will know immediately who to ask, some of you will have a harder decision ahead of you, but either way, asking your girls can be a lovely moment, an affirmation of the past you share and the role you want them to play in the life of your new family going forward. In the last couple of years, I've seen some super sweet ideas for 'proposing' to your bridesmaids, and I thought it would make a fun DIY roundup. Let's go!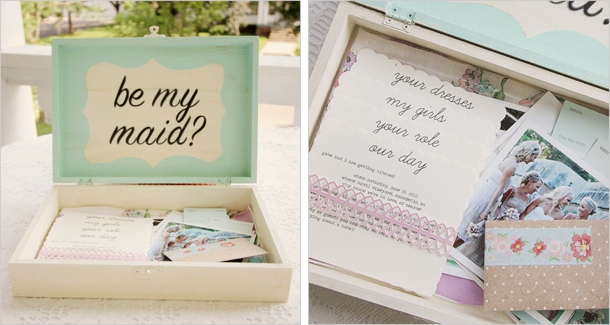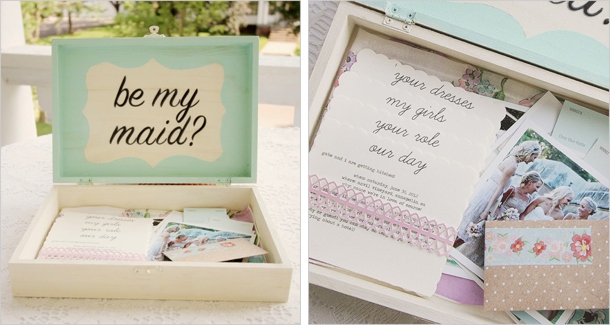 1. I LOVE this Bridesmaid Box, which not only means you get to give your girls a sweet keepsake, but it's also a great way of letting them in on some of your ideas and details, so that they feel included in the process. Via Wedding Chicks (pic & DIY: Rinse, Repeat)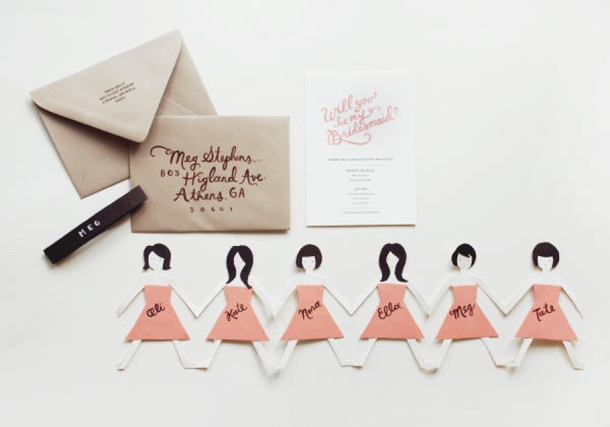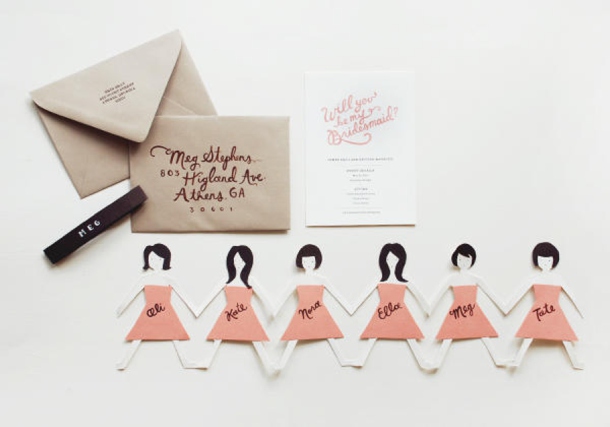 2. Not only is this paper chain invitation adorable, but it's great for letting your BMs know who else is in the party (and it's an easy send by post). Via Once Wed.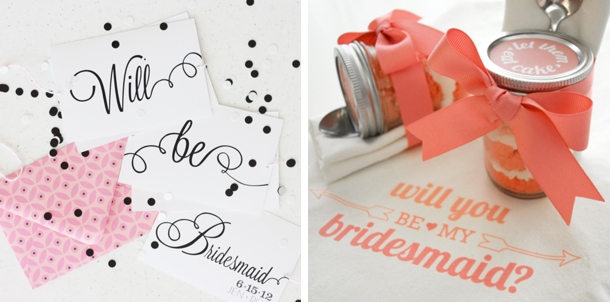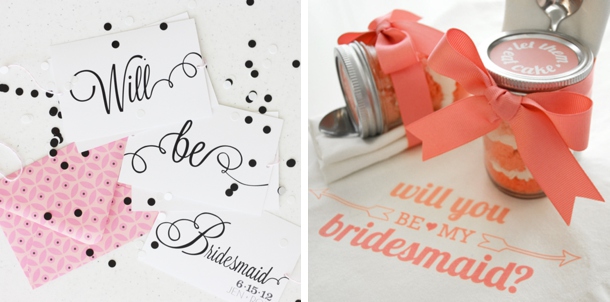 3. Who doesn't love a bit of bunting? This would be a lot of fun to unfold, cue the squeals and hugs! Via Wants & Wishes
4. Literally the sweetest way to ask, how about these cupcakes in a jar? Love the on-trend nod to neon also. Via Marry This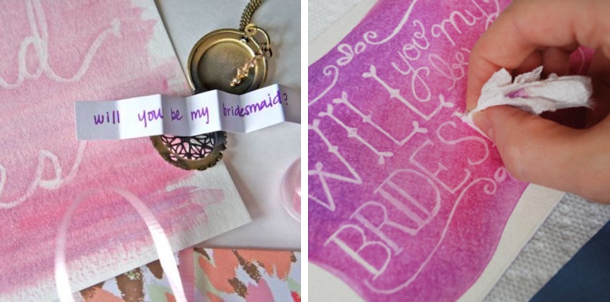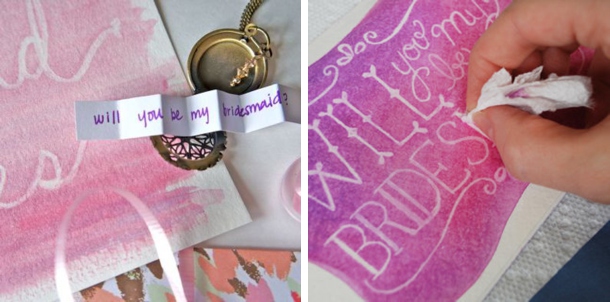 5. A simple locket makes a very sweet gift with a hidden message. Via Weddingbee
6. Sometimes a card is more than enough – this watercolour 'will you be my bridesmaid' card is perfect. Via Glamour & Grace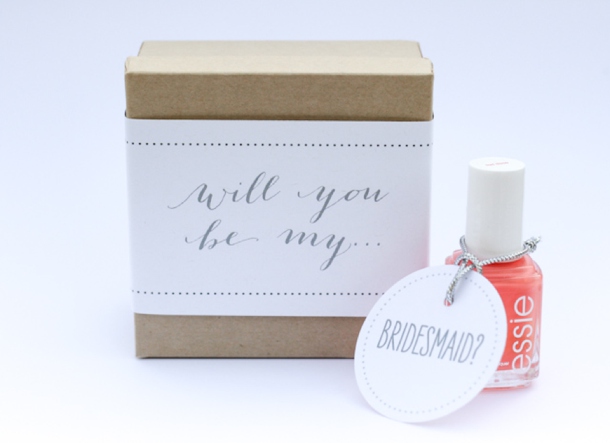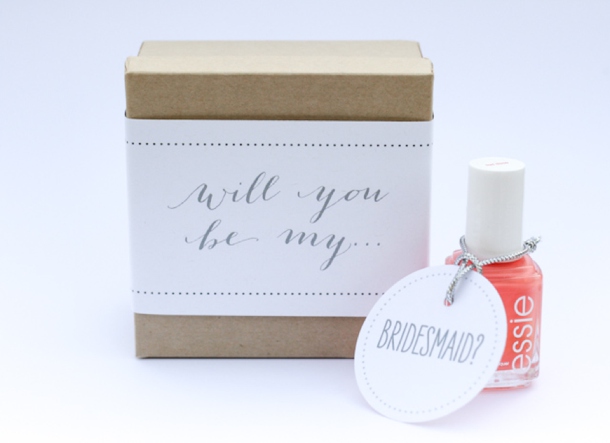 7. How about a little mini gift of nailpolish? This one is so simple to put together, and you can give your BMs polish in your wedding colour. Via Floridian Weddings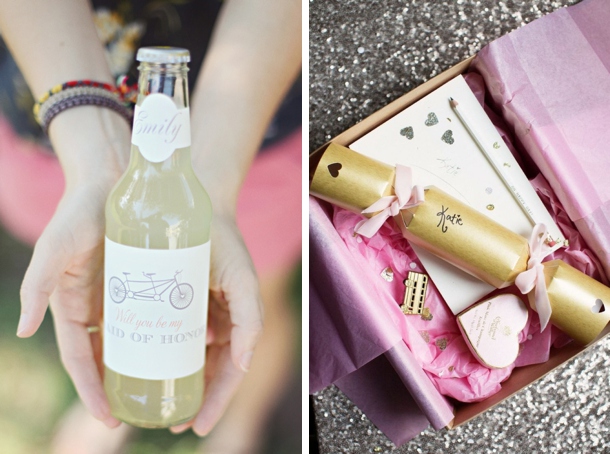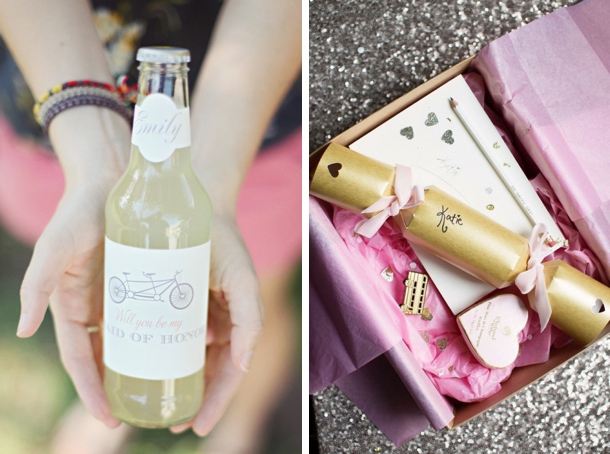 8. This lemonade is such a sweet idea – and there's an equivalent DIY for the boys there too. Invite all your besties for a picnic and serve these up! Stephanie Hunter Photography via Wedding Chicks.
9. Crackers aren't just for Christmas. They're also the centrepiece of this amazing, sparkly box of treats. Love. Via Style Me Pretty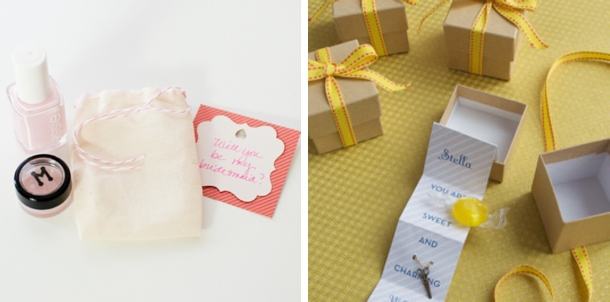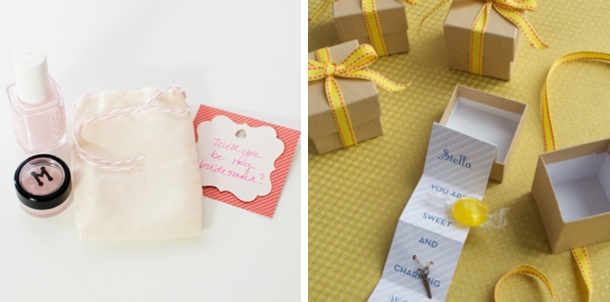 10. Just like the nailpolish idea, lipgloss is a small but lovely little gift. Both is even better :) Via Heart Love Weddings
11. Surprise! This cute little popup invitation would be so much fun to open. Via Project Wedding


12. This one is so pretty! A ribbon that unrolls to reveal your invitation. And it's easy too! Via Bridal Musings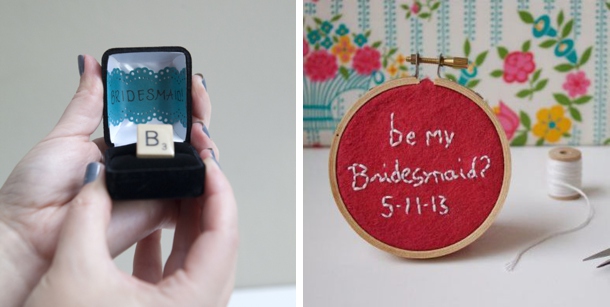 13. A fun spin on the proposal idea with this personalised scrabble ring DIY. (Via Something Turquoise)
14. Love the handmade feel to this simple Be My Bridesmaid embroidery. (Via Project Wedding)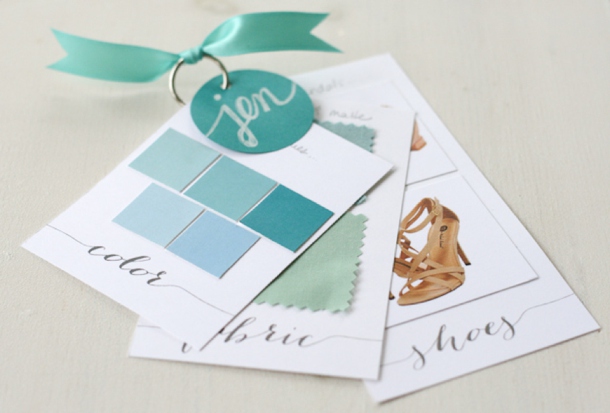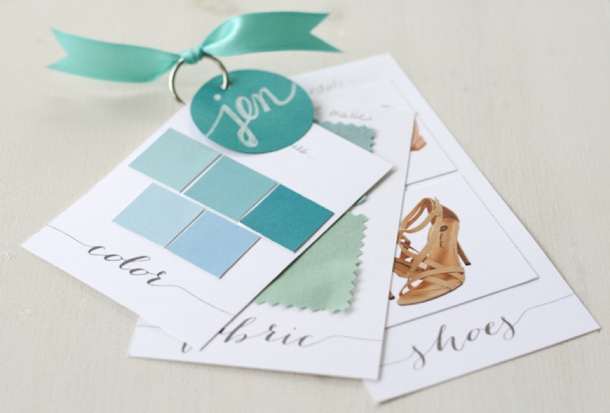 15. This bridesmaid swatch one is less an invitation than a great way of getting everyone on board with your style choices, but it would make a super (and practical) addition to any of the gifts above. Via Floridian Weddings
More great bridesmaid reads on SouthBound Bride: