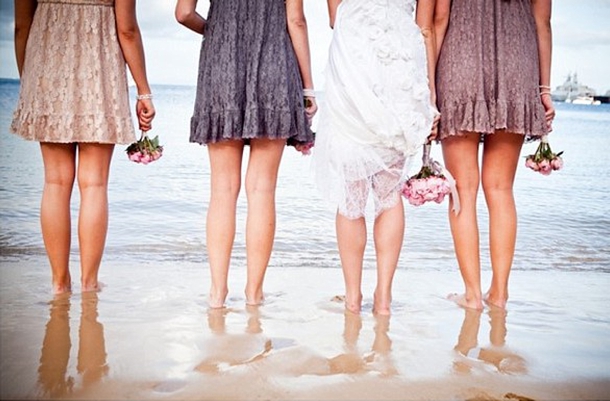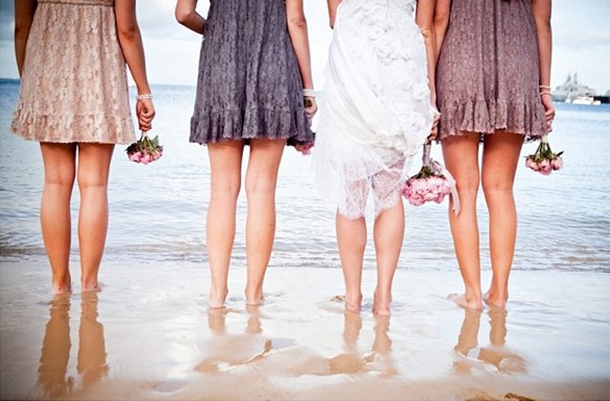 Source: Joy & Dylan's Simon's Town Wedding (Photography: Nastassja Harvey)
Good morning, friends! It's been a long and crazy week for me, including an amazing shoot with such a great team mid-week that I am dying to share with you (in the words of Barney Stinson… wait for it…) so I'm pretty glad it's Friday. And what a fun Friday we have lined up for you, as it's our unofficial Bridesmaid Day! We're kicking things off with some comprehensive, down-to-earth advice from friend of the blog Theresa Lazarevic of Creation Events.. I love that Theresa not only has a great eye for decor that really benefits her brides and grooms, but she's also a source of wedding wisdom and practical ideas. I like to think I've always been quite a switched-on bridesmaid, but I know many friends who have felt a bit lost in knowing their place in the planning and what they can do to help and support. Well, here's everything they need to know. Be sure to make use of the sharing buttons at the end of the post to share these with your own bridesmaids and MOH! And don't forget to pop back later for more bridesmaid inspiration from our sponsors.
*************************************************************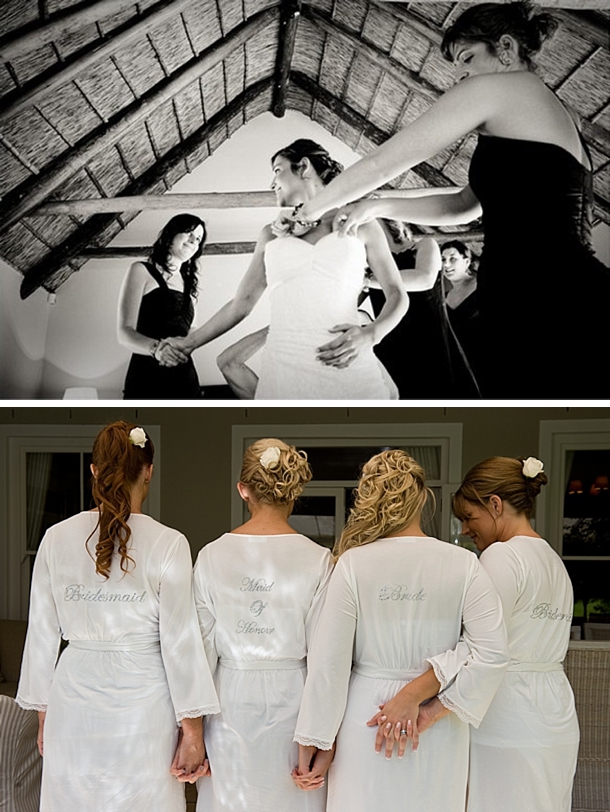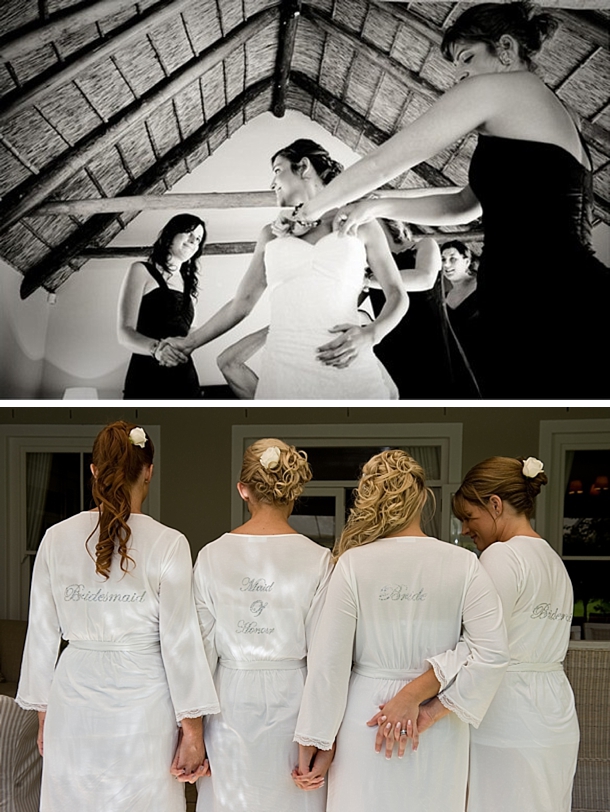 Sources: Top – Nelle and De Wet's Molenvliet Celebration (Photography: Monica Dart); Bottom – Katherine & Sam's London-themed Wedding at Steenberg Estate (Photography: Garyth Bevan)
I often have Brides asking me if a married friend or family member can fill the position of a bridesmaid. The answer is most certainly, yes. I think it is however important to clarify the terms Bridesmaids and Maid/Matron of Honour. A Maid of Honour is an unmarried friend or relative that is chosen for her energetic and "getting things done" attitude and will act as head "bridesmaid". Her biggest job is to listen to the bride, make her laugh, and offer emotional and logistical support. It will also not hurt if this person is a good all-round organiser. If this person is married she is called a Matron of Honour. Bridesmaids on the other hand are traditionally unmarried young ladies and are there to support the Bride and Maid/Matron of Honour.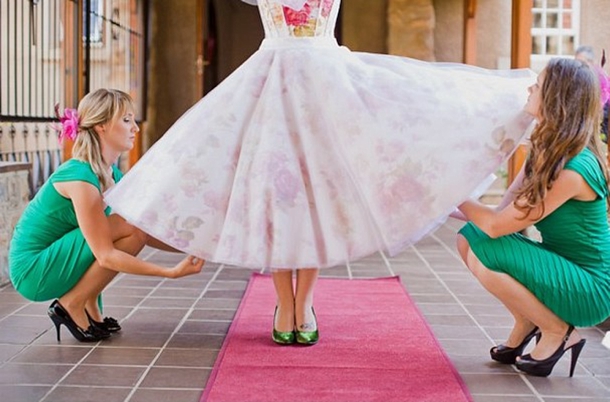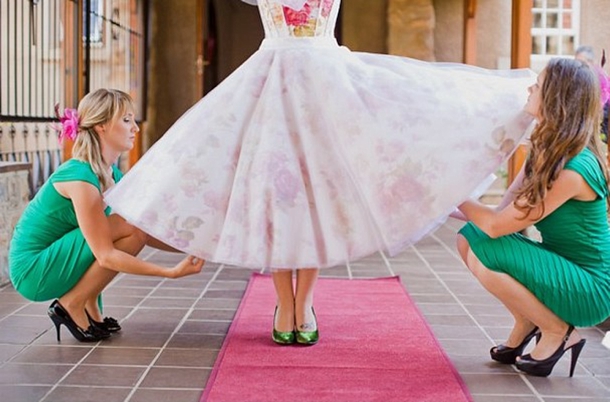 Source: Mark & Manilla's Colourful Wedding at The View Hotel (Photography: Rensche Mari)
As Maid/Matron of Honour (MOH) you probably have one of the most important jobs for the wedding, so make sure you are next to the Bride every step of the way. Not only will you need to be on hand as advisor, party planner and consoler, but you may also need to play psychiatrist, referee and 'reality checker' from time to time. If you are a bit unsure about exactly what will be expected of you, follow these handy tips which are sure to make you the best bridal assistant you can be…
As the MOH it is your job to direct the other maids through their duties. Make sure everyone gets their dresses, attends dress fittings, and finds the right jewellery. Also make sure everyone in the wedding party is aware of all the pre-wedding events.
When offering your assistance with the wedding planning, be specific. Rather than saying "What can I do?", say "Can I help you with the invitations?" or "Can I help you shop for bridesmaids' dresses?"
Spread the news about where the bride and groom have gift registries.
Plan or co-host, and pay for the kitchen tea/bachelorette party with other bridesmaids.
Decide before the kitchen tea/bachelorette party which bridesmaid will keep notes of all the gifts received, so that the bride/couple can write thank-you cards afterwards.
Assist the bride by scouting for possible bridesmaids' dresses, shoes, jewellery, and other accessories. Paying for the bridesmaids dresses these days is very much budget dependant (and different cultures have different customs with regards to this), but you might consider offering to pay for the entire ensemble.
Remember to break in your shoes before the wedding day as this can minimise slipping, blisters, and aching tootsies.
Offer to run specific last minute errands, like collecting dresses or wedding stationery.
Make sure you are able to attend the ceremony rehearsal and rehearsal dinner (if there is one) and the MOH also needs to coordinate transportation and lodging for all the bridesmaids, if necessary.
As MOH you need to make sure that all bridesmaids get their hair and makeup done, get to the ceremony on time and have the correct bouquets.
On the day of the wedding, be on hand to receive flower deliveries, meet and direct confused suppliers, or satisfy junk food cravings at the bride's request.
Carry a small emergency kit in your clutch with some needle and thread (in case the bride's dress needs mending), plasters, white chalk (to cover up any dirty spots on the bride's dress), deodorant and a touch-up kit which the make-up artist should supply the bride with. (For a full bridesmaids' emergency kit inventory, see here.)
The MOH holds the groom's ring during the ceremony (safest place to put it… on the thumb), as well as the bride's bouquet while the couple exchange vows.
The MOH arranges the bride's train and veil before the ceremony begins and just after she arrives at the altar.
Assist the bride with her dress thoughout the day by helping carry her train when necessary. Make sure you know how to bustle the dress before the dancing begins and accompany the bride on visits to the restroom, if asked.
Act as auxiliary hostess at the reception by introducing guests to each other, making sure they know their way around the venue, telling them where to put presents and graciously inviting them to sign the guest book if there is one.
Collect any gift envelopes brought to the reception and keep them in a safe place – preferably one designated person should do this. Coordinate with the best man and groomsmen to help move the wedding presents into a reliable person's vehicle so that it can be taken to the couple's home.
Make sure the bride takes a moment to eat something – refresh her drink, get her a plate of food from the buffet table, or instruct the waitrons to keep her food warm if she is mingling with guests.
If invited to speak, the MOH toasts the couple after the best man, but this can also be done as a fun team effort by a few of the bridesmaids.
When the dancing starts, hit the dance floor. Dance with the best man/groomsmen during the first dance, if so requested by the couple. Also, be on the lookout for toe-tapping guests who might need encouragement and/or a dance partner.
Being a bridesmaid will definitely stretch your pocket, so when it comes to the wedding present, team up with one of the other bridesmaids. This provides more buying power, and two heads are better than one when it comes to gift ideas. Sometimes the entire bridesmaid troop pitches in for one 'knock-her-socks-off' wedding gift.
Help the bride change into her 'after party' dress if she has one, and arrange for storage of her wedding dress in a safe place until she returns from honeymoon.
Laughter can be as effective as venting, so make sure you have lots of fun and laughs during this very special time.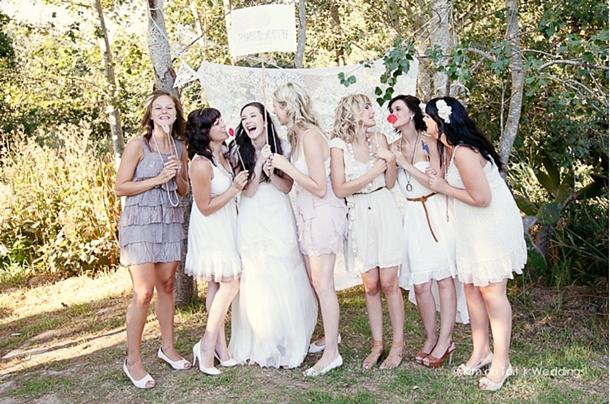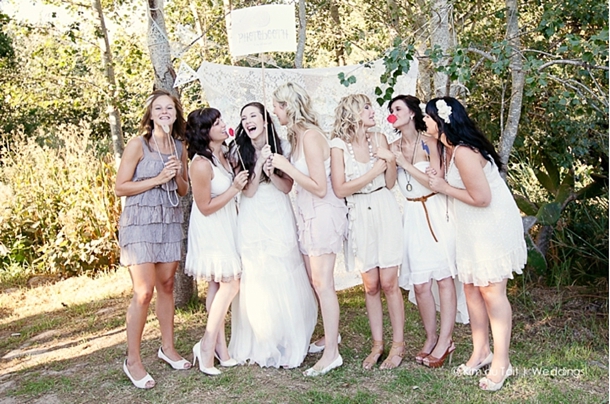 Source: Candice & Jacques' Lovely Day at Bloemendal (Photography: Kim du Toit)
Every bride has an emotional crisis at some point and often this will require lots of tissues, hugging, and hair-smoothing. You will need to make sure you provide plenty of emotional support during the planning process, as well as on the wedding day. As the MOH you will need to give the bride lots of reassurance. Be a trusted friend and a good listener, provide an ear when needed and above all give sensitive, but smart, advice. Even if she seems to dwell on the same subjects repeatedly, make her feel that she has someone with whom she can share her thoughts. Weddings rarely pass without a little challenge so prepare yourself emotionally. My advice would be to pre-book some relaxing spa treatments for you and the bride in the months leading up to the wedding – after all, happy bridesmaid = happy bride!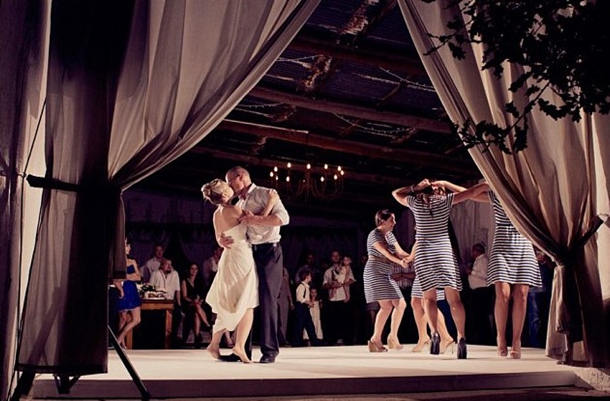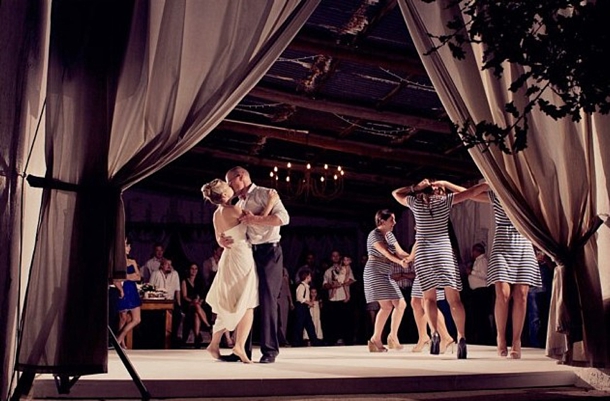 Source: Zoe and Paul's French-style Wedding at Langkloof (Photography: Moira West)