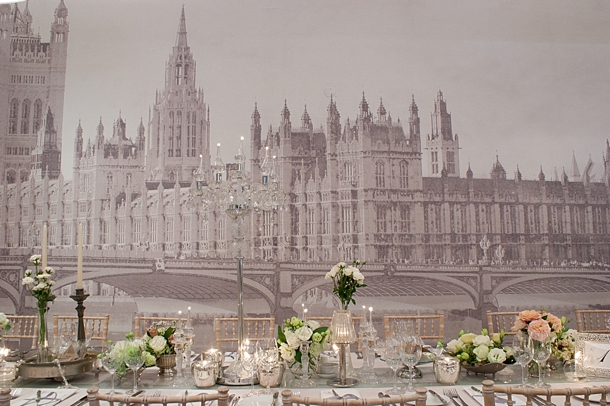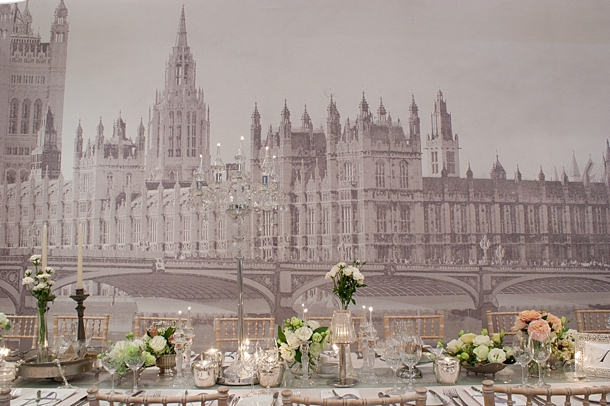 You know, sometimes people in South Africa ask me why I bother living in London. The weather's the first thing they comment on. The crowds of people. Living on top of one another. Long commutes. Everything being incredibly expensive. All true. But I think unless you've lived here, it's hard to understand the quirky charm of this city, or the way that, being so big, it allows everyone to find their place and be exactly who they want to be. The unique way Londoners pull together in a crisis. The thrill of a sunny afternoon by the river. It's very close to my heart and is also a special part of being South African for so many of my generation – at one point you couldn't walk down a street in SW London without hearing a Saffa accent. And, of course, with the Olympics just gone and the Paralympics about to start, there's no better time to celebrate this city. So it was a little bit of synchronicity when I heard from bride, Katherine (who I'd been lucky enough to meet at an event last year) – I loved the idea of her London theme, but I was really swept off my feet when I saw her beautiful pictures by Garyth Bevan and the incredible floor to ceiling backdrop of Big Ben and the Houses of Parliament. I can't believe how it transformed the space – definitely one of my all-time favourite decor pieces! It was a very classy nod to my home city, which is where Katherine & Sam fell in love (and talking about synchronicity, they met at an Olympic-themed party!). In fact, the whole wedding at Steenberg Estate is full of class, with a subtle neutral palette, soft flowers and vintagey details. You're going to love it. Oh! And if, like me, you're not quite done celebrating lovely London, pop back this afternoon where I'll be showcasing a London bridal shower theme…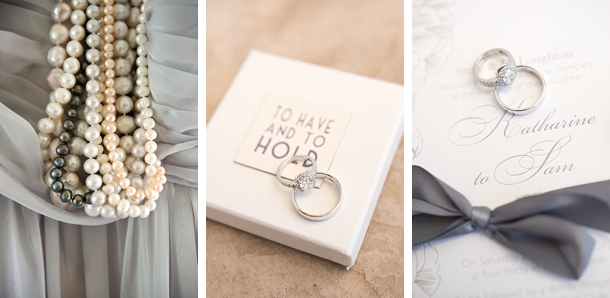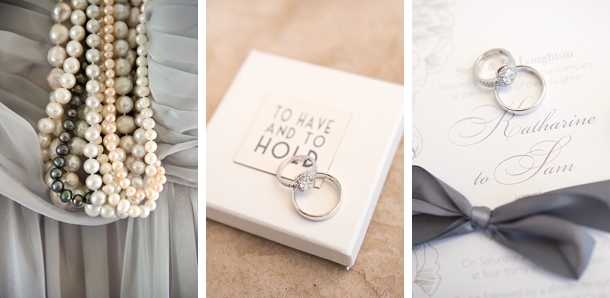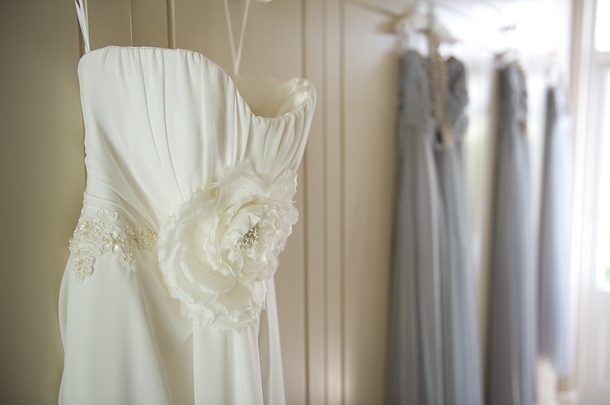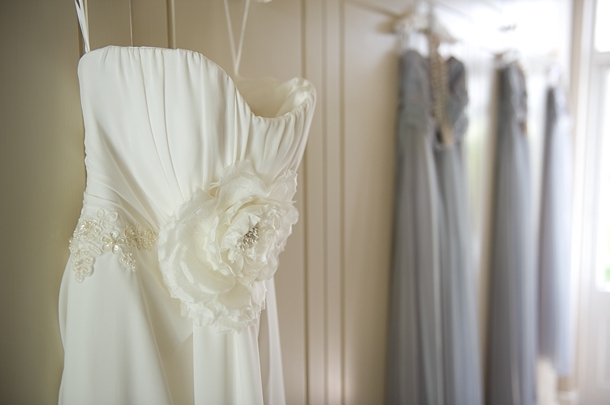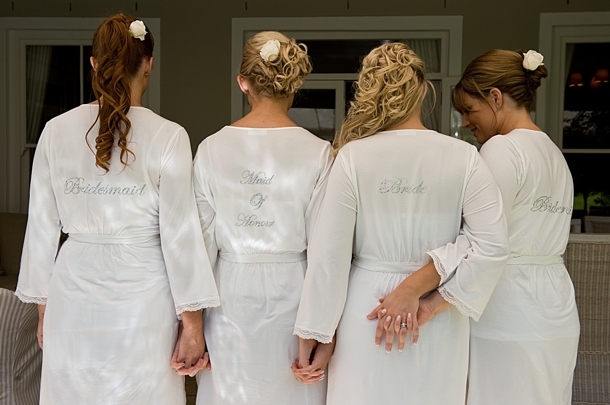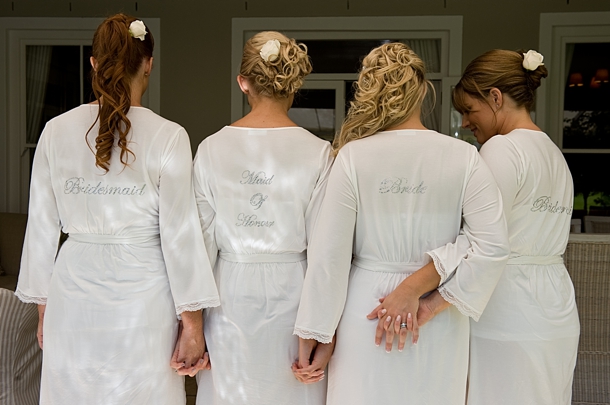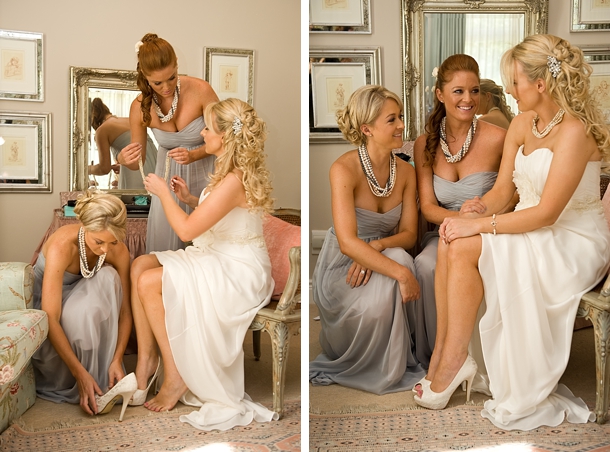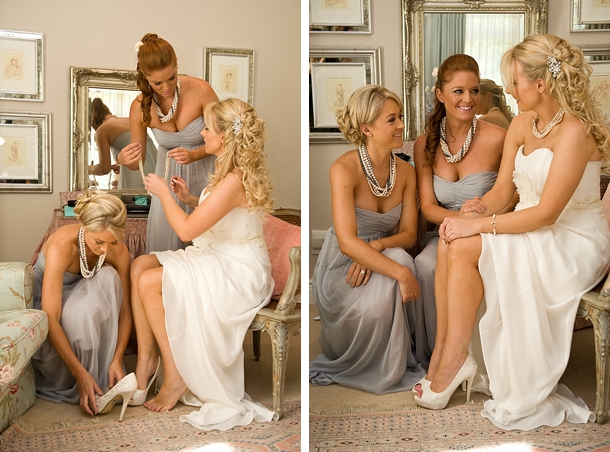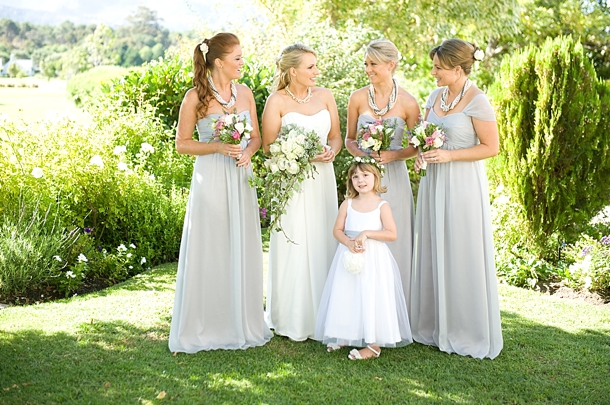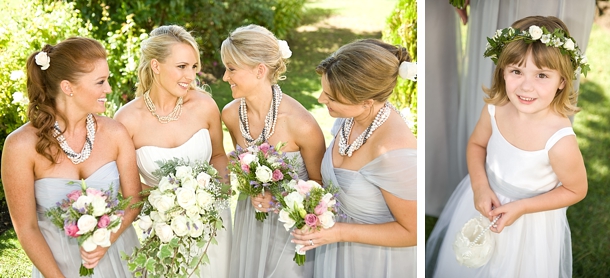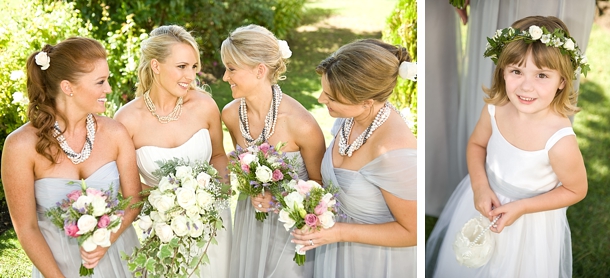 In Katherine's words:
Sam and I met at a mutual friend's Olympic-themed 21st – both coincidentally dressing as tennis players! We got on extremely well and chatted the night away, but parted ways and nothing came of it as Sam was leaving to go work and live in London a few short months later. It was only due to the fact that my sister, Caroline and Sam's sister-in-law, Clare both had babies about a week apart in September 2007 that we started communicating via Facebook to congratulate each other on becoming aunt and uncle, so we have a lot to thank our little niece and nephew for! After I decided to move over to London a few months later, our relationship blossomed. I suppose that's why we chose an English theme for our wedding, because that's where it all began for us.
Last February we were in Cape Town on holiday when Sam told me he was taking me on a mini break to a secret location up the coast. We stayed at the most fabulous eco lodge in Knysna, The Phantom Forest. All the rooms are in individual tree houses connected by winding foot bridges amongst the milkwood trees. The following day, Sam planned for us to go canoeing down the river and have a picnic on the river bank, but we found a herd of cattle at the best picnic spots! We decided to stop AWAY from the cows for our picnic and actually had a lovely time relaxing next to the river, and Sam got down on one knee and asked me to marry him. It was such a special moment. Sam had spent months having the ring especially made for me by our family friend, Peter Gilder – it has such special touches like our birthstones and the date we starting dating on the inside of the ring. I still can't keep my eyes off it, even after all this time!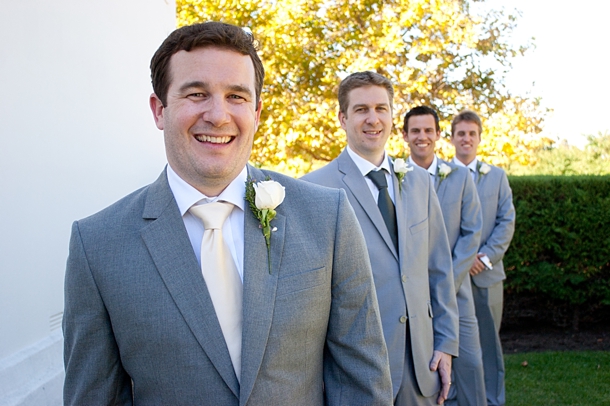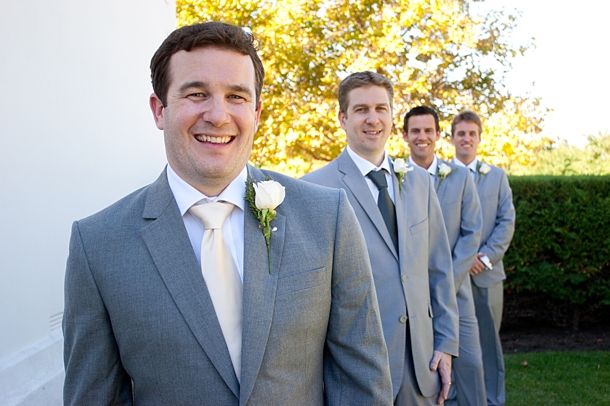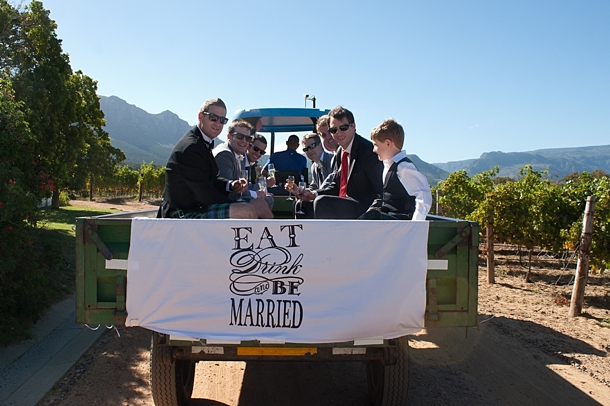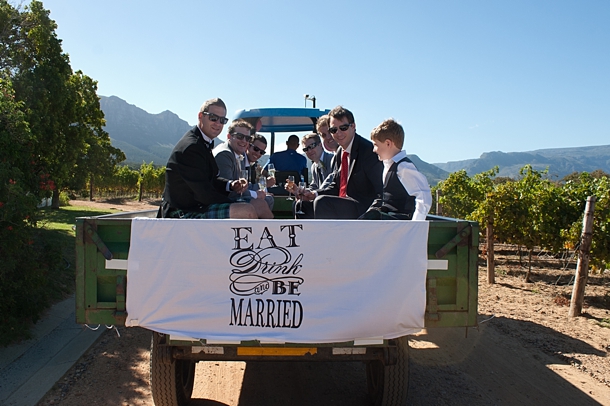 Our venue was a bit of a no-brainer for us. My parents live on Steenberg Golf Estate and as it has always been my home, we thought it would be a wonderful venue for our wedding. It also made sense to us as we knew we wanted to have a vineyard wedding but didn't really want our friends to travel too far on the day. We managed to organise with the estate to have the ceremony amongst the vineyards, which is a first for them. So it feels kind of special to us to have had that done for us!
I have always loved the vintage style for a wedding and wanted a soft, vintage feel, but it was my mom's idea to do an English theme, which worked so well with the soft dusky pinks, ivory and lavender colours we chose. I'm quite lucky in a sense that my dad has a printing company, Clarion Printed Products, as they produced the most spectacular wall covering of The Houses of Parliament and Big Ben in London. This was the backdrop to the reception venue and it just brought everything together and suited the theme down to a tee. People still comment on it when they see the pictures, so I think it will be something that will remind people of our special day. I was lucky enough to have our invitations designed by my friend, Mary-Anne and then get them printed by my dad's company. I've always loved peonies and chose a vintage floral design.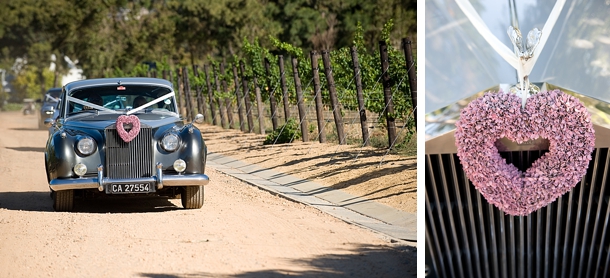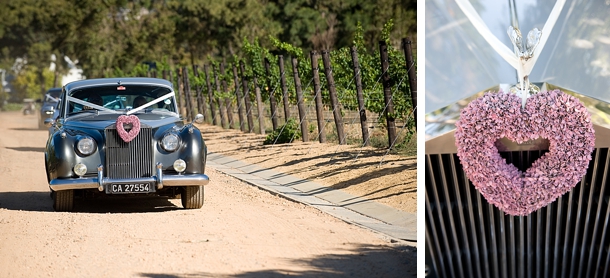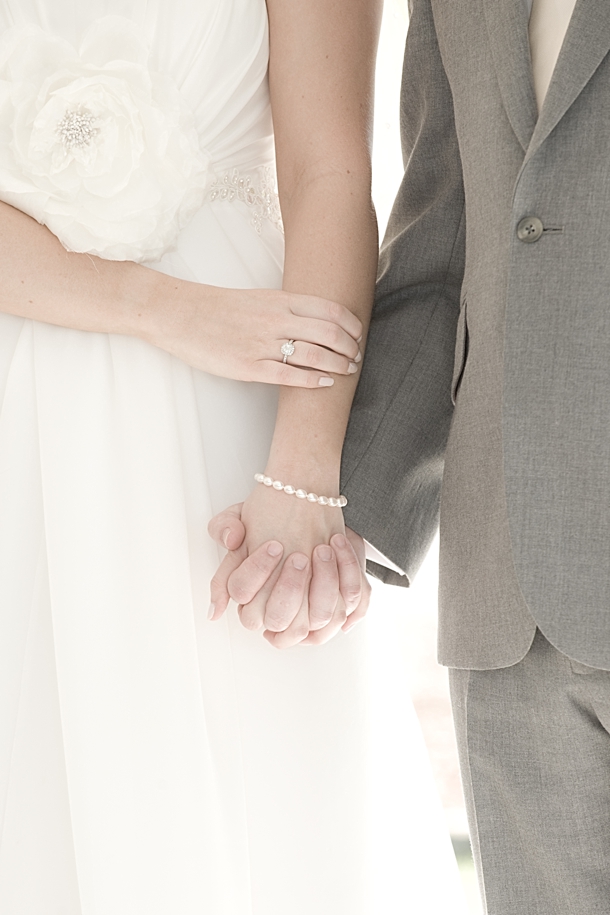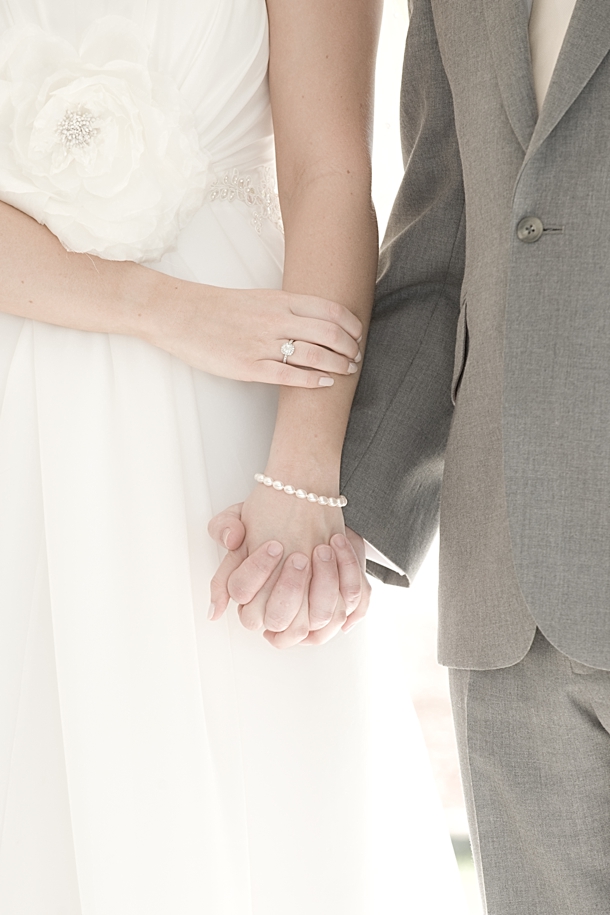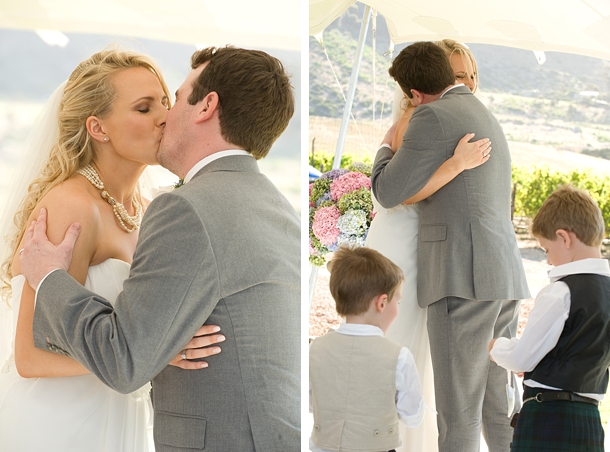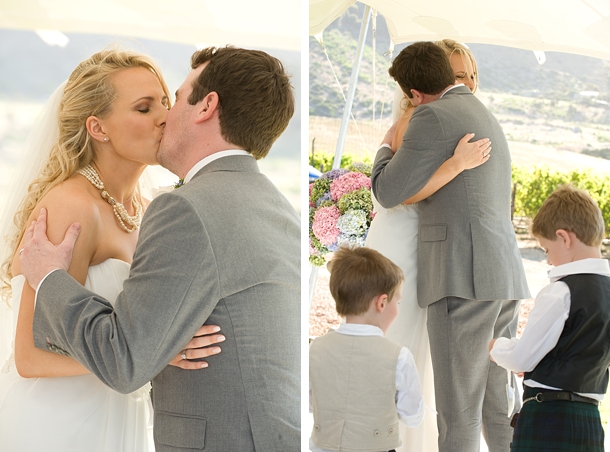 My wonderful mother organised the wedding together with family friend and wedding co-ordinator, Debbie Hadley. My mom is great with ideas and special touches – I spent months emailing images and pinning bits and pieces on my Pinterest page to show her what I loved. I think the biggest challenge when you're so far away from home when planning a wedding is trying to communicate your ideas. Thank goodness for email, Skype and Pinterest! My mom got it all spot on, right down to all the little details we'd talked about for months! She also had so many wonderful surprises planned for both Sam and I on the day, including a pearl necklace made for me from pearls she had kept from her mother and my dad's mother, as well as some of her own. Not only was it beautiful, but it has become a special heirloom. For the groomsmen, my mom arranged to have them driven up to the ceremony on one of the farm's tractors. They had such fun and were well-equipped with a bucket of bubbly for the journey! I just love the photographs of all the guys standing on the tractor with their champagne glasses!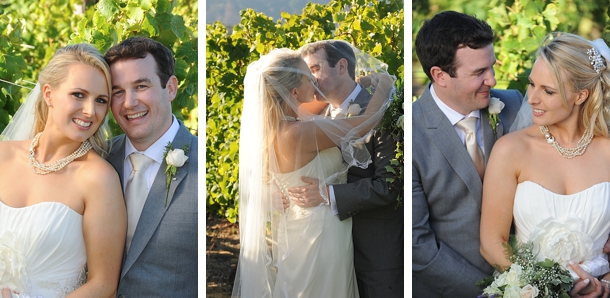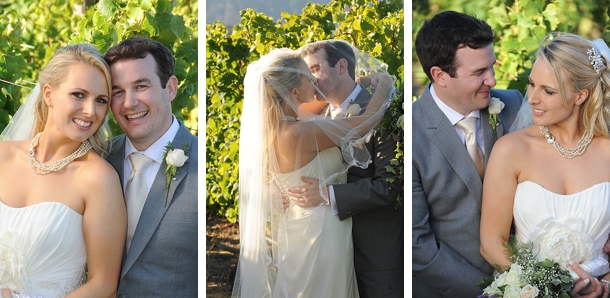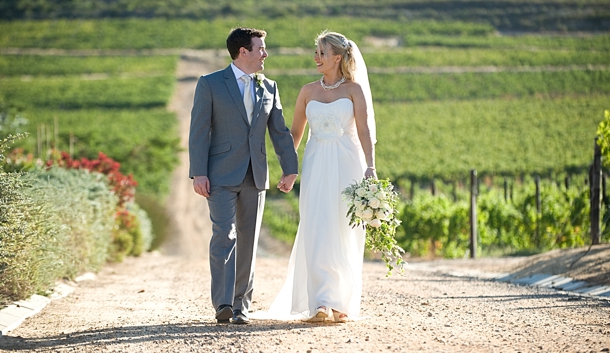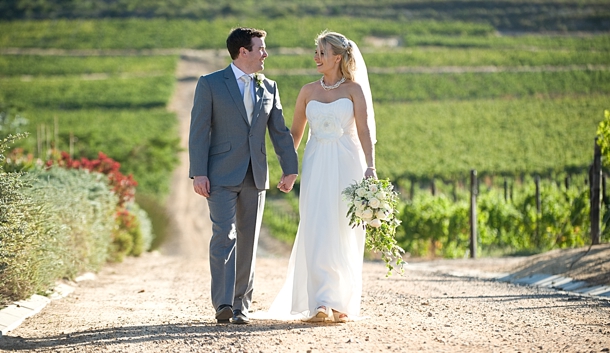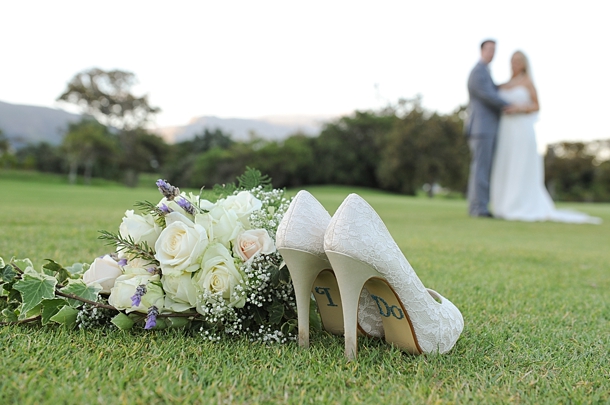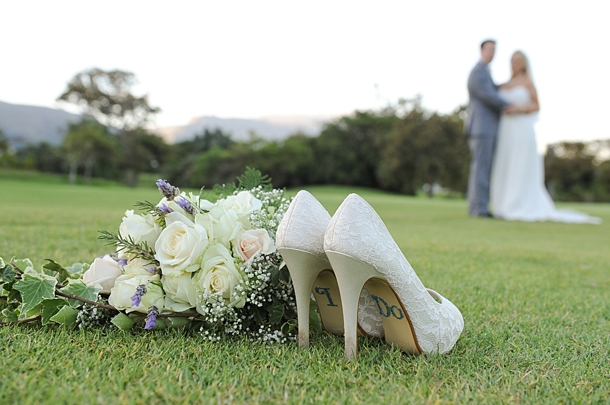 I have to mention our delicious cake and lovely sweet things we had for dessert. Our family friends, Les Wragg and Ros Bechet made our gorgeous cake and decorated it using pieces of lace and a diamante clasp I found in London. Ros also made the most delicious macaroons for the sweet table, which disappeared really quickly! My mom decorated our sweet table with old family wedding photographs from both our families, which was a good talking point for the guests as it was like looking through an old family album!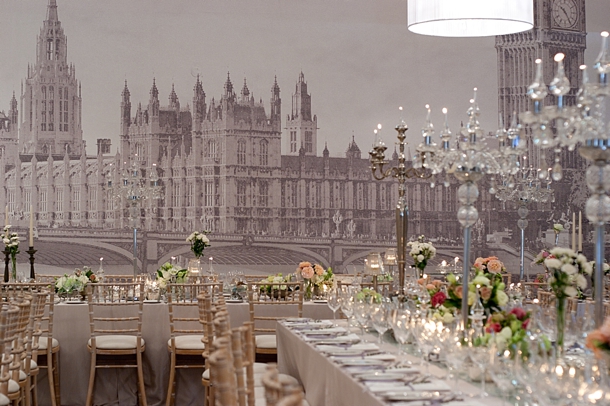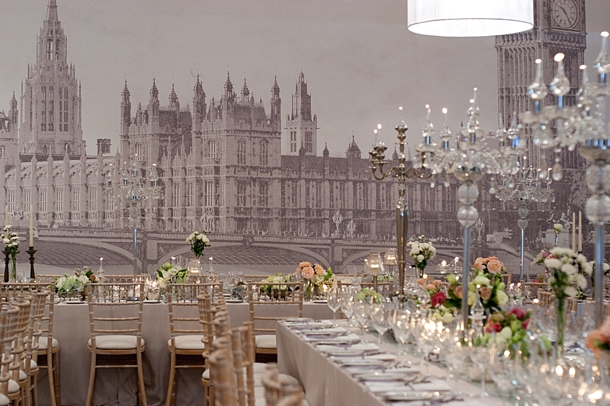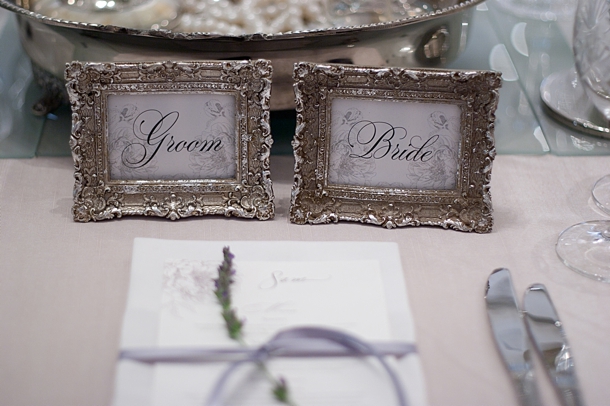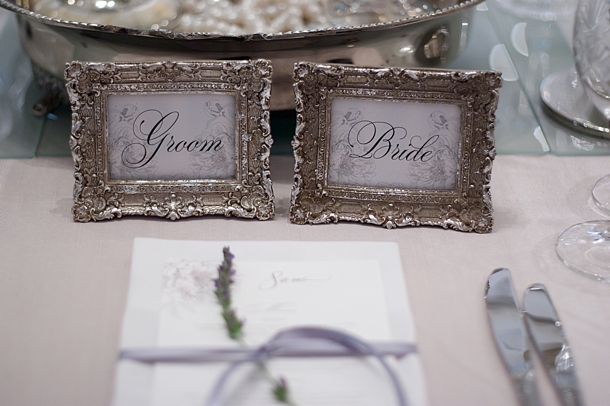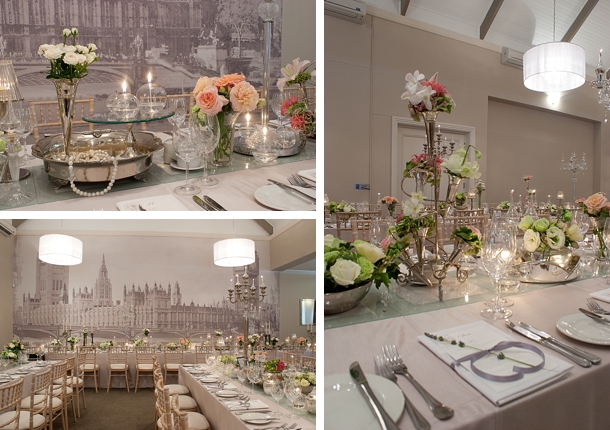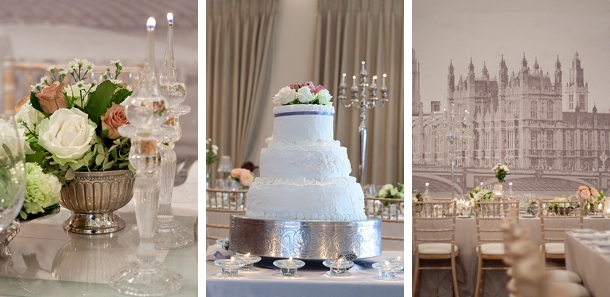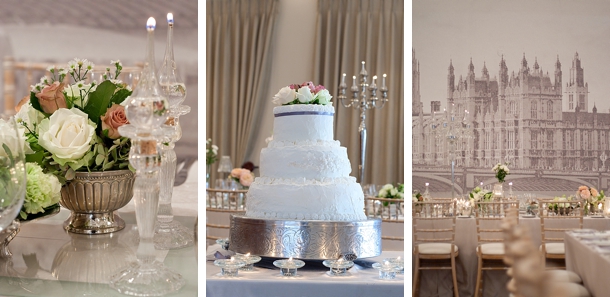 Just waking up to the realisation that it's your wedding day is the best feeling in the world. The morning of the wedding was a flurry of activity and I just enjoyed having my friends, mom and sister around me to enjoy all the excitement of getting ready. I had a really special moment with my dad when we were driving in the beautiful grey Rolls Royce amongst the vineyards up to the ceremony. It's such a special experience for any girl to have her dad by her side on the most important day of her life – I'm so grateful that I had my dad there with me! Most of all though, I loved the moment I walked down the aisle seeing so many faces I hadn't in such a long time due to living in London, and then seeing Sam waiting at the altar. It's such a surreal moment!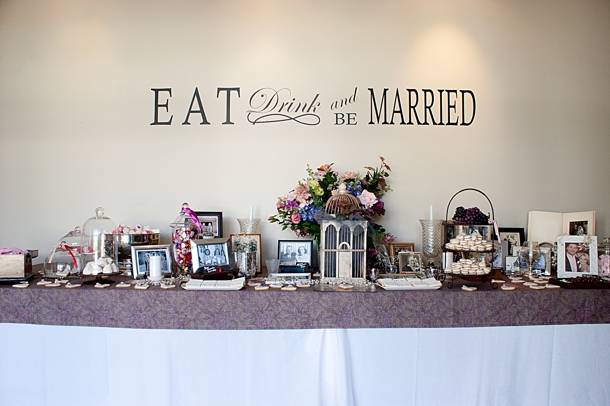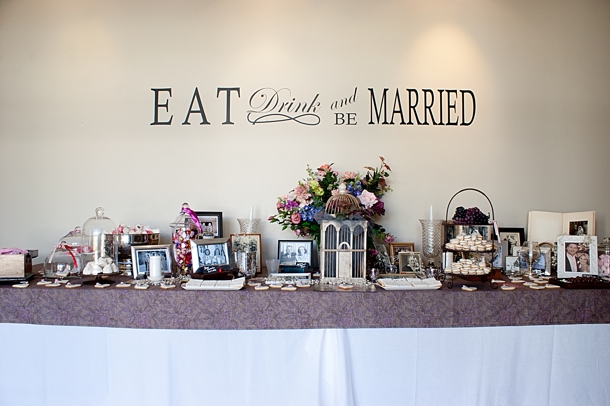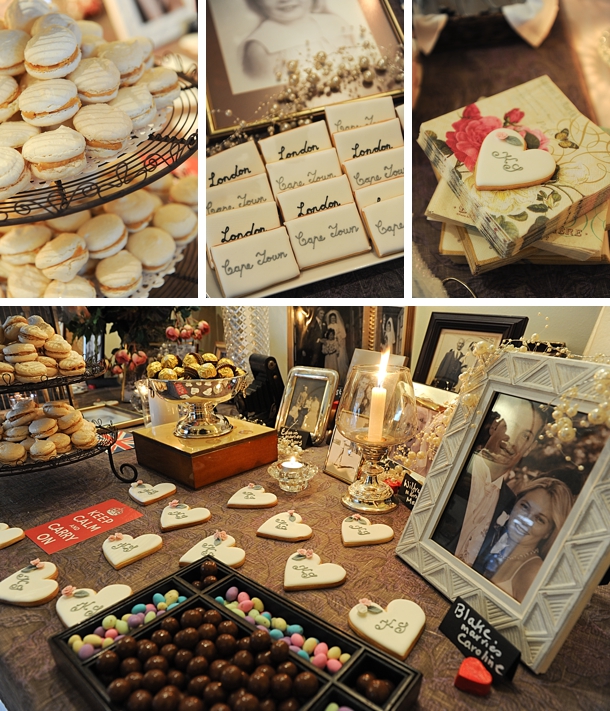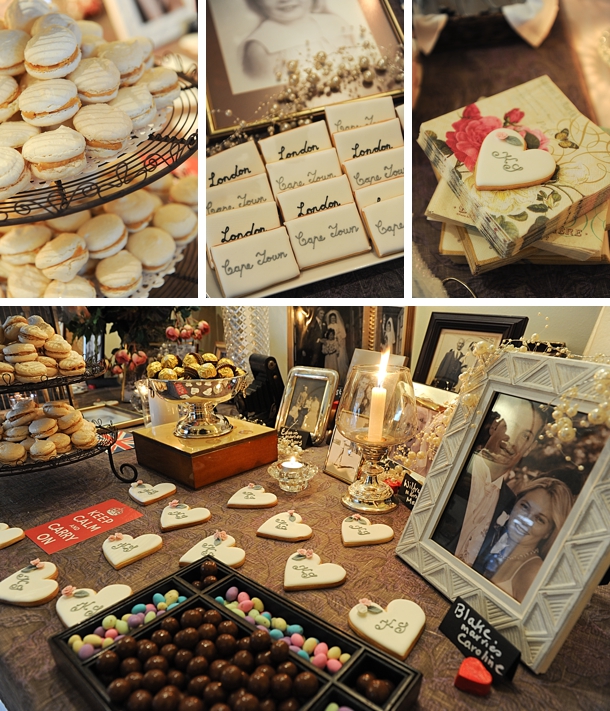 I think the one thing that brides often do wrong is get so wrapped up in the planning of the day that they don't end up enjoying it as much as they could because they're stressing about flowers or something silly! In order to keep yourself relaxed (and sane) on the day you need to call on help from friends and family who you can rely on. Living so far away from home, didn't really give me the option of getting too involved in the "nitty gritty" of the day so I was very lucky to have my mom to co-ordinate majority of the planning! I was so relaxed on the day and I think it's because I knew I didn't have to worry about a thing and I could just enjoy the day as it should be.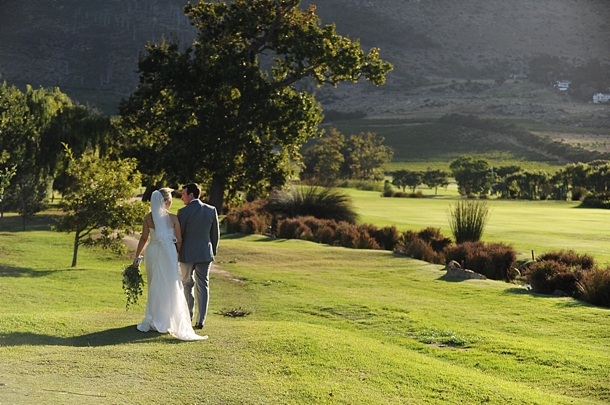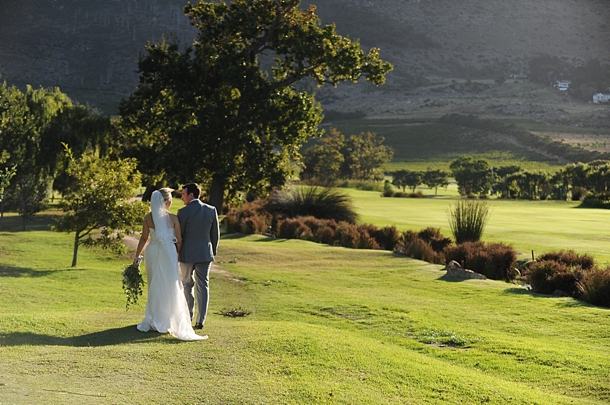 Thanks so much for sharing your story, Katherine and Sam! And many thanks to Garyth for sharing his beautiful images from the day.
SERVICE PROVIDERS
Venue & catering: Steenberg Golf Estate | Photography: Garyth Bevan | Flowers, decor & hiring: Petals Group | Cake: Les Wragg and Ros Bechet | Bride's dress: Pamela Marshall | Bridesmaids' dresses: Debbie Henshilwood | Hair: Nicola Turner | Makeup: Amanda Messham of MAC, Cavendish Square | DJ: Scott Behrens Professional DJ | Wall covering: Clarion Printed Products | Wedding rings: Peter Gilder | Officiant: Patrick Boucher ([email protected])