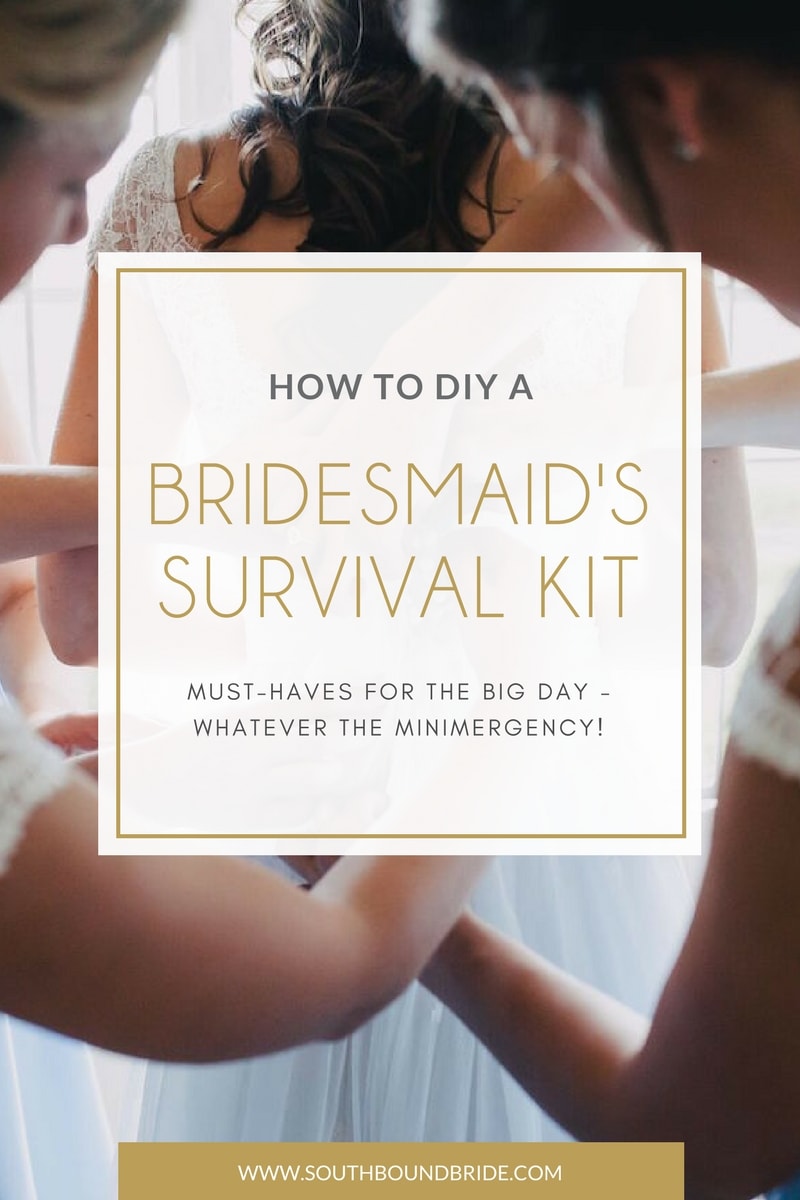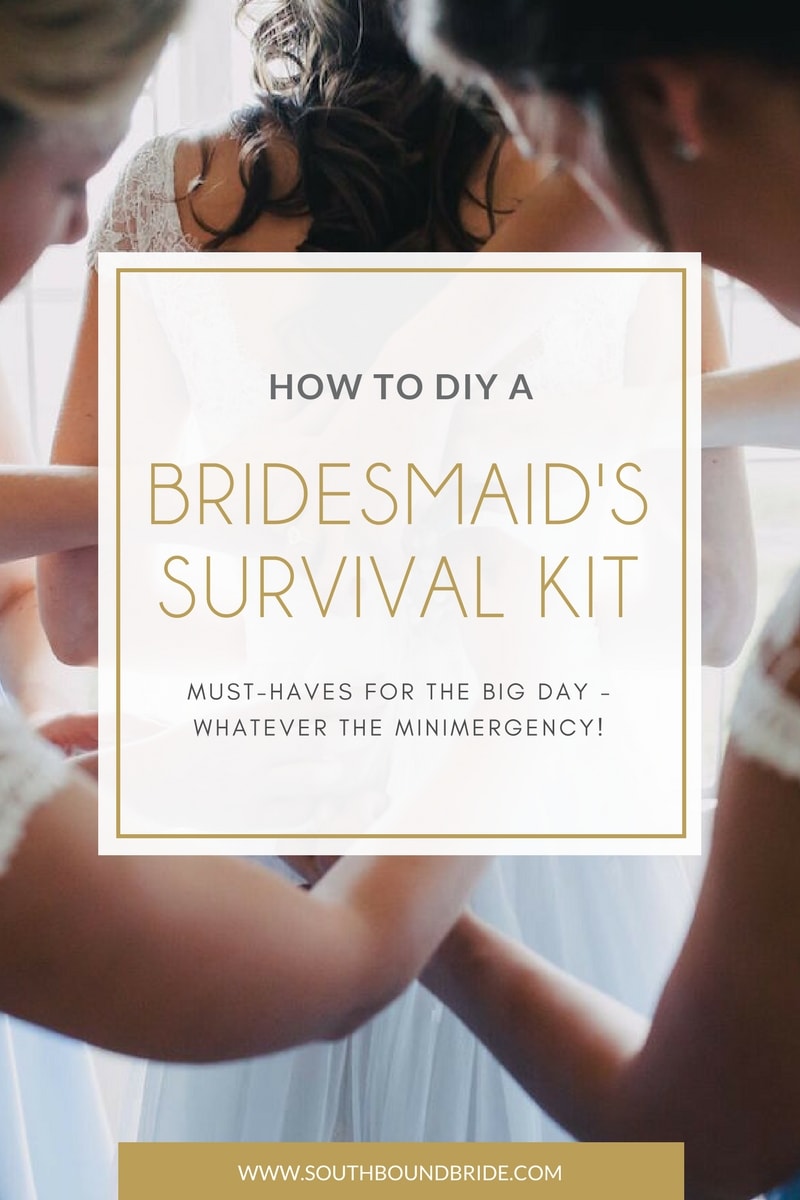 Image: Vanilla Photography on SouthBound Bride
One of the best pieces of advice I picked up ahead of my first stint as a bridesmaid was to make sure I had an emergency kit with me to sort out any little problems that cropped up on the day. For the bride especially, of course, but often I've found that guests need to delve into the kit as much as anyone else! On a stressful day, it makes such a difference to have one person who is cool, calm and collected, and comes prepared to nip any minimergencies in the bud. Here's what I'll be carrying when one of my best friends ties the knot in December – put them together in a little case and you have your very own DIY bridesmaid survival kit! *Links in bold denote affiliate links – SBB may receive a commission on any sales made.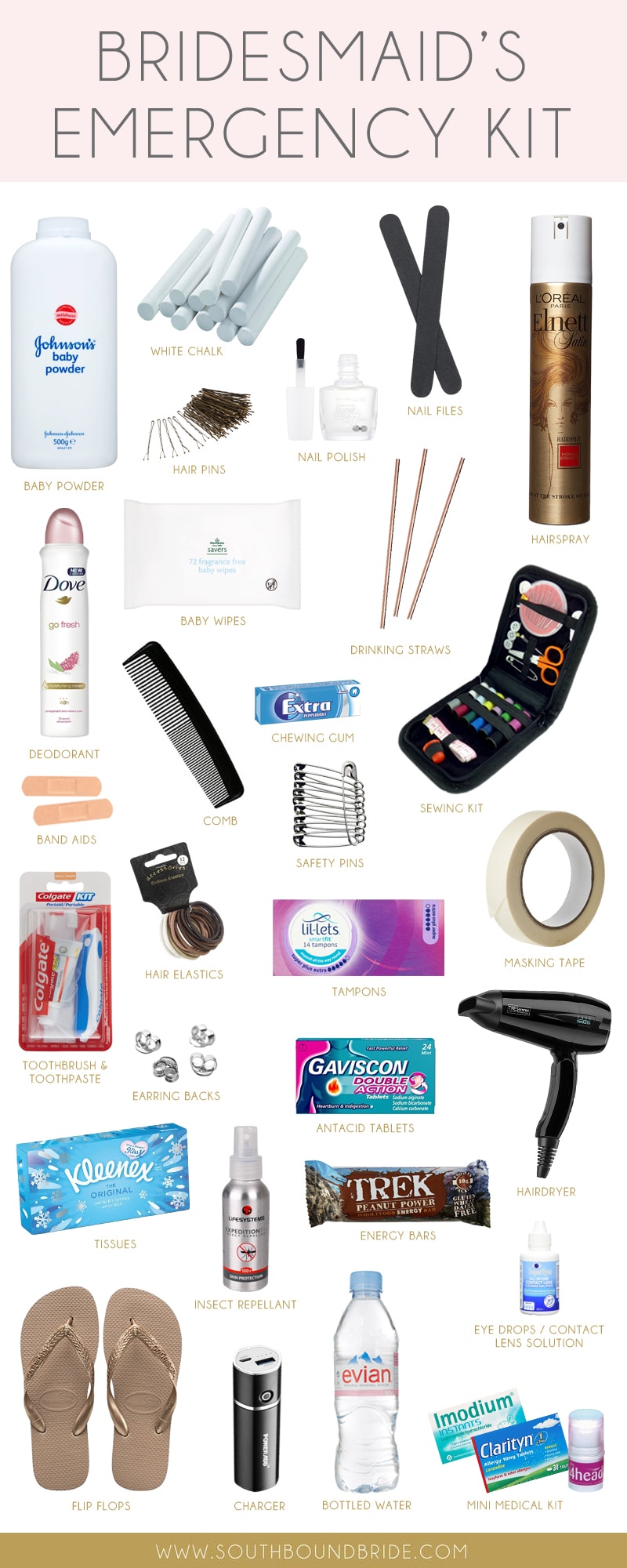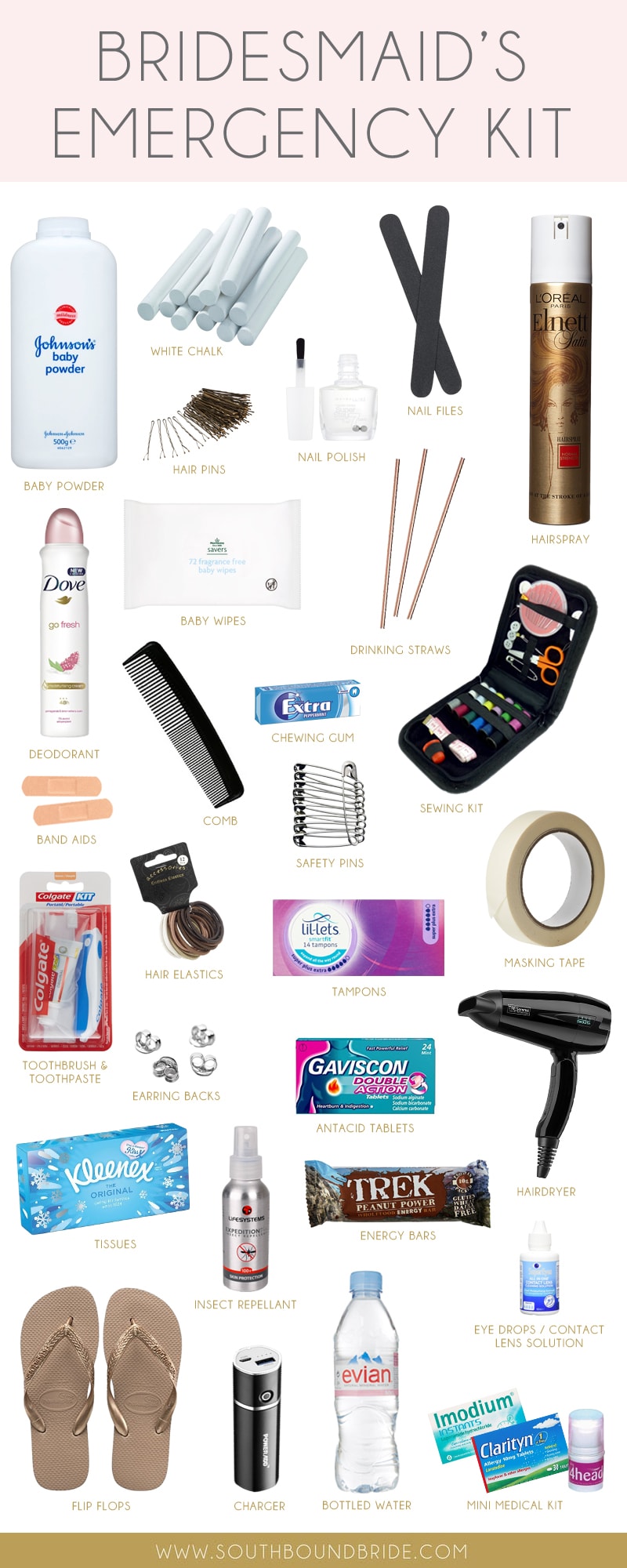 BRIDESMAID'S EMERGENCY KIT
Just like my old Girl Guide days, the key for any good bridesmaid is to be prepared. Stock up on these items, pop them into a bag you can take to the venue with you, and you're ready to celebrate, worry-free!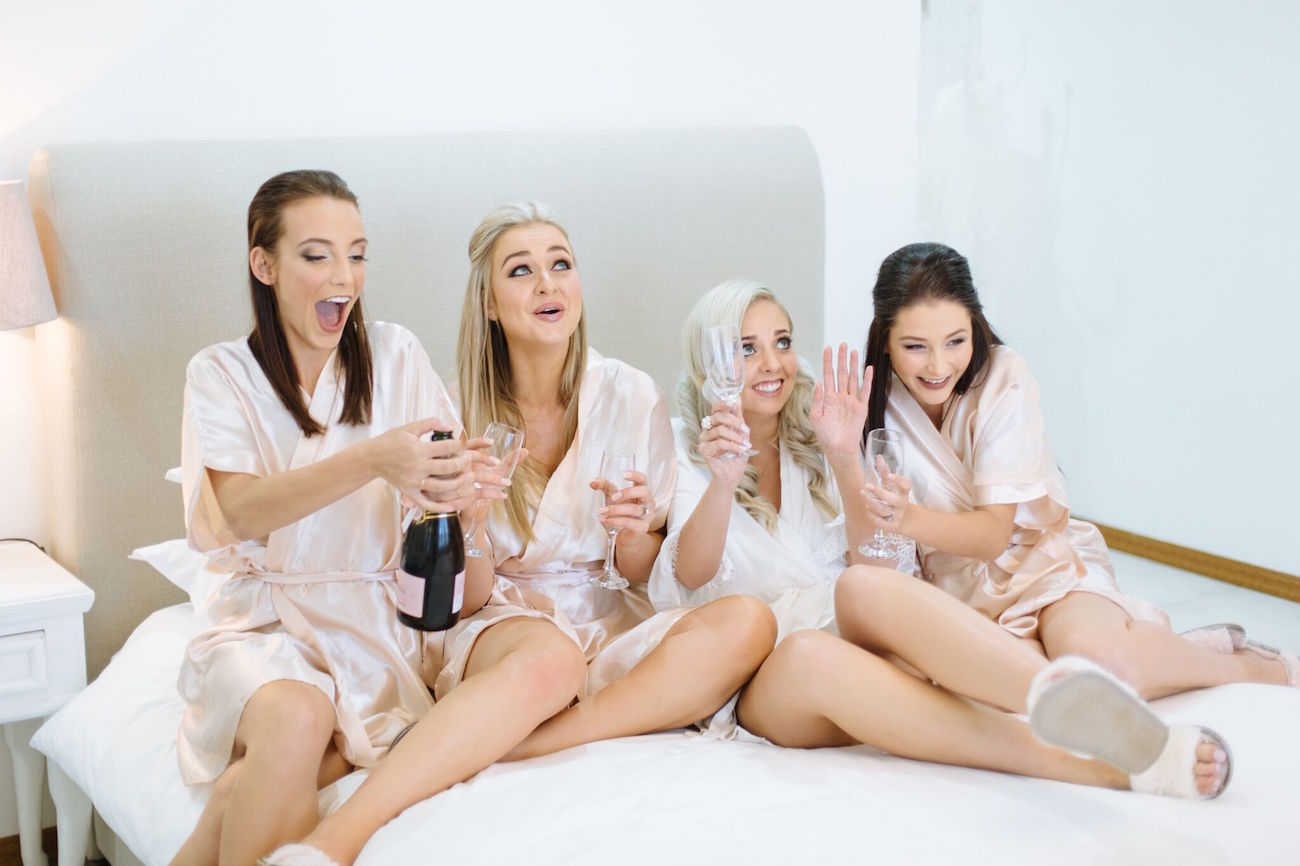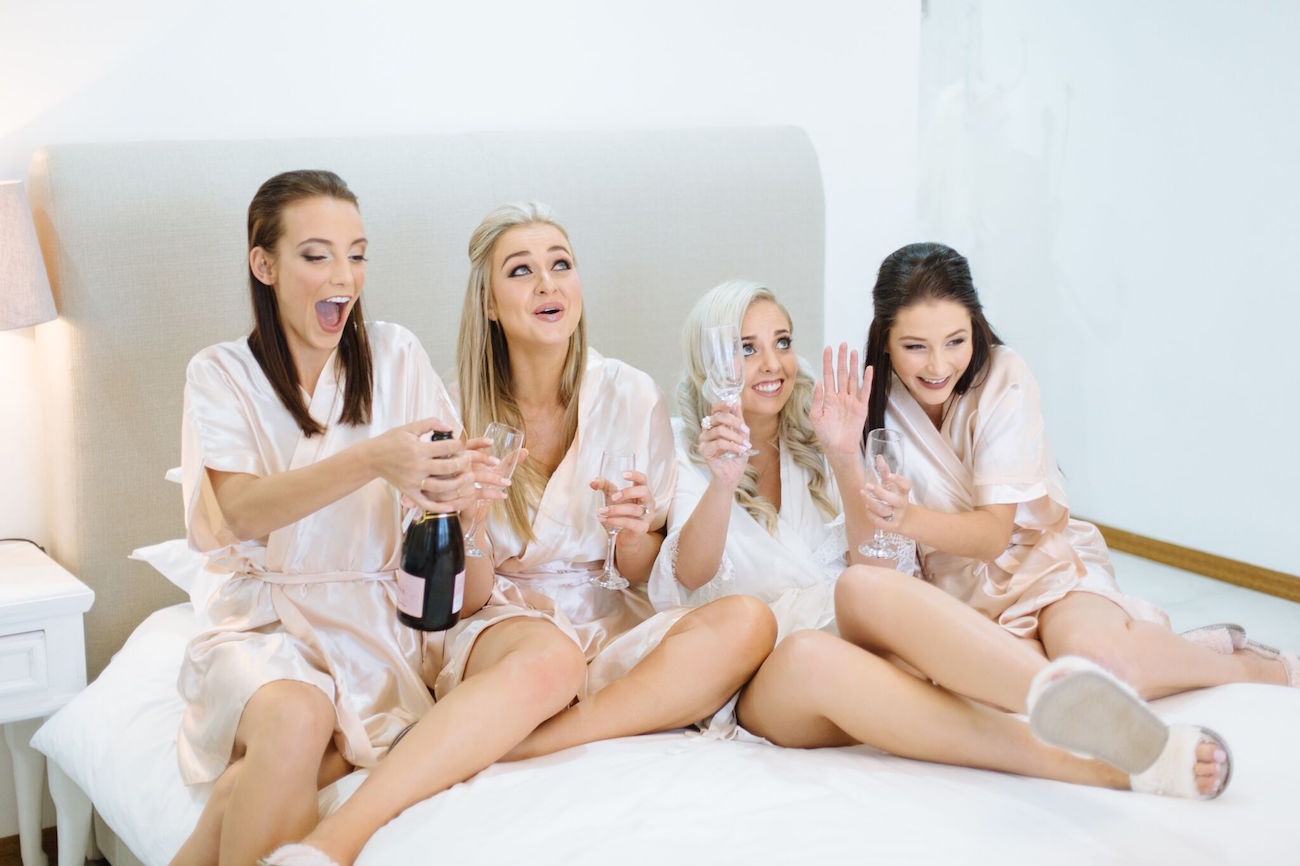 Image: Lana Human on SouthBound Bride
You can also download the checklist HERE, ready to print!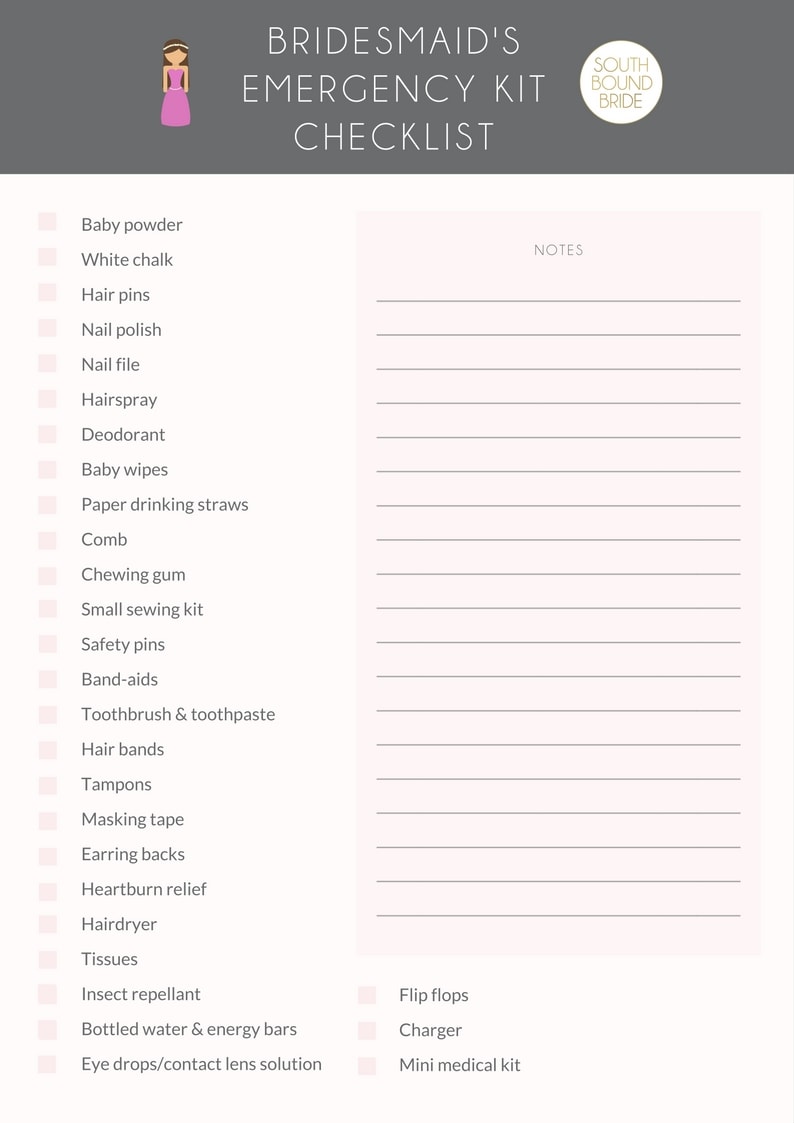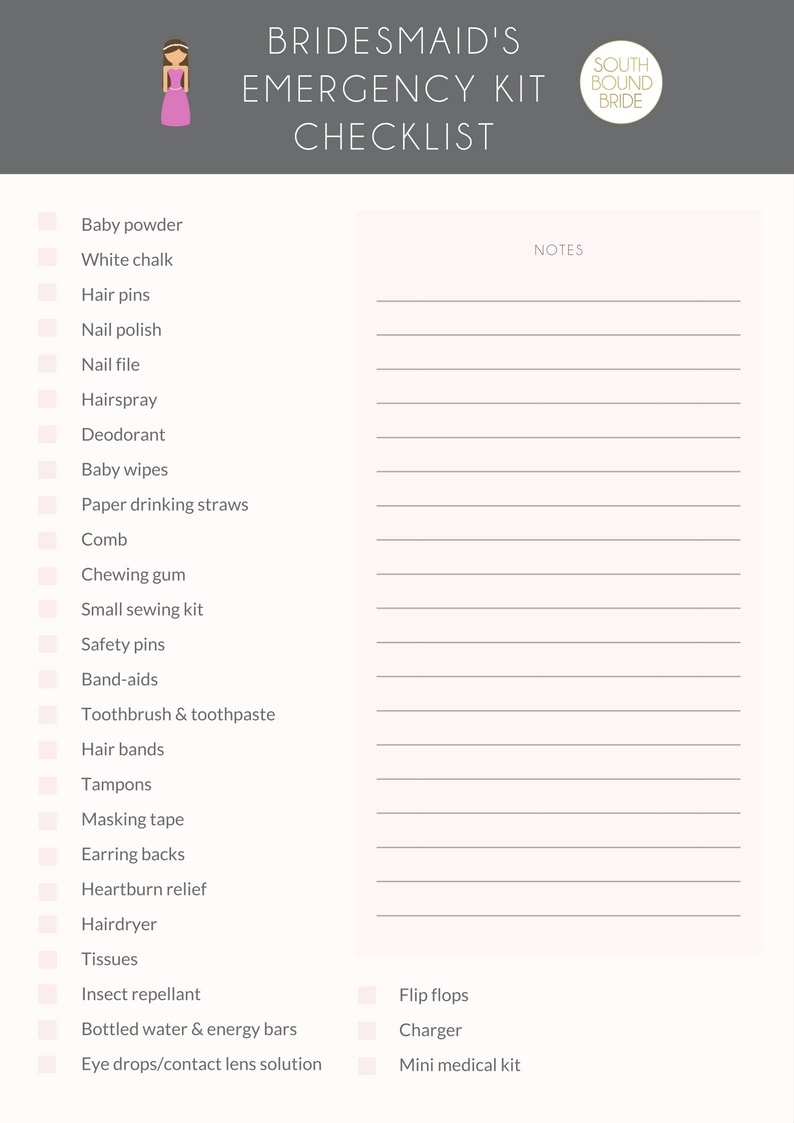 You may also enjoy:
Find more practical planning advice on our Pinterest board: