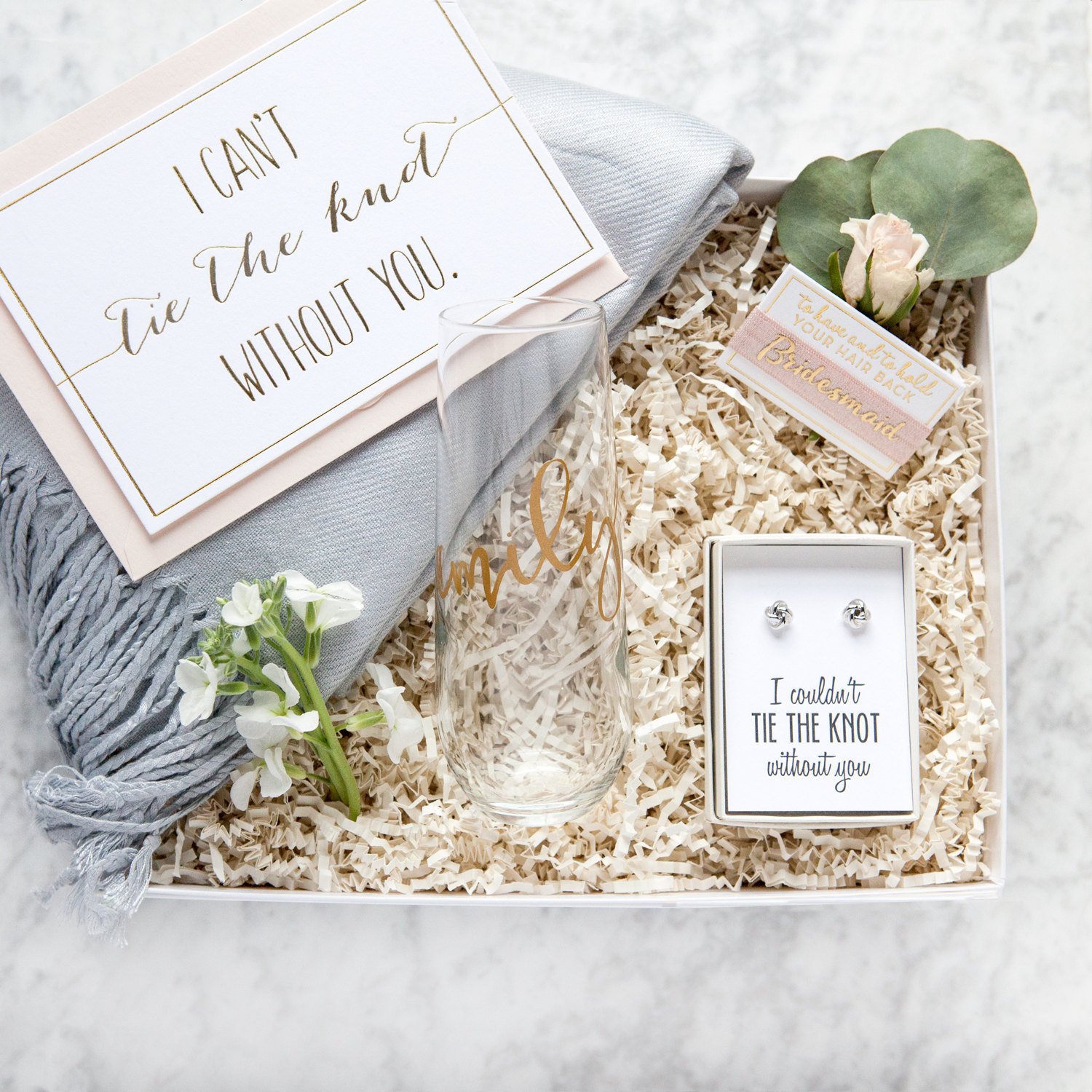 Bridesmaid Gift Set by Fox Blossom Co

So earlier today, we looked at how to choose your bridal party and as a bonus, I thought we'd look at how to ask them! Bridesmaid proposals have become a THING, and while I don't think anyone should feel obliged to do any more than sit down with your favourite friend and say, "how about it?", at the same time it's such a special moment and doing something special to mark it and make your friends feel loved and appreciated can never be a bad thing! There are some great DIY ideas for bridesmaid proposals out there, but for the time-strapped bride, the makers at Etsy have created a range of super cute bridesmaid proposal gifts that will make saying 'will you be my bridesmaid' a pleasure – everything from wine labels to jewellery to mini unicorn pinatas (!). Here are 20 of our faves!
*Links in bold denote affiliate links. The cost to you remains the same, but SBB may receive a commission for any sales made.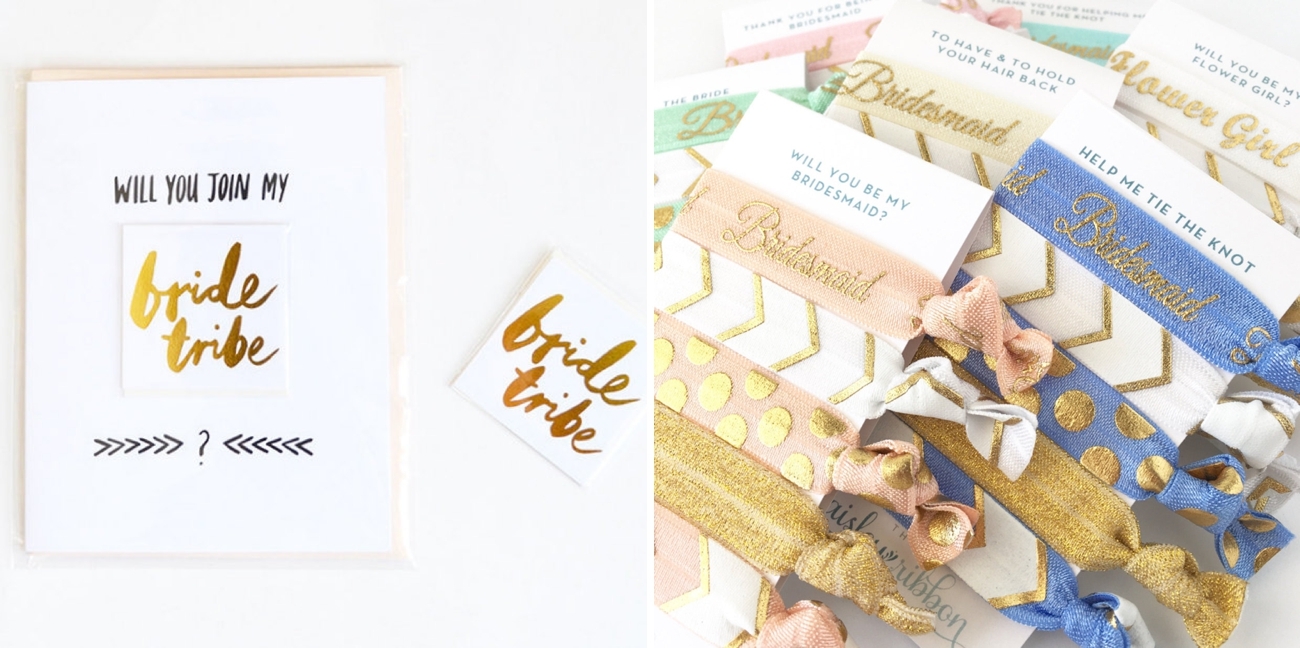 Bride Tribe Temporary Tattoo Card by Daydream Prints (left) | Will You Be My Bridesmaid Hair Tie Set by The Paisley Ribbon (right)
Will You Be My Bridesmaid Custom Wine Labels by The City Hippy Studio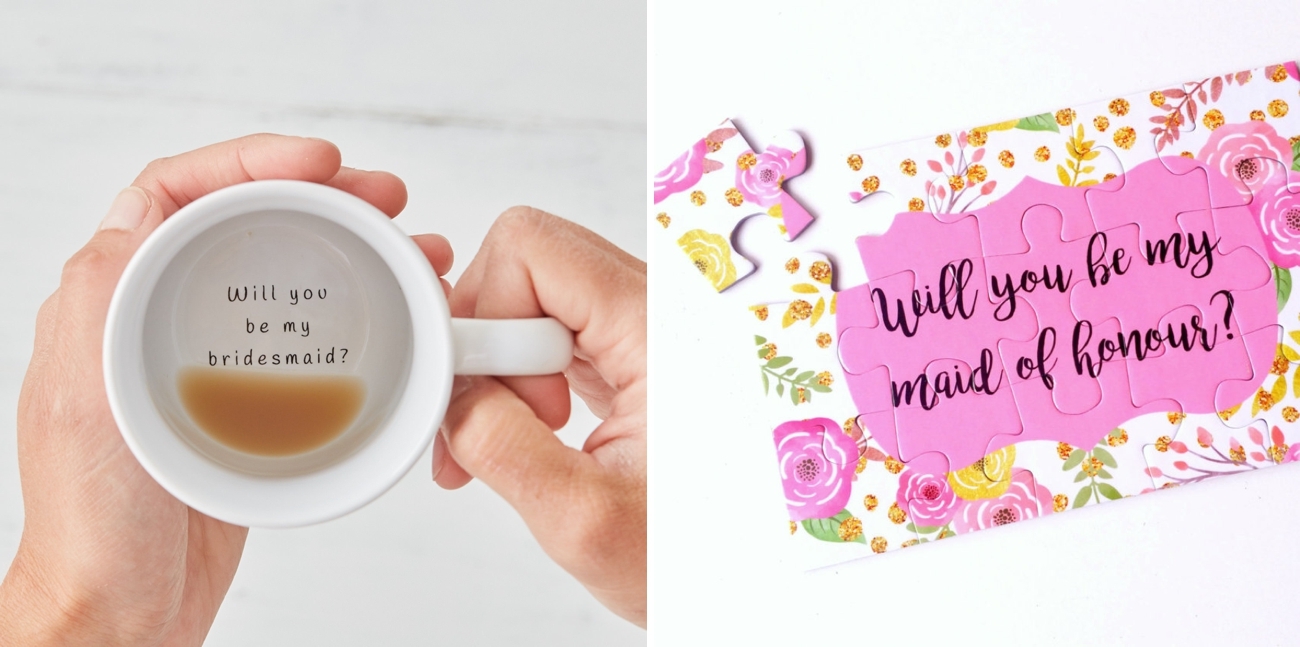 Will You Be My Bridesmaid Secret Message Mug by The Letter Loft UK (left) | Maid Of Honour Proposal Puzzle by Quirkorium (right)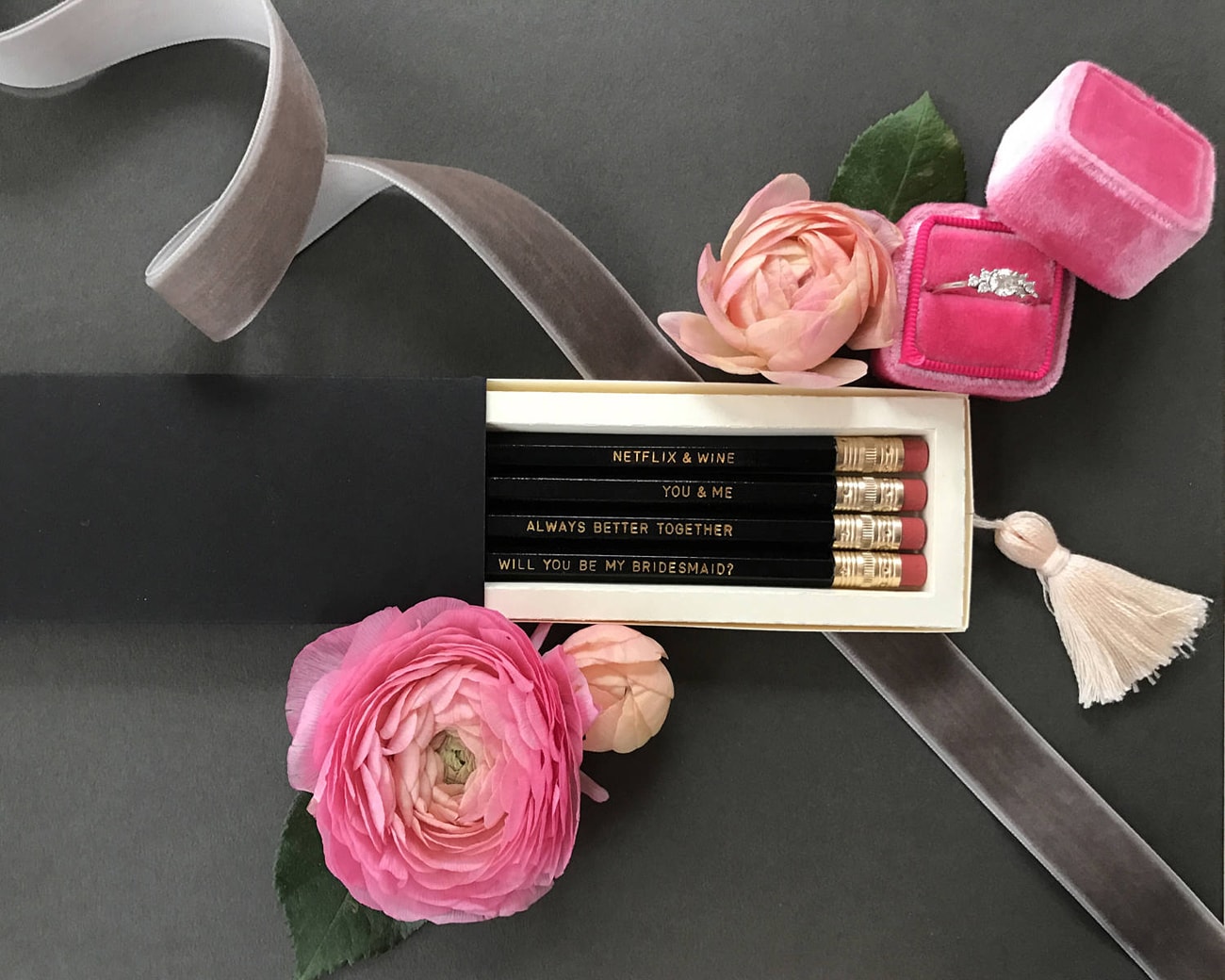 Be My Bridesmaid Netflix and Wine Pencil Set by Life is Rosier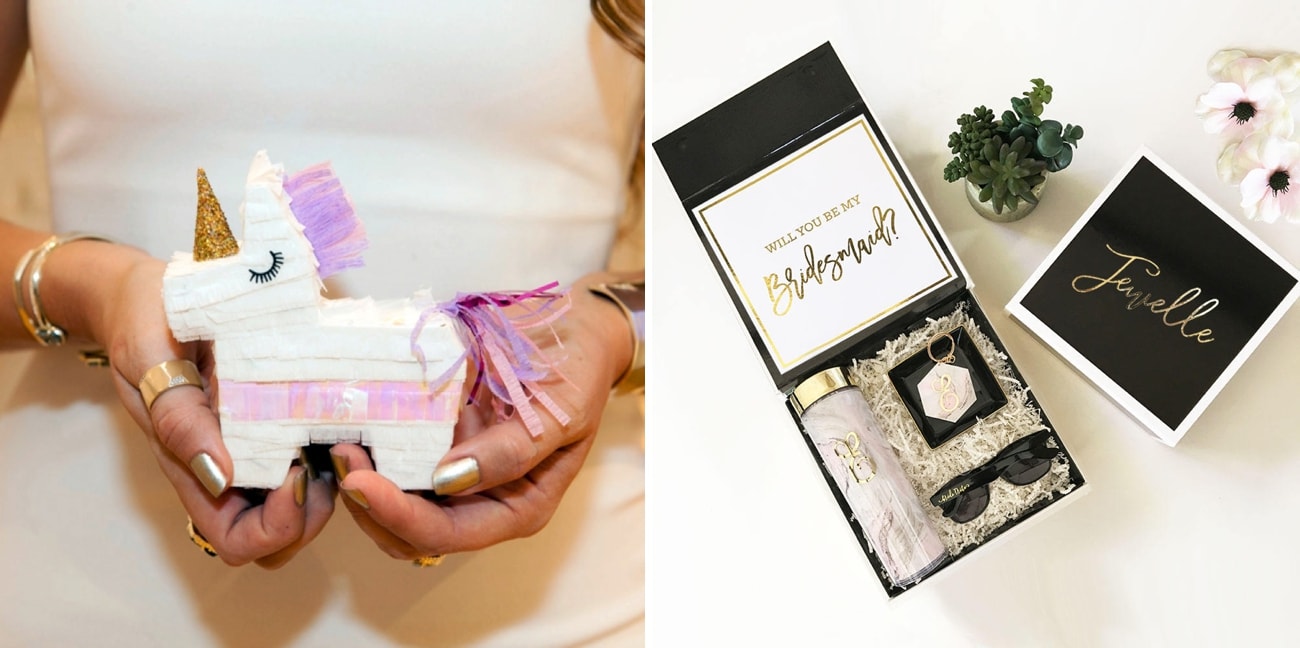 Mini Unicorn Pinata by Lula Flora (left) | Will You Be My Bridesmaid Gift Set by Party Favor Source (right)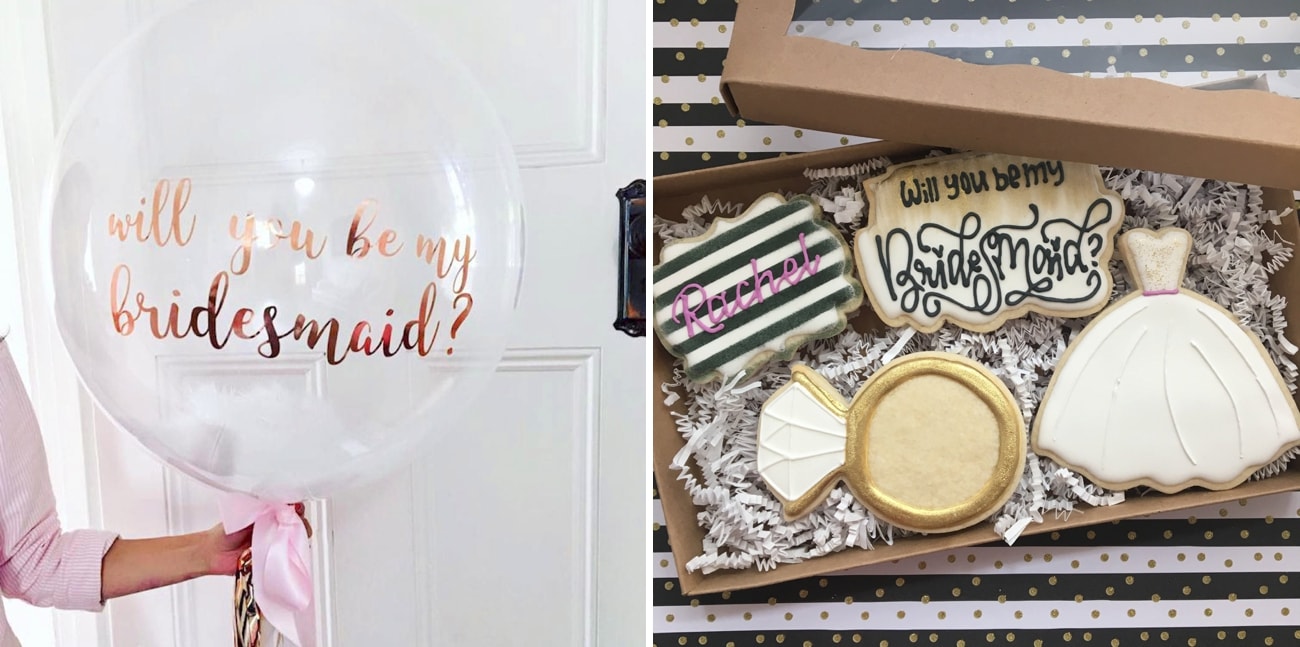 Custom Clear Confetti Bridesmaid Balloon by Bloomies Pop Shop (left) | Be My Bridesmaid Cookie Box by MK Sweets Co. (right)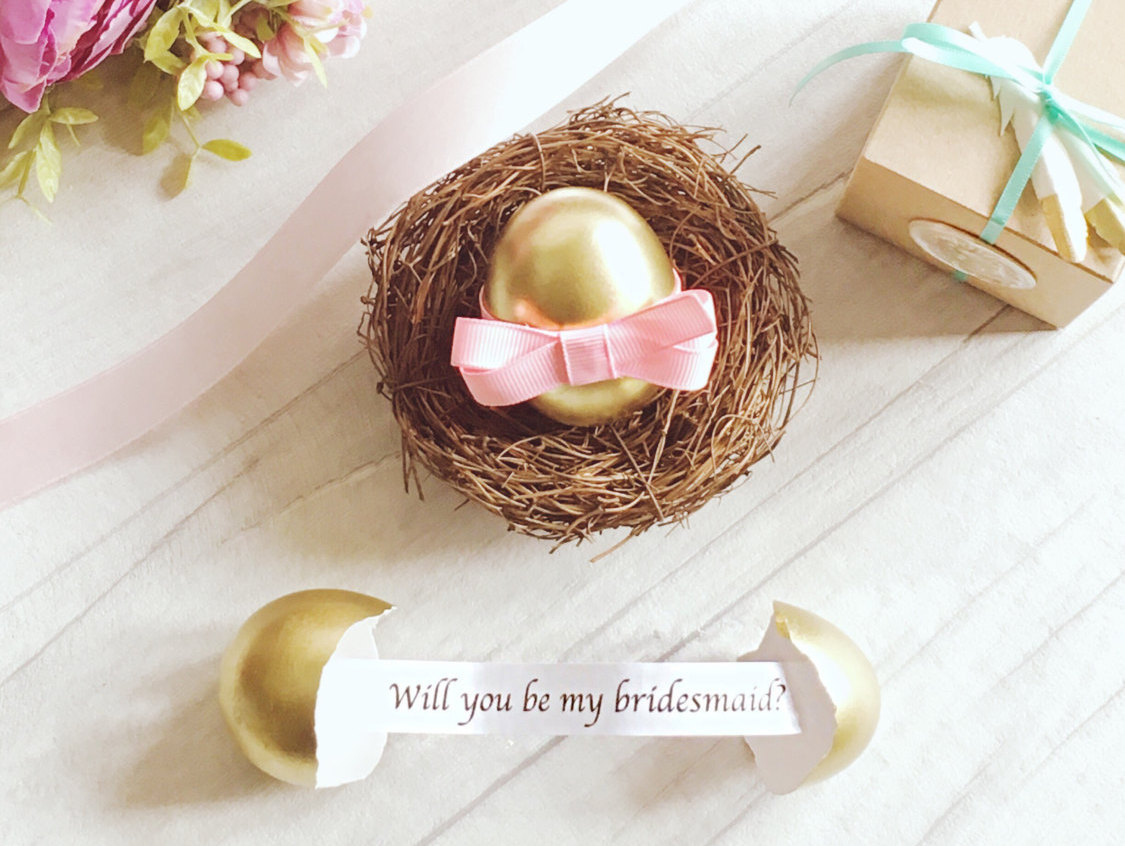 Personalised Will You Be My Bridesmaid Proposal Gift Egg by Ovi Yah Shop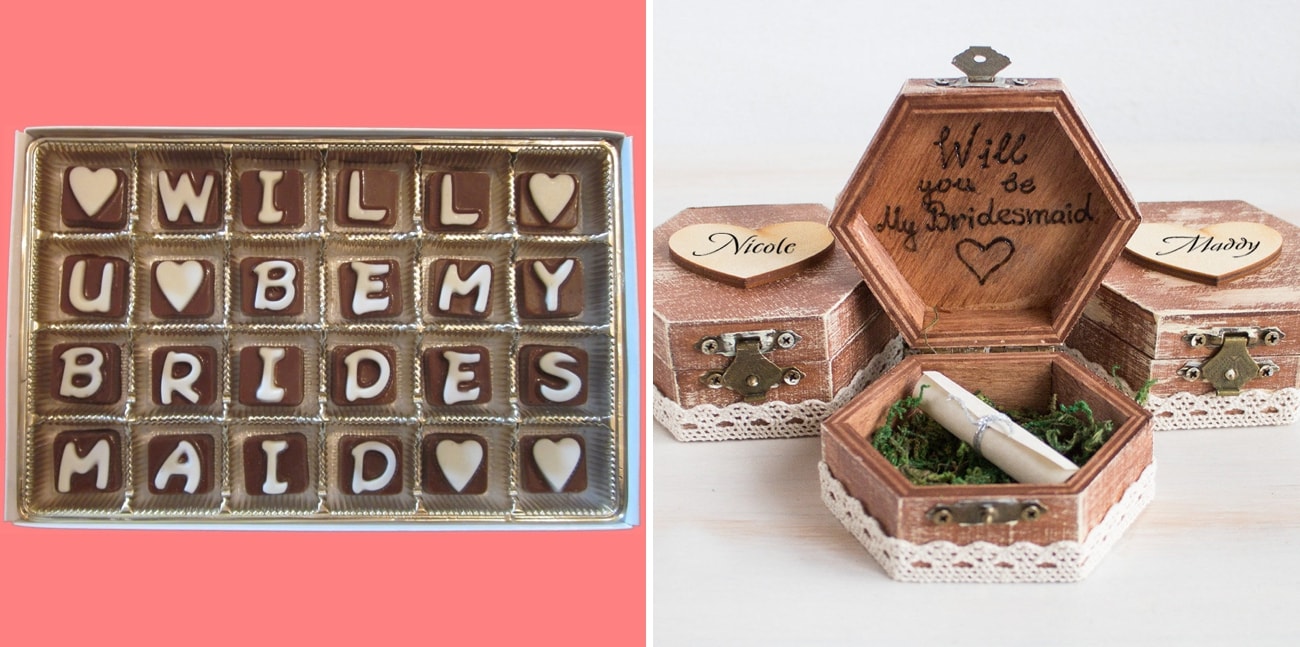 Ask Bridesmaid Invitation Gift by What Candy Says (left) | Will You Be My Bridesmaid Proposal Box by My House Of Dreams (right)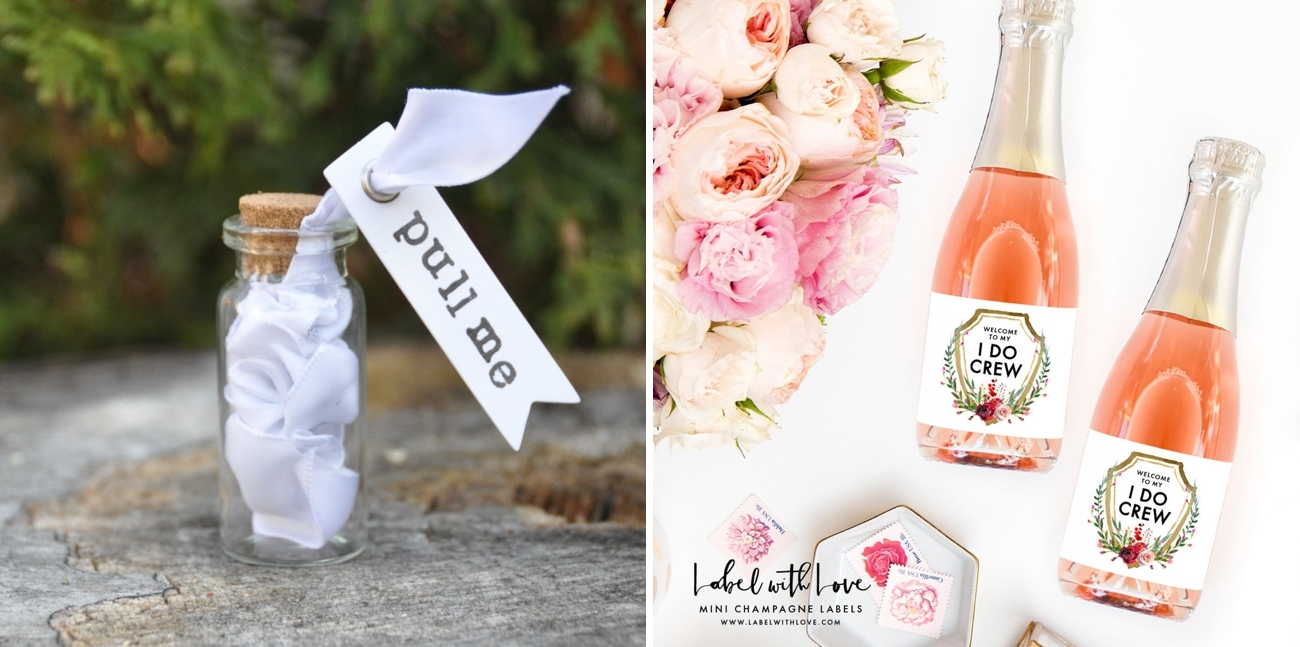 Will You Be My Bridesmaid Ribbon by lace and twig (left) | Set of "I Do Crew" Mini Champagne Labels by Label With Love (right)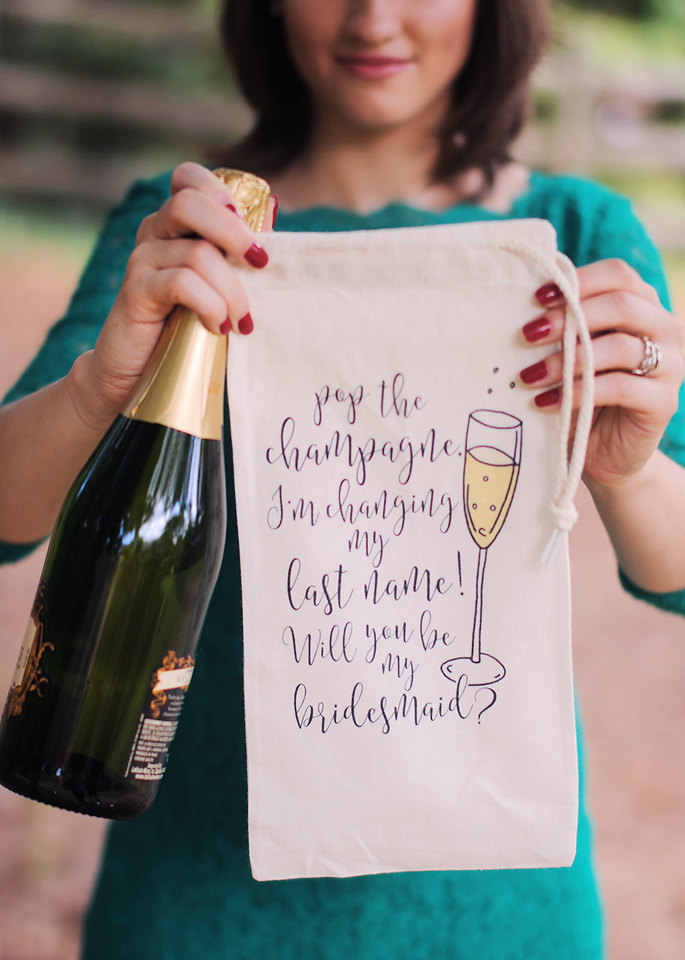 Pop the Champagne Will You Be My Bridesmaid Wine Bag by You're That Girl Designs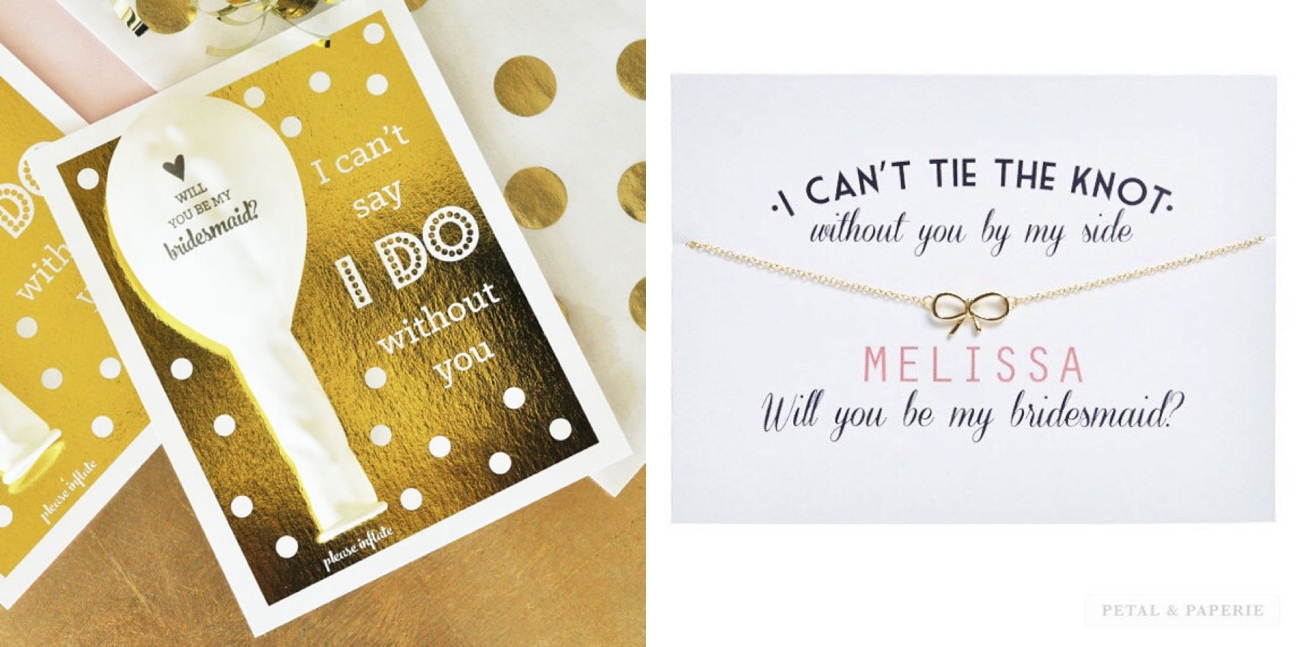 Bridesmaid Balloon Proposal Cards by Taara Bazaar (left) | Bridesmaid Necklace by Petal and Paperie (right)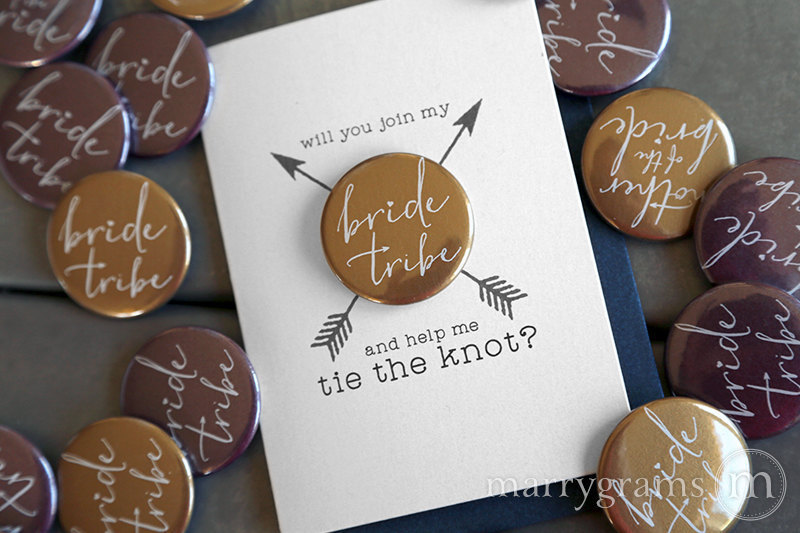 Will You Be in My Bride Tribe Buttons by ButtonCards by MG

Save