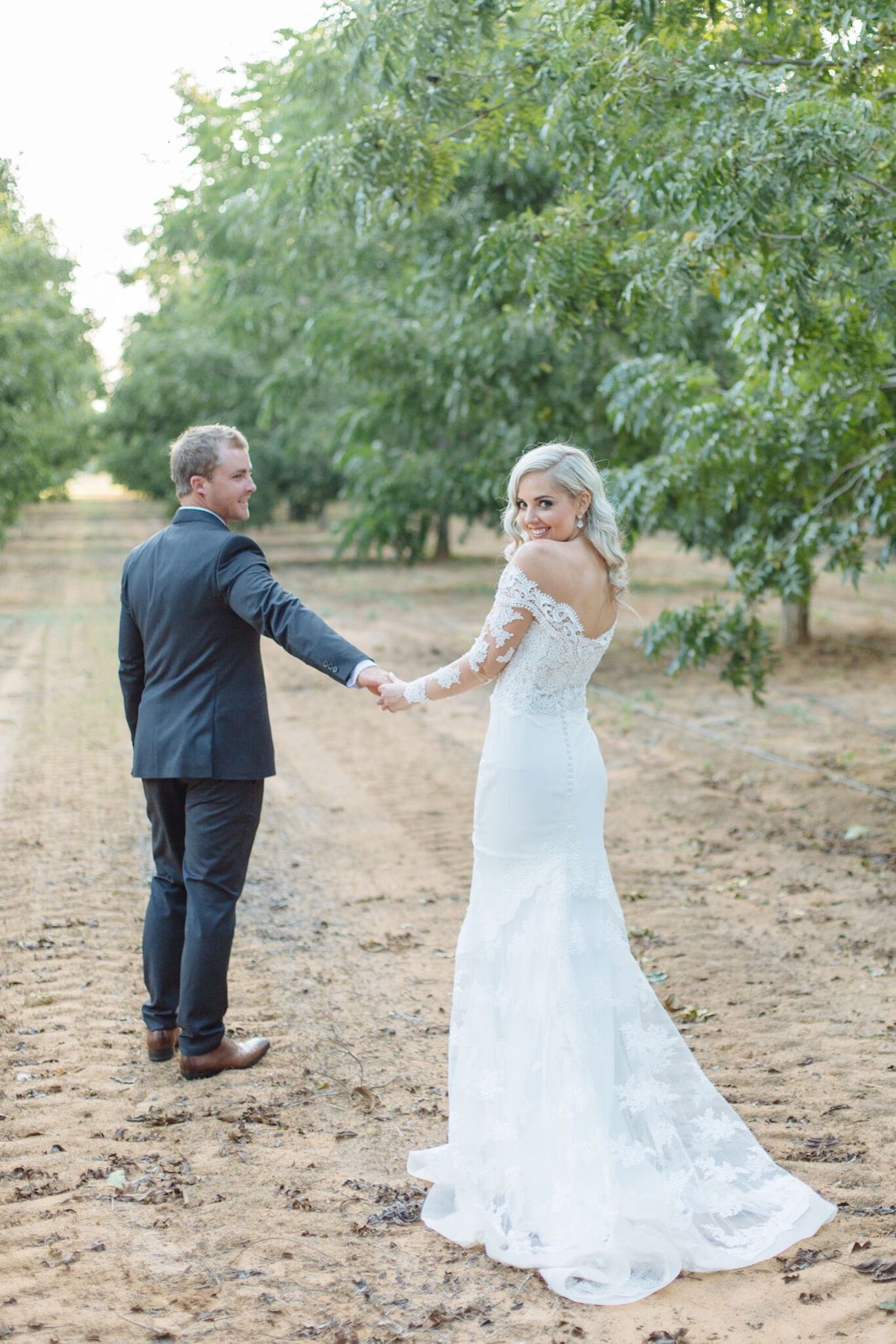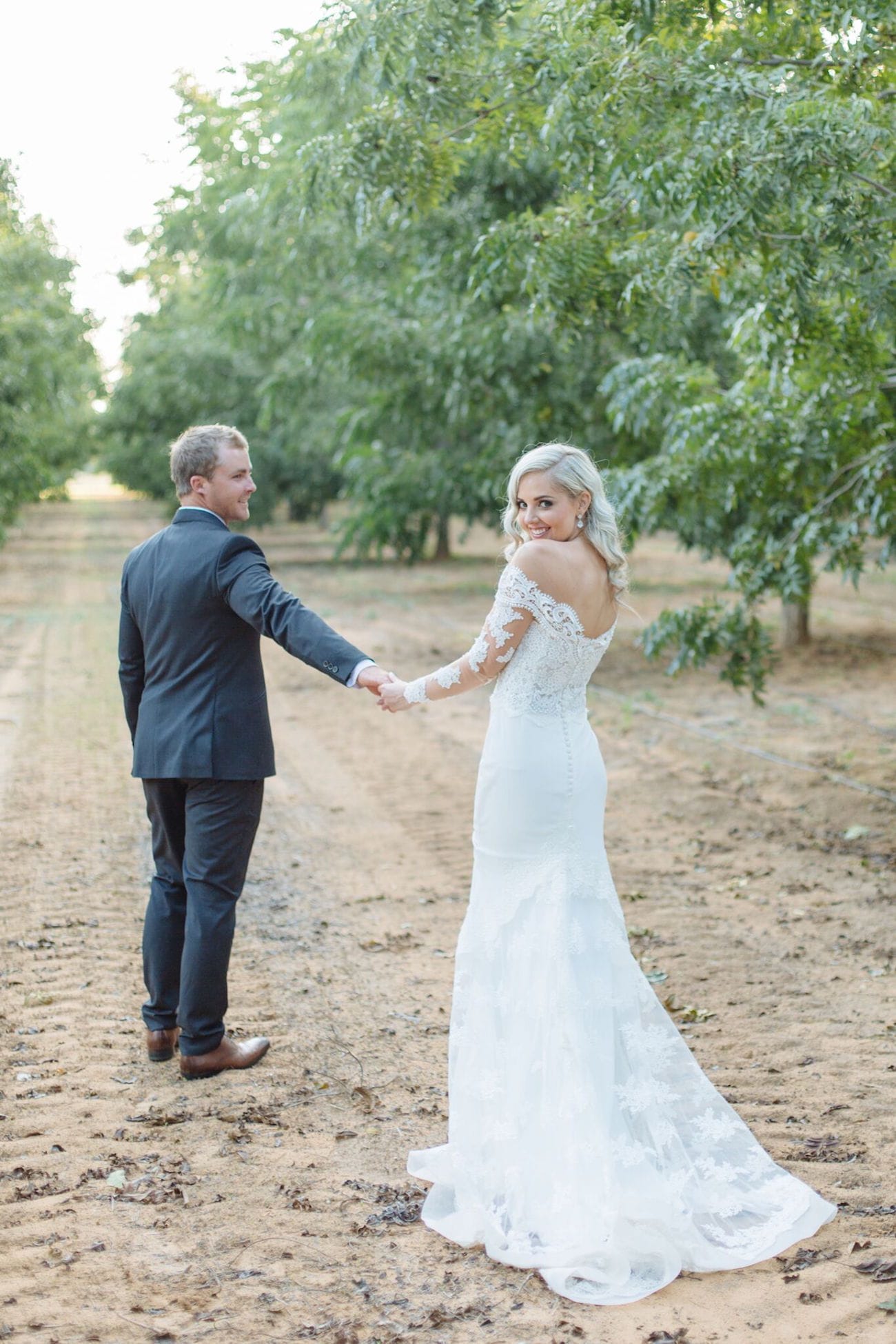 Aldine & Ruan's country classic wedding is really what brides' daydreams are made of. Beautiful white tulips, a lace sleeve gown, bridesmaids rocking blush, and a reception that's a little bit rustic, a little bit contemporary, a little bit glam, and a whole lot of light, bright and airy. And with fairy lights everywhere reflecting off the sequin runners and statement chandeliers, it has a truly magical feeling about it. With the lovely Lana Human behind the lens, you're sure to fall in love with every bit of this celebration!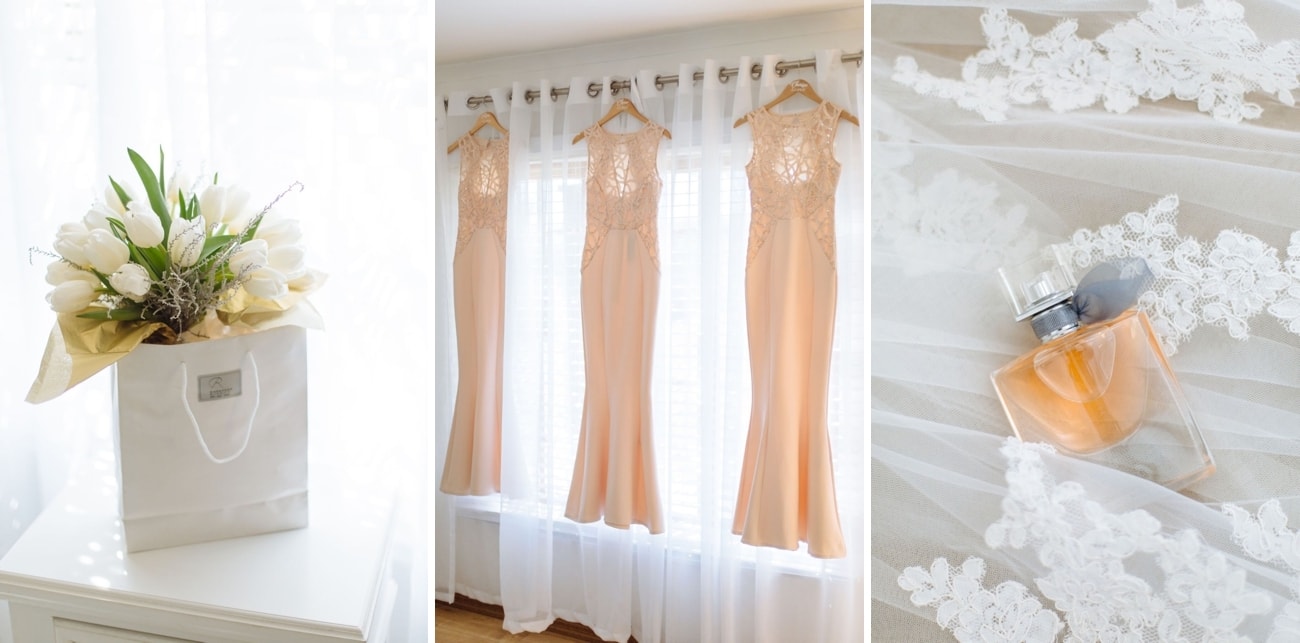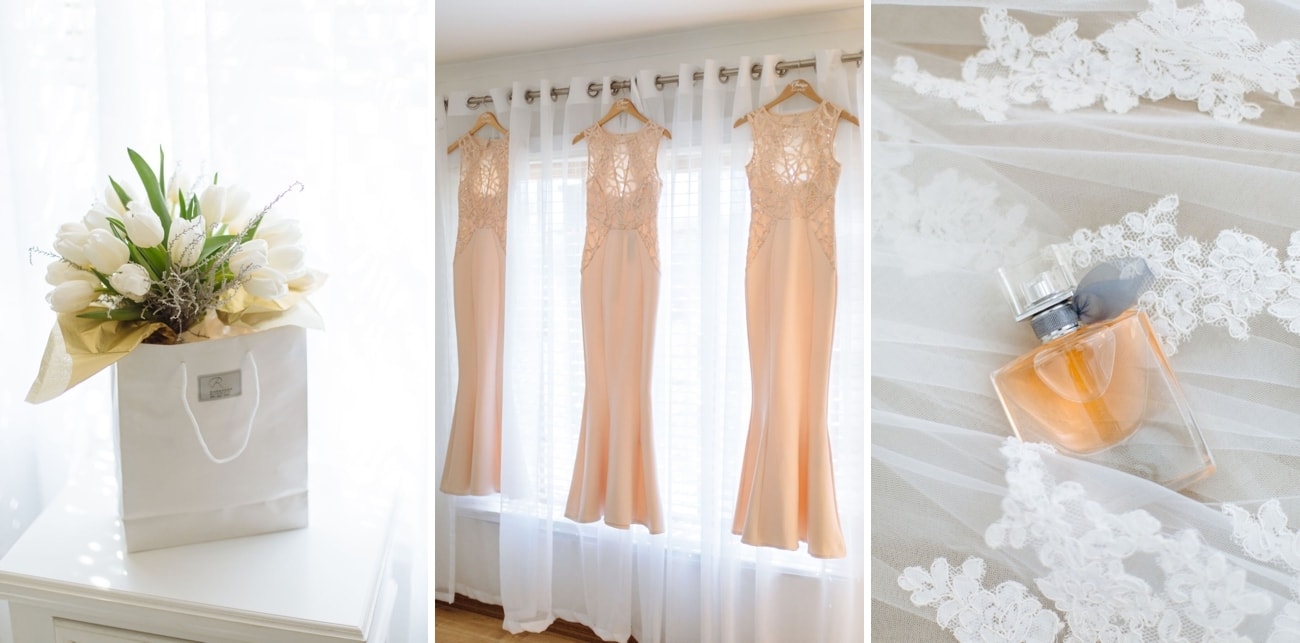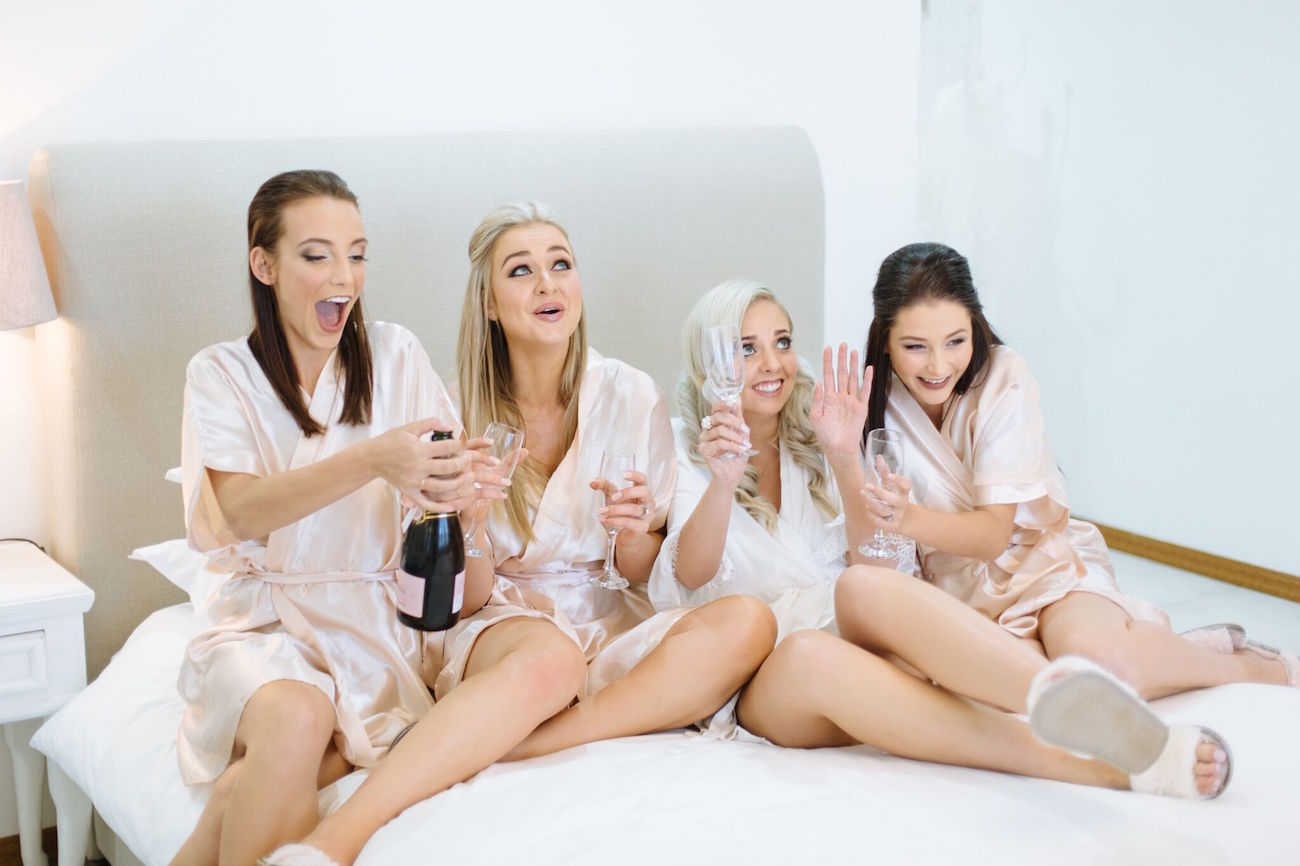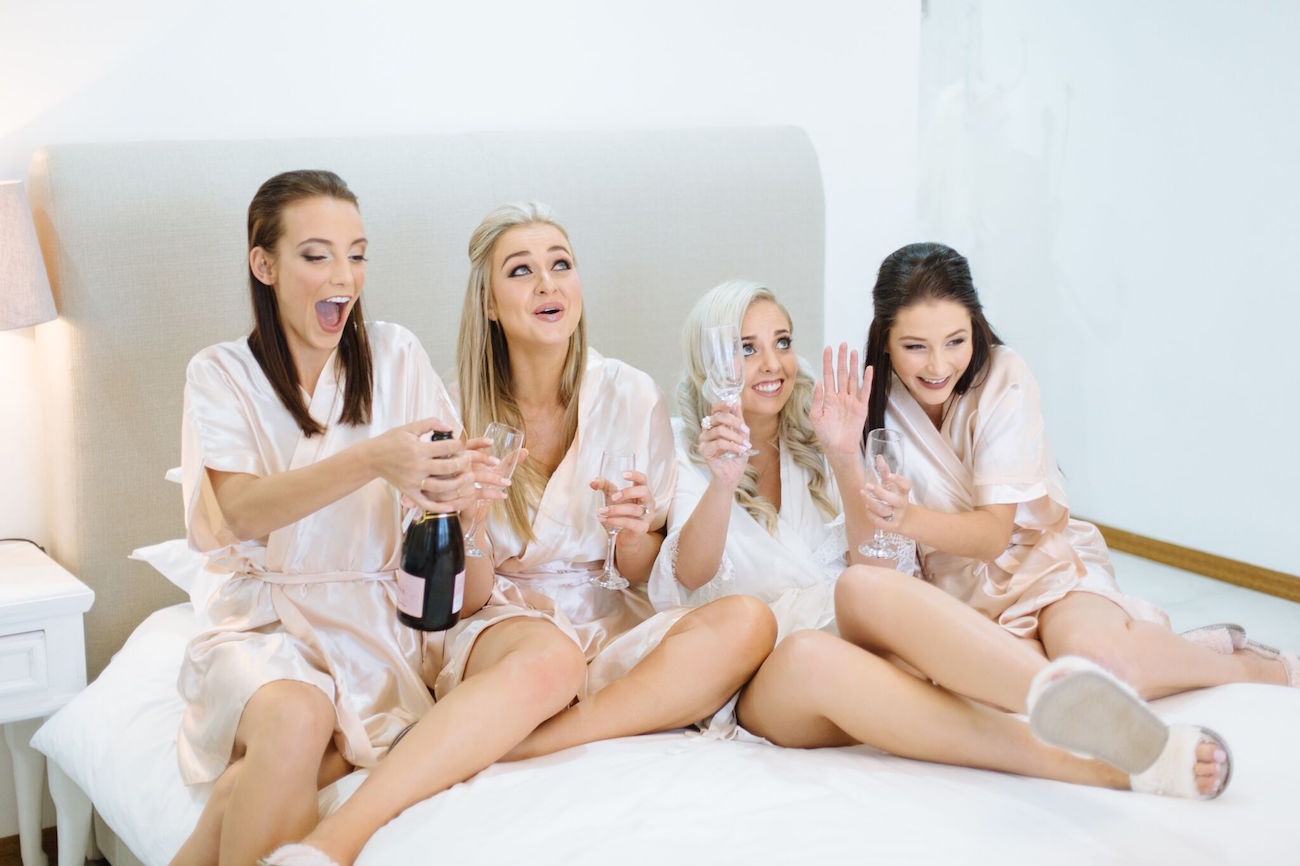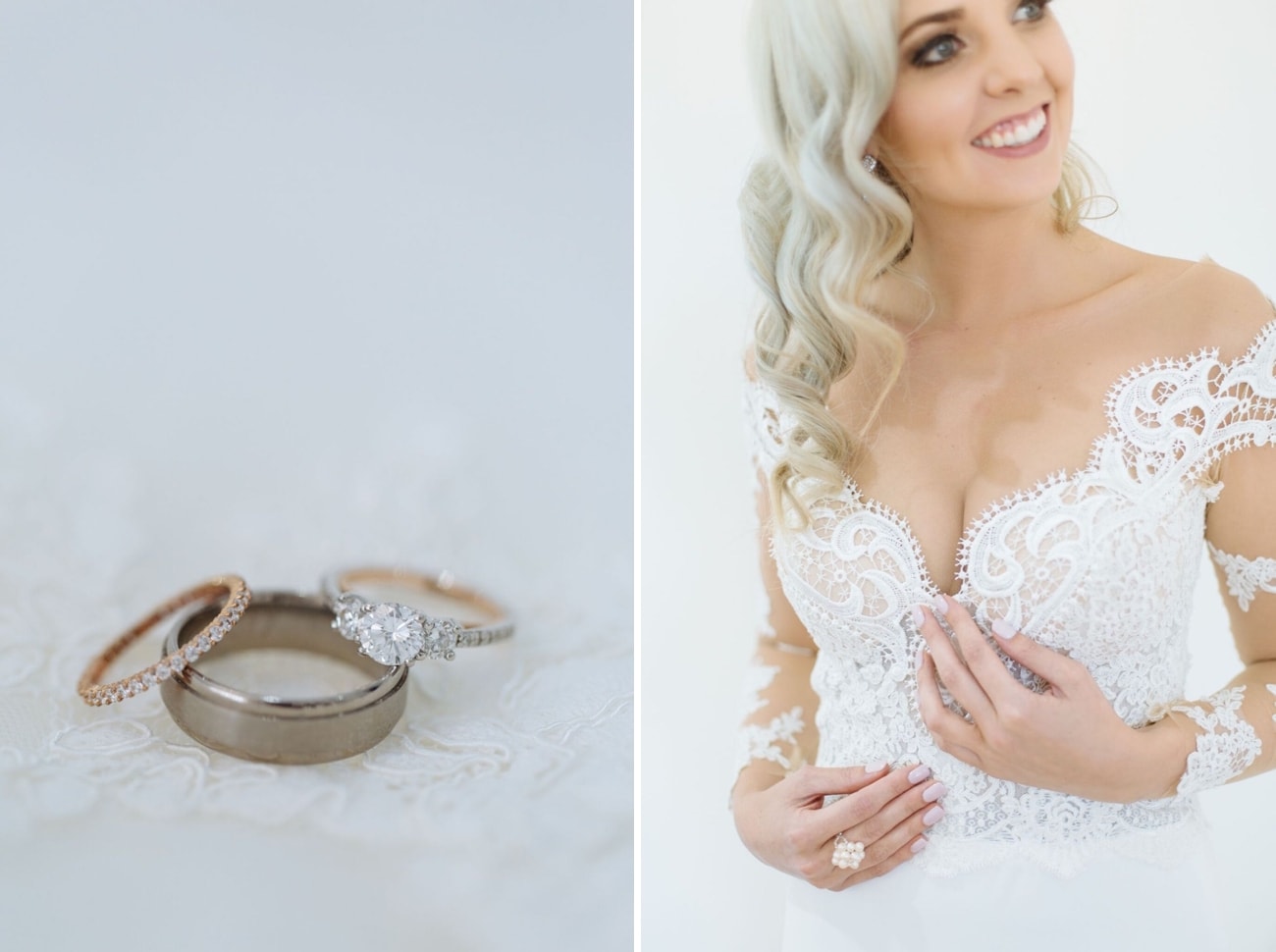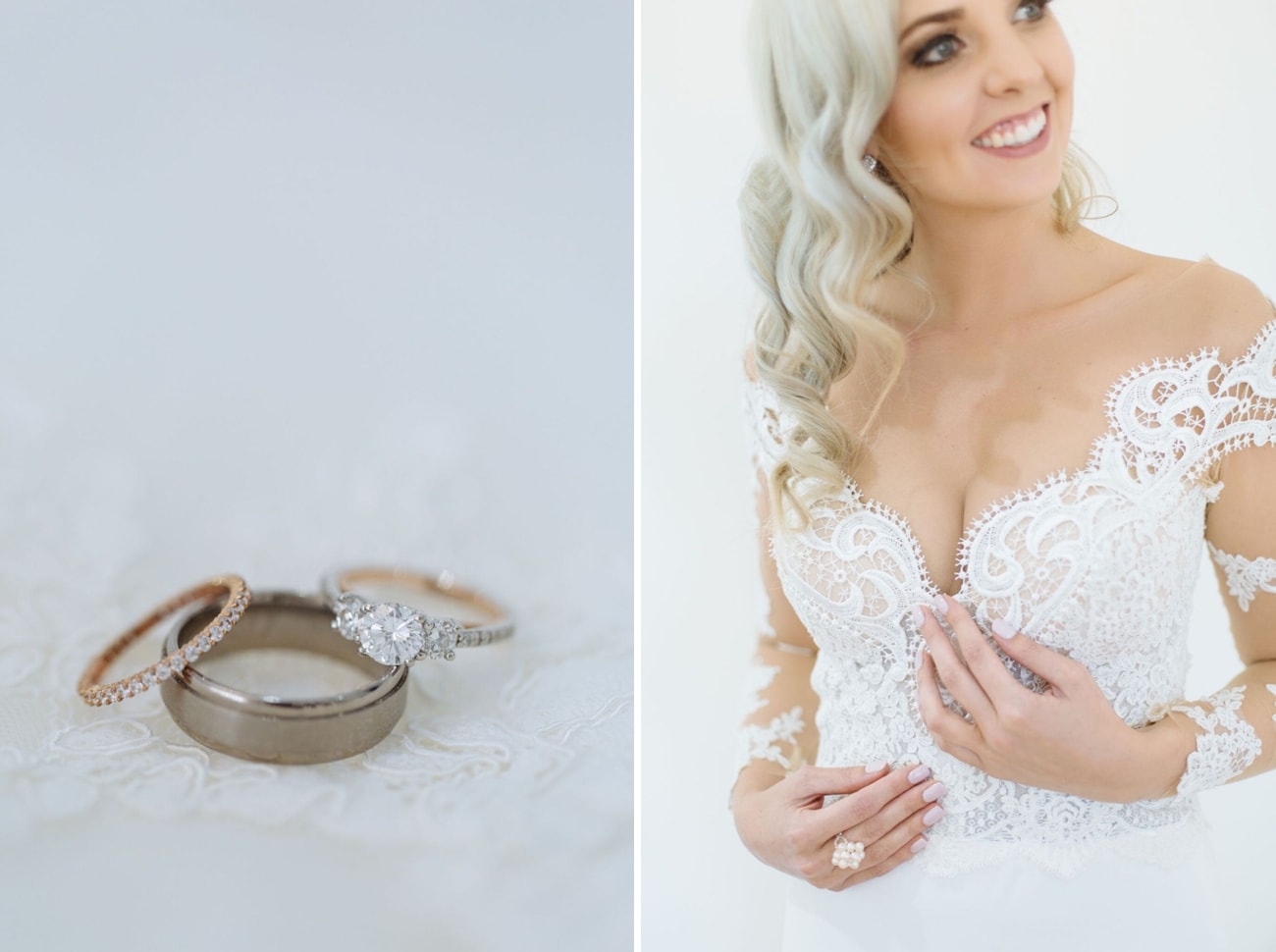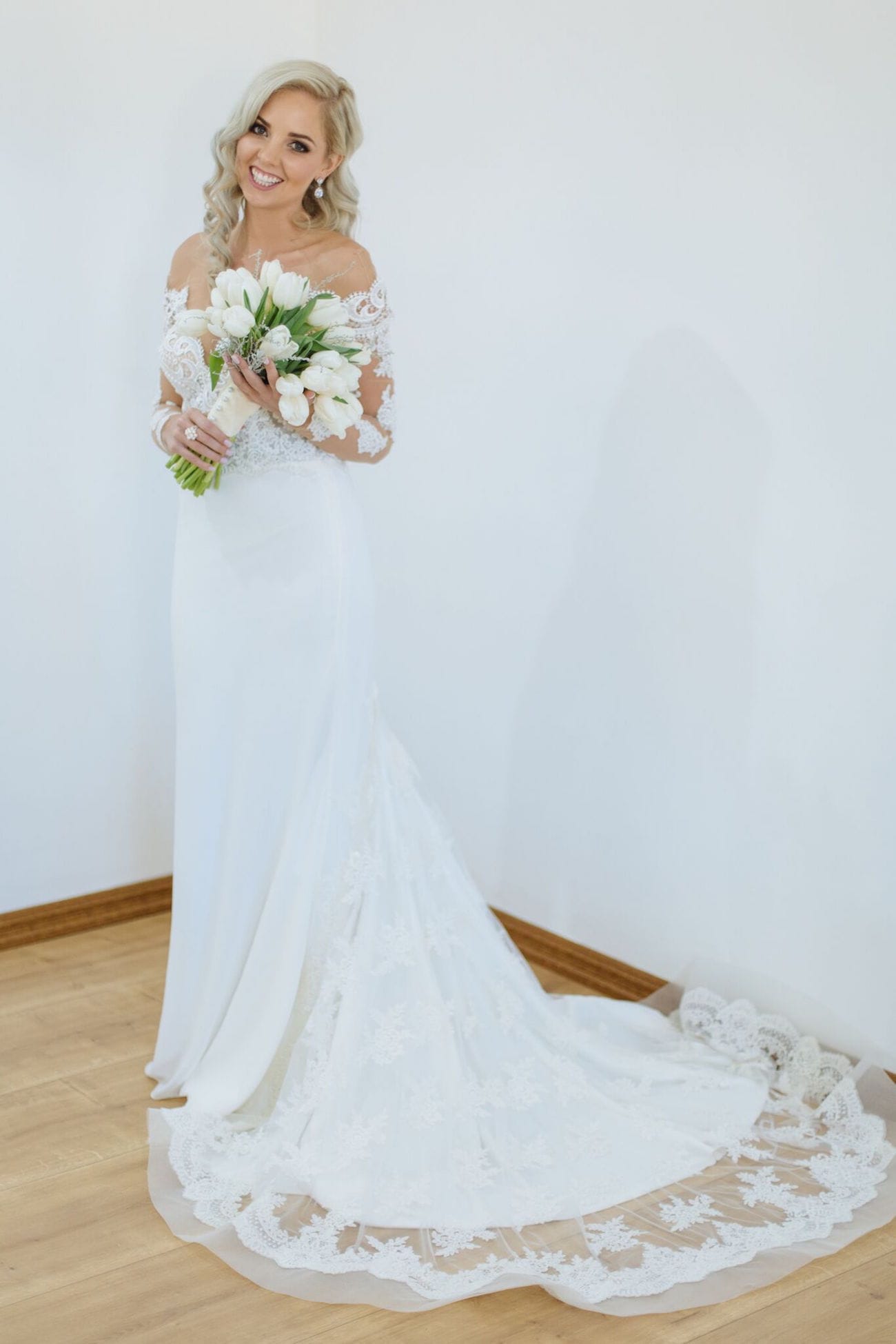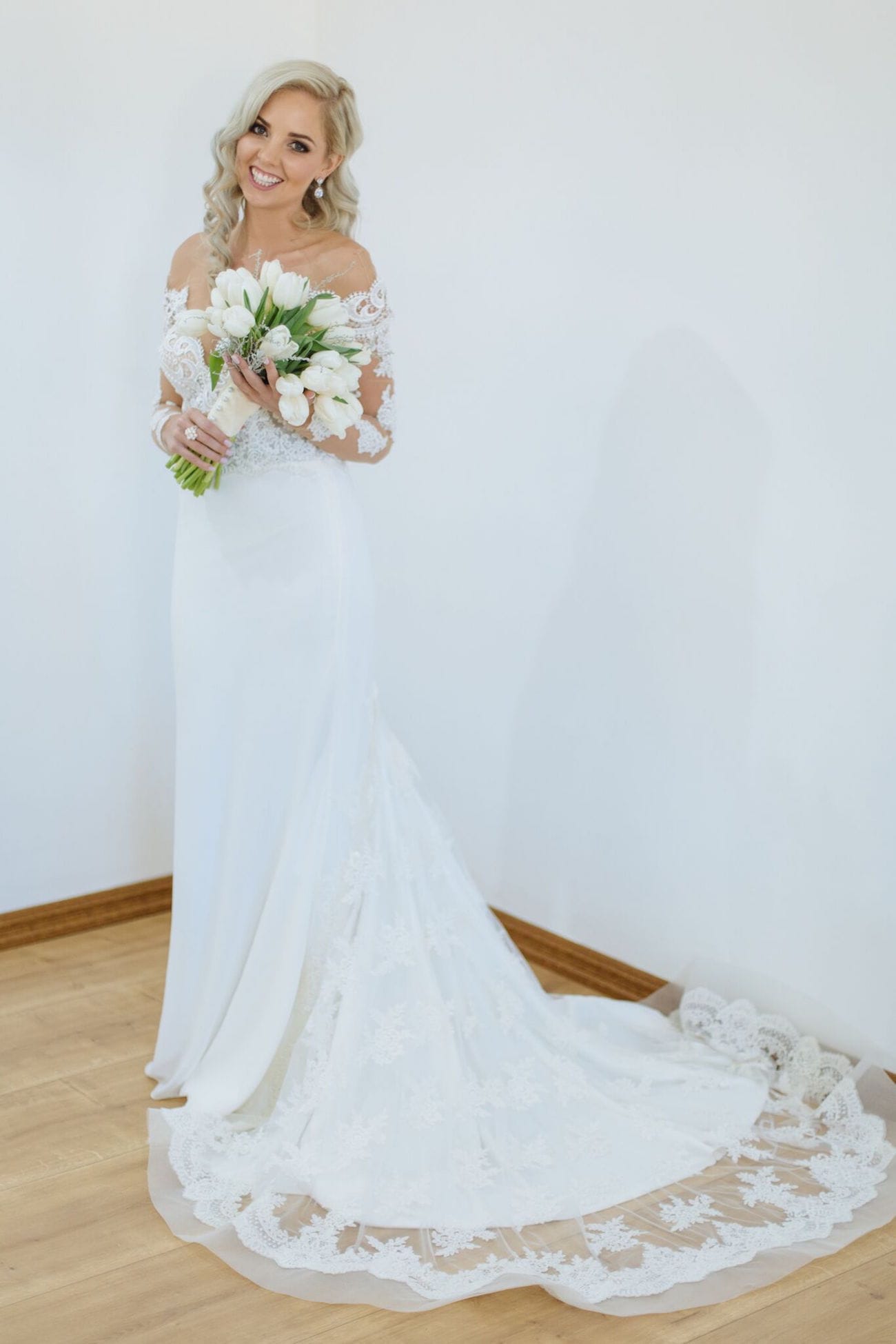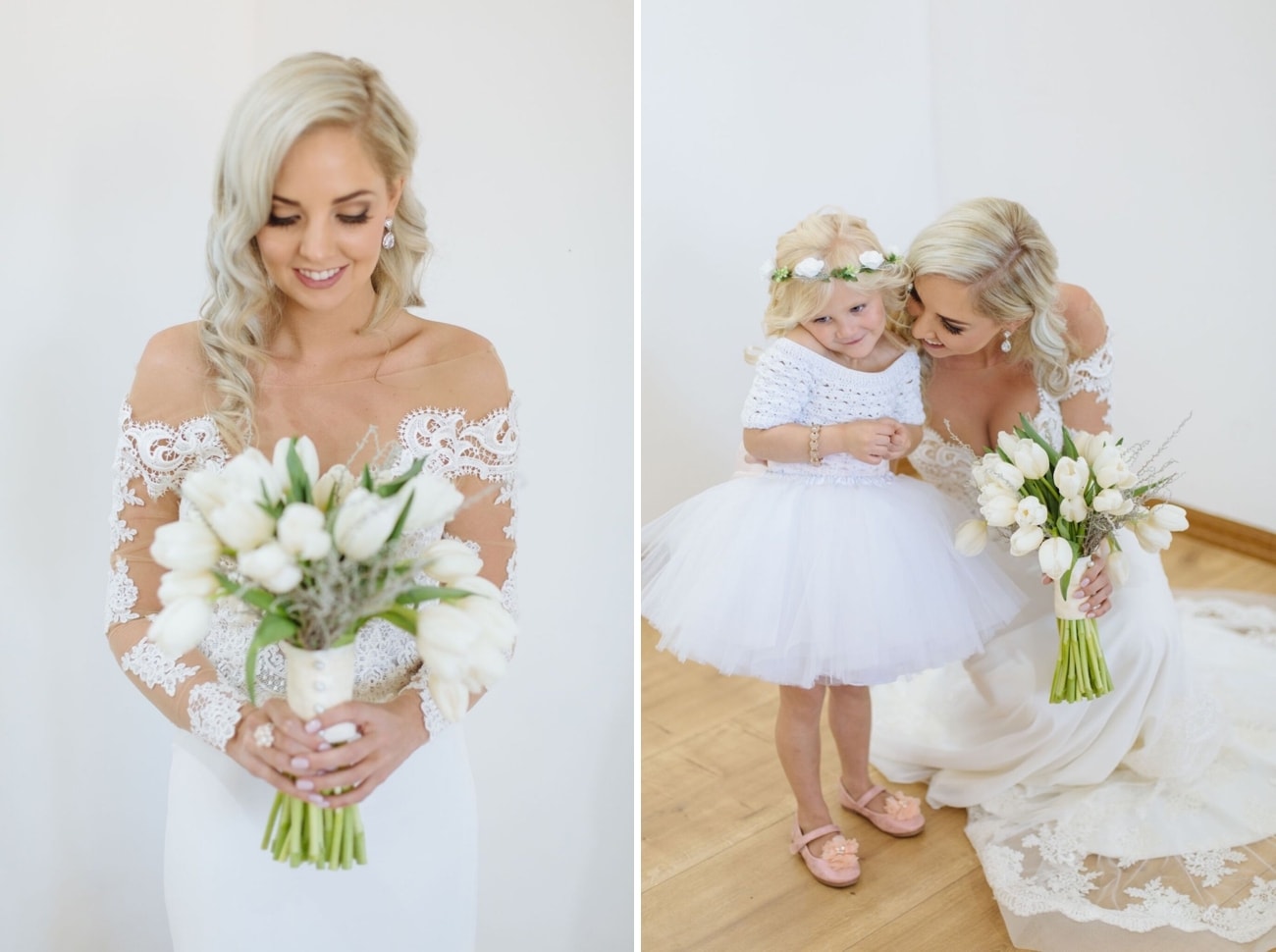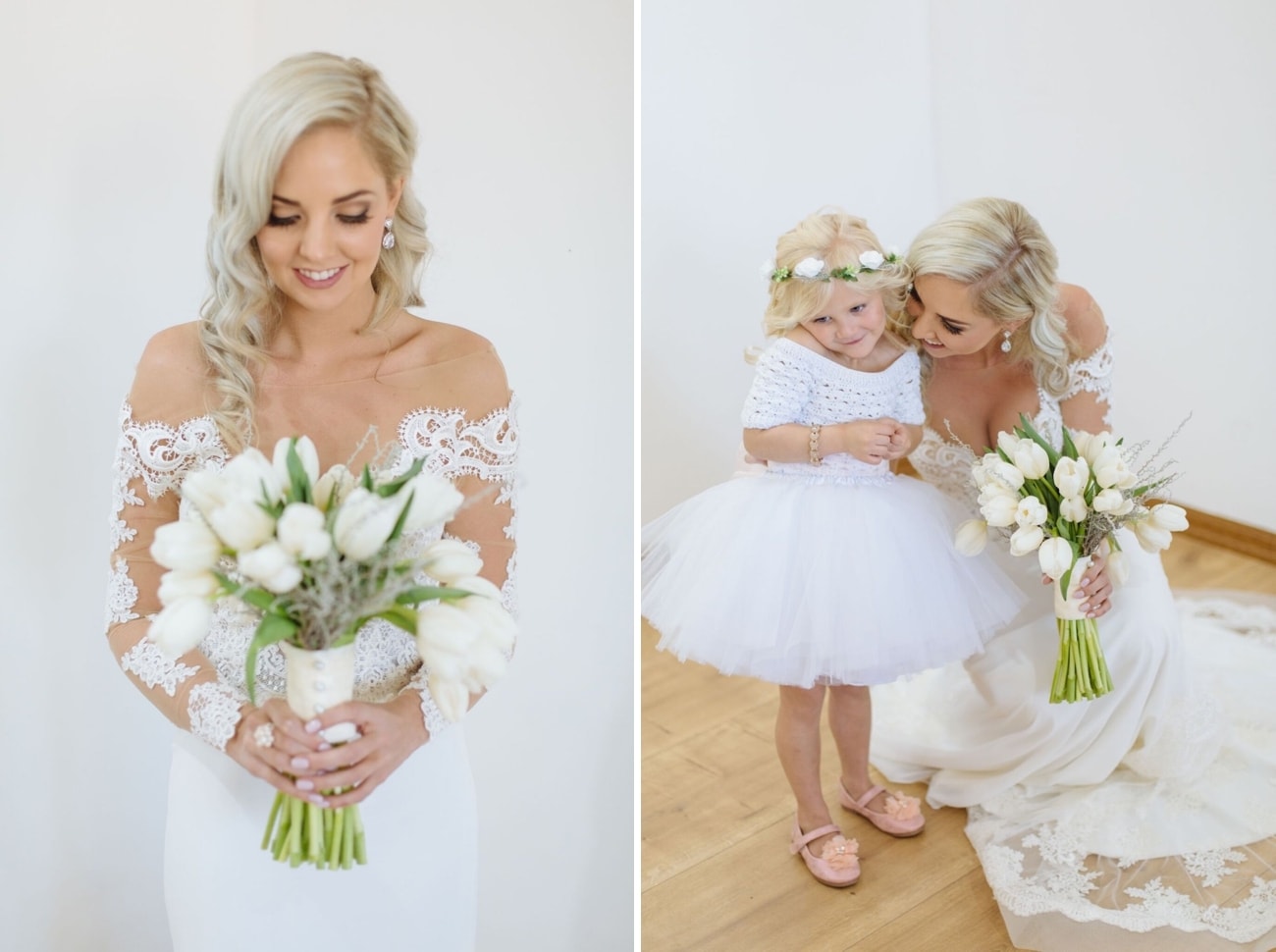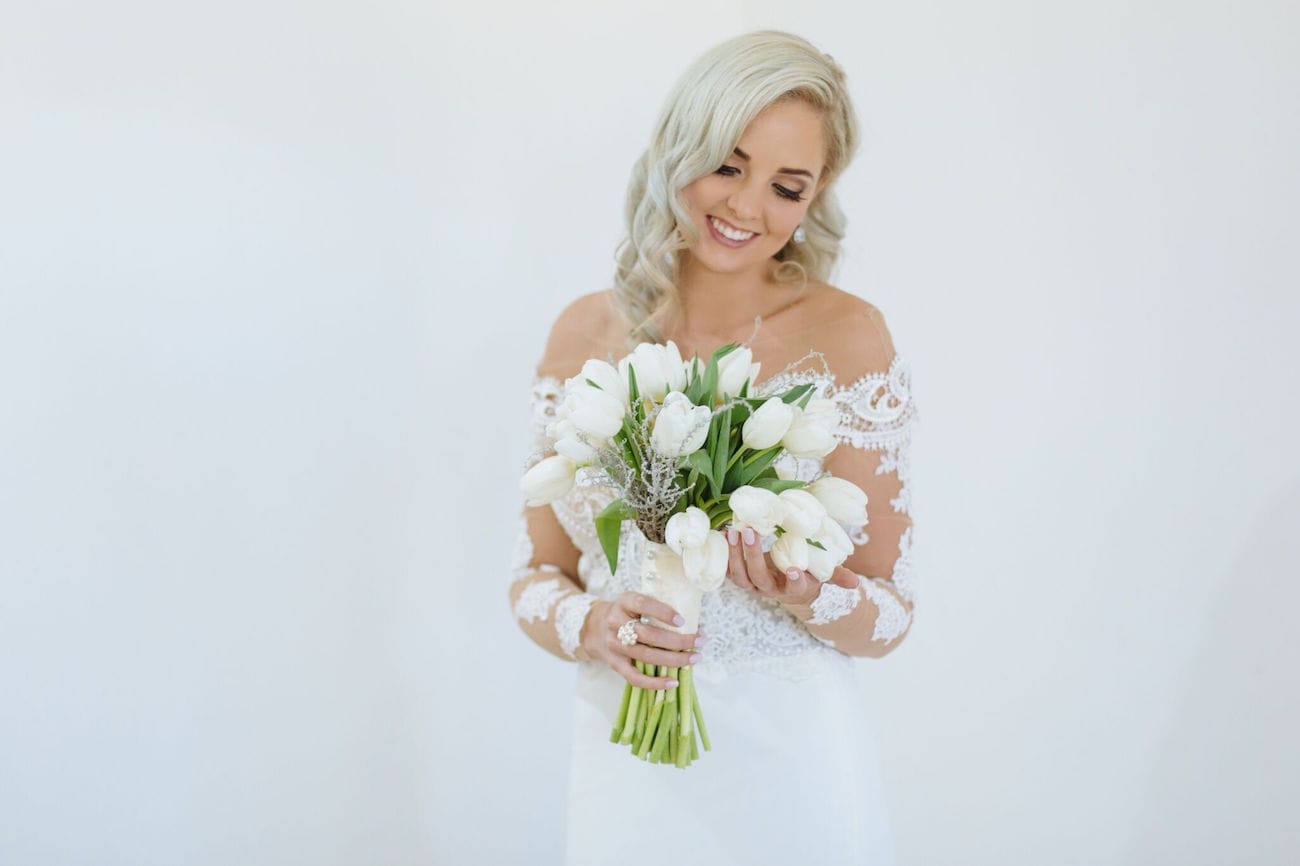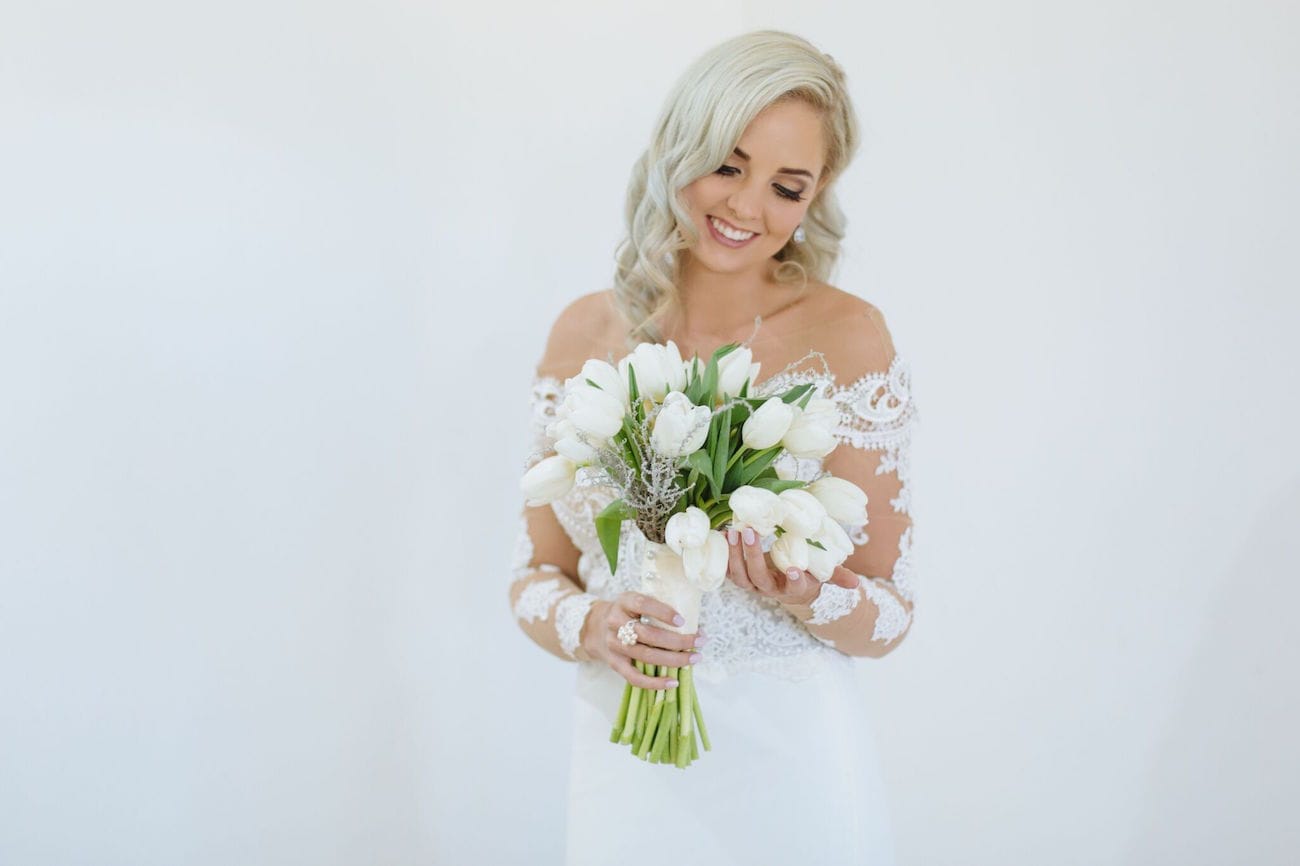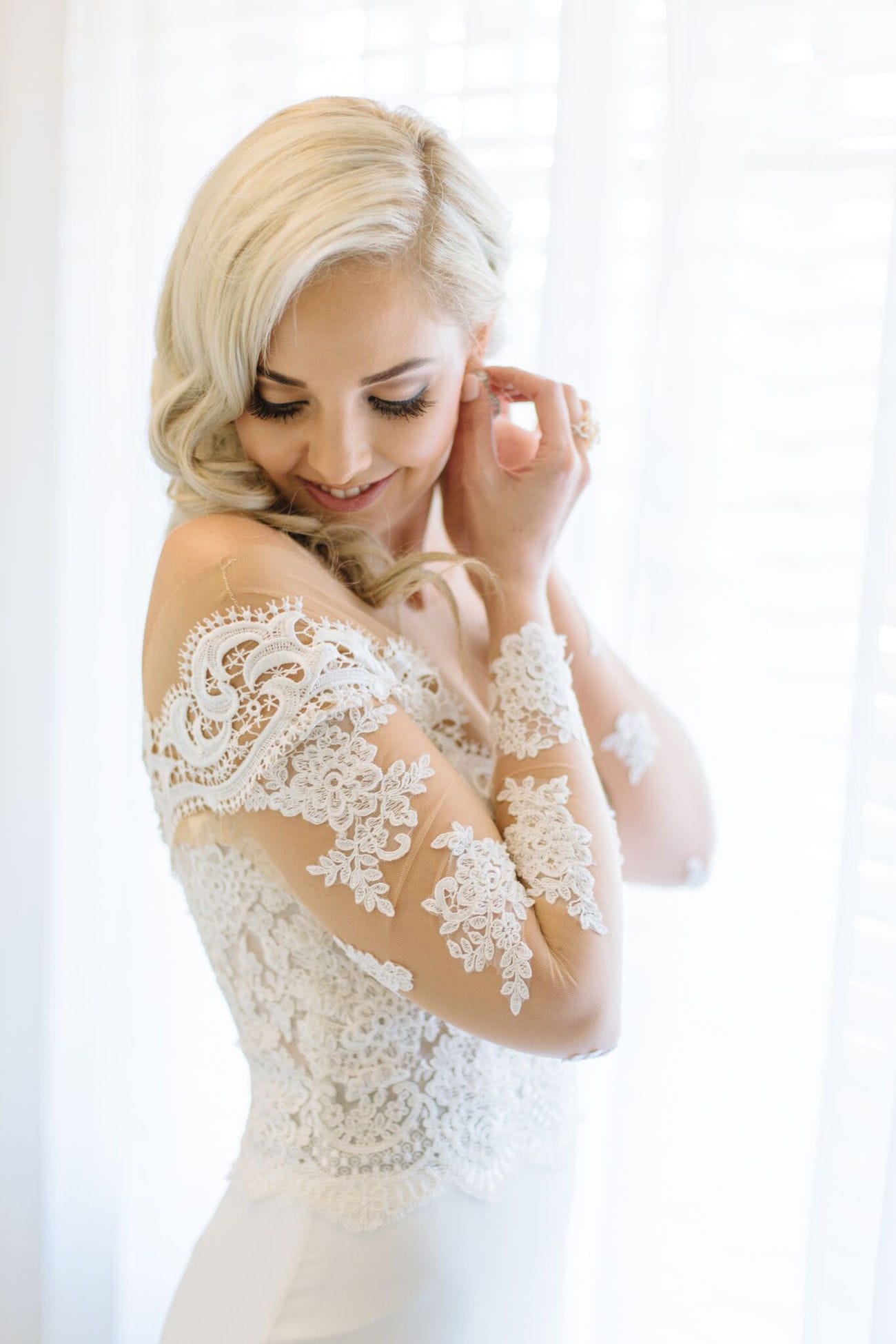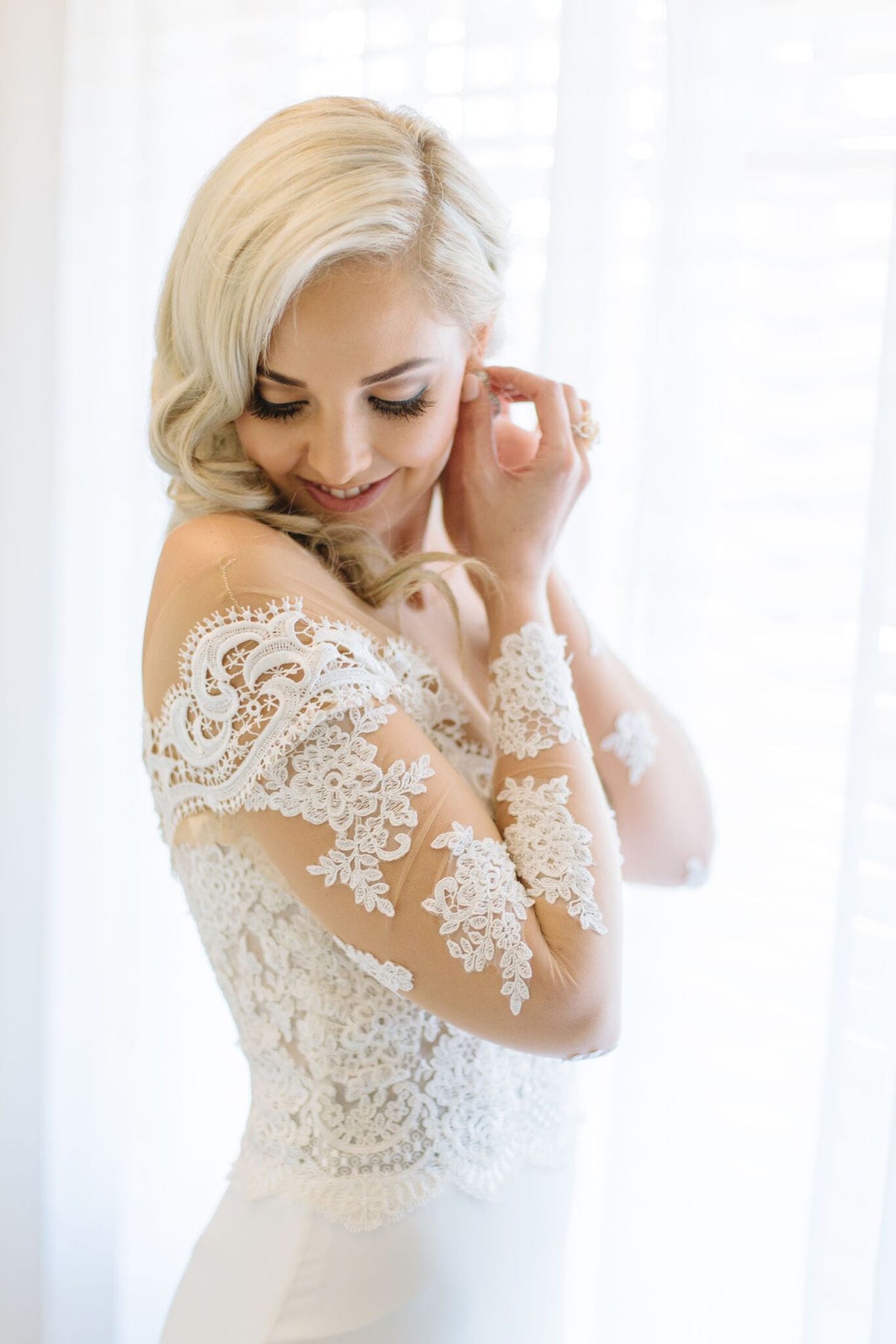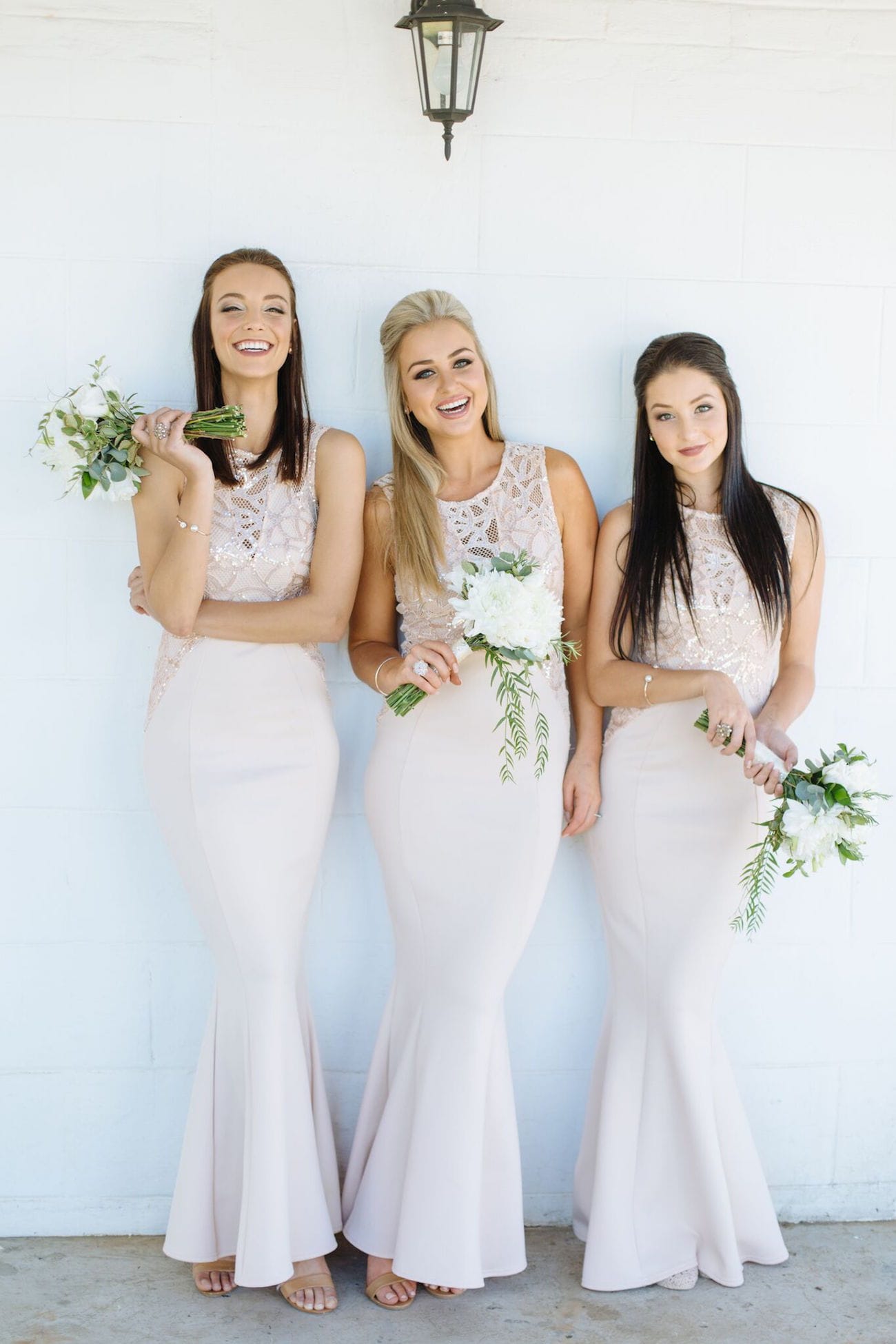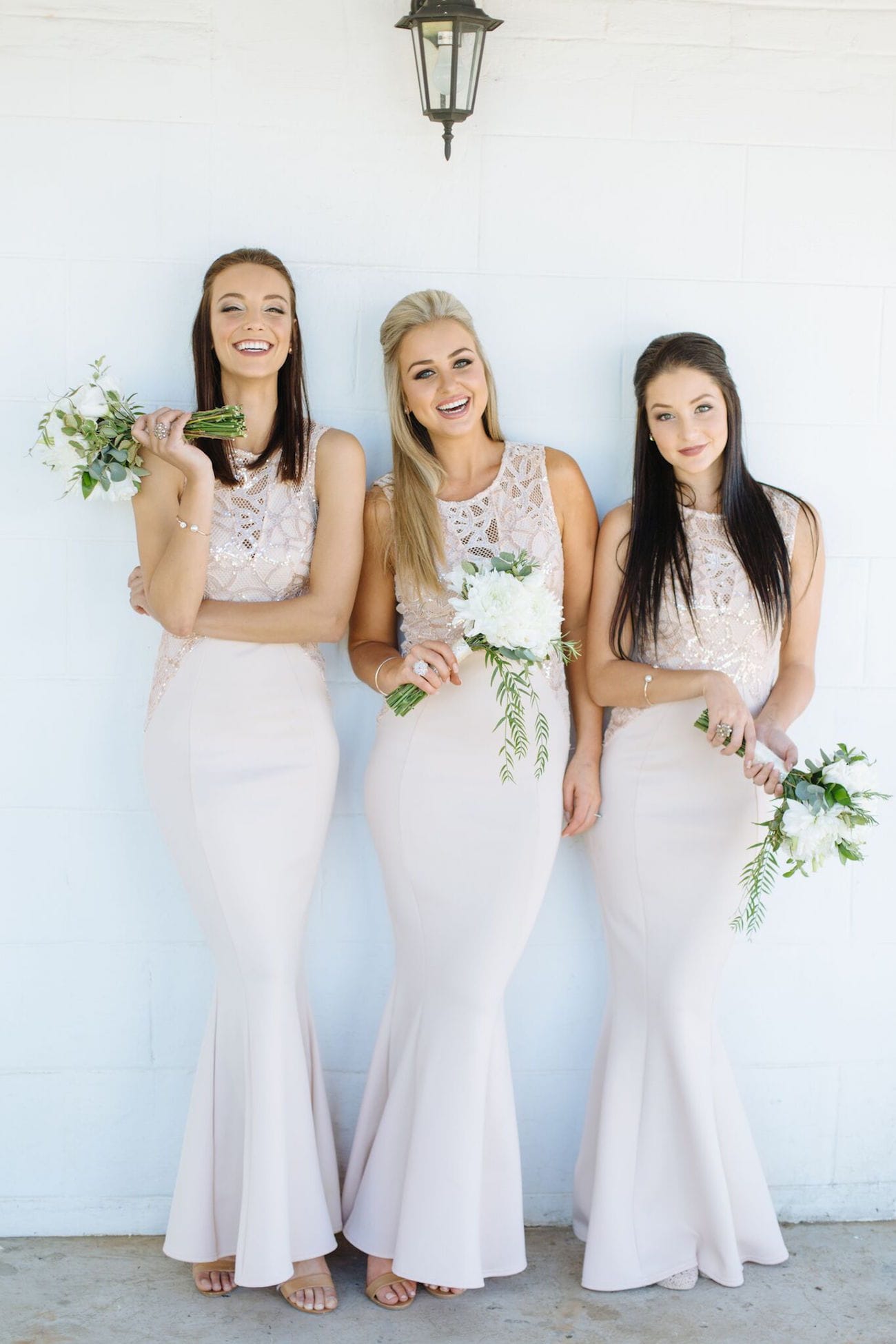 Love Story
We met during a vacation in Hartenbos in 2011. My hometown was Bloemfontein and his Vryburg. At first I thought it was just a holiday romance, but then we started dating and had to fight through a long distance (almost 400 km) relationship for four years. Almost five years later, he asked me to marry him.
The Proposal
Ruan took me back to Hartenbos (were we first met) for a holiday in August 2016. We went for a stroll on the beach the day after we arrived and then on a dune he went down on his knee and popped the question. I did not expect it at all and it was the best day of my life.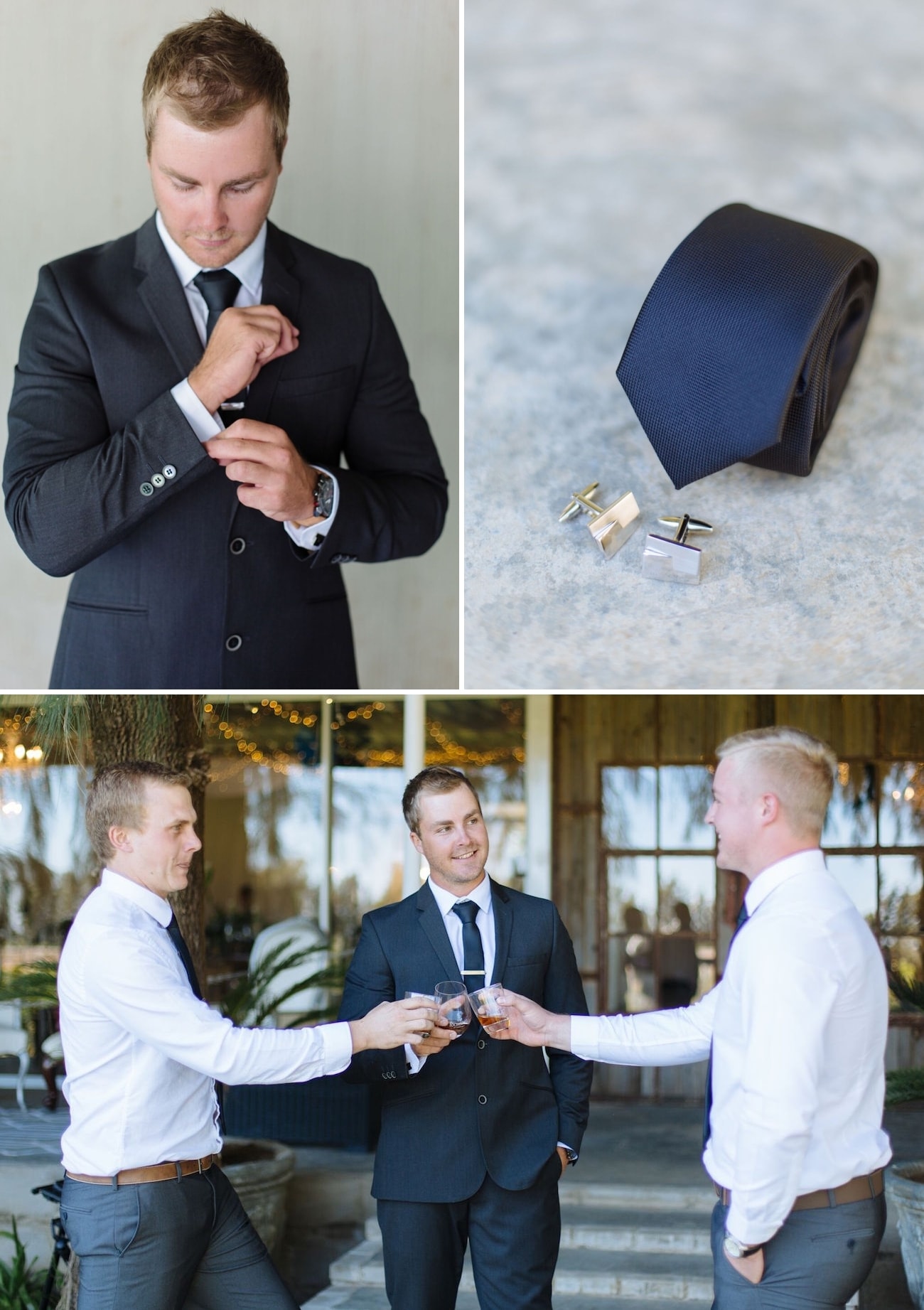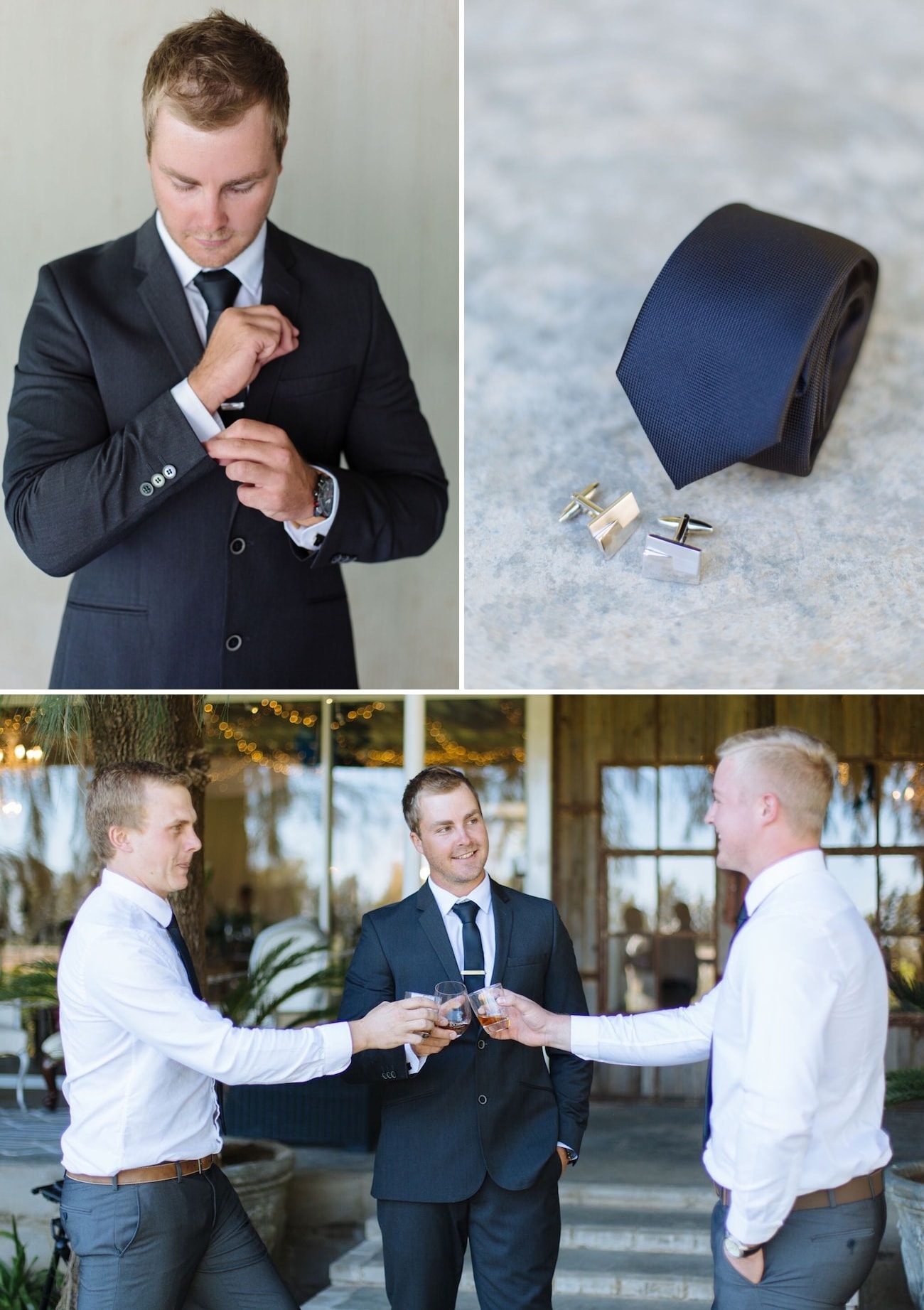 The Venue
Our wedding was held at The Venue in Harstwater. It is close to Vryburg, but even before we were engaged I knew that I wanted to get married there. It is the most beautiful place I have ever seen and it gave me a 'farm' feeling. It is always green there and lovely to be outside. We are farmers and therefore it was the perfect place.
Wedding Style
I wanted everything to be white! I went with less is more. I also love rose gold and decided that it had to be somewhere at the wedding.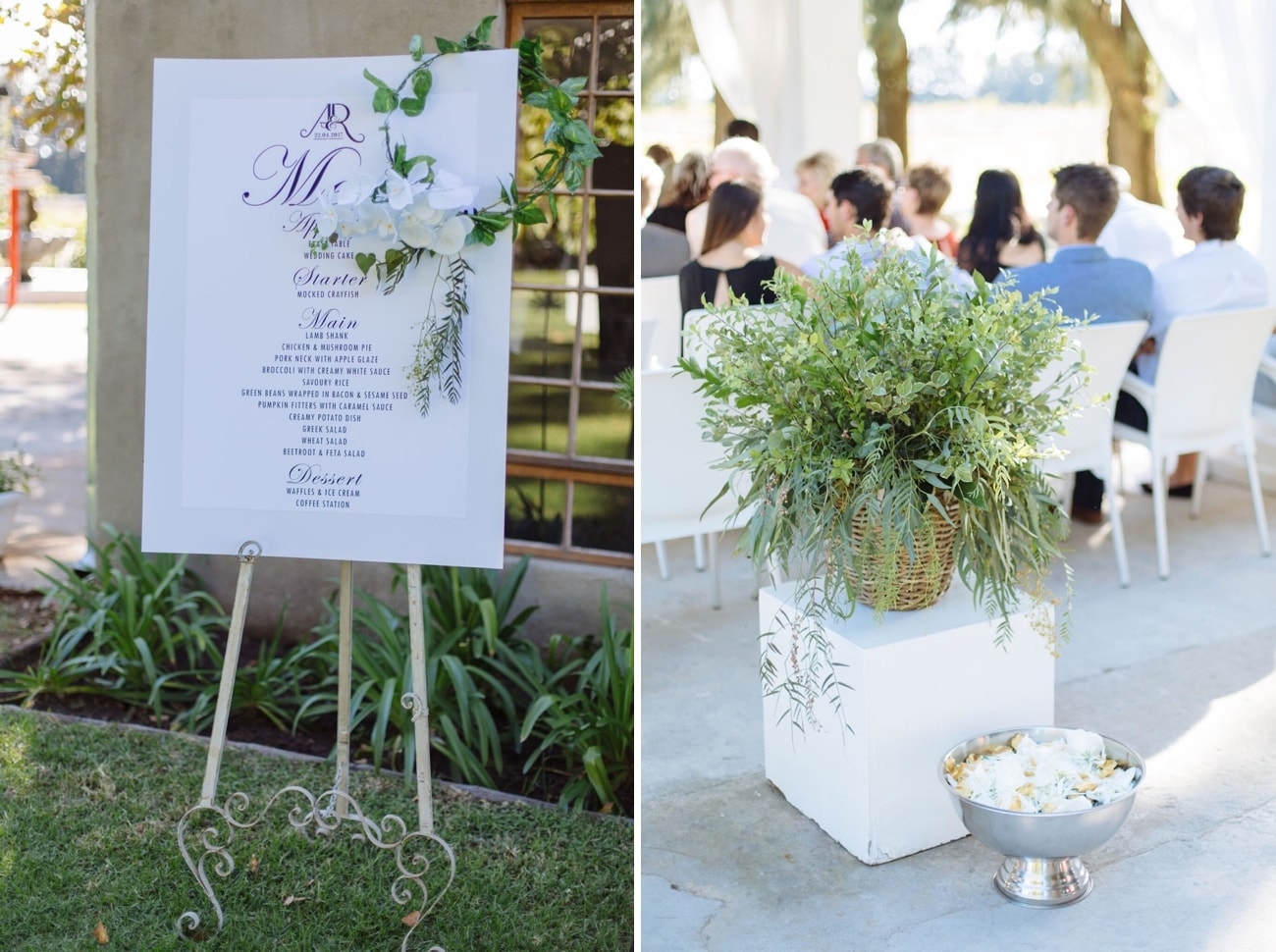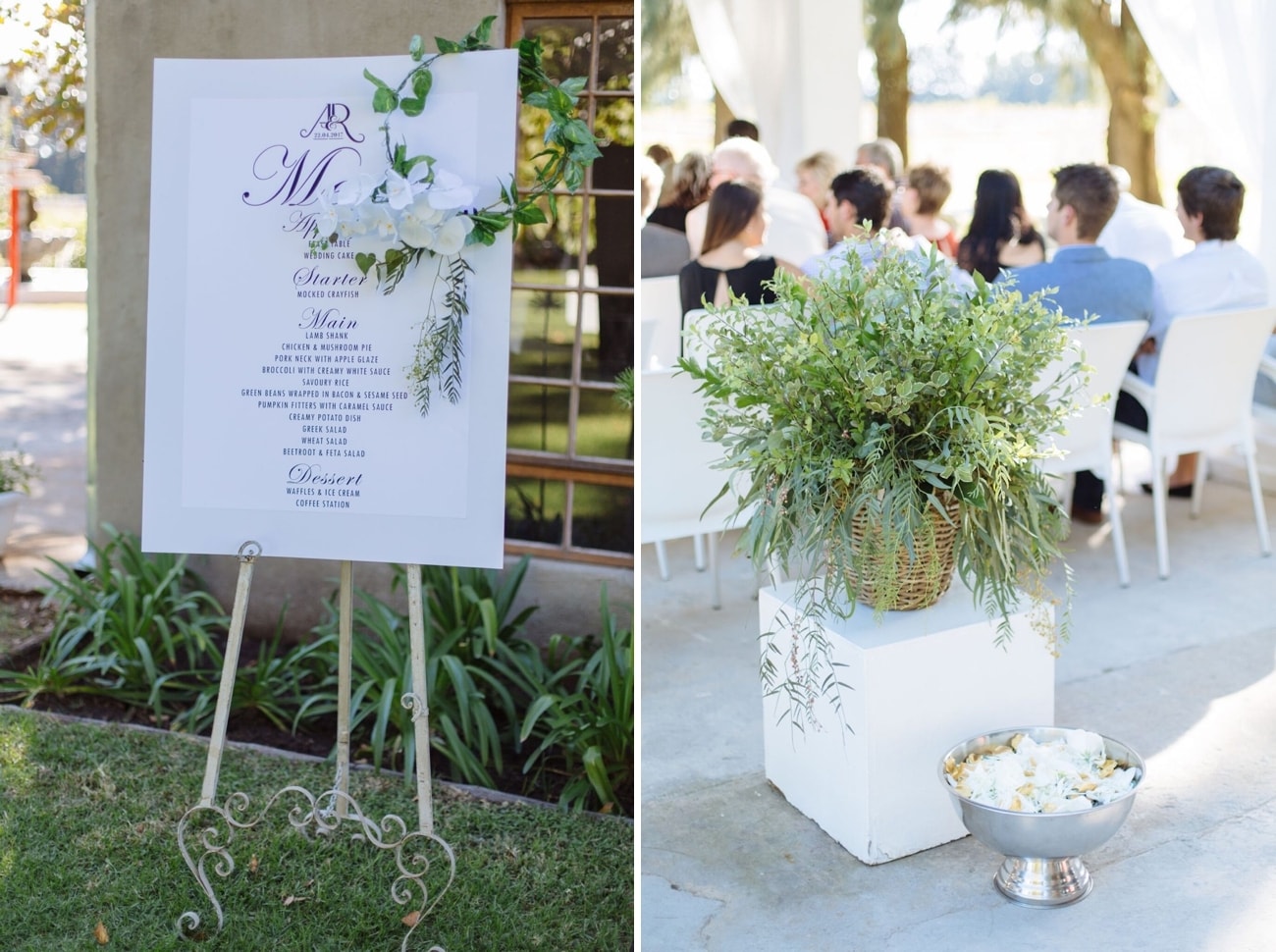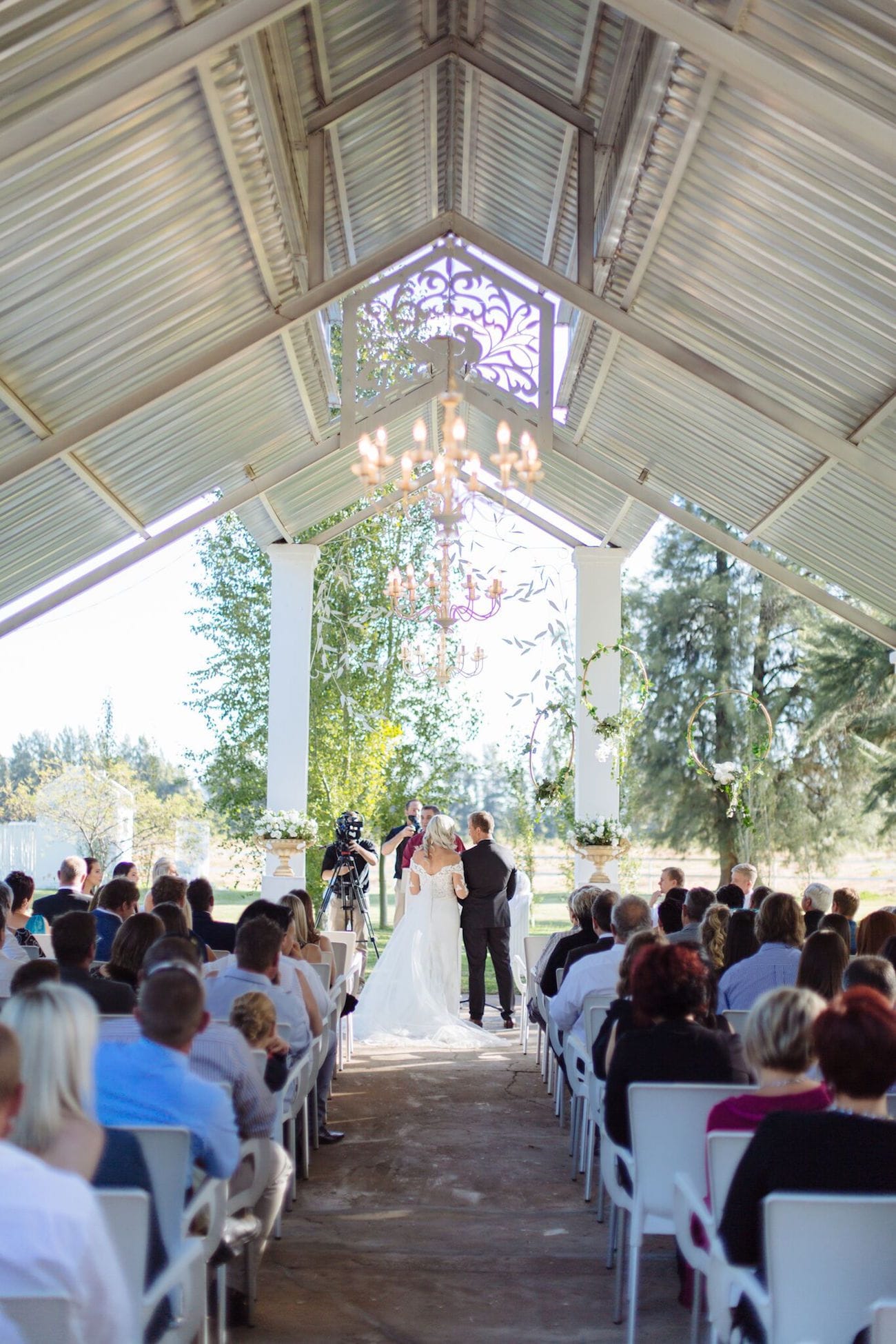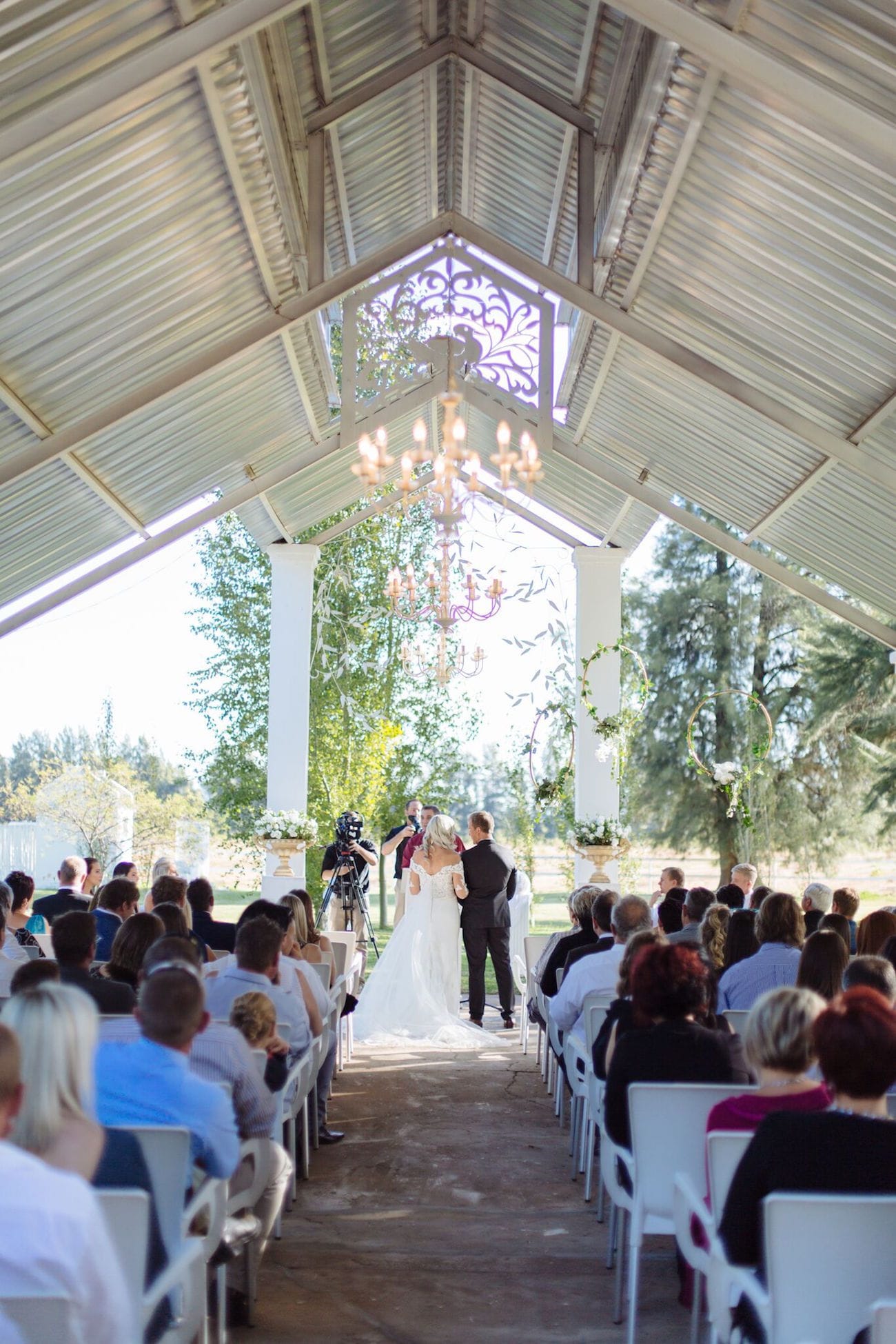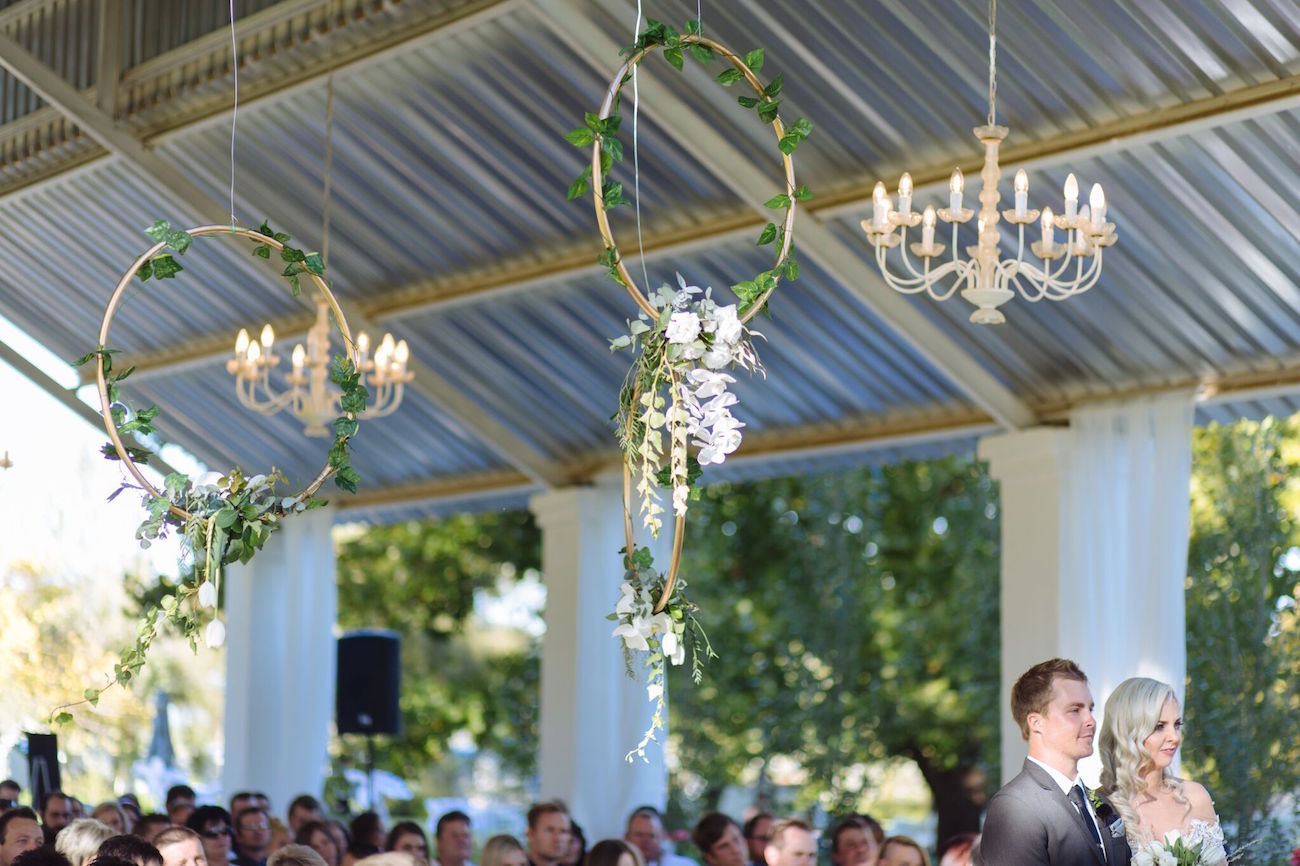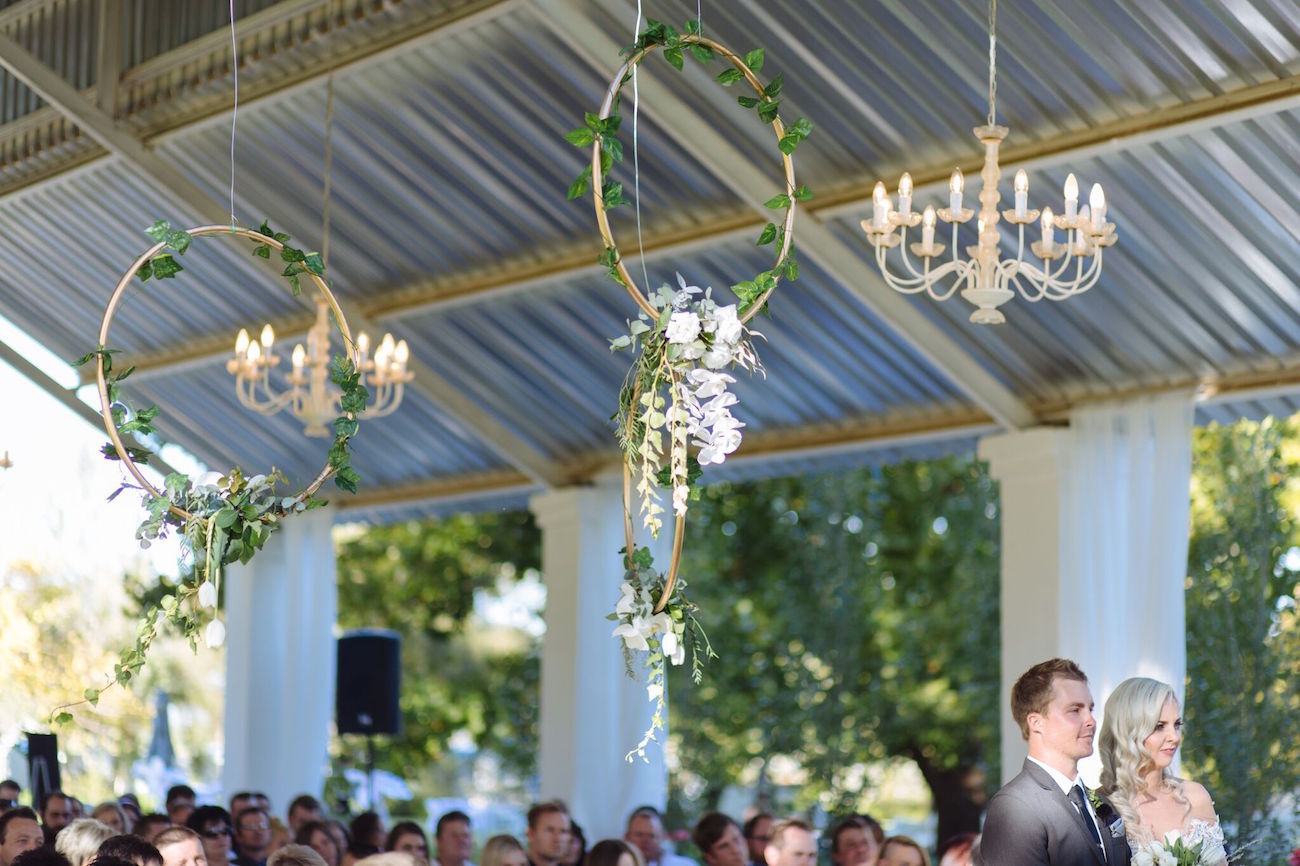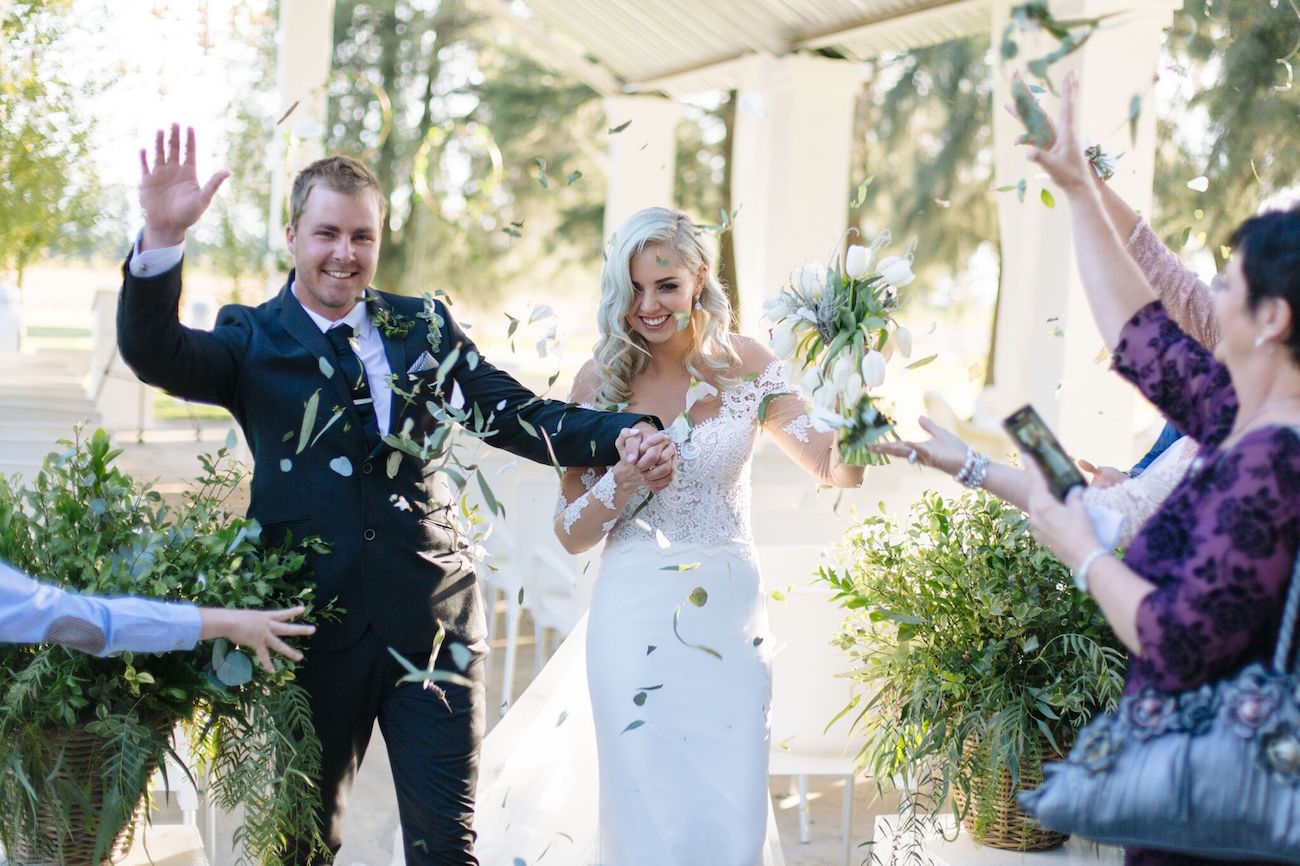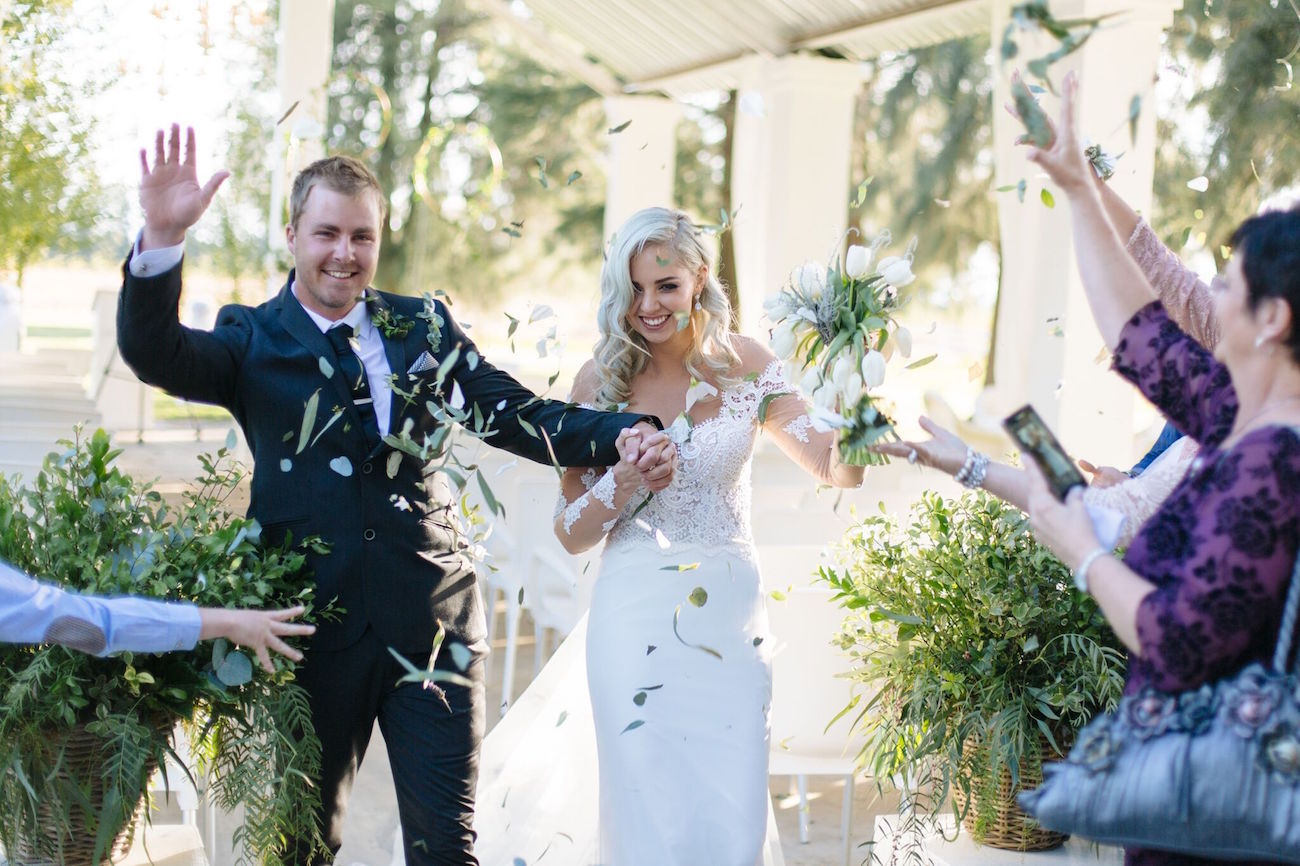 Wedding Details
Our mothers did not have flowers pinned to them, but instead had pearls for their wrists with a flower on top. The groom and fathers had a small wreath made out of leaves pinned to their jackets. At the reception I put a beautiful flower crown on my head.
DIY Elements
We designed our menu and seat placing ourselves and then printed them. There were white paper flowers on a stand in the garden with it. The photo frame where guests could have photos taken we also made, as well as the favours (bottles with olive oil and leaves).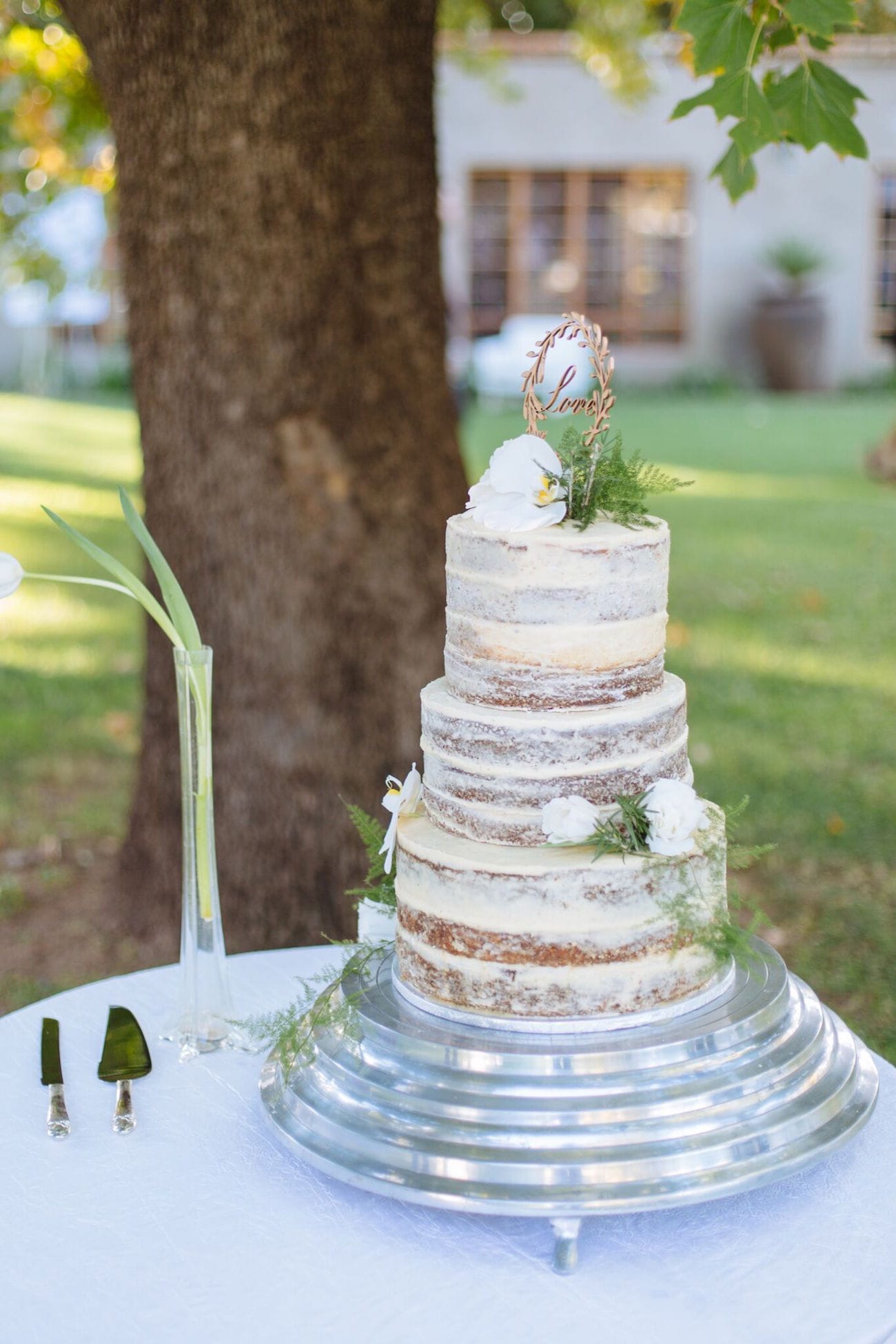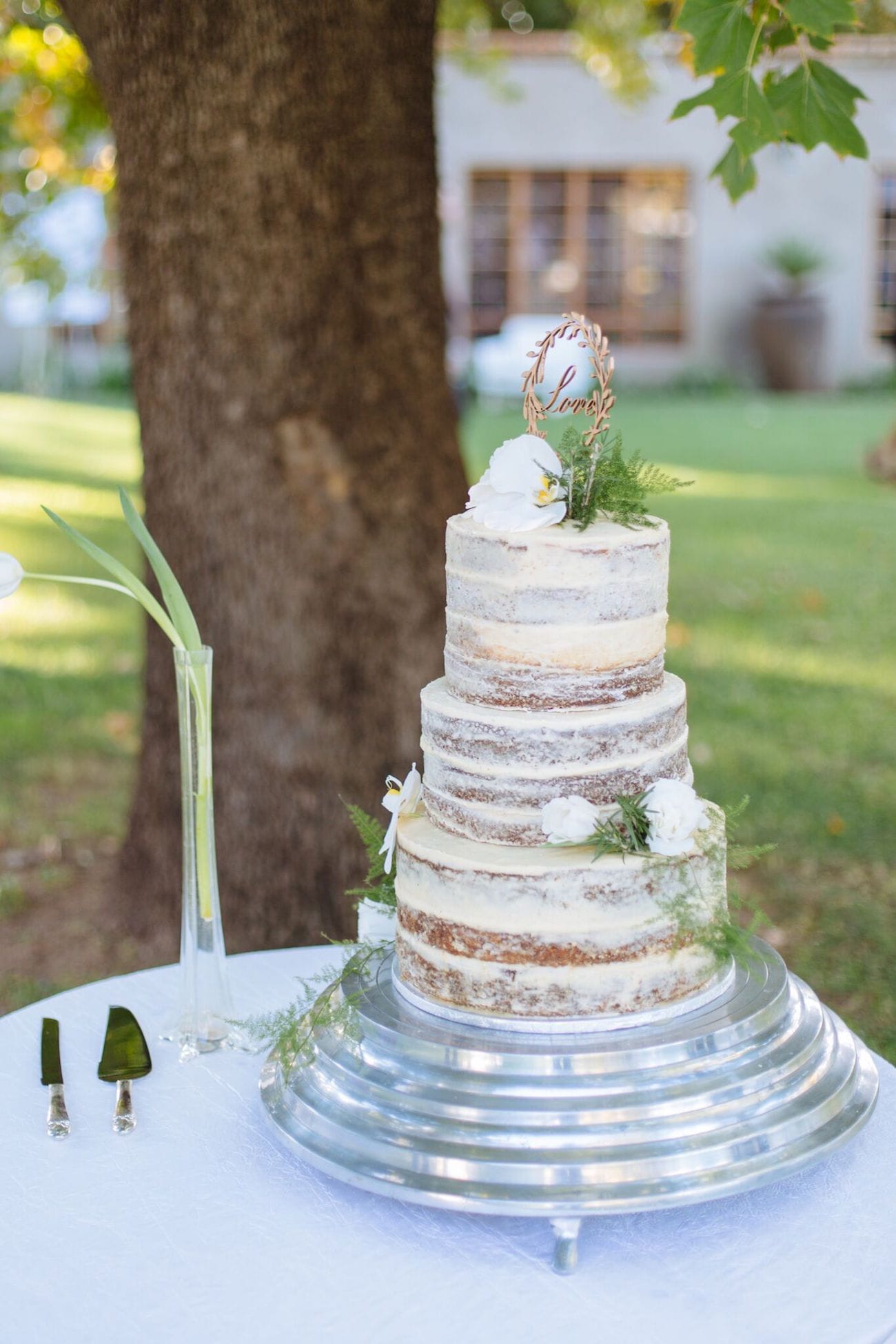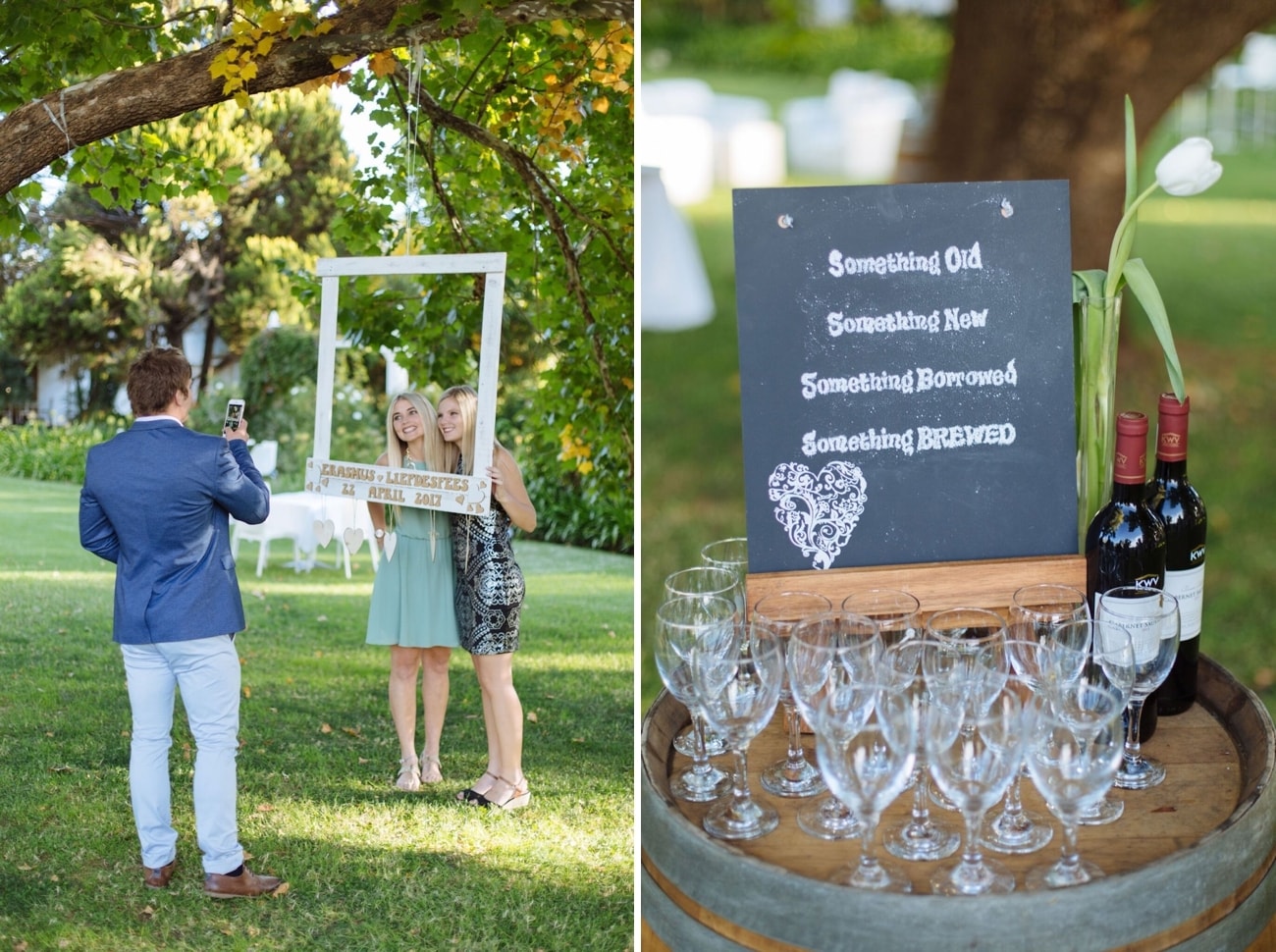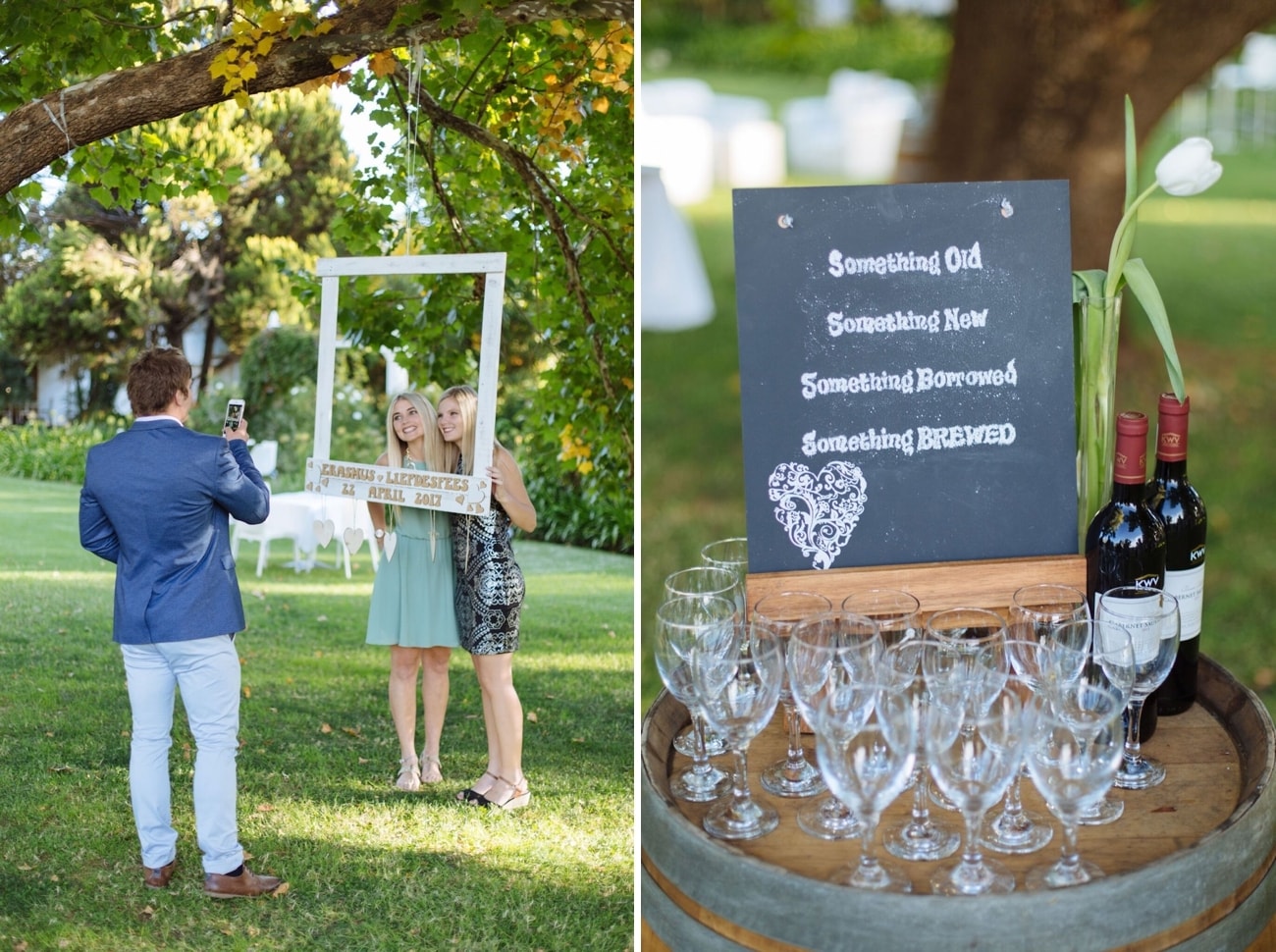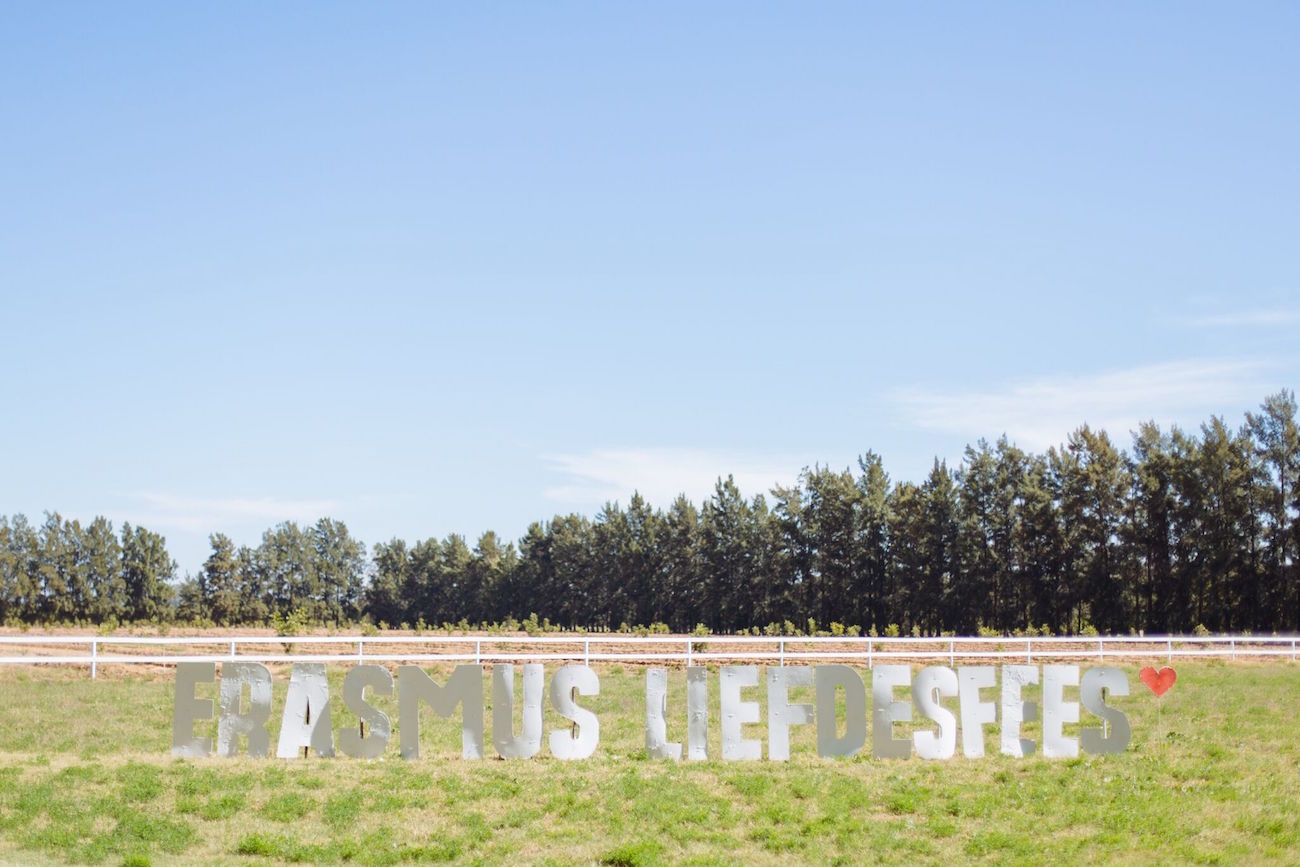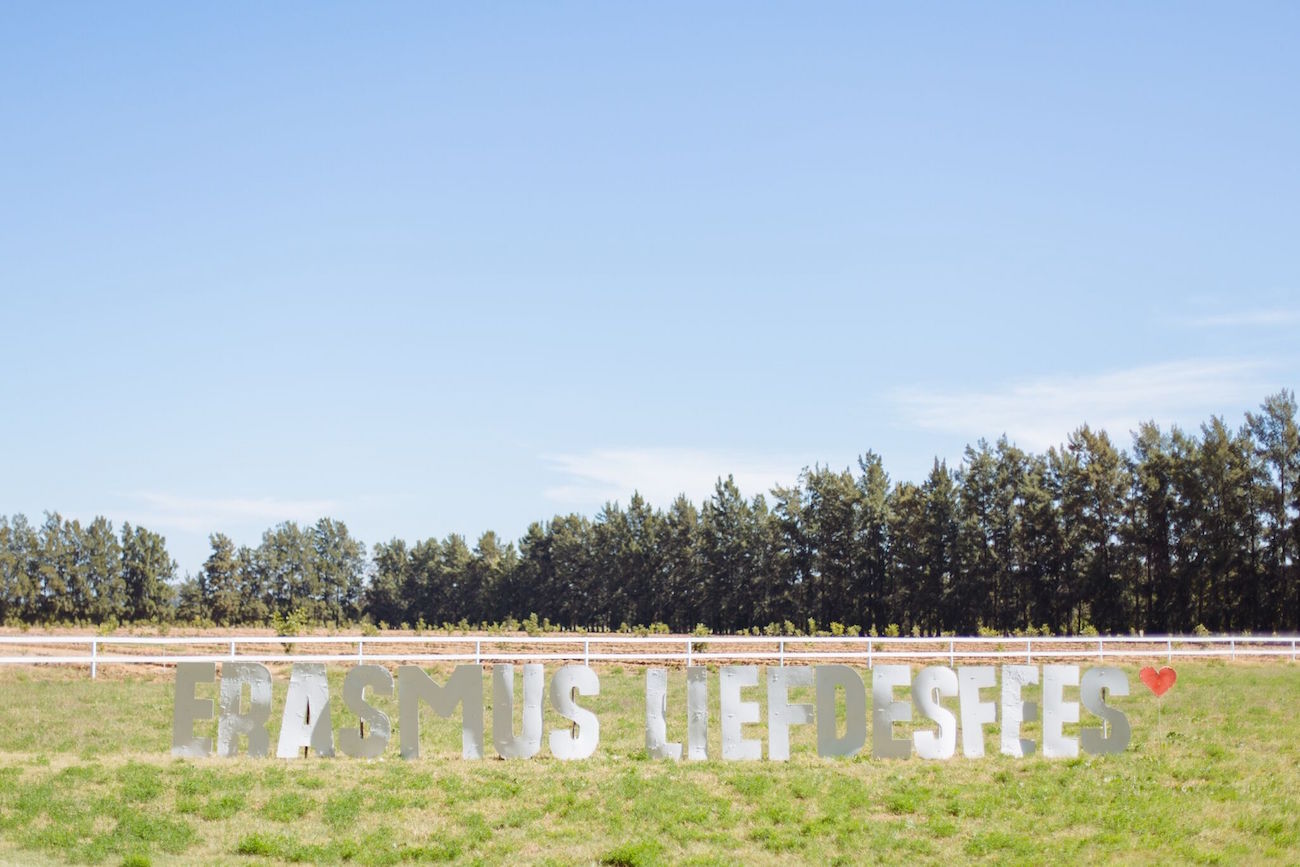 The Dress
I wanted simple, and I want a 'white' picture. I always knew I wanted something classy but simple, that would make a statement. A dress that was comfortable was also at the top of my list. I went to Vonve to try dresses on and the one I picked was the third one I put on. Then and there I decided this was the one! I cancelled all my appointments at other boutiques!
The Bridesmaids
I had three bridesmaids, my closest friends (cousin, sister-in law and best friend). I wanted them to feel very pretty and comfortable. I chose a blush pink fitted dress with a bid of rose gold at the top. The dresses looked stunning.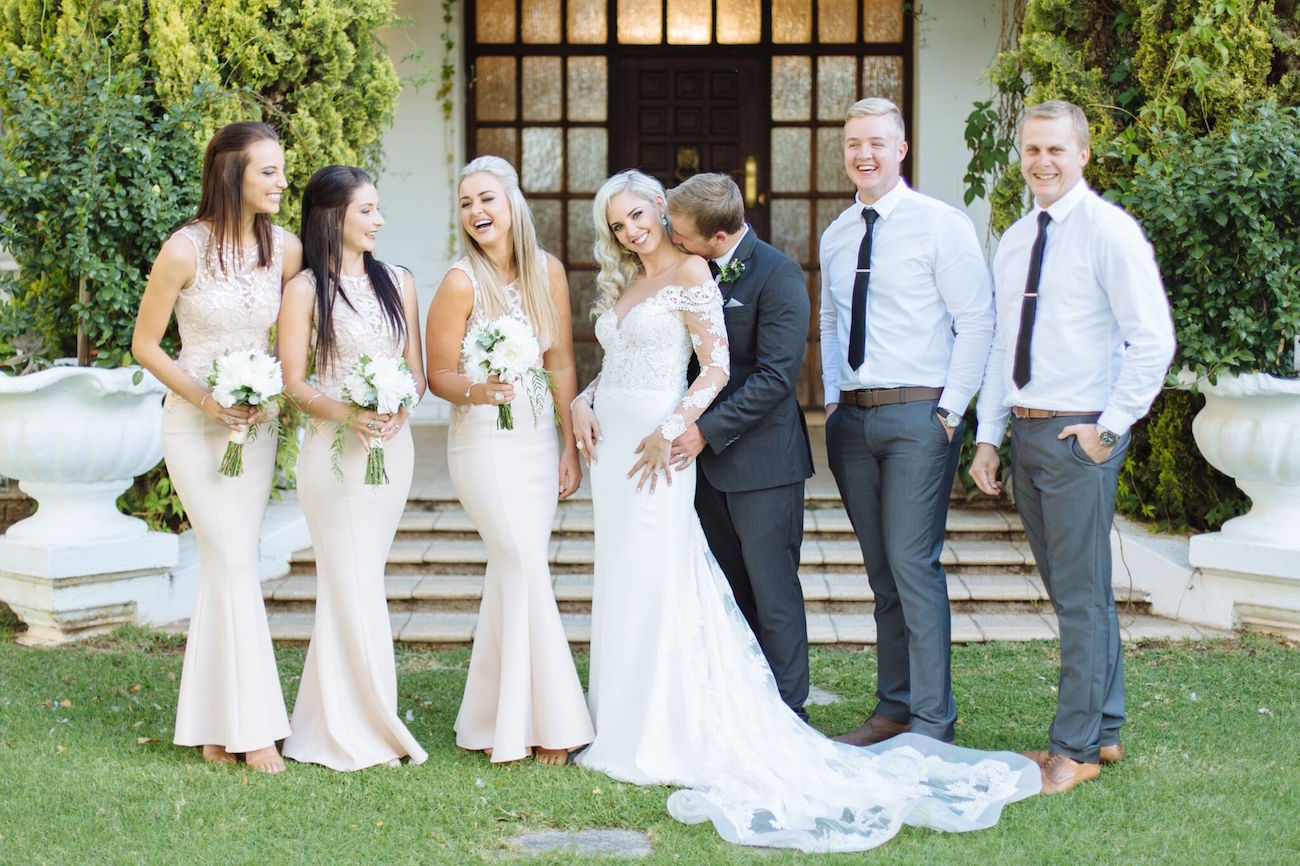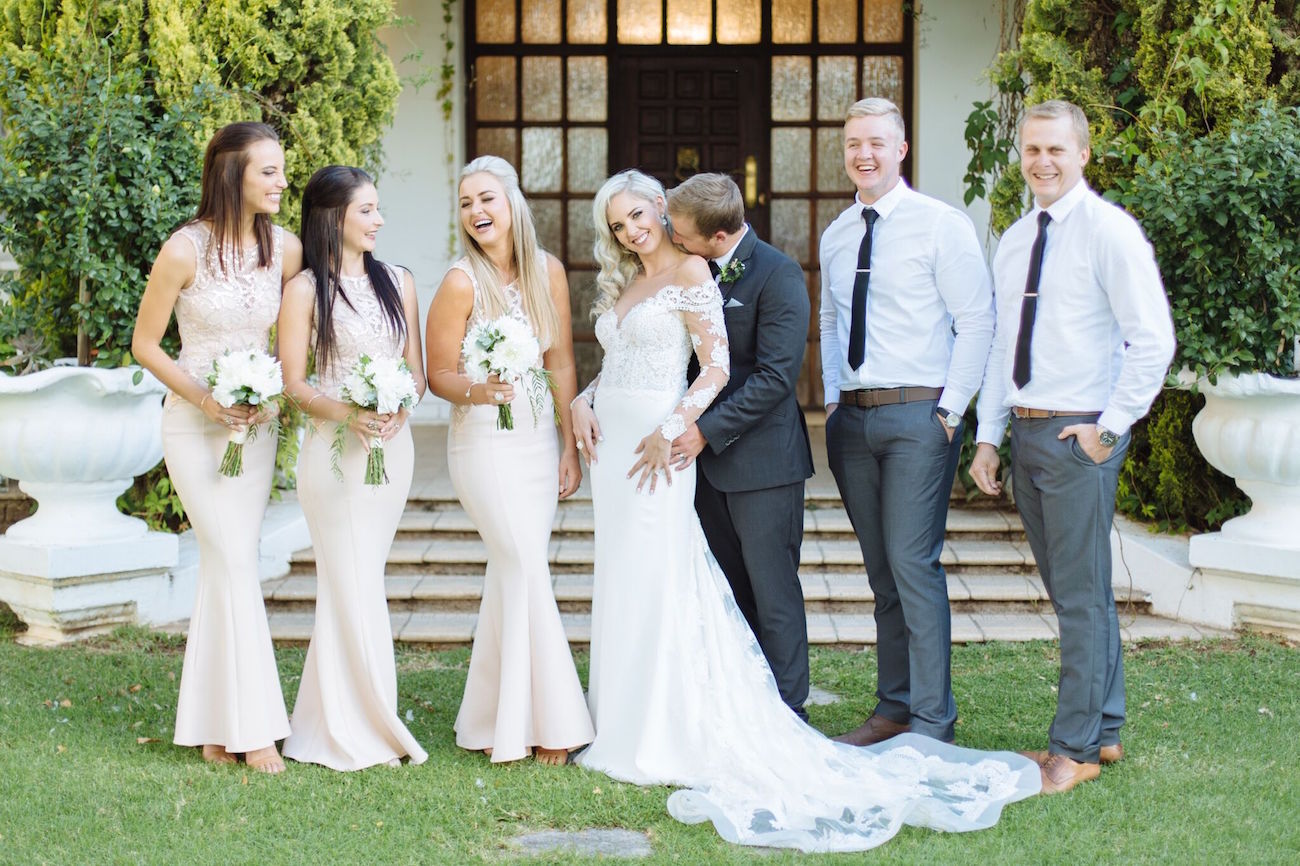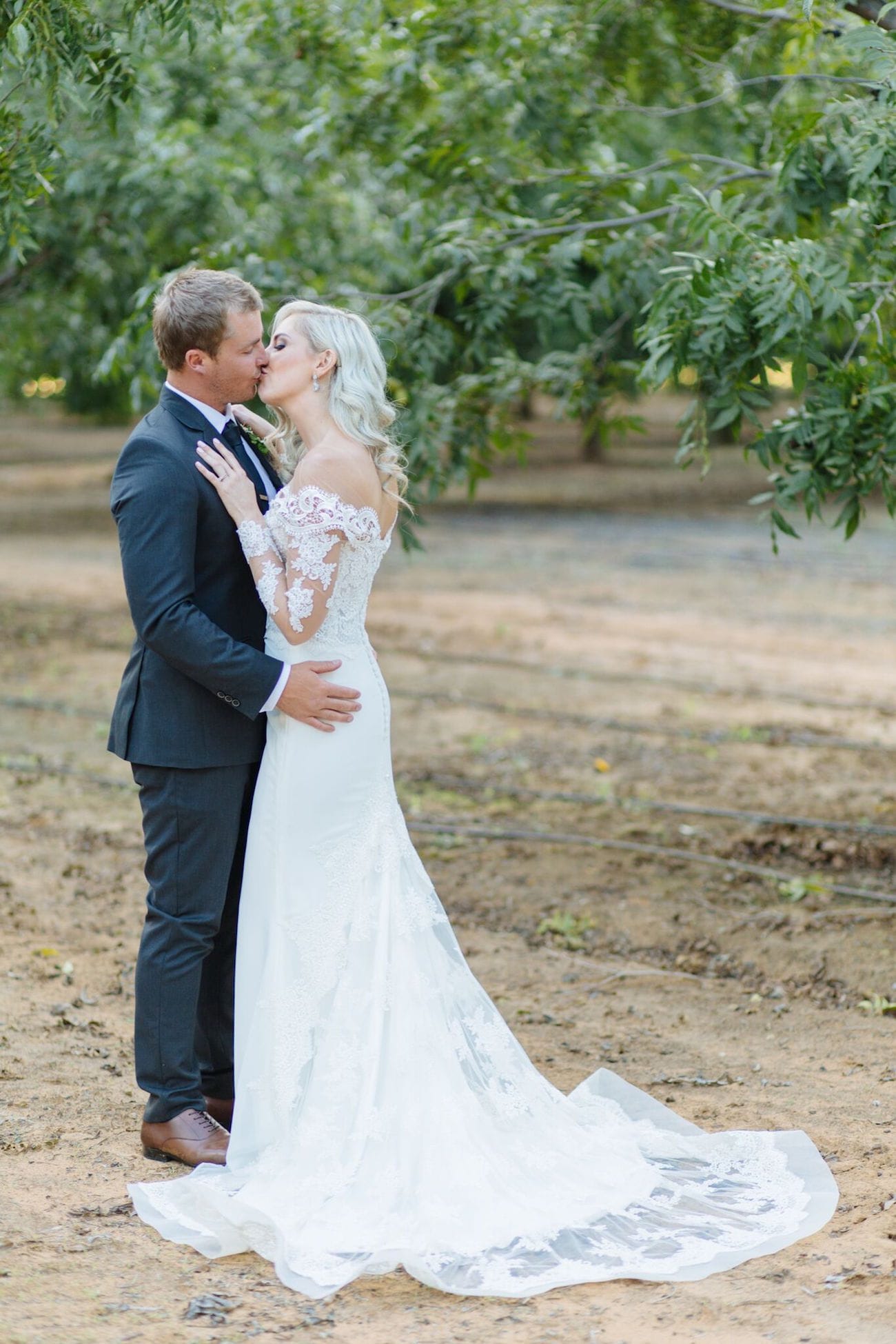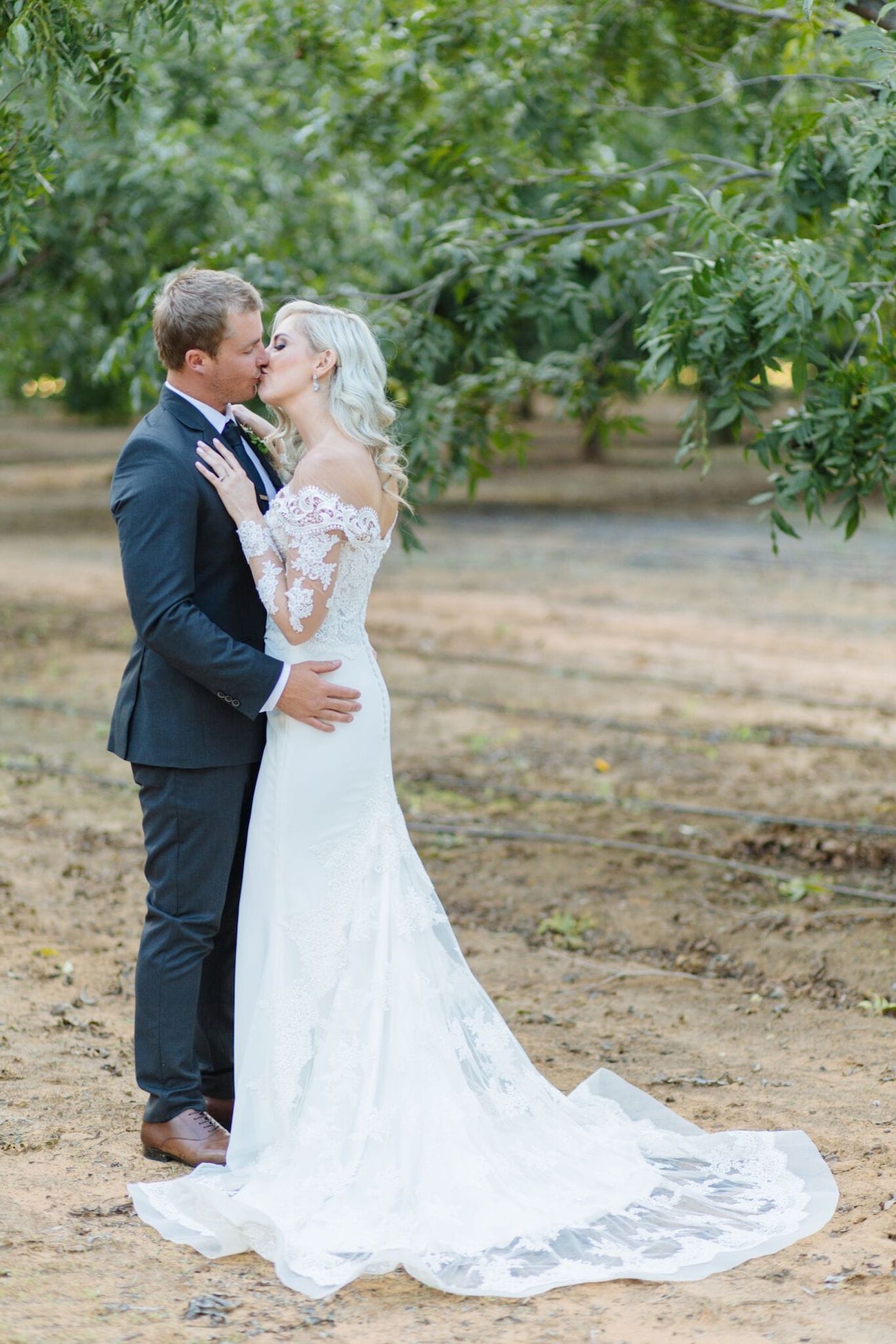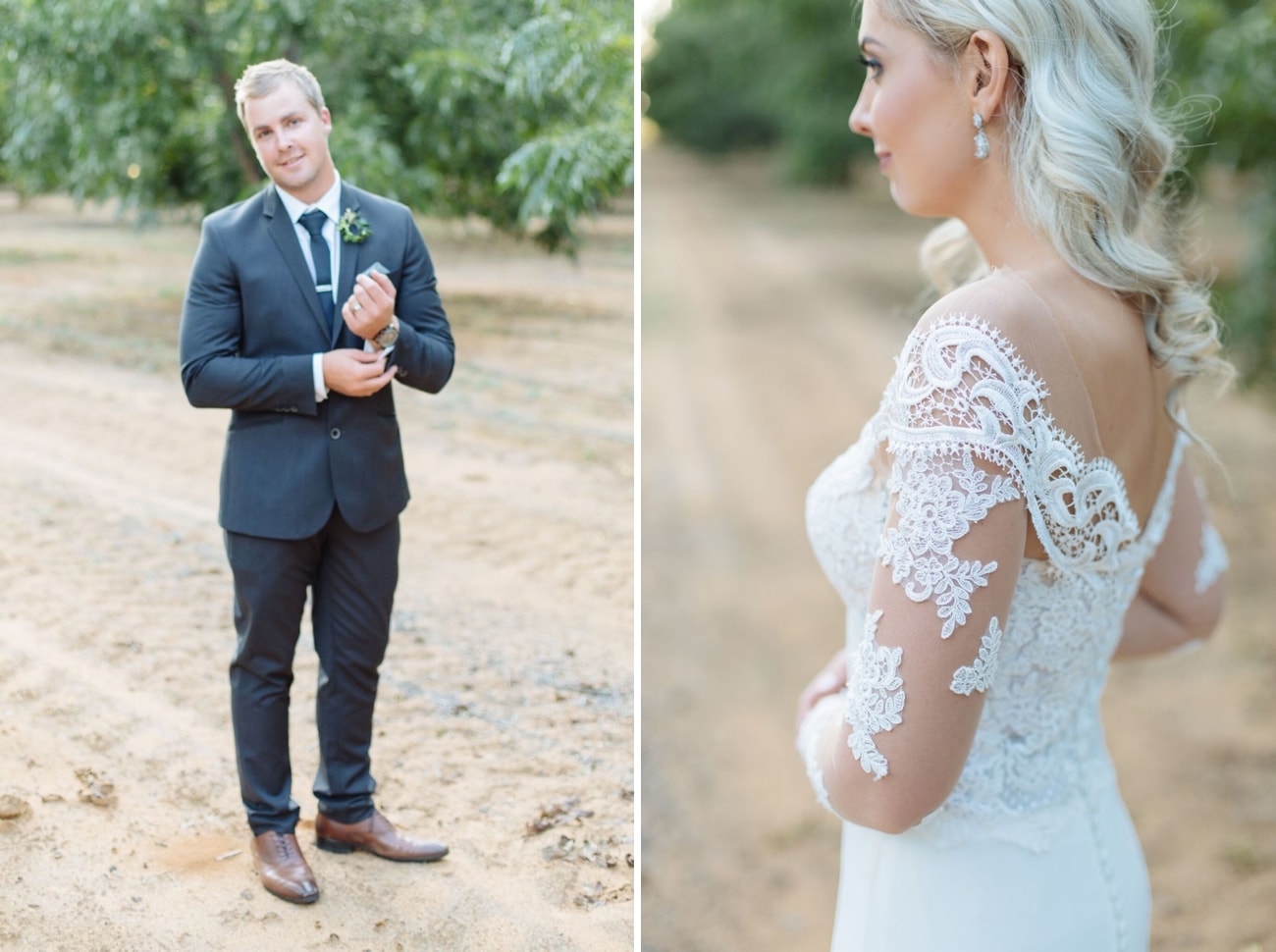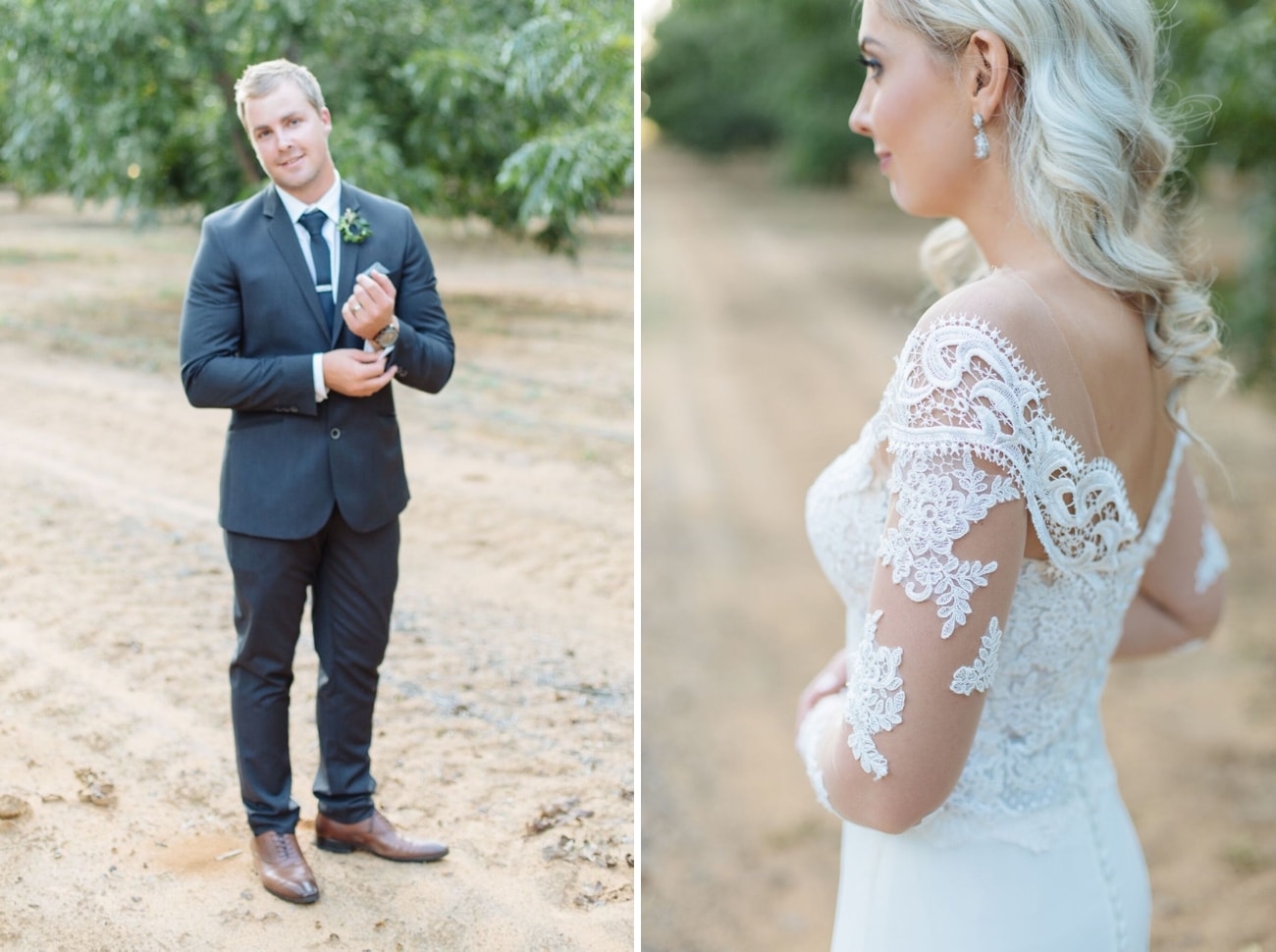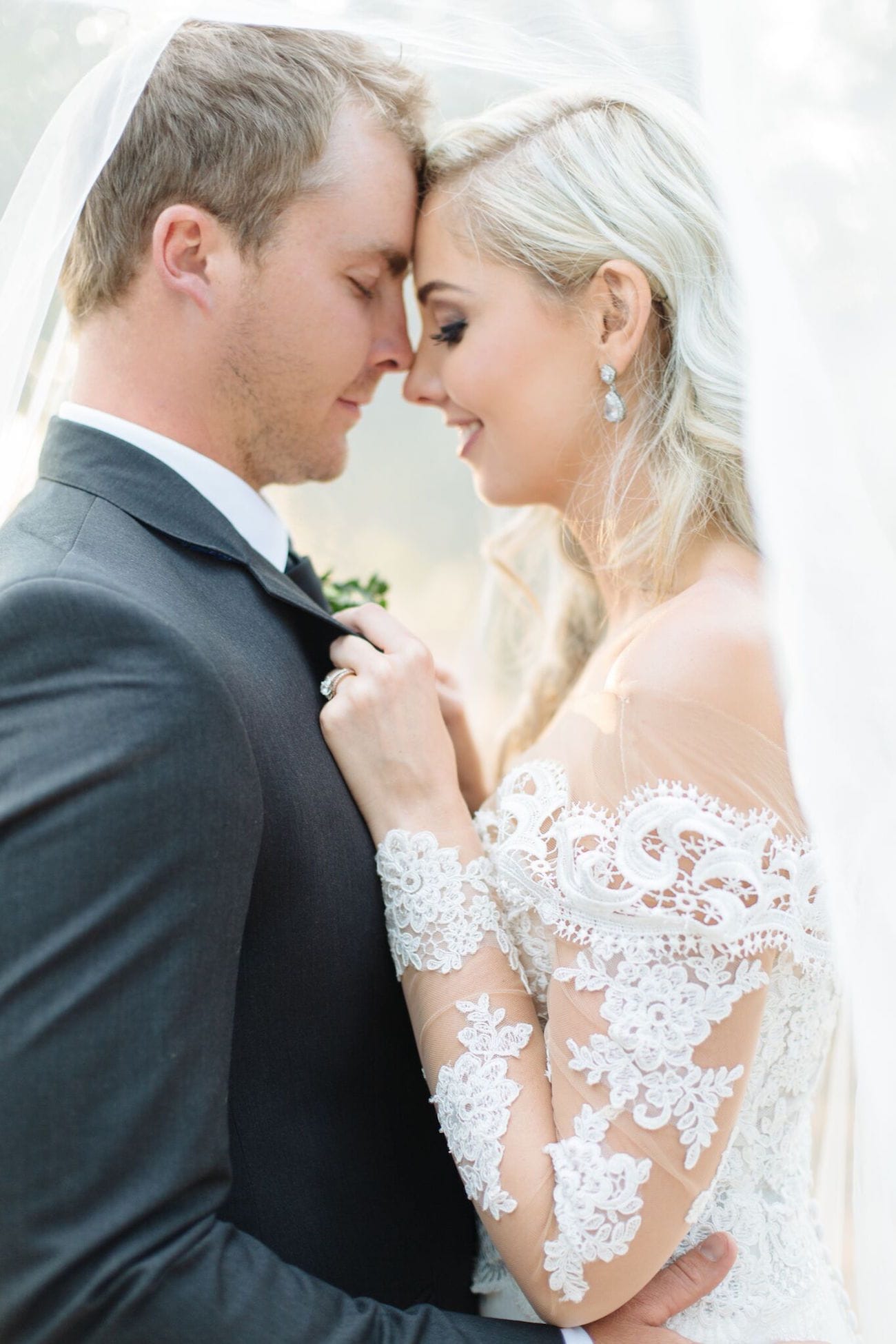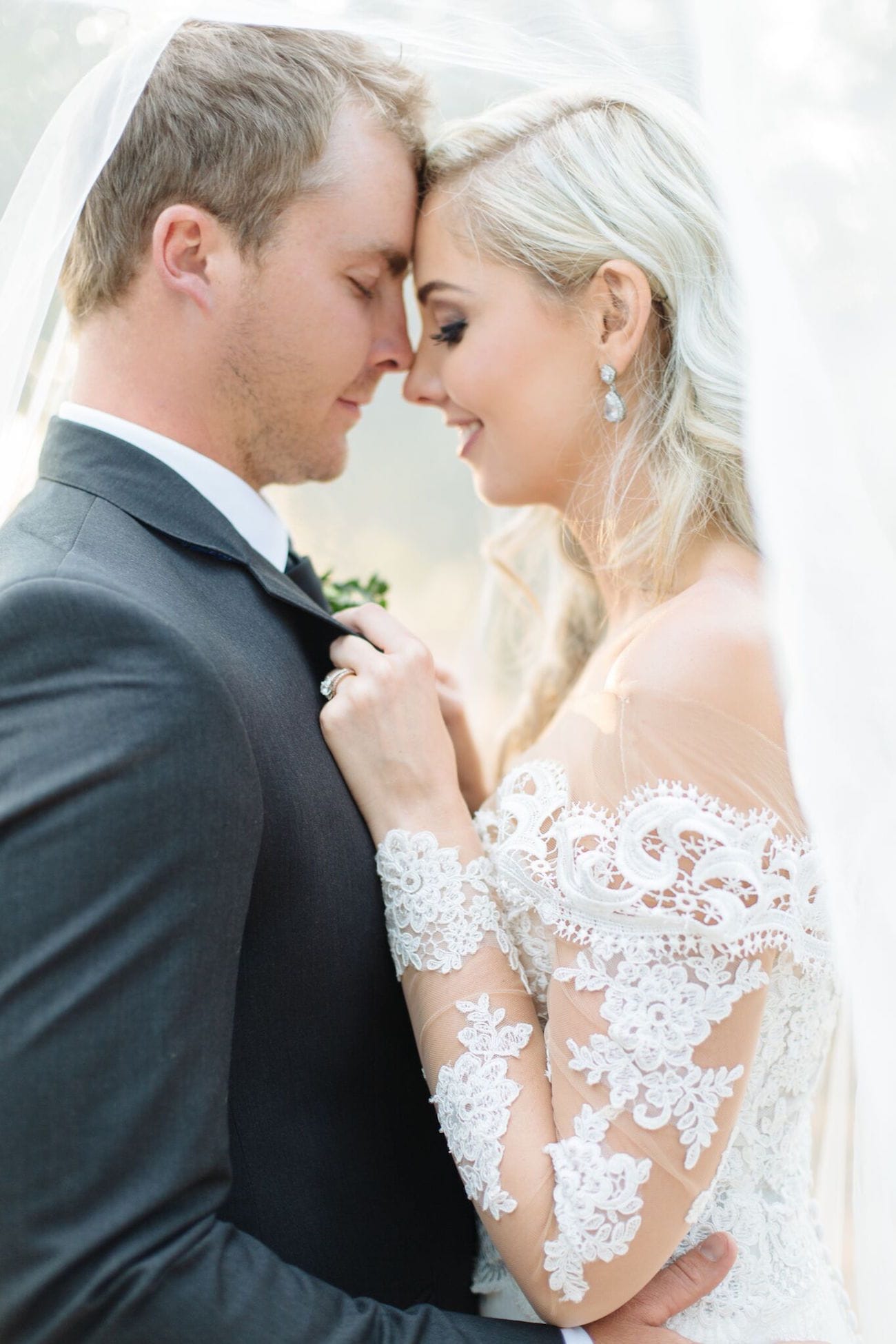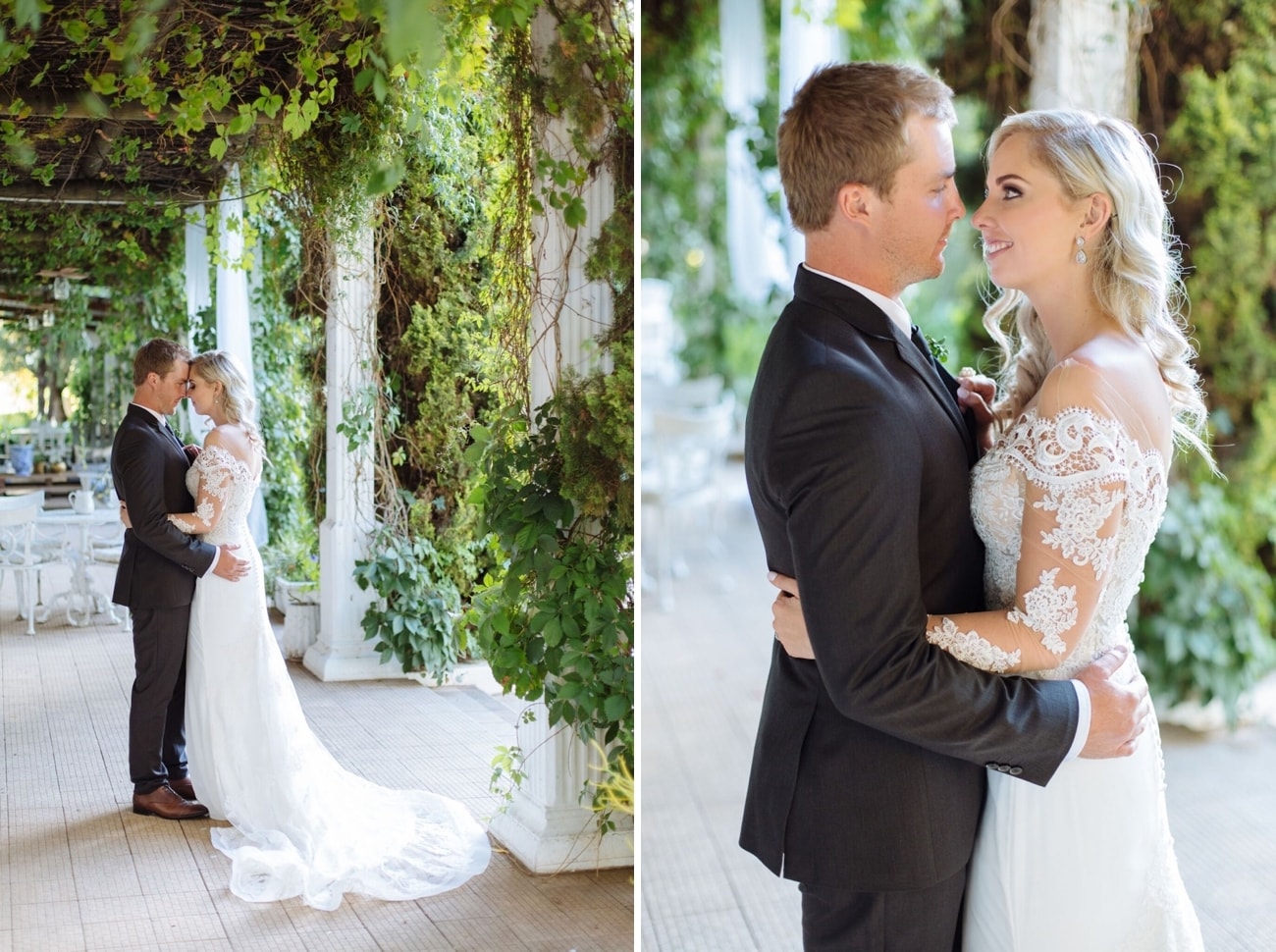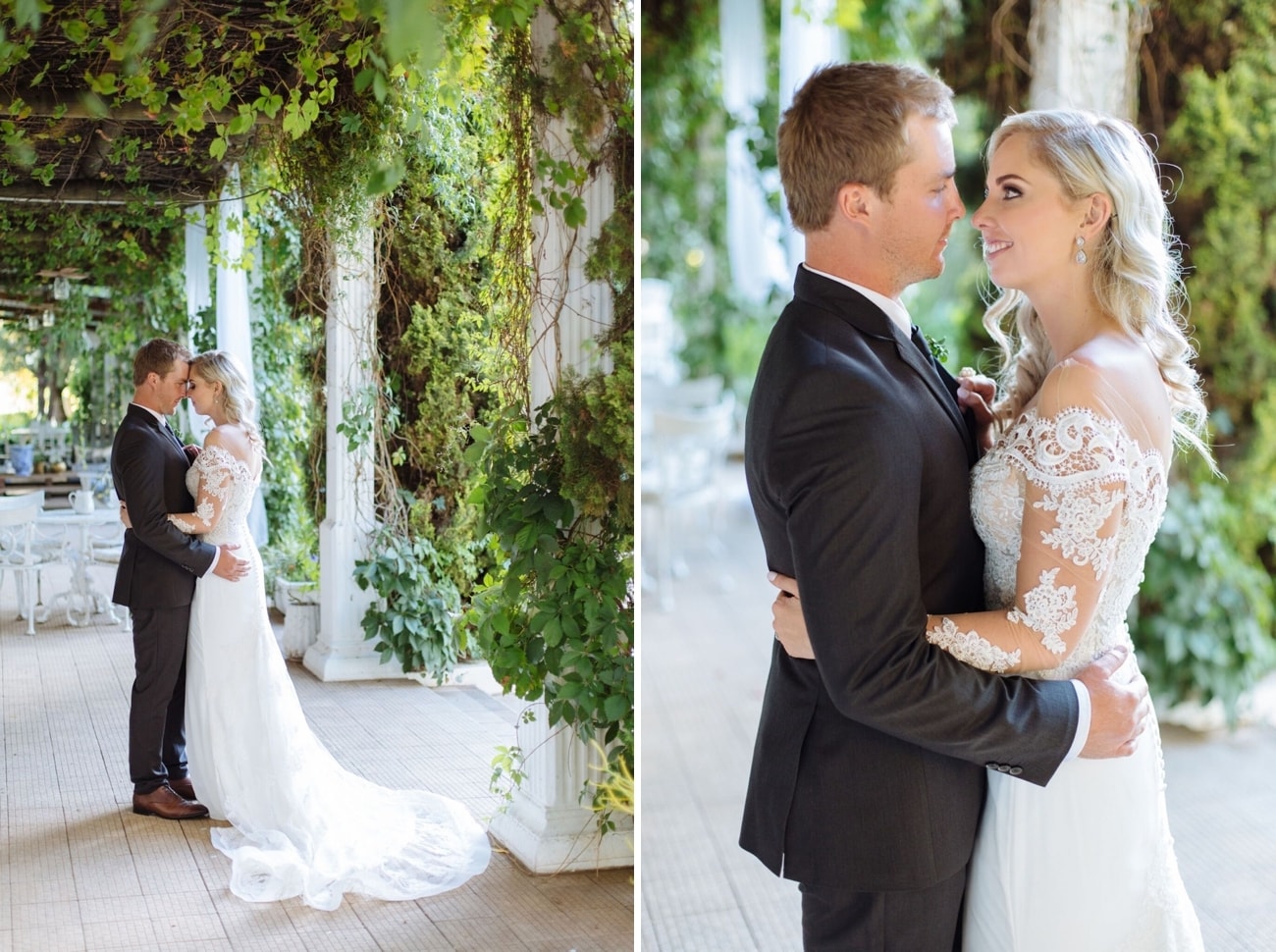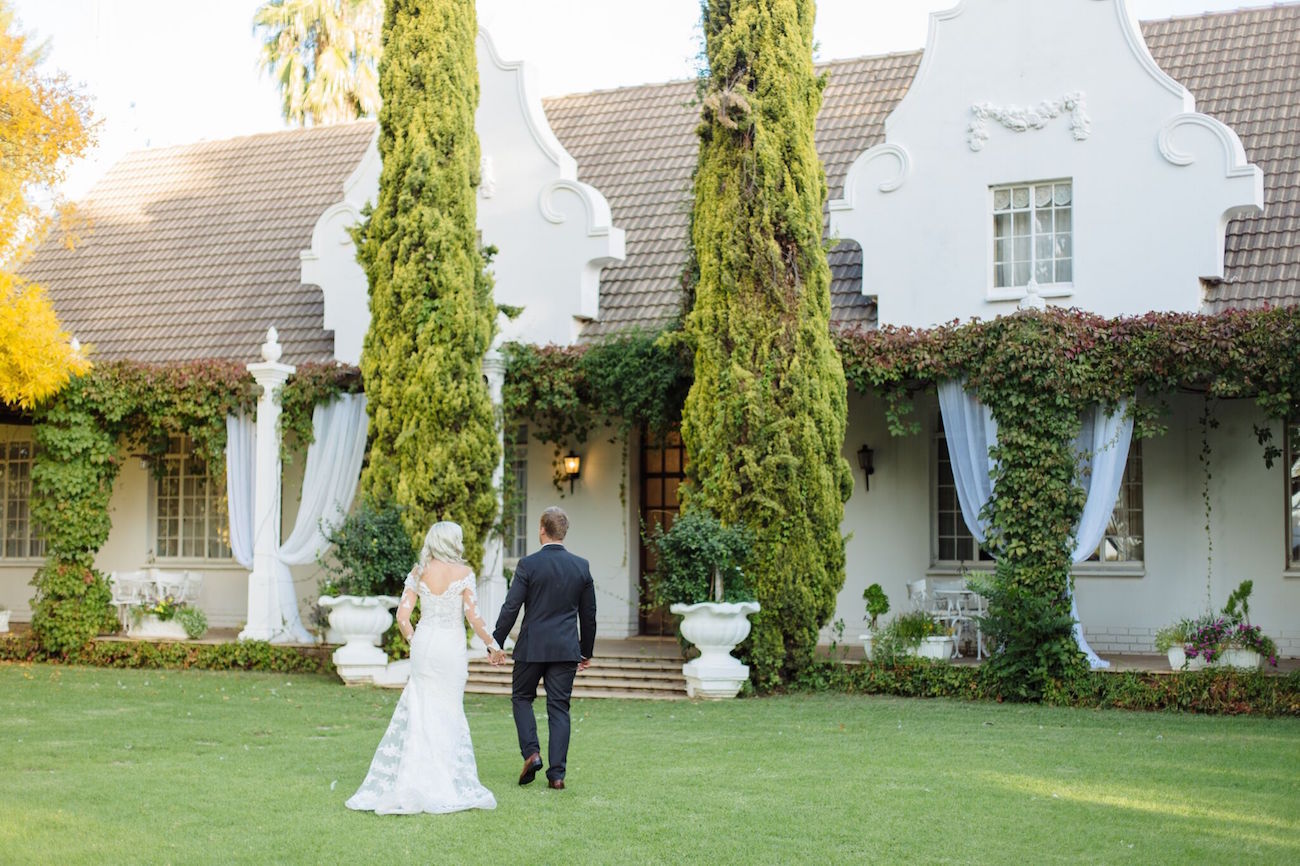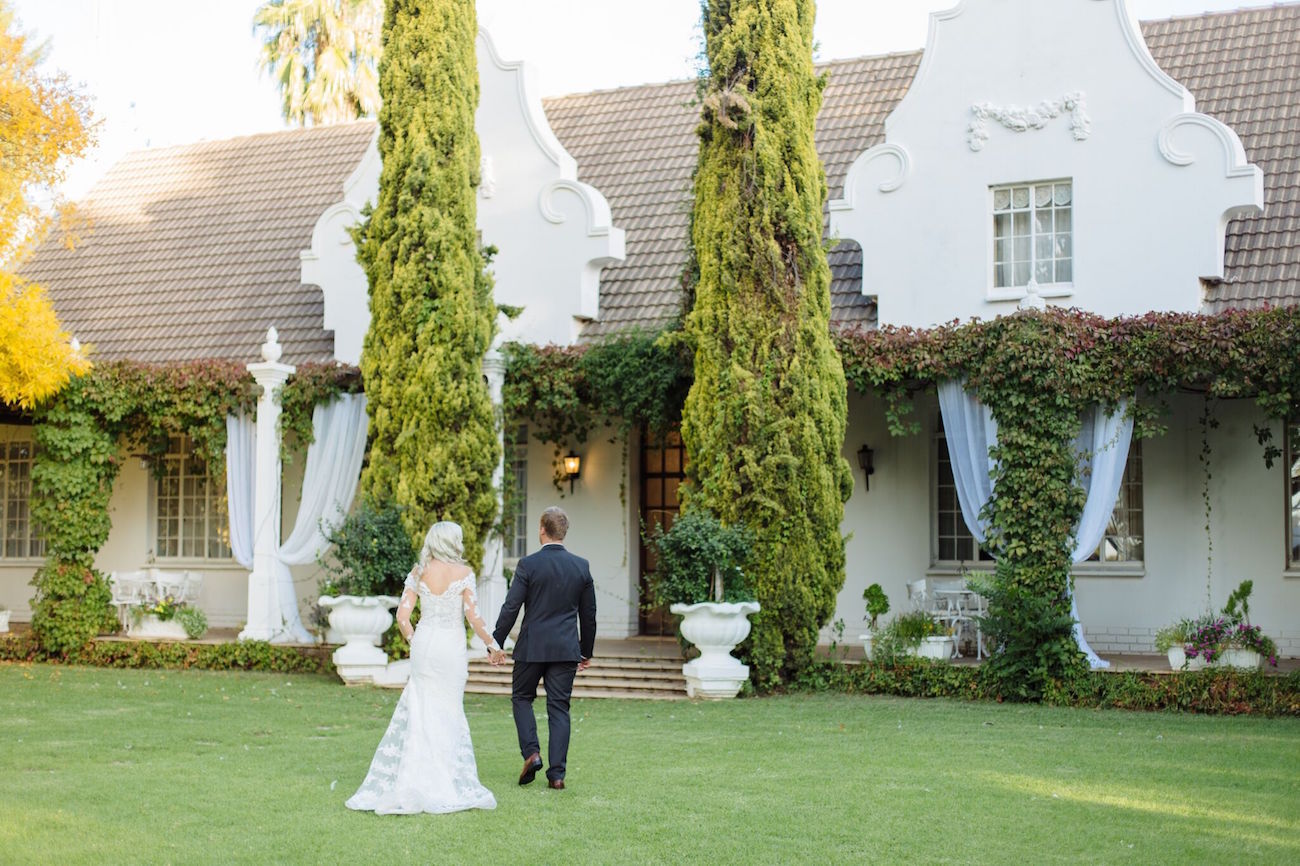 The Flowers
My favorite flower is the tulip and therefor it HAD to be at my wedding. I only used green leaves and white flowers.
Proudly South African Details
Our food was amazing. Traditional 'boerekos': lamb shank, chicken pie, pork neck, pumpkin fritters, potatoes, etc. While guests were waiting for us to finish the photo shoot, they enjoyed platters, cake and wine, with traditional 'boeremusiek' playing in the background.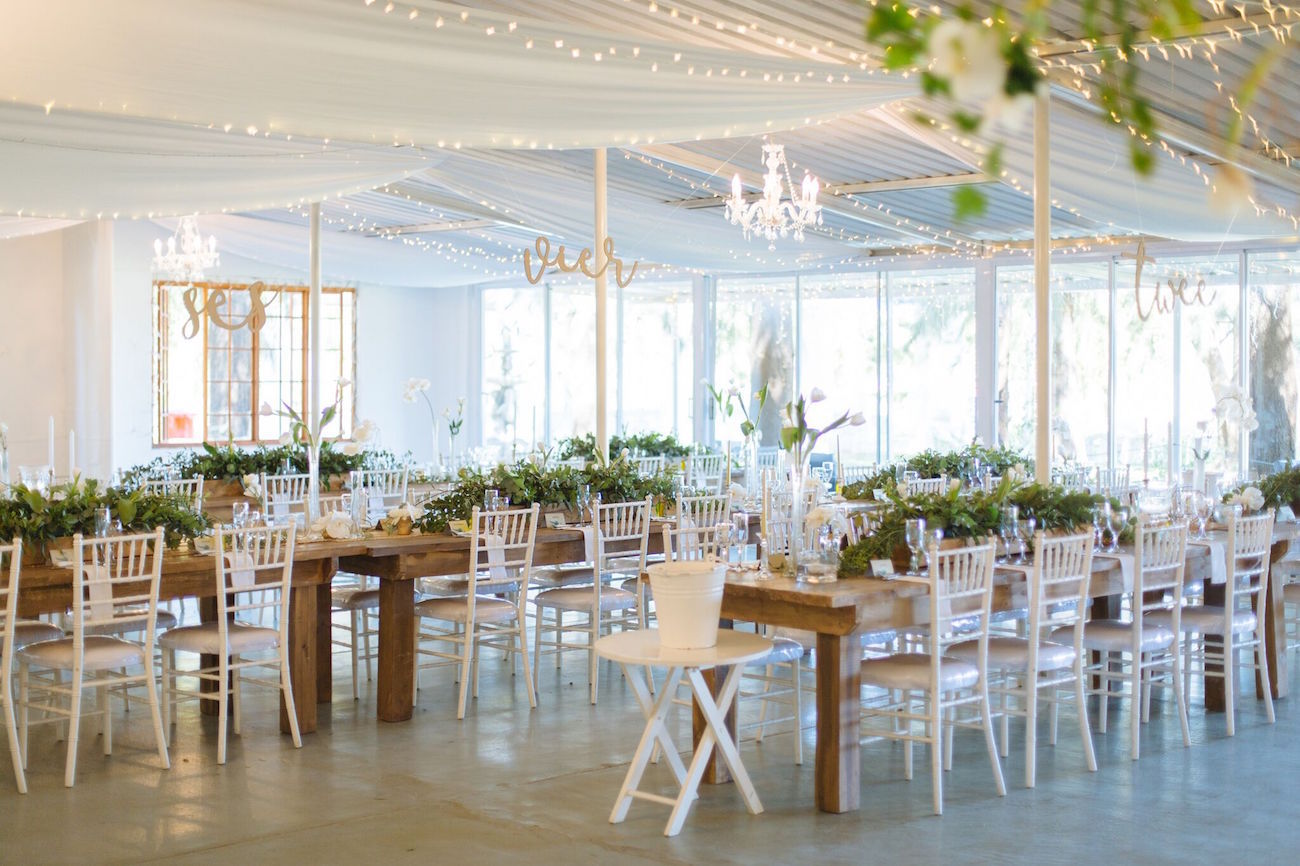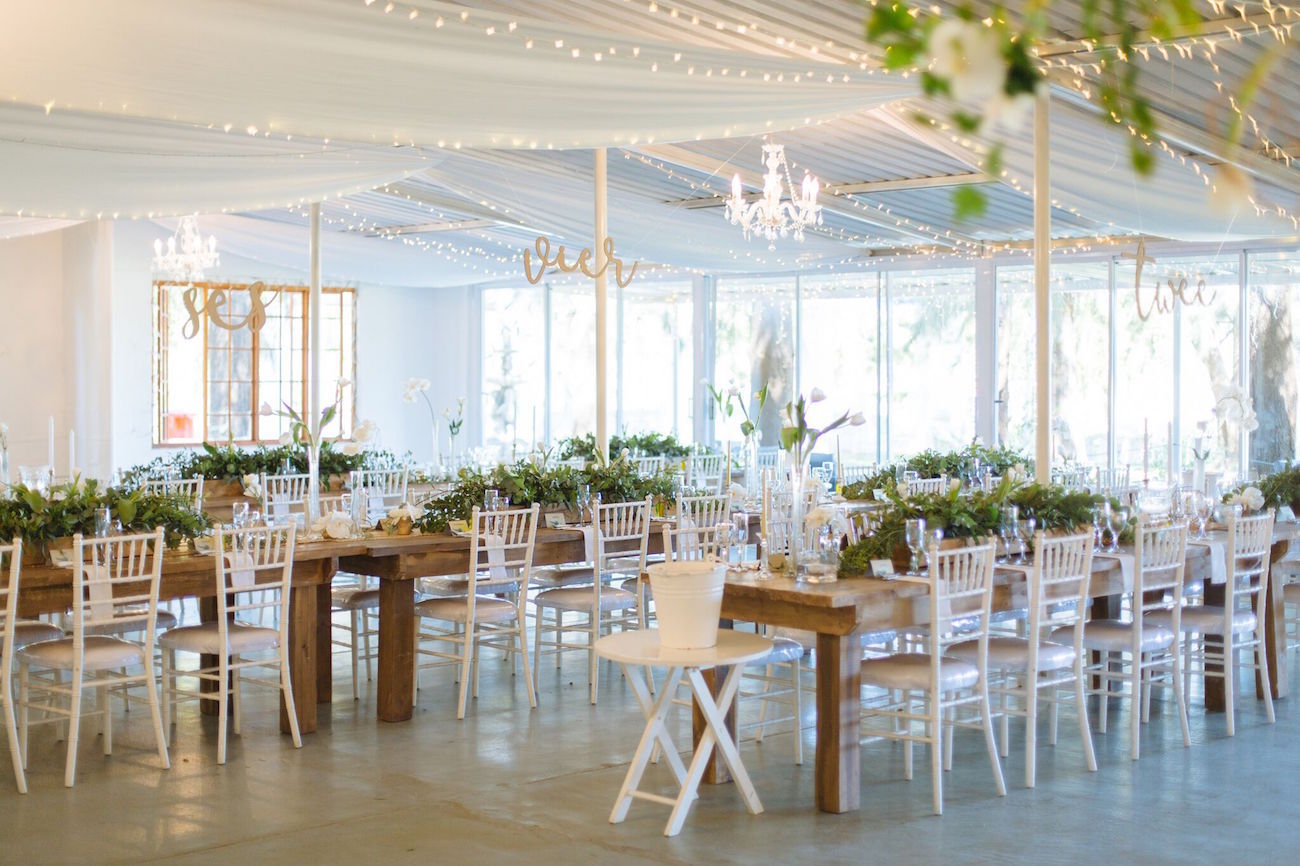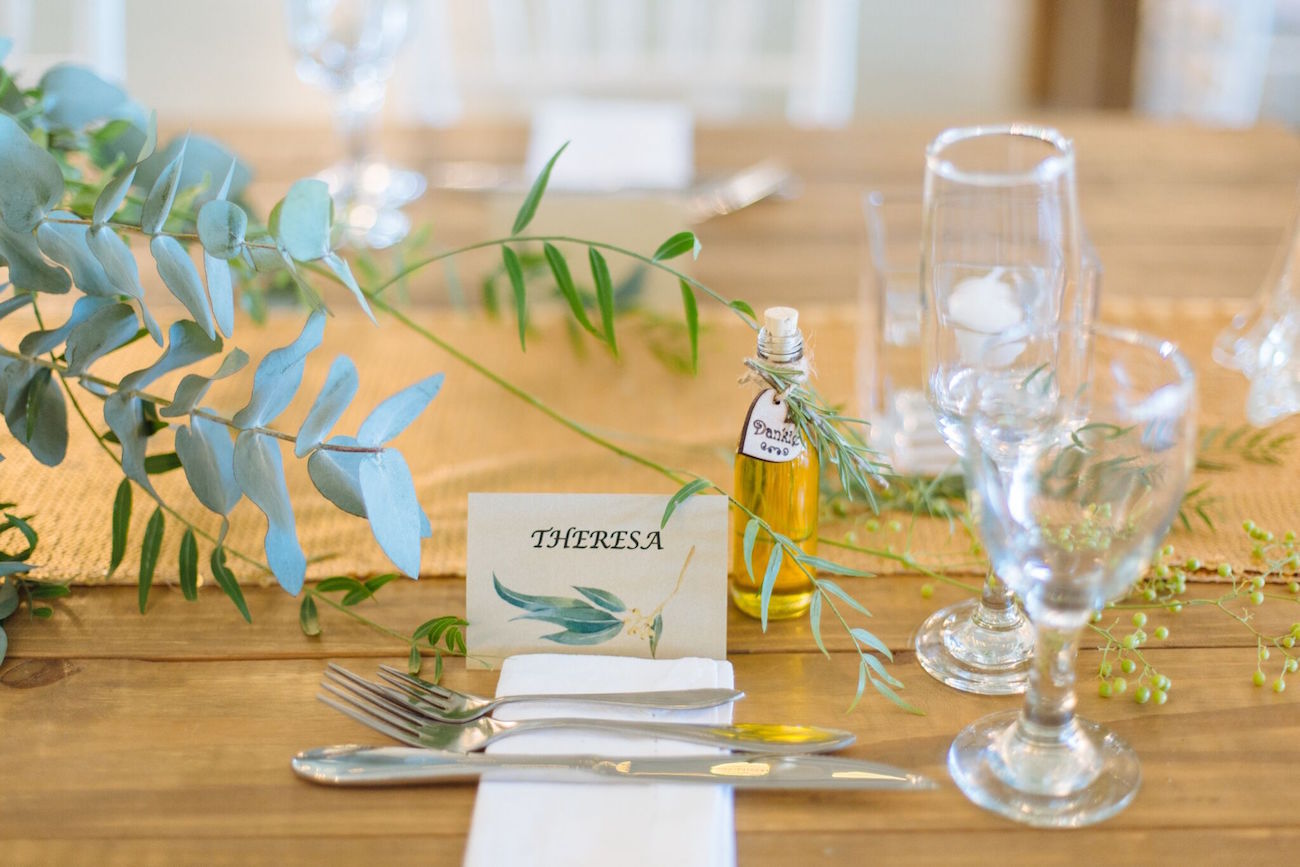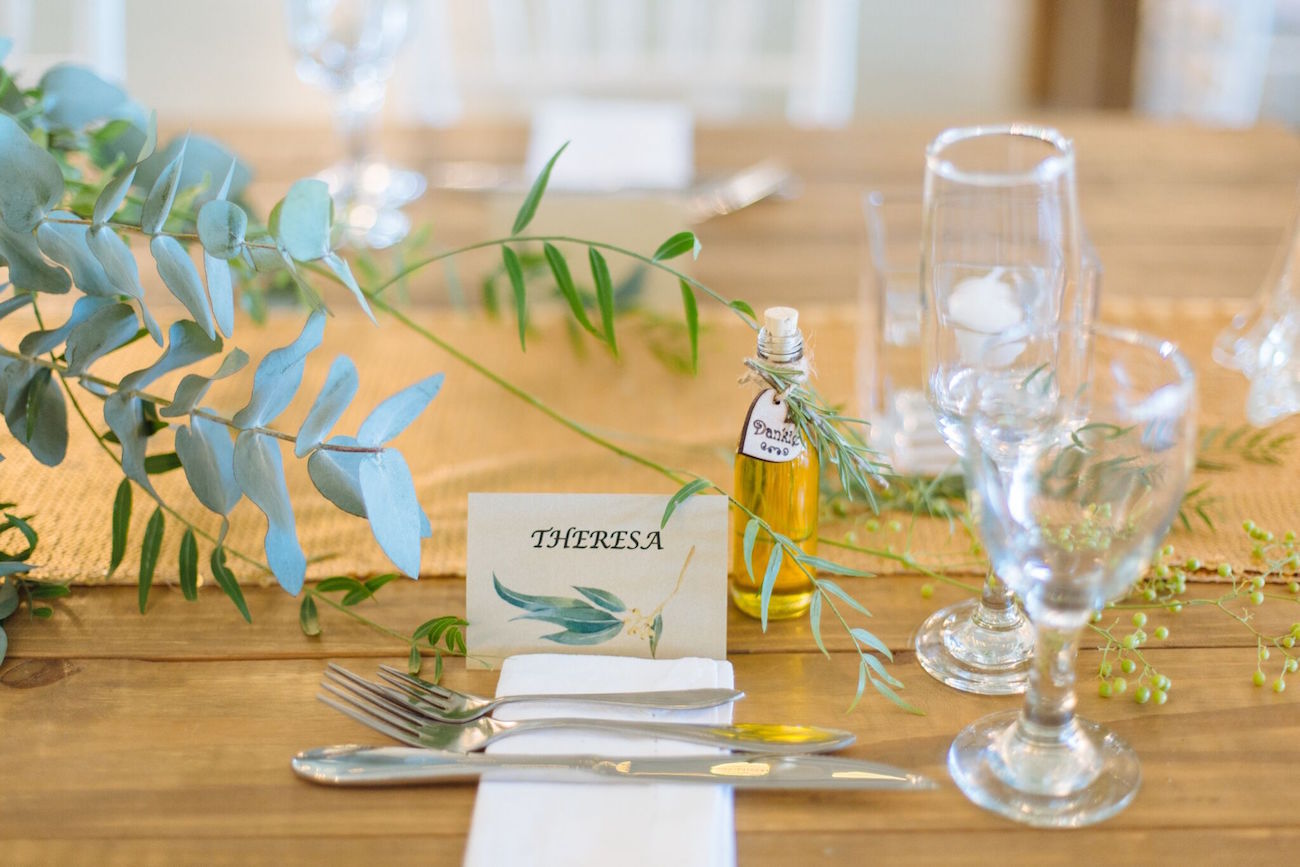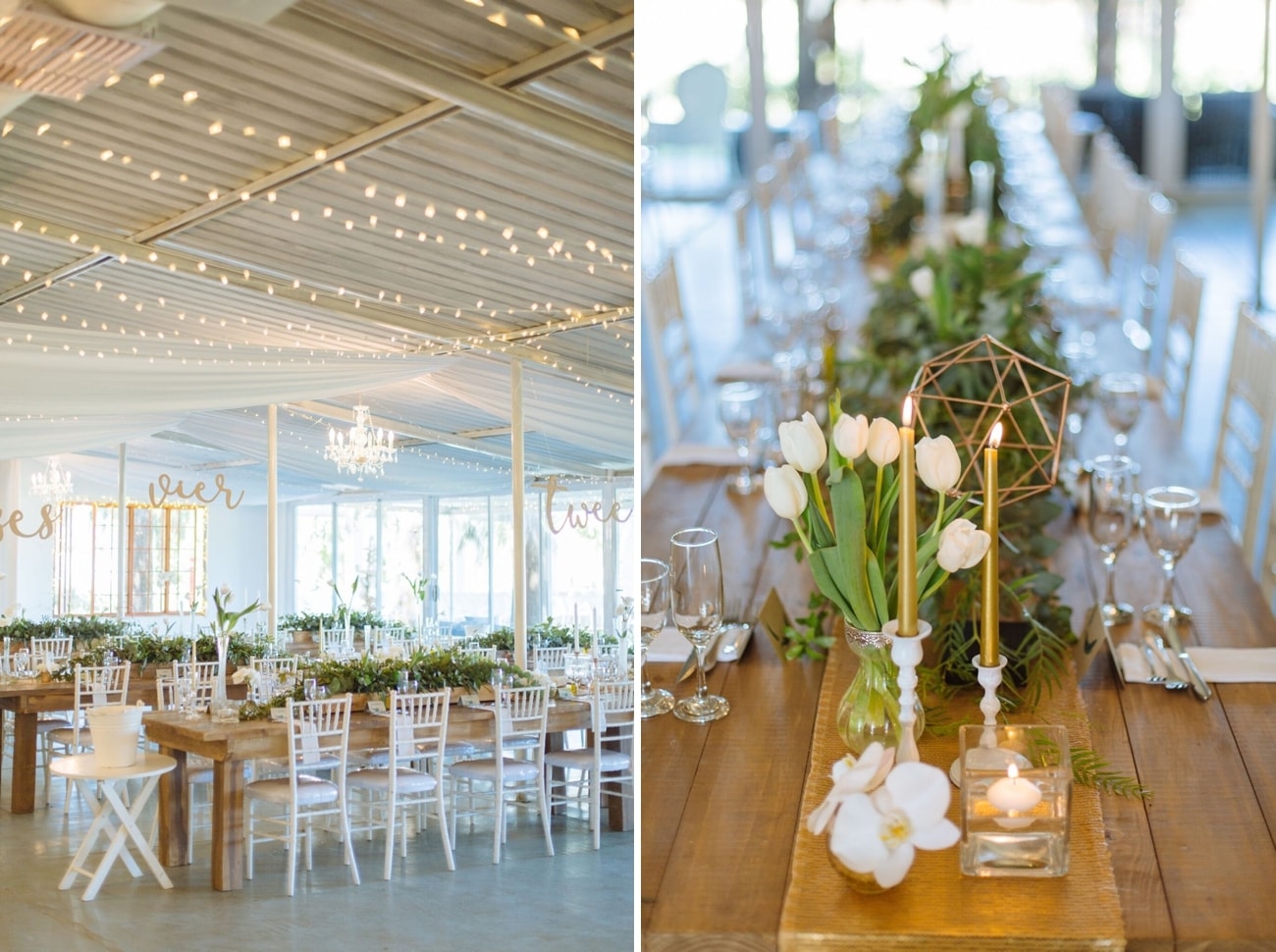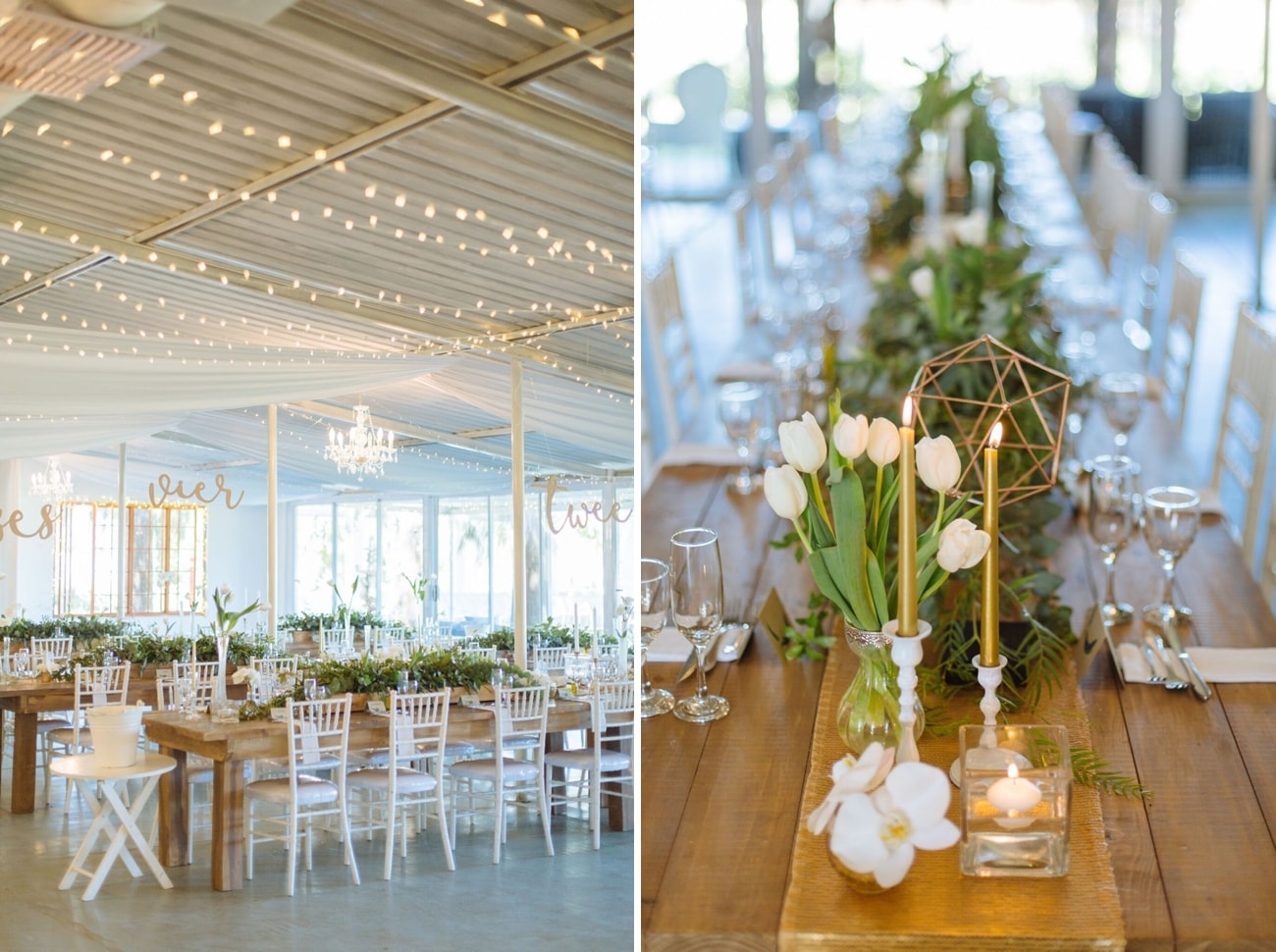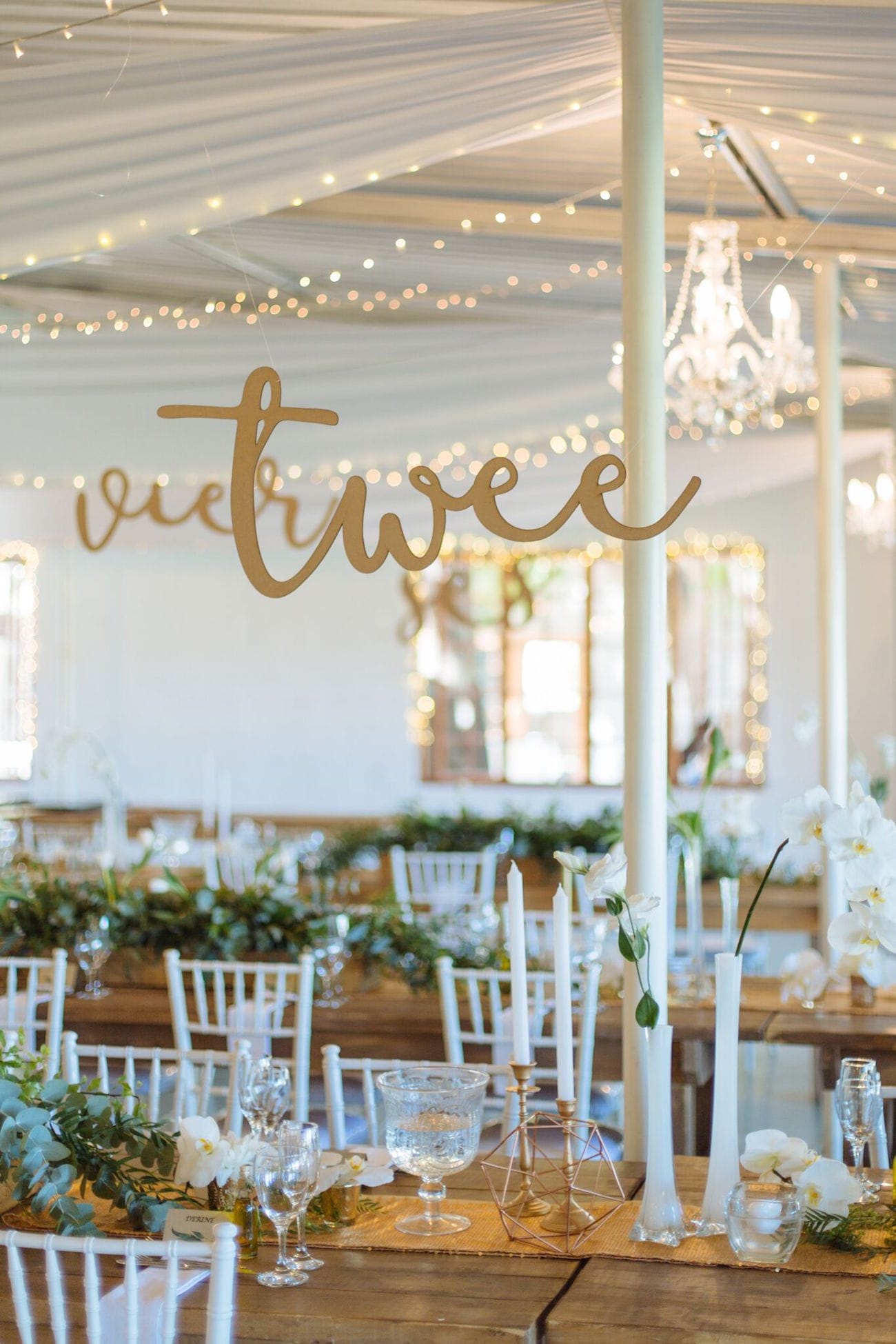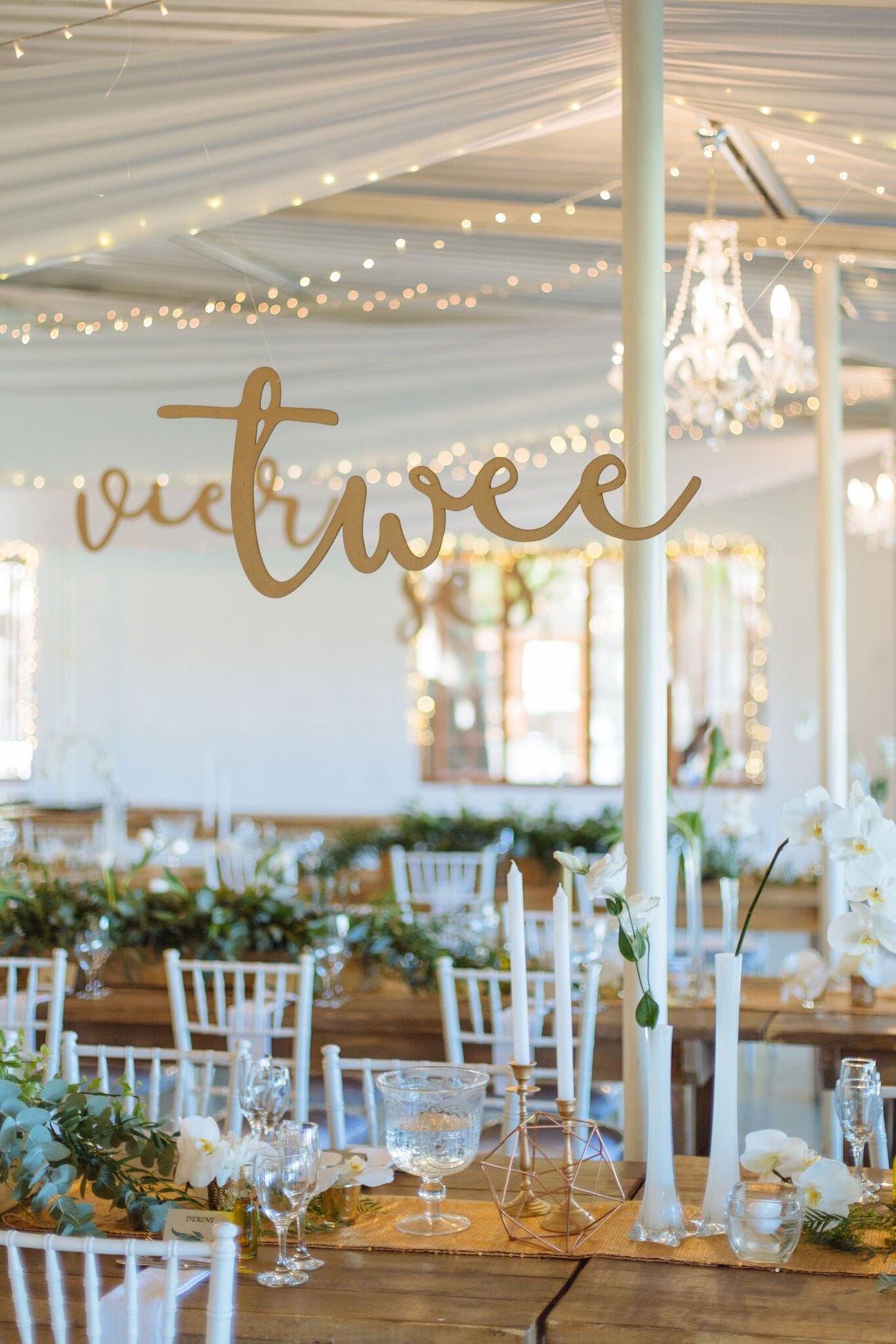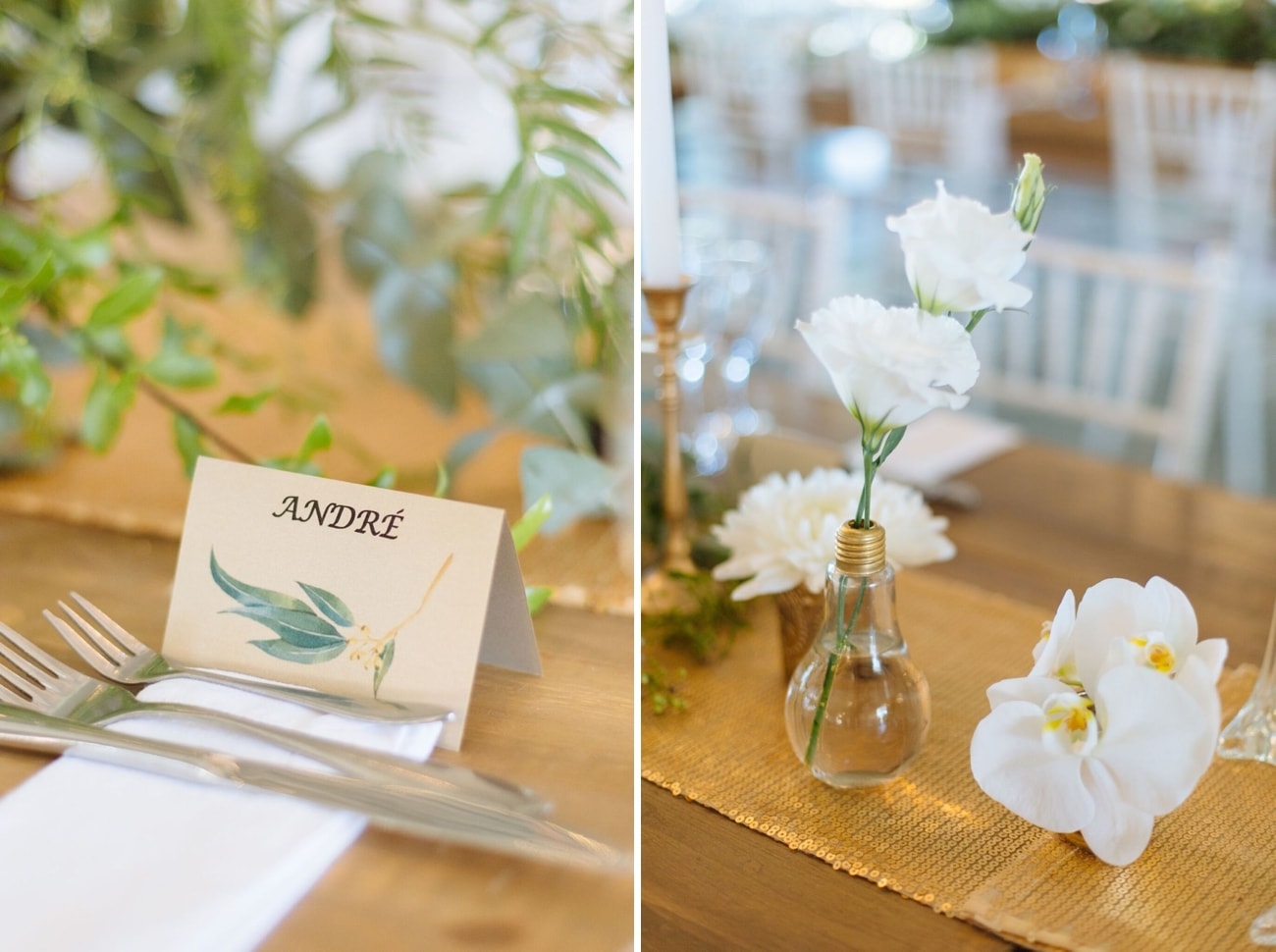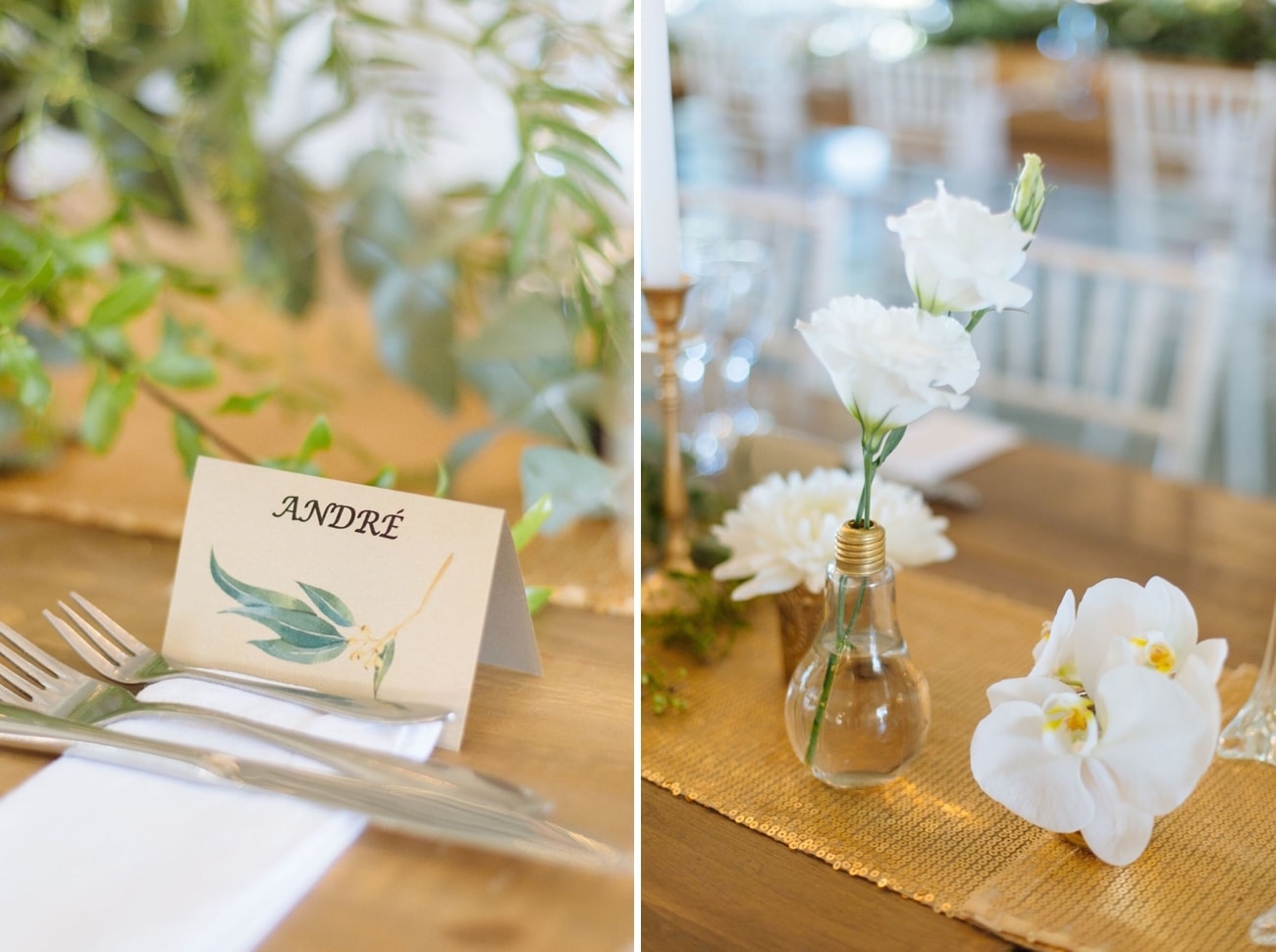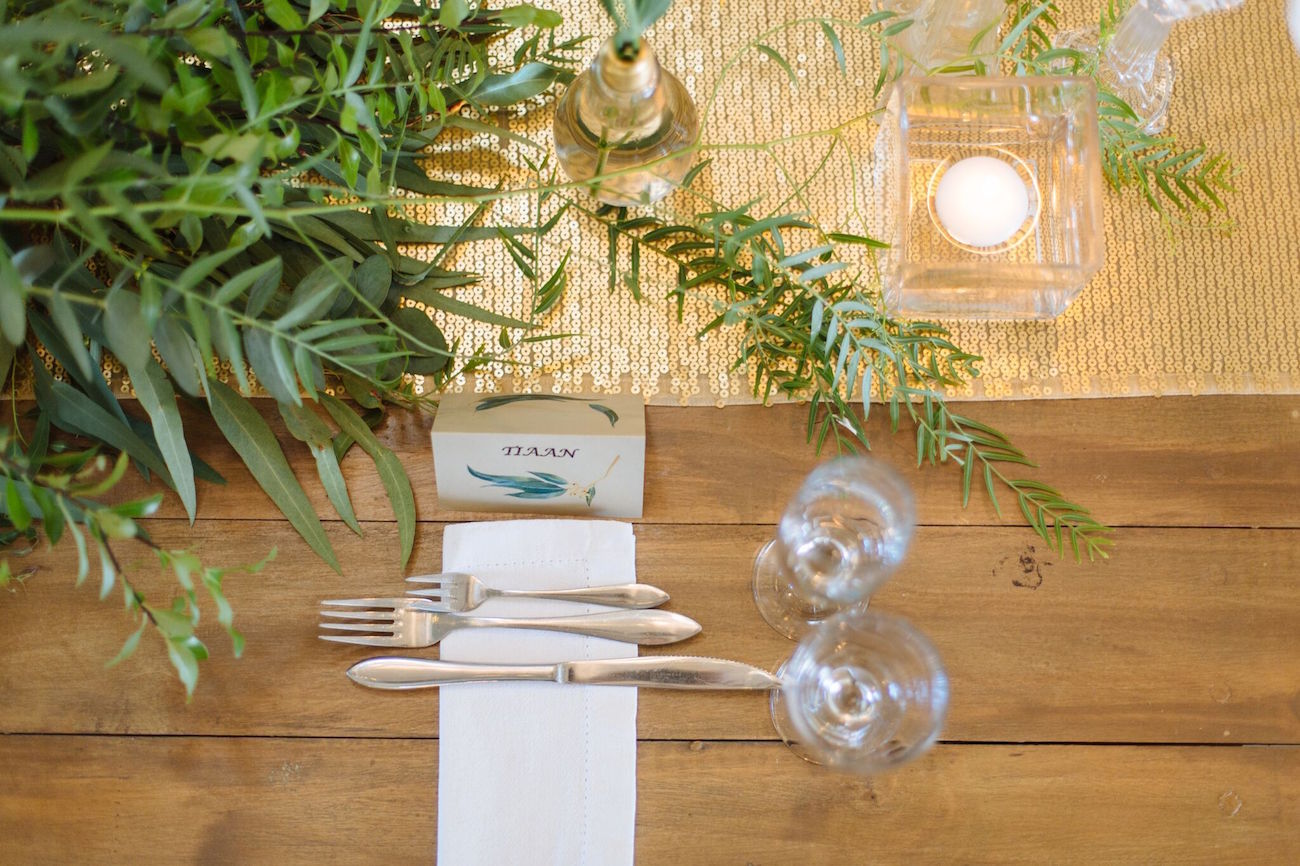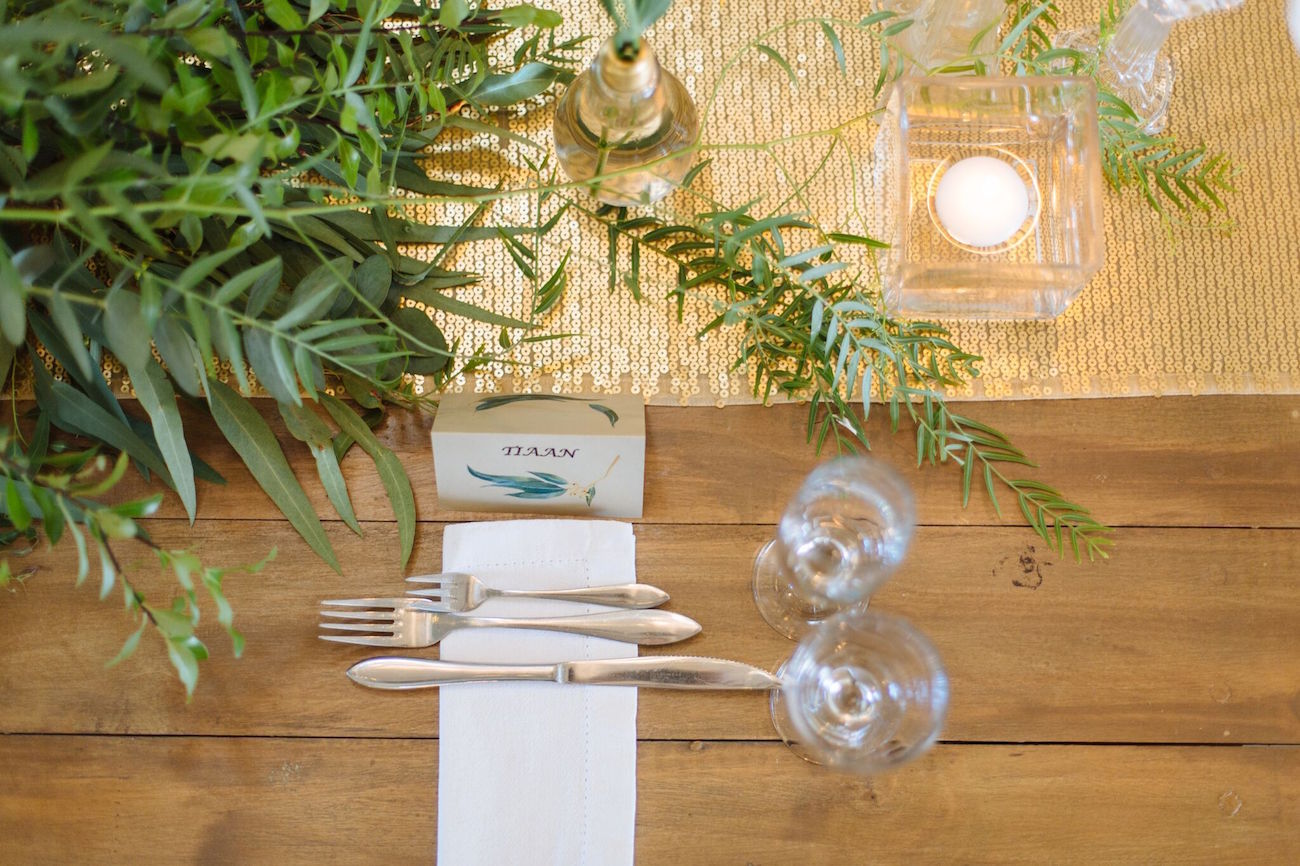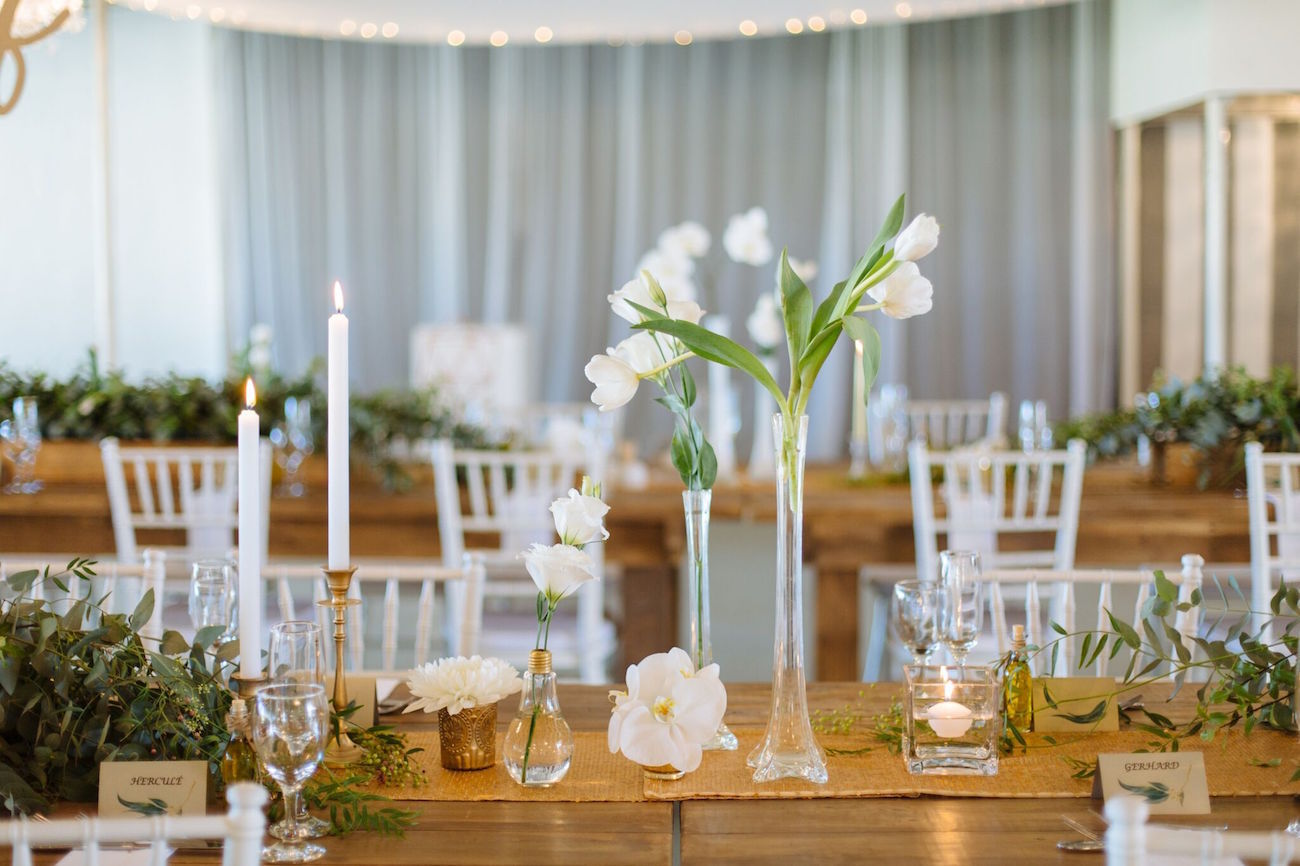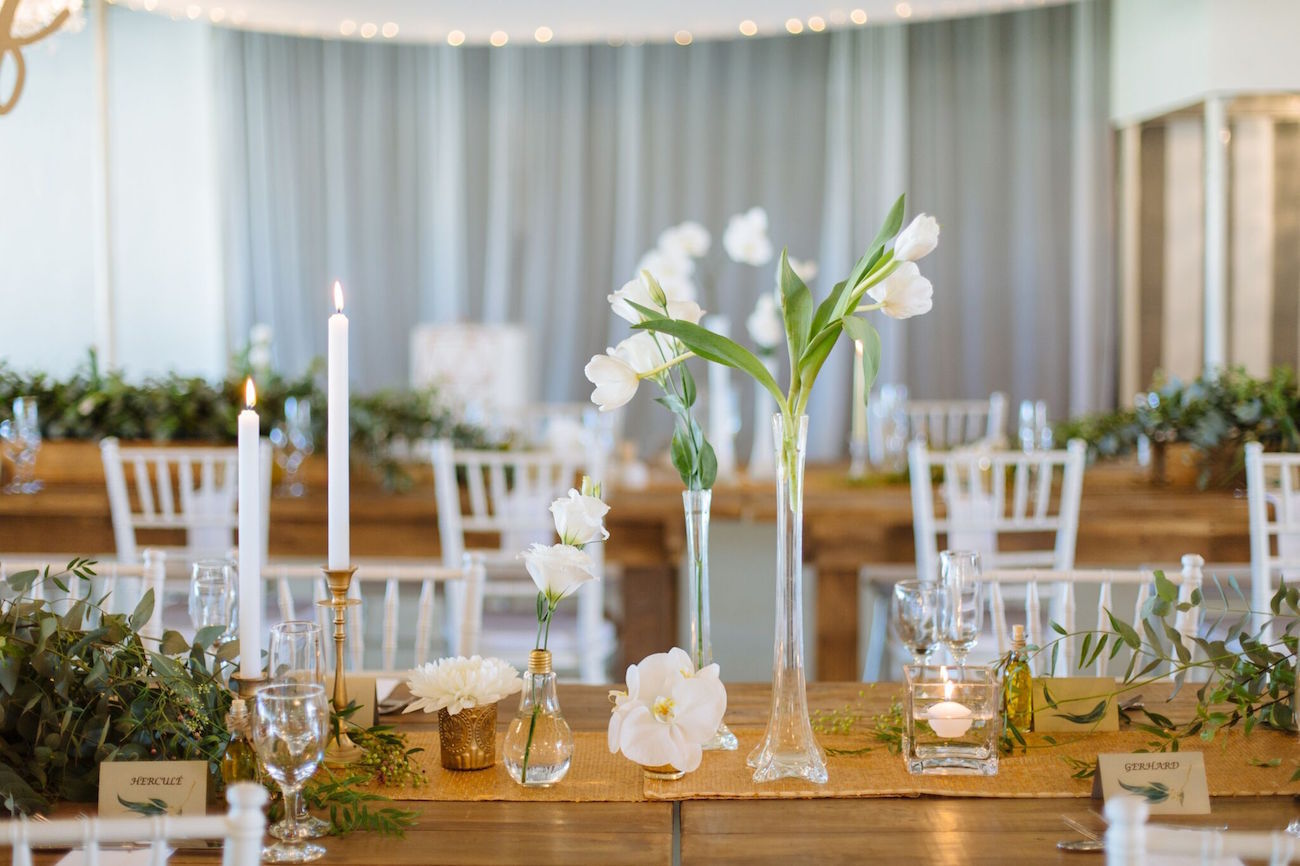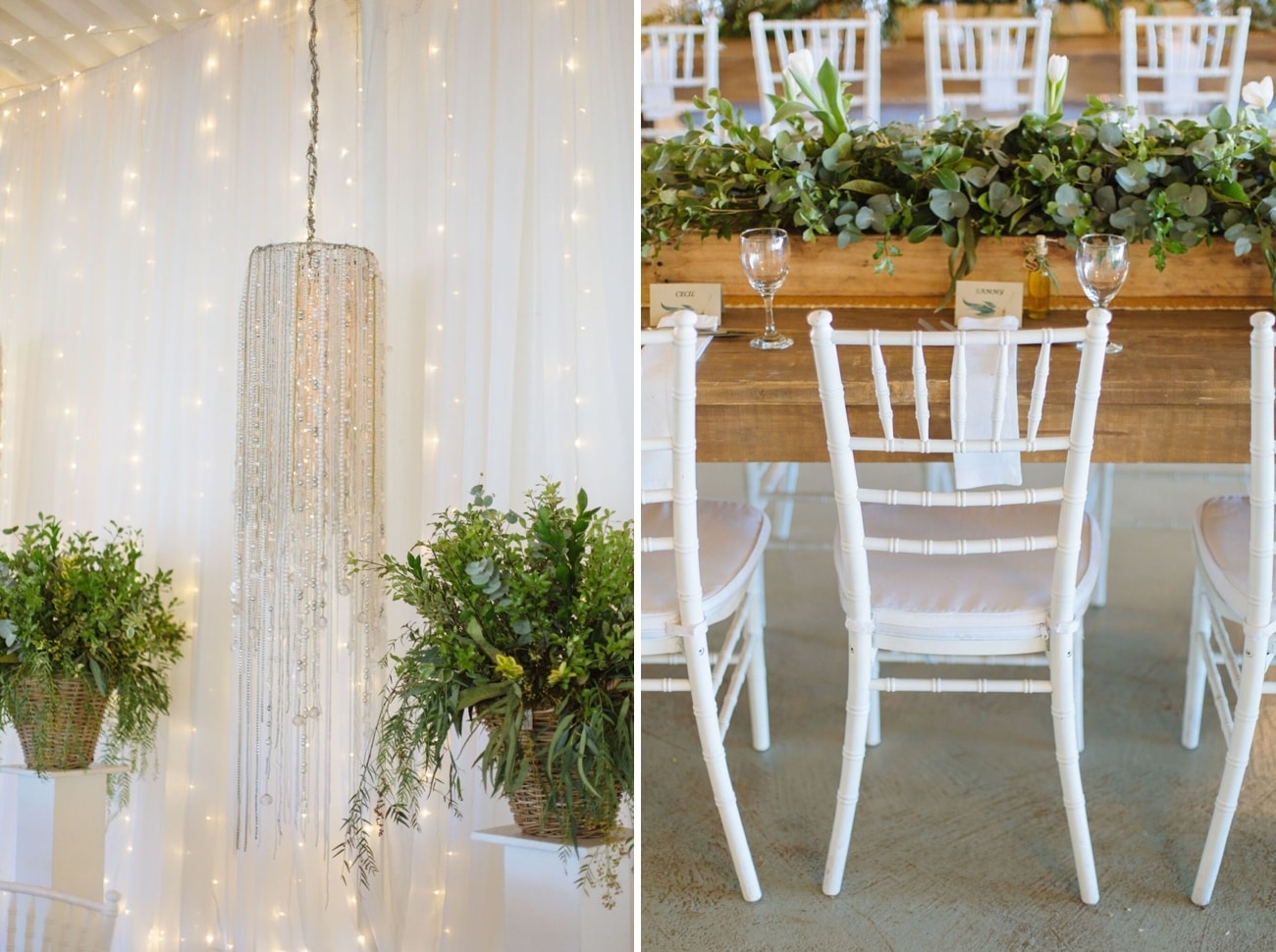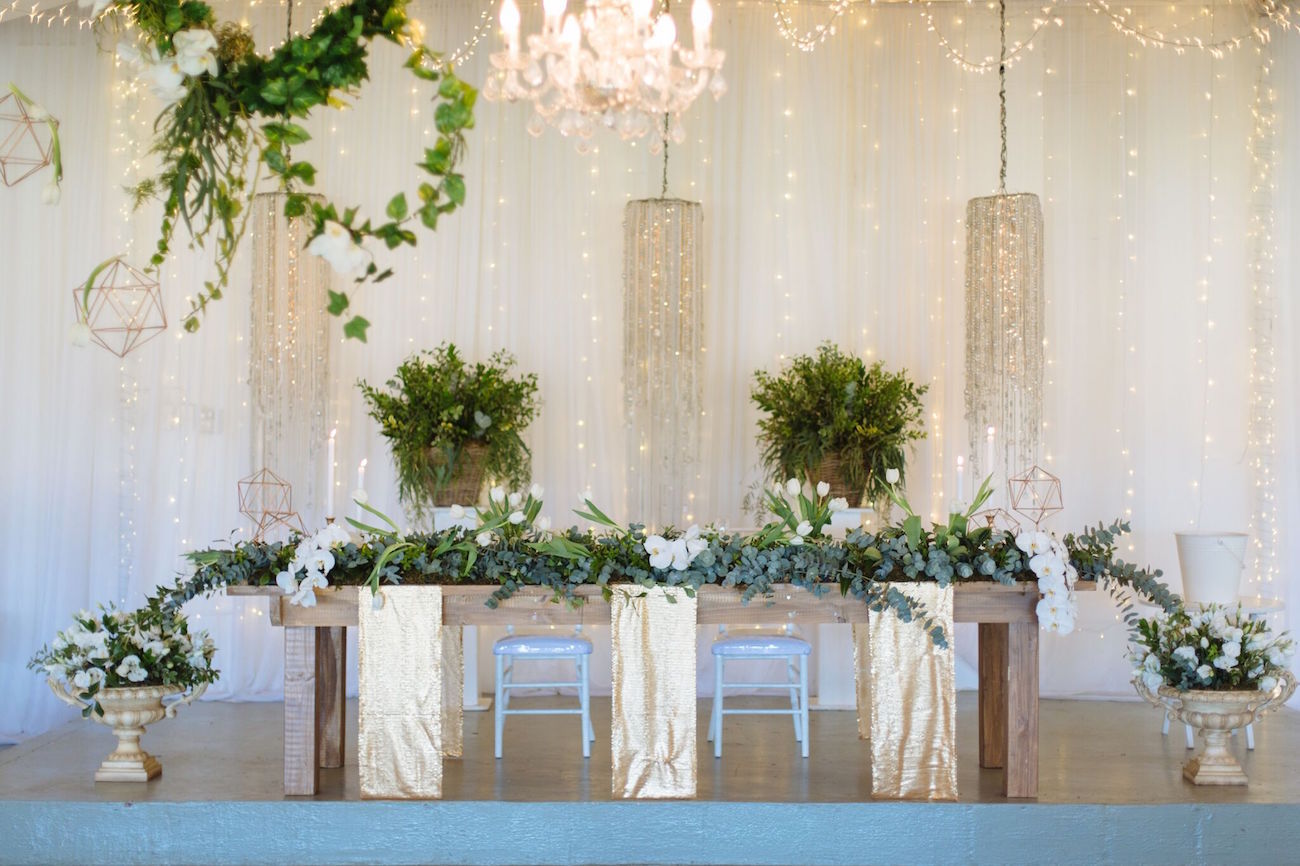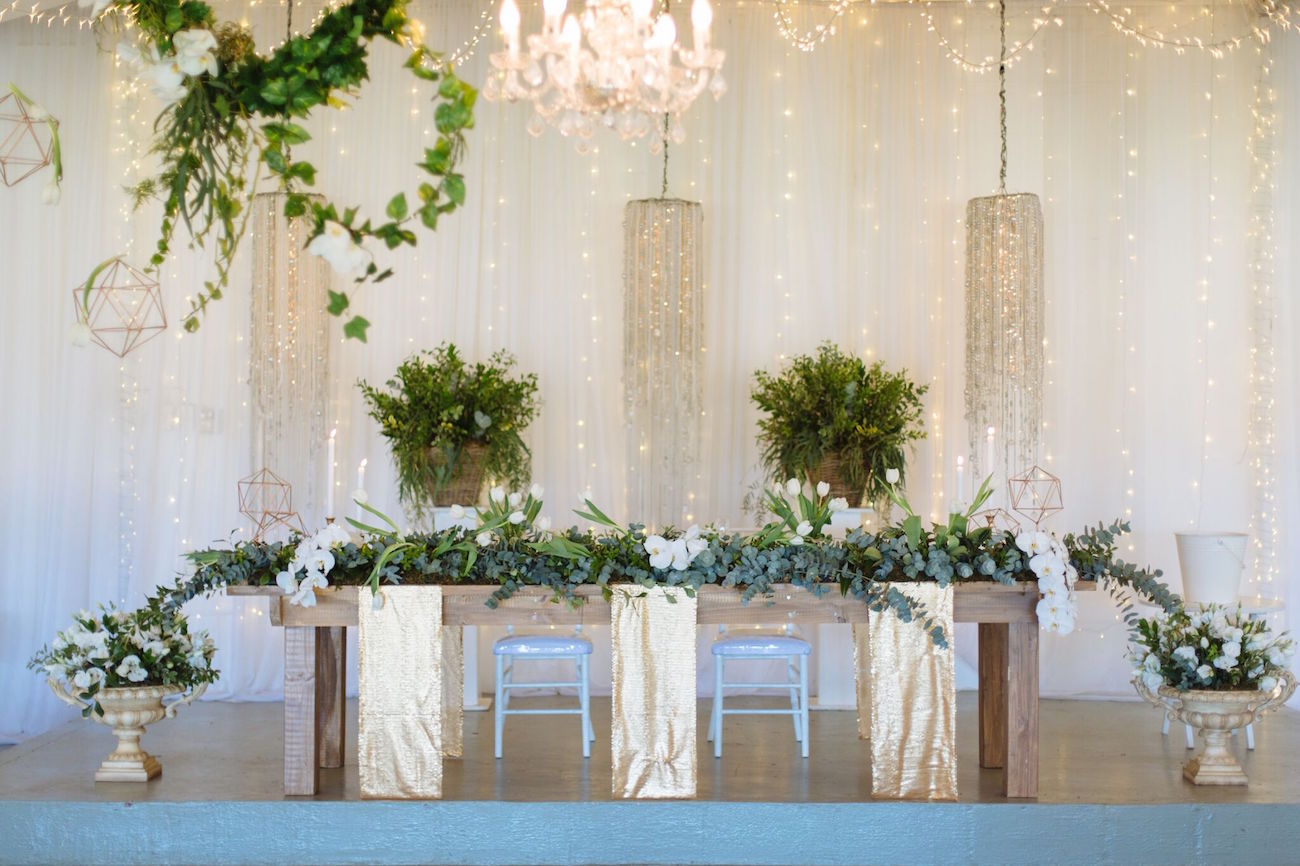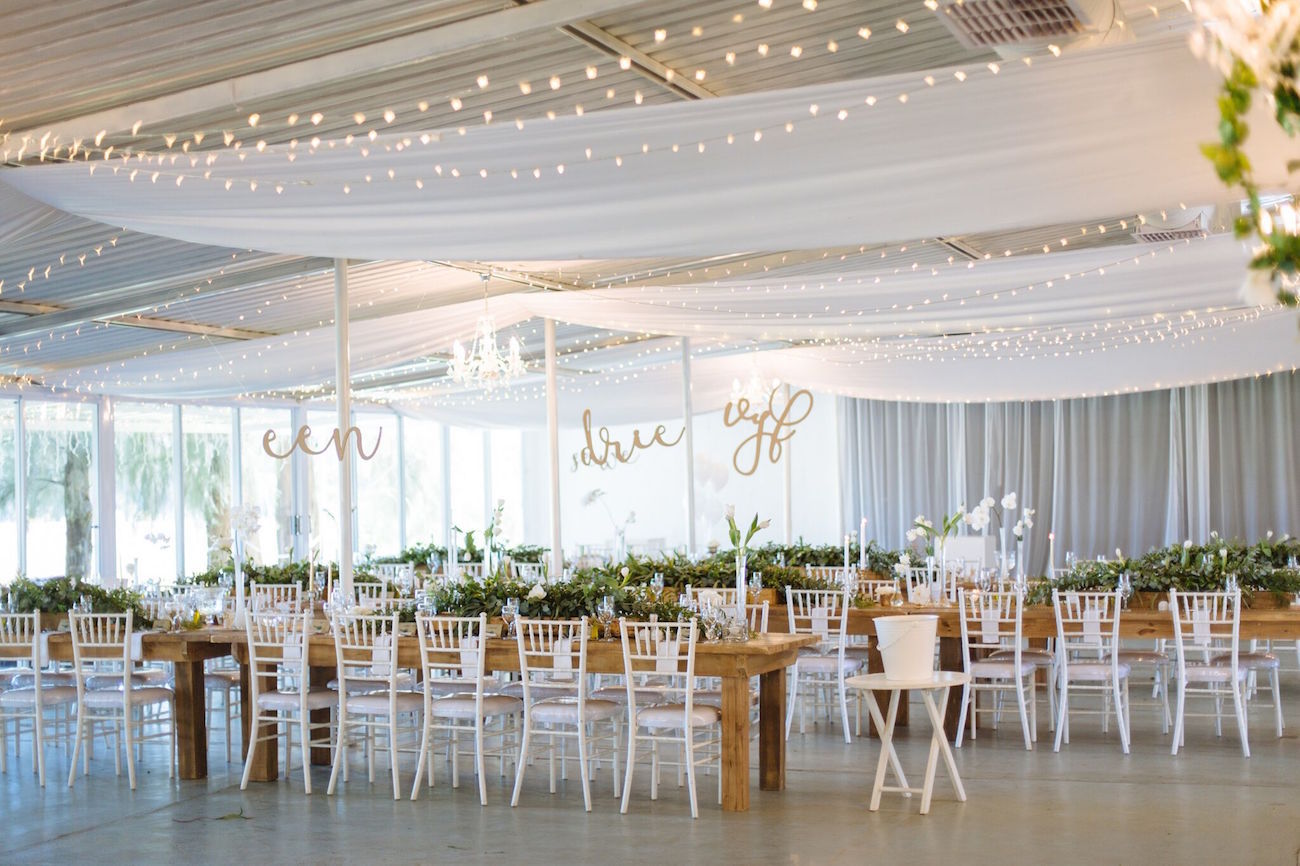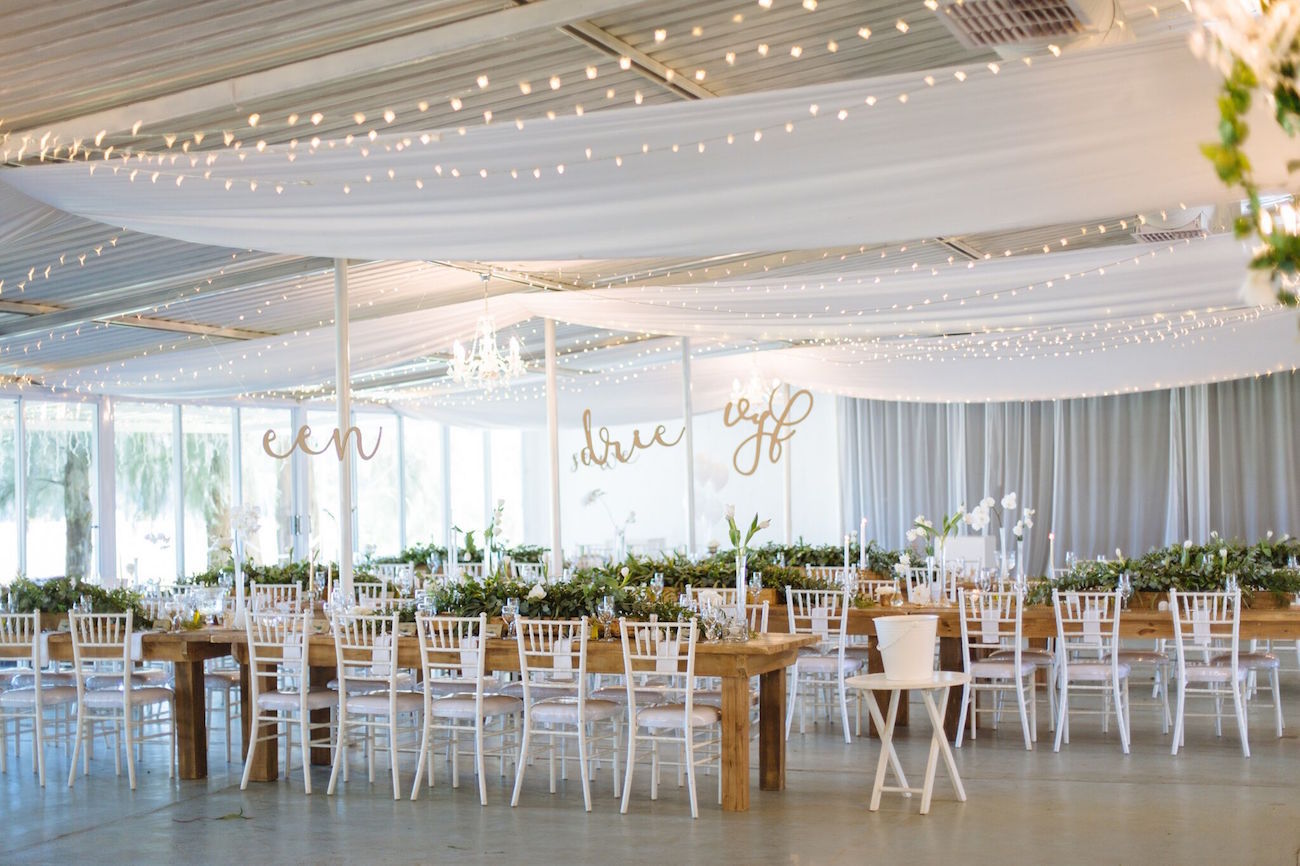 Memorable Moments
When I walked down the aisle towards my future husband. I smiled all the way and it was a great privilege to have my father at my side. I could not wait to get married. The music we used was "I get to love you" by Ruelle and in that moment it was exactly how I felt. It was emotional, but perfect. During the ceremony I also did a prayer for my husband that was recorded. It was a very emotional moment for both of us and one that we will never forget. Of course all the speeches and toasts were so beautiful – everyone who gave a toast spoke right from their hearts. We also had a father and daughter dance that was very special.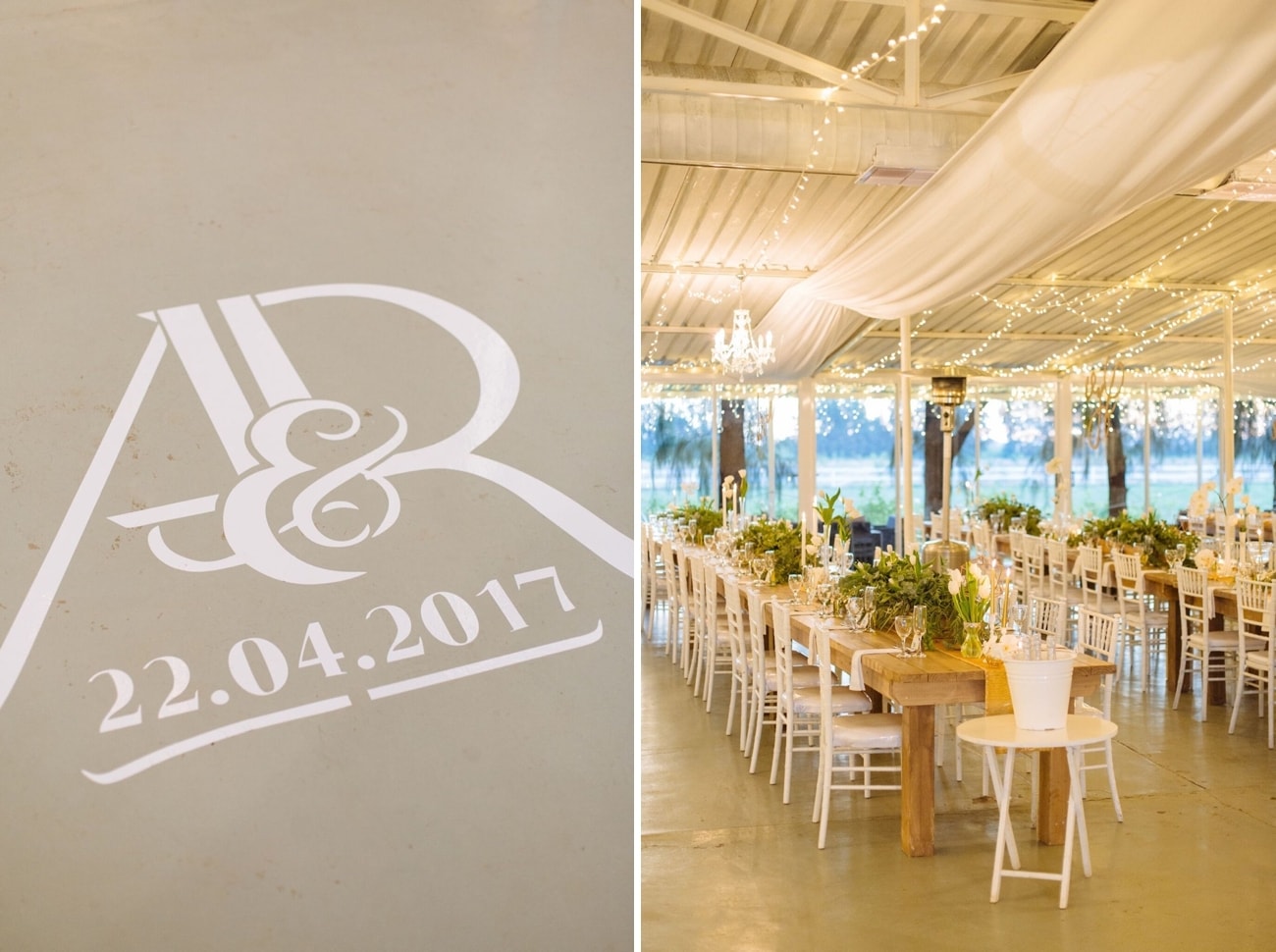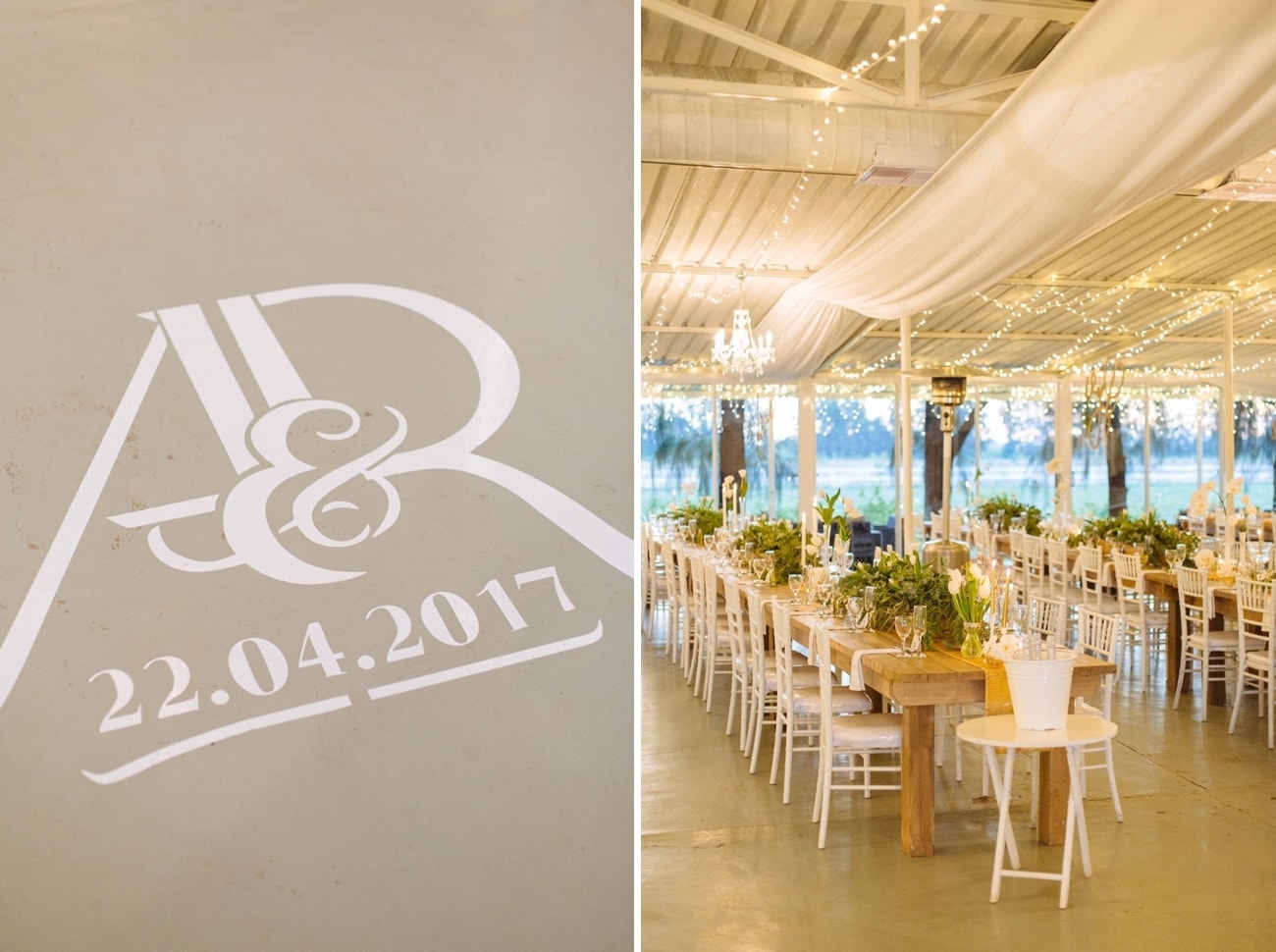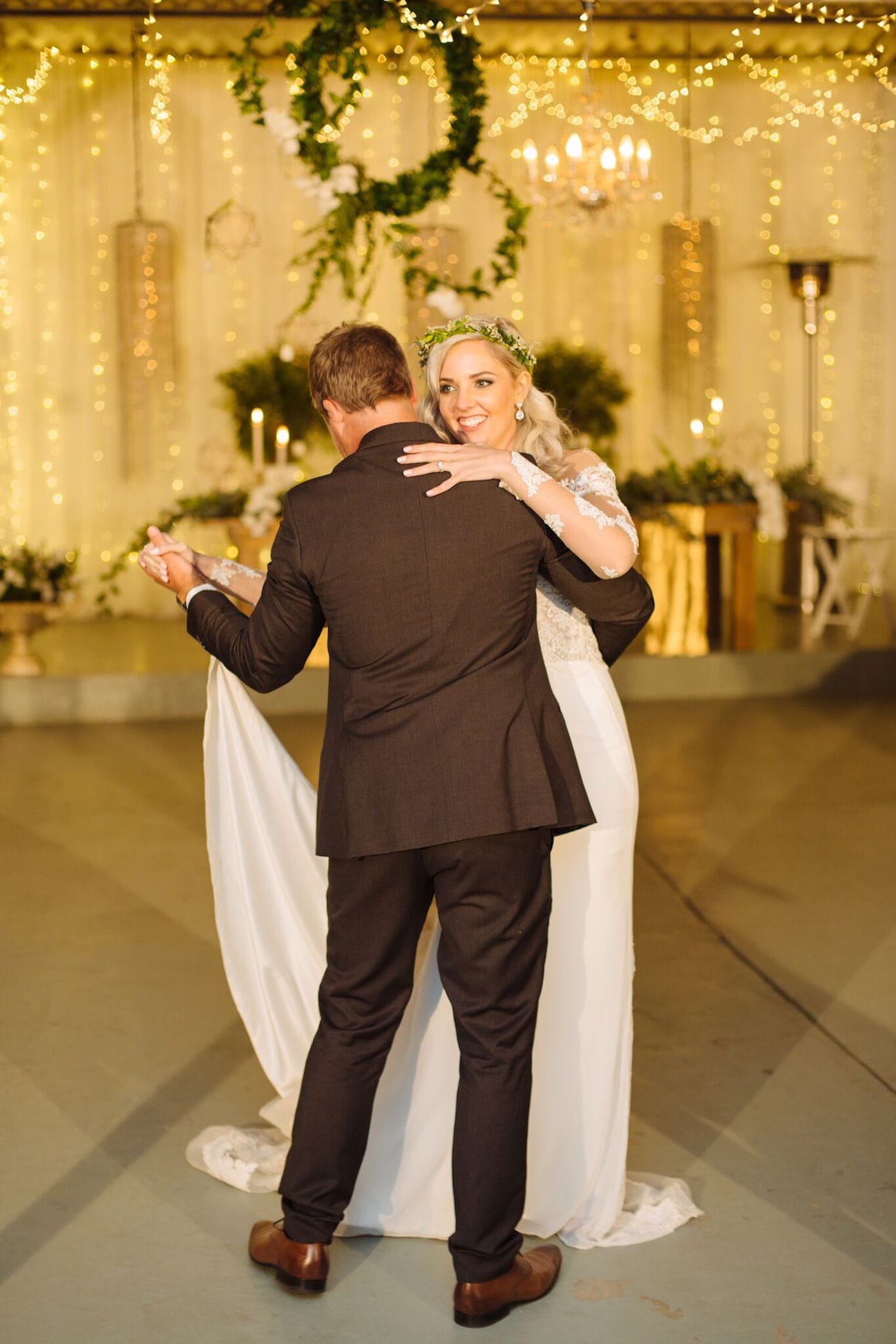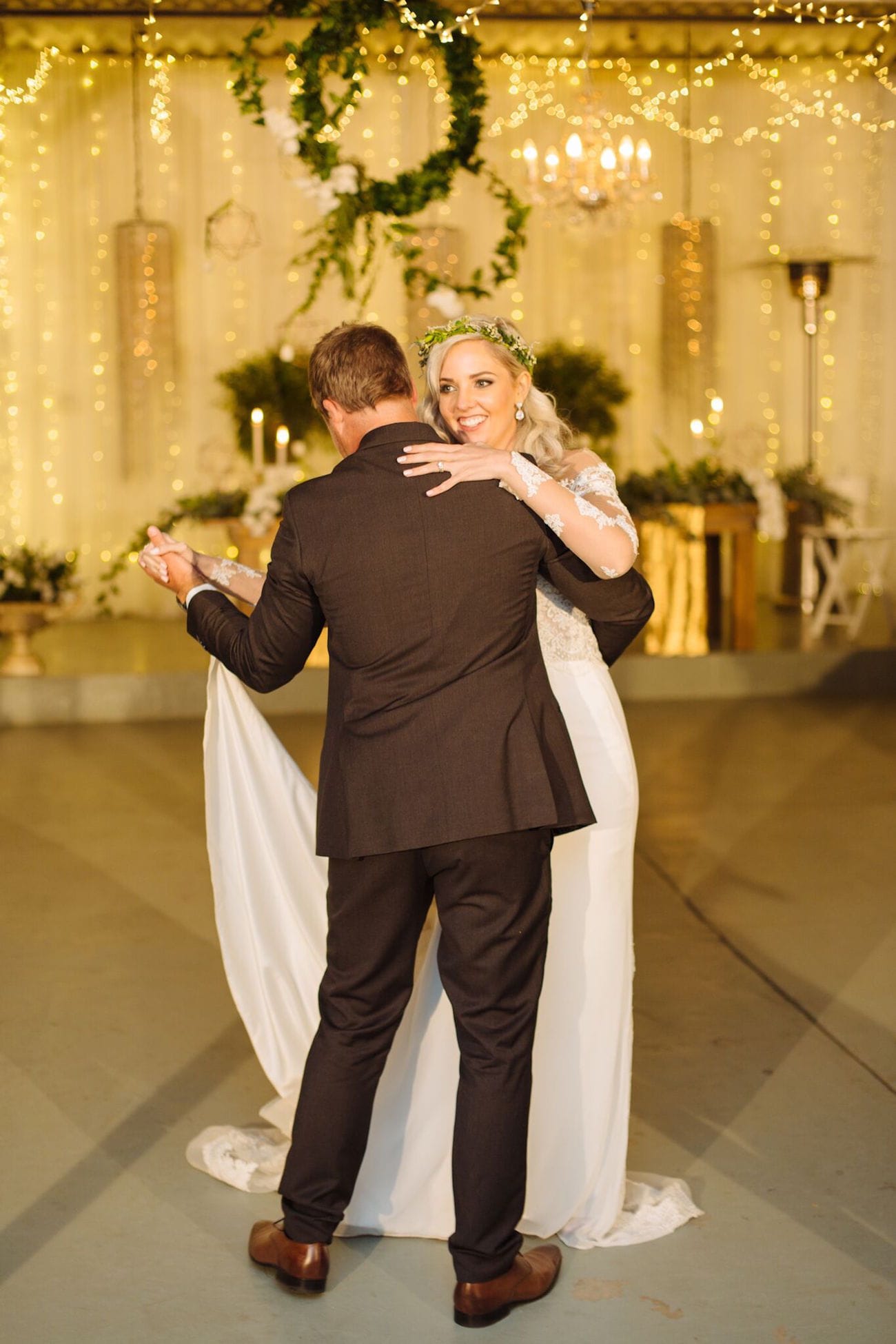 Best Decision
We had the most amazing MC. The people never stopped laughing and for weeks after the wedding they still talked about him. I will also never regret my decision with The Venue. It is definitely the best venue ever. Finally, my dress! I felt like the most beautiful woman ever! And I have to add that my husband looked gorgeous in his charcoal suit!
Advice for Future Brides & Grooms
Relax and enjoy the ride! It goes by so fast; don't waste one moment! It will be the best day of your life no matter what!
You can see more from this wedding on Lana Human's blog.
SERVICE PROVIDERS
Venue & catering: The Venue, Hartswater | Photography: Lana Human Photography | Flowers & décor: Rosepark Floral Design | Video: Raising Flags | Cake: Karien Haggard from Hartswater | Bride's dress: Vonve Bridal Couture | Hair: Tangles Hair Studio | Makeup: E Makeup and Ronel Le Roux | Bridesmaids' dresses: Lipsy | Groom's attire: Ultimo + Woolworths | DJ: Starsound