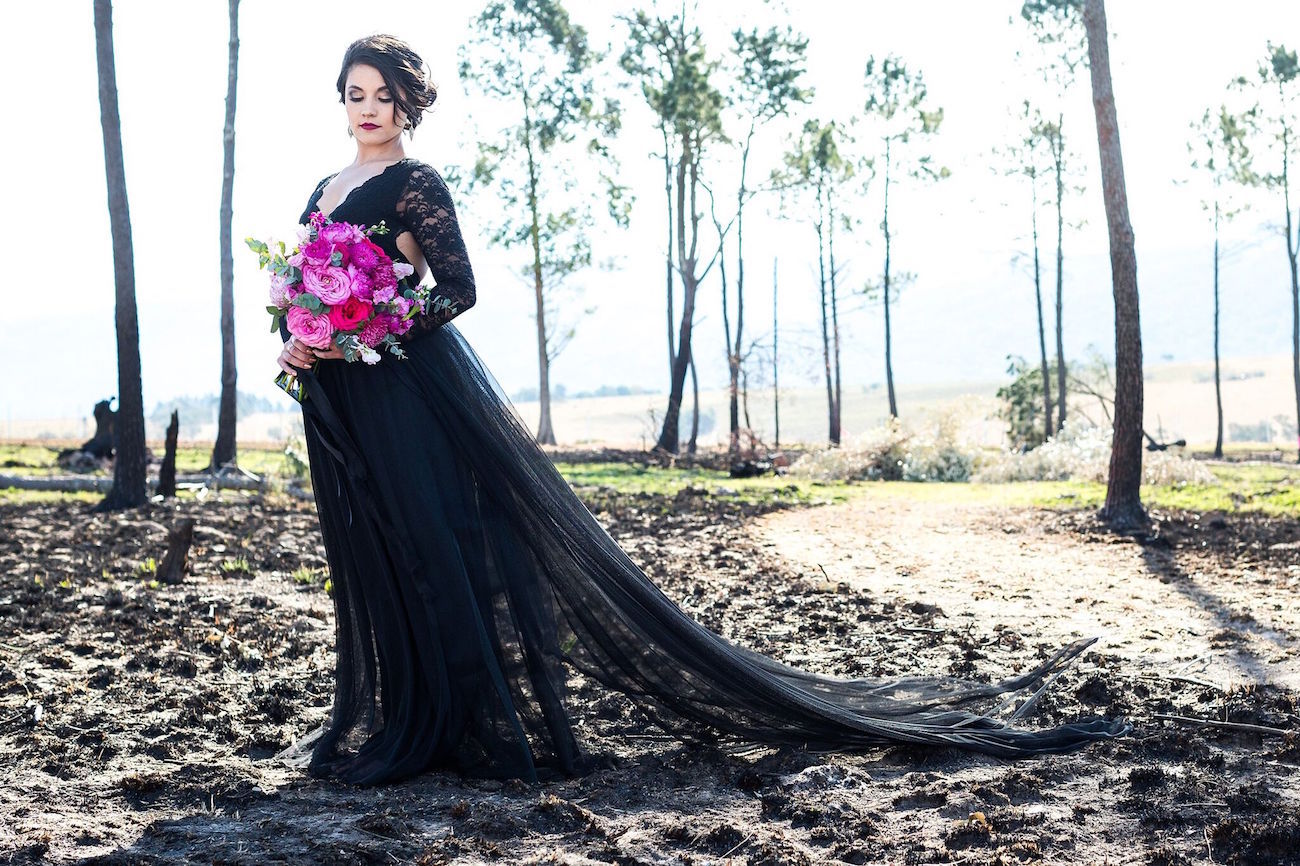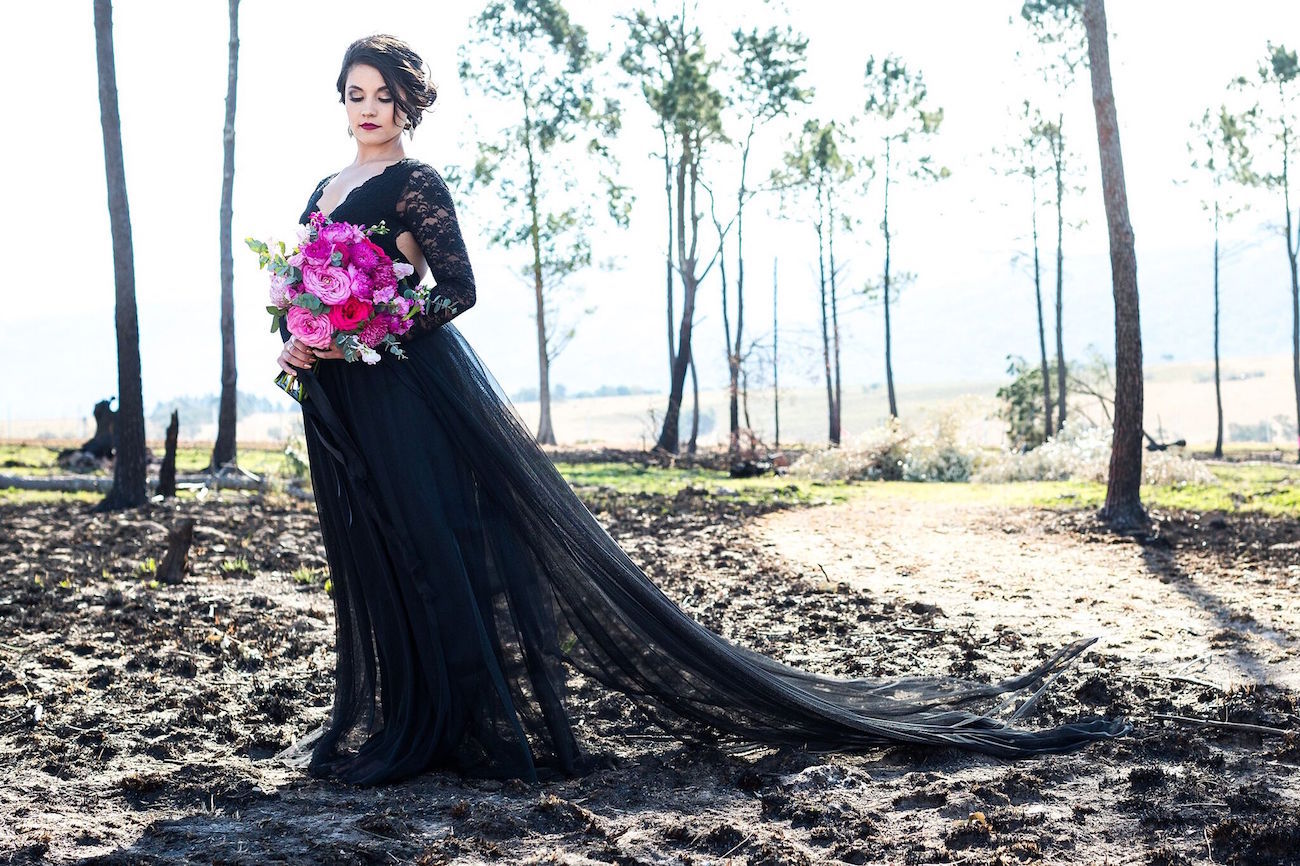 It's Halloween folks! And we have some Boo!-tiful inspiration for you. Instead of focusing on all that is dark and spooky, this fab editorial from Stephanie Norman Photography and her team looks for bright in the darkness and delivers a pop of incredible colour against soot and shadow, which is not only inspiring but fits in perfectly with the colour obsessed month we're having. From the black lace dress to the lush bouquet, this is definitely a look for a bold bride – but it's utterly spooktacular! (Ok, I'll stop now!)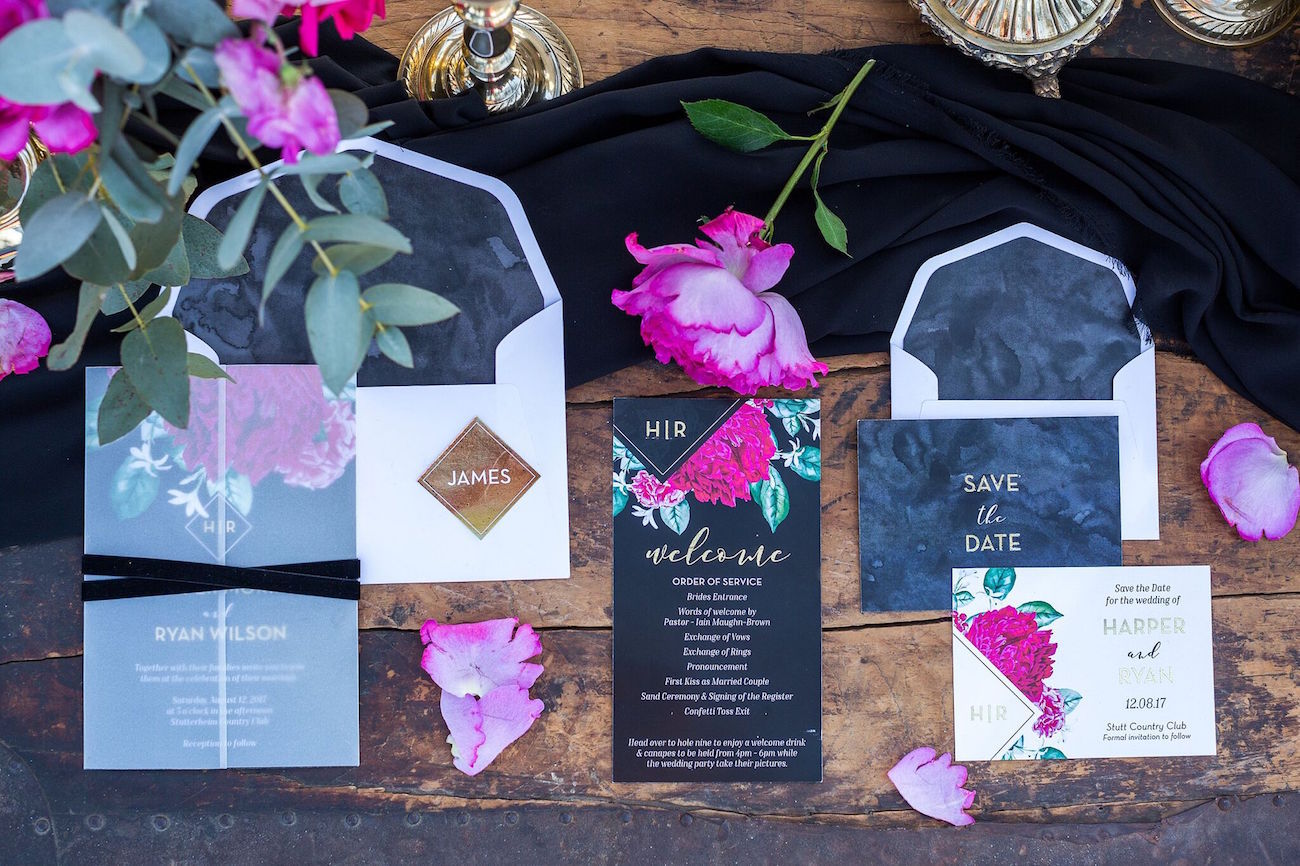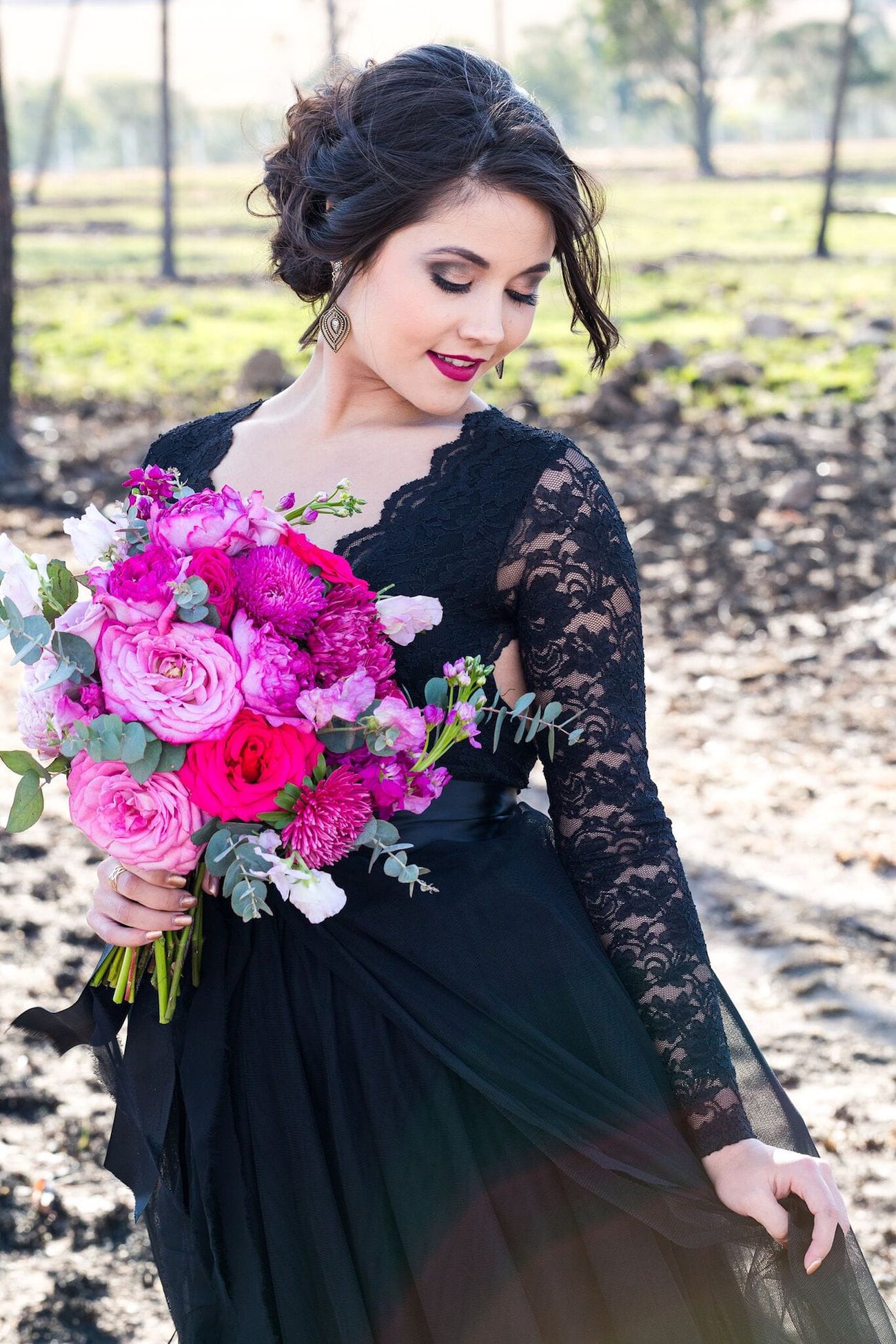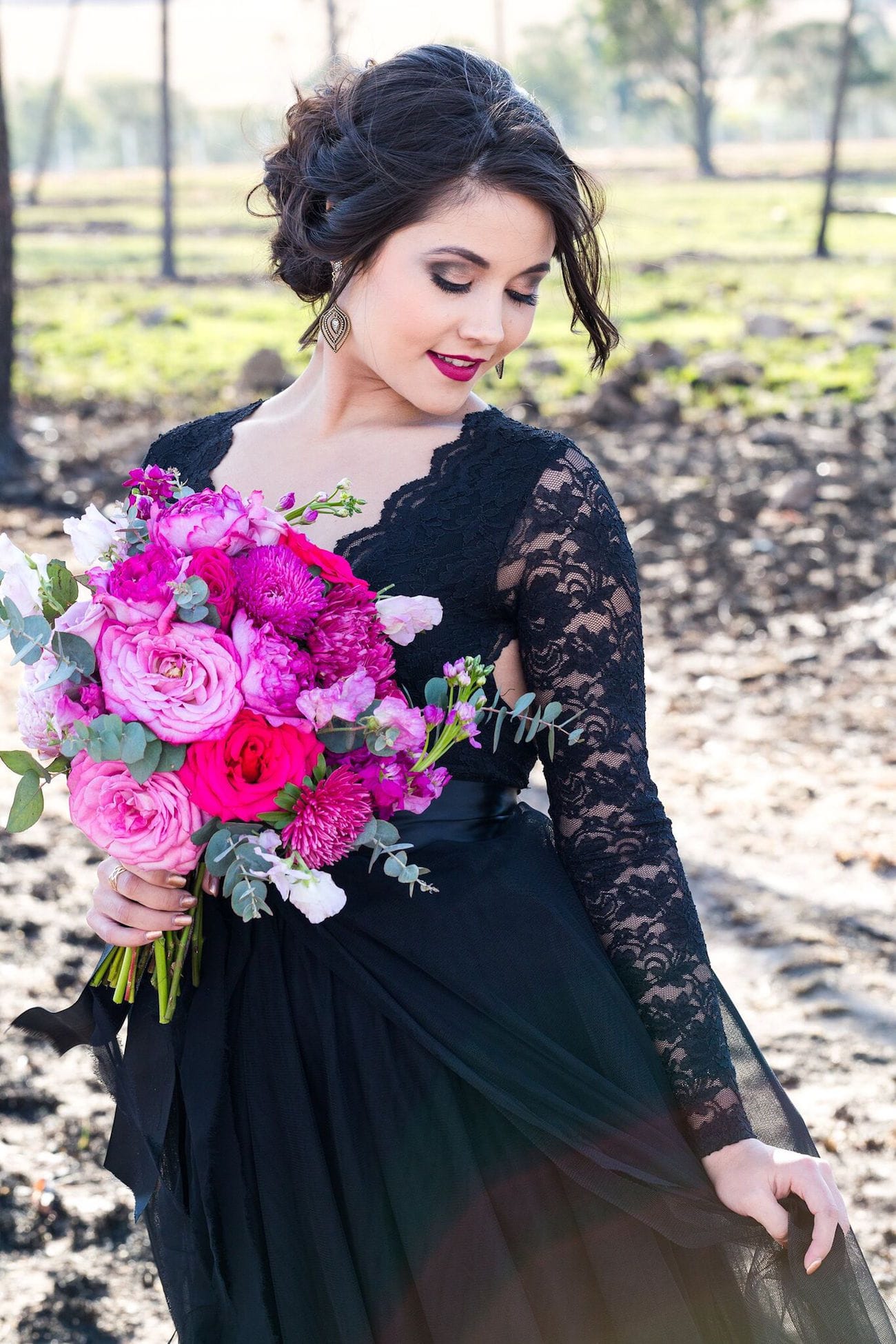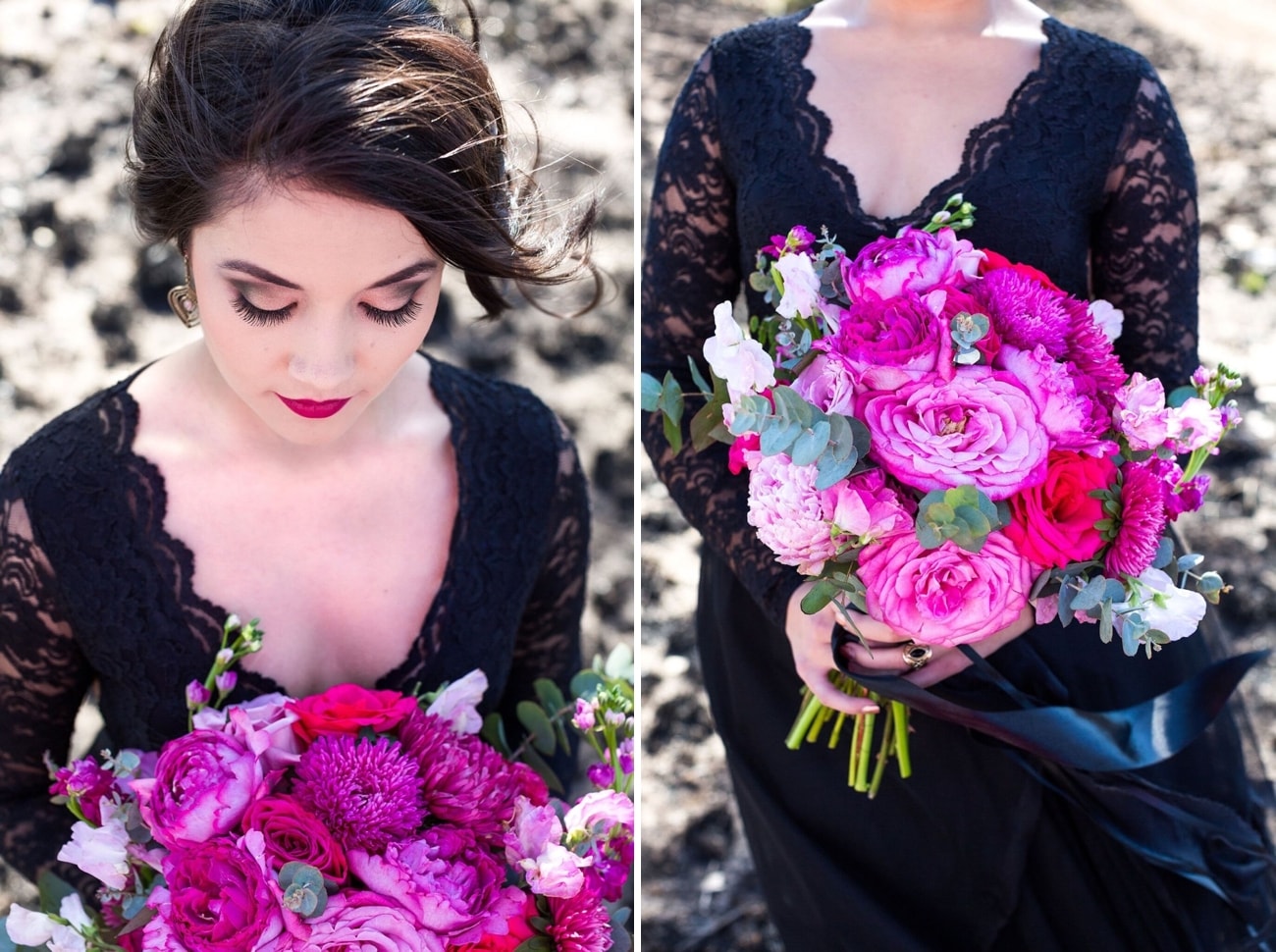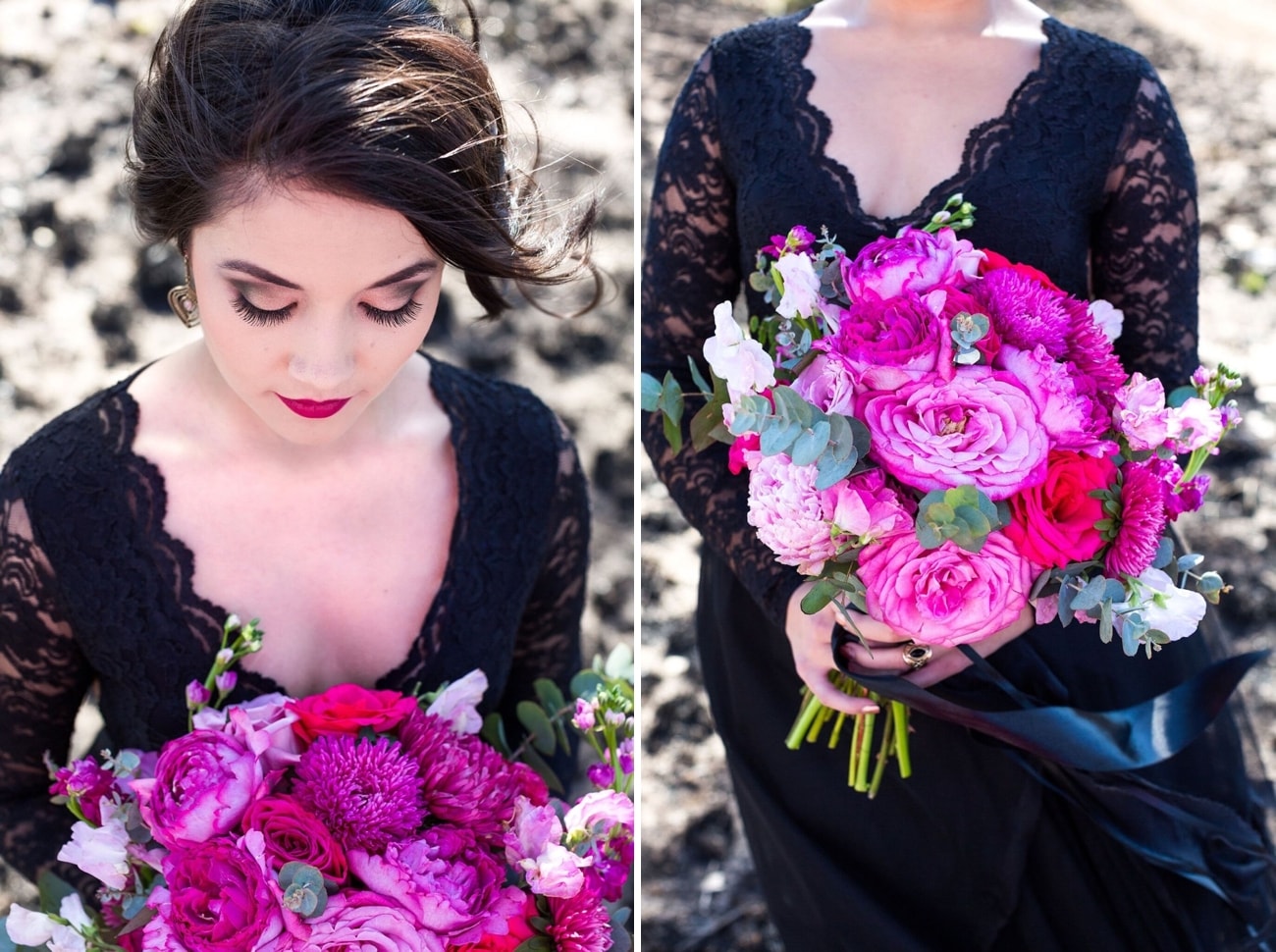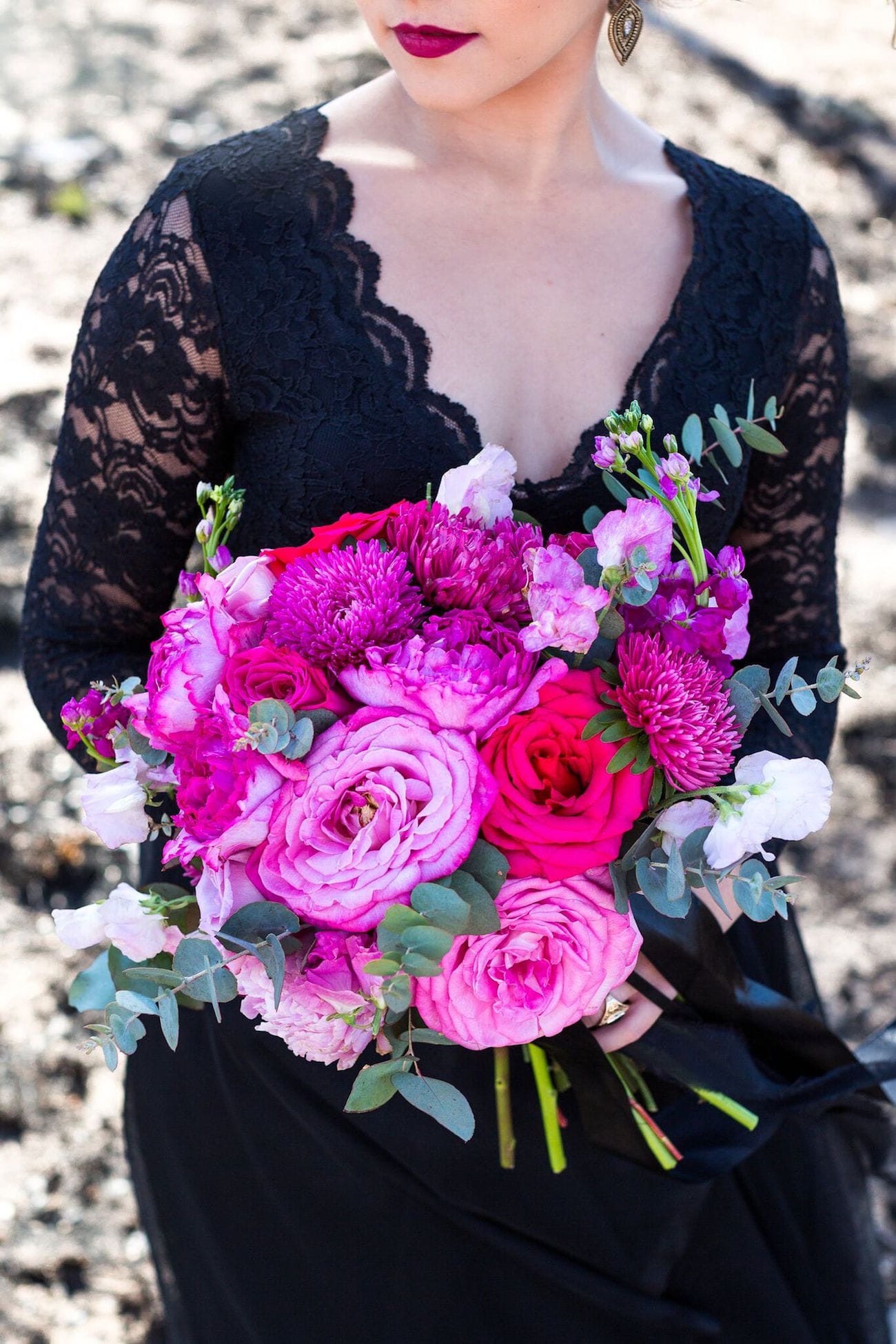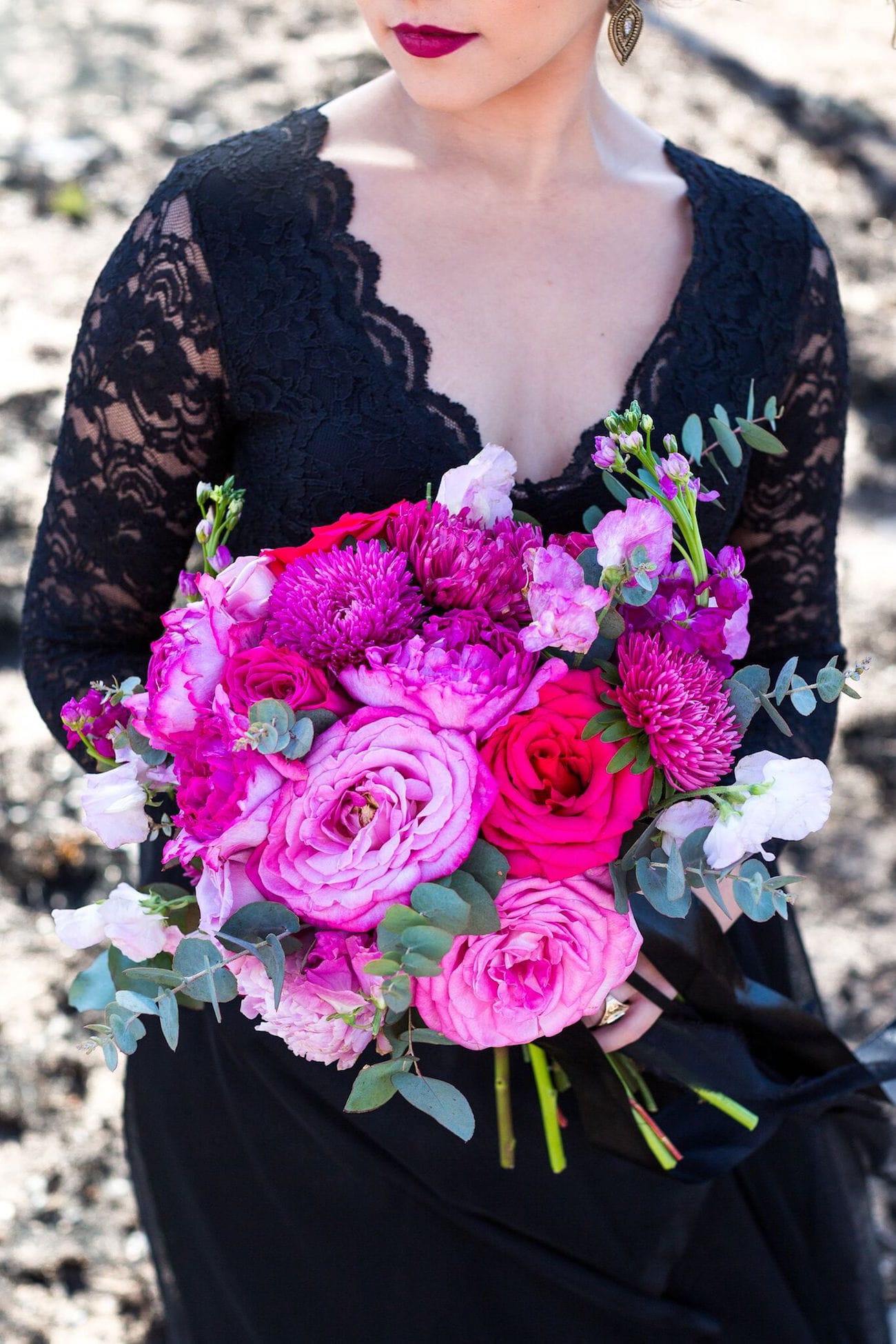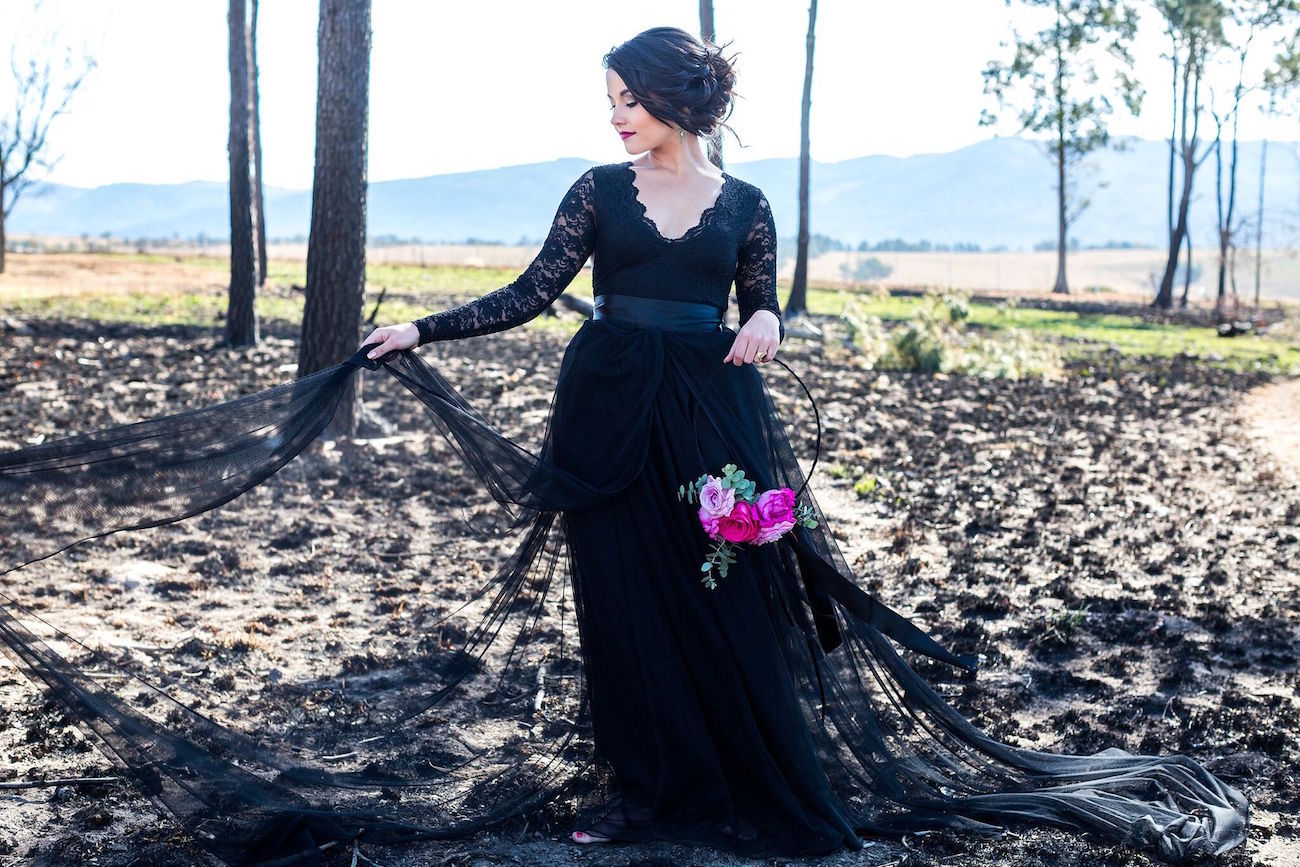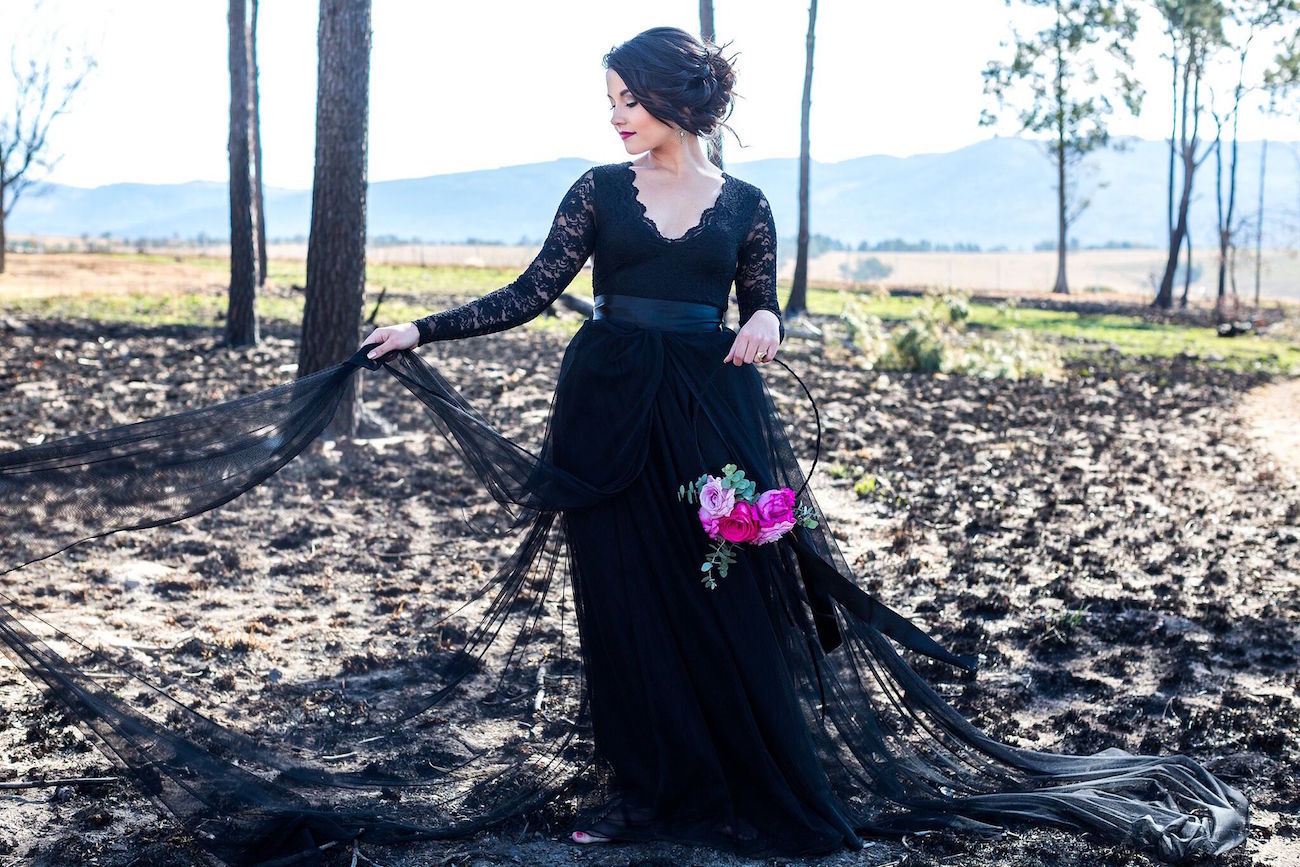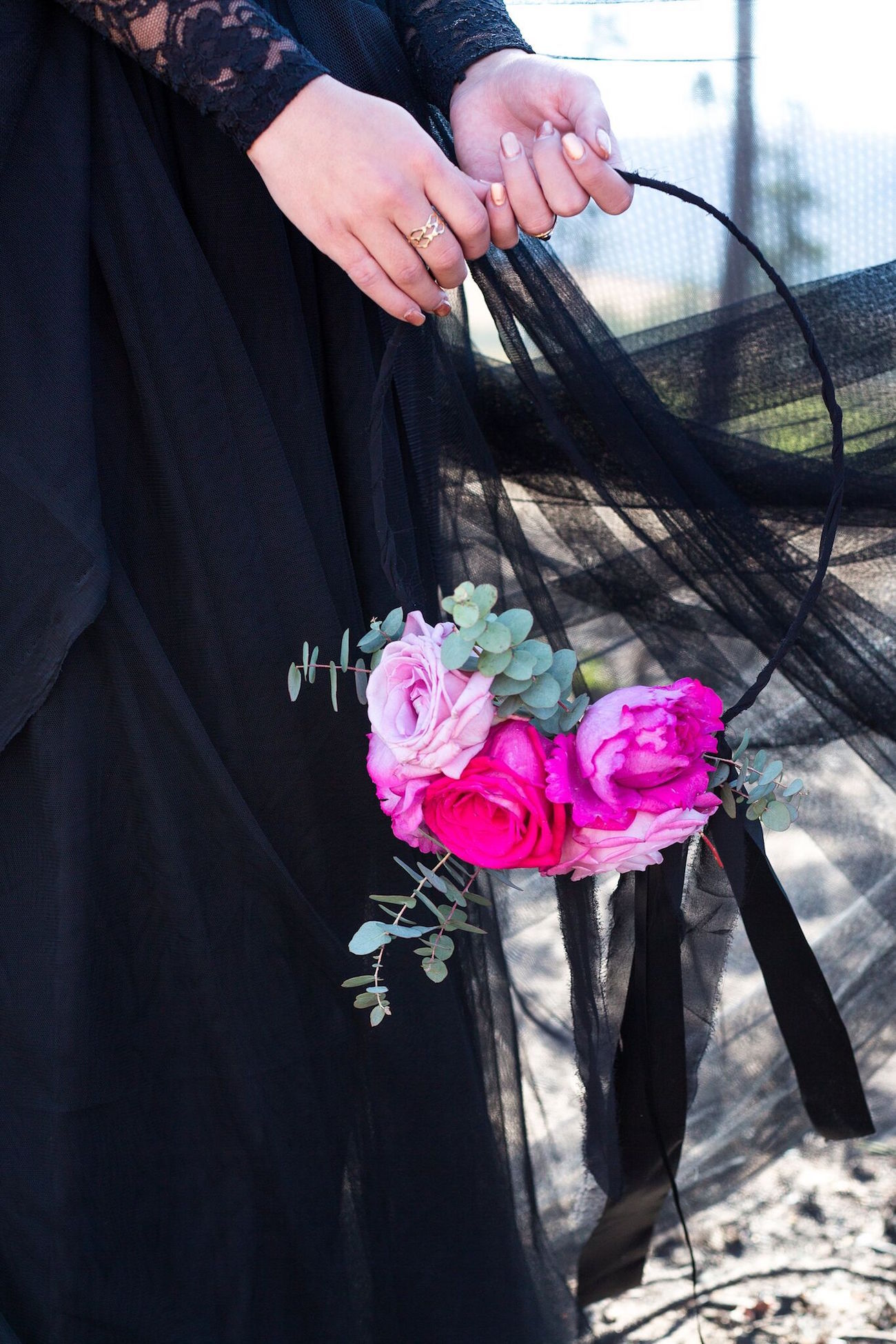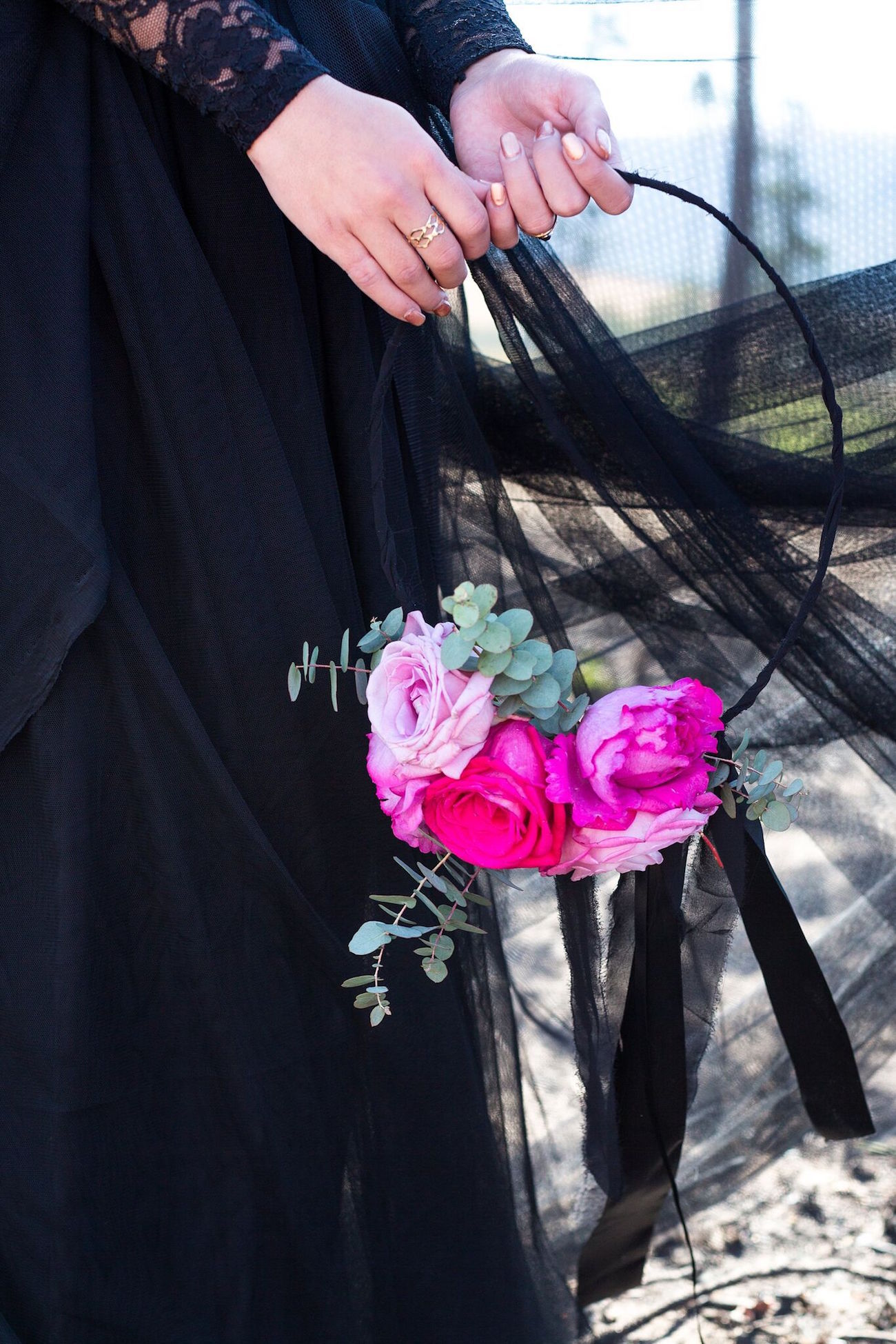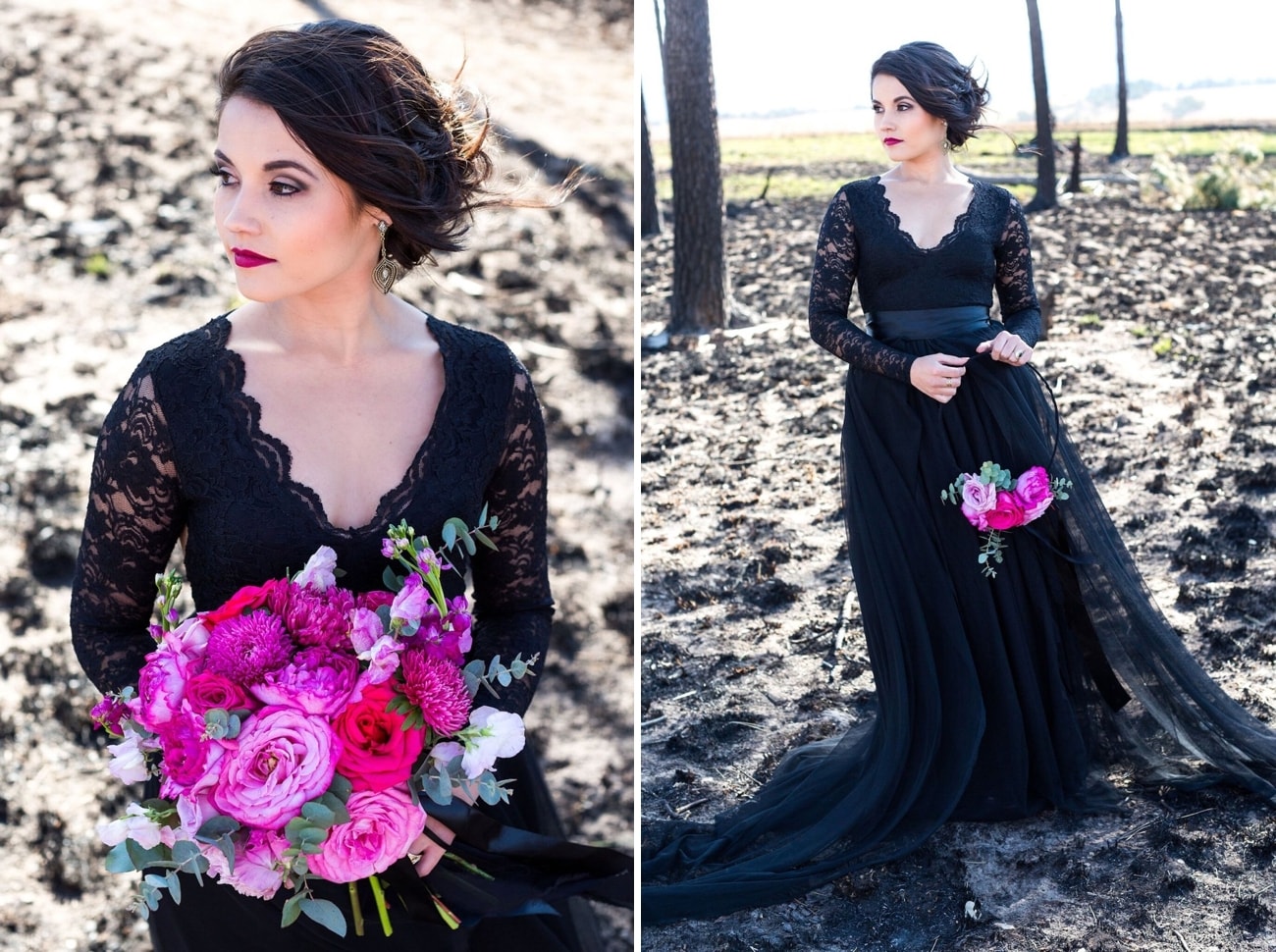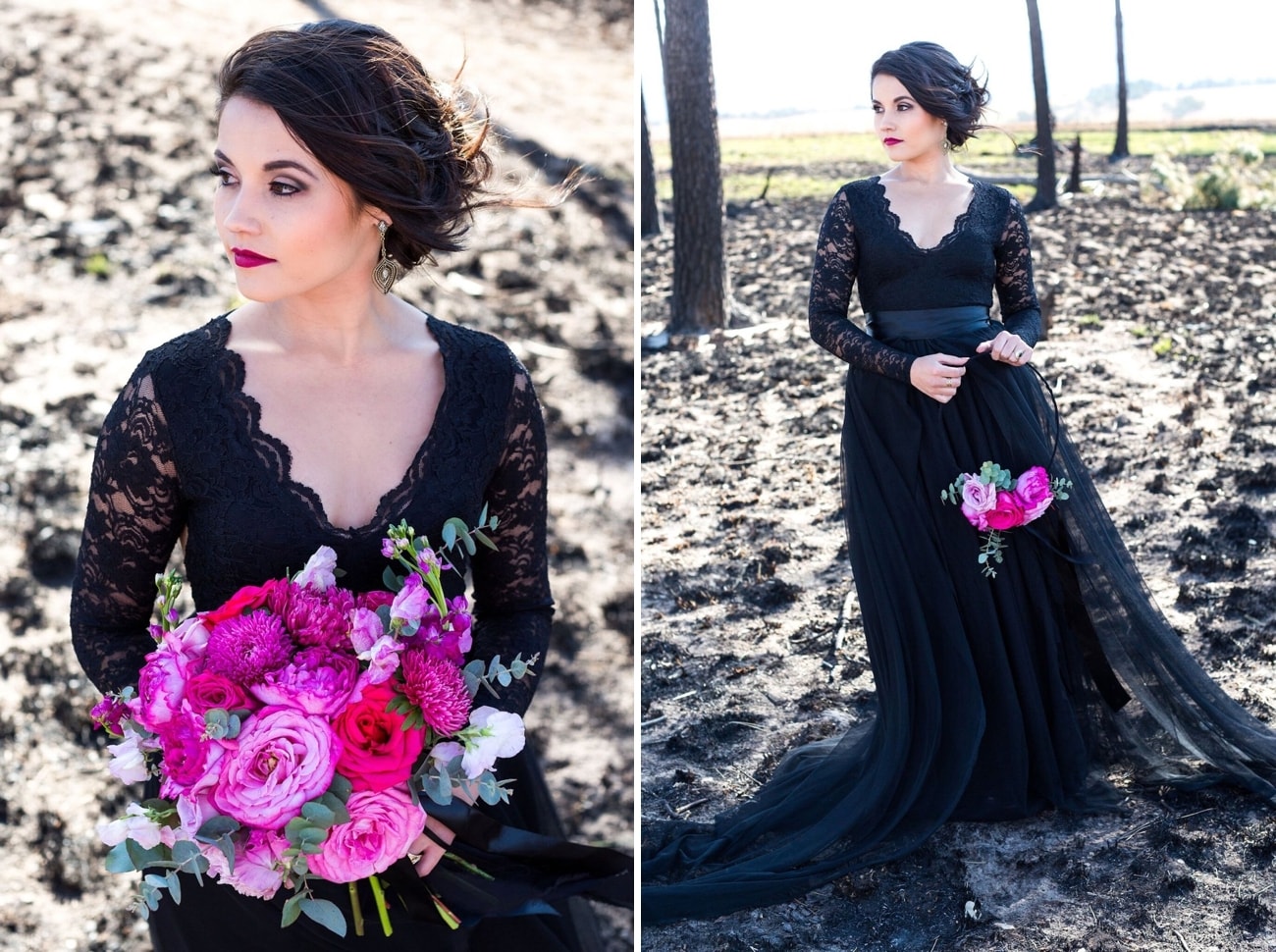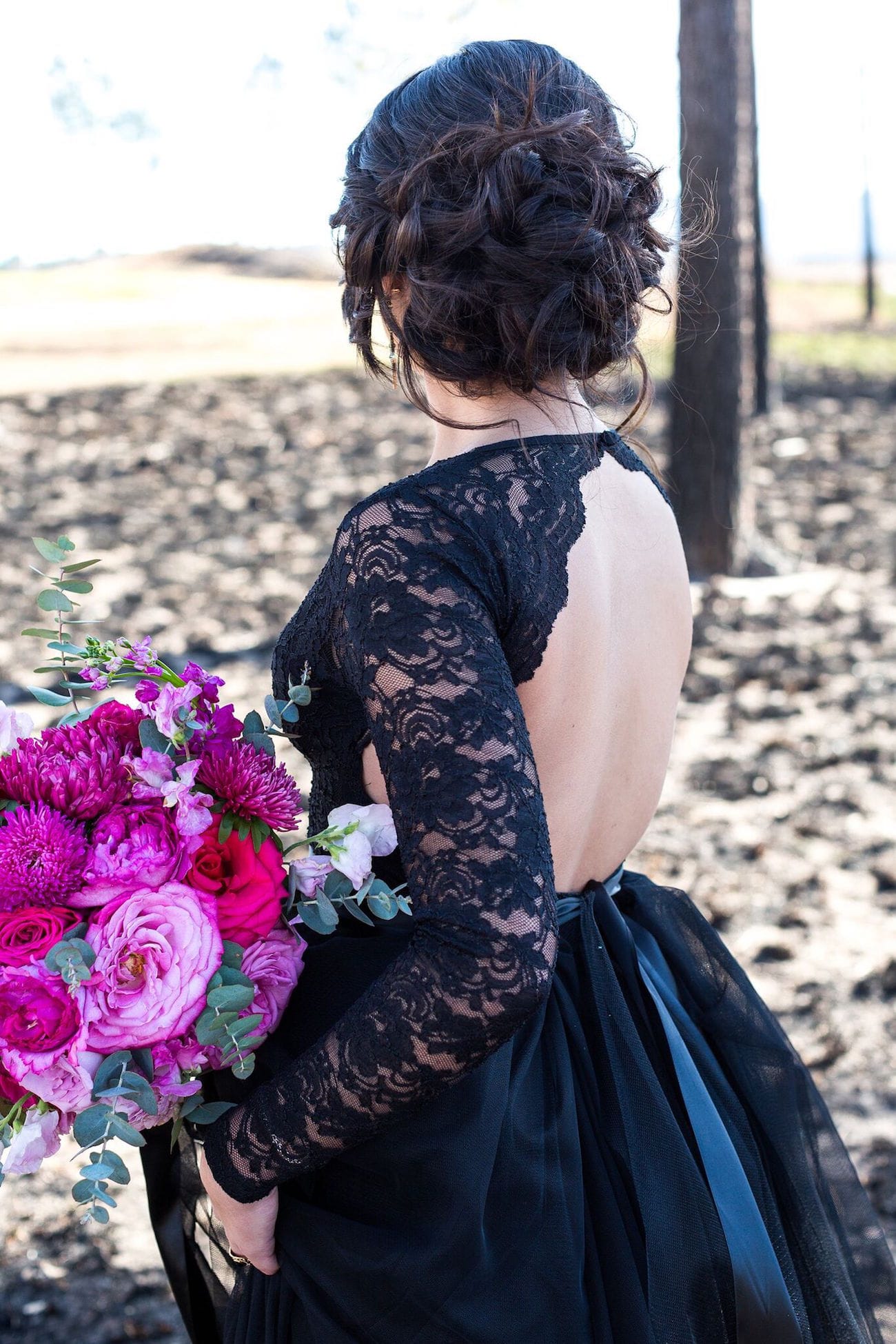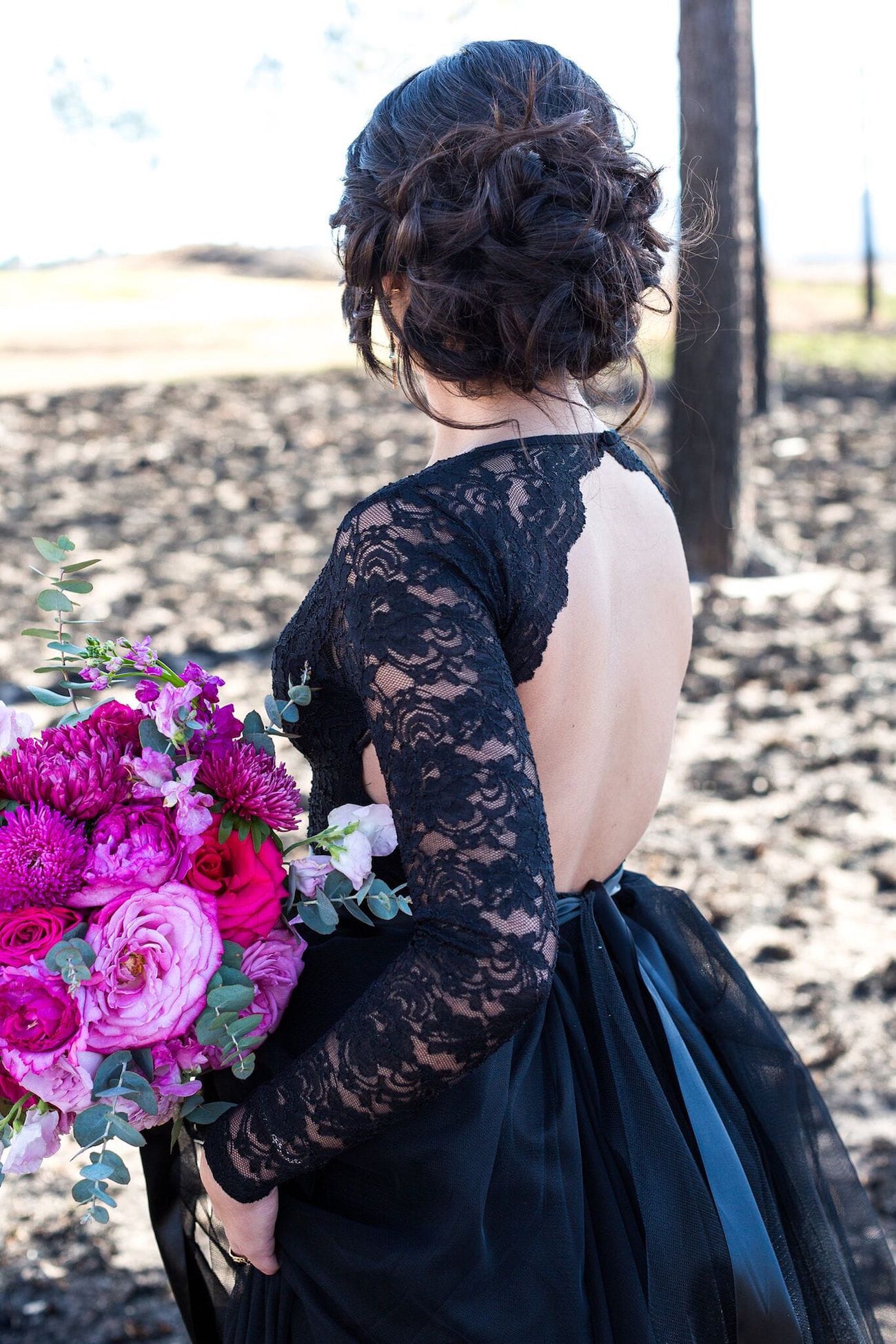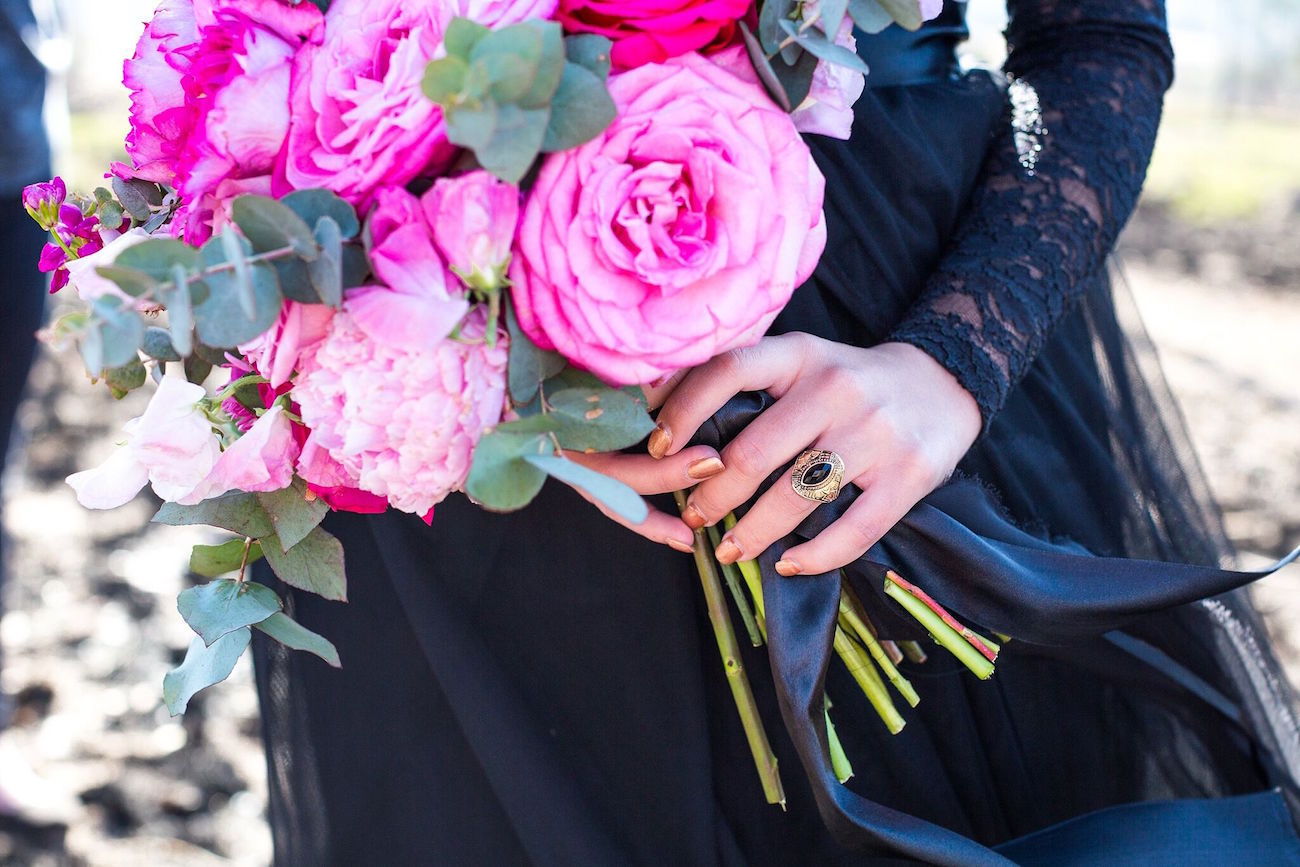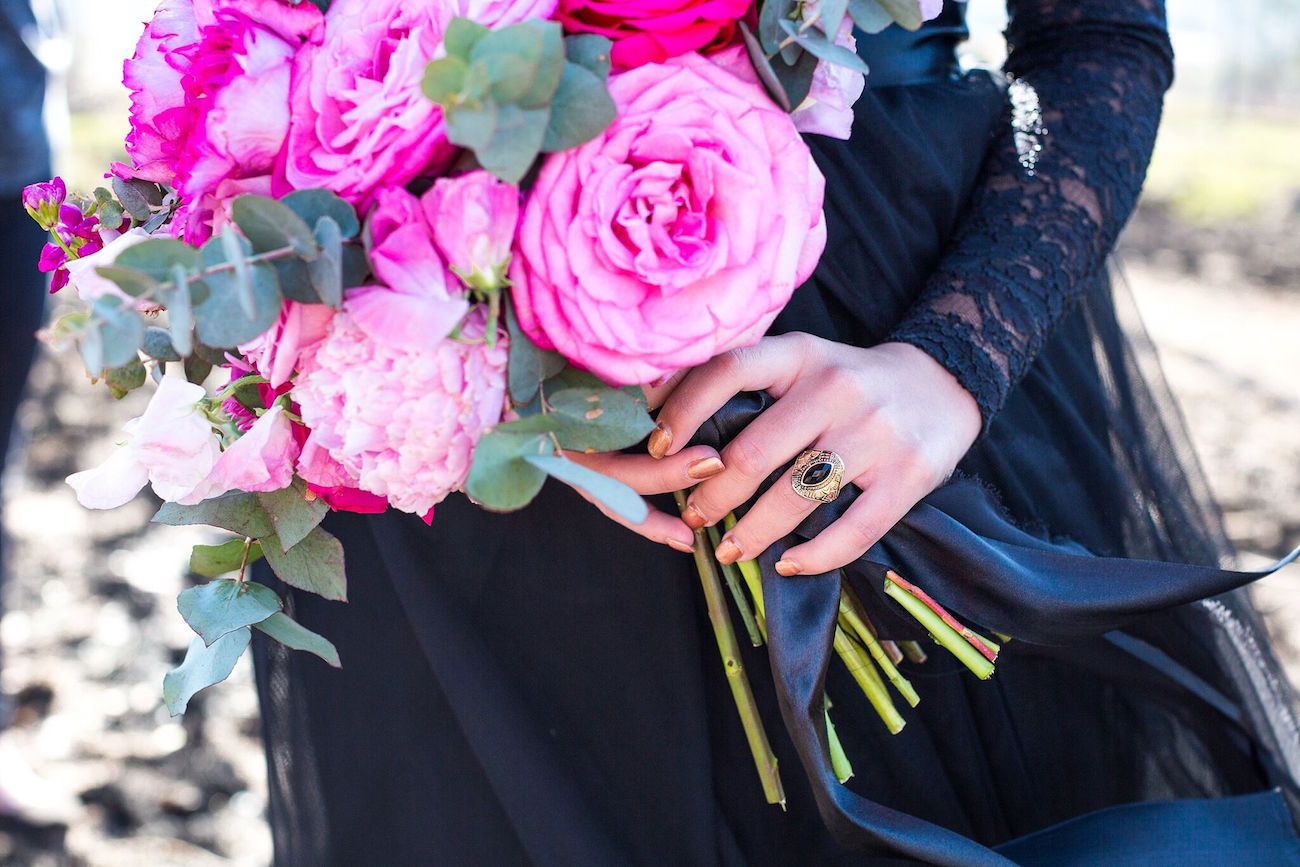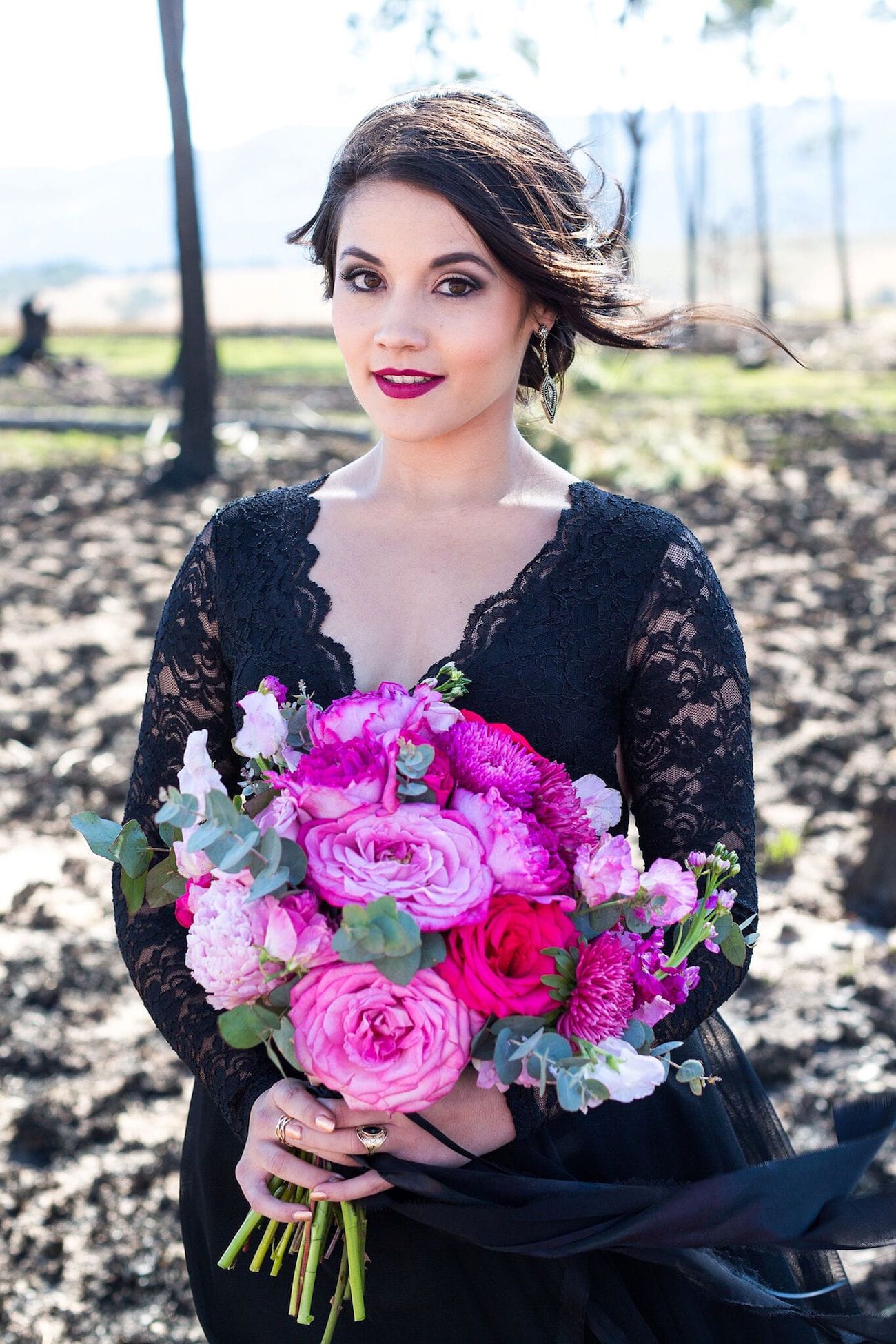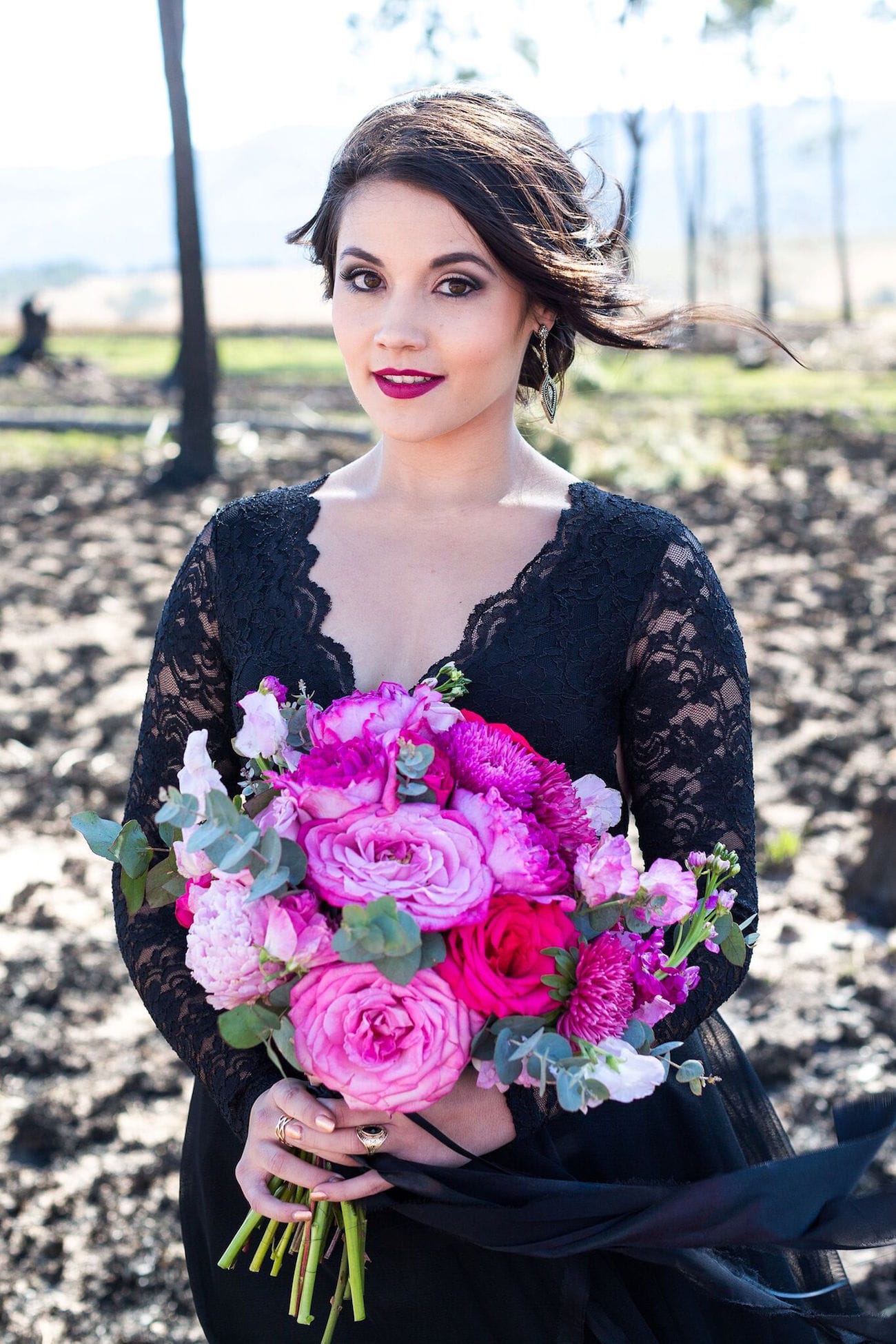 Here's some background from the shoot team:
I was inspired by two things to create this shoot. The first was when I saw the black dress, I knew I absolutely had to take pictures of it! There are so many brides who want to go the non-traditional route on their wedding day and I feel this shoot is a great example of a beautiful way that it can be done. The second was all of the fires South Africa has had – I wanted to create something beautiful out of the devastation. We decided to go for a beautifully elegant, but non-traditional bridal look by using a gorgeous lace dress with lots of tulle to add a whimsical feel. We paired all of this with bright pink and fuchsia flowers, knowing that it would be an amazing contrast against the black dress and harsh landscape. The table decor was a mixture of black, gold and bright pink, with chunky gold cutlery, textured black plates, and a wild arrangement of flowers to draw the eye. All of this was brought together by an absolutely beautiful black wedding cake with gold drip down the side, and bright fuchsia flowers adorning the top. We finished the whole look off with beautifully designed black, gold and floral stationery.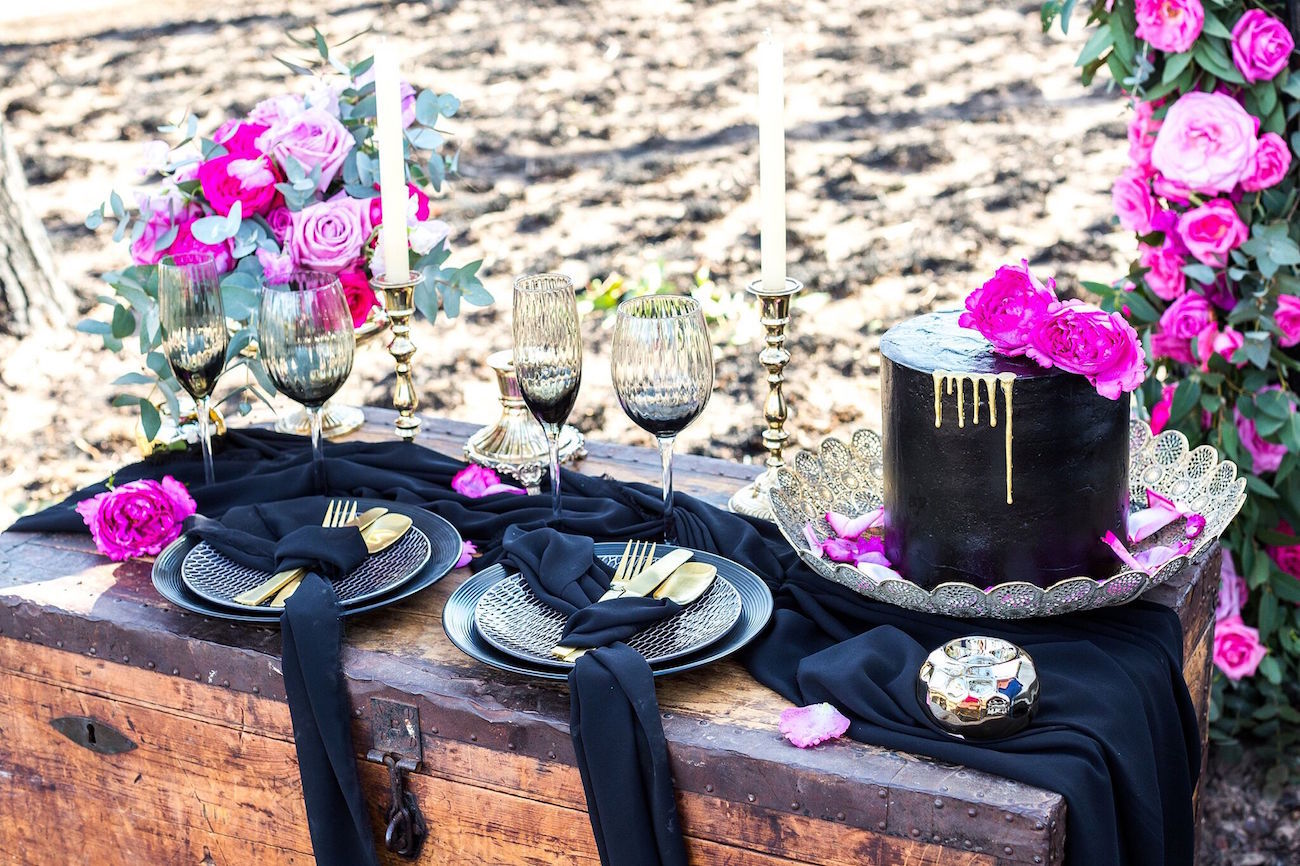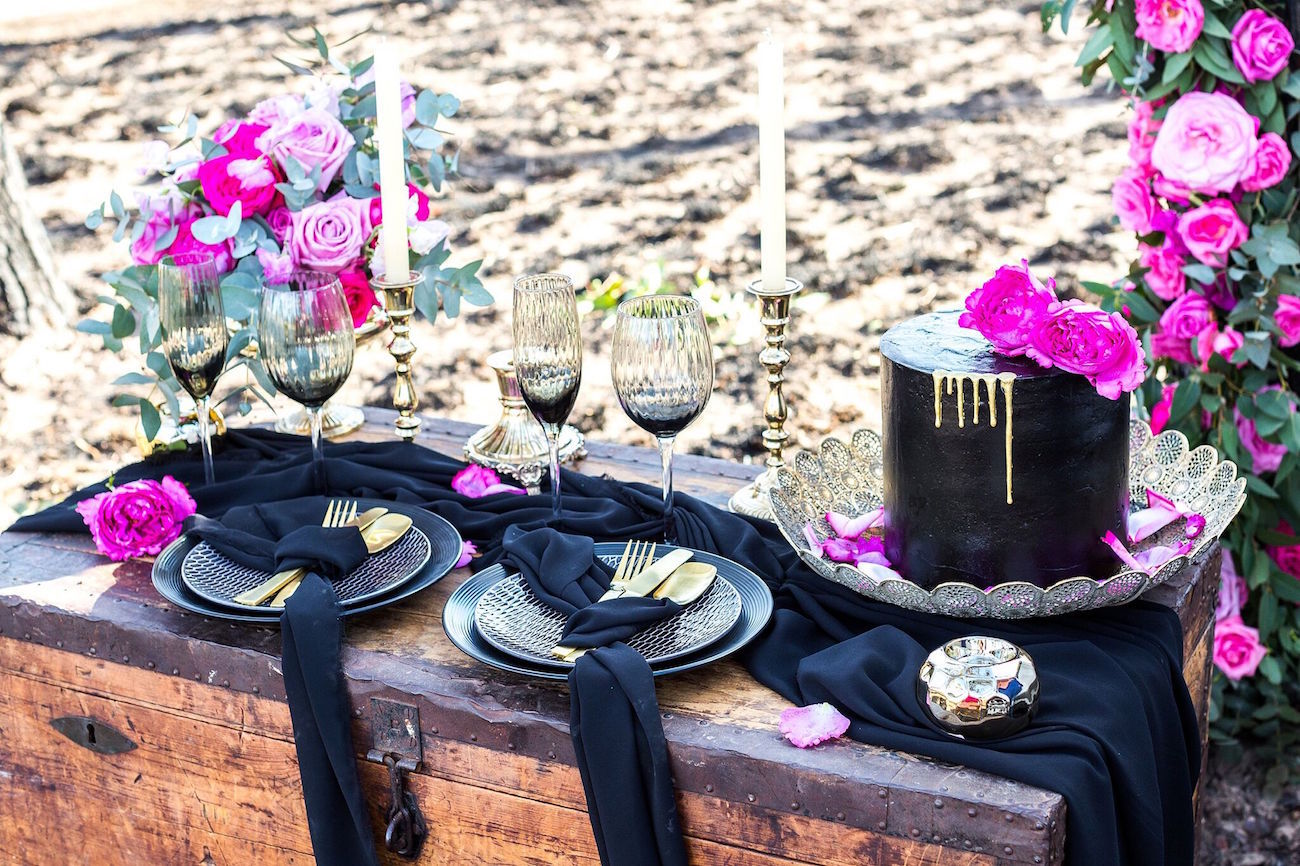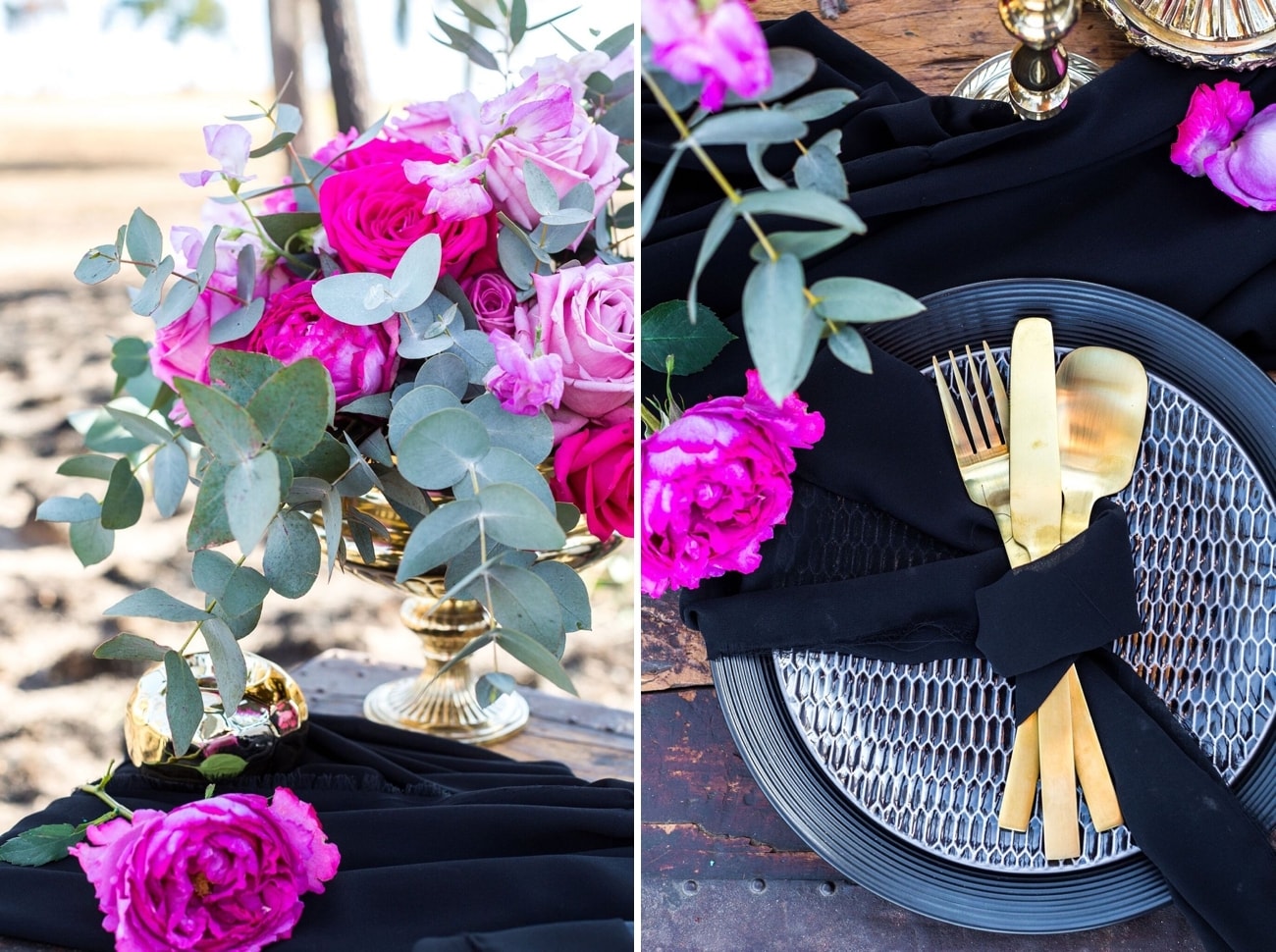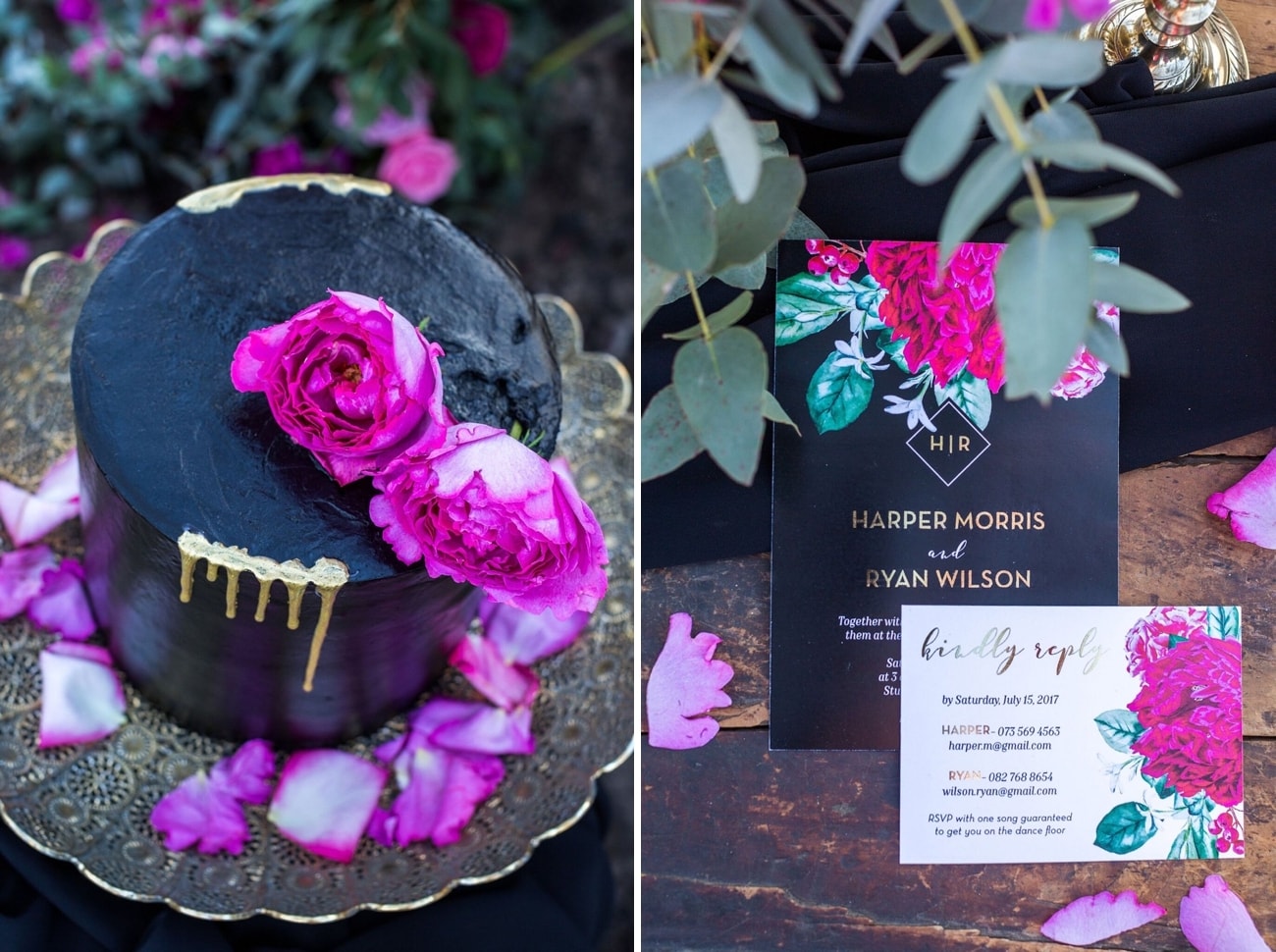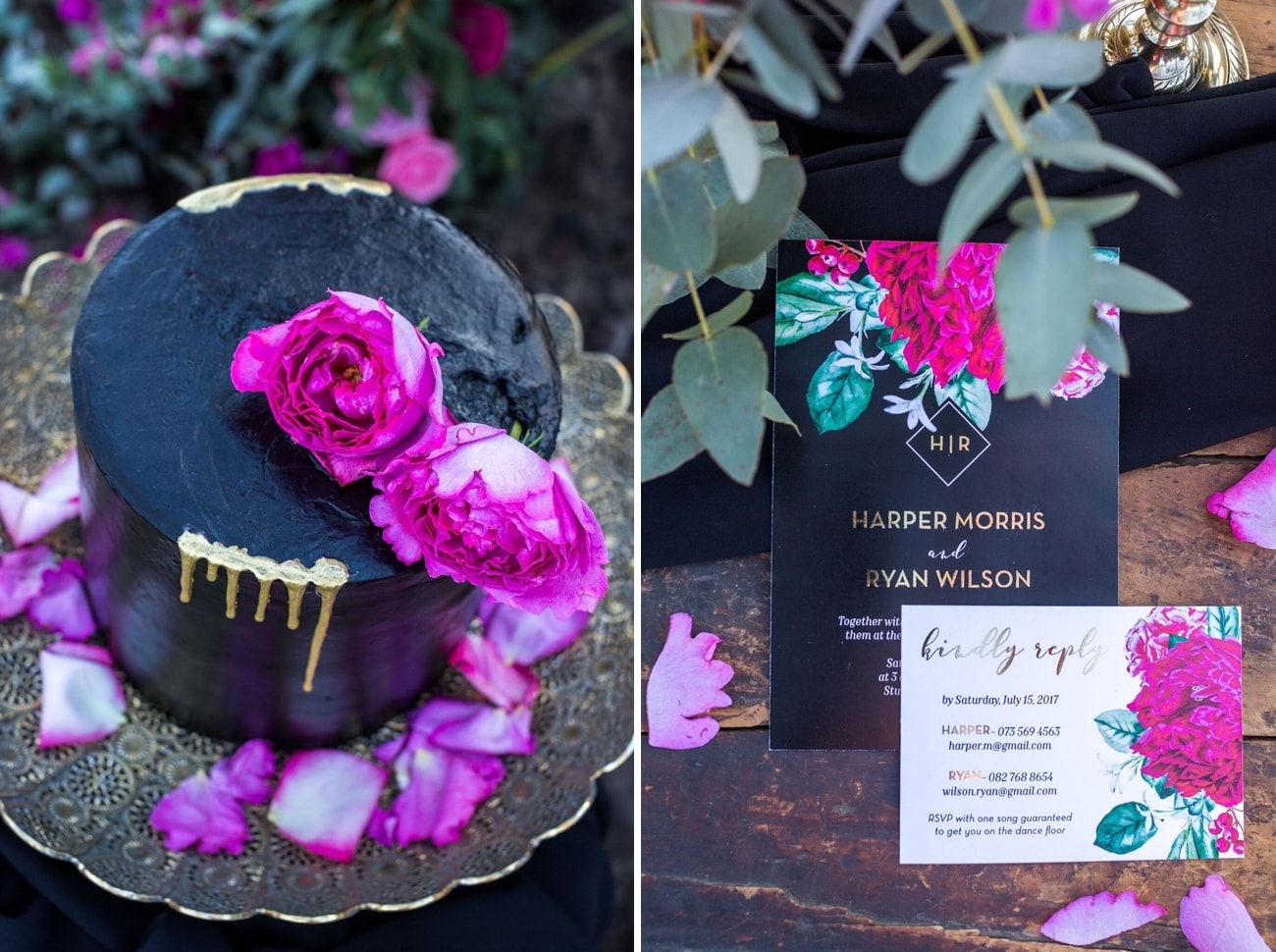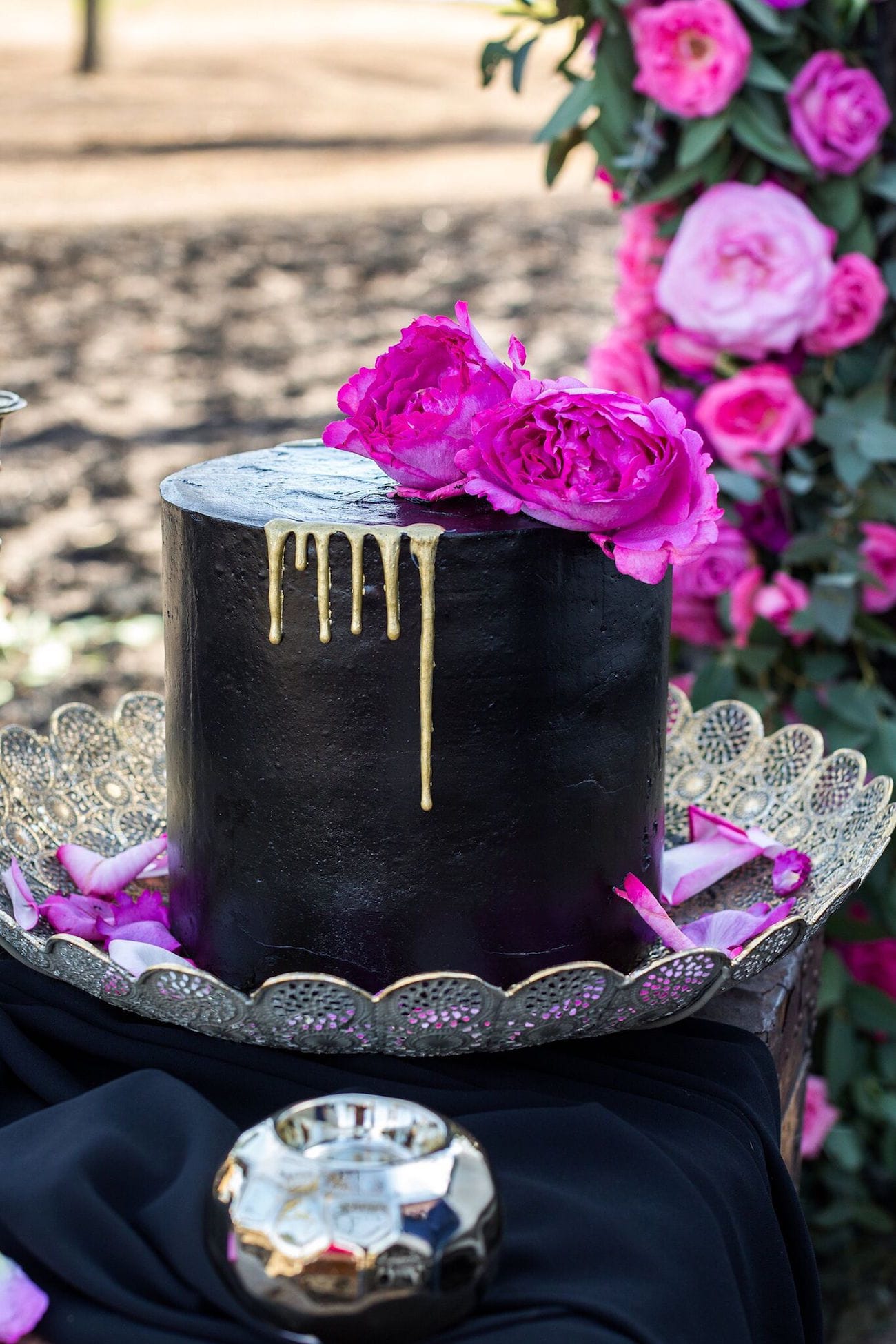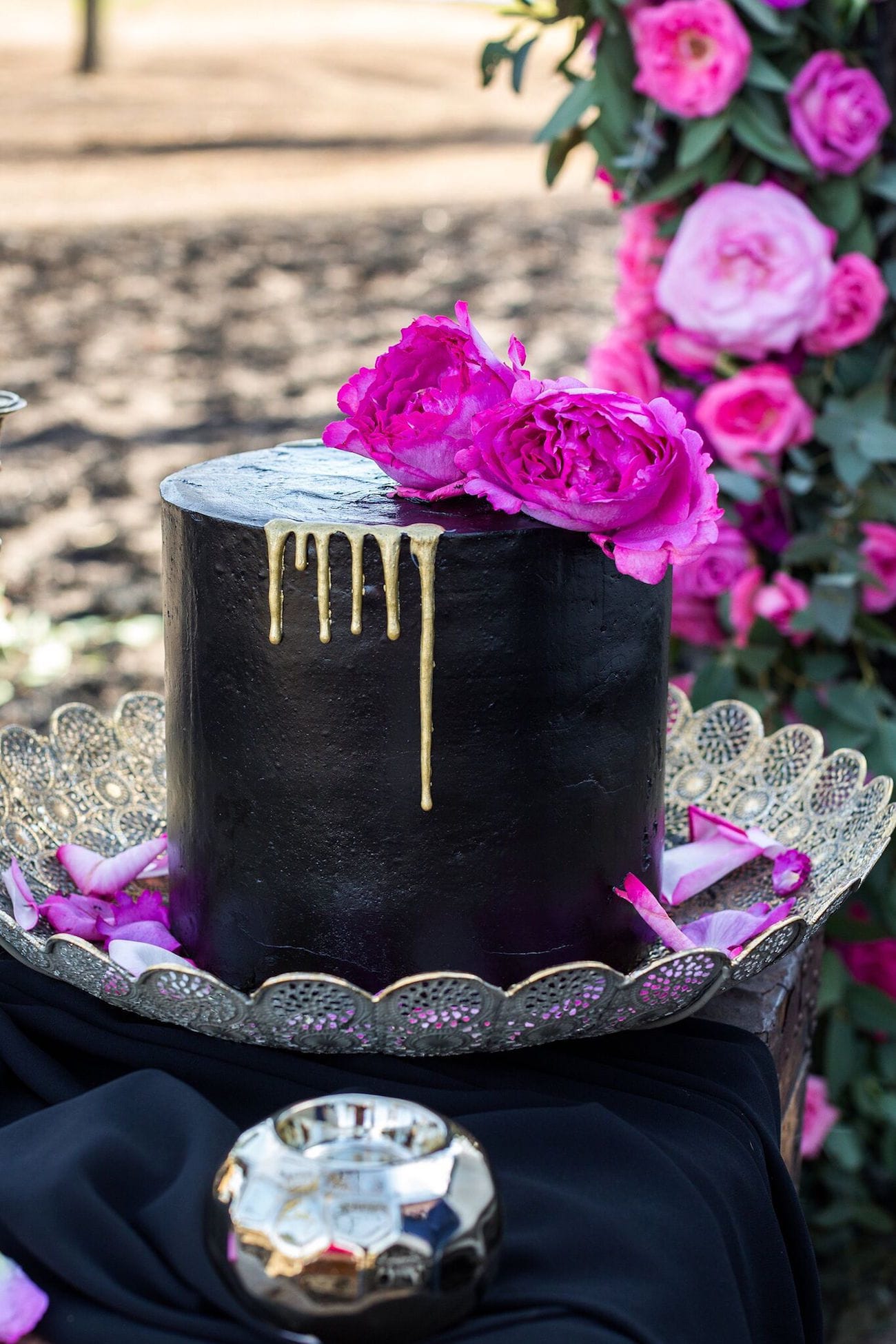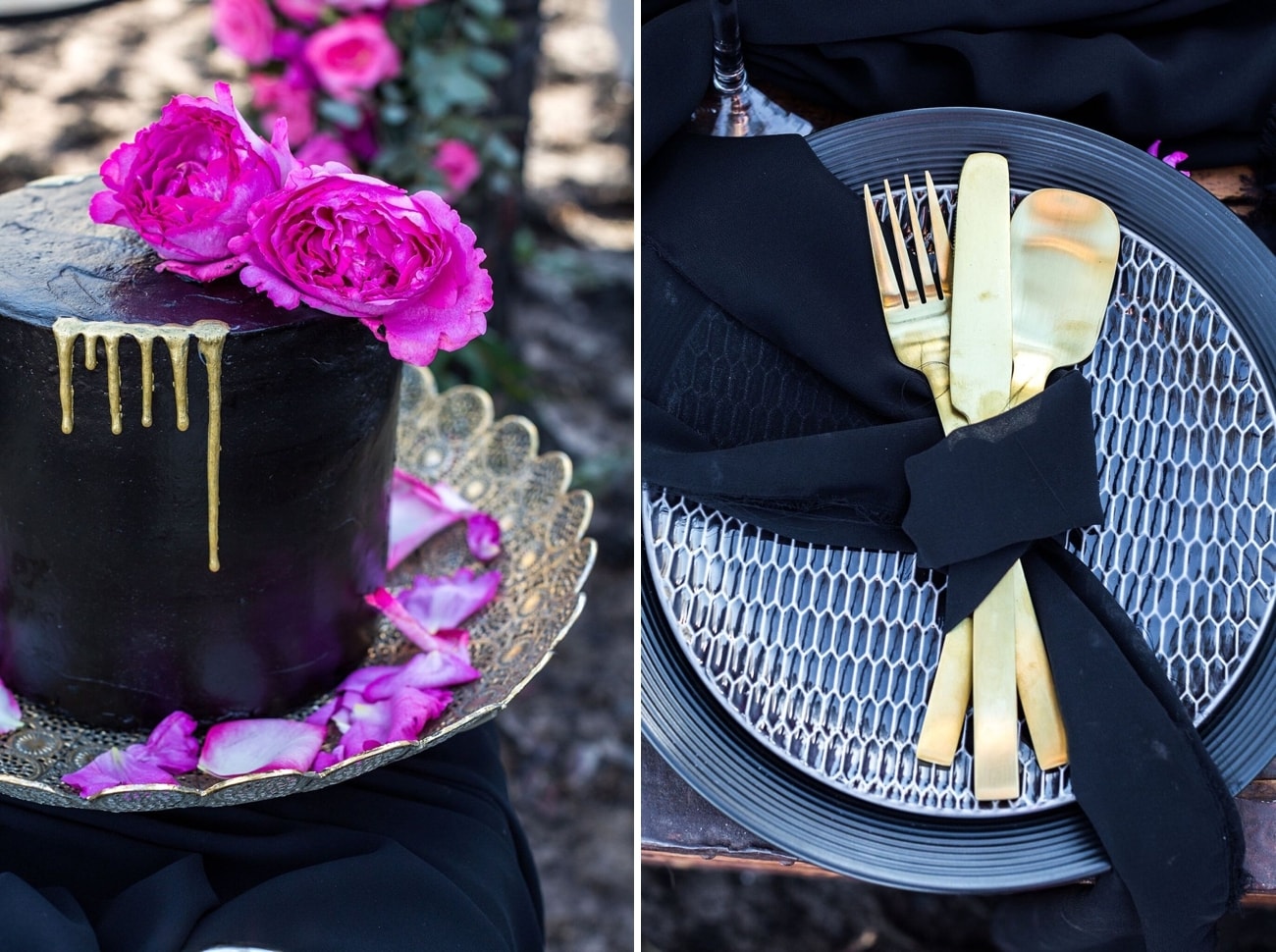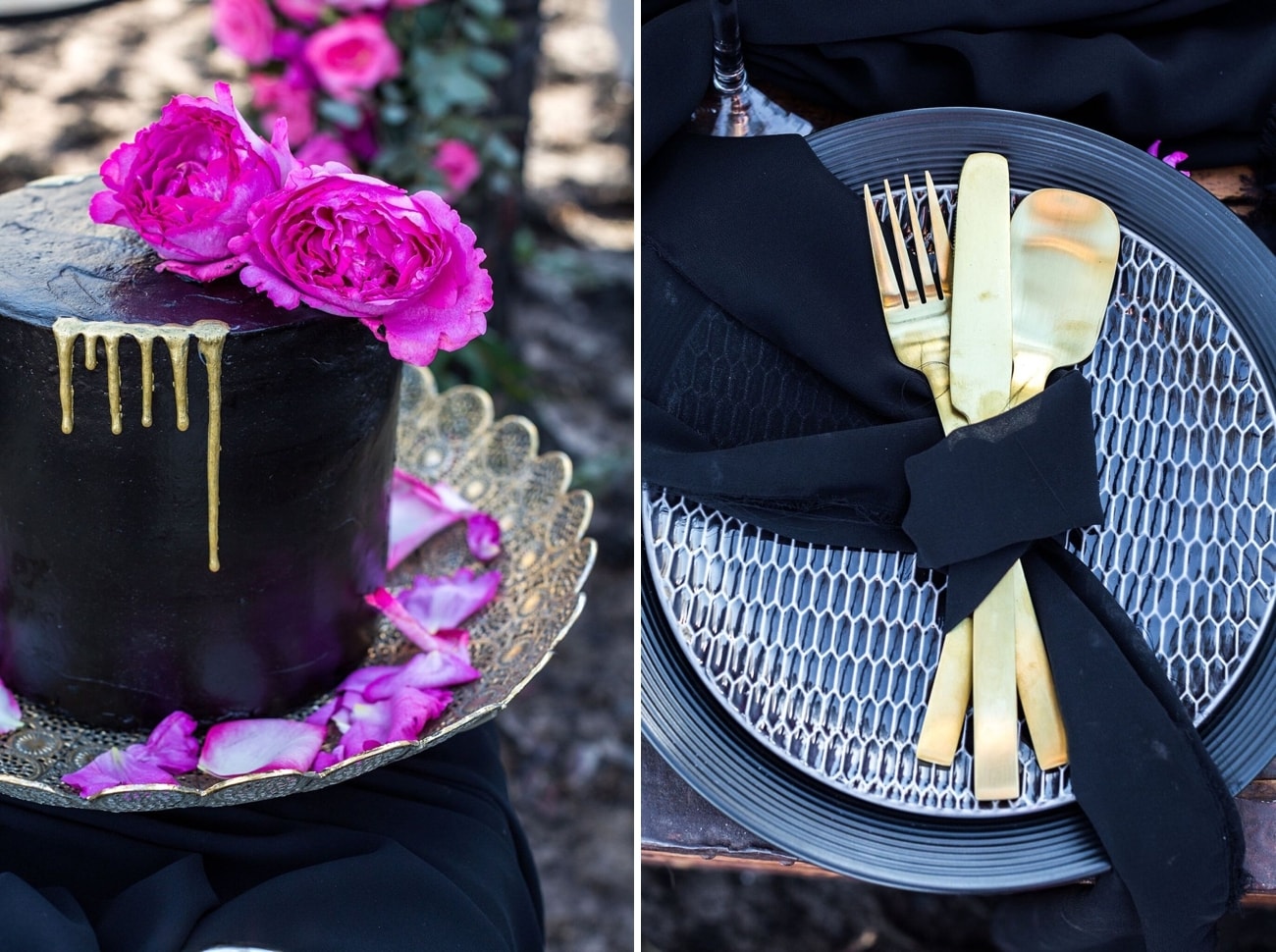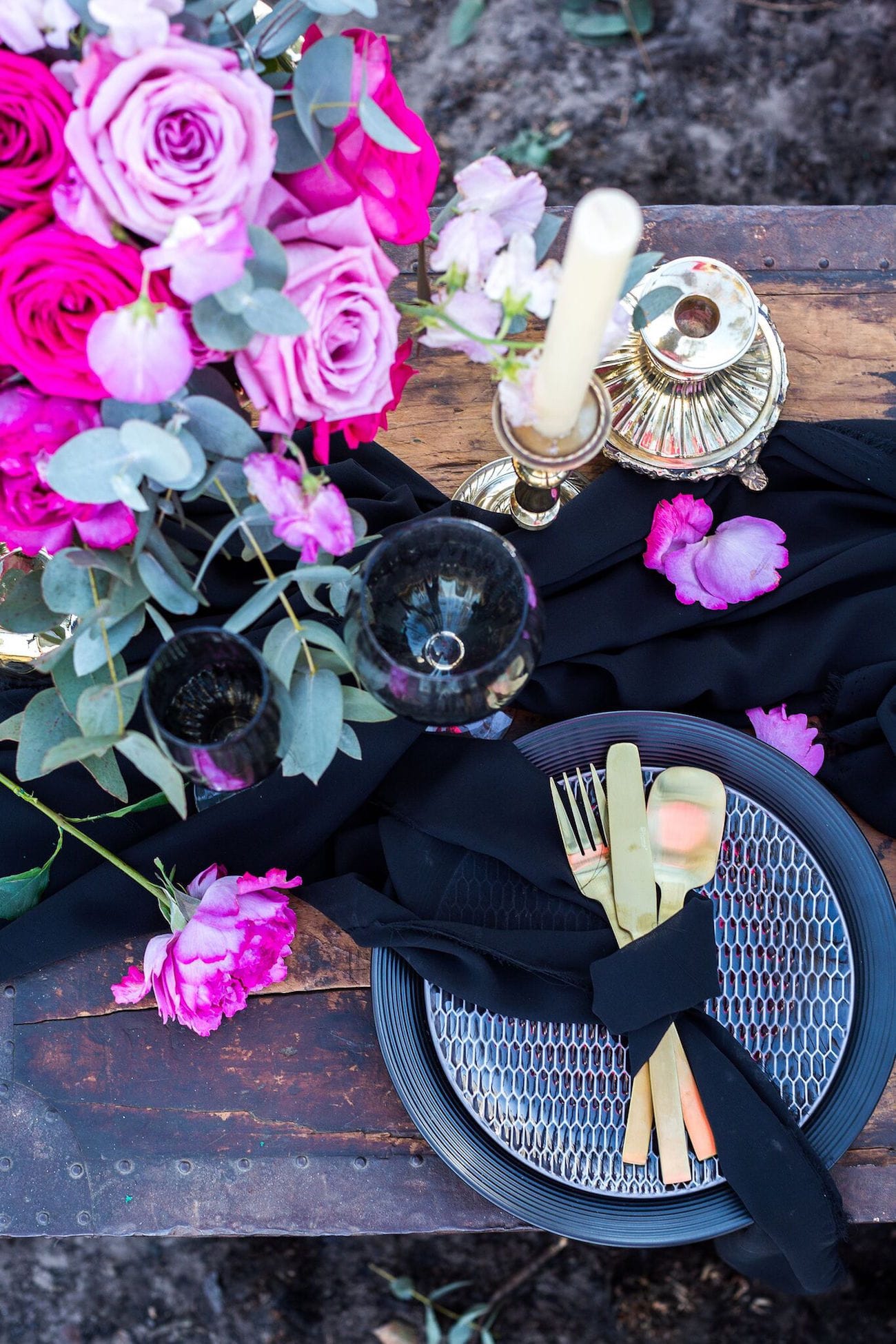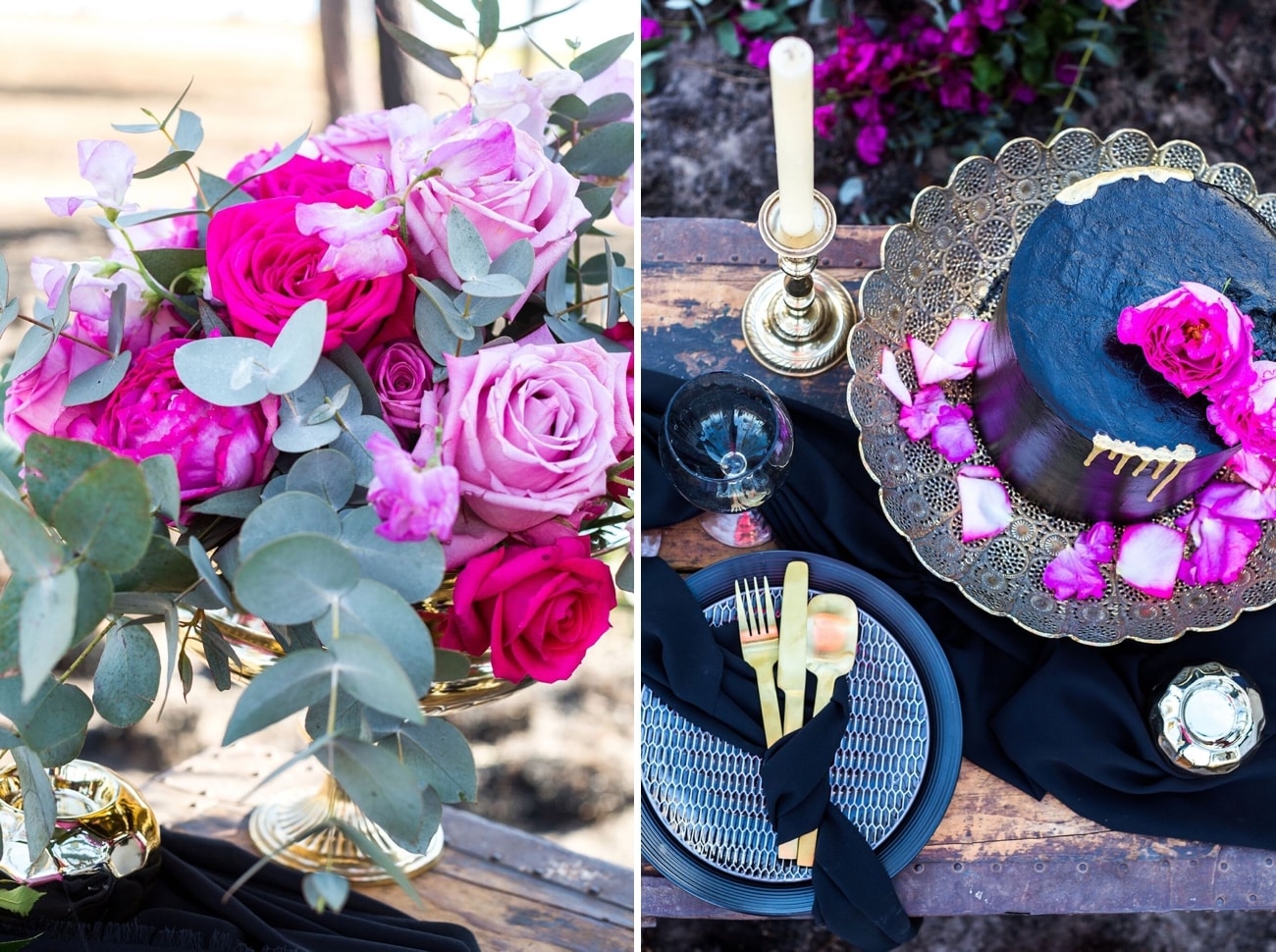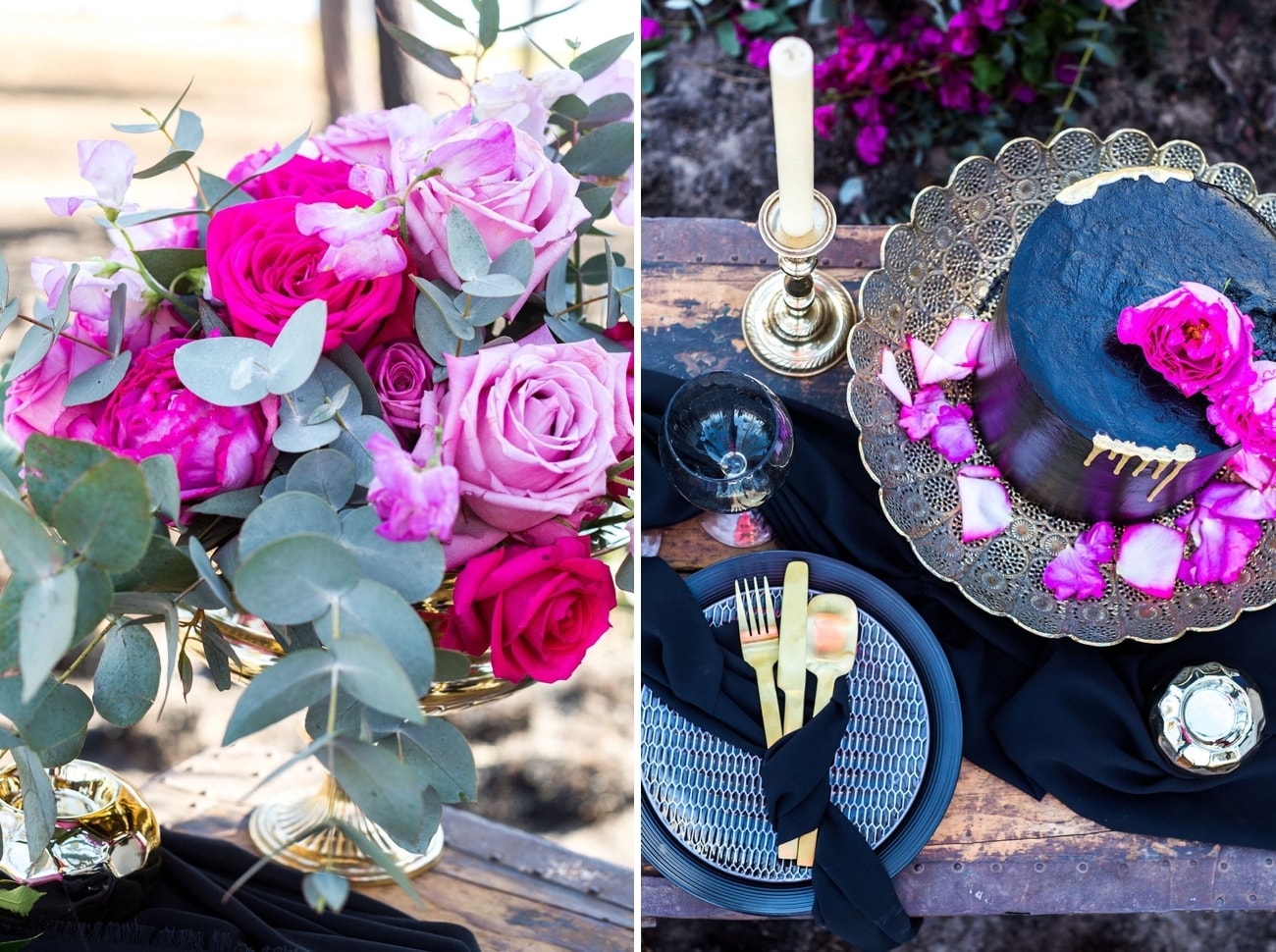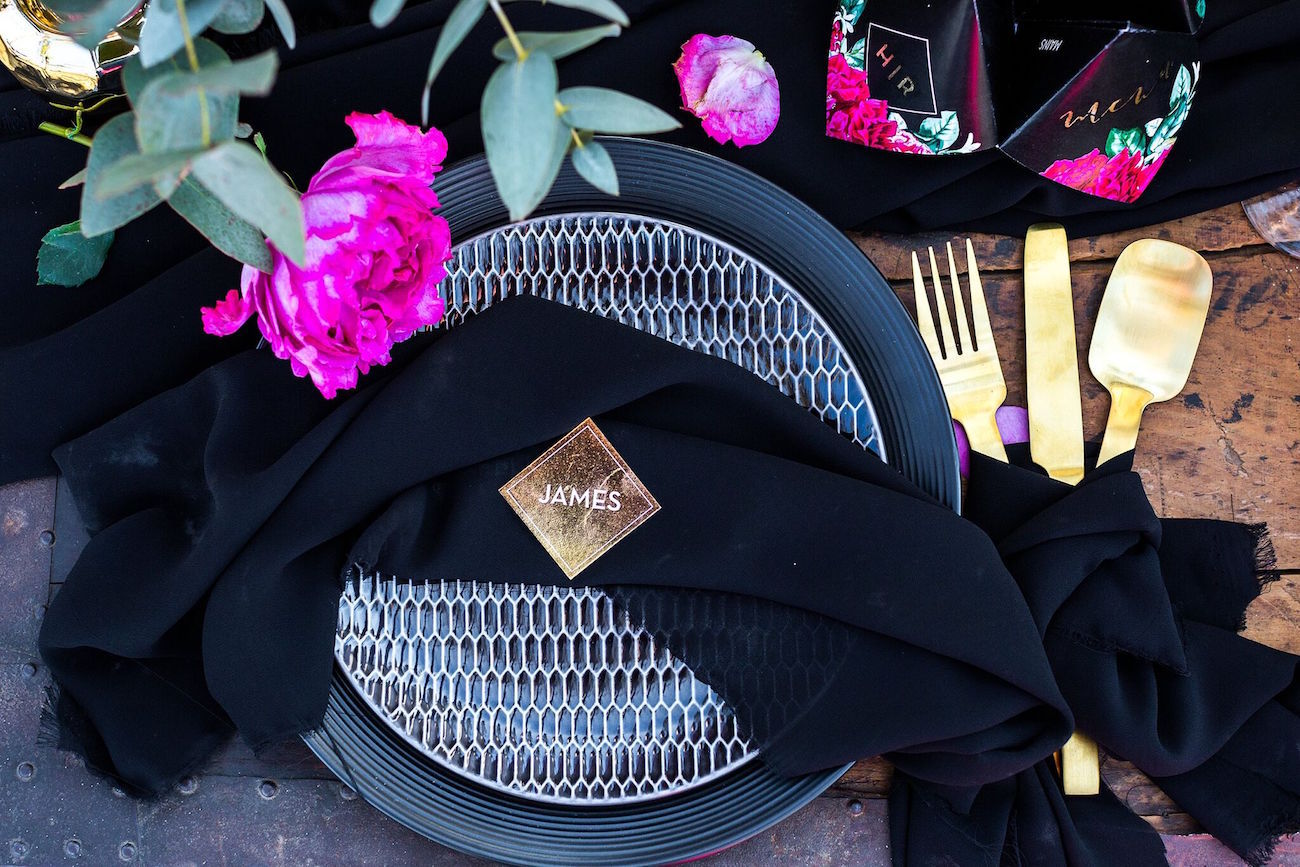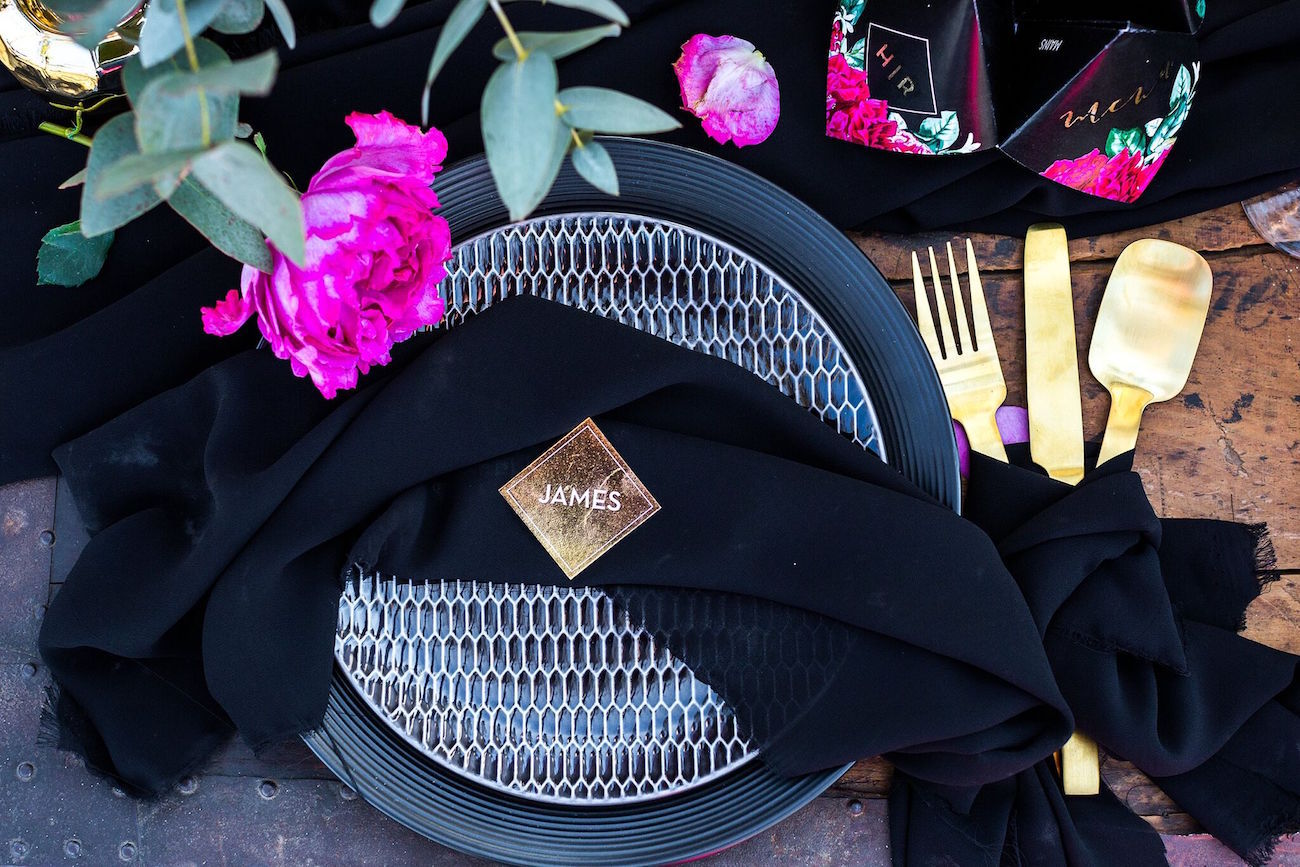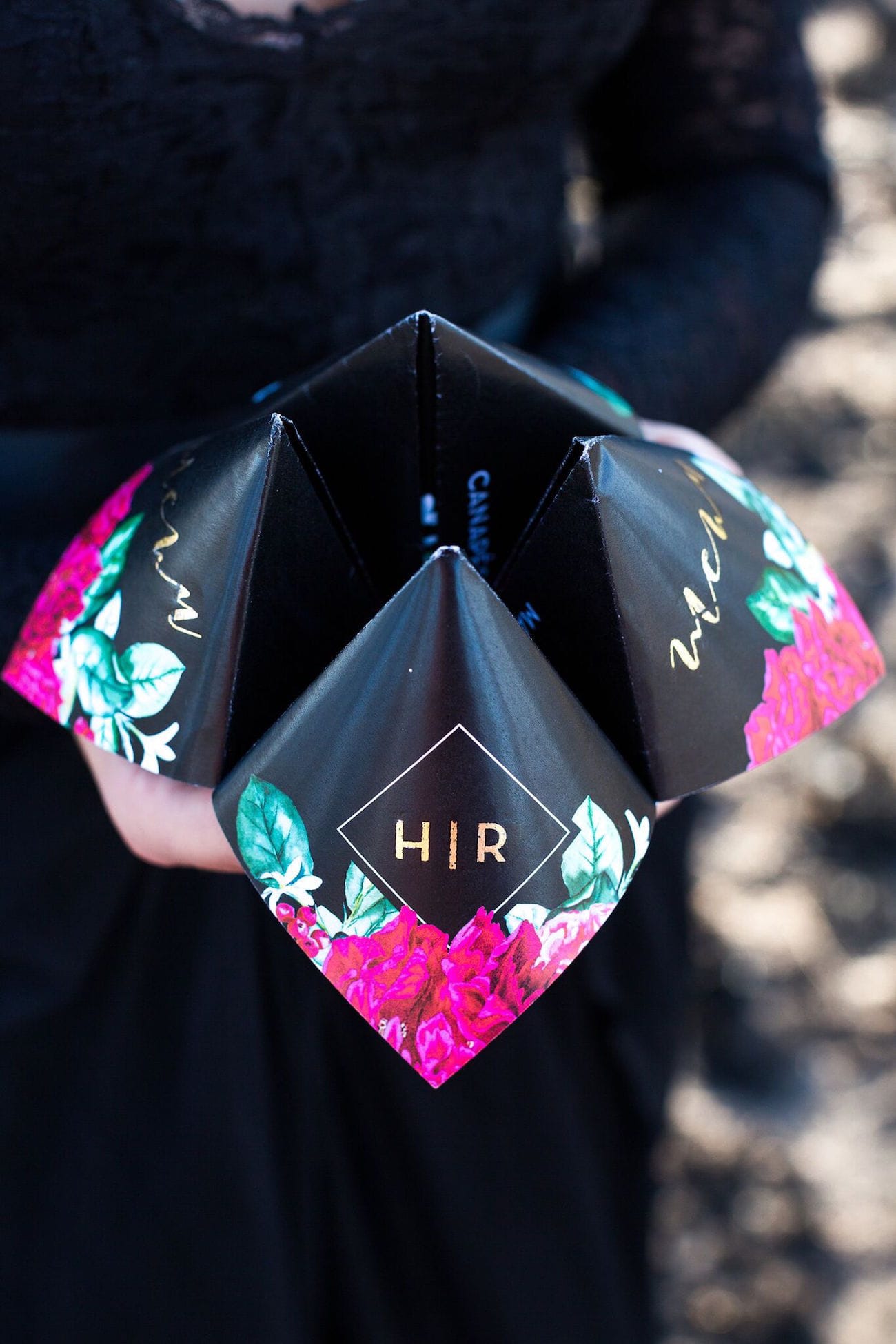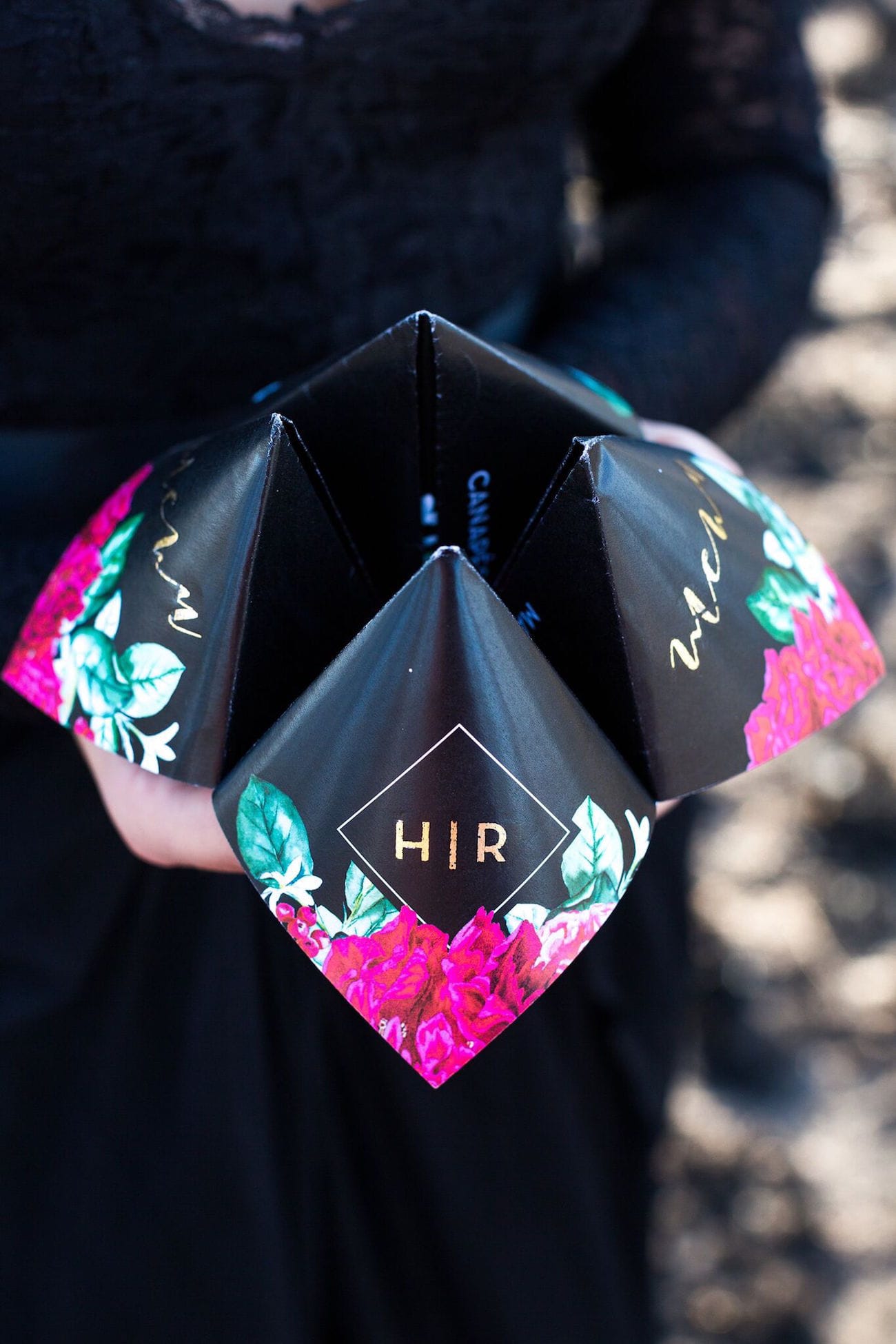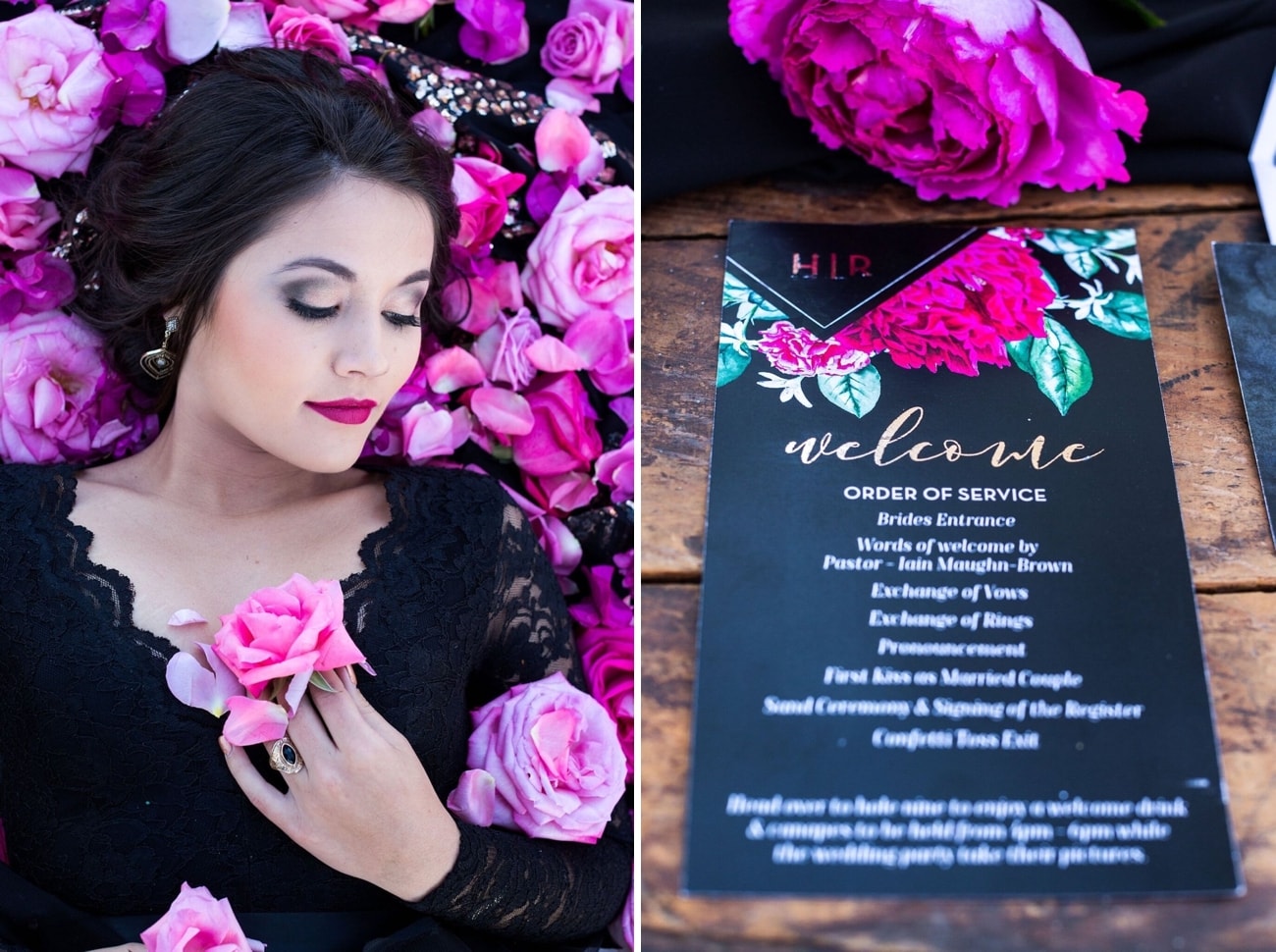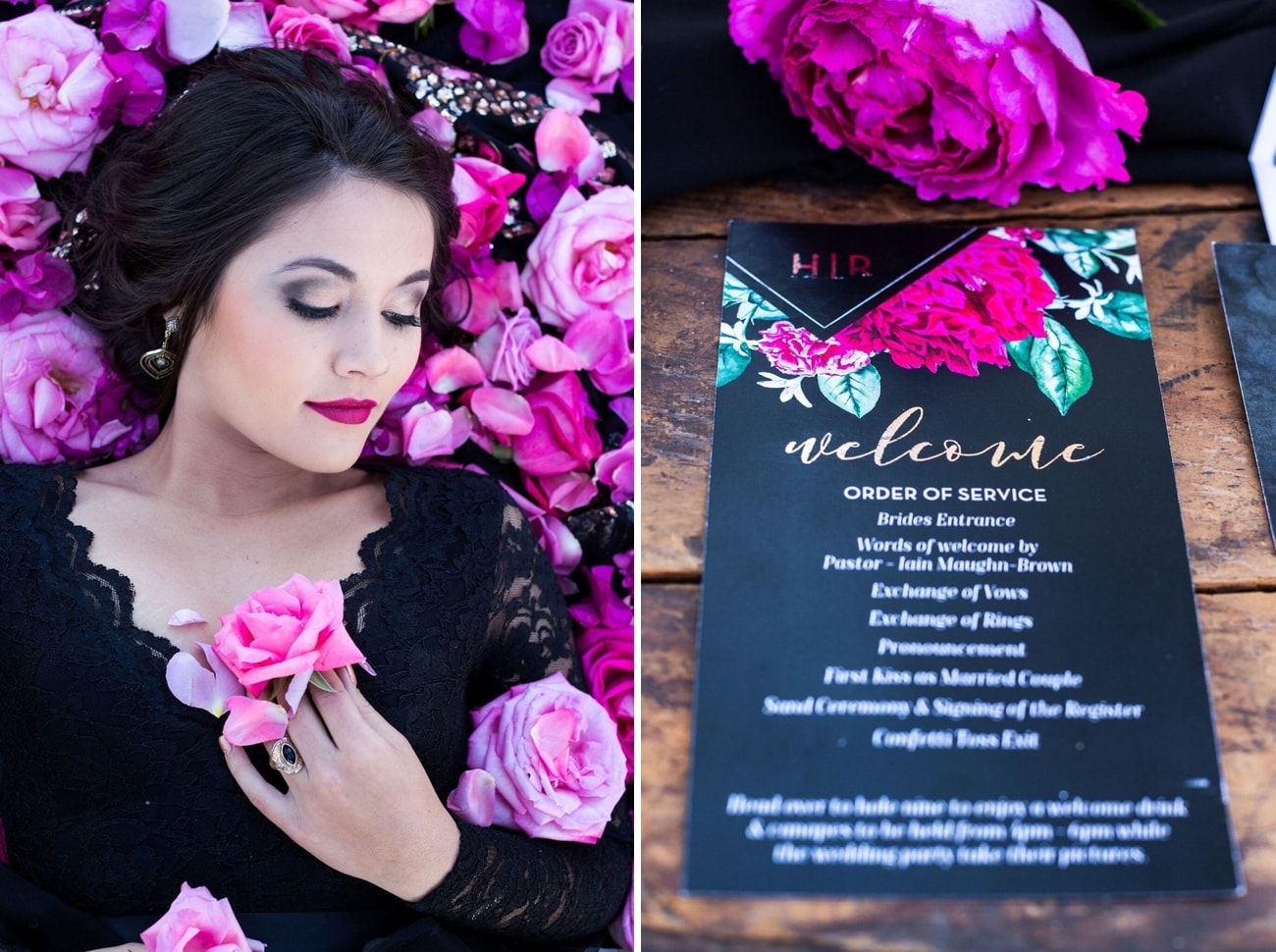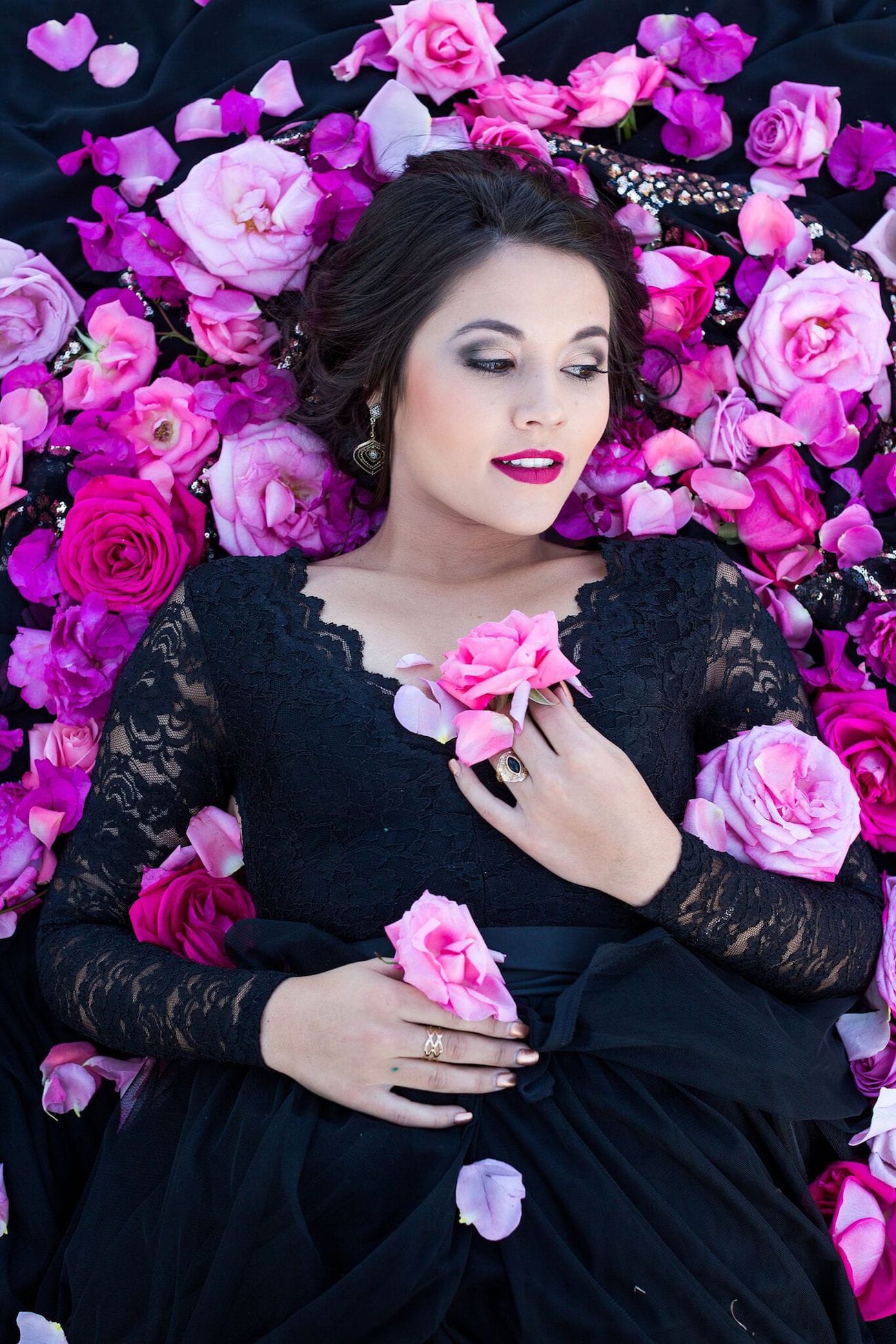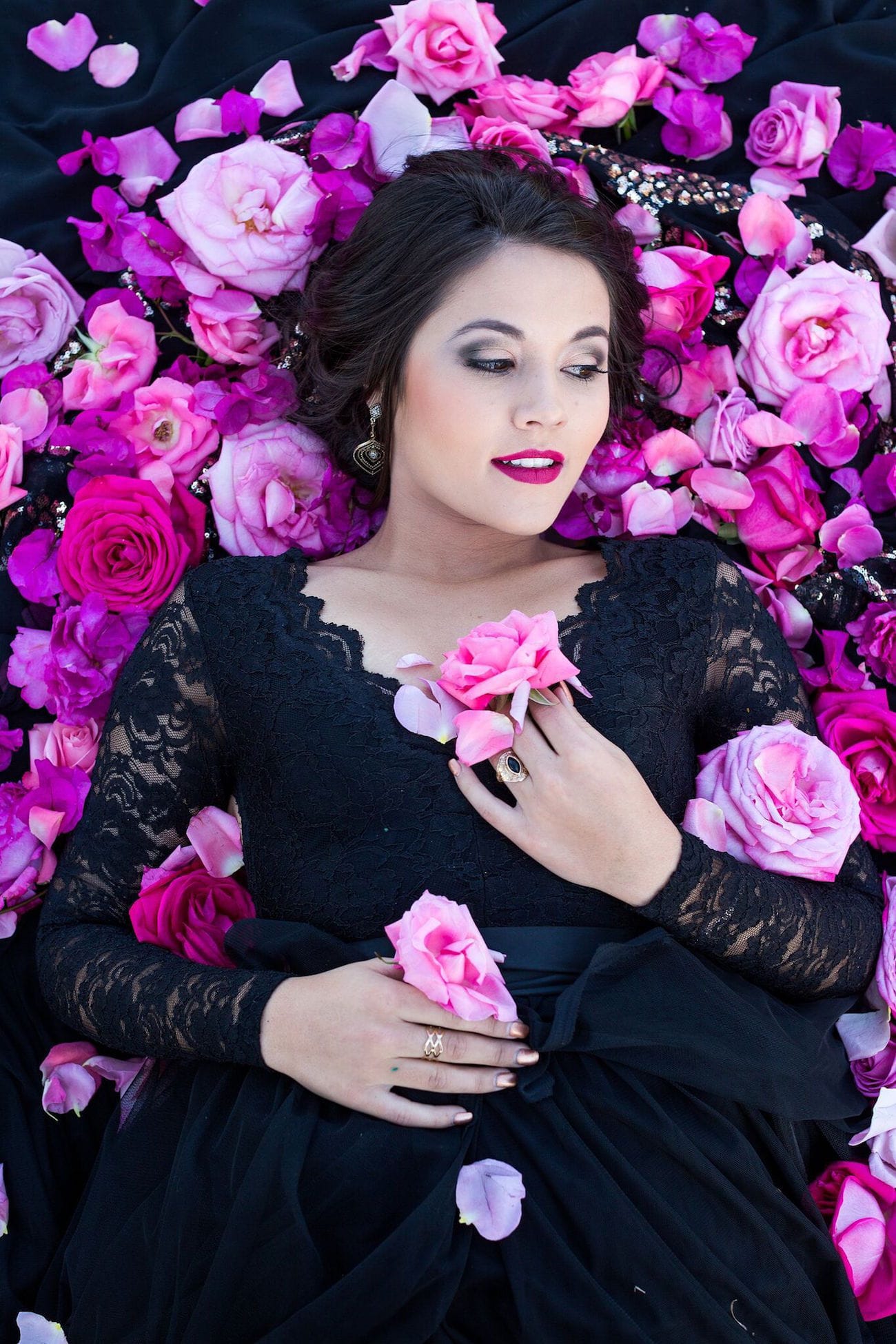 CREDITS
Photography: Stephanie Norman Photography | Floral: Sarah May – Fine Art Florals and Styling | Stationery: Confetti Designs | Cake: Caroline Toich | Dress: YDE | Accessories: Lovisa | Hair: Anre Erasmus Hairstylist | Makeup: Kelly May Makeup Artist | Venue: Stutterheim Country Club | Models: Aneske Muller