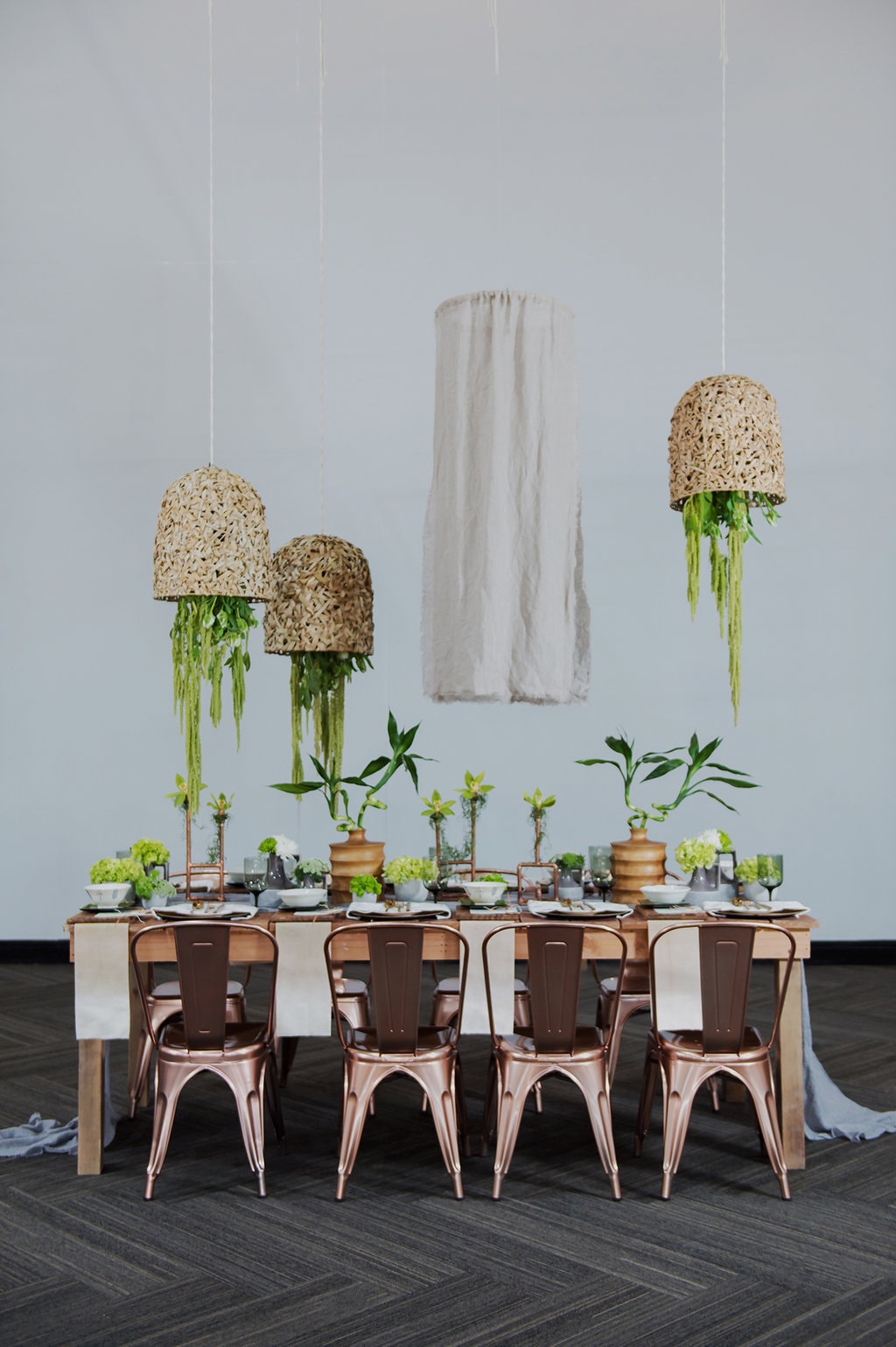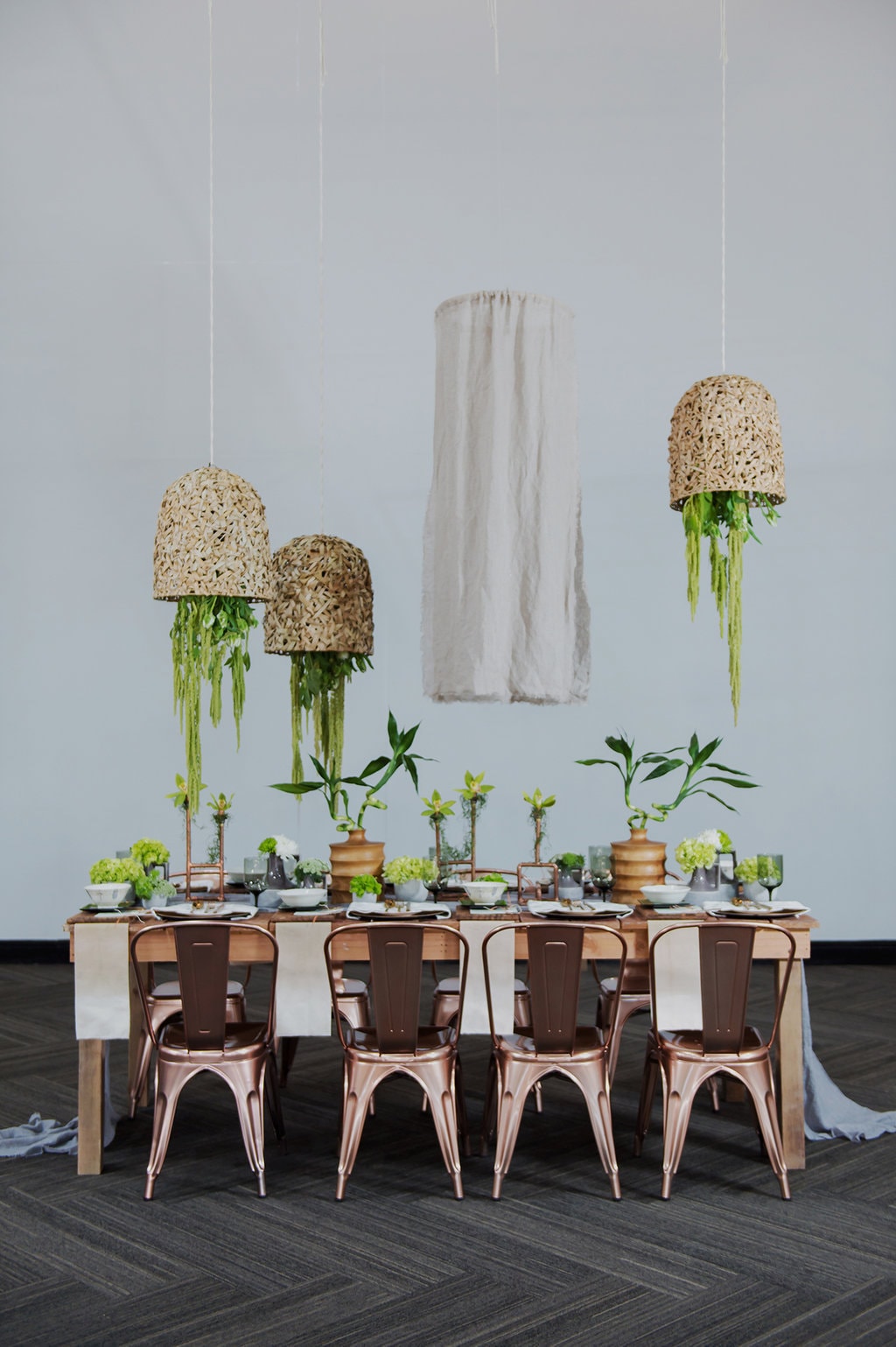 Just when I thought I'd seen it all, this incredible styled shoot landed in my inbox! And when I saw who it was from, I knew it would be special – Ninirichi Style Studio never fail to deliver meticulously conceptualised, cutting edge design with African flair, and boy did they blow me out of the water with this one! It's the ultimate cross-cultural concept – a wild fusion of African and Asian design influences from right across both continents, brought together into three compelling and exciting looks! This month on SBB, we'll be focusing on modern minimalism, and this shoot really embodies that for me – not just in the less-is-more sense, but rather in the way that each element is carefully chosen for inclusion based on its contribution to the overall design, and the clean lines combined with modern textures that you'll spot throughout. I'm especially in love with the suspended decor elements – again, this is something I've seen a lot of over the past while, but these three tableaux give hanging decor a fresh new spin. So let's be thoroughly inspired, thanks to these beautiful images by Ginger Ale Photography! (And yes, I included a lot of pics, but with all this amazingness going on, I had no choice!)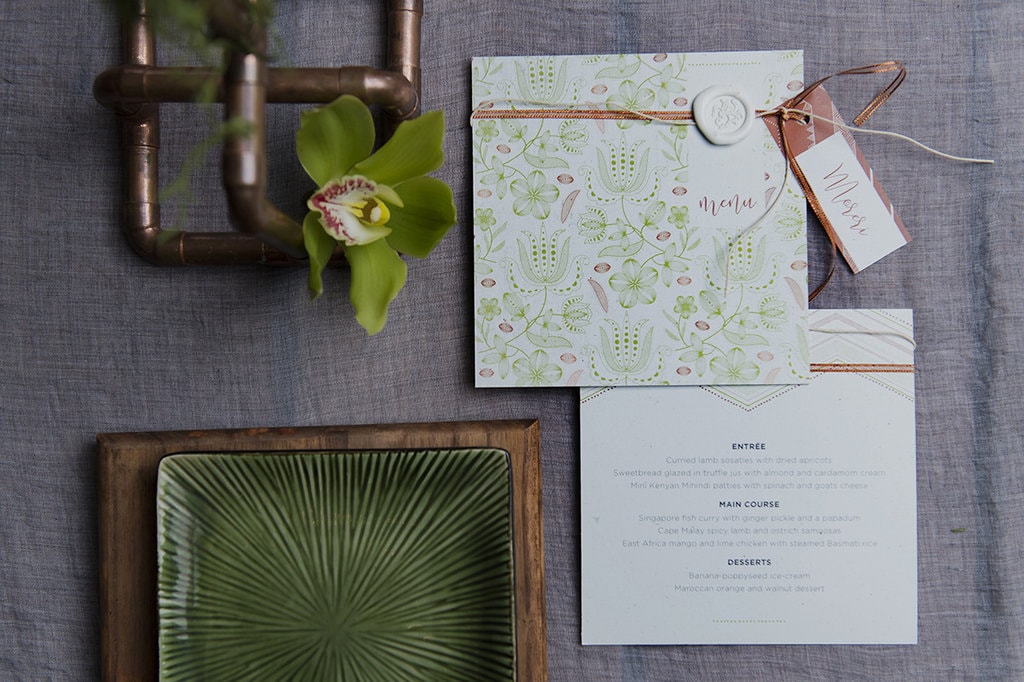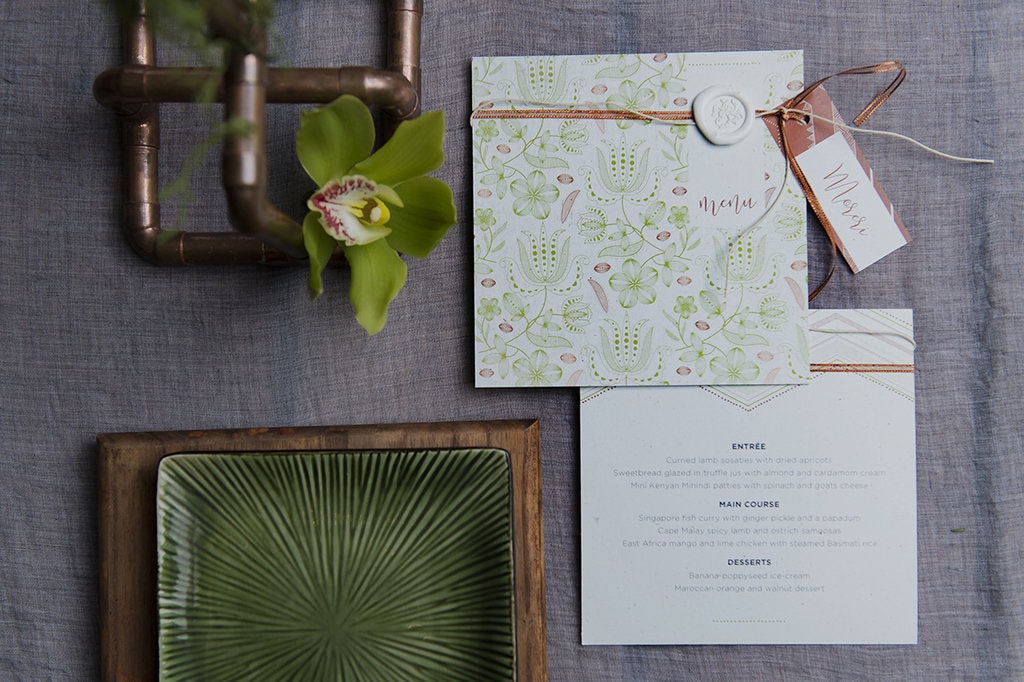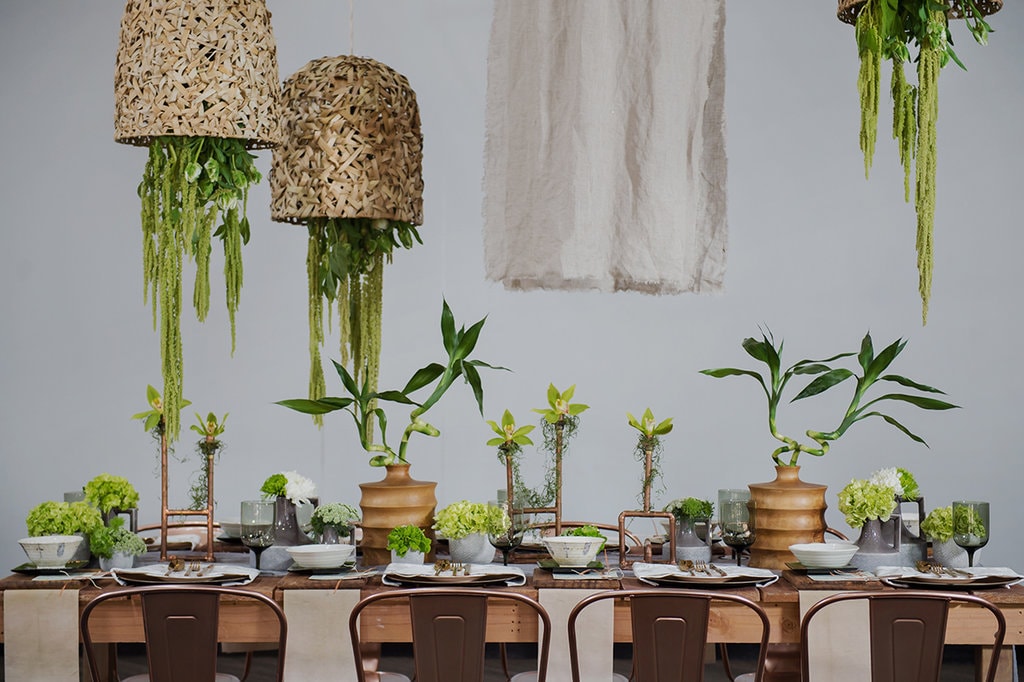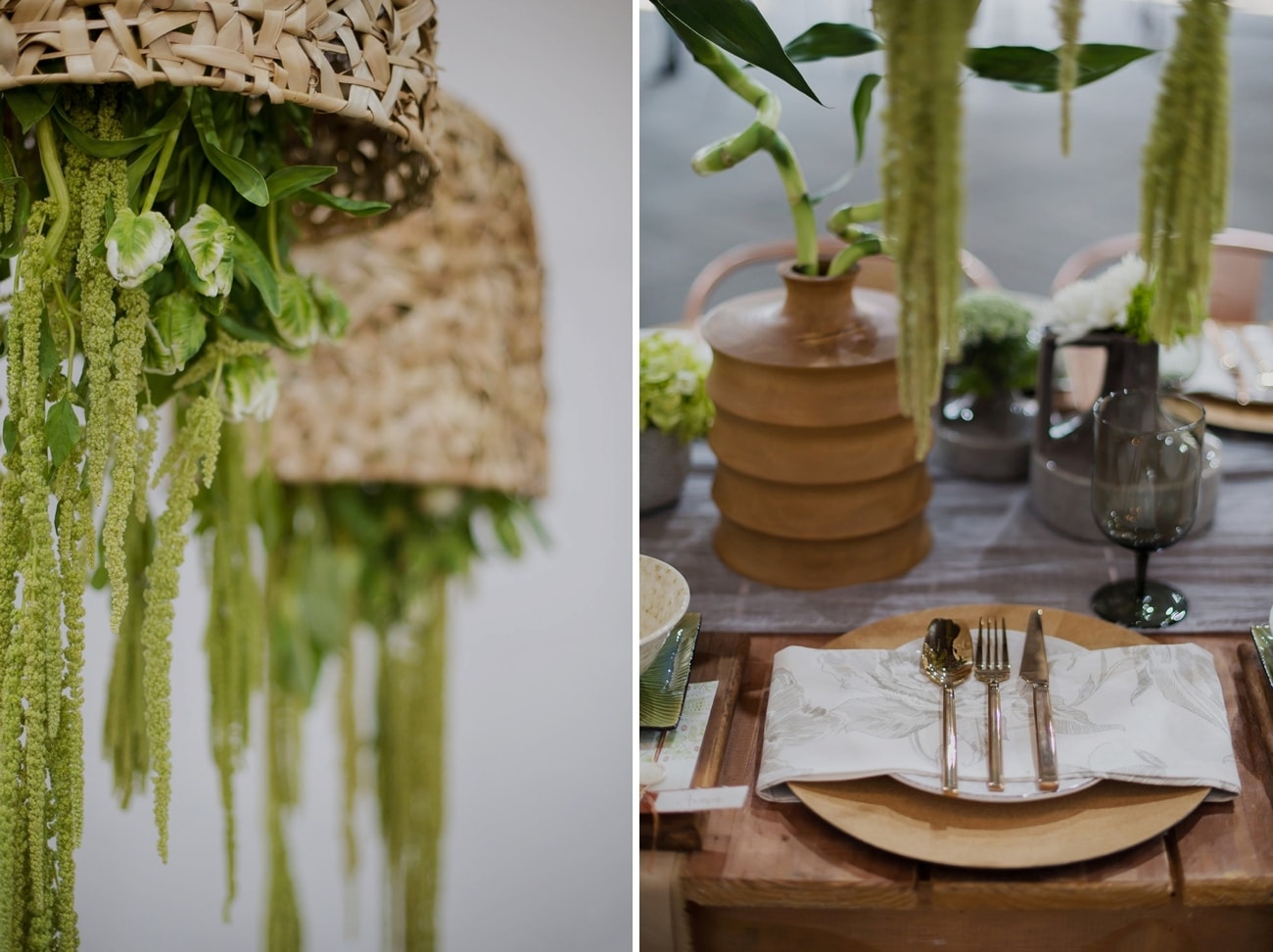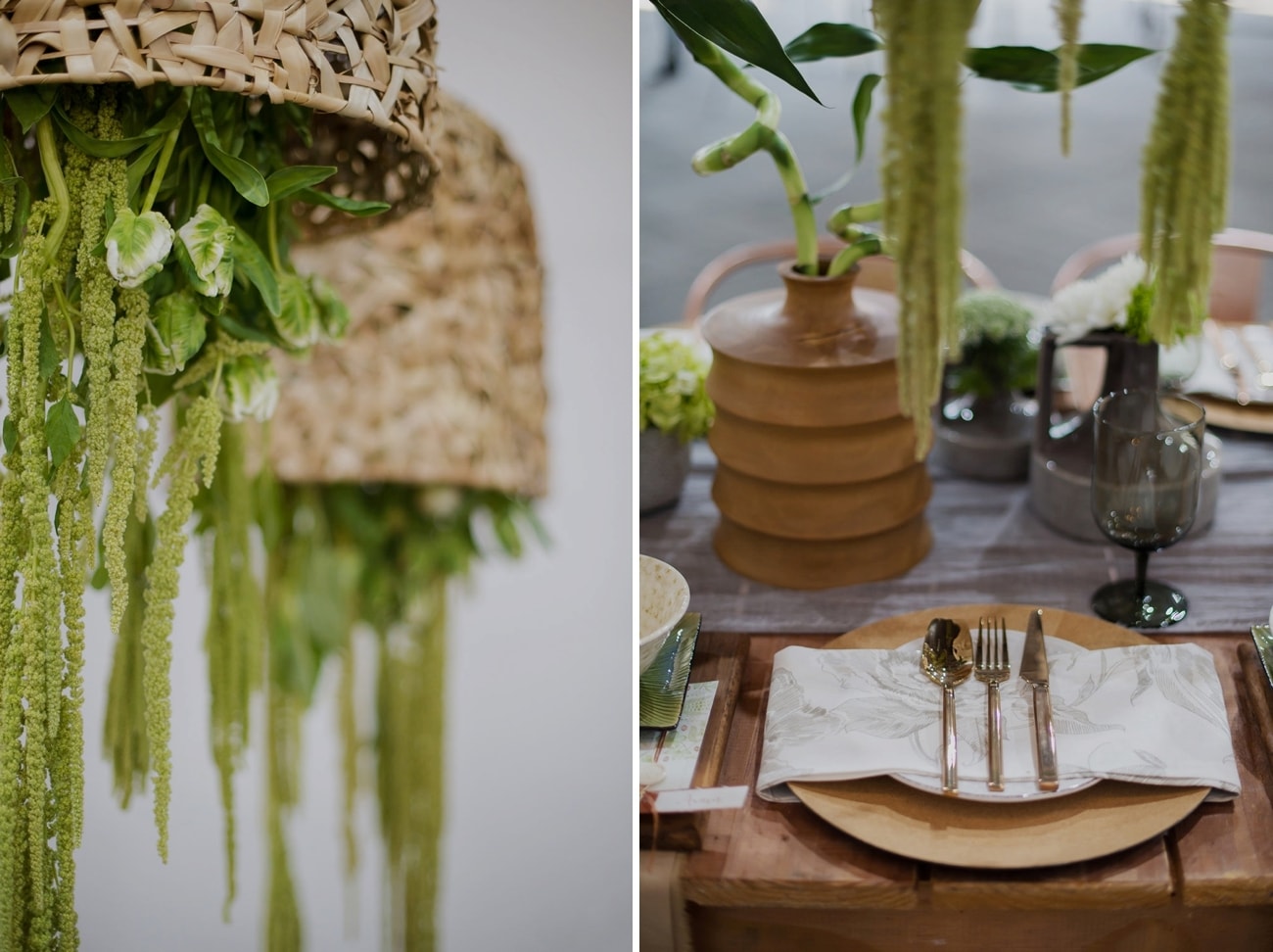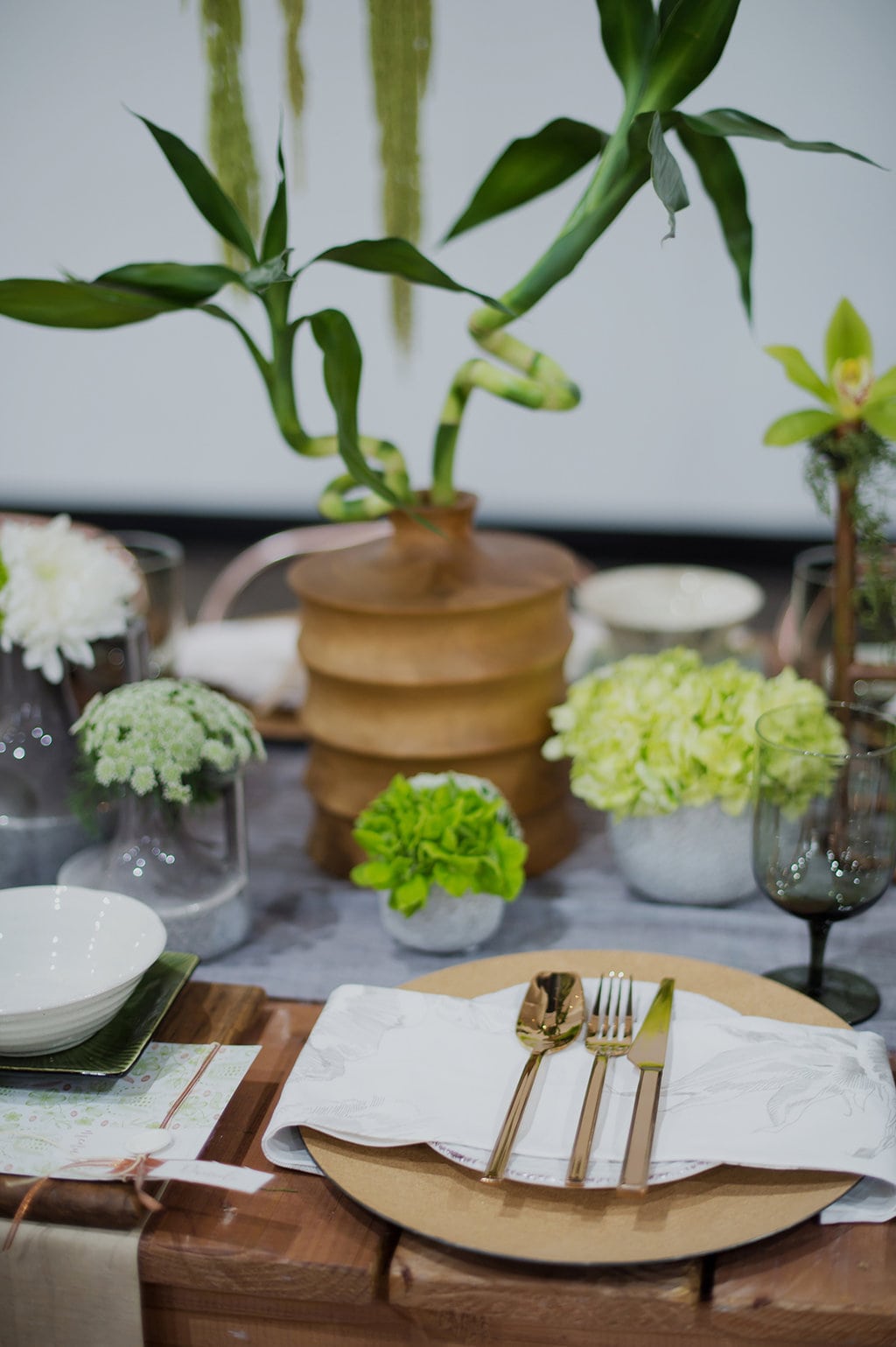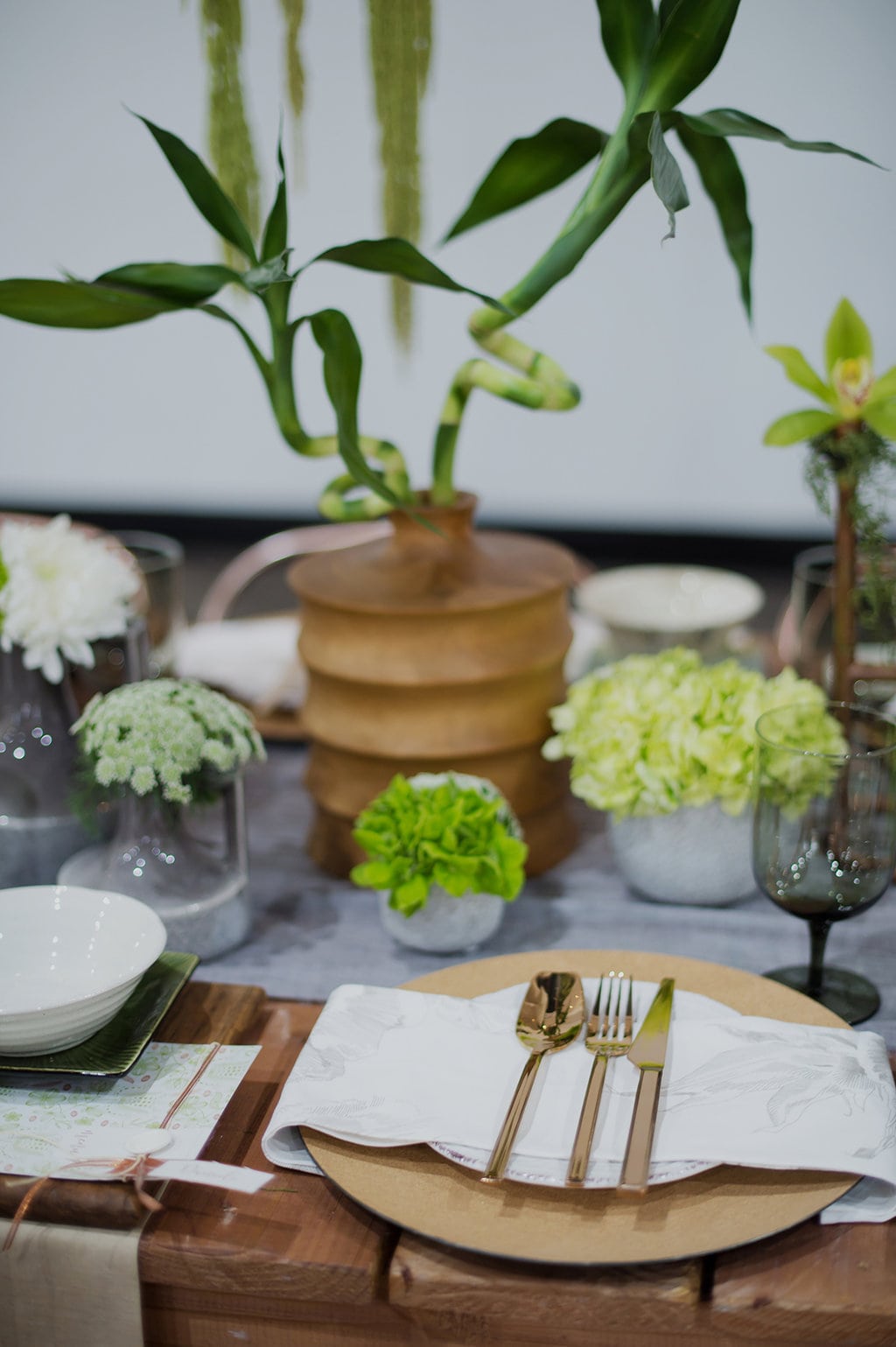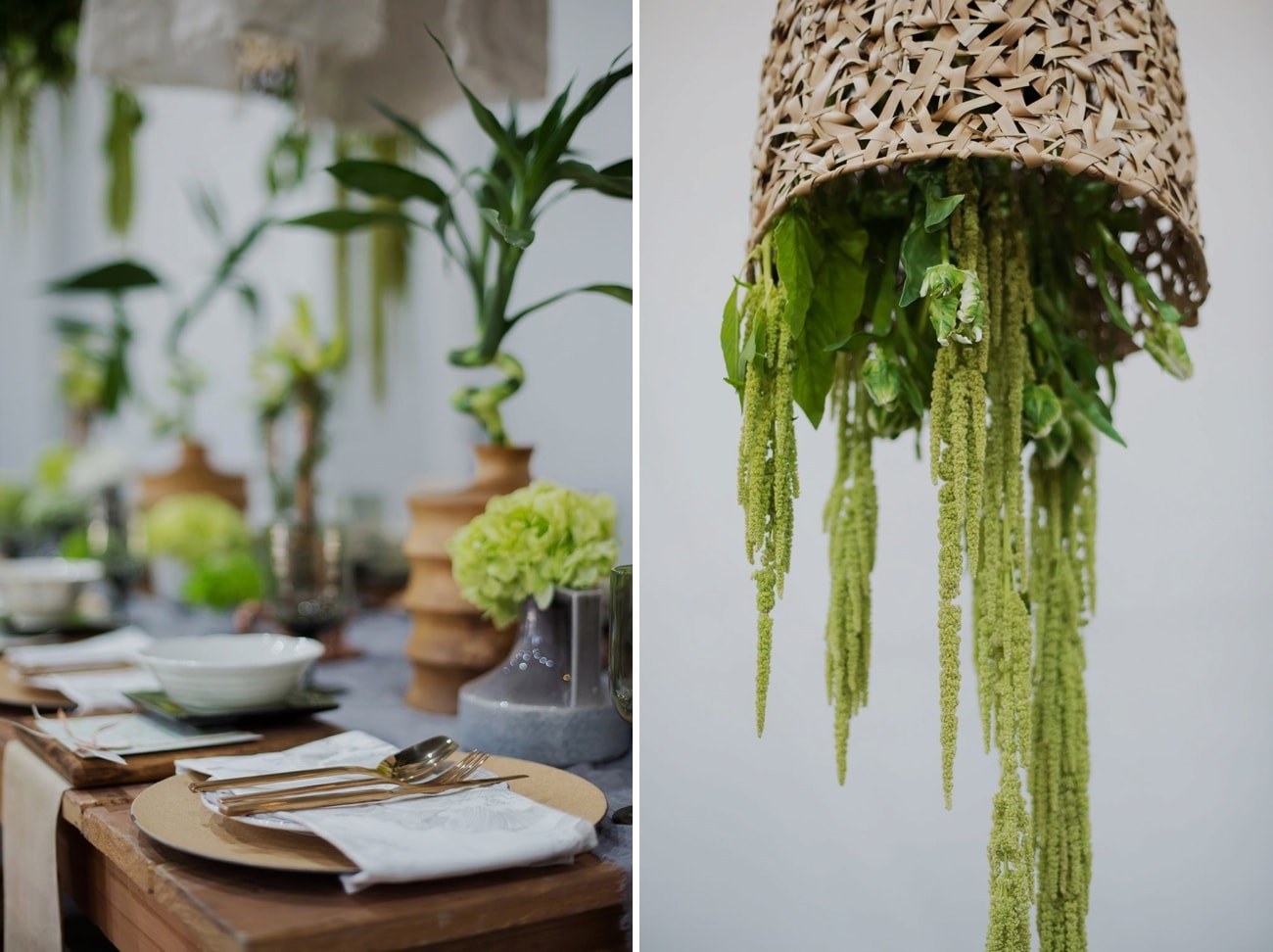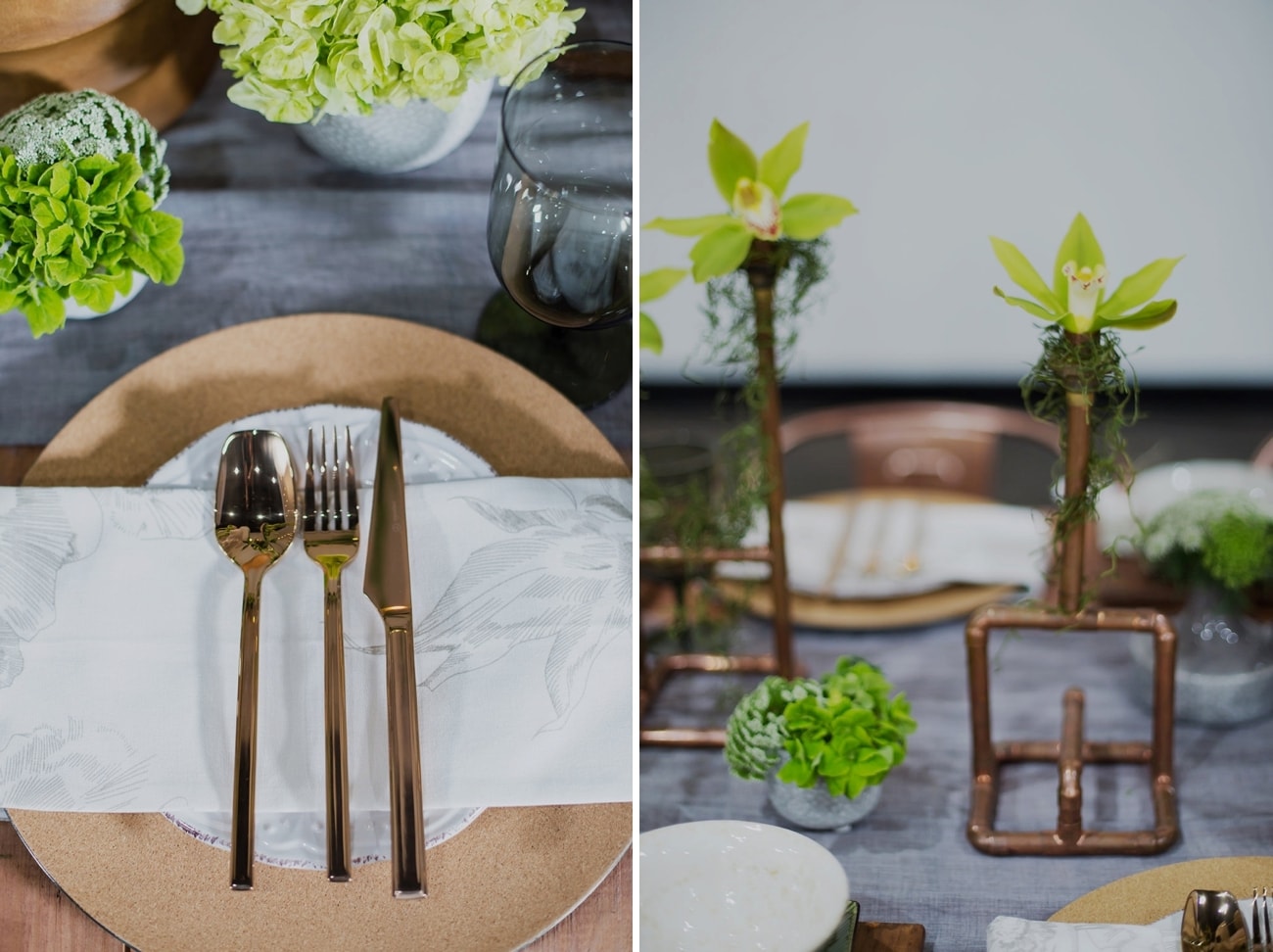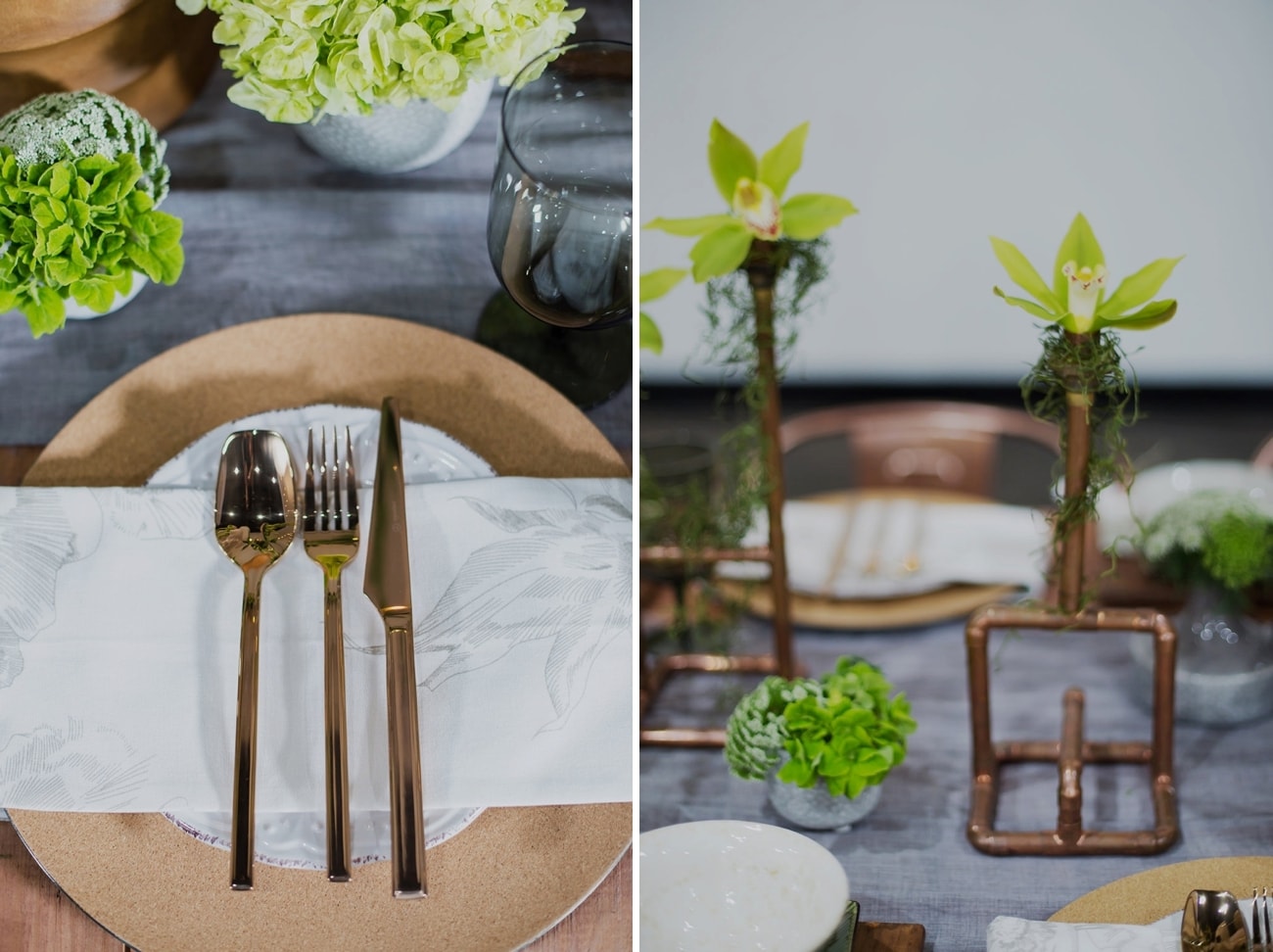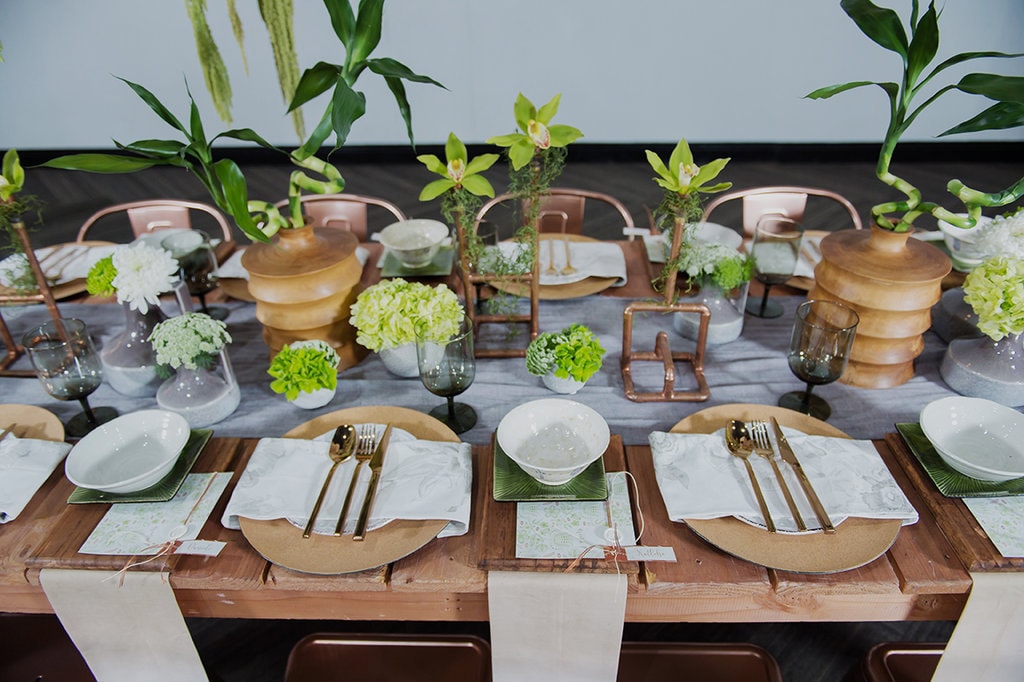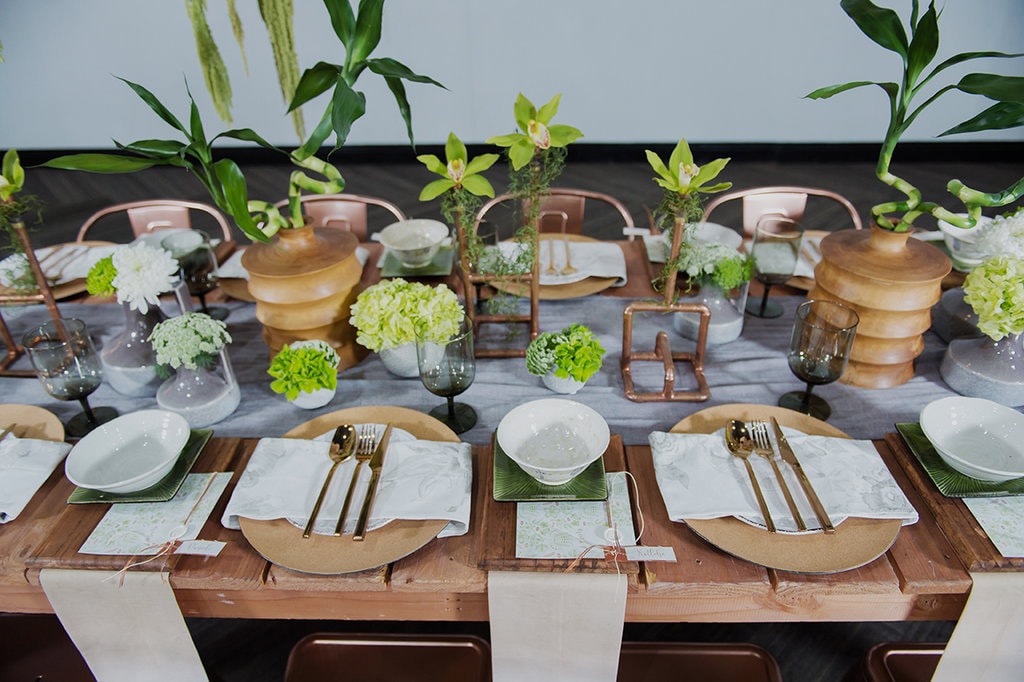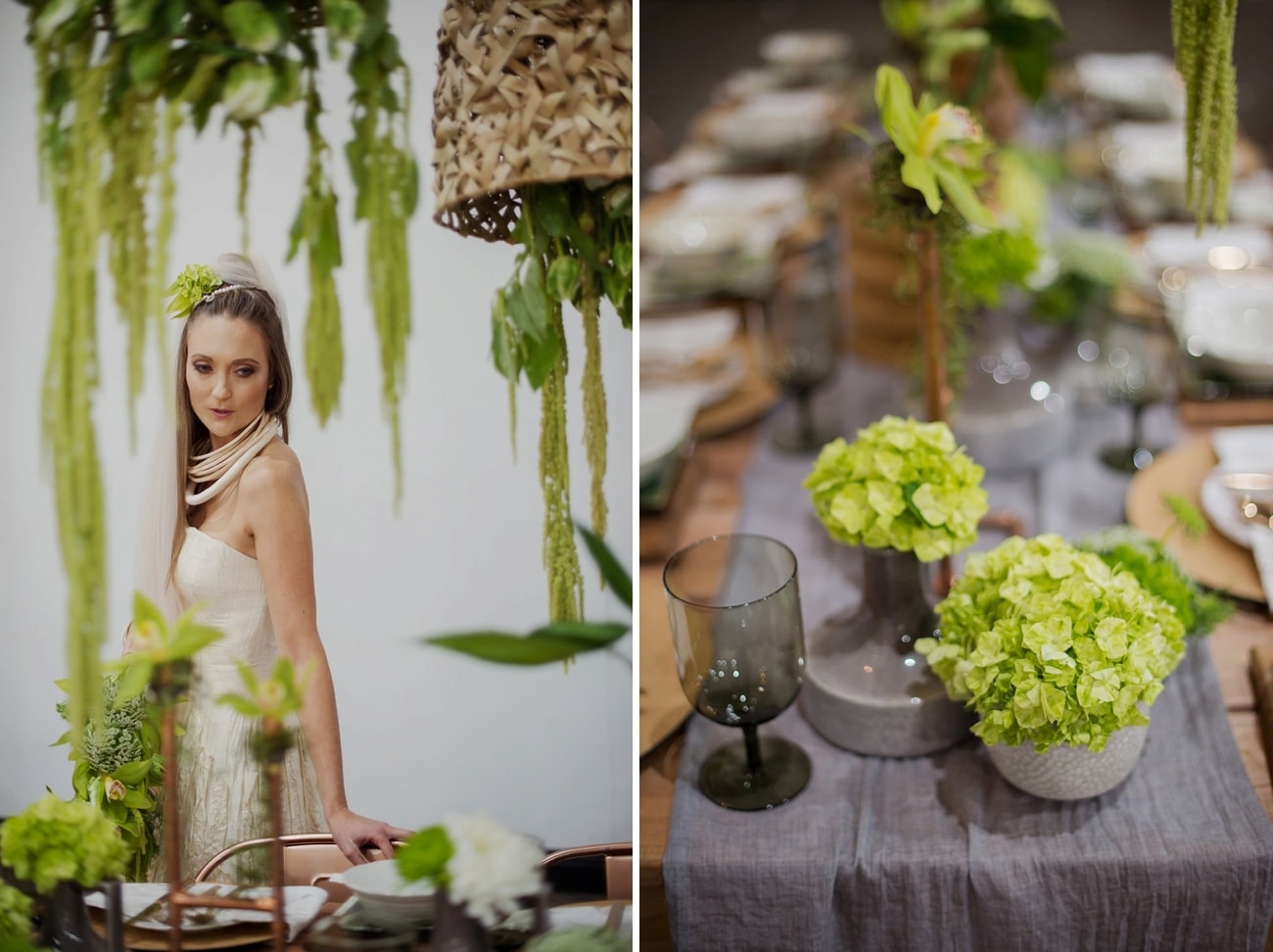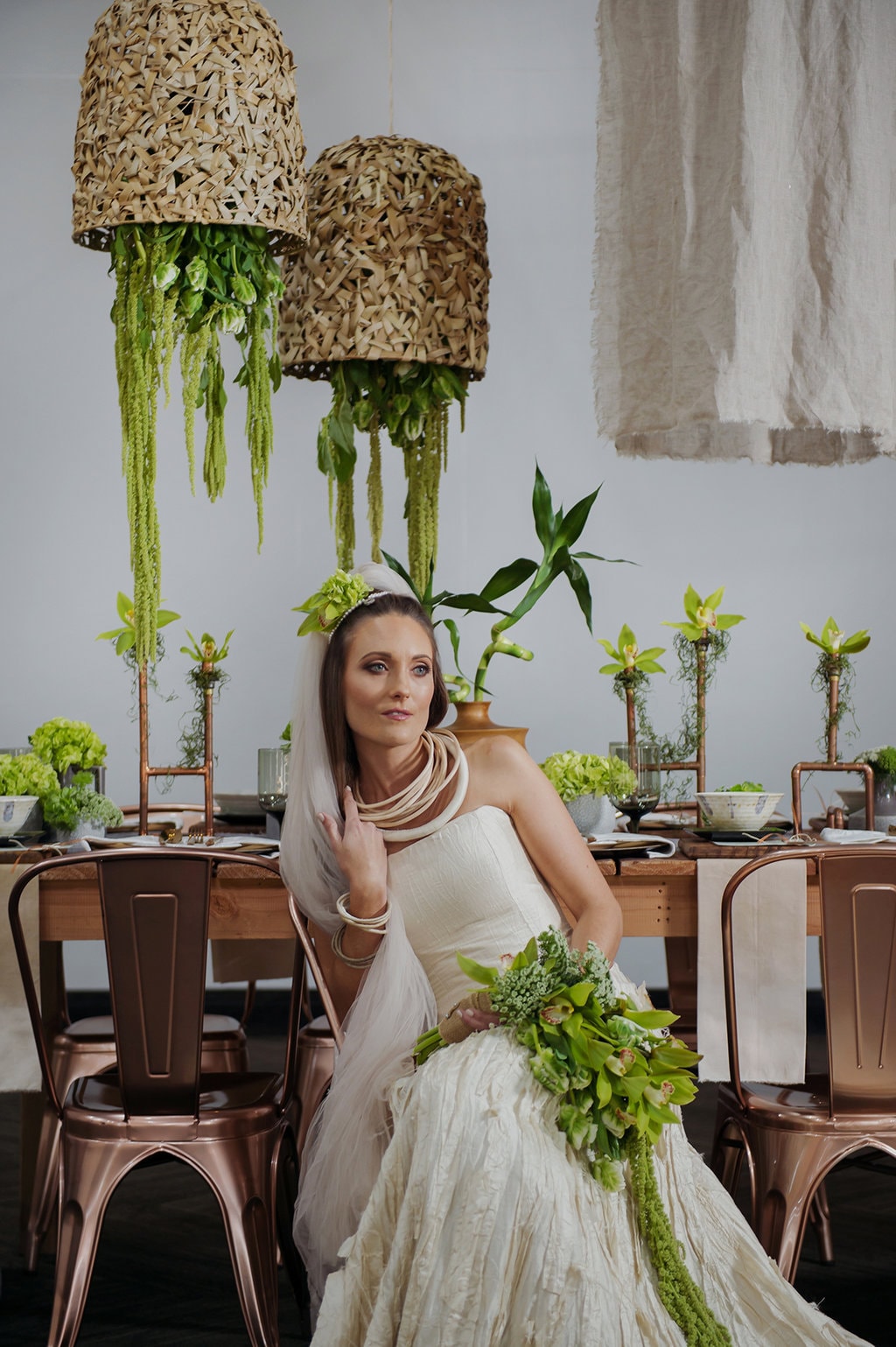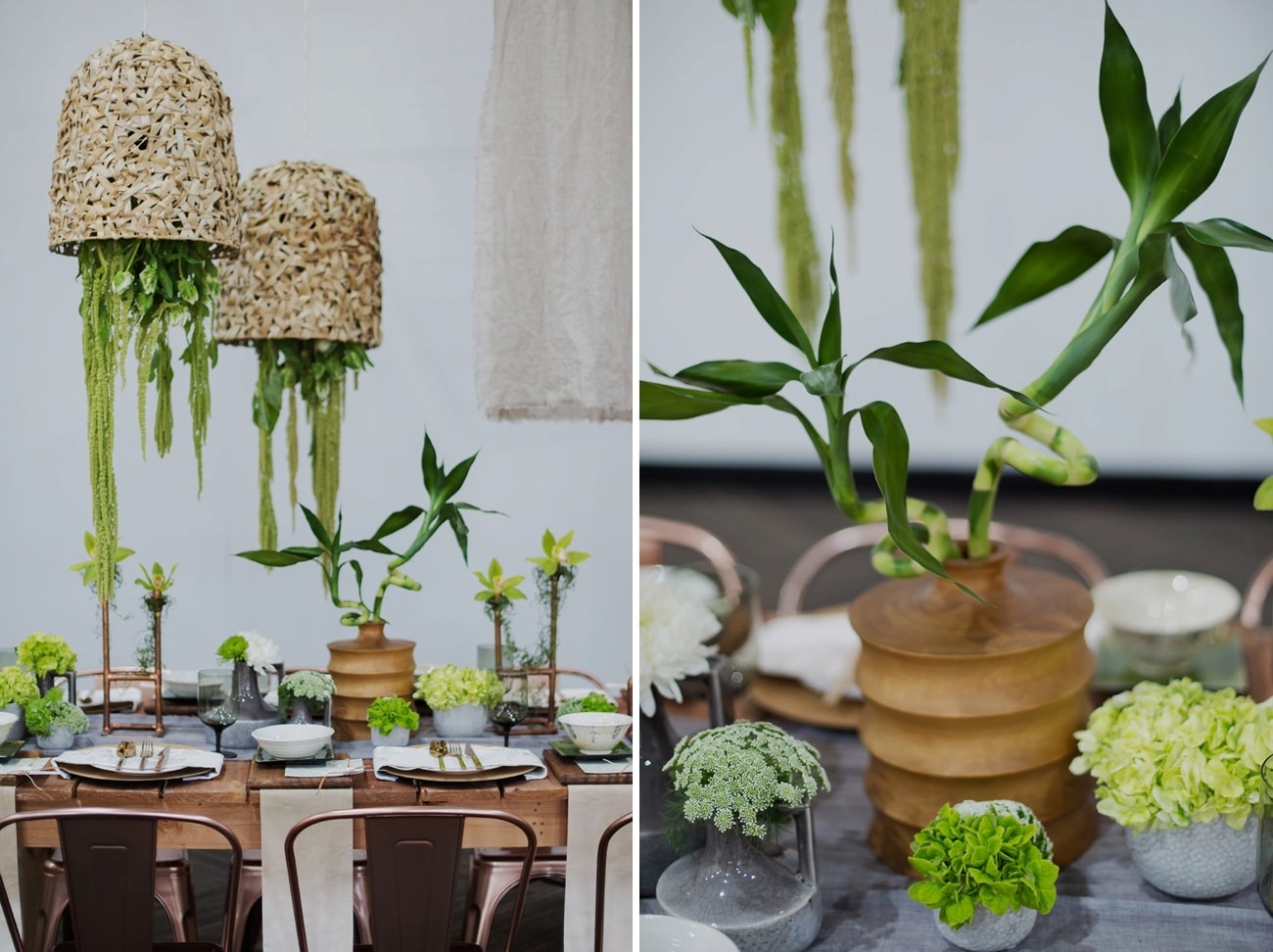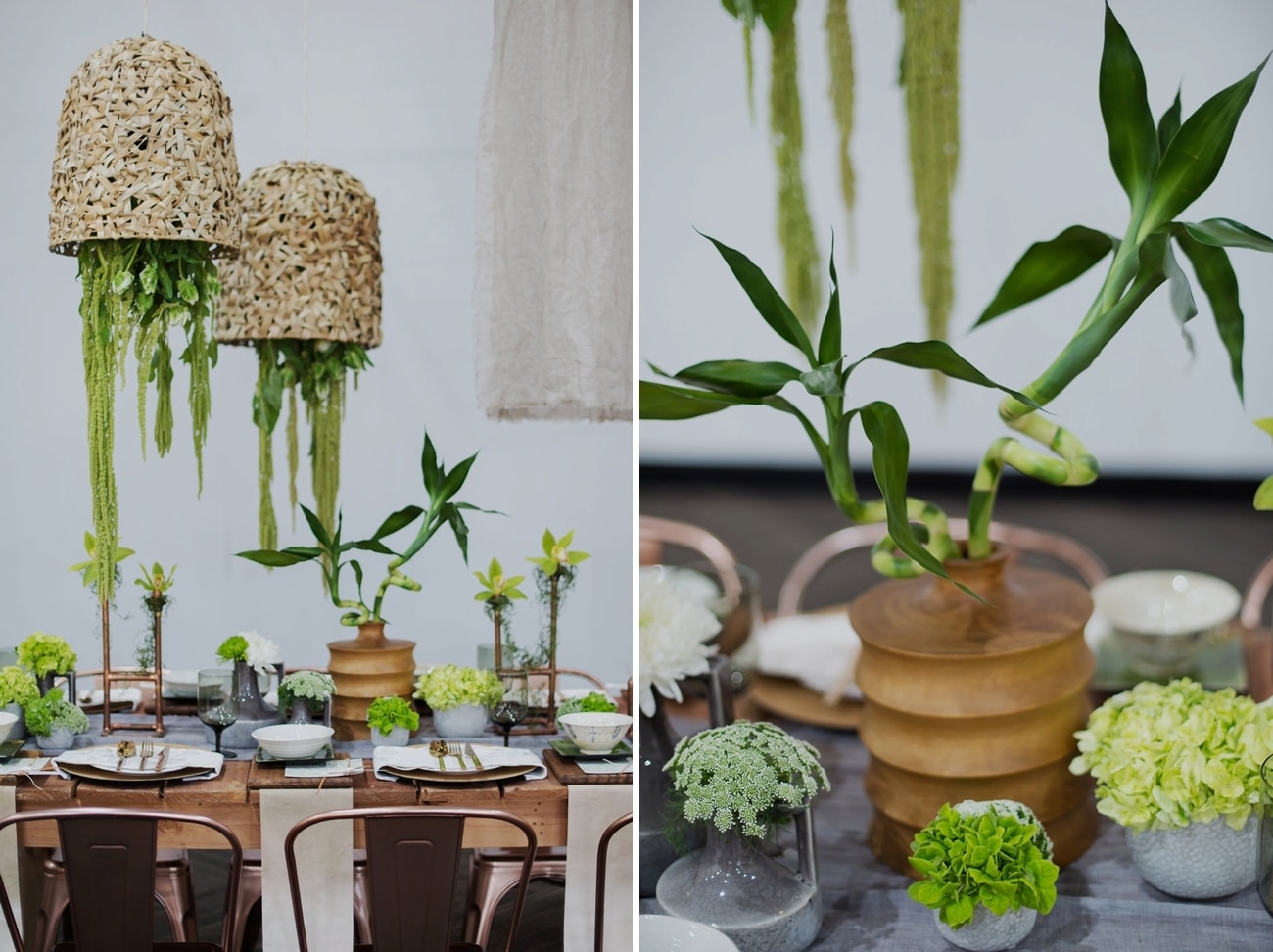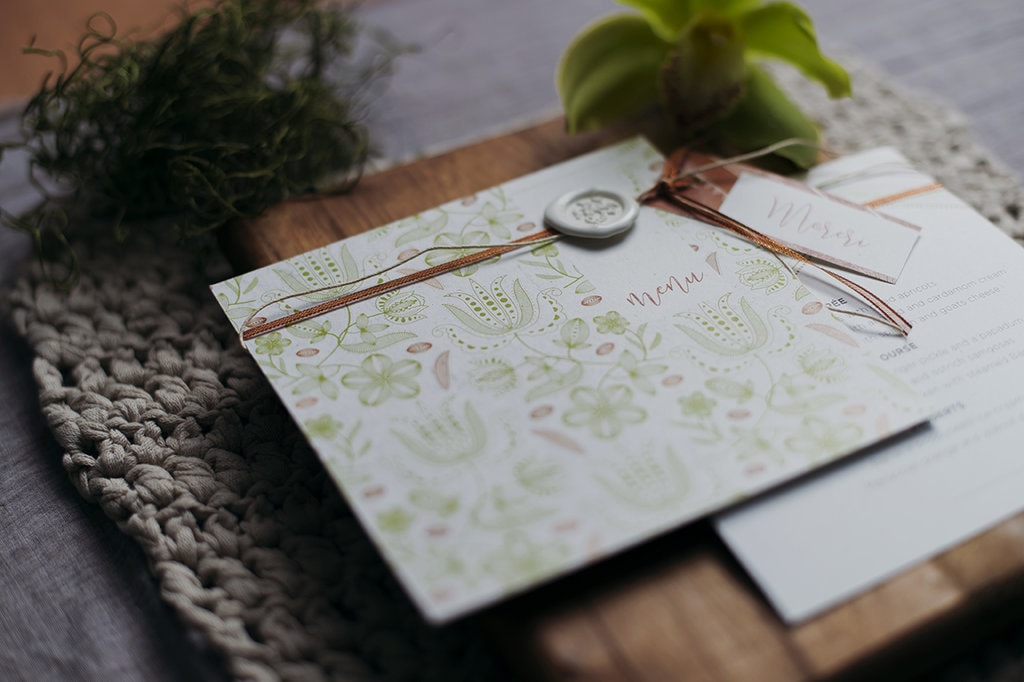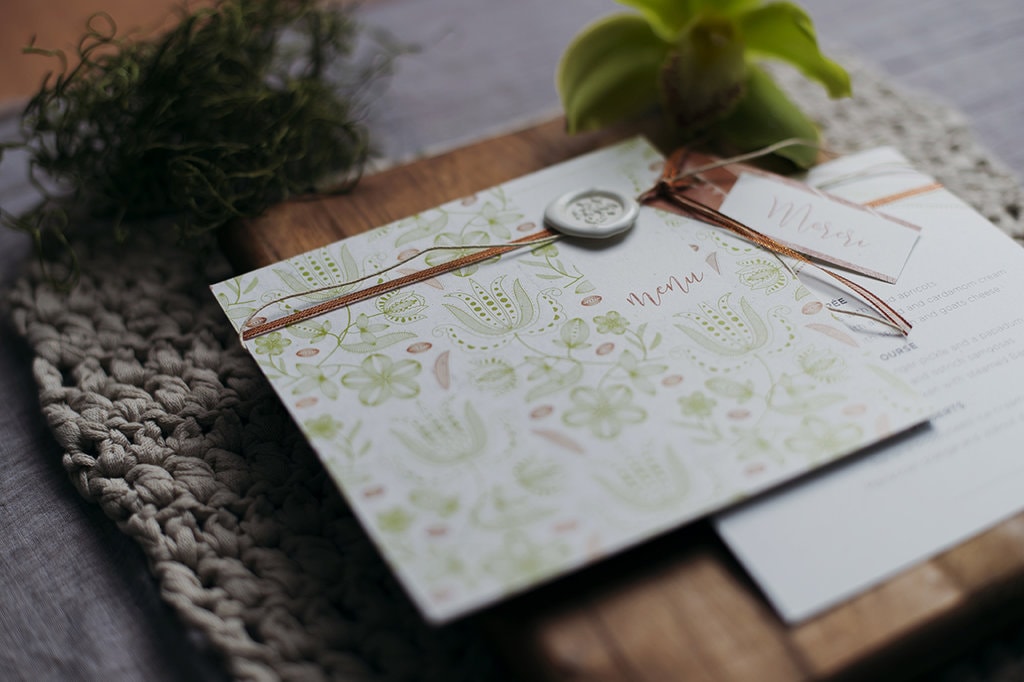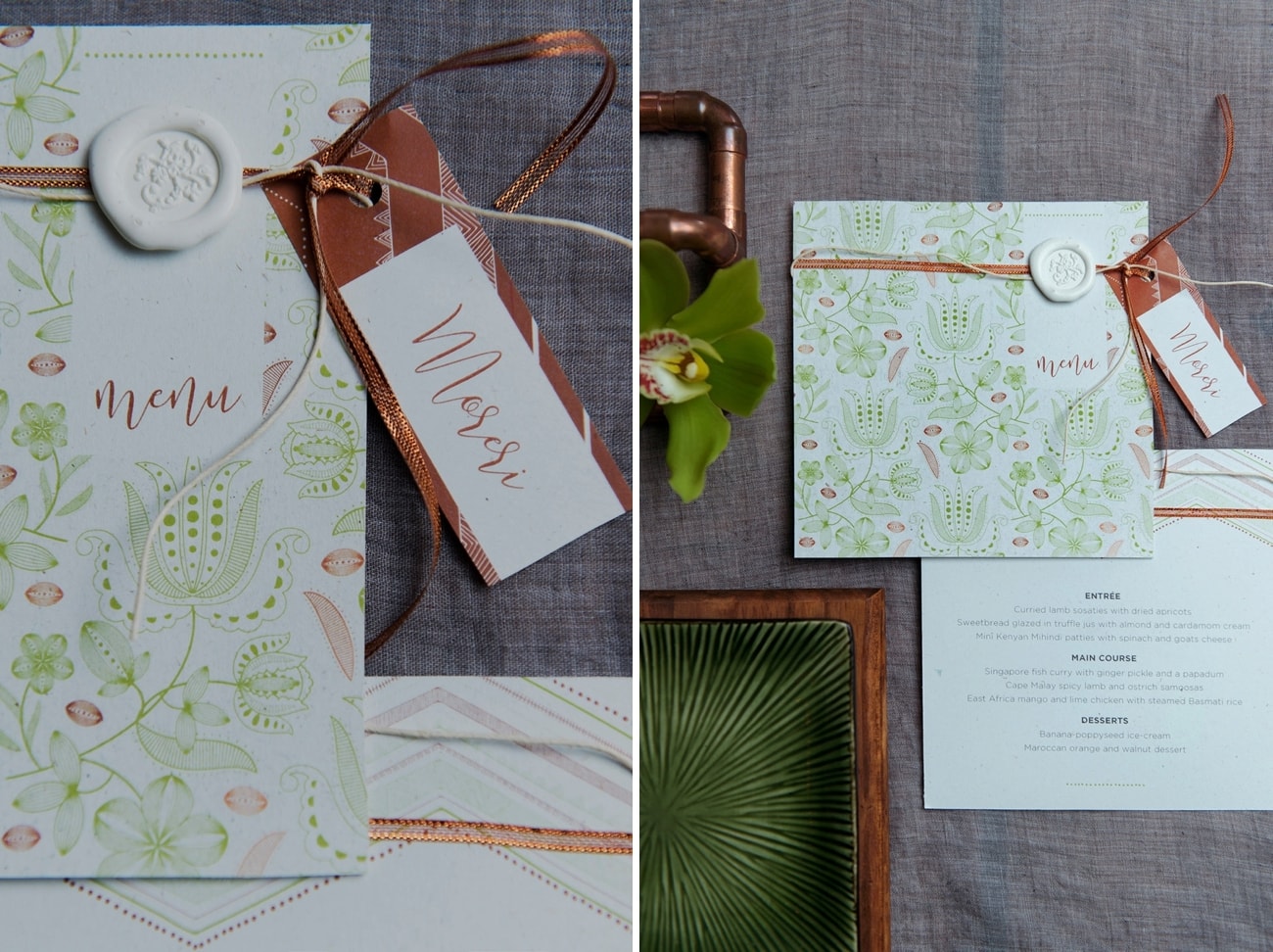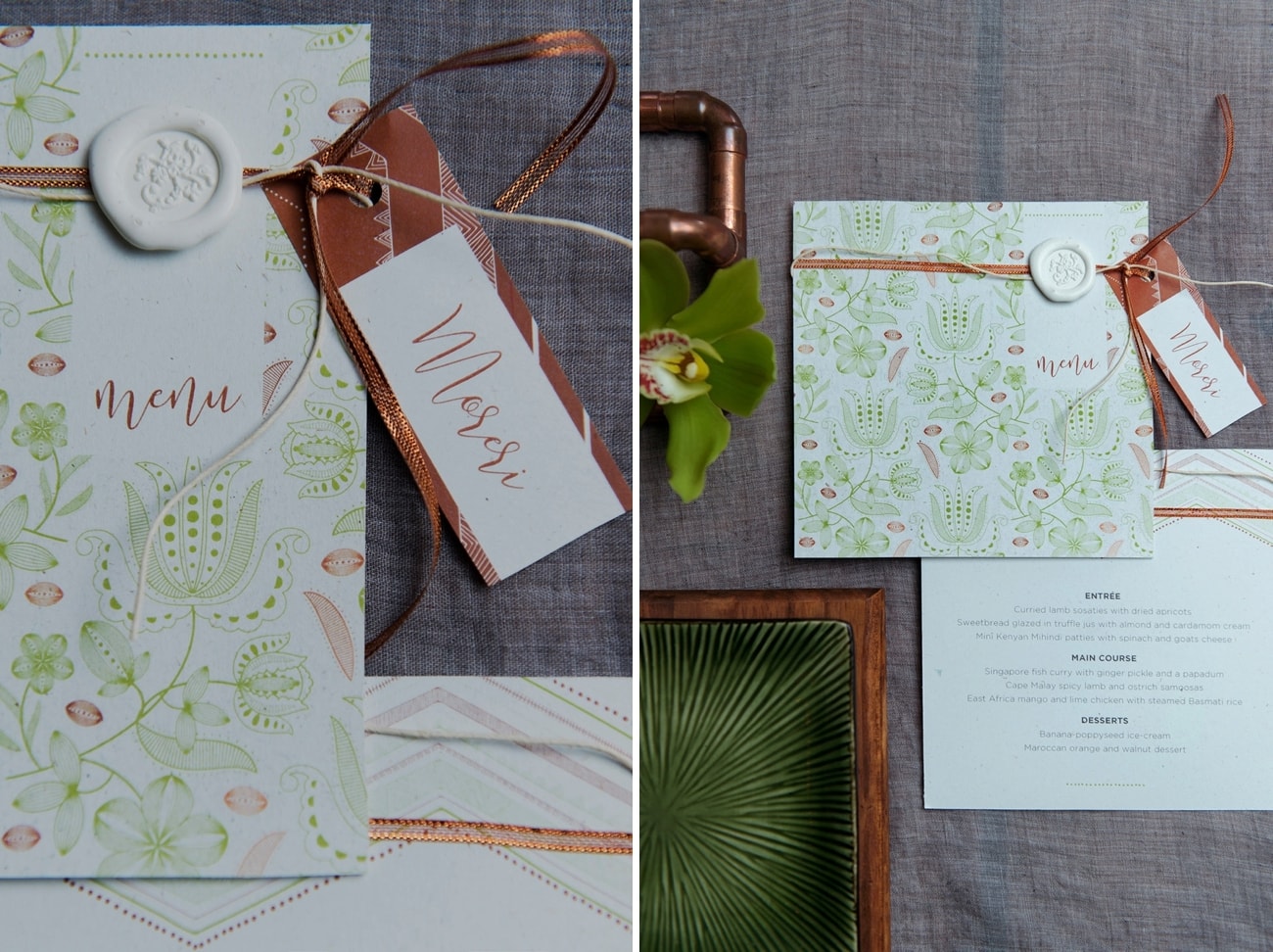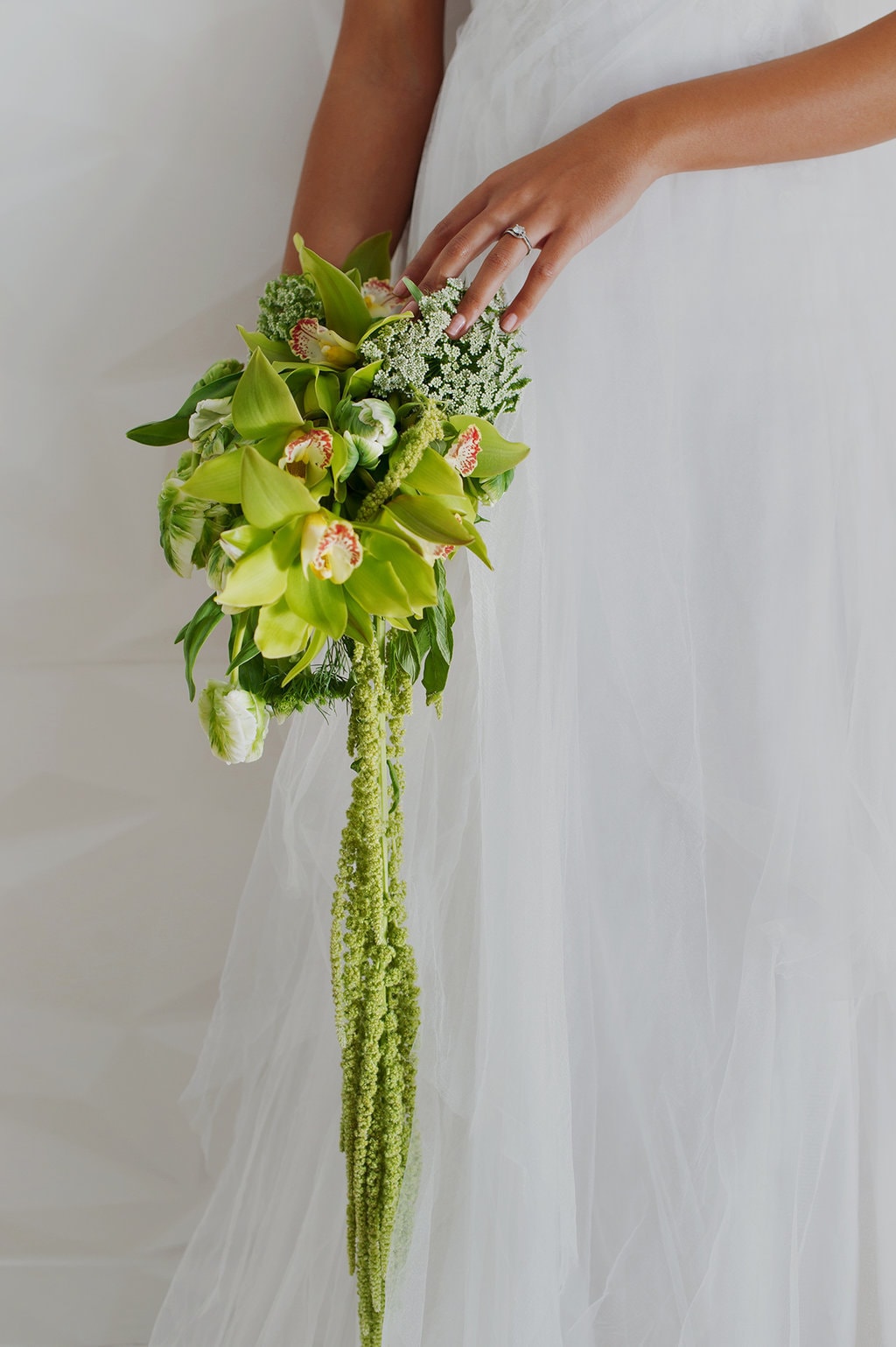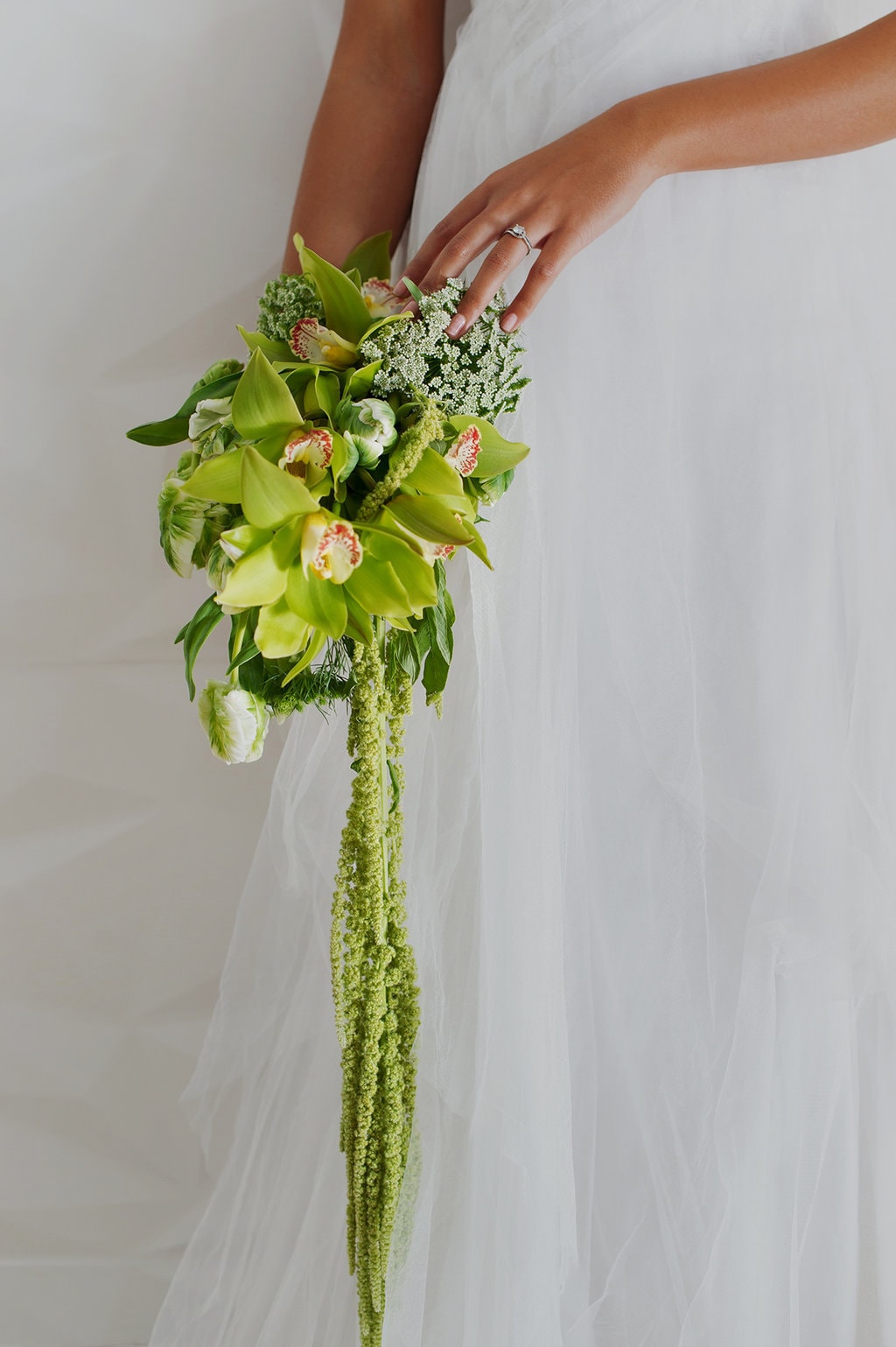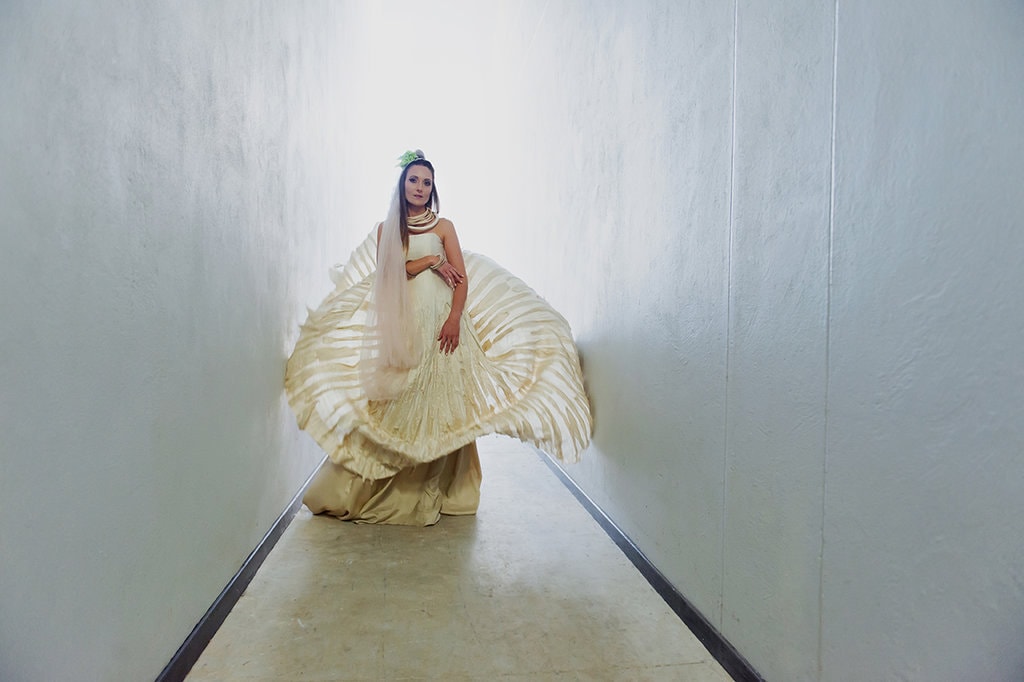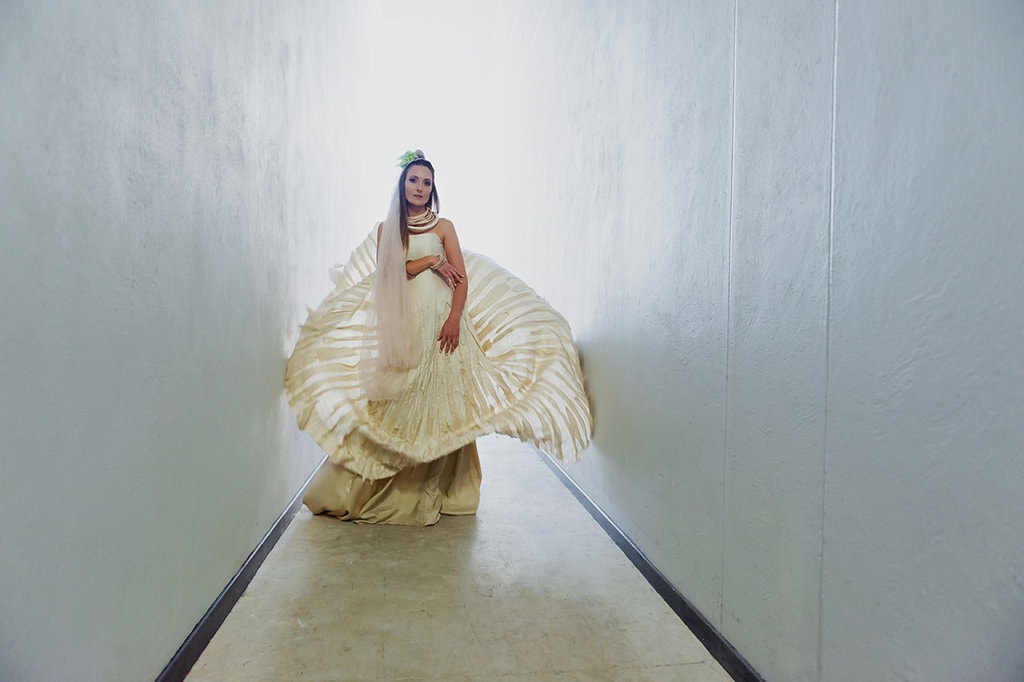 Here's some background on the styling concept from Jeanine Richards of Ninirichi Style Studio:
In an over-saturated social media market, jam packed with replicated ideas, it often seems impossible to come up with anything new. Search on Google or Pinterest and you are likely to find it has already been done numerous times. We at Ninirichi actively seek ways to always remain innovative and original when developing wedding and event styling concepts for our clients. One of my favourite strategies is to marry two seemingly opposite concepts or styles and sit back and enjoy the surprising fresh beauty that emerges! Hence the birth of this beautiful styled shoot concept of East meets West, Afro-Asia. The local elements, earthy textures, African patterns and objects are warm, tactile and familiar; whereas the oriental elements are exotic, dramatic and dreamy. Is that not what a marriage is all about – the merging of two separate lives to create a new and unique unified identity? The starting point for each design was the selection of unique natural linens from Set The Table. The colour schemes stemmed from pairing the linen choices with our décor elements that best popped. We then chose floral forms that best suited the containers and rental furniture pieces and cutlery that complemented the looks. We then briefed The Design Lot of the stationery concepts and sourced earthy statement garments and accessories from Lunar Life and The Space to bring it all together.
The first look included woven grass lampshades filled with amaranthus and green parrot tulips, with cork chargers, ceramic bowls, grey glass wine goblets, and rose gold cutlery. Copper pipe holders held green cymbidium heads and moss, while raw wood turned vases housed curly bamboo stems. We wanted a very natural, organic and minimalist style for the stationery, which included copper accents in the ribbon, paisley illustration detail and name tags to pick up the copper used in the decor.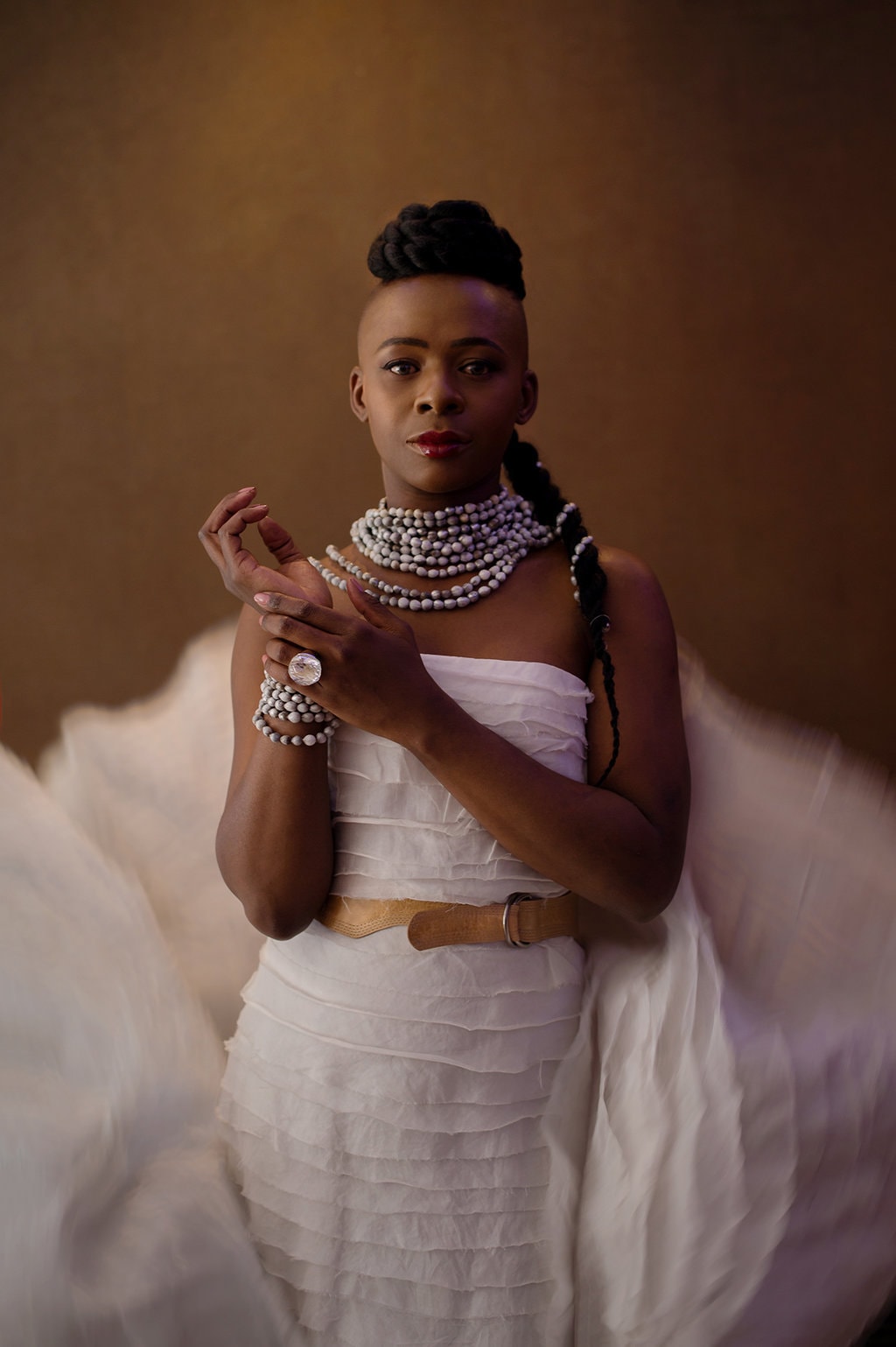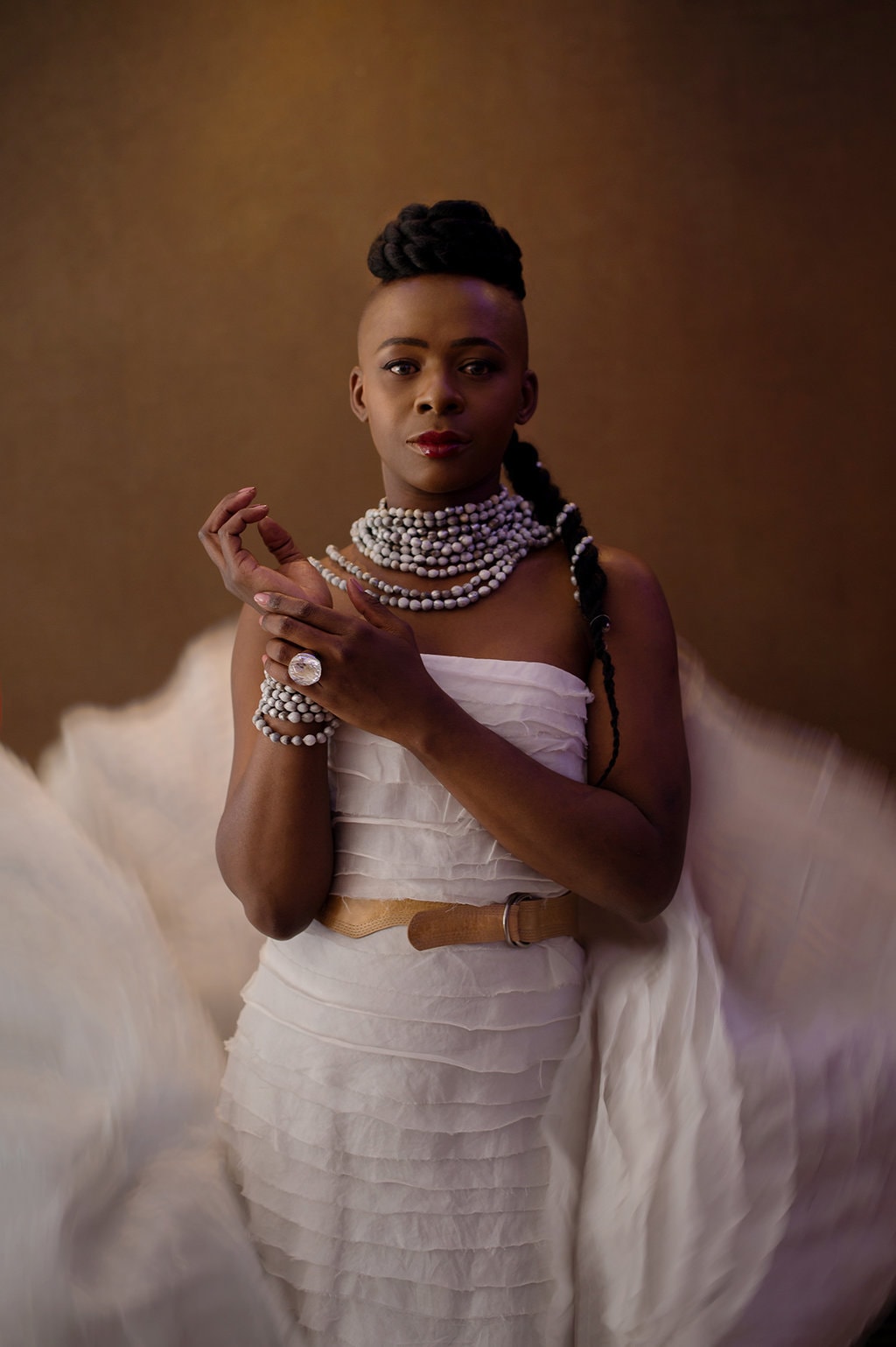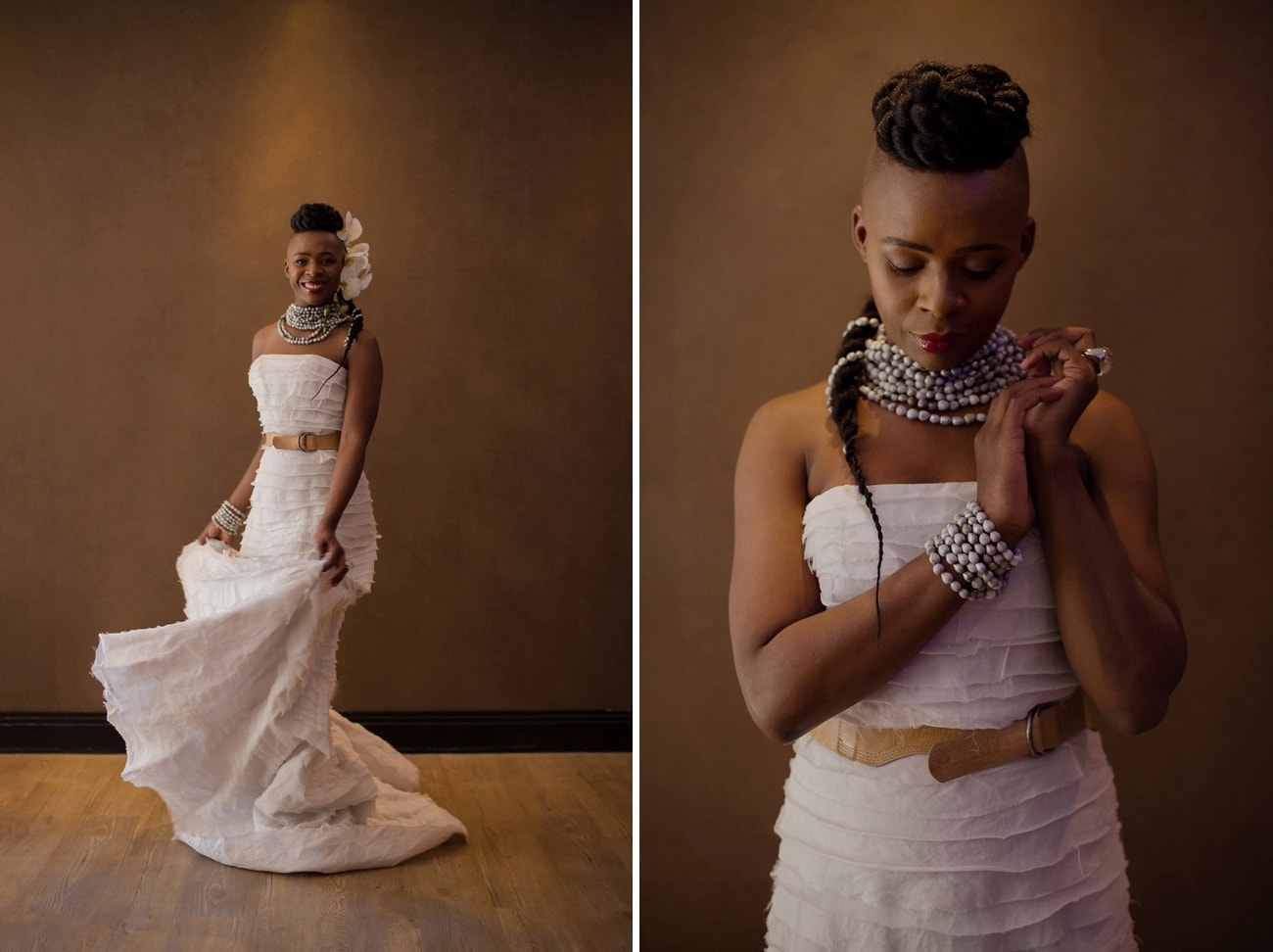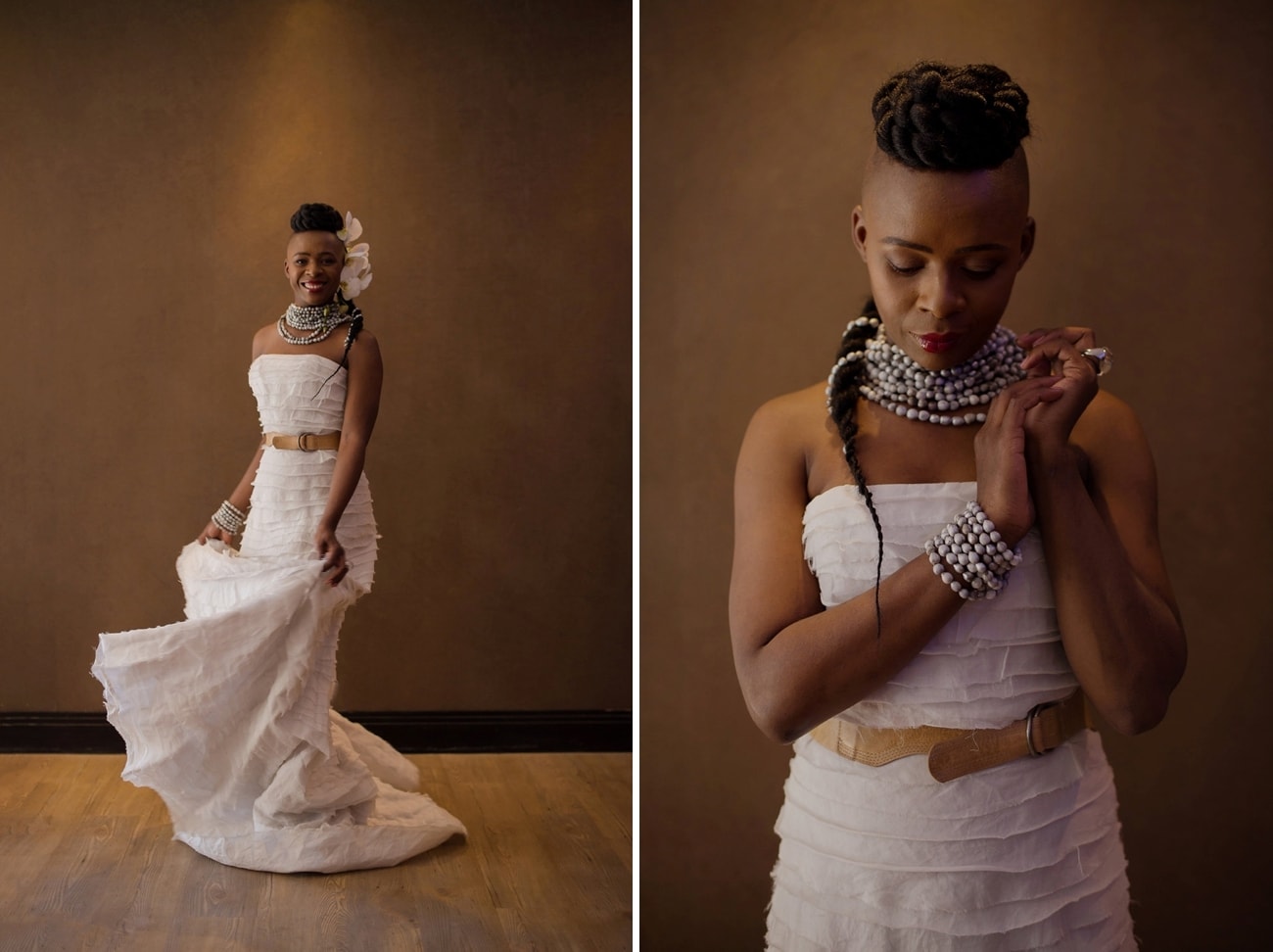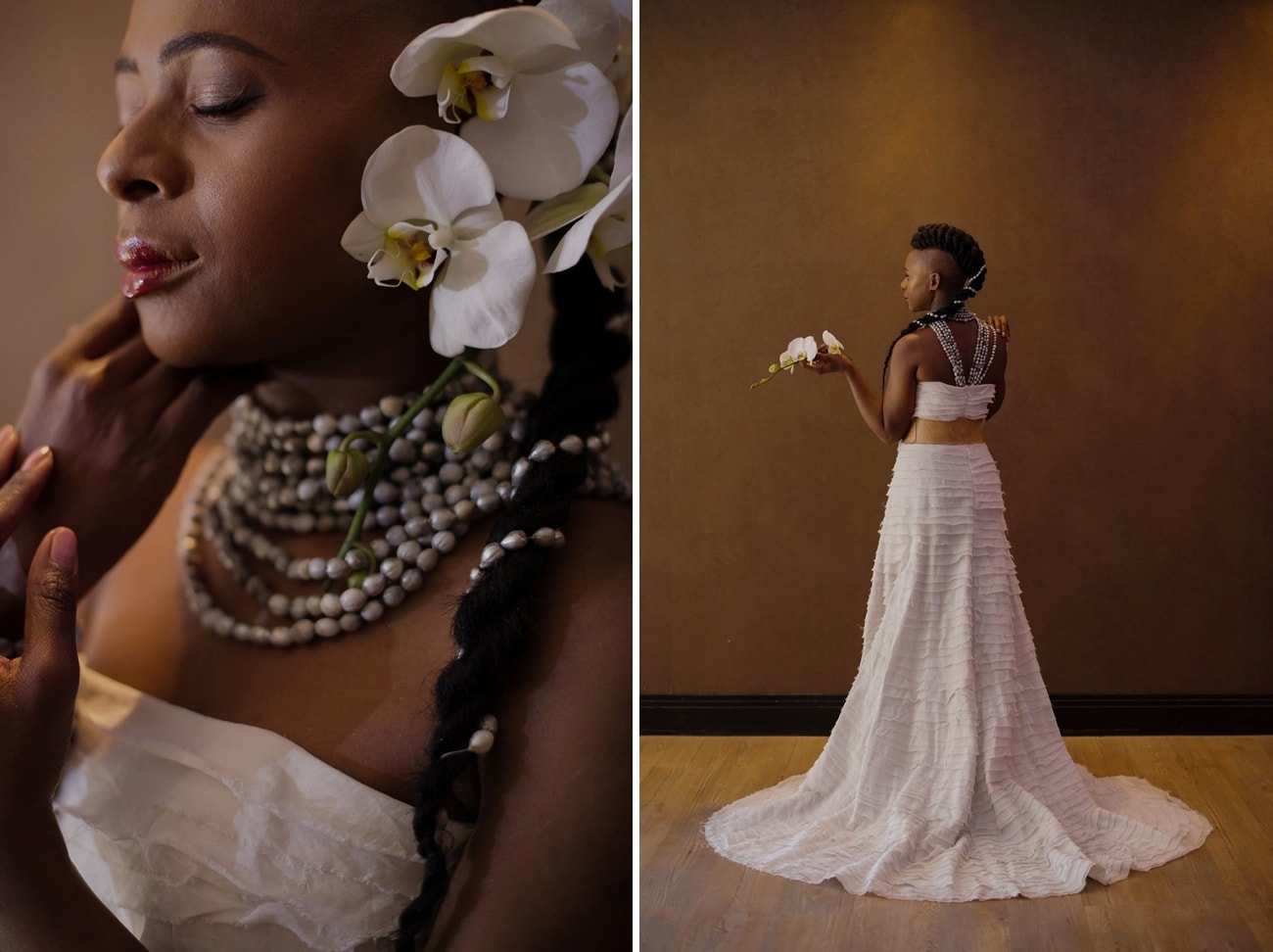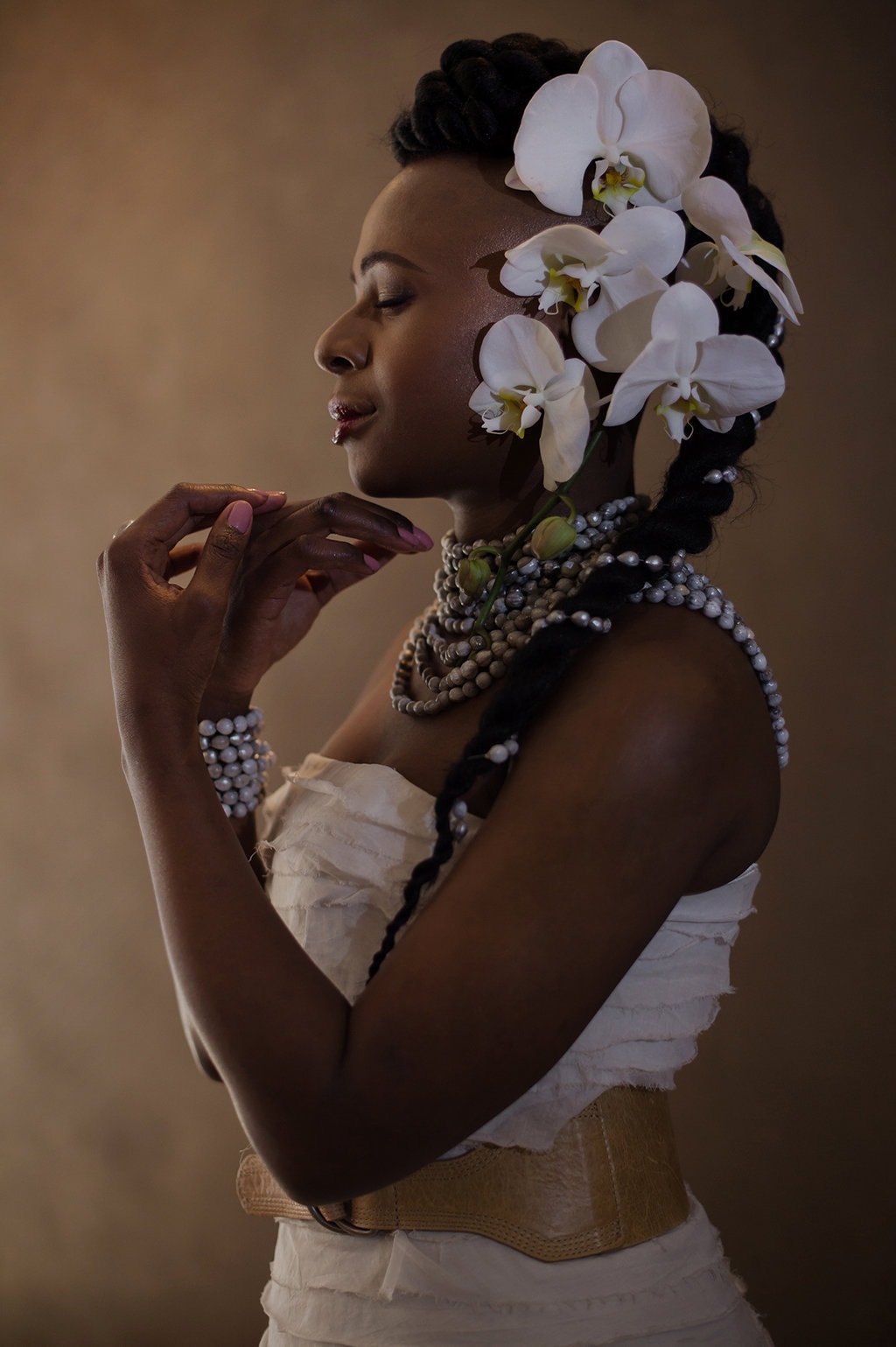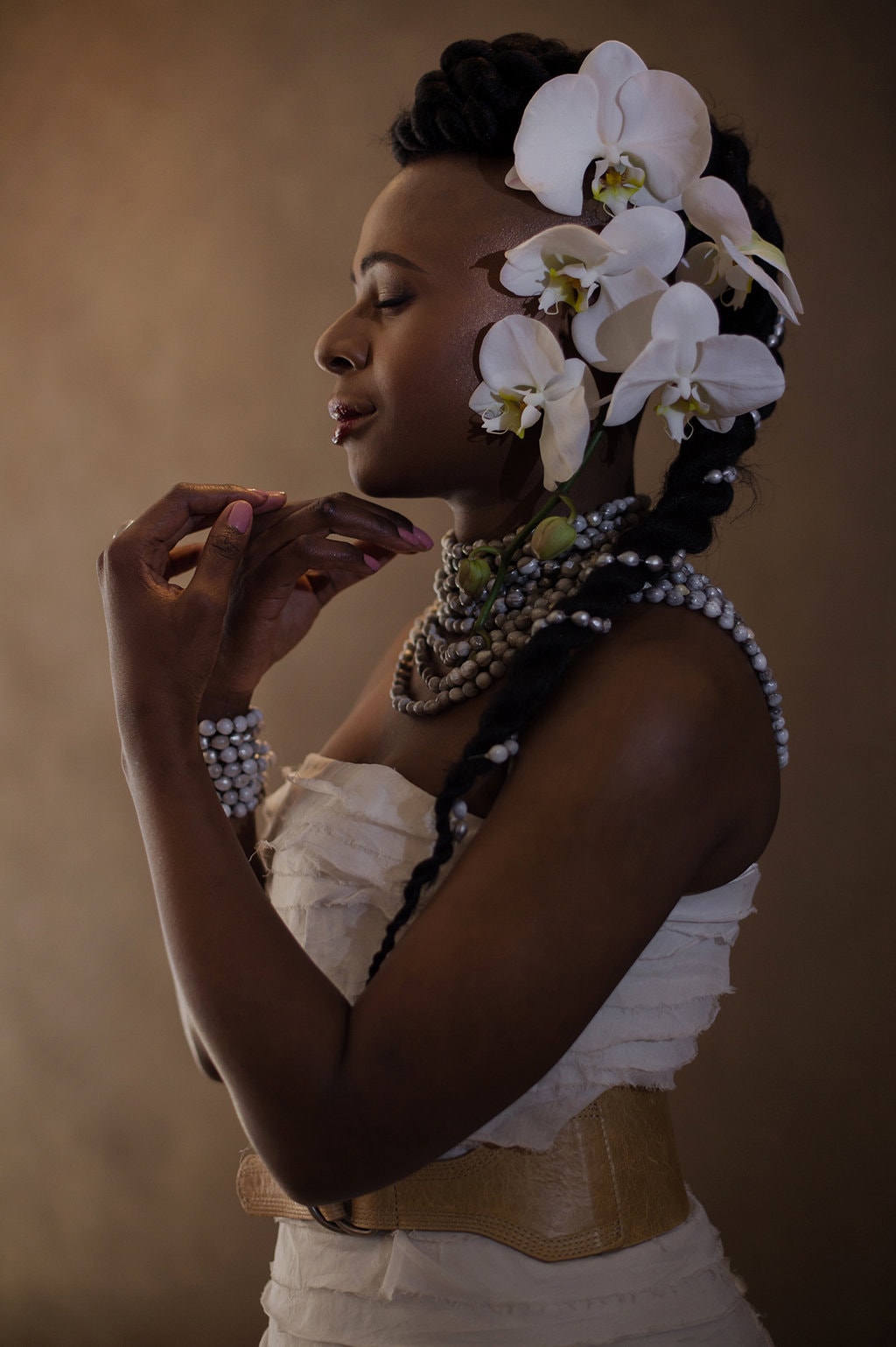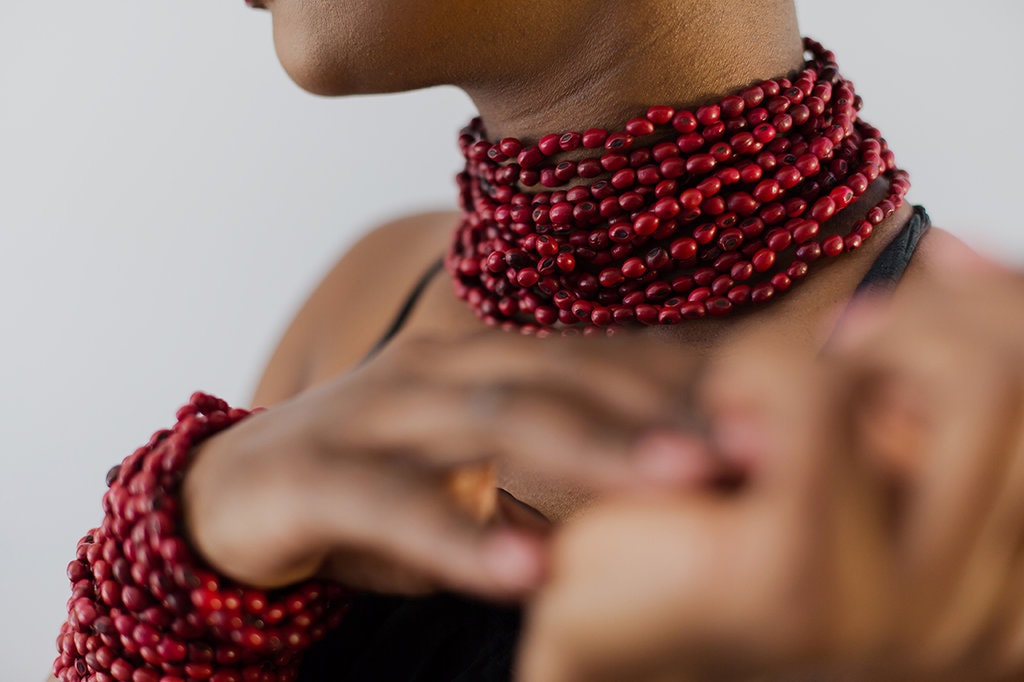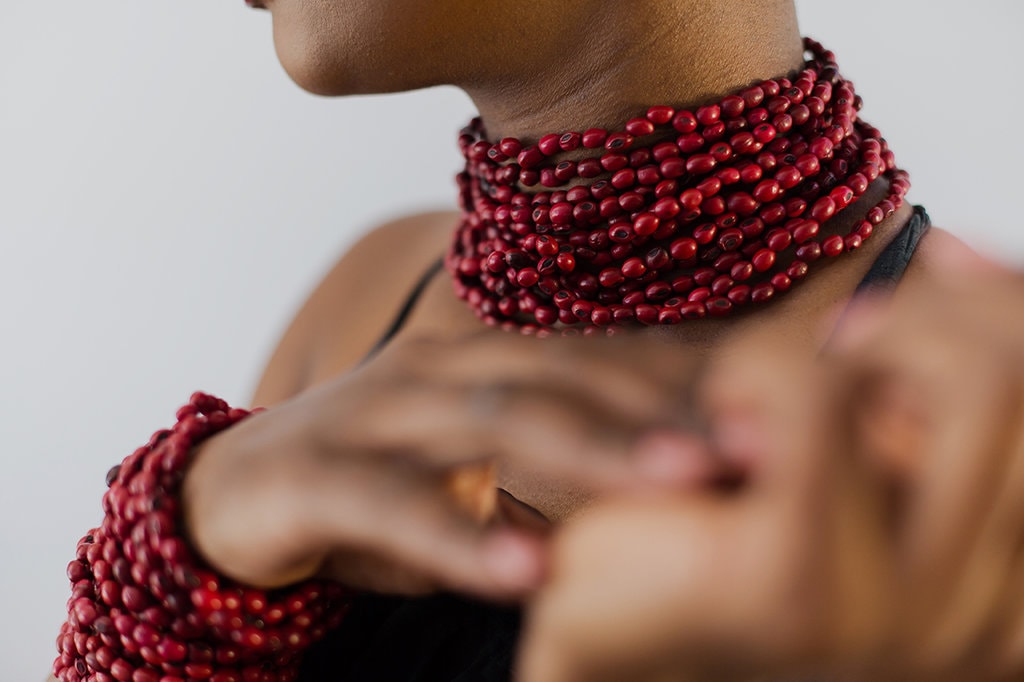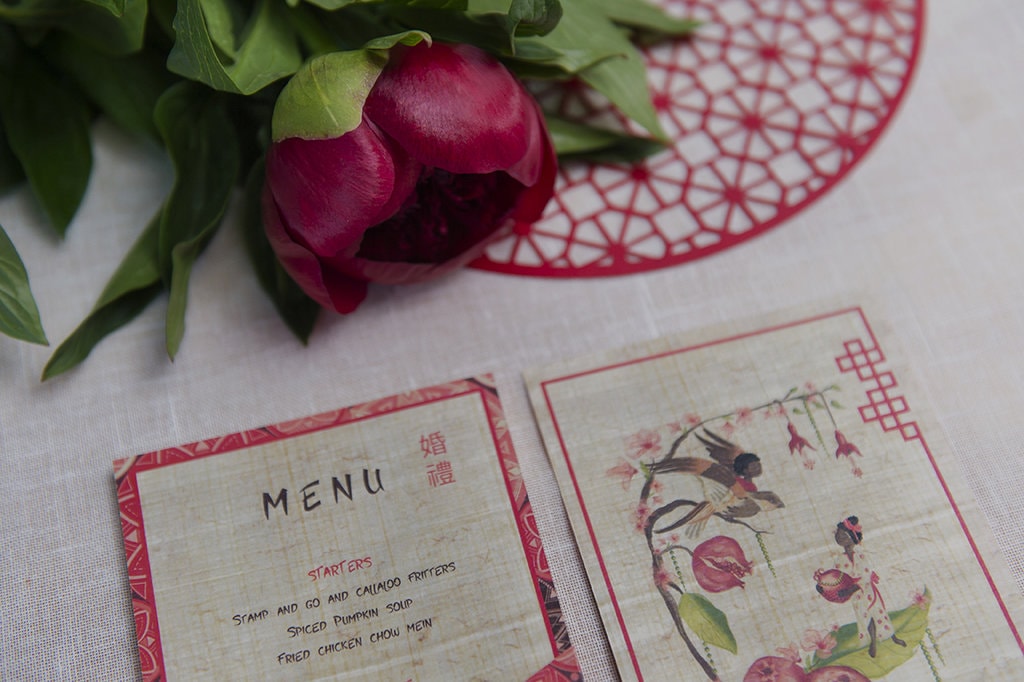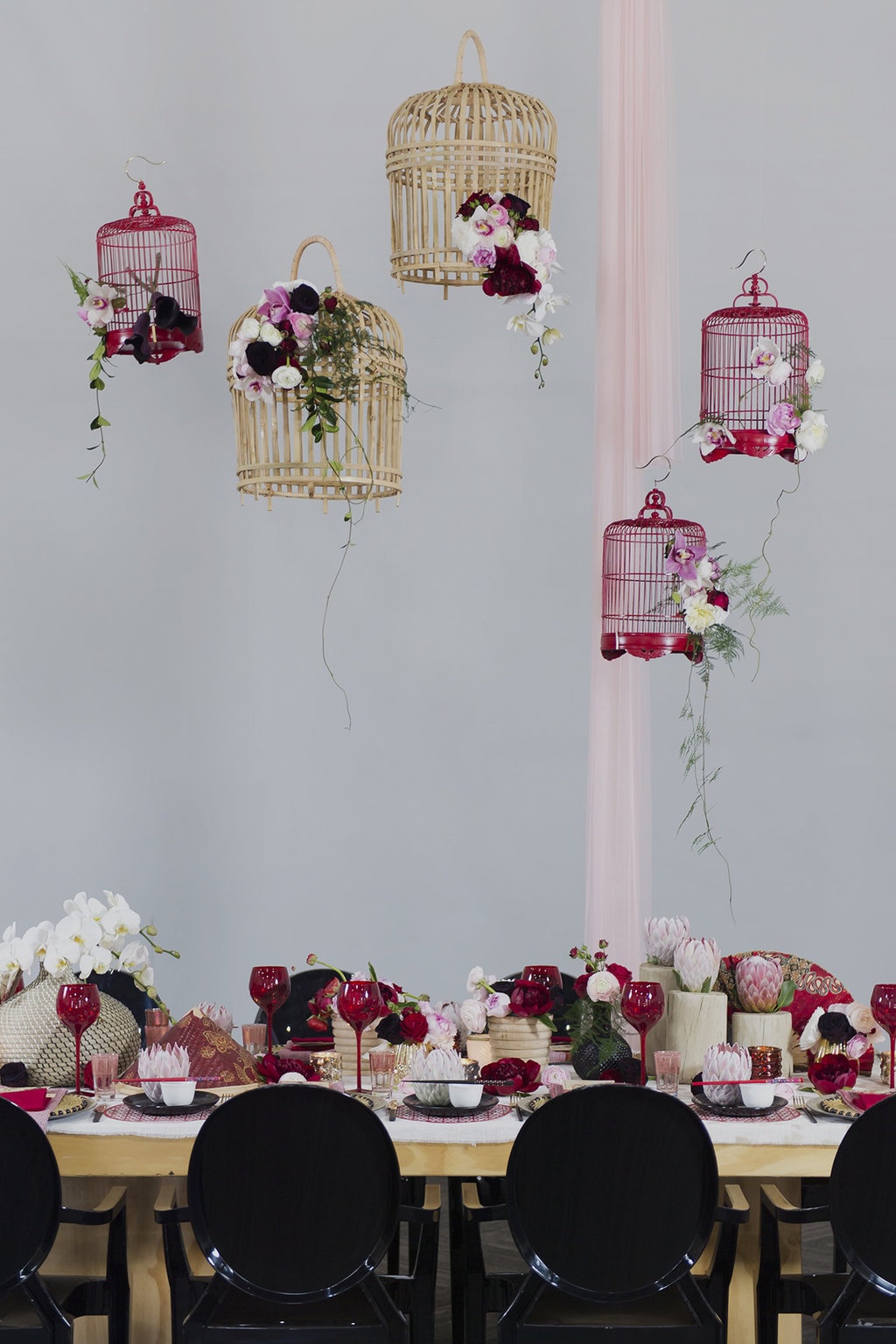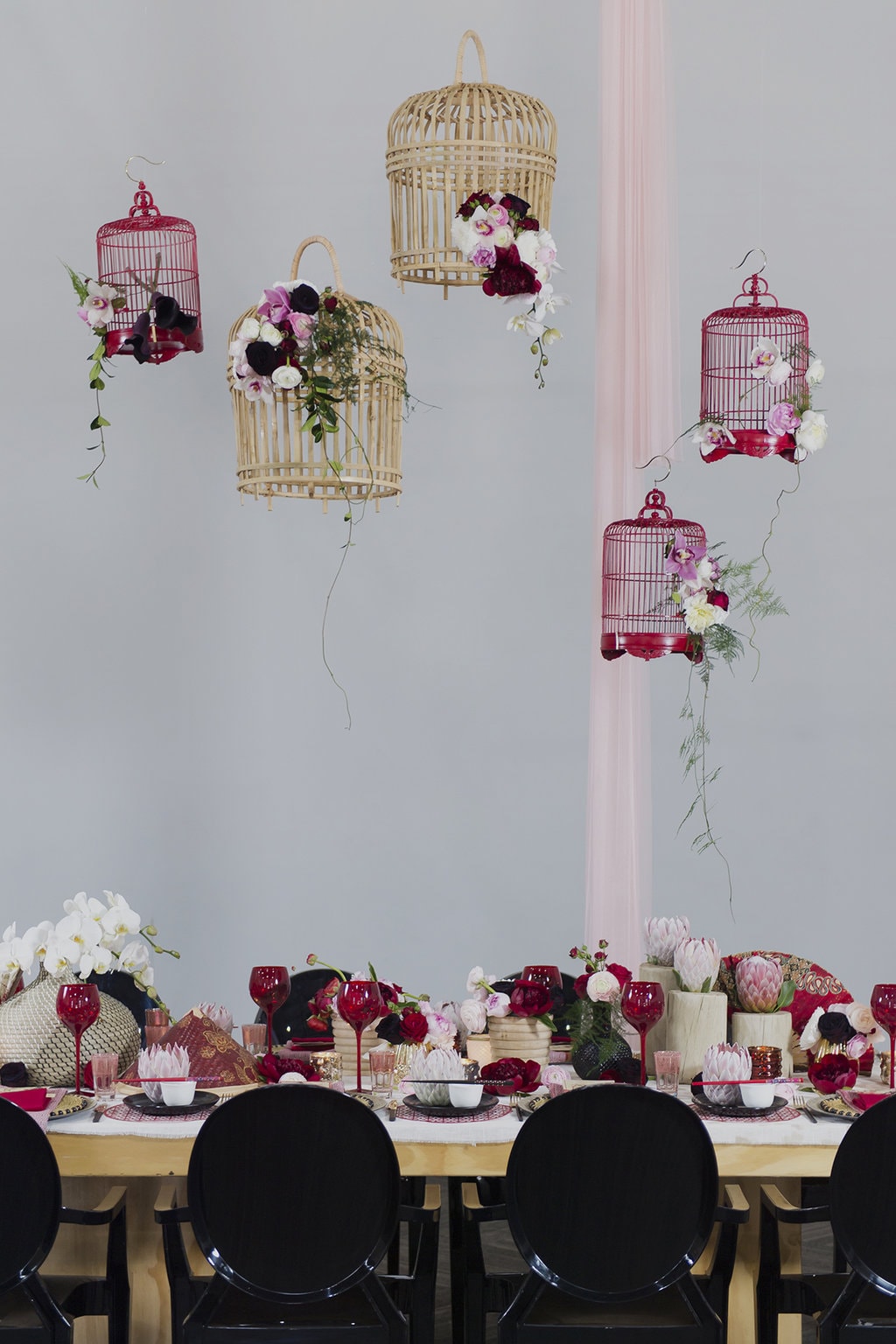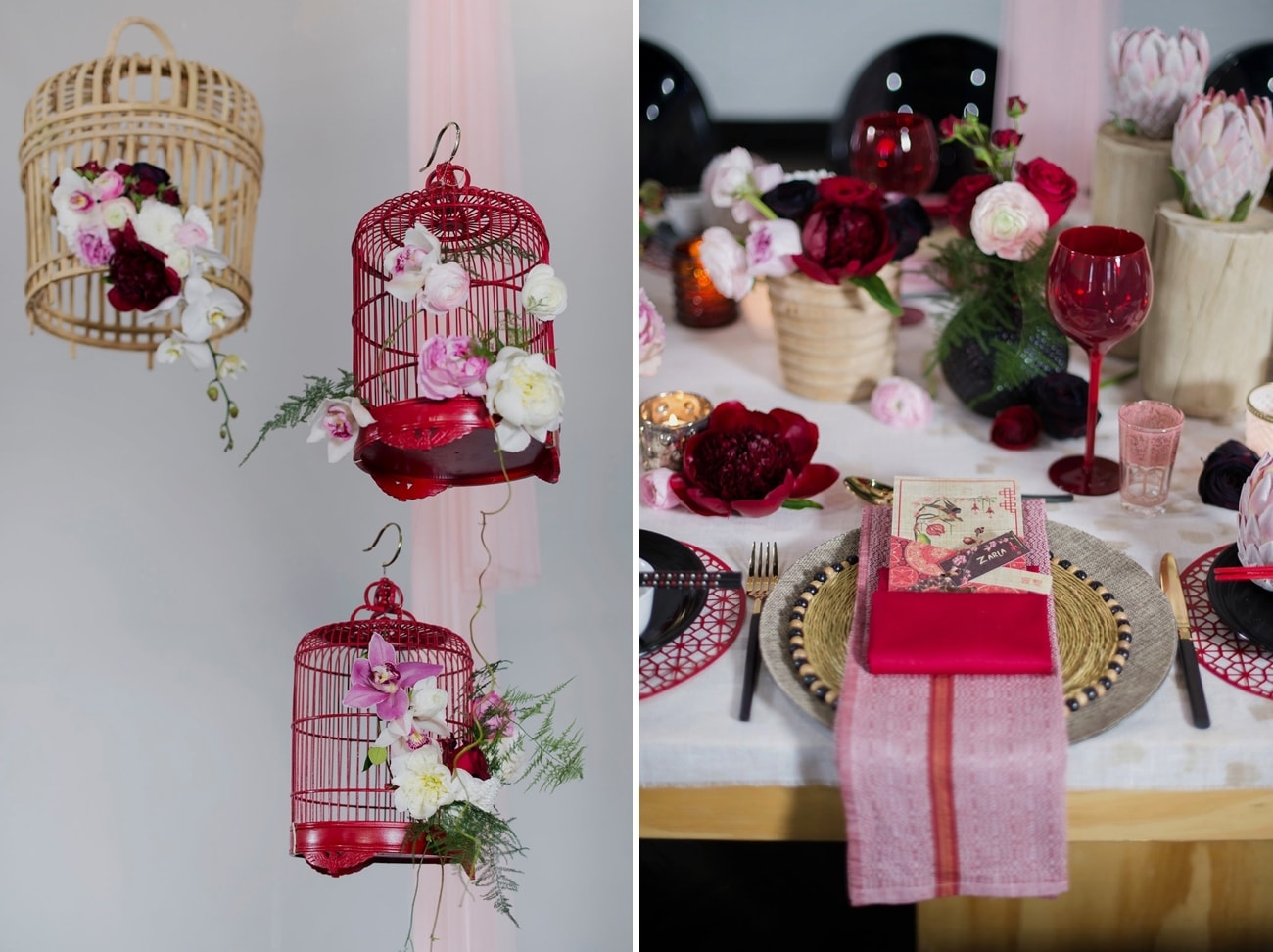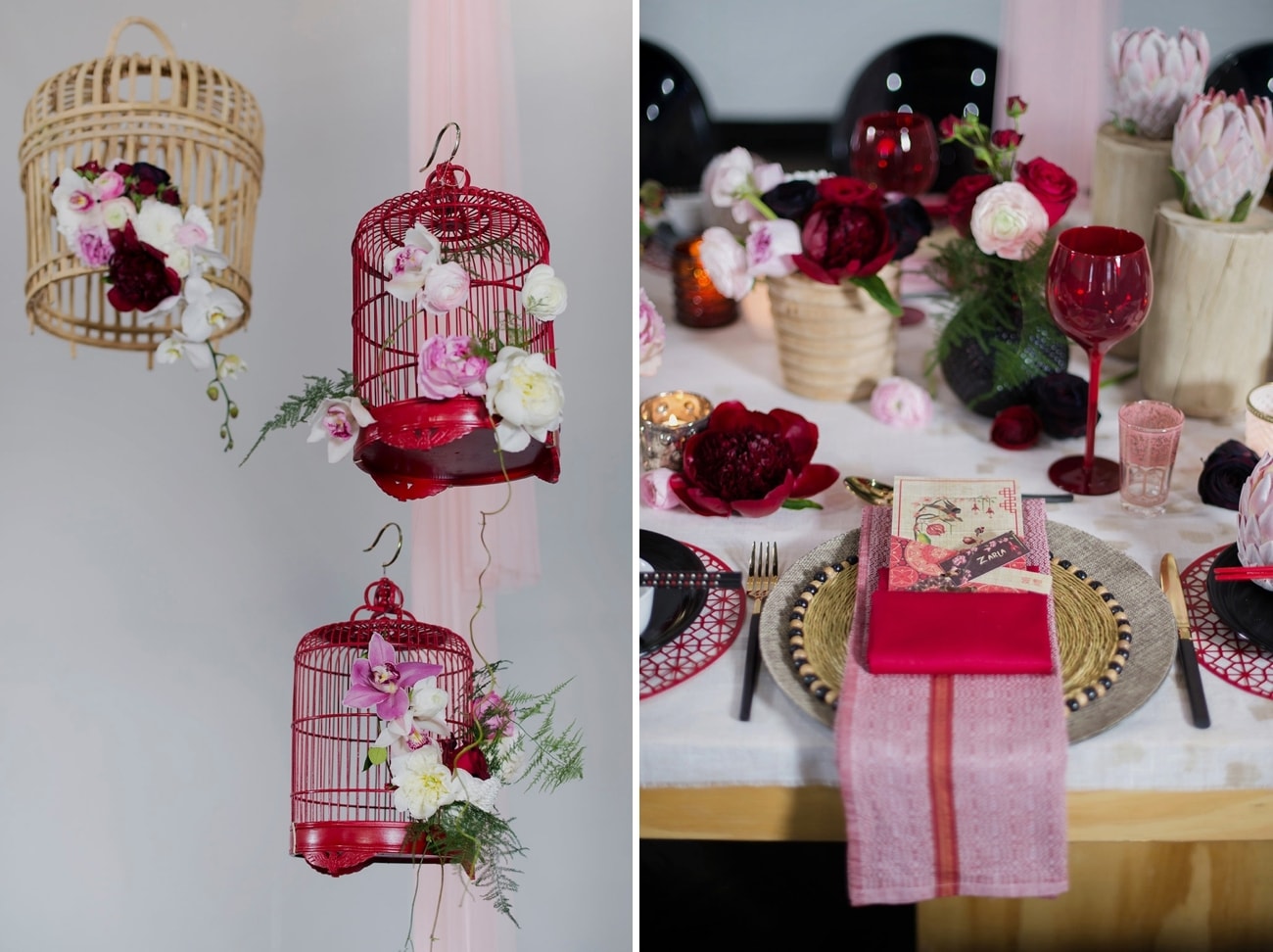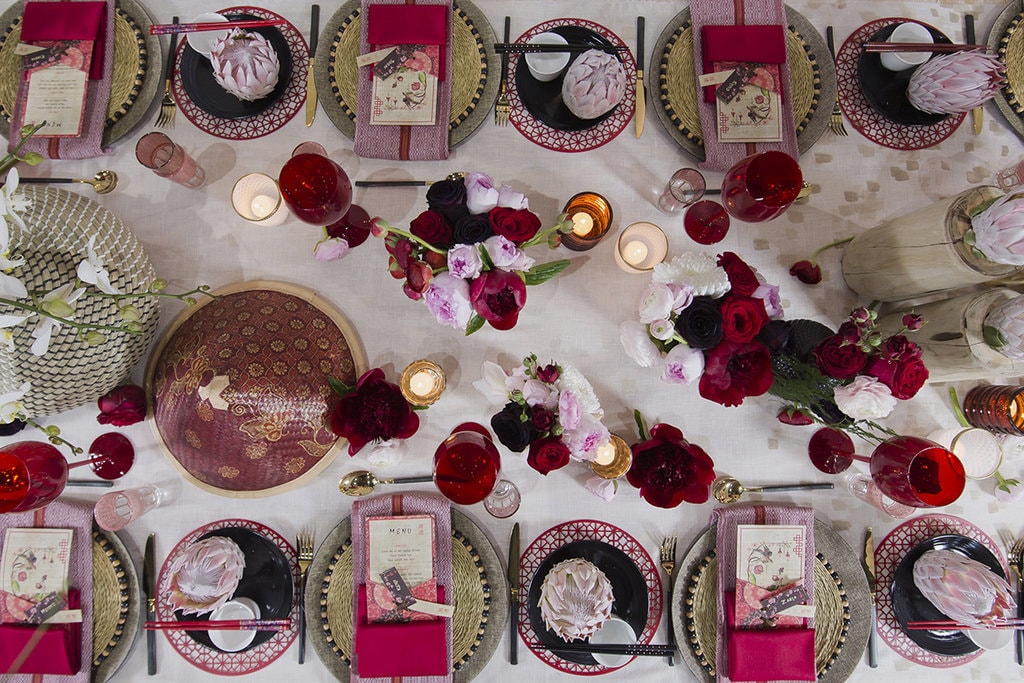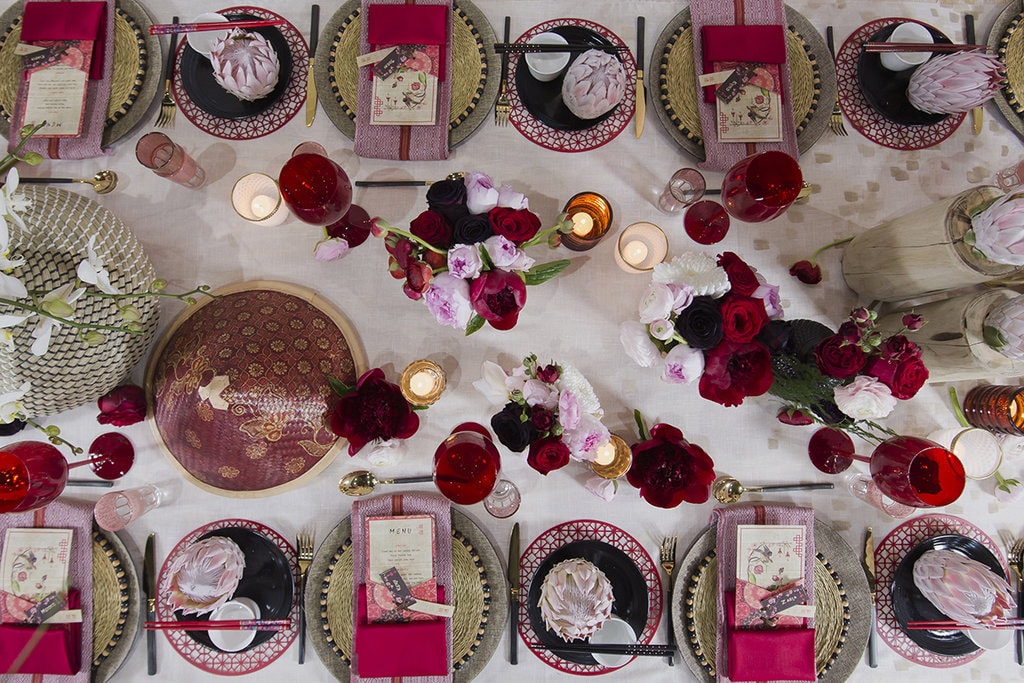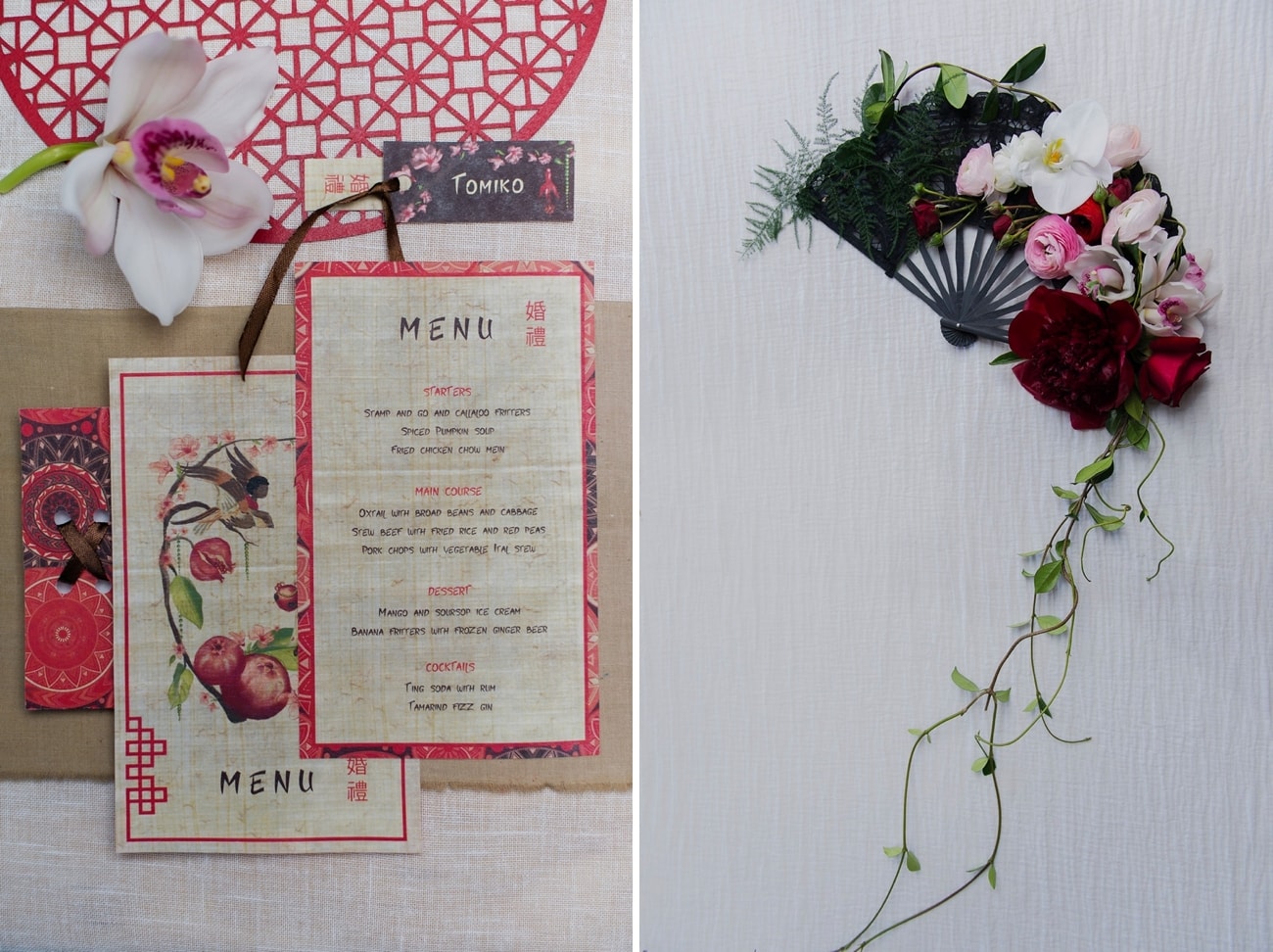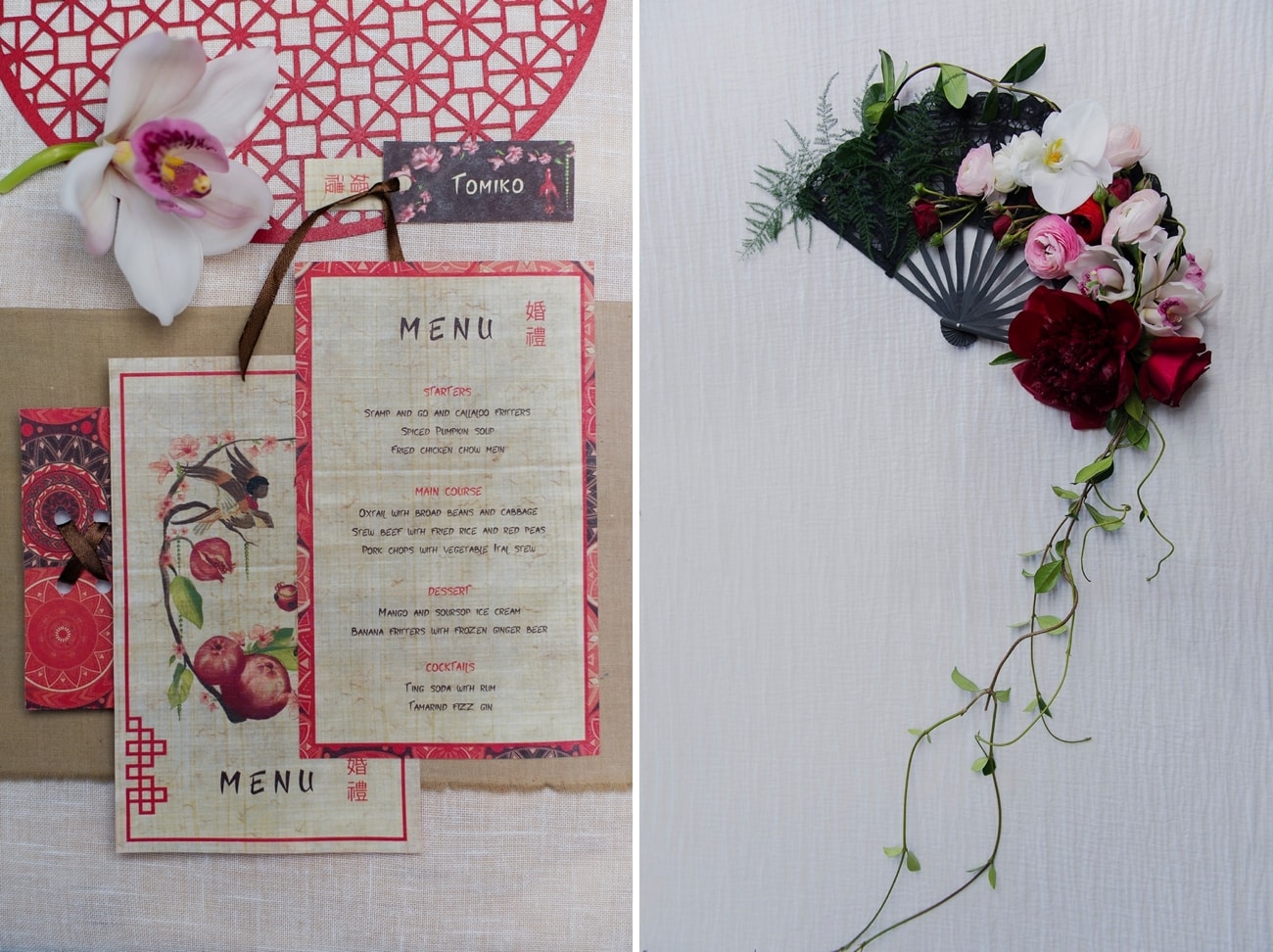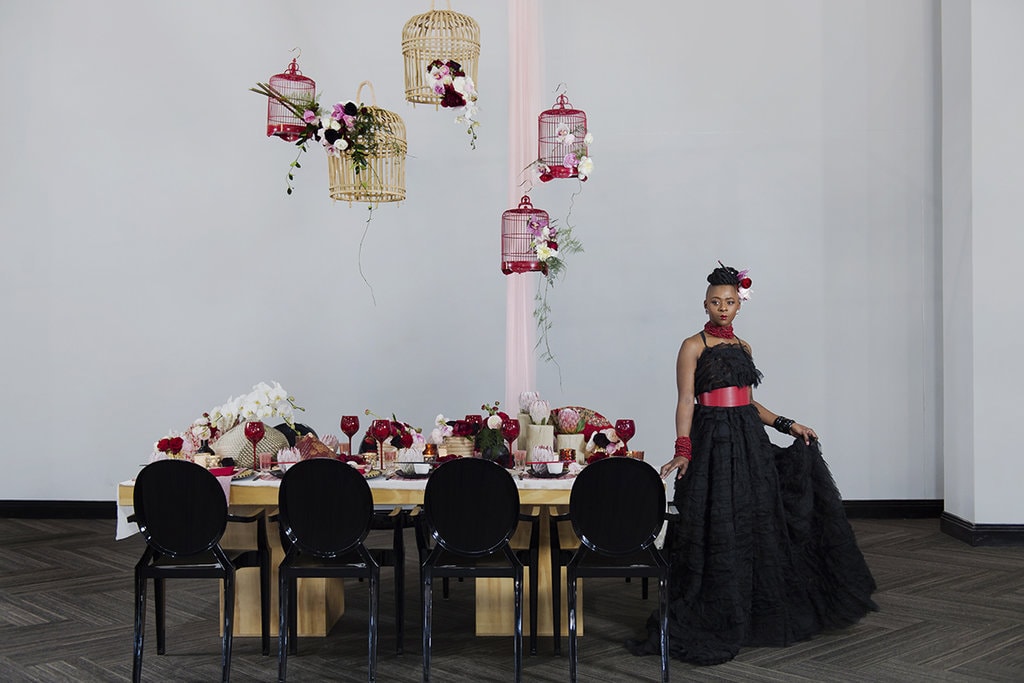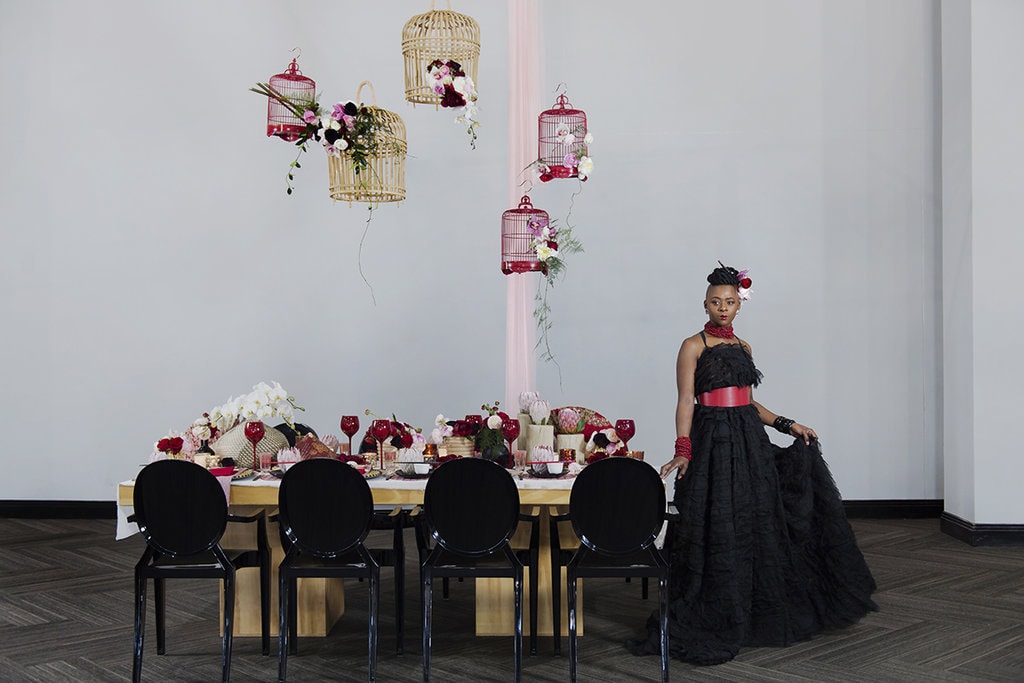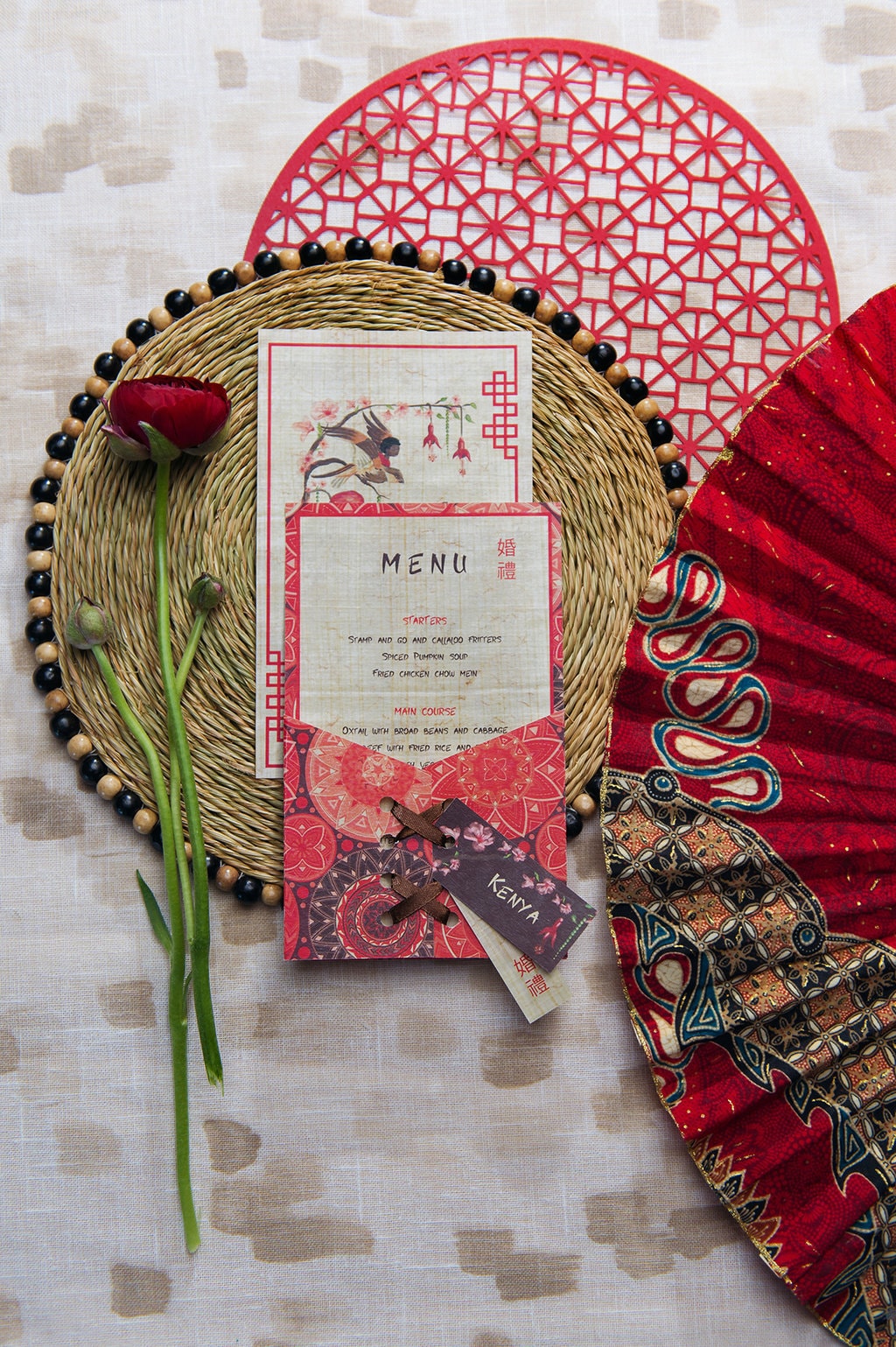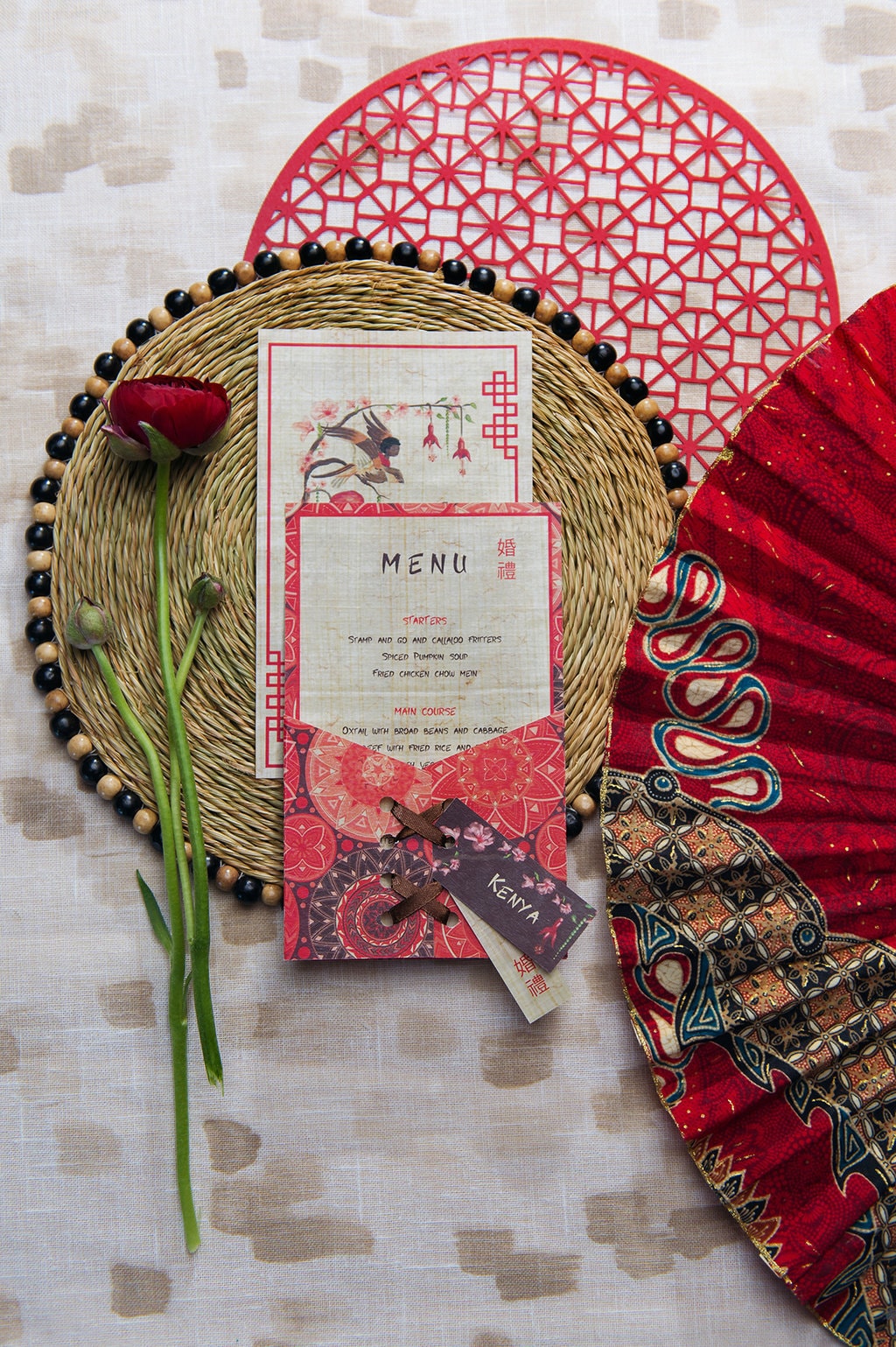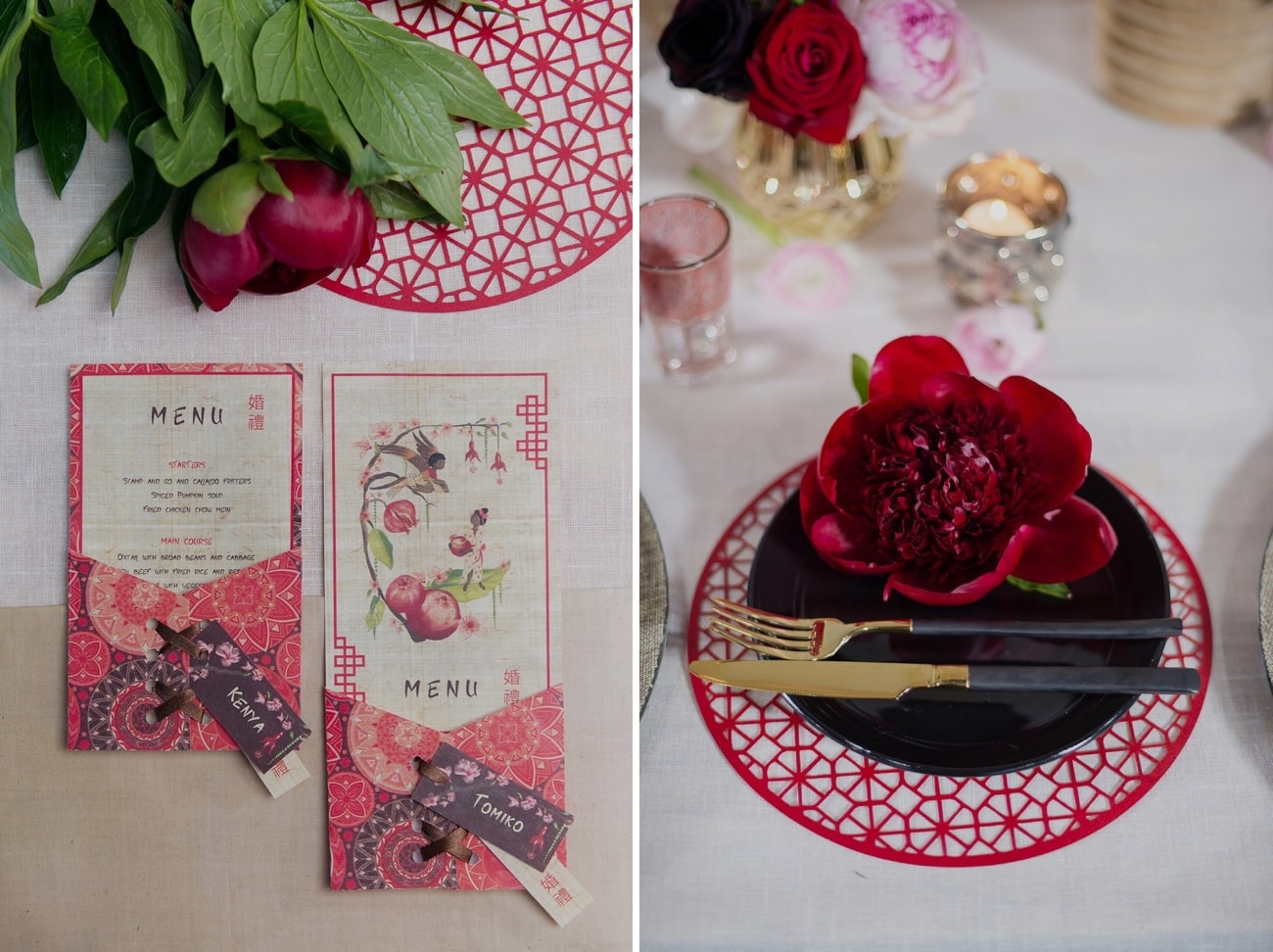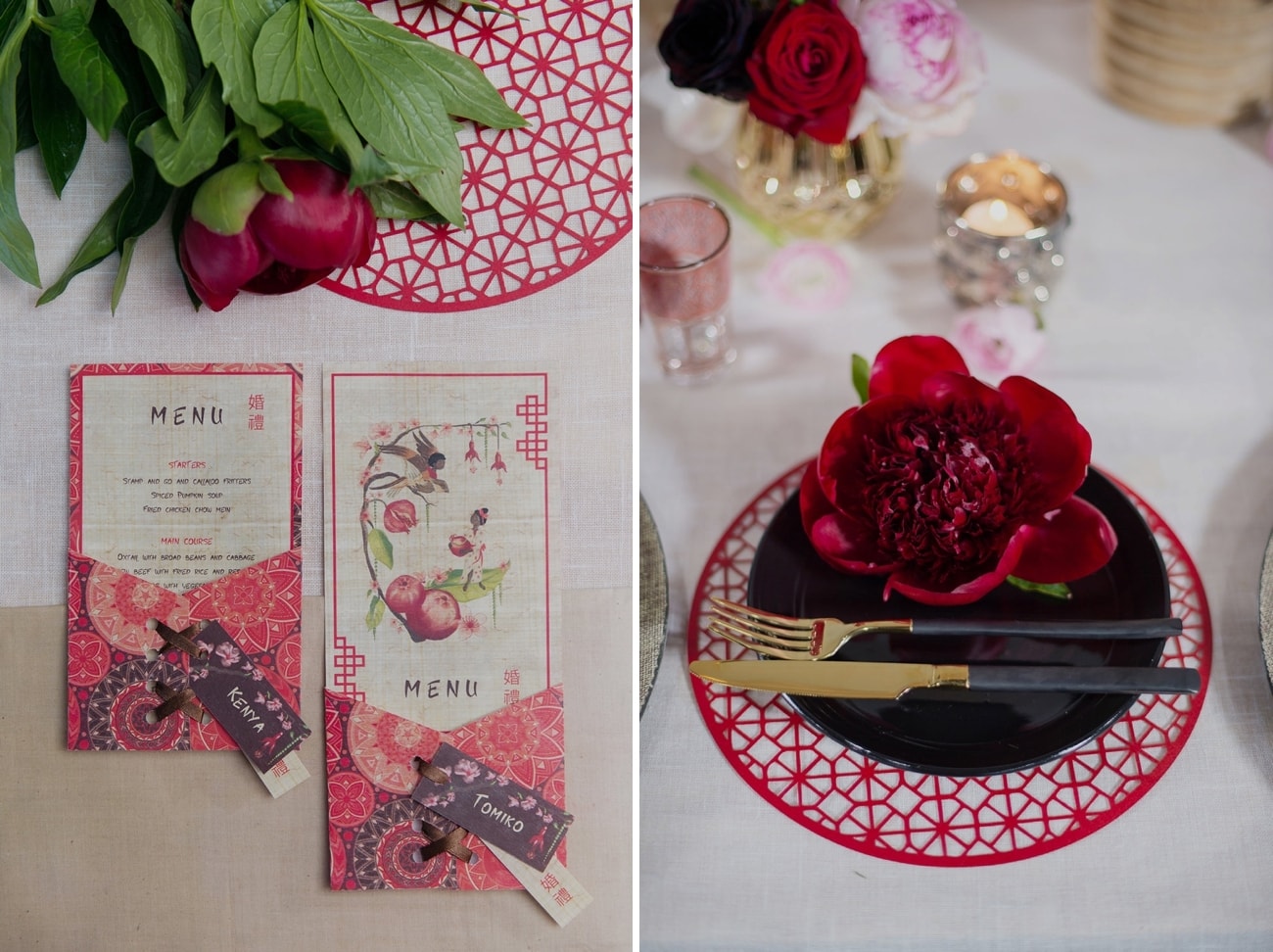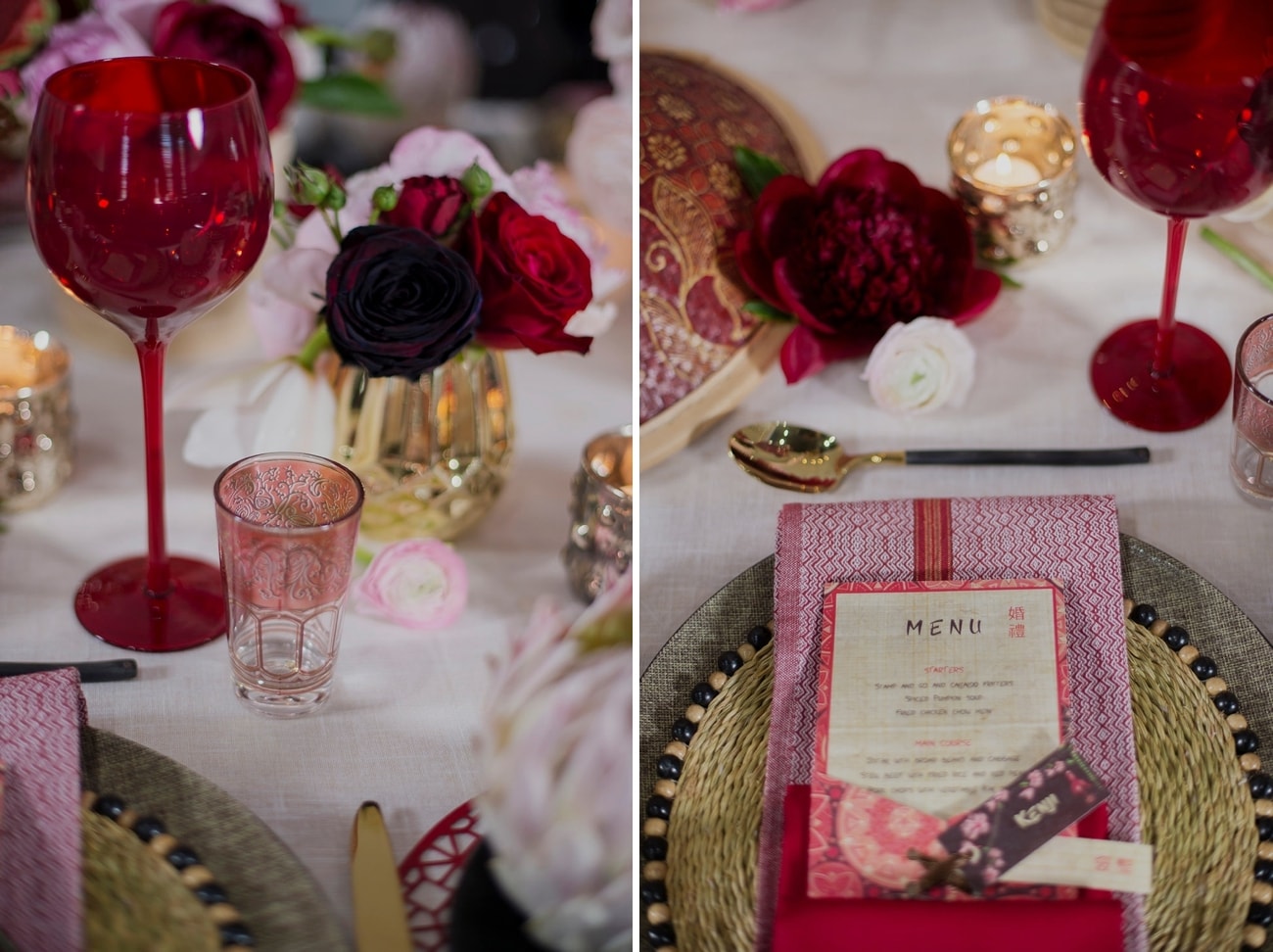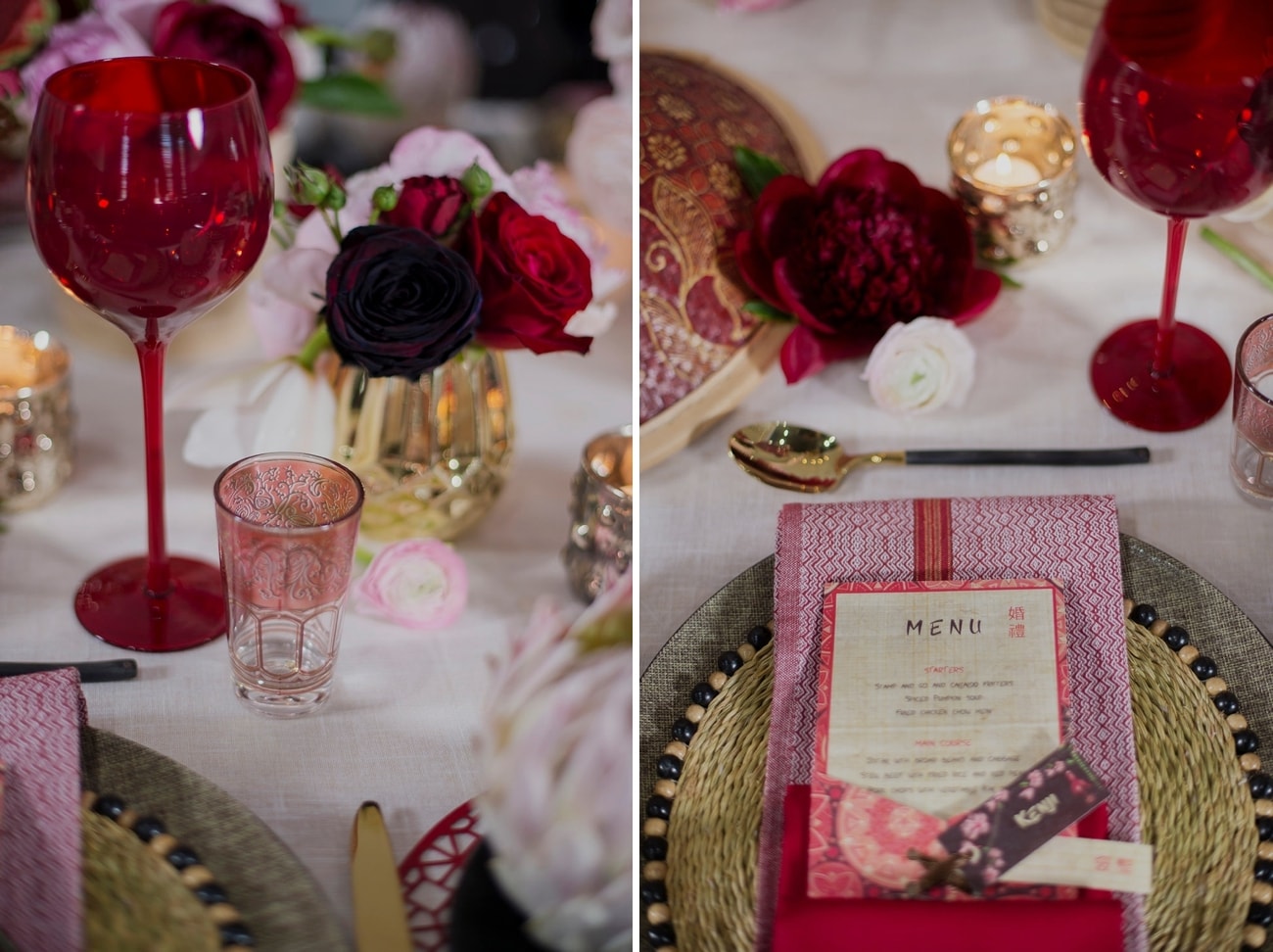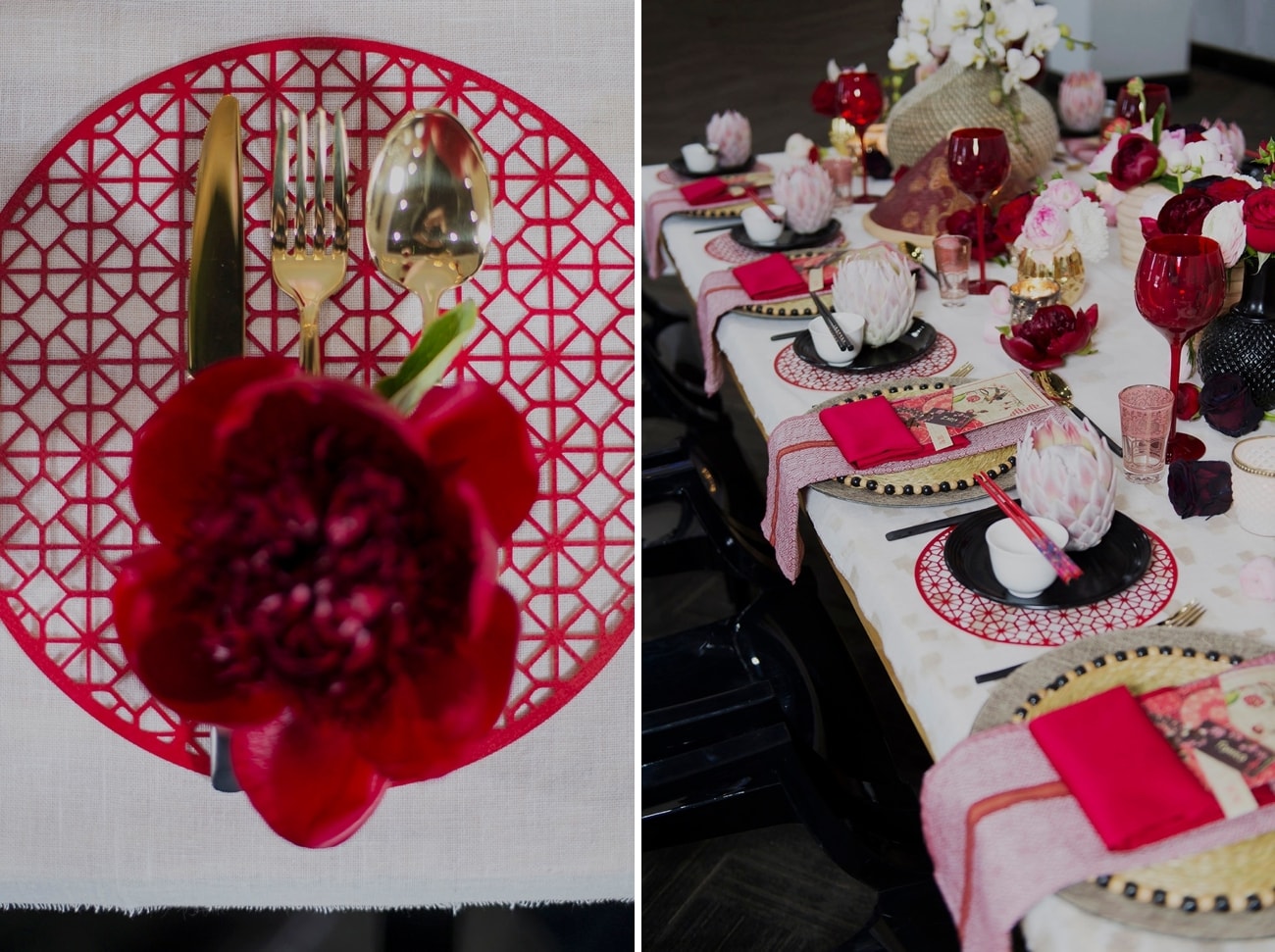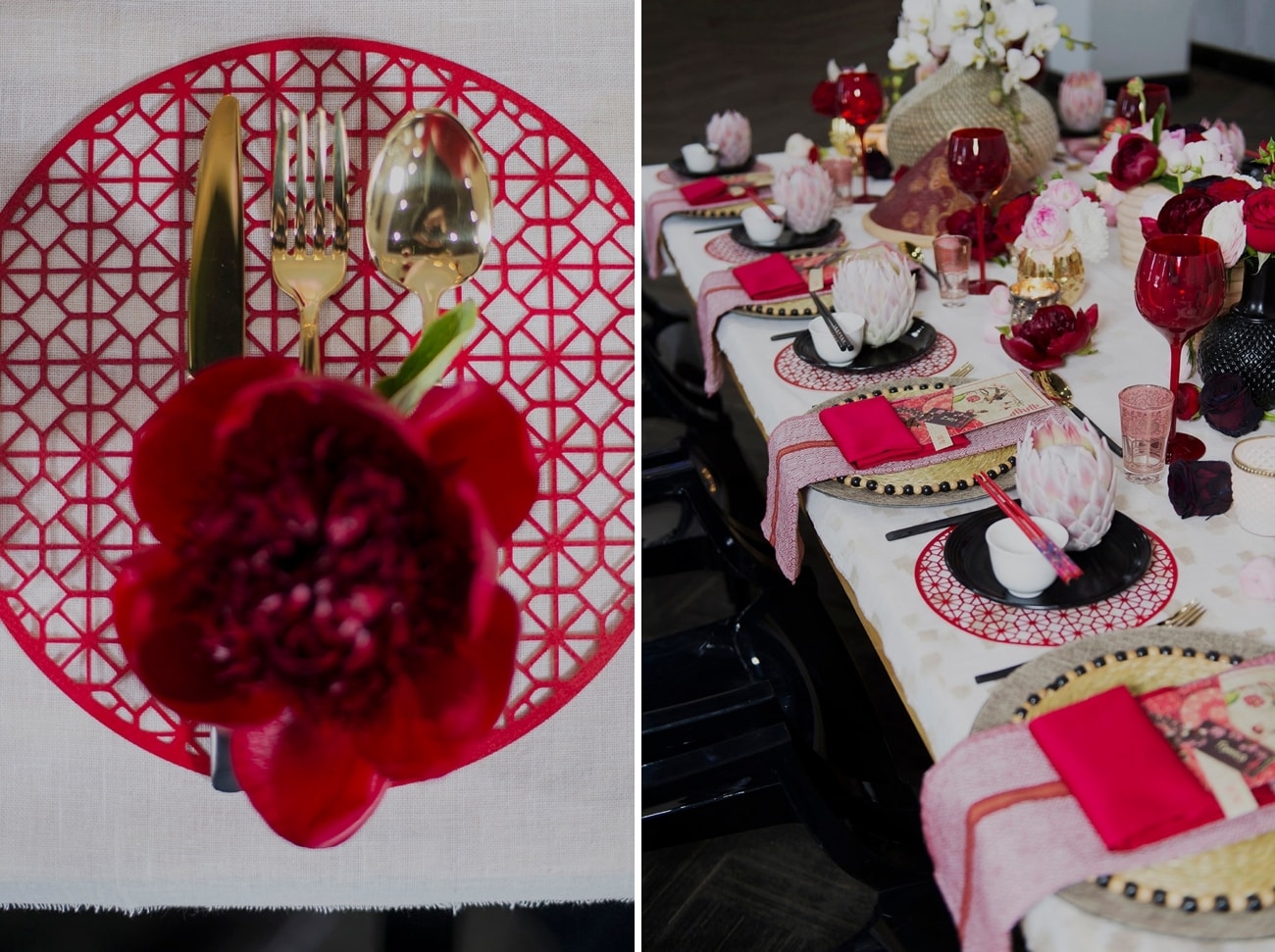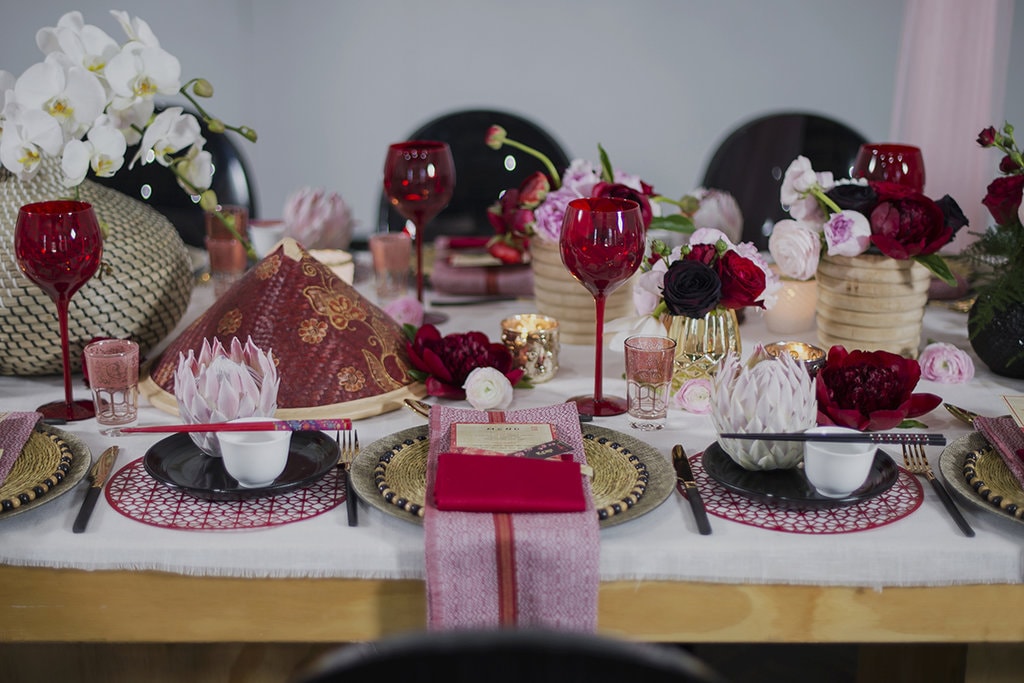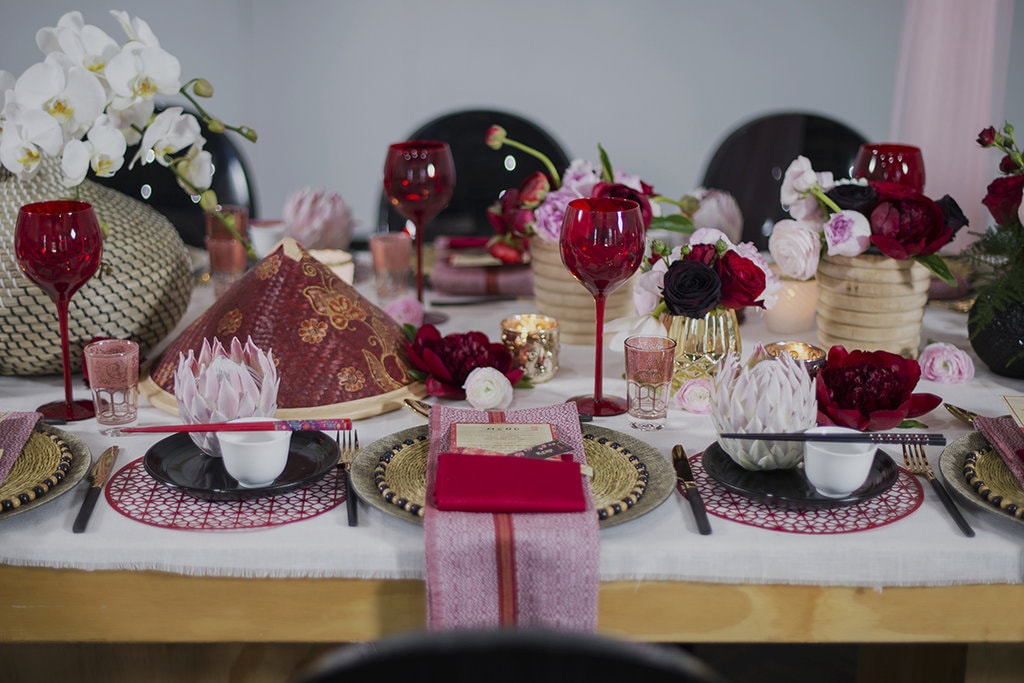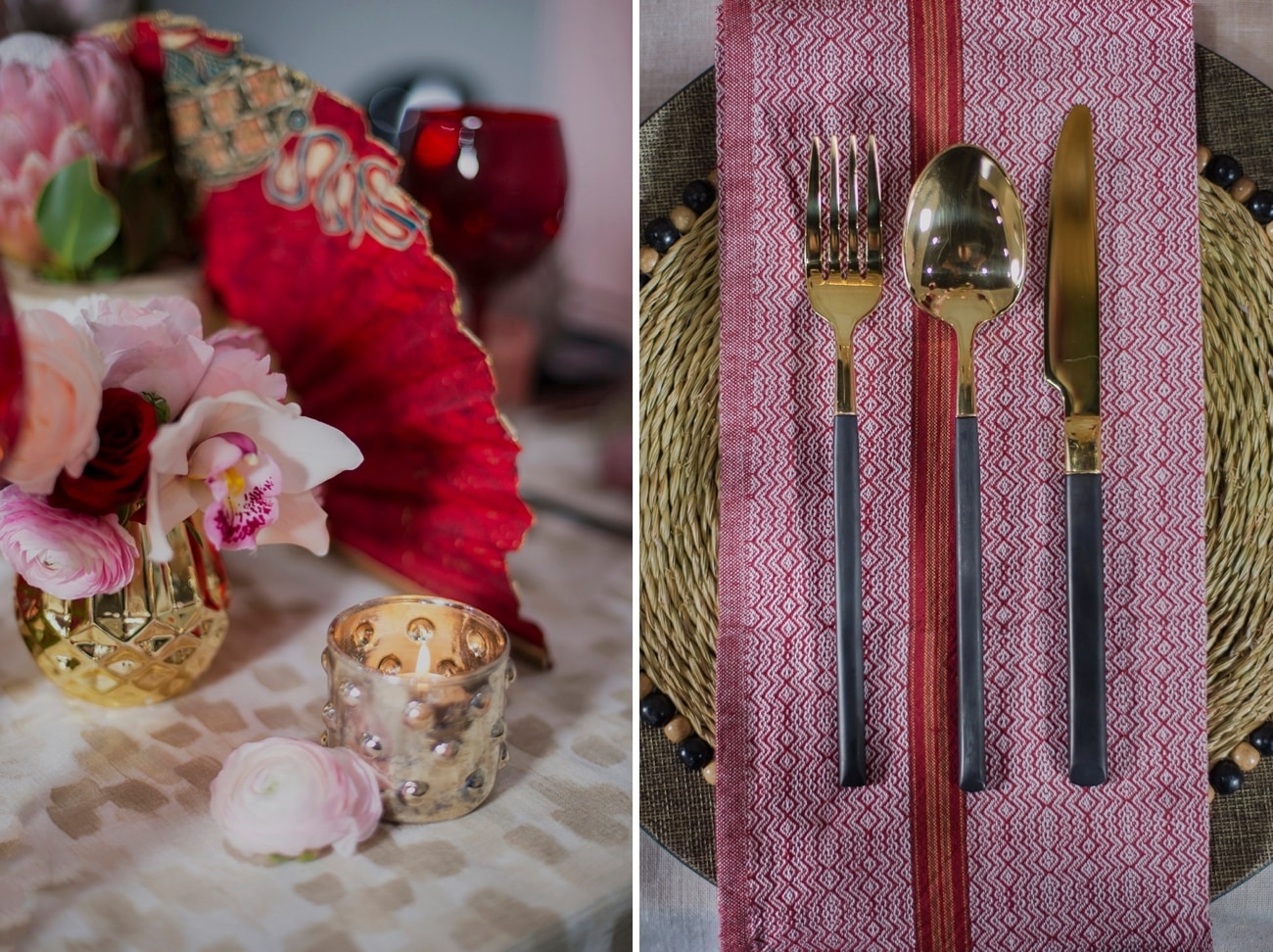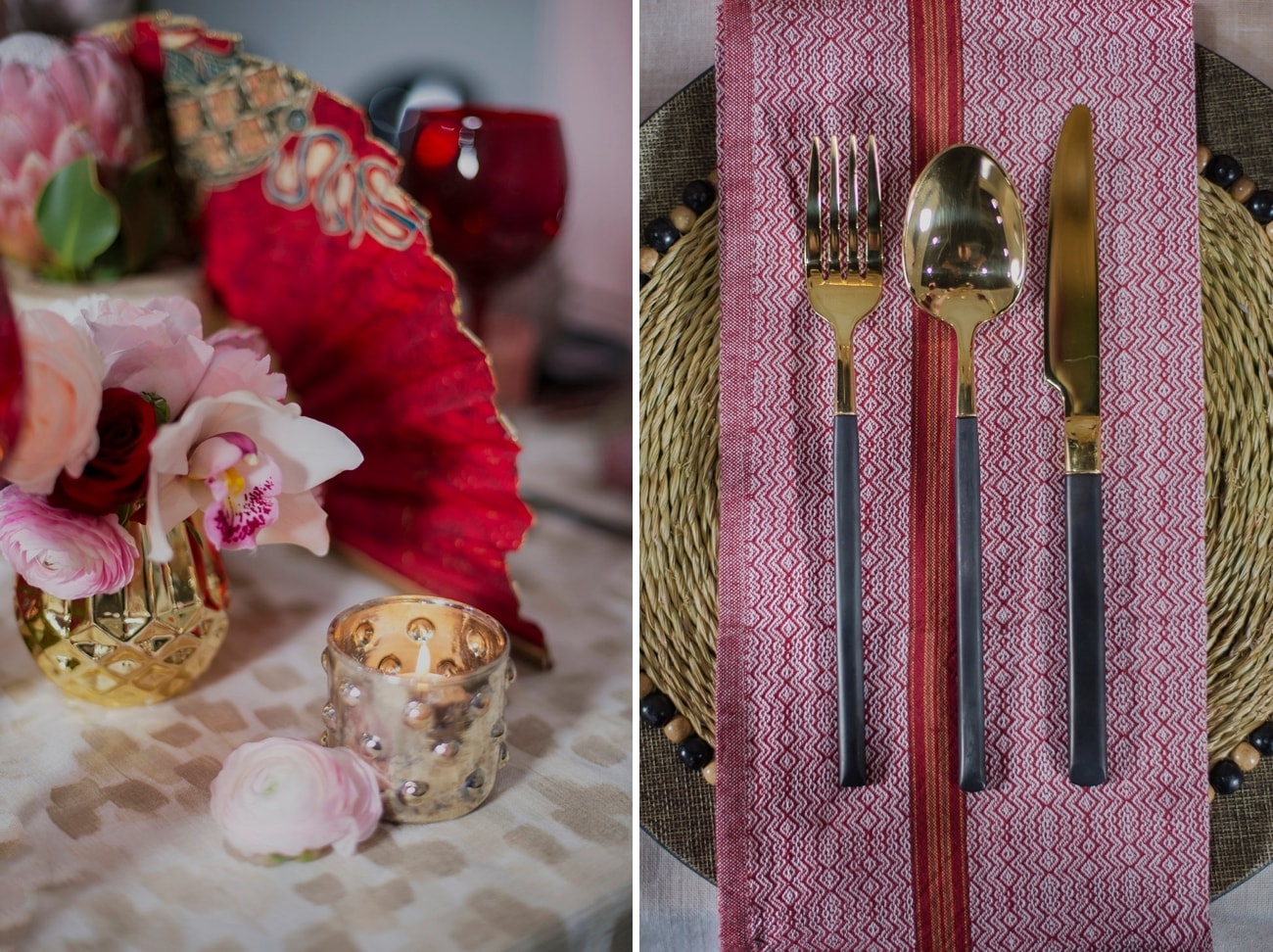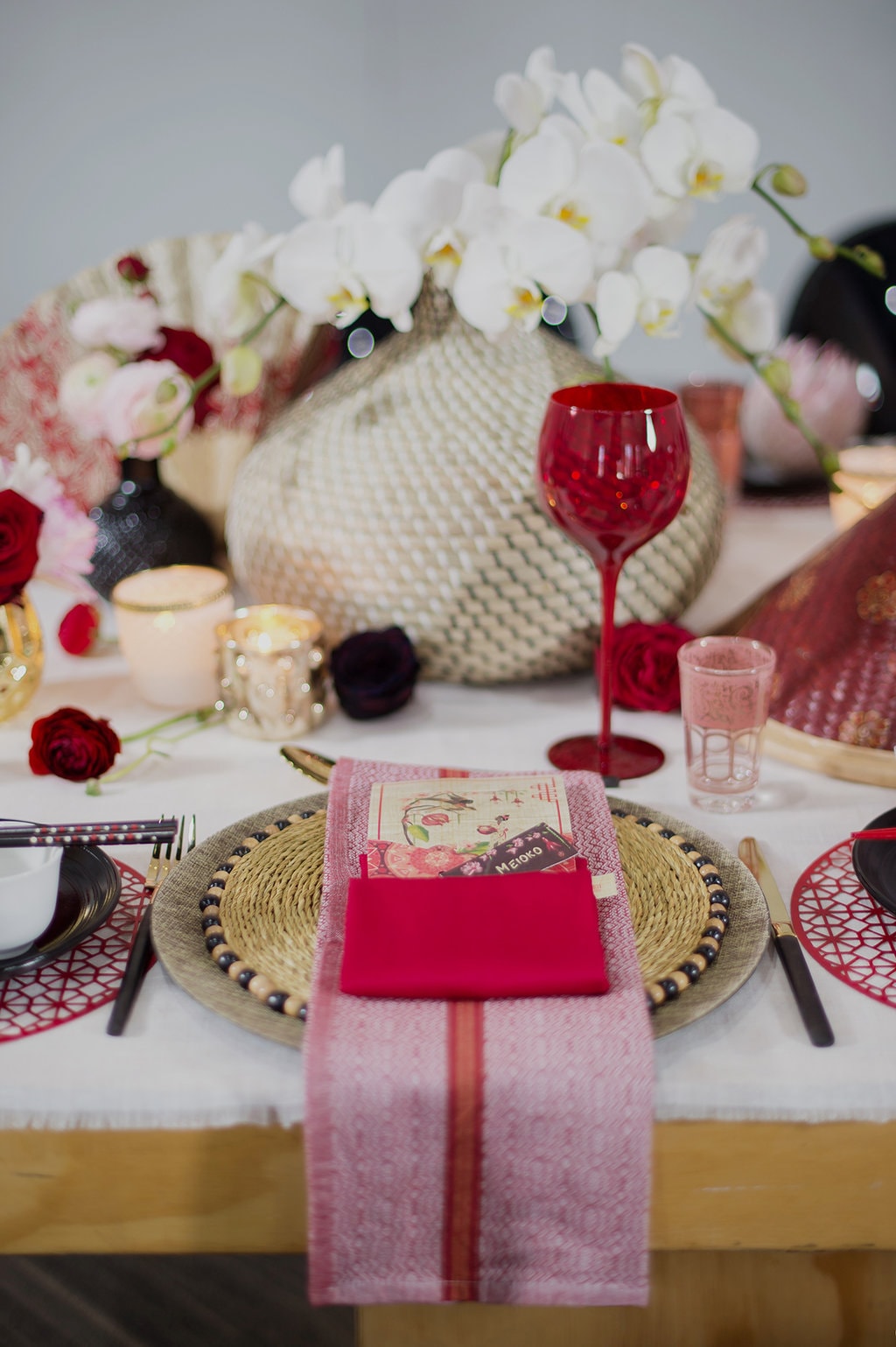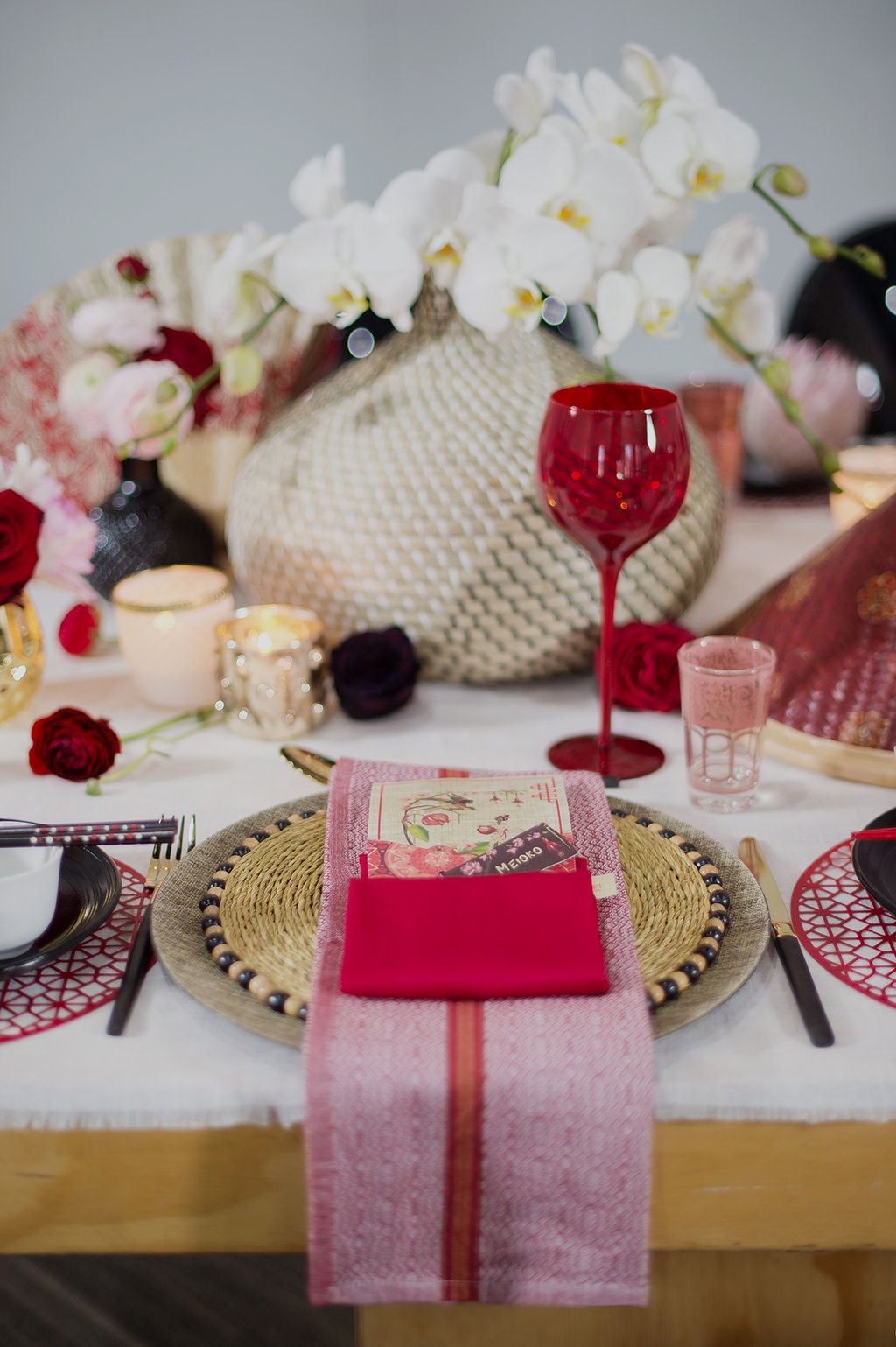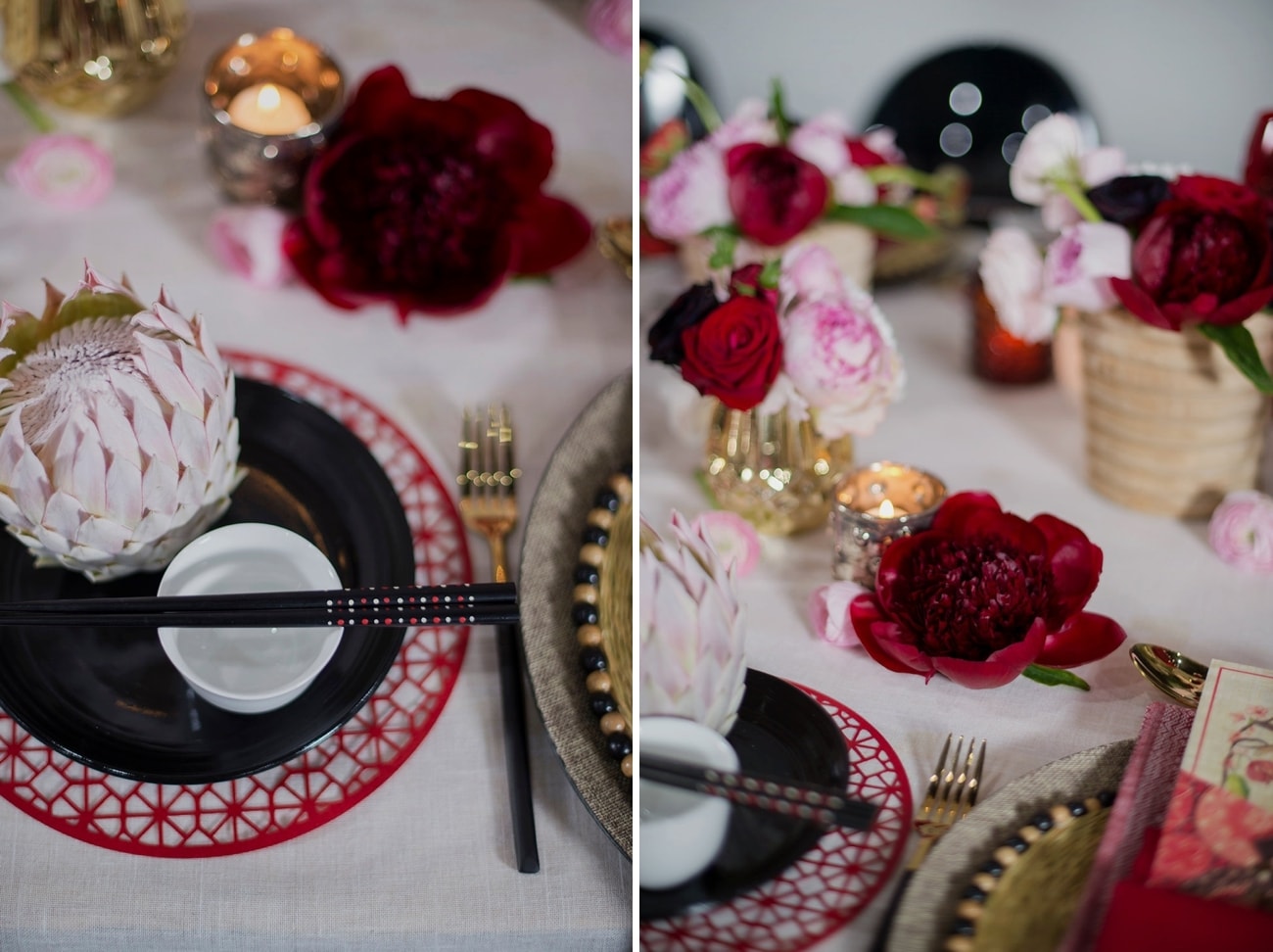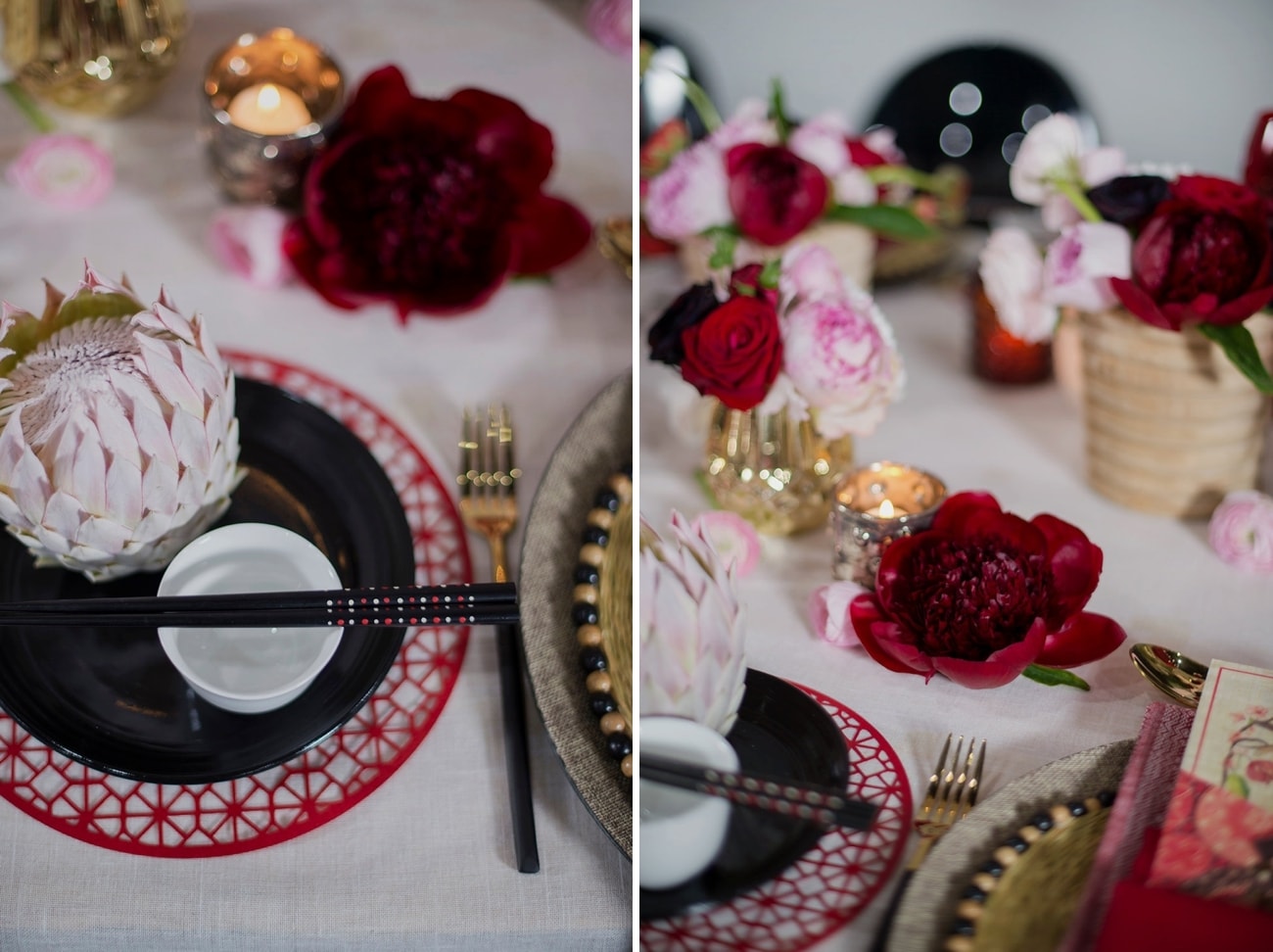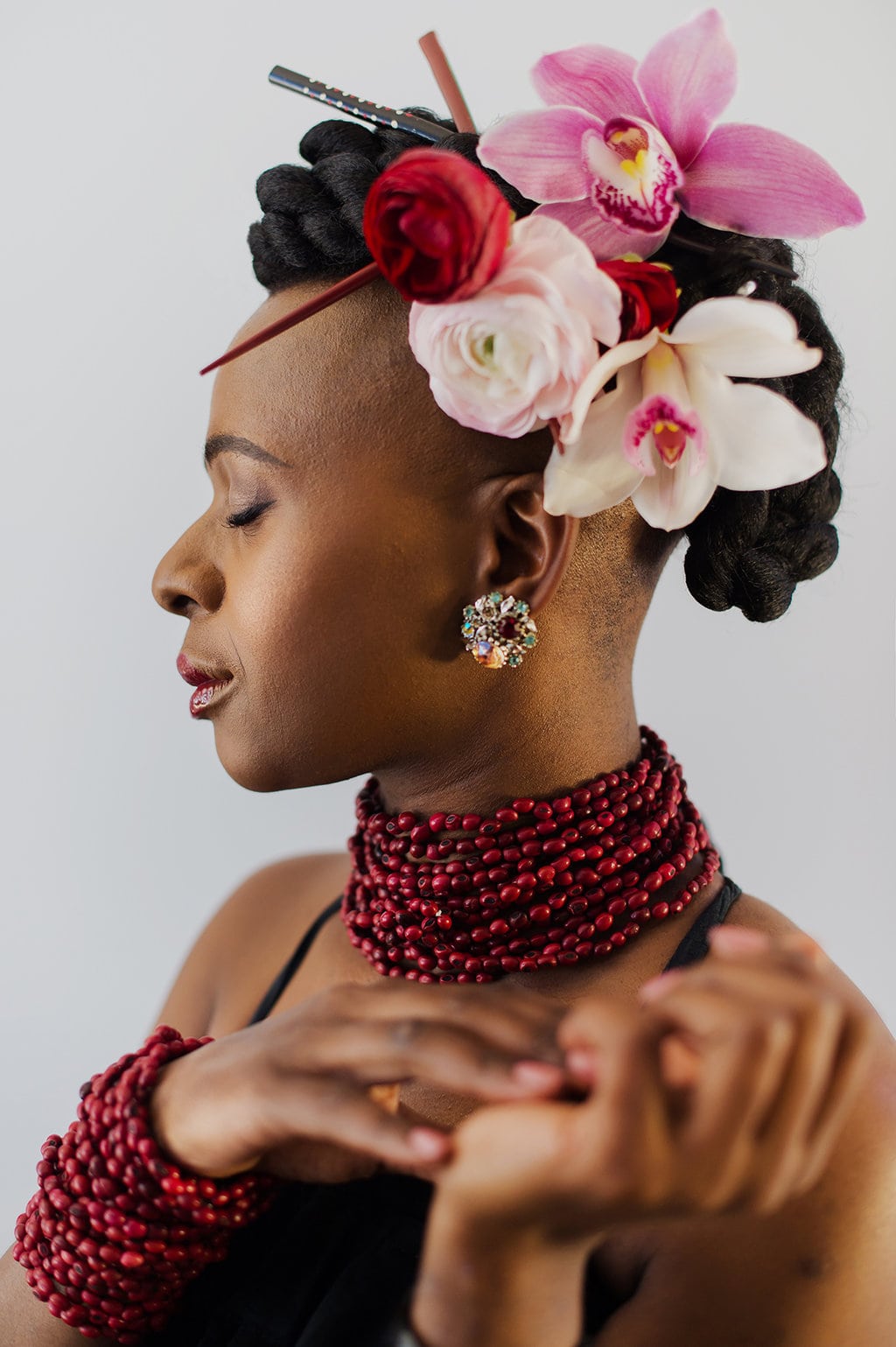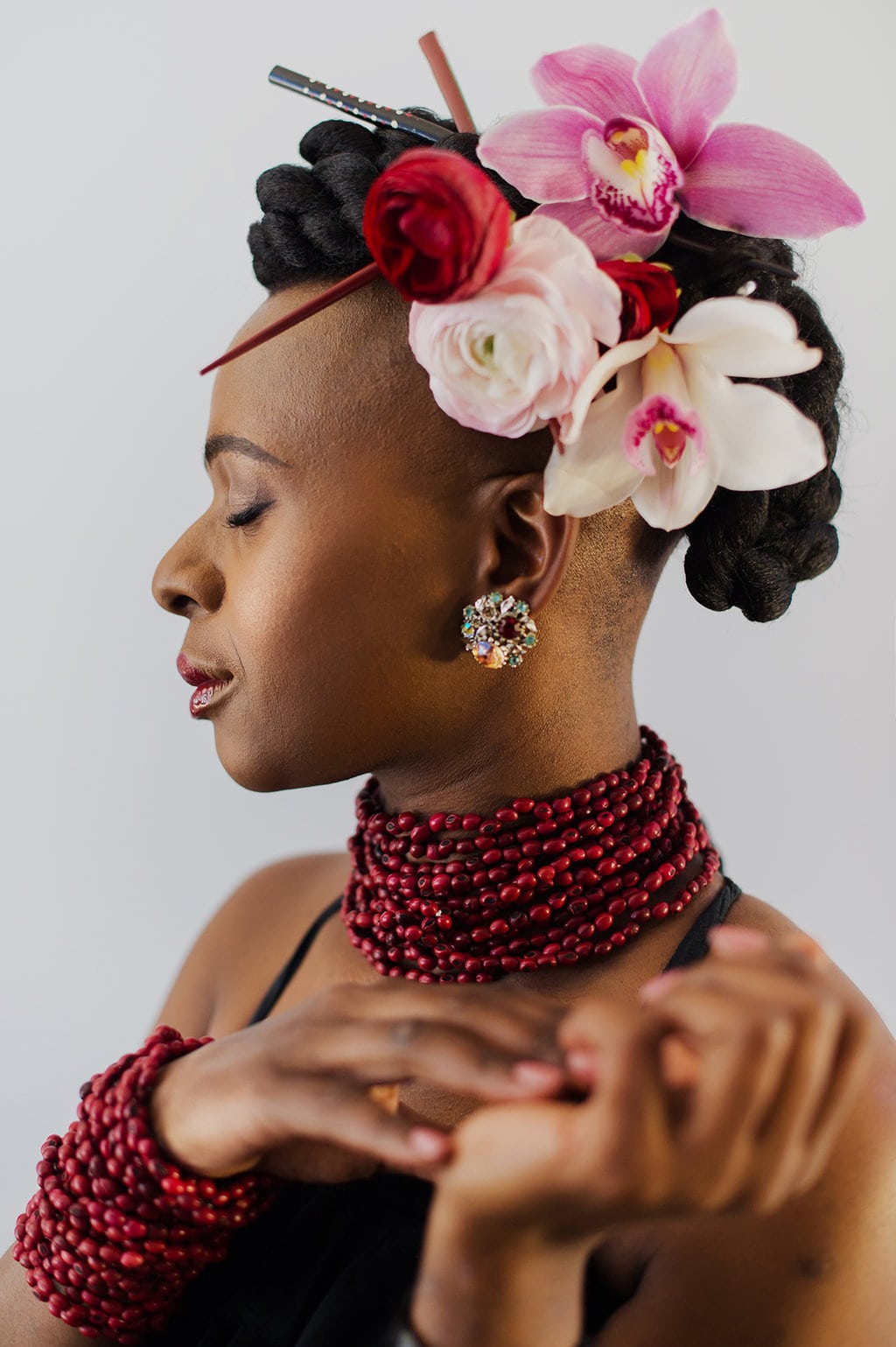 For the second look, we used a transparent pure linen stone ombre tablecloth with a raw edge, and had natural stone hessian charger plates layered with Swazi beaded mats, red glass goblets and pink Moroccan tea glasses. Assorted raw wood vases, calabashes, and bottles held proteas stripped to suggest lotus flower forms, orchids, and spring flowers, while the stationery included illustrations by Erika Healy on papyrus-style paper. African wicker chicken cages and red Chinese birdcages were suspended above the table, decorated with flowers and wispy greenery, with a single pink tulle drop. For the final look, a classic gold dining table was adorned with vintage-inspired yellow and teal napkins, raw cedar wood slice chargers, and vases in a mix of textured gold, black oxide, and teal glass with a mix of yellow dendrobium and cymbidium orchids. Teal tassels were used in the stationery to complement the Vietnamese silk lanterns suspended above the table.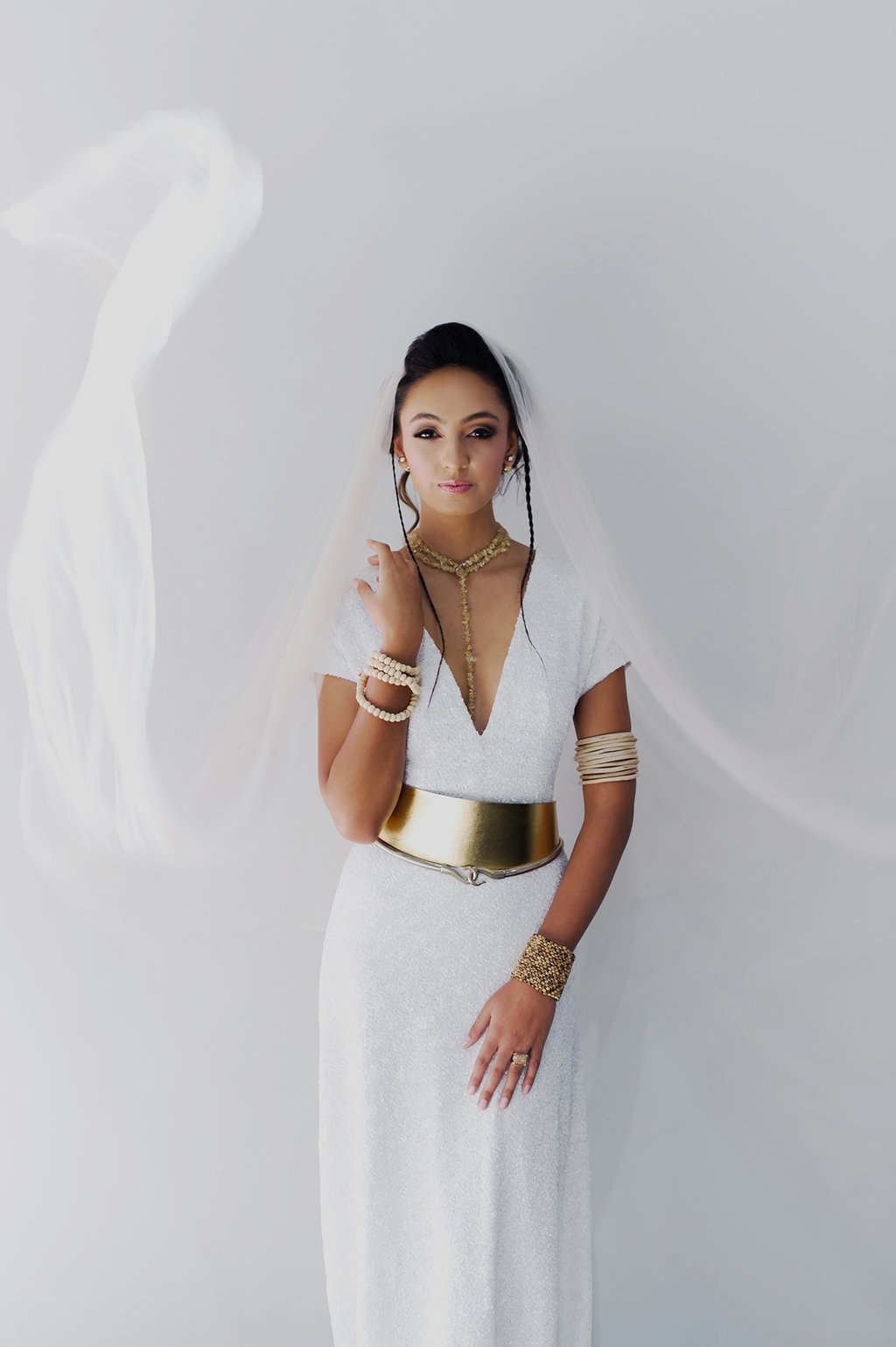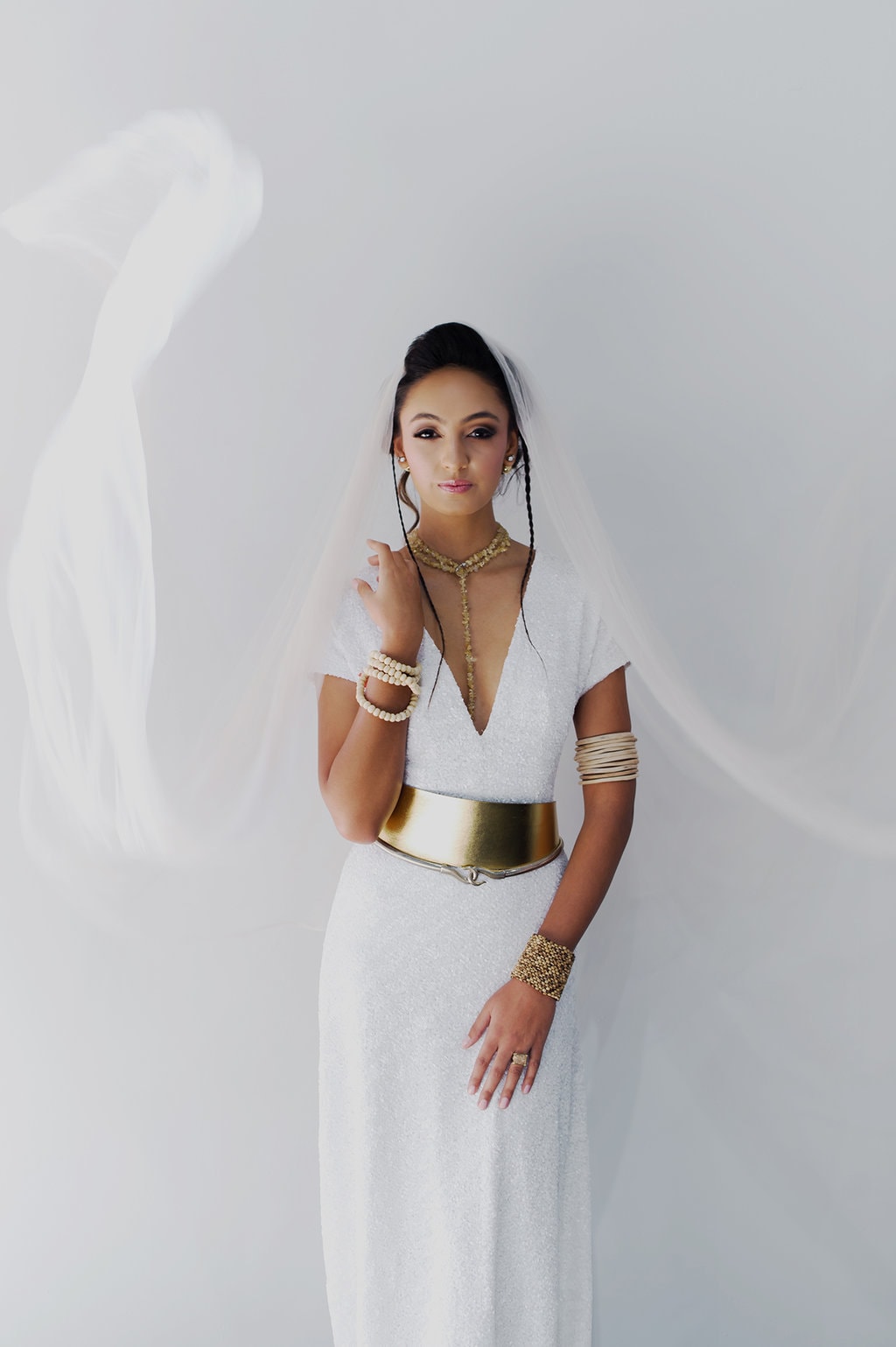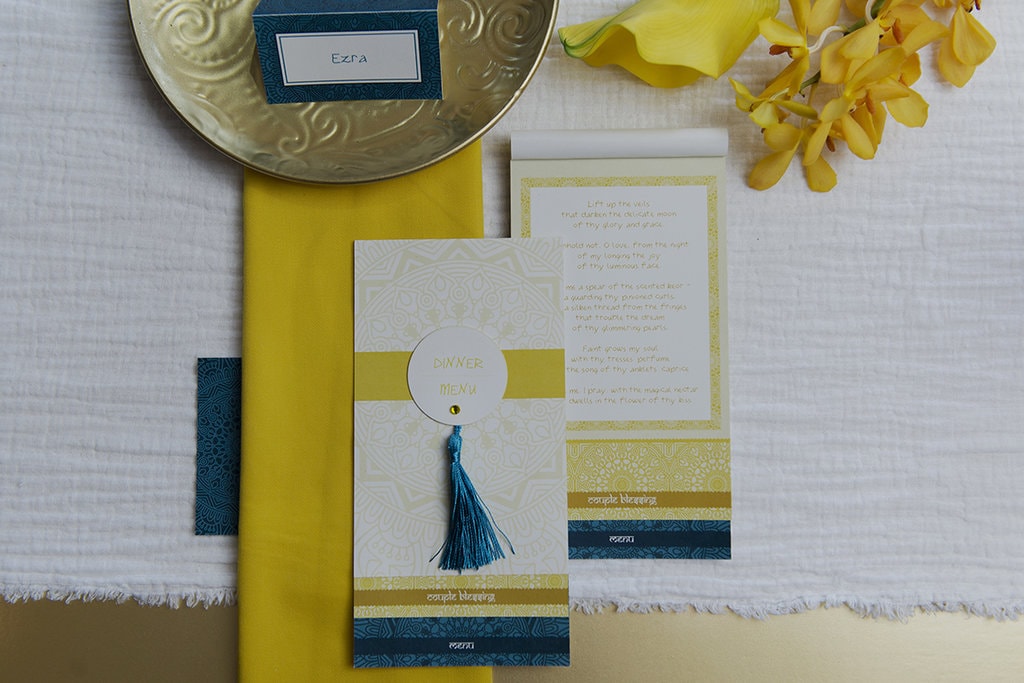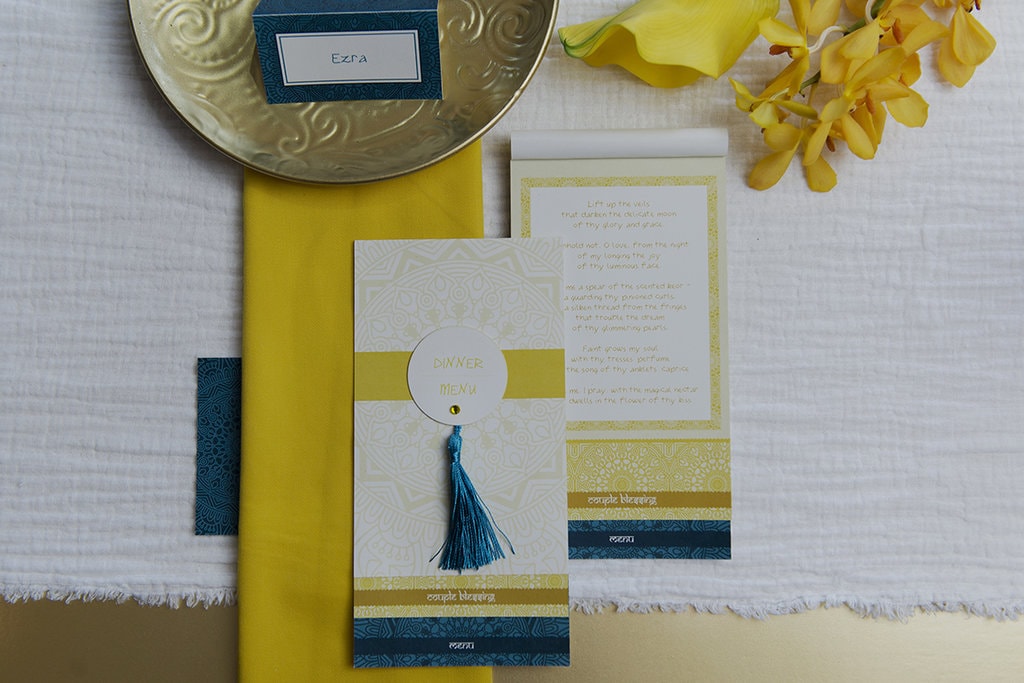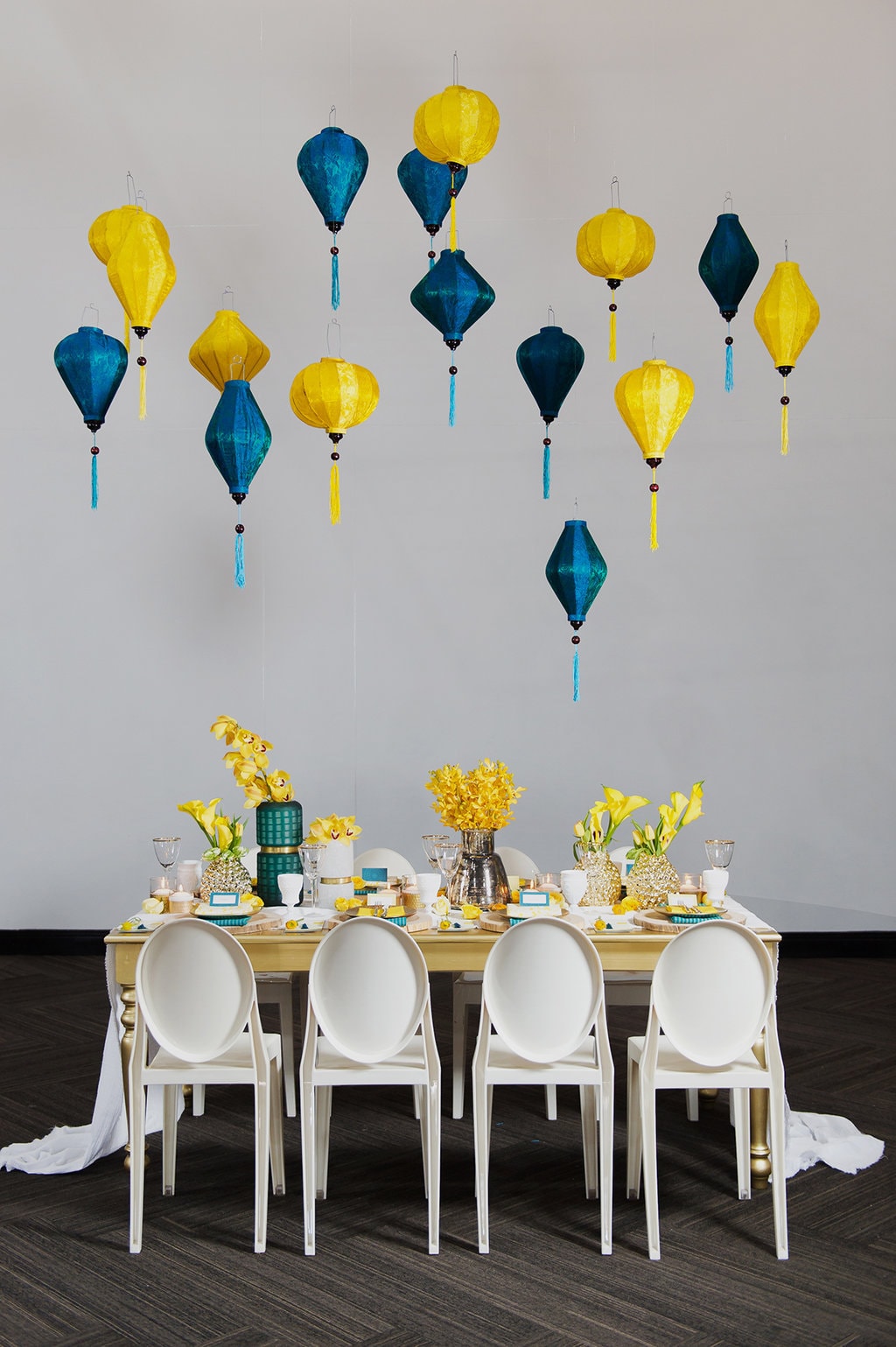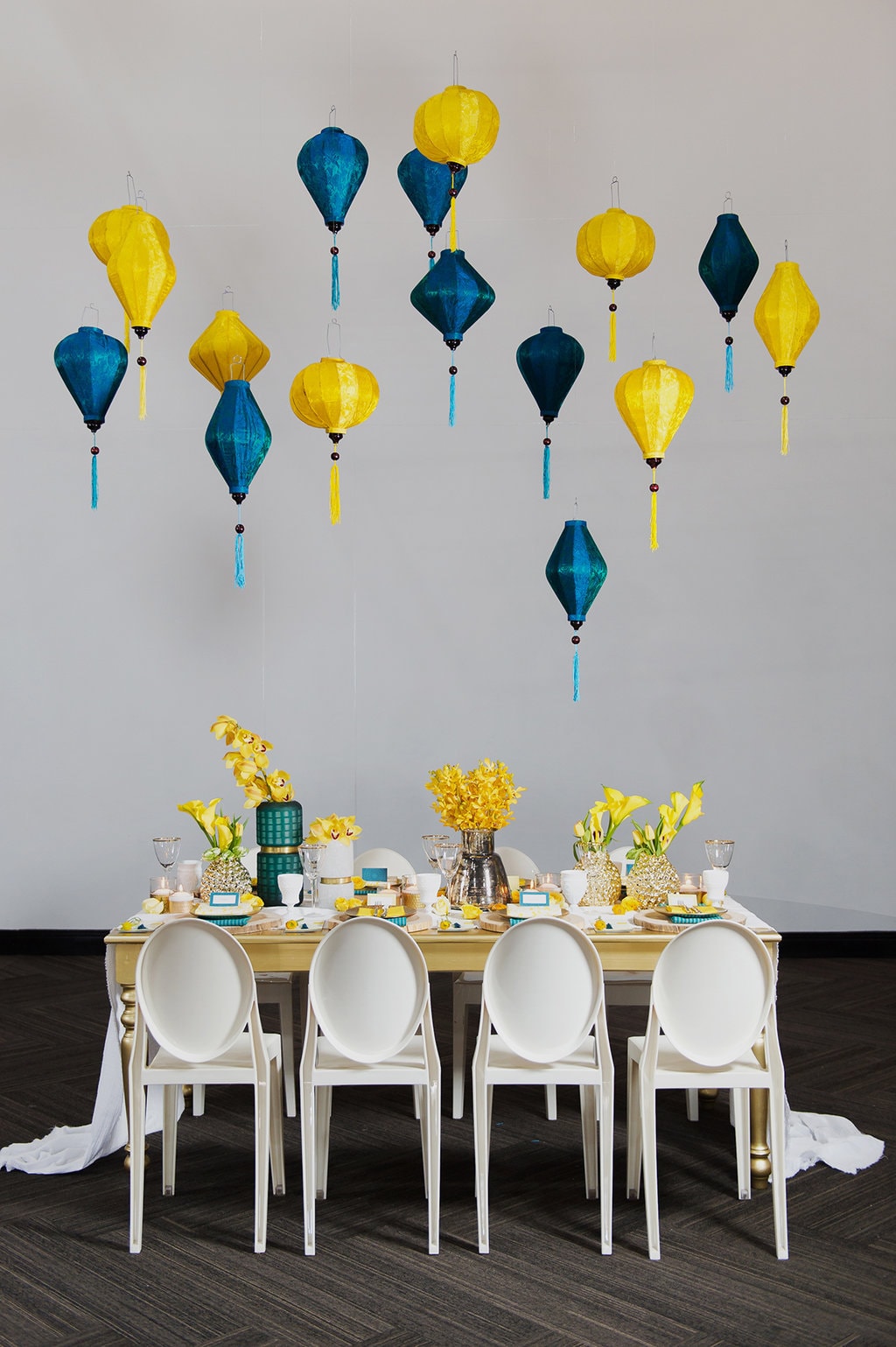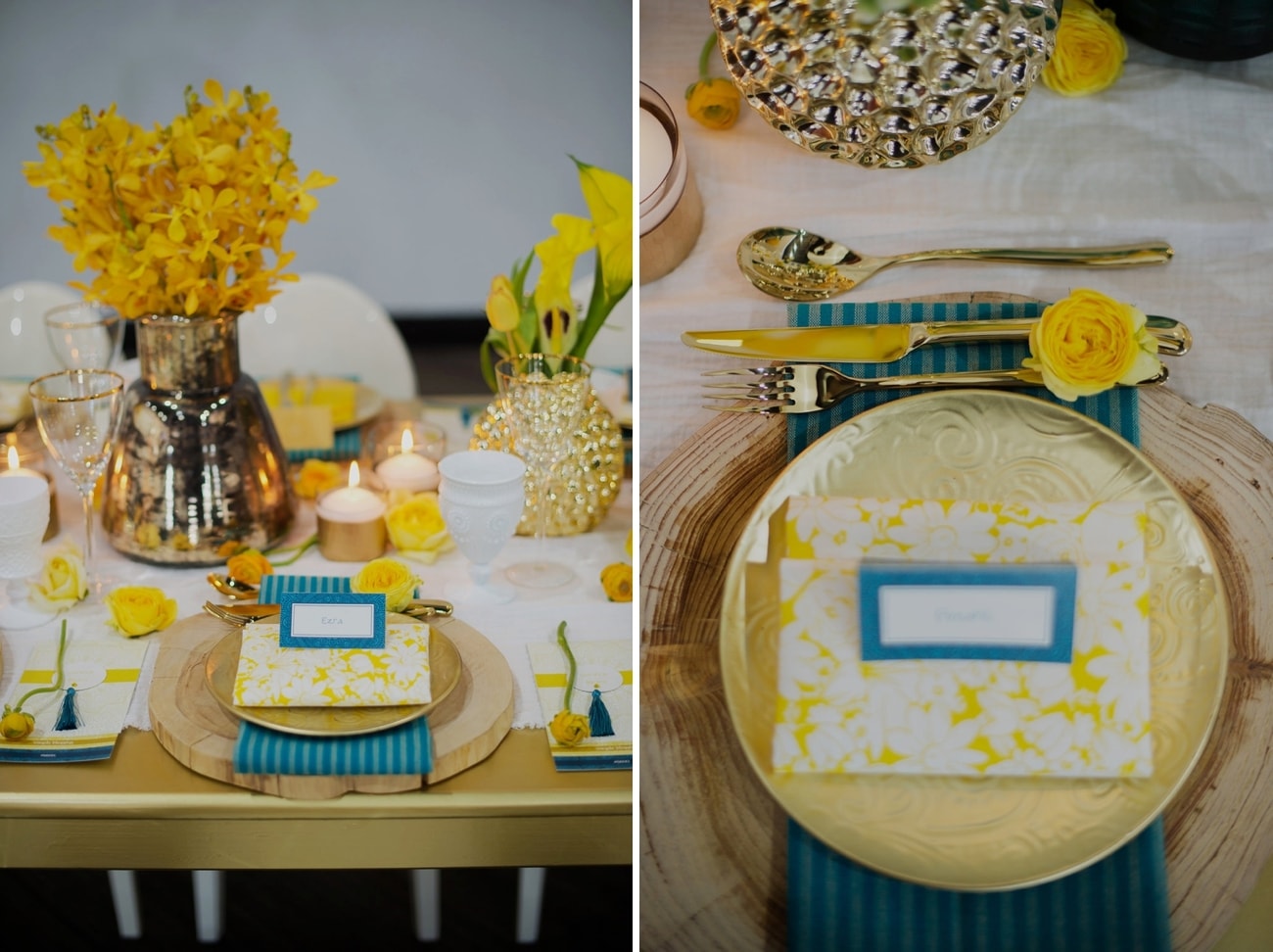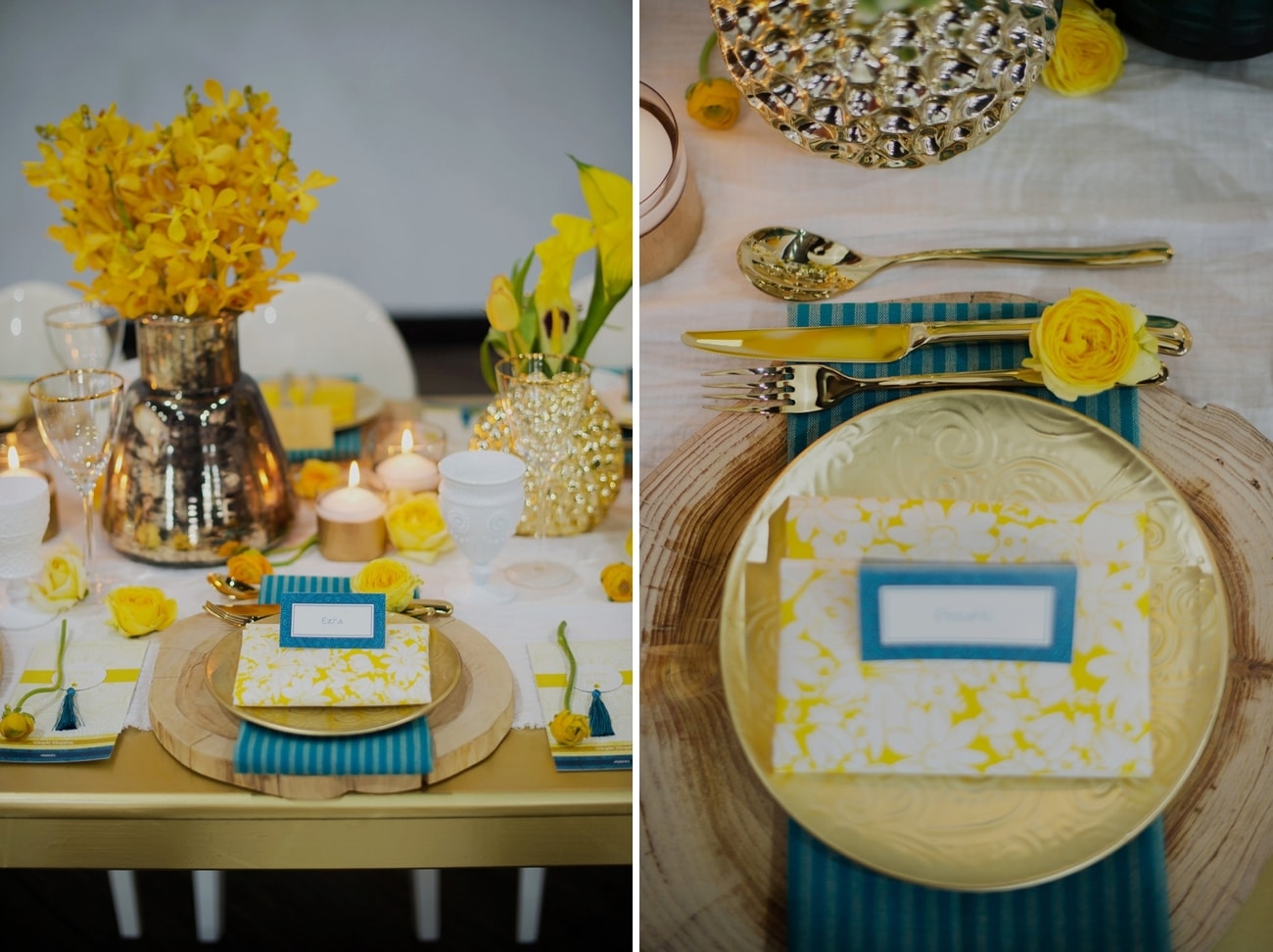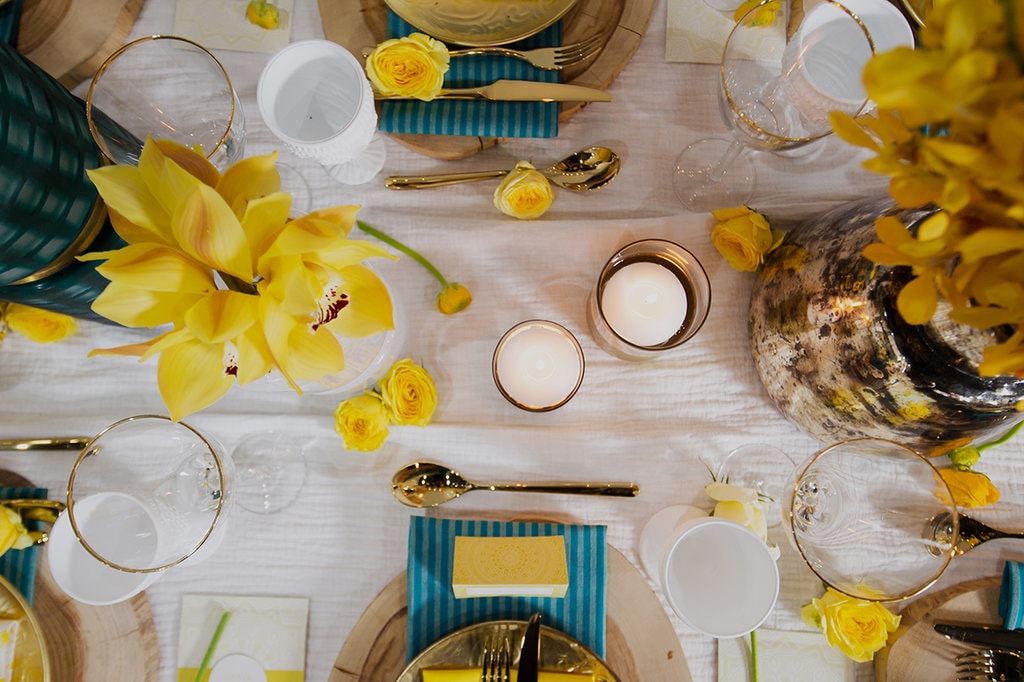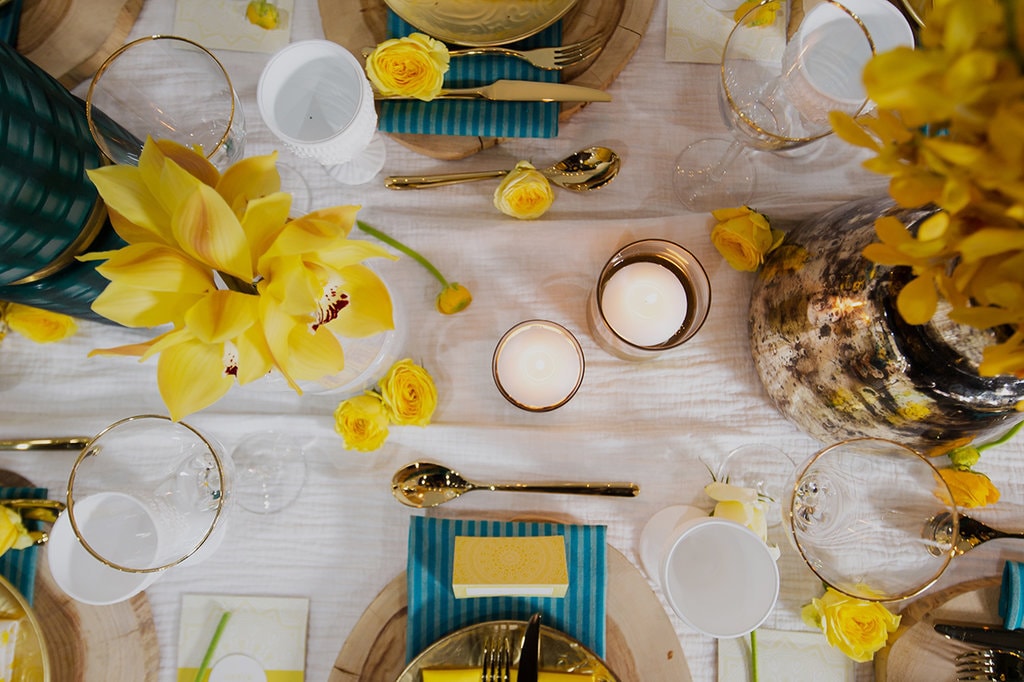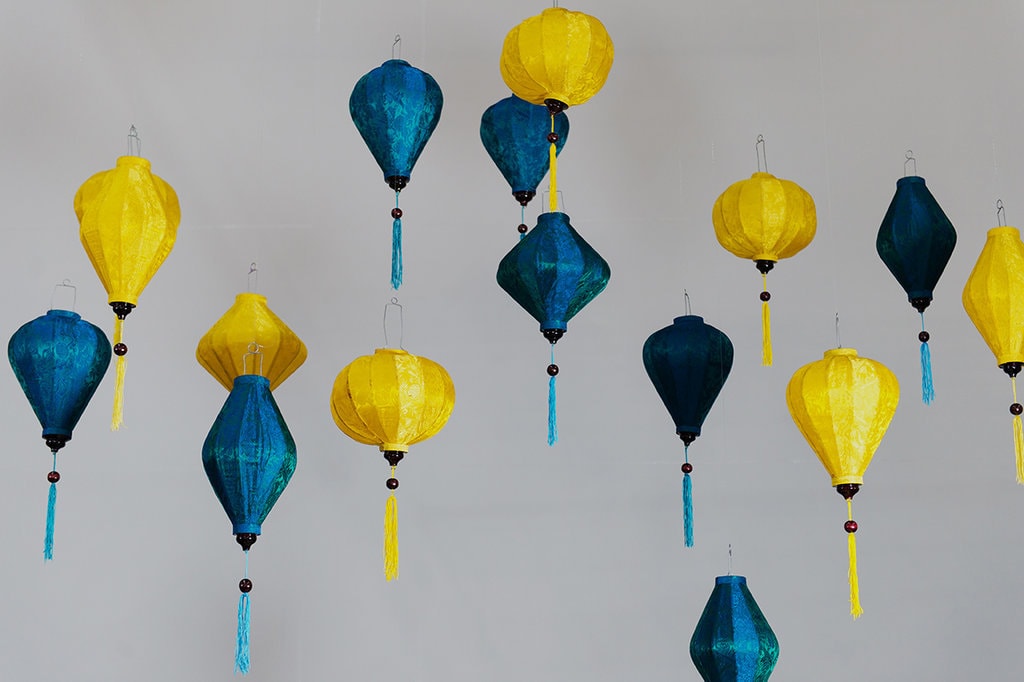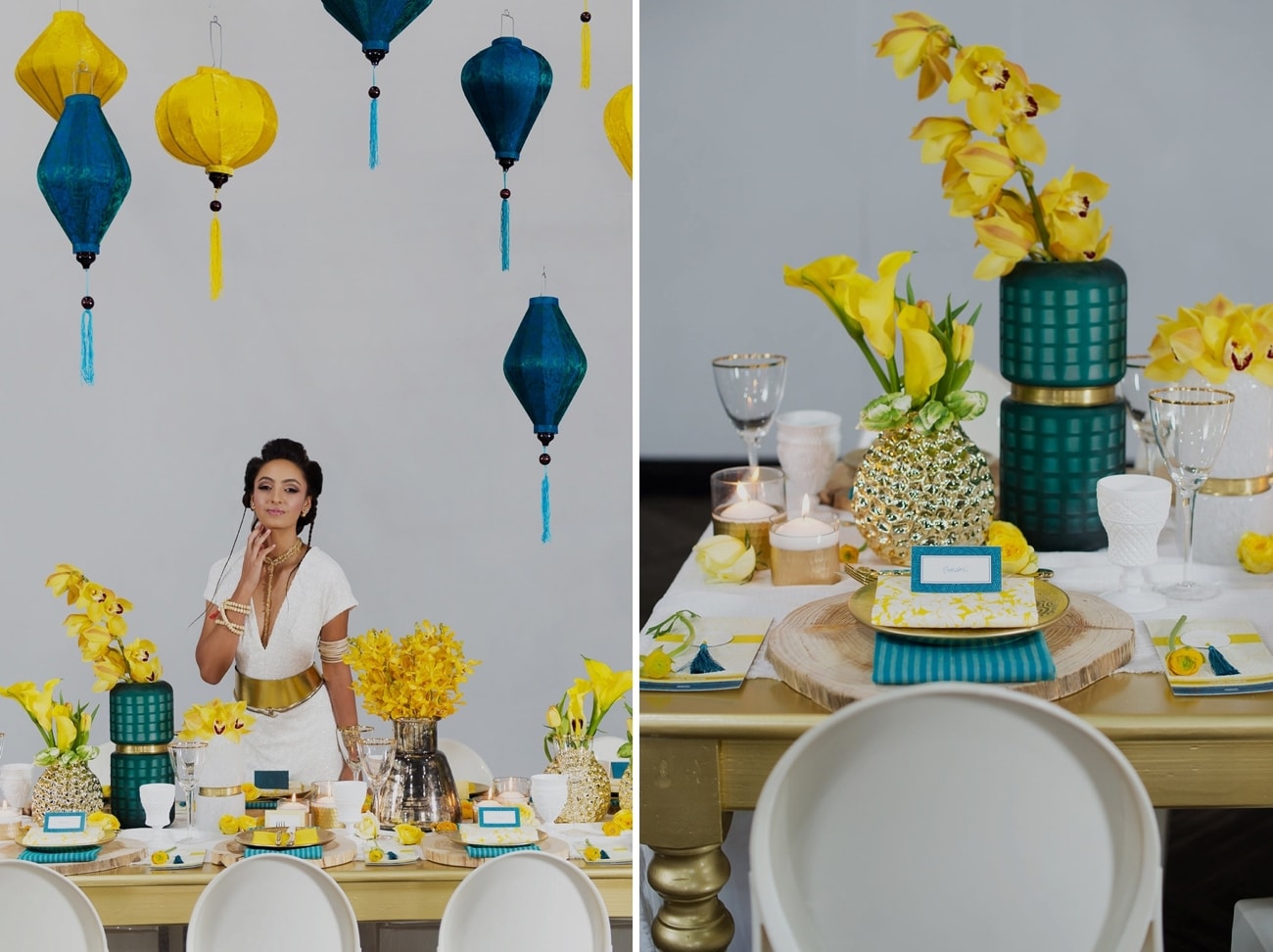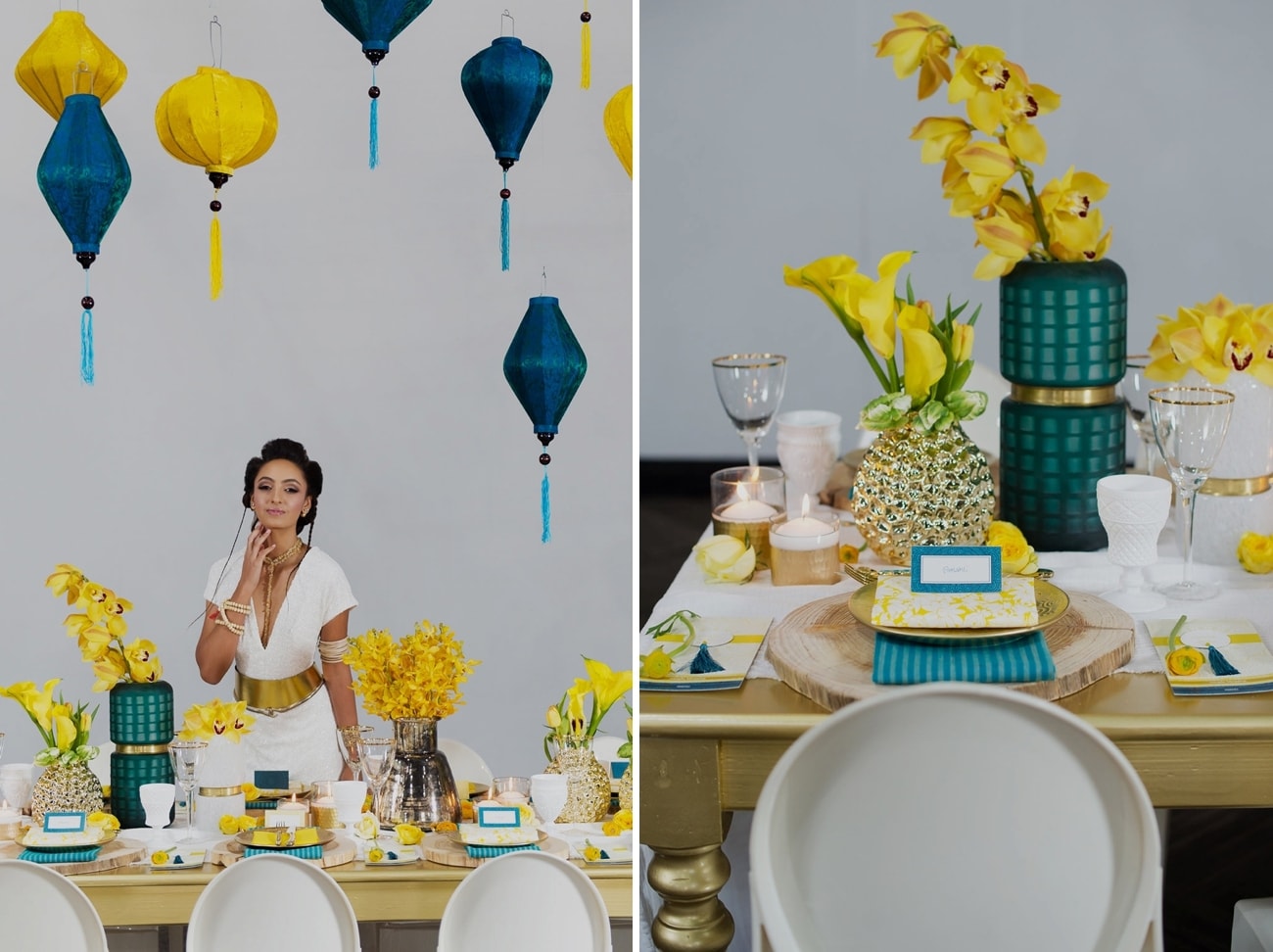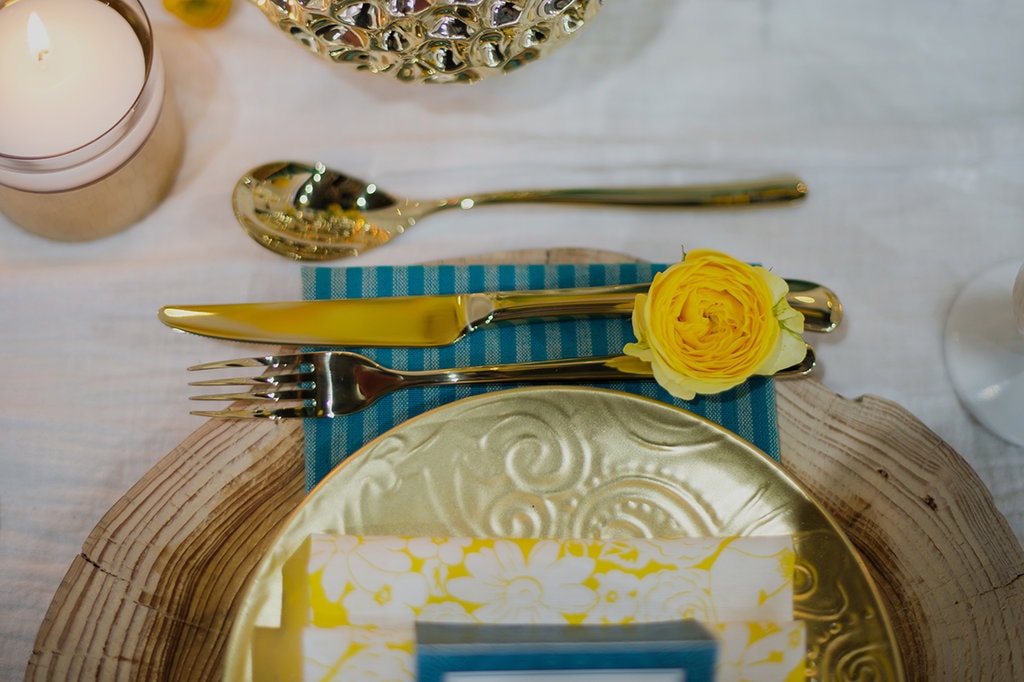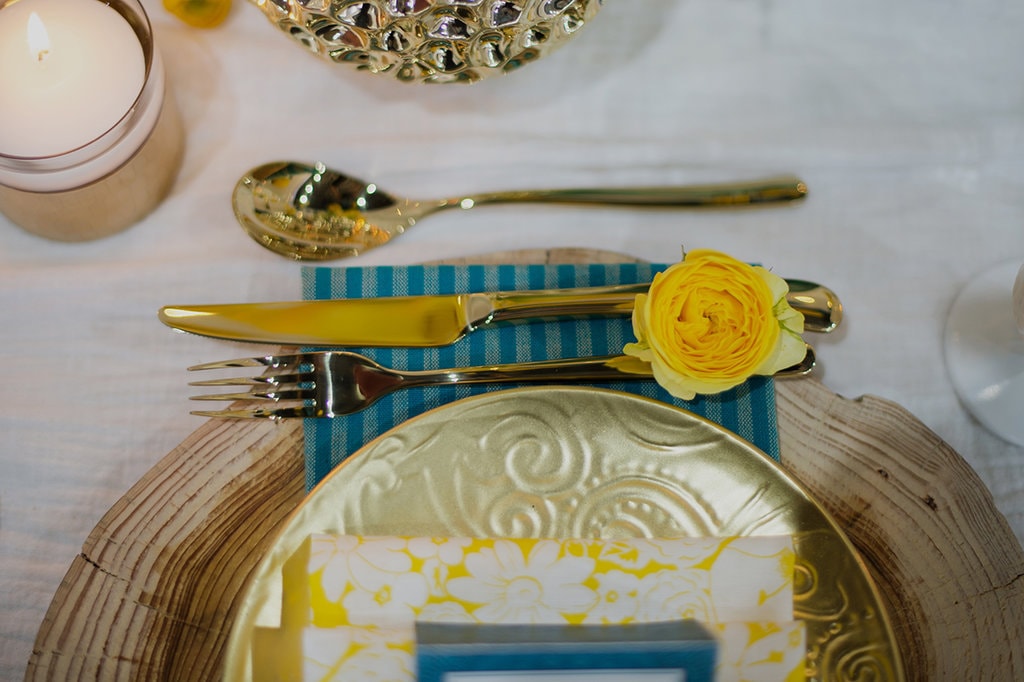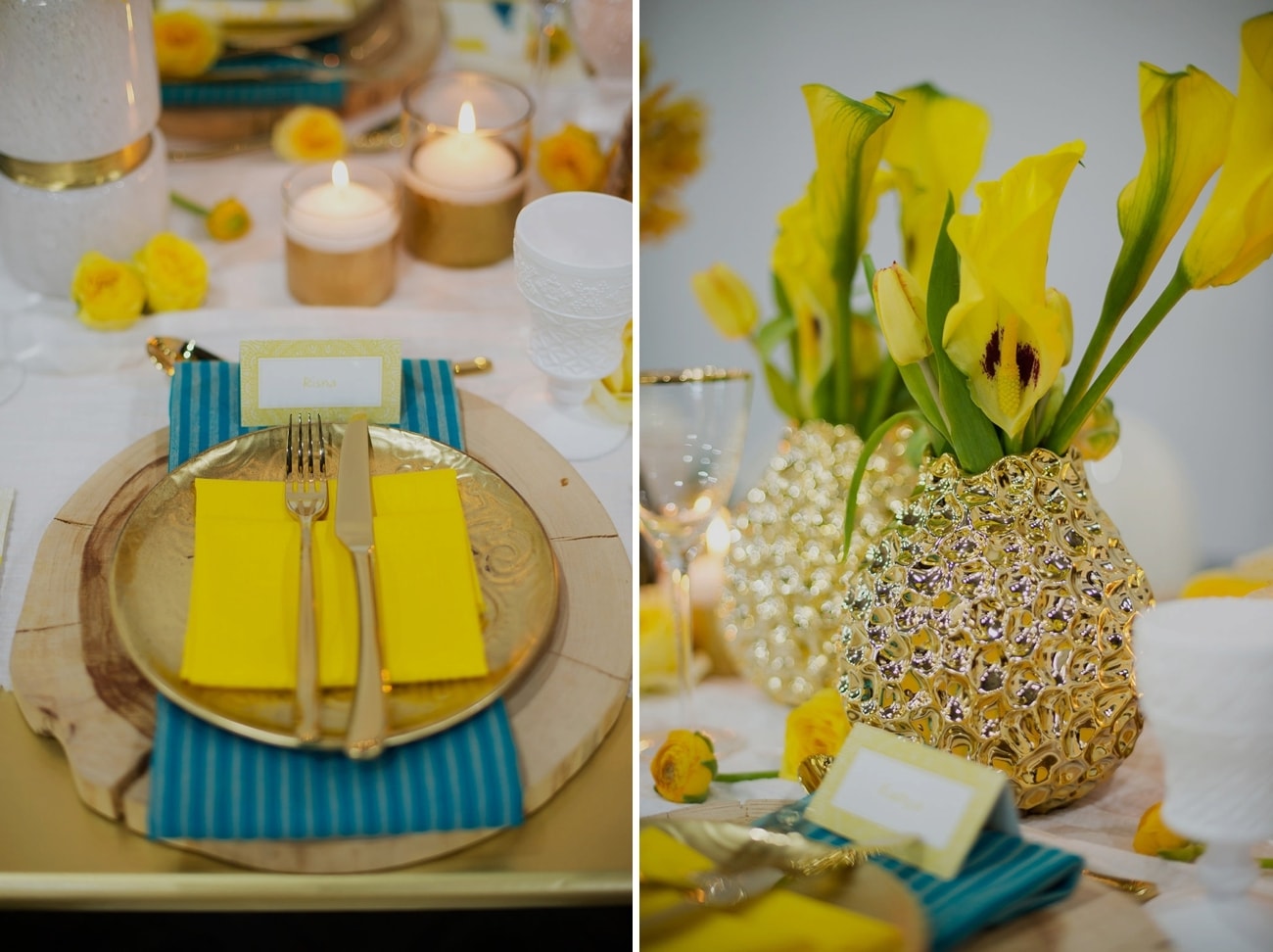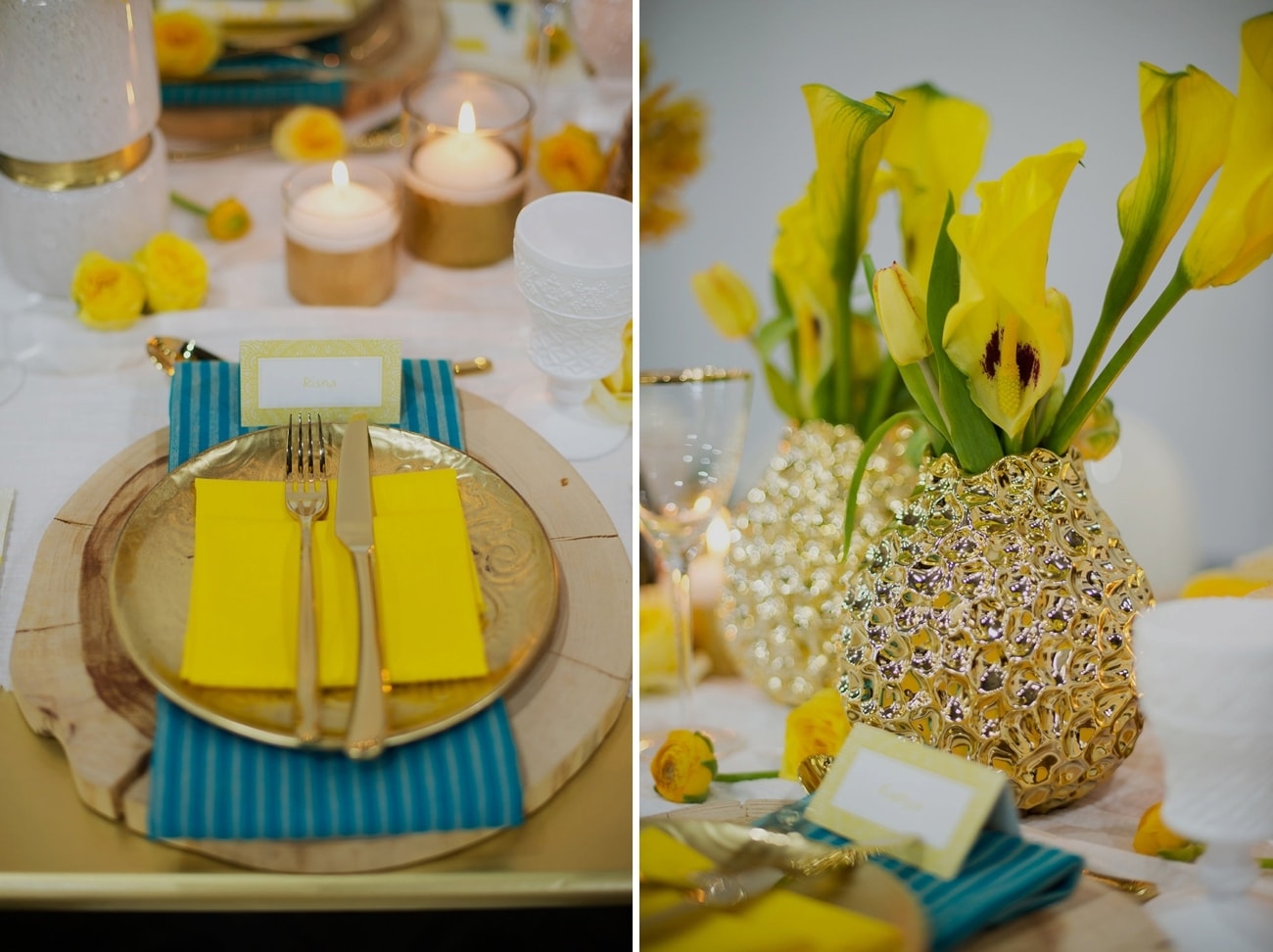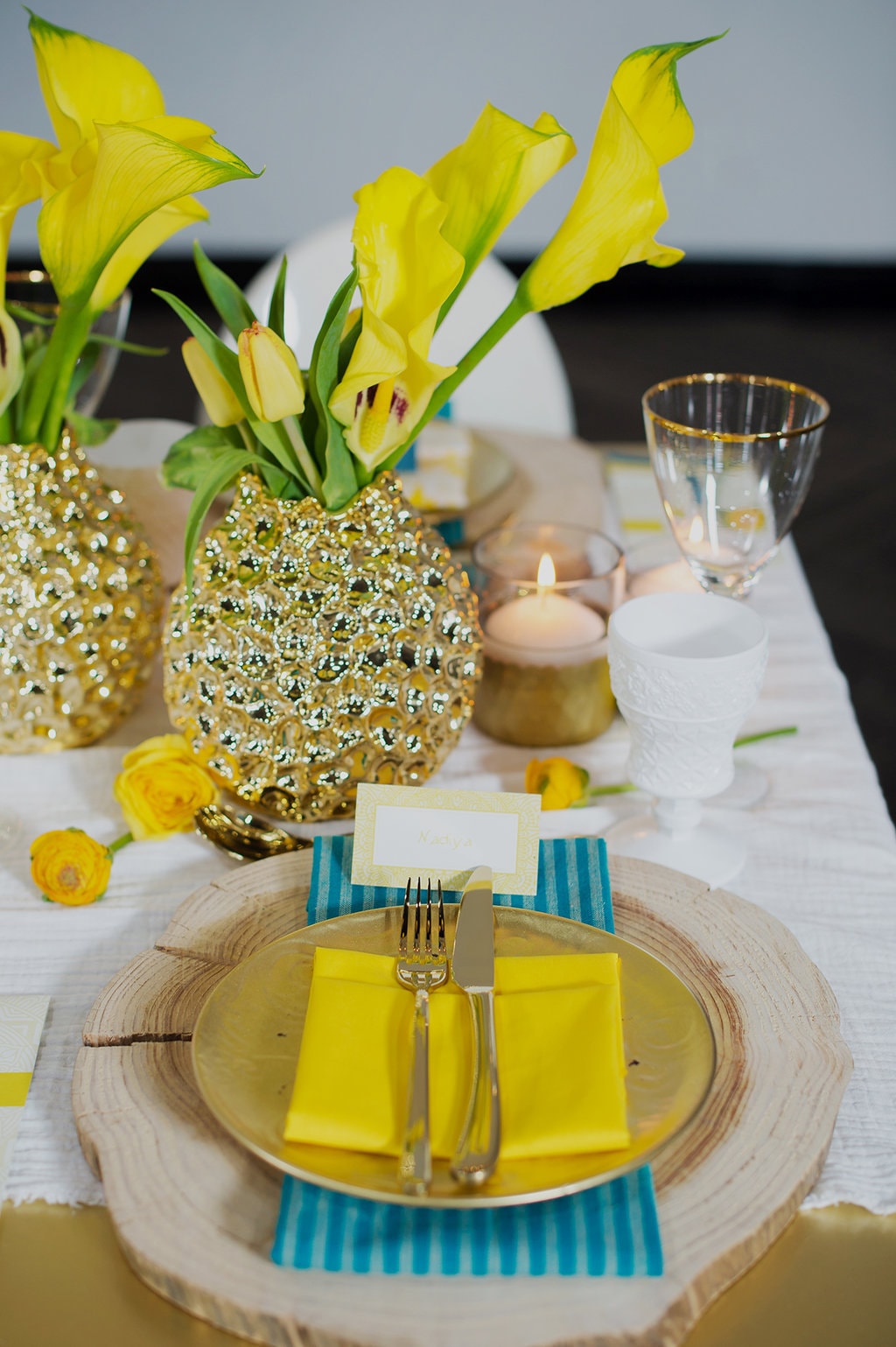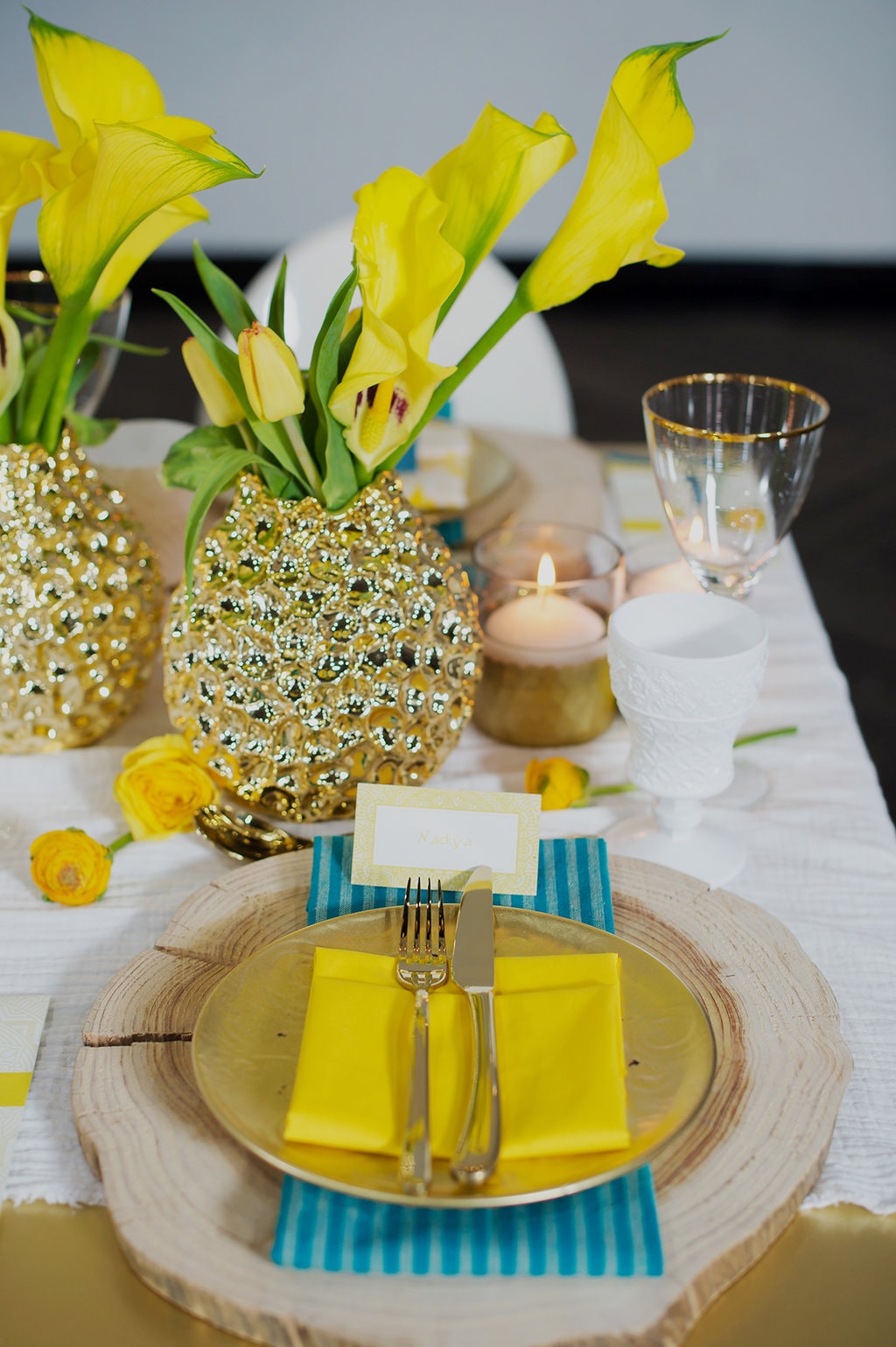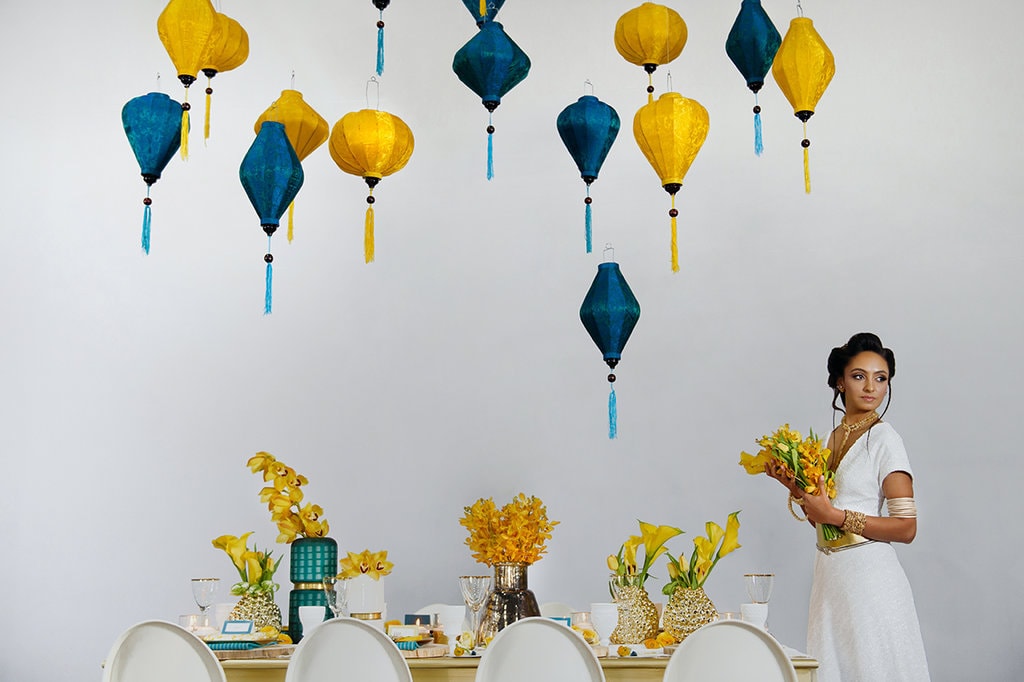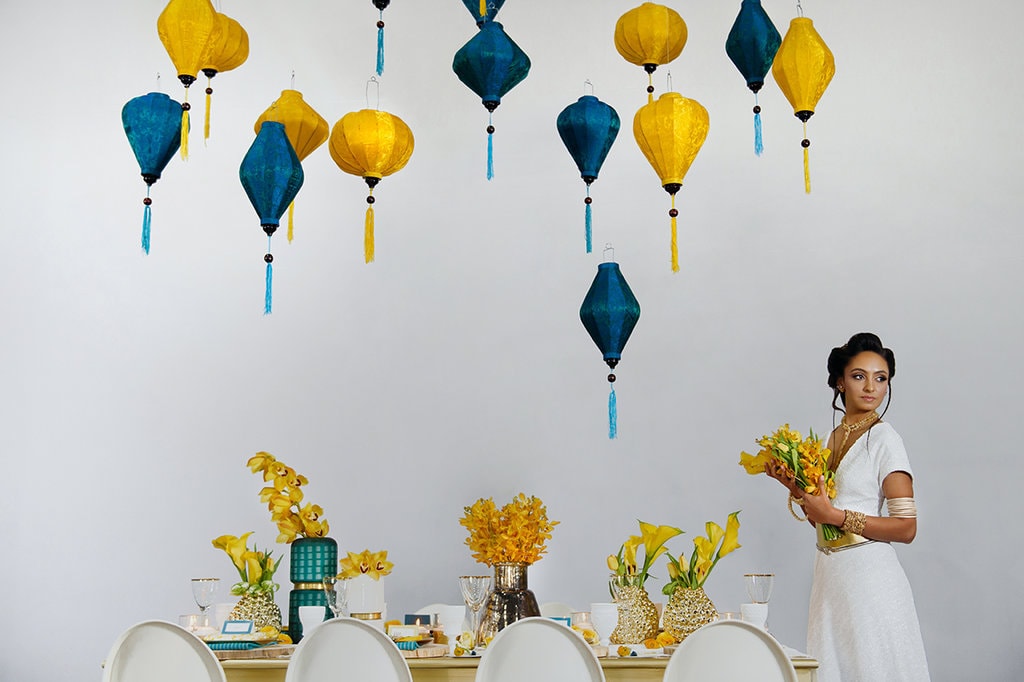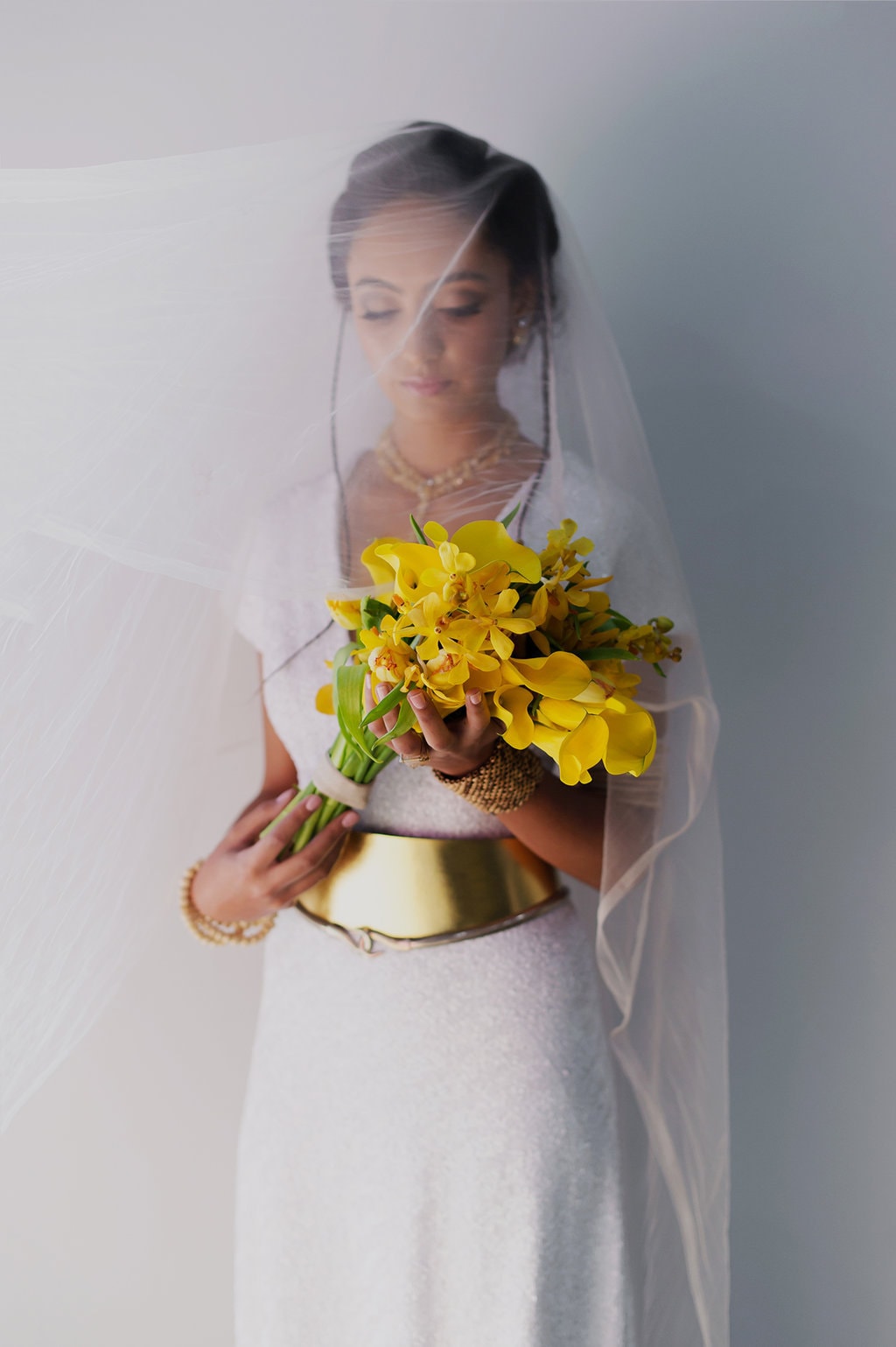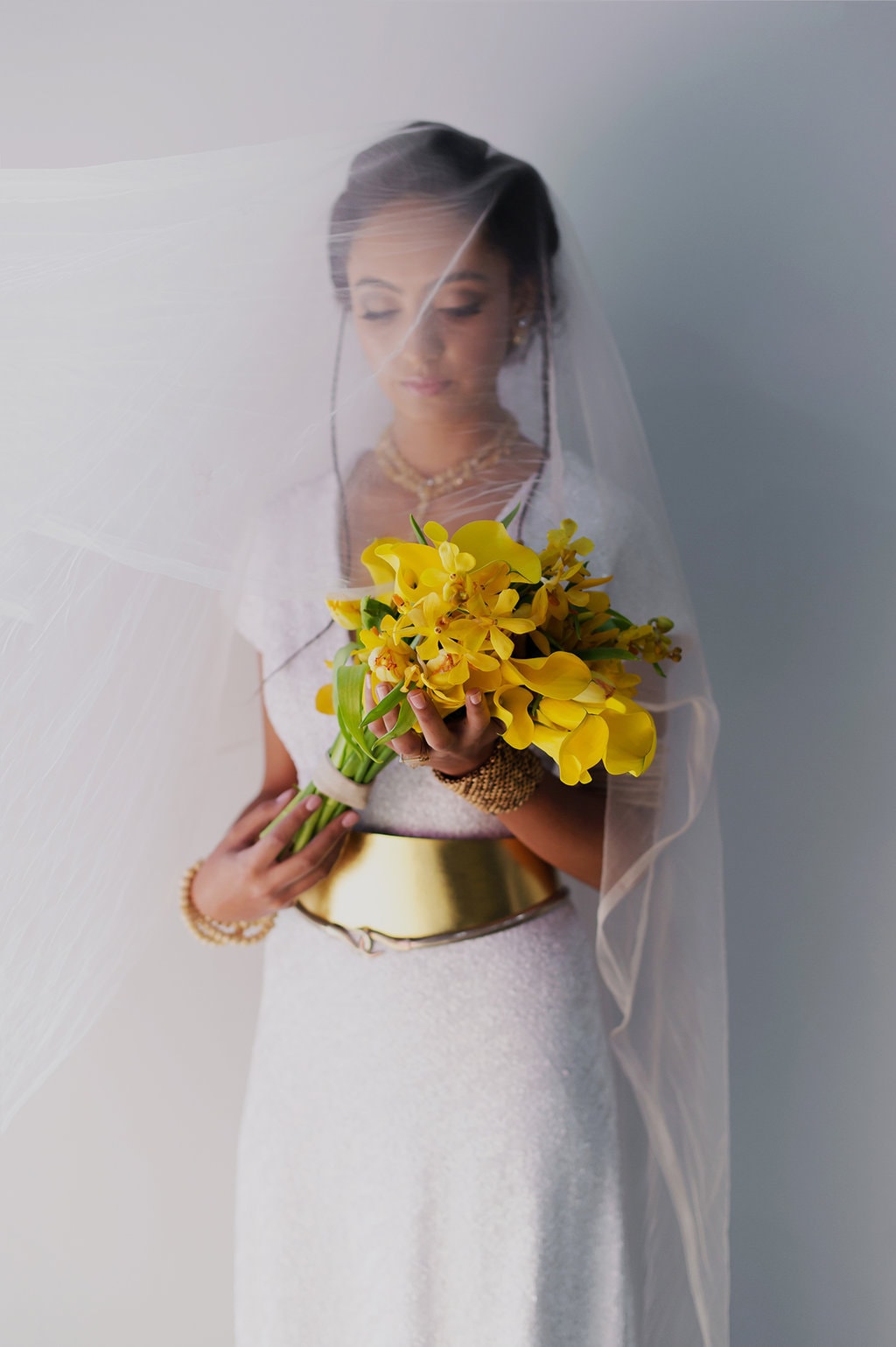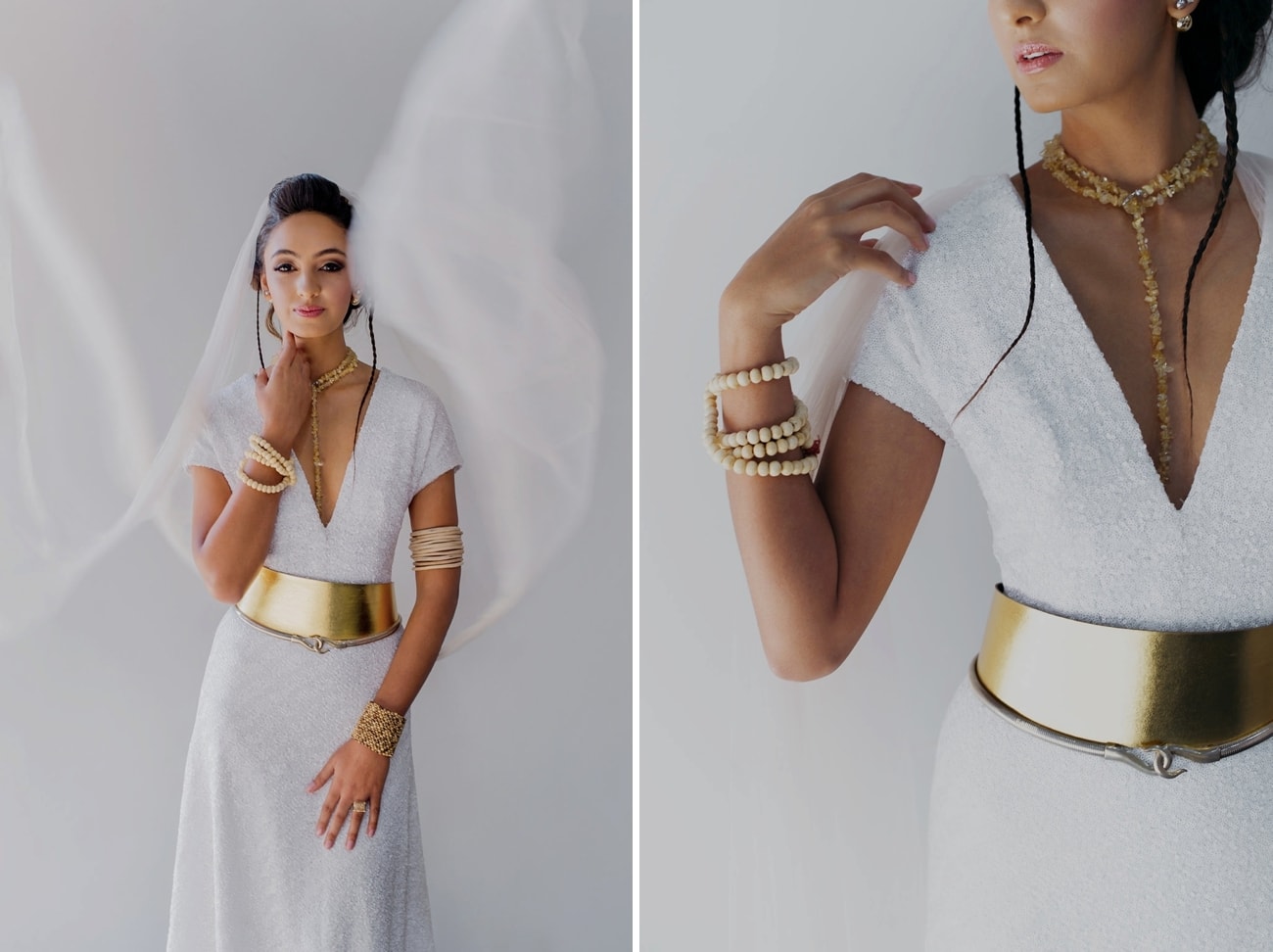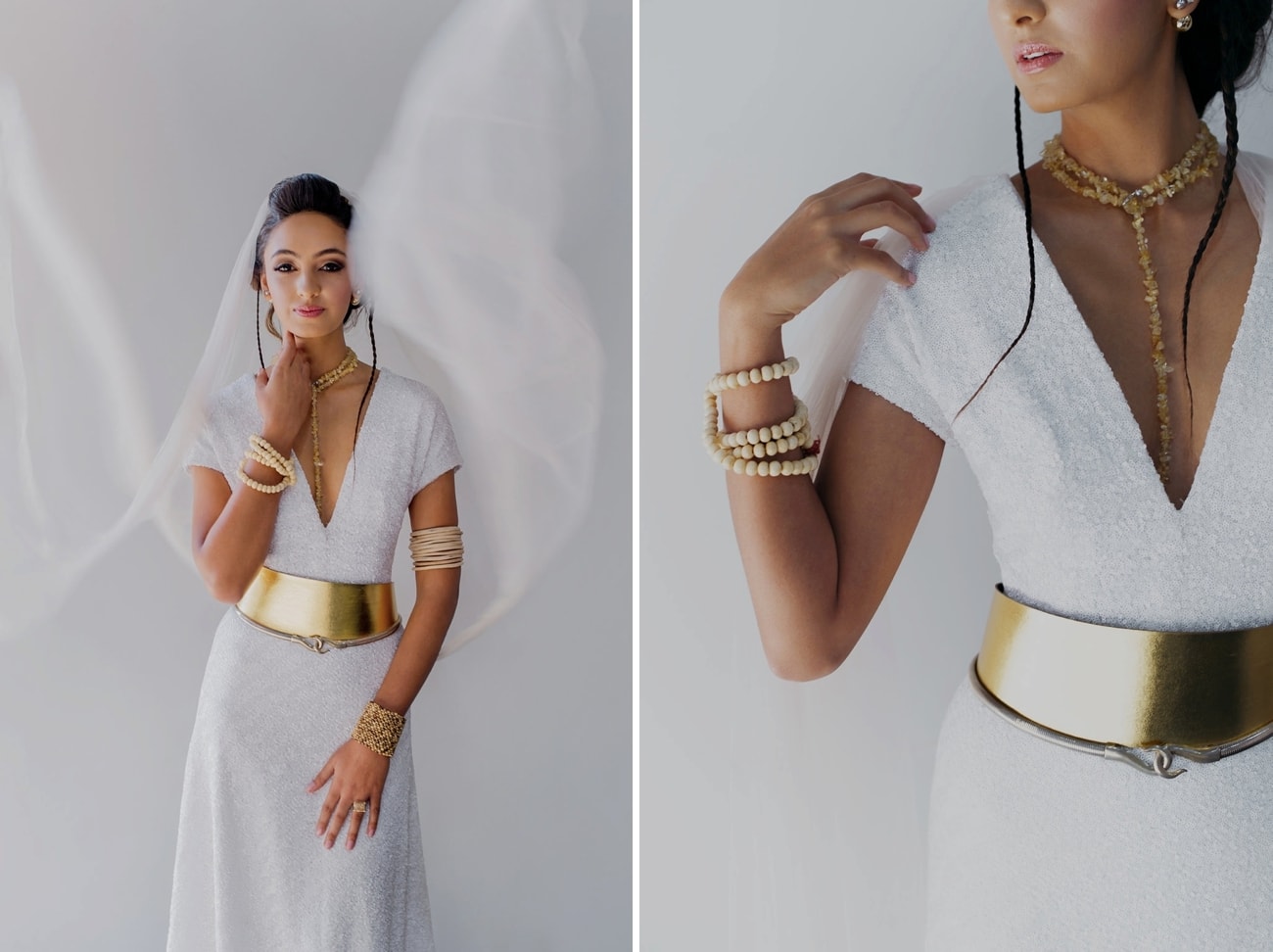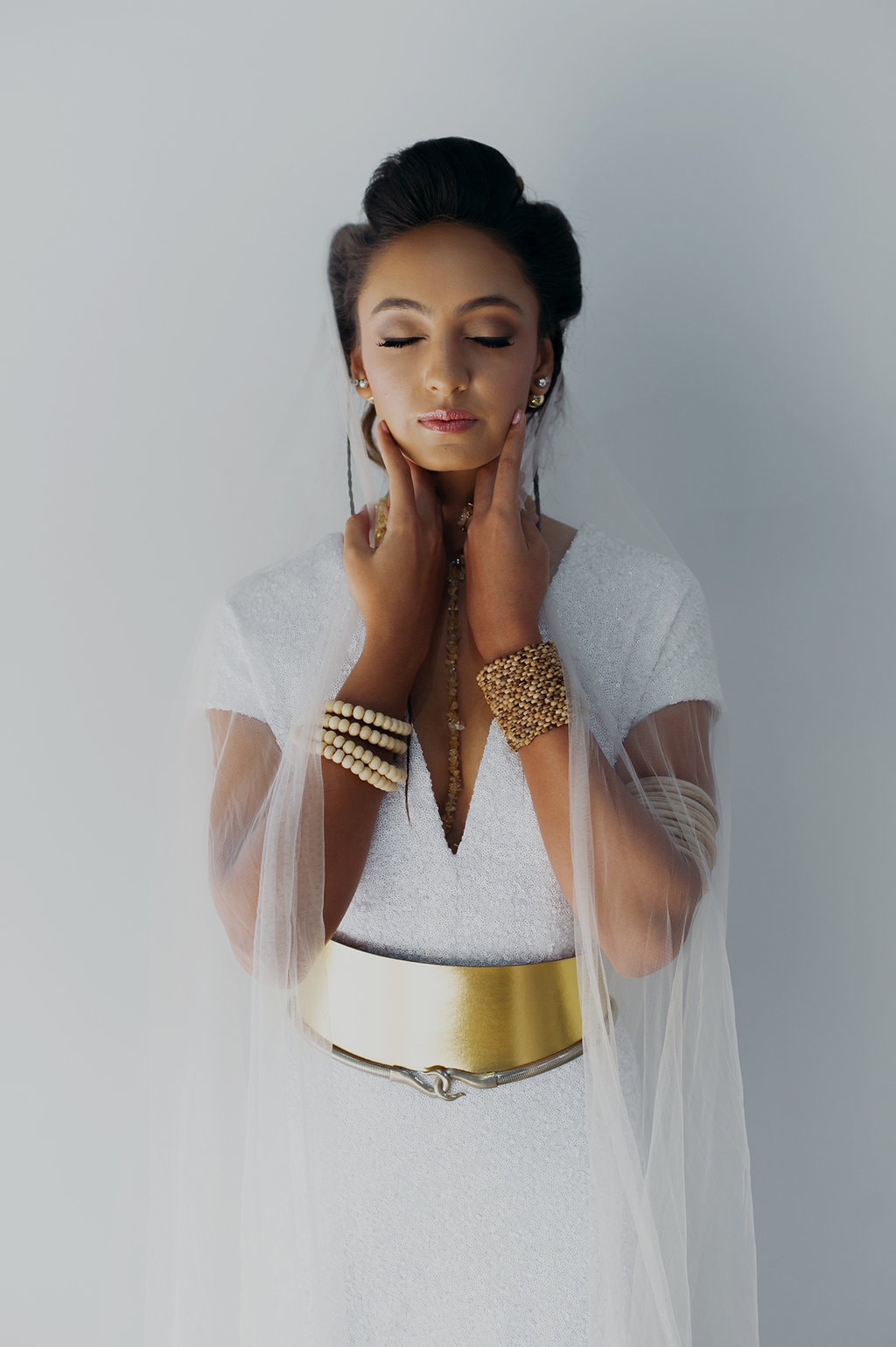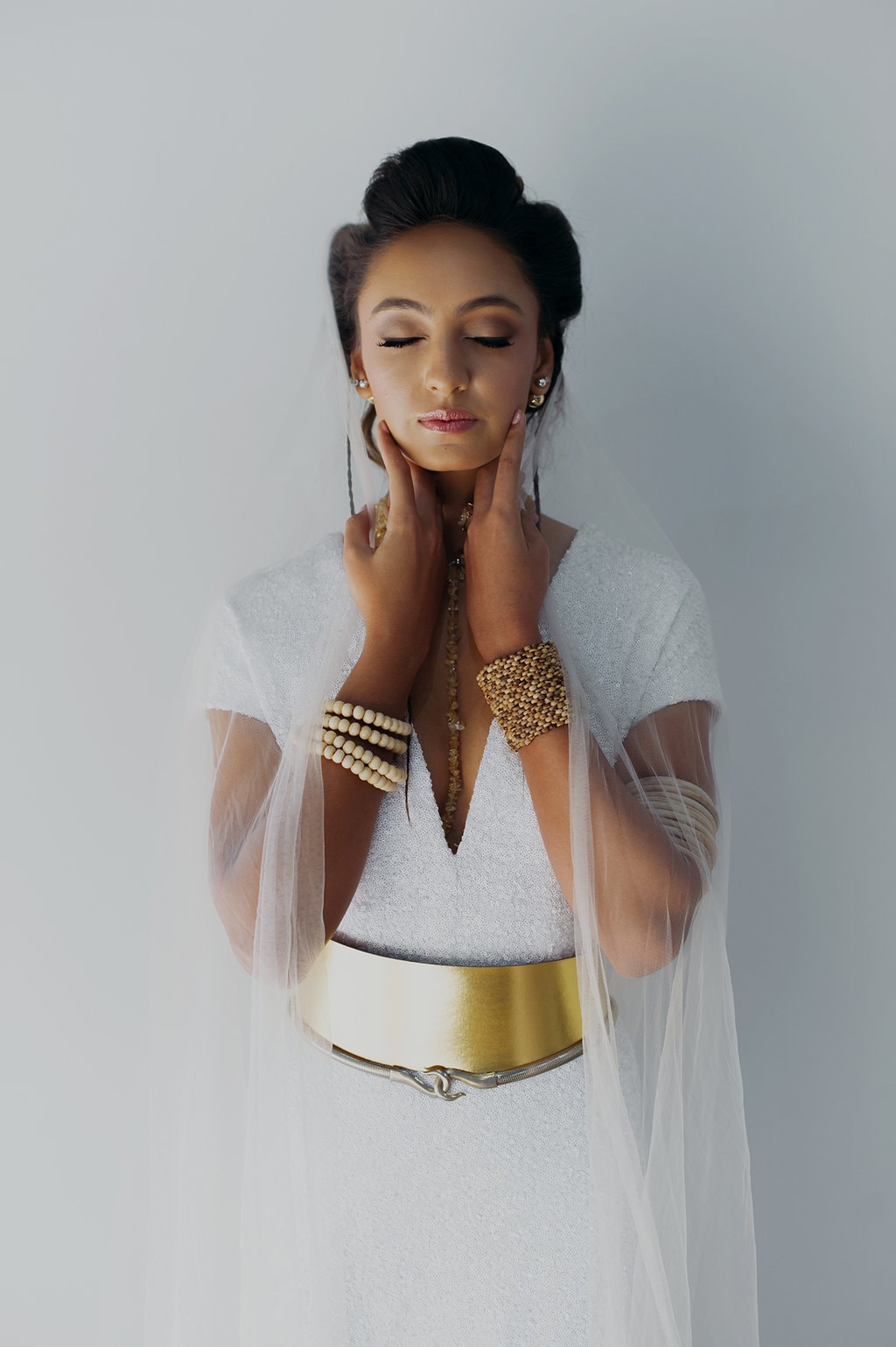 CREDITS
Photography: Ginger Ale Photography | Décor styling & florals: Ninirichi Style Studio | Flower sponsorship & import: Yes – Exclusive Flowers | Graphic design & stationery: The Design Lot | Illustrations (Look 2): Chic Illustrations | Napery hire: Set The Table | Wardrobe styling – Eleni Arvanitakis | Garments & accessories: Lunar Life | Leather belts: Amanda Laird Cherry from The Space | Furnishings: Inspire Furniture Rentals | Luxury cutlery: Nicolson Russell | Hair: Hair Dimension | Makeup: Missy Makeup Artist | Venue: The Galleria Venue | Models: Adéle van Tonder, Edith Mehlwana & Farana Ferini