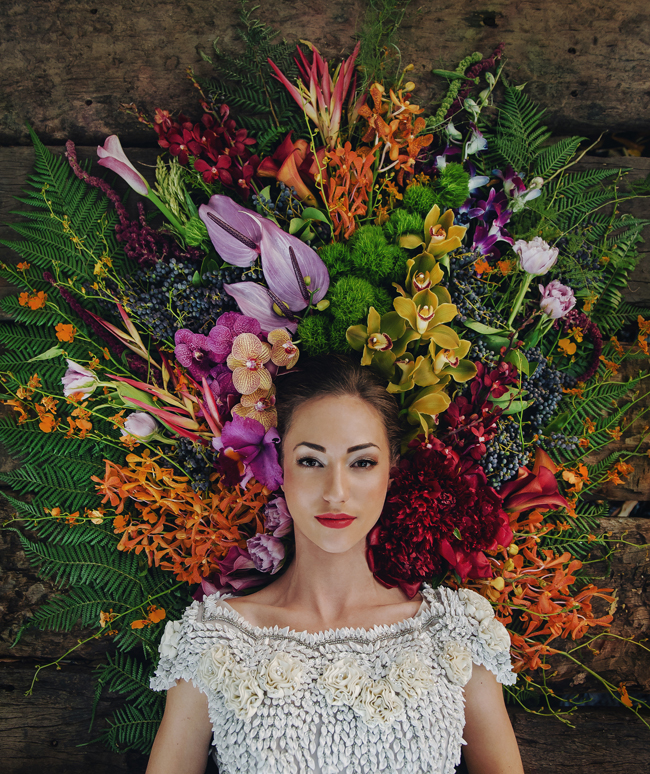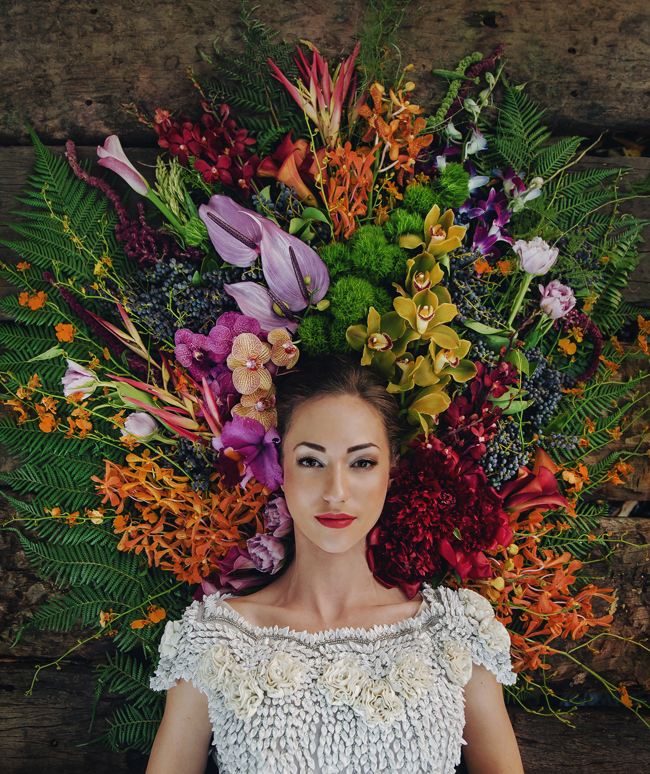 I'm doing a little happy dance right now, which is actually making it difficult to type, but I can't help it because oh my WORD but this shoot is AMAZING. I'm so jazzed I get to share it with you guys, because I have been in proper love with it, ever since I spotted it in the December issue of our fave SA wedding magazine, Wedding Inspirations. So when we picked February as Tropical Month, I just had to ask if they'd mind us sharing it here as well. Inspired by Paul Gauguin's Tahiti paintings, it's more than just a tropical wedding inspired shoot (although it's all of that, with a gorgeous tropical table, two insanely lovely tropical cakes, hanging florals, amazing hair and makeup and some oh-so-gorgeous stationery). It's an editorial in the true sense of the word, like stepping into another world – you can almost imagine Gauguin will emerge grumpily from his cabin and get painting. So you'll forgive me if I went a bit nuts on the pics, but I seriously couldn't narrow this down any further. The amazing colours, the attention to detail, and the incredible photography – that's what wedding bloggers' dreams are made of. Huge congrats to a brilliant team for pulling this off, led by Ninirichi Style Studio, Tickled Pink Weddings and Events & Gingerale Photography, with some of the gorgeous dresses from our friends at Gelique.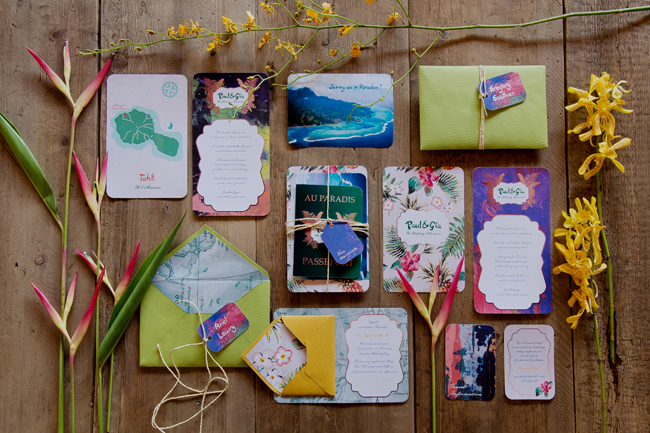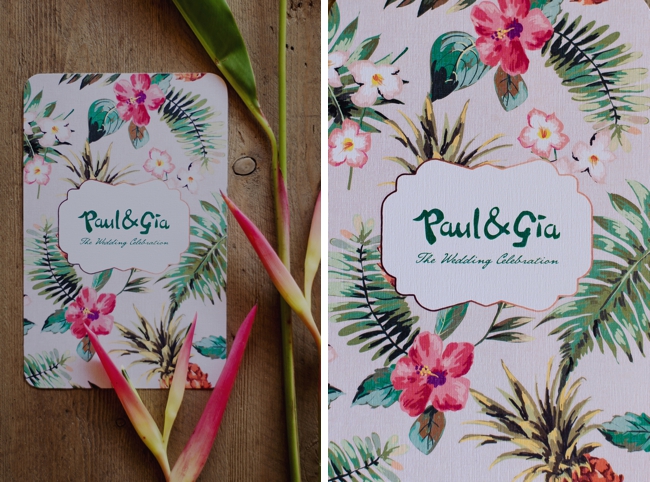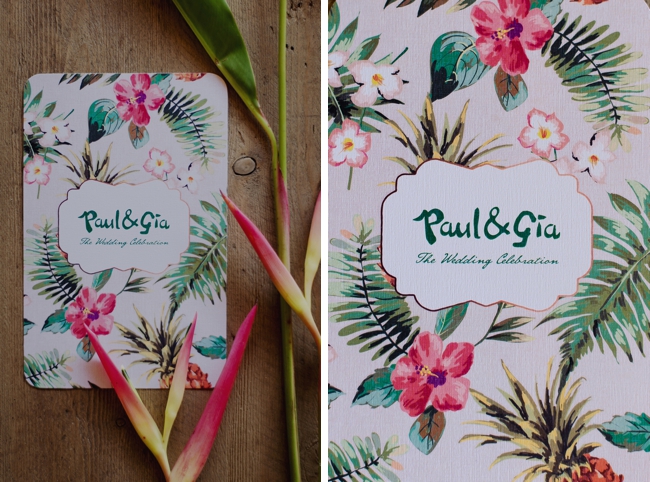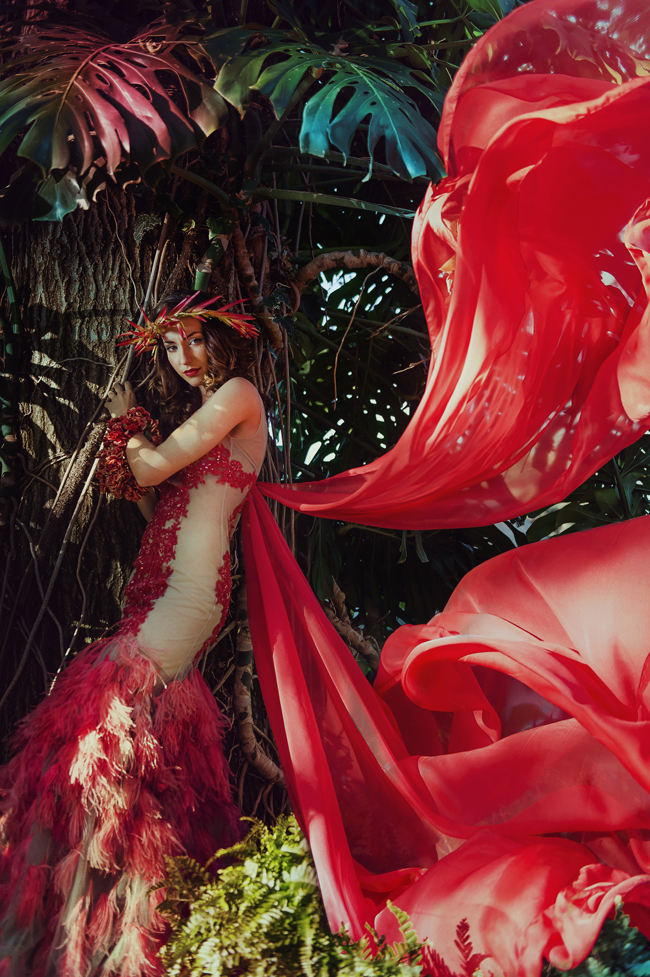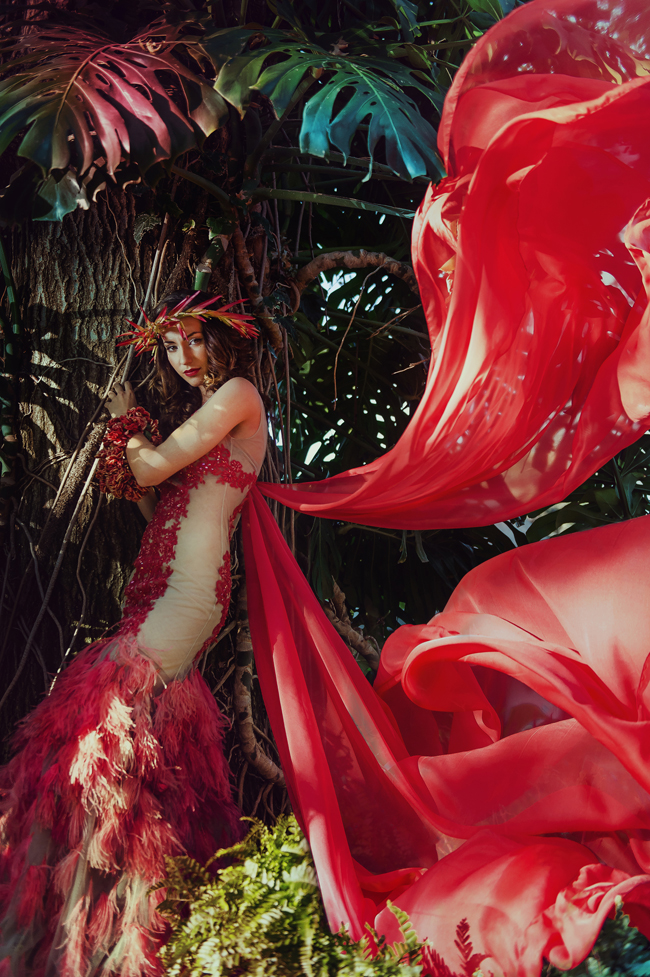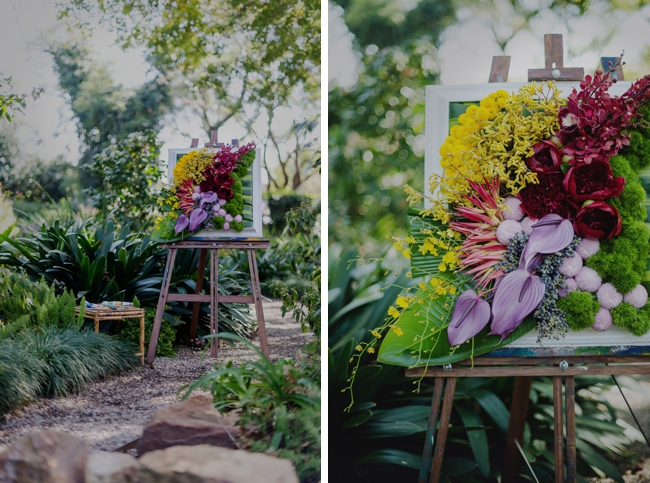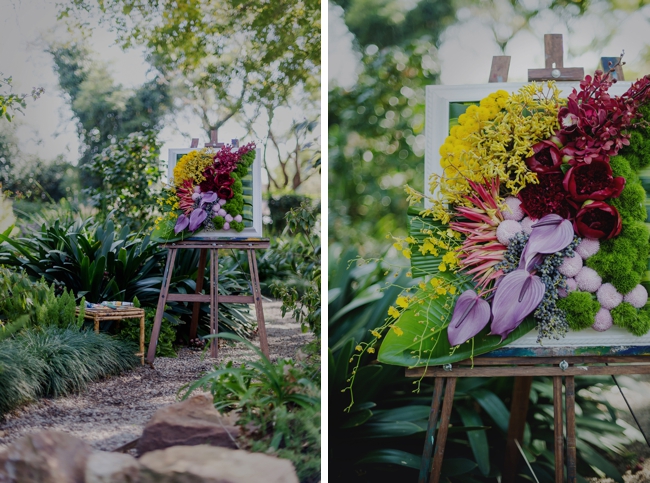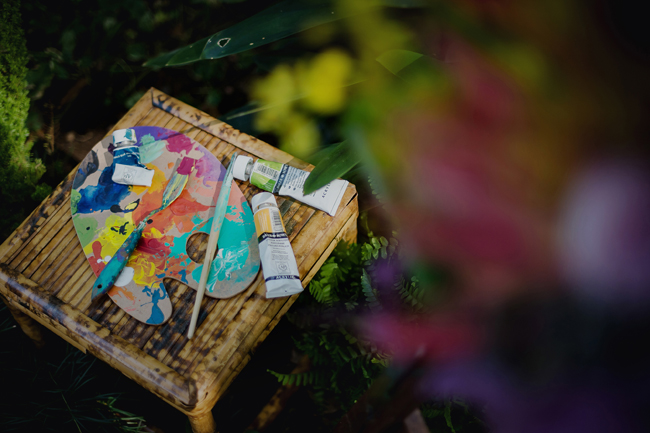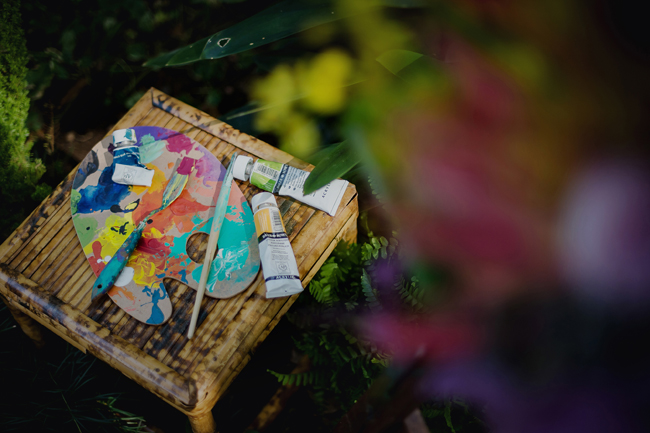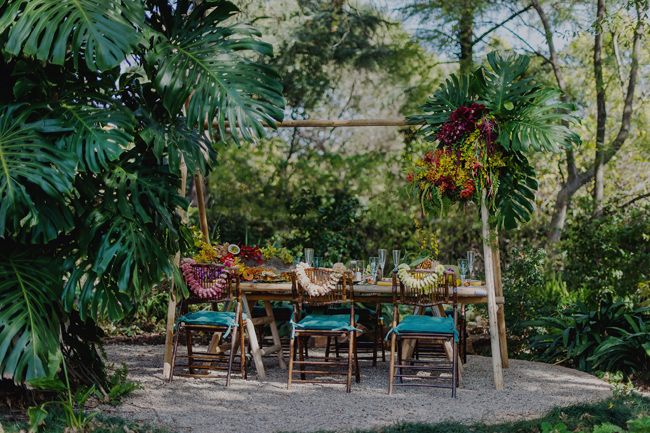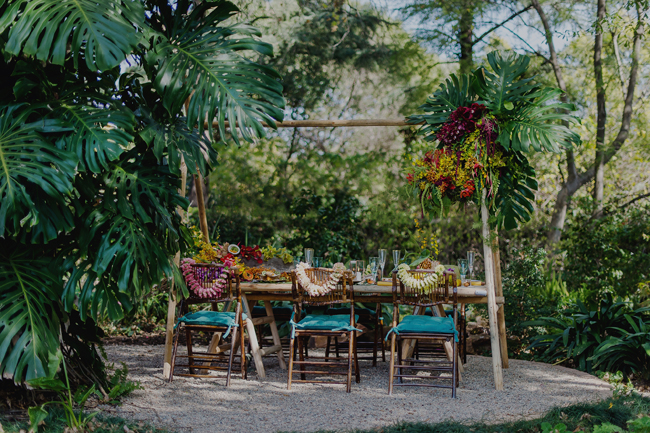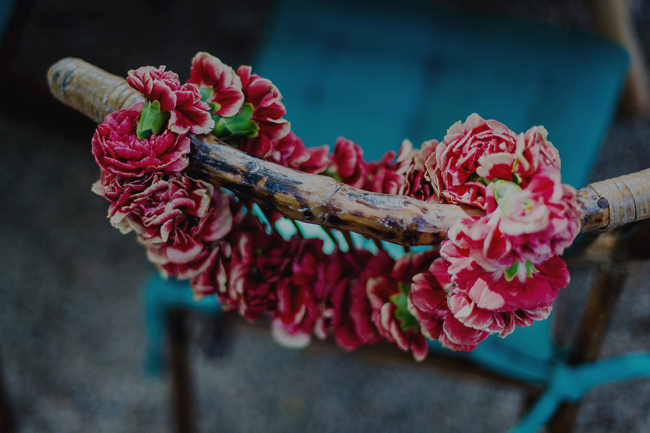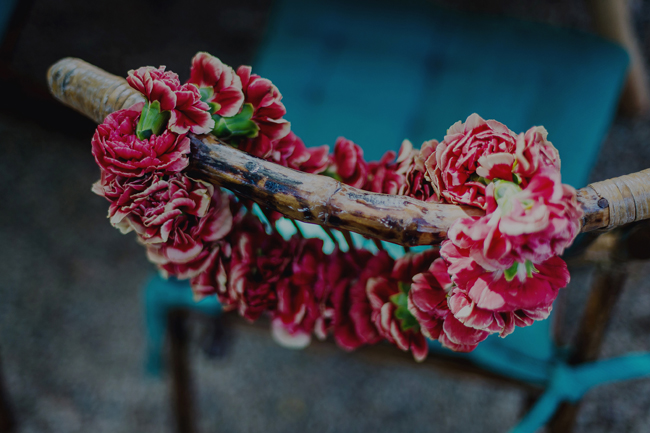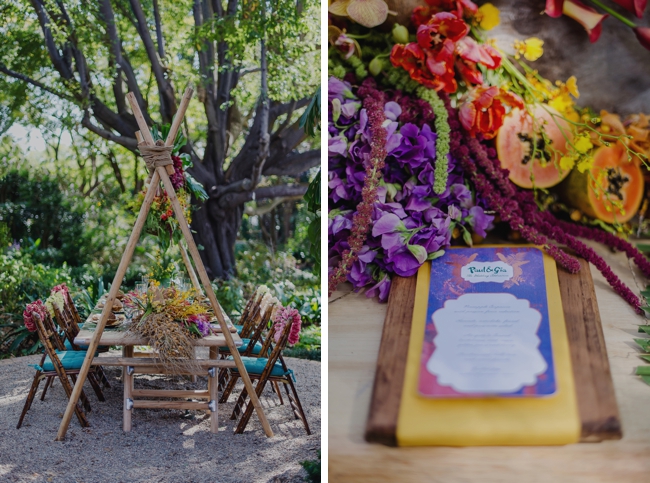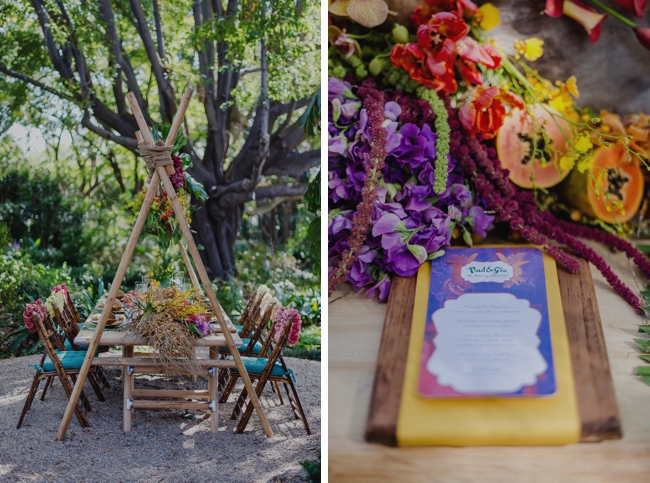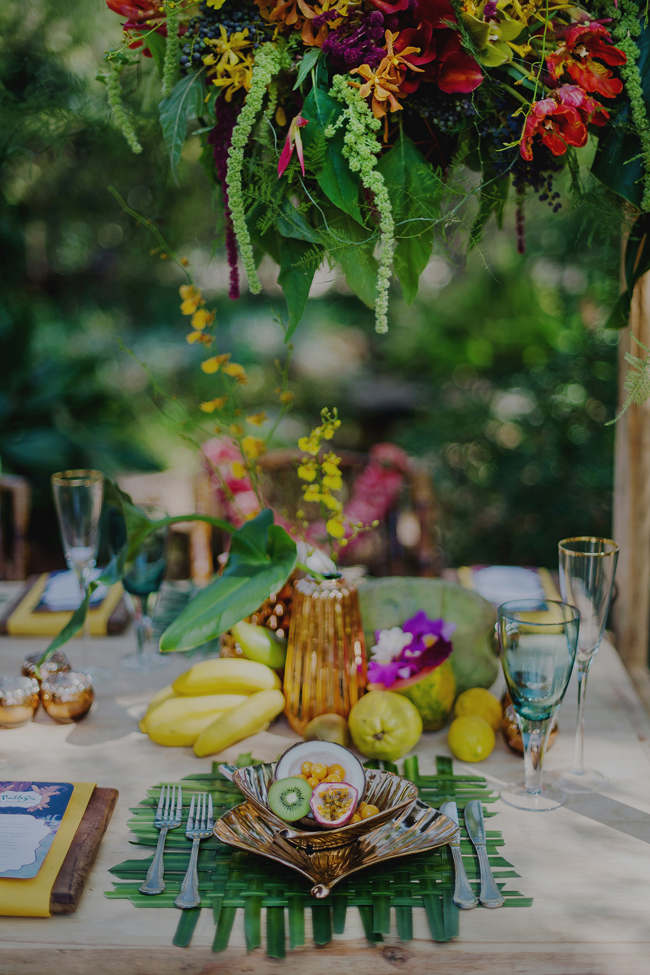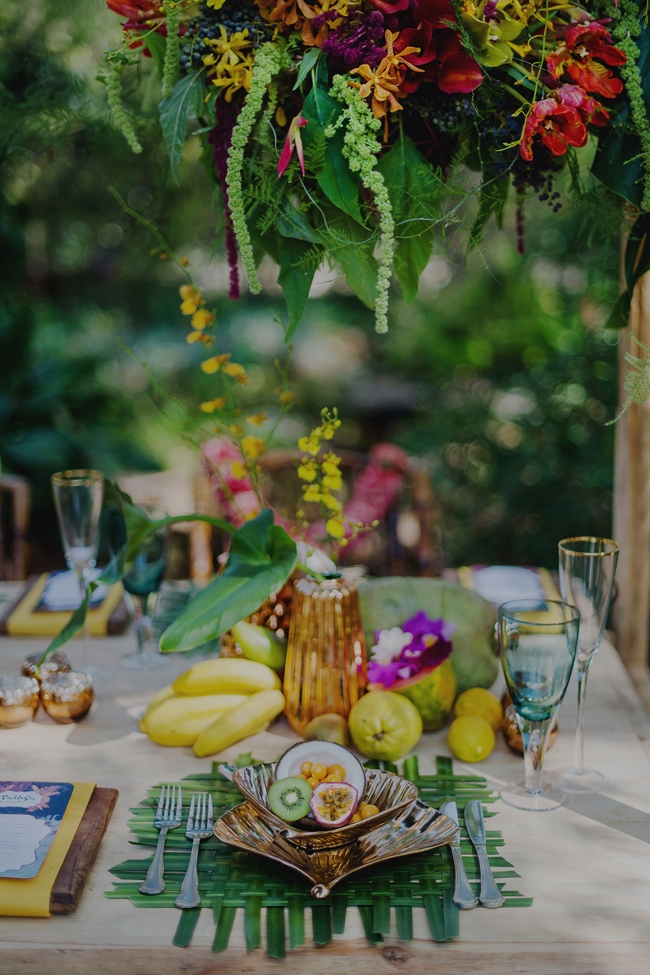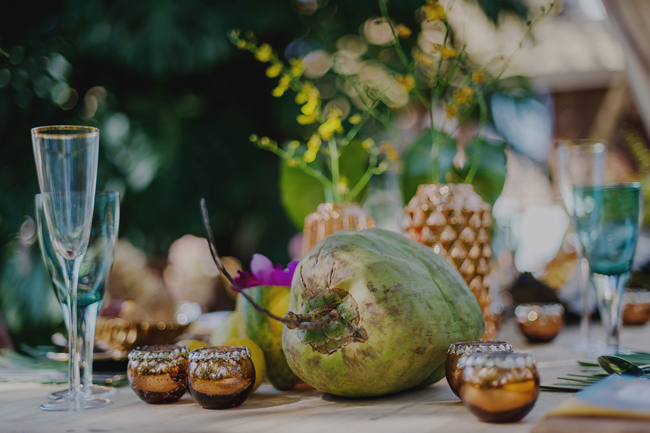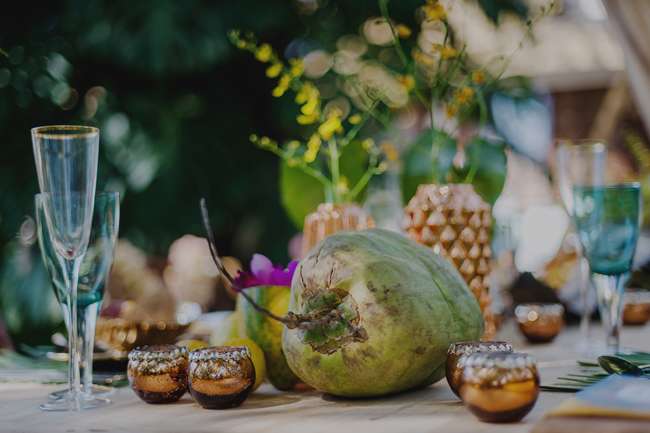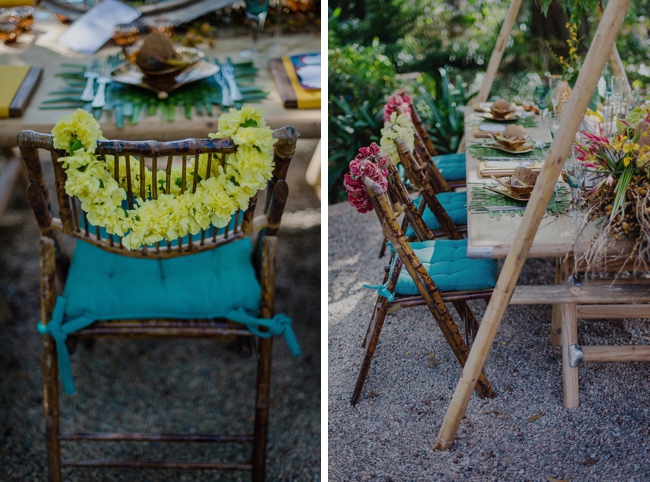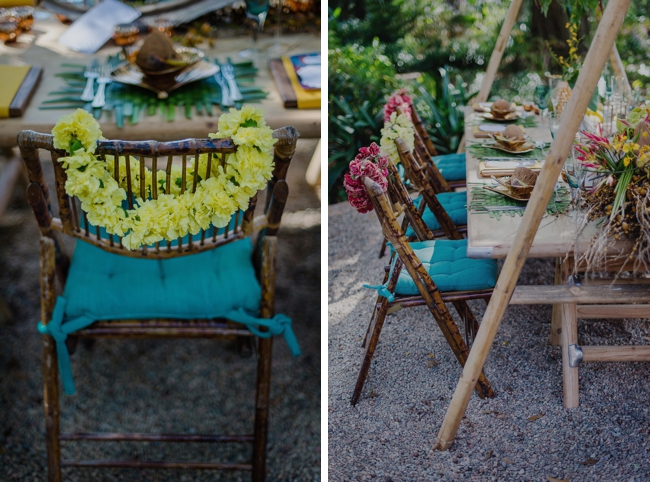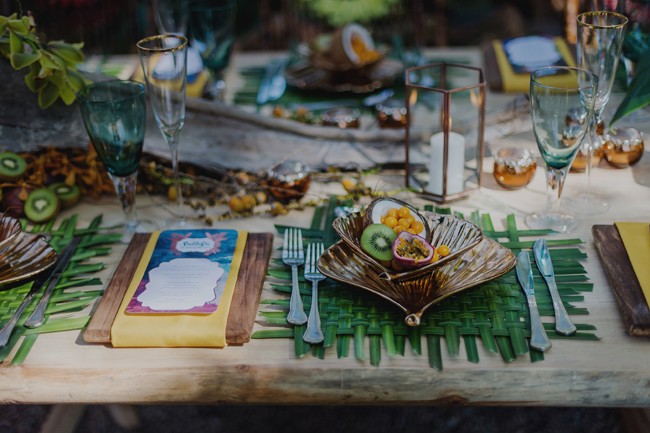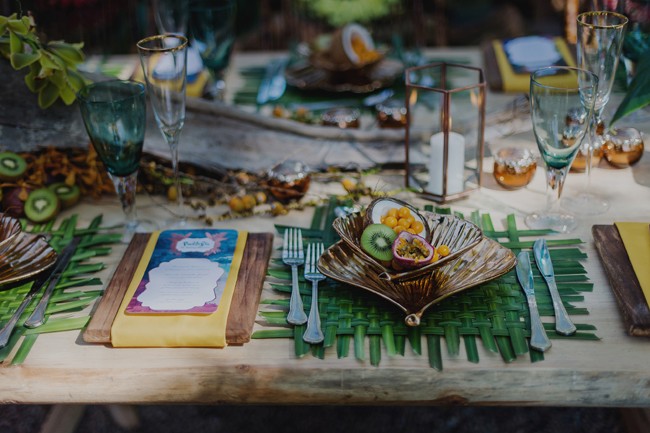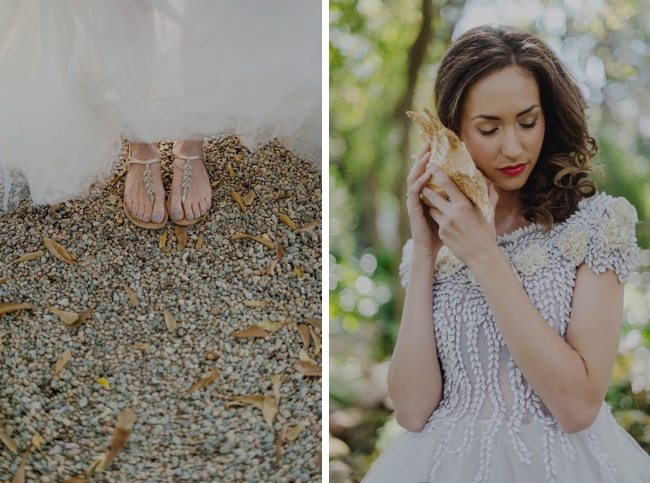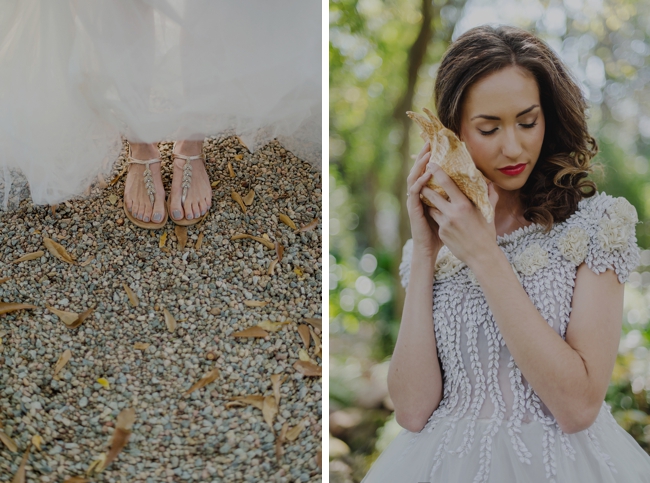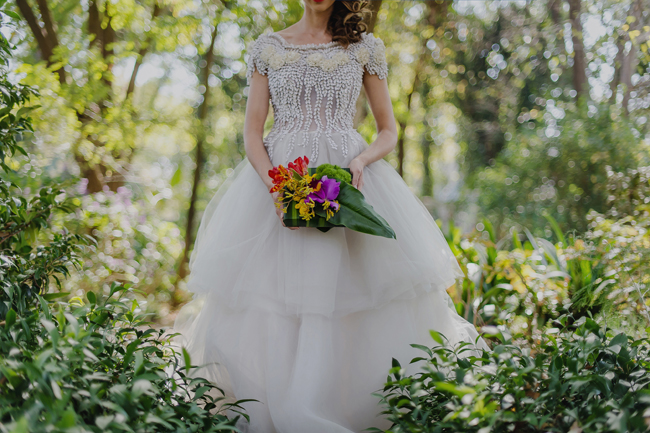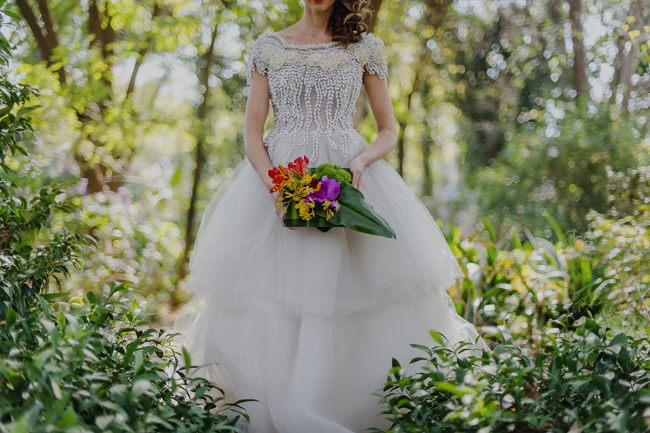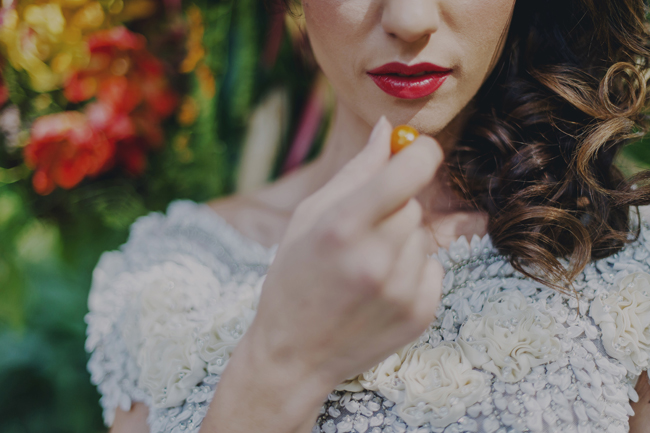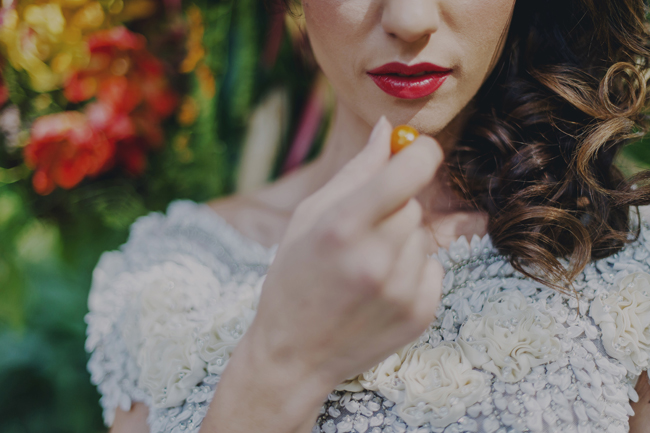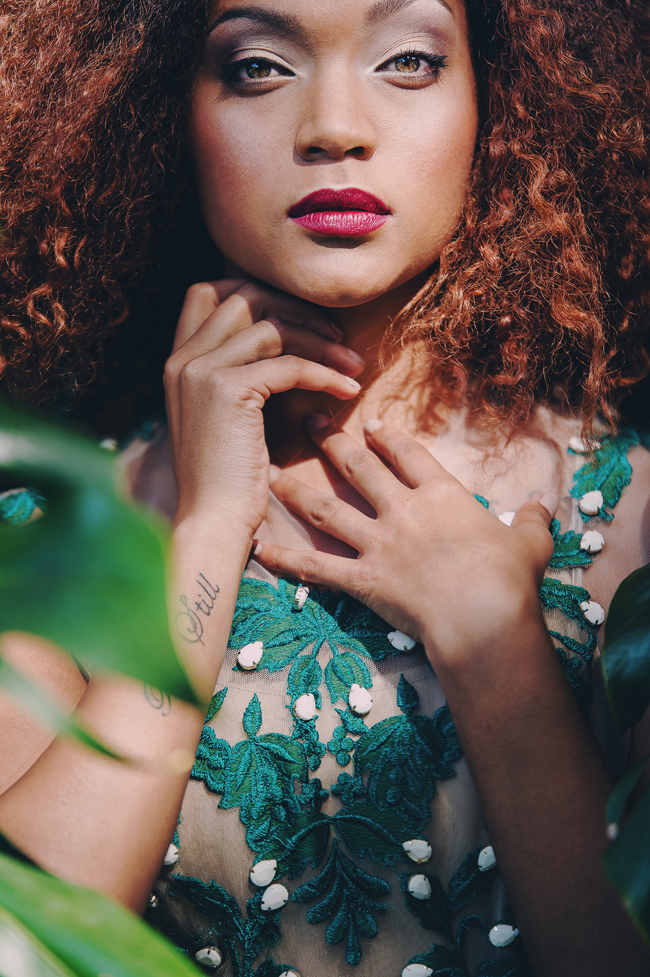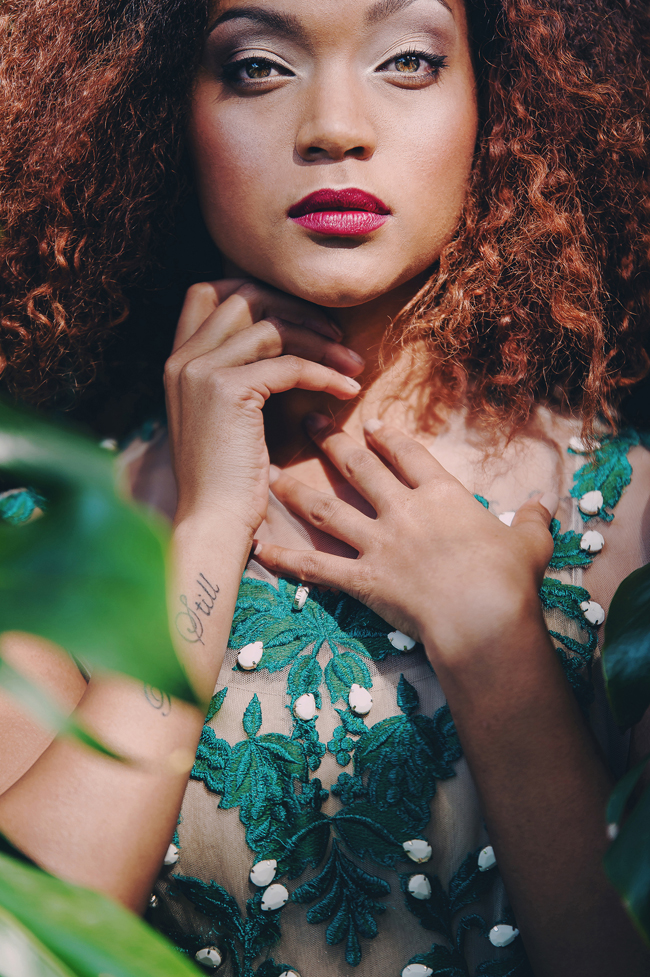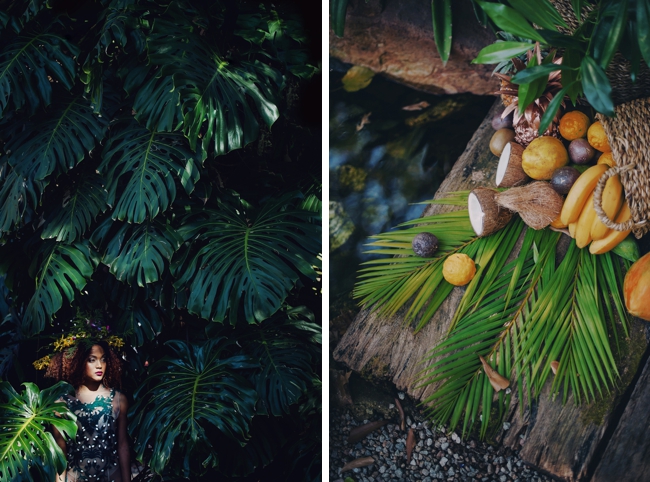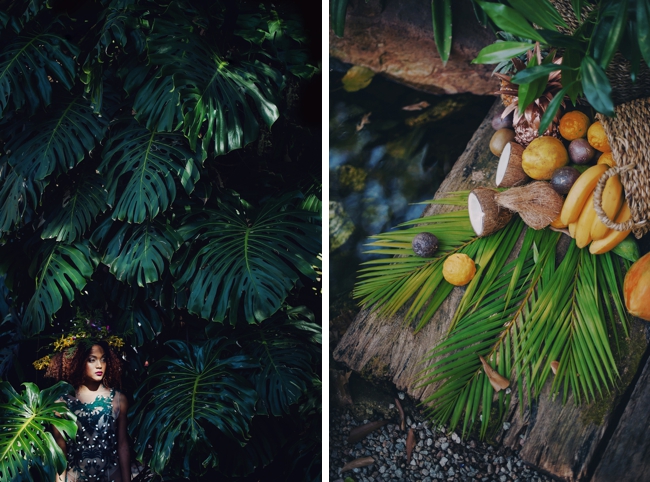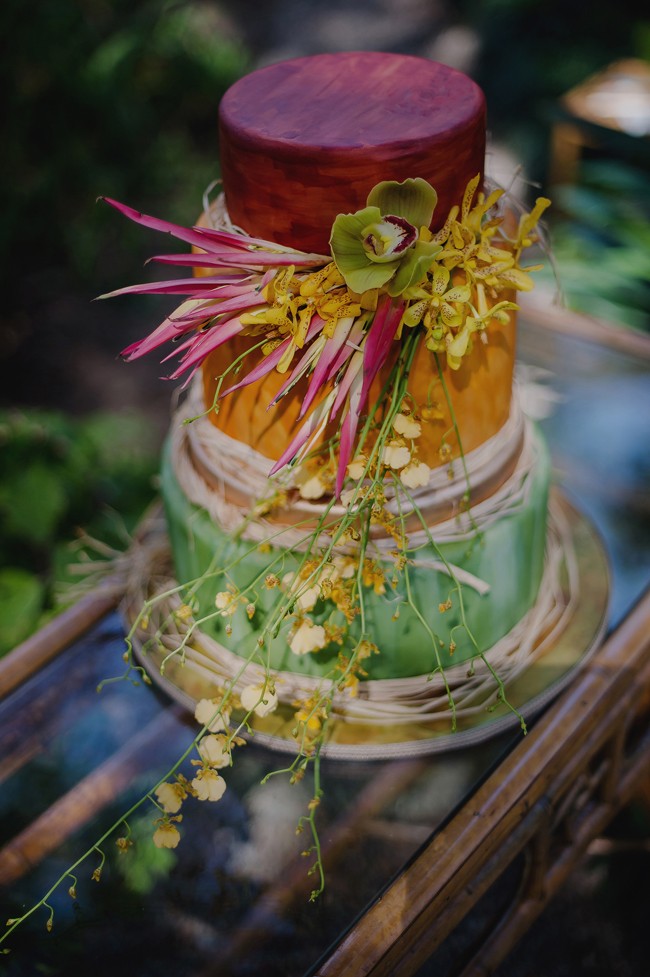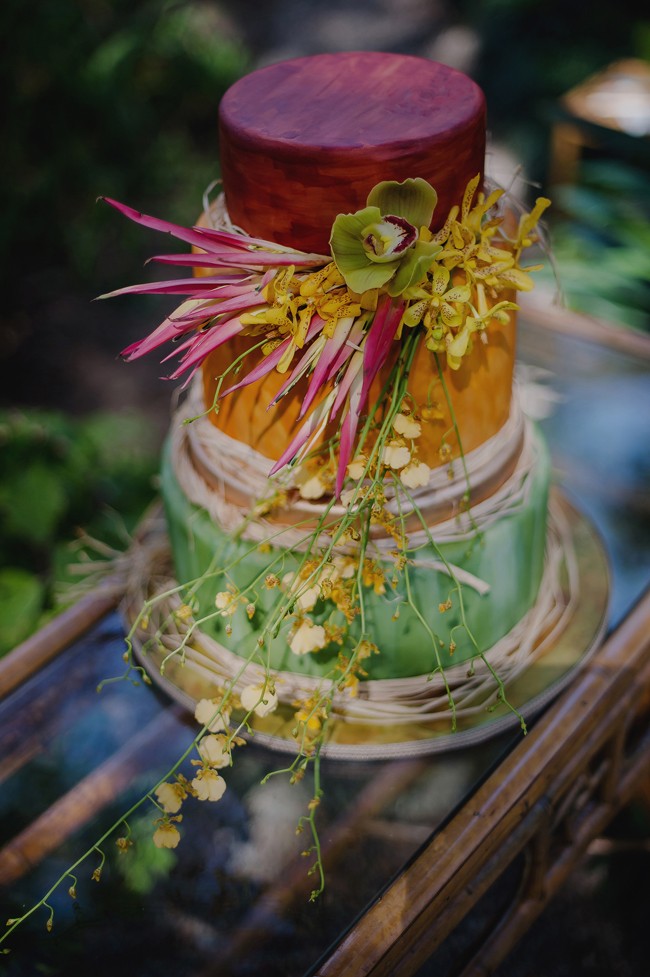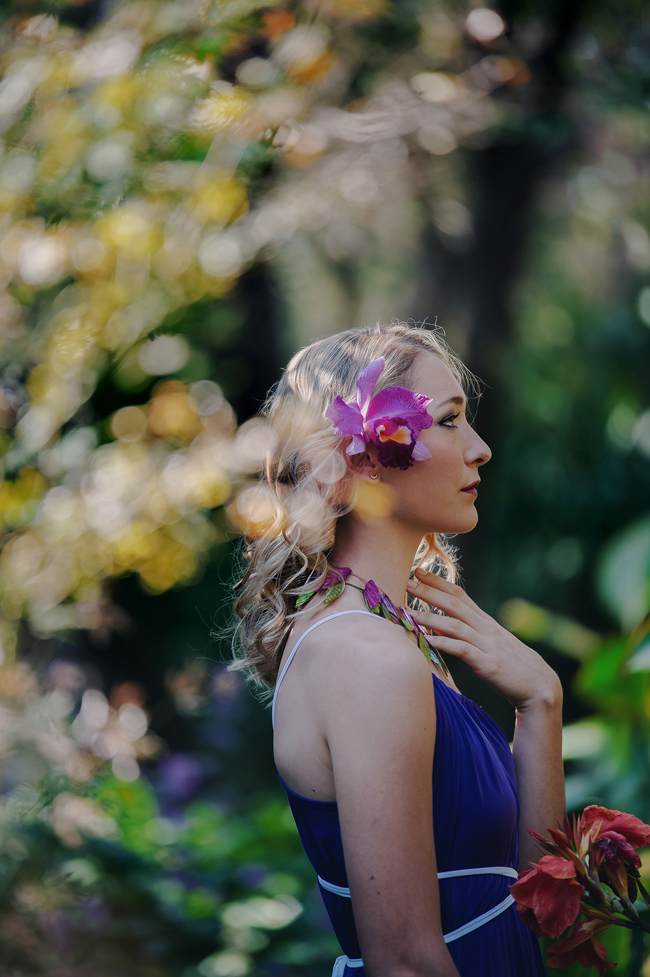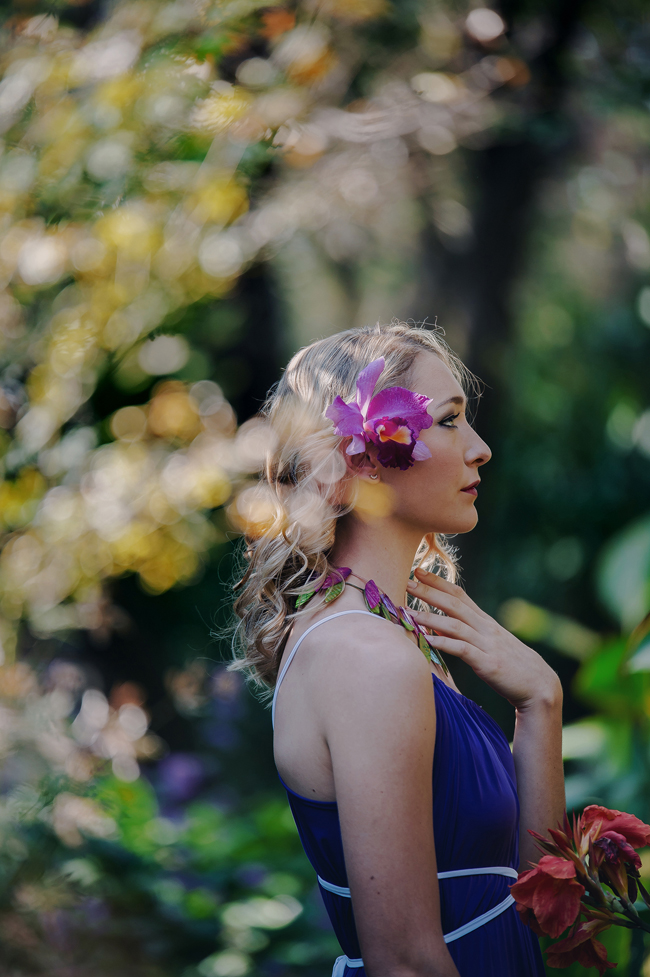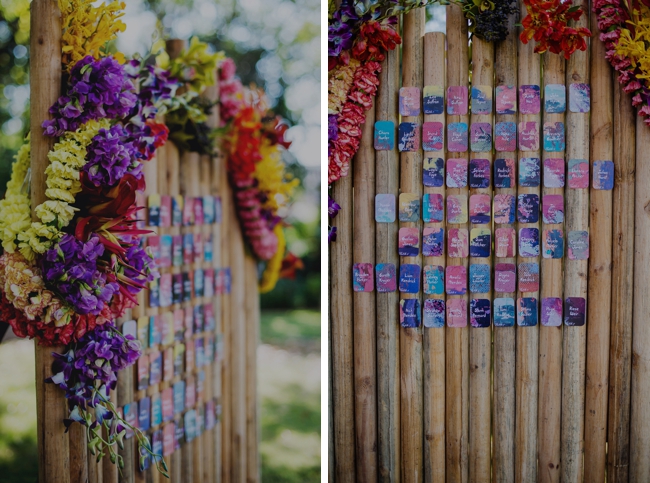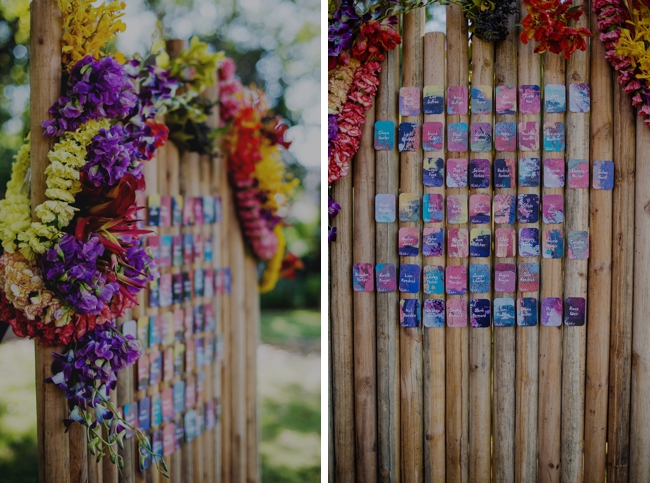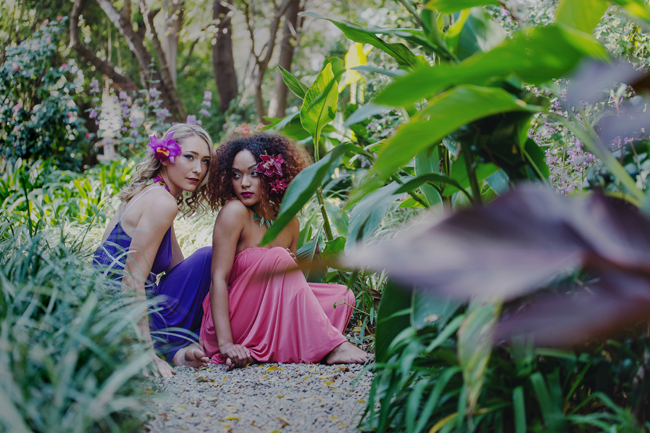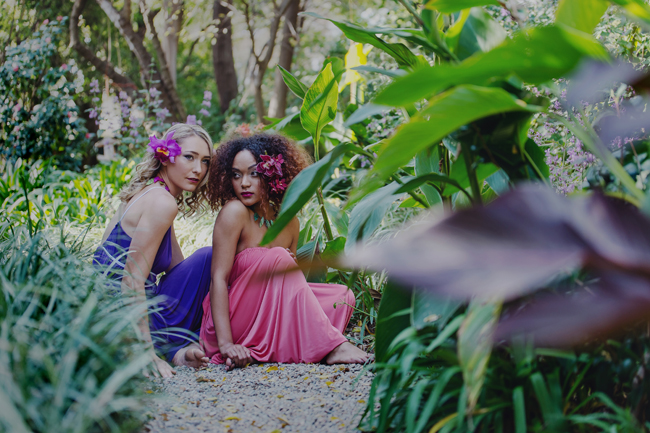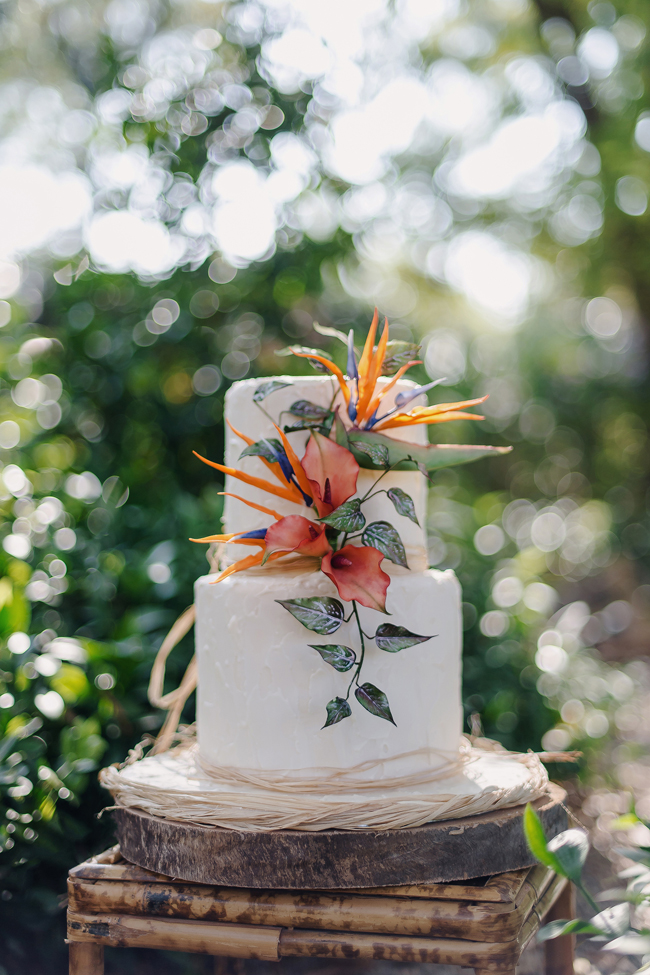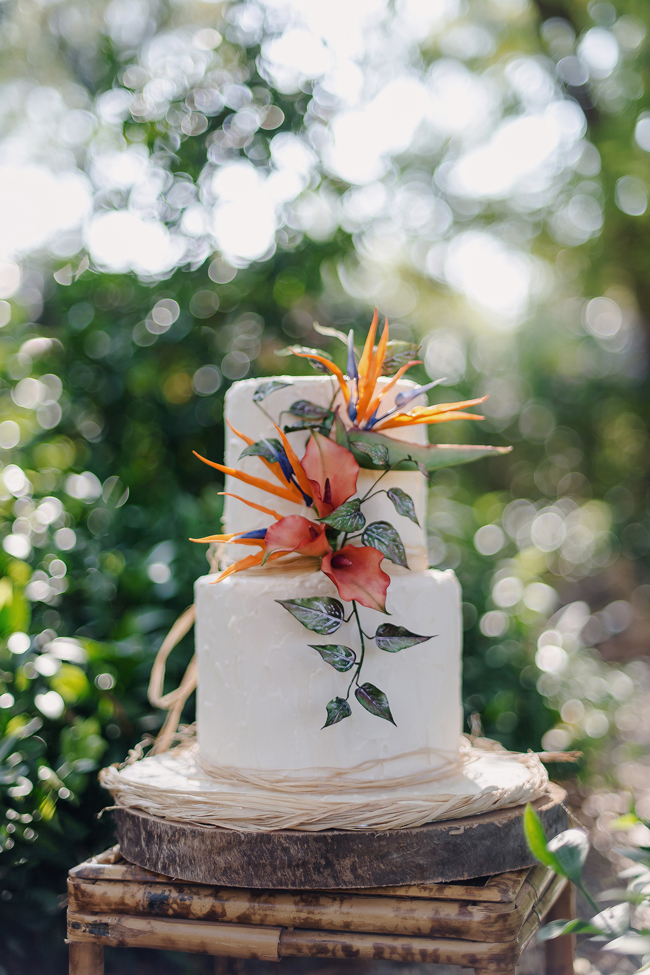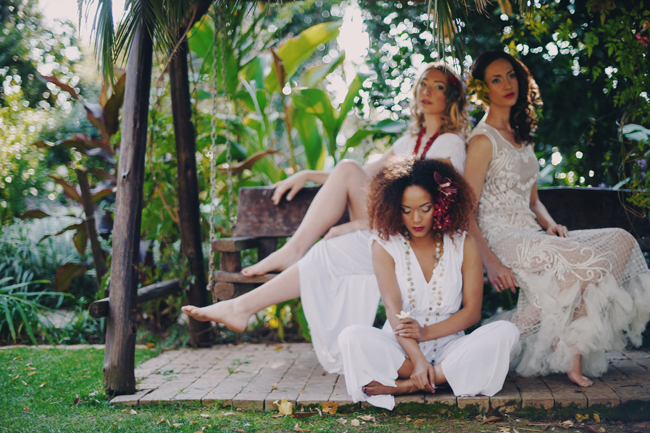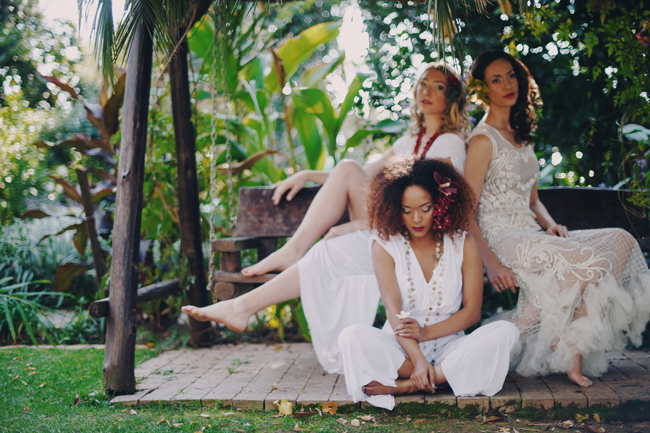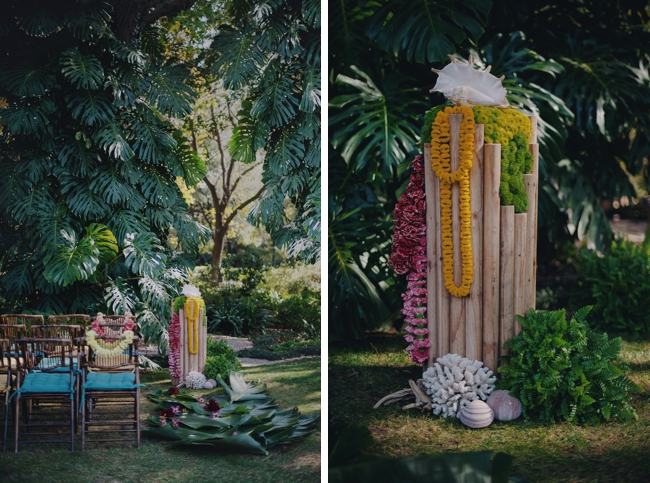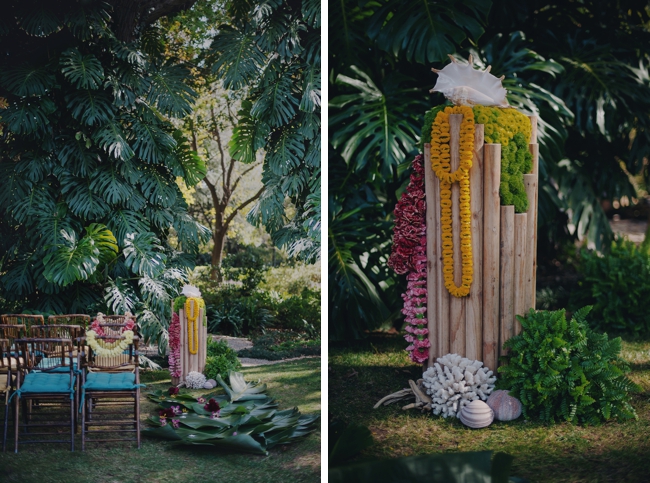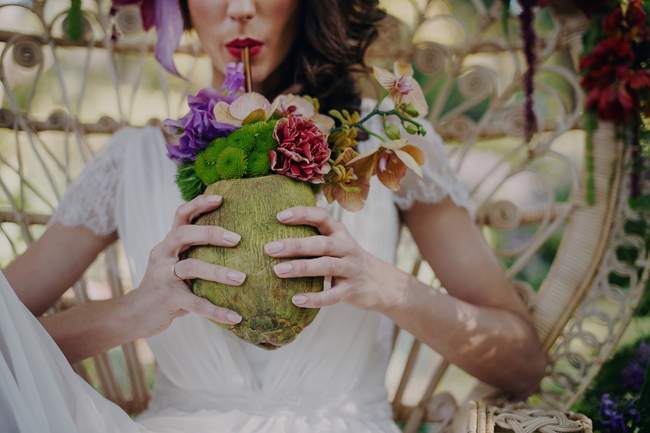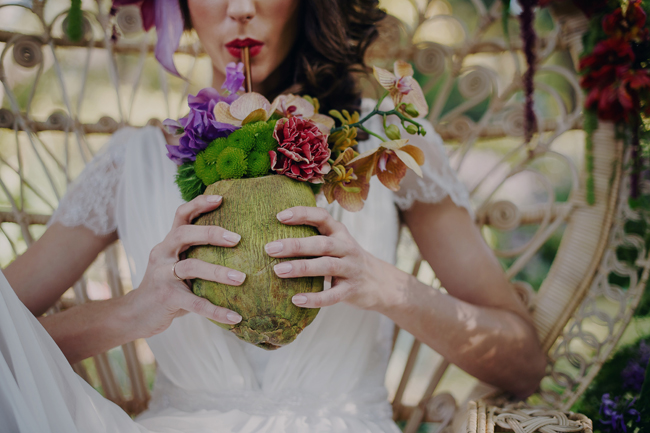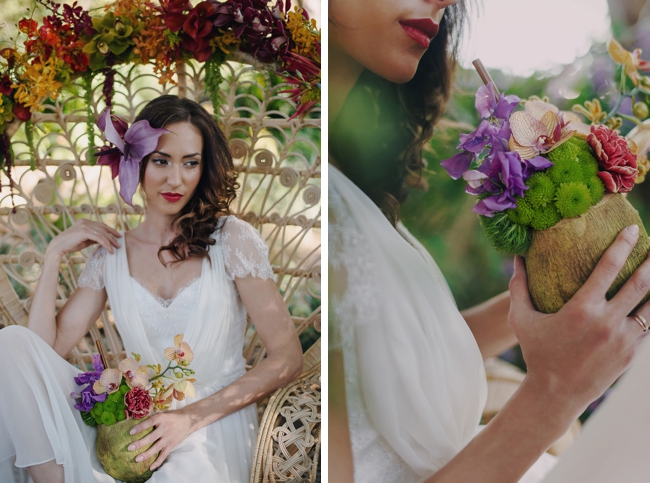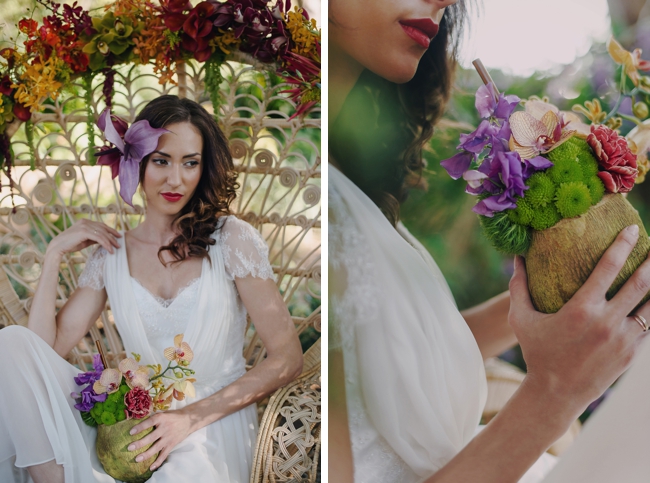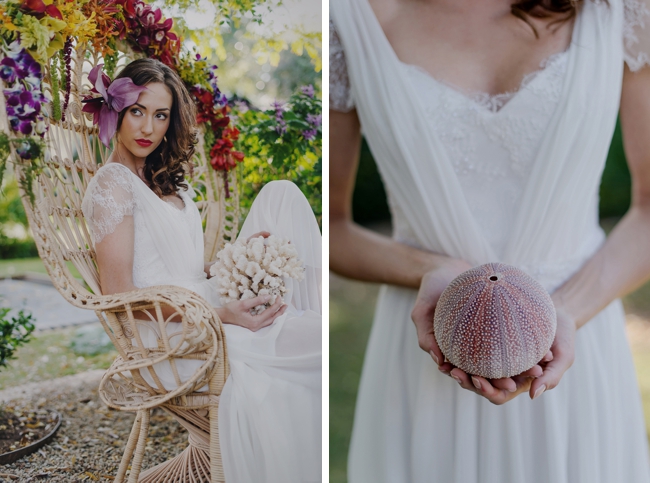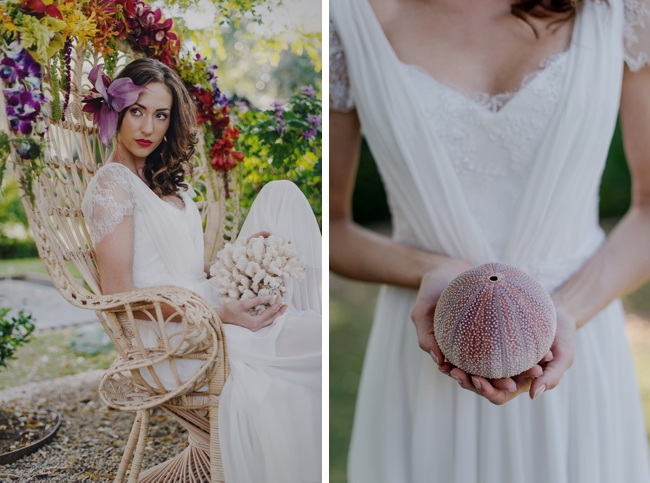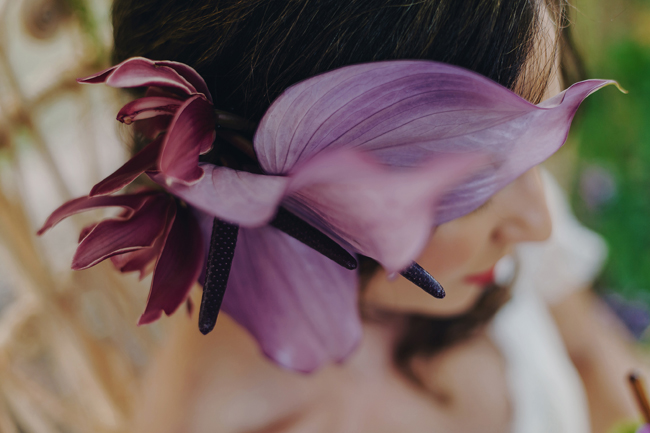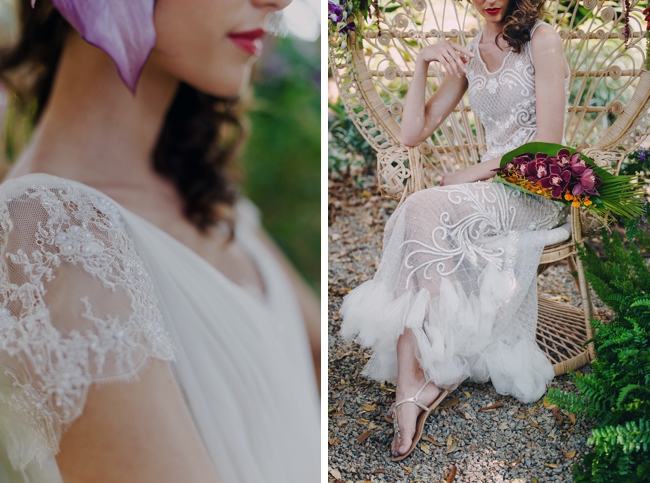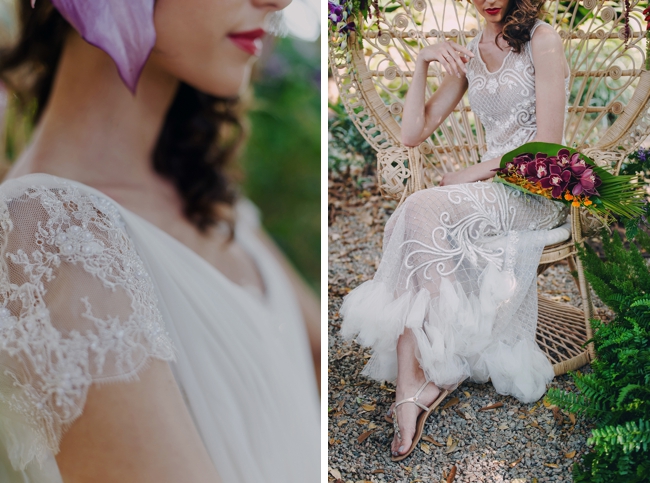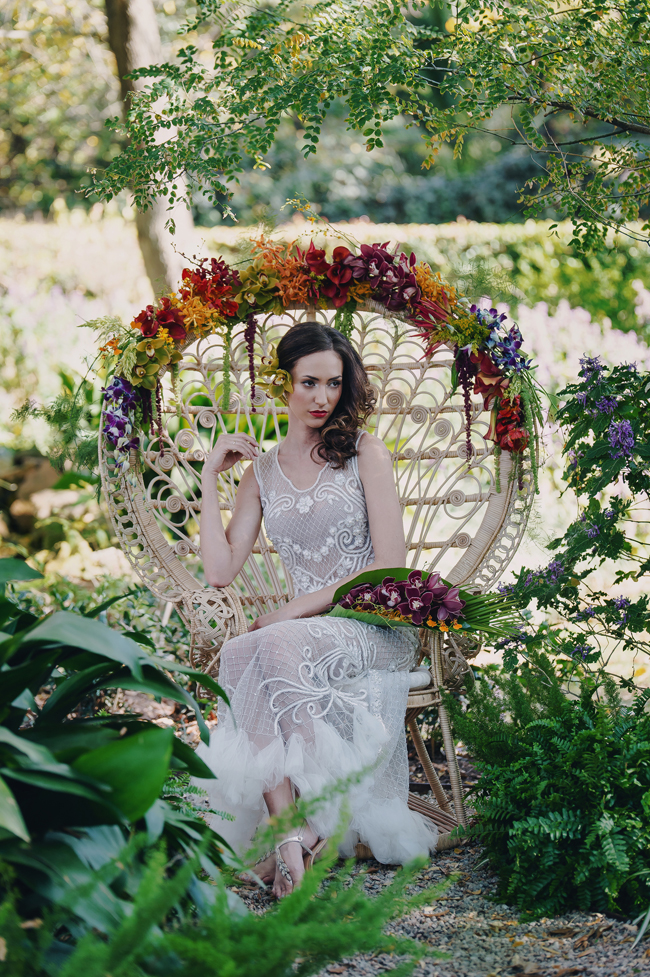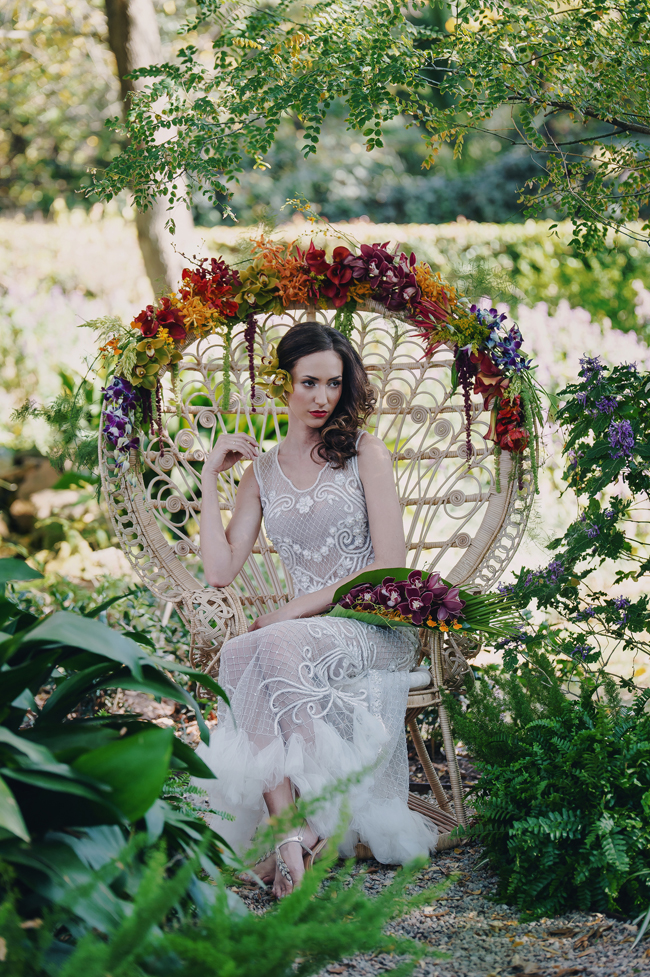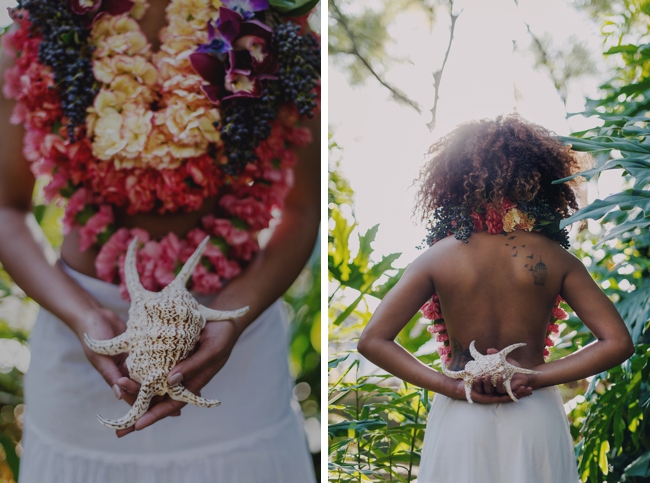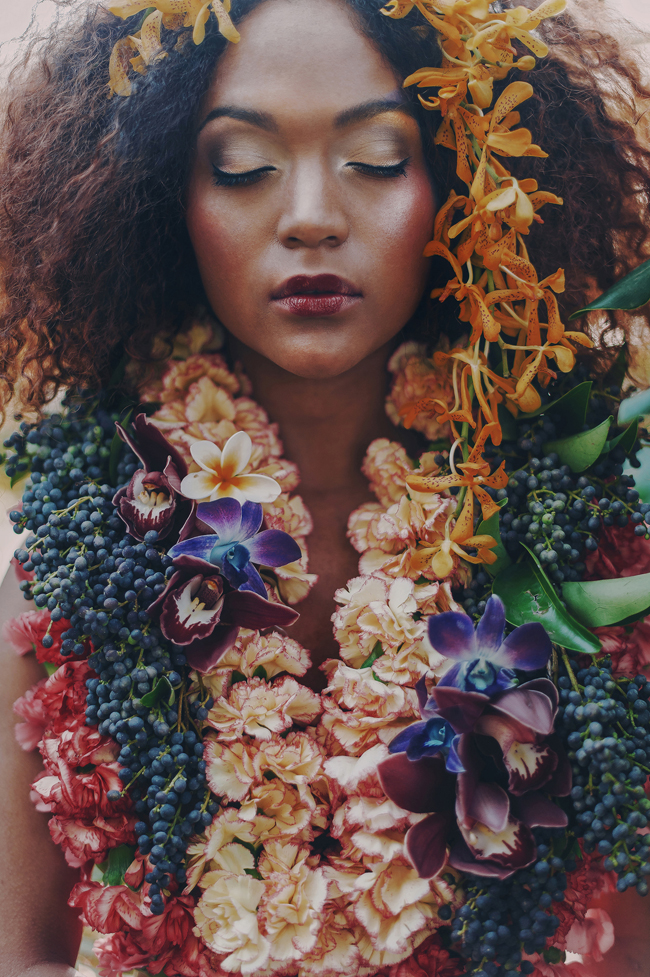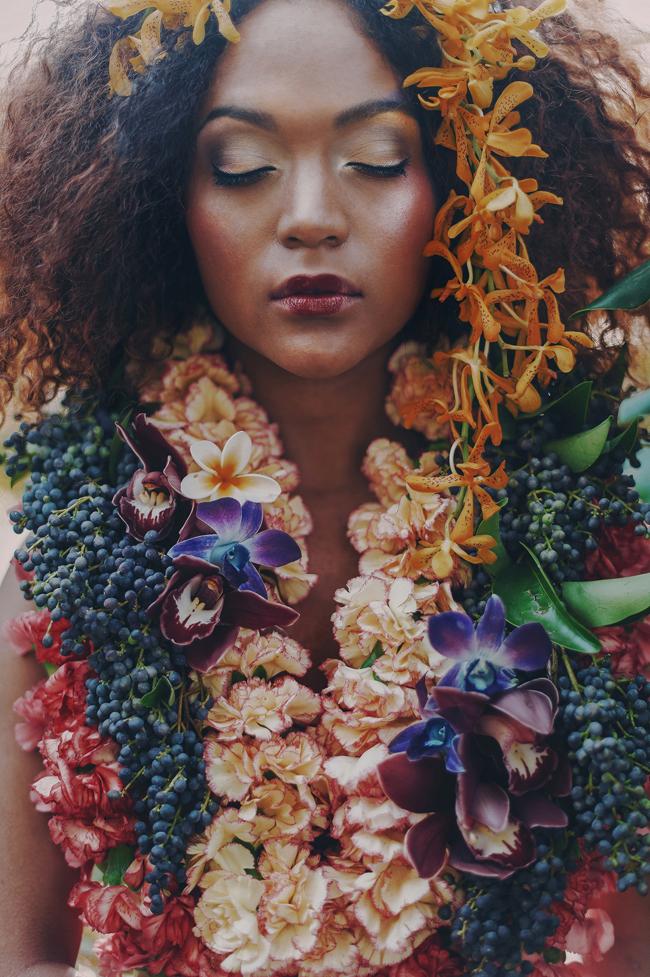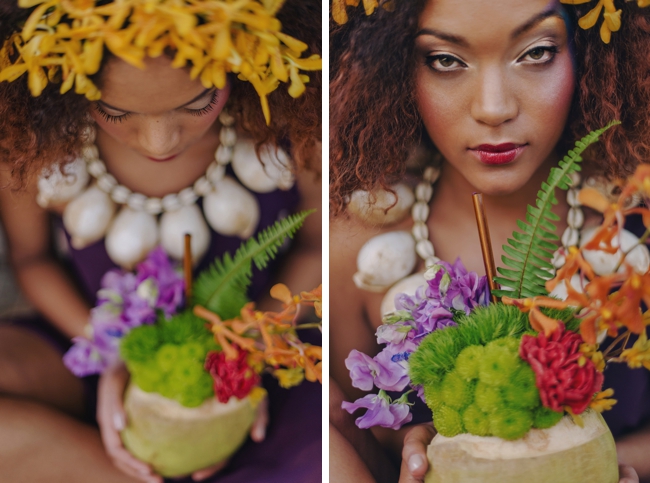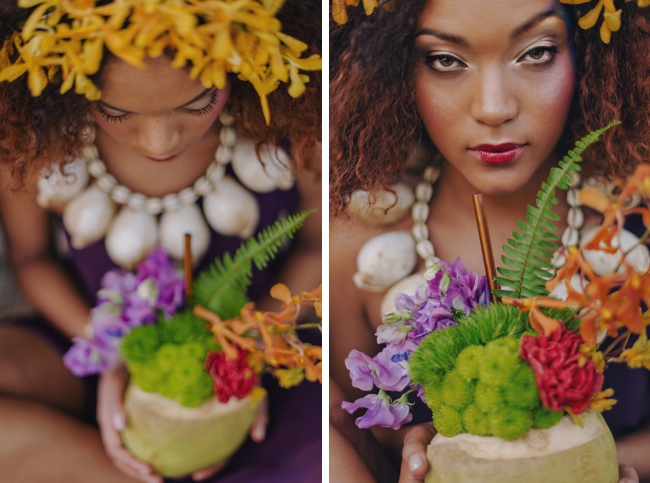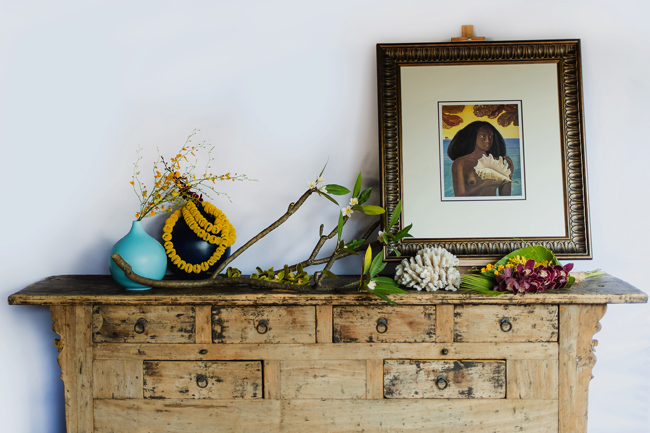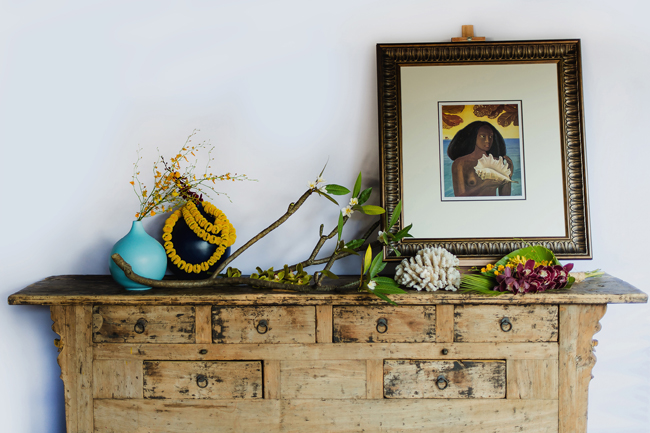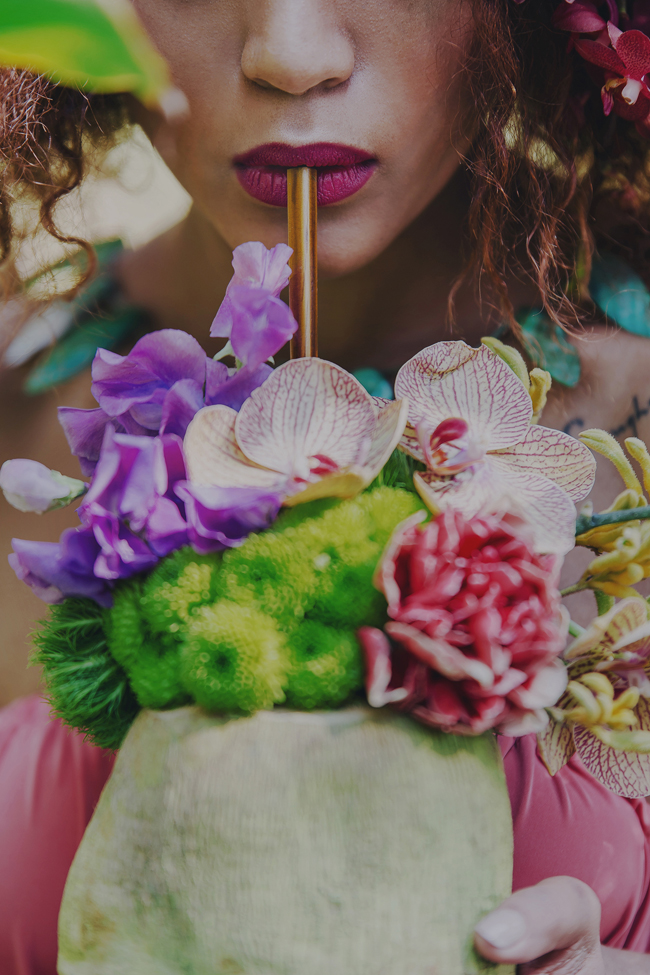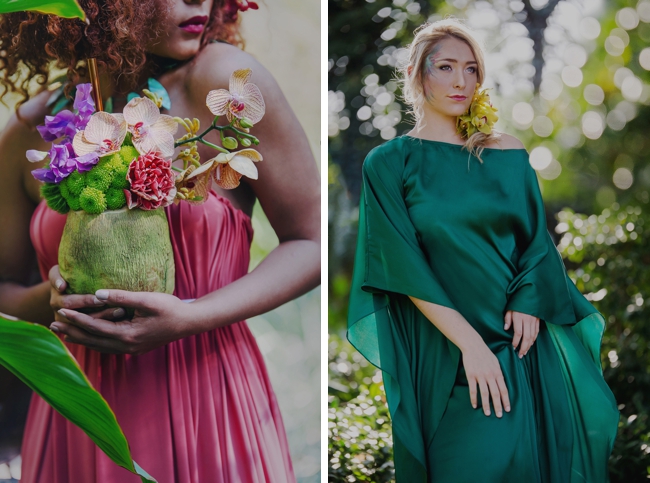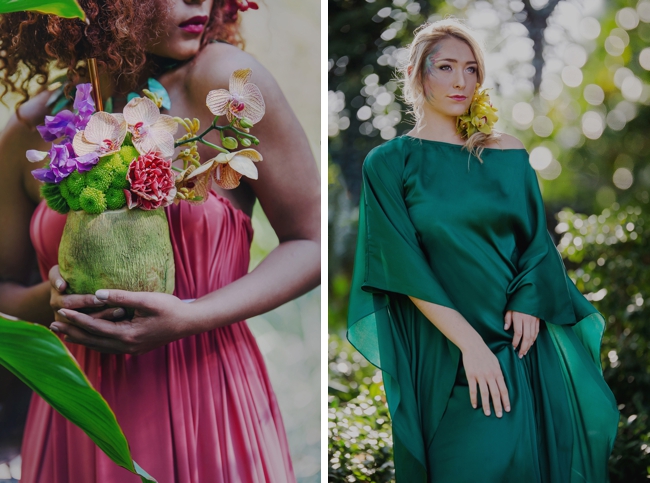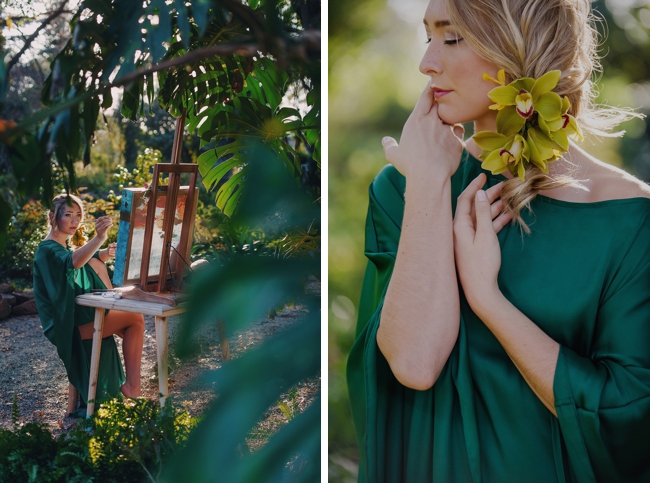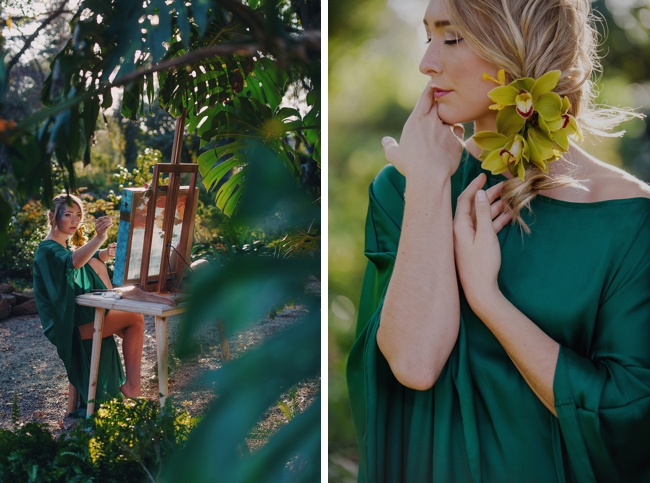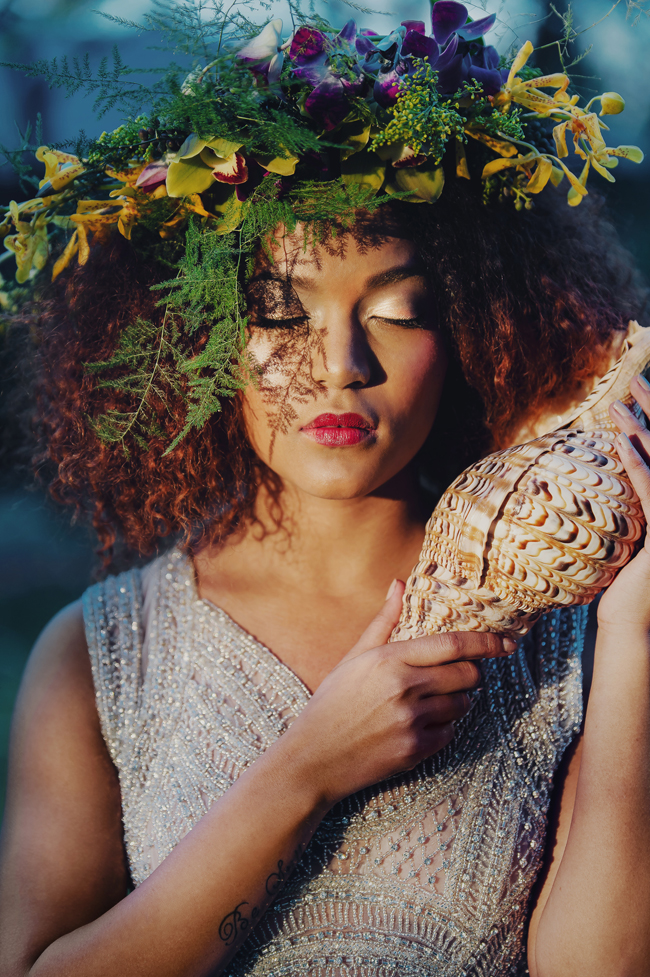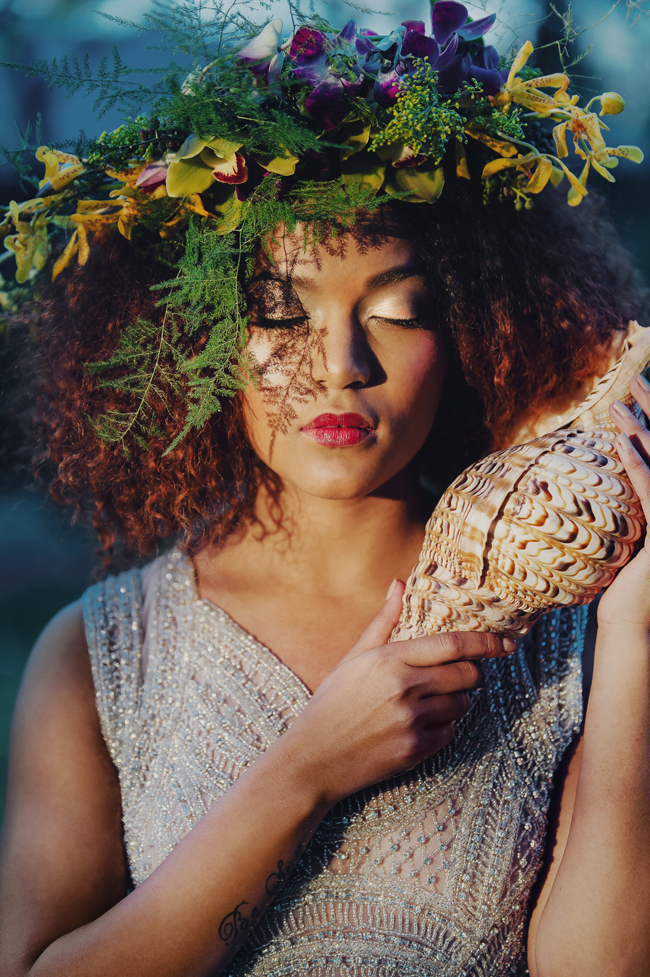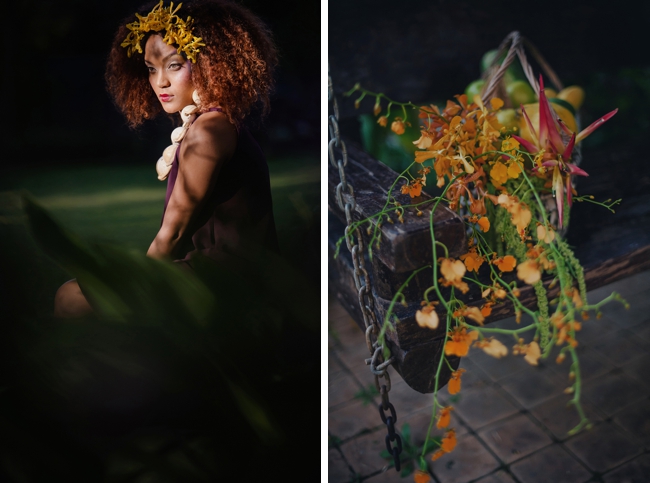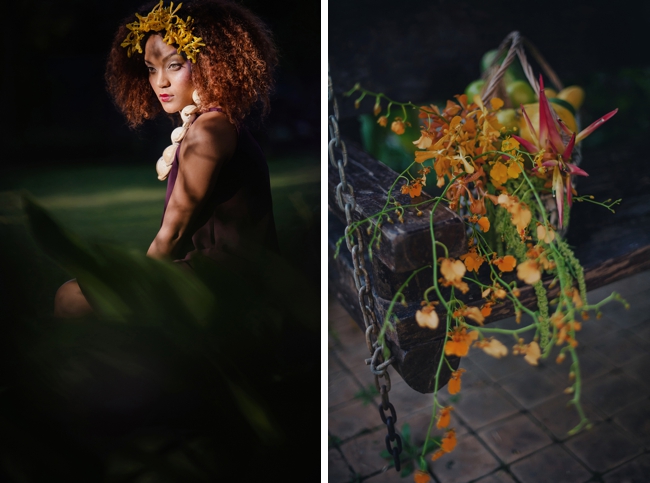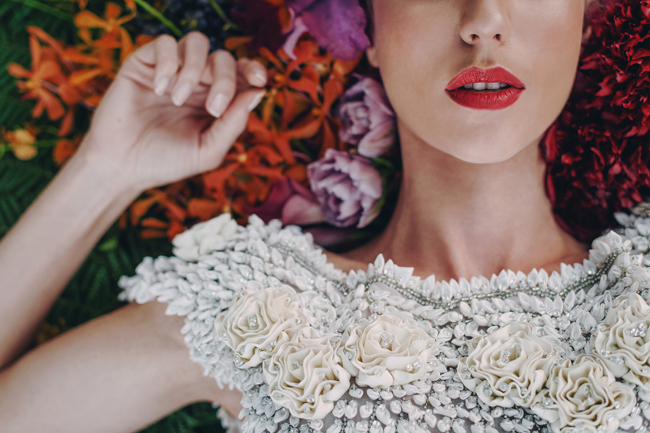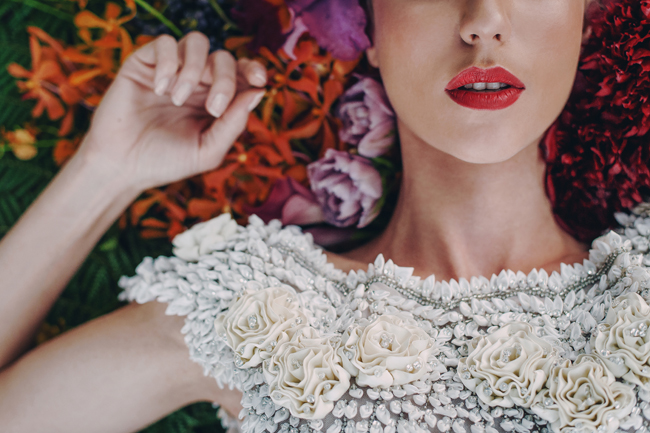 Here's a few notes from the dream team:
The shoot was inspired by the deep forest setting and tropical paintings of the artist Paul Gauguin. We have always enjoyed his depictions of beautiful Polynesian ladies posing in very simple clothing with beautiful fruits and shells – the simplicity of the images, the radiance of the colours and the depiction of island life. For this shoot, we wanted to capture raw fine art images of beautiful, natural ladies posing in 'Gauguinesque' ways, capturing their natural beauty and the beauty of their surroundings. The colours are vivid and striking and we used flowers, shells, canvas paintings and paintbrushes to tell the story. For this fine art styled shoot, we wanted to be able to play with different dresses and colours to offer different looks to our brides. We specially chose Ryan Keyes , Renata Kuzak and Gelique to give us a varied range. Those from Renata and Gelique were simple and flowing, to depict the simplicity of Gauguin's paintings and subjects, together with Ryan's showstopper dresses for the more adventurous bride. The models were barefoot and had very natural to no jewellery, with hair as natural as it could be.
Some of the elements we used were:
flowers, fruit and shells – we tried to keep them in their most natural state;
stationery – close-up texture shots from the canvas paintings were used as backgrounds for the invites, menu and seating chart, and we played with a travel theme, including a passport style logo and folder, map illustrations, tropical floral patterns, and earthy textured stock and twine;
raw wood banquet tables with an arch-mounted statement tropical floral feature arrangement;
hand woven leaf placemats, rose gold ceramic shell layered plates with pre-plated fruit salad started, wooden breadboard sideplates with yellow linen napkins and individual menu cards, and rose gold pineapple ceramic vase centrepieces with orchids and tropical foliage;
an altar feature arrangement made of a wooden stick plinth urn packed with flowers and draped with leis, with a carpet of banana palm leaves, floral heads and shells;
a colour scheme based on one of Gauguin's paintings: mauve, golden yellow, violet, aqua, emerald green, forest green, kiwi green, papaya orange, dark coral, sky blue, periwinkle blue, butter yellow, pink, light coral and indigo blue;
cakes decorated using a watercolour/paint technique using real tropical flower decorations.
SERVICE PROVIDERS
Photography & video: Ilse Moore for Gingerale Photography | Styling, flowers & decor: Ninirichi Style Studio | Coordination, concept, vision & planning: Natalie Elliot for Tickled Pink Weddings and Events | Stationery: Charlotte de Kock for The Design Lot | Cakes: Cakes by Pat | Wedding dresses: Ryan Keyes for Keys Fashion & Renata Kuzak | Bridesmaid dresses: Renata Kuzak & Gelique | Jewellery: Coordinator and stylist's own | Hair & makeup: Nicole Amory Makeup Artist | Venue: Private venue | Wooden furniture: Pick-Up-Stix (Hein Richards) | Models: Charlotte de Kock, Courtneigh Sinead Jacobs & Kirah Jackson | Original feature: Wedding Inspirations Magazine