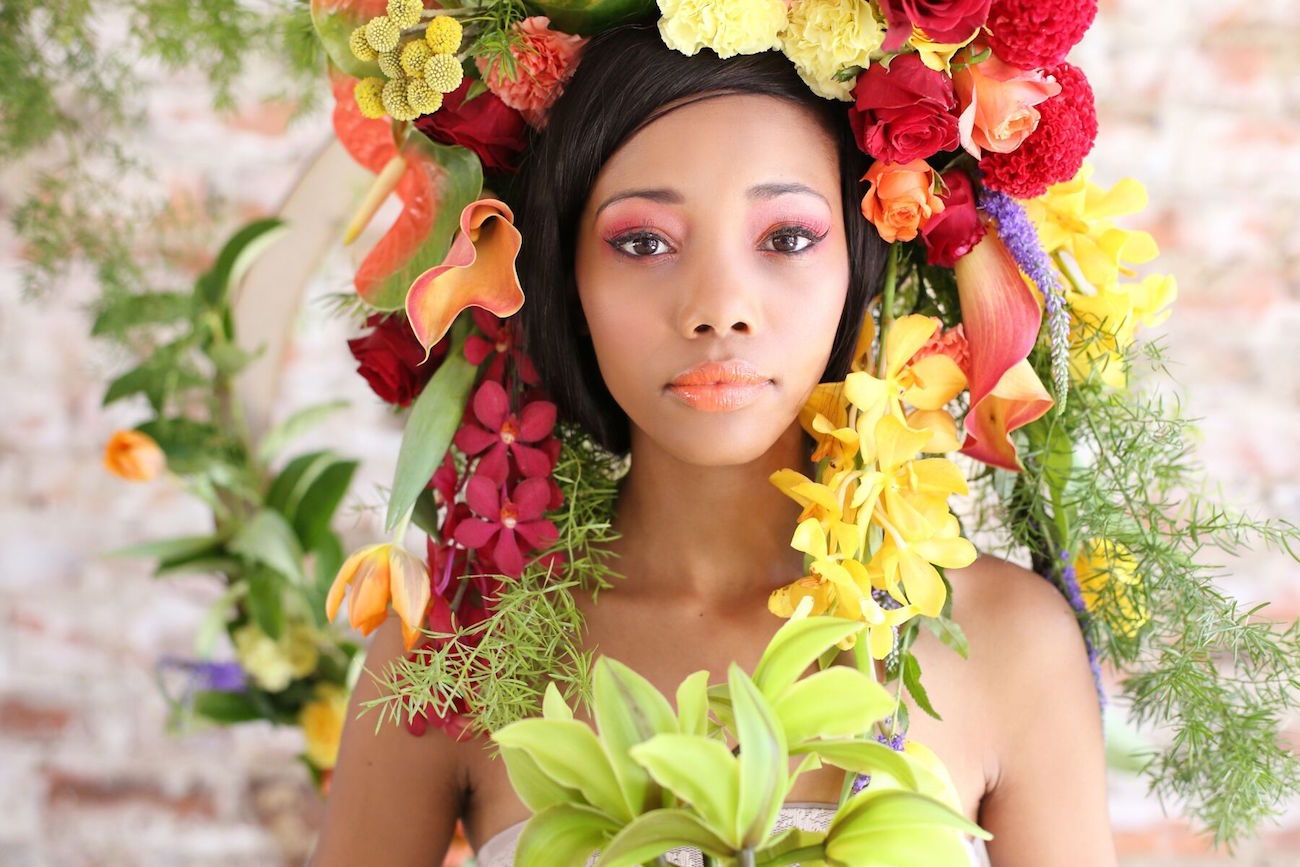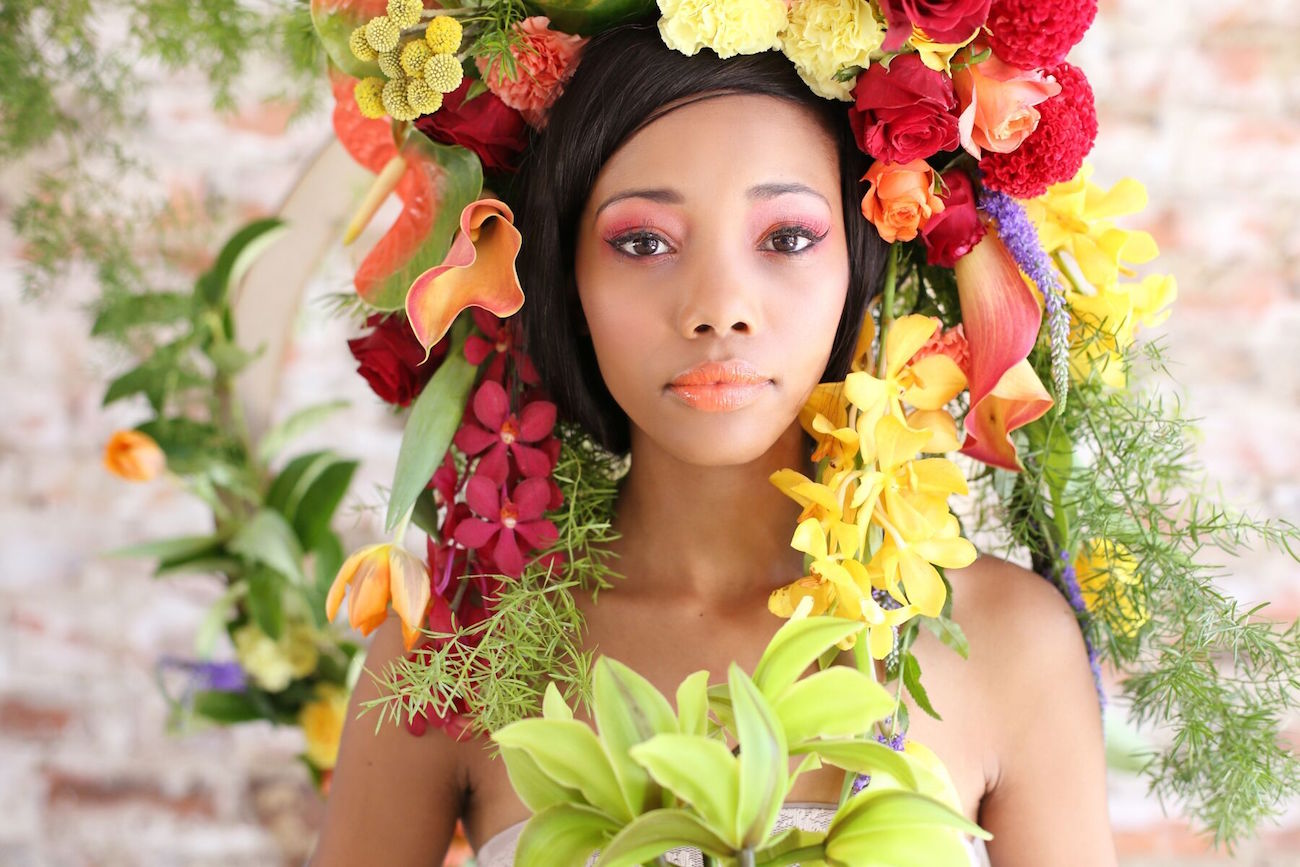 OK SERIOUSLY, HOW IS IT OCTOBER? I'm sulking a bit, I have to admit (especially as I have a birthday looming at the end of the year) but fortunately, if I wanted cheering up there is literally no better way than with this month's theme. Because in October we are ALL about the colour. Summer Brights, to be specific. It's like jumping out of the cool muted hues of the fine art features of the last month straight into a neon rainbow, and I love it. I also can't think of a better way to kick it off than with today's feature, which comes from the wonderful Hello Love Photography and Dominique's talented team of vendors (have to make special mention of Oopsie Daisy Flowers for these flowers!). This is actually a two-parter (look out for more inspiration tomorrow) but today we have a riot of tropical colours, bold makeup, bright blooms, and general incredibleness. In fact, if you were ever on the fence about whether too much colour could be a good thing, this will change your mind! So let's embrace this new season and dive in, shall we? Yay!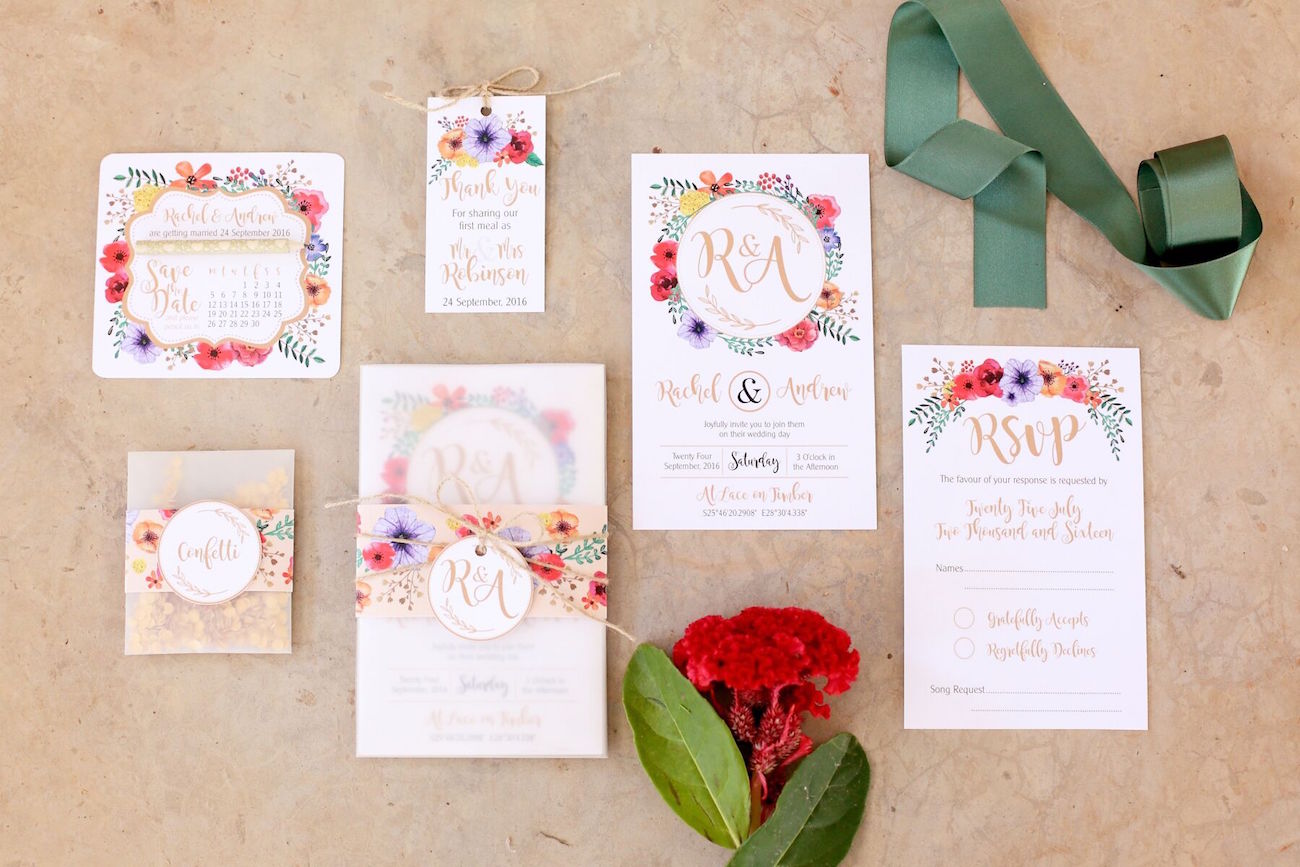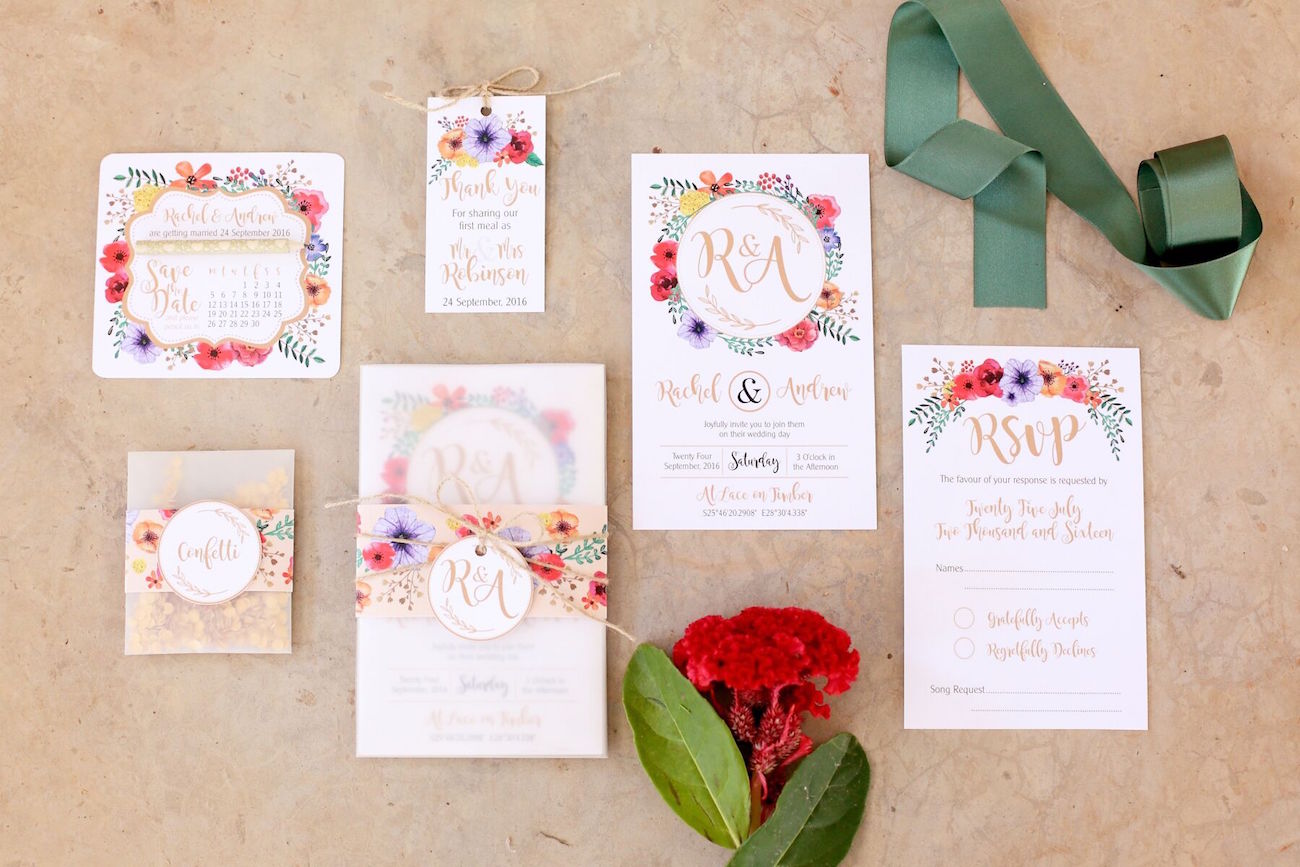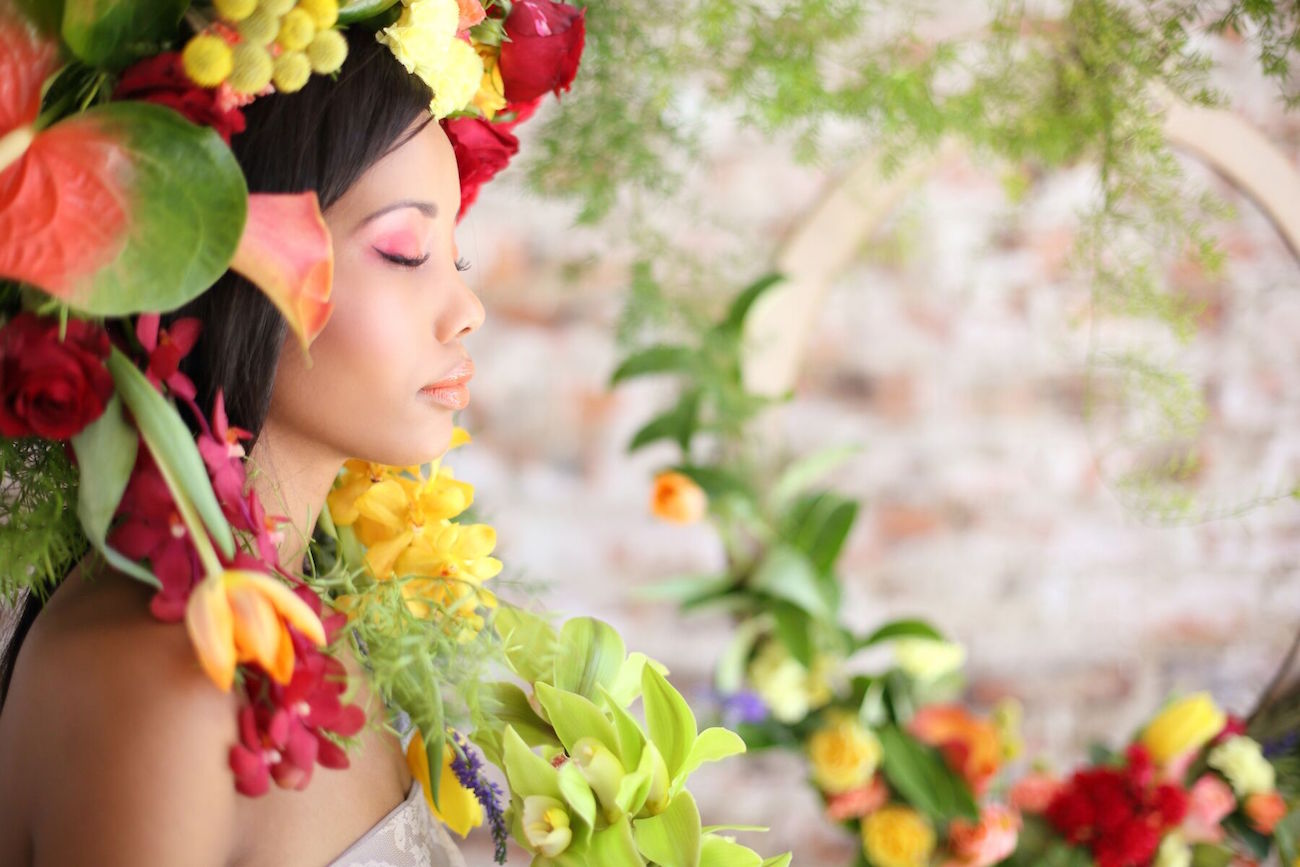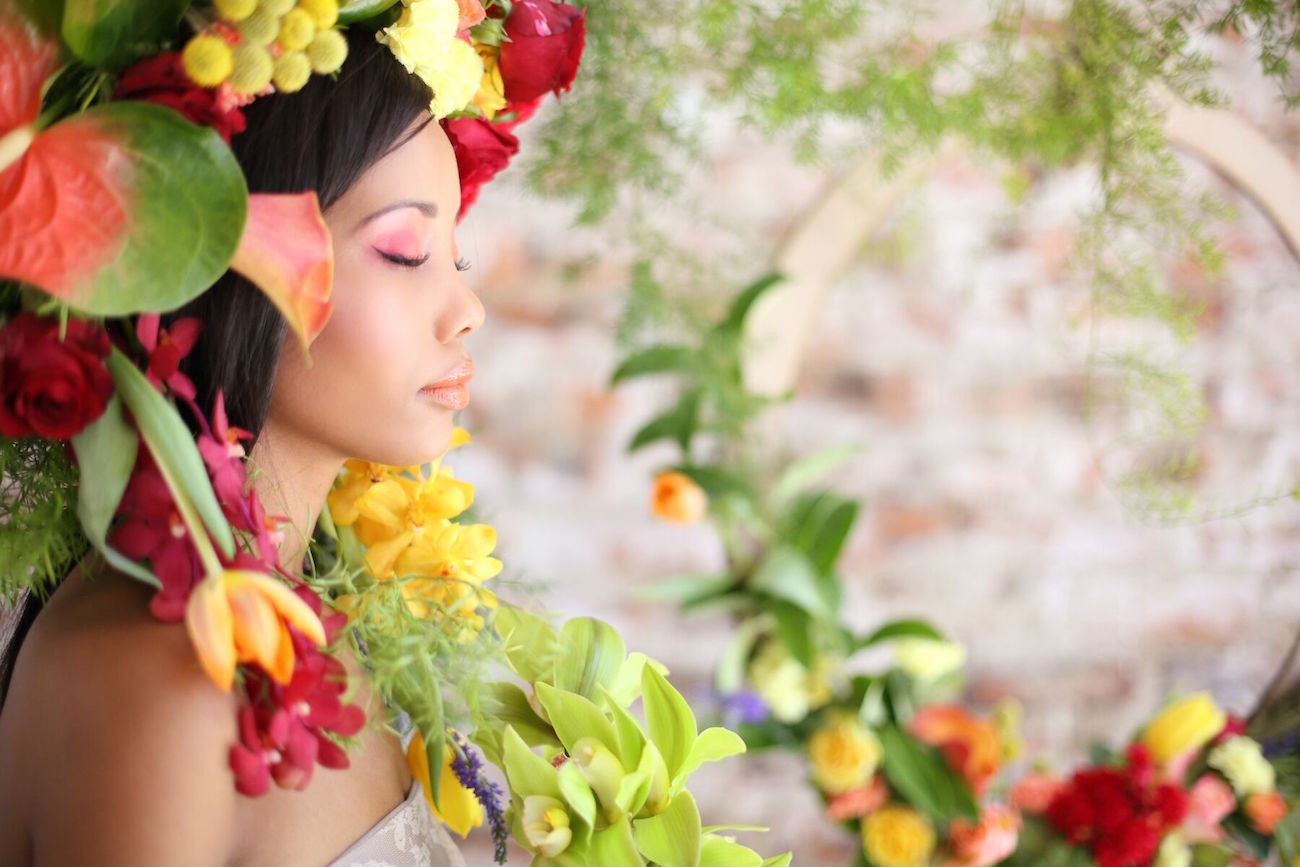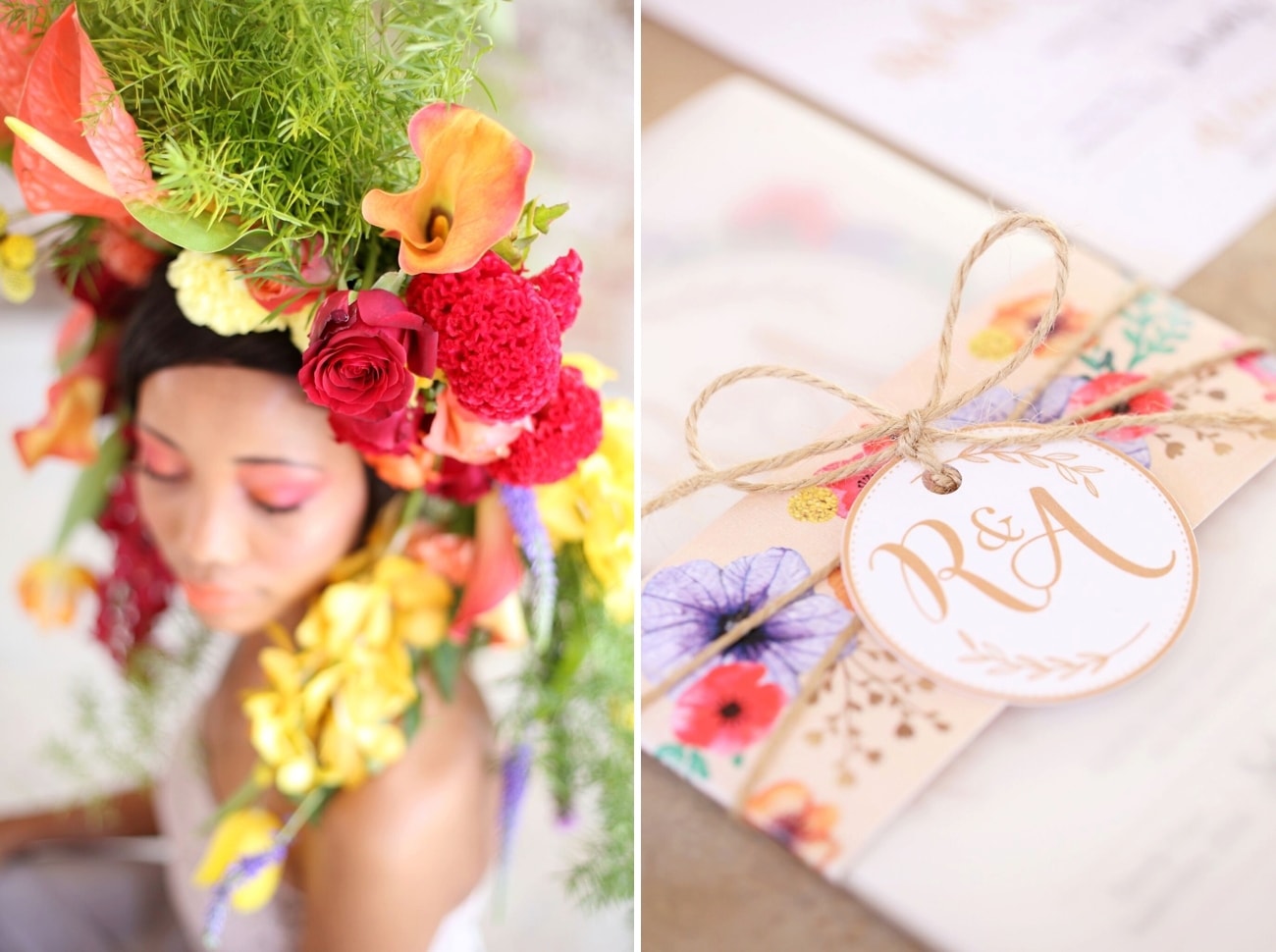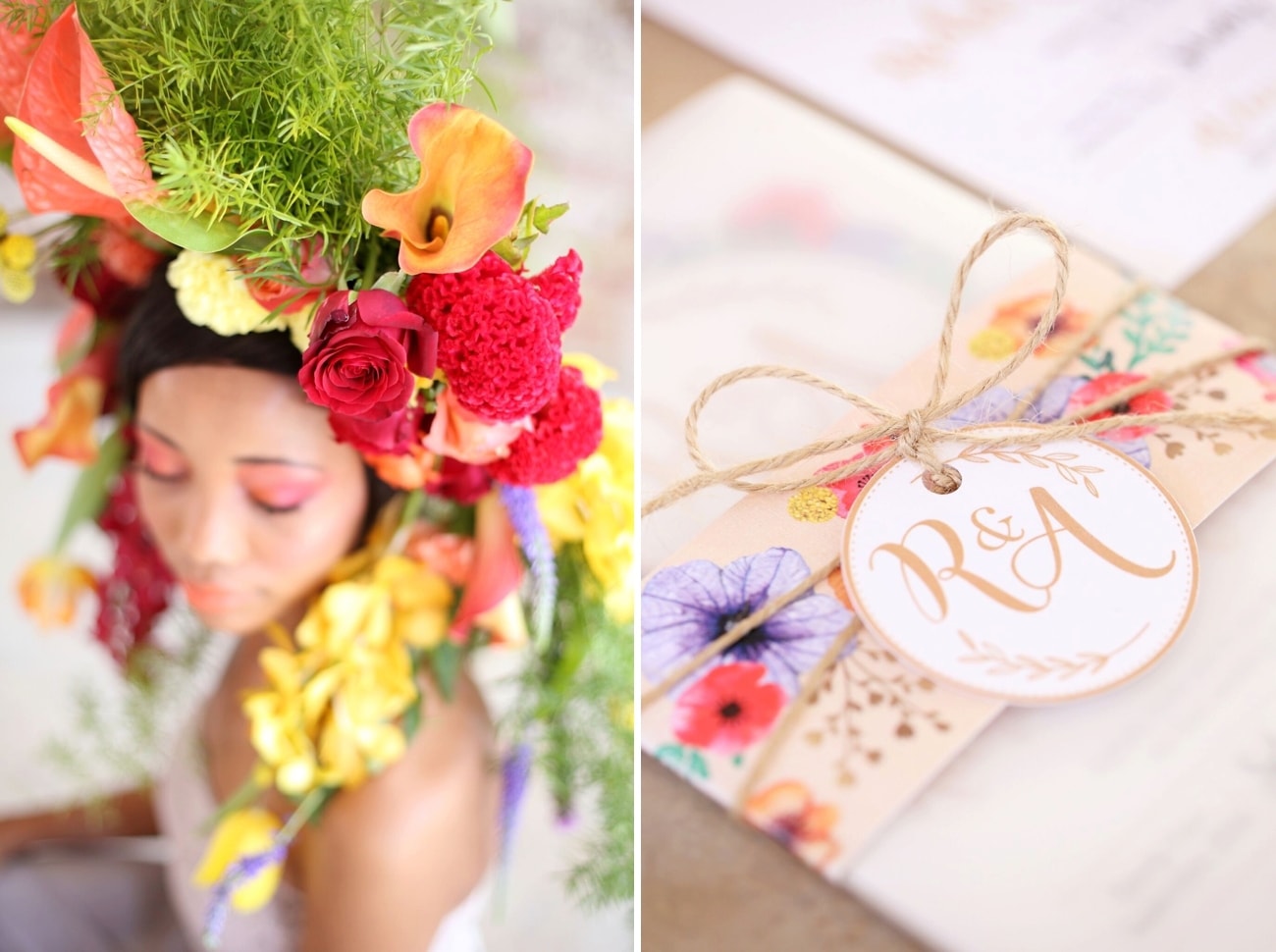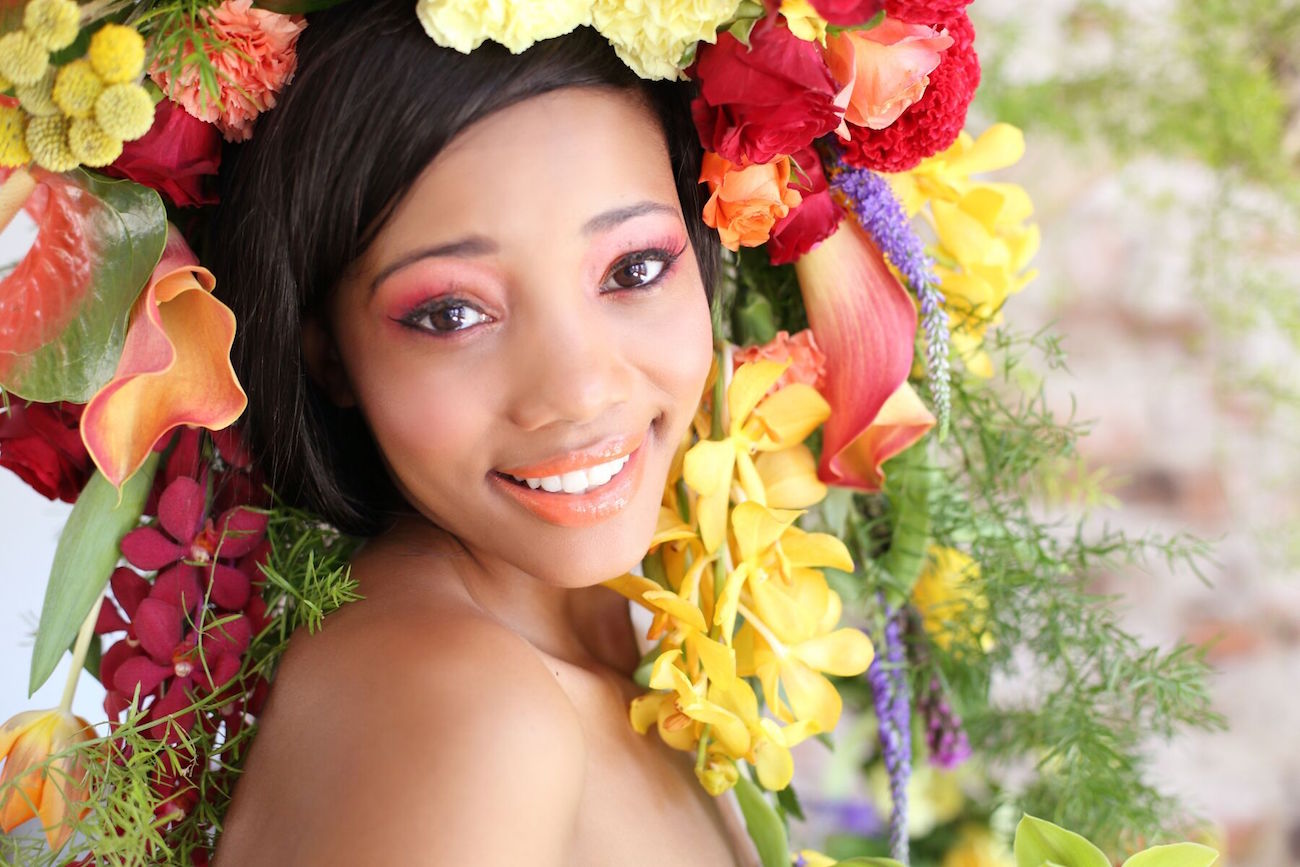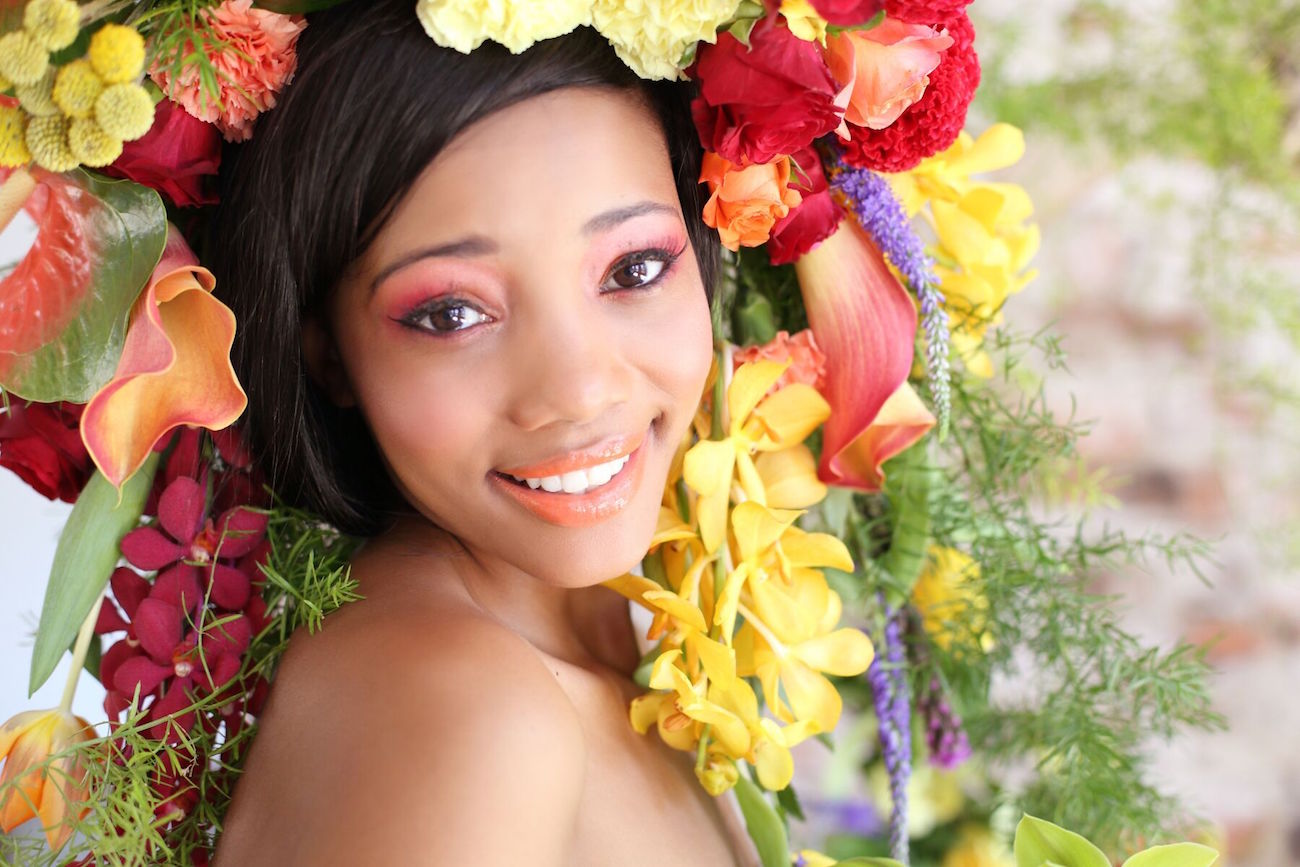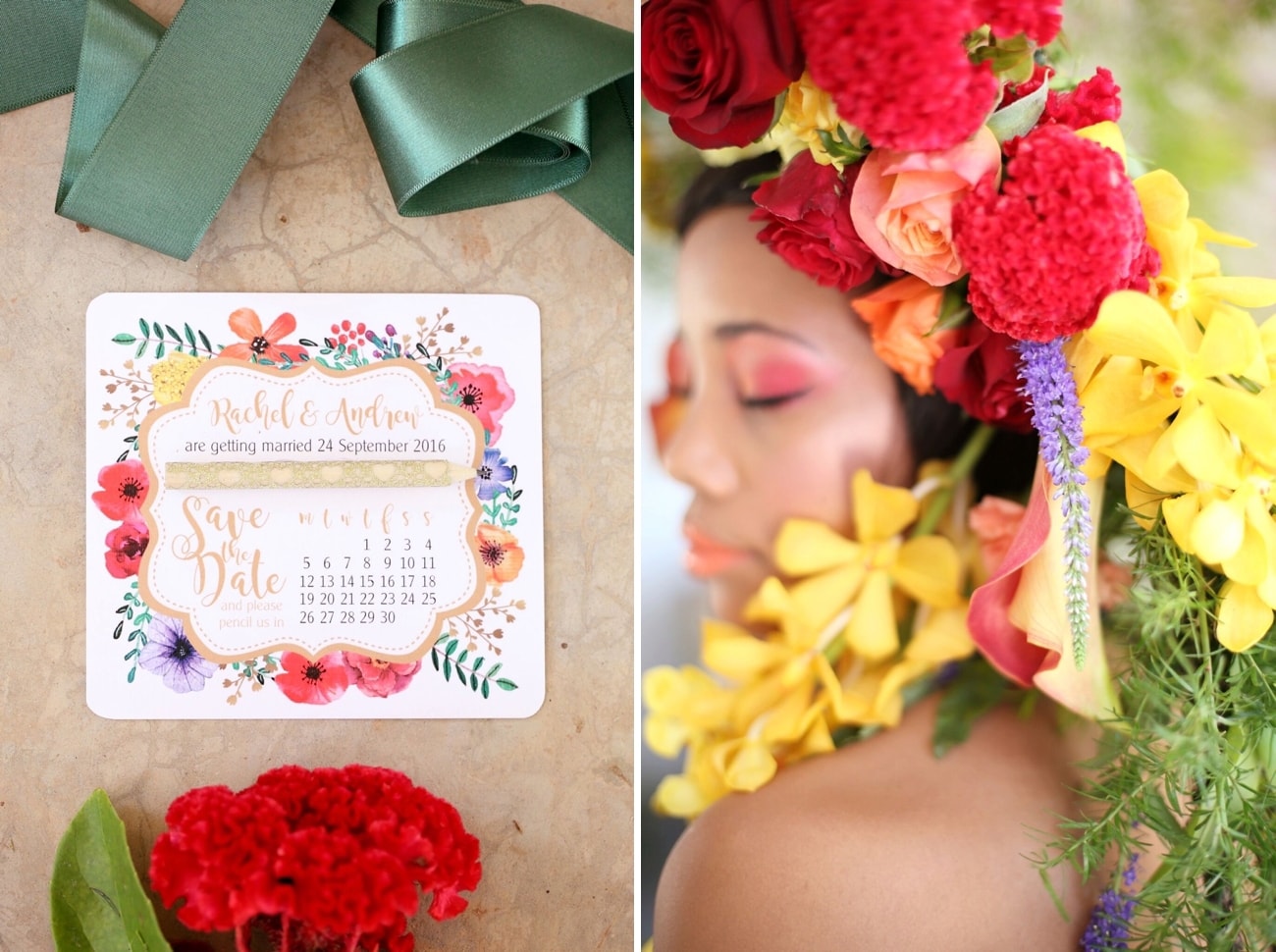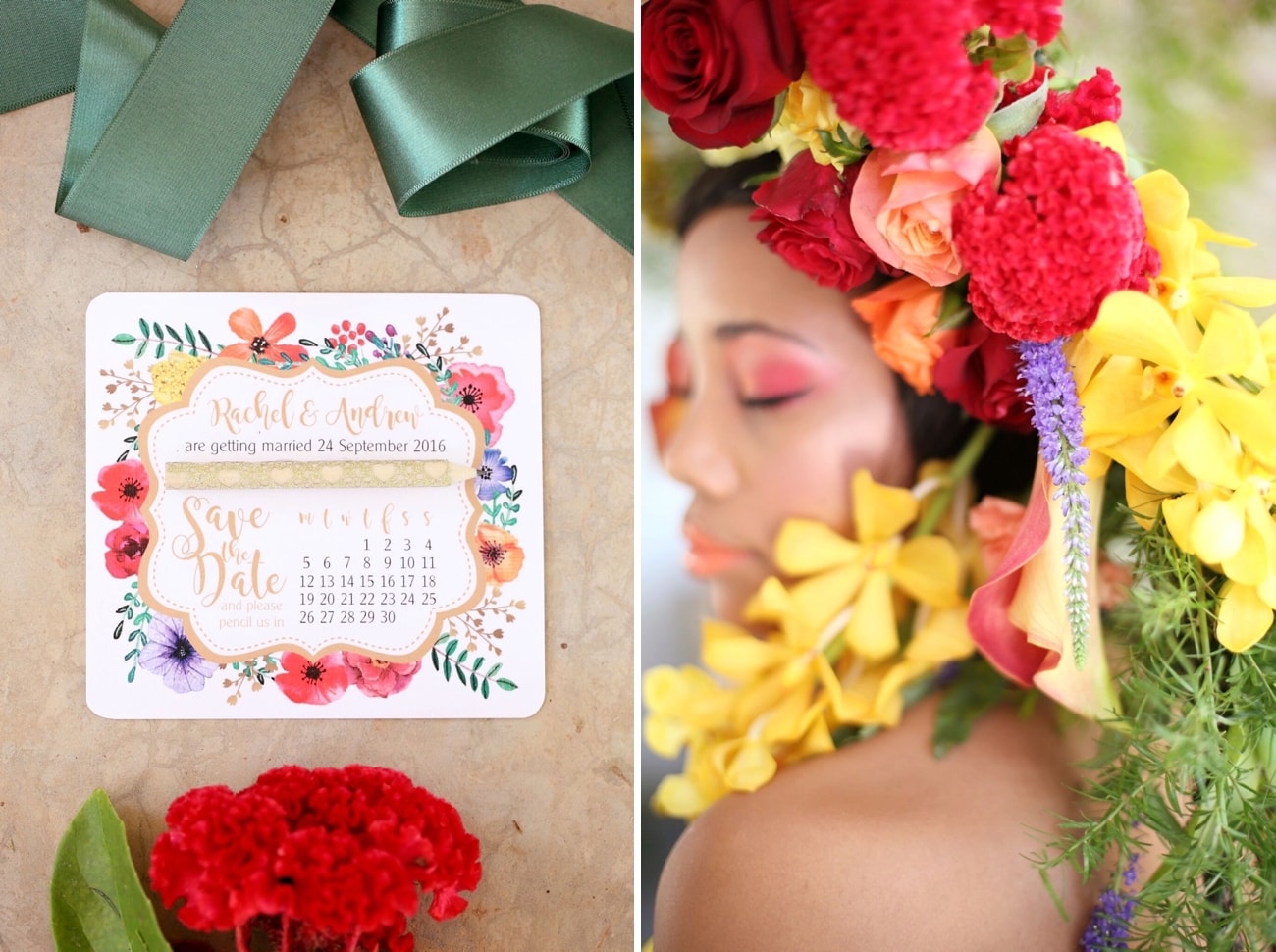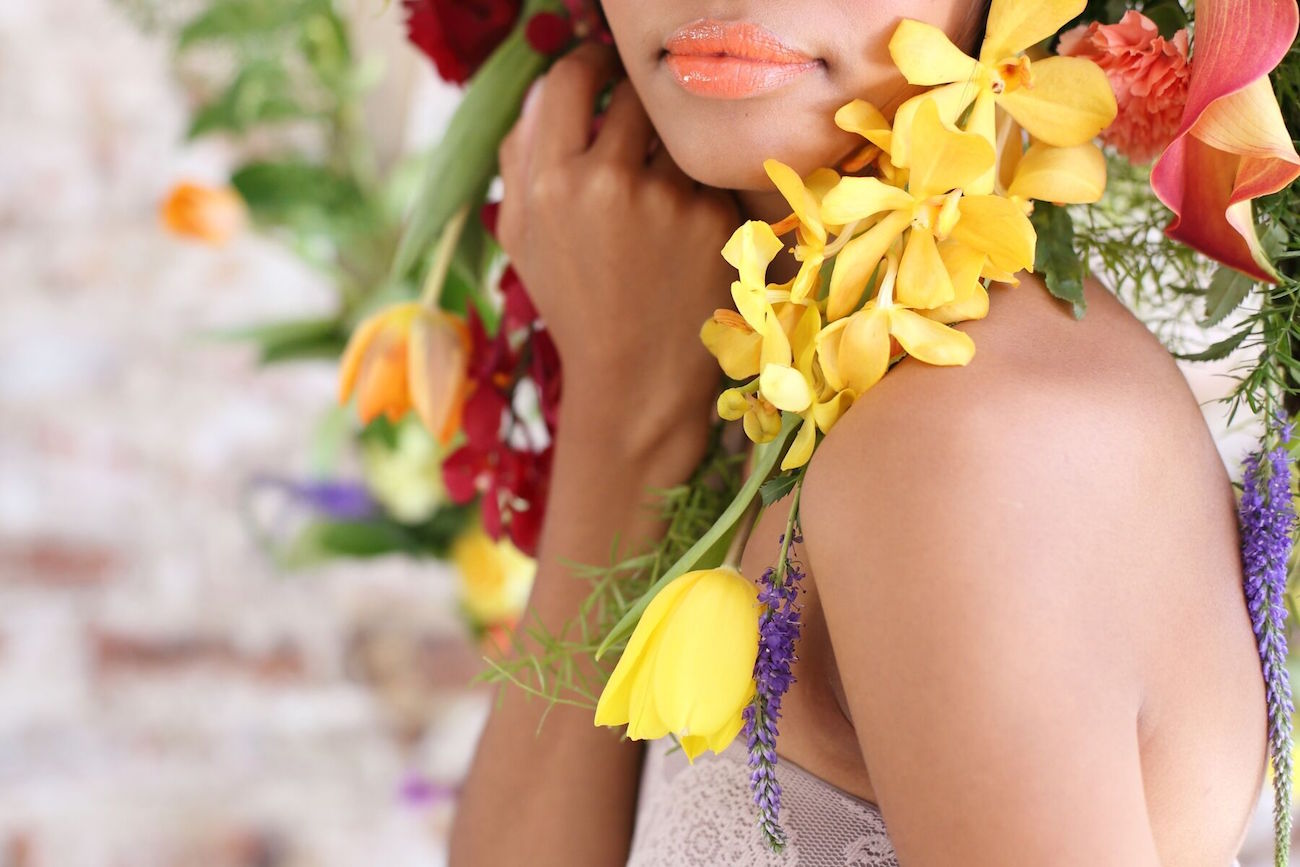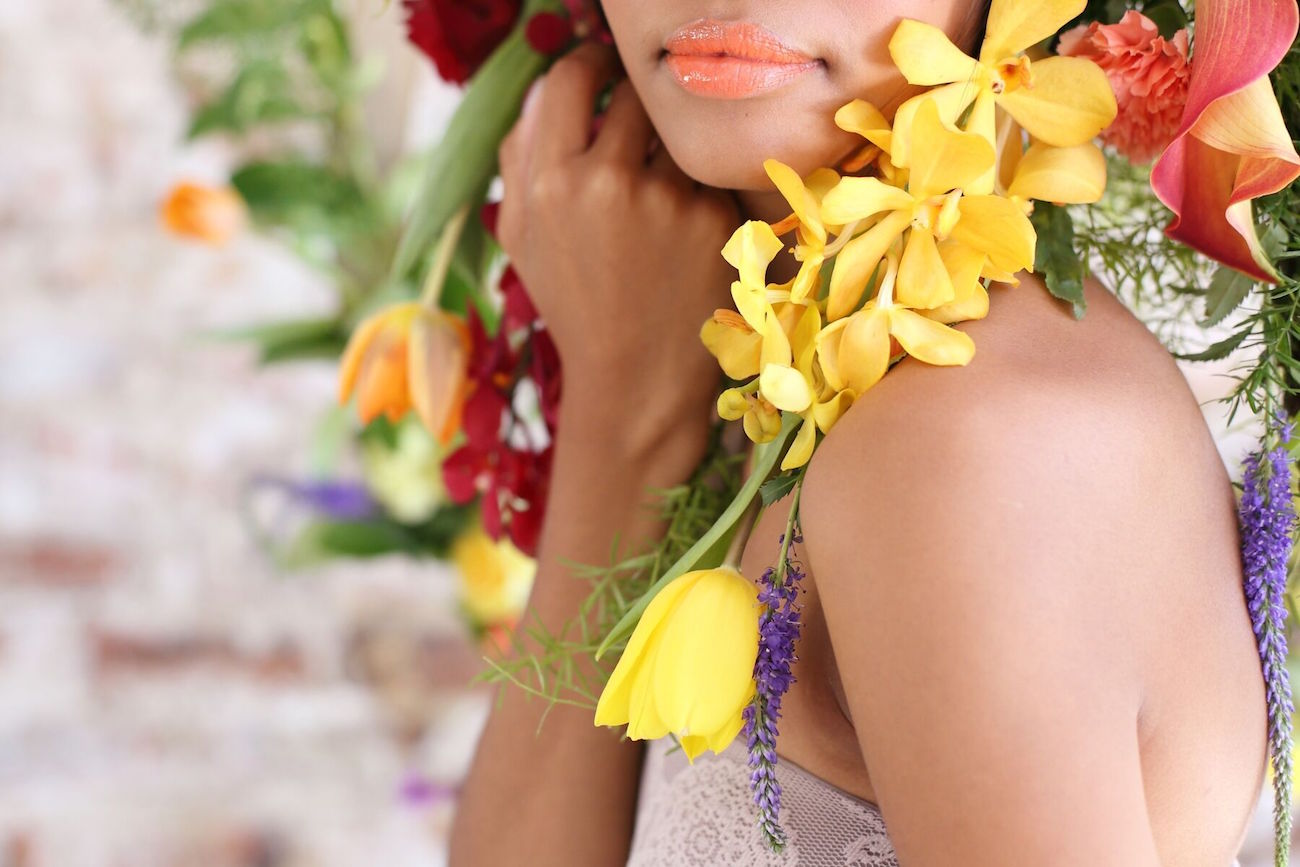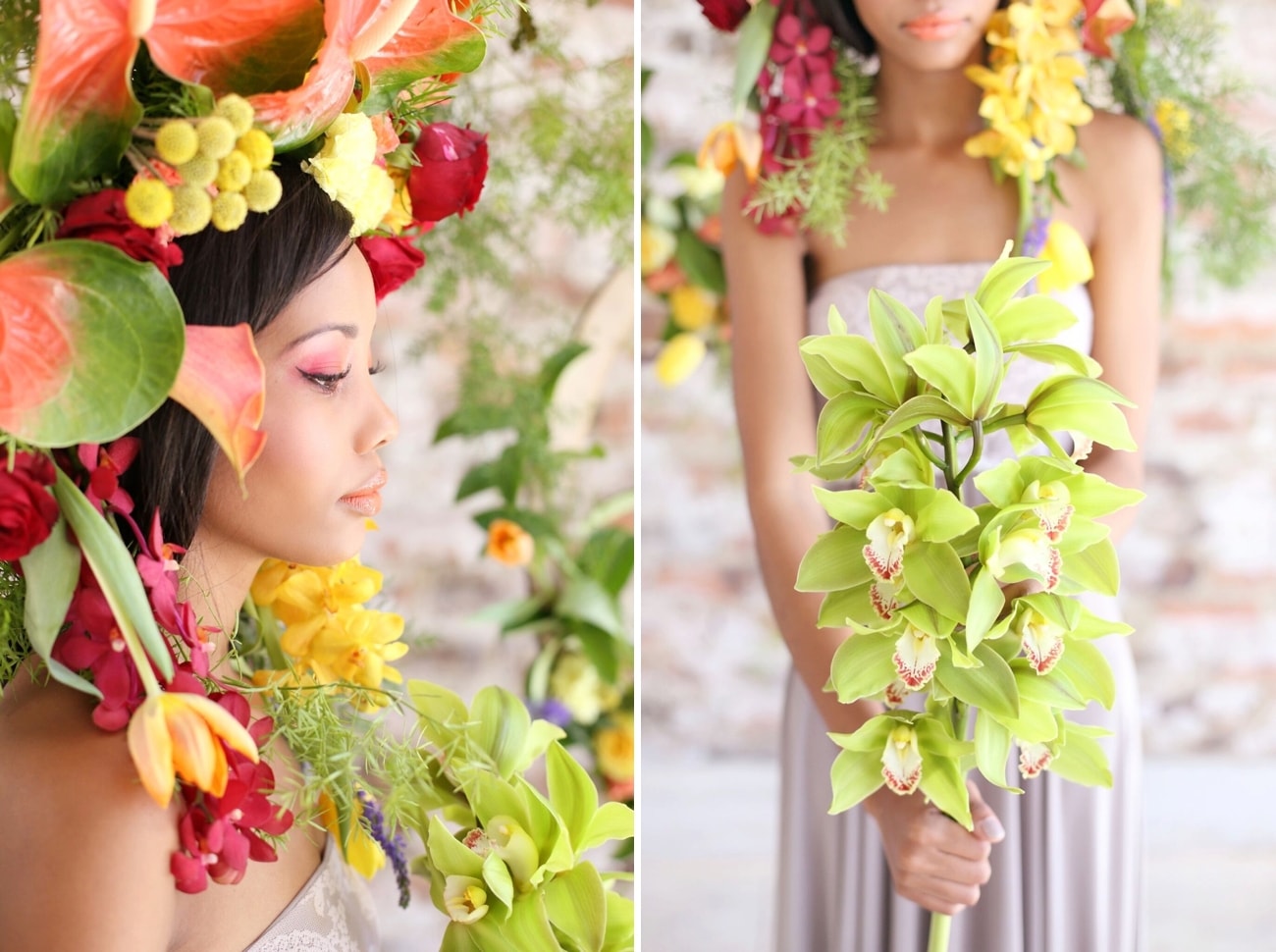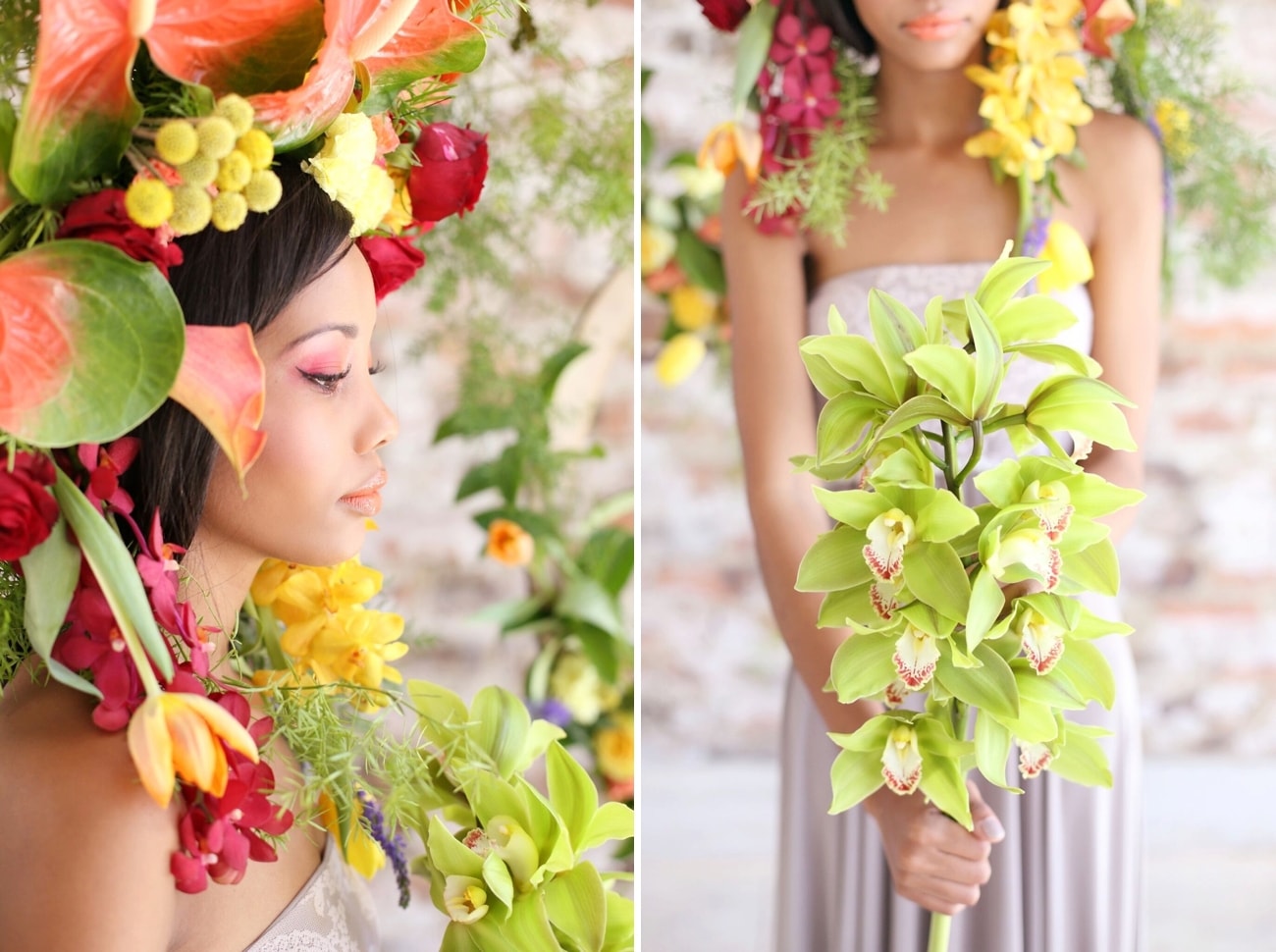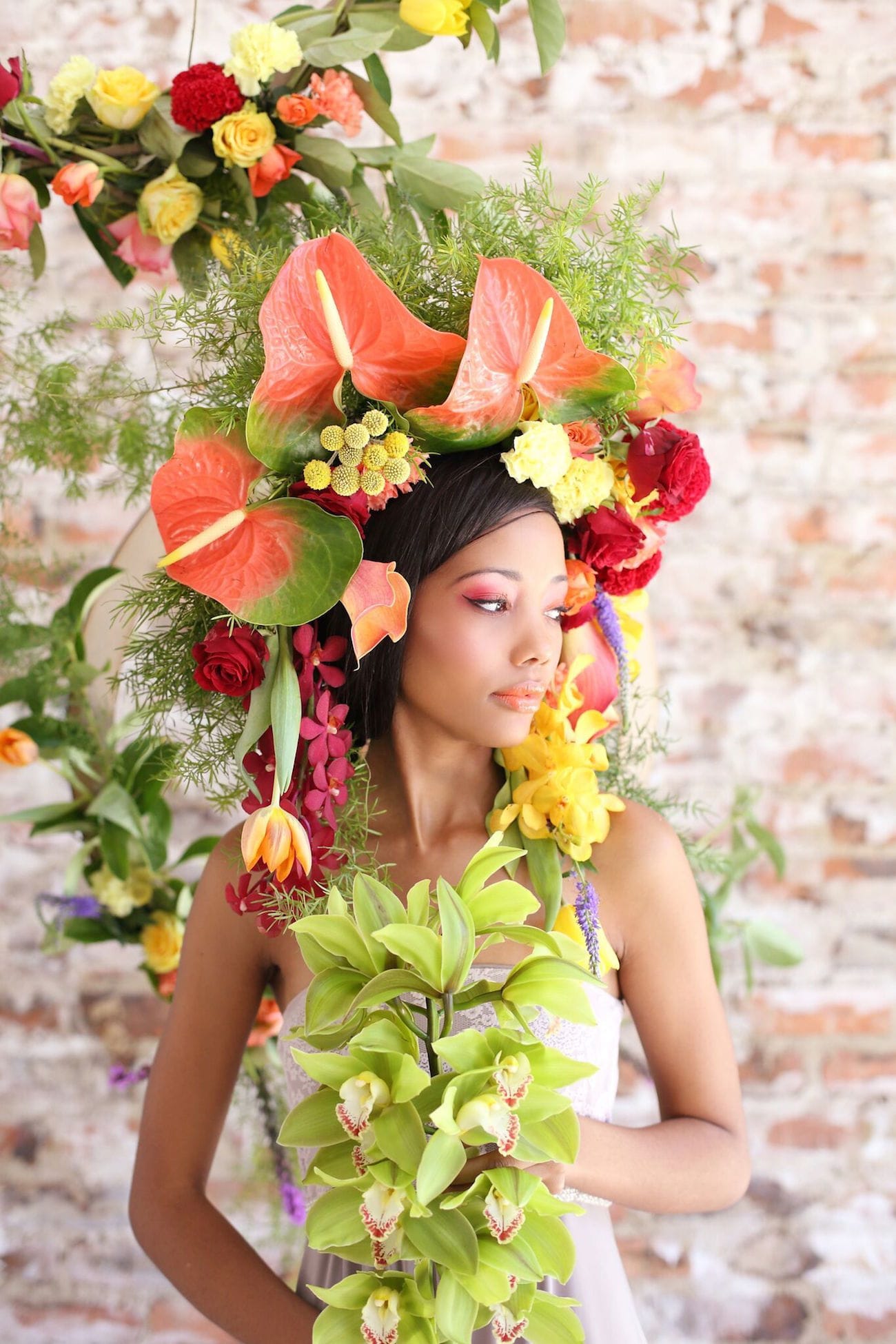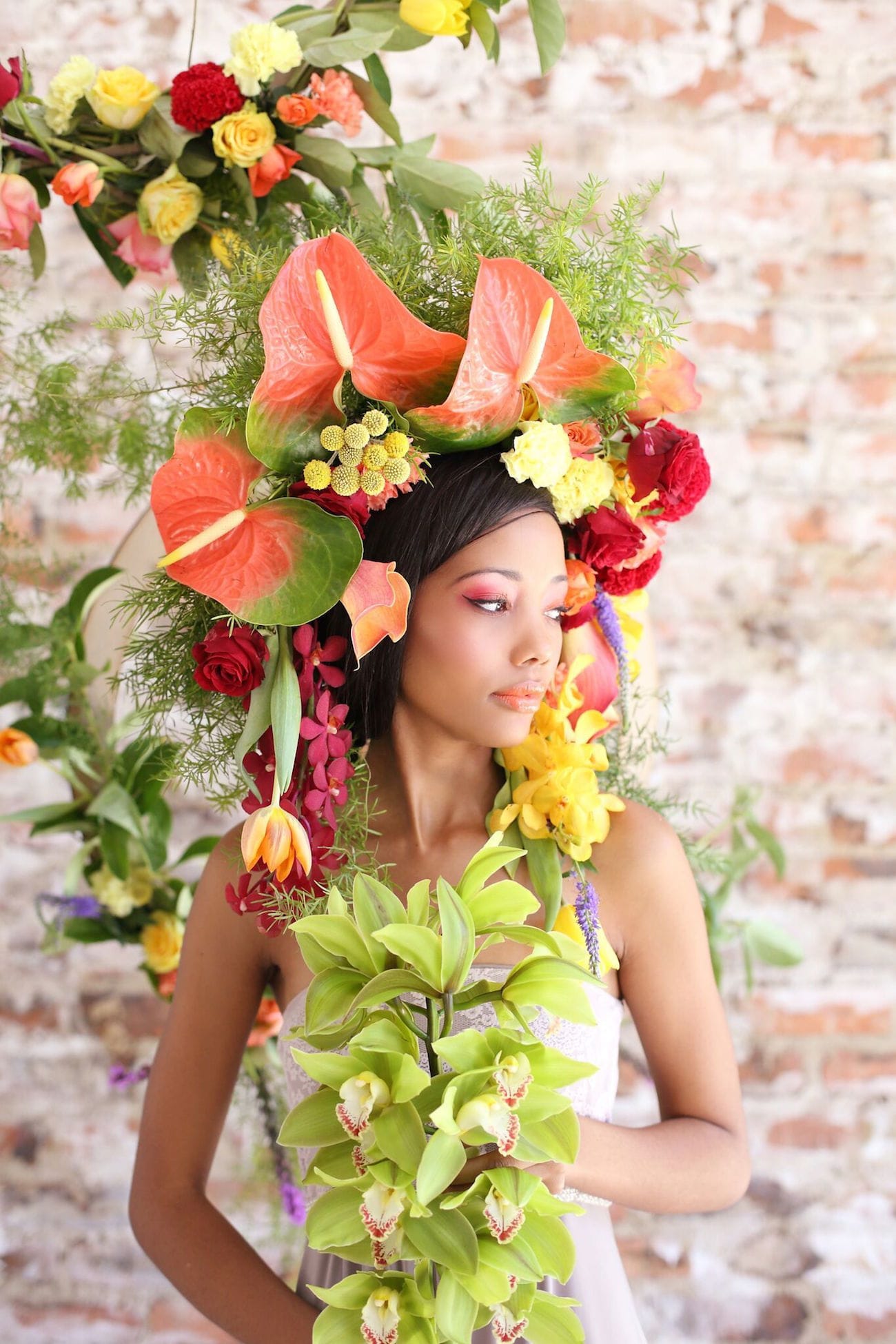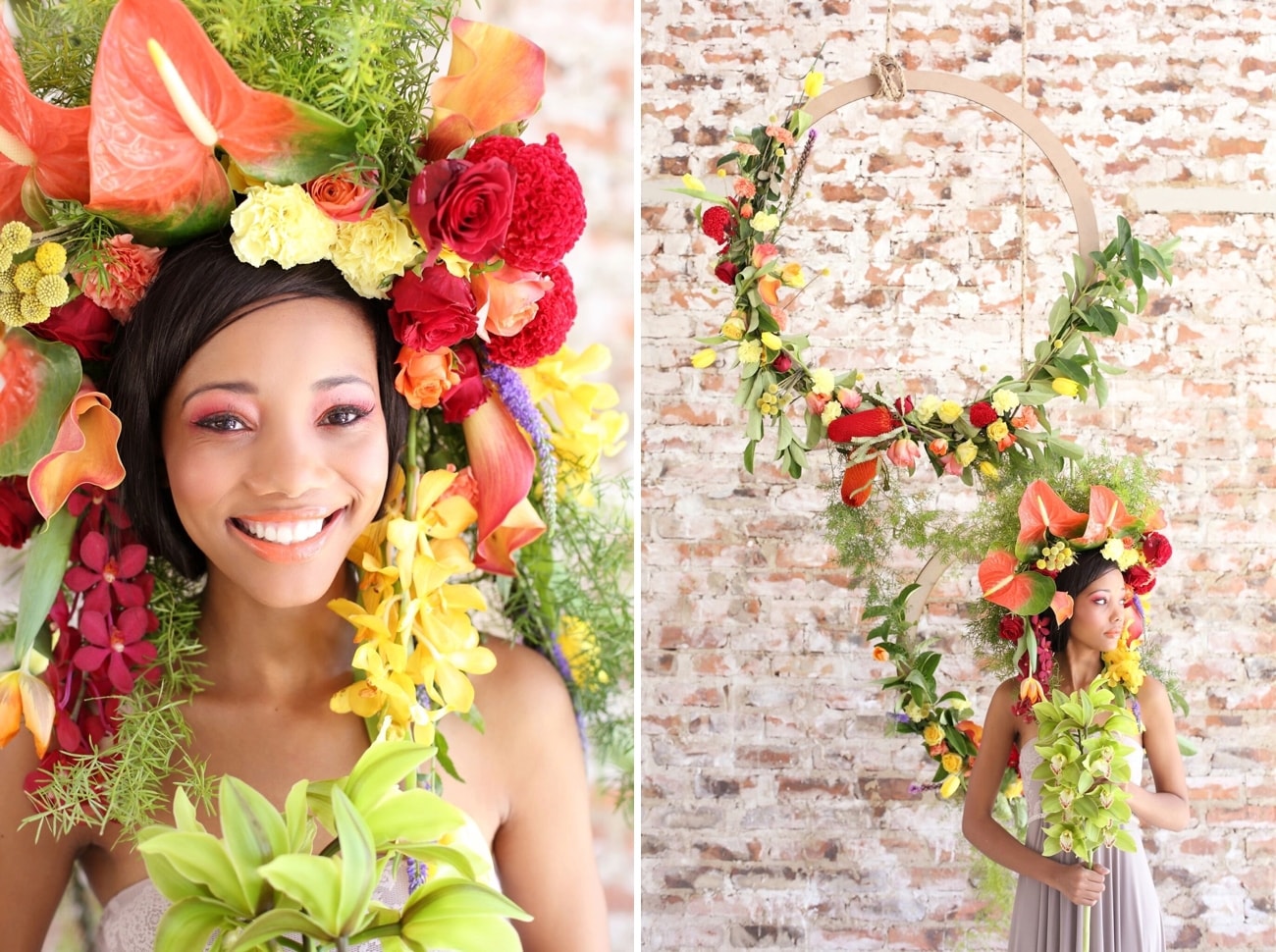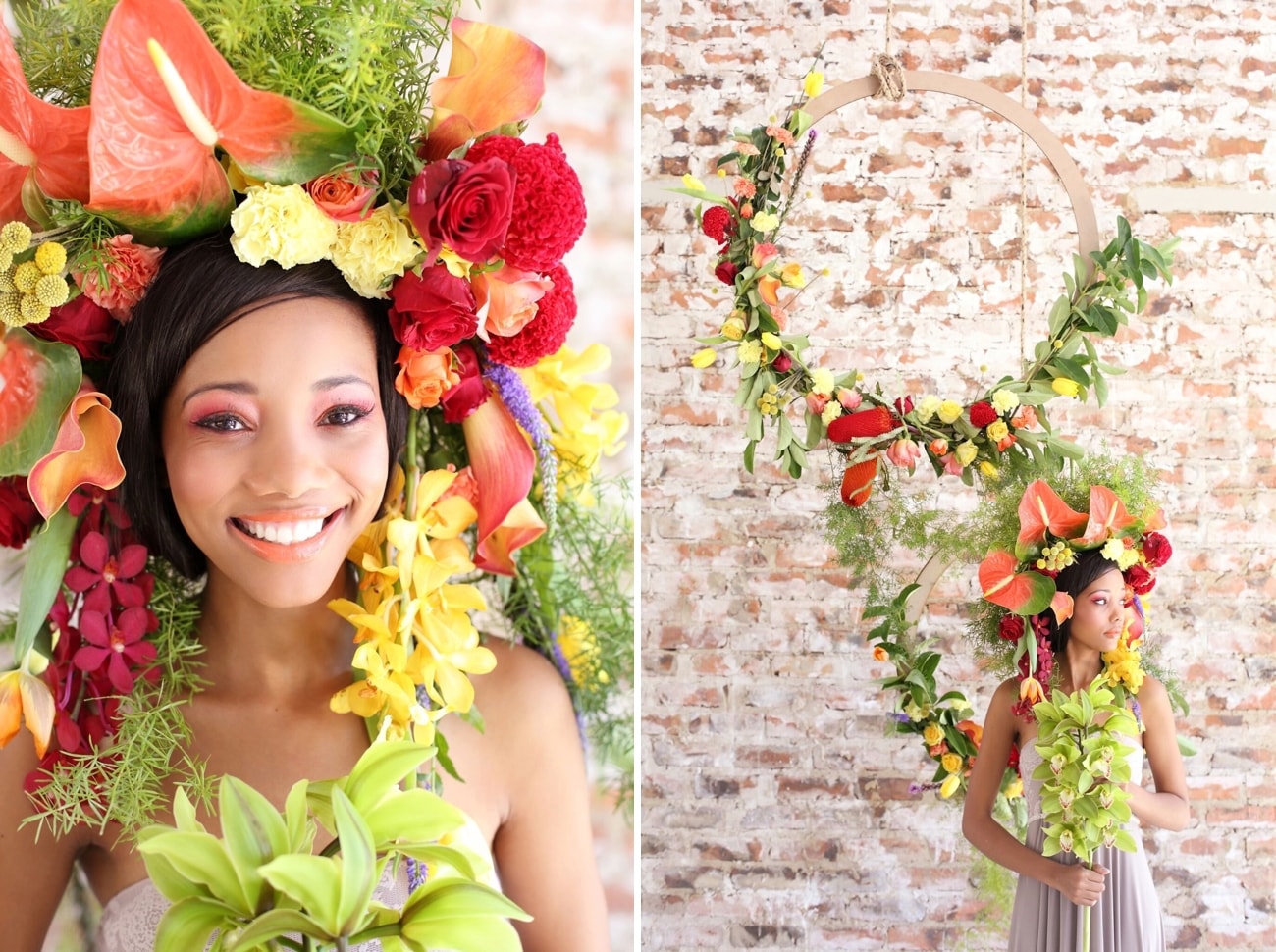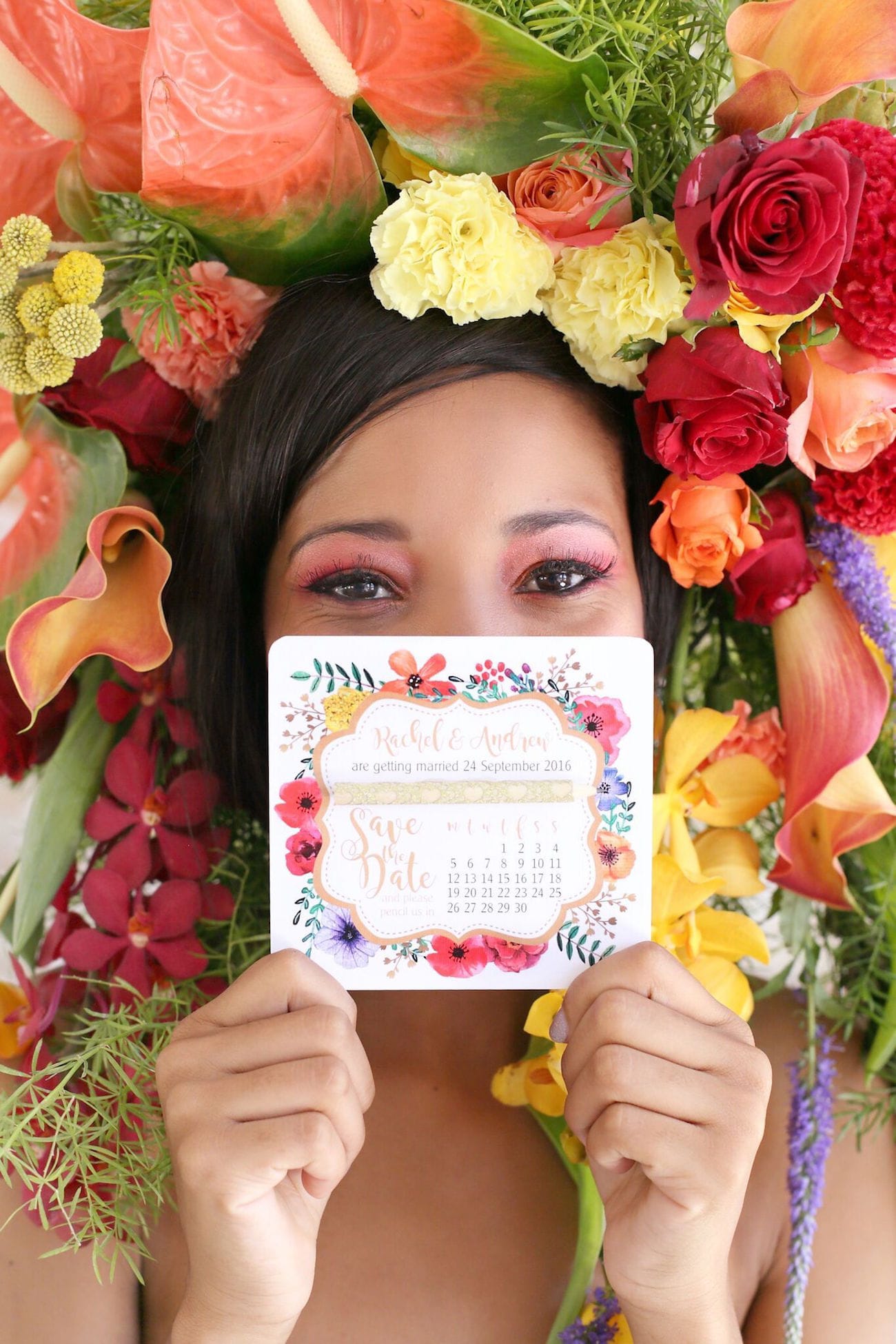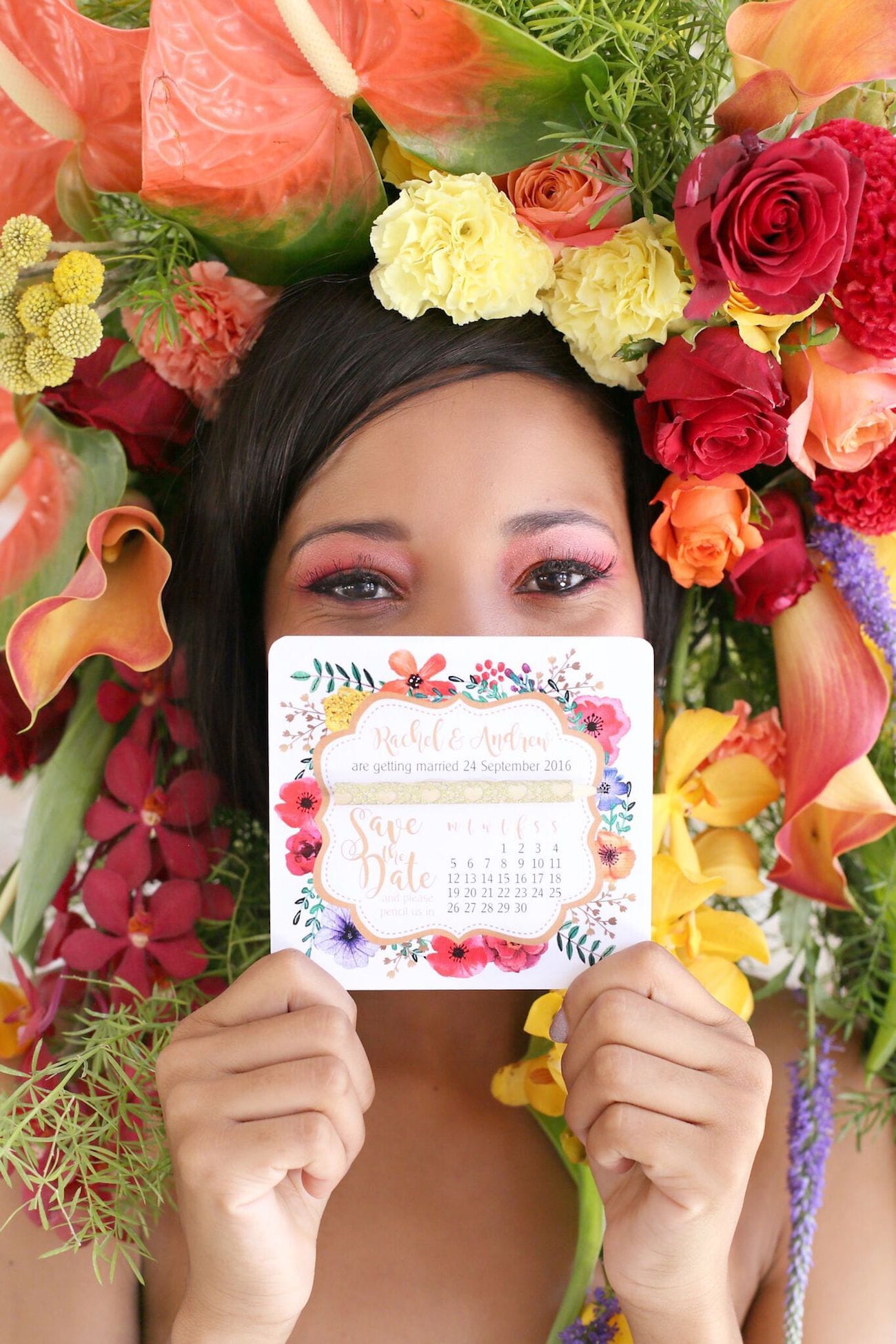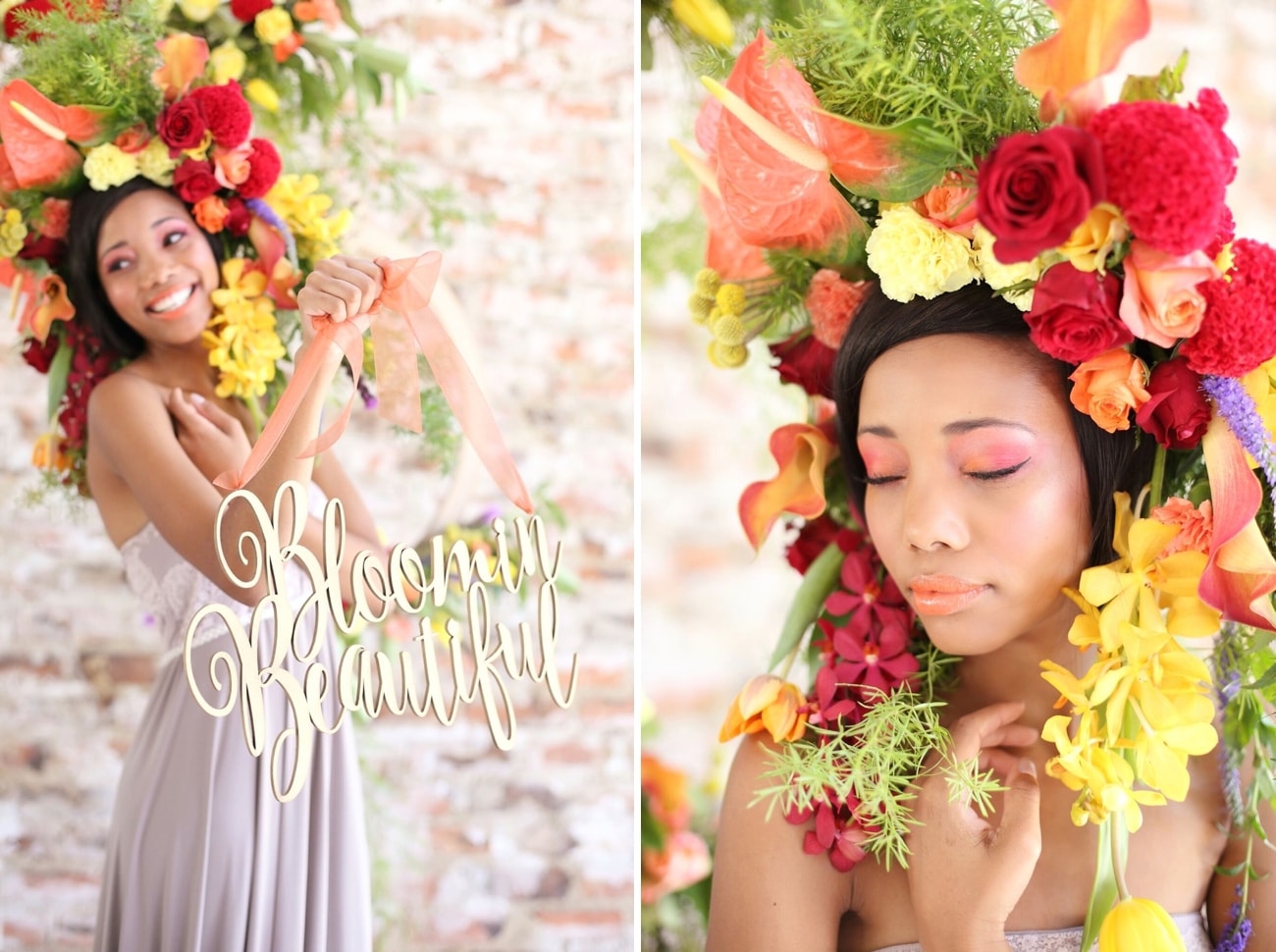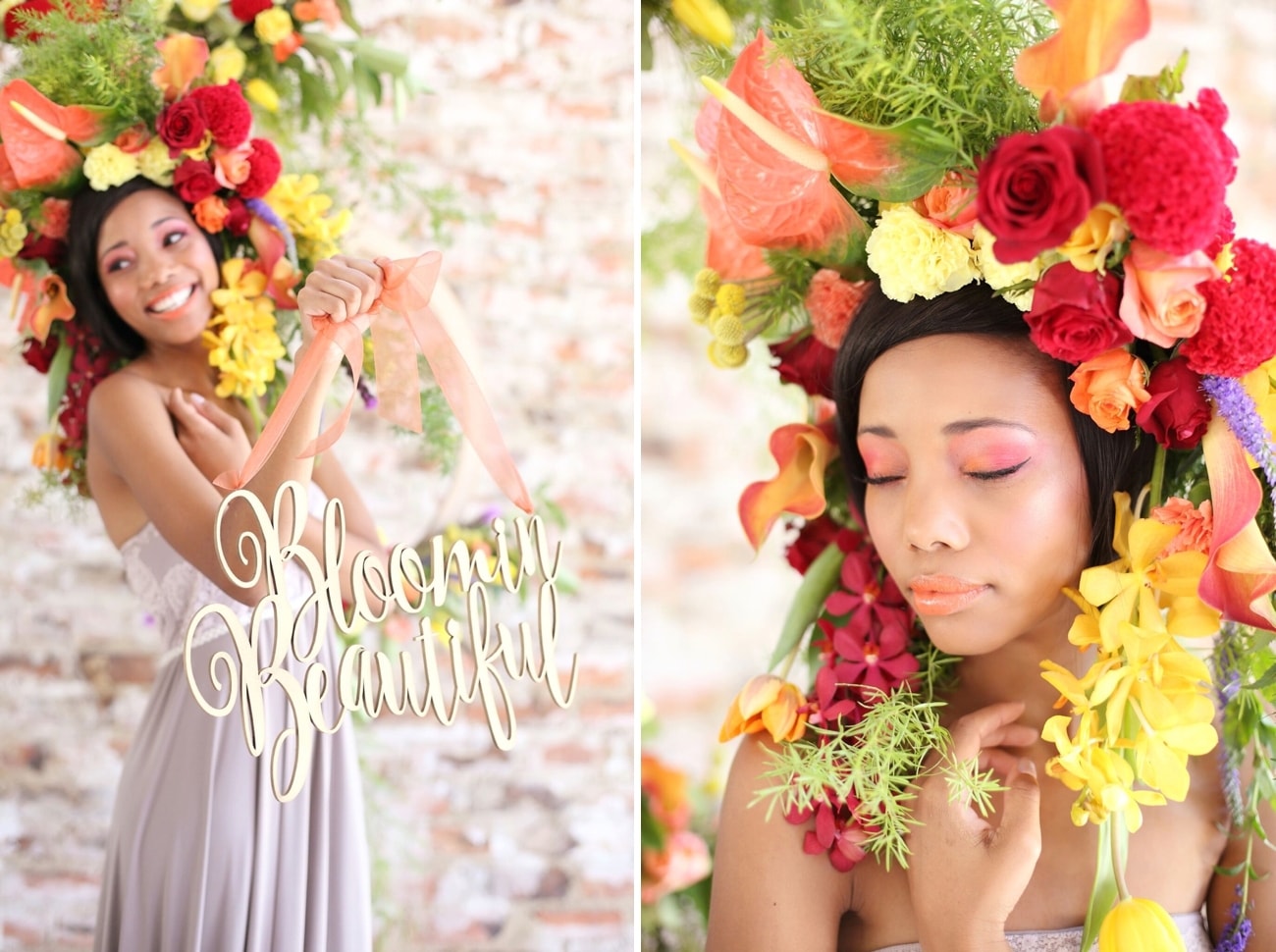 Here's some background from Dominique:
In a season filled with muted tones, we wanted to bring some colourful inspiration to our brides! And show them that beauty lies within each of us. As our sign says; "Ek is nie so mooi soos jy nie, ek is so mooi soos ek".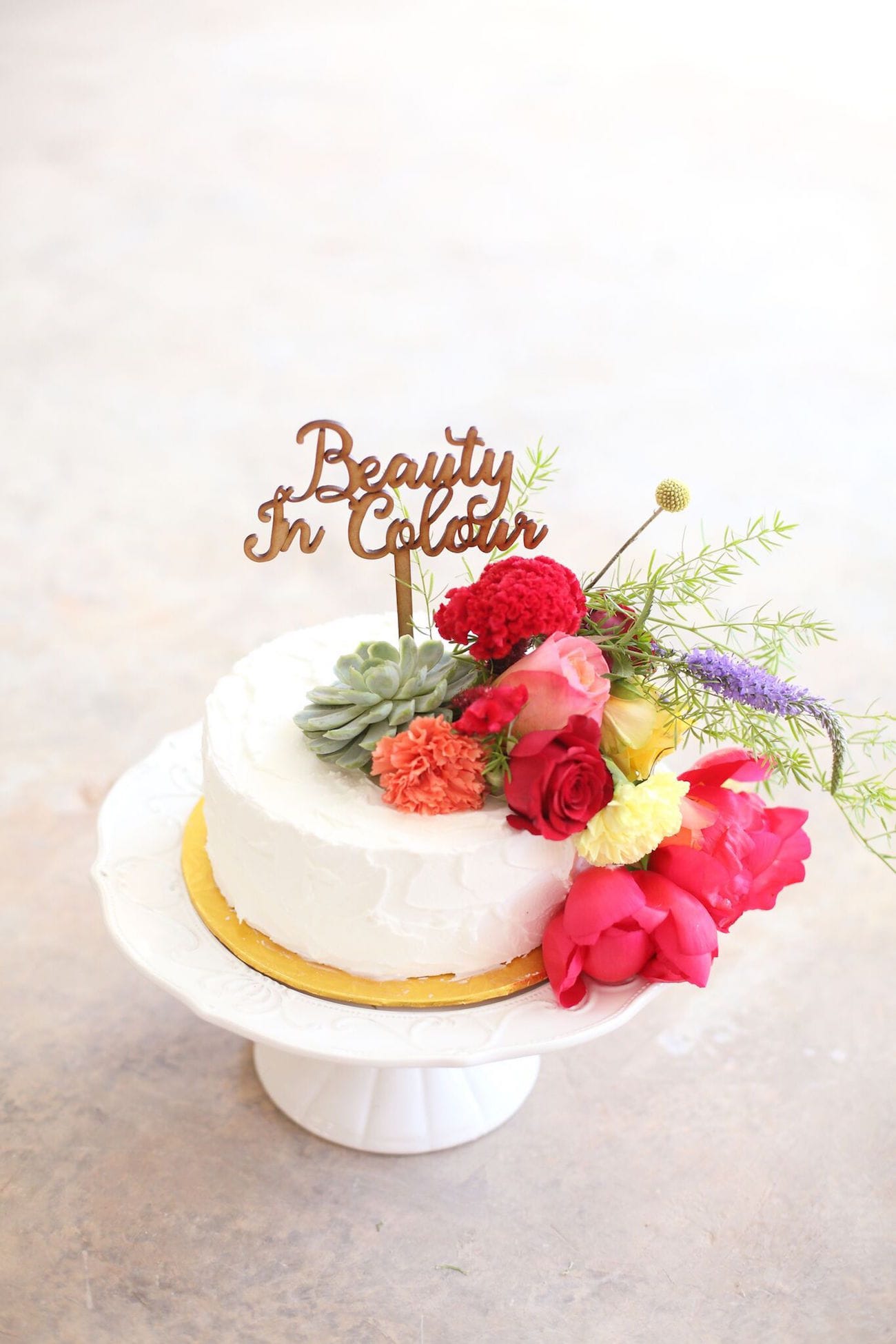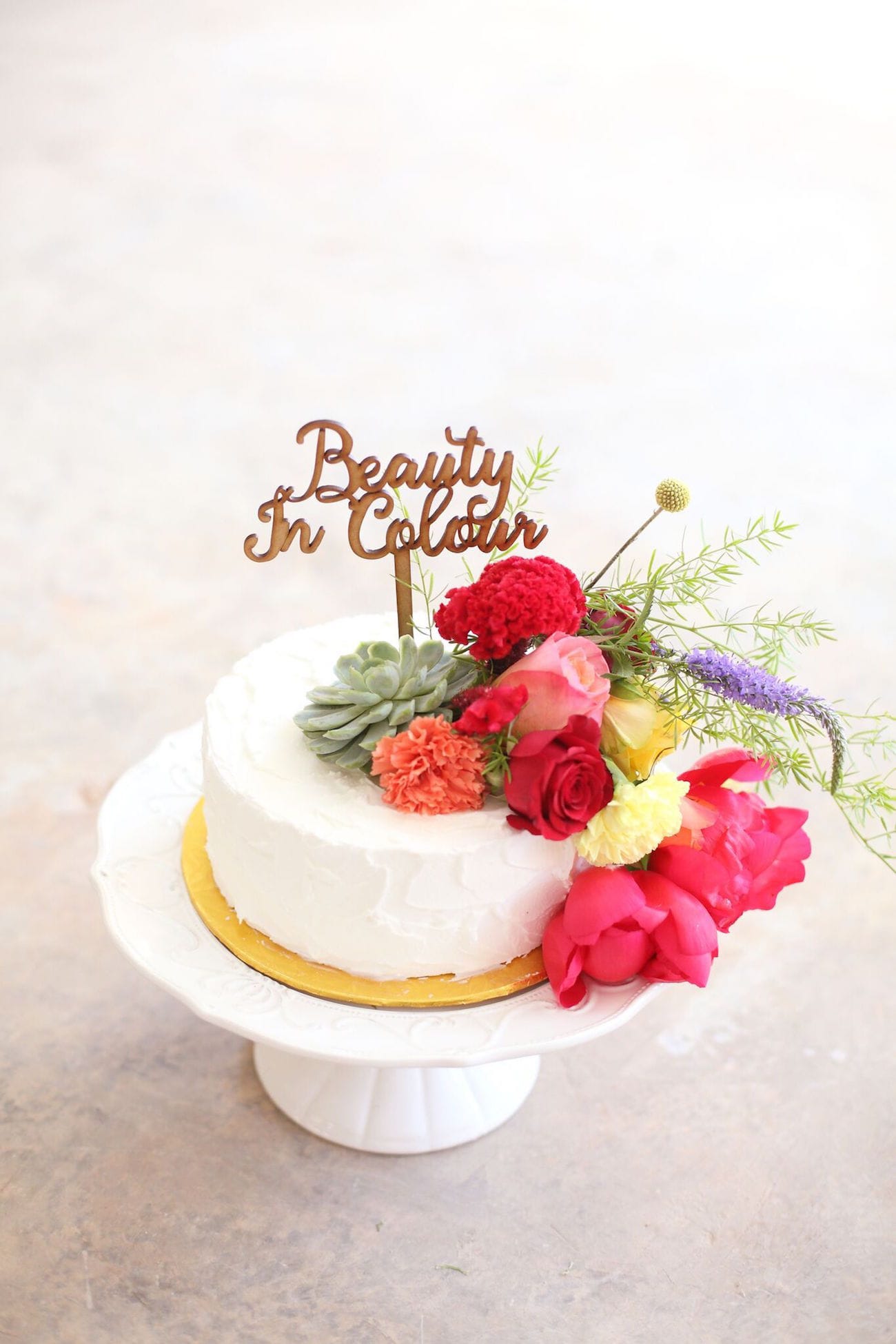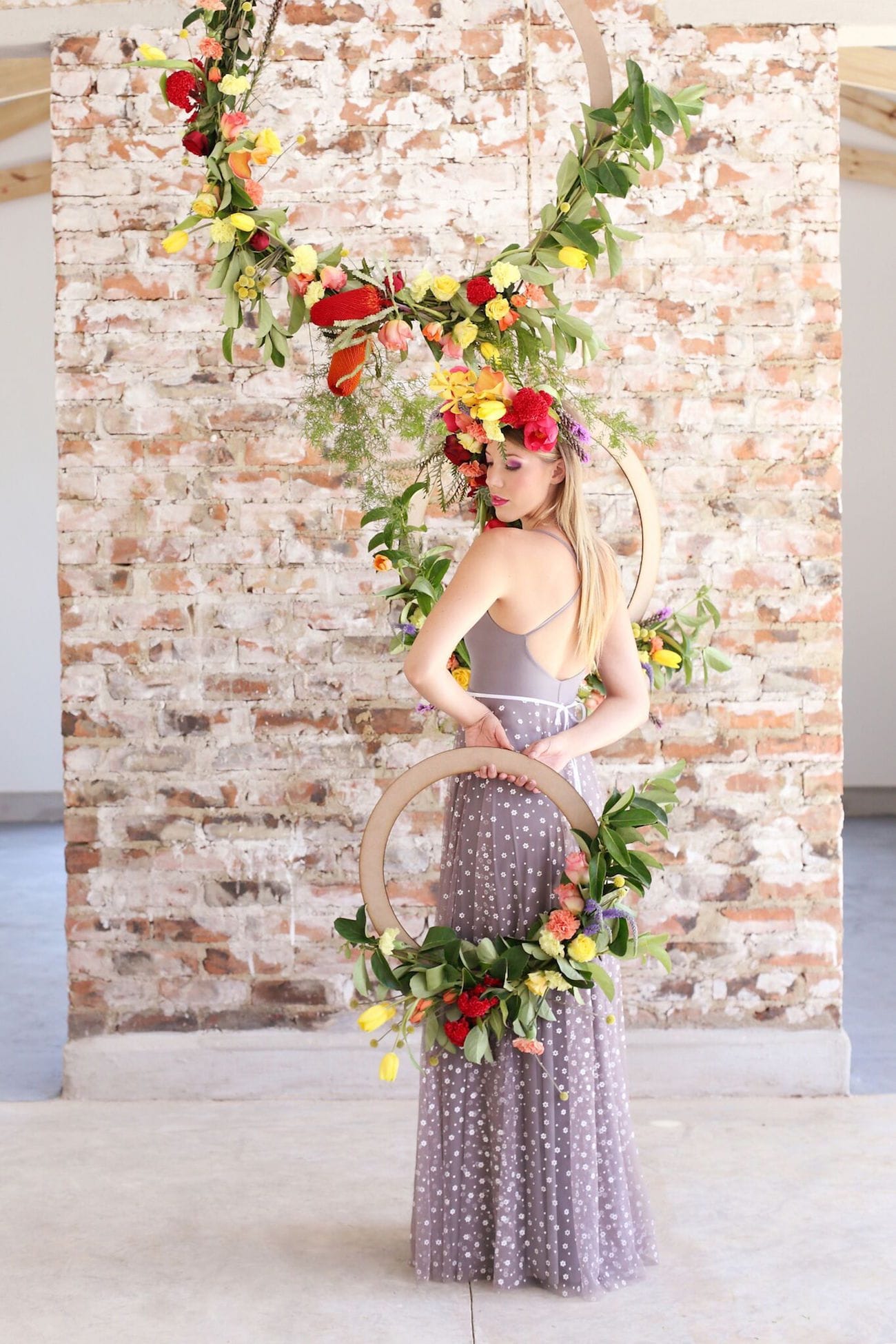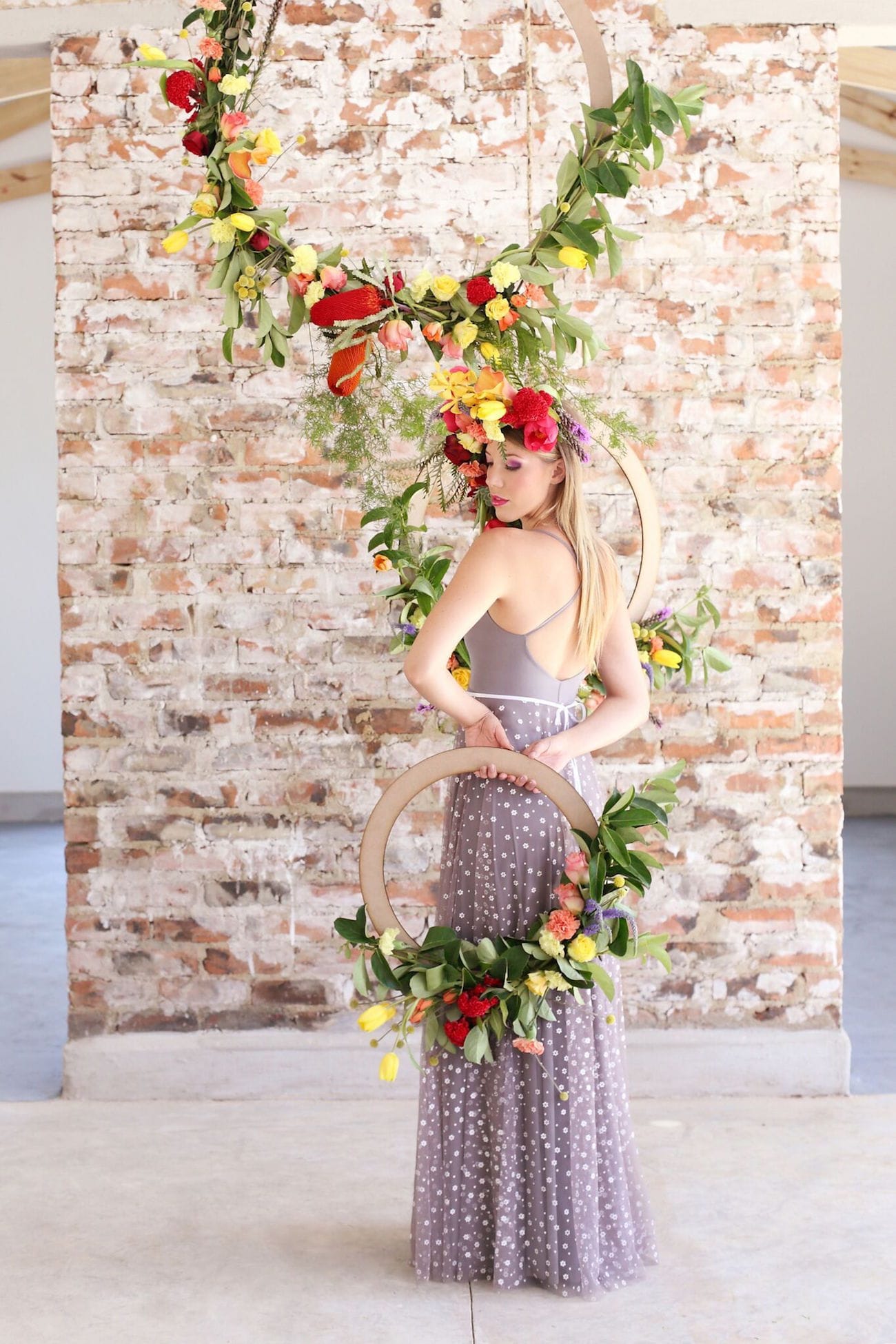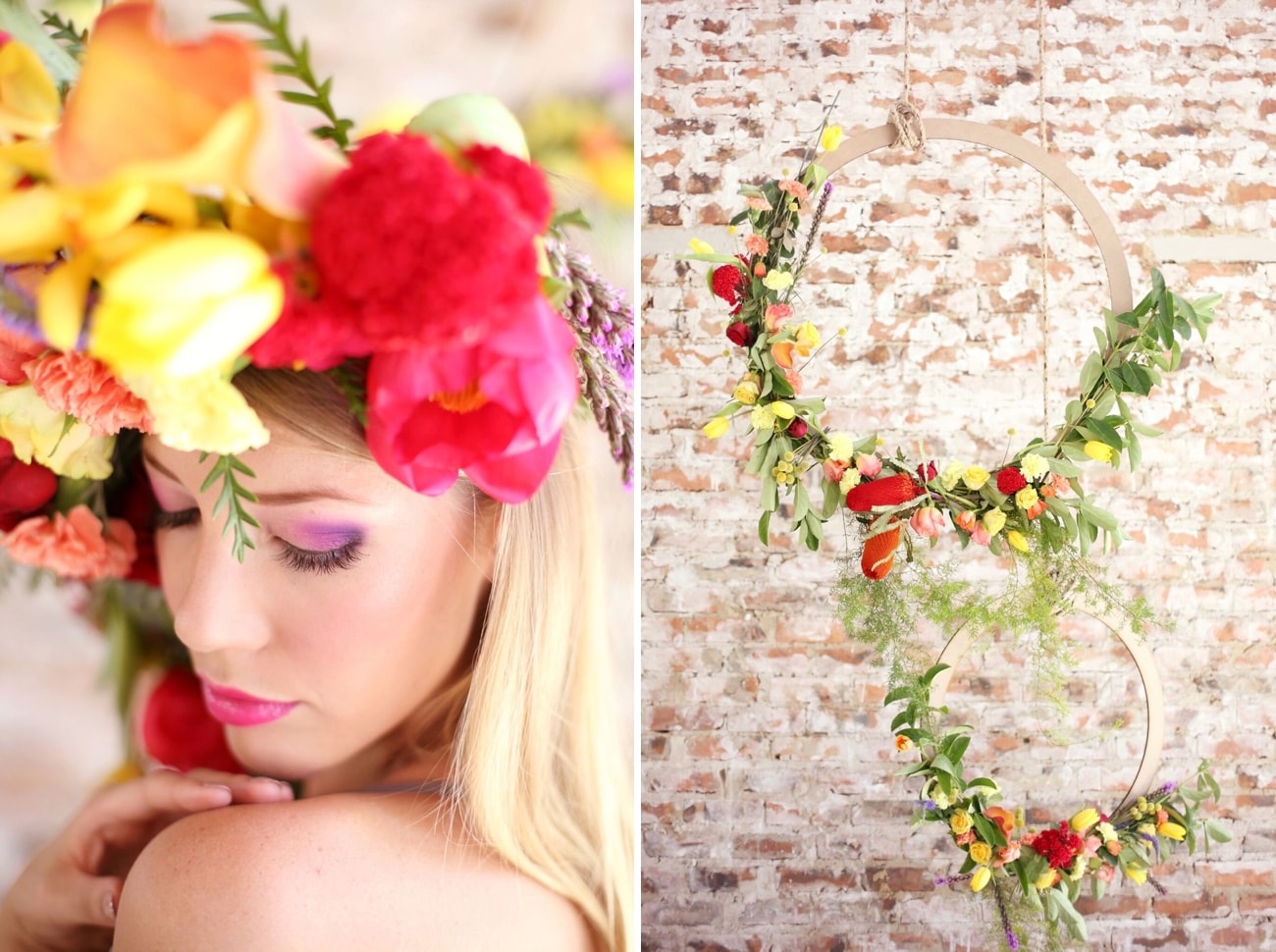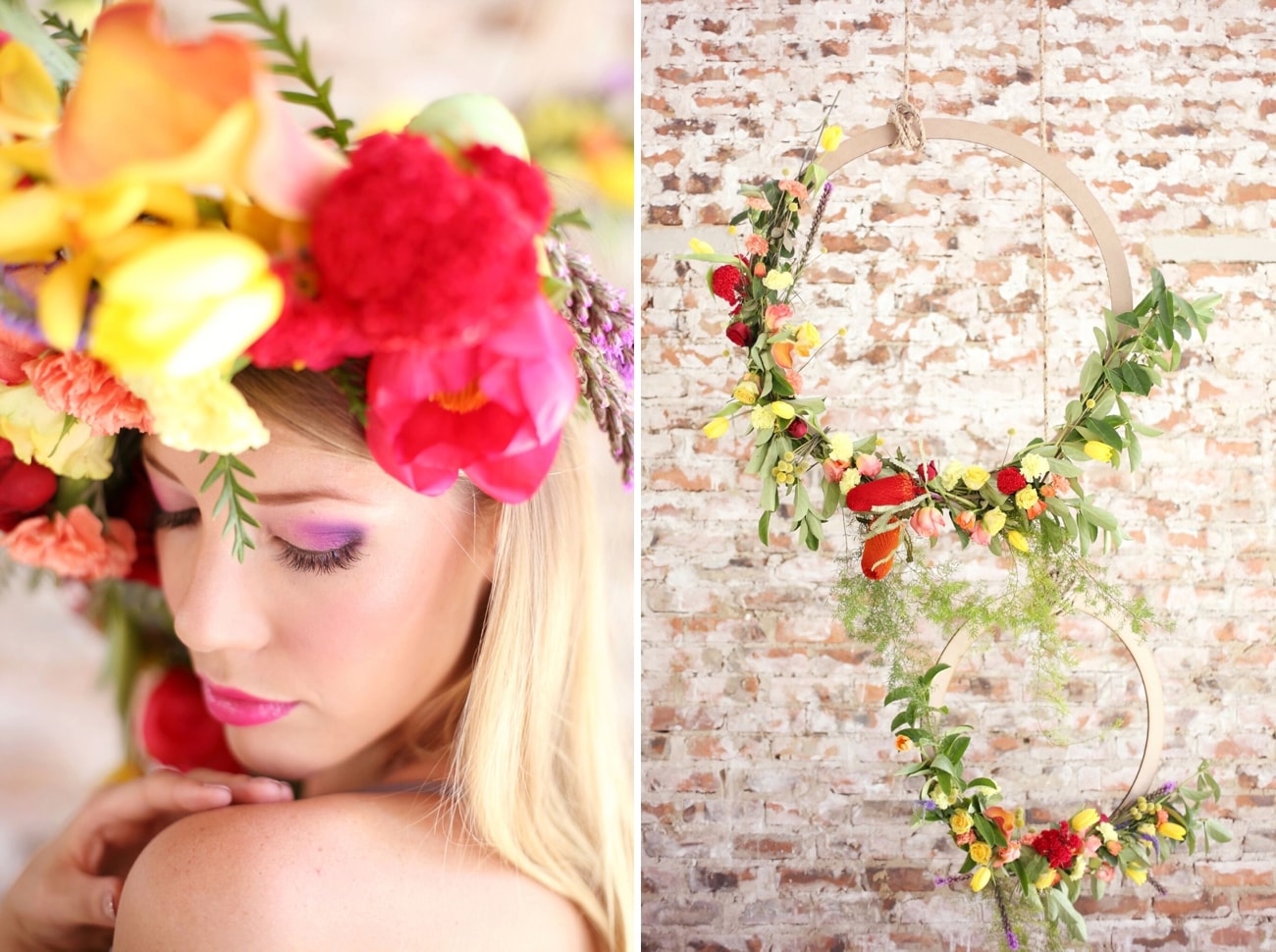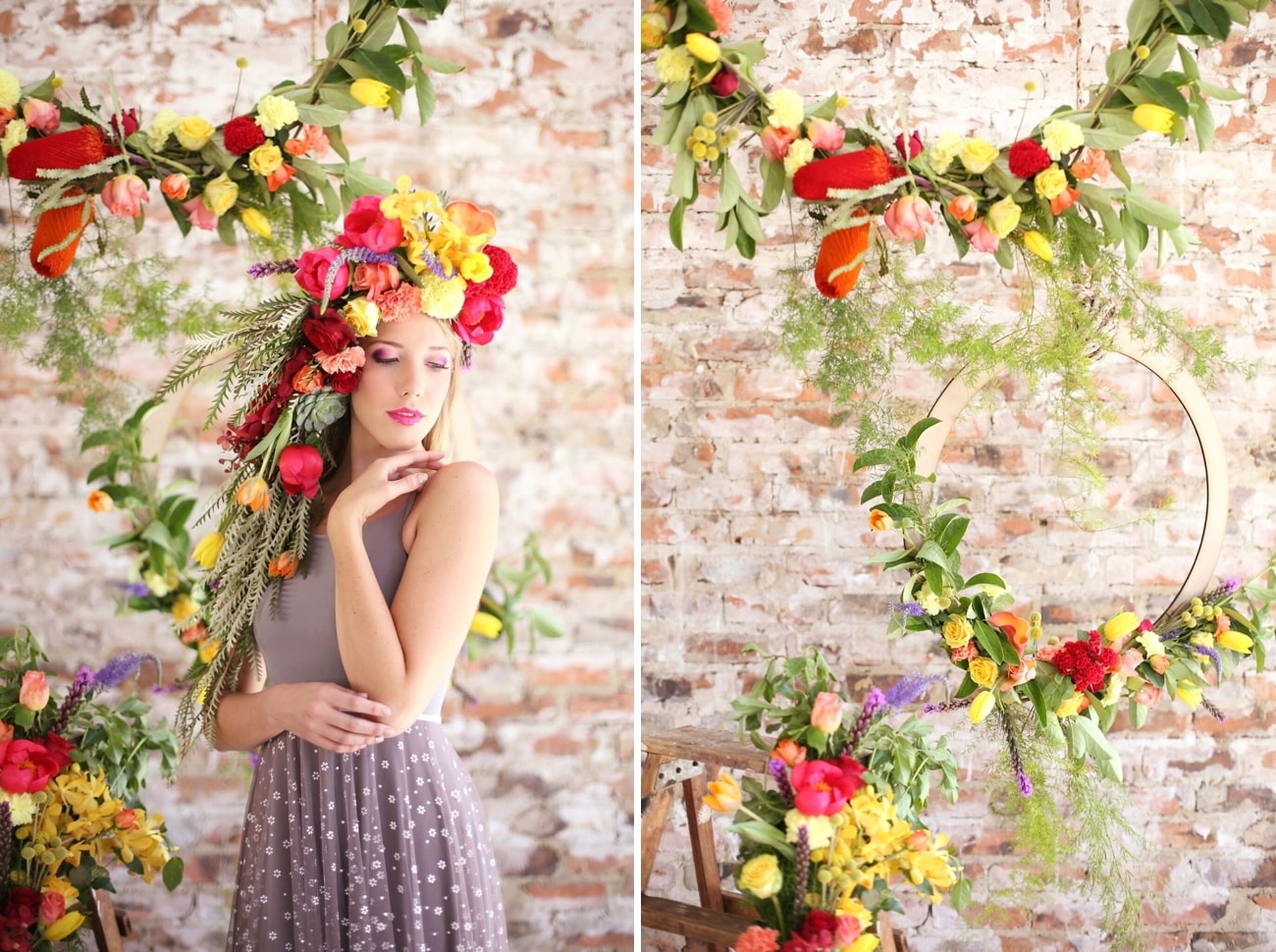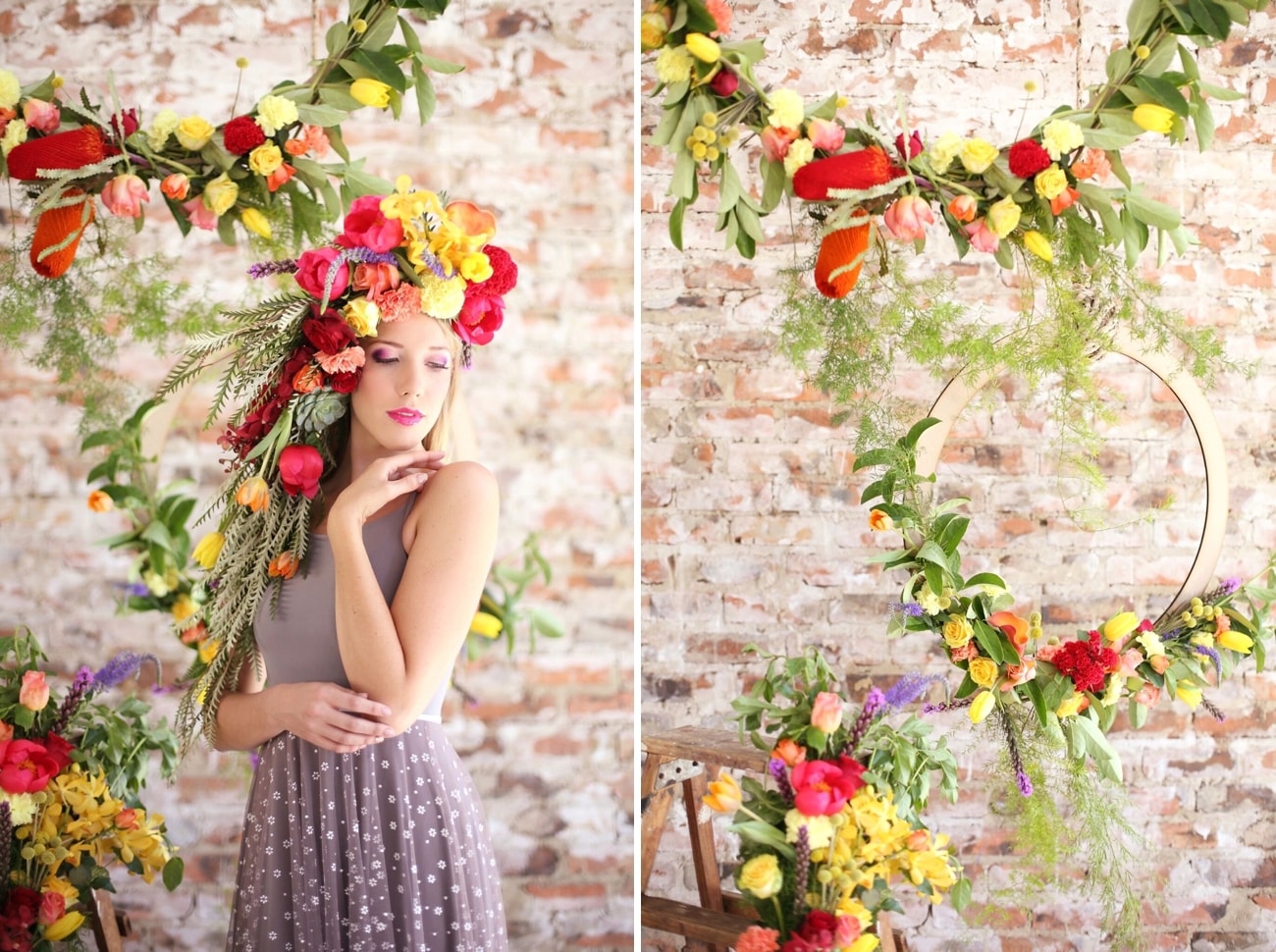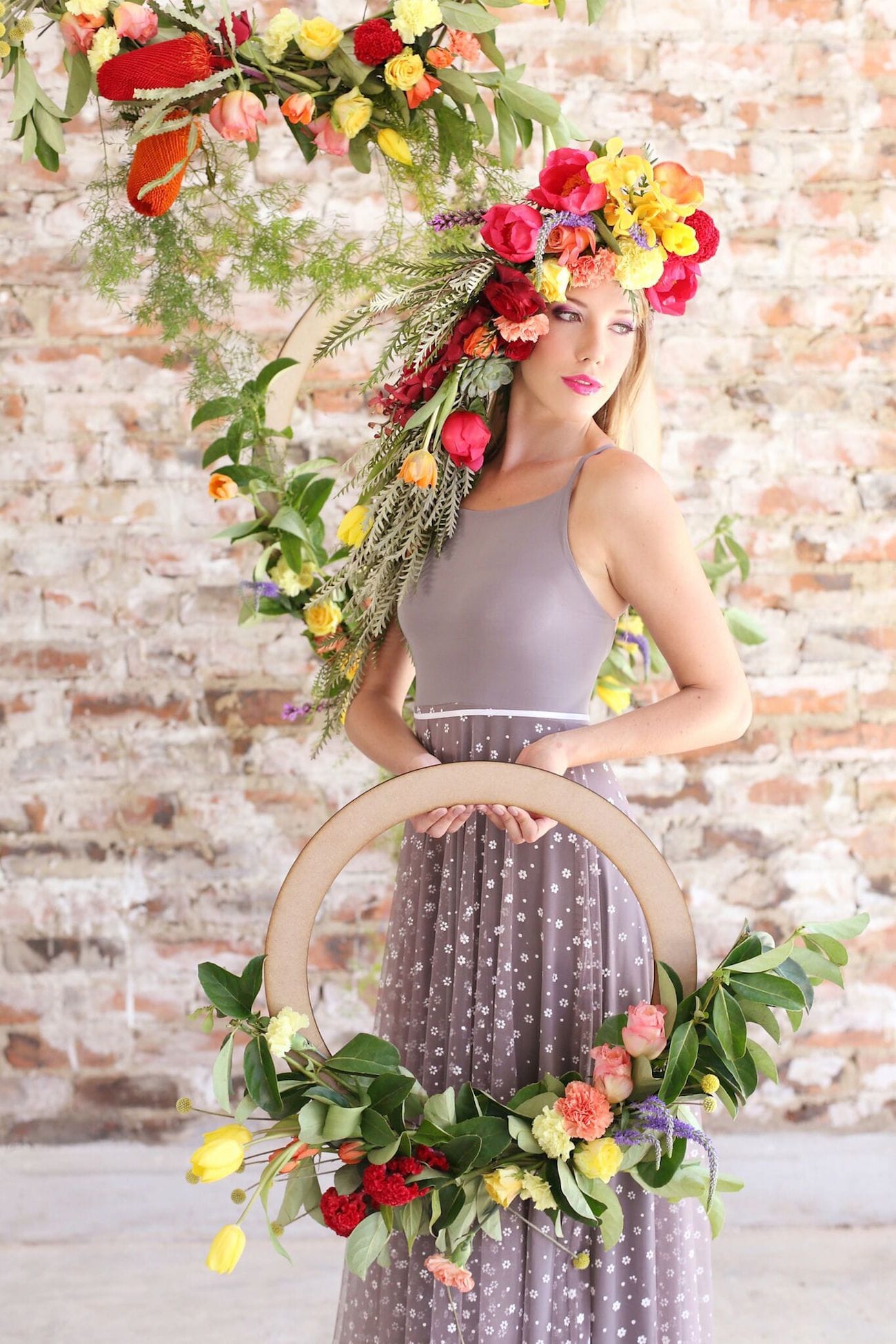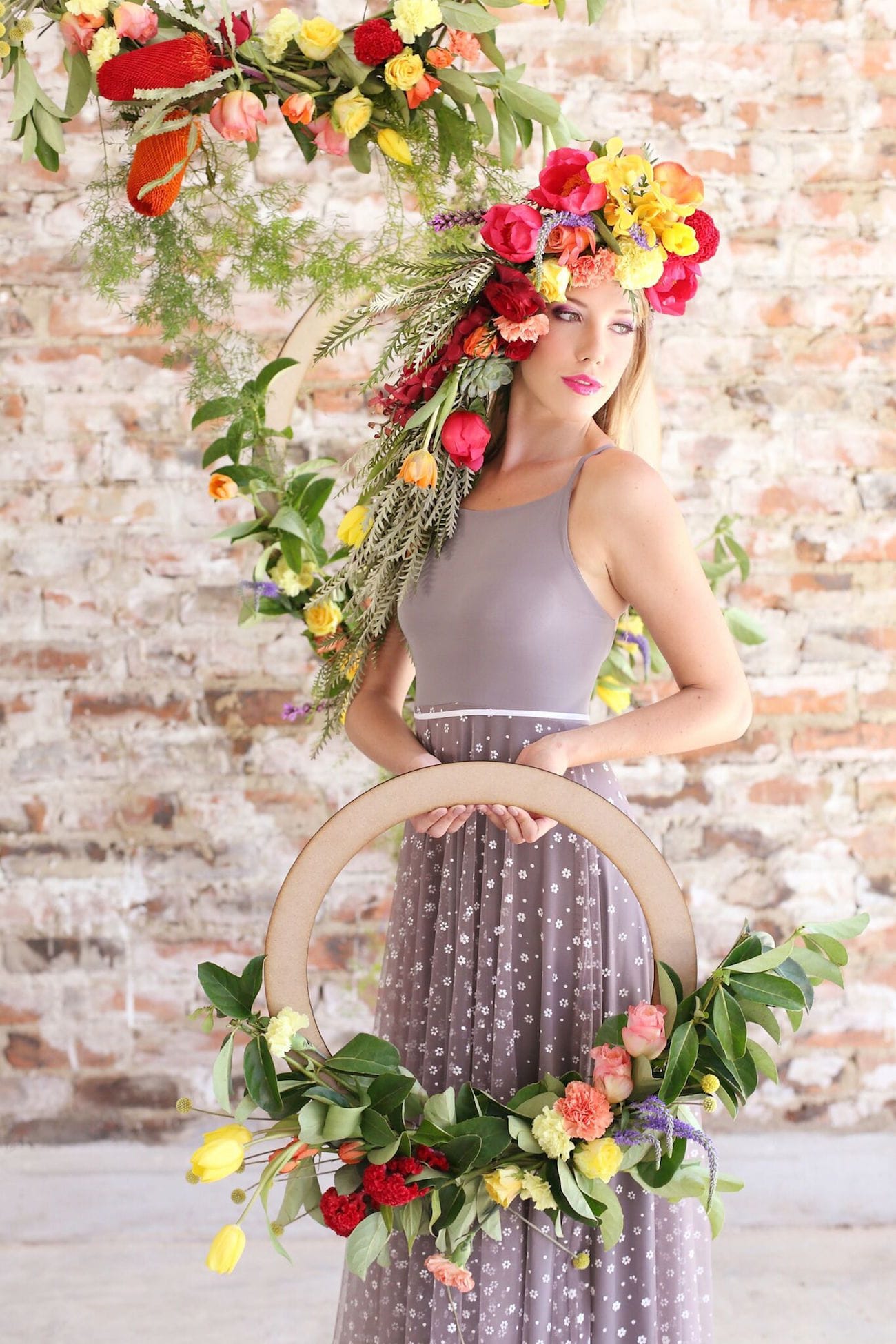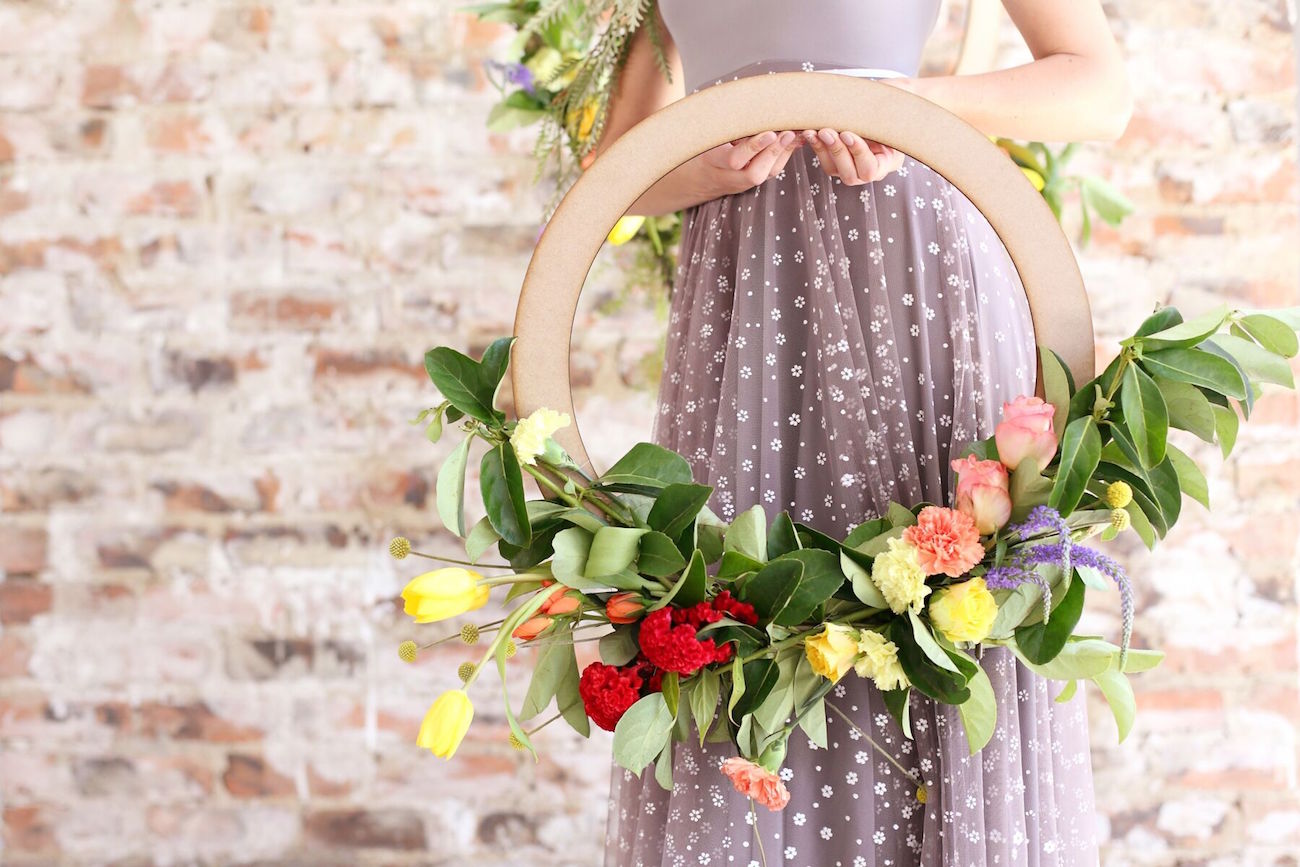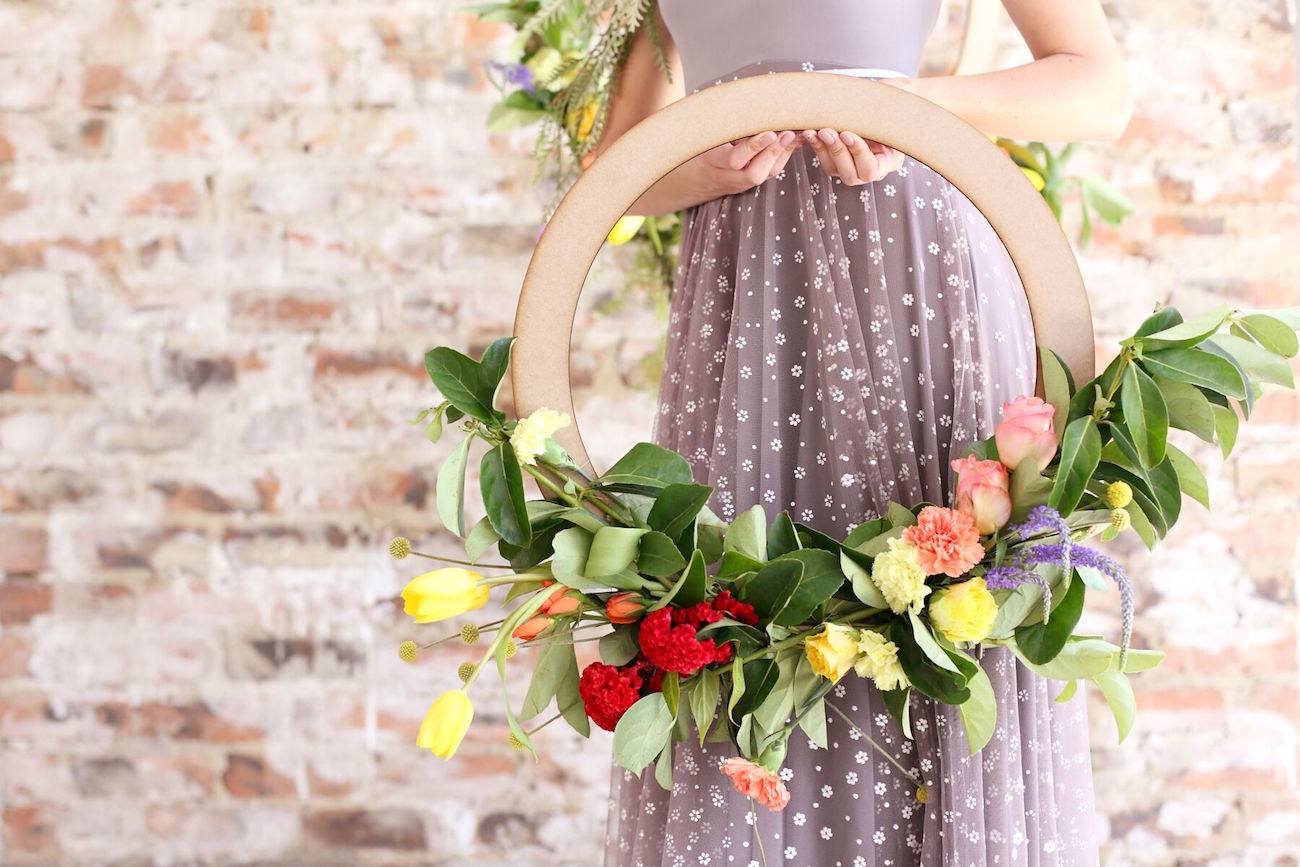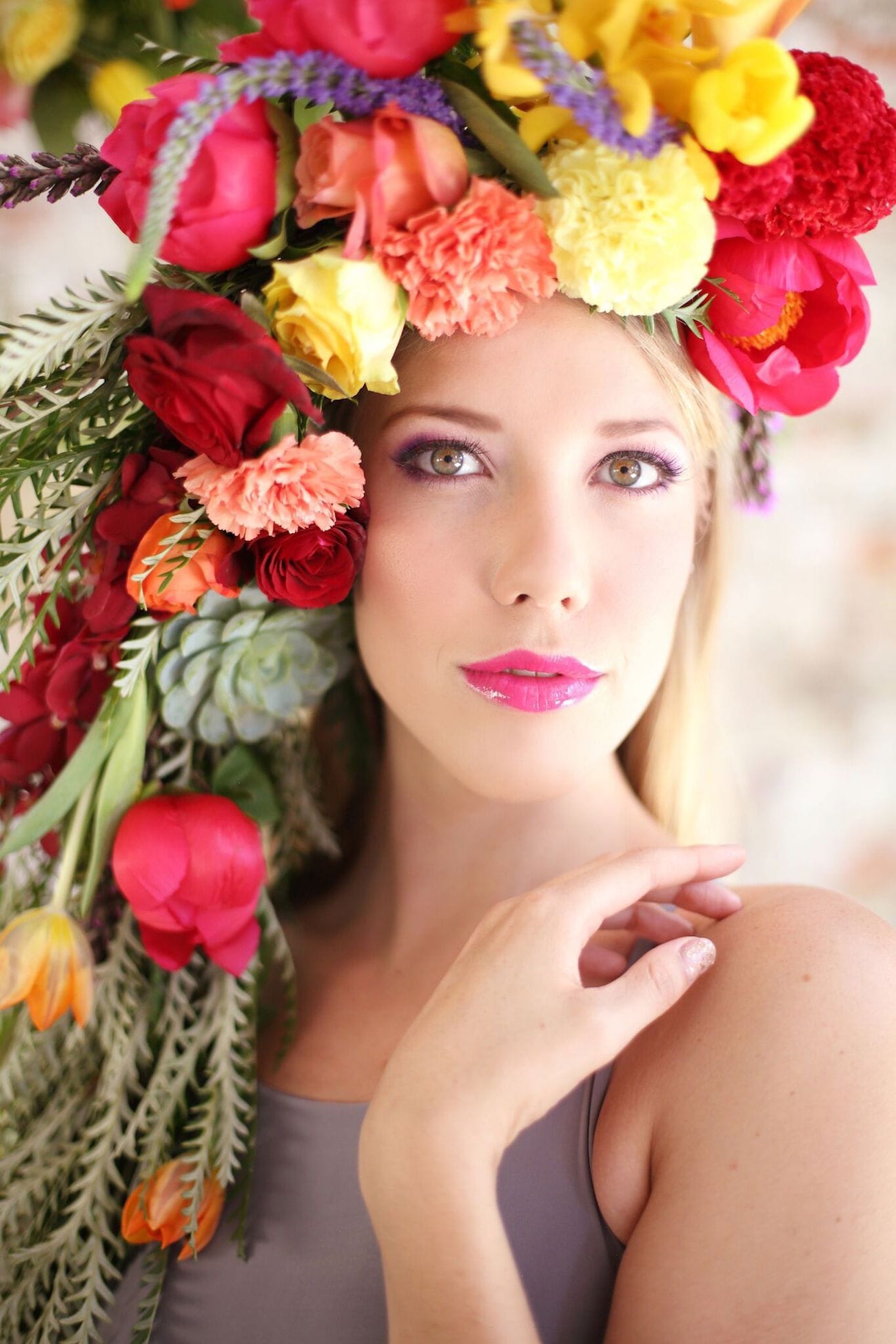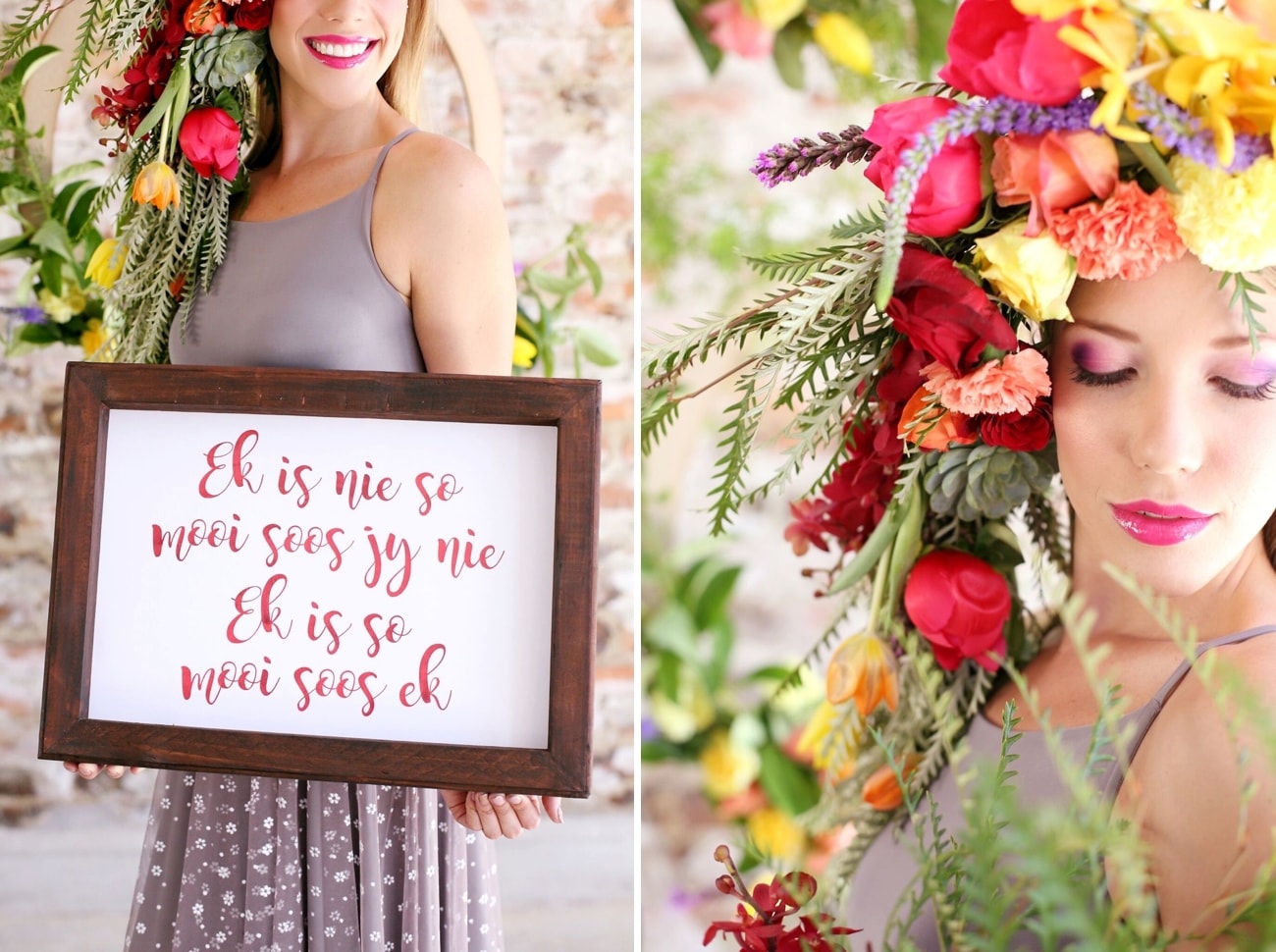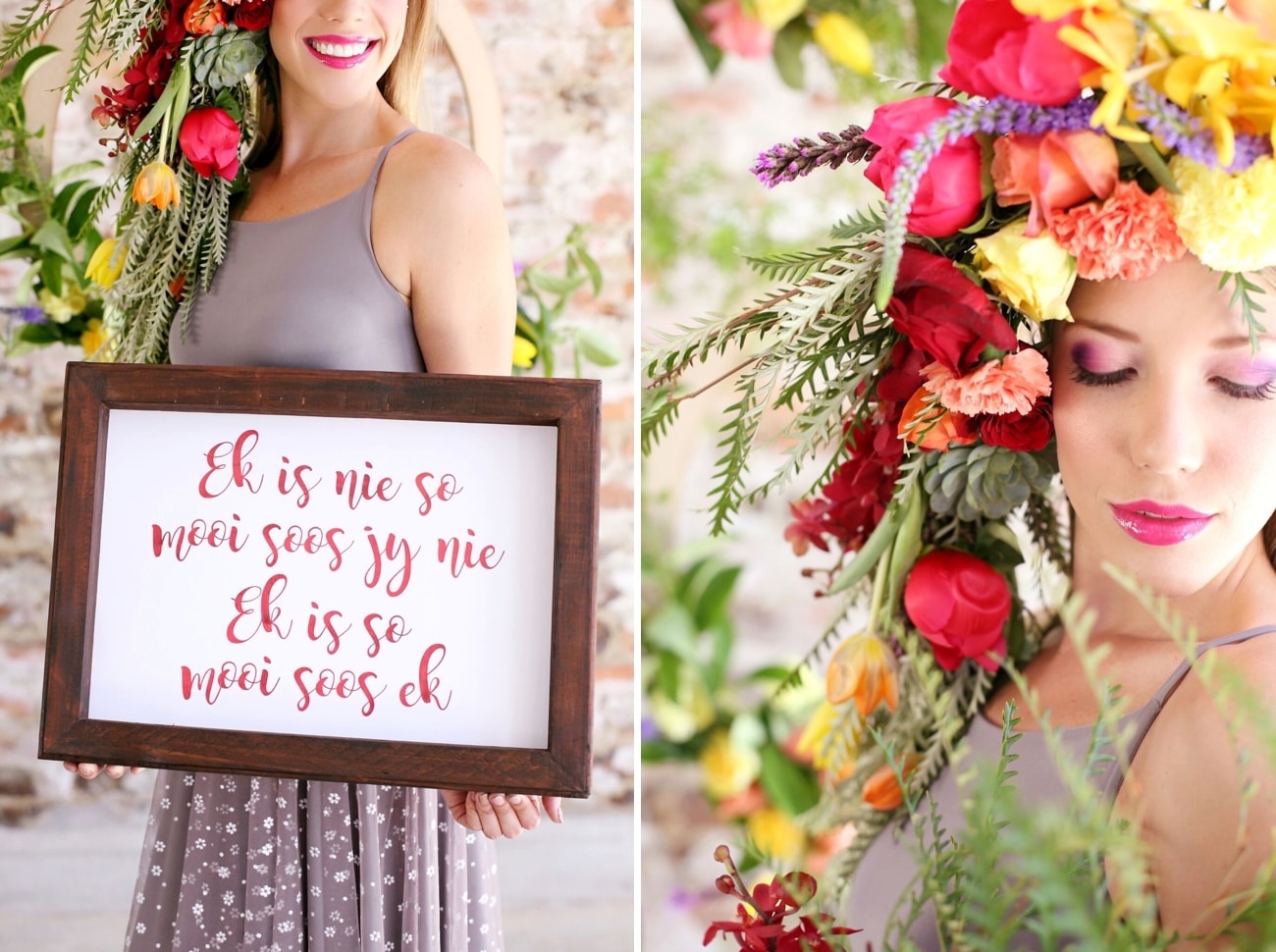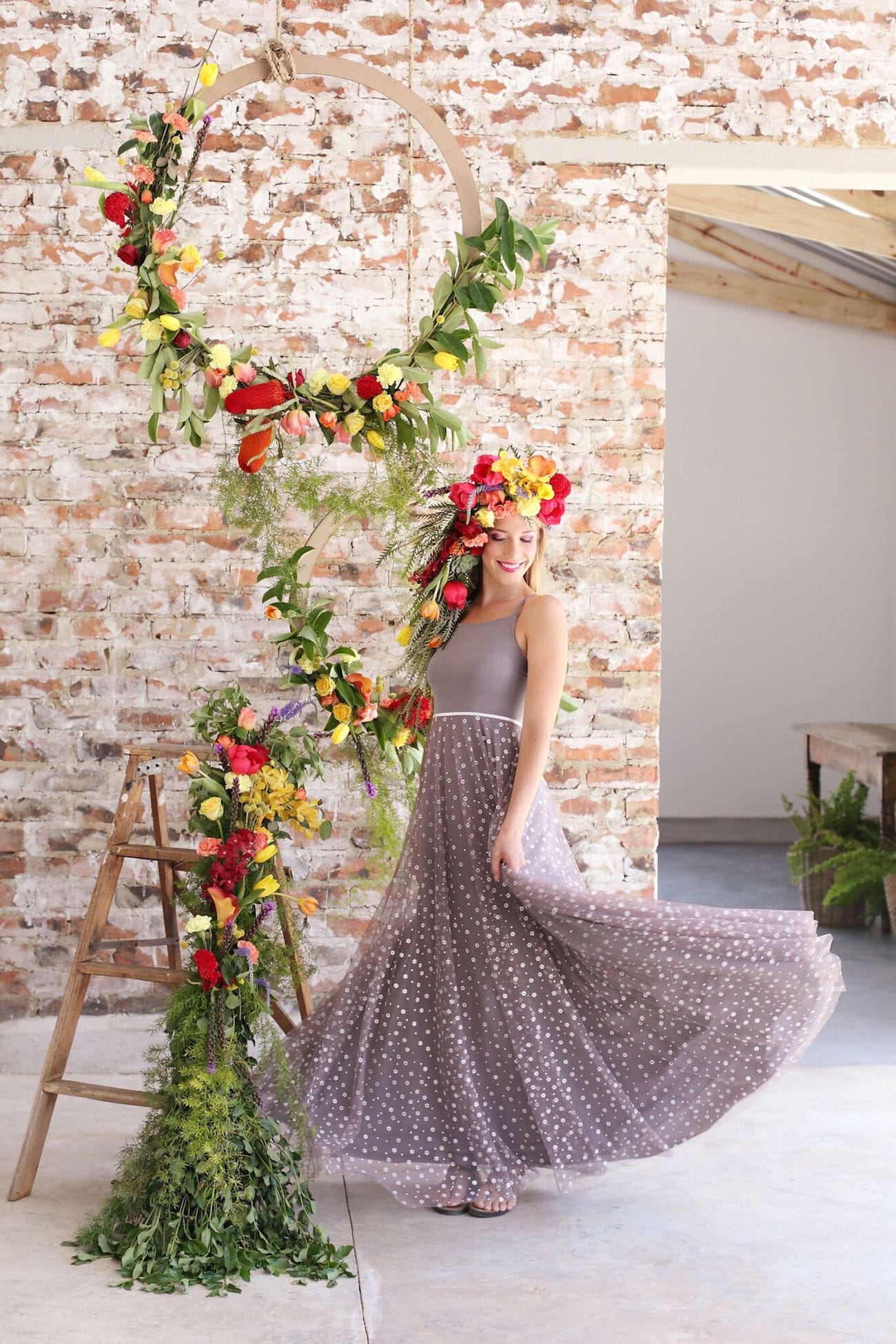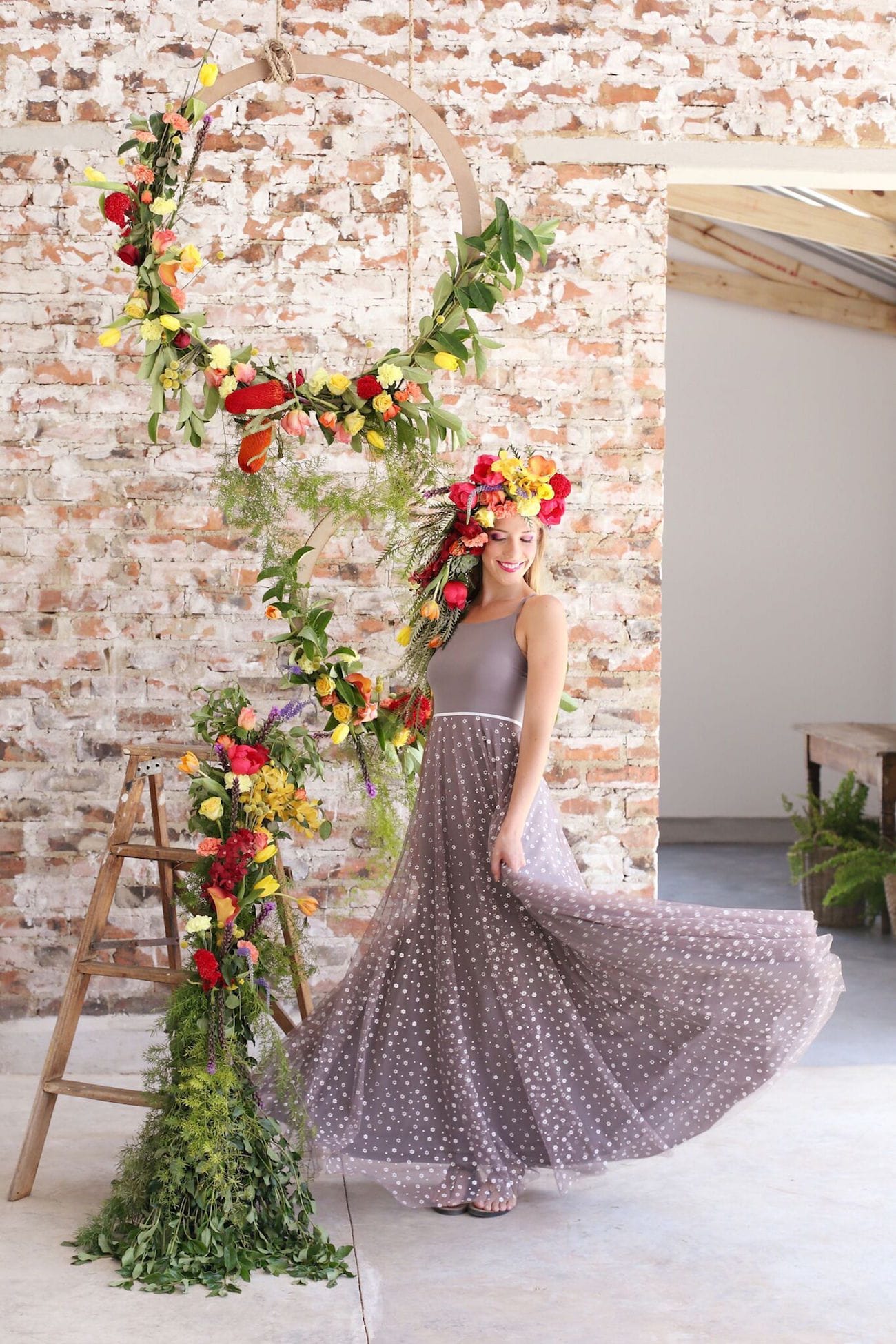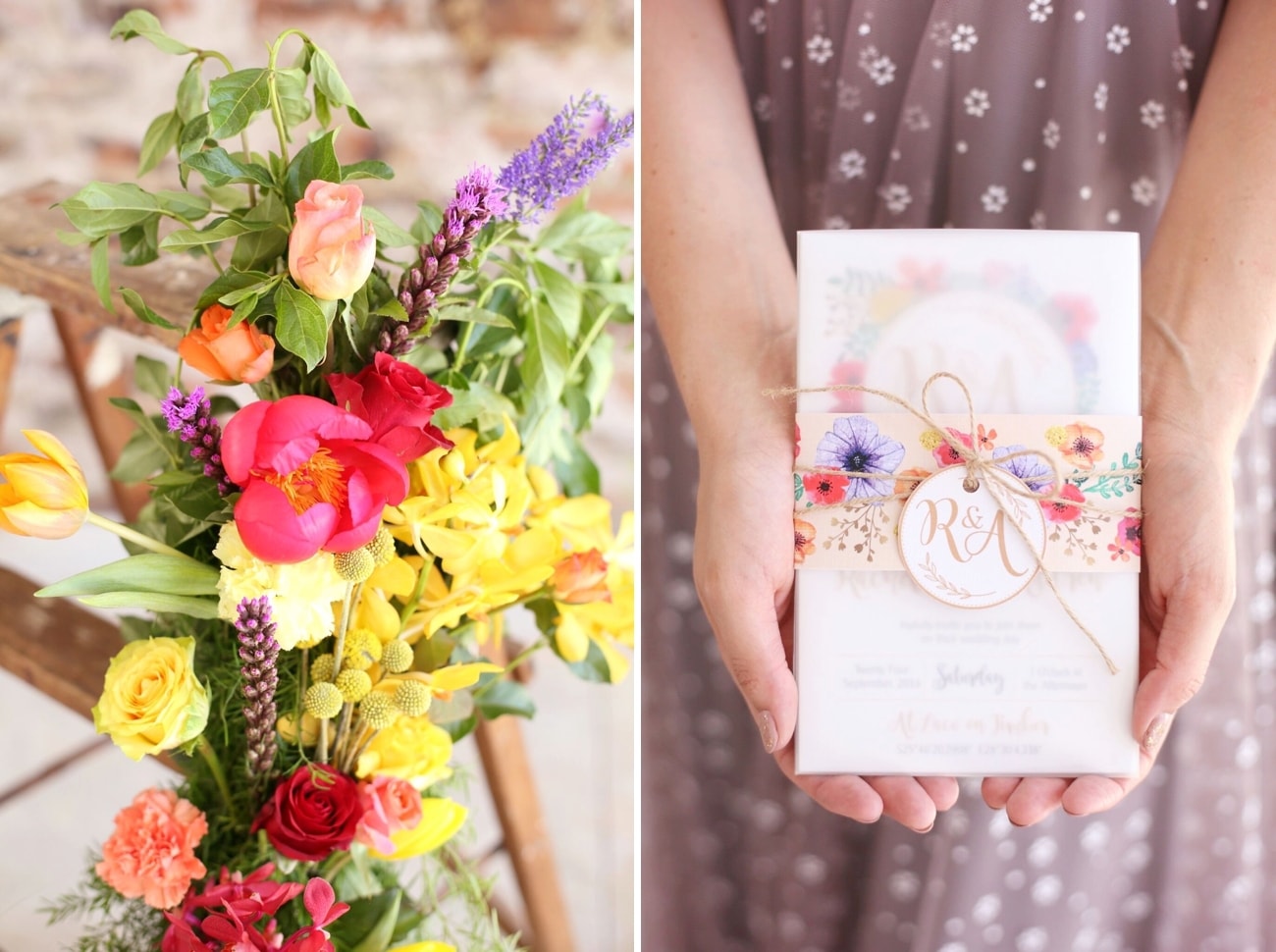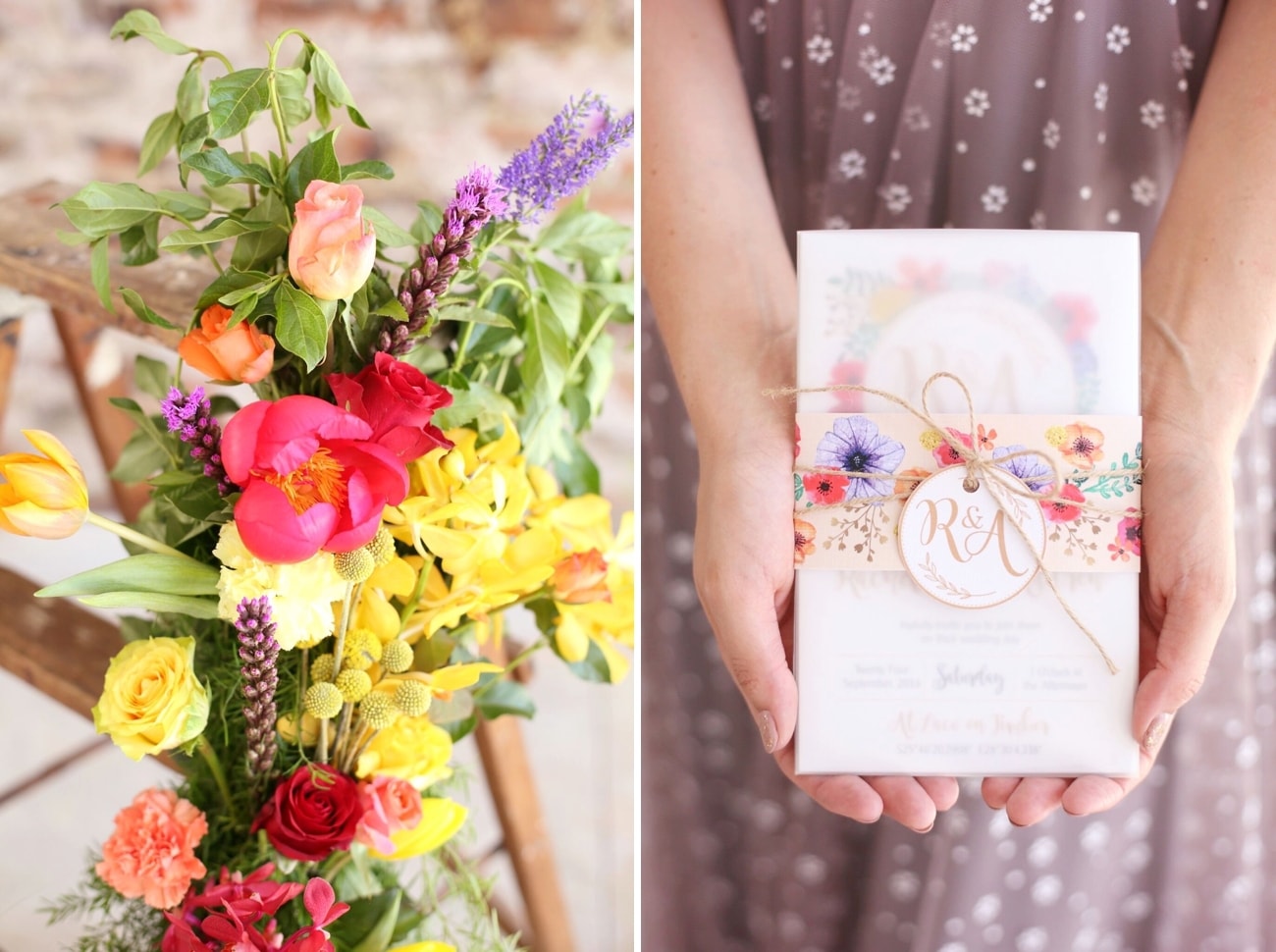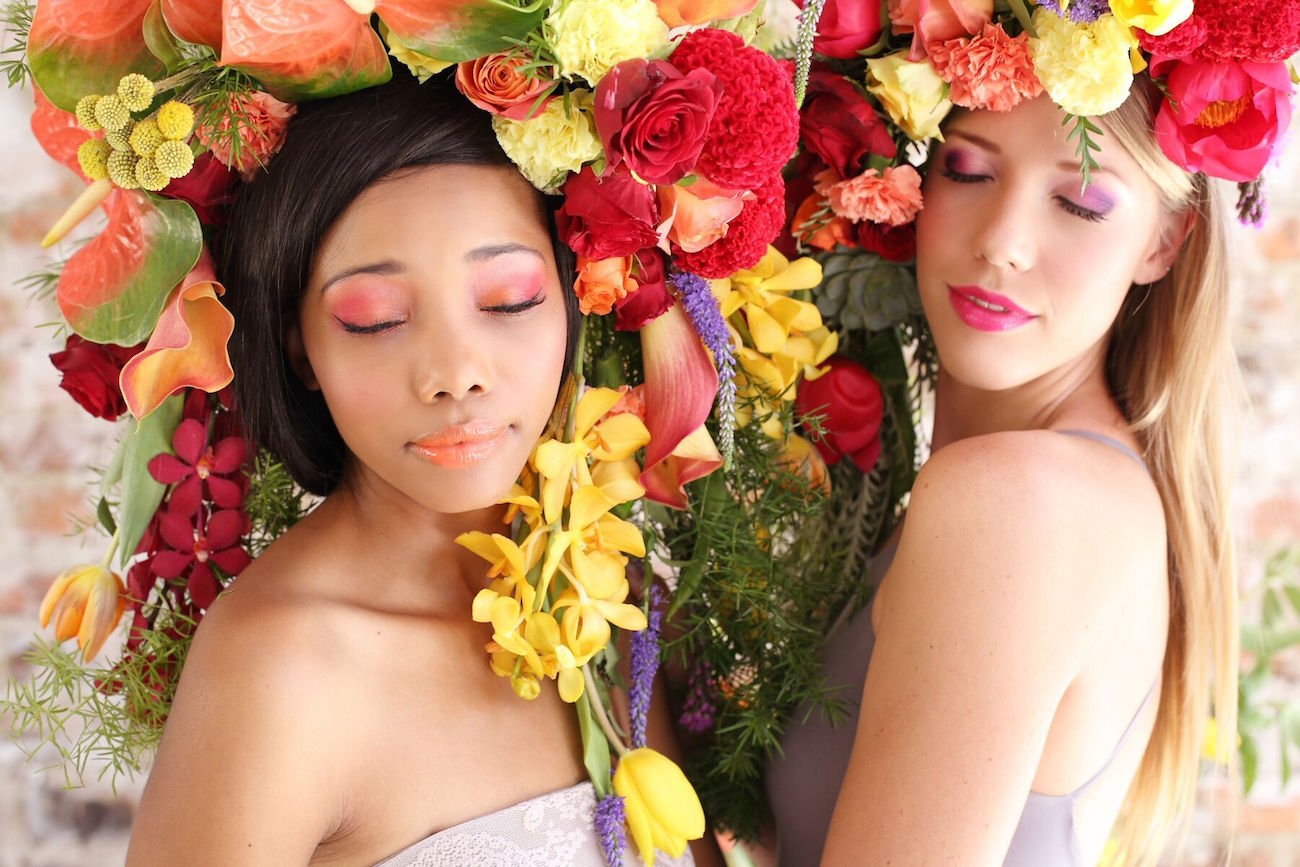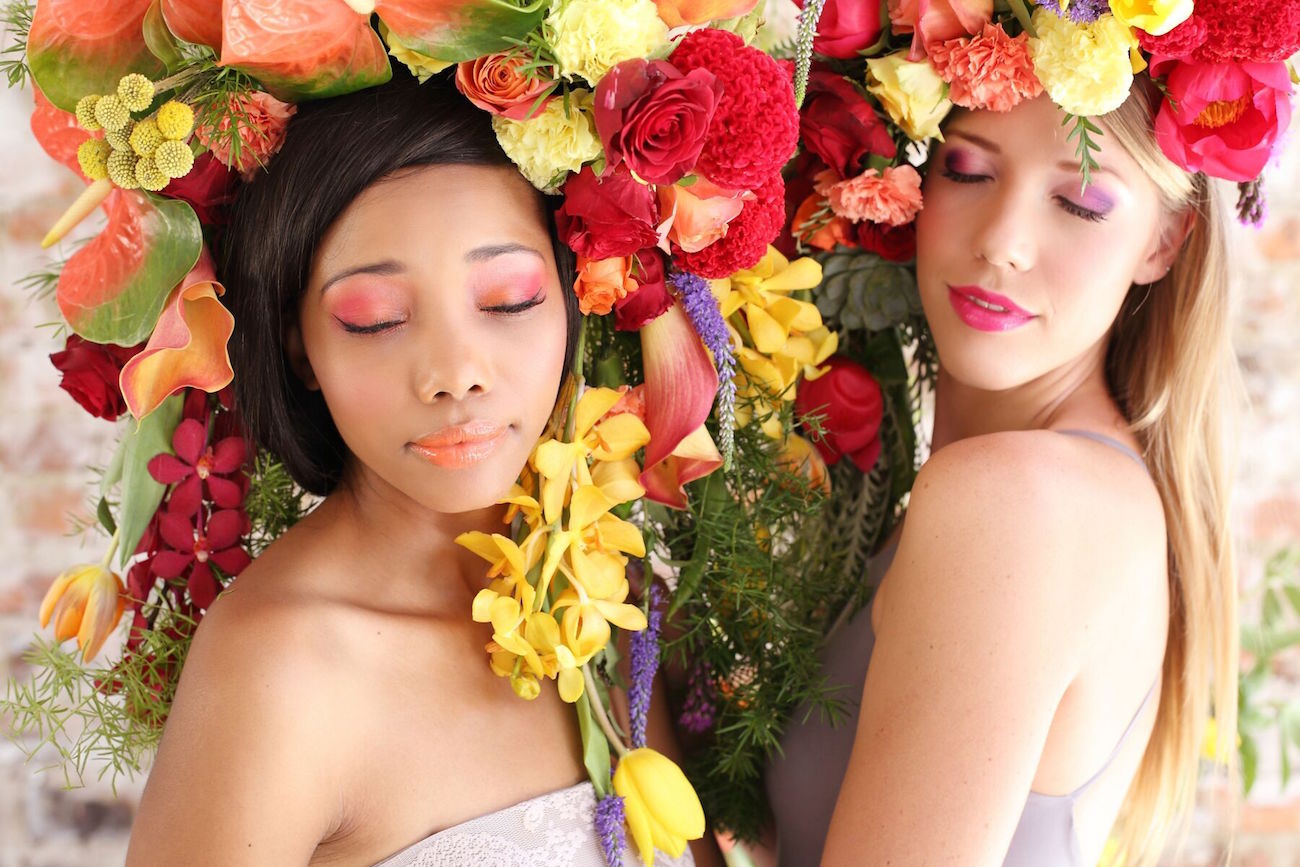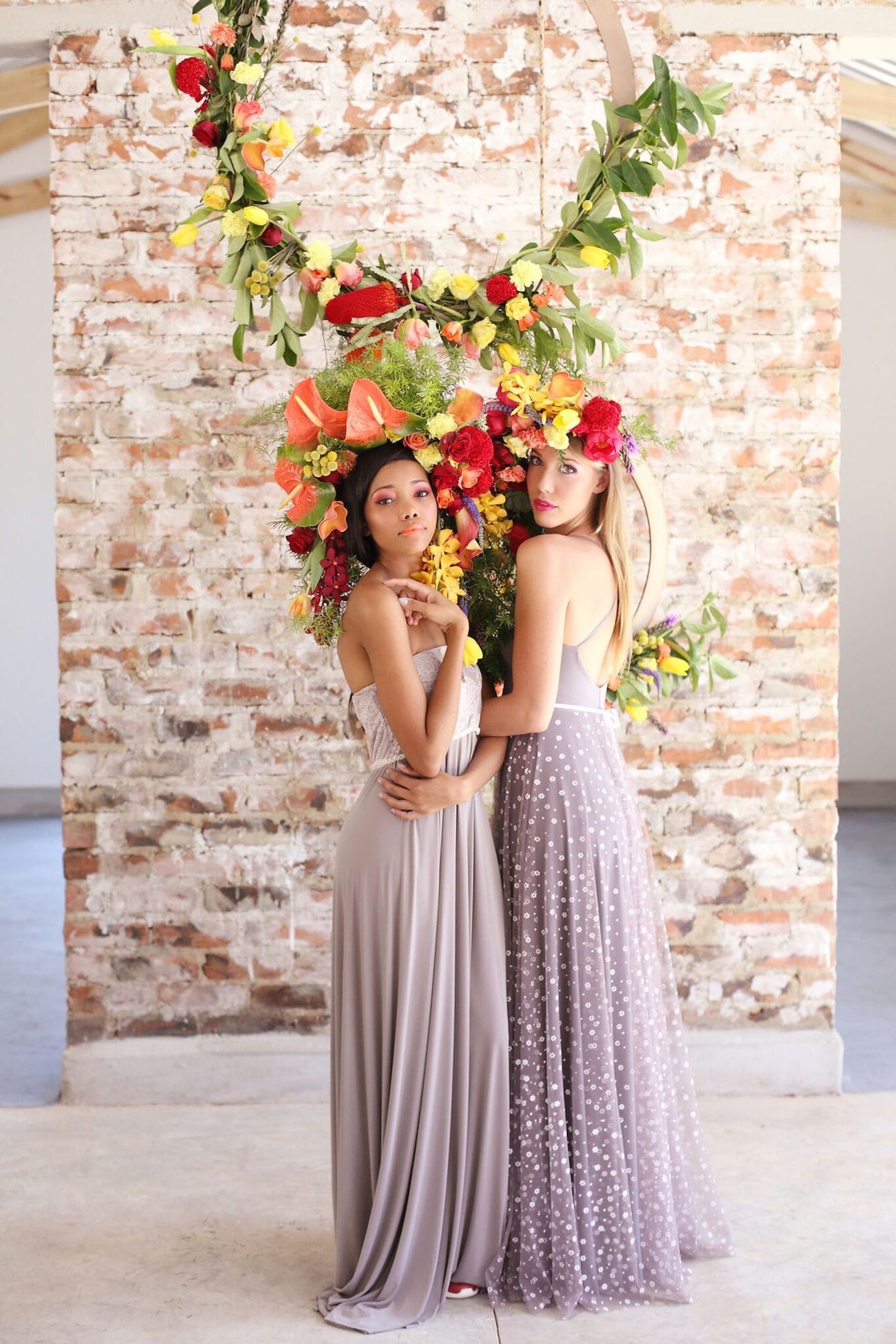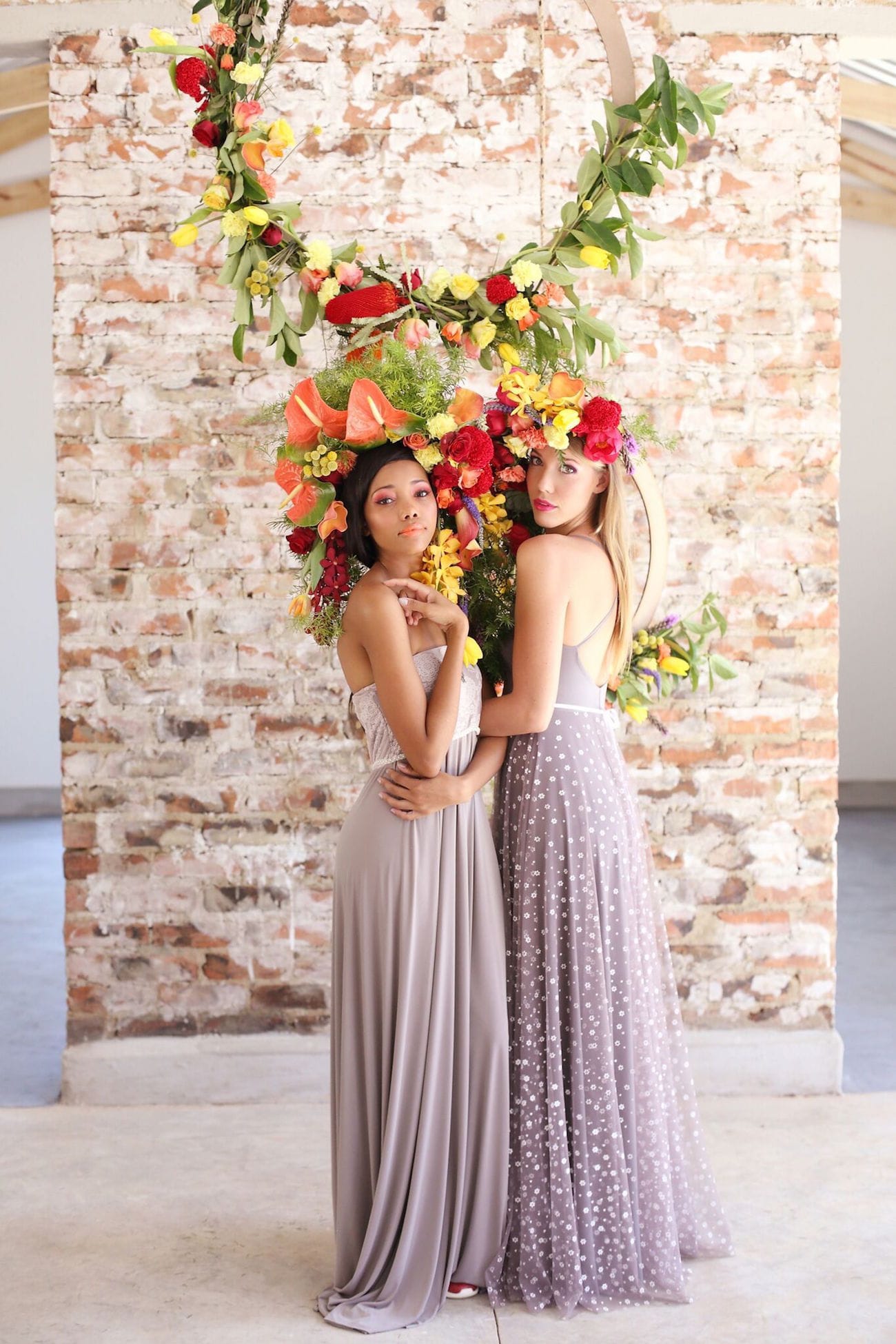 SERVICE PROVIDERS
Photography: Hello Love Photography | Concepts & styling: Hello Love Photography | Floral: Oopsie Daisy Flowers | Stationery: SStudio Stationery & Designs | Dresses: Gelique | Hair & makeup: Makeup by Monique | Venue: Lace on Timber | Laser cuts: Craft Cut | Paper flowers: Luna Artistry | Models: Anronet & Refiloe