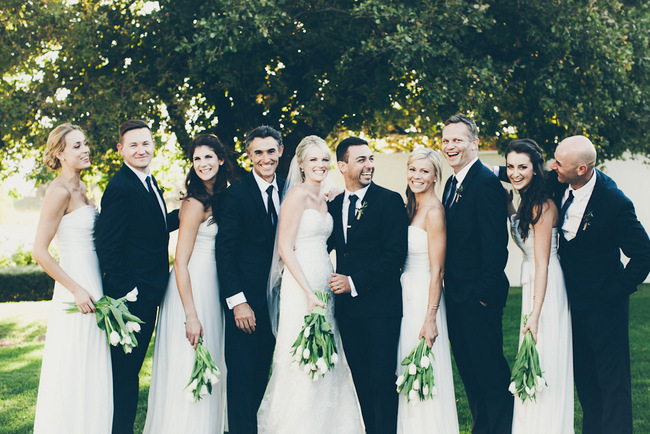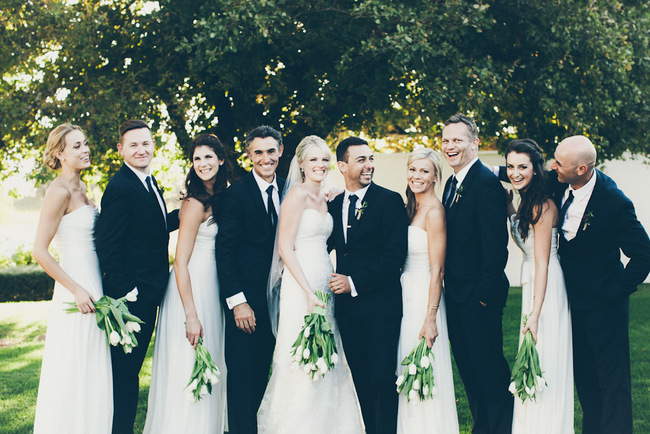 Much as we love a wedding with a crazy beautiful colour scheme or a unique theme or venue, it's also a regular pleasure to fall in love with a classic white wedding. It's like hearing a favourite song, if that song were sung by Sinatra or Ella Fitzgerald (as all my favourite songs are, actually), because a white wedding is all class. And when it has a clean, contemporary feeling like Pedro & Chelsea's does, it's all classic too. Long white bridesmaid dresses, tulip bouquets, tailored suits, and of course a bride in a beautiful dress. And that's just the bridal party. I think what I love most about this one, photographed to perfection by Fiona Clair, is that it mixes this high society elegance with a very relaxed ambience, serving guests from canape and braai stations out on the Kleinevalleij lawns. Lovely to look at and fun to be at. And that's the perfect wedding equation!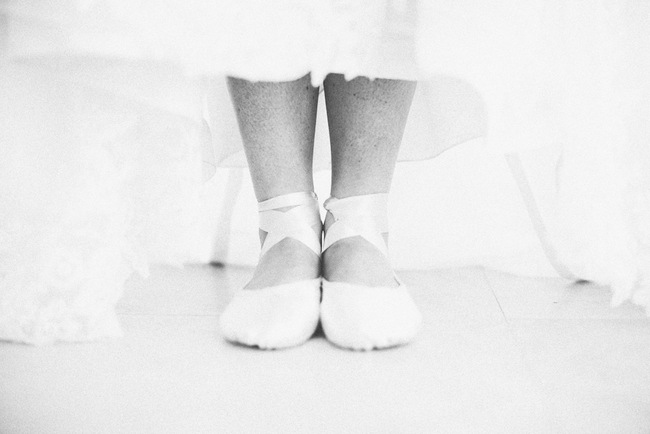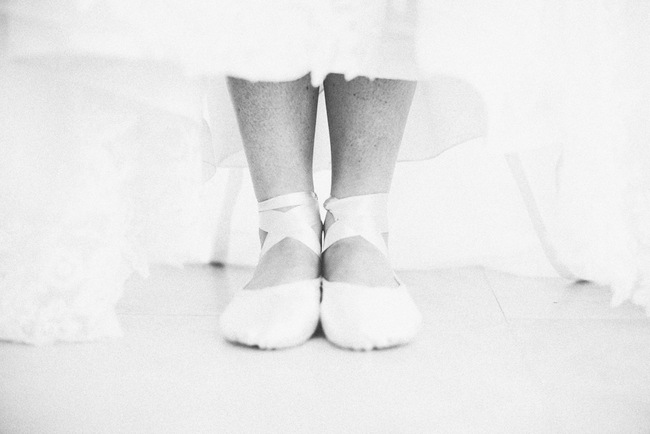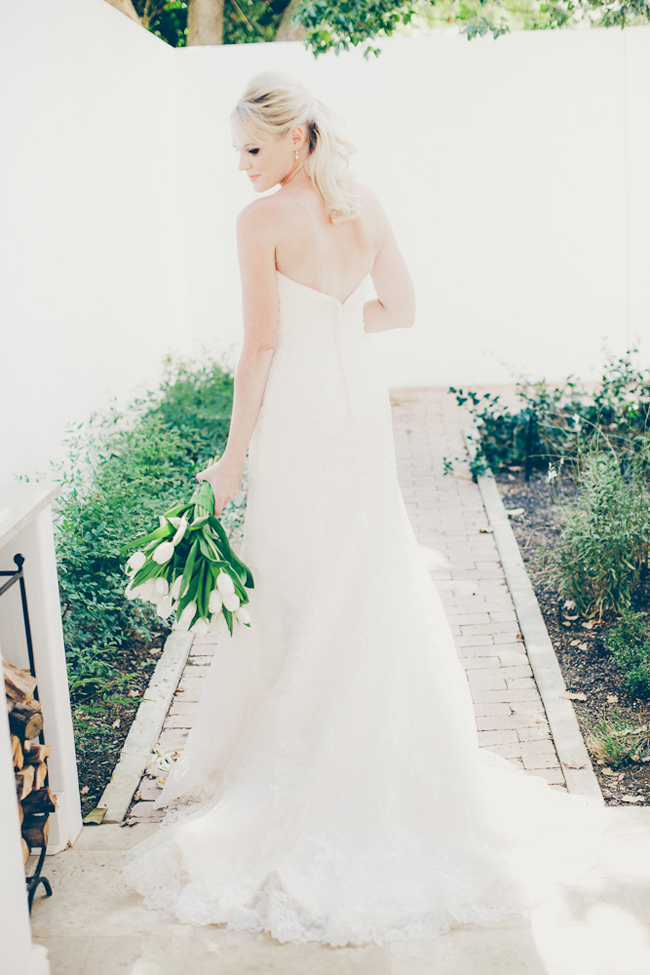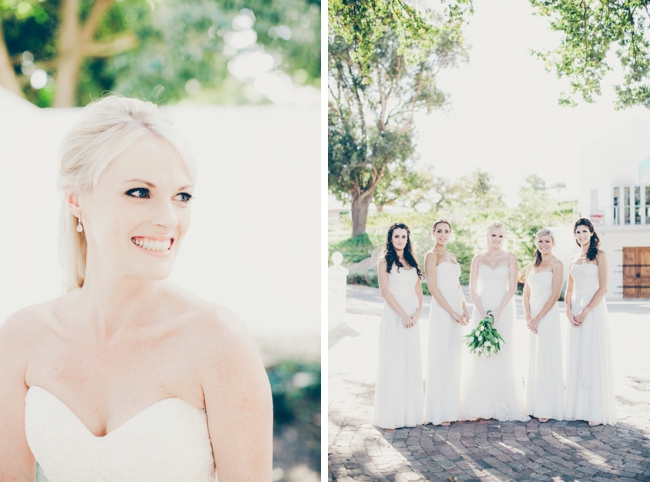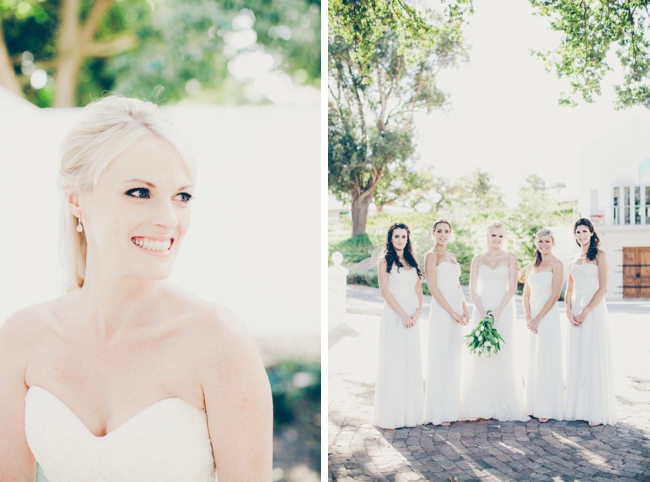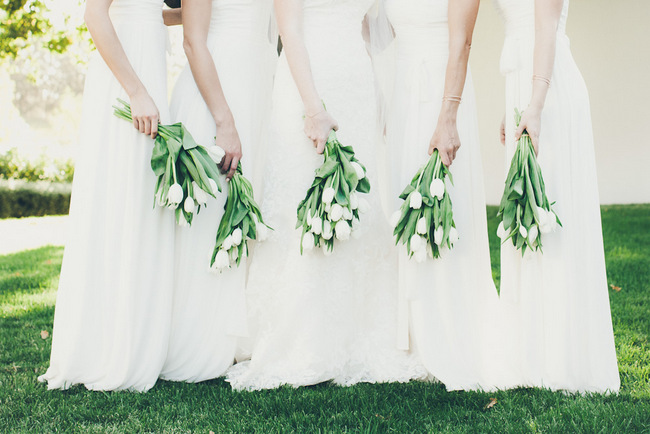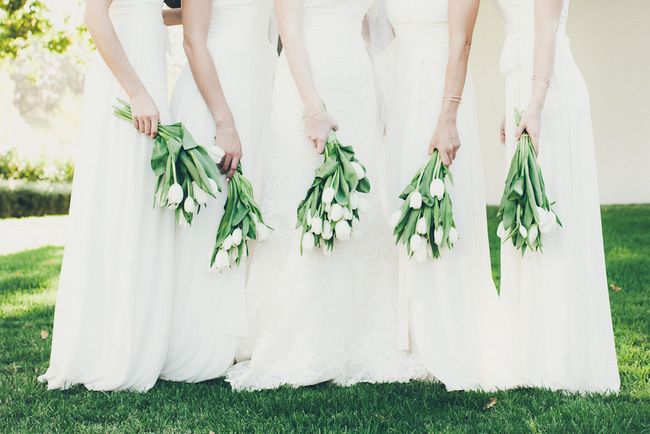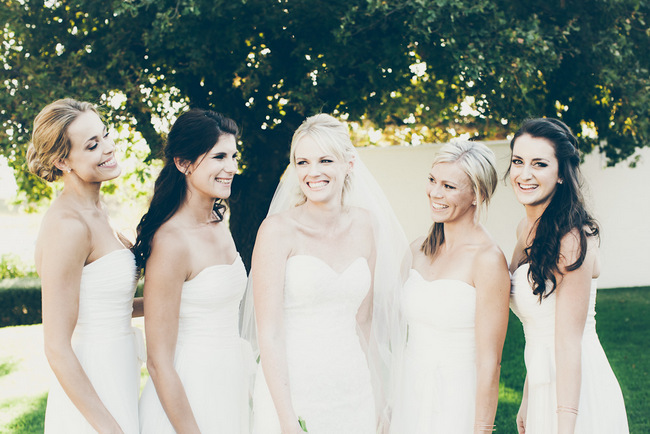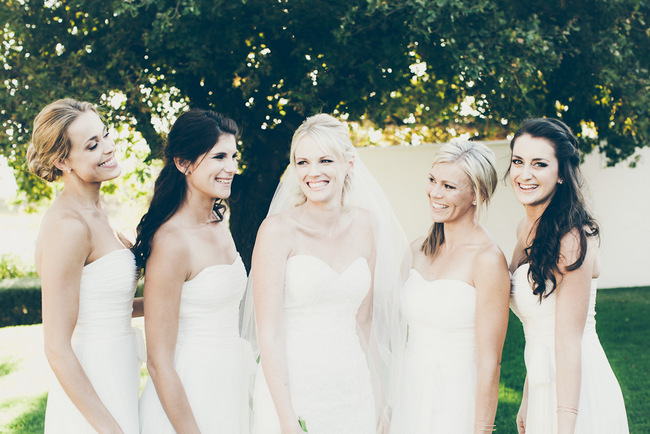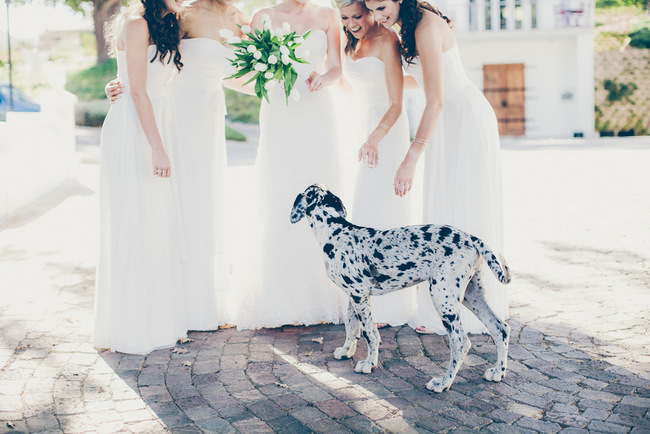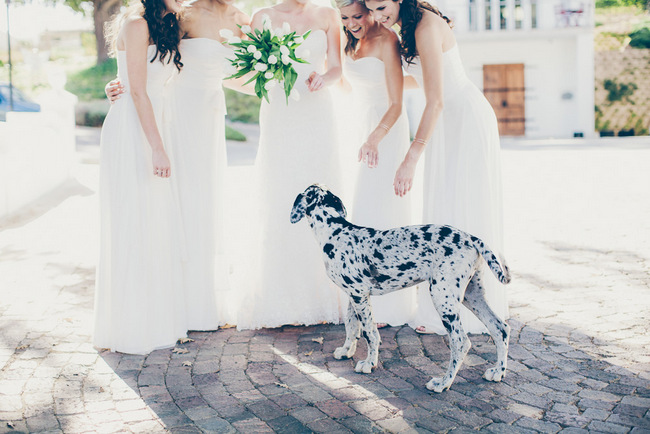 Love Story
There is no 'fairytale love story' here- just two paths crossing at a perfect time. We met at work. Ped had just come back to SA after a long stint in the UK and I had just moved to Cape Town.Sometimes you meet a person and you just click, you're comfortable with them like you've known them forever…
The Proposal
It was at home, on my birthday, in our pajamas. Best birthday present ever!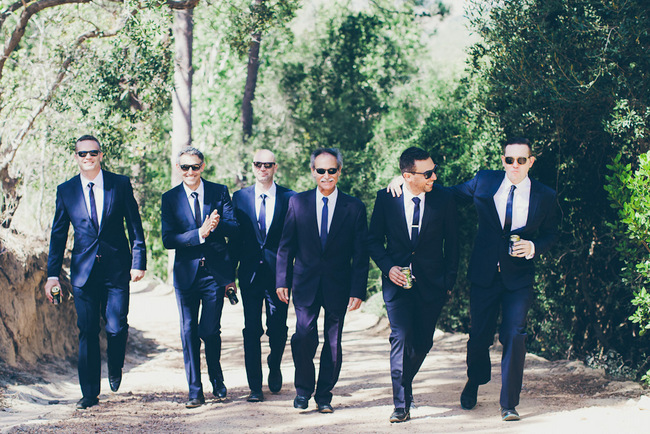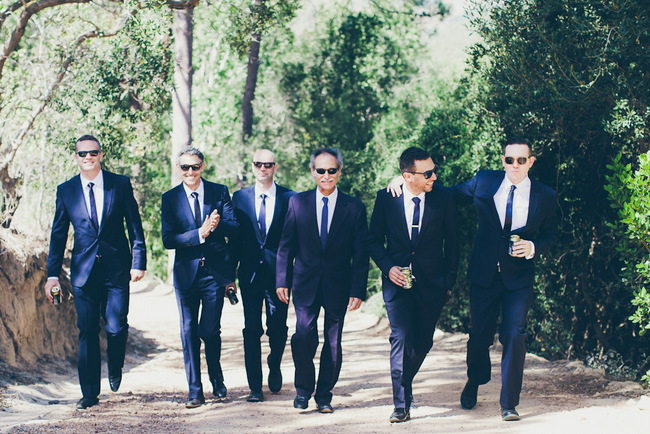 The Venue
Now that was "love at first sight". We walked into Kleinevalleij, turned to each other and immediately knew this was it!
Wedding Style
We wanted to make the most of the incredible setting! We used colours like ivory and green to tie in with the natural wood food stalls, outdoor seating areas and tables. We were extremely lucky with the weather on the day – it couldn't have been more perfect. We had food stalls set up and actually did our speeches outside, in the pre-drink area, before going inside to have dinner and get the party started.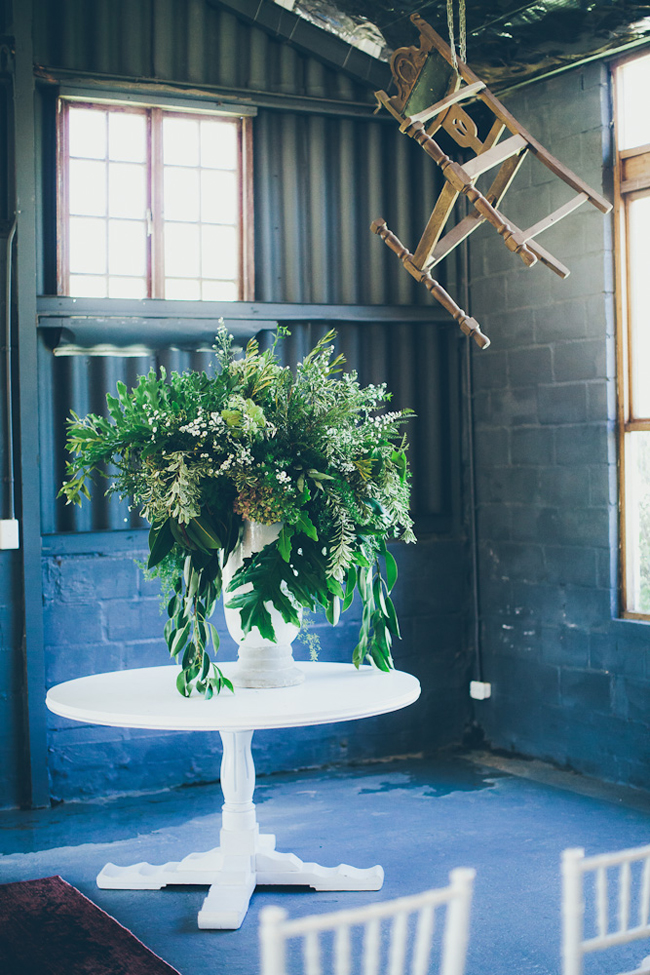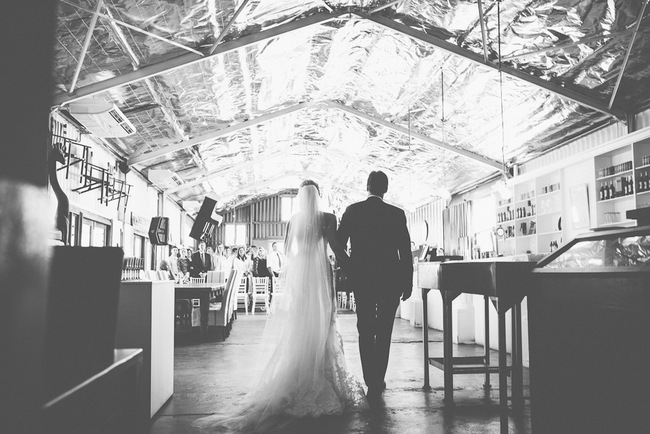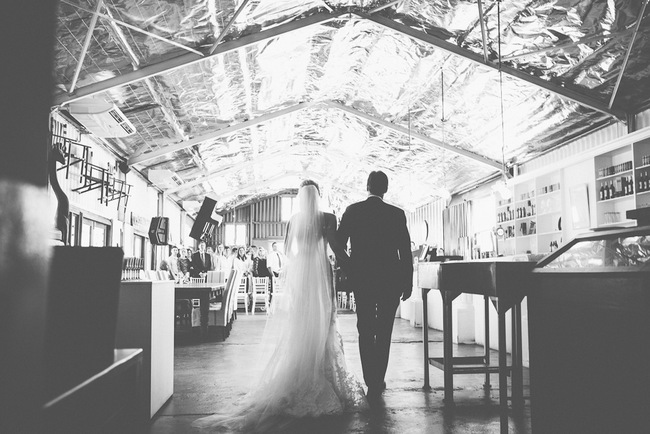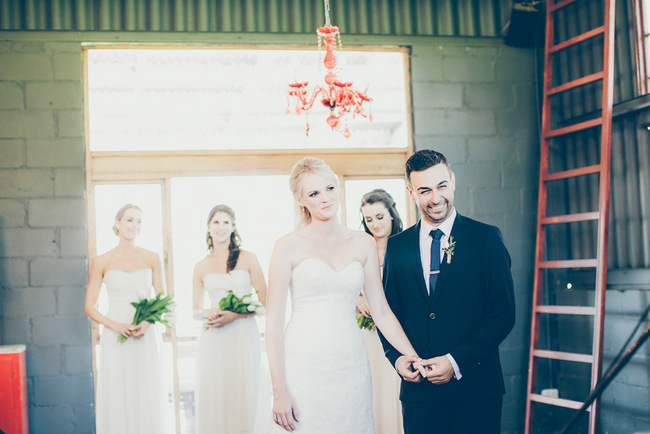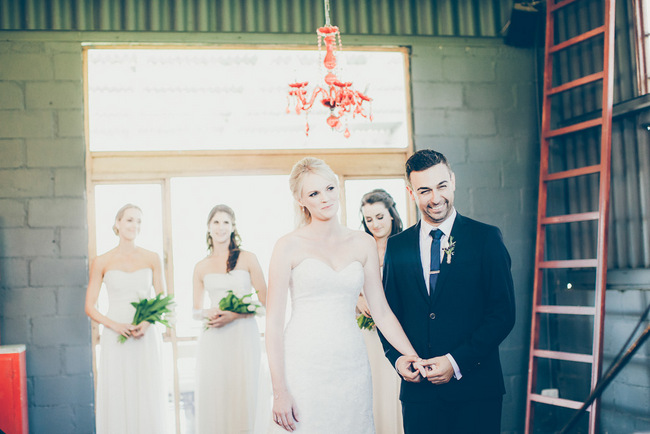 Wedding Details
The most important thing for us was that our guests had fun. When else would you have 120 of your closest friends and family, from around the world, together in one place? We wanted a relaxed atmosphere where everyone felt comfortable. Pedro and I have very different tastes, so it was a little tricky tying both of our ideas together, but they did come together (with a little mediating from our co-coordinators).
DIY Elements
I was insistent in writing cards to each of our wedding guests, which I did on the table placements. Each guest had a photo of themselves with their table number on it, and a personal letter from us at the back. I think our guests really appreciated the personal touch.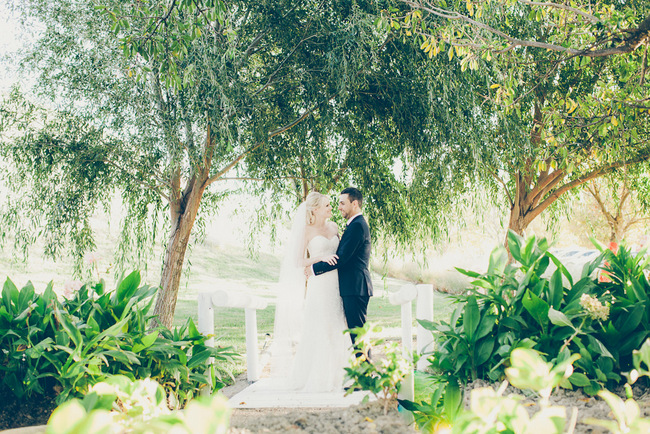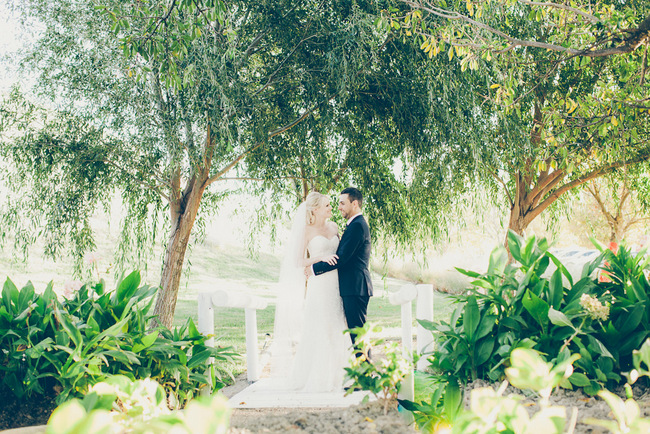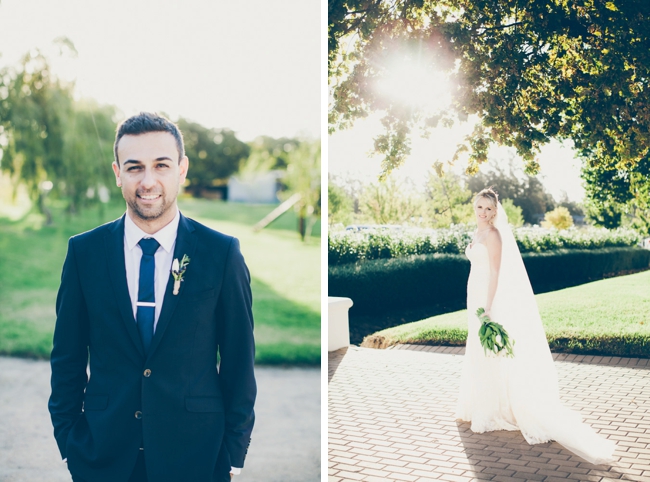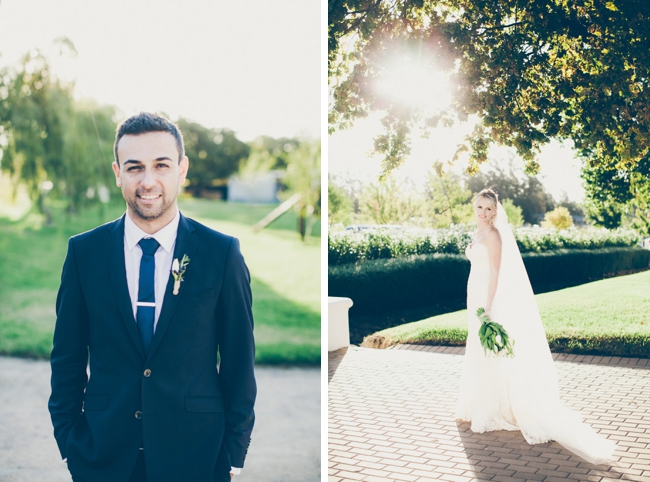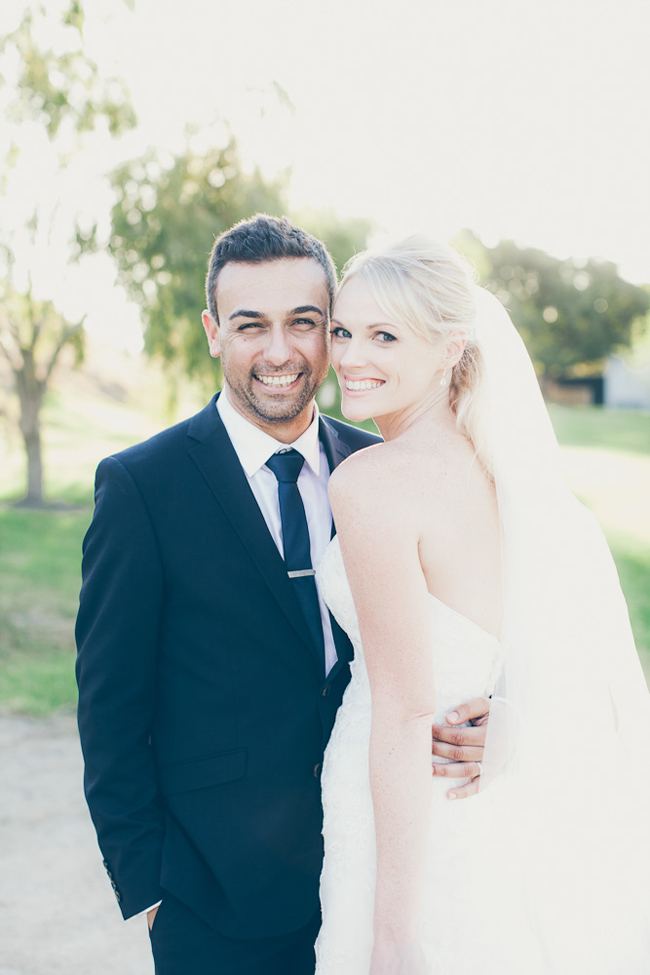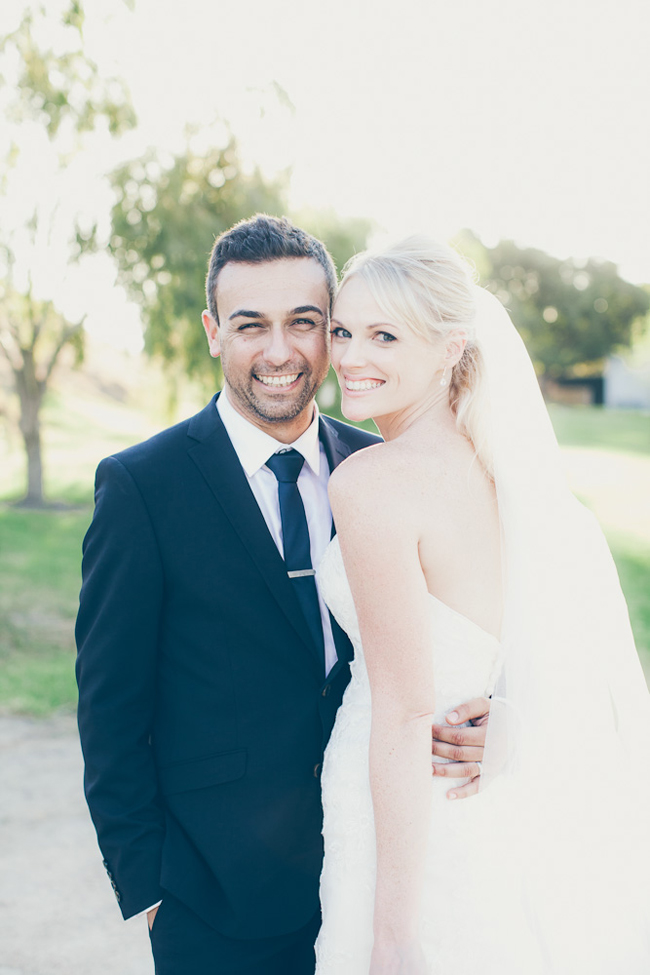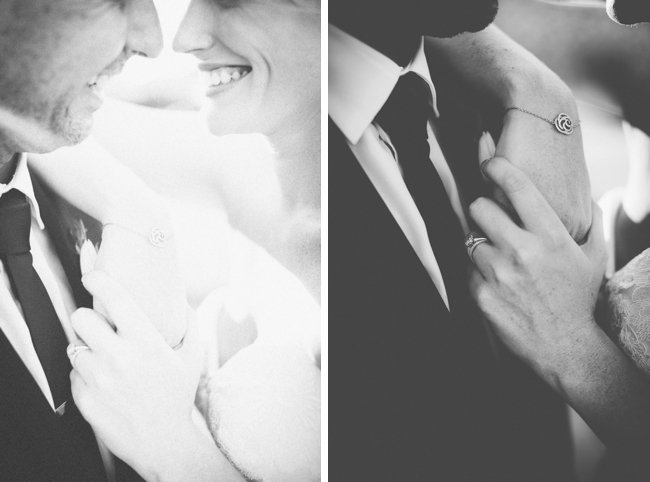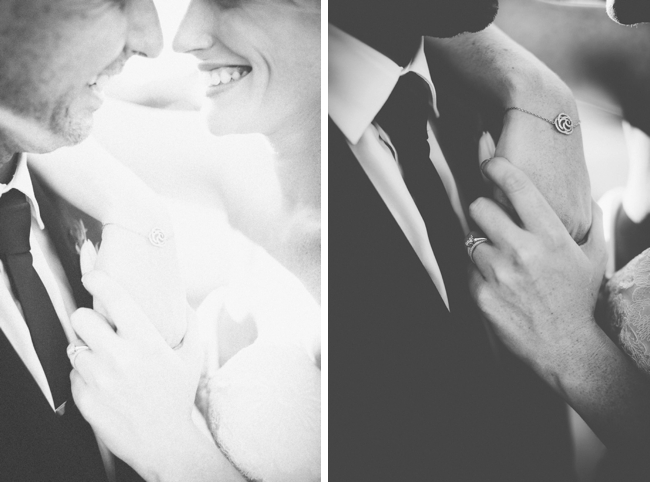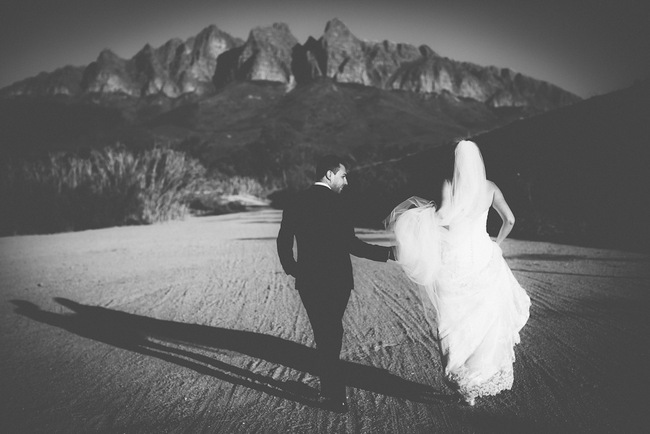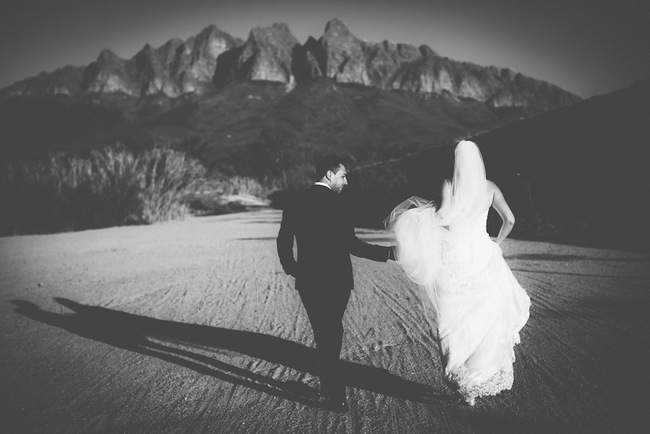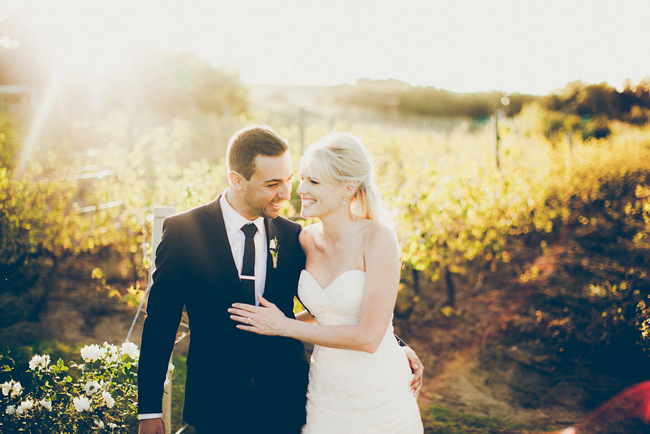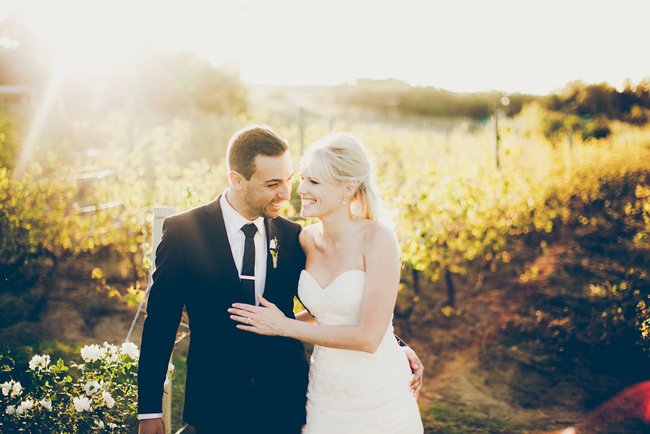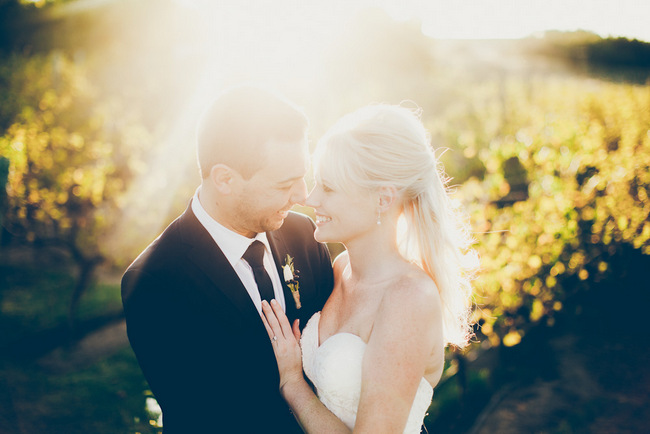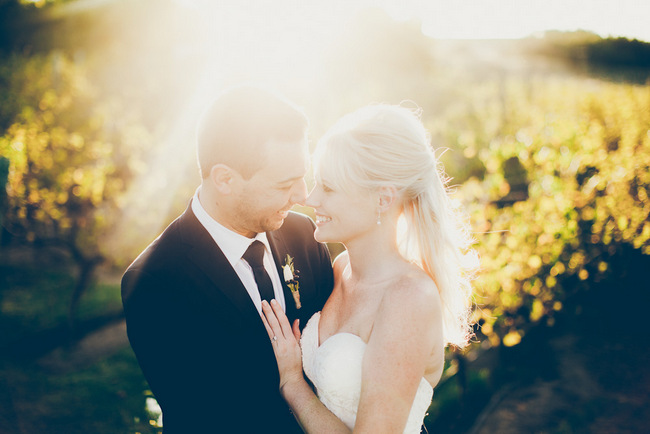 The Dress
I was unsure whether to get a dress made, or to buy one, so my mom and I decided to go and try on a couple to see what type of dress suited me. Well, 'my' dress was the first dress we pulled out and the second dress I tried on. When I turned towards my mom and saw the look in her eyes, I knew that this was the one and the search was completed!
The Bridesmaids
I had four of the most beautiful bridesmaids you will ever see, who, conveniently are four of my best friends :) They could have been wearing brown sacks and still look exquisite! I did want them to be comfortable in what they were wearing, so went for a traditional style of long boob-tube dresses.
The Flowers
Myself and my bridesmaids had bunches of white tulips. My brief to Hannes (our coordinator) was 'table runners of greenery, with a few white flowers to lift things'. I think he surpassed that brief.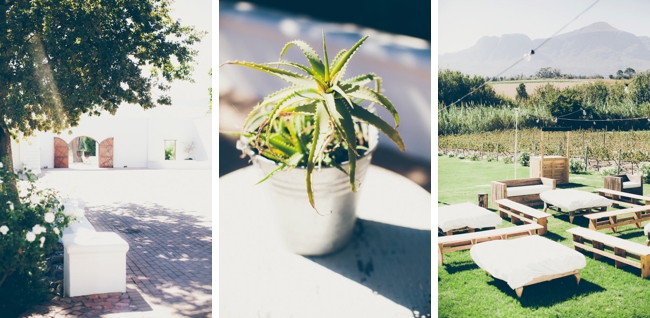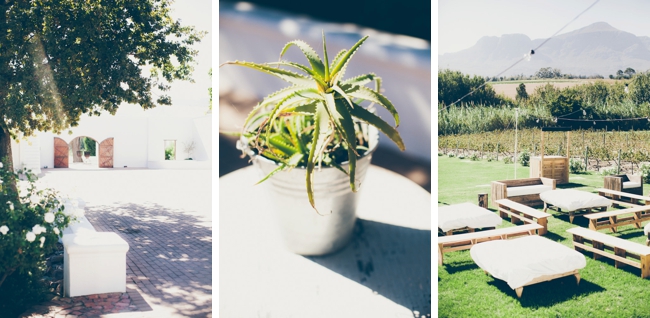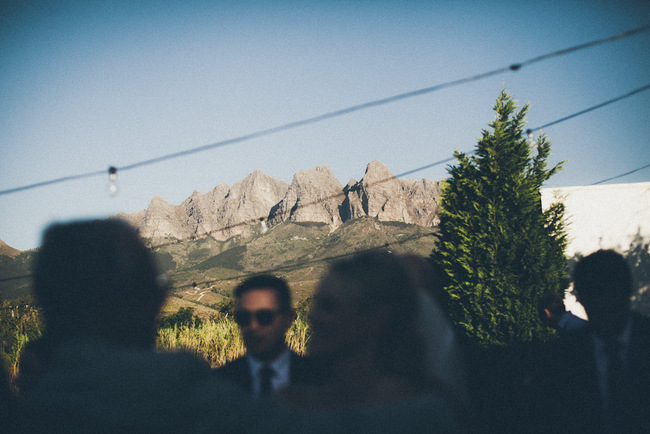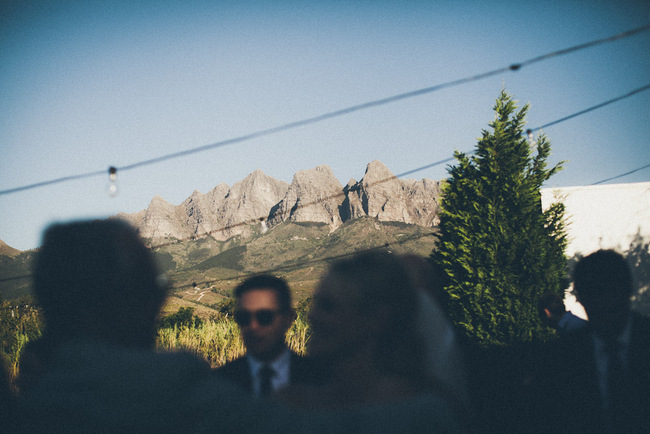 Memorable Moments
I think the most memorable part of the day were the speeches! Pedro's aunt from Portugal had prepared a speech, in English for us – it was beautiful. My dad's speech was incredible and he blew me away, and my husband's speech was simply phenomenal (it ended in him, and all our guests serenading me) :)
Proudly South African Details
We had braai stations for our canapés.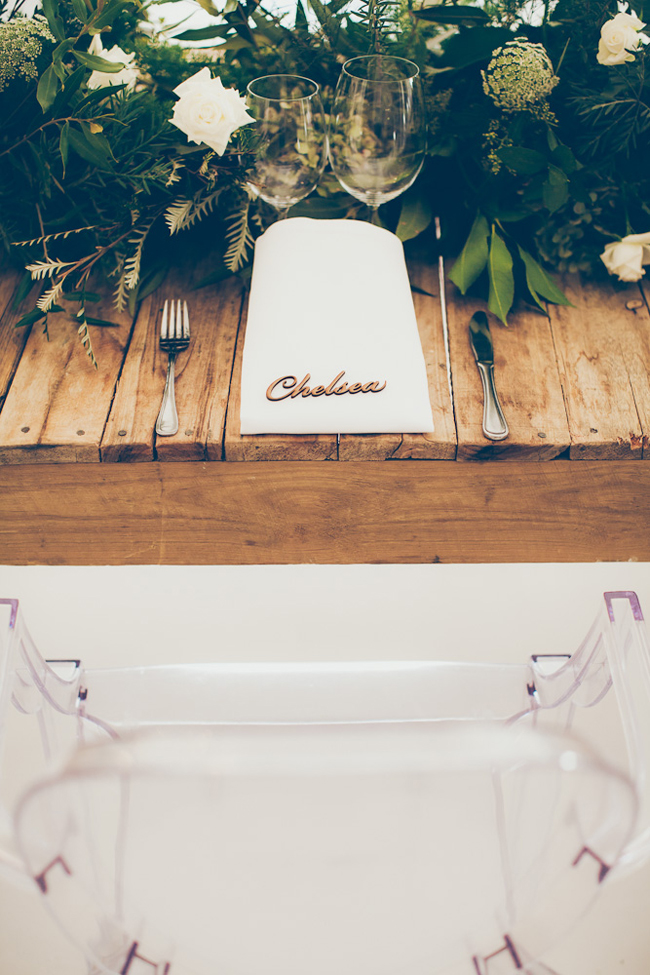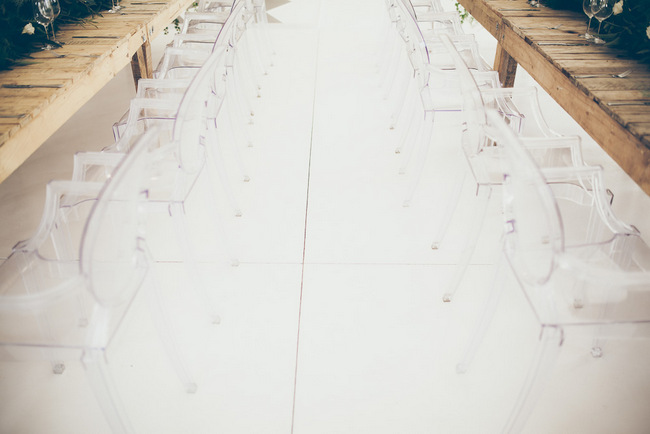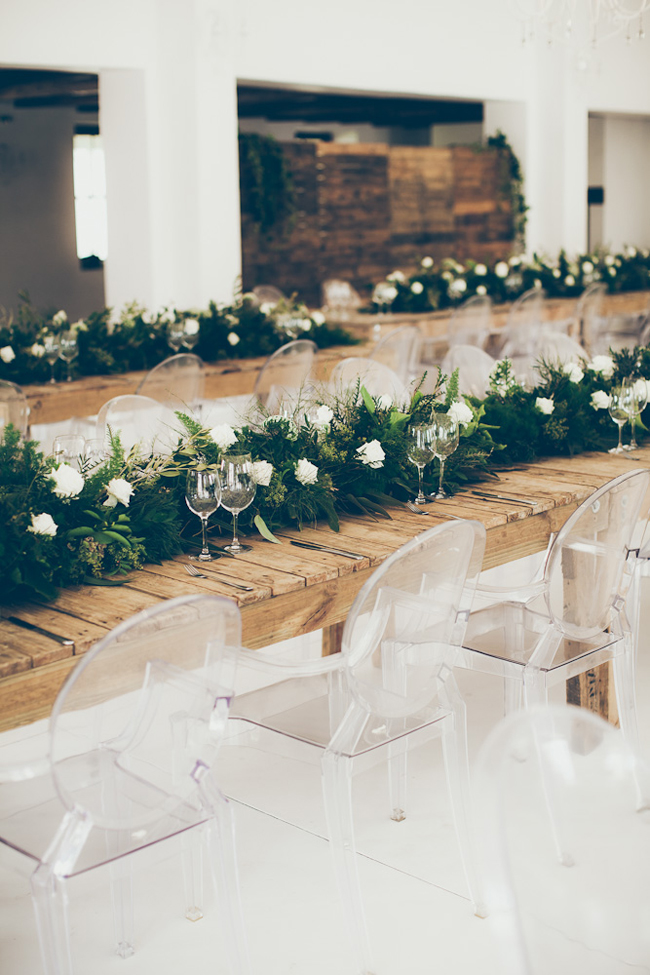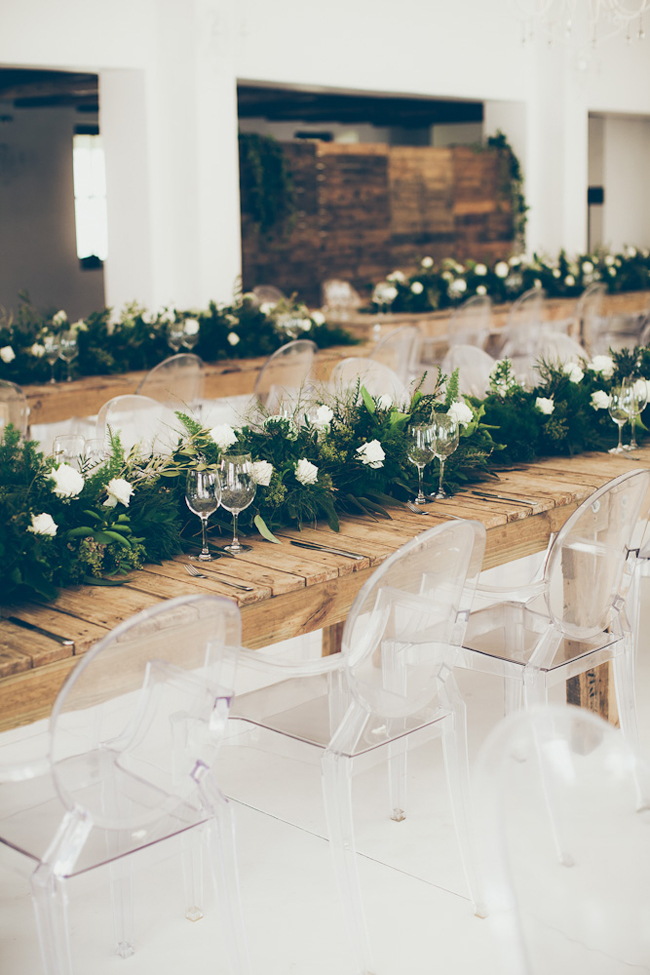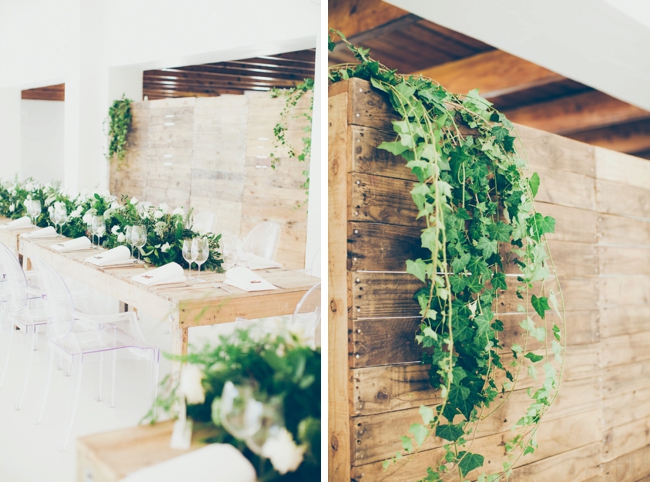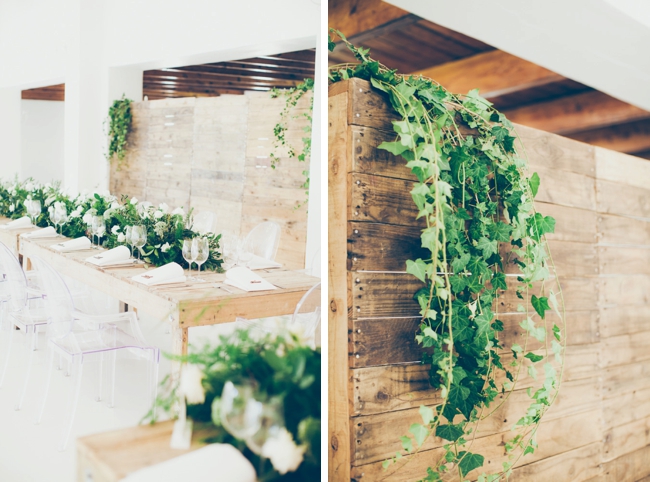 Best Decision
To plan the wedding together. Yes, it caused some tension at times, but if Pedro hadn't been part of the planning, I wouldn't have even thought of some of the things that were actually the best part of the day!
Advice for Future Brides & Grooms
Prioritise and don't sweat the small stuff! We did without stationery by creating a wedding website for our guests. We didn't have a cake, because neither of us enjoy cake! You don't have to do anything you are "supposed" to, it is your day!
If your budget allows it: USE A WEDDING PLANNER! Even if it is for on-the-day coordination. They have done this before, you haven't – the advice we got from our planners was invaluable; knowing there is someone you trust to put out any incidents that may arise, helps you to be able to relax and enjoy every moment of the day, which speeds by SO quickly!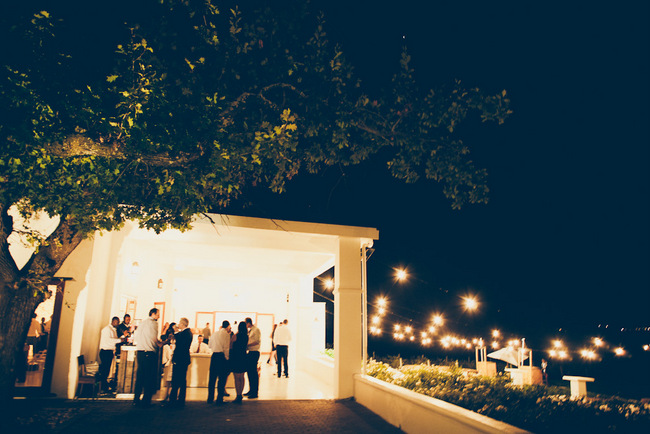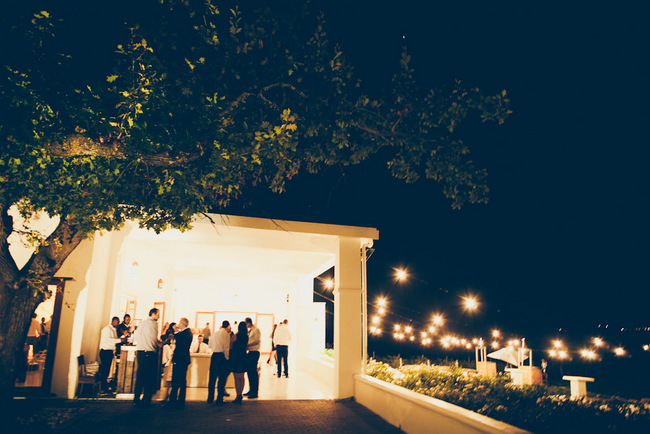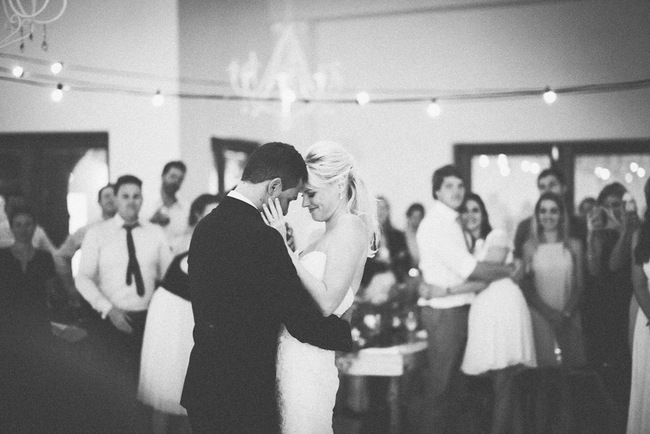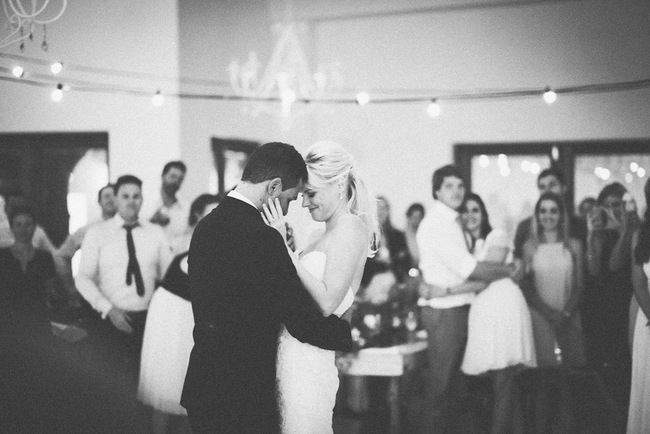 You can see more from this wedding on Fiona Clair's blog.
SERVICE PROVIDERS
Venue: Kleinevalleij Estate | Catering: Malita Joubert Catering | Photography: Fiona Clair | Flowers & Decor and Co-ordination: [KRAAK] | Bride's dress: Maggie Sottero from Olivelli | Bride's accessories: Swarovski (earrings) | Hair & makeup: Cecilia Fourie | Bridesmaids' dresses: Valencia at Olivelli | Groom's attire: Fabiani | Groomsmen's attire: Top Hat | Hiring: Goeters | DJ: Charlie Brown | Entertainment: Newton | Coffee station: Kofi Gourmet Coffee Station