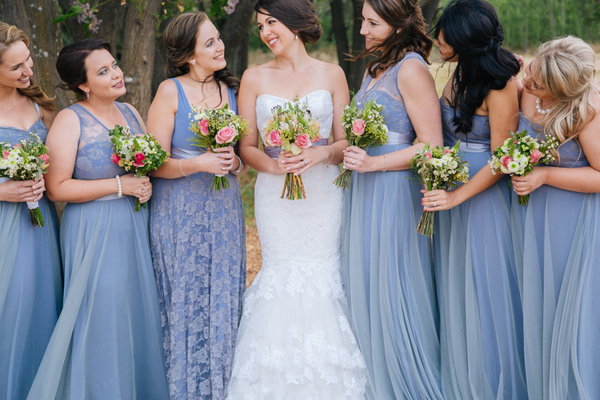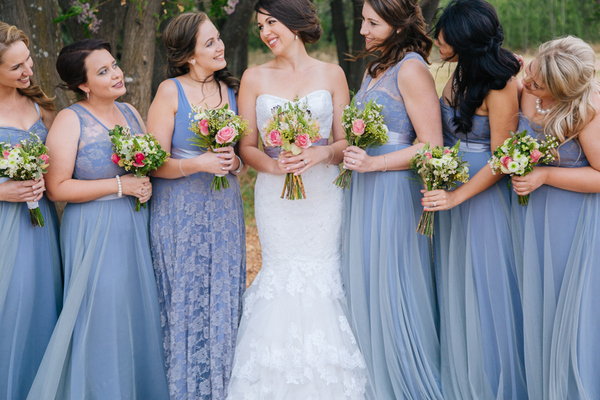 I like to think that SouthBound Brides are fashion forward, and you always prove me right, so it's no surprise that even though she was married a few months ago, today's bride, Alicia, just happened to choose one of Pantone's 2016 colours of the year for her marriage to sweetheart Pieter. Instead of combining it with Rose Quartz as the Pantone folks have done though, she instinctively mixed the hue of the moment with soft shades of peach and blush, and pops of hot pink for good measure – a gorgeous pastel palette for a rustic, country vintage style wedding. That Serenity though… We especially love the way that Alicia's bridesmaids rocked it with their Gelique gowns, and matched the bride's pretty satin sash. Take a moment this Thursday morning to swoon through the pastel loveliness courtesy of photographer Charl van der Merwe.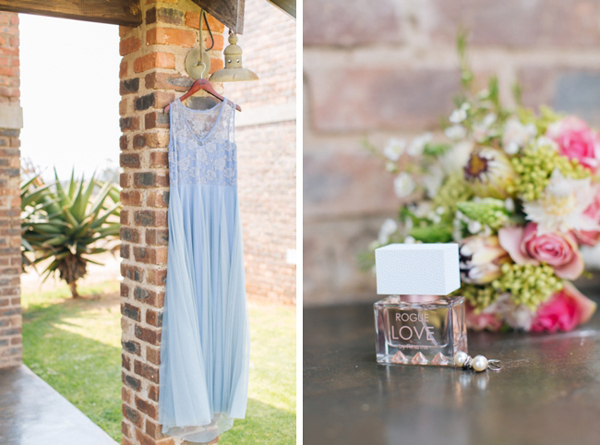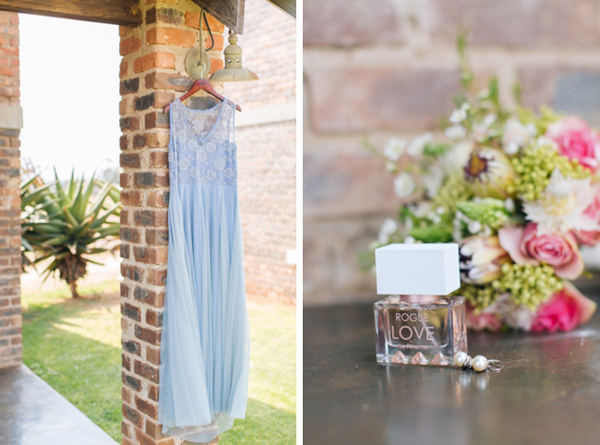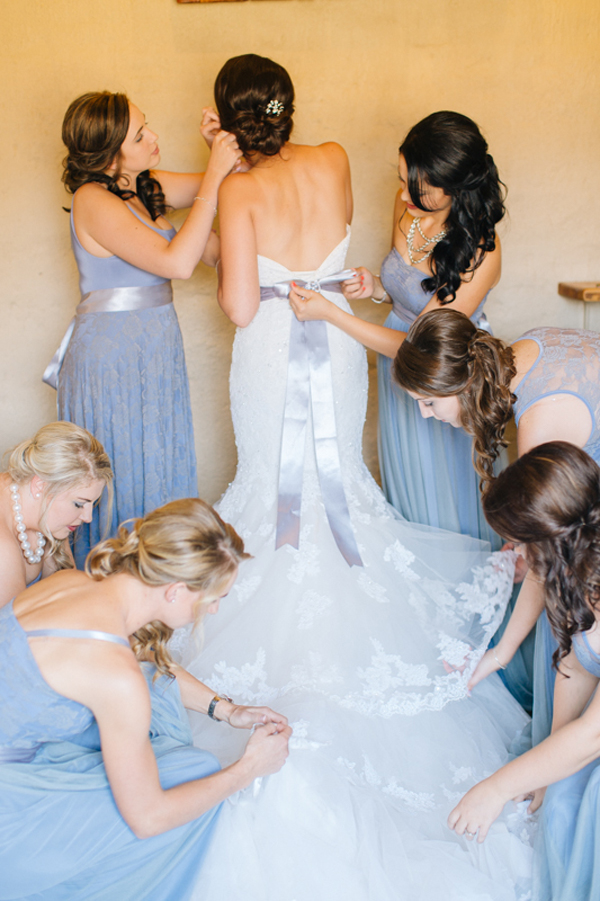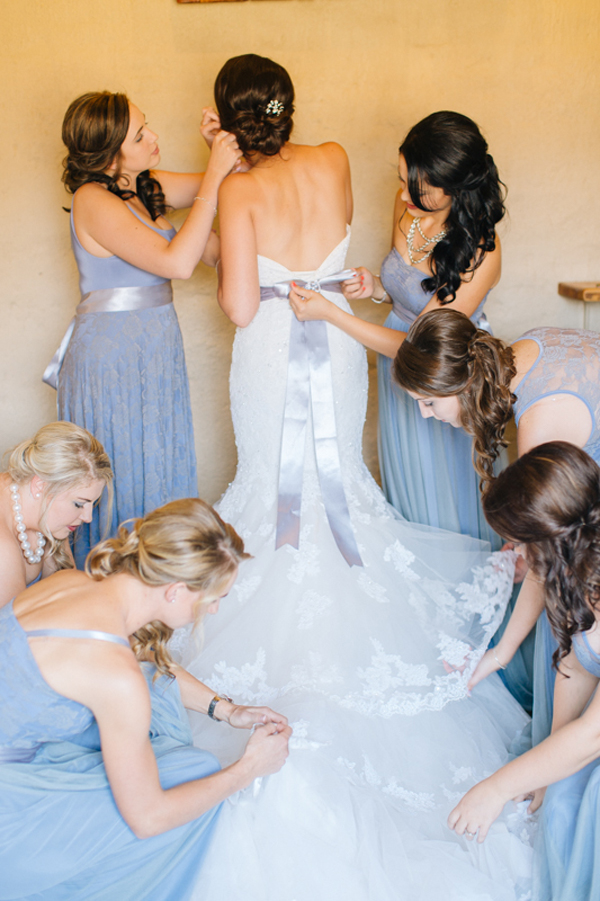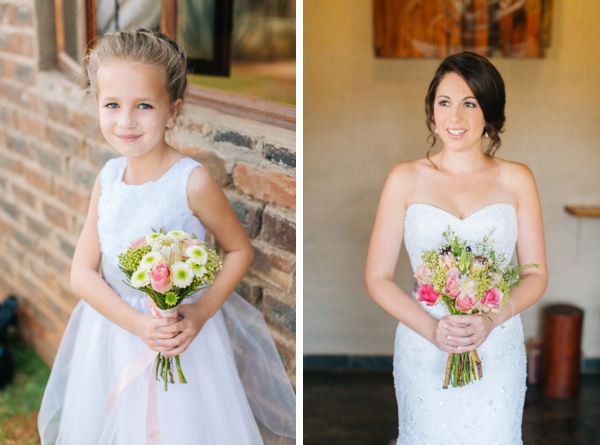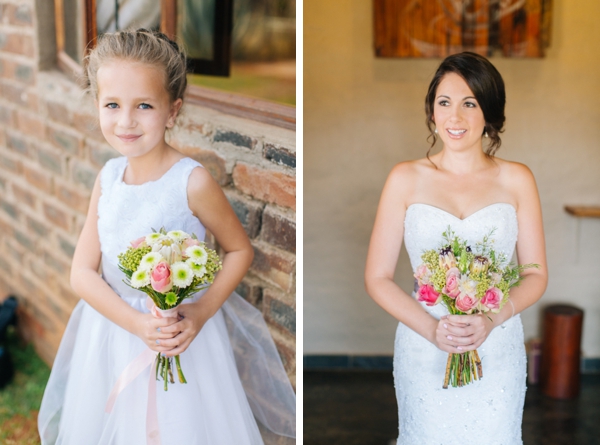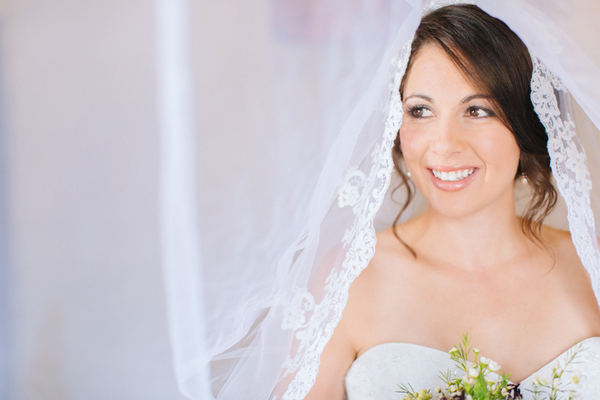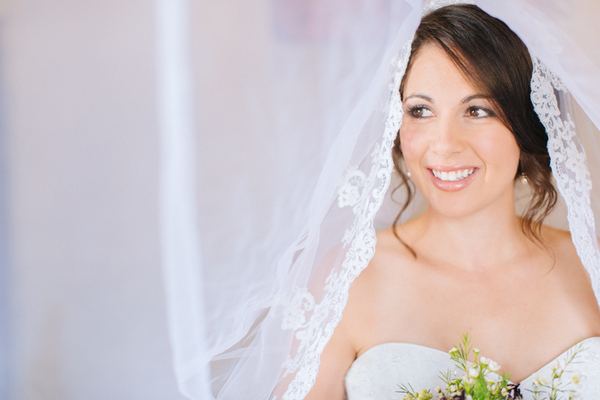 Love Story
We have both lived in a small town (Hoedspruit) from a young age. We went to the same primary school but never knew each other. After high school I saw him in one of our grocery stores, and was madly in love from the first moment I saw him. One day he looked back in my direction and I was hysterical for an hour! We both left for the city and one night out I saw him again in a club and he 'signed' to me that he knew me. I got so nervous I left before we could talk. About a year later we both returned to Hoedspruit and I started working at one of the agriculture shops, which was perfect because he is a farmer. He came round more and more and we became friends. We were friends for a year before we started dating, but I still remember when we sat on a friend's porch and whispered in my ear: "Will you be my girl?"
The Proposal
This was actually very funny. We had one of those horrible days couples get and were very upset with each other, VERY. We sorted our troubles out and he told me to drive with him to the river. I saw his trouser pocket was bulging but didn't make much of it because I was still quite upset with him. We talked about building tree houses next to the river and when I lost interest I told him I was going back to the vehicle. The next moment he called me back and when I turned around he was on one knee and asked me if I would be his wife. I cried so much! I just grabbed him around the neck and said yes! All he wanted to know was what I thought of the ring! I was still crying and holding him around the neck saying that I don't care if it's a homemade piece of wire, we're engaged! That day I realised he must really love me if he proposed after such a morning.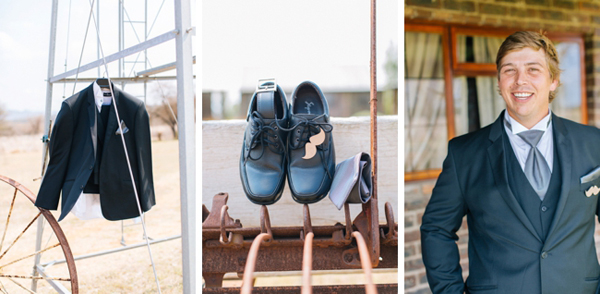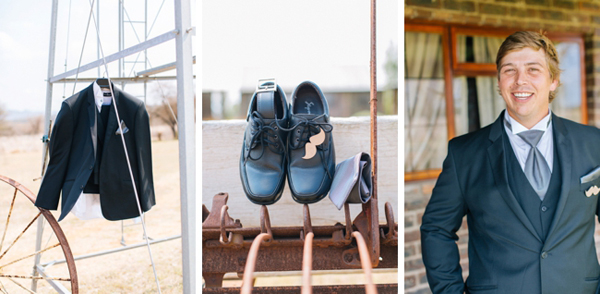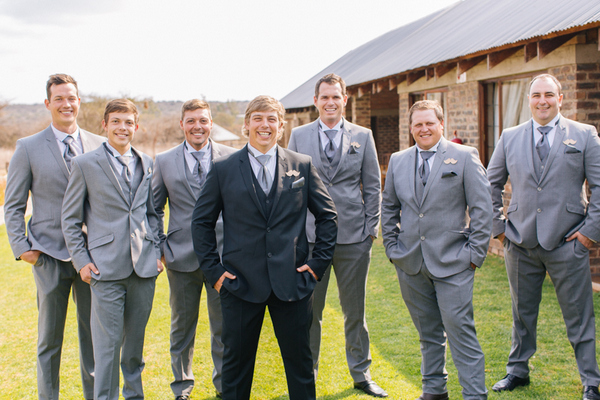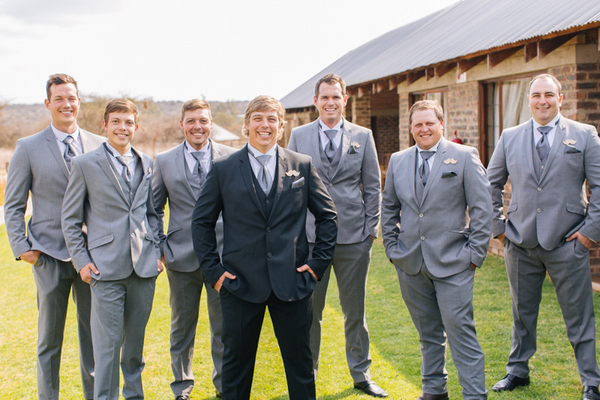 The Venue
A friend recommended the venue; she was interested in it for her wedding but chose another one. From the moment I spoke to Rina I liked her. We made an arrangement to meet them and we just understood each other from the moment we met. The venue also fit with our concept with beautiful wooden beams, a stunning lawn and the chapel with the extraordinary doors and chairs!
Wedding Style
I knew I wanted to keep it elegant yet comfortable, with not too much detail. I decided on a color scheme and what I wanted for centrepieces on the tables. I loved the idea of dusty blue and peach and when I met with Anrule who did my decor, it was like they put my thoughts into the decor without me having to explain everything to the last detail.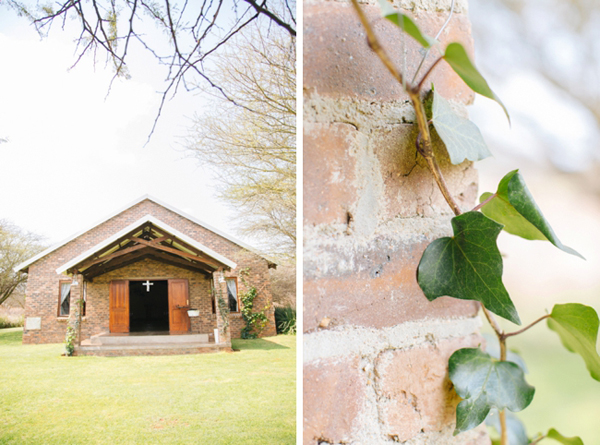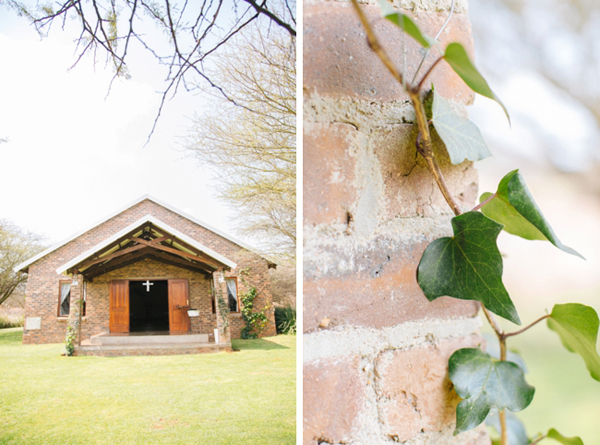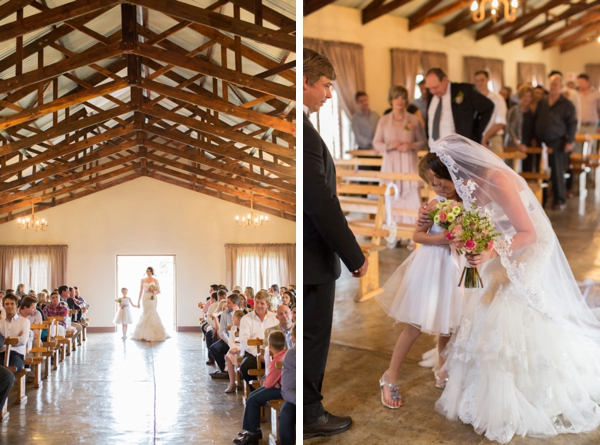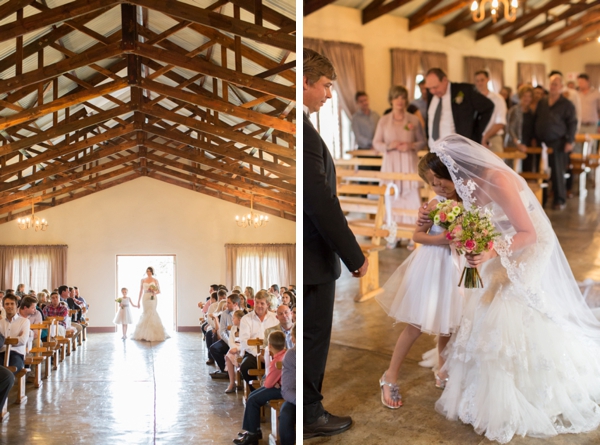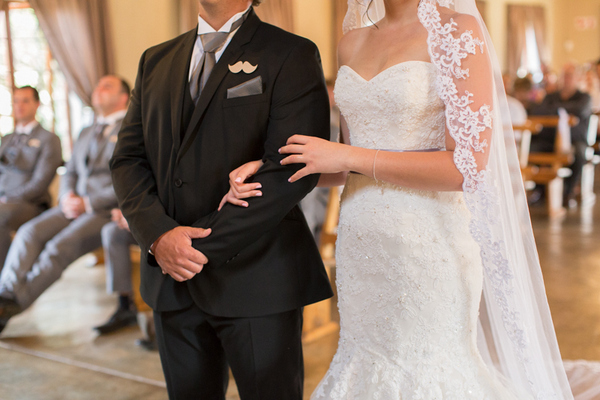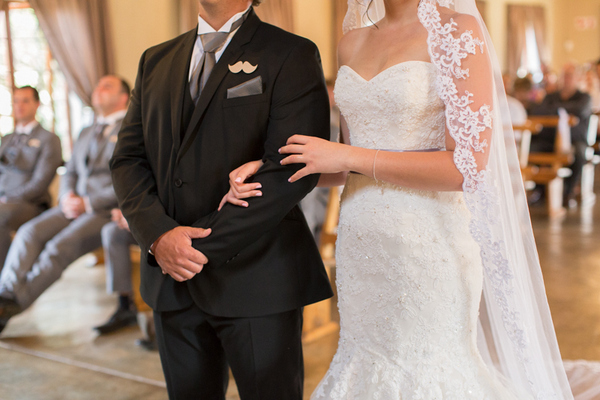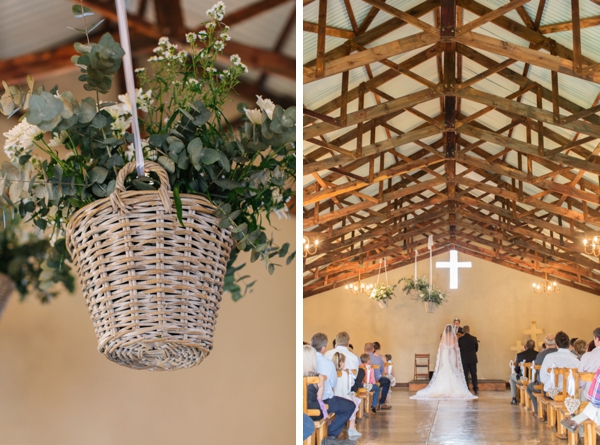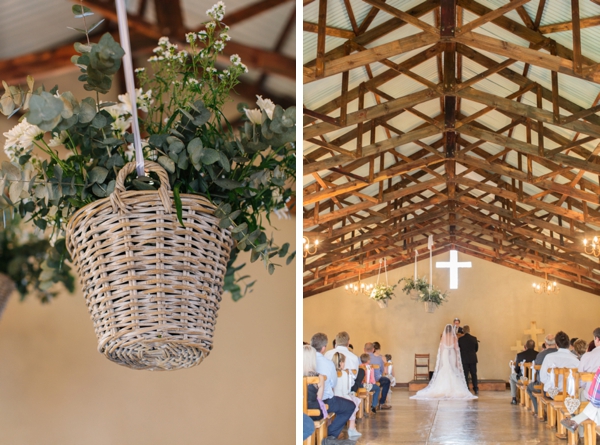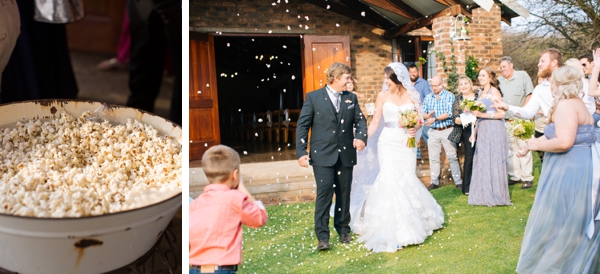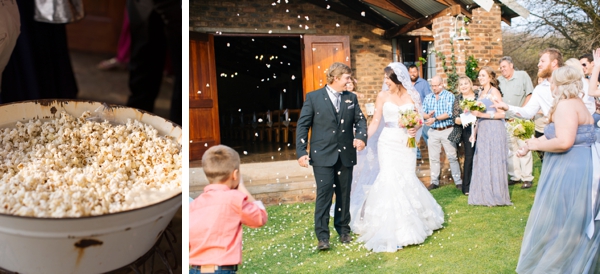 Wedding Details
The Sweetie Pies were special because when we started dating my husband would always bring me one when he came to visit. I loved the lanterns on the tables because they created the comfortable, cosy atmosphere we wanted.
The Dress
I tried on about 25 gowns but just couldn't find THE one. When I went to Truia, of Studio Brides in Nelspruit, I fell in love… It wasn't too much, but enough. I made a statement without being overpowering… it was just perfect!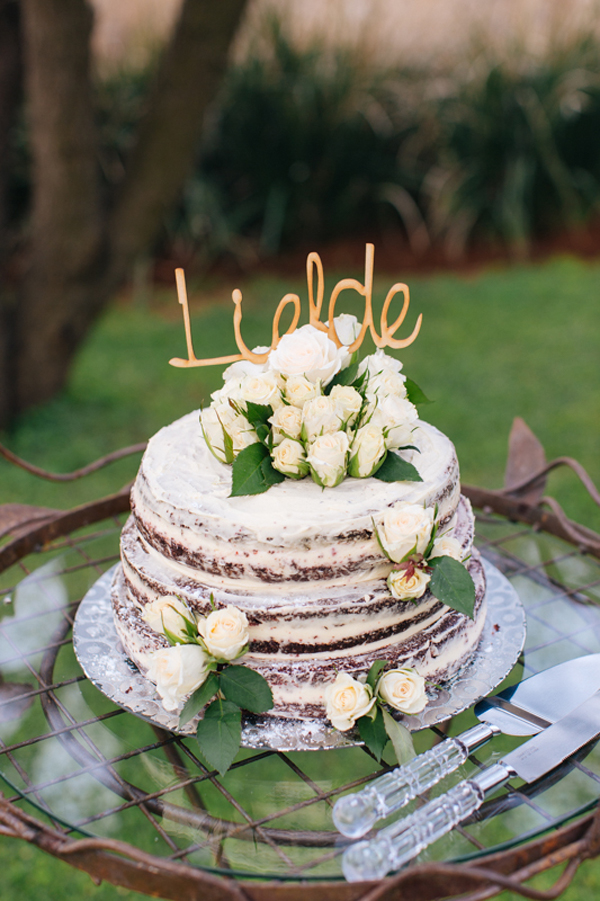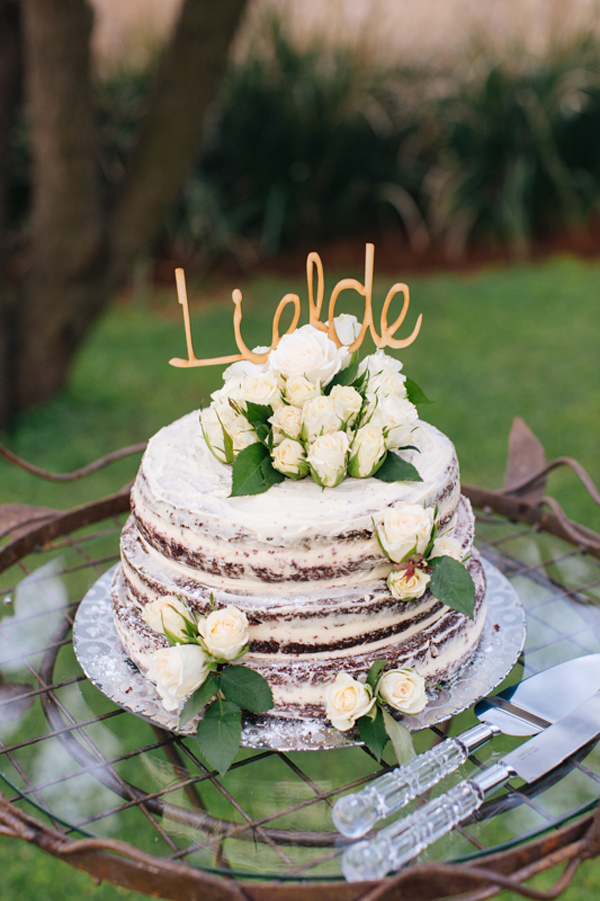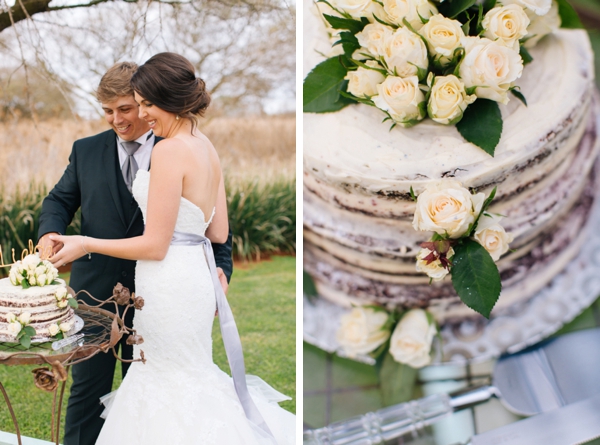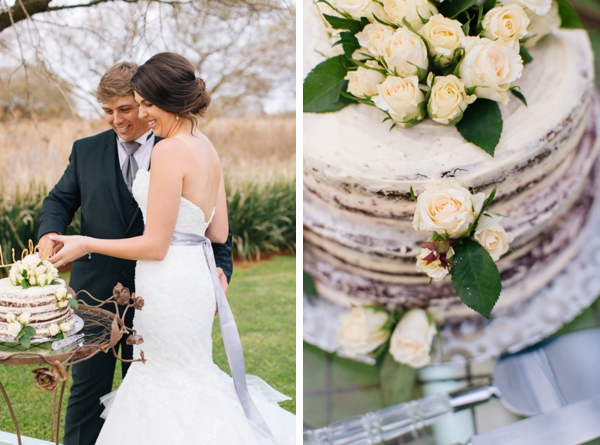 The Bridesmaids
I had six bridesmaids and they made the whole experience amazing! We bought their dresses at Gelique. I chose the color that would fit best with the decor and they chose the style dress that was comfortable for them. My only requirement was that it must be a long dress. Luckily all of them had long hair and agreed on the same hairstyle. To top it all their outfits matched the men's suits which made the photos perfect!
The Flowers
I wasn't aware there would be that many flowers! The day I met with Anrule we spoke about flowers that would be in season when we got married. I didn't want to spend too much on them because it is such an expensive expense and they die so quick. But Anrule out-did themselves and once again it was just as I thought it would be. The colors and variety were perfect!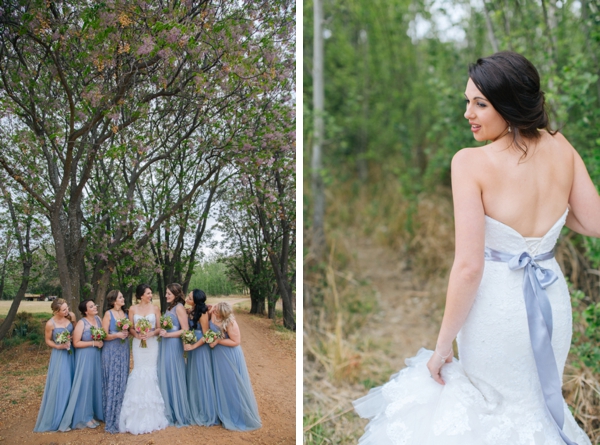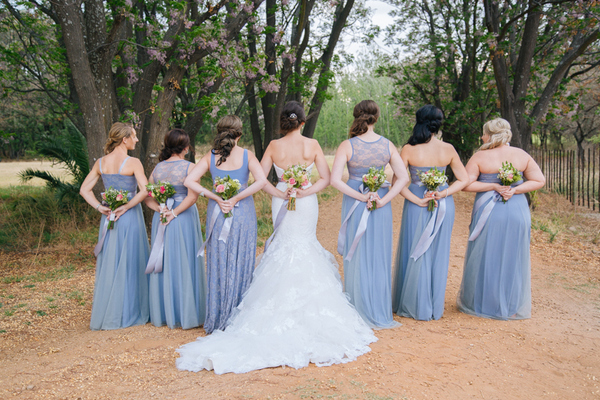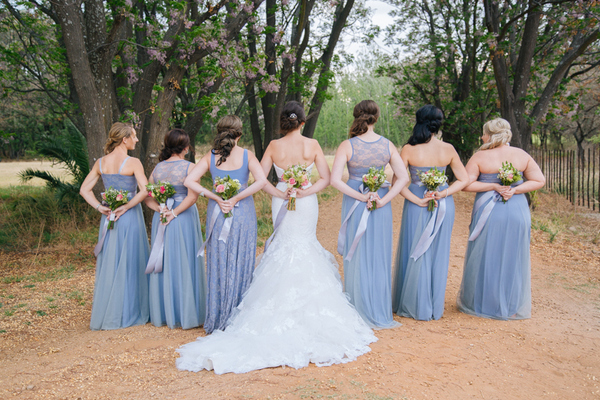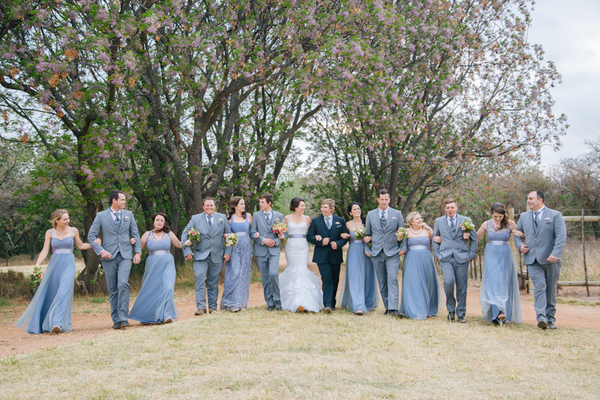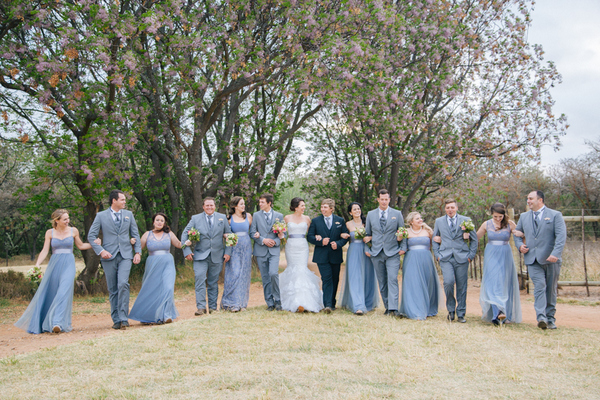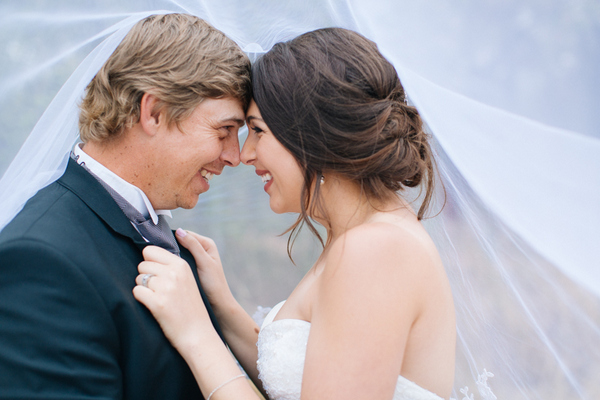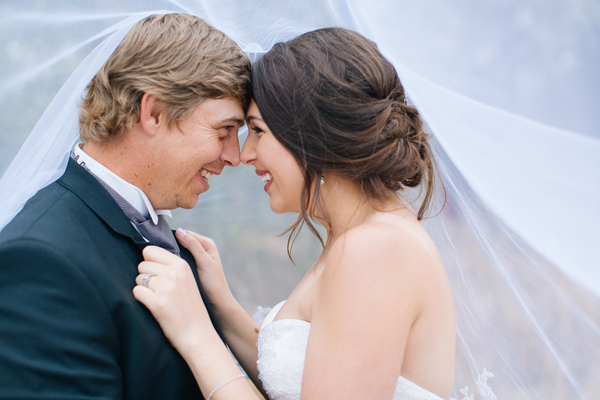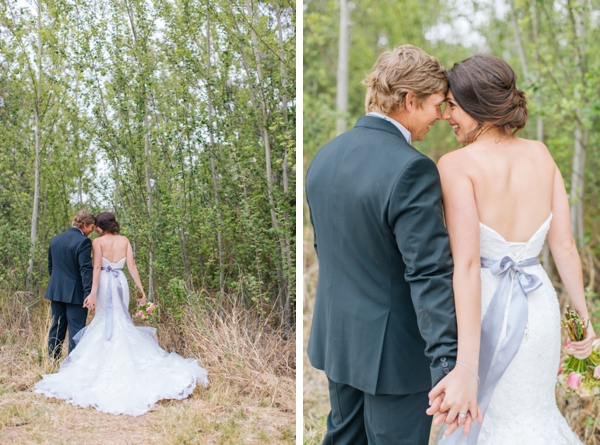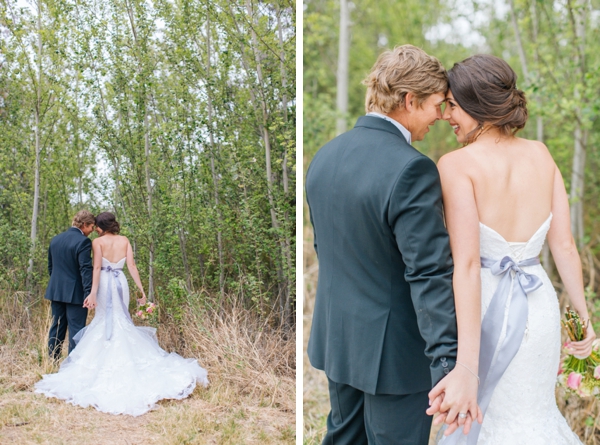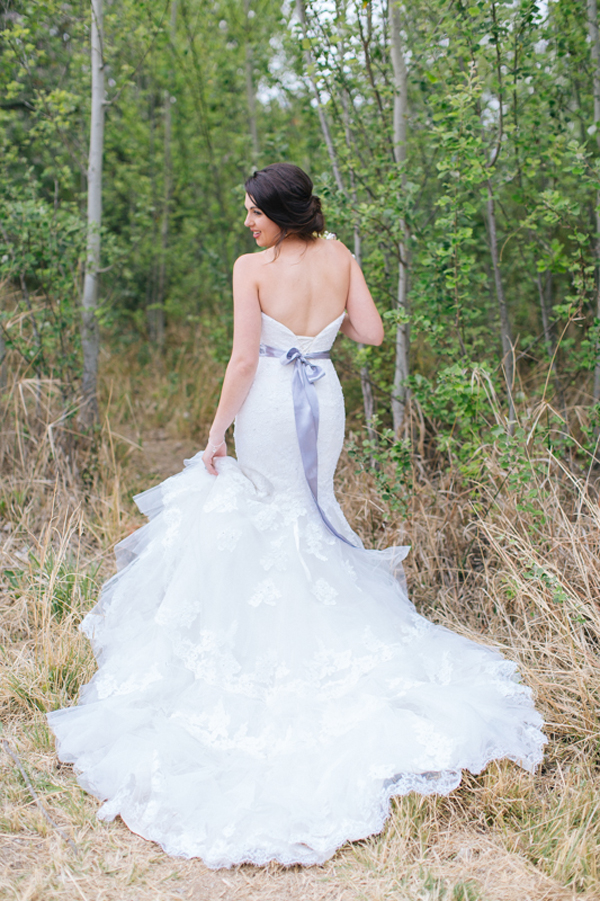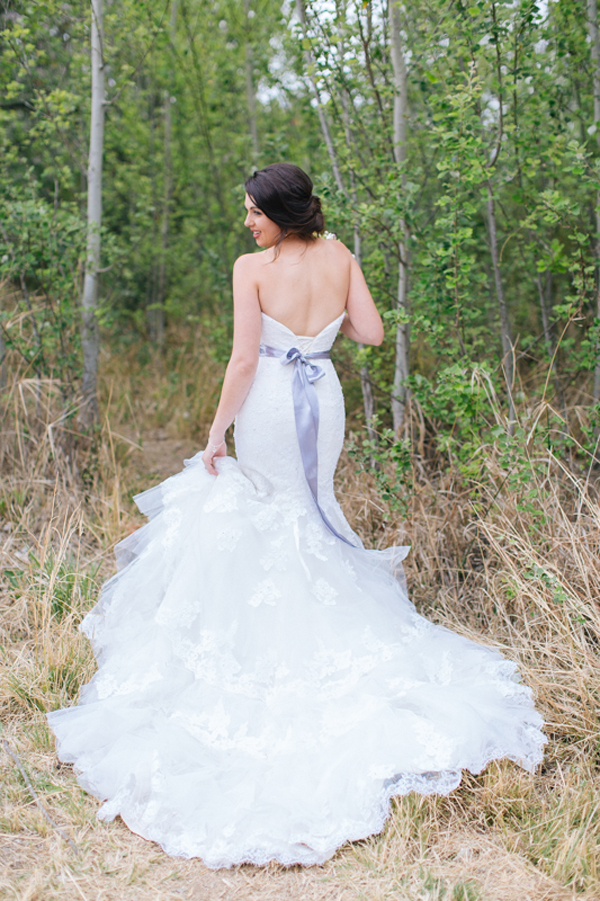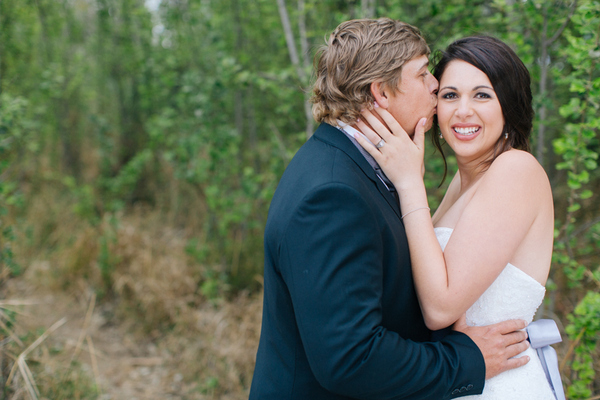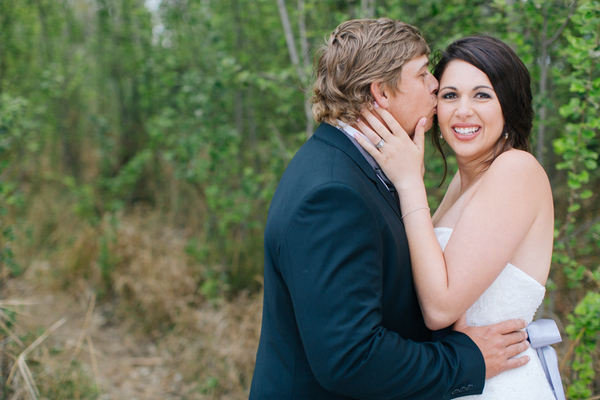 Memorable Moment
The moment we walked into the venue… The song was upbeat, we were excited, the fun part was about to begin and everyone seemed as happy as we were to be Mr & Mrs. Everything was perfect and I could just sit down next to my brand new husband for a moment and take all the excitement in.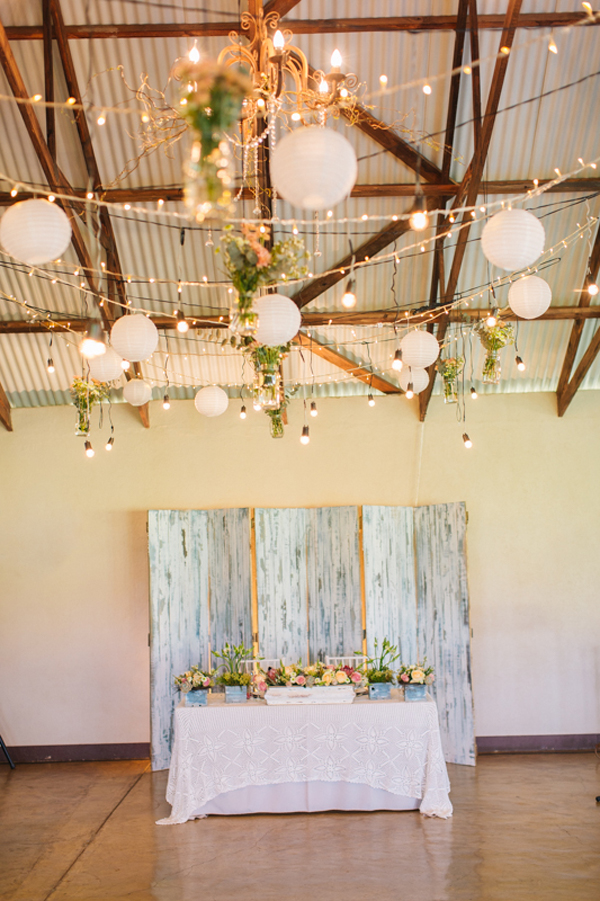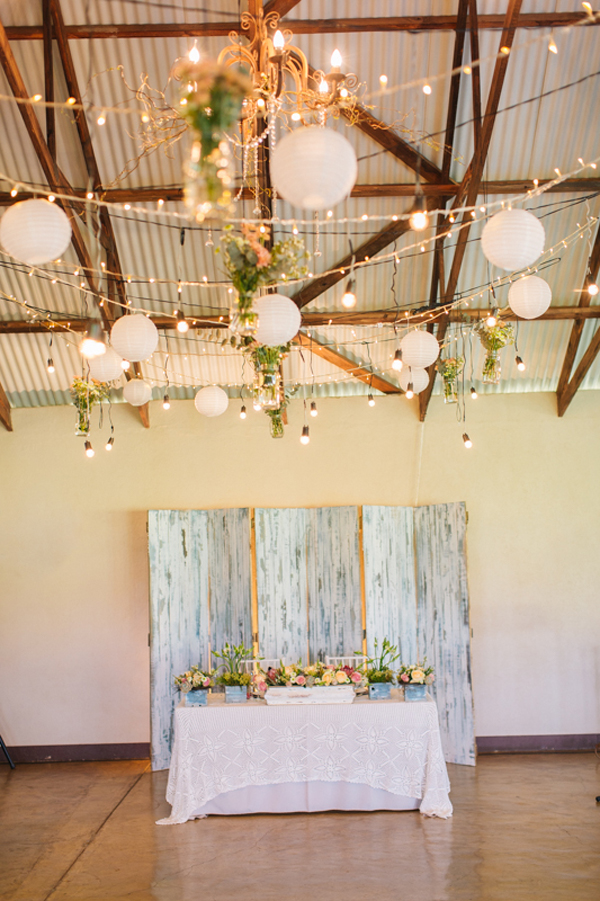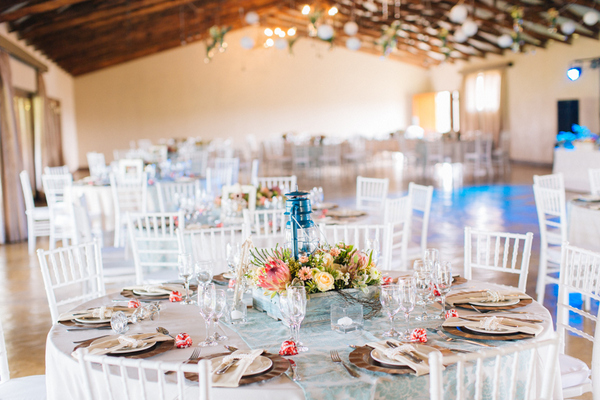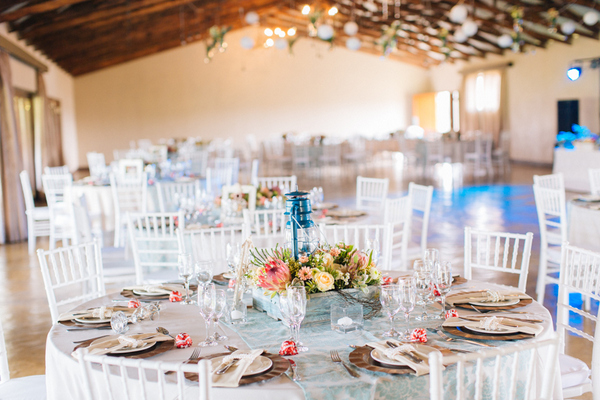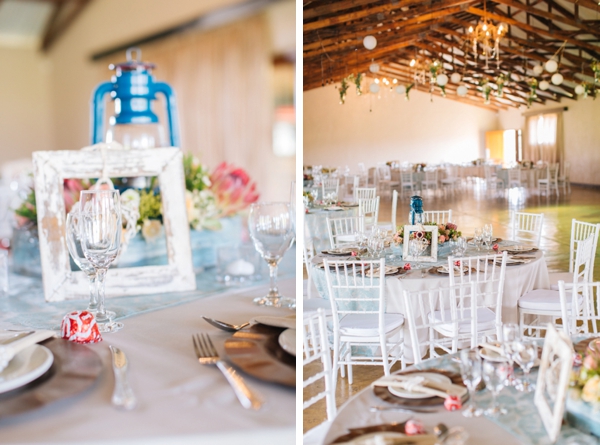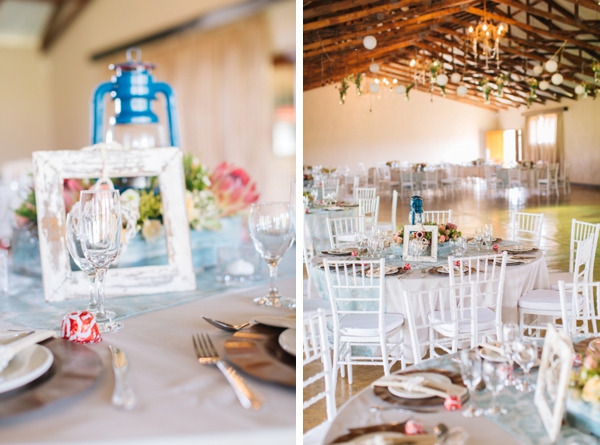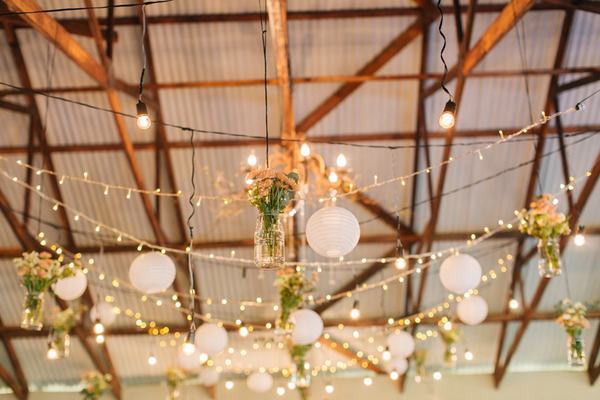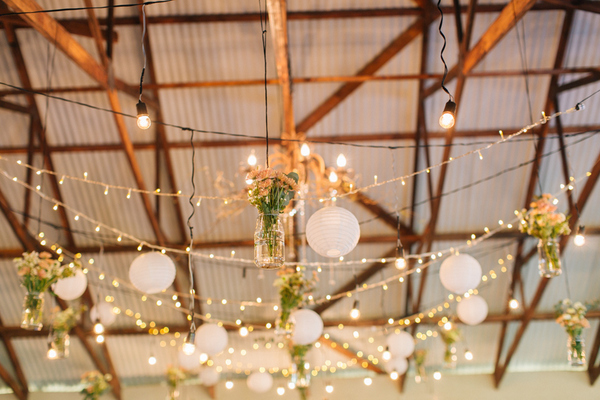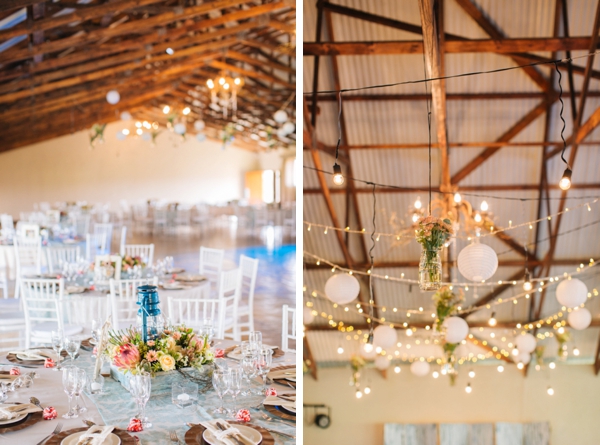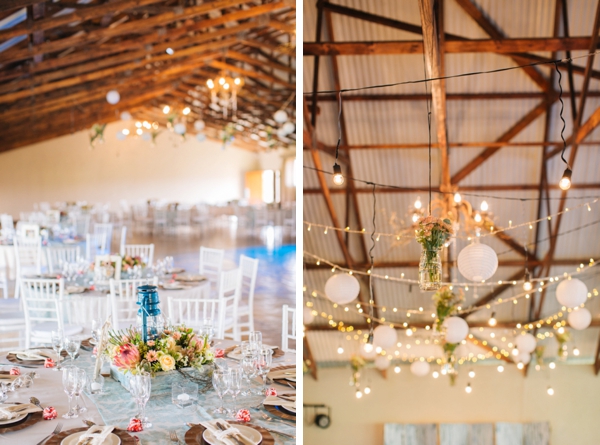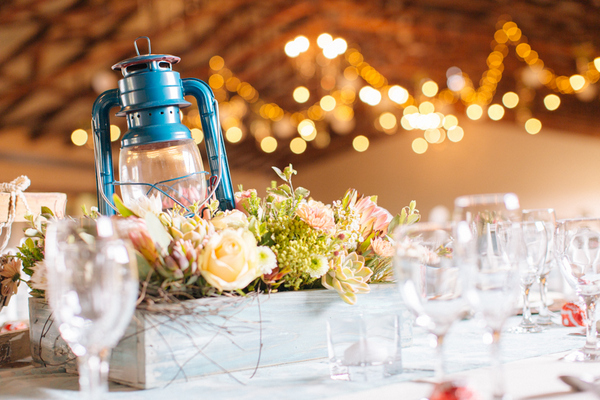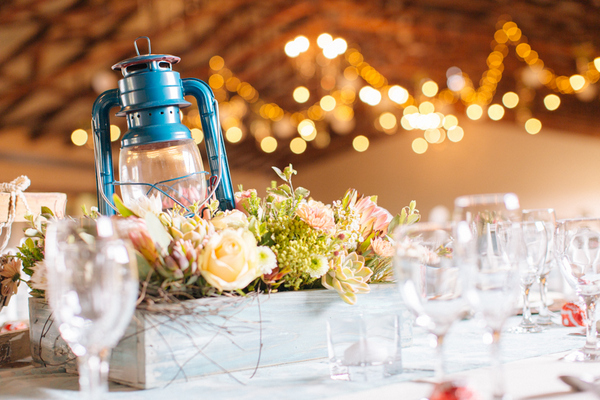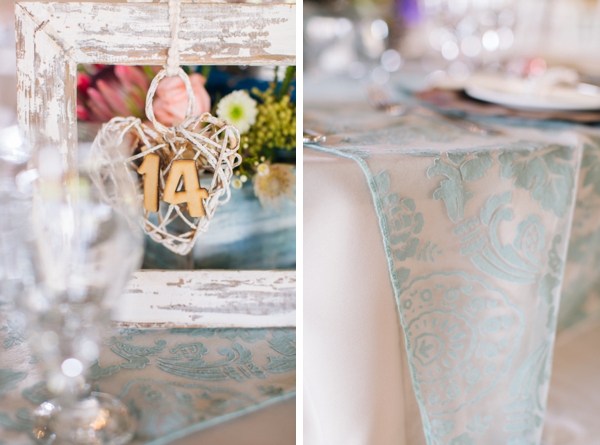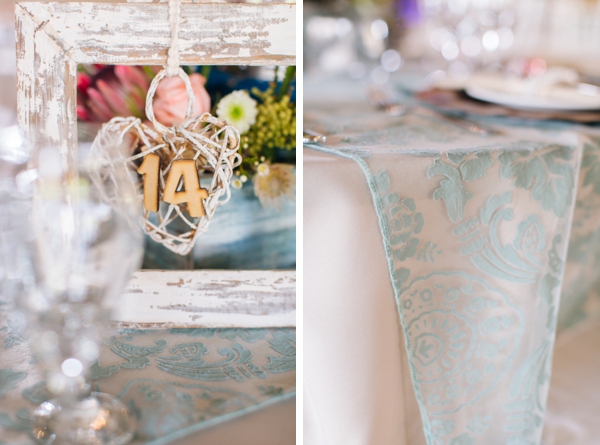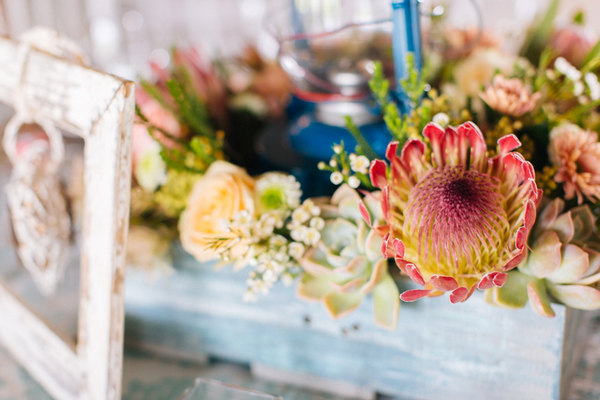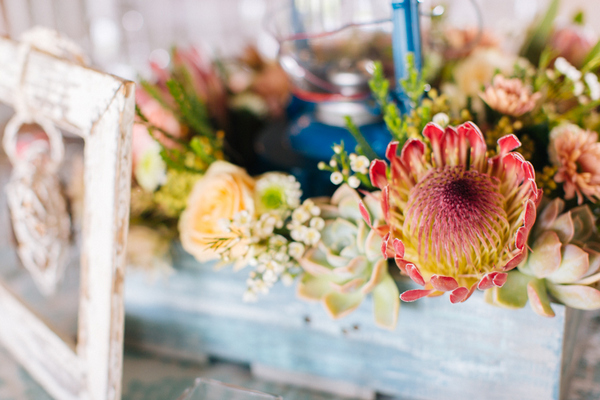 What was the best decision you made?
For the suppliers to set everything up and make sure everything was as we decided, especially the decor. The only thing I had to do was decide and confirm. It took so much stress off me on the day of the wedding. You already have so much to do. I was lucky to work with the best teams for the venue, catering, decor, hair and makeup.
Advice for Future Brides & Grooms
It goes by so quickly. Enjoy a long engagement if you prefer it, and take the time to make decisions. Don't let other people walk over you about the guestlist and be strict about RSVPs. Look forward to the honeymoon because it's the most amazing time that the two of you can share!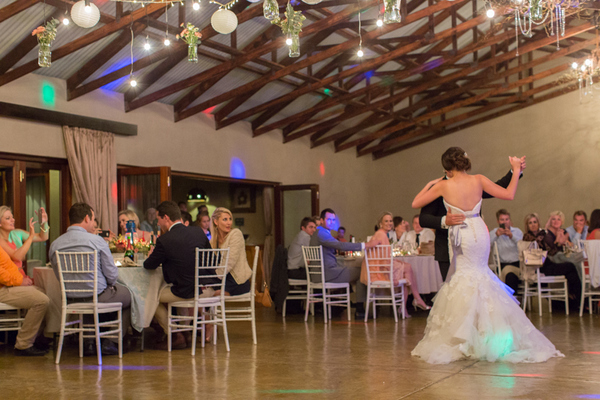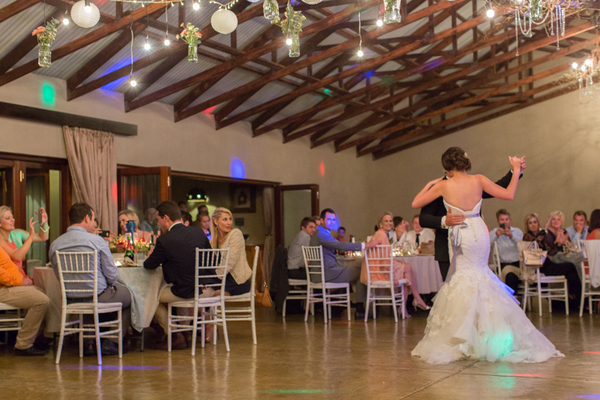 You can see more from this wedding on Charl van der Merwe's blog.
SERVICE PROVIDERS
Venue & catering: Grin Court | Photographer: Charl van der Merwe Photography | Flowers & décor: Anrule Plant & Decor | Cake: Wag 'n Bietjie Padstal | Bride's dress: Maggie Sottero – Adalee | Hair: Angelique Wentzel Hair & Make-Up | Makeup: Professional Make-Up Letsitele | Bridesmaids' dresses: Gelique | Groom's attire: Eurosuit | Hiring: Bonny's Hiring (Tiffany chairs) 081 316 5117