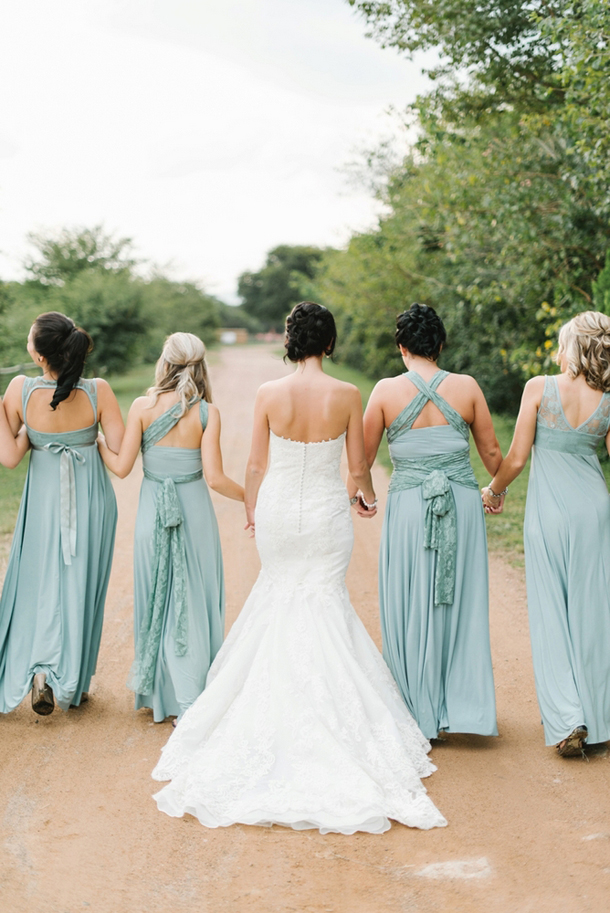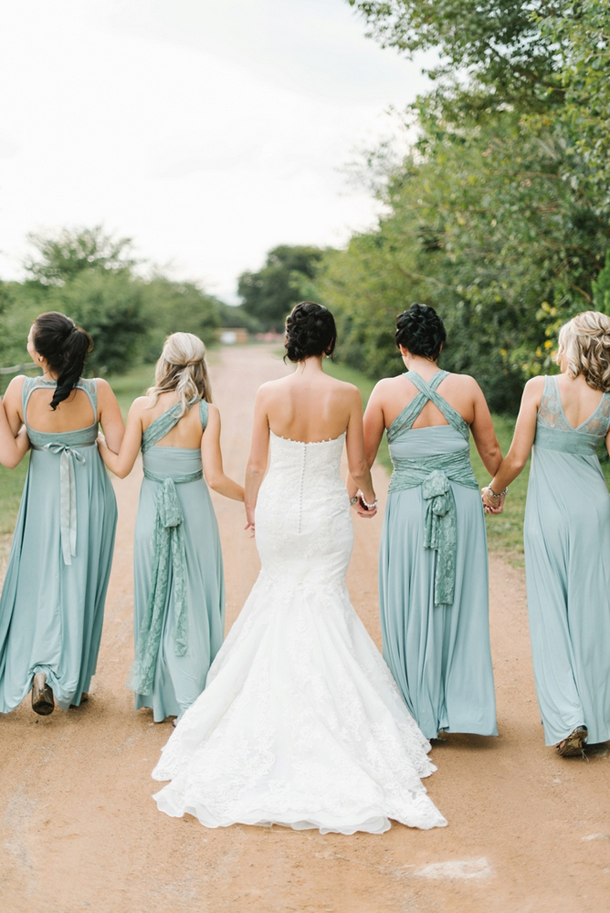 I was reading some forum yesterday (shouldn't have, but got sucked in) where people were all 'oh I hate wedding bloggers, they're forever saying everything is gorgeous and amazing in their sicky sweet intros'. I had to laugh. I mean, if you met me in real life, you would know that I tell it like it is. But at the same time you guys, your weddings ARE all gorgeous and amazing! If the day ever comes where I can't see the beauty (and I mean the real beauty, beyond the pretty details) in weddings, then I'll pack up and go home. So… haters begone. Because we have another gorgeous and amazing wedding to share! This one comes from the delightful Louise Vorster, and is full of pastel greys and greens, rustic touches and clean contemporary design (a hard balance to pull off, but Nadea and Riaan did it perfectly!). And let's not forget a healthy dose of shimmering, sparkly lights. Sigh.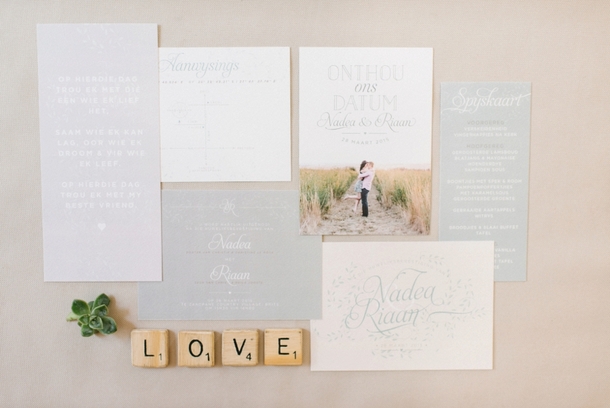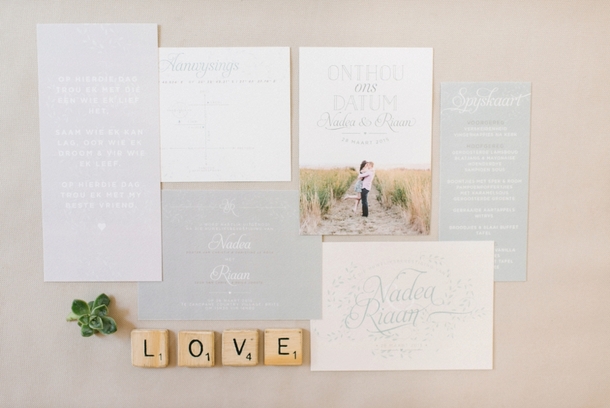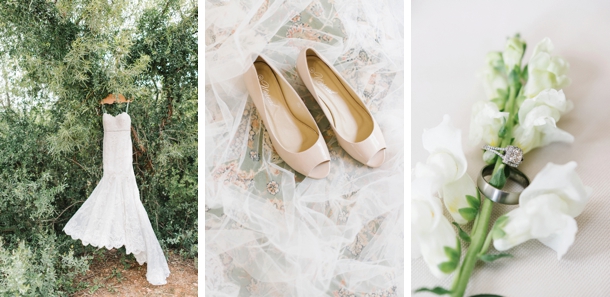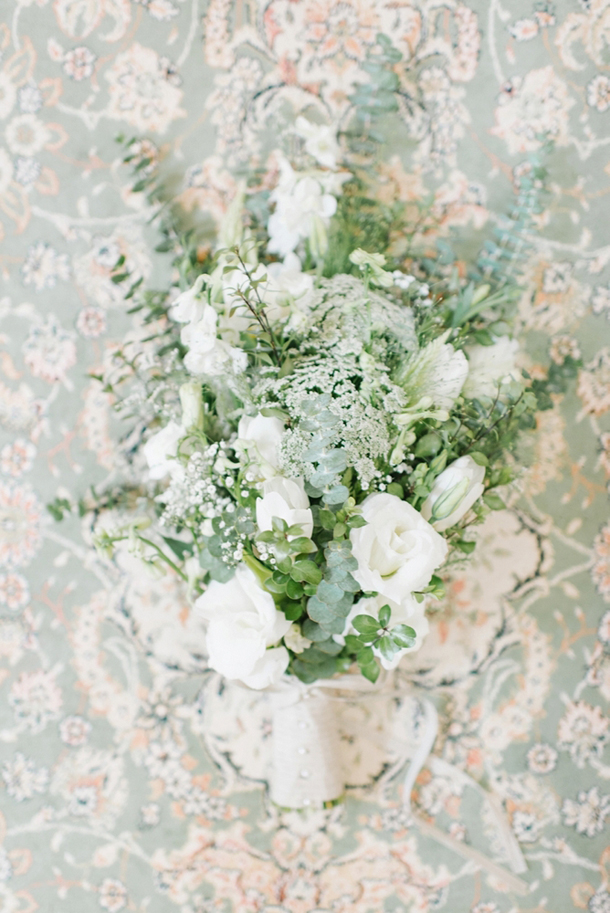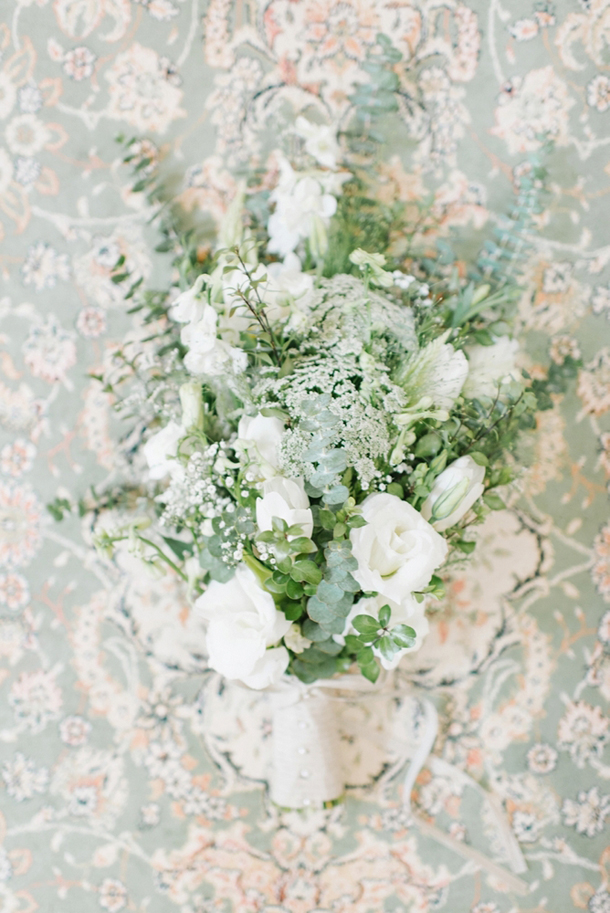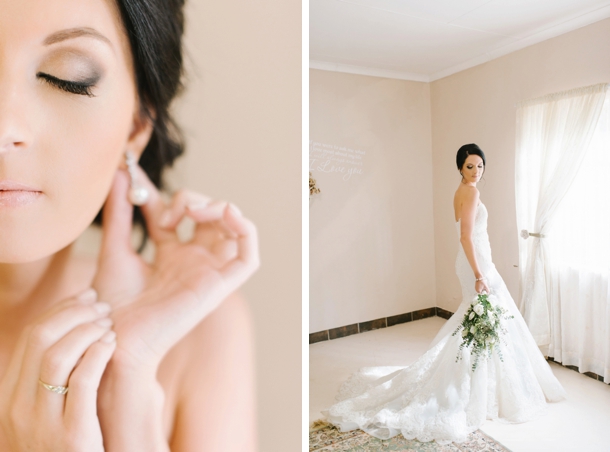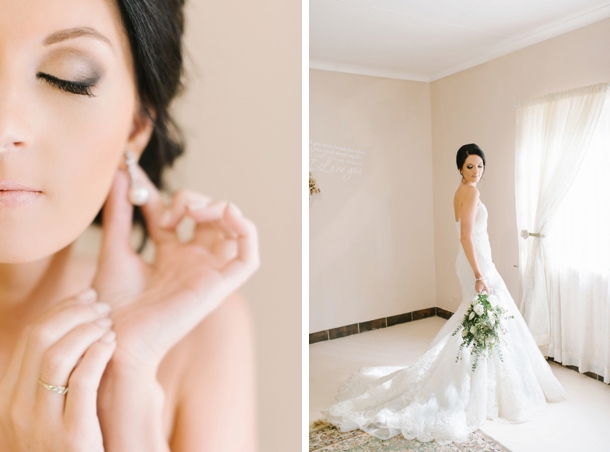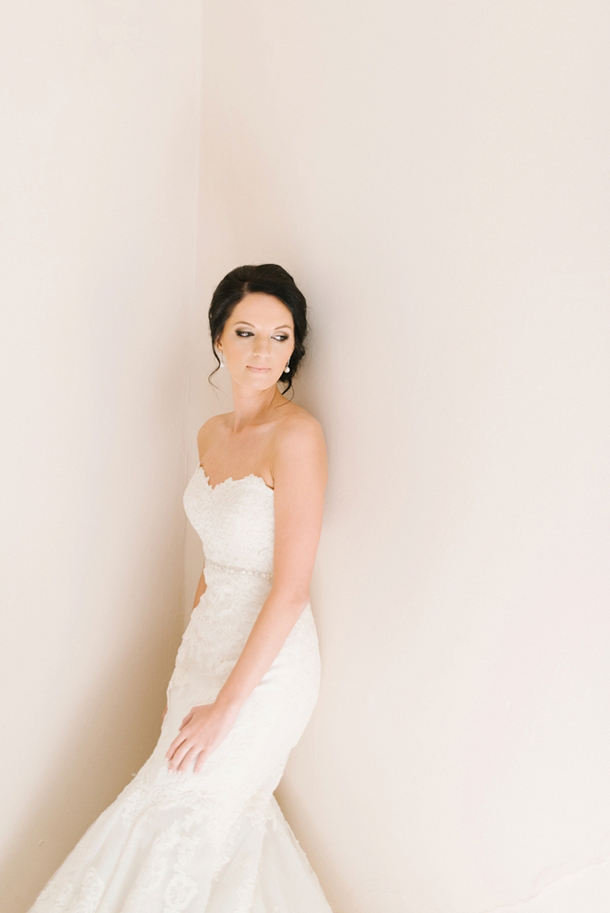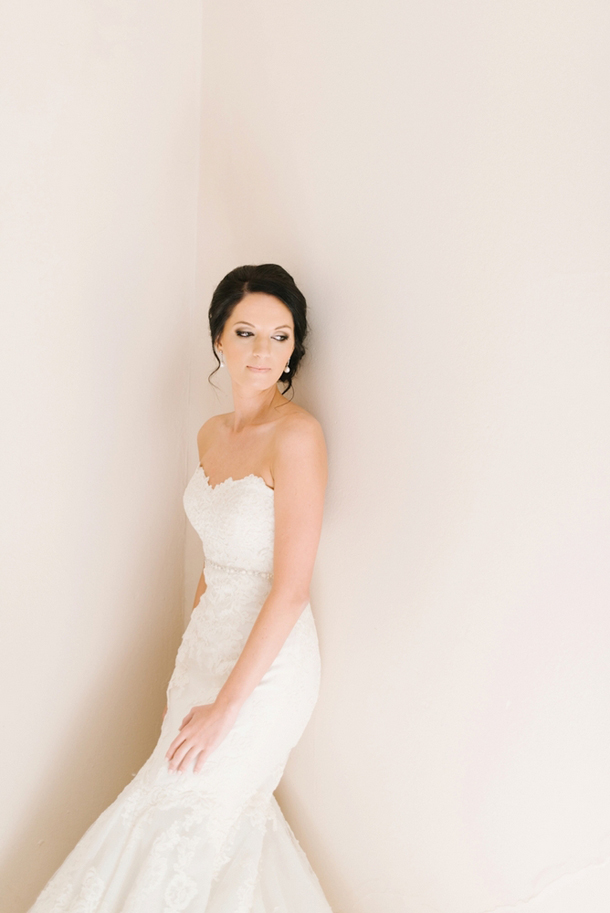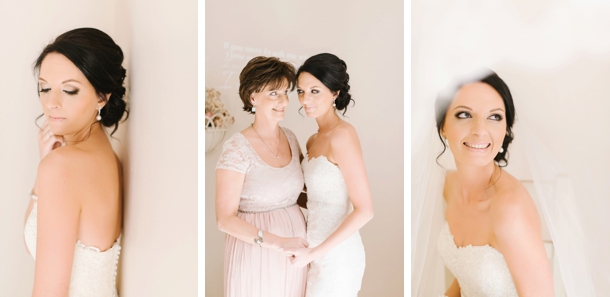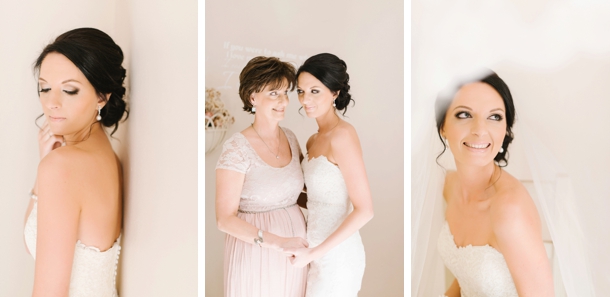 Love Story
We were both in res in our first year at the University of Pretoria. I was in Madelief and Riaan in Maroela. During the first week of induction I found myself in the Piazza in a group of a lot of Maroela men. I remember sitting next to this one guy who had the bluest eyes I had ever seen. This was Riaan. We starting chatting and instantly became best friends. Our friendship grew into a love story a year later and today we have been friends almost eight years and in love for seven. 
The Proposal
WOW! He took me to the most romantic place, Lethabo Estate, on his birthday. I really did not expect the engagement at that time. There were rose petals from the reception to our private little house on the river. It was beautiful. With sunset we had a picnic and then he popped the question.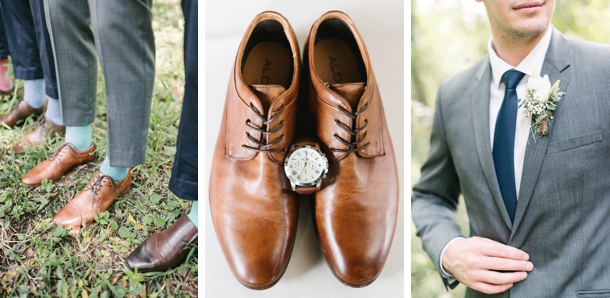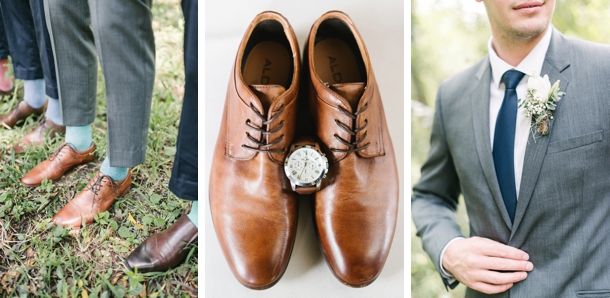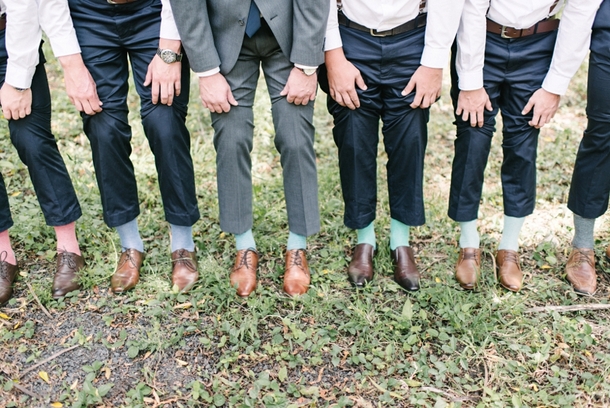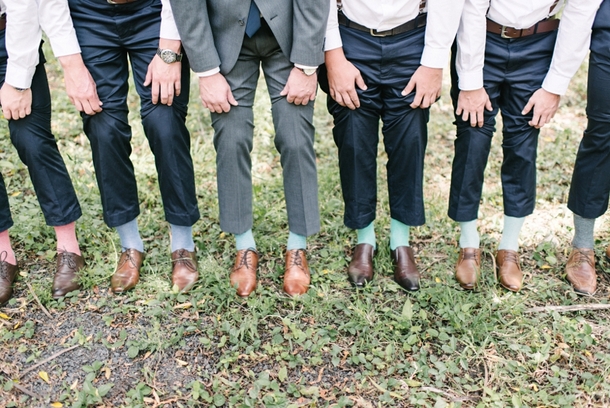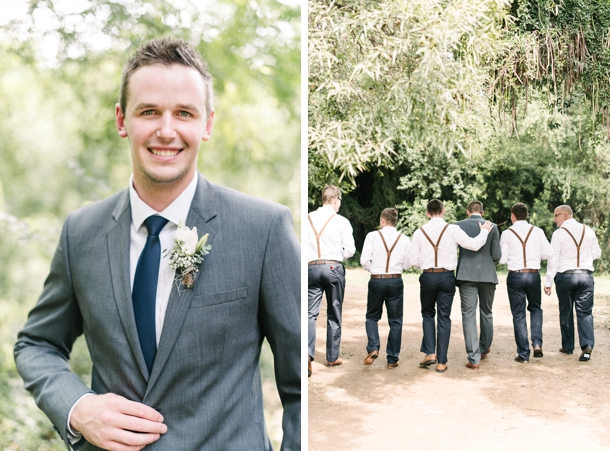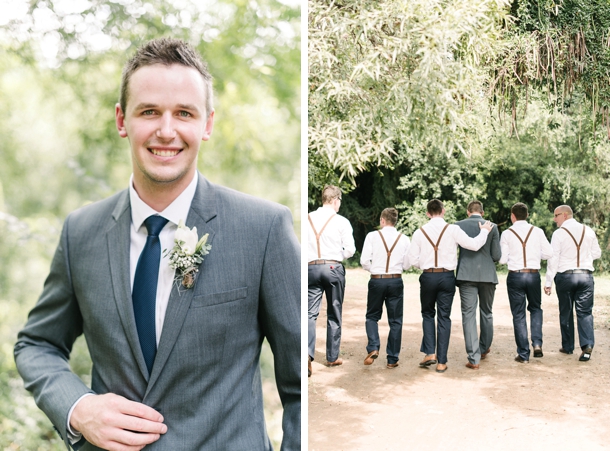 Wedding Style
Our wedding day was perfect. It was just the most fun and there was so much love.  There was a calmness over me when I woke up that Saturday morning. The weather was great, nothing was forgotten and nothing went wrong. When I walked into our venue that morning I knew that it was going to be a wonderful day, and it was so special having my best friends by my side. The whole style of the wedding described us – it had a smart/casual feel to it. Our decor was all grey, white, green, glass and wood. We loved the 'clean-rustic' effect as this reminds us of the beautiful Stellenbosch.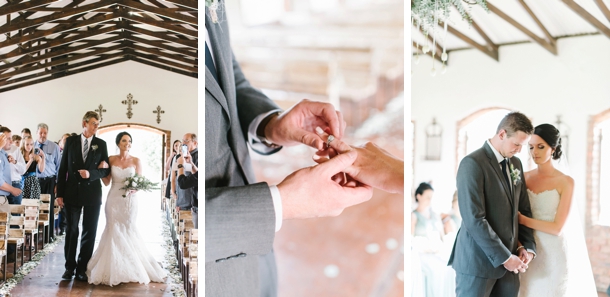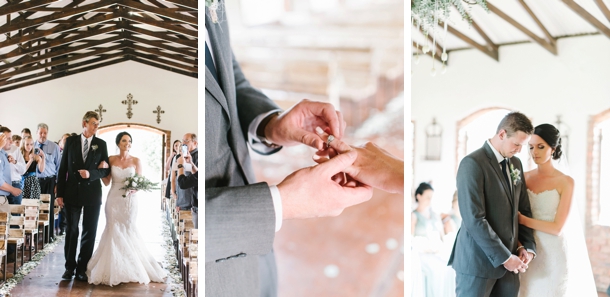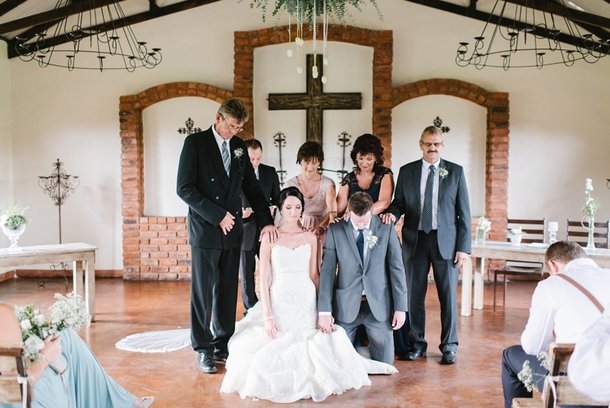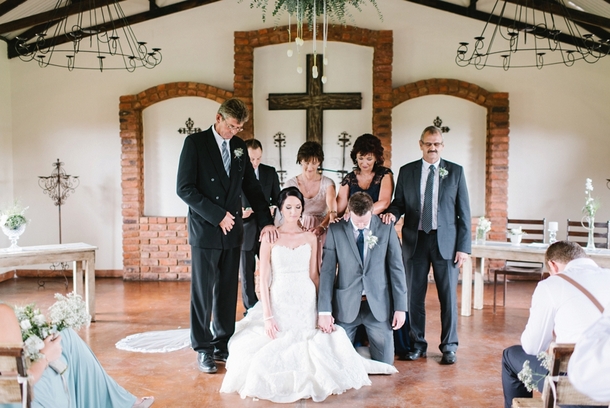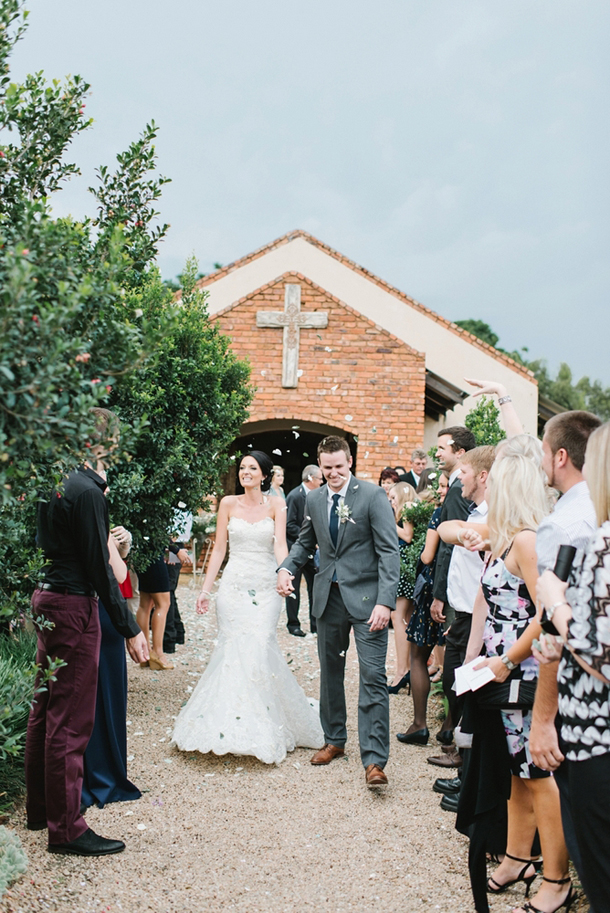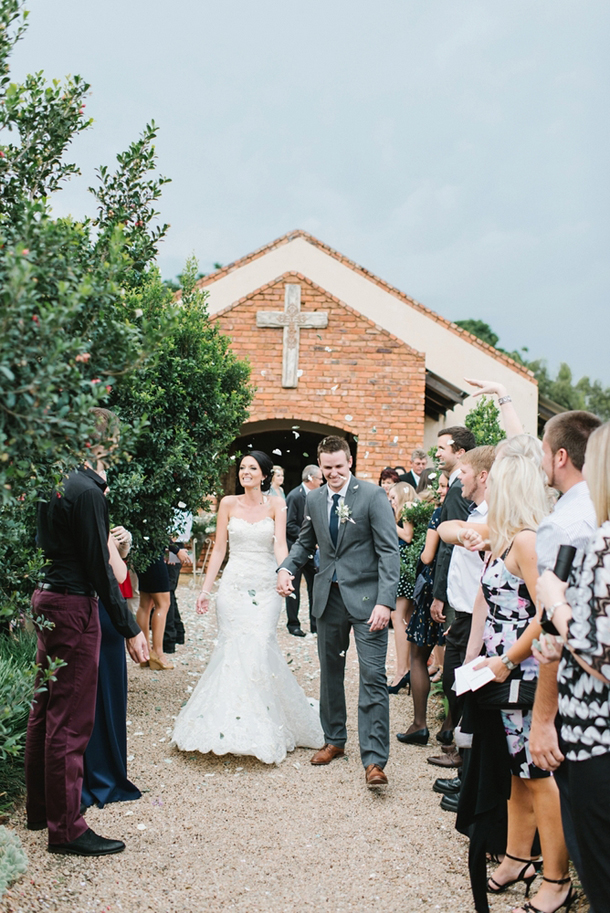 The Venue
This was actually the first venue we looked at and we took it on the spot. It is so beautiful and a lot of people do not know about it. It's like a little oasis just outside of Brits; so quiet, with the most beautiful dam, and a very calm atmosphere.
DIY Elements
We made the small candles ourselves, as well as flags (bunting), signage, some of the vases, and the grey runners.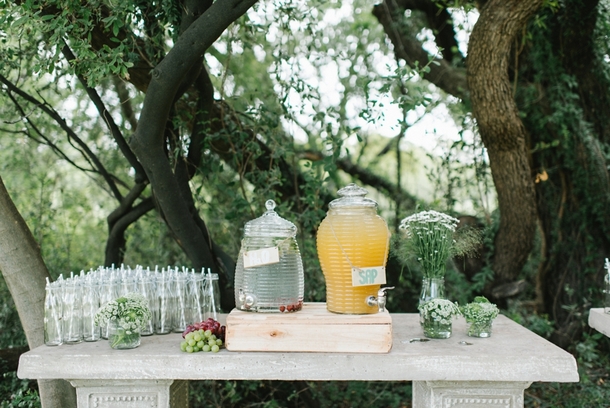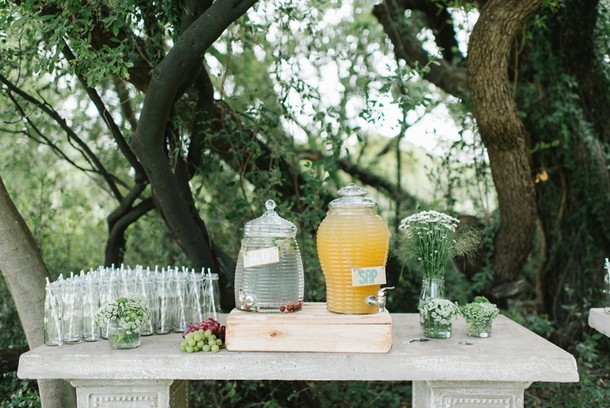 The Flowers
Daisy Flowers were amazing! We wanted a mix of flowers, from roses to more rustic flowers. They were all green and white and each vase contained a mix of textures. 
The Dress
My dress, jewelry, hair and make-up was stunning. I have never felt as beautiful as I did that day. I got married in an Enzoani Dakota mermaid dress that fitted me perfectly. The whole gown was made from rustic lace and had the most beautiful buttons on the back. I saw a picture of it on Pinterest and just knew I had to find it.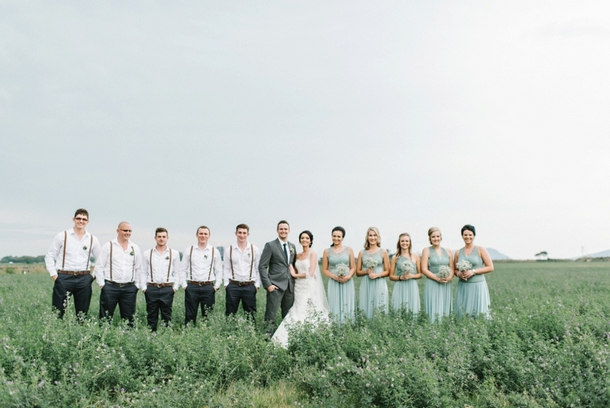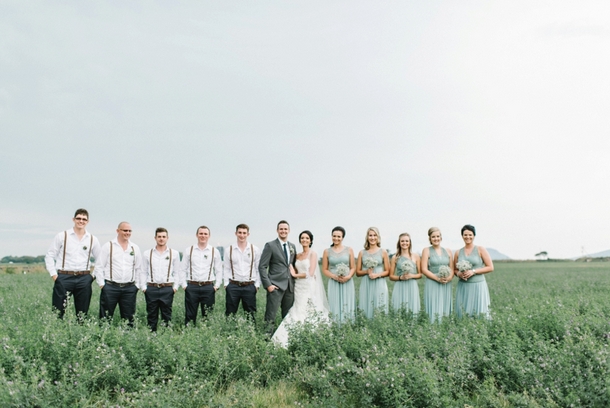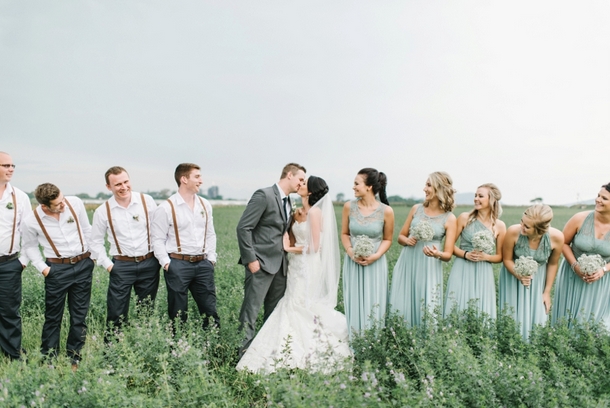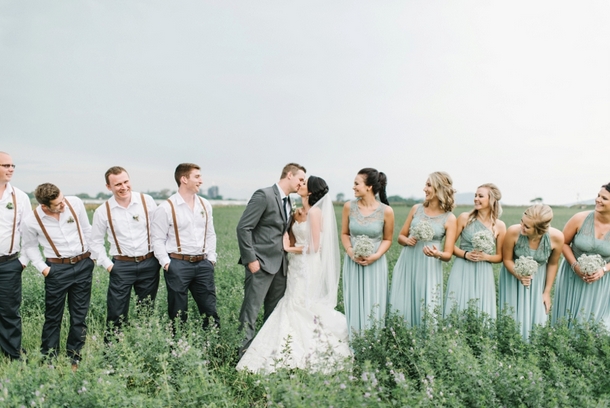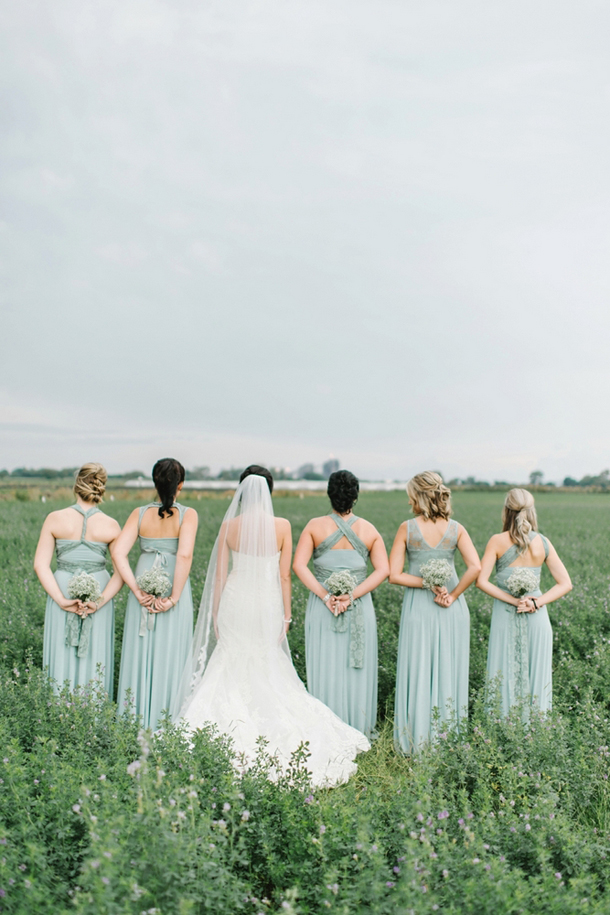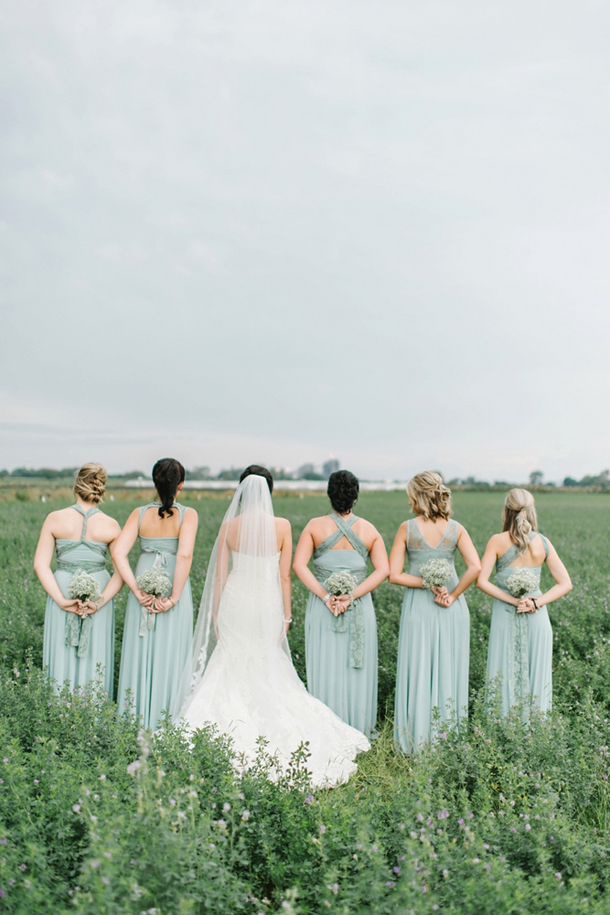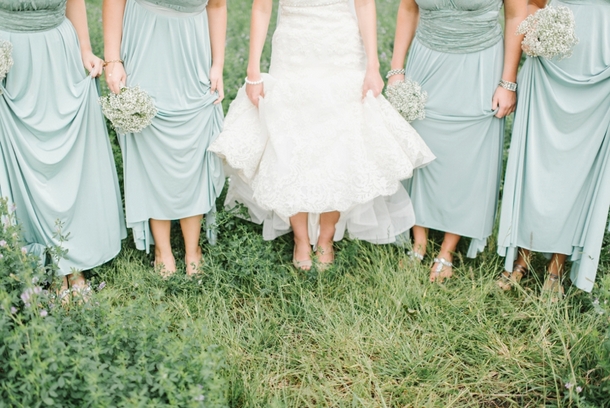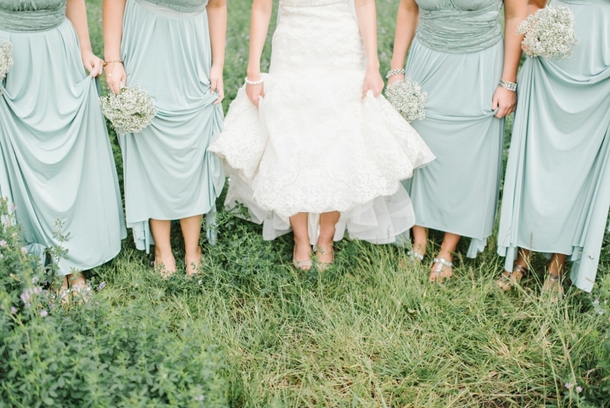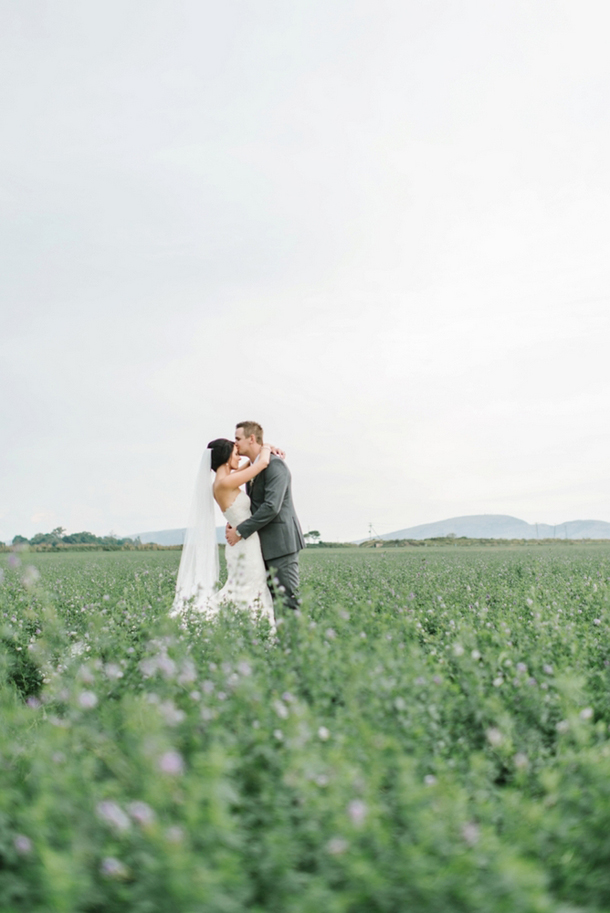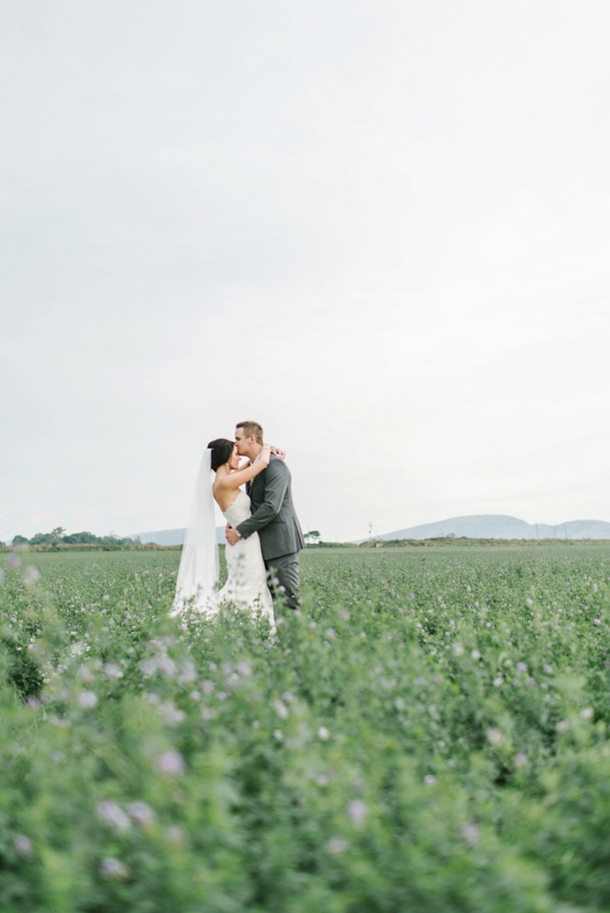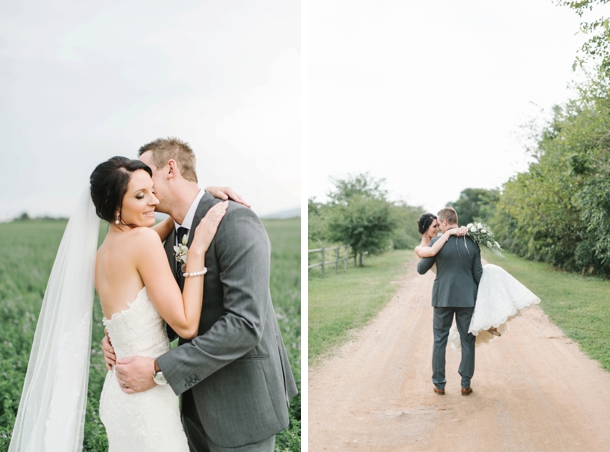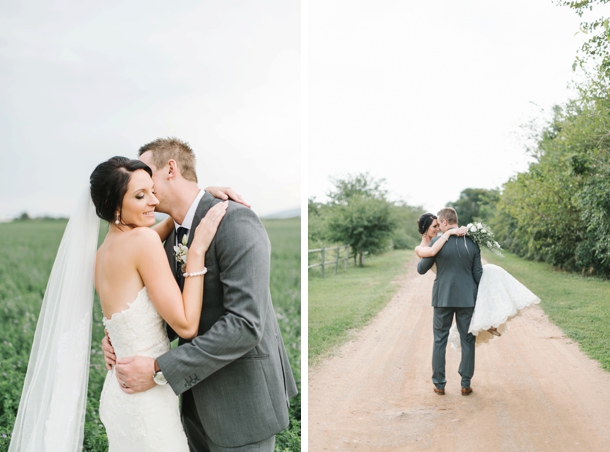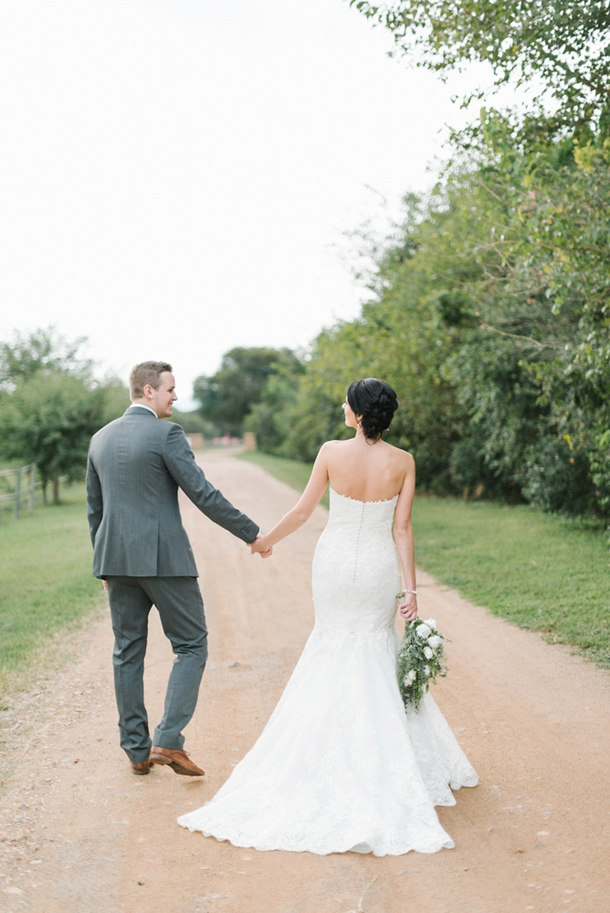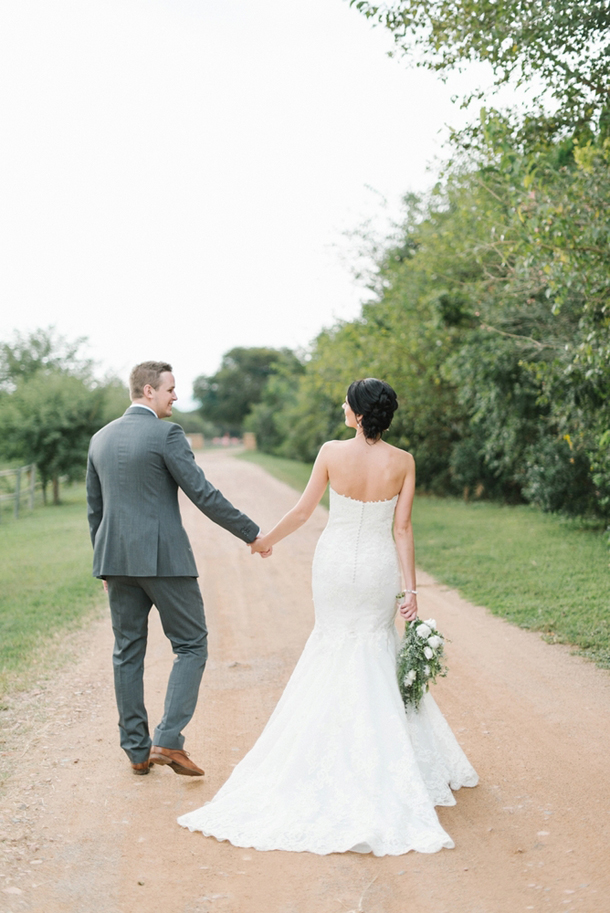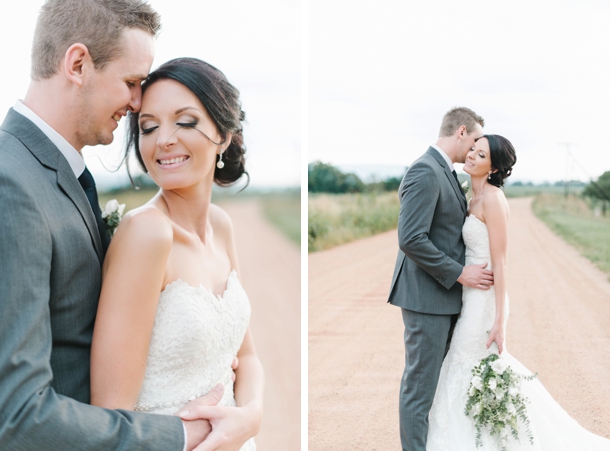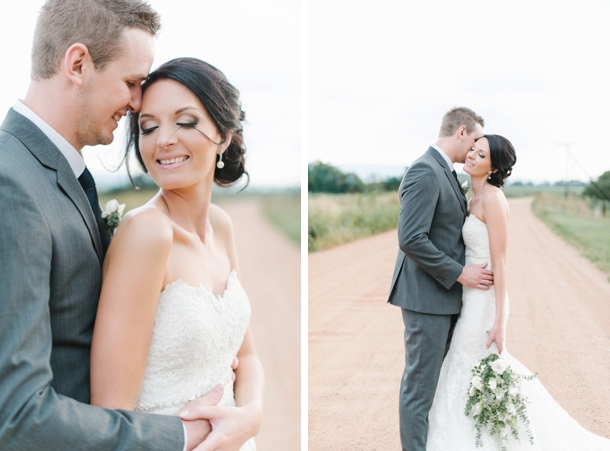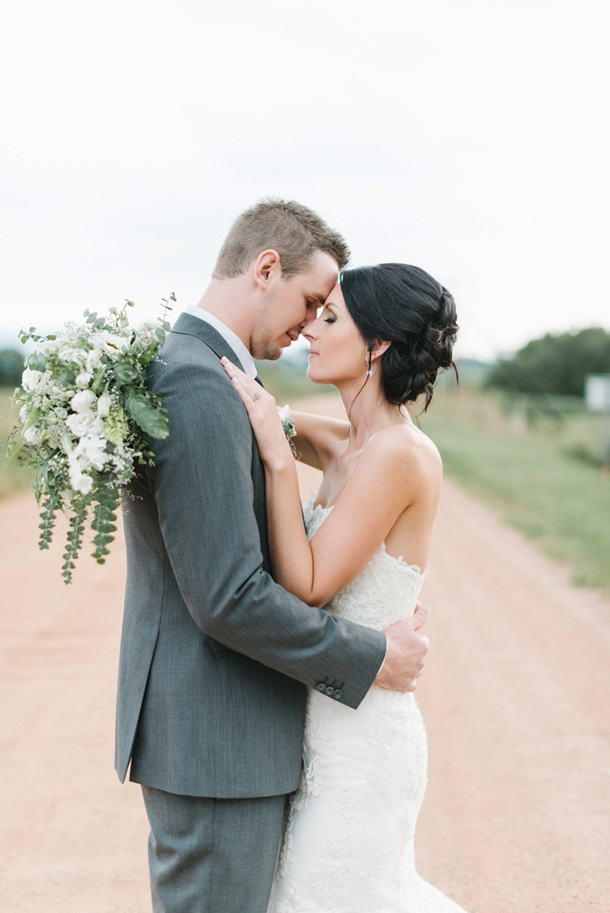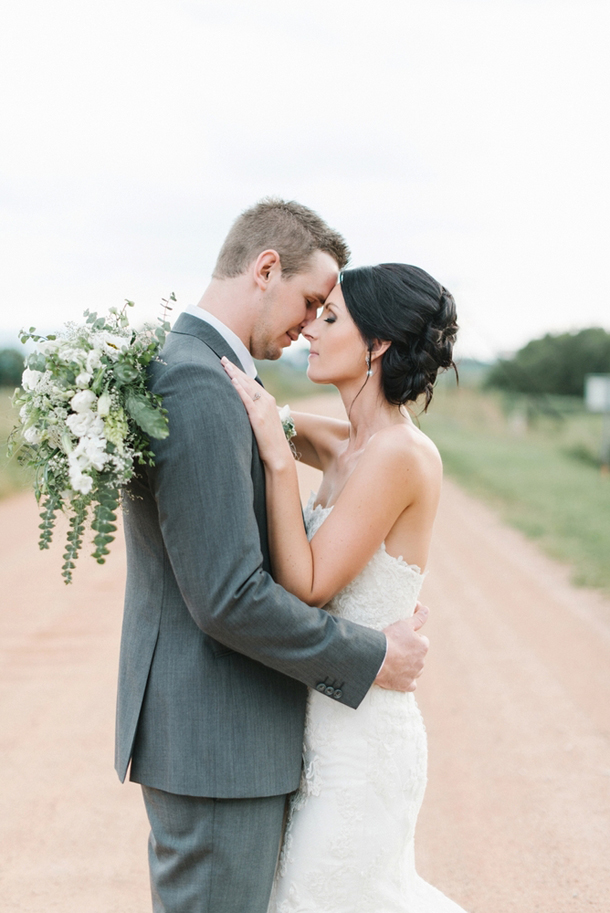 Memorable Moment
I know this is a cliché….but when I saw Riaan for the first time that day; knowing that I was going to spend the rest of my life with my best friend. And there he was, looking at me in the church with a love I have never seen. It was such a beautiful moment.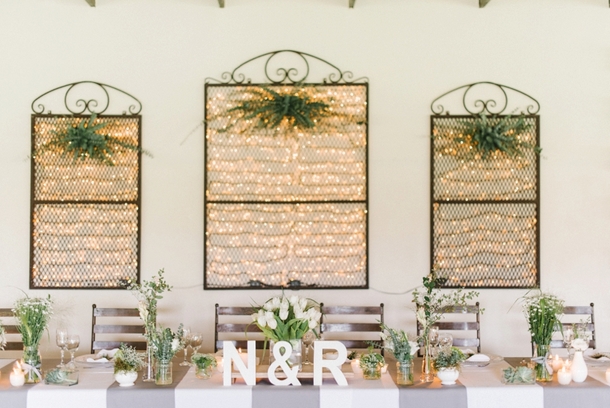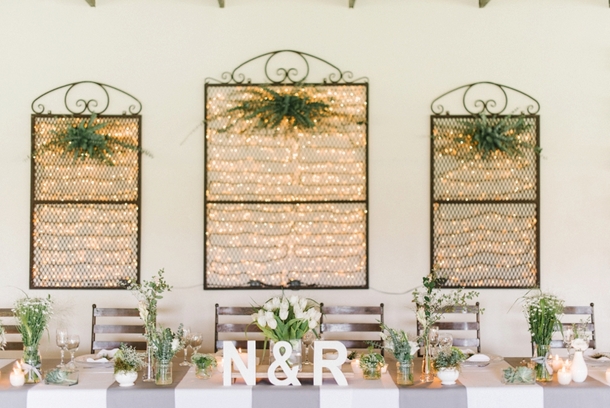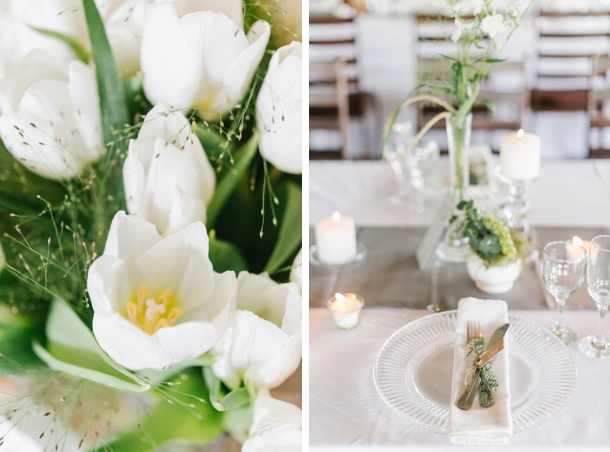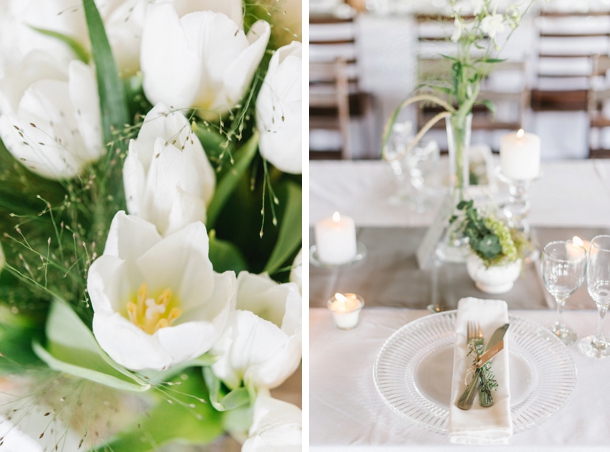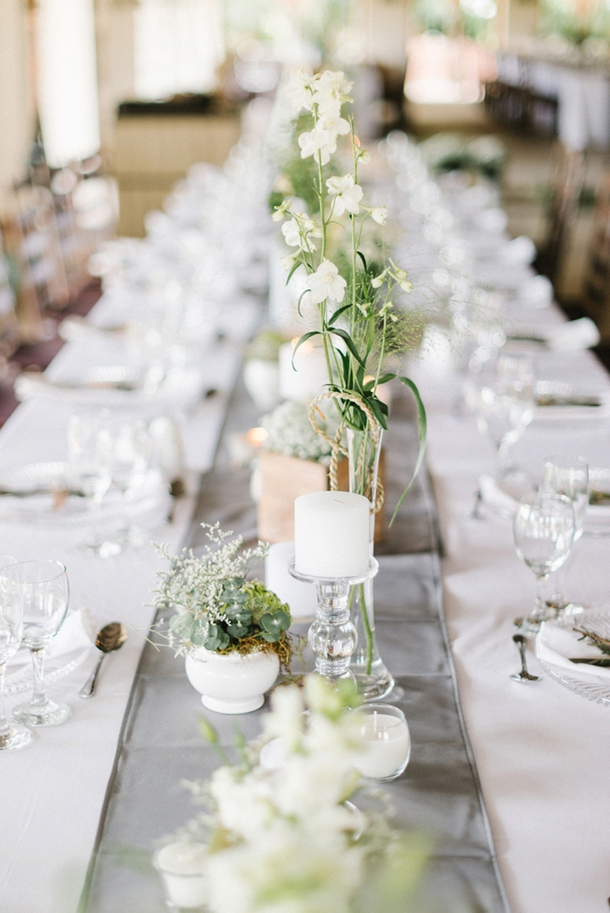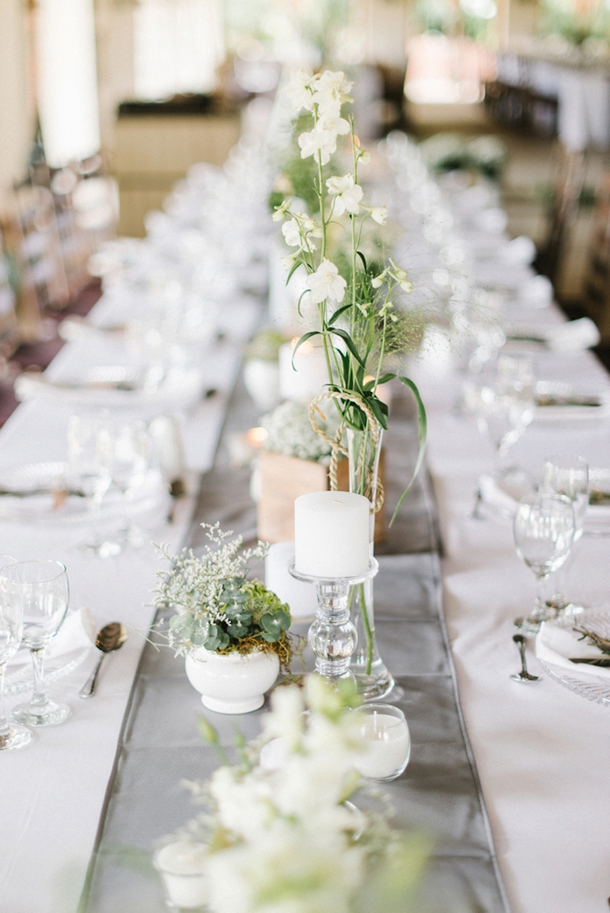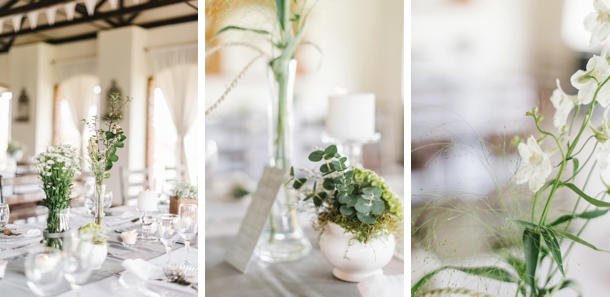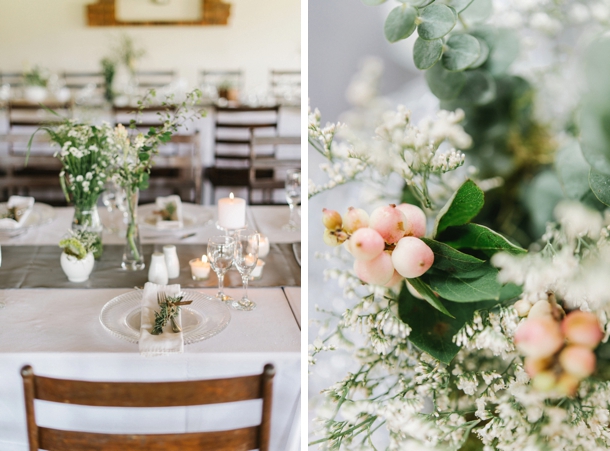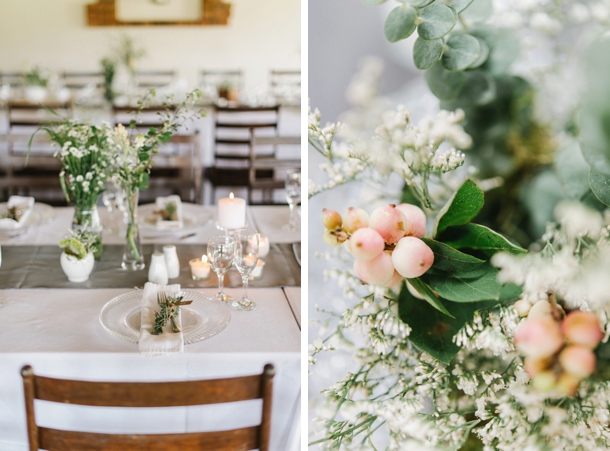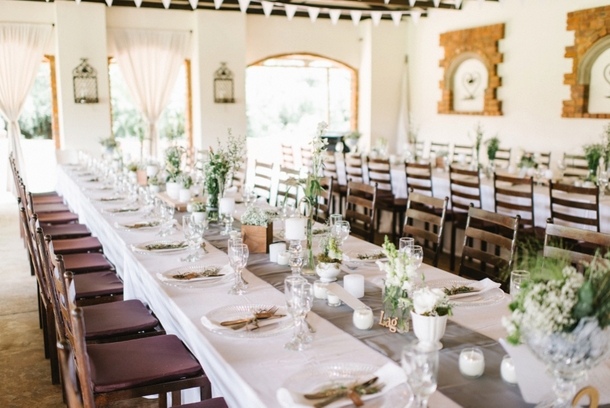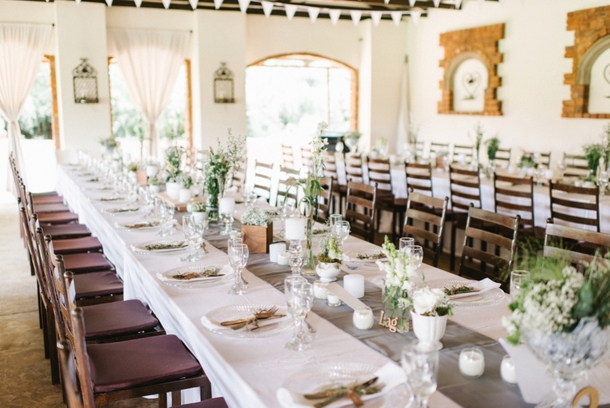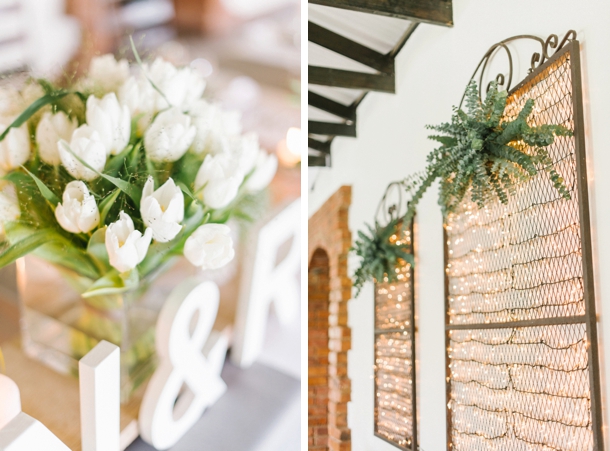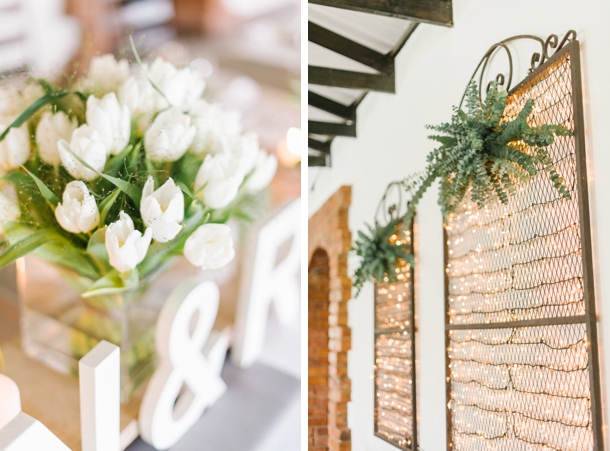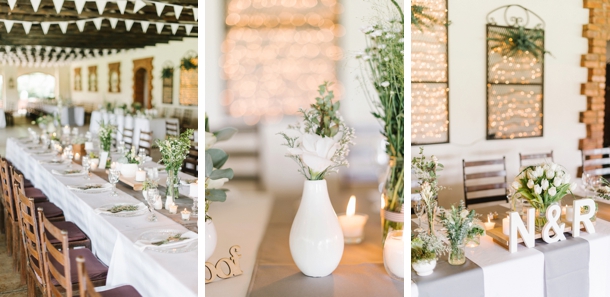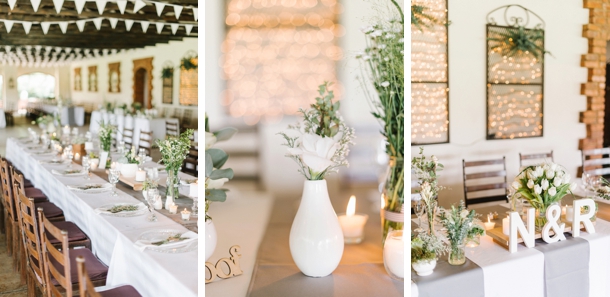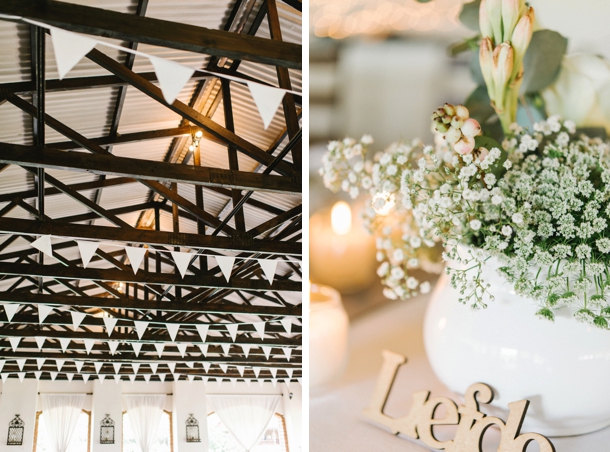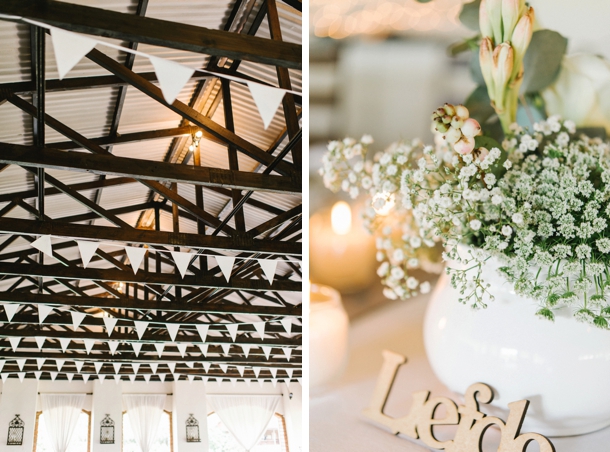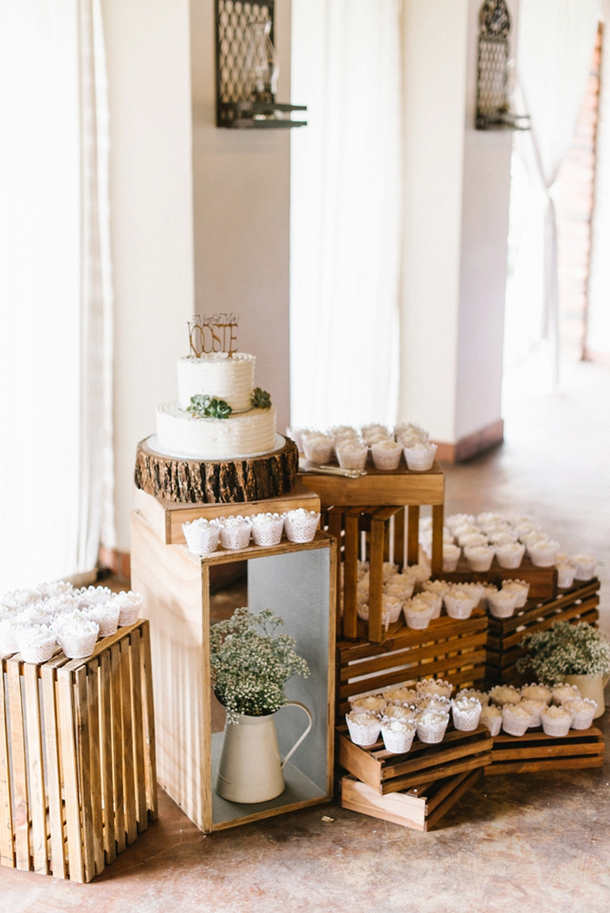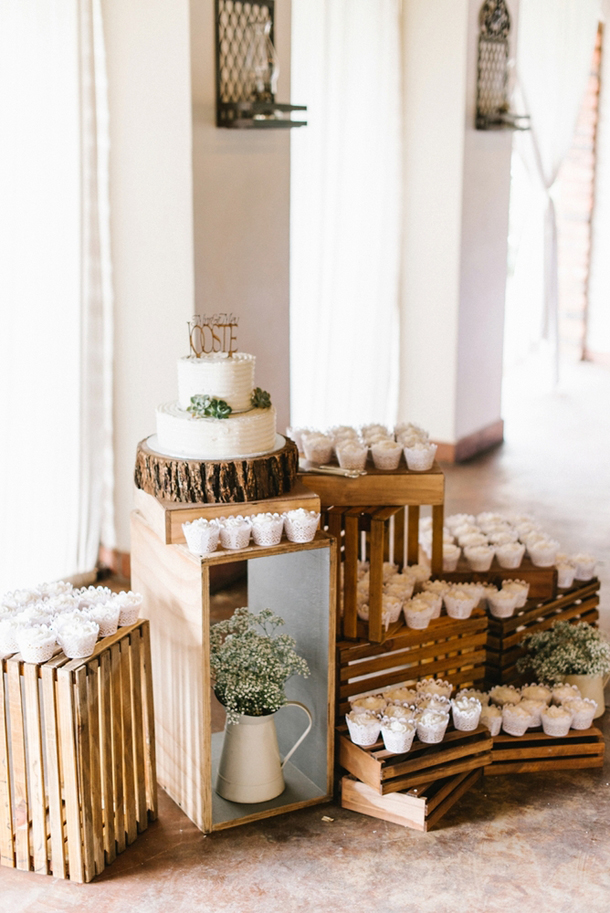 The Honeymoon
He only told me at the airport two hours before our flight – we went to Thailand, Krabi, Phi-Phi Island and Patong for two weeks. It was truly heaven on earth!
Advice for Future Brides & Grooms
Don't do something to please someone else. It is in fact you and your husband's day – no one else's. Enjoy every moment as the day passes so quickly.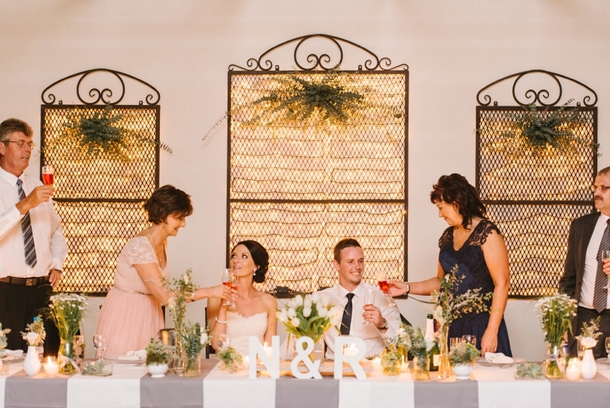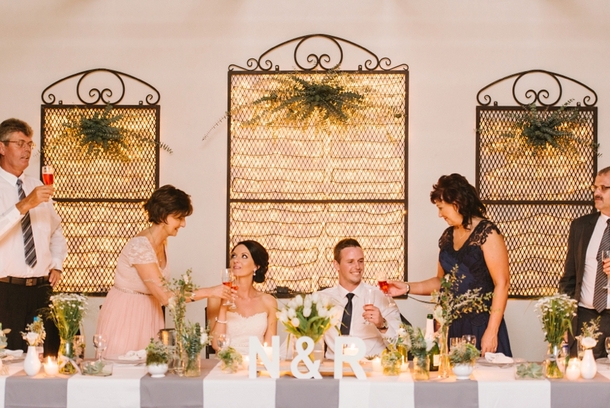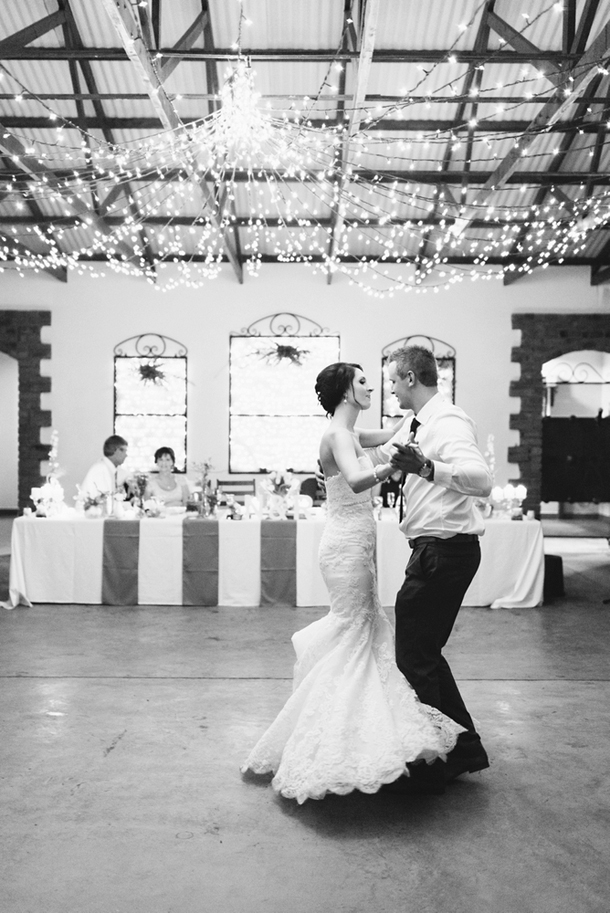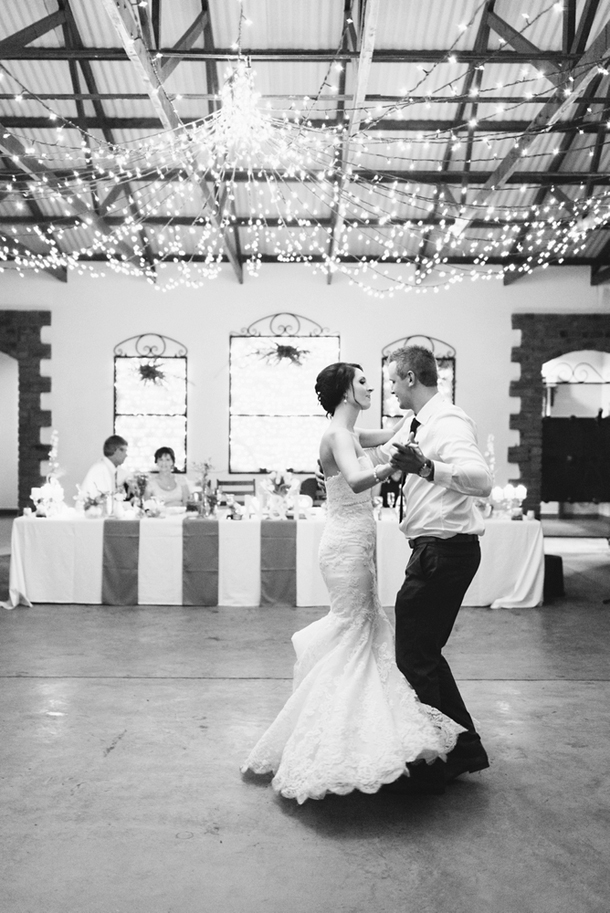 You can see more from this wedding on Louise Vorster's blog.
SERVICE PROVIDERS
Venue & catering: Zakopane Country Village | Photography: Louise Vorster | Cake: Juandi's Catering | Flowers & décor: Daisy Flowers | Stationery: Design Deli | Bride's dress: Enzoani Dakota from Bridal Wardrobe | Bride's accessories: Bridal Wardrobe | Hair & makeup: Ubella | Bridesmaids' dresses: Gelique | Groom's attire: Heeren, Menlyn | Hiring: Bella Fiore, Vintage Rose Weddings