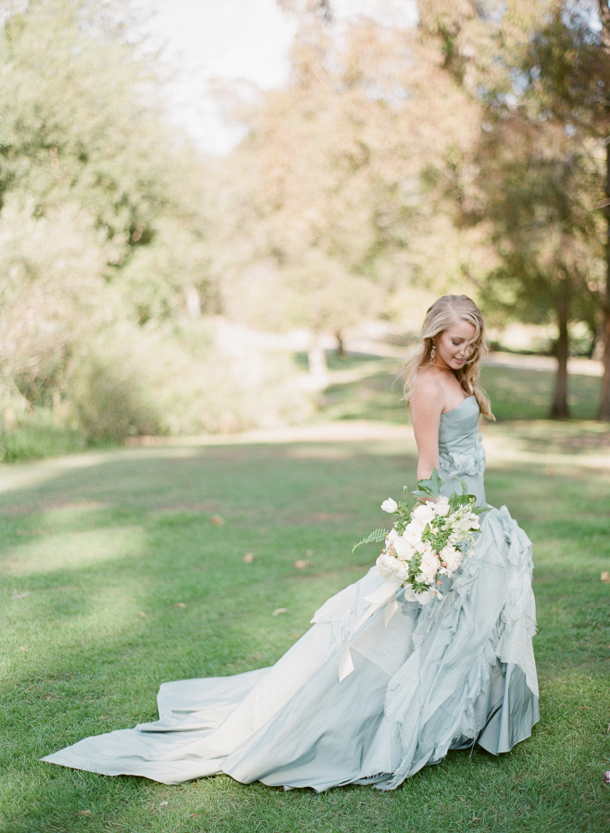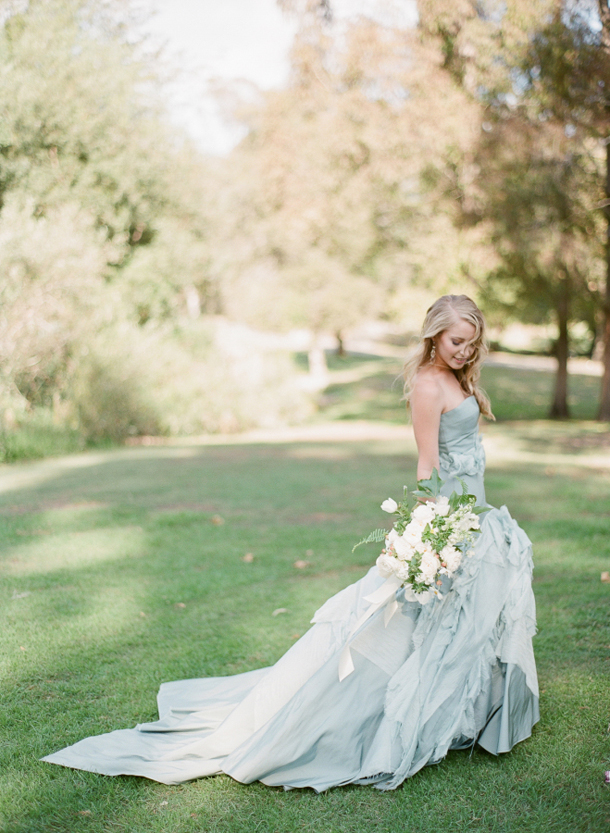 Blush Wedding Photography/Diana McGregor Photography/Summer Watkins/Tara La Tour via Style Me Pretty
I don't know if it's just that a touch of pastel adds a bit of whimsy to these beauties, but I seriously think pastel wedding dresses are beyond romantic. I also adore the way that, as well as blush (which we'll always love!), there are amazing options in mint, powder blue, lemon, lilac and peach too. It's a subtle way to add a unique spin to your bridal style. Not convinced? Have a look at these beautiful pastel dresses, and you're sure to fall in love!
*Links in bold denote affiliate links. The cost to you remains the same, but SBB may receive a commission for any sales made.
MINT PASTEL WEDDING DRESSES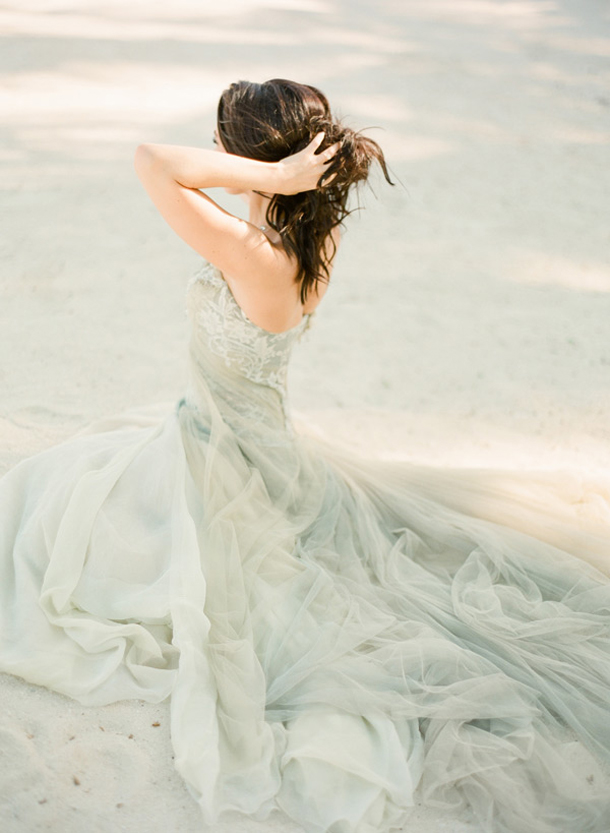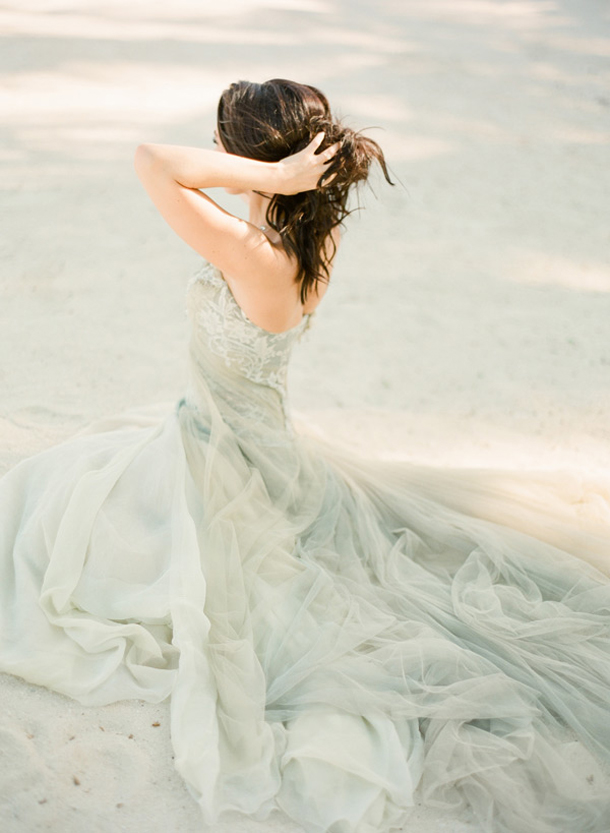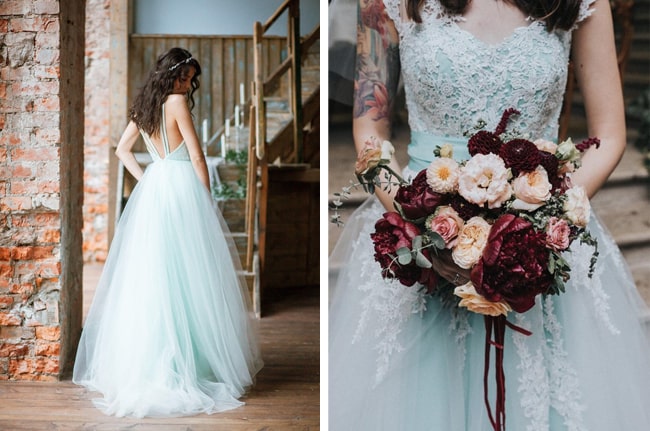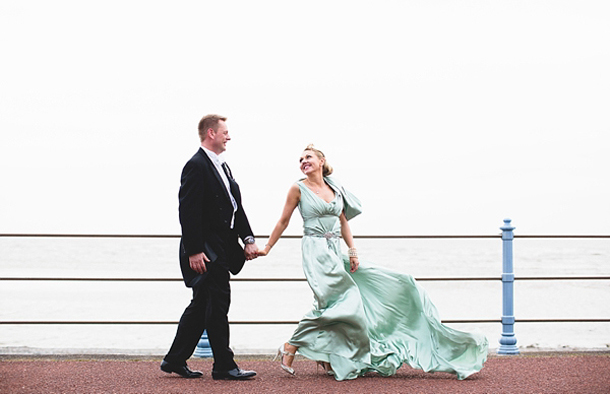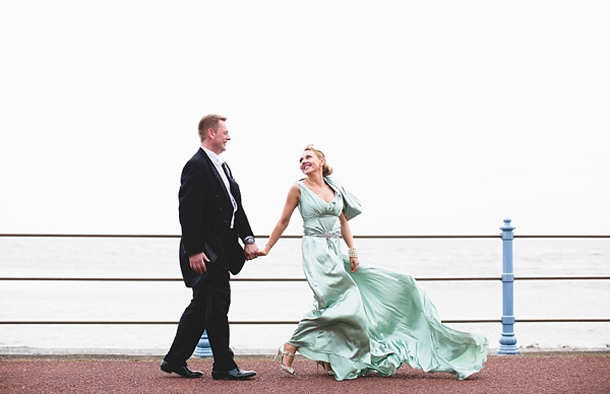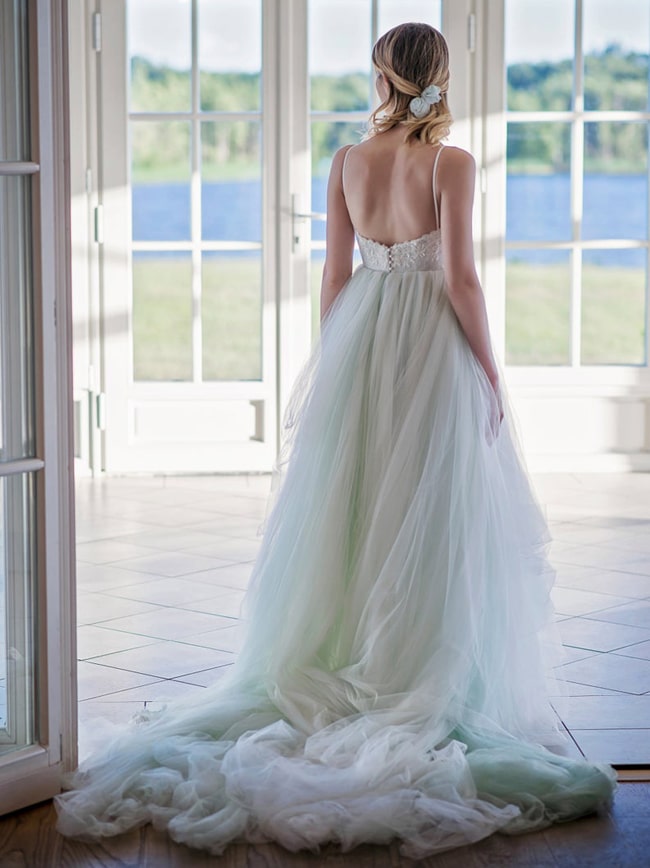 Row 1: KT Merry Photography/Trash Couture via Elizabeth Anne Designs | Row 2: Menta Mint Wedding Dress by AldAwedding (left); Rosalie Mint Green Retro Lace Tea Length Wedding Dress by ieie (right) | Row 3: Tobiah Tayo/The State Of Grace via Love My Dress; Row 4: Doris Mint Wedding Dress by Ariadne Bridal

POWDER BLUE PASTEL WEDDING DRESSES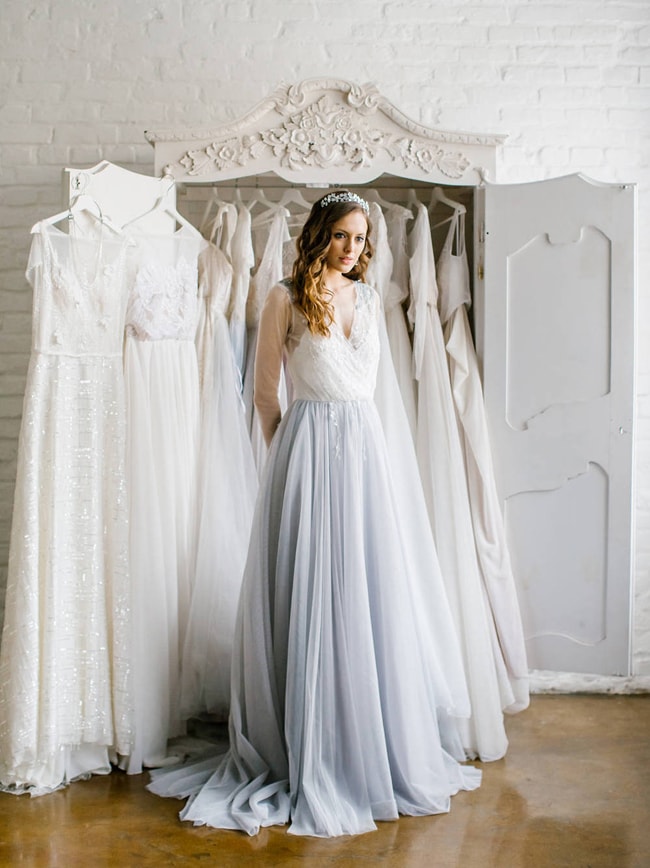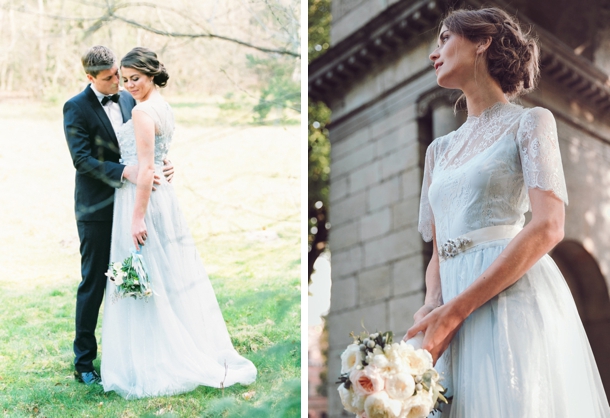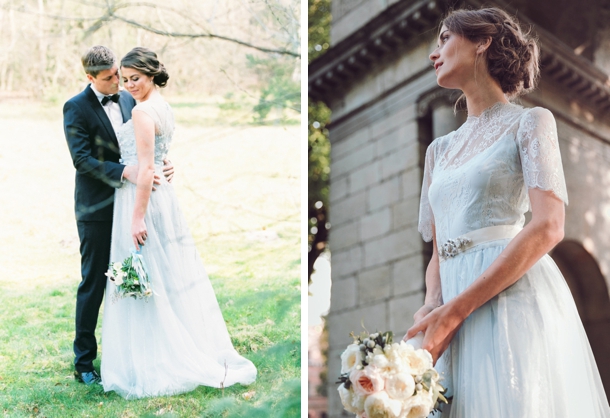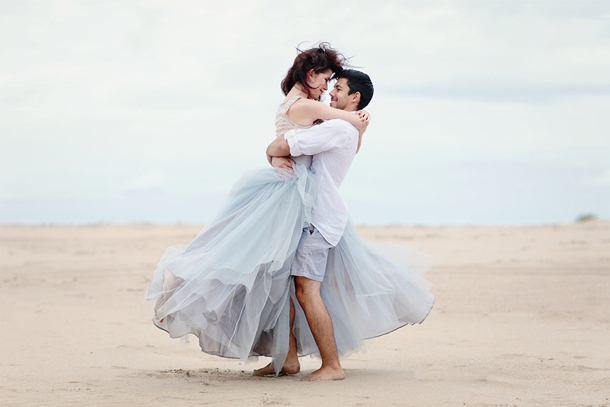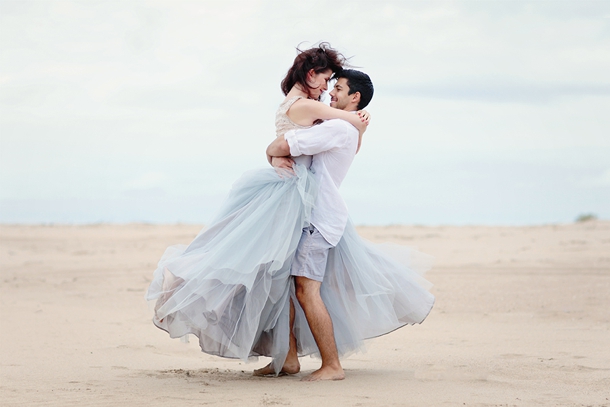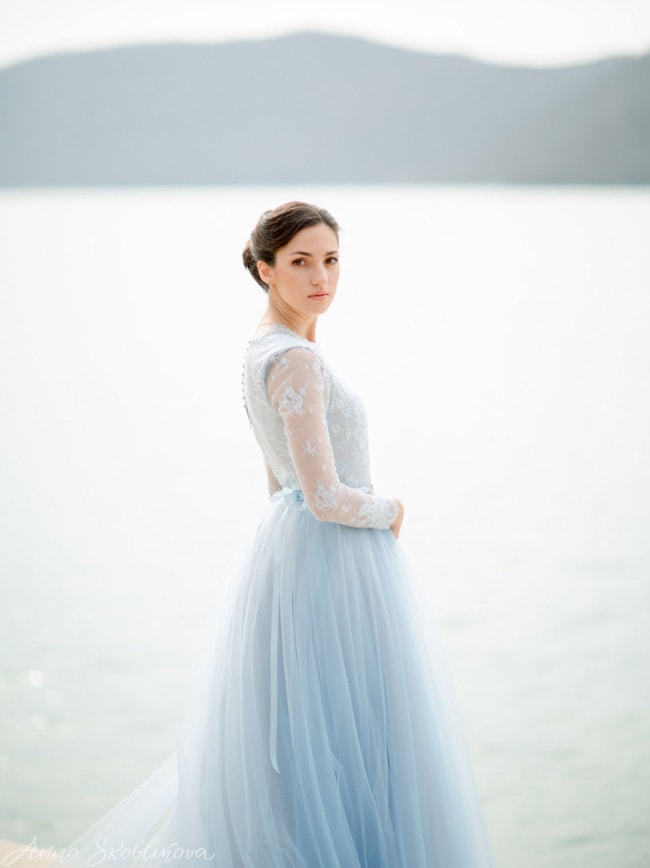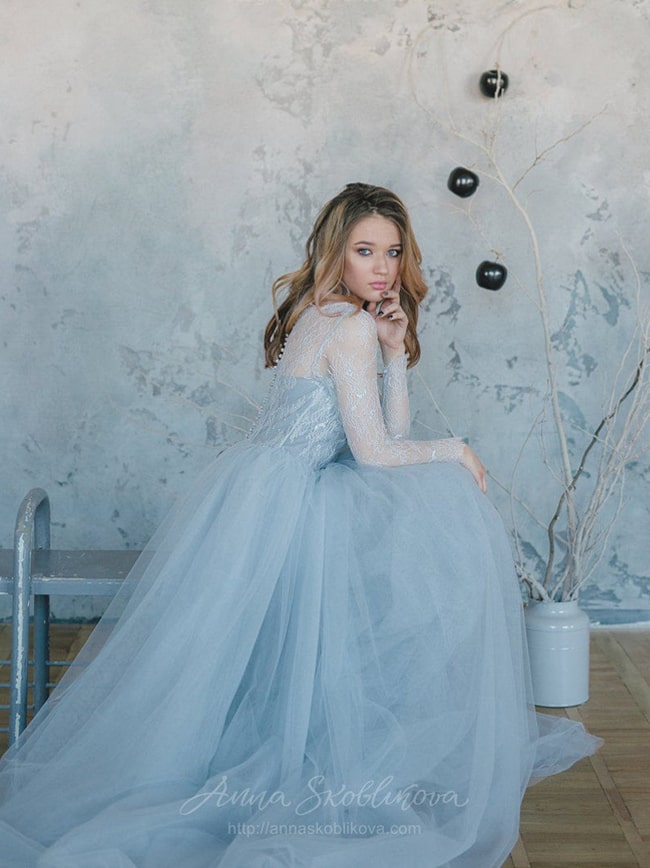 Row 1: Olivia Blue Wedding Dress by Alex Veil Bridal | Row 2: Anouschka Rokebrand/Louise Beukes Styling/Unielle Couture via SouthBound Bride (left); Katya Katya Shehurina via Love My Dress (right) | Row 3: Pickle Photography/Sarah Reynolds, Urban Lace on SouthBound Bride | Row 4: Light Blue Wedding Dress by Anna Skoblikova | Row 5: Blue Tulle Wedding Dress by Anna Skoblikova

LEMON YELLOW PASTEL WEDDING DRESSES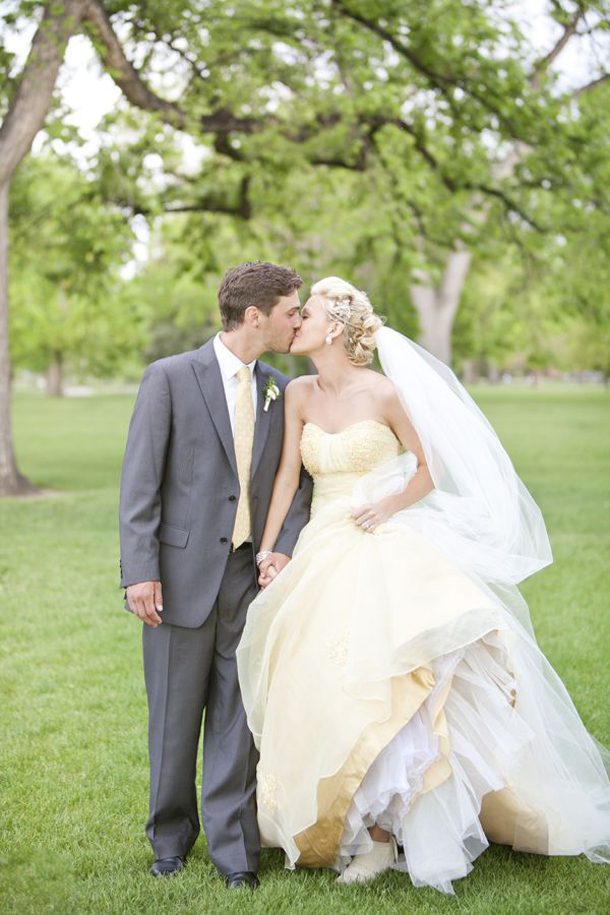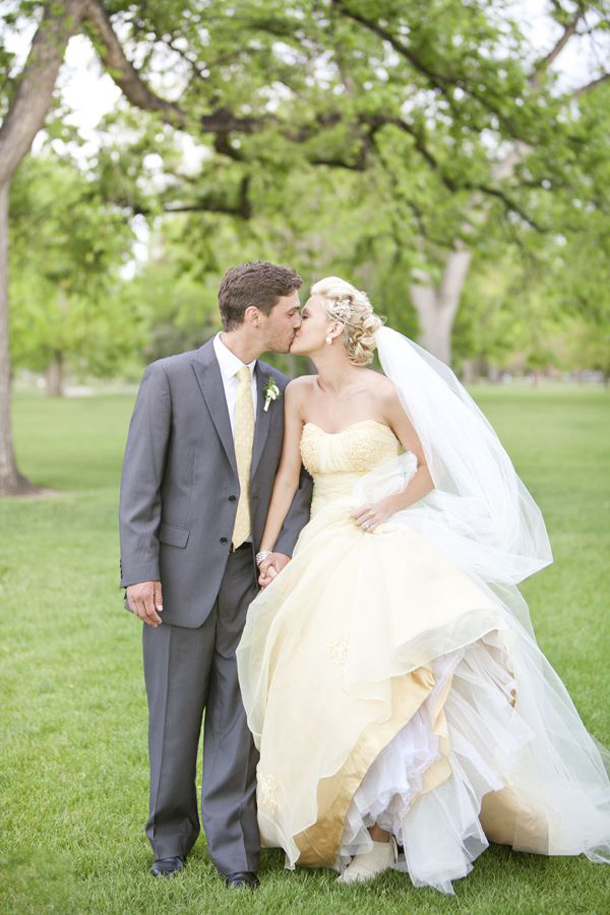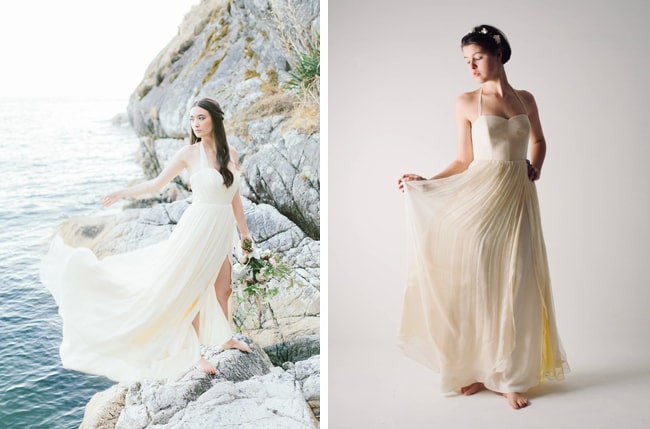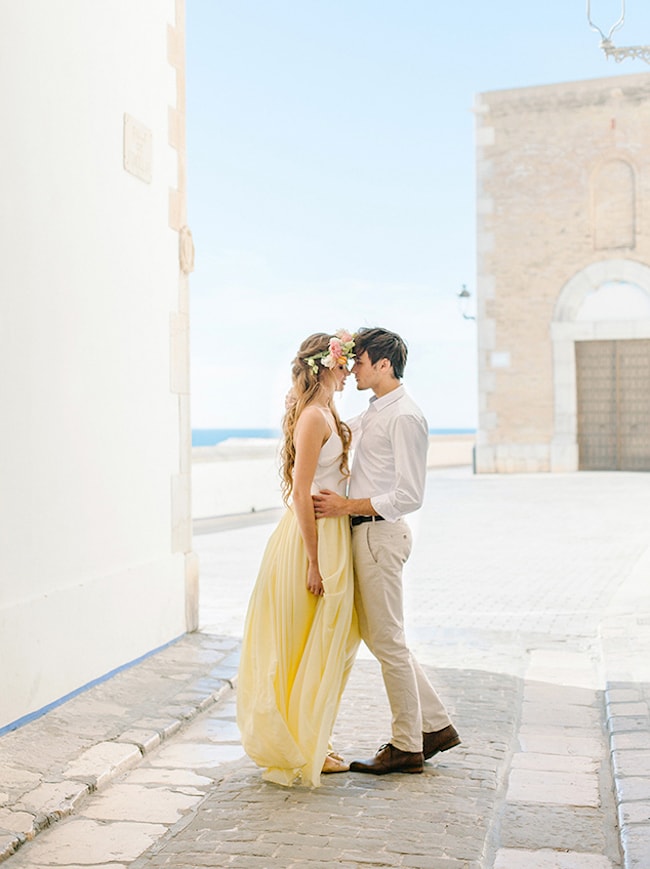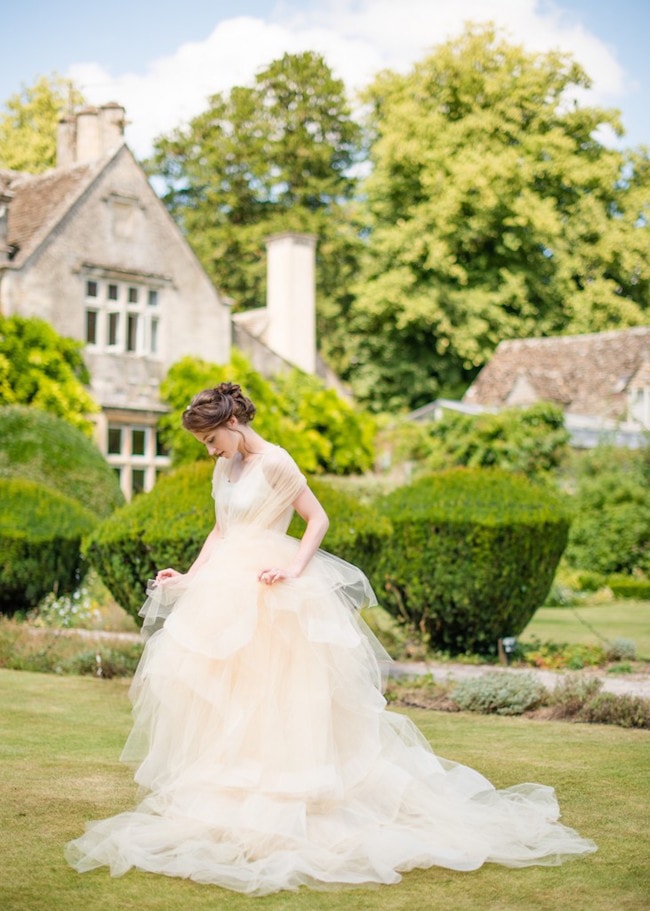 Row 1: Brumley & Wells via Wedding Chicks | Row 2: Ellie Wedding Dress by Hannah Tikkanen (left); Narcissus Wedding Dress by Larime Loom (right) | Row 3: Aleksandra Semyonova/INT WED Agency Mendelssohn/Dream and Dress via Burnett's Boards | Row 4: Wedding Belles/Louise Beukes Styling/Chaviano Couture at Heart A Flutter Bridal via BLOVED
LILAC PASTEL WEDDING DRESSES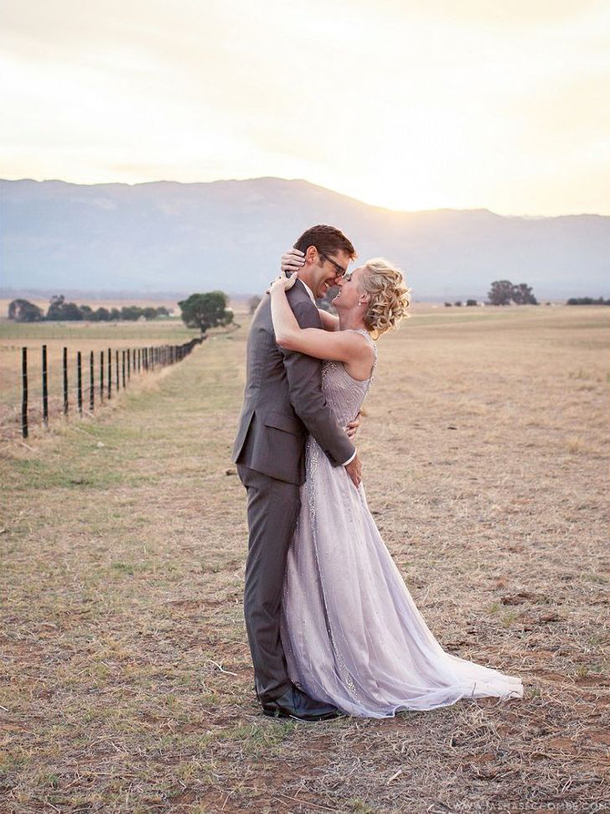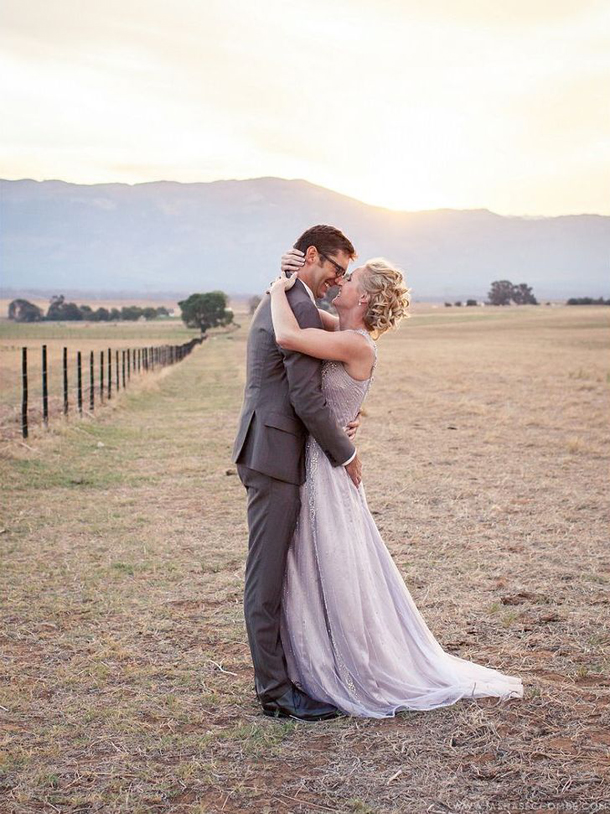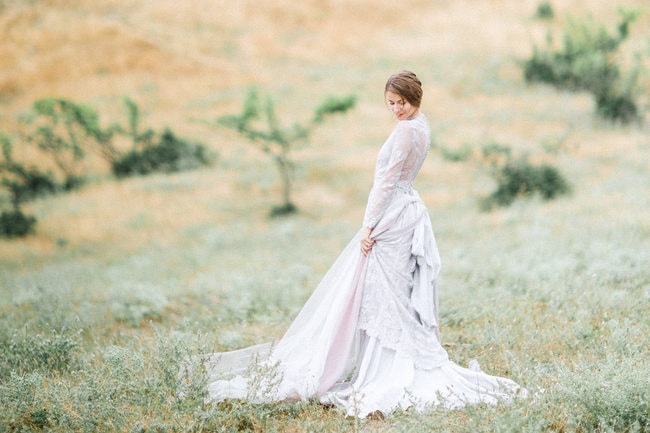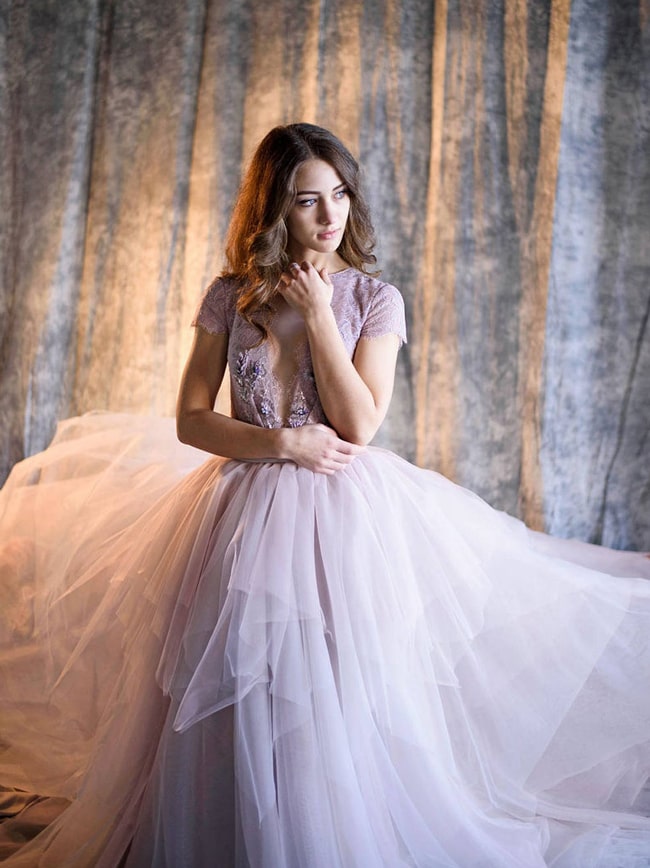 Row 1: Tasha Seccombe/Amelia's Bridal | Row 2: al gawlik/pink parasol designs & coordinating/hayley paige via Swooned (left); via Grey Likes Weddings (right) | Row 3: Long Sleeve Wedding Dress by Anna Skoblikova | Row 4: Wisteria Lilac Wedding Dress by Li Bright Wedding Dress

PEACH PASTEL WEDDING DRESSES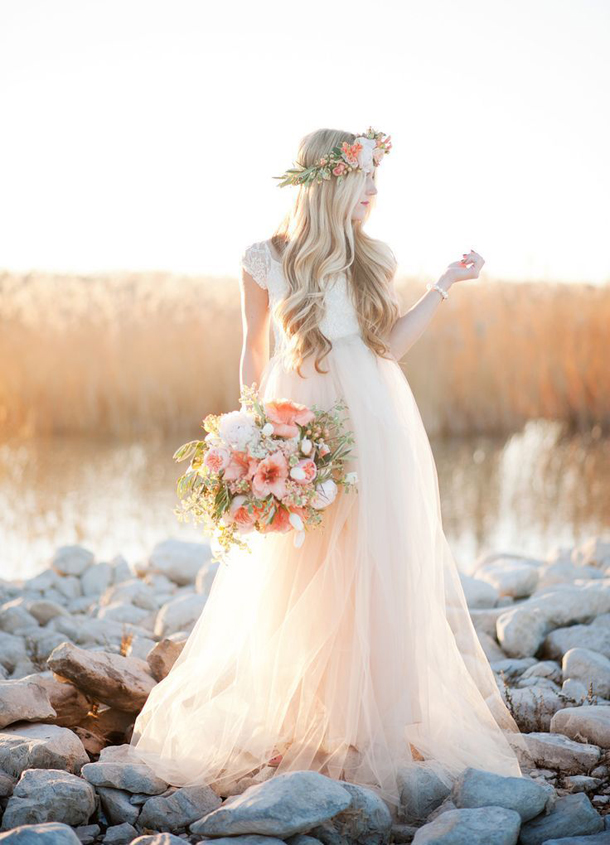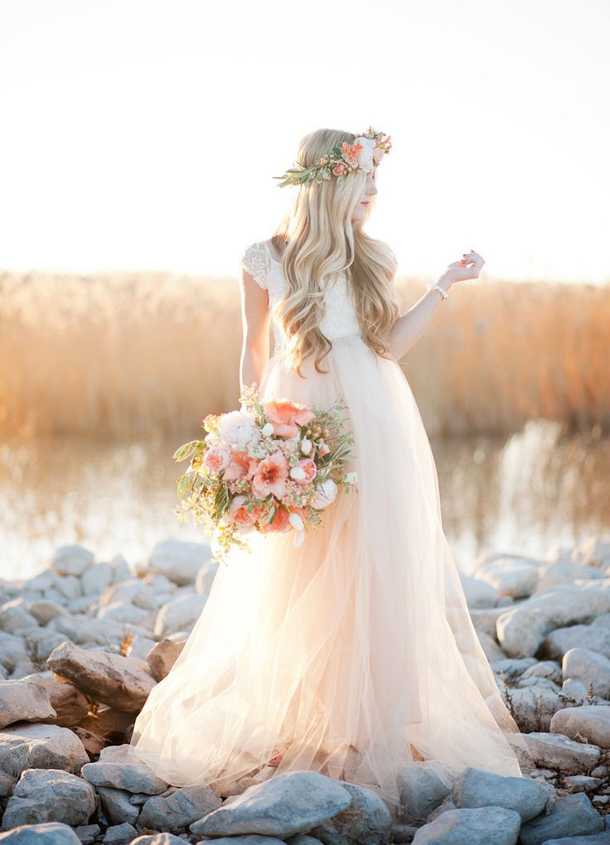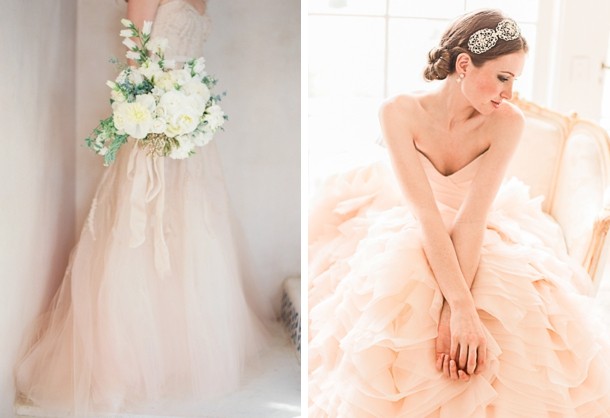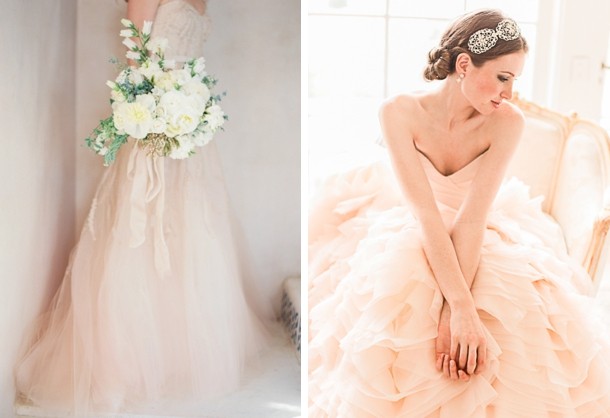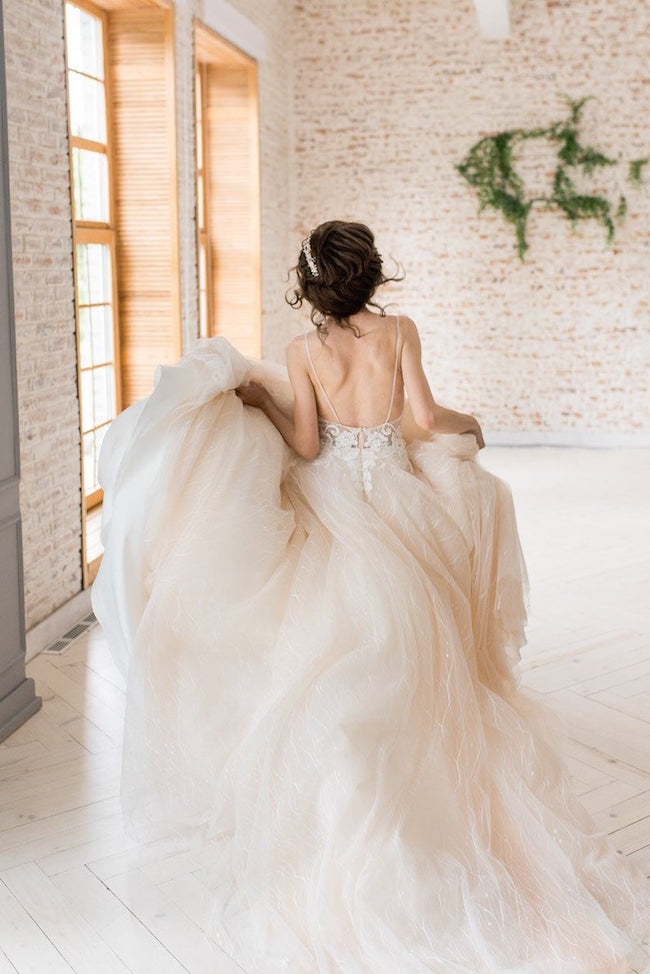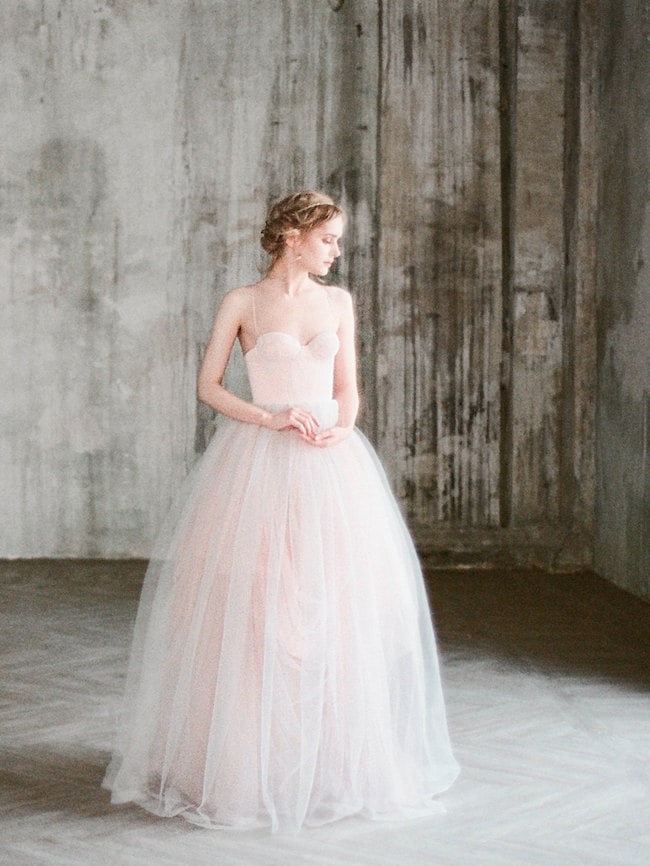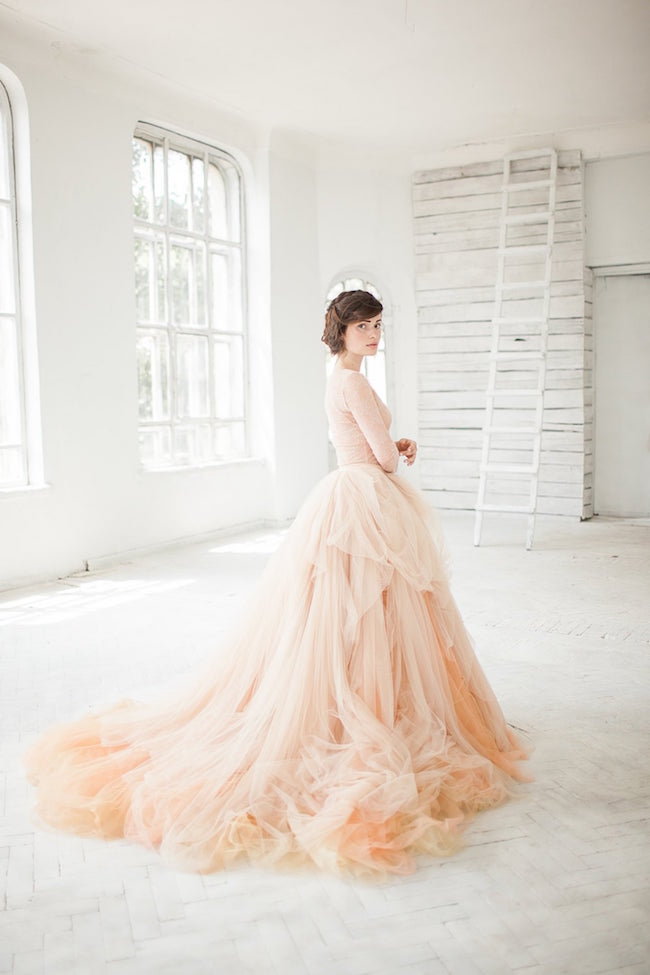 Row 1: Kristina Curtis Photography via Style Me Pretty | Row 2: Taylor Lord/Bird Dog Wedding (left); Sareh Nouri on SouthBound Bride (right) | Row 3: Fluffy Peach Wedding Dress by Tiradress | Row 4: Volga Princess Wedding Dress by Milamira Bridal | Row 5: Peony Nude Tulle Wedding Skirt by Mywony Bridal

BLUSH PASTEL WEDDING DRESSES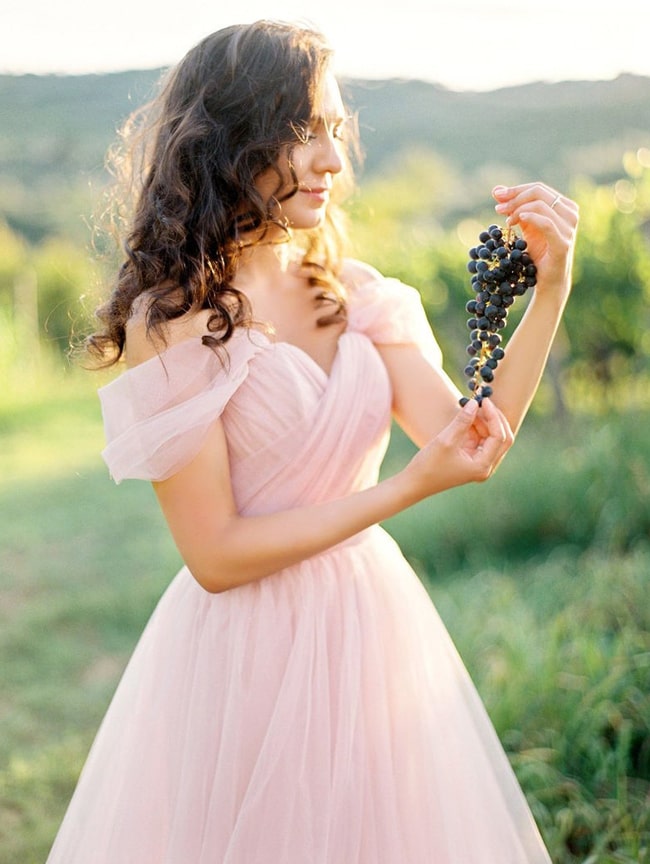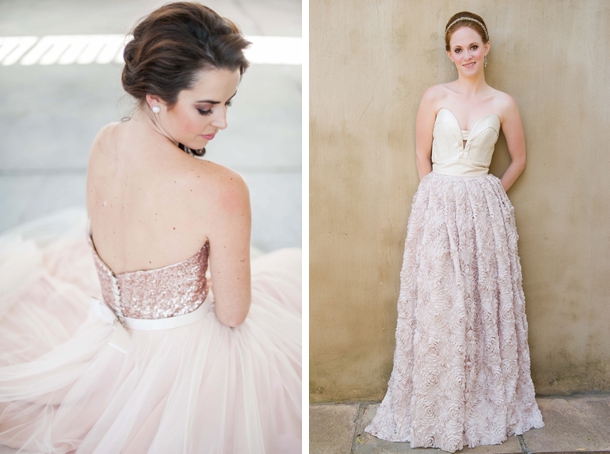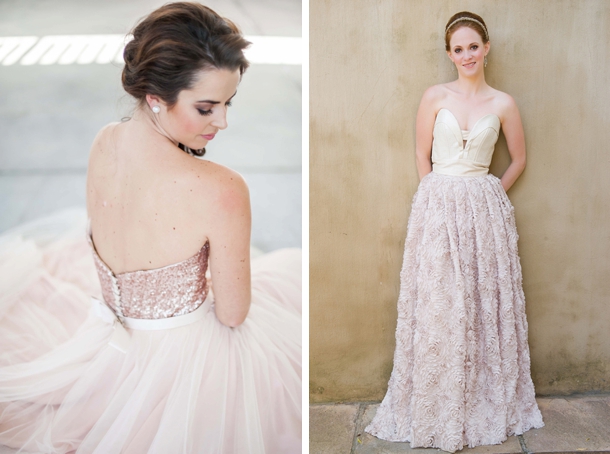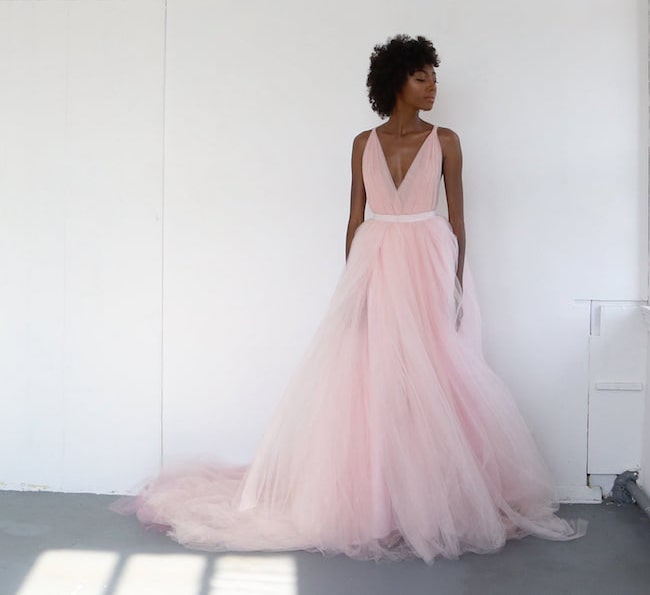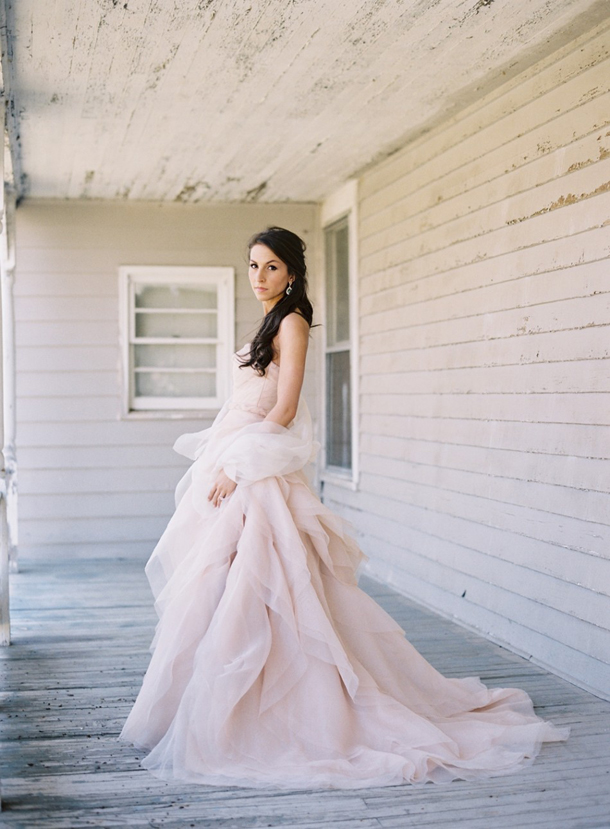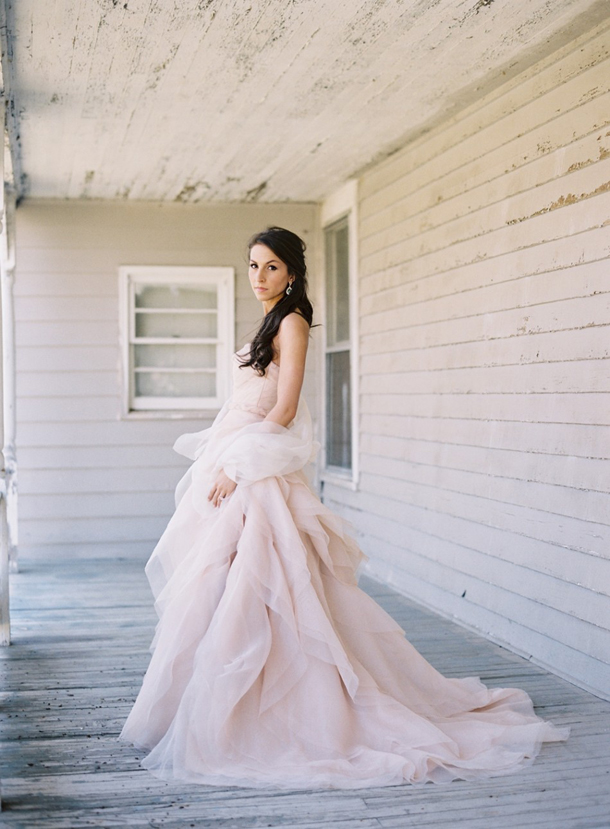 Row 1: Blush Pink Wedding Dress by Dream and Dress | Row 2: Claire Thomson/Janita Toerien on SouthBound Bride (left); Lauren Kriedemann/Just Jack on SouthBound Bride (right) | Row 3: Tulle Blush Pink Wedding Skirt by The Lotus Bloom Co. | Row 4: Eric Kelley Photography/Anaiss via Magnolia Rouge