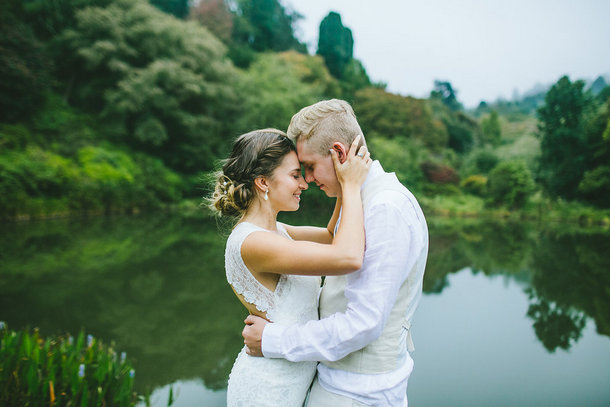 Let's be honest, thanks to Tom Fletcher, pretty much every woman on the planet thinks that marrying a musician, who sings to you during his speech, is about the most romantic thing ever. So right there, today's wedding was already goosebumps, since today's groom (of SA band ISO) is just such a one. But beyond that, this rustic beauty has such an adorable sweetness to it. Zelda and Richard love birds as much as they love music, so they themed their wedding around that – even taking inspiration from the beautiful lilac-breasted roller for their palette. Throughout their country wedding there were bird-themed touches – little silver birdhouses, bird-themed tables and escort cards, and bird seed confetti (which we love, because it's so environment friendly too). And the sweetness continued, from the DIY details to the wildflower centrepieces, on into a reception that included a cigar bar, milk & Oreo shots, and lots and lots of dancing. Hello Rademan took these lovely pictures.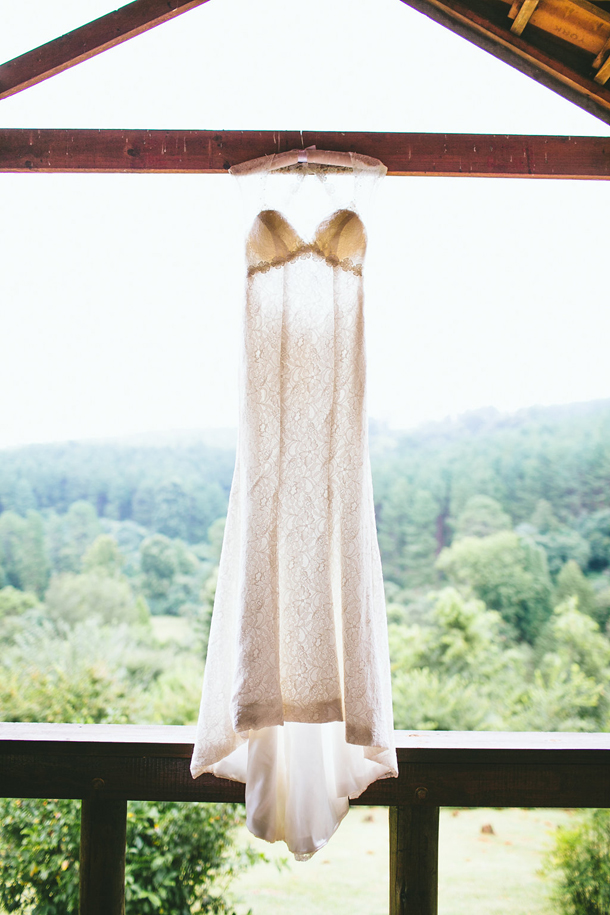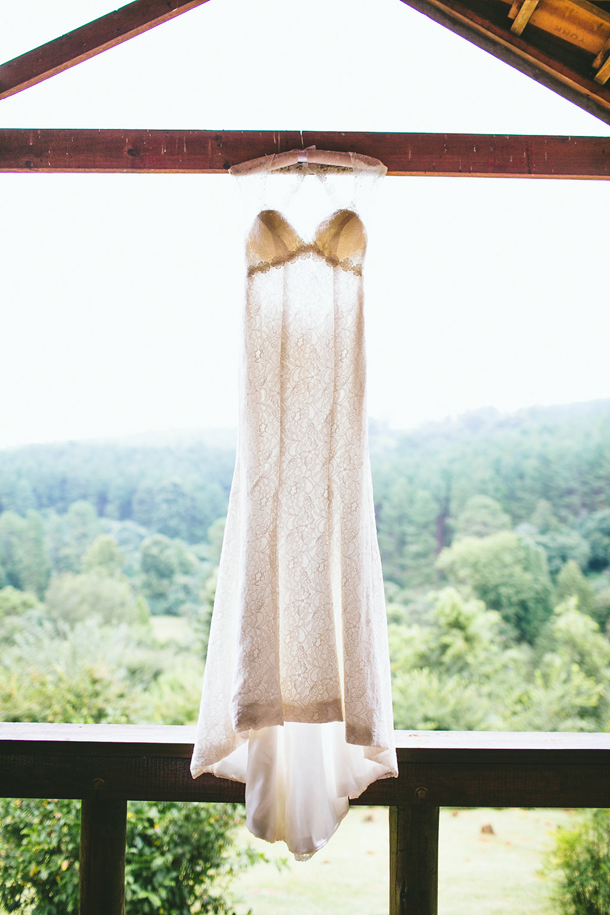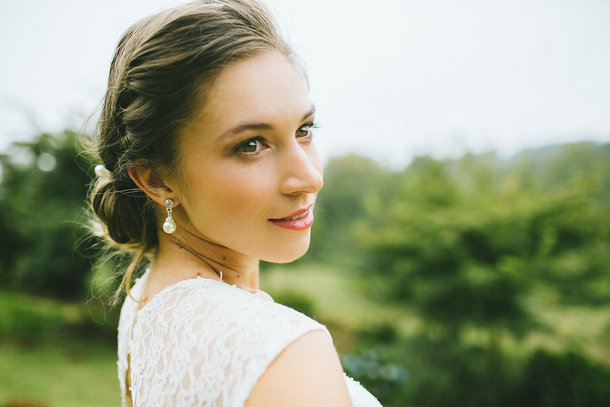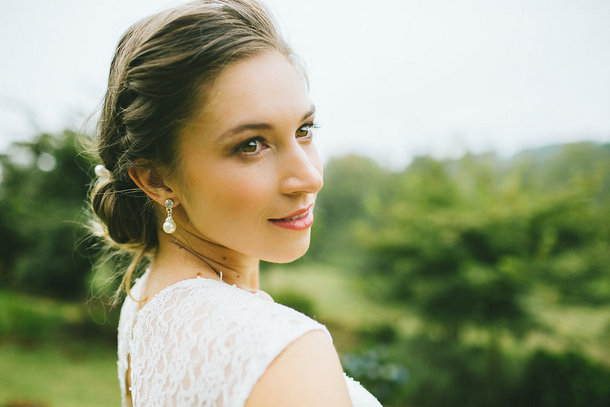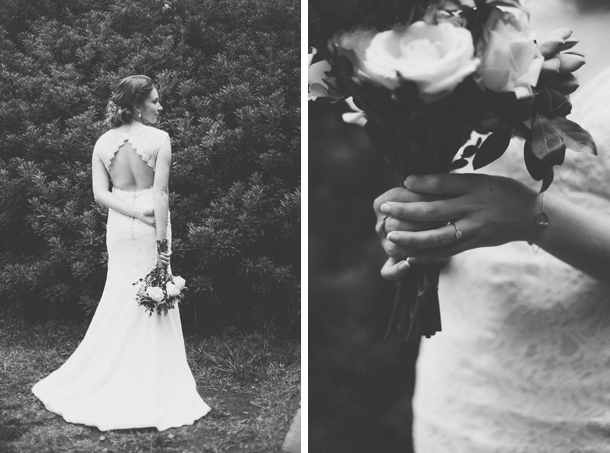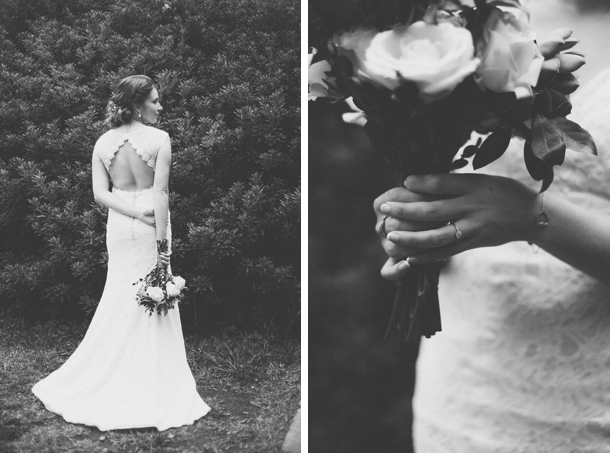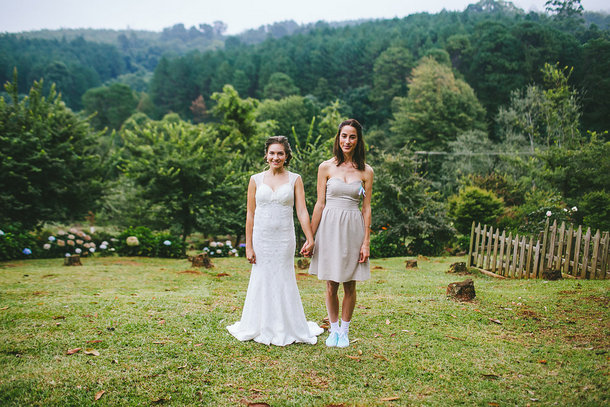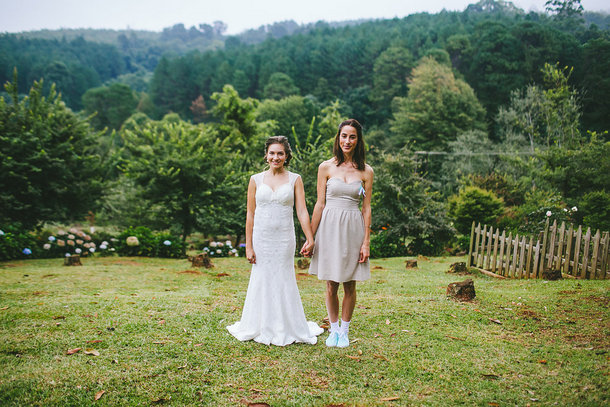 Love Story
Richard and I met when I was in Matric. He played a show at the PTA showgrounds, and although I originally went to watch another band, Richard definitely caught my eye. It turns out I caught his too. In his wedding speech he said: "I saw her from the stage and thought to myself, damn she is hot. When I went to the crowd barrier and saw her up close, I thought, damn she is young". We had a drink backstage (I still had a Coke!) and a month later he asked me to be his girlfriend.
The Proposal
Fast forward to five and a half years later, and we were in Cape Town on tour with his band ISO. They played at Ramfest, opening for Foals and Biffy Clyro. That night, we stayed in a friend's hotel called Hollow on the Square. Richard and I had gone out for supper and then returned to the room. Upon switching off the main bedroom lights (they are linked to the door and this area is hidden from the bedroom area) Richard said: "NO leave them on". I asked why as I was walking towards the bedroom area and there I found Richard on one knee asking me to spend the rest of my life with him. Because we are always surrounded by people at shows, etc, I definitely did not expect him to propose in such an intimate environment. But it was so special and I was really and truly surprised, which is quite rare for a keen investigator like myself!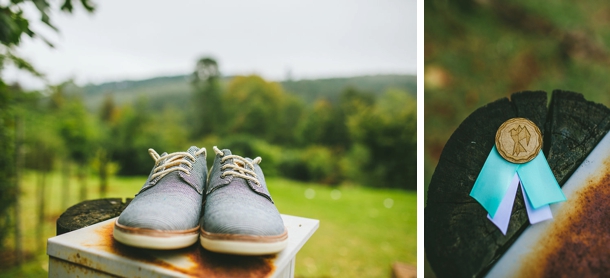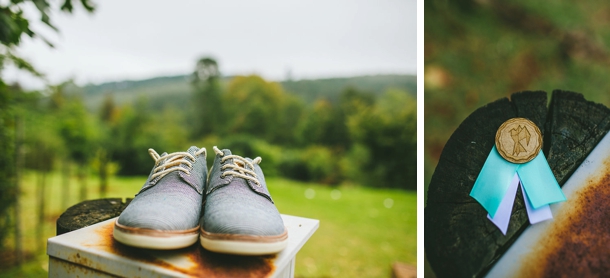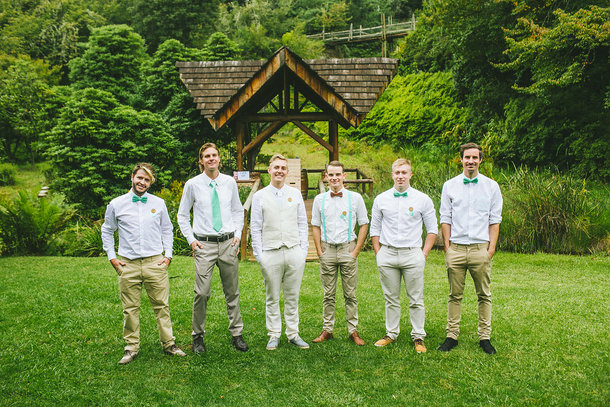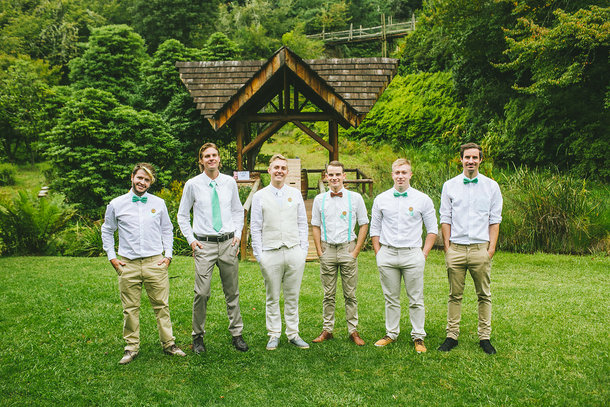 Wedding Style
The one thing that really defines us as a couple is our love for nature and the outdoors, so overall, our theme was birds and woodlands. So instead of table numbers, each table was a different bird. Our invites included a design of a lilac breasted roller, and our palette was inspired by its colouring.
The Venue
Richard and I are really into birding and that is how we originally discovered this majestic part of the country. We had been to the lodge next to the venue a few times. We never saw the wedding venue, but knew that we wanted to get married there and booked it right away. We only saw the actual venue when all the planning started – and of course it was magical and exactly what we wanted!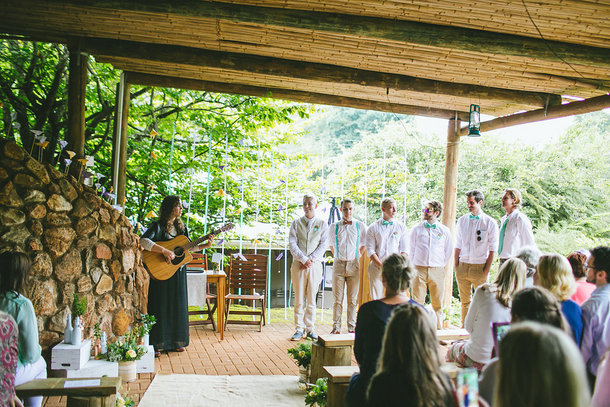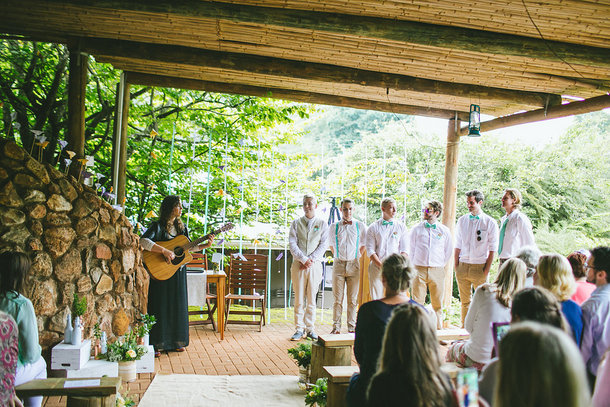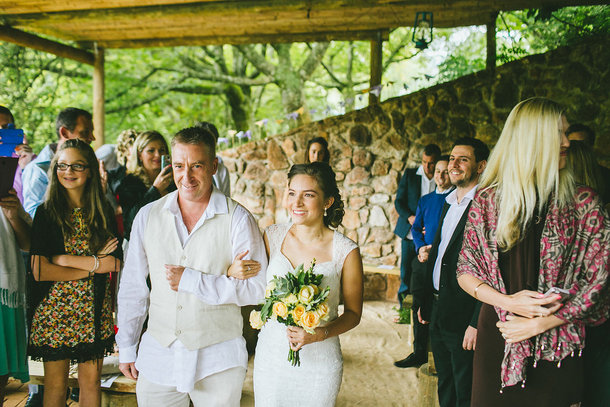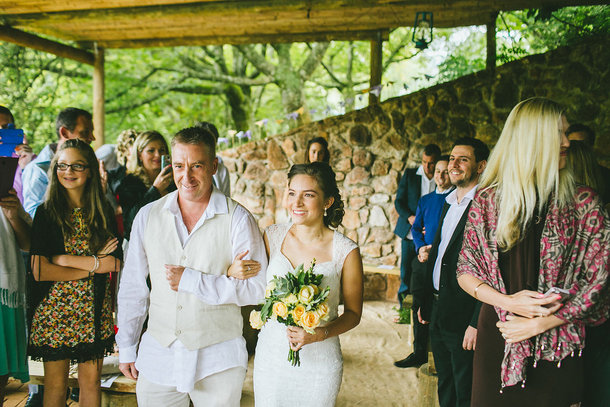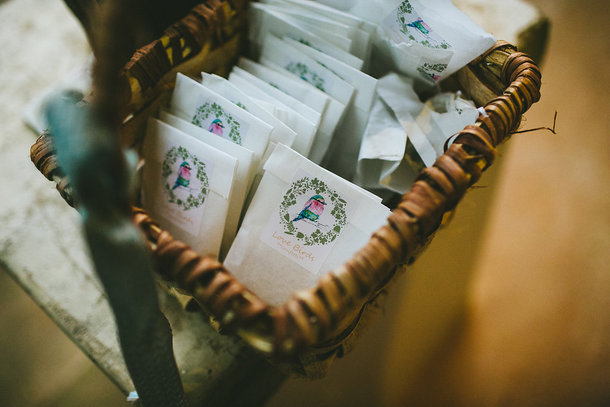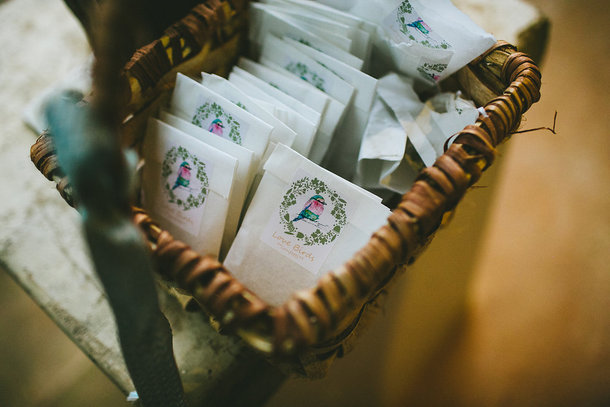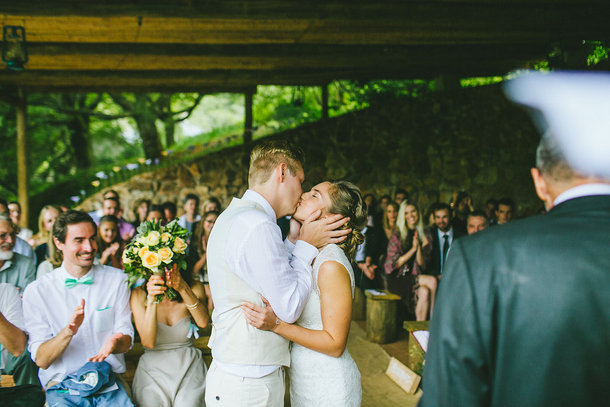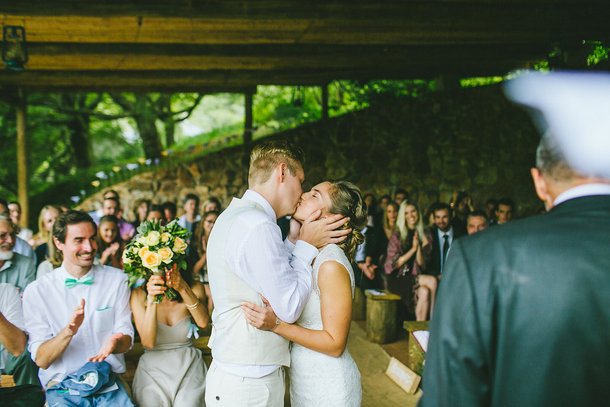 Wedding Details
Most definitely. Our day was filled with music, which is the biggest reason we met and it has been a huge part of our journey together. The song that I walked in to, "Here comes the sun" was sung by Jean-Louise Parker while playing acoustic guitar, which still brings tears to my eyes to this day. One of Richard's biggest inspirations to being the musician he is today, his friend Alfredo Ridolfo came all the way from Argentina, and he played the guitar for the hymn in the service. We had our very good friend perform some of our favourite songs later that night and Richard sang the most beautiful song in his speech.
DIY Elements
Pretty much everything was DIY. We spent months collecting, washing and decorating tins, glass bottles and jars. We bought burlap and made all the tablecloths complete with lace trimming. But I think the biggest project was building our own life-size jenga. It was quite the process to cut all the blocks the same size and to get them smooth enough (it took my dad about two weeks – after work and all!) All the signage and stationery we did ourselves. Another friend of ours Bibi folded about 250 origami birds that we put up at the ceremony. The guests' gifts were snack packs that we packed ourselves.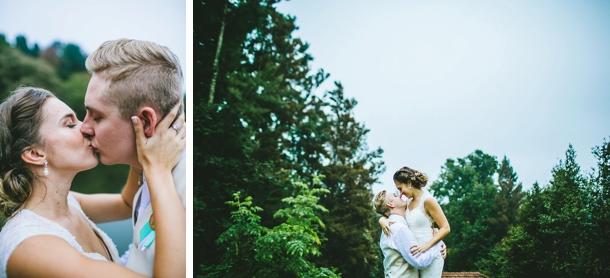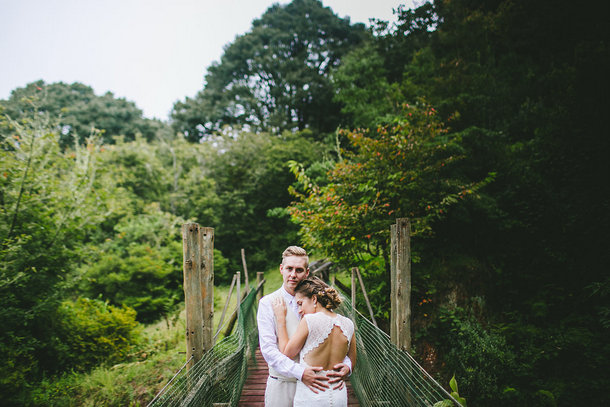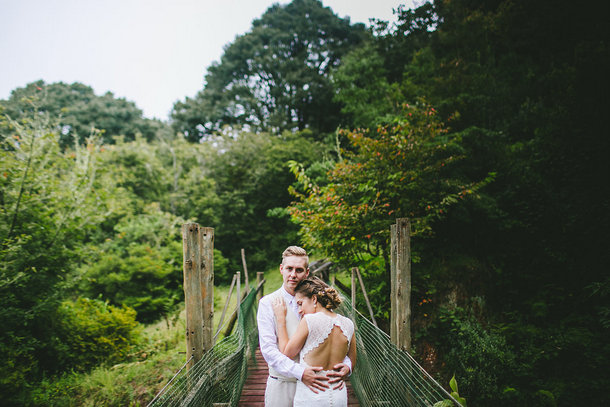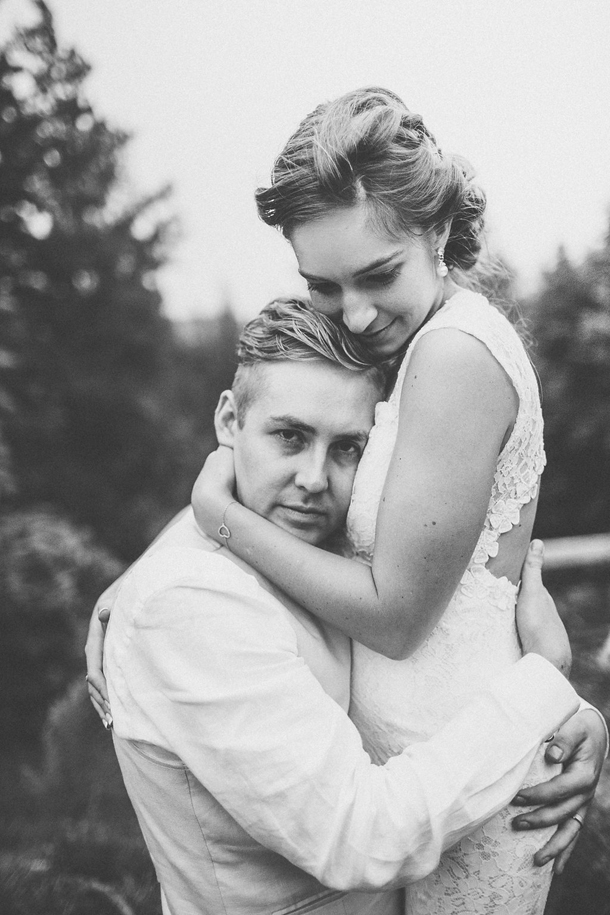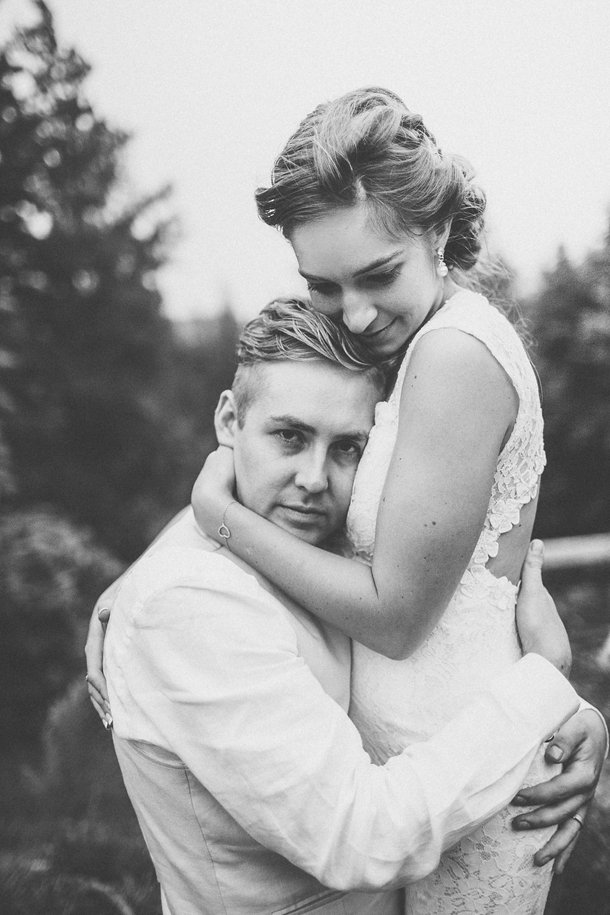 The Flowers
All the flowers were done by my maid of honor, Felicity Steenkamp. She did such a spectacular job and executed it perfectly! We bought only roses and a few bunches of lace flowers from a florist nearby – the rest of the greens were all from the beautiful gardens.
The Dress
I knew pretty much from the start what kind of style I wanted. So I found a dress that fitted right at the bottom and had the whole top part of the dress redone with my design. I loved it! I also wore tomy tekkies instead of high heels. I prefer dancing to being taller :)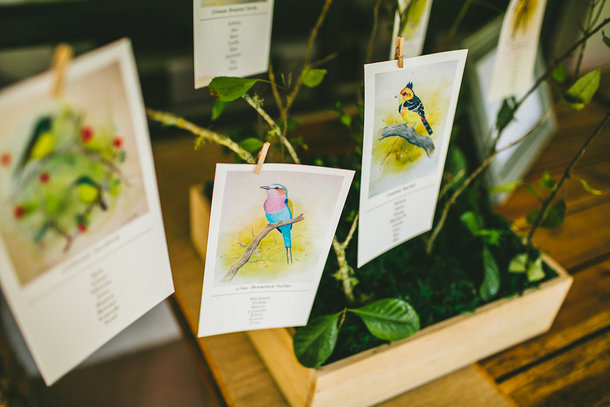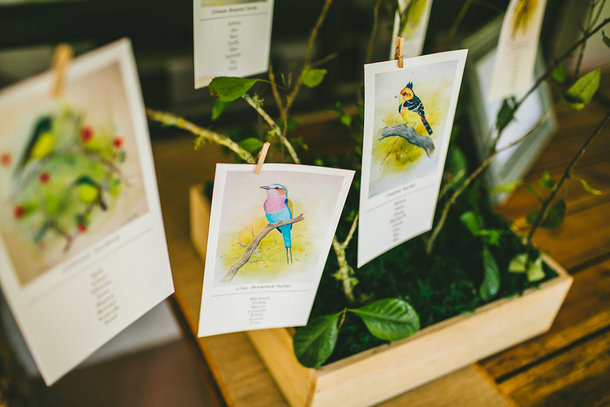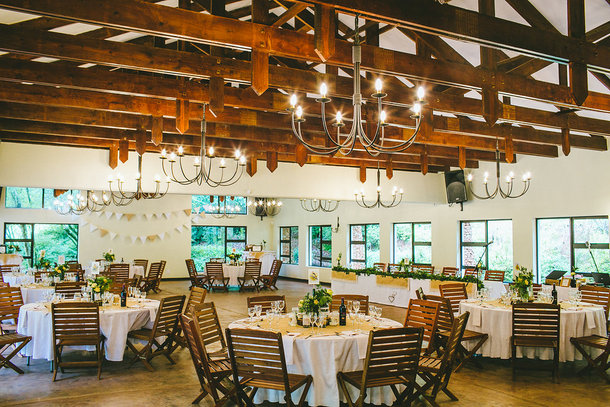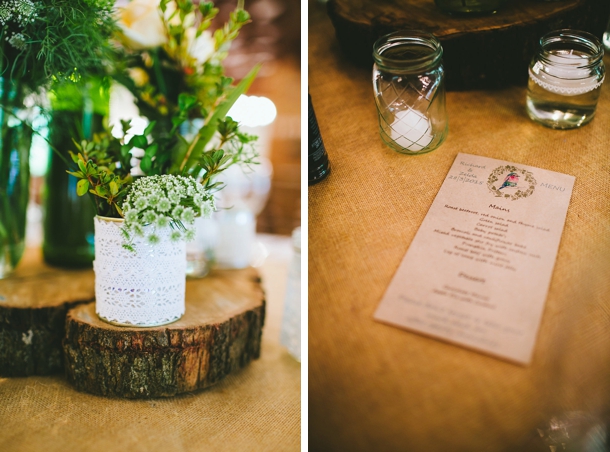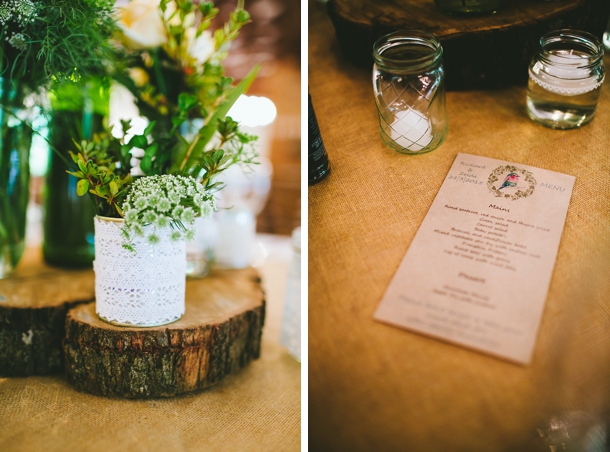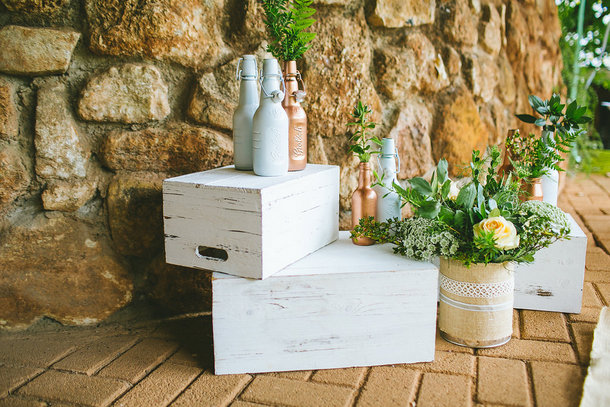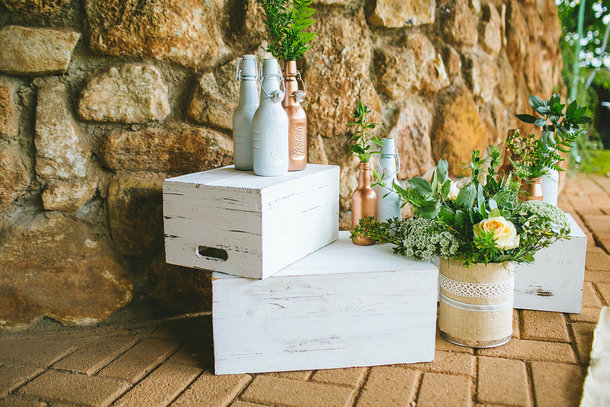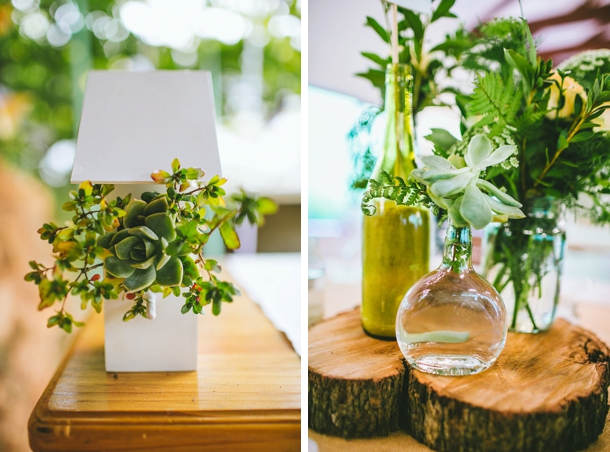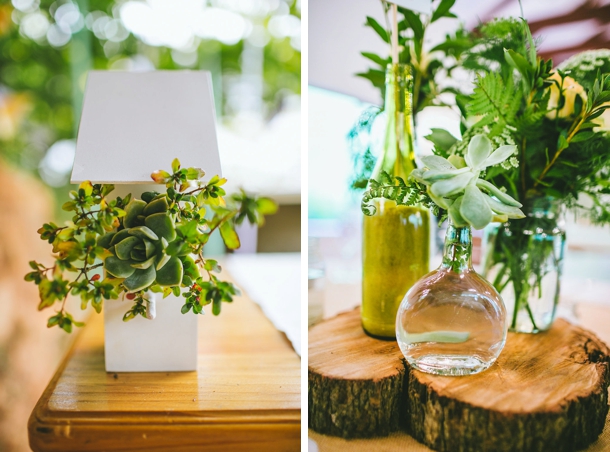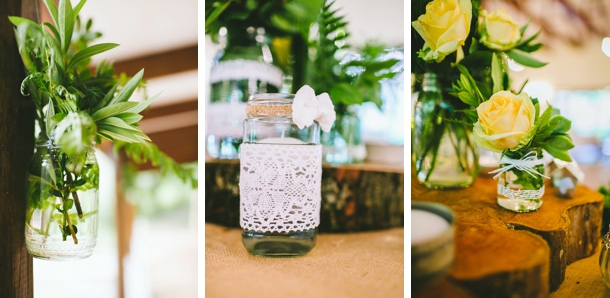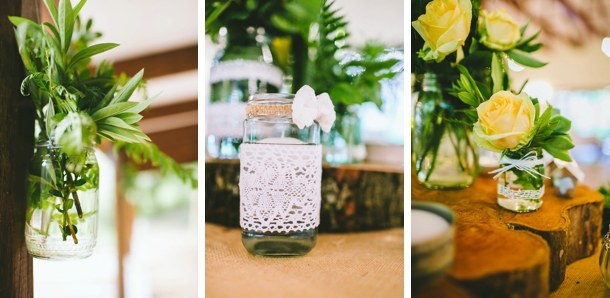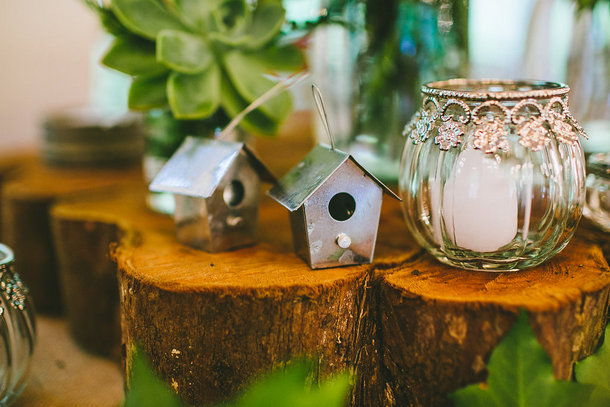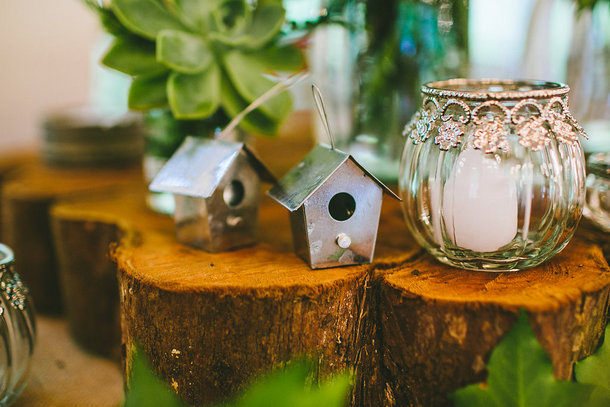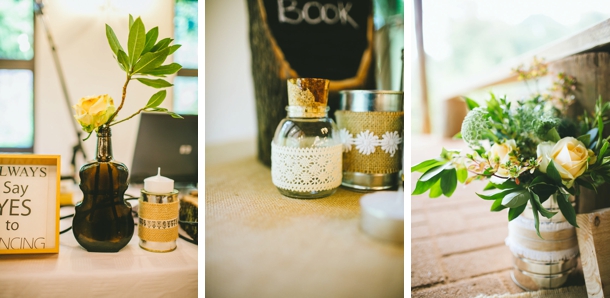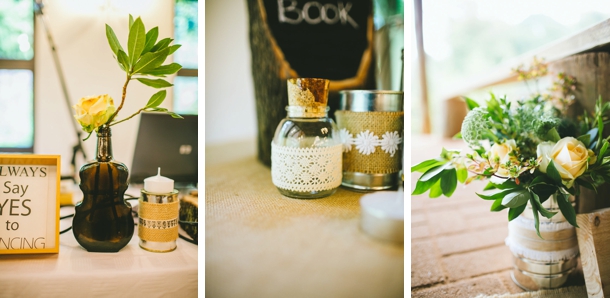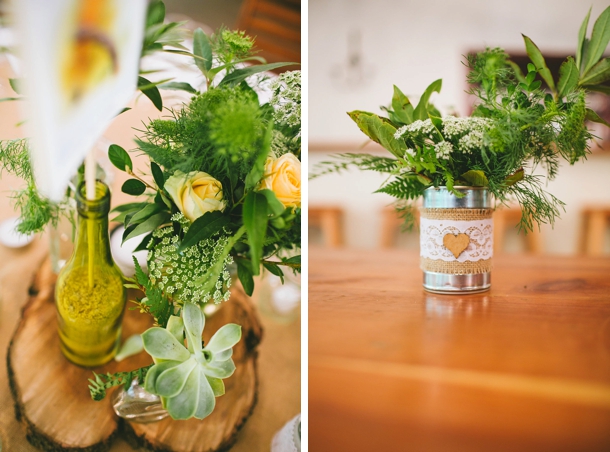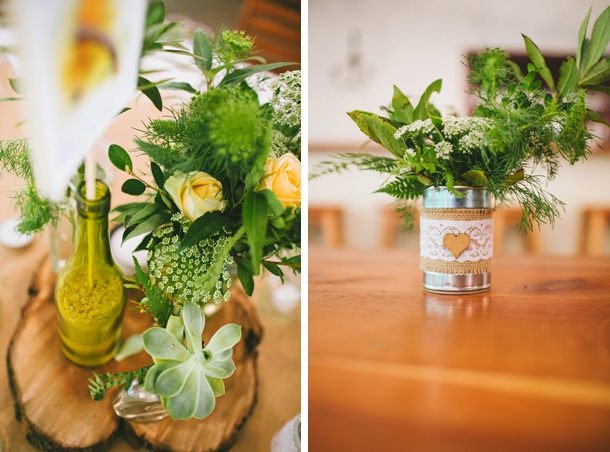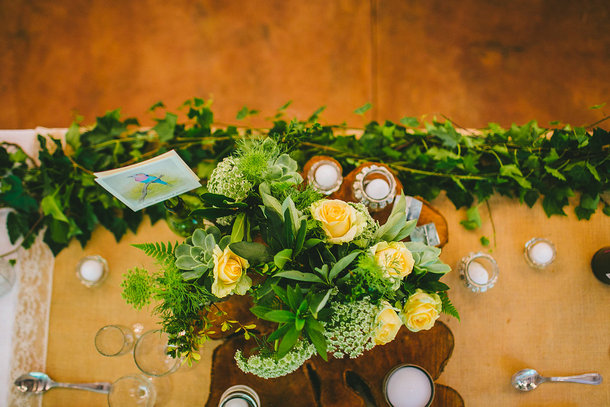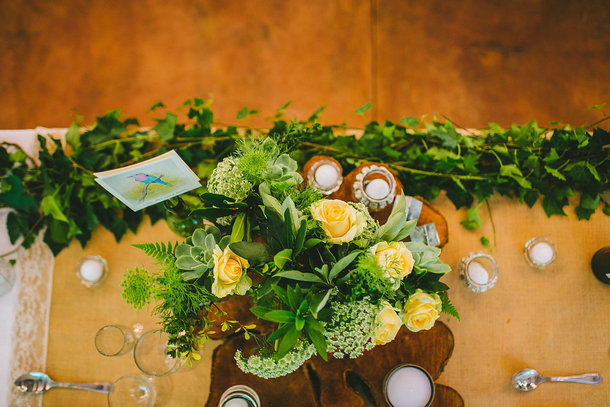 Memorable Moments
Richard: Definitely falling in the mud. Drinking whiskey with my boys while getting ready and seeing Zelda walk down the aisle!
Zelda: There are quite a few! My dad had framed a photo of him and me with sweet little notes that he wrote on the frame with flowers that he picked that morning. I found this in my room when I started getting ready. He gave me the biggest kiss before we walked down the aisle. Getting ready with my beautiful friend, Felicity. ALL the speeches were absolutely heartfelt and very entertaining. I was laughing and crying all the way. Richard's song in his speech was so so beautiful! Chilling on the couches in our cottage with two of our closest friends, eating a plate of eggs and bacon while taking out the hundreds of hair clips and reminiscing about the day.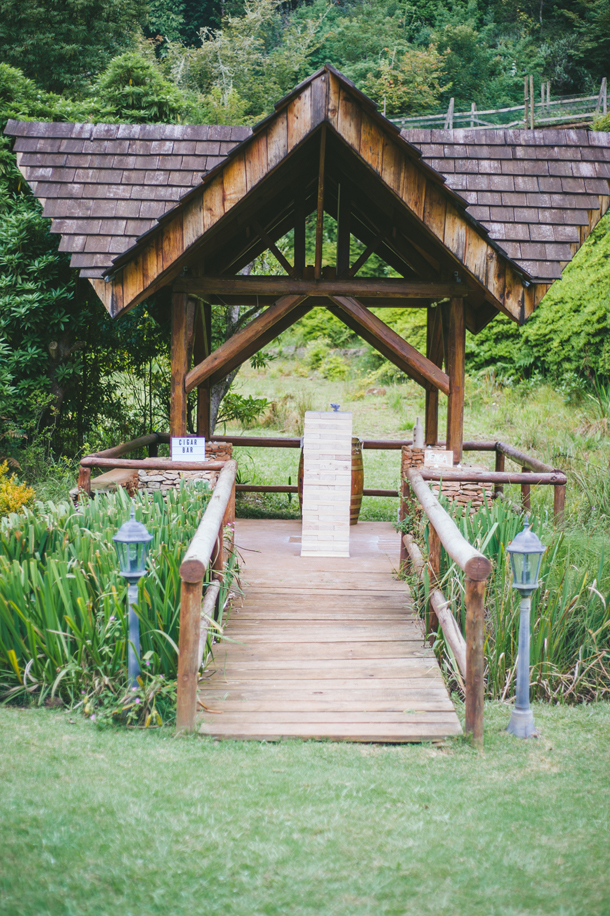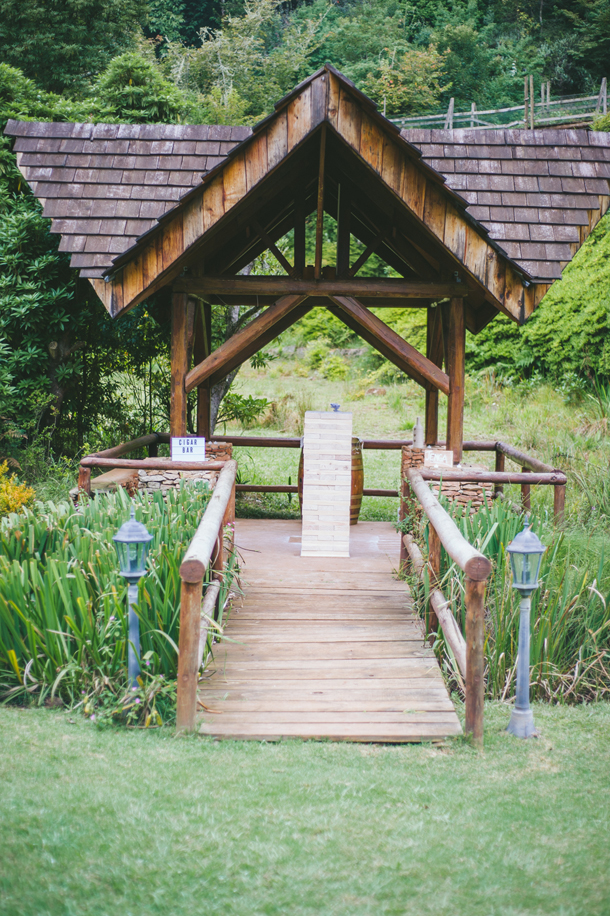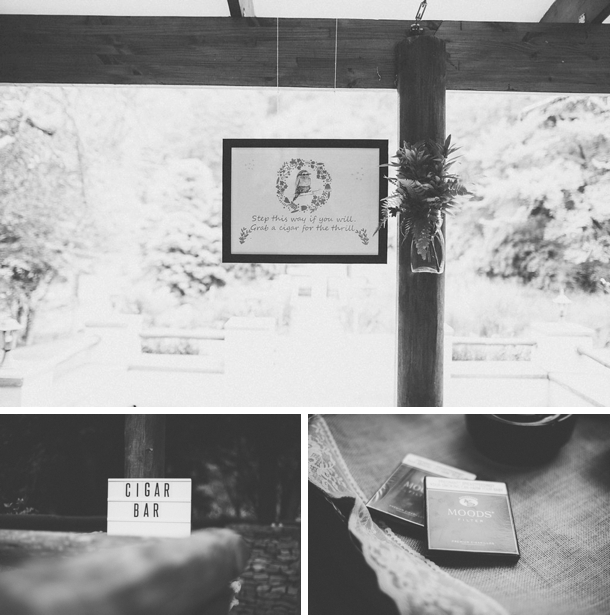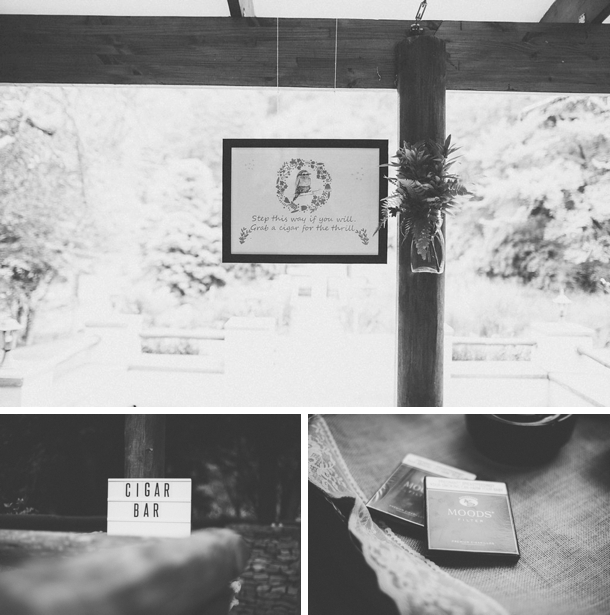 The Honeymoon
Our actual honeymoon took place three weeks before the wedding in Amsterdam as Richard was touring there, we decided to make the most of the trip and do all the things we like in the city that we so love! After the wedding we spent three nights at two different places in Magoebaskloof. One of the places was Kurisa Moya. Birding, hiking and just taking in what a wonderful celebration we had.
Advice for Future Brides & Grooms
Involve people and delegate. We had various talents between all of us. So everyone enjoyed the whole process. The planning can get overwhelming so rather start early and check things off and take a break from it every now and then. People WILL take their time on RSVPs (you will have to send out reminders) and people (even the ones you think will never do it) just won't pitch up or cancel last minute. You have to learn how to accept certain things. You can't control everything and everyone. Make sure you get a good photographer to capture the day! Even if you can only afford a semi – good videographer, the video is so nice to have as the day goes by really quickly. Have good food – your guests always remember if they liked the food!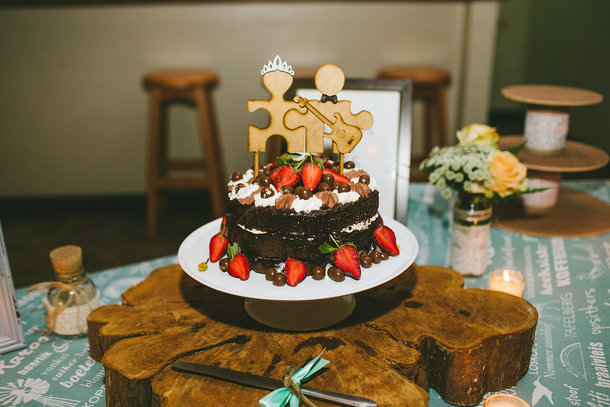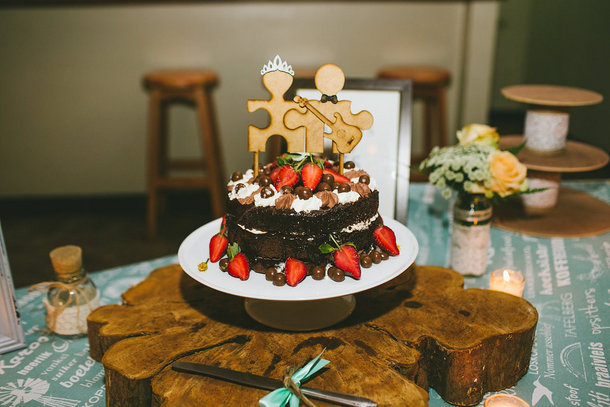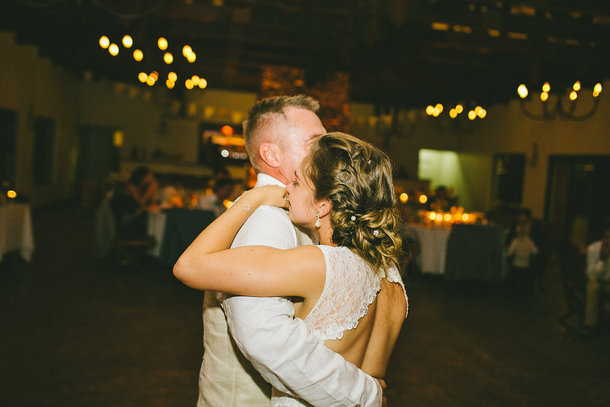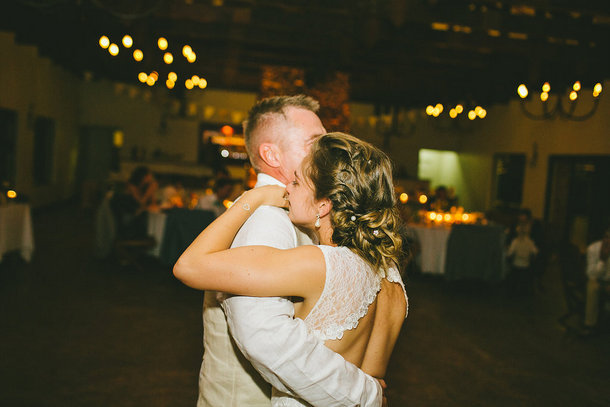 You can see more from this wedding on the couple's blog.
SERVICE PROVIDERS
Venue: Cheerio Gardens | Catering: The Red Plate | Photography: Hello Rademan | Co-ordinator, stationery & decor: Bride | Videographer: Luna Fay Weddings | Cake: Local Deli | Flowers: Felicity van Pletzen | Wedding Rings: ROMA | Make-up: Felicity van Pletzen | Hair: Yolande Rademan | Groom's attire: Woolworths | DJ & Entertainment: Couple's own playlist and Yesterdays Pupil, Jean-Louise Parker