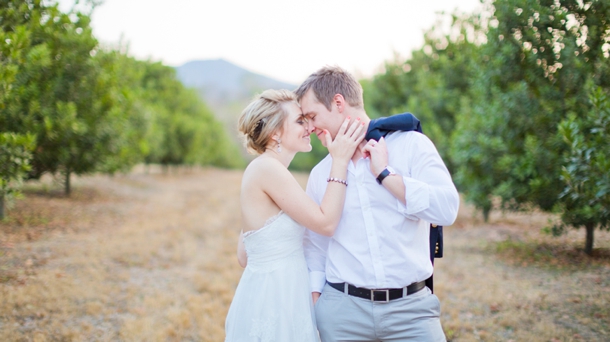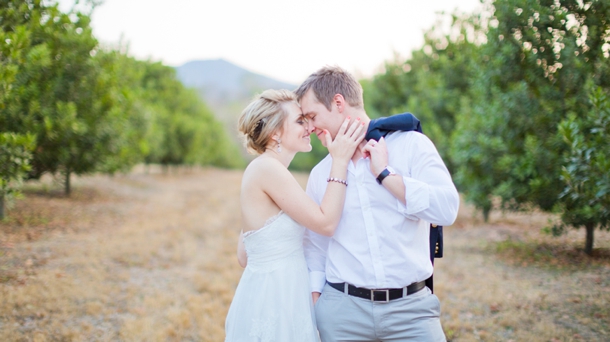 Well, you know it's going to be a good day when you get to start it off with a wedding by South African photographer Rensche Mari. Just a couple of weeks ago I was swooning over her feature in Magnolia Rouge, and today I'm bringing you an absolute gem of a wedding filled with fresh country details, beautiful light and big smiles. Jacques and Carike were married in Mpumalanga, where I myself was a guest at a wedding last year, and it reminded me how beautiful it is up there. The couple made use of the natural setting to include rustic touches (including classic South African proteas) but some clean modern touches lifted the decor and made it contemporary. I love everything about it, but I think my favourite touch is the hanging mason jars filled with fairy lights strung above the outdoor dancefloor… just magical!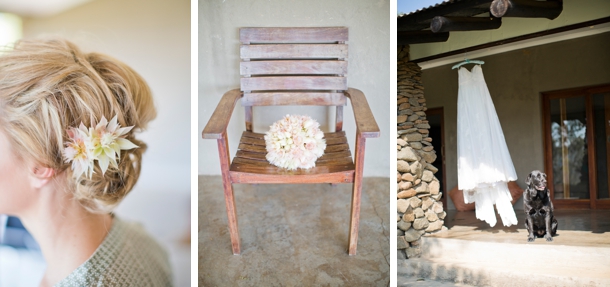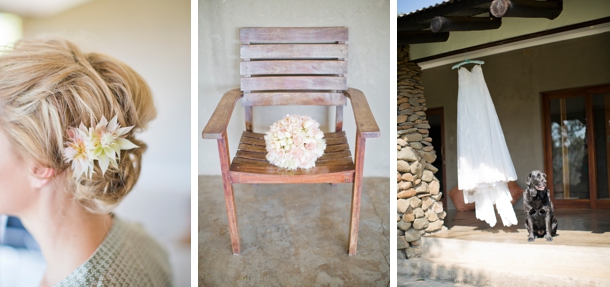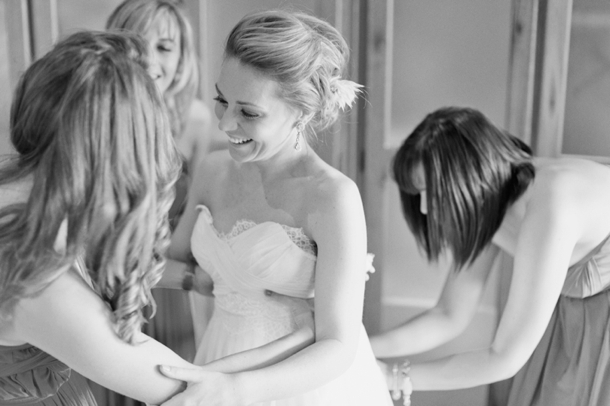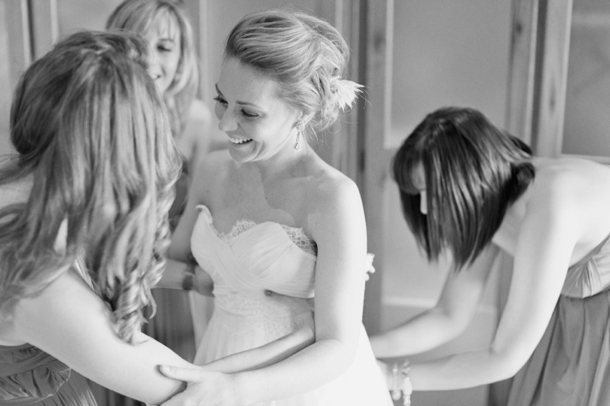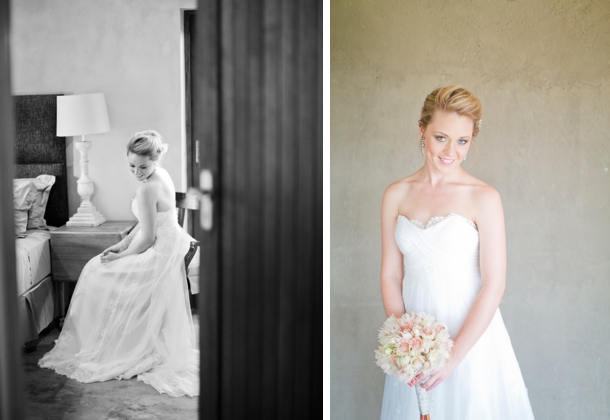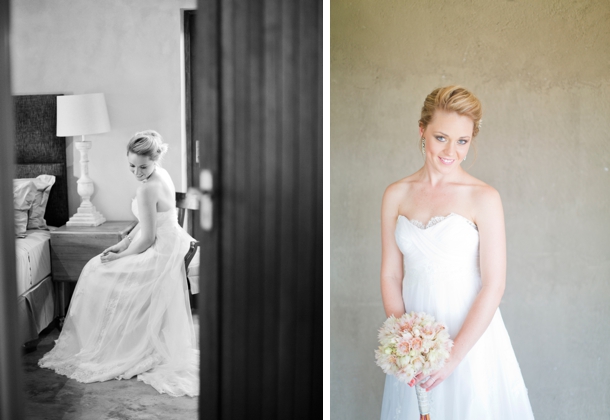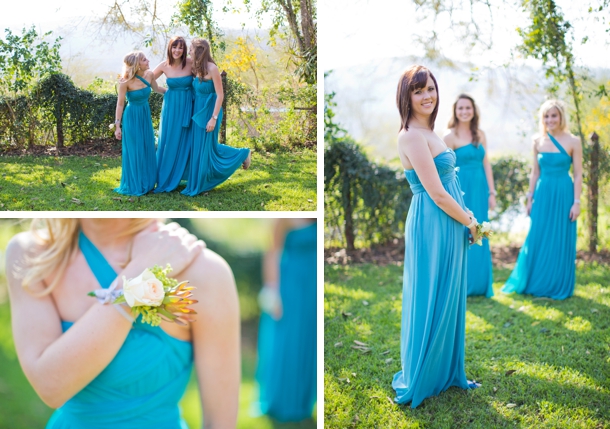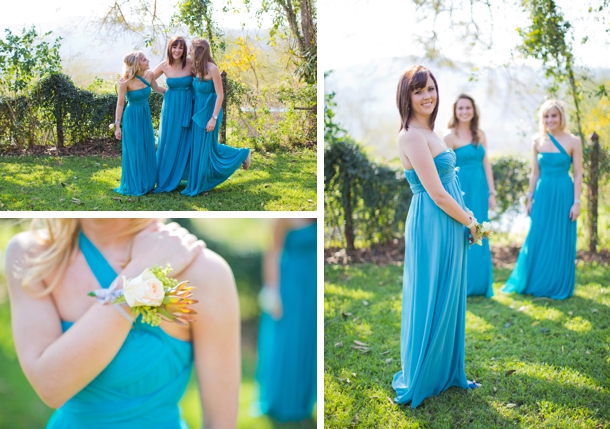 From the beautiful bride:
I am a doctor  currently practising in Nelspruit, and Jacques runs his own business. We see ourselves as an adventurous couple who enjoys the outdoors and spending quality time with friends and family, especially around the dinner table with fabulous food and wine.
The proposal was an absolute surprise – Jacques planned a breakaway week in March for the two of us and he took me to a luxury game lodge in the lowveld. We had a lovely couple of lazy days and back at the ranch Jacques arranged a special sunset game drive with the lodge staff. The setting was just perfect and as we climbed up a big lava rock overlooking the reserve while the sun was setting, he proposed. I was totally overwhelmed and we shared a very special moment together.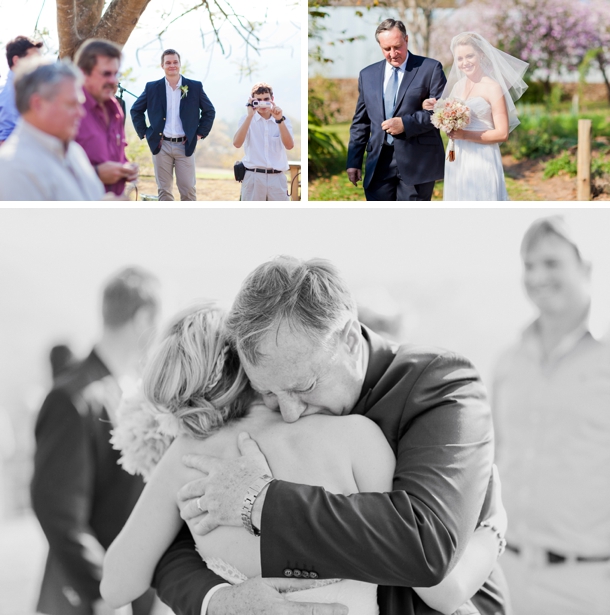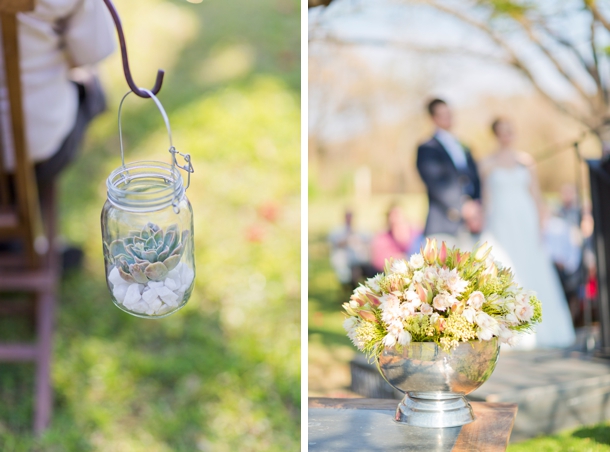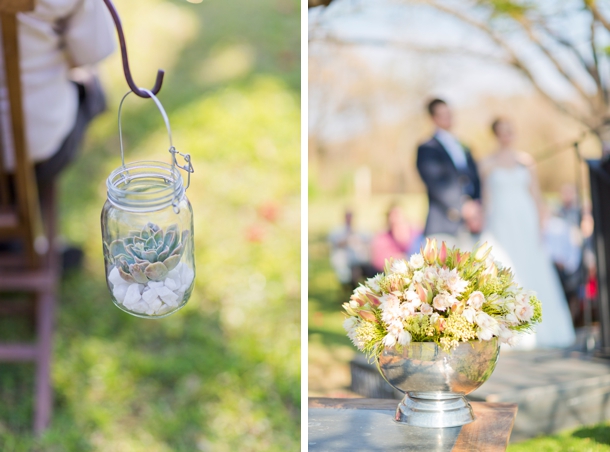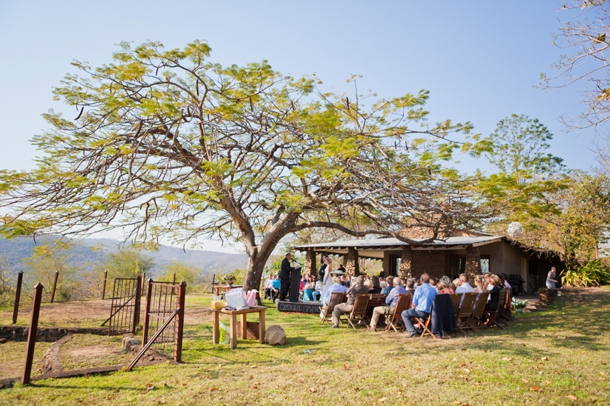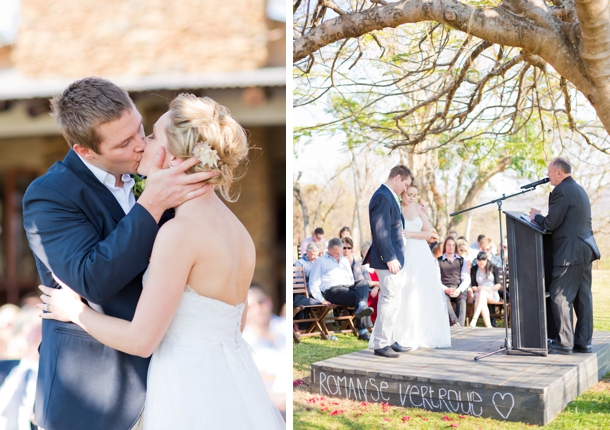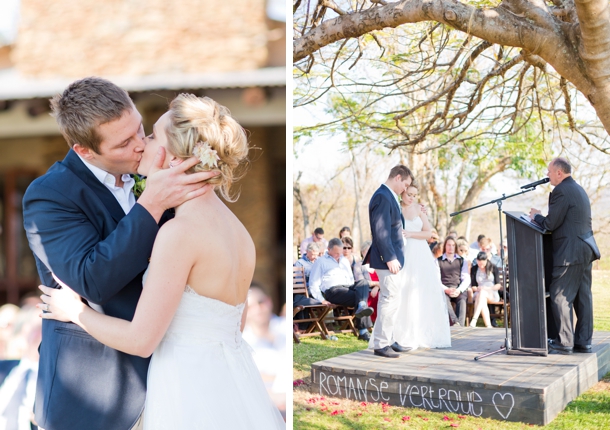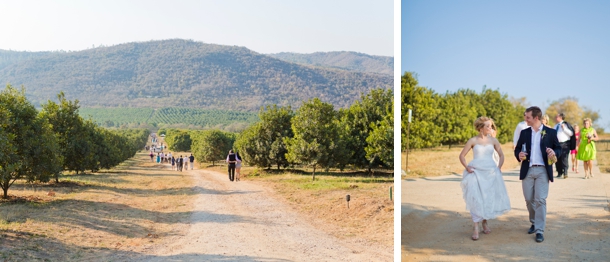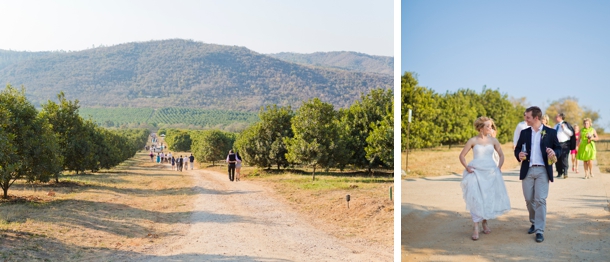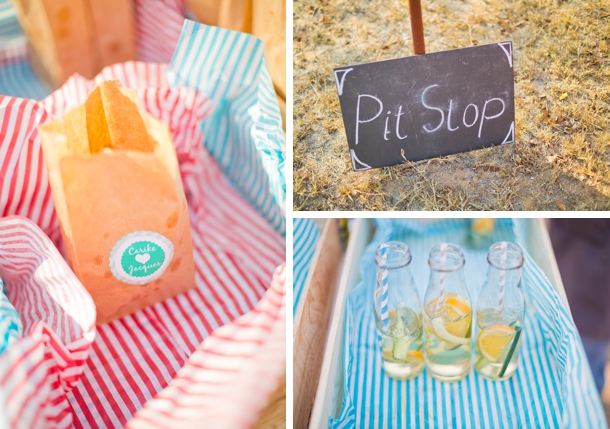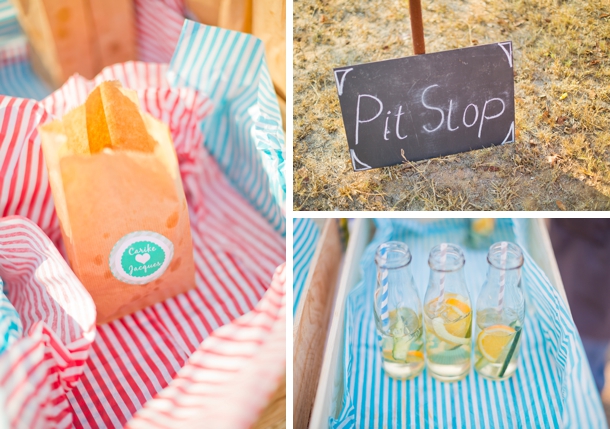 We had attended a whole lot of weddings before we got engaged so by the time we got to plan our own wedding we had a very good idea of what we wanted and what not. We always said that we did not want ours to be at a typical wedding venue, and as I mentioned earlier we both love the outdoors and we also really wanted an outside wedding. The wedding theme was trendy rustic and that was the feeling we wanted to create. A very chilled setting and atmosphere but still a touch of class and style. We combined a lot of wood, steel, crystal and natural elements to create that special rustic but still trendy feel. The colours were all natural and we used a combination of flowers in different shapes and size vases.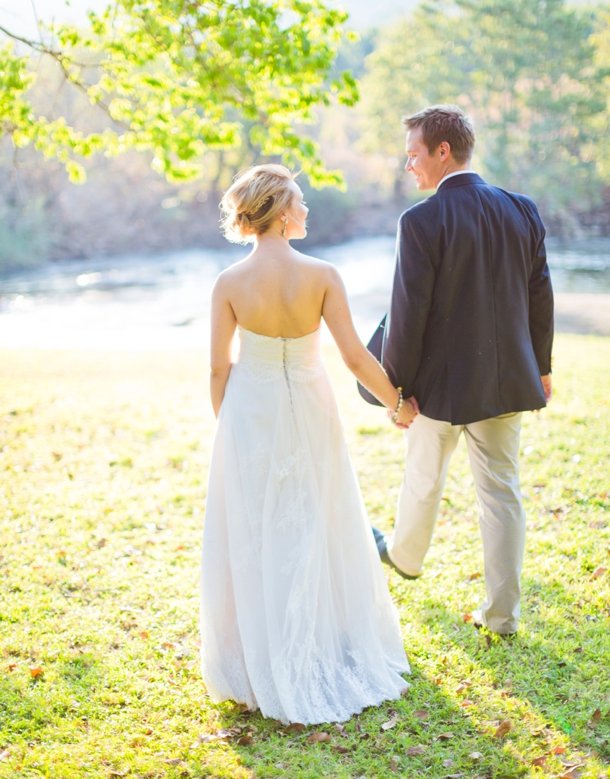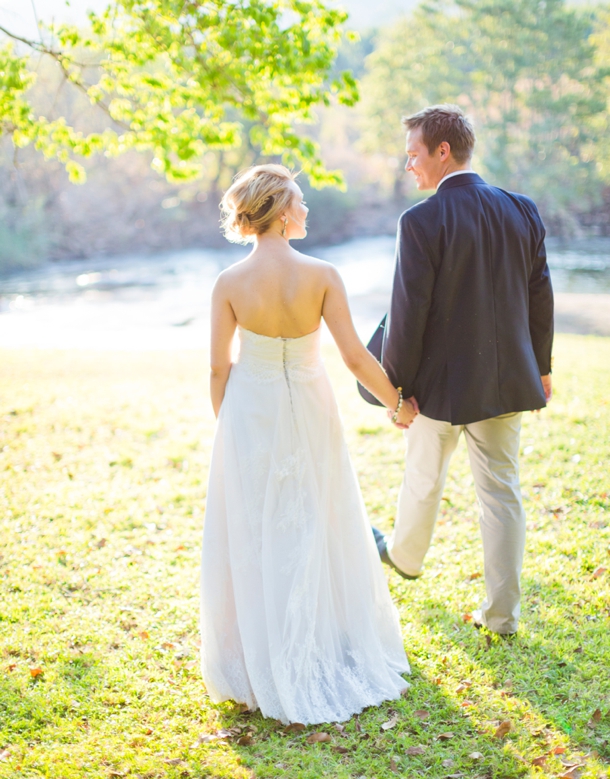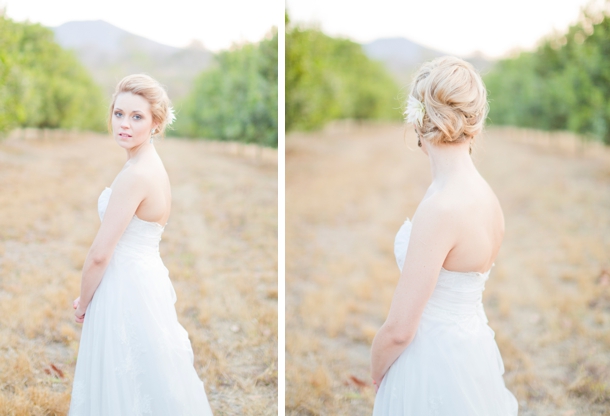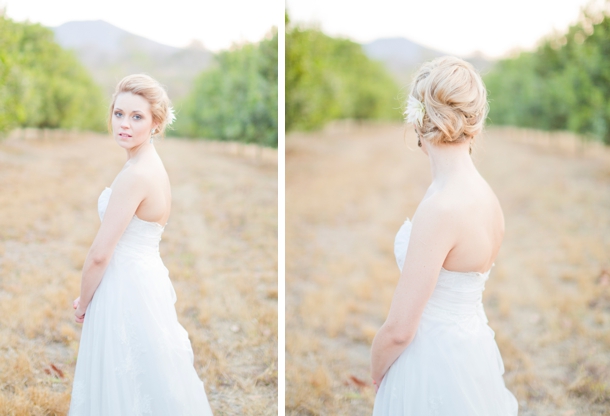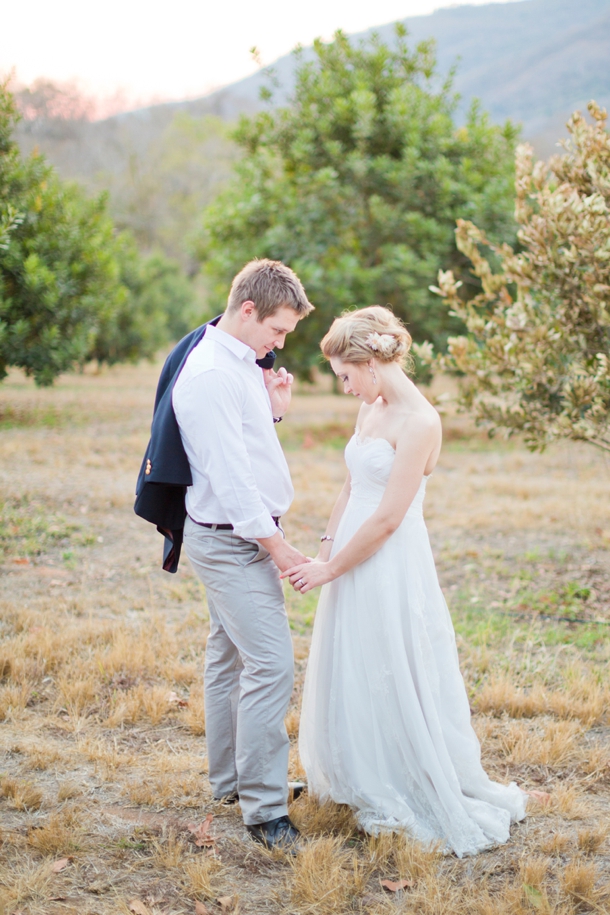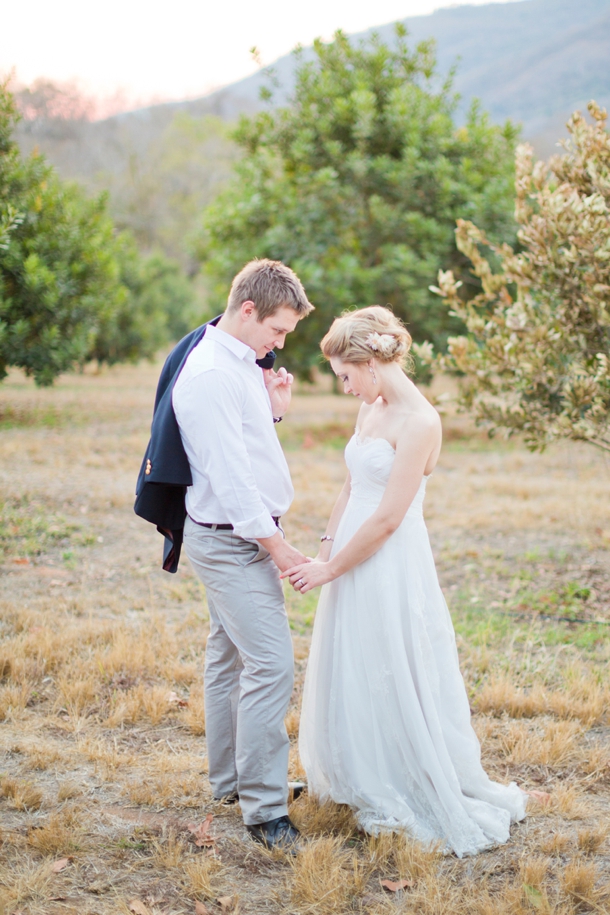 Most of the ideas, planning and décor items we did ourselves and we had a whole lot of family involvement as well. We chose to do this because we had such a good idea of what we wanted and could not always find what we were looking for. Doing most of the things ourselves definitely made our day extra special!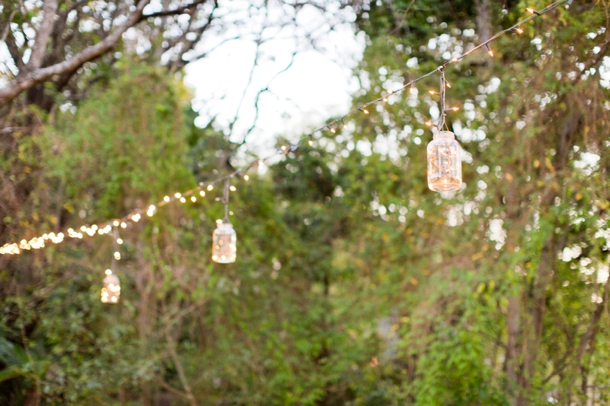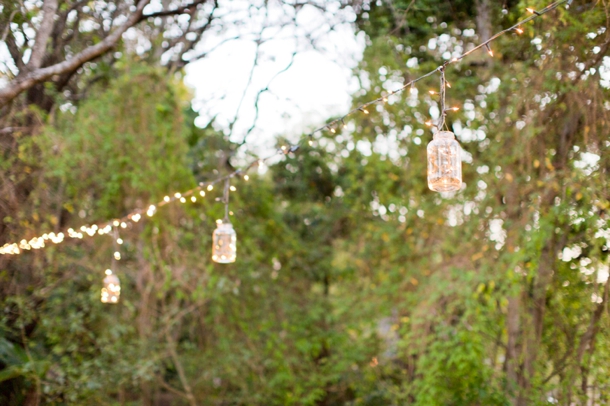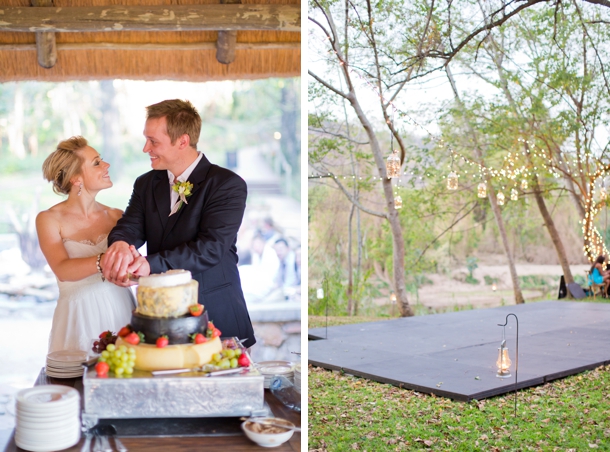 What did we love most about our day? Everything, everything, everything! We can't stop thinking and talking about how much we enjoyed it all. The weather, setting, company, guests, food, celebration, emotions and so much more… everything was absolutely perfect and just what we wished it would be. We loved every second of the whole day and the fact that we did most of it ourselves made it even better!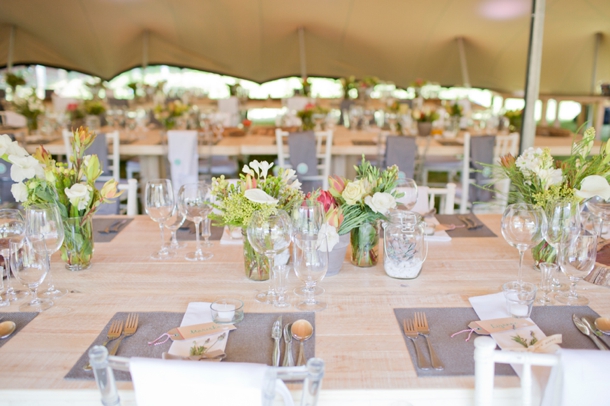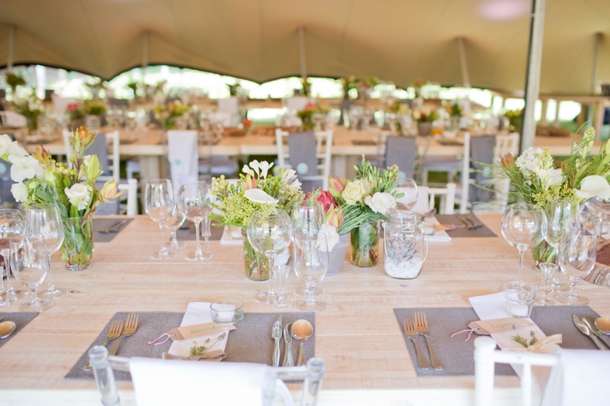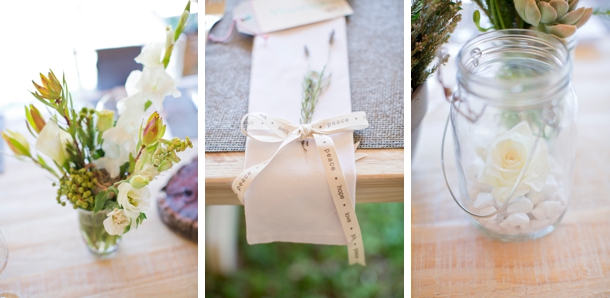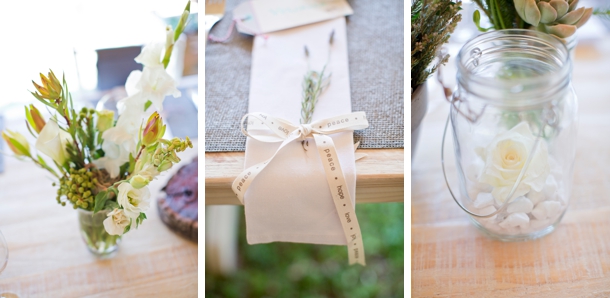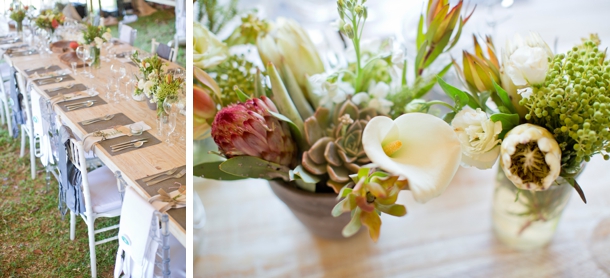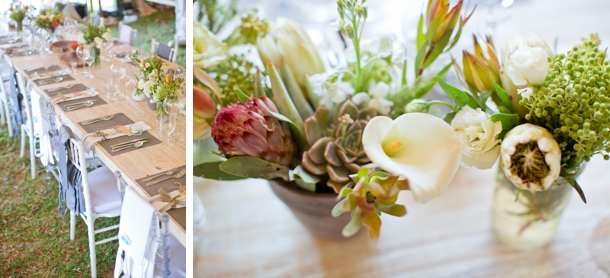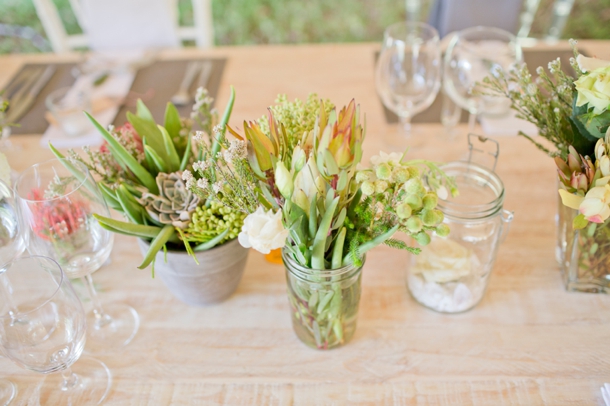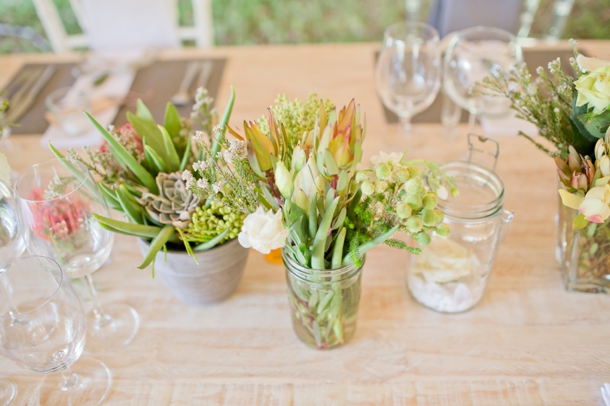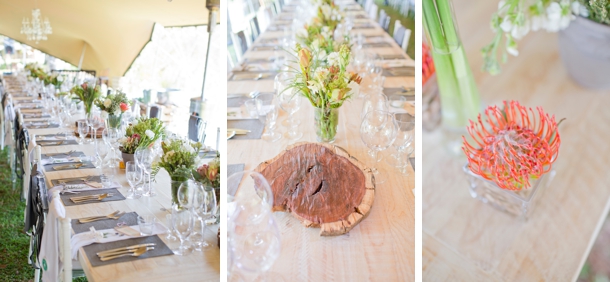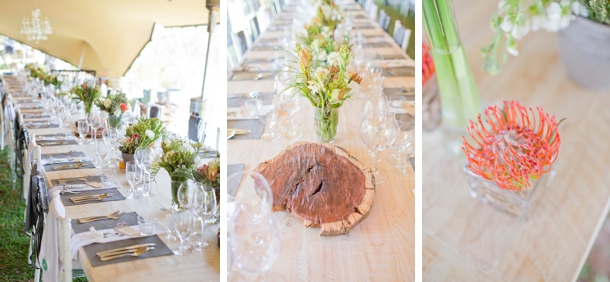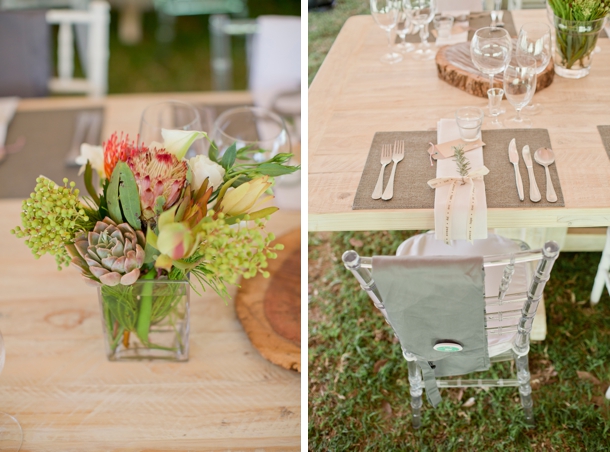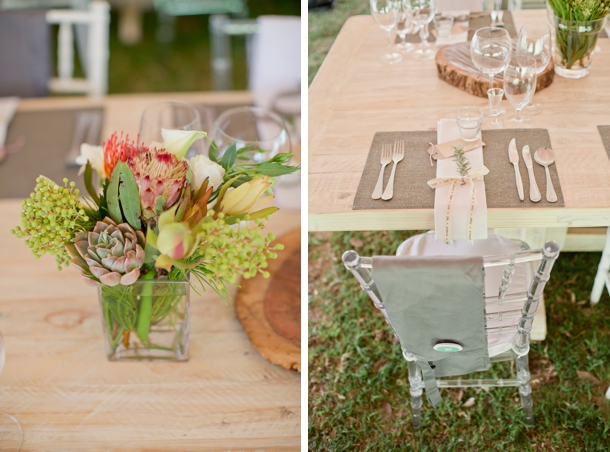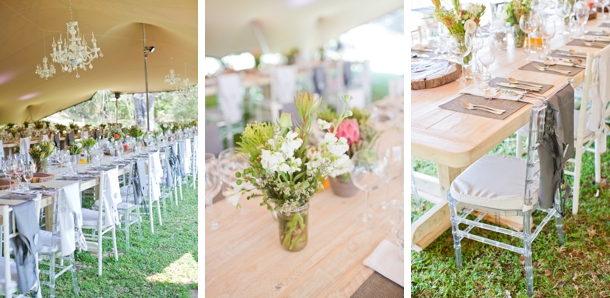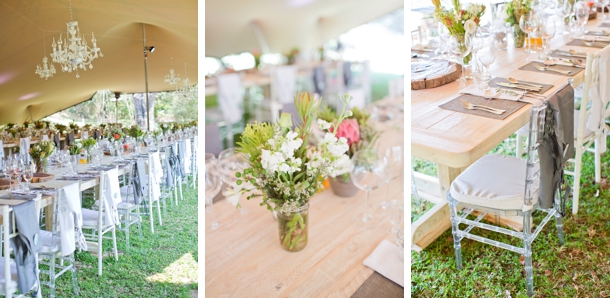 My advice to future brides… Get your groom to arrange the whole wedding ☺ (hahaha) No, I must say that my groom was quite involved in planning the whole wedding and it made things a whole lot easier – so that's definitely some advice that I can give – if you are lucky to have a man that likes to be involved and has a creative side to him, get him involved from the start. Especially dealing with some of the bigger things like finances, venue costs and arrangements, hiring of items, etc. I also made use of the internet and wedding blogs and got a whole lot of nice ideas and advice from there.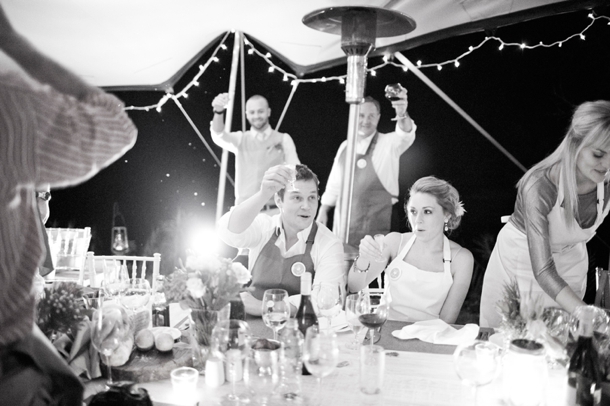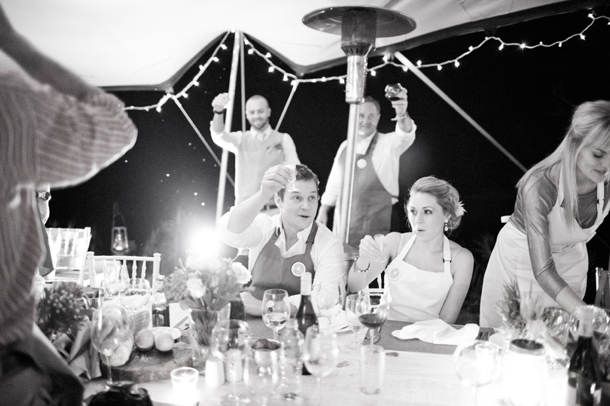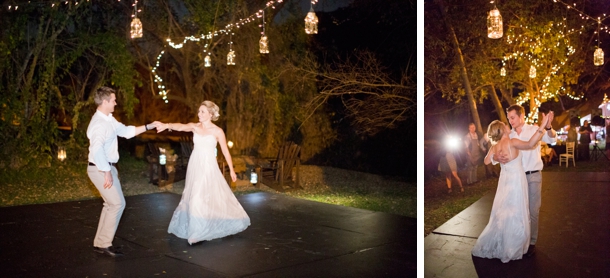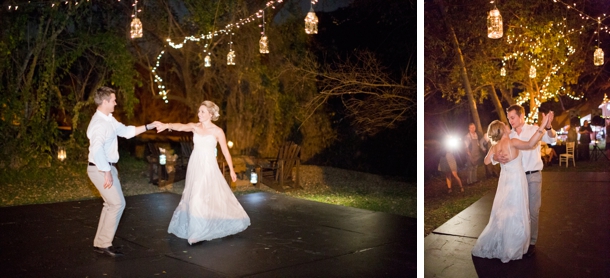 Thank you so much Carike and Jacques and congrats on a lovely wedding! Huge thanks to Rensche Mari as well – head over to her blog to see more from this special day.
SERVICE PROVIDERS
Photography: Rensche Mari | Catering: Kobus Stander and team | Co-ordination & hiring: Function Design | Cake: Cremalat cheese and La Cucina | Stationery: Red Crayon Design | Bride's dress: Catherine's Collection | Bridesmaids' dresses: Salvation | Hair: Tanya at HairTech, Nelspruit | Hiring: Sound Systems | DJ: DJ Hanno