So peeps, to go with the dress I don't yet have, I've only looked into the possibilities and gotten some ideas together, but in the accessory department things aren't quite sorted yet either. With nine weeks to go I guess I need to get cracking on it! Looking at the various options one has these days, one can wear pretty much whatever one wants. Which I think is great – no more abiding by the rules and wearing something which doesn't suit you just because it's expected of you. But, I must add that I'm a believer in not gilding the lily. If the dress is going to be a statement item, the complementary parts have to be more subtle (the emphasis here is on the word complementary). If you're opting for a big necklace or some other attention-drawing accessory, it's important that the dress hasn't got too much detail.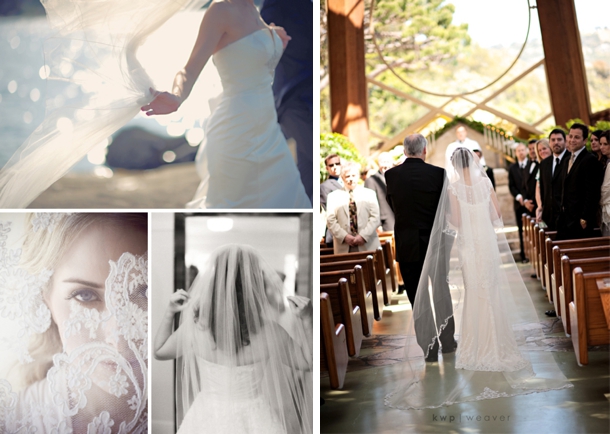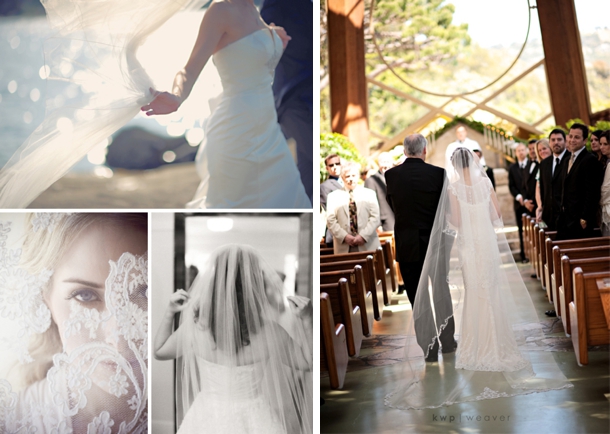 Strangely enough, I'm torn between old and new style here. Initially I was very much against anything traditional and the idea of a veil was out. Well, that was until a friend of mine unexpectedly stuck a veil on my head and we were both just like 'okay, I'll have to wear a veil then!' She became all teary eyed and I was converted then and there. This still very much depends on how the dress turns out, but my previous aversion against all things "veily" has left without a trace.
Jewellery-wise I'm also leaning towards the more traditional. As much as I love the idea of a big statement necklace or something completely unique and non-traditional, I'm a too big a fan of pearls to get married in anything else. Here, I'll be sticking to my gut and wearing some beauties belonging to my mother. They will double function as my something borrowed.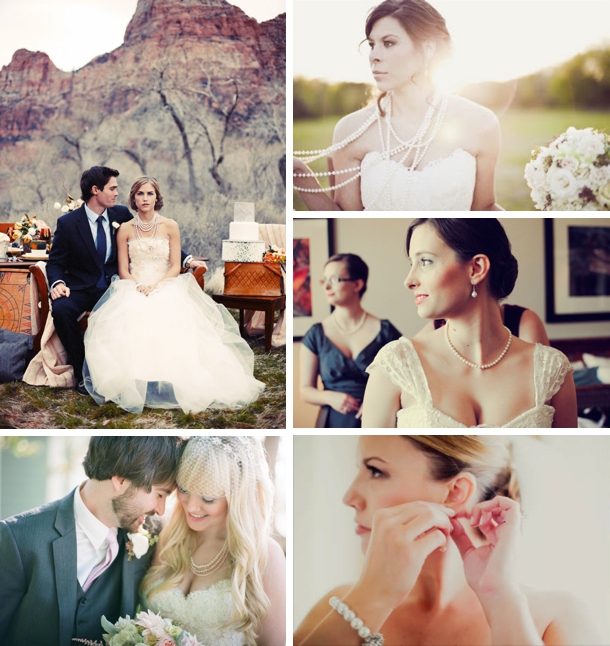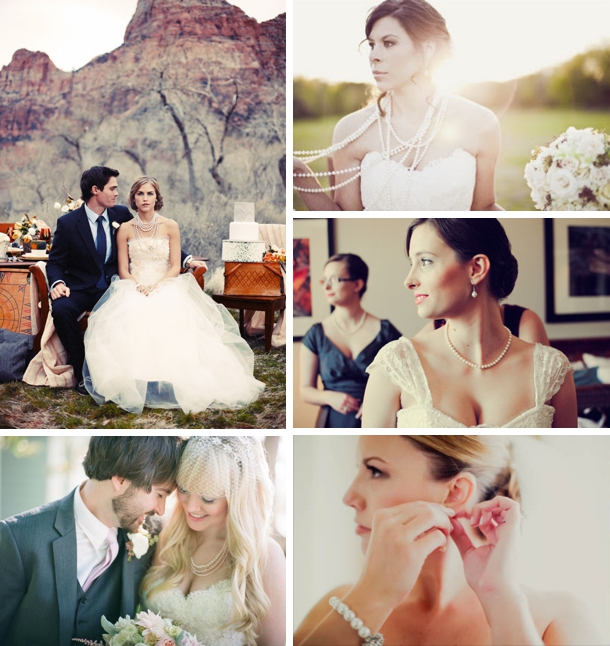 Oh and do I love a pair of different coloured or statement shoes! This is one wedding fashion I can't get enough of. Traditional white shoes for my wedding day? Nah. Again, these shouldn't be overpowering and have to go with the rest of the ensemble, but my wedding shoes certainly won't be coming from a bridal shop.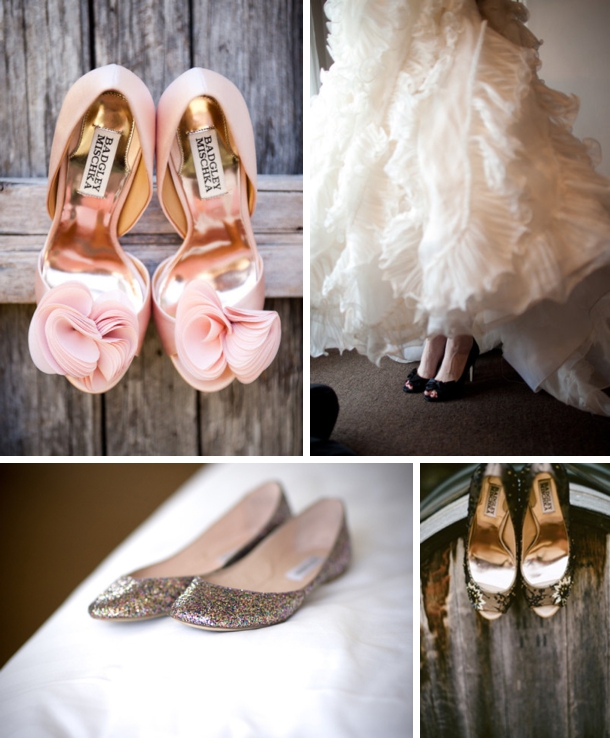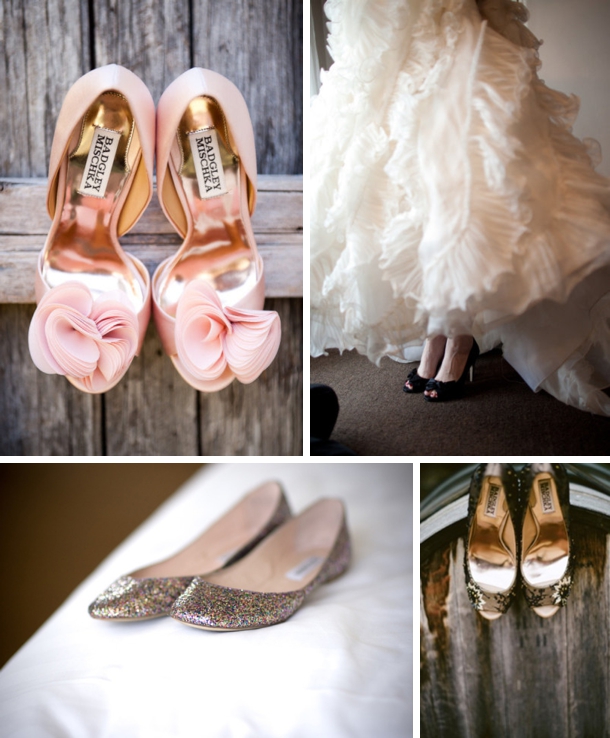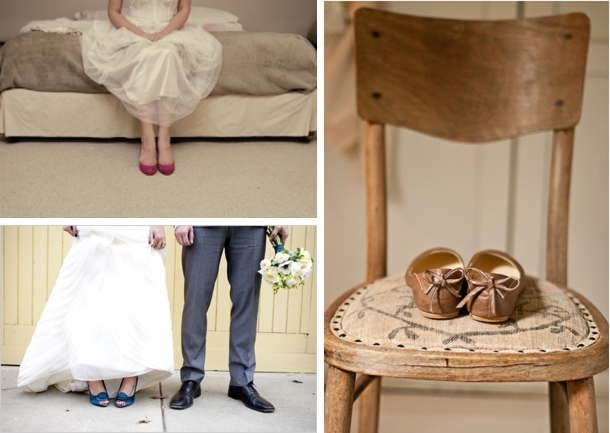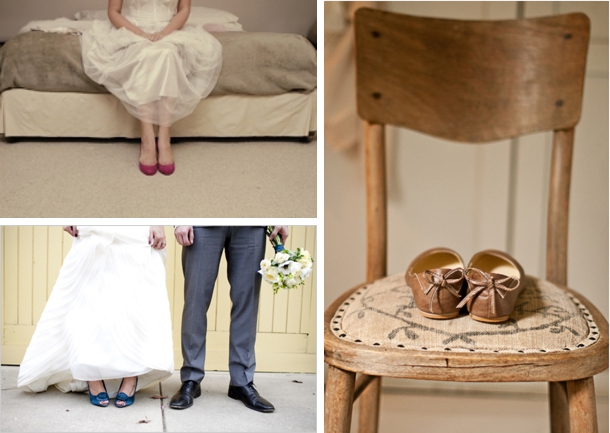 Having quite long hair, I am spoilt for choice when it comes to deciding between up, down, straight, curly, plait, no-plait, etc. A hairstyle with texture and a combination of elements quite tickles my fancy but the final decision will only be made once I've had my makeup and hair trial. Some of the modern developments in terms of wedding fashion are very interesting, but one cannot go wrong with classic. I'm still playing around with some ideas so you'll have to wait for the big day to see how things develop.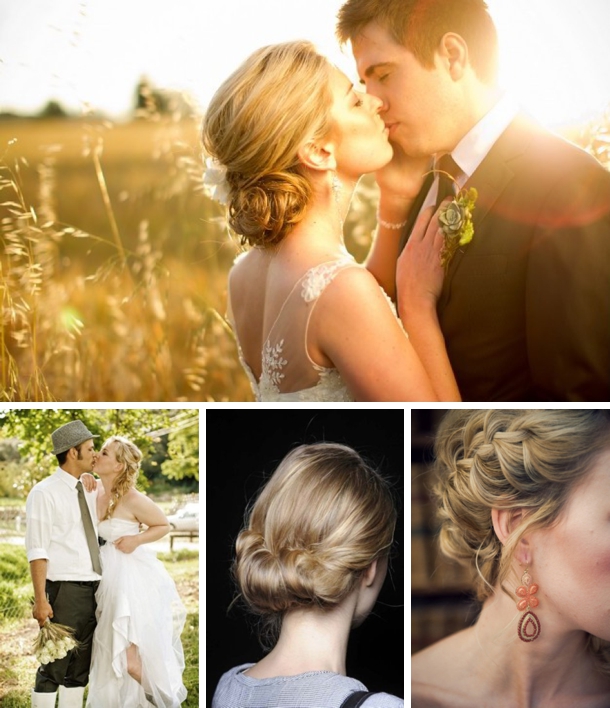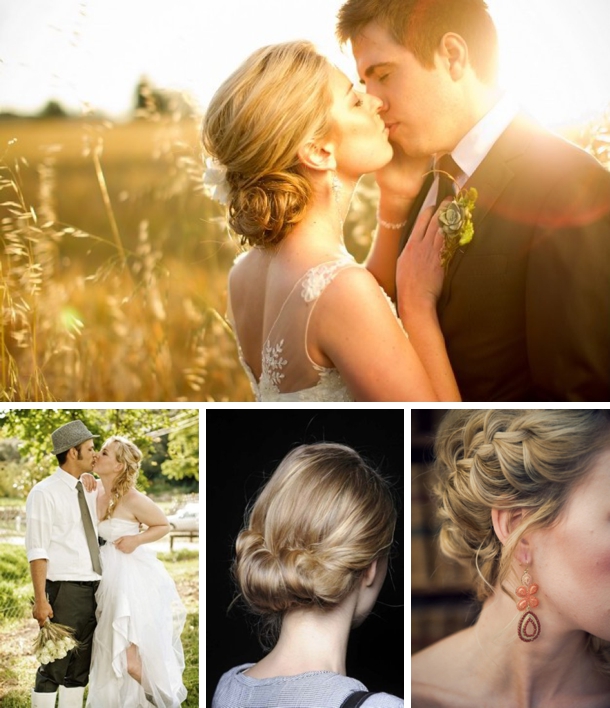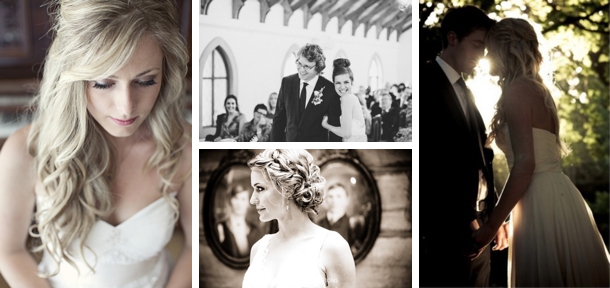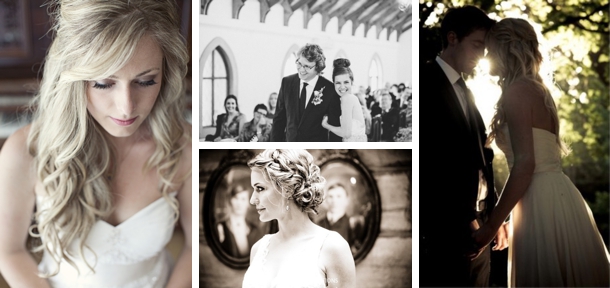 Images: Row 1 (clockwise from top left) – 1: Erin Wallis; 2: Kristen Weaver Photography; 3: Lisa Lefkowitz via Style Me Pretty; 4: Roberto Valenzuela Photography; Row 2 (clockwise from top left) – 1: Gideon Photography via Delightfully Engaged; 2: Shaun Menary via Deanie Michelle; 3: Alea Moore Photography via Delightfully Engaged; 4: Tinywater Photography; 5: Sarah K Chen Photography via The Bride Spot; Row 3 (clockwise from top left) – 1: Jenny DeMarco via Style Me Pretty; 2: Jules Morgan Photography; 3: Samuel Lippke Studios via Style Me Pretty; 4: Allori Photography via Style Me Pretty; Row 4 (clockwise from top left): 1 – We Take Creative Pictures via The Pretty Blog; 2- Storybook Photography; 3 – Denise Bovee Photography via Wedding Chicks; Row 5 (clockwise from top left) – 1: Bernard Bravenboer on SBB; 2: Nova Markina Photography via Style Me Pretty; 3: Yahoo; 4: Photography by Claire Nicola on SBB; Row 6 – Shari + Mike Photographers via Ruffled (left); welovepictures (centre top); Splendid Productions (centre bottom); Abigail K Photography on SBB (right)
BRIDE ABROAD TIP: If you have some time to go to South Africa before your wedding day, I would definitely recommend having your dress made there. Buying one overseas costs about the same as having a unique dress made by a top designer in South Africa – so it's definitely worth it in budgetary terms. You need to leave them a minimum of two weeks to make the dress, with three to four weeks being ideal as it leaves enough time to discuss different fabrics and designs. Also, wait on buying the accessories if you can. Not having the dress to plan with doesn't have to cause any unnecessary stress. There is enough variety out there for you to be able to find all the right accessories in due time. And don't forget about the internet. If you're living in Europe or the US, you have access to a wide range of online stores where you can order your accessories, including Etsy.
The series so far: The Proposal | The Inspiration | The Venue | The Stationery | Flowers & Decor | The Photography
| The Dress