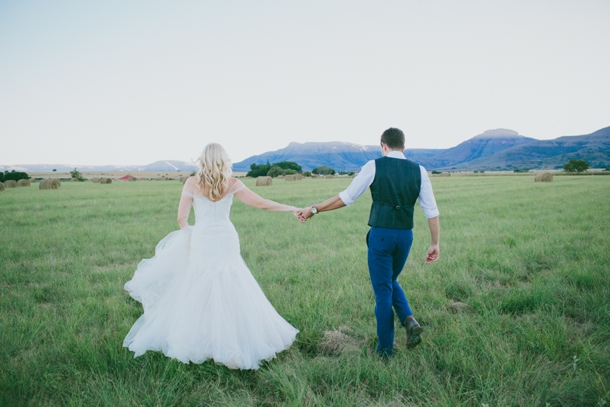 Love in the hay. That's how today's bride and groom nicknamed their wedding, and it's such an appropriate description. Everything about this wedding is relaxed and joyful and farm-style gorgeous. From the location (the always-fabulous Cowshed in Mpumalanga) to the fearless couple portraits near some Nguni cattle to the rustic-South-African-with-a-touch-of-Brit decor. I also can't think of a more perfect photography team to have captured this delightful big day than Dylan and Emma-Jane of Lad & Lass, who have such a lovely, unique way of framing their subjects. They even managed to get some exquisite shots of the night sky, as guests danced the night away and the stars came out over Africa. It's pure wedding happiness – enjoy!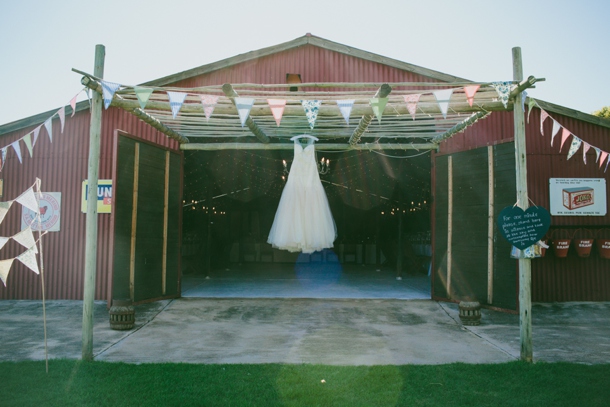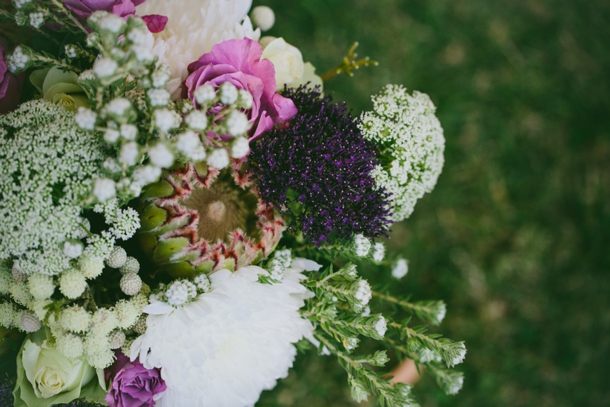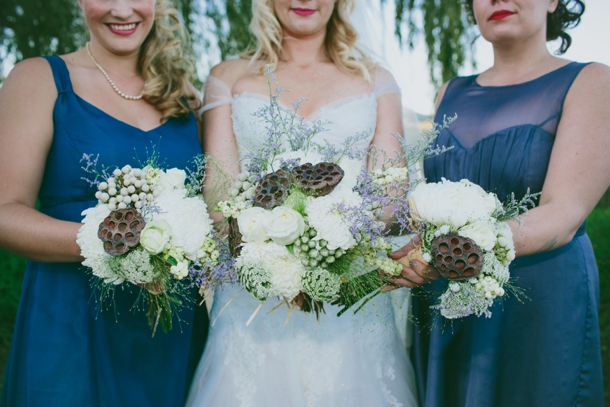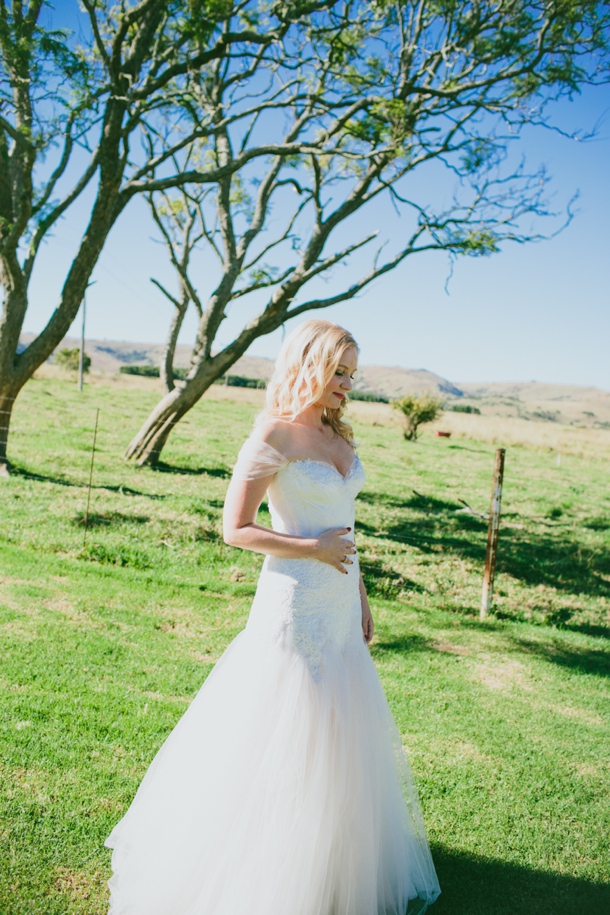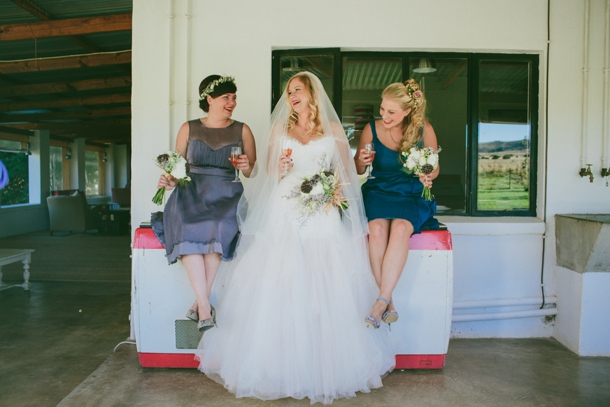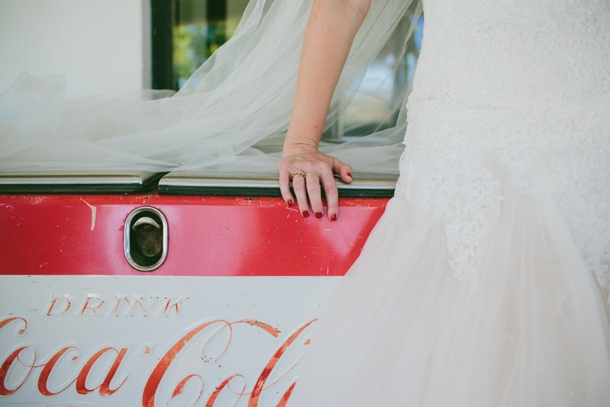 Bride Sam sent over a bit of background:
Matthew and I met in the UK at a night club. I'm from Durban and he is from a little Oxfordshire village called Wallingford. It was a complete accident and who would have thought we would be happily married today!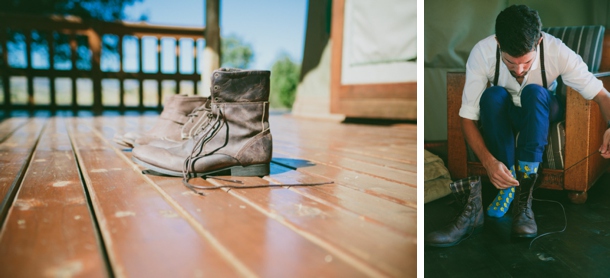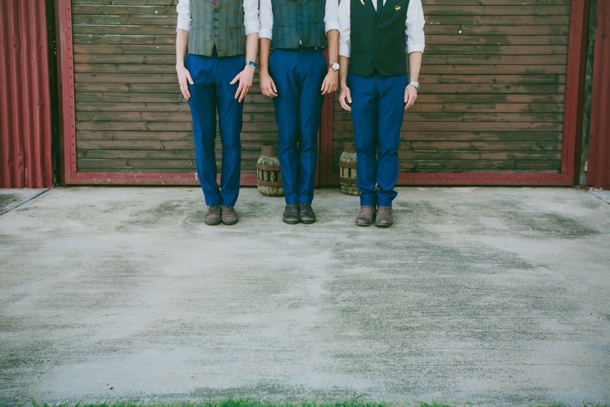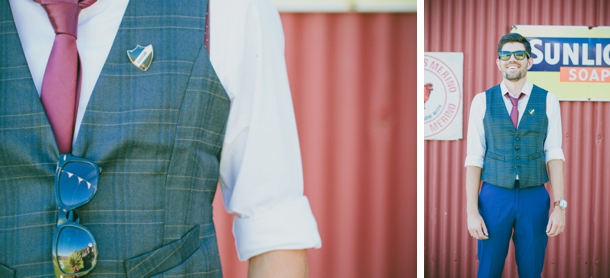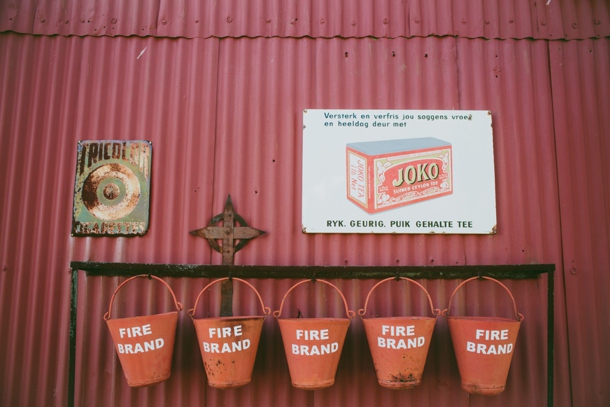 With a number of Matt's relatives coming over from the UK, we wanted somewhere close to Kruger (for touring purposes) and definitely something off the wedding mile. We were looking for a forest, a farm with a big tree, something magical and natural – and boy did we find it all at Cowshed!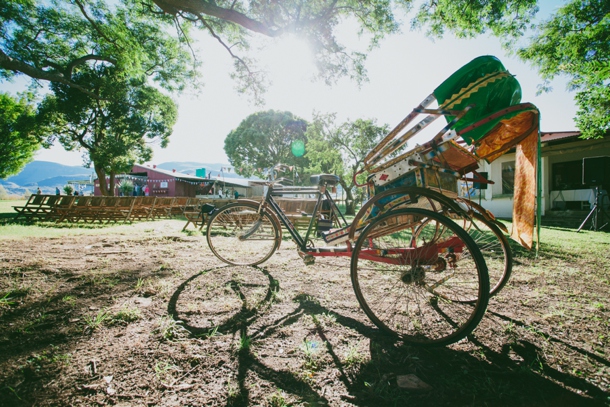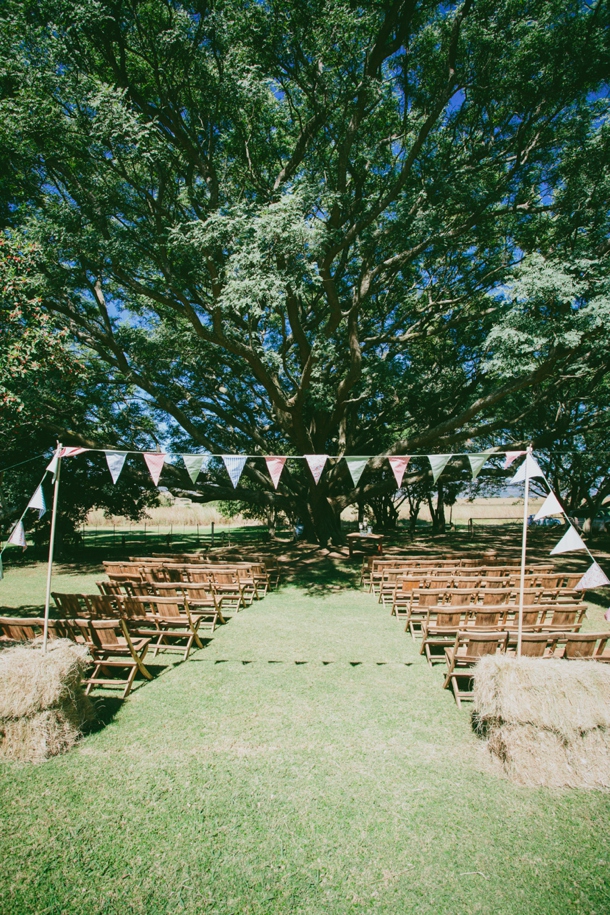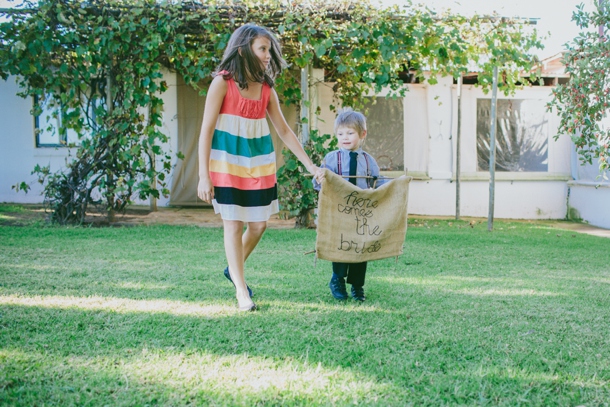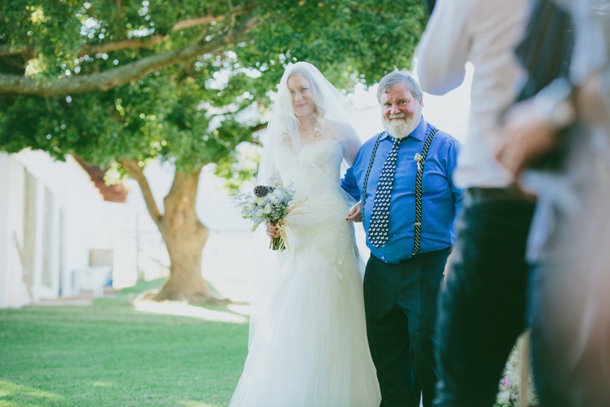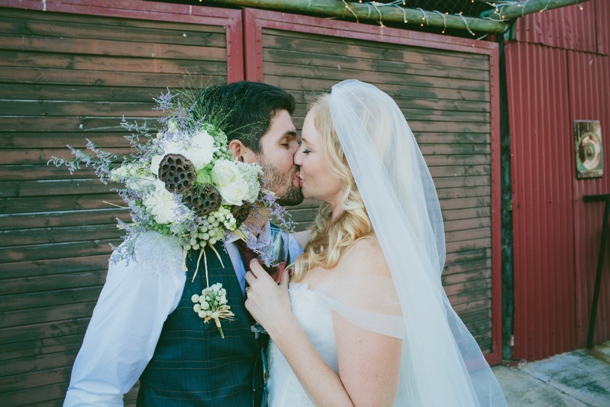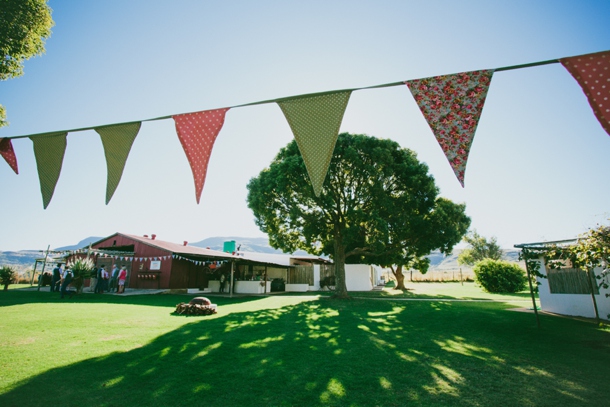 We were pretty sold on the simplicity of natural foliage and flowers – nothing too overdone or arranged. Matt, along with close family members, came with me to choose the flowers – we felt that the protea and brunia were perfect and very in keeping with what we wanted. My great friend Sakura made us metres and metres of bunting which we used around the venue – very special!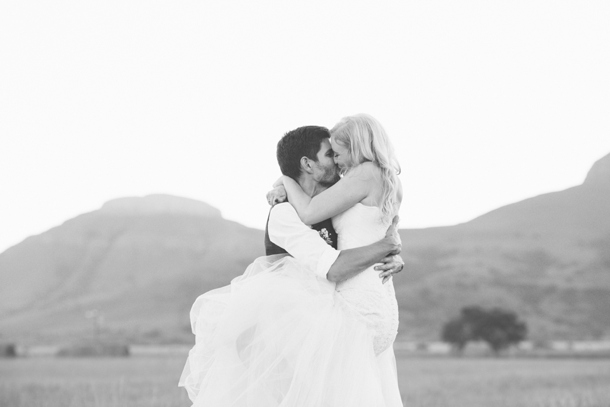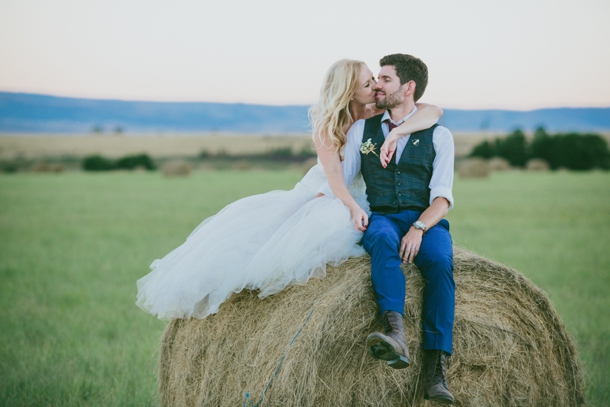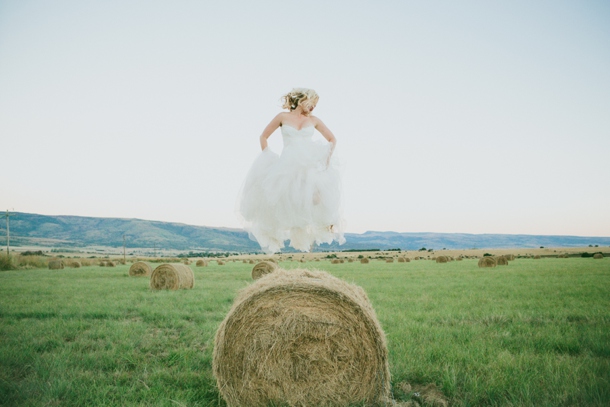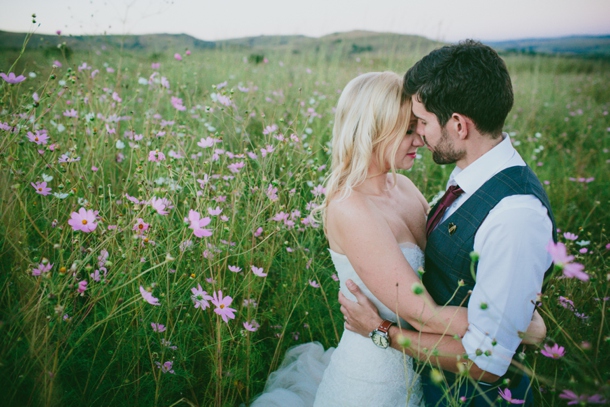 On the day, the absolute love that I felt and got from each of our family members and dear friends was indescribable. My godmother performed the ceremony, and spent many months ensuring that the words were perfect and true to us. Even the stars came out and blew us all away – thank you, milky way!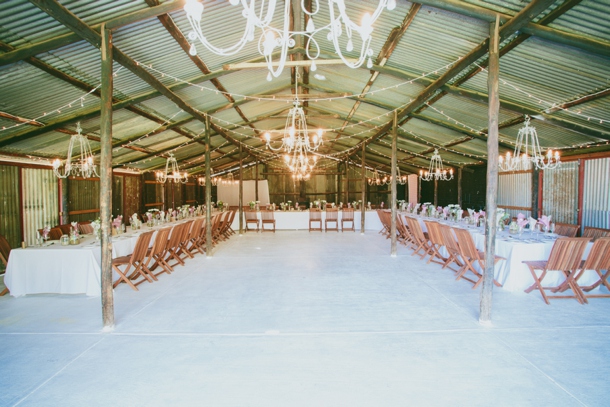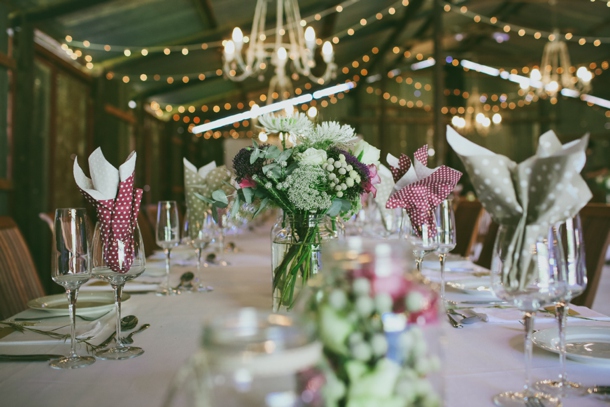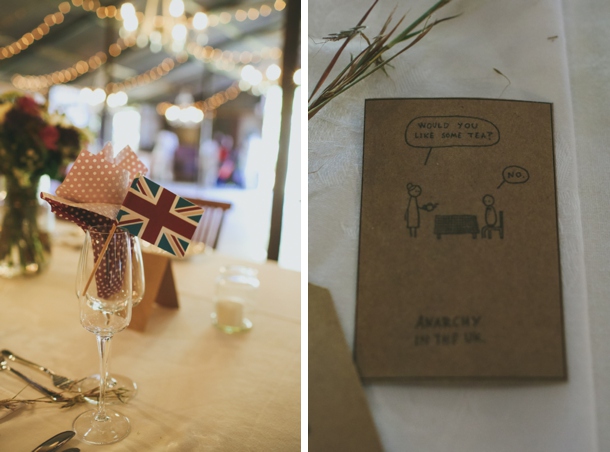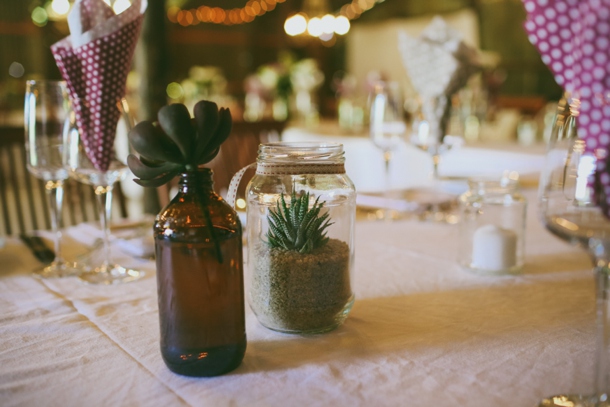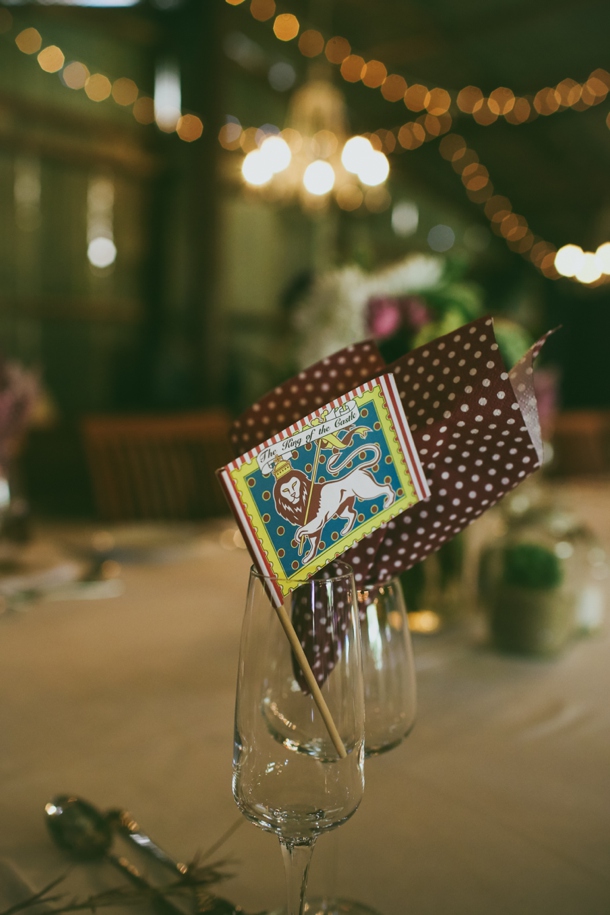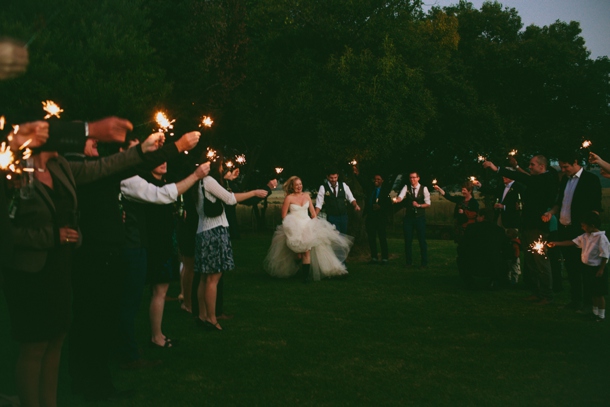 I really enjoyed the whole process of planning and had a lot of support. I only turned into a bit of psycho (bridezilla) when we were packing to leave Jozi for the trip up to Mpumalanga. I felt like Matt and I had to organise everyone but actually in retrospect – we should have delegated more effectively. If something needs doing in this time rather delegate it – don't make firm plans on what YOU are doing in this time – otherwise it will stress you out trying to keep to a schedule.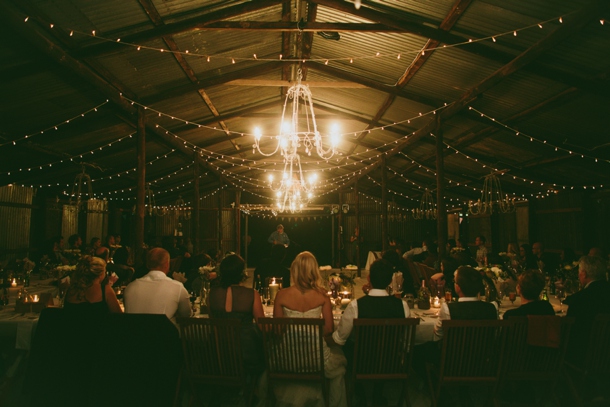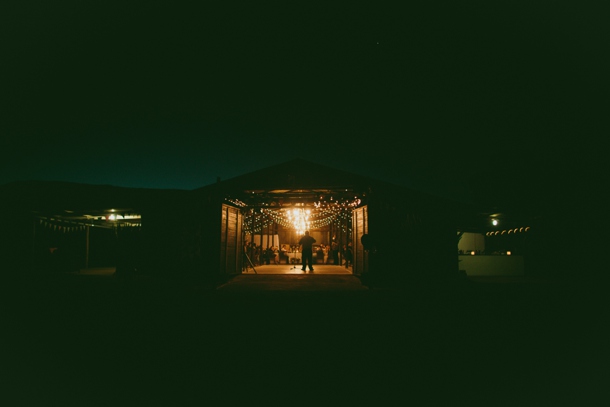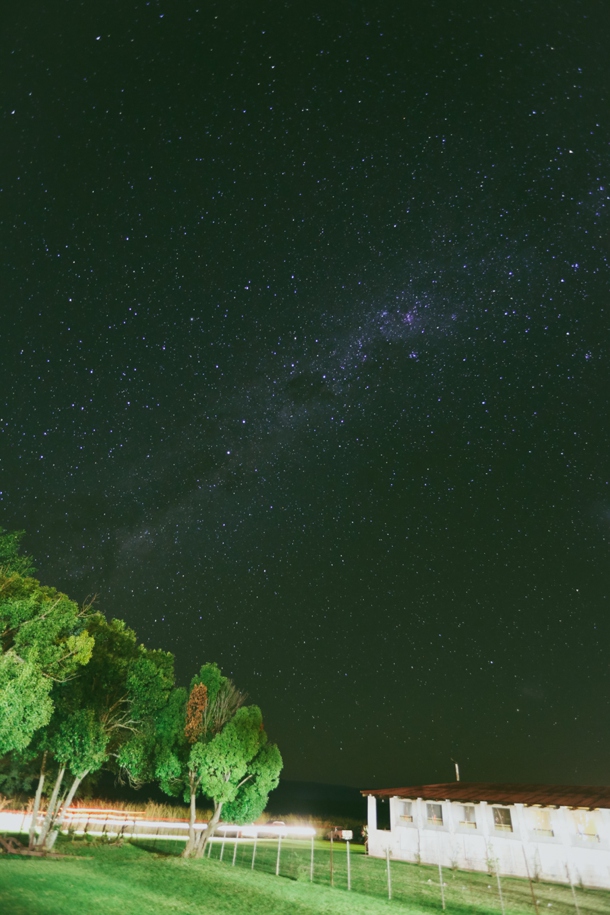 Thank you so much Sam and Matt – wishing you many happy years (and many more showers of stars) together! And it's always a delight to have the Lad & Lass team on SBB – thanks guys! Head over to their blog for even more from this wedding.
SERVICE PROVIDERS
Venue: The Cowshed | Catering: Moemas | Photography: Lad & Lass | Flowers & decor: Bunches, Parktown | Bride's dress: Veselina Pentcheva | Hair & makeup: Beautainment | DJ: Beautainment