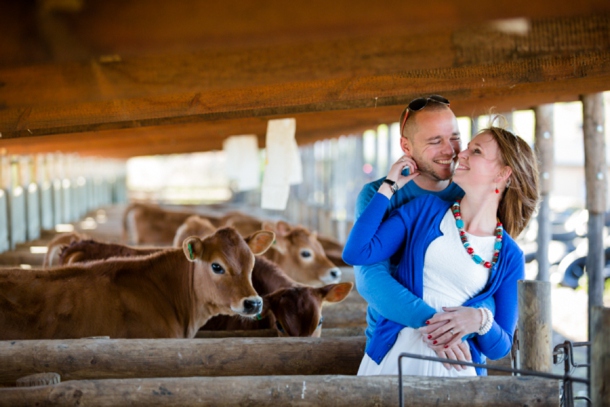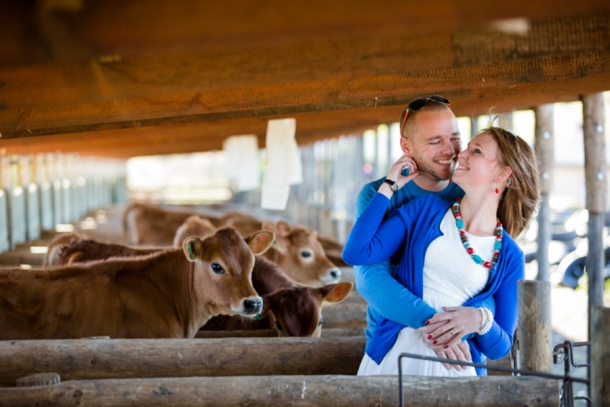 We're carrying on with our farm theme today with a gorgeous e-shoot from SBB friend and sponsor Dreampix. Helen (one of our lovely readers!) and hubby-to-be Johan decided to do their engagement shoot in the Cape on a dairy farm, and the cows (and even an owl!) looked on happily as the couple shared this special moment. What can I say: so moooooo(i)!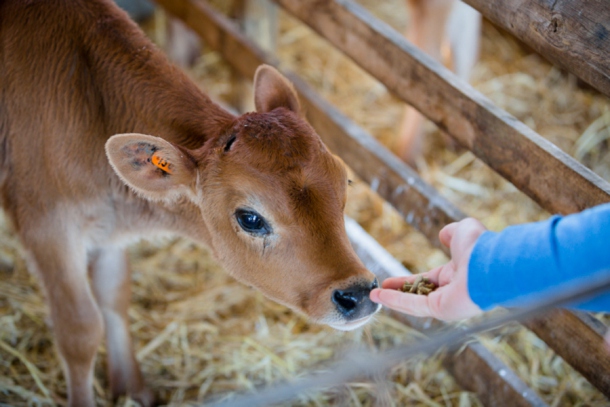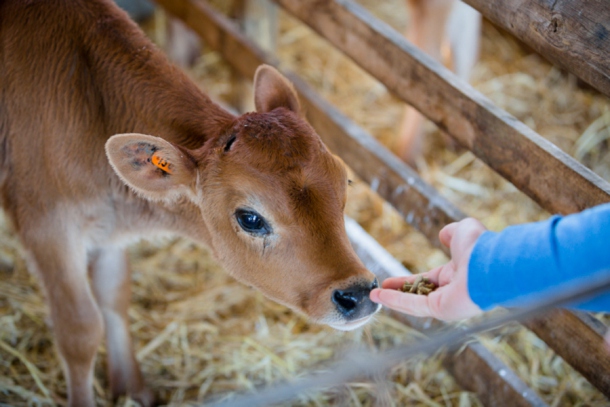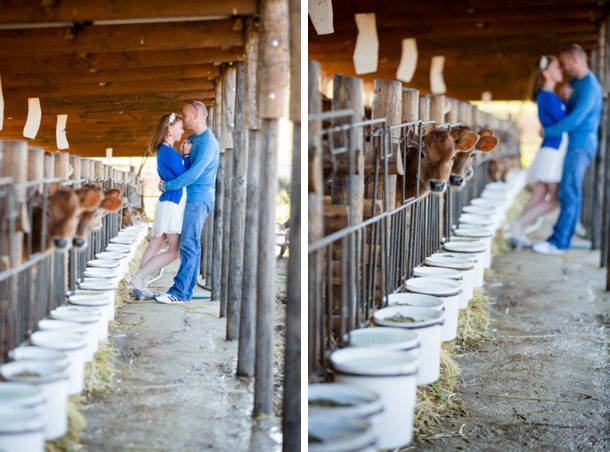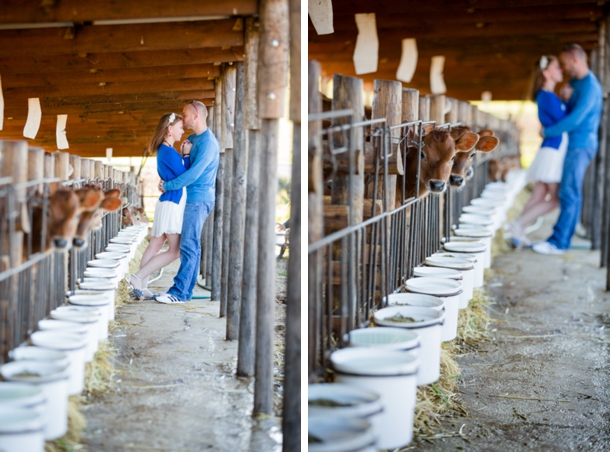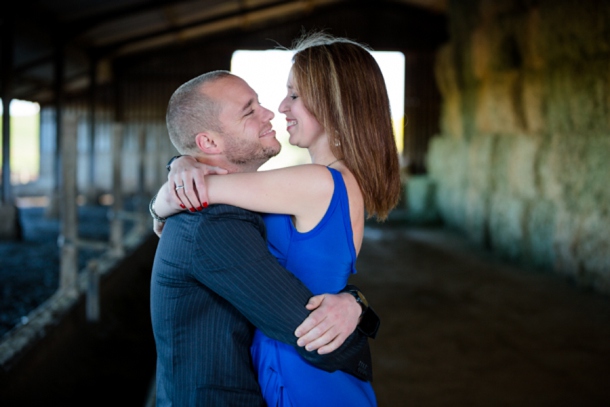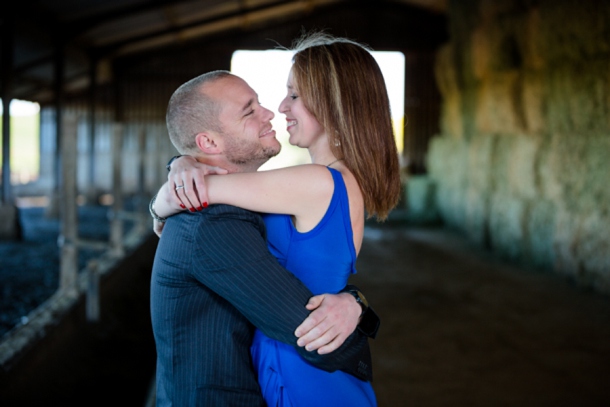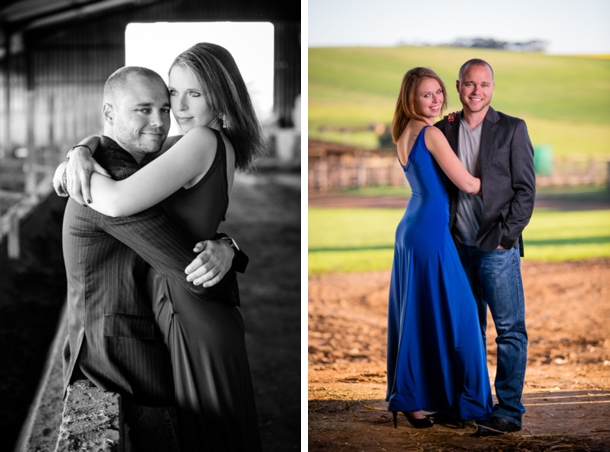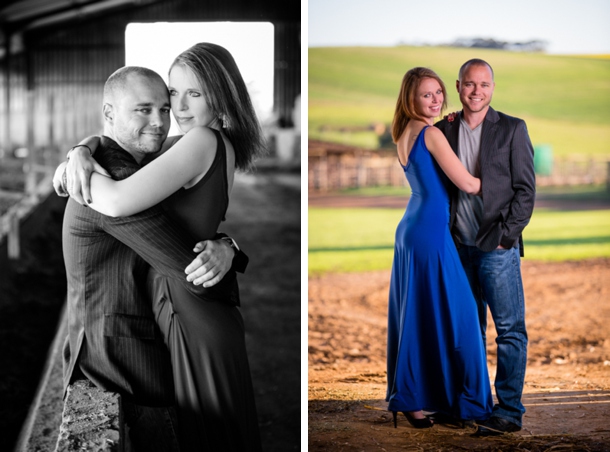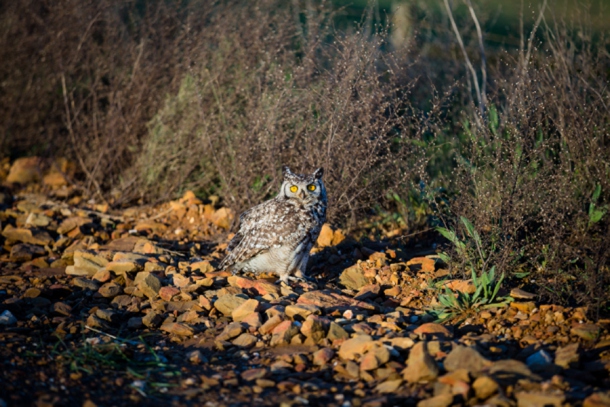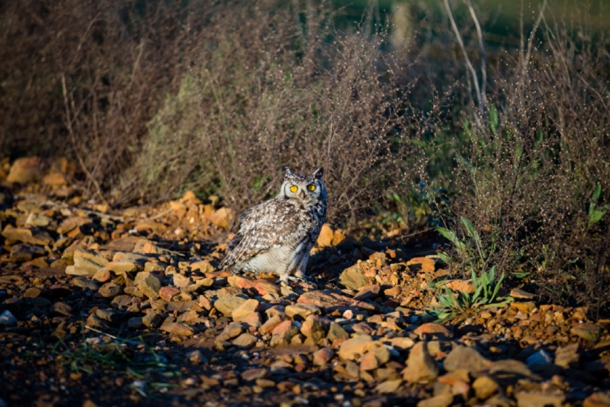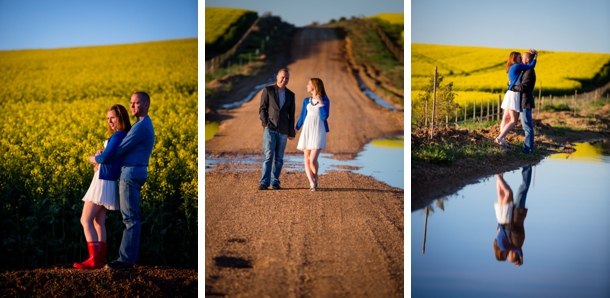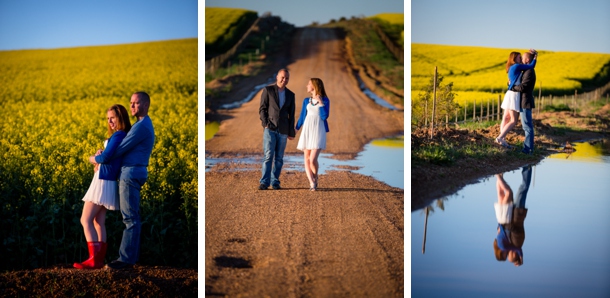 Helen told us about their love story:
Johan and I met at the awesome U2 concert in Joburg in 2011 through a mutual friend. My first impressions: "Whoah he's Afrikaans!", his sentiments: "Whoah she's English!" We went on a few dates, and after a while he took me up in the hot air balloon at Monte Casino. I had broken my arm and I still remember he was such a gentleman helping me on and off the balloon and offering me his jacket. During the balloon ride, Johan asked me to be his girlfriend, and he gave me a bracelet that I still wear today!
Johan had been in Cape Town for a few weeks for work. As a surprise one Friday afternoon, he sent me an air ticket to fly down and meet him. He booked us in at a beautiful hotel overlooking Cape Town. Armed with champagne, chocolates, the most gorgeous ring and the Cape Town city lights, he asked me to be his wife. This turned into a full engagement weekend, exploring the beauty of Cape Town. It seemed only right to have our e-session there. We'll be tying the knot next February in the middle of the bush in Limpopo.