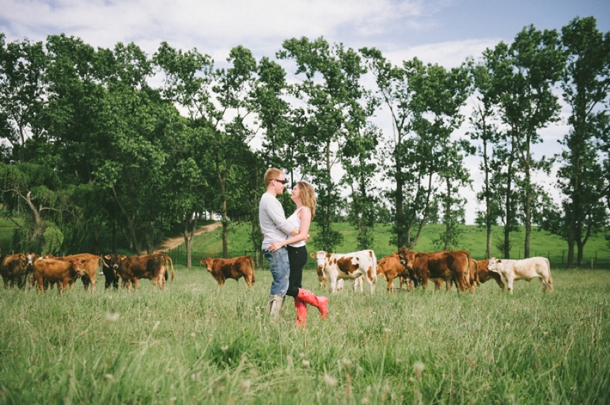 I've said it before, and I'll say it again – I get the coolest readers. Not only do I love hearing from you all (even if I don't always get to reply as quickly as I'd like) but it's a particular pleasure for me to be able to follow some of you through your planning journey. That's what happened with SouthBound Bride Keri, who also just so happens to have a super awesome blog of her own, Midlands Musings. I first heard from Keri when she asked for an inspiration board, and loved helping her with her French-inspired country colour scheme. In fact, you'll get to see her lovely wedding for yourselves next week. But first, we're going to meet Keri and her now-hubby Andrew and hear their super sweet love and engagement story, as well as see the easy going e-shoot that took place on their farm, cows and all. The fab Eileen Laubscher of Bright Girl captured it all perfectly!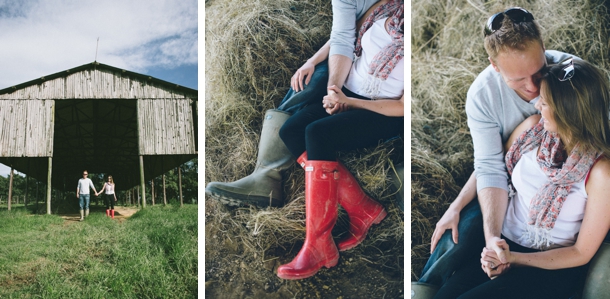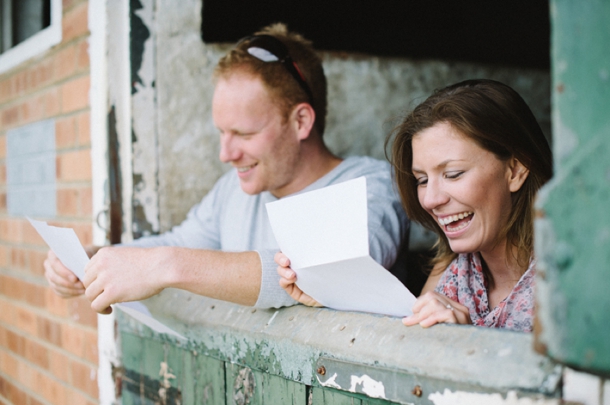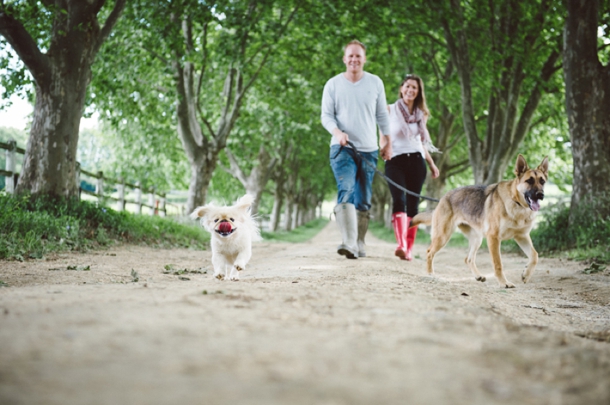 From Keri:
How Andrew and I met is quite an interesting story. He was born and bred in England, but had been living in SA for a couple of years by the time I met him. We both lived and worked in Cape Town at the same time, but never met each other, although we shared a mutual friend, Megan. Anyway, I moved back home to Mooi River in May 2010, and Andrew followed the following month. His parents, like mine, had a stud farm up here. In fact, they already knew each other through the horse racing world, so I think it was really only a matter of time before we met. Megan put Andrew in touch with me and asked me to show him around, which I did. And from Day One, we clicked.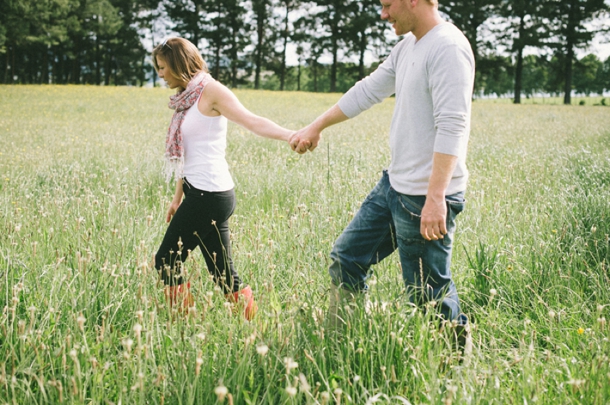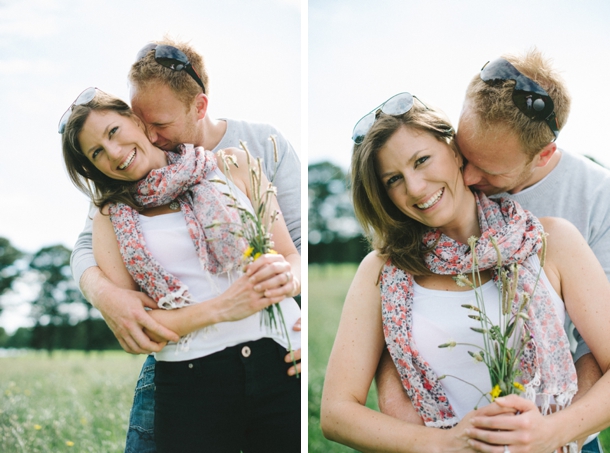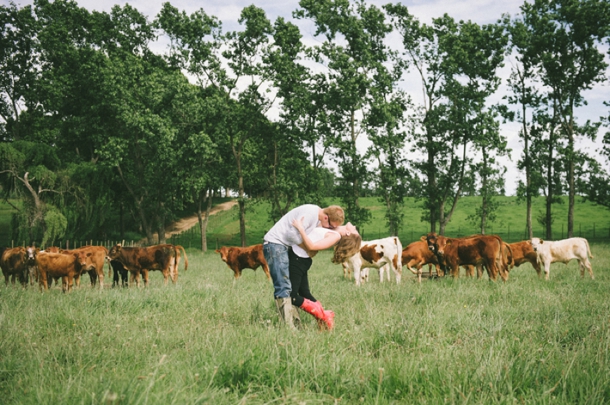 He proposed on top of the mountain on his parents' farm, where we now live. He had had the ring made in England but had been waiting for his mom to bring it out with her. On the day of the proposal, I had no clue about what was going on – in fact, I was a little upset because he had not organised us a dinner out or anything to celebrate our anniversary. In fact, I had had to make the booking (much to my disappointement/disgust). That morning, while we were getting dressed, Andrew asked if I wanted to take a hike up the mountain in the afternoon when he got home from work. I didn't suspect a thing, as I had been pestering him to walk with me up there since we had moved to the farm. It did cross my mind later, as we walked up the mountain, but I quickly pooh-poohed it, thinking he would never propose when my fingernails were all dirty from clawing my way up a mountainside (haha – boys don't think like that, obviously). Once we reached the top, I made him take hundreds of photos of me with the view behind me until eventually he was like, "Ok, Keri, that's enough photos now!" Then he dropped to on knee and told me that he loved me so very much and wanted to spend forever with me. I was so shocked, I just started laughing and laughing until he said, "So are you going to say yes?" Which of course, I did. He then engraved our names and the date on a rock and said that one day we could bring our kids up there to see where Dad proposed to Mom, which was super sweet. After some celebratory champagne, we walked back down the mountain and I found our friends and family all waiting for us at the farmhouse. It was so special!