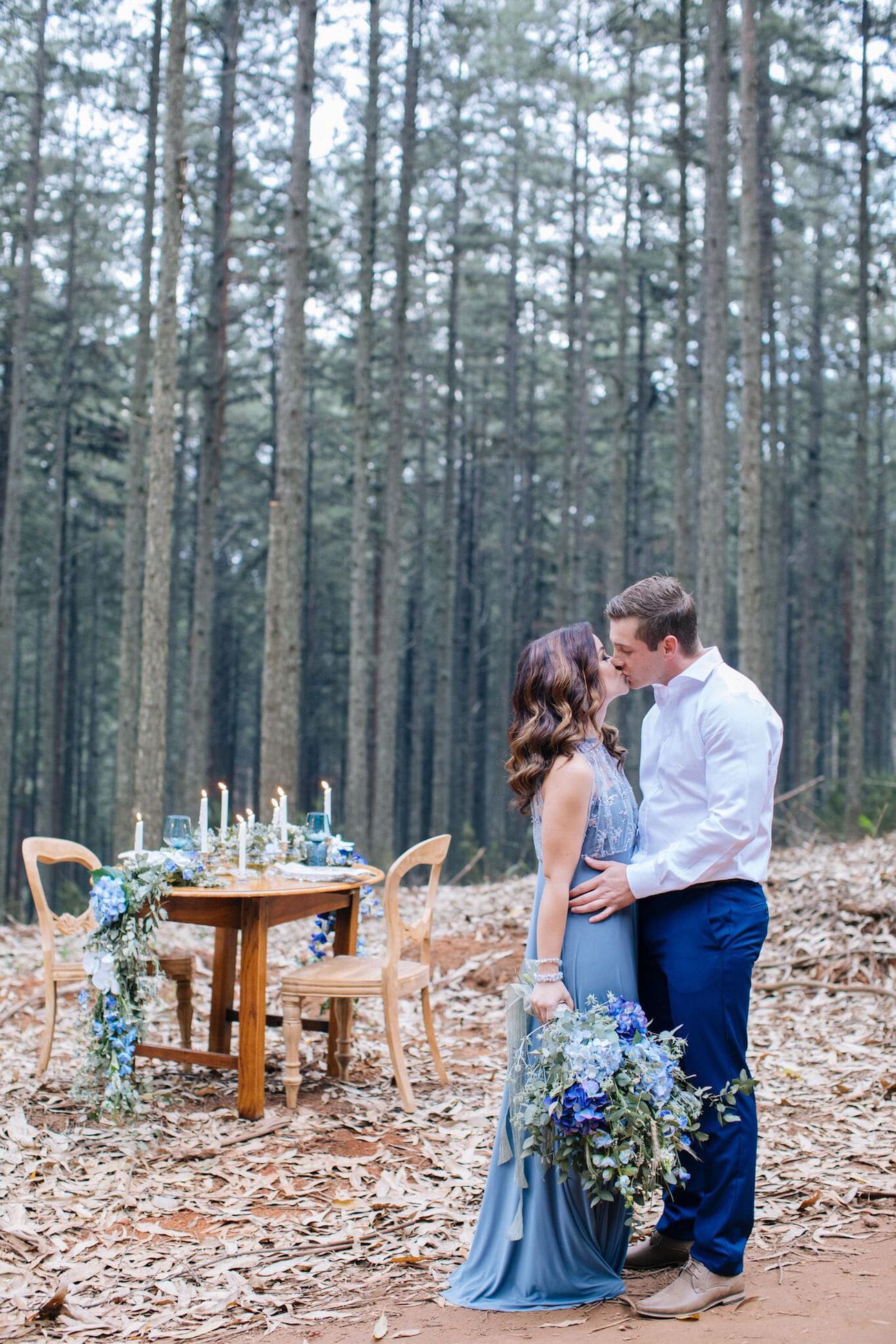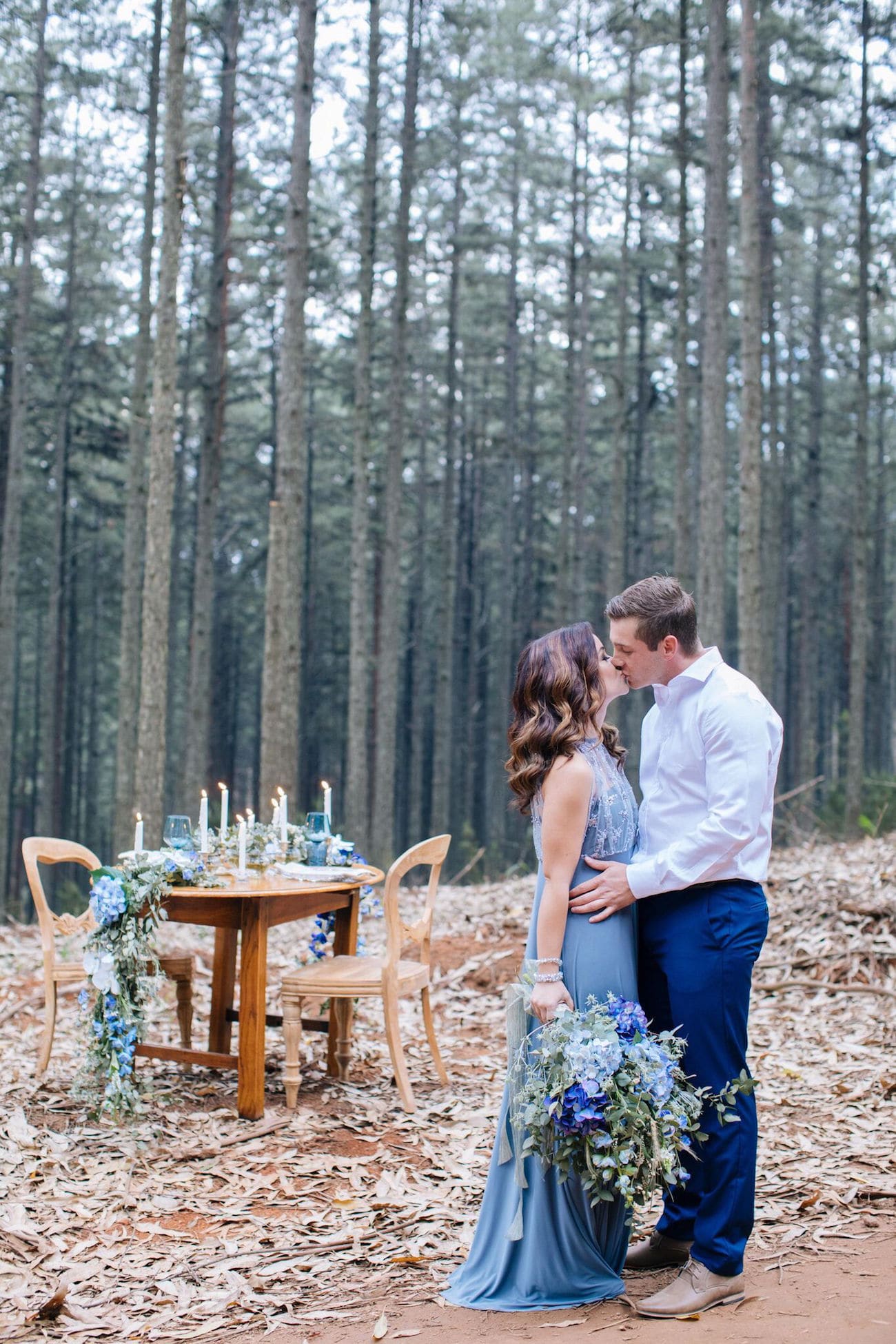 No rest for the wicked, right? Well, that's me apparently, because while it's supposed to be a public holiday, I just couldn't wait one more moment to get started on this month's editorial theme, Rustic Elegance, or on the treasure trove of inspiration I have waiting for you all! This couple shoot comes courtesy of Charl van der Merwe and Evoque Events, and although it's technically an engagement shoot, it is actually so. much. more. A gorgeous palette of dusty blue, white and gold, a spectacular bouquet (and lush table runner to match), so many pretty little table details to inspire your own elegant rustic wedding style – and all this before you even count in sweet-as-can-be lovebirds Mareli and Christo! It's the contrast between rough and smooth, forest and fancy, that makes this style so compelling visually, but the love between the couple that really makes it so very special.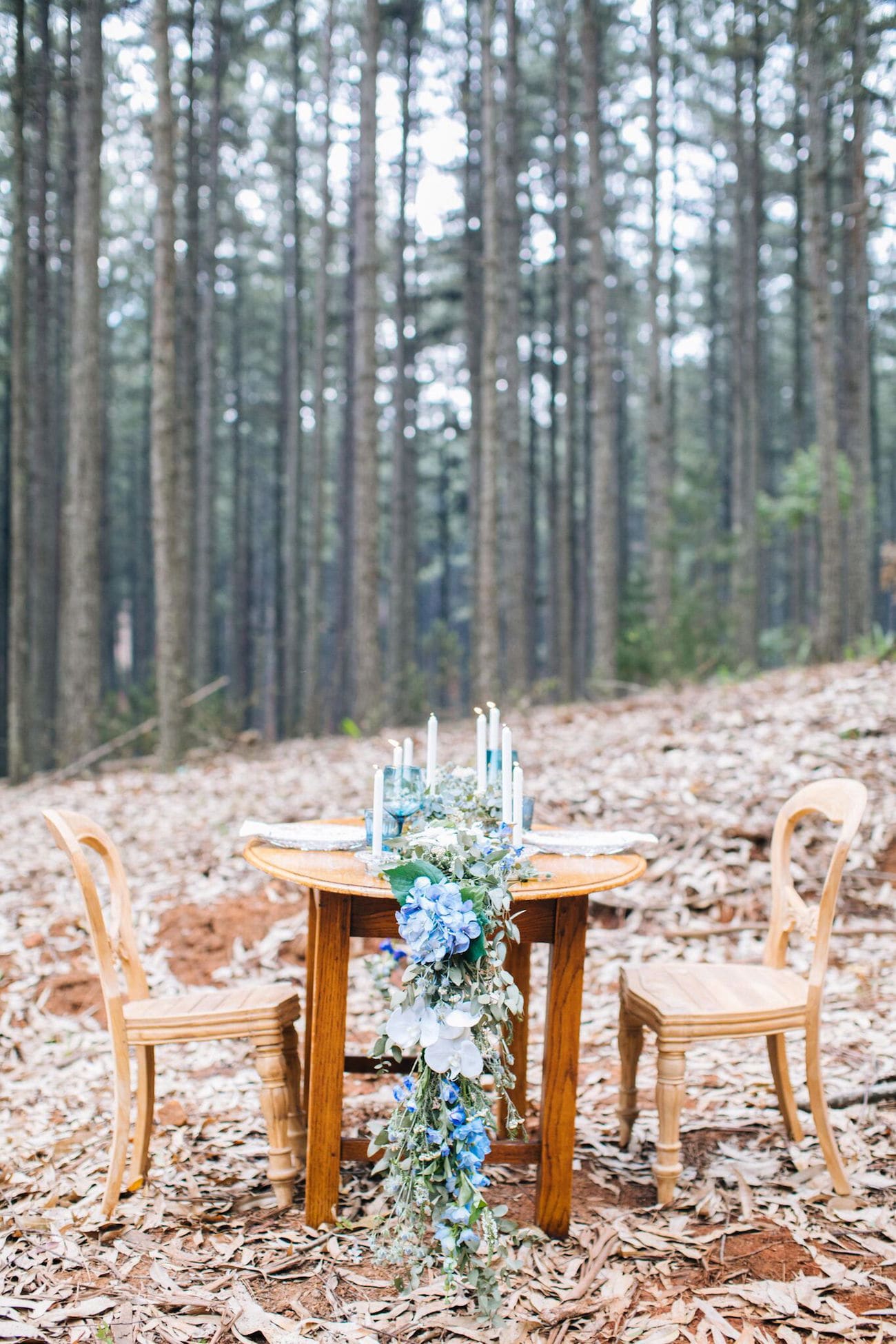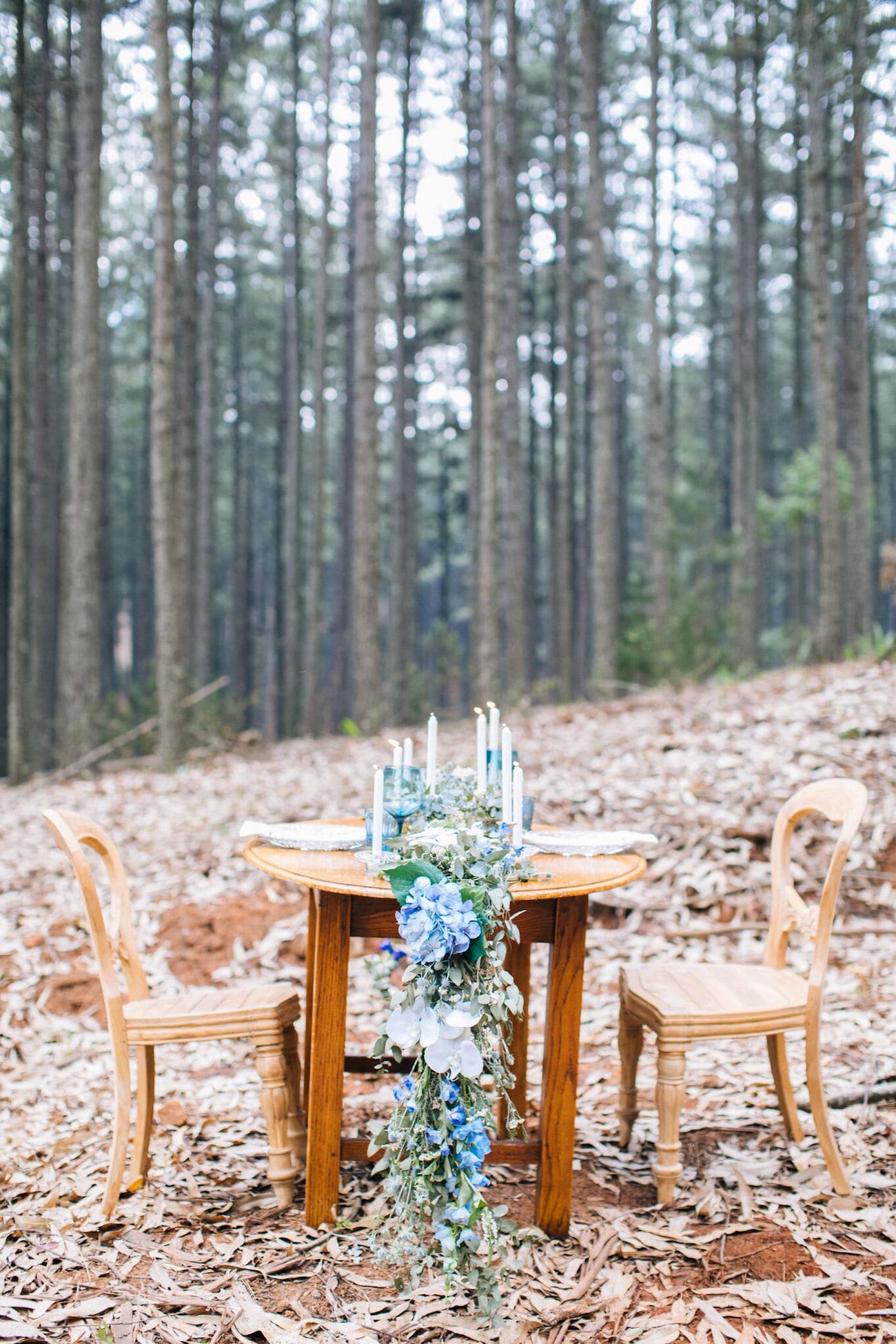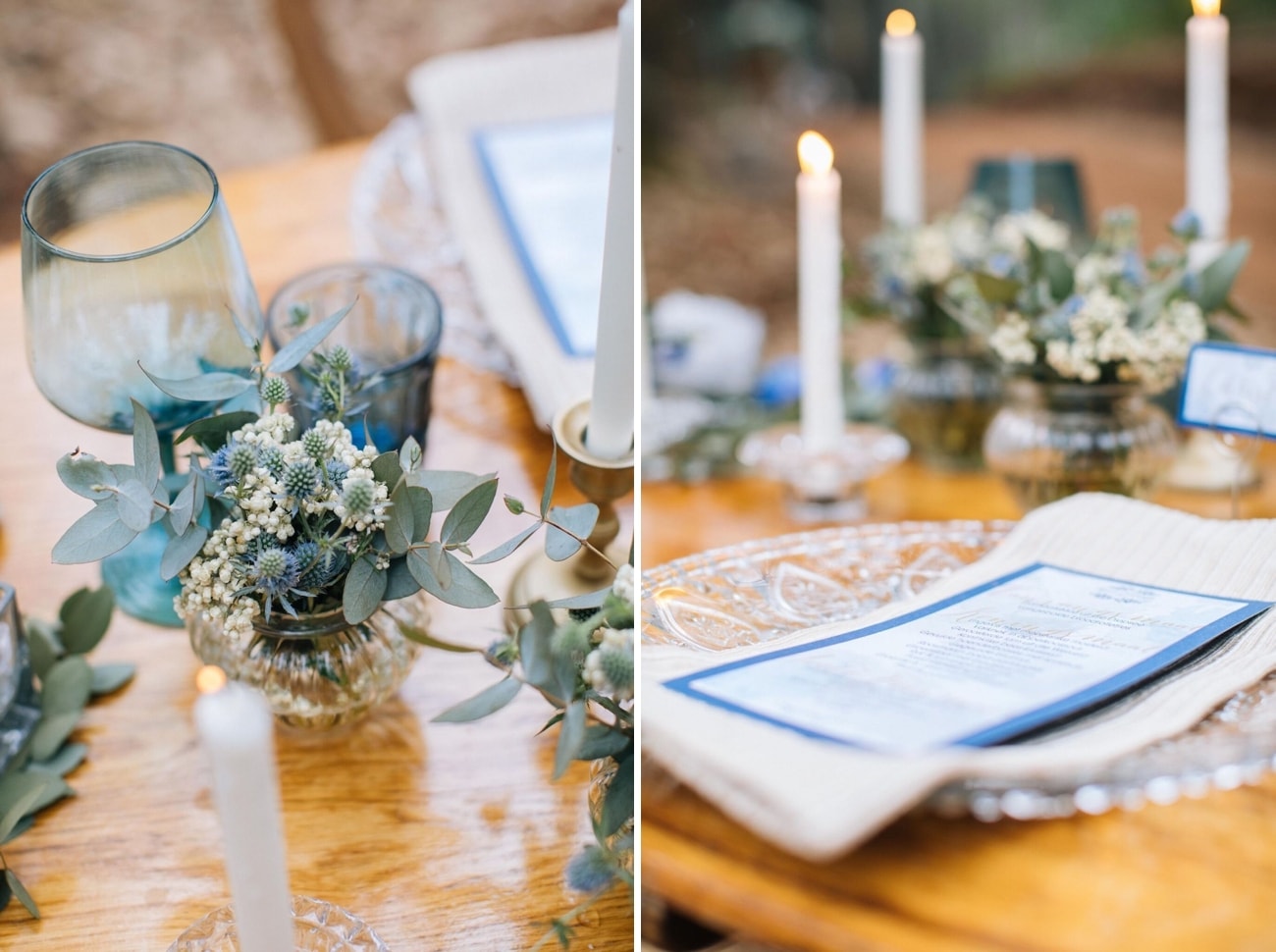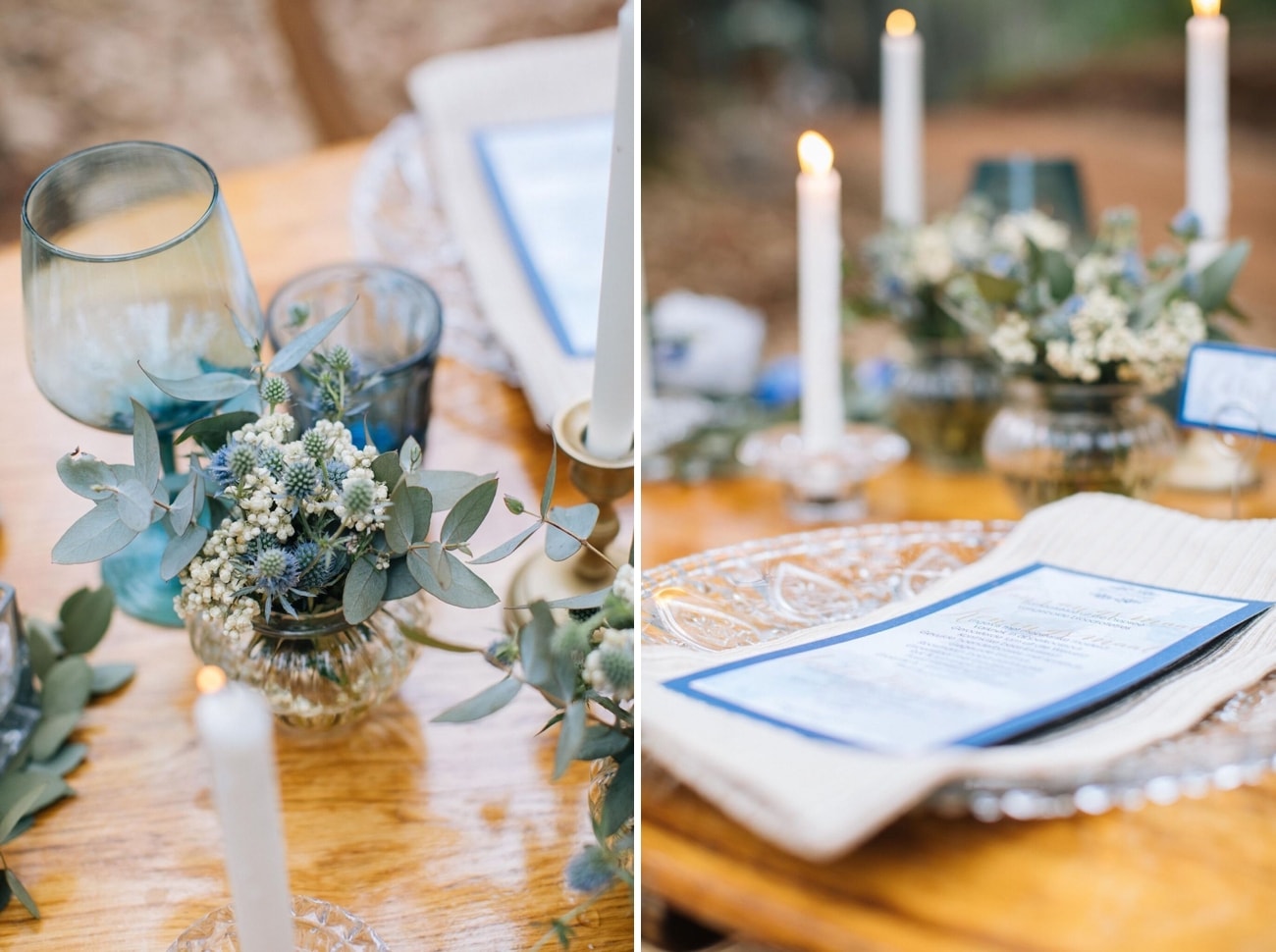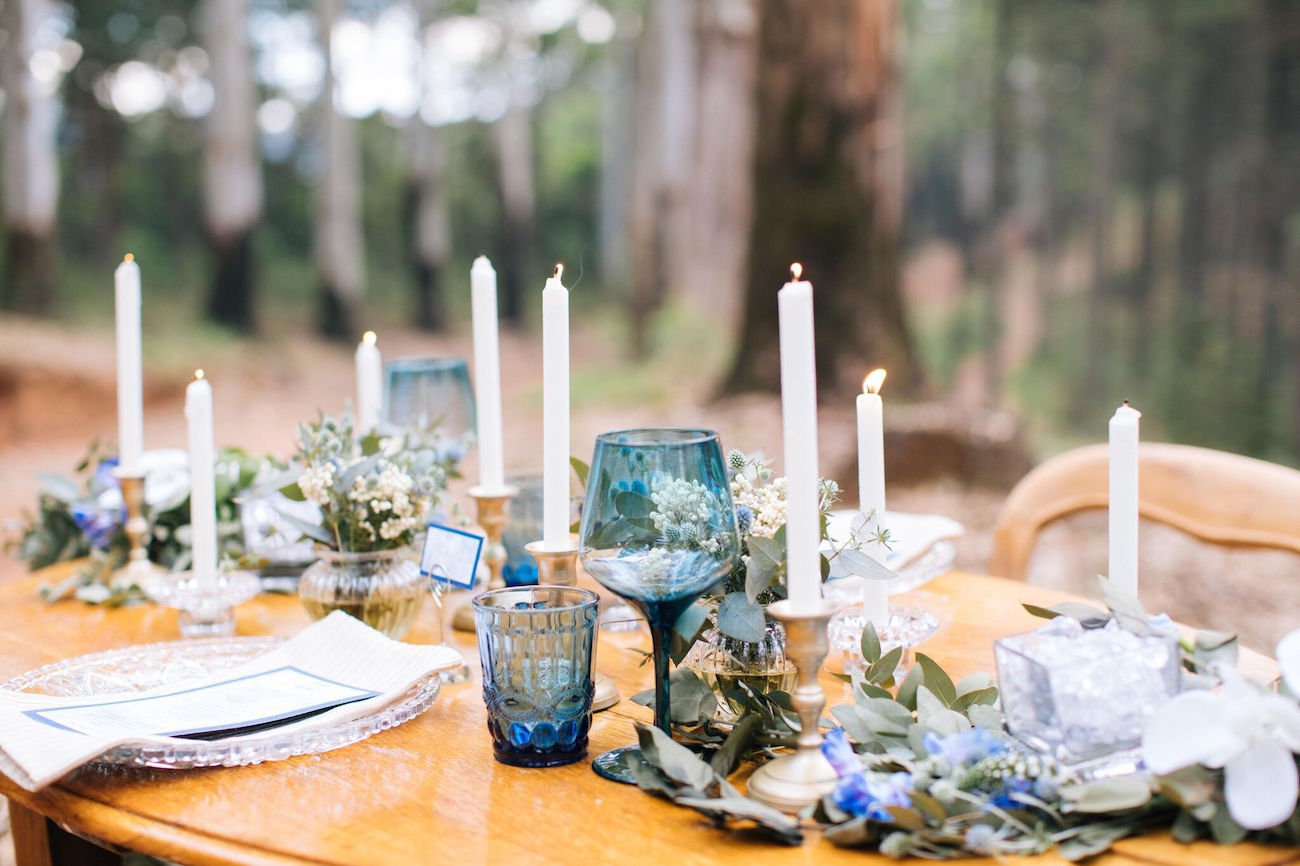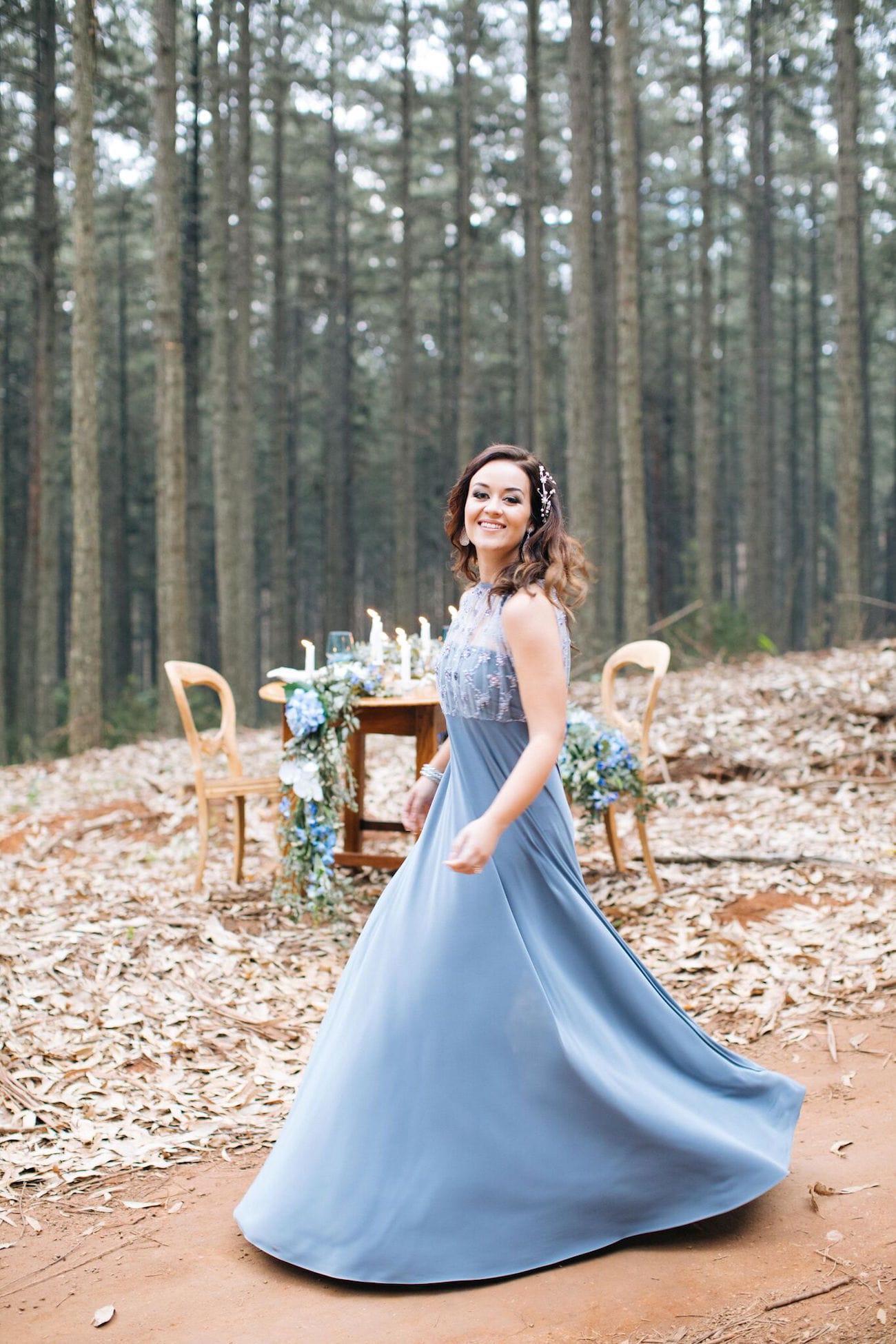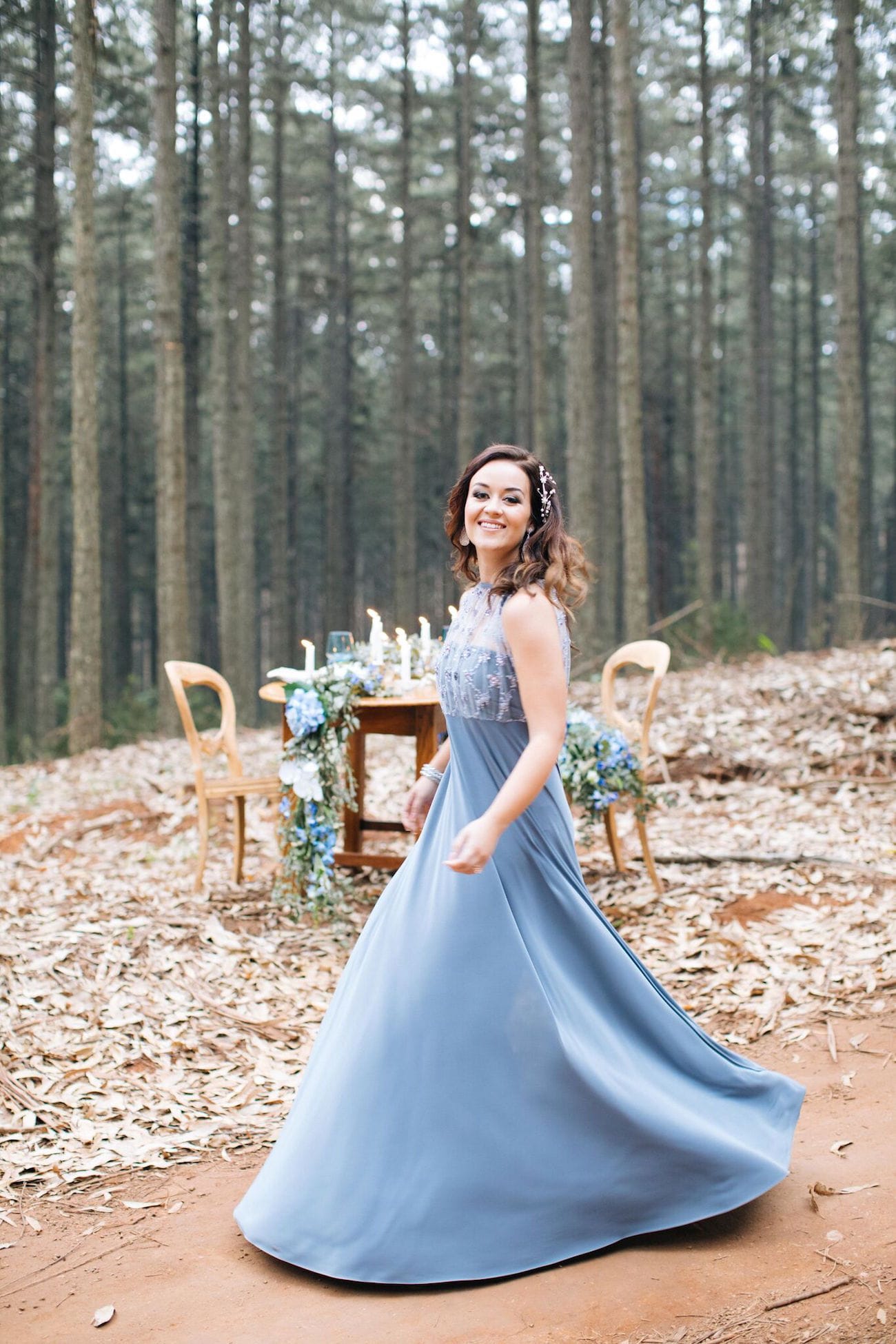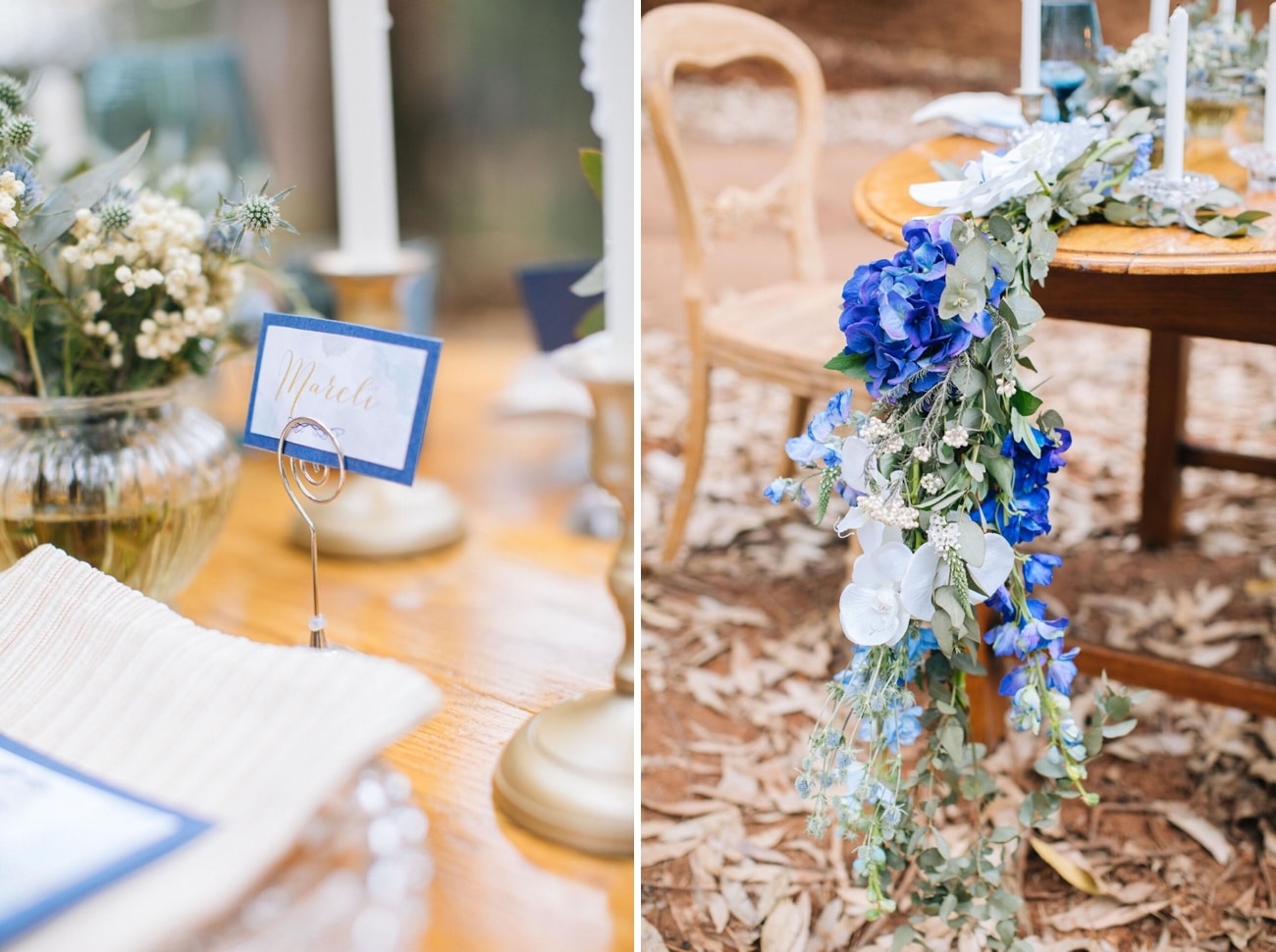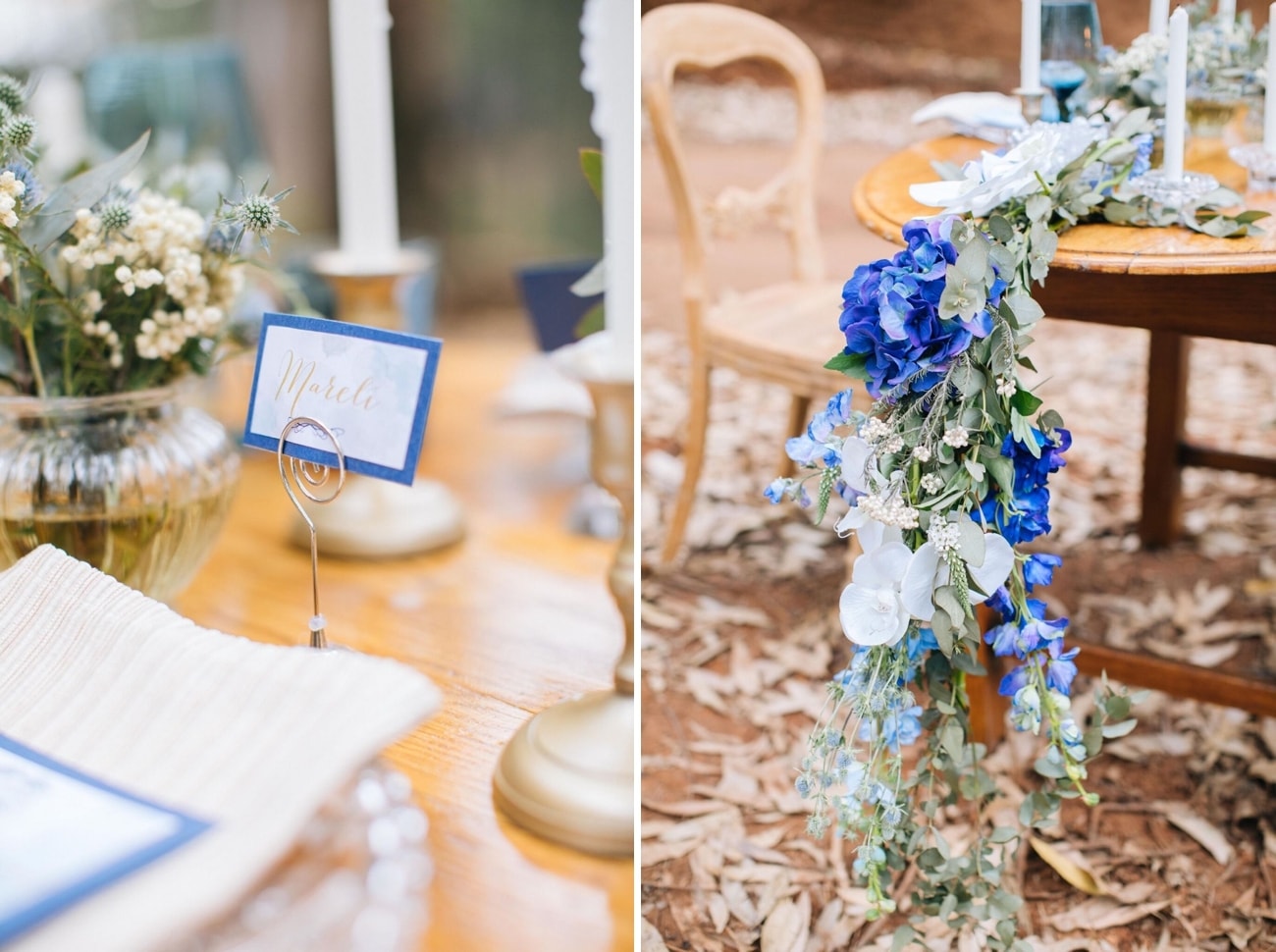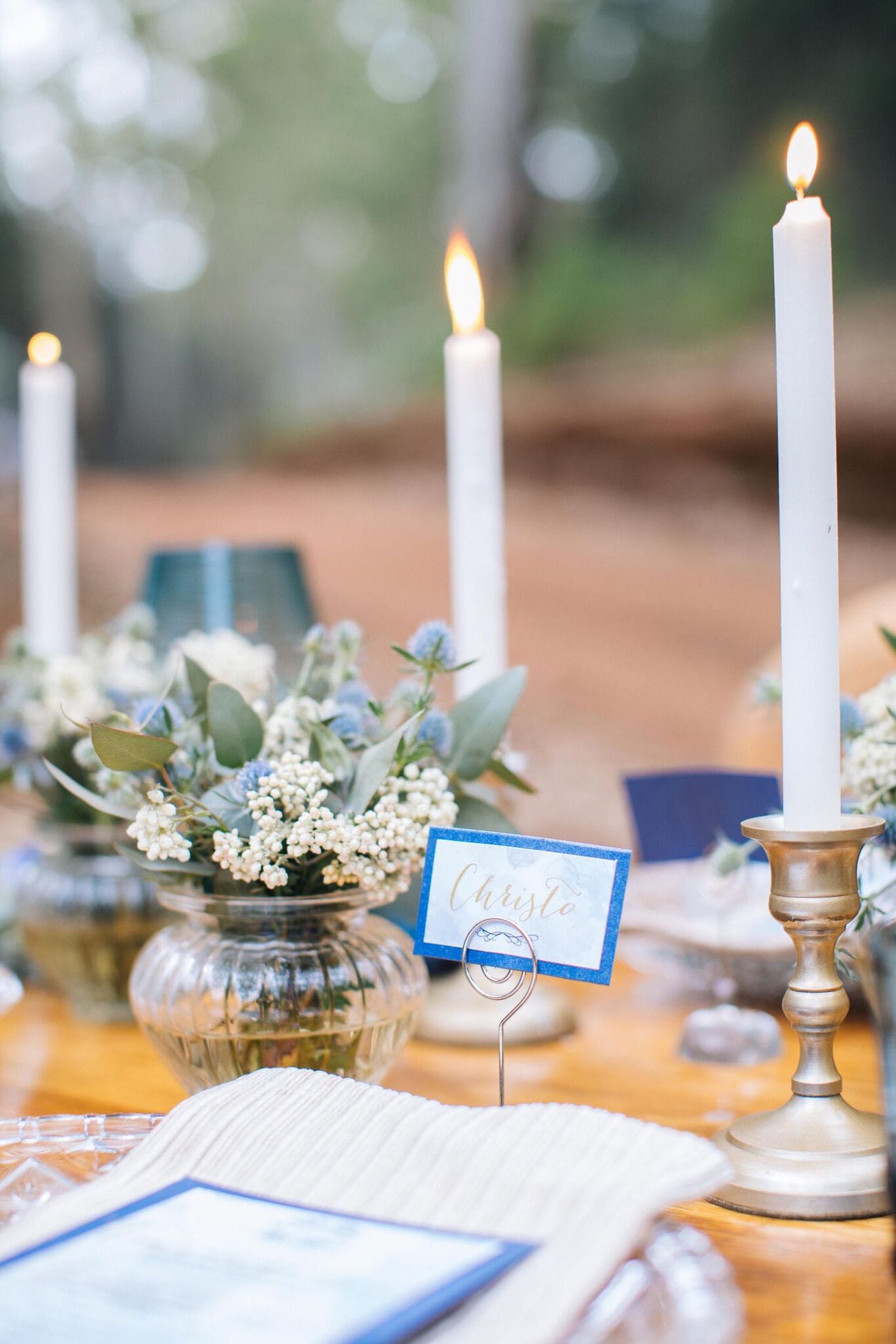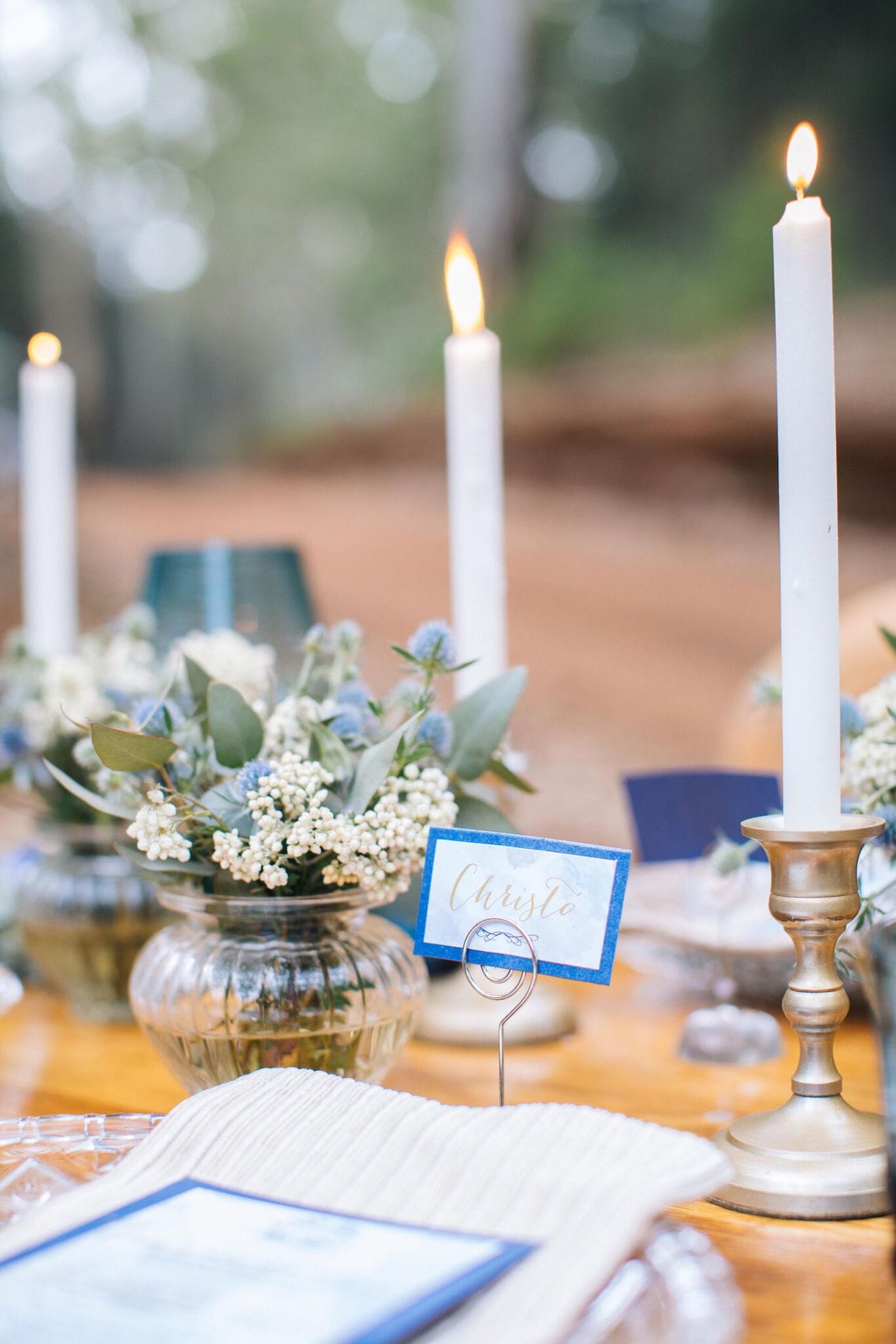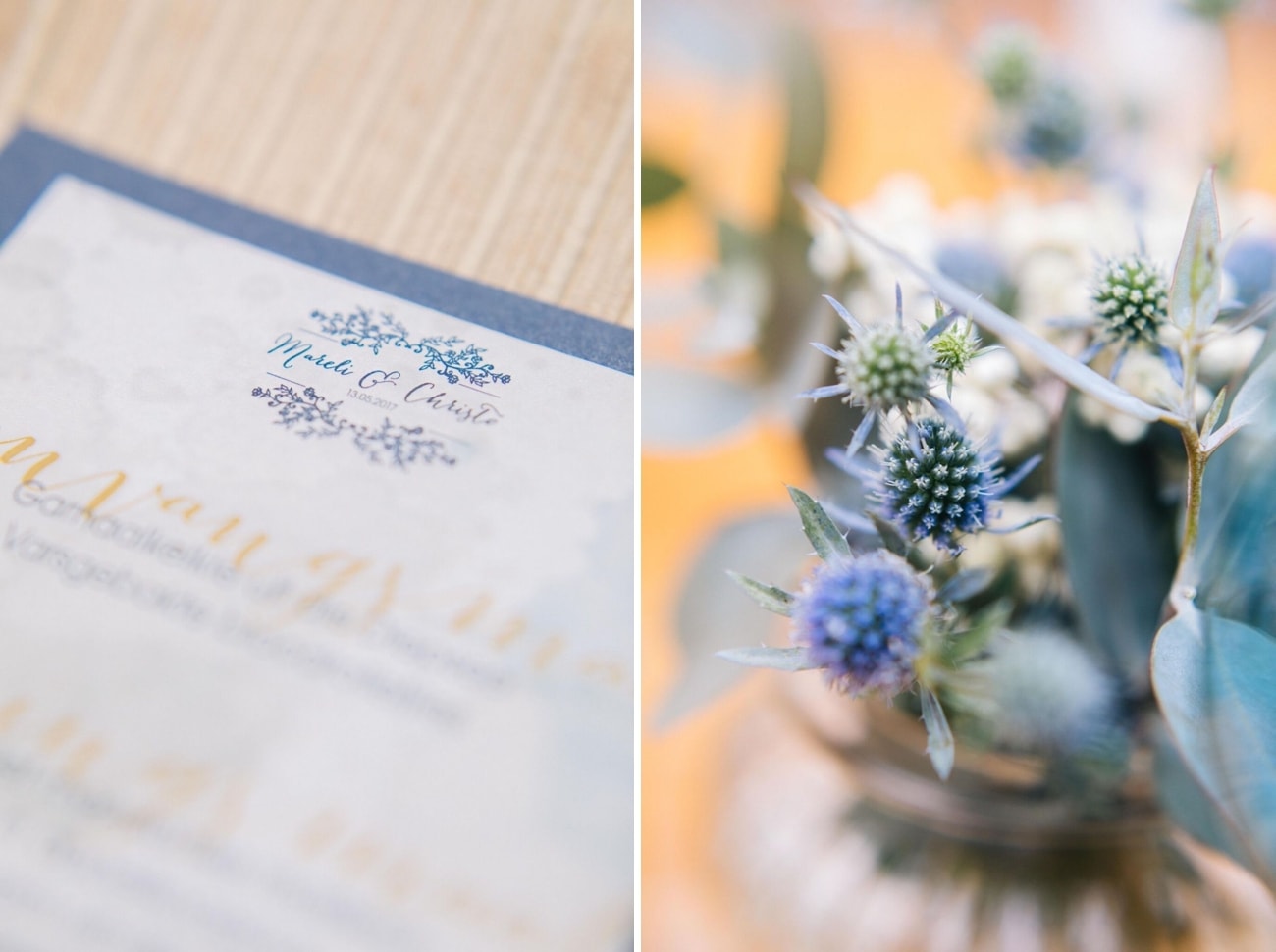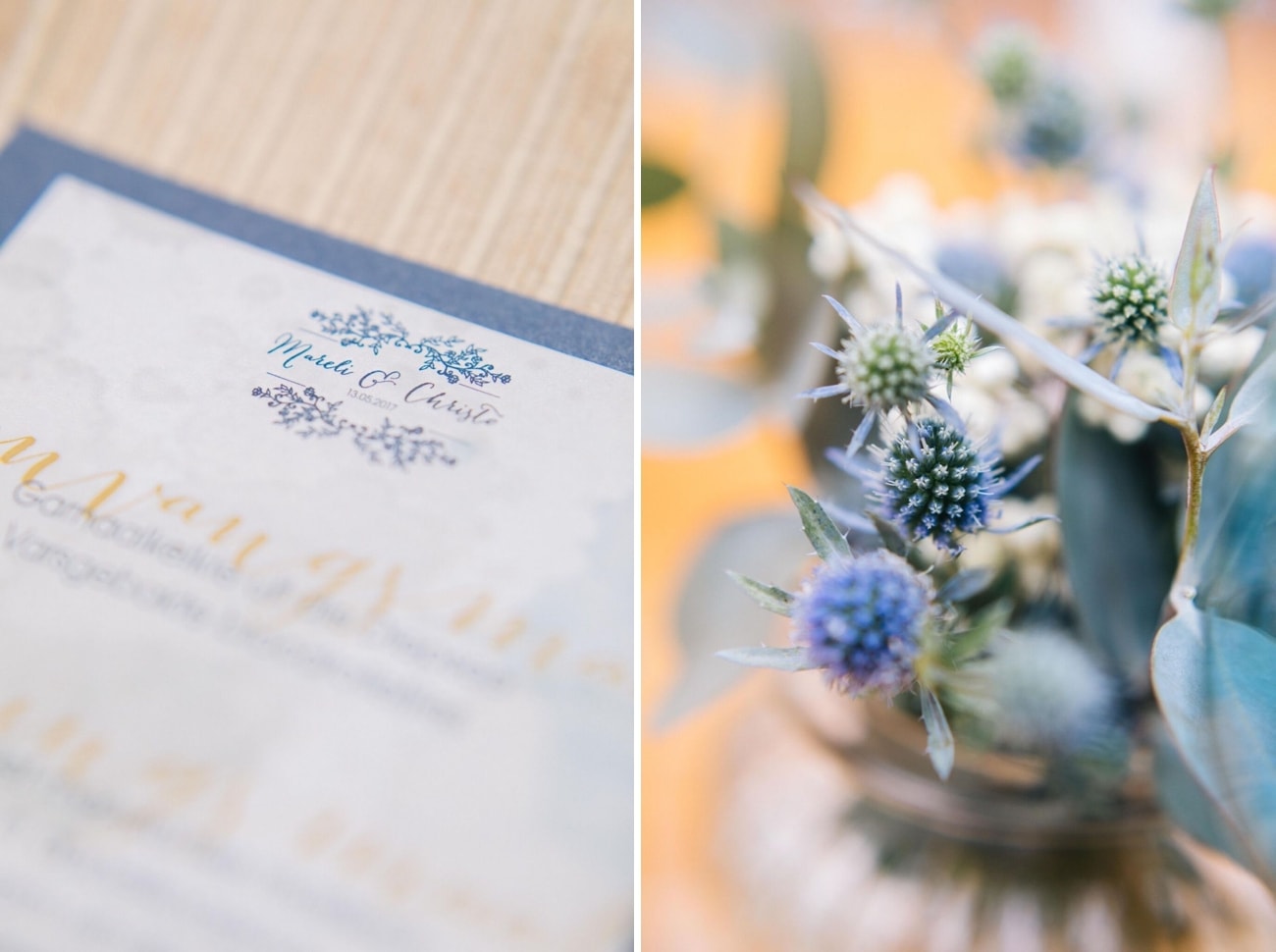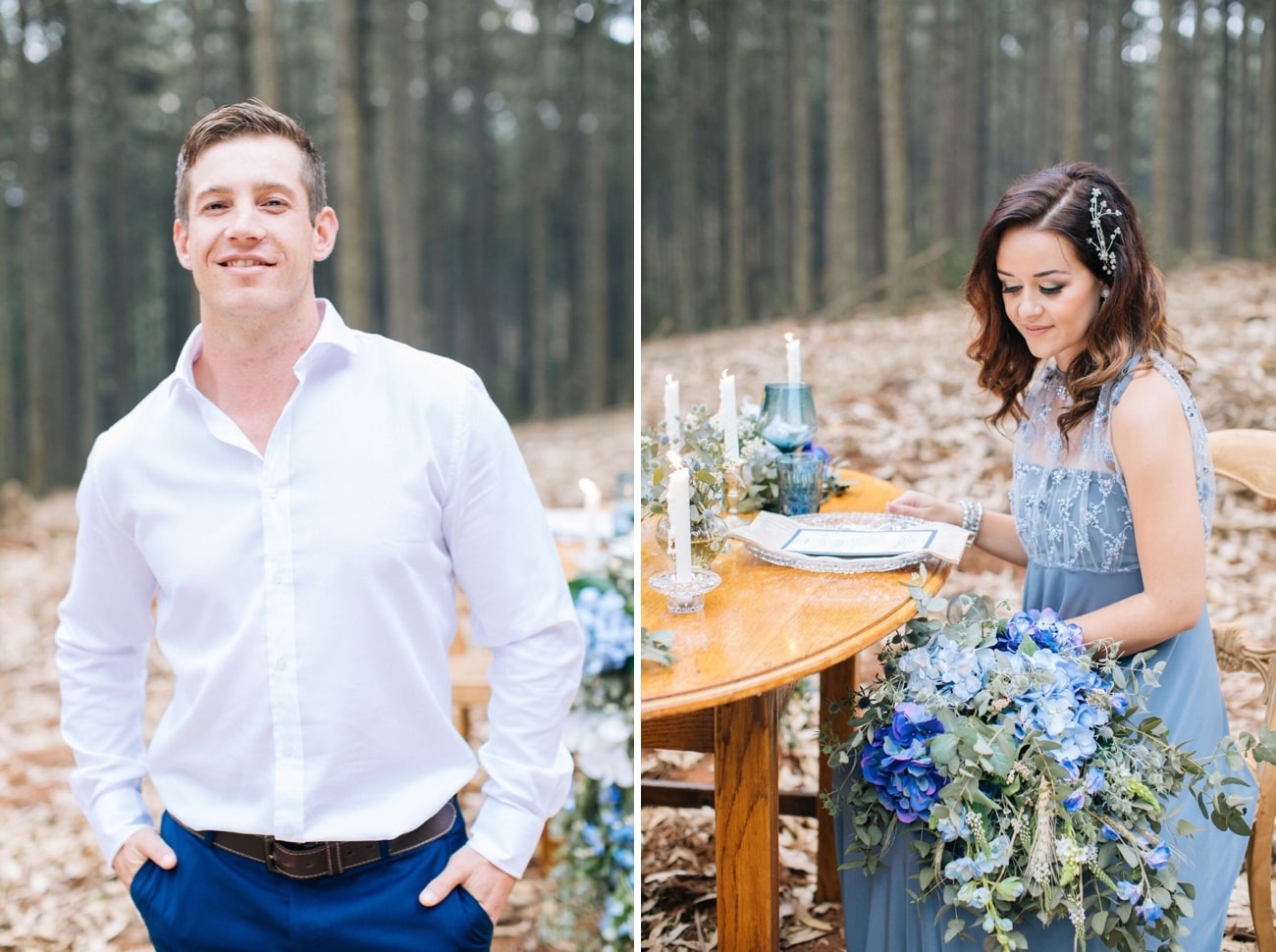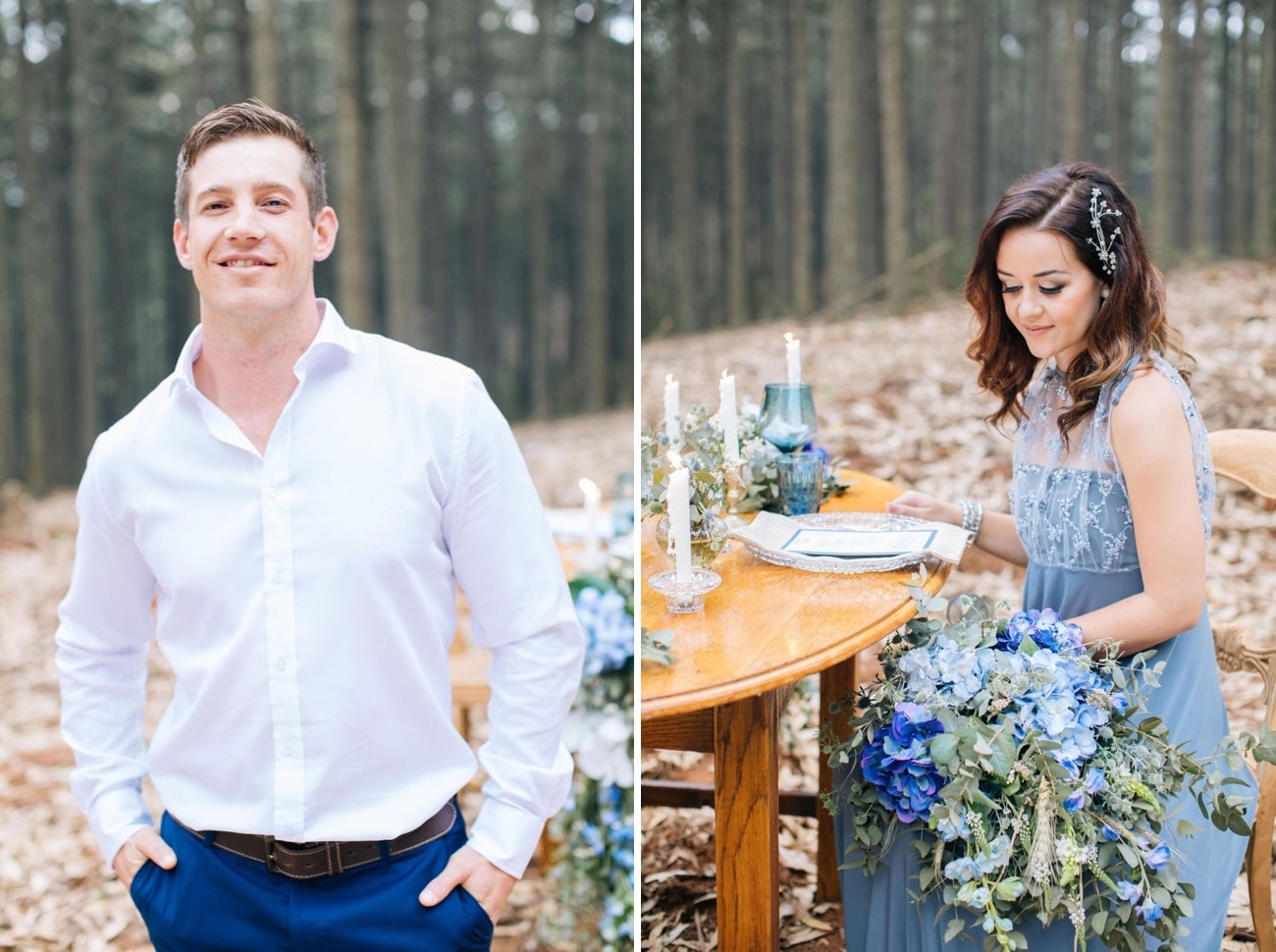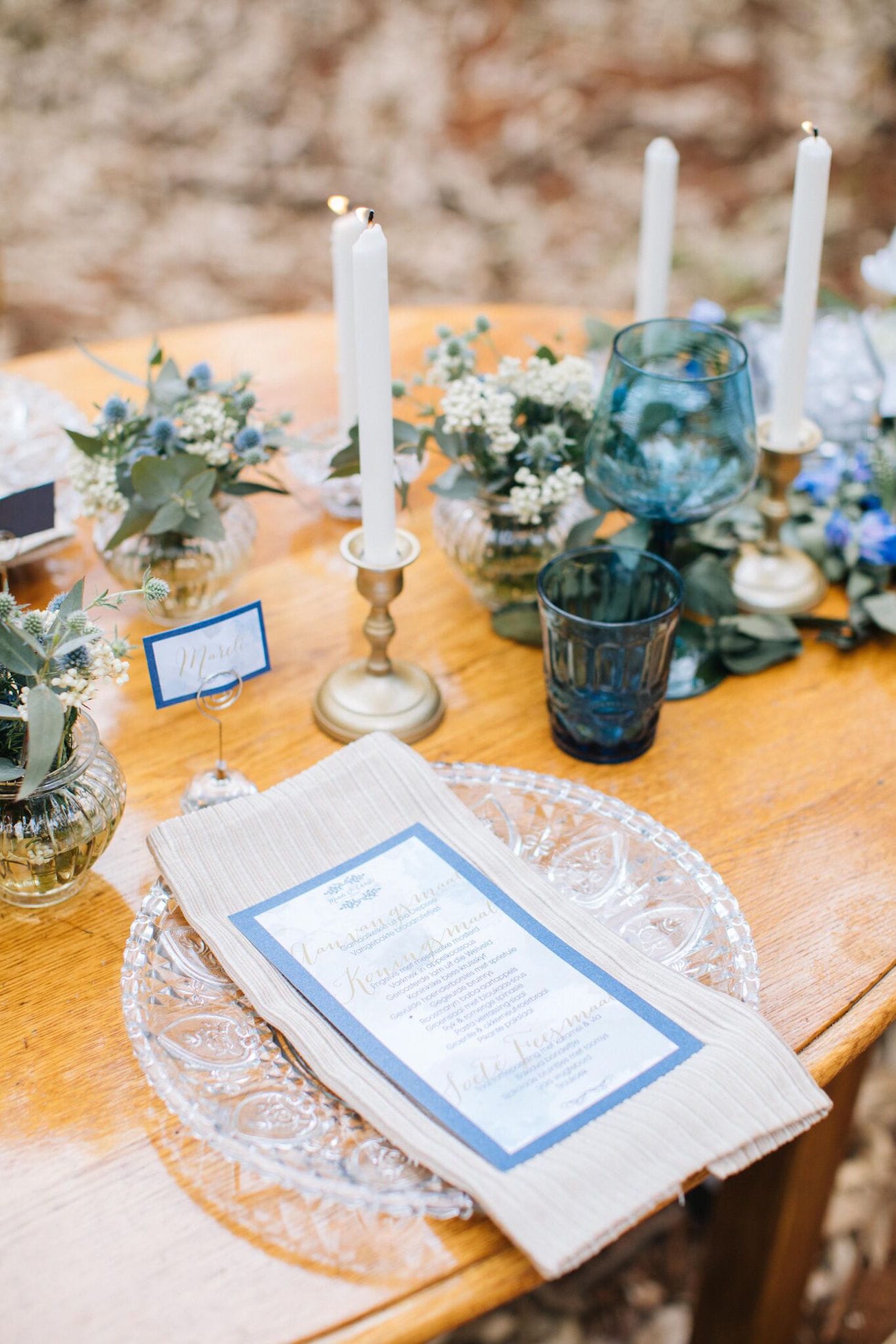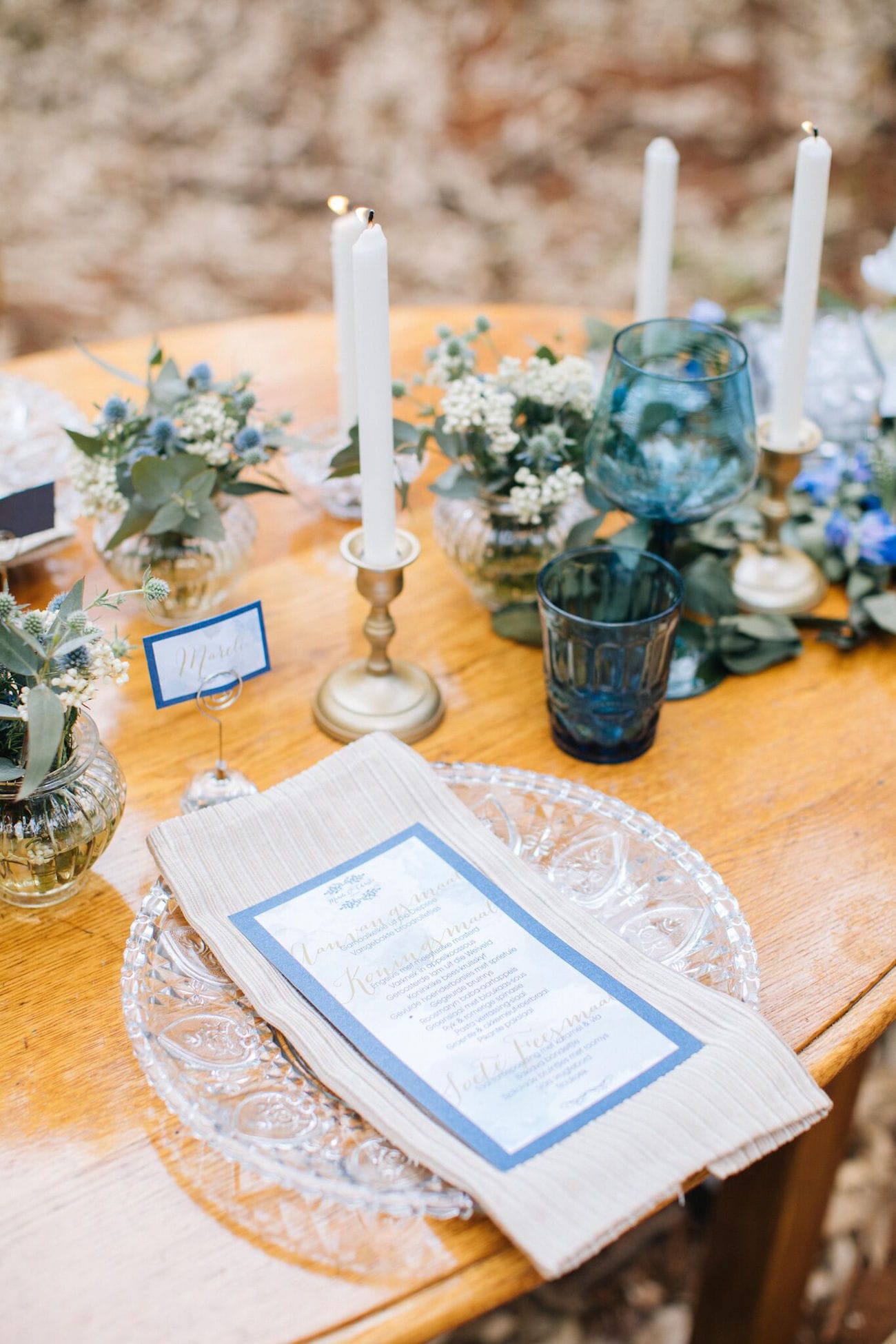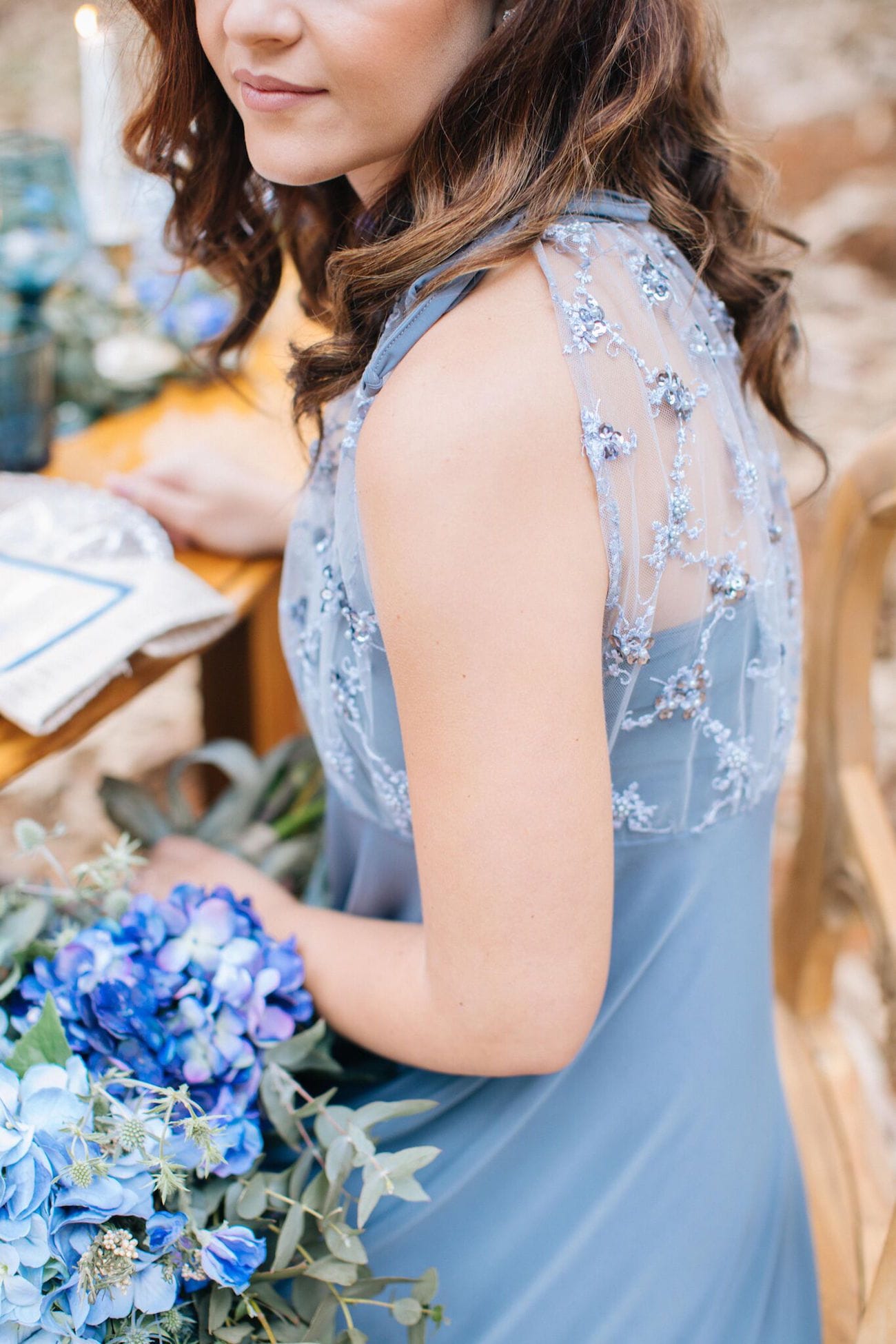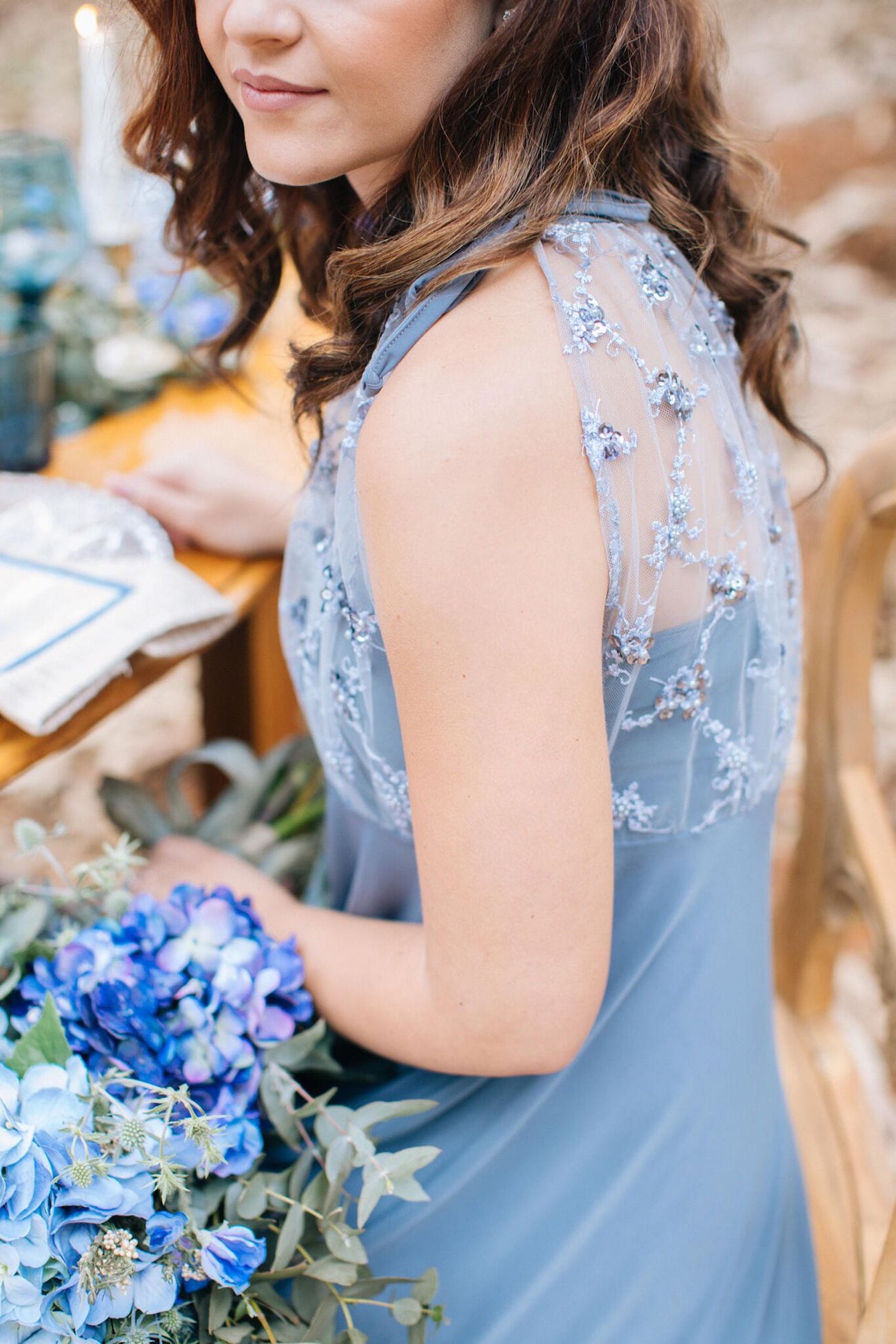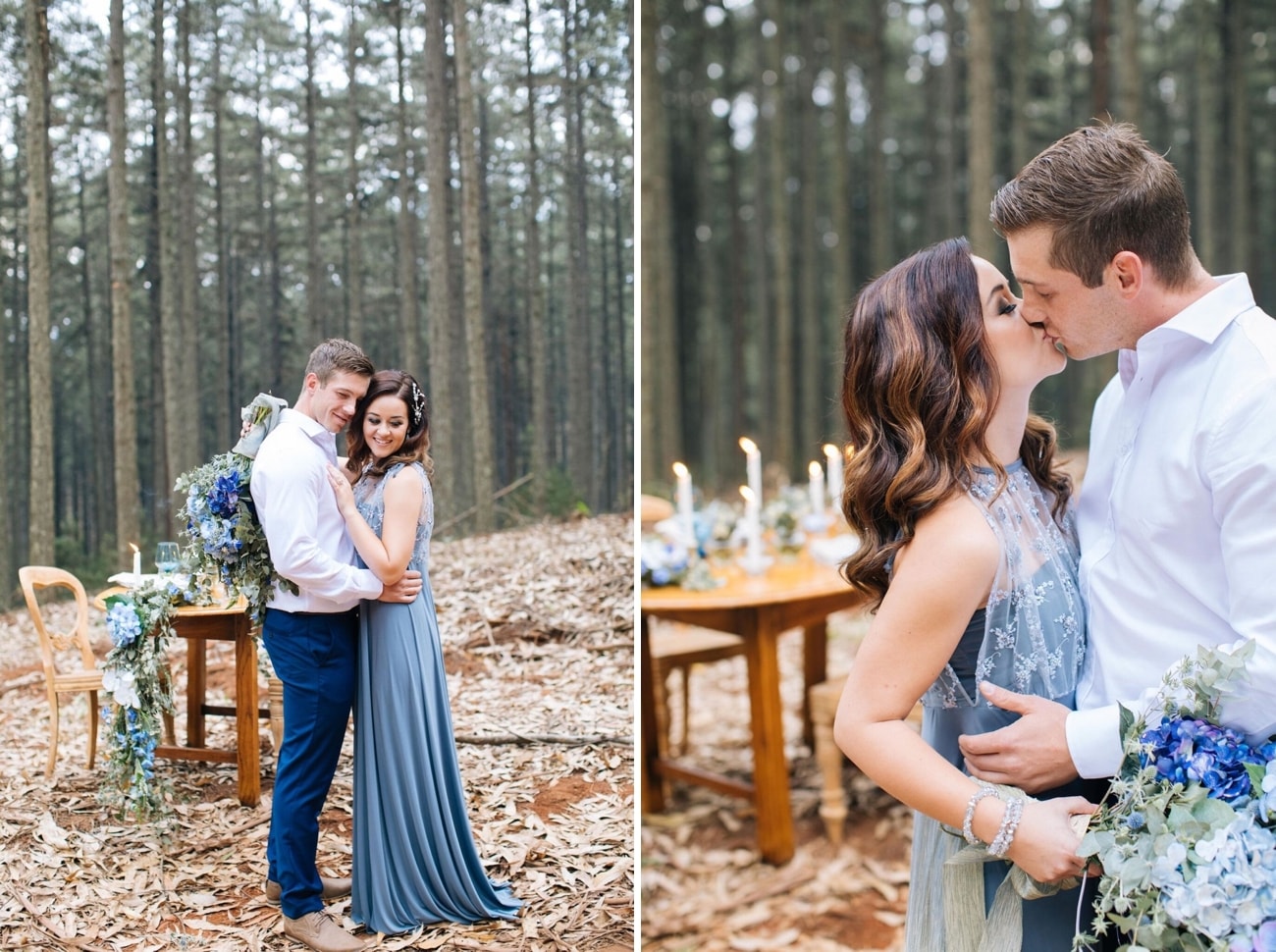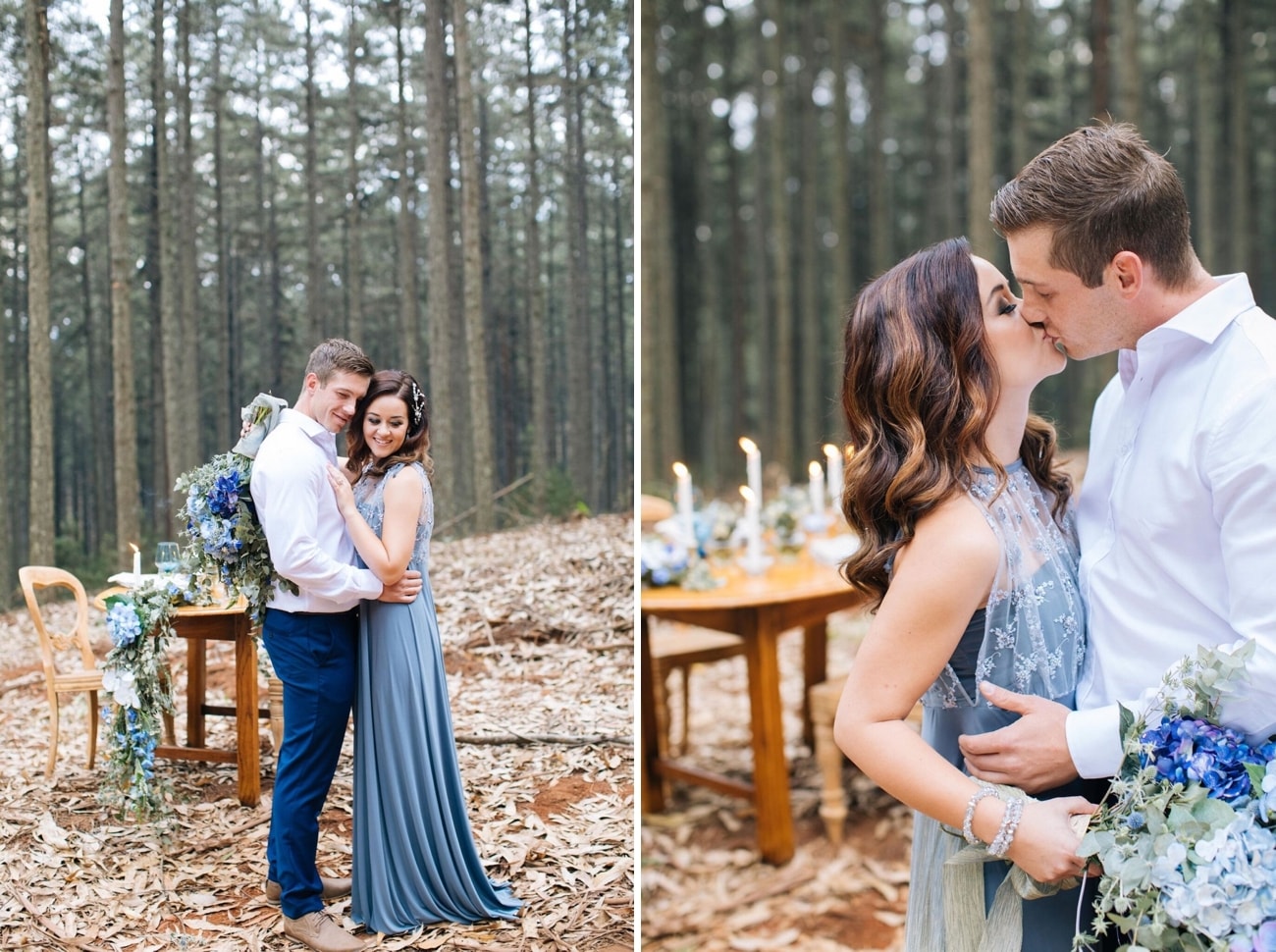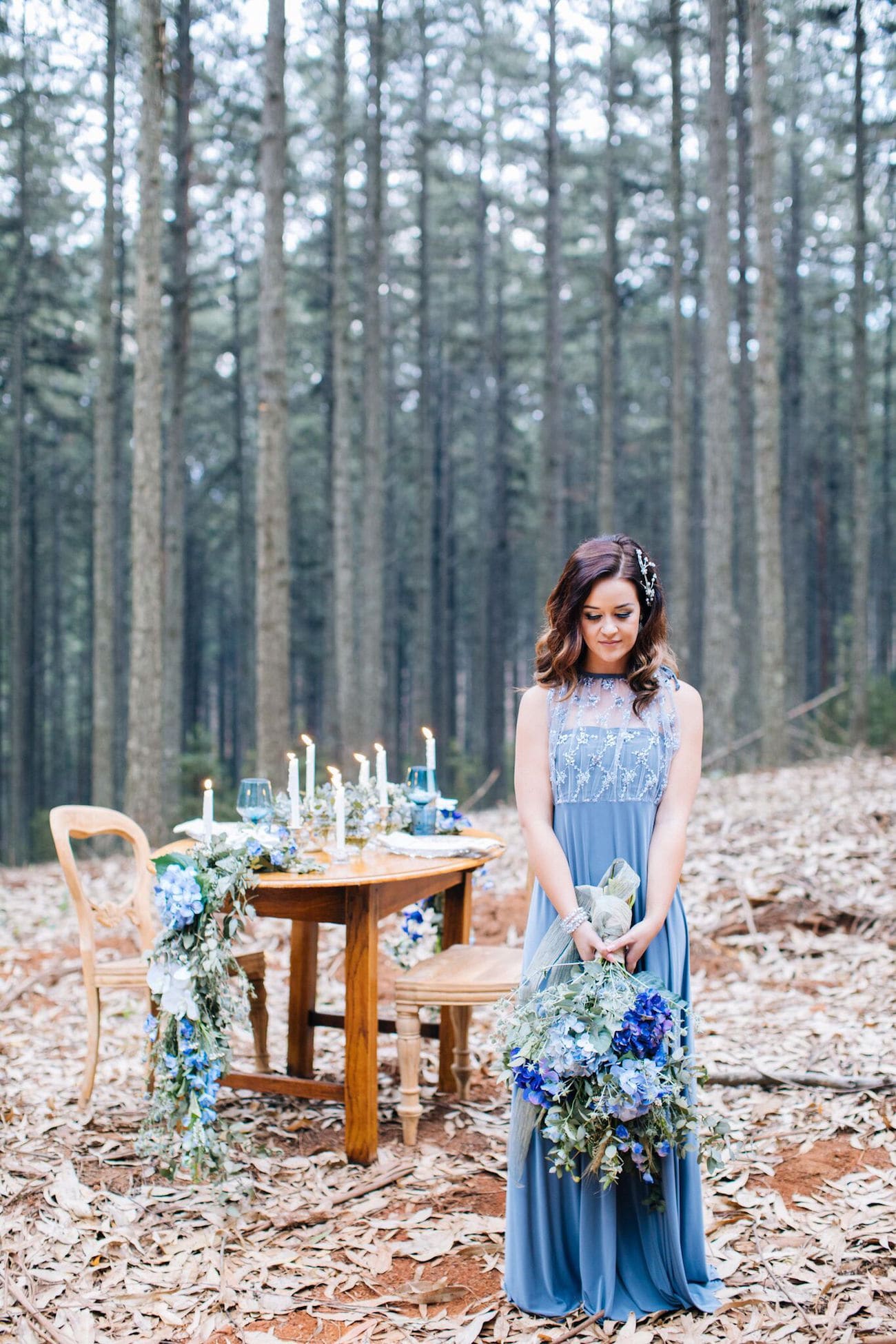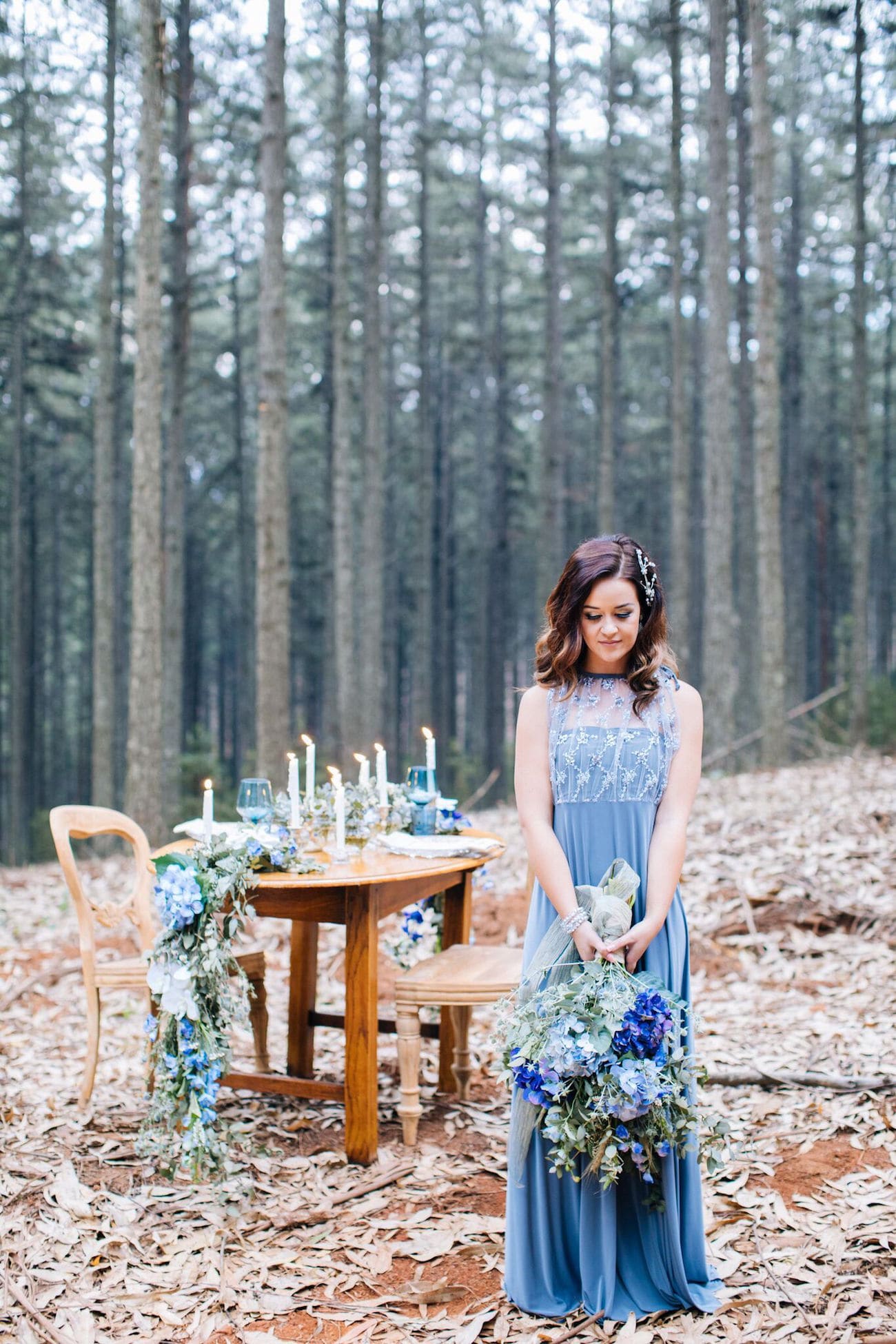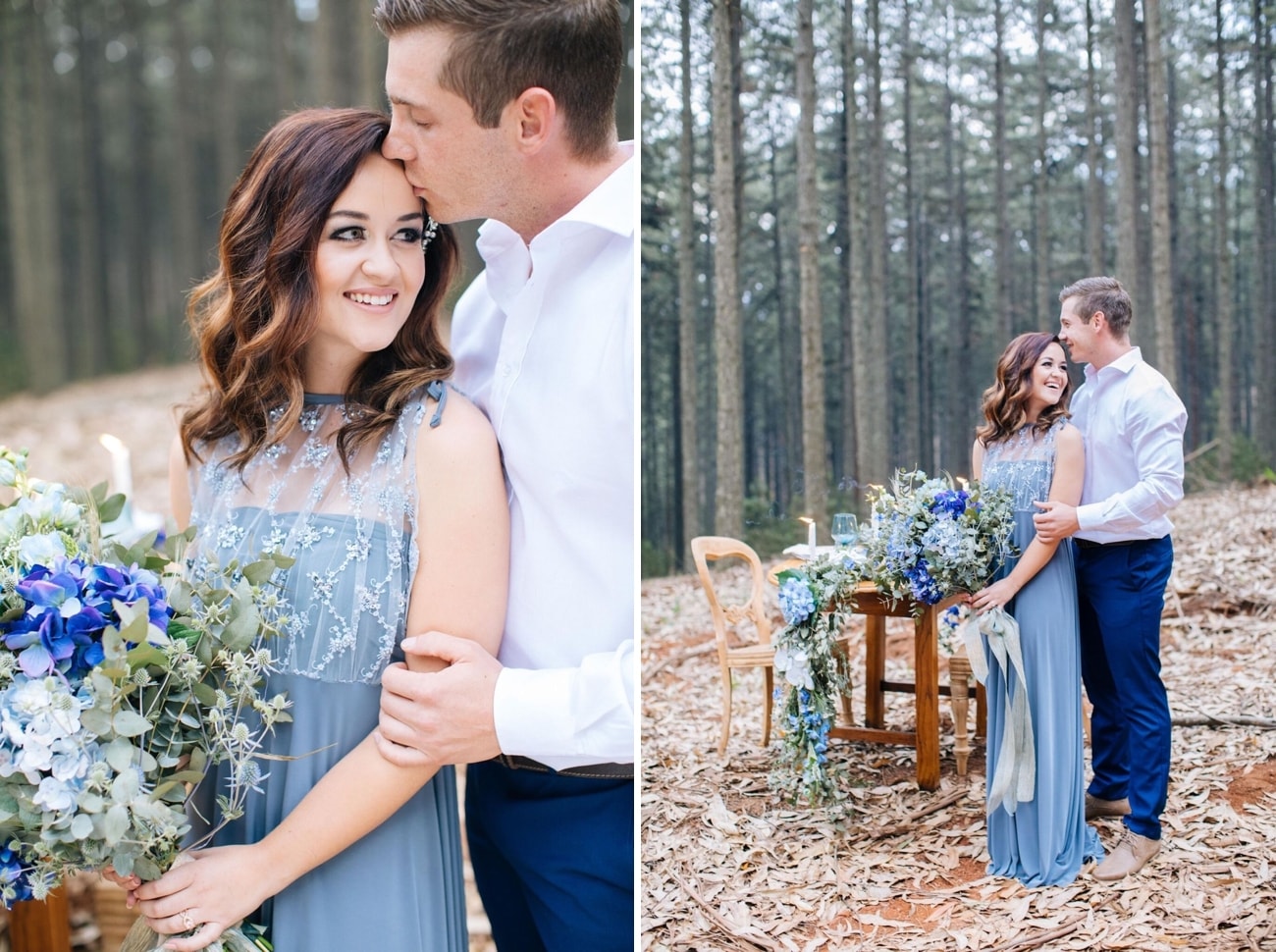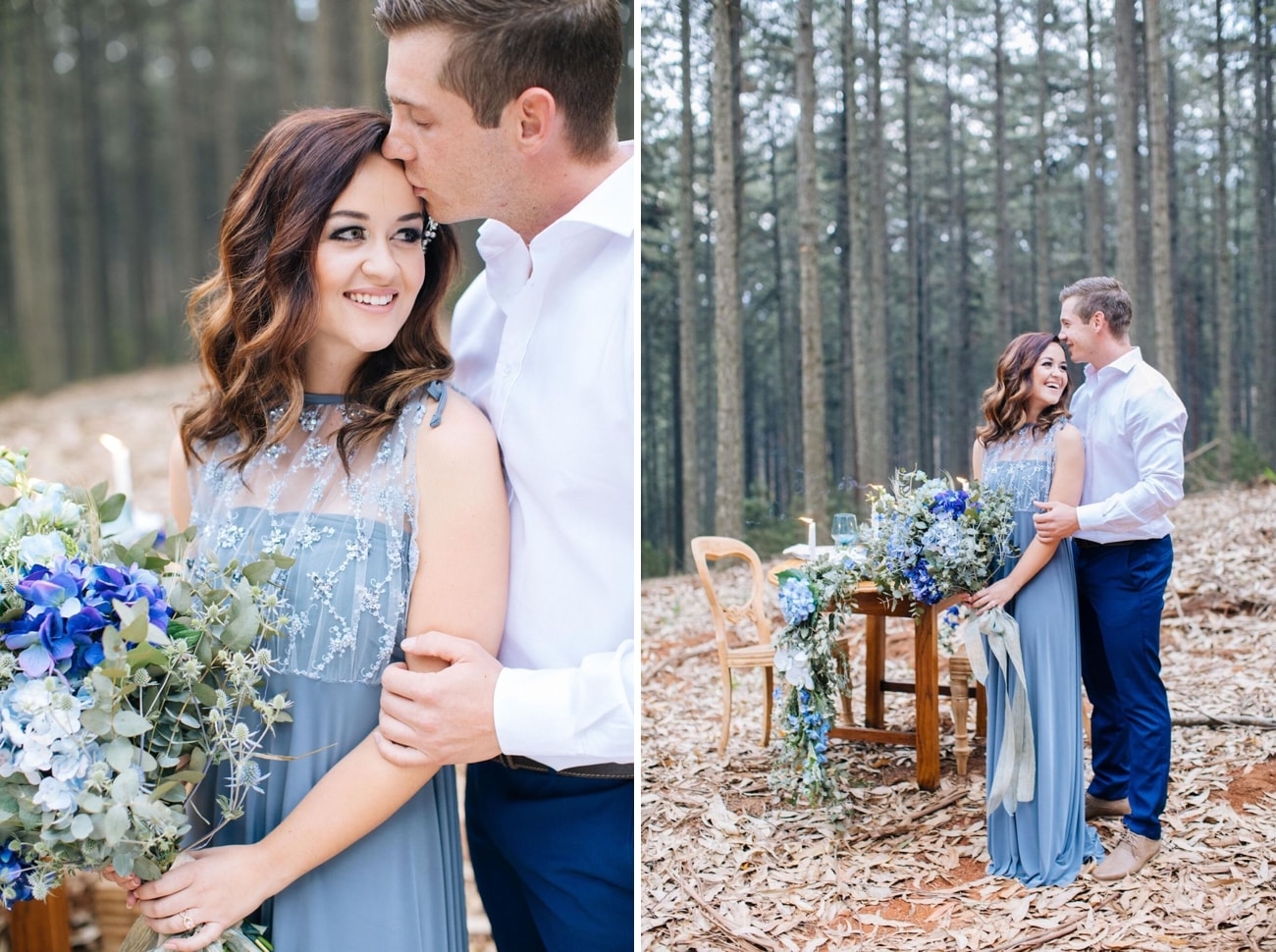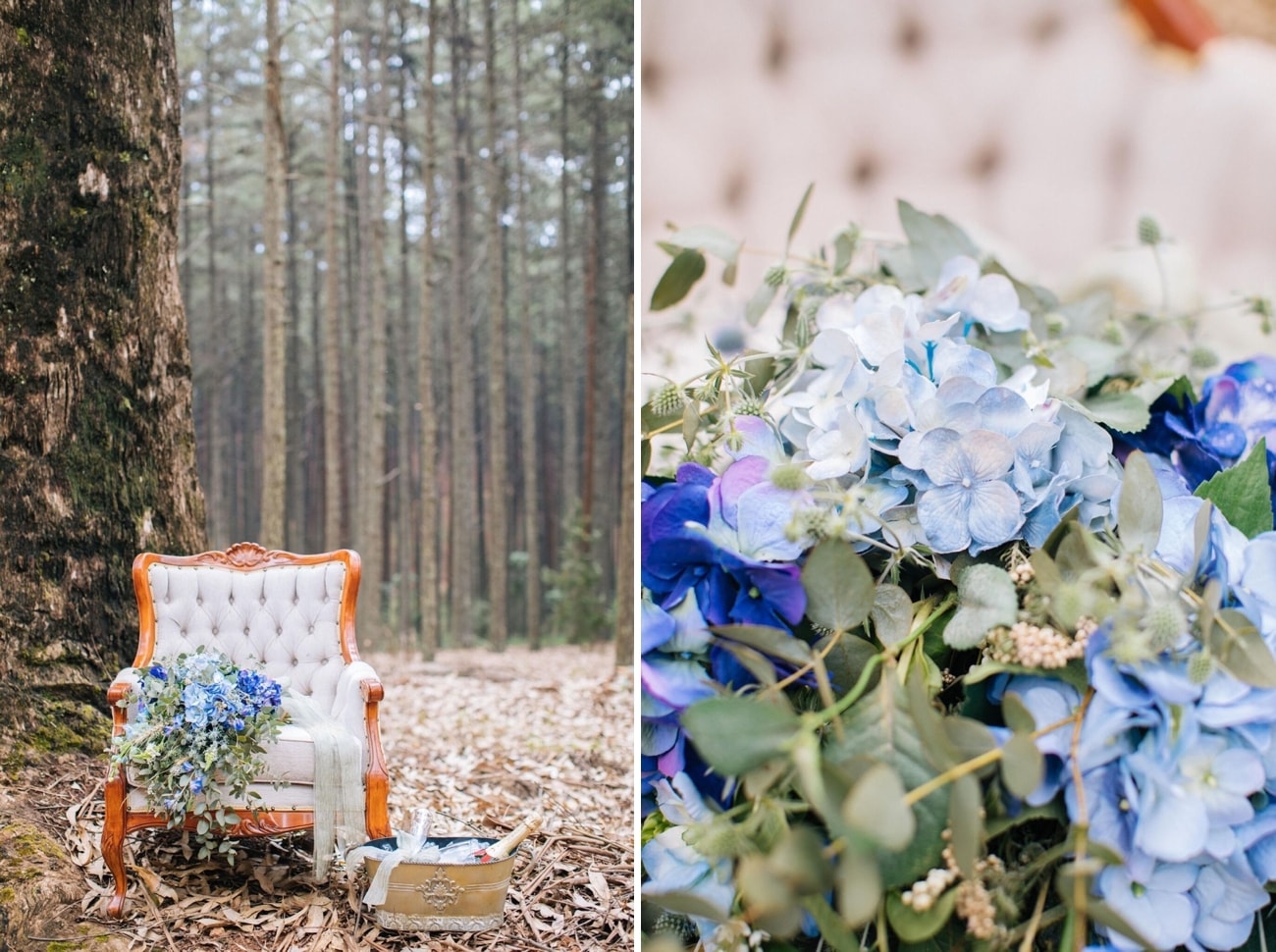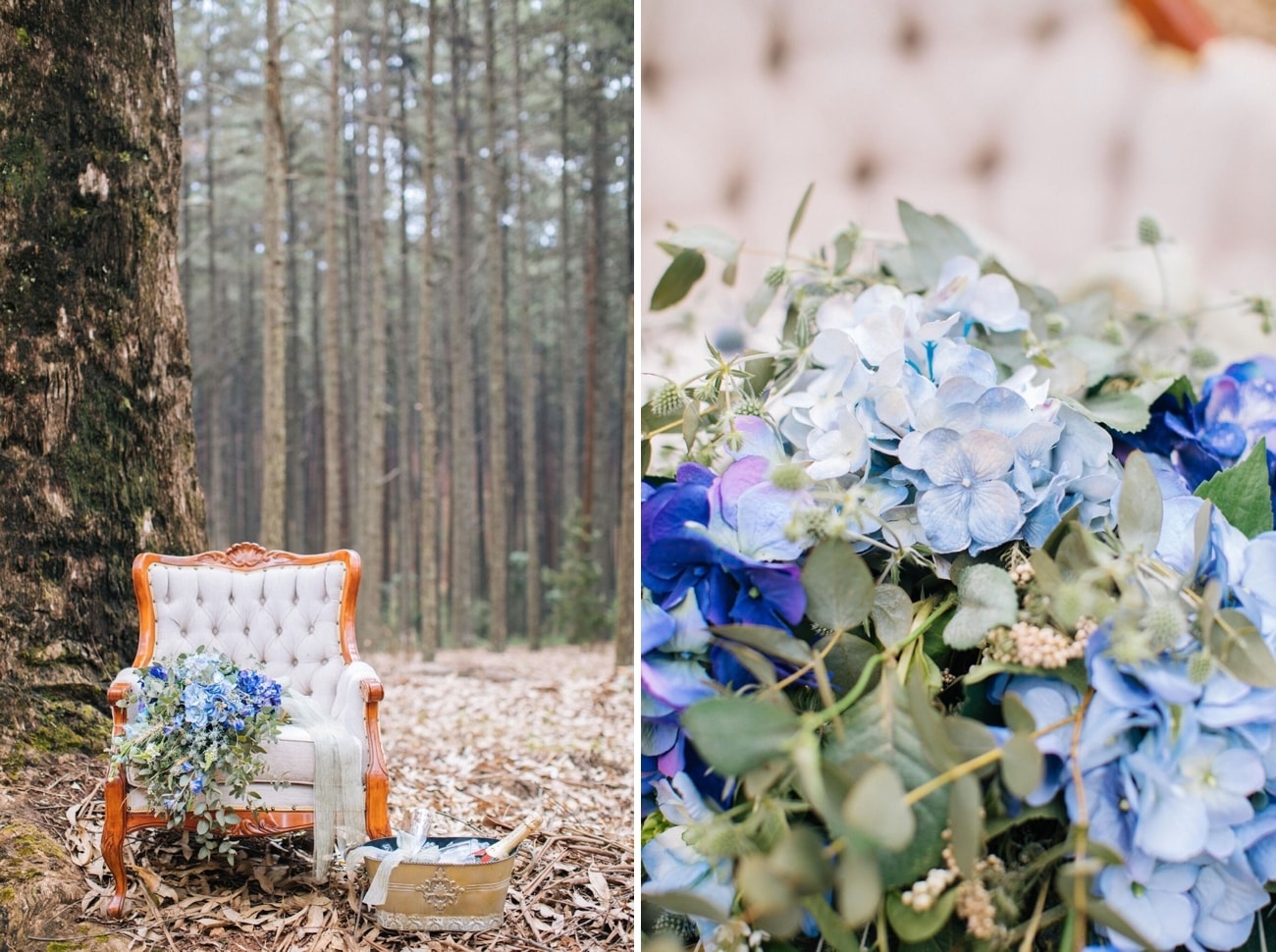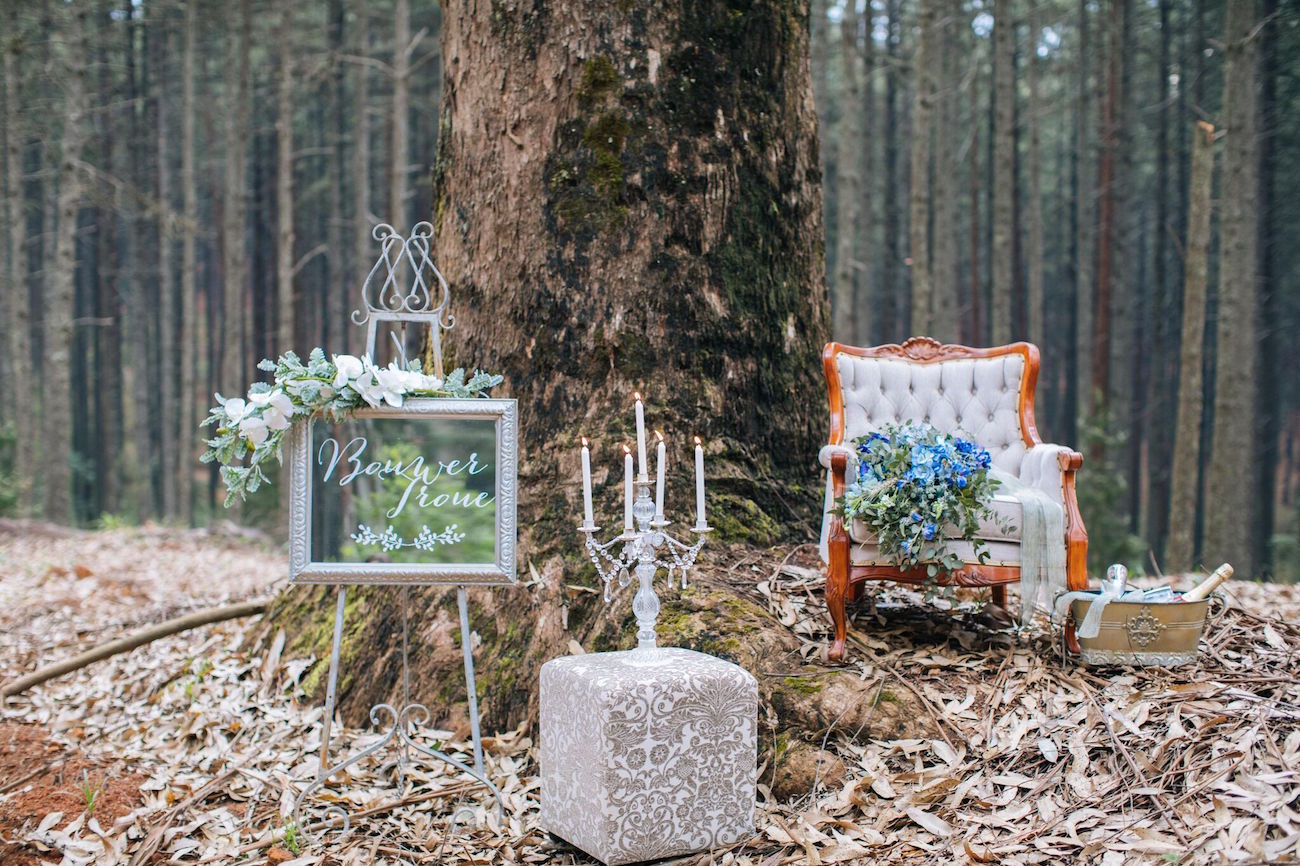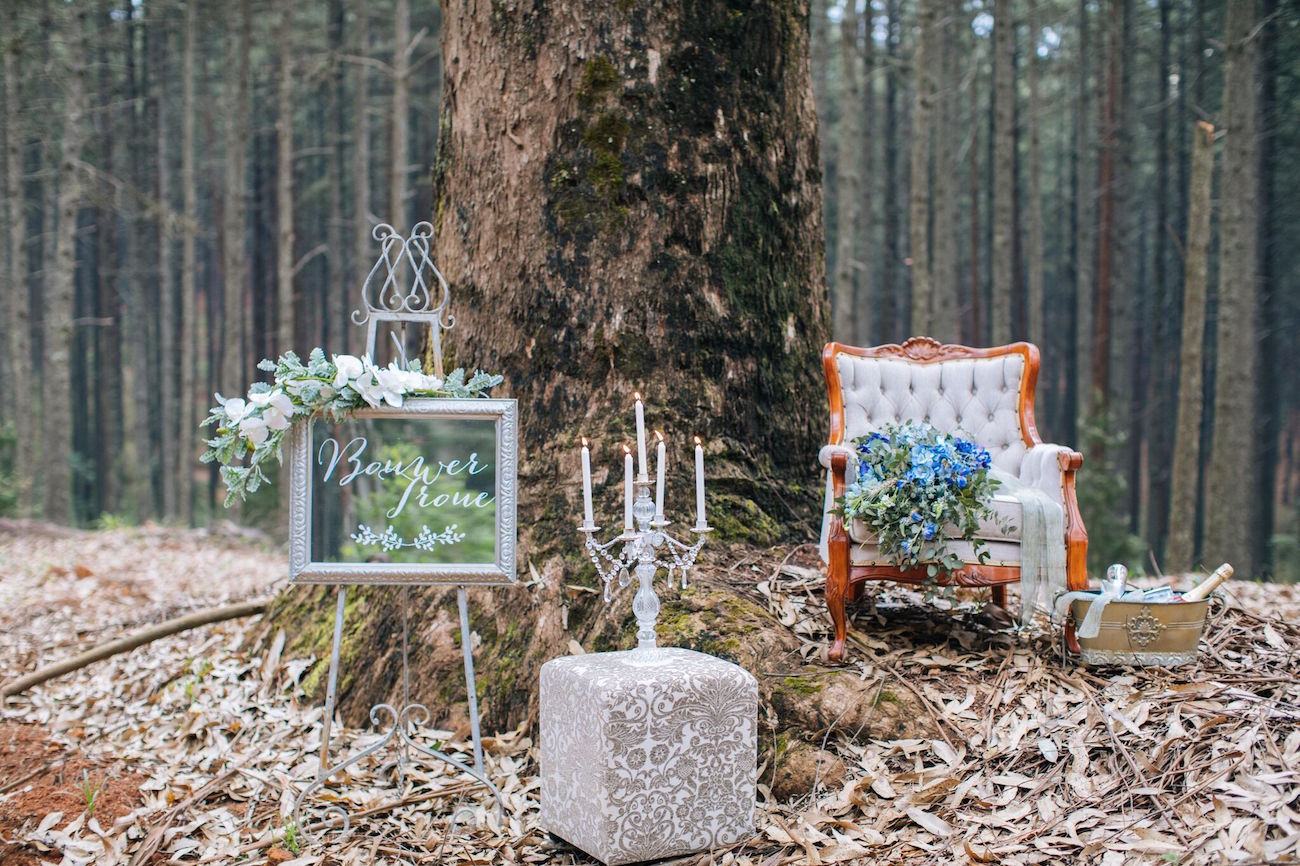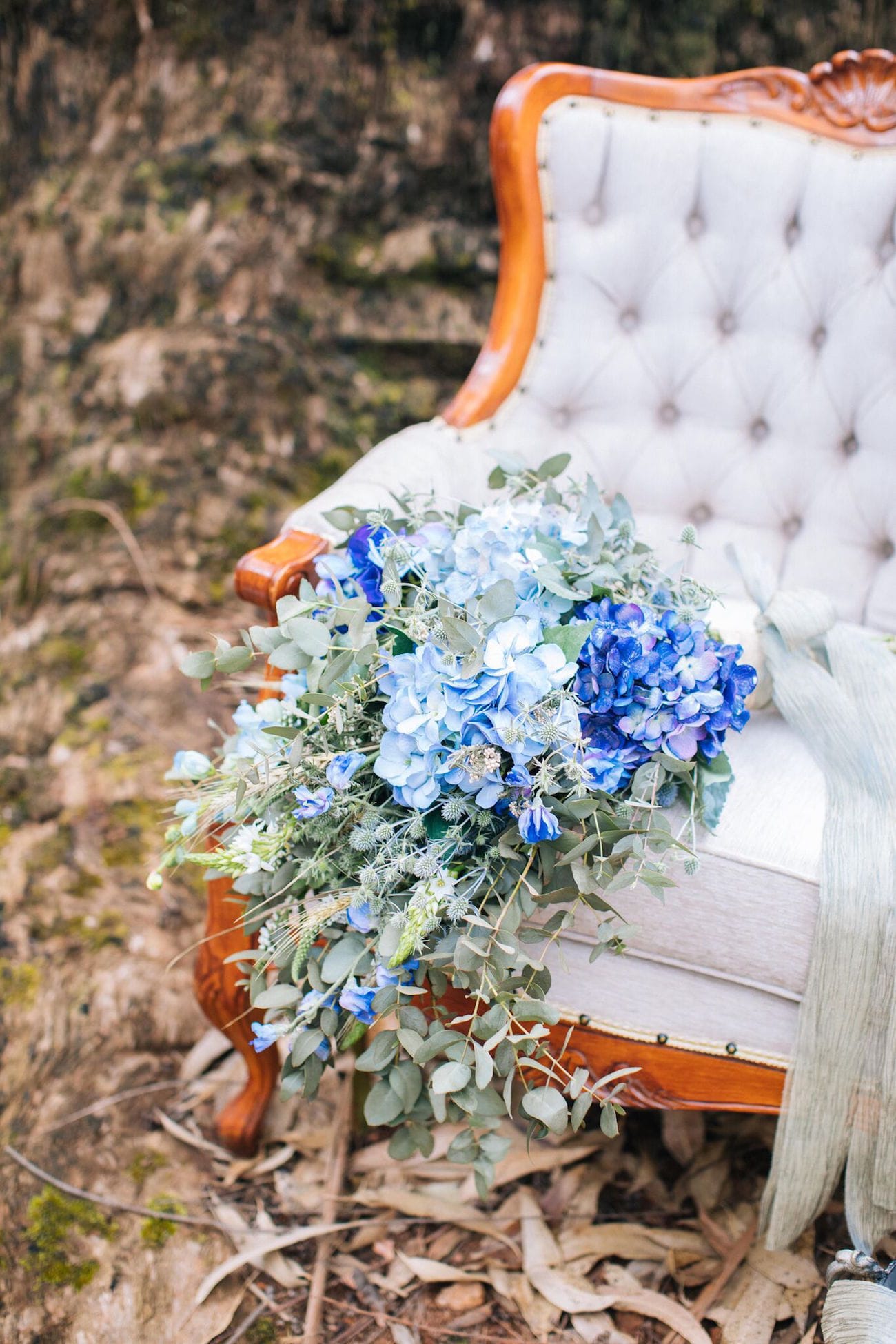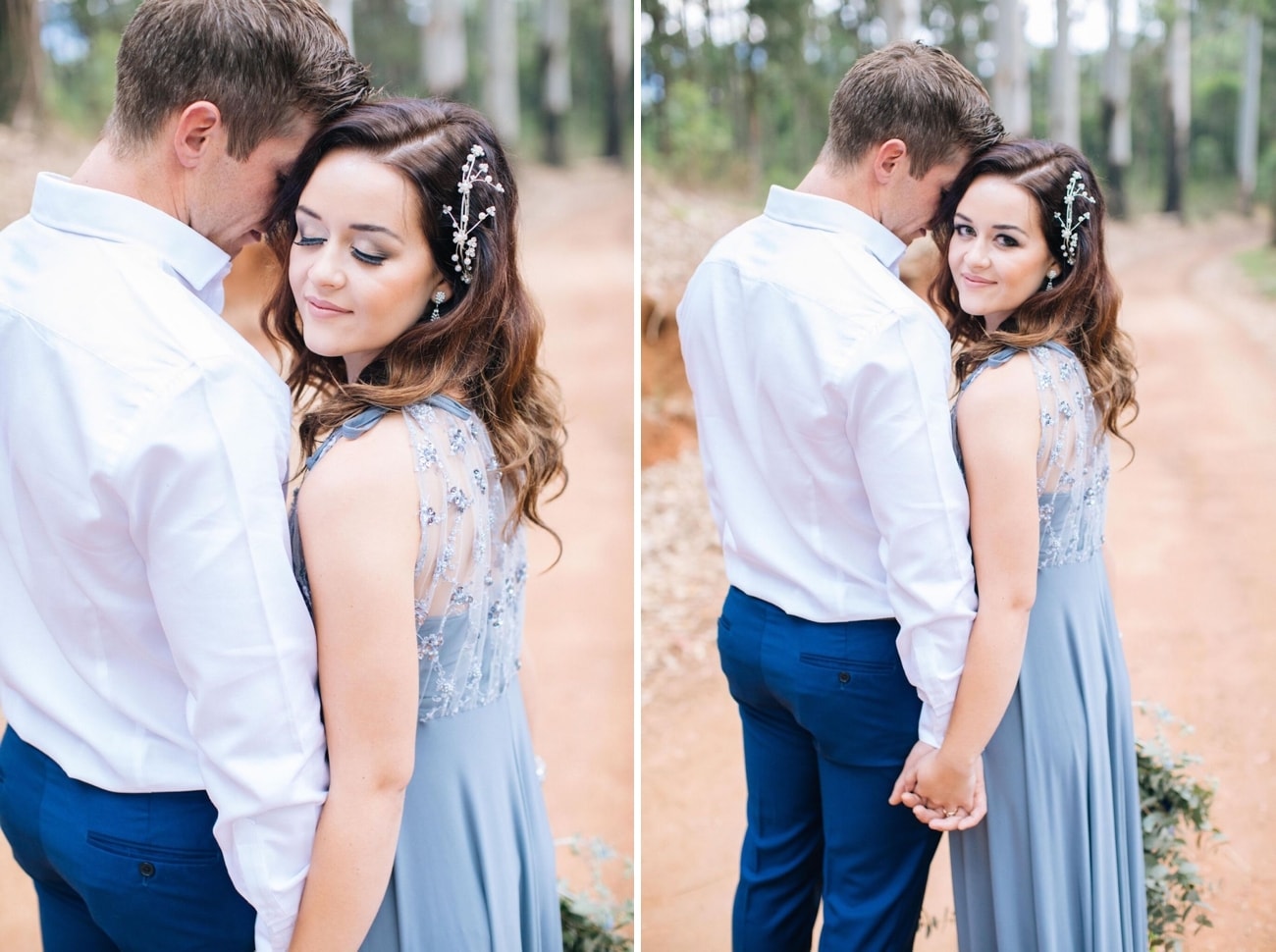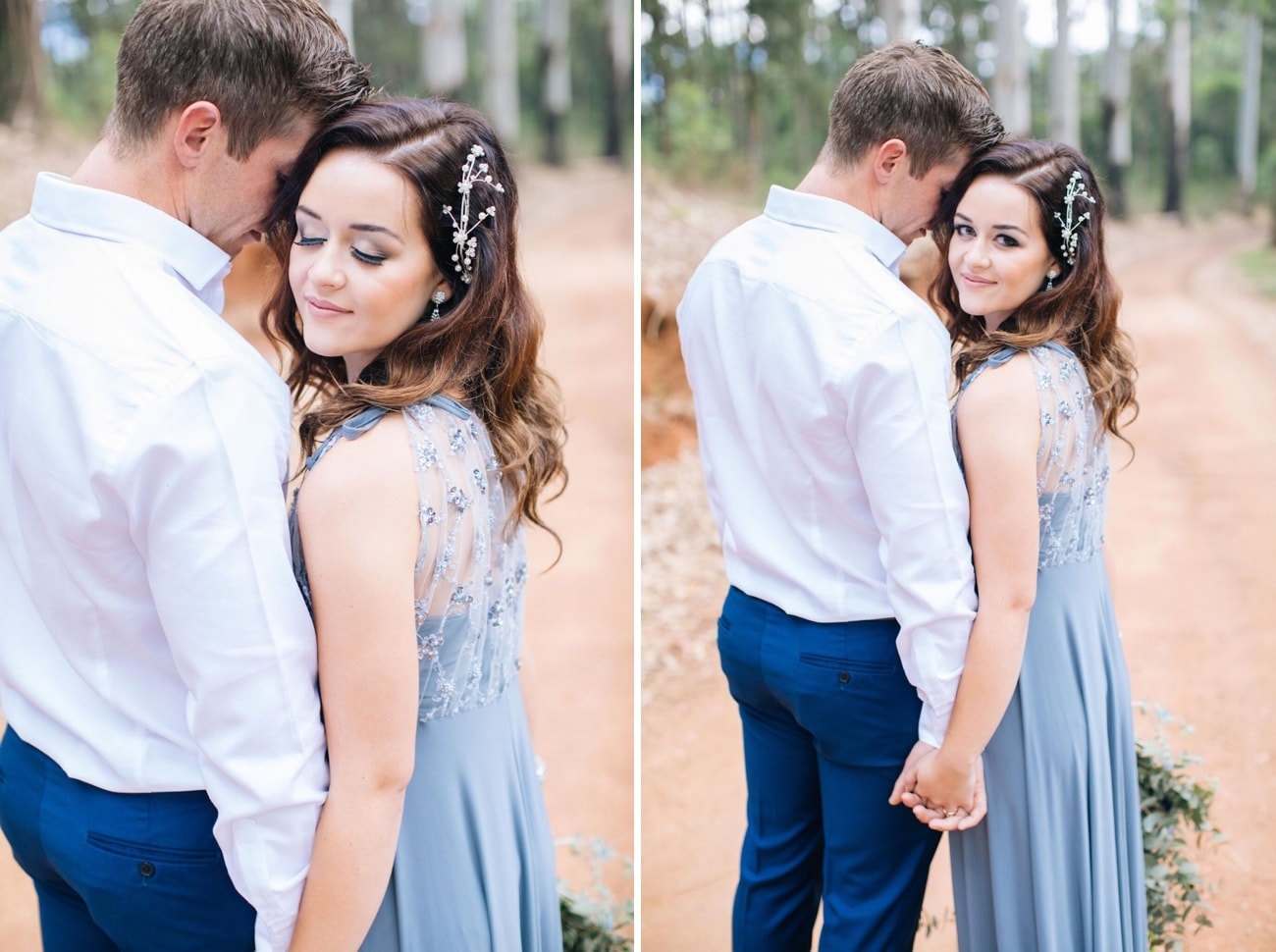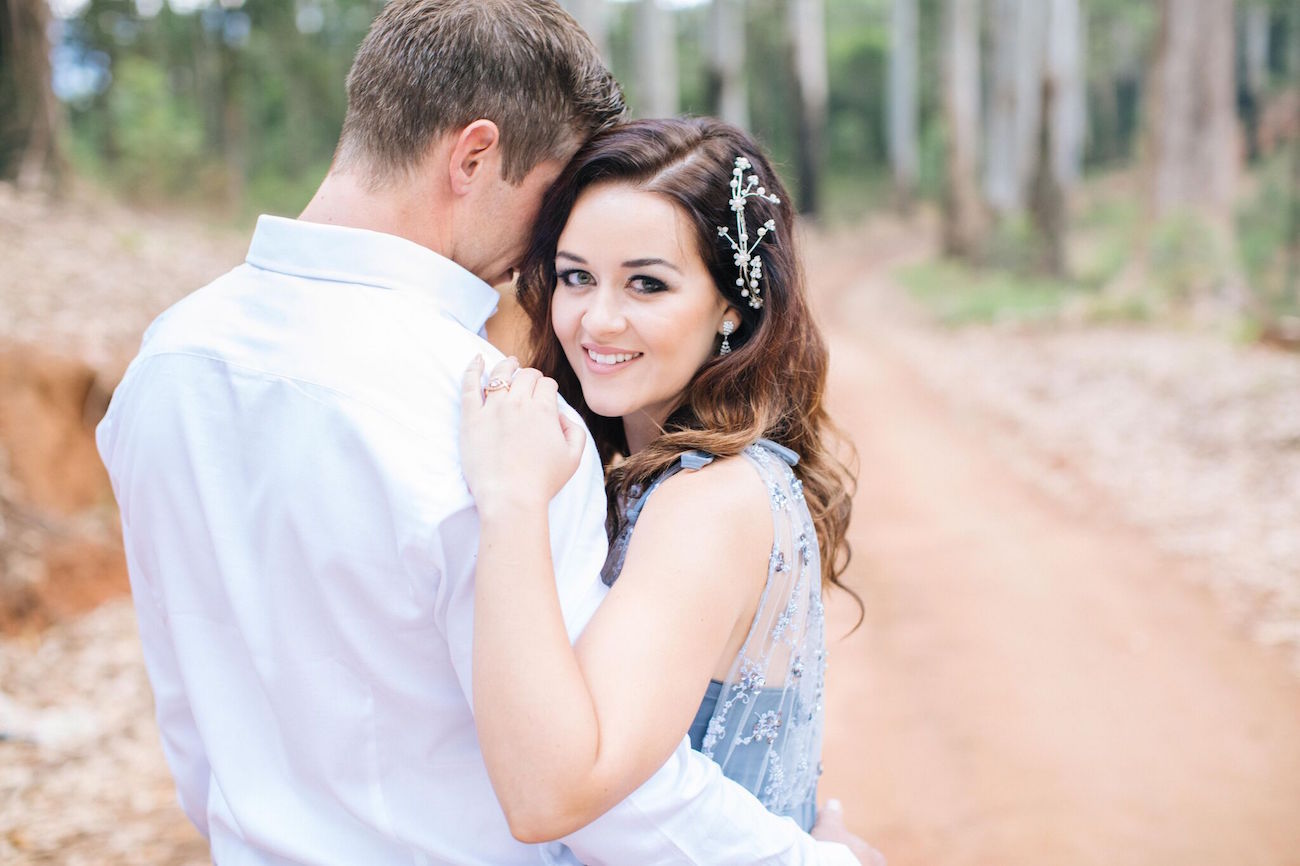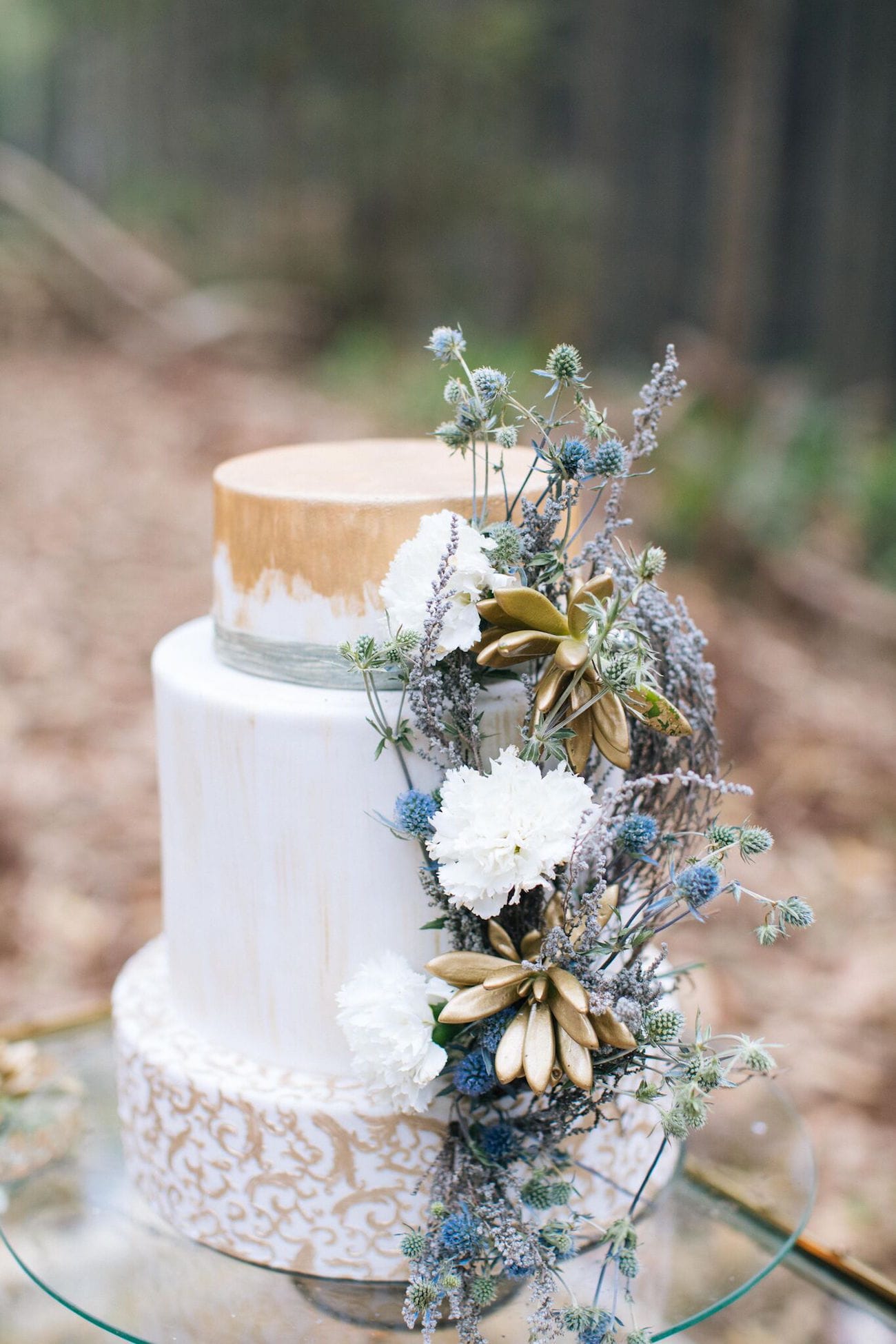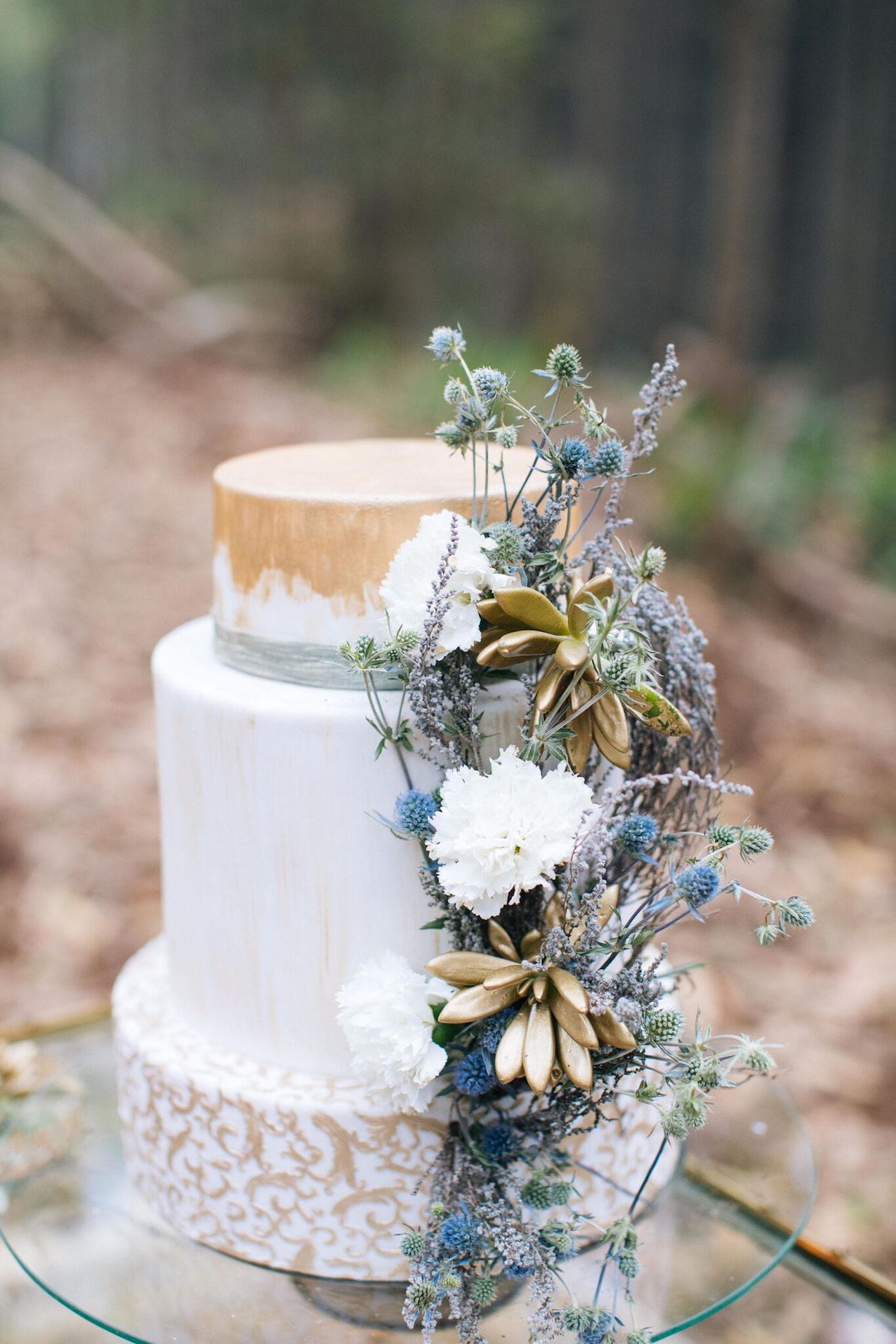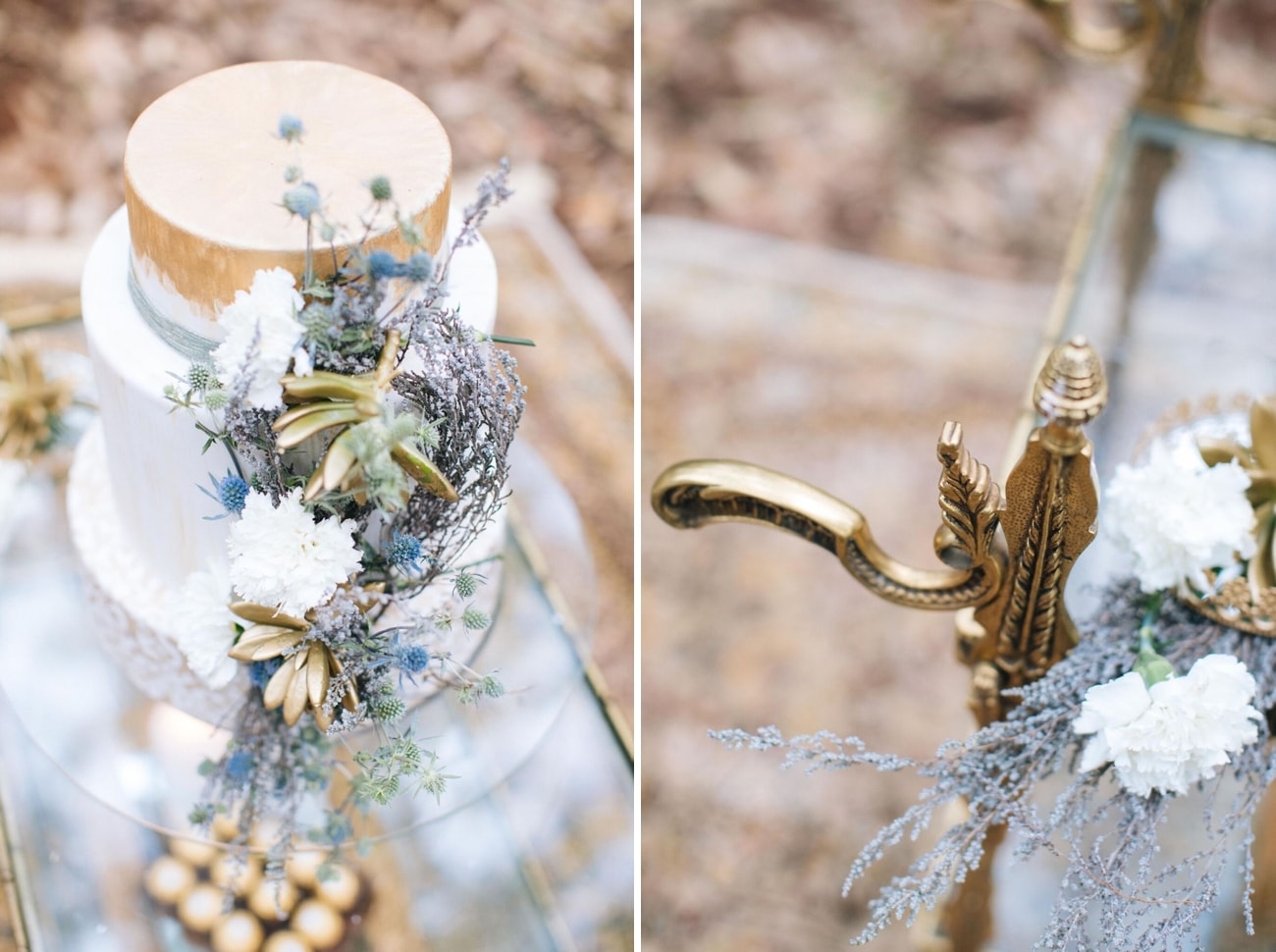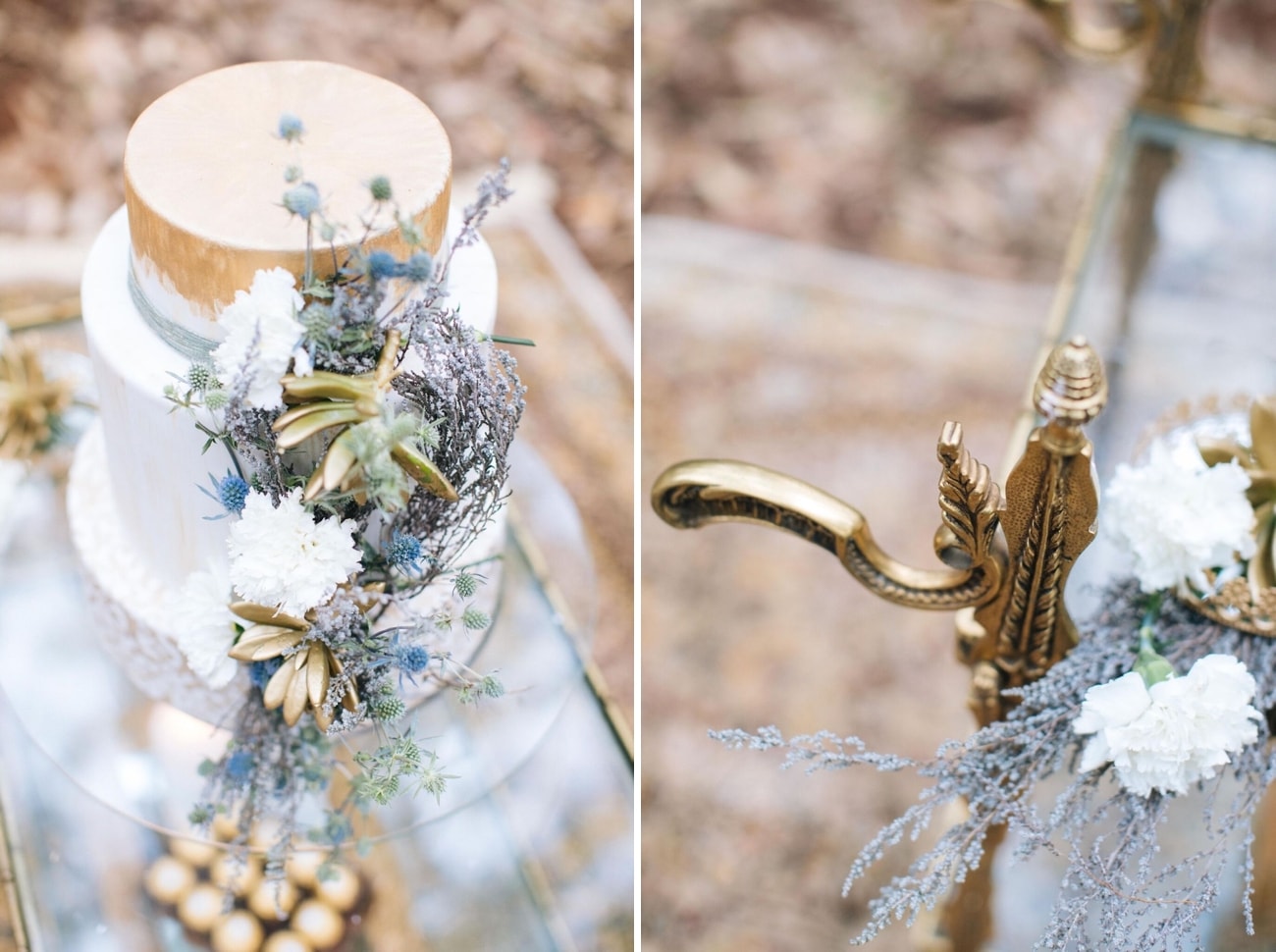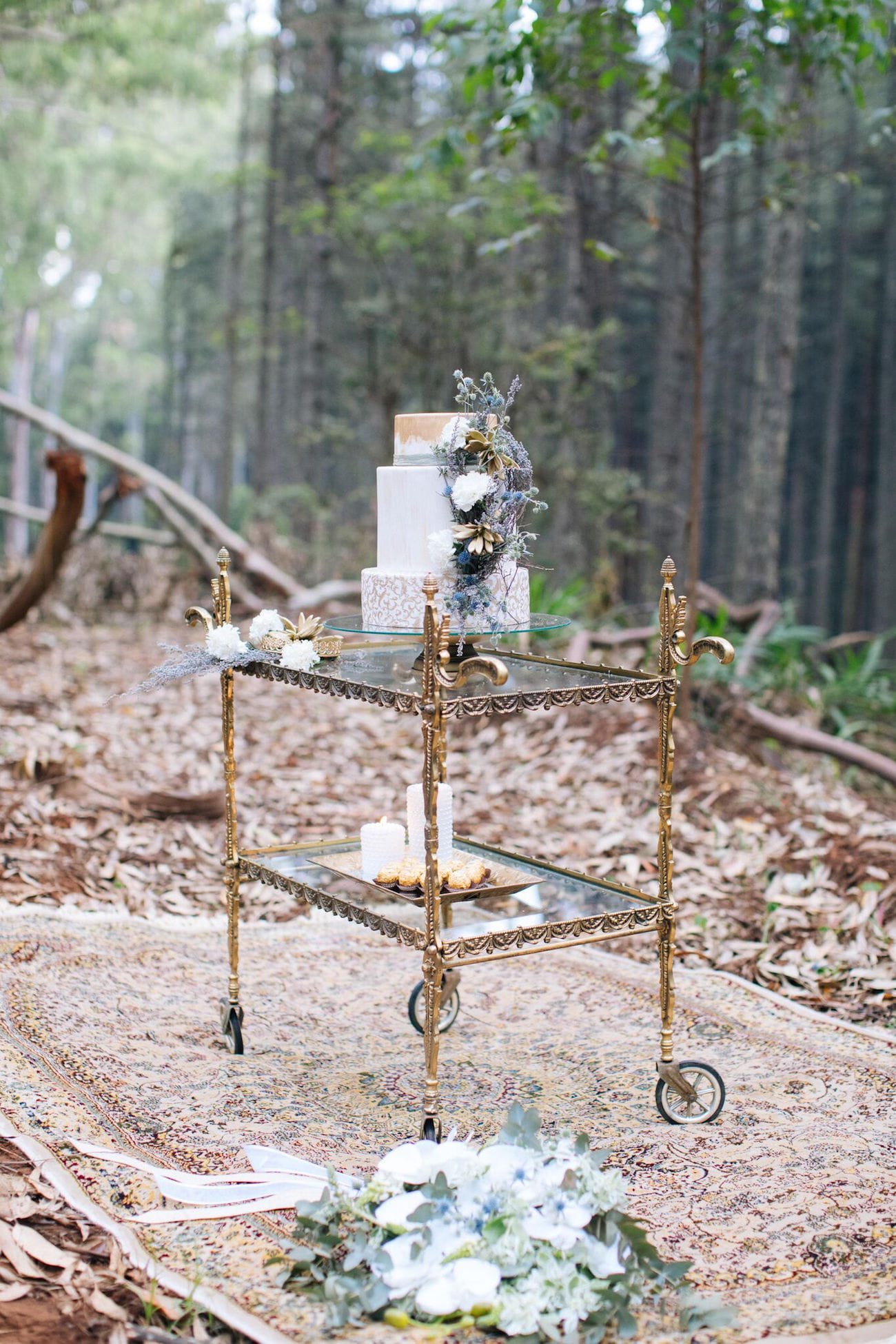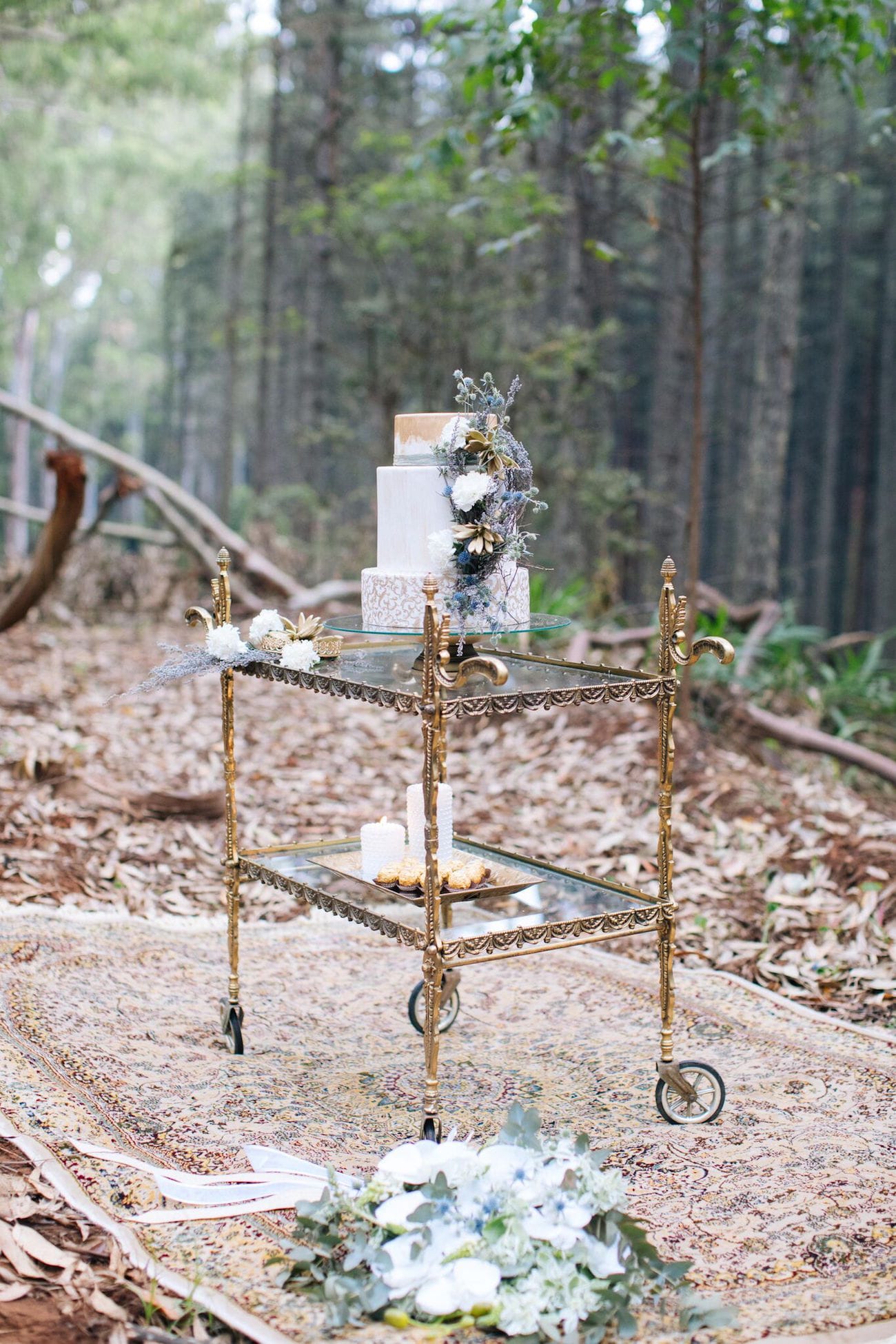 From the team behind the shoot:
"In every change, in every falling leaf there is some pain, some beauty. And that's the way new leaves grow." – Amit Ray
The nostalgia of the forest contributed to the romantic feeling of the shoot; an enchanting atmosphere was created by the earthy elements. The canopy of trees and the carpet of leaves emphasised the uniqueness of the setting. Shades of blue and gold were used to portray royalty. Mareli & Christo exchanged the city lights and scyscrapers for a moment of tranquility in the breathtaking Magoebaskloof Valley. A tremendous table was set, perfect for a royal Lord and his Lady!
SERVICE PROVIDERS
Photography: Charl van der Merwe Photography | Co-ordination, flowers & décor, stationery: Evoque Events | Venue: Magoebaskloof | Cake: Santomé | Dress: Gelique | Hair & makeup: Angelique Makeup and Hair | Models: Mareli & Christo