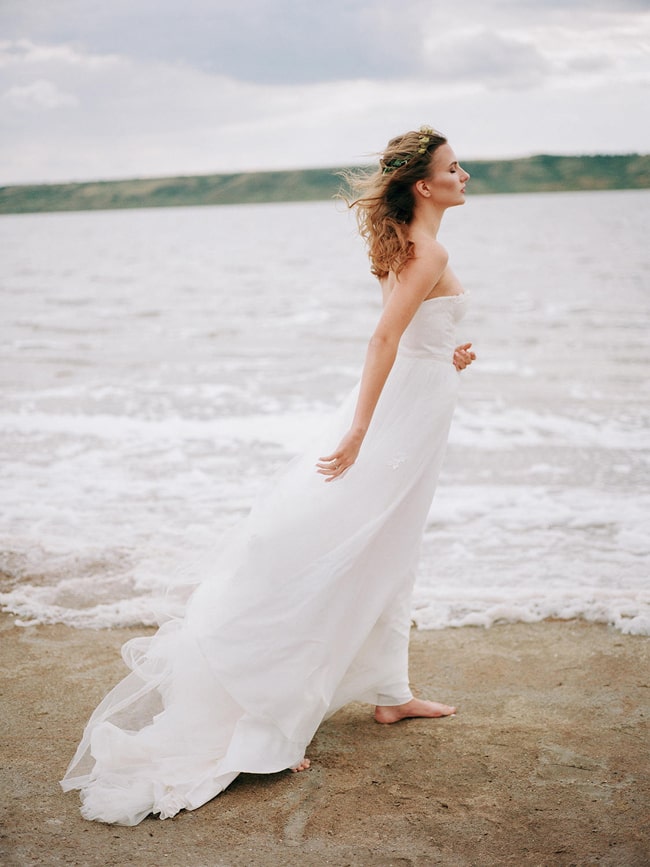 Amy Corset Wedding Dress by Angellure Bridal

Well folks, it's the last day of the last week of our extended beach-themed content, and it's also Fashion Friday, so there's really only one thing for it – beach dress bonanza! A beach wedding dress is such a special garment – it should have a mix of casual and elegant, an ease of wear but also a beautiful fit, and ideally some kind of movement, so that it photographs well against the wind and the waves. Whether your style is boho, modern or classic, you'll find at least one dress in this roundup that makes you go 'oooh!'. You'll find all of them over on Etsy.
*Links in bold denote affiliate links. The cost to you remains the same, but SBB may receive a commission for any sales made.
Jasmina Gown by HannahTikkanen (Image: Vasia Weddings Photography)
Iris Crop Top Wedding Dress by Wear Your Love

Annie Dress by Truvelle

Gigi Colette Gown by Jillian Fellers (Image: Sarah Joelle Photography)

Juliette Strapless Lace Wedding Dress by Amy New Bridal

A-line Tulle Wedding Dress by Apilat Wedding (Image: Kiel Rucker Photography)

Camellia Lace Bohemian Wedding Dress by Luna Bride (The Galaxies Edge Photography)

Isobel Gown by Amy New Bridal

Everlasting Gown by Jillian Fellers (Image: Brianna Wilbur Photography)
Honey Bridal Separates by JuLeeCollections (Image: Rahel Menig Photography)
Penelope Dress 2.0 by WearYourLoveXO

Blush Pink One Shoulder Beach Wedding Dress by ishkabibblesdesigns (Image: Lindsey Lee)
Boho Wedding Dress by Baby-Doll Shop

Boho Lace Crop Top and Podanch Pleated Skirt with Pockets by Motil Bespoke Bridal (Image: Ella Uzan)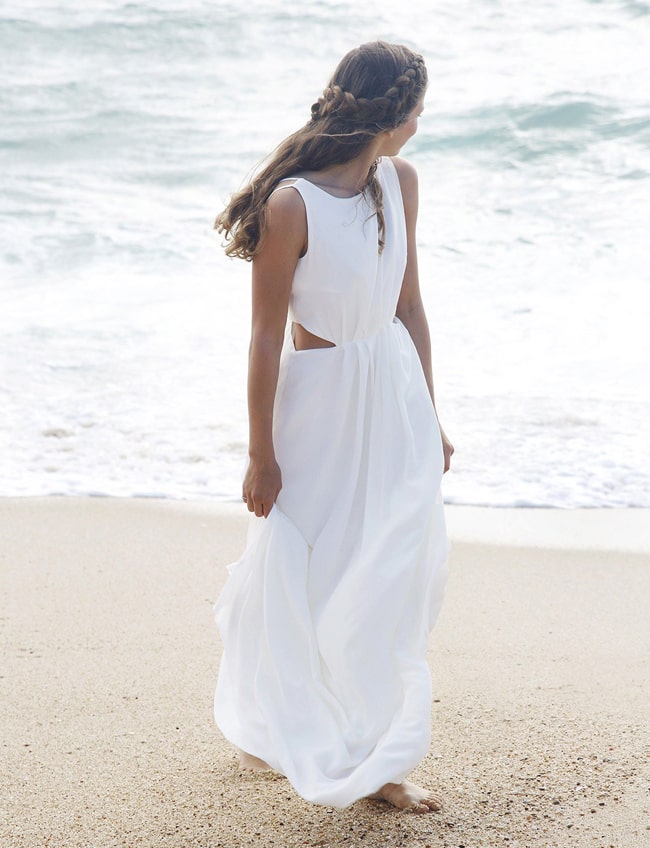 Xylia Simple Wedding Dress by Seni Dey

Navia Wedding Dress by Boudoir Wedding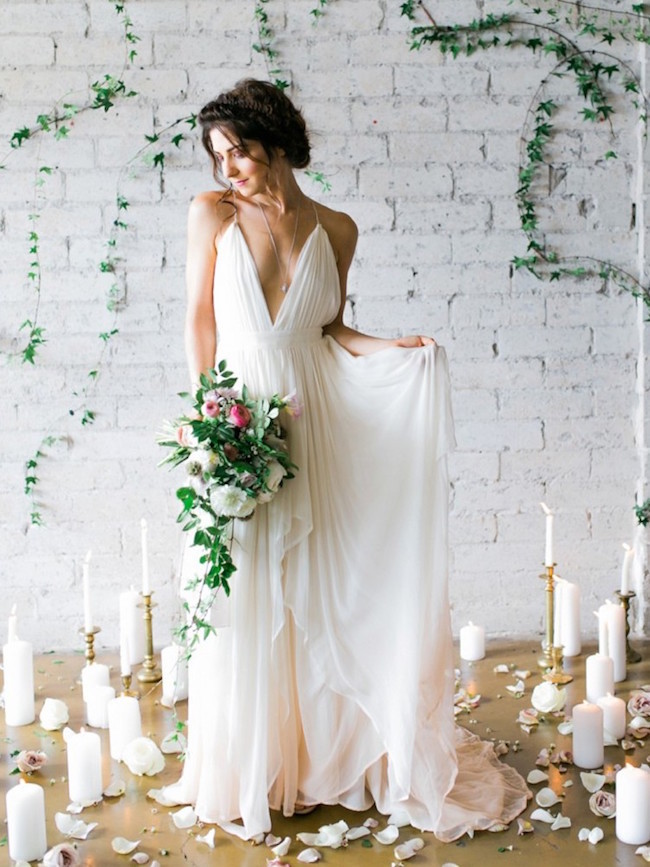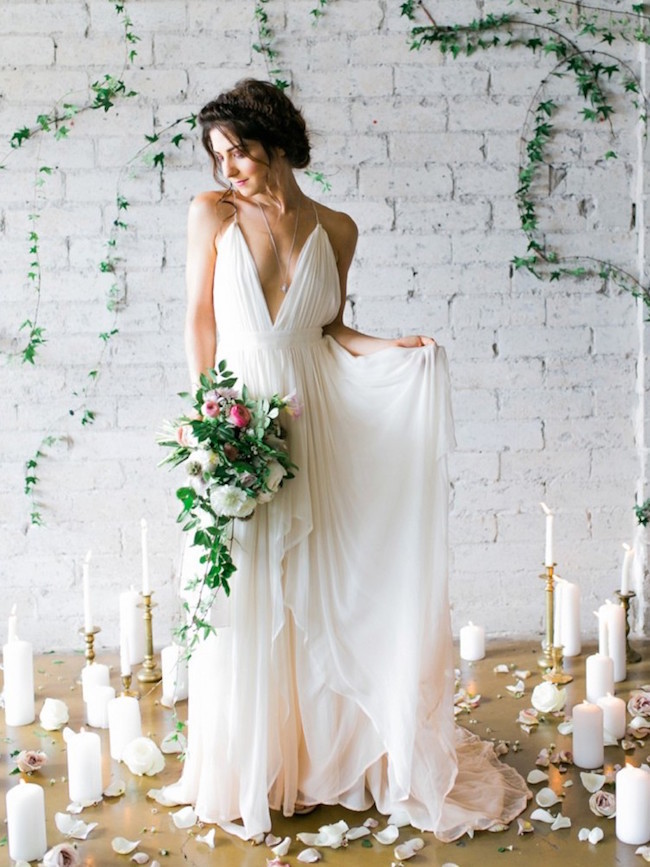 The Clementine by Cleo and Clementine (Image: Ashley Rae Photography)
FILOMENA Bohemian Wedding Dress by VICTORIA SPIRINA

Elisa Corset Wedding Dress by Angellure Bridal

SEE MORE BEACH WEDDING IDEAS ON PINTEREST: