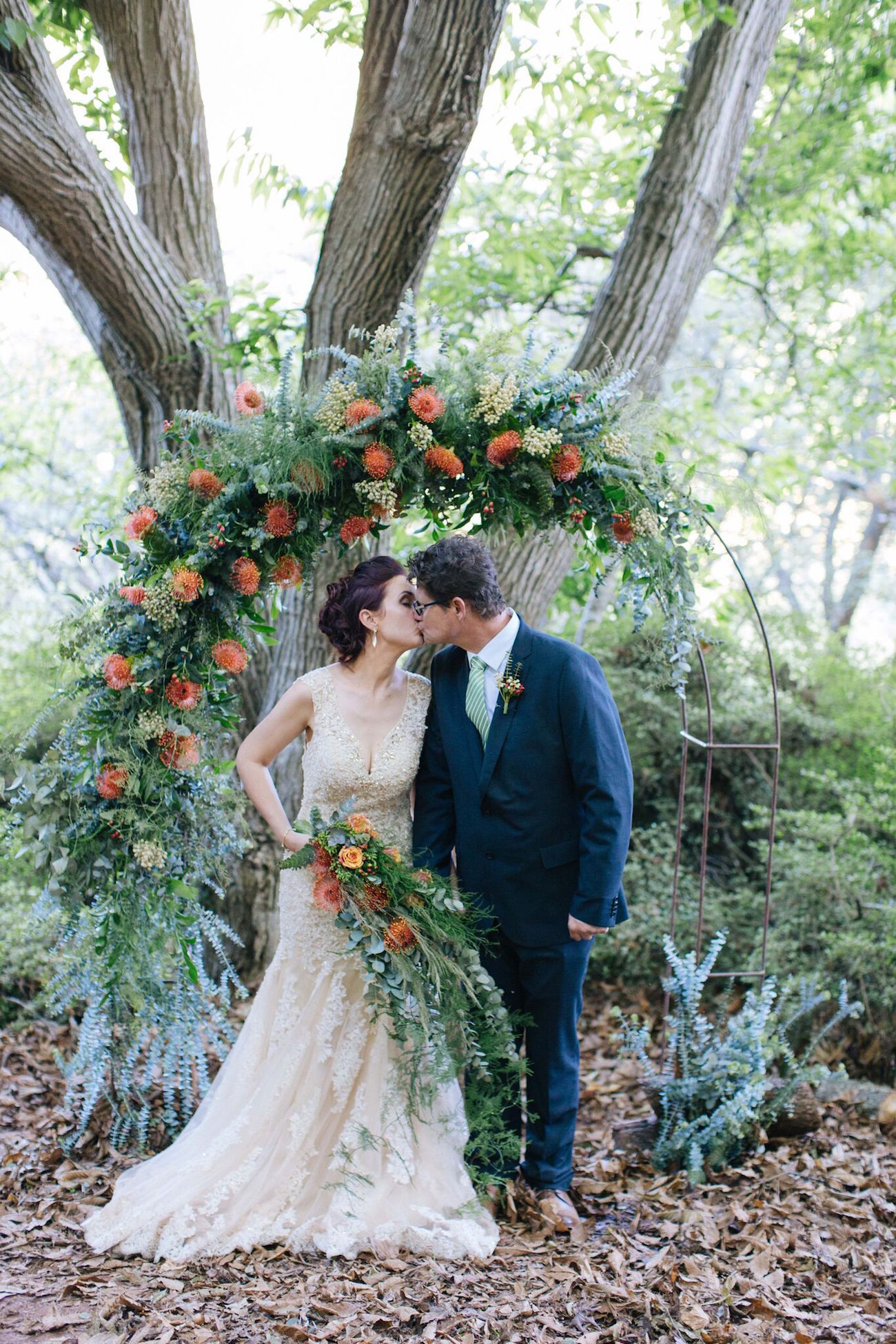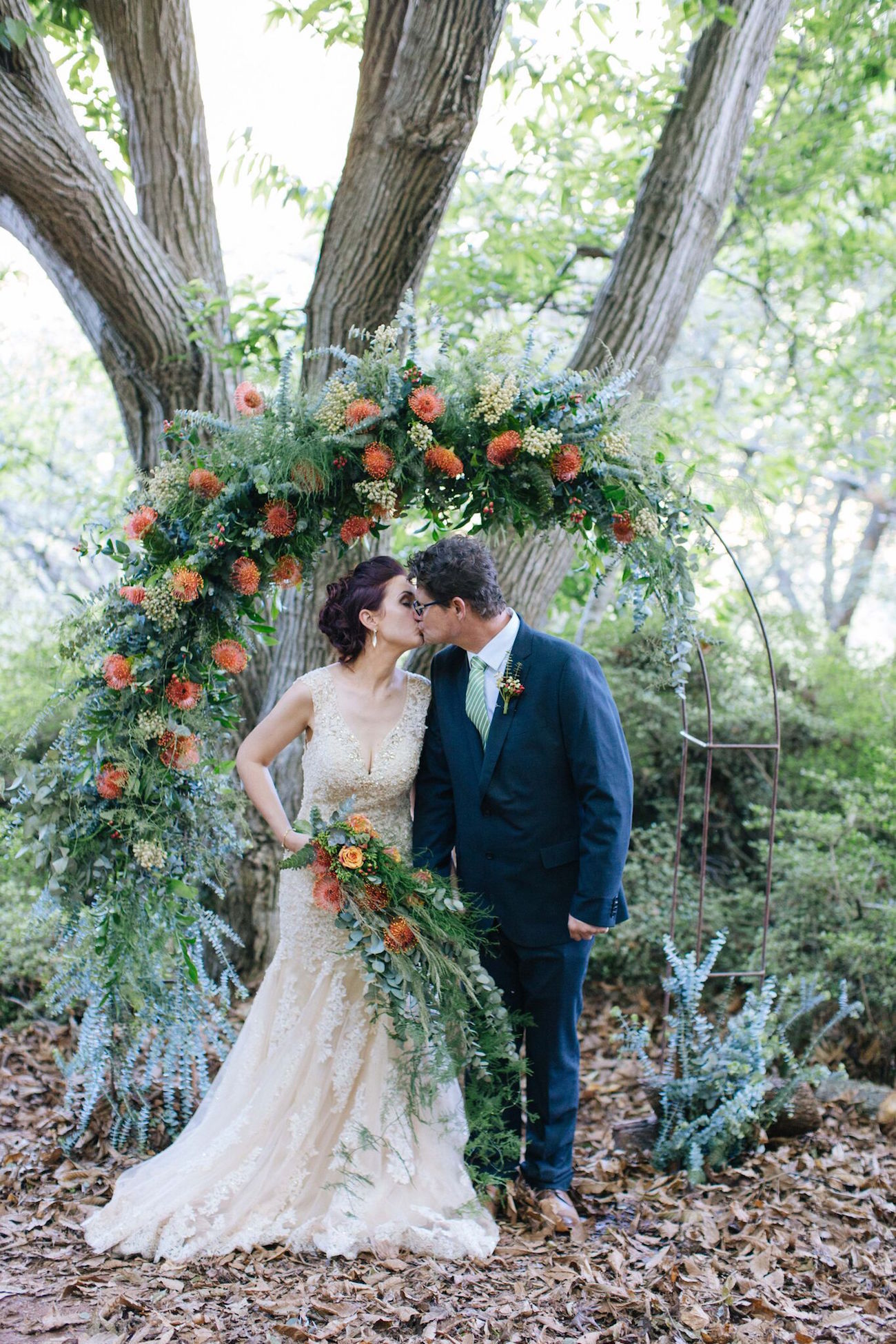 At one stage when I was creating SouthBound Bride I considered giving it a name with 'protea' in the title. Not that I ever came up with a good one, but it would have been pretty darn appropriate since as you know, we loooove proteas around these here parts. Today we're talking pincushions, with a wedding that uses these beautifully unusual blooms against lush greenery and soft charcoal for their bright pops of orange colour, and boy does it ever work! Add in elegant rustic style elements – slate boards, wooden tables, chalkboard signage – and you have yourself a real pretty party! And then with Charl Van Der Merwe's lovely pics… well, see Derek and Jana's big day for yourself – and enjoy!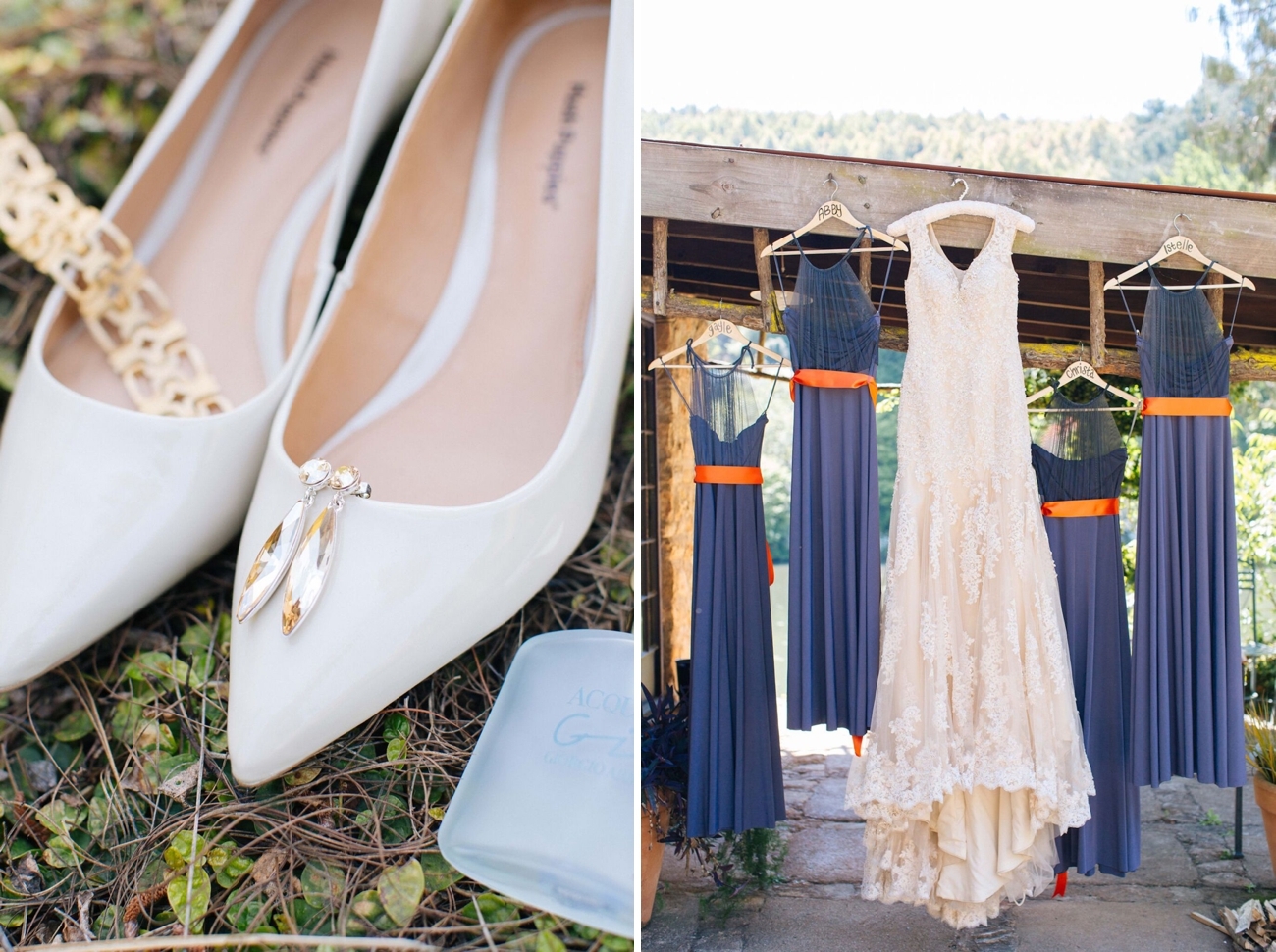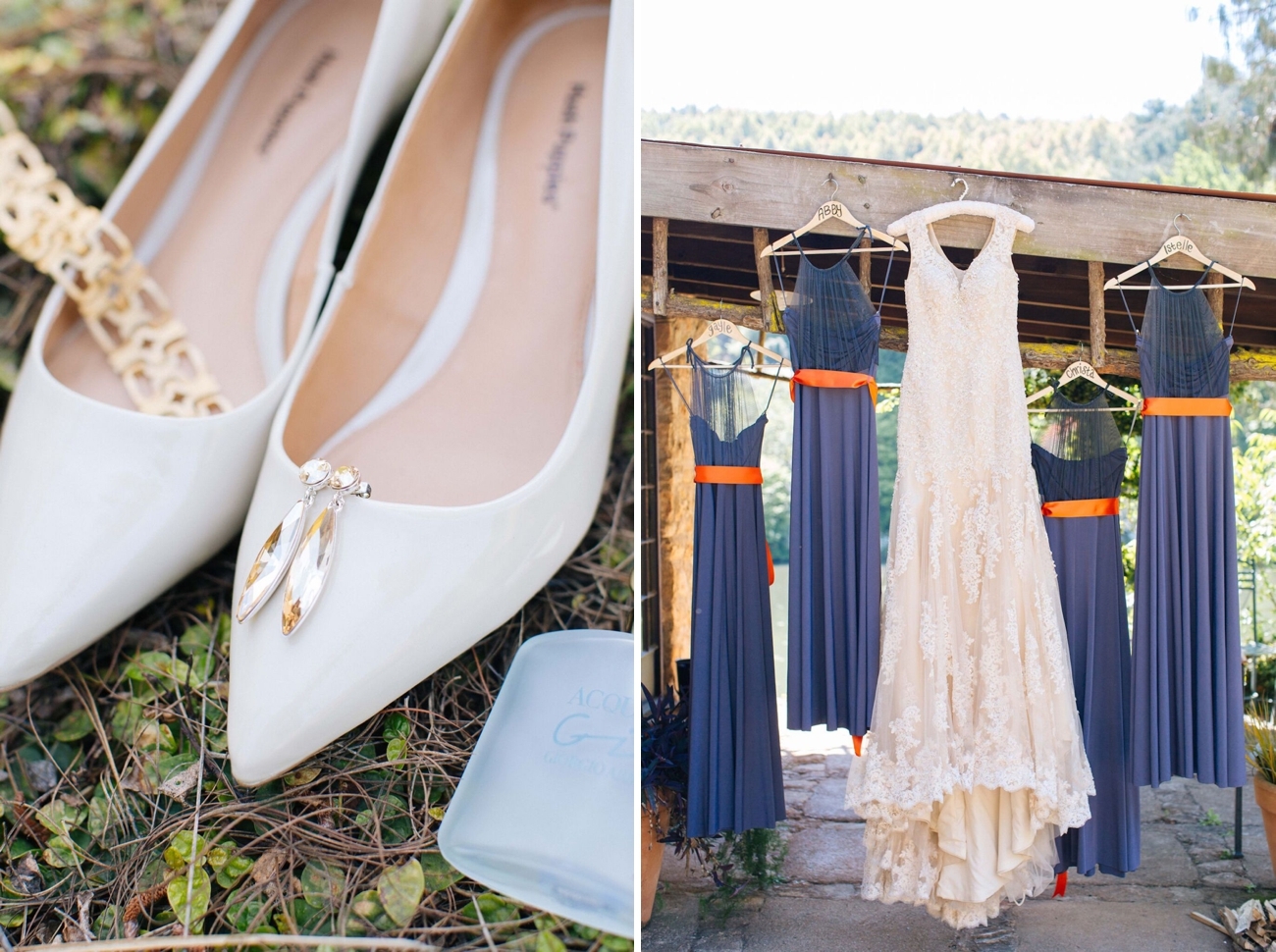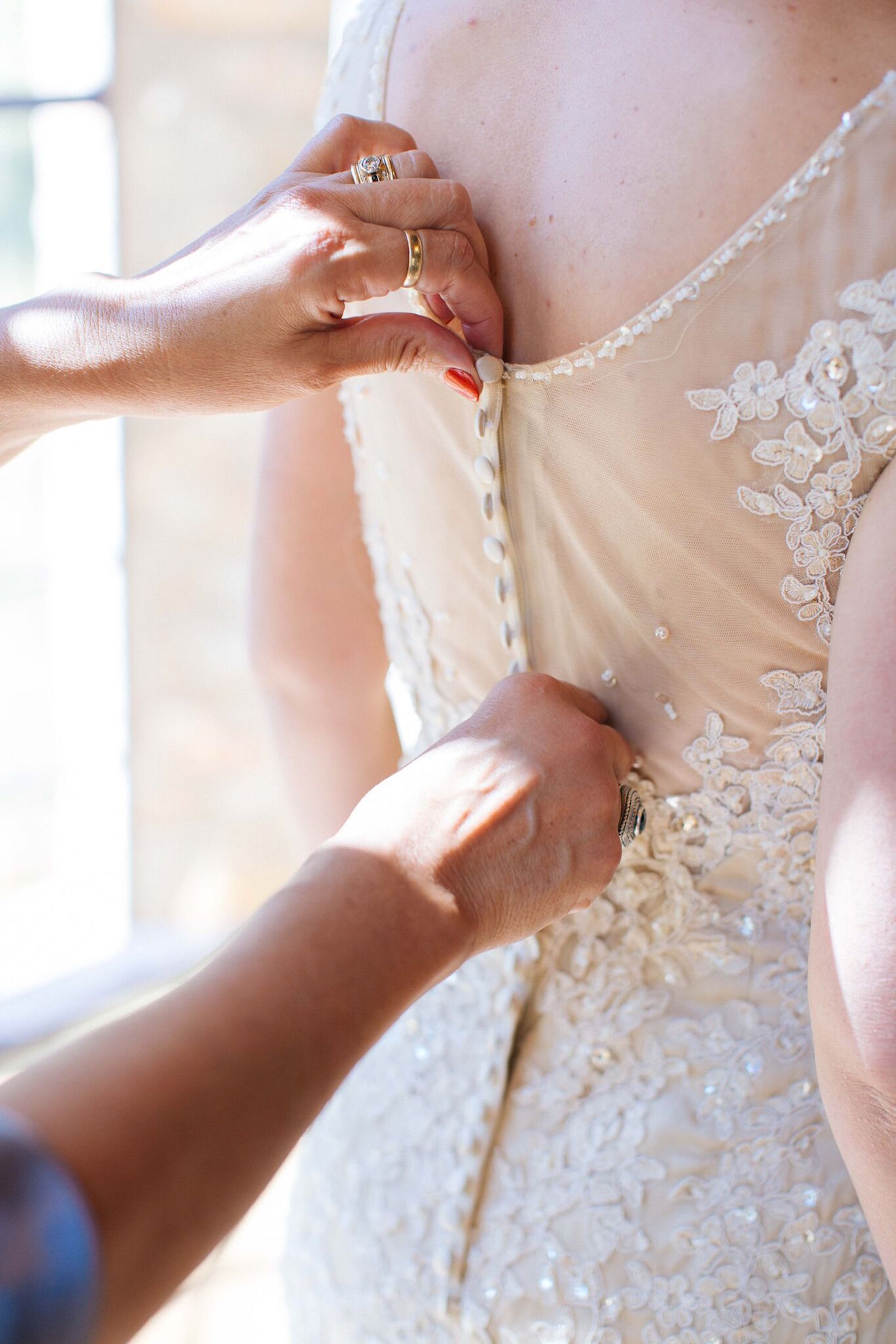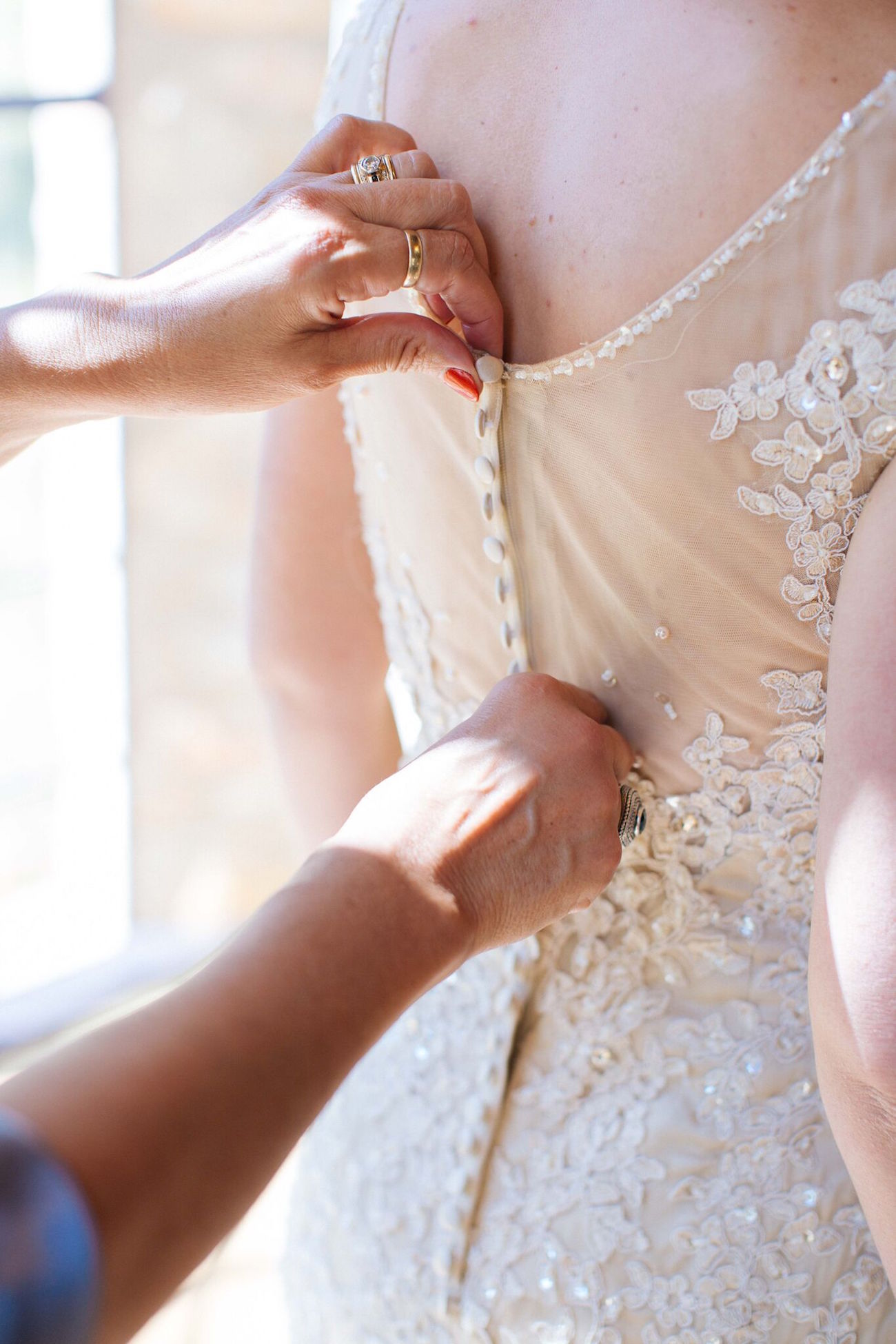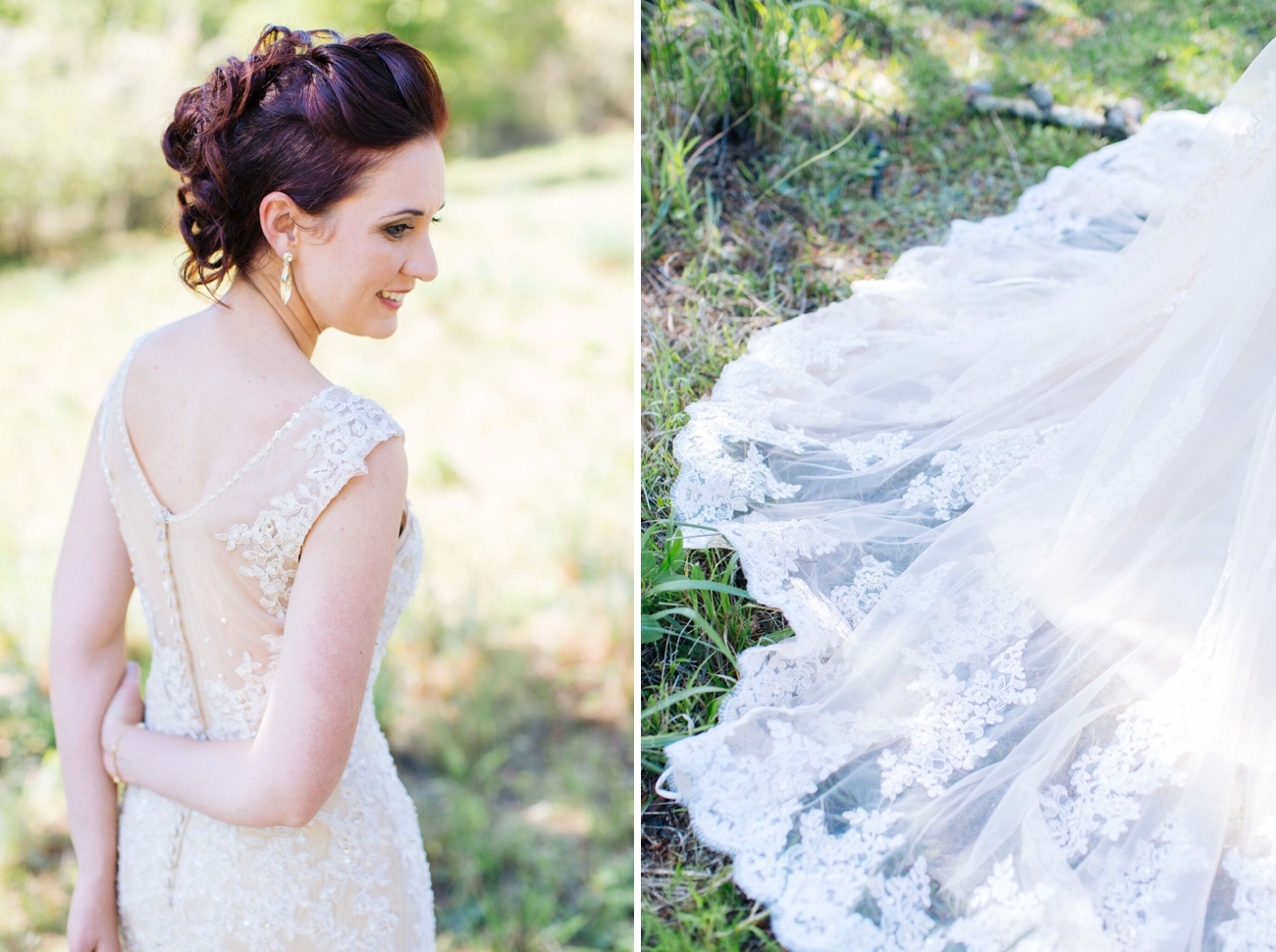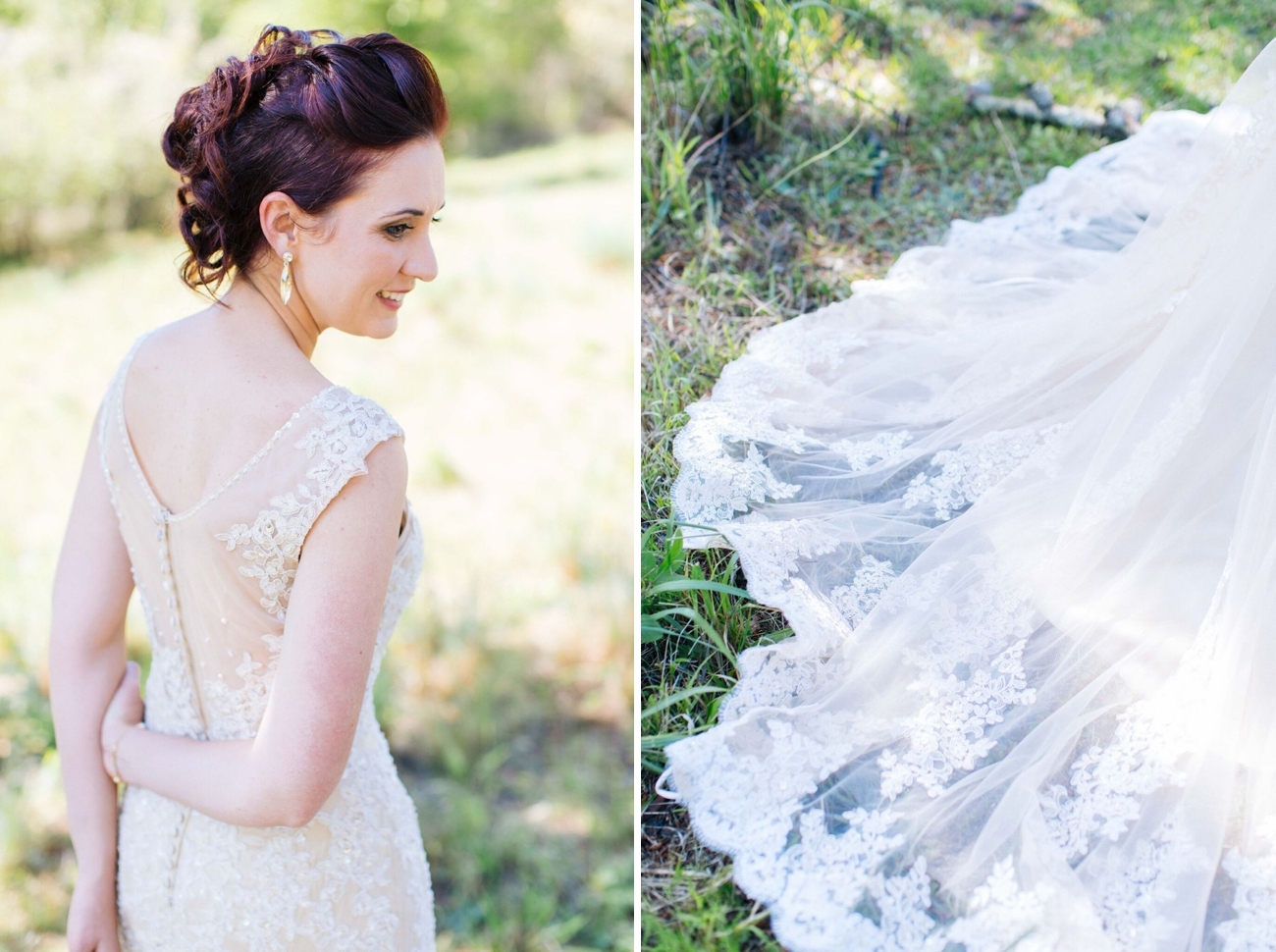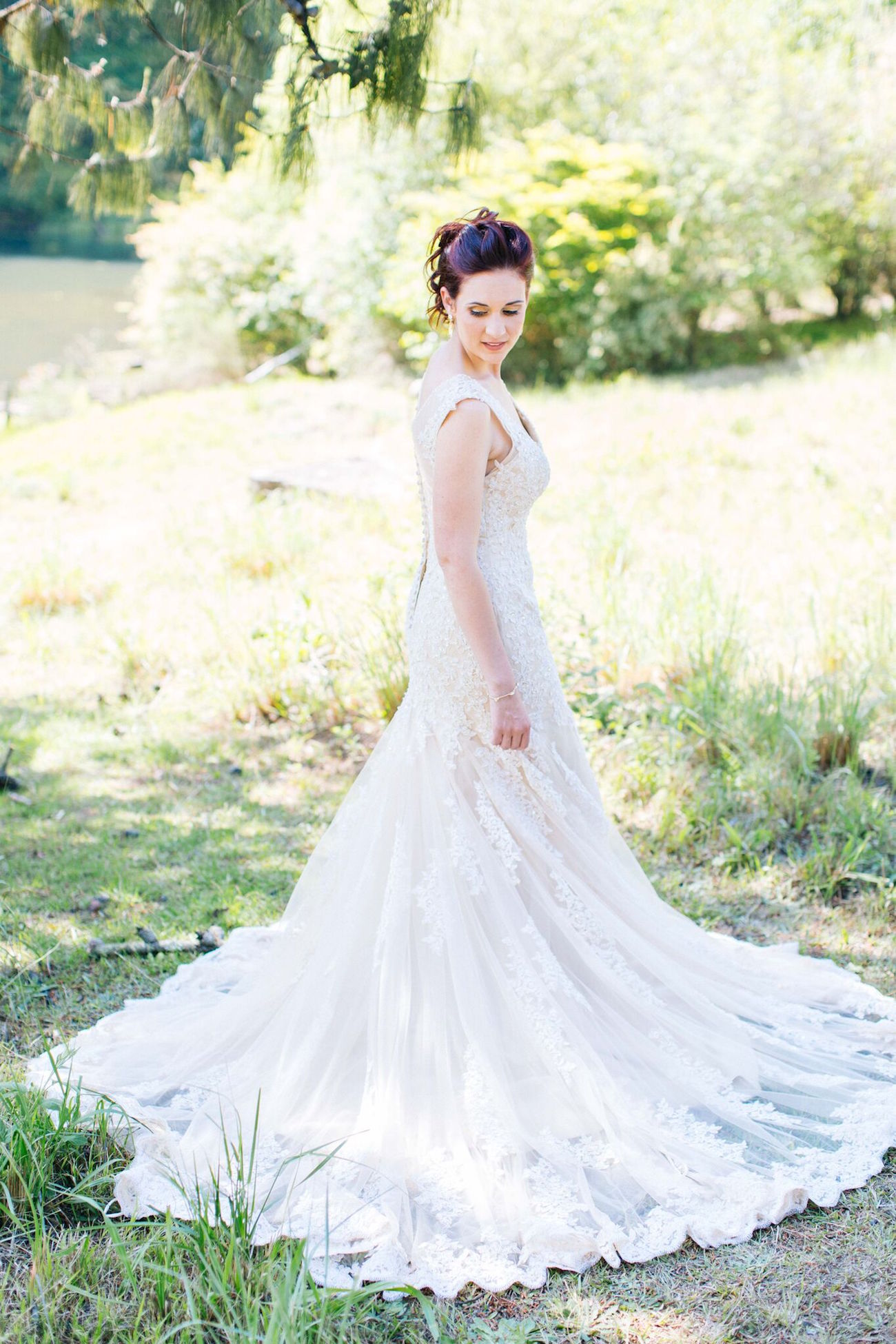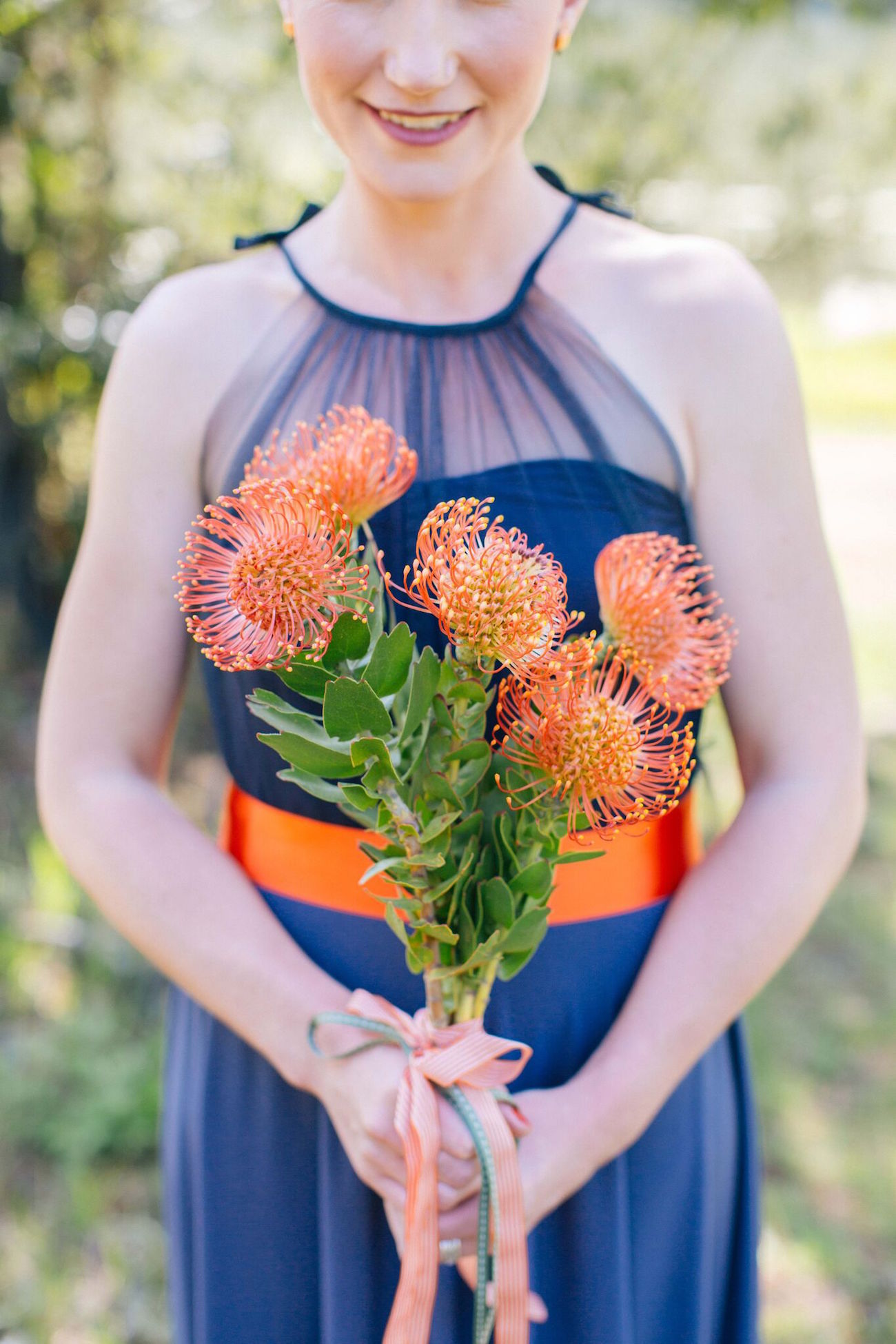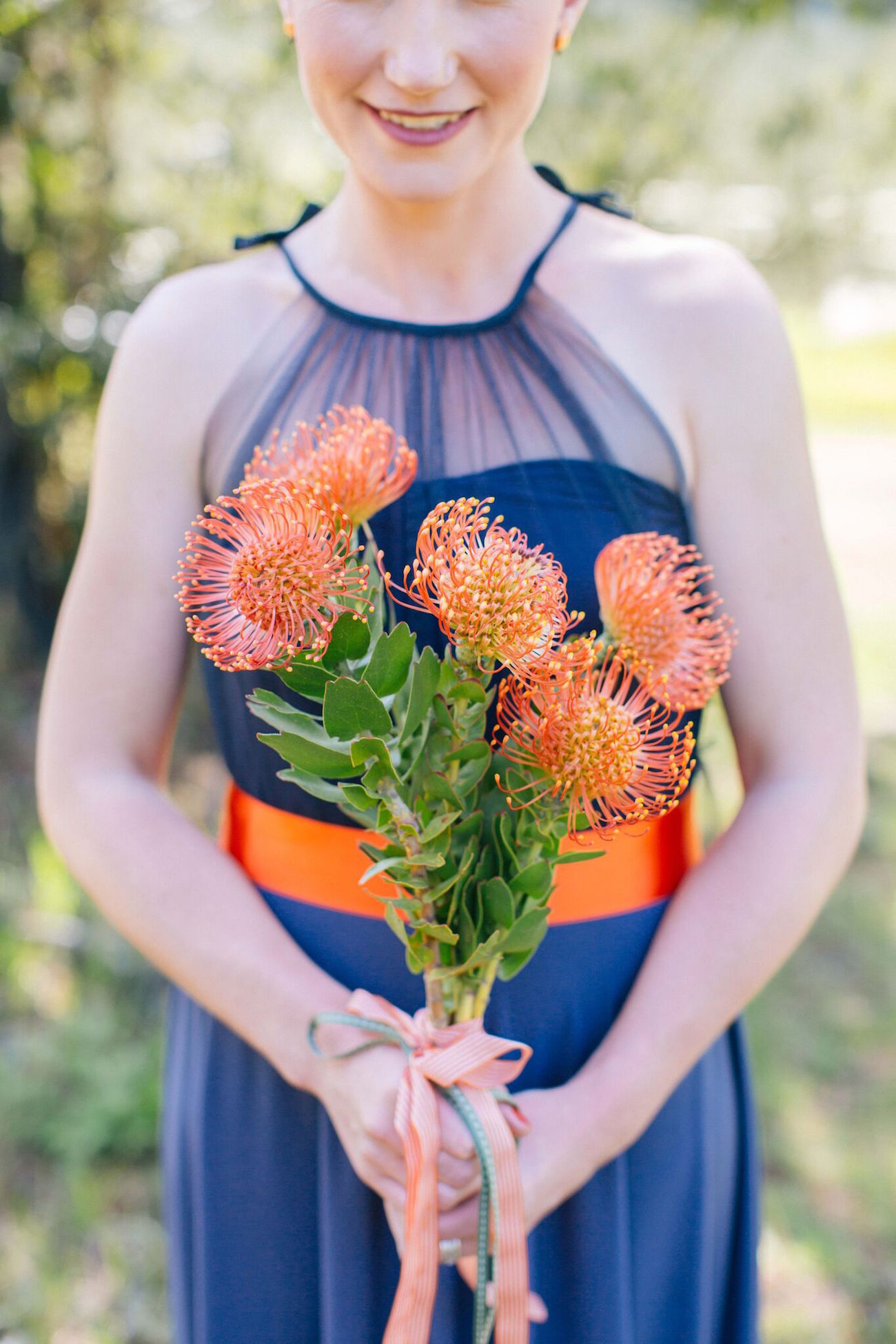 Love Story
We met each other at one of Derek's completed projects, the vertical green wall in Nelspruit where I was an employee at the time. Derek says he was attracted to my open and spontaneous personality and I was impressed with his upstanding morals and integrity. Finally I had met someone who loved travelling as much as I do! We started by greeting each other every day and Derek decided to check up personally on the progress and growth of the vertical garden everyday – all a plan to see me more! We started messaging each other and became good friends for at least six months before we decided to date. Friendship is very important to us and is the foundation of a strong relationship.
The Proposal
The special surprise engagement happened on the first of January on a secluded part of a beach in Stilbaai, Western Cape. Derek totally surprised me with his proposal as we were walking along the beach and I was totally blown away that he followed the proposal with my favourites: Simba salt and vinegar chips as well as French Champagne! Derek had bought the engagement ring a year earlier and hid it in his toiletry bag and waited for the perfect moment. The day was special – it started with a wonderful breakfast with my family overlooking the ocean, and later in the afternoon we went to the Inveroche Gin Distillery for a gin tasting. We did all the things we love.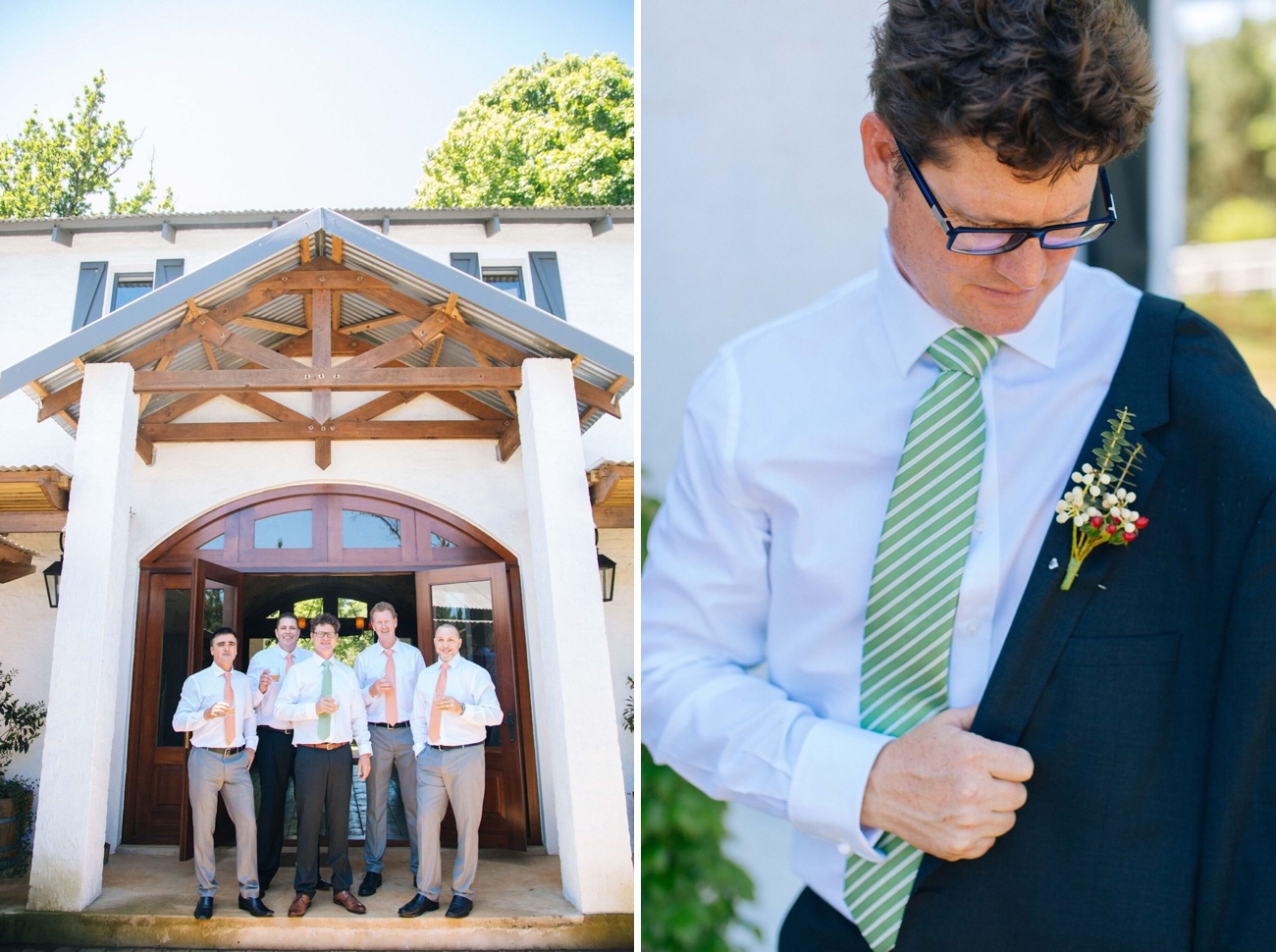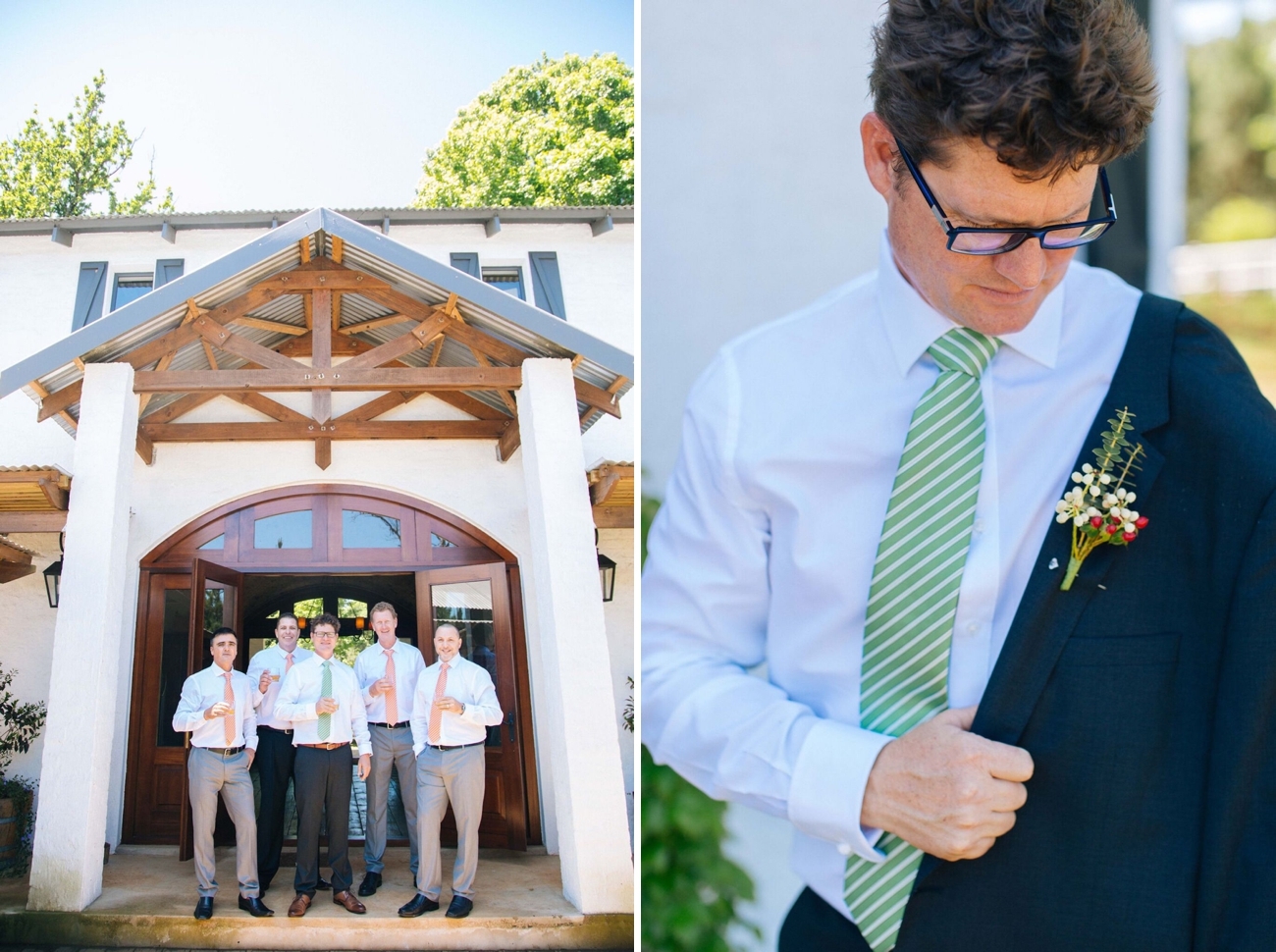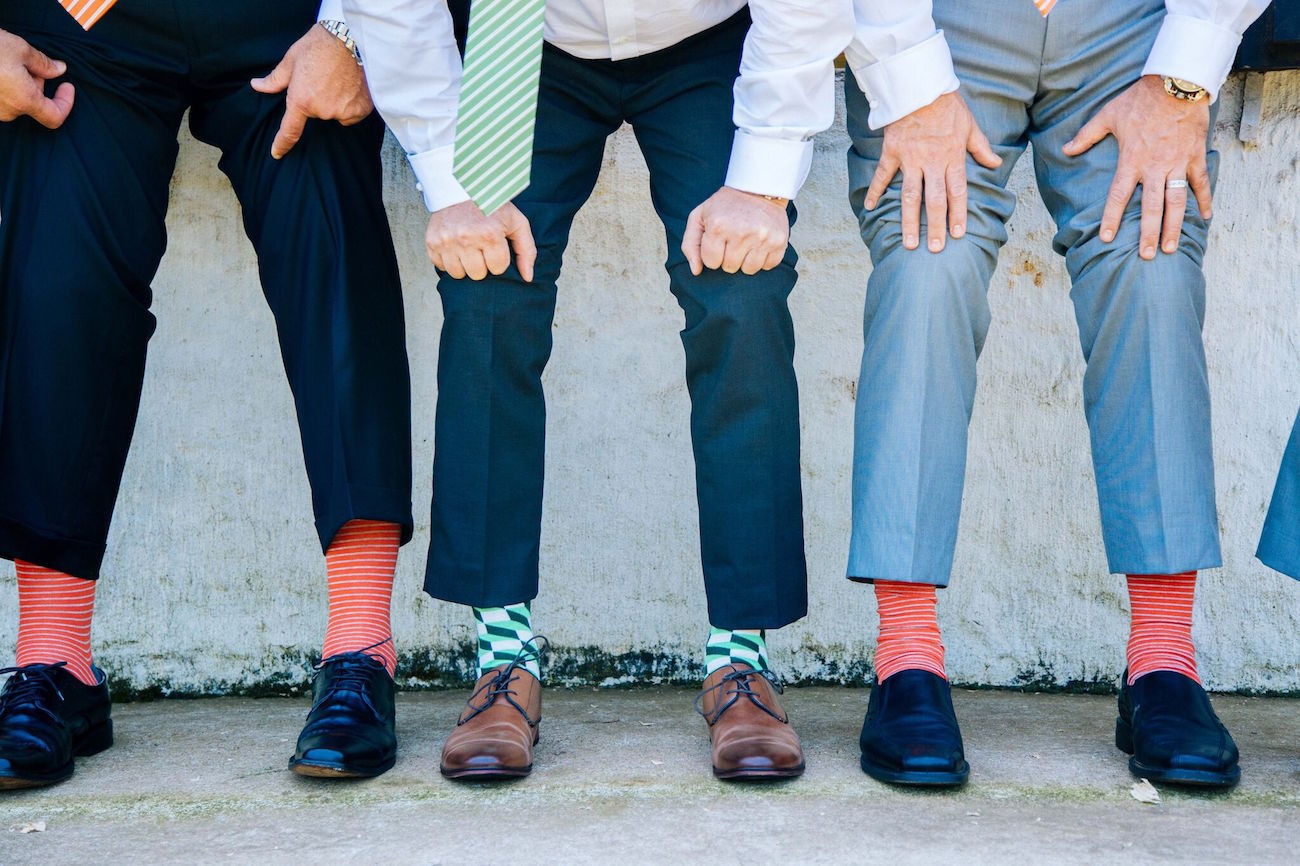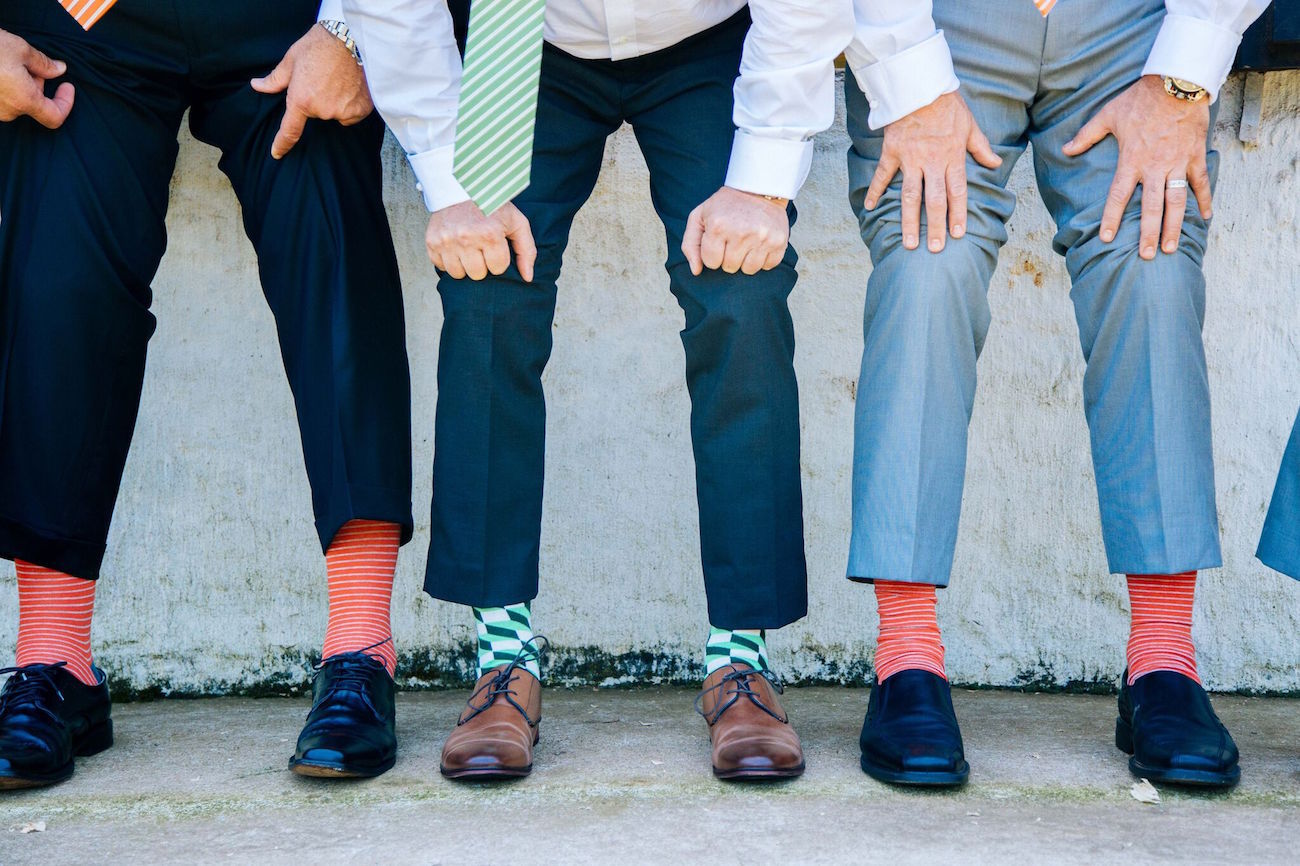 The Venue
We decided we wanted a weekend/destination wedding. Both Derek and I have family and friends abroad, so we wanted a mini holiday for our guests, as well as a wedding where when our guests arrive they would know: this is Jana and Derek. Derek Googled unusual wedding destinations and the small town of Haenertsburg. When we arrived in Haenertsburg, we fell in love with all the green, the trees, and the mountain. Cheerio Gardens is a beautiful garden venue with different varieties of azaleas and cherry blossoms – thousands of people visit when all the flowers are in bloom! All that colour!
Wedding Style
We wanted natural and earthy. NO BLING. The only two blingy things we had to have were the cake stand and the cutlery. We decided that as we are in Nature it should all just fit in. The first thing we decided on was the flowers – we both love pincushions as they are such unusual-looking flowers. (We like to be different and do our own thing.) Derek's sister and her husband farm proteas in the Western Cape so we decided to make their flowers part of our special day. Once we added in wood and slate, the natural theme came together.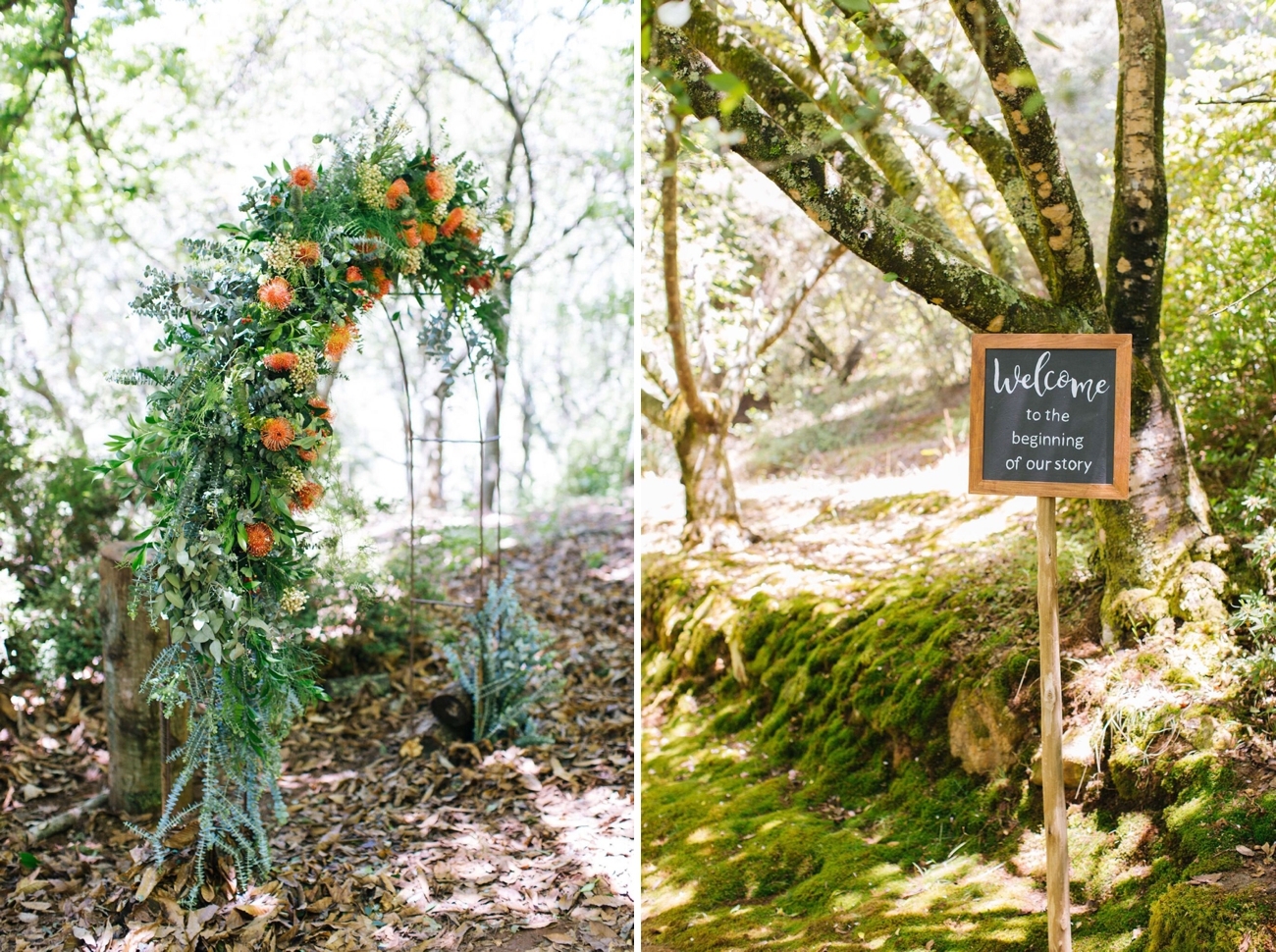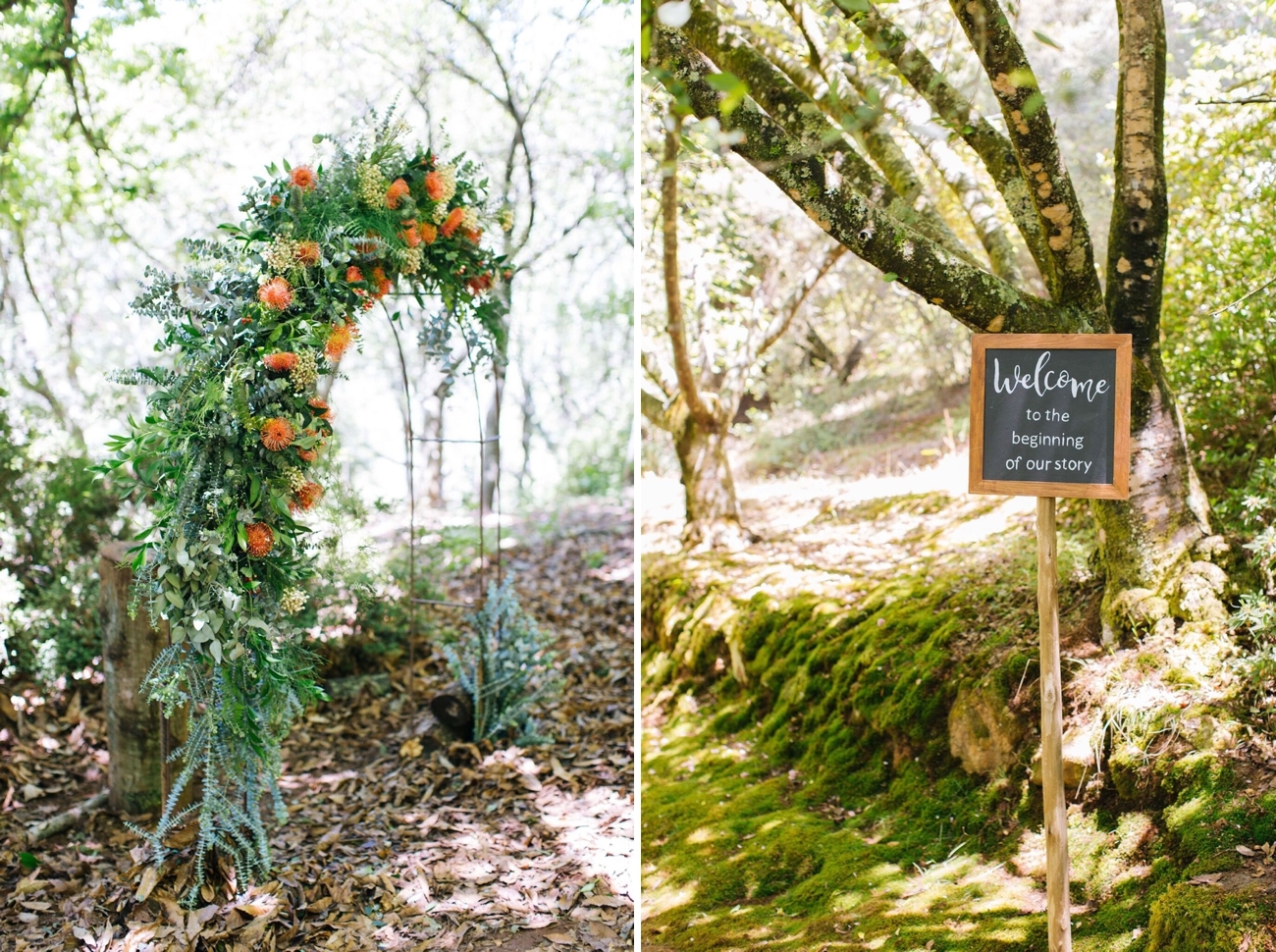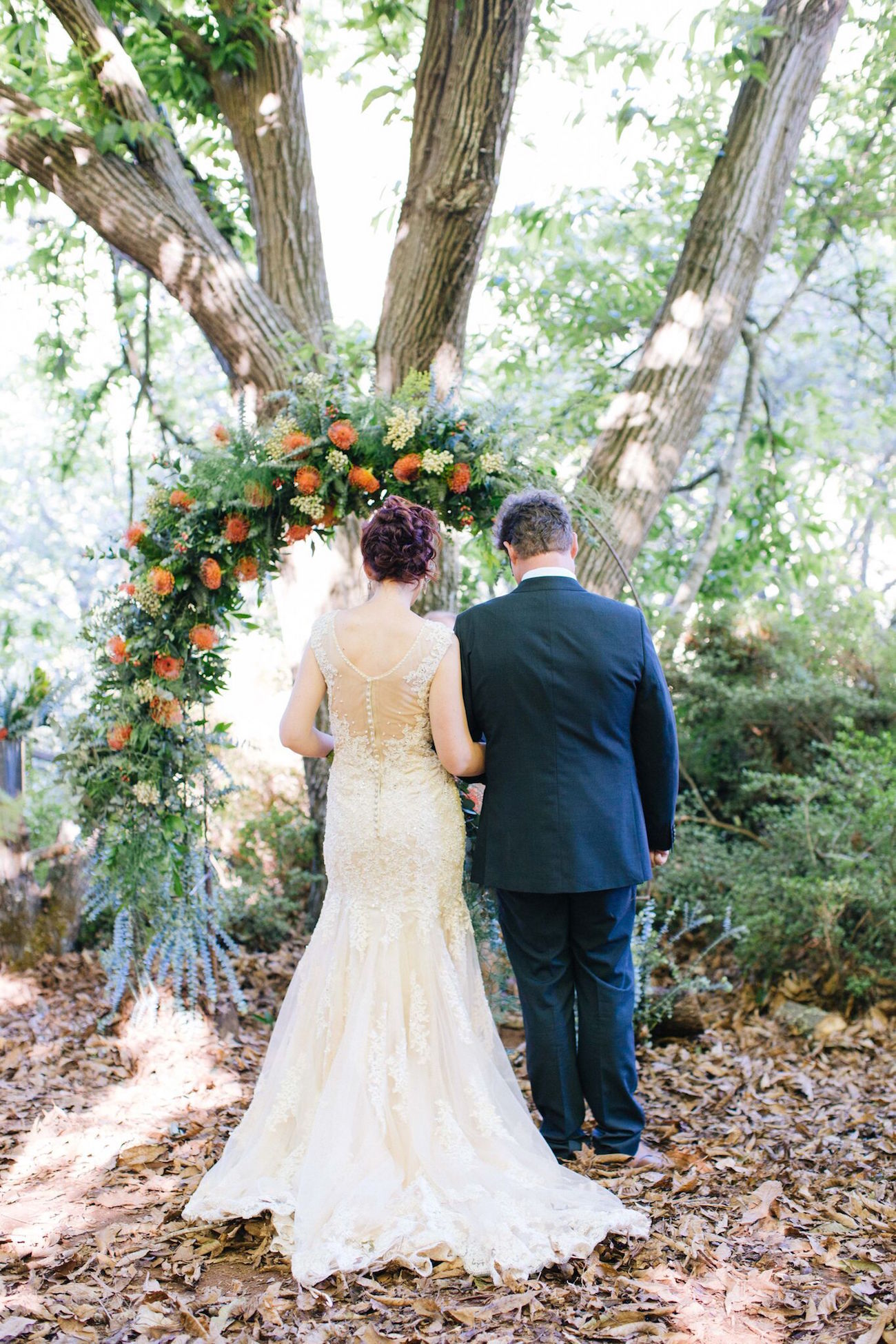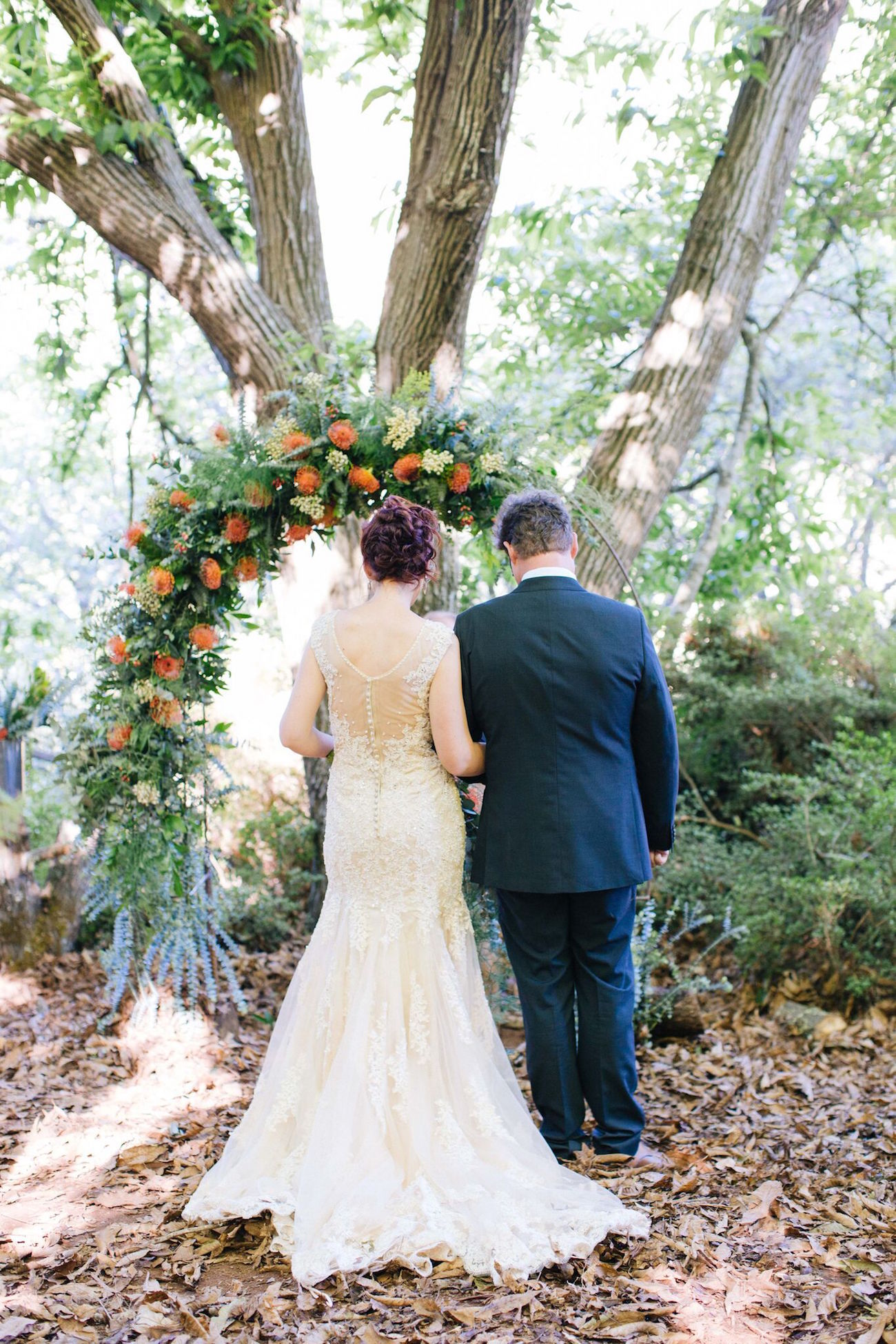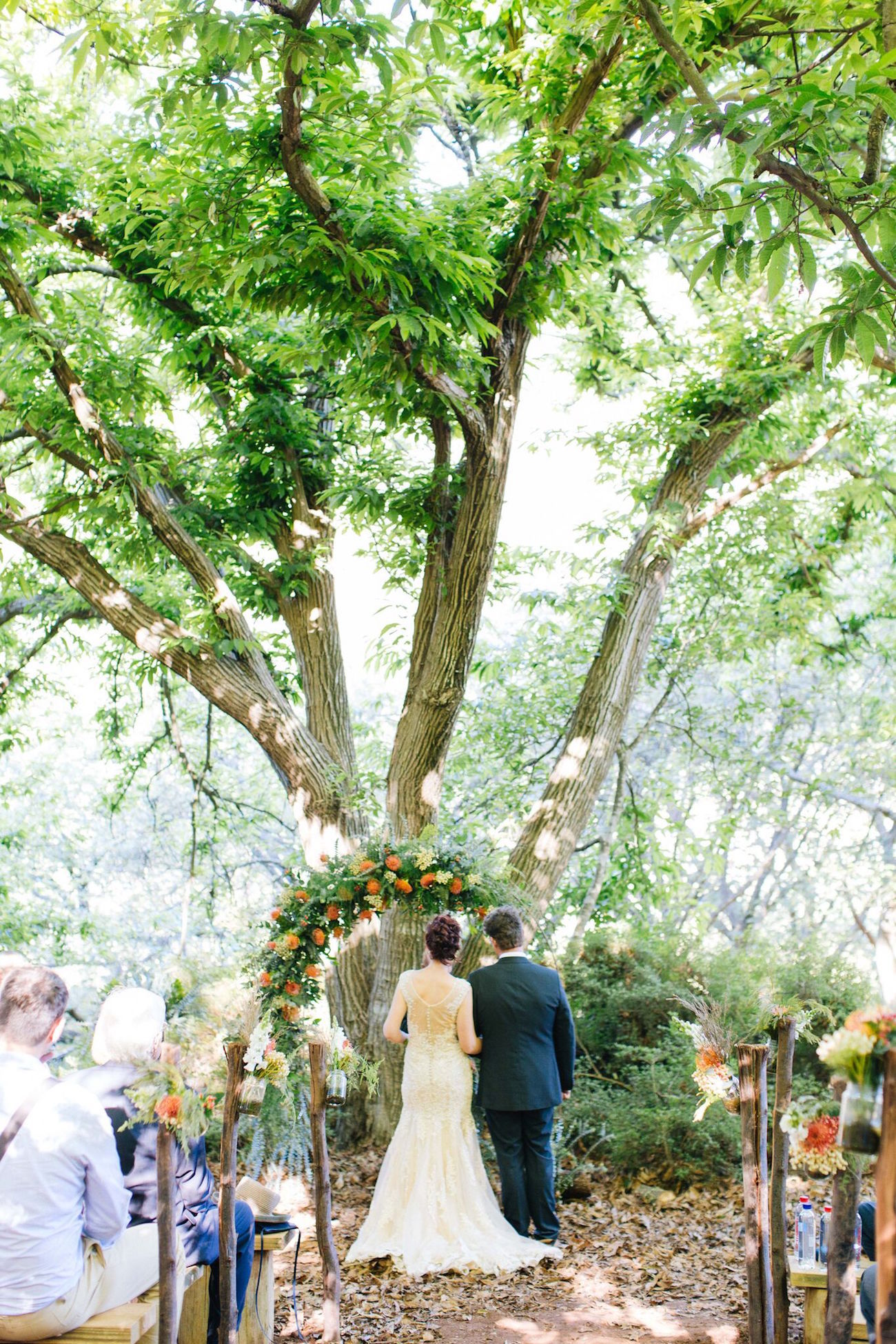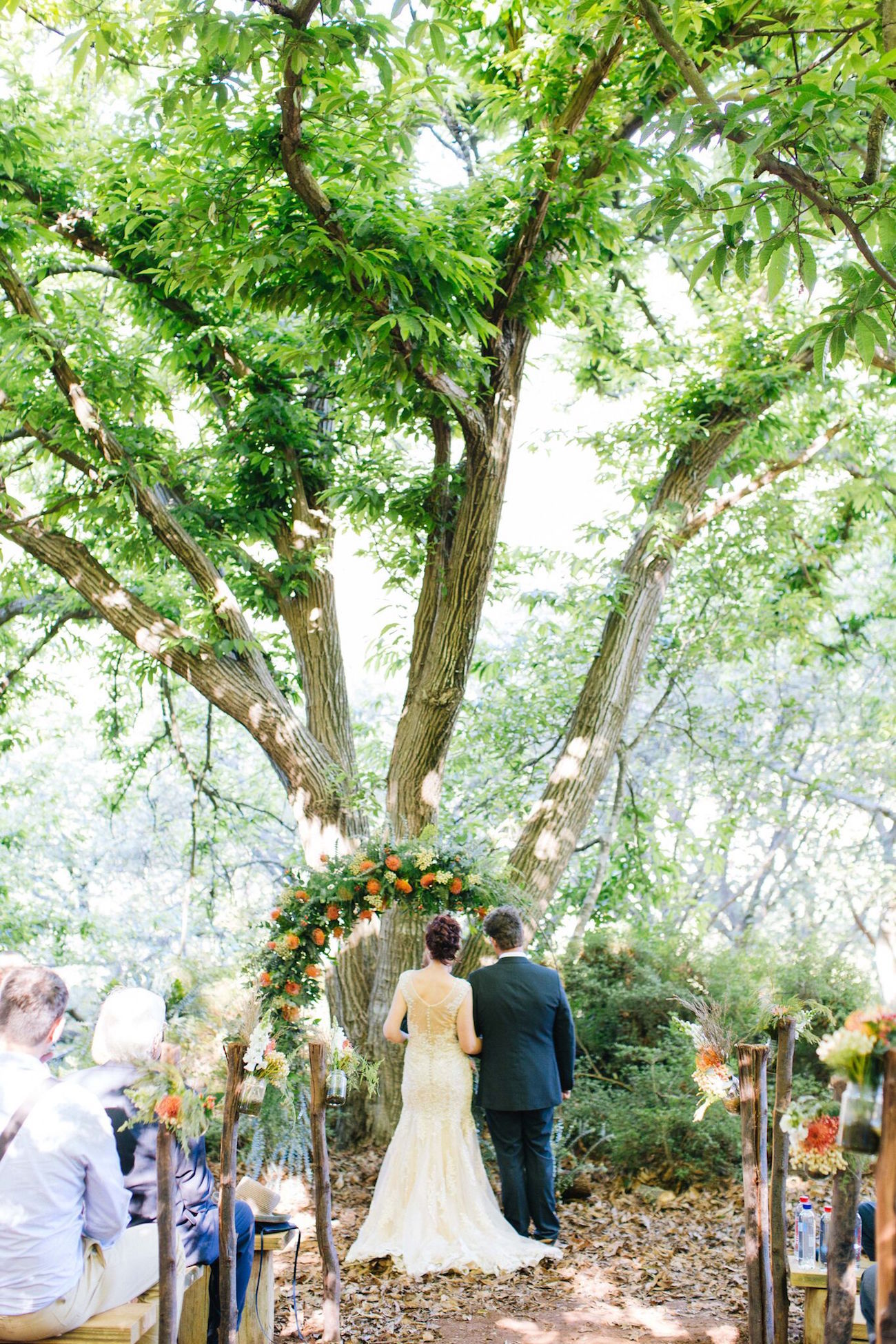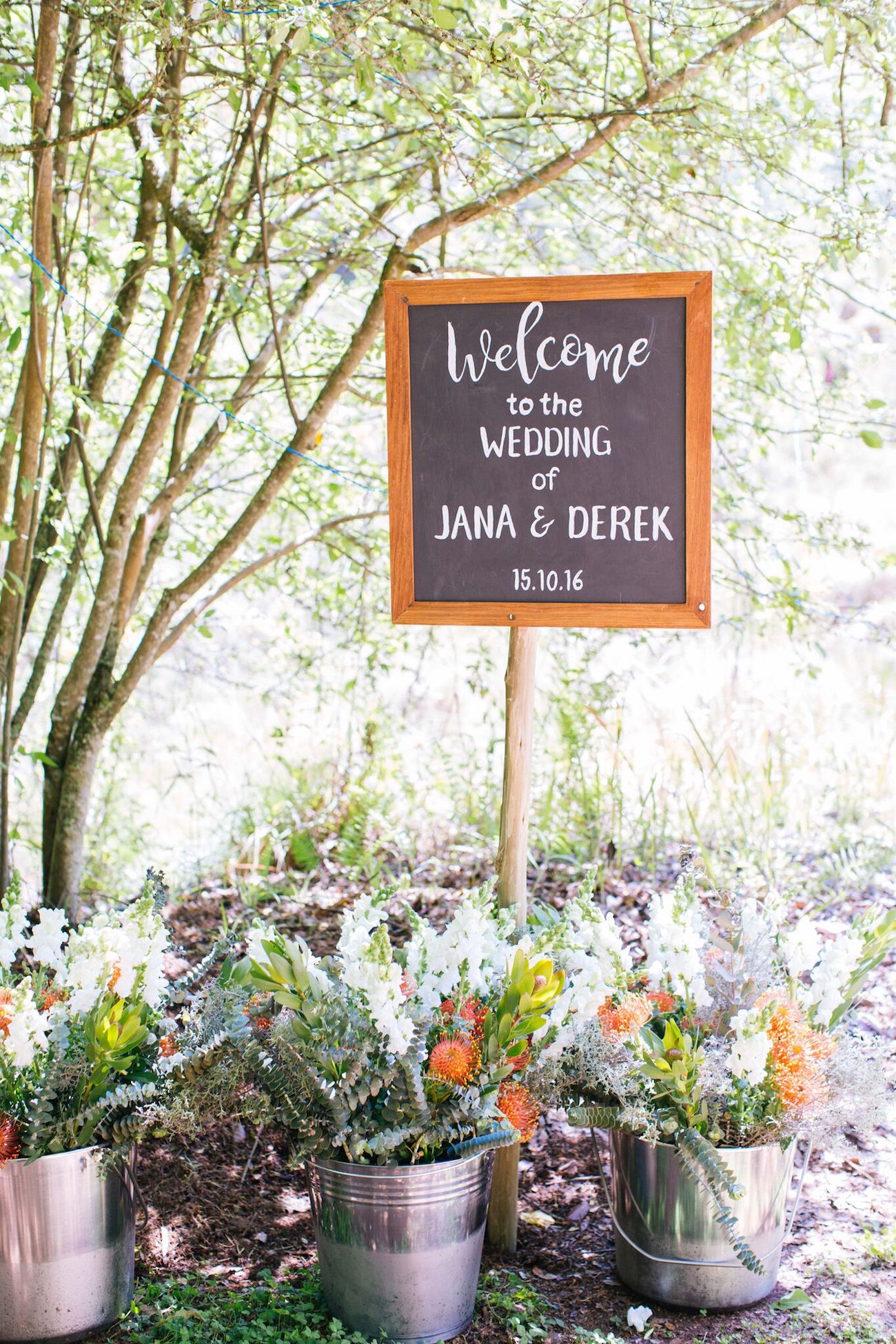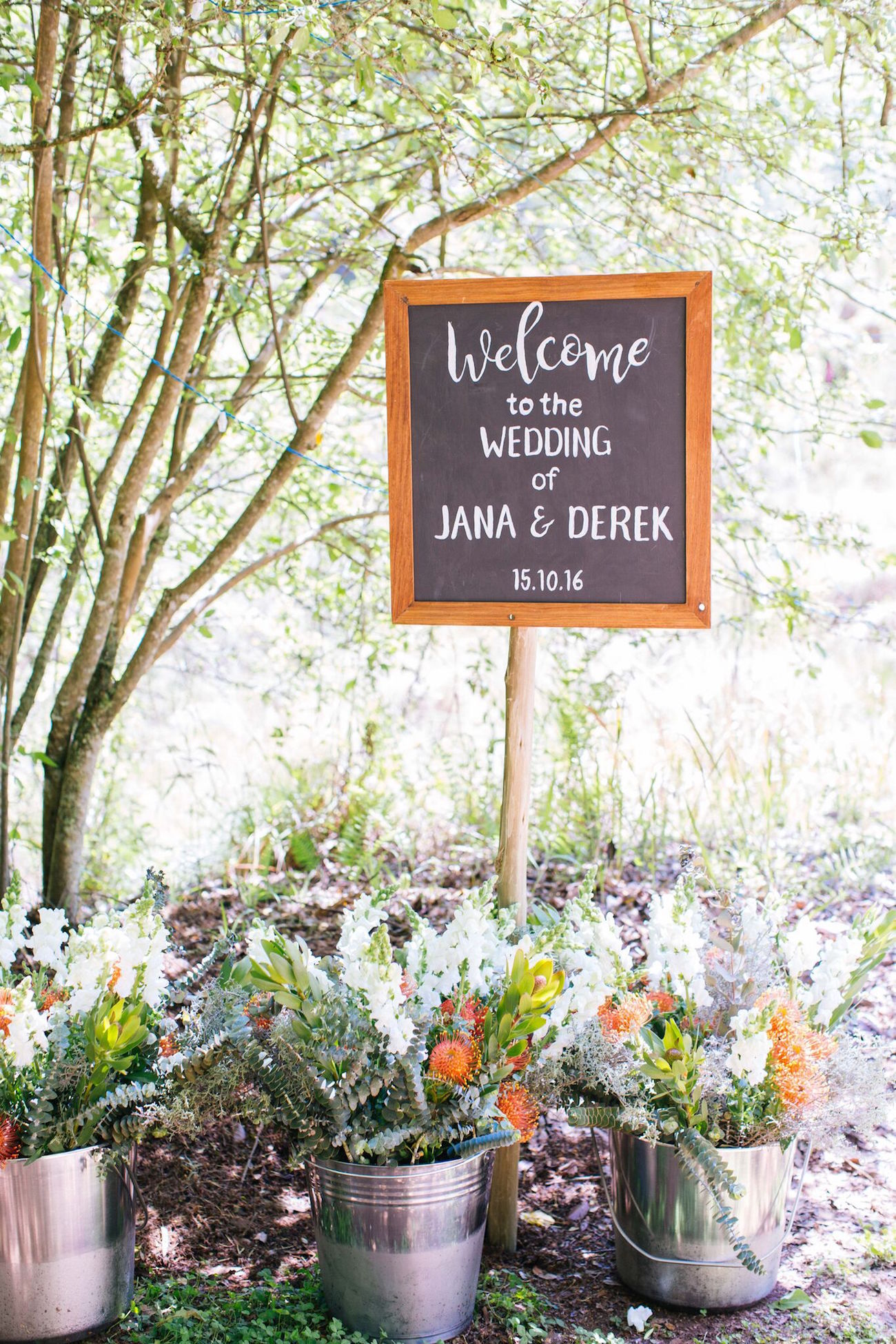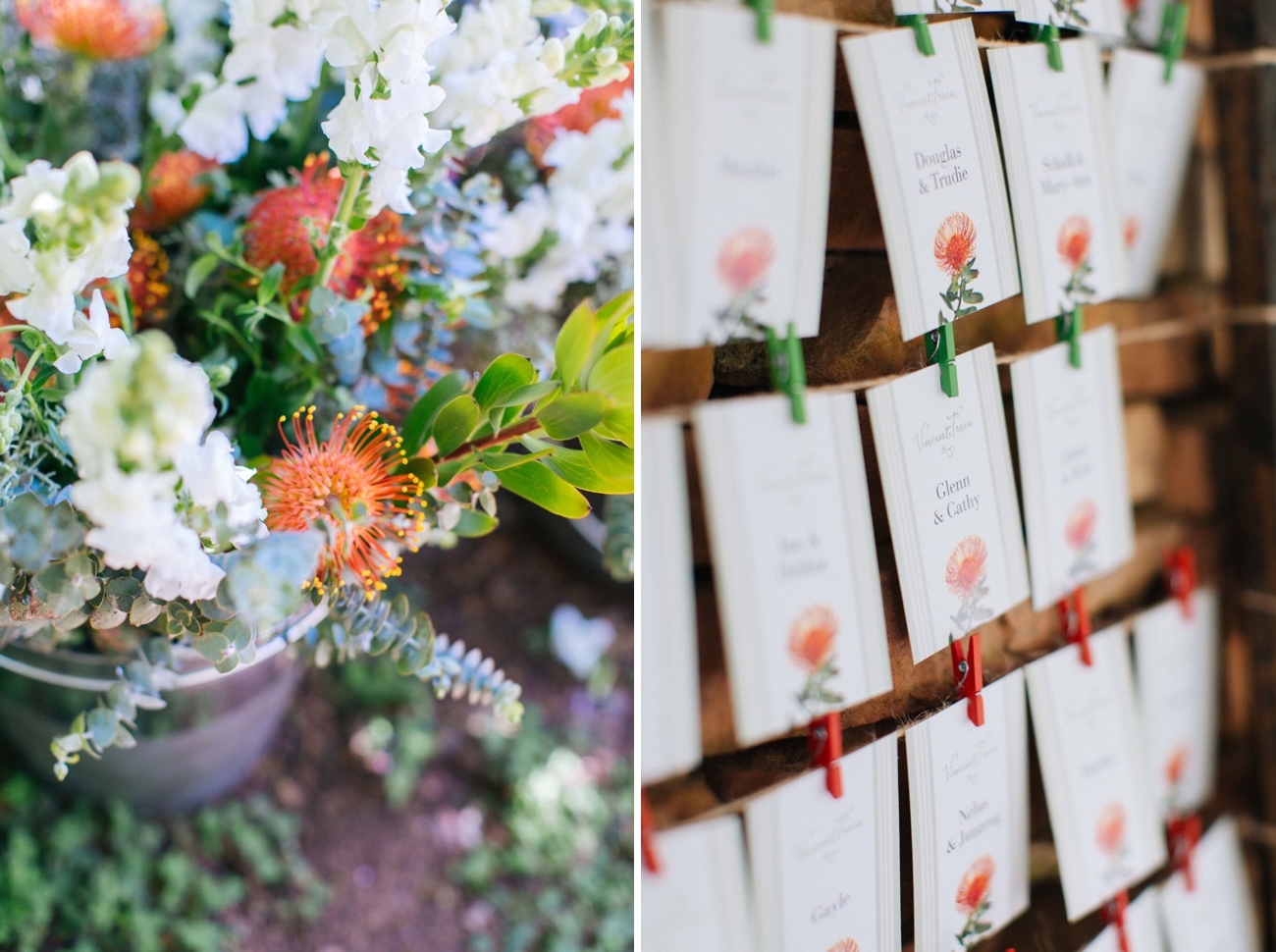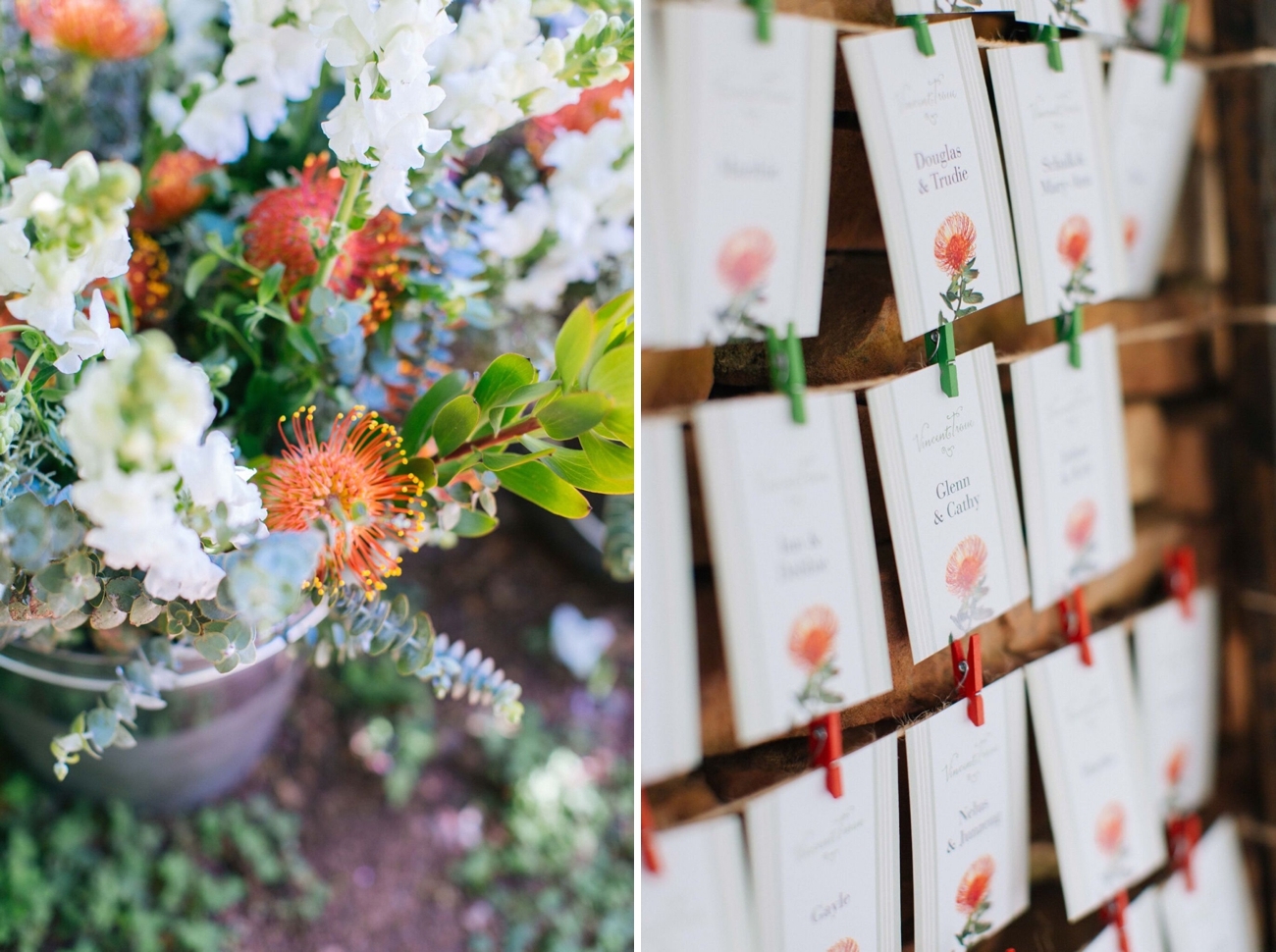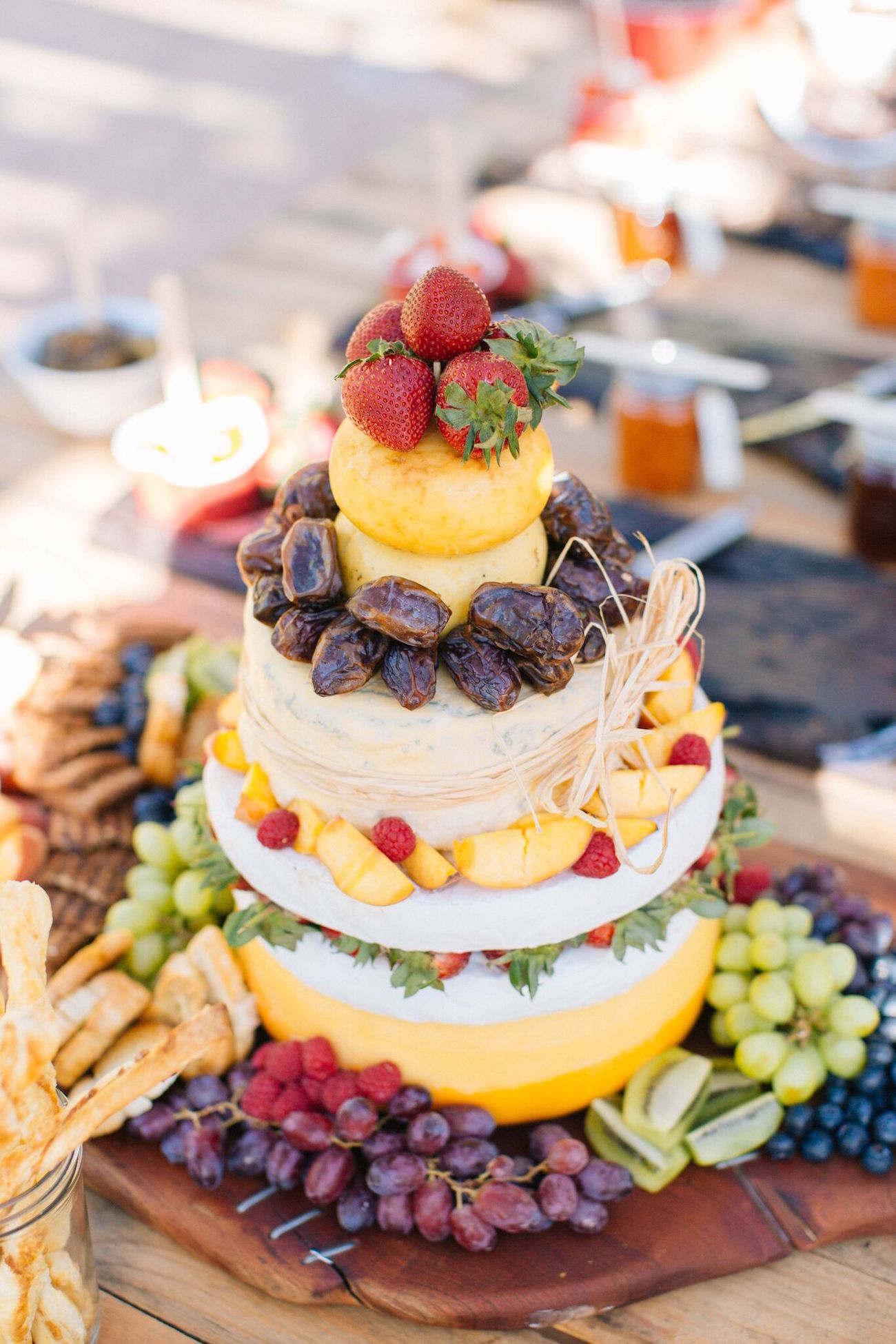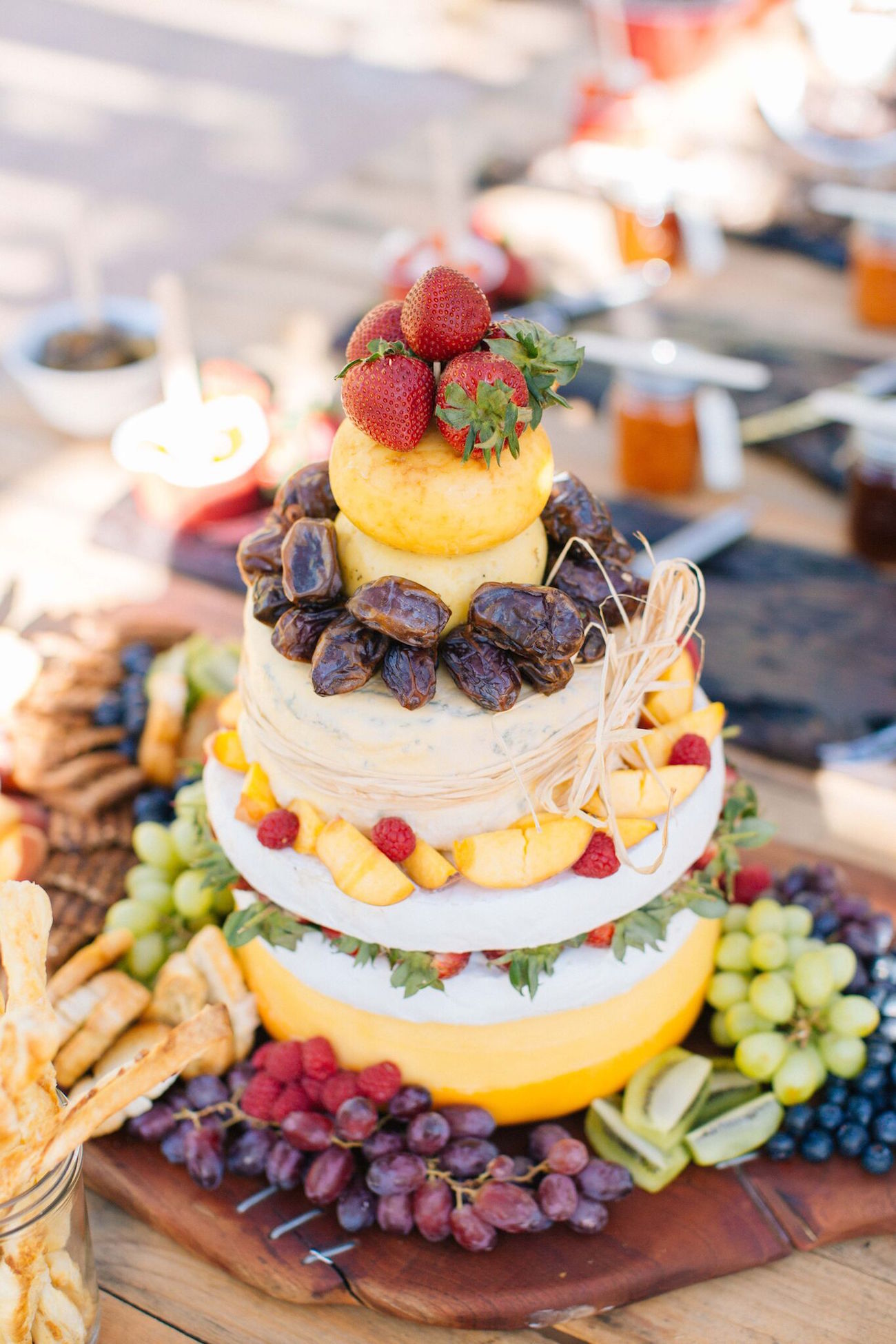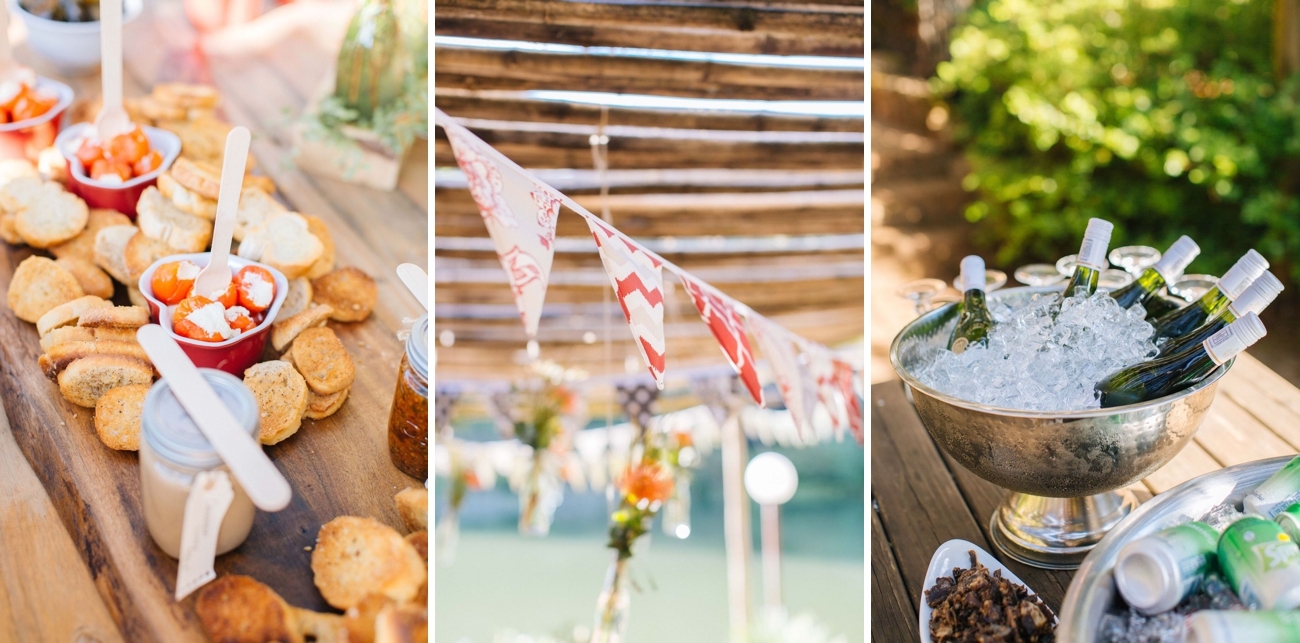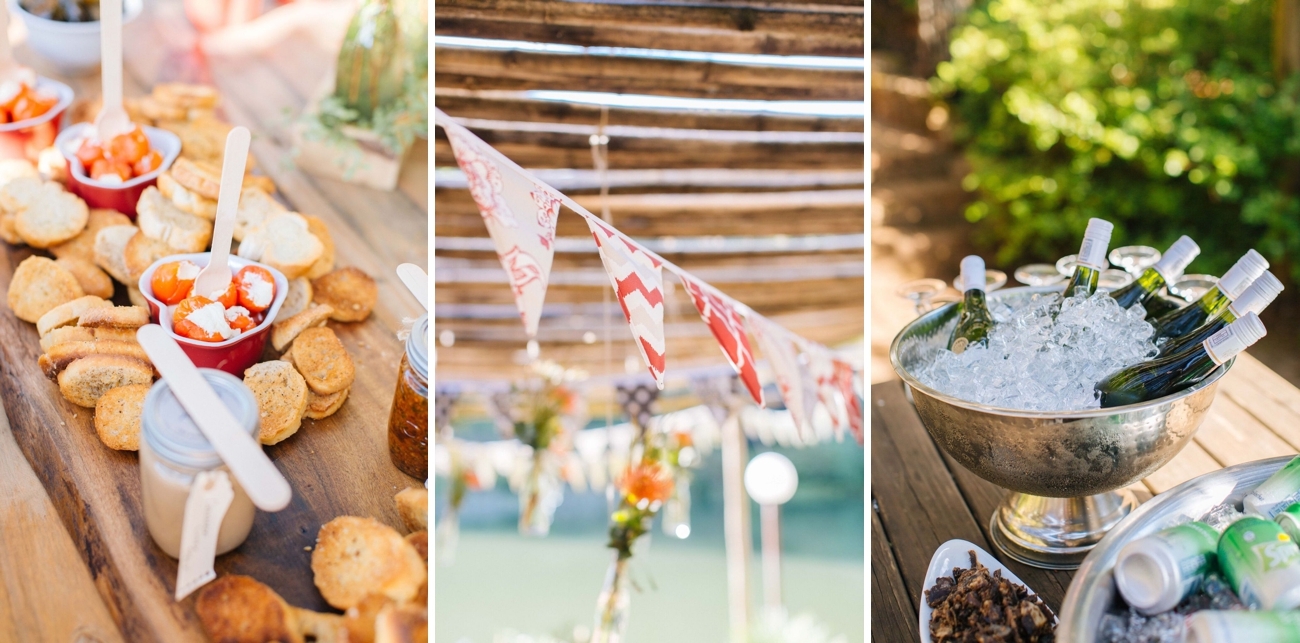 Wedding Details
Our wedding was a real destination wedding – we had a build-your-own-burger evening on the Friday night for all the guests, which broke the ice for those who did not know each other, and on the Sunday my brothers and I hosted a surprise 60th birthday breakfast for our mother.
Food is very important to both of us. We had a wonderful tasting with the chef – Colleen Piri from the Red Plate. We just knew that we were in good hands. All the canapes and dessert were made by my mom. There were so many patés, bread sticks, preserves etc. My mom loves cooking and baking and she loved planning the sweetie buffet. Everything got made once or twice before to ensure that she perfected the recipe for our special day. We wanted to get married outside, under the trees, and we had a wonderful jazz and keyboard player playing the most beautiful background music. My cousin, a very talented singer, sang 'Blessings from Above' for us. We can't describe the feeling we had, standing there in front of God and our family and listening to her voice.
DIY Elements
Almost everything was DIY. My parents didn't have one weekend off after the engagement! They made flowers, candle bowls, and the beautiful frames we used throughout (some of which were reworked from old frames made by my uncle who is no longer with us). Derek and I made 89 candles for the wedding – we only had five moulds, so that should tell you how many months we came home from work and made a new set! The road signage got made out of pallets by Derek and a dear friend did all the beautiful writing. The stands that were used to display the desserts were also made by my father.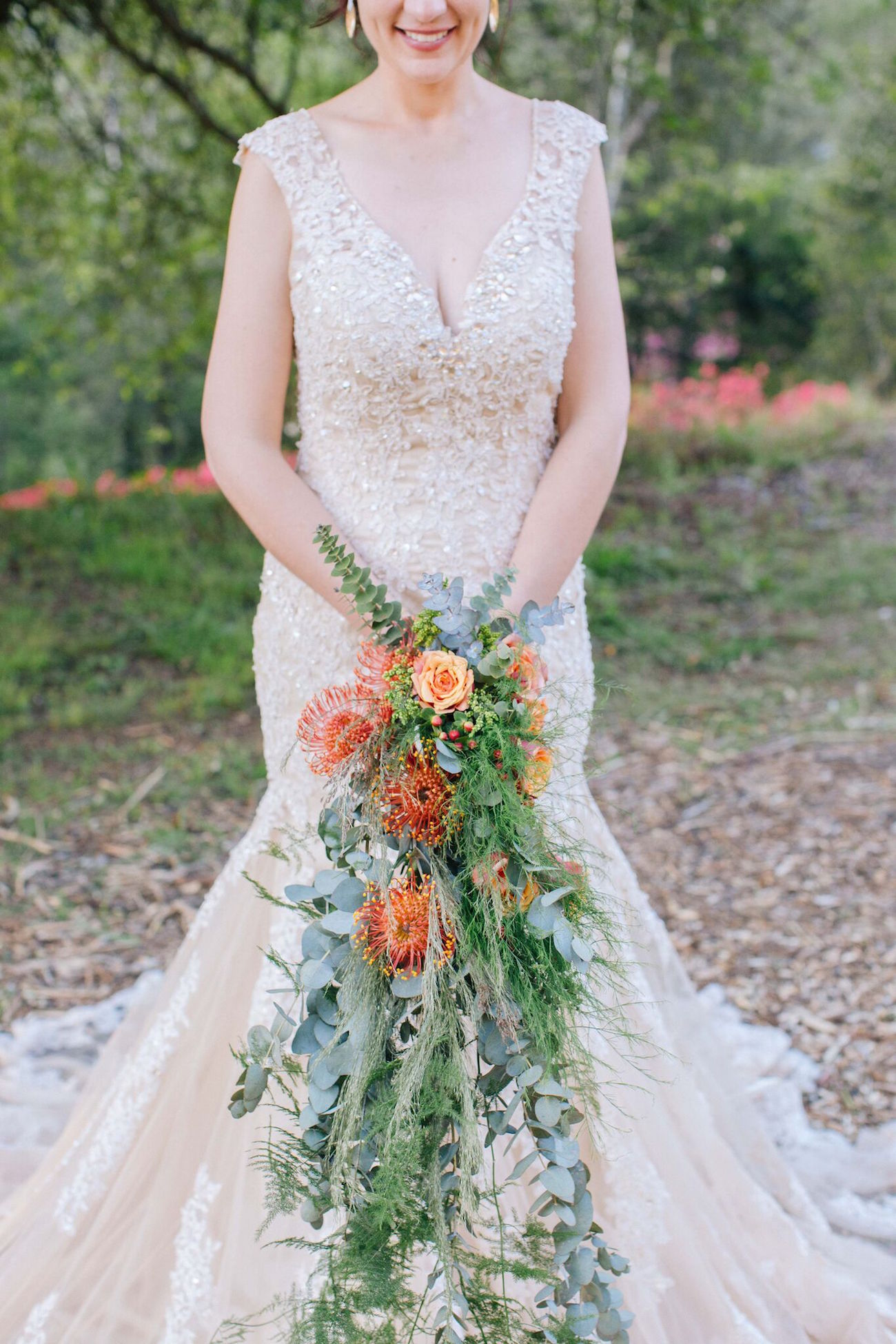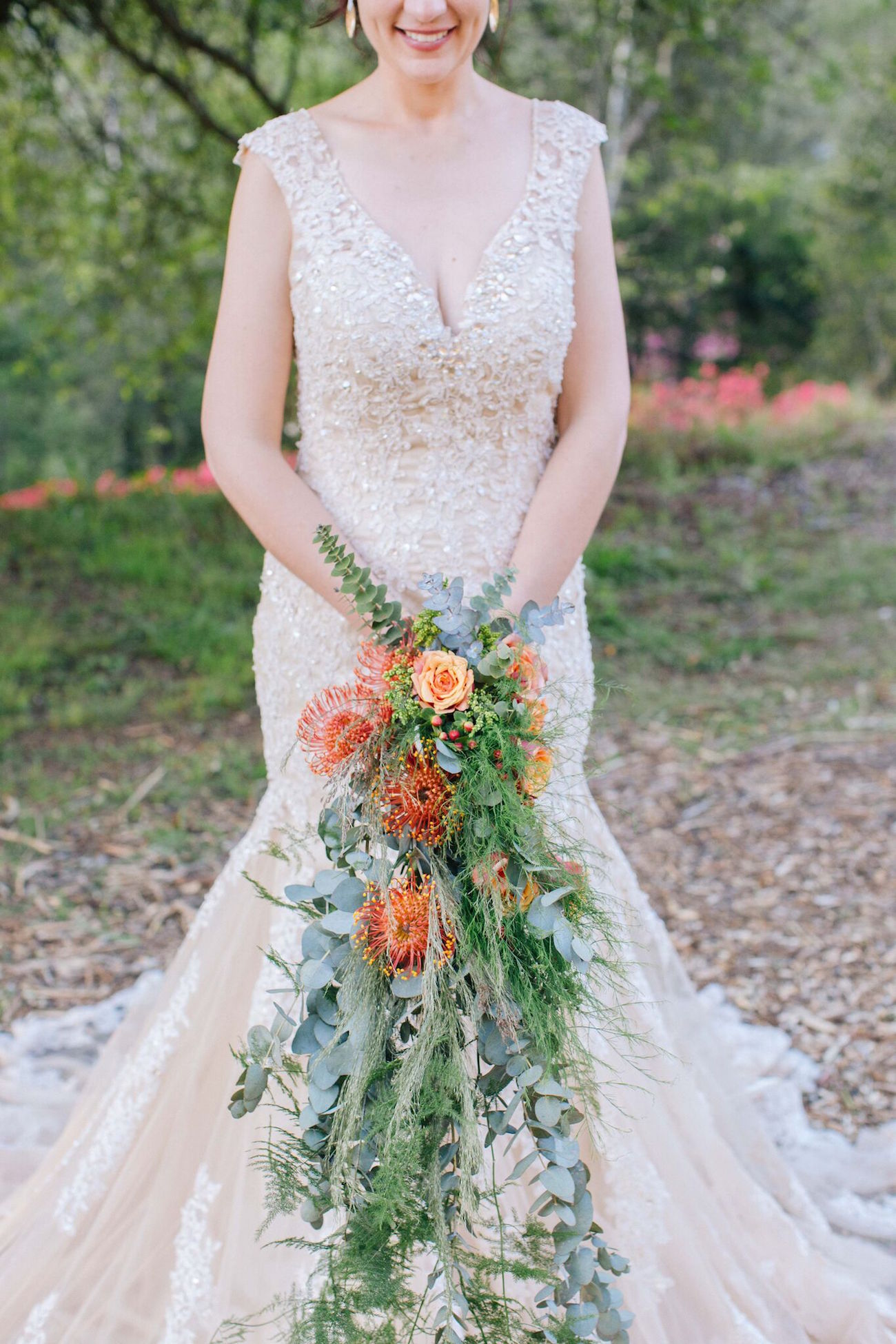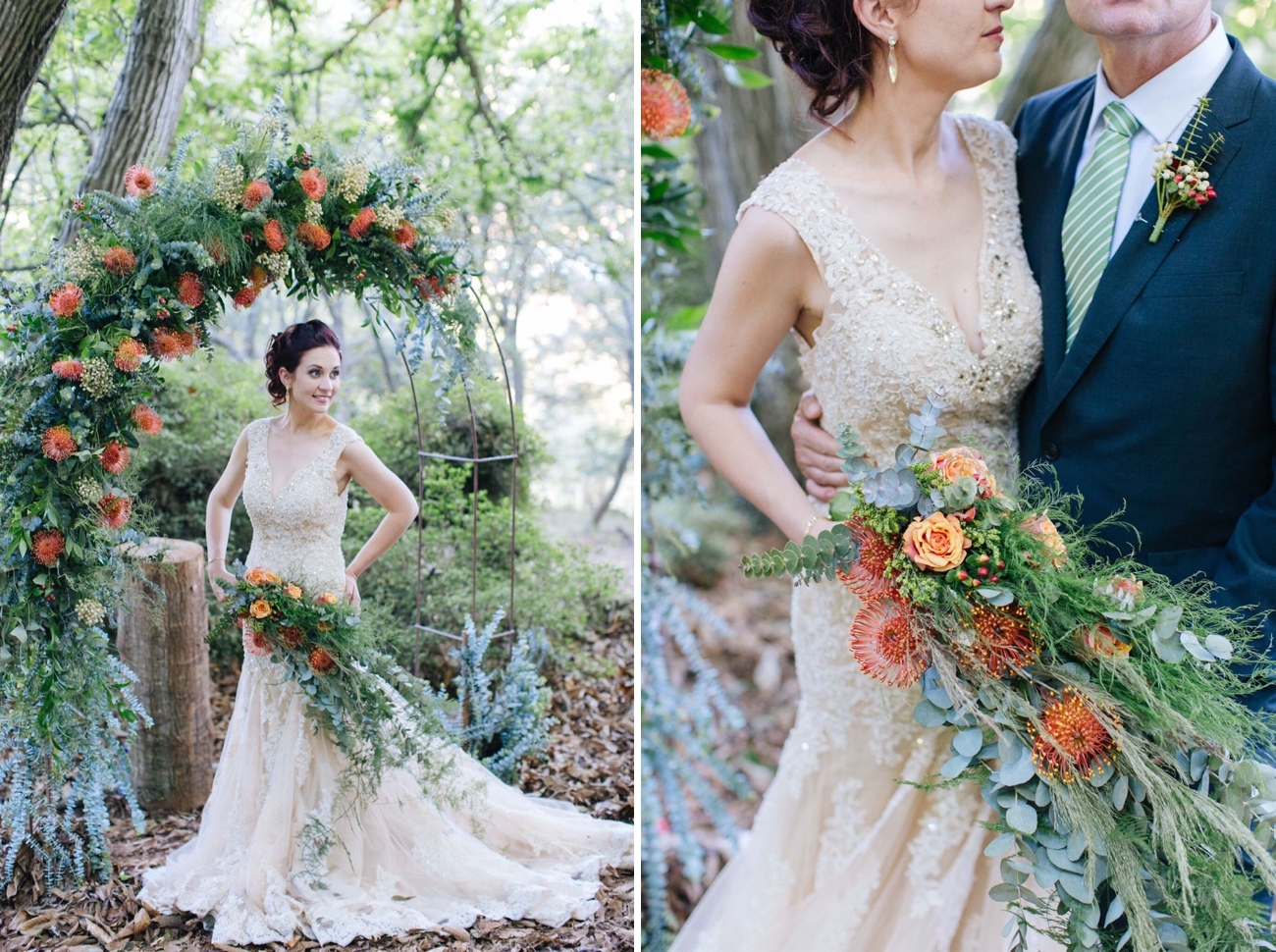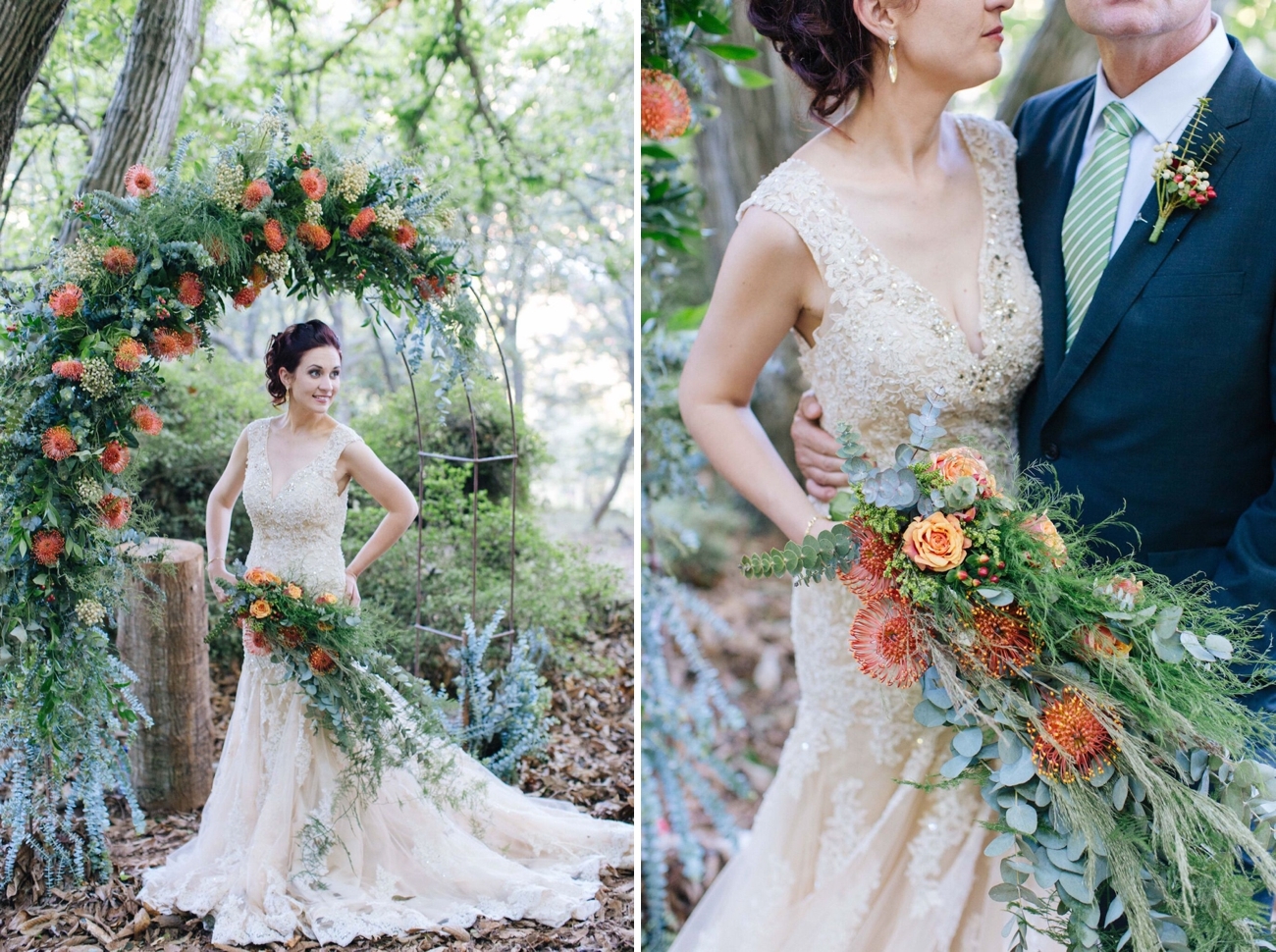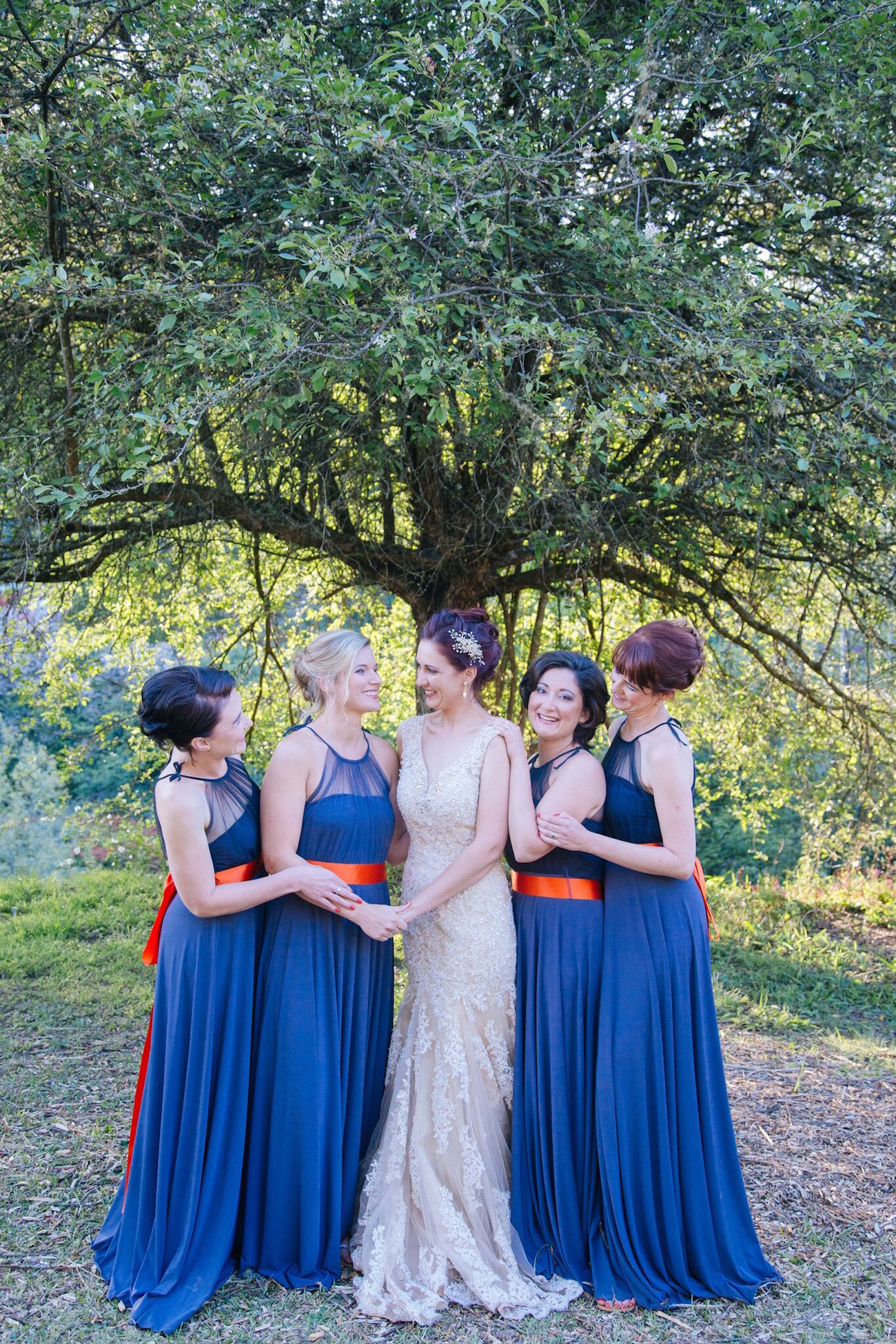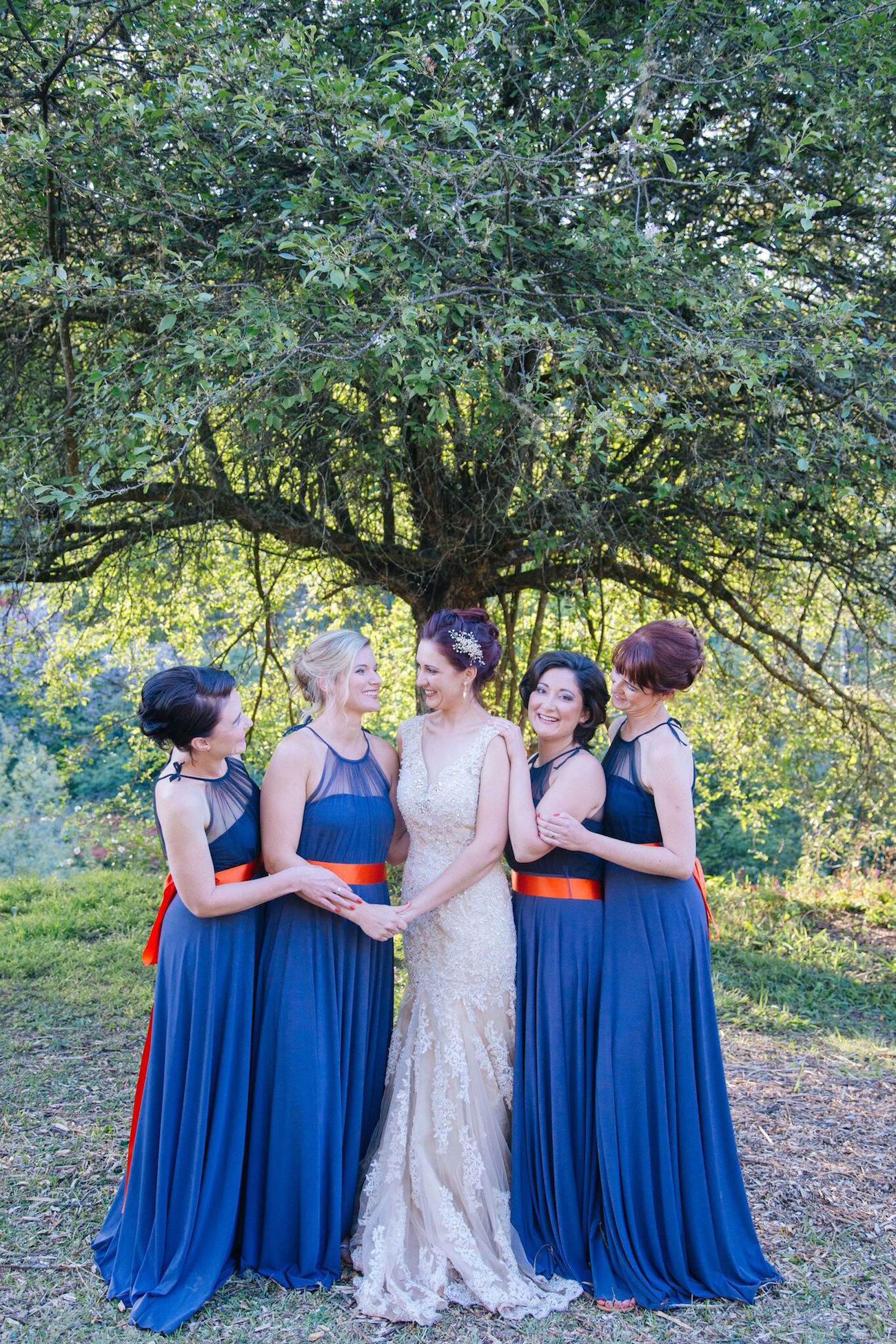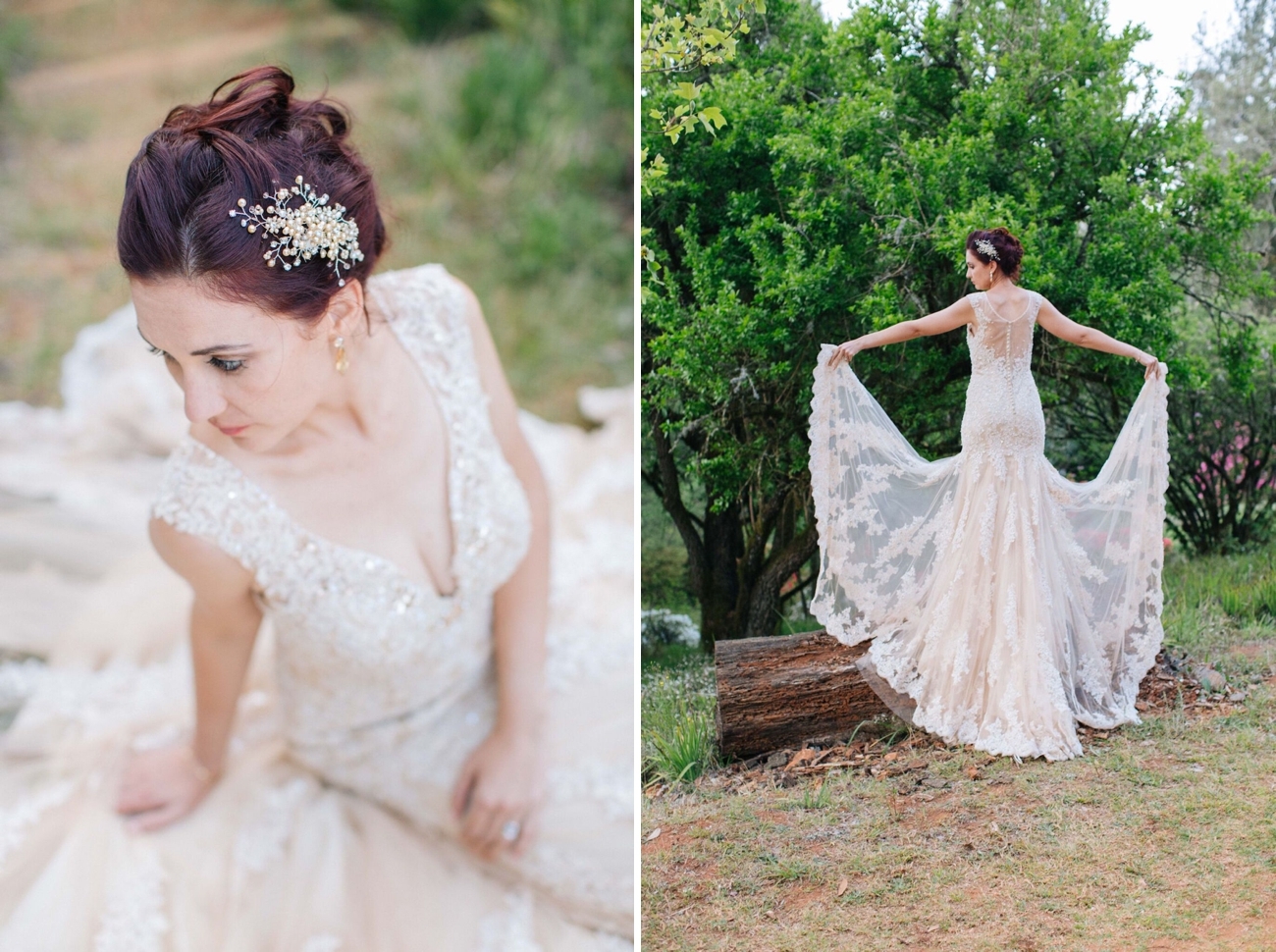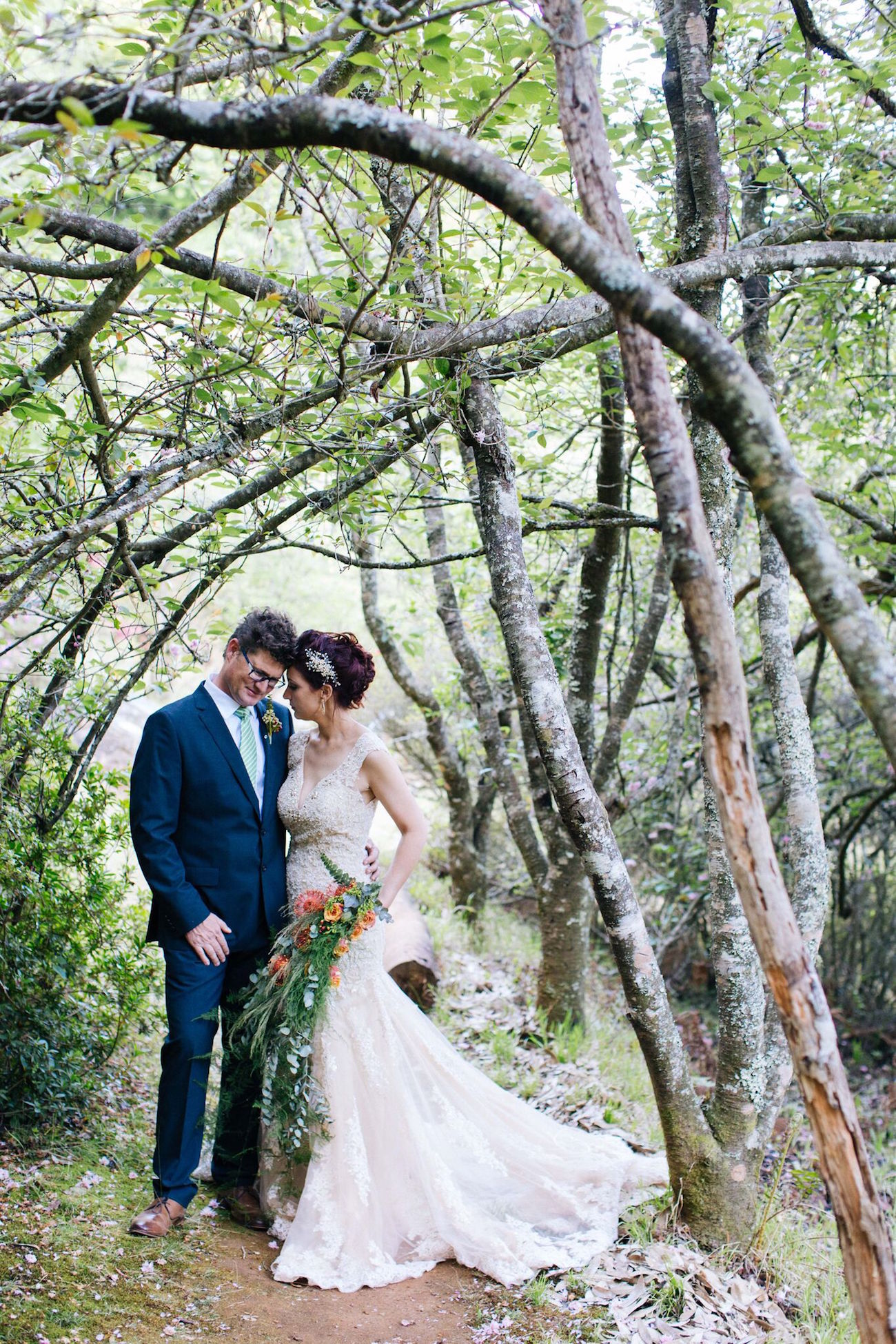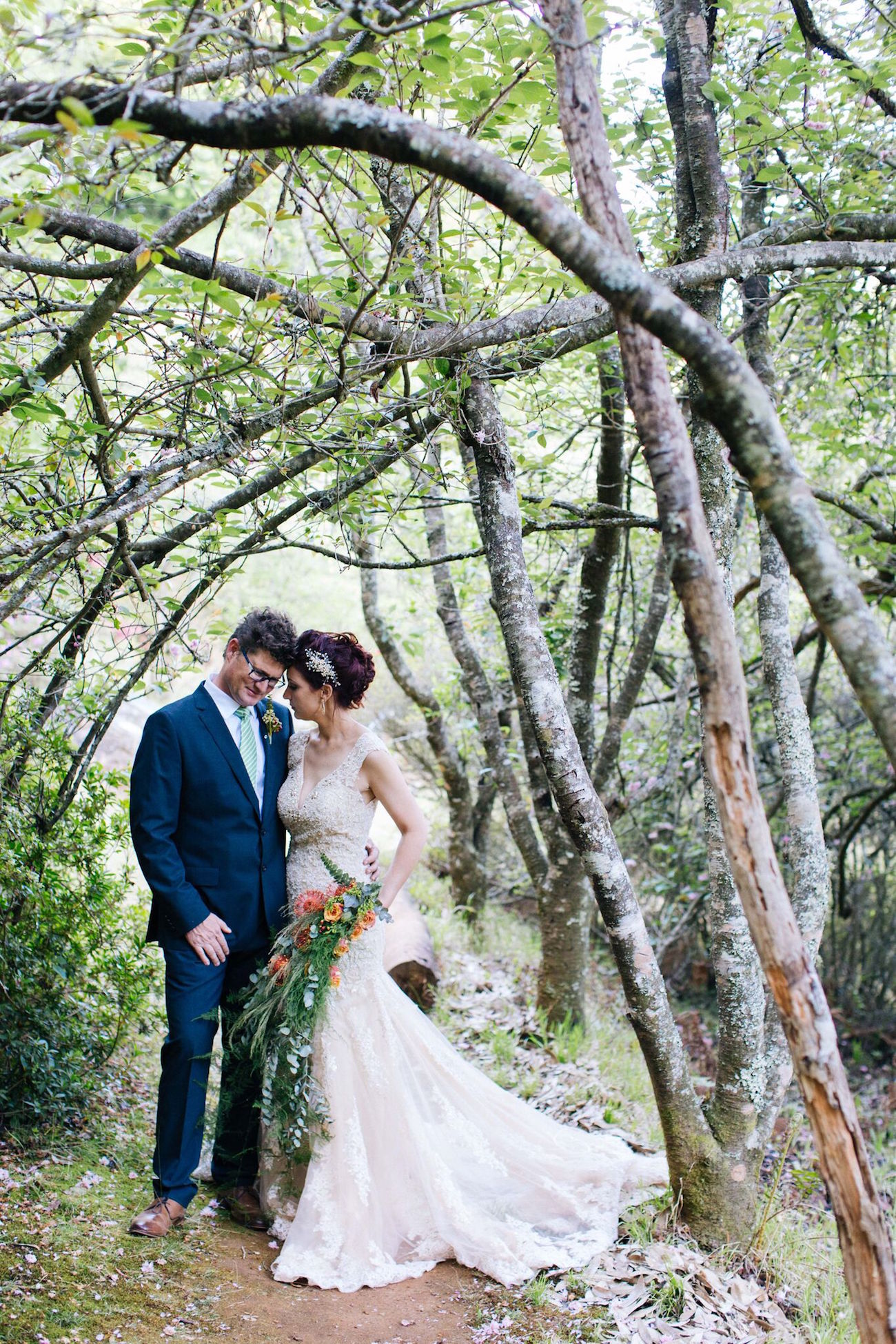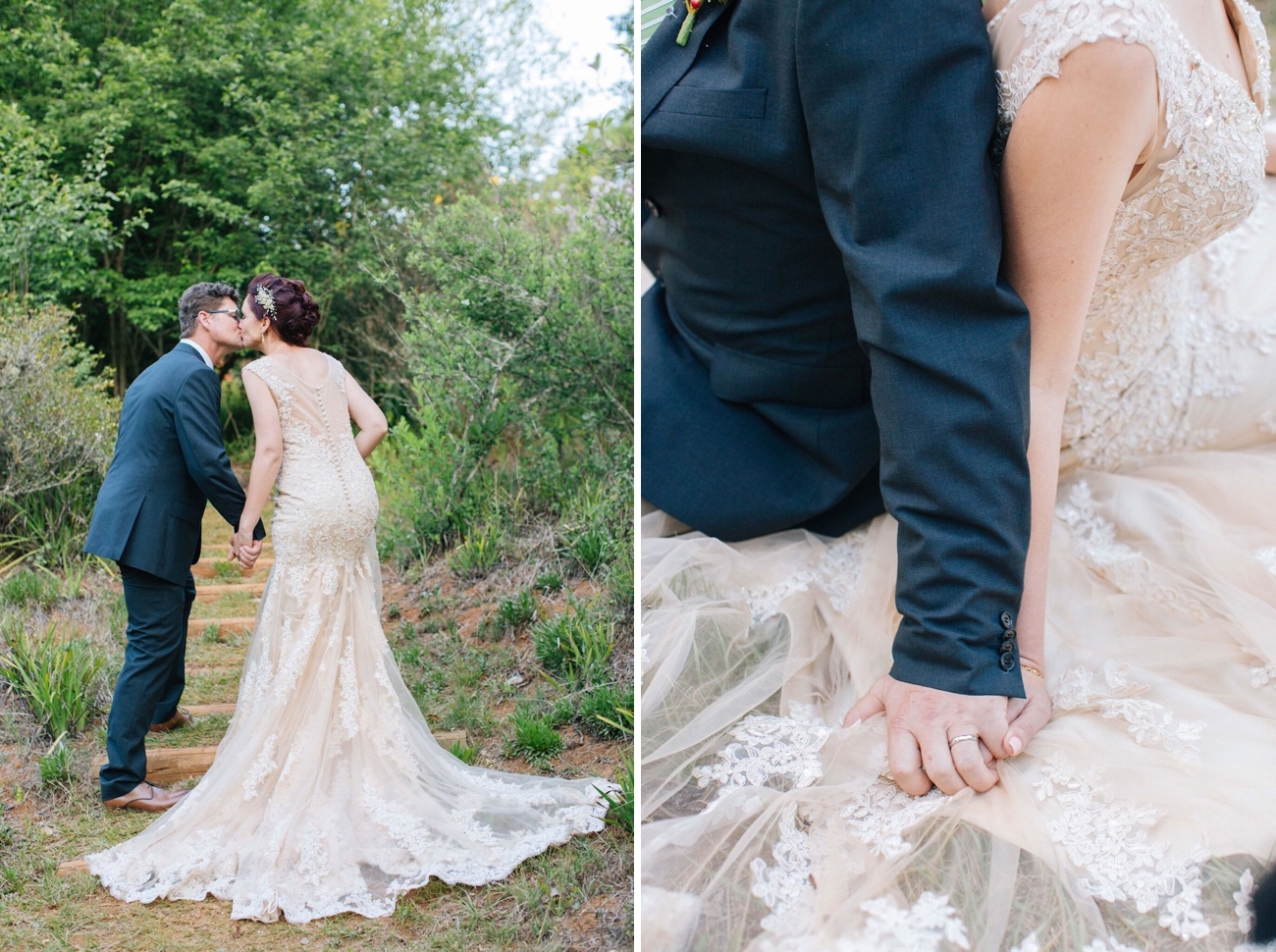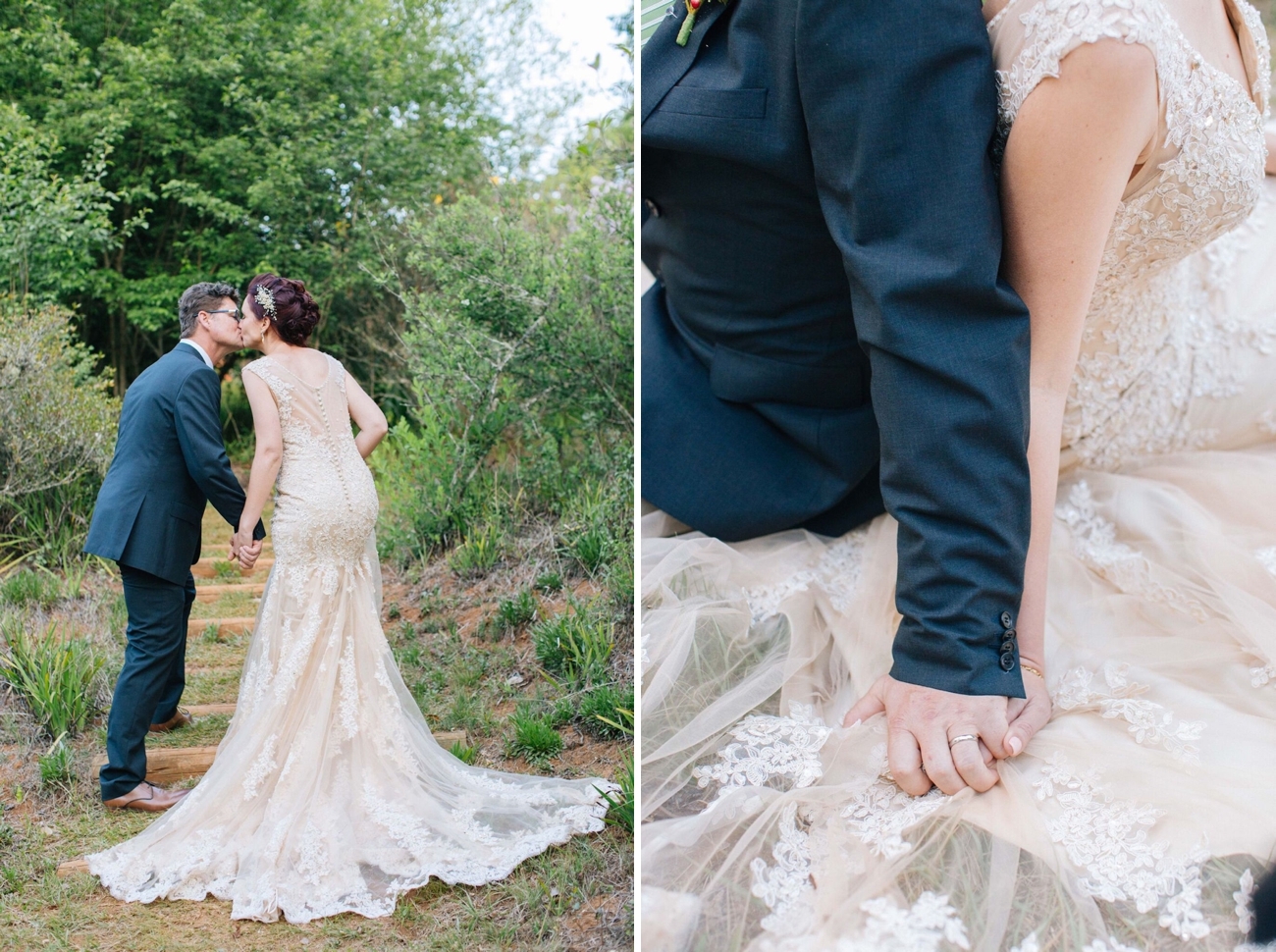 The Dress
I had looked at several alternatives, including a local designer and a friend of a friend in Cape Town. My mom is a very good seamstress, so we had decided that she was our back-up plan, and with this in mind, I decided to buy a wedding dress on the internet. I had nothing to lose if it didn't work out. So I poured a glass of wine one evening and started going through a website and though… this one! It just looked like a wedding dress to me. That's how I made my decision. Three weeks later, it arrived!
The Bridesmaids
I saw a picture of a dress, really liked it and told my mother that this was the style that I thought would fit all the bridesmaids. My mother made the dresses and they all fitted perfectly. We decided on charcoal with the orange of the pincushions as a trim. The three main colours for the wedding were green, charcoal and the pincushion orange.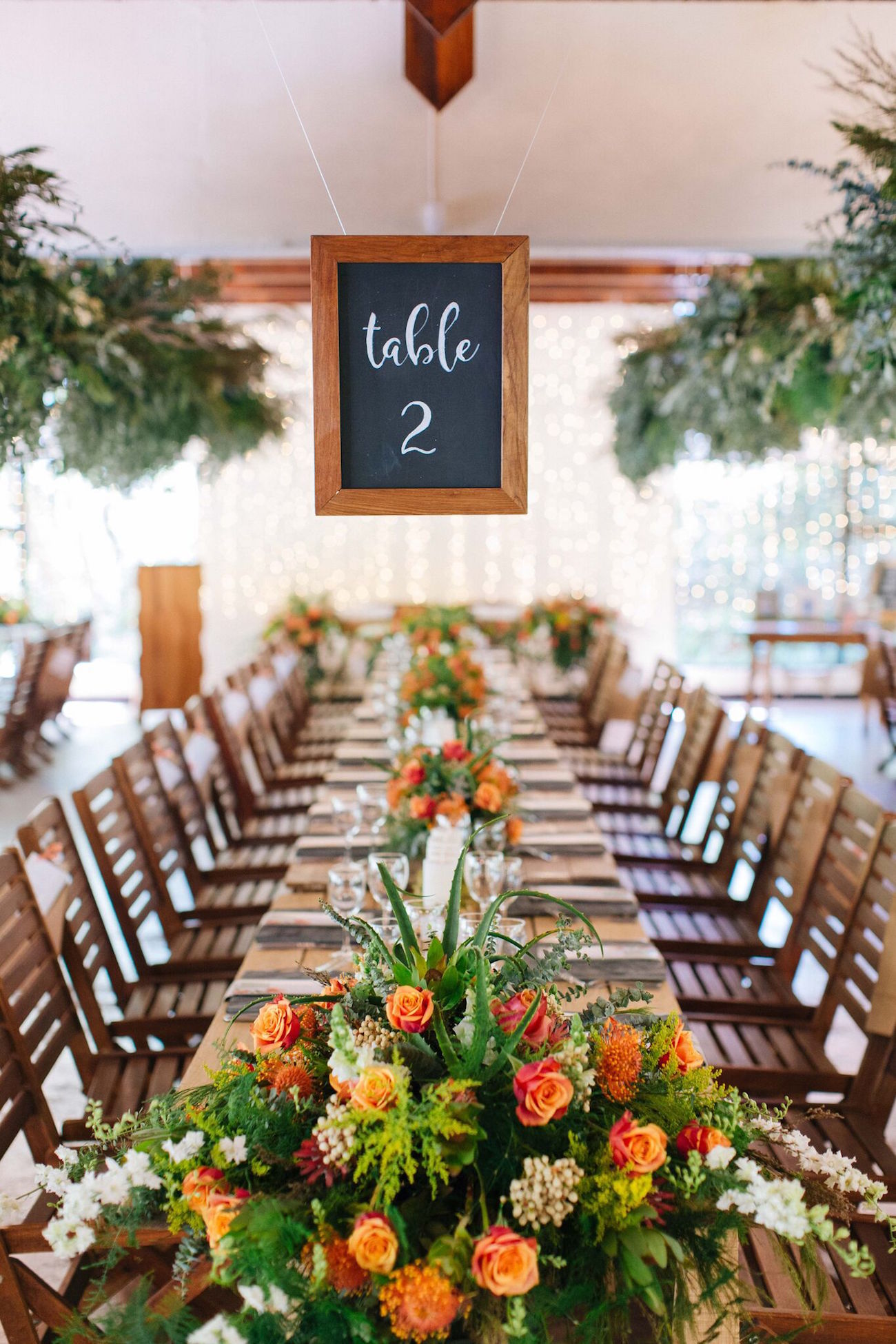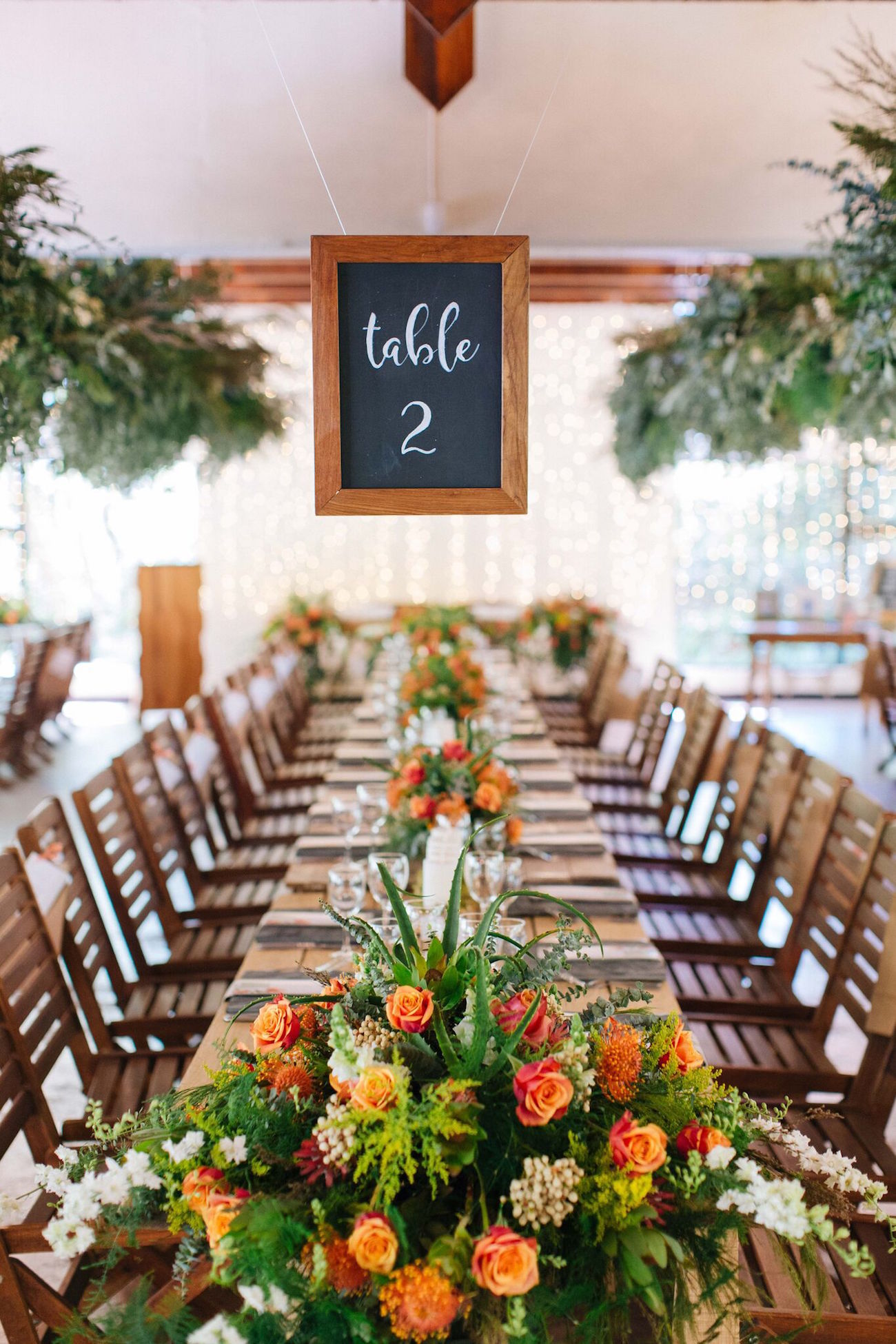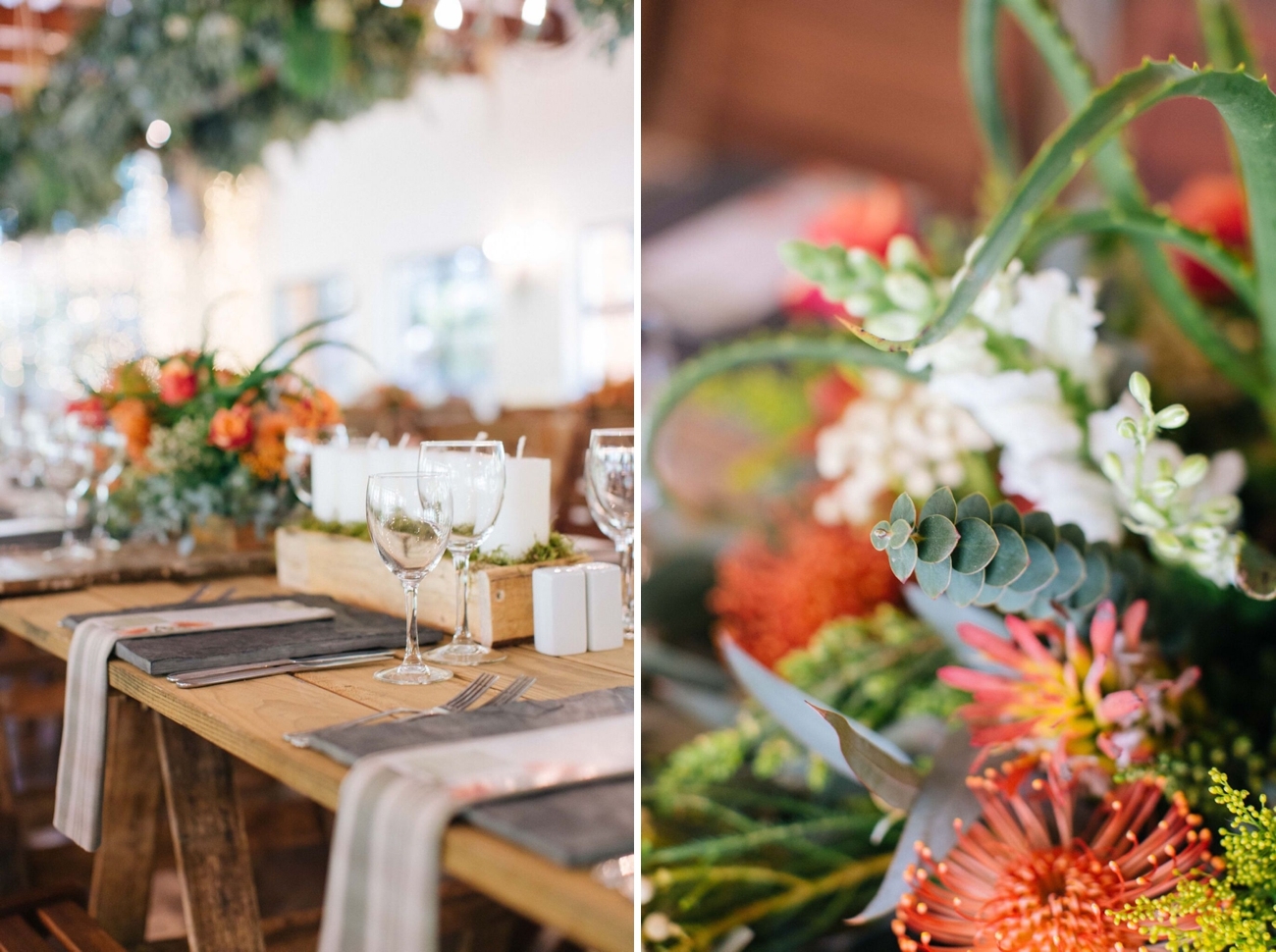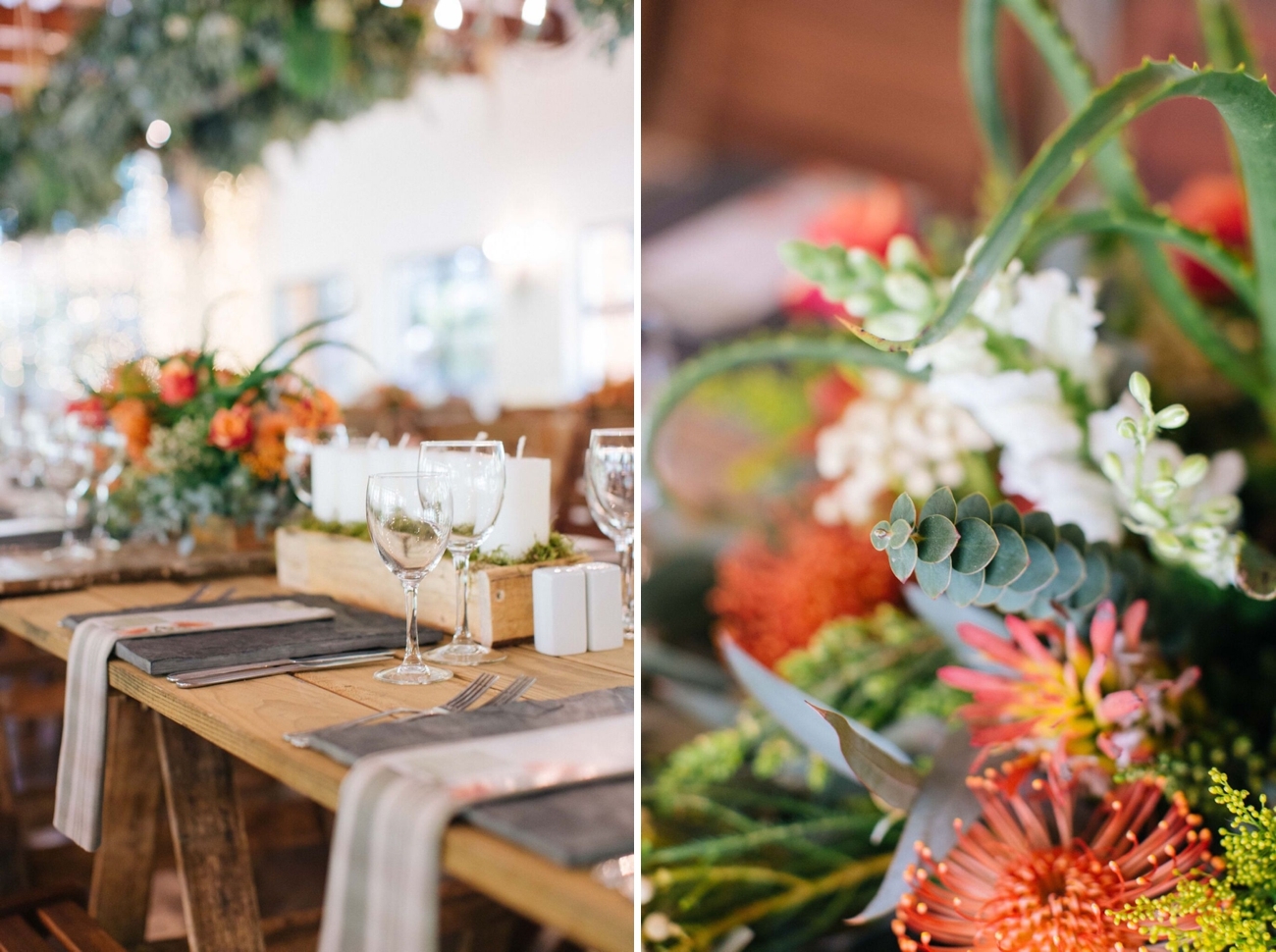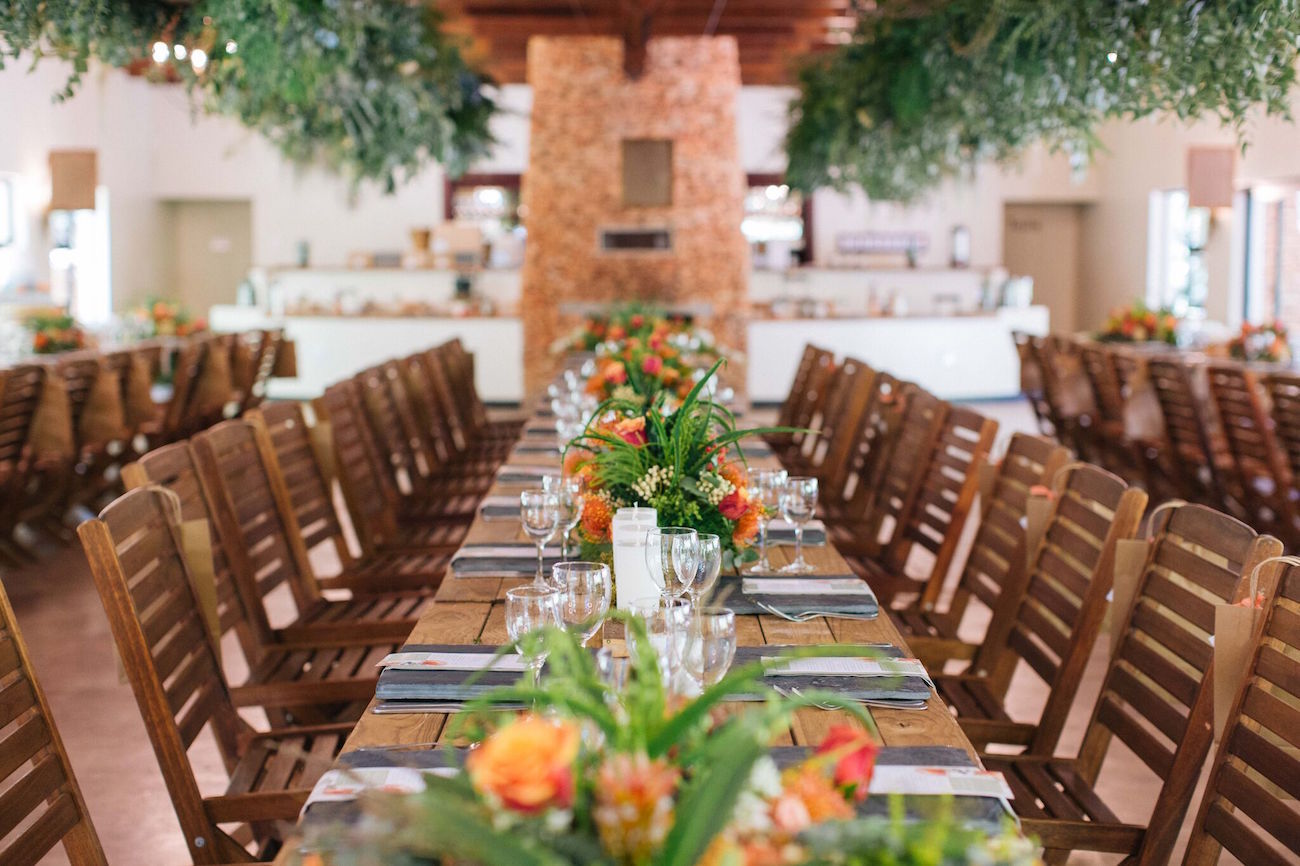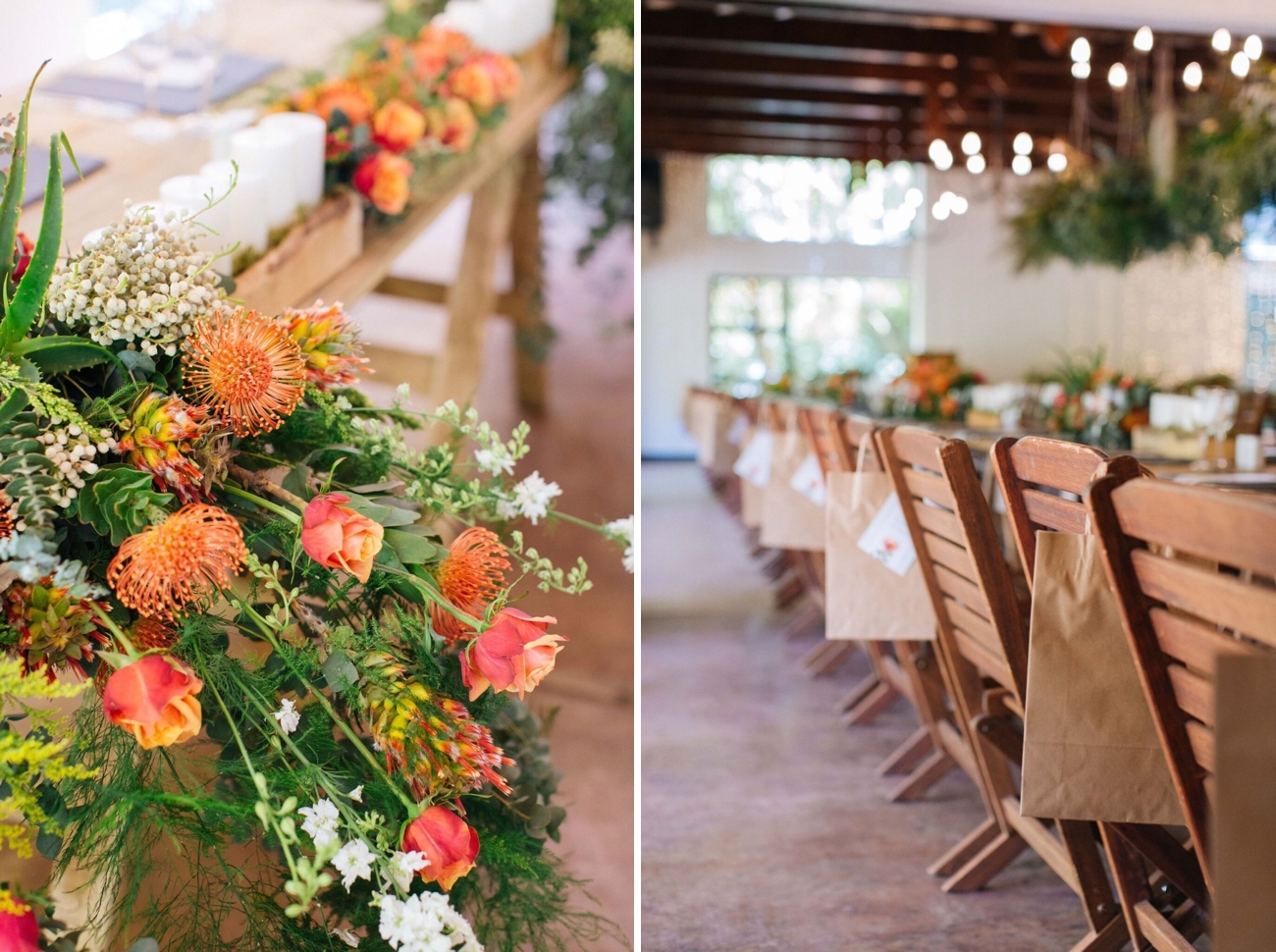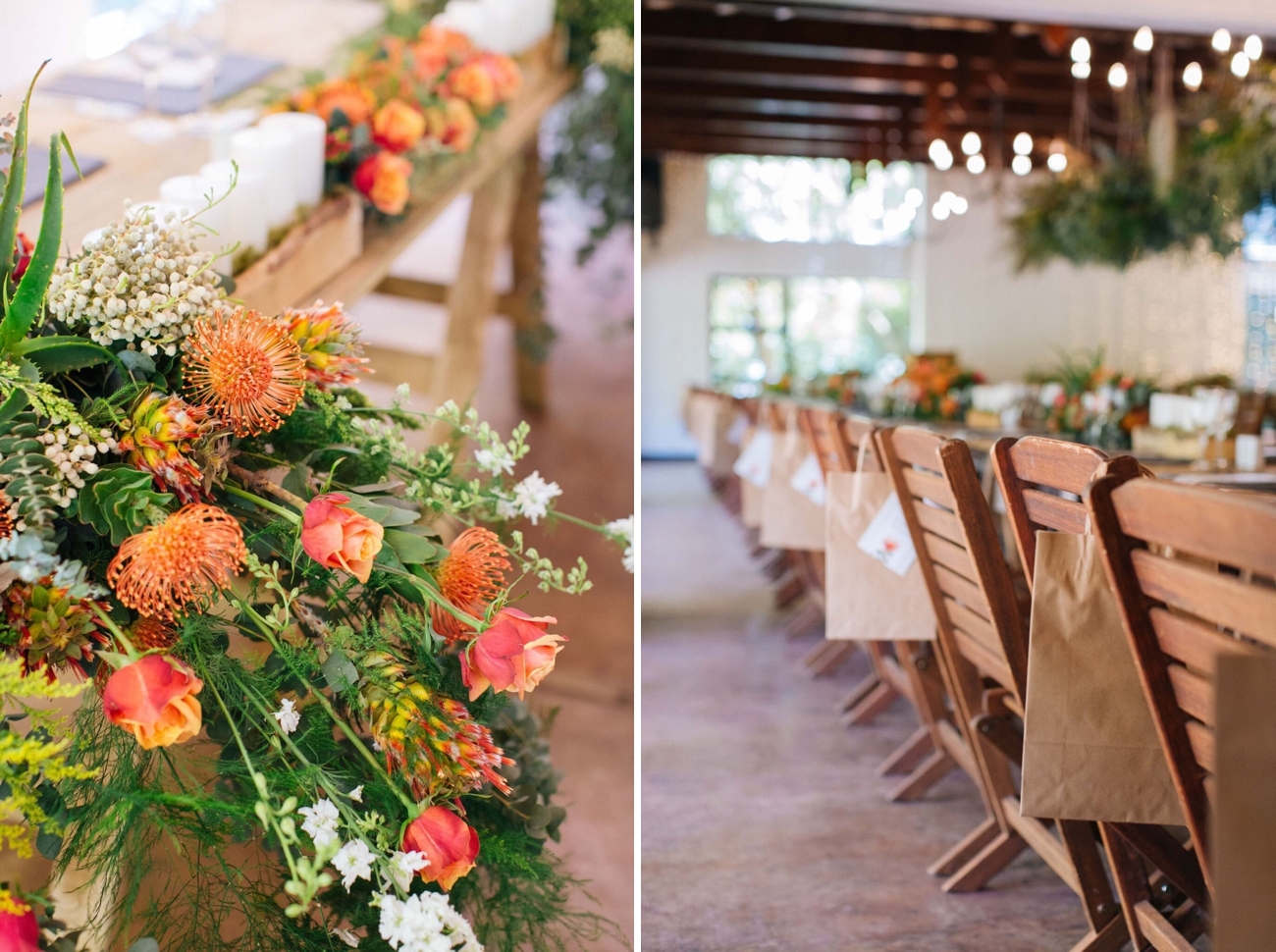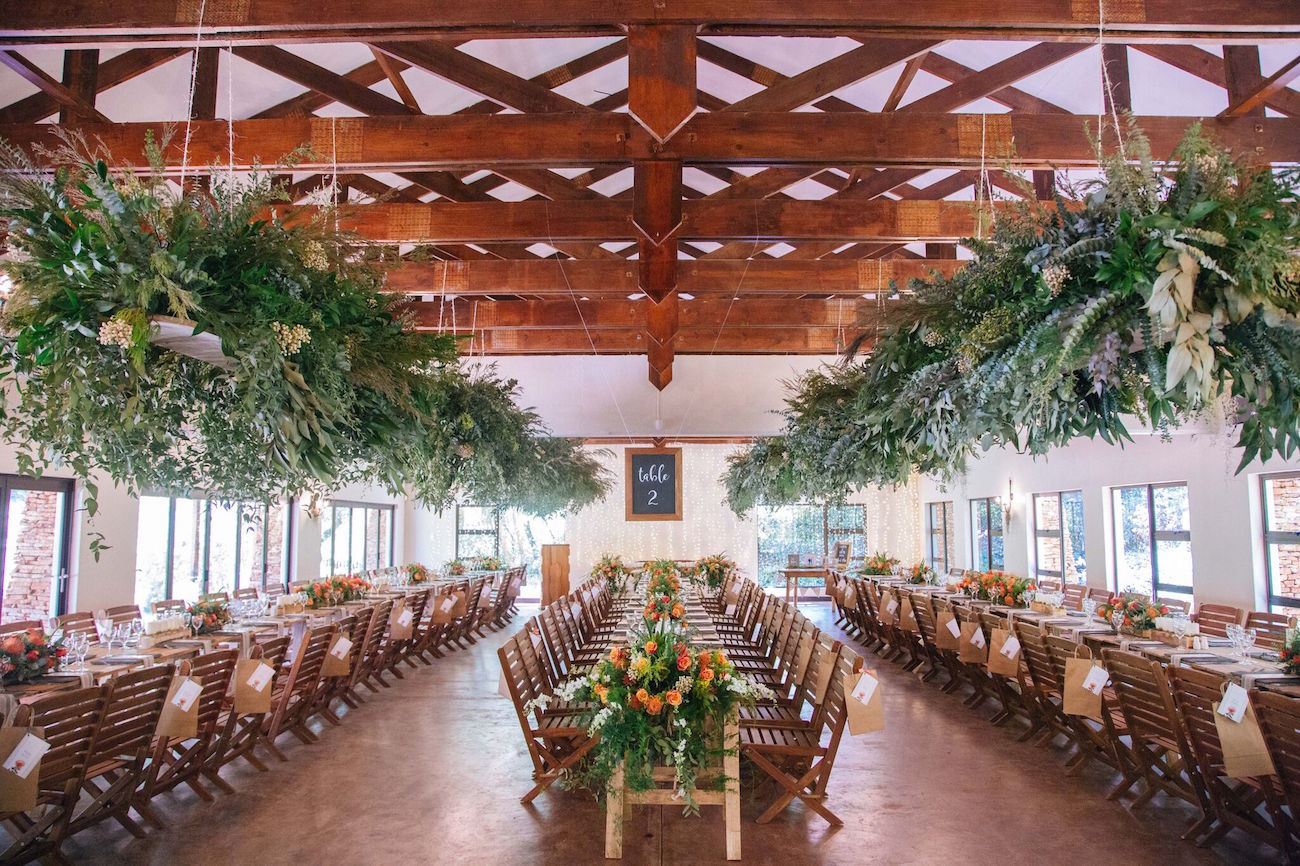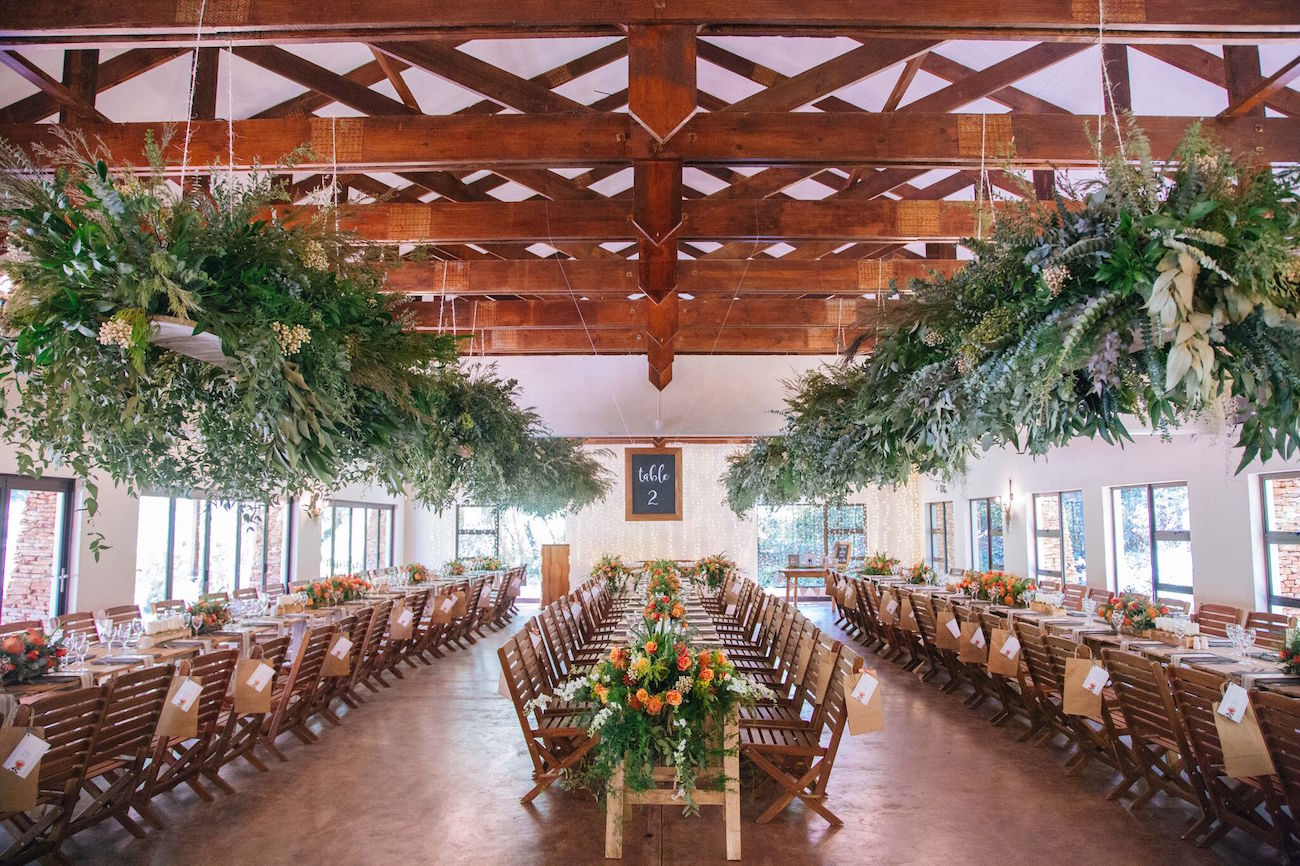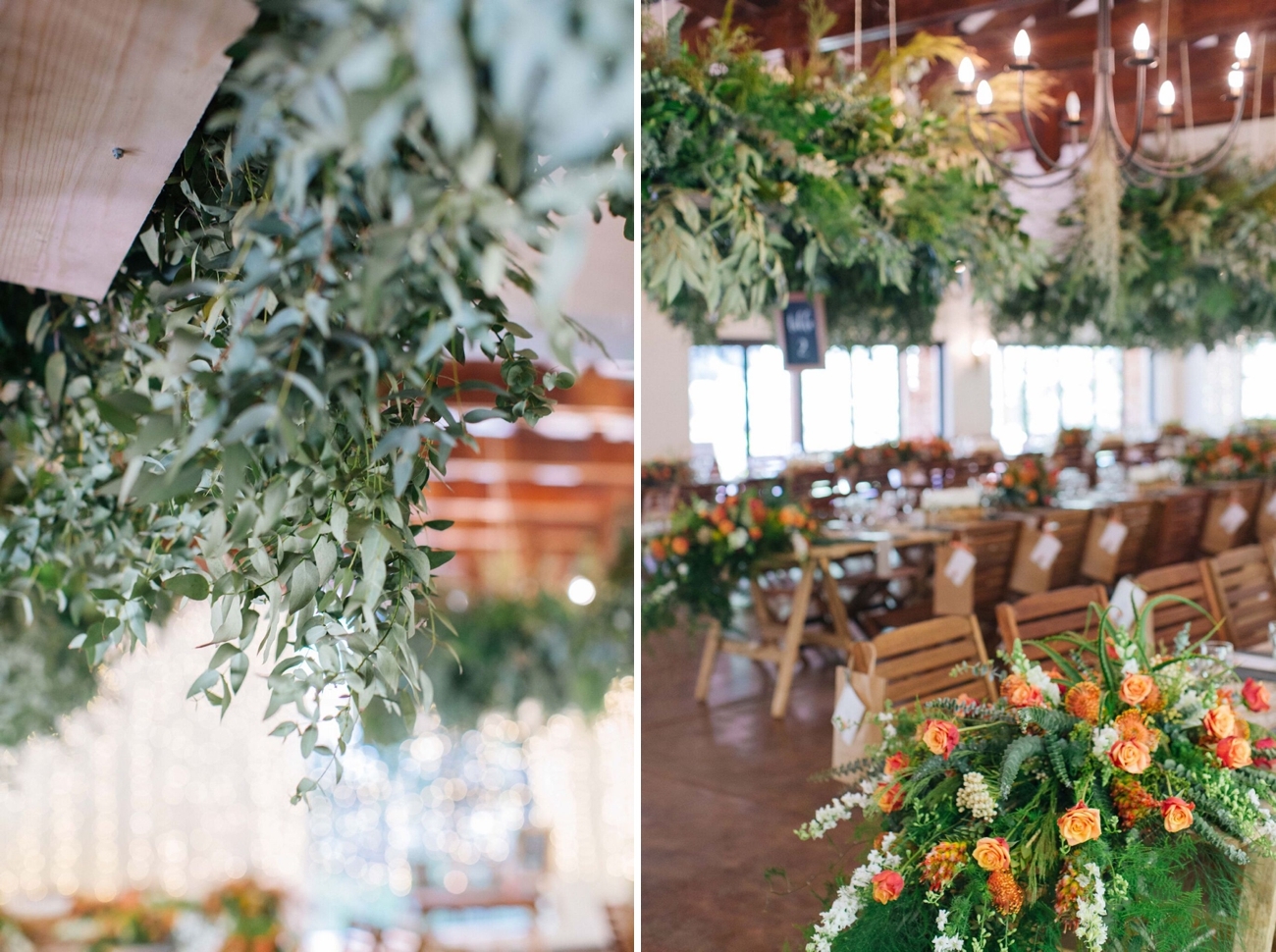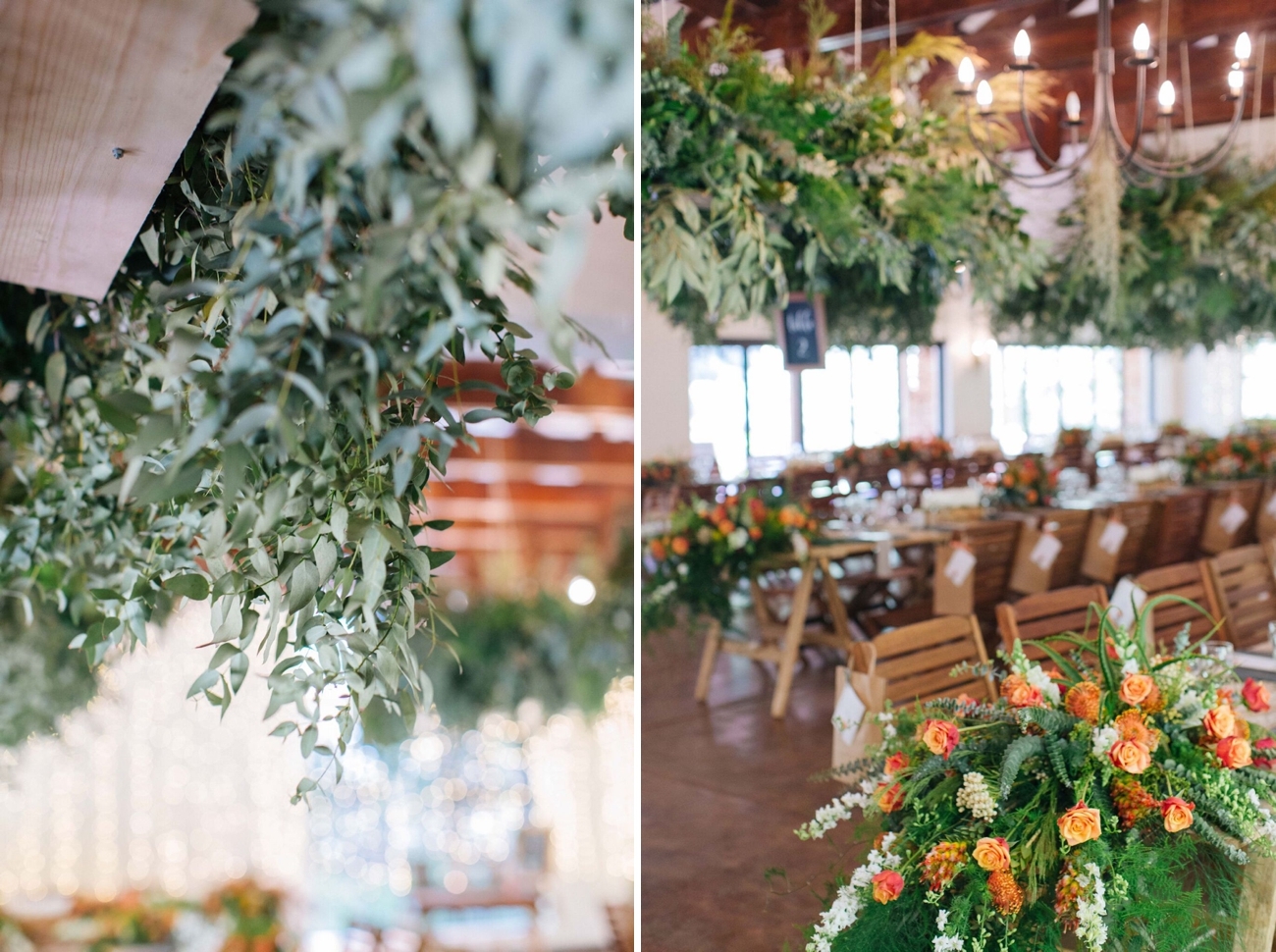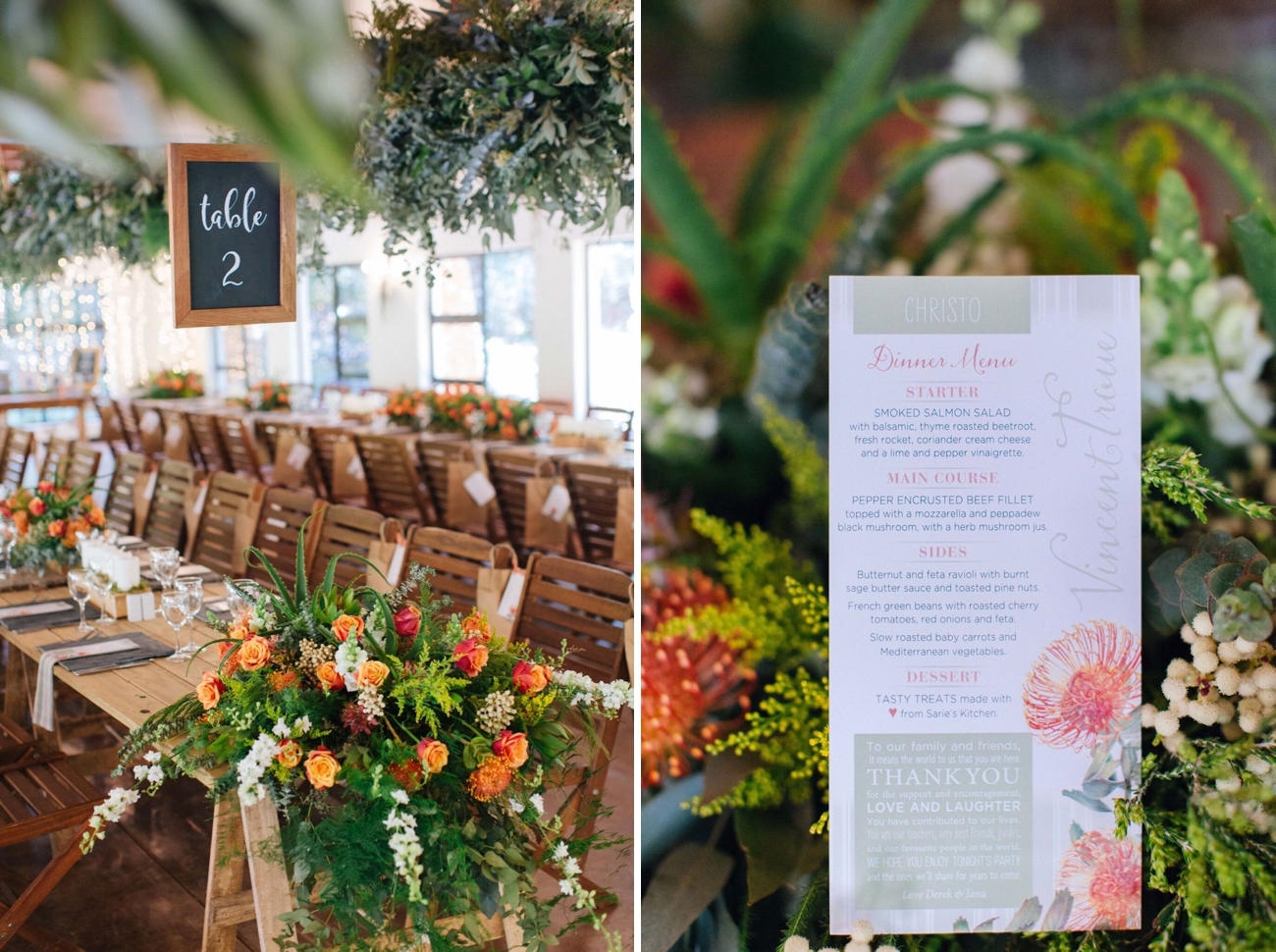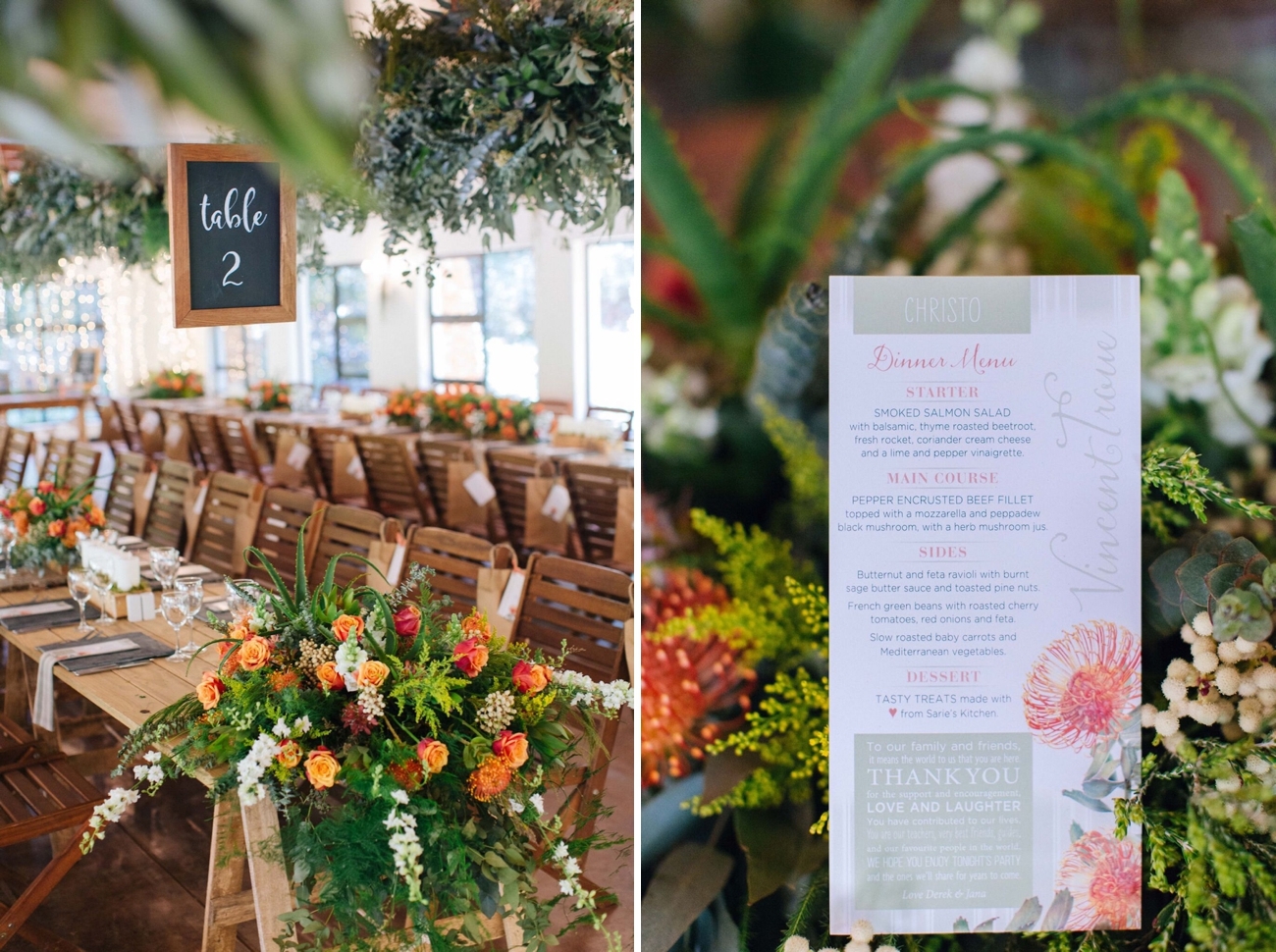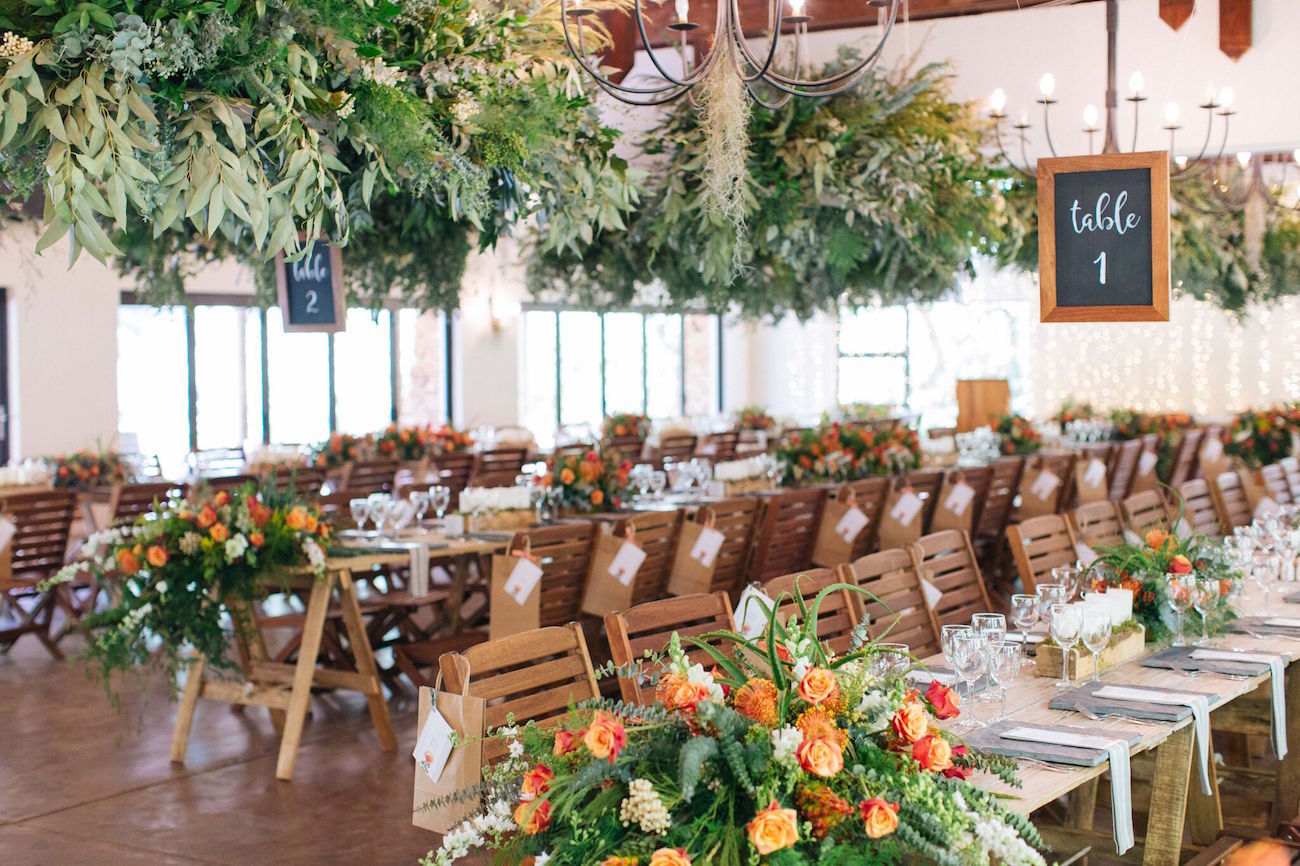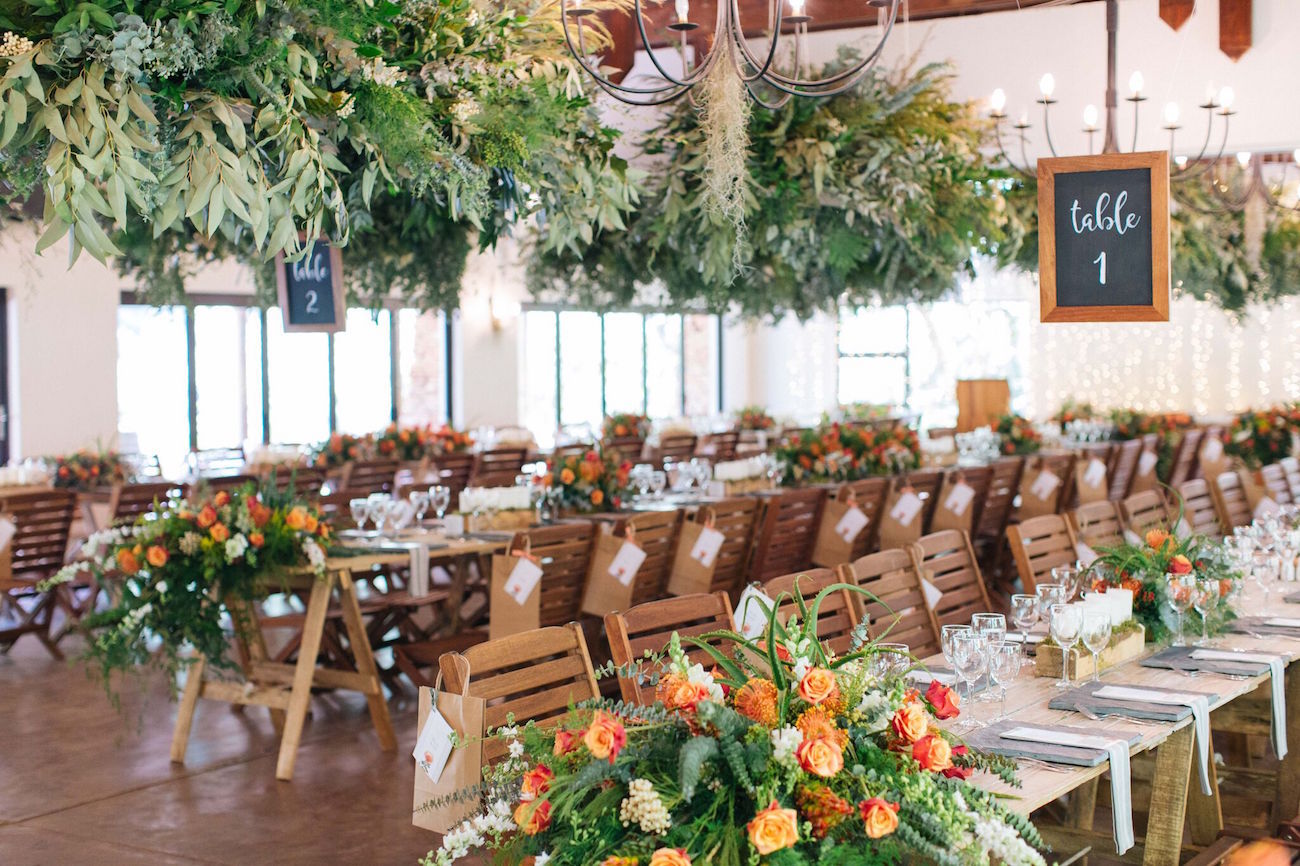 The Flowers
Greenery with a touch of orange. Lots of different greens, eucalyptus, aloes, greenery and the pincushions. We added Cherry brandy roses (same colour as the pincushions) into the arrangements, as we just wanted a pop of colour. I wanted the flowers to make a statement as our flowers were our decor – I knew what i wanted, and I stood my ground! There are a lot of people that offer their help and opinions – if you know what you want, just do it.
Memorable Moments
One of my best friends, who lives in Virginia, USA (we met in South Korea) flew to South Africa and surprised me – I was speechless for the first time in my life! Two days before the wedding, when we were busy with the set-up, my brother told me his Chinese friend, who wanted to see South Africa, was arriving – it turned out it was actually my Gayle! My mom had made a fourth bridesmaid dress for her as a surprise, as she knew that Gayle would have been a bridesmaid if I knew she could come. A dream come true! My father walked me down the aisle and I have never seen my mother looking more beautiful than she did on our special day. It was wonderful to see all our family and friends and share the day with them – we also had a frame with pictures of family members who couldn't make it, whether they were unable to travel (like my grandparents) or in heaven. We used the verse: 'Those we love don't go away, they walk beside us every day, unseen, unheard, but always near, still loved, still missed, and very dear."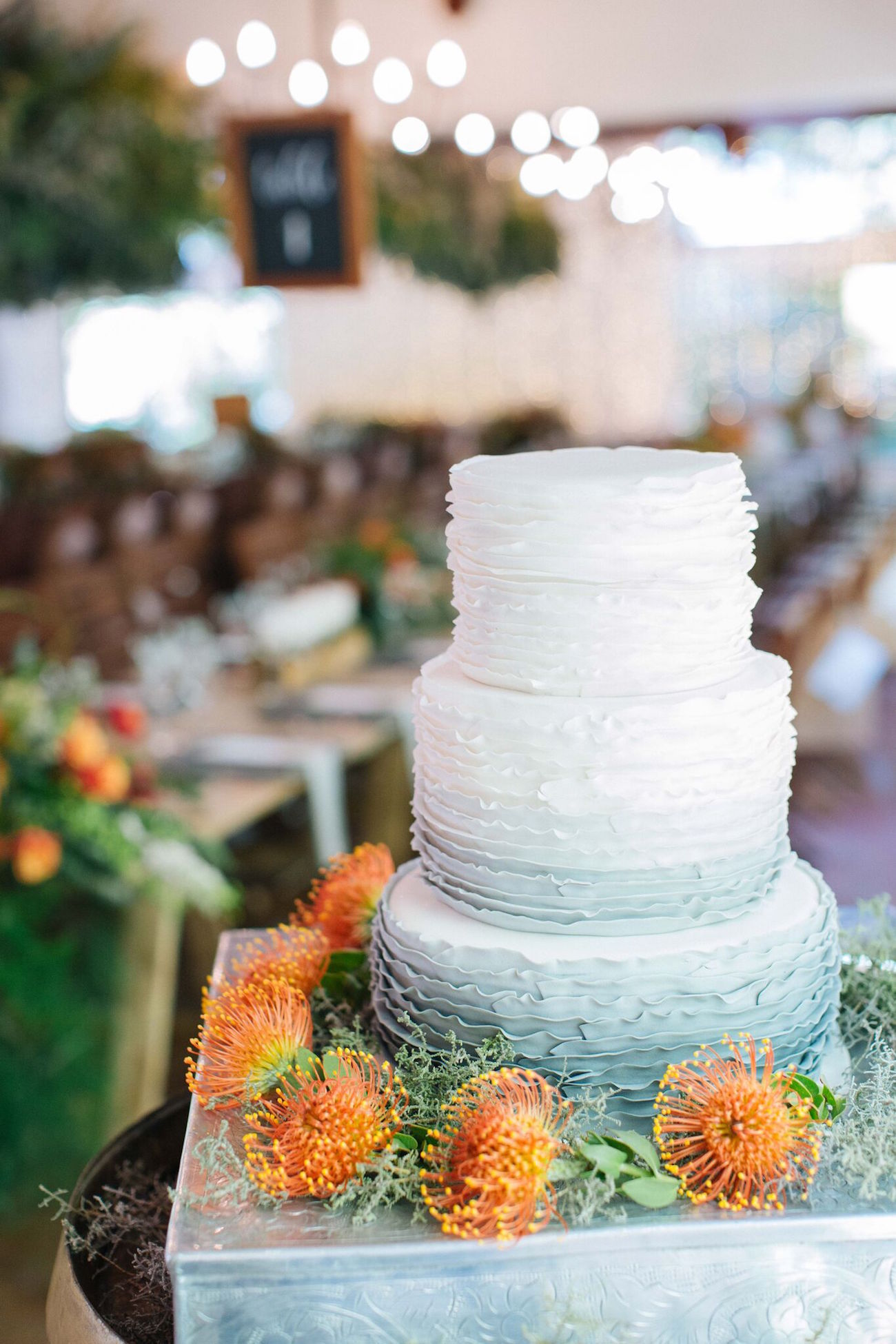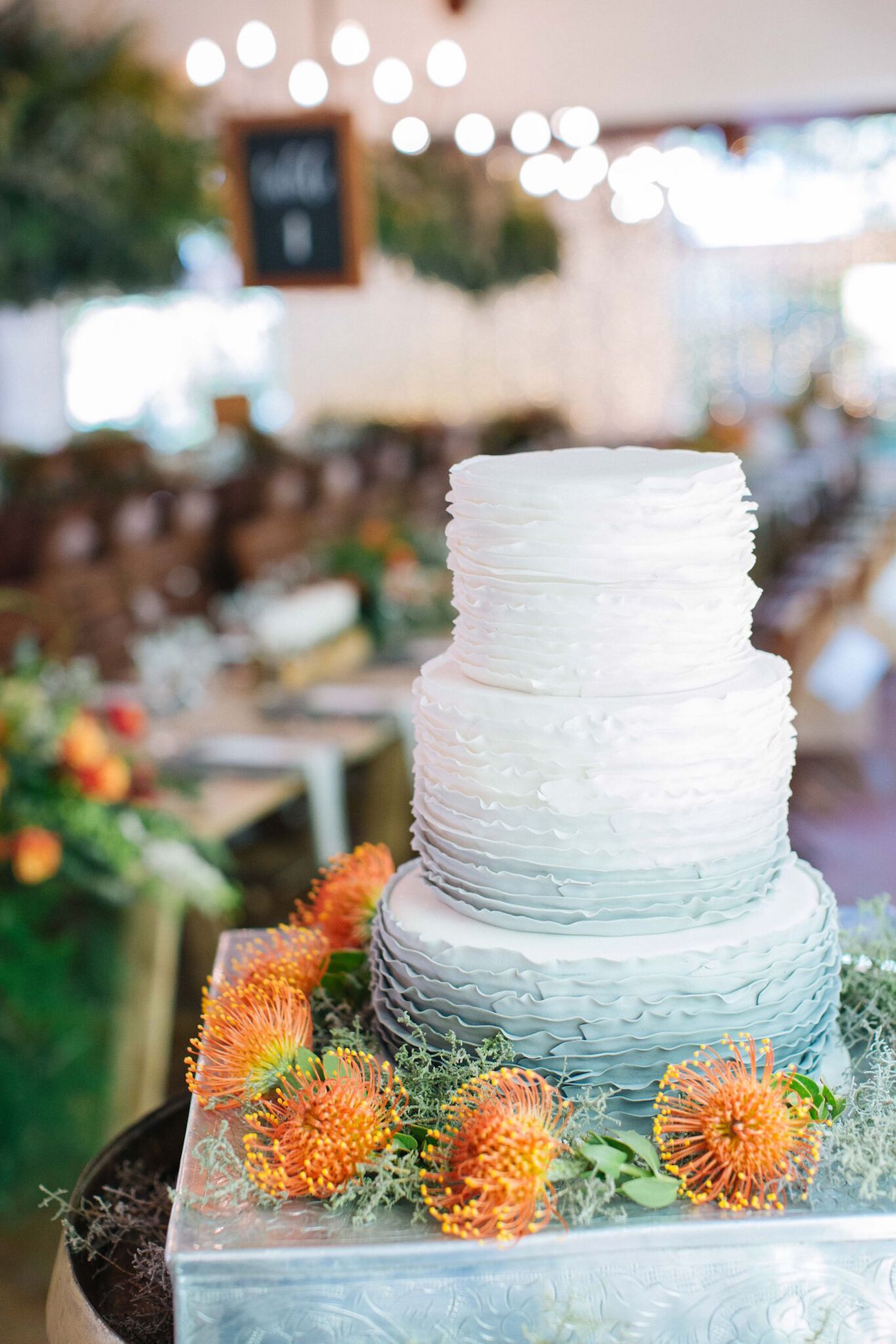 Best Decision
We knew what we wanted and did not try to do something that didn't fit with us. We hosted a wedding that represented who we were as individuals and the stuff that we love and appreciate. Food, wine, love. laughter, greenery and being different. Our guests said afterwards when they arrived at both the ceremony and the reception venue – they said WOW, this is Jana and Derek. I was well prepared and organised, and had a lot of Excel spreadsheets!
Advice for Future Brides & Grooms
Enjoy it, its months of planning and goes by so quickly. Take the moment and live it.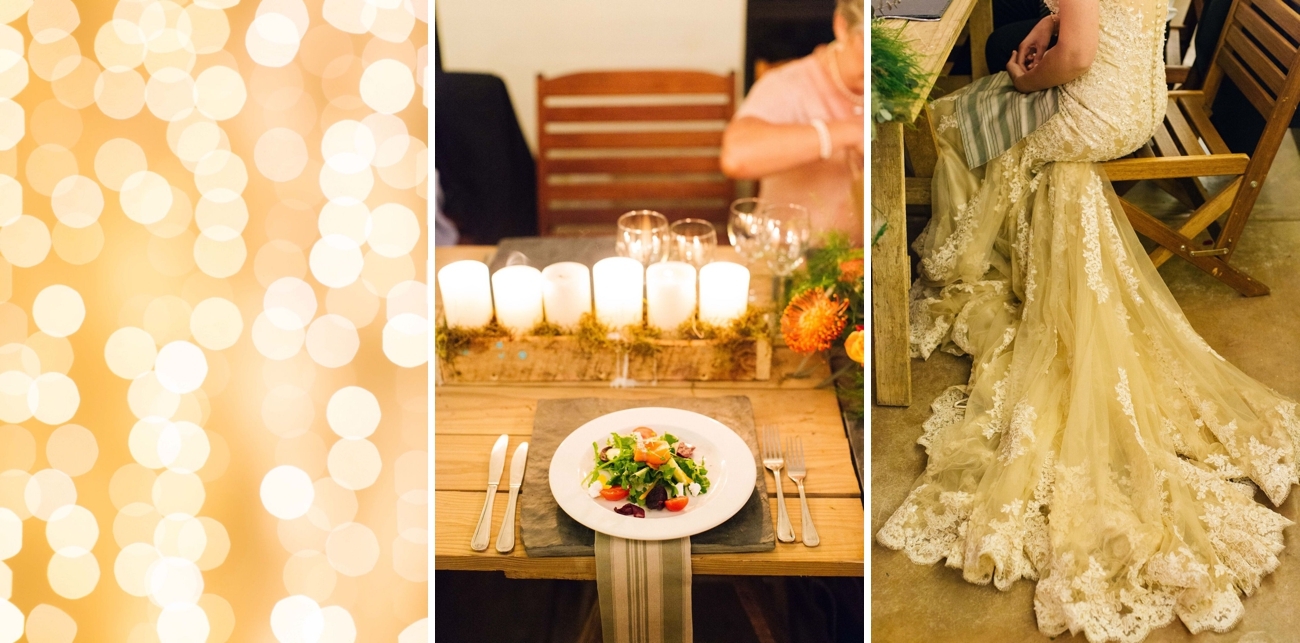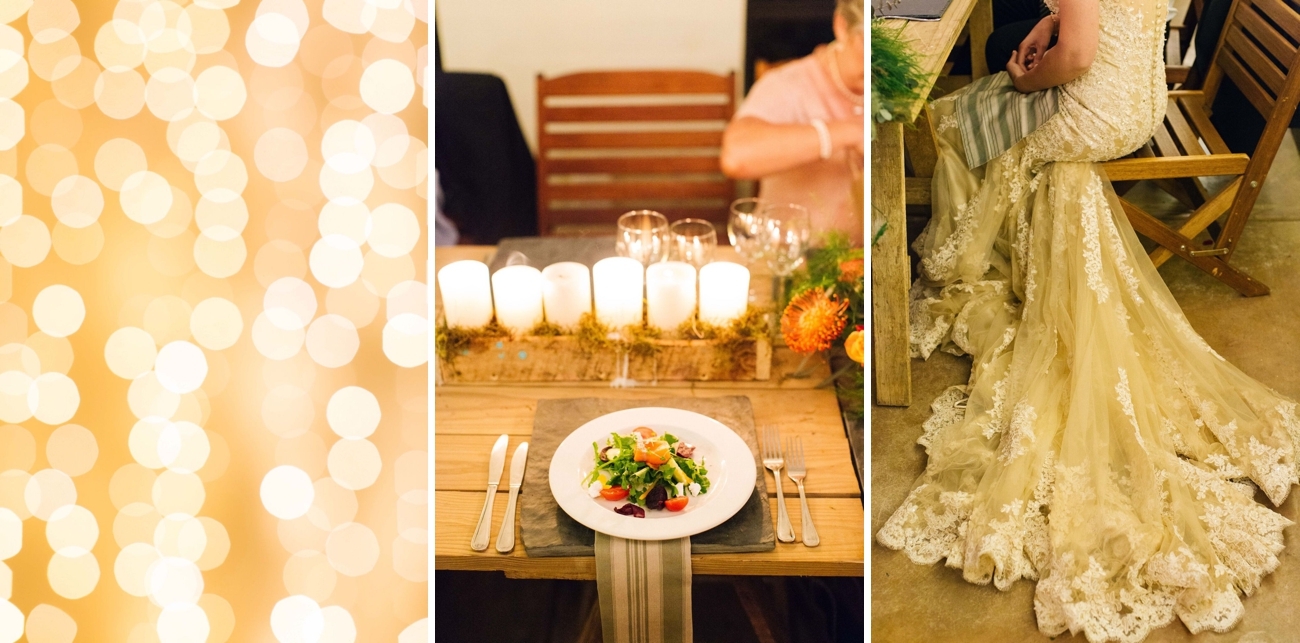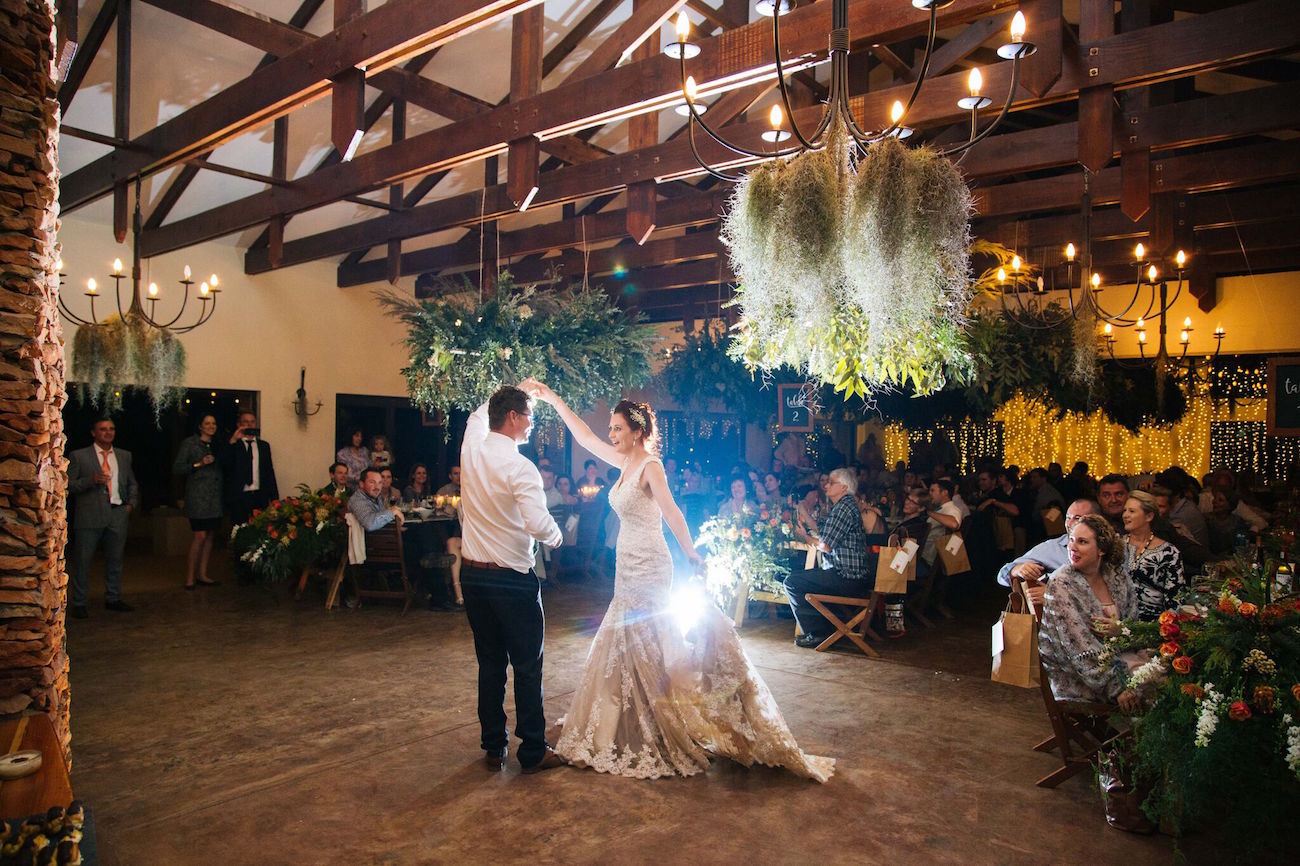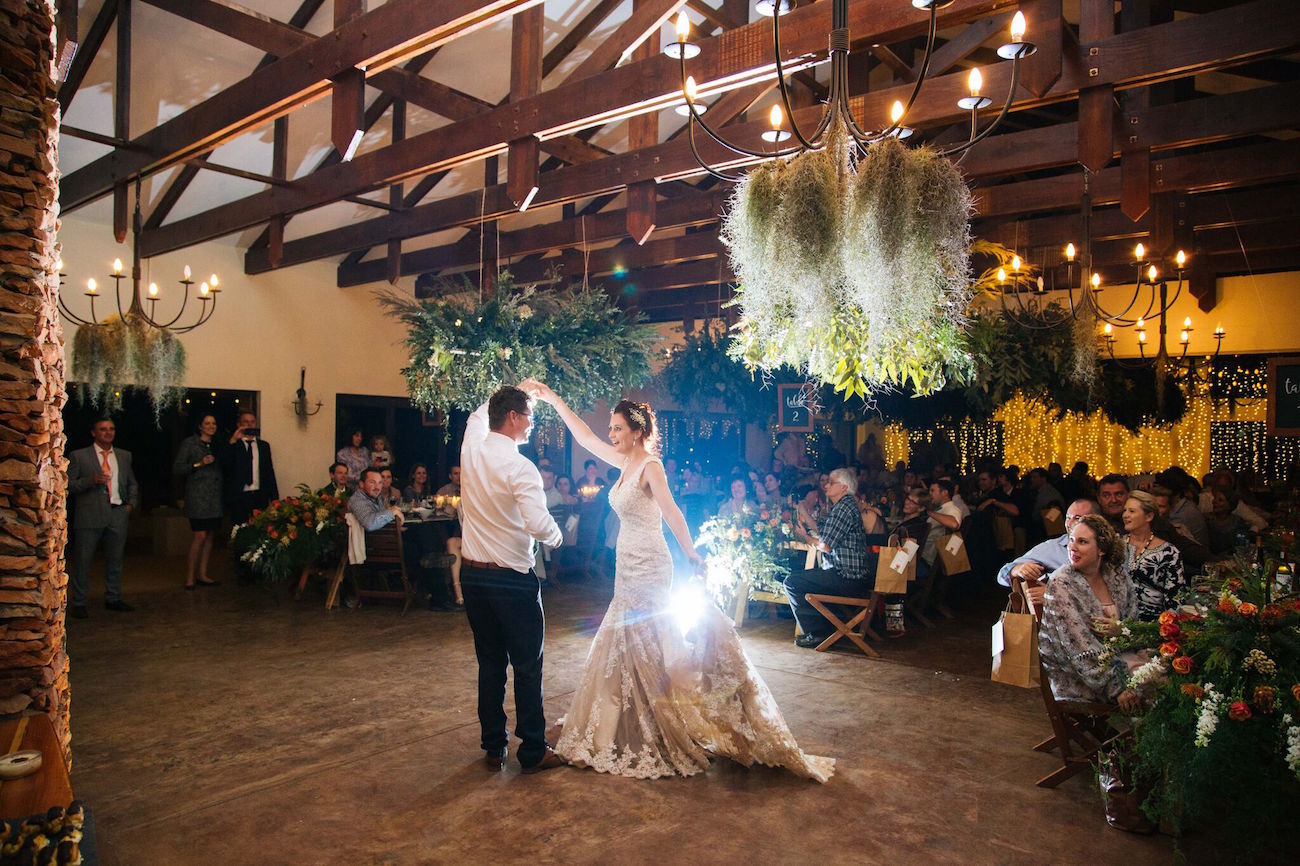 You can see more from this wedding on Charl Van Der Merwe's blog.
SERVICE PROVIDERS
Venue: Cheerio Gardens | Catering: The Red Plate | Photography: Charl Van Der Merwe | Stationery: BlueHue Designs | Flowers & decor: Bride & bride's aunts (Christien and Marthie Marx) | Cake: My Own Little Cakery by Nanette Potgieter | Bride's accessories: Sprig Design (pearl hairpiece); Swarovski (earrings) | Hair: Hair by Sandi (0844557982) | Makeup: Leonie Meintjies (0768139197) | Bridesmaids' dresses: Sarie Schoeman | Groom's attire: Country Road + Happy Socks | Groomsmen's attire: Woolworths | DJ: Pieter Fourie | Music: Rupert (Keyboard) & Gilly (Saxophone) – 0823970322