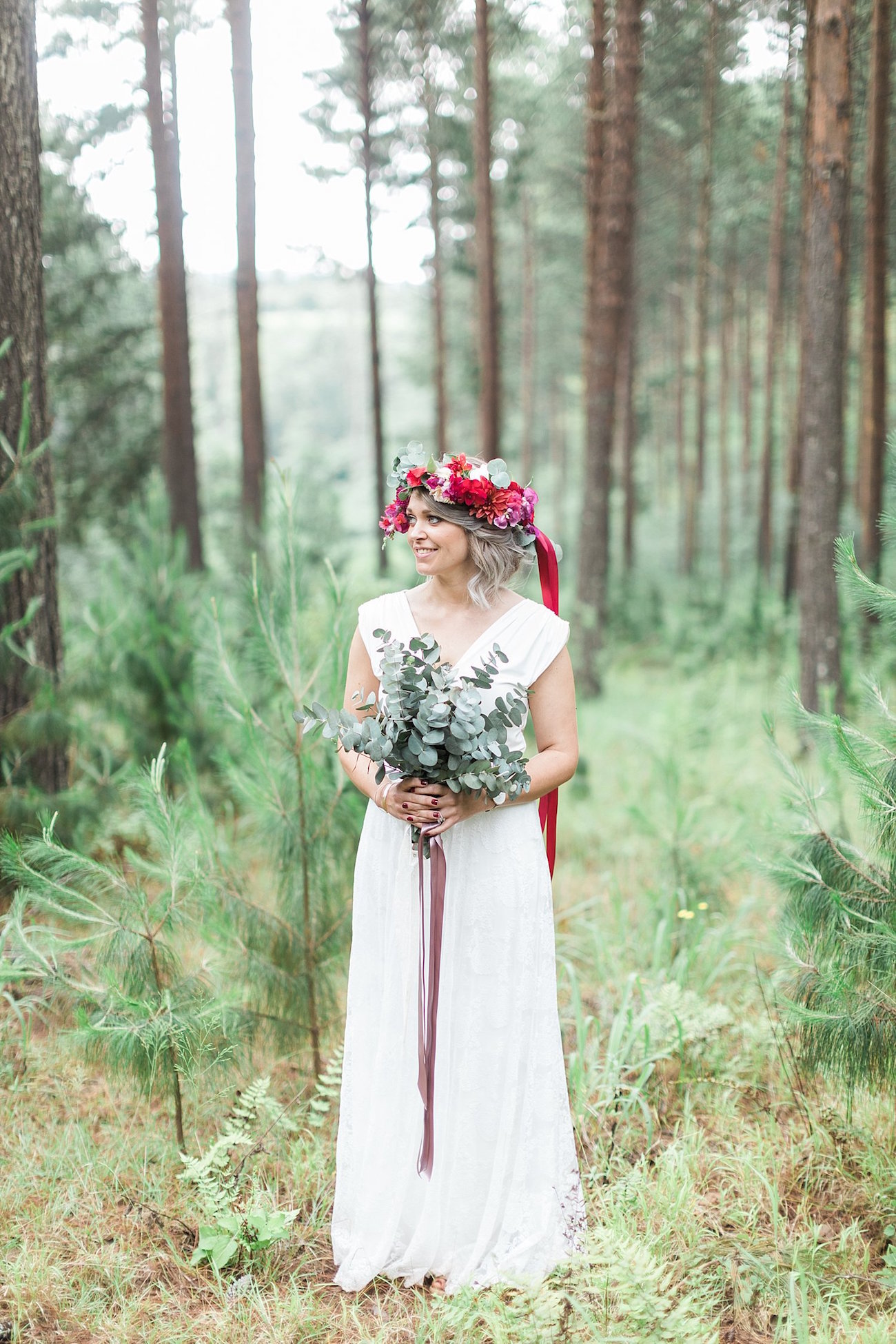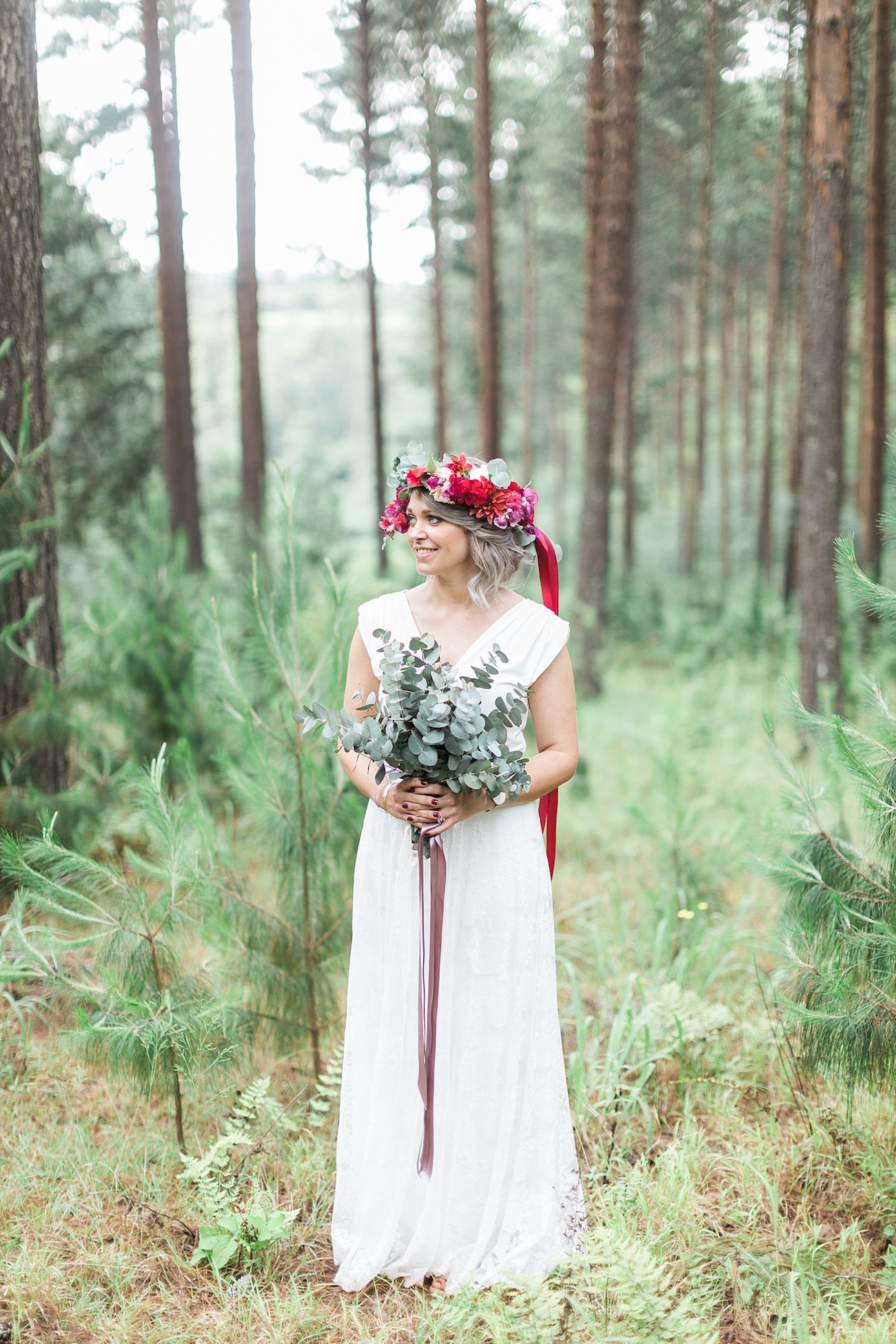 A personal, genuine wedding is a happy wedding, and a happy wedding is one that has SouthBound Bride written all over it. Today's wedding really embodies that, and it's making my little heart so happy right now! Andre and Lynn-Marie didn't dream of a cookie cutter traditional wedding, or of anything glitzy and glamorous. What they wanted was simple, but awesome in its simplicity. A beautiful setting. Great food. Simple flowers (with the exception of the bridal party's fabulous crowns and the bride's bouquet!) Tables set under the trees. And all their favourite people sitting at those tables, laughing and chatting and having a wonderful time together. That's it – but then again, what more IS there? After a romantic first look, they walked into the forest to exchange vows encircled by their family and friends, then enjoyed a sit-anywhere feast and ended the night with a midnight swim. And if that doesn't sound like the perfect day, I don't know what is! Alicia Landman took these lovely images, so let's dive in, shall we?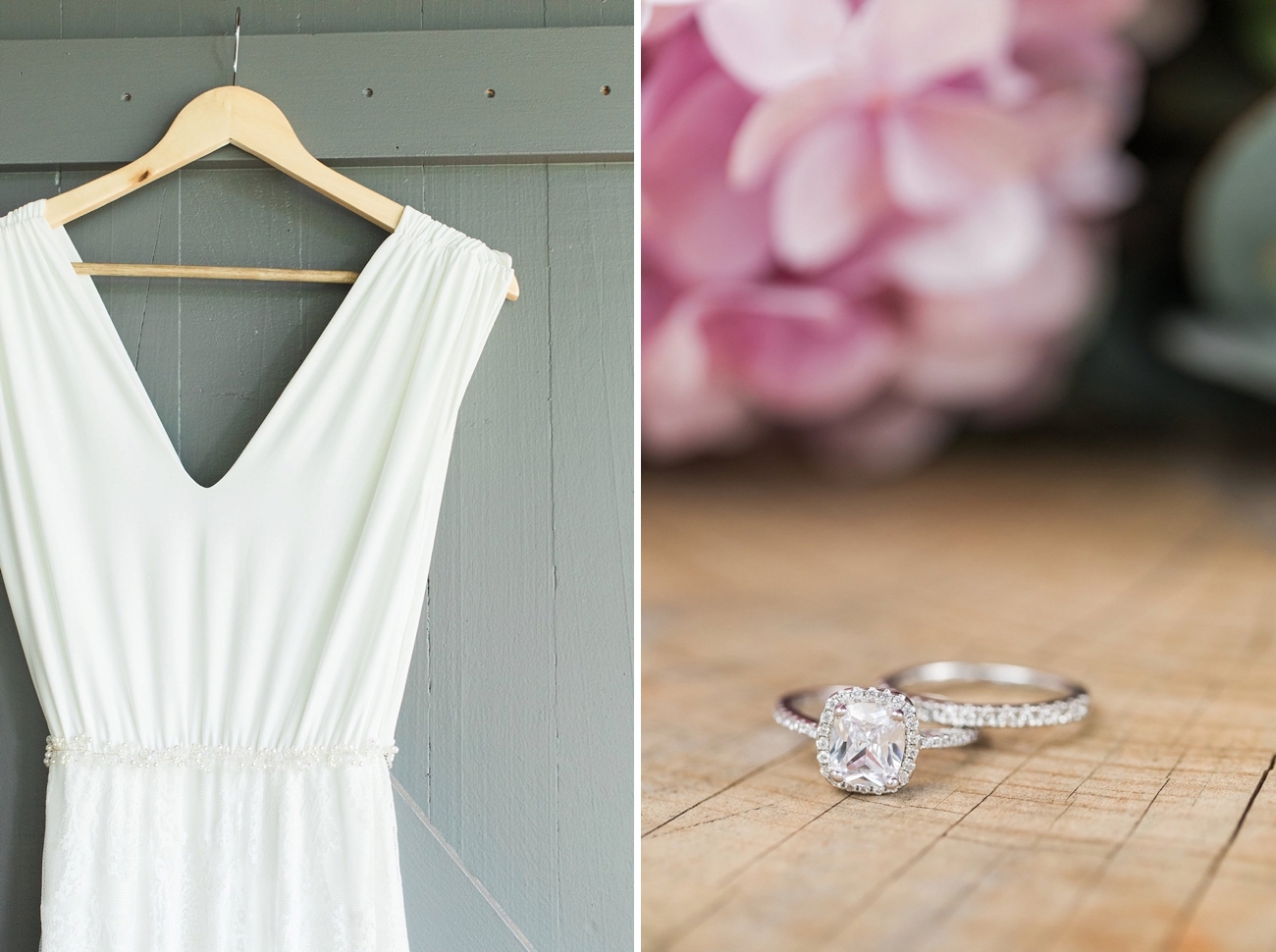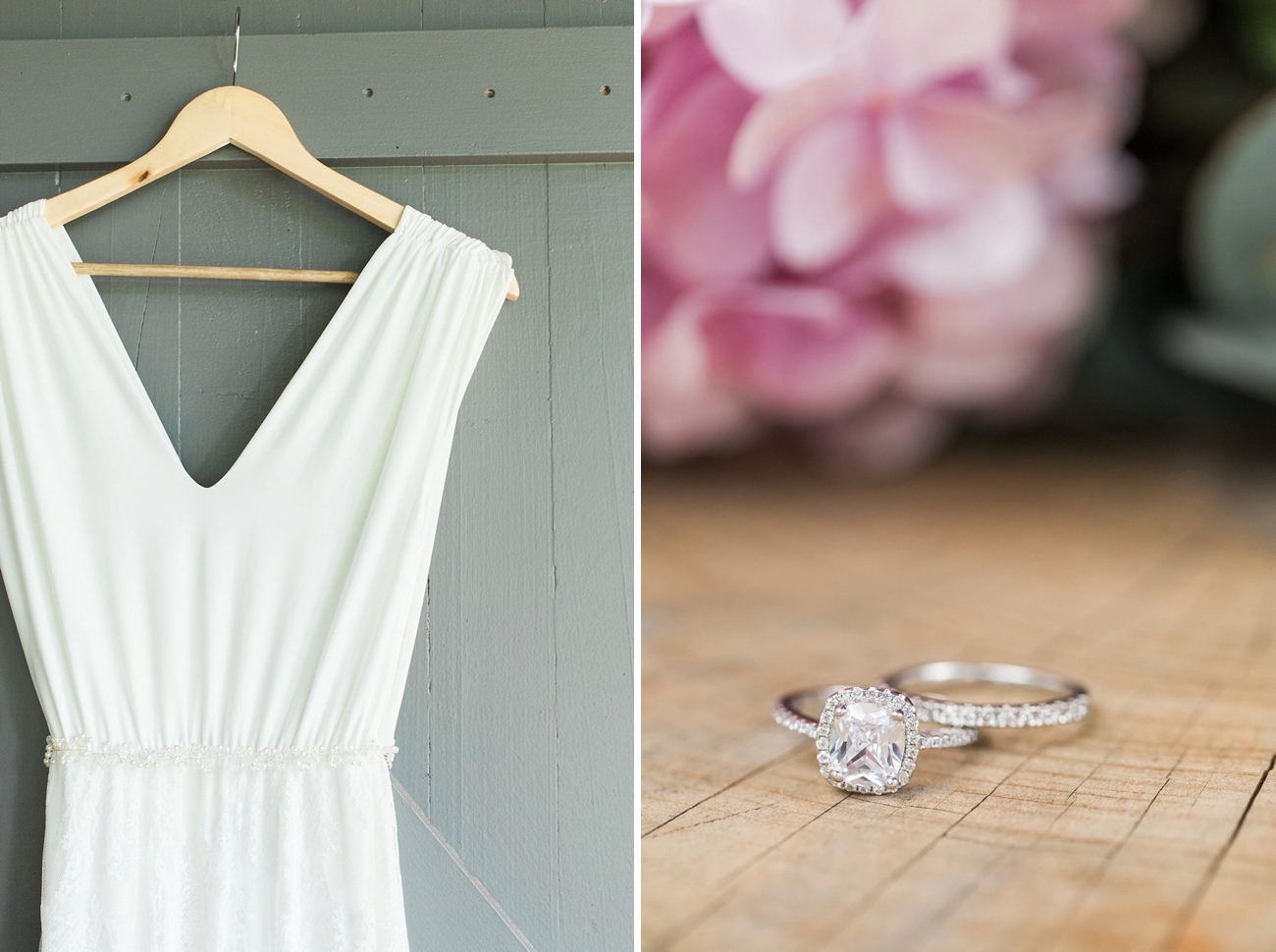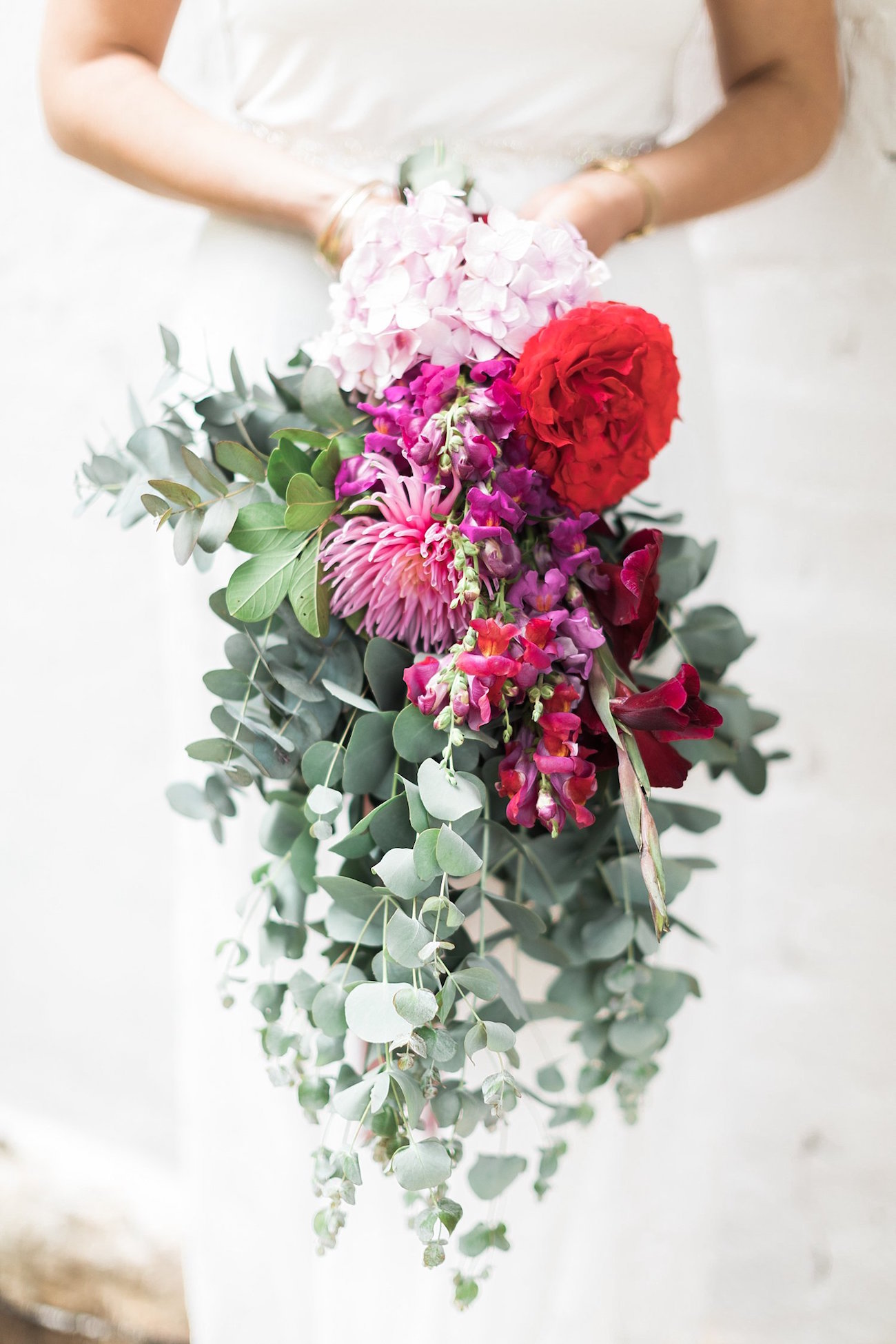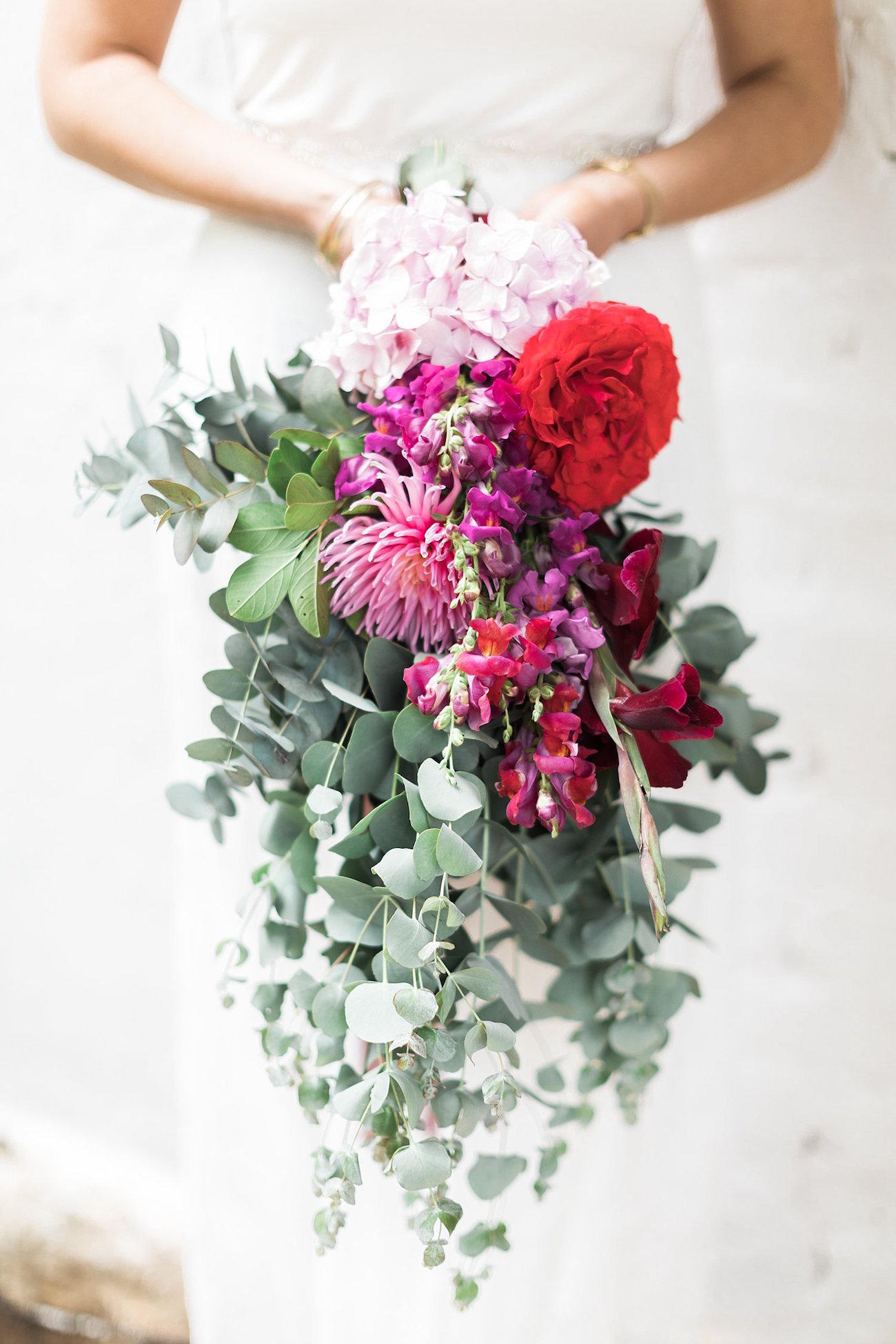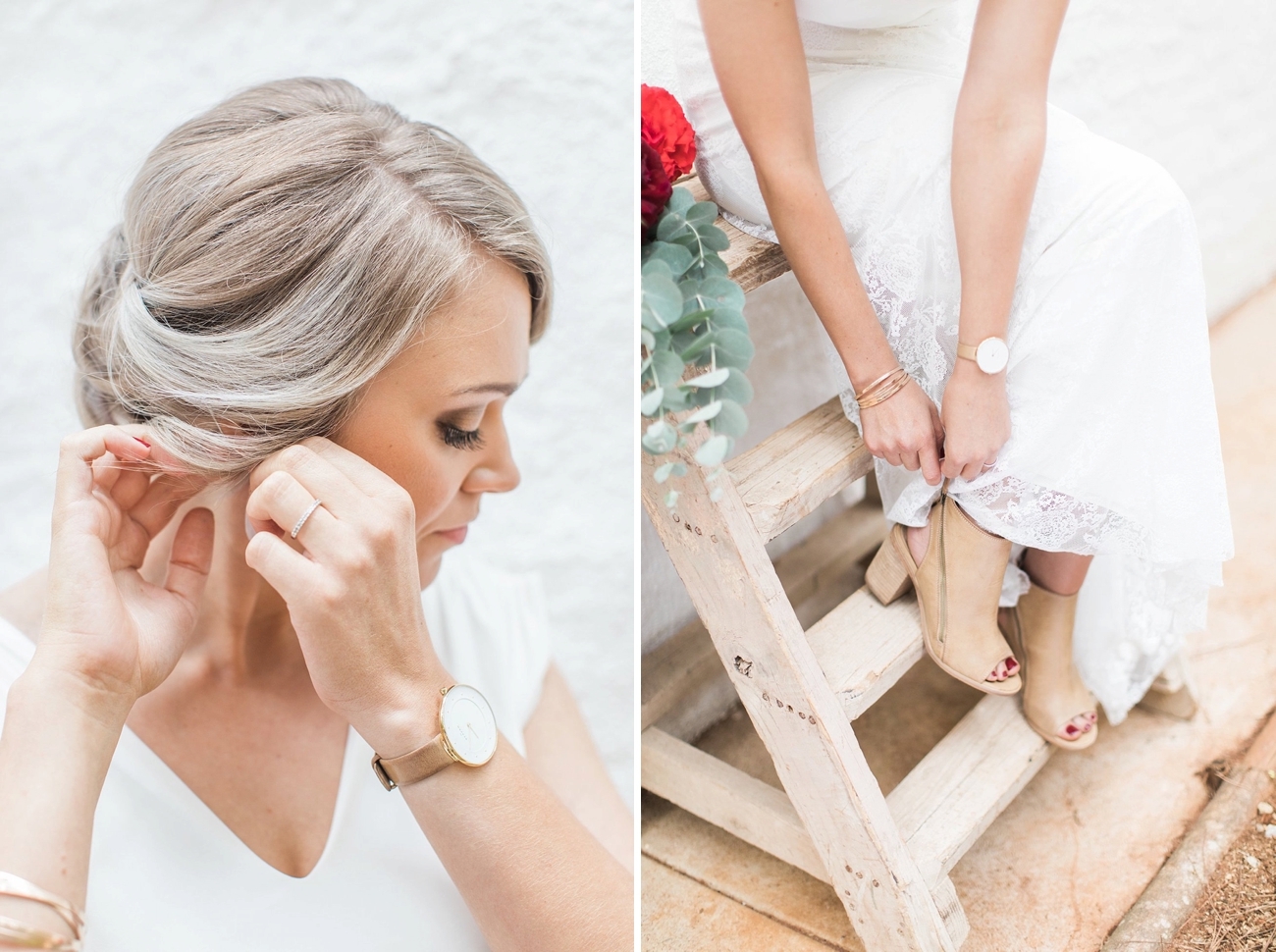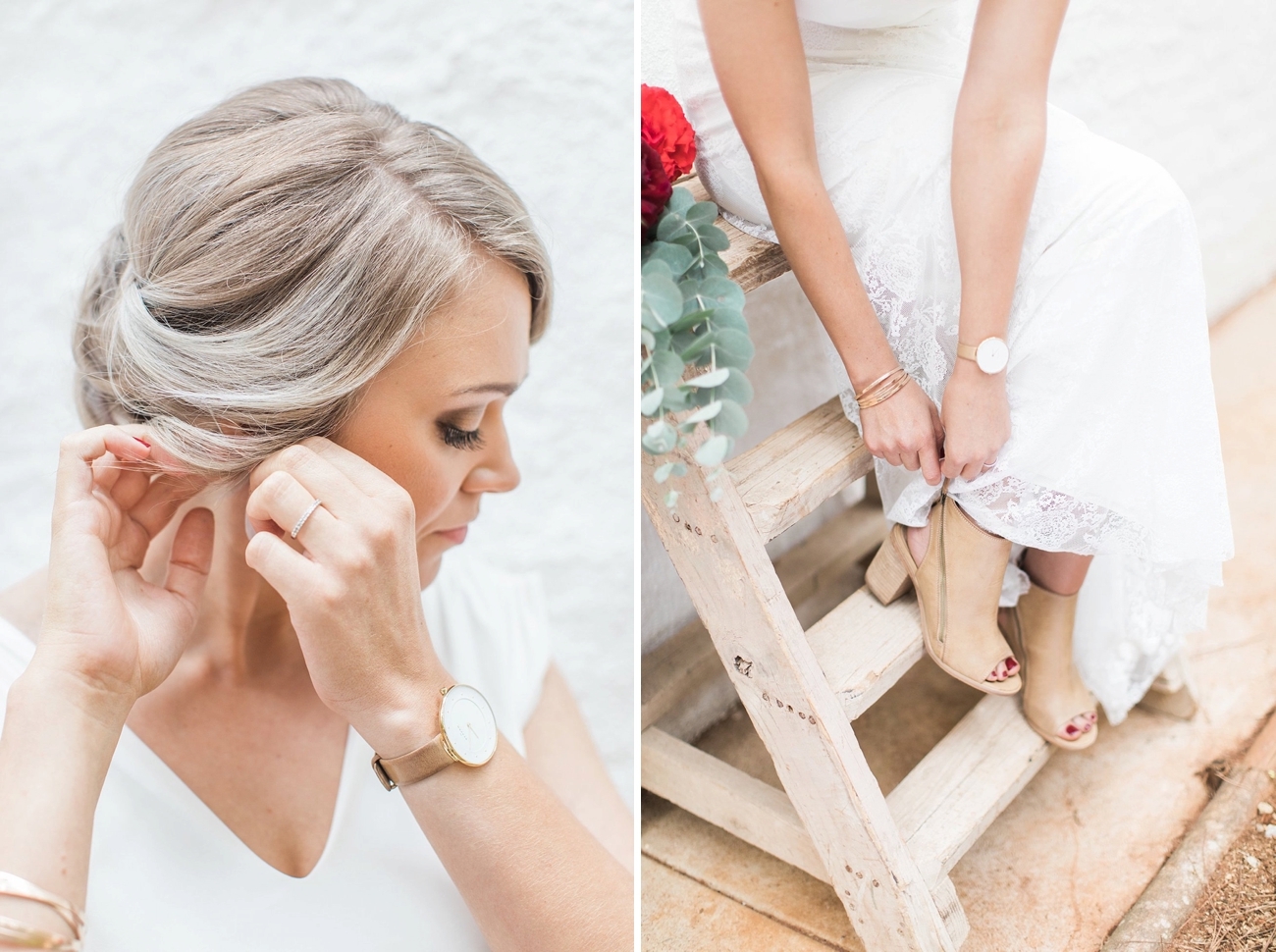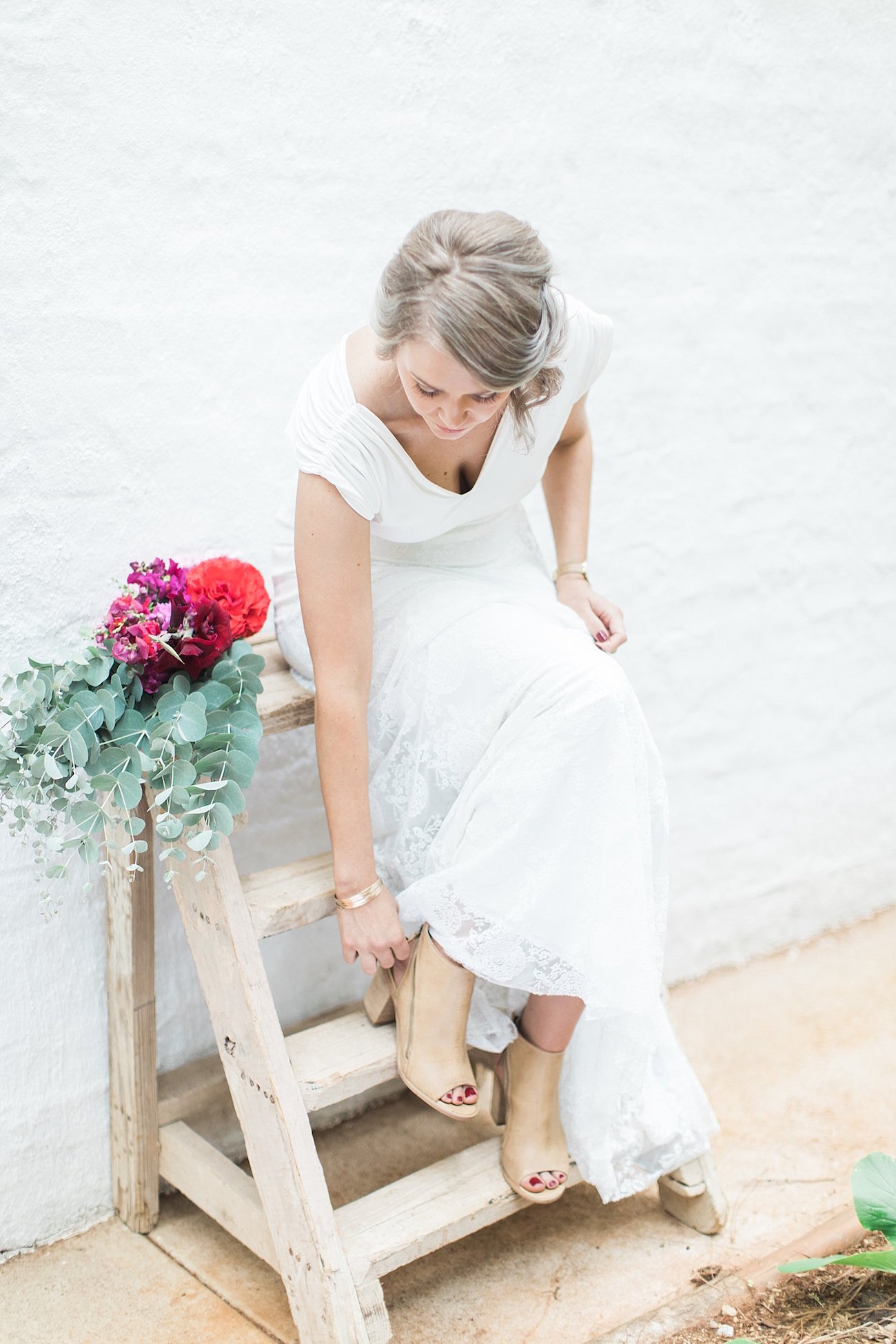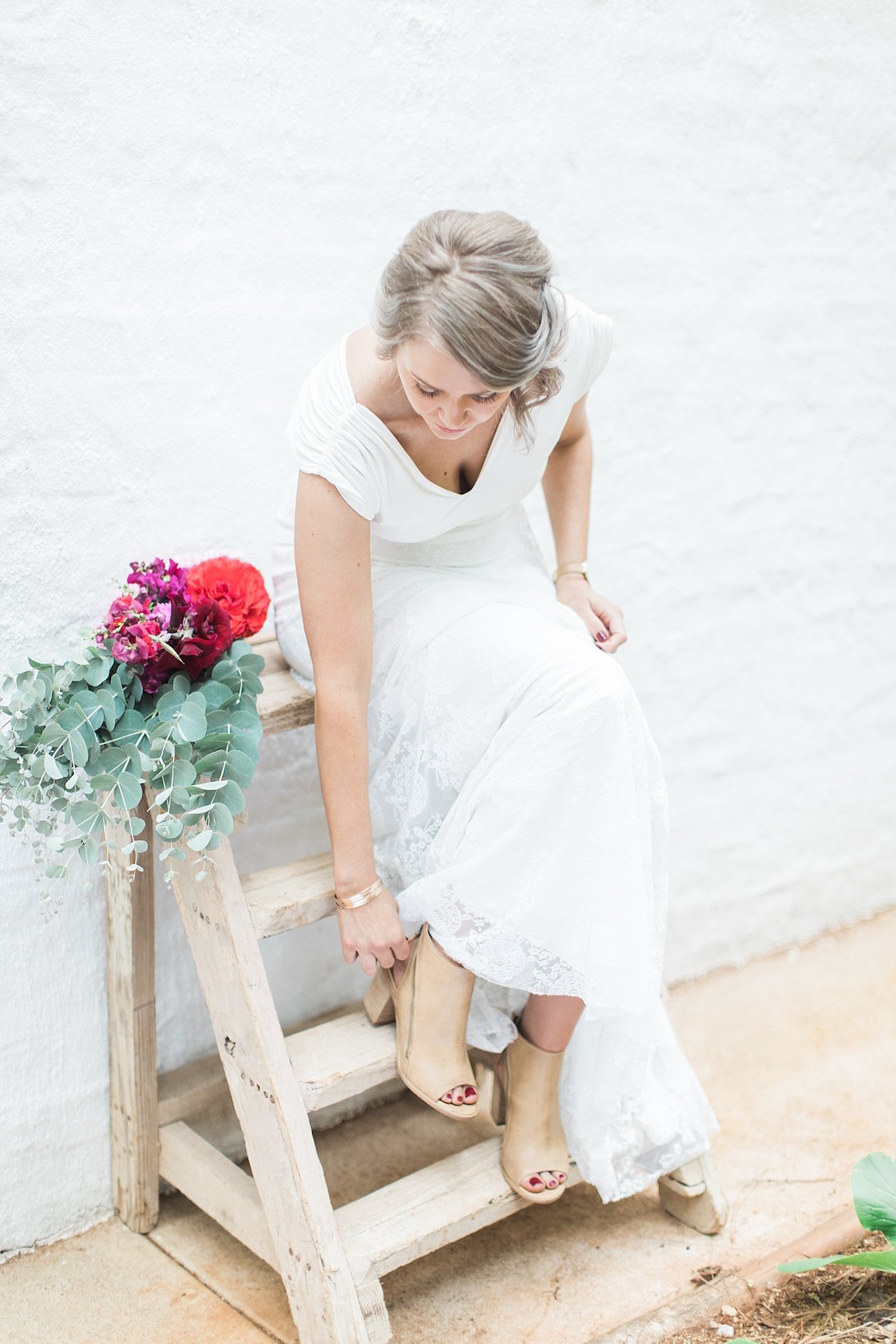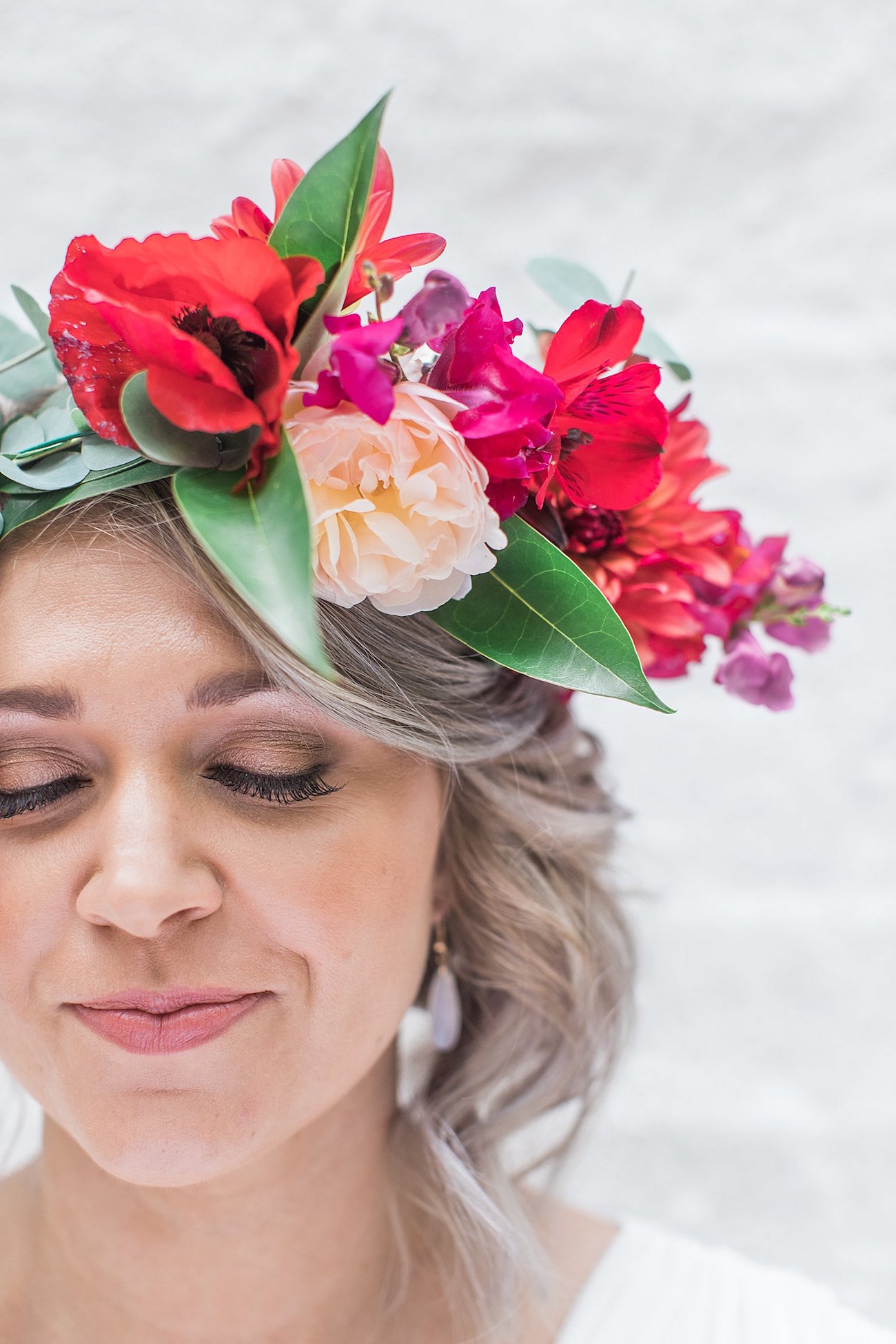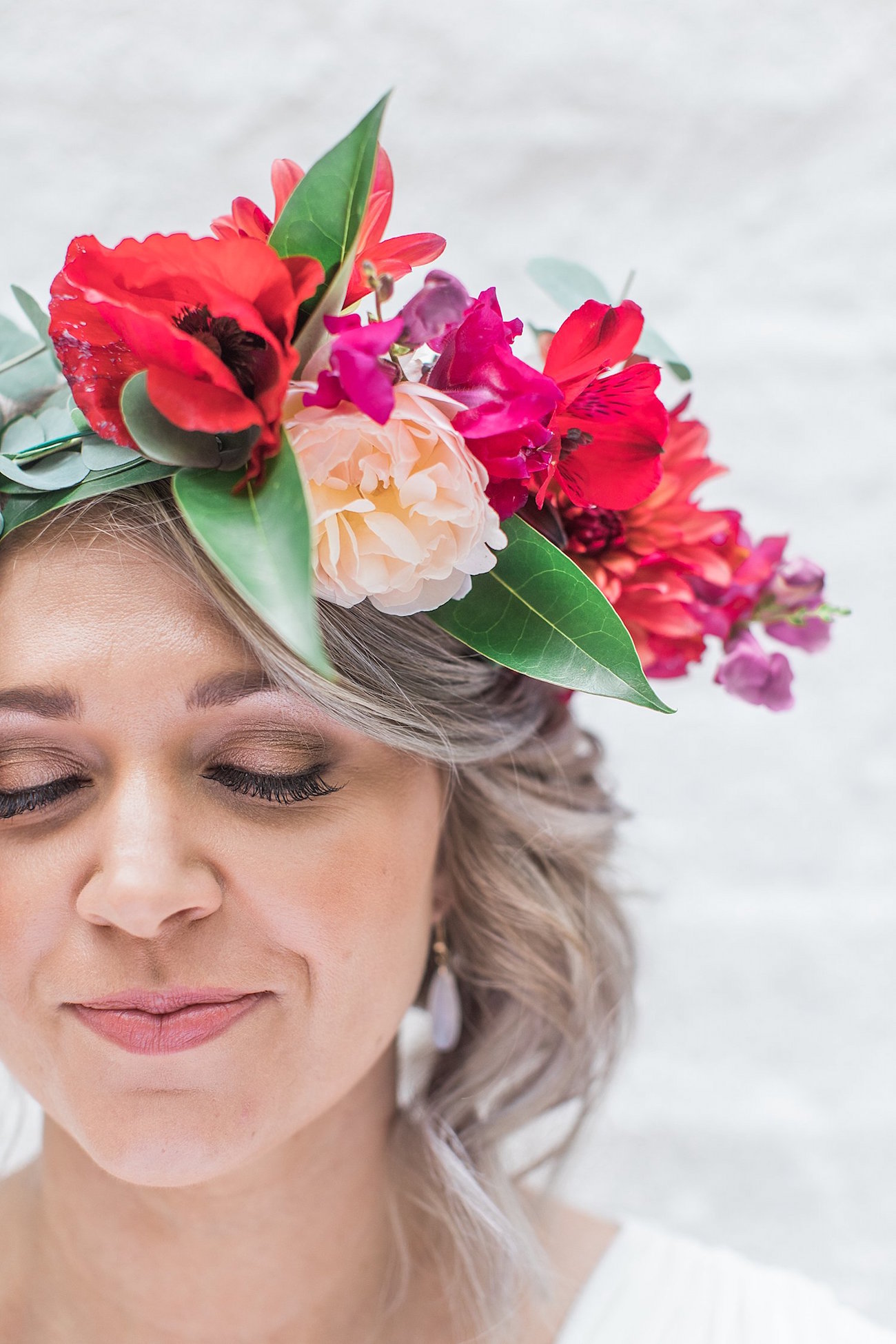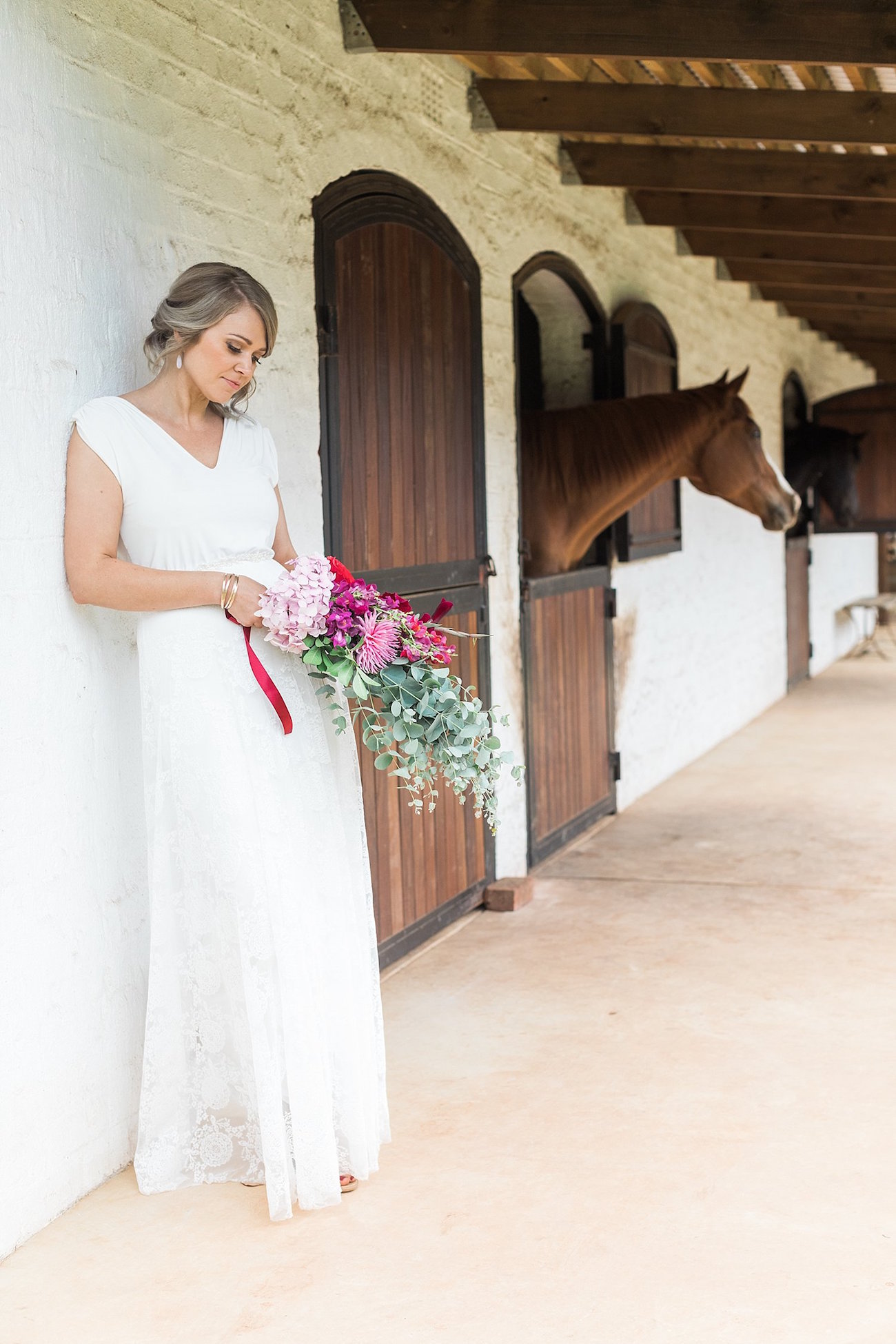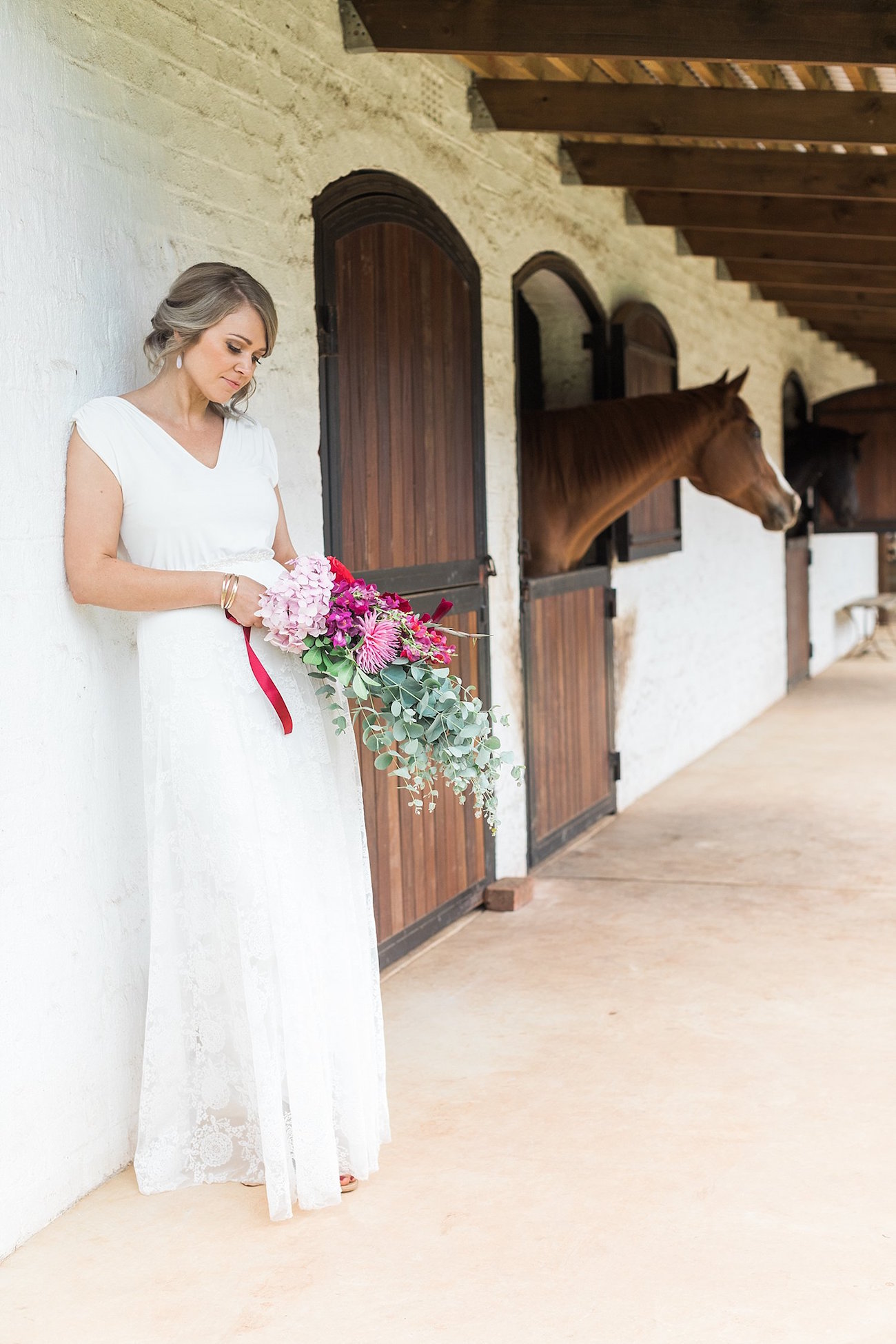 Love Story
We knew each other from high school, but it was only after our studies, with both of us ending up in our hometown, that we clicked one random night. Friends of ours were in town and wanted to go out. Andre's friend convinced him to join, while my friend asked me to make a quick stop on our way home as I was with my brother at another event. The quick stop became a long stop which ended with us having cappuccino at his place. He told me that night that him and I were going to go a long way. I laughed at him – turns out that he was right!
The Proposal
On our third anniversary, Andre surprised me with a weekend away. I did not know where we were going, only that we needed to be there by sunrise as we were supposed to have breakfast watching the sunrise. To my surprise we arrived in Magaliesburg to a hot air balloon being prepared for our take-off. If it weren't for my fear of heights, I might have suspected something at this stage. As we were up in the air, with the sun rising on the horizon, he pulled out my ring and asked me if I would marry him. After a bit of babble I obviously said yes.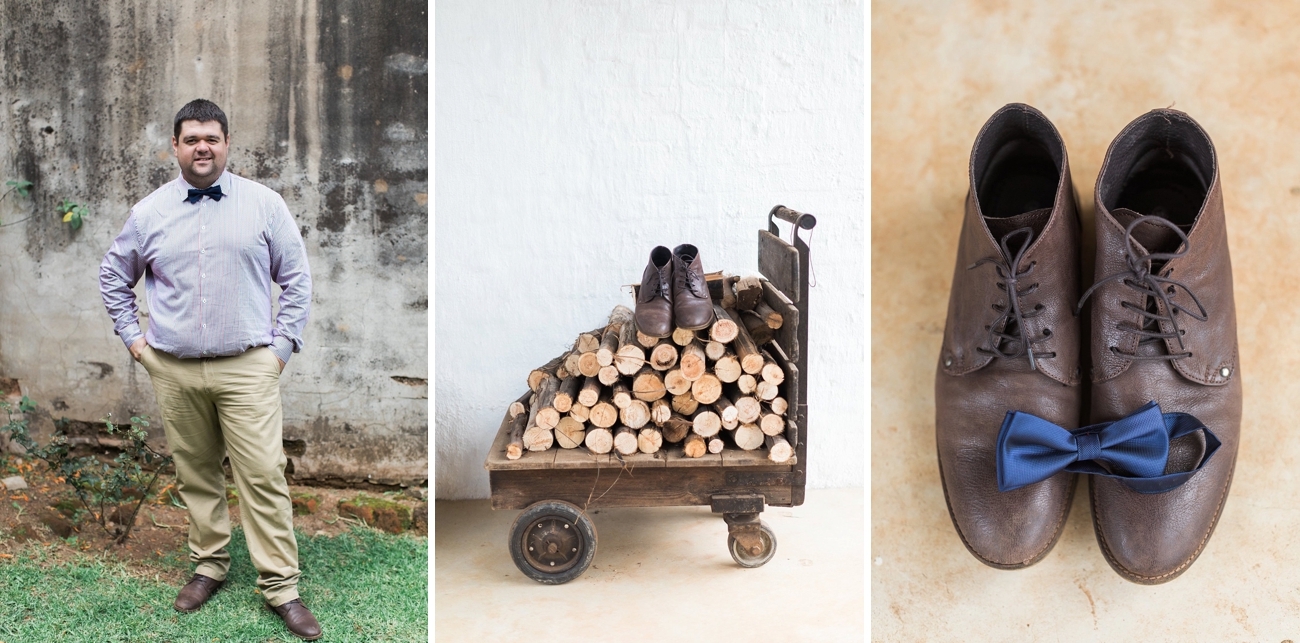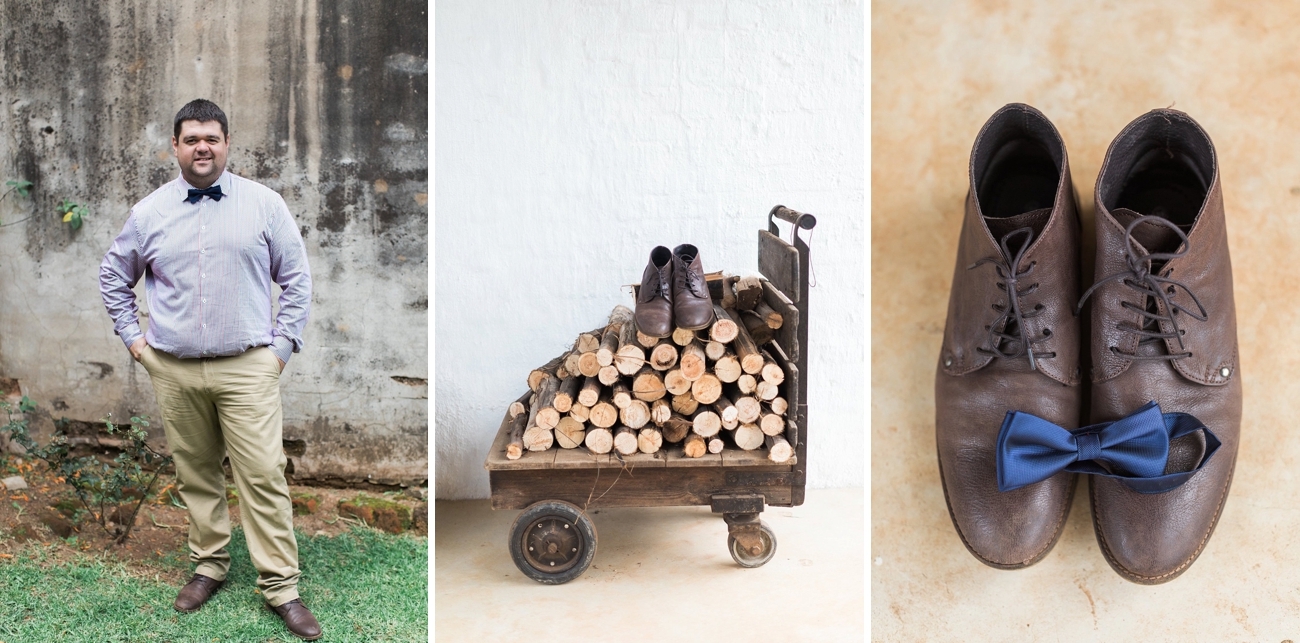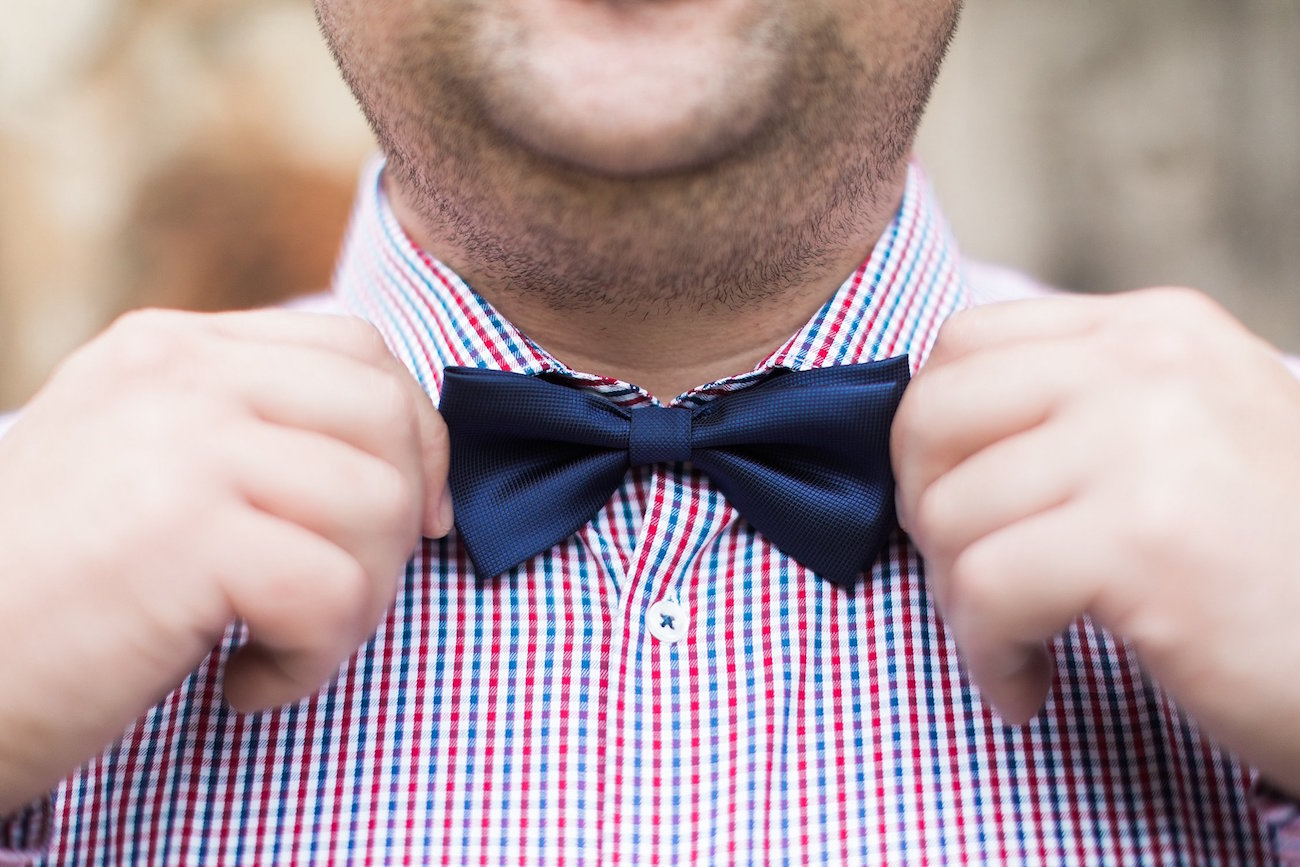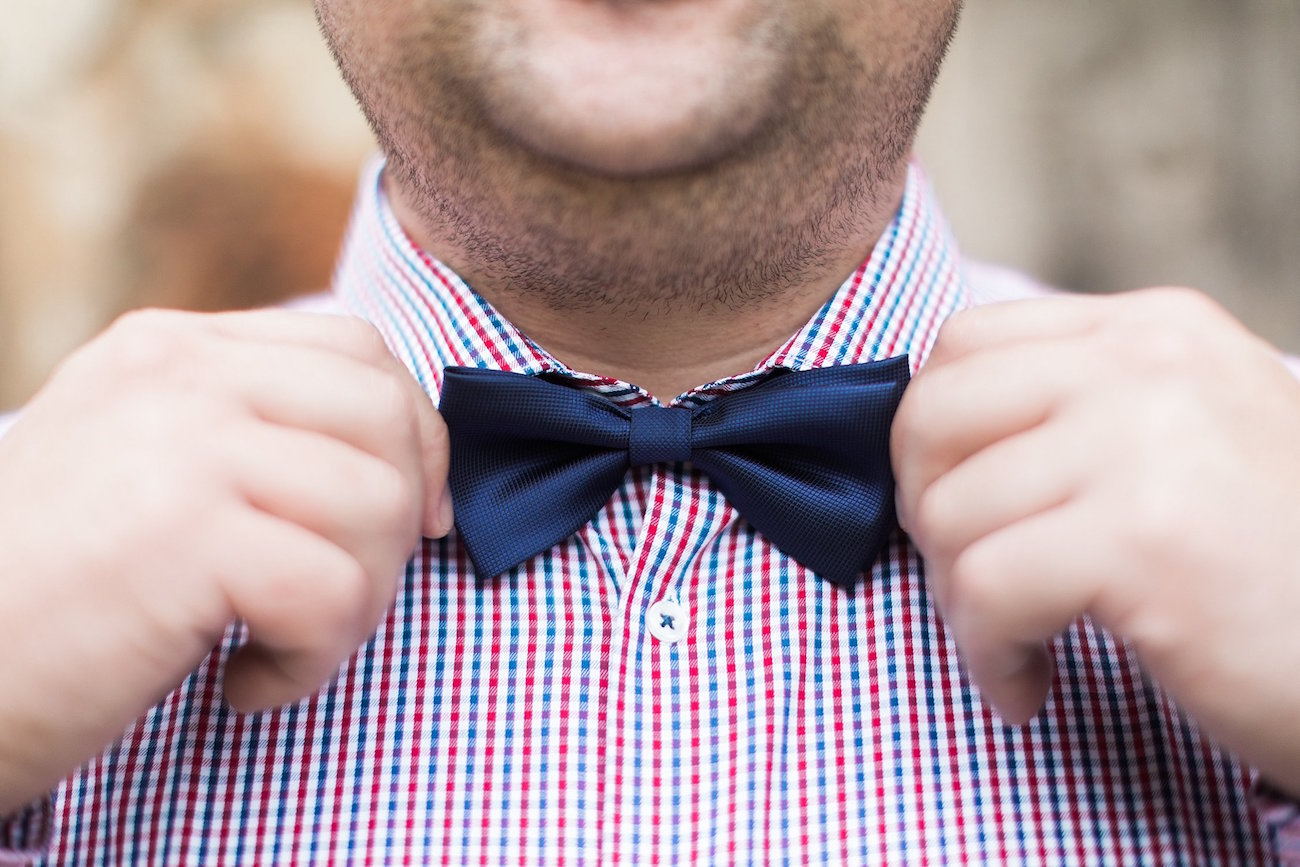 The Venue
I knew that I wanted an outside, forest wedding and searched the internet for possible venues. I stumbled upon Mina's by chance on one of my searches and immediately fell in love with the place. Everything about this venue was what I had in mind: the view, the trees and the Tapas style of food that they serve directly to the tables. The fact that they had their own brewery was an absolute bonus! I was so excited about the venue that I booked it before we even visited it. On visiting the venue five months before our wedding, it was confirmed that I had made the right choice as the atmosphere was magical.
Wedding Style
We wanted an informal, non-traditional wedding. My vision was a celebration of family and friends outside under the trees, having good food and enjoying themselves. To keep things informal, we had none of the wedding traditions like speeches, confetti, cutting of the wedding cake, etc. There were no table placements, and everyone sat where they wanted. The beautiful wooden tables were left uncovered, with eucalyptus, white roses and chrysanthemums in glass jars as the only decorations. Our wedding started at 11:30 to extend the gathering as long as possible and to make the most of the amazing views. We served local Zwakala Lager drafts as our welcome drink and although lunch was served under the trees, we ordered pizzas for the evening, which was a big hit with our remaining guests.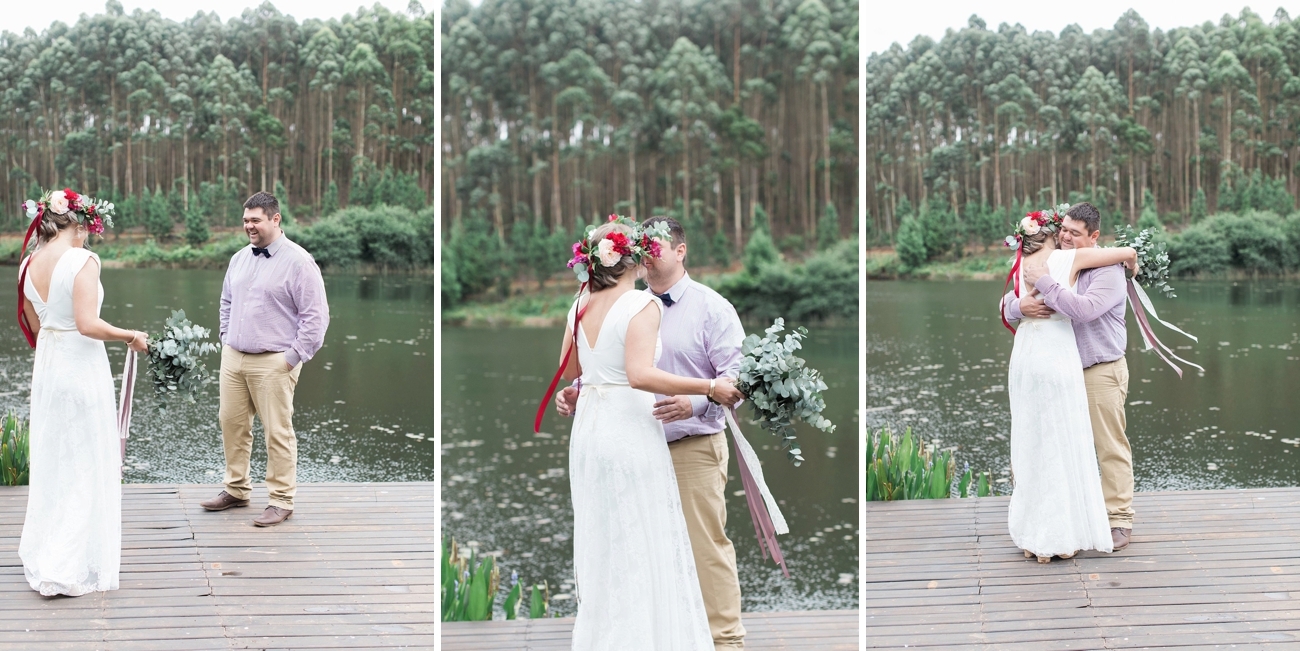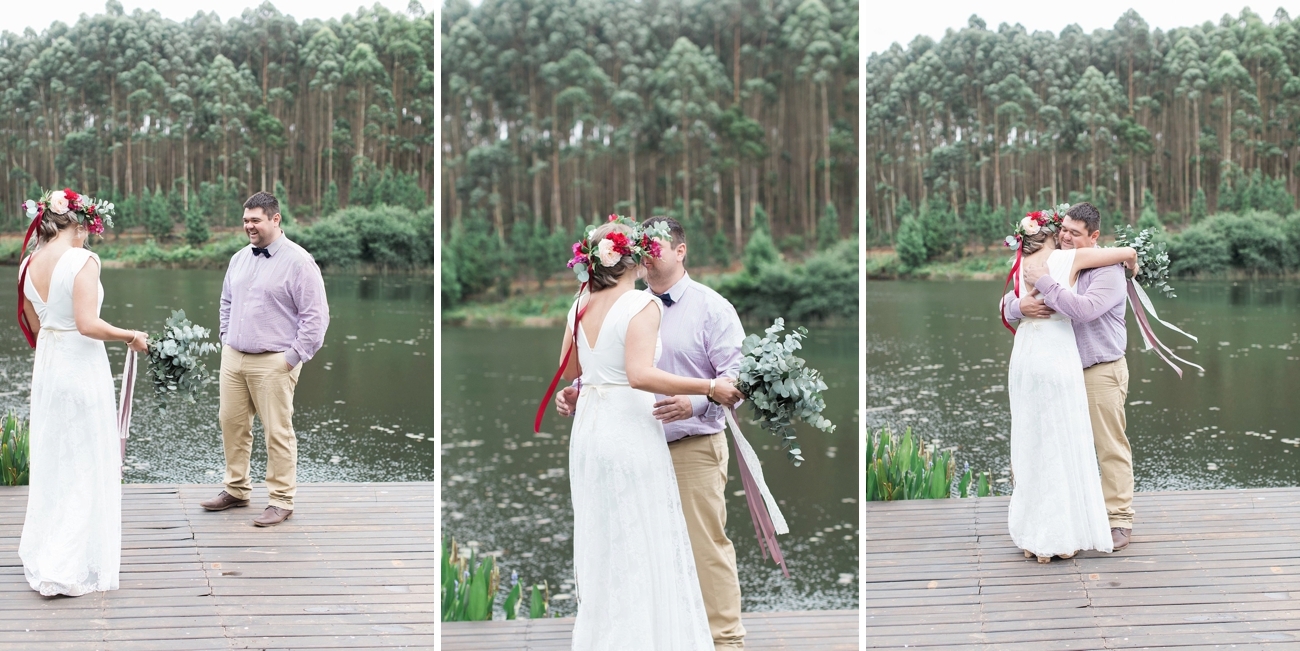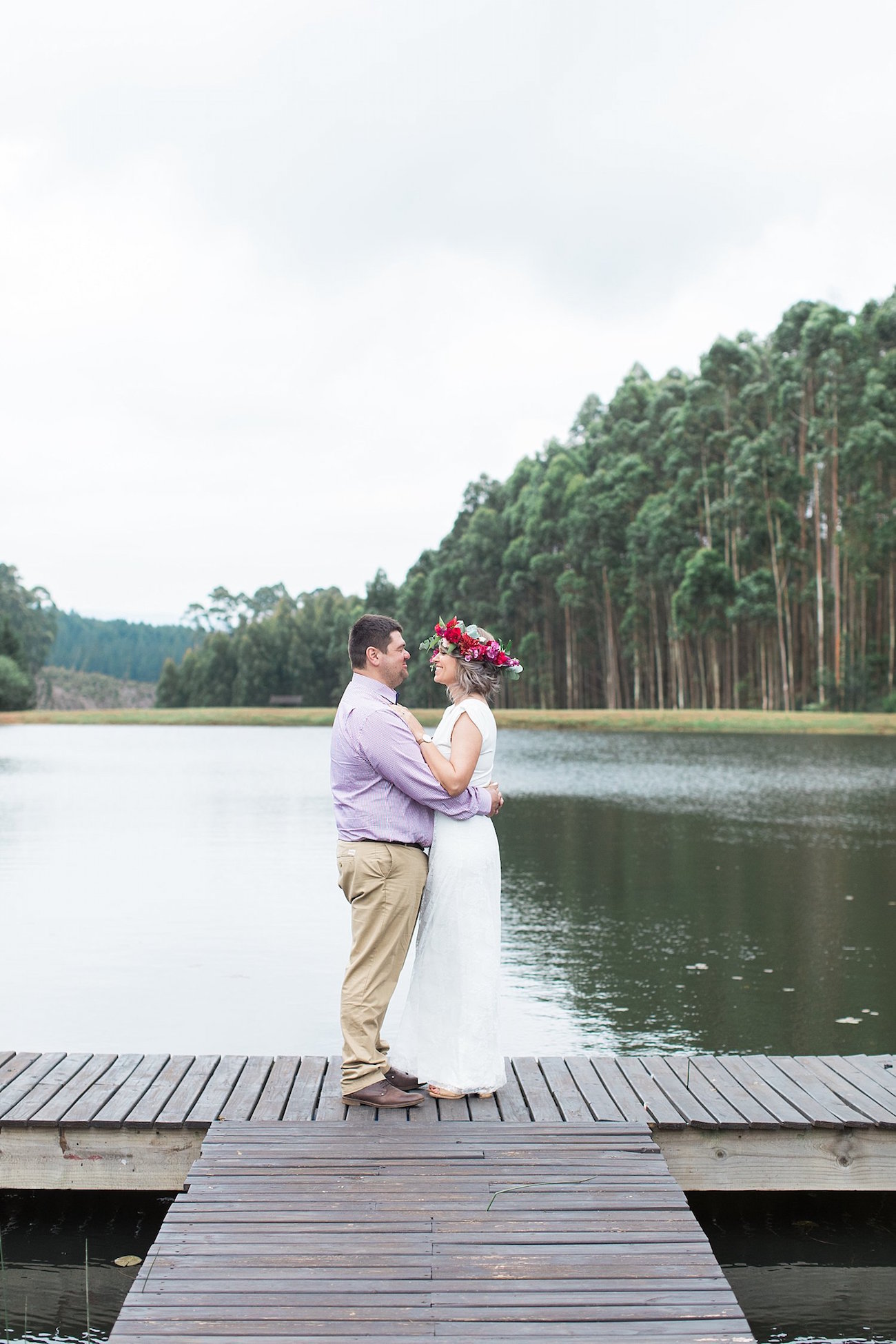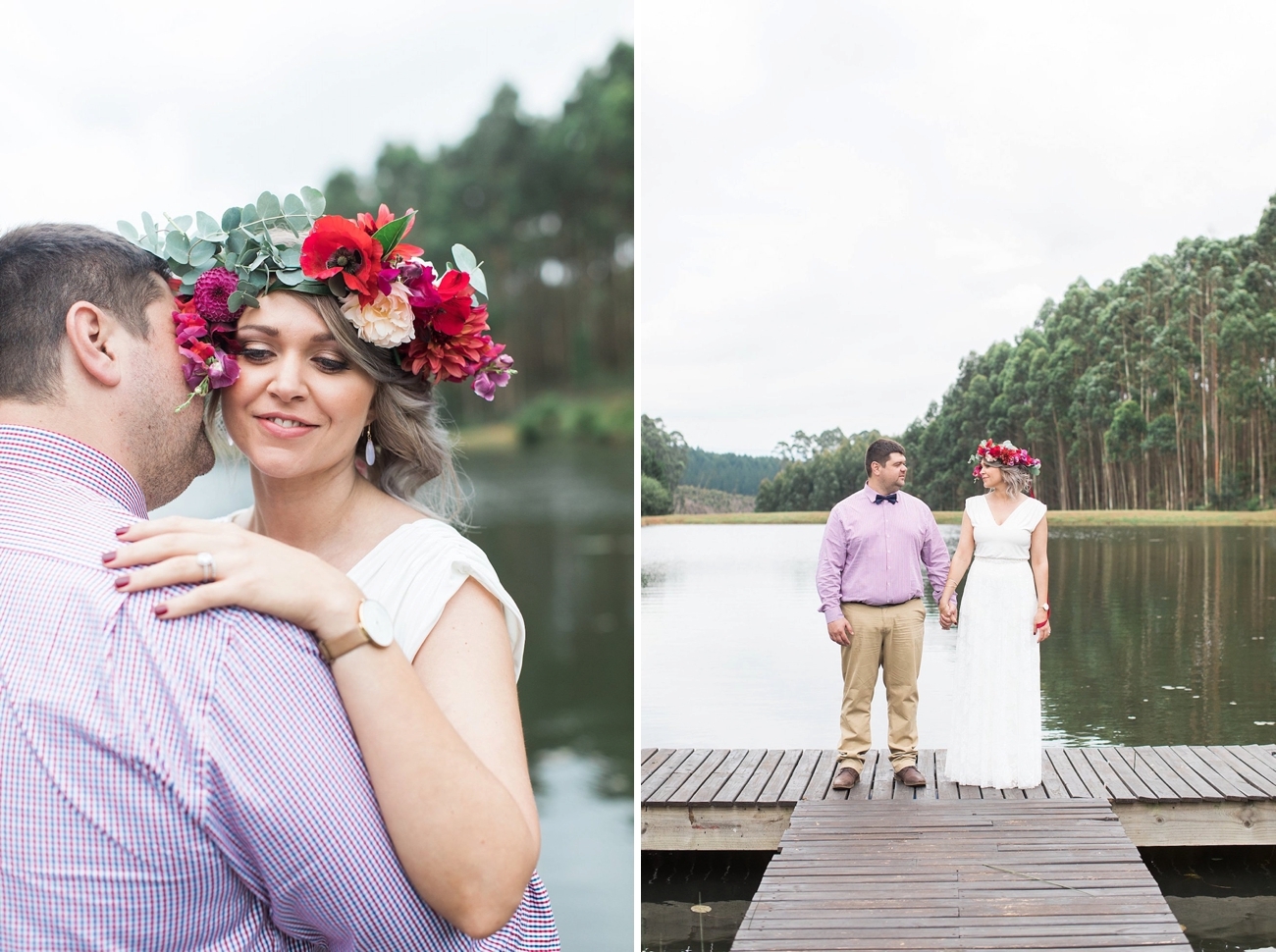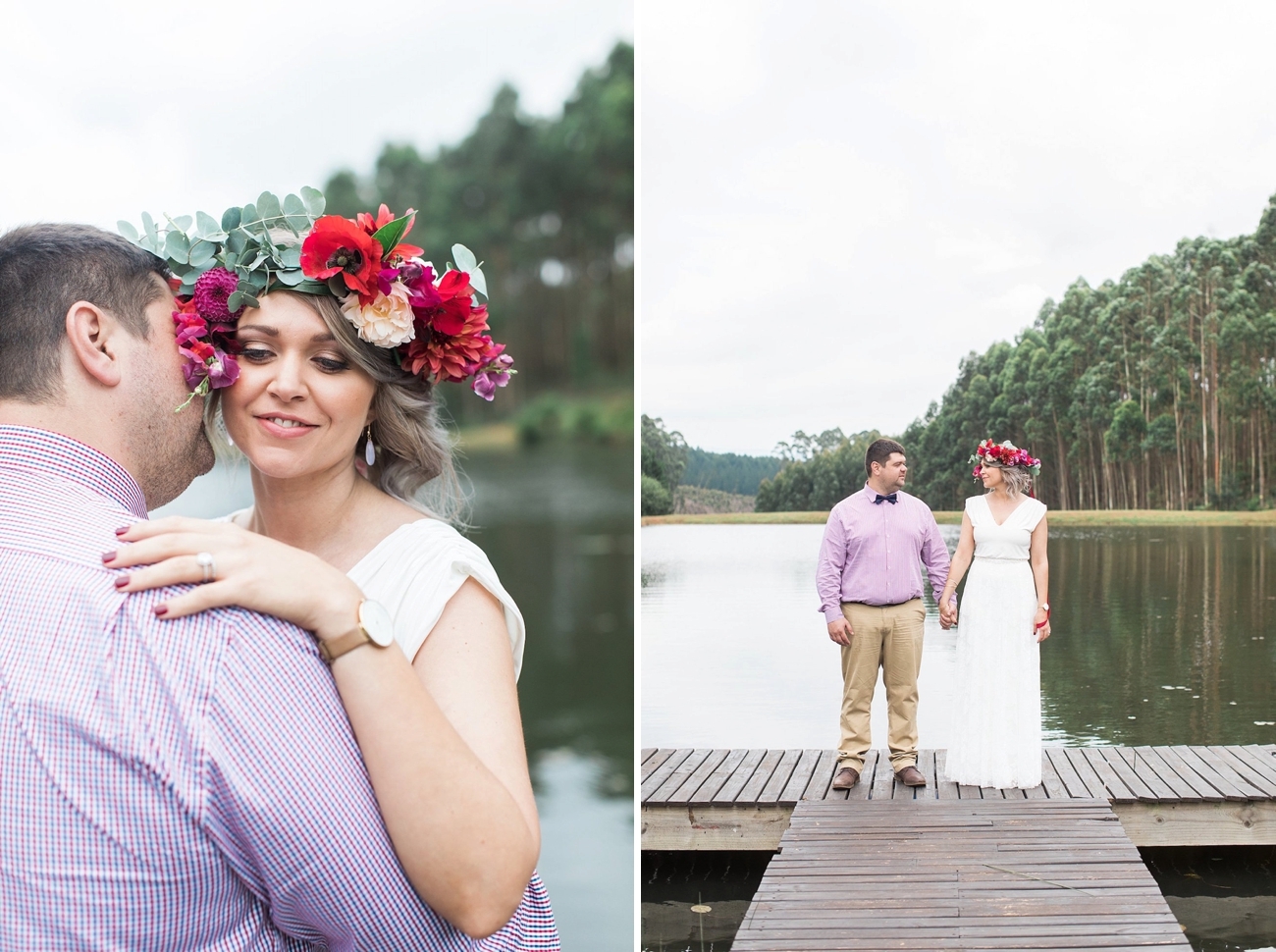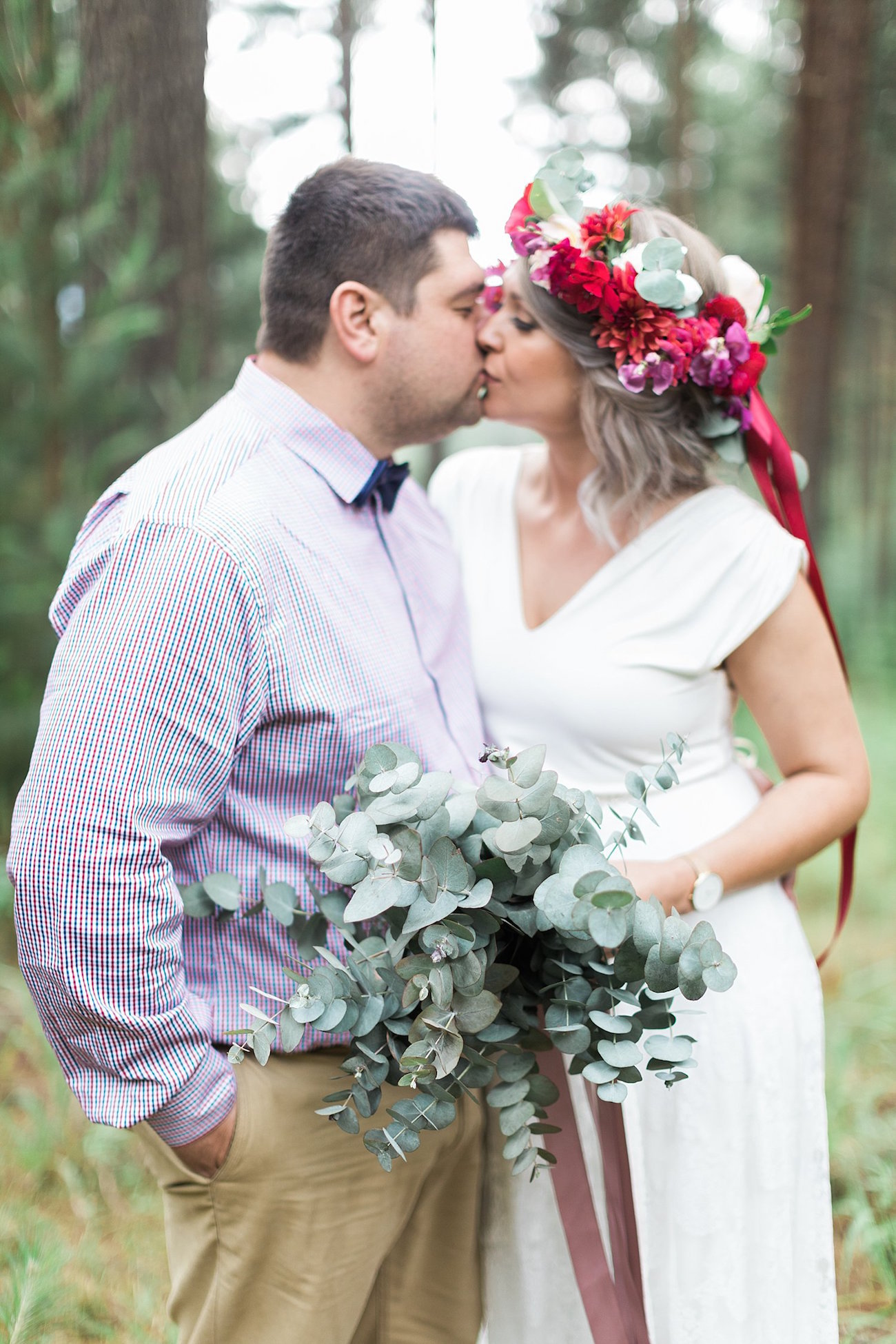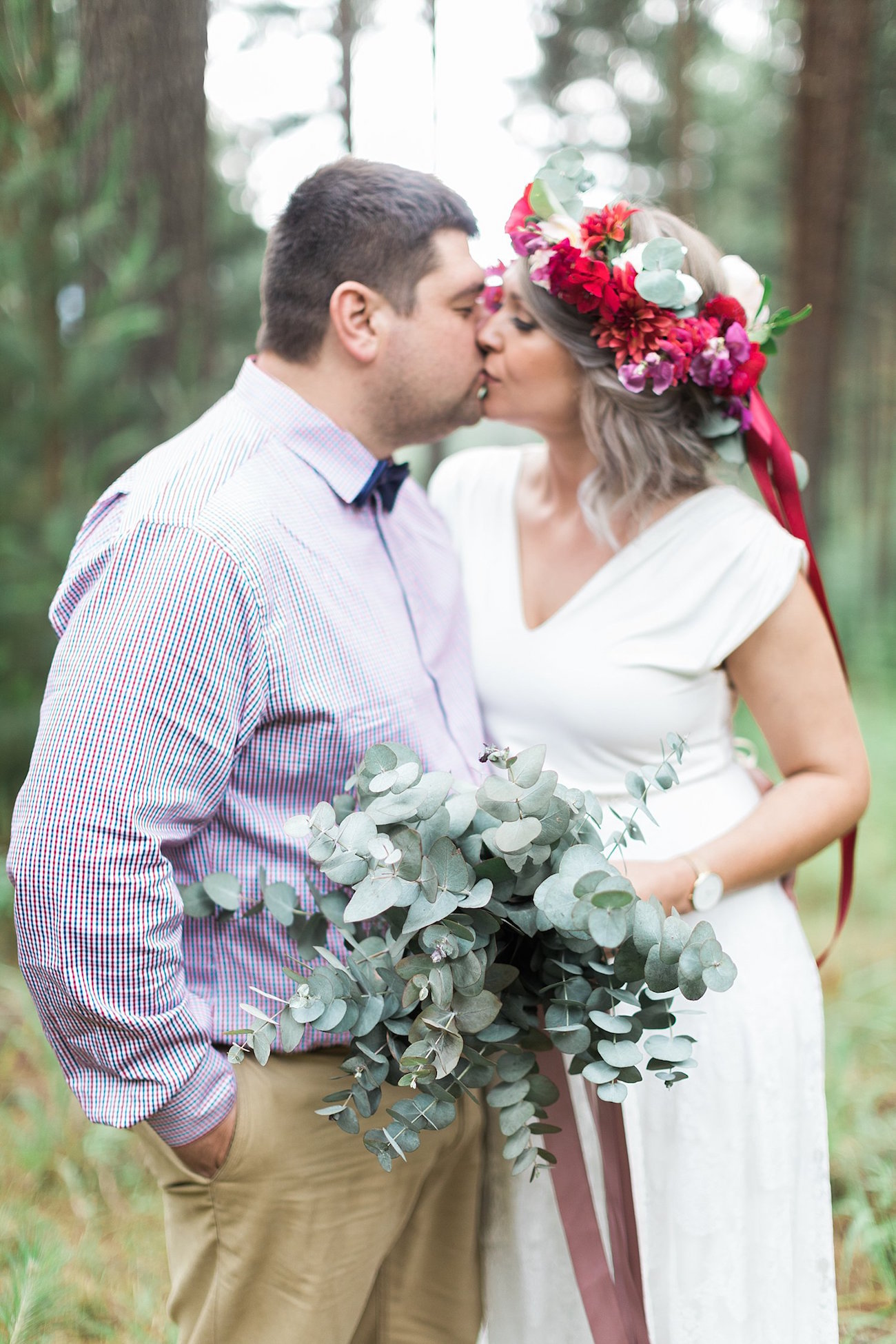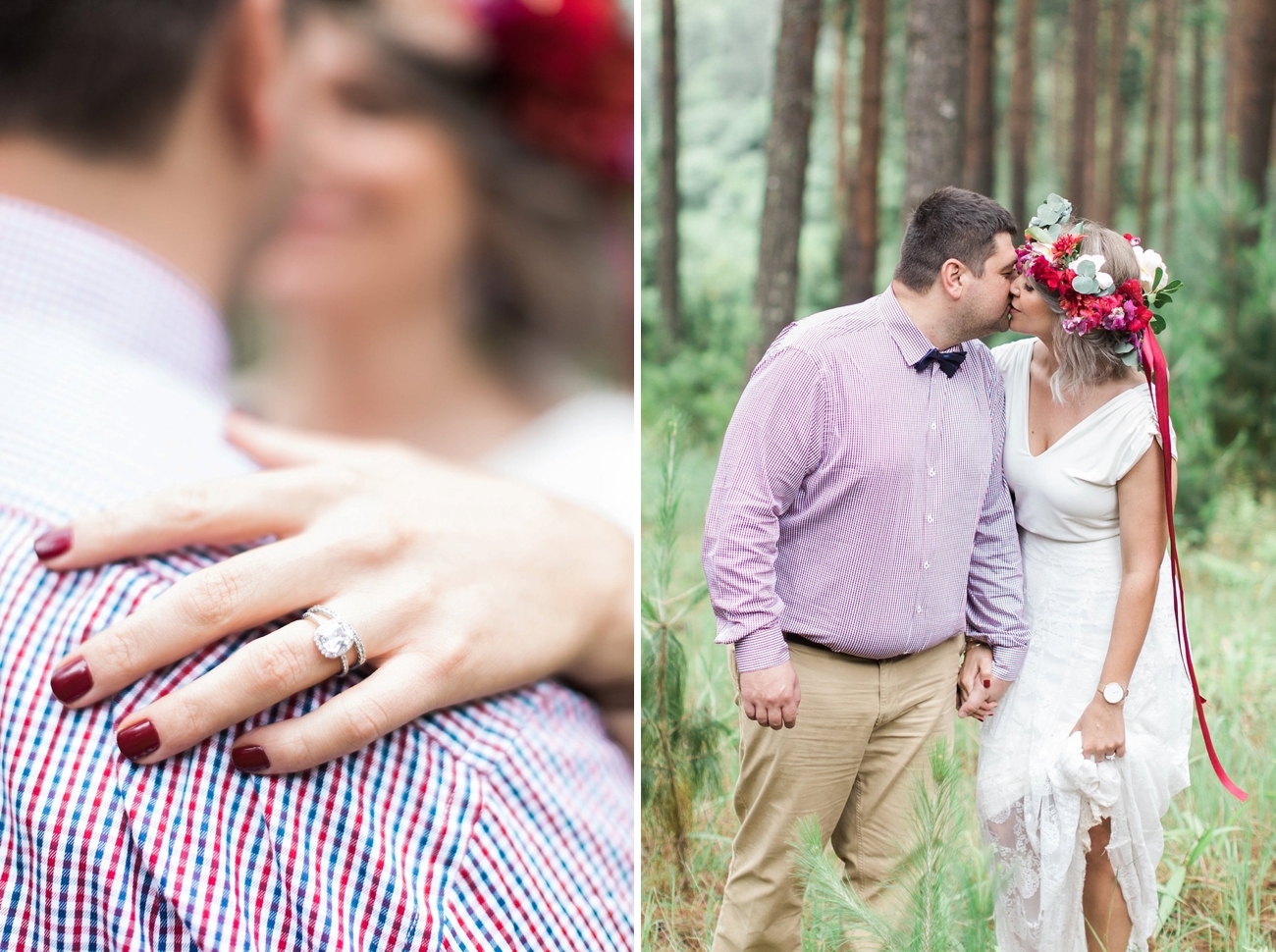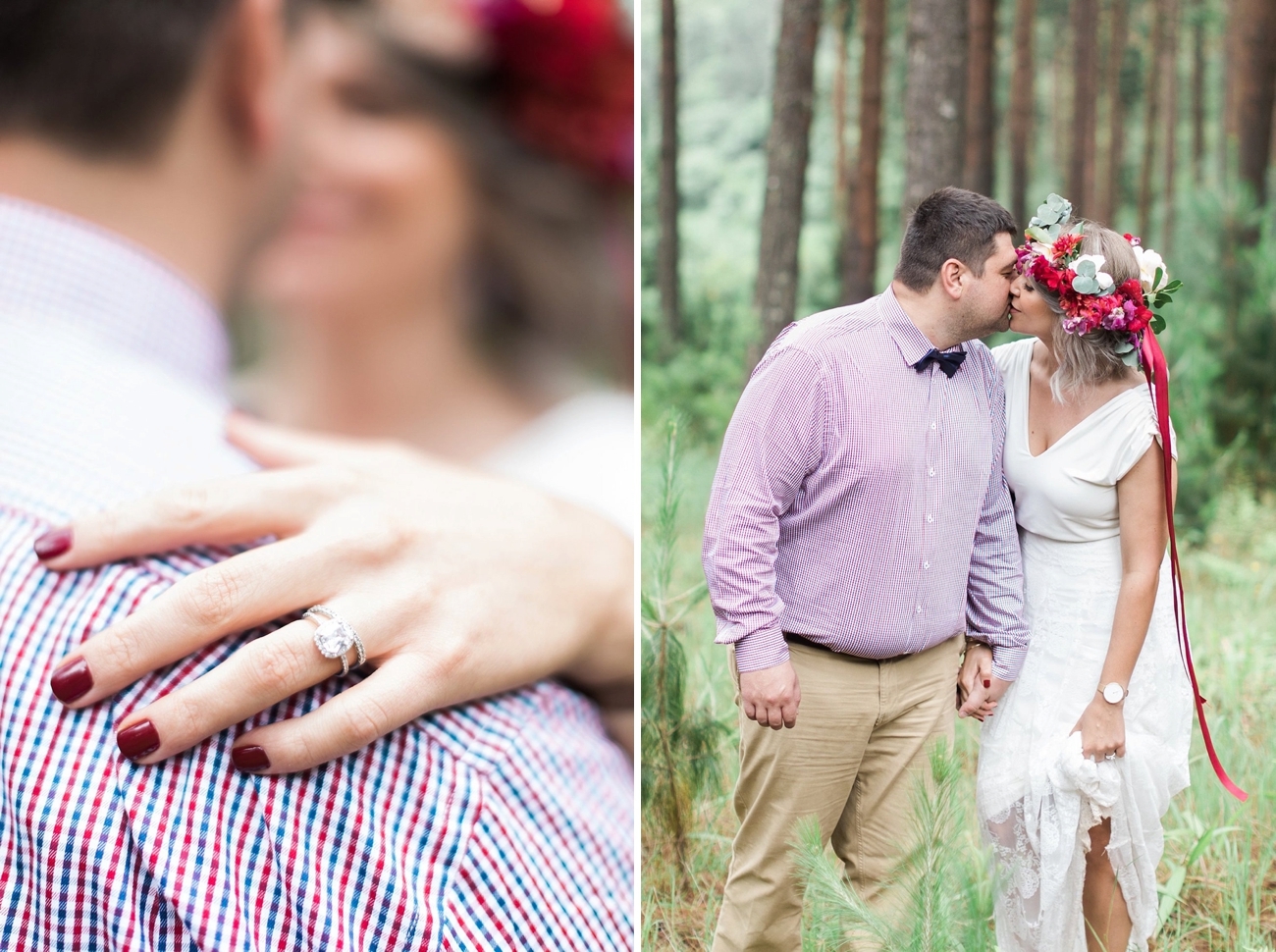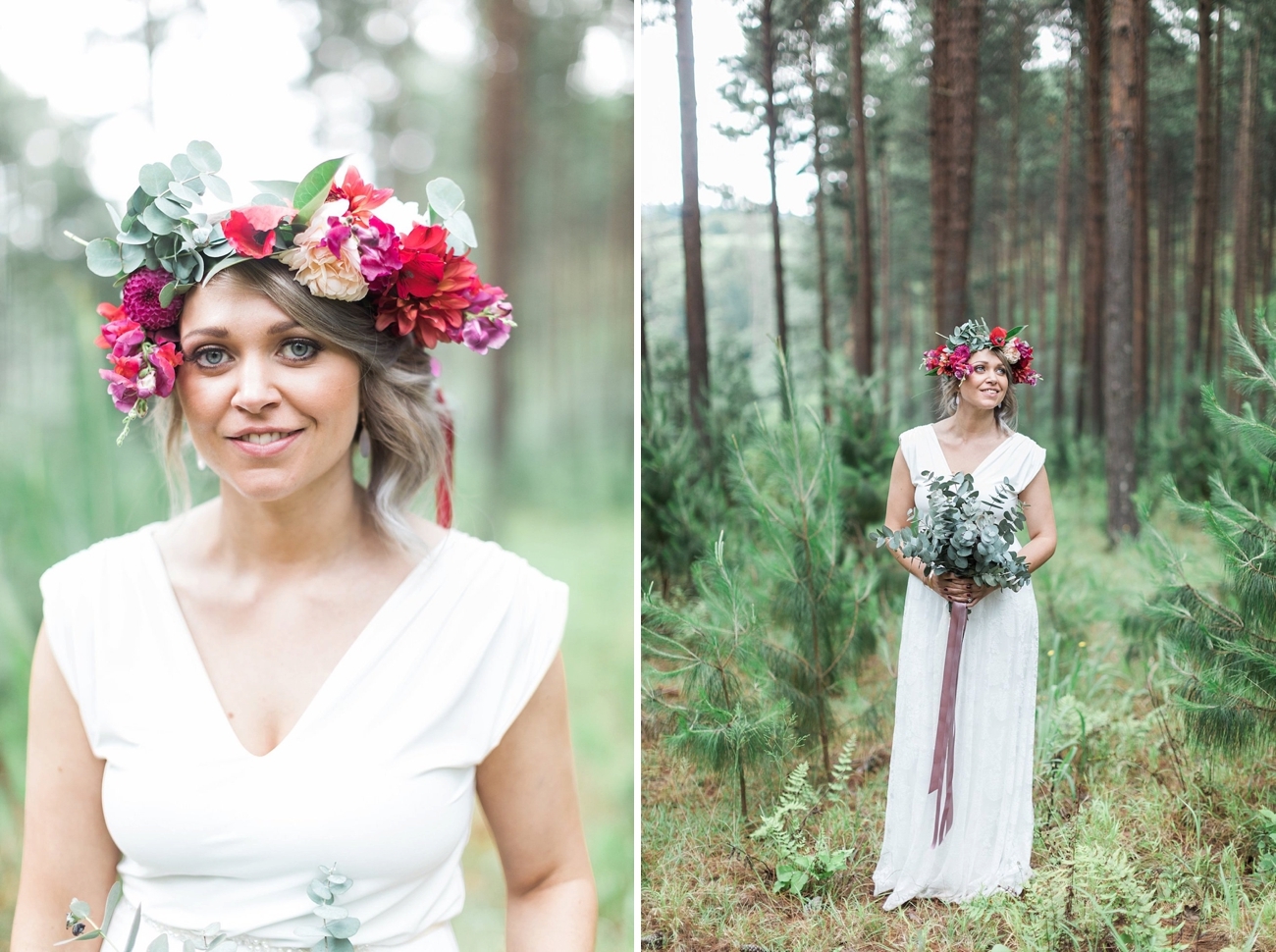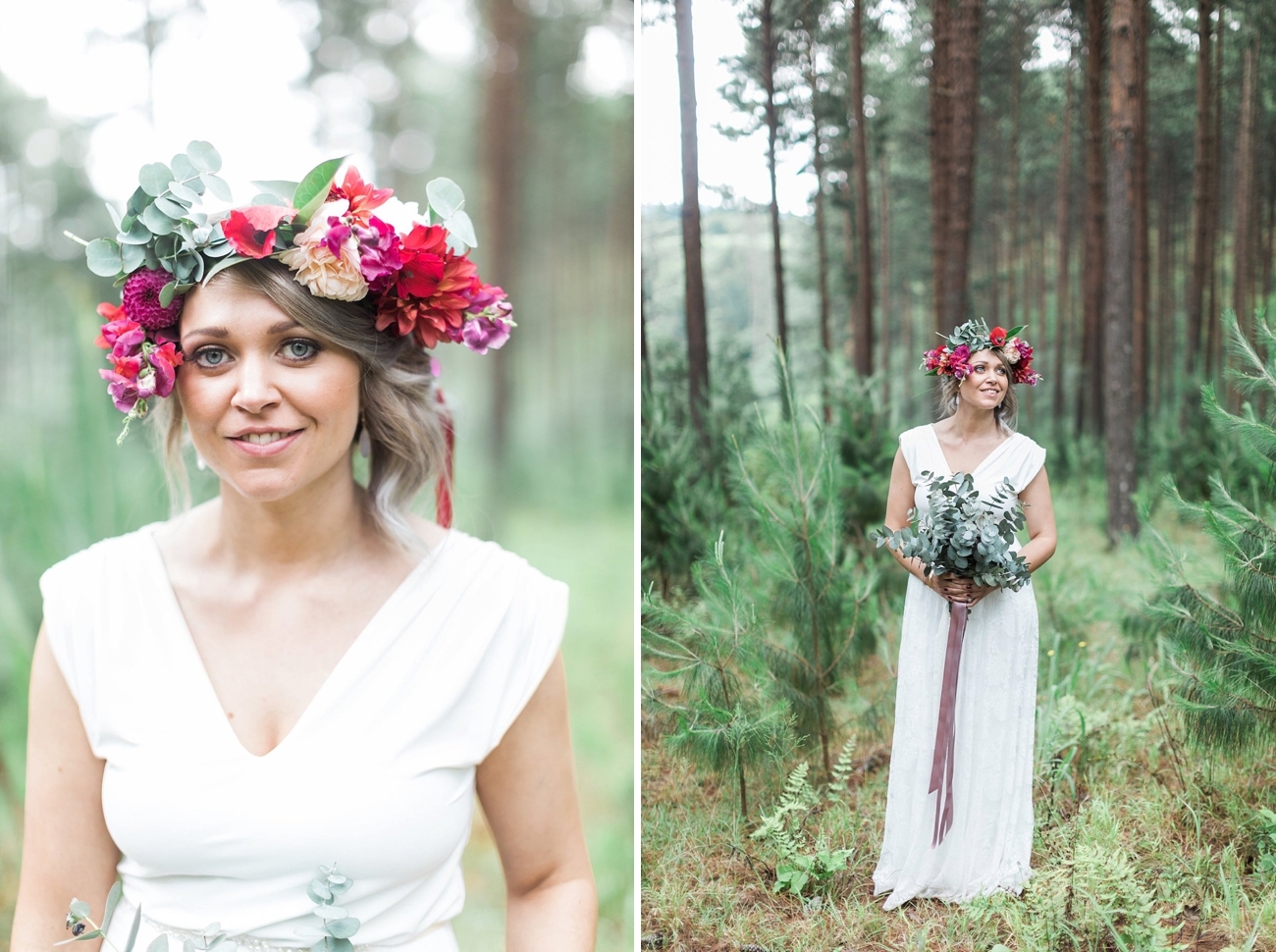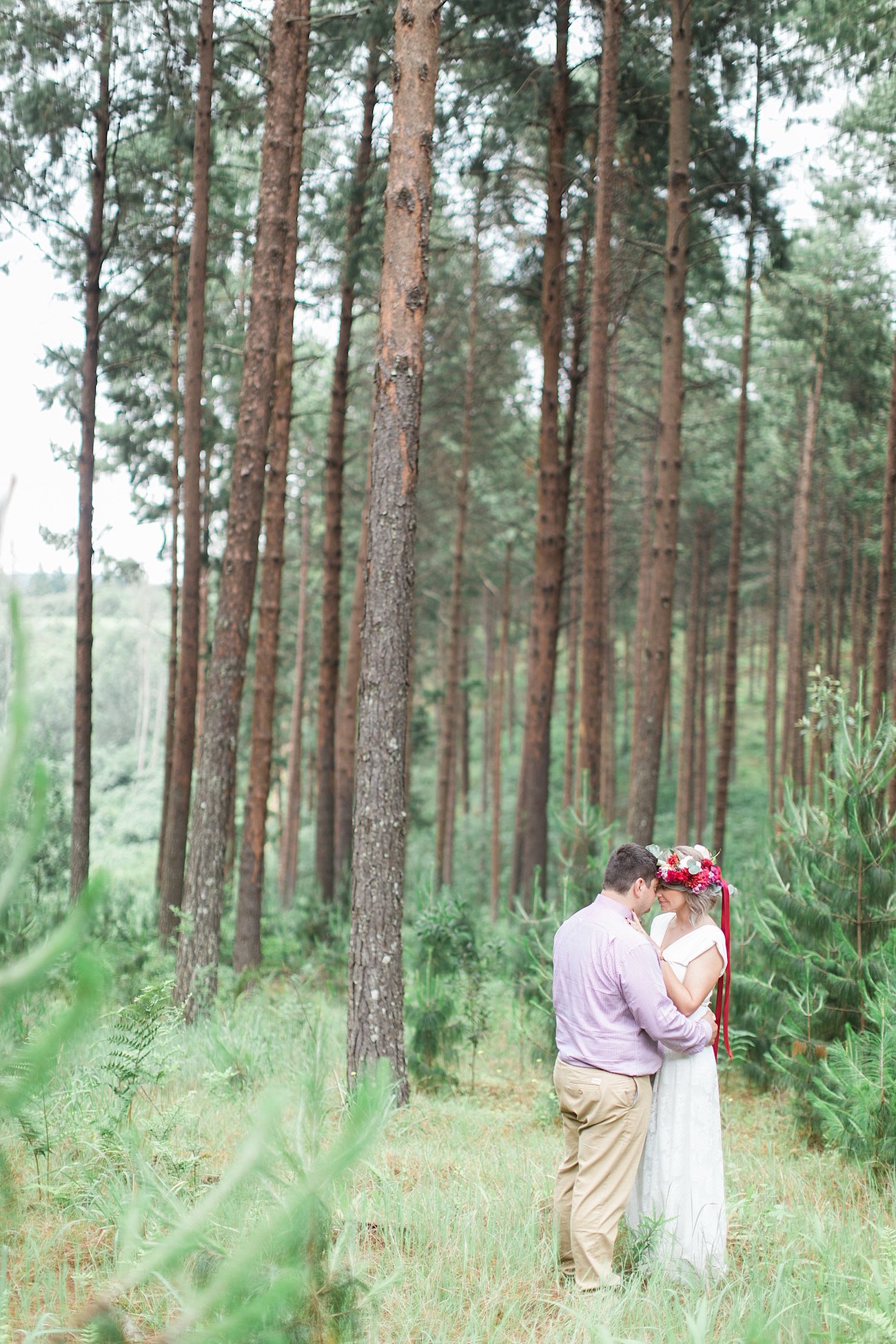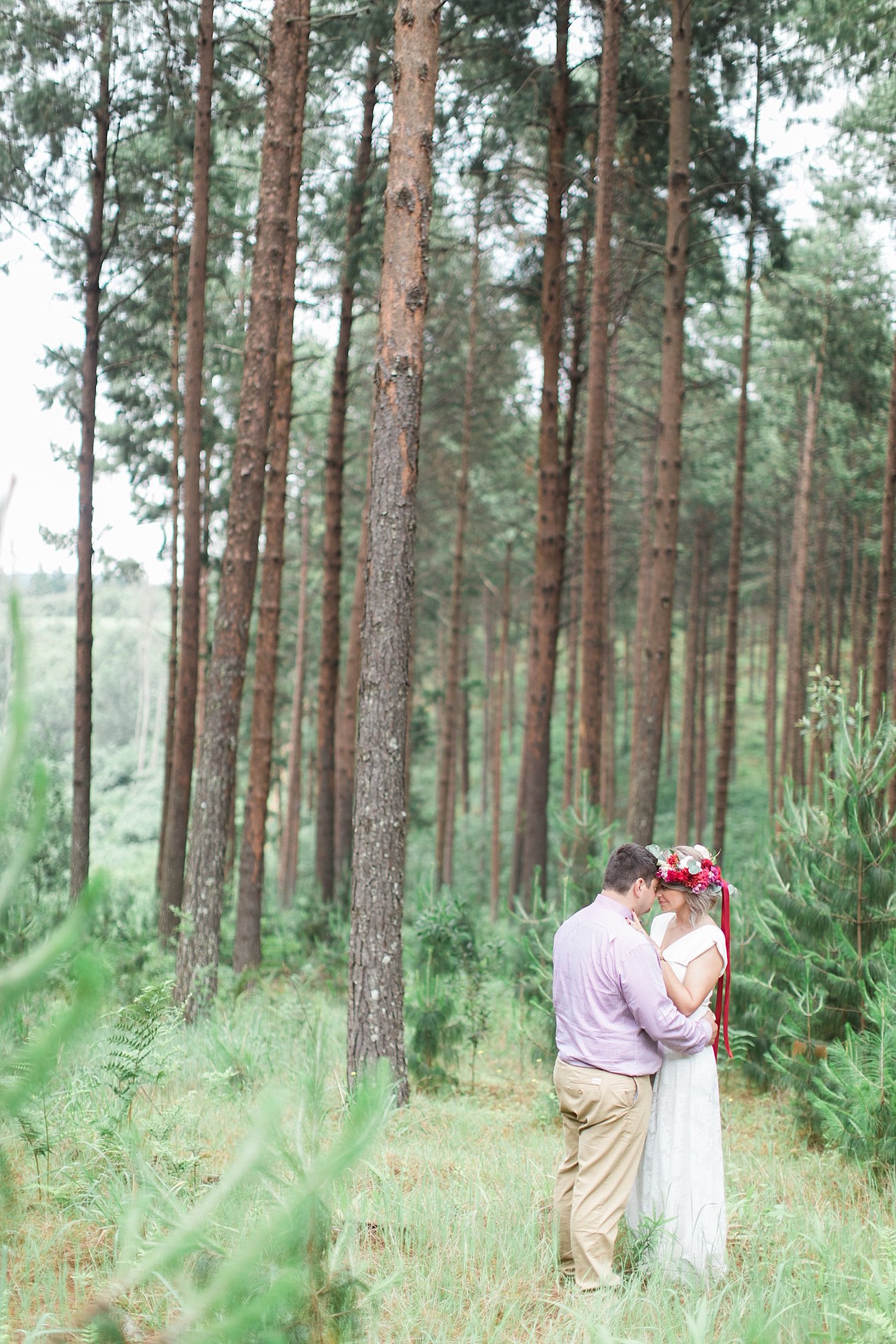 Wedding Details
Andre and I did our first look and couple shoot before the ceremony. We also walked down the forest "aisle" together, with a friend playing one of our favorite songs on the guitar. Our guests waited below in the clearing for the circle ceremony. We decided on a circle ceremony as we wanted to keep it informal and relaxed.
The Flowers
We opted to save on flower costs and decided to use mostly eucalyptus with a white flower in between here and there which we did ourselves. Since everything was white I wanted to bring in some color with colorful flower crowns for myself and my bridesmaids. I hired Bloom Floral Design for this task and Lara did an excellent job in creating the most beautiful crowns. She ended up making me a bouquet from flowers which she had left over which she surprised me with, as I wasn't planning to have a bouquet.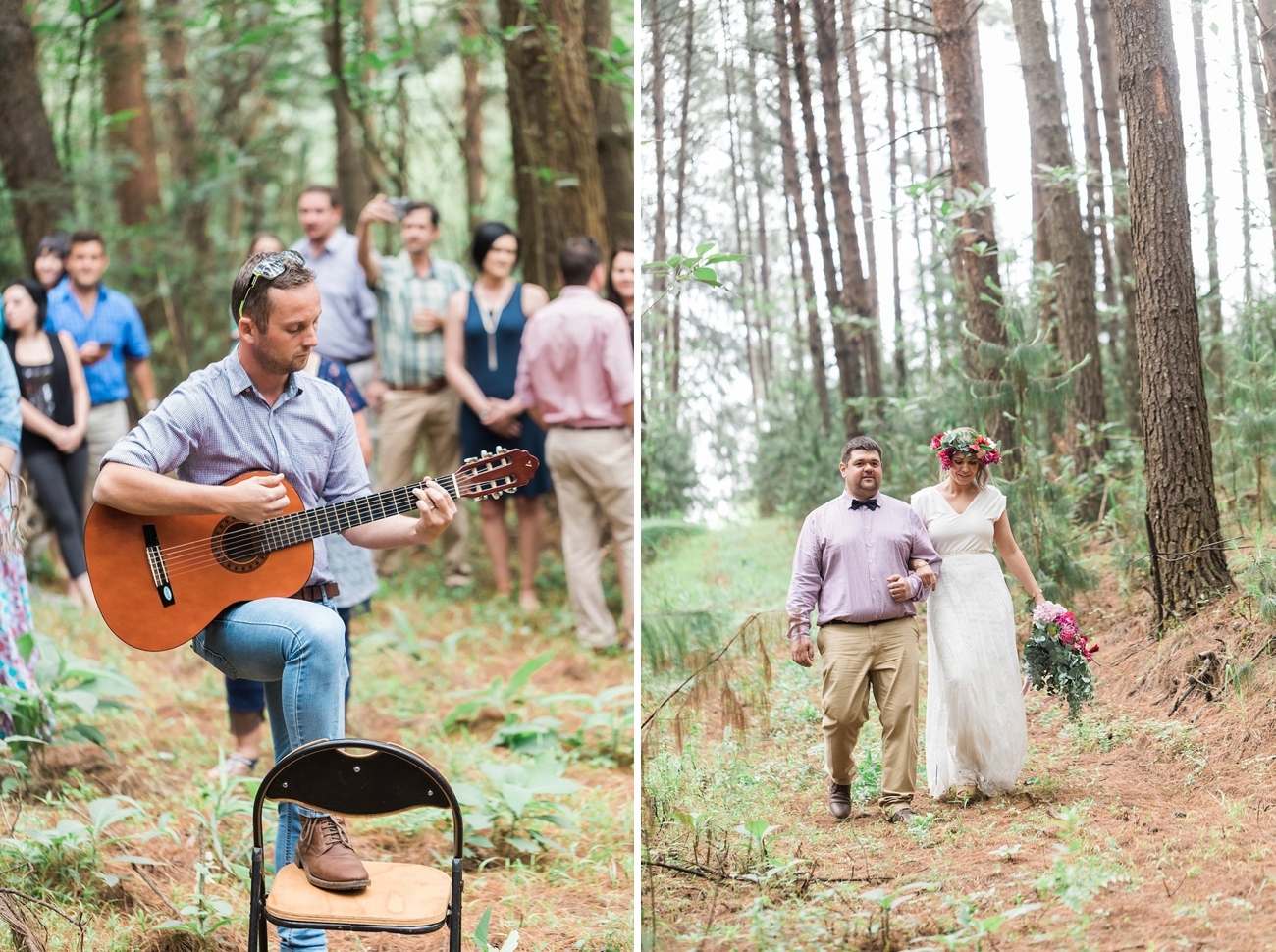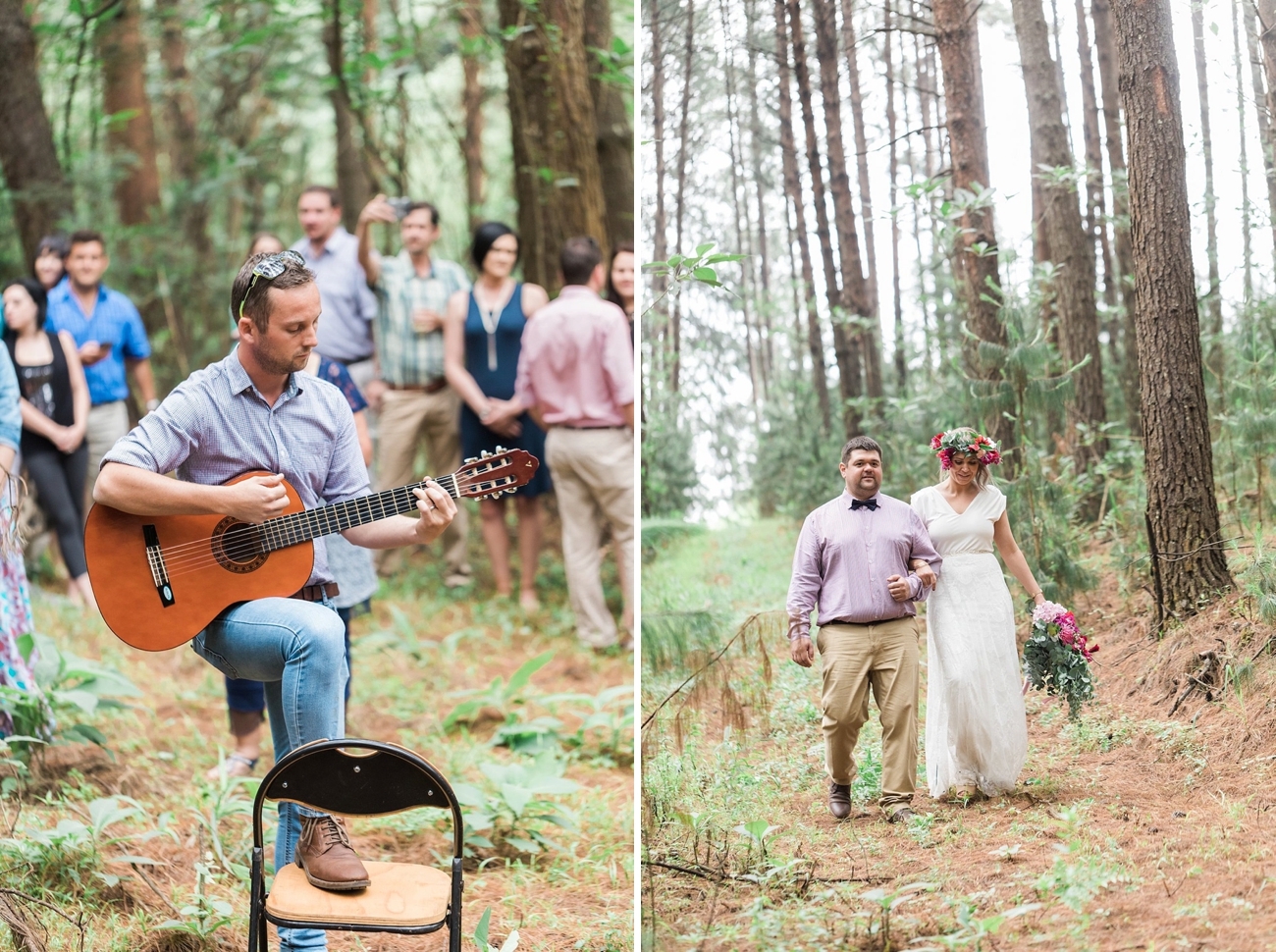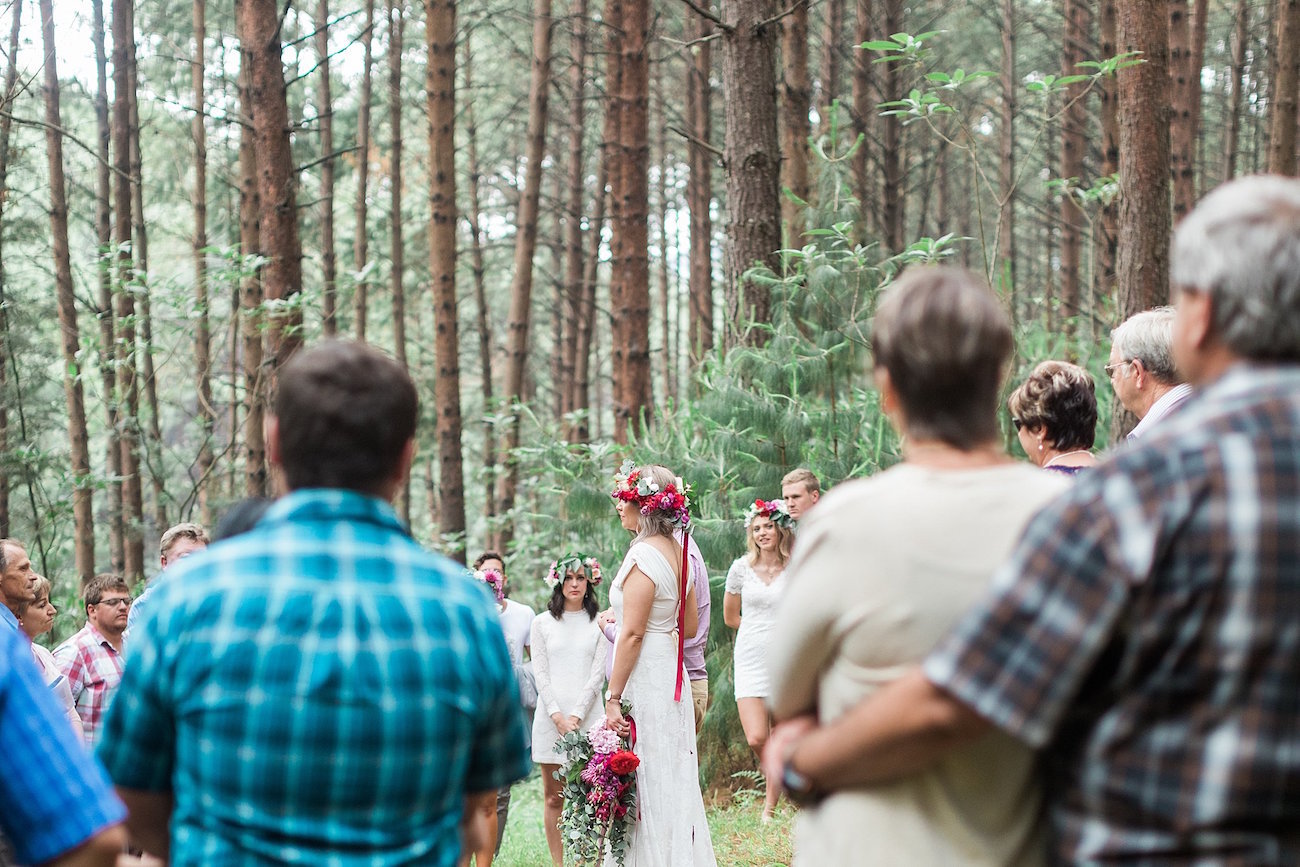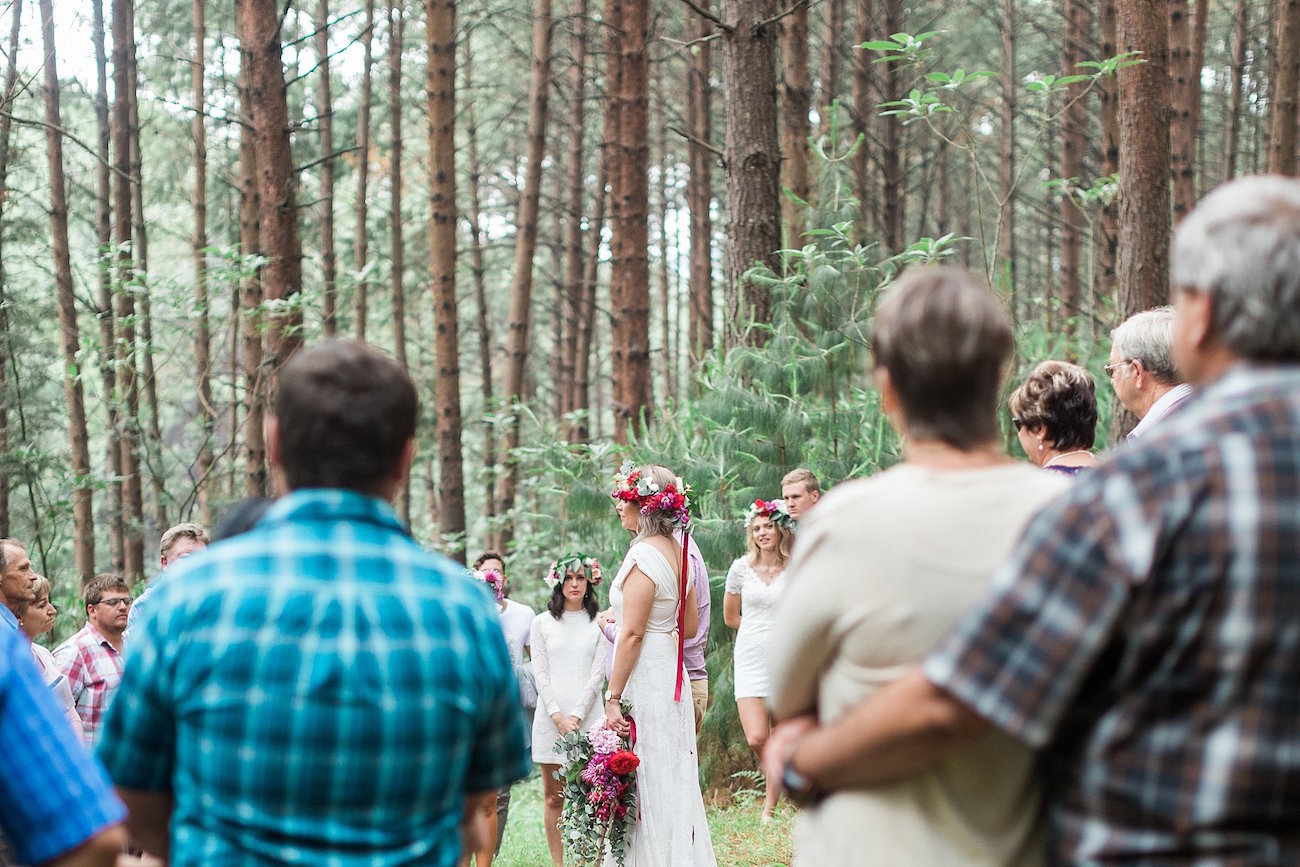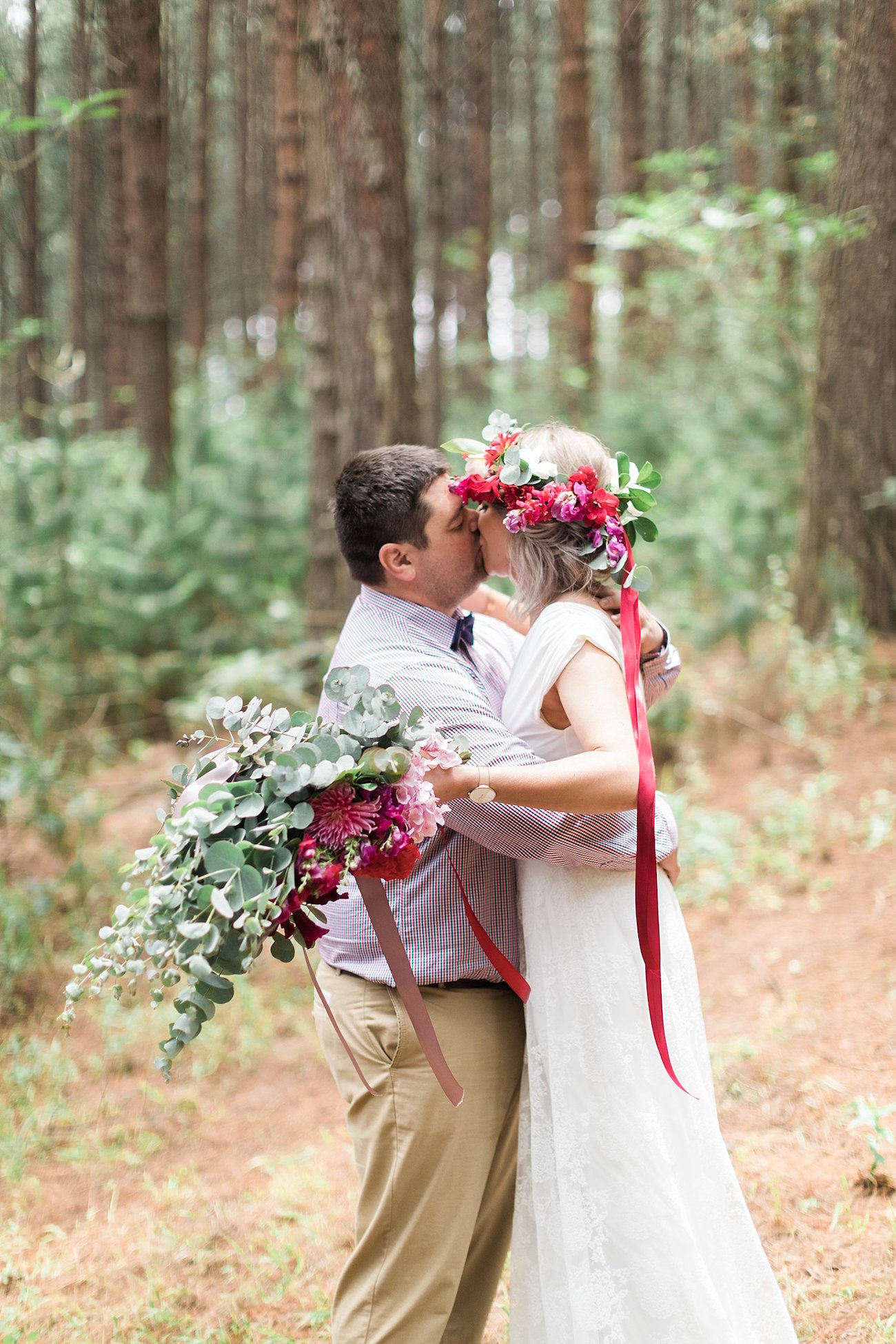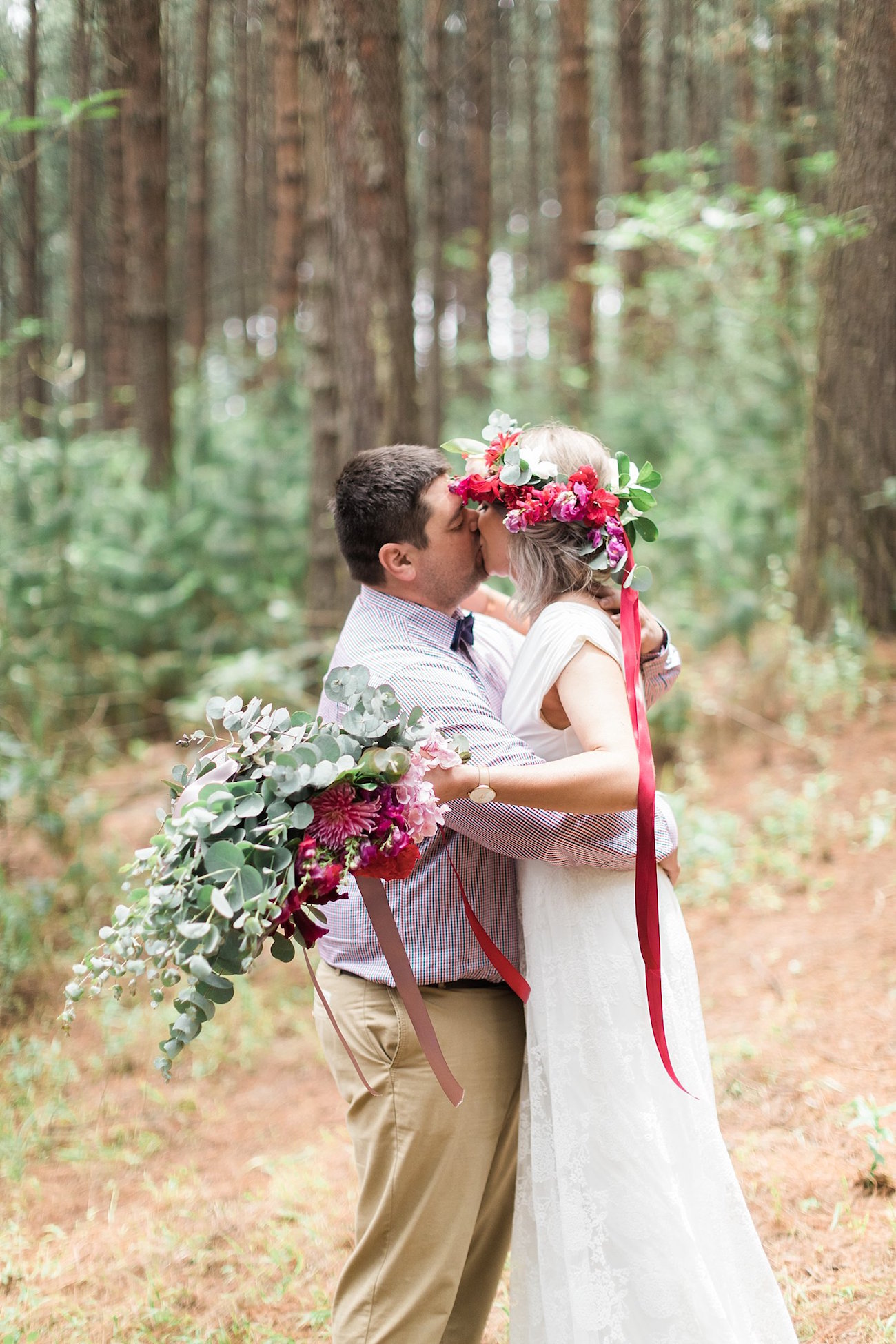 The Dress
I started my search on the internet and in department stores as I knew that I did not want a wedding dress, but rather a plain white dress. I could not find the dress that I had in mind and ended up making an appointment at Gelique. They have a wide variety of bridesmaids dresses and my idea was to have one of their bridesmaids dresses made in white for me. On the day of my appointment they had a display of their new wedding dress line. I ended up trying on one of those dresses and I loved it. It was so comfortable and easy to move in which was very important to me.
The Bridesmaids
I had three bridesmaids. My only requirement was that they wear short, white lace dresses. Each then chose their own dress. Although the dresses were similar, I liked the fact that each looked different.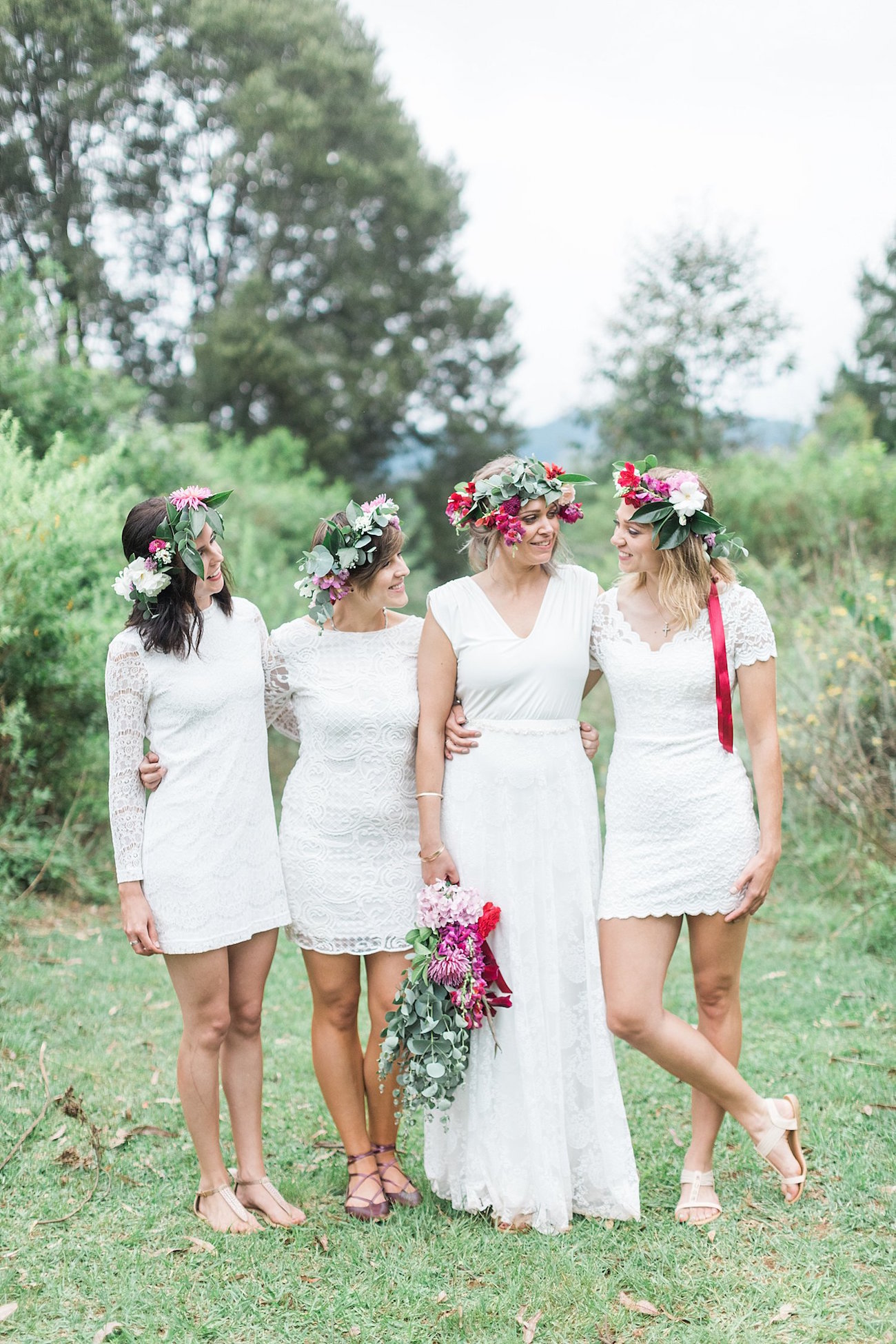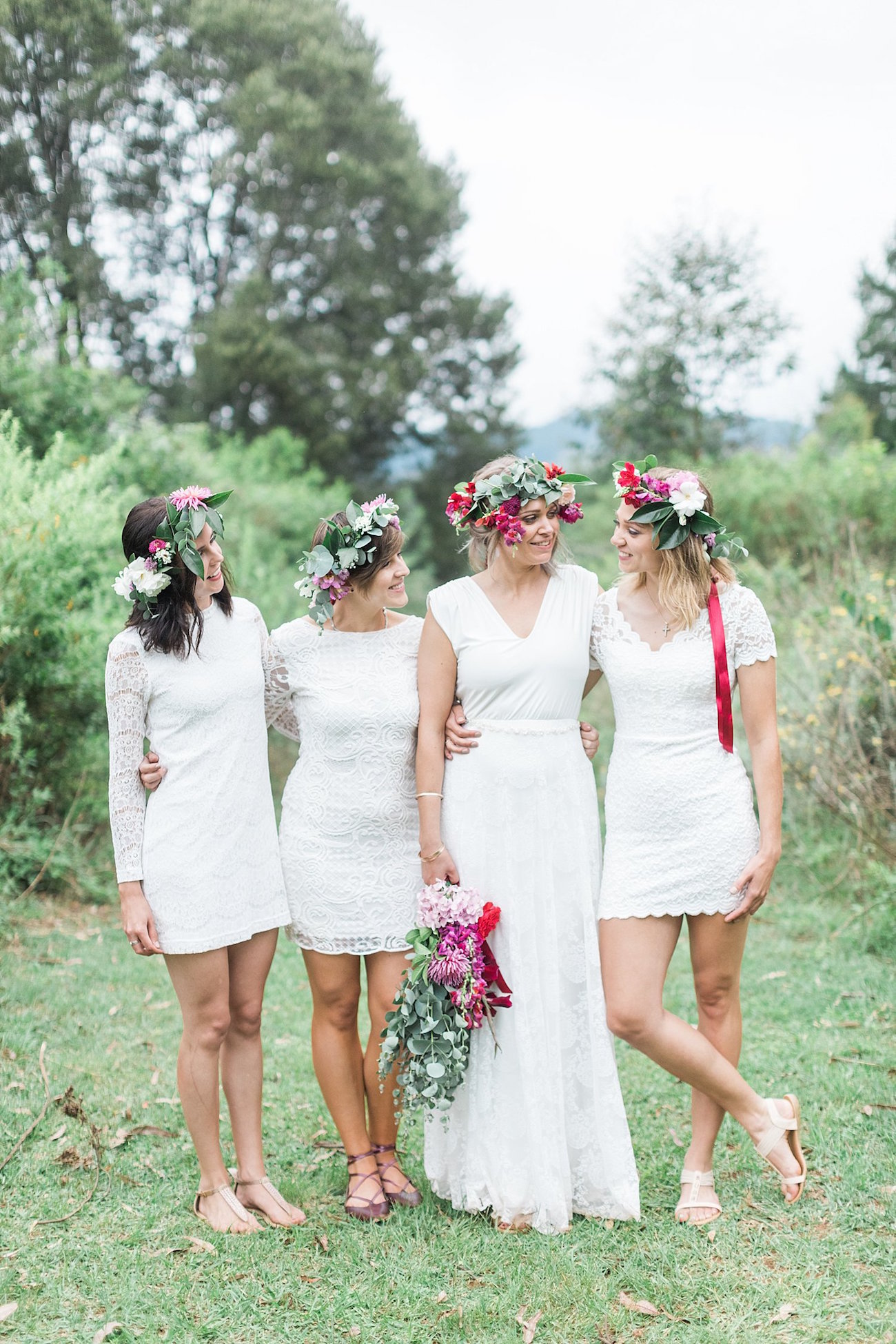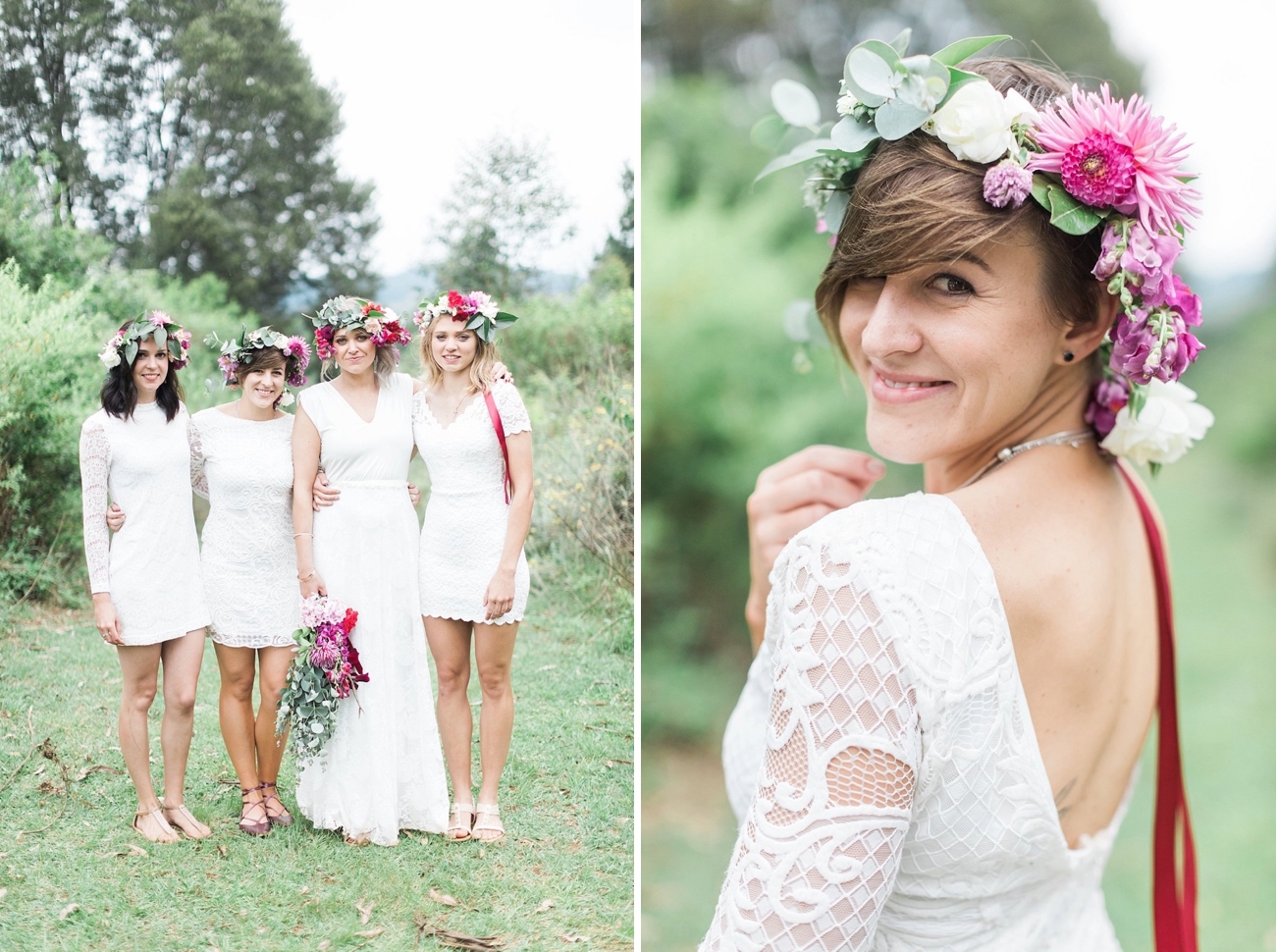 Memorable Moments
I honestly enjoyed every moment of the day, but the most memorable moment must be the late night swim that a bunch of us had in the river to end the wedding on a high.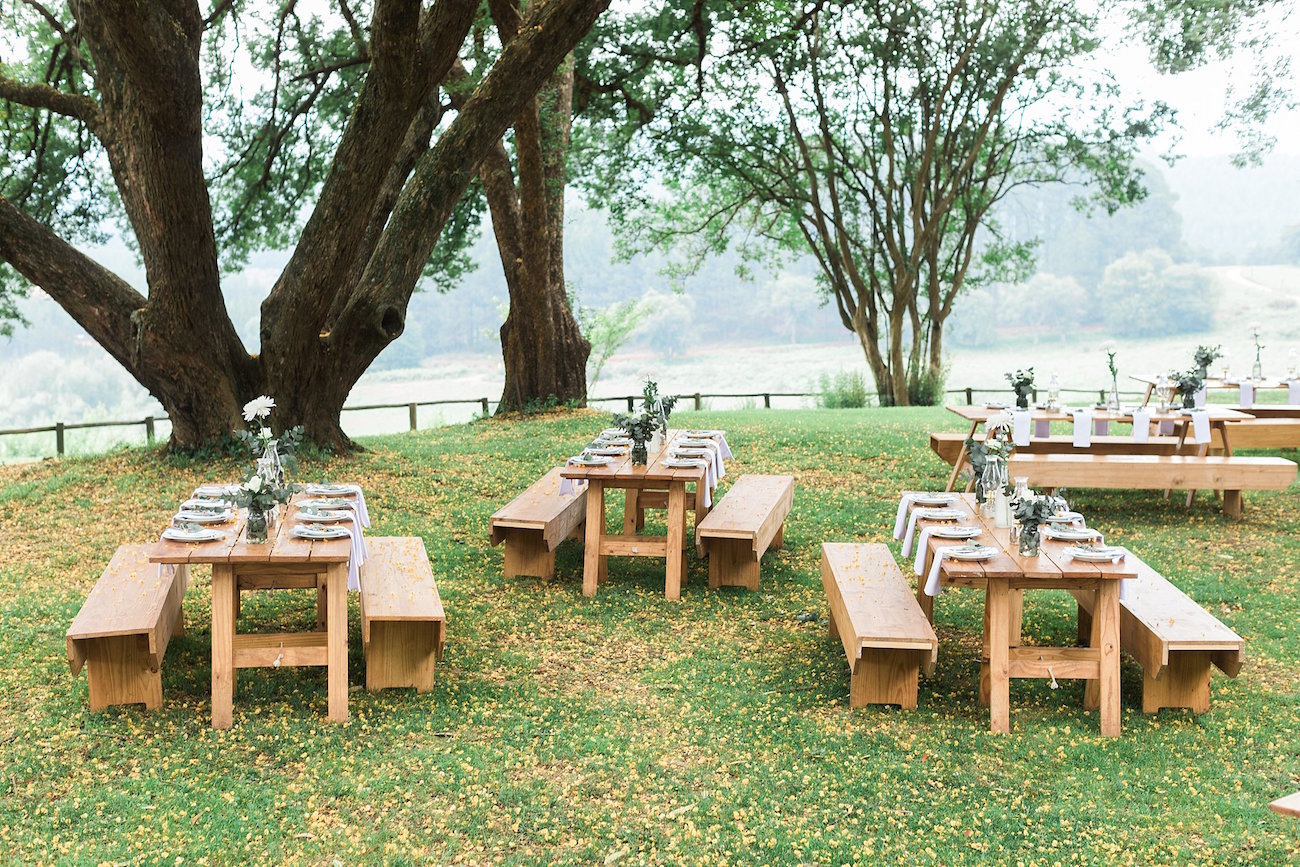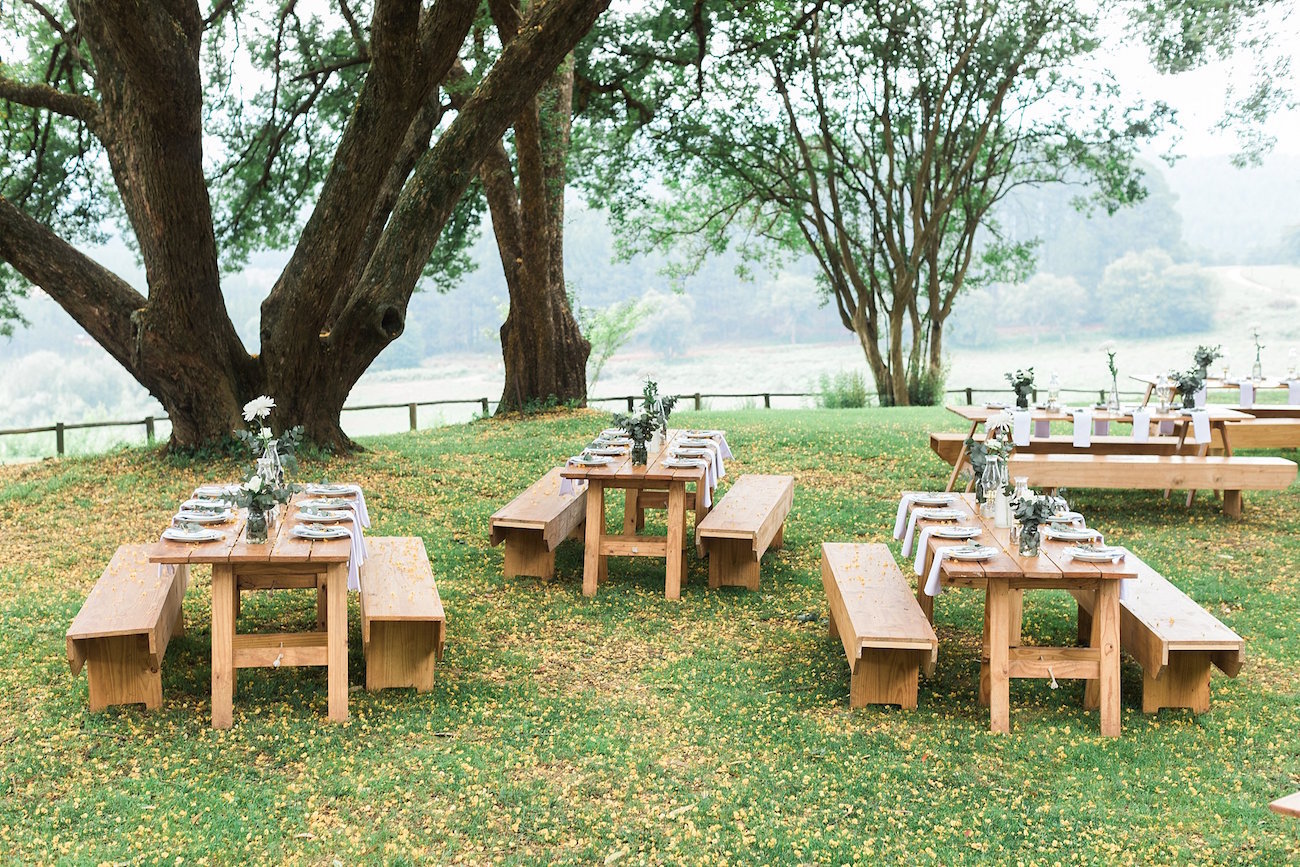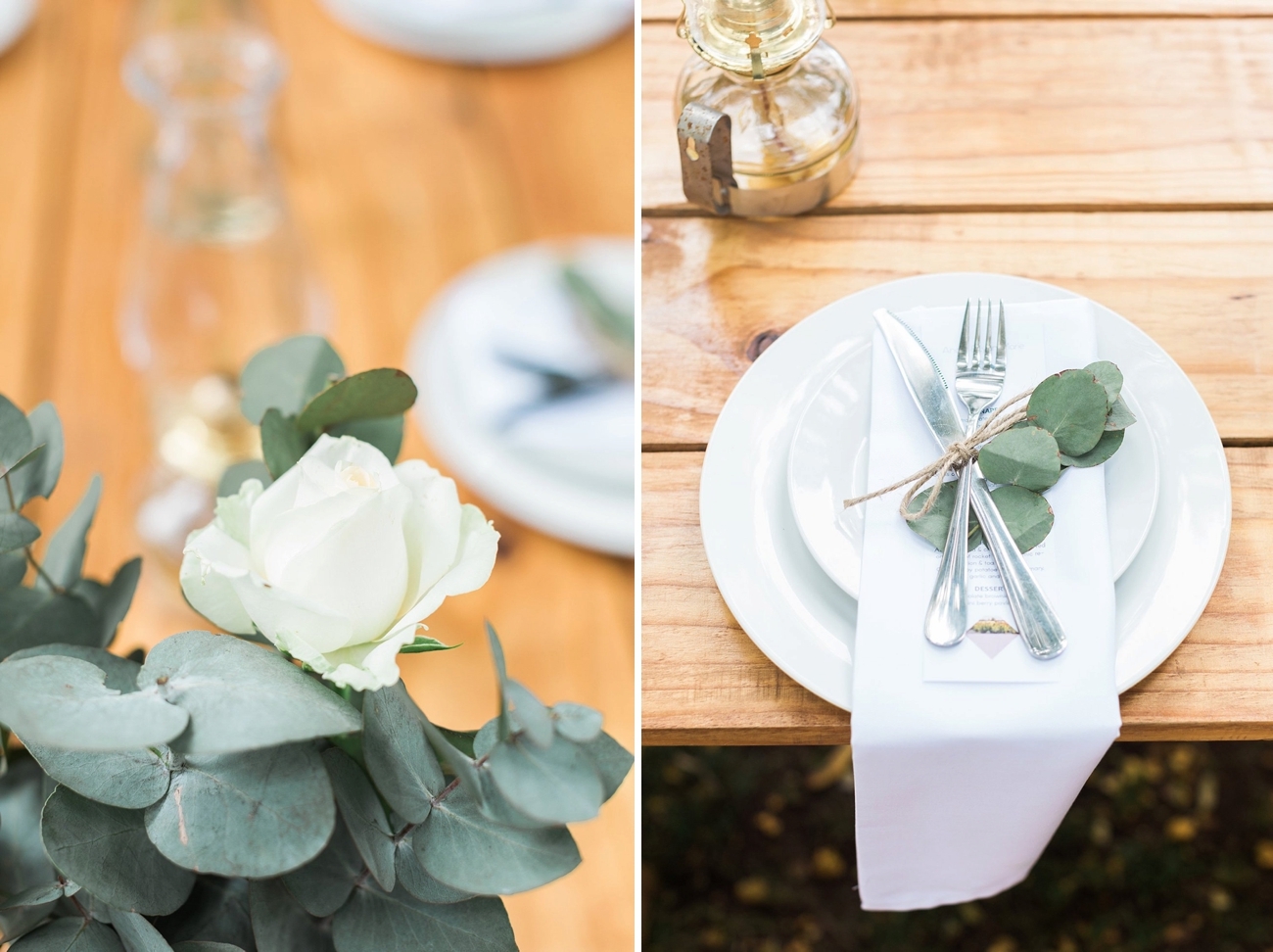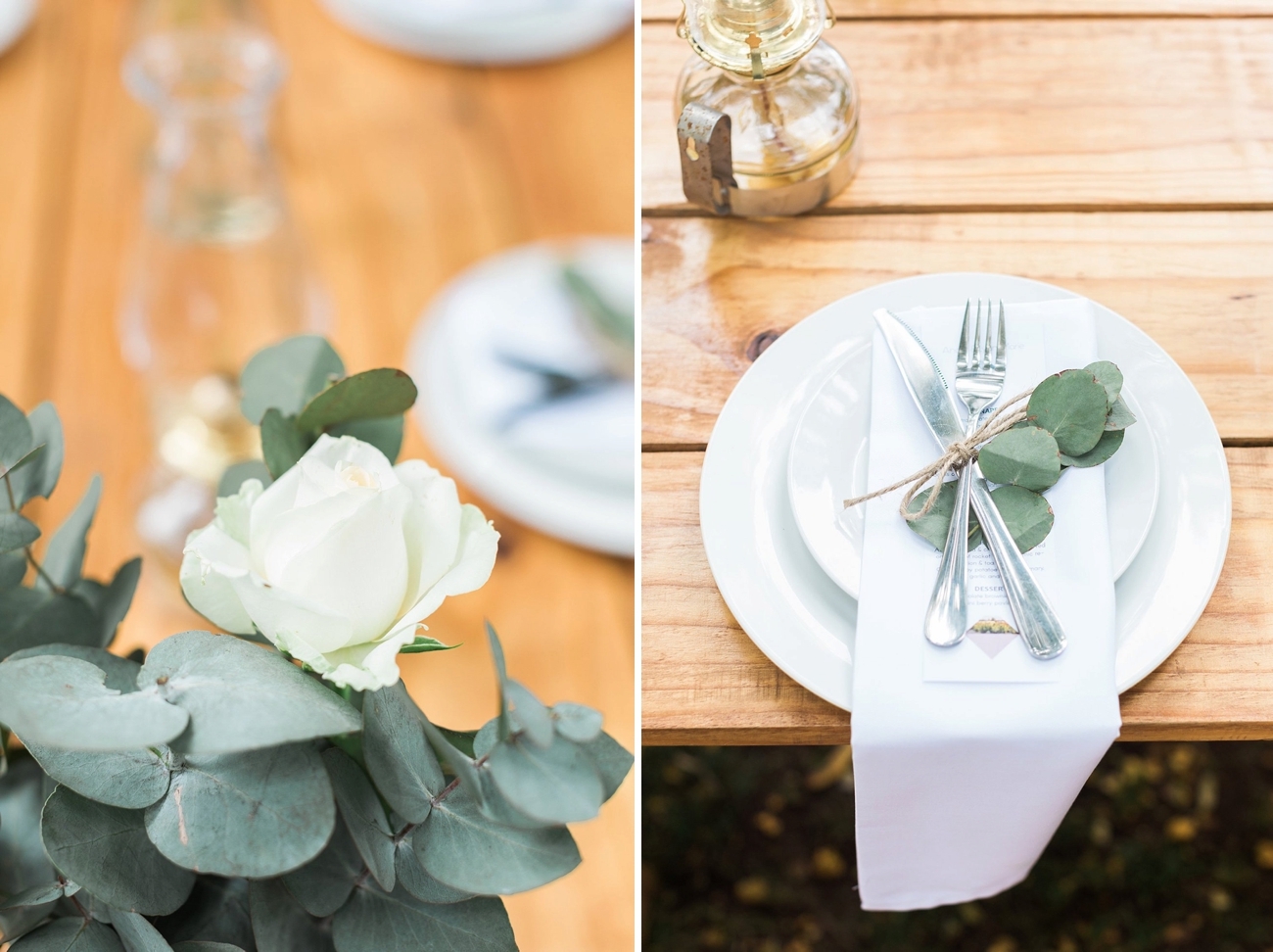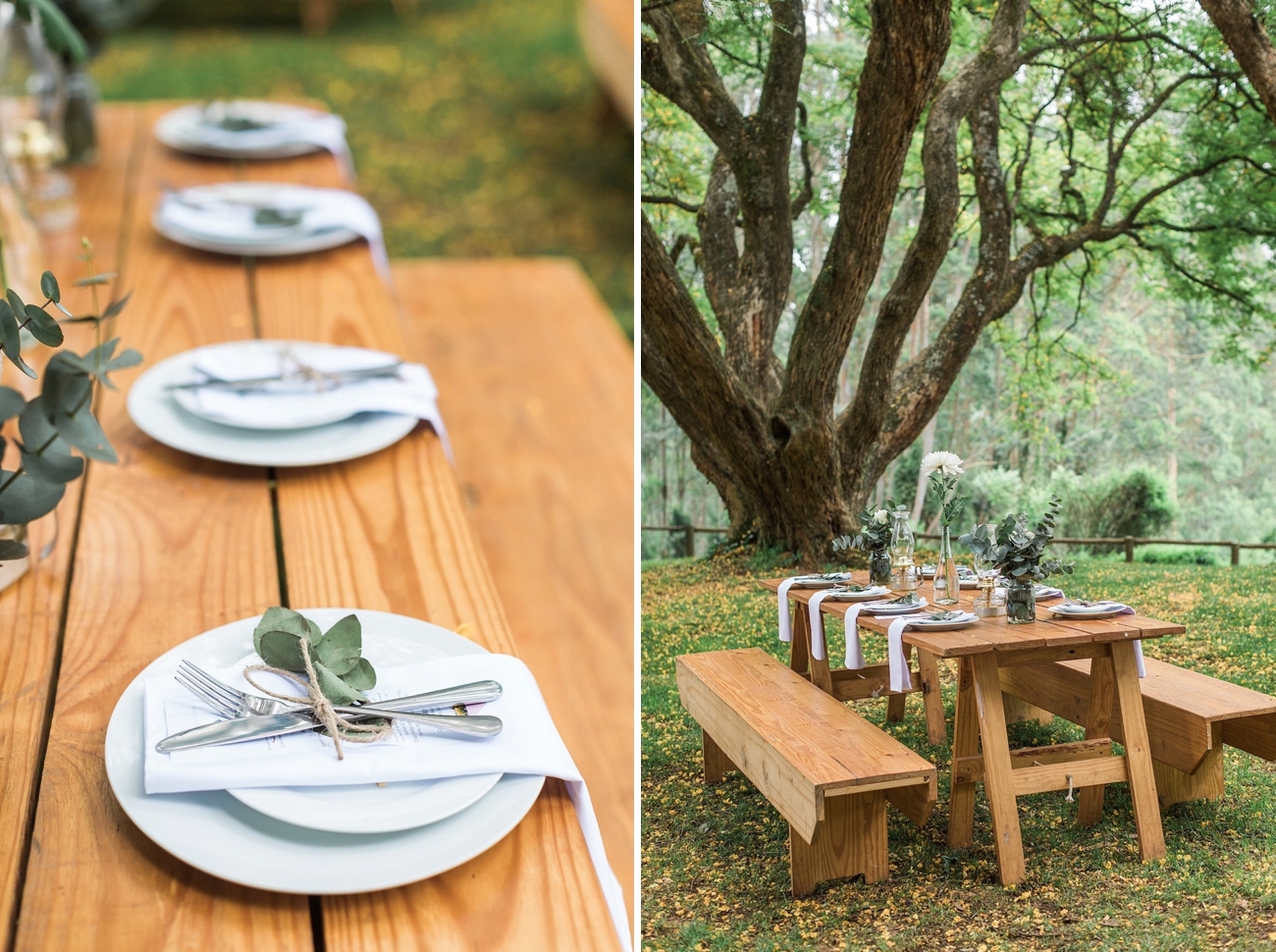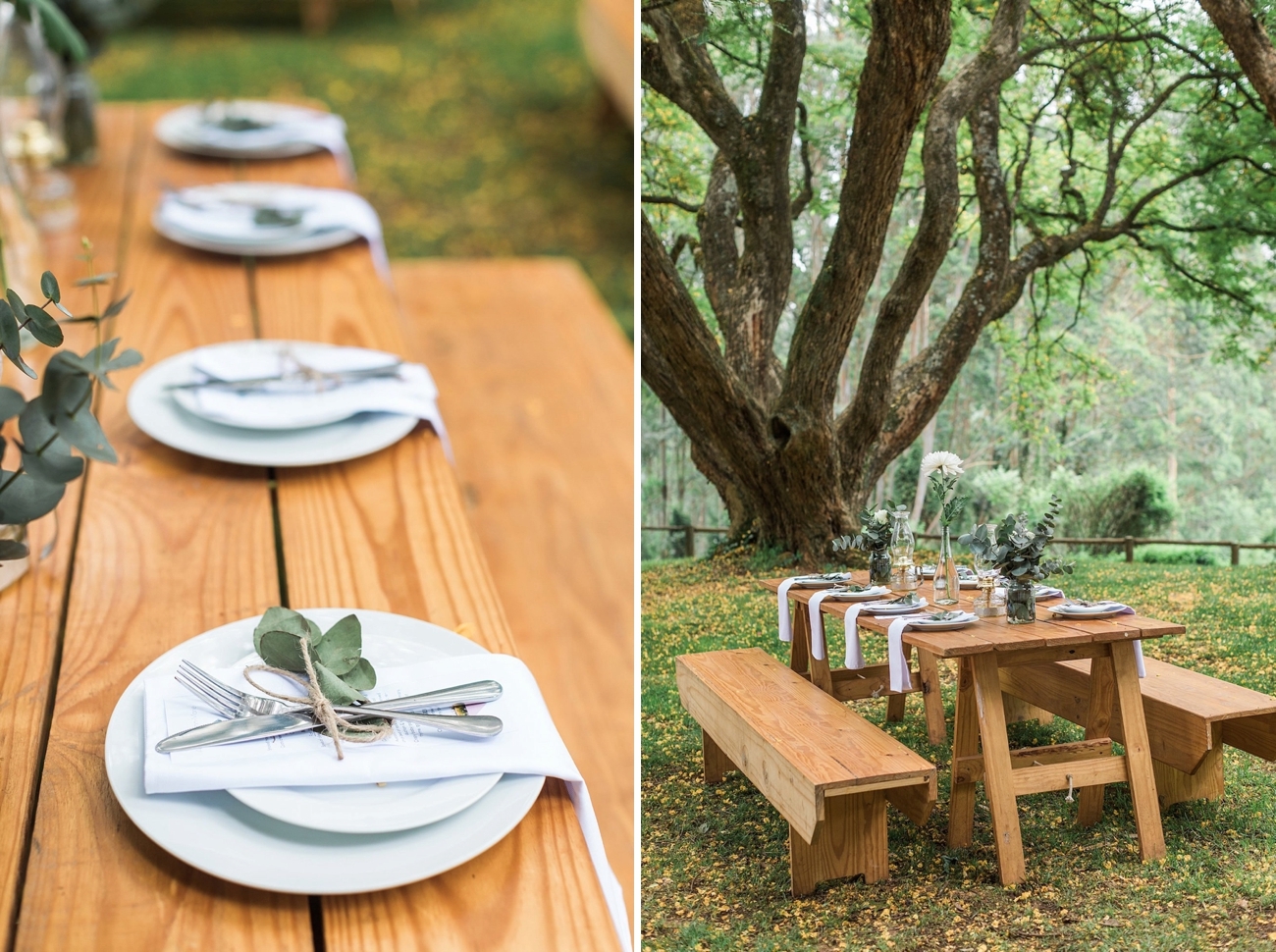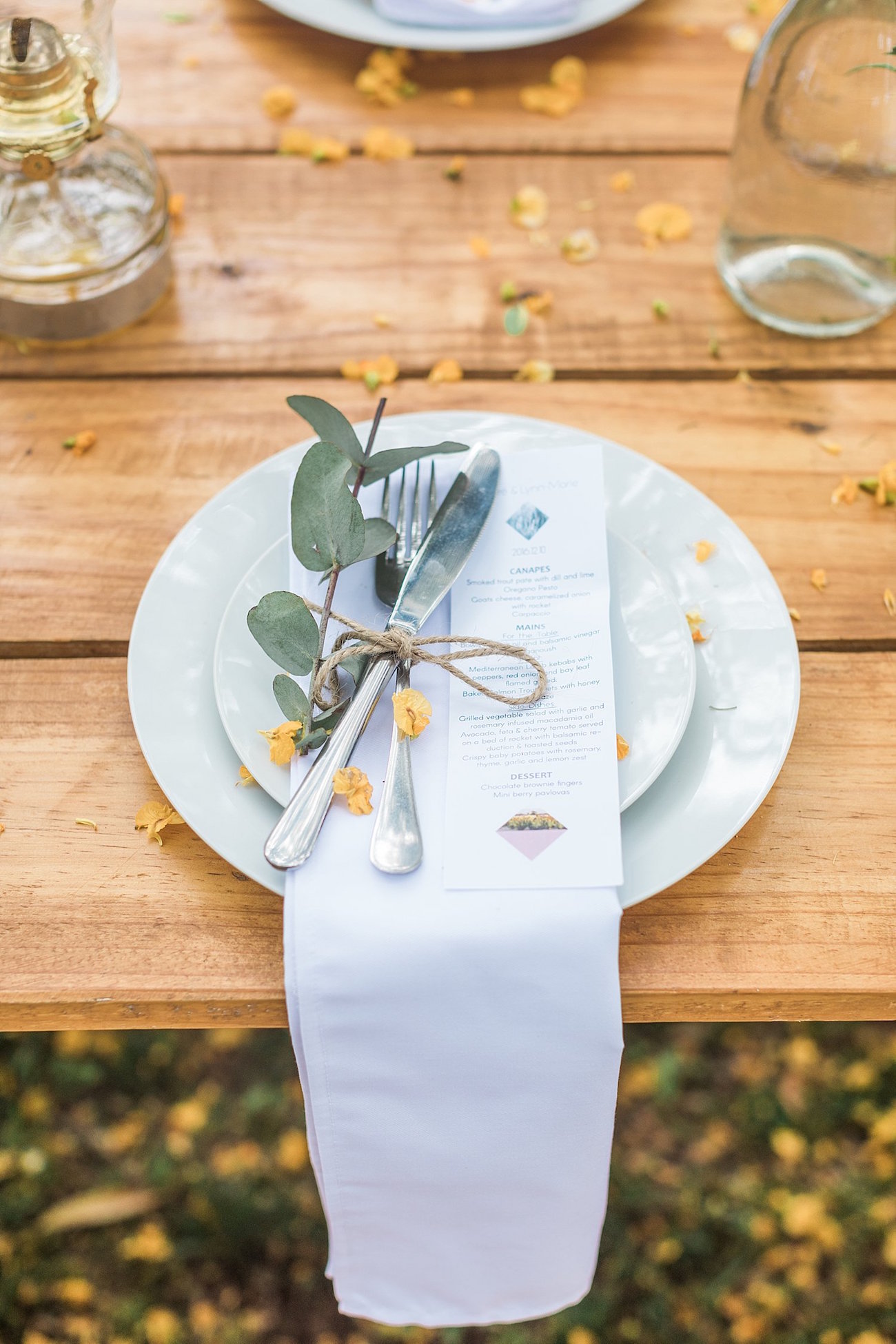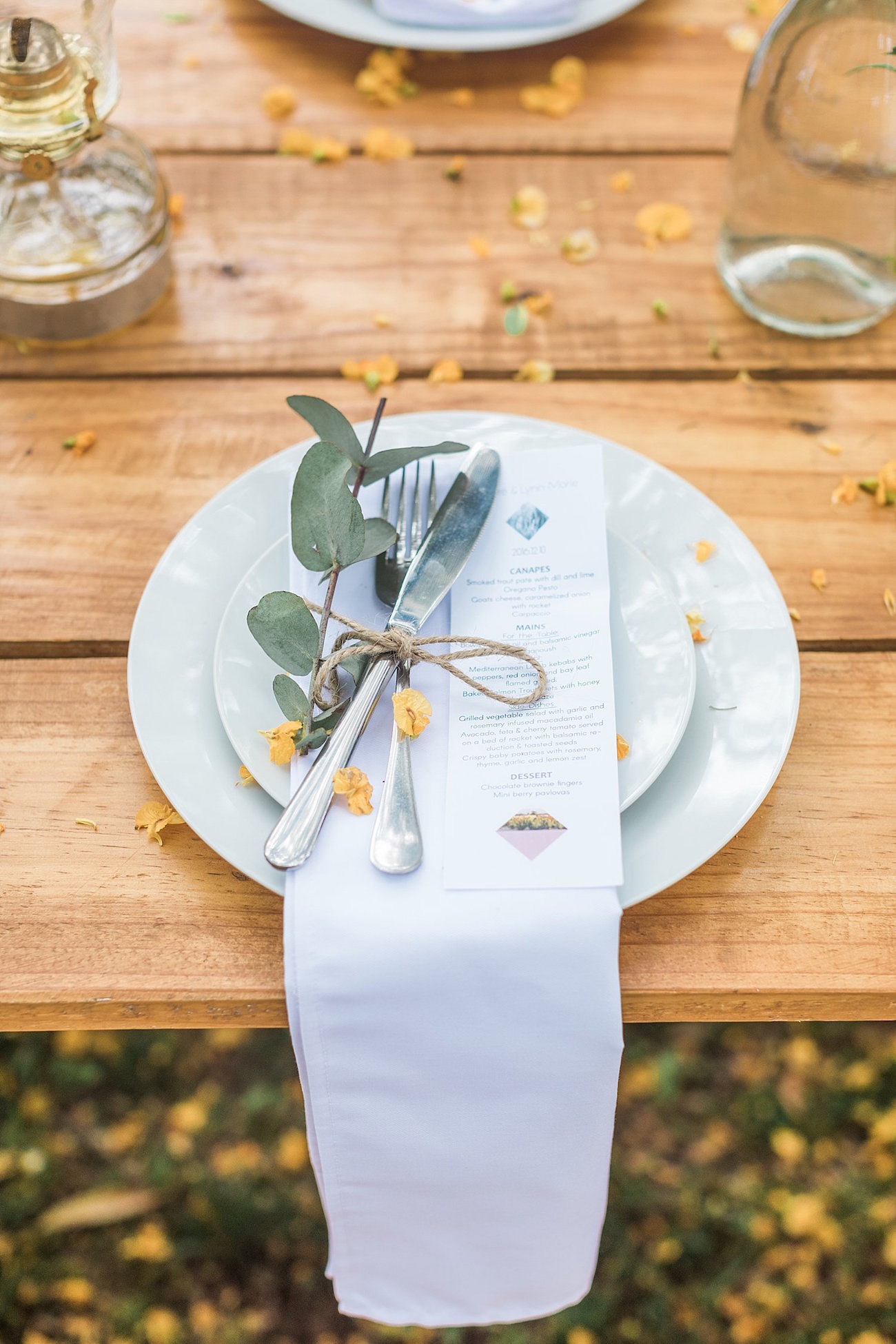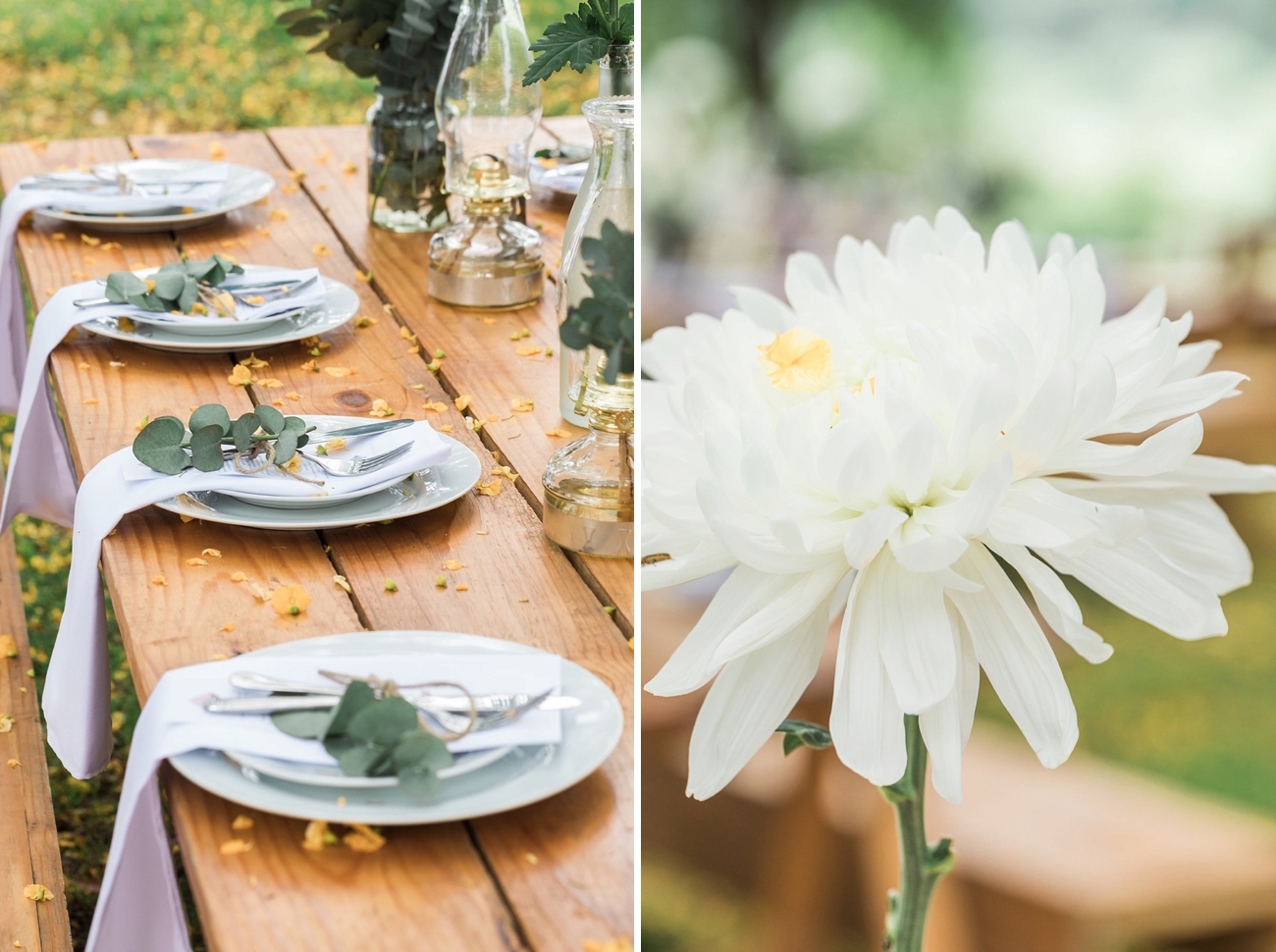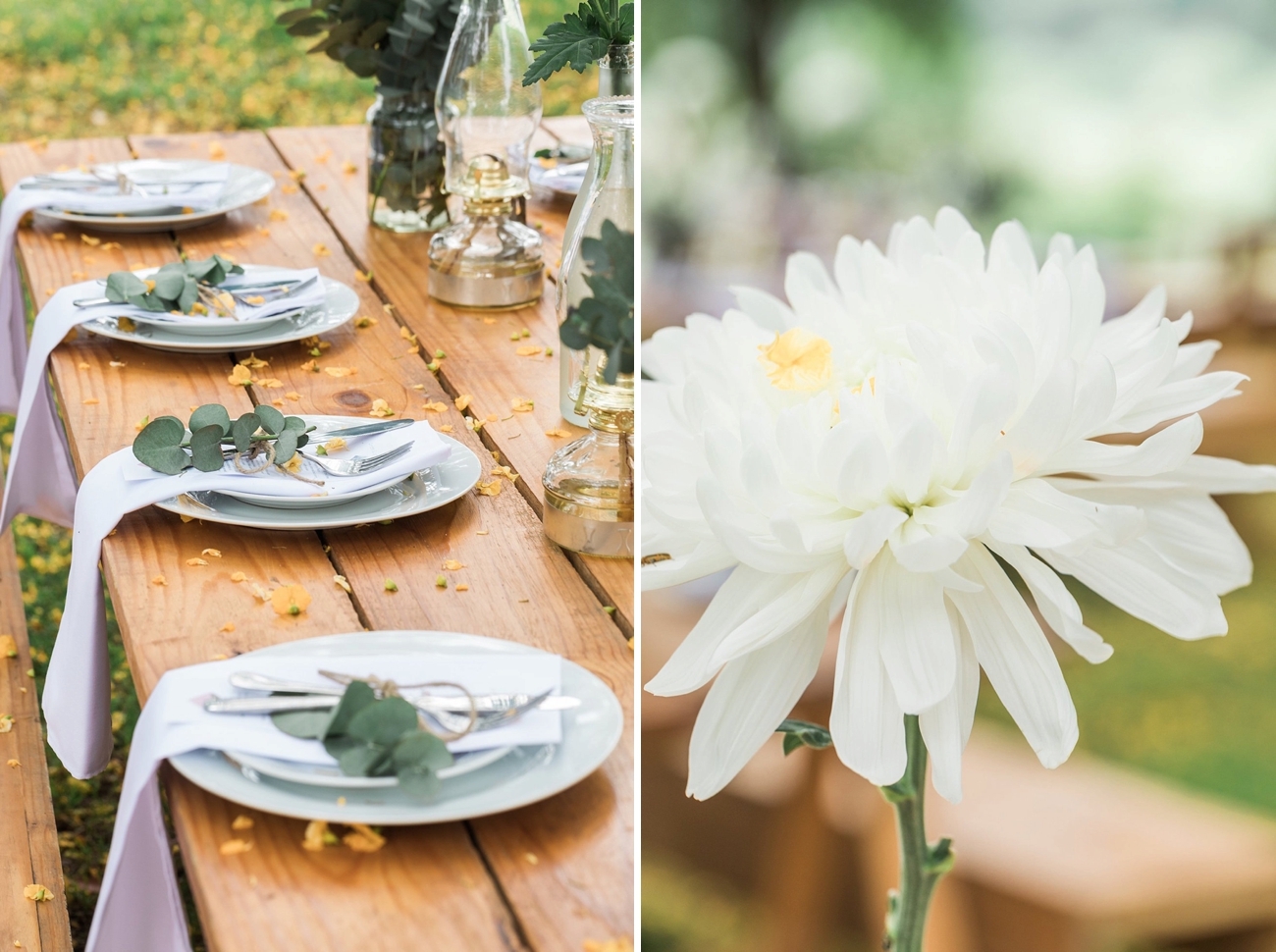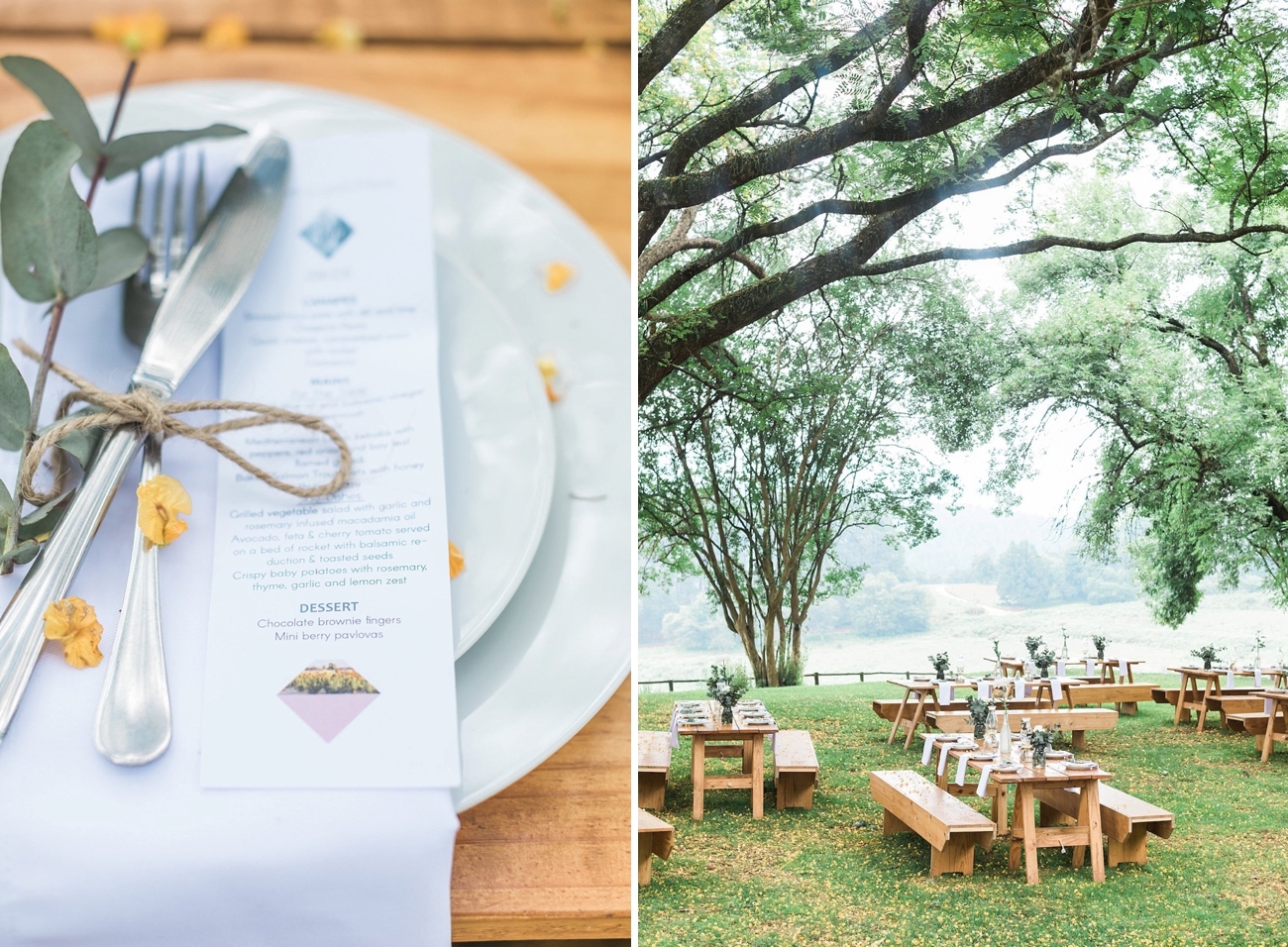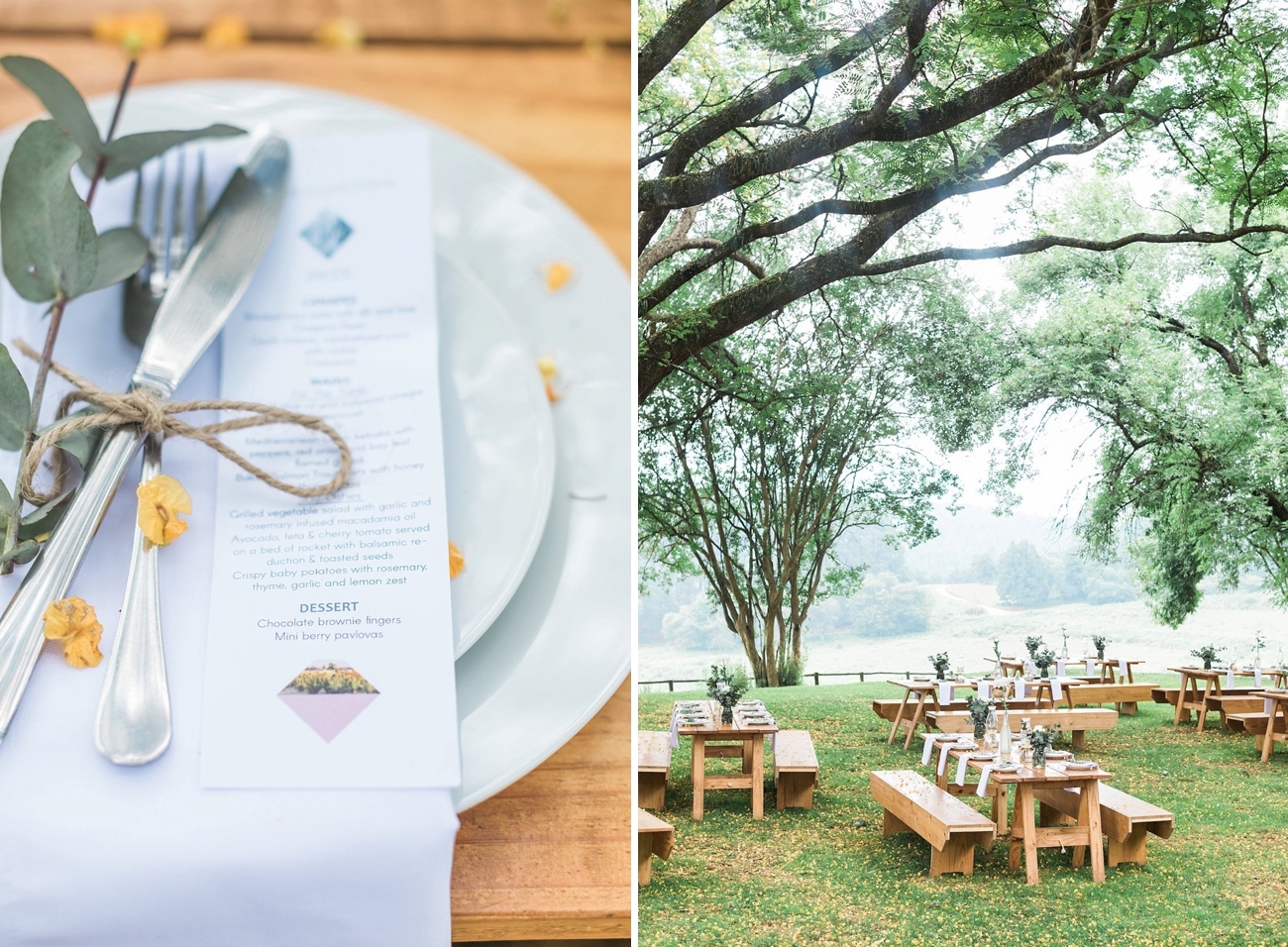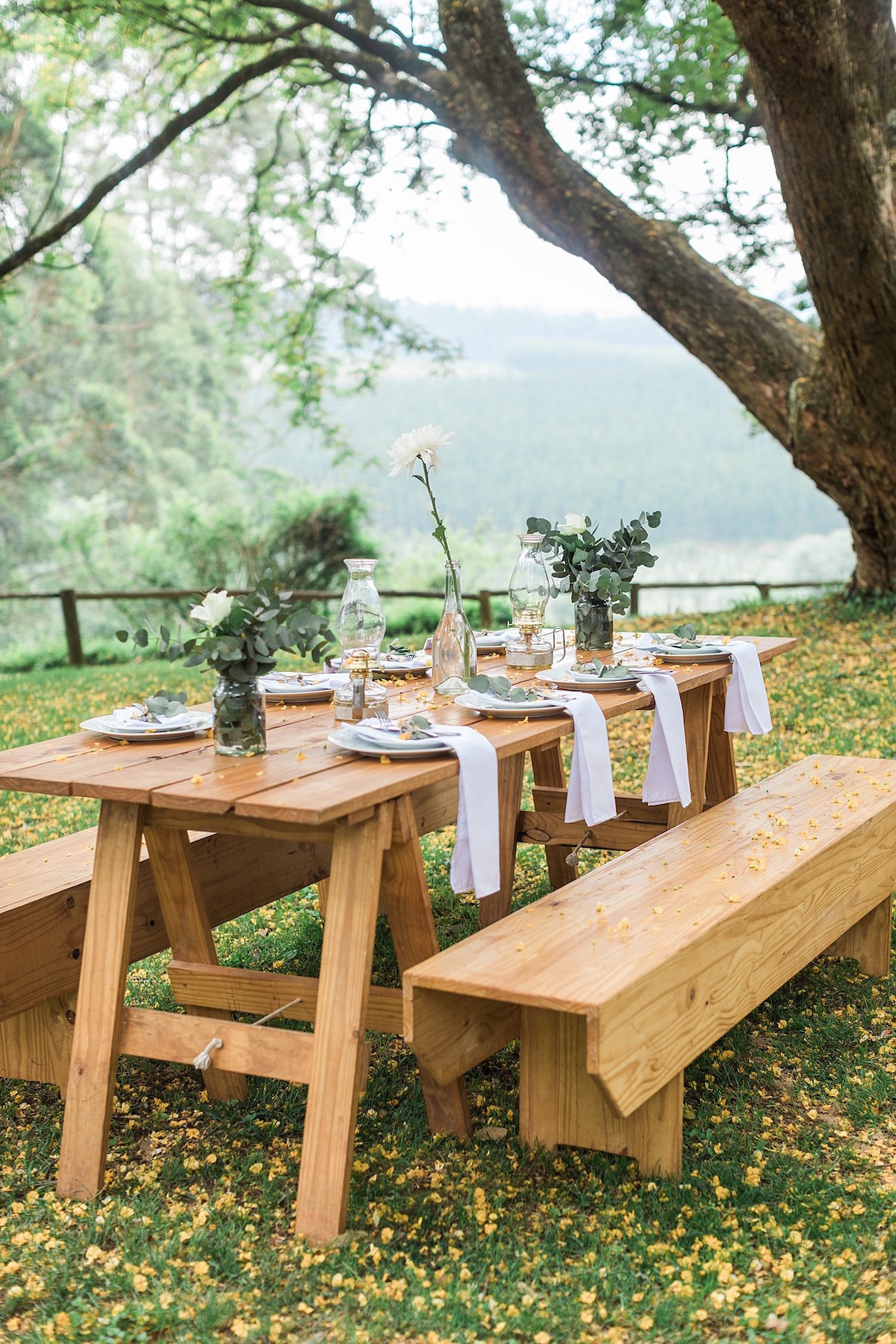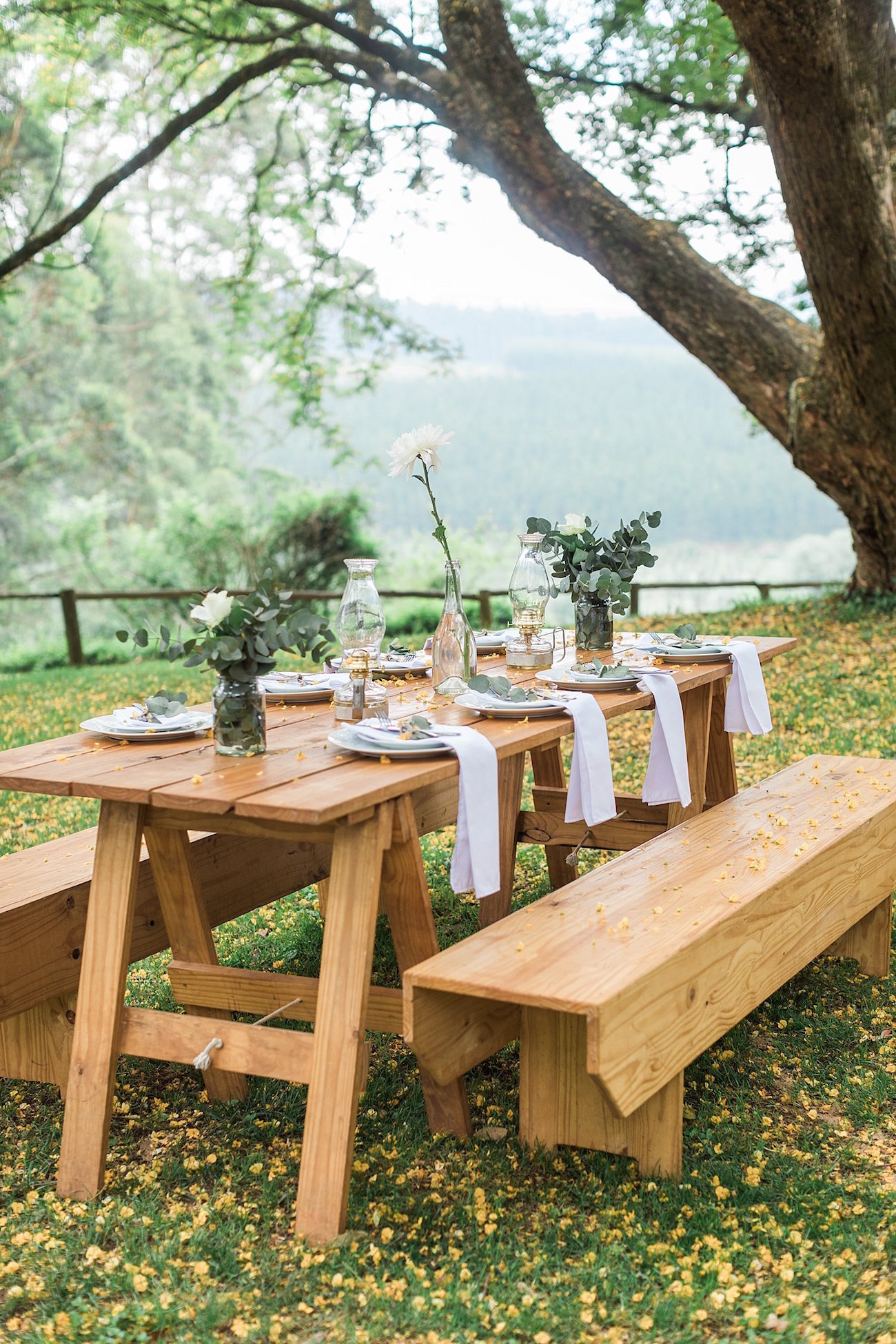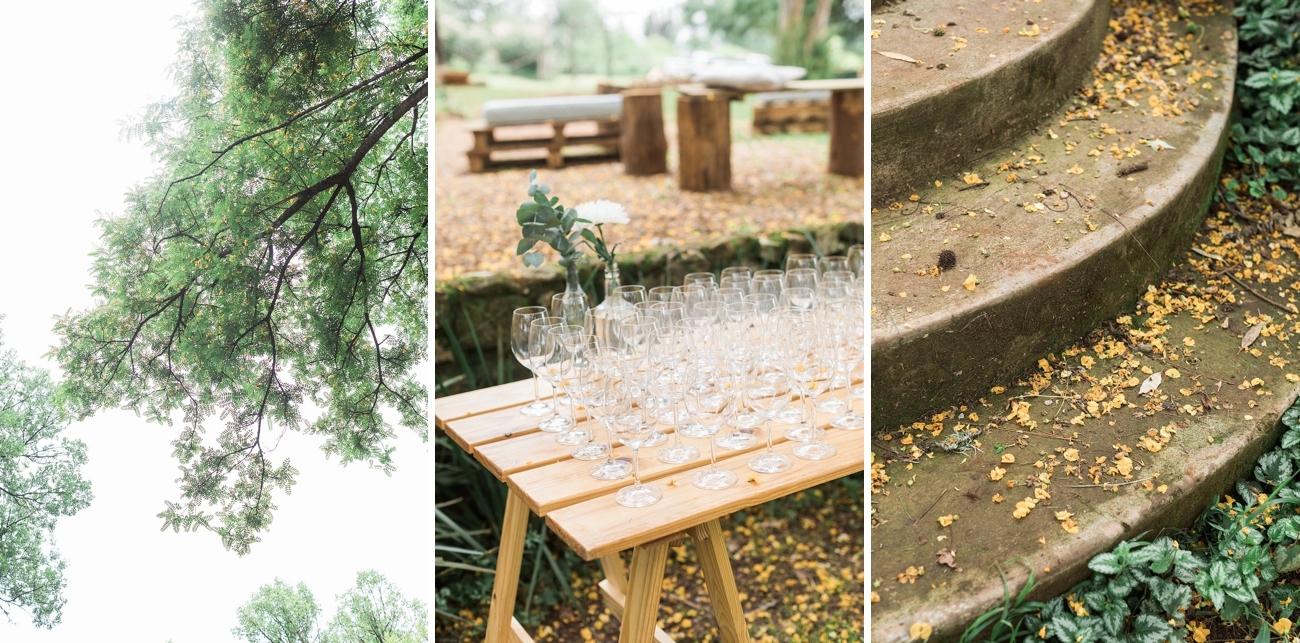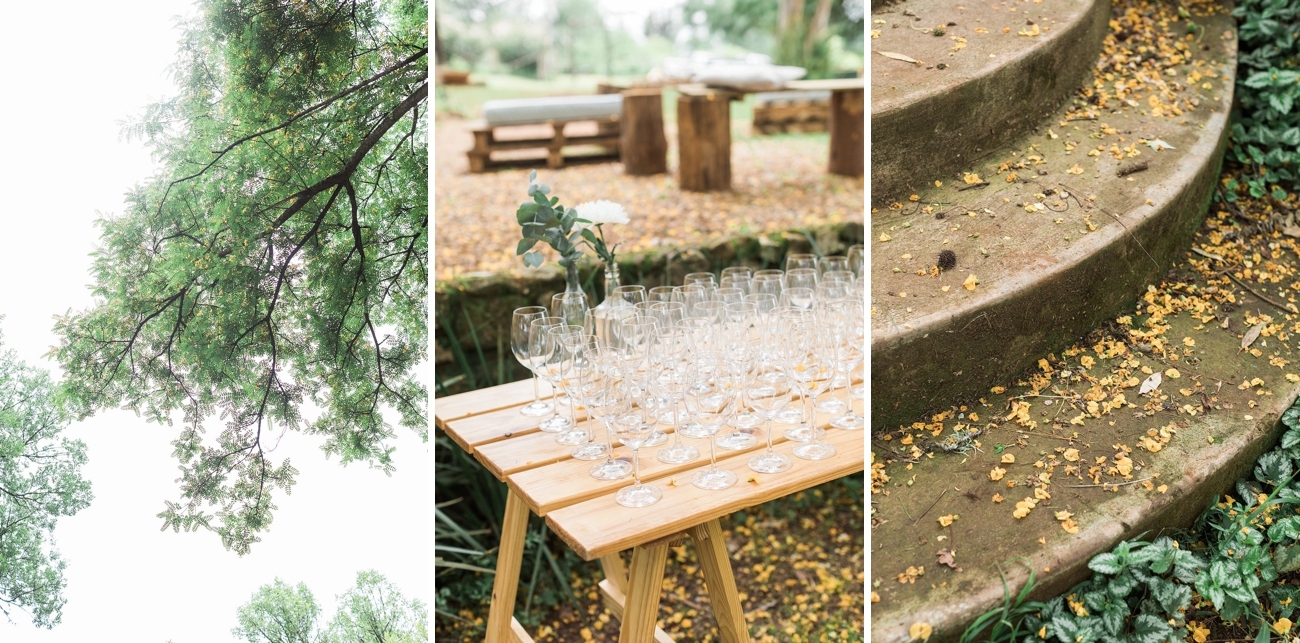 Best Decision
Booking the perfect venue and photographer.
Advice for Future Brides & Grooms
Book the right venue and photographer. By booking the venue with the right look, you do not have to do much to it to fit your style. It is also nice to be at ease knowing that you have a good photographer as it is in the photographer's hands to capture the memories of your day perfectly!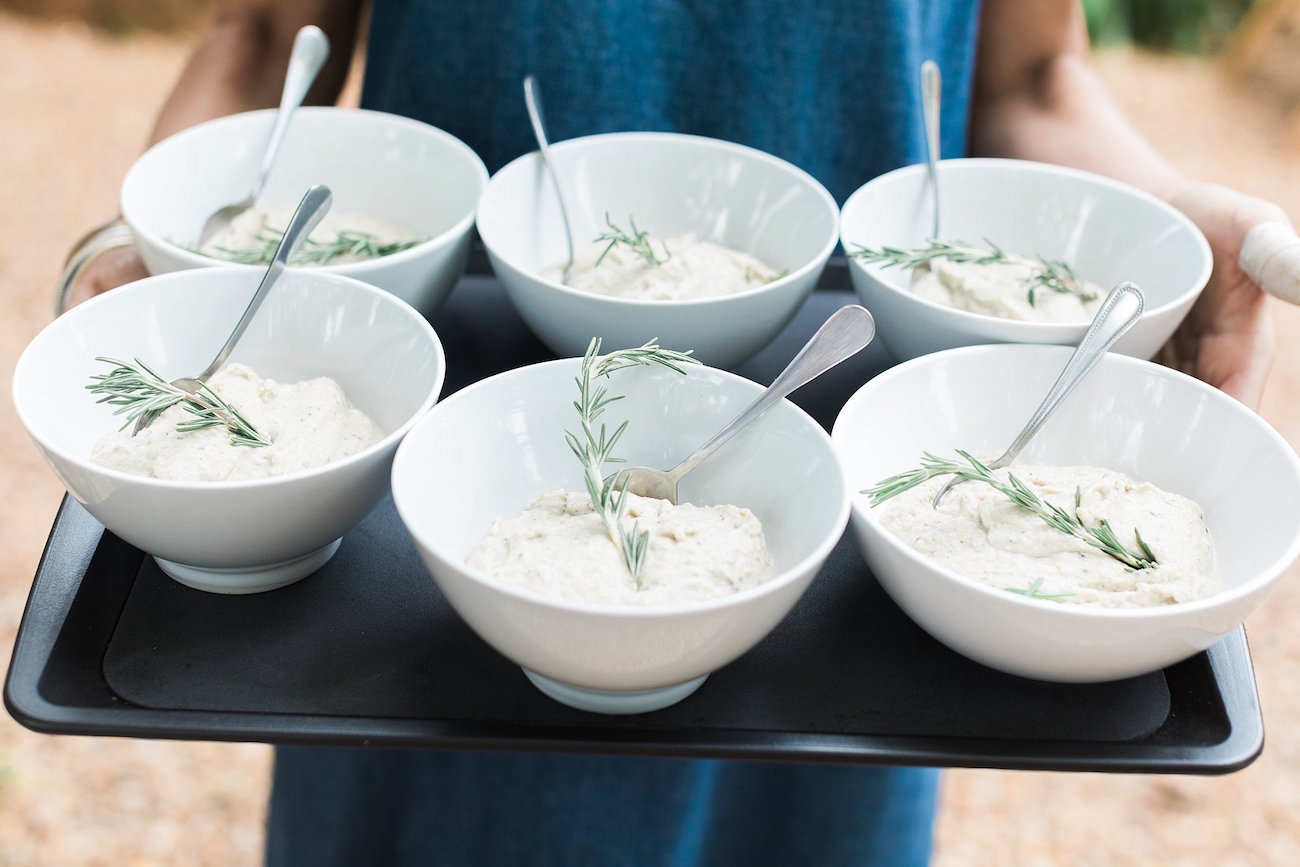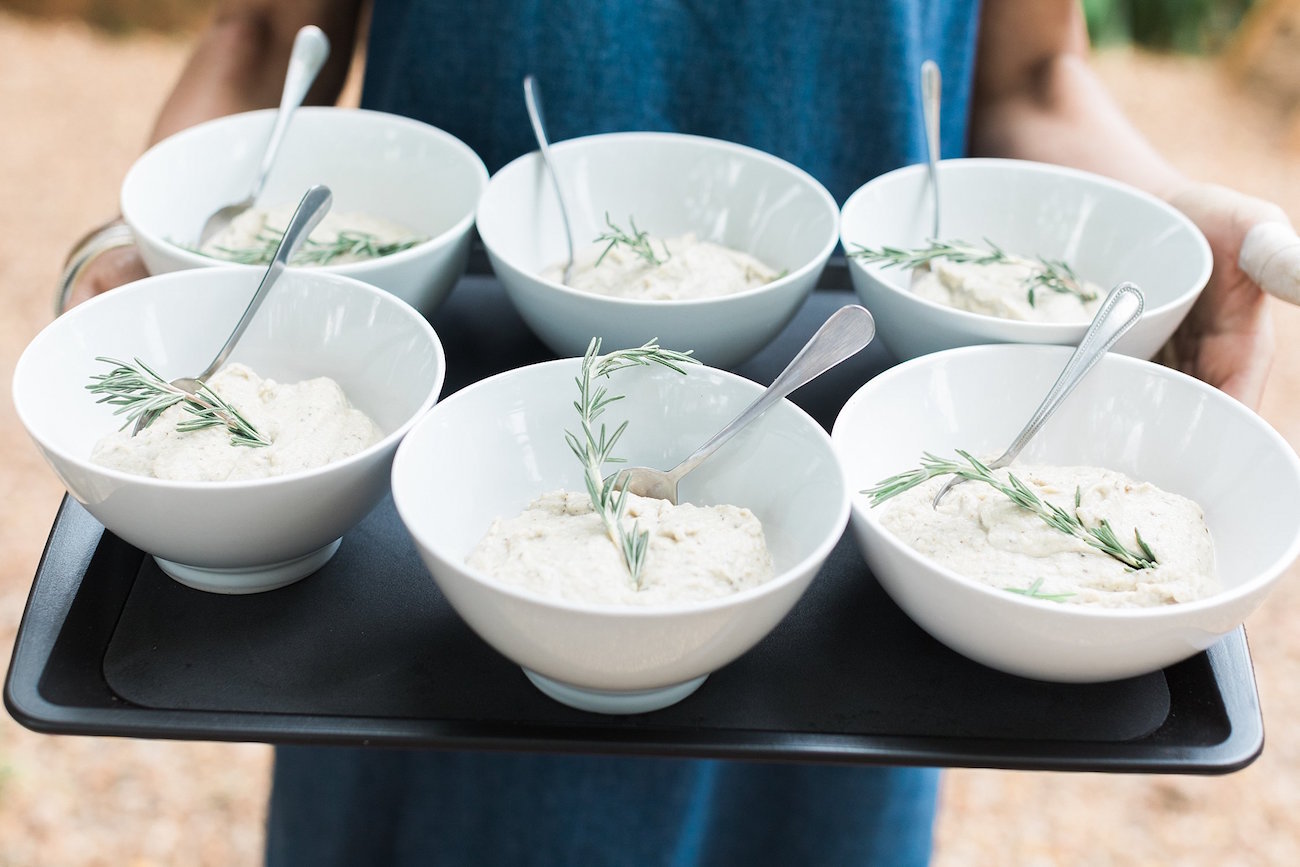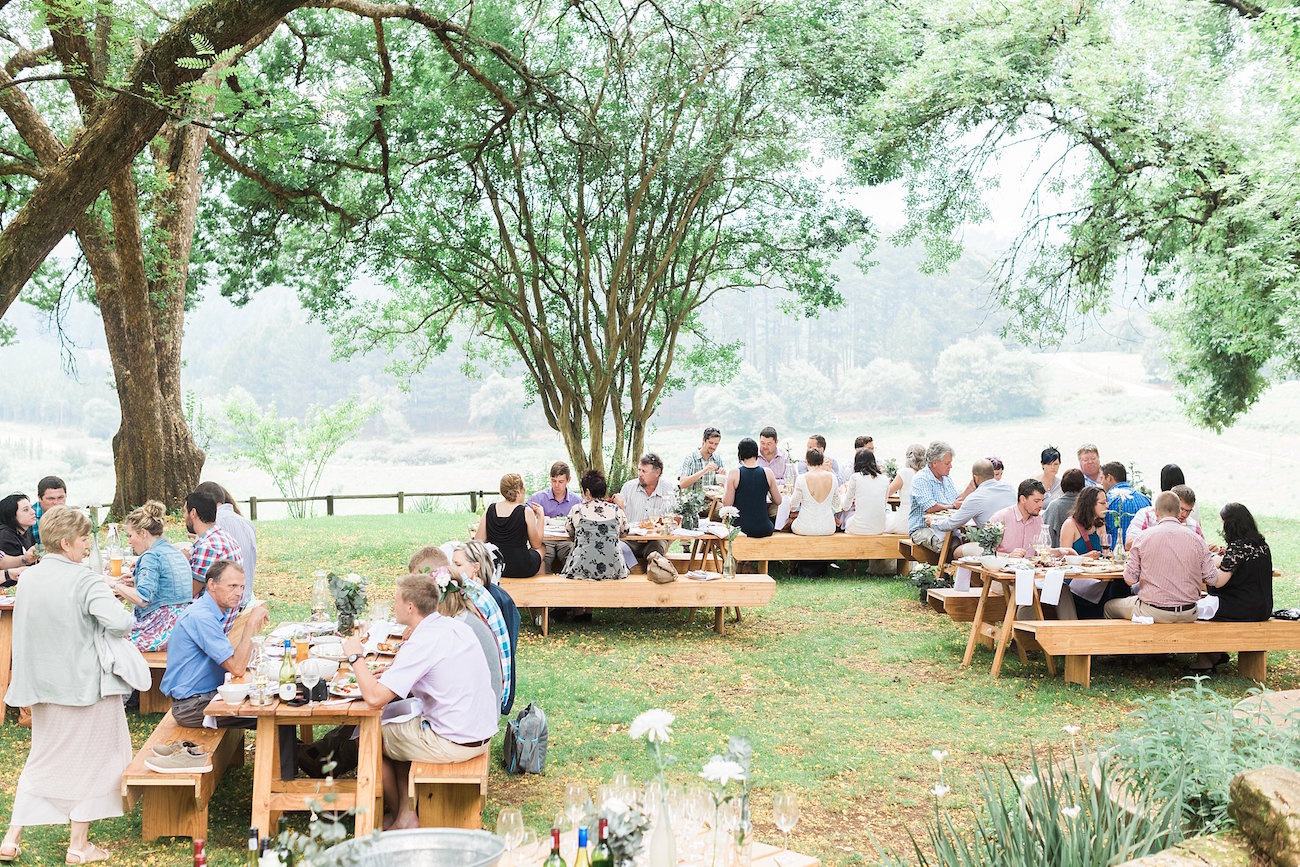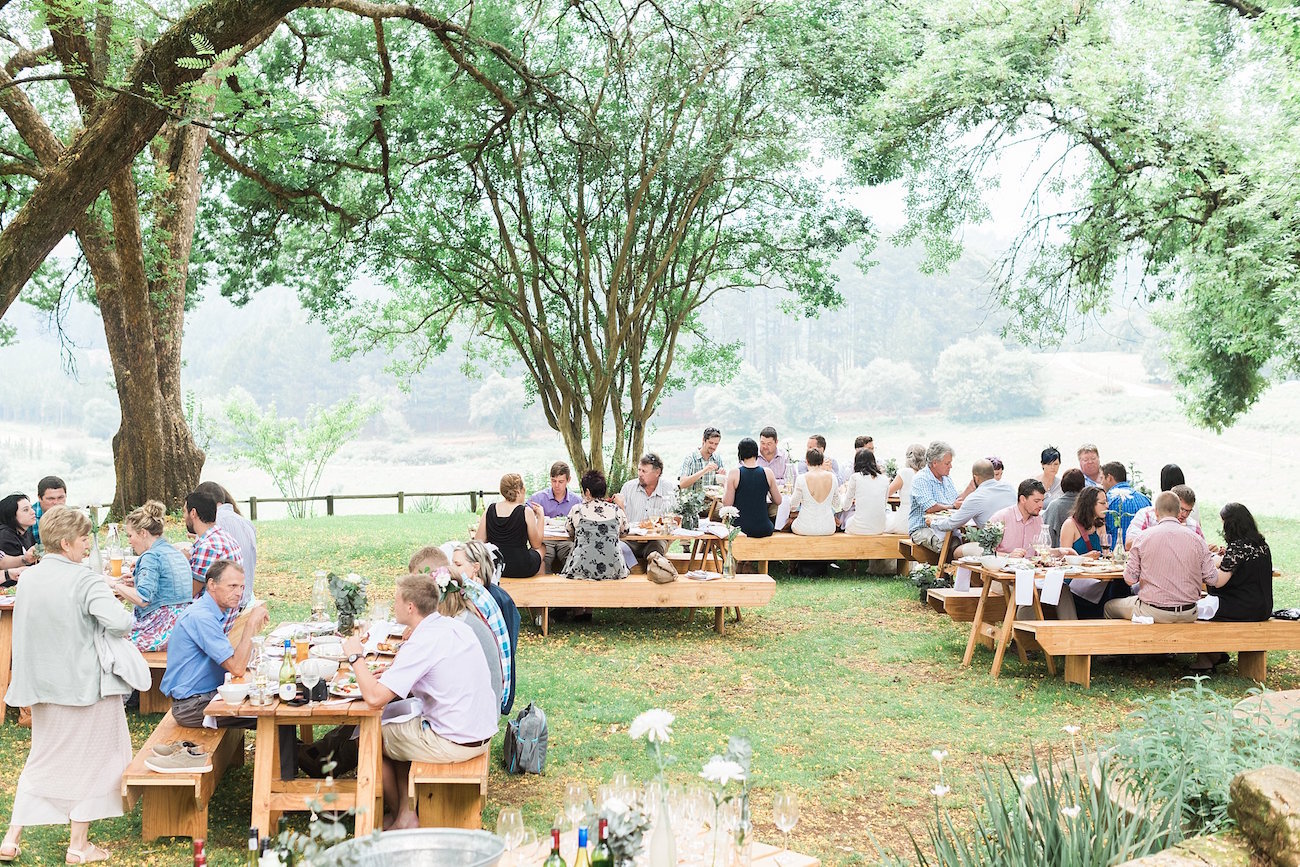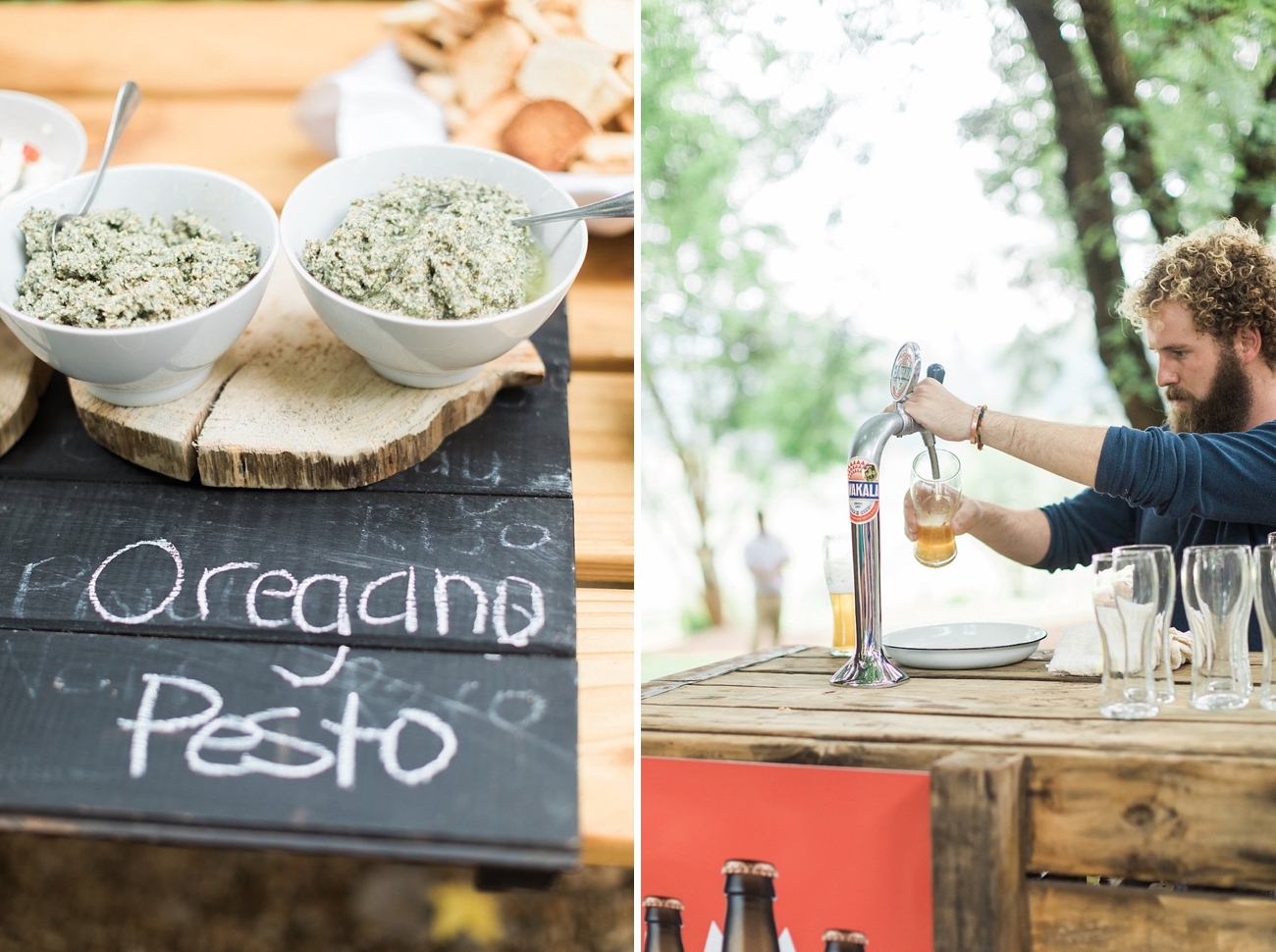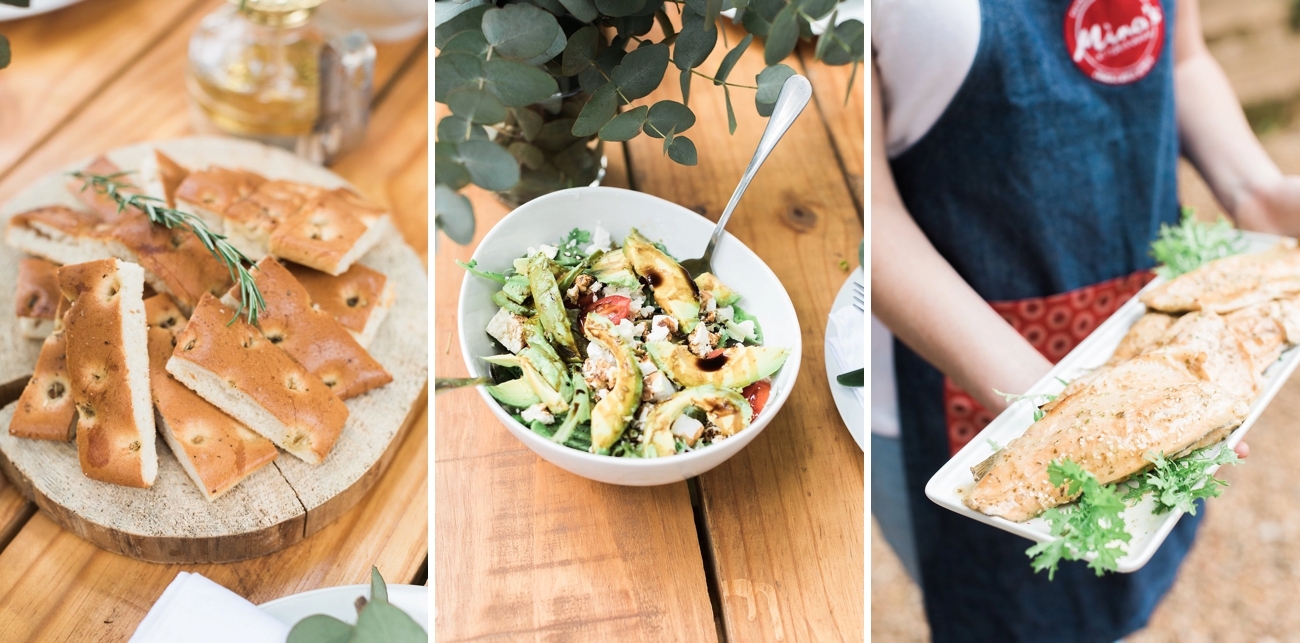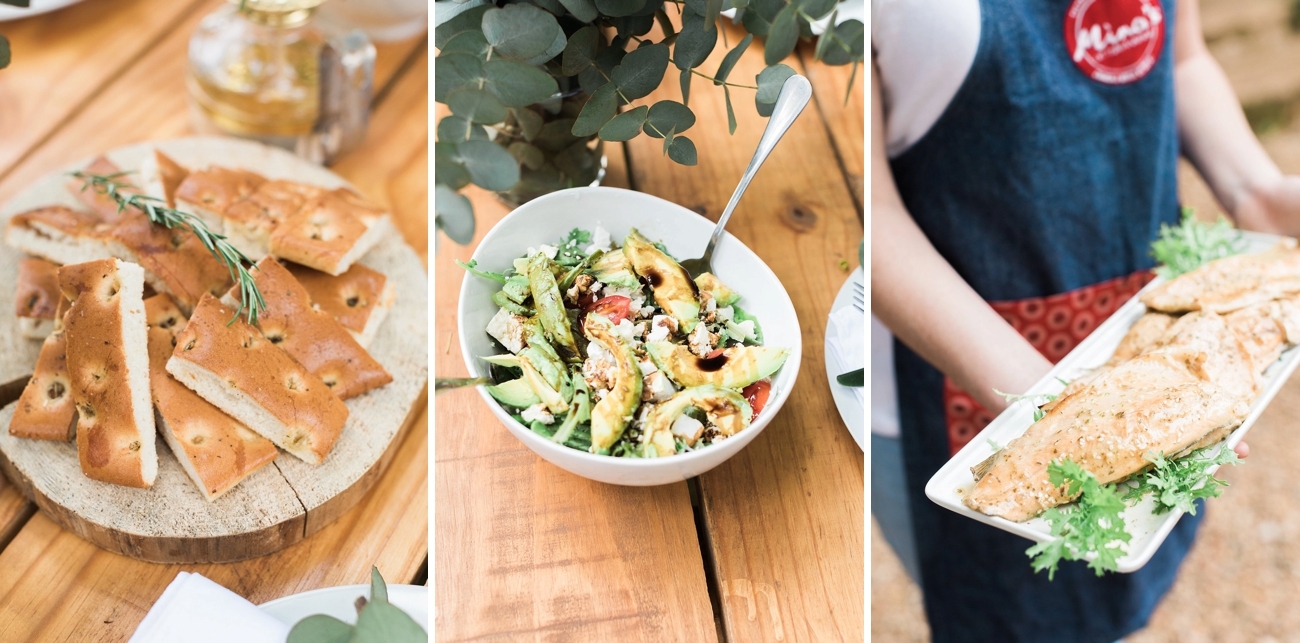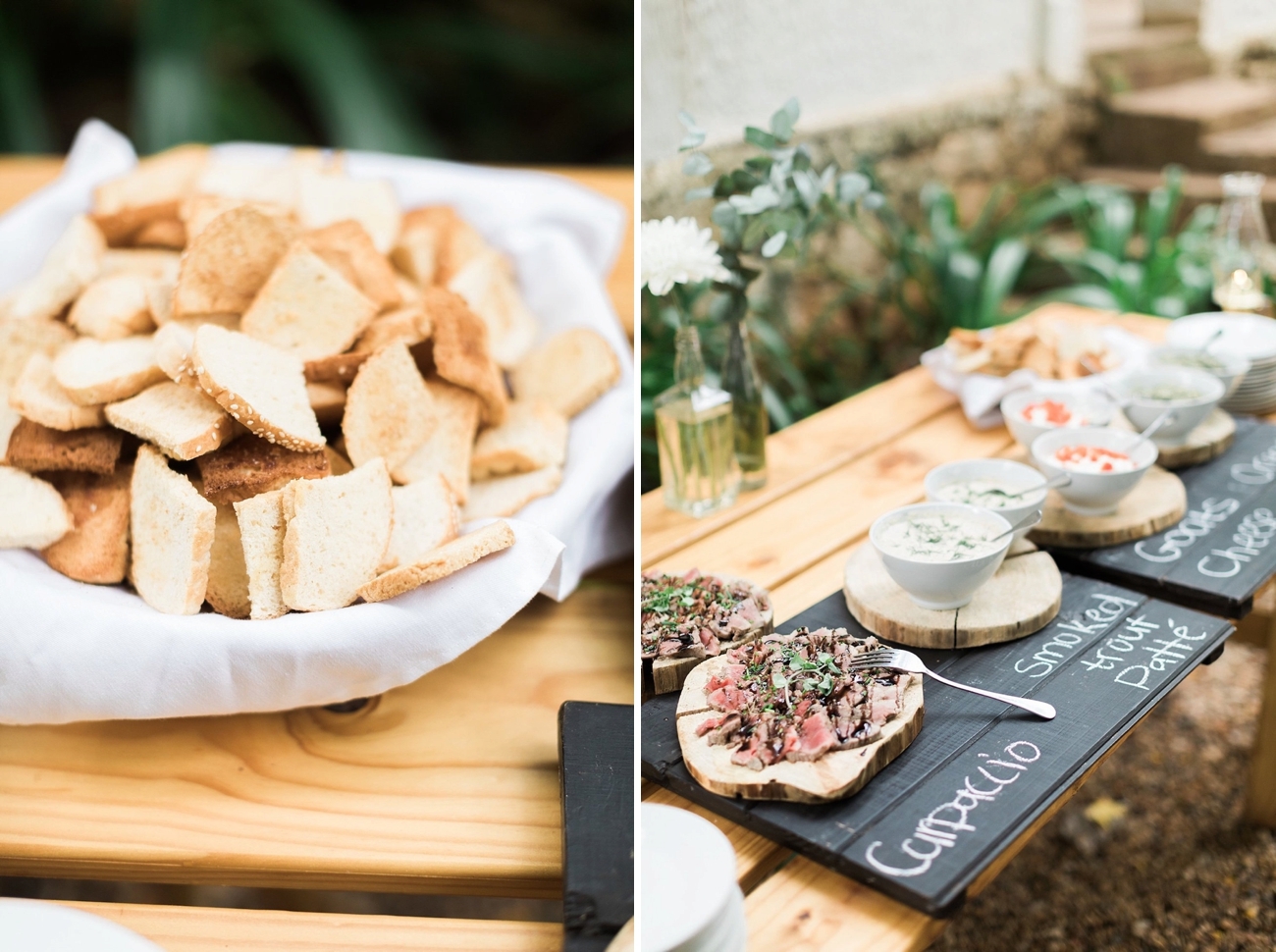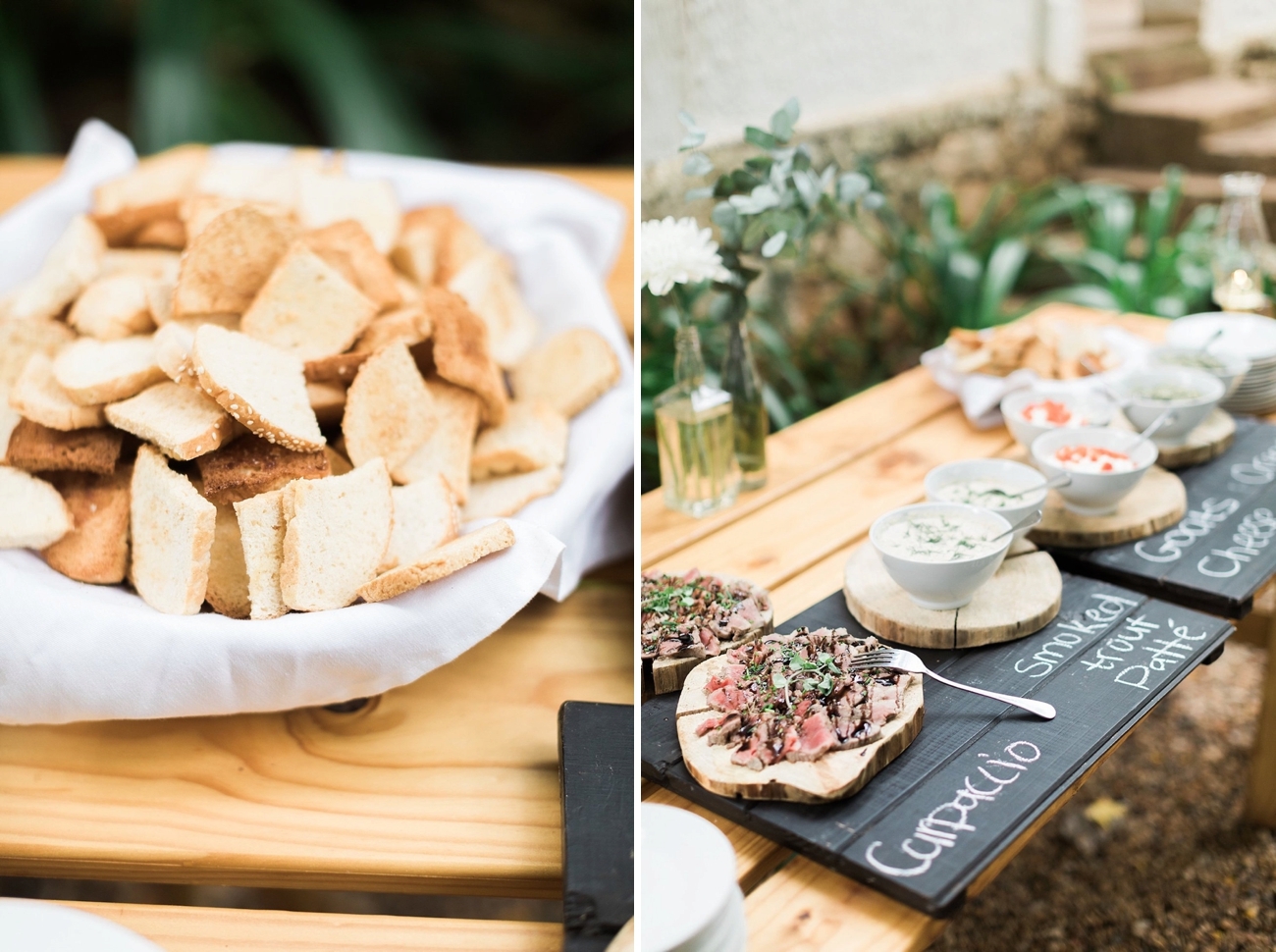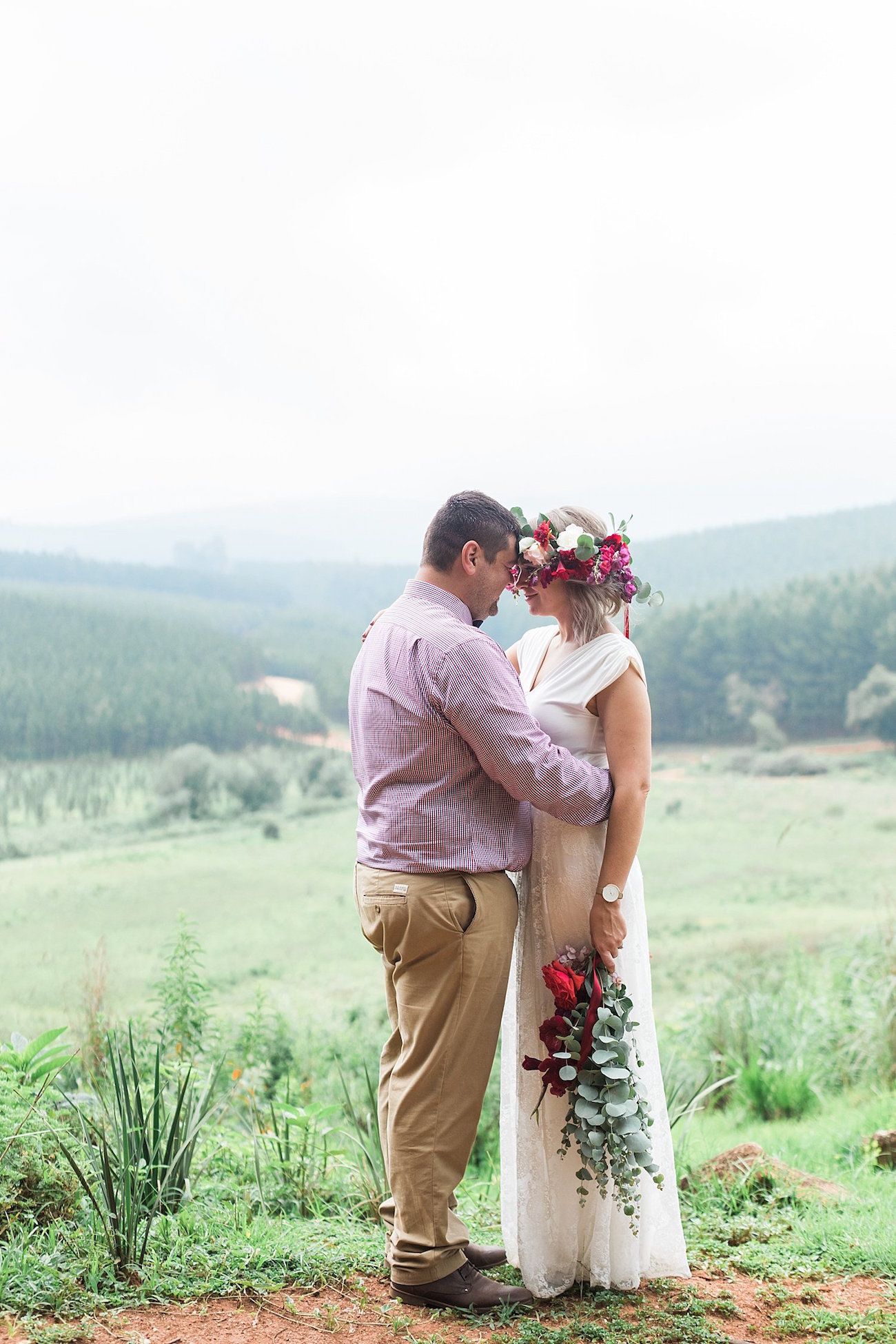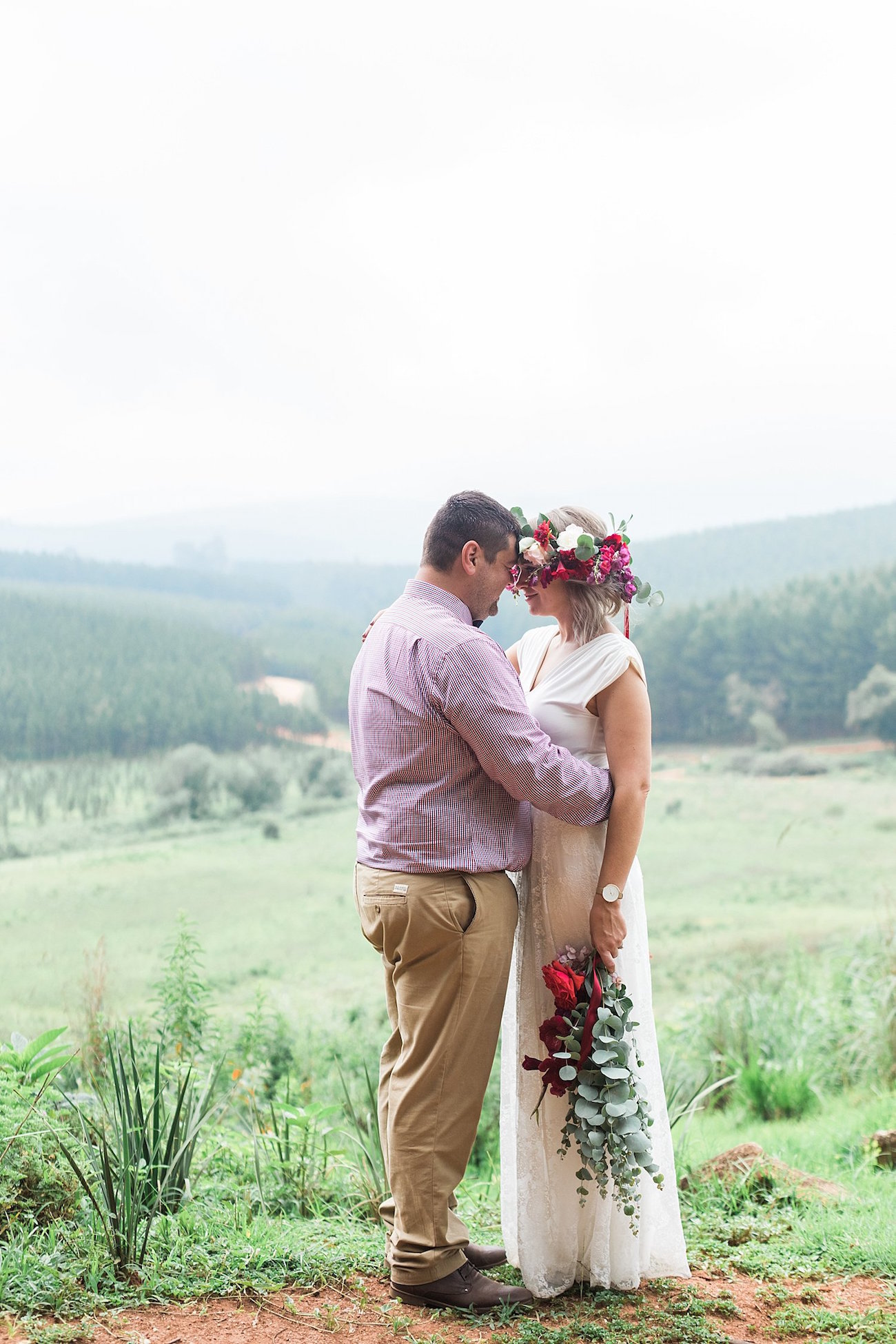 You can see more from this wedding on Alicia Landman's blog.
SERVICE PROVIDERS
Venue & catering: Mina's Art Cafe and Farm Venue | Photography: Alicia Landman Photography | Bouquet & floral crowns: Bloom Floral Design | Bride's dress: Gelique | Hair & makeup: Angelique Make up and Hair