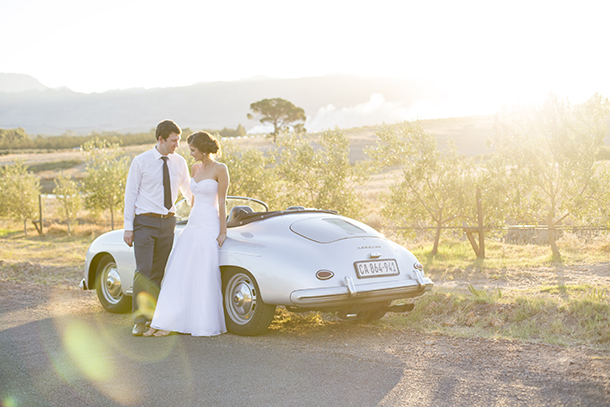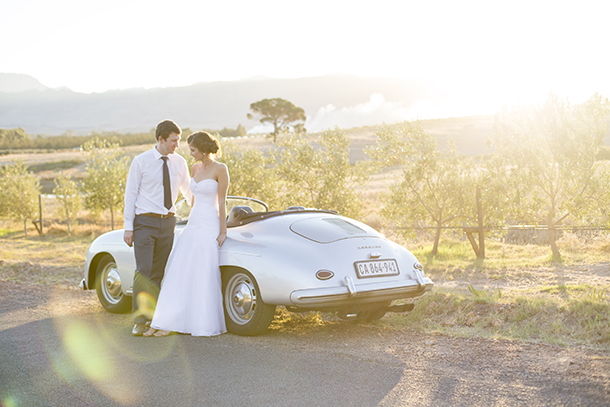 Since we're spending the month talking about natural beauty, is there anything lovelier than a tulip? I think it must be one of the most elegant creatures in the garden – clean lines, pure colour, and the feel of summer coming. Definitely one of my personal favourites, and I always take notice when I see tulips in a wedding – often it denotes a couple with a simple but elegant sense of style. Chic, contemporary, but unfussy. That's just what we have today, in this beautiful wedding by Christine le Roux. A palette of pure white, green and navy, spectacular vineyard setting – oh, and a silver Porsche (the perfect sophisticated touch, and I'm sure a favourite detail of the groom's!) Let's take a little peek, shall we?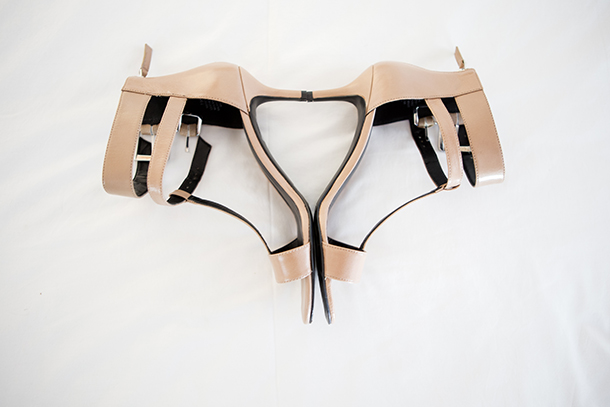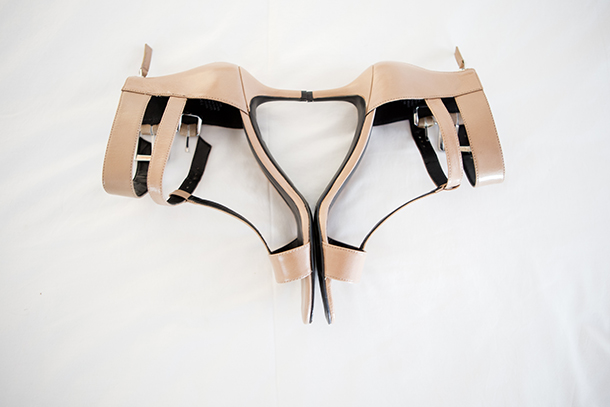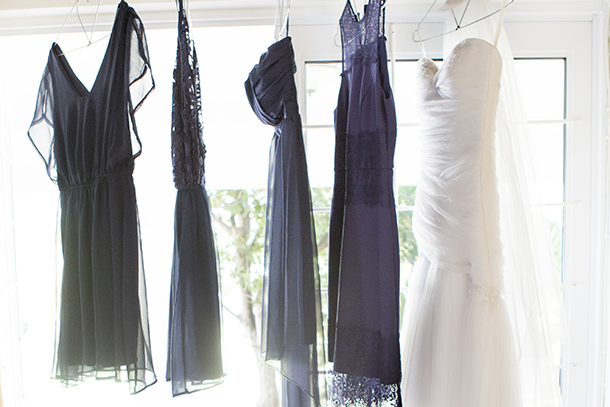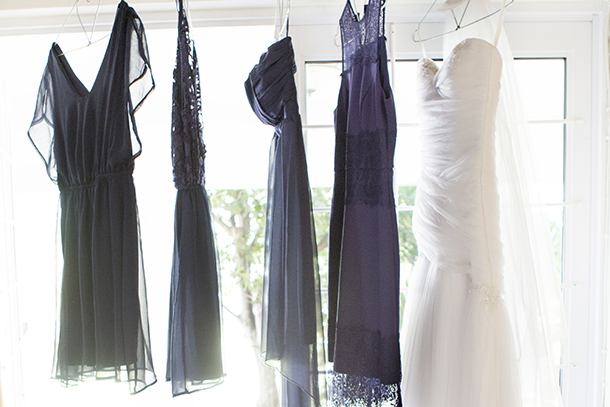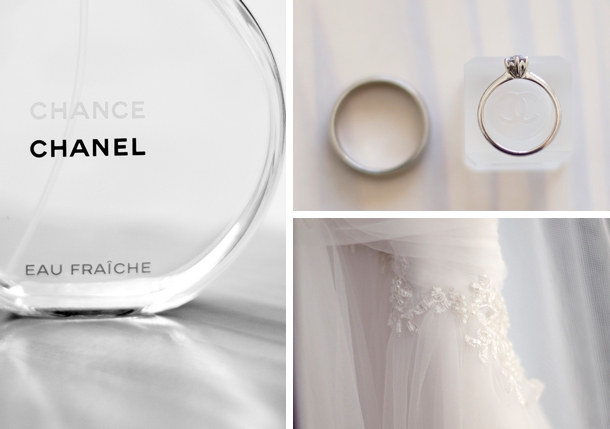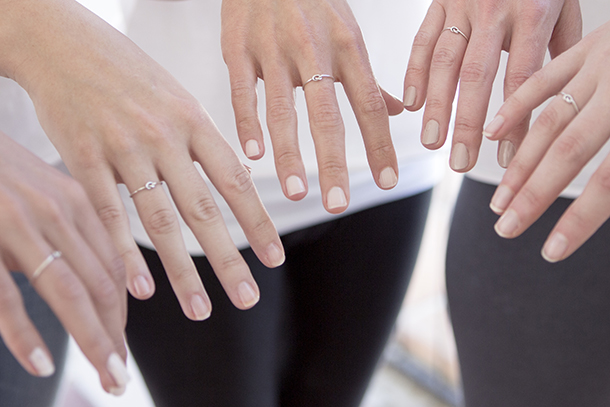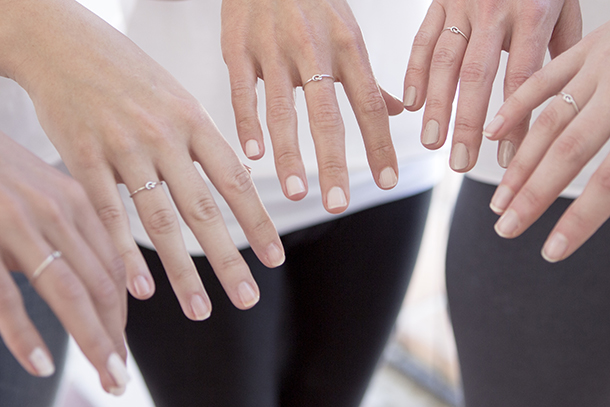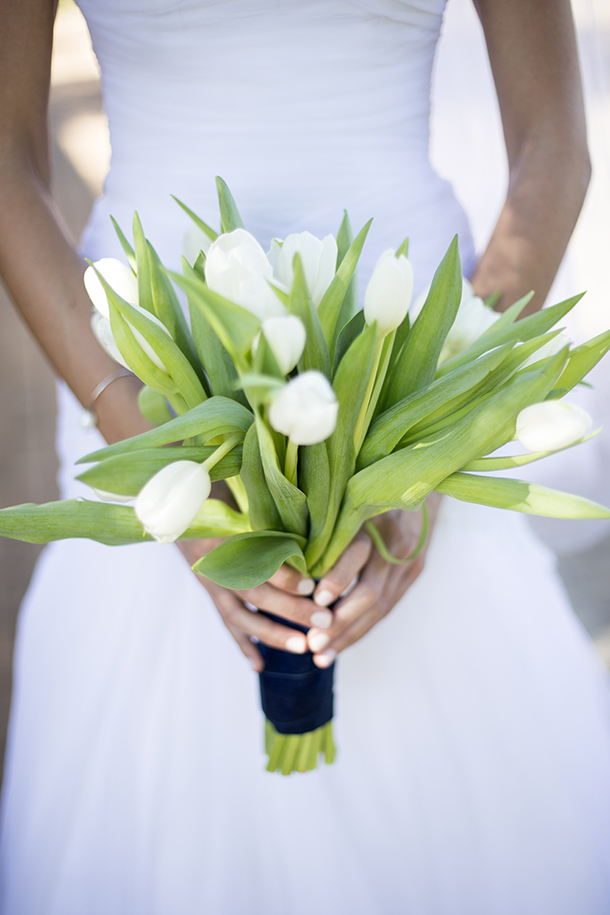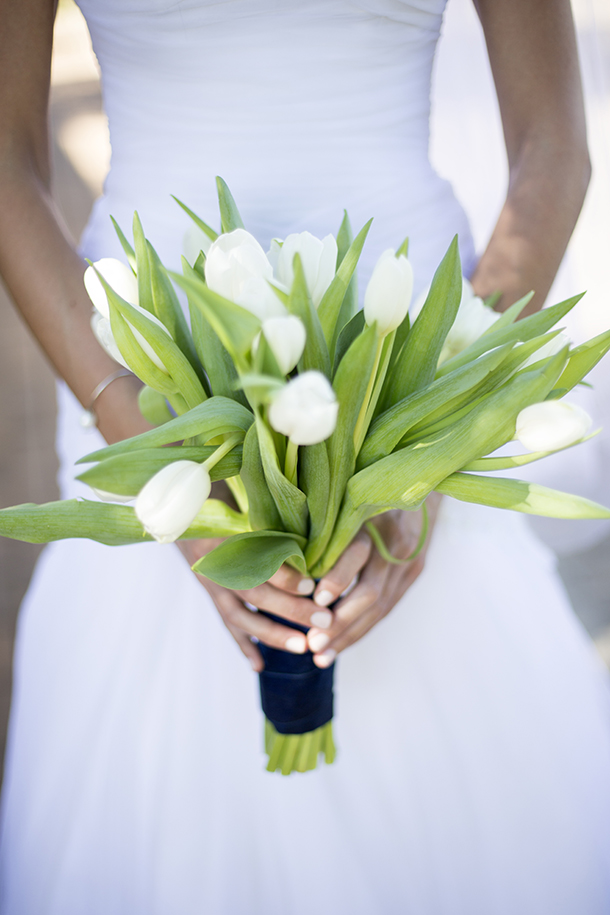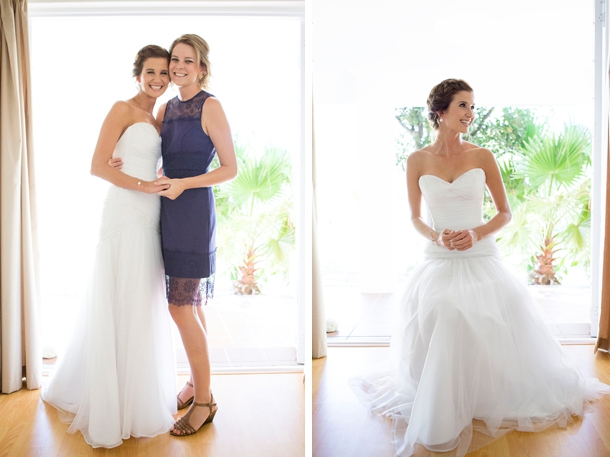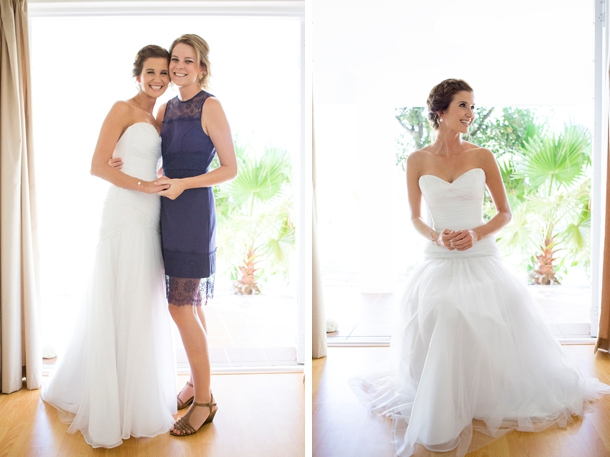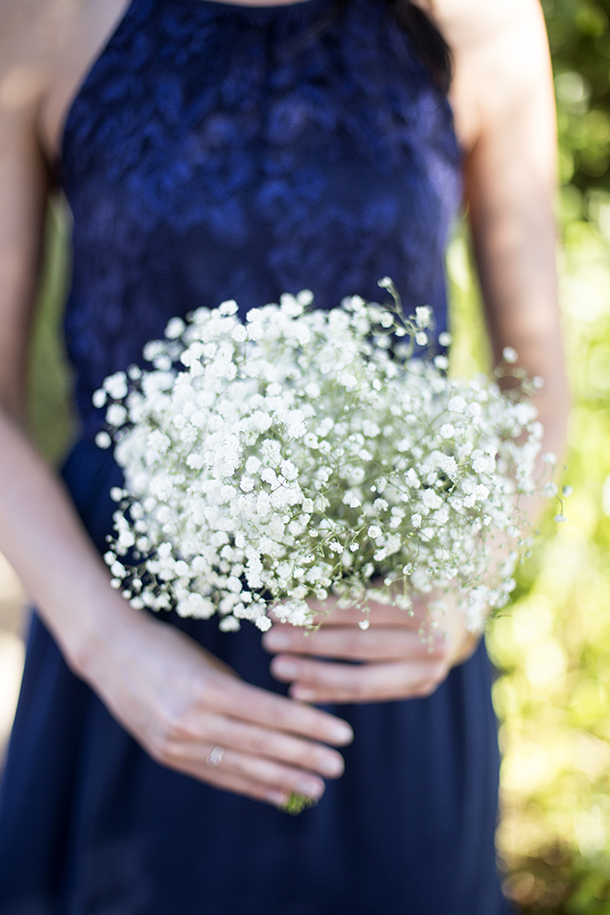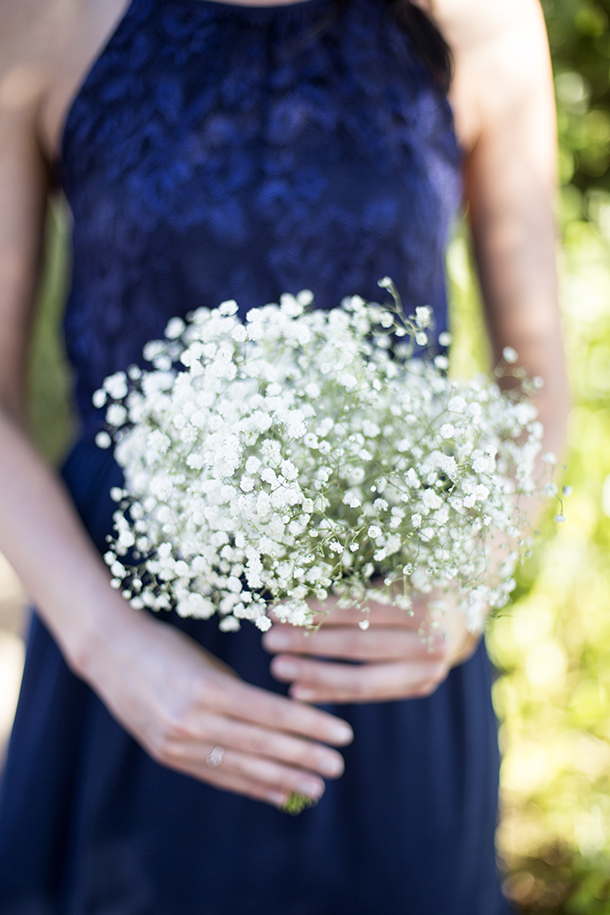 Love Story
We met on a blind date! I was working in Port Elizabeth at the time and he in Cape Town. He had a wedding in Port Elizabeth. A mutual friend told him that she had a friend in Port Elizabeth and that he should ask her, so he did. Three months after our first date I got a job opportunity in Cape Town and took it. We got to know each other better and build a friendship. We then started dating, and three years after that we got engaged/married!
The Proposal
He was very secretive and I did not expect a thing! He asked one of my girlfriends to invite me for lunch. She was supposed to pick me up… he showed up! We went on a trip through memory lane – first we went for a picnic at Spier (we had our first kiss there), then we went for a glass of champagne between the vineyards at Devon Valley (we had our first Valentines there). There he went on his one knee and proposed!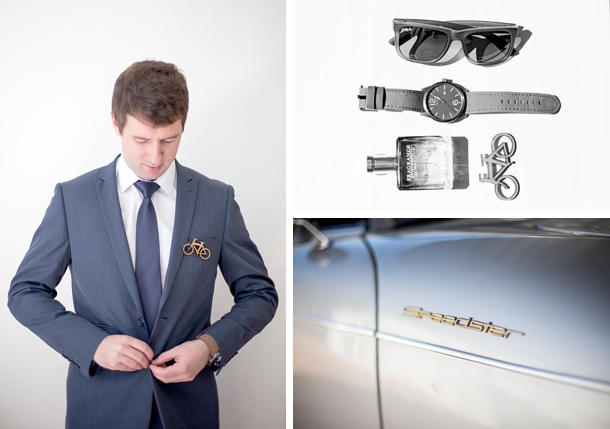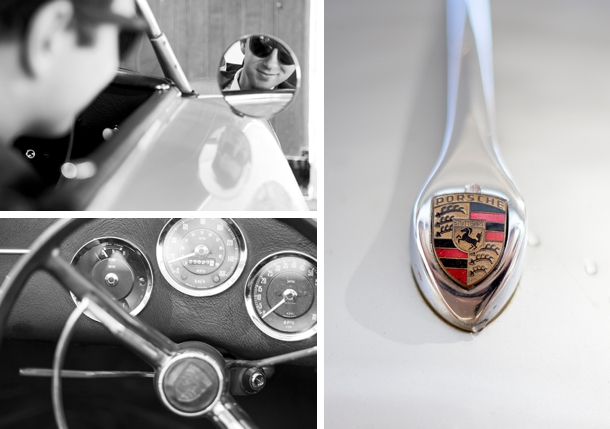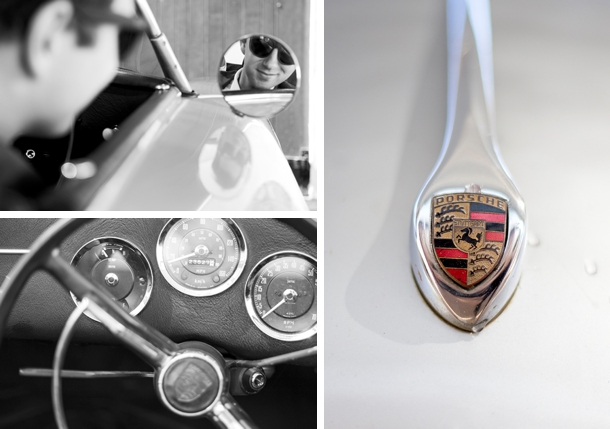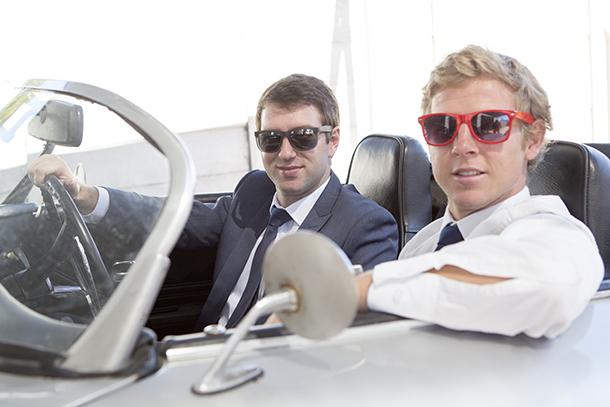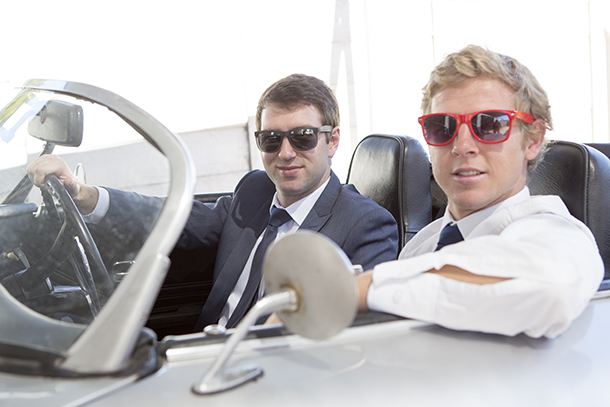 The Venue
We both love open spaces and the outdoors. It was important for us that our venue should have a great view where pre-drinks could be enjoyed and for photos. The reception area also had big doors with a balcony – exactly what we wanted.
Wedding Style
I love white décor and it must be simple and elegant! We wanted an informal and FUN wedding and planned all details around that. Our colours were white and green, with touches of navy.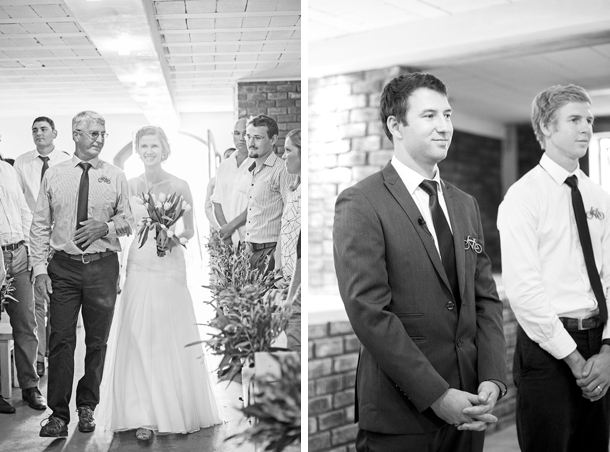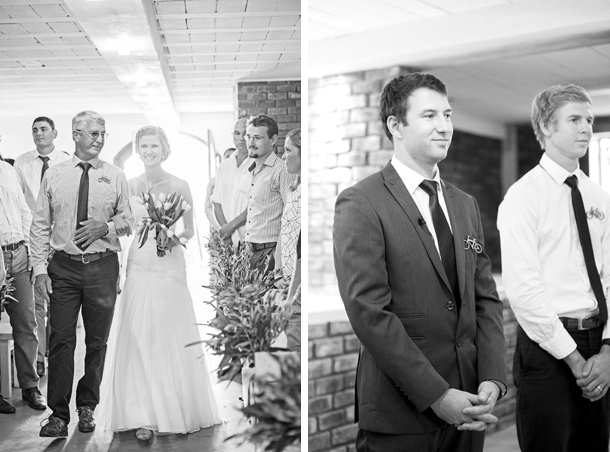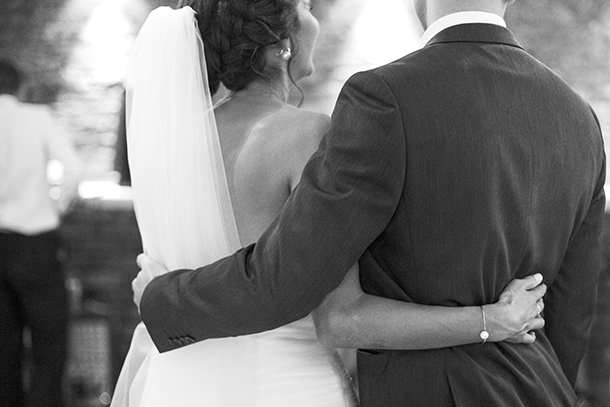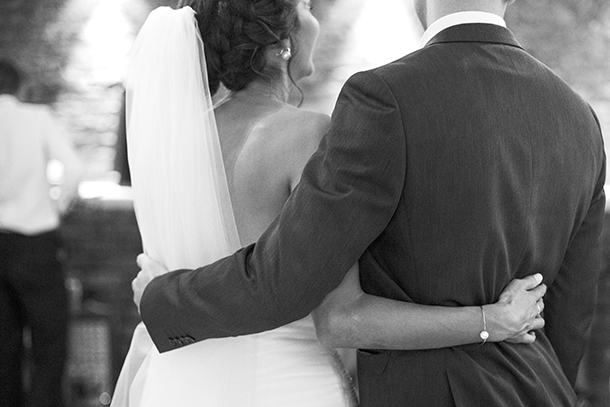 Wedding Details
We both enjoy cycling (it was one of his hobbies that I embraced). So the little boutonnieres were bicycles. We both are very laid back and it was important to us that our friends could relax and have a great time. That is why we opted for pizza and a craft beer stand as part of our canapés.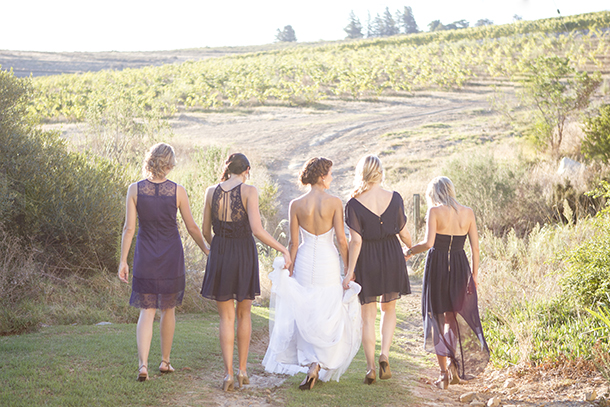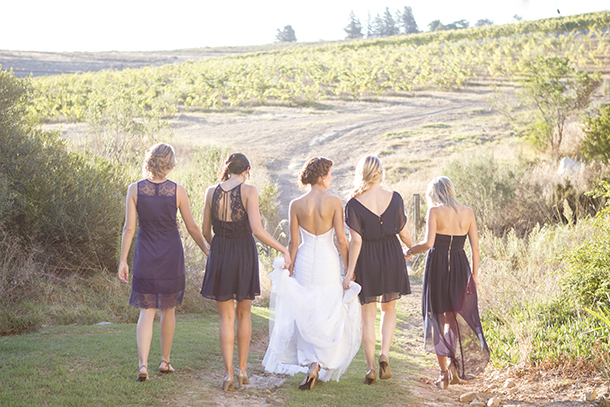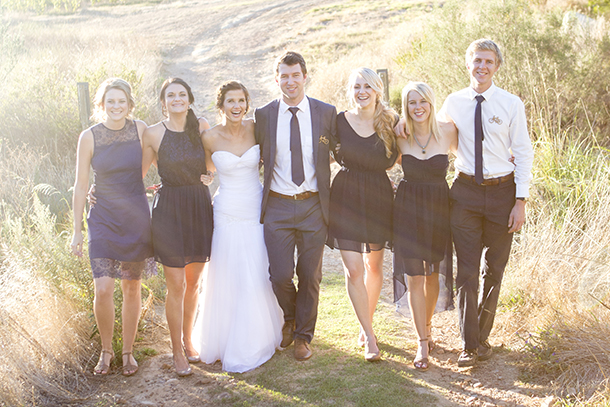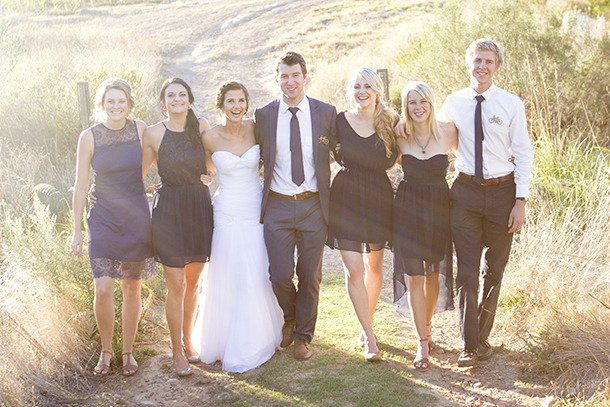 The Flowers
I love tulips! So it was mainly tulips with a lot of greenery and touches of navy in the form of berries and ribbon around my bouquet.
The Dress
I knew that I wanted a white, elegant, plain and fun dress! I searched through a lot of wedding blogs/images to form a visual picture of what I had in mind. When I fitted my dress at Didi Couture, I knew that it was the dress I had in mind!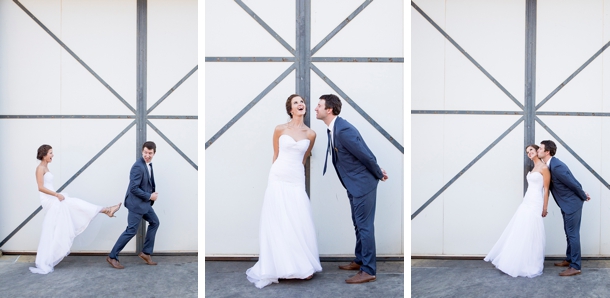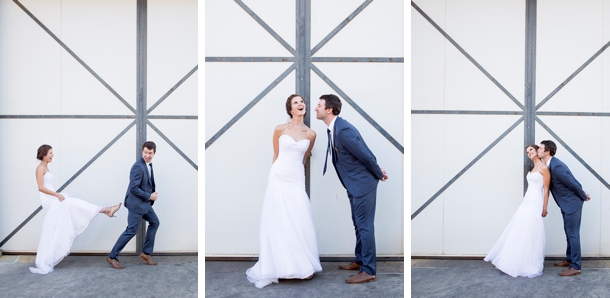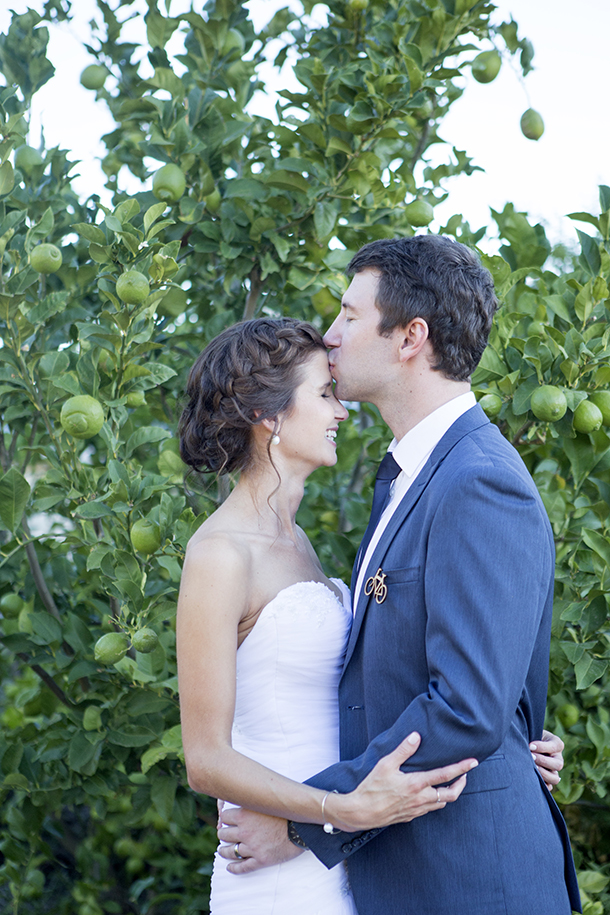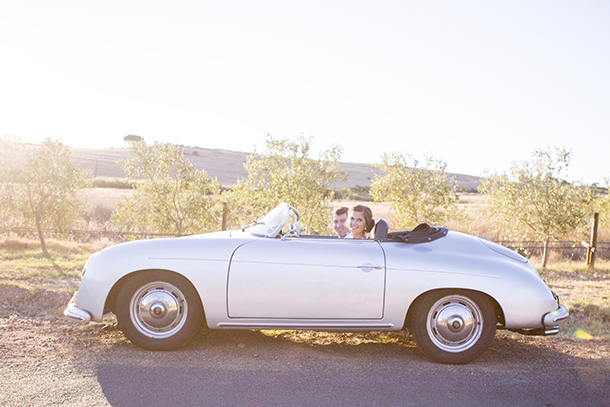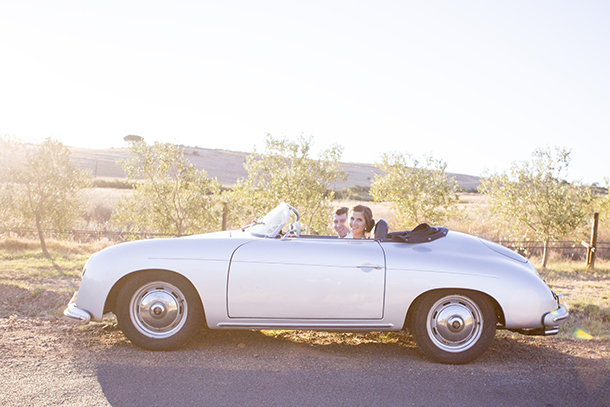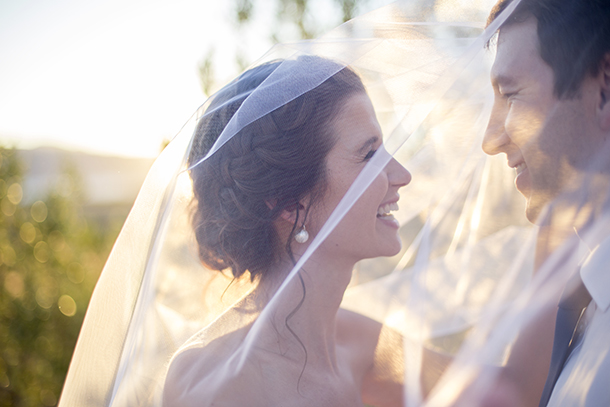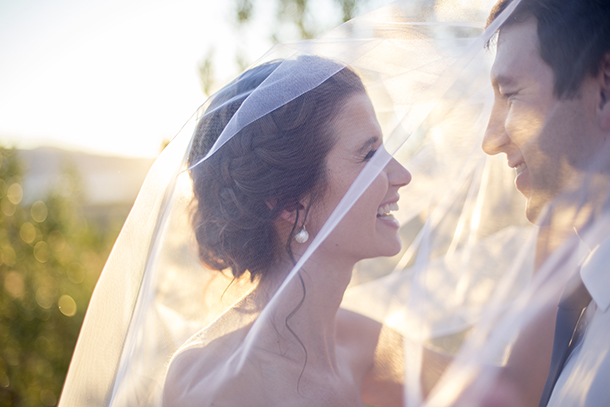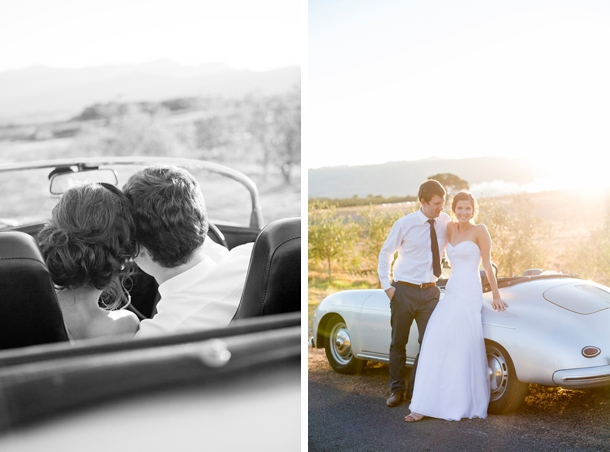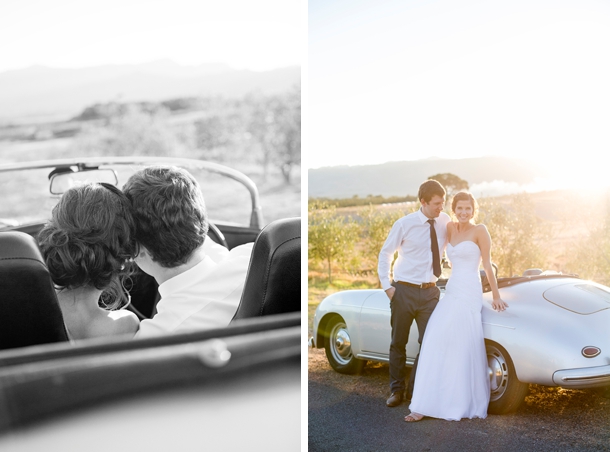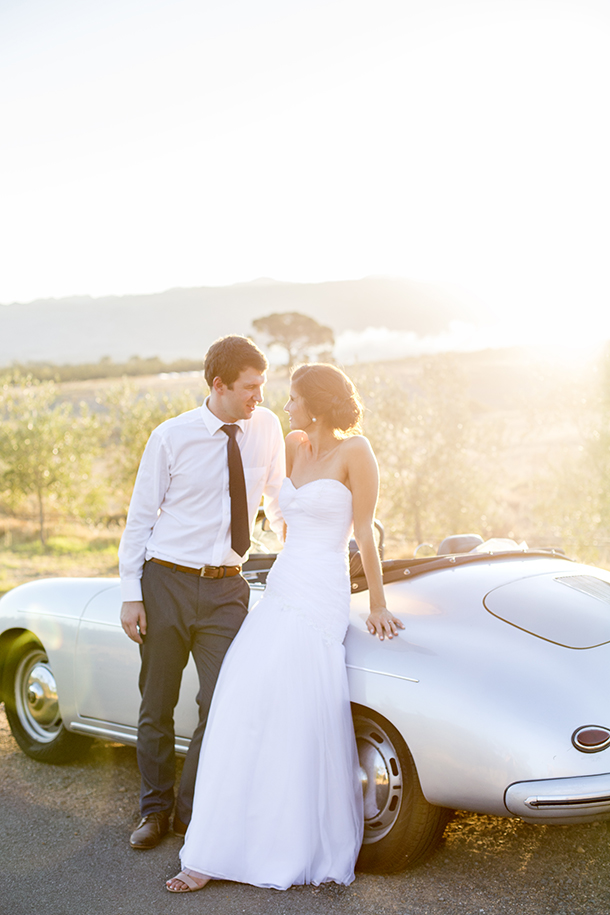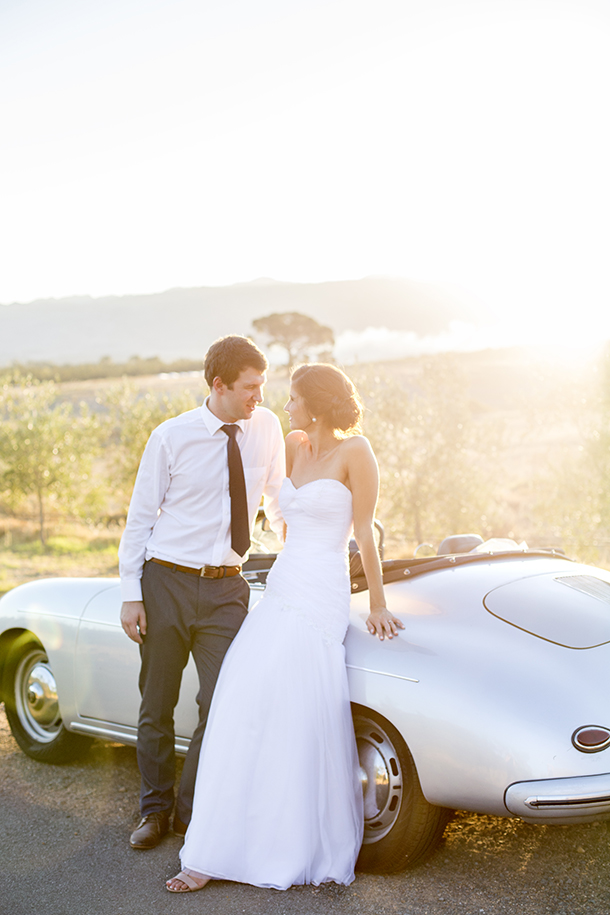 Memorable Moment
Our most memorable moment was definitely when we were declared husband and wife, and kissed!
Proudly South African Details
Chicken pies, pumpkin fritters, carrot cupcakes and local SA craft beer :)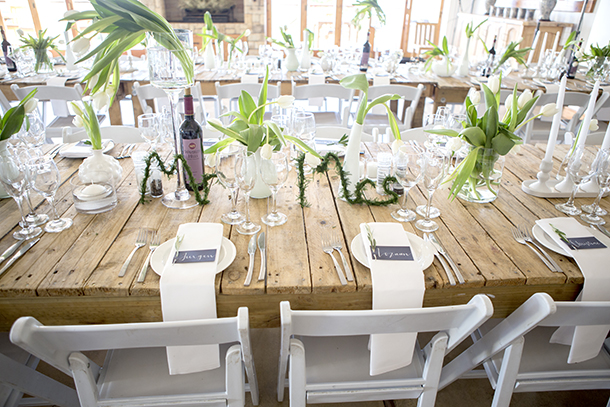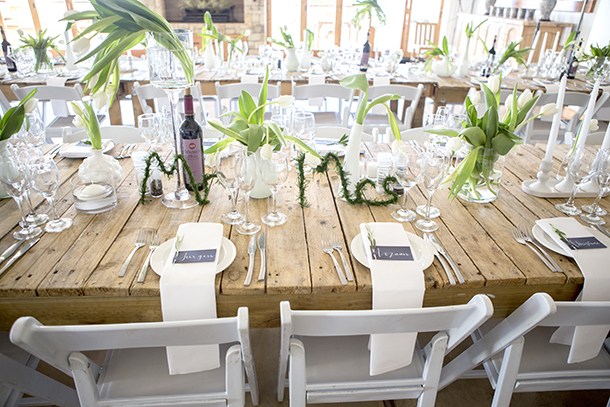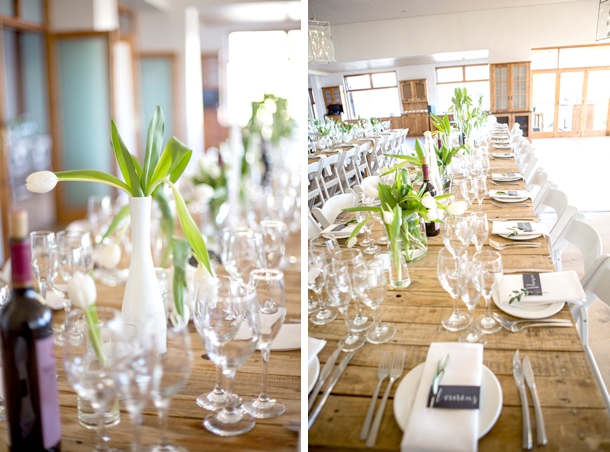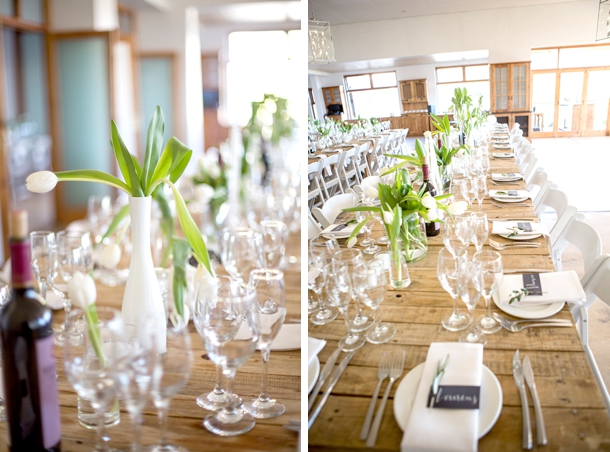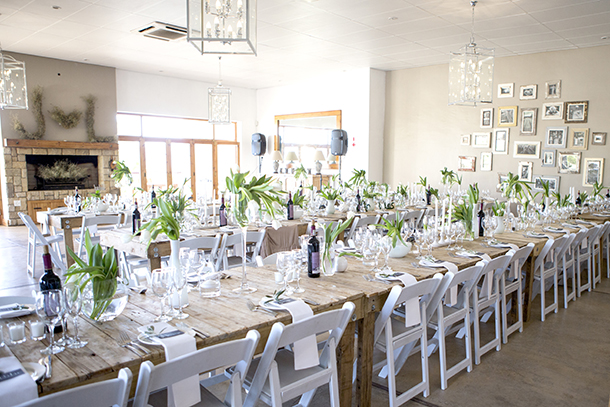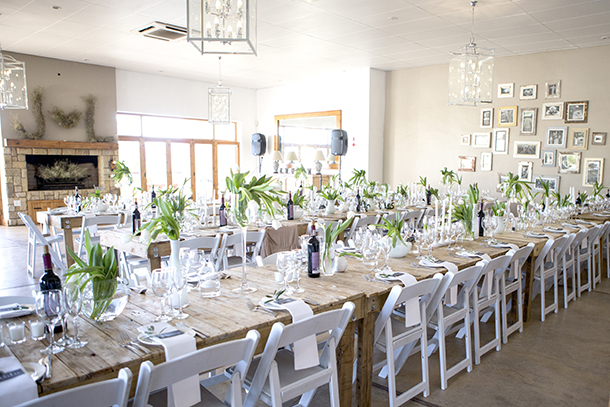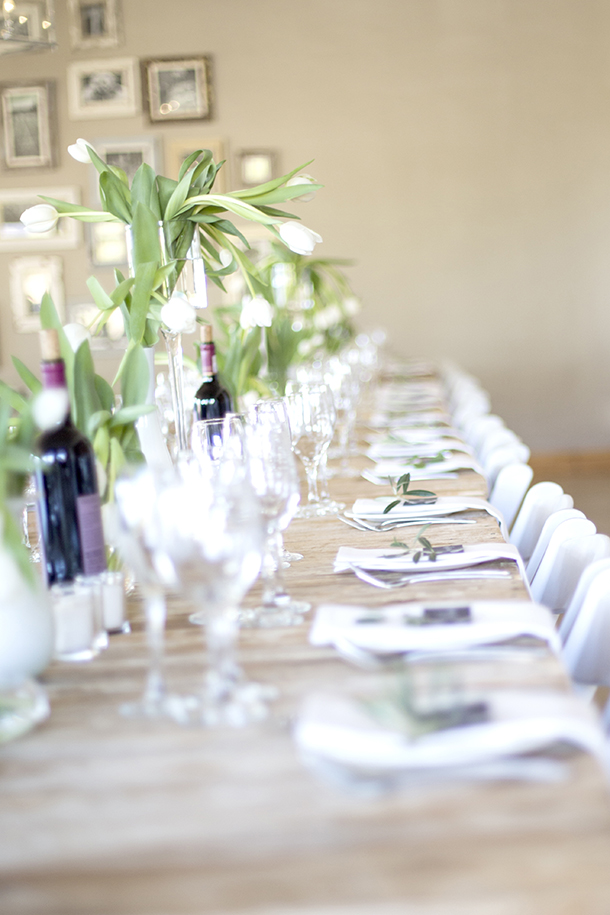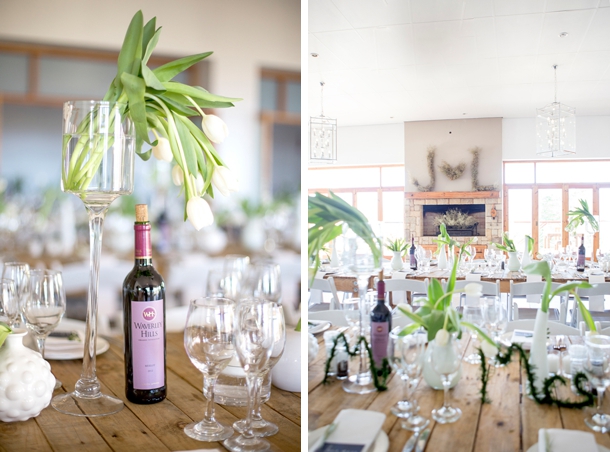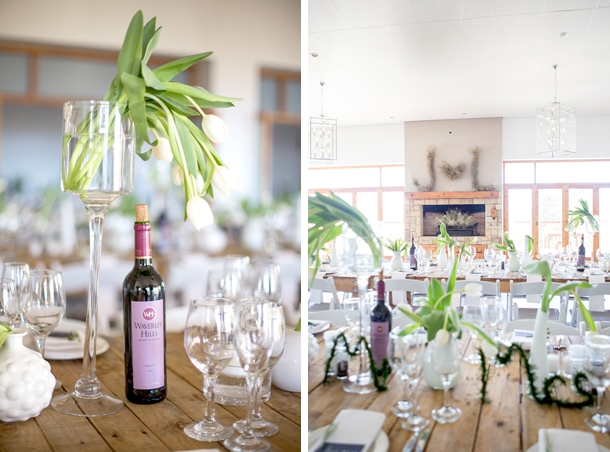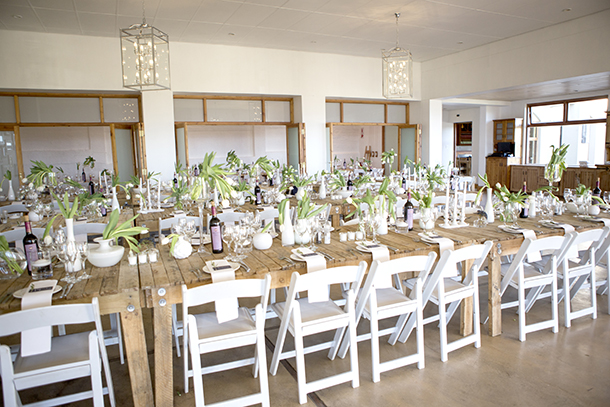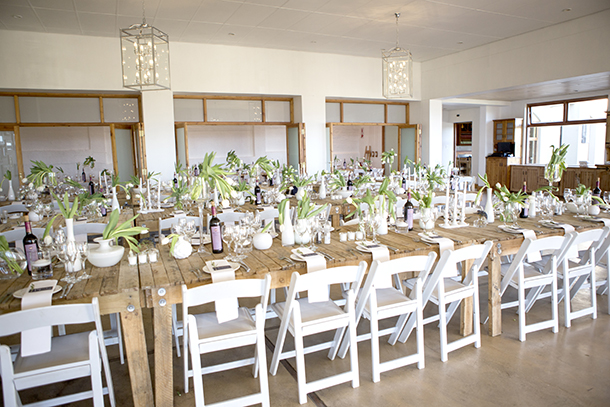 The Honeymoon
Mauritius! It was a surprise, well kept, up until JHB airport!
Advice for Future Brides & Grooms
Enjoy every moment, don't sweat the small stuff!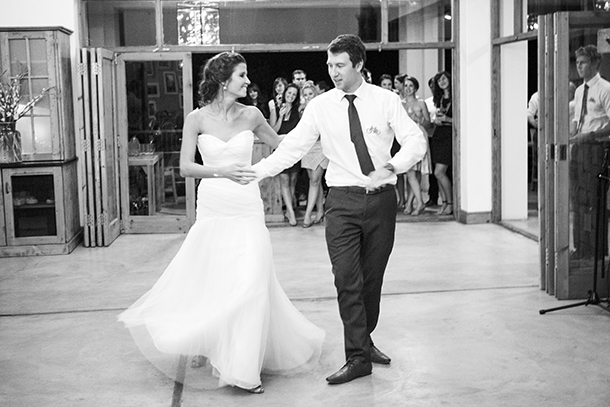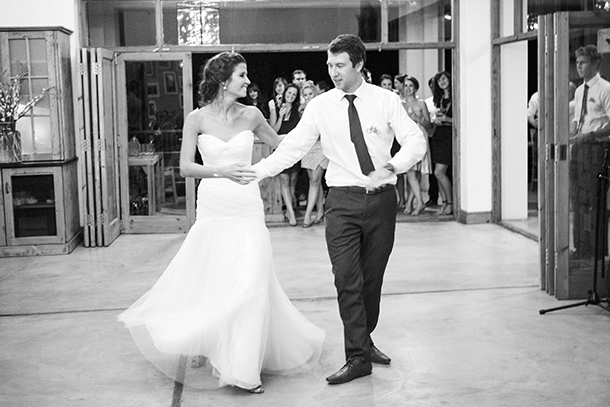 You can see more from this wedding on Christine Le Roux's blog.
SERVICE PROVIDERS
Venue & catering: Waverley Hills | Photography: Christine le Roux | Videographer: Jubilani Videos | Flowers & décor: Shani Krige (friend) | Stationery: Hanzette Terblanche (friend) | Bride's dress: Didi Couture | Bride's accessories: Stephani Botha | Hair & makeup: Marnel Toerien | Groom's attire: Woolworths | DJ: Jubilani Videos