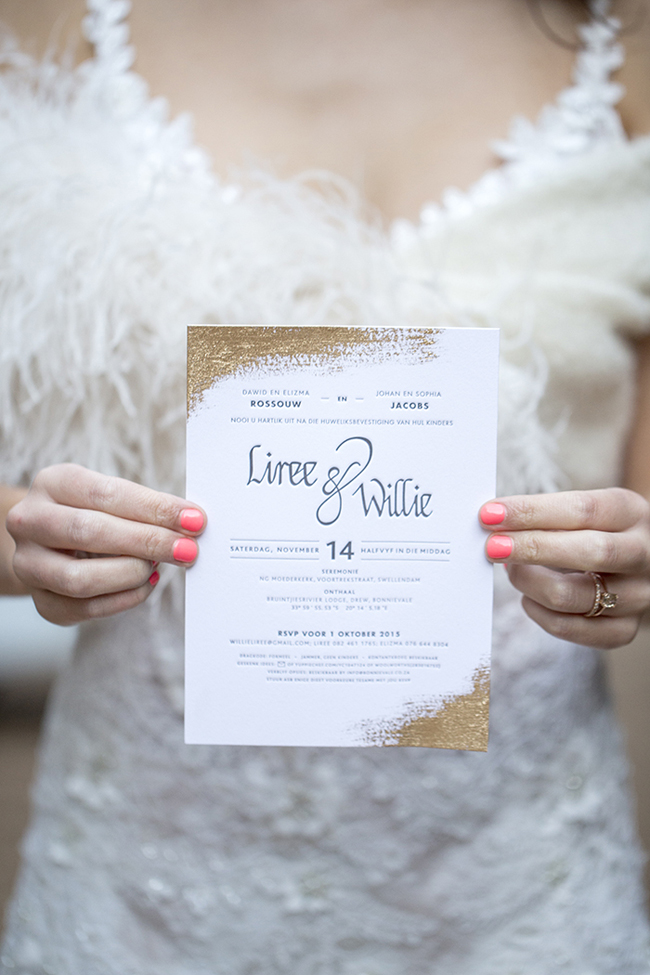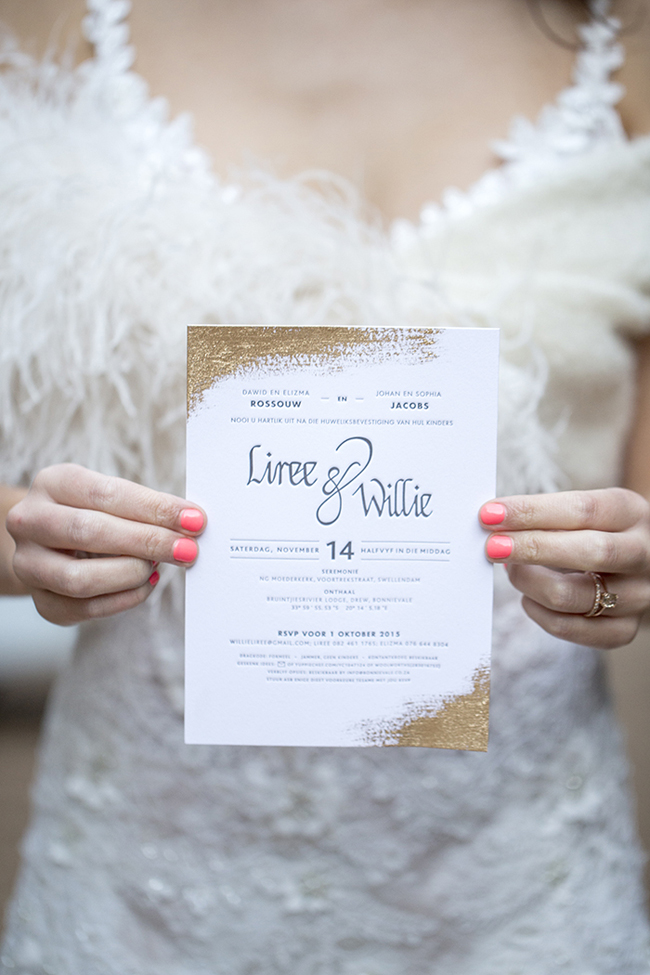 I feel like things have been a little muted around here recently, and while I adore a wedding in classic white or soft neutrals, it's always a pleasure to have colour wash across my computer screen and warm my wedding-loving heart. Inspired by the colours of a country sunset, this bright and beautiful farm wedding does just that. Liree and Willie (who met as housemates – adorable!) took on a challenge when they picked a venue that needed everything brought in, but the result was a celebration that was exactly as they'd envisioned – a "proper fun farm get-together". Mingling sophisticated touches like Liree's gorgeous lace gown and glamorous gold elements with relaxed spit braai catering and 'just picked' flowers, they pulled off the perfect mix of laid back and luxe, and the fab Christine Le Roux was there to capture it all in these pictures.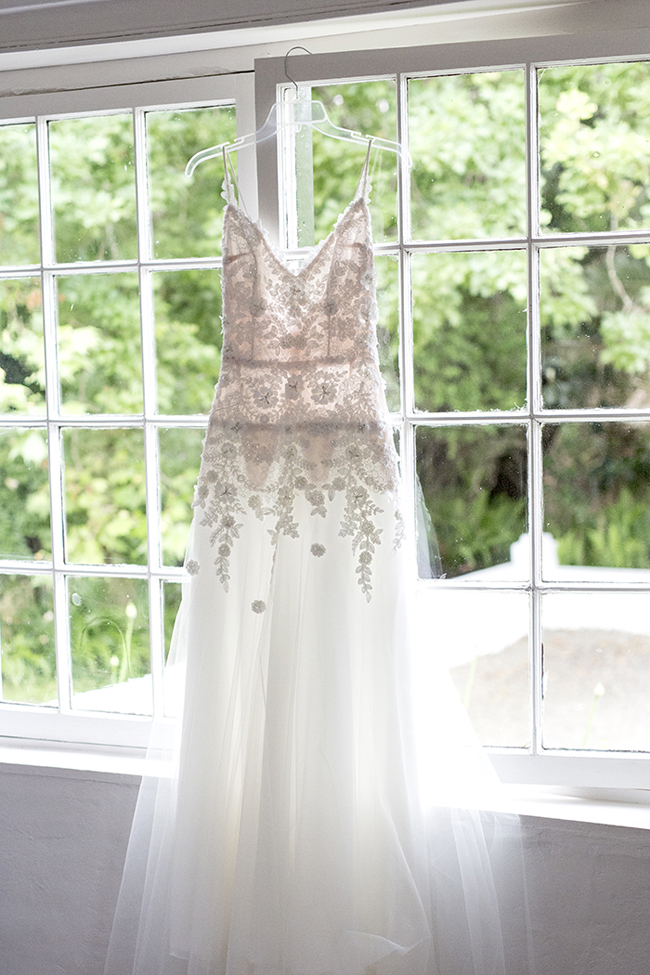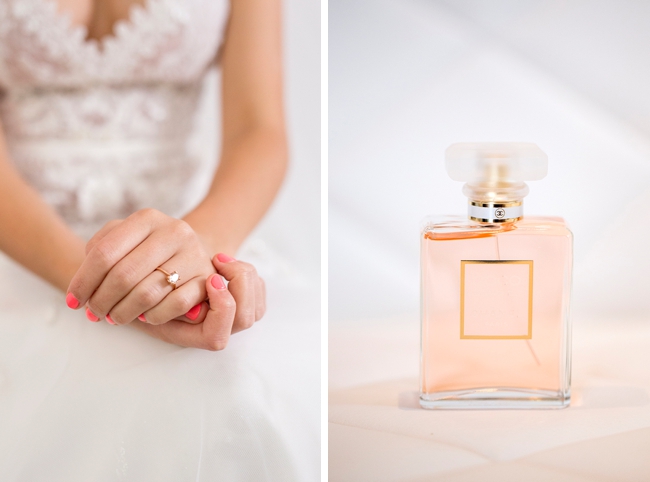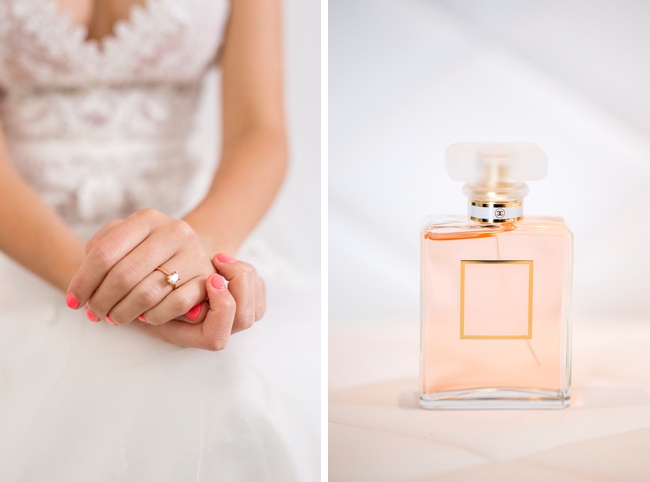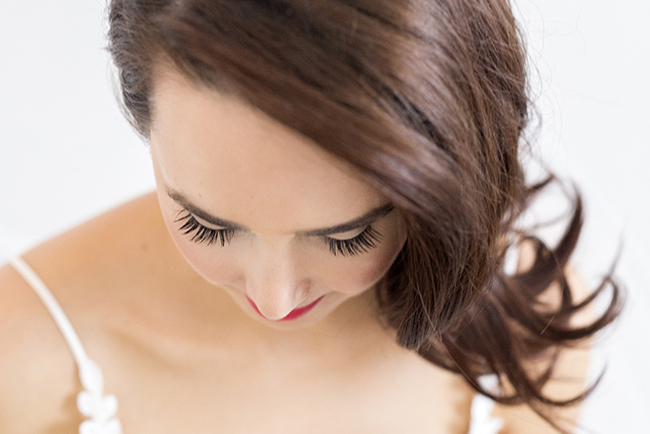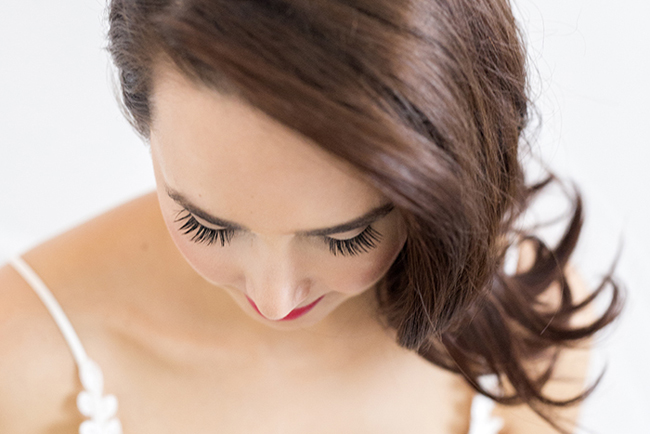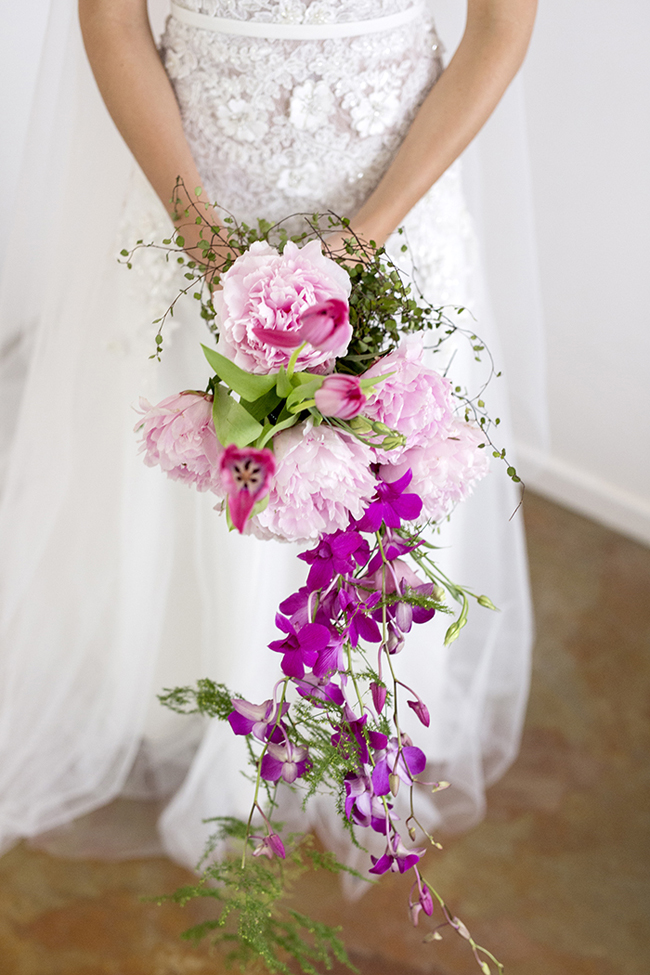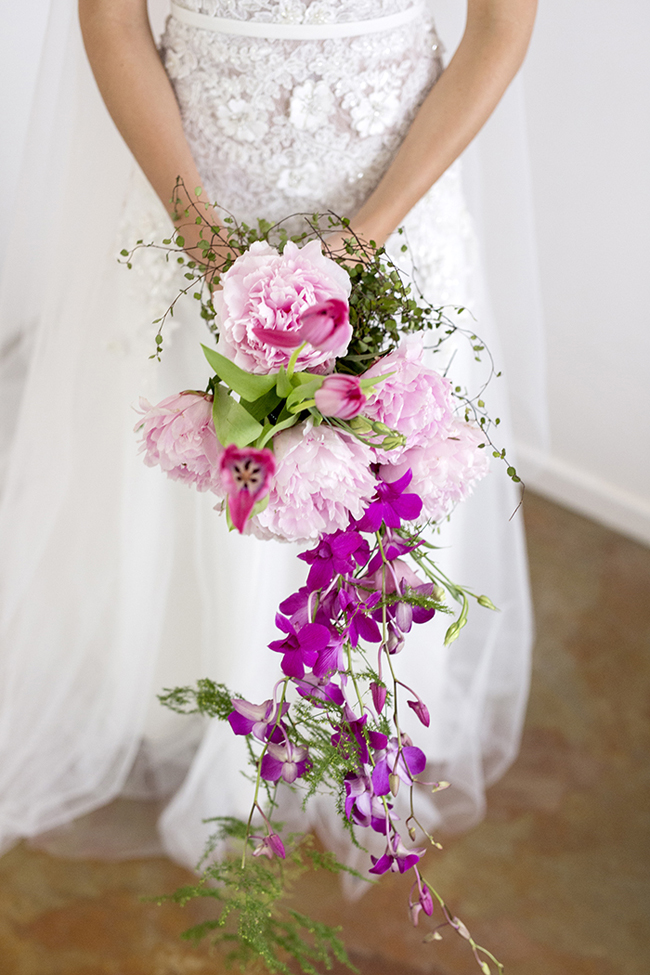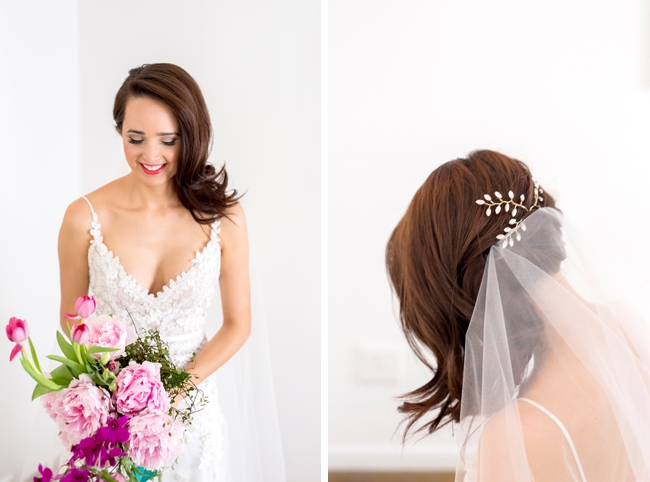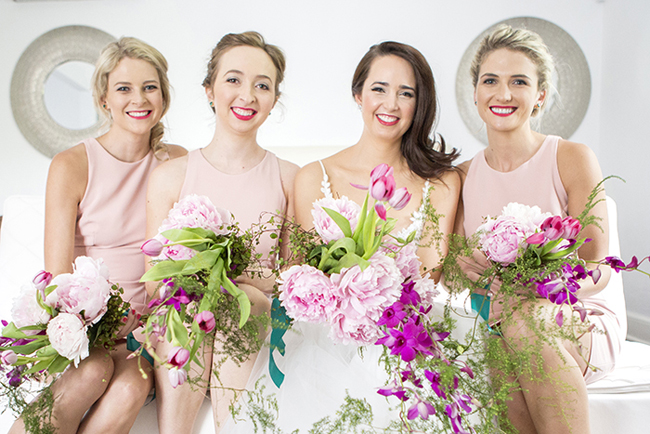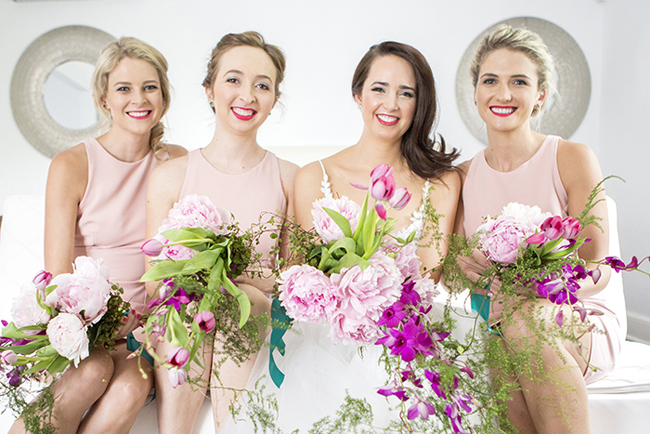 Love Story
We met through mutual friends and ended up sharing a house. When I moved in, my job was very busy and I was travelling a lot. As I did not have time to go out and meet new people, I always joked that God would send my future husband to my front door. Little did I know, he was living in the same house as me! Within two years, my best friend also became the love of my life.
The Proposal
Willie always arranged surprises for me, so when he told me the one weekend that he was taking me out the Sunday, I did not suspect anything. We drove out to Hout Bay for lunch and afterwards we took the scenic route up Chapman's Peak. Halfway up, he asked if I wanted to get out and take some photos. We stopped at a lookout point and as we got closer, I saw that there was a picnic basket and a massive flower arrangement on the grass. Only then did I get suspicious. I started asking if he had done this, but he did not answer. When I turned around to ask him again, he was on one knee. I cannot really remember how he asked, as at that point, I was just a ball of emotions. After the picnic, we went to the Roundhouse for celebrations with all of our close friends and family.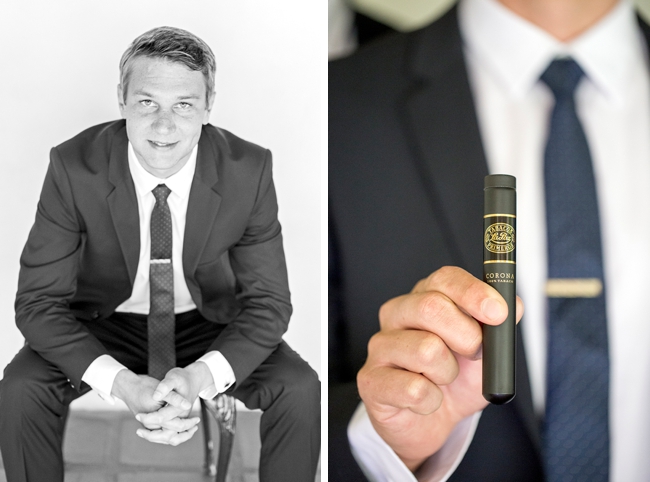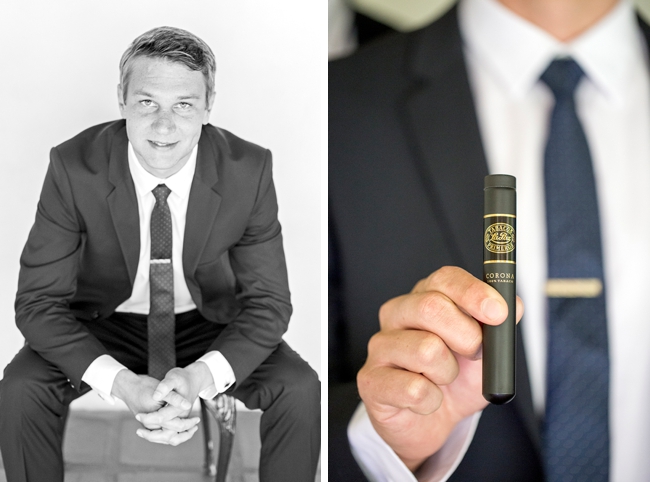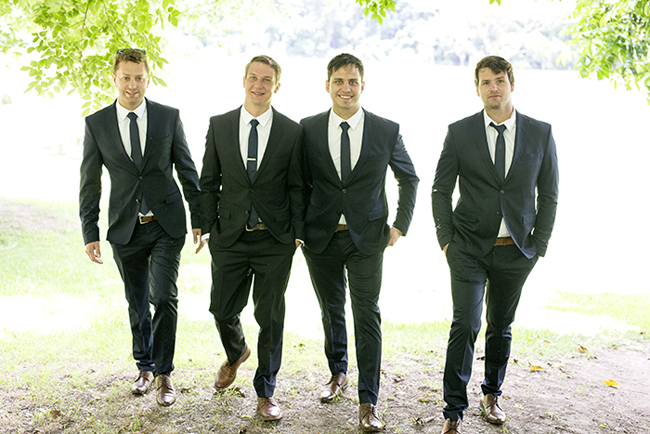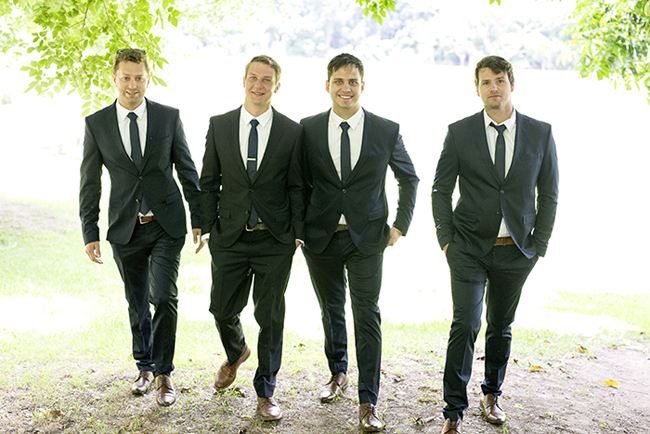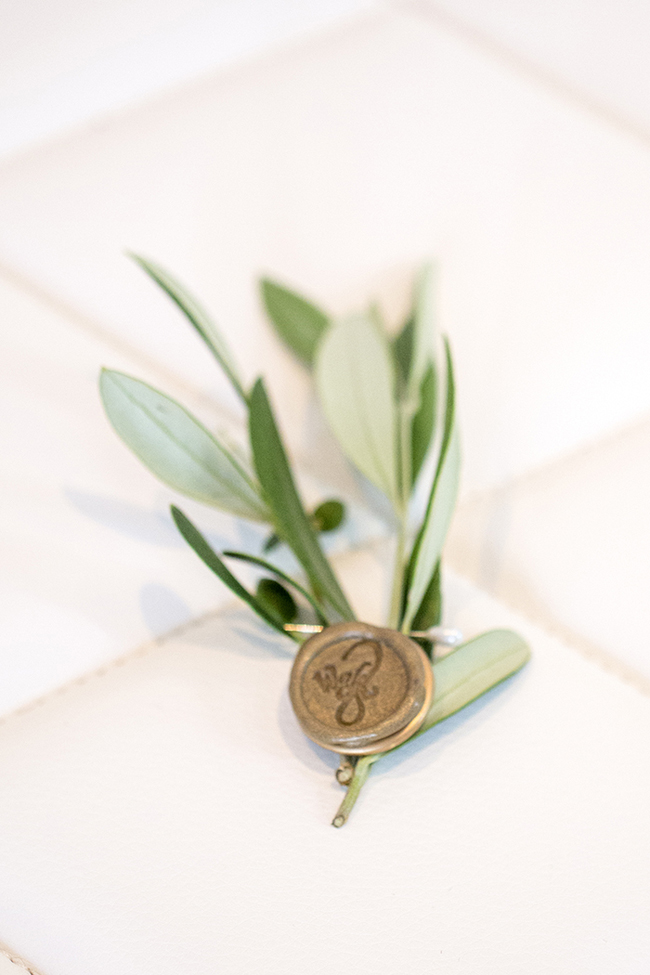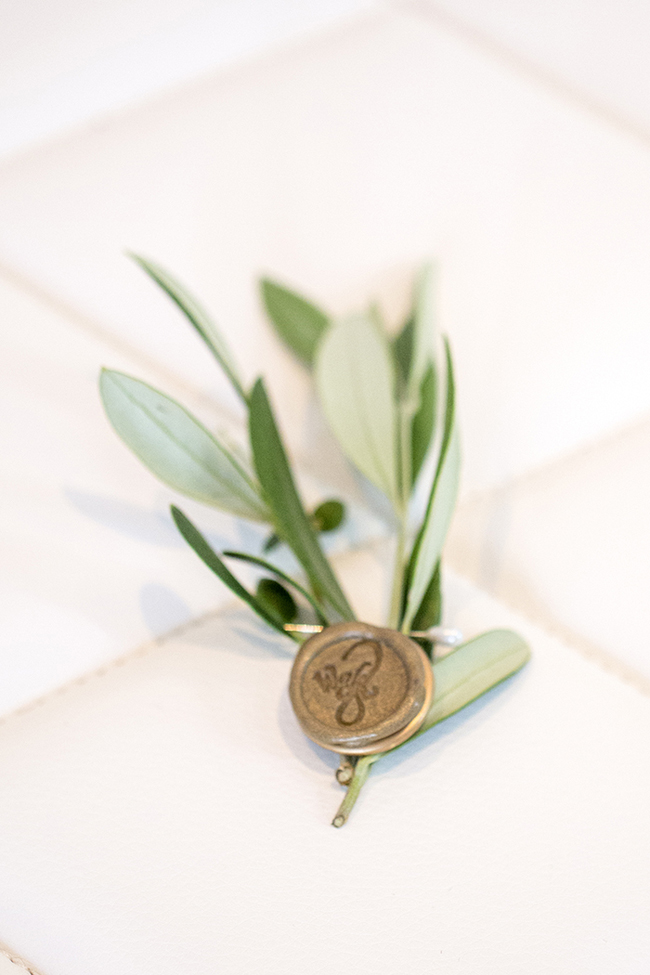 The Venue
We wanted a venue in the countryside, as both of us are from farm towns and love the open air. The venue that we selected, Bruintjiesriver Lodge, held a special appeal, as it overlooked my parents' farm and had no limits on the number of guests that we could invite. It is, however, not a normal venue that caters for functions. It was built for the storage of the owners' vintage cars and only had hosted ten weddings before ours. They did not have a hands-on team, as per a normal venue, and only had tables. Everything else, we had to sort out. From the handwash soaps in the bathrooms, to the chandeliers, to the extra refrigerators. It was a lot of extra arrangements and work, but we could select what we wanted and it gave us a lot more freedom.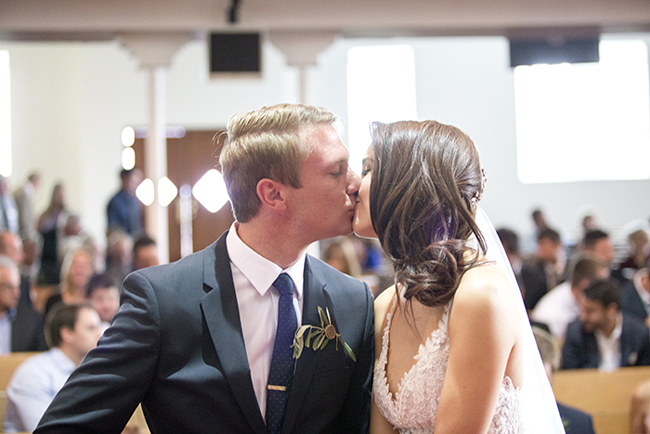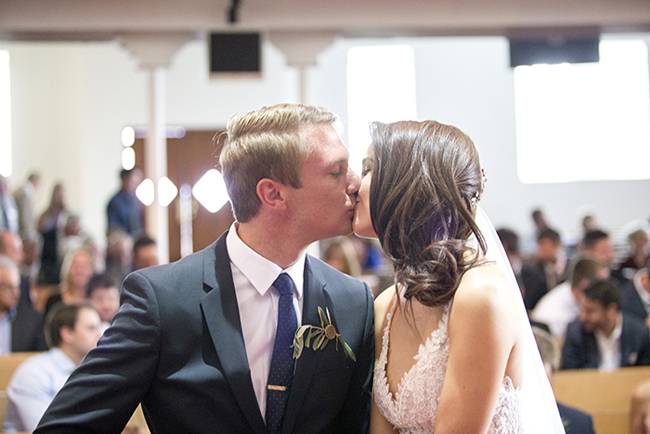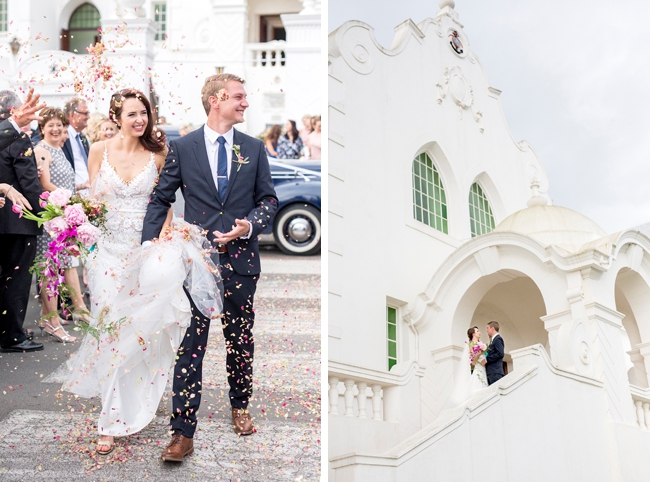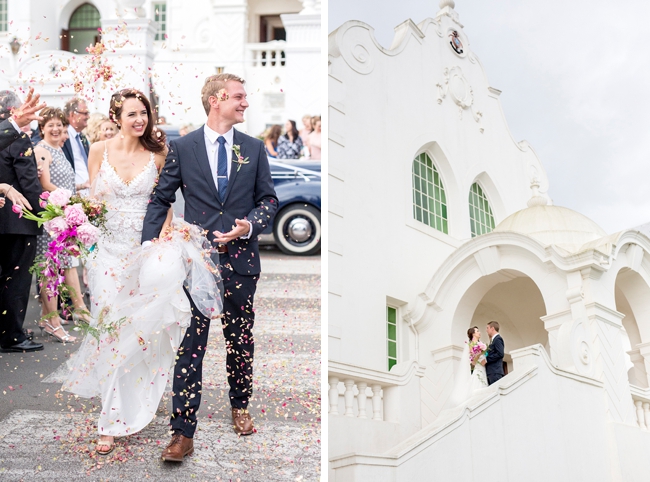 Wedding Style
We wanted the country hospitality atmosphere to be present and visible at our wedding. A proper fun farm get together, including everything that added to that feeling. That is why we opted for a spit braai, roosterkoeke and milktart cake as the top layer of our wedding cake. Our colour scheme was inspired by the countryside sunset. Shades of pink and gold, with touches of deep green. This colour scheme already started in my engagement ring, which is rose gold with a champagne diamond, and I wanted everything else to tie in with this.
Wedding Details
We had a lot of details that held special meaning to us. For me, I hold a deep fondness for calligraphy, as my mom used to write in it on special occasions, so we incorporated calligraphy in a lot of our stationery. Willie's grandfather gave him his cufflinks that had "WJ" engraved on them, and from his dad, a gold tie clip that he wore on the day. We also used the same cake knife as his sister had used for their wedding. These small touches contributed extra special meaning to the day.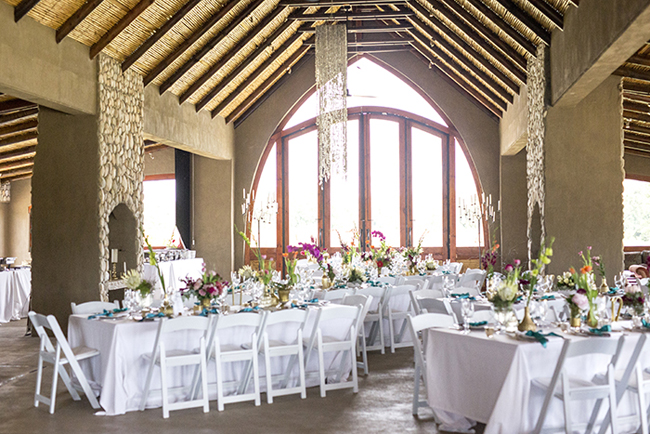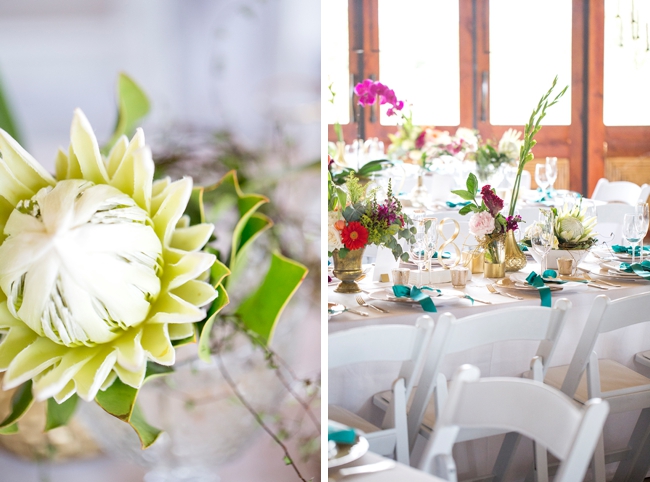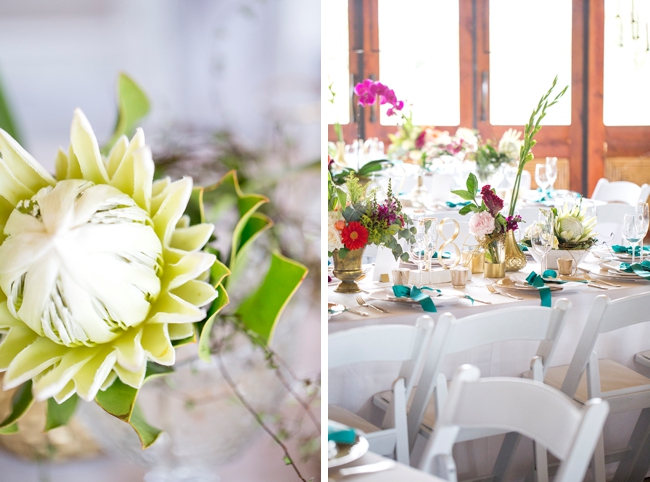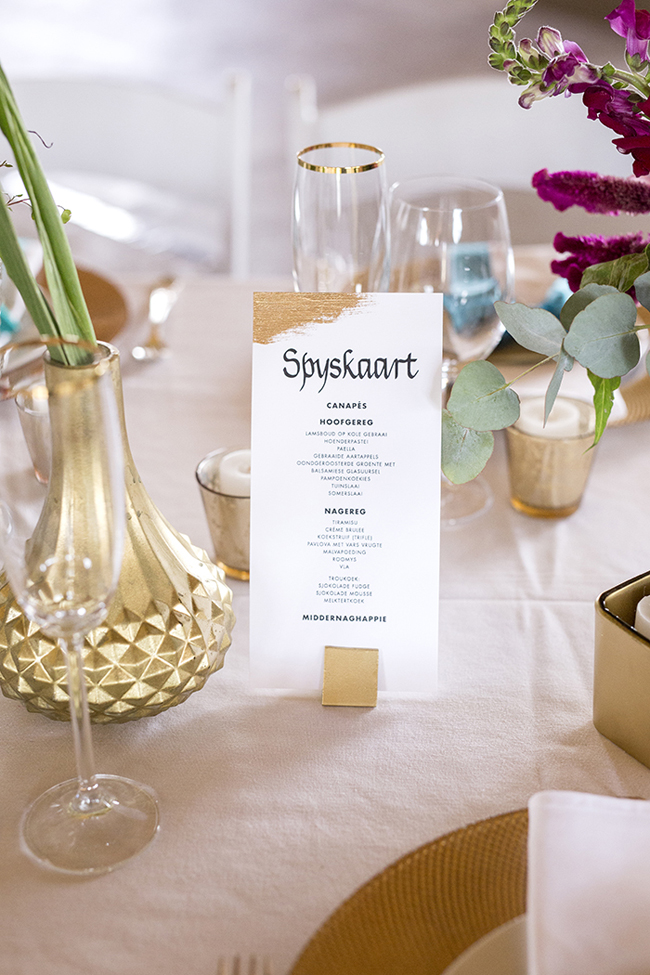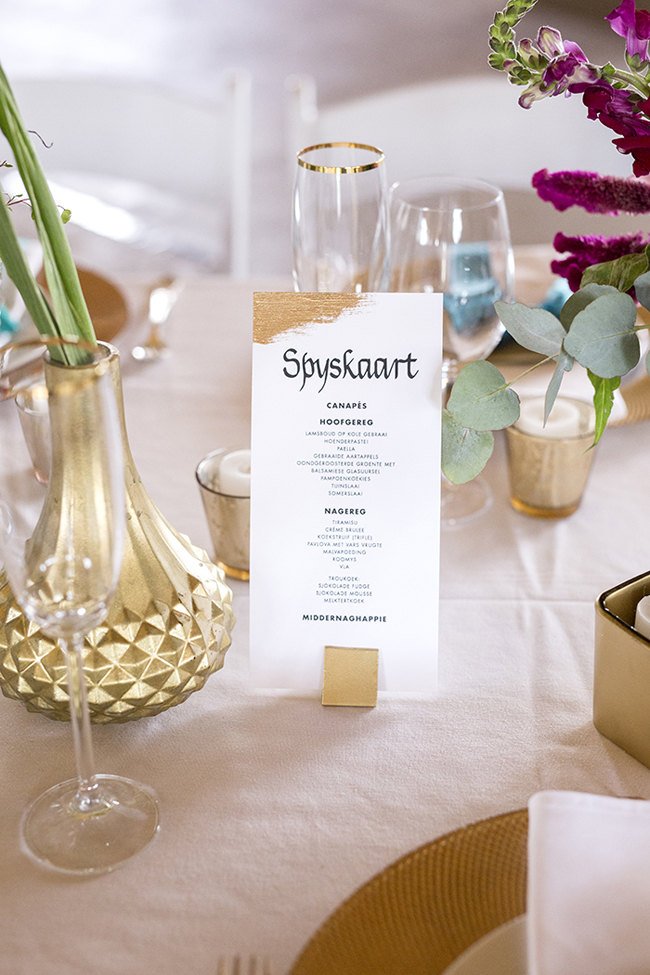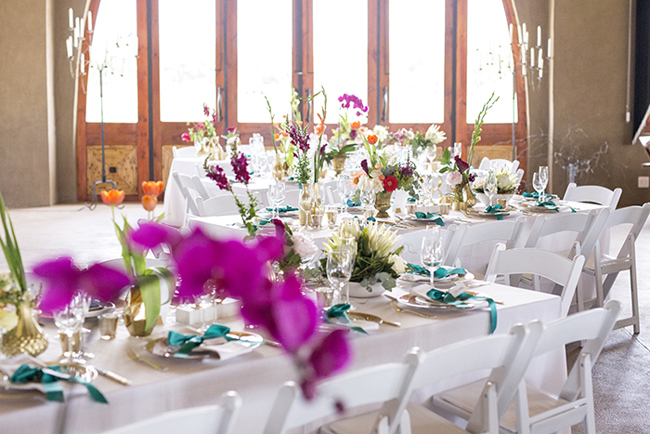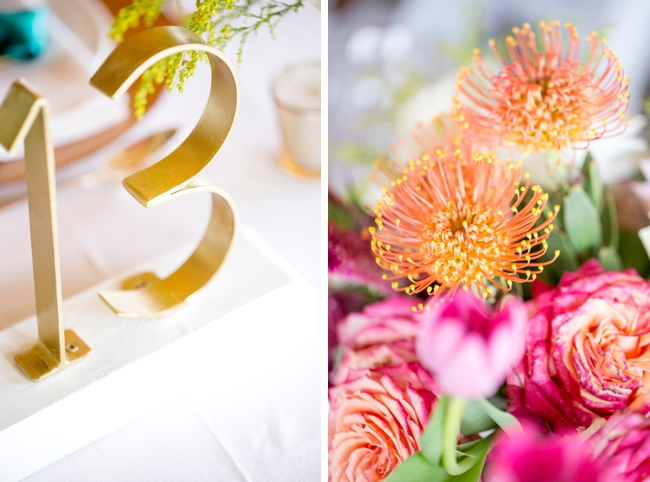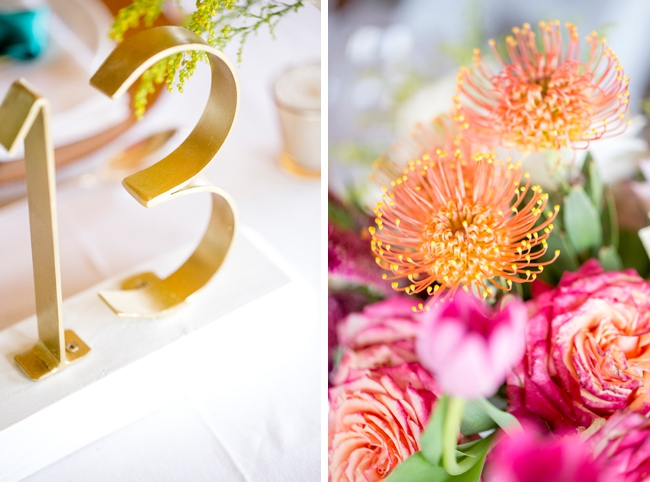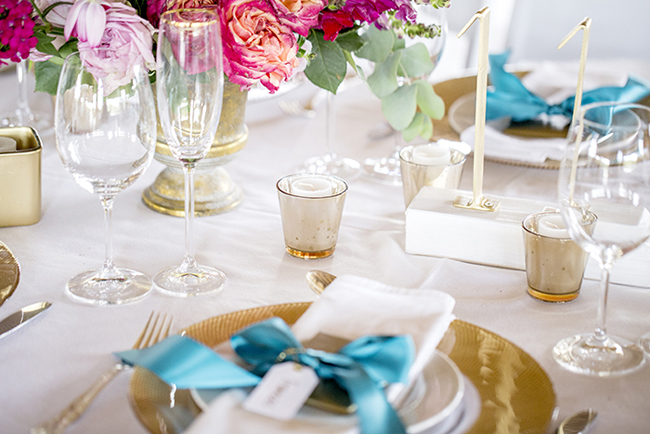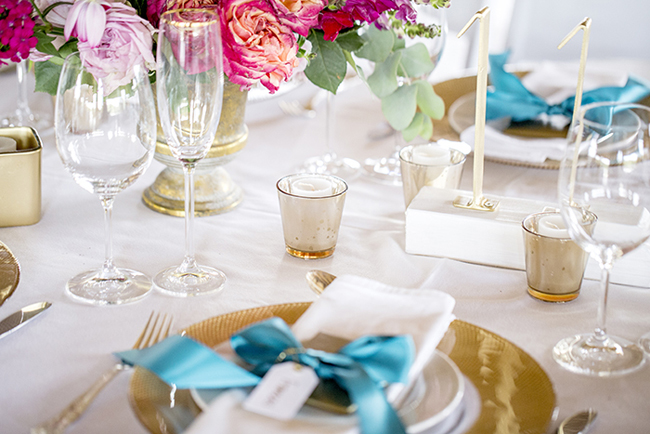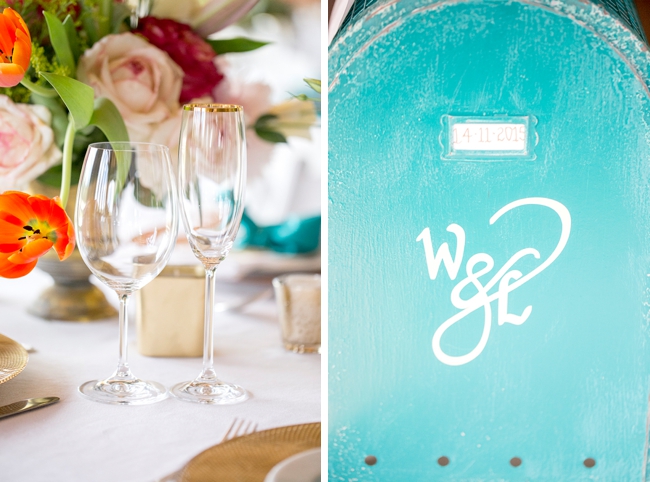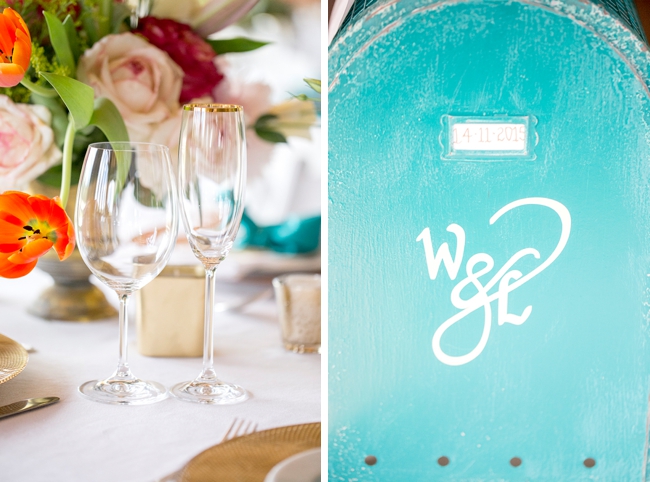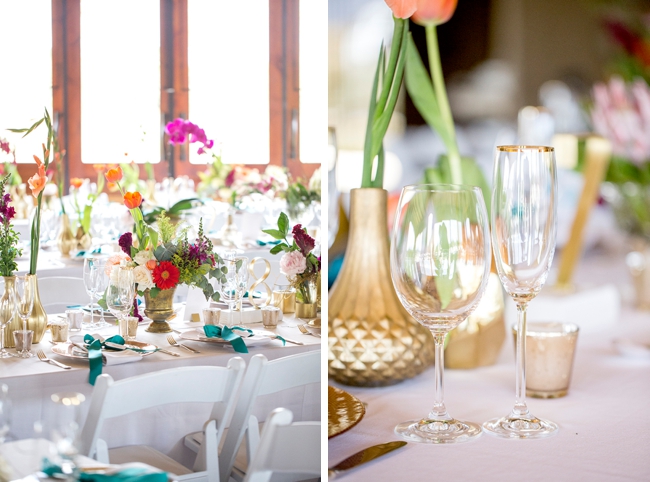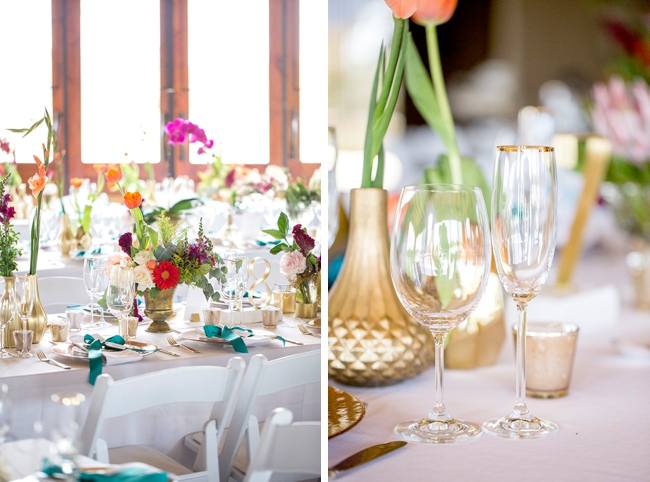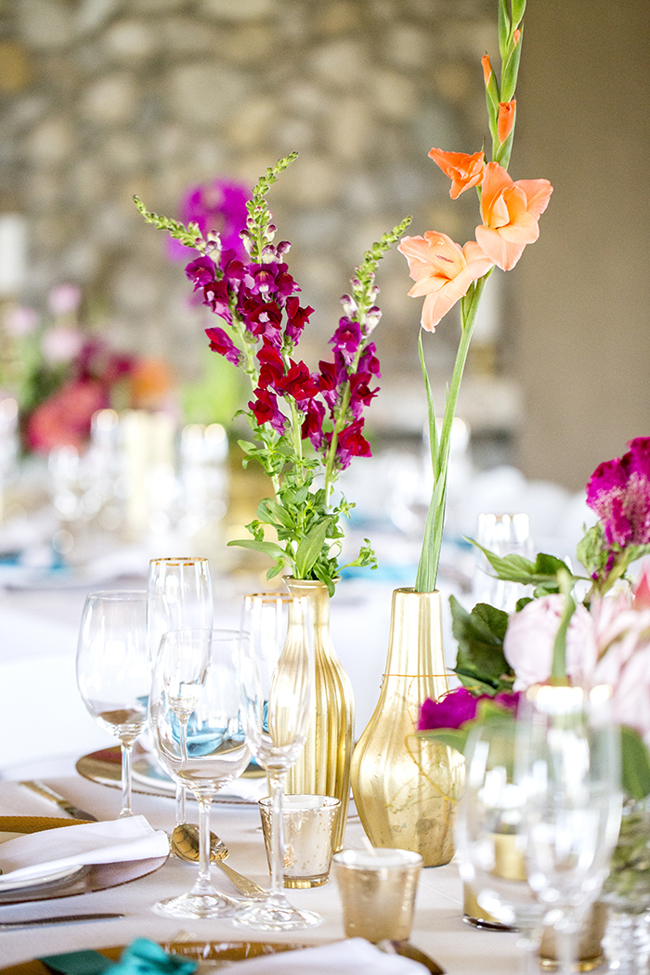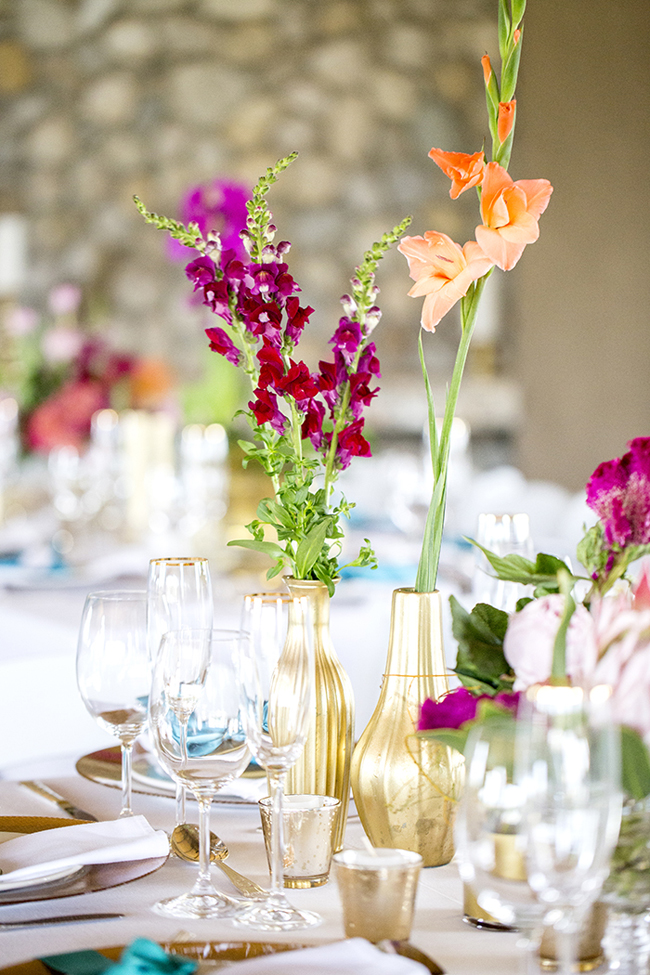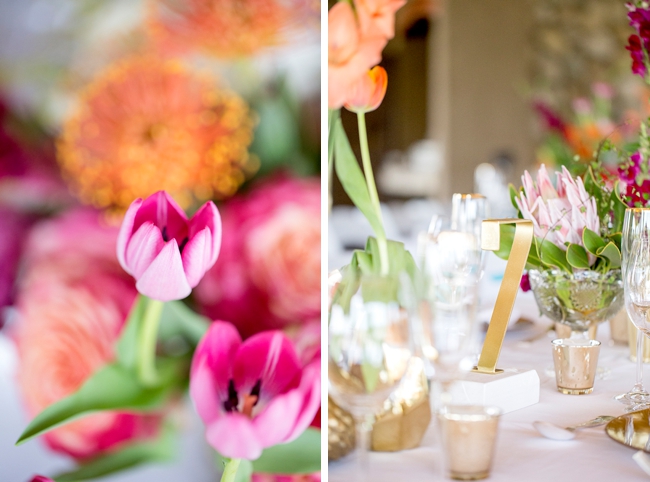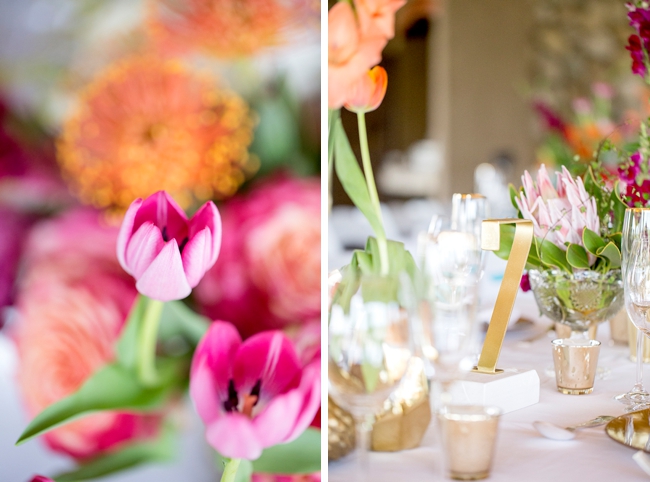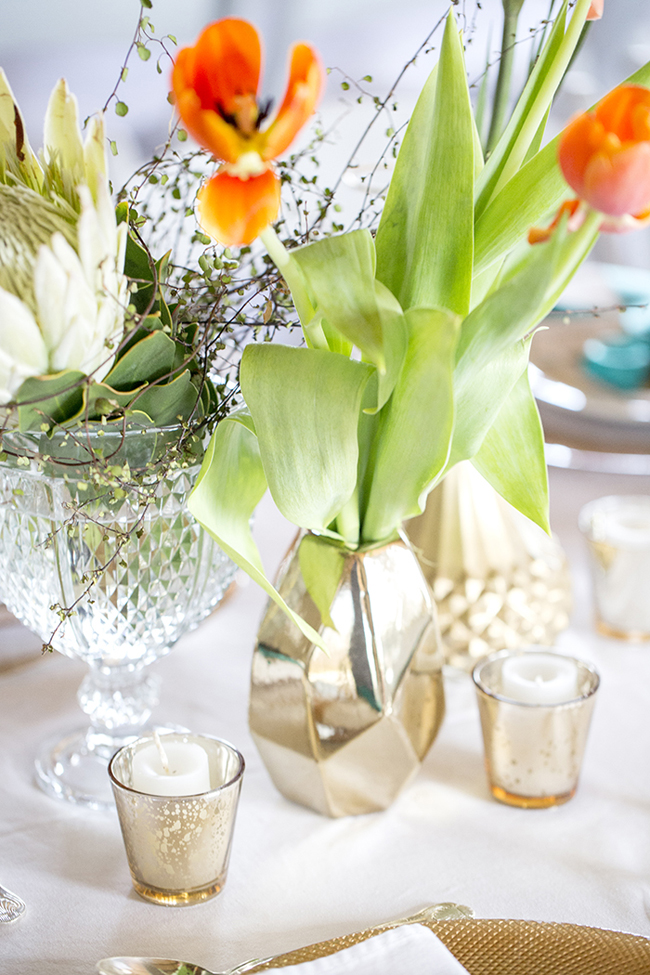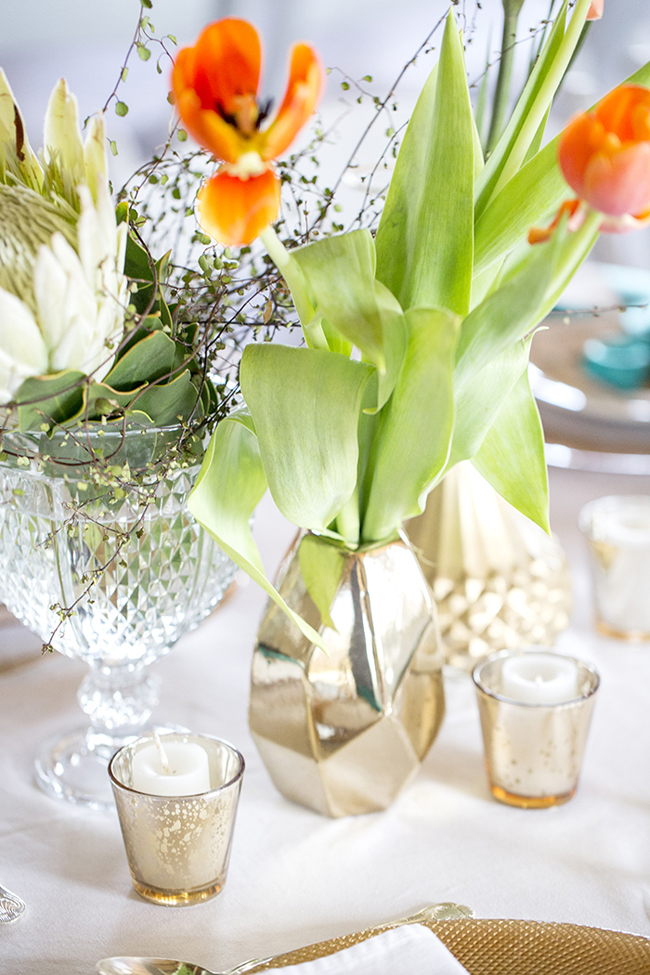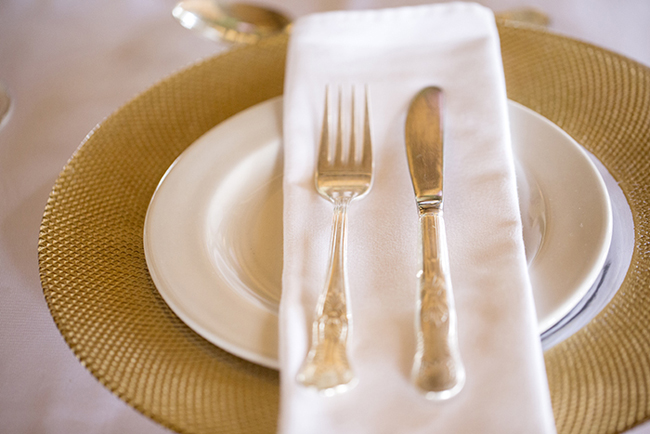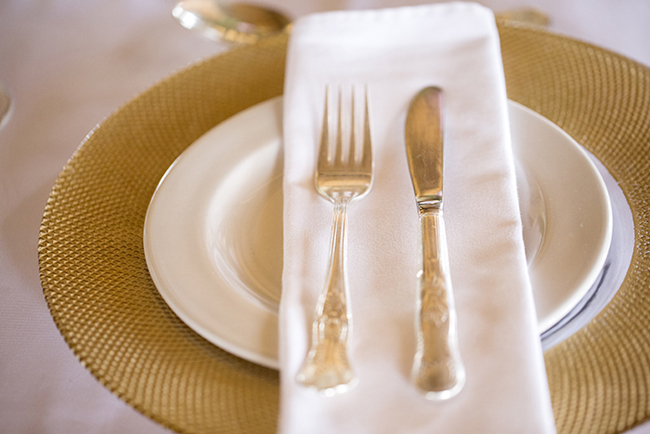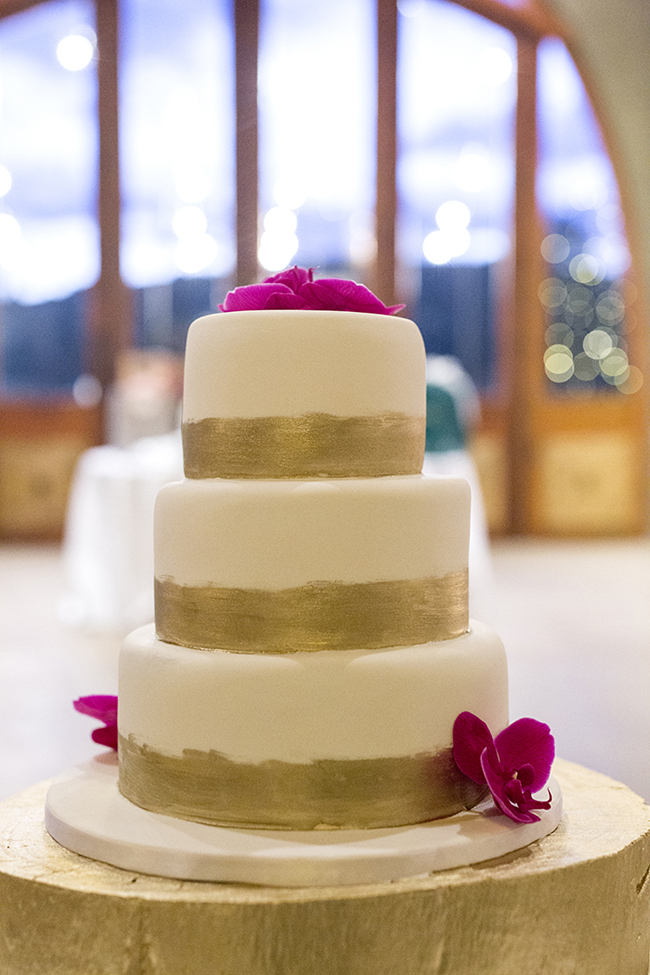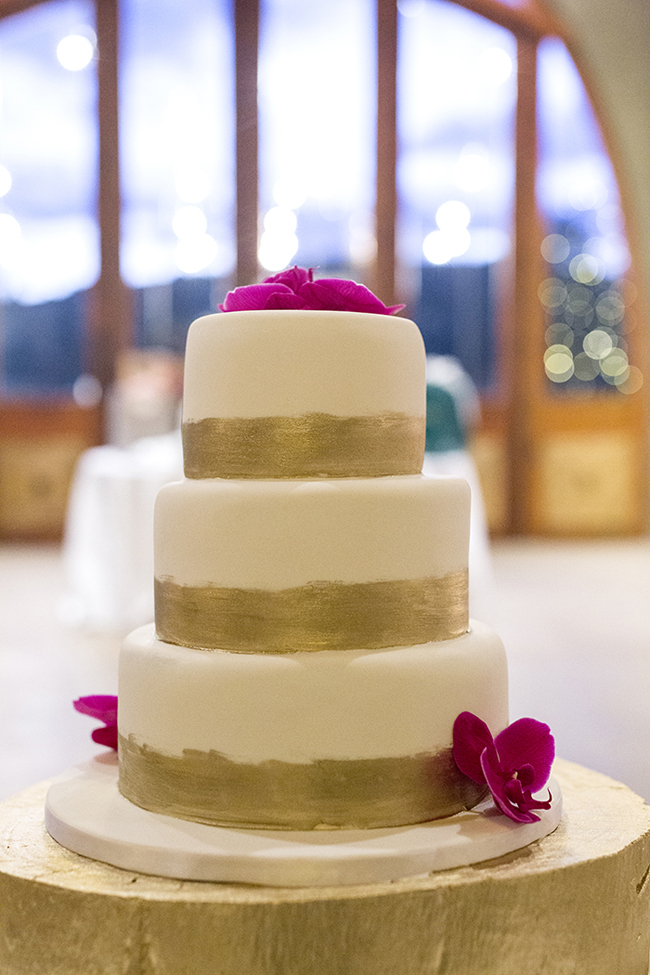 DIY Elements
We had quite a few DIY elements at our wedding, as I love that personal touch. Our wedding invites we painted with gold paint mixed with gold powder to give the look of gold foiling. My mom hand wrote all of the addresses and name cards in calligraphy. We had the table numbers, menu stands and table plan stand all made from steel and painted them gold. We also painted tree stumps gold and grouped them together as coffee tables in the lounge areas. Our thank you gifts were handmade chocolates that we gift wrapped and tied with a bow. A personal touch to show our appreciation. We used the colours to tie in with our décor and added the green touches to our tables.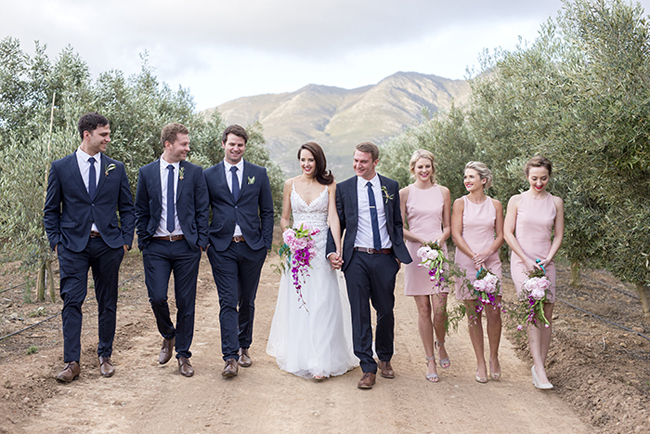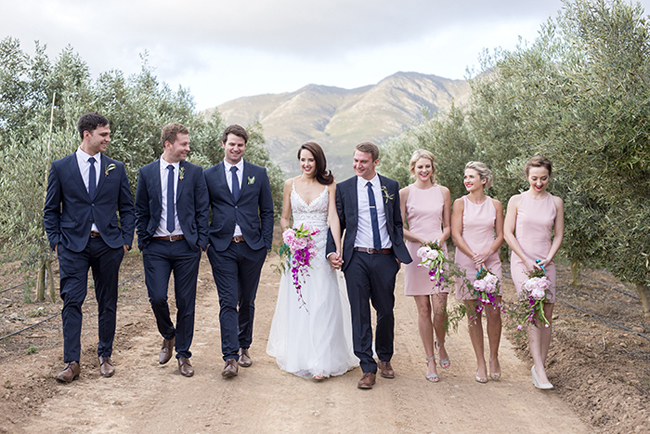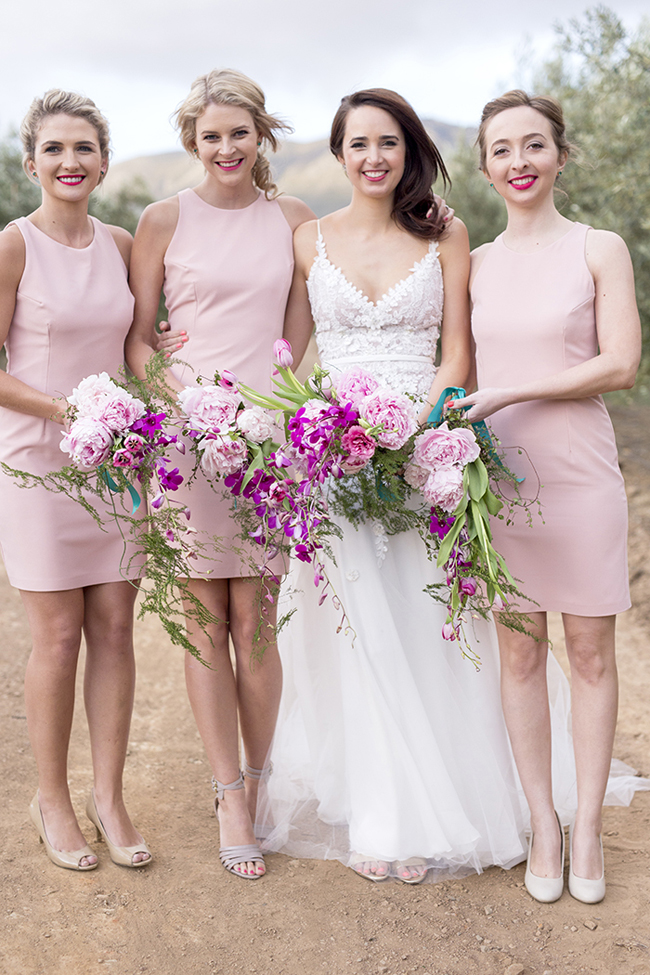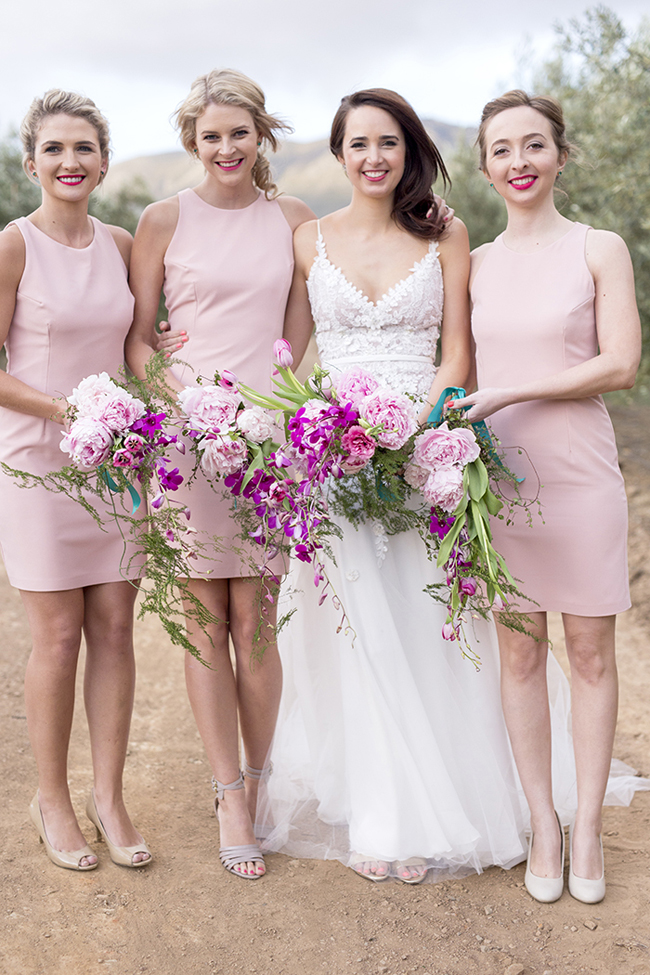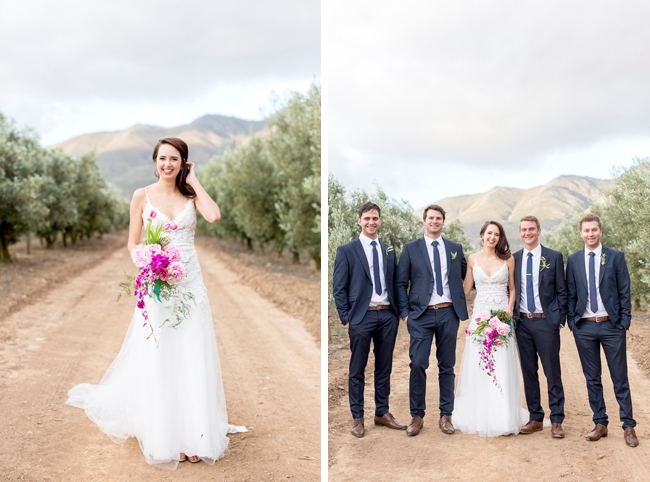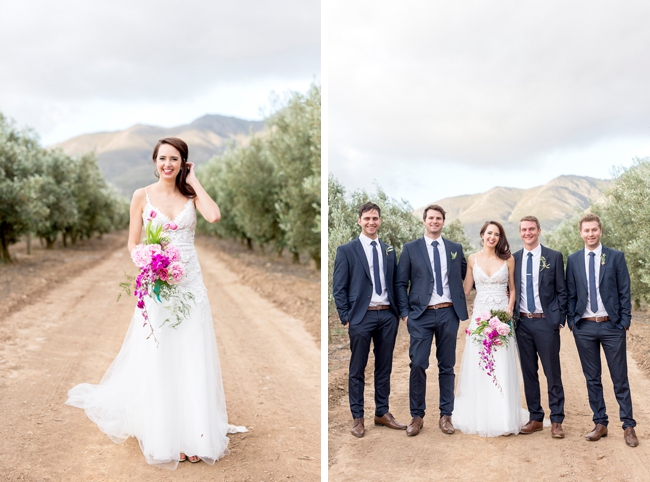 The Flowers
My flowers were better than in my wildest dreams! I absolutely loved how it all came together, thanks to Blommeprag. I wanted the flowers to look like as if they were picked from the field and just placed into a vase. The colours and combination of flowers contributed to a vibrant, joyful atmosphere.
Memorable Moment
My most treasured memory is of walking down the aisle and seeing Willie. Everything disappeared and I just saw him. If I look back at those pictures, I still get the same feeling.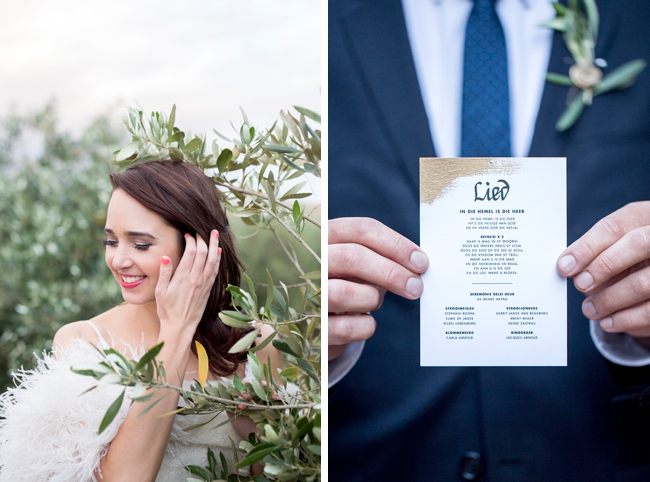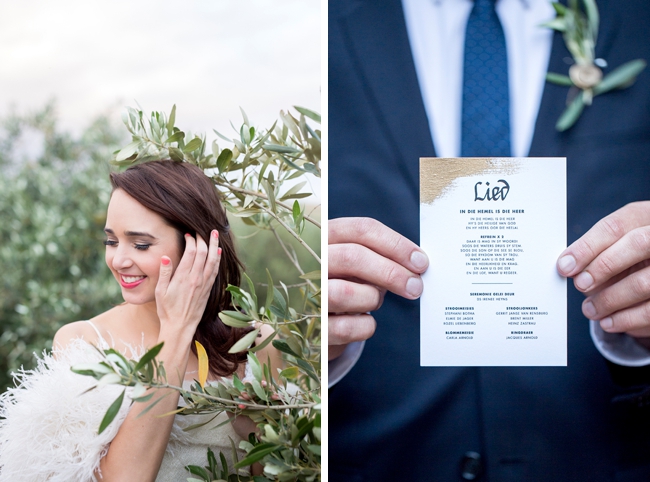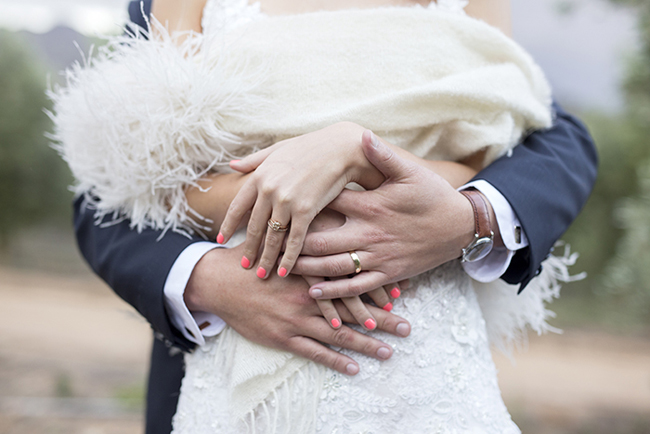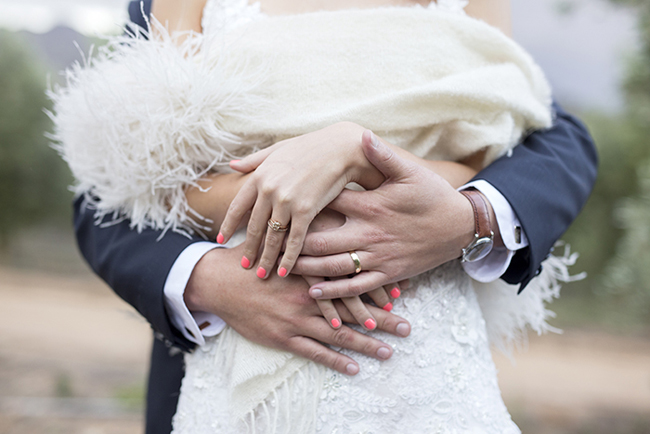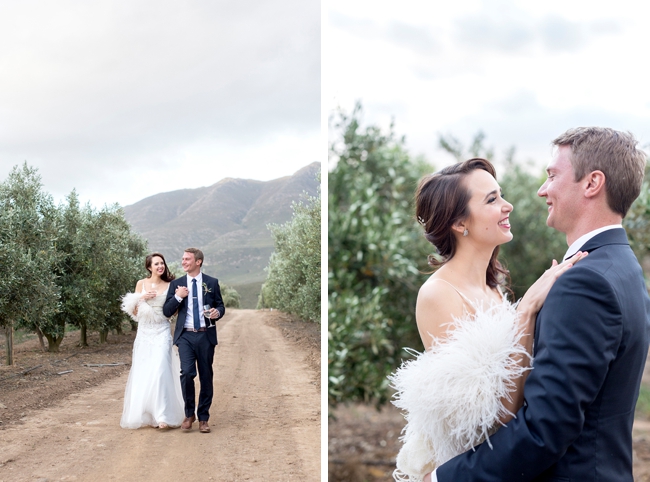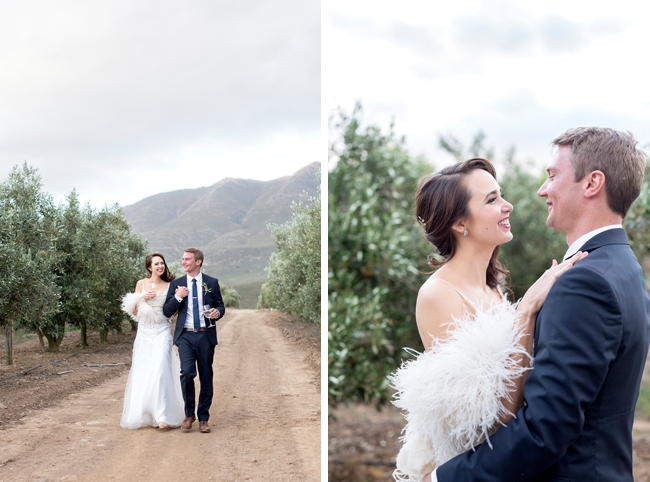 Advice for Future Brides & Grooms
Enjoy it. Enjoy the process. Go to a few dress fittings, try on different styles, and make an outing of it. When will you be able to twirl in a wedding dress again? Seeing different styles might open your eyes to a style that you never thought of or reaffirm the style that you already had planned. Don't take no for an answer. There were a lot of times that we heard no from suppliers, but we kept on trying until we found a supplier that could assist. If you can envision it, why can it not be possible?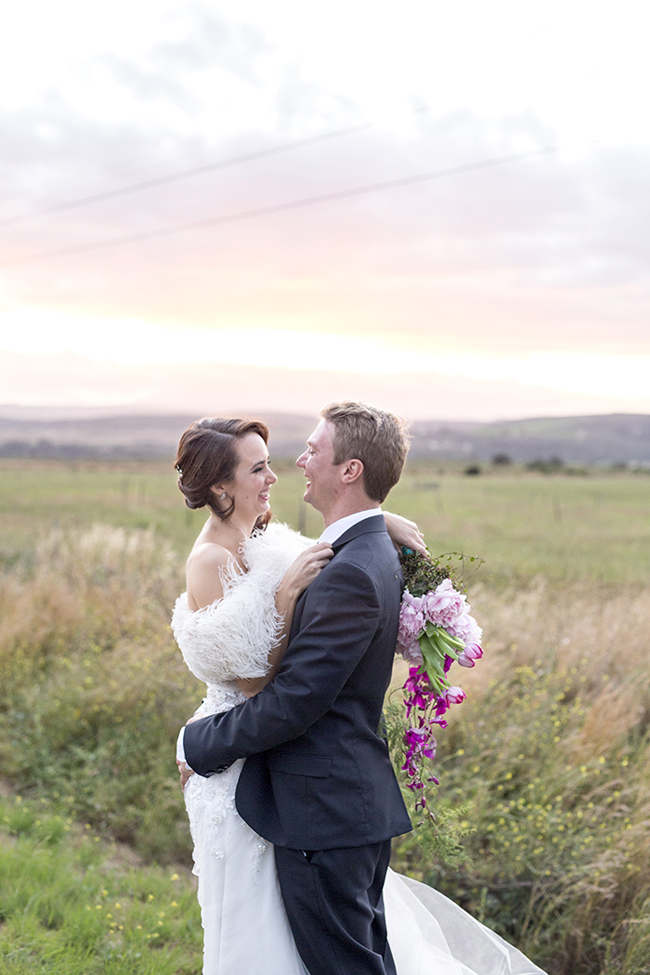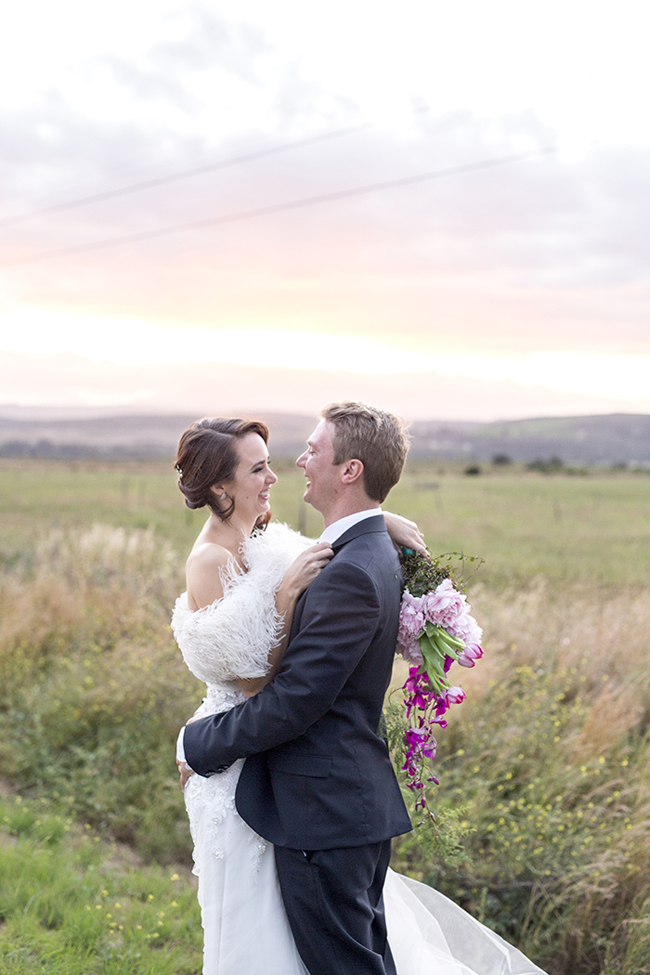 You can see more from this wedding on Christine Le Roux's blog.
SERVICE PROVIDERS
Reception venue: Bruintjies River Lodge | Ceremony venue: NG Church | Catering: Michele Joubert | Photography: Christine Le Roux | Co-ordination: AnnaH | Flowers & décor: Blommeprag | Stationery: White Kite Studios | Video & DJ: Breede Photography | Cake: Loretta's | Bride's dress: Kobus Dippenaar | Hair & makeup: Iza Cloete | Bridesmaids' dresses: Elizabeth-J Designs | Groom's attire: Hugo Boss | Hiring: Antoinette Events & Flamboijant | Rings: Stephani Botha of Gold and I