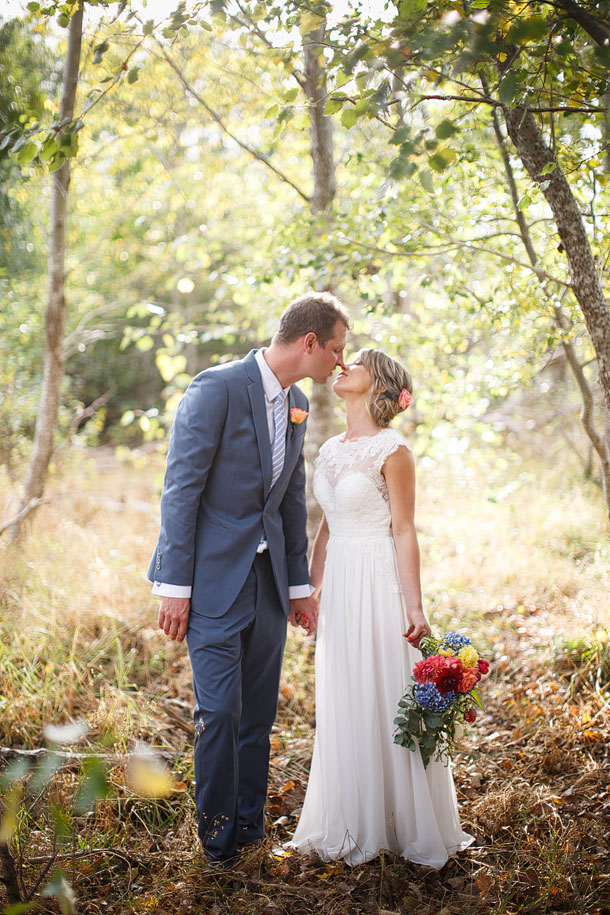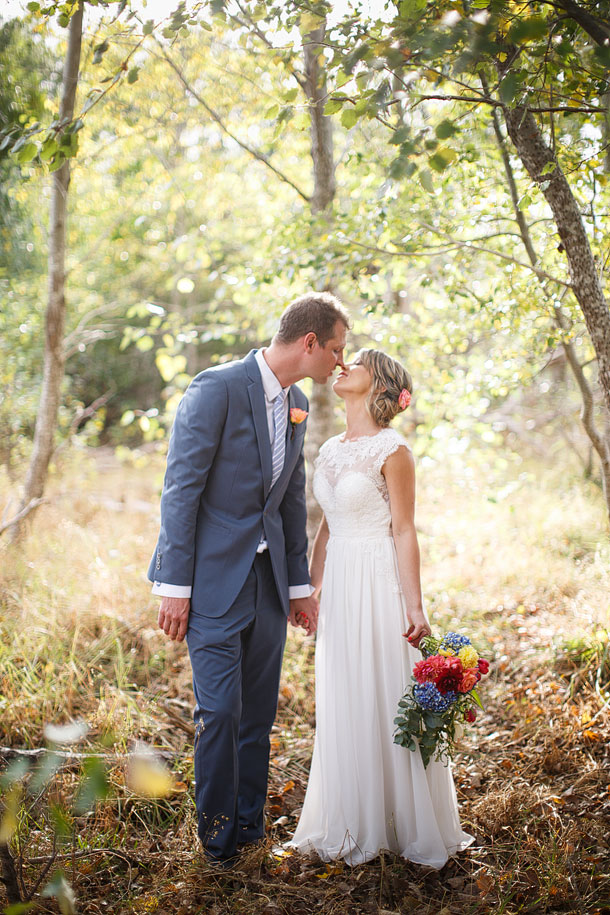 Lots of our brides and grooms plan their wedding in South Africa from abroad, but it isn't many who have to do it from as far away as China. That was Hennie and Stephanie's challenge, but as you'll see from their gorgeously colourful rustic farm celebration, it didn't end up fazing them in the least (even with a dress scenario that would have been stressful for any bride, but hooray, worked out beautifully in the end!) Through it all, the couple kept a sense of perspective – do be sure to read right to the end, where Stephanie shares some very sensible advice. And they pulled off a day that was relaxed, beautiful and full of joy. I'm especially in love with all the beautiful bright blooms, and the blackboard backdrop that Hennie's sister created for them – so unique! One of our perpetual faves, Adene of Adene Photography, was on the scene to capture the pics as beautifully as ever.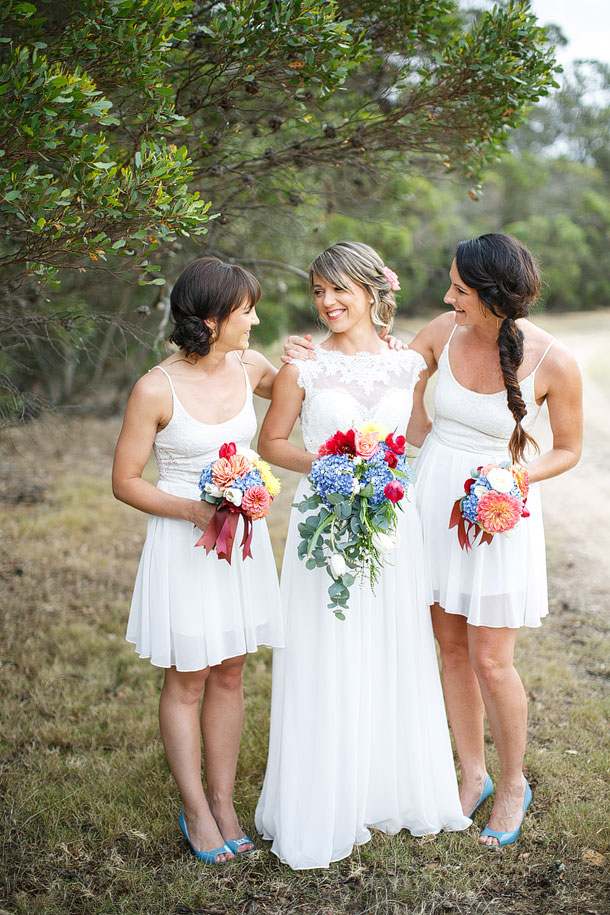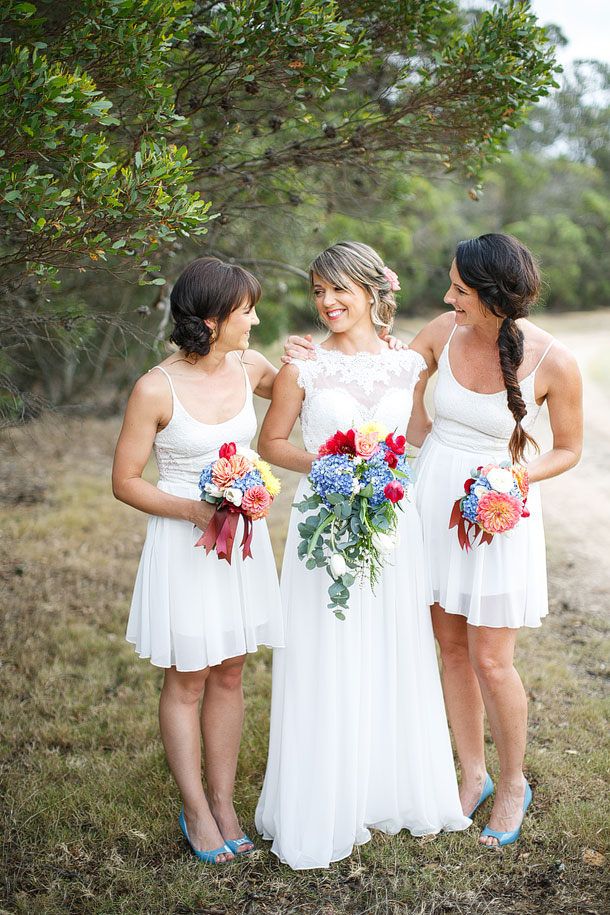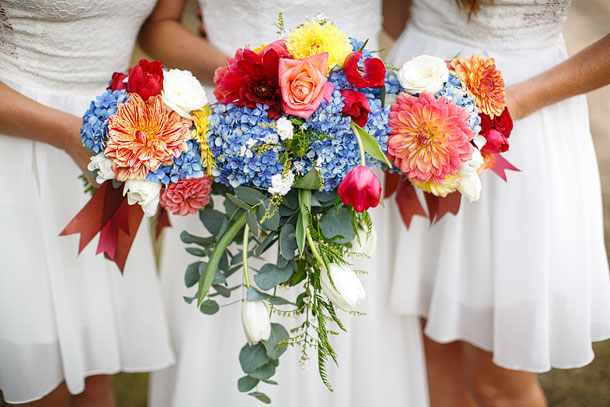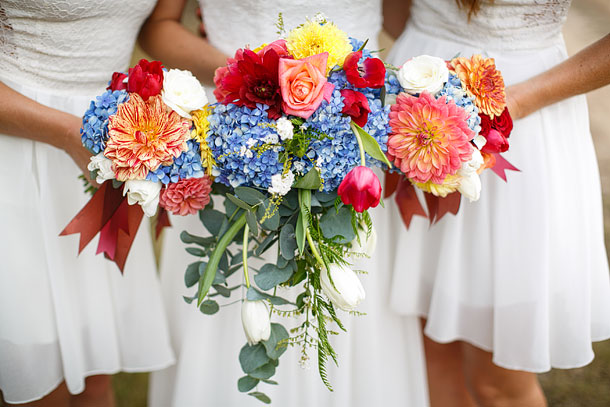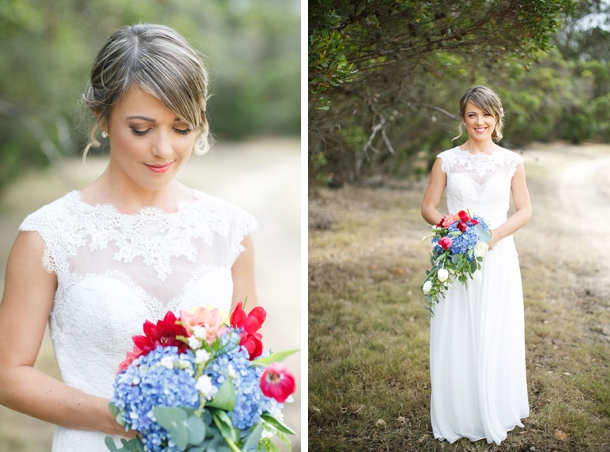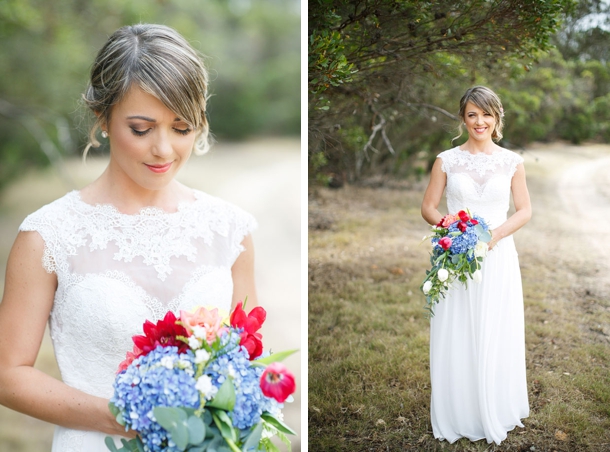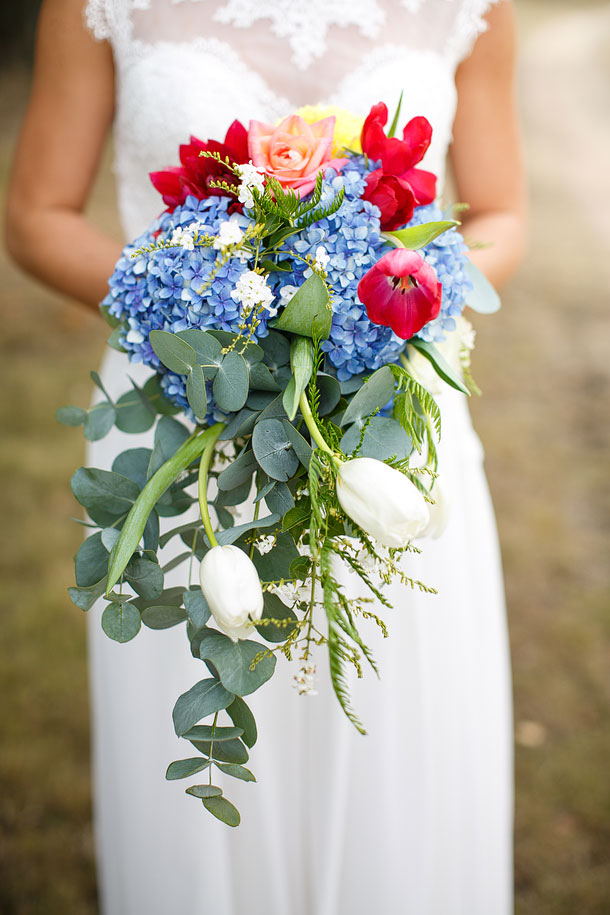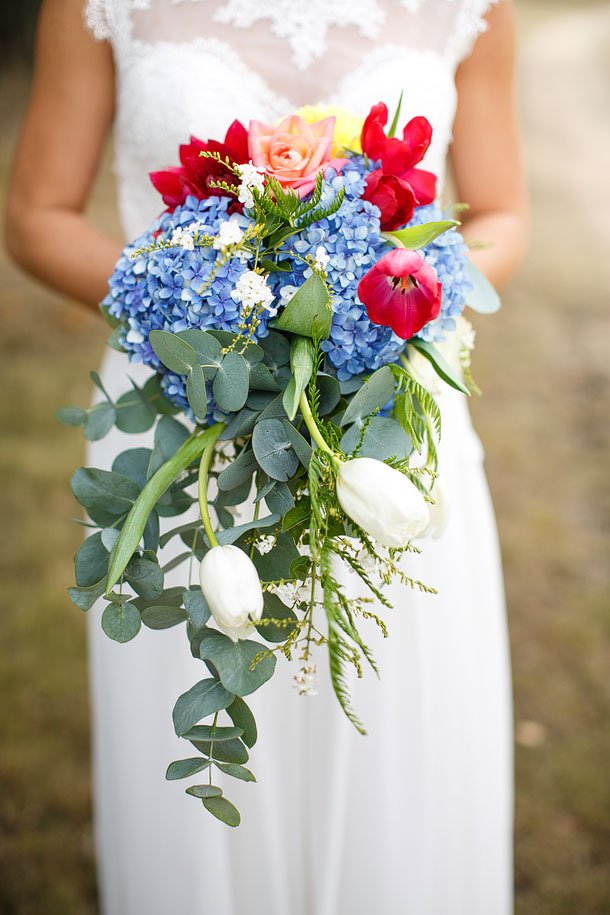 Love Story
After a few years abroad and a series of events, I ended up in Johannesburg at Standard Bank head office. Hennie was one of the first people I met on day one at work, and his name was also one of the few I could remember! Even though not in a romantic way, he made a very good impression on me right from the start – he was just such a pleasant, nice person to have around the office and always had a minute to spare to ask someone about their day or how the family is doing, share a goofy joke or help out with an Excel crisis (which I usually needed him for!) Our relationship remained professional for over a year, with the occasional chat in the kitchen or at a social event. One day something just clicked for both of us though, very out of the blue, and we started dating (which resulted in a pretty interesting and fun time at work – people react in very different ways when they figure out their colleagues are dating!) From there on, things moved pretty quickly… five months later we packed up our lives and moved to China, where Hennie got a job offer, and about a year after that he popped the question.
The Proposal
Hennie had travelled to New York for work, and right after arriving back in China, a long weekend was coming up. We didn't plan anything, but he was quite adamant that we should make some last-minute plans and go to Sanya (a town on a Chinese island). Usually we don't stay in extravagant places – we're quite the budget travellers – but for this trip he booked a really nice resort hotel which I did find to be a little strange, but I figured he was just tired and wanted to stay in luxury for a change. The second day there, we were relaxing by the beach; the resort had these beds on the beach with a gazebo type thing so you don't have to be in the sun. He was being very quiet and seemed to be sleeping most of the time. After a while he told me he was going to go get us some towels, and I asked him to bring me back some water. When he got back he gave me the towel and said that the water was rolled up inside the towel. I shook it open and out flying came this little blue box. Before I knew what was happening, he was next to me on his knee and asked me to marry him. I was a little shocked (in a good way) and my first words were "that's random"… not really what a guy wants to hear. But it quickly changed to a yes! It turned out that he wasn't really sleeping, but plotting (and stressing). We also worked together in China for the first year, and thus spent almost every minute of every day together, so he had quite a hard time pulling everything off without me getting suspicious. It turned out that he had already asked my mother's permission many months before when he was in SA for a quick work trip, and the first opportunity to buy a ring was when he went to New York.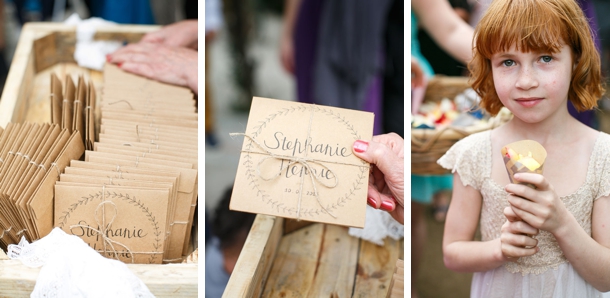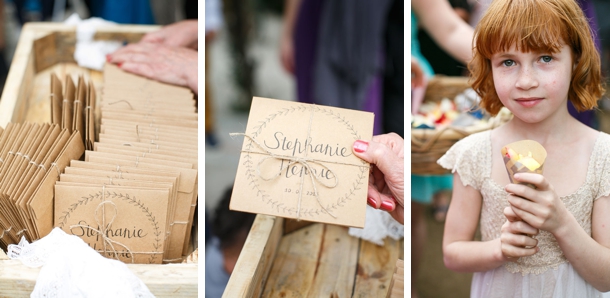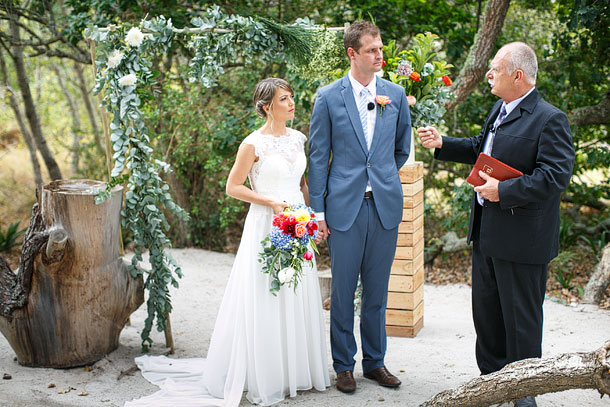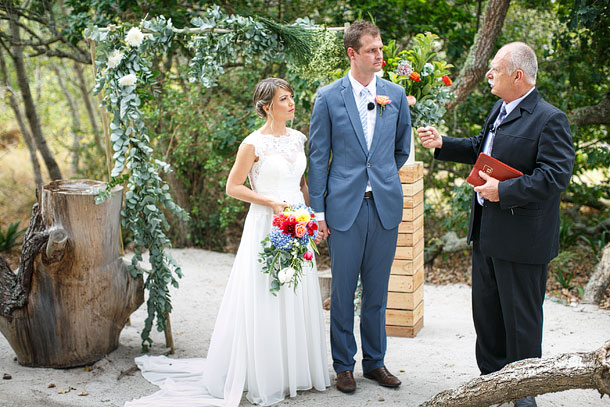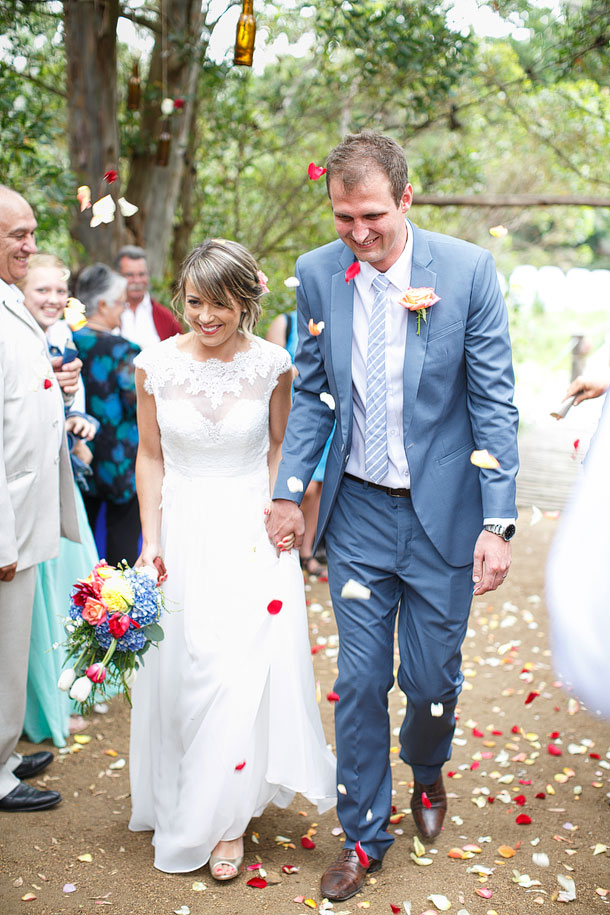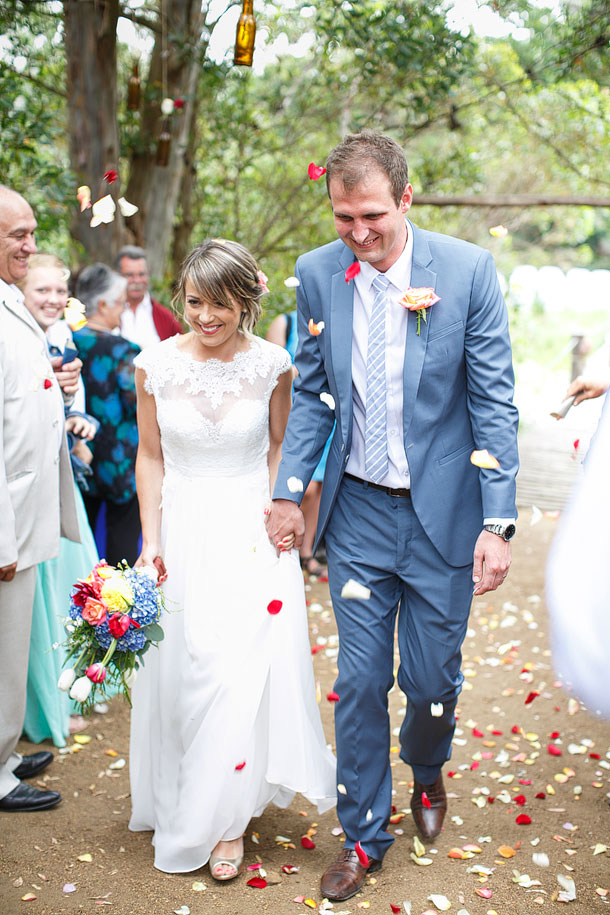 The Venue
Because we live in China, we couldn't go and see venues at all, and had to rely 100% on the internet and pictures. We don't get to see our family and friends a lot, so we wanted to have a wedding weekend where we could spend as much time as possible with our guests, and we wanted to do most of this in the same spot. We were having a summer wedding, and we also wanted to make use of the great weather and be outside as much as we could. I always like the idea of a tent where the side could be open and the guests could be "outside" but still be a part of the party. So, armed with a few keywords, I started up Google. I stumbled across Murasie, and this place just ticked all the boxes. It's a lovely farm with wide open spaces, including a campsite, cottages and braai facilities, so we could do everything there. The owners are super down to earth and helpful, and helped us in creating a great day.
Wedding Style
Our wedding was on a farm, and the entire venue has a rustic feel, so it just made sense to work with that. We kept the décor pretty, with the flowers being the biggest element. We had a whole array of pretty summer colours, combined with touches of champagne and a dusty/duck egg blue.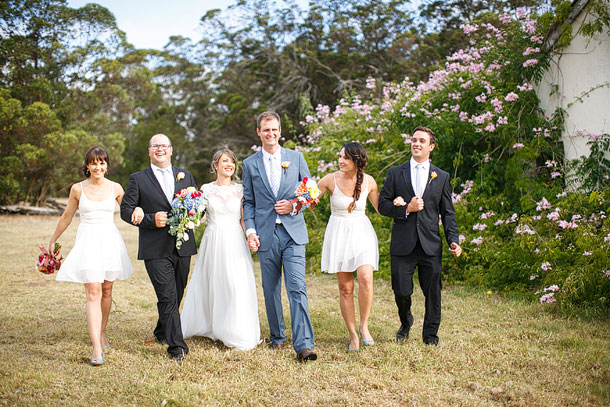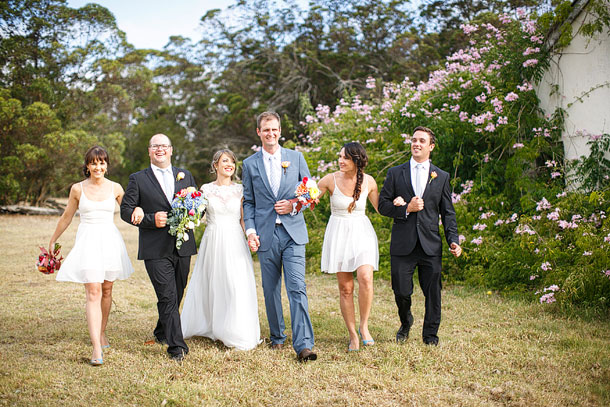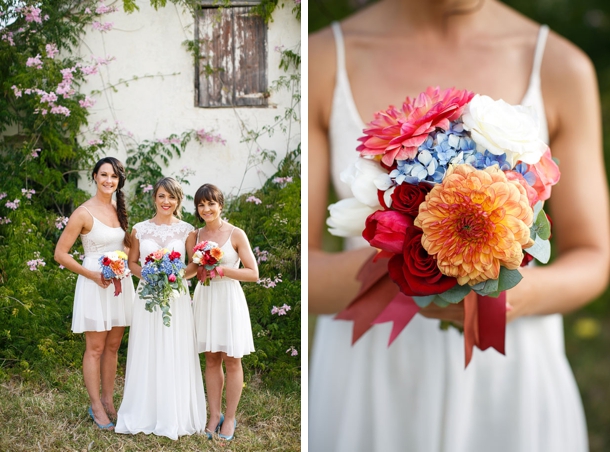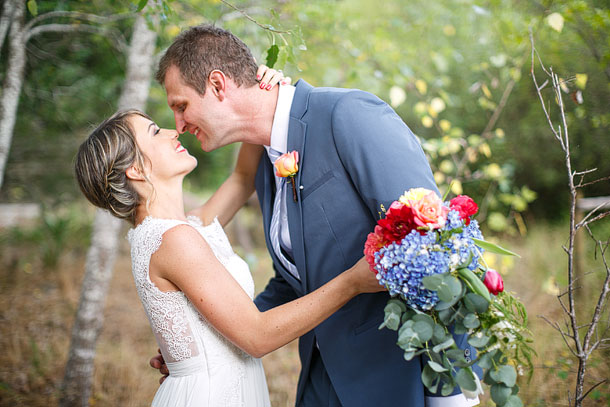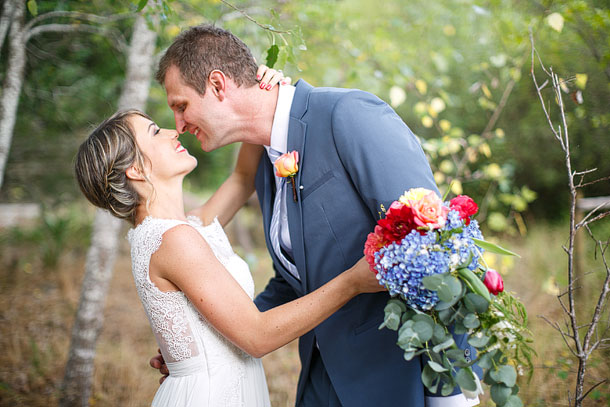 DIY Elements
We did almost everything ourselves, except for the flowers and the catering. I did all the planning from China, but also had loads of help from my bridesmaid Christel (she also did lots of the coordinating on the day). In the days leading up to the wedding it was a team effort between me and Hennie, the bridal party and our families. It was such a great way for some of our close friends and family members who had never met to interact. We had a few DIY items here and there to give the wedding a personal touch, but definitely not as much as I would've liked. I love making these type of things myself, but it was a little impractical given the fact that we don't live in SA and had limited time there. Hennie's sister did our save the date, and we did the invite ourselves. I designed the placemats and the covers for the favours. My mother collected all the wood for the table runners and had that made (loved that!), and my brother made the wooden arch at the ceremony. He got married the week before, so we made it to use at the two weddings. We also made loads of bunting, as well as confetti cones and labels for the straws, and painted the table numbers, which my nieces helped me with – they spent the Christmas holiday cutting, pasting and painting! Oh and my favourite part was the mural on the blackboard behind the main table, which was also done by Hennie's sister who is an artist. She spent so much time on it, and it was such a great and unique focal point. She also painted the wedding tree for the guest's fingerprints.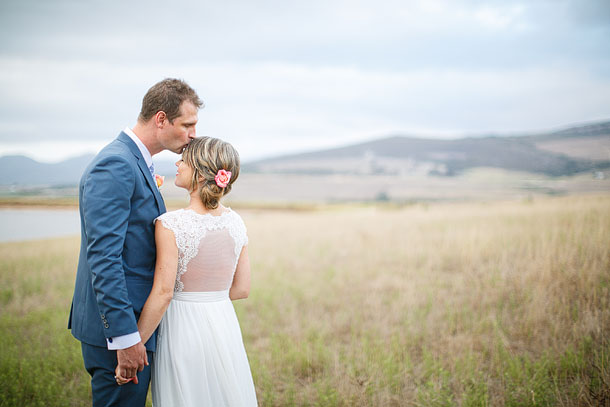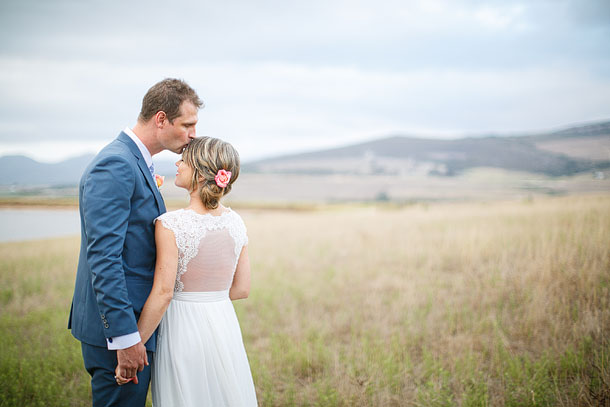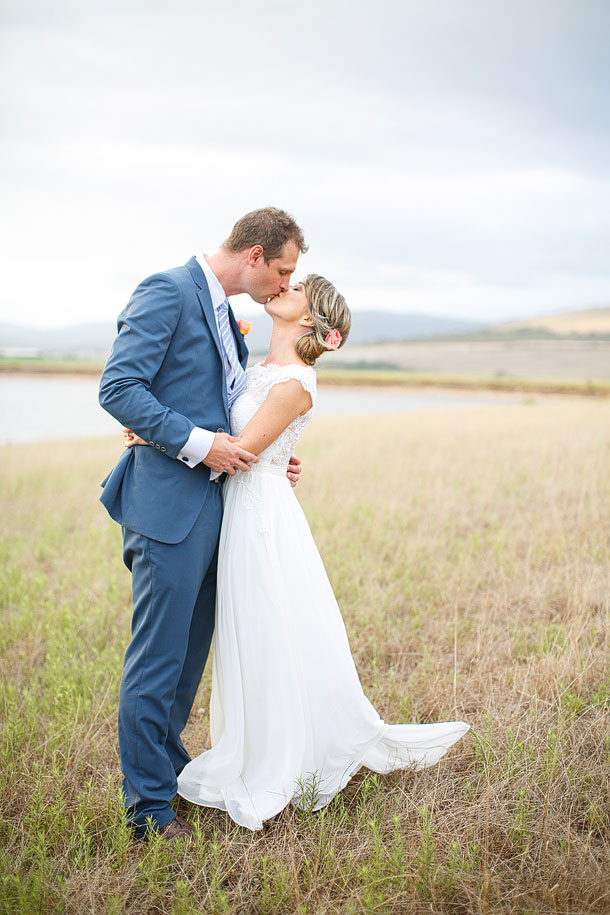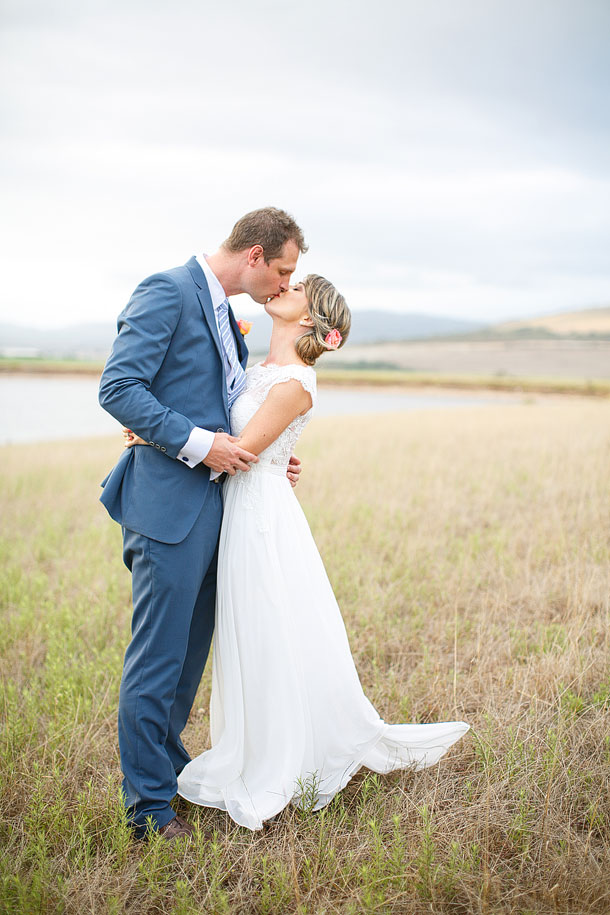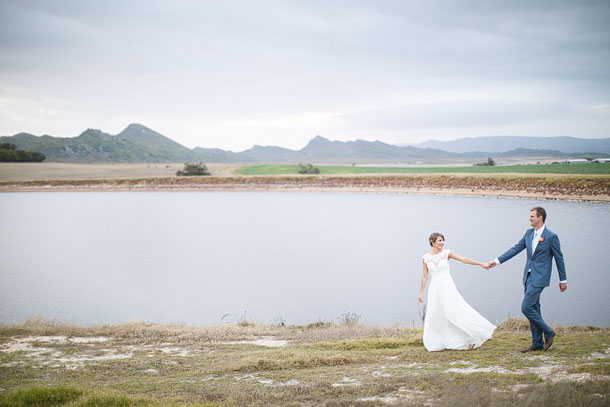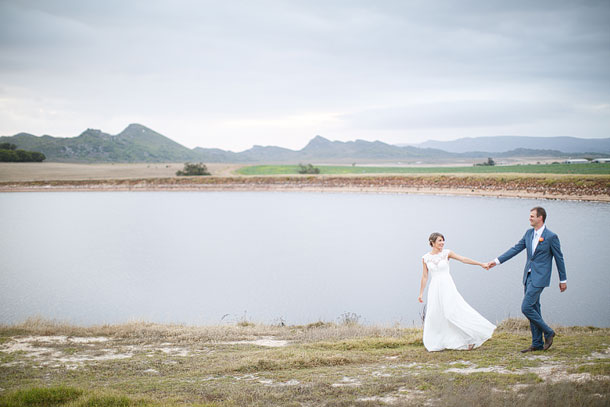 The Flowers
I've never been one for big, extravagant centrepieces and arrangements, so I wanted it to be simple but still catch the eye. Pretty, colourful flowers make me happy, and that's exactly what I wanted for our wedding. I didn't have any specific type of flowers or colours in mind – I literally told the florist what I don't like, and that he could use anything (and everything) else. It turned out great, and created exactly the feeling which I was going for.
The Dress
The dress was for sure the biggest drama element in the entire process. Starting out I wasn't too bothered about it, because I wanted something fairly simple. Also, most dresses are made in China anyway, and there's huge wedding market in our city. I figured it couldn't be that difficult, and thus didn't jump on it right away. Big mistake! I couldn't find anything to my taste, so I found someone to help me have a dress made. I underestimated how difficult the communication was going to be, and also the huge difference in taste and ideas of quality. After weeks of (bad) translations back and forth, weird designs and awful fabric samples, I ended up simplifying the dress even more and bought all the fabrics myself (with zero knowledge of this). Long story short – the dress I received back from the dressmaker was absolutely shocking and unsalvageable… I was horrified! So I was left without a dress a month before I had to leave for SA. I couldn't really consider going to look for something in SA as my time there was too short and over the Christmas holiday. So I headed back to the wedding market, in the hopes that I would find something to buy off the rack. I saw this dress of which the top part was really pretty, but I didn't like the bottom. I tried it on anyway, and then this lady started speaking to me in fairly decent English. She turned out to be the designer, and very keen to help me. She offered to make me a dress with the top part I liked, and add a chiffon bottom, which I wanted from the start. I received it the evening before I was flying to SA, and luckily everything was perfect.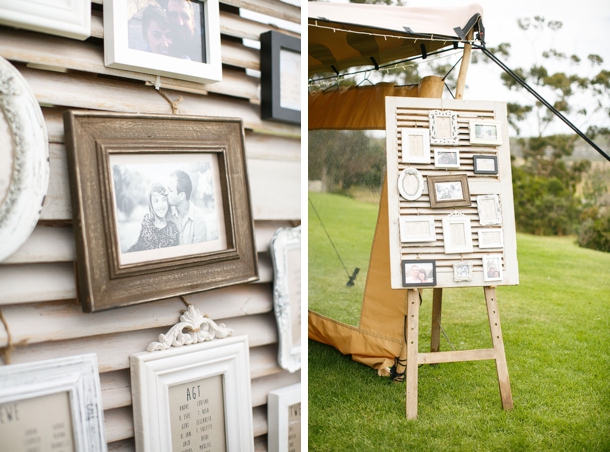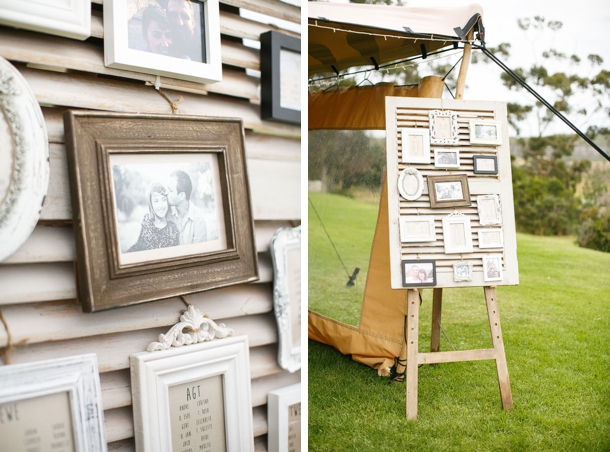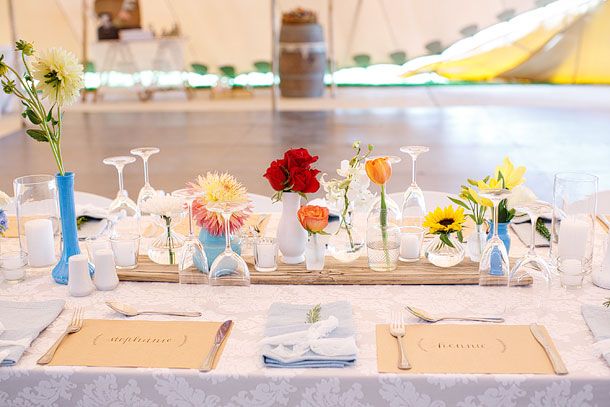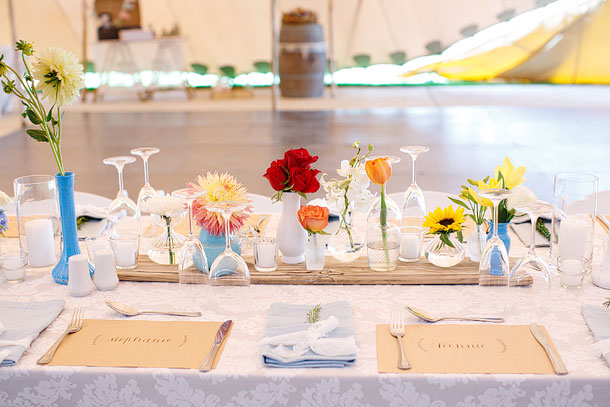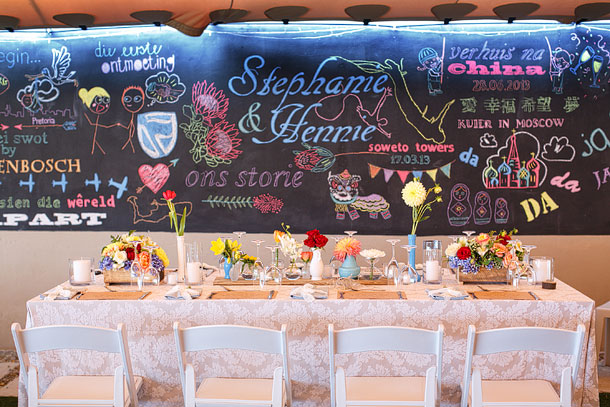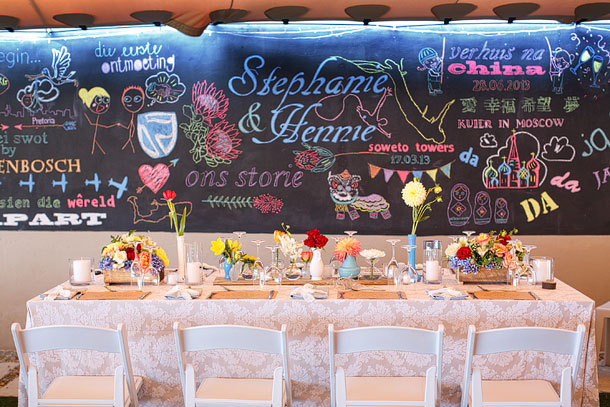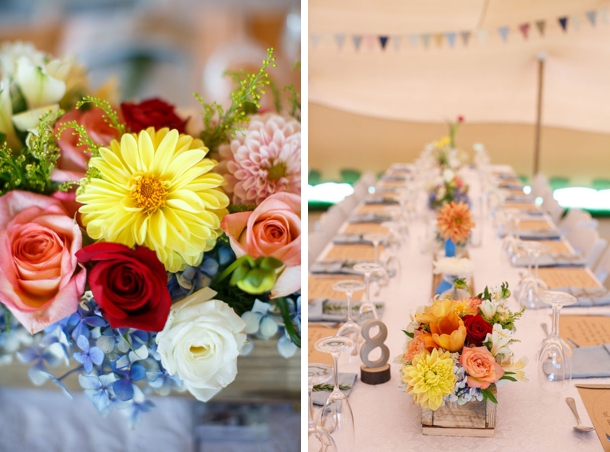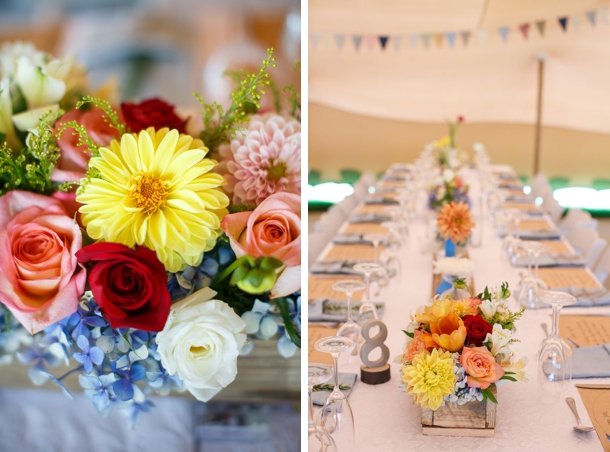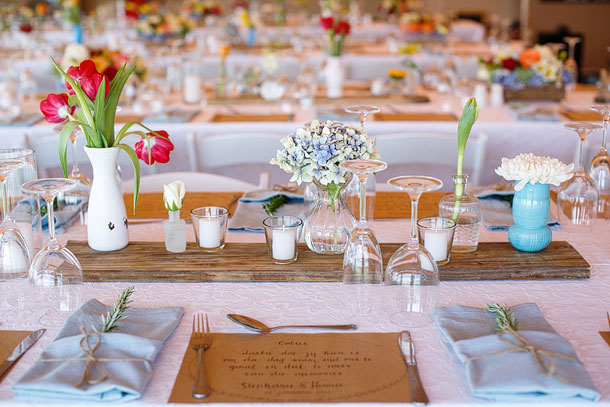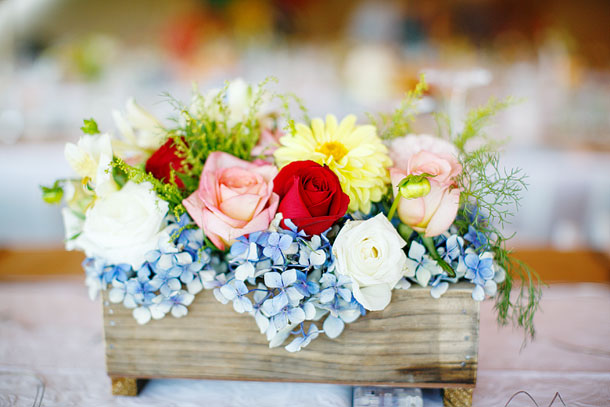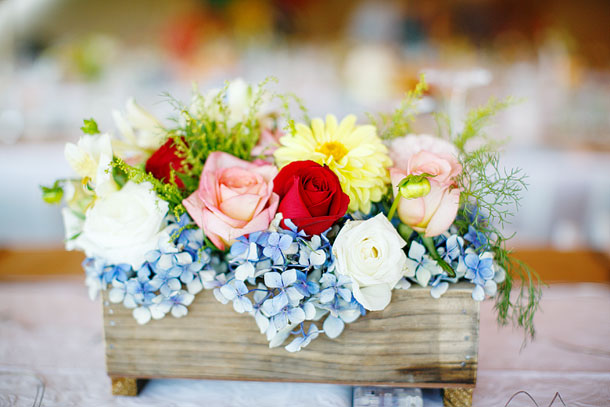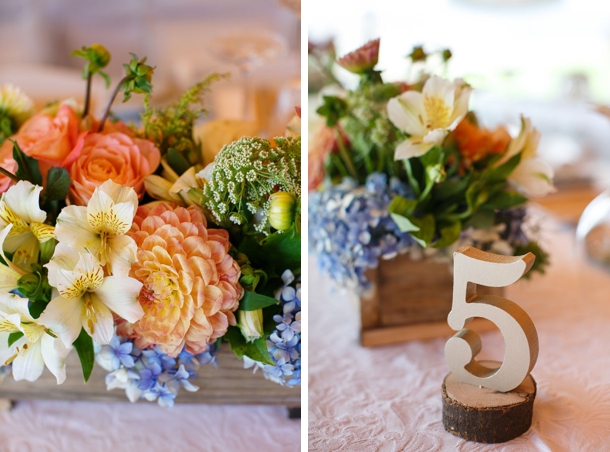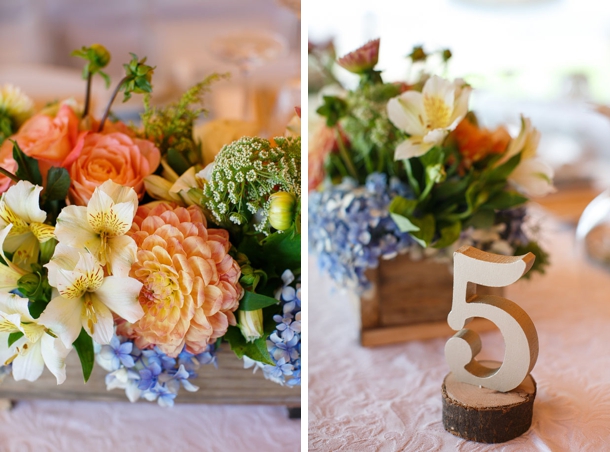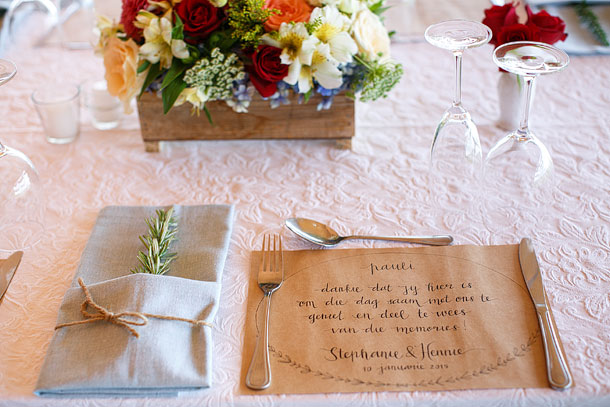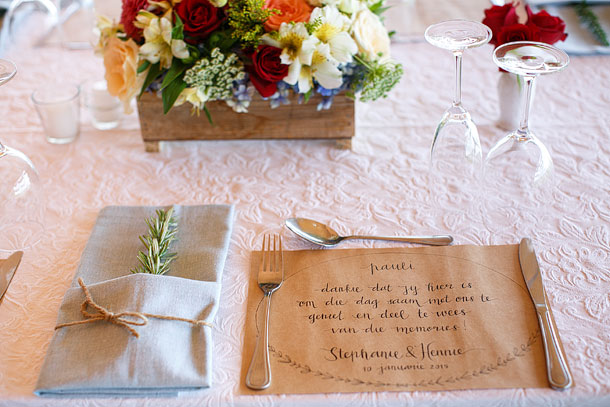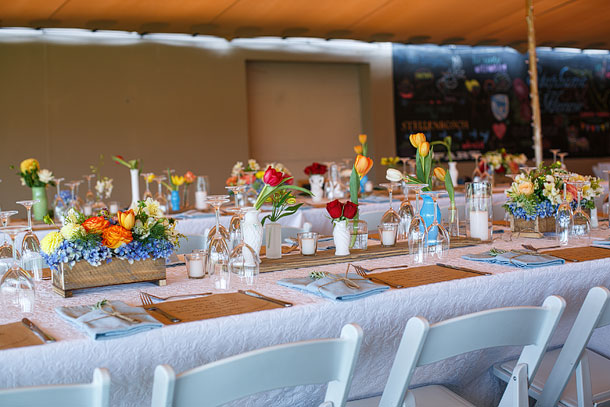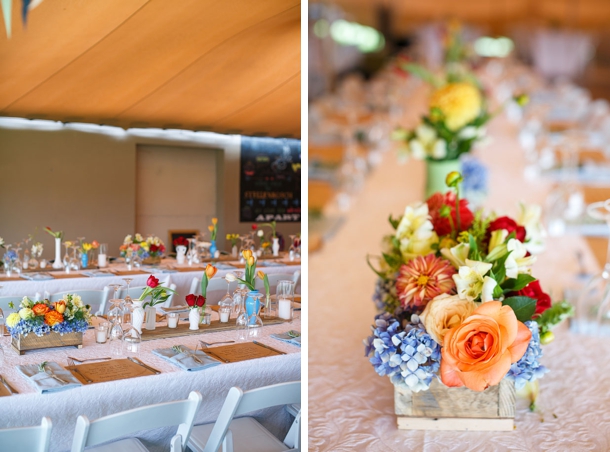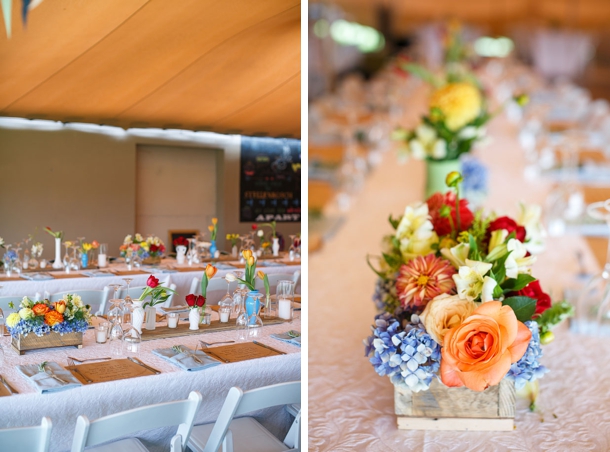 Memorable Moment
The most memorable moment was definitely seeing each other for the first time when I walked down the steps at the ceremony. Also, walking over the wet grass in the early hours of the morning from the tent to our cottage… dead tired and with sore feet, but super happy.
Proudly South African Details
The food was real "boerekos". All the things we love and miss – chicken pie, leg of lamb, baked potatoes, malva pudding, the works.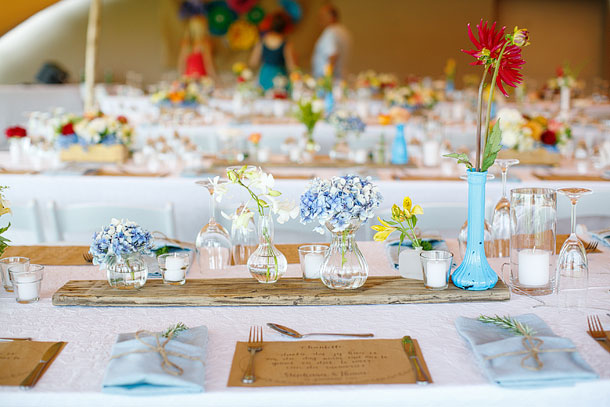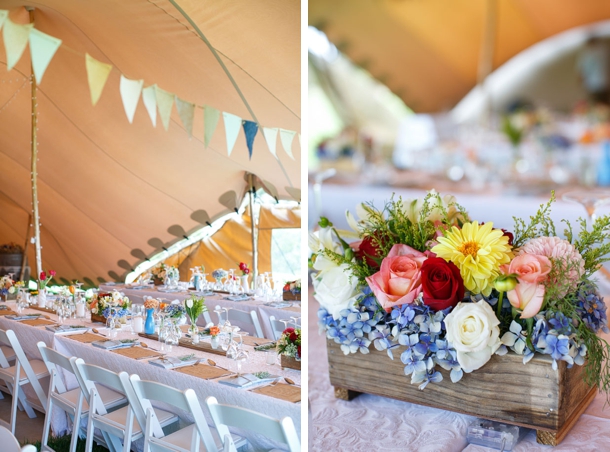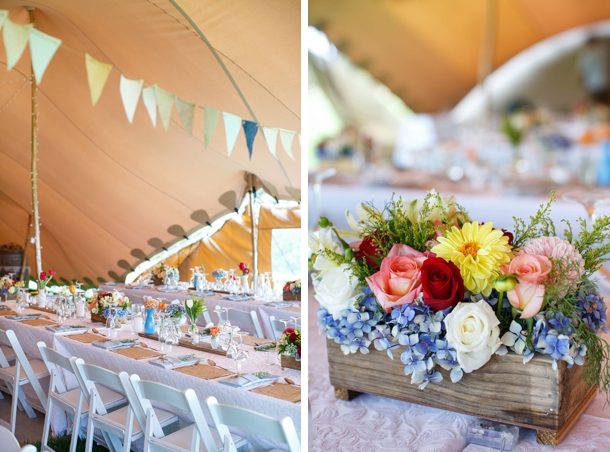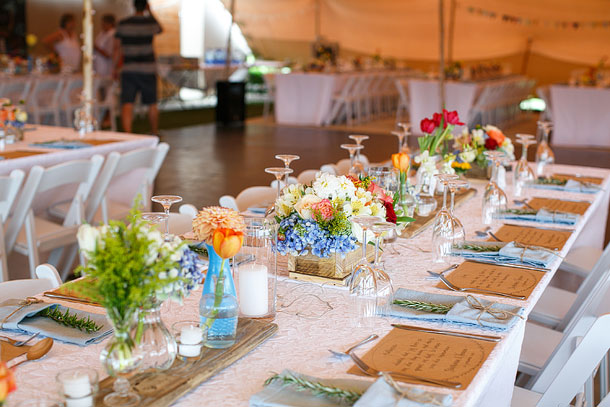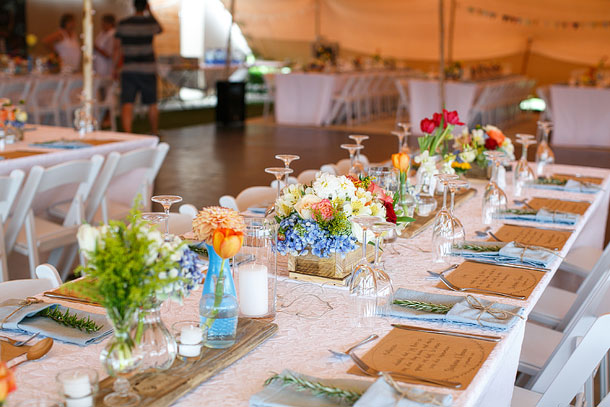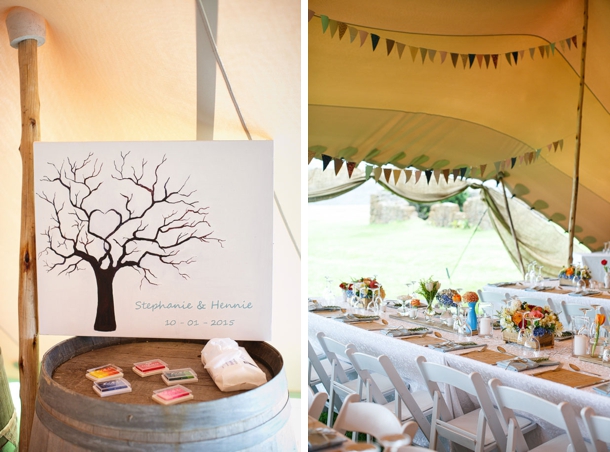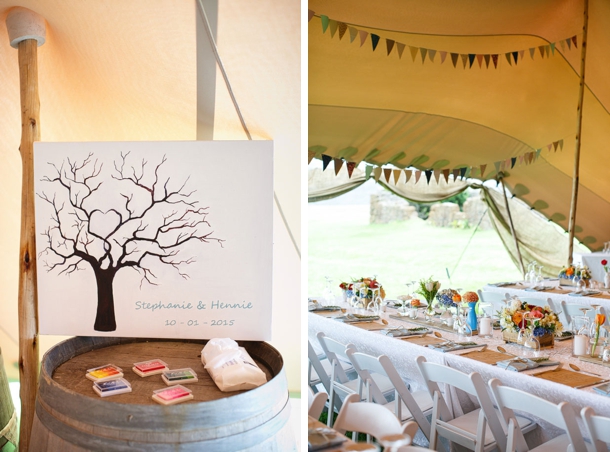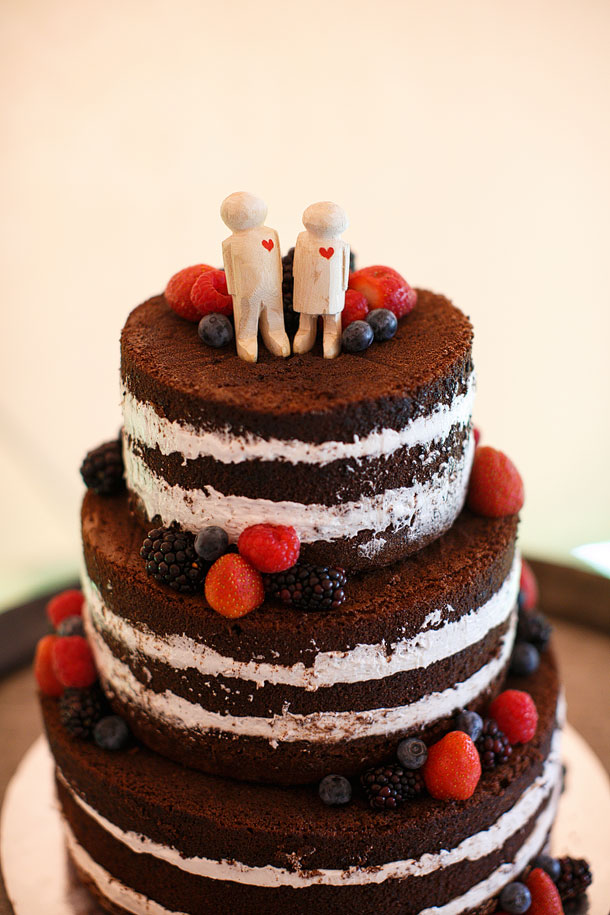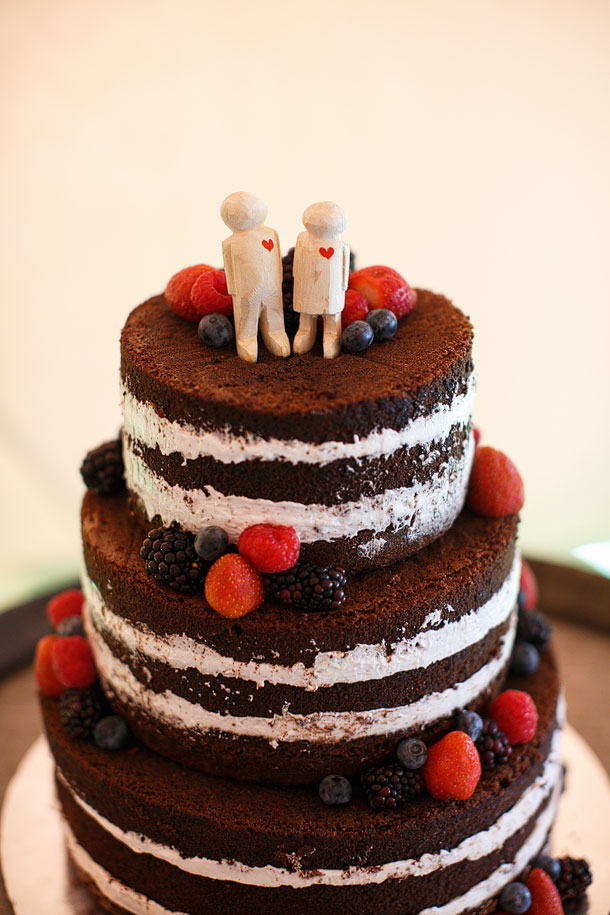 The Honeymoon
Right from the start we decided that we would stay in SA for a few days after the wedding, because we had limited time and still needed to travel back to China; we would then go somewhere else during the Chinese New Year holiday a few months later. But Hennie ended up surprising me with Mauritius, which was great and exactly what we needed. There is surely no better way to relax after the craziness of a wedding, than hanging by the beach and feasting on yummy buffets and cocktails.
Advice for Future Brides & Grooms
Keep it simple, don't overthink it – especially the small details, because in the end some of it won't be noticed by anyone but you. Stay true to yourself and what you want and like, and don't try and compete and compare with other weddings. Ask for help, and get the people close to you involved – they want to help. Carefully pick reputable vendors. There are so many things to think (and stress) about, especially if you don't have a wedding planner, so make sure that you can trust the vendors 100% to do what they need to do, and then forget about those things… they can handle it. The most important though is to not forget what it's about – about marrying your favourite person in the world. Fighting with each other about the details of the one day is missing the point.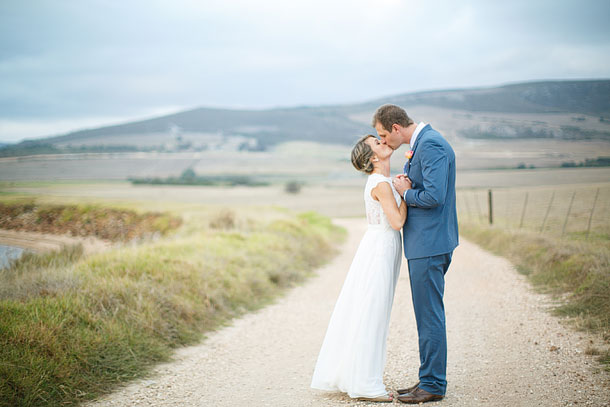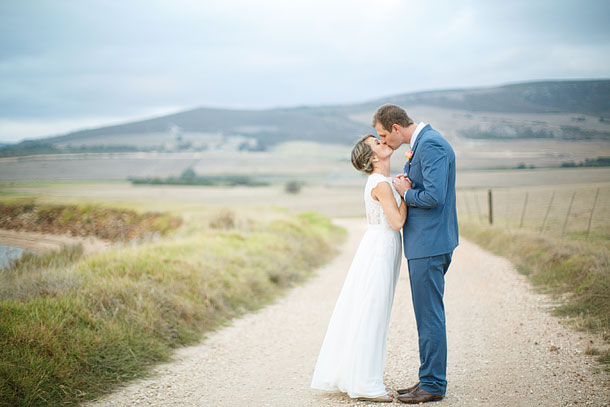 You can see more from this wedding on Adene's blog.
SERVICE PROVIDERS
Venue: Murasie | Photography: Adene Photography | Hair & make-up: Sanmarie Botha | Co-ordinator: Christel van den Heever (the bridesmaid), and the De Wets (owners of Murasie) | Videographer: Marius van Rensburg | Cake: Tarryn Geyer from My Cake Angel | Flowers: The Flower Scene | Wimbledon chairs and napkins: Flamboijant | Bridesmaids' dresses: Young Designer's Emporium | DJ: Hein von Solms