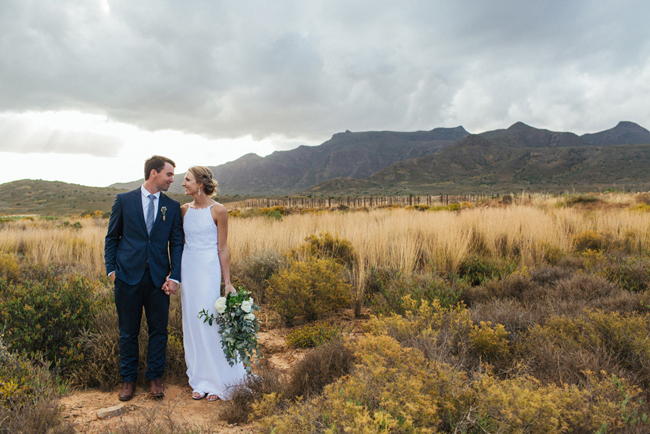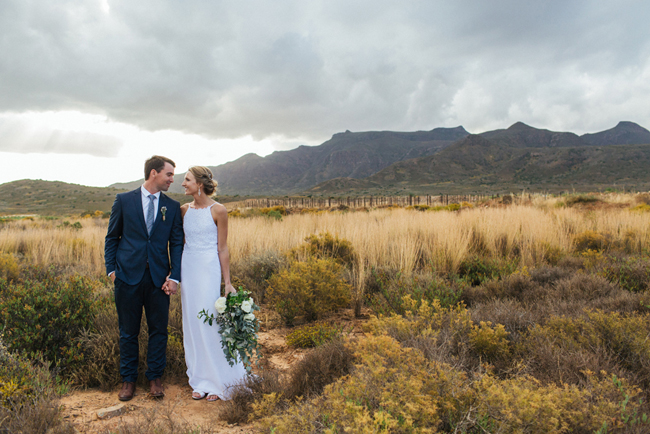 For a couple who love the outdoors, it's a natural (pardon the pun) choice to bring a sense of Mother Nature's own elegance to their big day. Hannes and Wilna decided to keep things simple, focusing on the things that really mattered to them, keeping the details simple and beautiful, and letting the stunning setting of the area they grew up in speak for itself. Add to that: lovingly crafted handmade details (including the bride's gorgeous fits-like-a-glove lace dress, made by her mama), a mix of greenery and white blooms (including oversize bouquets – LOVE), good food, good wine and good company, and you have the magic combination. Marli Koen captured it all in these lovely pictures.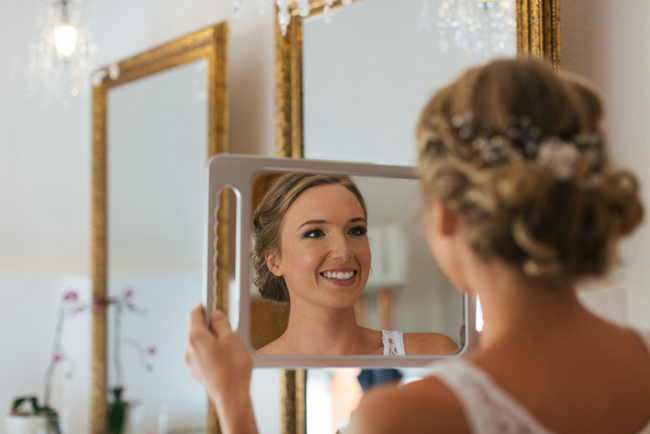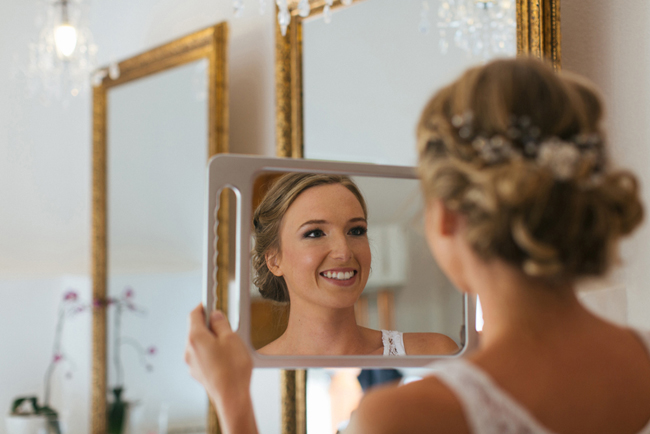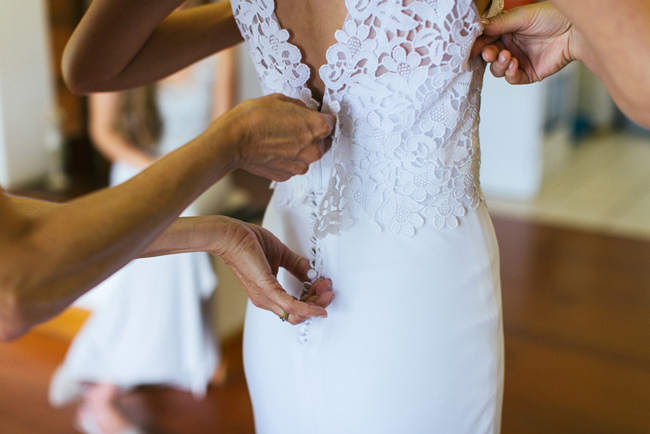 Love Story
We grew up in the same small town, Bonnievale, and briefly dated in high school. Our family farms were situated across from each other over the Breede River, and we shared a love for sport and the outdoors. After taking a break for a few years, we by chance met up again in Stellenbosch as students, and have been together since.
The Proposal
As we are both very outdoorsy, Hannes chose a place close to both our hearts – the Jonkershoek Nature Reserve outside of Stellenbosch. The proposal was a complete surprise for me even though we had been together for six years at that stage. On the day, I sensed Hannes was nervous, and probably should have guessed what he was up to. We climbed to the top of the last waterfall on the trial, and he proposed right there on the rocks. We spent the rest of the day celebrating alone with a picnic basket. The next day he arranged for all of our friends to join us for a surprise engagement celebration at Fairview. It was such a special weekend, and so good to first have it to ourselves, before sharing with our family and friends.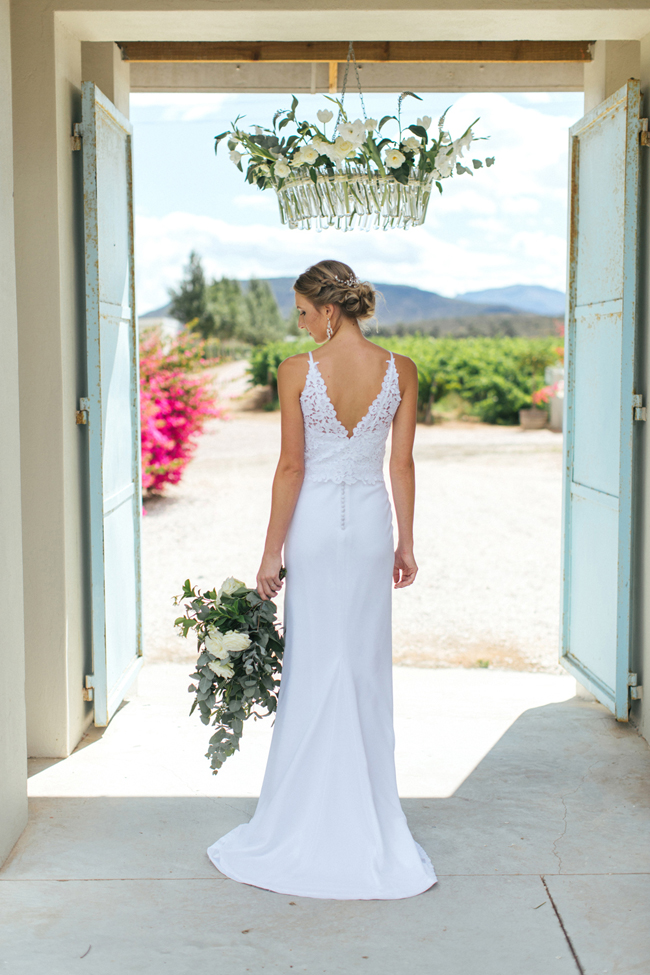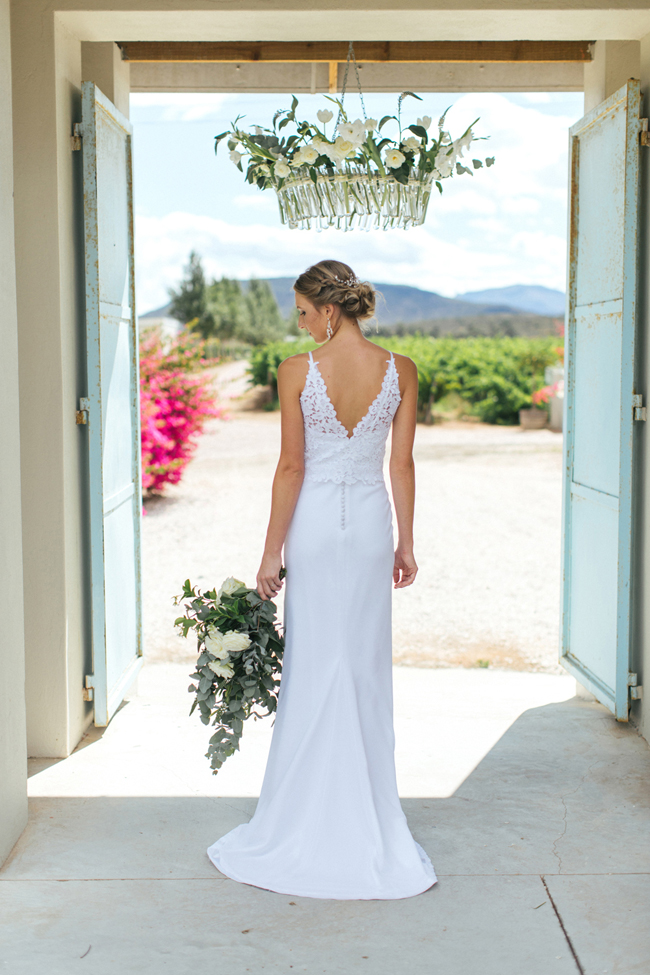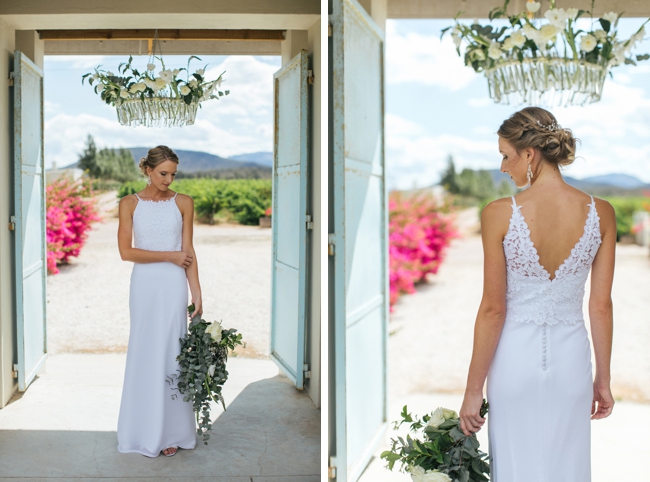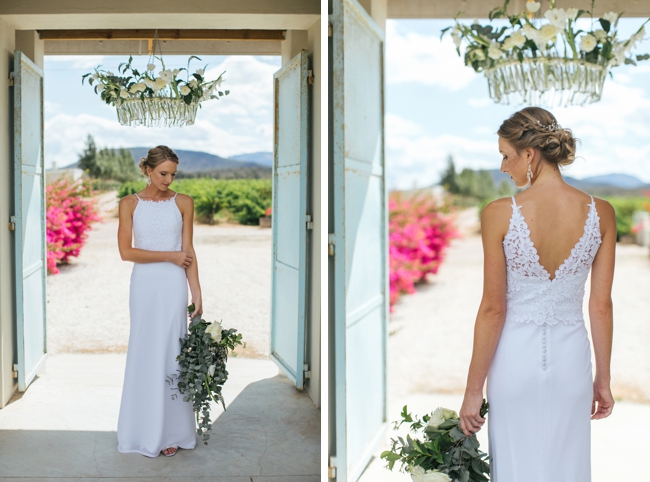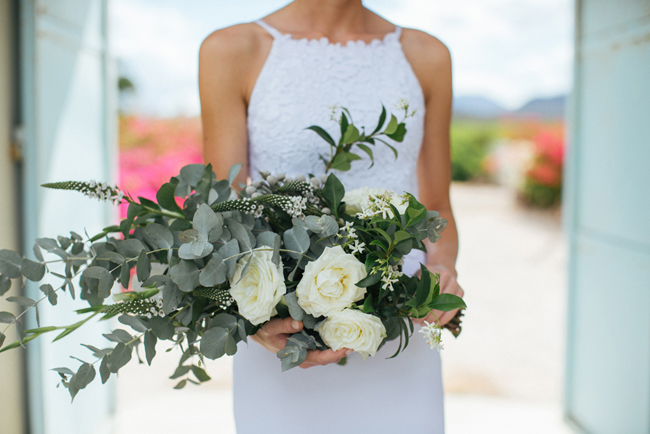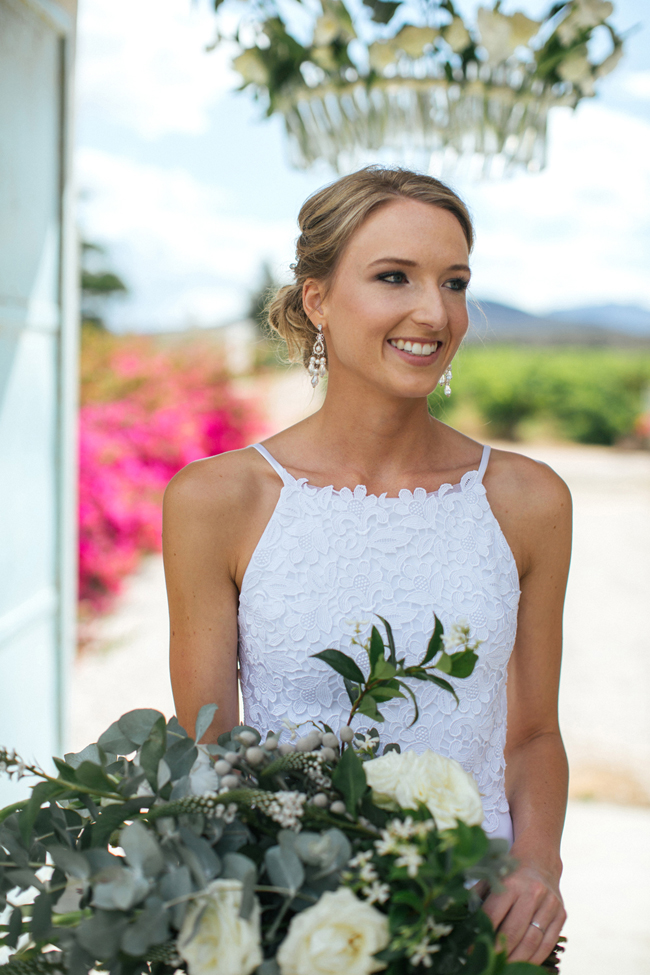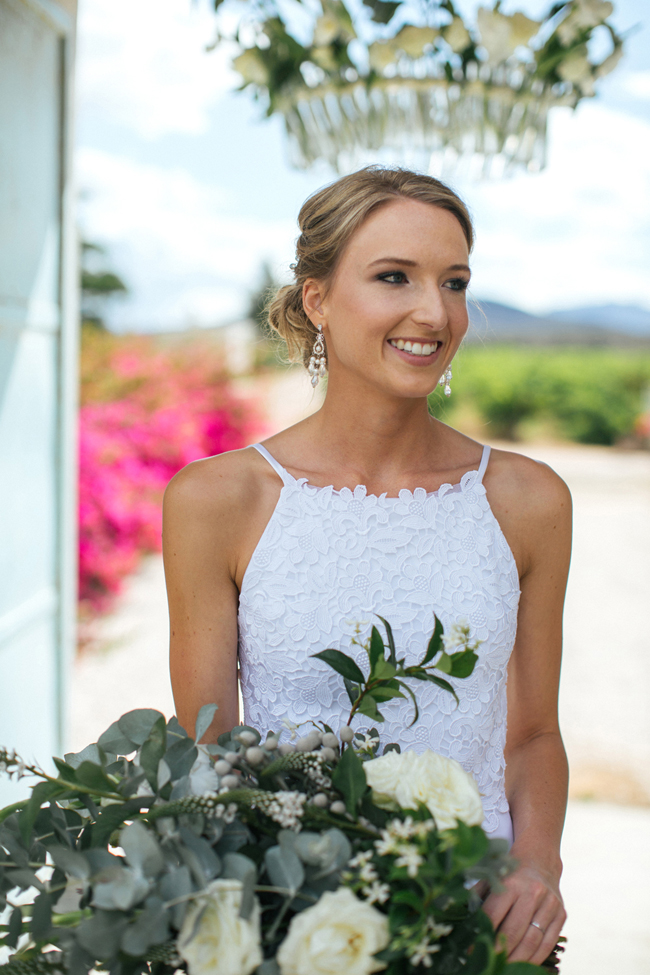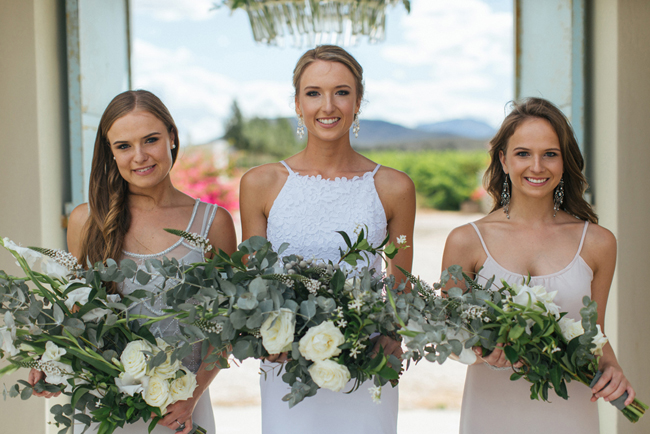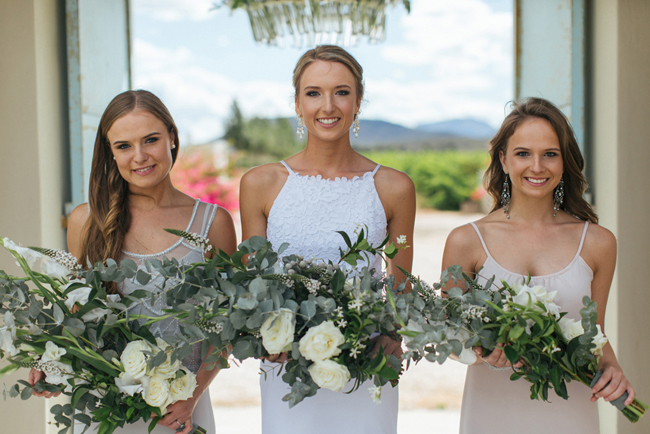 The Venue
As we are both from the Route62 area, we wanted to get married there. Duvon Wine and Wedding Estate was the first venue we went to see, and loved it instantly. Duvon has the most amazing views of the valley, and is set up perfectly with a beautiful garden and very large reception area. The venue also comes with all the trimmings already included – tables, chairs, crockery, cutlery, bar, barmen and drapings on the ceiling. A plus was also the fact that the couple who run the venue are super sweet, and do so much on the day.
Wedding Style
I never dreamed of my wedding day before we got engaged, and was quite frankly very scared up until the point where we started organising the event. My vision was simplicity – I wanted to do away with all of the things that none of the guests notice, and to focus on four key areas: the best music, great food, a good photographer and obviously a beautiful dress. Colour-wise, I wanted to stick to white flowers, wooden elements and light pastels for anything else.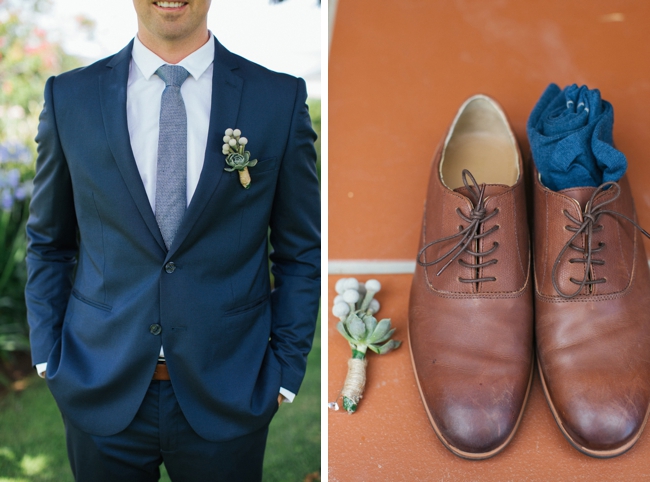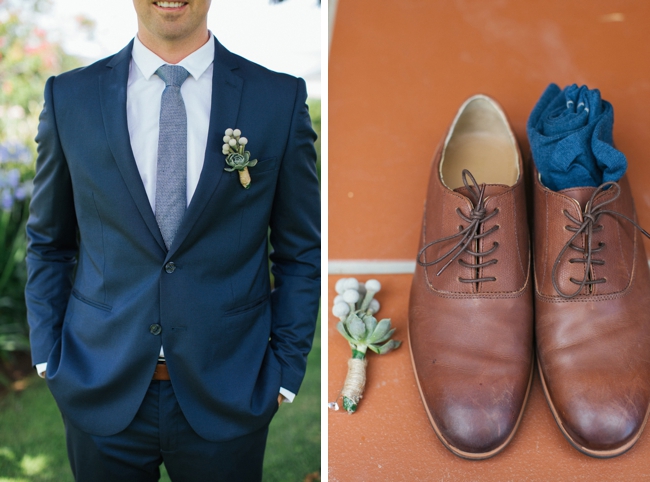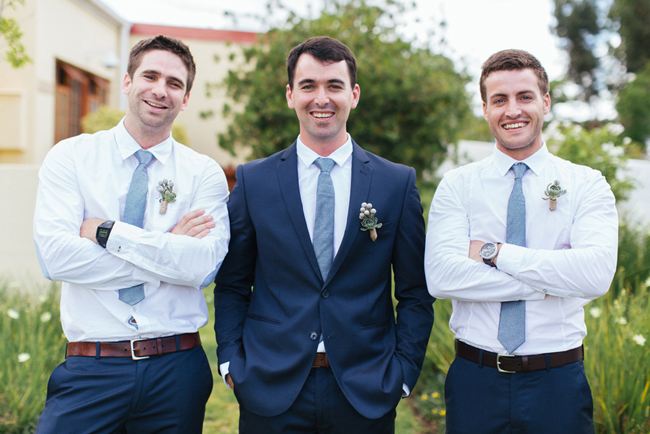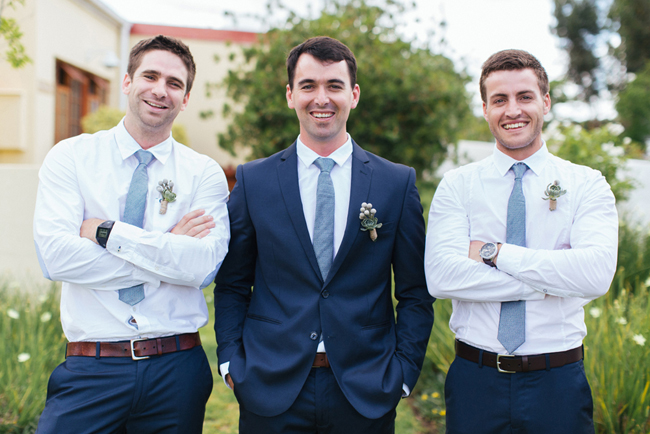 Wedding Details
In the reception area, we made a photo wall with both our parents' and grandparents' wedding pictures. This was very special to us both, as we are very close to our families, and wanted to celebrate what they have done for us and how their lives impacted ours. We also decided to get married in church, and it made the ceremony so much more special for us and our families.
DIY Elements
We had a lot of handmade elements on the day, as both our families were very much involved in the organisation. The décor at the venue, my mother and I planned and hired from various suppliers. We knew what we wanted, and it was very easy to make all of the arrangements ourselves. Our beautiful flowers at the reception and church were the product of Hannes' mother's good taste. She had long wooden crates made, and with a group of friends, did all of the flowers inside the reception hall and church. All of the printing and stationery Hannes and I also did ourselves – from the table seating plan, to table numbers and name cards.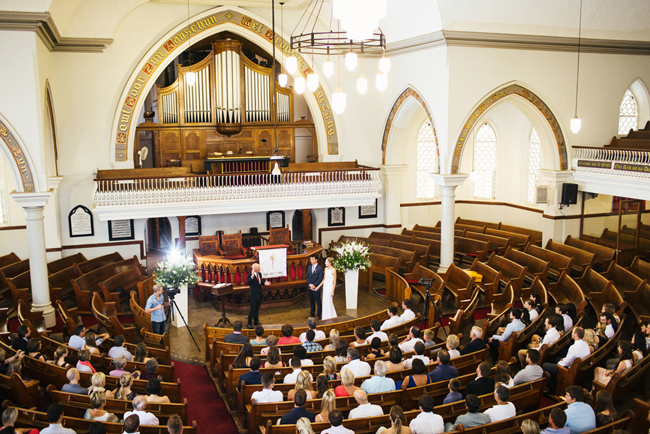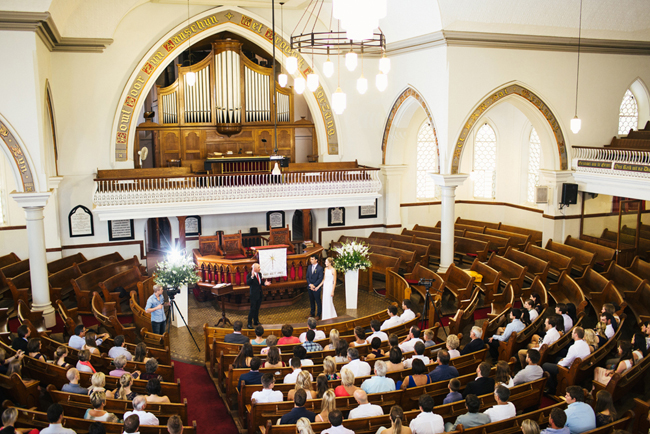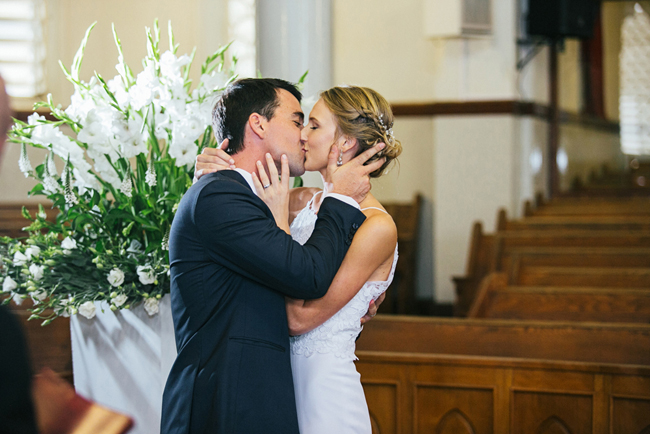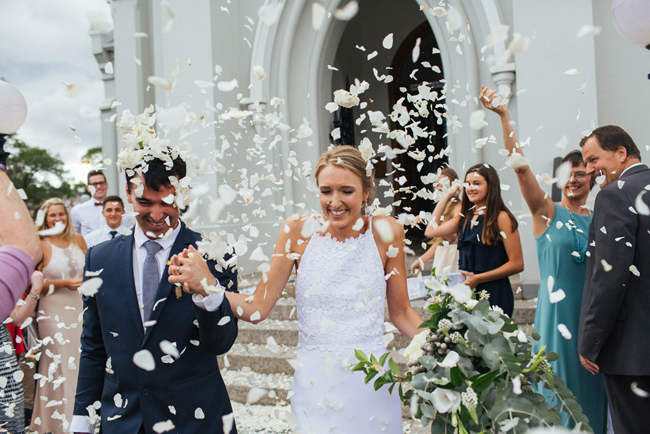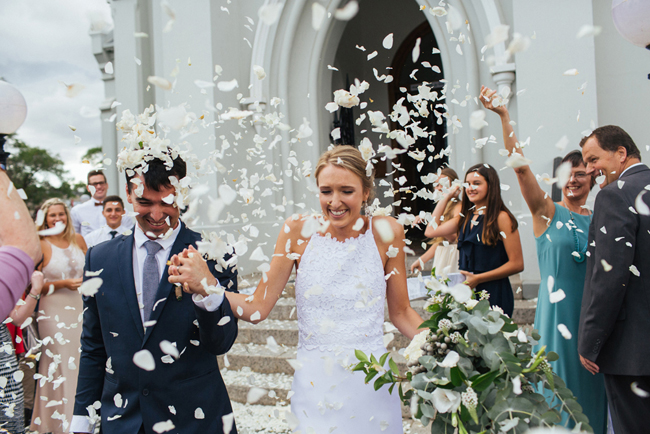 The Dress
Since I can remember, I have not been fond of the traditional wedding dress – puffy, a lot of bling, boning in the bodice, etc. I went to a bunch of wedding dress designers to try on different styles, but none of the dresses made me feel like myself. As my mother is a very good seamstress, and had made me many evening gowns before, it was a very easy decision – my mom would make my wedding dress! From the start I knew what I wanted with the dress – my focus was understated elegance and simplicity. The final product was absolutely perfect – I loved the fit, the style, the whole look. The dress also passed my last requirement – to stay put while I am dancing with my arms in the air!
The Bridesmaids
My two sisters were my beautiful bridesmaids. They know me best, and is honest and caring at the same time. My older sister actually decided on the style of the dresses, and chose light pastels for the colour scheme. My mother also made the two dresses, and could tailor it to their exact needs. I wanted them to feel comfortable in what they were wearing, and gave them free reign.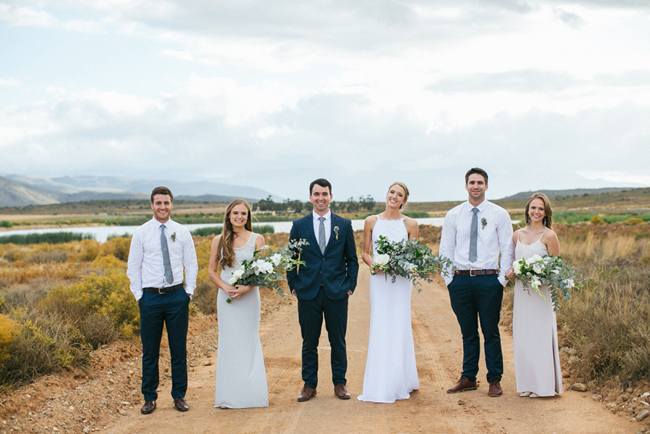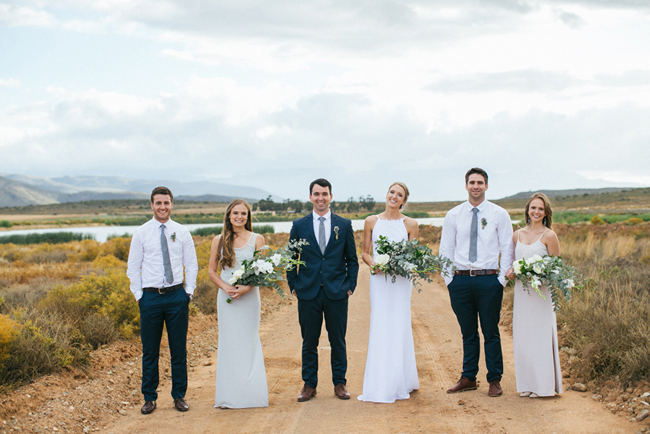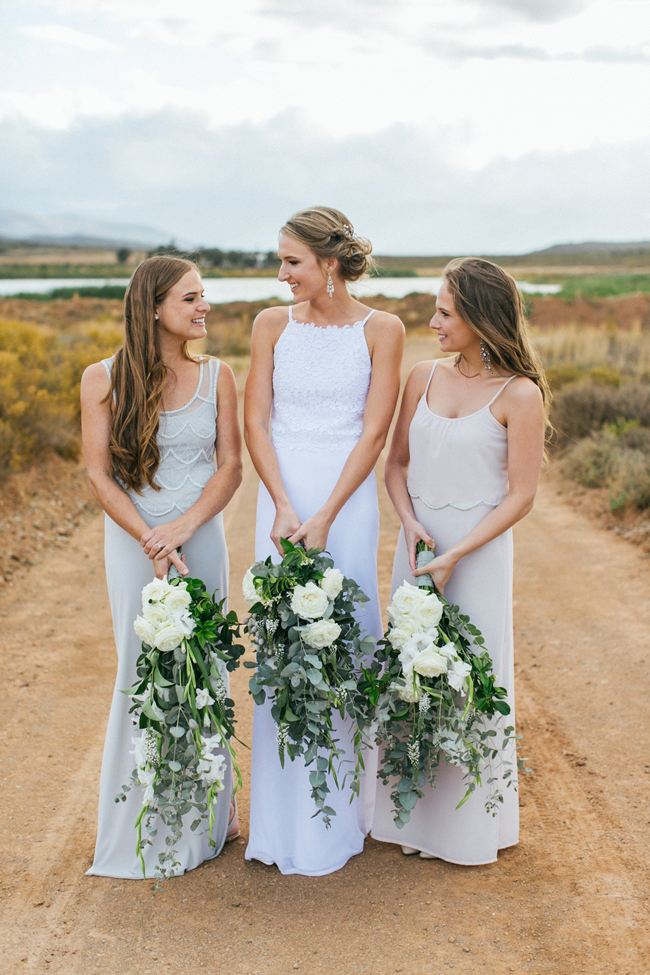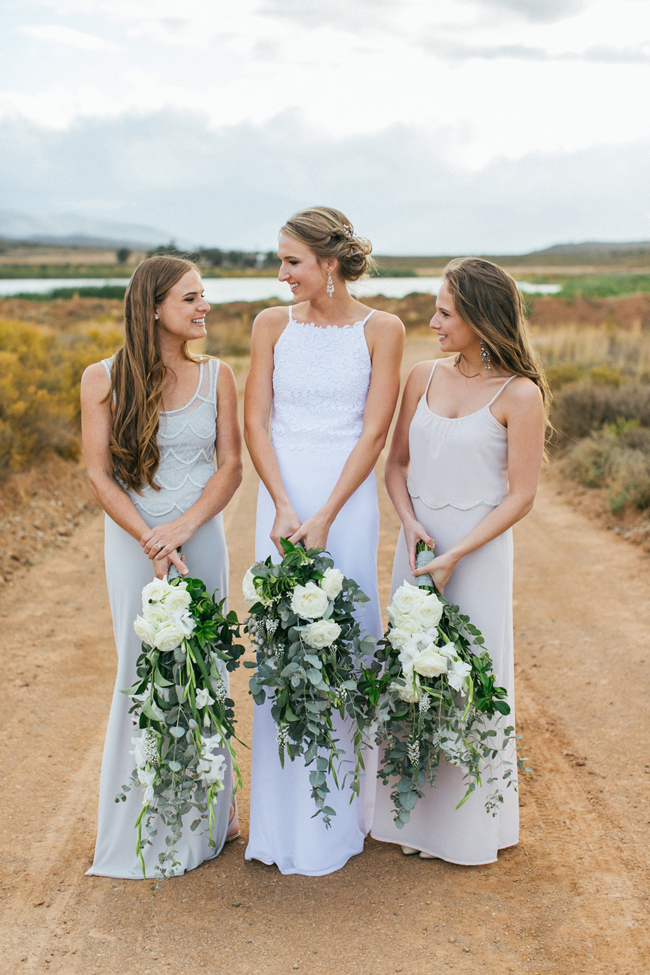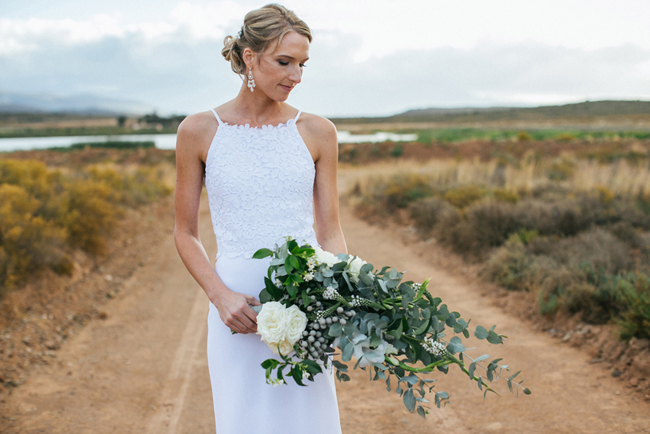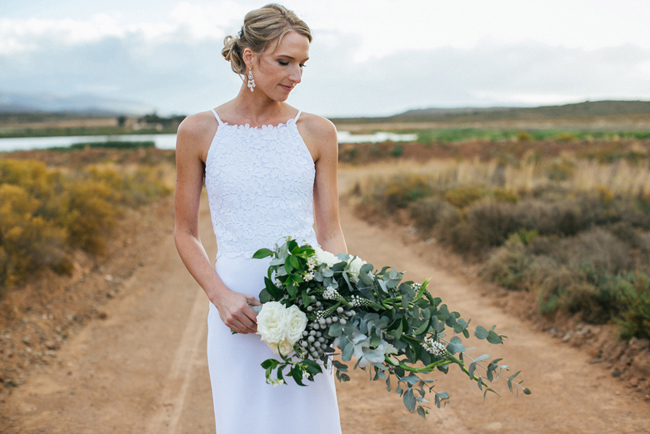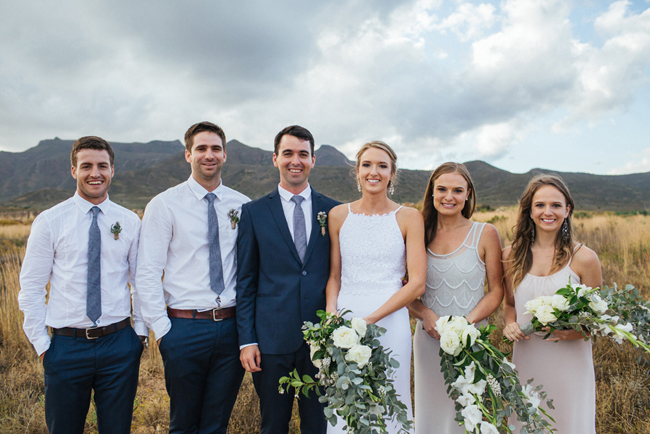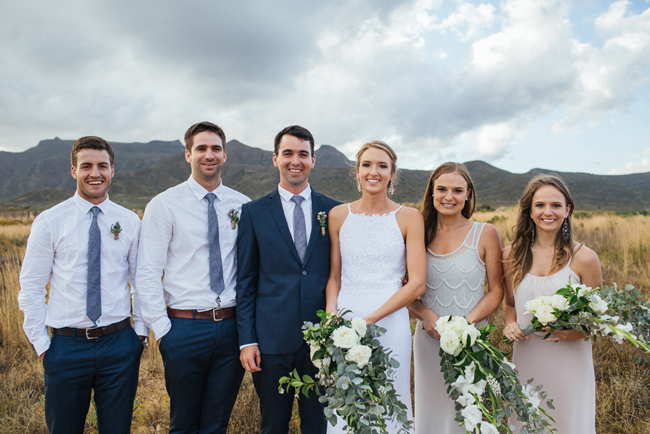 The Flowers
Our wedding flowers were done by Hannes' mother. We planned the style together, and settled on various different kinds of white flowers and green foliage for the reception and bouquets. The white wooden crates were handmade, and each it fit in perfectly with the colour of the flowers and the style of the venue. My bouquet was arranged by a friend of both our parents' – a beautiful cascading bouquet of white roses and green foliage. My sisters and I loved our very large bouquets, and it made for beautiful pictures. Outside in the garden and on the veranda we hung flowers in glass bottles, to continue the style inside the reception area.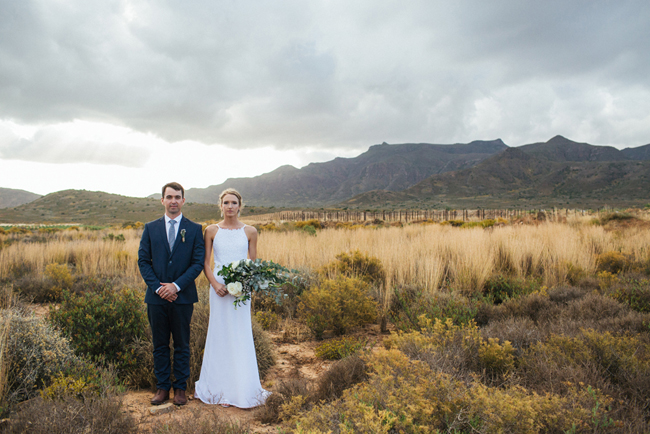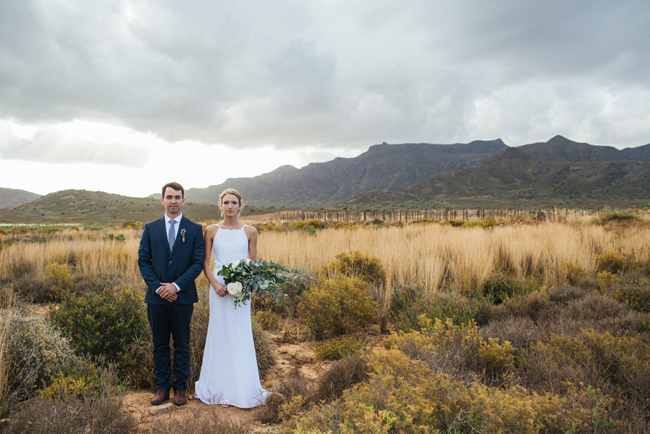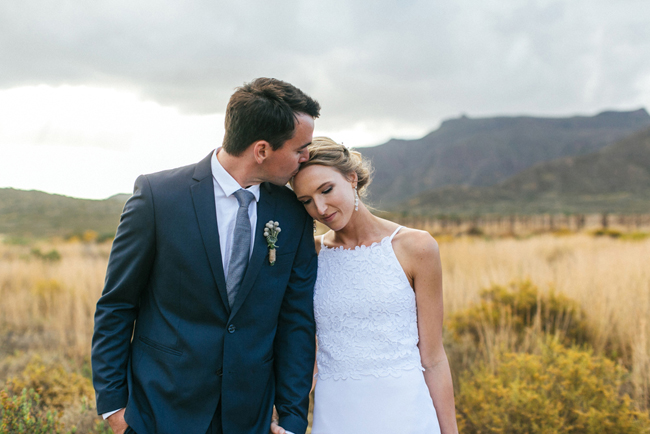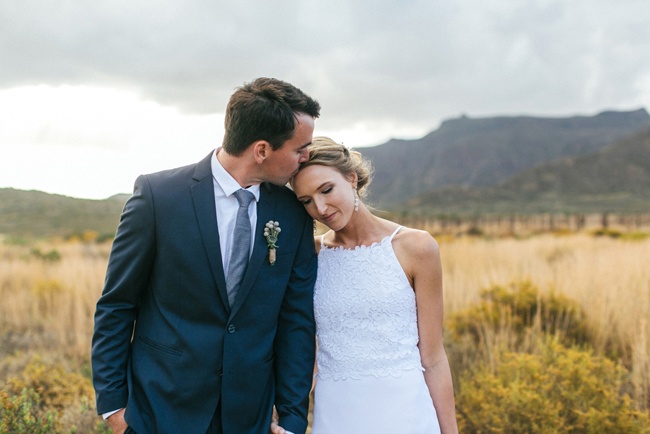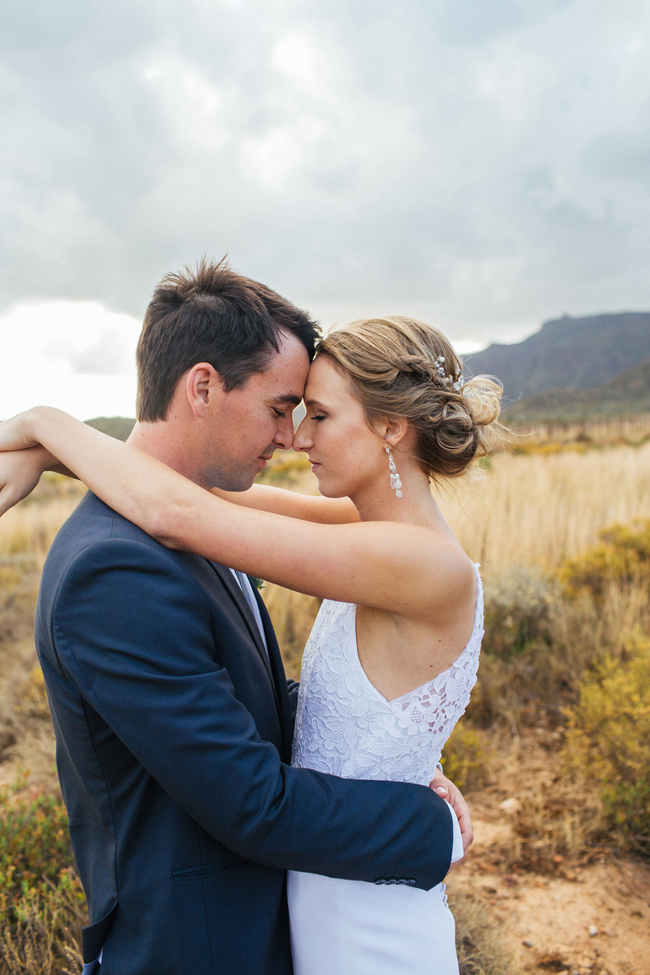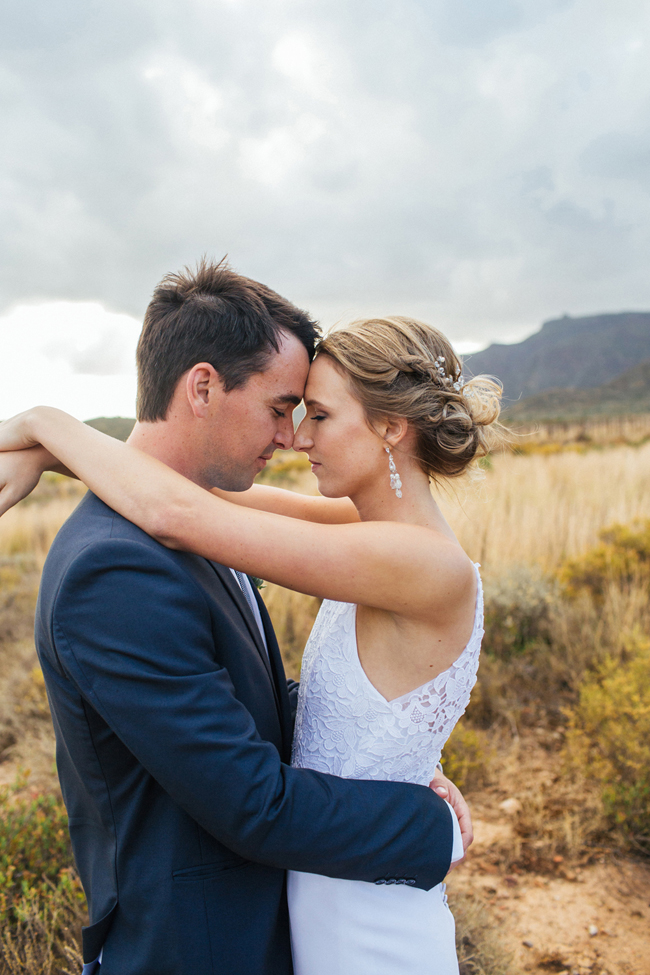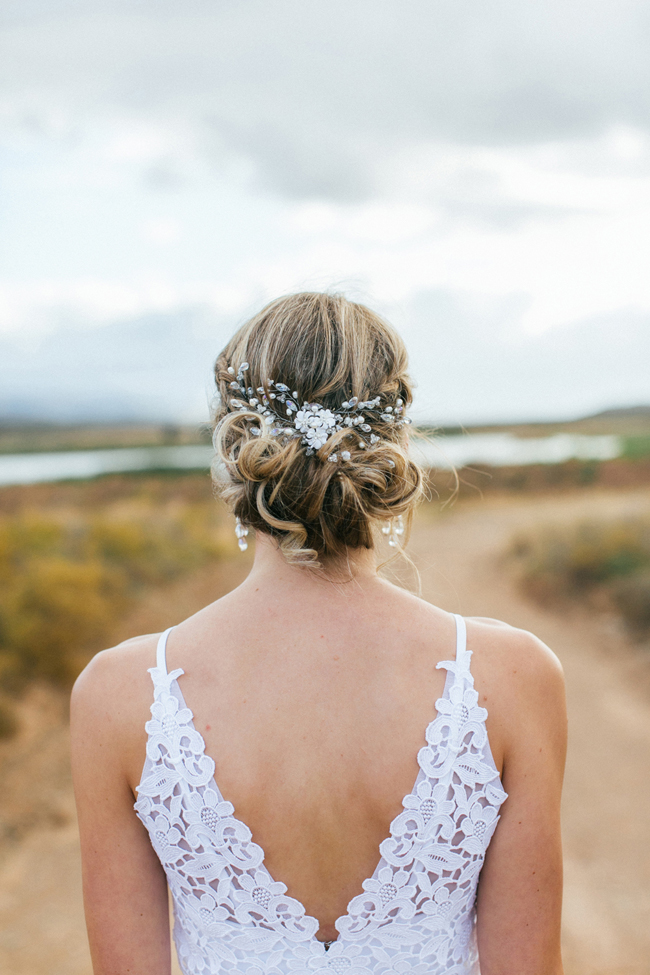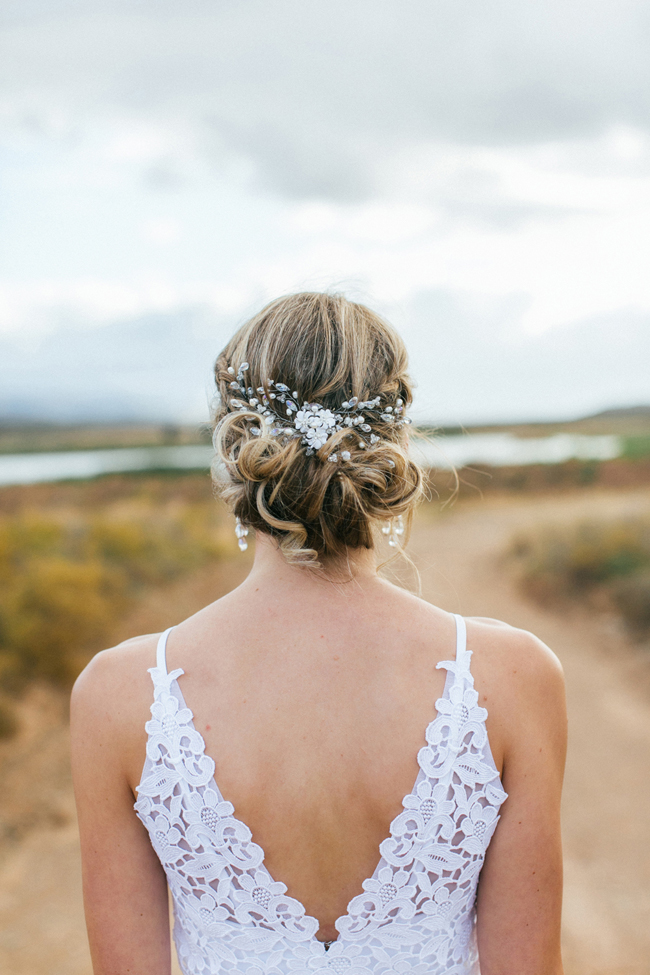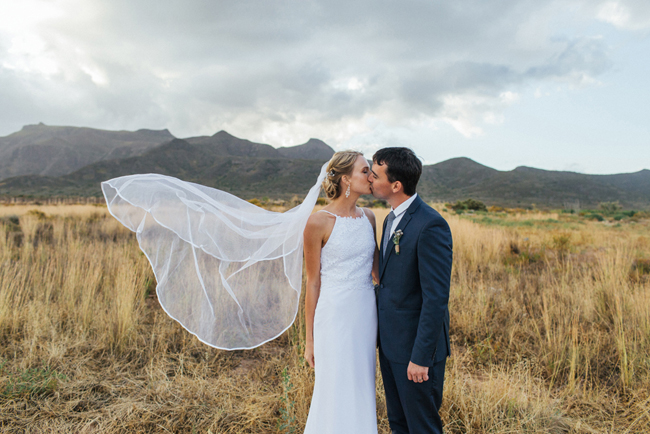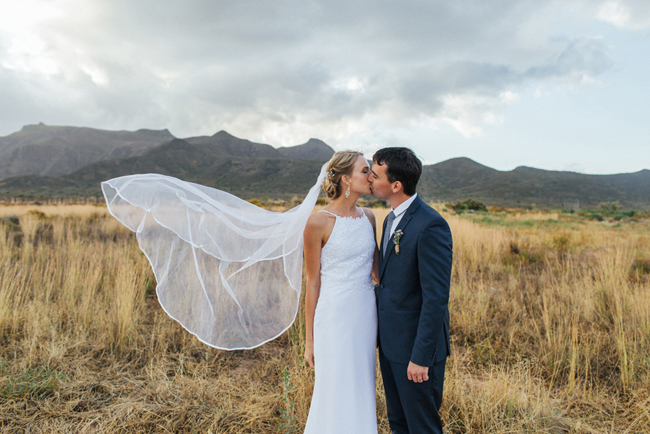 Memorable Moments
Firstly, the last few minutes in the car with my father and sisters, on our way to the church ceremony. I could feel that that was the moment my father realised his daughter was getting married, and the emotions were tangible. My most memorable moment of the day would also be while we were busy with our couple shoot, Hannes and I just stopped at some point, and realised that this was the day we had been waiting for, and that it was perfect. The quietness and tranquillity of standing in the veld together was a very special moment.
While being engaged, many people tell you that your wedding day goes by so fast, and that you remember nearly nothing. It is not entirely true. Our wedding day was the best day of our lives. It is such a blessing celebrating with all of your family and friends, and we can both recall the important moments – the proud way our parents looked at us while standing in front of the church, the feeling of elation while dancing to our favourite songs surrounded by friends and the way we felt loved and celebrated throughout the day.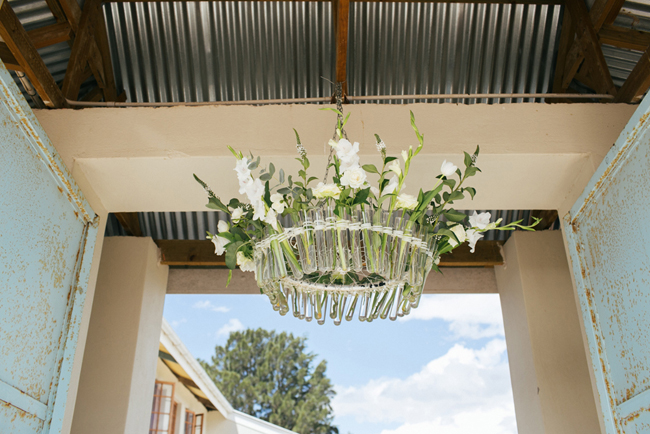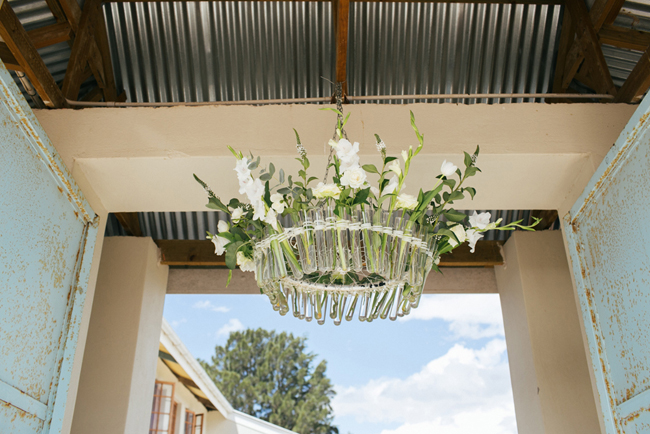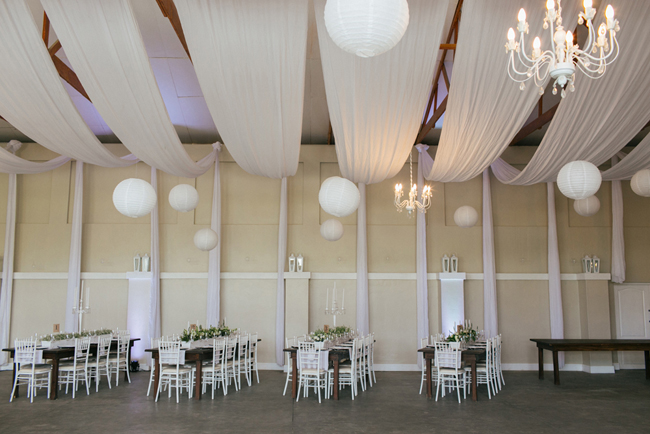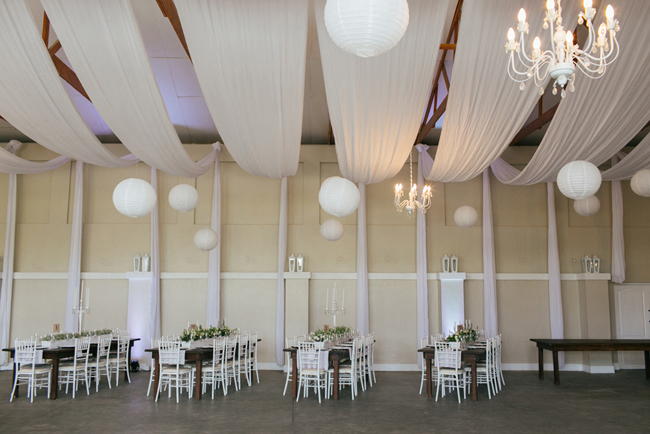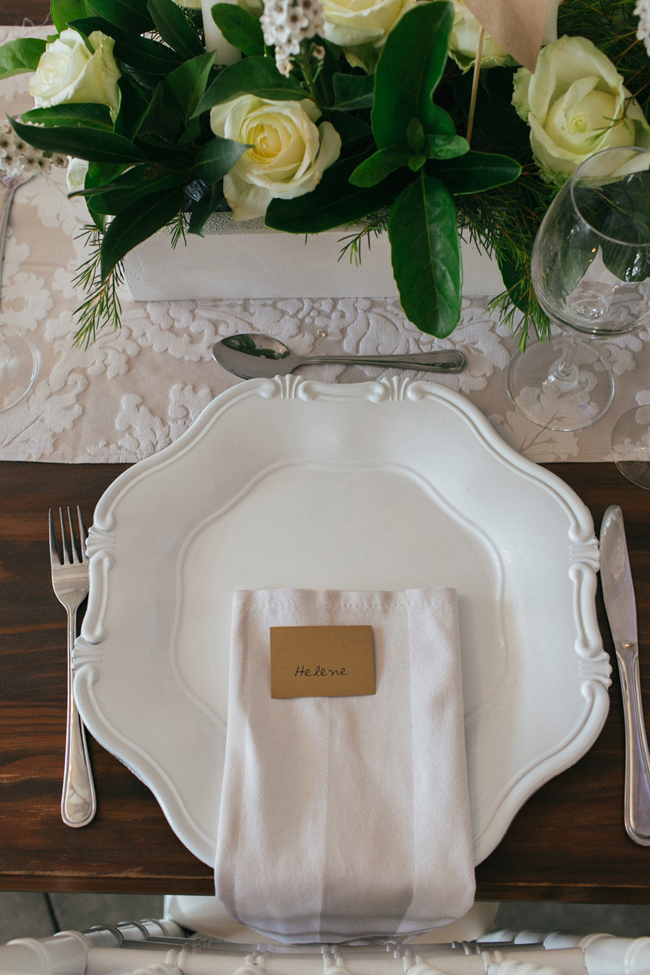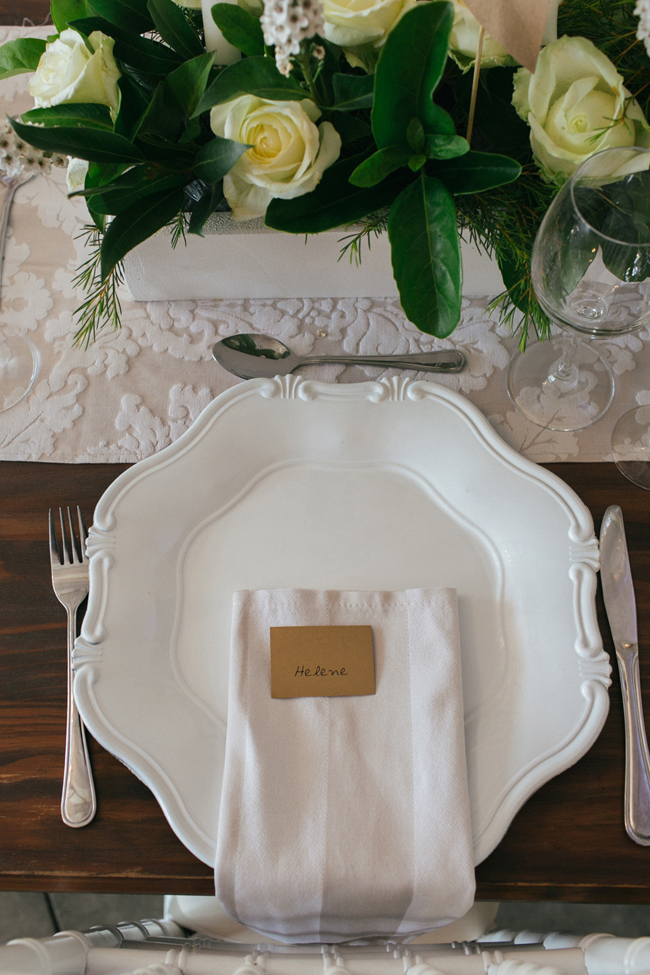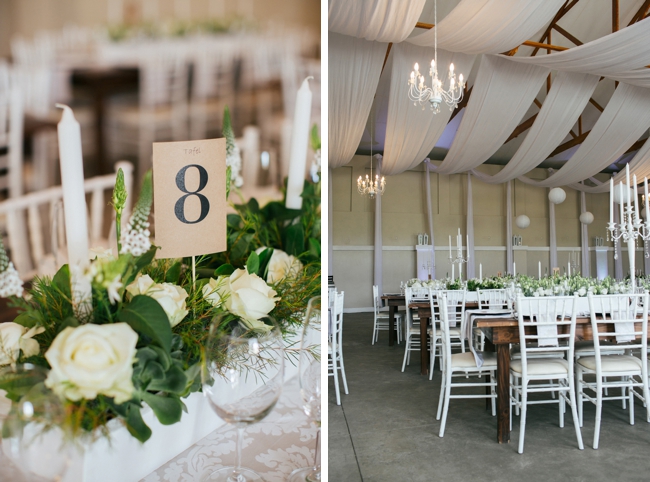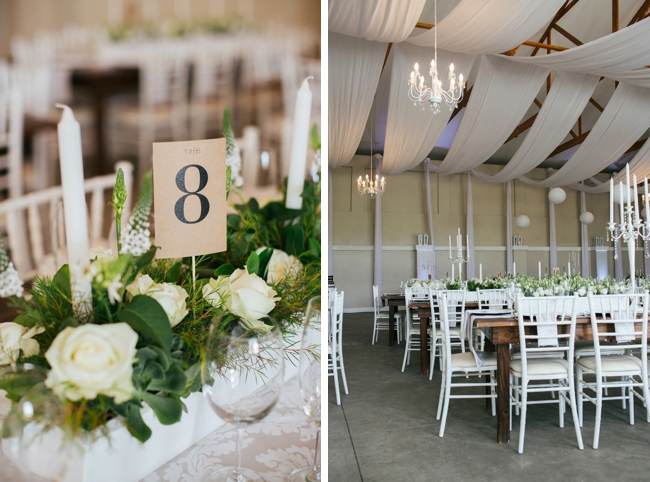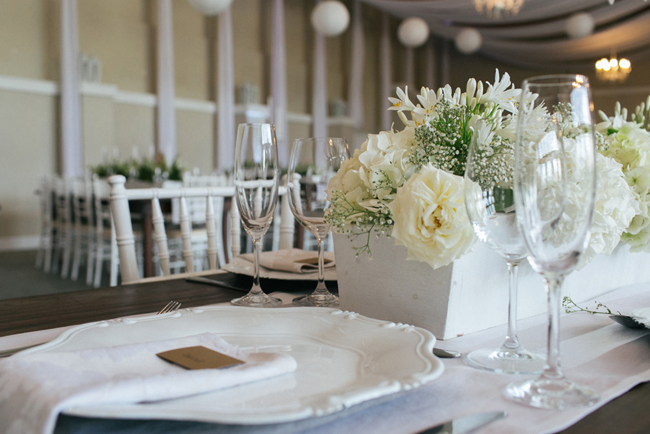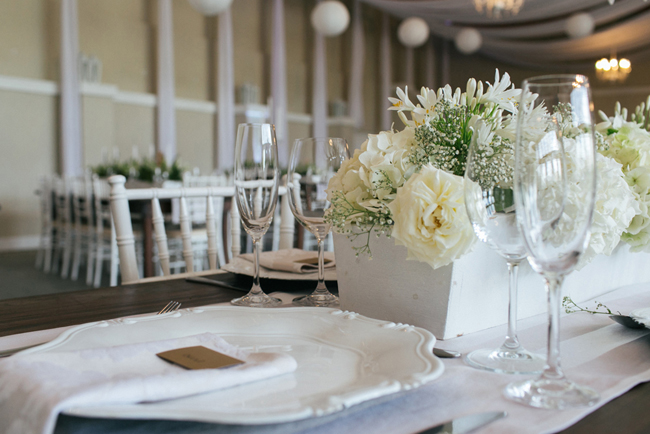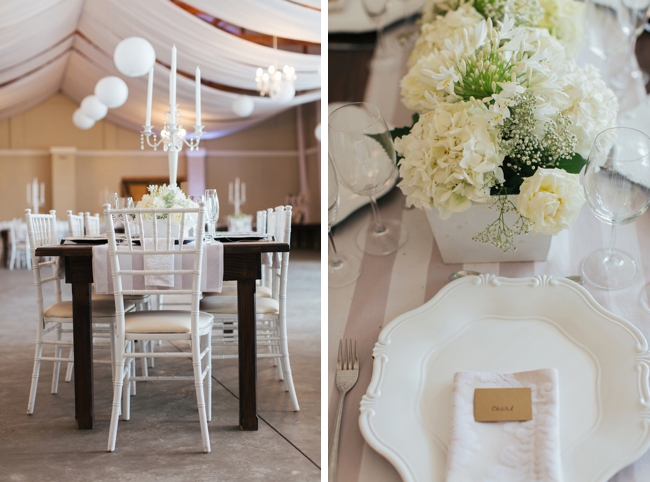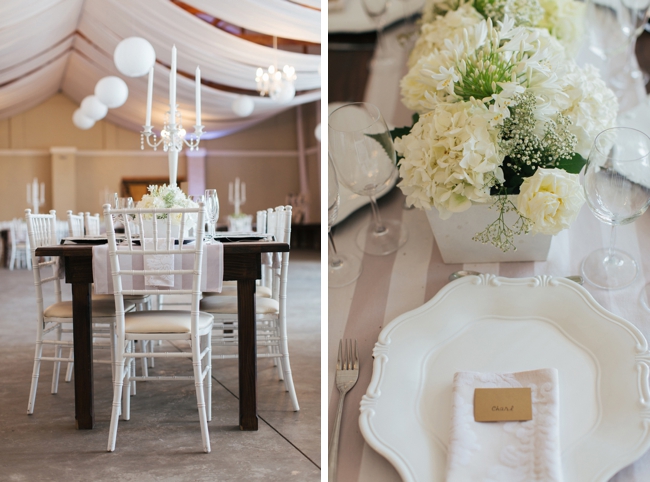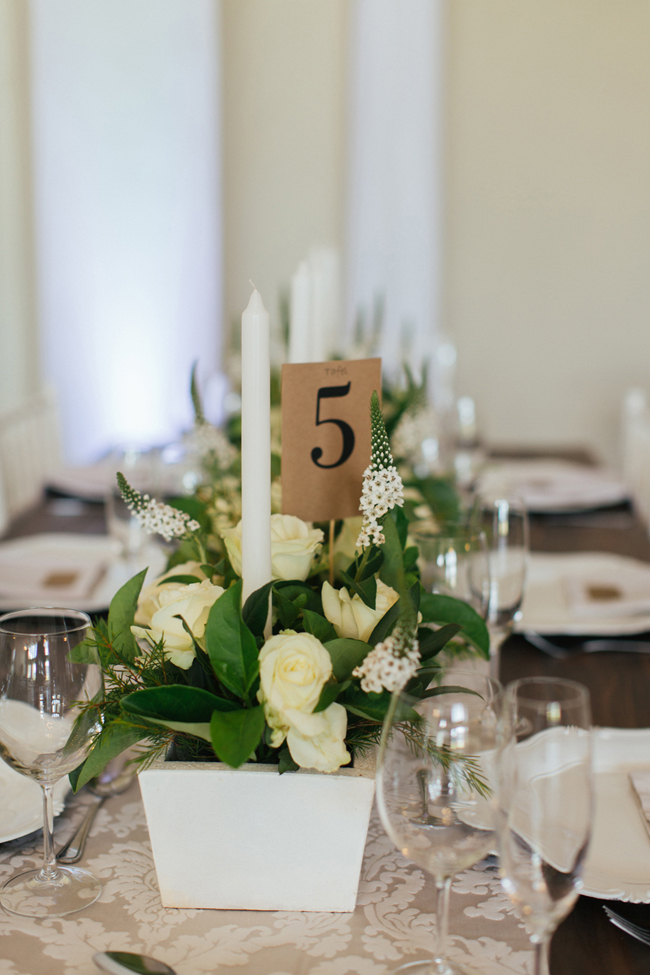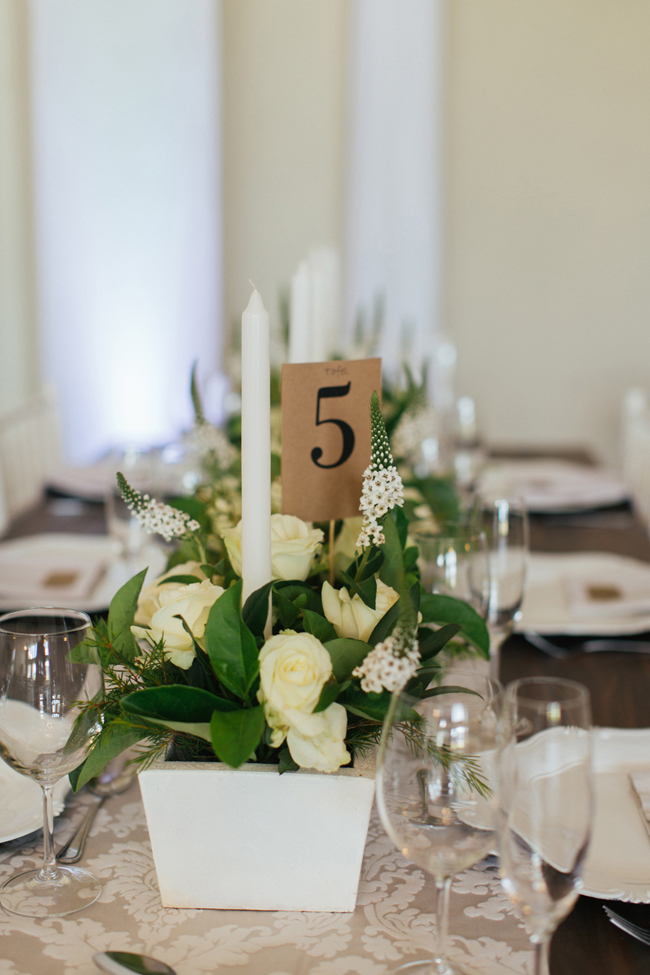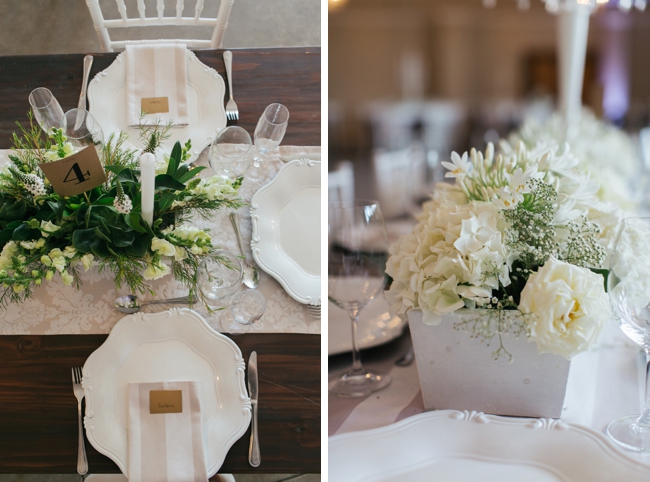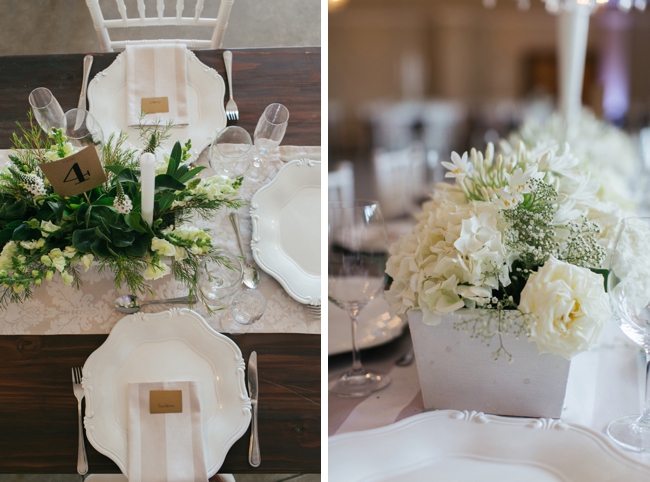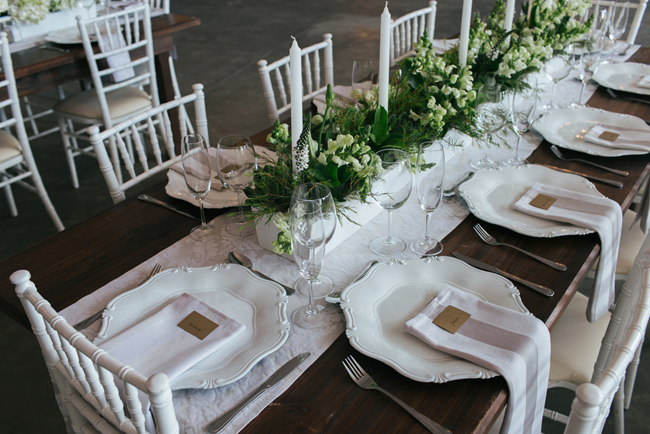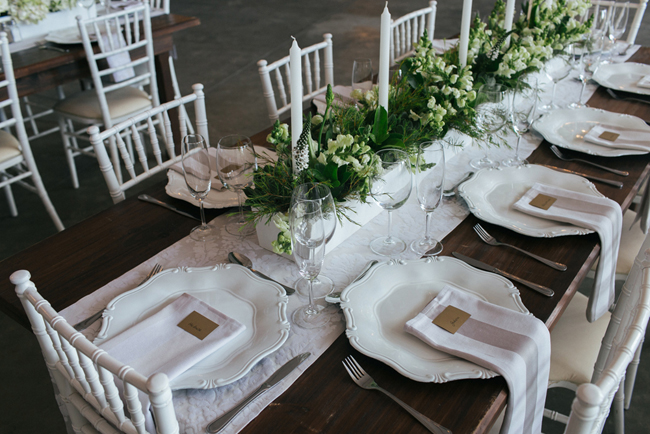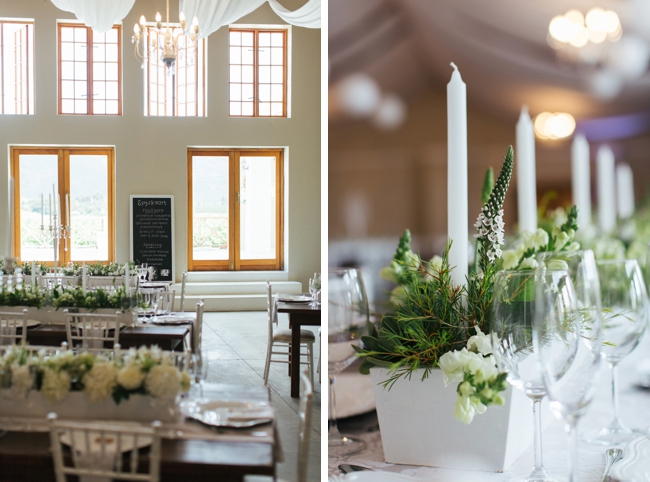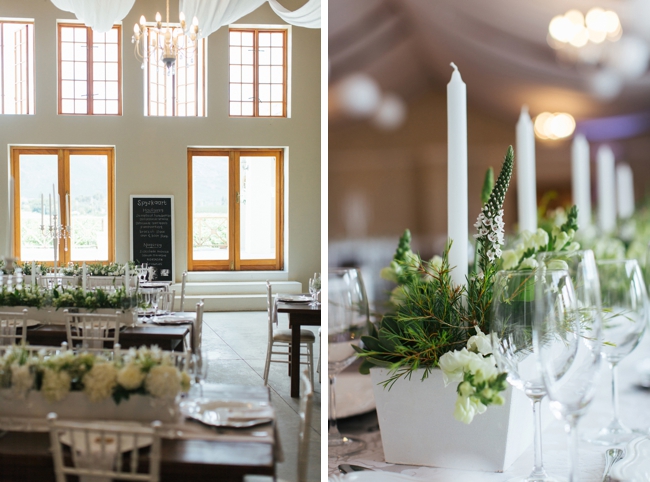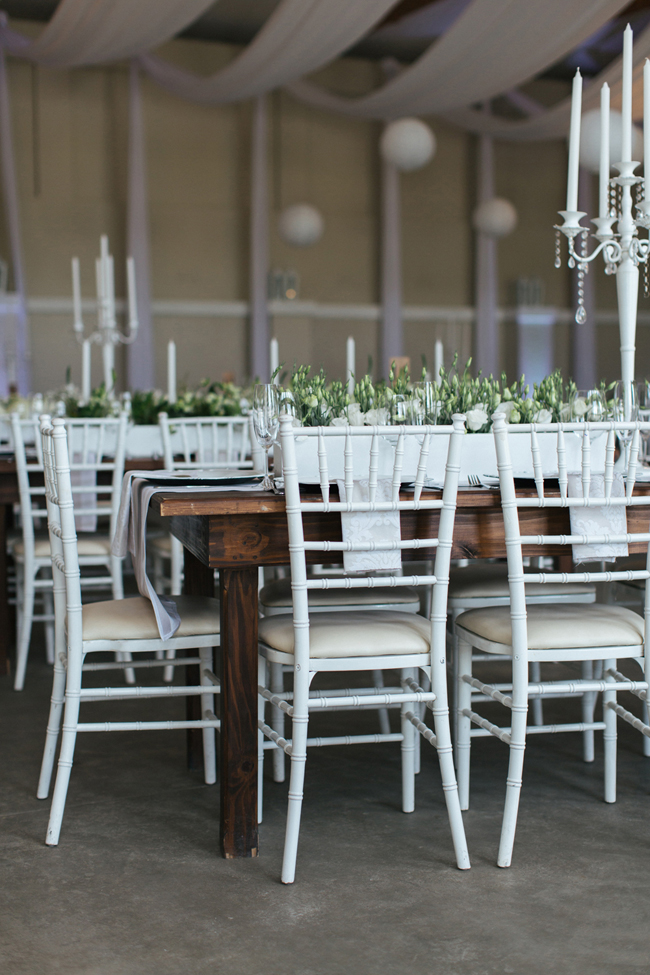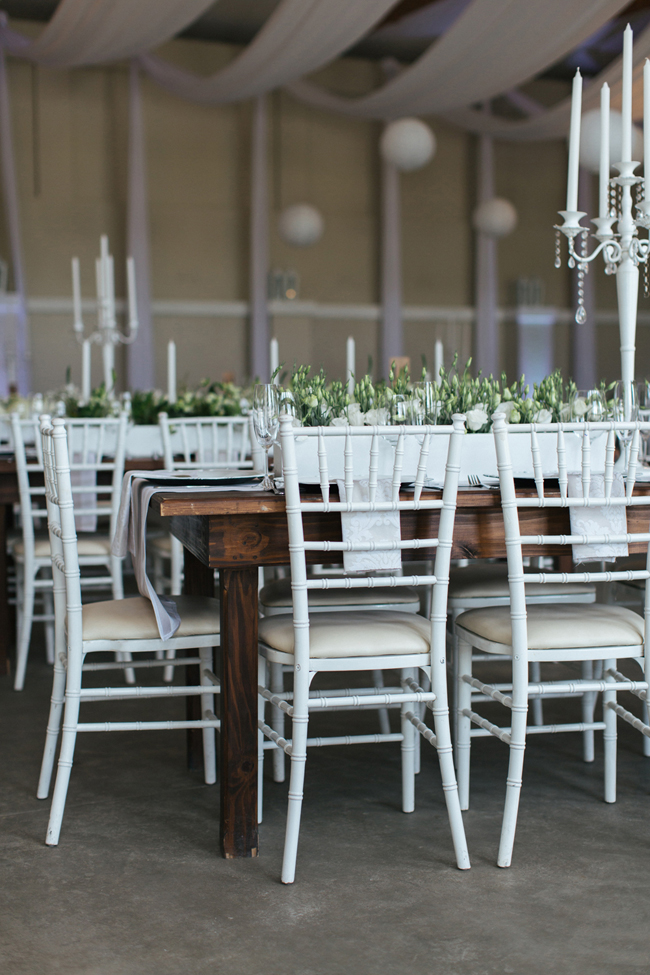 Best Decision
One of the highlights of the day was our exceptional photographer, Marli Koen. From the get-go she gave me pointers on timelines and set-ups and what she had experienced at other weddings. Another best decision was to spend on a great DJ – the music is what makes or breaks your reception, and it pays to find someone who understands your style, and who can read a crowd well.
Advice for Future Brides & Grooms
One of the key things to planning your wedding is to keep everything organised. Keep lists of what needs to be done, by what time, by whom. Also make sure to have a clear idea of what you are both willing to spend on the day, and on each element of the day. Know your boundaries – it is easy to get carried away near the end, and to just throw money at the issues. Remember what you decided on initially, and stick to it. And lastly, it is crucial to retain perspective when organising your wedding. Remember that it is a very important day, but that your lives together and with your families are much more important. Do not let small wedding issues create tension in your relationship or family – no one will notice the small things!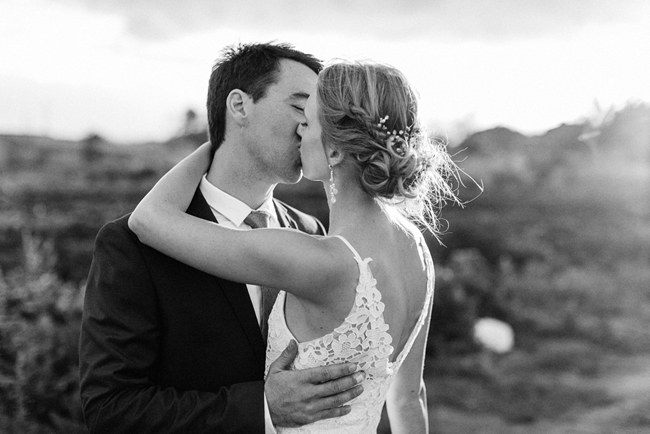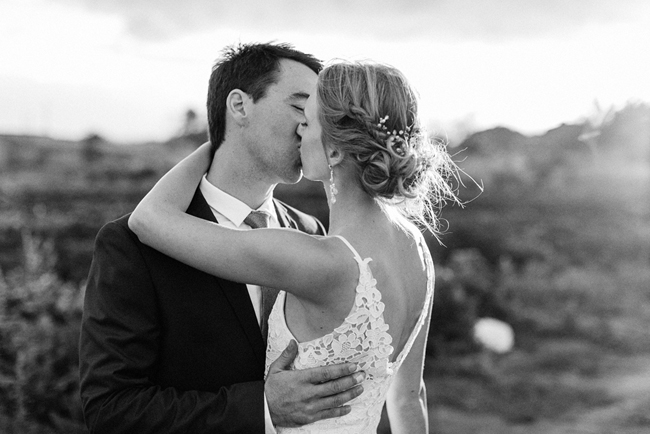 You can see more from this wedding on Marli Koen's blog.
SERVICE PROVIDERS
Reception venue: Duvon Wine and Wedding Estate | Catering: Lani Marais Catering | Ceremony venue: NG Church Robertson | Photography: Marli Koen Photography | Video: Breede Photography | Bride's & bridesmaids' dresses: Mother of the bride (Ilse Beukman) | Bride's accessories: Lily Blue | Hair: Laura du Toit | Makeup: Blush Nails and Make-up | Groom's attire: Woolworths | Hiring: Flamboijant; To-Netts; Hire4U; Grand Room Design | DJ: Primeaudio