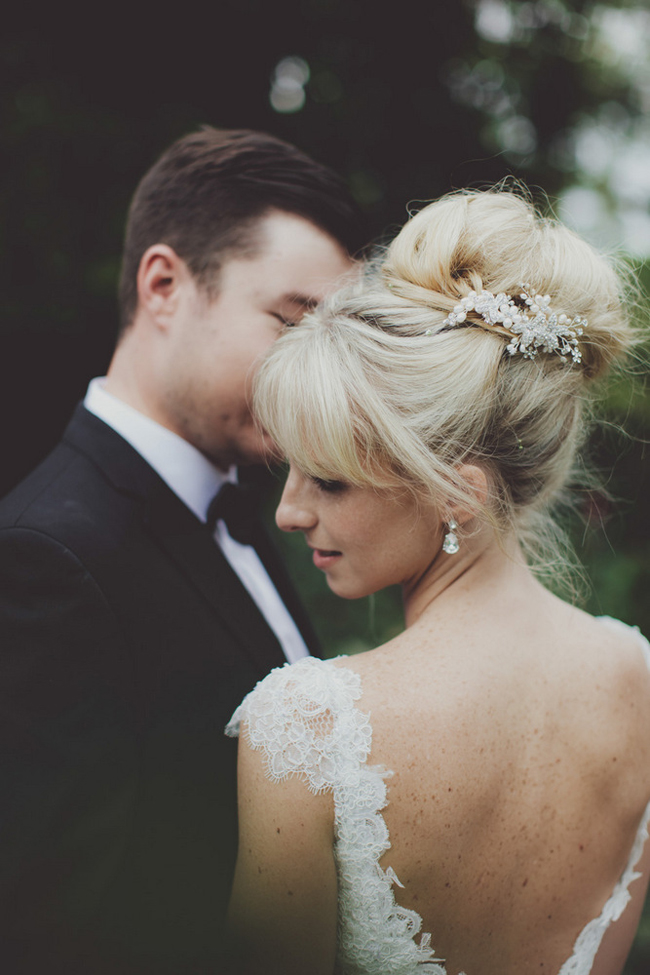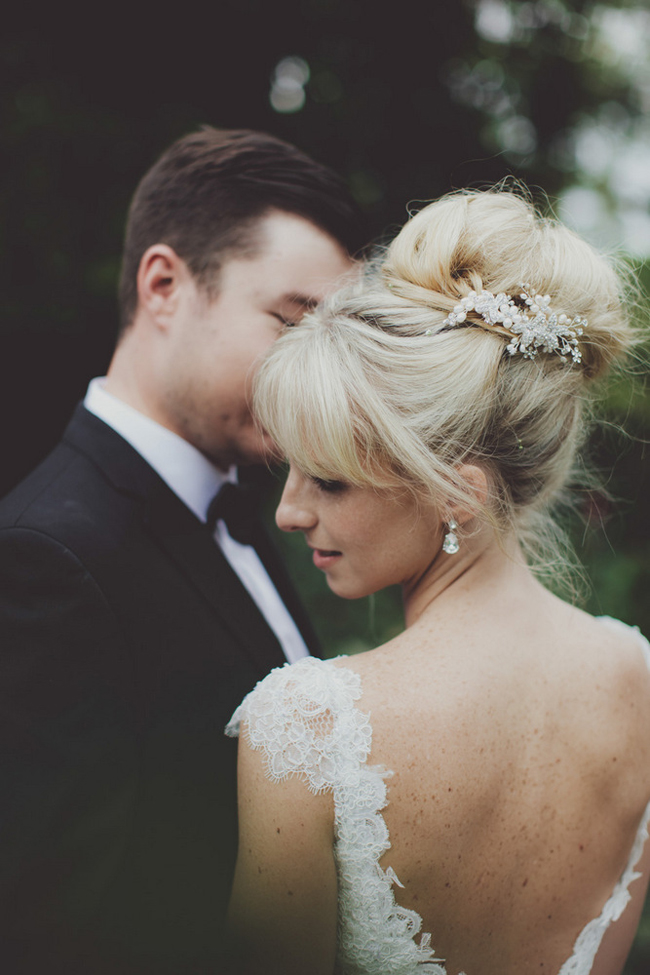 Hello brideys! Hope you're all having a lovely Human Rights Day off, even if it is miserable and rainy in Durban, where I am. I was going to take a holiday myself, but then I realised we have just so many beautiful weddings and shoots to share with you, that I couldn't wait any more, and this modern vintage feast by our darling Fiona Clair is just too good to miss! So consider it my holiday gift to you ;) Nic and Bianca's wedding style is formal and glamorous and vintage – vintage in an Old Hollywood movie star kind of way, rather than the 'vintage' tag we often apply to weddings these days. They chose a monochrome colour scheme for their country nuptials, with touches of silver that ended up reflecting the beautiful misty day. Bianca wore a showstopper of a Casey Jeanne number, styling it with a chic updo and a long, trailing bouquet that was just perfection, and the perfect complement to Nic's classic tux. The reception was light and white and airy, with the perfect little dash of rustic glamour in the gorgeous floral chandelier and all-white blooms. Get ready to fall in love.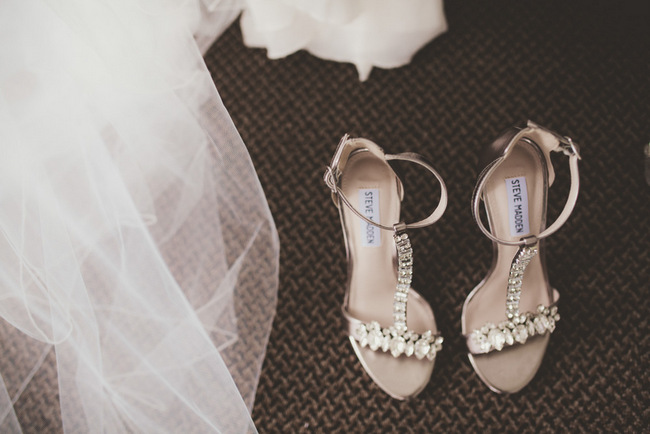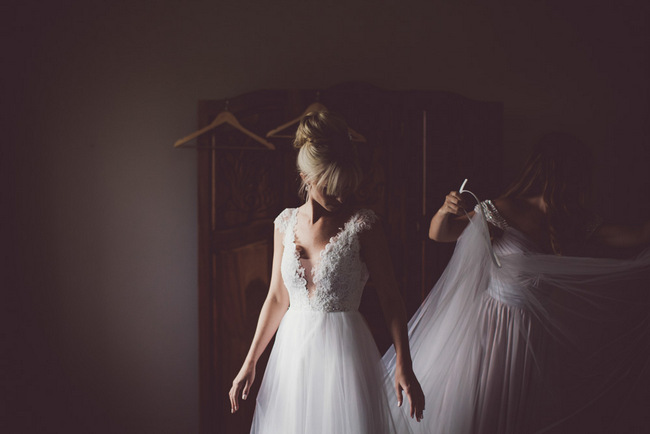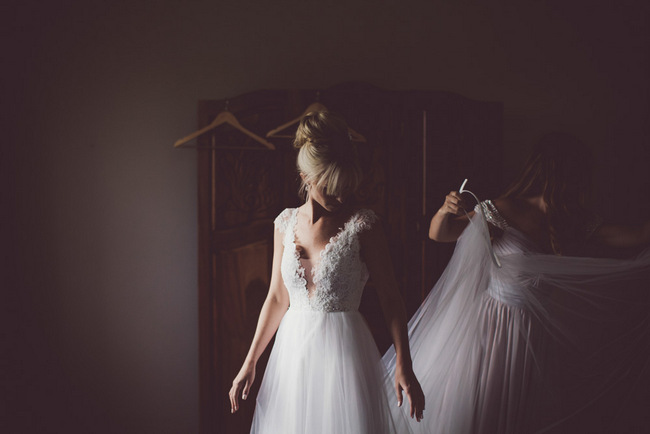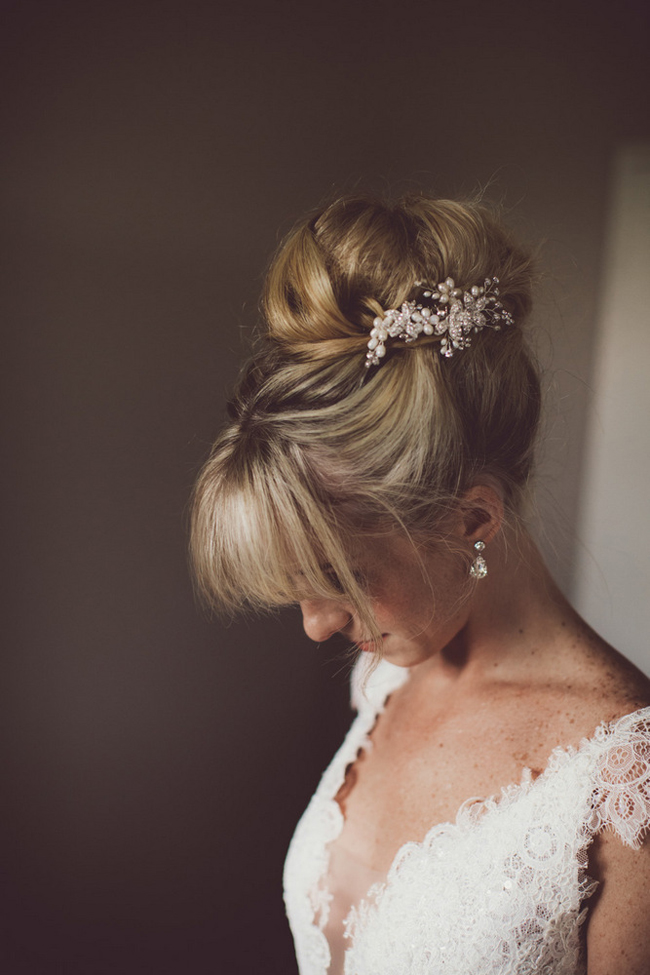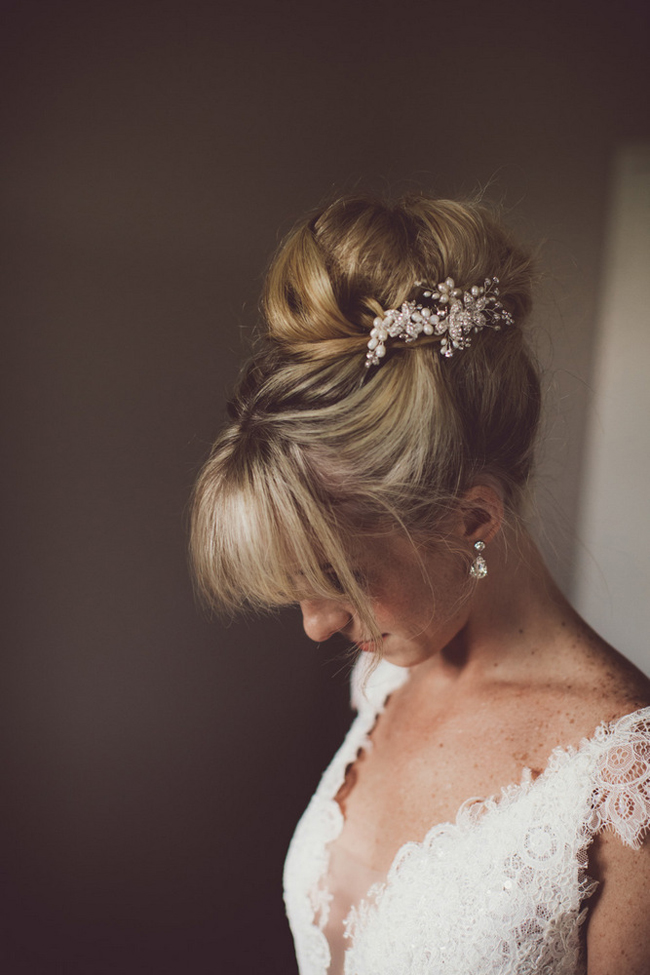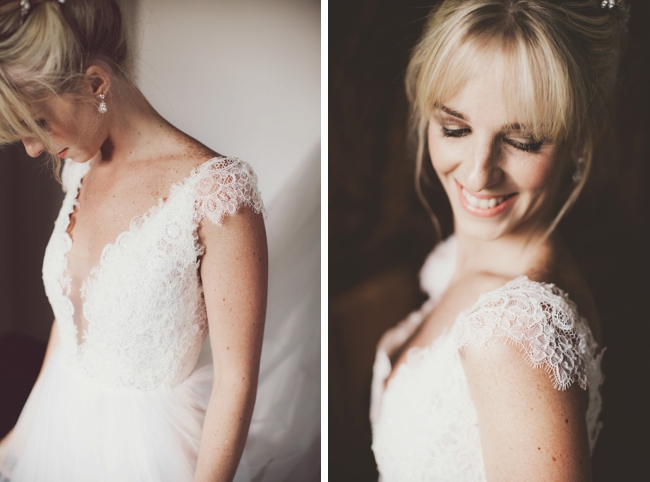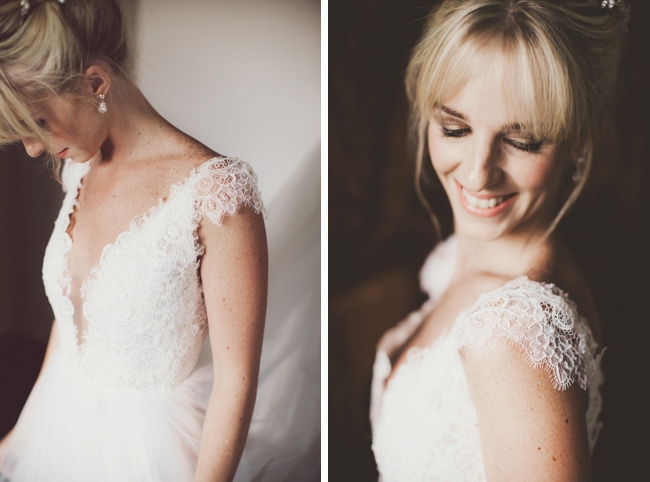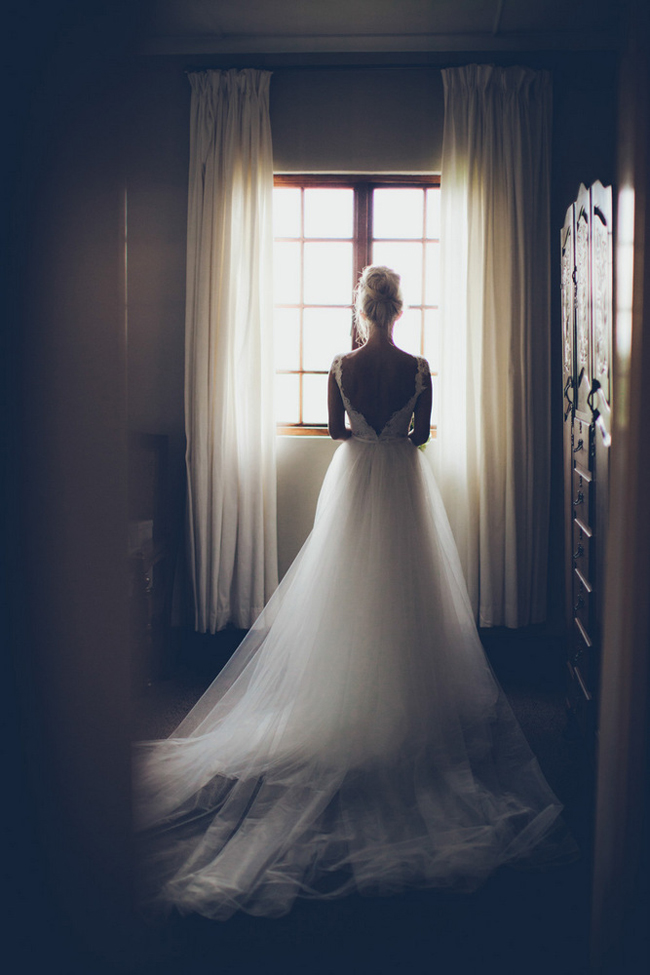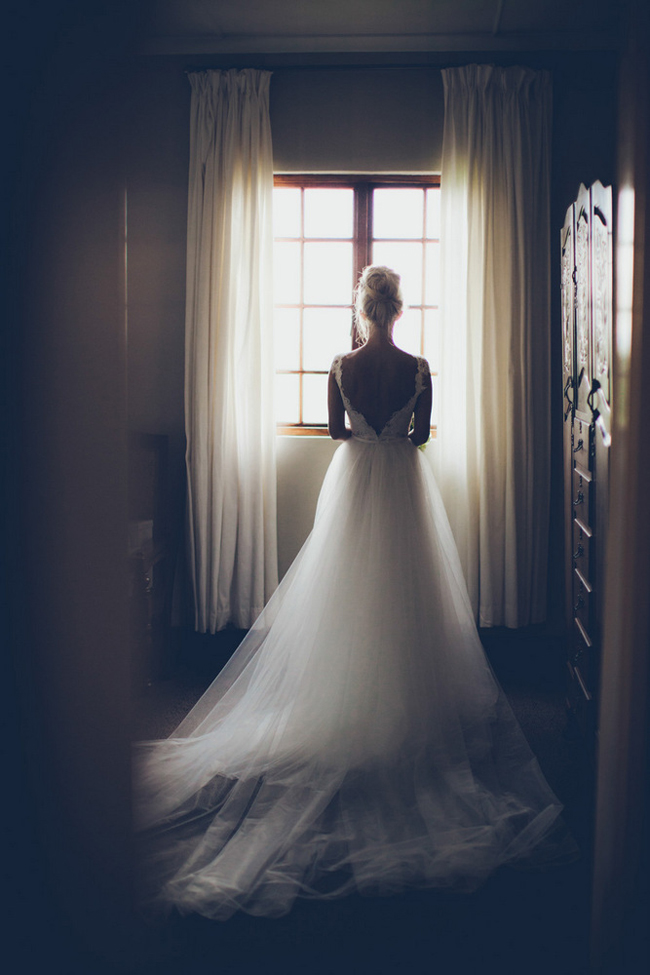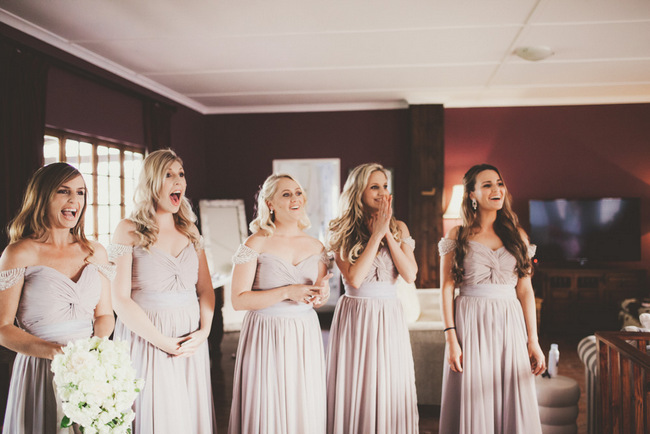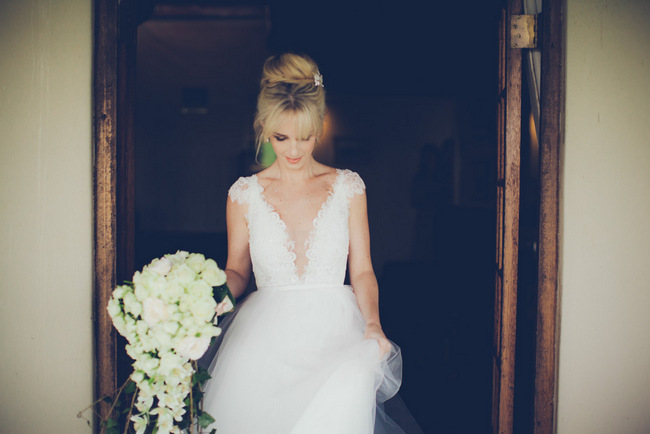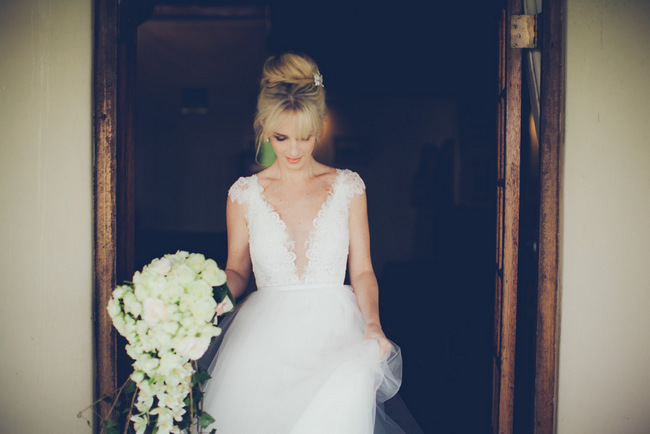 Love Story
Nic's family owns a resort down the South Coast of KZN. This is where I spent my December holidays growing up. We were literally friends for 16 years until Nic decided that he wanted to take me to his Grade 11 school dance, even though I would need to make the trip form Pretoria, as this is where I lived at the time. I guess you could say that the rest is history. I ended up moving to Durban the minute I finished school and we have dated ever since.
The Proposal
As our anniversary is in December, we usually barely celebrate, as we are with our families on holiday. A few months before our seven year anniversary, Nic suggested that this time he could organise a little beach picnic for us, just something small and casual (obviously he didn't want to make it too obvious!). As we first met at Bazley, Nic knew this was where he ultimately wanted to propose, and had organised the whole thing with my sister – I was oblivious! We went off for our picnic with a basket full of my favourites: sushi, chocolate and champagne. Nic had said my anniversary present was a surprise, and I needed to close my eyes while he took it out of the basket, but when I opened them, he was on one knee with a ring he had had made especially for me. It was the most amazing moment, made more special by the fact that all our friends and family were there to celebrate with us afterwards.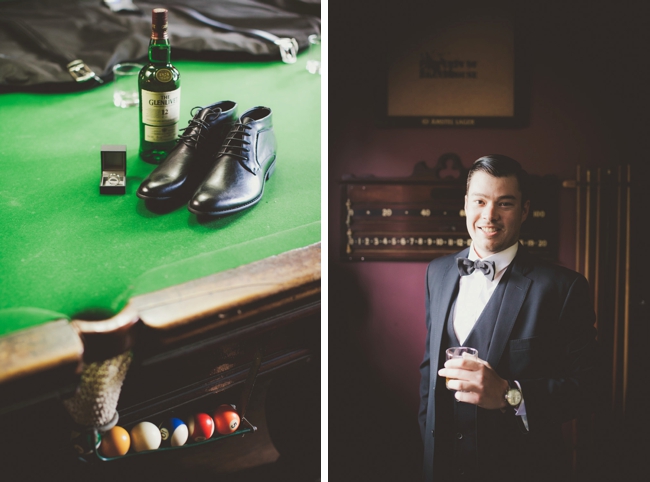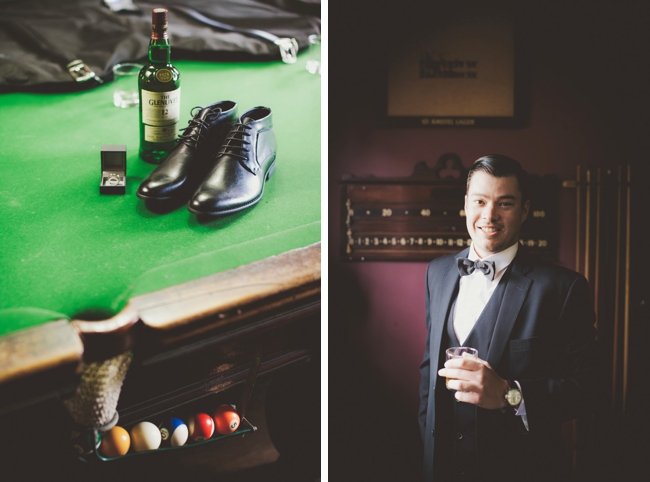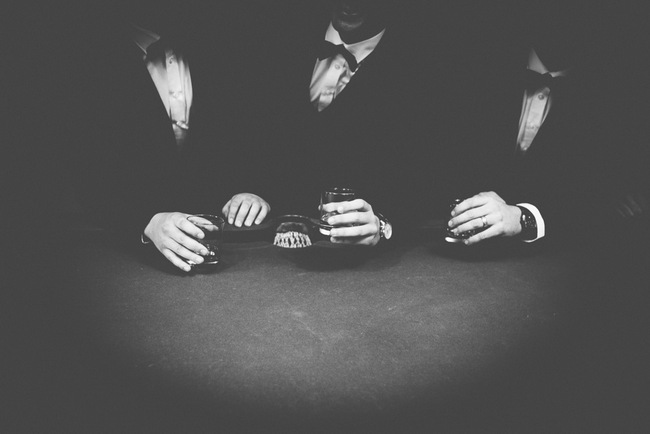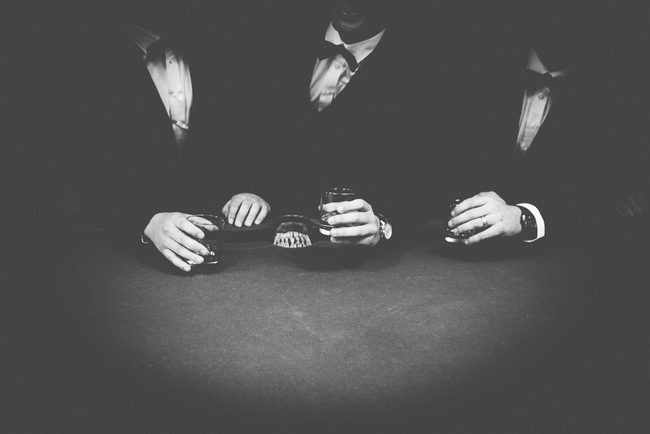 The Venue
Nic went to school in the Midlands so no other location was even considered – it was our obvious choice, a dream location. Nic went to Michaelhouse, so without a doubt we chose to use their chapel, and it was so incredibly special as Nic's late father had attended as well. For the reception, Netherwood ticked all of our boxes – what an incredible setting for a wedding. We knew immediately that this was where we wanted the reception to be held. The main house on the property slept our parents and entire bridal party, and it was so special all being together under one roof for the weekend of our wedding.
The Ceremony
My uncle is a pastor so he conducted the wedding ceremony. How special that we were able to have such a close family member marry us. This just added such a personal touch to our wedding.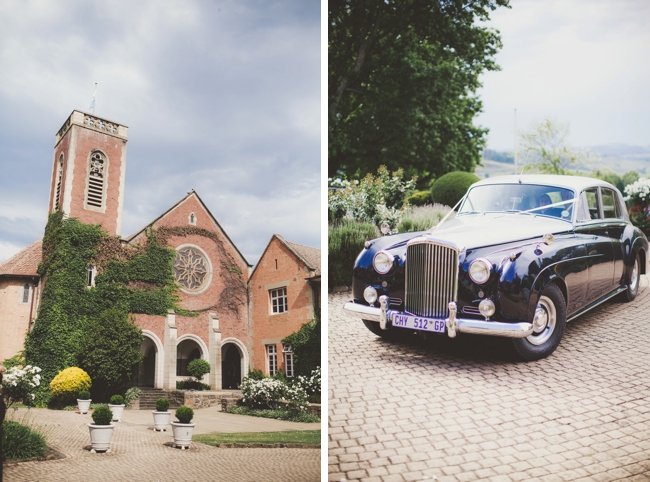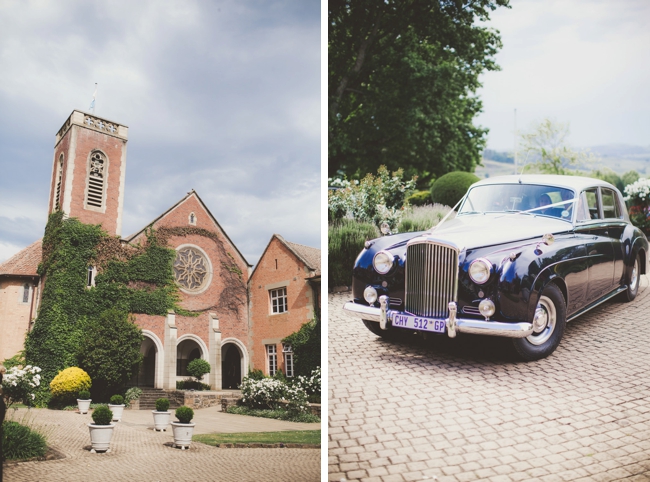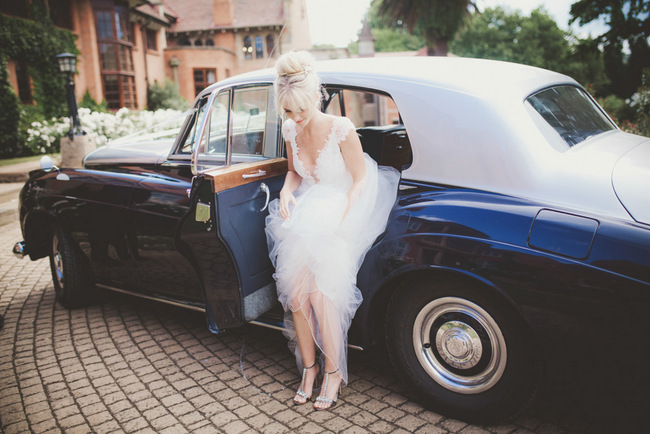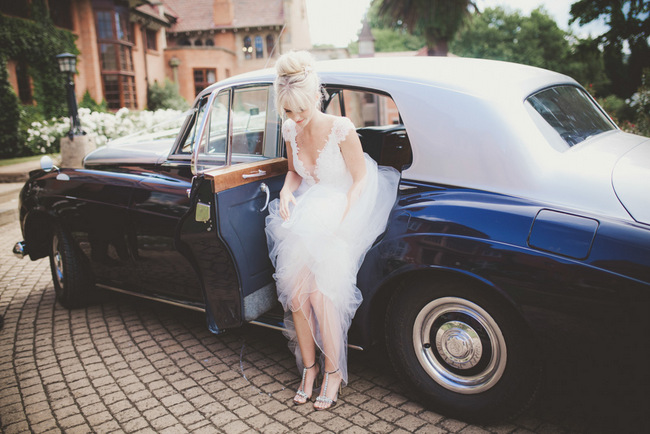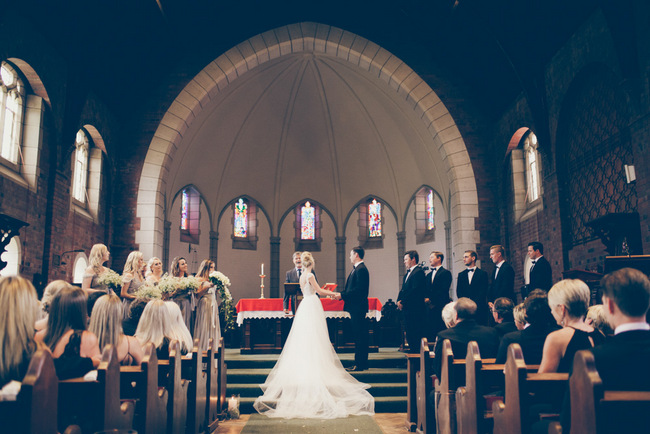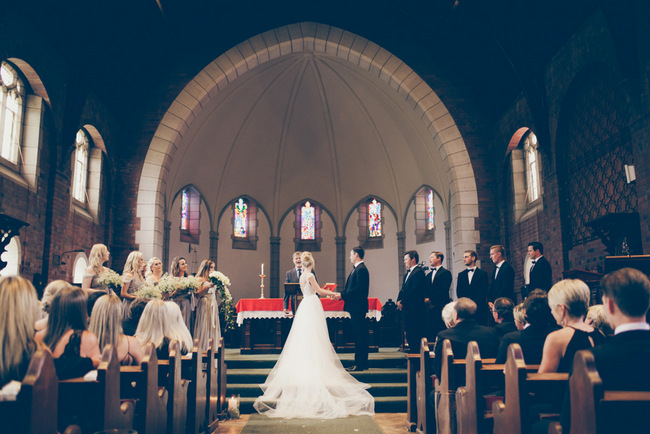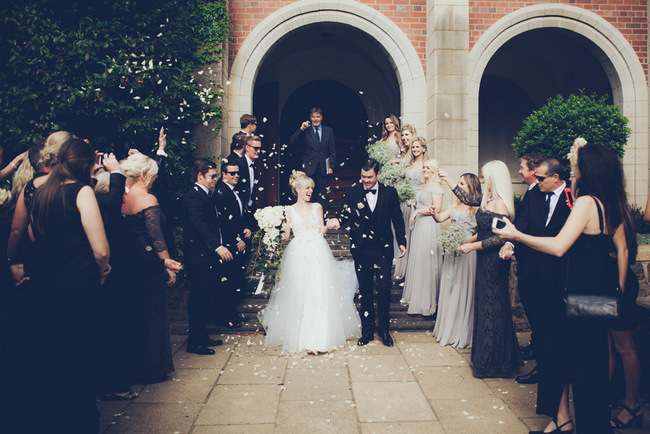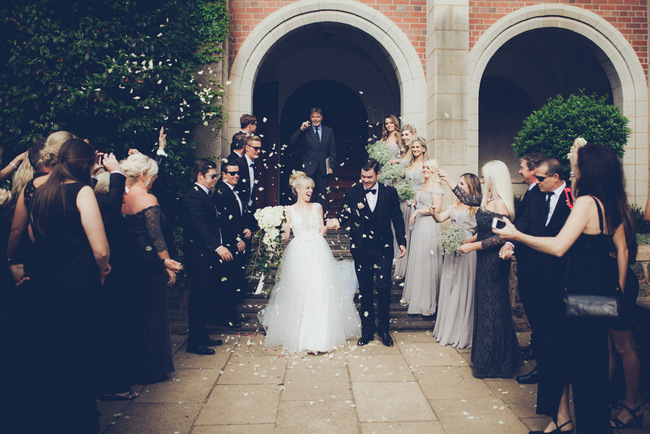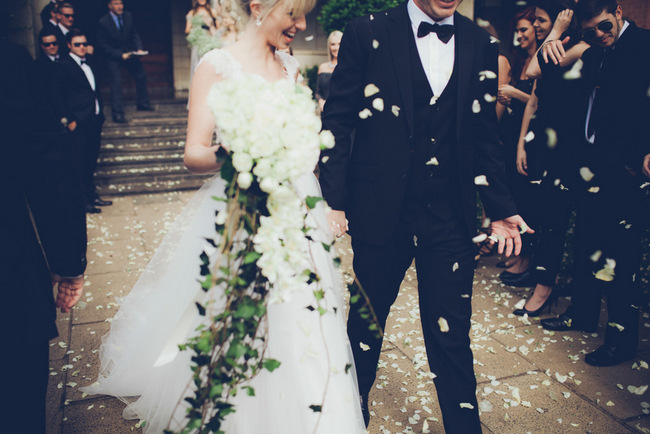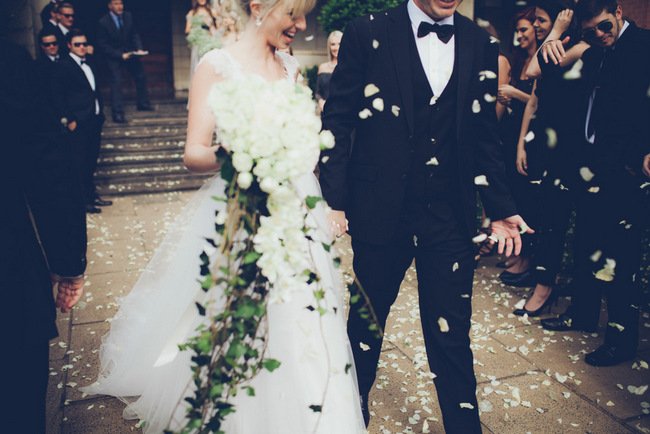 Wedding Style
We wanted our whole wedding to be modern day vintage. I am obsessed with the 1920s era, so we wanted to have small aspects from then. We also had a 1957 Bentley as our wedding car. Nic and I both love dressing smartly, so we knew that our wedding needed to be black tie. We asked all of our guests to wear all black, the ladies in a smart black outfit and the men in black suits with black ties, as the groomsmen were in bowties. We wanted to keep our colour scheme very natural so we decided on black, white, grey and silver. We kept the colours thoughout from our engagement party, bridal party gifts, etc. We also wanted to keep our style very clean, simple and minimalist.
Wedding Details
What was so special was that when we got engaged my mom's friend Nathan was there and he played "All of Me" by John Legend as we met with everyone afterwards. He was at our wedding and played the same song as I walked down the aisle. I kept this as a surprise from Nic. What a moment! Even though Nic and I have a major sweet tooth we opted for a literal cheese cake, this was part of our harvest board as our starter and which led to the cheeseboard favours, they were such a success. As we have so many parents, siblings and people in our bridal party, a main table was just not ideal, so we decided to have a sweetheart table – it was so amazing that we got to spend those small moments together taking it all in.
DIY Elements
My dad handmade the cheeseboards that were our wedding favours which had our initials and wedding date engraved on them.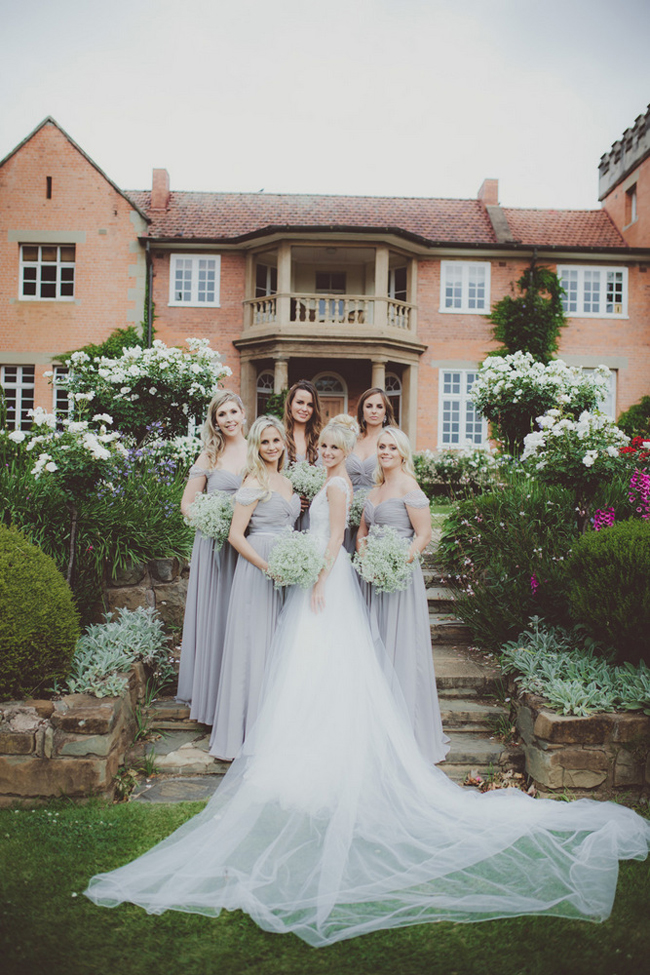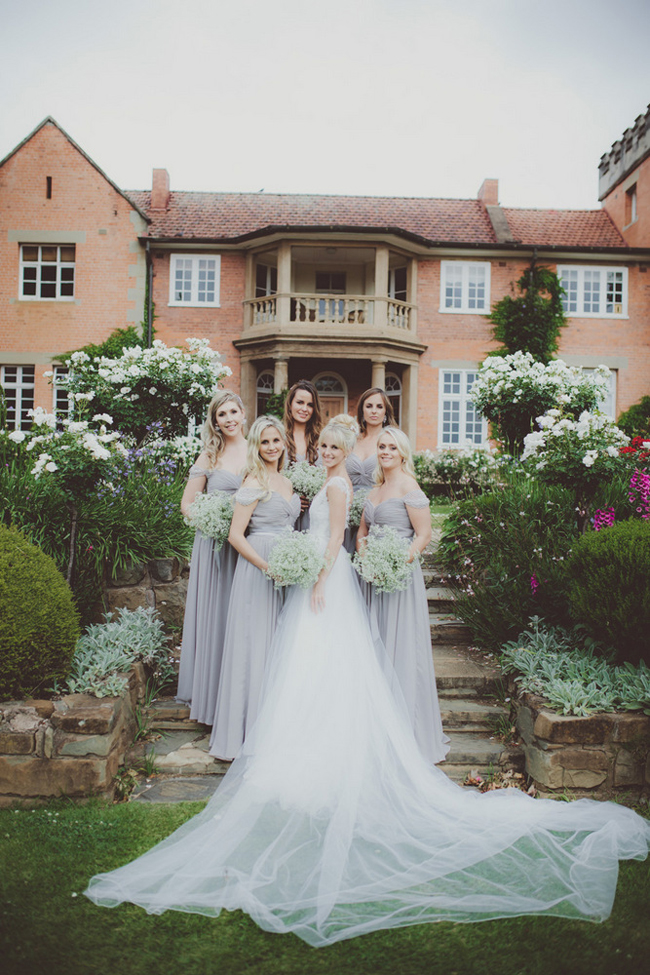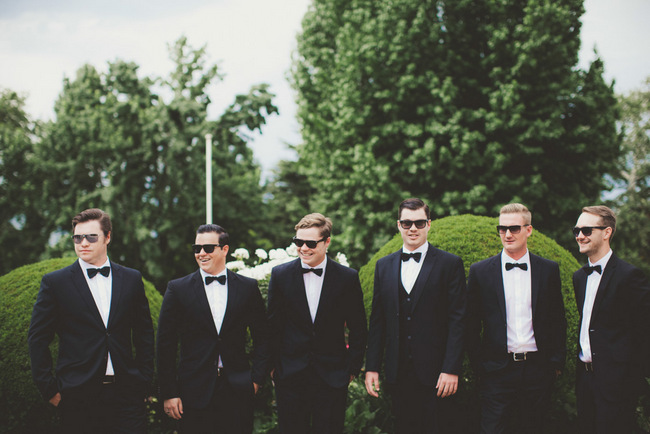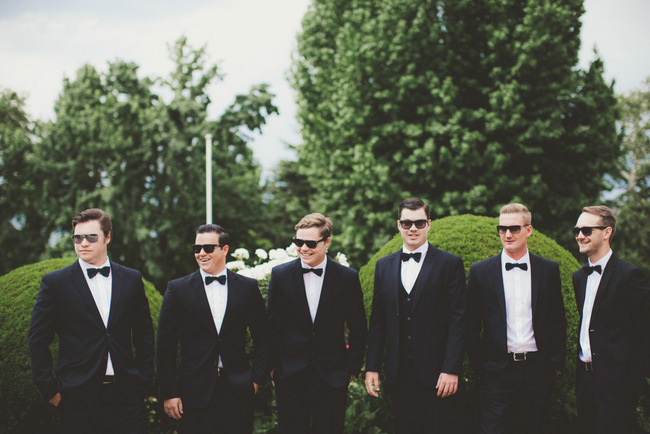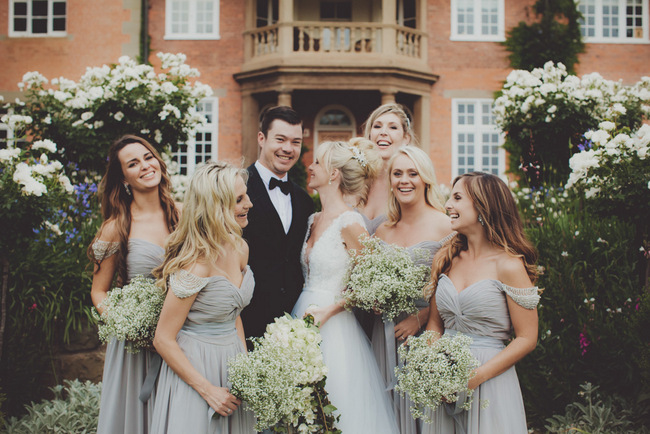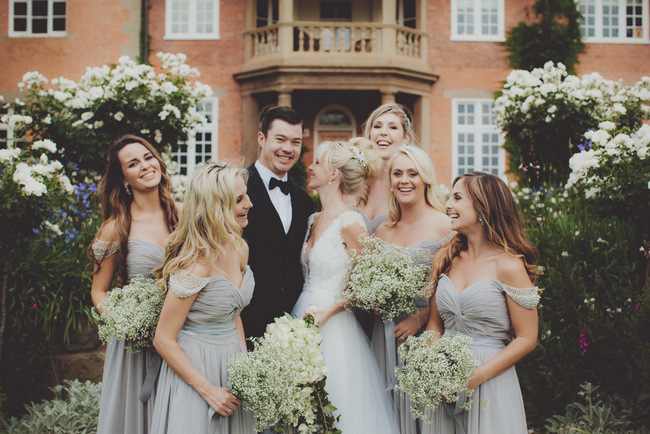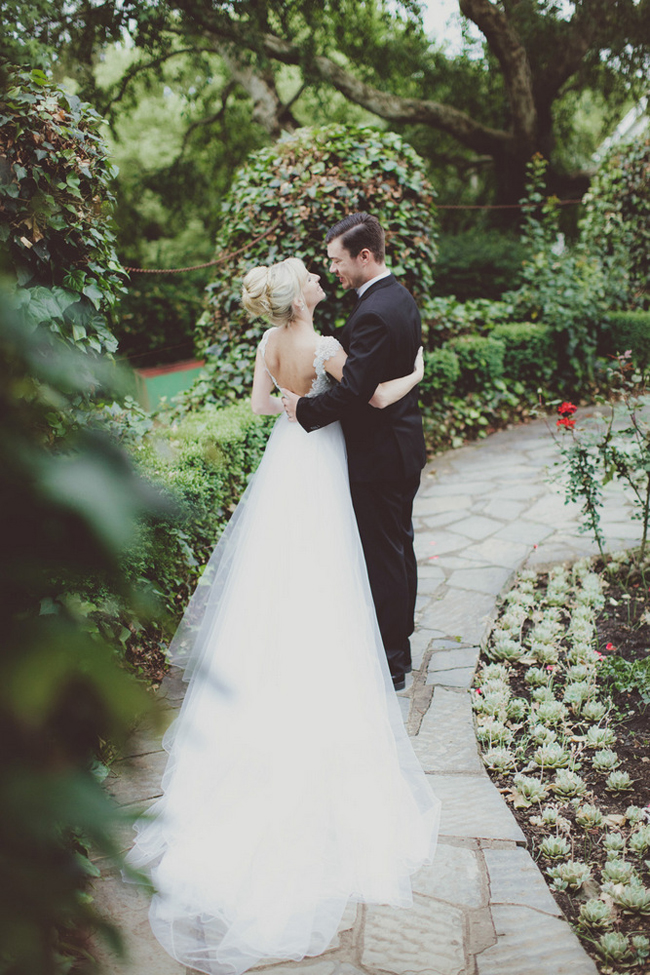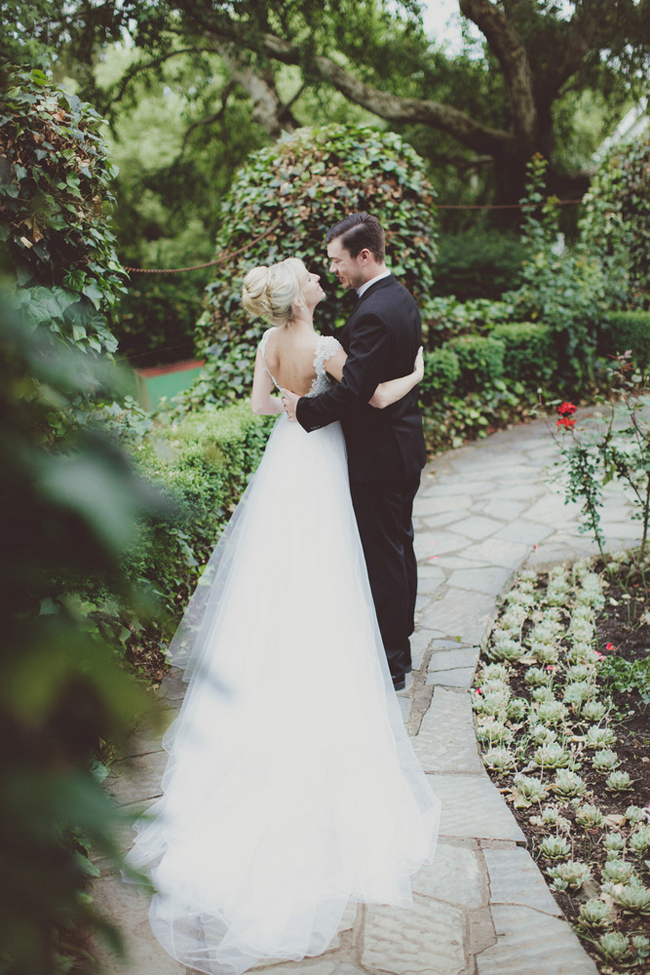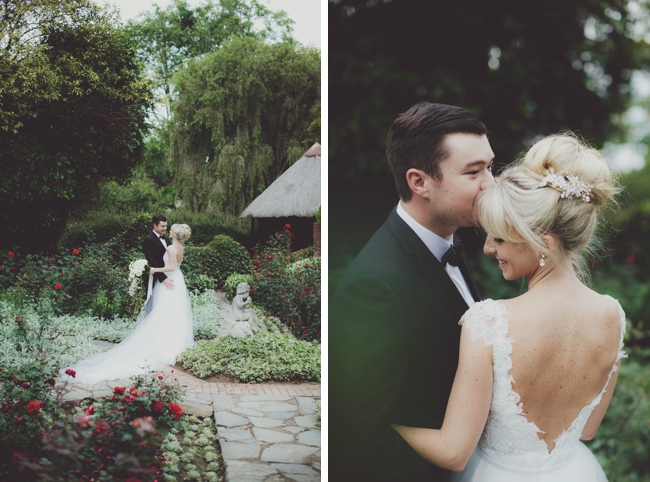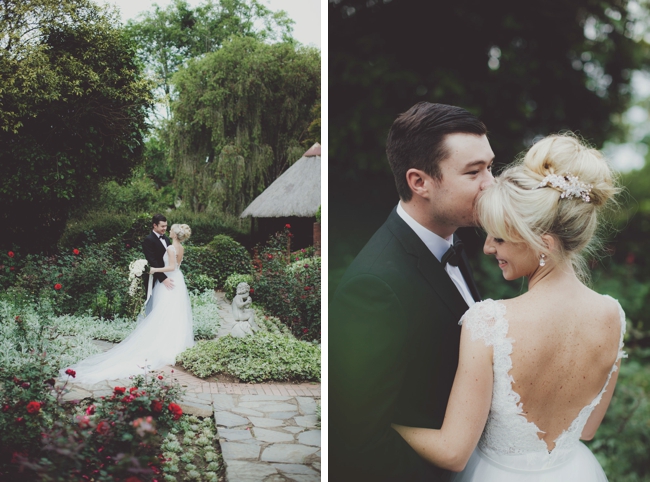 The Flowers
We always have white orchids and white roses in our house so we knew that this would add our own personal touch. We without a doubt wanted our flowers to match our natural colour scheme and decided to opt for white flowers only.
The Dress
I have always been completely obsessed with Casey Jeanne, even before I got engaged I knew she would always be the one to make my wedding dress. Casey had a few styles that I tried on and I happened to fall in love with the first one, we added a few extra personal touches to make the dress custom for me. She is such an incredible talent and her attention to detail is out of this world. She created my fairytale dream dress.
The Bridesmaids
I had five bridesmaids which ranged from my sister, cousin, new friends and childhood friends. I ultimately wanted the bridesmaids' dresses to flow from my dress, for example, the capped sleeves and sticking to our modern vintage theme. We saw the dress online and I immediately knew these were the dresses I wanted. We ordered them from China and they only arrived a few days before the wedding – thankfully they were absolutely perfect.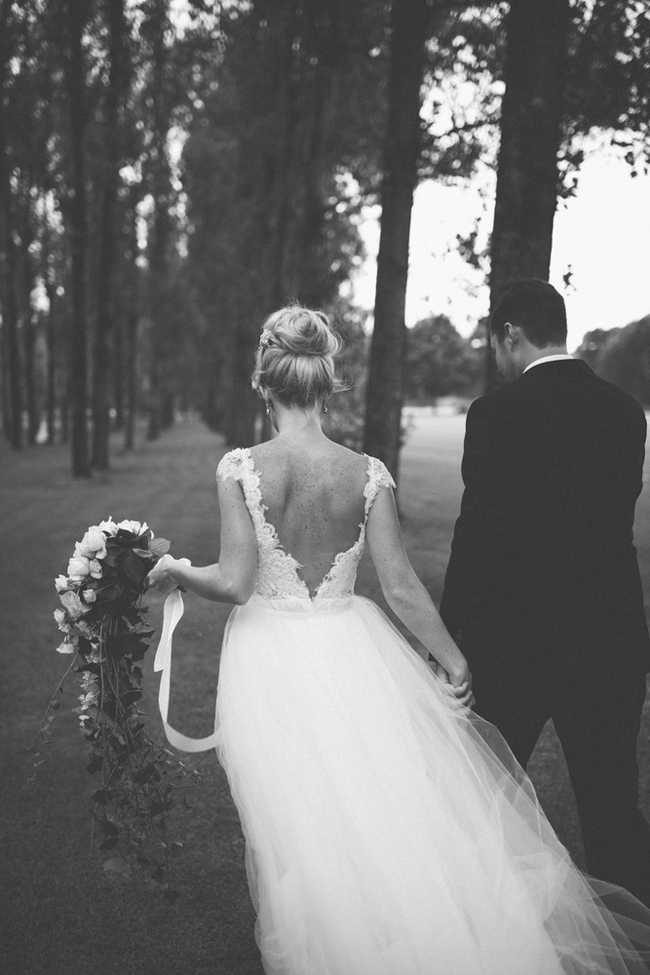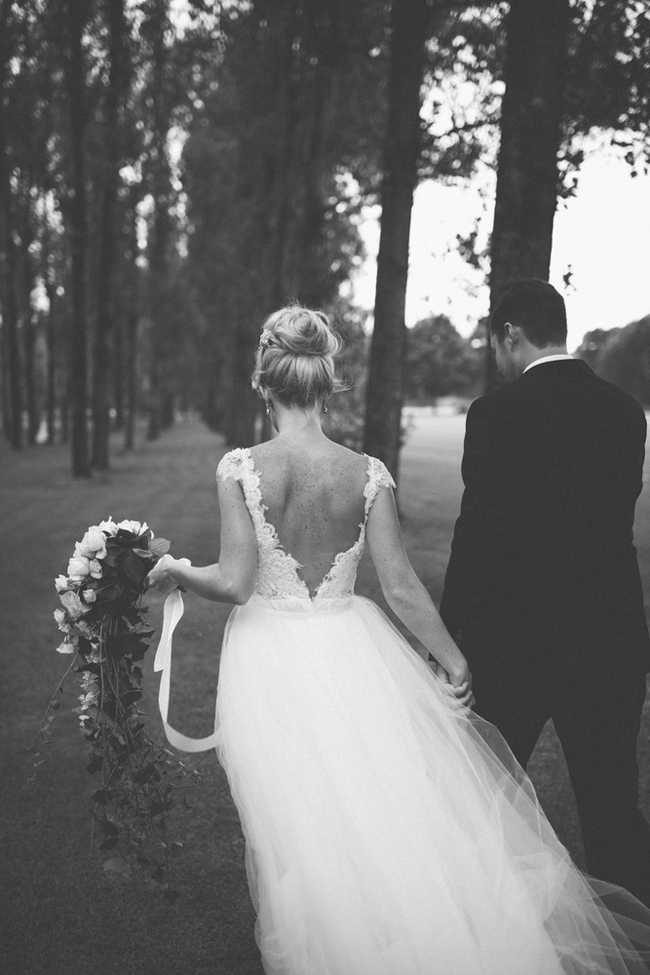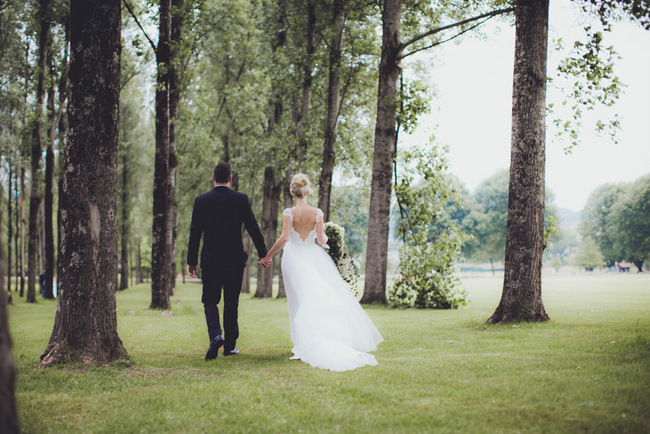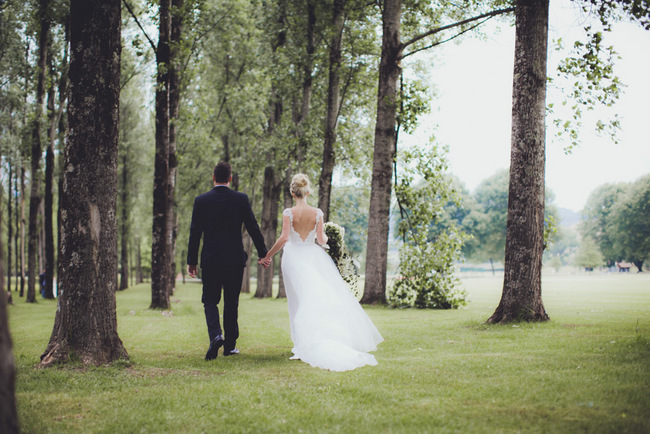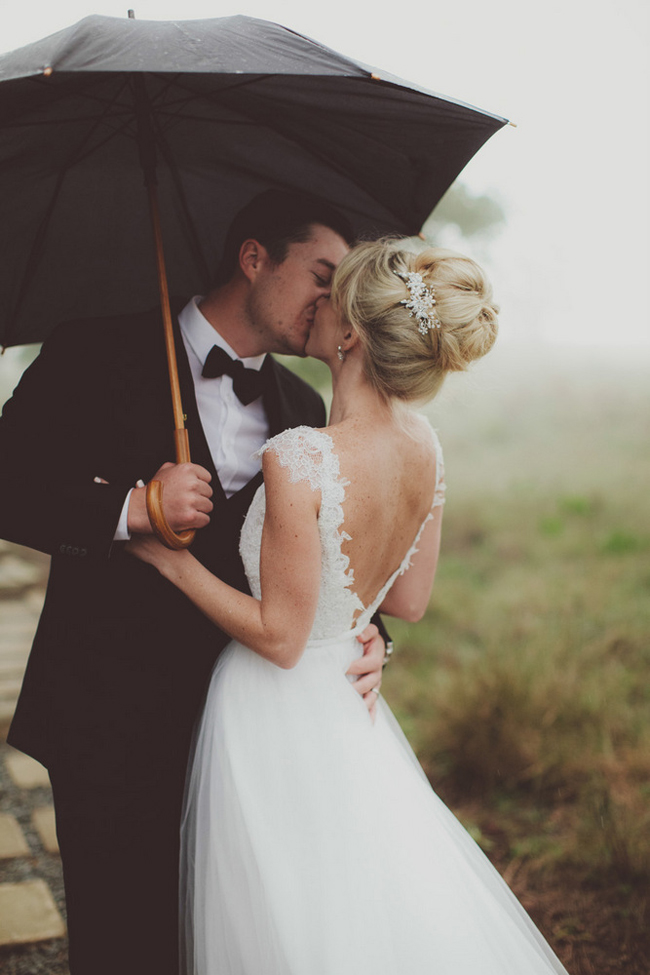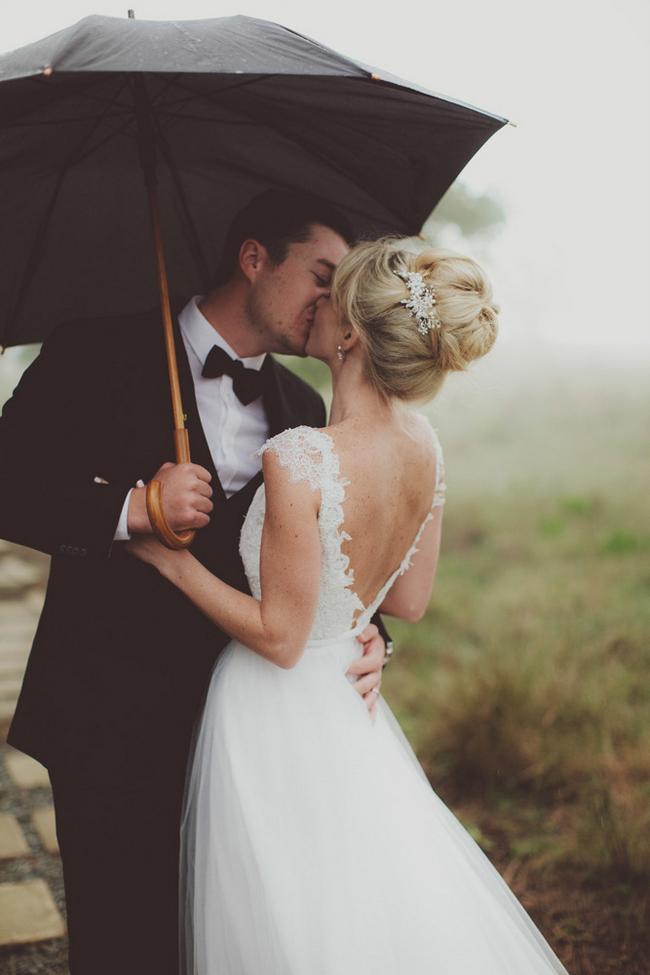 Memorable Moment
Having every single one of our favourite people there was definitely a major highlight. The chances are that this will never happen again. Our entrance was also a major highlight. We hit a moment of spontaneity and as we made our entrance as Mr and Mrs we decided to walk through our tables and dance around our guests. This definitely created such an awesome atmosphere and set the tone for the rest of the evening.
Proudly South African Details
Our wedding was held on the same day as the Rugby World Cup semi final, which saw the Springboks take on the All Blacks. The game was on during our photos so this luckily kept the guests entertained while we were away. Guests had their iPads and cellphones out to keep track of the score. It created such an atmosphere. We knew there would be a big party whether we lost or won the game, unfortunately it was the latter. At midnight the groom decided to come out in a South African spandex onesie, he had us all in hysterics – the outfit only lasted one song thankfully.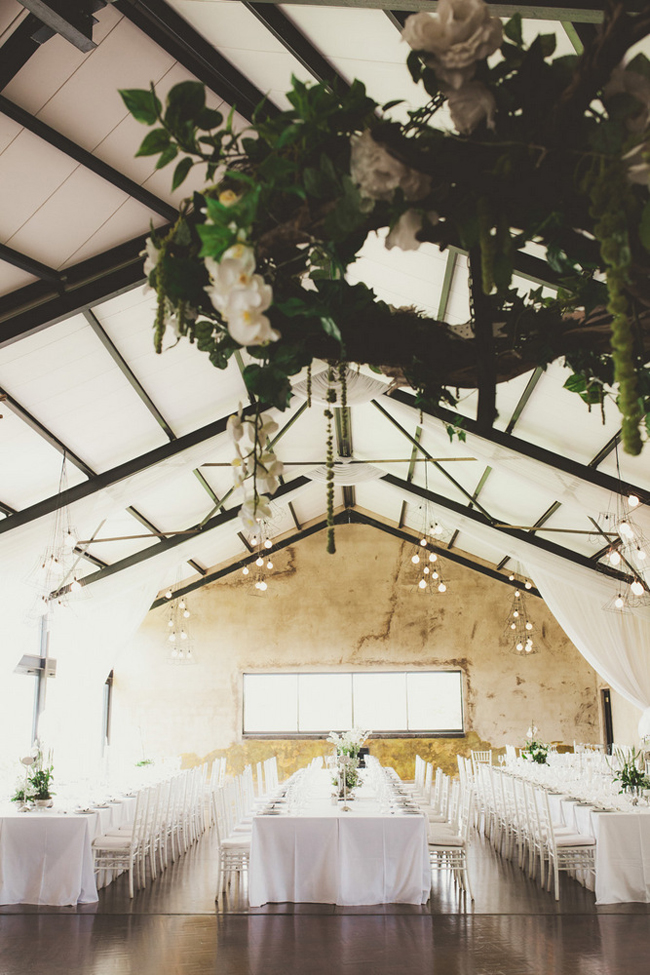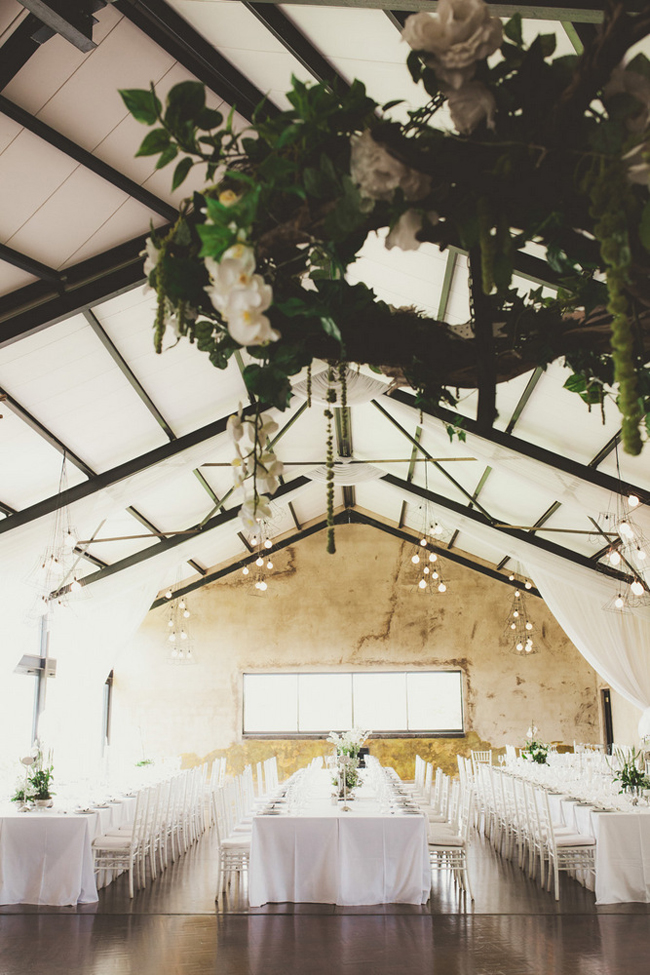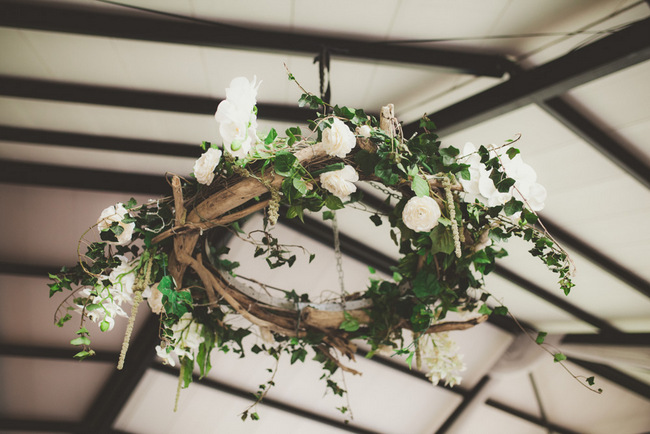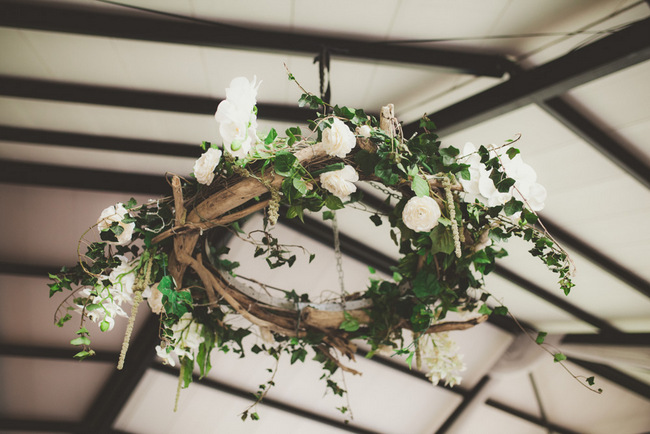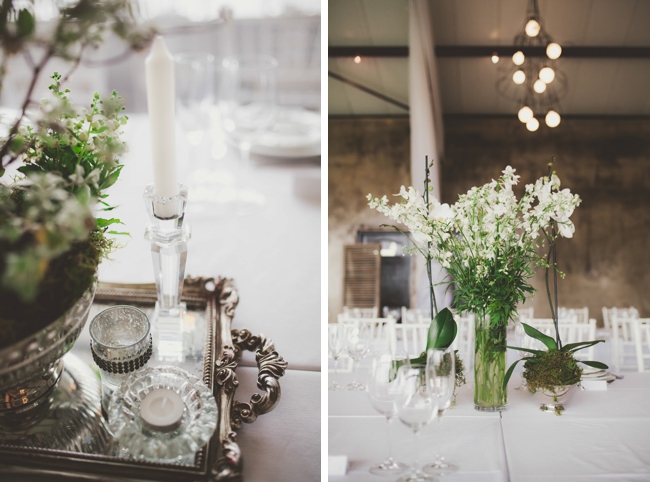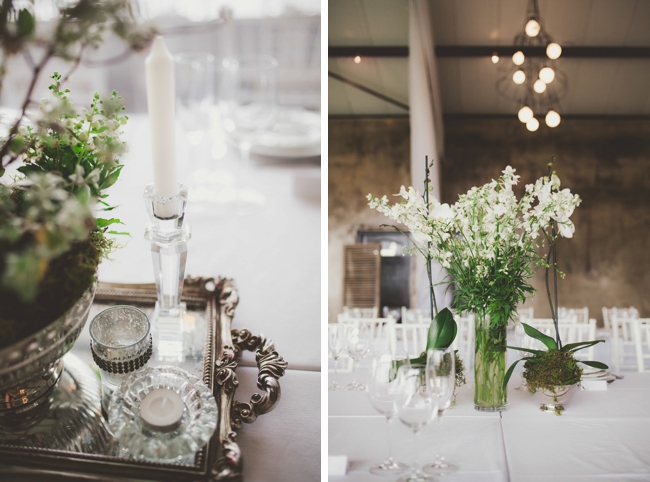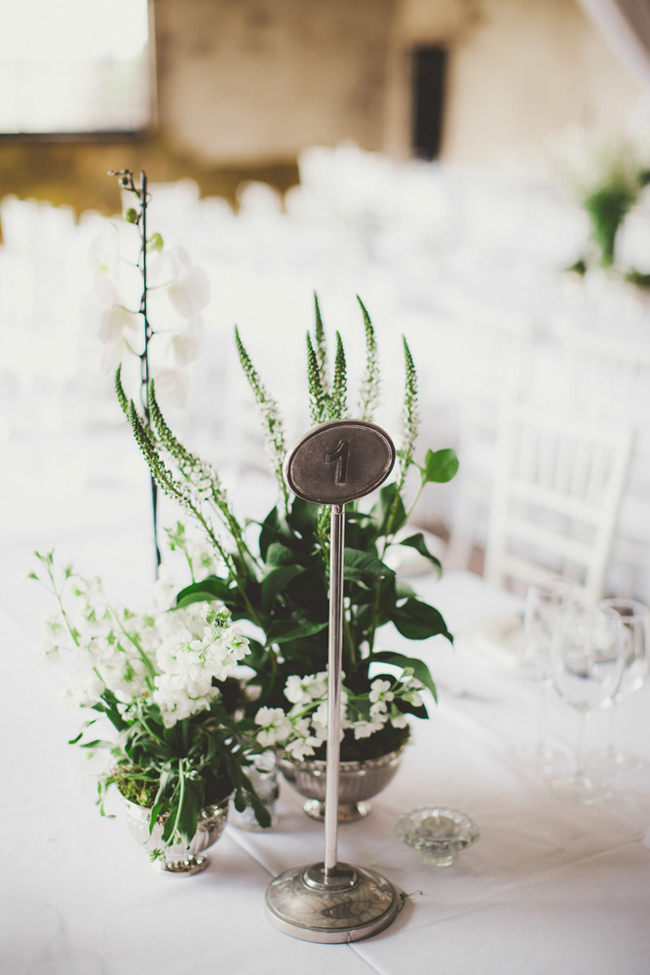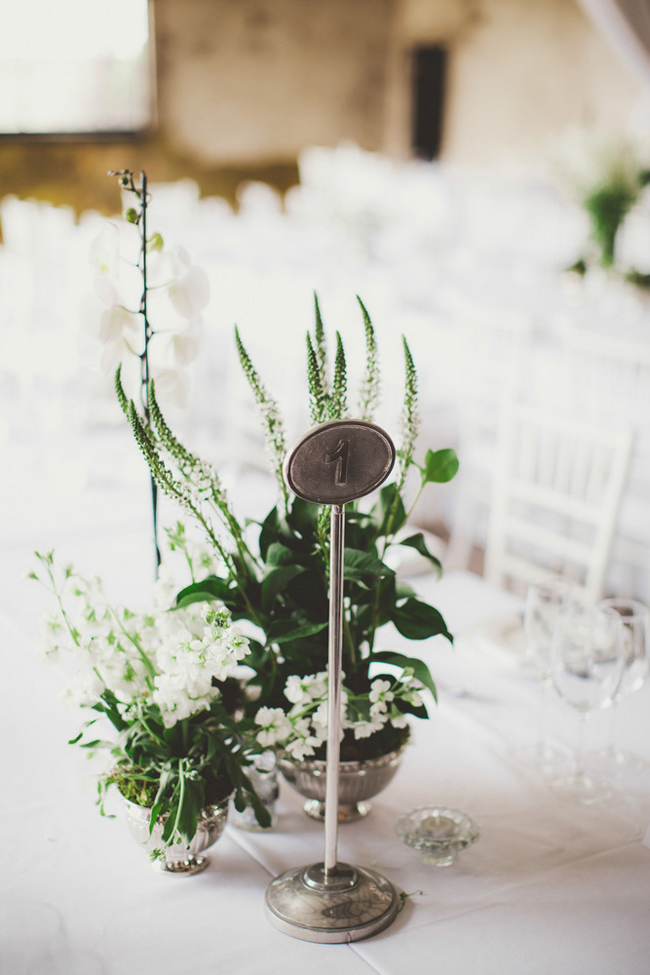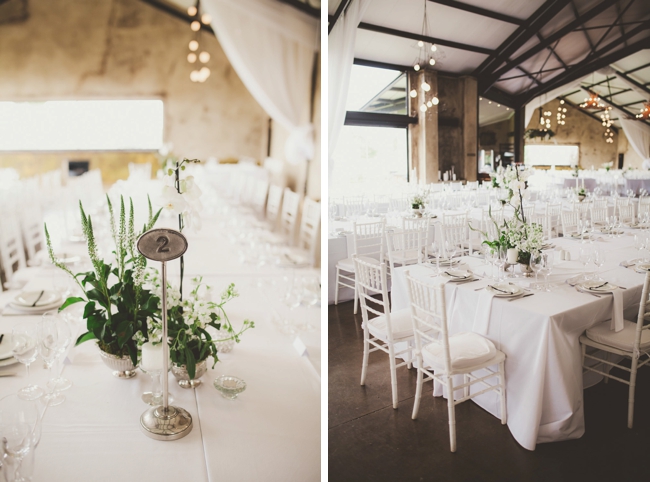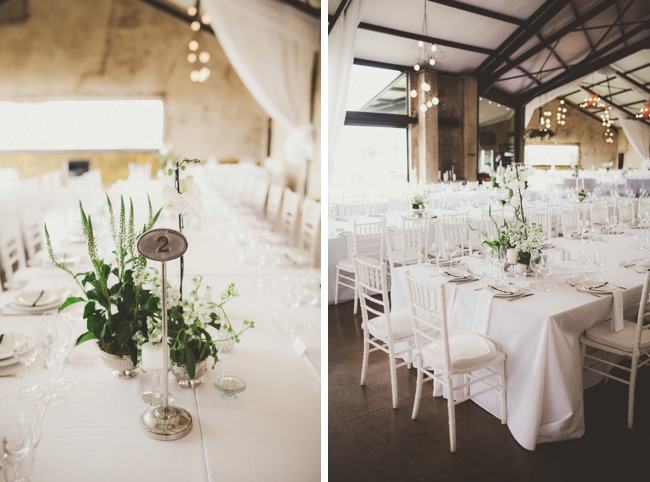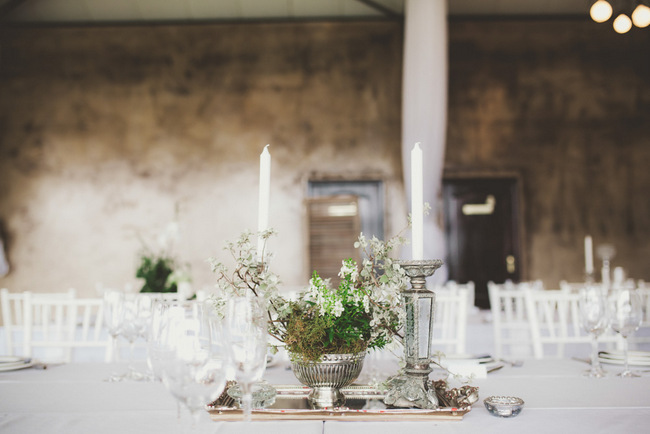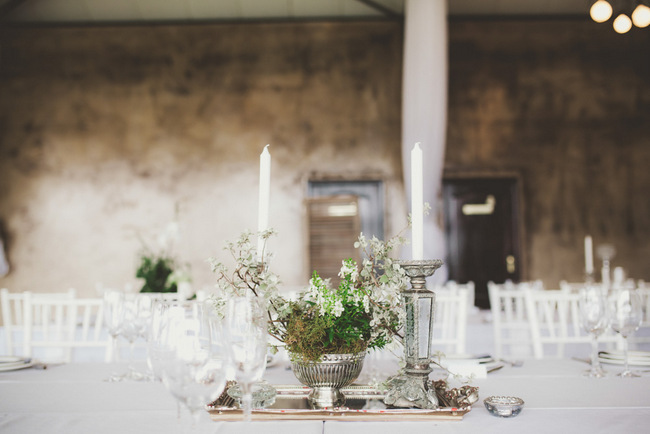 Best Decision
It is ultimately your special day and you are the ones that must be happy in the end. Every final decision was made by us. If you are unhappy with something, change it, it is your day after all. We can honestly say we made the best decision regarding all of our service providers, our photographer, videographer, DJ and caterer. They have all been commended even after our wedding. Allow them to assist you, they are there for a reason and they are ultimately the professionals in the end.
Advice for Future Brides & Grooms
This may sound like the normal cliche but the day does go by so quickly. Enjoy every second of the build up, it truly is the best time of your life. Nobody knows what everything is supposed to look like so if anything goes wrong you will be the only one that knows. One thing you cannot control is the weather, we had rain, wind, sun and mist and our pictures were out of this word incredible. Dont sweat the small stuff, all that matters on the big day is that you have your closest friends and family with you and that they are all there to witness to your commitment to each other. We never let anything get us down on the day, keep your spirits up and in the end everything will be perfect regardless.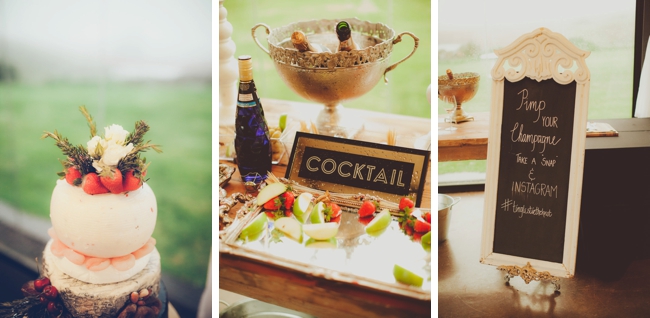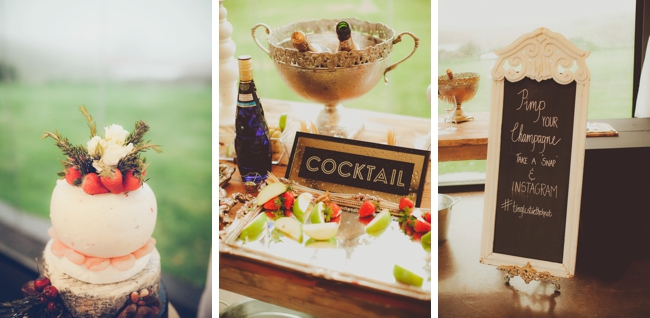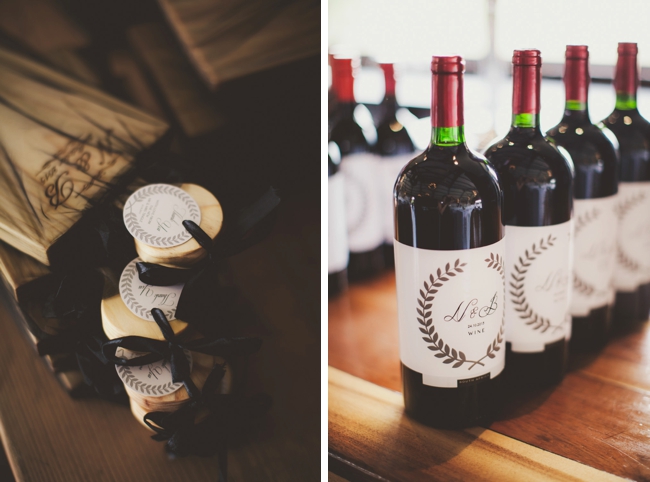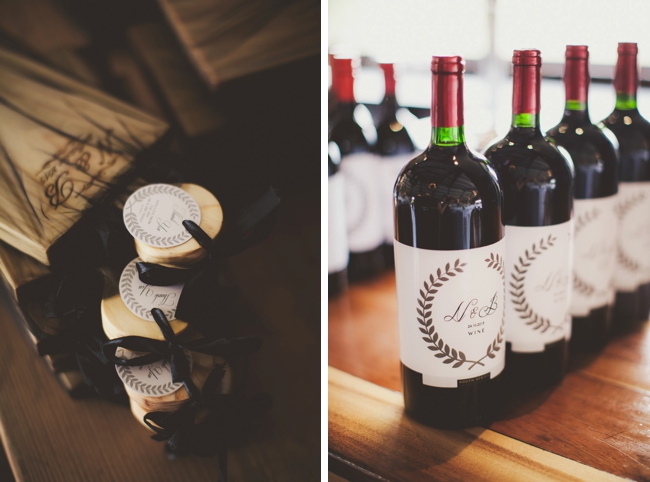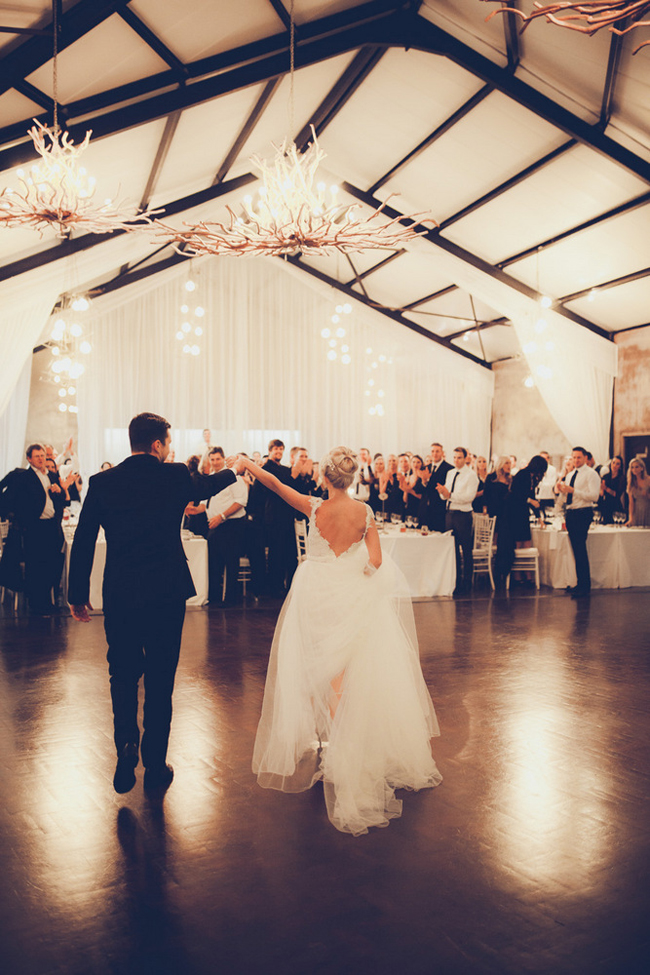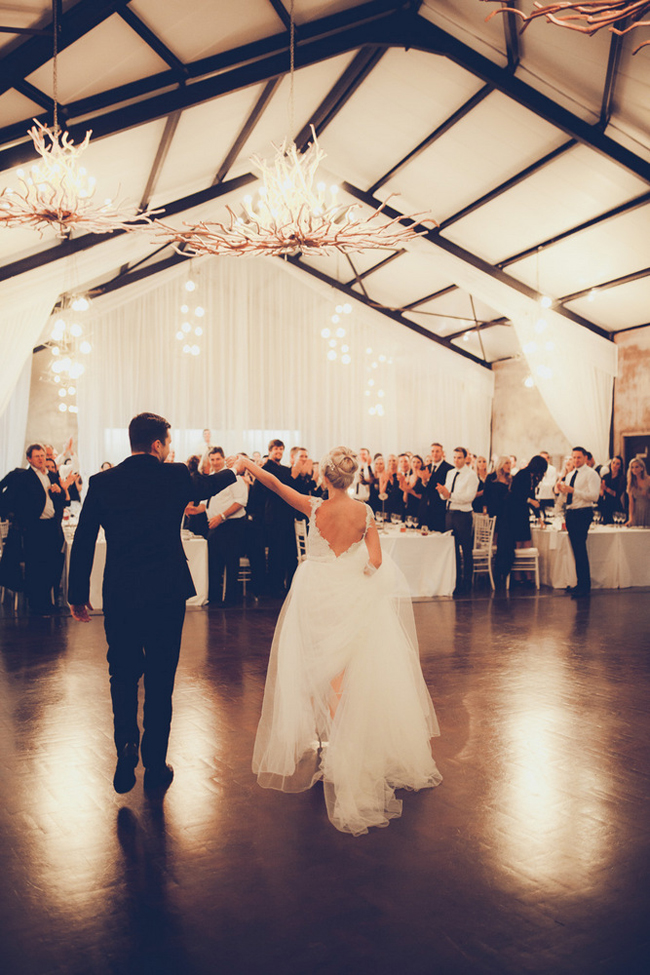 You can see more from this wedding on Fiona Clair's blog.
SERVICE PROVIDERS
Ceremony venue: Michaelhouse Chapel | Reception venue & catering: Netherwood | Photography: Fiona Clair Photography | Video: James Gibbs | Cake: Cheese supplied by a guest | Bride's dress: Casey Jeanne | Bride's accessories: Bejewelled (earrings & hair clip) | Hair: Laura from Nixon Makeup | Makeup: Playplay Creations– Candice McNicol | Groom's attire: Suit Yourself | DJ: Top Jocks – David Yapp | Entertainment: Nathan Smith
Save