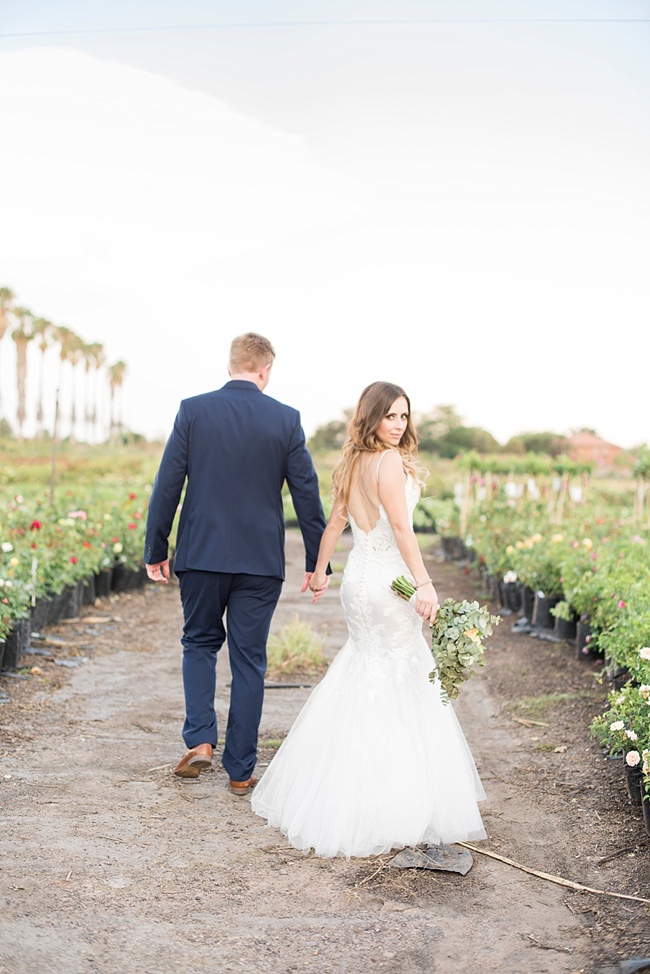 From the minute I laid eyes on this rustic, romantic wedding, it melted my heart. Everything about it is soft, neutral perfection, from the rose farm setting and elegant barn venue (Ludwig's rose barn, which I have been dying to feature for a while!), to the eucalyptus wreaths and swags and runners, and fairy lights against whitewashed brick, to the bride's absolutely gorgeous dress, hair and makeup, to the naked cake. And let's not forget Jack and Jane's beautiful photographs, which were SO hard to narrow down because I wanted to share them all with you! Celeste and Dewald are just the sweetest couple, best friends who fell in love, and everything about their day shines with the light of that love. It's countryside elegance at its very best, and I know you're going to feel as swoony as I do about every minute, and every frame.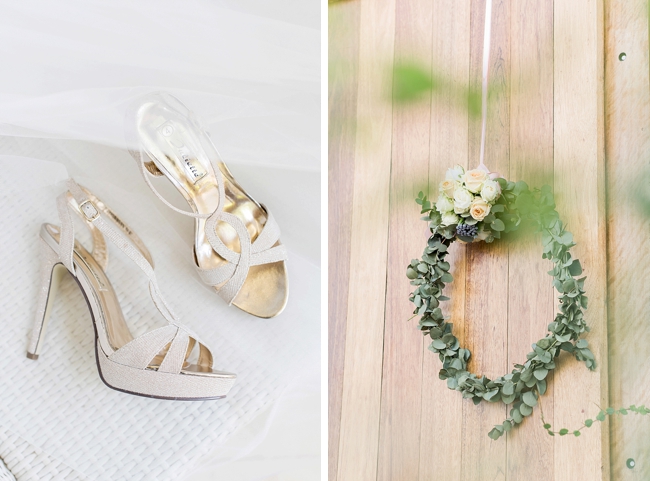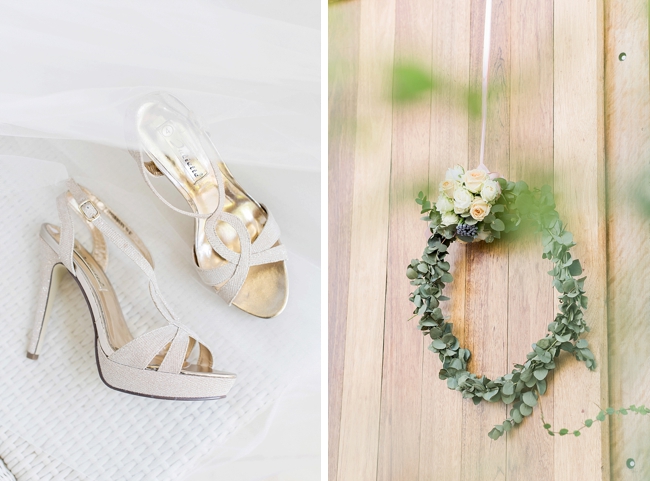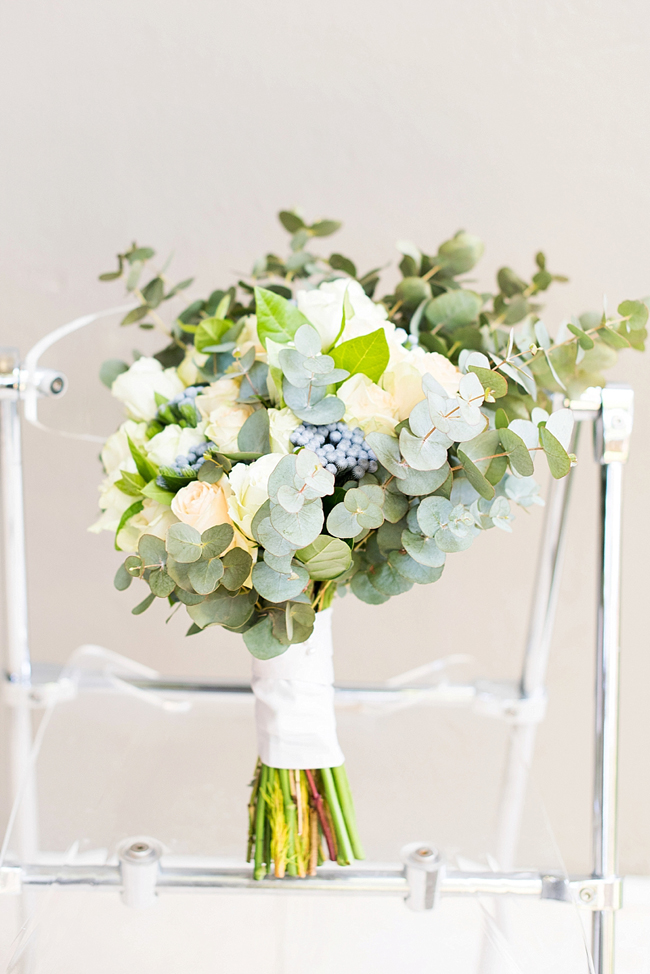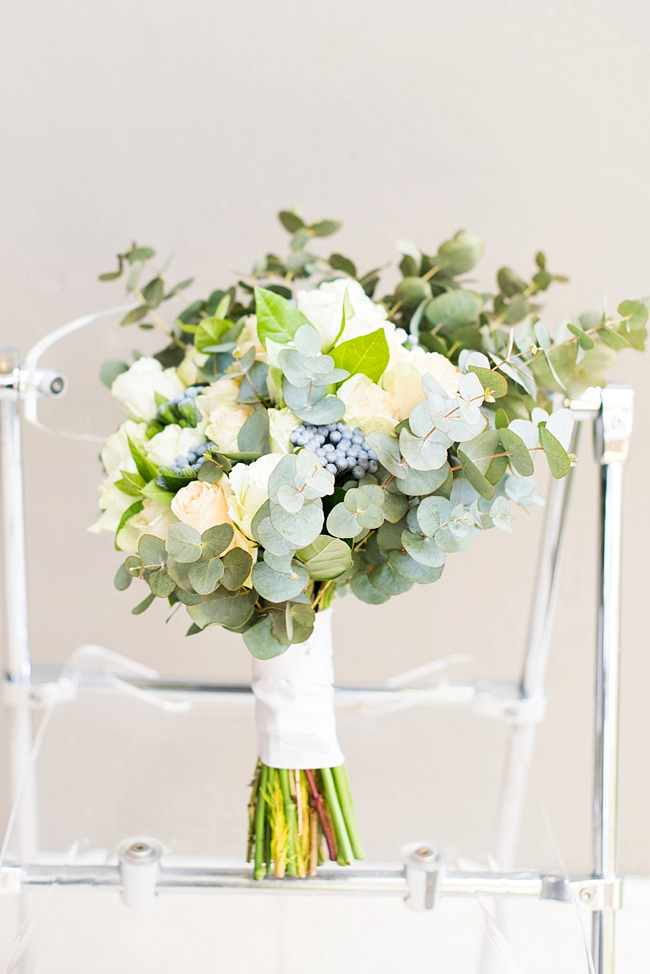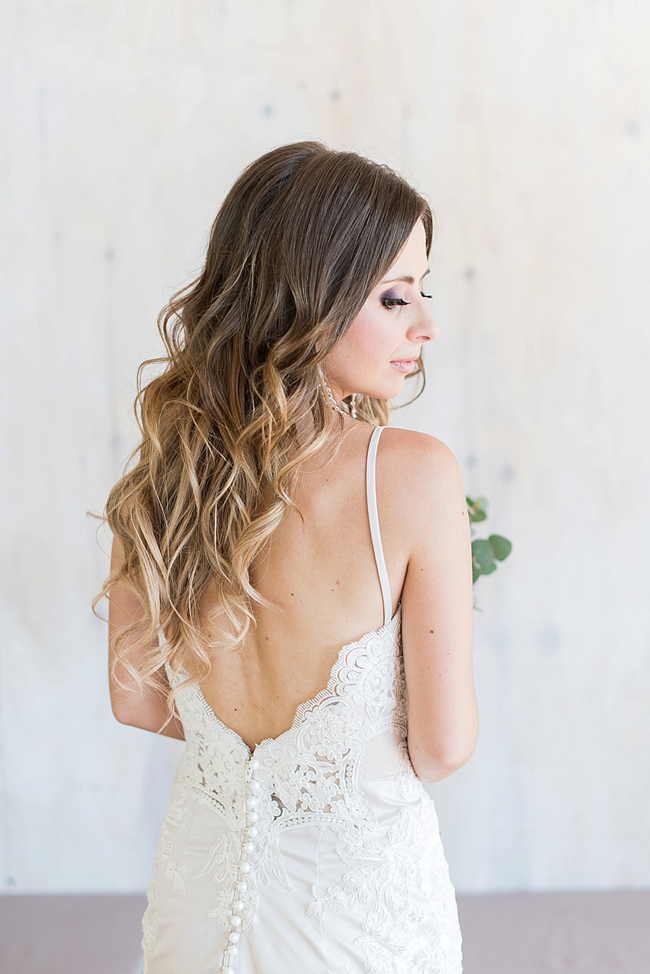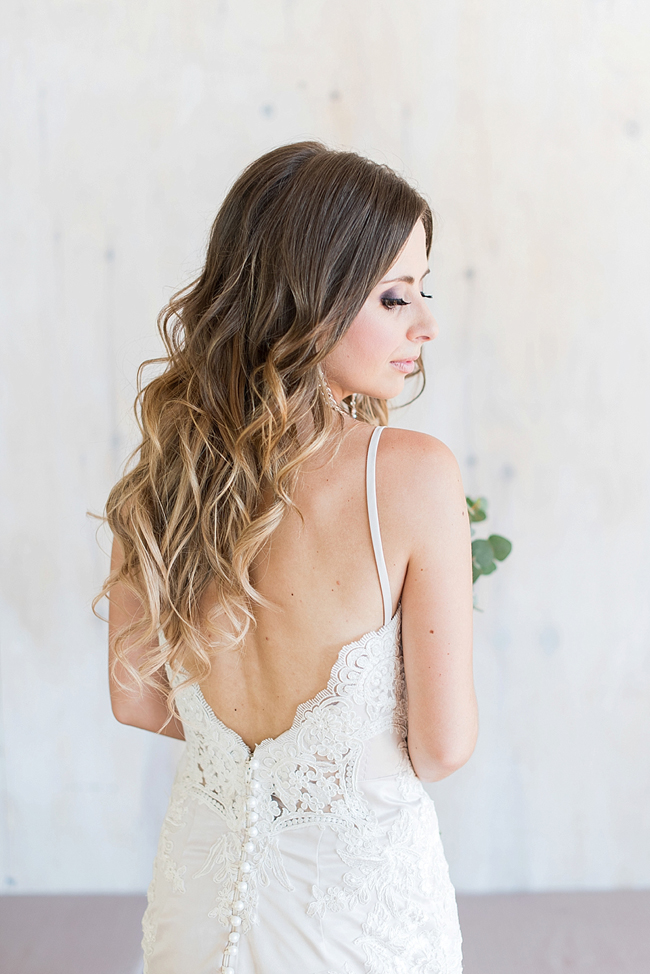 Love Story
Dewald and I had been friends for quite some time, we both went to the University of Pretoria and met through mutual friends. I never used to believe the whole "I fell in love with my best friend" story… until it happened to me. Our love story started at mutual friends' wedding four years ago, he was groomsman and I was a bridesmaid. We started spending more and more time together and after about two months he finally asked me out. Being quite picky and knowing what I want in a man, I was fortunate enough to marry my first boyfriend. (Super corny!)
The Proposal
He took me away for the weekend to celebrate our two year dating anniversary. It started with a couple's massage, after which we spent the day drinking cocktails, lounging at the pool and jacuzzi. Everyone always says you will know when a guy wants to propose because he acts 'different' and nervous on the day. I was expecting it to happen that weekend, but Dewald was so calm I started thinking I was wrong. During the afternoon he said we should go out for a walk, maybe go do one of the trails in the reserve. He had a backpack packed with champagne and of course the ring. We got to the top of a hill with a beautiful view, the sun setting in the background, and he went down on one knee.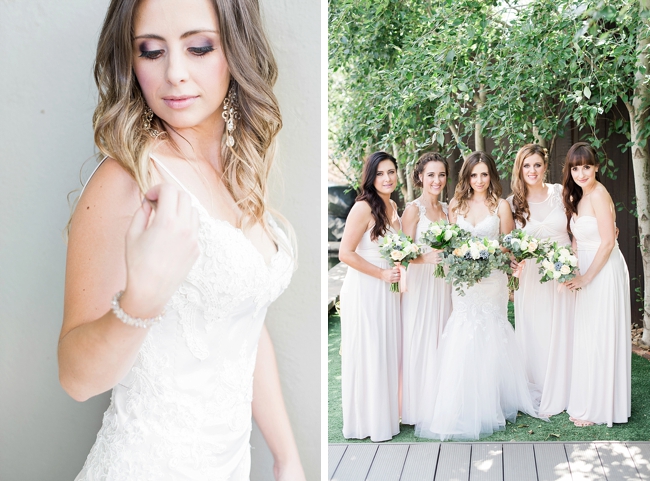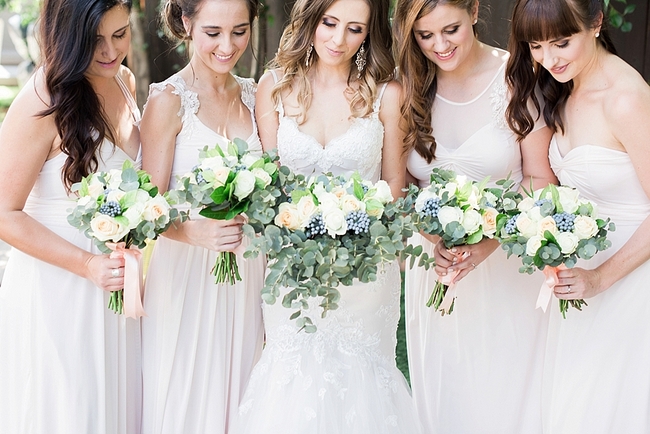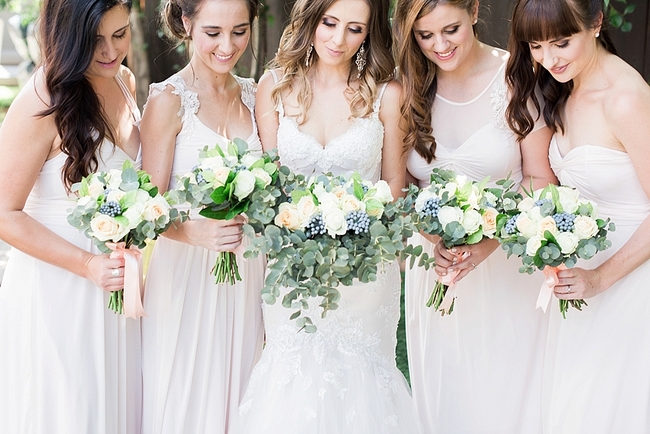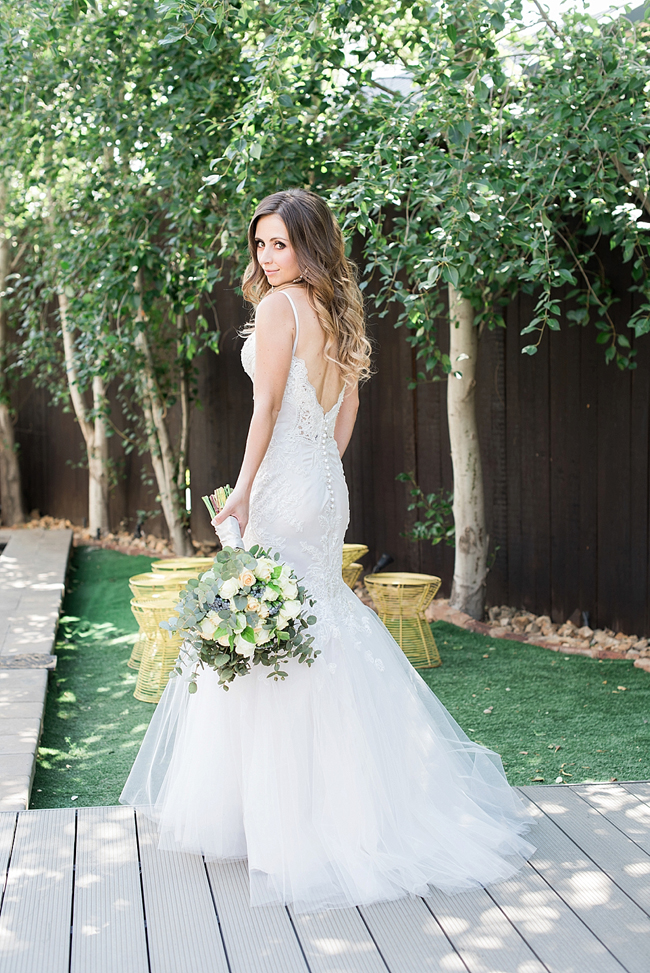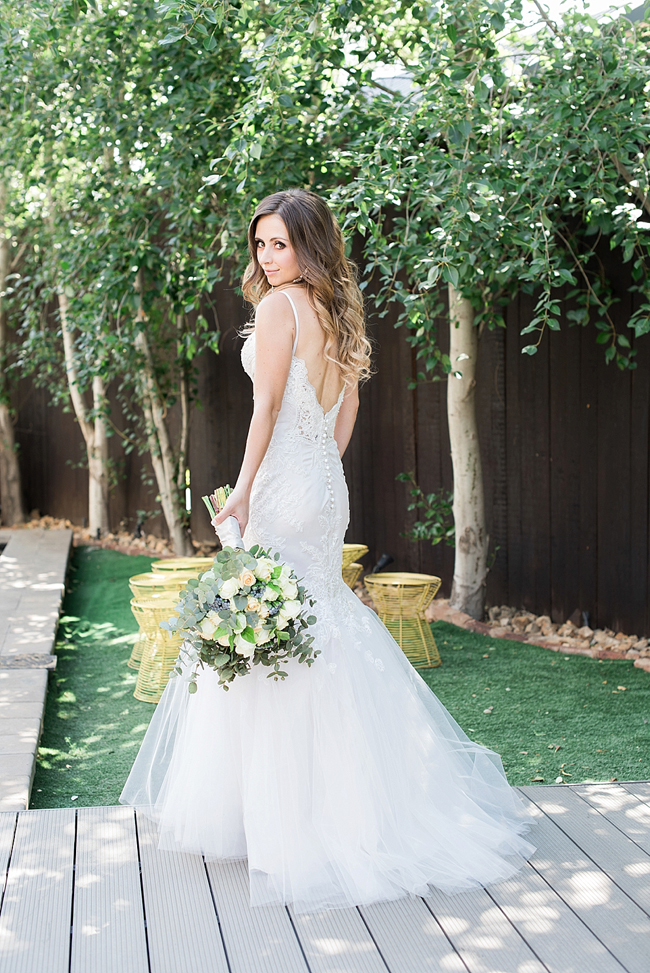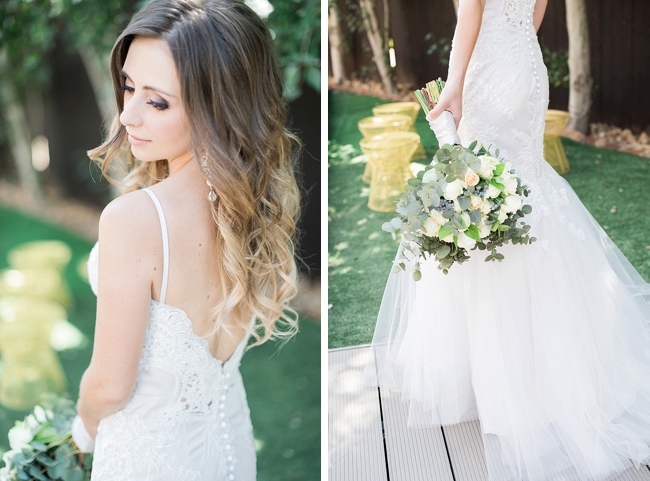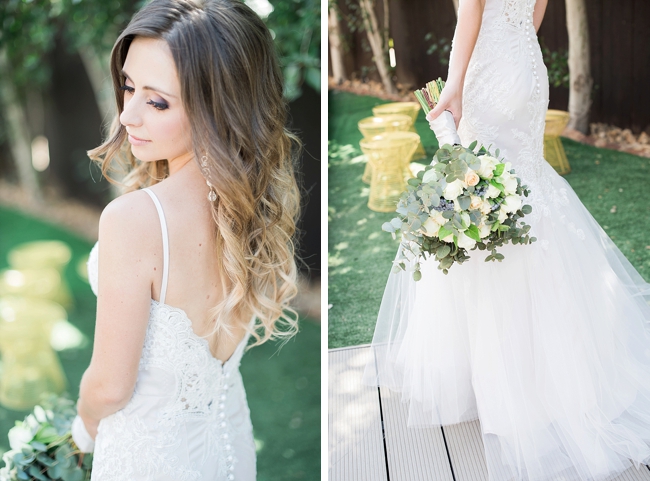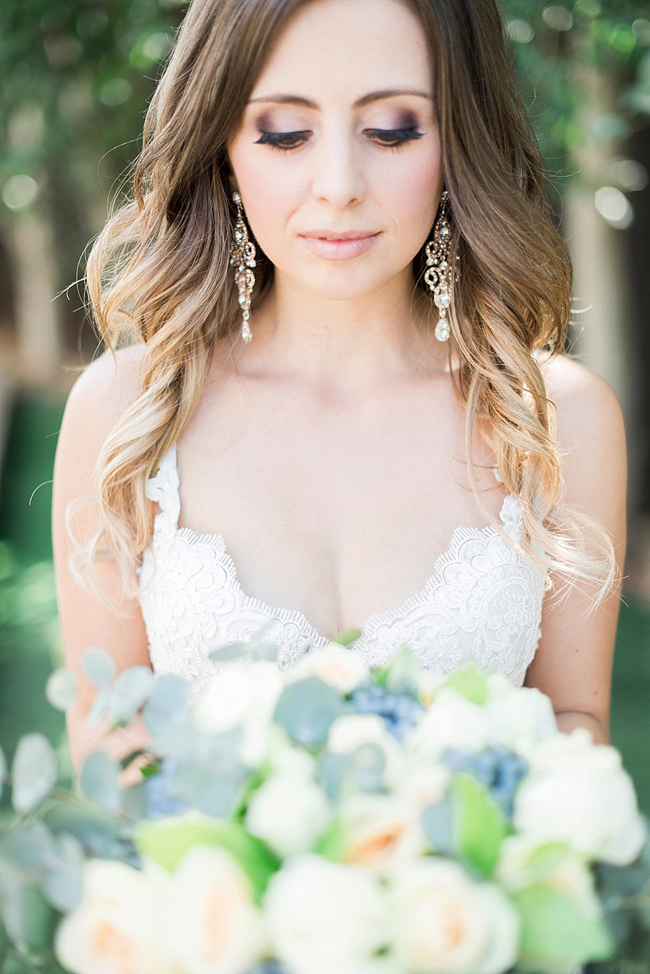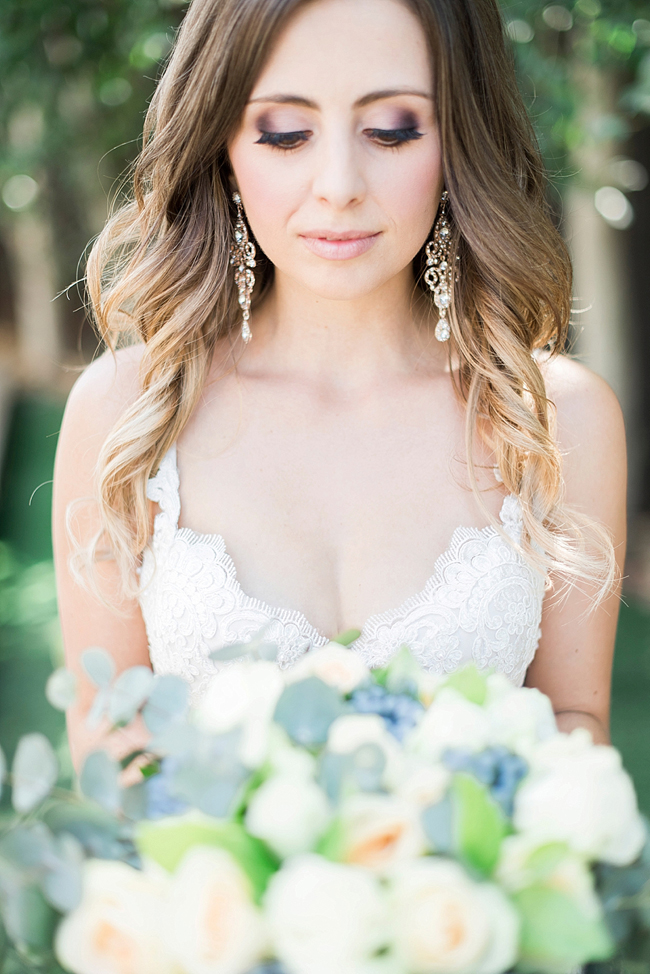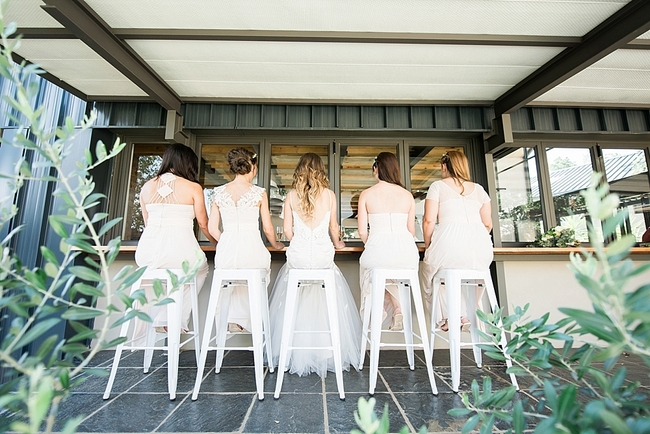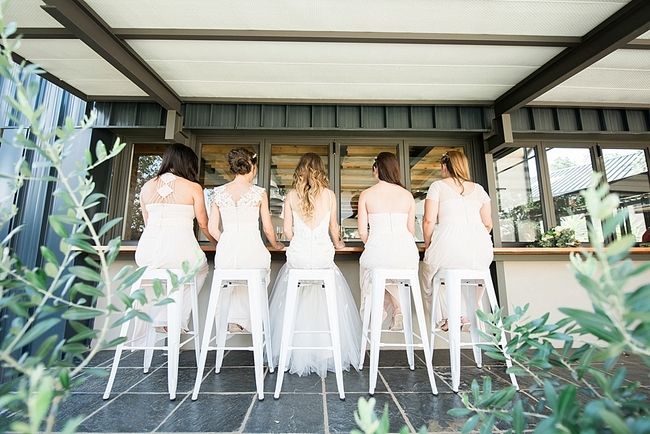 The Venue
We had quite a large guest list and to find a venue that can accommodate such a big group was quite a difficult task (most venues seat up to 120/140). We chose the venue because of the blank canvas that it offers. Like all couples, we wanted to do something different for the ceremony – the venue has these big wooden doors with creepers going up the walls, which made a beautiful backdrop for our ceremony with minimal decor needed. And we really wanted to get married outside.
Wedding Style
I had two weddings in mind, a Pinterest wedding and one I could actually afford. I wanted minimalistic decor, very natural with a pop of blush pink/peach. We liked the idea of plain wooden tables with greenery, and grey and peach seem to complement the greenery well. I also wanted a lot of DIY elements, not anything too over the top, but still classy.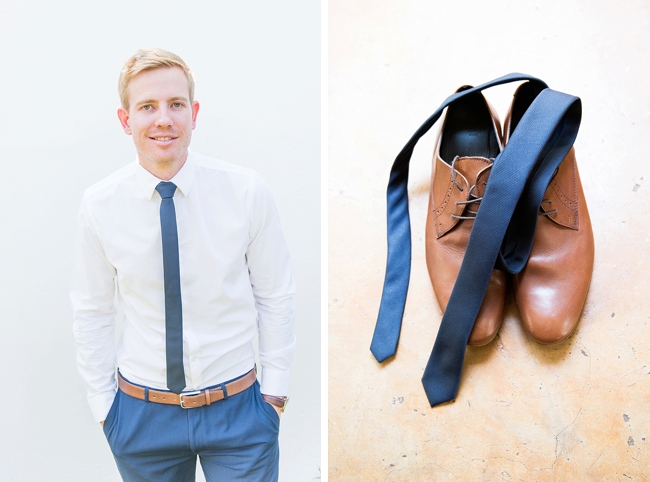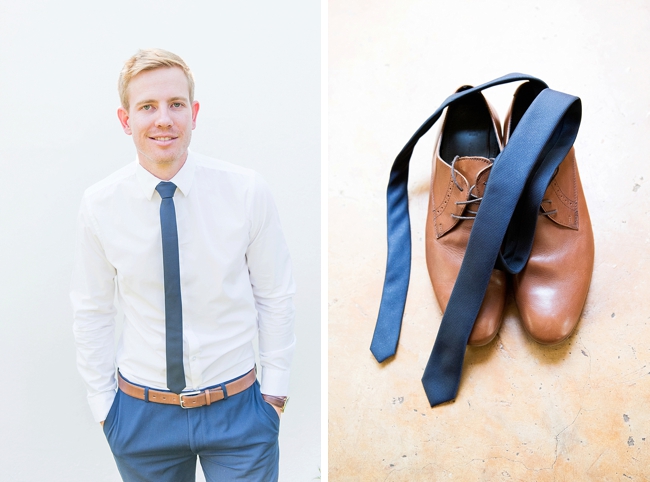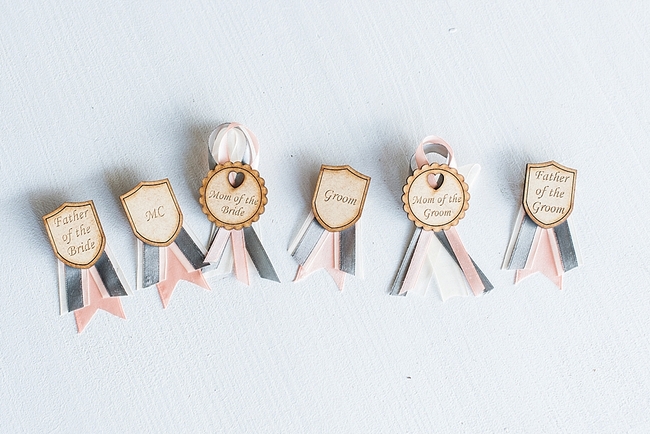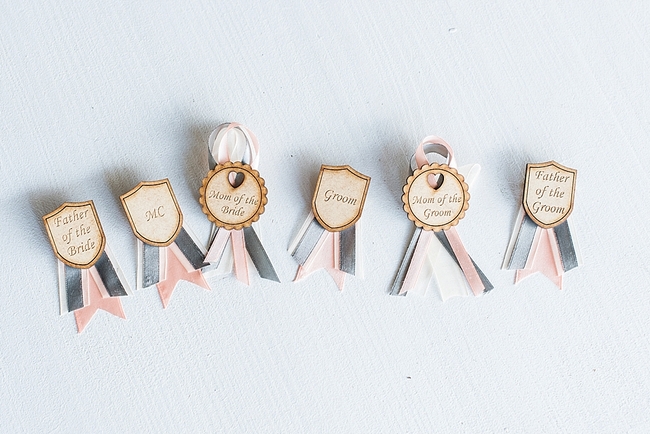 Wedding Details
Our wedding cake (naked cake) was one of my favorites. My bridesmaid, Leanne van der Zee, along with her mom, Stella Stroebel, made it for us. I showed her three pics of what I had in mind and she brought the ideas to life perfectly. Instead of having table numbers 1 – 12 we chose random numbers/dates which meant something to us – the day we became official, the number of children we want, birthdays, number of guests, we even had table number 6433 to represent the most kilometres travelled by one of the guests, who came all the way from Dubai. I work at a fragrance house, Givaudan, and Dewald and myself have a big affinity for fragrances! So we decided to give fragrances as wedding favours, which was quite special and something new for guests. I had bride and groom signs made for our chairs, we hung these on the backs of the chairs with penny gum leaves to add something a little extra. We had a custom made ring holder made from wood with our names and the date engraved. We didn't have a guestbook, instead we had a photobooth – we can now make our own guestbook with a bunch of memories from the wedding.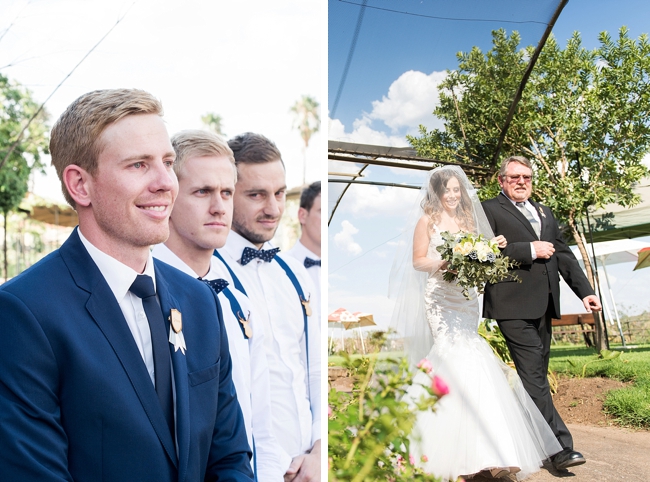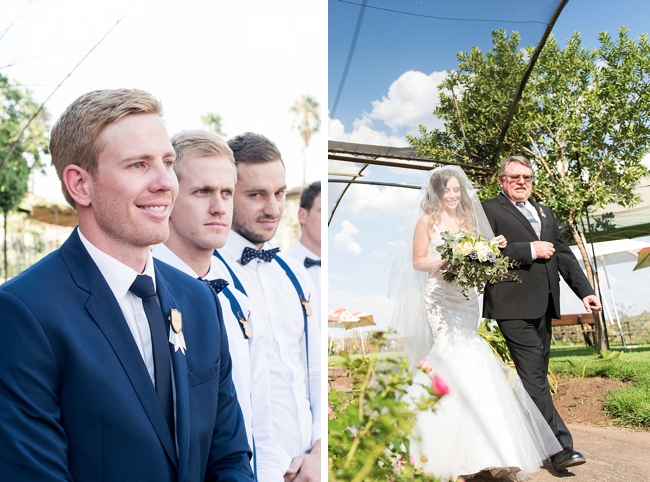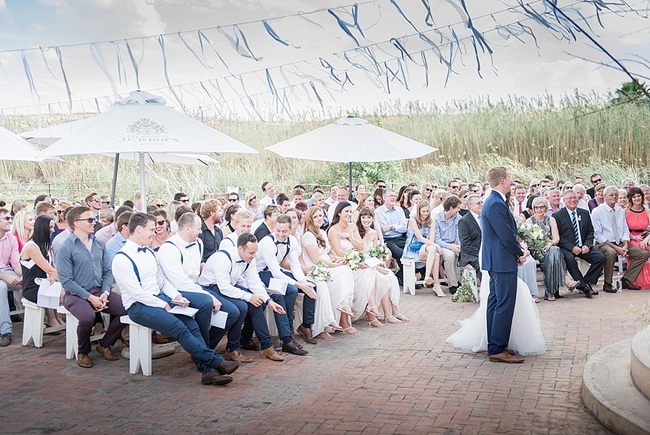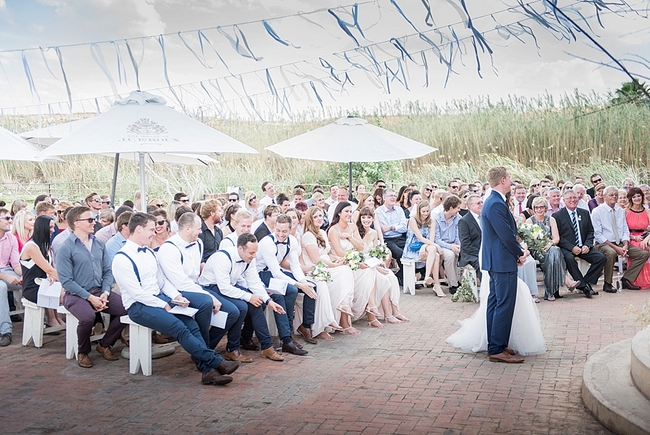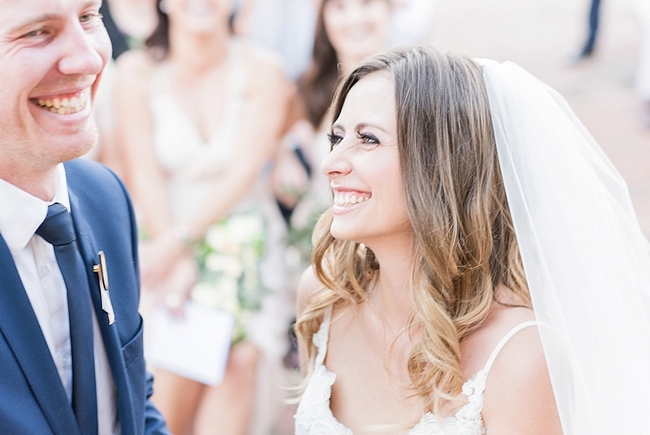 DIY Elements
We made a wedding program (Wedding Survival 101) with details about the order of the day, bridal party, table seating, menu, and a more fun section (FAQs with an undertone of sarcarsm!) My mother-in-law made some of the table decor – she painted old books white, and glued them together in stacks, which made pretty cool decor for the tables. We also just printed the table numbers (why spend money on elements that don't get that much attention).
The Flowers
Penny gum leaves, grey brunia berries, and white and peach roses. Greenery with a touch of colour. I wanted to keep the flowers on the tables simple as we had a family style buffet.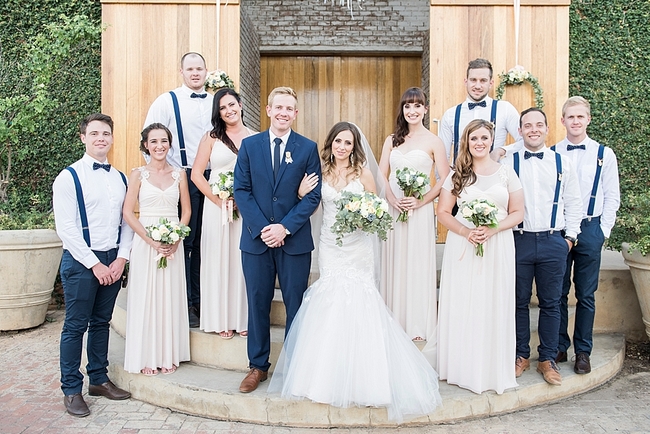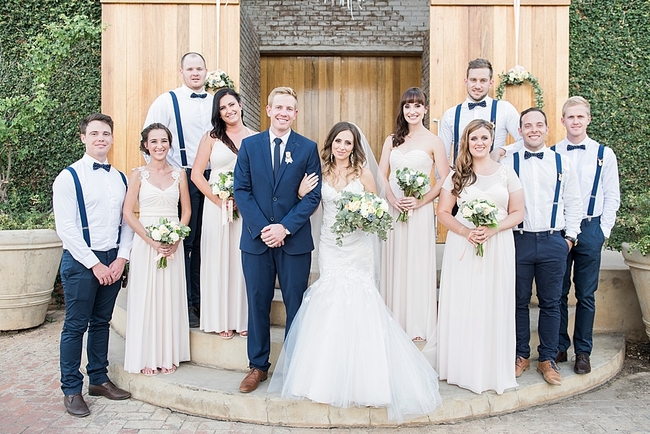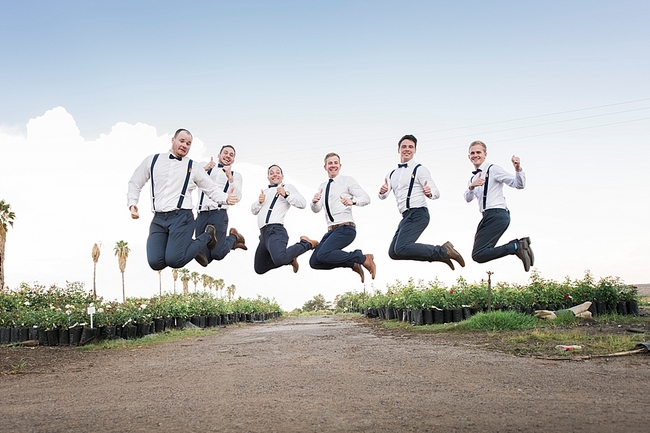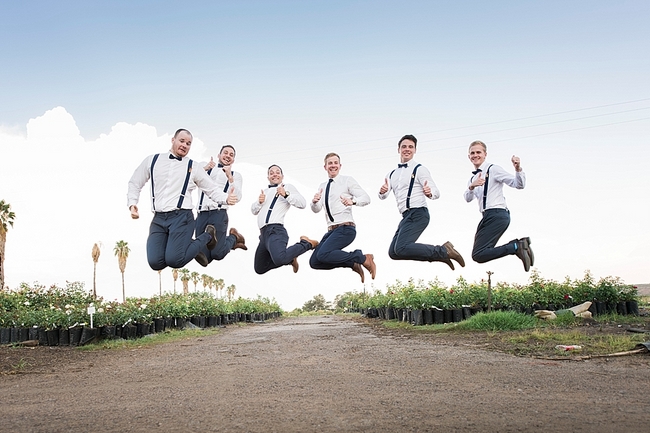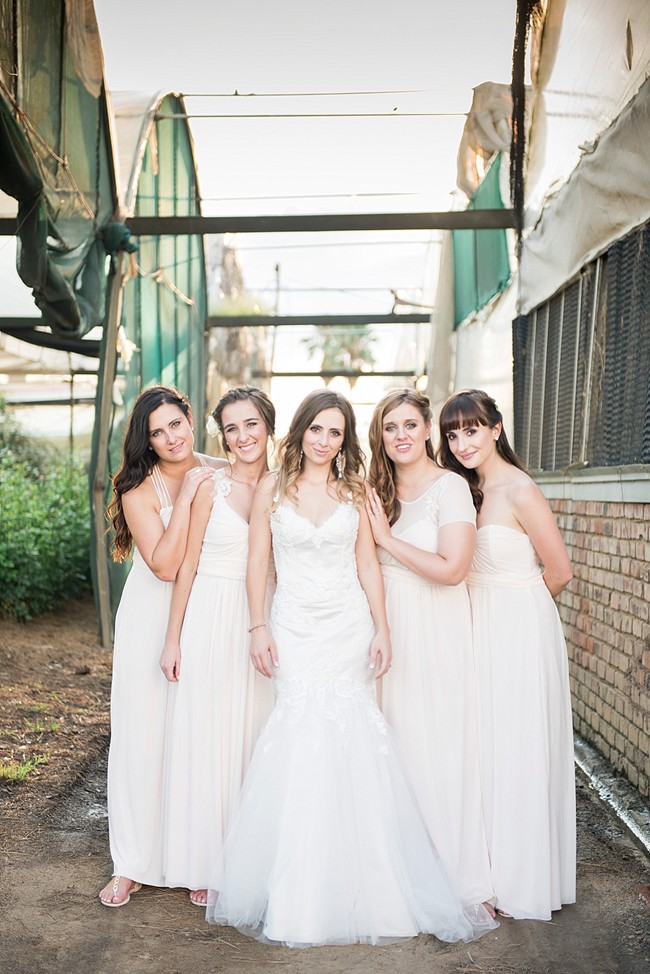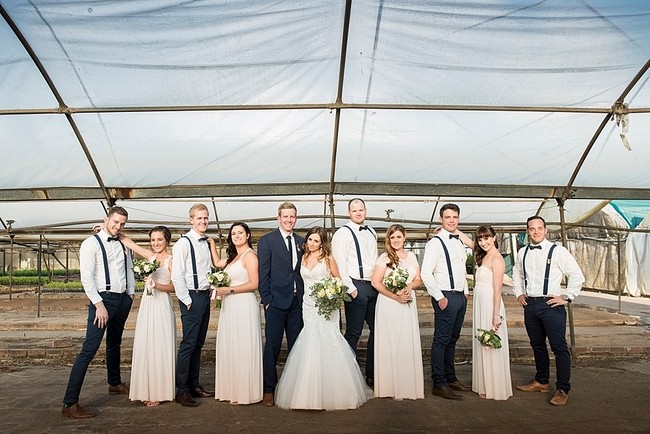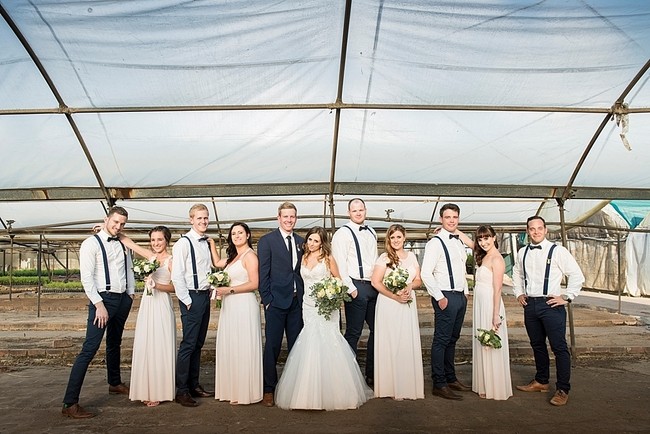 The Dress
I went for quite a lot of dress fittings but didn't quite get exactly what I wanted, and then I found Vesselina Pentcheva. She makes some of the most beautiful wedding dresses and I was lucky enough to have her make mine. I made an appointment to go see her and we immediately clicked. I had a certain dress shape in mind but didn't have all the details panned out yet. Vesselina was such a great help on ideas and we started building the dress week by week, which was awesome because I'm quite an indecisive person. This was definitely my favorite part of the wedding planning.
The Bridesmaids
I had five bridesmaids (however, one of them emigrated to Australia a month before the wedding so she wasn't able to attend). I chose a style that would suit all body types. I gave all of them the option to choose their own bodice just to make it a bit more personal. I wanted long dresses as it just looks more elegant and then no one has to worry about white legs showing! I also made them wear flats (cue evil laugh). I am quite (very) short being 1.56m, and I knew they were going to be on their feet the whole day, so flats were the obvious comfortable choice.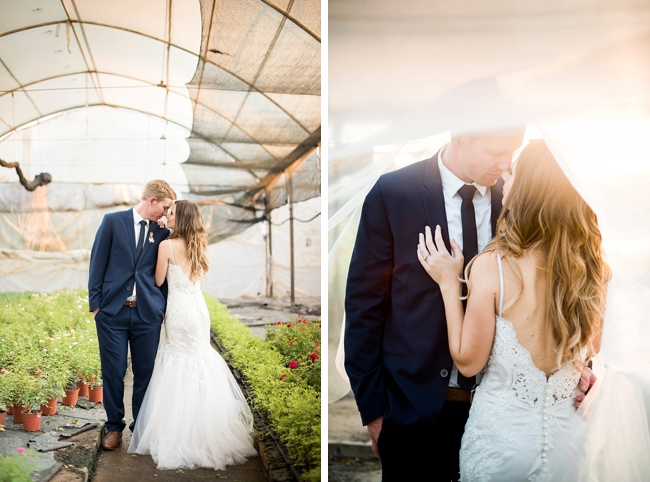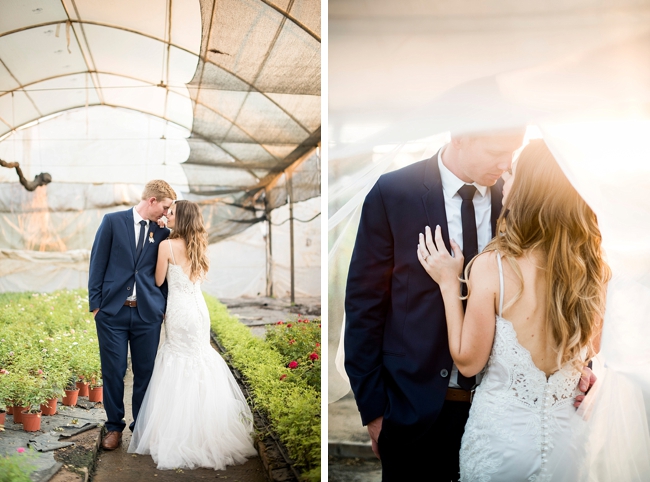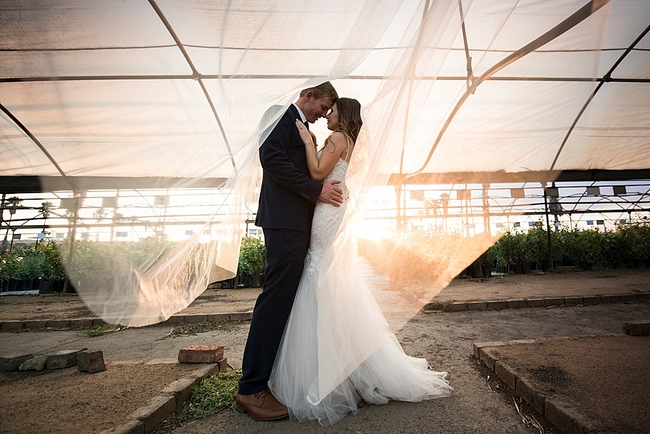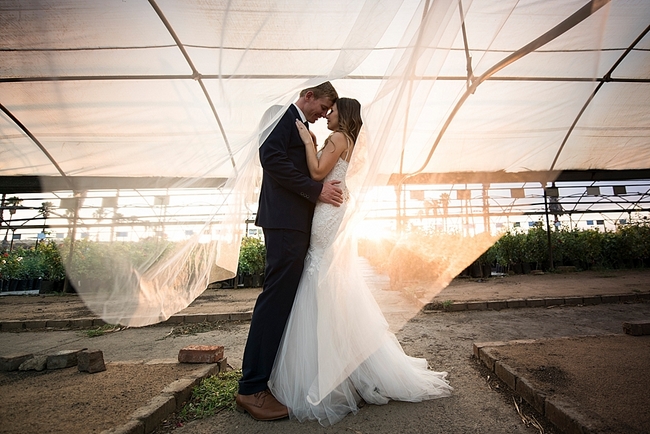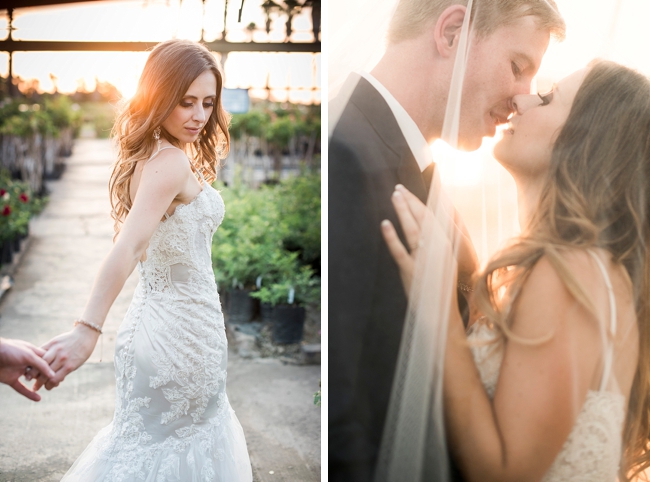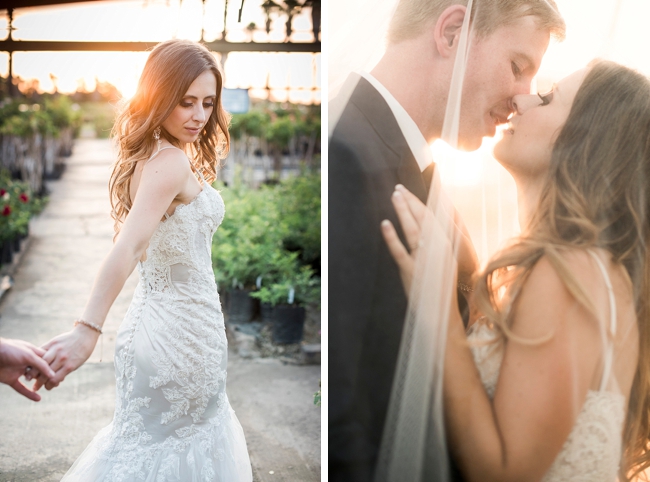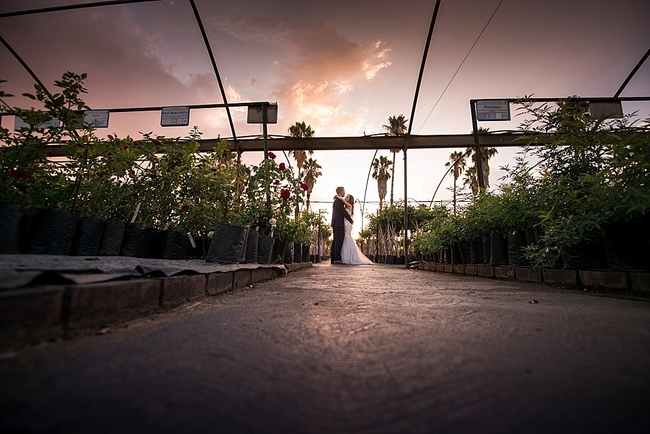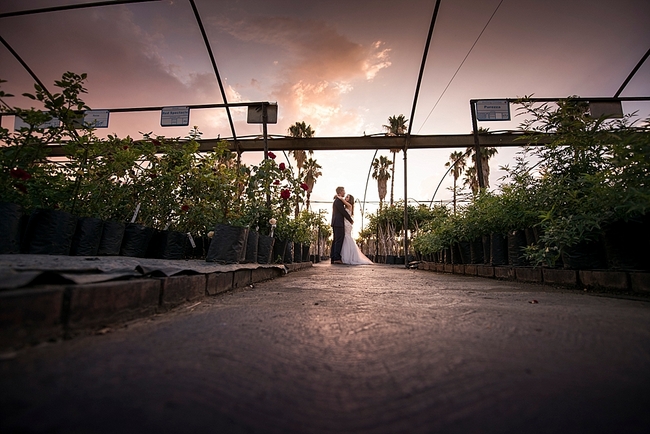 Memorable Moments
I drove to the venue with my bridesmaids (about a 20 min drive) – five hyped girls in one car and karaoke was bound to happen, which is always good to calm the nerves! Seeing my hubby's face while walking down the aisle is a favorite for most brides, including me. As we entered the reception for the first time, all of our guests made a tunnel and held up sparklers, it was quite a warm welcome and one we will not easily forget.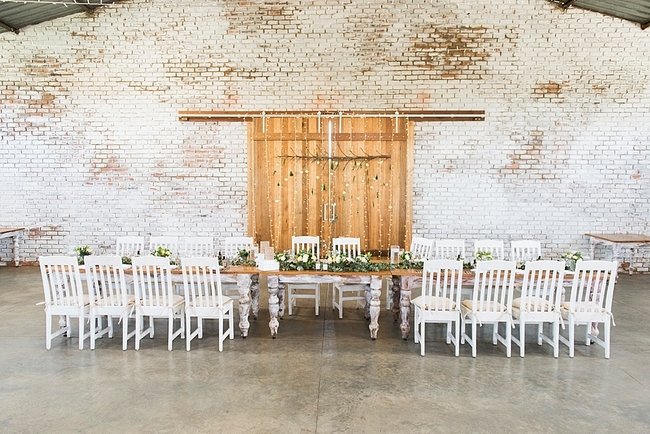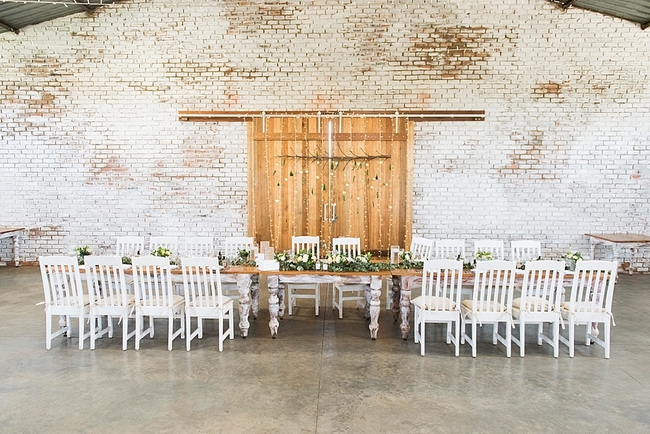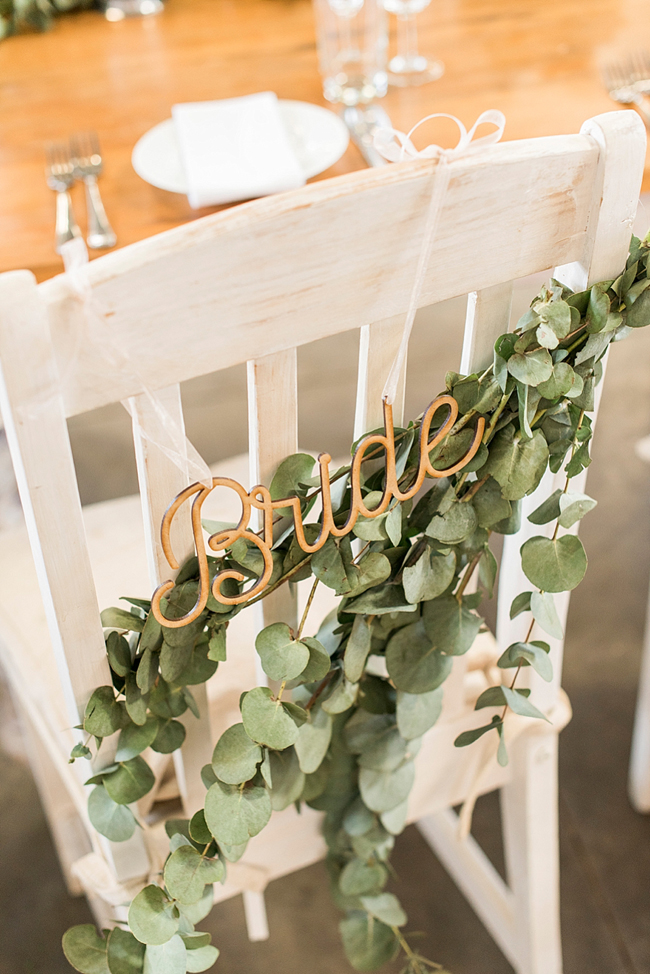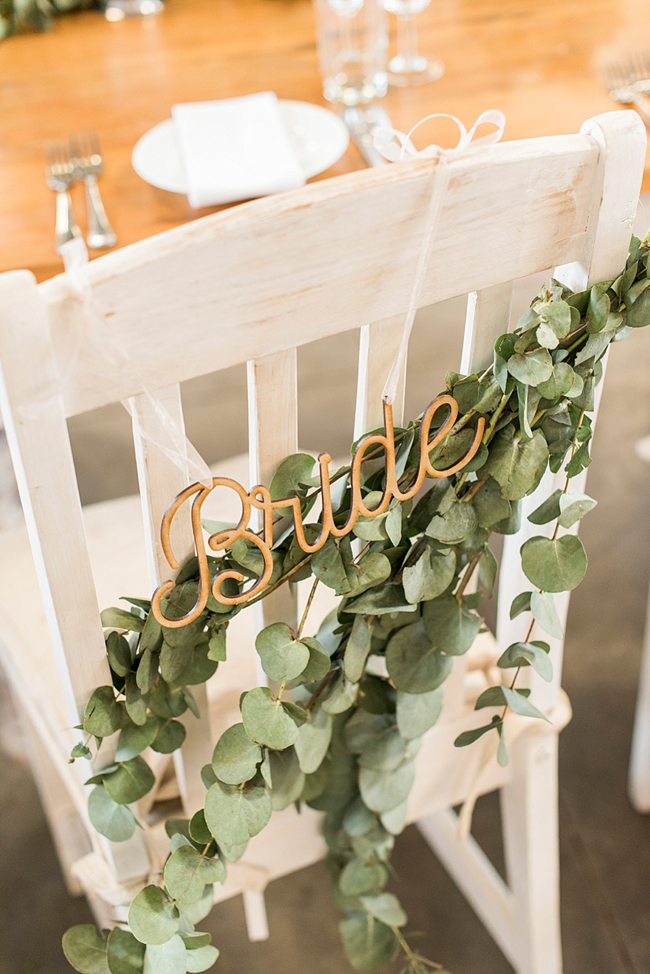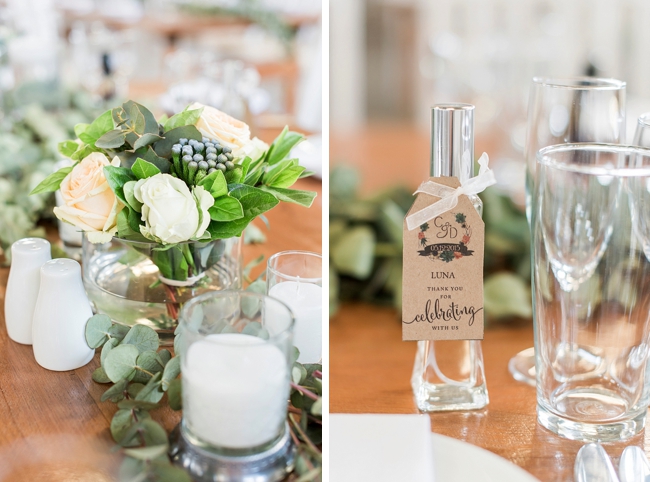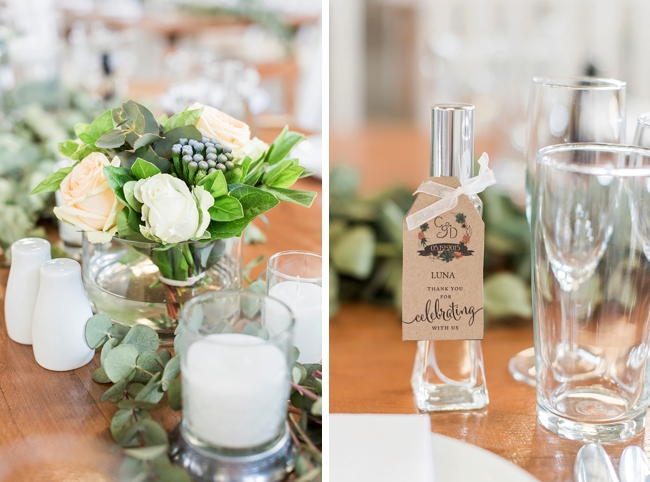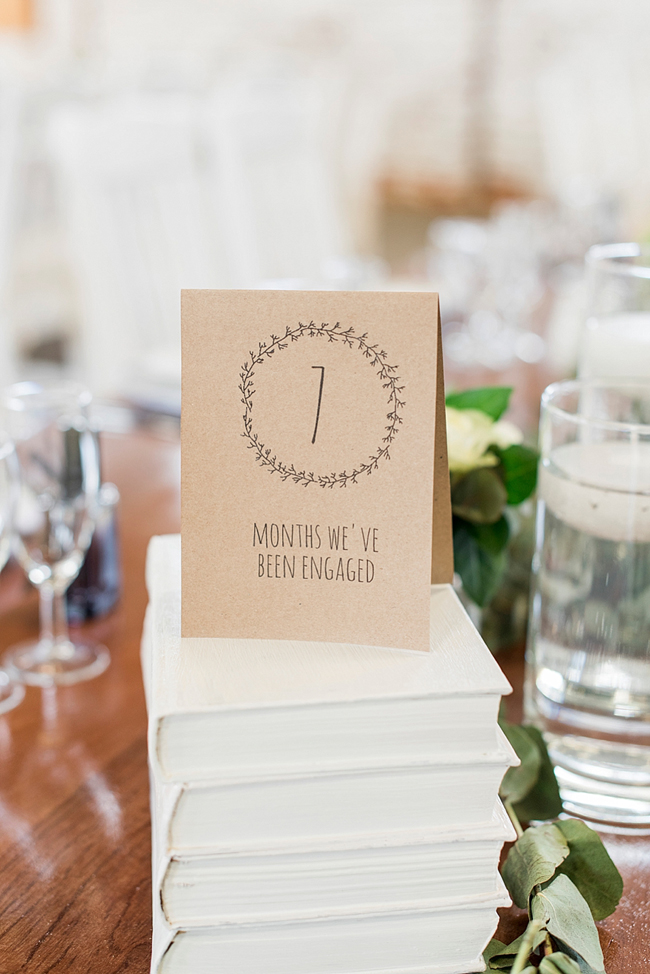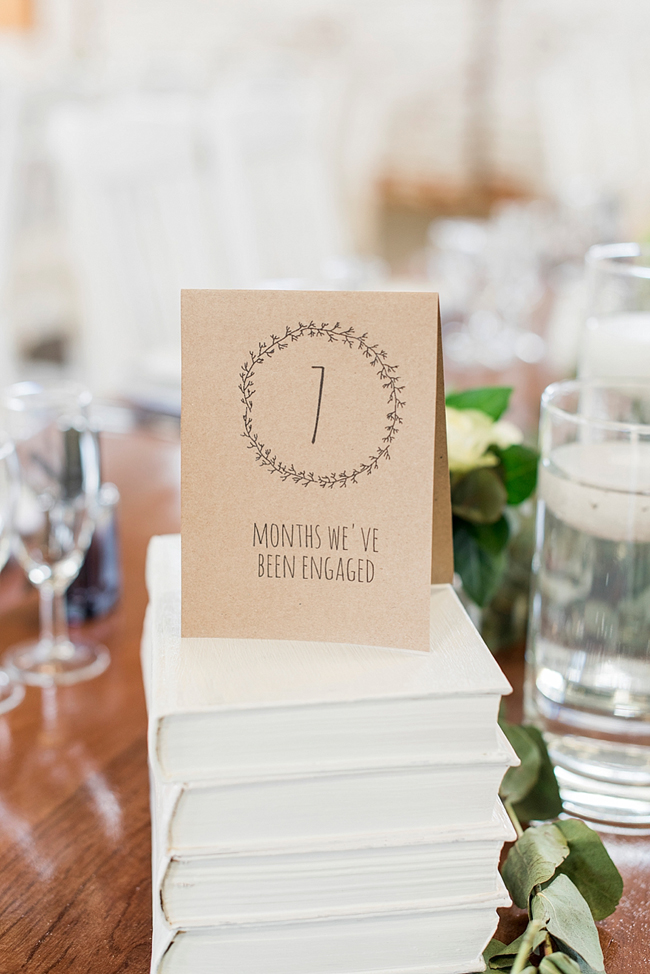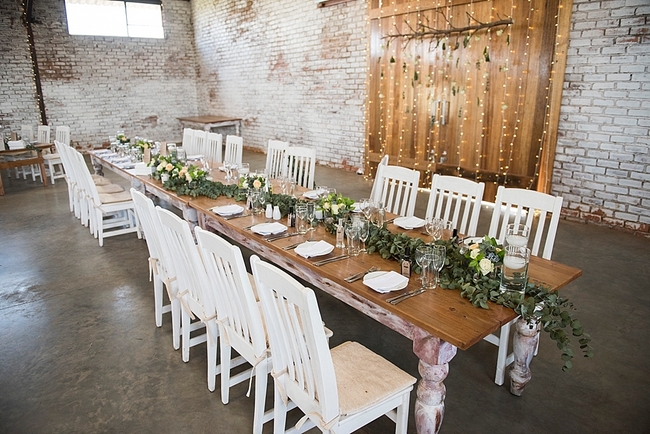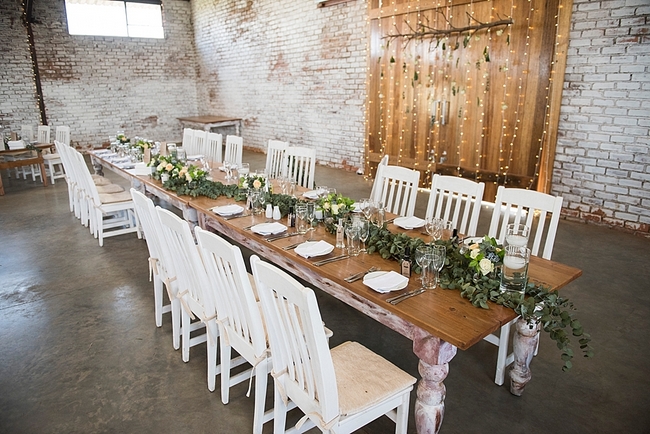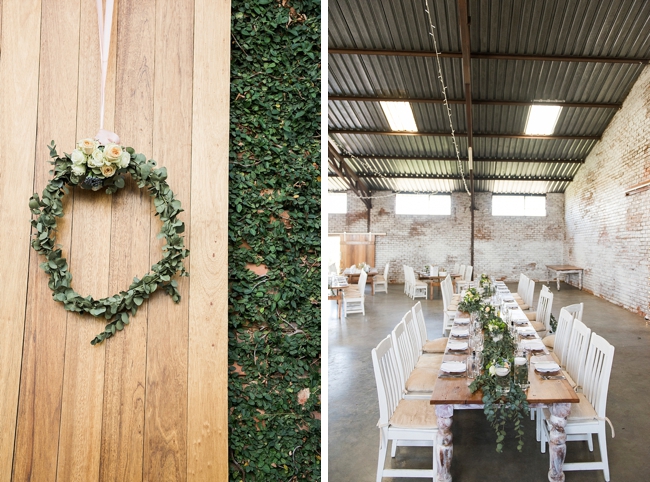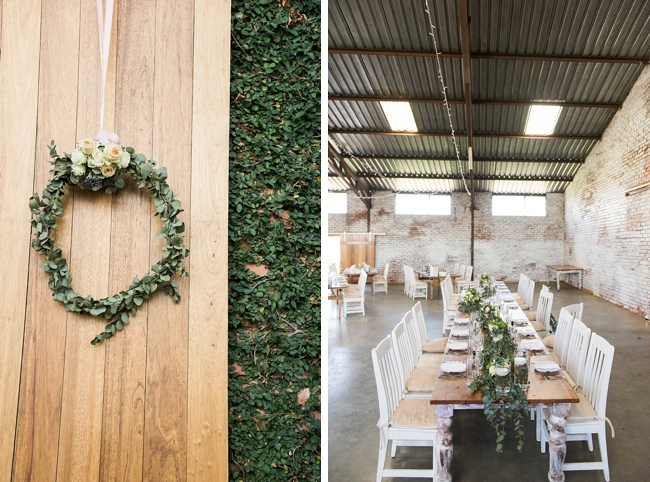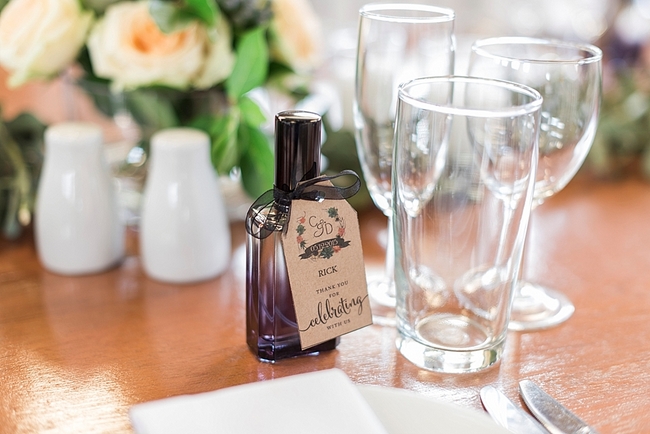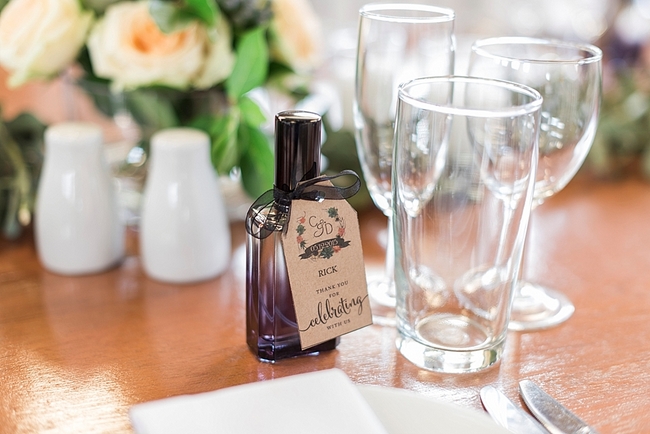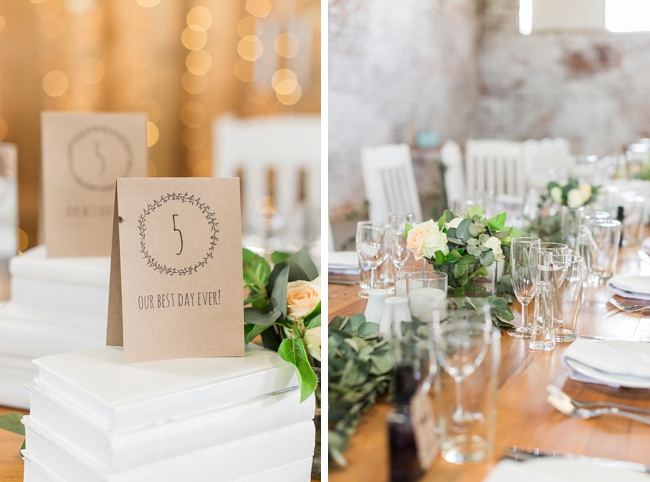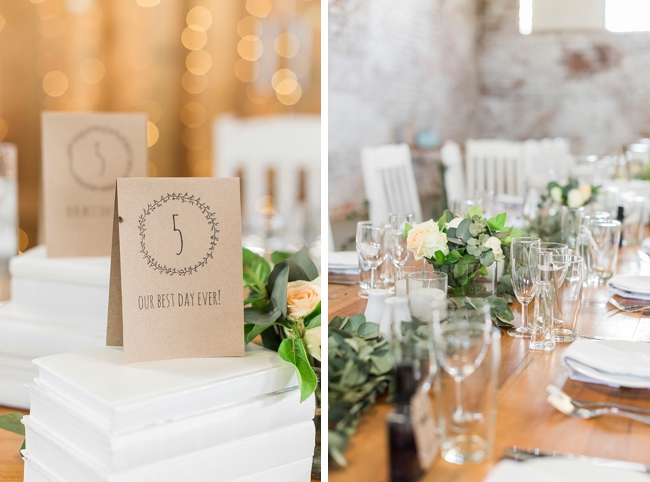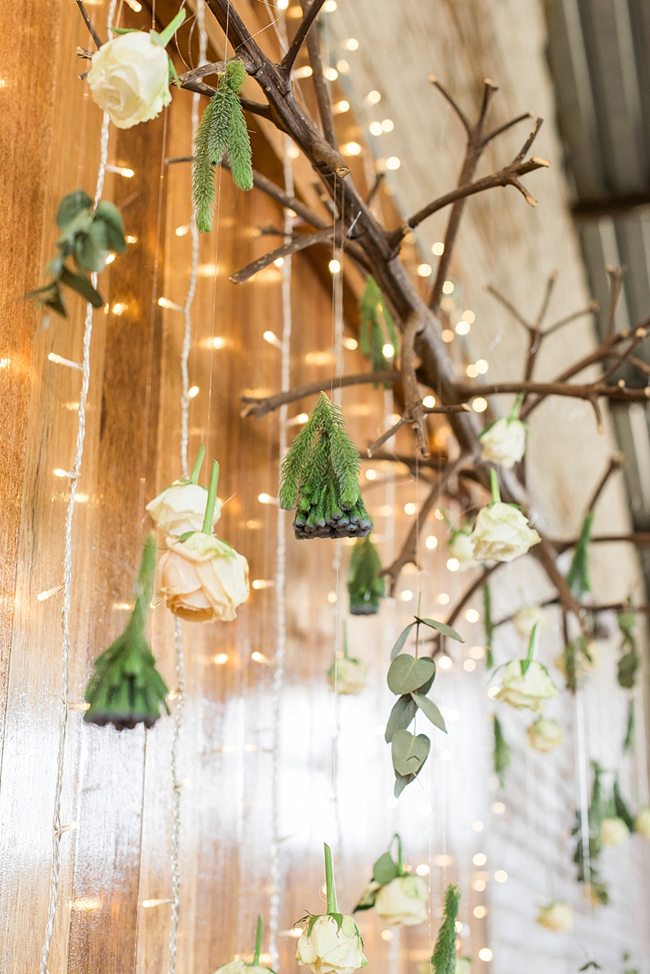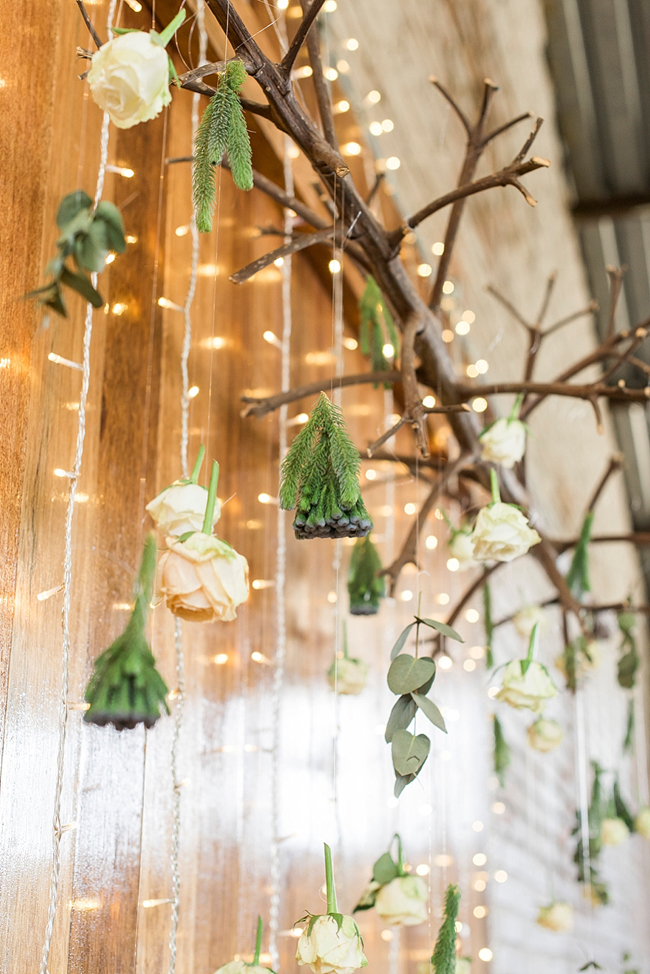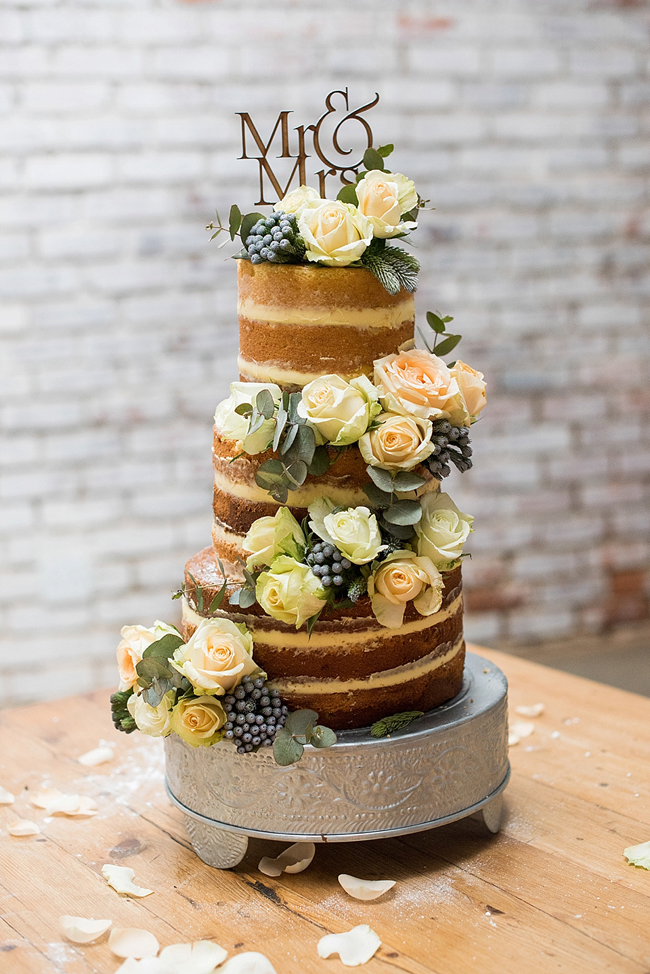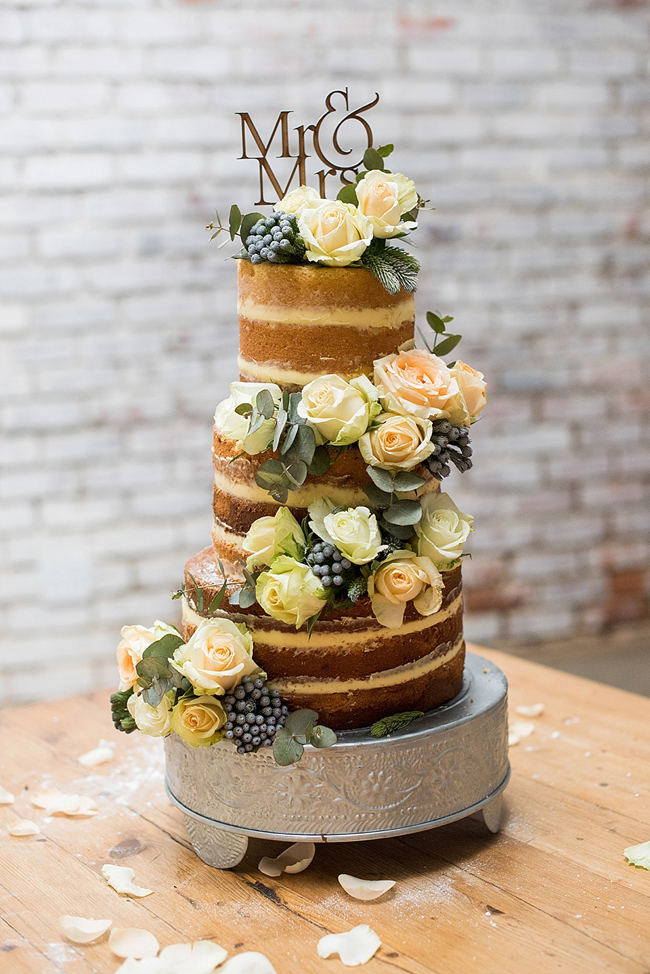 Best Decision
I would say the best decisions were my suppliers – Vesselina Pentcheva , Jack & Jane Photography, Isabel Bothe from Follicle Hair Atelier, Antonia Gregoriou Makeup & Alet Wessels, our wedding coordinator. The make-up and hair suppliers as well as our photographer just made the day THAT much more special. Getting ready was quite a party and Antonia, Isabel and Laura Jane felt like part of the bridal party, while Alet ensured that I had nothing to stress about on the day.
Advice for Future Brides & Grooms
Don't worry about breaking the budget on photographers, as at the end of the day it's all you have left to show of your big day. As a couple, don't get lost in the wedding hype. Still chat about everyday things and make time for each other. We had date nights where we weren't allowed to talk about the wedding :)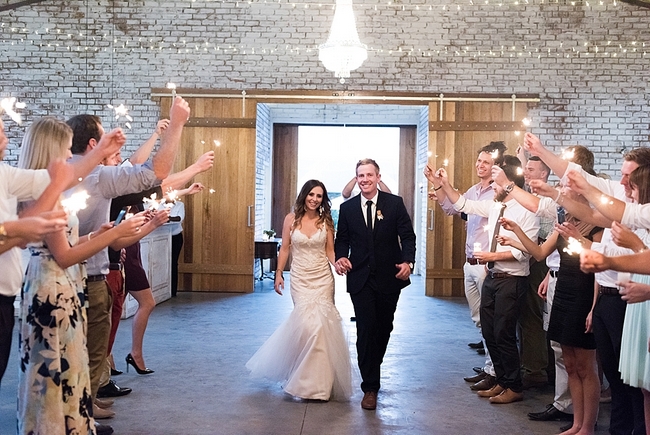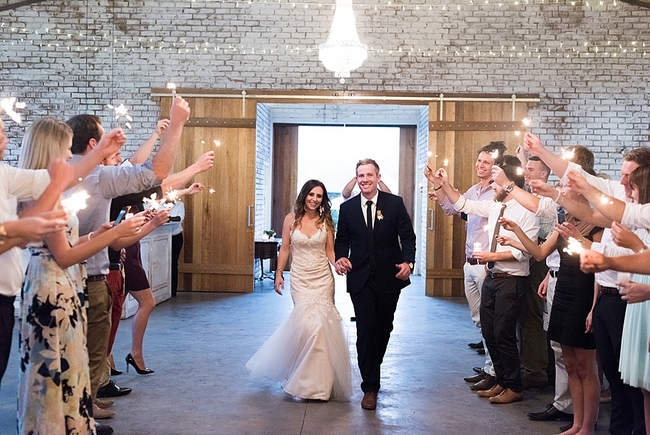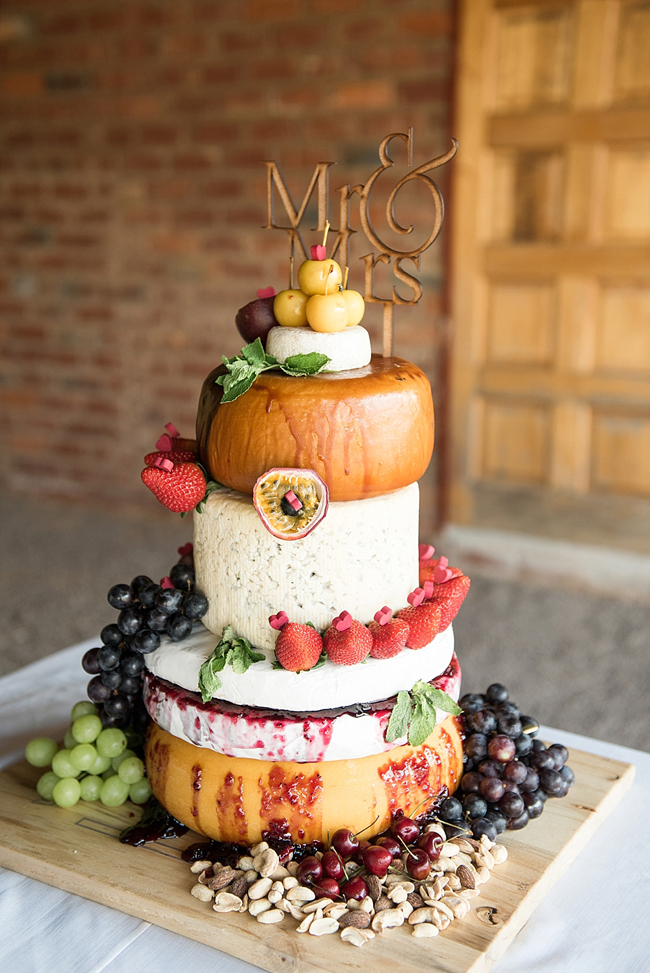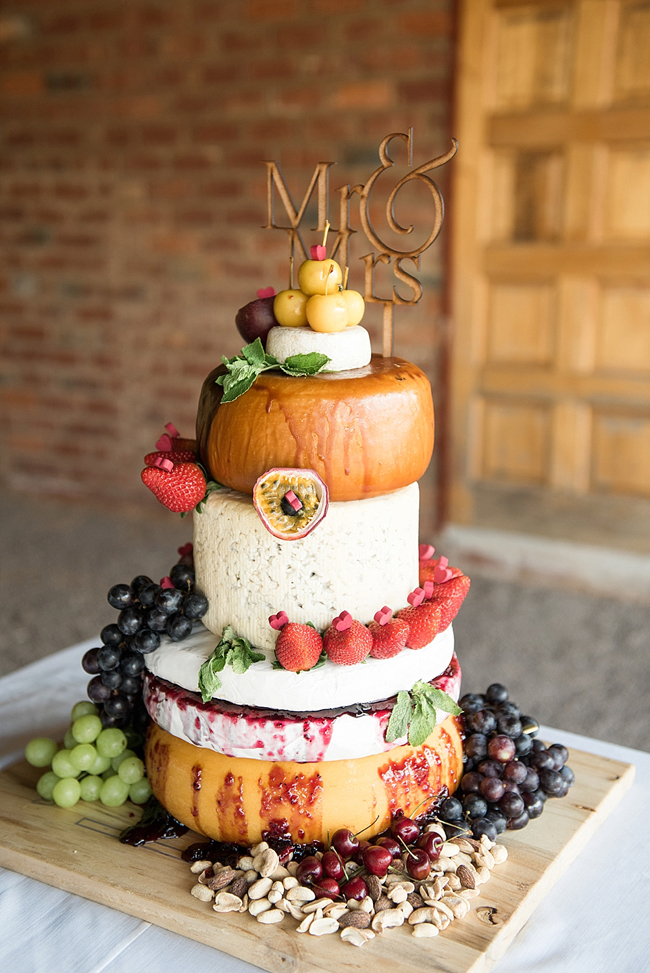 You can see more from this wedding on the Jack and Jane blog.
SERVICE PROVIDERS
Venue & catering: Ludwig's Rose Barn | Photography: Jack and Jane Photography | Co-ordination, flowers & decor: Alet Wessels | Cake: Leanne van der Zee & Stella Stroebel | Bride's dress: Vesselina Pentcheva | Bride's accessories: Lovisa (earrings) | Hair: Isabel Bothe | Makeup: Antonia Gregoriou | Bridesmaids: Lise Coetzee | Groom & groomsmen's attire: Woolworths (ties,  bow ties & groomsmen's trousers); Heeren 2000 (groom's suit) | DJ: Eben Breytenbach | Fragrance favours: Sensetek