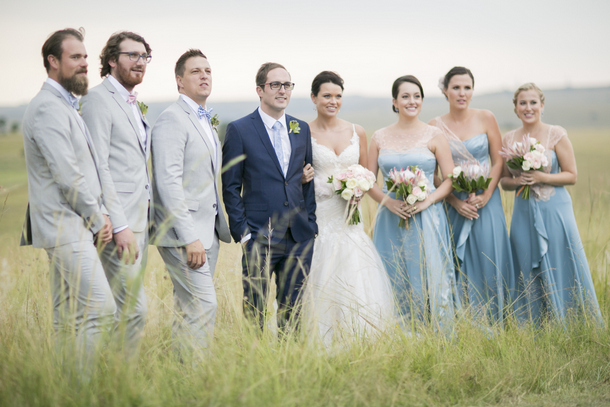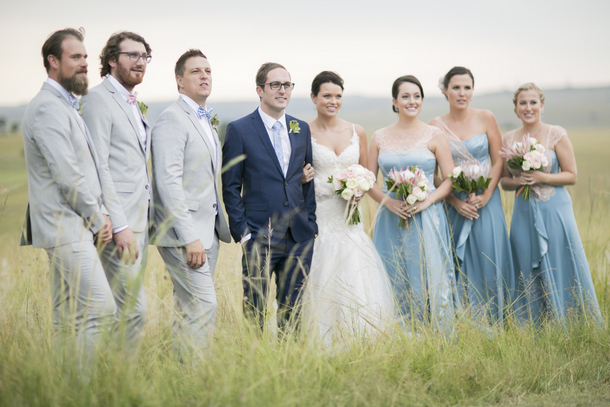 When a music-loving gal meets her muso prince at an outdoor music festival, there's really only one way to get married – a stretch tent wedding in beautiful surroundings, with live music and craft food and beer, and a perfect mix of romantic pastels and rustic decor. That's what Andy, a local musician (drummer for Dan Patlansky, Connel Cruise & Duis:lig), and fiancee Belinda dreamed up for their big day, and with baby blues and blush pinks in everything from the bridesmaids to the food (pastel donuts, be still my detail-loving heart!), wine barrel stands and raw wood tables, a popcorn bar, and beautiful floral print stationery, it was the picture of country elegance, with a touch of vintage. But the most romantic moment of all – of course – was when Andy played his new wife a song he'd written just for her, making the musical fairytale complete. Our faves Jack and Jane were there to capture all these lovely pics.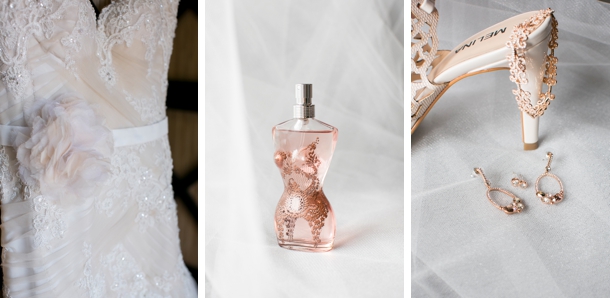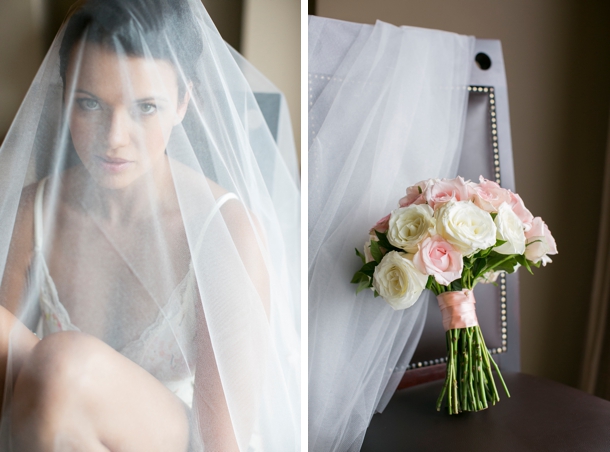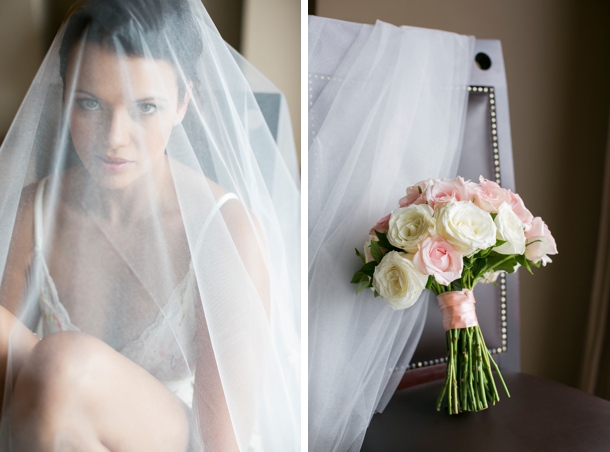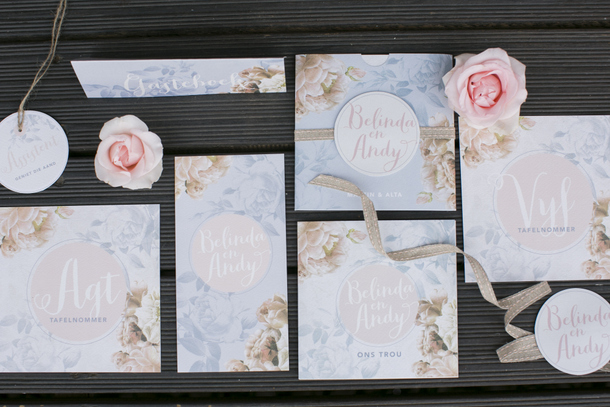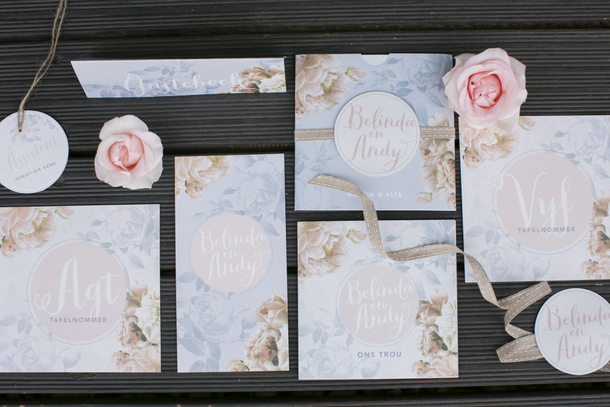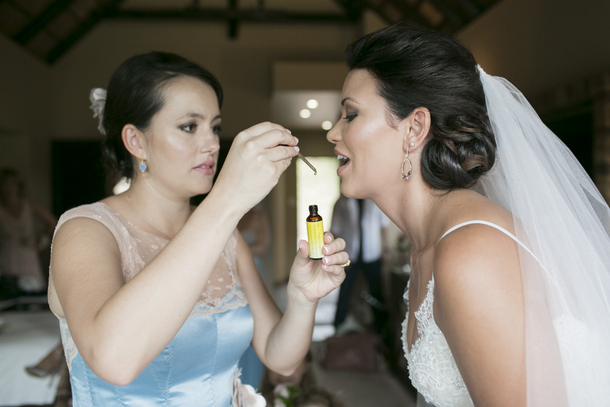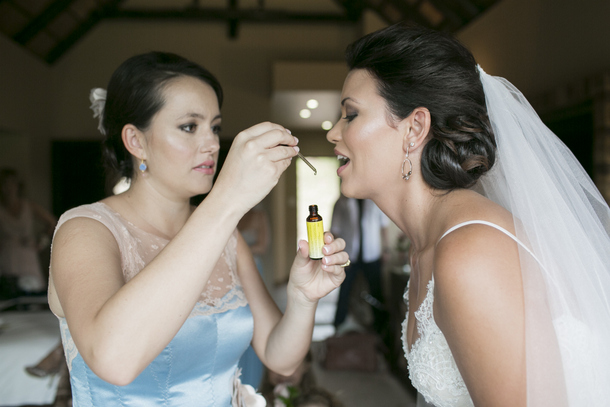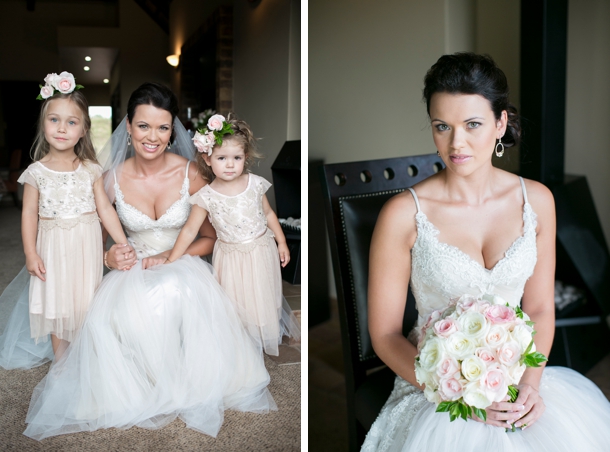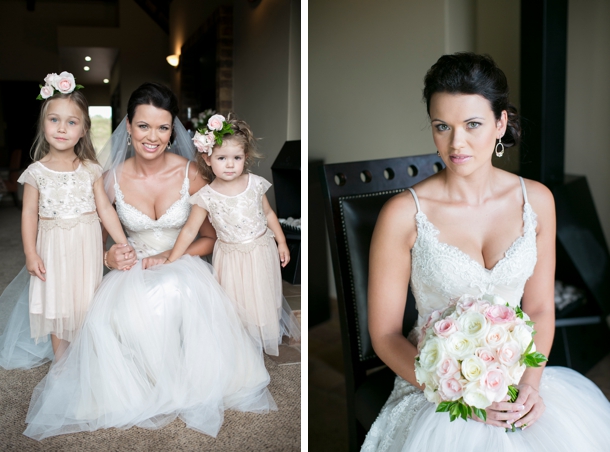 Love Story
Andy and I have know each other for years due to similar social groups and me being a local music festival groupie and attending all the gigs where Andy played. But the day something happened between us, was when Andy played at Park Acoustics and I invited him to join us for a drink. What started as one drink, ended up with the band leaving without Andy as he decided to stay and have a few more drinks with me. Something sparked on that day and a few days later Andy phoned me to ask me on a proper date. The rest as they say, is history. 
The Proposal
On an ordinary Saturday in March, Andy had a show in the Midlands Meander at Caversham Mill and I went along for the weekend. Expecting only a gig, I did not even consider that Andy would propose. The place was beautiful and after their show, we had a few drinks and just enjoyed the surroundings. Then Andy asked me to go to the cottage with him to fetch a jacket. When we got there, Andy went down on his knee and asked if I would spend the rest of my life with him. I was overwhelmed, this was so unexpected, and actually asked if he was joking. Still on one knee he asked if it looked like he was joking! A lot of tears and emotions later, we went for dinner and celebrated that we were engaged.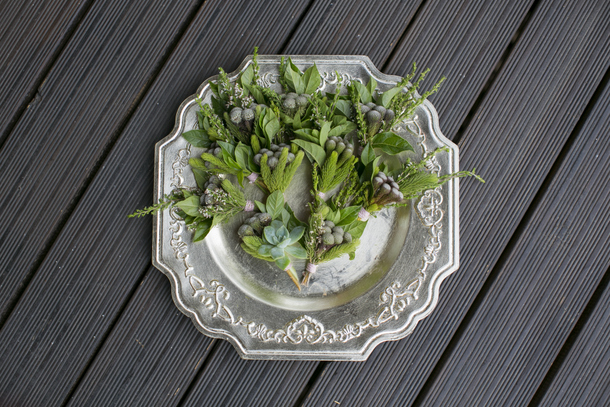 The Venue
I was very privileged to grow up in hospitality. My mom's side of the family owns the Guvon Hotels & Spas group and Kloofzicht Lodge forms part of this group. Kloofzicht Lodge has always been one of my favourite venues and secretly I always wanted to have my wedding there one day. So when Andy popped the question, I immediately asked my mom if we could get married at the venue. I always dreamed of having an outside wedding, and because my family owns the venue, they made a special exception for me to have my wedding in a stretch tent on the field between the dams, overlooking the beautiful views. We had exclusive use of the lodge for the wedding and most of the wedding guests stayed over, ensuring that we could party till 4 in the morning and just walk to our rooms.
Wedding Style
Rustic chic decor, natural colours, wood elements. The colours were blush pink, dusty blue and soft white.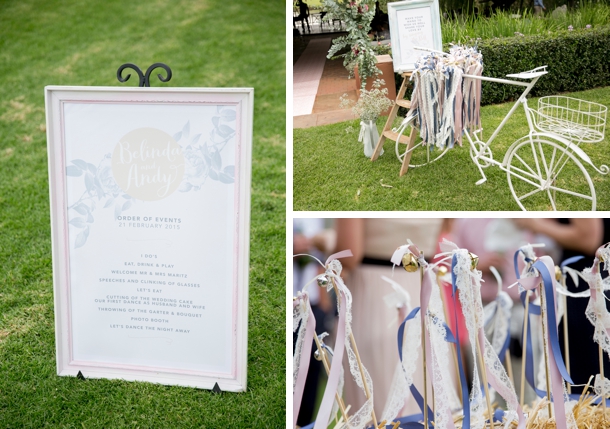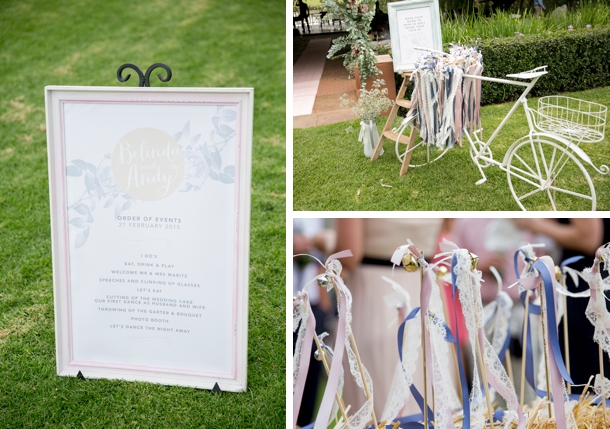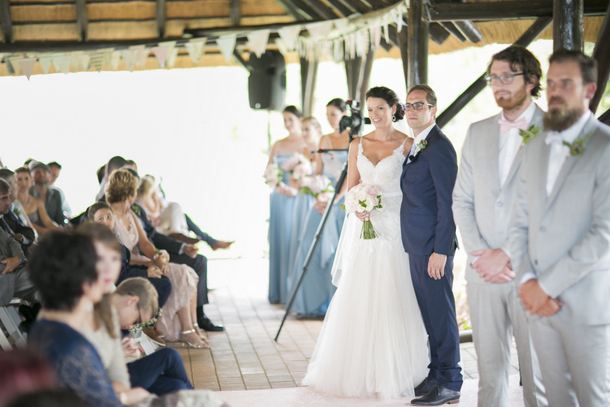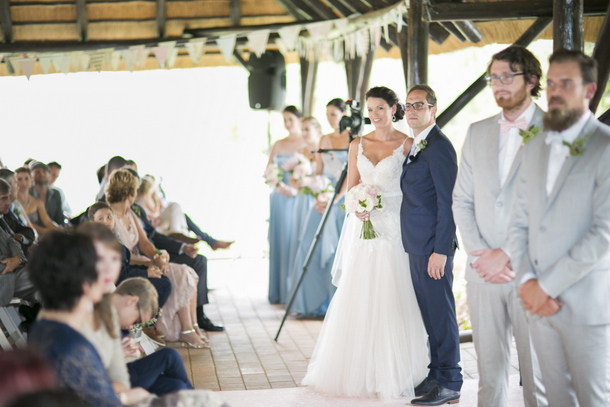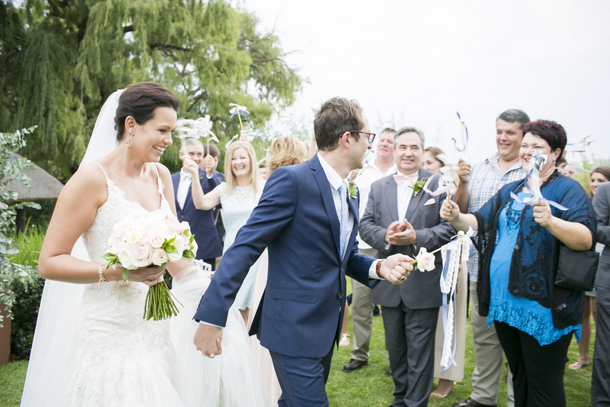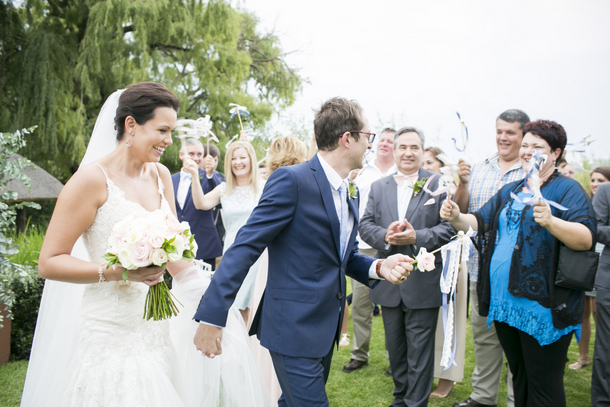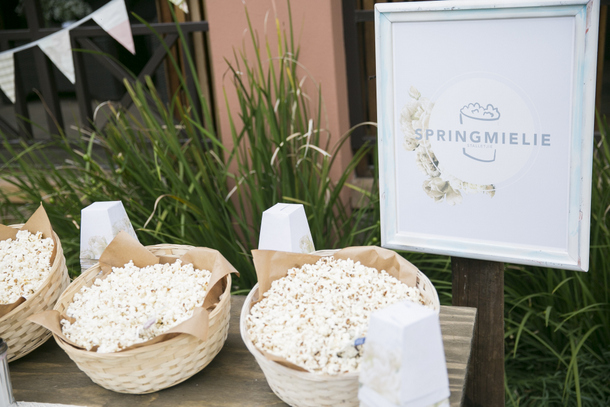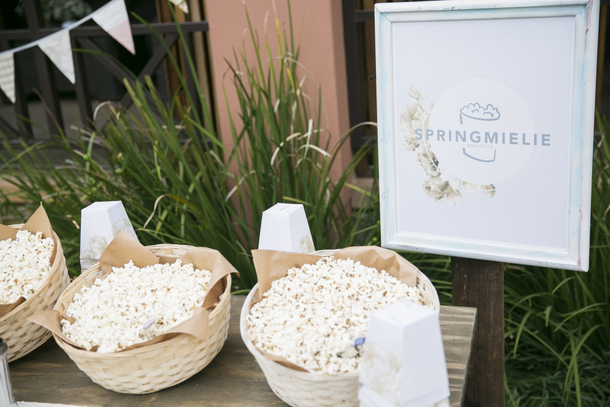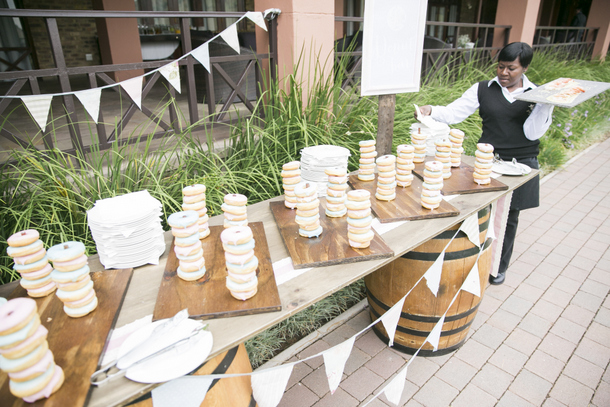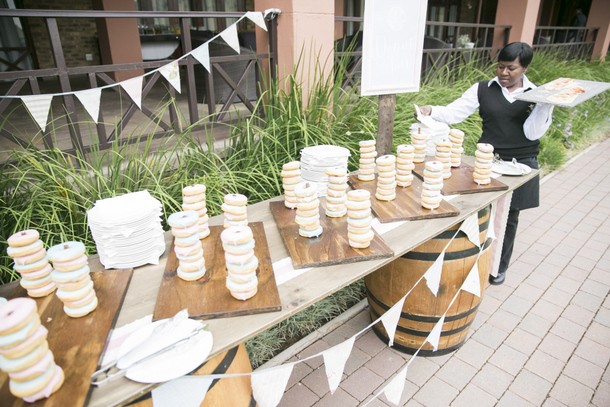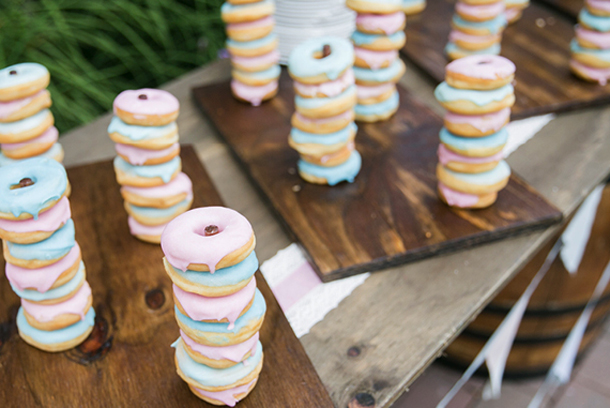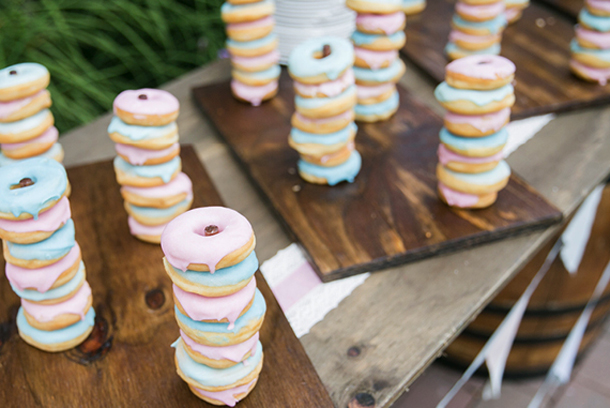 Wedding Details
Every element of the day was something that had played a role in our lives. From the craft food, hand-made items, cupcakes, stretch-tent and live bands to the items we wore. We wanted a relaxed wedding that symbolised who we were… people that love music, being outdoors, between family and friends and craft food. It was the day I got to marry my muso-sweetheart – a day where we combined rustic chic decor, gourmet craft food, live music and a stretch-tent with a touch of elegance! 
DIY Elements
We made a lot of the items. The popcorn boxes, the frames for the menu and seating chart, the shepherd's hooks, the Consol jars and bunting.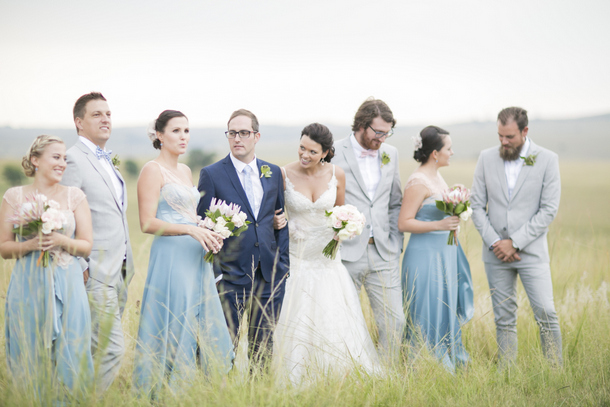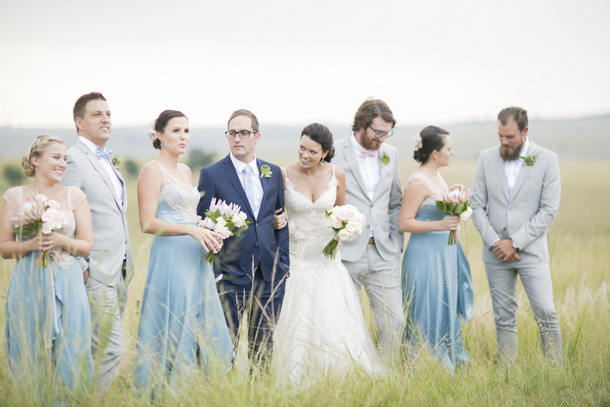 The Flowers
Most of the flowers were soft roses and Proteas. I wanted a soft, elegant look in light colours. 
The Dress
I always knew I didn't want a white dress or a boobtube dress and that one day my dress would be able to swoosh and have lots of lace. I always liked the mermaid style, but when I went dress fitting at numerous bridal stores, none of the mermaid dresses fitted properly. I then decided that I wanted my dress designed and made to fit my body and personality. I went to see Vesselina Pentcheva and instantly fell in love with her design style. I showed Vesselina some pictures of what I liked and she started drawing my own creation. I wanted some blush colour in my dress so we decided to combine blush and oyster white, giving my dress a very light pink tone. This combined with the French lace, was the perfect dress. The next six months I enjoyed a journey with Vesselina in creating my perfect wedding dress. The end result was a stunning blush and oyster white tulle dress with French lace and lots of detail.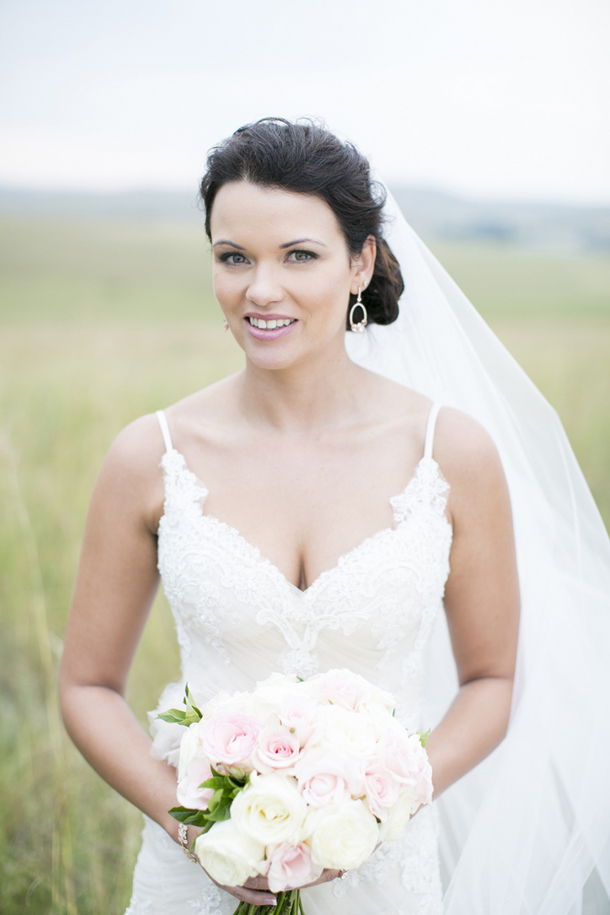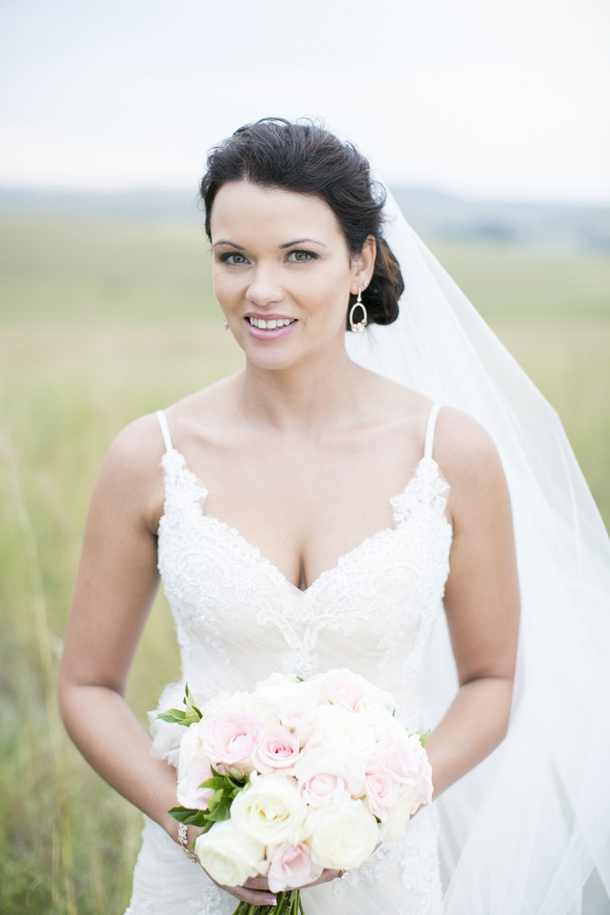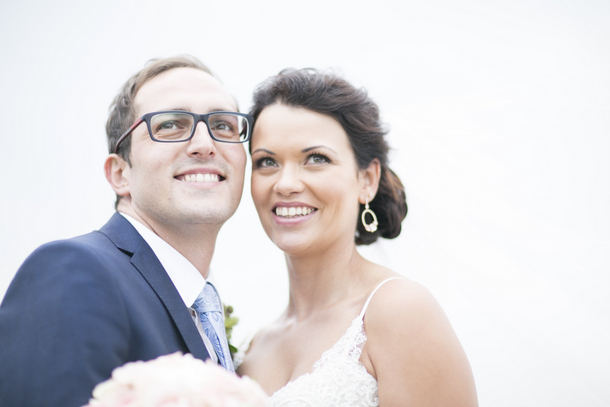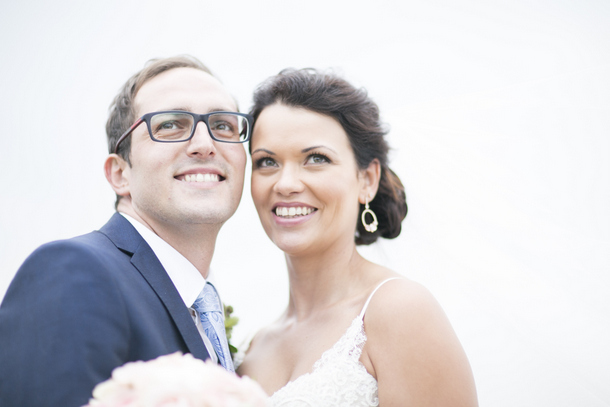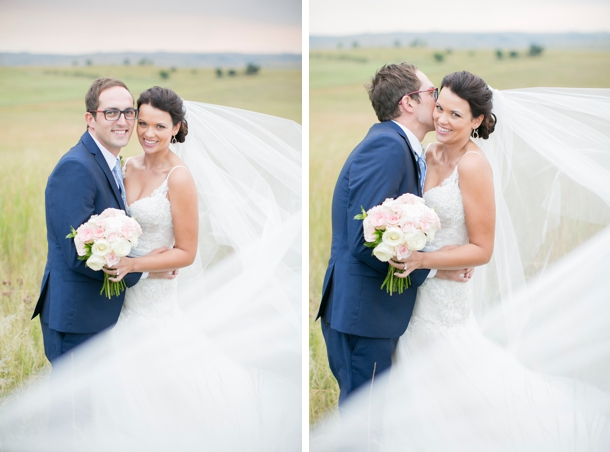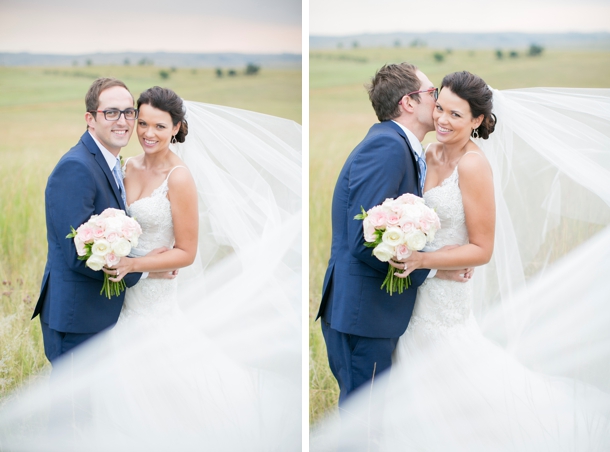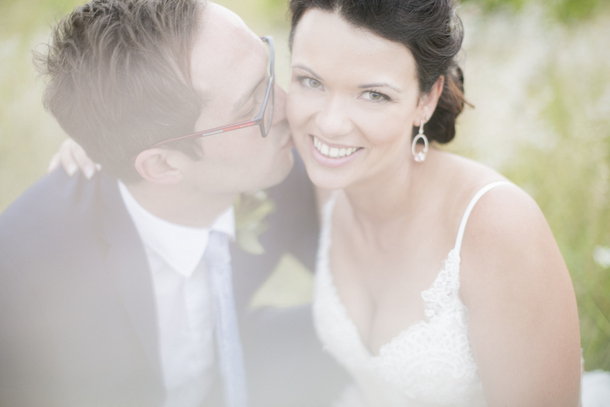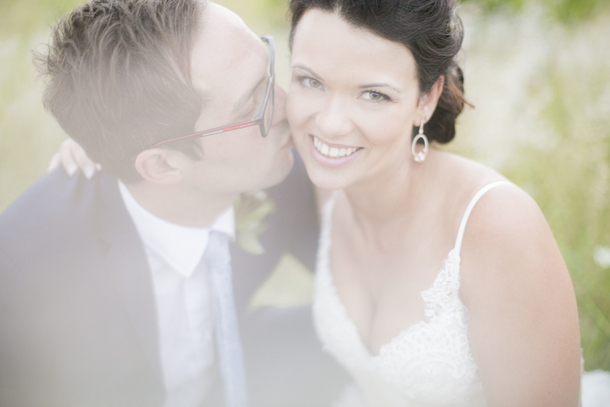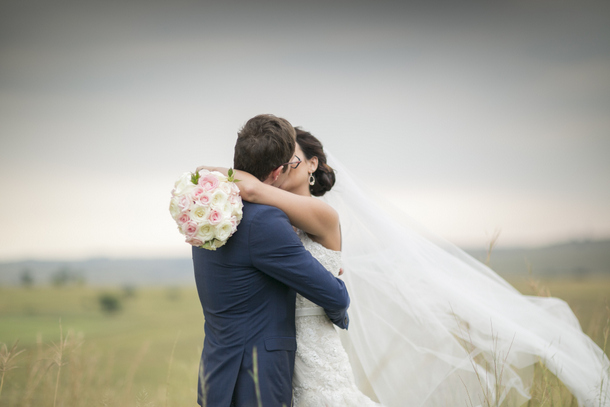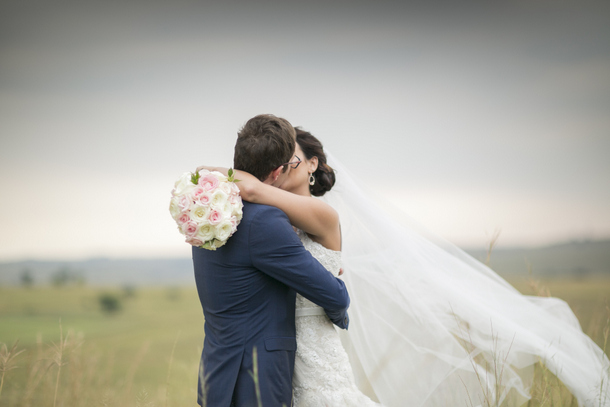 Memorable Moment
When Andy did his speech then went on stage and ended his speech with a song that he wrote for me. 
The Honeymoon
We went to Thailand for 11 days. Koi Samui, Phuket and Singapore.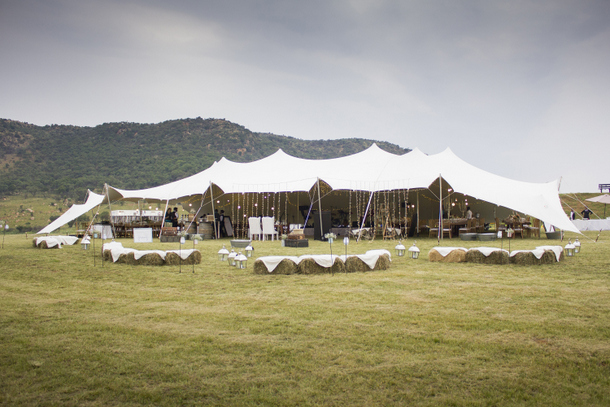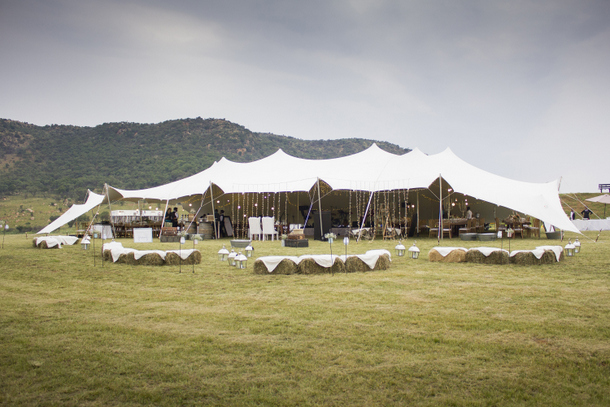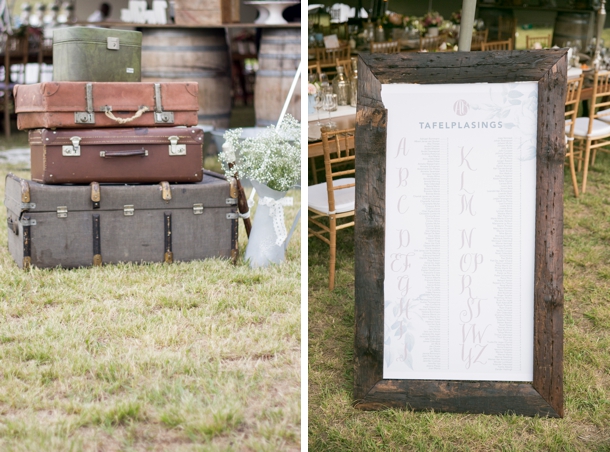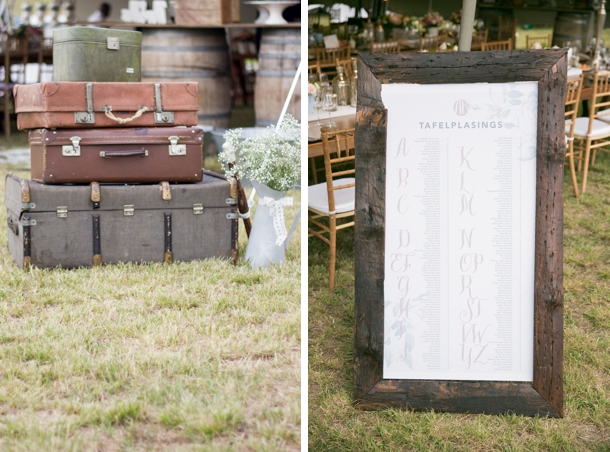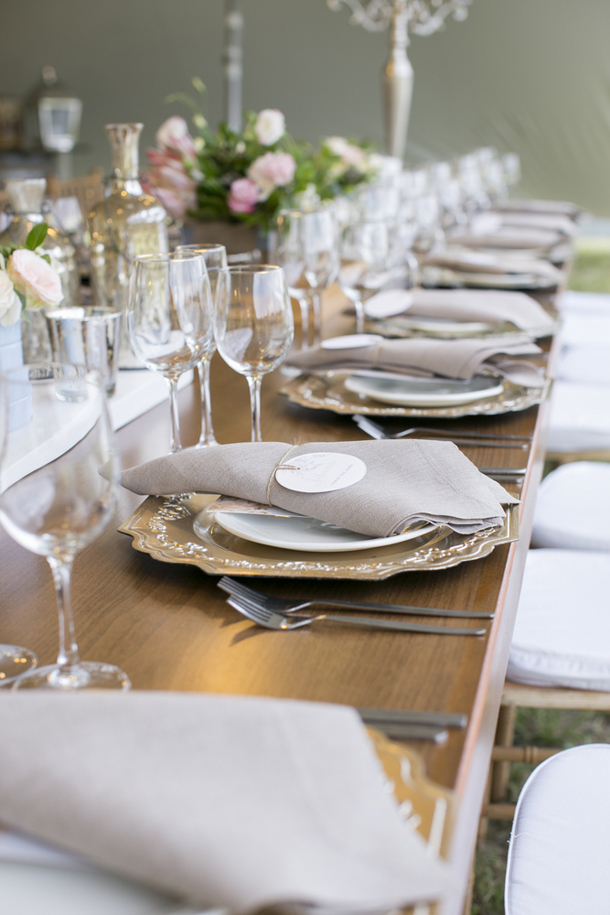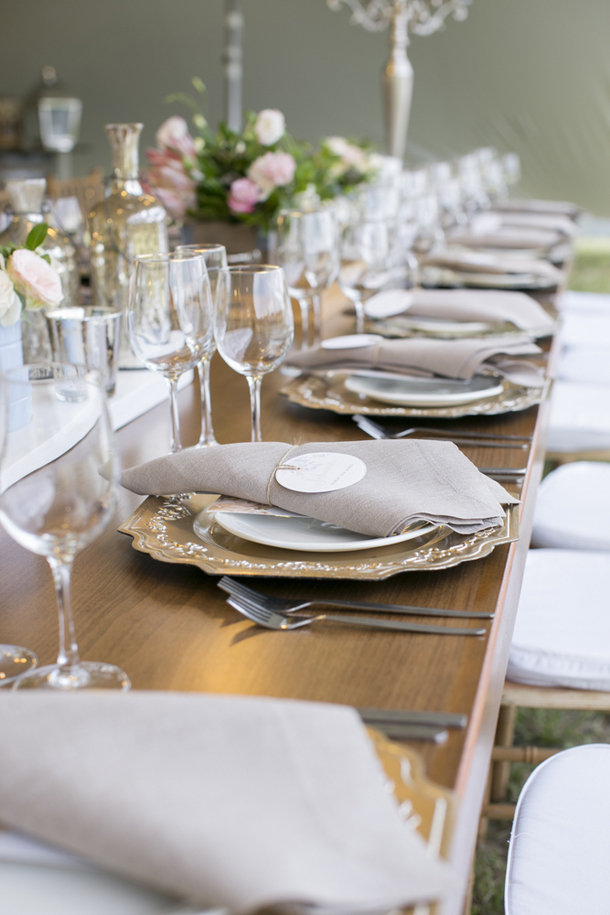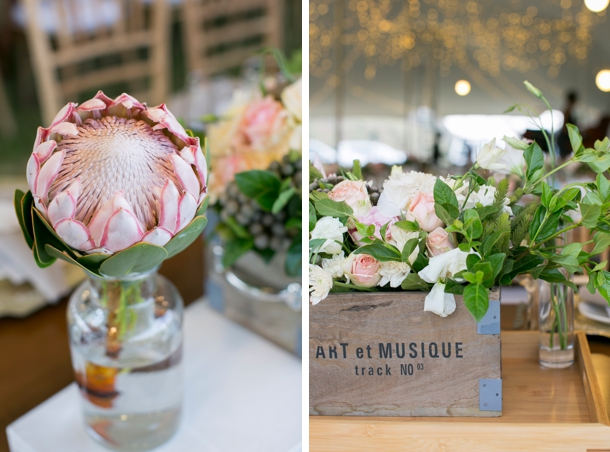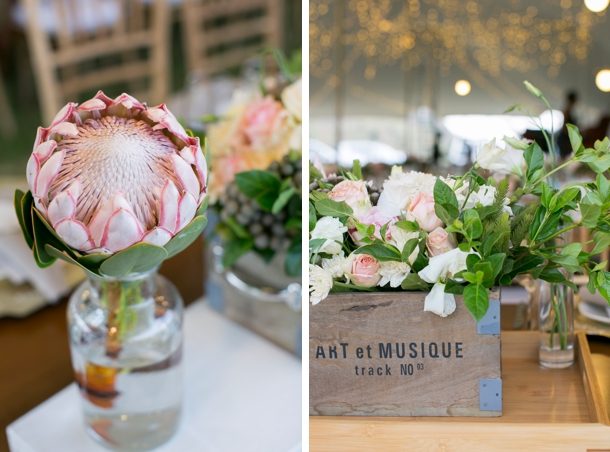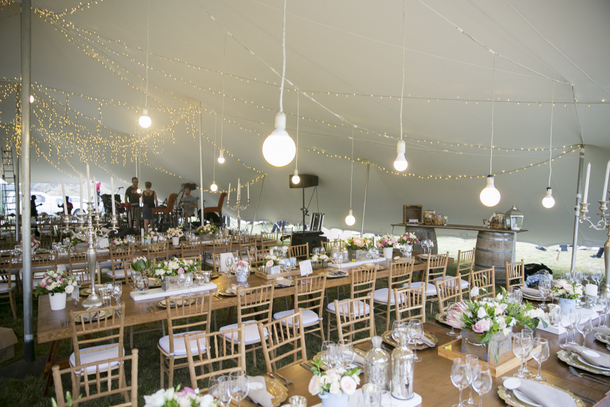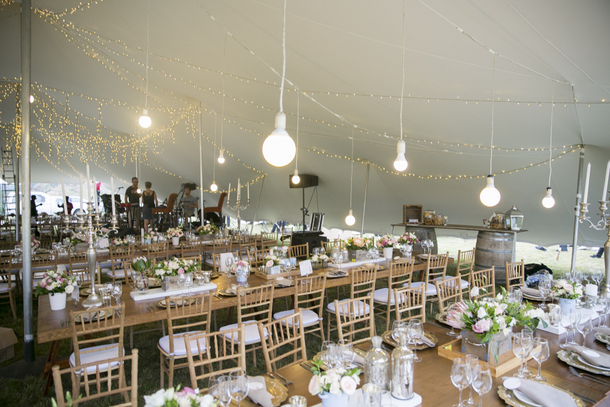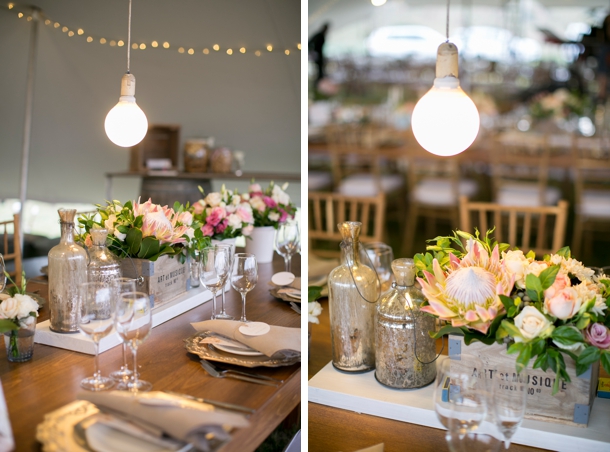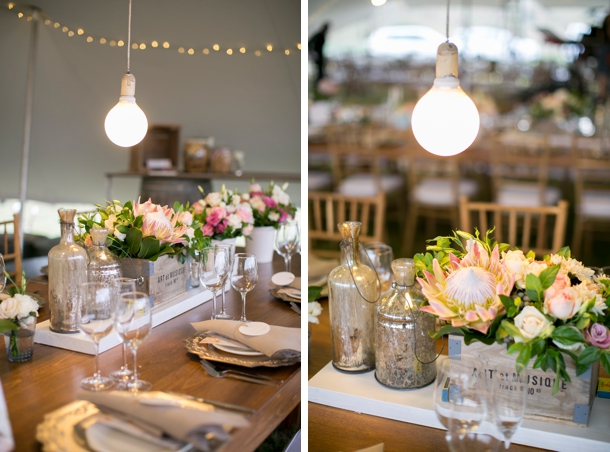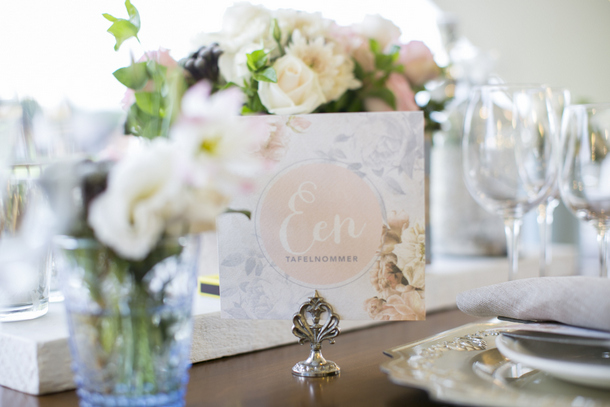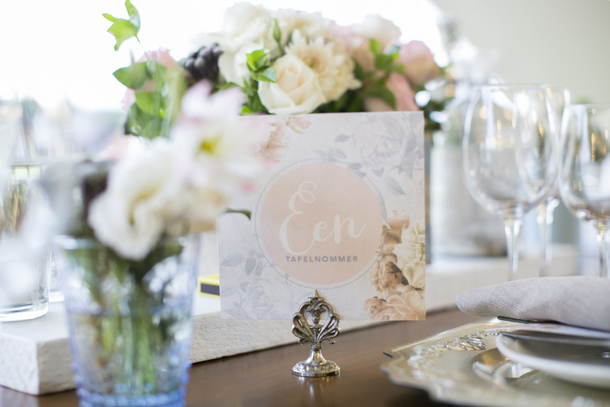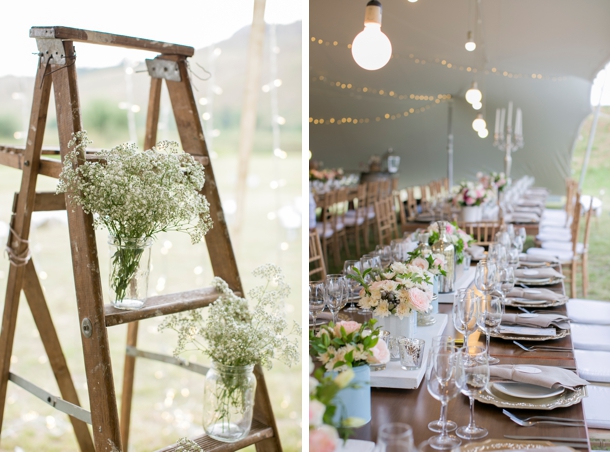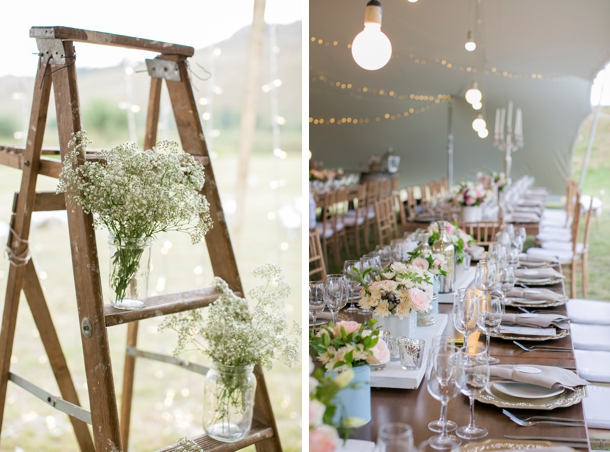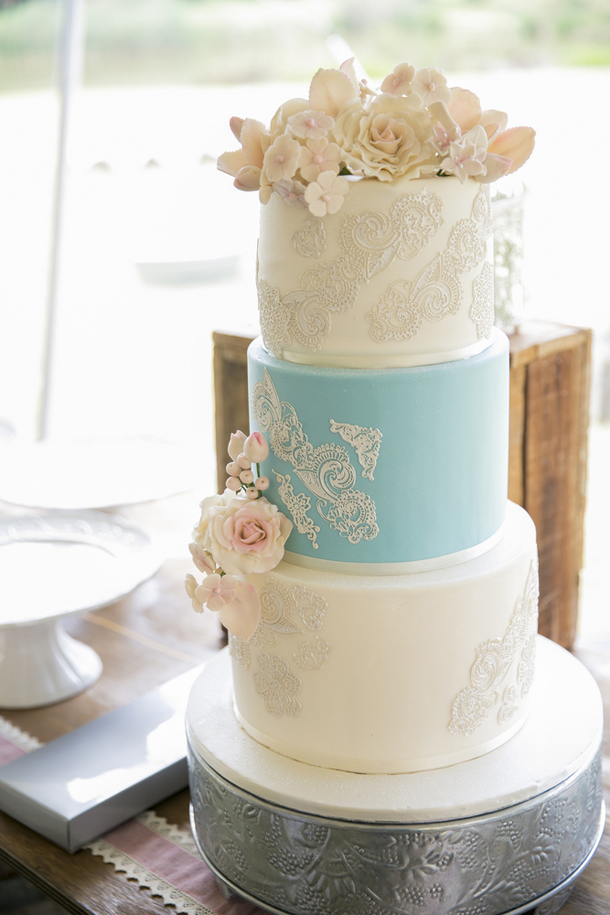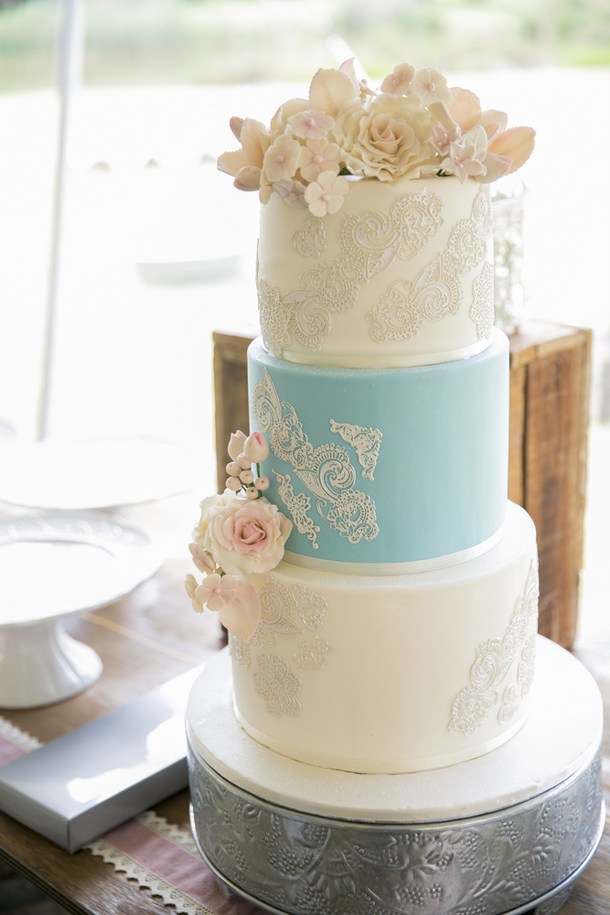 Advice for Future Brides & Grooms
Leading up to the wedding, one is stressed out because you want everything to be perfect. Take some time for yourself. Make your lists of everything that needs to be done and delegate. Do not let other people and their actions upset you because this day is about you and your husband and no-one else. Most importantly, get enough sleep the week before so you look and feel your best self.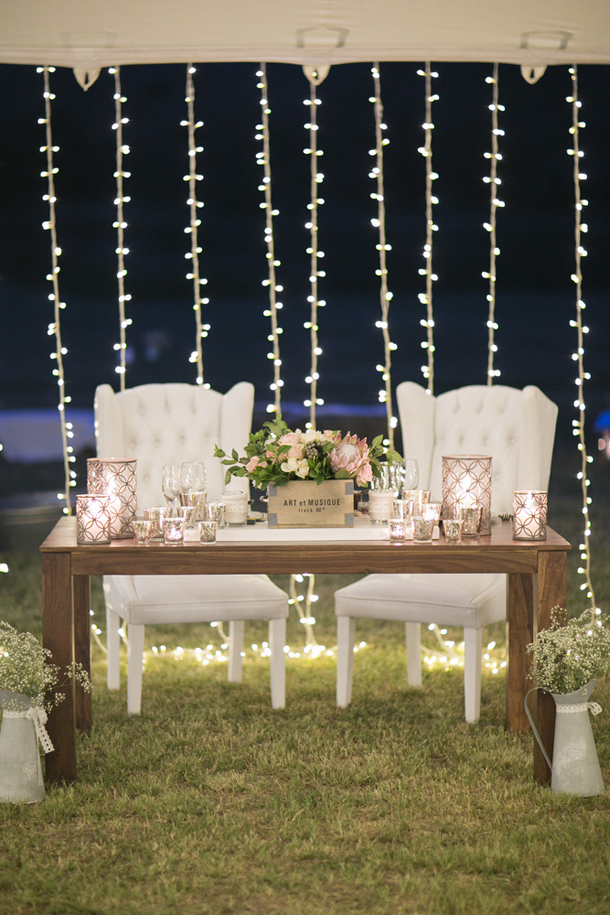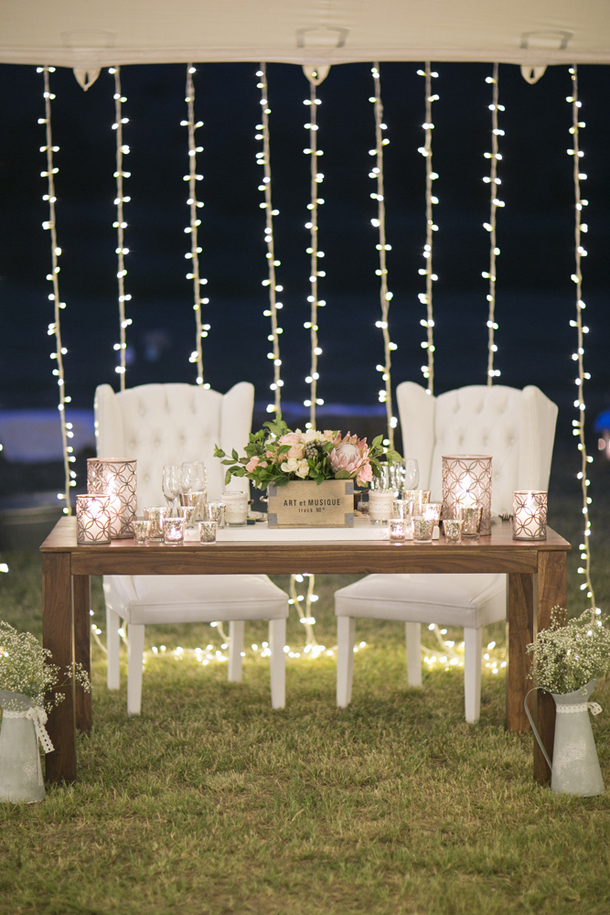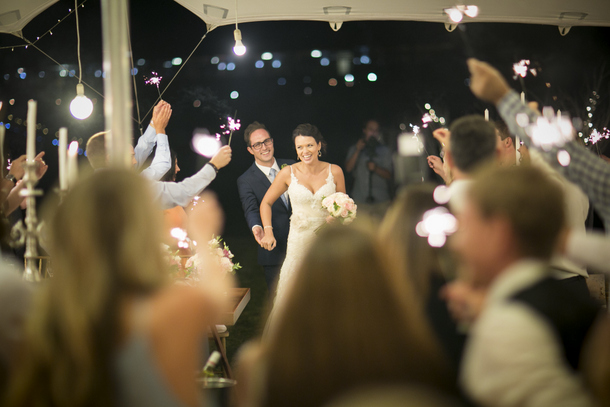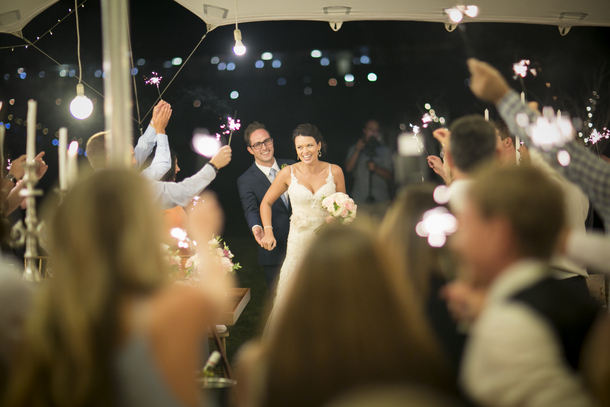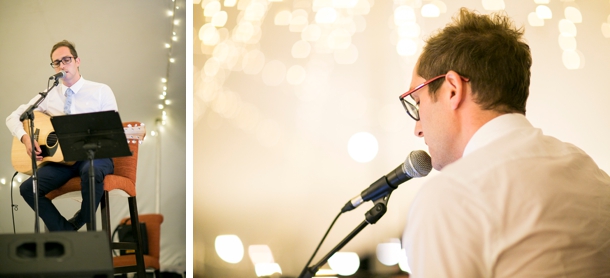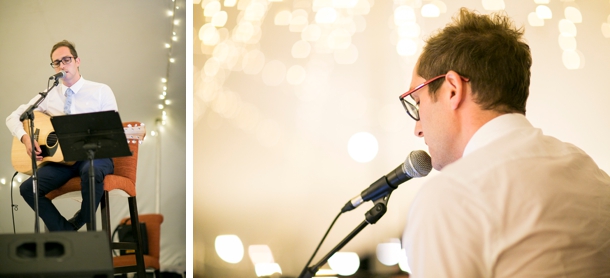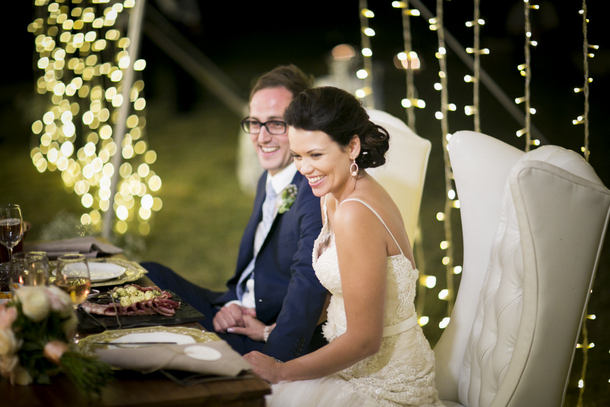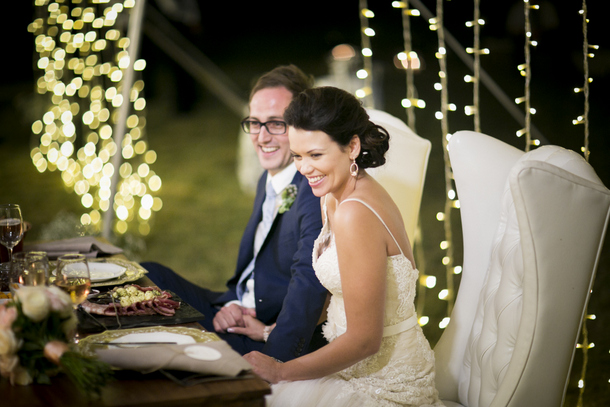 You can see more from this wedding on Jack and Jane's blog.
SERVICE PROVIDERS
Venue: Kloofzicht Lodge | Catering: Chef Jan du Toit from The Fairway Hotel | Photography: Jack and Jane Photography | Co-ordinator: Reta Coetzee | Video: Motioncraft | Cake: Kelly Jaynes | Flowers & décor: Splendid Wedding Company | Stationery: Chrystalace | Bride's dress: Vesselina Pentcheva | Bride's accessories: Swarovski, Europa Shoes, Lana Jewellery | Hair: Daniel de Beer for Dis se Moet Salon | Makeup: Kim Winterscale | Bridesmaids' dresses: Vesselina Pentcheva | Groom's attire: Ben Sherman | Hiring: Moi Décor, Splendid Wedding Company |  DJ: Zoo Sound | Bands: Stuart Reece and Chasing Daylight
SBB ♥ Jack and Jane Photography, a featured member of our Directory