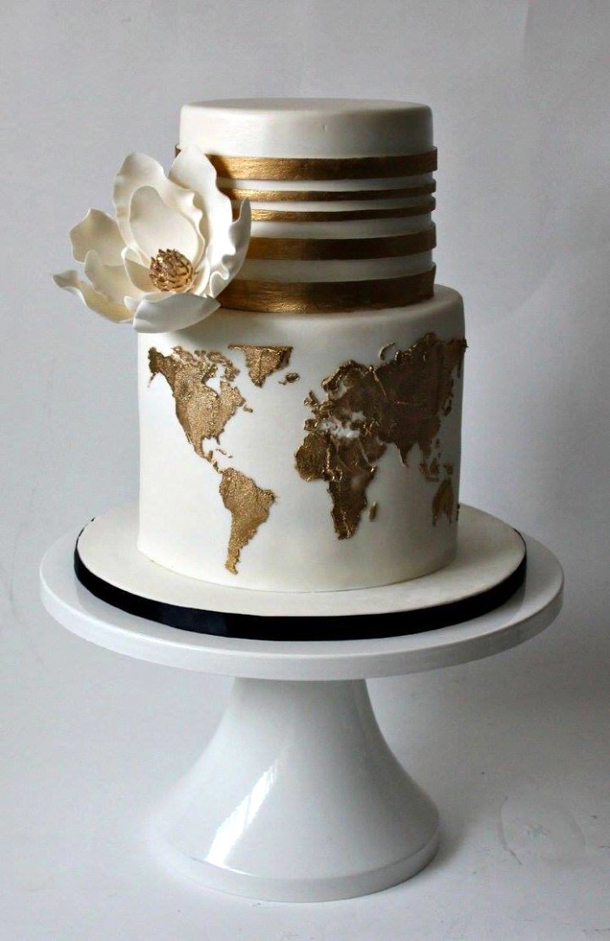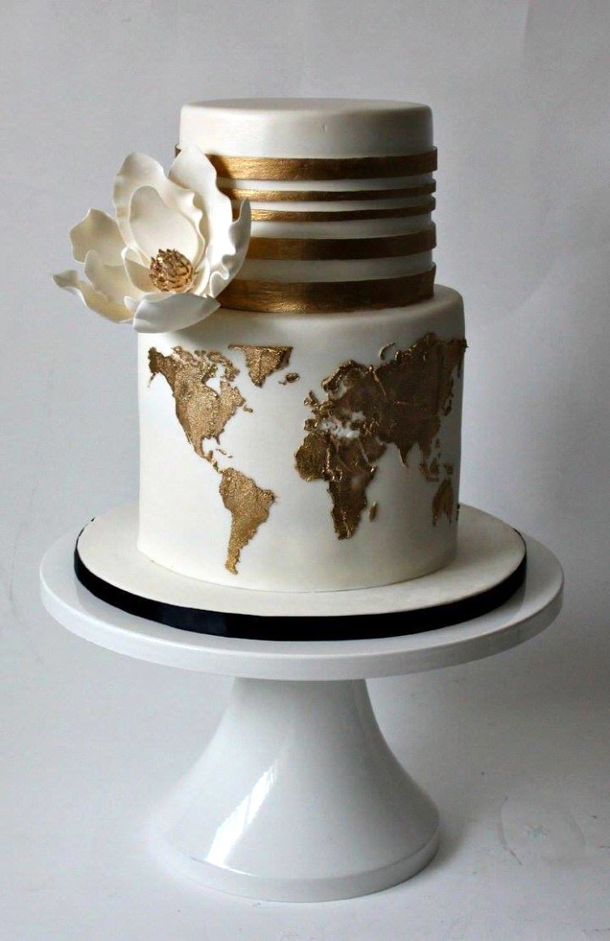 Whether you're planning a travel themed wedding or simply want to add a nod to your love of travel together or how far you've come (literally) to get to your big day, a travel themed wedding cake is a great idea. Even so, when I started browsing around looking for travel themed wedding cakes, I wasn't sure I'd have enough for a feature, but guess what? Instead of unearthing one badly made fondant suitcase stack after another (okay, truth, I found them too), I came across some really chic, fun and clever ideas! No surprise, the shiny map ones are my faves, but there's lots of different styles of travel inspired cake here to give you ideas, whether or not you'll have other travel themed wedding ideas popping up on your big day! And you'll even find a selection of some of our fave travel themed cake toppers at the end!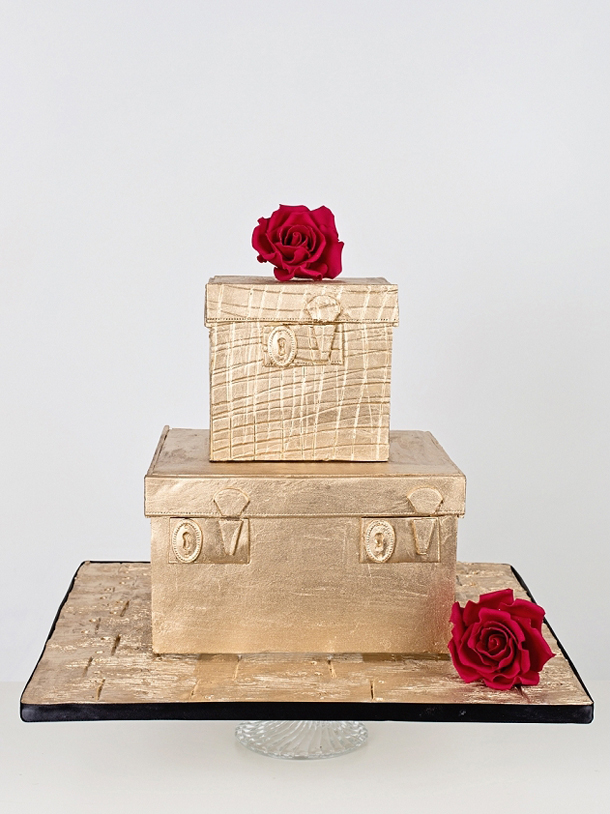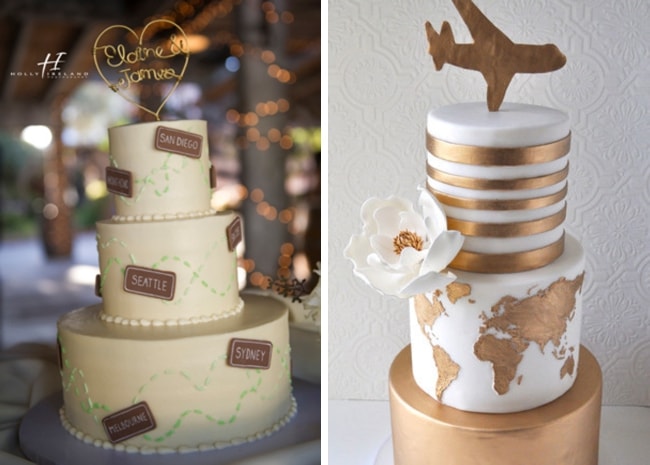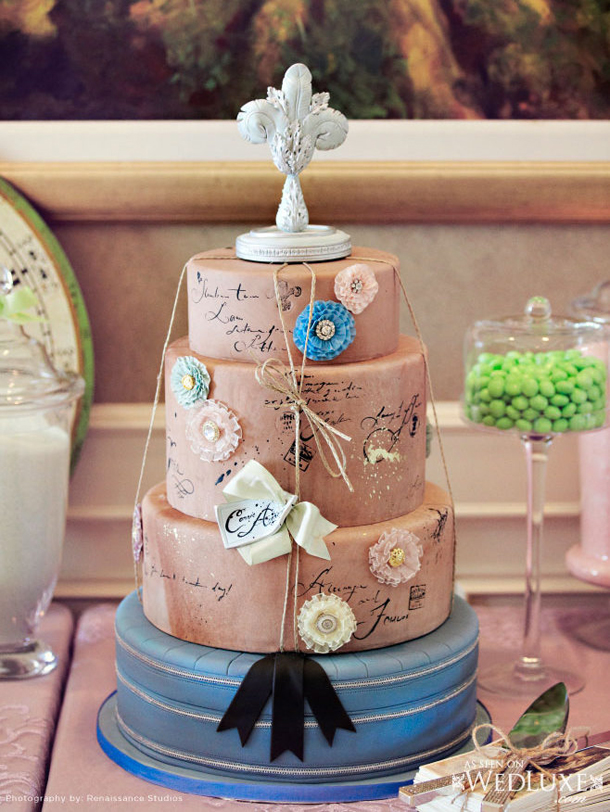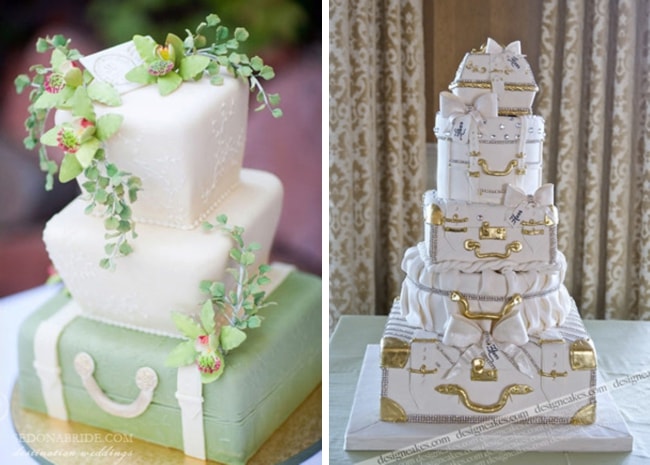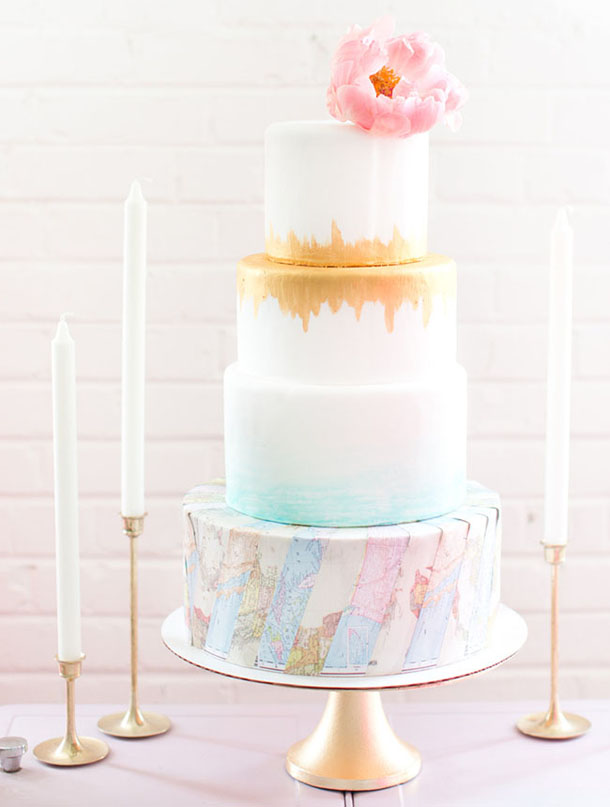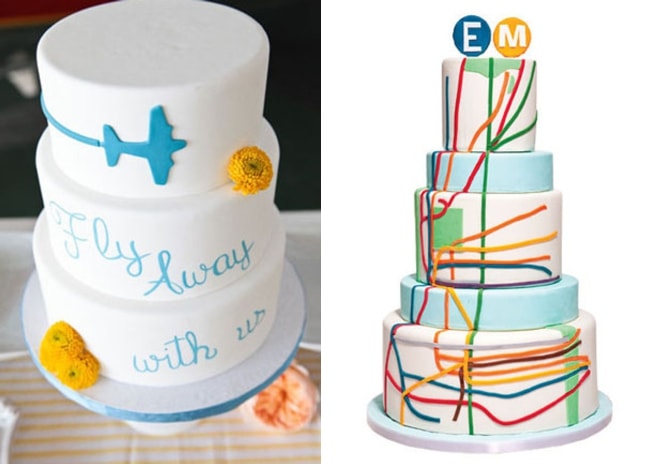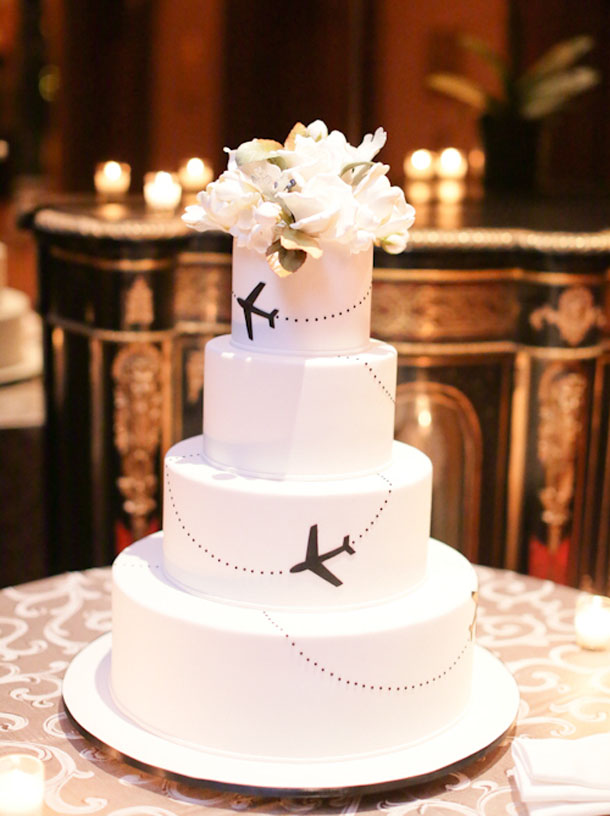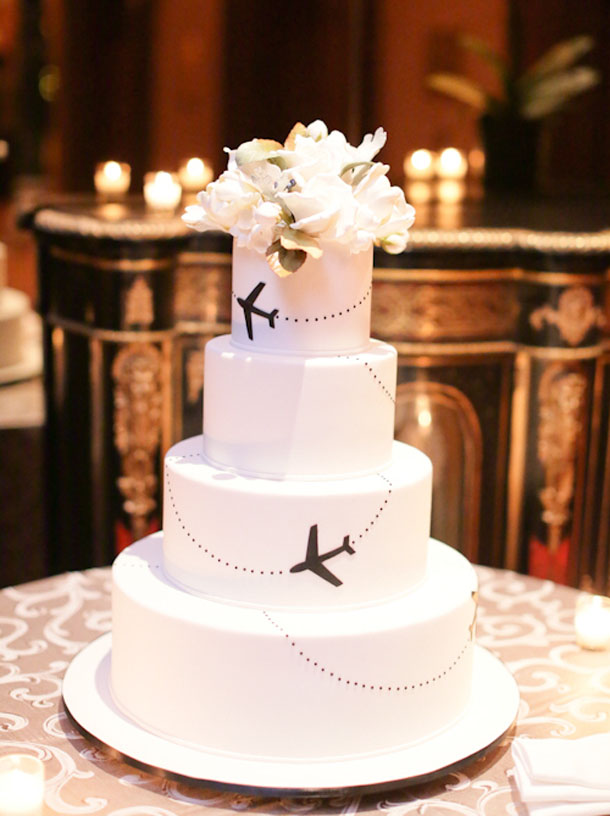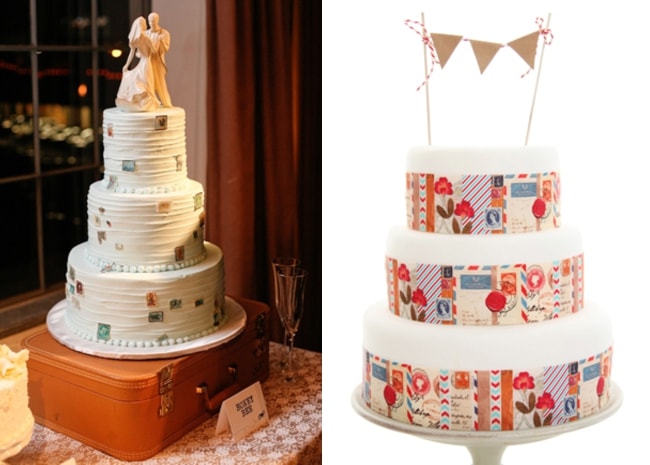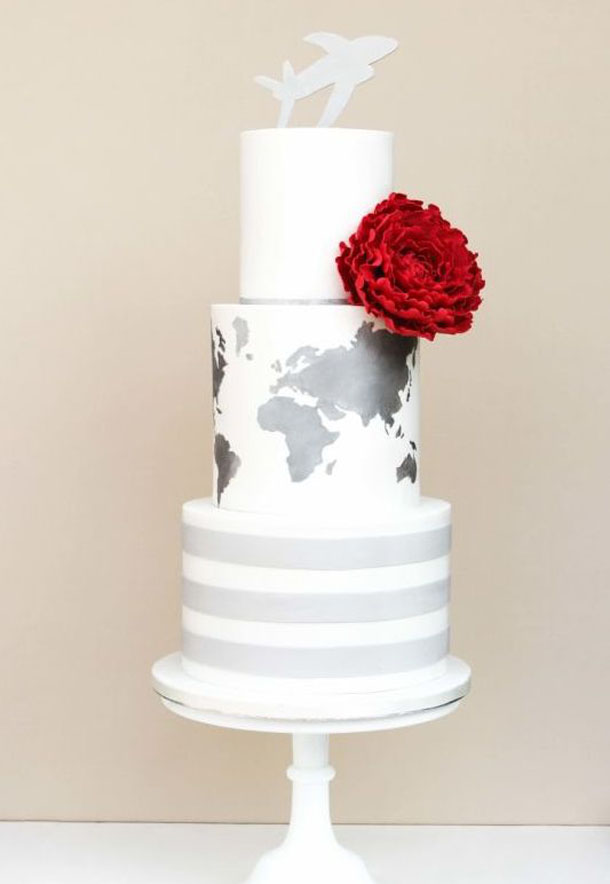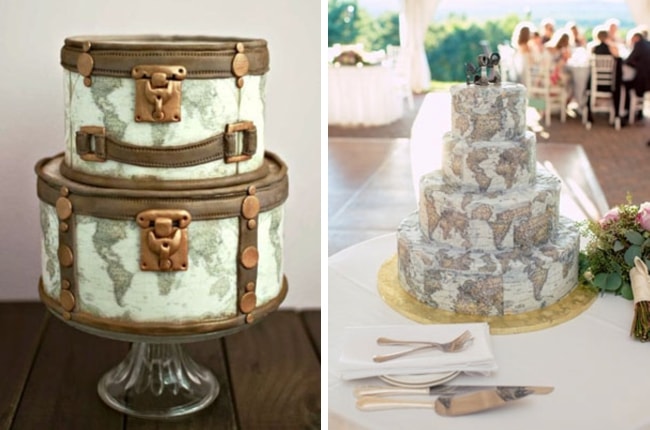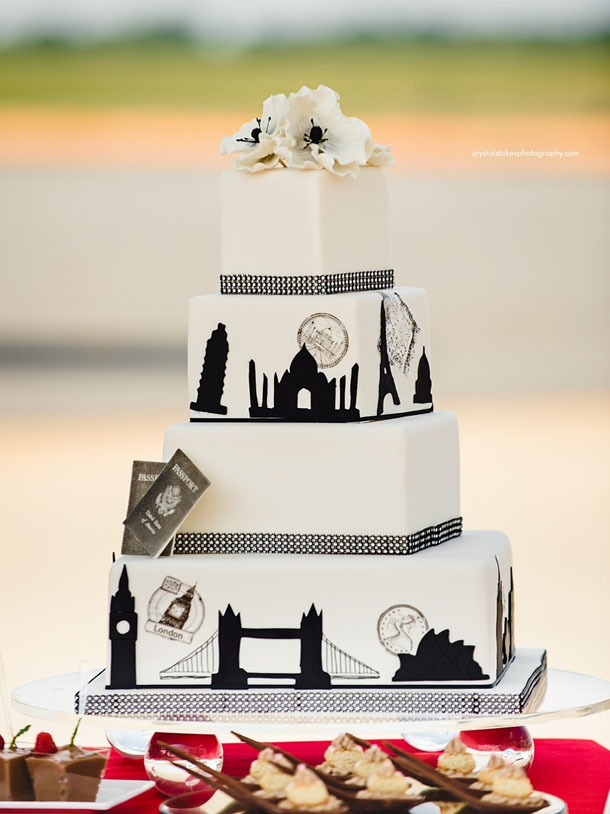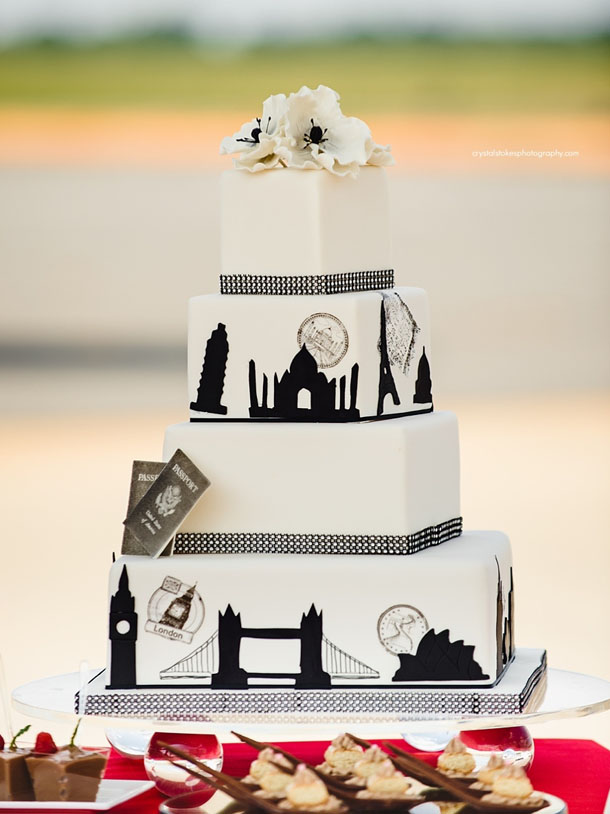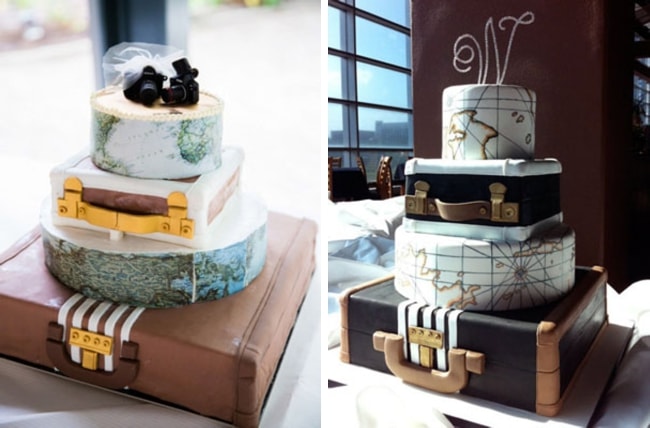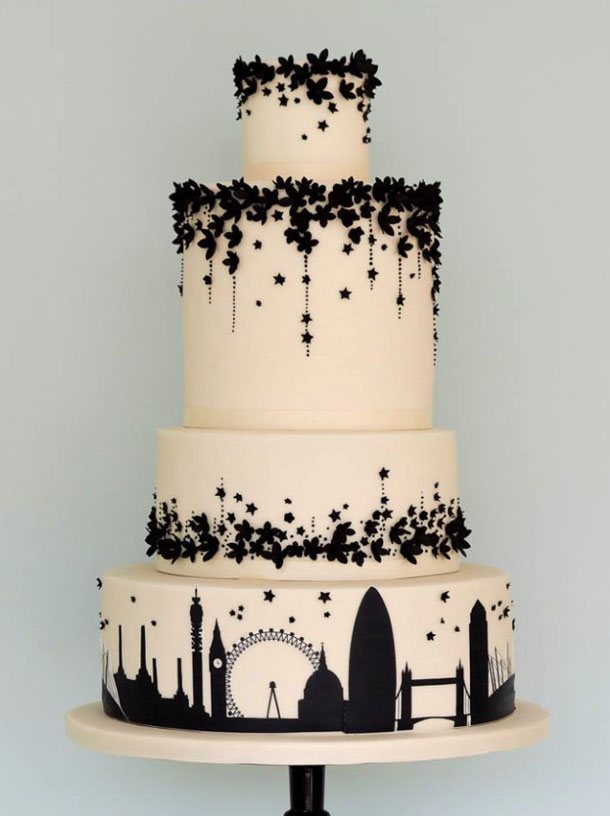 Image credits (top to bottom, left to right): 1- La Fabrik À Gâteaux! via Mod Weddings; 2- Elizabeth's Cake Emporium via Want That Wedding; 3- Holly Ireland Photography; 4- Sweet Little Morsels; 5- Renaissance Studios/Cake Opera Co. via Wedluxe; 6- Sedona Bride Photographers/Sedona Cake Couture via Phoenix Bride & Groom; 7- Design Cakes; 8- Amy & Jordan/Amanda Veronee/Sorby Sweets via Green Wedding Shoes; 9- Vivian Sachs Photography/Charmed Events Group/Jens Cakes via Green Wedding Shoes; 10- Sweet Element Cakes via Tradesy; 11- Jen Huang Photography/Ang Weddings and Events/Ron Ben-Israel via Ang Weddings & Events; 12- Apryl Ann Photography/Frosted Art Bakery via Ruffled; 13- Hip Hip Hooray via Bespoke Bride; 14- Alma Pasteles via Cakes Decor; 15- De un Bocado via Cakes Decor; 16- Once Like a Spark Photography; 17- C Stokes Photography/Aisha Thomas/Cake Expressions by Lisa; 18- Anouschka Rokebrand Photography/Amanda Griffioen Wedding Planning/Bakkerij Nagtegaal via Wedding Chicks; 19- Sweet Face Cakes via BLovely Events; 20- Rosalind Miller Cakes via Mod Wedding
Travel Themed Cake Toppers
*Links in bold denote affiliate links. The cost to you remains the same, but SBB may receive a commission for any sales made.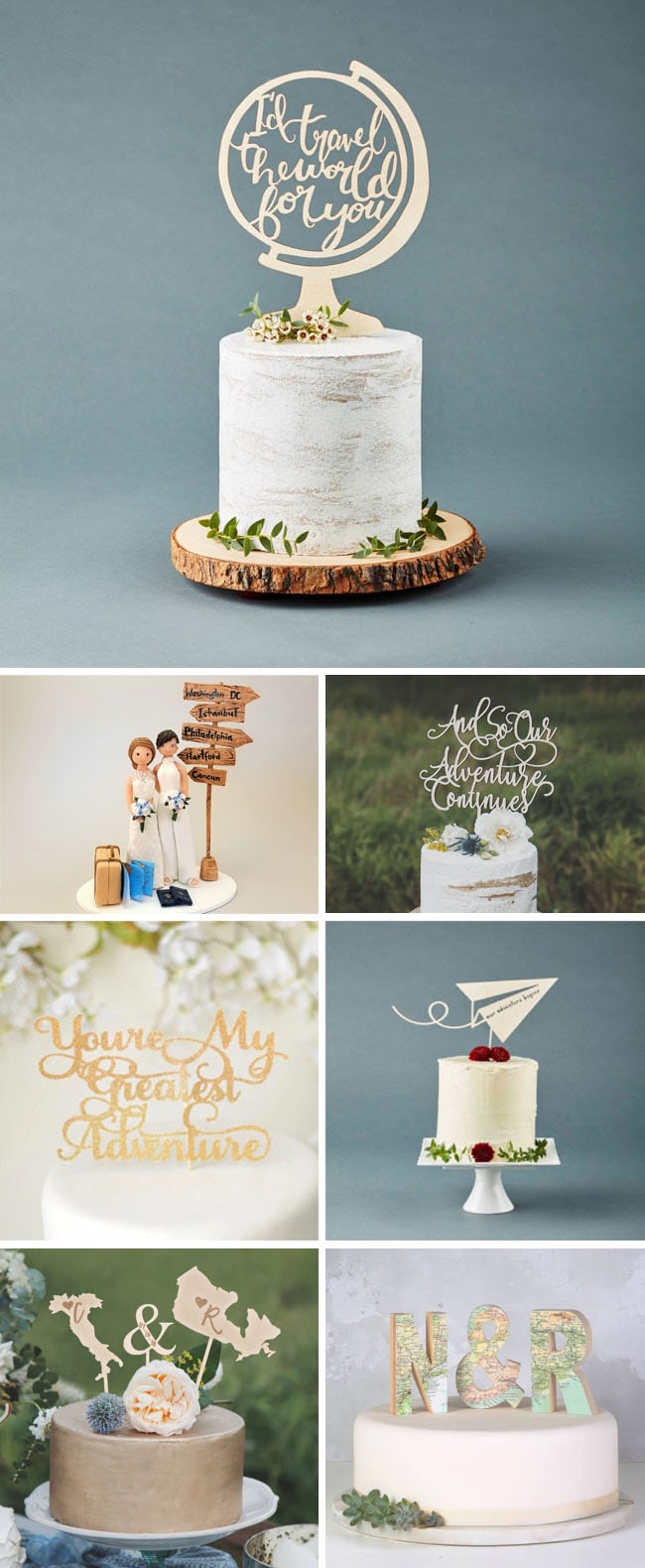 Row 1: Globe Travel Adventure Cake Topper by light + paper | Row 2: Same Sex Couple Personalized Travel Theme Wedding Cake Topper by MUDCARDS (left); Adventure Continues Wedding Cake Topper by Thistle and Lace Design (right) | Row 3: You're My Greatest Adventure Wedding Cake Topper by Sugar Crush Co. (left); Paper Airplane Travel Adventure Cake Topper by light + paper (right) | Row 4: Custom Map Wedding Cake Topper by Thistle and Lace Design (left); Personalised Location Map Letters Initials Wedding Cake Topper by Bombus (right)