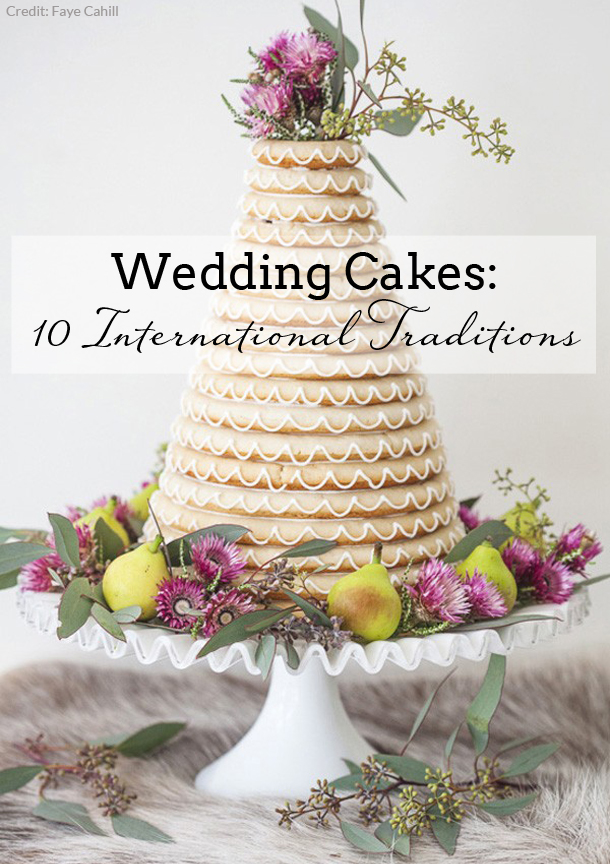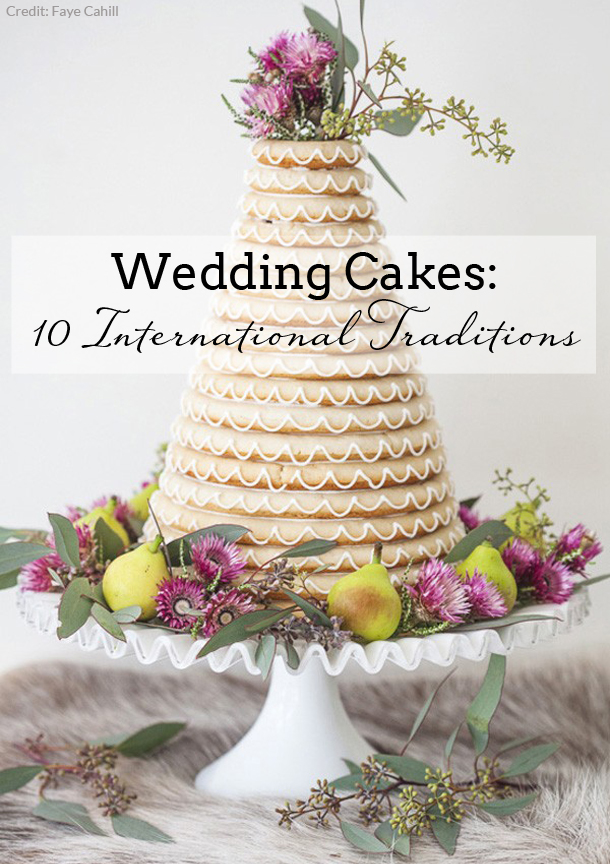 Credit: Faye Cahill Cake Design via Who Does the Dishes
Hello lovelies! Since we've been looking again at dessert alternatives this week, I thought that we should have a peek at some traditions from other countries. If you'd like to do something different, this is a great option, particularly if you have some kind of heritage or tie to the country, or have travelled there. For example, did you get engaged in Paris? Well, why not have a French wedding cake? It's a really fun way to make things personal and surprise your guests. Of course, many countries don't have specific wedding cake traditions, or they share the tradition of tiered cakes, and some of the examples below are not so much wedding cakes but special occasion cakes that could be used as a wedding cake. But they're all so pretty, that I had to share!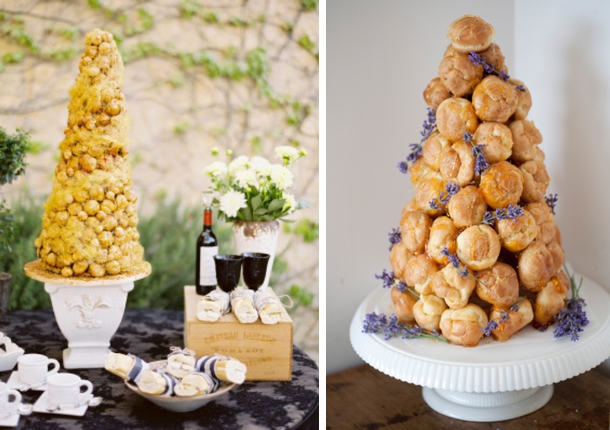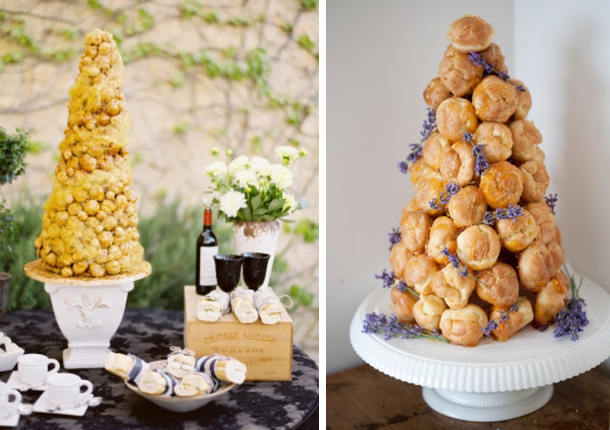 Sources: La Fleur Weddings/Jose Villa via Style Me Pretty (left); Papery and Cakery/Sunday Suppers (right)
FRANCE
We already know that pretty much everything the French do is pretty and glam, so it's no surprise that the traditional French wedding cake is a knockout. The croquembouche is made of choux pastry balls, shaped into a cone and then bound with caramel threads. How delicious does that sound? It's left plain or decorated with flowers, chocolate and sometimes macarons. It was traditionally cut with a sword, but nowadays, most couples just cut into the side as with a normal wedding cake.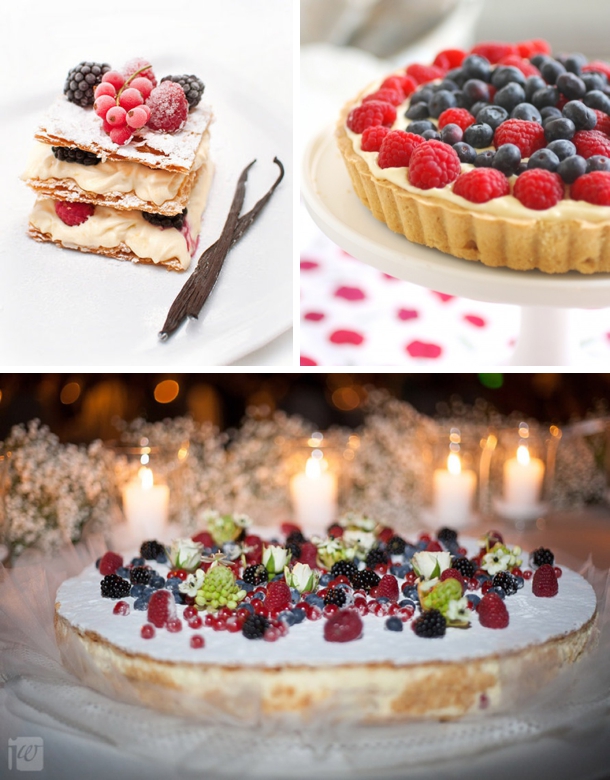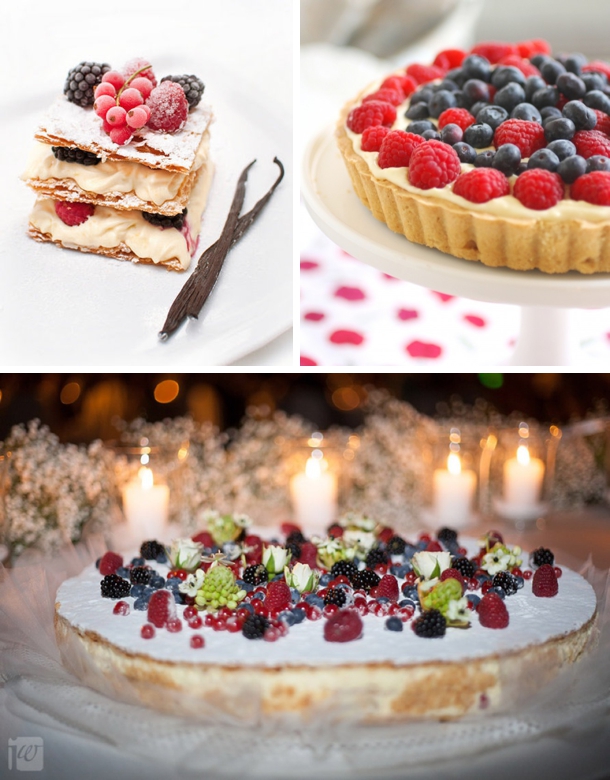 Sources: mille-foglia (top left); crostata di frutta (top right); single layer sponge cake (bottom)

ITALY
Italian weddings tend to have one of three different kinds of cakes. Mille-foglia (mille-feuille in France) is made up of layers of puff pastry, alternating with layers of cake, fruit and pastry cream, then dusted with sugar – so yummy. The crostata di frutta is another option – it's a sort of tart, shortcrust pastry filled with pastry cream and topped with pieces of fresh fruit. Finally, there's the sponge cake, but instead of it being multi-layered, Italians tend to have a large, single layer cake, which is also often topped with fruit and berries. Three lovely, fresh options!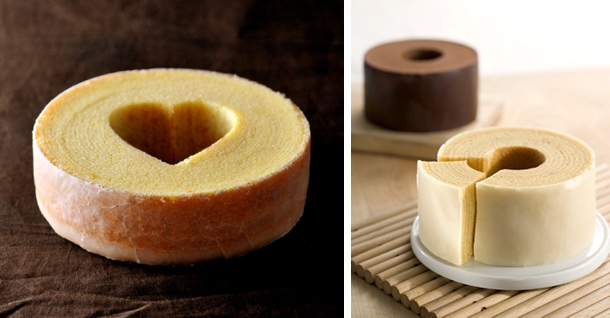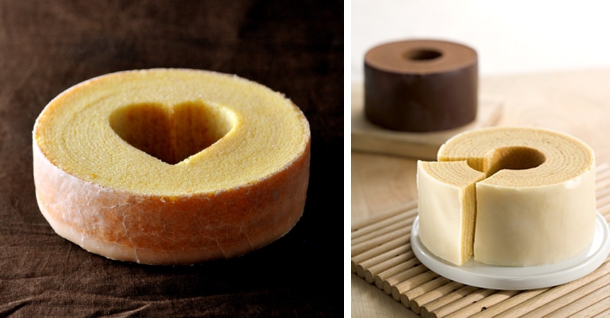 GERMANY
Although not necessarily used as a traditional wedding cake, the Baumkuchen is a good option for couples looking for a German touch, since it's regarded as one of the most difficult and desireable traditional desserts, and is sometimes called 'the king of cakes'. This isn't one you can make in your oven at home – it's formed on a spit, with layers of batter poured and then browned before a new one is added. Absolutely delicious! It's also a popular snack in Japan.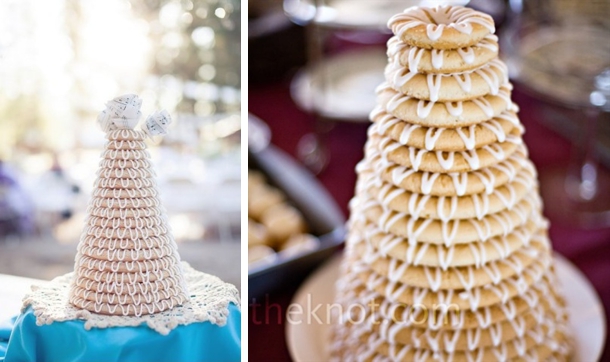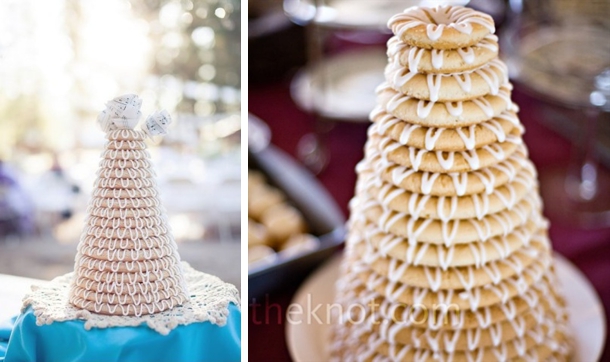 Sources: This Love of Yours Photography (left); Leigh Miller Photography via The Knot (right)
SCANDINAVIA
Kransekake is the traditional cake in Scandinavian countries, such as Norway and Denmark. I've been seeing these pop up in weddings for a while and wondering what marvellous creations they were, and now I know, I'm dying to taste one. They're made of almonds, sugar and egg whites, and are hard to the touch but moist and chewy when bitten into. In some cases they're shaped into cornucopias instead of pyramids and filled with chocolates and other treats.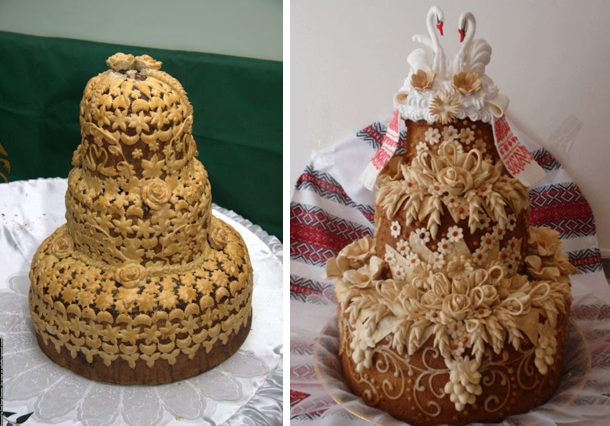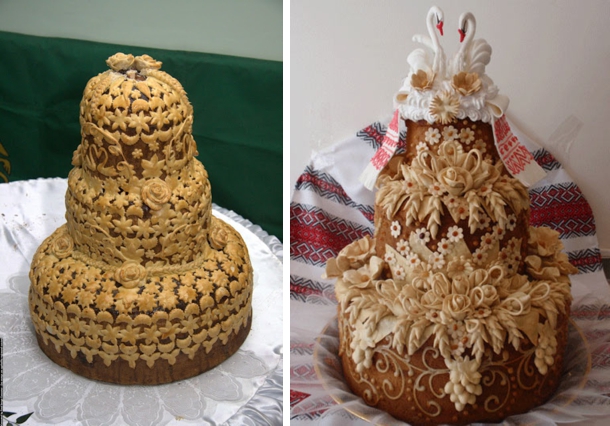 RUSSIA, POLAND & THE UKRAINE
There's a lovely tradition behind the korovai, which is a wedding bread rather than a wedding cake. It was made for the new couple by happily married women in order to pass their luck and happiness to the honeymooners. The bread is also decorated with beautiful symbols of luck, such as birds, moons, suns and animals.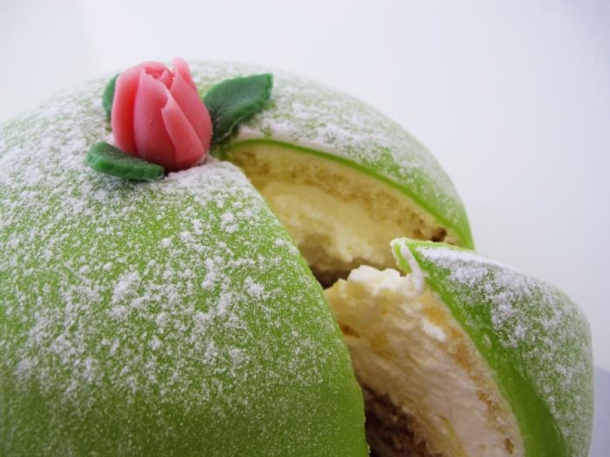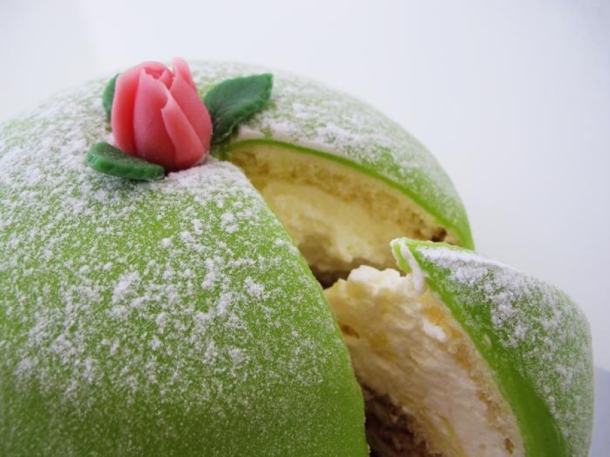 Source: Semiswede

SWEDEN
Again, this isn't a traditional wedding cake, but the Swedish Princess Cake (Prinsesstårta) is a special occasion cake that would make a lovely addition to your wedding desserts. Layers of sponge cake alternate with layers of whipped and pastry cream, covered with a layer of green marzipan dusted with powdered sugar.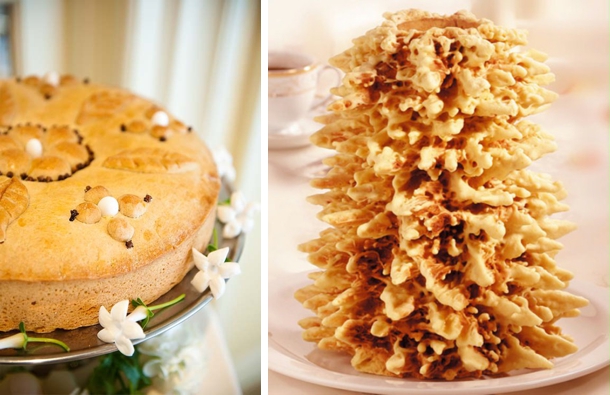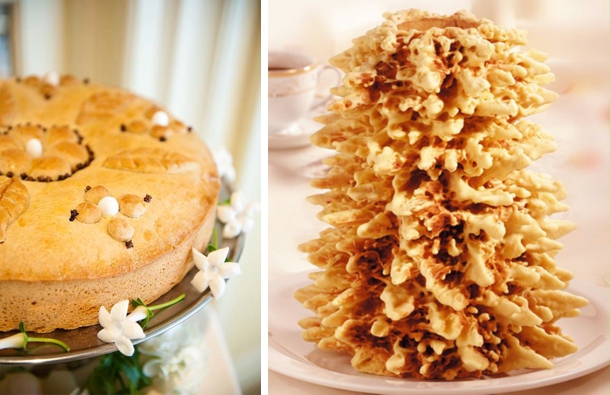 Sources: Natasha Maresca Photography via Colin Cowie (left); right
GREECE
Many Greek couples now choose a flourless almond cake, but another traditional option is sourdough bread decorated with flowers.

LITHUANIA
The traditional Lithuanian wedding cake, the Šakotis, is actually quite similar to the German Baumkuchen described above in that it's made layer by layer on a spit. It's drier though, and looks a little like a tree with the drips forming 'branches'. Pretty!