Time for some brunch wedding inspiration! One of the ways that I really think you can have fun at a morning wedding is with the food, and especially when it comes to the cake. Fortunately, there are loads of creative (and delicious) options, my favourite being crepe and pancake cakes. Actually, these are a trend on their own (and not just for brunch weddings) – I'm pretty sure crepe cakes are this year's naked cake. I'm dying to try one – aren't you? What's nice about a lot of the 'cakes' and desserts featured here is that they can be DIYed by yourself or a friend/family member, which is great for the ol' wedding budget. Of course there's nothing stopping you from having a traditional tiered wedding cake, no matter what time of day you're hosting a wedding, it's just that these creative alternatives are a whimsical way of referencing your brunch theme, and they're bound to put a smile on your guests' faces. Plus, who doesn't love breakfast food?
PANCAKES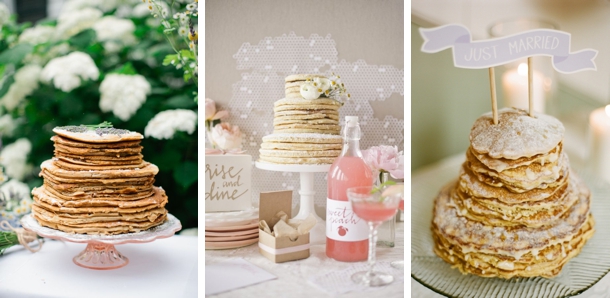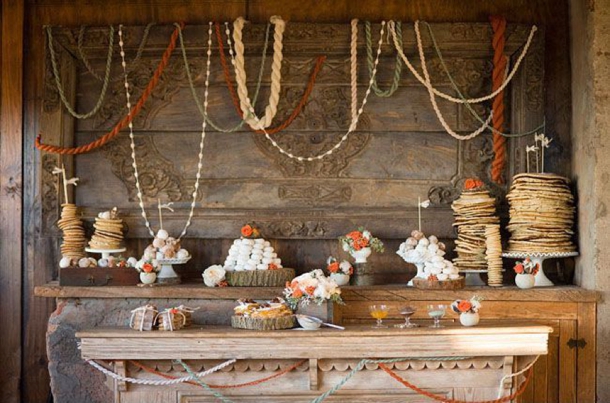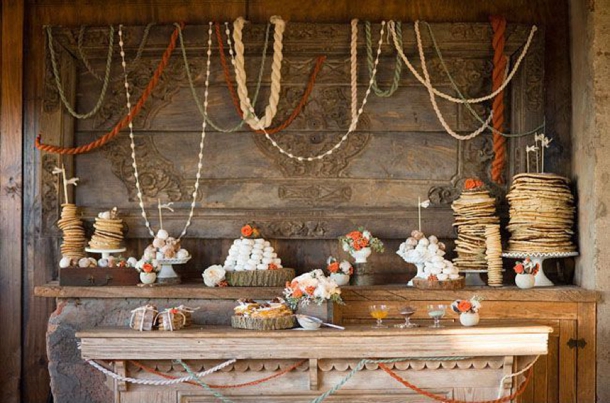 Sources: Vienna Glenn Photography via Wedding Chicks (top left); Amy Osaba via Heart Handmade (top centre); Austin Gros/Jessica Sloane via Snippet & Ink (top right); Ely Fair Photography/Wednesday via Green Wedding Shoes (bottom)

CREPES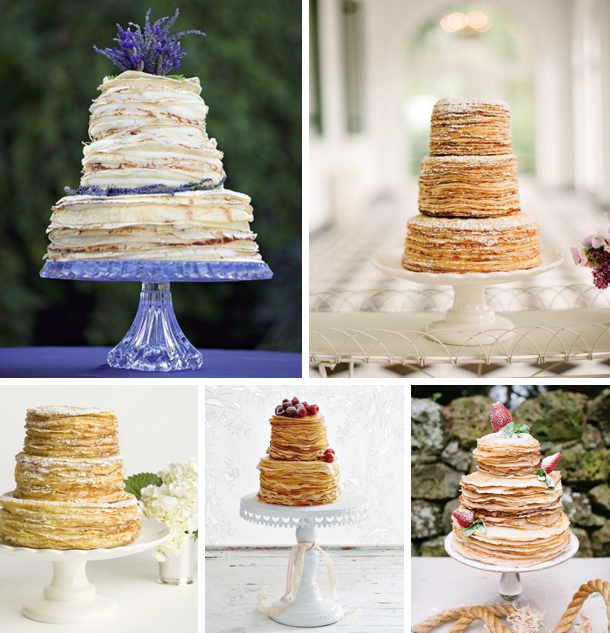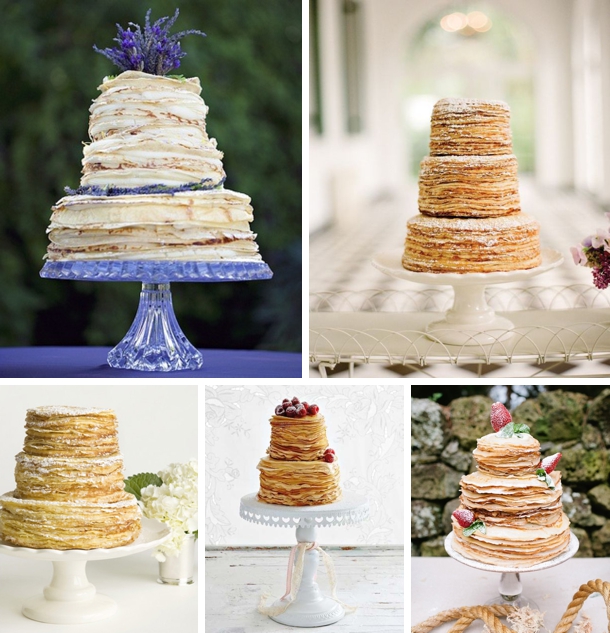 Sources: Lavender and Twine via An Enlightened Event (top left); Eric Kelley/Easton Events via Southern Weddings (top right); (bottom left); via Daily Fix (bottom centre); via Pinterest – original source unknown (bottom right)

WAFFLES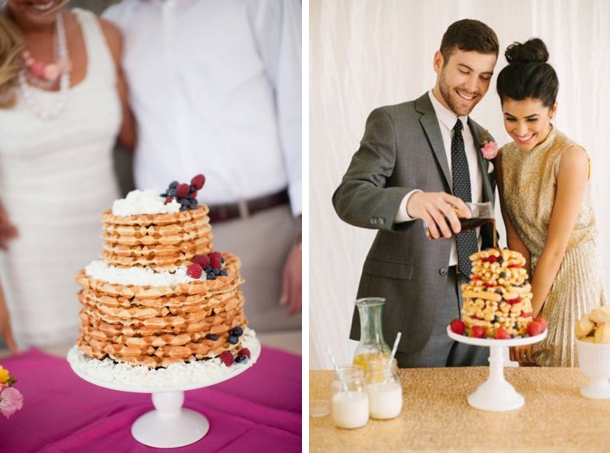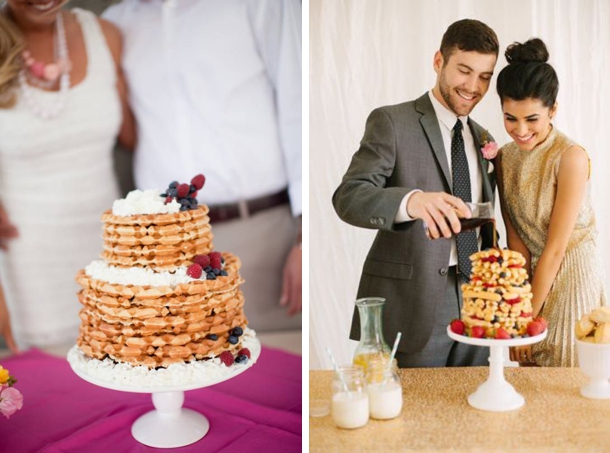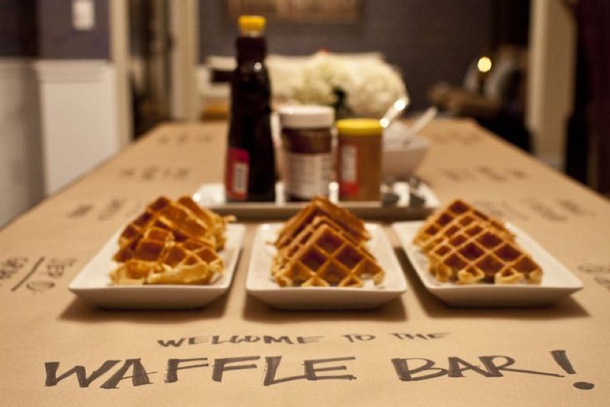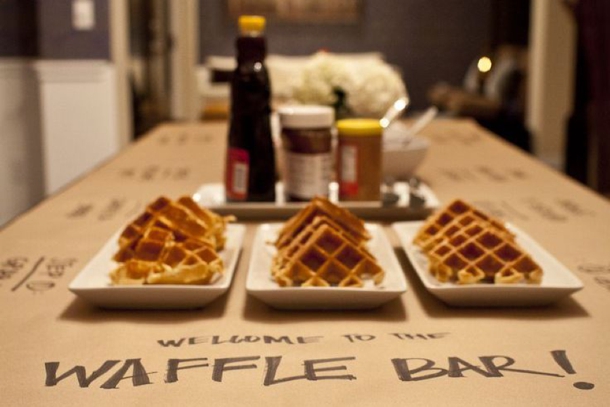 Sources: Becca Rillo Photography/Marisa Nicole Weddings & Events via The Frosted Petticoat (top left); Michelle Kim Photography/Joanna Park via Grey Likes Weddings (top right); Veronica Yem (bottom)

DONUTS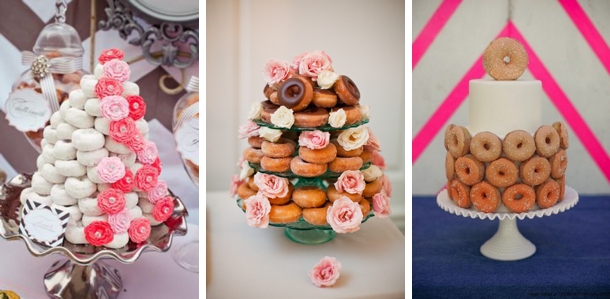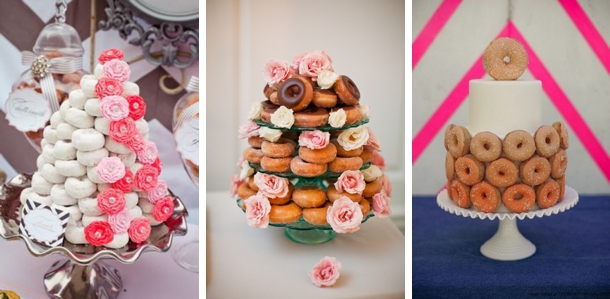 Sources: Paiges of Style via Hostess with the Mostess (left); MegRuth Photo via Elizabeth Anne Designs (centre); Sweet and Saucy Shop/Jesi Haack Design via Style Unveiled (right)

CINNAMON ROLLS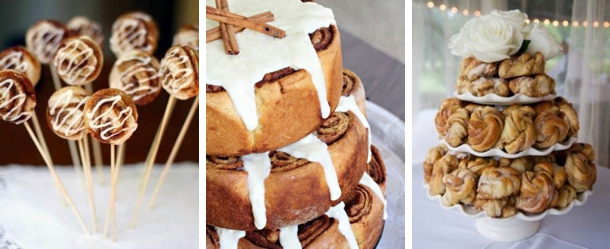 Sources: Artisan Bread in Five (left); 1 Fine Cookie (centre); via Pinterest – original source unknown (right)

CEREAL & RICE KRISPIE TREATS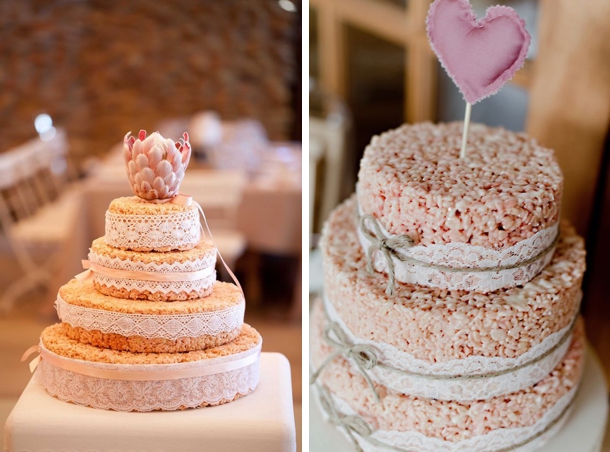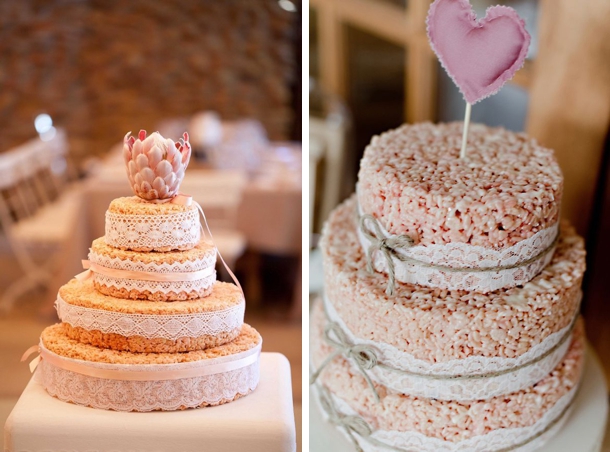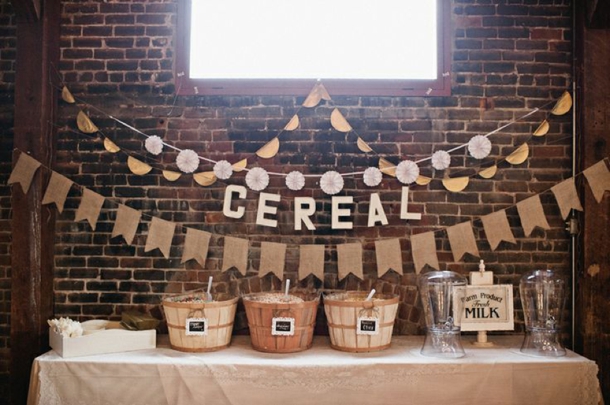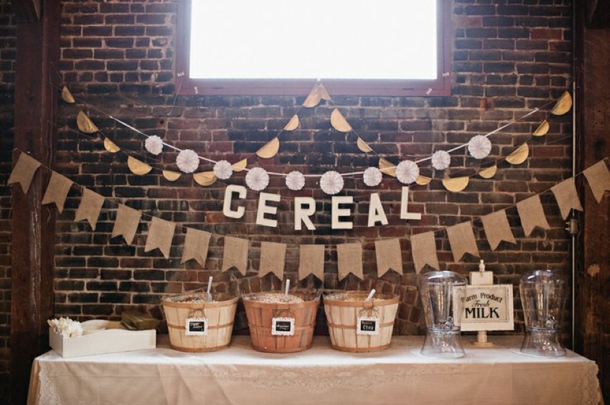 Sources: Wesley Voster via The Pretty Blog (top left); Louise Vorster Photography via Wedding Chicks (top right); via Pinterest – original source unknown (bottom)

Be sure to read our complete guide to brunch weddings!