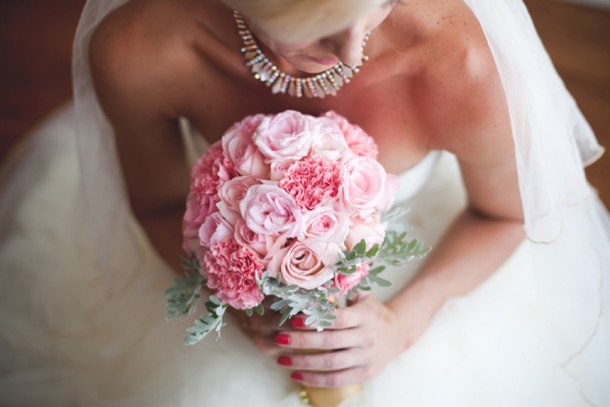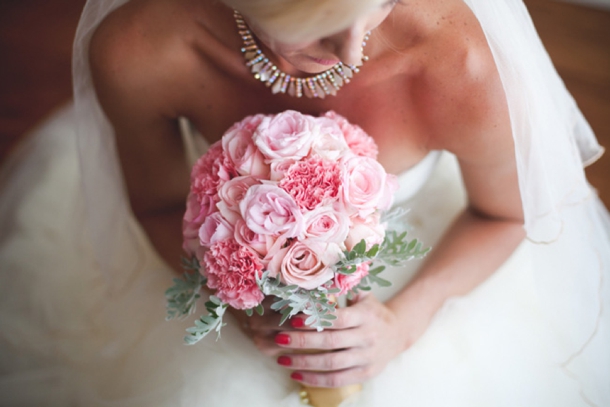 We're closing out a week of lovely weddings with this blush and gold winelands wedding from Lara Scott Photography. It's a garden wedding meets a ballroom wedding, with just a touch of antique/vintage, and from the dreamy portraits of the bride in her incredible gown to a curtain of fairylights glittering behind the bride and groom as the sun goes down, it's pure romance. You'll be smiling (and maybe swooning, just a little!) over Lara's lovely pics and Melissa's sweet description of the day all through your lunch hour!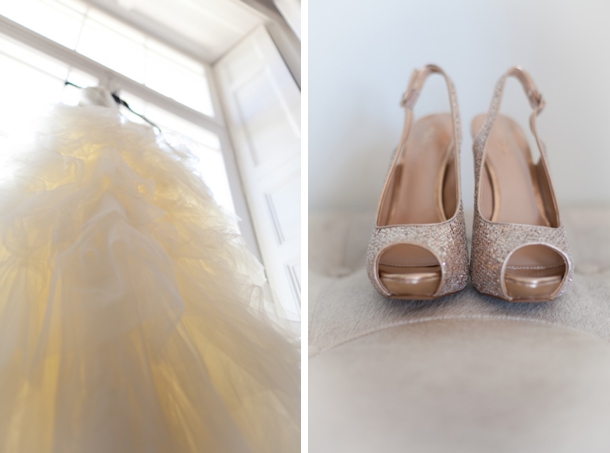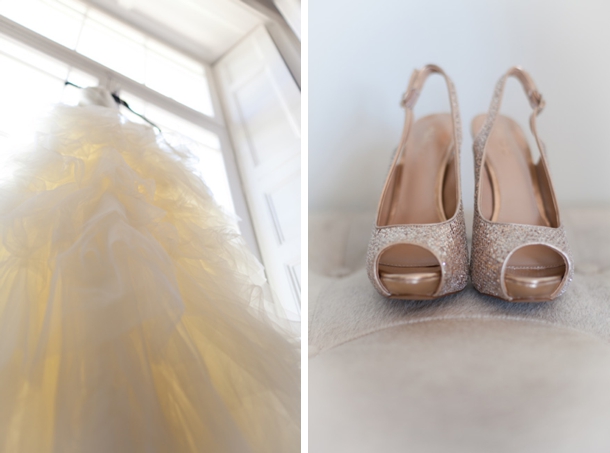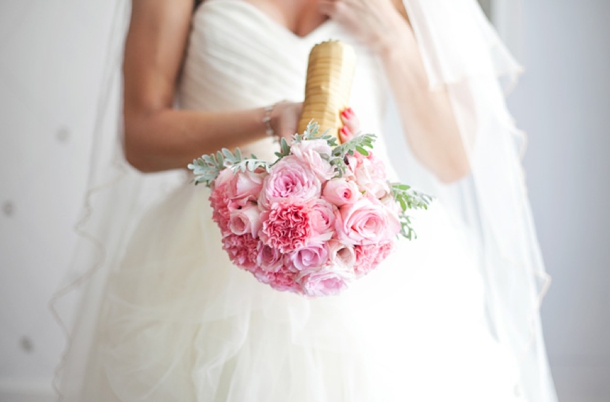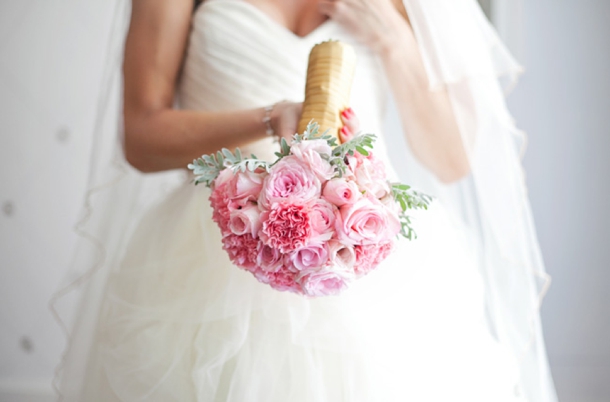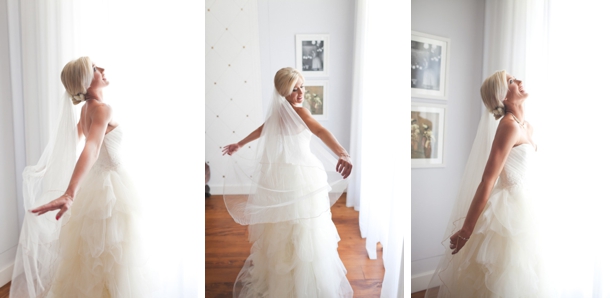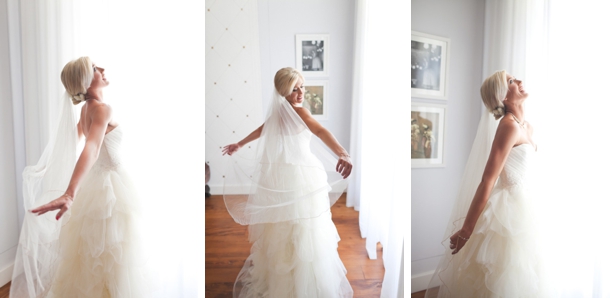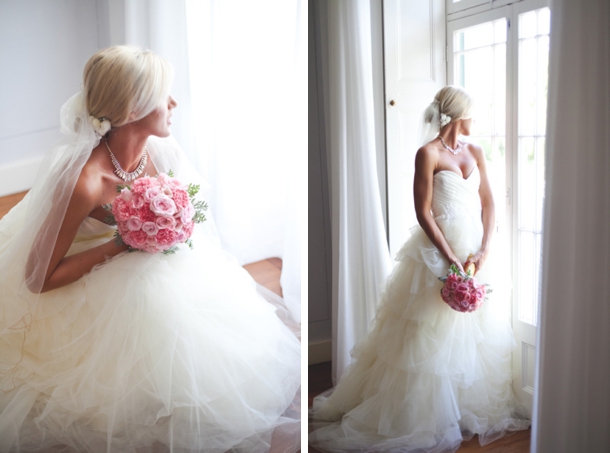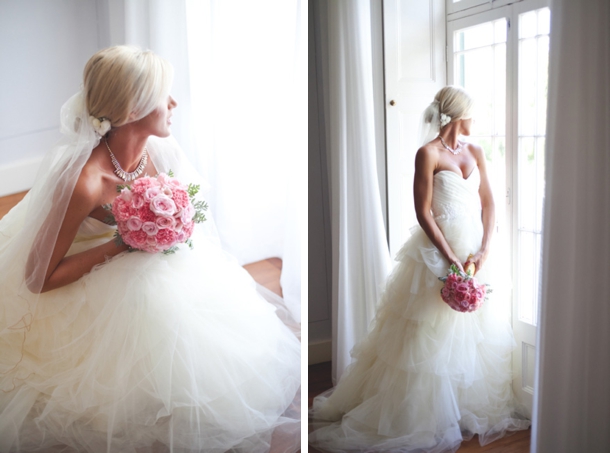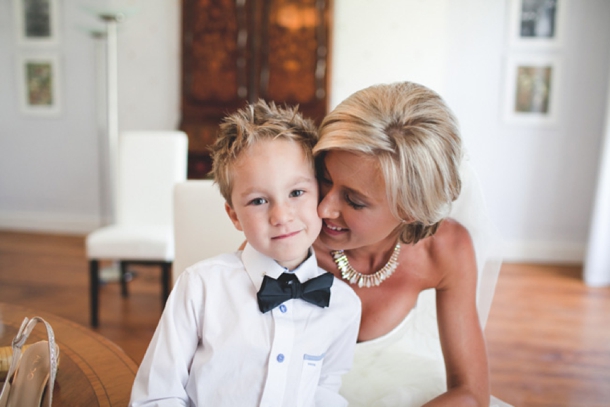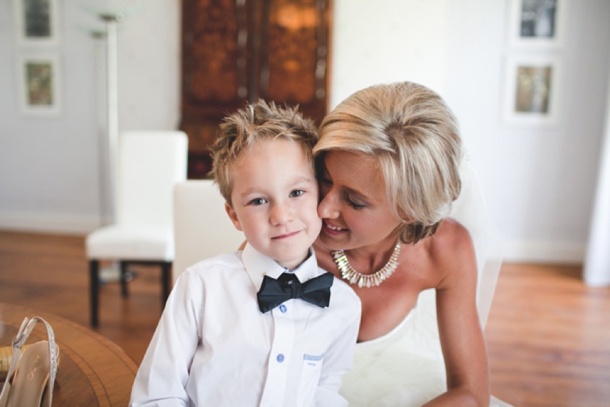 Love Story
We met through mutual friends. He courted me the old school way. He popped in at my office to drop off a cappuccino from my favourite coffee shop. Just did random stuff together. We were just friends although he very early on in our 'friendship' was making comments about 'when we live together' and 'when we are married' which made me blush terribly! I got to know him on a whole different level. We fell very deeply in love. And a few short months later we were engaged! I remember I went to his parents' house shortly after we met and his mom was all excited saying 'ooooh you two are going to get married!' and I was thinking she must be joking, because I had just met this guy!
The Proposal
He took me to Cape Town for my birthday and 'proposed' to me then but only once we got back to Jeffrey's Bay (we relocated to Melkbosstrand a few months after we got engaged) did he buy me a ring and proposed in an intimate setting the day after Christmas. Just him, me and my son Gabriel, who was four years old at the time (he asked Gabriel if he could marry mommy).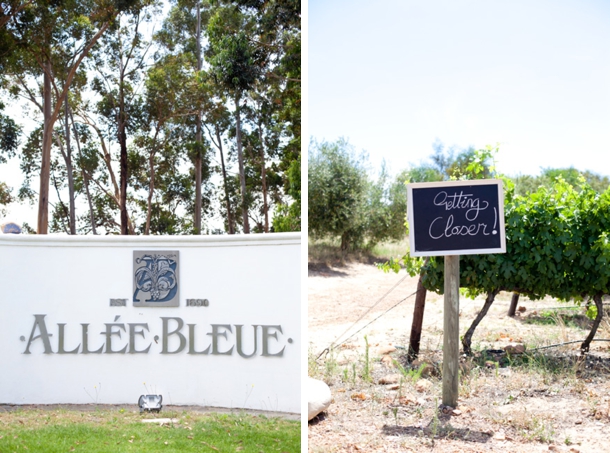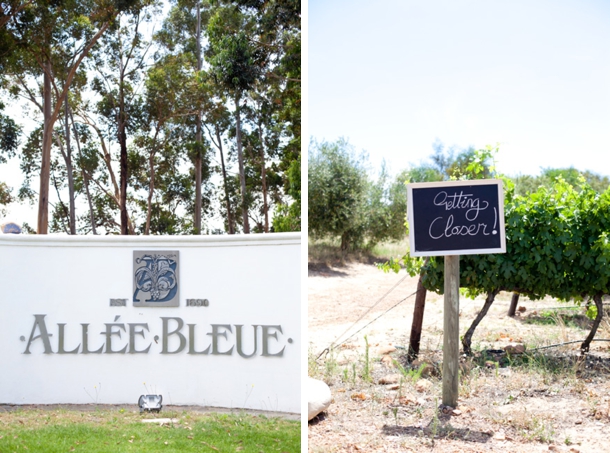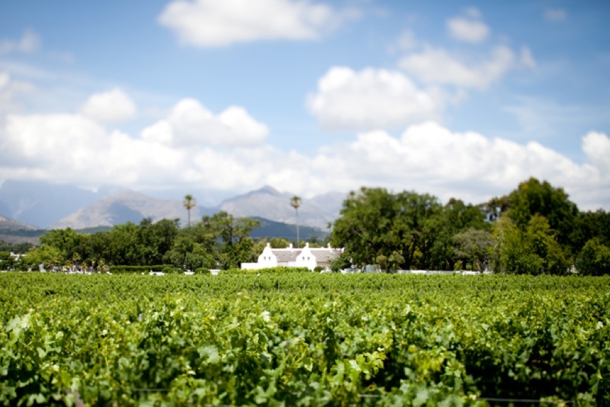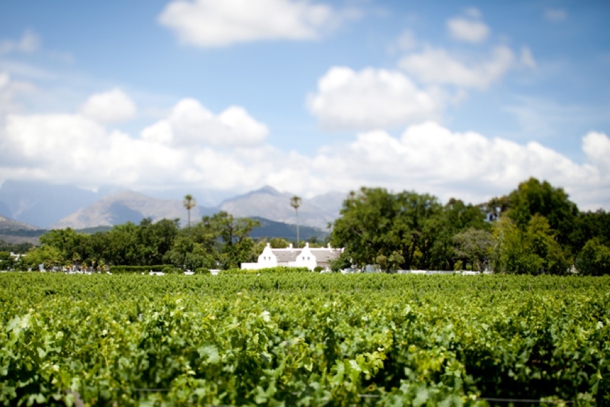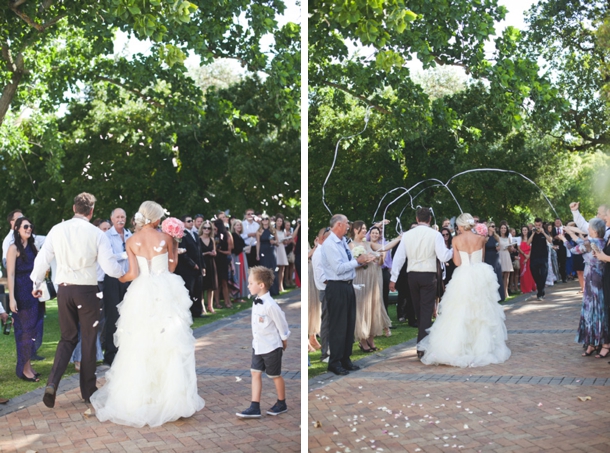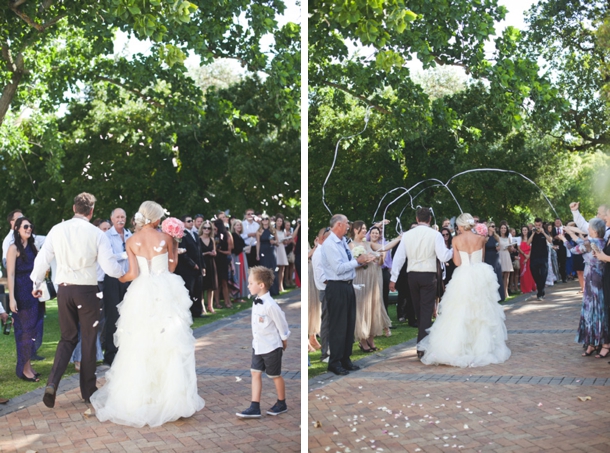 Wedding Style
We wanted a romantic type wedding which must feel effortless with a touch of vintage. We decided on white and cream with blush pink and touches of
antique gold for our colour scheme.
The Venue
We wanted an outdoor wedding and the location that Allee Bleue had to offer was absolutely perfect for what we had in mind.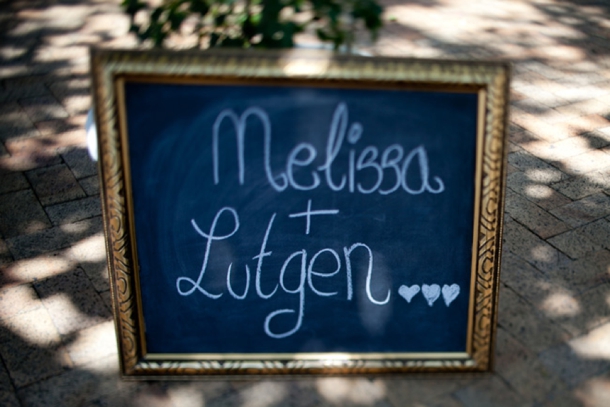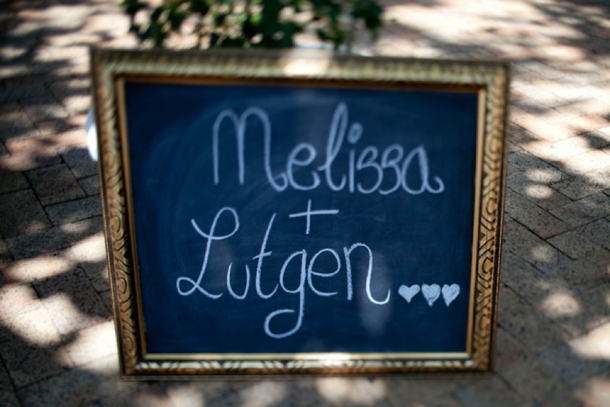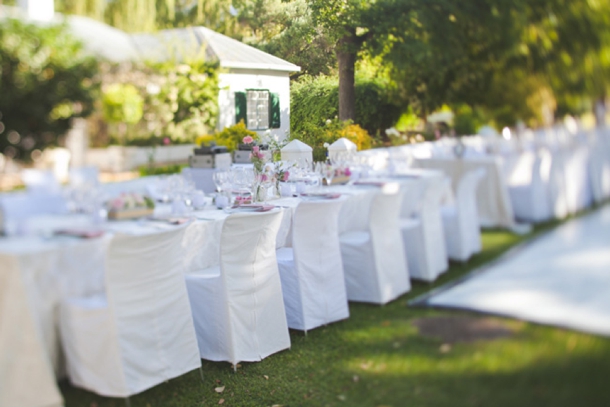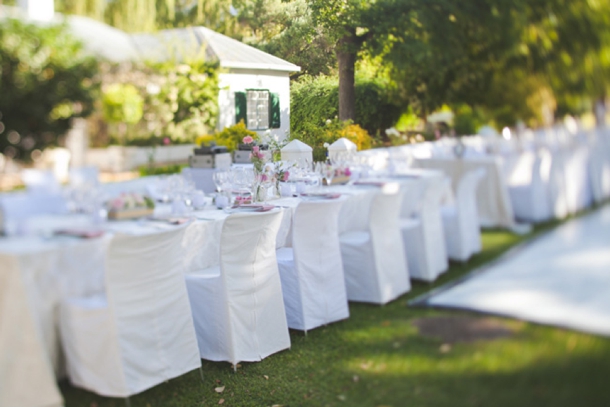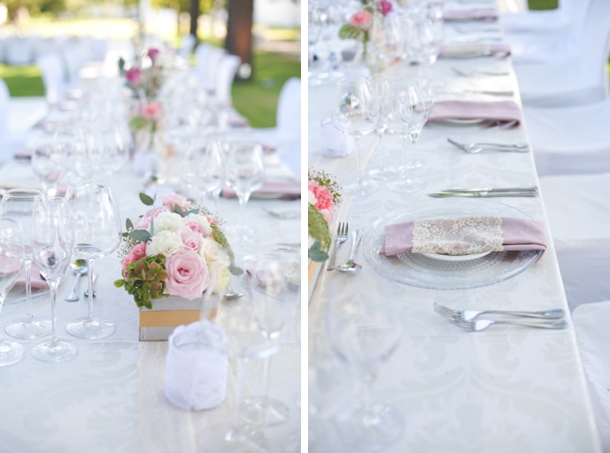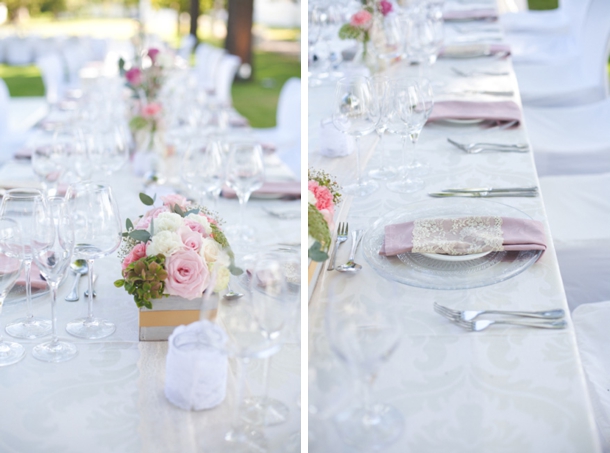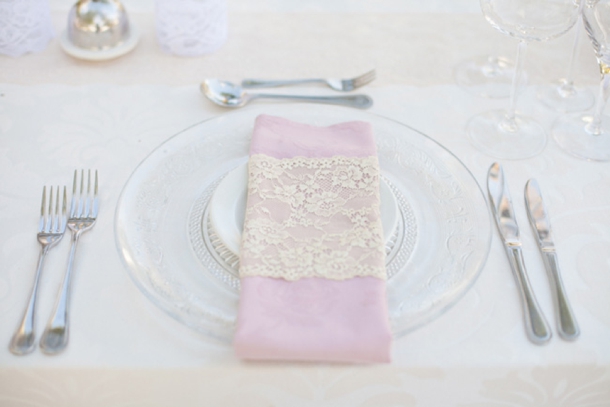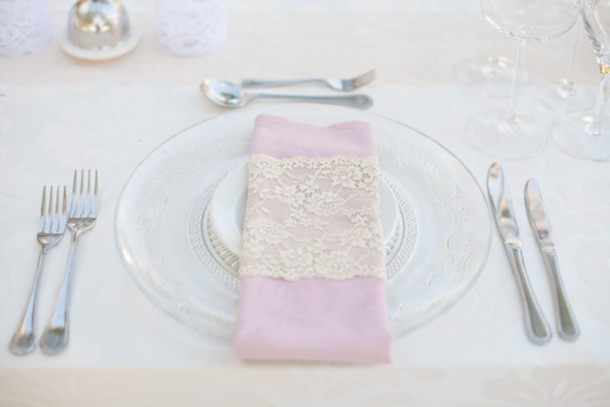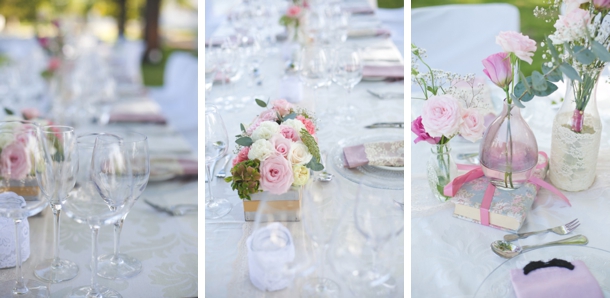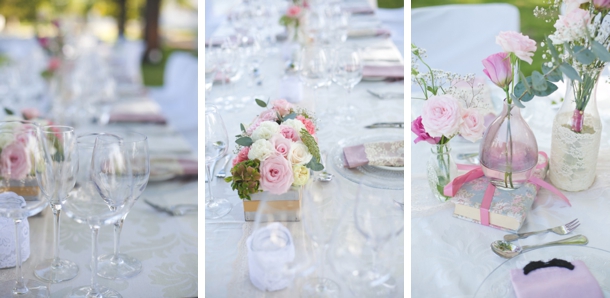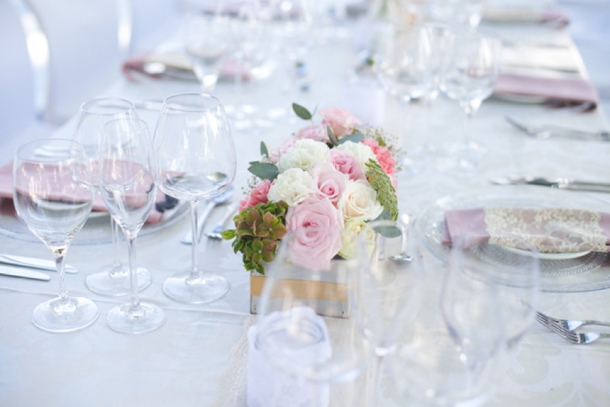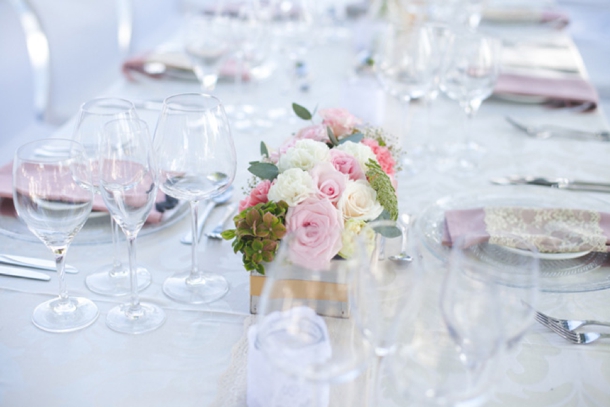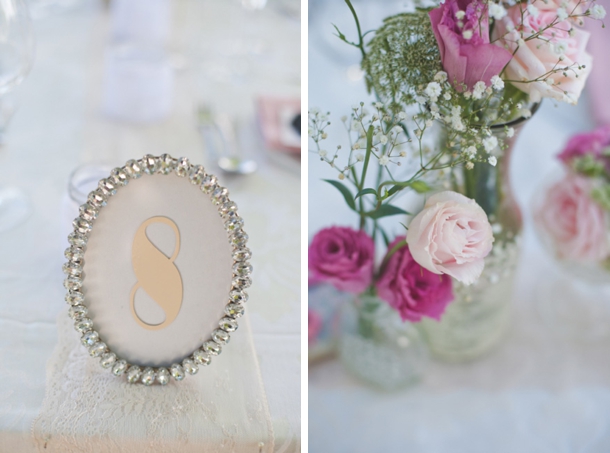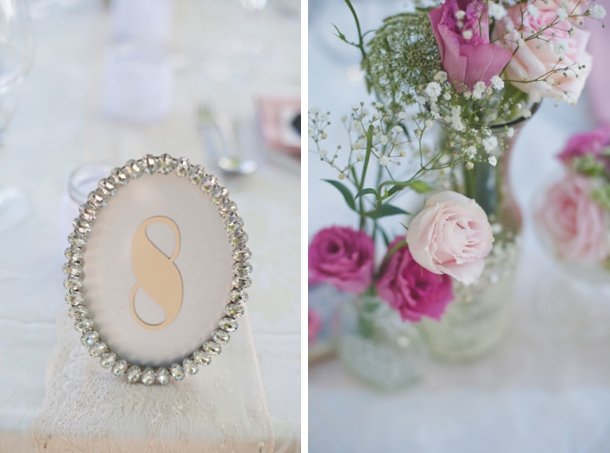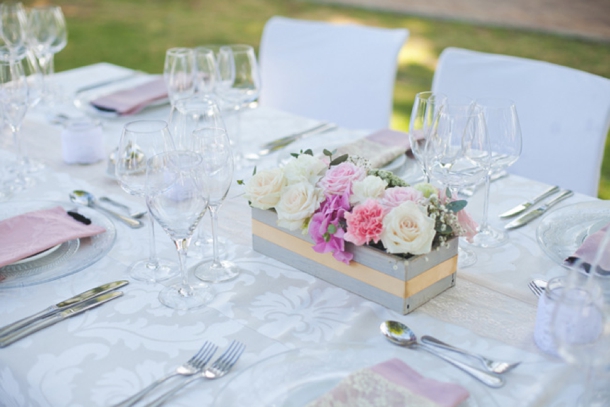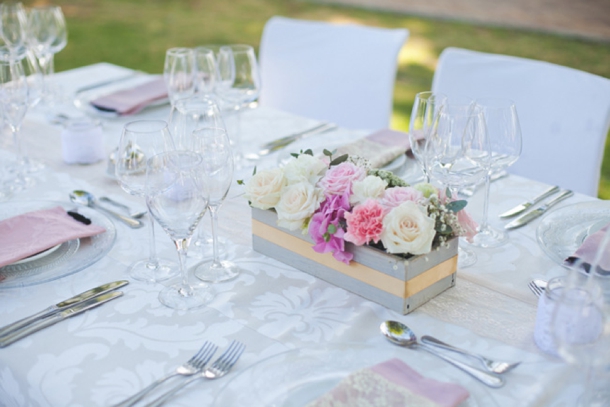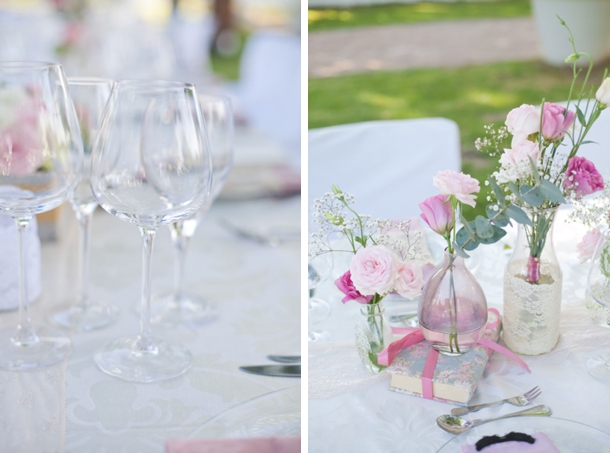 Wedding Details
Lutgen is an Eastern Cape boy but had spent years in England running his own business and he at one time felt that it would never be possible to return to his country for many reasons. He wanted to move back to SA and live in Cape Town. When he eventually came he planned to spend a few months in Jeffreys Bay before moving to the Mother City. This is where we met and got engaged and he moved us to Cape Town with him. So what I did was have the boutonnieres made in the shape of Africa on felt in blush pink with a gold heart on the Cape Town tip.
DIY Elements
I made wedding newspapers for our guests. In there we had pictures of our close friends and family scattered across the paper, a crossword I made with questions about Lutgen and myself, order of the day, menu, service and seating chart. There were a few friends that could not make our wedding that were very dear to Lutgen so I had them send me a note which was also printed in the paper. I got few family members and close friends to do the same. Lutgen did not know of this until two nights before the wedding. I was going to let him only see it on the wedding night but thought that we would be so busy that we might forget. He absolutely loved it!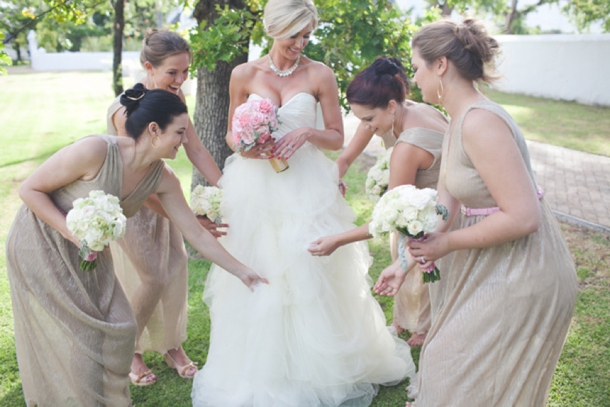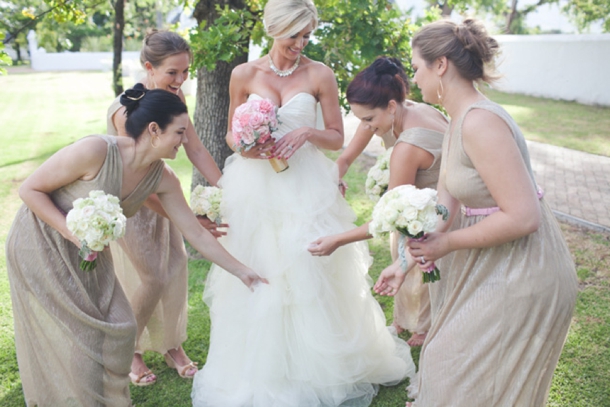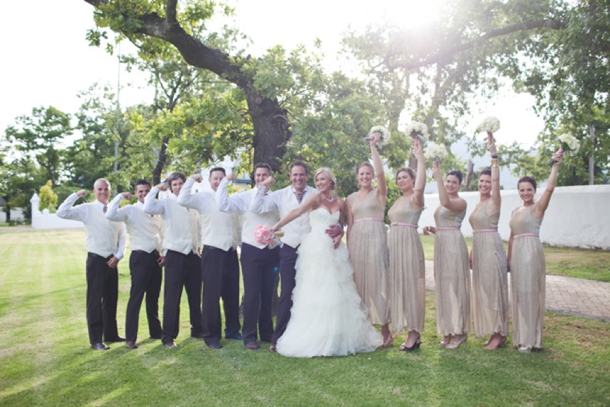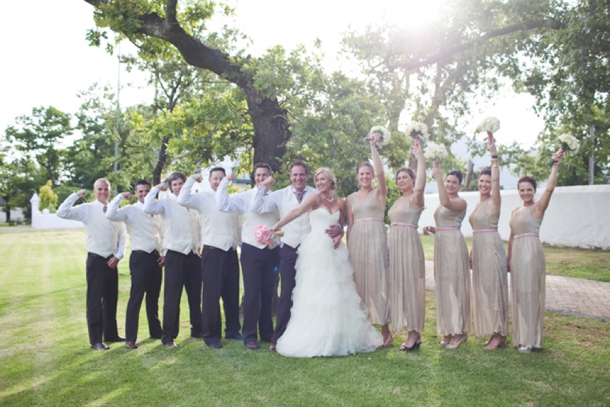 The Flowers
My Pretty Vintage did our flowers and I asked them to use soft flowers like roses, carnations, etc. They were absolutely beautiful!
The Dress
When I started looking at wedding gowns I felt utterly overwhelmed with all the choices, but after months of searching on the internet I found the designer, Inbal Dror, and I loved everything she made! All very sexy and revealing (my husband hinted a few times that's what he wanted me to wear – no pressure!). We went to London and I managed to book a fitting at Morgan Davies and got to try a few Inbal Dror gowns (we cannot buy them in South Africa) but when I saw the price tag (and the exchange rate was not helping!) I had to leave the dress in the window. So when we got back to Cape Town it was back to the drawing board. Then I found a local designer with a similar style and he was going to make me a dress. And then I discovered the dreaded 'Say Yes to the Dress' program on TV. (All brides to be – beware of this show, very dangerous! Confusion much!?!) So then I started thinking maybe I should have a fuller dress since there is really only one day that a girl can wear a big white dress.
One day I saw on Facebook that Cindy Bam and Jagadi Couture were having a sale and so I thought it wouldn't hurt to pop in and have a look. I didn't want a ball gown but when I tried on the dress I ended up buying it – it was love at first sight (something I had not experienced since I had been dress shopping). It was a ballgown but dropped from the bust and I was sold!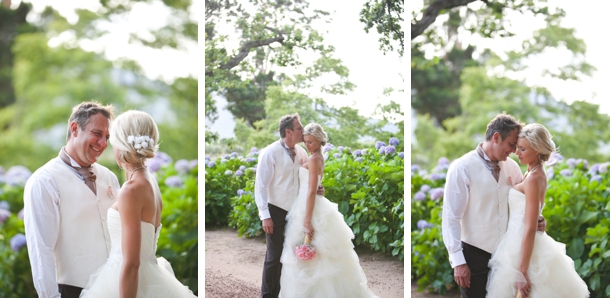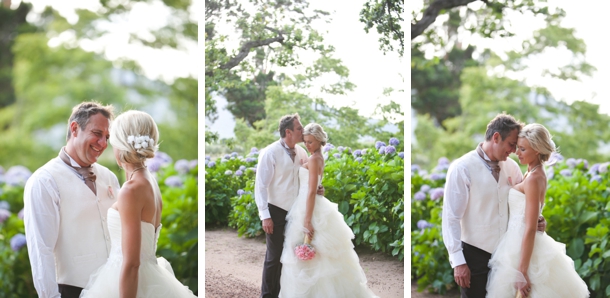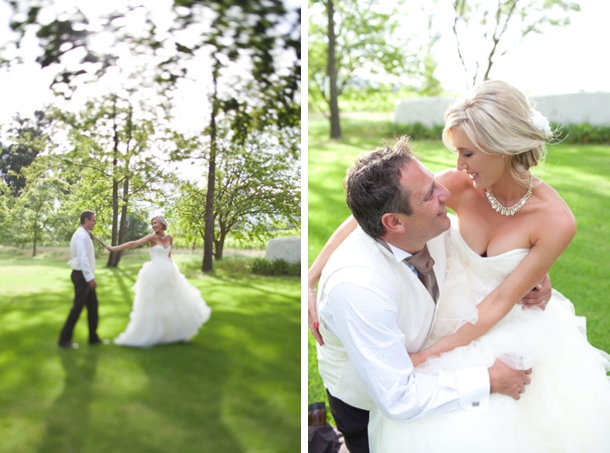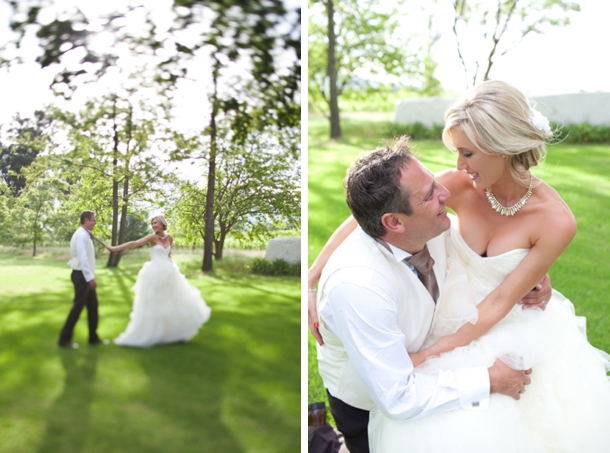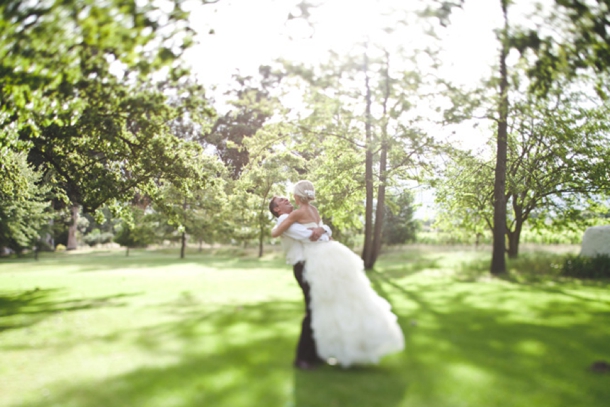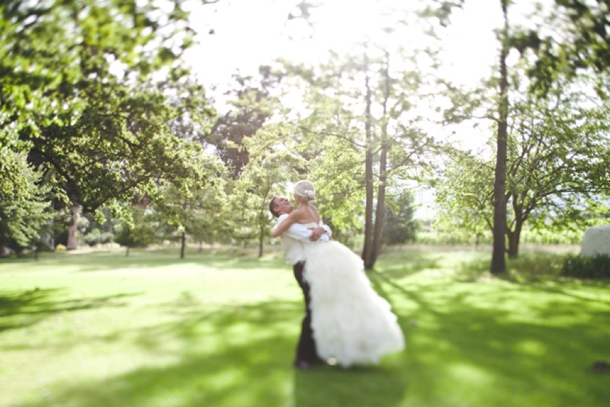 Memorable Moments
I can't pick out any specific moment of the day which I liked most. It was all so special. When we got engaged I started browsing the web for ideas and I saw so many pictures of brides getting ready and 'moments' and slowly developed an idea of how I wanted our day to be. My fiancé and I planned everything together and what I loved was just seeing the whole day unfold in front of my eyes exactly how we had planned it. There are a few things that do stand out though… The look on my son's face when he saw me in my dress. Between all the chaos (five flower girls, five bridesmaids, a ring bearer and the father of the bride, need I say more, haha) before we walked to the ceremony area he stopped me and said 'mommy you look so beautiful'. My dad's expression when he came to fetch me and he saw me for the first time. I took my time walking down the aisle (which was about 80 m long!) so I really loved seeing the emotion on Lutgen's face. And at the reception we were all sitting under old oak trees and the sun started setting, the sky was different colours of pink and orange and Lutgen said that I should look up at everything and everyone, and it just took my breath away. All our favourite people from all corners of the world, under the beautiful African sky, laughing, eating, drinking. That was such a special moment.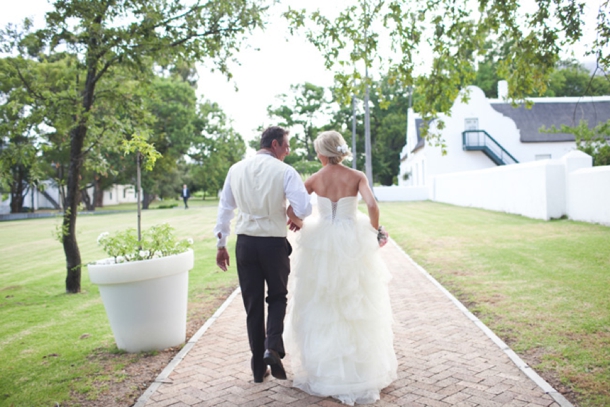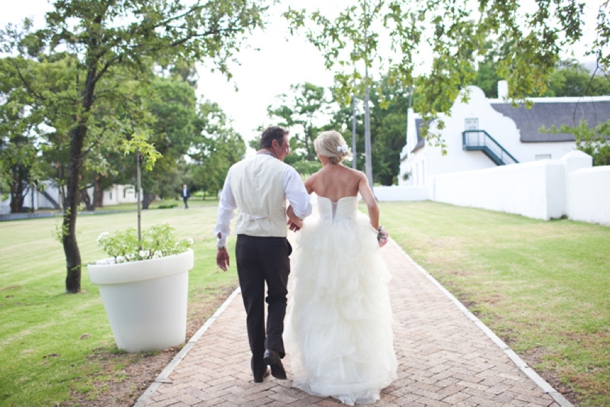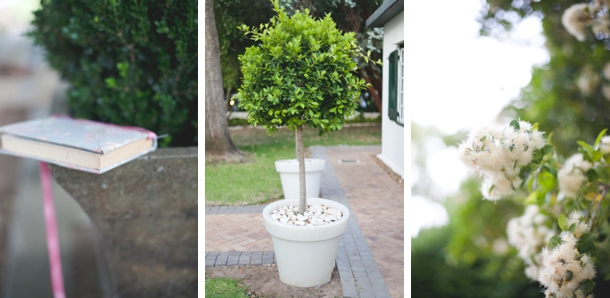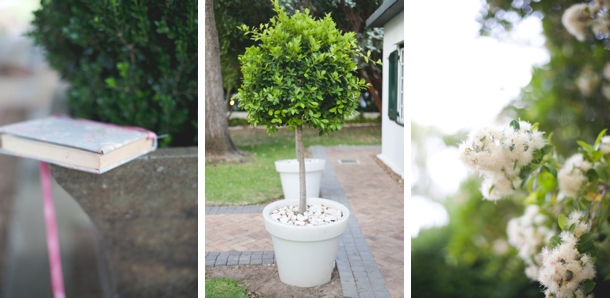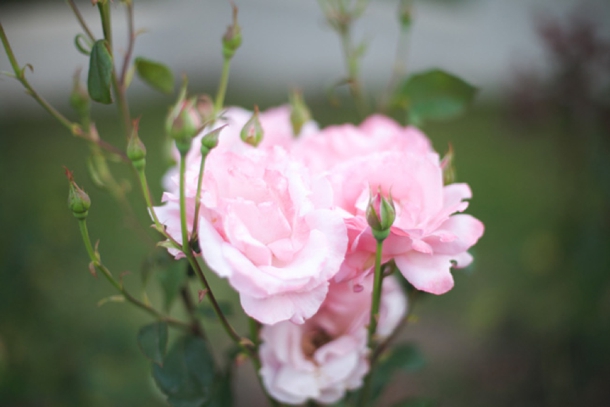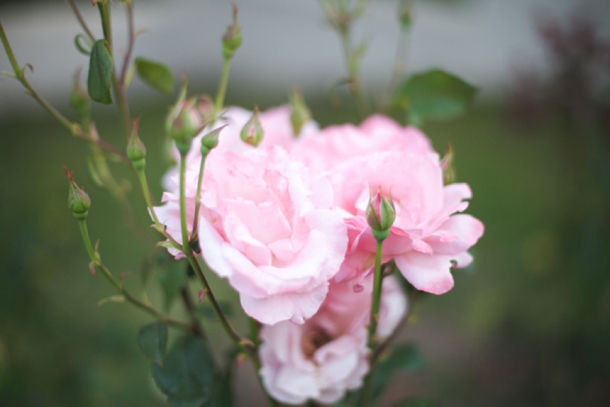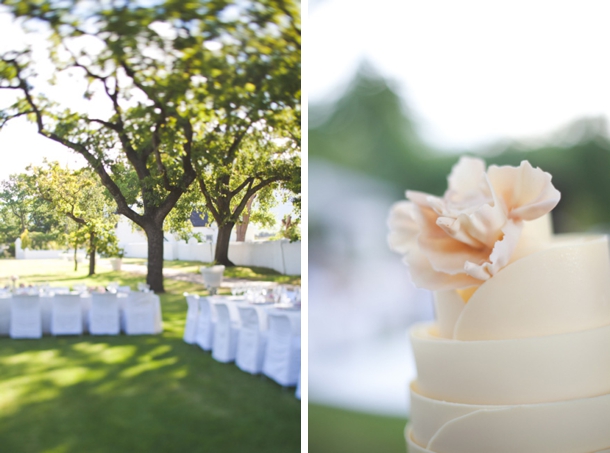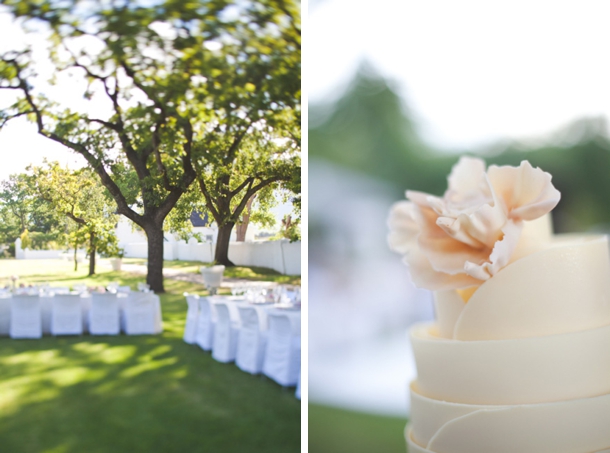 The Honeymoon
Because we got married in December we decided not to go on honeymoon directly after the wedding because we wanted to spend Christmas with our families. So we decided last minute (wedding week last minute!) to go on a 'mini-moon' to Grootbos Private Nature Reserve for three nights. I highly recommend that to every newly married couple. If you are planning on going on honeymoon a few months after your wedding like we have, at least try to go away for a few nights directly after your wedding. It doesn't have to be anything fancy but it gives you time to unwind after everything. All we did was eat, sleep and talk about the wedding! Haha!
Advice for Future Brides & Grooms
First thing – decide on a budget. Start booking your main vendors well in advance as they book out early. You can tighten the belt on many things but get a good photographer and a good videographer.
You are going to change your mind about mostly everything a thousand times. So start planning as soon as you can so if you do change your mind you have time. But set yourself a cut off time for this. Also we had a very good friend, Jenny Jarvis, coordinate the day for us. I handed everything over to her a few weeks before the wedding. No bride should need to worry about anything on the day (there are always things that come up doesn't matter how thoroughly you have planned things).
Don't forget to get a good DJ. I can't stress enough about this. If your DJ is playing ABBA and The Village People all night the chances are your guests will be heading home early. Meet with your DJ and discuss what you would like them to play so that they know what you are expecting. We got DJ Rene 'The Frenchman'. He kept our guests partying until 03:00 in the morning.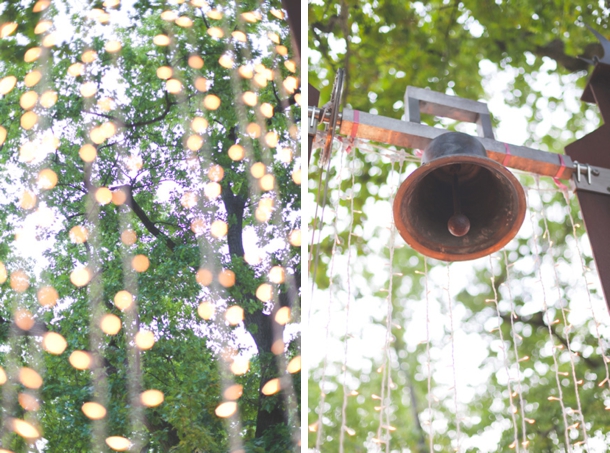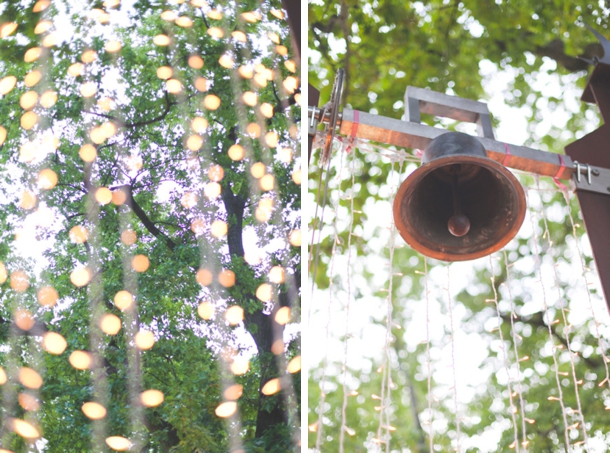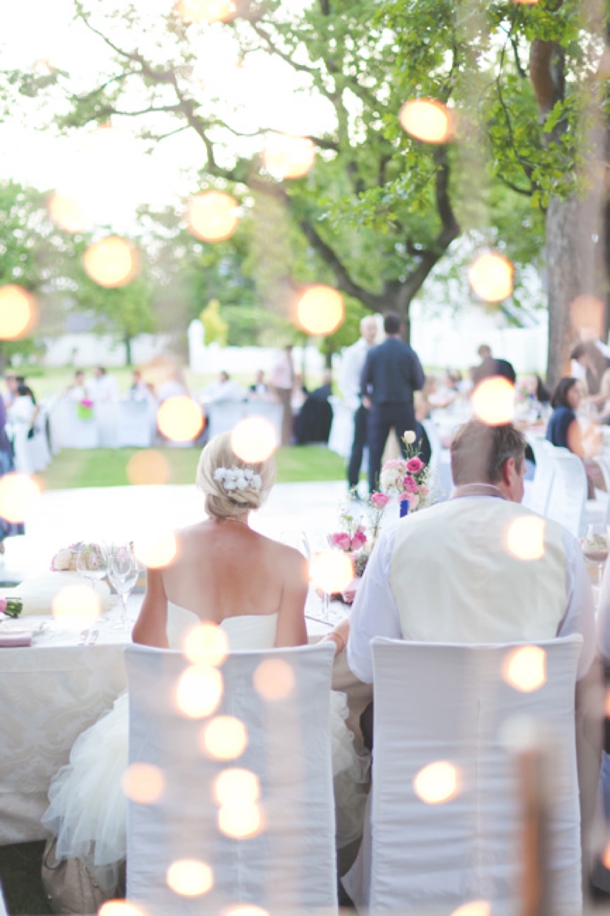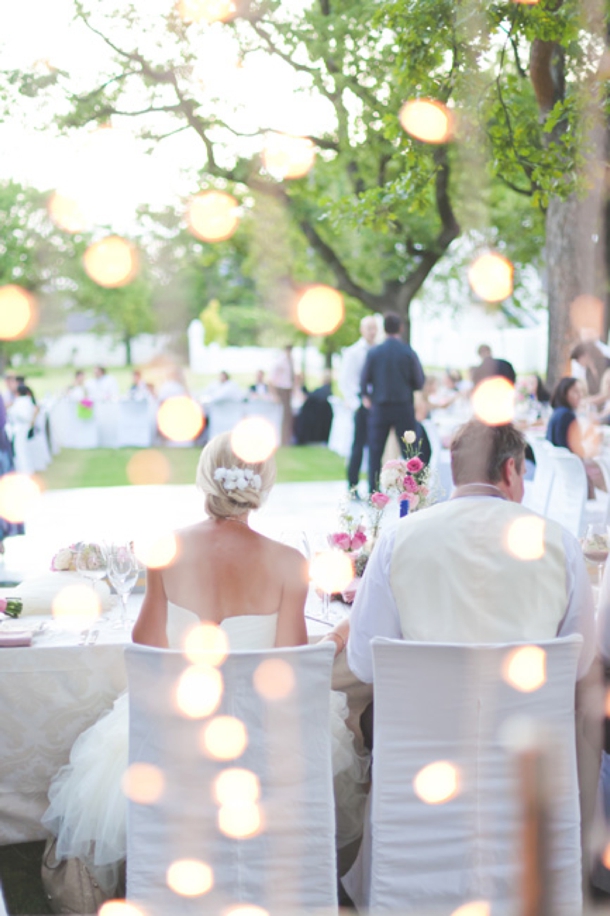 You can see more from this wedding on Lara Scott's blog.
SERVICE PROVIDERS
Venue: Allee Bleue | Catering: Reuben's | Photography: Lara Scott Photography | Co-ordinator: Jenny Jarvis (082 564 1050) | Cake: Kanya Hunt, The Hunt House Kitchen | Flowers & décor: My Pretty Vintage | Stationery: Lara's Designs | Bride's dress: Jagadi Couture | Bride's accessories: Vintage necklace (1950s) and Lovisa | Hair & makeup: Ilene Grahn (082 614 7658) | Bridesmaids' dresses: sourced from local stores | Groom's attire: Eurosuit | DJ: DJ Rene 'The Frenchman'