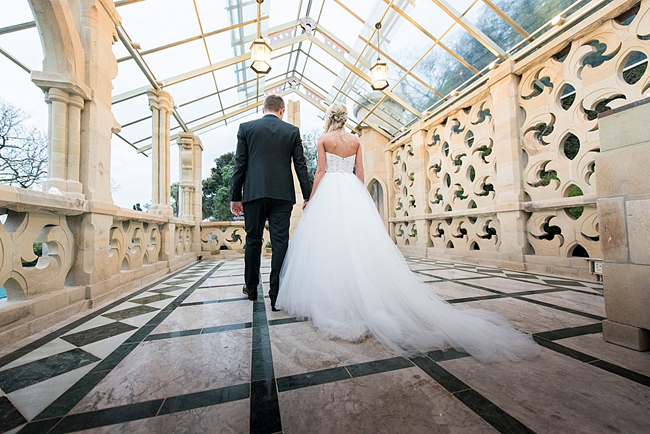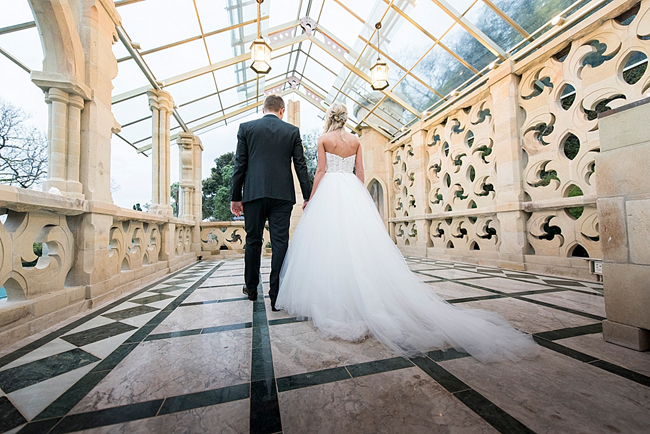 Oh do we ever have a romantic wedding for you all today! Kezia and Daniel's big day is a BEAUTY, combining romantic blush (including lush, opulent textures like blousy white roses and draping (which perfectly complements Shepstone Gardens' gorgeous glass marquee), and elegant glamour – sparkling rose gold table cloths, shiny metallic votive holders, crystal and chandeliers. Add to that a touch of botanic with the delightful stationery, hanging floral chandeliers, bridesmaids in long white dresses, and of course Kezia's amazing Kobus Dippenaar gown… I could just go on all day, there's so much prettiness. So what do you say, shall we get on with enjoying it? Our faves Jack and Jane documented the day in all its dreamy glory.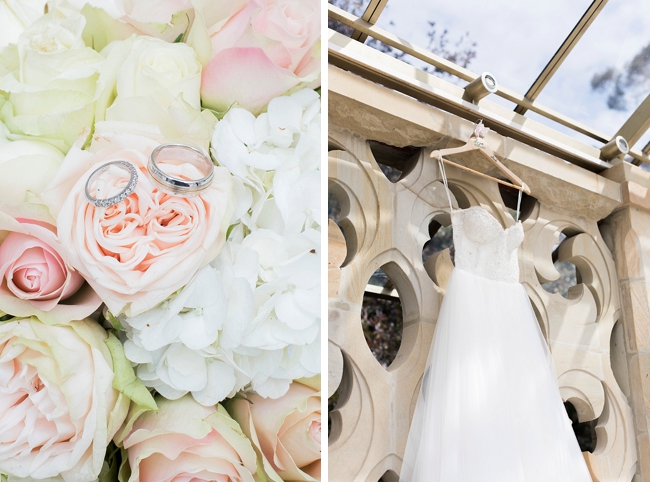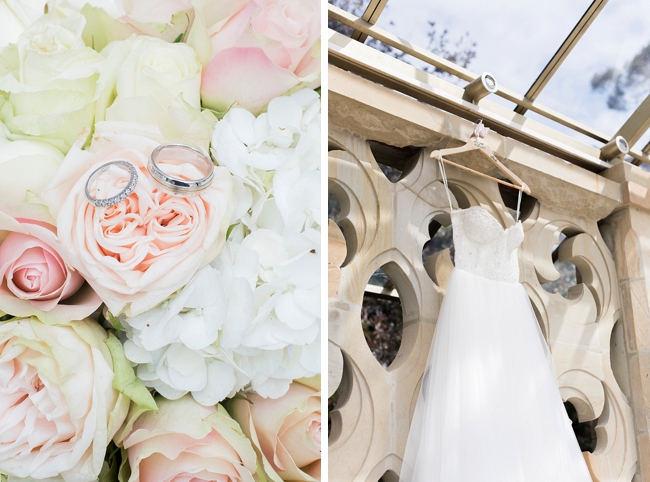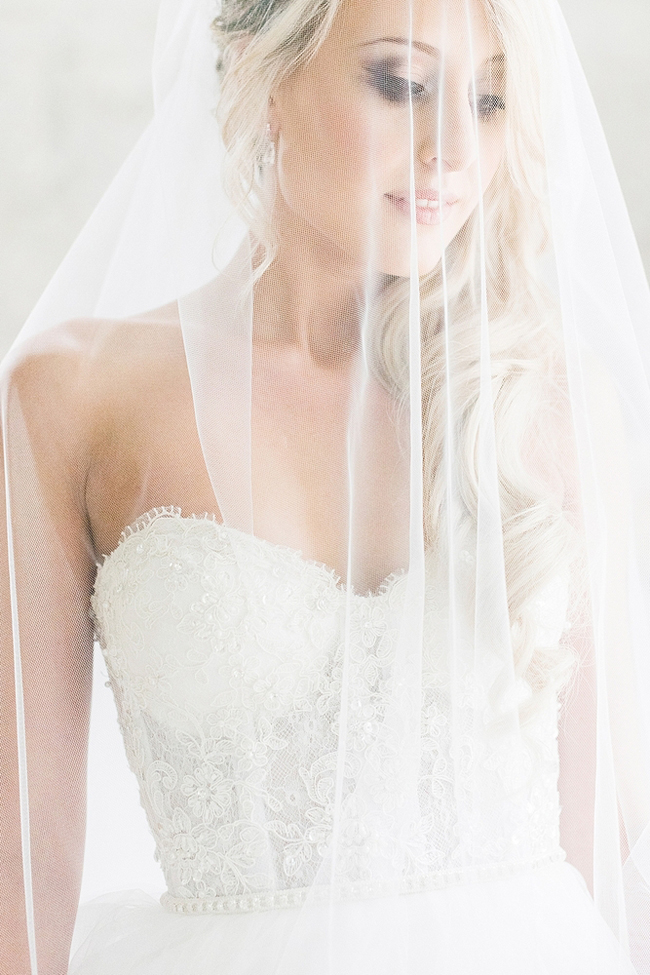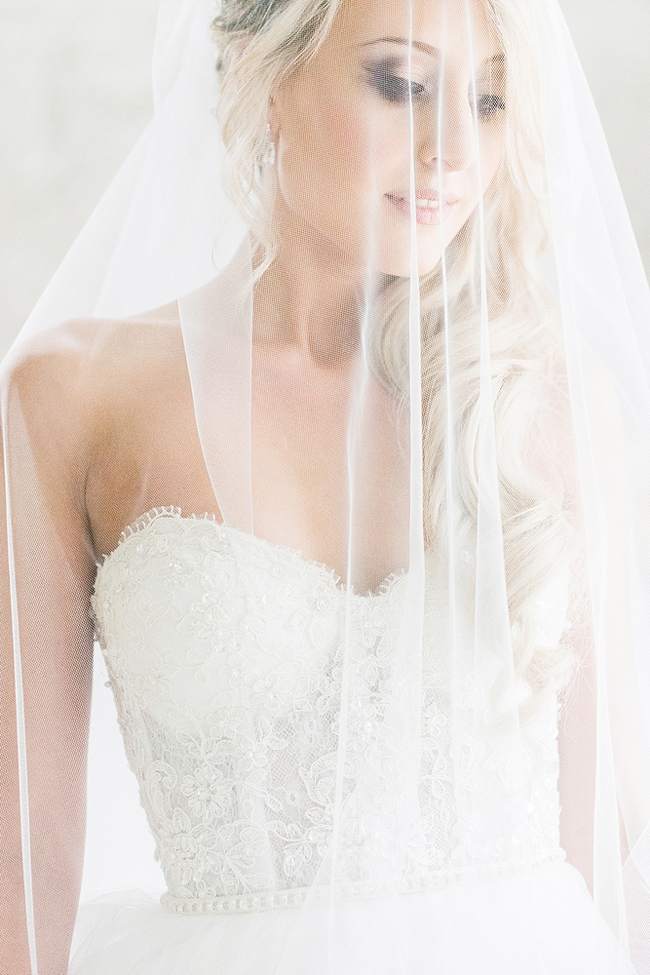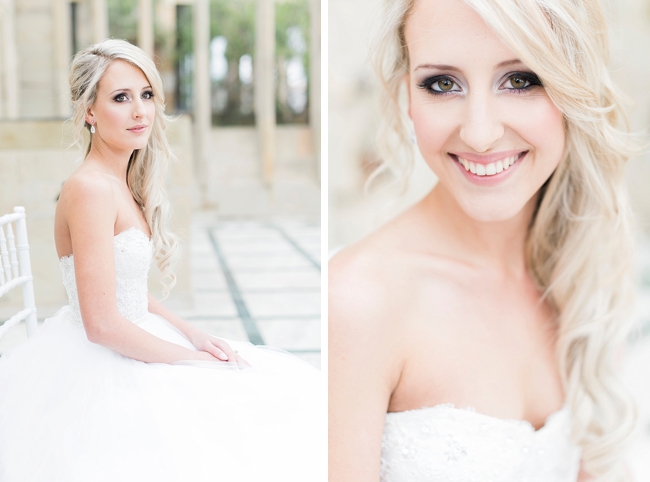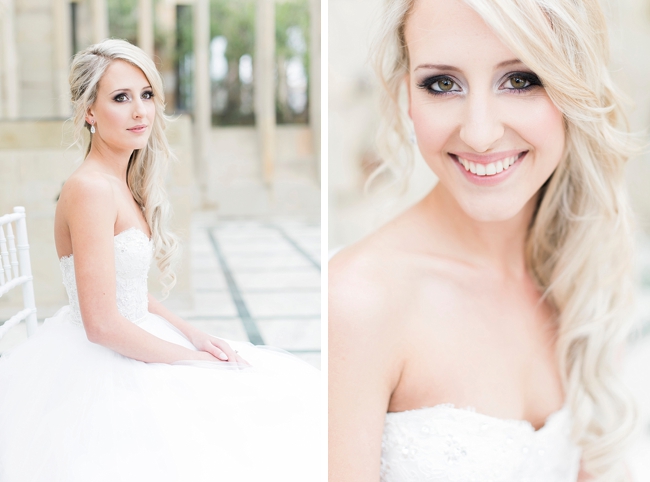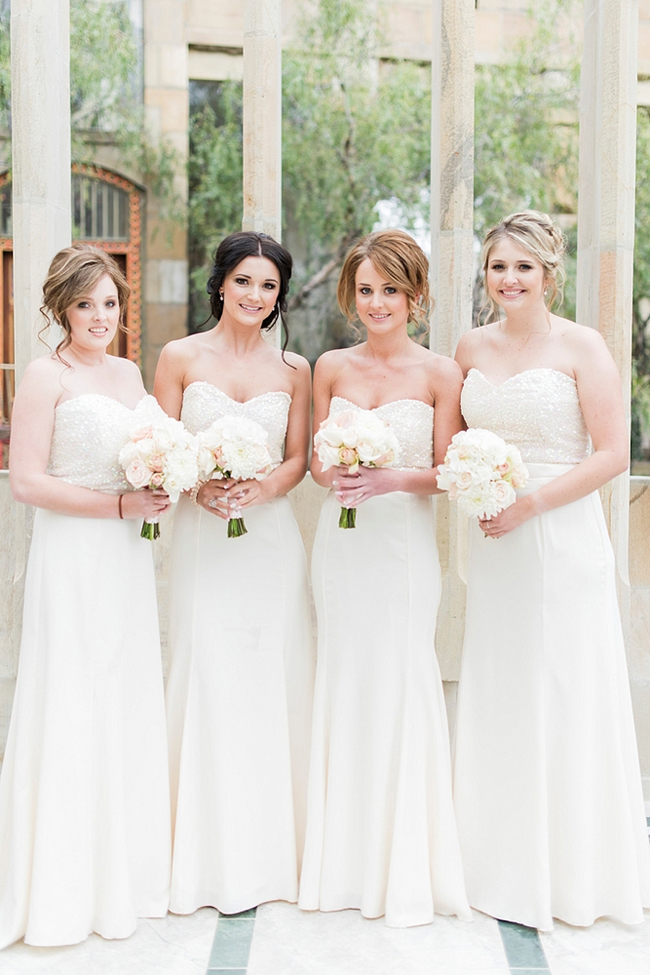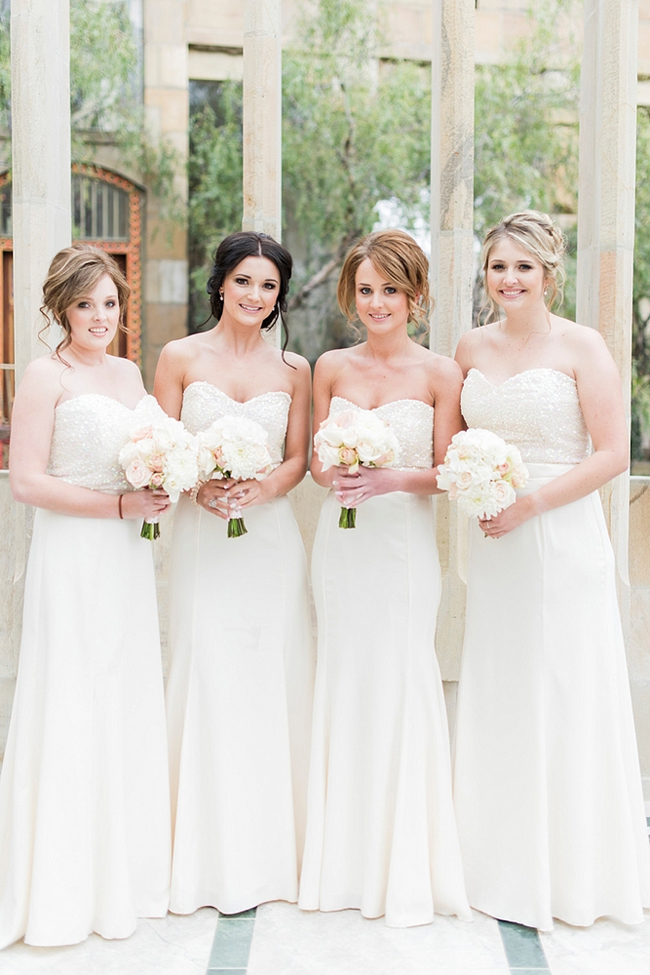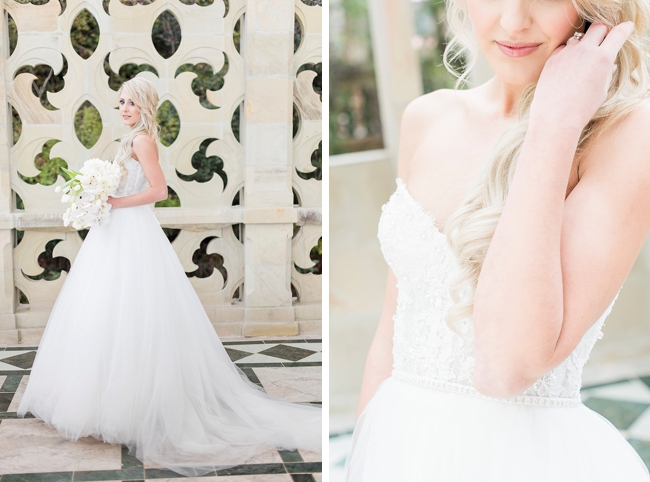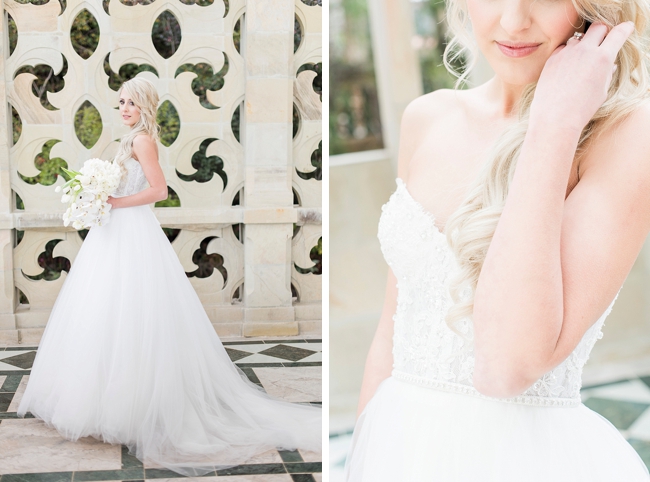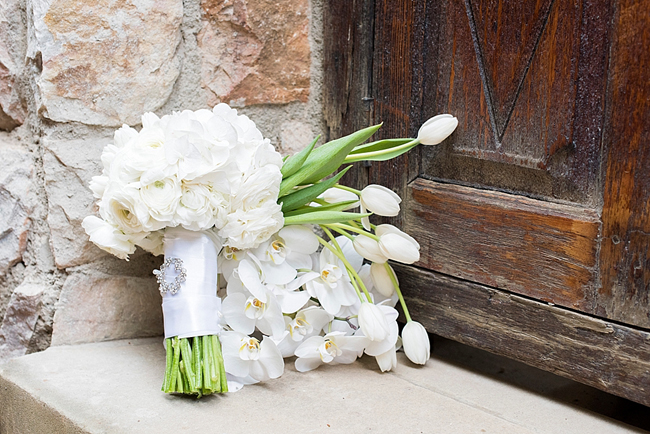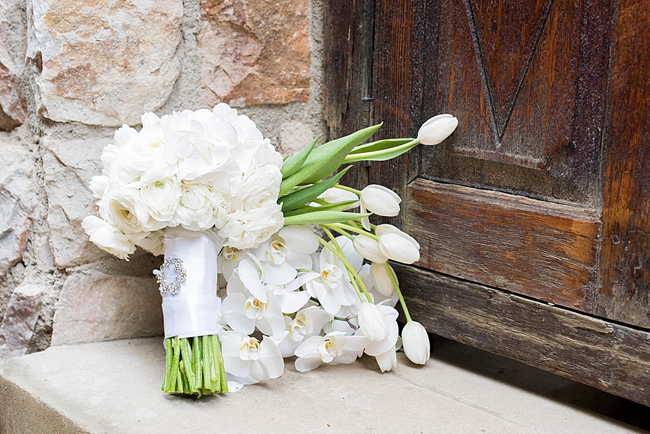 Love Story
When we were in high school we had known about each other as we lived in the same neighbourhood and he had mutual friends with my sister. We had always been attracted to one another but as we are a few years apart we never got the chance to really talk. Fast forward a few years and we both happened to be studying at the same university. One evening my sister met up with Dan and a few mutual friends at Hatfield Square. I stayed at my flat as I just wanted to relax that evening. Lo and behold, Dan arrived at the flat to pick me up to join them for the night. It had been a few years since we last spoke and I was surprised at how interested Dan was in how I was doing. Before I knew it, we were so completely immersed in our own conversation that we barely spoke to anyone else. That evening it felt as if we had known each other and had been best friends for years. There was an instant connection between us and we shared our first kiss that night. Looking back we always joke that I never had to go looking for my husband, he picked me up at my doorstep!
The Proposal
Daniel surprised me with a romantic getaway to a lodge in the Kruger Park for my birthday weekend. He had arranged a private late afternoon game drive the day before my birthday which I thought was my special birthday surprise… little did I know. On the game drive Daniel was very quiet and I was wondering why I was the only one looking for animals. The ranger suddenly turned off the road and into the bushveld and drove to a spot where the sun was about to set. A quaint table with food and champagne was set out for us in the middle of the bush. Next thing I knew, Daniel got up and said the most romantic speech. He then got down on one knee and proposed. It was perfect and I had absolutely no idea that he had been planning it for the whole year.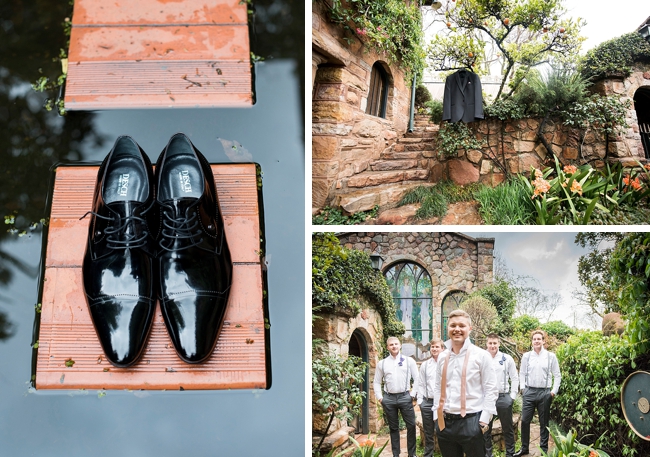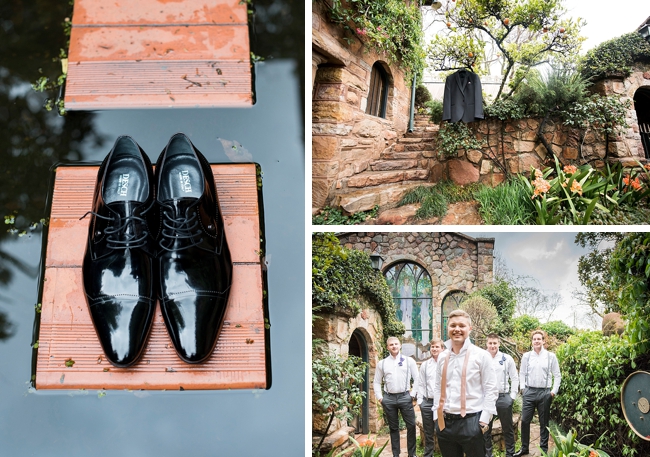 Wedding Style
Choosing the style of our wedding was one of my favourite things to do. Soon after Daniel proposed I hit Pinterest for some ideas. I already knew that I wanted a soft, elegant, romantic feel to our wedding and that the main colour was going to be rose gold with hints of blush pink and white. Shepstone Gardens lends itself perfectly to this theme, having a glass marquee with glass chandeliers and a stunning rock backdrop. We draped the open sides of the glass marquee for more glam. The sheer, beautiful architecture of the tiny stone gothic chapel can't be overlooked, so we utilised it as our cake and coffee spot. Beautiful floral designs on the on-the-day stationery, glimpses of blush and white flowers in huge bouquets set on high crystal vases on each table with lit candles, accents of rose gold in the table décor and runners and beautiful personalised guest favour cupcakes completed my fairytale dream. When I arrived at or venue on the day of our wedding and saw the décor and the way the tables were set it took my breath away and I shed a few tears when I walked in. Everything looked the way I had imagined it.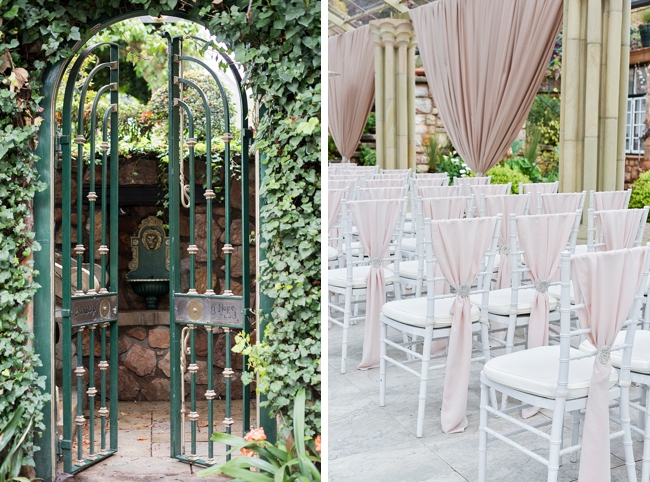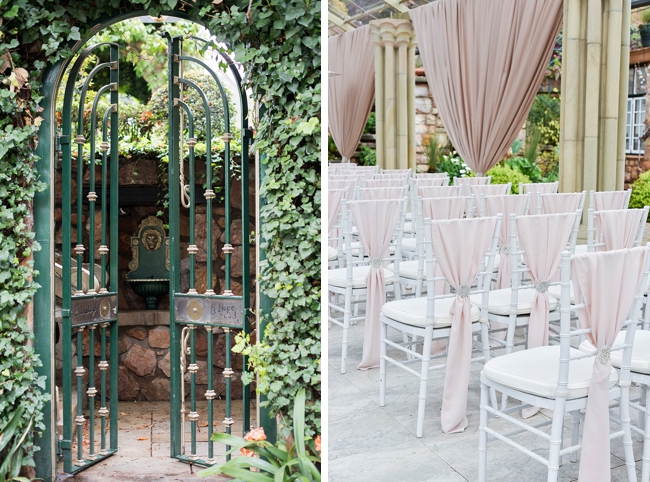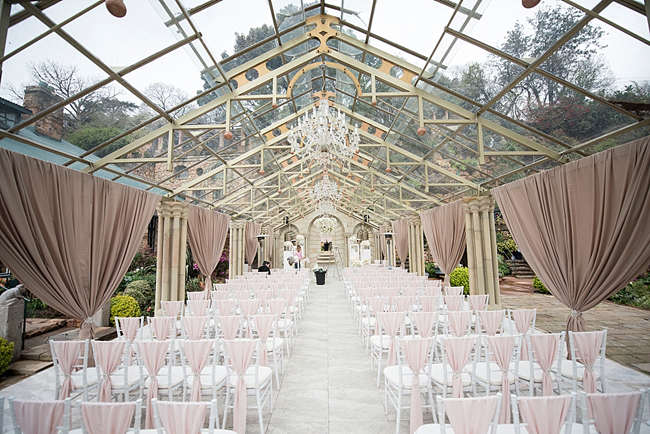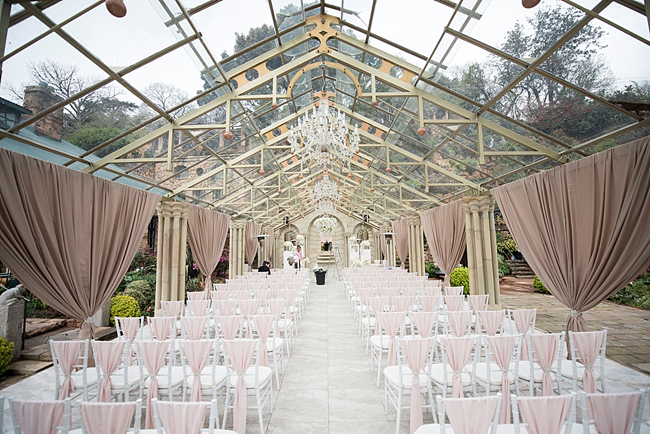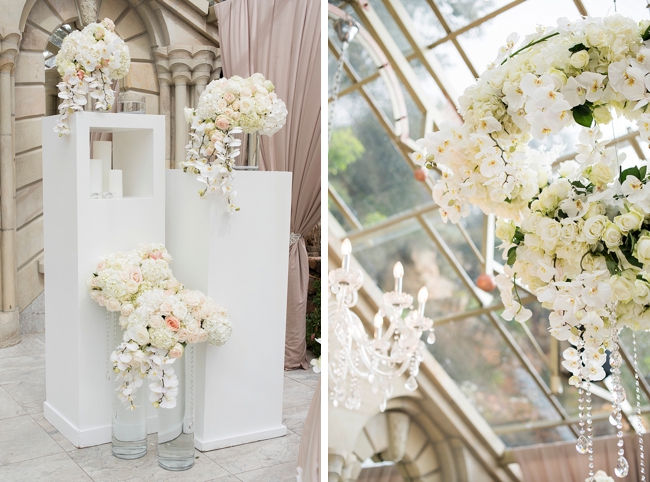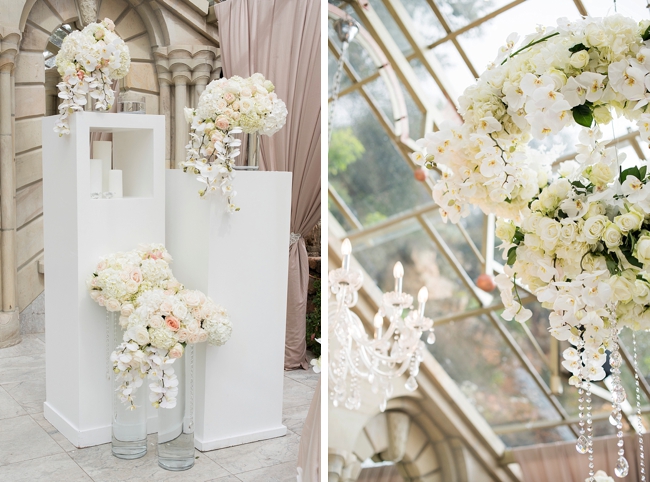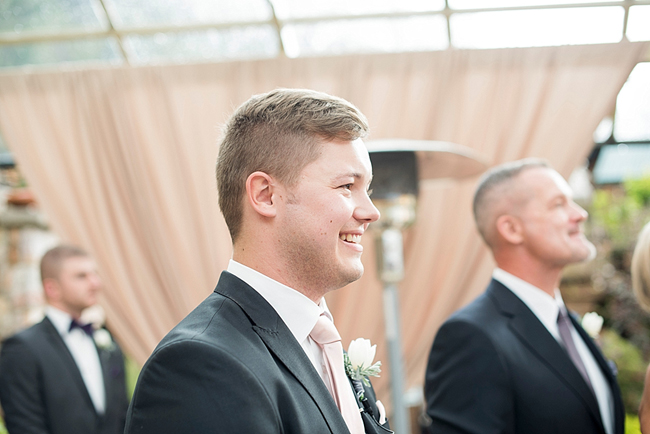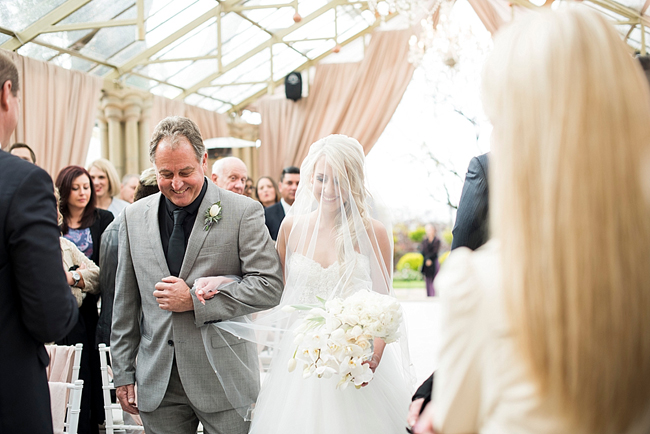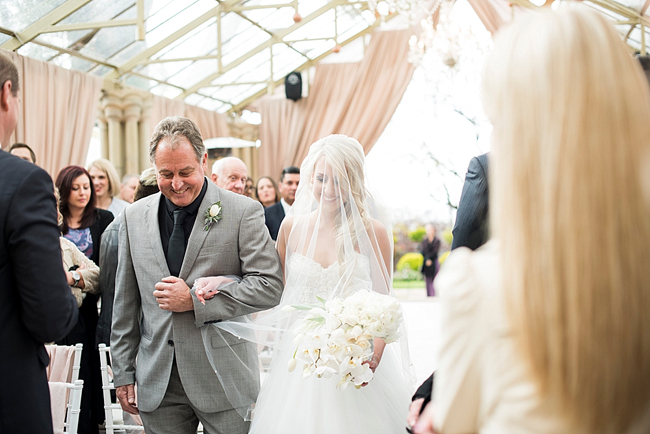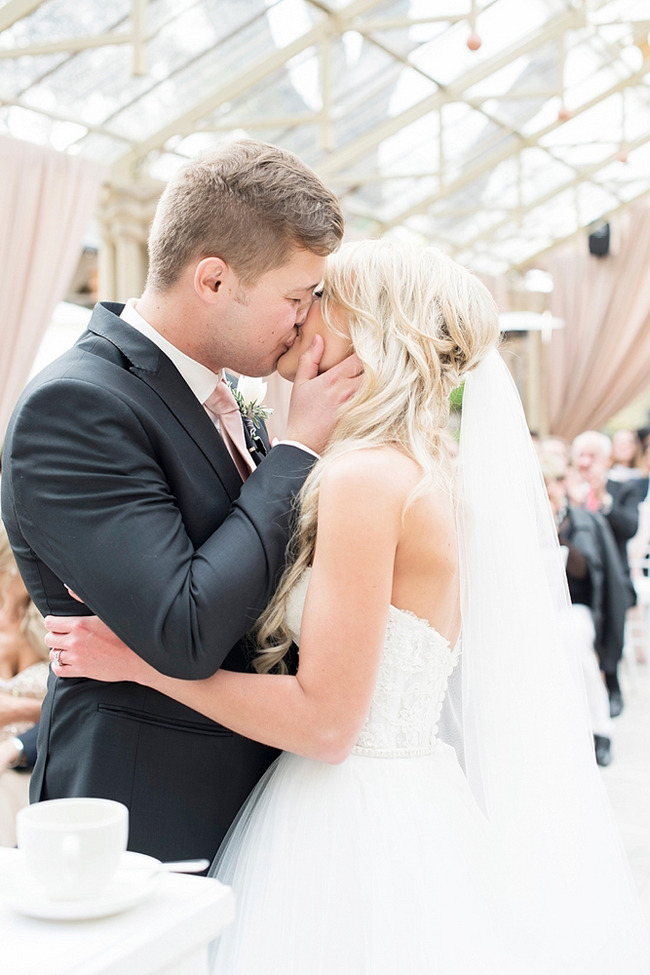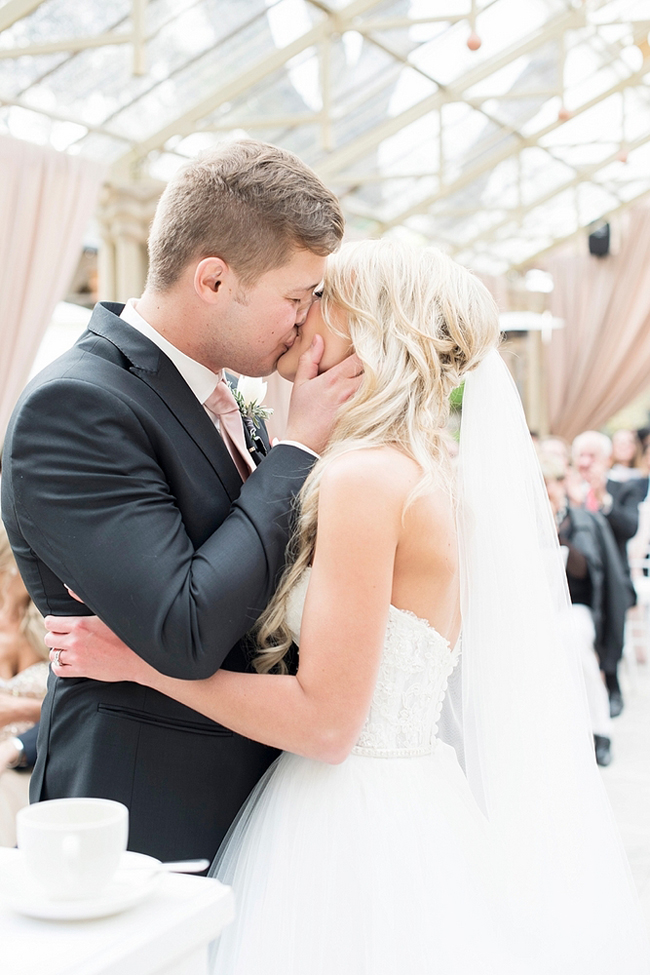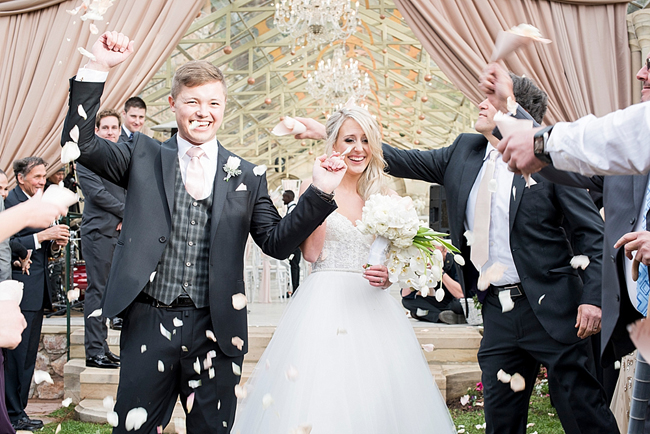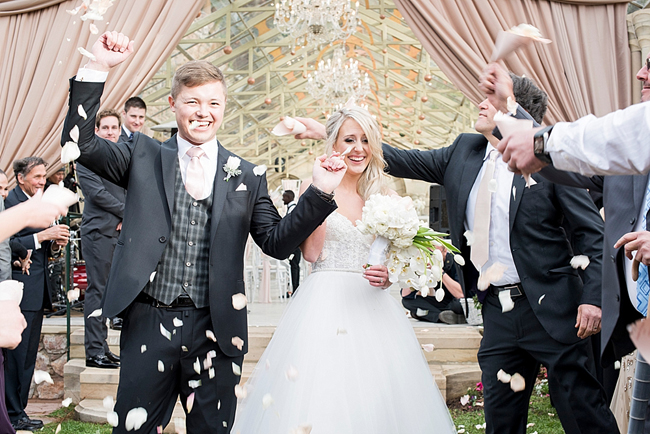 DIY Elements
I made my own confetti cones and printed various scriptures on them. I loved knowing that our guests were showering blessings onto us after our ceremony.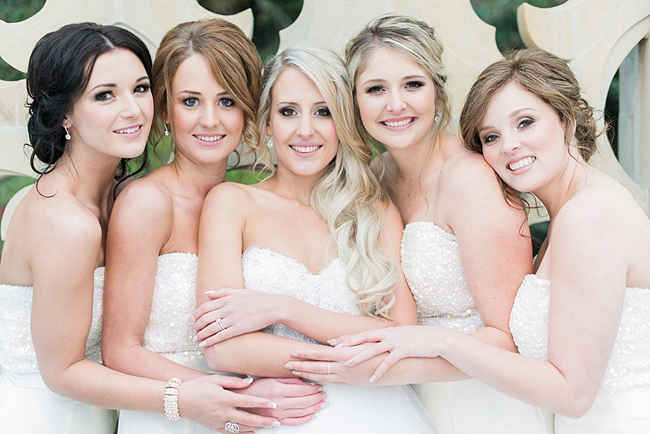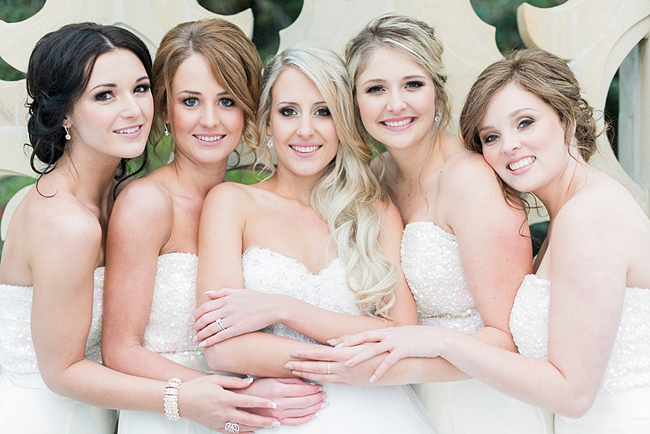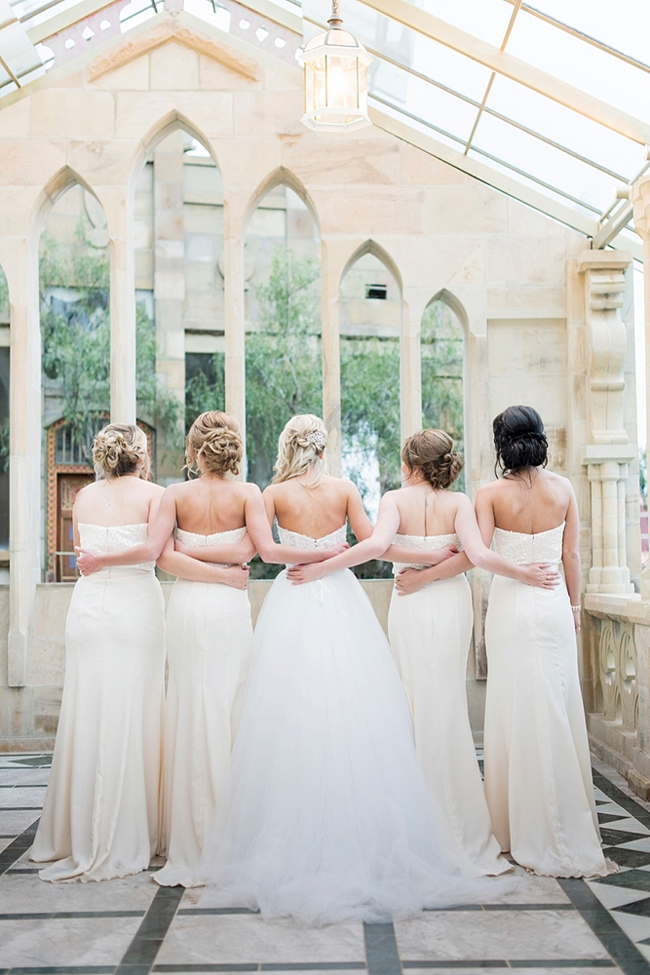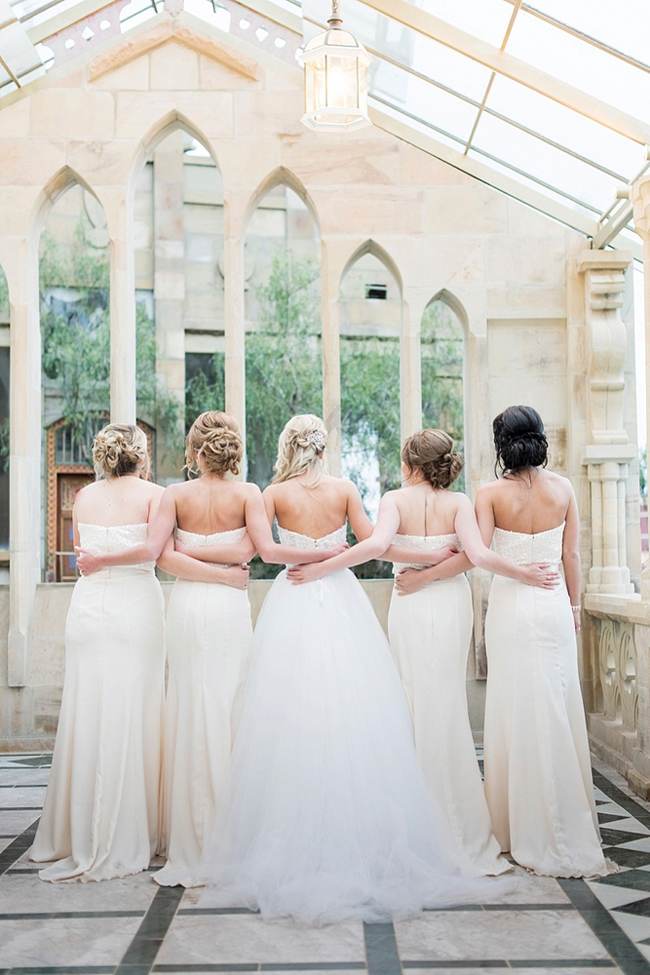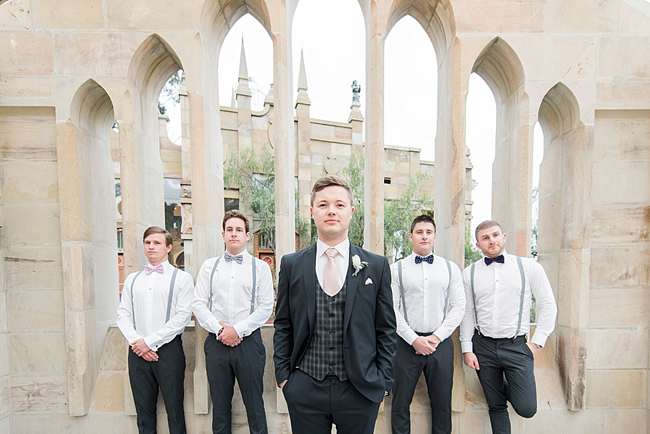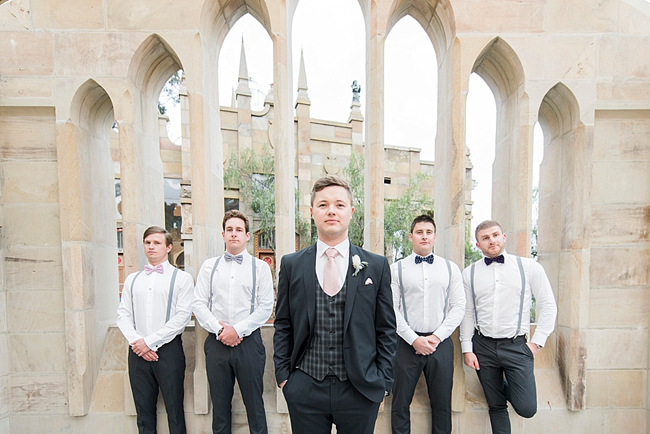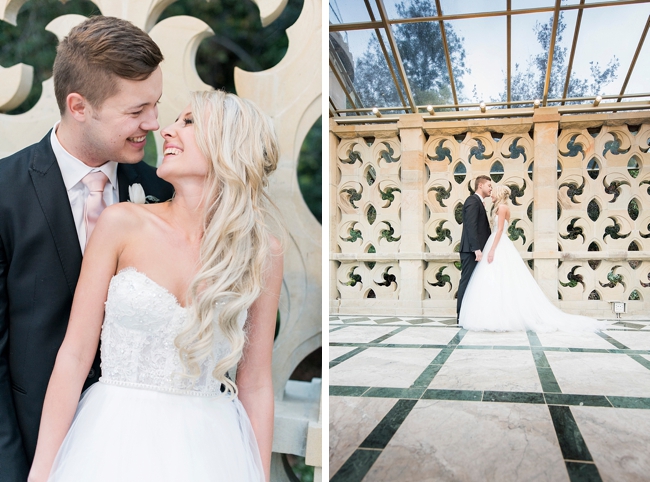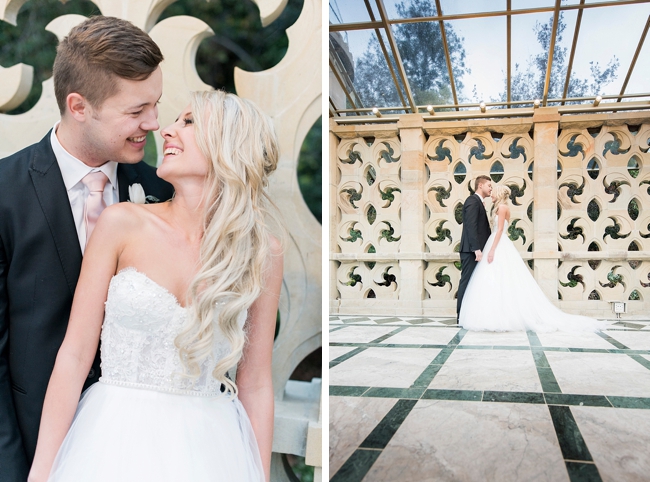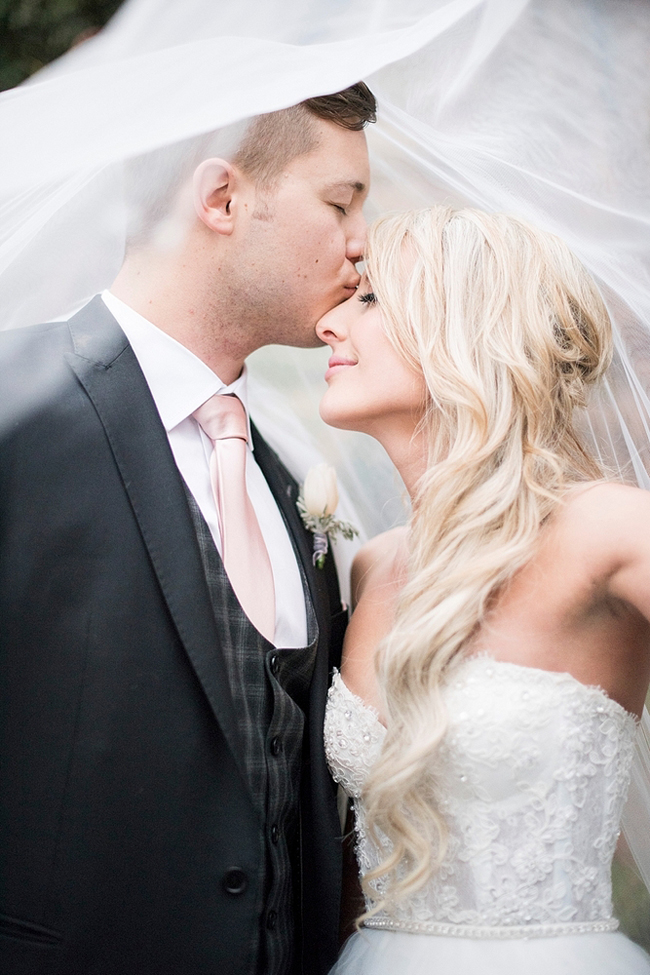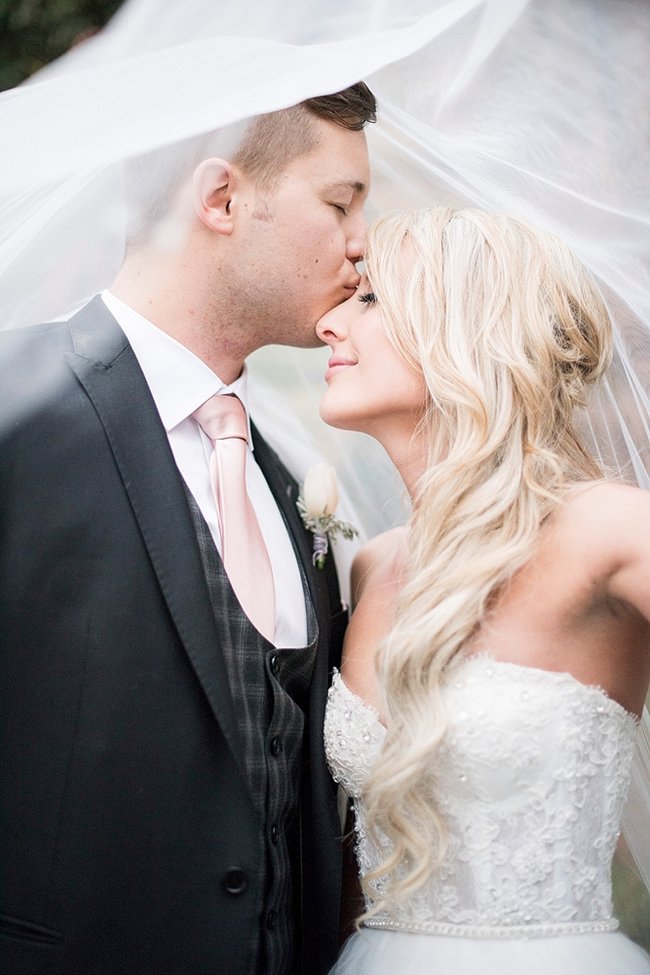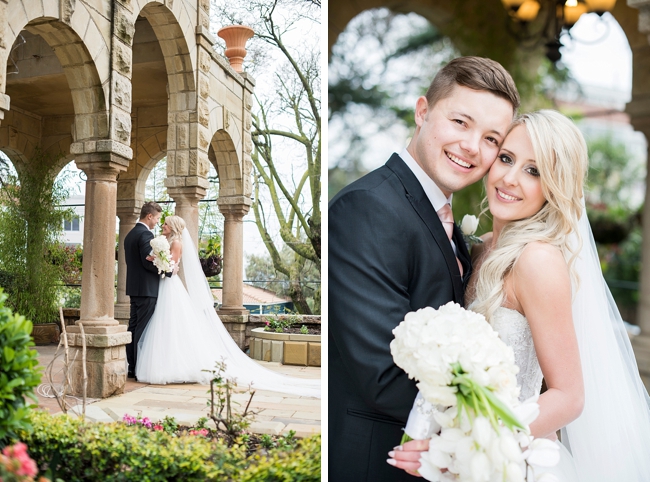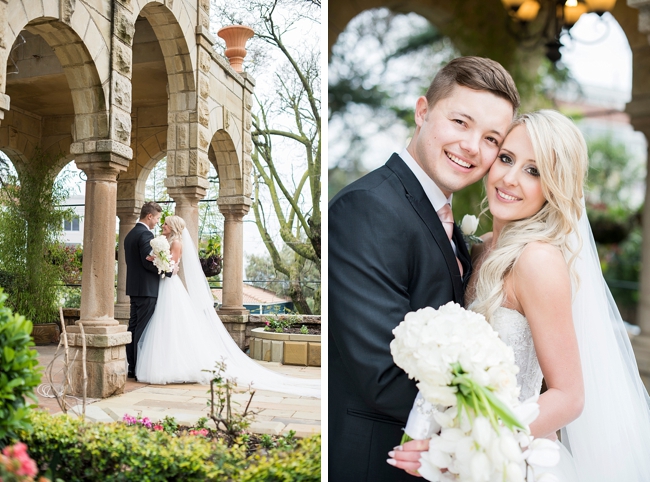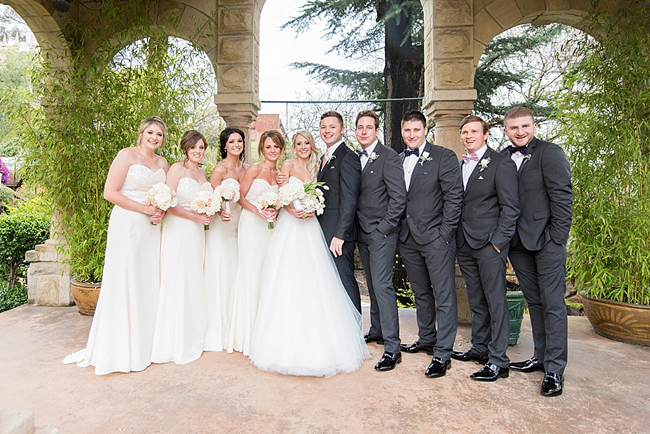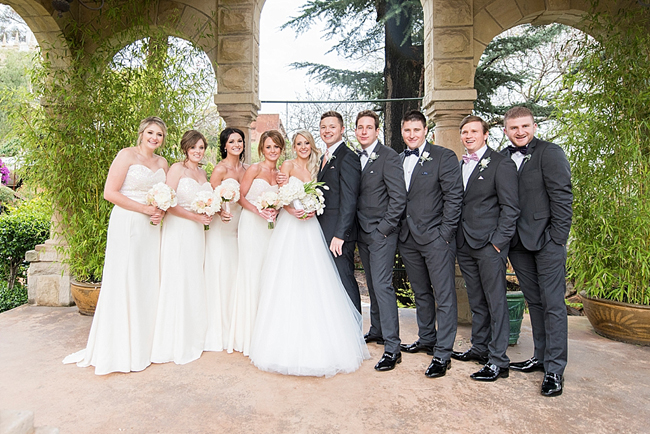 The Dress
By the time it came time to go dress shopping I had watched one too many episodes of 'Say Yes to the Dress'. Thankfully I knew exactly what I wanted and I had a clear vision of what I was looking for but couldn't find it anywhere. I had been told of the South African designer Kobus Dippenaar and I loved that he specialized in beautiful corset tops which was exactly what I wanted for the top part of my dress. Fortunately Calegra Bridal house in Pretoria is a supplier of his dresses so I didn't have to go all the way to Cape Town to go and see him for fittings. Kobus made a modified version of one of his wedding dresses for me. I have to admit that getting a dress made and having to go for many fittings is lengthy and a bit stressful but in the end it was completely worth it for me. I looooove my wedding dress.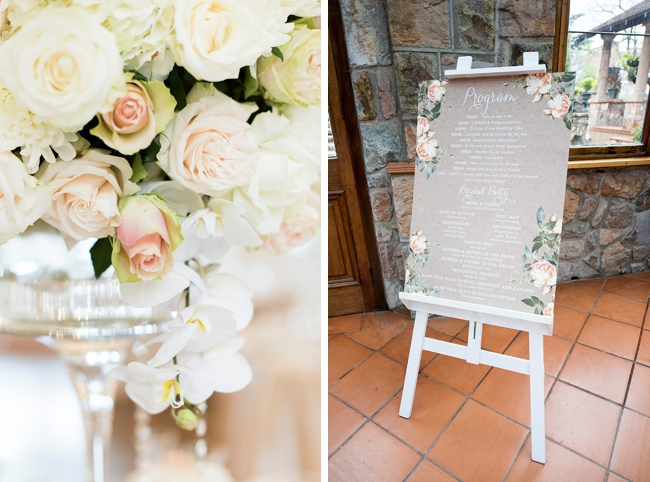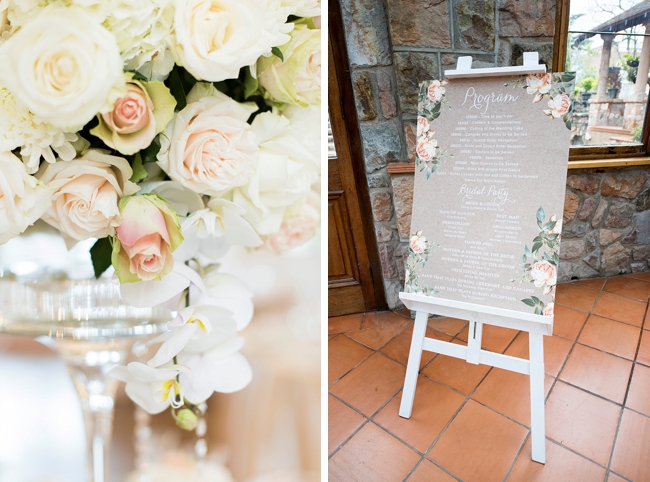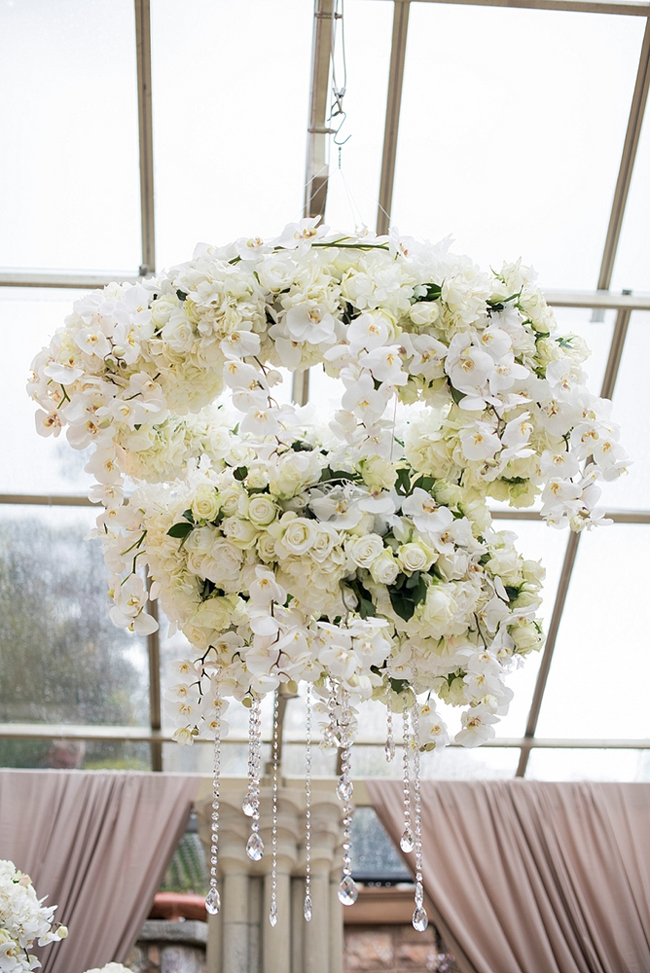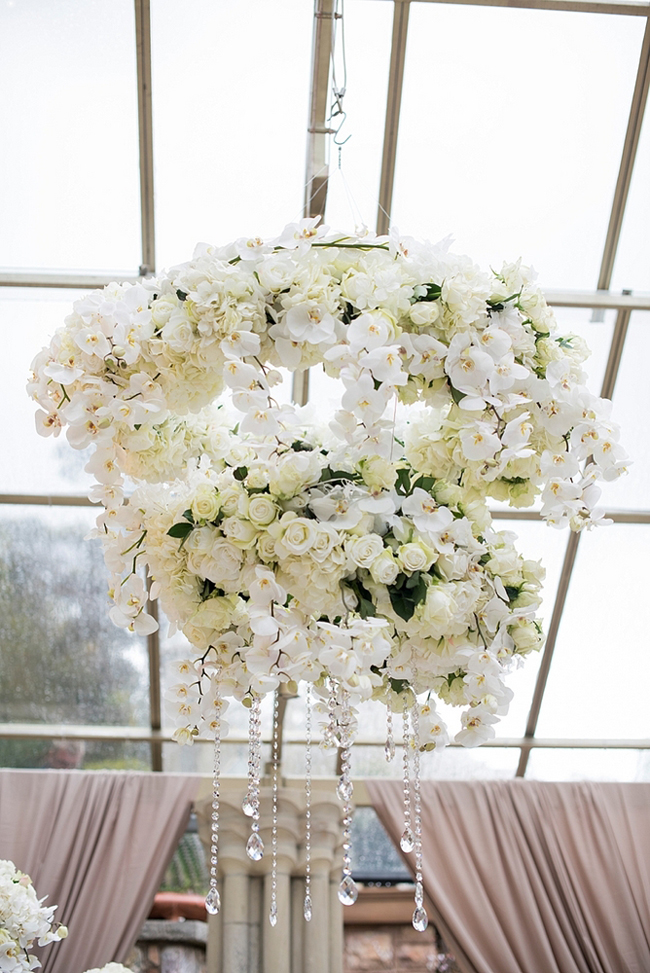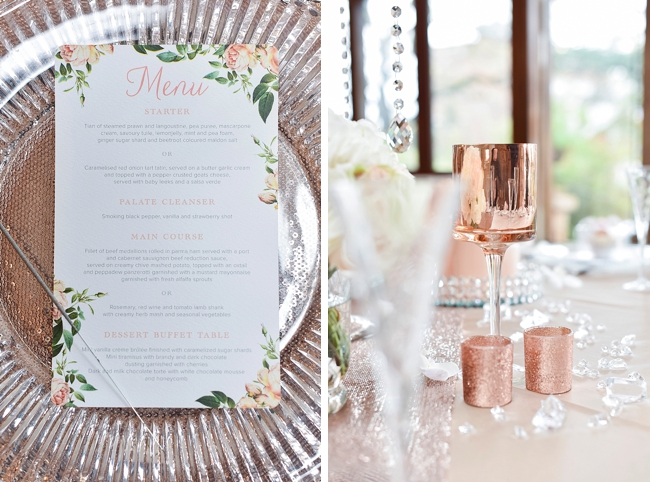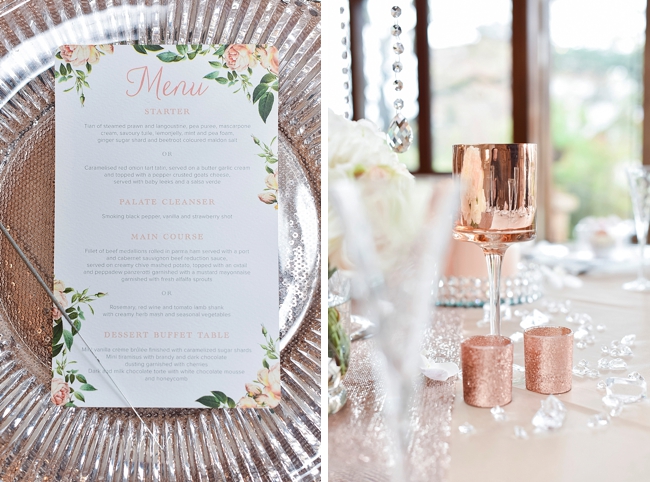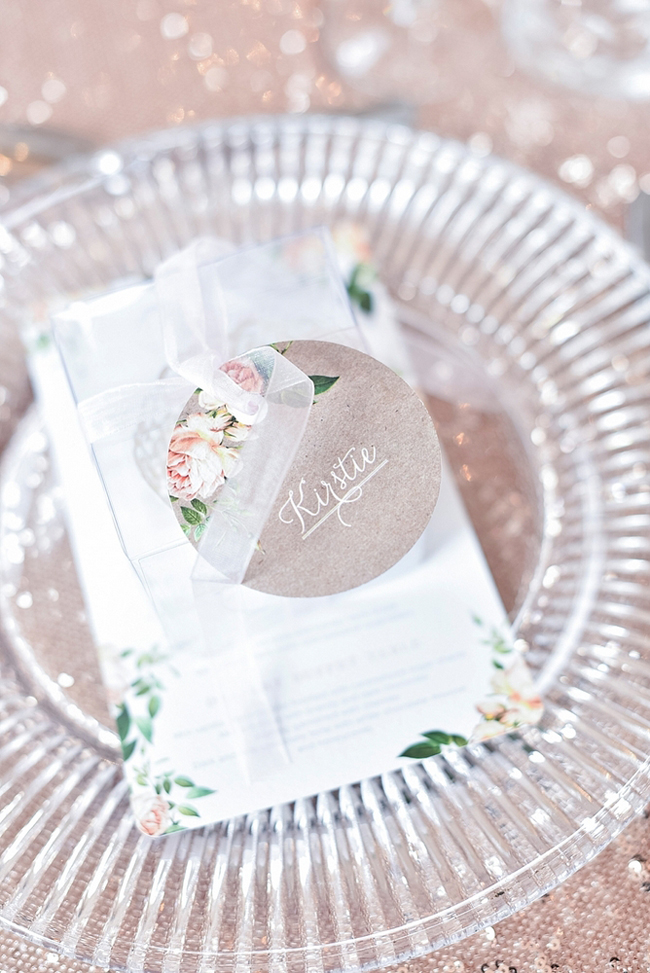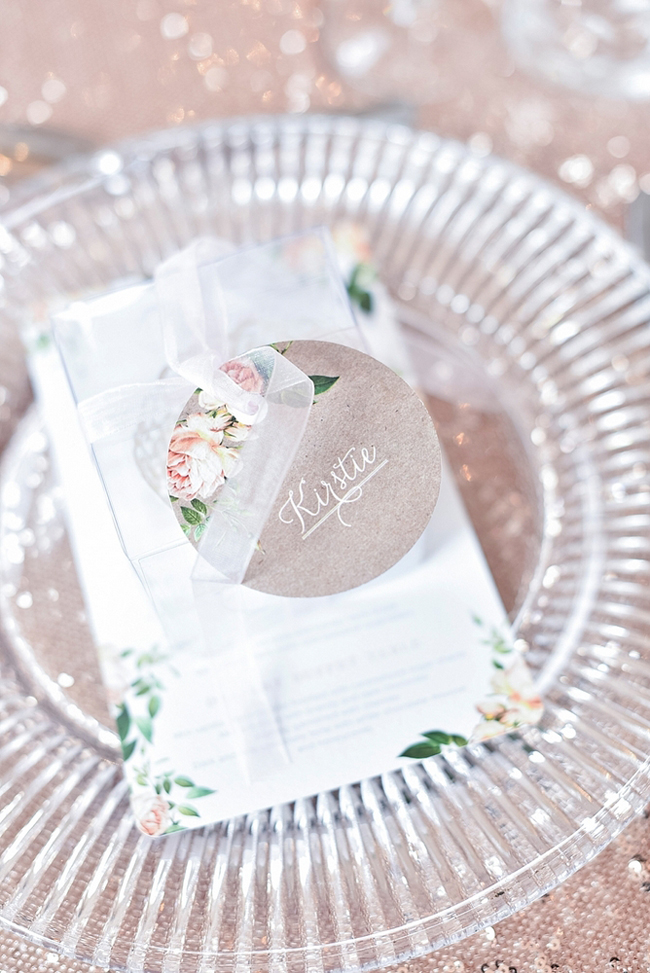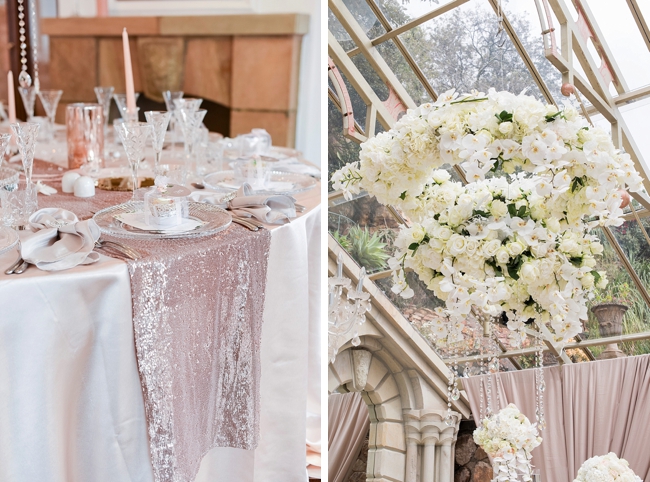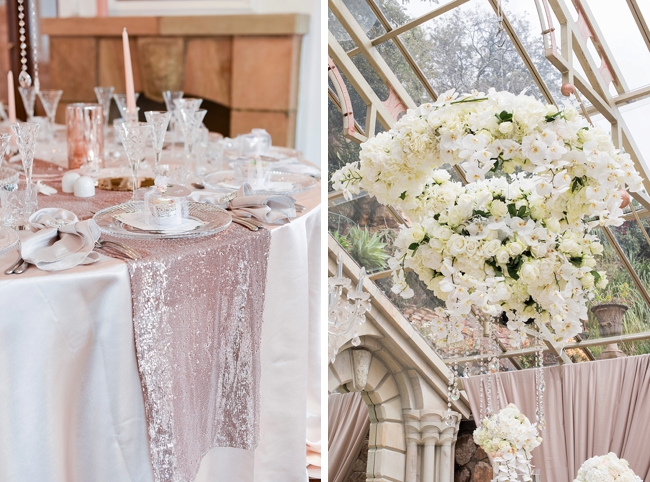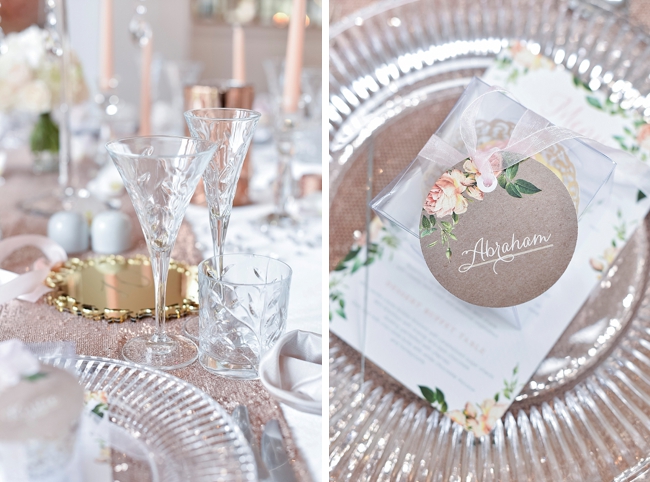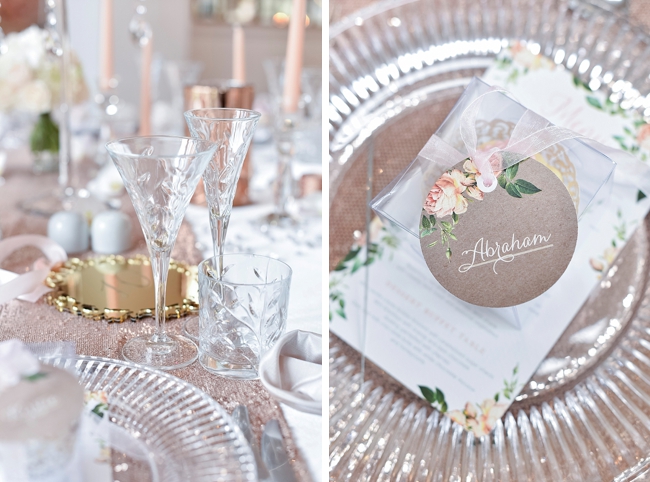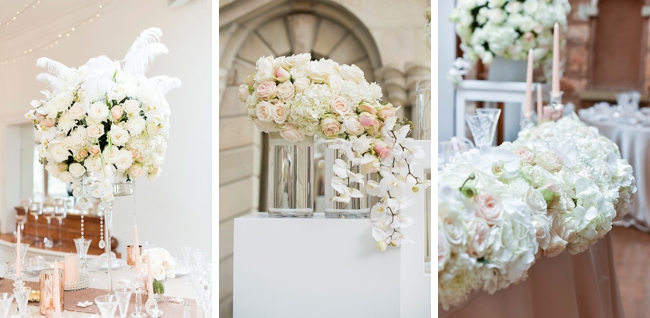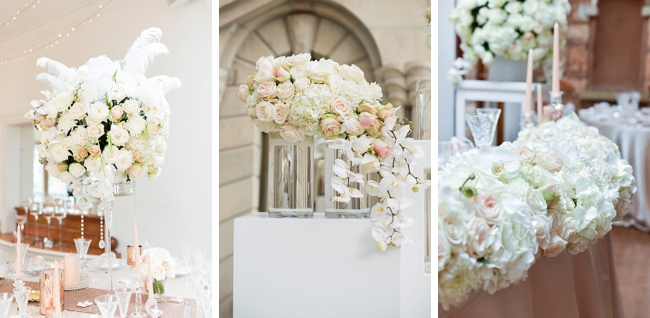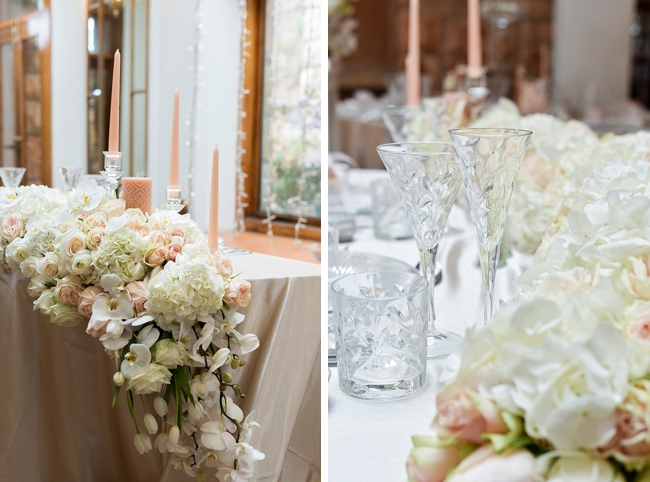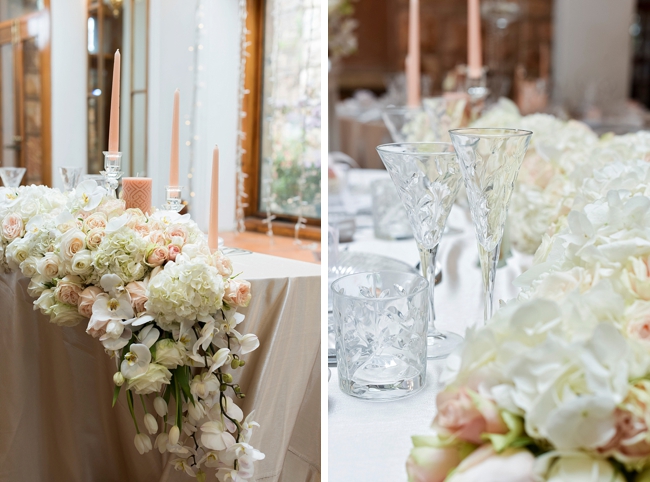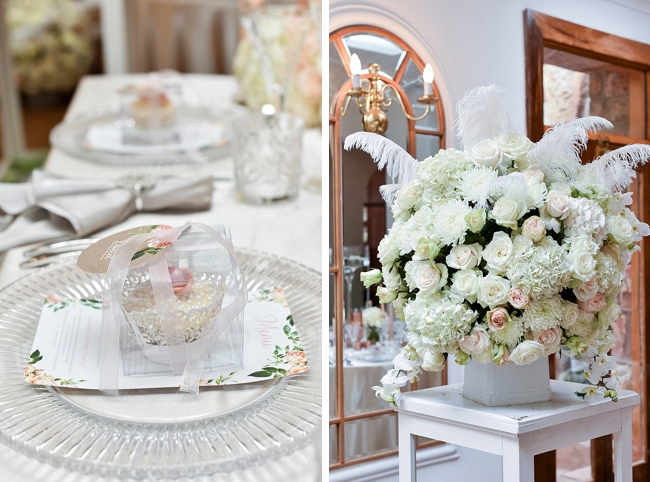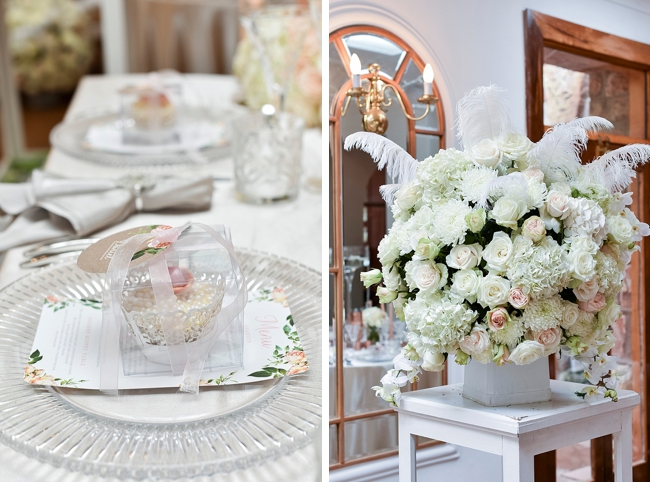 Memorable Moments
The most memorable moment for me was saying our vows and our 'I dos'. All the speeches blew me away and were really special to me – especially my husband's and my dad's speeches. Our surprise tango dance was also a highlight. We had so much fun and were so relieved that we remembered the steps!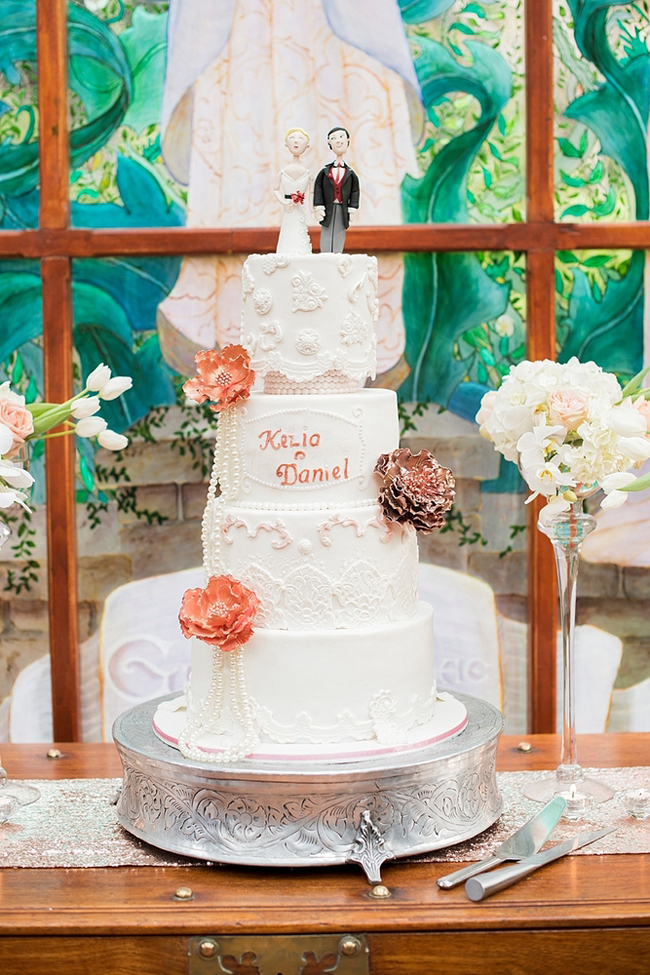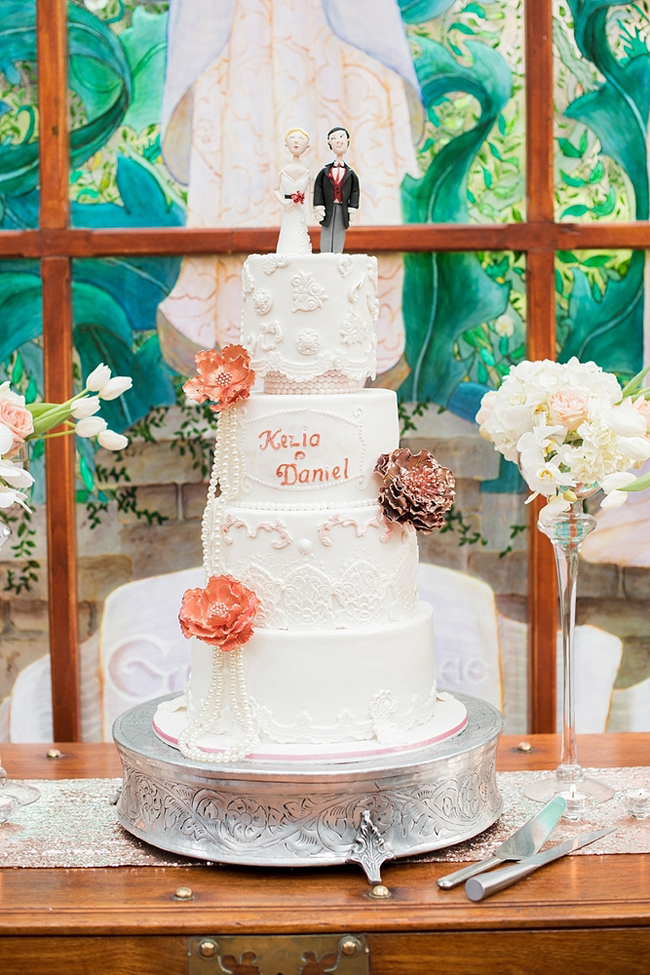 Proudly South African Details
My choice of proudly South African elements came in the form of two very talented and accomplished South African bands: The Runaway Train Cult who played during and after the ceremony, and the Rocketeers who played during our reception.
Kobus Dippenaar was the fabulous South African designer who made my dream wedding dress.
Best Decision
Choosing two live bands to play on our special day and spending the extra to get my favourite photographers Jack and Jane and Hauke Videographers.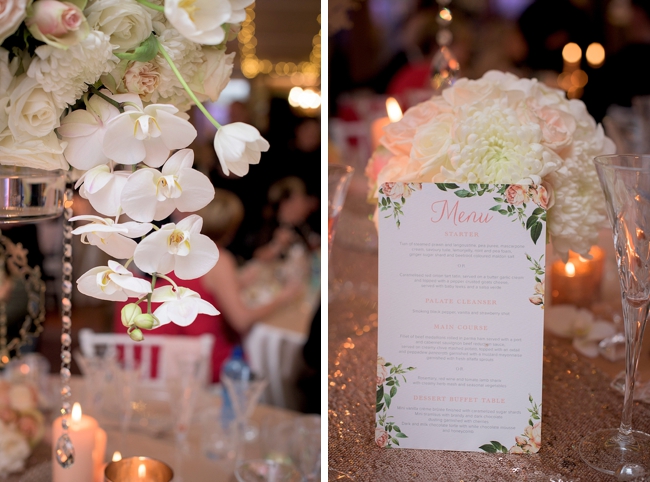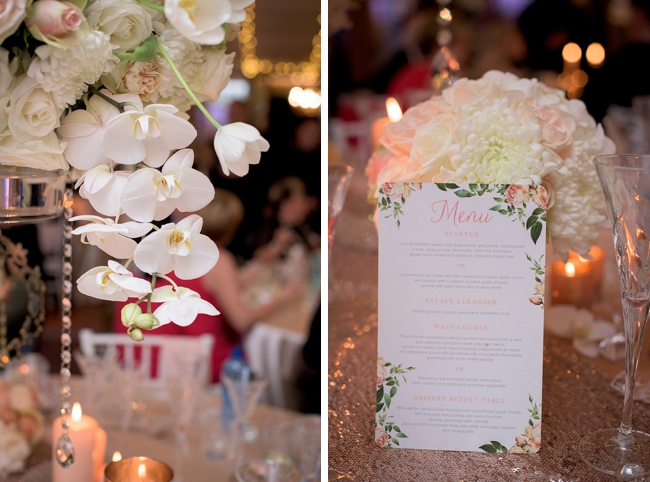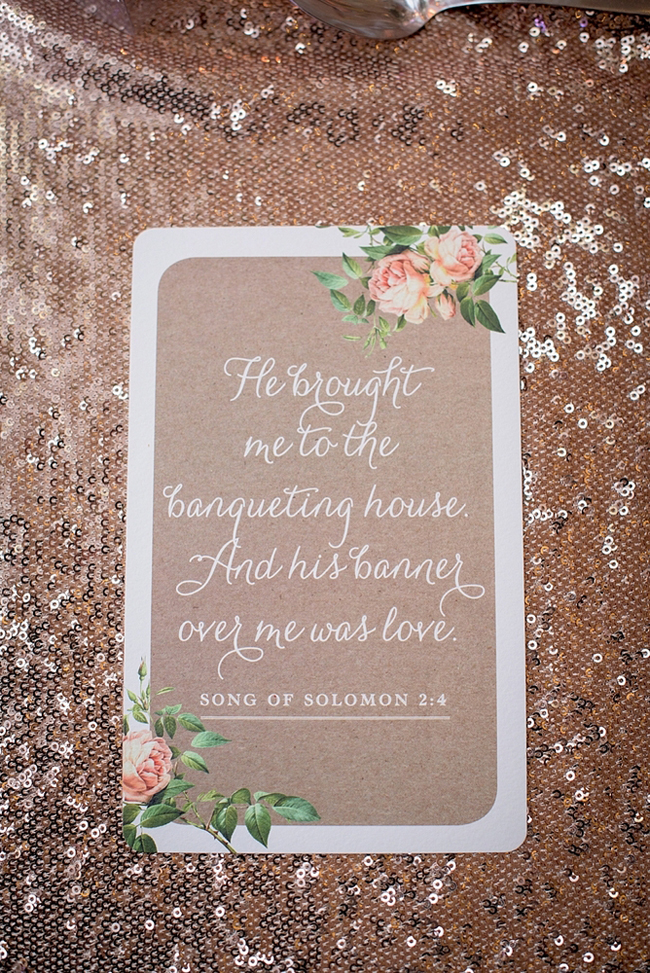 Advice for Future Brides & Grooms
Stay focused on the main prize – marrying your man.
Try and have a live band, the guests really enjoy it and it creates such a lovely atmosphere and makes everyone feel relaxed and eager to have a good time.
Brides, on the day of your wedding, while you are getting ready, try to get some time alone where you can just relax for a bit and think about the fact that are just about to get married! You need a moment to yourself to reminisce.
Try and do a dance together. We loved this part of our wedding planning because it was the one thing which we had to spend time just focusing on each other. It added a fun element to the wedding day as it was a surprise and our guests loved it.
Enjoy your food/cake tasting experiences as it's possibly the only time you will eat that food again – on the day you are either too excited or too nervous or too busy to eat!
Enjoy the beginning stages – searching on Pinterest for ideas, looking at venues, trying on dresses, etc. These were the most exciting parts for me.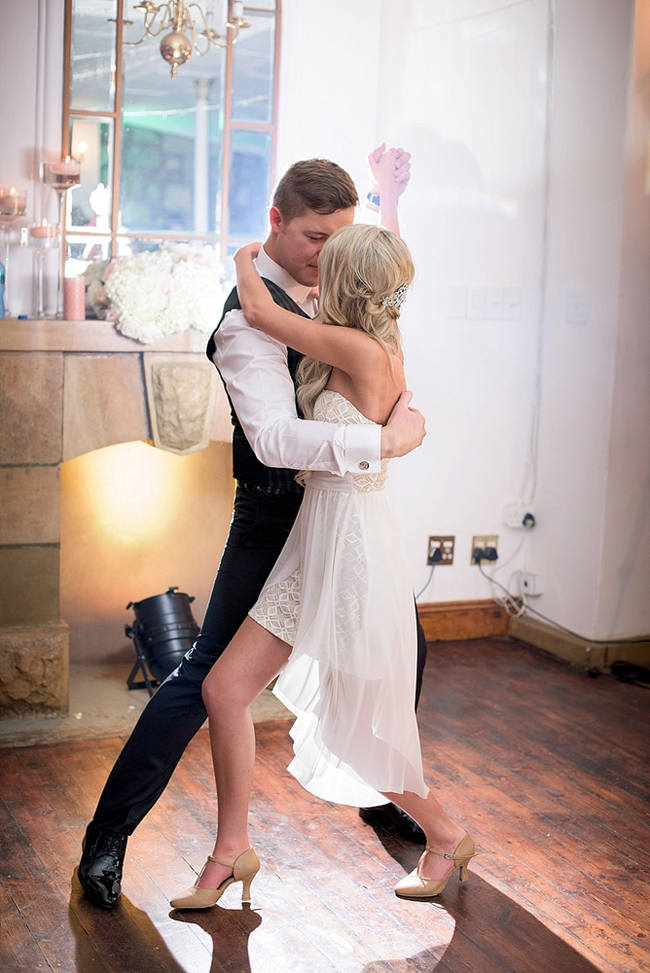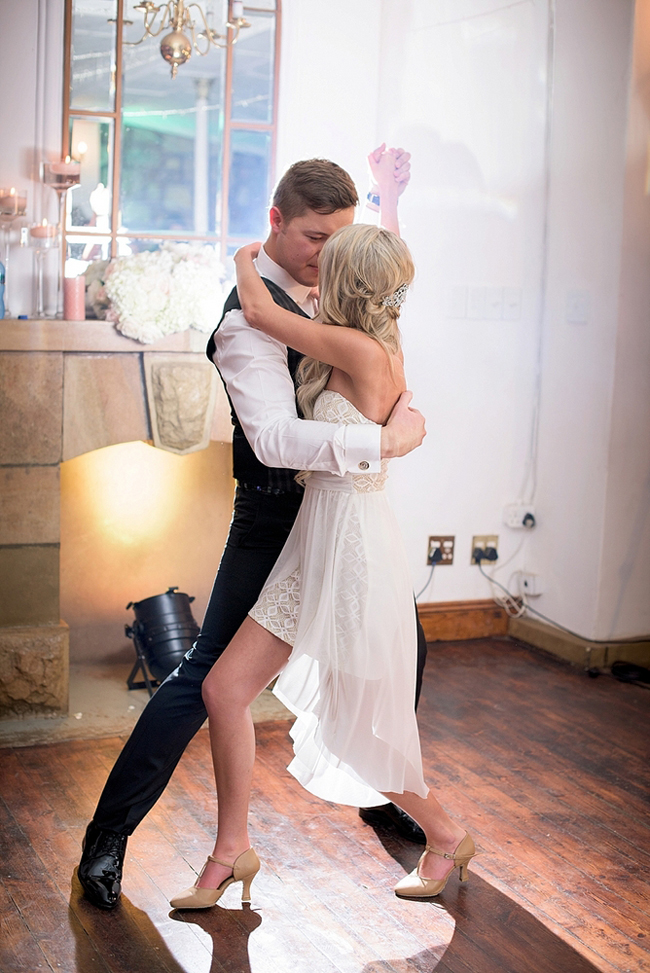 You can see more from this wedding on the Jack and Jane blog.
SERVICE PROVIDERS
Venue:  Shepstone Gardens | Catering: JEM Caterers | Photography: Jack and Jane Photographers | Co-ordination: Nadia Mangels | Flowers & décor: Dalton and Bloom | Stationery: Chrystalace | Video: Hauke | Bride's dress: Calegra Bridal House (Kobus Dippenaar) | Makeup: Sam Scarborough | Groom's attire: Roi Kaskara | Entertainment: The Runaway Train Cult; The Rocketeers