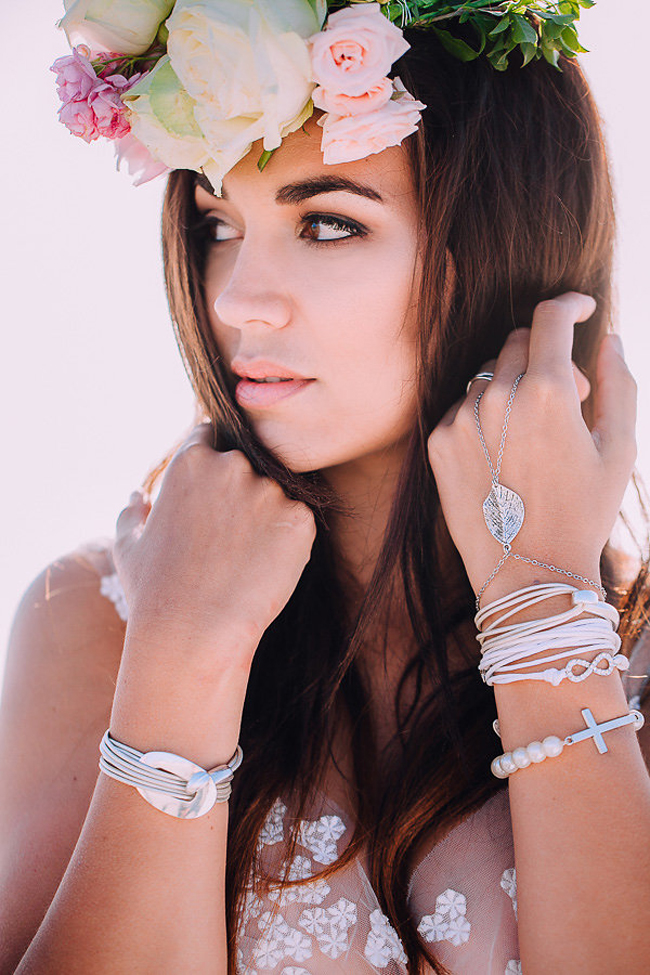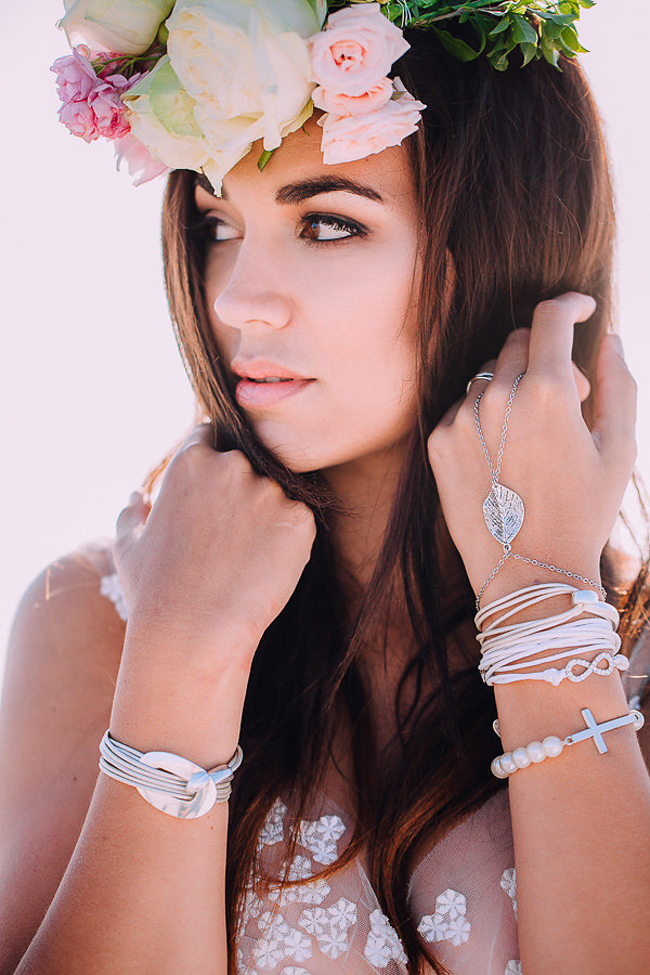 The romantic gorgeousness continues today with a breathtaking beach boho styled shoot by the talented Michelle Du Toit and her fabulous team of wedding pros. I love the way that geometrics have been incorporated here alongside bohemian elements, and the dreamy ocean colour scheme of blues and teals and greys with a touch of gold. Not to mention an amazing sheer bodice dress by Elaine Blom – wow! And how cool is this – the stunning model, Rouxmia, also happens to have been the jewellery designer for the shoot. So inspiring, whether your wedding is a tropical boho fantasy, or if you just want to steal some of these pretty details for a landlocked celebration.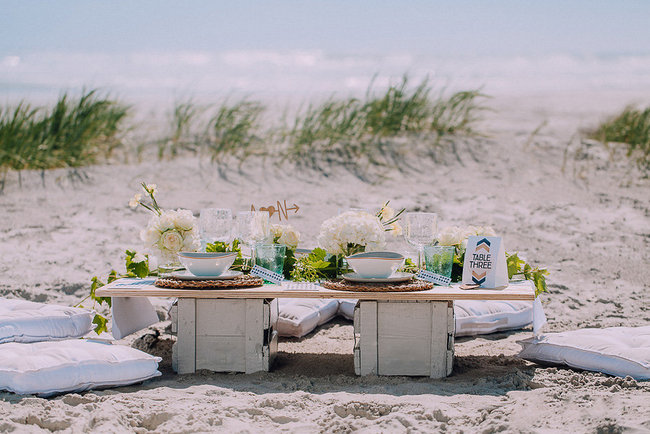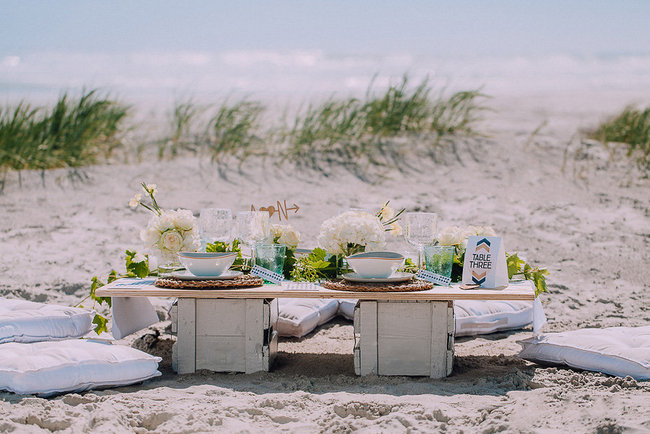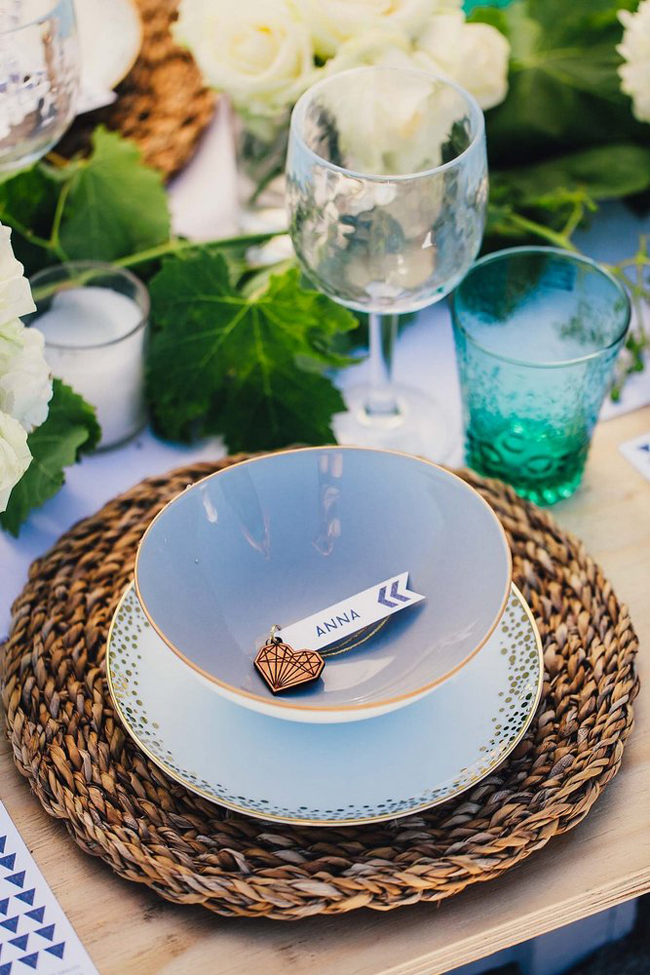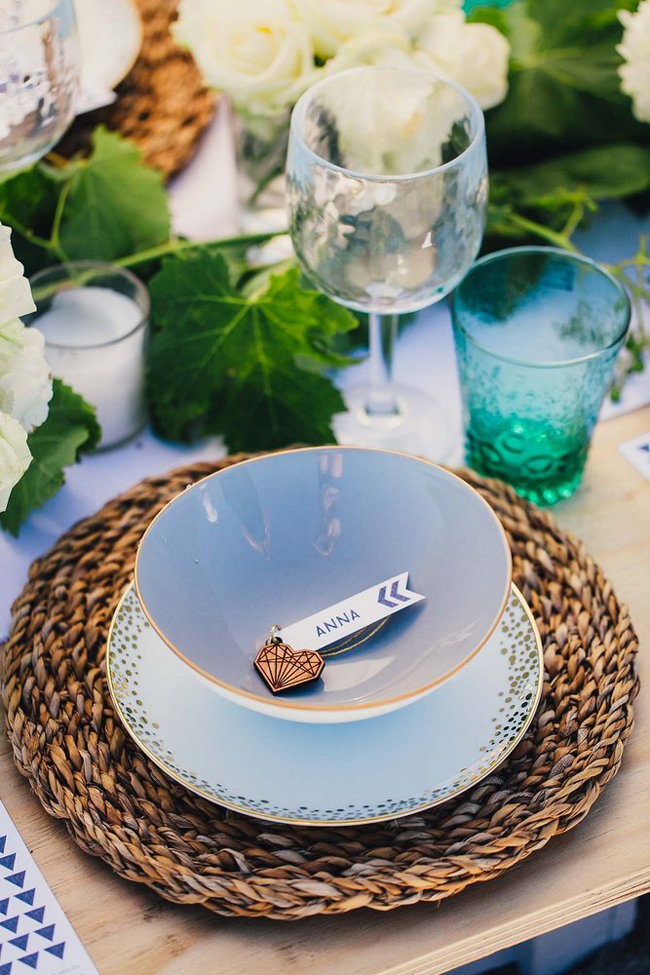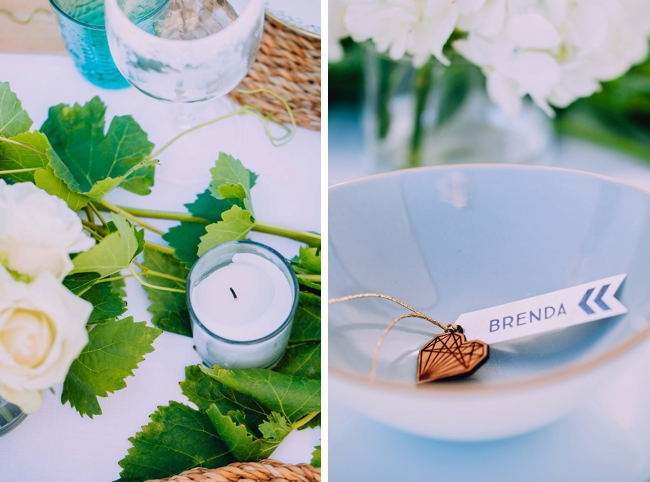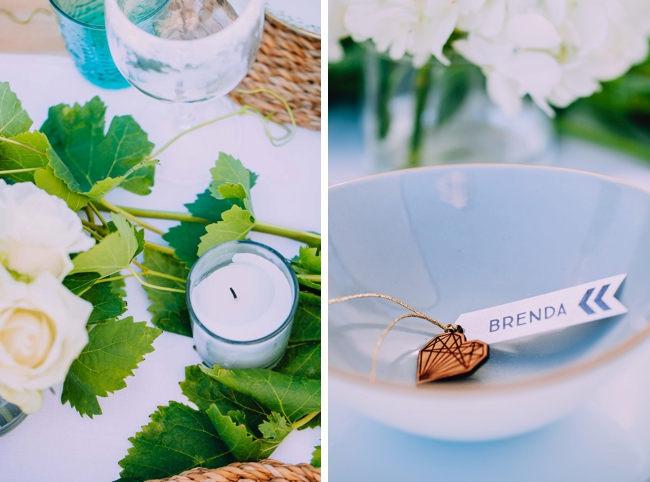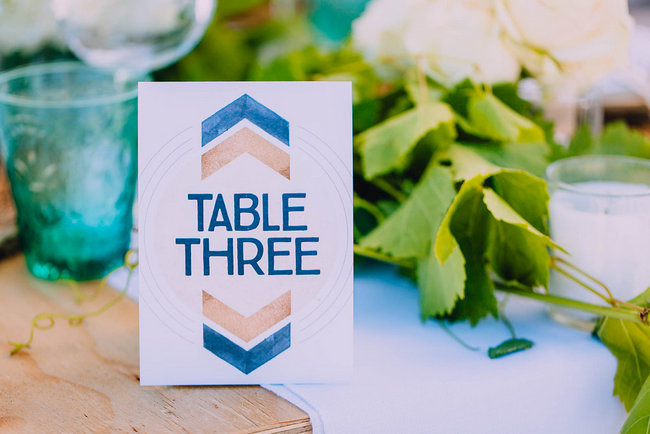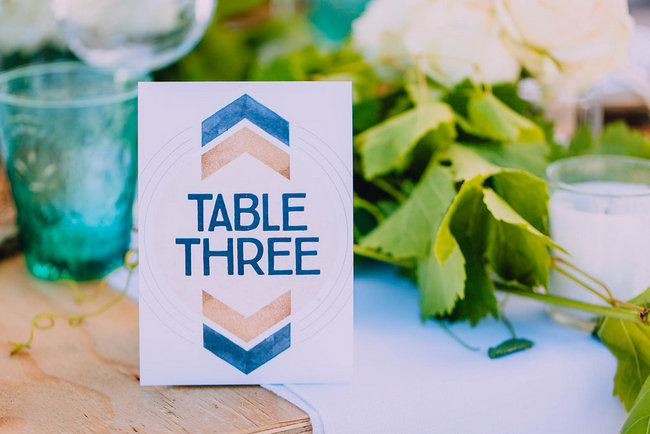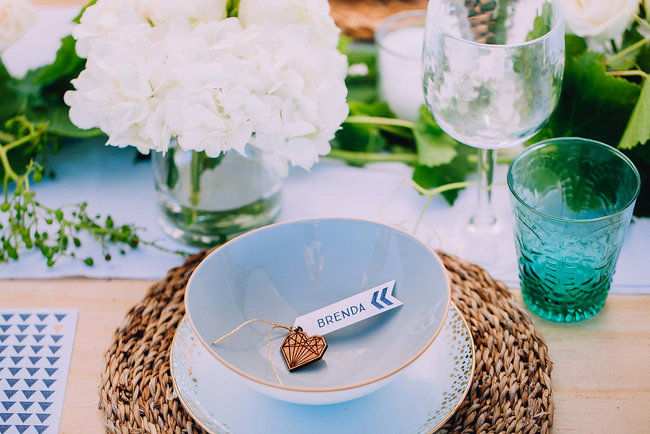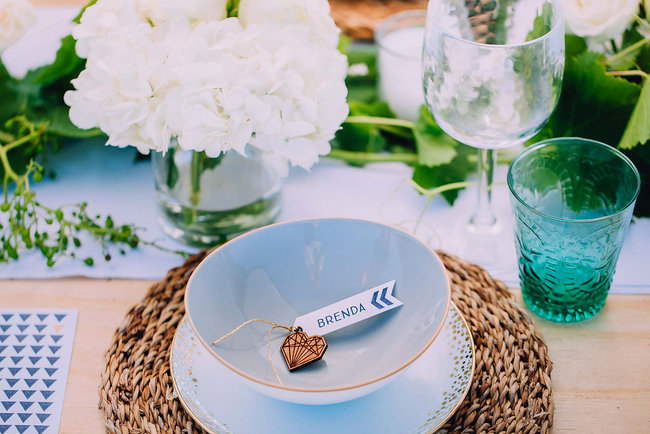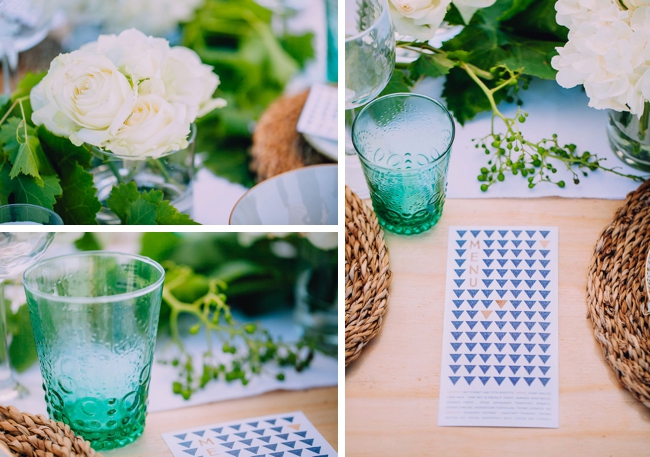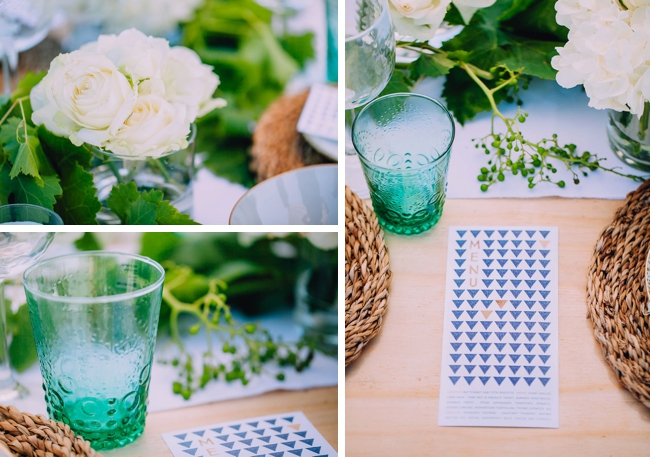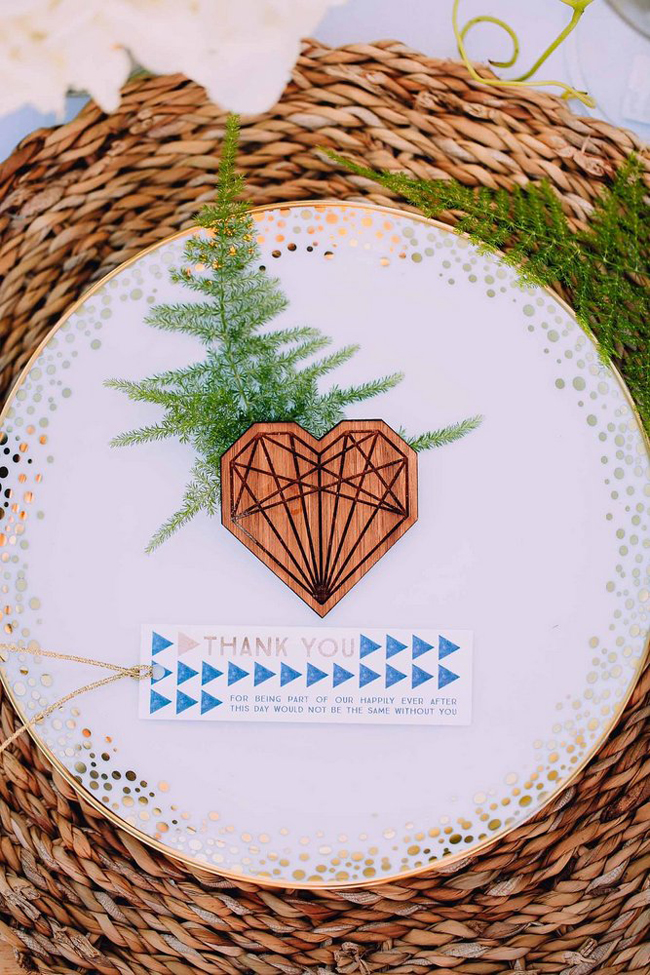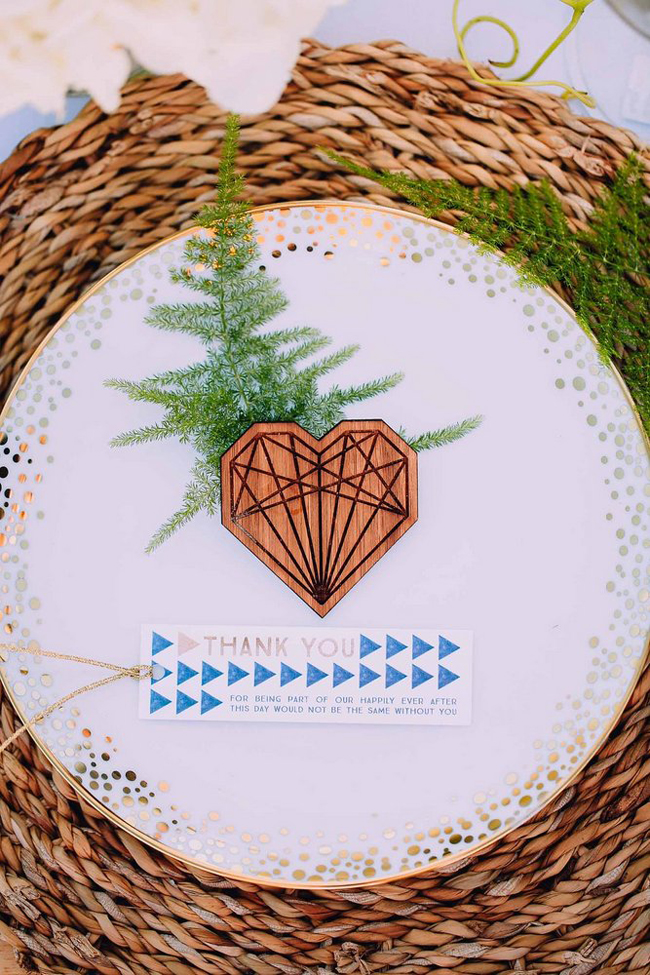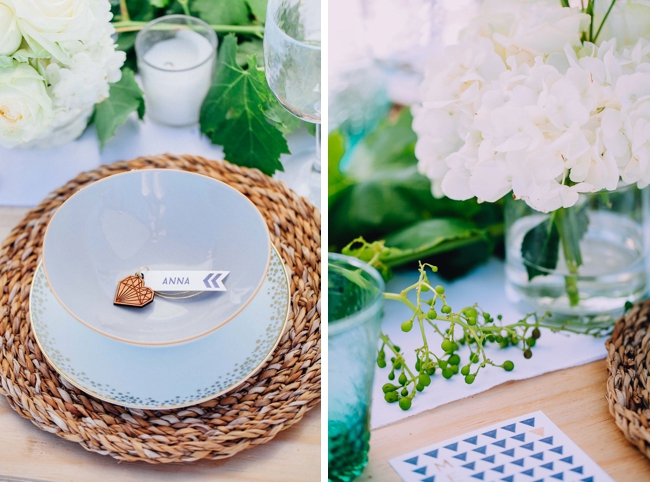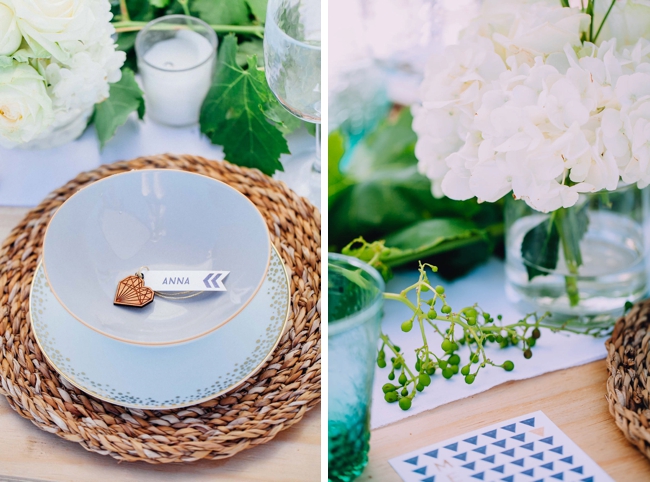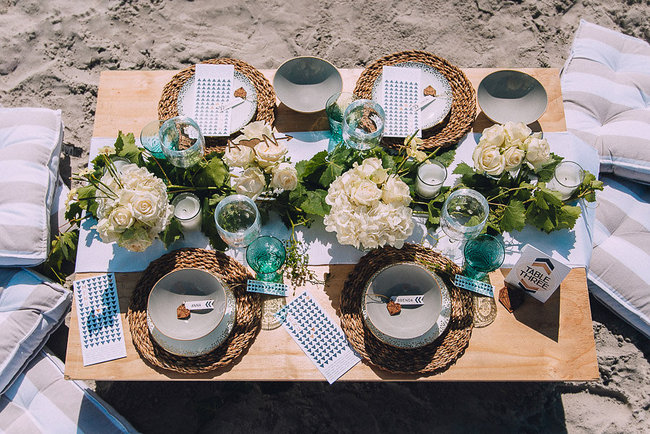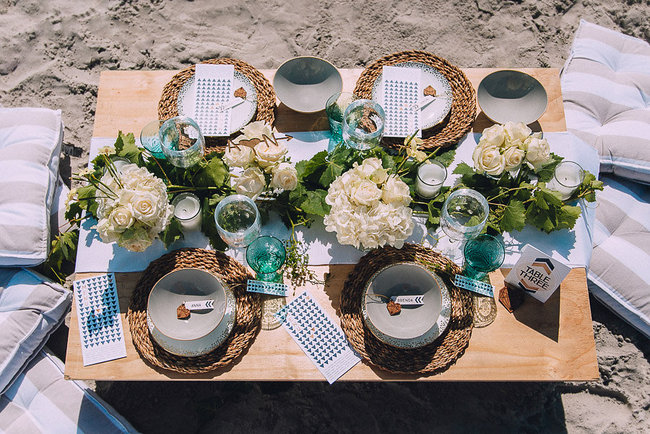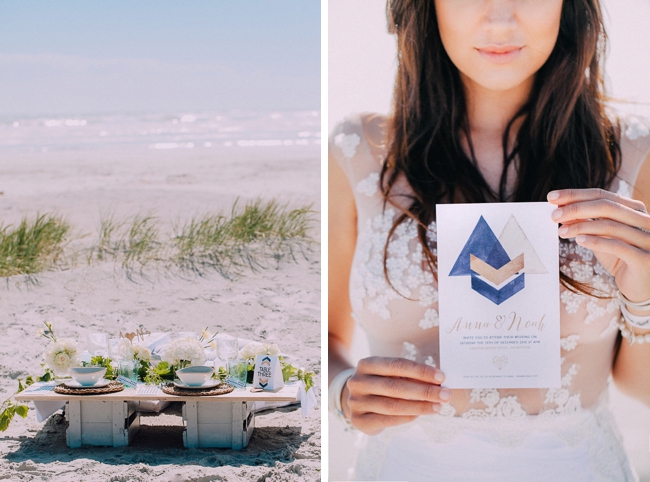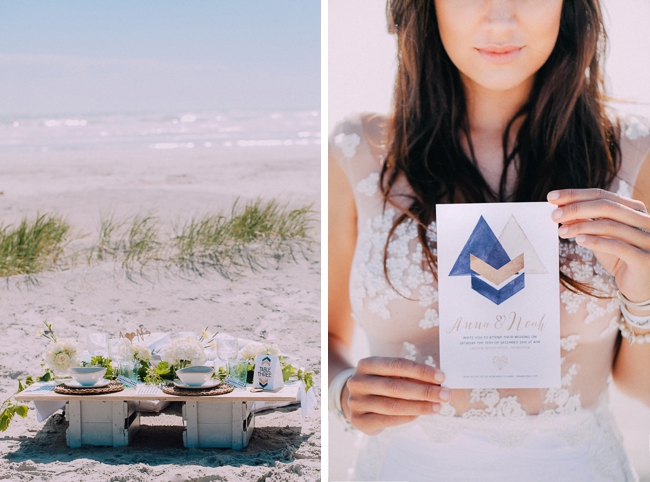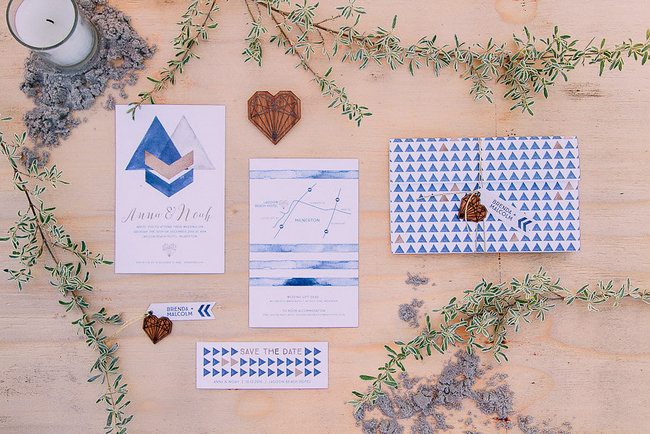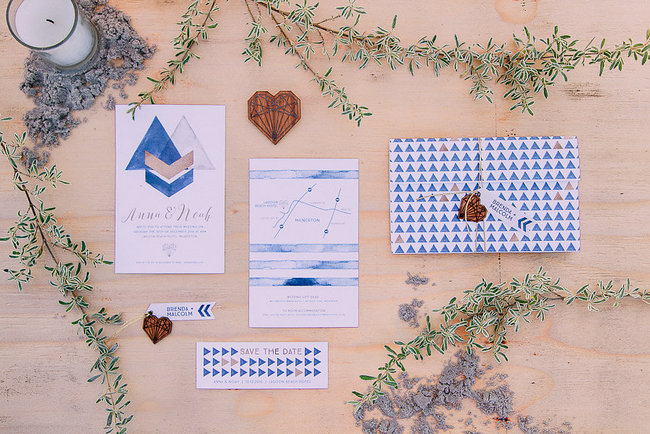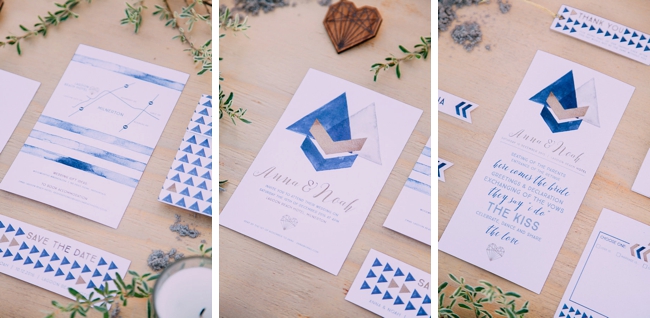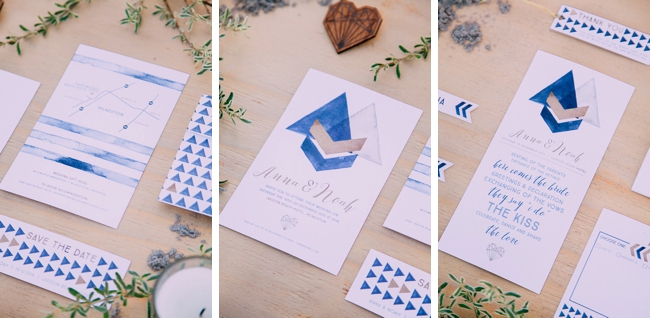 Here's some info from the team:
A relaxed beach wedding is probably everyone's dream. A team of South African wedding vendors decided to celebrate the theme with a fresh bohemian twist. The location epitomised the dream of this wedding concept. Beautiful soft light, an empty beach and light breeze made the shoot truly exceptional and inspiring. Michelle du Toit (photographer) wanted to focus on capturing a very relaxed and soft atmosphere but still have our beautiful model look strong and confident. Therefore, more serious and relaxed emotions were being portrayed. Working with gorgeous, vibrant tones of aqua, green and royal blue, she tried to keep the colours fresh, and as natural as possible with the editing style. The surrounding landscape was used as a soft backdrop – to help create a more serene and tranquil mood.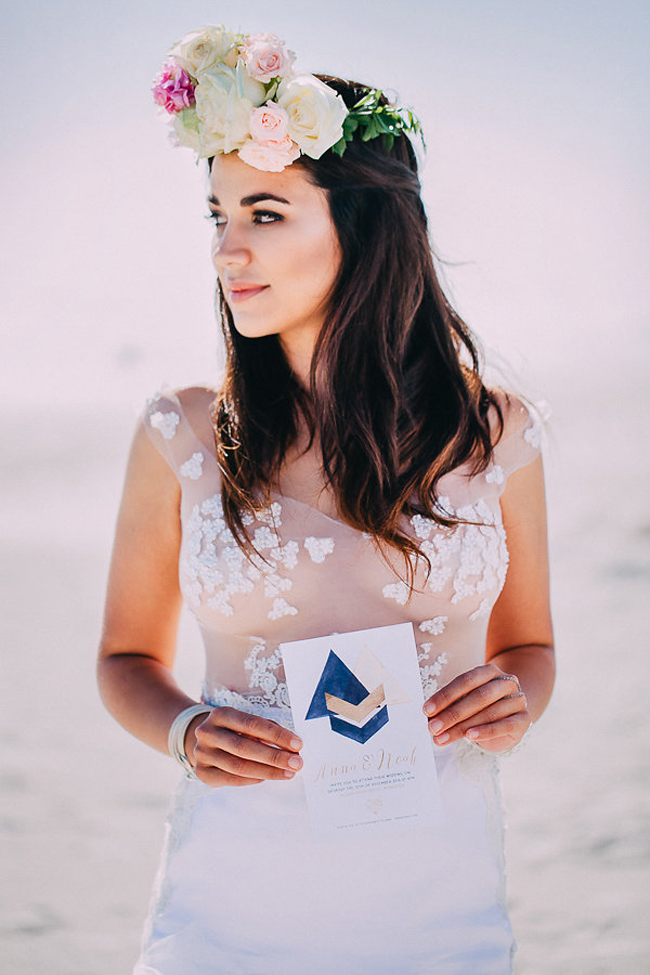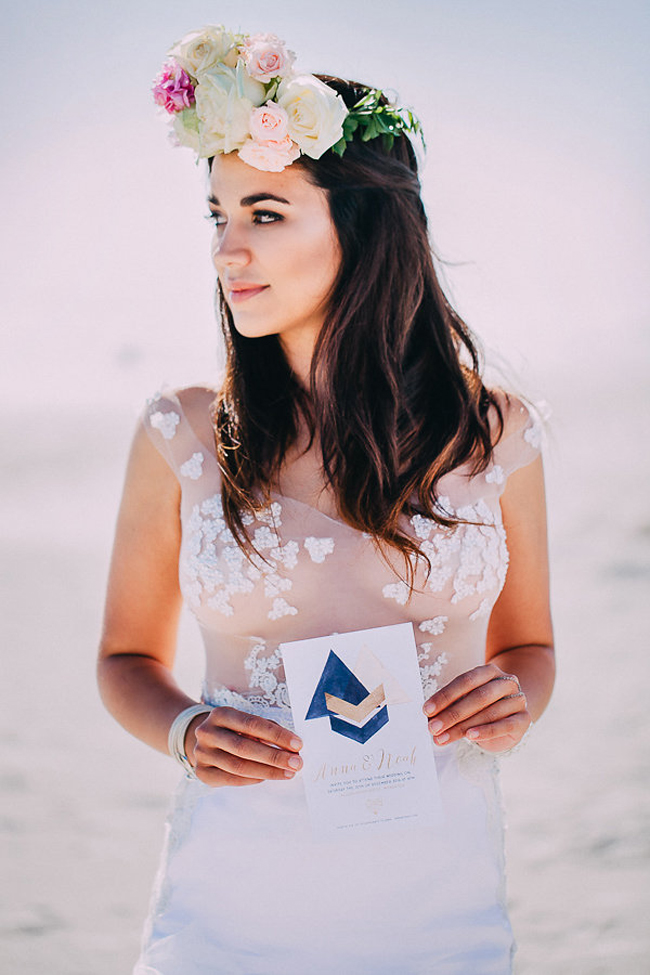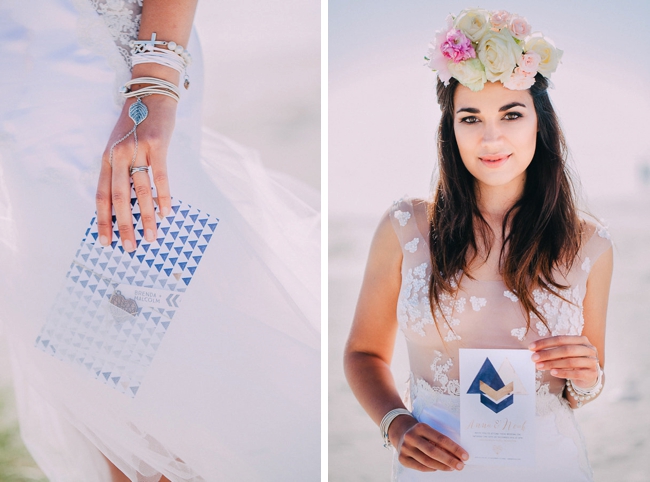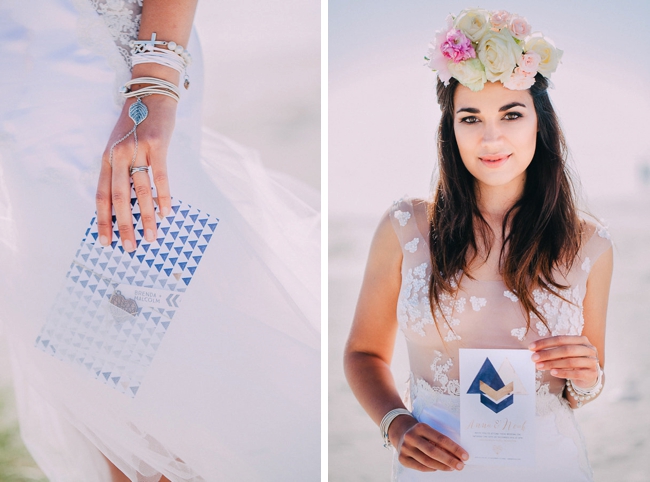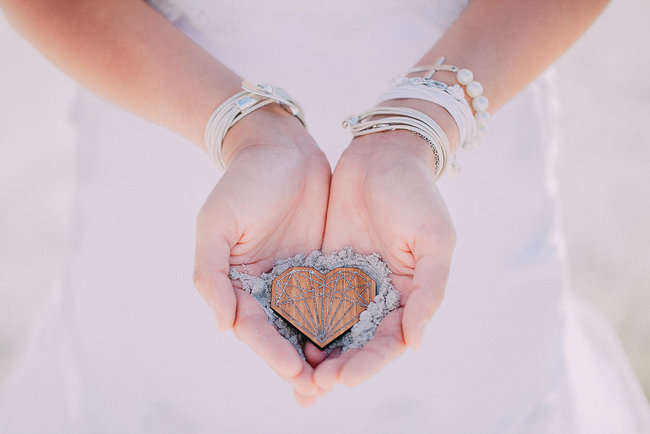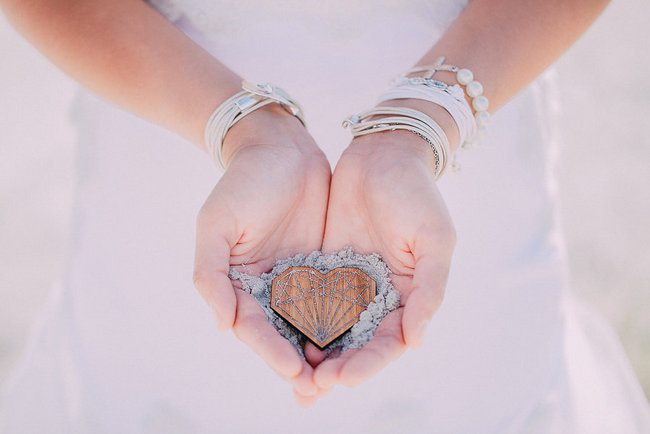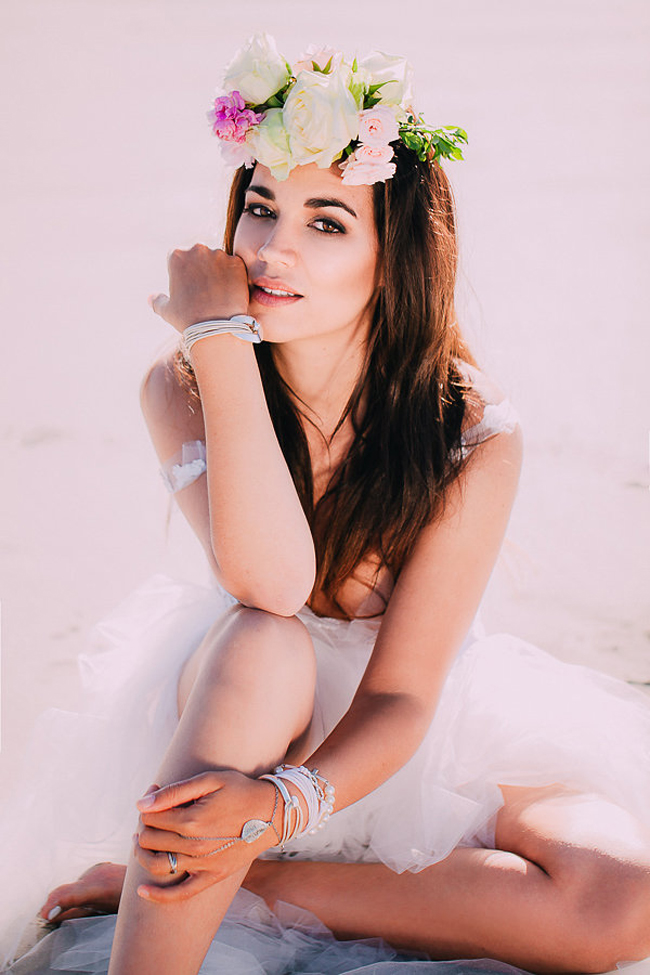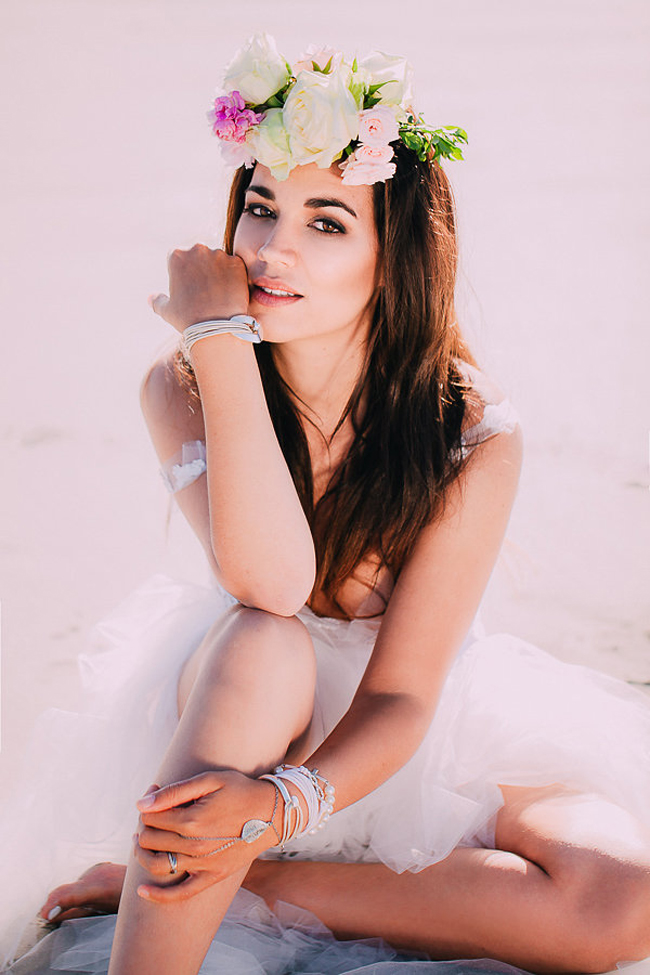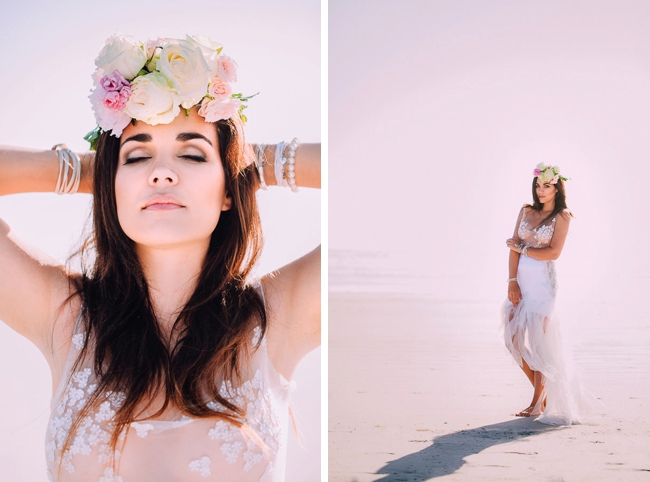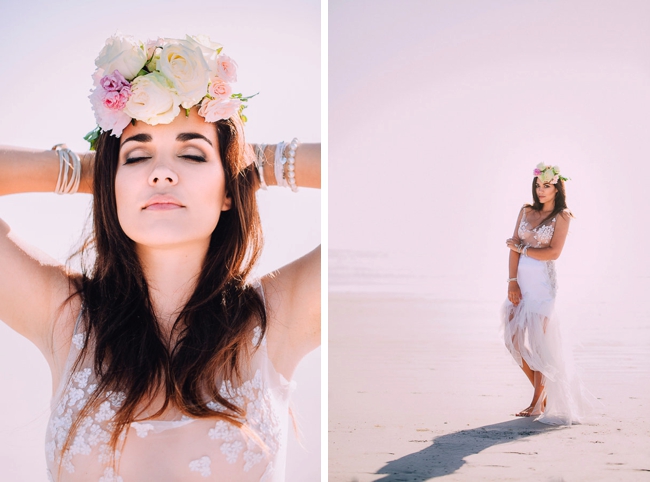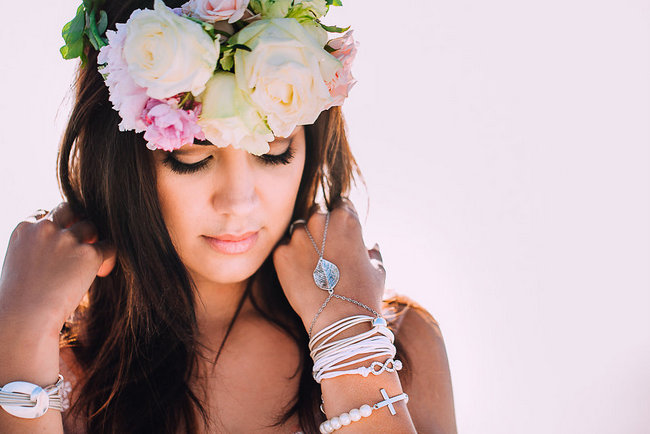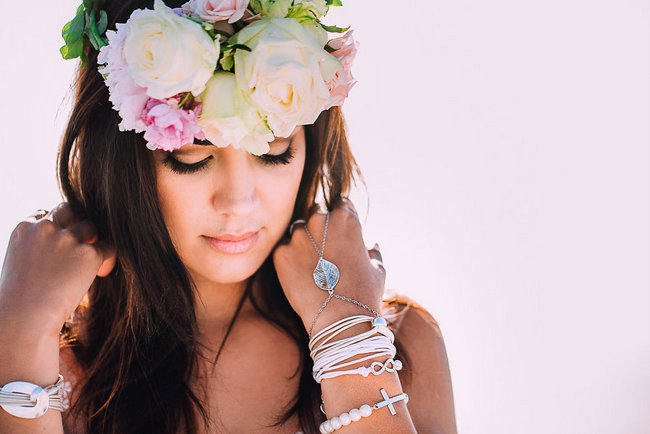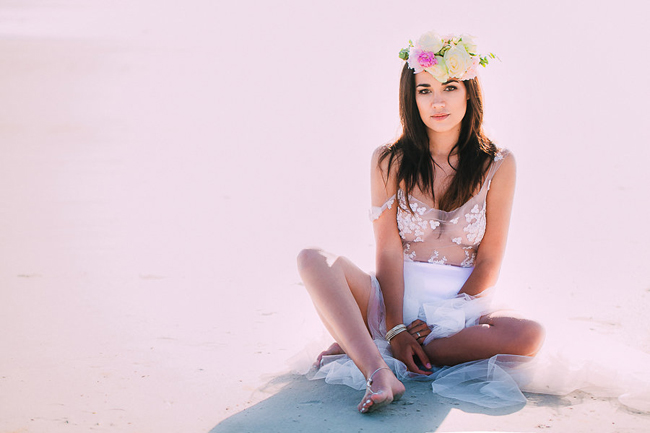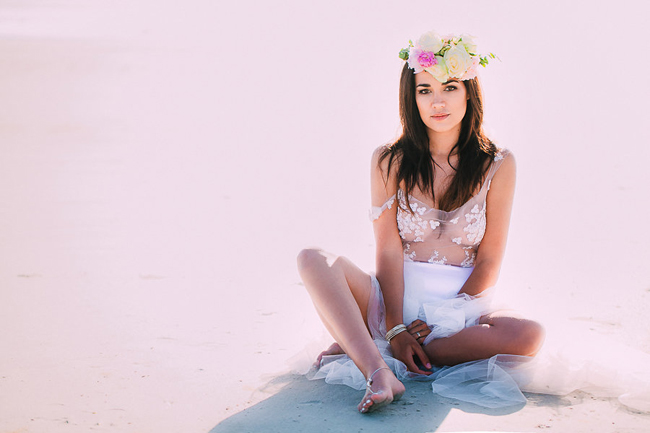 In terms of the makeup, Amore Strauss (Blush by Amore), decided to stick with simple contouring and a dewy fresh look with accessories inspired by bohemian fashion. Emmerentia van den Hoven (Oh Yay Designs) brought in geometric shapes in the stationery, keeping the colours and designs quite simple and using watercolour textures to soften the shapes. Touches of gold, wood elements and textured paper added to the bohemian beach wedding theme. I Do Box provided the decor and styling elements in line with the concept. Picnic style seating arrangements and fresh, honest decor elements enhanced the contemporary barefoot feel of the shoot. Diva Cuisine provided simple Mediterranean platters.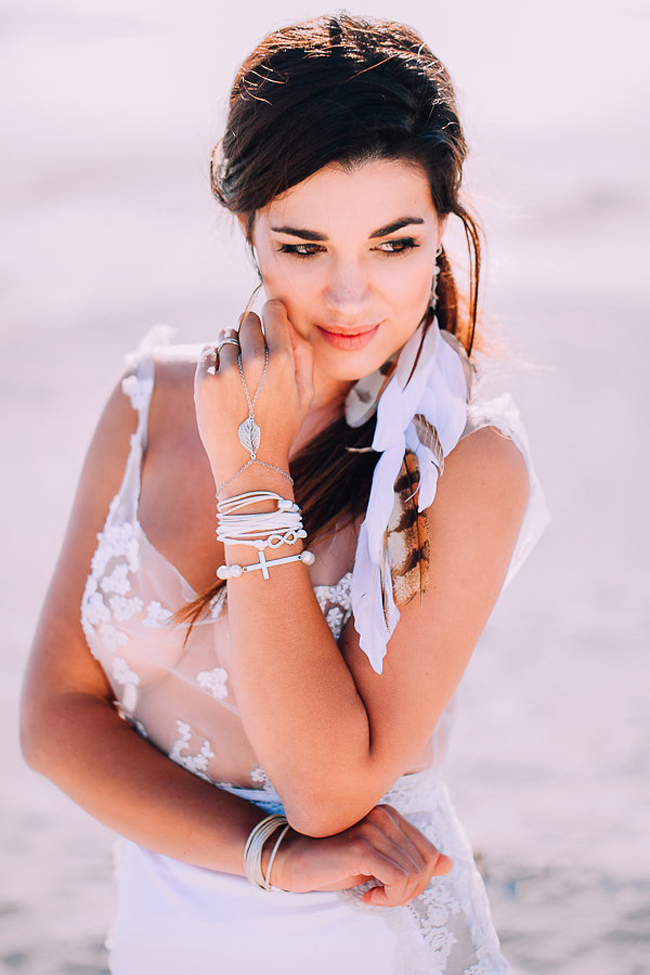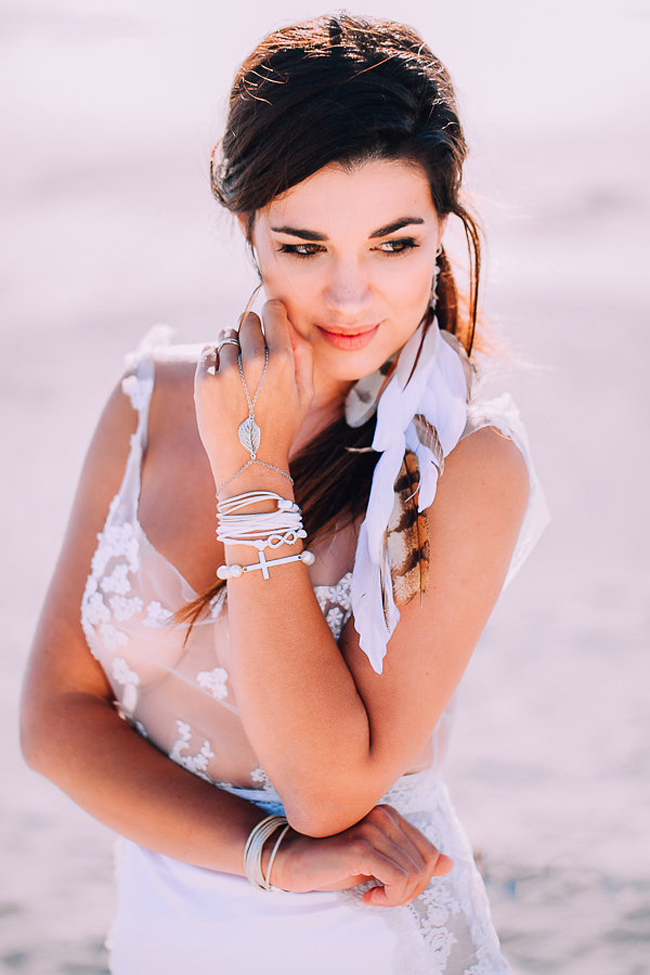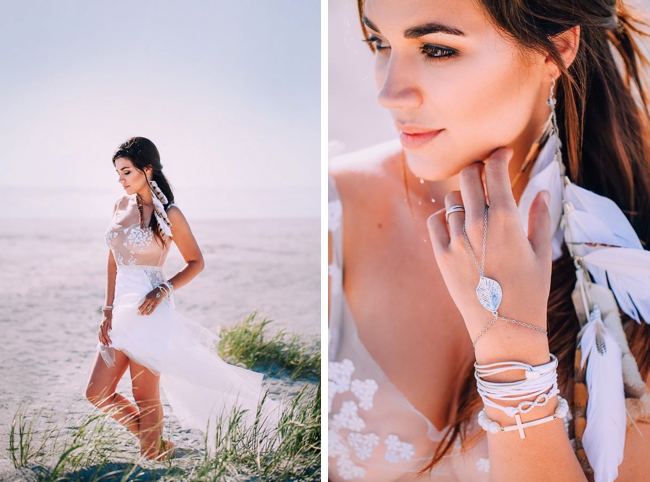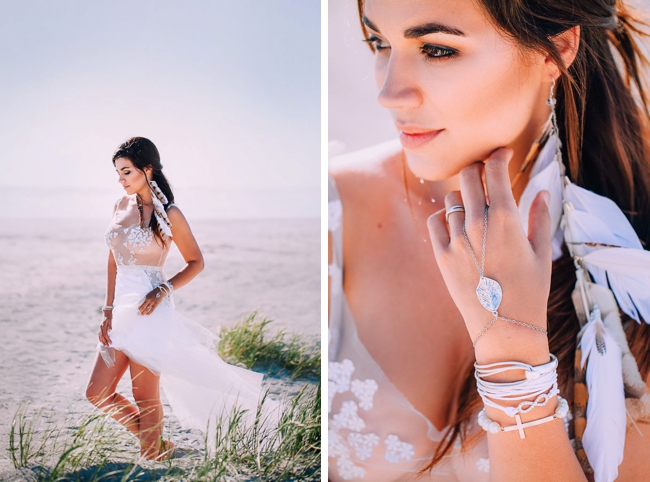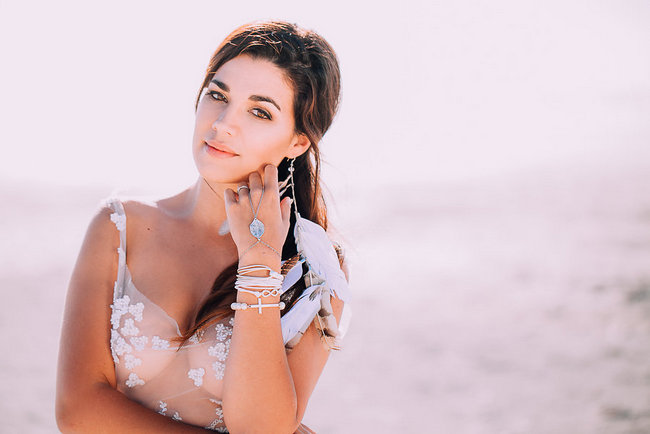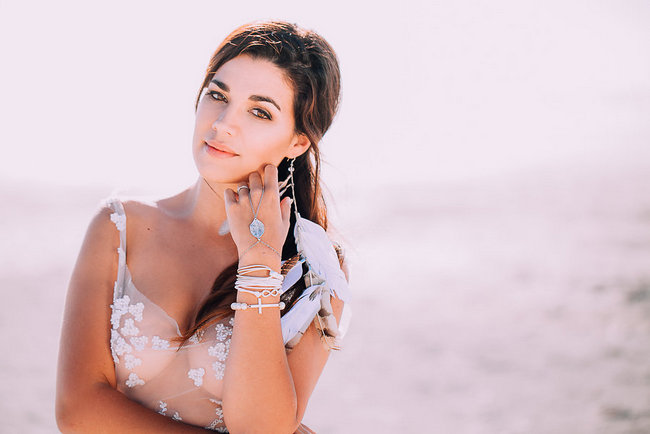 In terms of the dress, Elaine Blom was inspired by the 2015 'Free People' trend, going the opposite direction of the traditional wedding dress, showing a bit of skin with soft illusion lace covering the body. The 'Mariana' Dress has a bold contrast of a satin skirt with a French Cotton lace bodice, allowing the eye to travel over the sensuous part of the body, illustrating beauty with edge.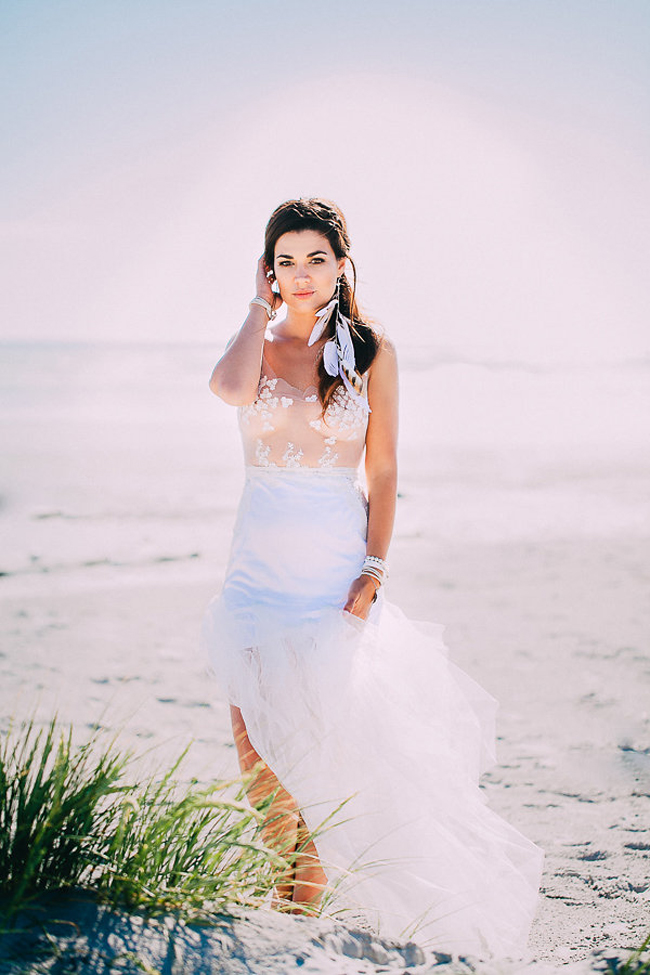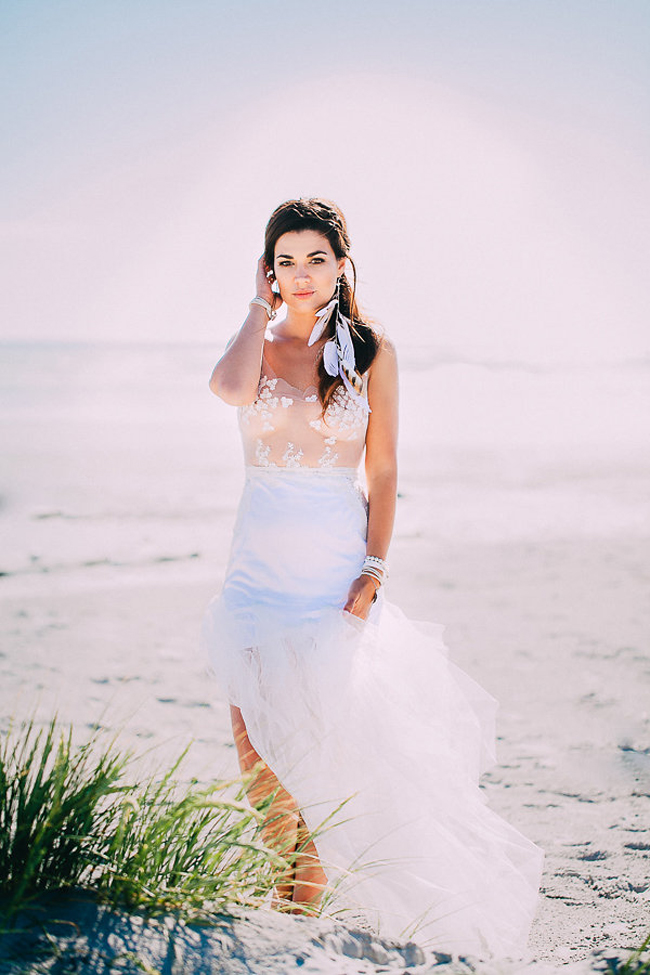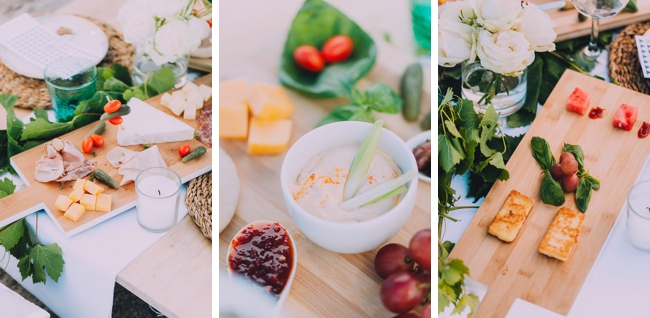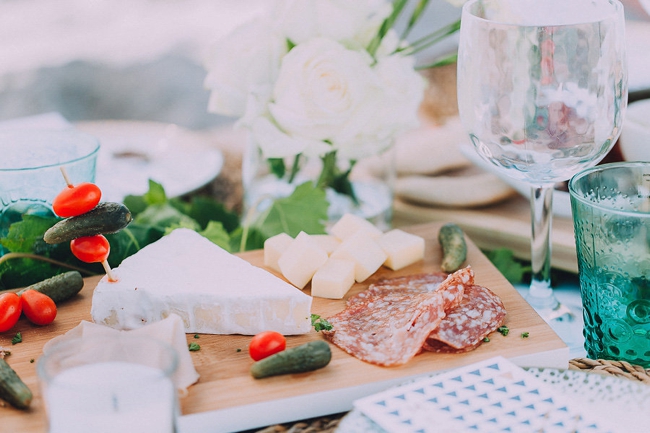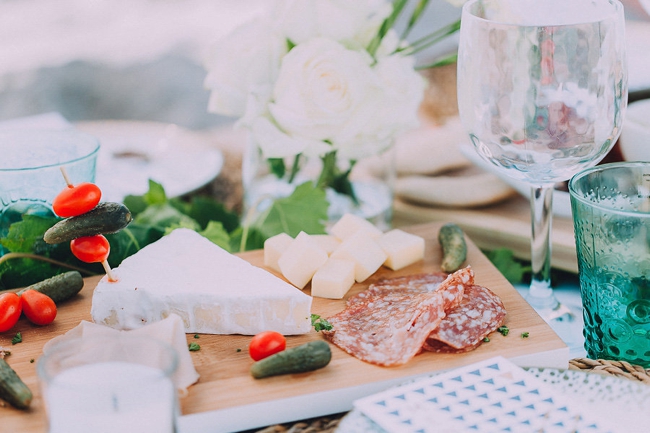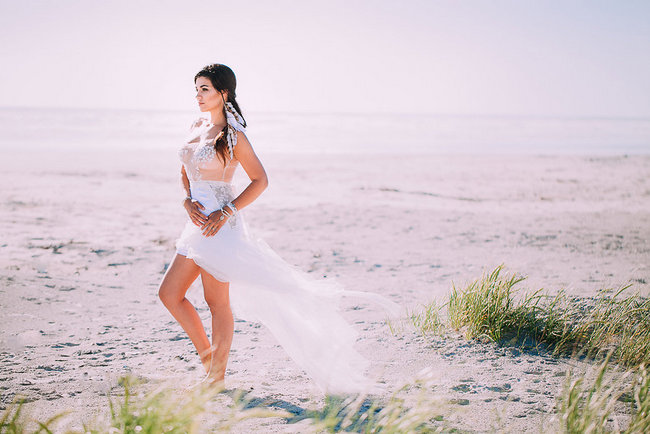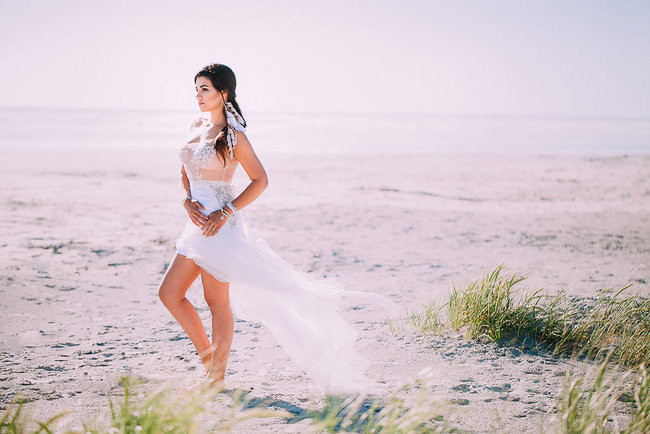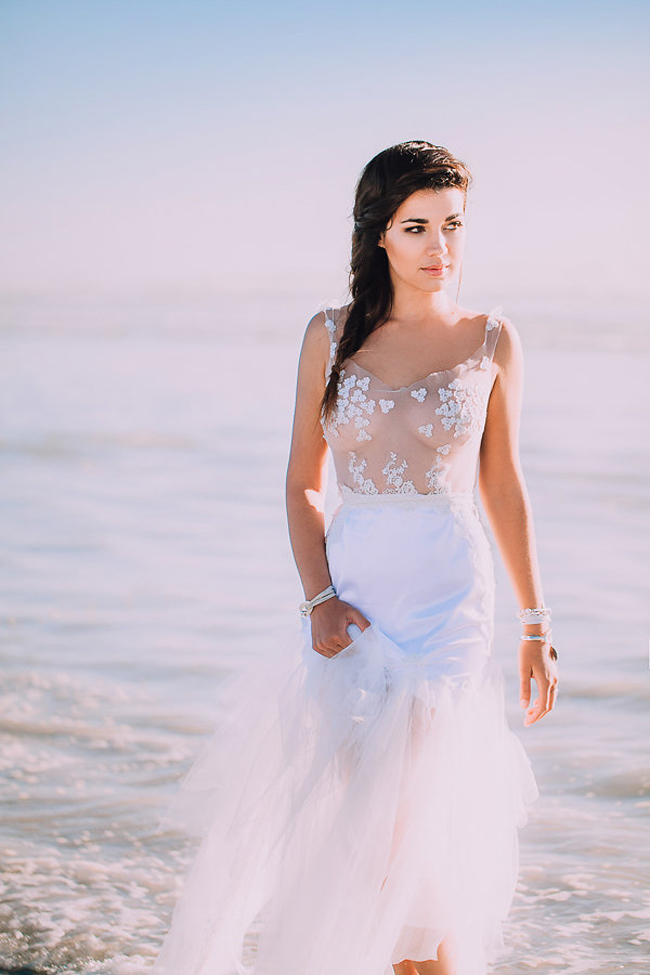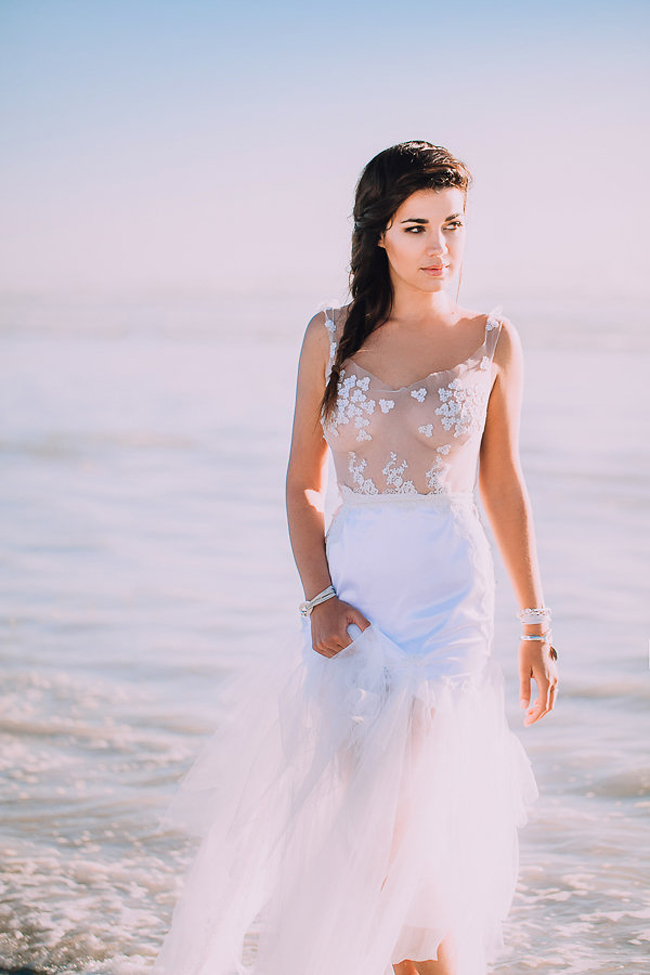 SERVICE PROVIDERS
Photography: Michelle Du Toit | Hair & makeup: Blush by Amore | Stationery: Oh Yay Designs | Styling: I Do Box | Wedding Dress: Elaine Blom | Catering: Diva Cuisine | Model & jewellery design: Rouxmia Bougas