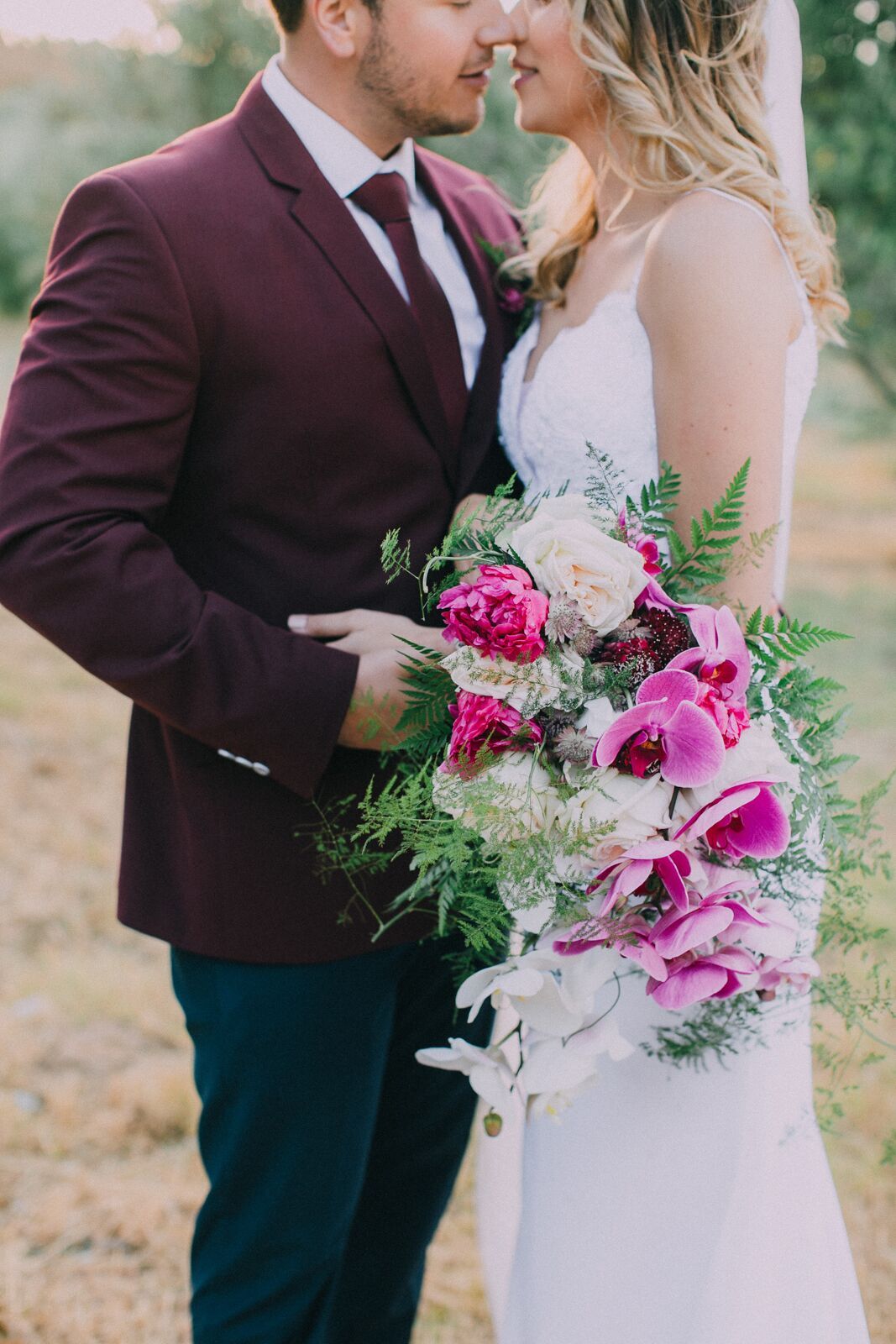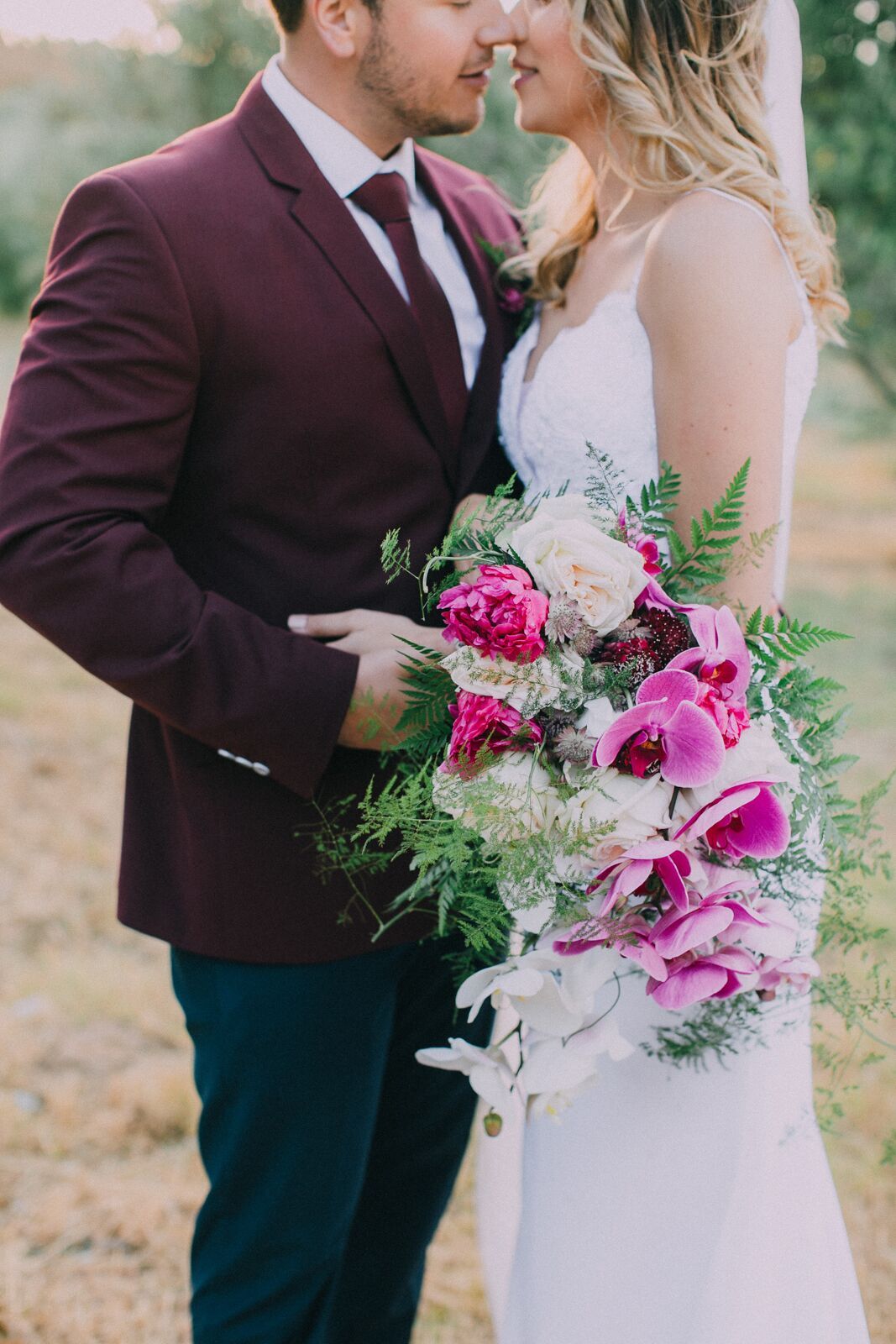 I know some of you brides don't consider yourselves 'flower people', and that's just fine – a wedding should be all about your personal tastes after all. But for me, beautiful blooms are a must-have. Seeing gorgeous florals just makes me so darn happy, and really adds a particular magic to any wedding design. Today's bride Ineke and her sweetie Marco felt the same way, and I'm so glad they did because the end result is spectacular! Adorned with perfectly pink peonies, elegant orchids and punchy greens, plus touches of glam rose gold, this Groenrivier affair is just chock-full of loveliness, straight from the lens of Michelle du Toit. And I have to give a special shout-out to Marco, who is absolutely rocking the perfect plum blazer to complement his beautiful new wife's incredible cascade bouquet!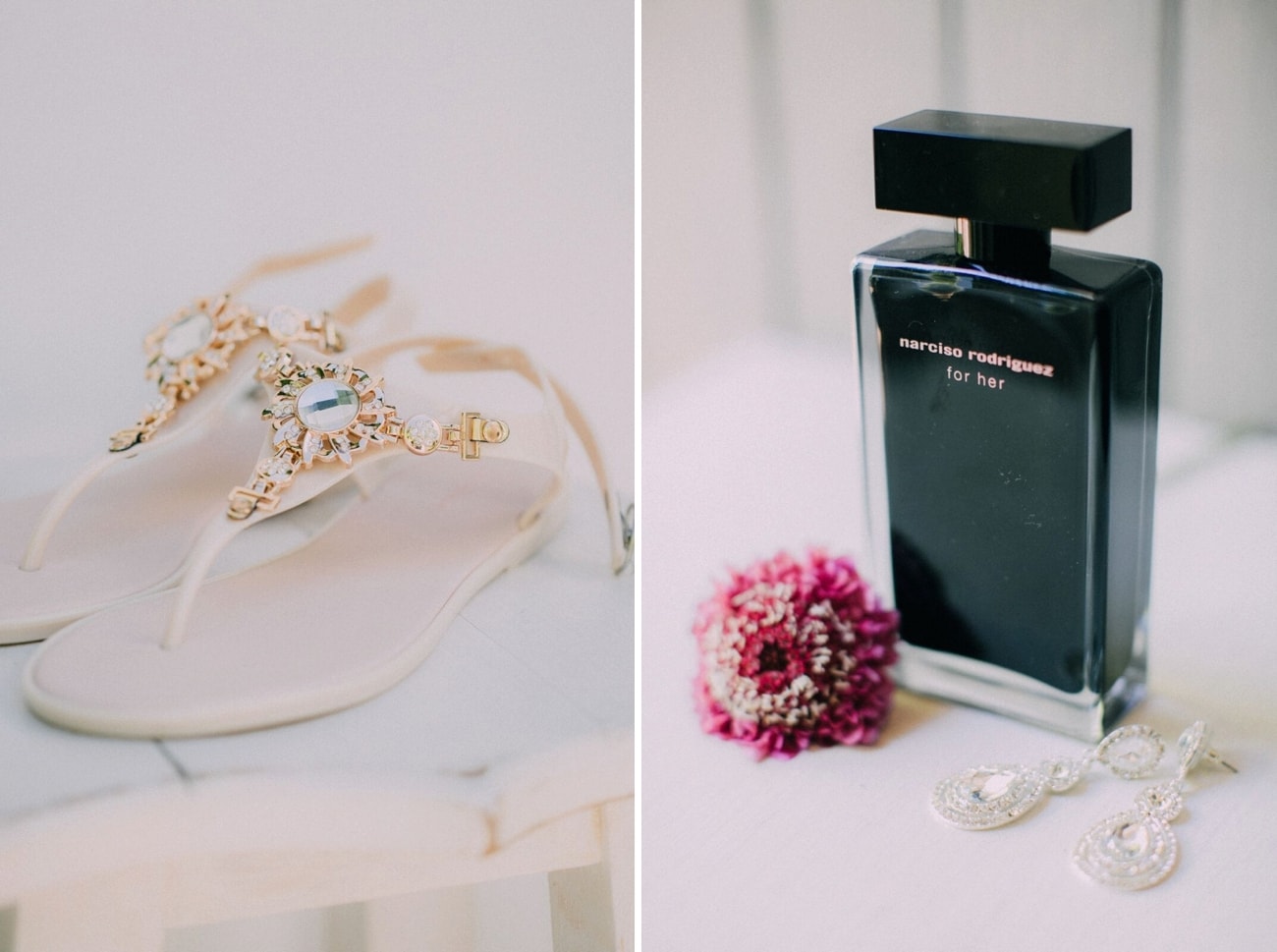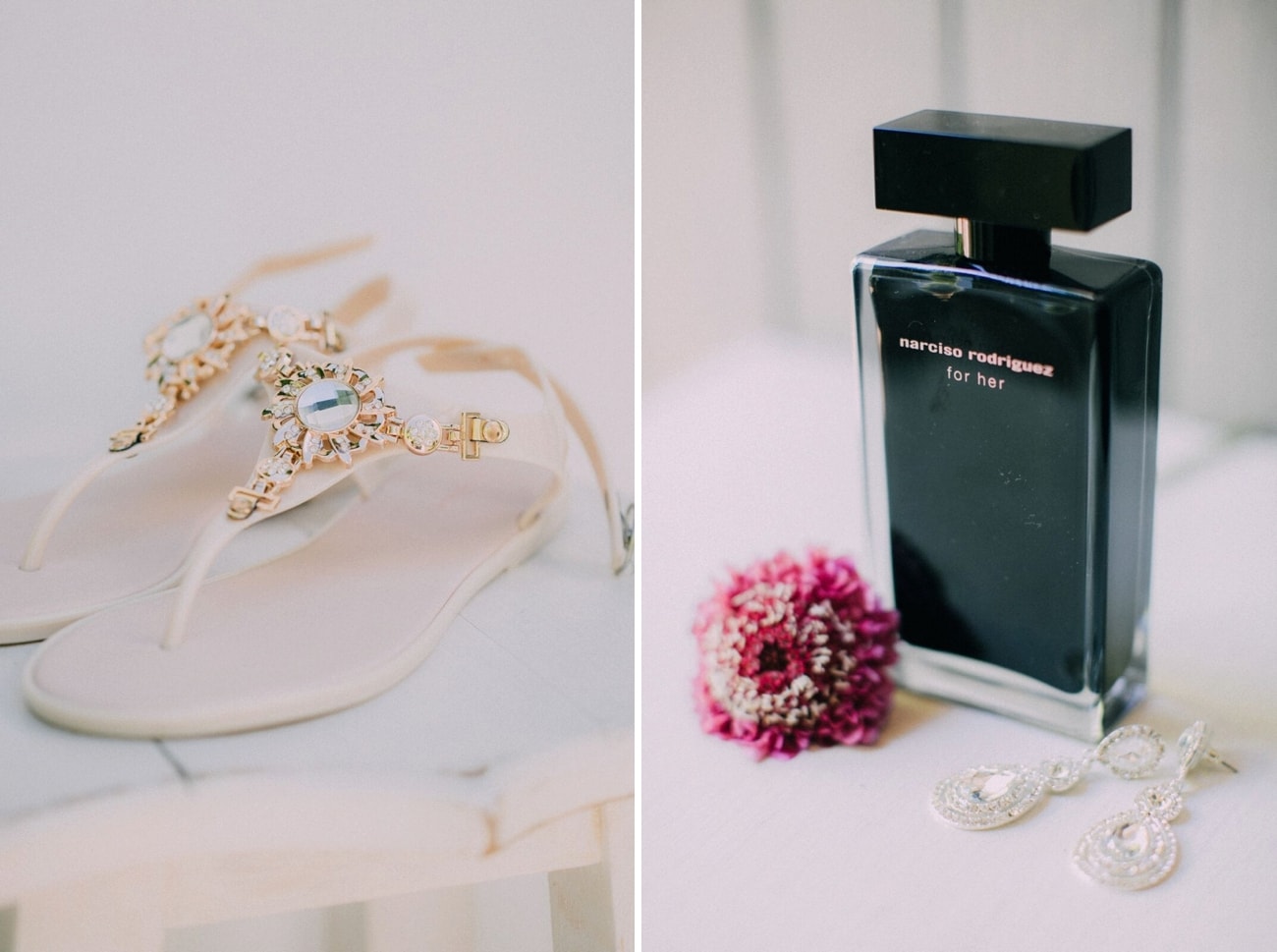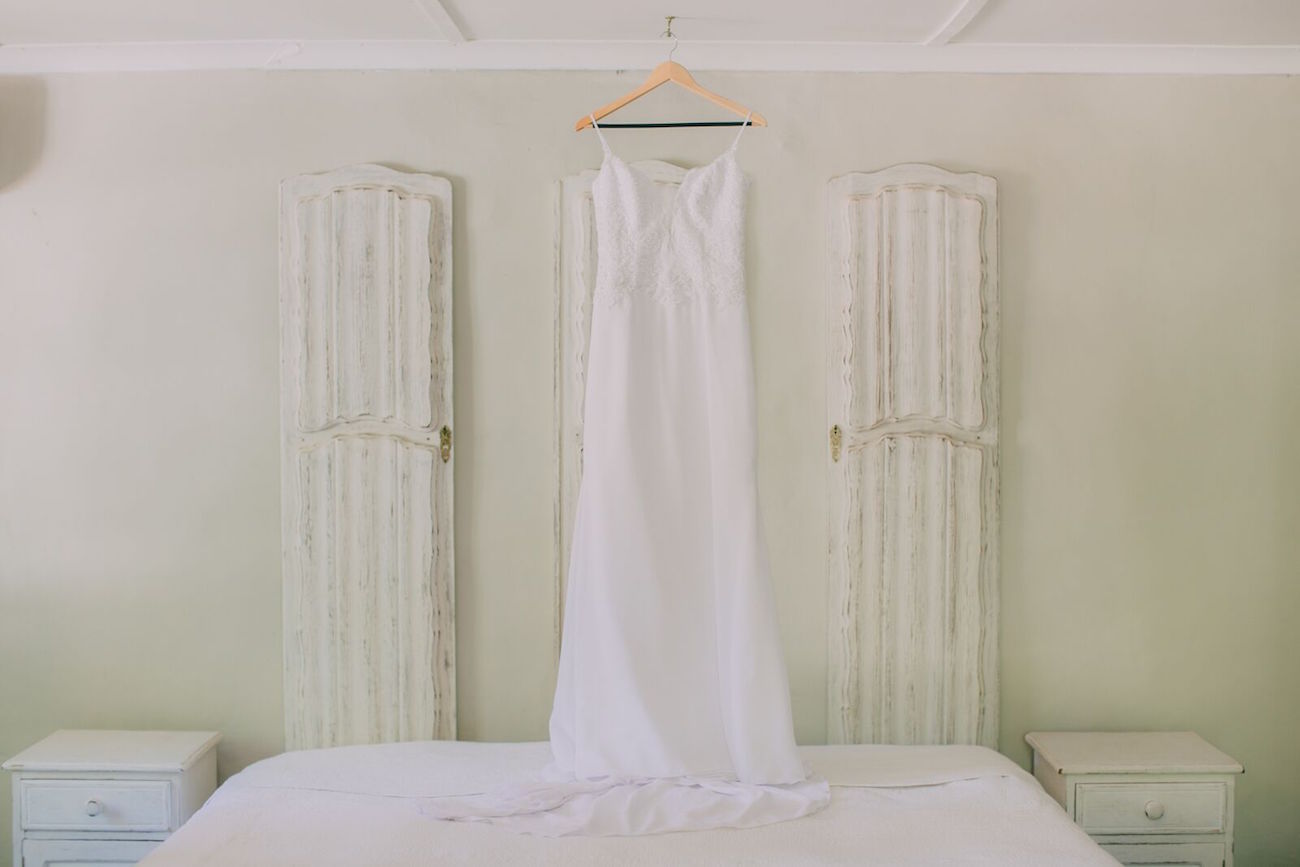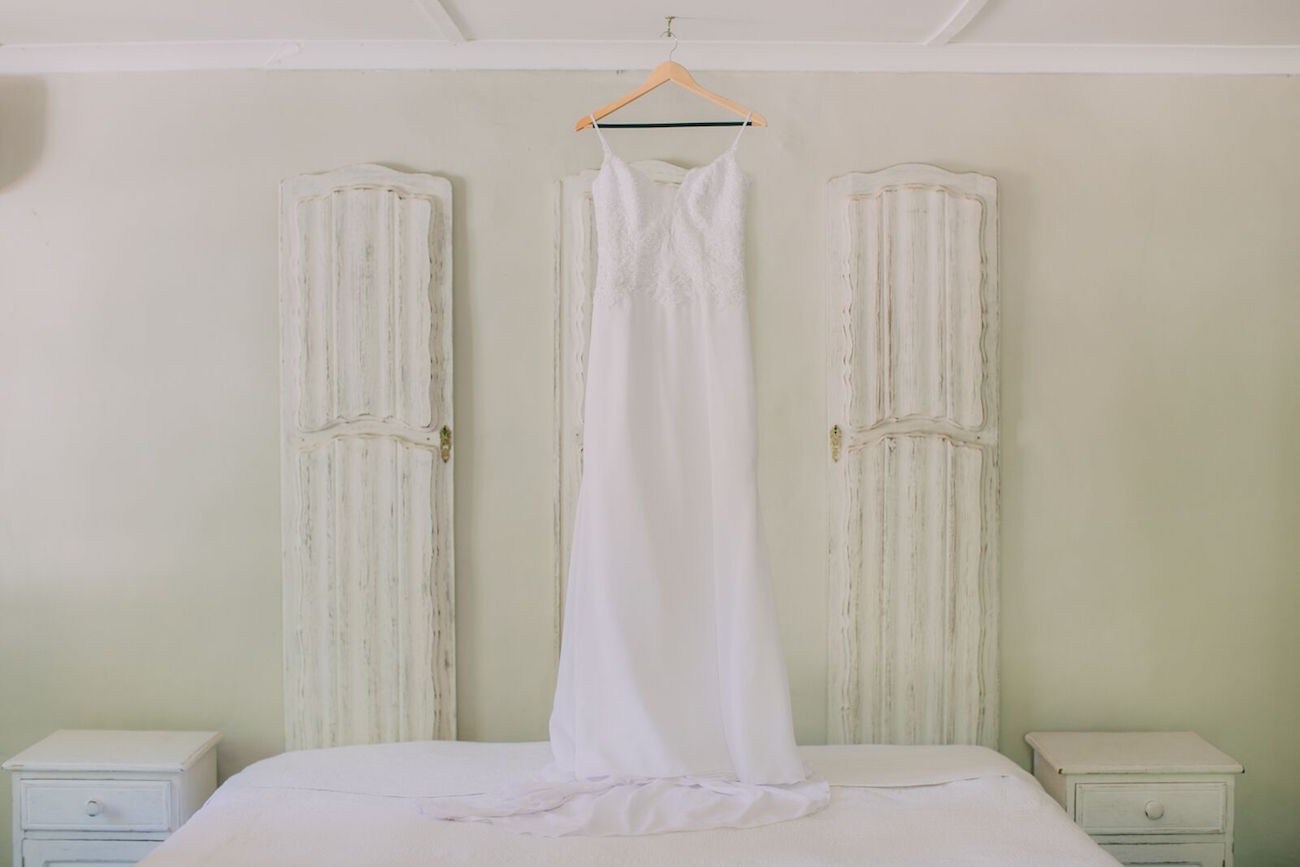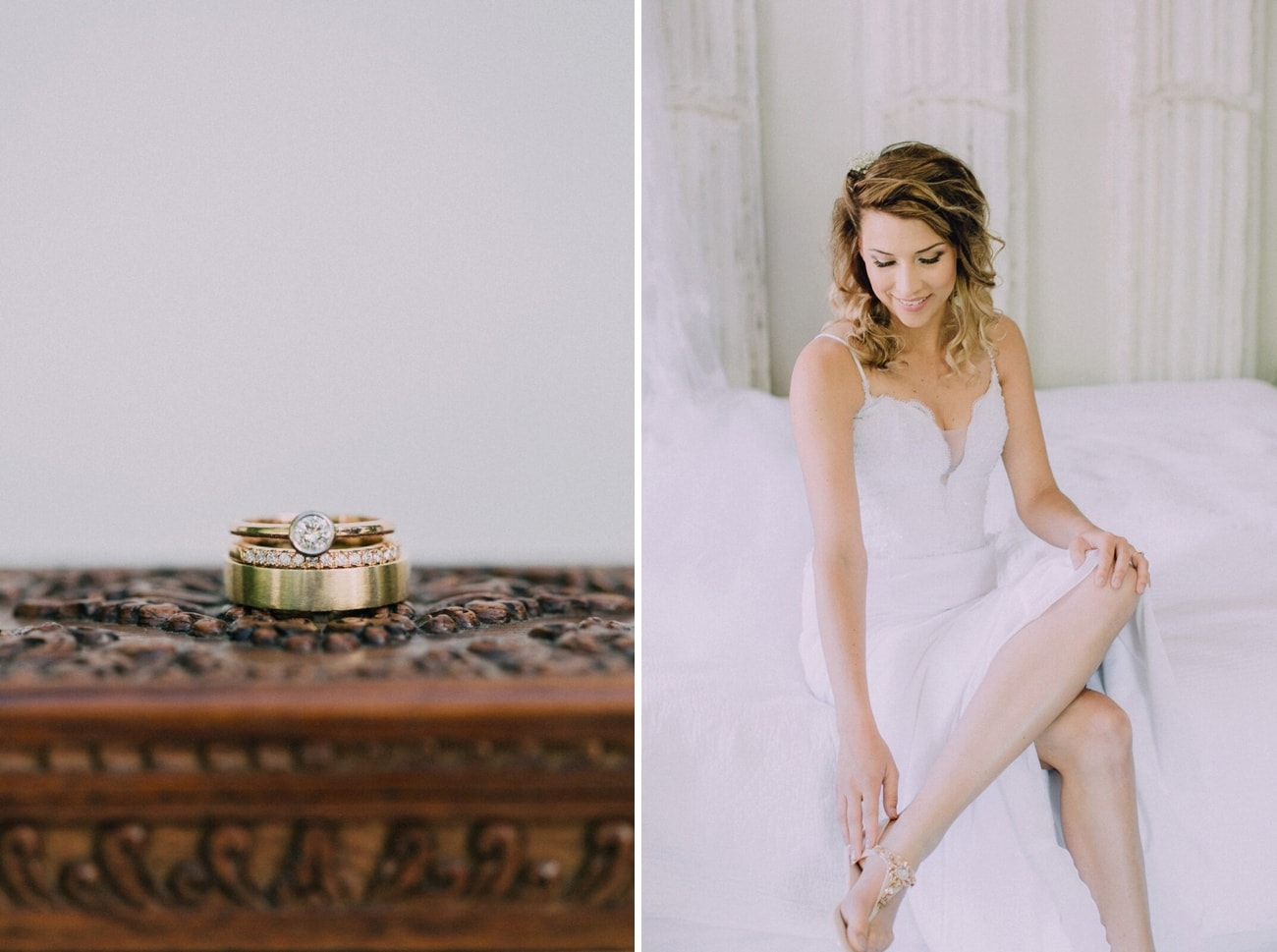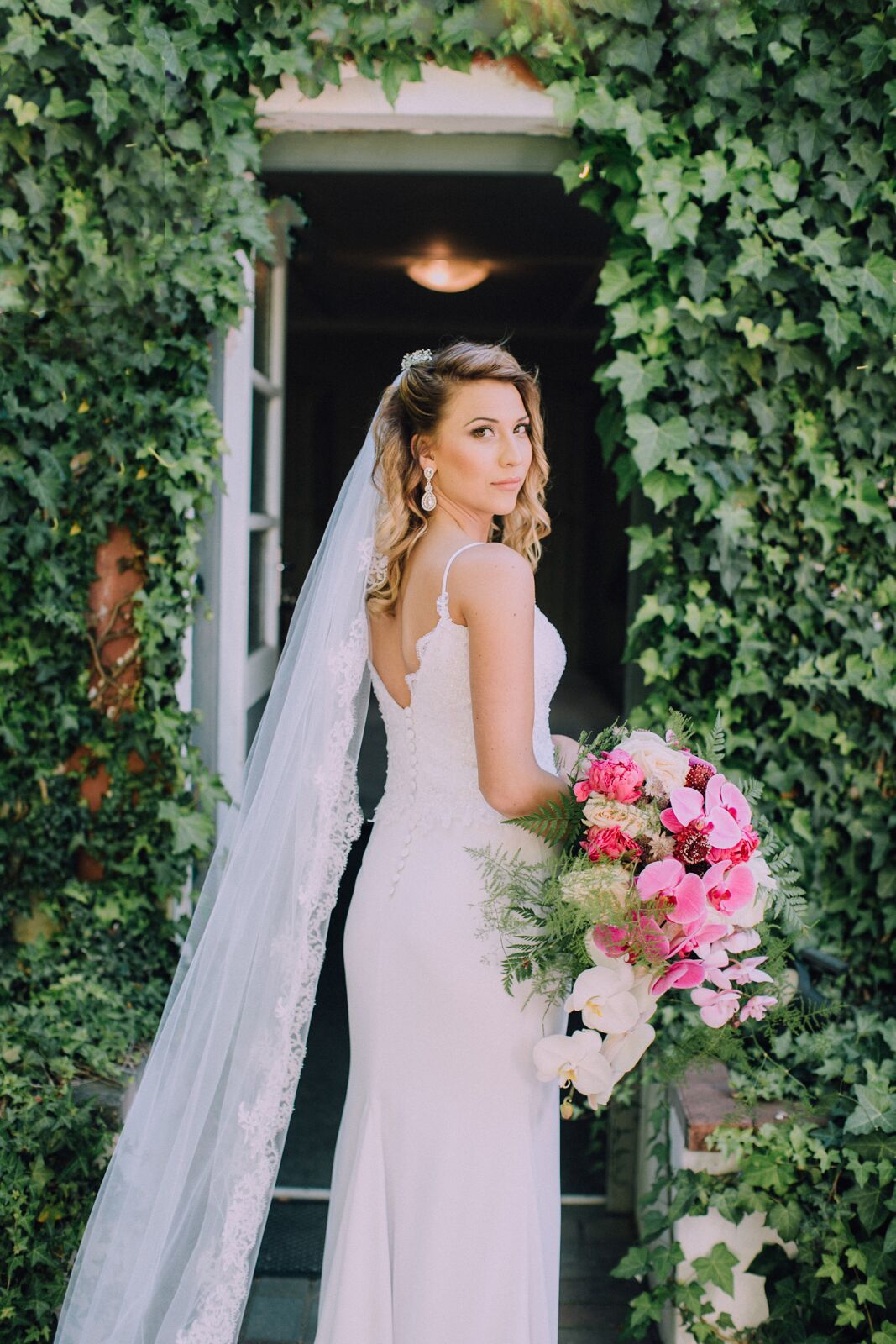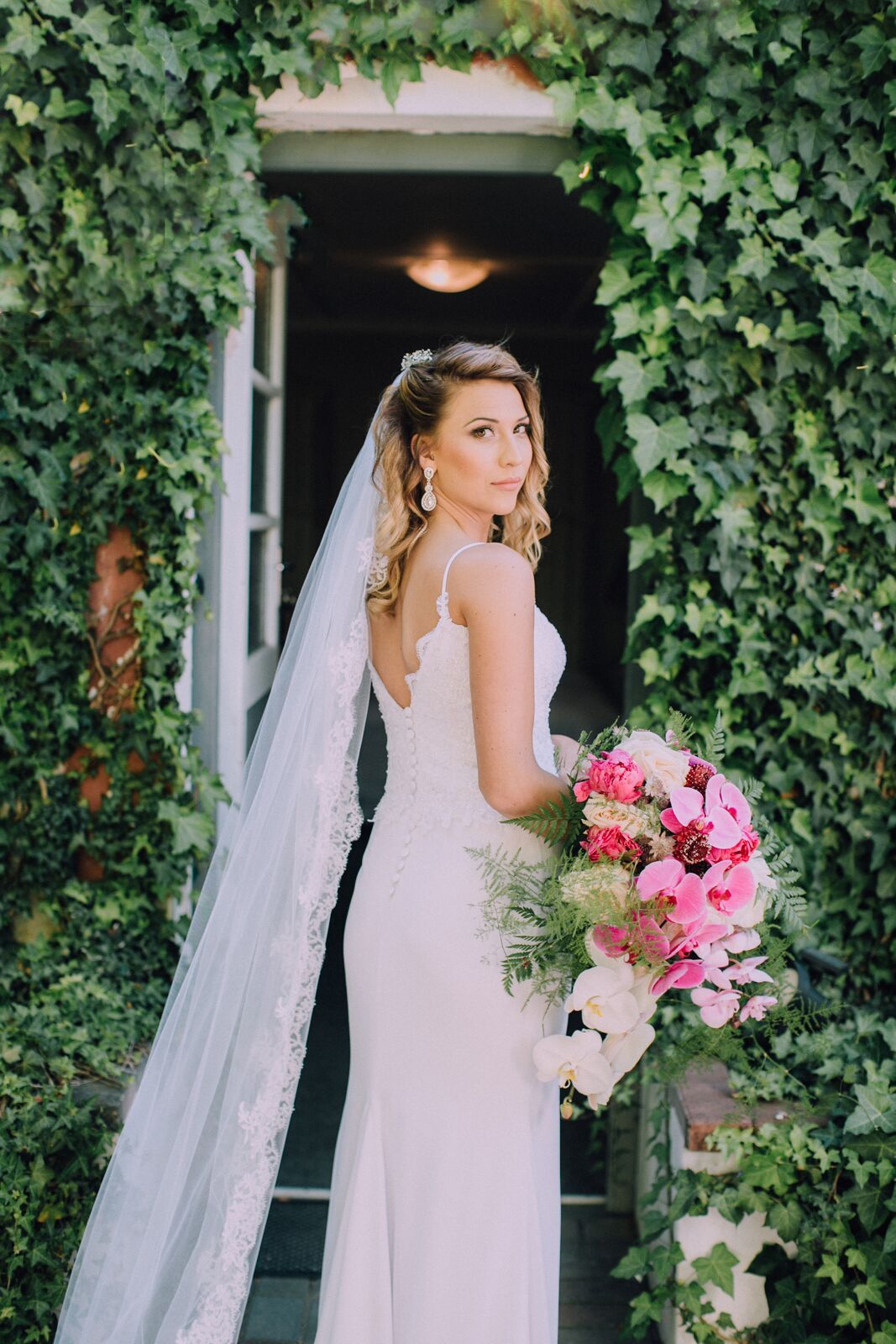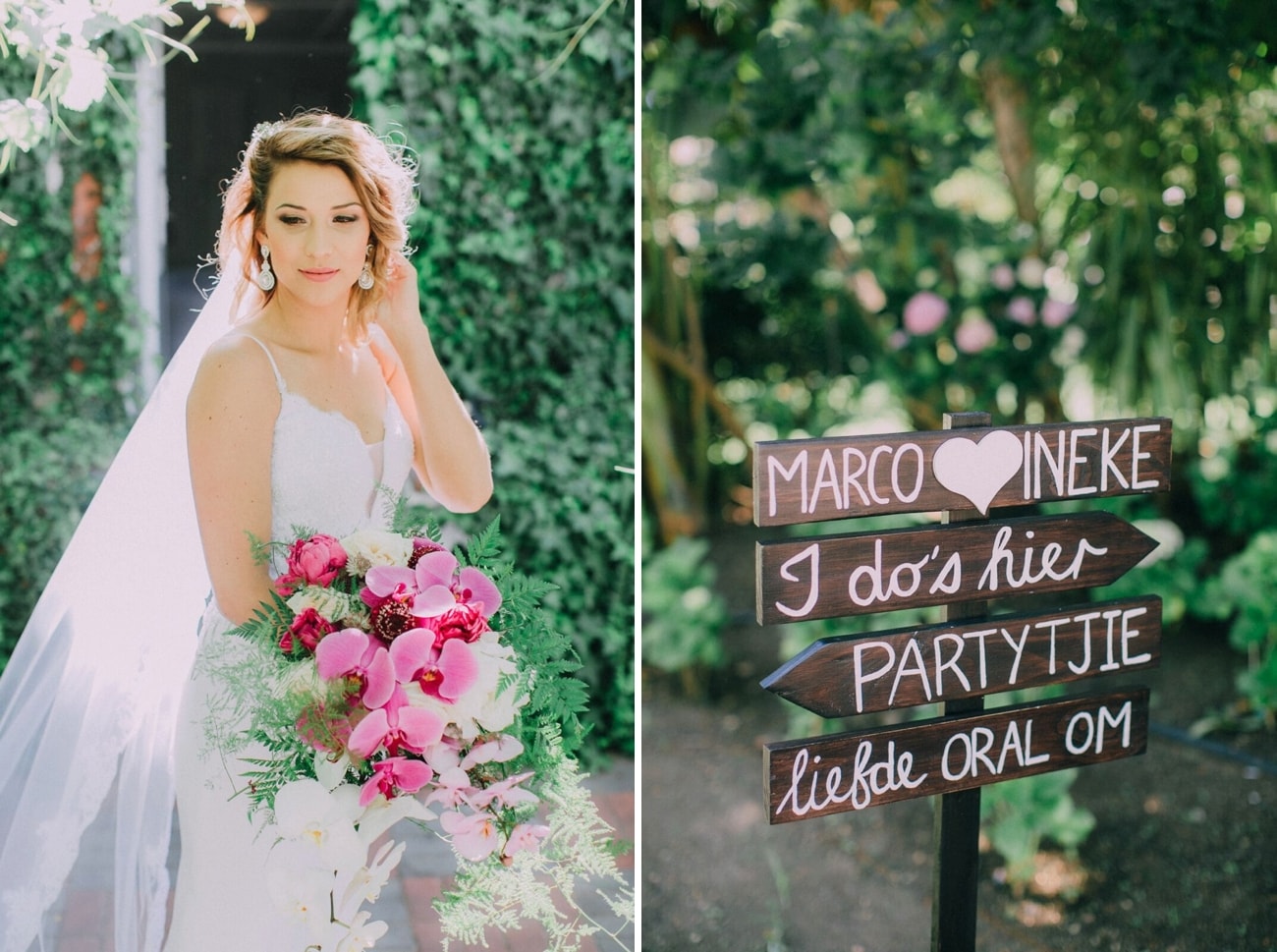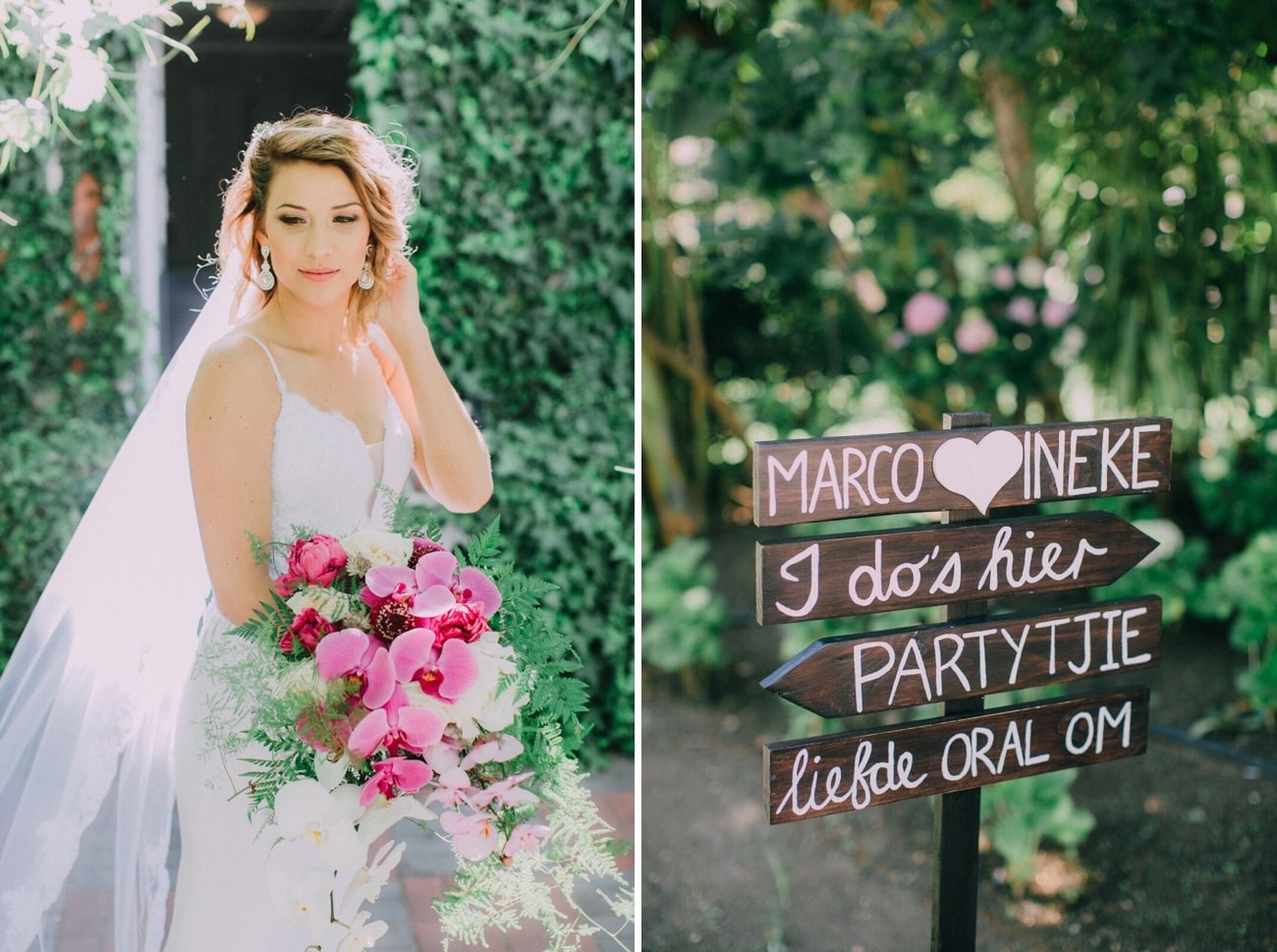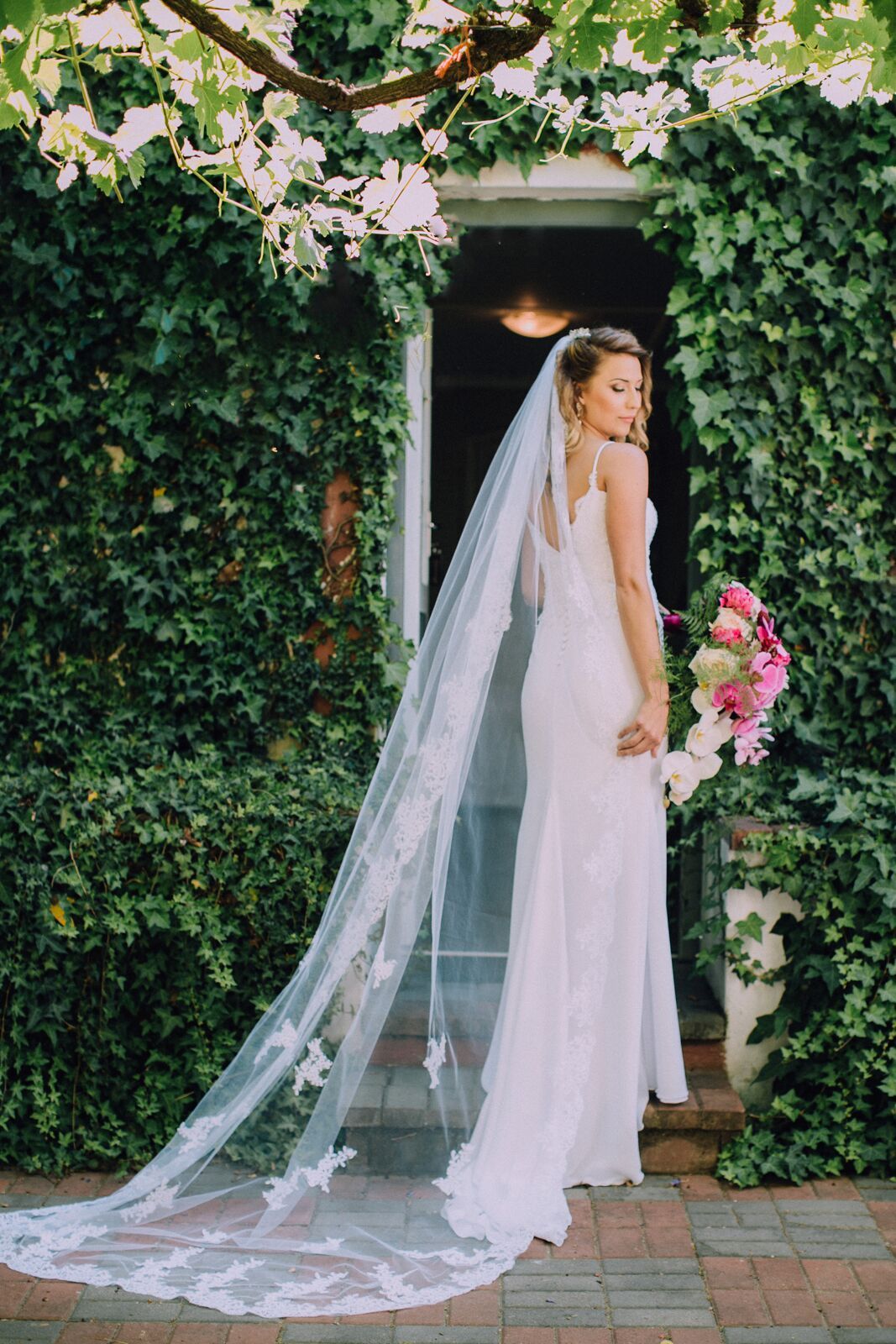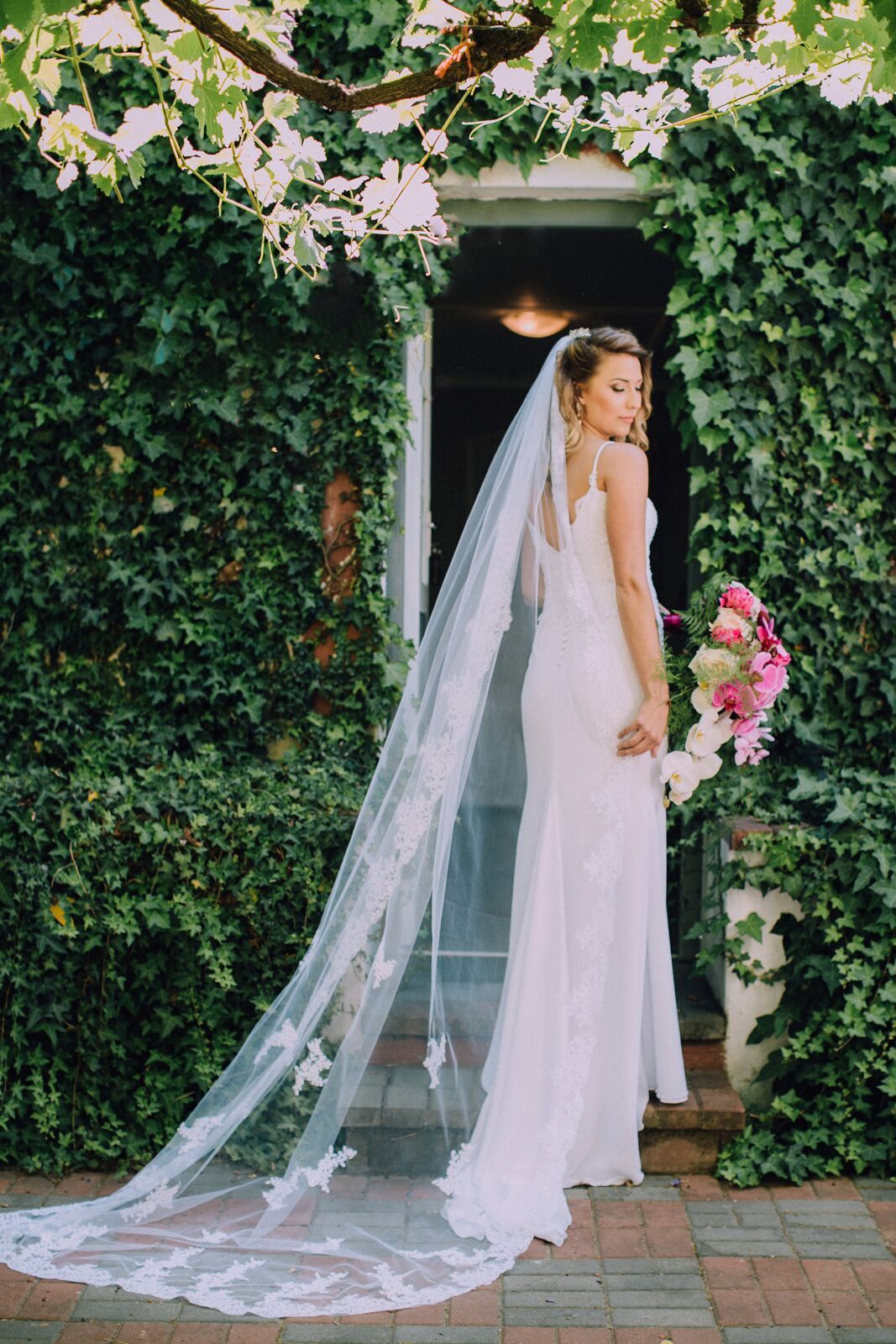 Love Story
Marco and I first met about eleven years ago. I was fifteen at the time and Marco eighteen. He came to watch one of my netball games at school. He already liked me then, but I wasn't interested. Six years later, a mutual friend of ours, along with his sister, took it upon themselves to play Cupid. This time it worked! Our timing might not have been right at the beginning, but it all worked out perfectly in the end!
The Proposal
It was our first time traveling overseas and we picked Italy as the destination. We were standing in front of San Miniato al Monte in Italy, with Florence spread out at our feet. With the beautiful picturesque city as witness, Marco asked me to marry him! I had no idea that he was going to propose. All I wanted to know was how he had kept it a secret for this long! It was absolutely magical and perfect!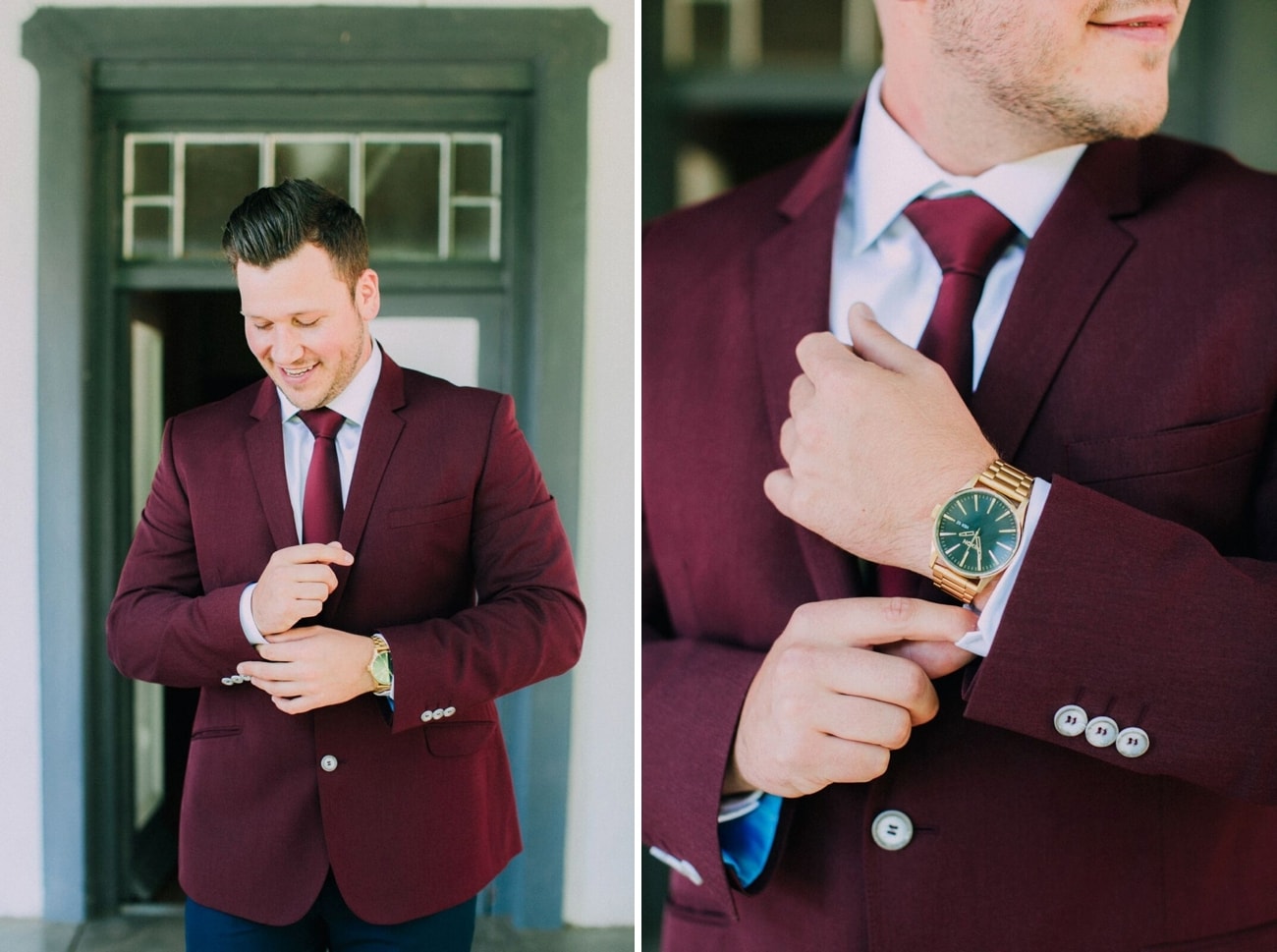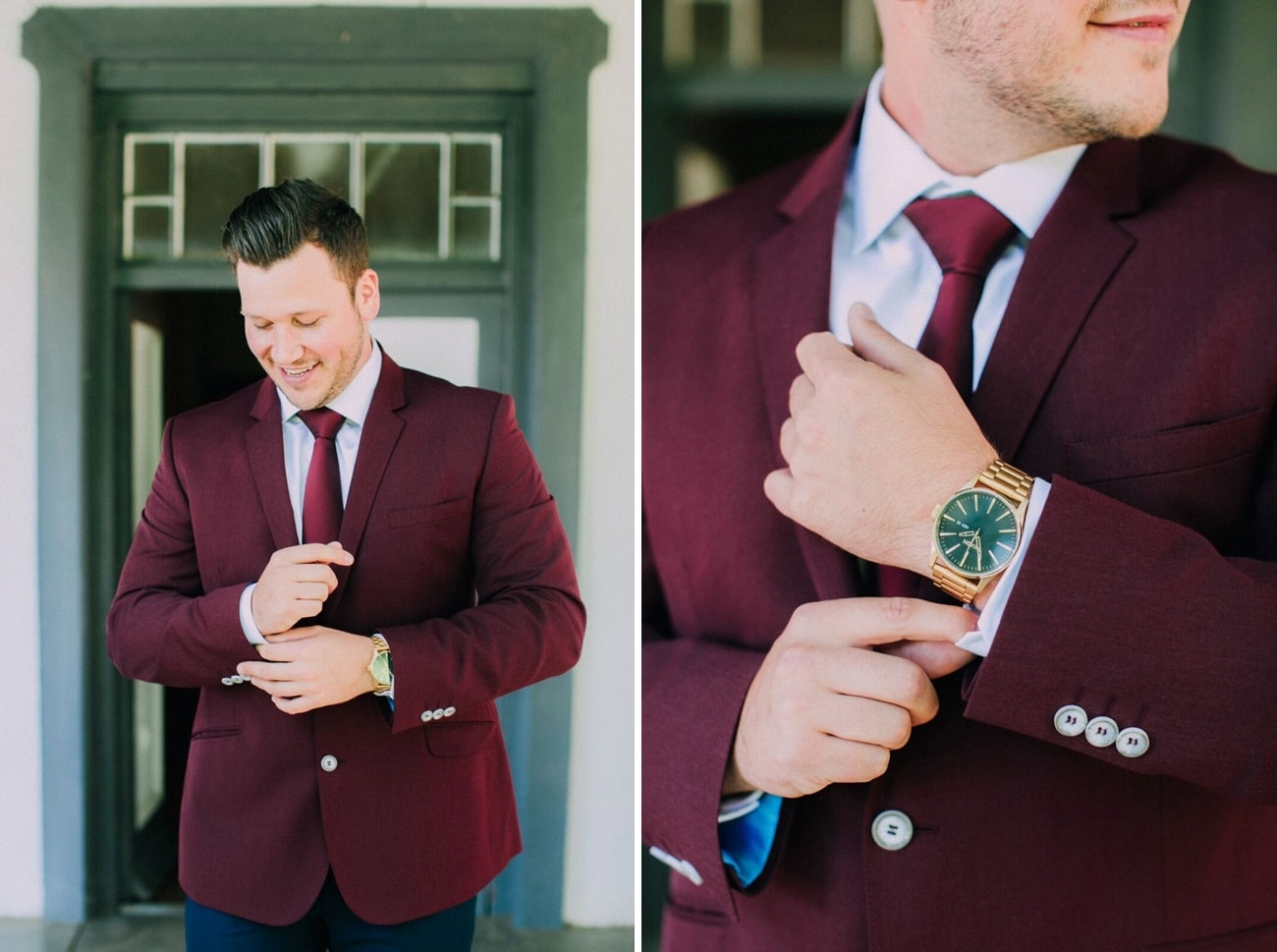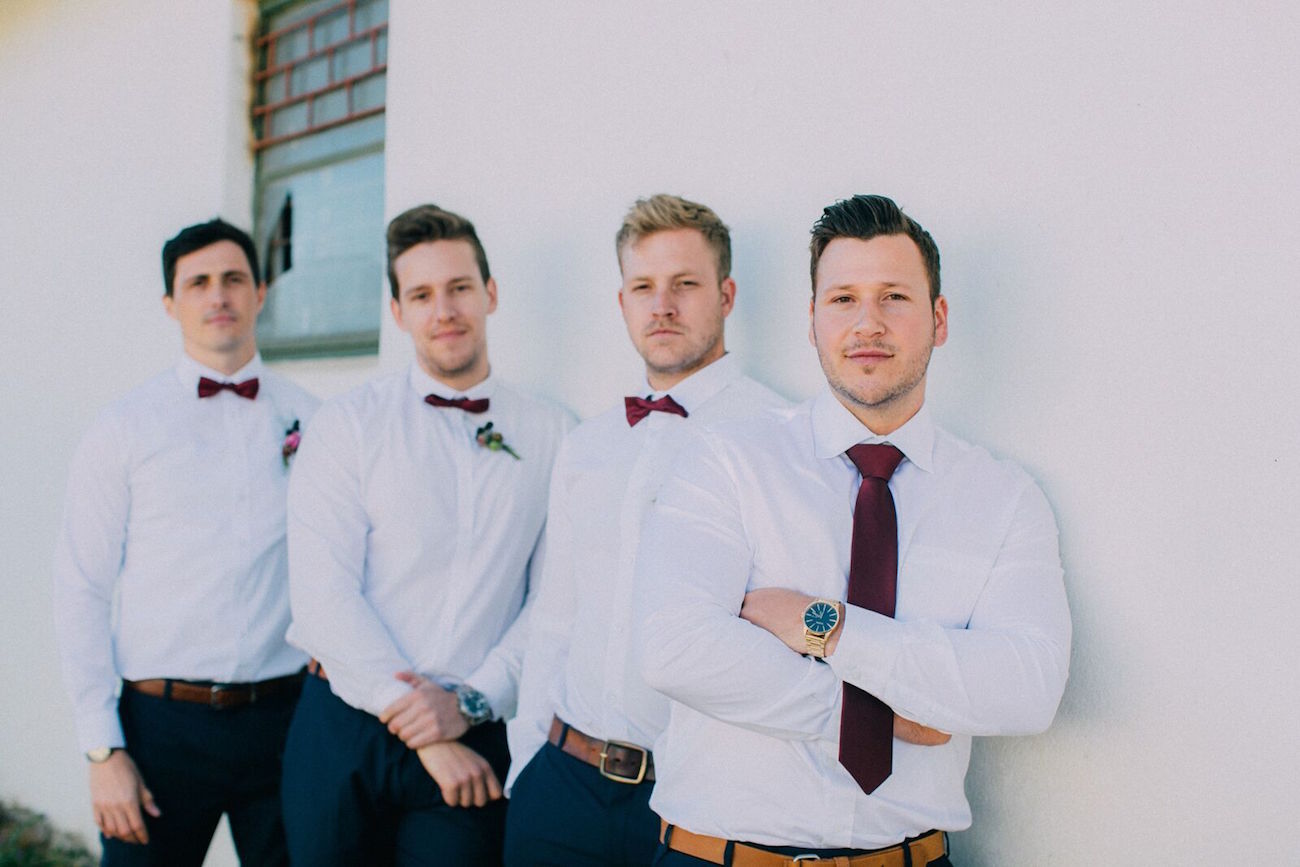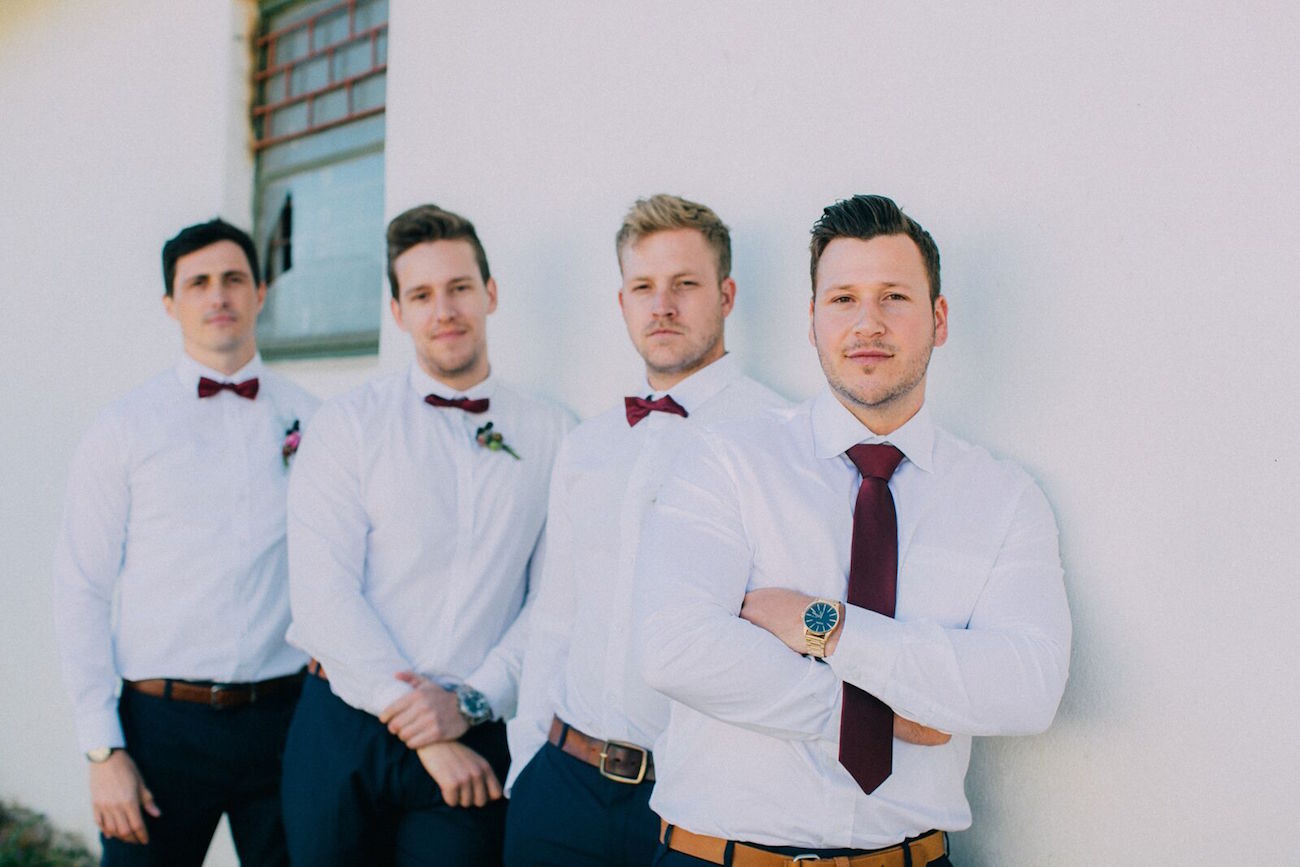 The Venue
Marco and I share the same taste and I really wanted him to be part of choosing the venue. We didn't have the biggest of budgets but I wanted to make sure that the venue we chose was still perfect for us. Groenrivier in Riebeek-Kasteel was the third place we looked at. I specifically loved the all-white interior with the chandeliers hanging from the roof. It was exactly what we were looking for. A clean, minimalist and elegant venue.
Wedding Style
I didn't have a clear vision from the beginning. I also didn't want to have two colours and then only stick with that. I wanted white to be the main colour and then I chose rose gold (my fave!) paired with dark green, marsala, dark pink, light pink and natural wood. I could already see all these colours together and I loved the warm yet elegant feel. Marco also loved it!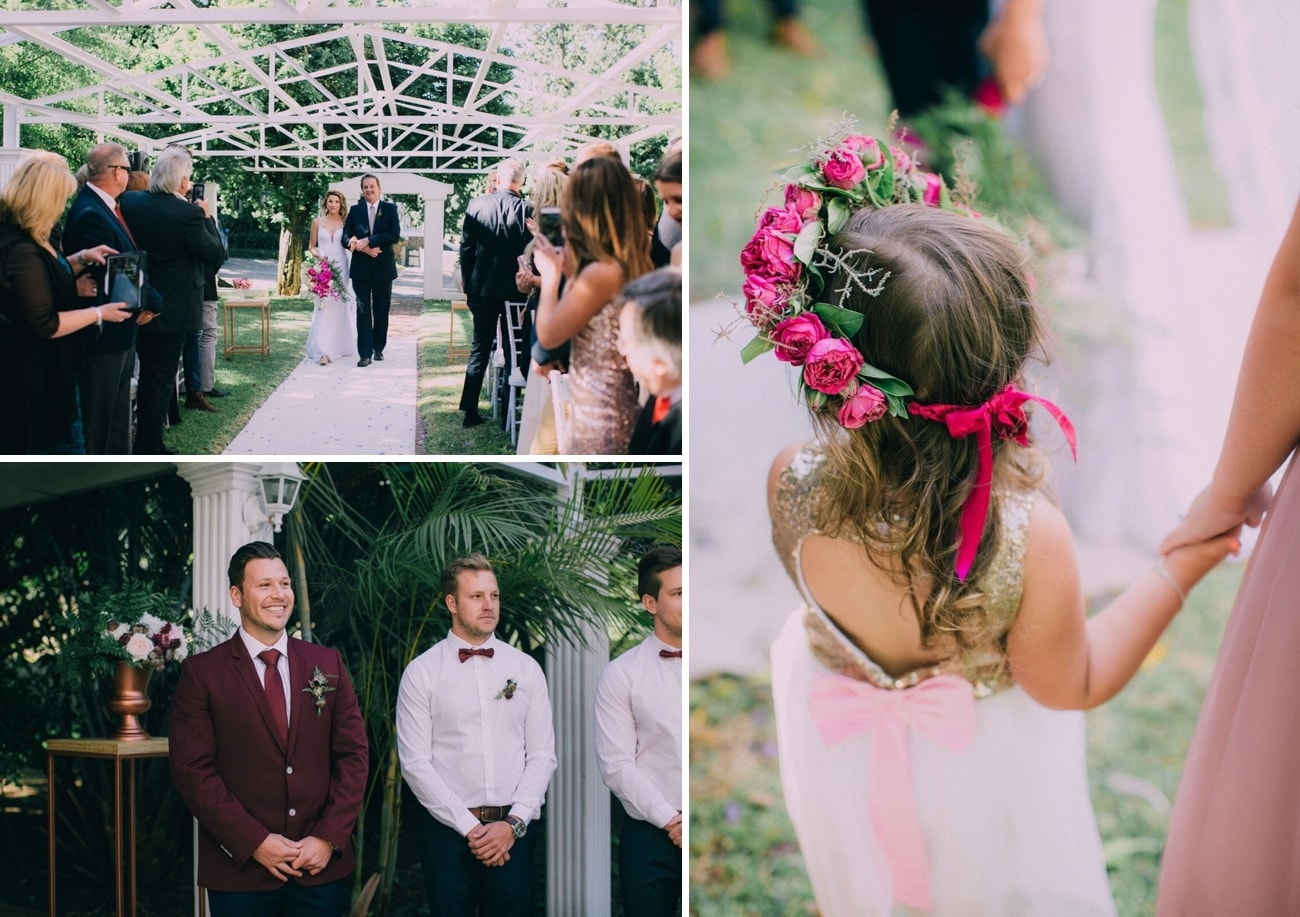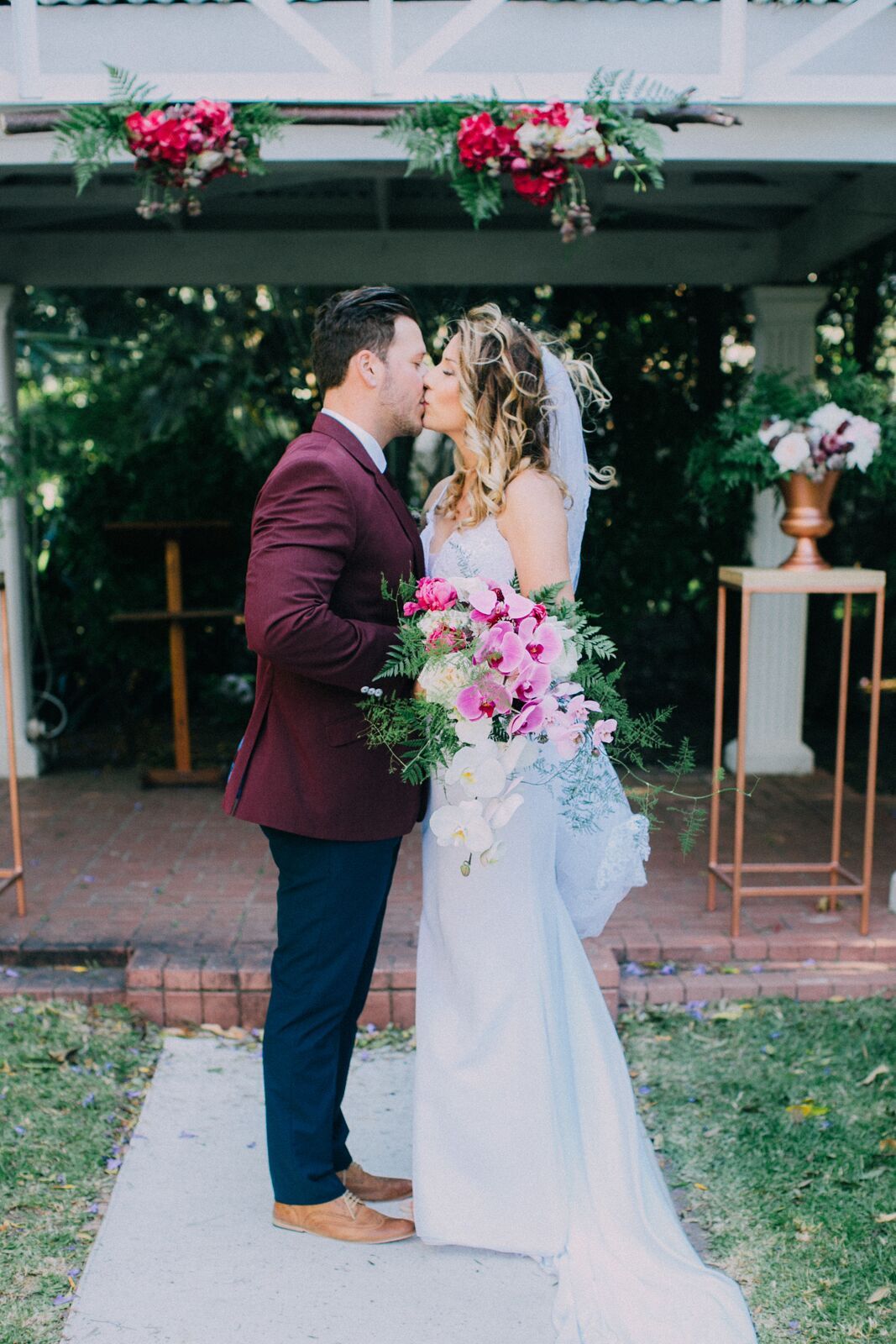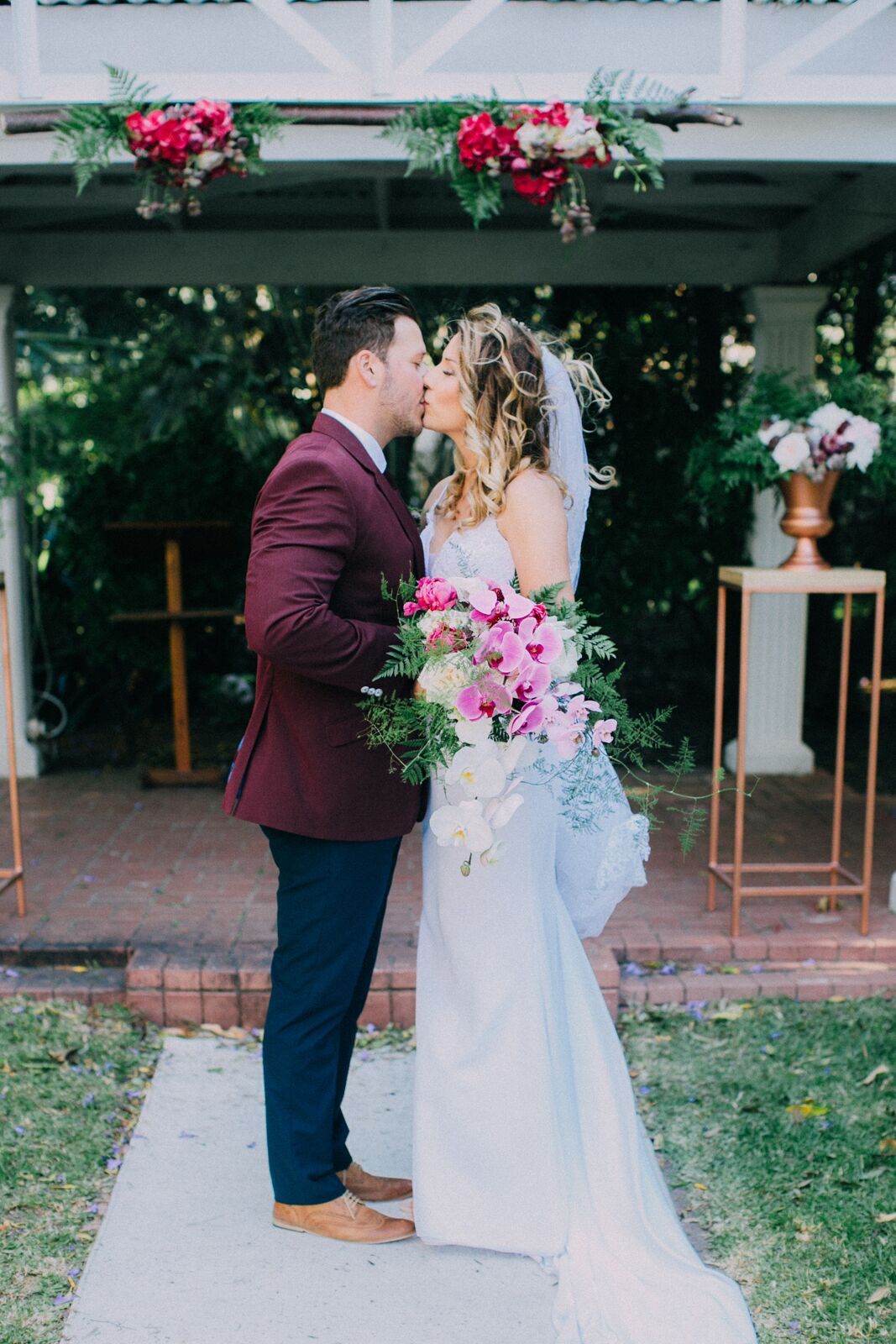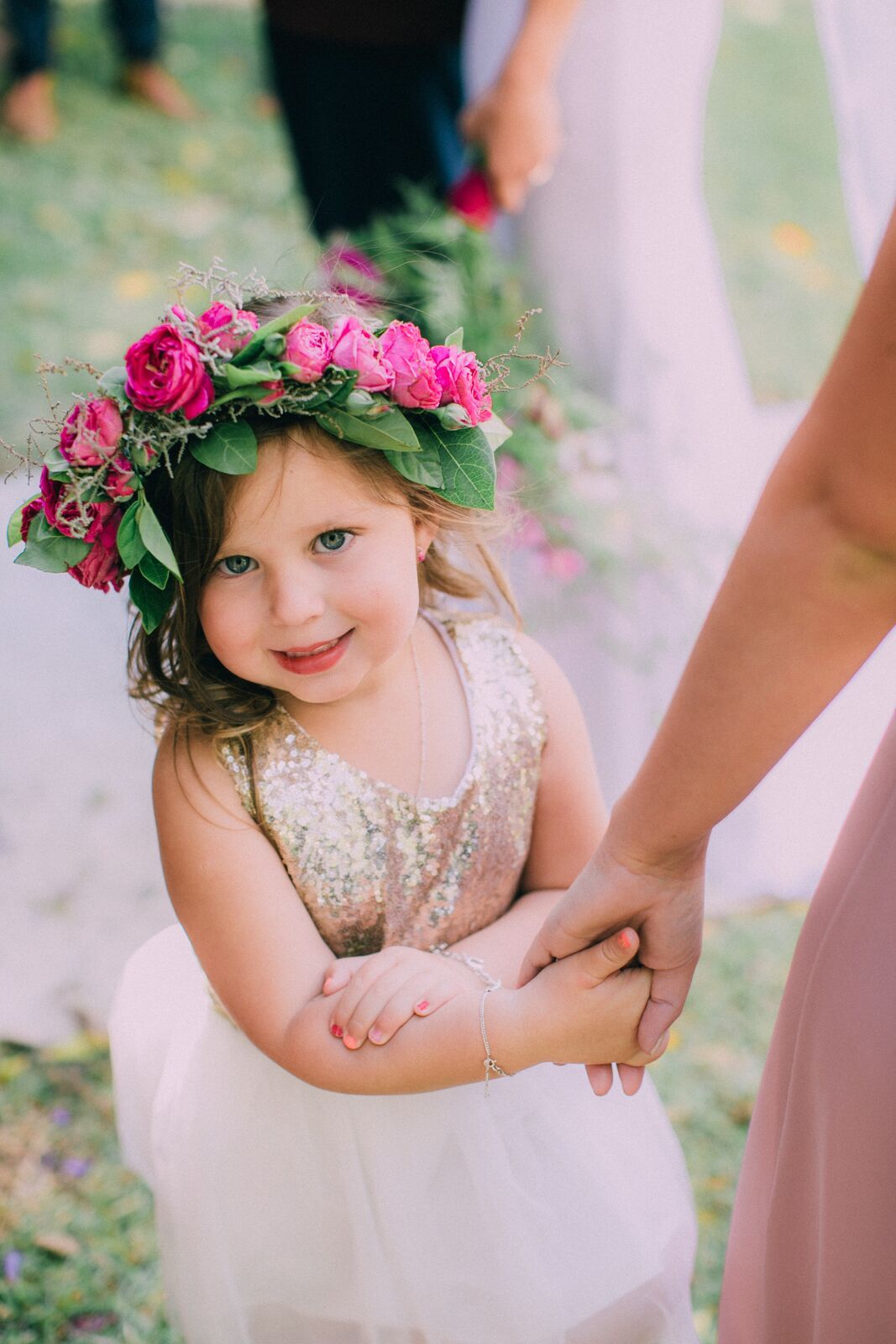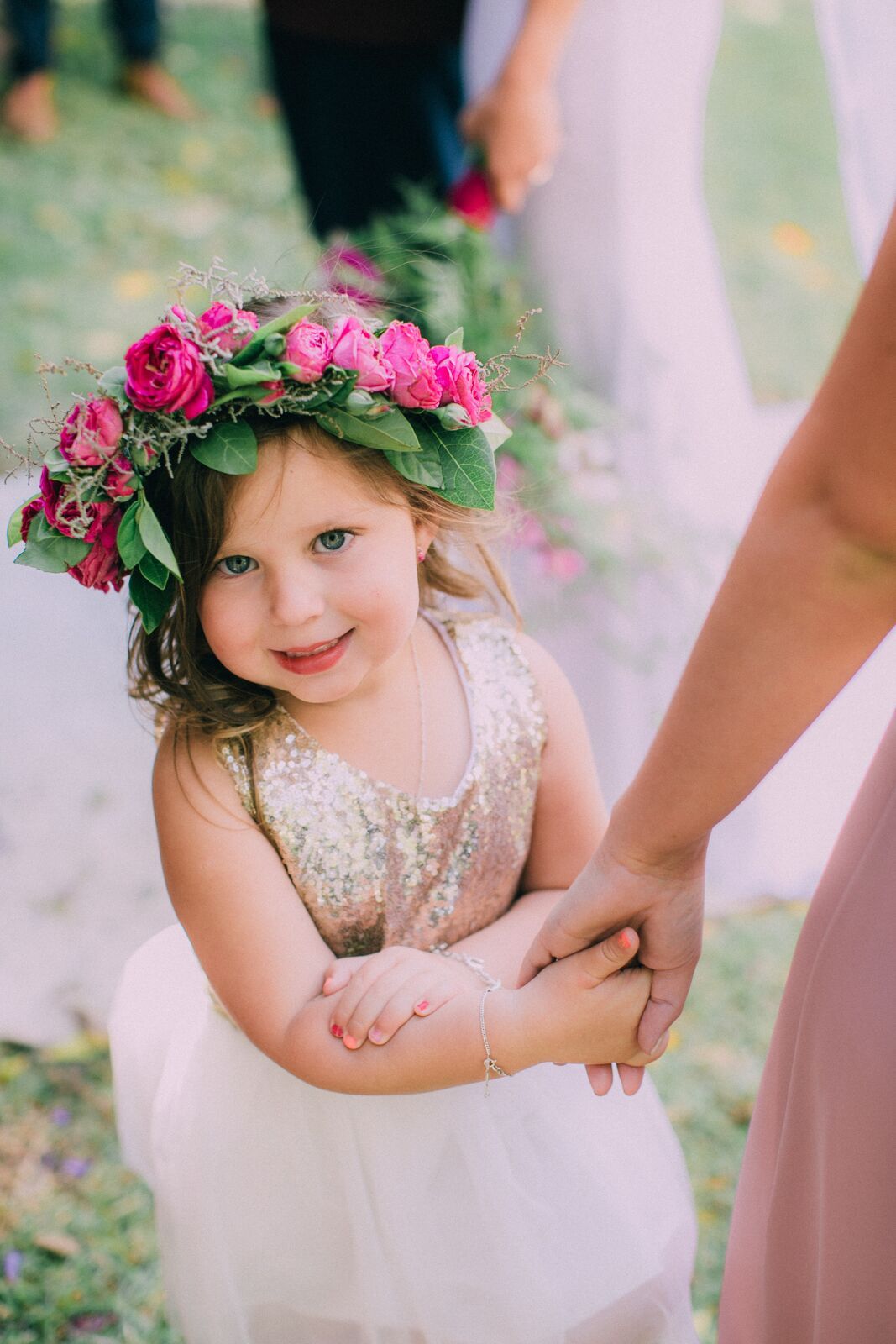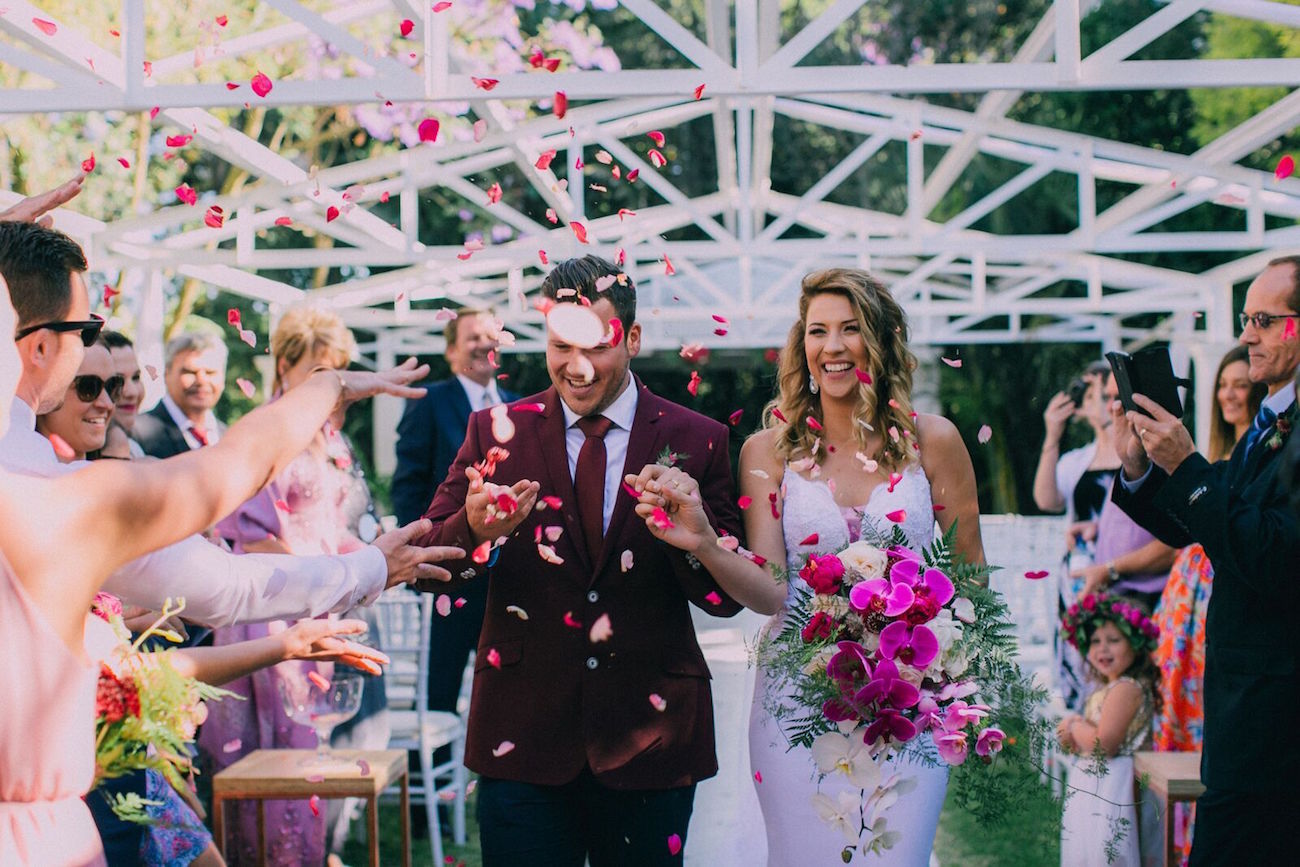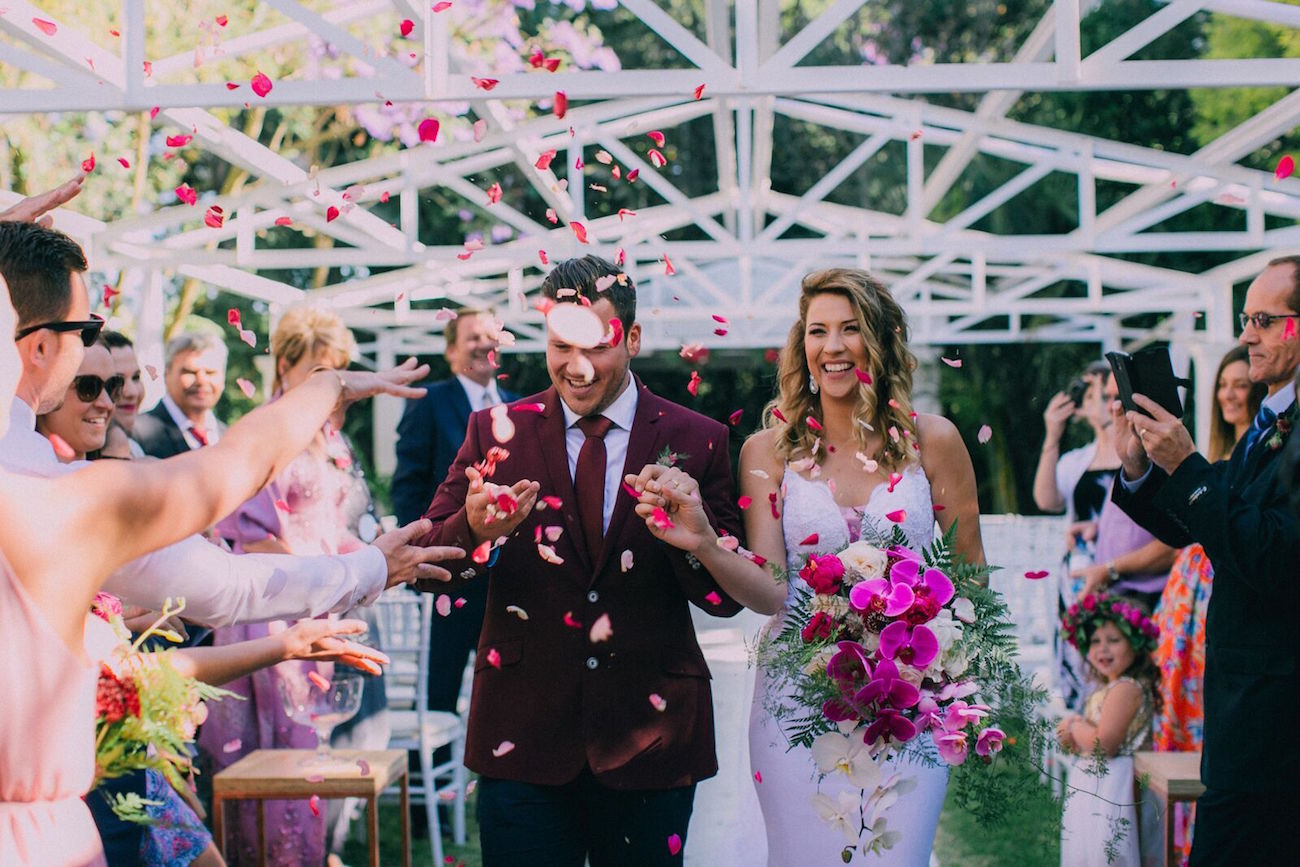 Wedding Details
I think all in all everything on the wedding day was well thought-out and personal to Marco and me. From the letters we gave one another to the moment my dad came to fetch me and then seeing my bridesmaids tear up before I saw a very teary Marco. My mom also had paintings made for Marco and me and these stood at the front of the venue next to us. I've always had a very strong relationship with my parents and this was very special to me.
DIY Elements
We had a few wooden signs that are now standing in our garden at home. I was afraid that pursuing too many DIY projects would stress me out a little too much. I actually liked trusting the professionals and people close to me to help me with the planning.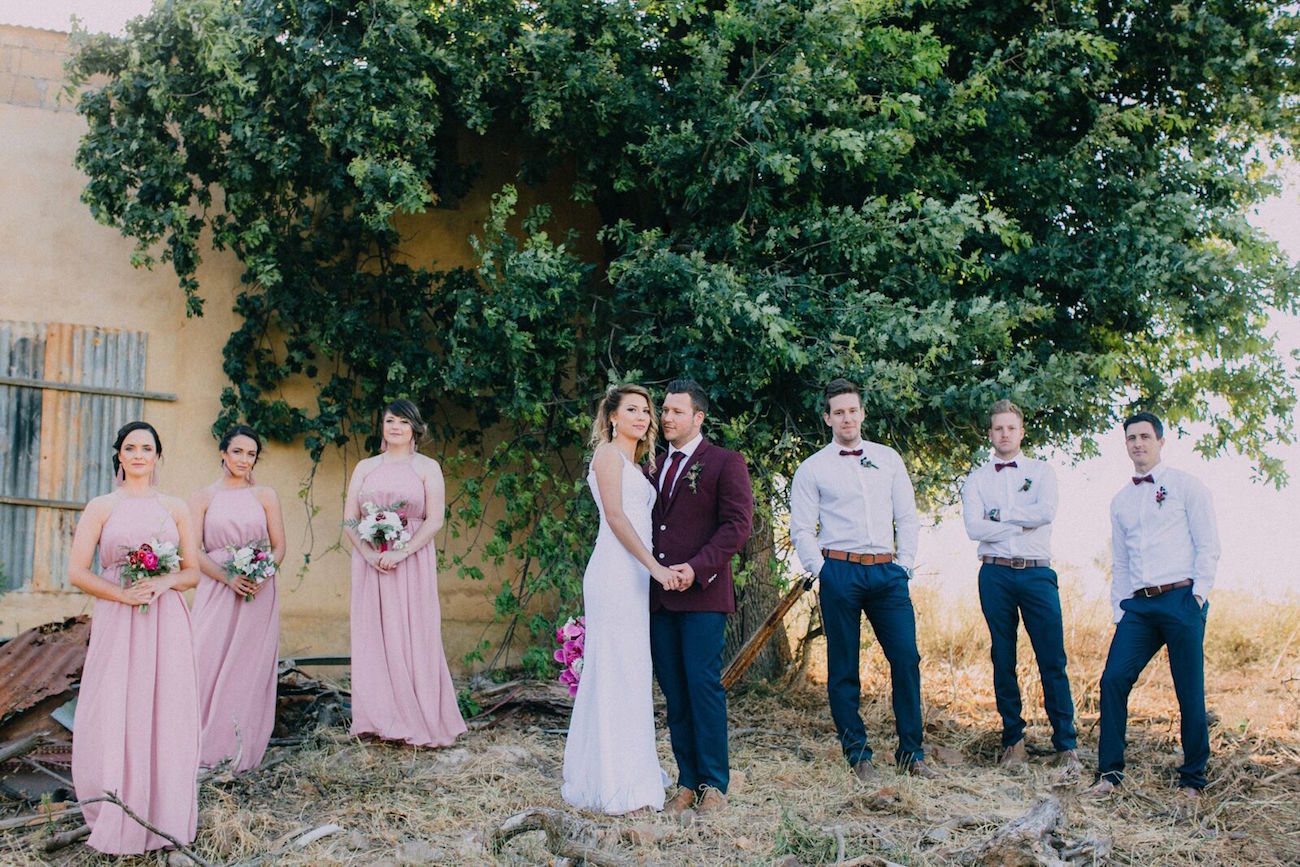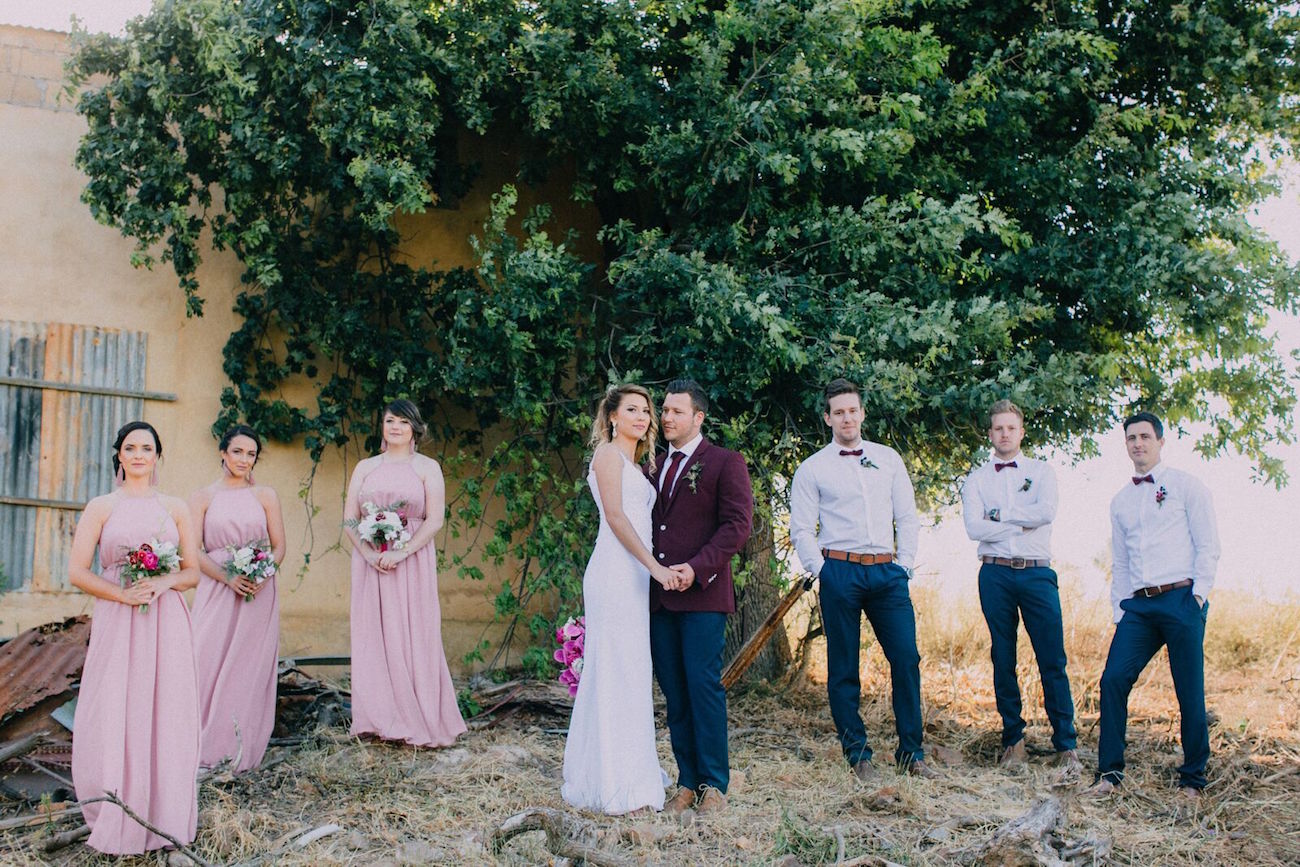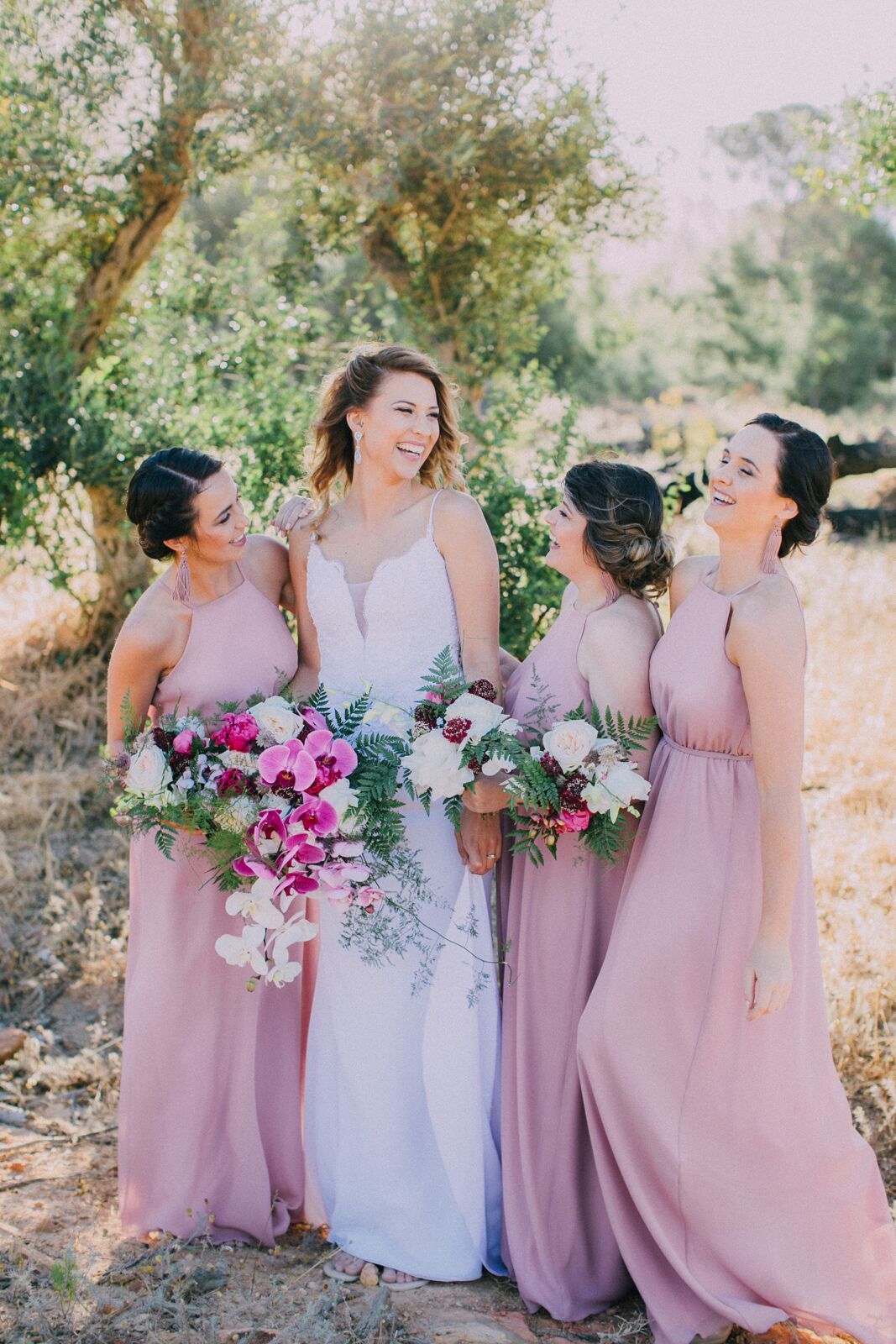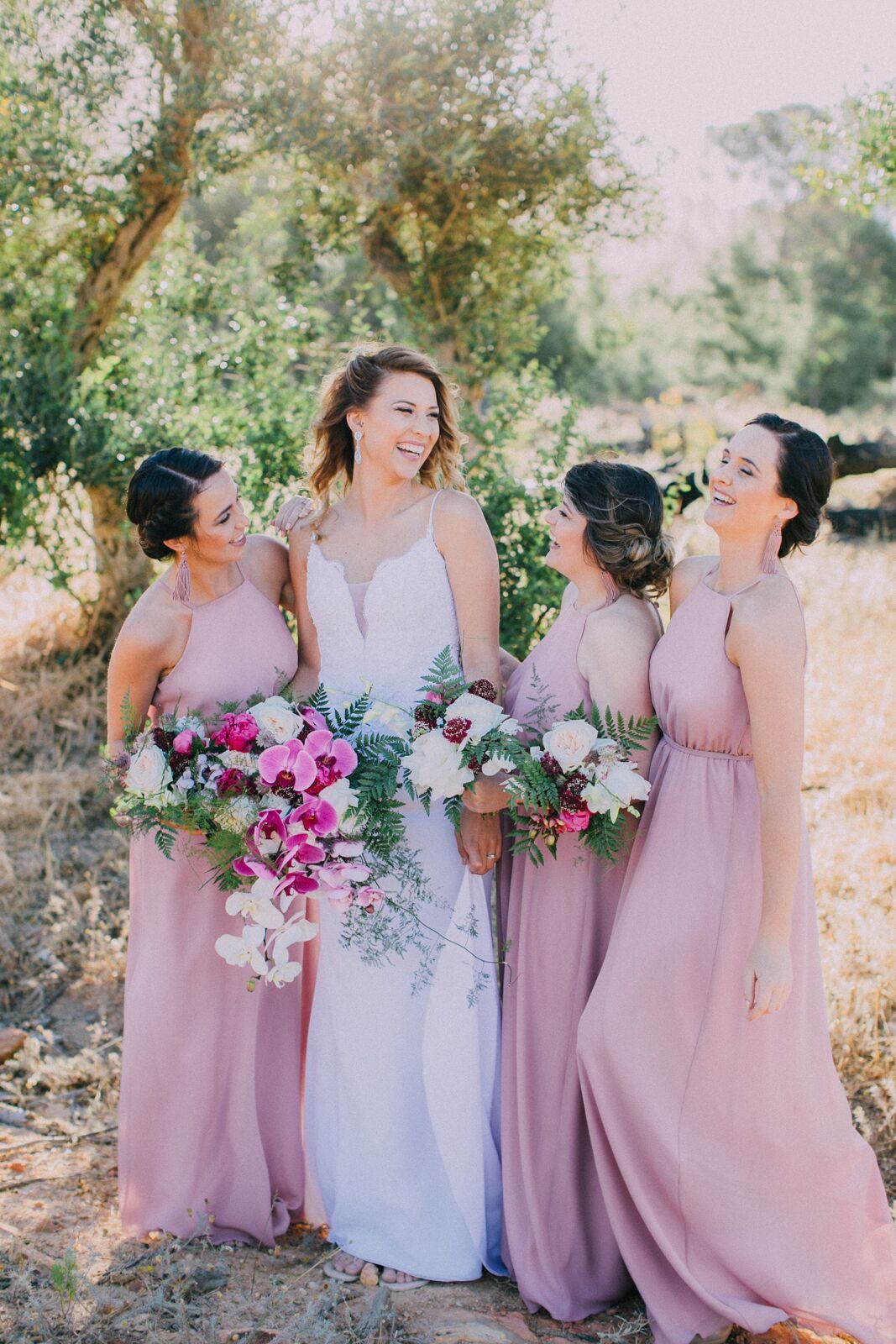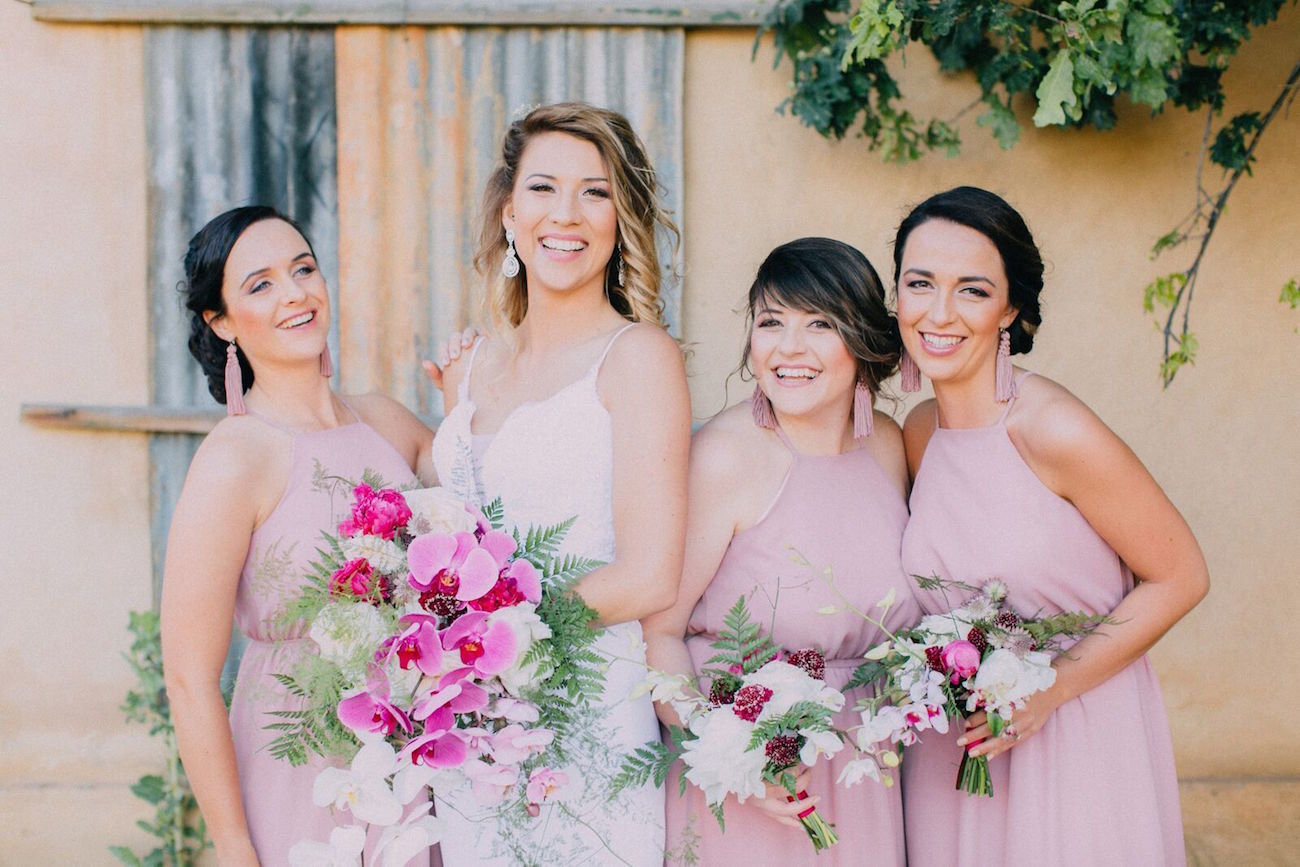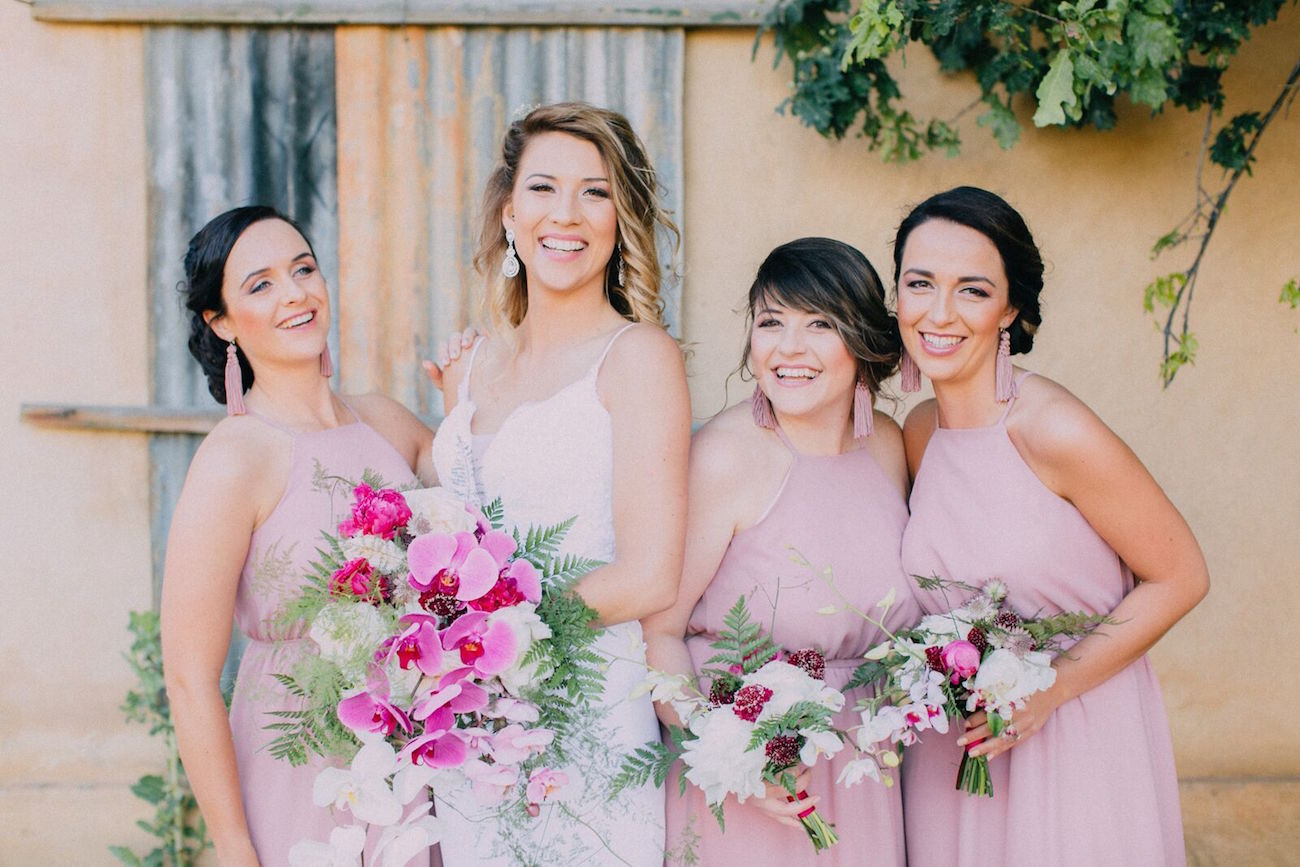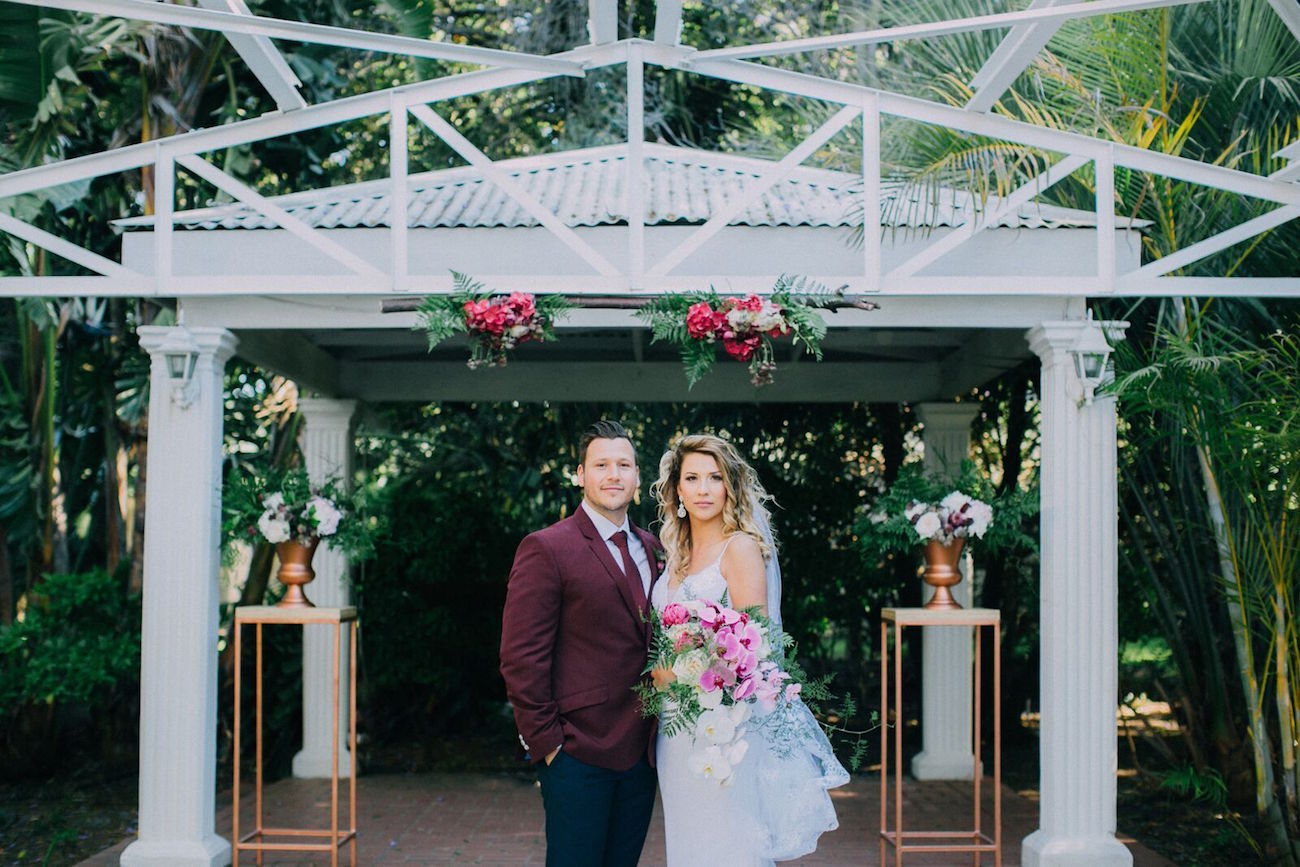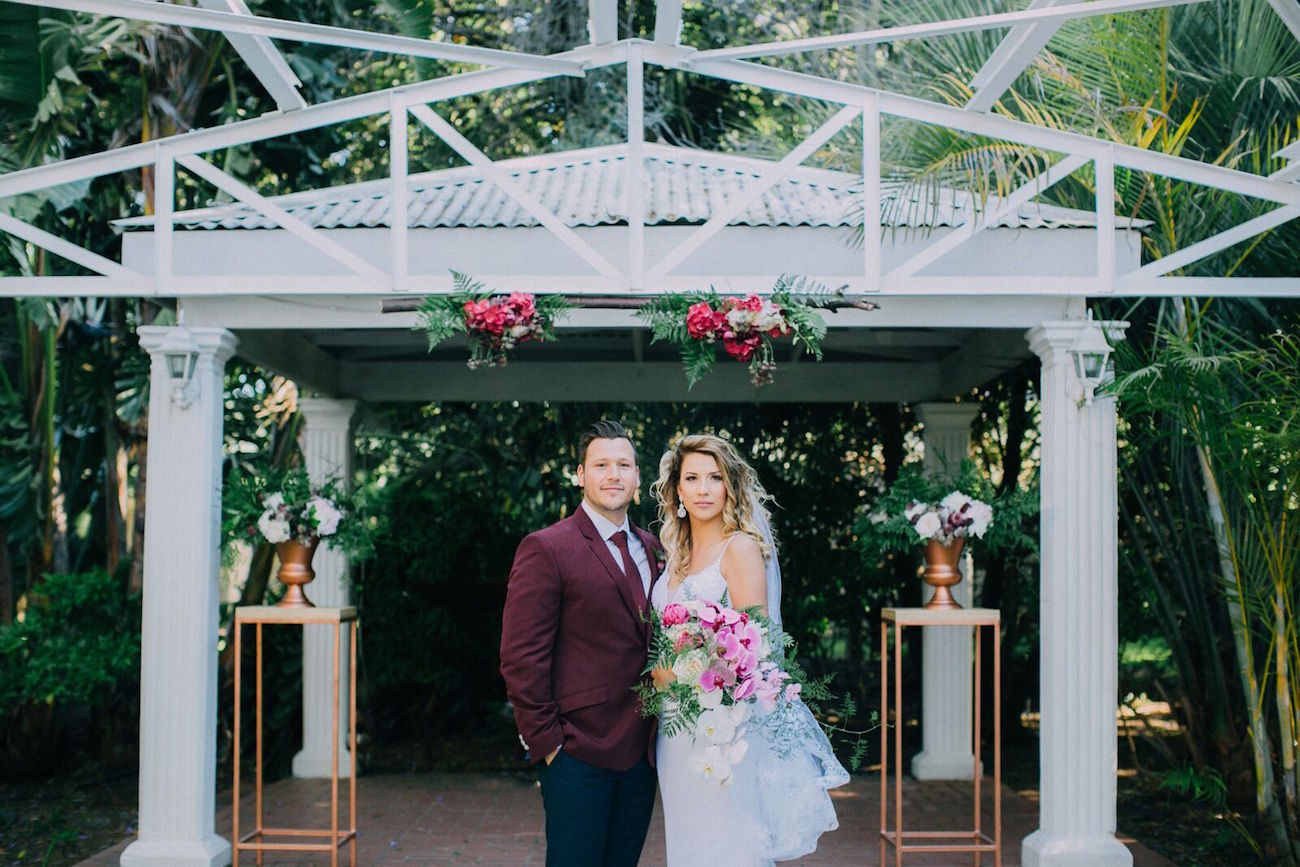 The Dress
As we didn't have the biggest wedding budget I didn't want to spend a lot of money on a dress I was only going to wear once. That being said, I also didn't want to hire a dress from a shop. I opted for making a dress but hiring it for the night. I chose CJA Haute Couture, as not only was he very good but his prices also suited my pocket. He also helped me a lot in making the dress look perfect for my body.
The Bridesmaids
I had three bridesmaids. Two of them I've known my whole life and the third was Marco's sister. She played a big part in Marco's and my relationship and ultimately getting me to the altar, haha! I wanted their dresses to be loose and flowy. Something that complemented my dress. CJA Haute Couture also made their dresses. The funny thing was that I bought their earrings before I had bought their material! It all worked out so perfectly in the end.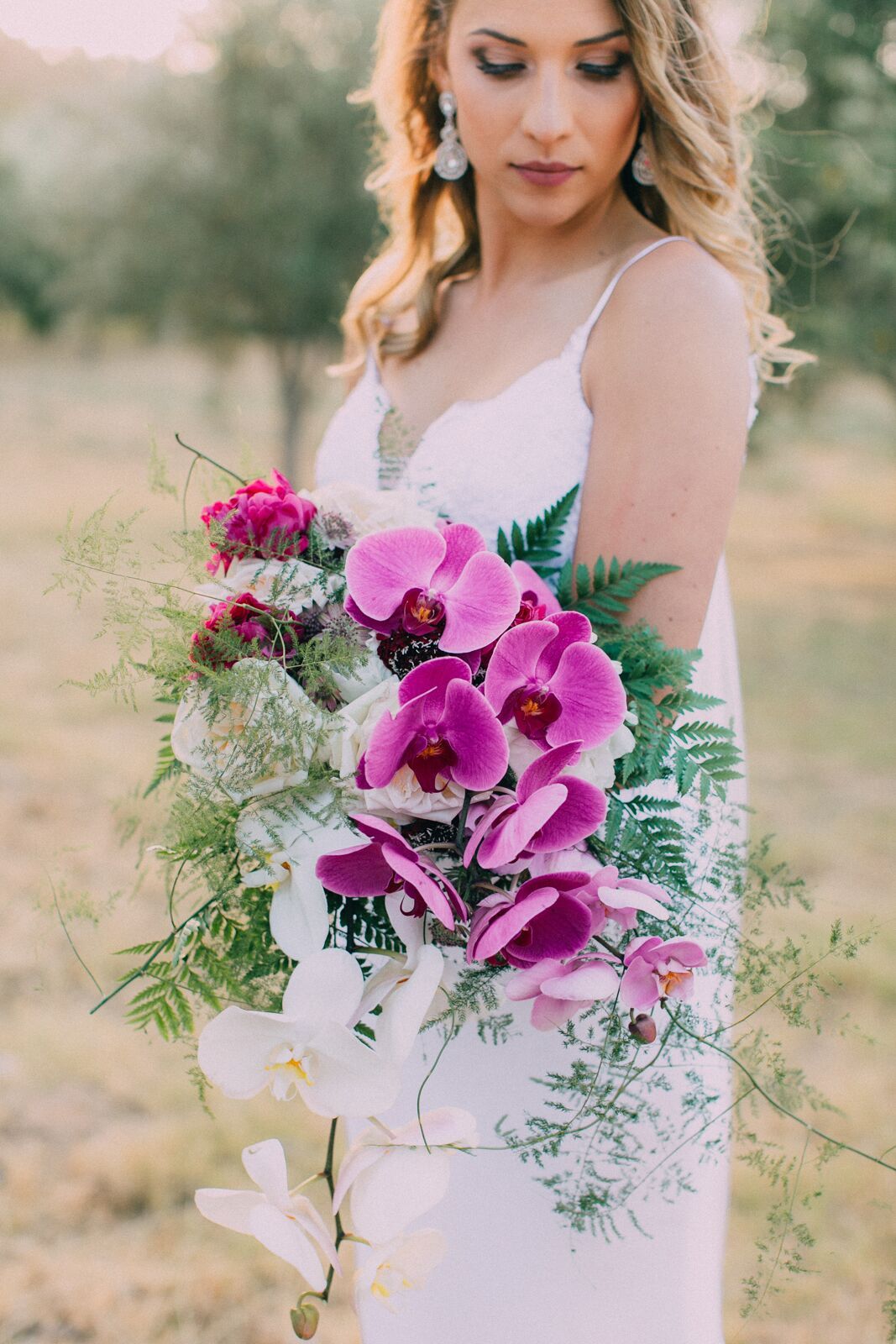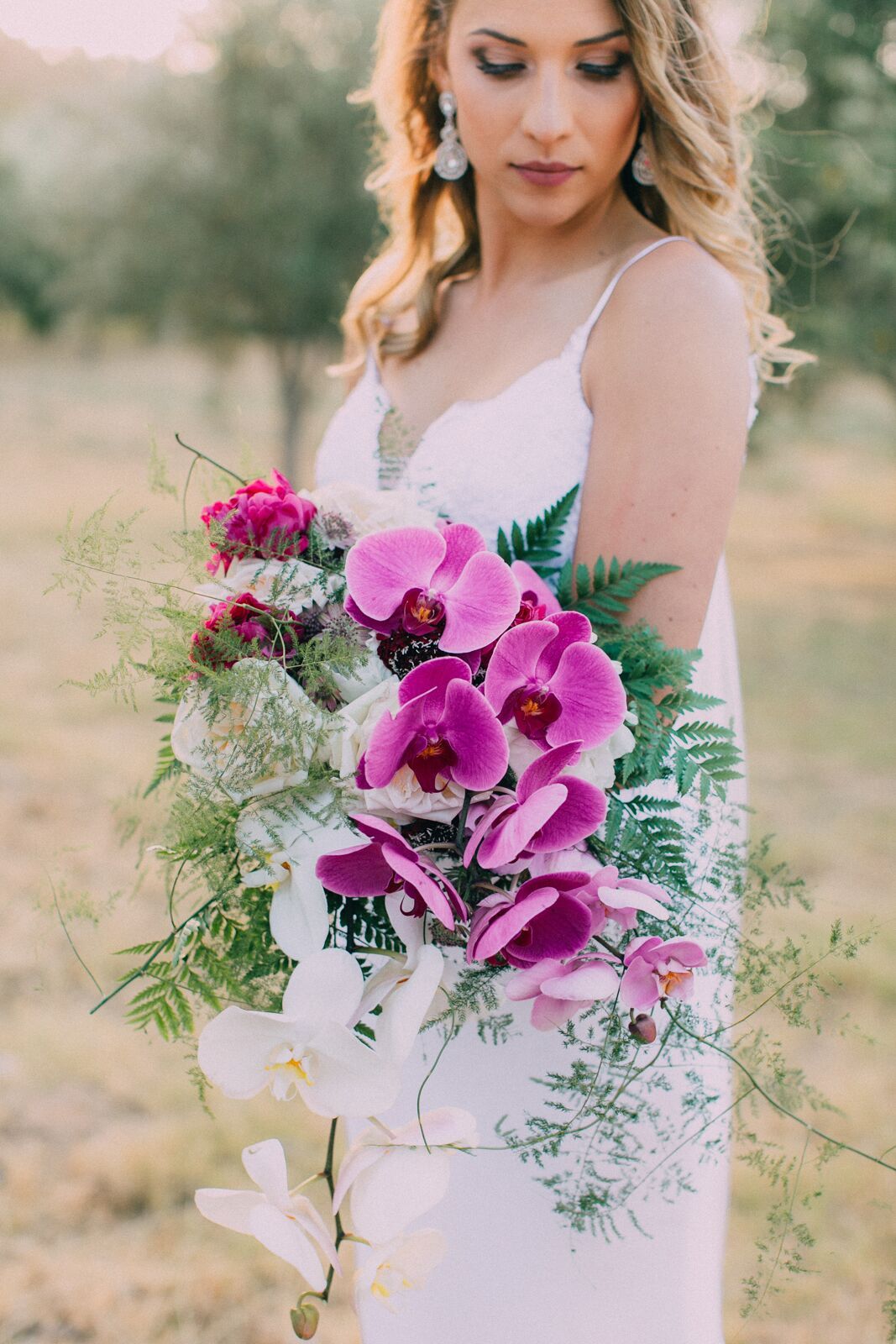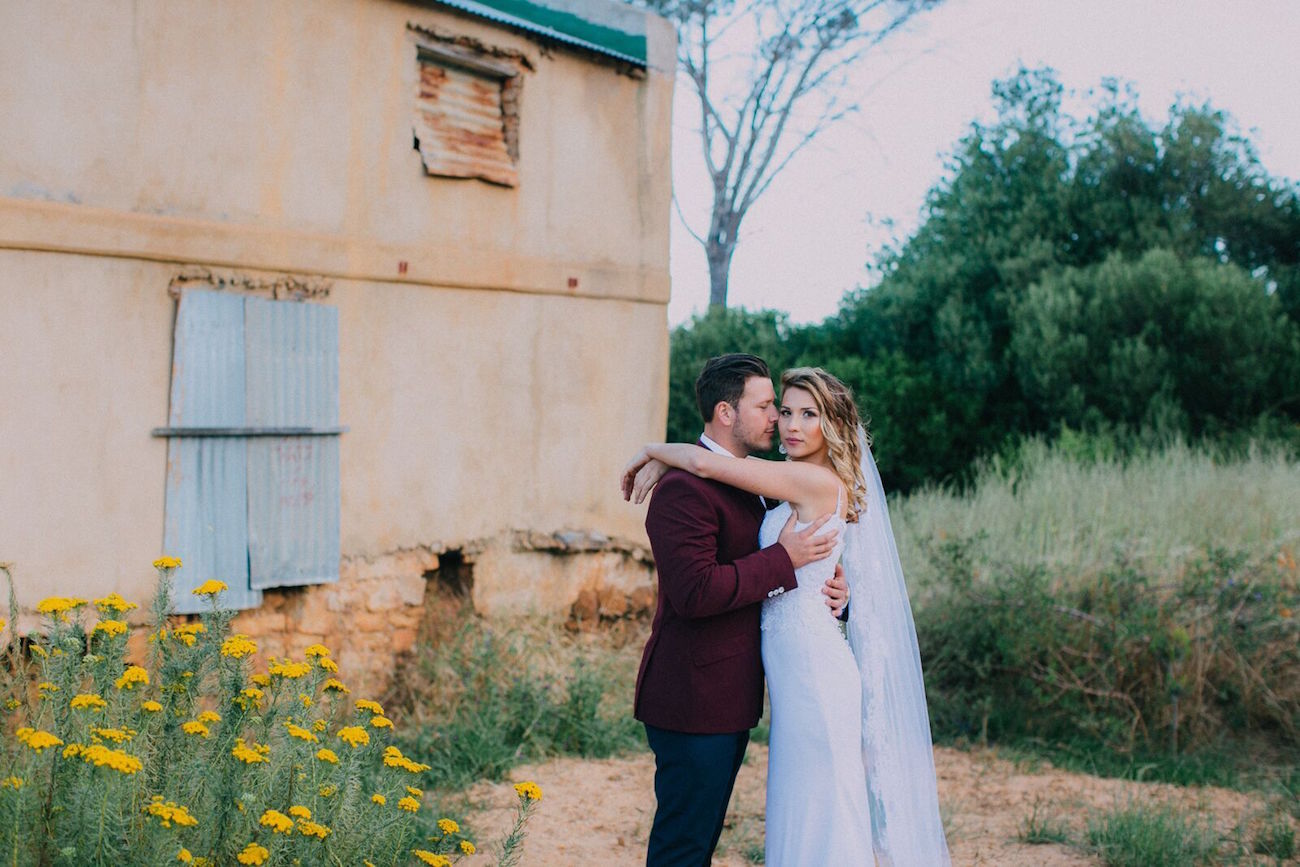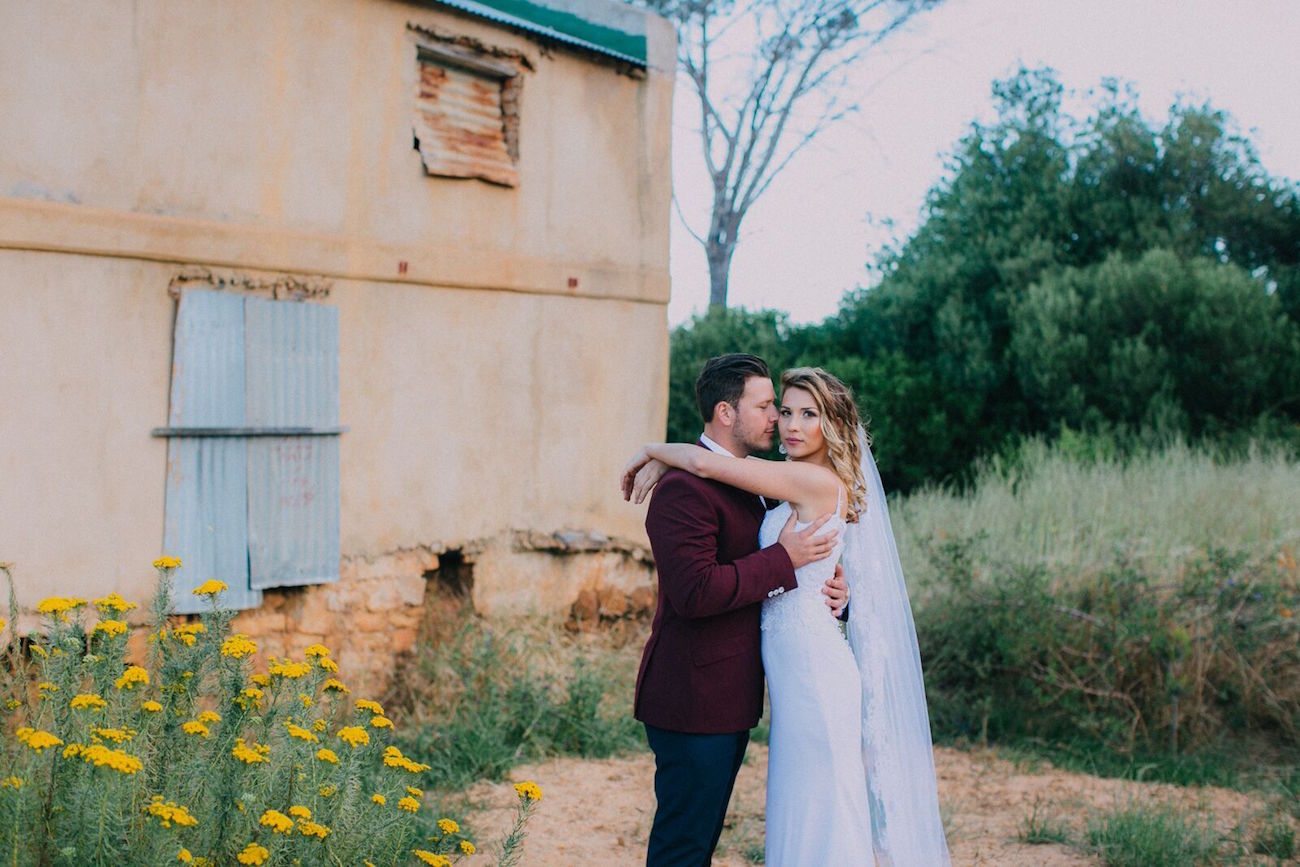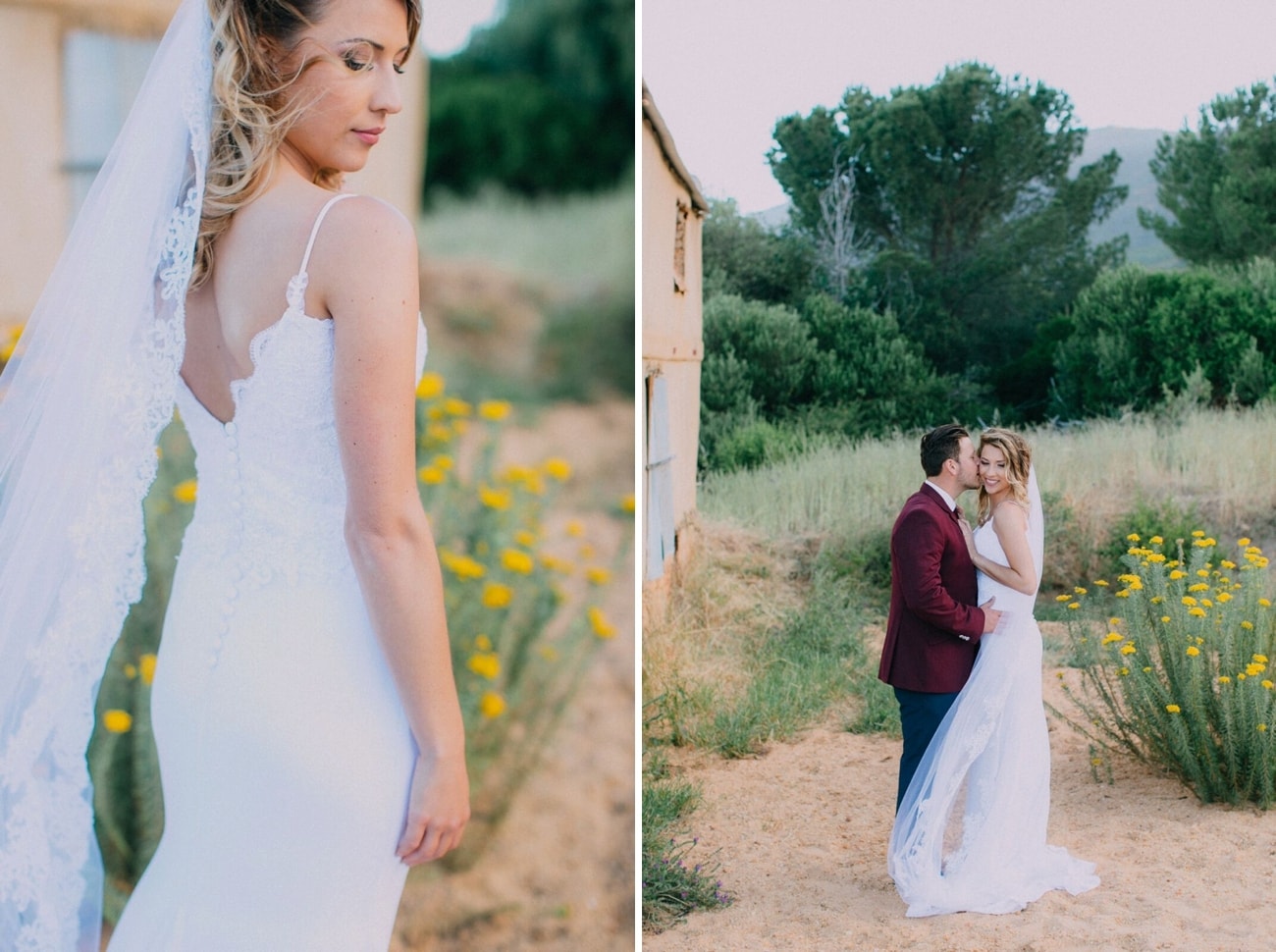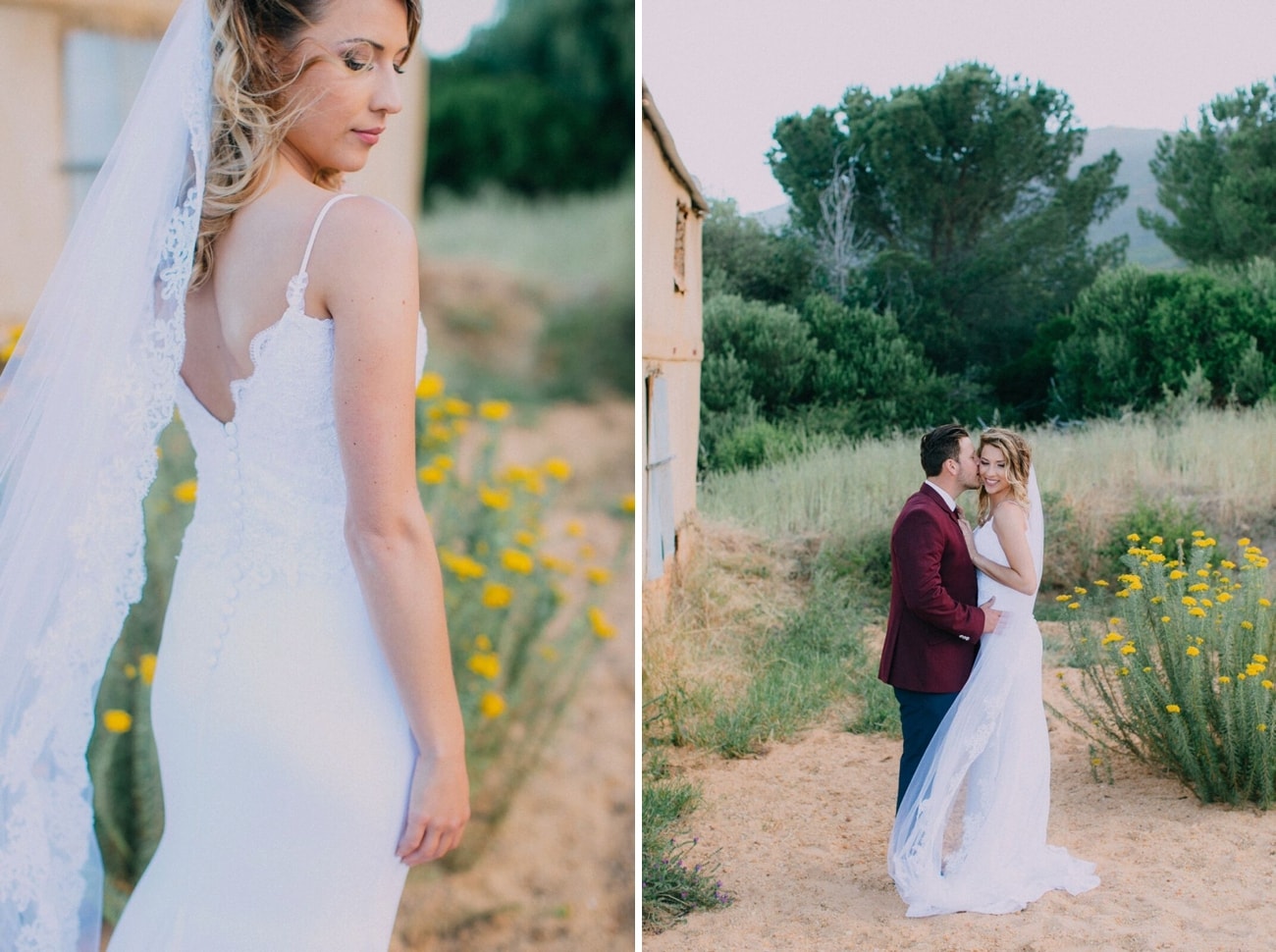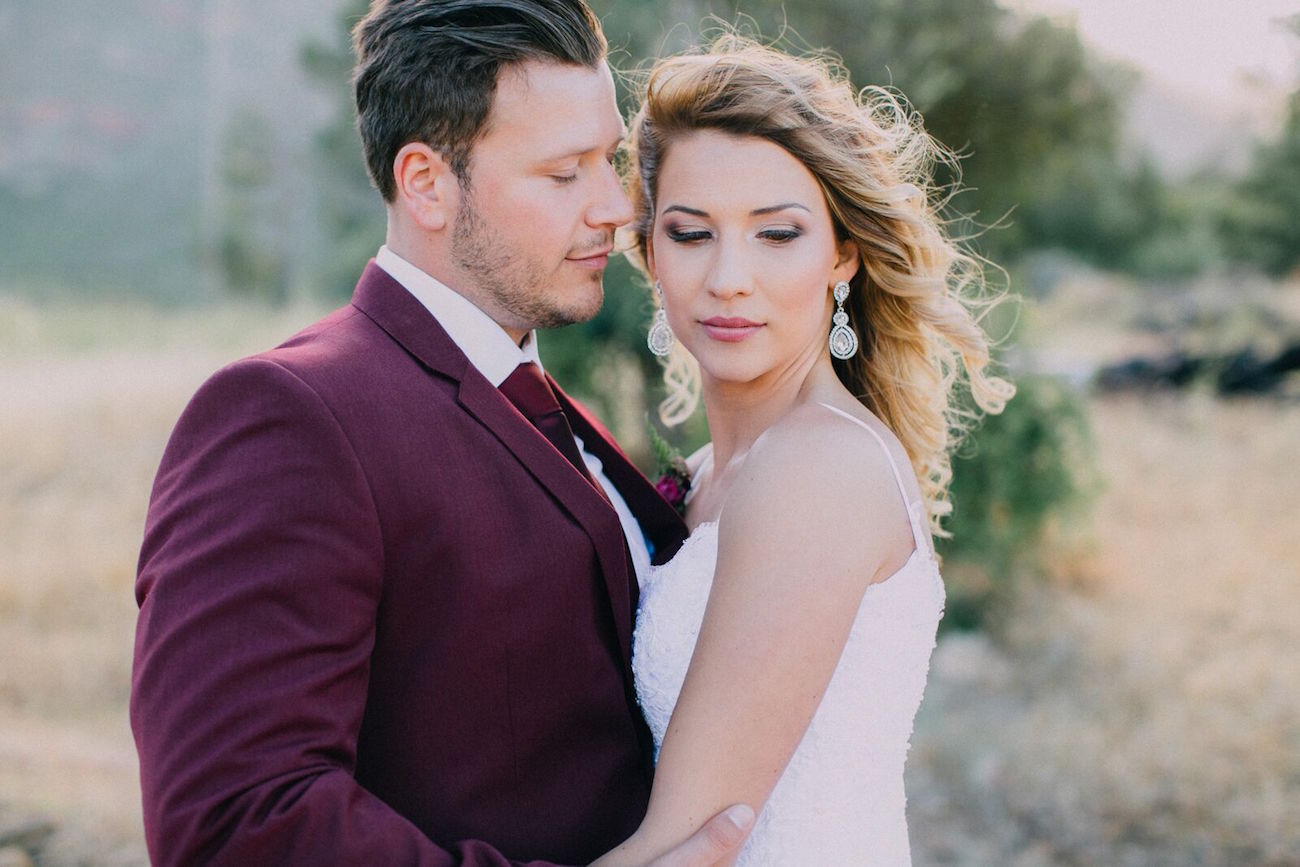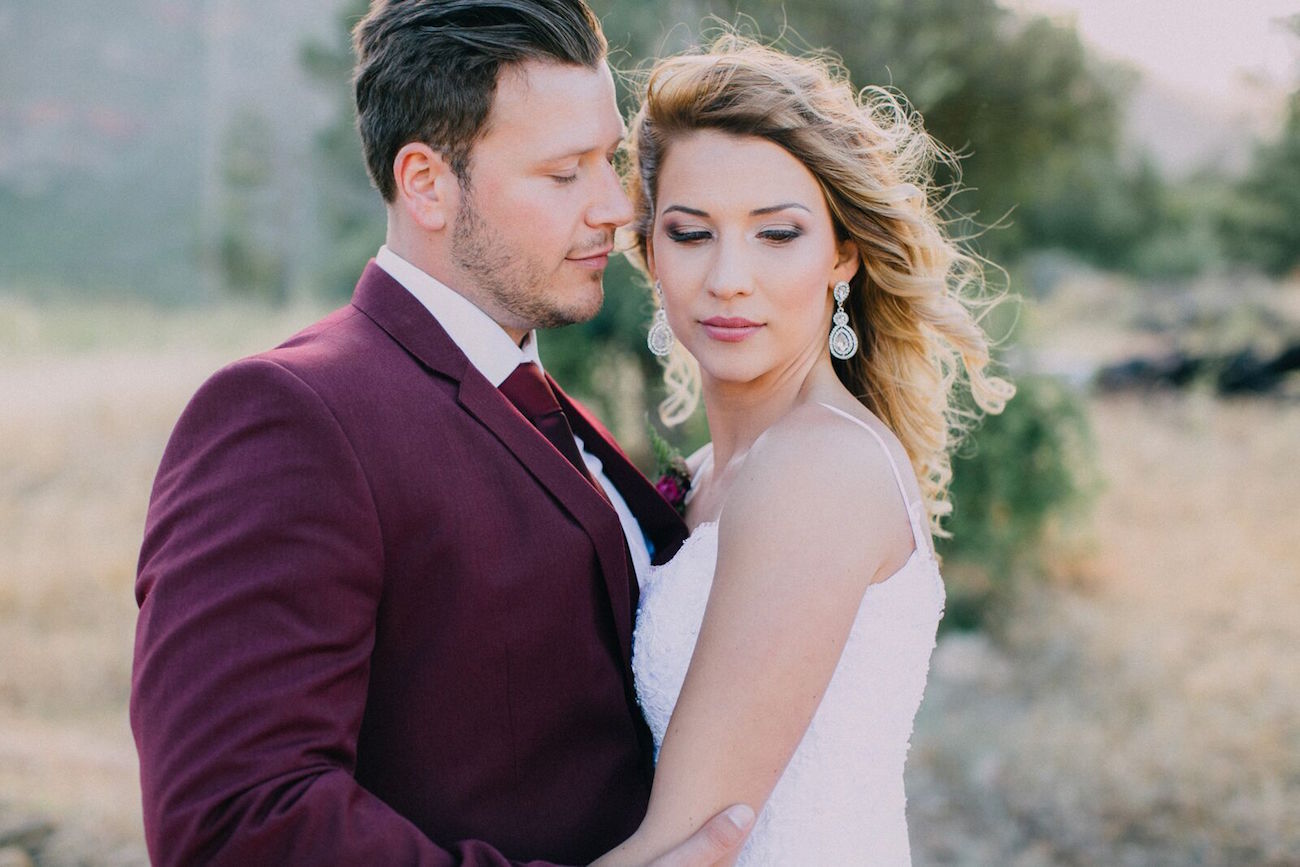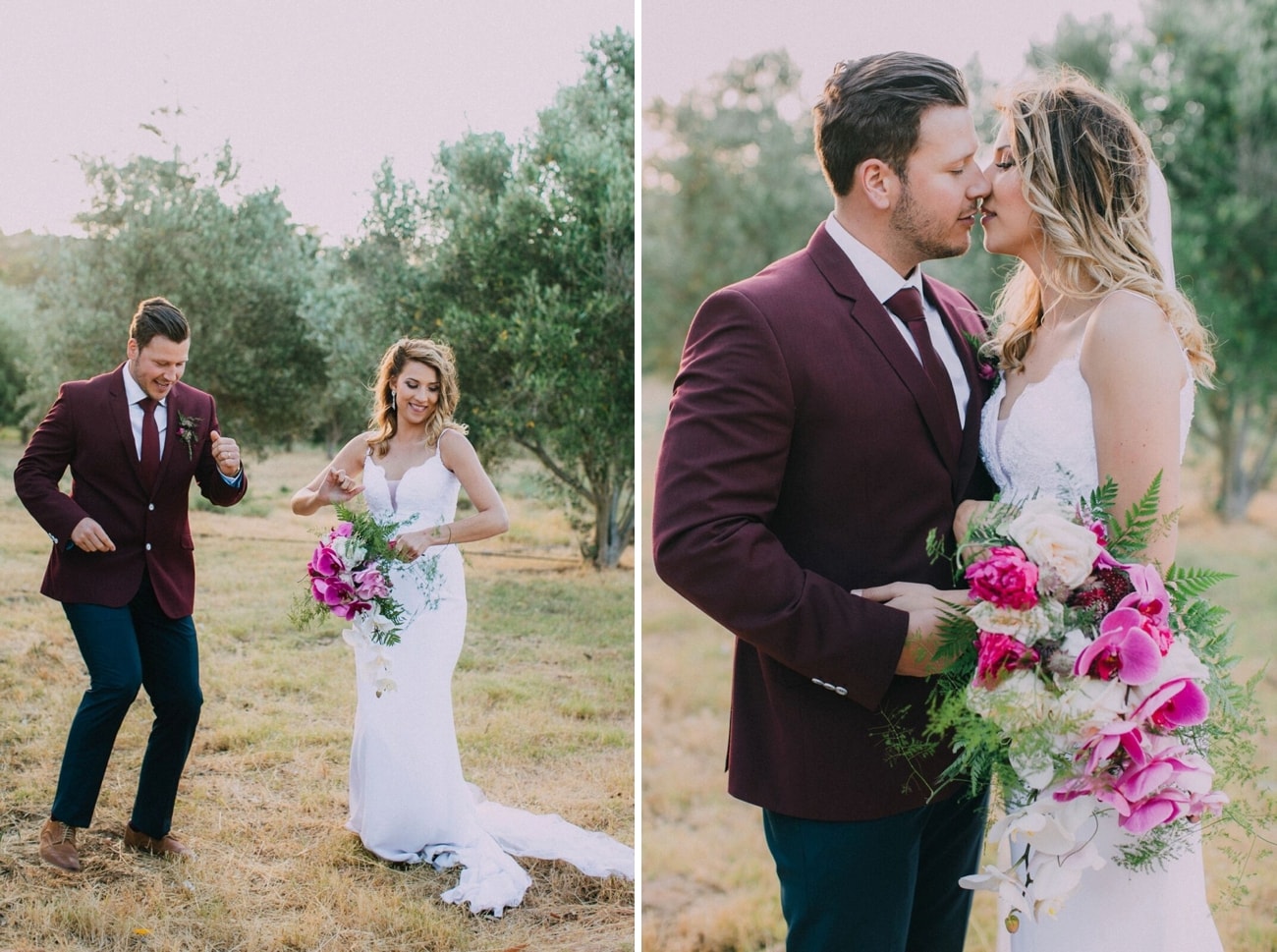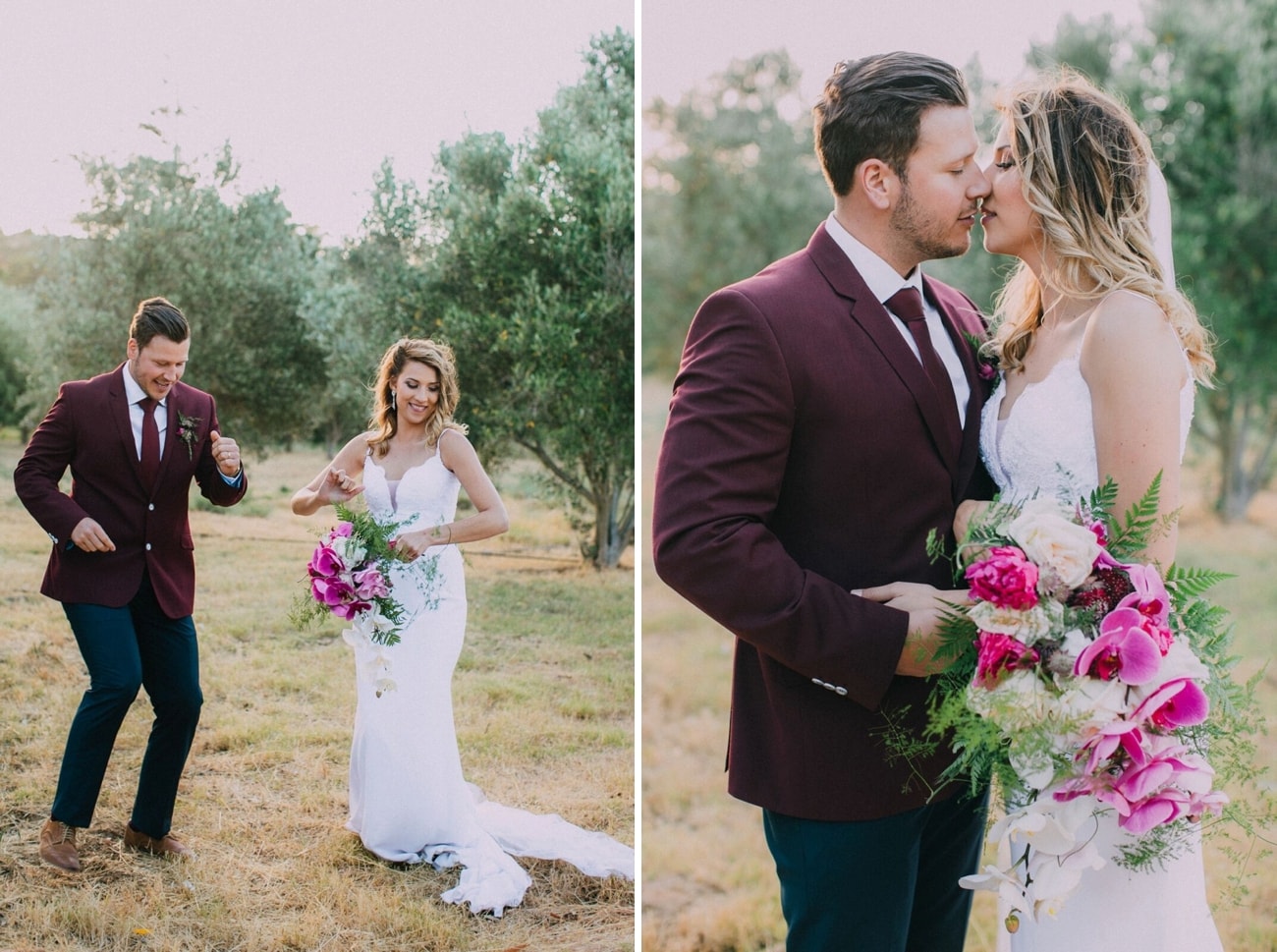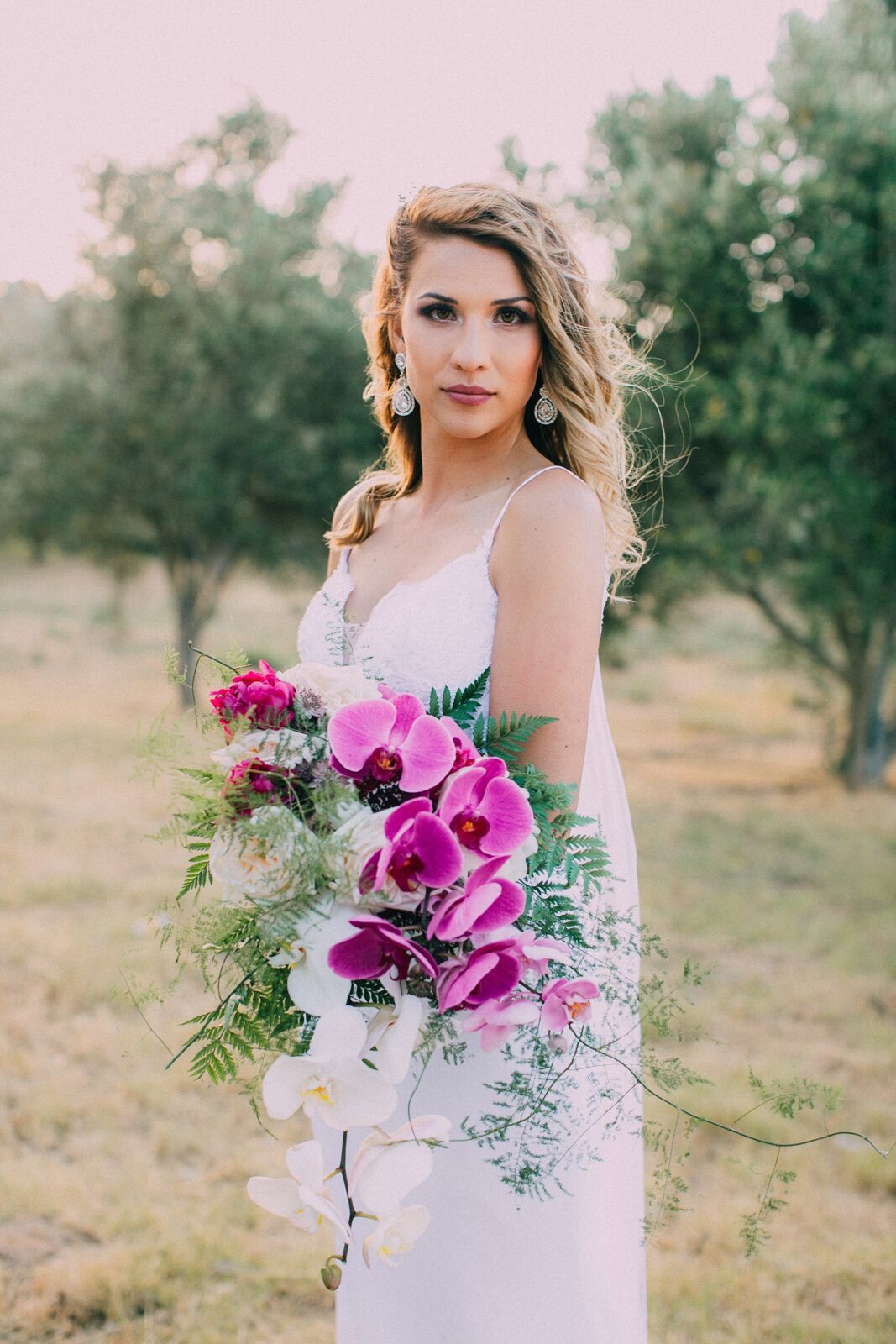 The Flowers
I've always loved flowers! Especially roses. I wanted flowers at my wedding, although a few people might say that flowers are a waste of money. I disagree! For me, there was no compromise. Amanda from Kadou is simply amazing. She understood my vision from the beginning and she went out of her way to include extras. I absolutely loved the rose gold vases with the roses and peonies in them. My bouquet was the most beautiful thing I've seen! When she brought it to me, I was nearly in tears. From the beginning I had wanted a waterfall (cascade) bouquet, and it was perfect!
Memorable Moments
Spending it with the people we care most about and calling Marco my husband. There were actually so many wonderful moments! When Marco started crying after my dad passed him my hand. It was so precious to see. Another special moment for me was when my bridesmaids handed me a box full of letters on the morning of the wedding, from my parents, my in-laws, my brothers and some of my best friends. I felt so loved and it was the perfect beginning to the day! We also used my late grandfather's wooden box to hold the rings, which was presented to us by my brother's daughter, our little ring bearer. Through the day, I tried to take everything in, as I knew how quickly the day would pass. Even now, if I think back, I can still remember everything vividly. That, for me, is the best part, as I can now relive it for the rest of my life!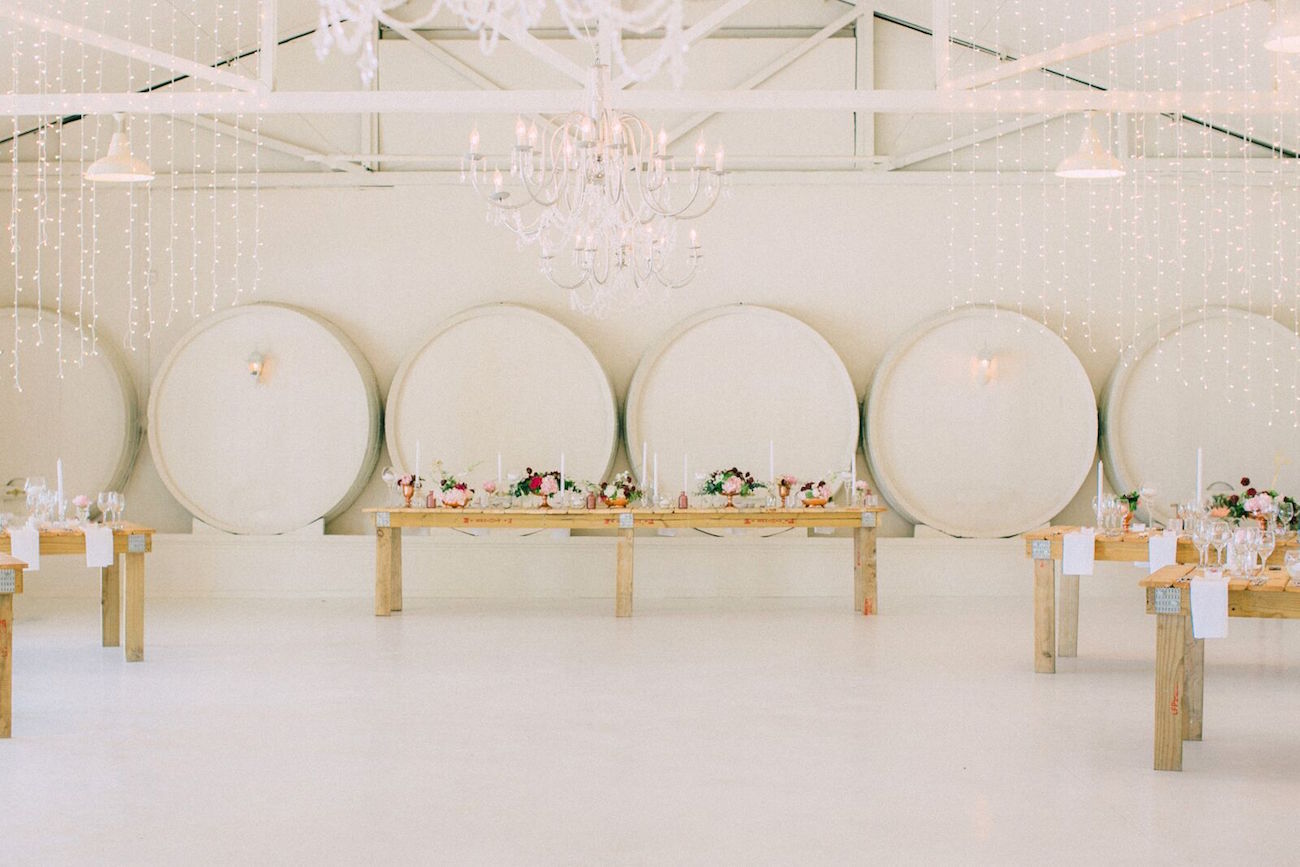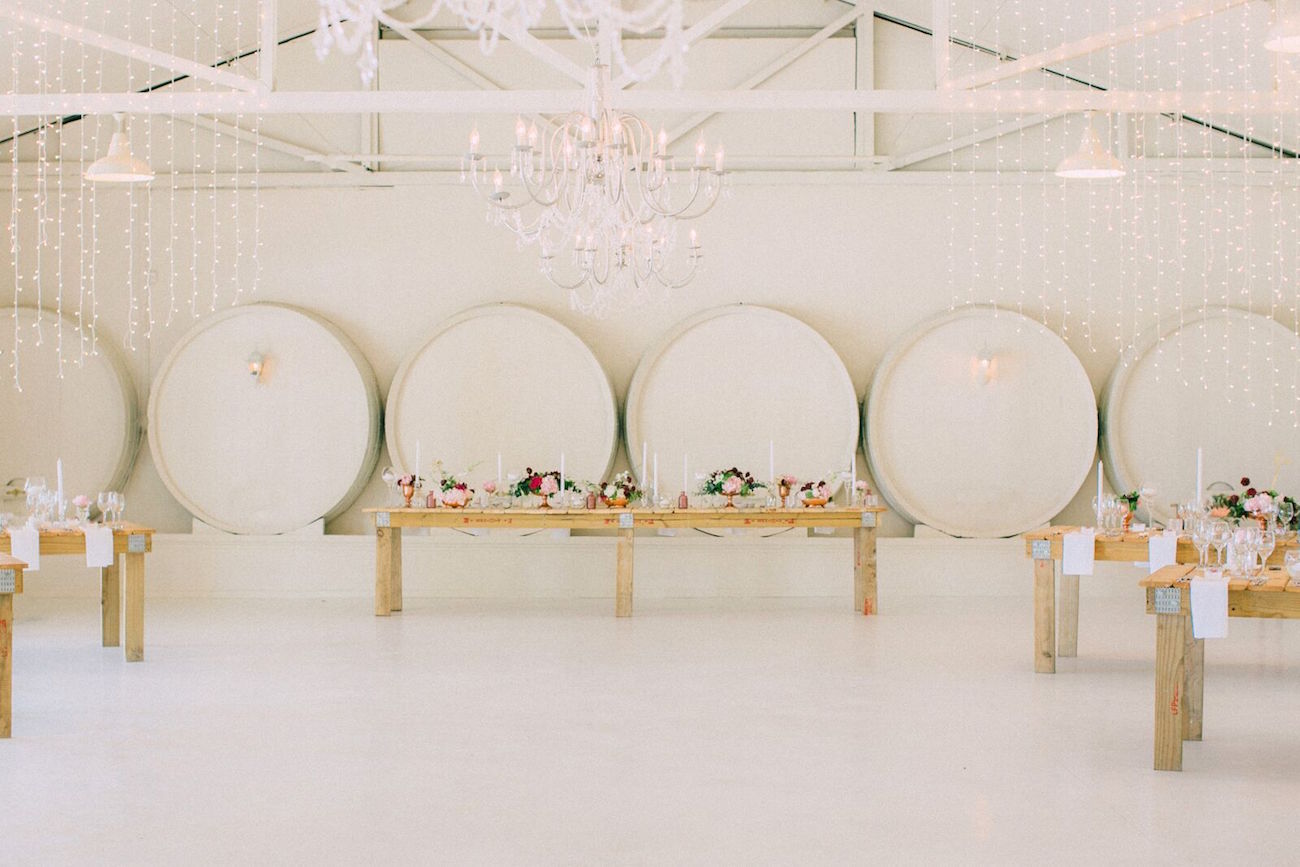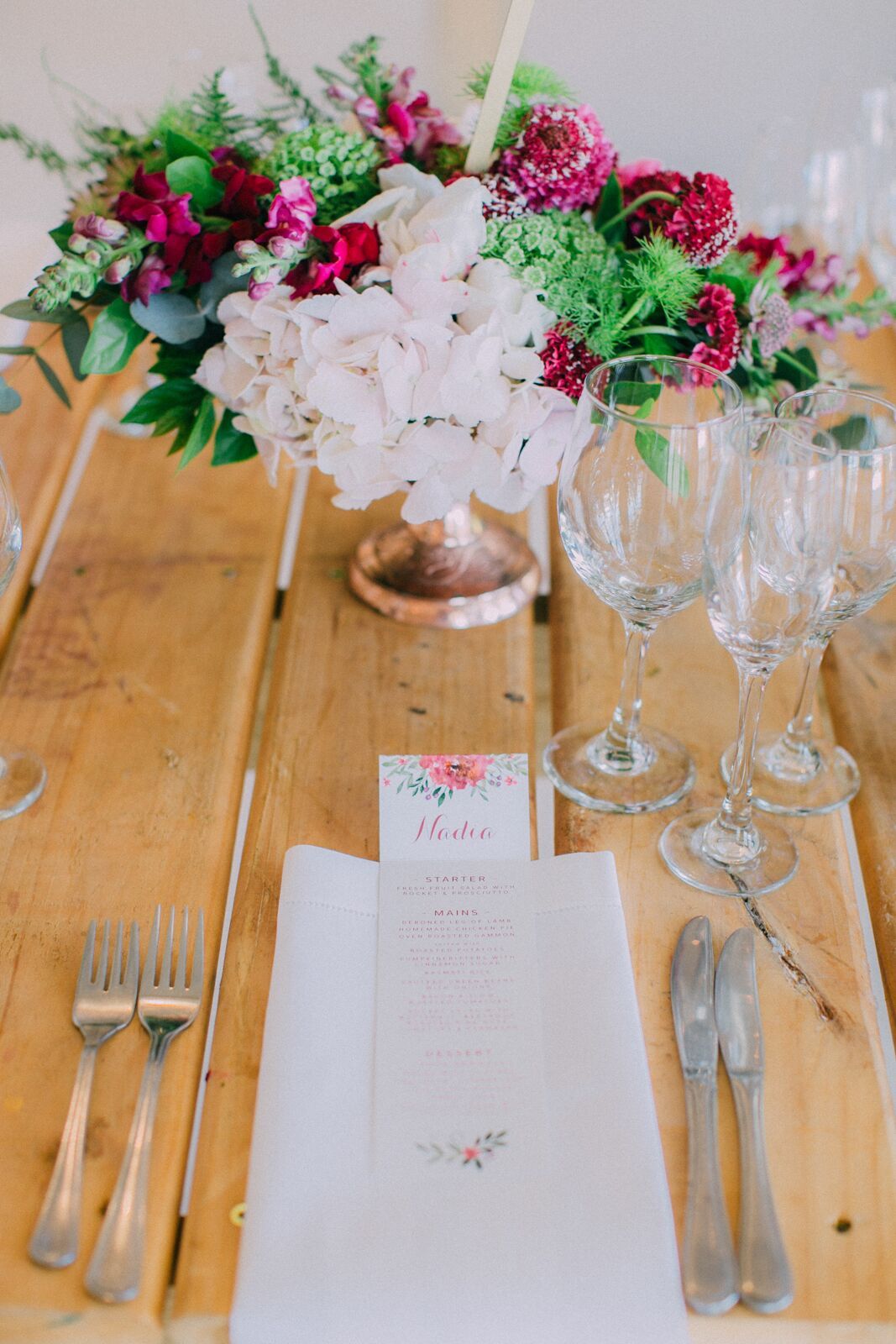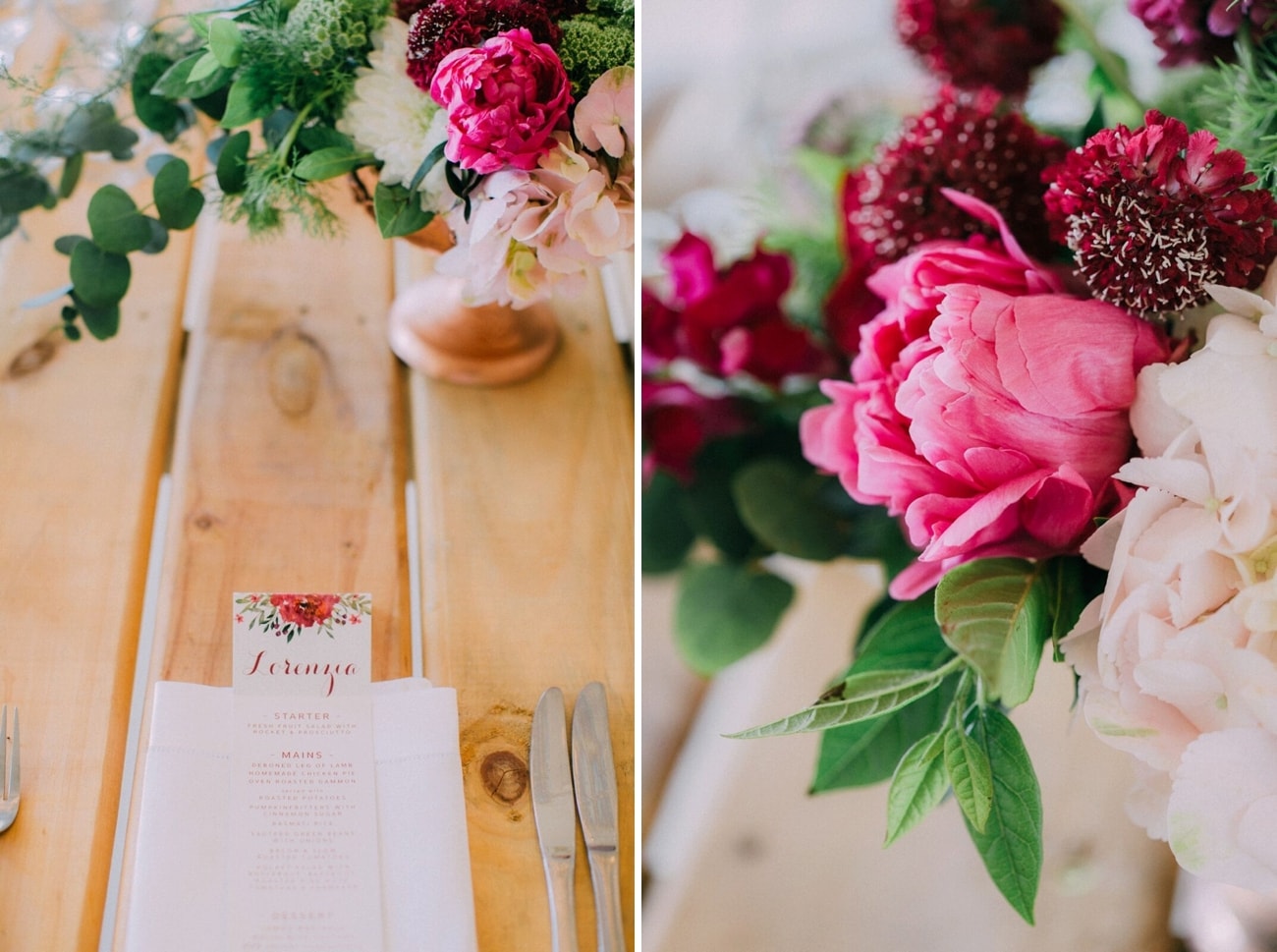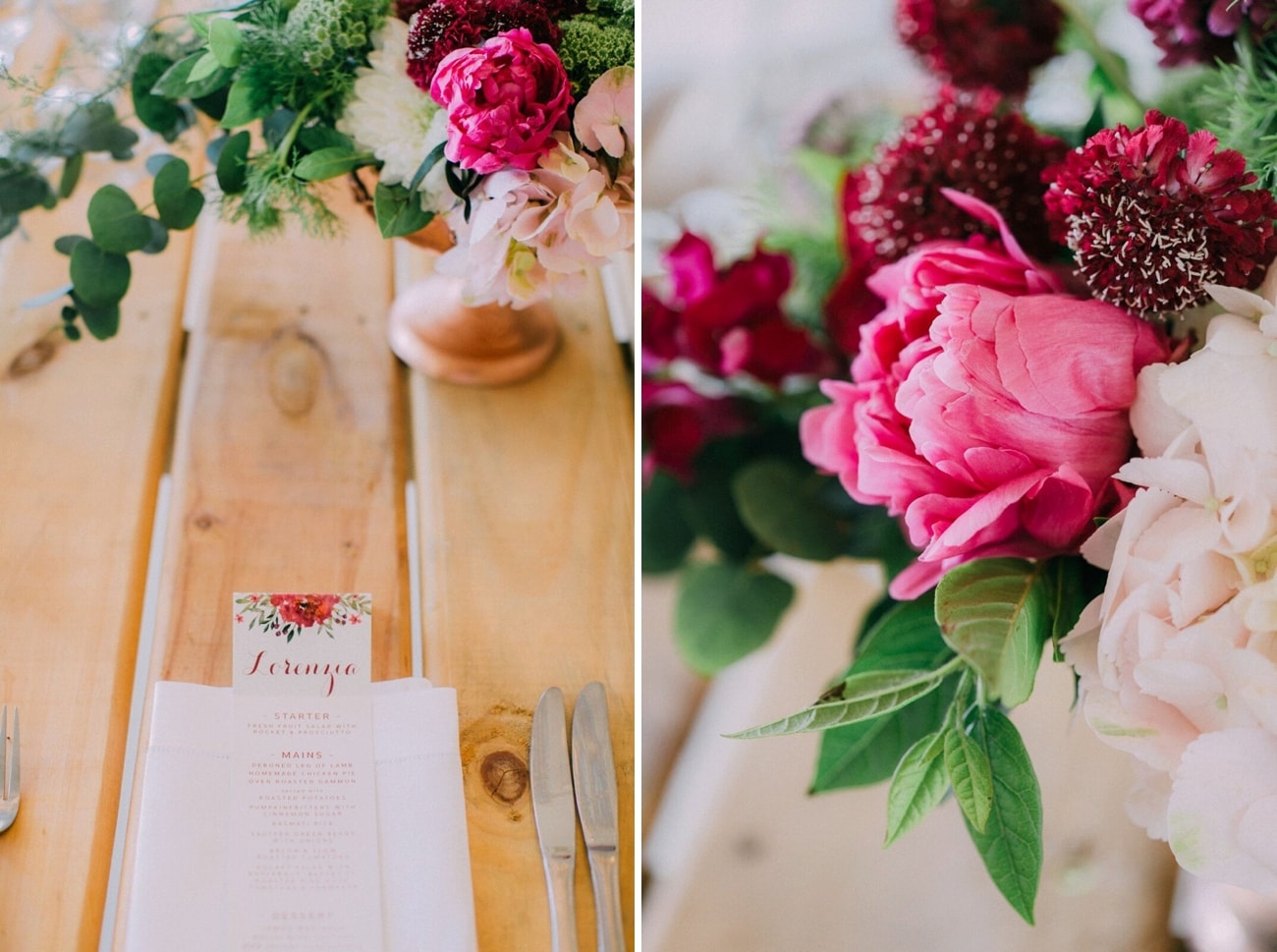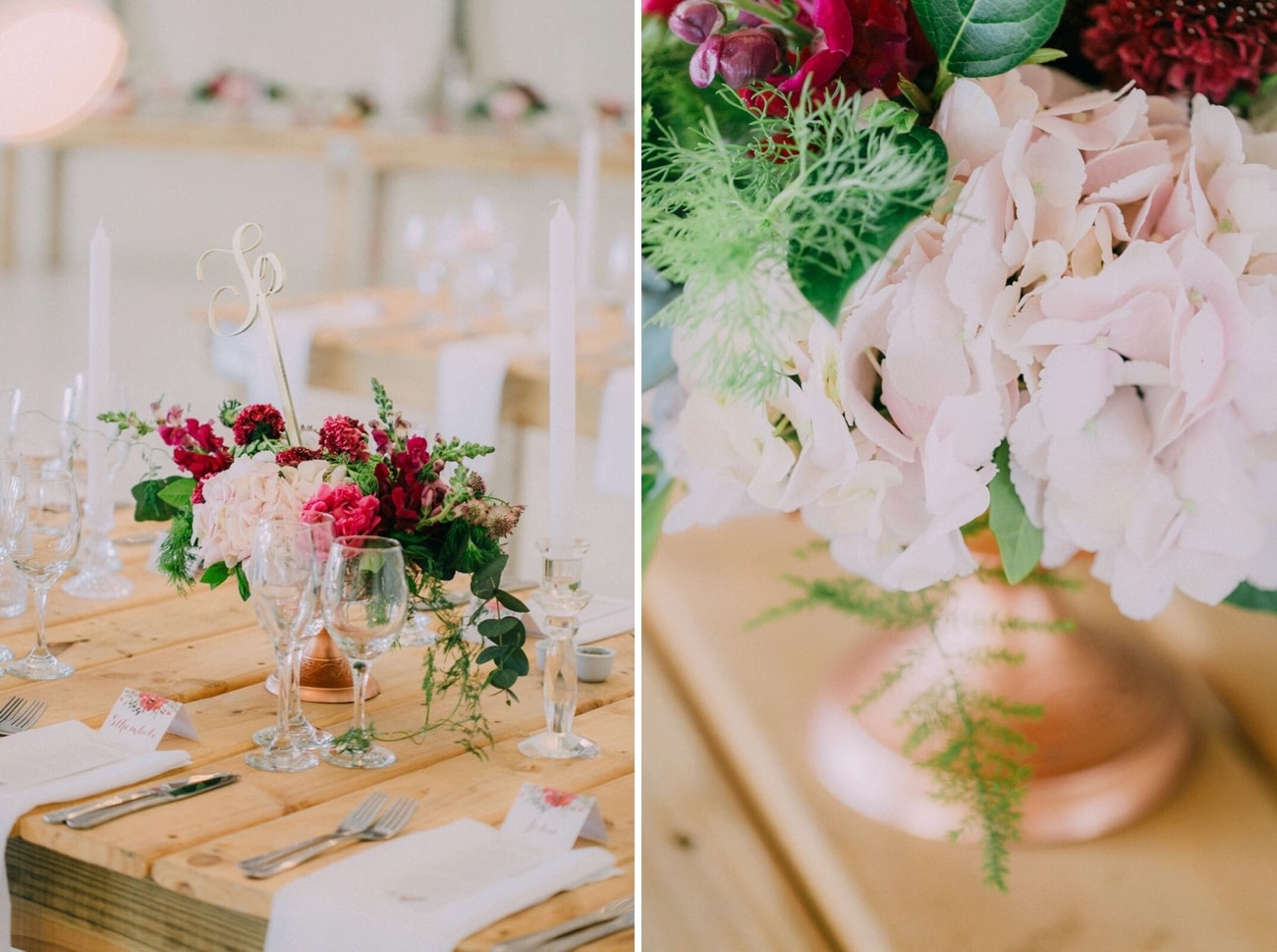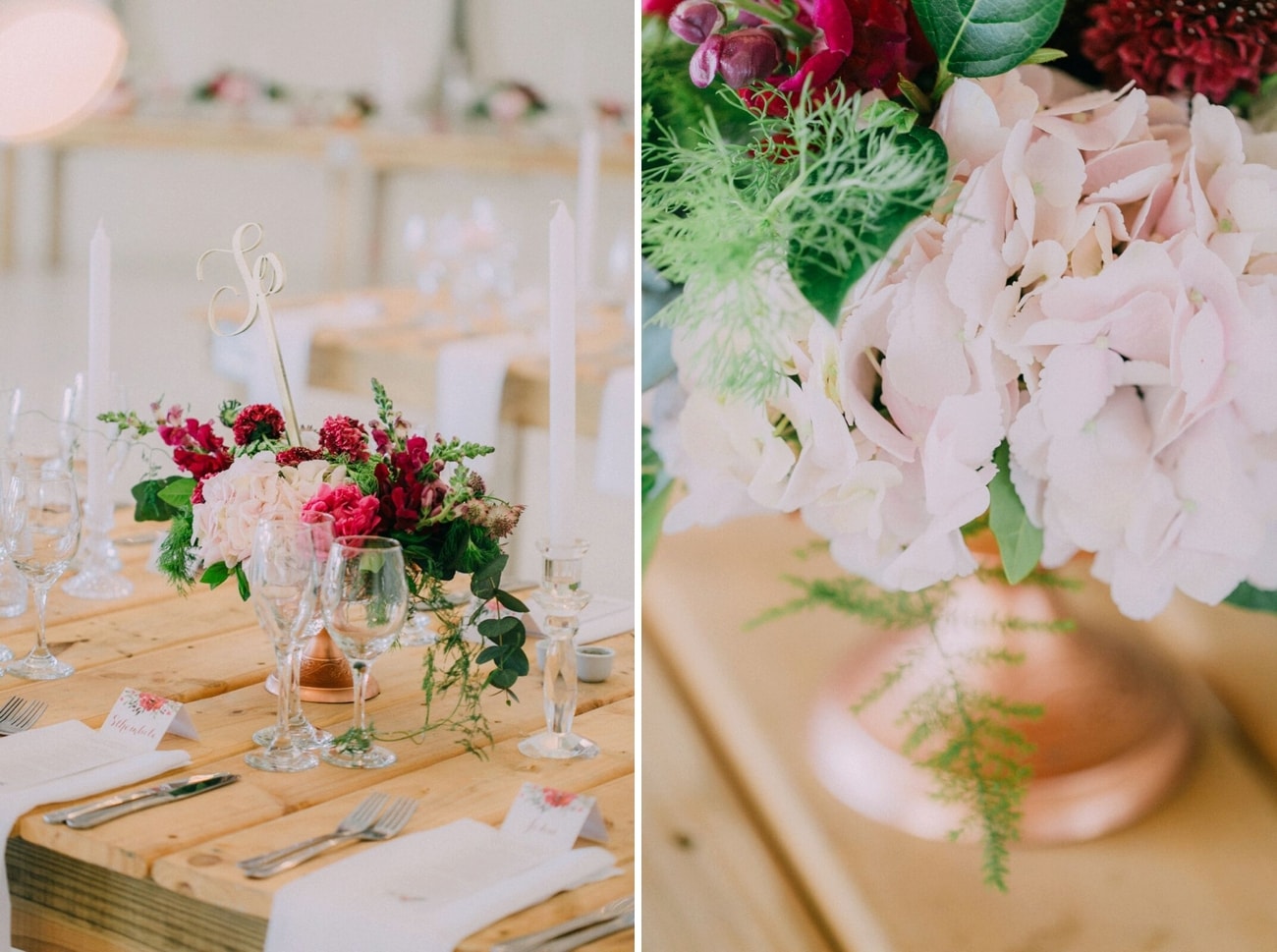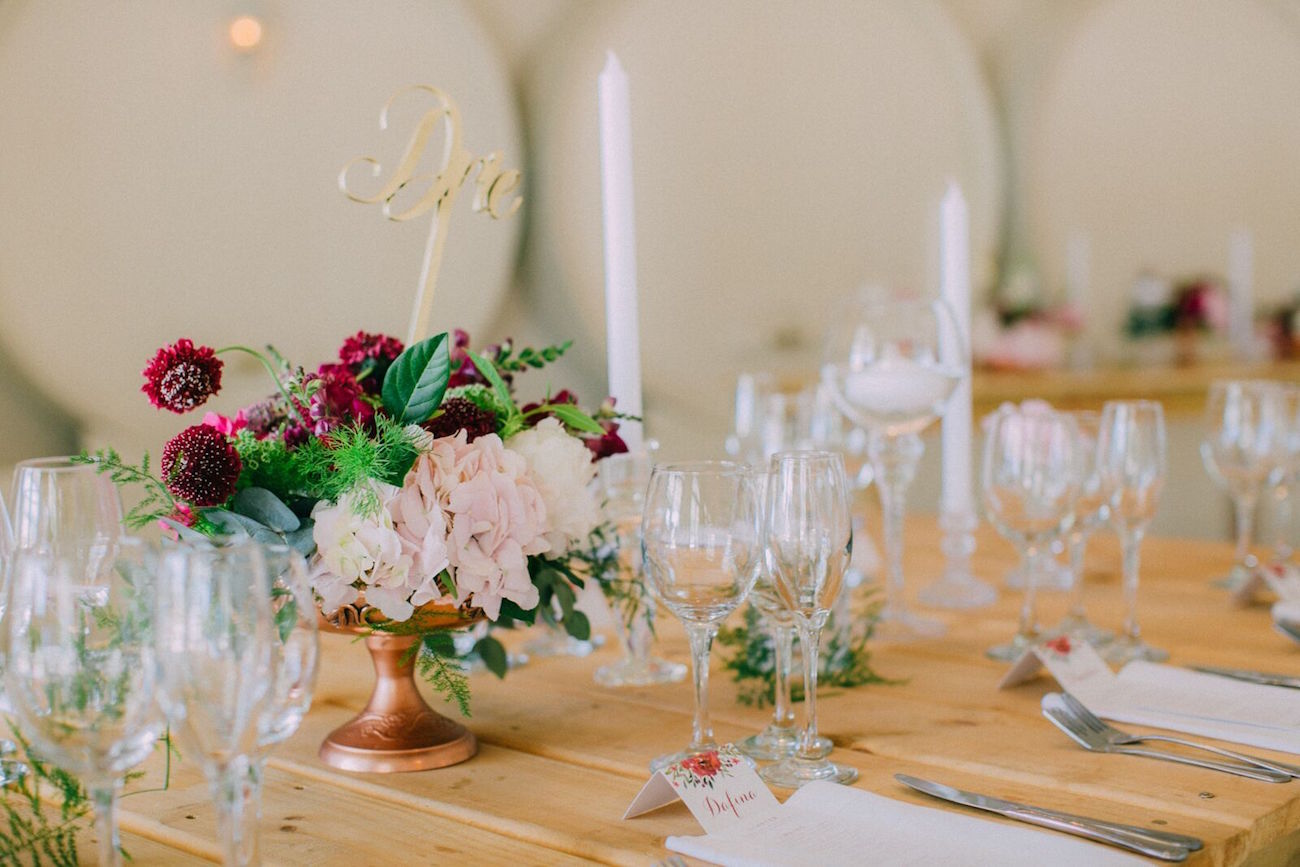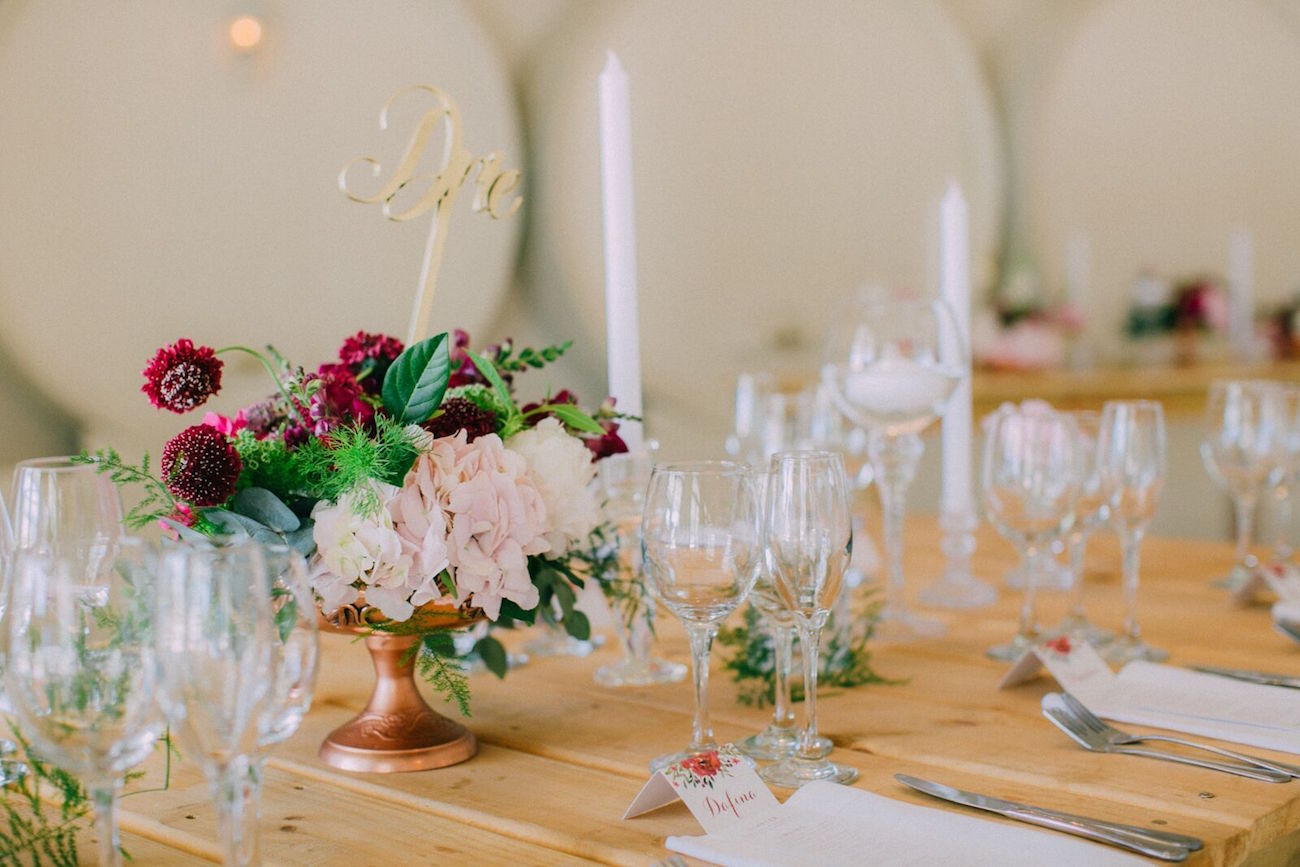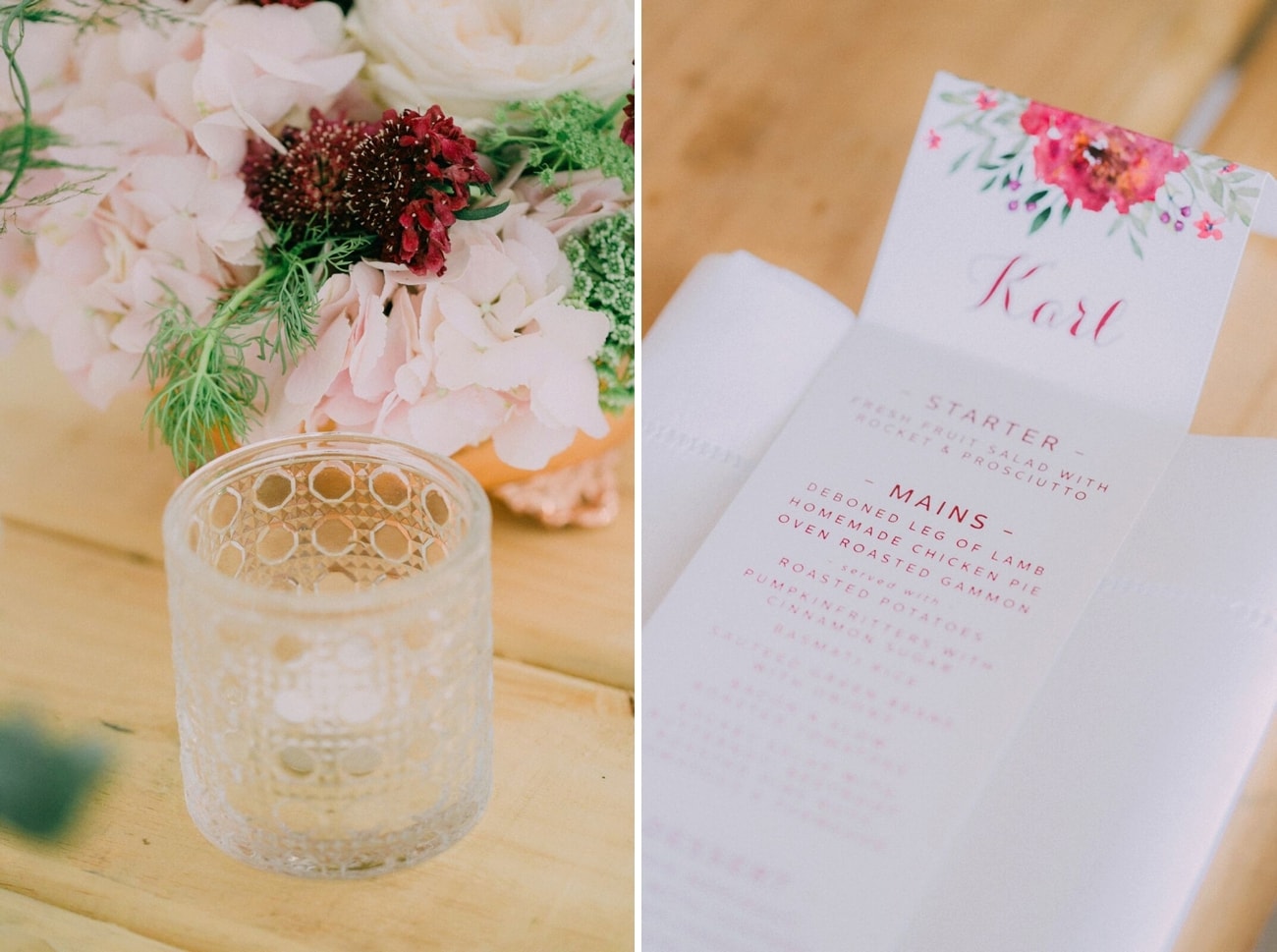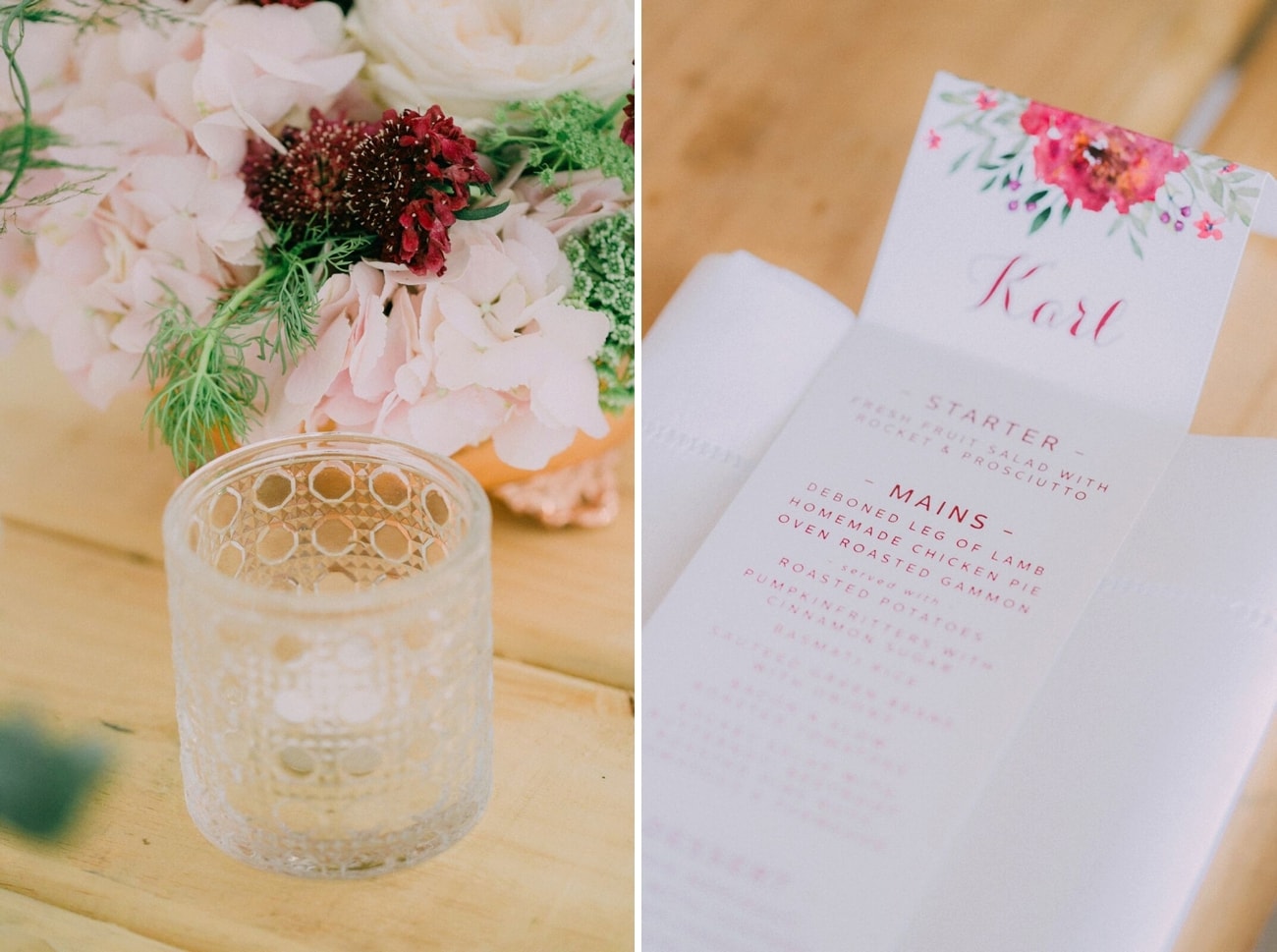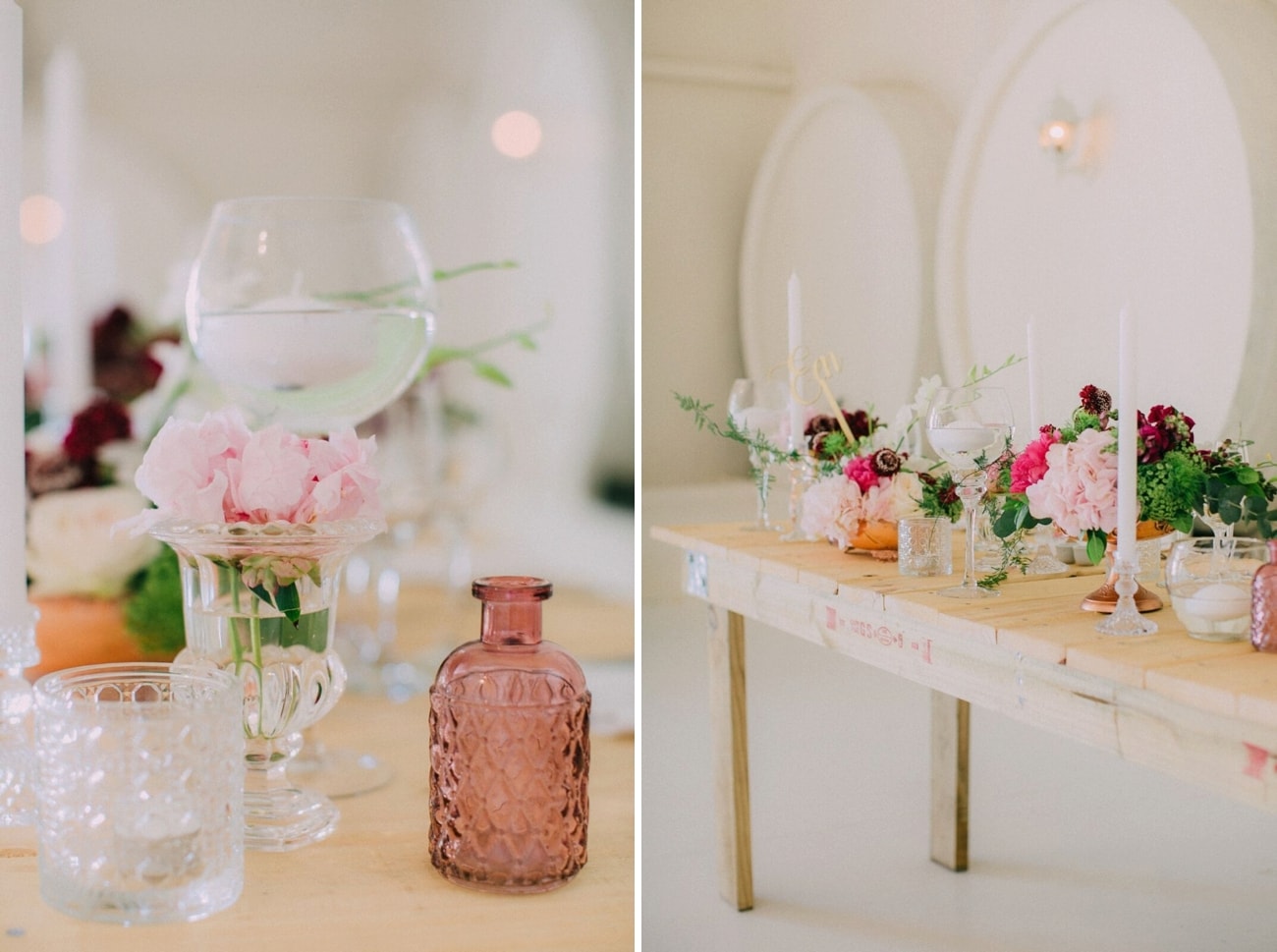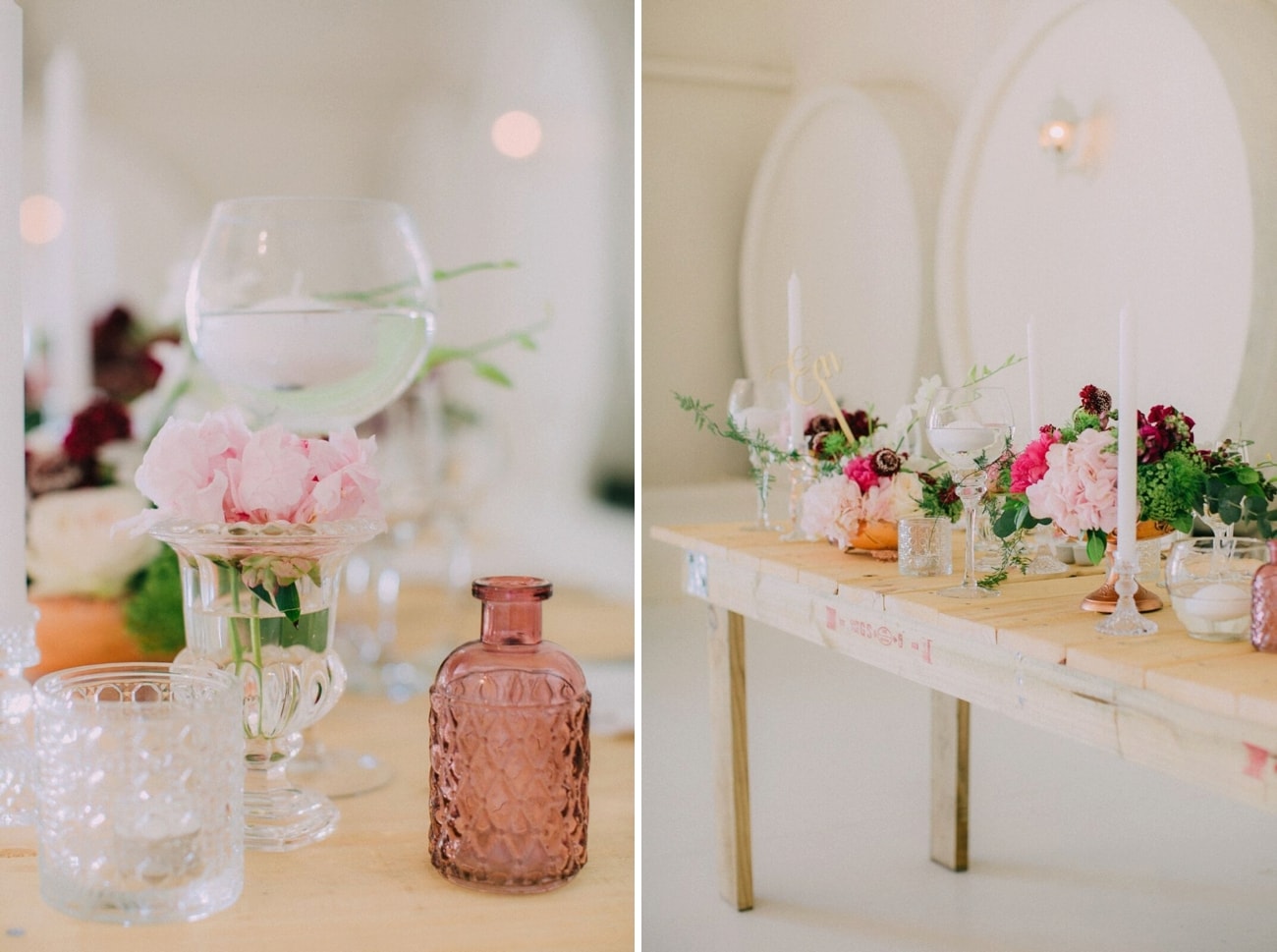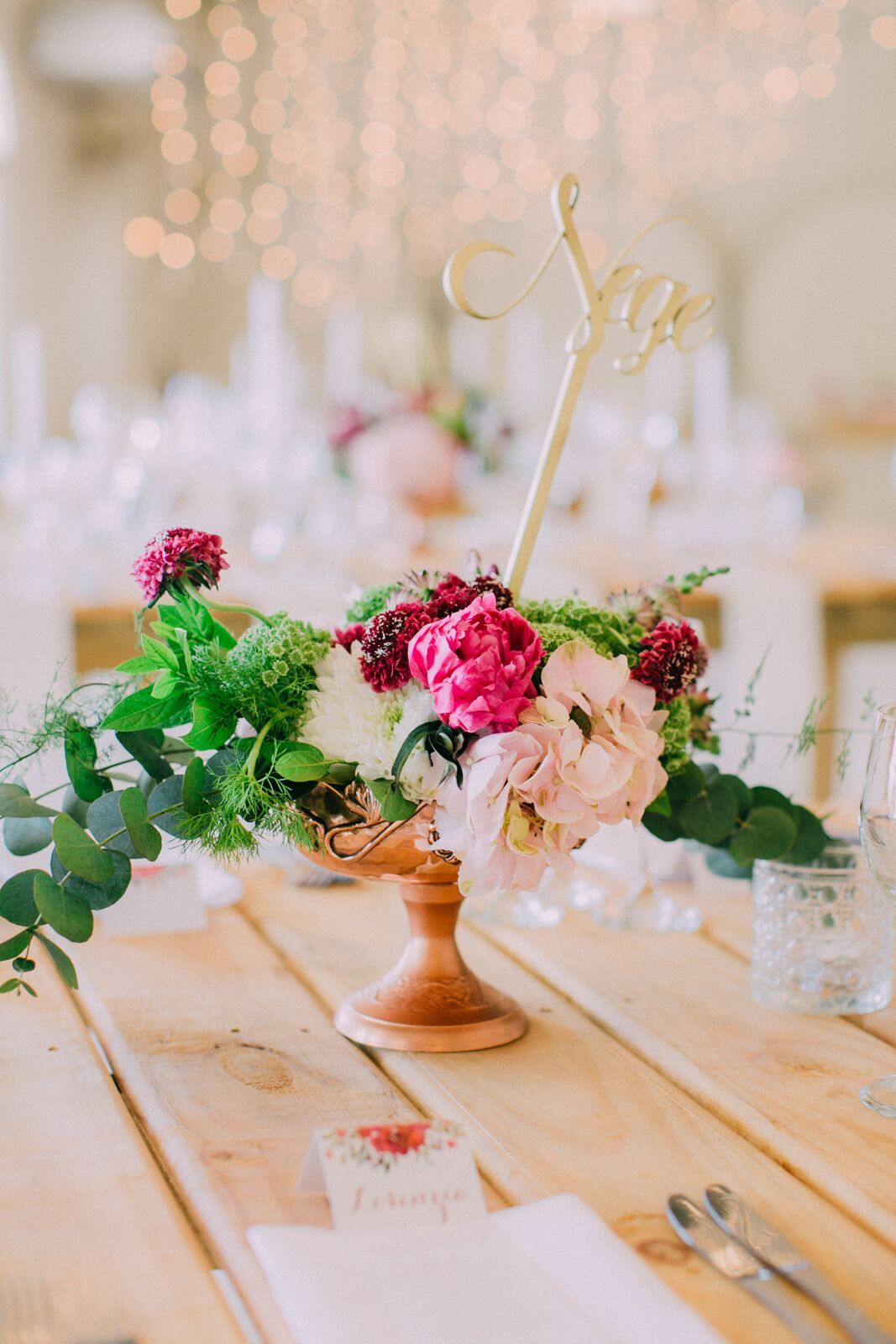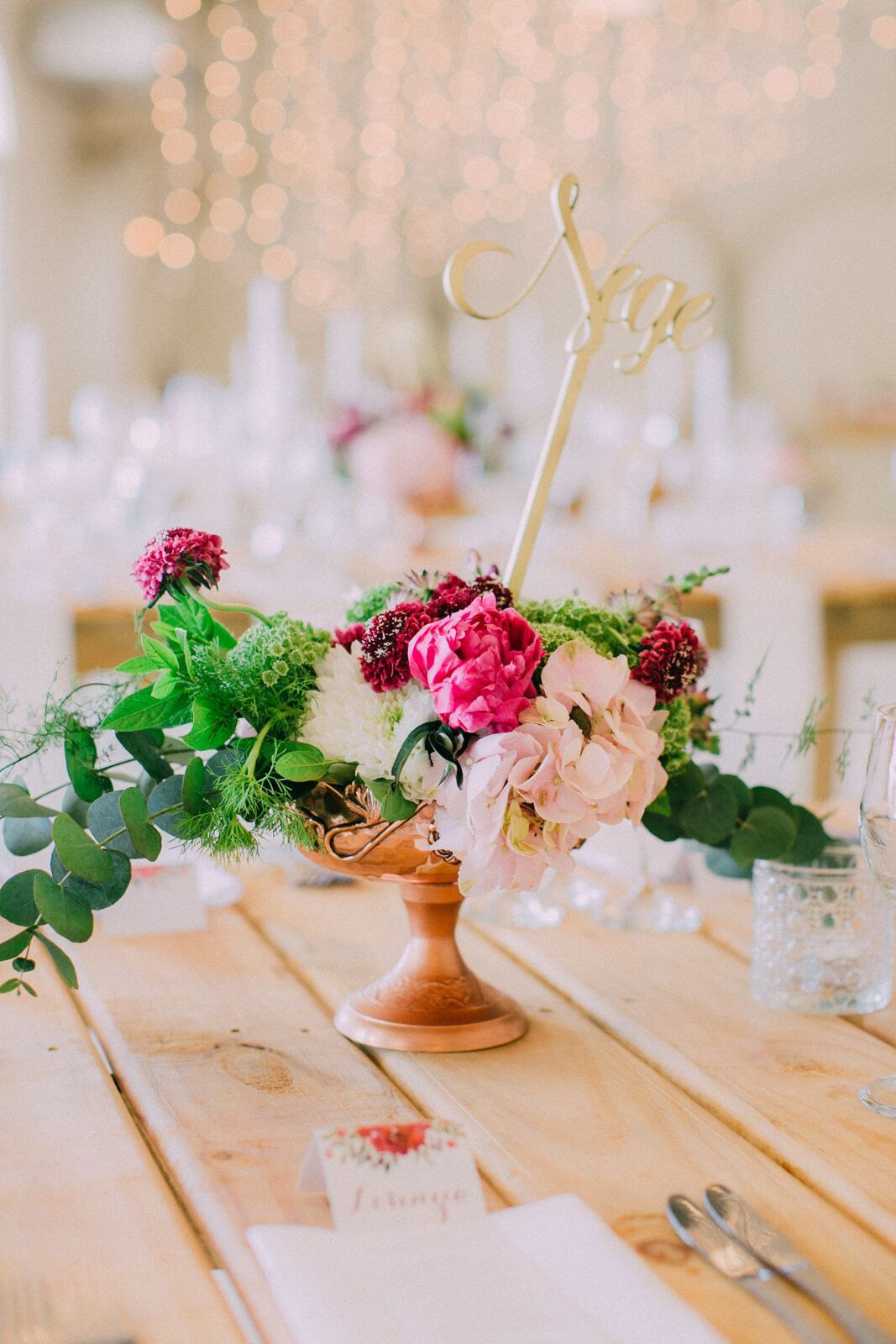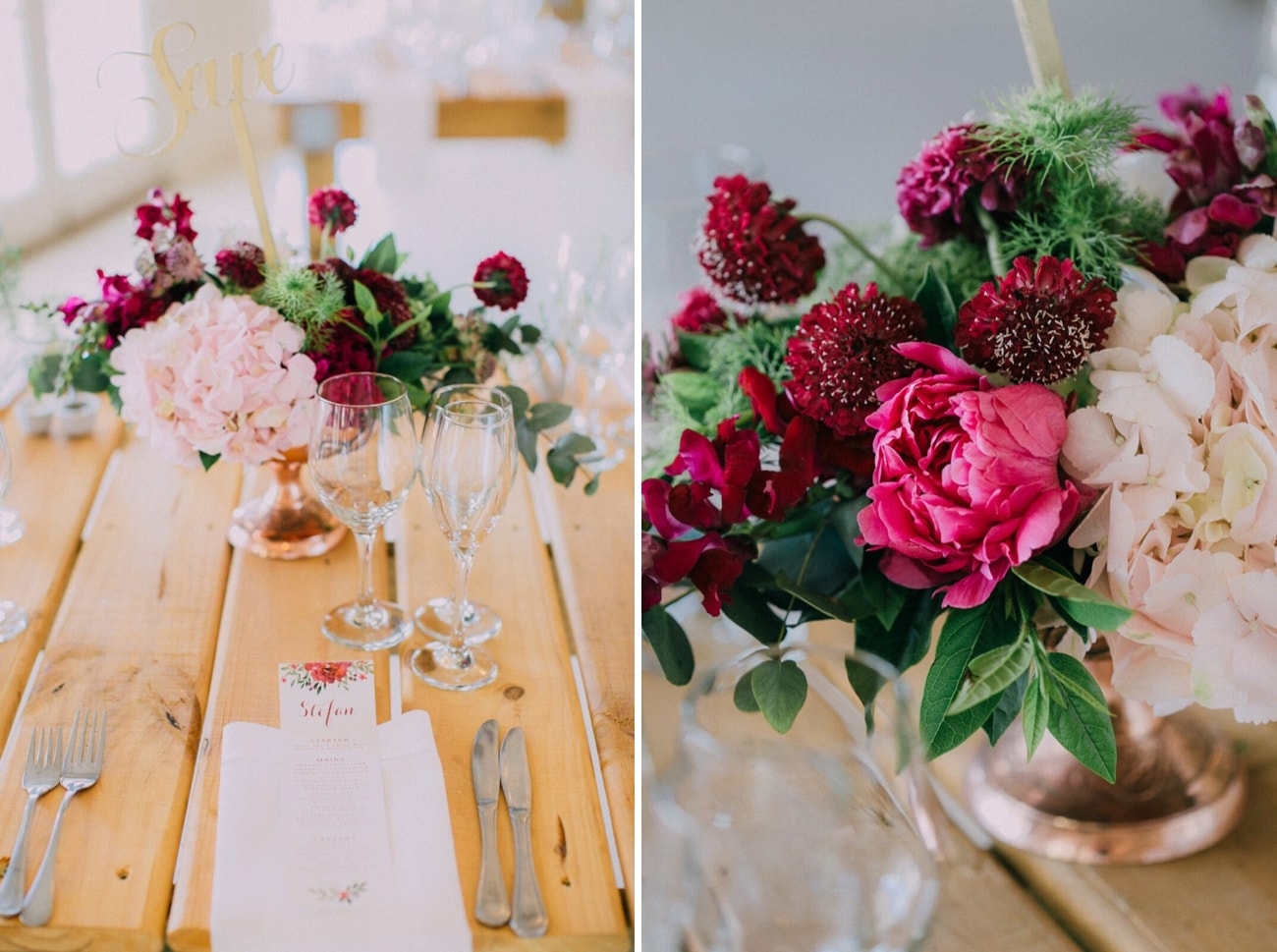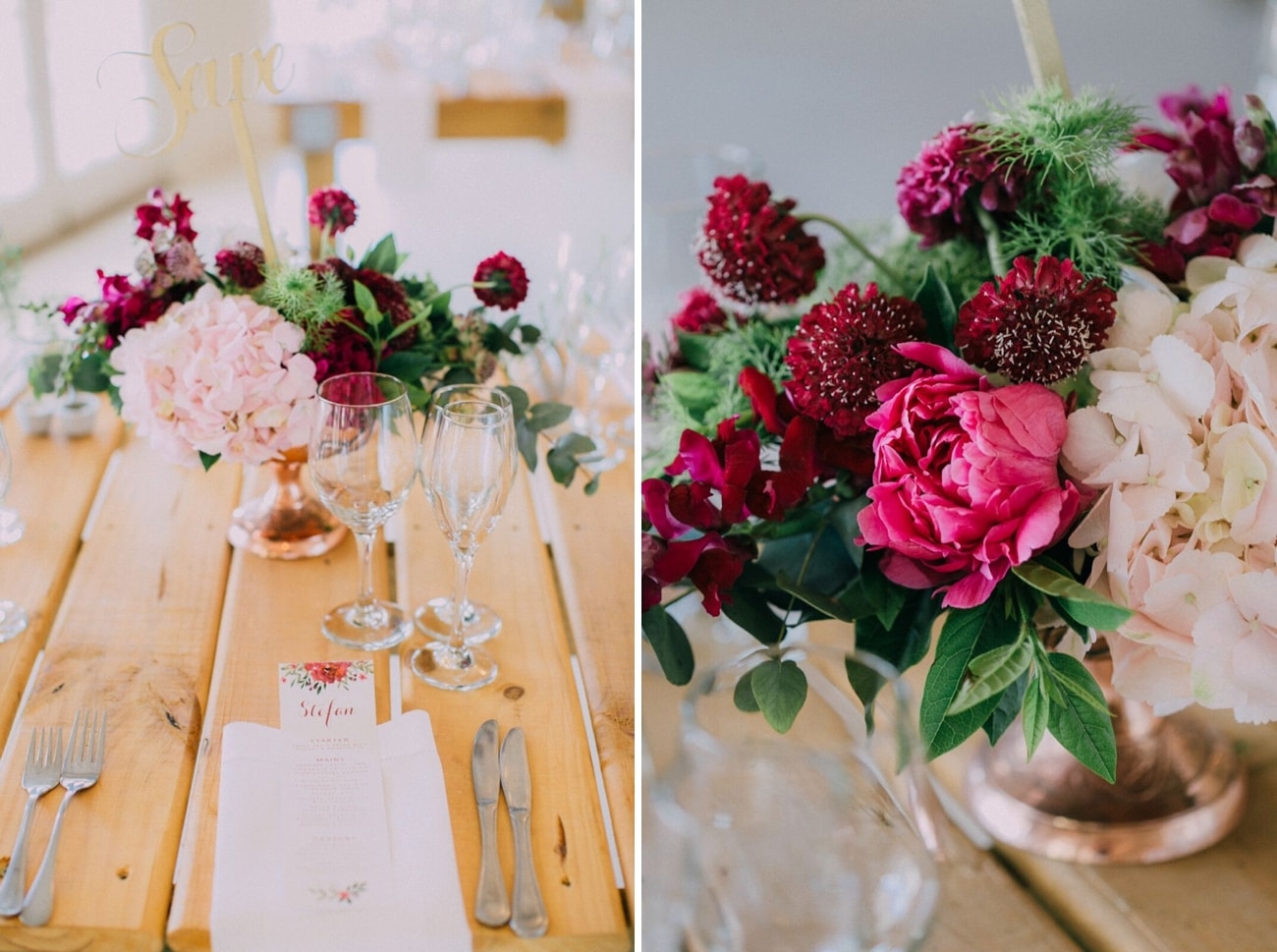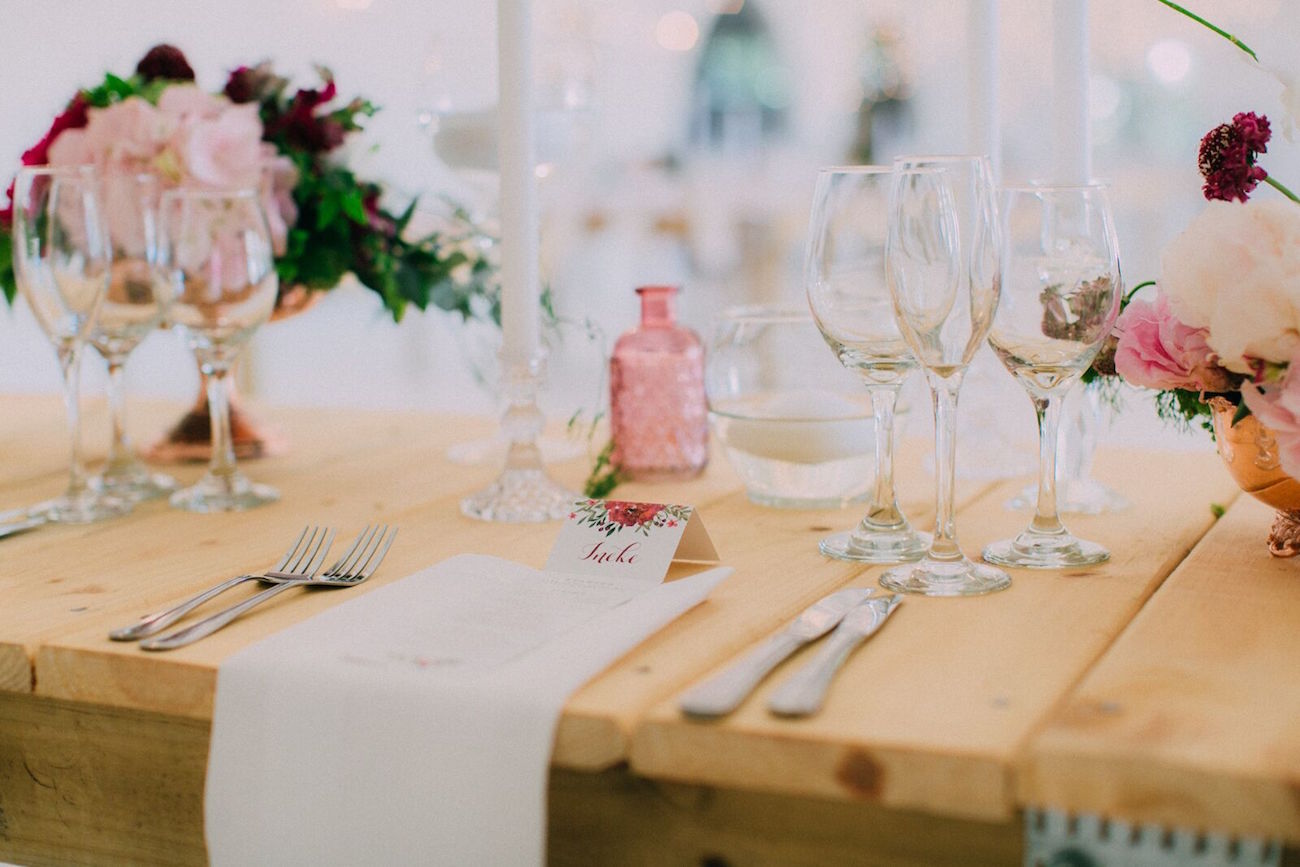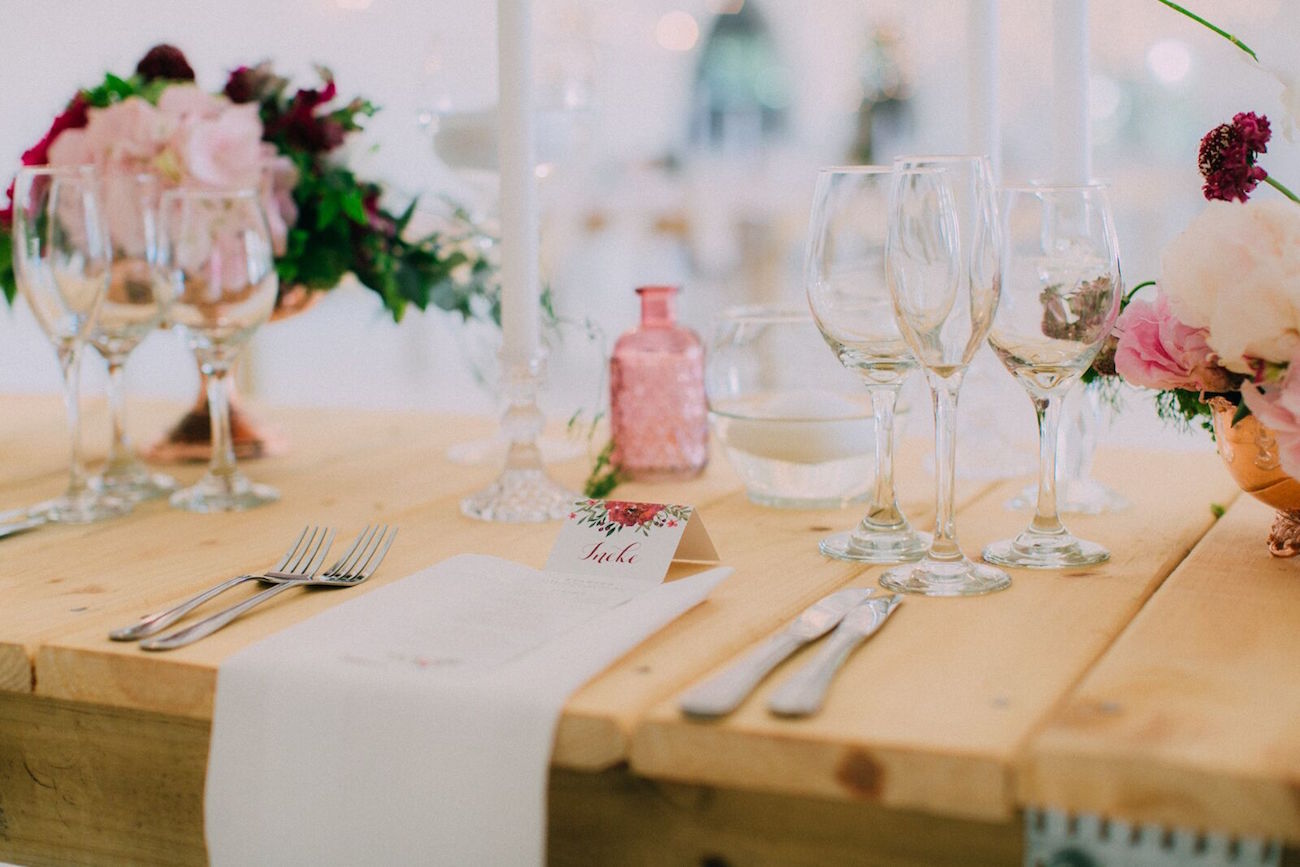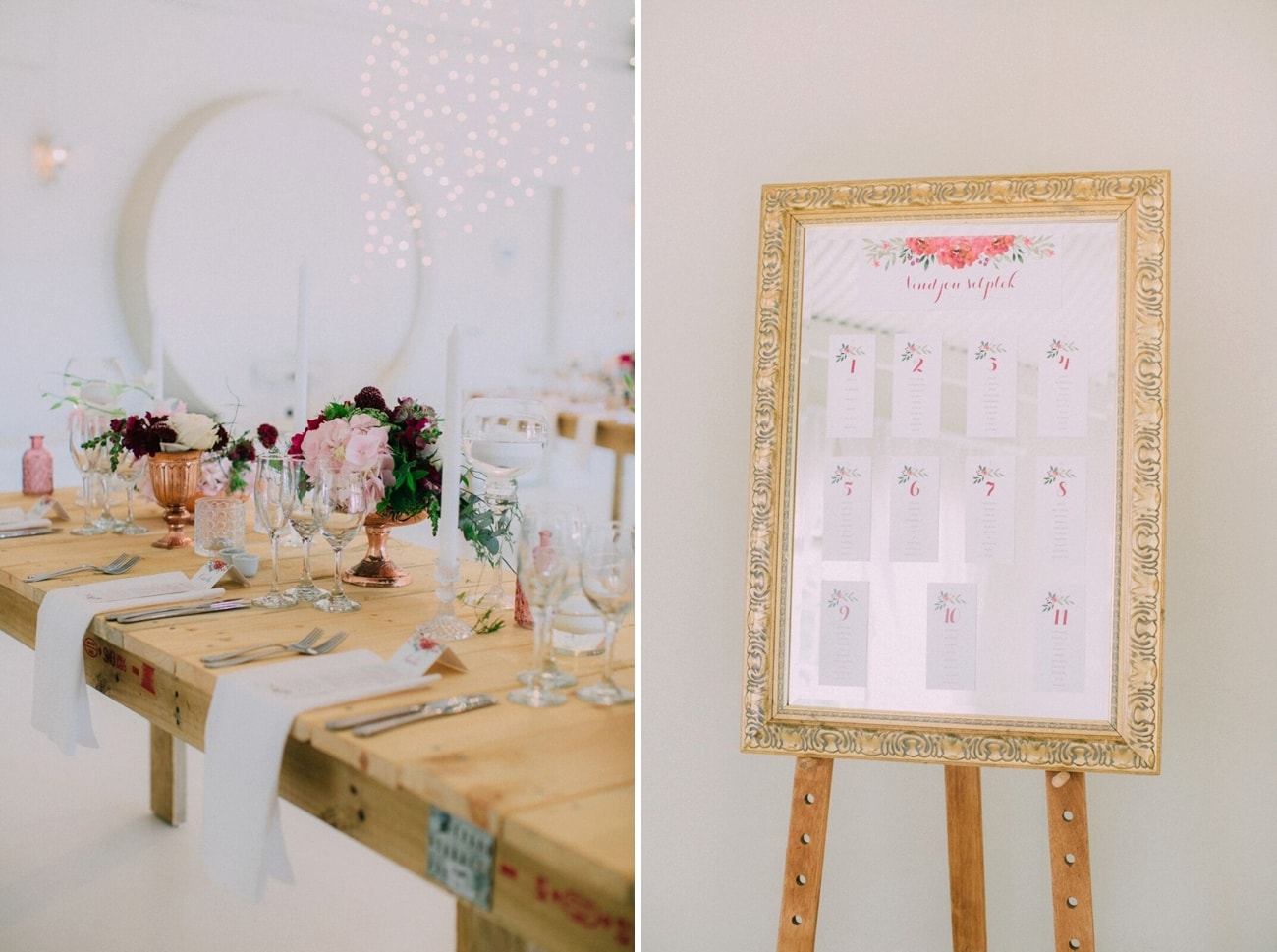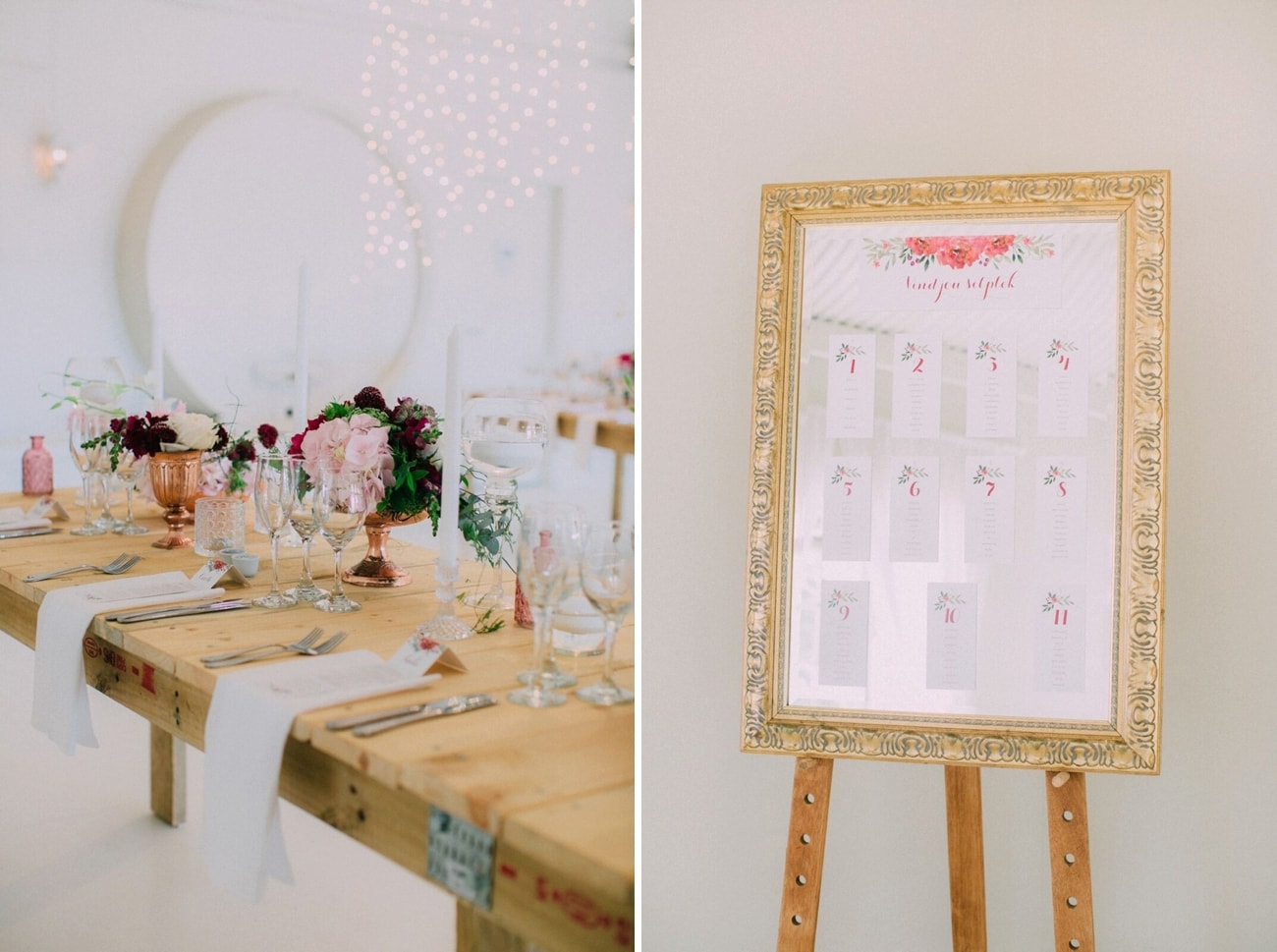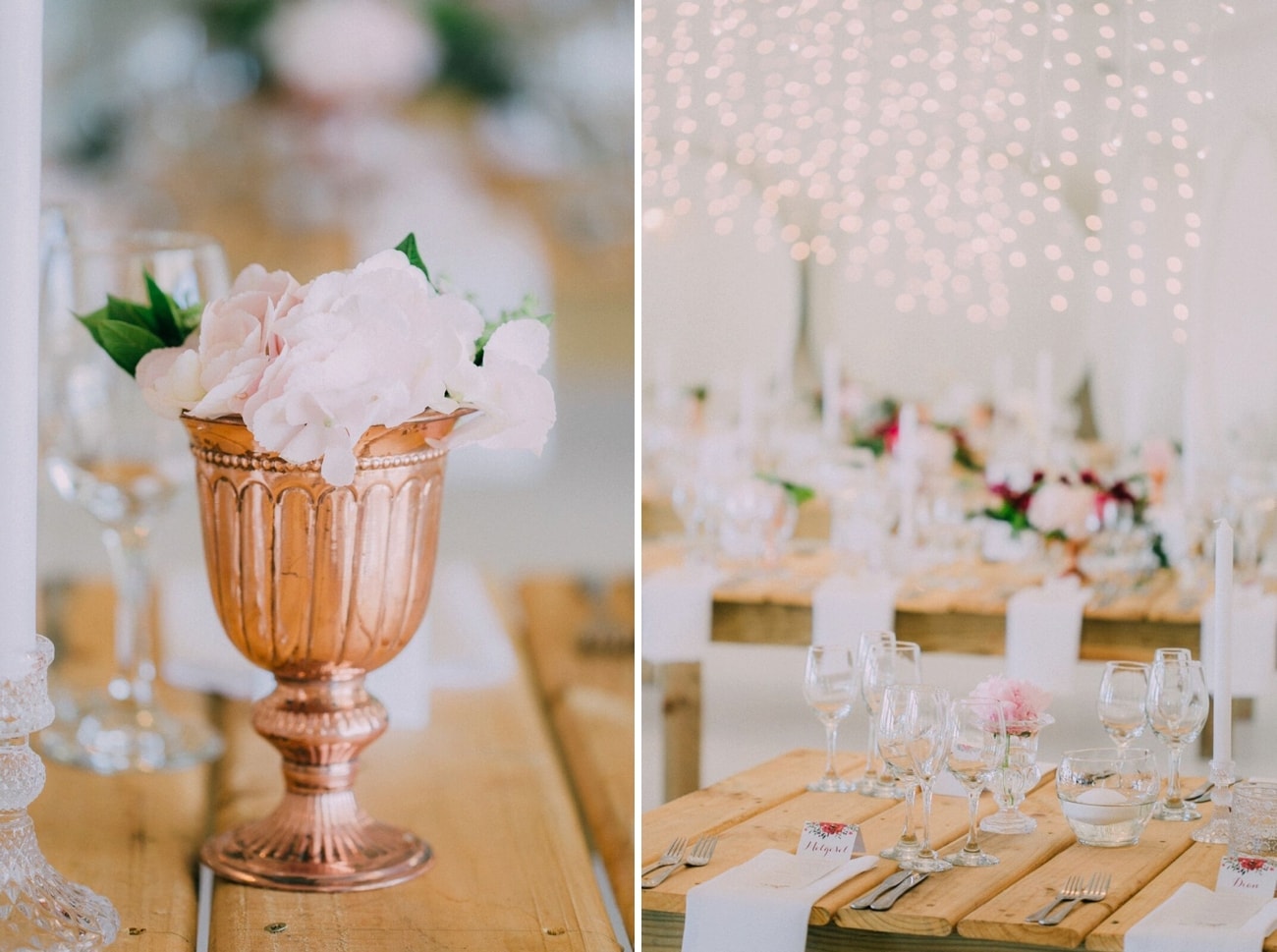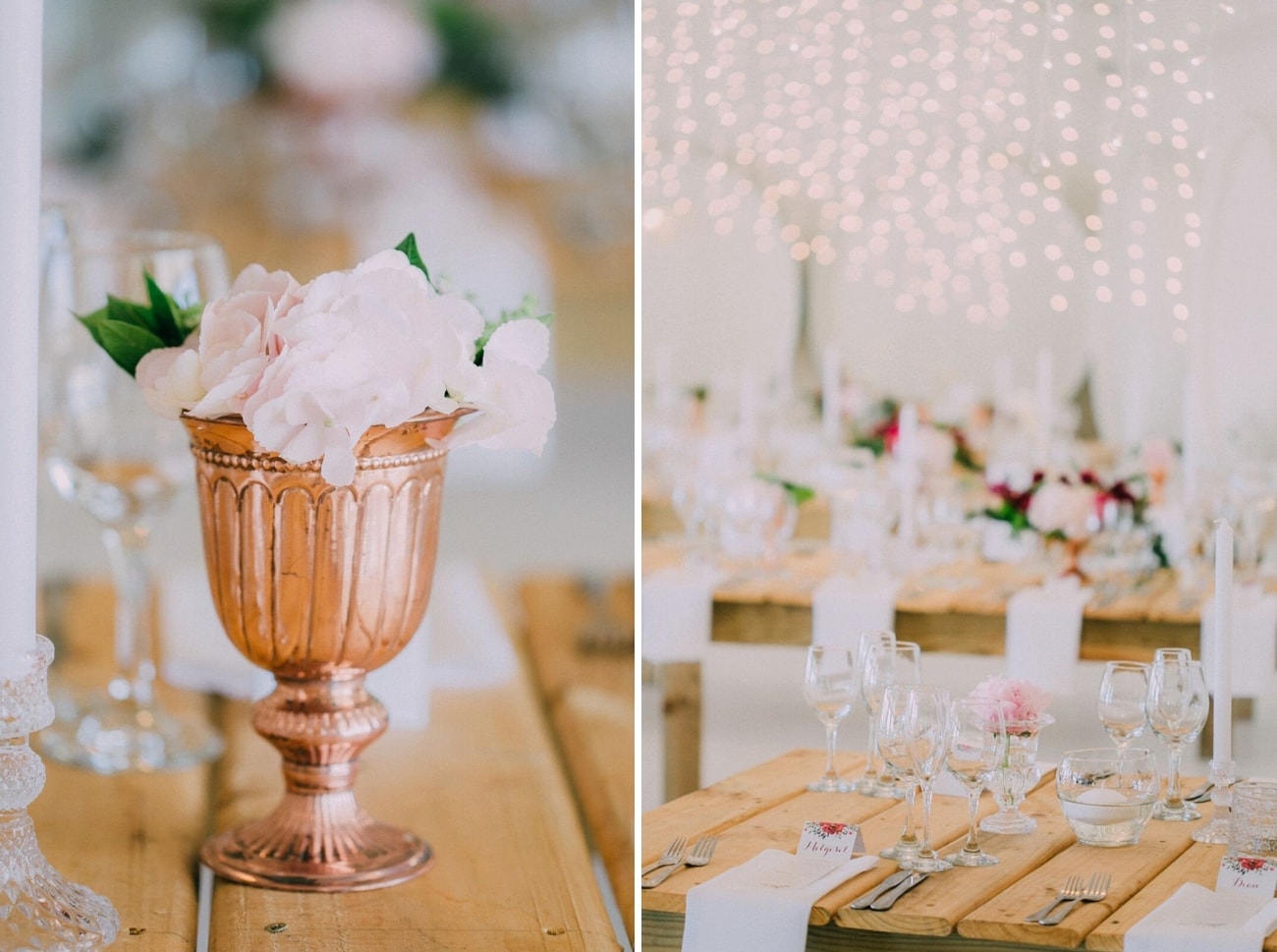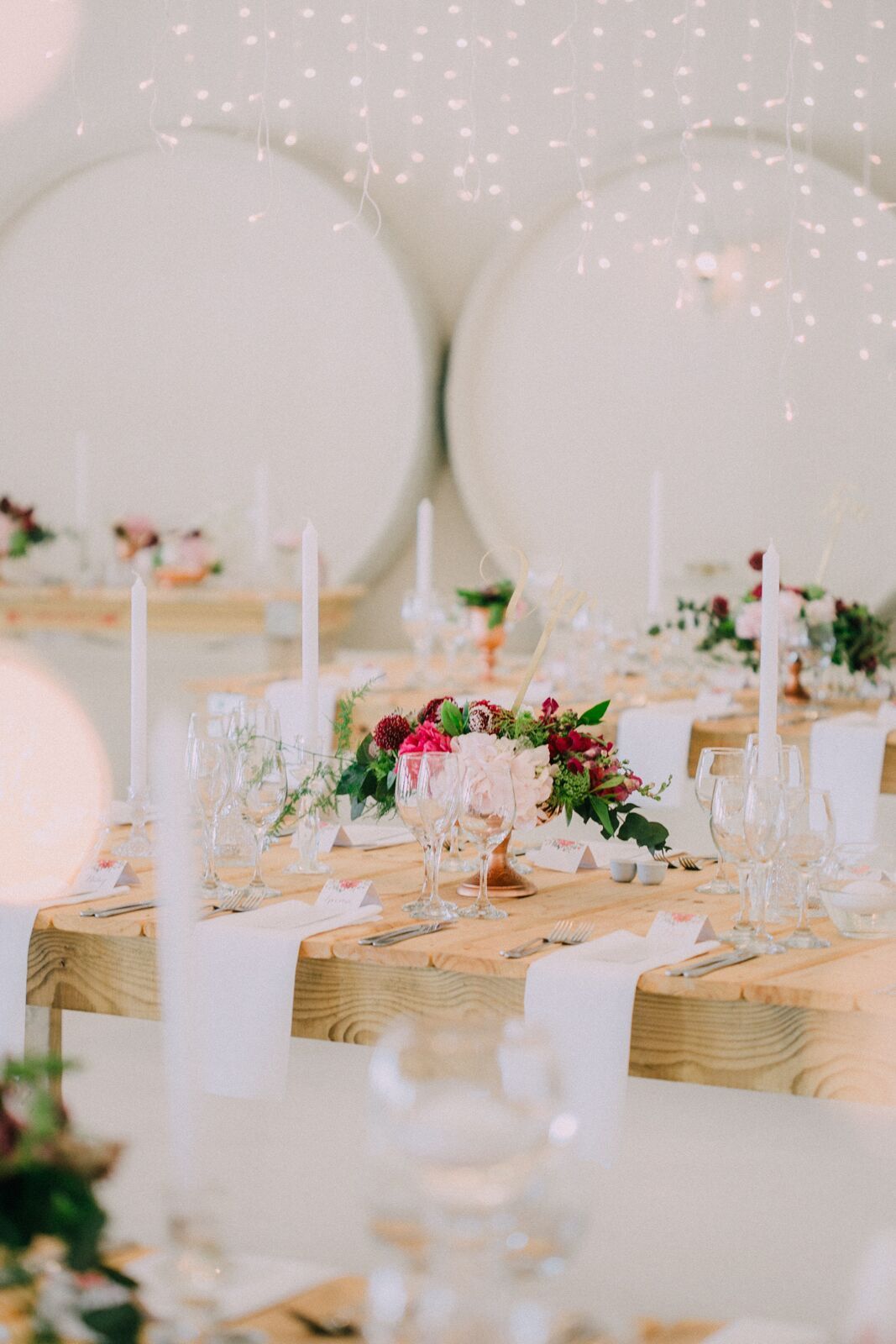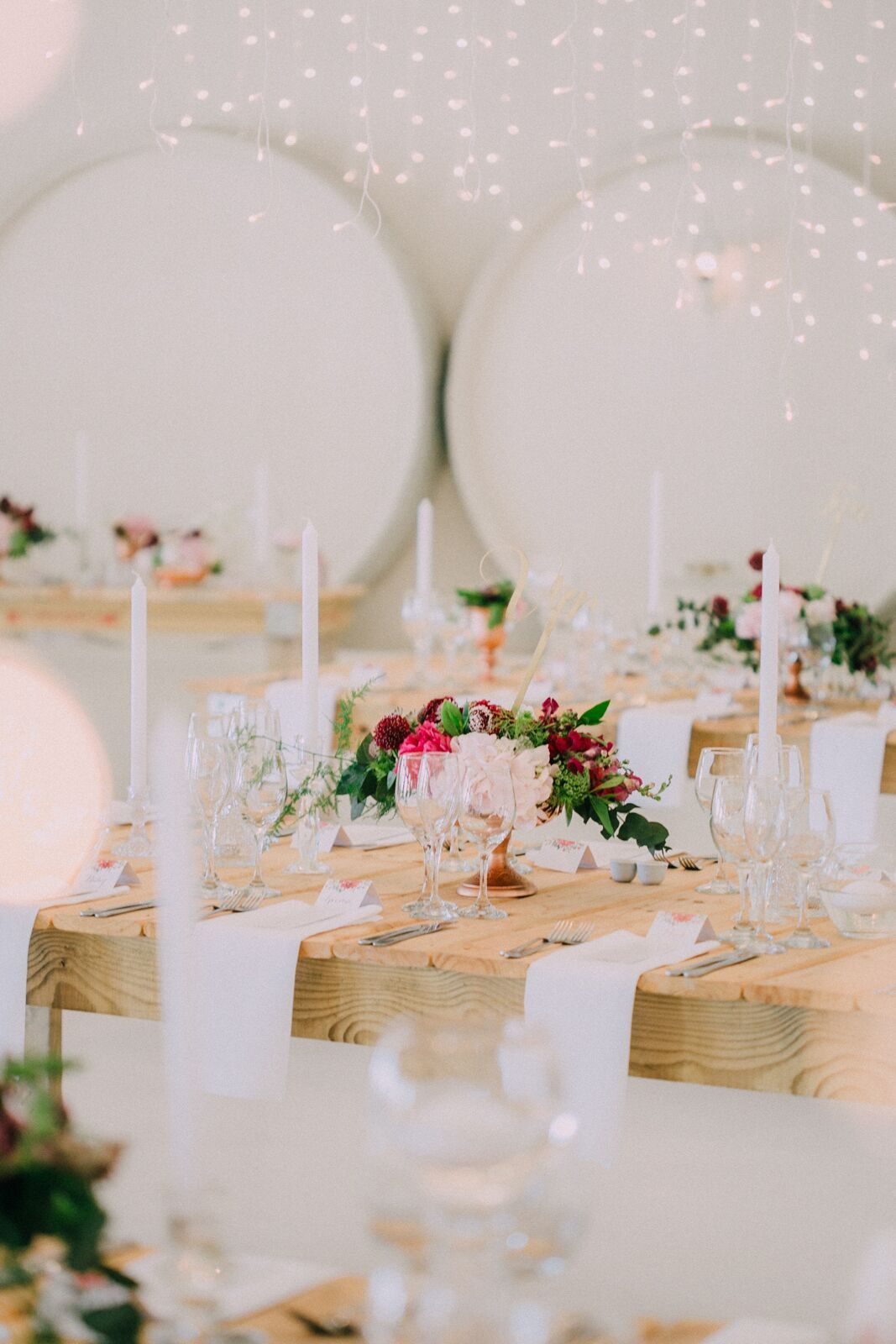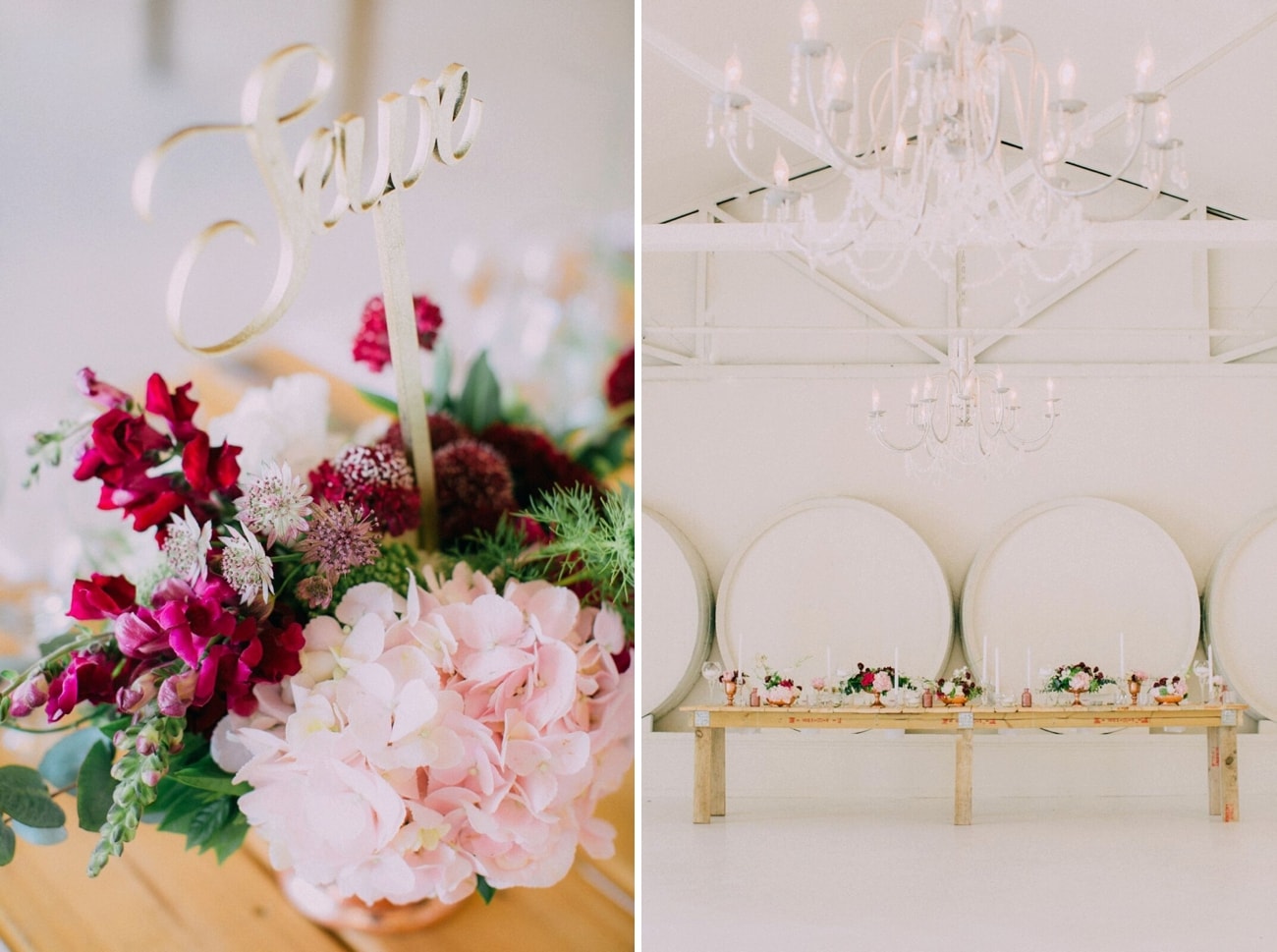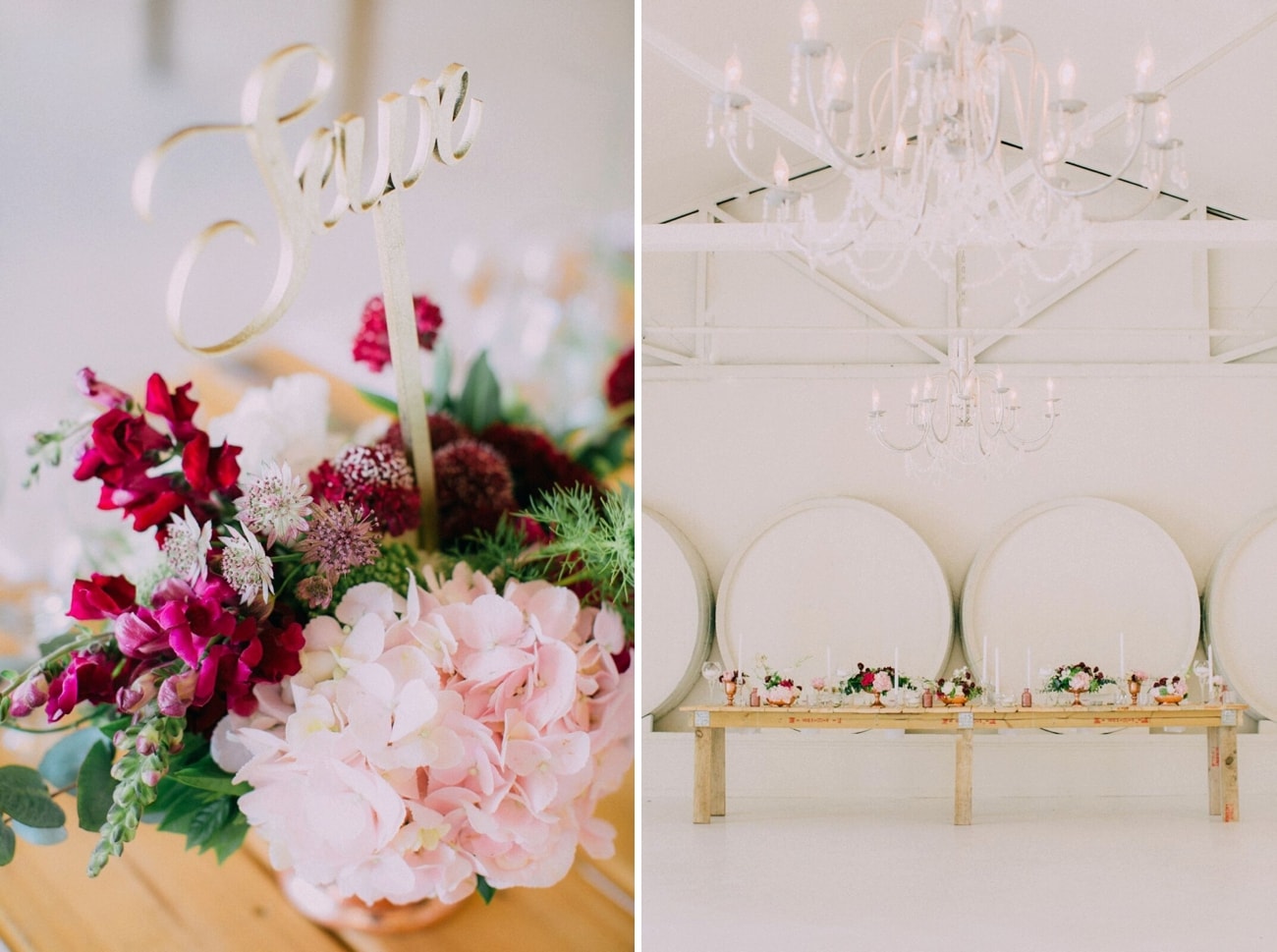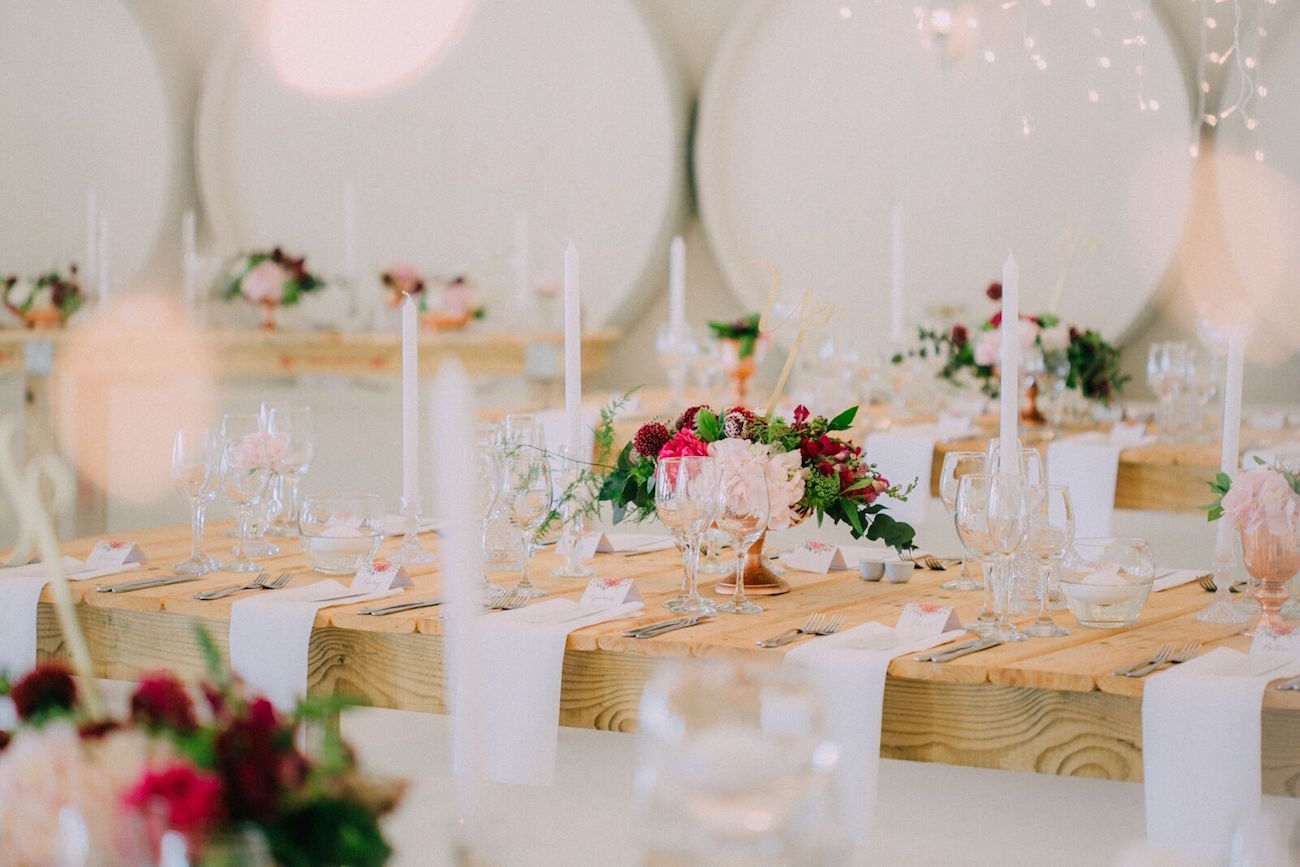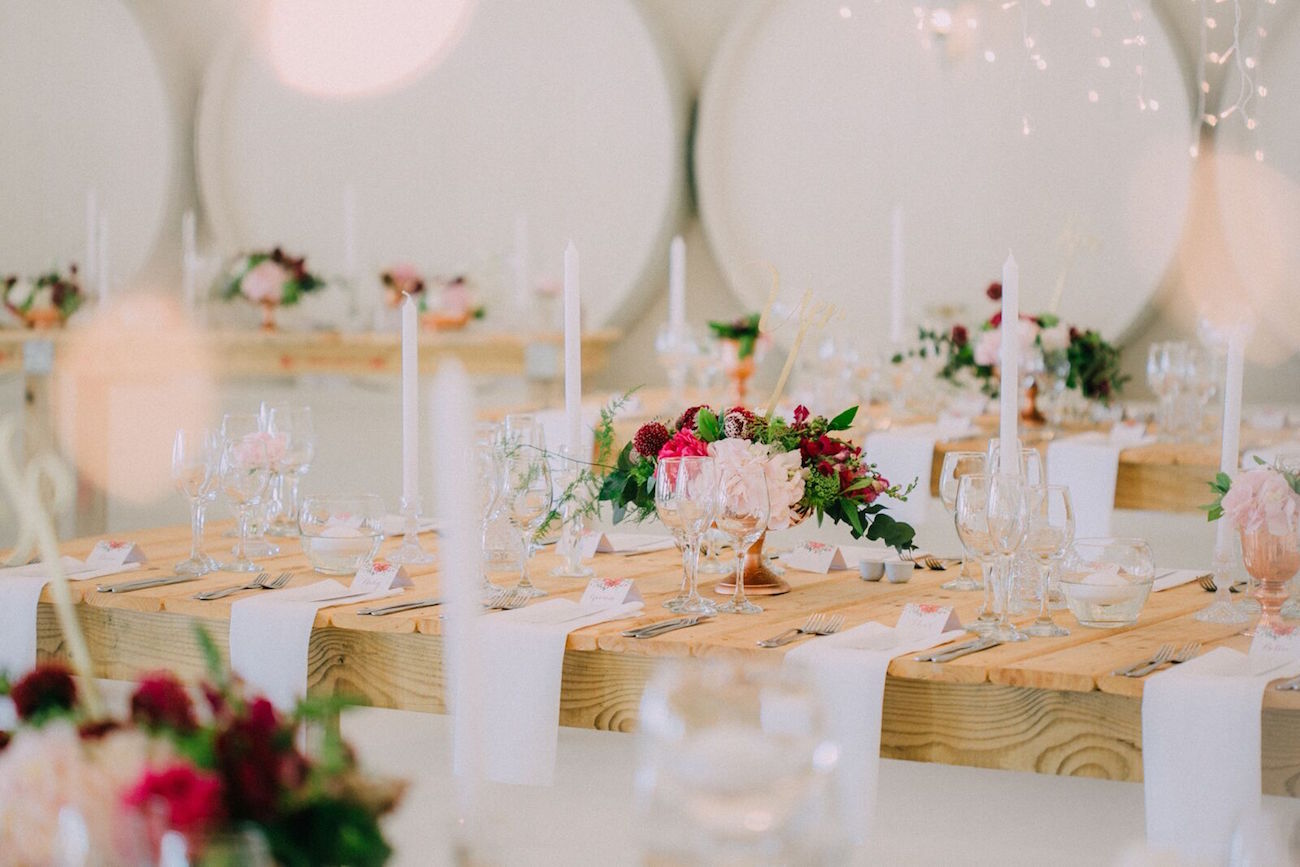 Best Decision
To stick to the budget but to also have everything we wanted on our special day. We had to compromise a lot but the most important part was to be happy with the decisions we made together.
Advice for Future Brides & Grooms
It can be very stressful at times but try and enjoy it! Know where you want to spend money and know where you want to budget- and stick to it!
You can see more from this wedding on Michelle du Toit's blog.
SERVICE PROVIDERS
Venue: Groenrivier | Catering: Malita Joubert | Photography: Michelle du Toit | Flowers & décor: Kadou | Stationery: Pretty in Stains | Video: Red Beard Productions | Cake: Janne Eva Molzen | Bride's dress: CJA Haute Couture | Hair & makeup: Liezel from Clairity | Bridesmaids' dresses: CJA Haute Couture | Groom's attire: House of Monatic + Woolworths | Hiring: Kadou + My Pretty Vintage + Groenrivier | DJ: DJ Dean SA