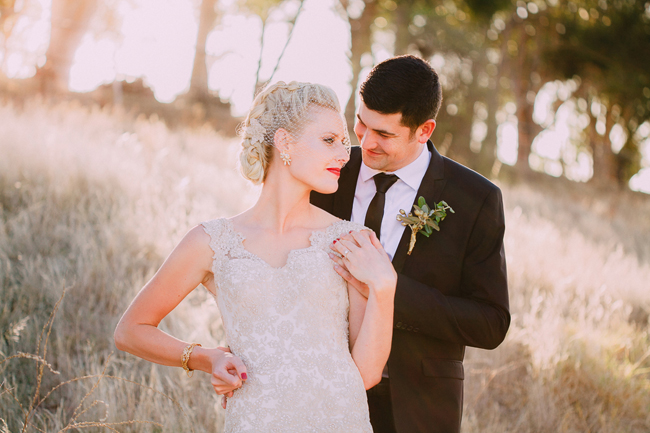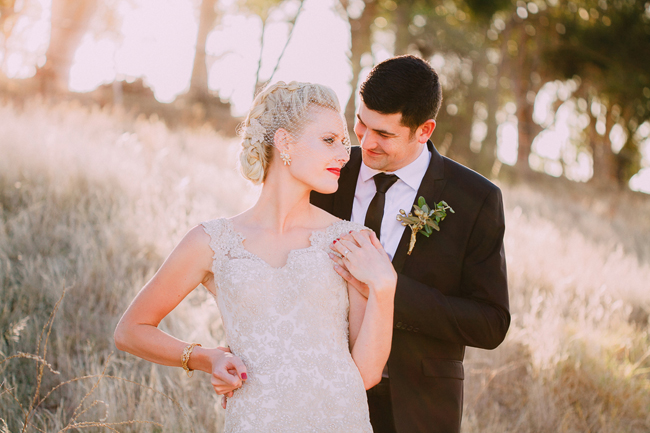 You guys, I'm back. The last ten days have been a rush of airports, planes, white sands and turquoise waters, brainstorming sessions, inspirational girlbosses, New York hustle, and more airports and planes. I'm jetlagged and exhausted, but I'm so excited and I have so much to tell you all. But before I look back, I'm looking forward, to finally sharing with you all the project I have been hard at work on, the gorgeous SBB Collection of venues. I can't WAIT to introduce you to SA's very best and most beautiful venues as we start rolling out the directory, but today's wedding is kind of a sneak peek, because it showcases one of these amazing spaces. The Dairy Shed was right at the top of  my list to work with, because not only do they have an absolutely gorgeous venue, but the in-house hiring and coordination services provided by Two Birds are second to none. Leta and Michael's wedding shows exactly why – it's stylish and elegant and outdoorsy rustic, and I absolutely adore it, right from its gold accents to its bulb and star-lit dancefloor, and everything in between. The combination of green foliage and white flowers with touches of gilt, and sophisticated elements like red lips, little black bridesmaid dresses and a champagne wedding gown, marry natural and luxe in the most perfect way possible. And with Michelle Du Toit on the scene to take these gorgeous images, the dream is complete.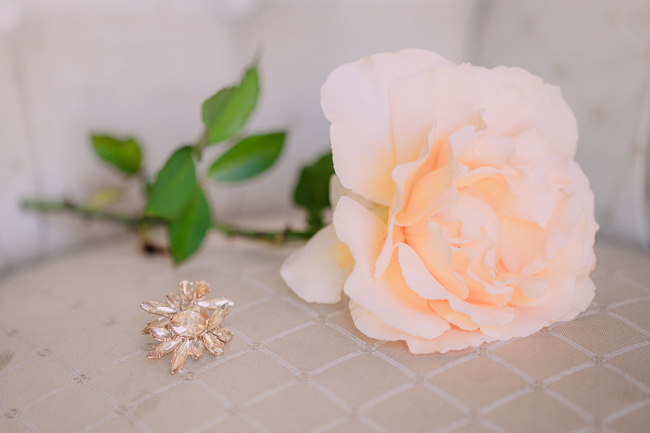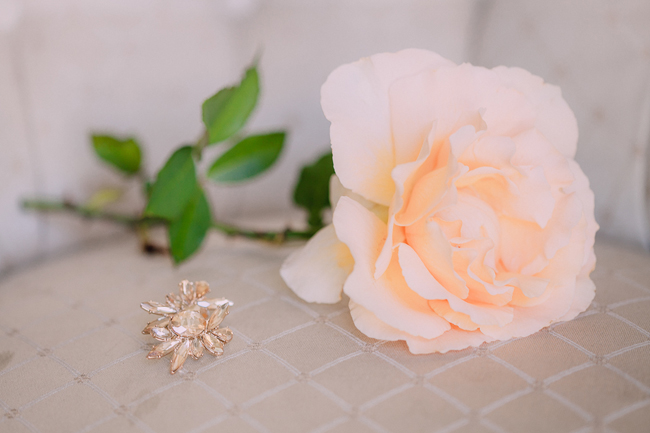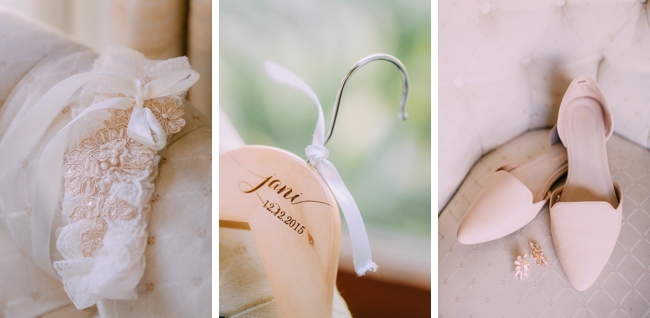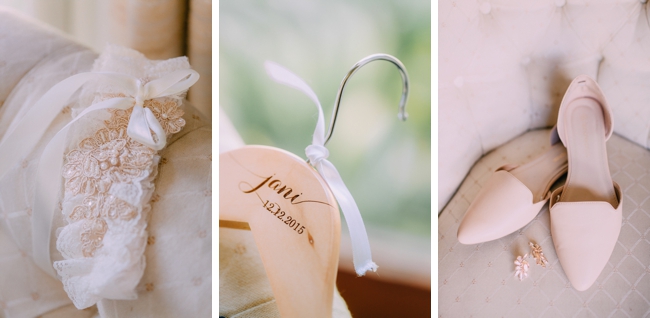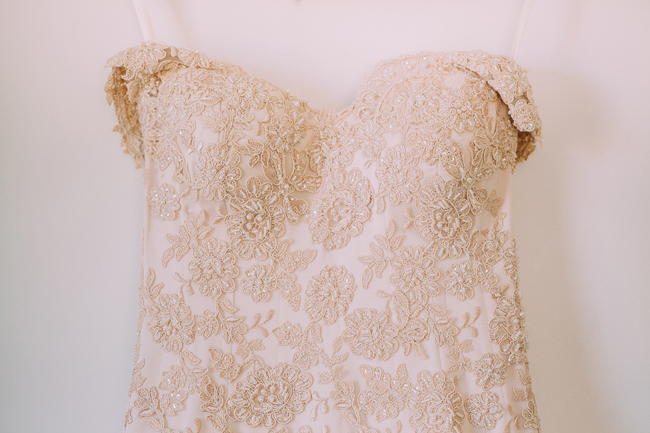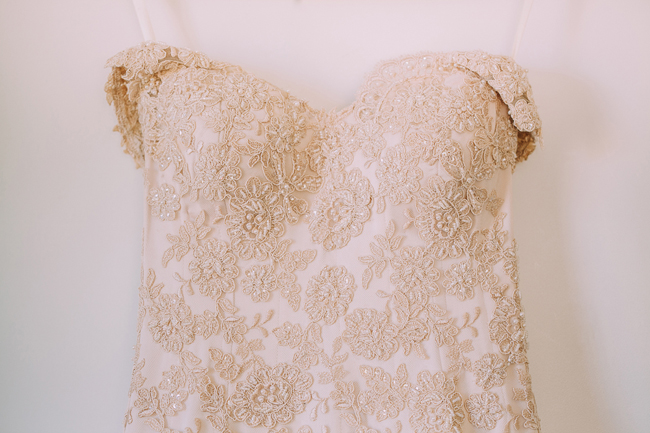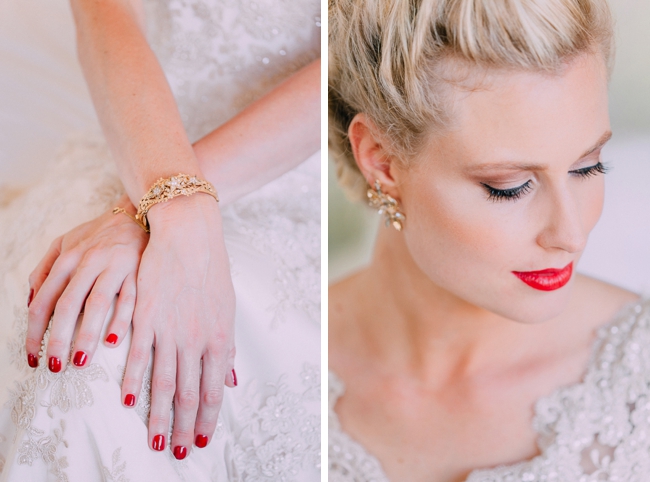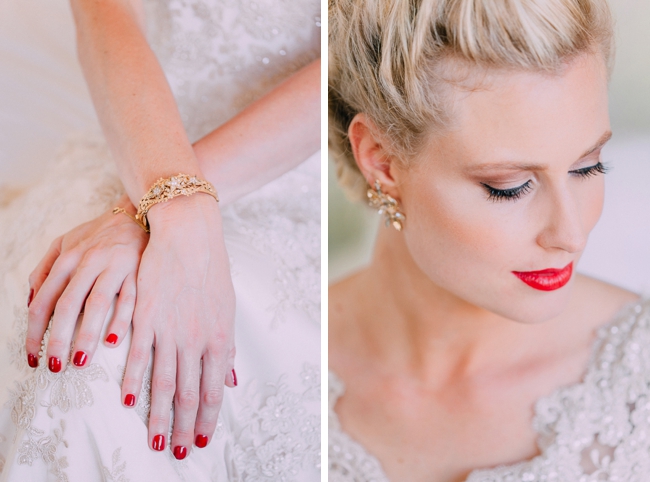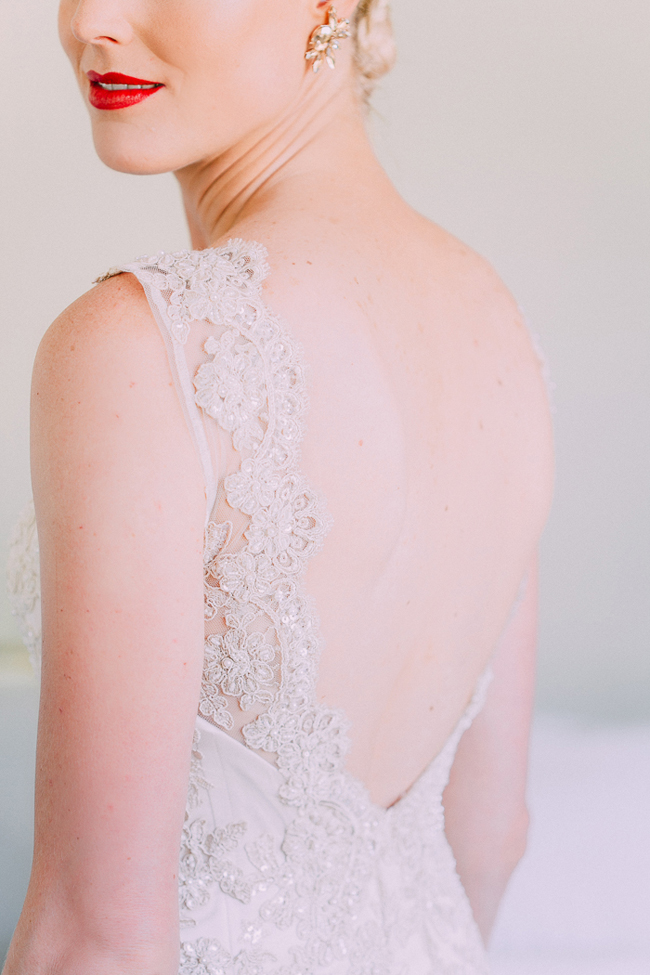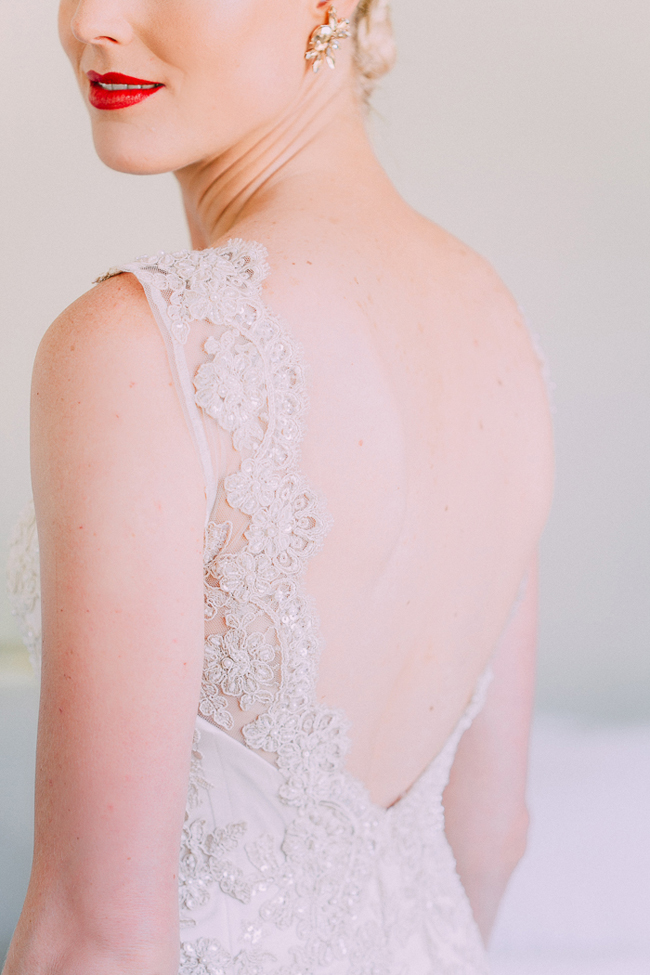 Love StoryWe met through a mutual friend, and started chatting and hanging out, really getting along very well. He had a girlfriend at the time so I really didn't think anything of it. Seven years later, we got married. Best guy, best day, best life!
The Proposal
We have a Christmas party with our closest friends every year. Our friends (who were in on everything) had prepared a big fancy dinner, and afterwards we handed out our secret Santa gifts, which of course included a very special message to the person we each had to buy for. The atmosphere was so special and full of love. The whole thing was staged so I didn't receive a present… until Michael got down on his knee in front of all my best friends and proposed! Big surprise, I did not see that coming! Champagne popped, and from then on the excitement of our big day was amazing.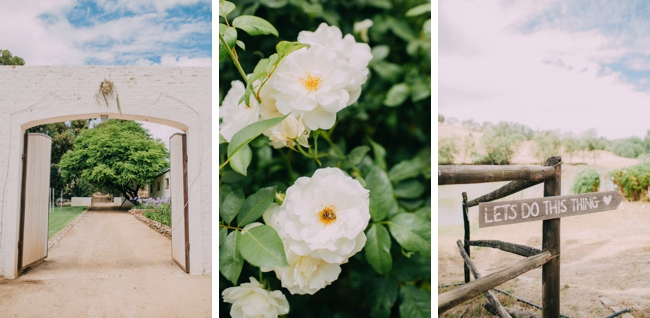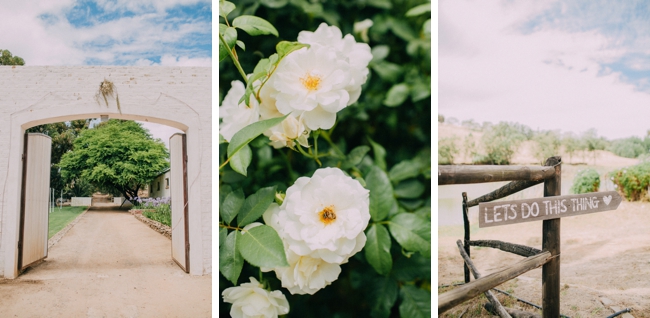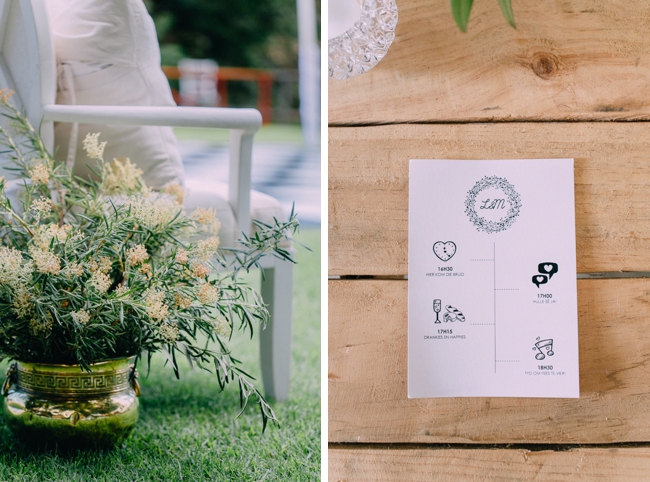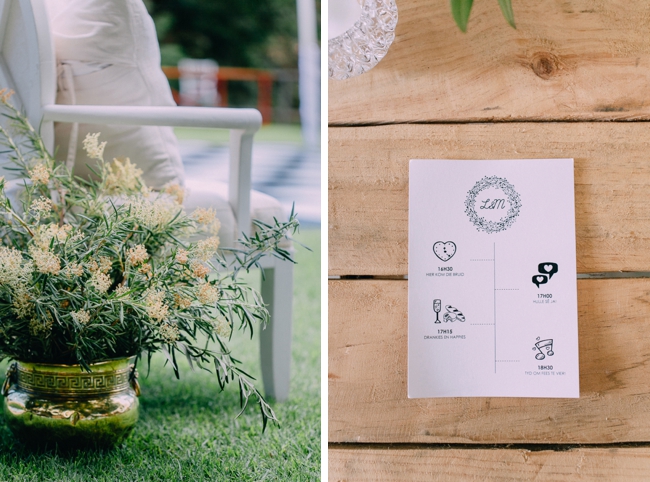 The Venue
The Dairy Shed. They make it easy… the setting, everything was exactly the way I always dreamed my wedding venue would look. Perfect match – perfect venue.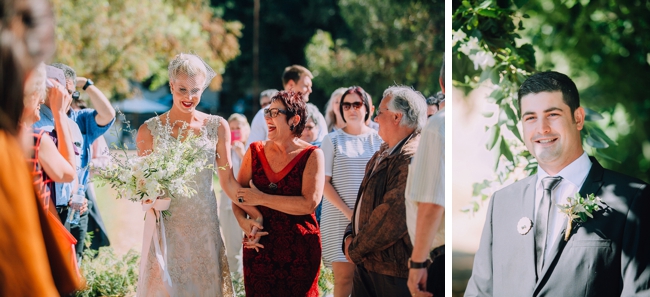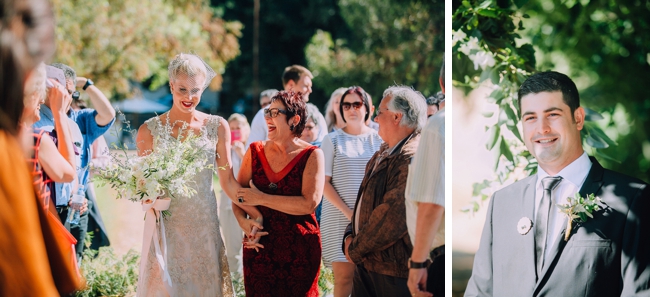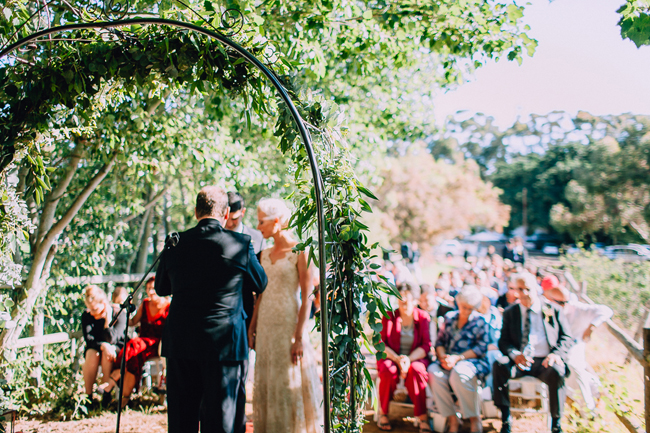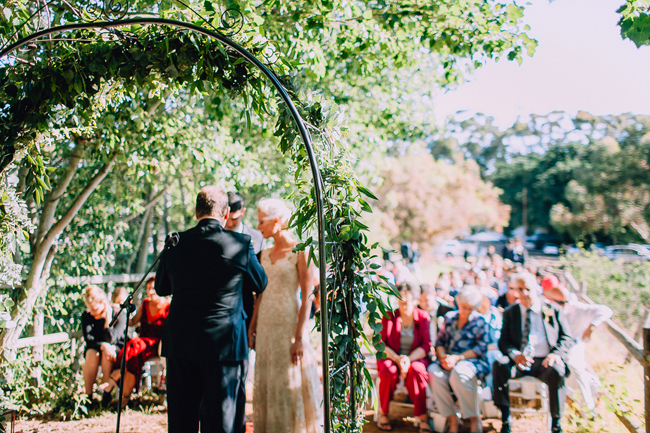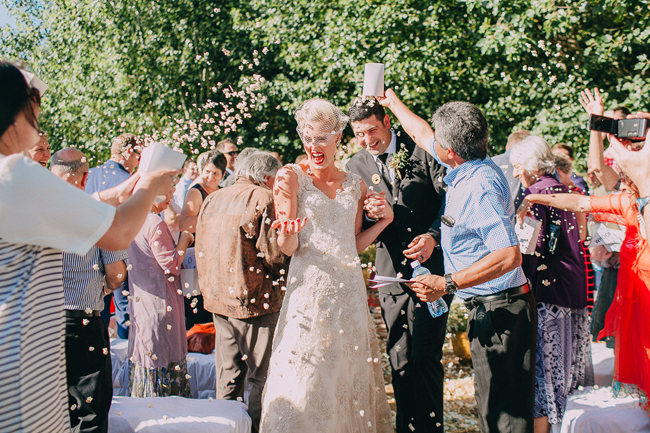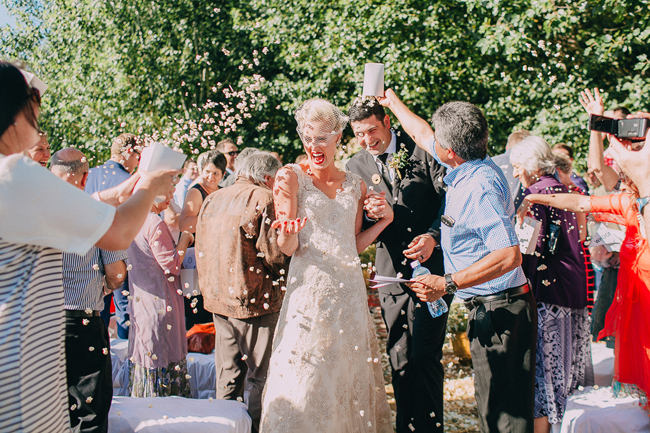 Wedding Style
I started with a white and black theme, and then once I found the venue and the gold cutlery I knew! Clean look, white flowers, raw wooden tables, wreaths, outdoors chilled vibe, lots of greenery, boho vibe with a sleek twist!
Wedding Details
I loved the outside dancefloor, with hanging bistro bulbs and origami birds.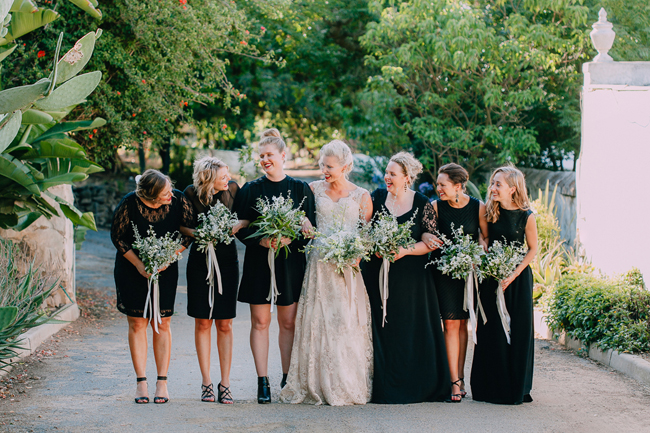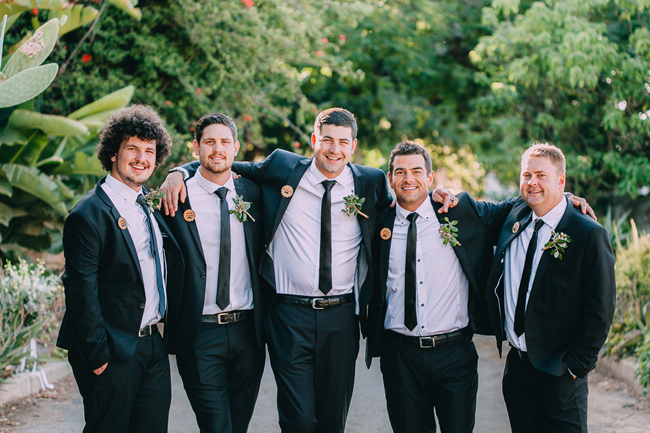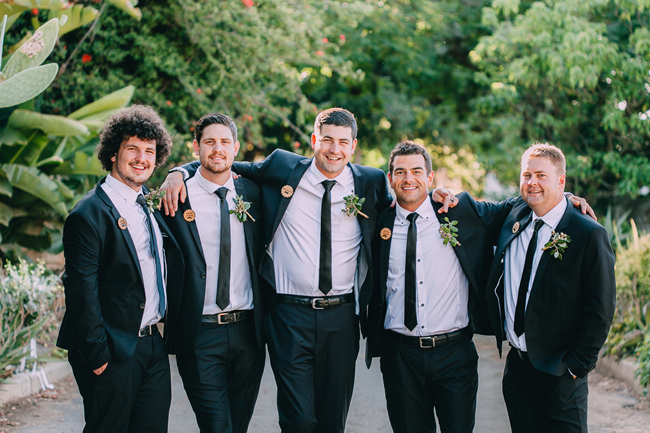 DIY Elements
The wreaths – my uncle John Watson made the frames as well as the arch we got married under. My sister Jani Greeff and friend Erine Botha decorated the wreaths. (The Dairy Shed team decorated the arch and did an amazing job!) My wedding cake was also custom made by my friend Liande Wade.
The Flowers
All white with lots of greenery. Flowy, bohemian, loose decorations with a modern touch.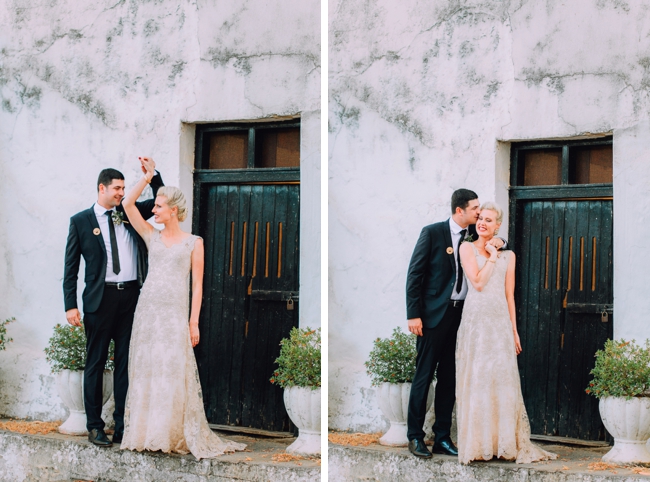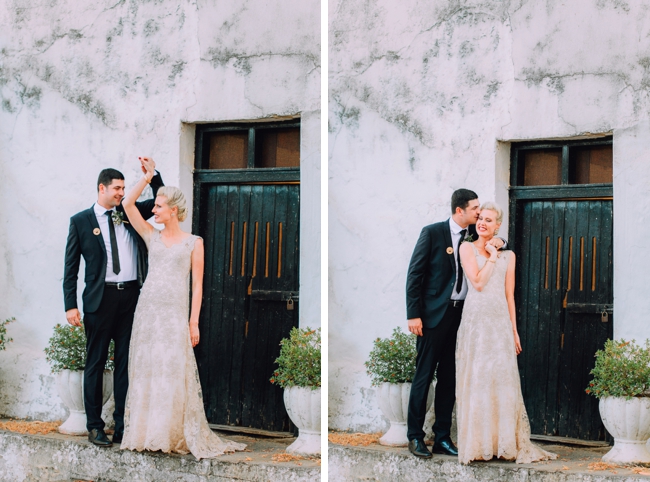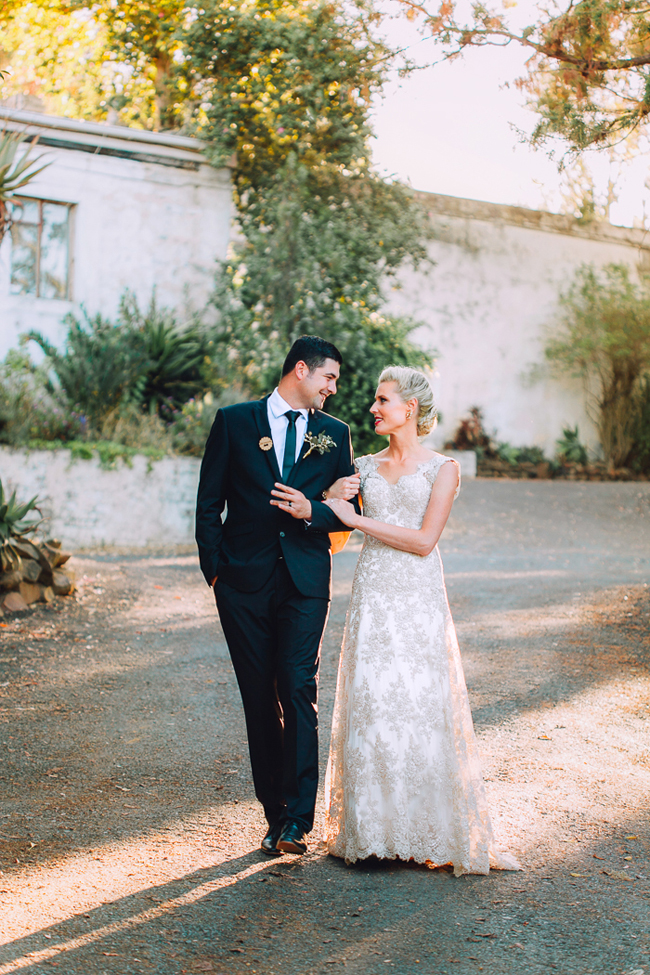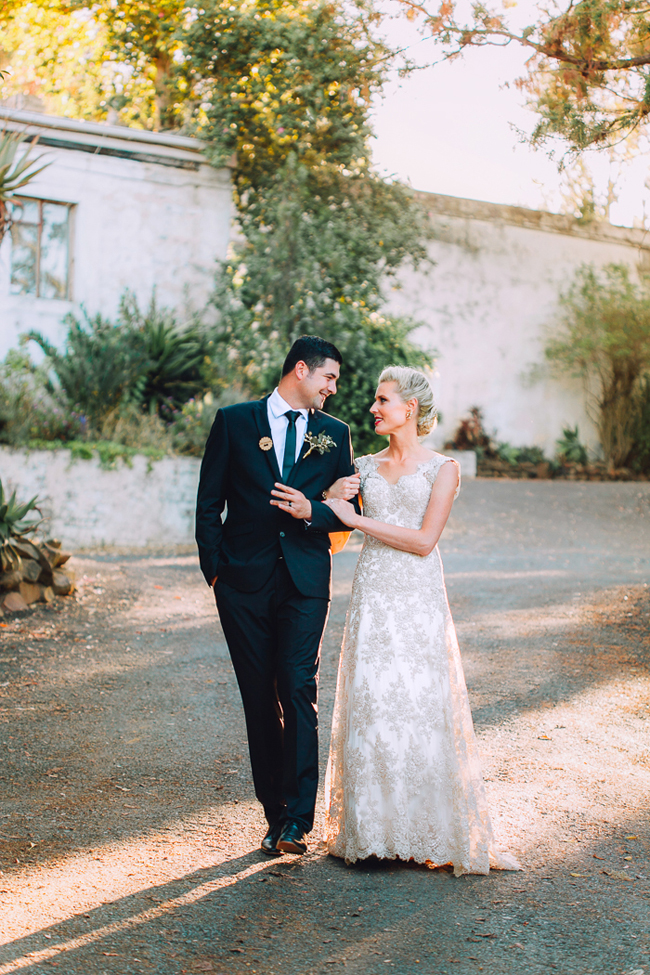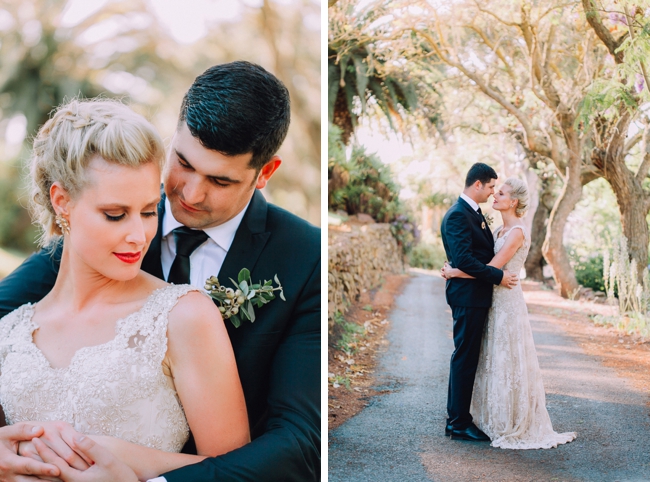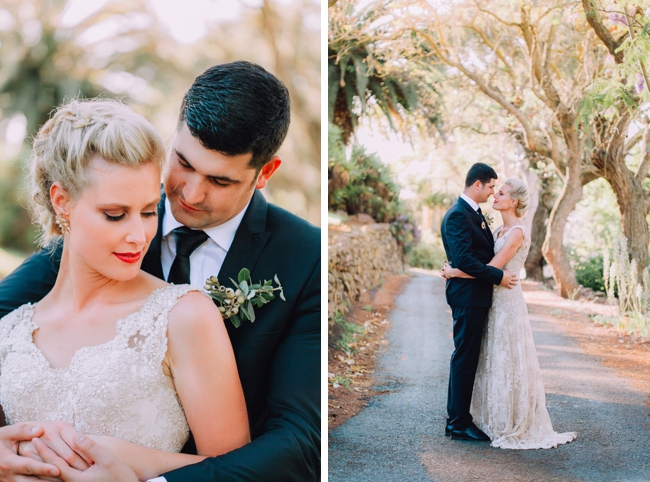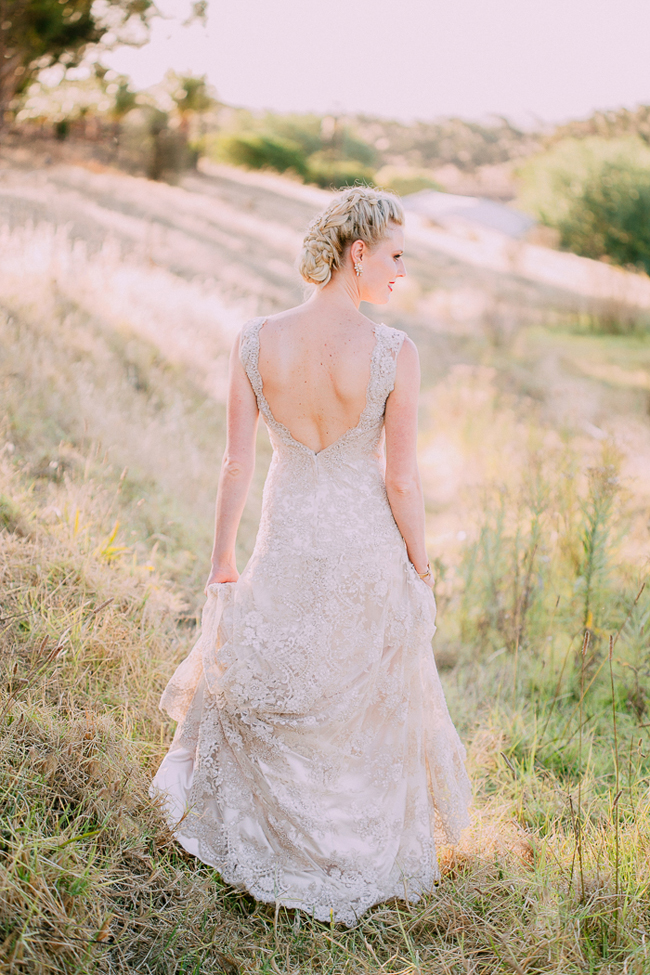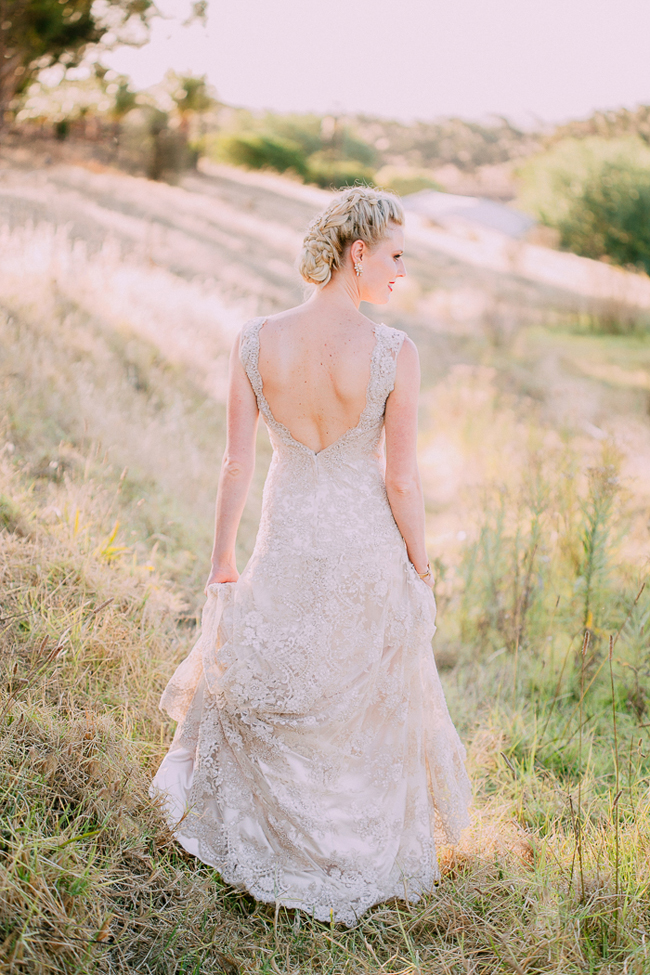 The Dress
Choosing who was going to make my dress was a very easy decision. Alana van Heerden is not only one of the best people, but also an amazing wedding gown designer who listens and understands exactly what your vision is. I knew what I wanted: classic, elegant. I found the perfect fabric, and with the perfect designer it was a match made in heaven.
The Bridesmaids
I had my five school friends as bridesmaids – we have been friends since Grade 1! – as well as my sister, who is also one of my best friends. We decided to do black, elegant and something the girls felt comfortable in. With romantic red lips!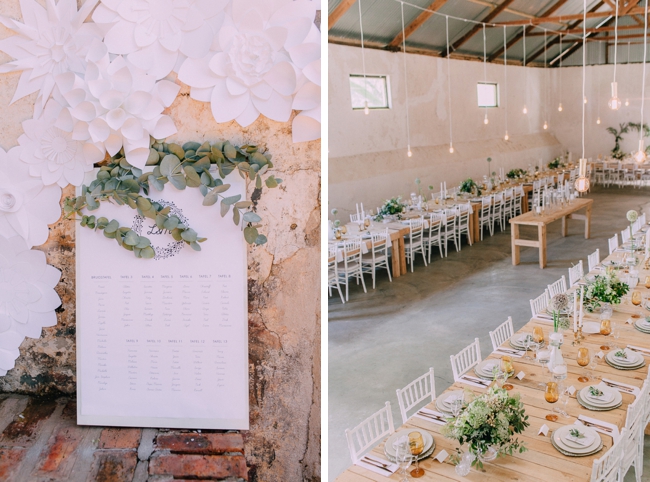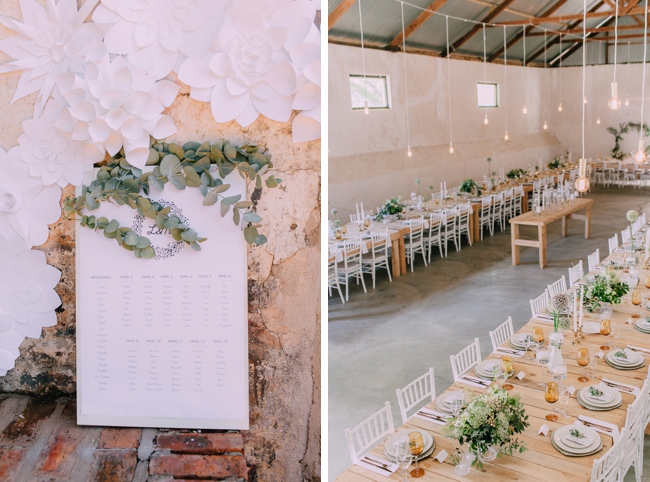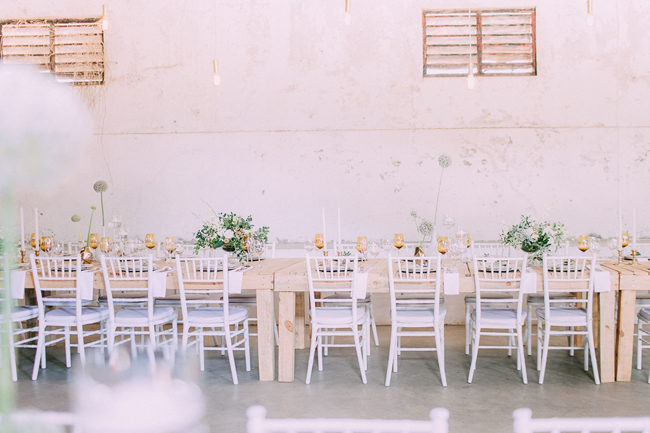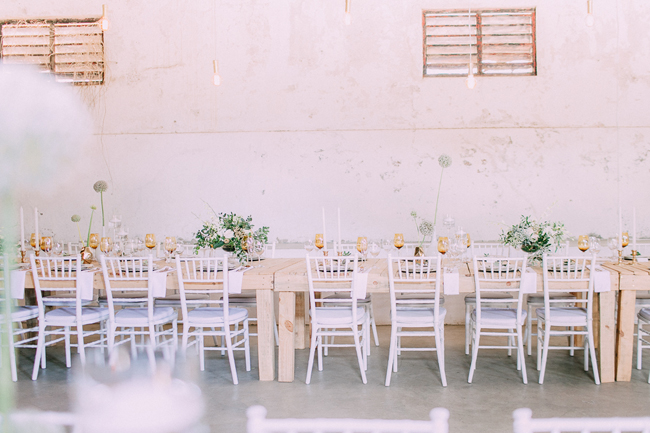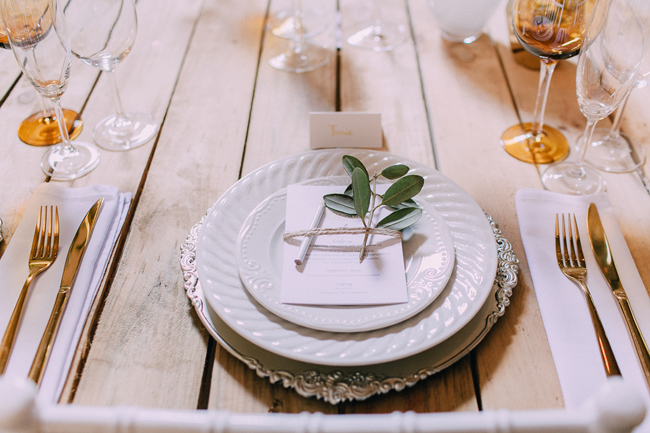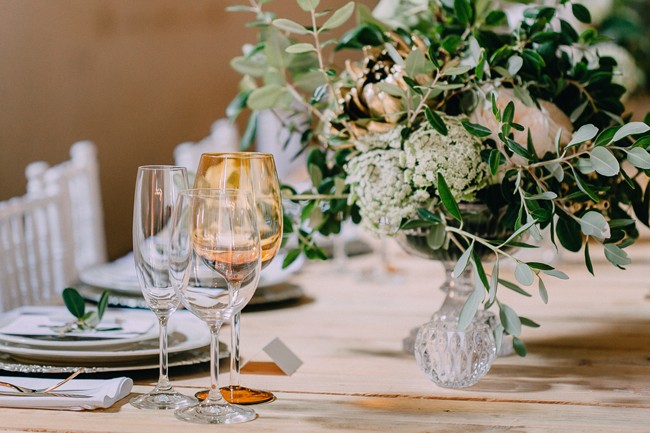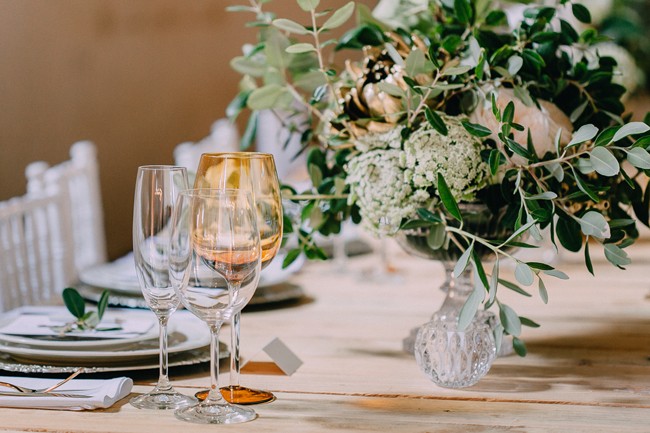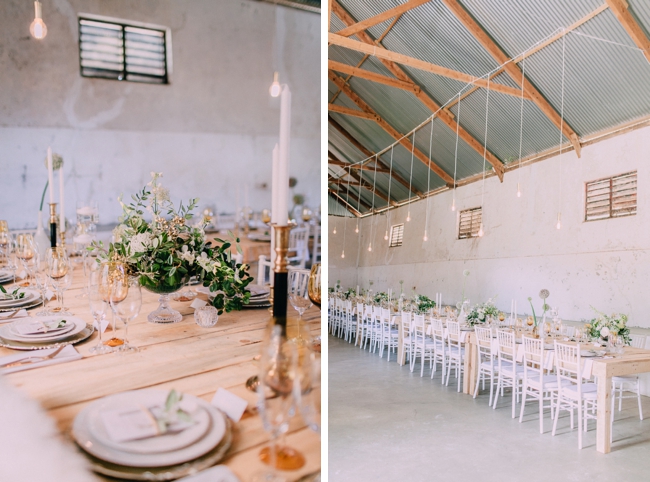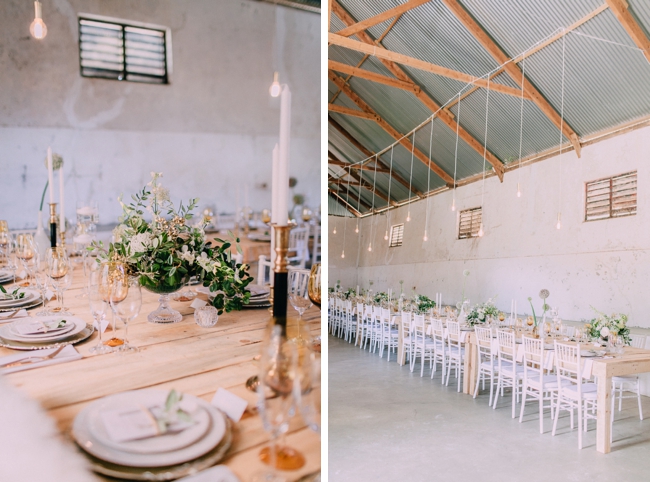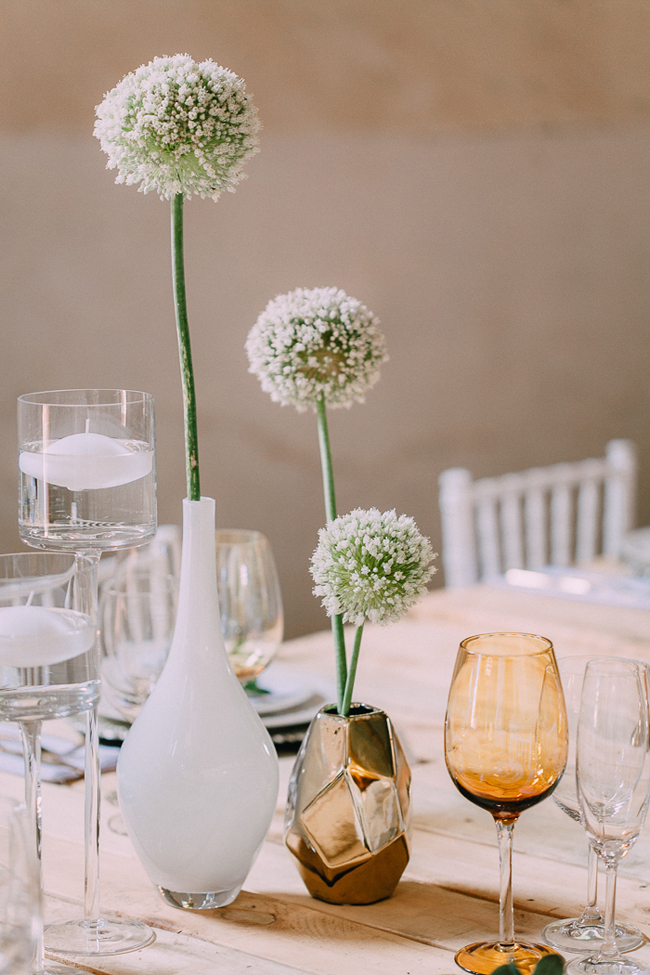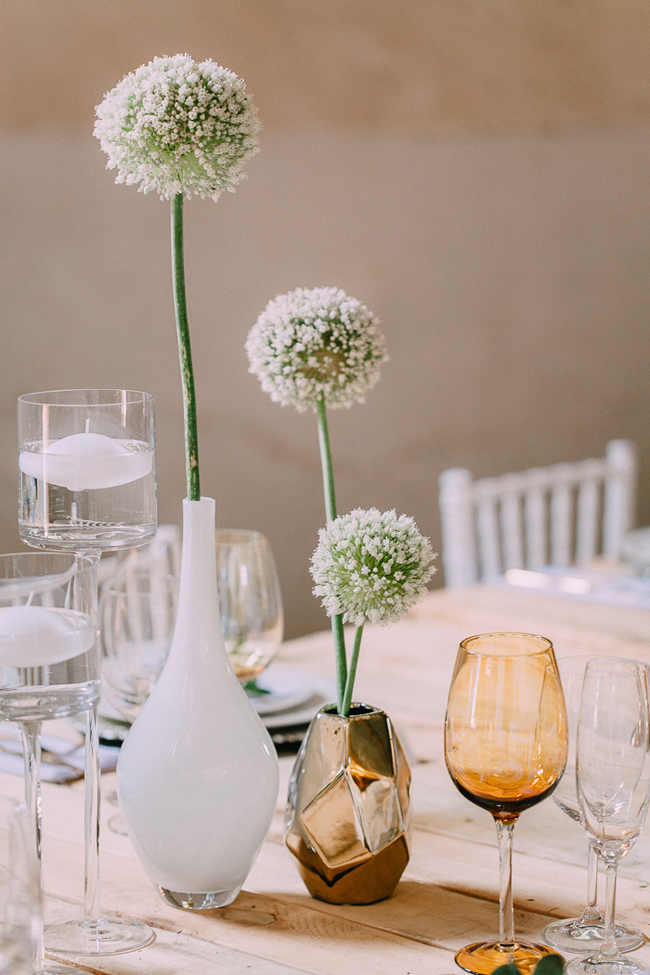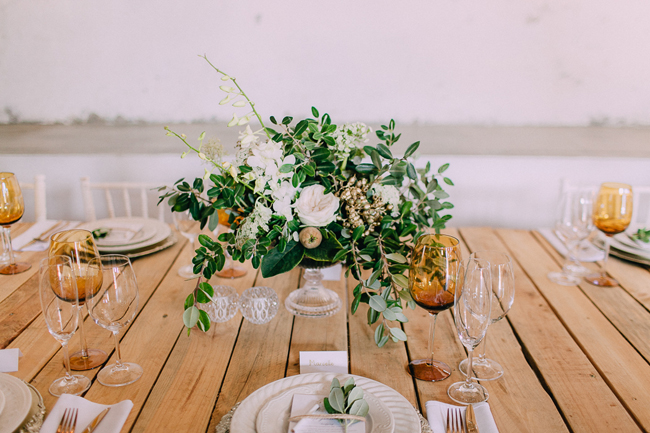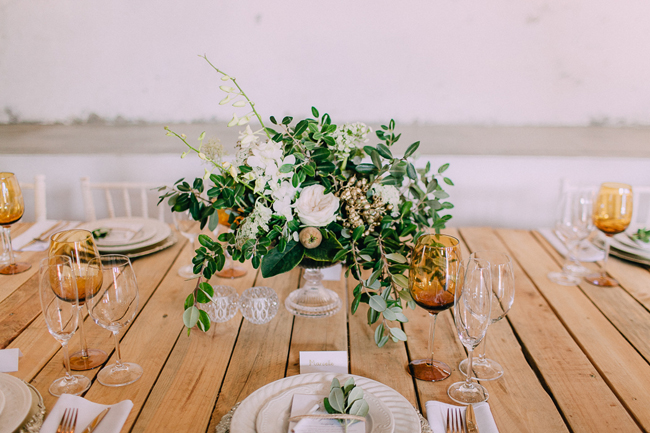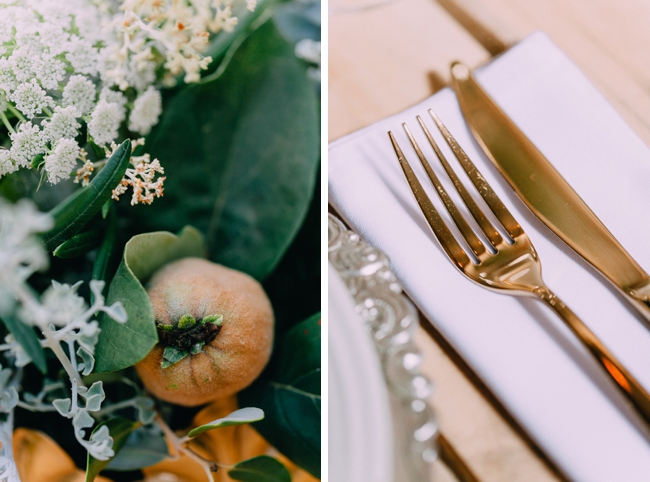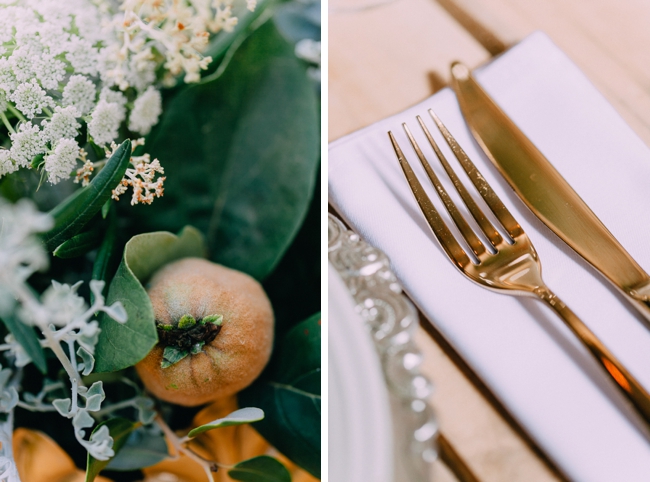 Memorable Moments
When I walked down the aisle. It had been raining that morning and it cleared up an hour before the wedding. It was so crisp and fresh. The song I chose to walk in to is Michael's and my special song ('How long will I love you' by Ellie Goulding). It has always felt like that, that our love will last forever. A special moment, as I walked towards the man of my dreams.
My grandmother is 95 years old and attended the wedding, which was also very special to me.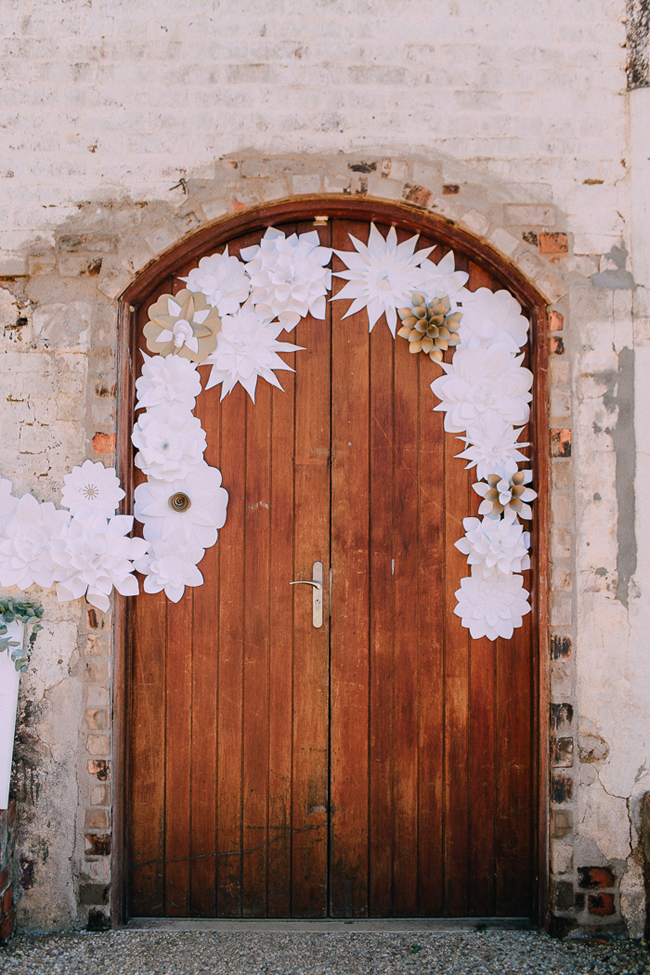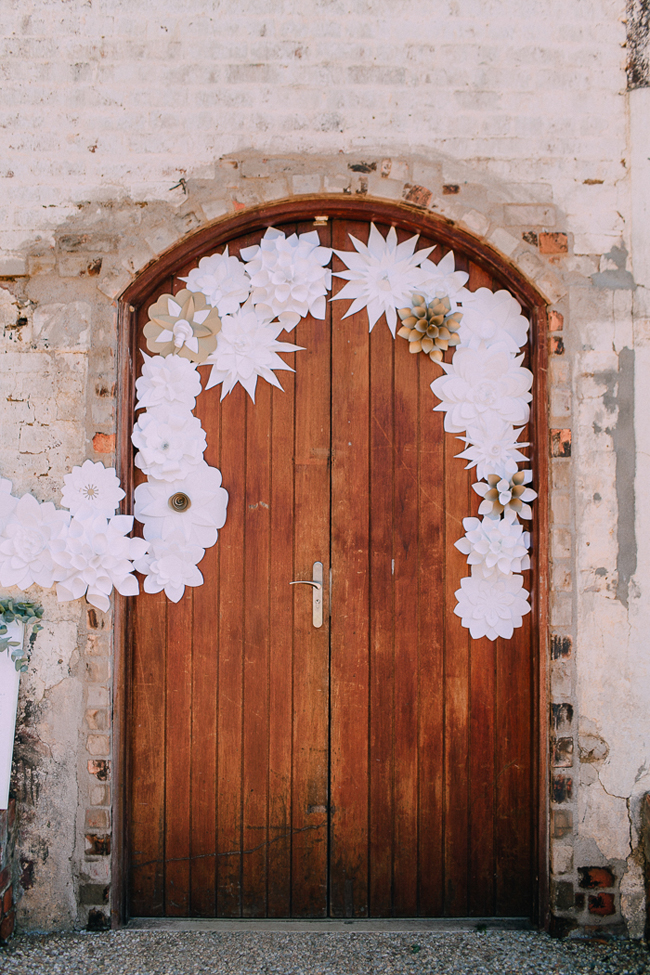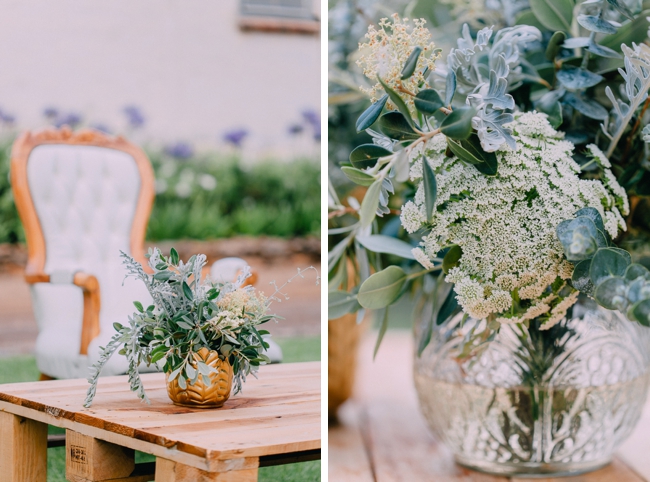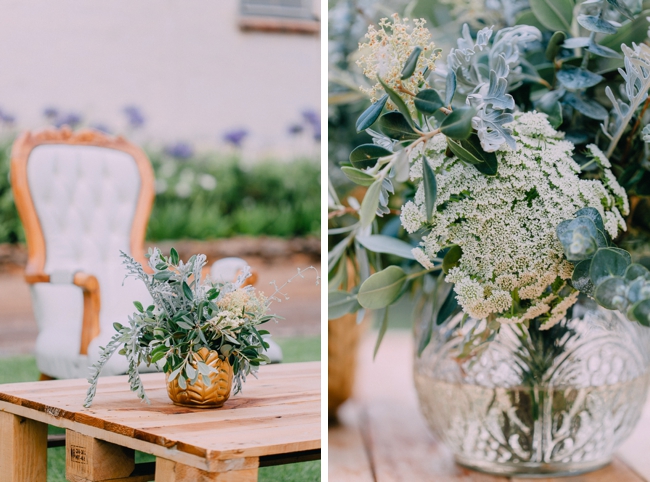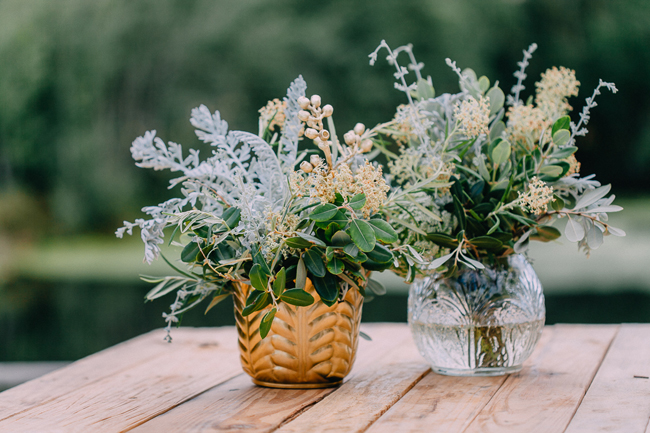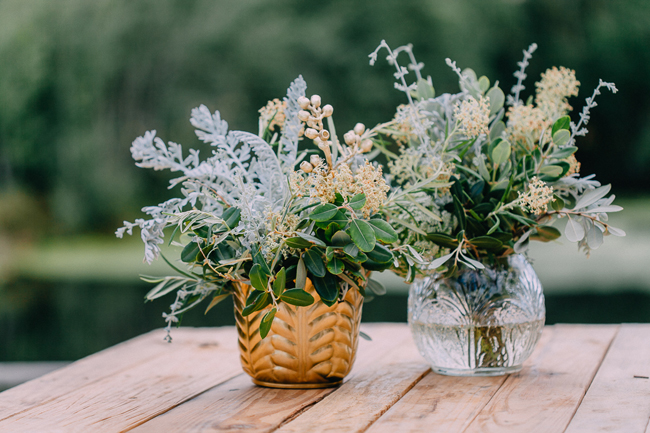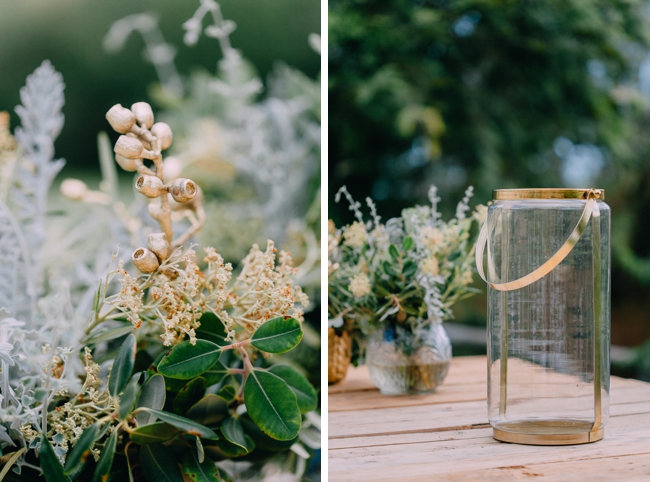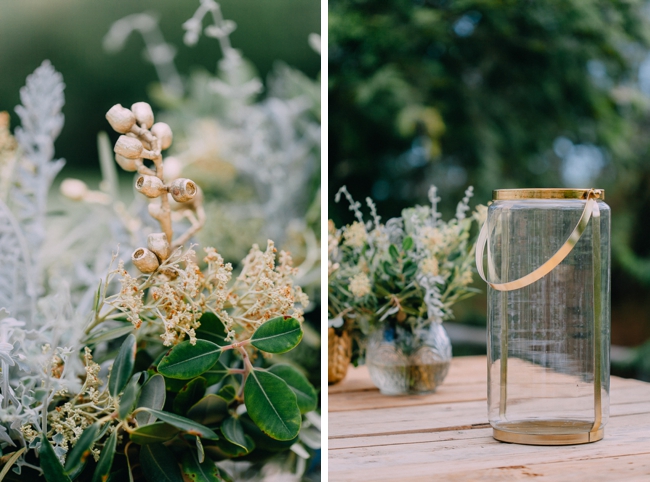 Best Decision
Getting Two Birds at the Dairy Shed to do the styling of the wedding. They understood completely what I wanted! Thank you to them.
Advice for Future Brides & Grooms
If you can, get someone to style your wedding so that you can relax. Start early! Also, try to take everything in. It's the longest thing you plan and is over so quickly!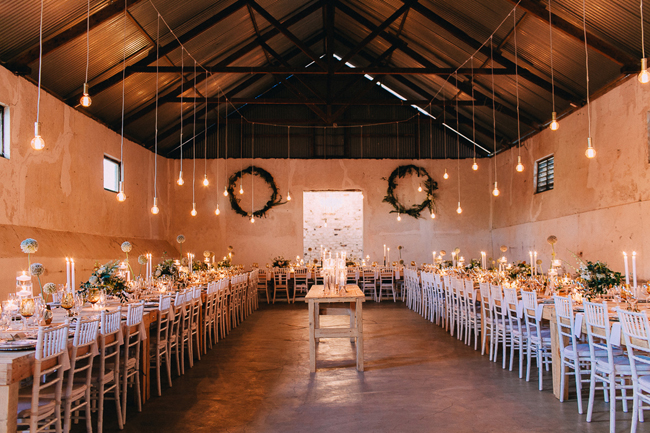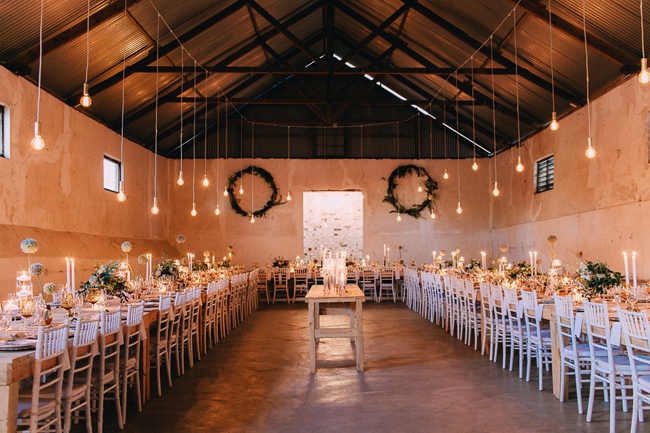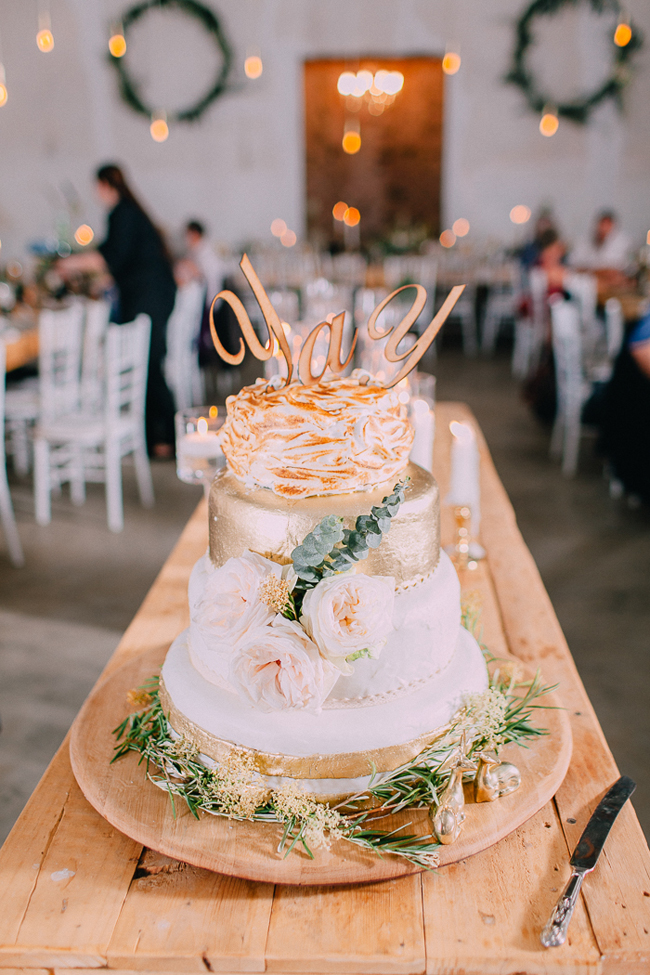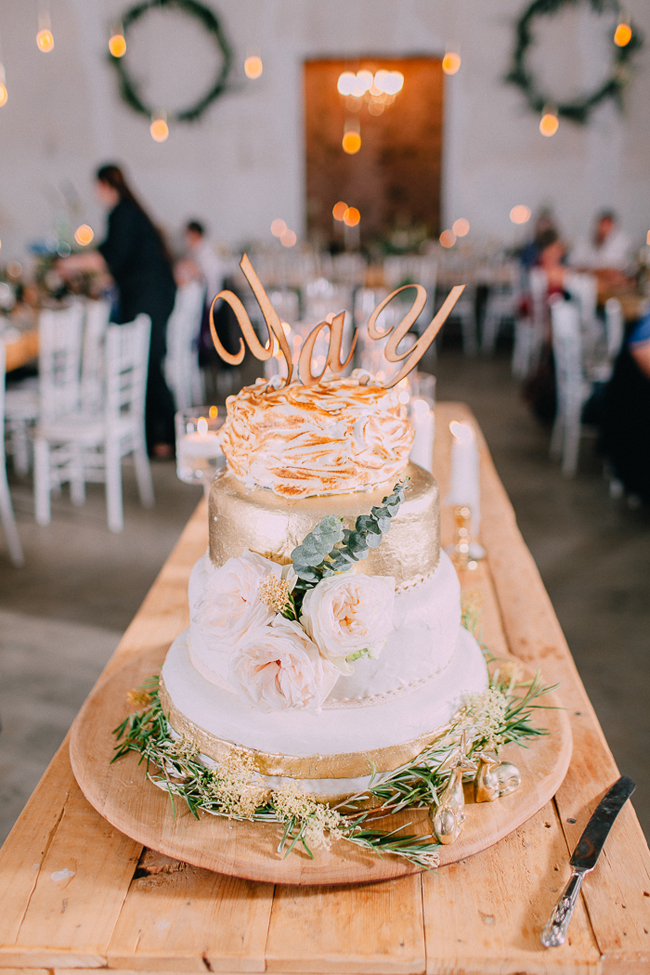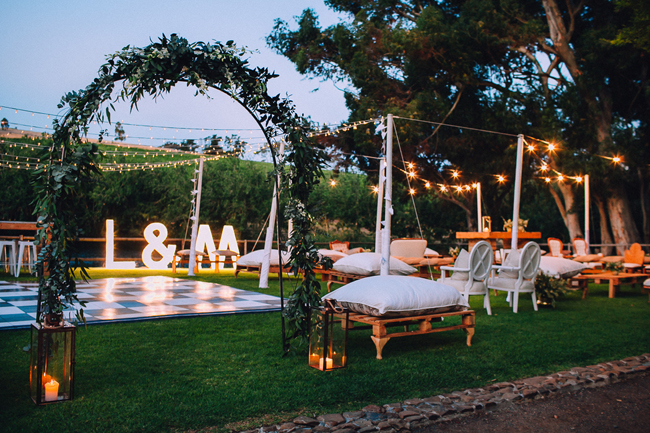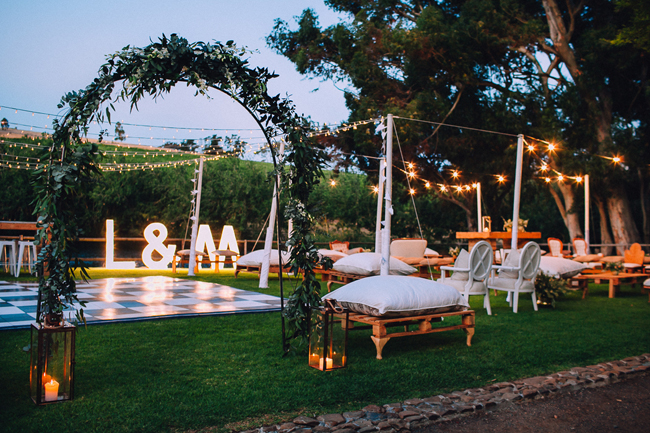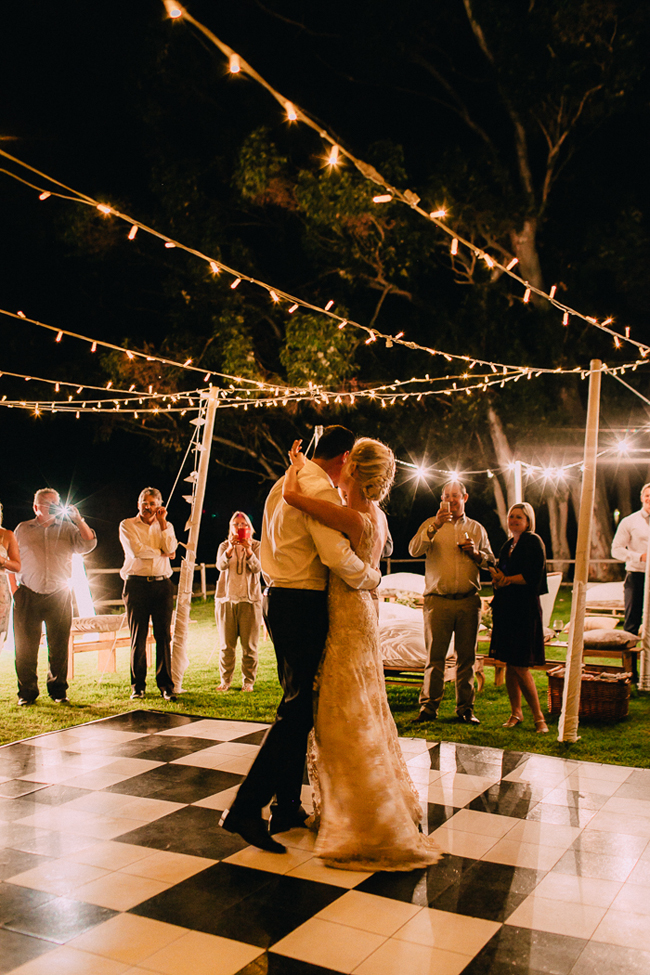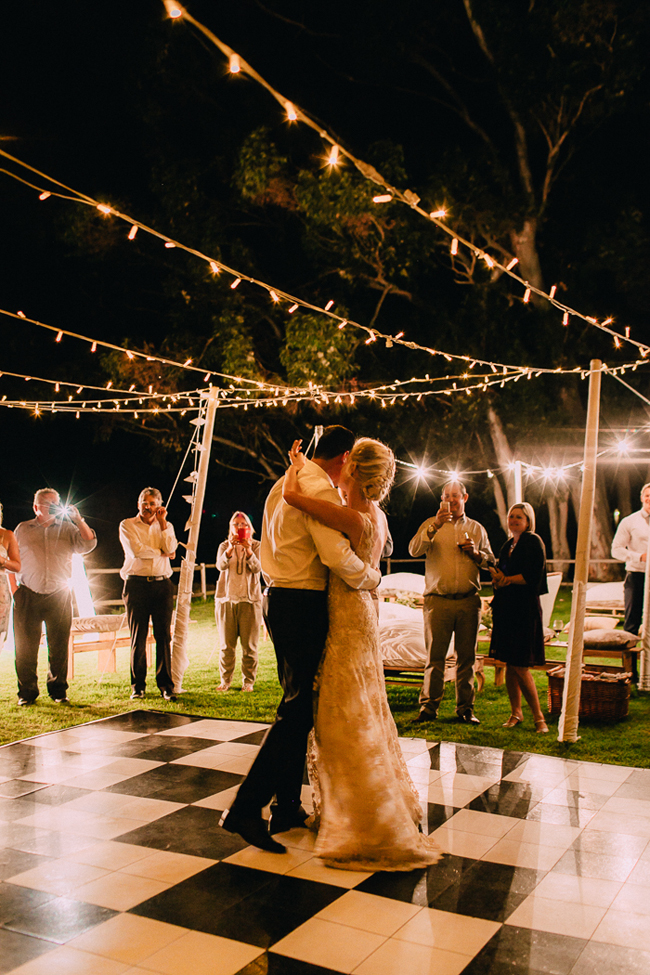 You can see more from this wedding on Michelle Du Toit's blog.
SERVICE PROVIDERS
Venue: The Dairy Shed | Catering: Malita Joubert | Photography: Michelle Du Toit | Co-ordination: Two Birds & Jani Greeff | Flowers & décor: Two Birds | Cake: Liande Wade | Bride's dress: Alana van Heerden | Hair & makeup: Sebastine Pepler | Groom's attire: Suit Hire | DJ: Darron