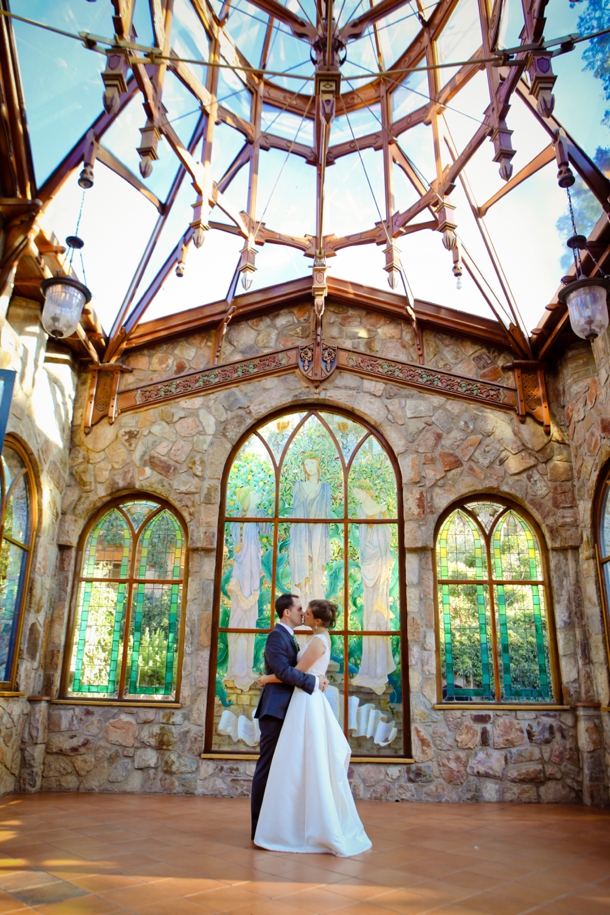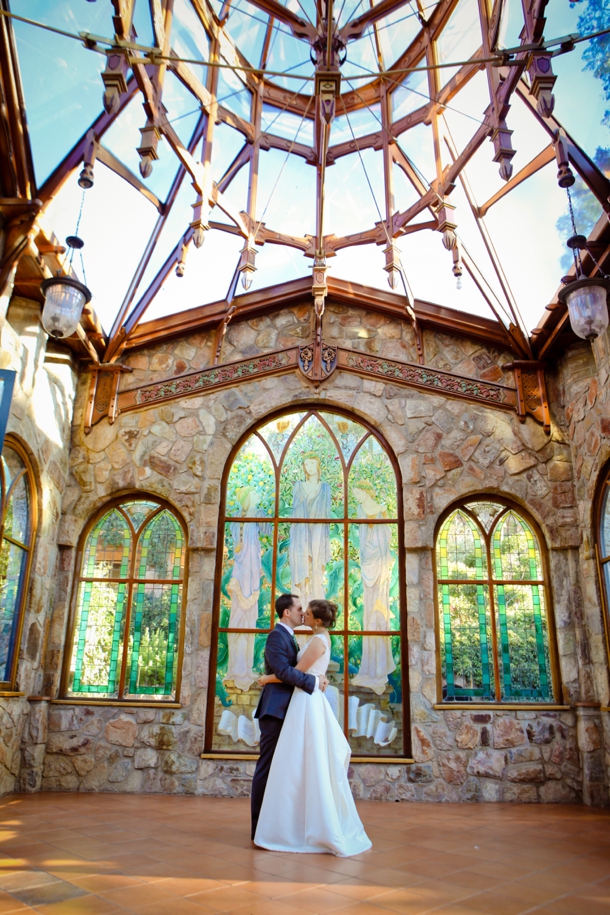 What is it about proteas, you guys? Is it something innately South African in me, that falls in love with them every time I see them and even more so when I see and smell one up close, hold it in both hands, marvel at its size, sturdiness, delicacy? Maybe, but then the whole world is currently falling madly in love with our national flower. When I started in weddings, there were already lots of SA brides using them, and I used to get comments about how unique the bouquets I featured were, but now I see them in weddings from all over. I like to think that maybe, just maybe, myself and my fellow SA bloggers and photographers and brides may have a little something to do with spreading the word about this gorgeous flower, in all her many guises. You're welcome, The World. Anyway, what's got me musing on all this is today's lovely wedding, which has pincushion proteas at its very heart. I love these spiky blooms – especially when paired with the kind of no nonsense prettiness of shiny tin vases, fynbos, and the rich green of a spring morning in the bushveld as they were in Luisa and Simon's wedding. The look contrasts perfectly with the easy elegance of their Shepstone Gardens venue, reflecting the 'opposites attract' nature of our bride and groom's relationship. Andrea Carlyle was there to take these gorgeous pictures.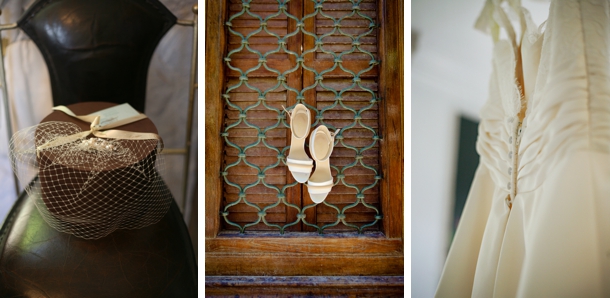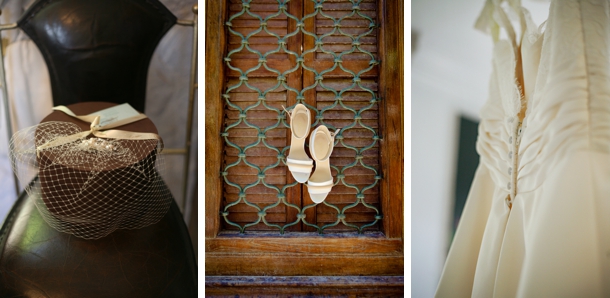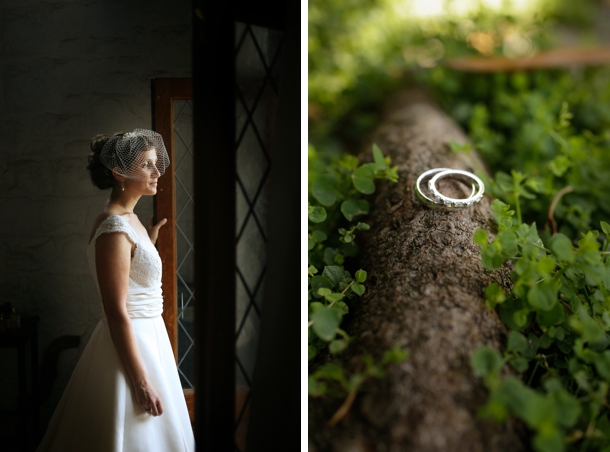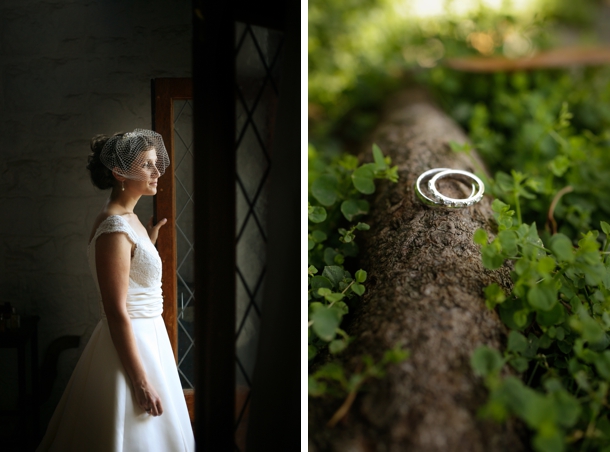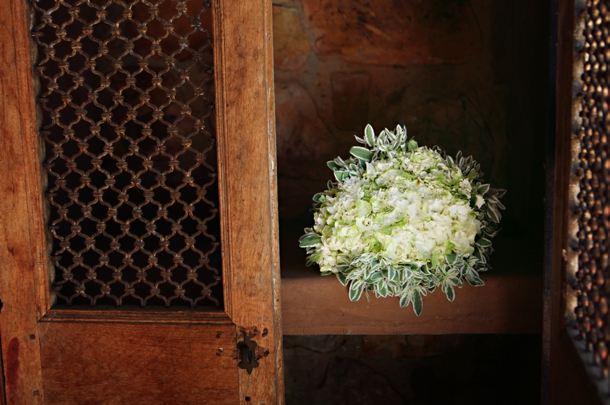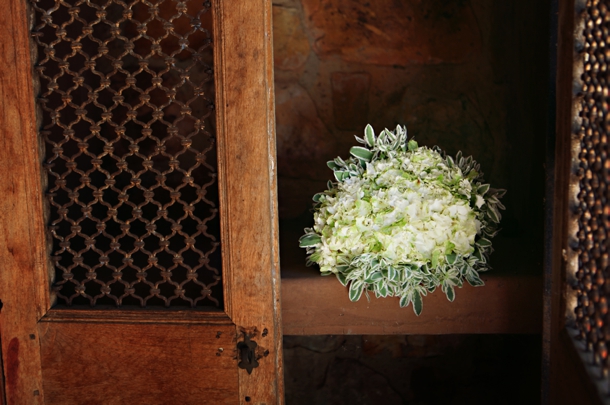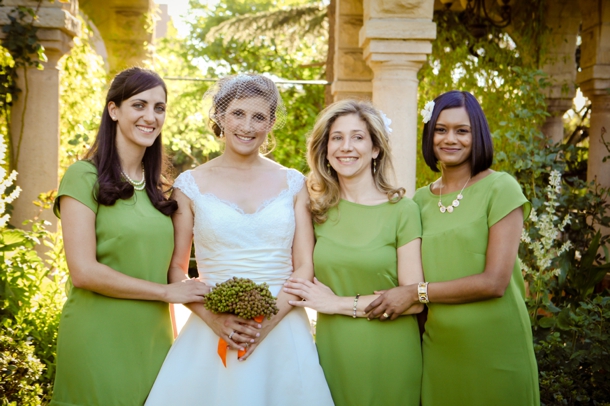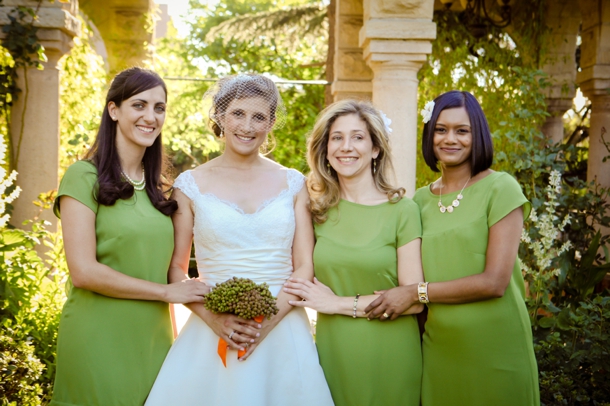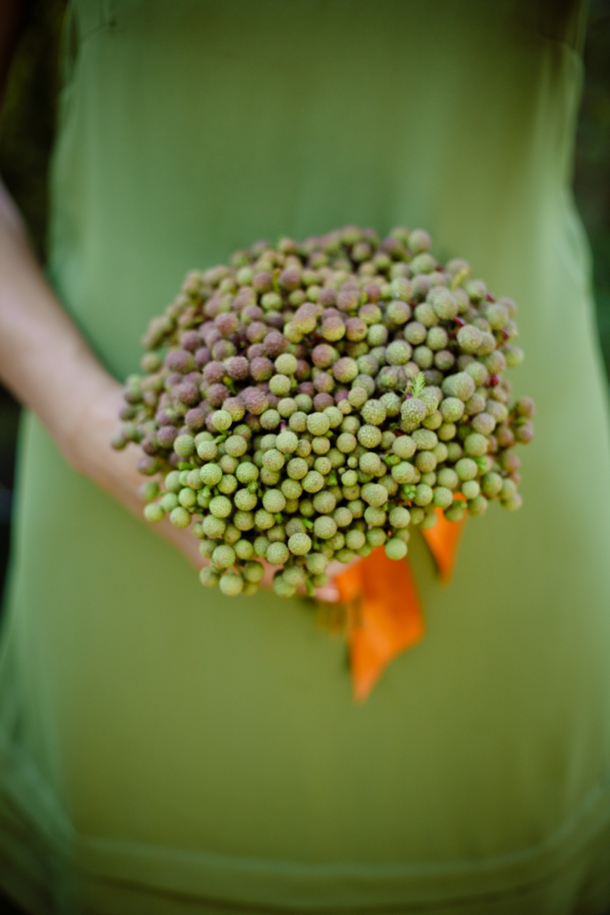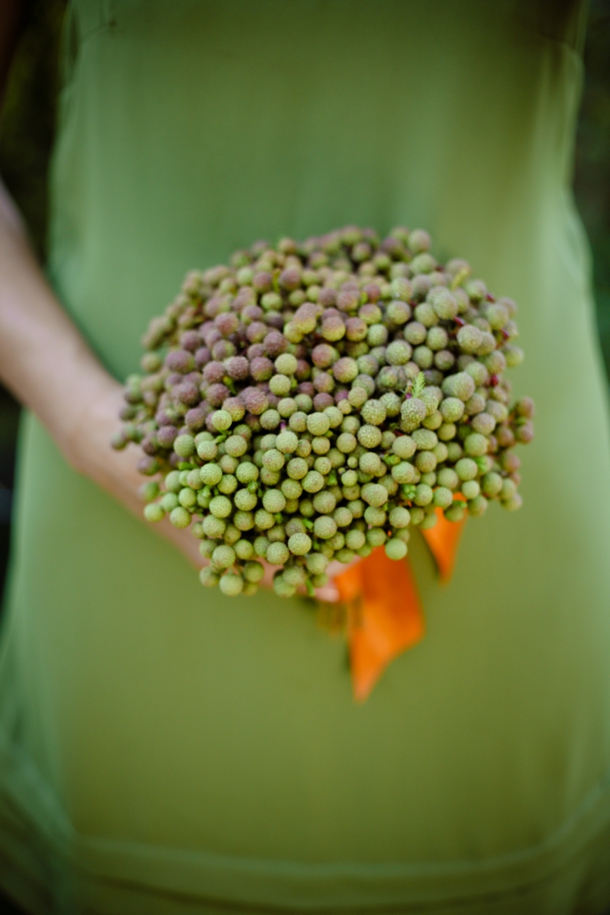 From the bride, Luisa:
Simon and I met at a birthday party and had a long chat about our training schedules (not very exciting!). He later contacted me about doing a swimming race with him. I couldn't make that, but we eventually met up and did something far more relaxing – eat! Simon is an actuary, and I'm a molecular biologist. Chalk and cheese!
For the proposal, he won a trip through work and we went to a beautiful, secluded lodge in St Lucia, where he popped the question on the beach. He didn't have the ring yet, but had chosen a setting. He took a picture of the setting to Rosebank Market and had a bead replica made – I treasure it!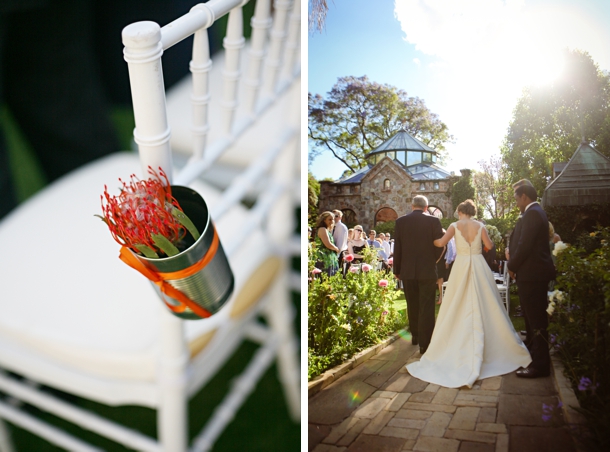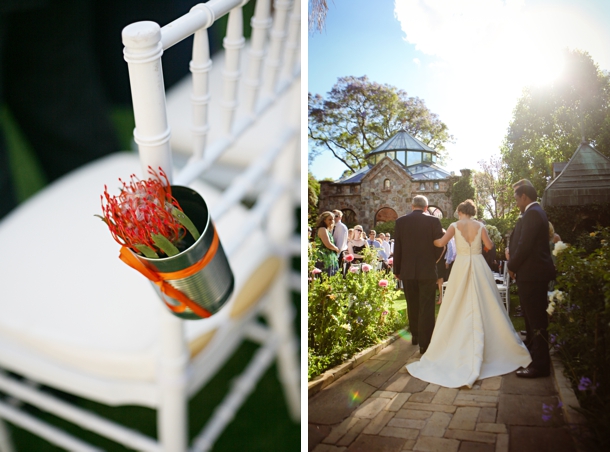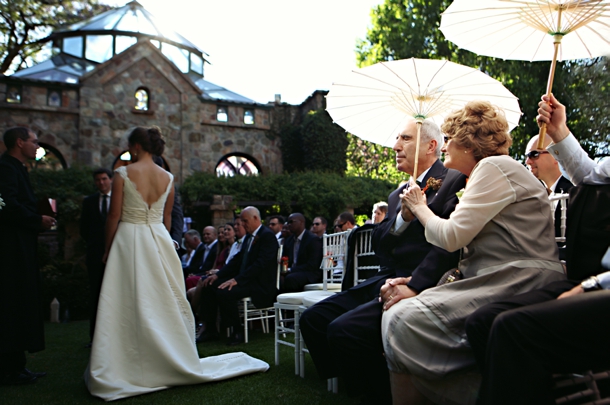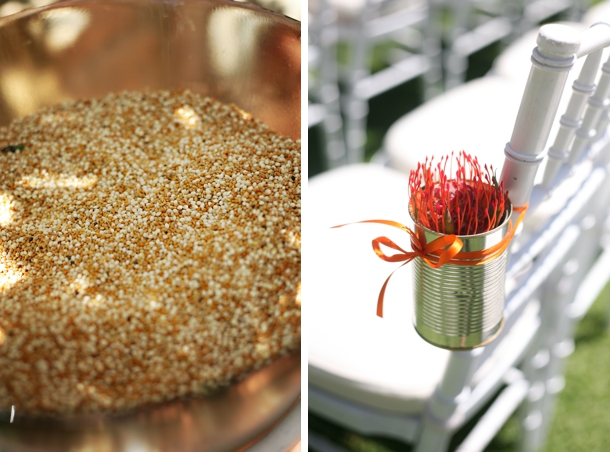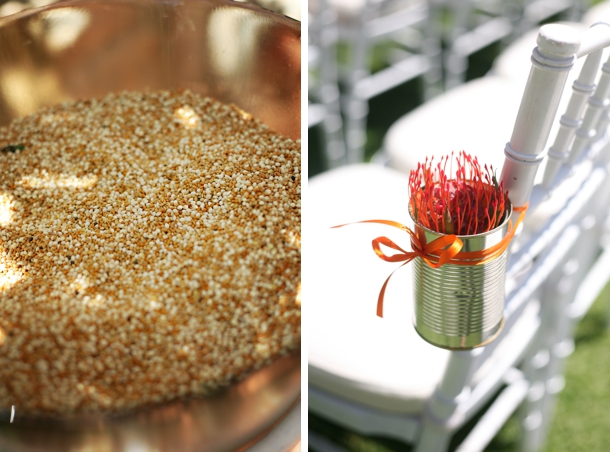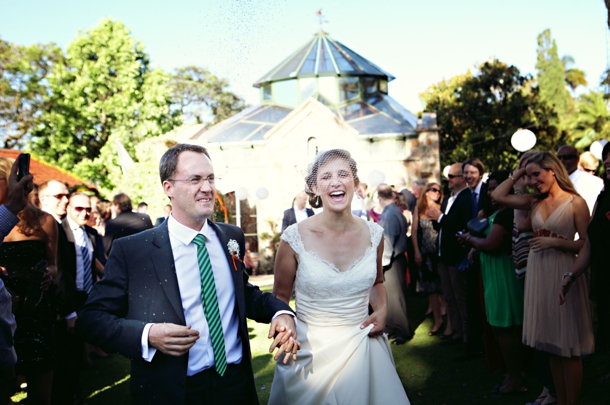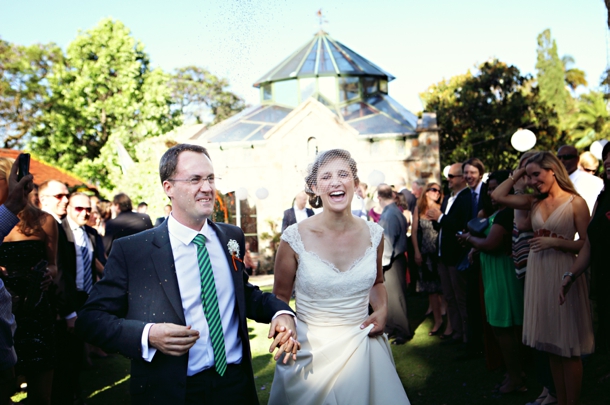 We wanted, above all, to keep the atmosphere relaxed – more of an evening out with close friends and family. We also wanted to be somewhat environmentally friendly, so we collected tins for months before the wedding and put our flowers in those, we printed the invites on biodegradable paper that had seeds in it (so you can later plant it and get some fresh herbs), and our confetti was bird seed. We had fish as a main (a tiny bit of meat in the canapés).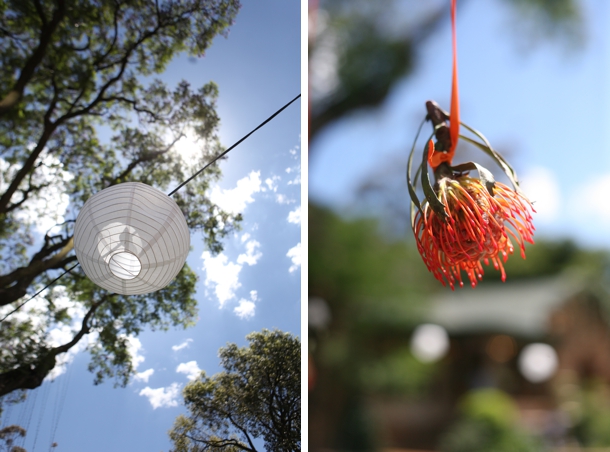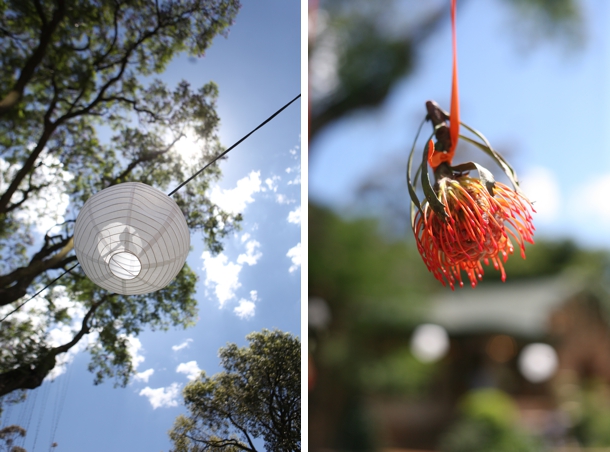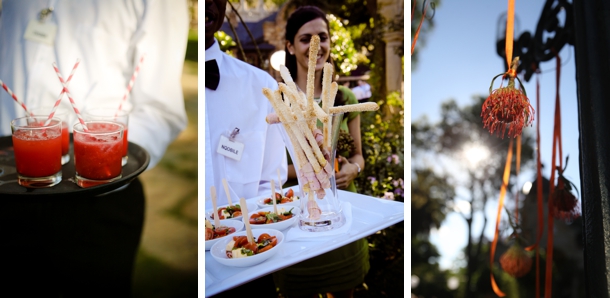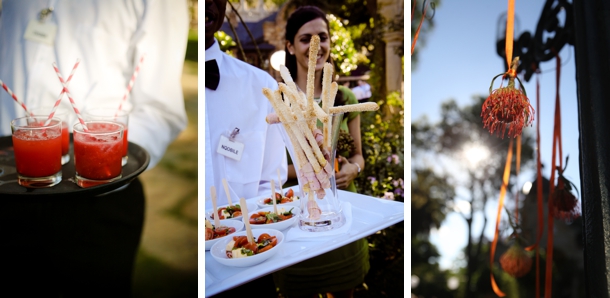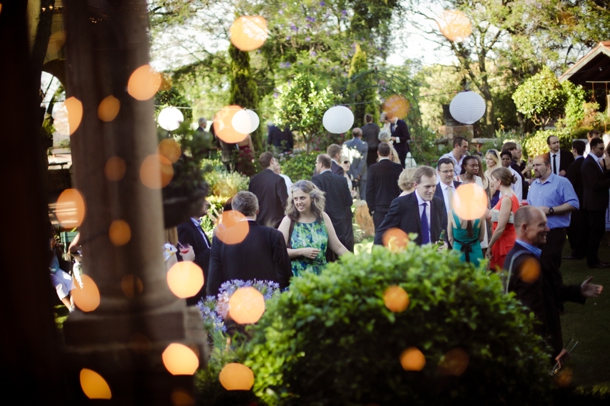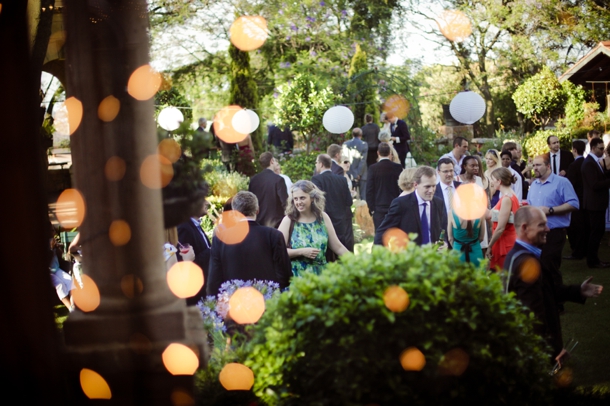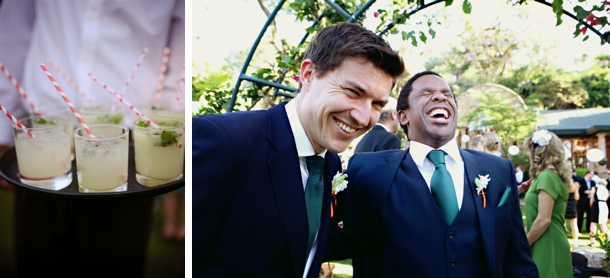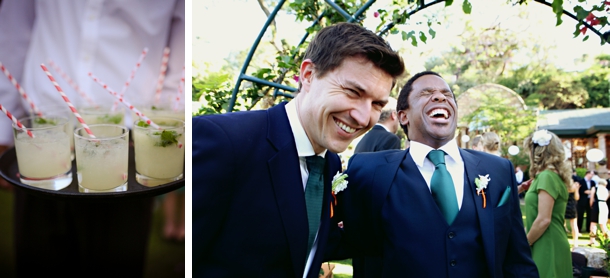 The main colours were green and orange. Shepstone Gardens is lovely and provided the perfect setting!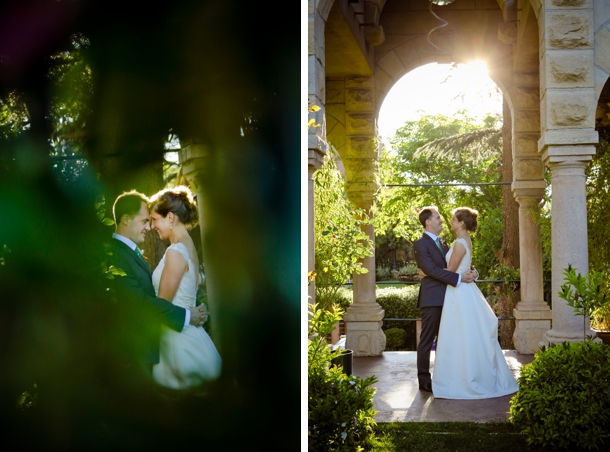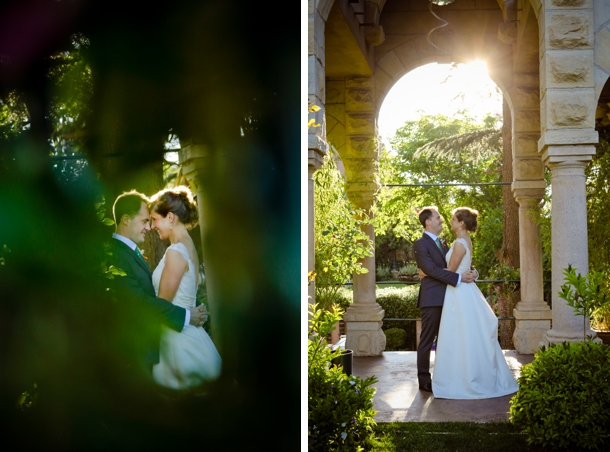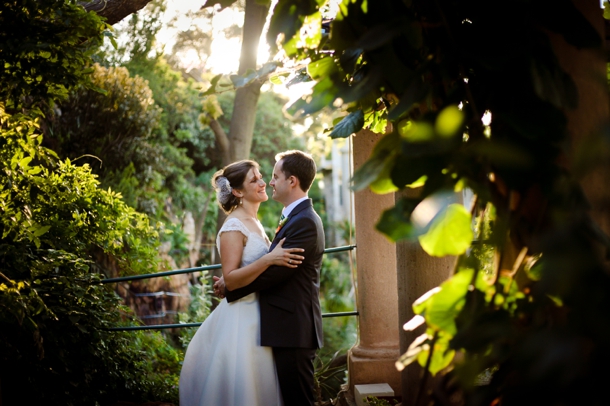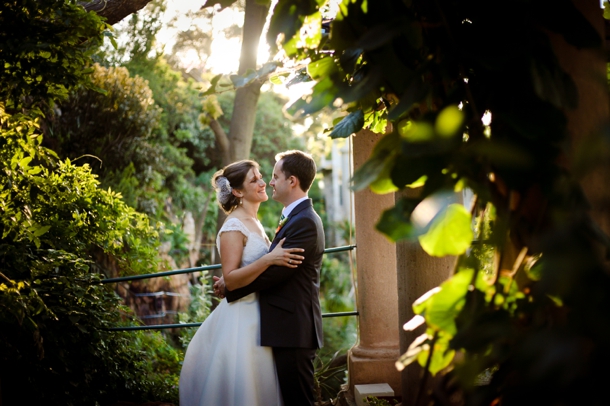 One of the things that I loved washaving all our guests seated at three long tables – that made it feel like a meal amongst friends and family, and toned down the formality. This suited Simon and I to a T. I was blown away by everyone's love and enthusiasm – you could feel it in the air! It was amazing seeing all the months of planning come together and we had an absolute blast – really and truly one of the most fun evenings ever!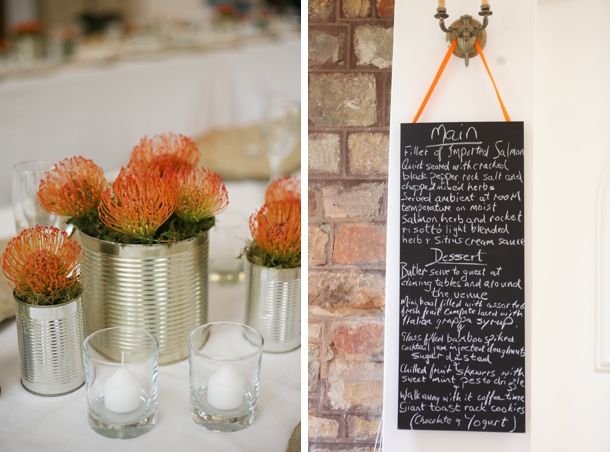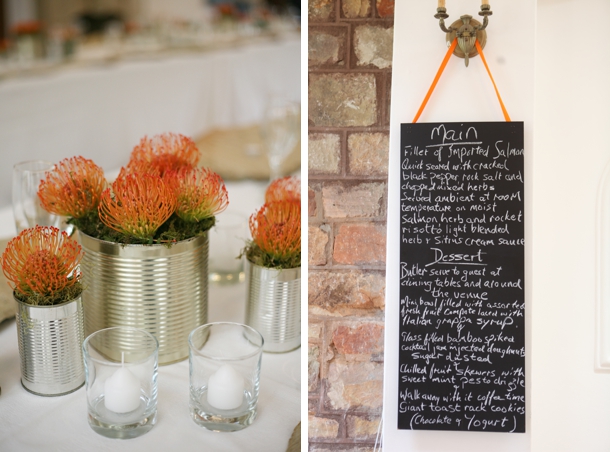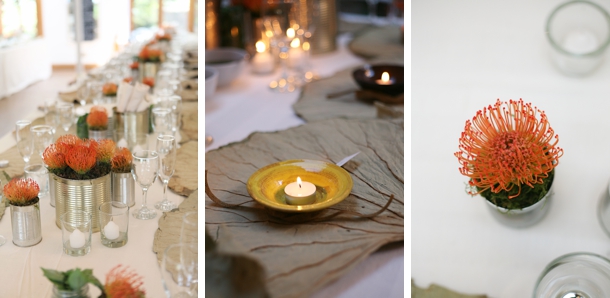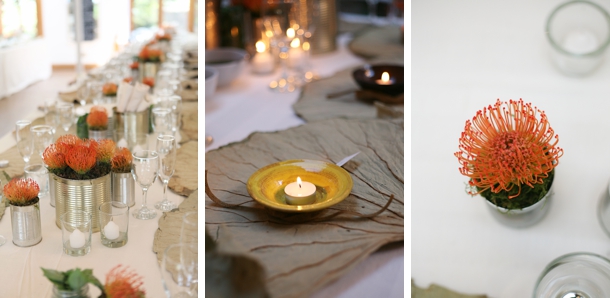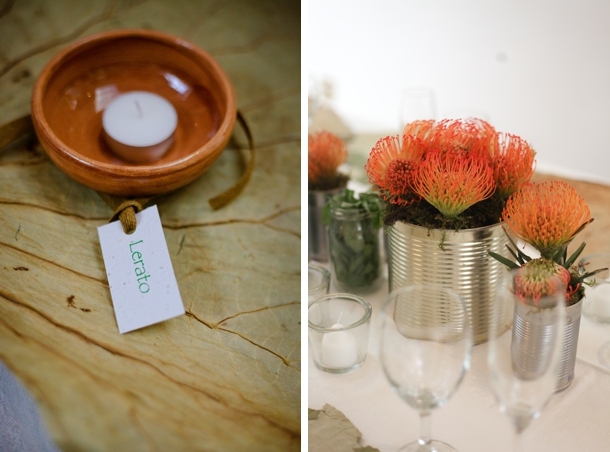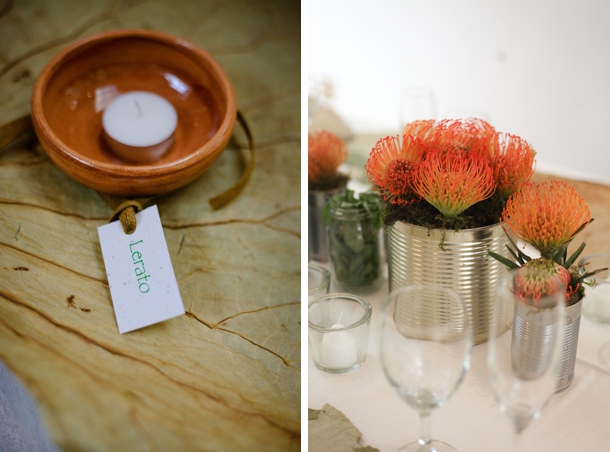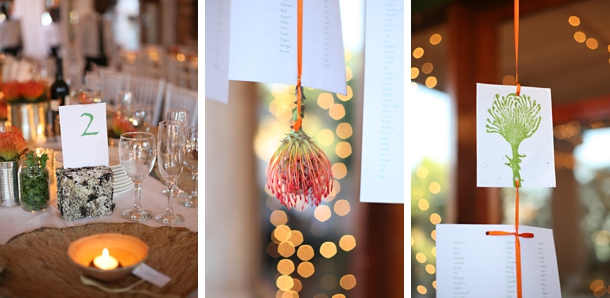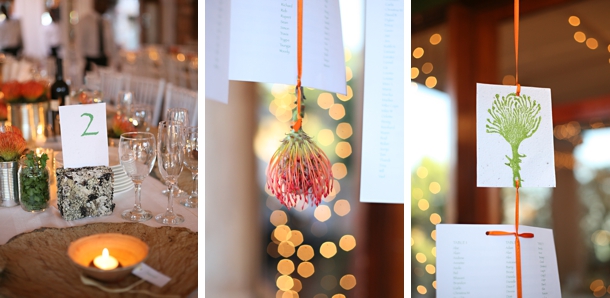 So my advice to future brides is… Relax!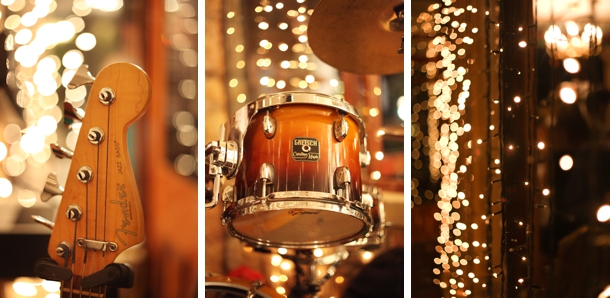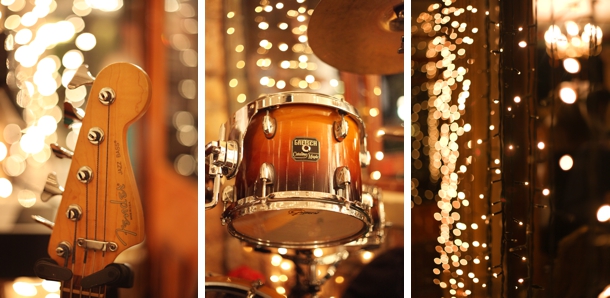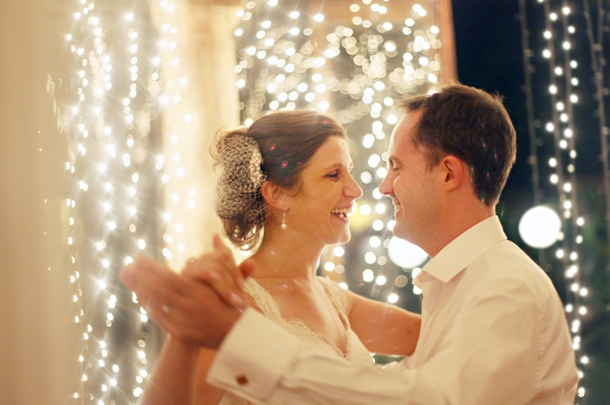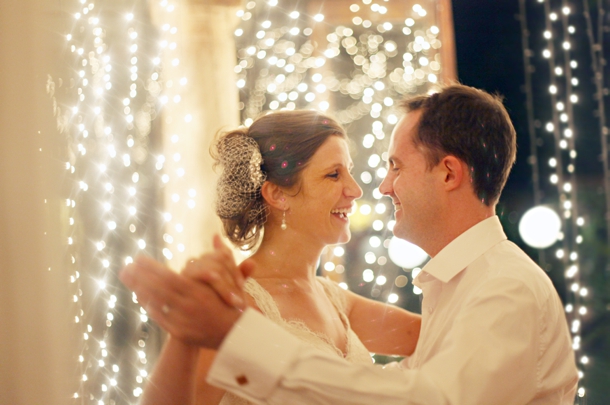 Nice and simple – I like it! ;) Thanks so much Luisa and Simon – congrats again! And as they always do, my thanks go out to the lovely Andrea Carlyle for obligingly sharing the pics with us – you can see more over on her own blog. Thanks Andrea!
SERVICE PROVIDERS
Venue: Shepstone Gardens | Catering: Rice Creations | Photography: Andrea Carlyle | Flowers & decor: Atomic Orchid | Stationery: Growing Paper | Bride's dress: The Wedding Box | Bridesmaids' dresses: Hip Hop | Hair & makeup: Aura Skincare Salon | DJ: Studebaker