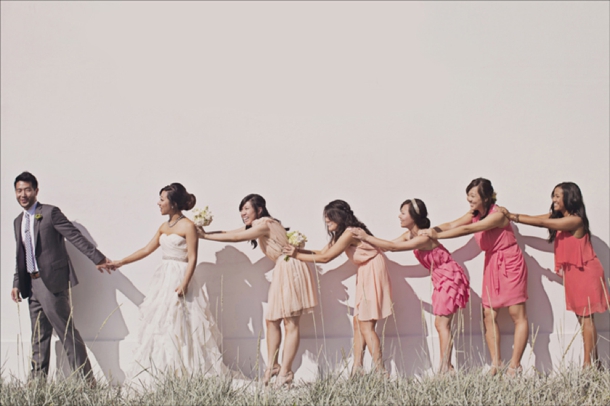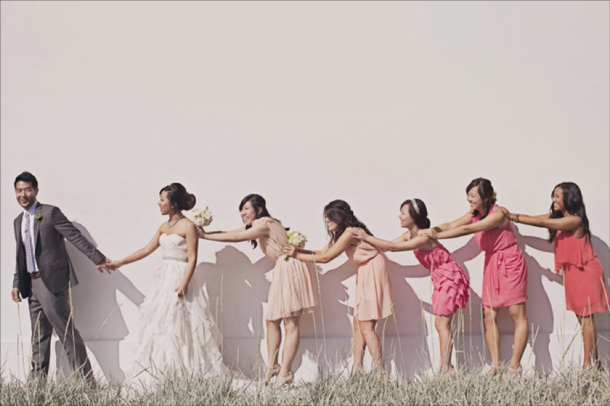 Image: Our Labor of Love

We're heading towards the end of our series on the top bridesmaid looks for 2013, and I must say, I have loved pulling them together! I honestly don't know how you all are choosing which one to go with, because I love them all. And today's is no exception – as you may have figured out by now, I'm a huge fan of ombre, the French term for graduated colour – see more of this wedding look here. It also happens to work perfectly with the watercolour trend that's making everything so pretty right now. There are lots of ways to bring ombre into your wedding, but one of my favourites is through bridesmaid dresses – it's the perfect evolution of the mismatched look. But what IS the difference between ombre and mismatched bridesmaids? Well, the key is really in the colours, of course. With mismatched, you could pick a colour (green, for example) and let your girls buy whatever dresses they liked, as long as they're blue. With ombre, you'll need to be a bit more OCD about it, picking an exact shade along the same colour spectrum for each bridesmaid, starting at an intense colour and ending at a light one, spaced out according to the number of BMs you have. Sound complicated? Well, it can be – one way to make it a bit easier is to have dresses made (the same or in different styles) so you have a bit more control. Take paint samples with you when you go shopping for material or dresses – each will usually show you an ombre colour family, so they're the perfect reference. But even if you go high street, it's not as difficult as you might imagine, and to show you, I've put together three ombre looks from current high street finds. My favourite is the peach ombre look – it just works so perfectly!
Click on any of the dress images below to shop. For the most recent BM dress finds, check in with our Bridesmaid Boutique Pinterest Board.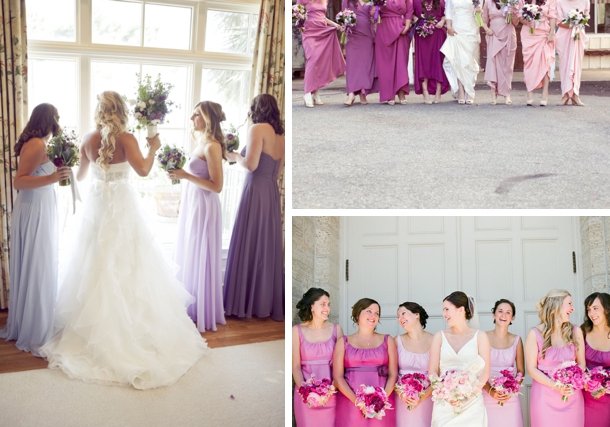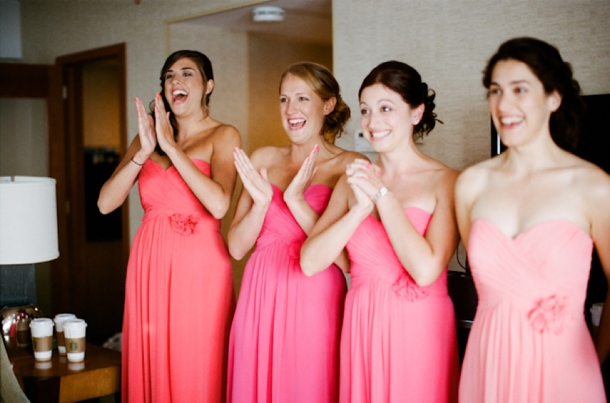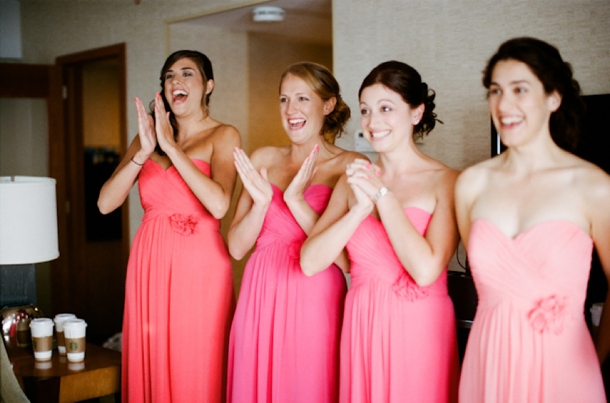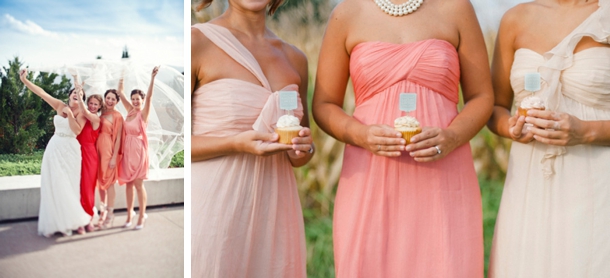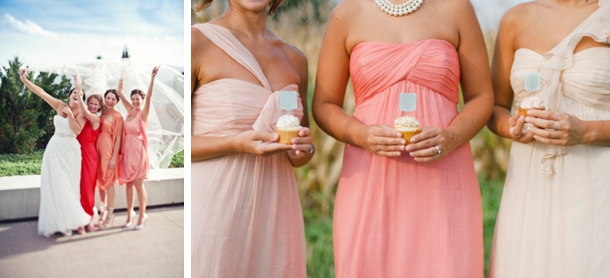 Images: Row 1 – Paige Winn Photo via Smitten (left); Annie McElwain Photography/Lisa Doherty via Green Wedding Shoes (top right); Laura Ivanova Photography (bottom right); Row 2 – Meredith Perdue; Row 3 – Fred & Hannah via Polka Dot Bride (left); Natalie Franke Photography & Krista A. Jones Photography via Bayside Bride (right)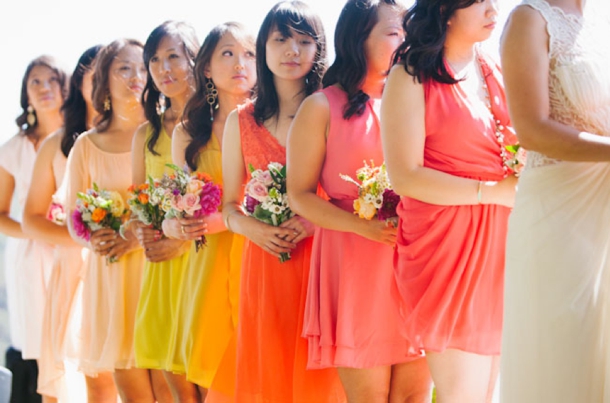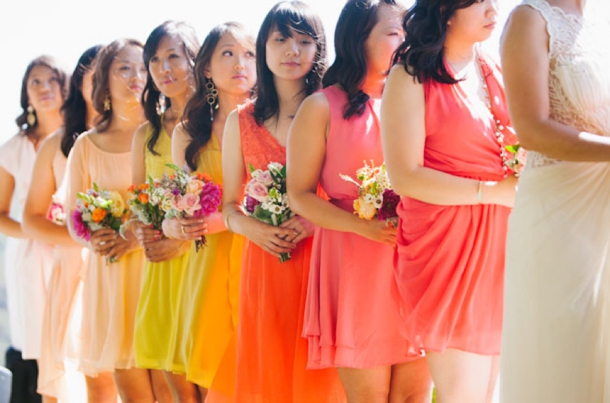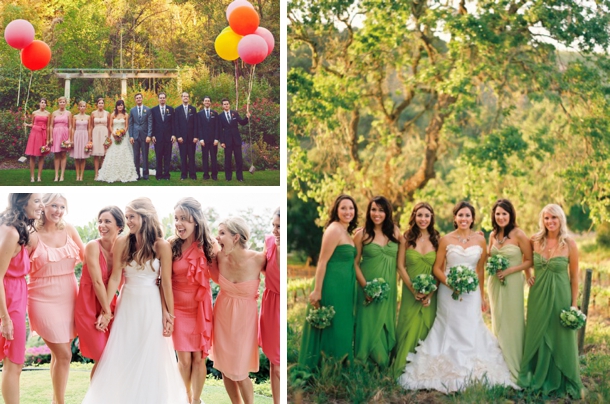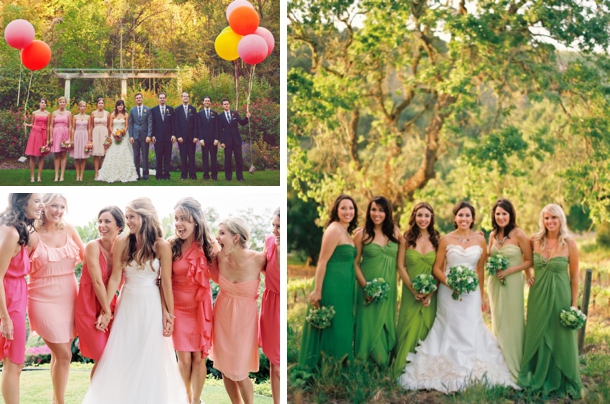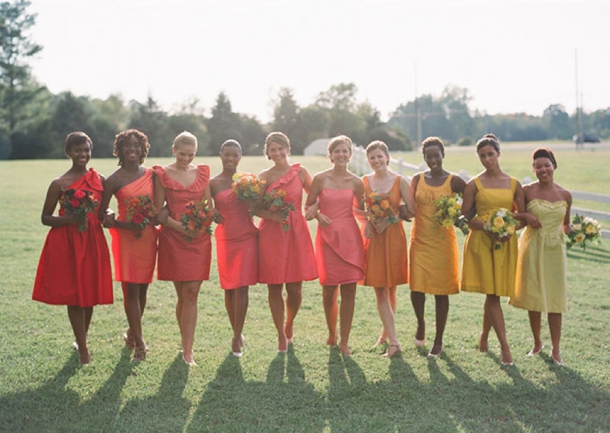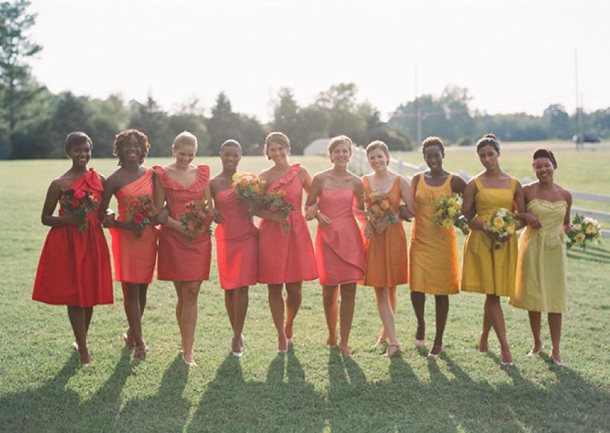 Images: Row 1 – Jerry Yoon Photographers via Green Wedding Shoes; Row 2 – W. Scott Chester/Amy Osaba via 100 Layer Cake (top left); Wendy Laurel (bottom left); Jose Villa/Canvas and Canopy via Martha Stewart Weddings (right); Row 3 – Eric Kelley/Lora Elaine via Southern Weddings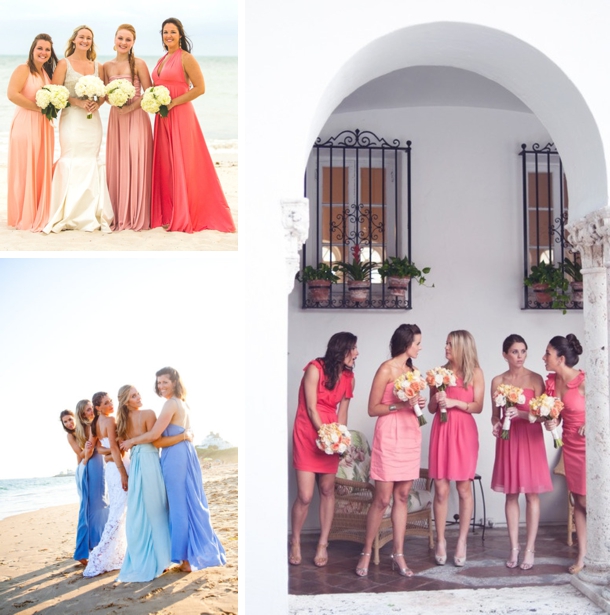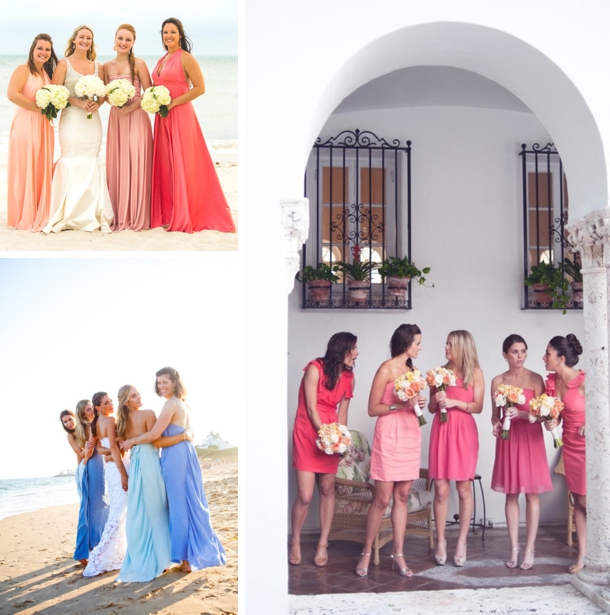 Images: Row 1 – MJVO Couture on Etsy (top left); Lauren + Abby Photography via Style Me Pretty (bottom left); Paper Antler via Borrowed and Blue (right); Row 2 – via Aria (left); Kate Webber Photography/MAP Wedding & Events via Style Me Pretty (right)
NOTE: This post includes affiliate links
The full bridesmaid dress series:
Lace | Stripes | Ice Cream Pastels | Floral Prints | Glitter | Great Gatsby/1920s | Skirts | Ombre | Key colours | Mismatched Neutrals | Illusion Necklines & Statement Backs