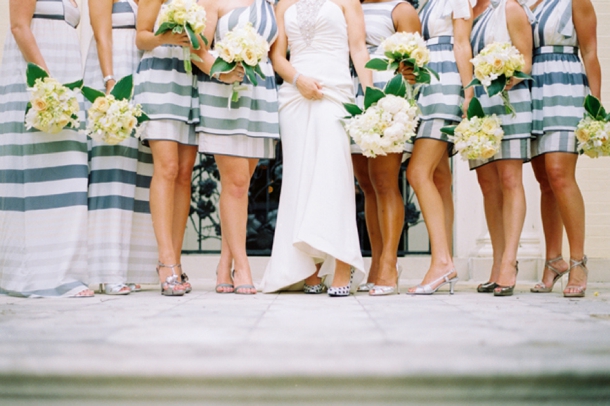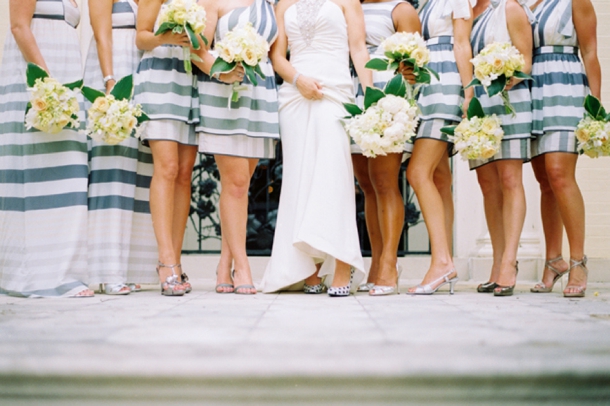 Image: Jonathan Canlas Photography/Thread Social via Brooklyn Bride

Hello lovelies – how are you enjoying your long weekend so far? Today I'm bringing you the latest in our new series on the top looks for bridesmaids in 2013, and this week we're looking at a subset of prints – one of 2013's biggest trends. Stripes are such an accessible print, particularly monochrome stripes, which are very much the look. They work well with a variety of looks – everything from a nautical wedding to a preppy one to those with a bit of a French influence, or just one that looks fresh and fashion forward. It's no accident that the images I'm sharing today have already been pinned like crazy – every time a set of stripey bridesmaids hits the net we all fall madly in love with it. Just one word of advice – as a bride, you want your girls to feel comfy, and some stripey dresses can be super unflattering for a curvy bridesmaid. Opt for a narrower stripe, a stripey skirt with a block coloured top, or just make sure to let everyone try on your choice before you buy, as you never really know which are going to work until you get them on. Apart from that, stripes away! Here are some of my favourite looks, and some off-the-rack options to recreate them.
Click on any of the dress images below to shop. And for the most recent bridesmaid dress finds, check in with our Bridesmaid Boutique Pinterest Board.
CASUAL STRIPES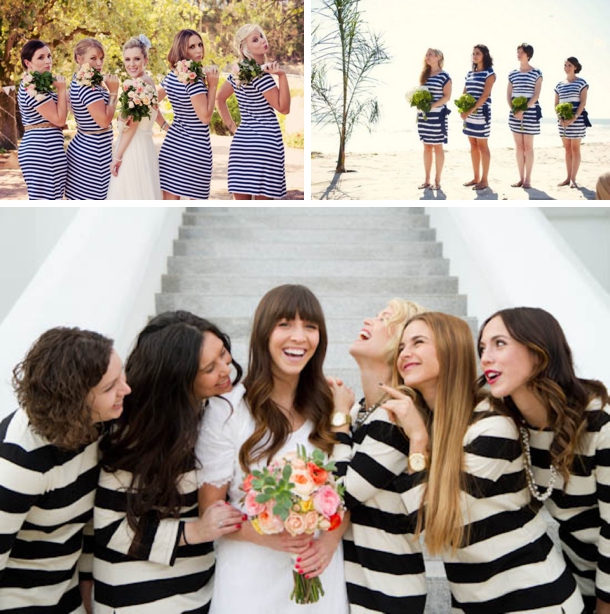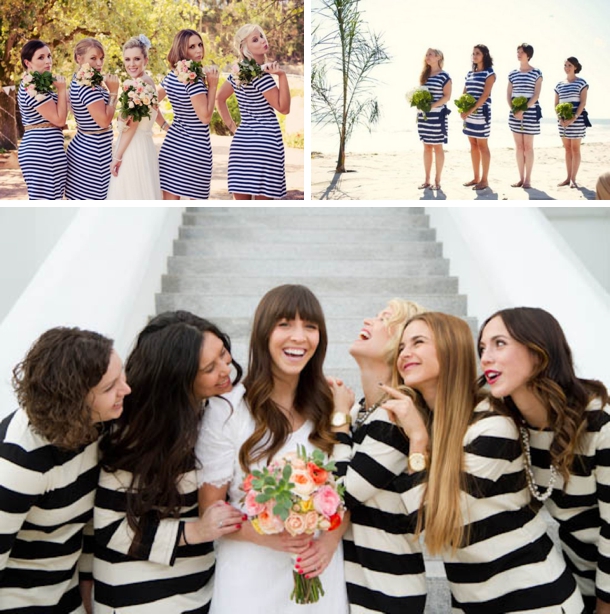 Images: Moira West/Woolworths on SBB (top left); Greg Thompson Photography/Banana Republic via Style Me Pretty (top right); Kate Osborne Photography/J.Crew (bottom)

FINE STRIPES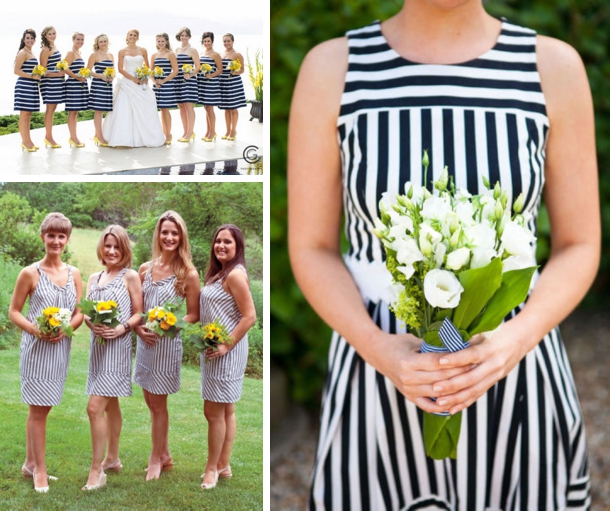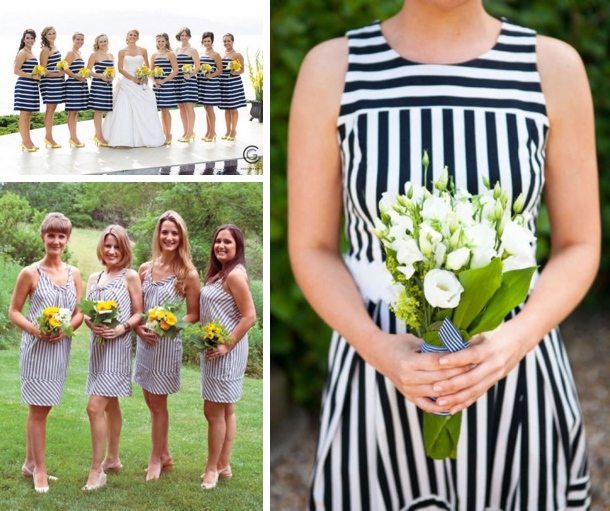 Images: CG Photography via Apple Brides (top left); via Martha Stewart (bottom left); One and Only Paris Photography/Cue via Style Me Pretty (right)

BOLD STRIPES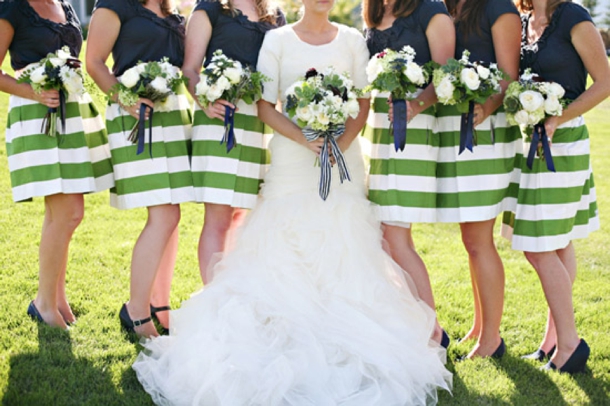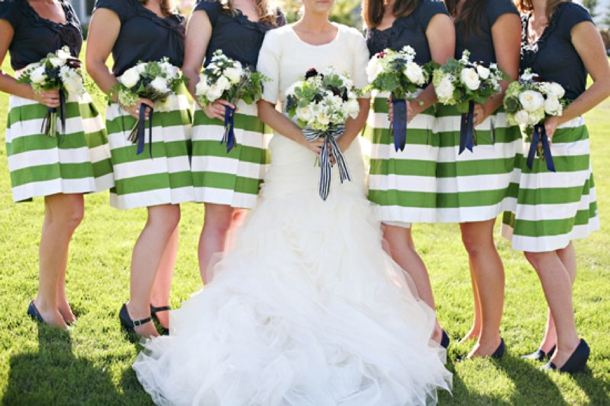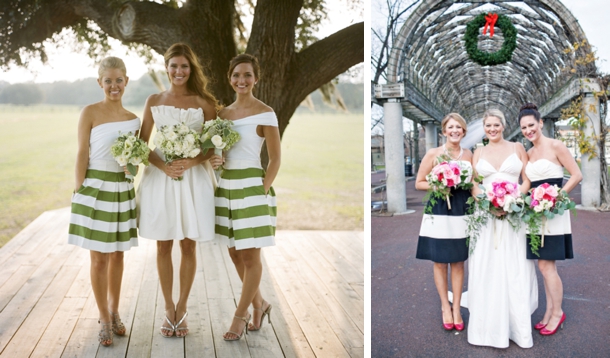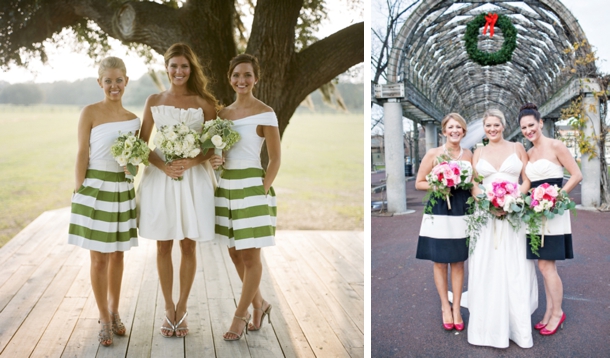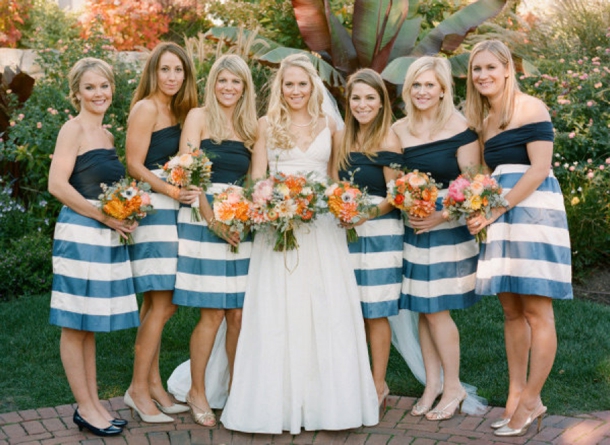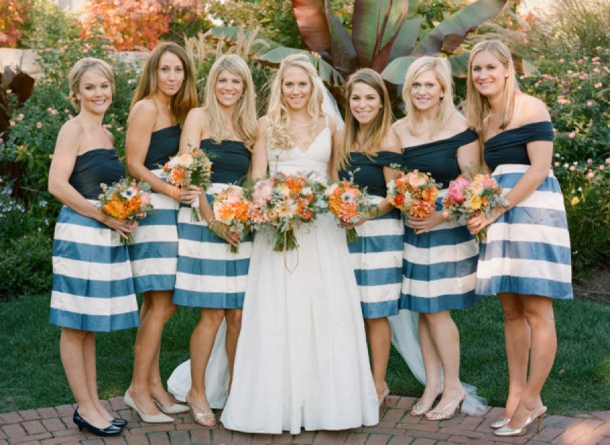 Images: Jacque Lynn Photography via Utah Bride (top row); A Bryan Photo/Anne M. Cramer via Southern Weddings (centre row left); Tyra Bleek Photography via Elizabeth Anne Designs (centre row right); Stacey Hedman Photography/Anne M Cramer via Style Me Pretty (bottom row)

CANDY STRIPES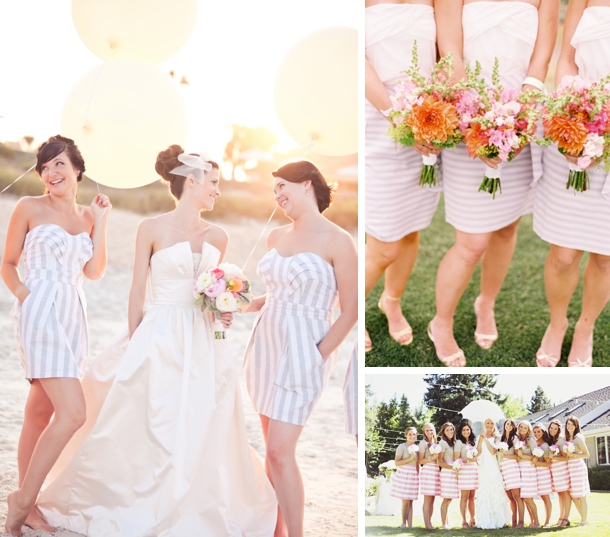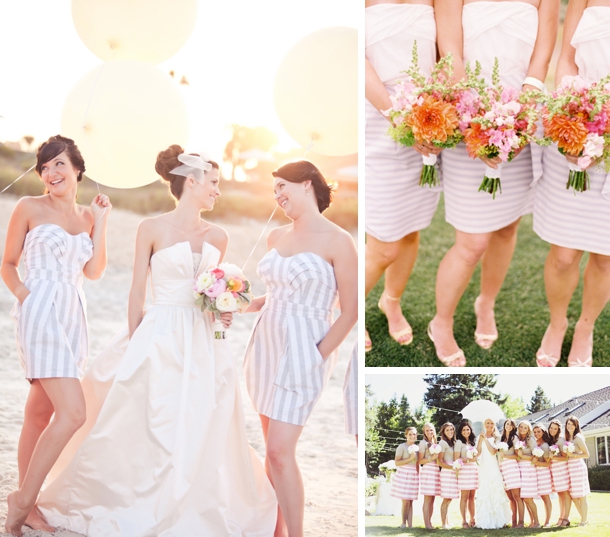 Images: Brooke Images/BCBGeneration via Southern Weddings (left); Jonathan Canlas via The Bride's Cafe (top right); Tessa Barton Photography via Something Borrowed (bottom right)

This post includes affiliate links
The full bridesmaid dress series:
Lace | Stripes | Ice Cream Pastels | Floral Prints | Glitter | Great Gatsby/1920s | Skirts | Ombre | Key colours | Mismatched Neutrals | Illusion Necklines & Statement Backs