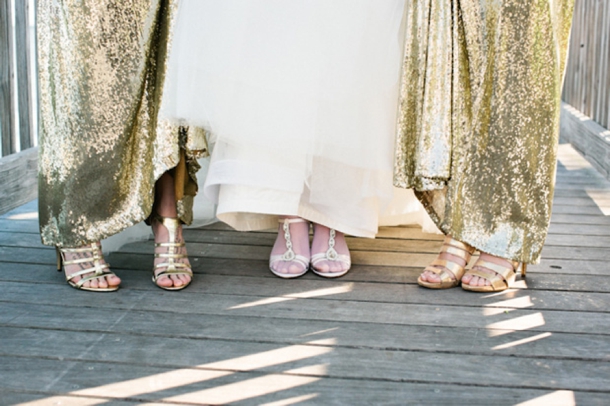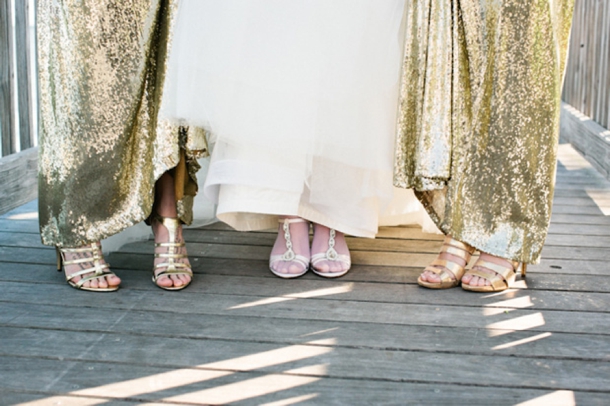 Image: Chelsey Boatwright Photography/Badgley Mischka via Grey Likes Wedding
It's time for GLITTER, y'all! Because, to paraphrase Audrey Hepburn, glitter is ALWAYS a good idea. Or at least, a little glitter. And one of my absolute favourite places to see some sparkle in a wedding is on the bridesmaids. Sequin bridesmaid dresses feel fabulous (ask me – I wore a sequin gold dress to my 21st – so ahead of my time! – and felt like a Bond girl all night long). They look awesome in pictures. And you get that touch of glitter and glam without having to use it on your tables if you feel like it may be a bit too much. Plus, with sequins and metallics on trend in general, there's no shortage of options in the shops. So today we're rounding up SBB's favourite shimmery bridesmaids, and as always, adding shopping options for those of you currently on a BM dress hunt. Go forth and shine!
This post contains affiliate links. SBB may receive a commission for any sales made.
One look I really like is the mix of sequins and solid (especially floaty chiffon or ruffles) on bridesmaids. So flattering for a variety of figures, and not too overwhelming in the pictures. In fact, I'd say this is my favourite look!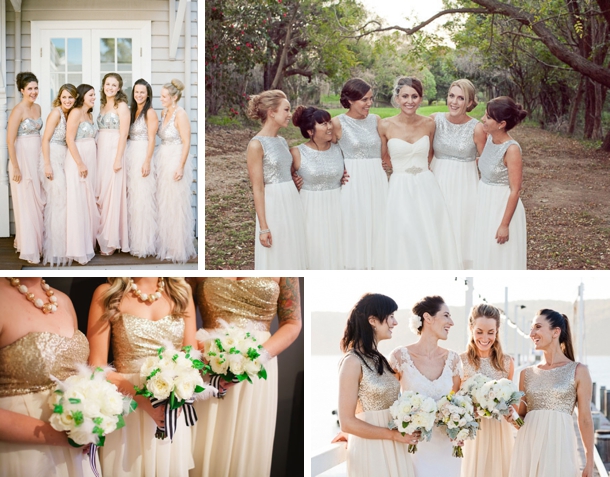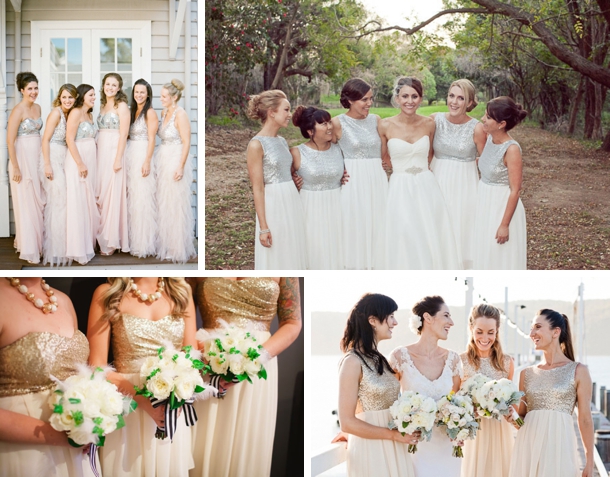 Images: Row 1 – via Wedding Chicks (left); Kelly Adams Photography/ASOS via Style Me Pretty (right); Row 2 – Megan Robinson/Asos via Green Wedding Shoes (left); Nadean Photography via Enfianced (right)
That said, there is something about a whole glittery dress that makes my heart sing. Everything from a vineyard, to a city, to a formal or beach wedding can work. Okay no, this is my favourite look.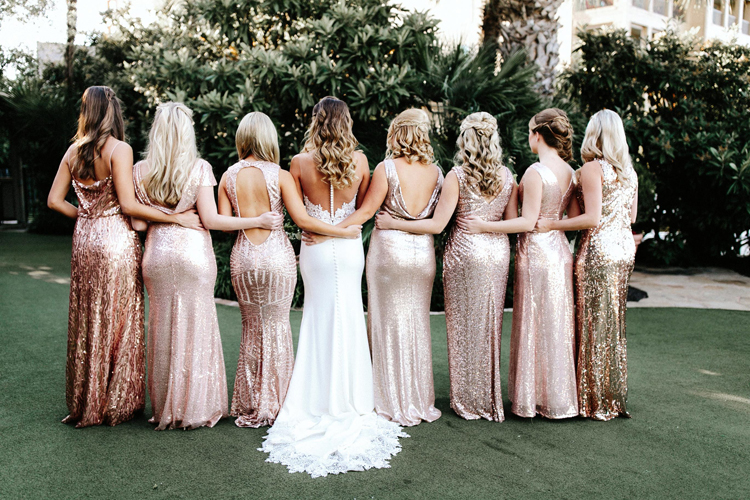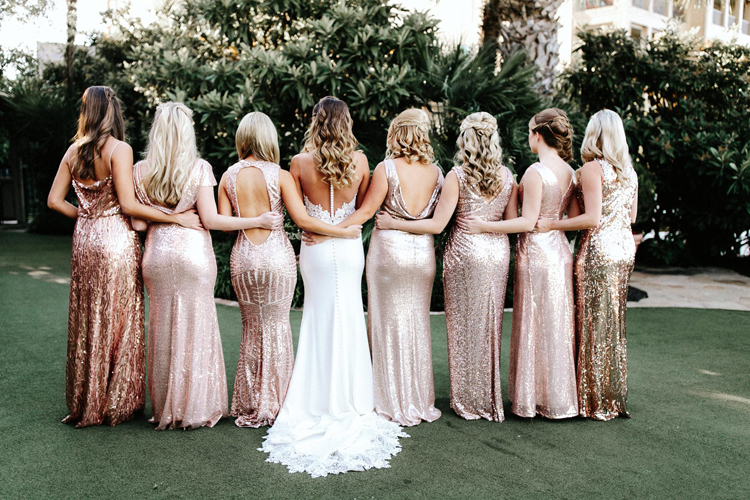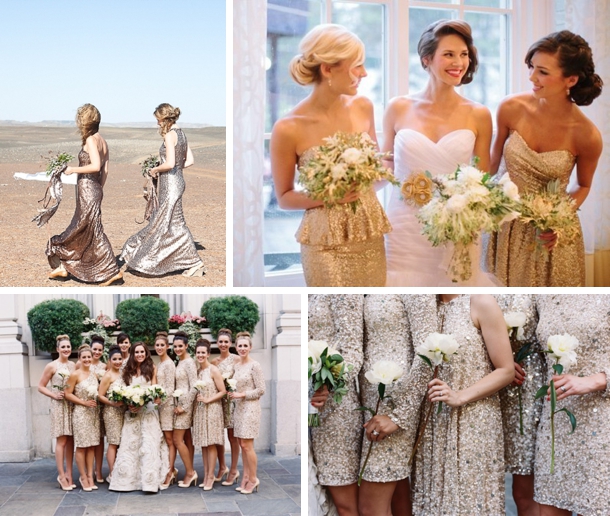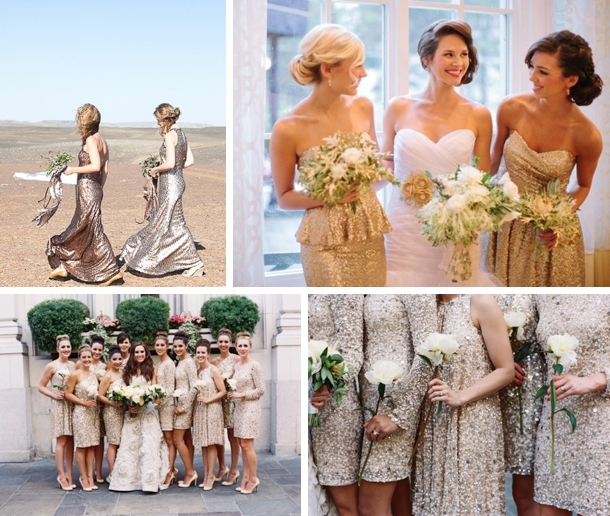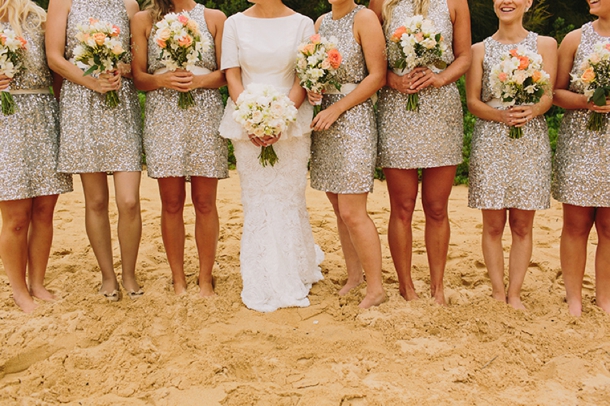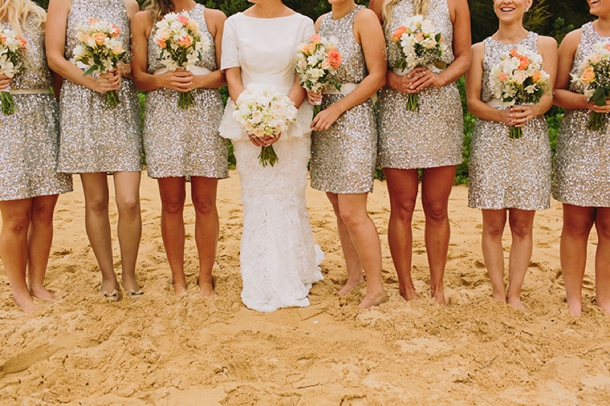 Images: Row 1 – Gloria Goode Photography via My Hotel Wedding; Row 2 – Jaco Le Roux via The Pretty Blog (left); The Photography of Haley Sheffield/ASOS via Style Me Pretty (right); Row 3 – Tec Petaja/Aidan Mattox for Neiman Marcus via Elizabeth Anne Designs; Row 4 – Tim Coulson/Forever New via White Magazine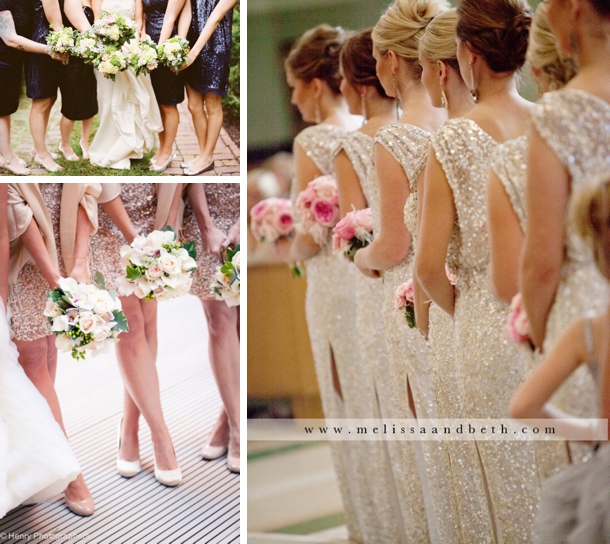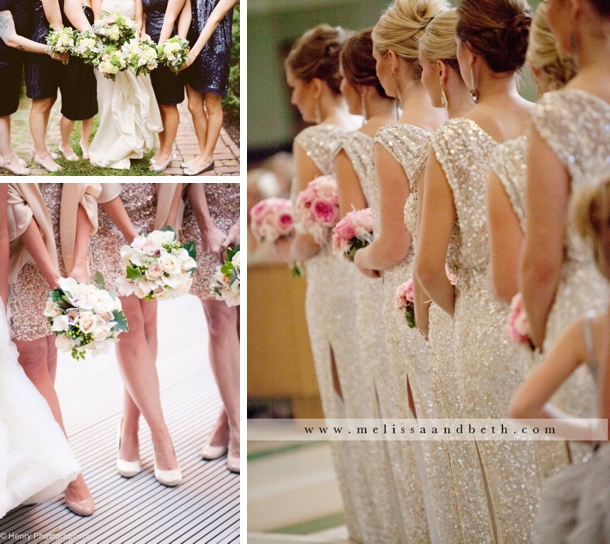 Images: Katie Stoops Photography/Anthomanic (top left); Henry Photographers/Pisarro Nights/Nordstrom via Storyboard Wedding (bottom left); Melissa and Beth (right)
Mind you. I mean just look at these pics below. Mix and match sparkle. With different colours, textures, patterns. I especially love this with a mix of long dresses. So okay, THIS is my favourite look. Oh, I give up. They're all my favourites! But which is yours?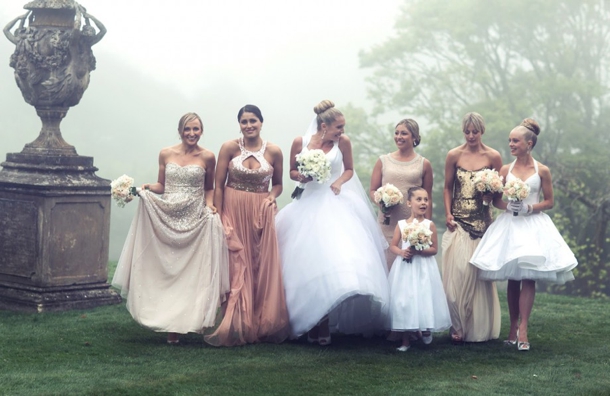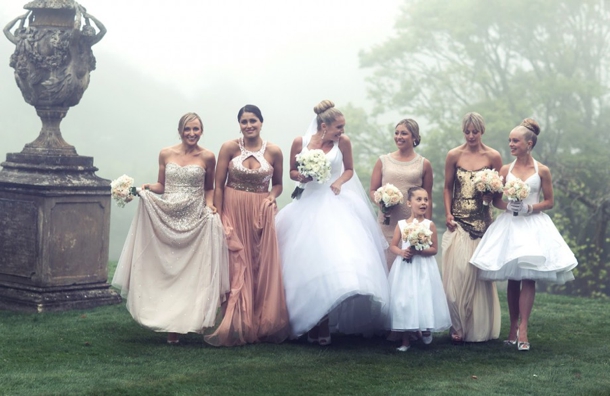 Images: Row 1 – Hannah Blackmore Photography; Row 2 – Tec Petaja (left); Lara Hotz/Rachel Gilbert via The Lane (right)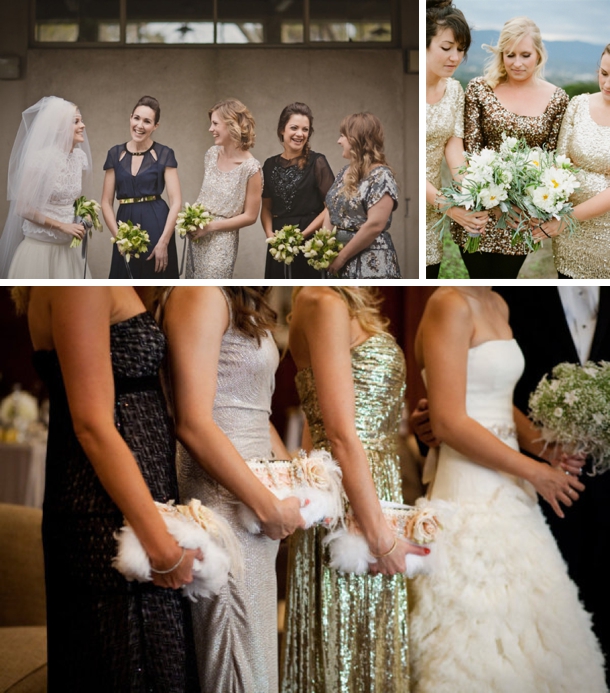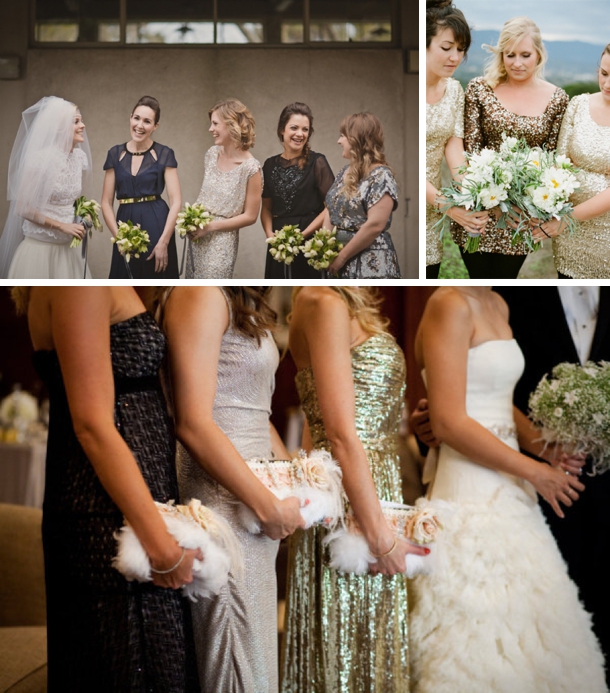 Images: Row 1 – Danelle Bohane (left); Patrick Moyer via Grey Likes Weddings (right); Row 2 – Jasmine Star Photography/Missoni, David Meister, Badgley Mischka via Style Me Pretty


More posts on SouthBound Bride you may enjoy:
Find more Sequin Bridesmaid Dresses on Pinterest!