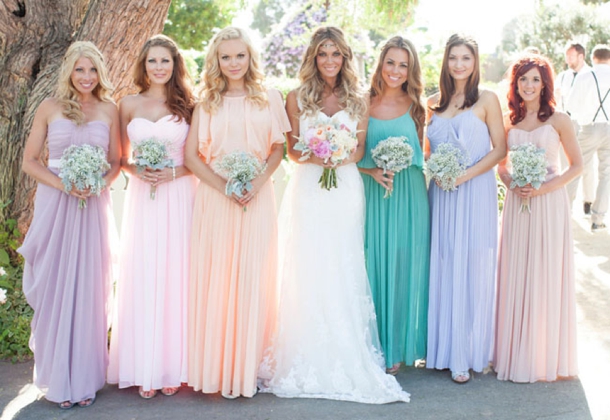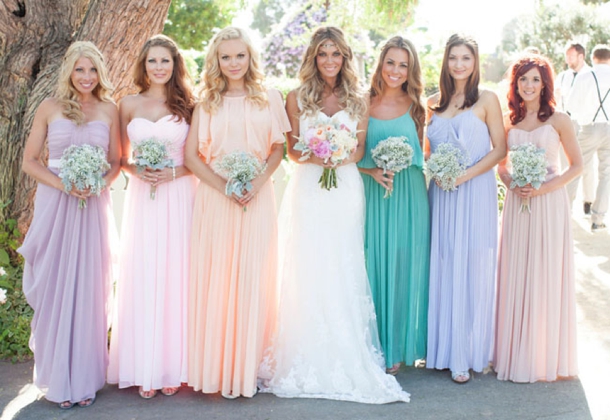 Image: Skyla Walton/ via Green Wedding Shoes

Hello lovelies, have you recovered from the gorgeousness that was this morning's wedding? Good-o, because this afternoon we're continuing our series on the key bridesmaid looks for 2013, with inspiration from real weddings as well as some off-the-rack finds. So far you all have been loving this particular set of posts, and we've already covered lace and stripes, with more to come. Today is all about pastels – or more specifically, mix 'n match ice cream pastels. I absolutely LOVE this look, whether with matching dresses in different colours or a complete mixed vibe. If your girls have quite different looks, this is a fantastic option, and it also goes brilliantly with the Cape country vintage look, as shown off by our Real Life Bride, Cheryl, last year. It's colourful without being too bold, and just because you go for a mixed bridesmaid palette doesn't mean that the rest of the wedding needs to be in multiple shades. That makes it really useable while still being pretty and whimsical and fun, which is probably why it's gained in popularity. So here we go, my favourite sorbet bridesmaids – and some pastel pretties from the high street as well.
Click on any of the dress images below to shop. And for the most recent BM dress finds, check in with our Bridesmaid Boutique Pinterest Board.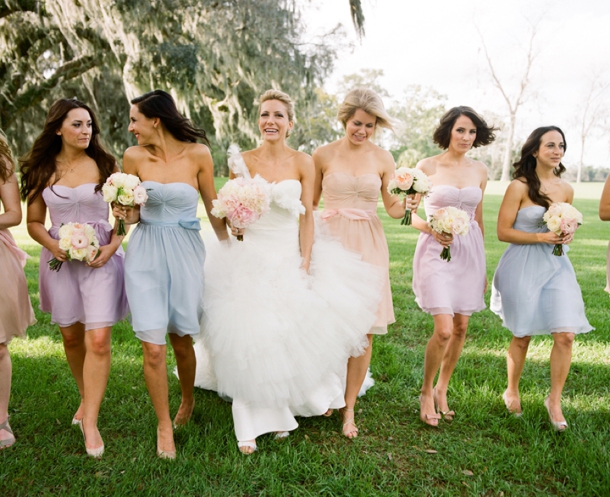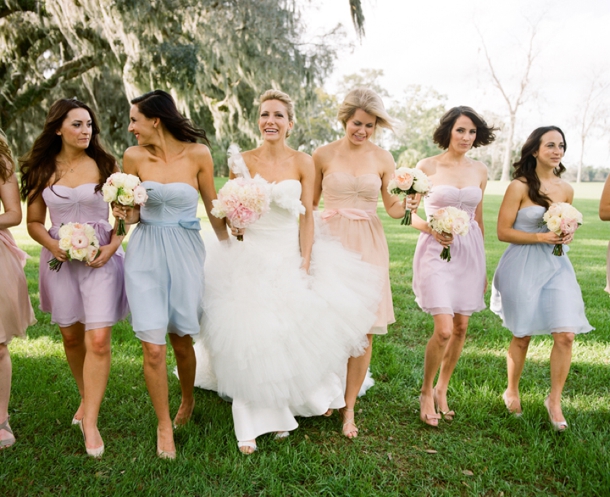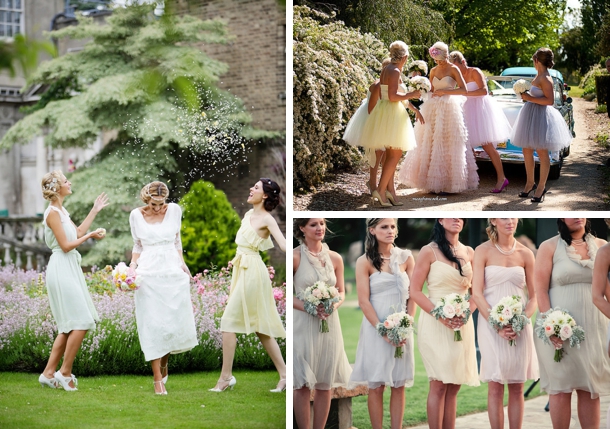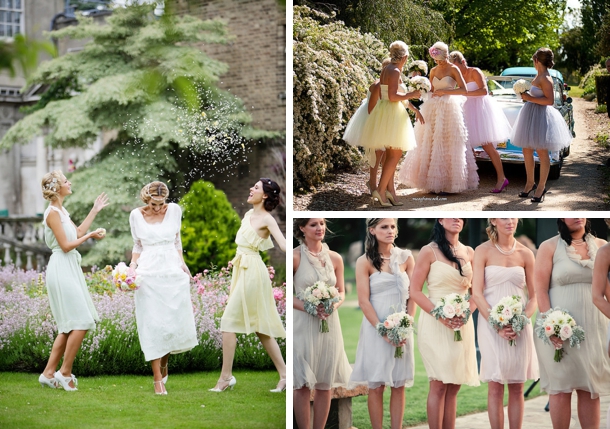 Images: Row 1 – A Bryan Photo; Row 2 – Segerius Bruce Photography/Luella's Boudoir via Wedding Chicks (left); via Ouma on Etsy (top right); Amanda Watson (bottom right)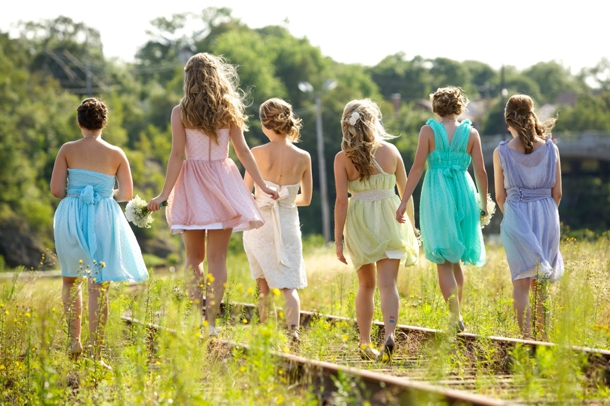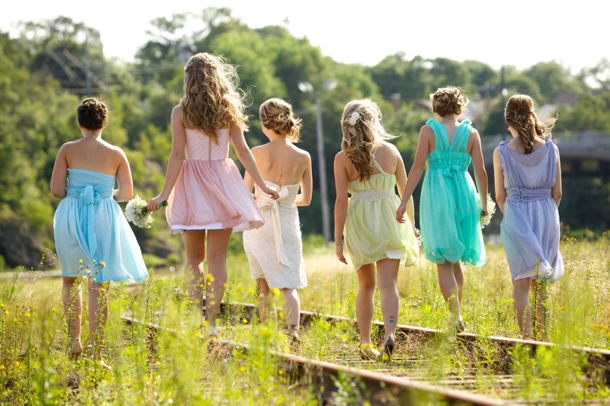 Images: Row 1 – Dave Welsford via littlebirddee; Row 2 – Watson Studios (left); Love Made Visible on SBB (right)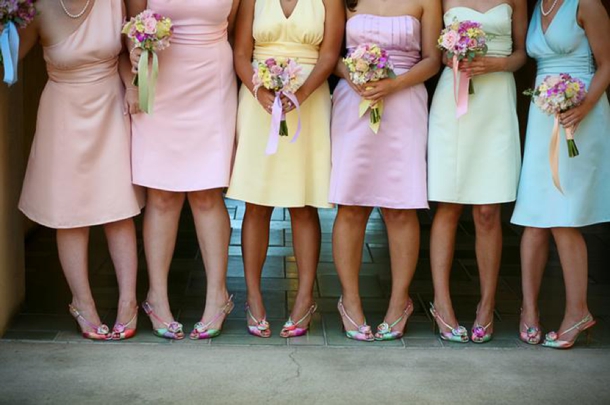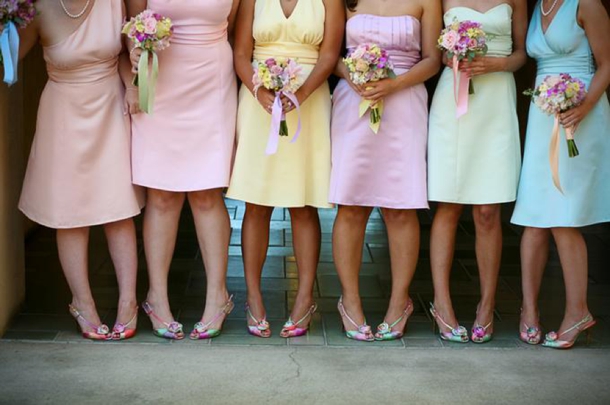 Images: Row 1 – Ben McGee via Ruffled (left); Mandolin Dreams via One Wed (right); Row 2 – Dynamite Weddings via Bridal Guide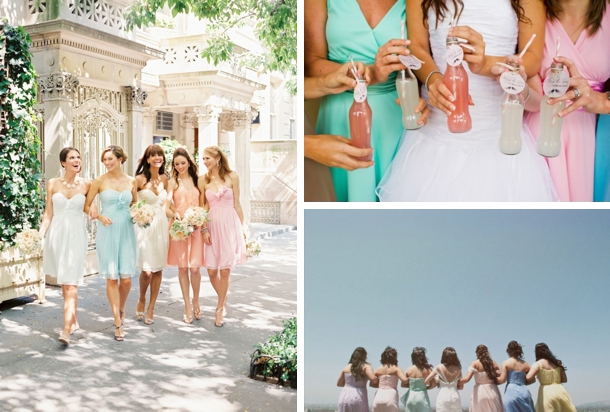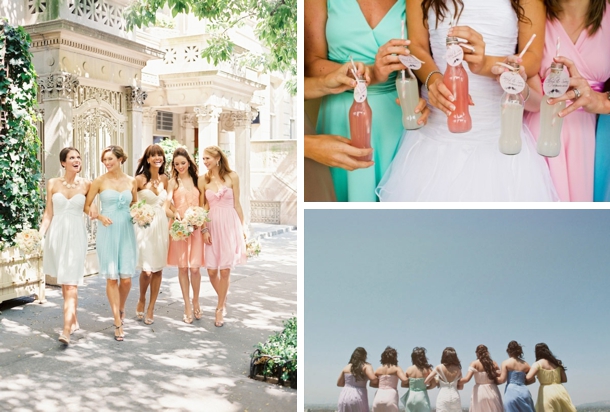 Images: Trent Bailey Photography/Donna Morgan via Style Me Pretty (left); Nastassja Harvey/Gerrit Swart on SBB (top right); Steep Street/Oliver Tolentino via Ruffled (bottom right)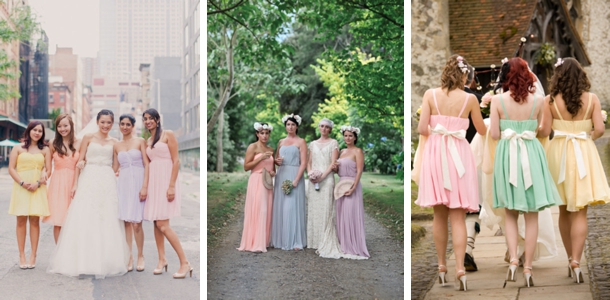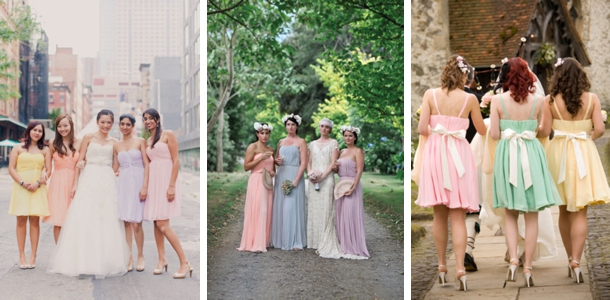 Images: Row 1 – Allure Bridals via Wedding Inspirasi (left); White Linen Photographers via Style Me Pretty (right); Row 2 – Mademoiselle Fiona/Donna Morgan via Style Me Pretty (left); Vela Images/Jill Demchy Design via Magnolia Rouge (centre); Schutters Wedding Portraiture (right)
The full bridesmaid dress series:
Lace | Stripes | Ice Cream Pastels | Floral Prints | Glitter | Great Gatsby/1920s | Skirts | Ombre | Key colours | Mismatched Neutrals | Illusion Necklines & Statement Backs