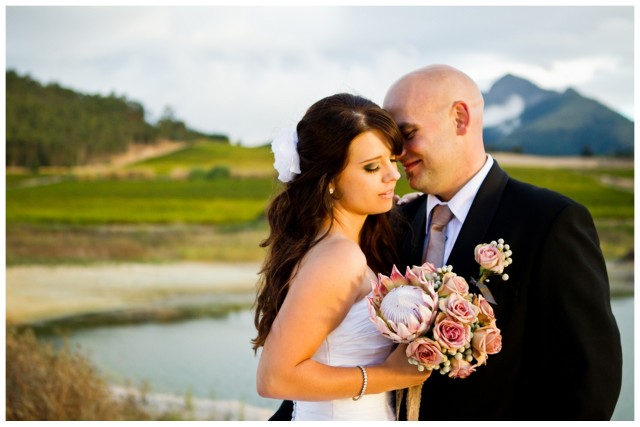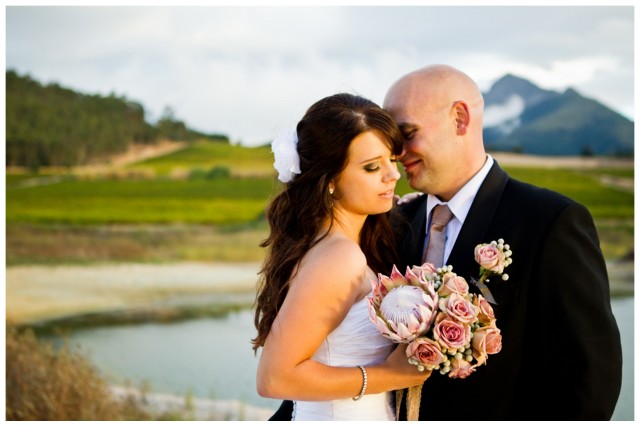 SOOOO excited to share today's (bumper!) post with you – it feels like it has been in the pipeline since forever! Of course, that's because today we're sharing the wedding of Cheryl McEwan, our friend and colleague, SBB sponsor, and of course, Real Life Bride. Together we've followed Cheryl on her planning journey, from inspiration to reality. And wow. That reality is so much more gorgeous than I could even have imagined. Not just because it's photographed by the legend that is Nastassja Harvey (although it helps). As a photographer, Cheryl has an amazing eye for detail, and putting that together with her wedding experience, she created a masterclass in shabby chic/country vintage styling that must have been a pleasure to shoot and attend. She's also collaborated with her friends in the industry – Doodles Laser in particular – to add sweet new twists to the ideas that inspired her (read her Real Life Bride archive to see how these evolved). The result is an incredible wedding, blessed with rainbows (literally) and laughter – here's wishing Cheryl and Sven many blessings in the next chapter of their lives together.
Here's Cheryl's lowdown on the Big Day:
Sven and I have been together for fourteen years and met one night out on the town in Stellenbosch! Sven proposed at the start of a two month trip around Asia. He went down on bended knee on the ancient Emperor's Walkway in the Forbidden City in Beijing and asked me to marry him!
We are very relaxed and easy-going people and wanted the overall theme to reflect this, so we chose a mixture of vintage and shabby chic for the decor and a cosy intimate venue, Anura Vineyards. I wanted mainly ice cream pastel colours as I feel they make for a happy theme, and wanted each of my bridesmaids in one of the four colours: pastel pink, green, blue and then taupe. These colours were used throughout with the flowers and on the sweet table. The venue was perfect as it was cosy and intimate and had a lovely backup venue for the ceremony if it rained (which it did!). The surrounding scenery was very important – as a wedding photographer I wanted the perfect backdrop for the photos, and Anura has breathtaking scenery!
We had a small, intimate wedding, with many of our friends journeying from overseas to spend our special day with us. We had so many of them involved in our wedding, which made it that much more personal – one of my best friends and bridesmaids, Karen, made our beautiful cupcakes; Leigh, another friend (from Doodles Laser) arranged our gorgeous flowers; we had family friends, Lindsay and Tony DJ for us; I had a good friend Hayley who unfortunately couldn't be at the wedding but still helped with the invitation design and other details; and of course my very good friend Nastassja photographed our special day! I made a lot of the decor myself so everything was very personal.
Our vision came together perfectly on the day – despite me worrying about the weather, the rain that had poured down in our ceremony stopped at exactly the right time for our photoshoot and the sky and light looked perfect and dramatic! But the best part of the day was marrying my best friend!
Future brides I can give you a very valuable piece of advice, both from being a bride myself and being a wedding photographer: relax and enjoy your day, there is nothing worse than stressing out after all your planning, your day goes by in an instant, you have your bridesmaids to do that for you! Have a party and invest in people who you know will do their jobs well on the day! Of course a fabulous photographer is a must! ;)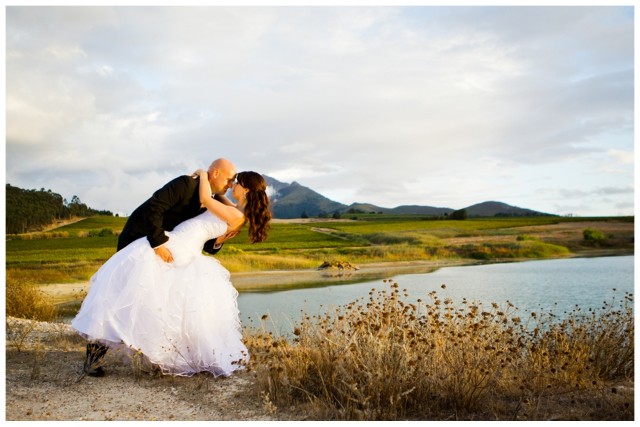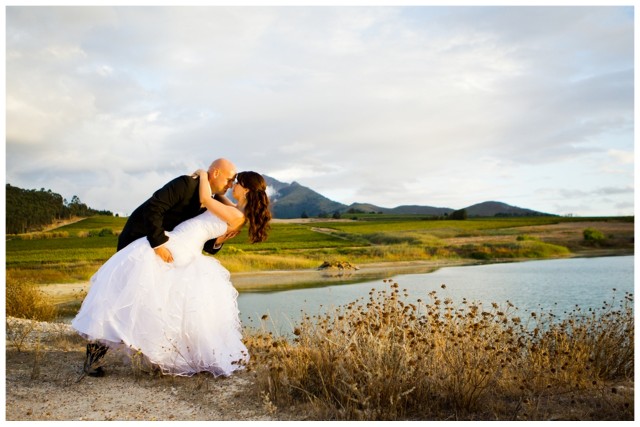 Congrats guys, and thank you SO much to Cheryl for sharing her whole wedding planning journey with us. Show her some love in the comments! Big love also to Nastassja – you can see more over on her blog.
SERVICE PROVIDERS
Venue & catering: Anura Vineyards | Photography: Nastassja Harvey | Co-ordination: Kara Bresgi | Flowers, decor & stationery: Leigh Mason of Doodles Laser | Cupcakes: Karen Paine (bridesmaid) | Stationery: Invitation Cafe | Bride's dress: Magda Grove | Bridesmaids' dresses: Gerrit Swart | Hair: Vanessa Ashworth | Makeup: Sanmarie | Hiring: Downings Hiring | Hiring: Hire4U | DJ: Tony John